This project involved the construction of a new fire station comprising two appliance bays with rear entries and front exits.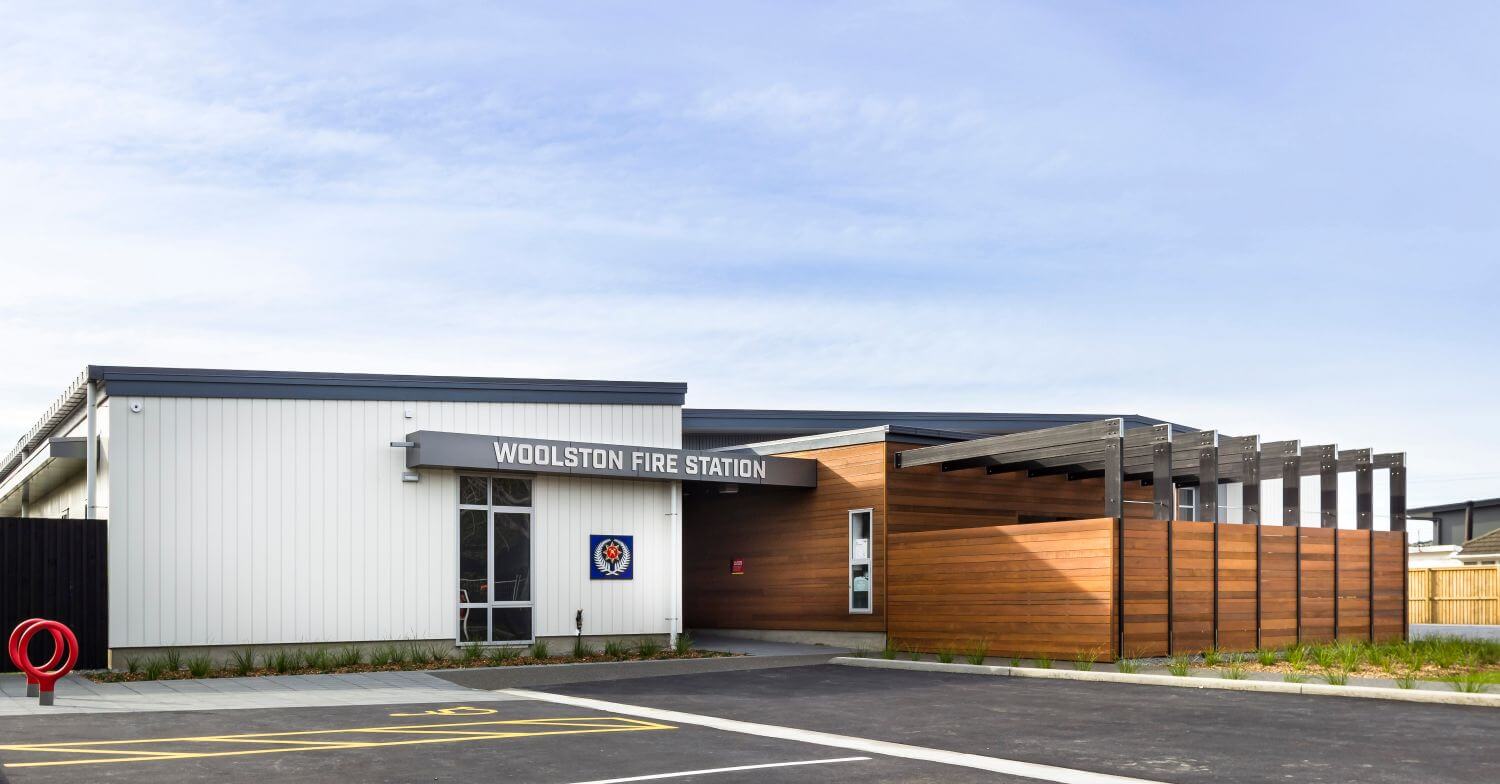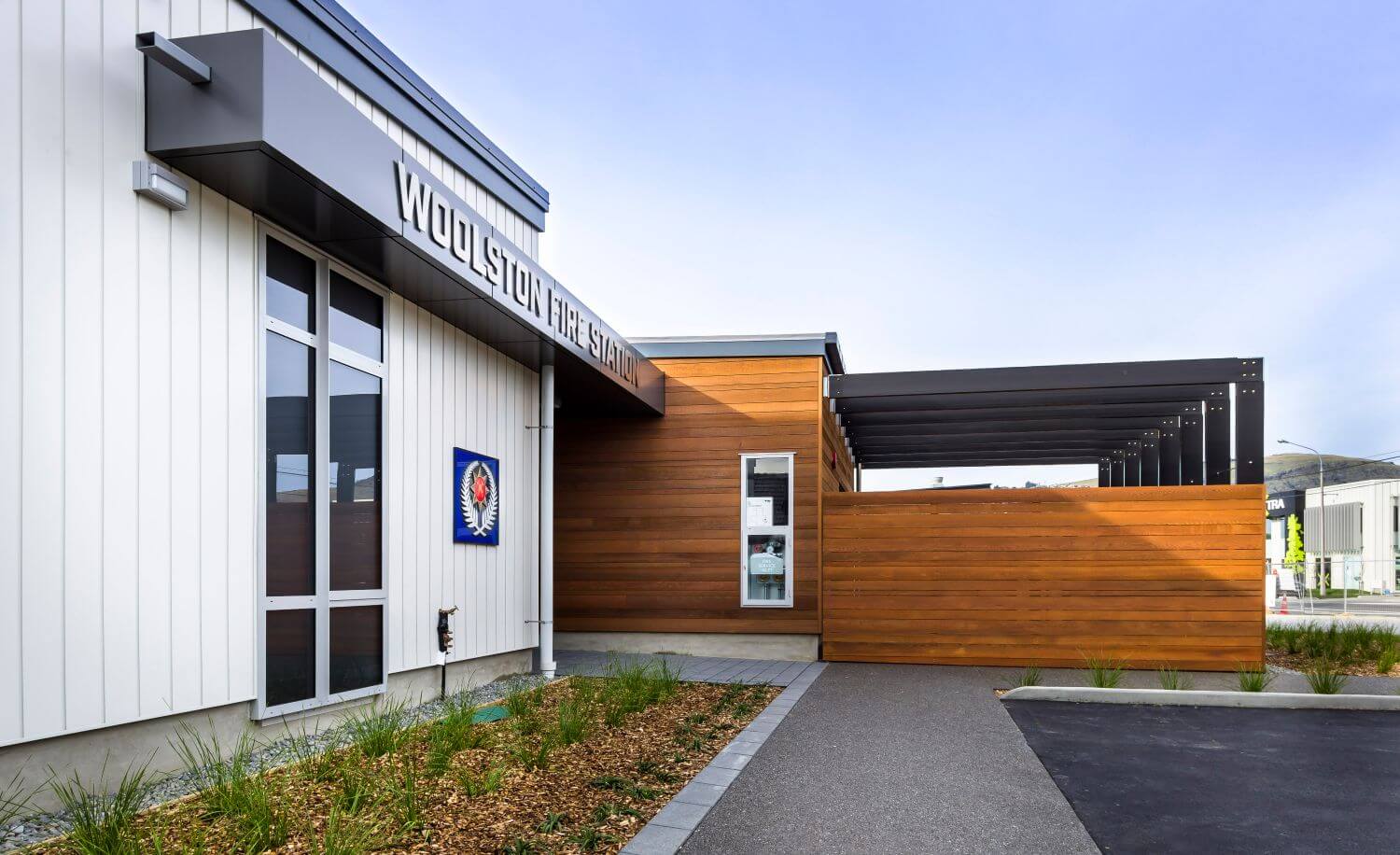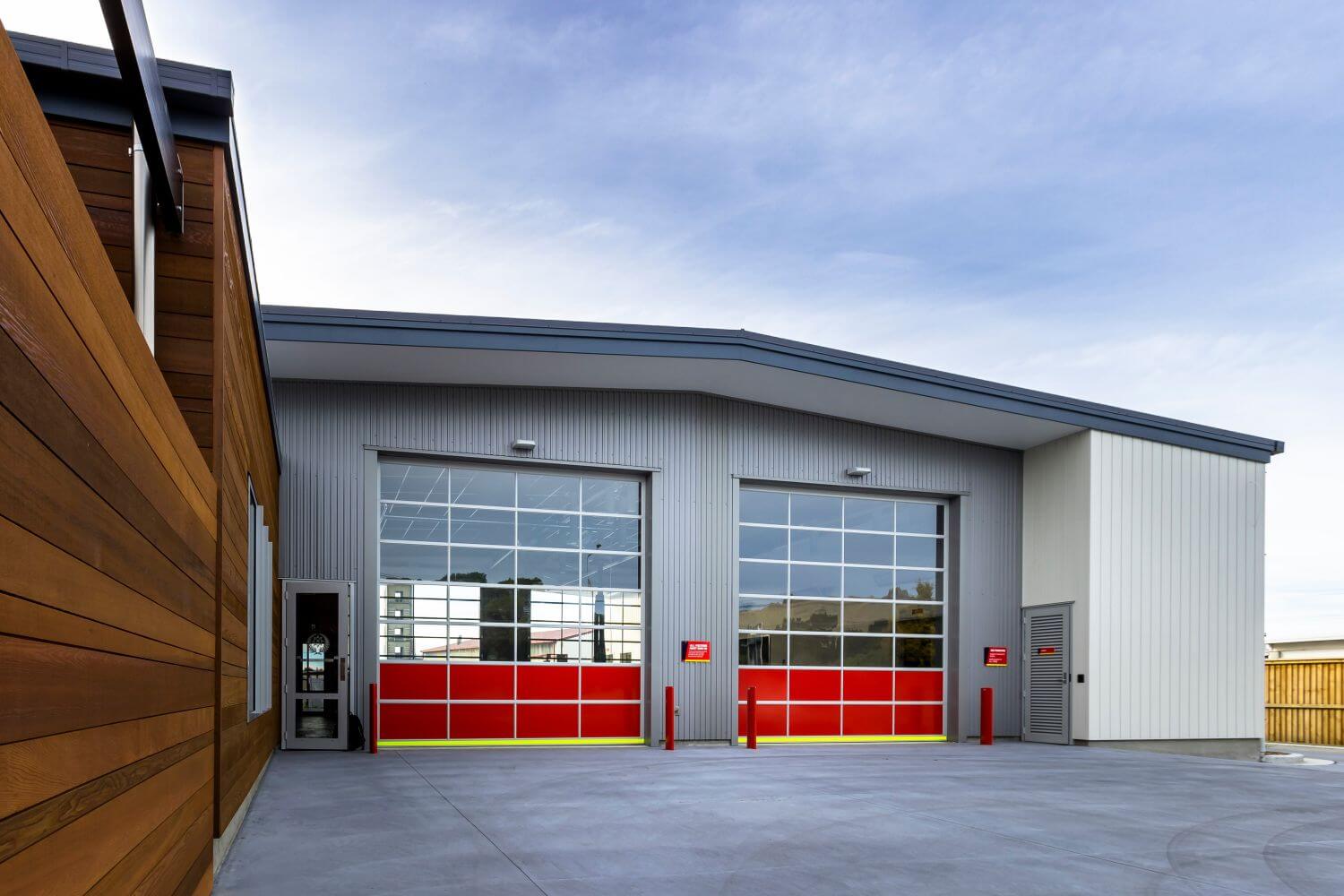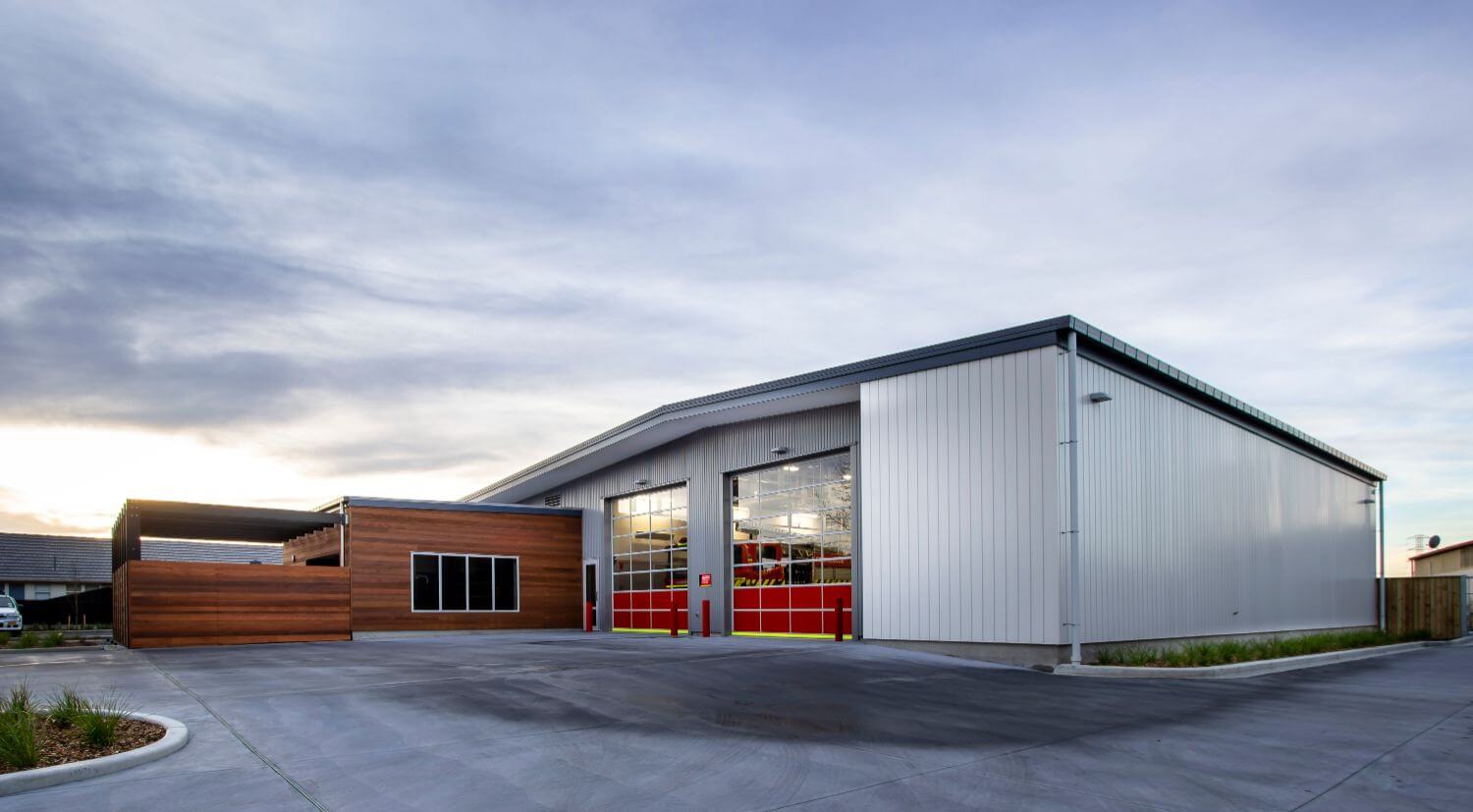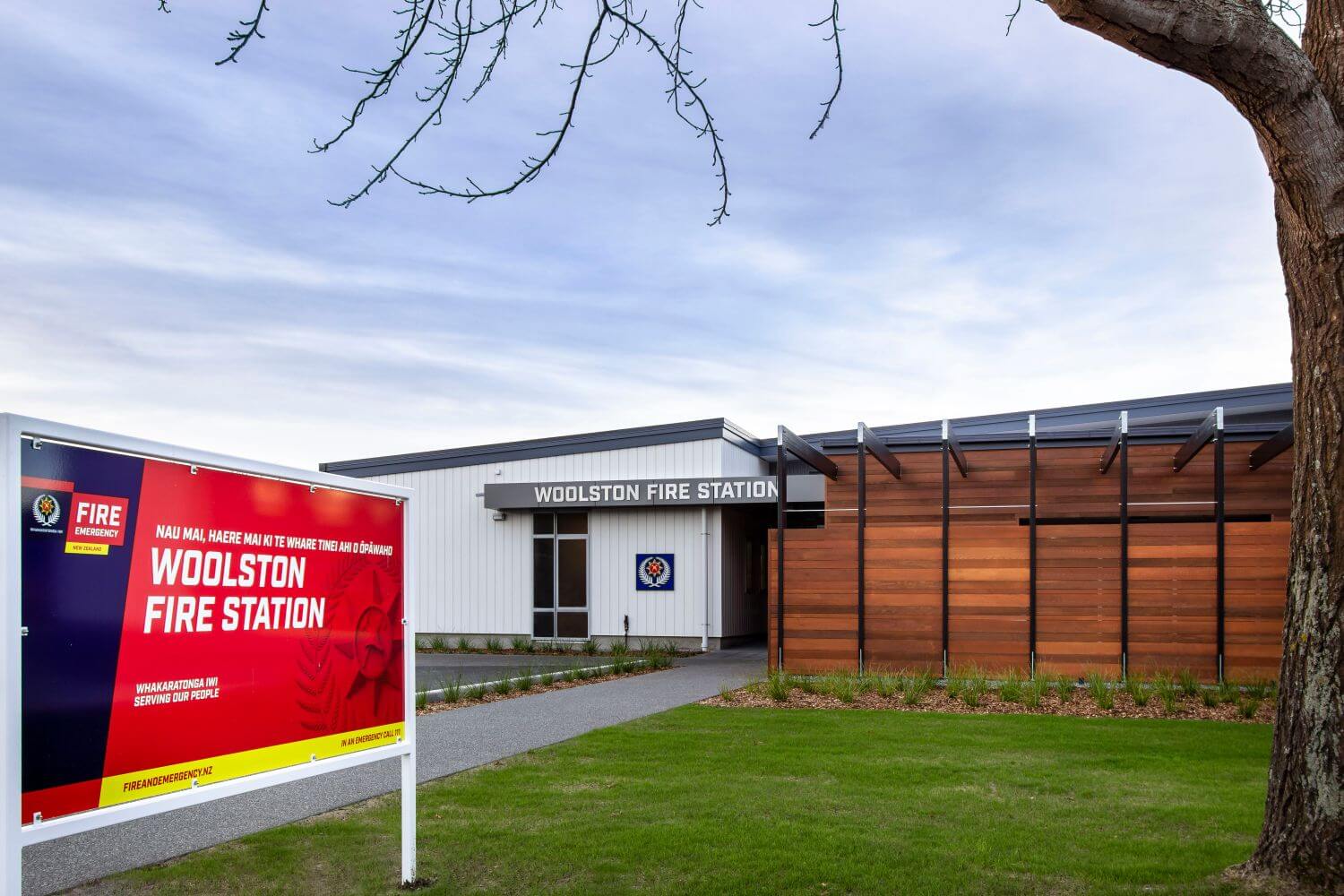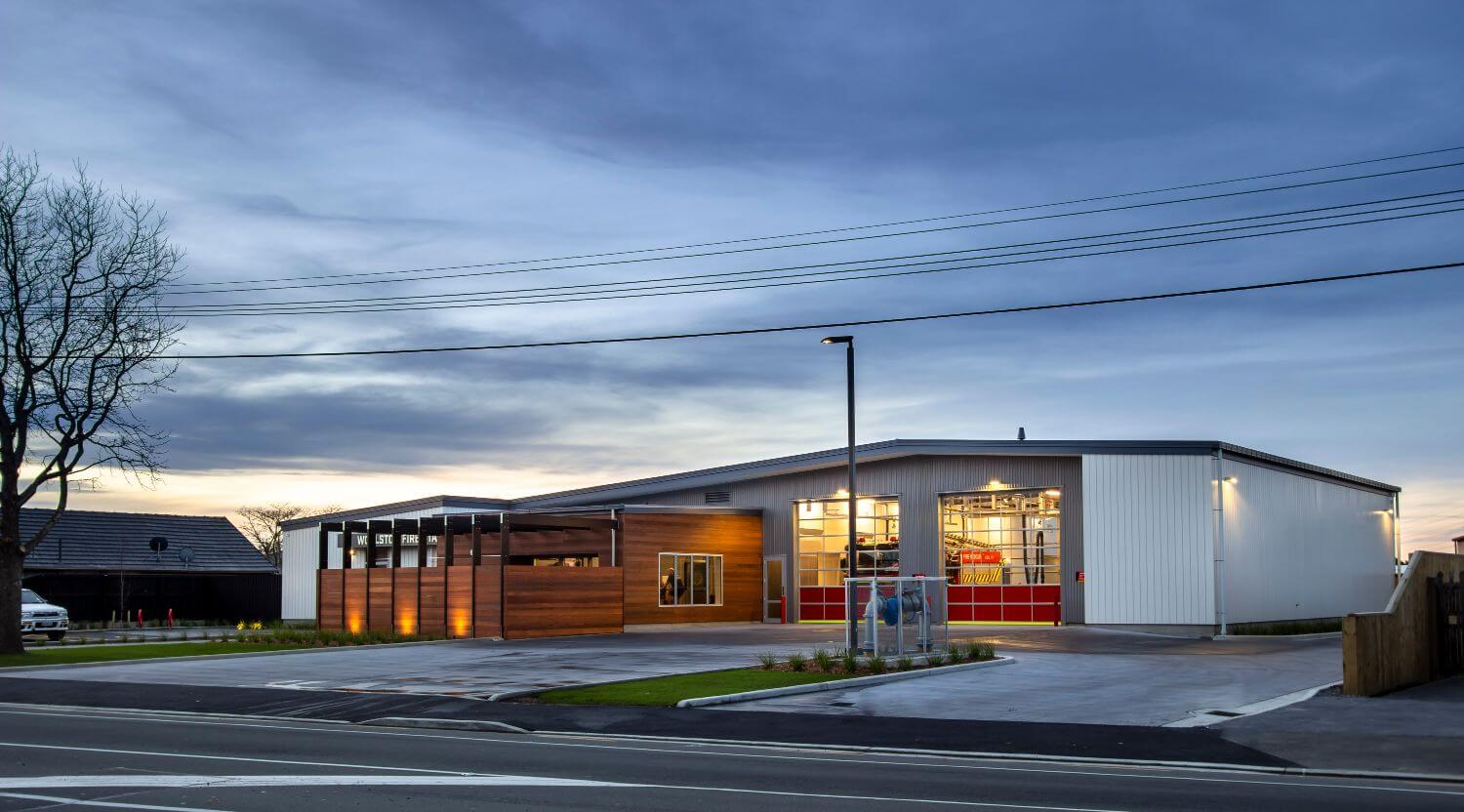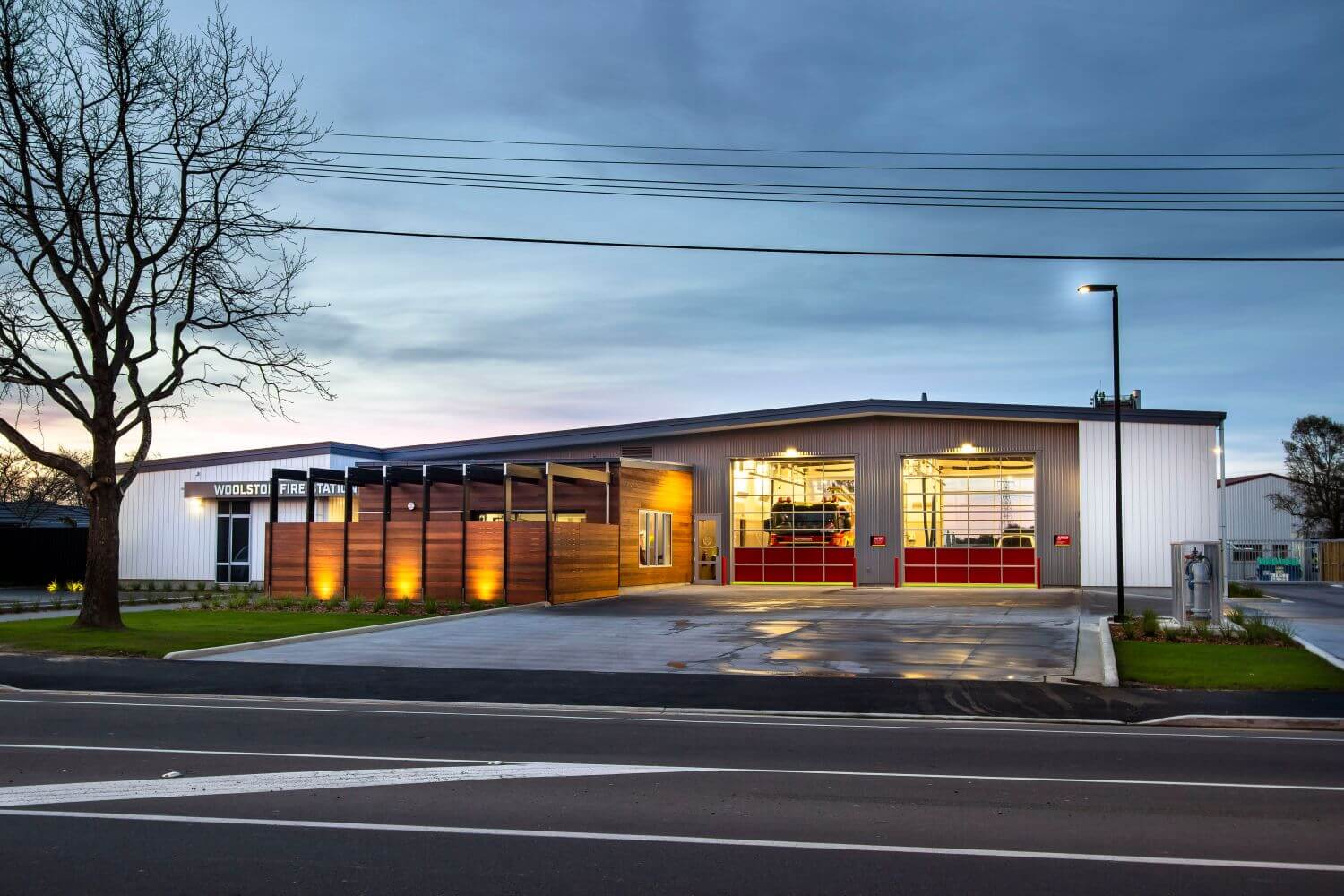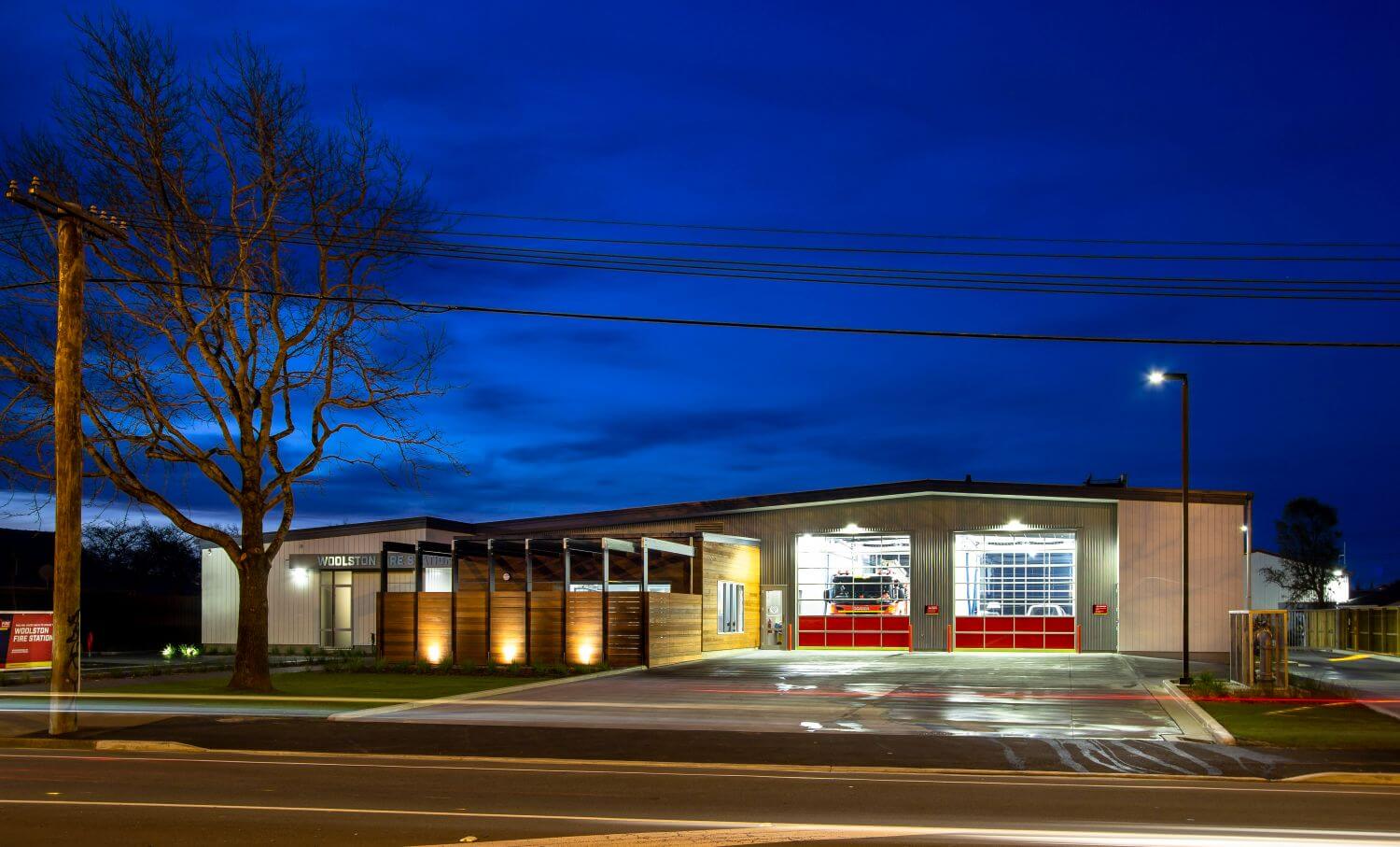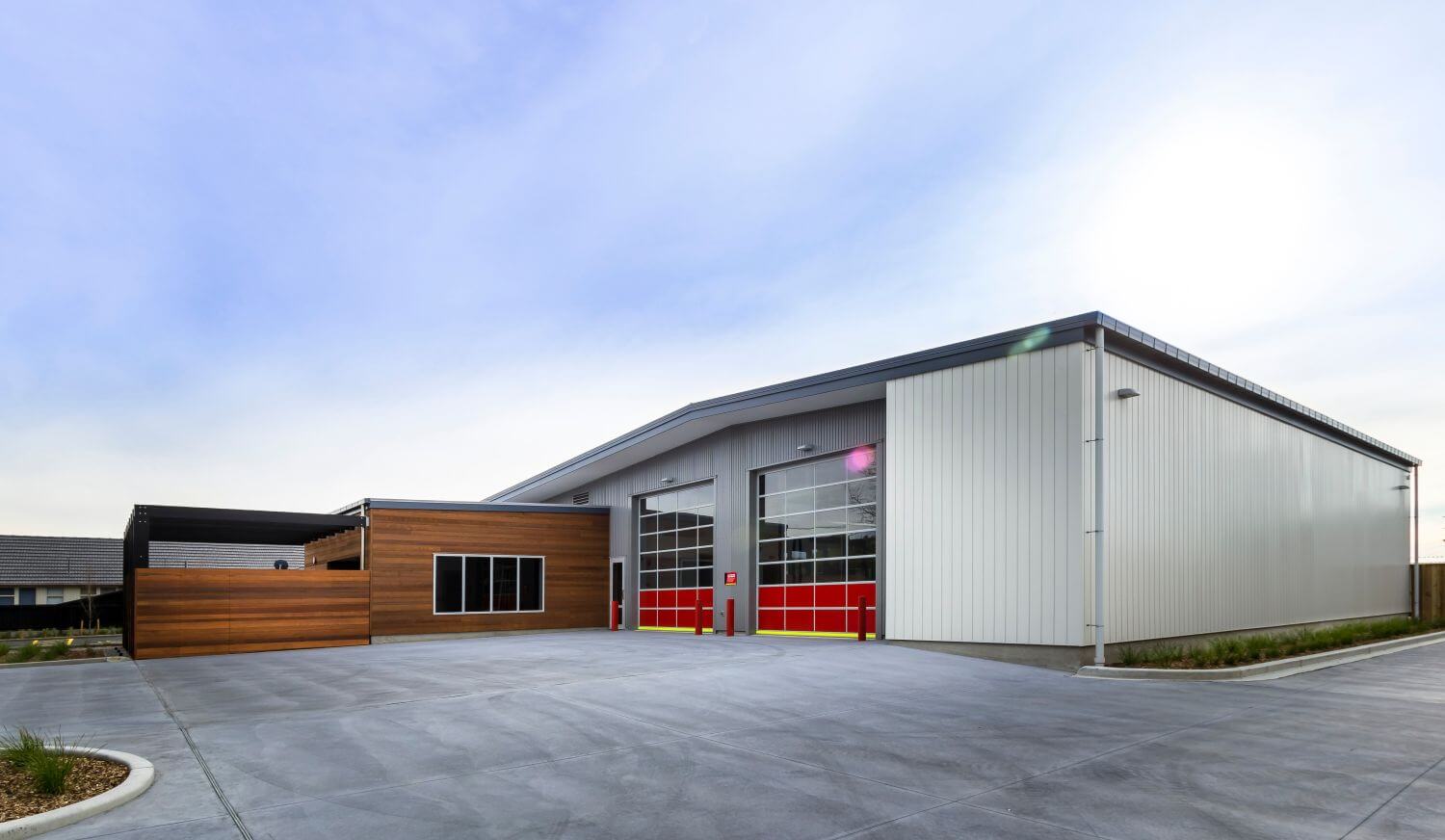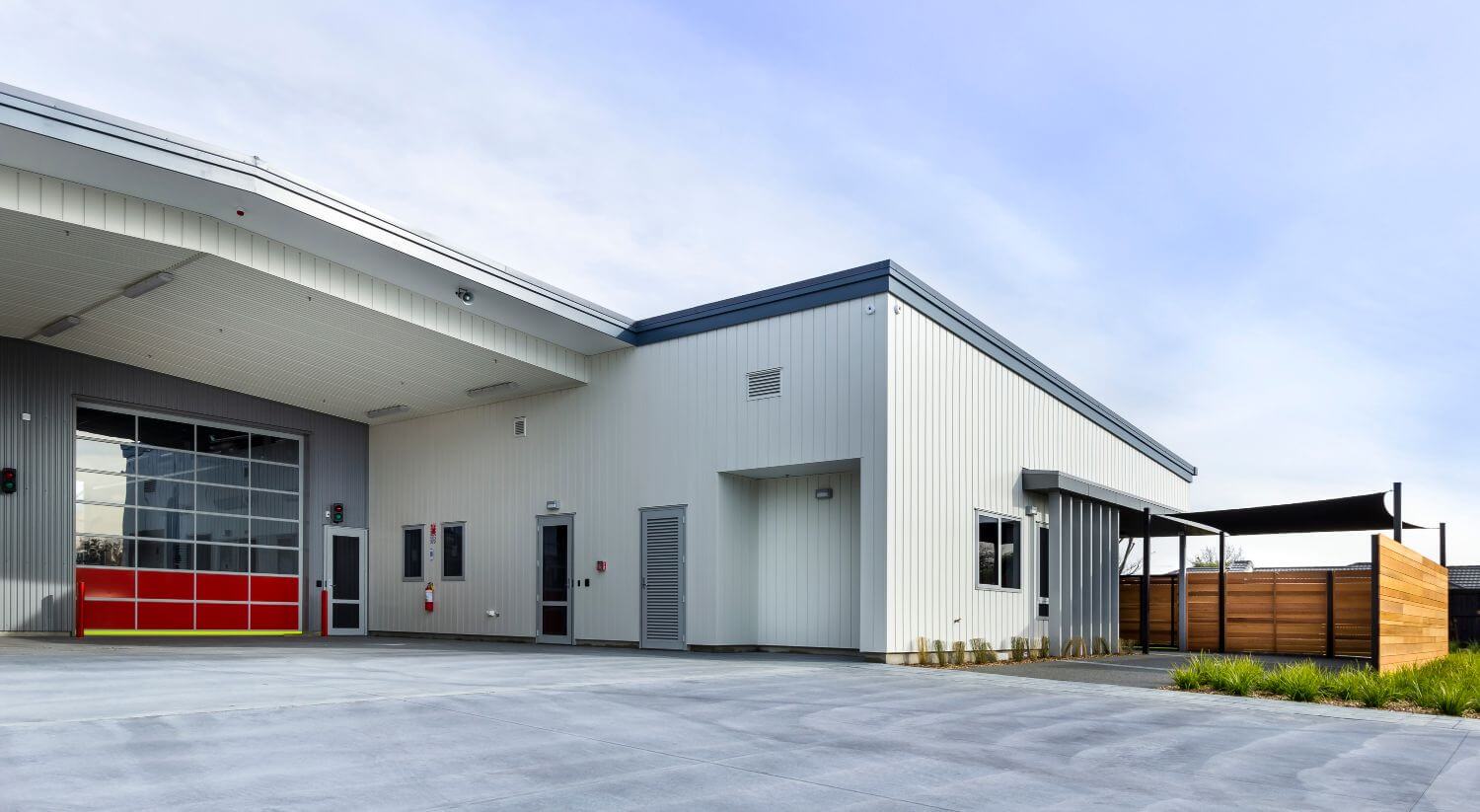 Operational decontamination wash and storage areas, transitional showers and PPE storage spaces, five single bedrooms with provision for a sixth and appropriate ablutions, gym, kitchen and lounge, operations room, quiet room, meeting room and accessible ablutions, along with a yard providing secure off street staff car parking and appliance wash facilities with appropriate interceptor traps for the treatment of run off.
This busy fire station remained operational throughout the works. We were in daily contact with the local NZFS team to ensure they were kept informed of daily access requirements, placement of their appliance and PPE for unobstructed access.