The WIAL Terminal South Extension is the first major work to Wellington Airport's Main Terminal Building since its opening in 1999.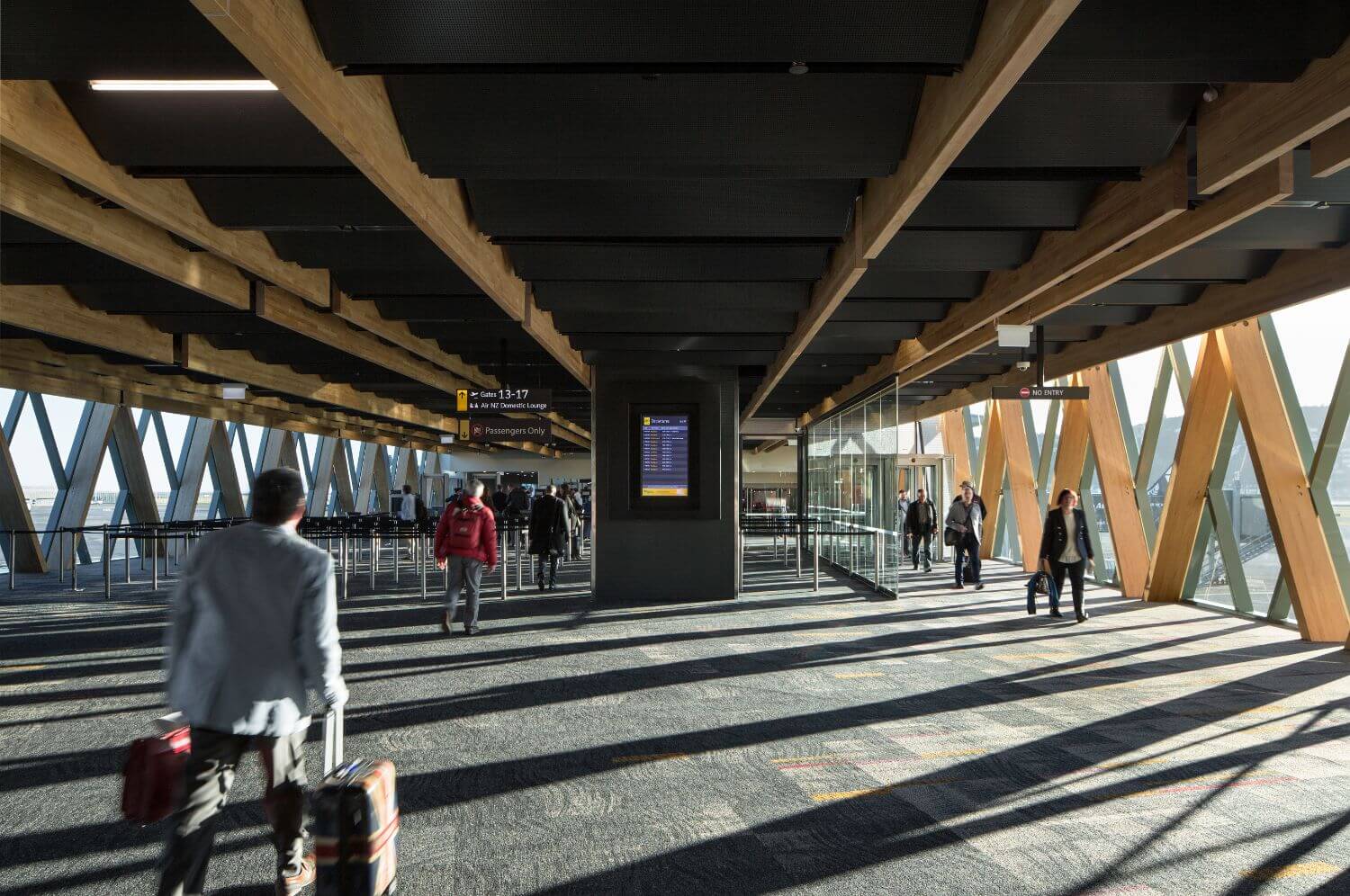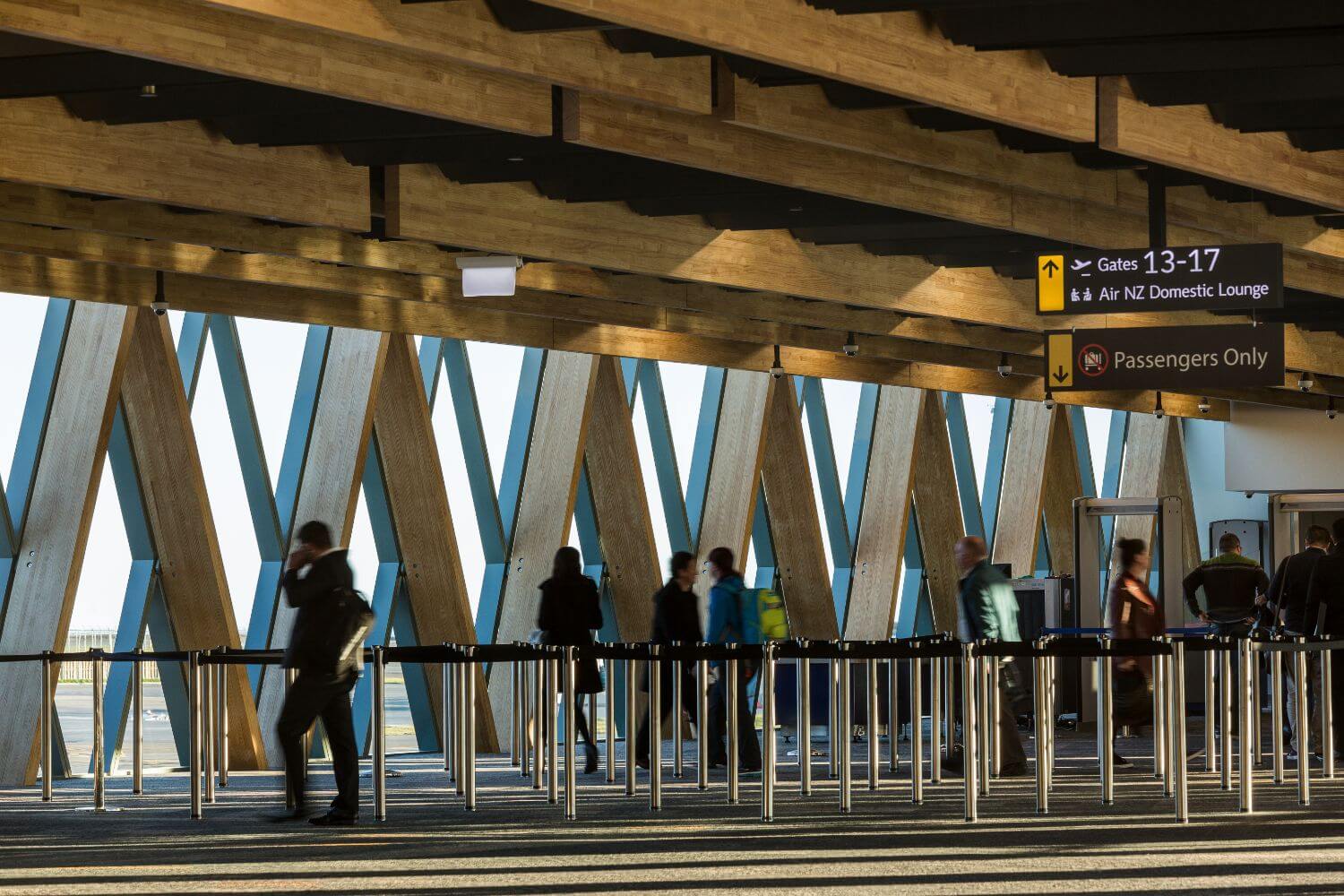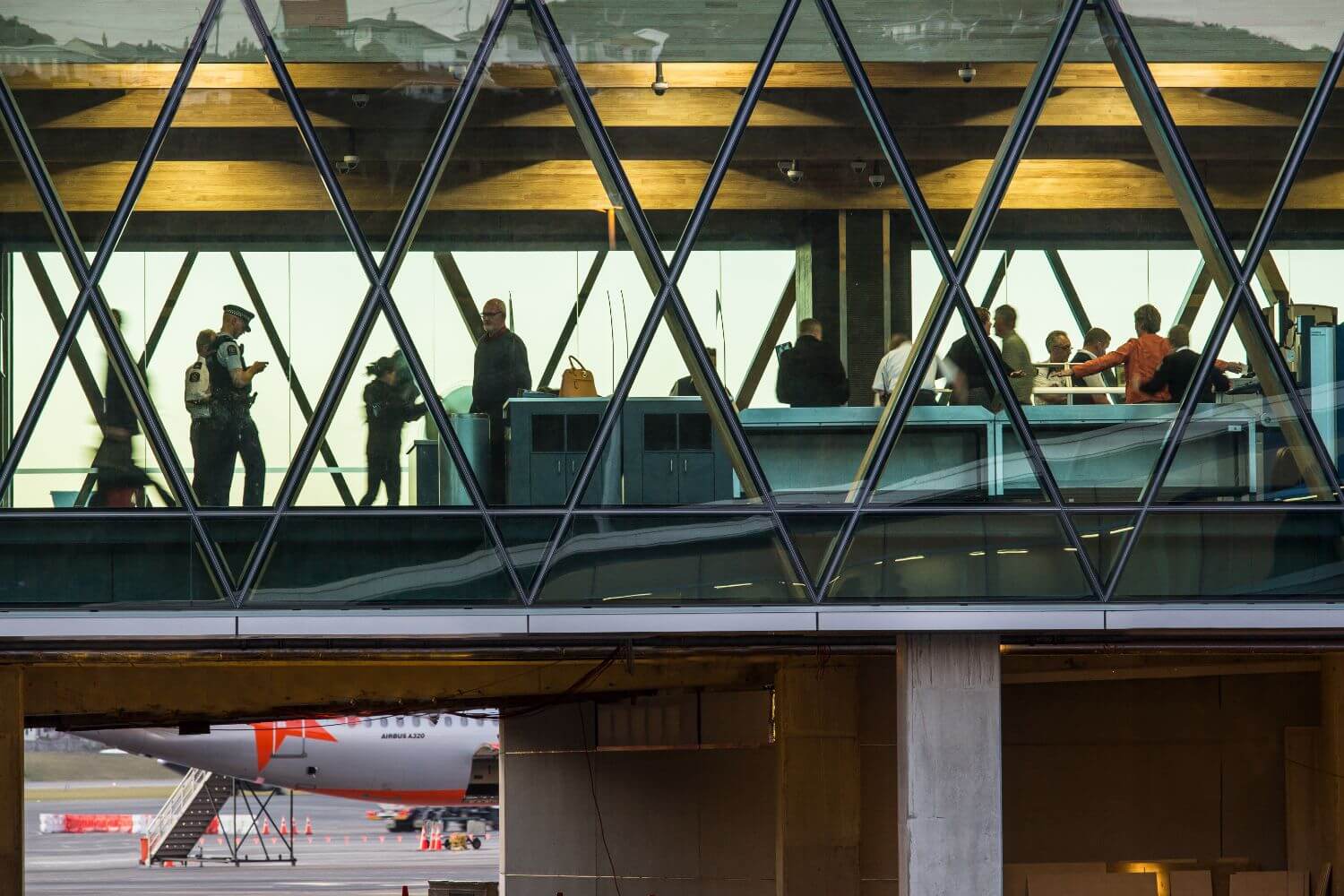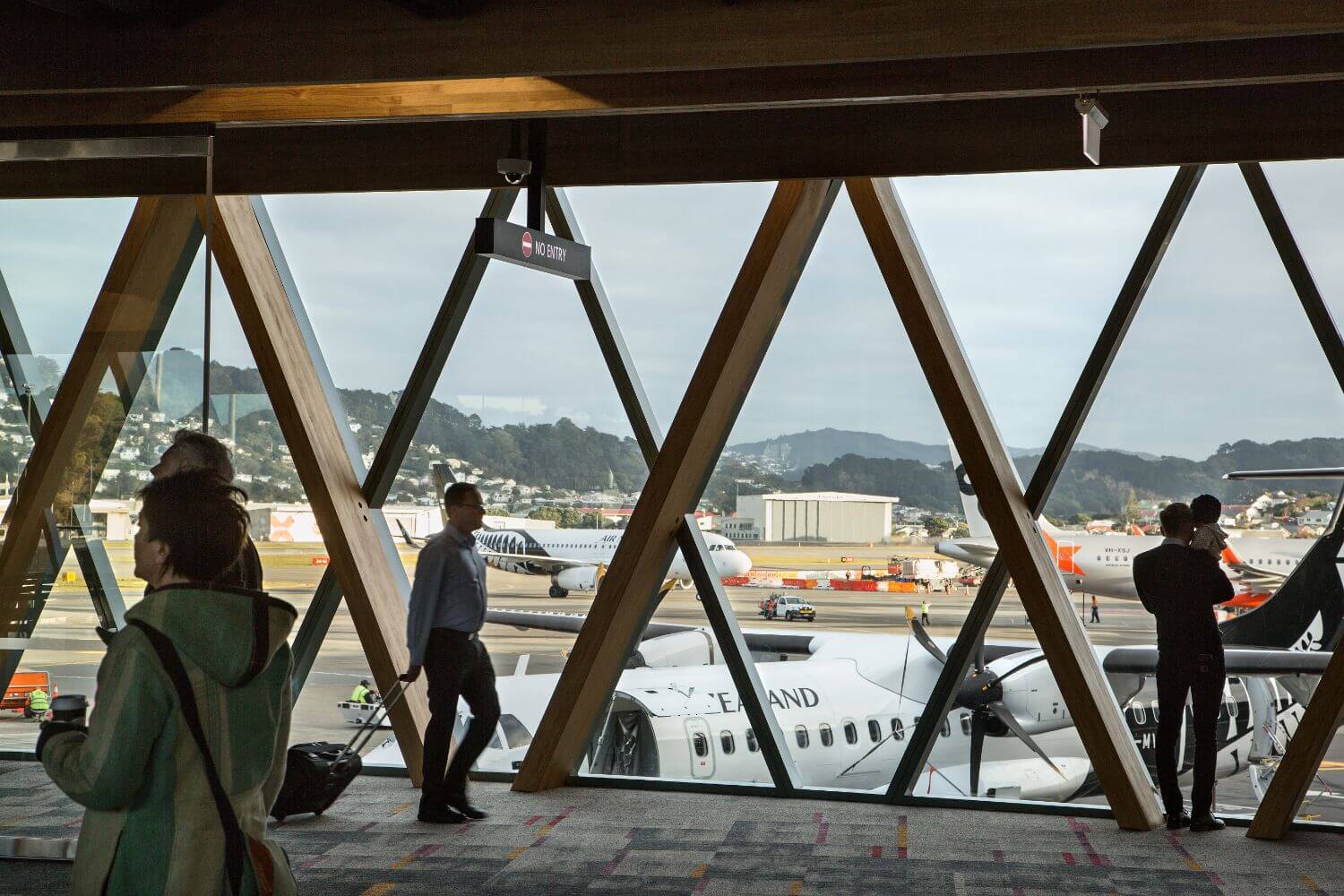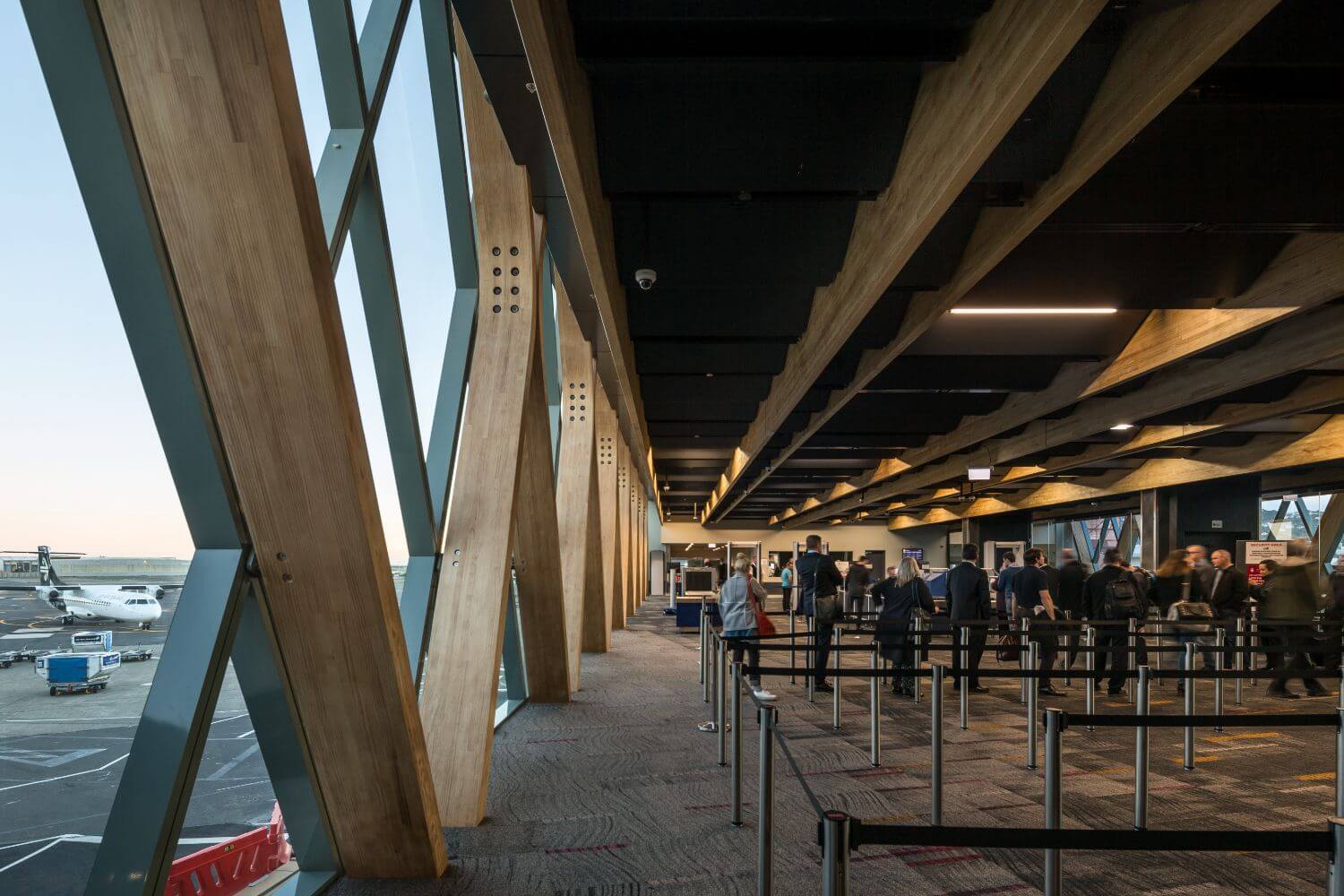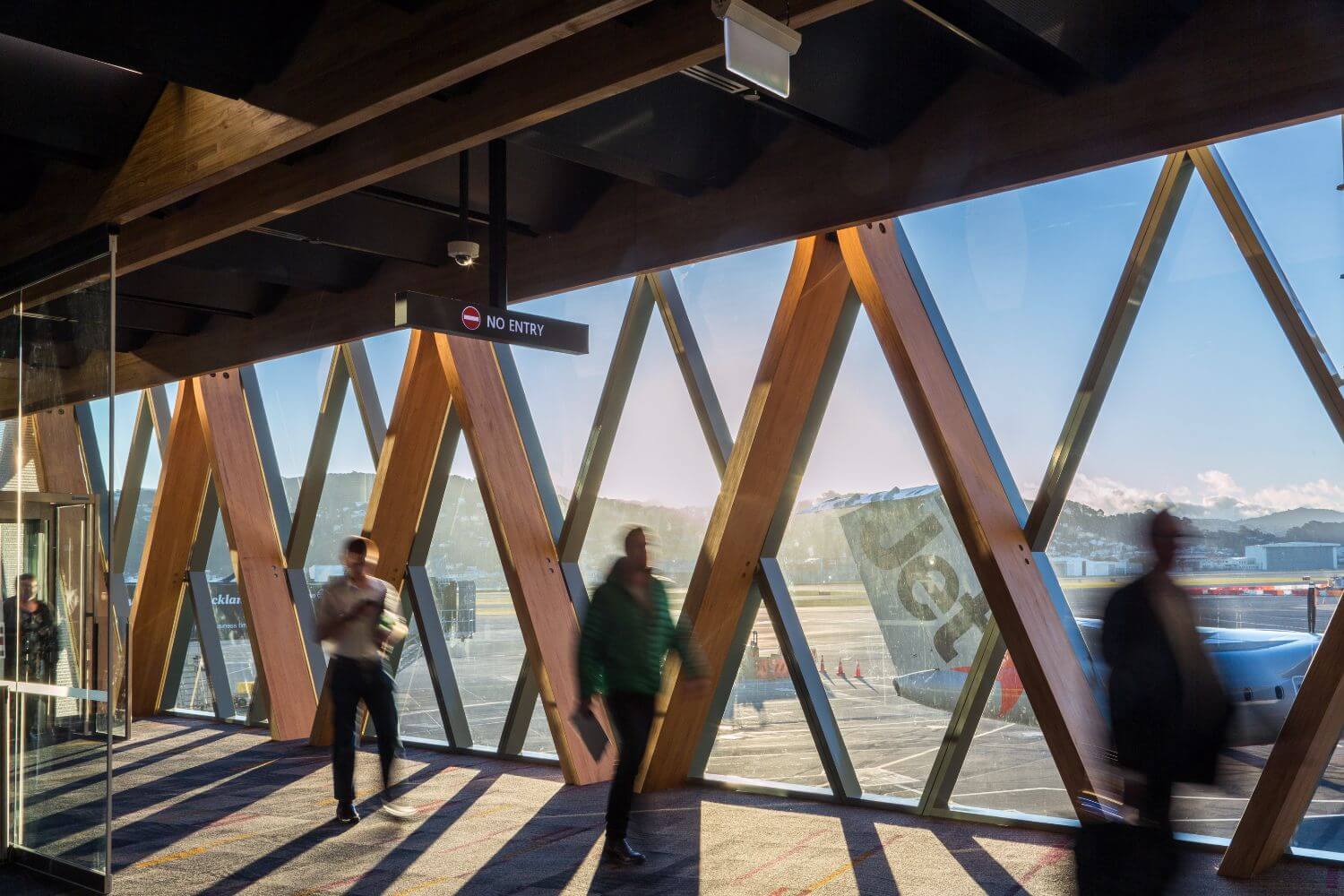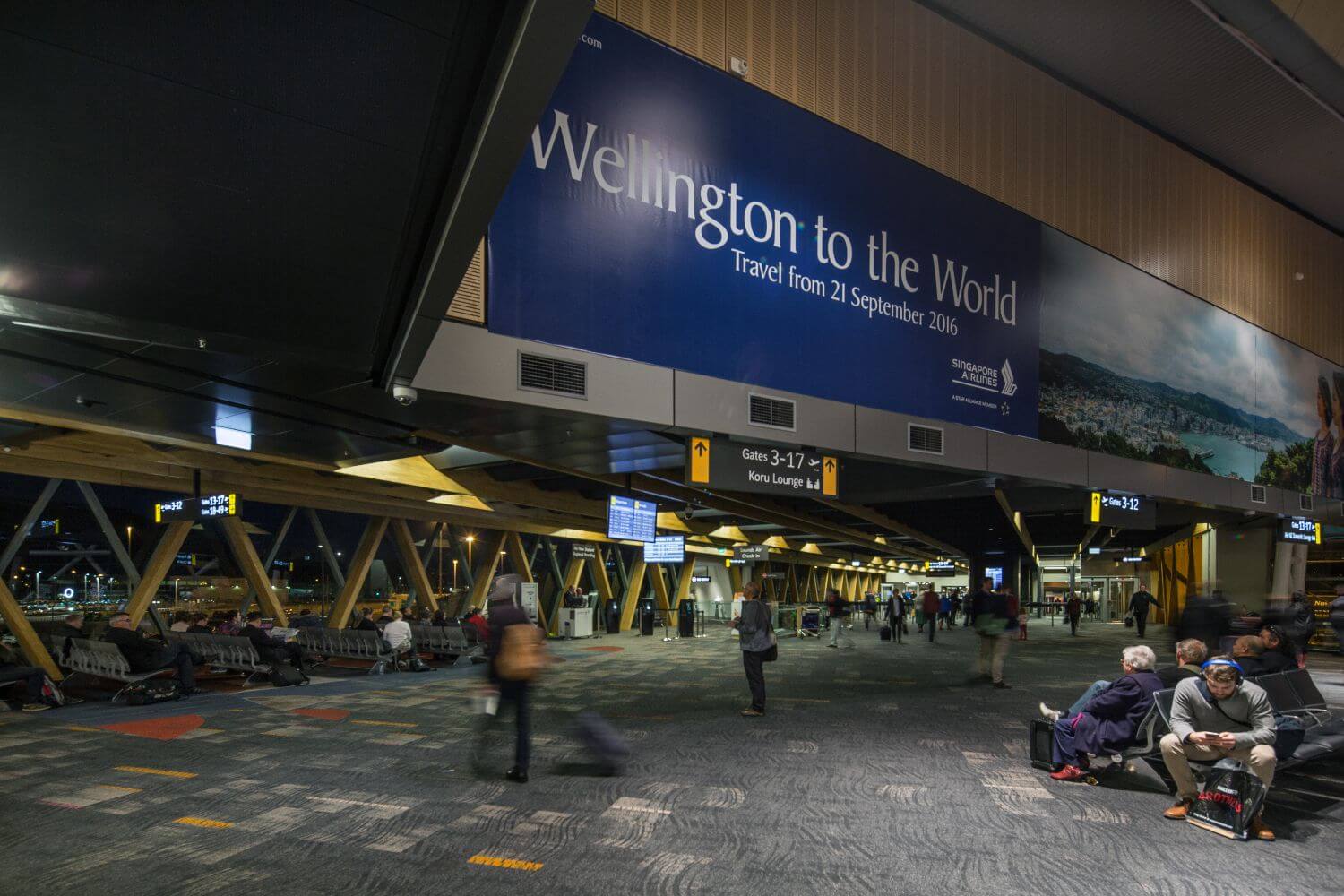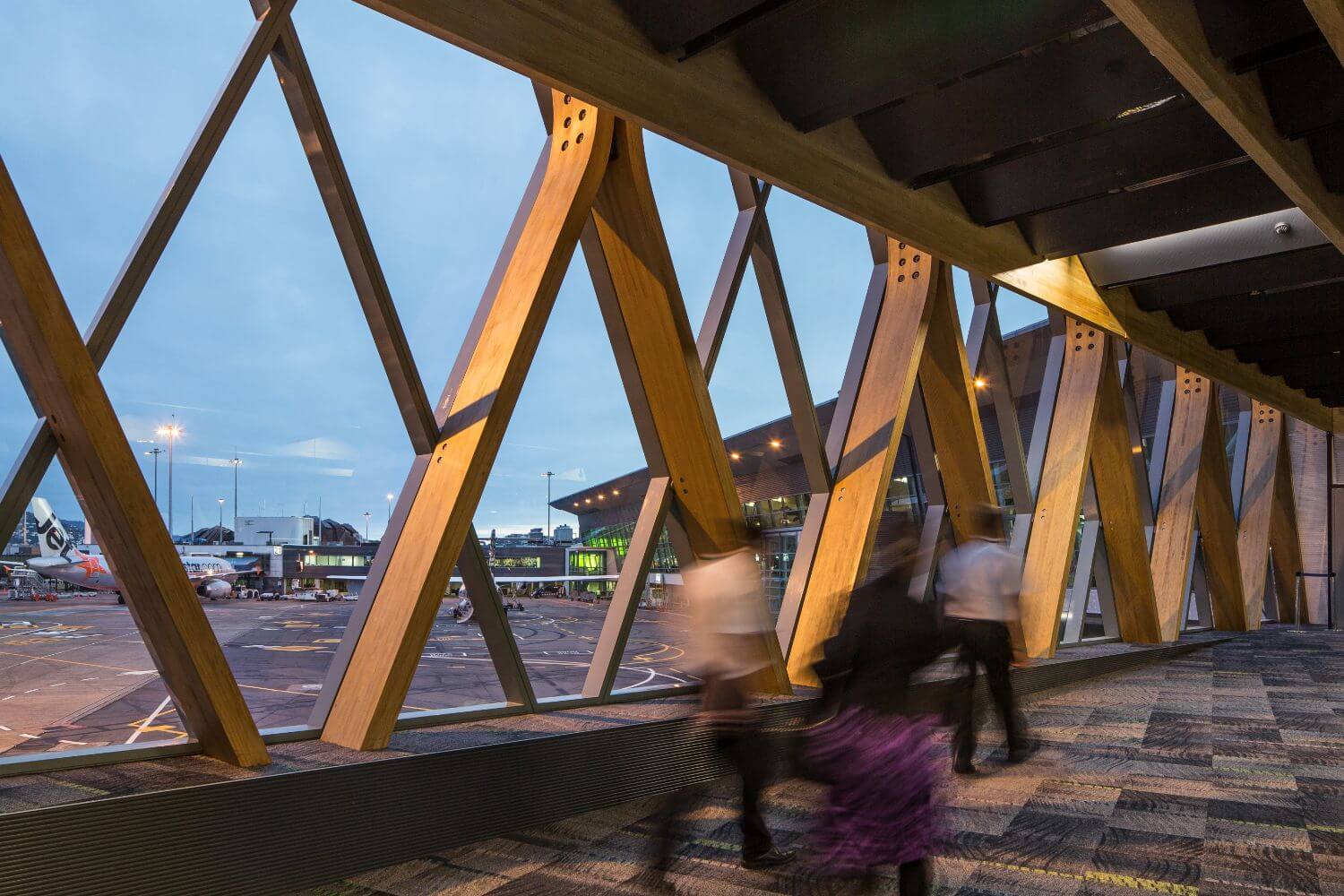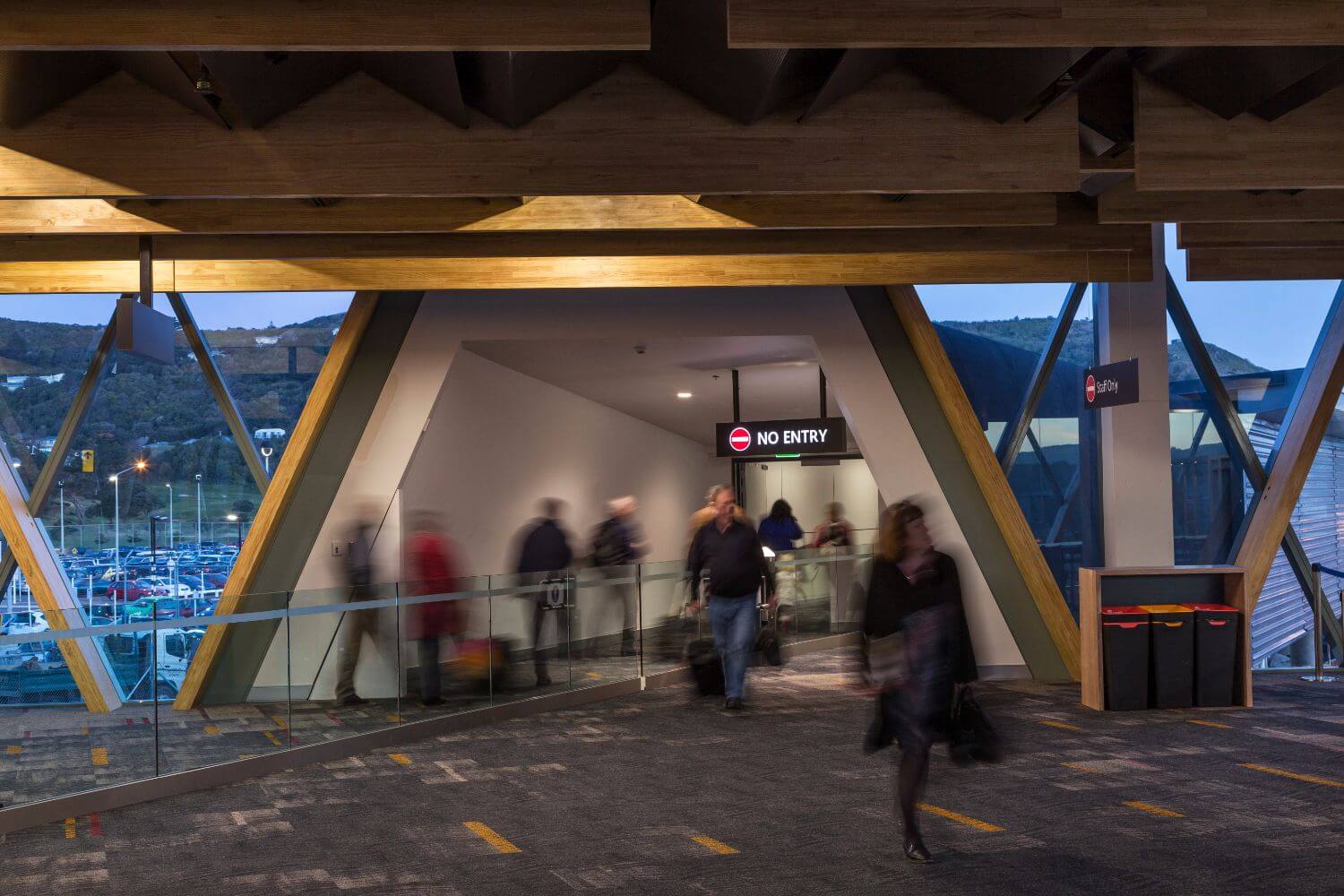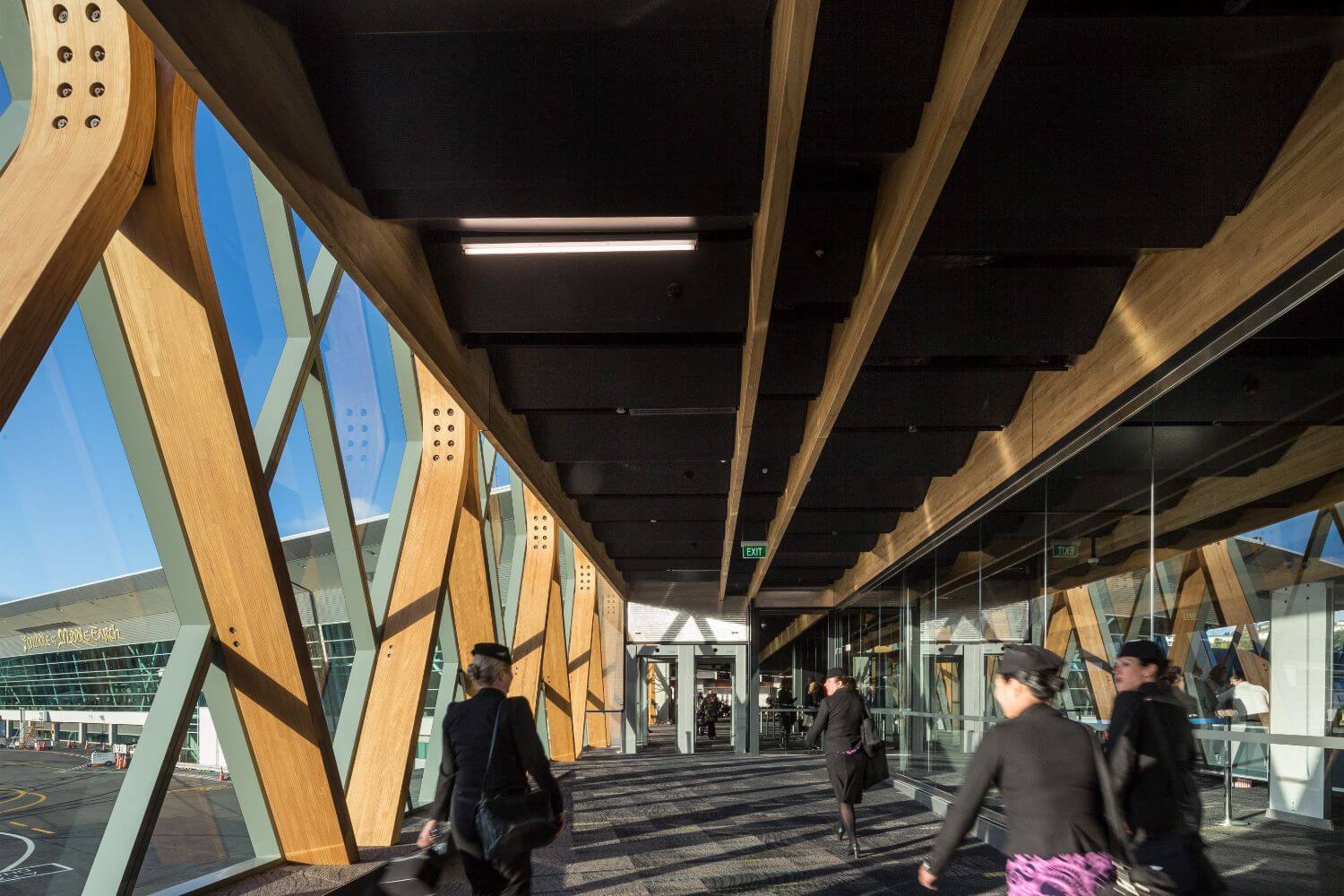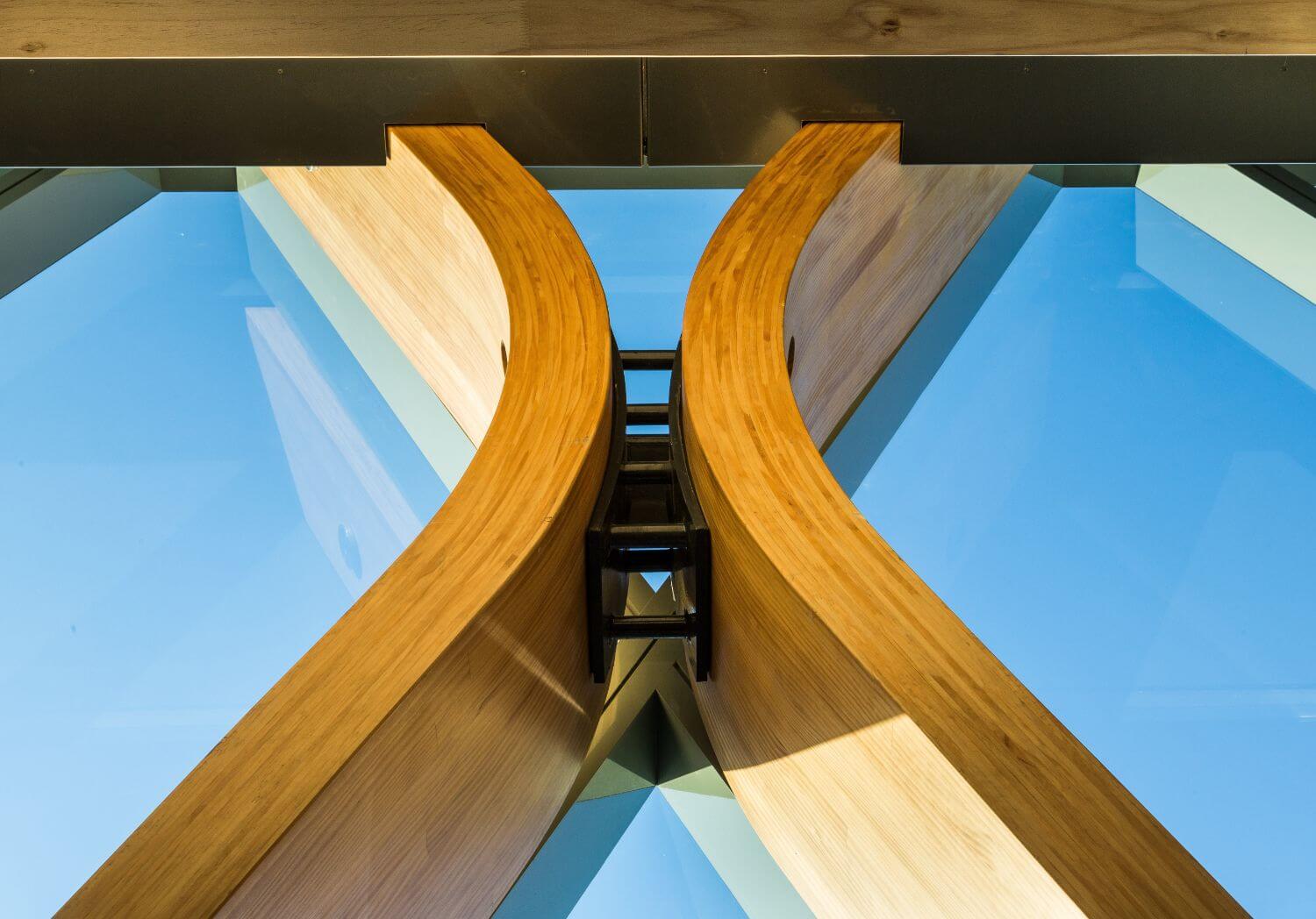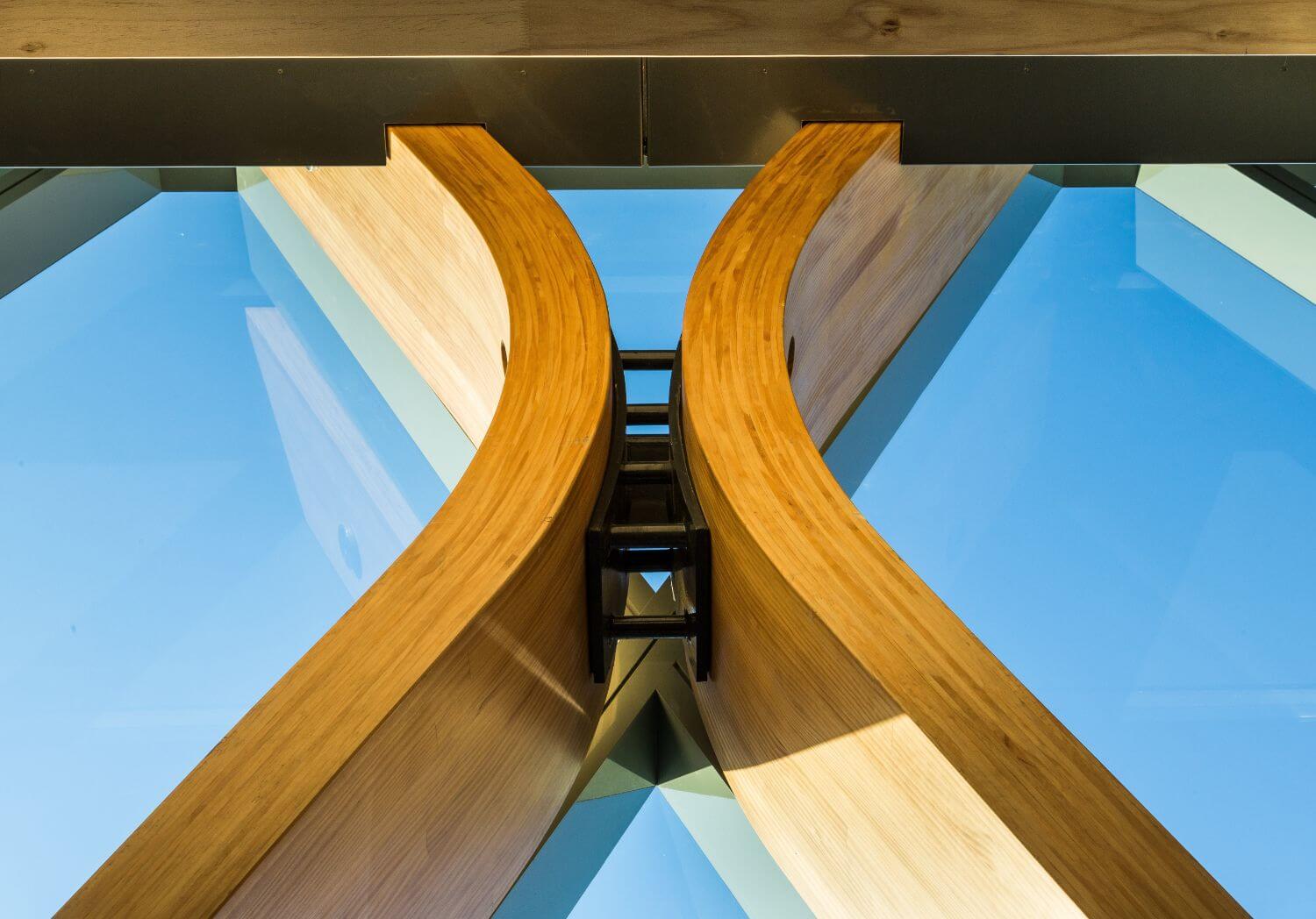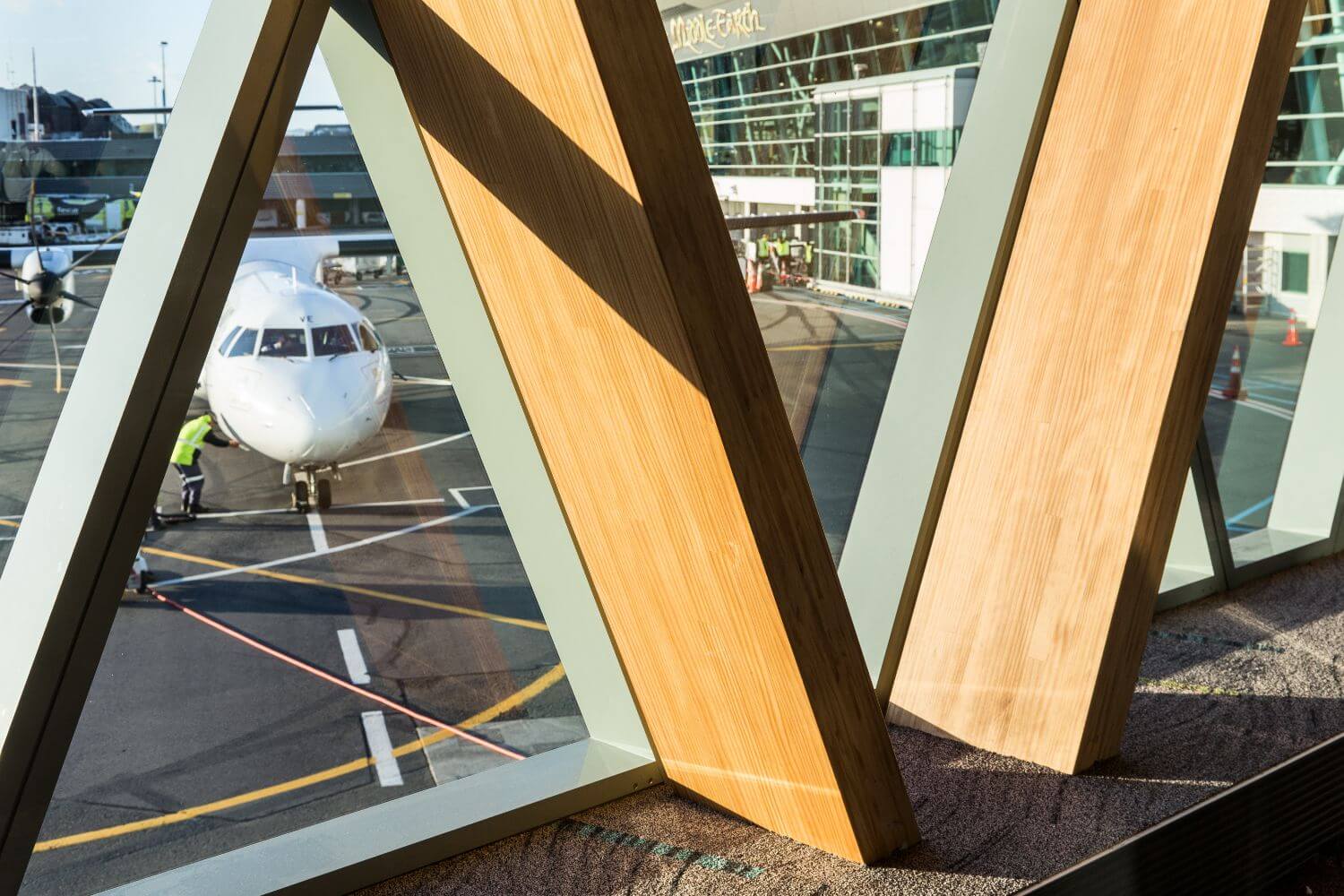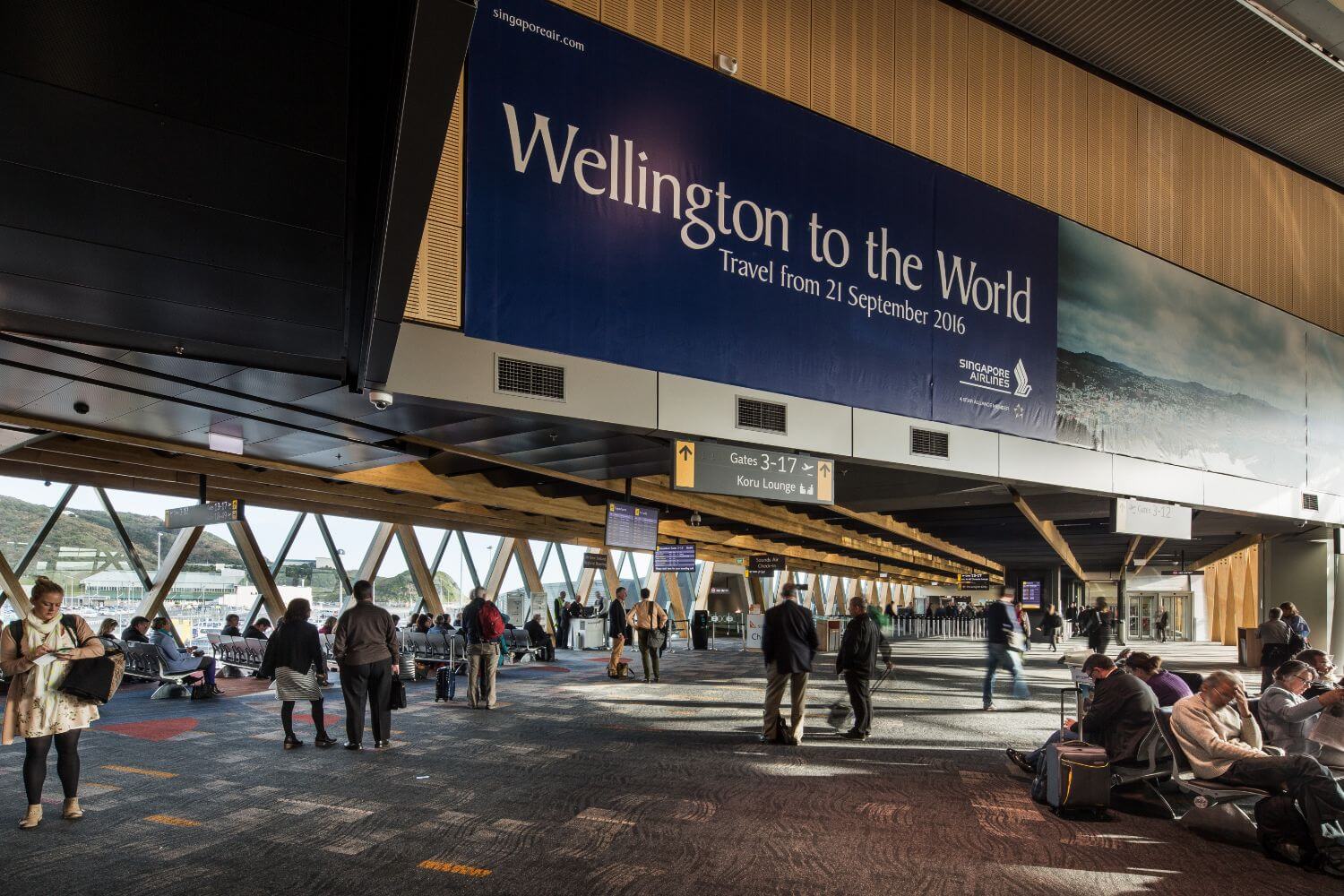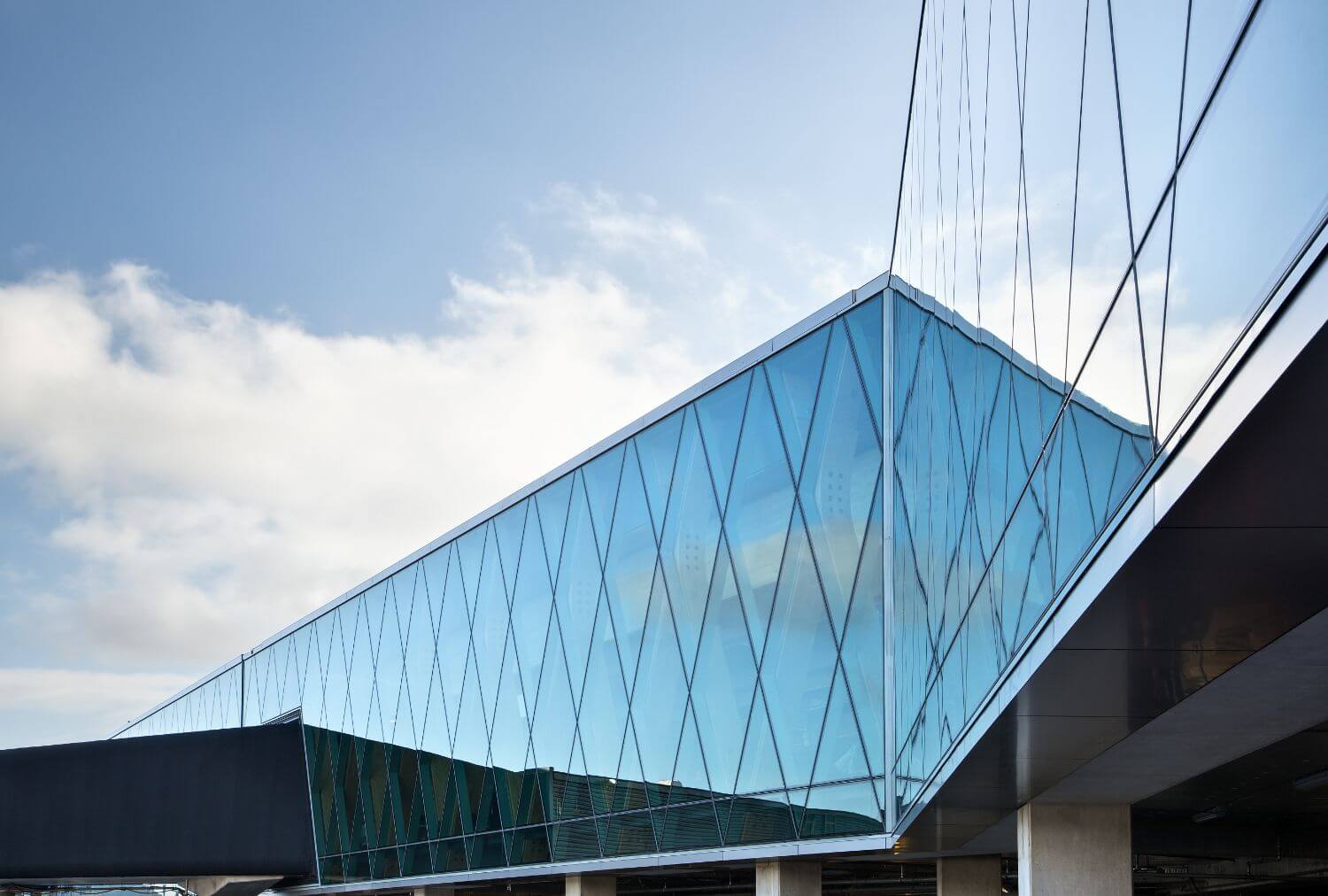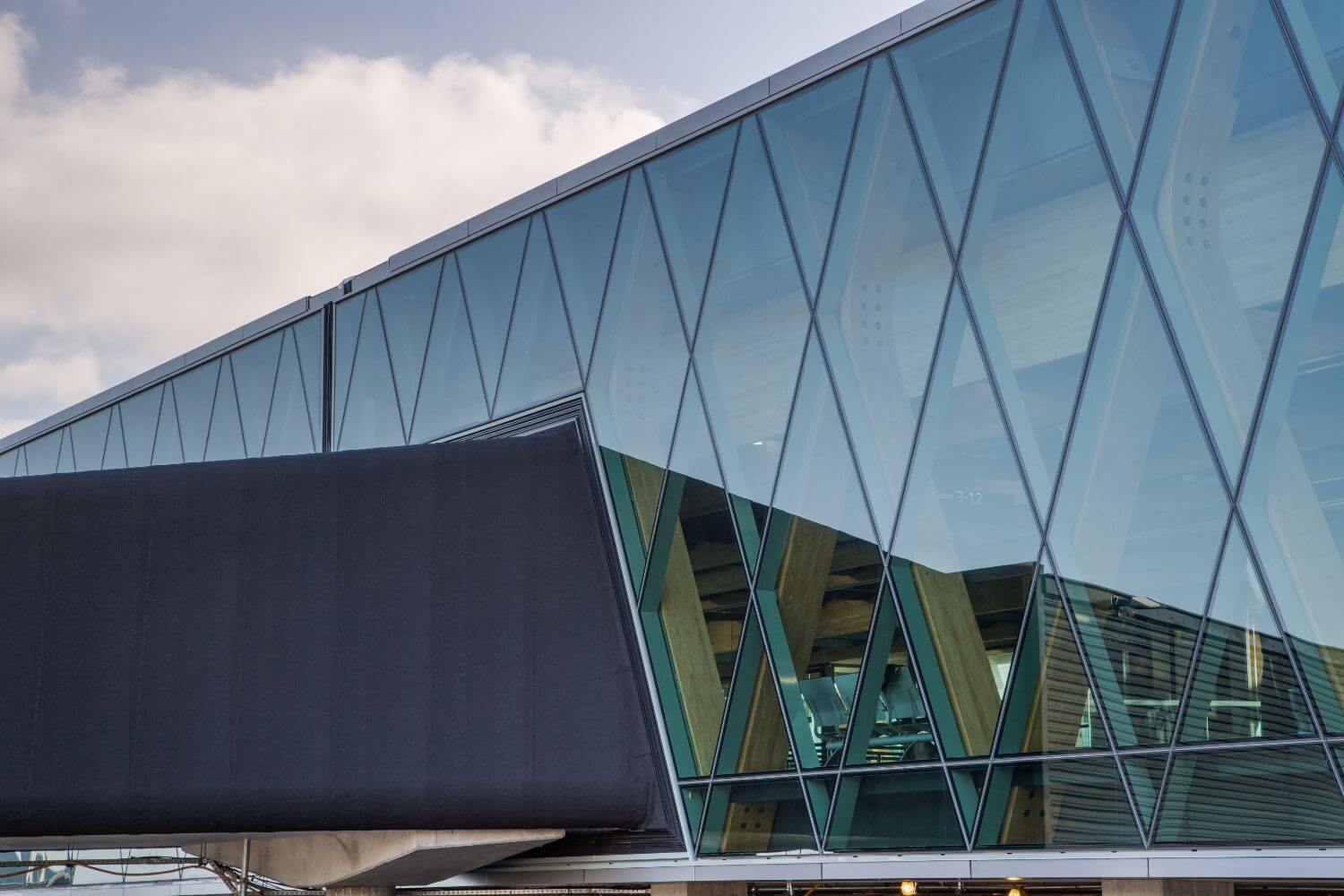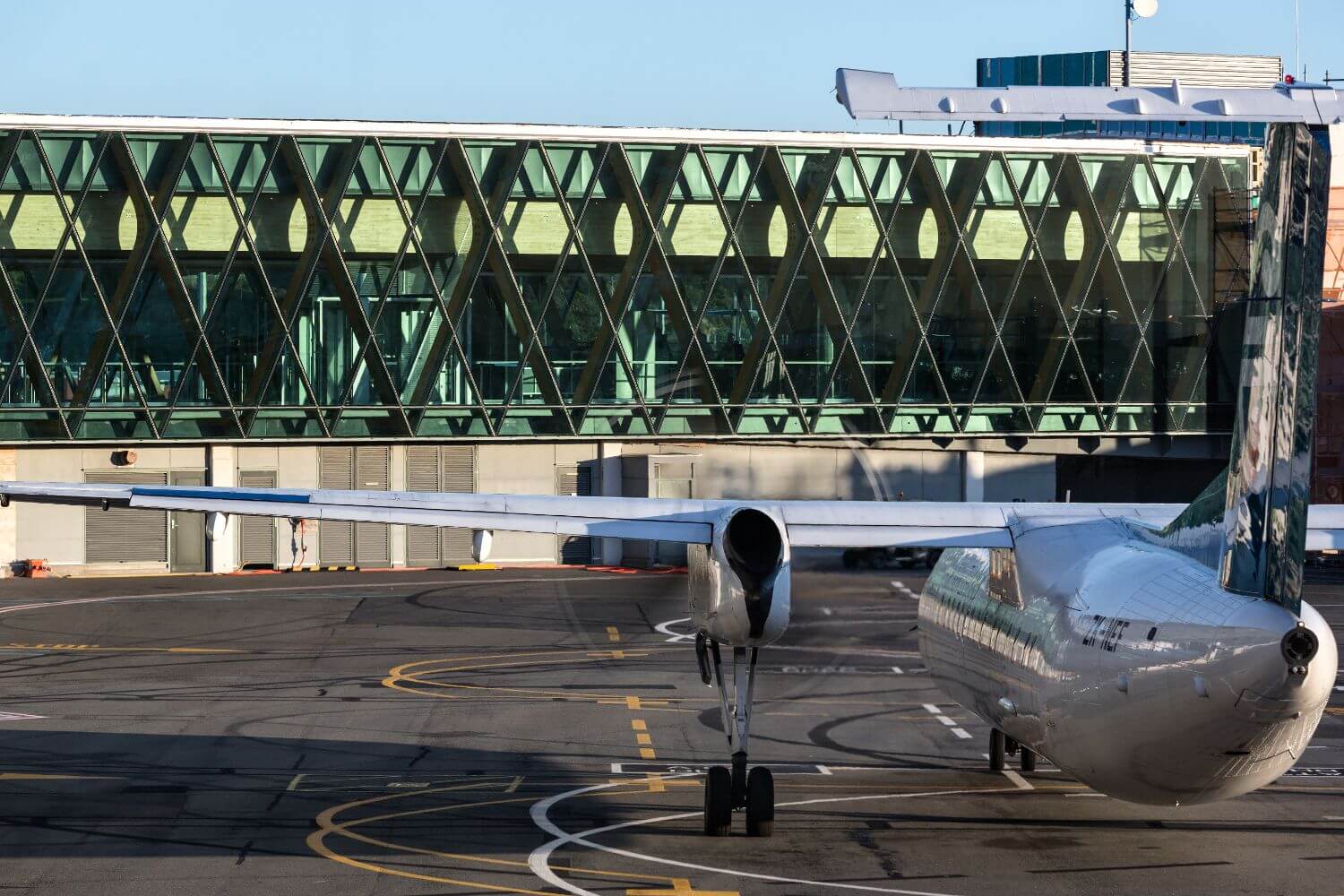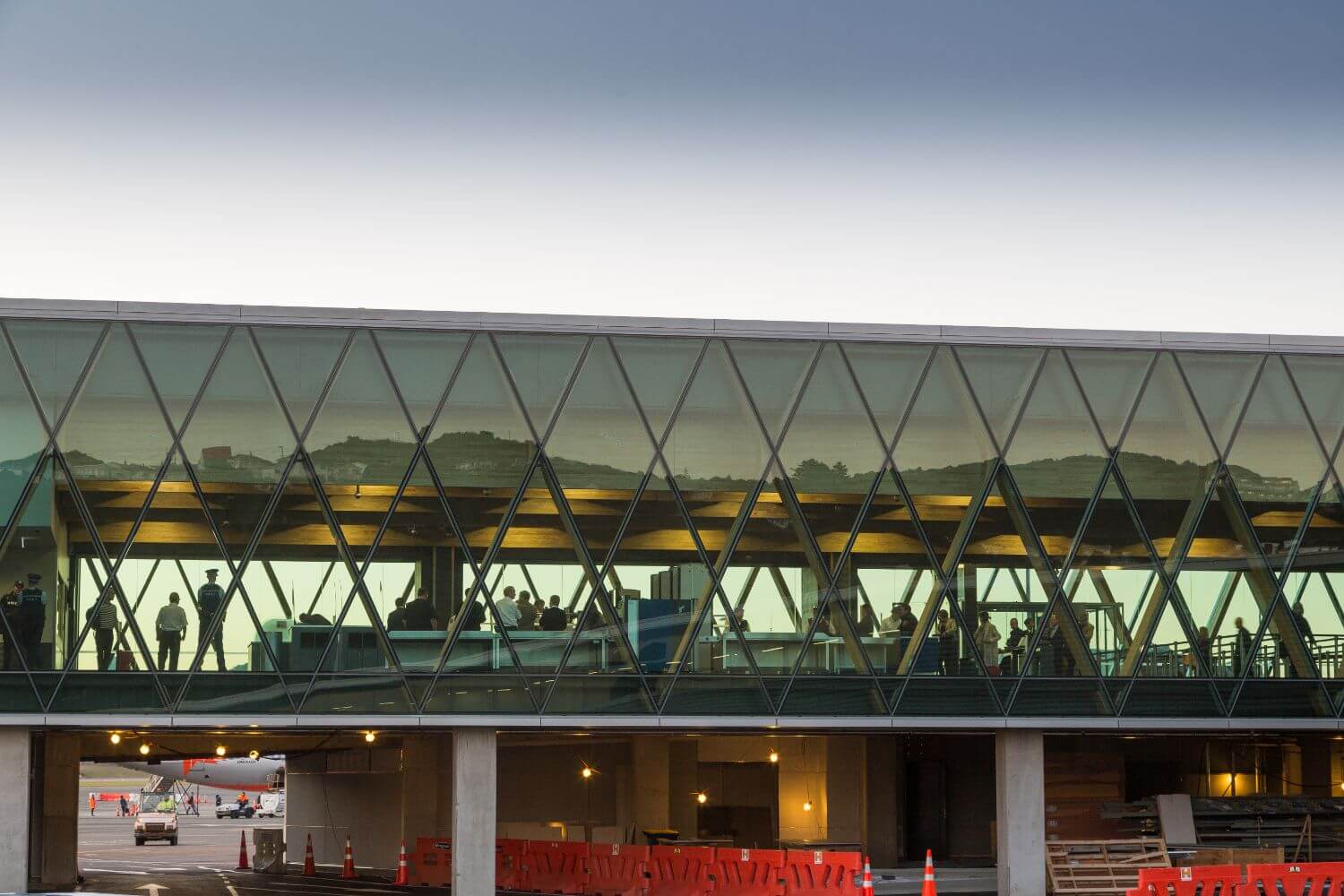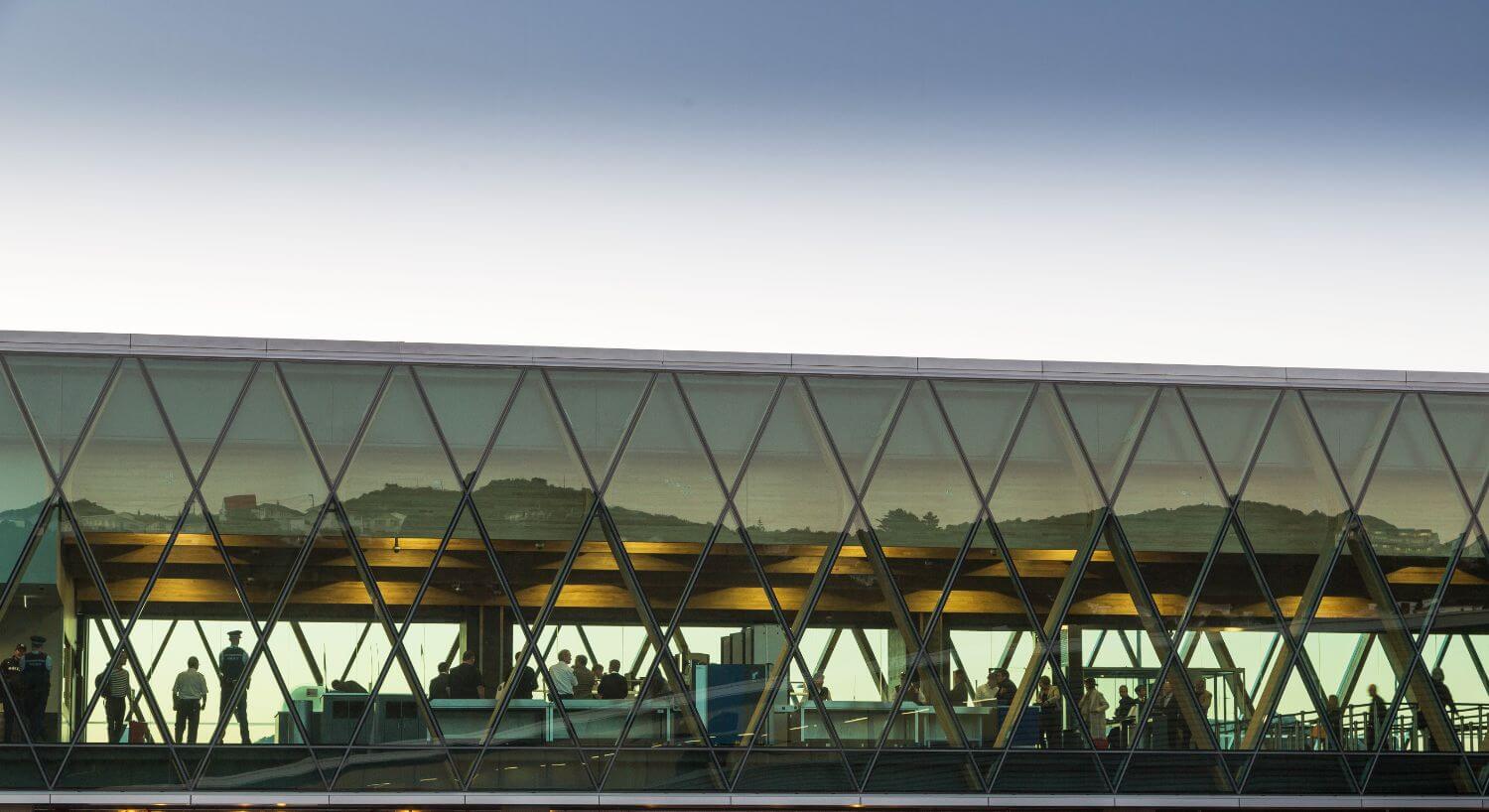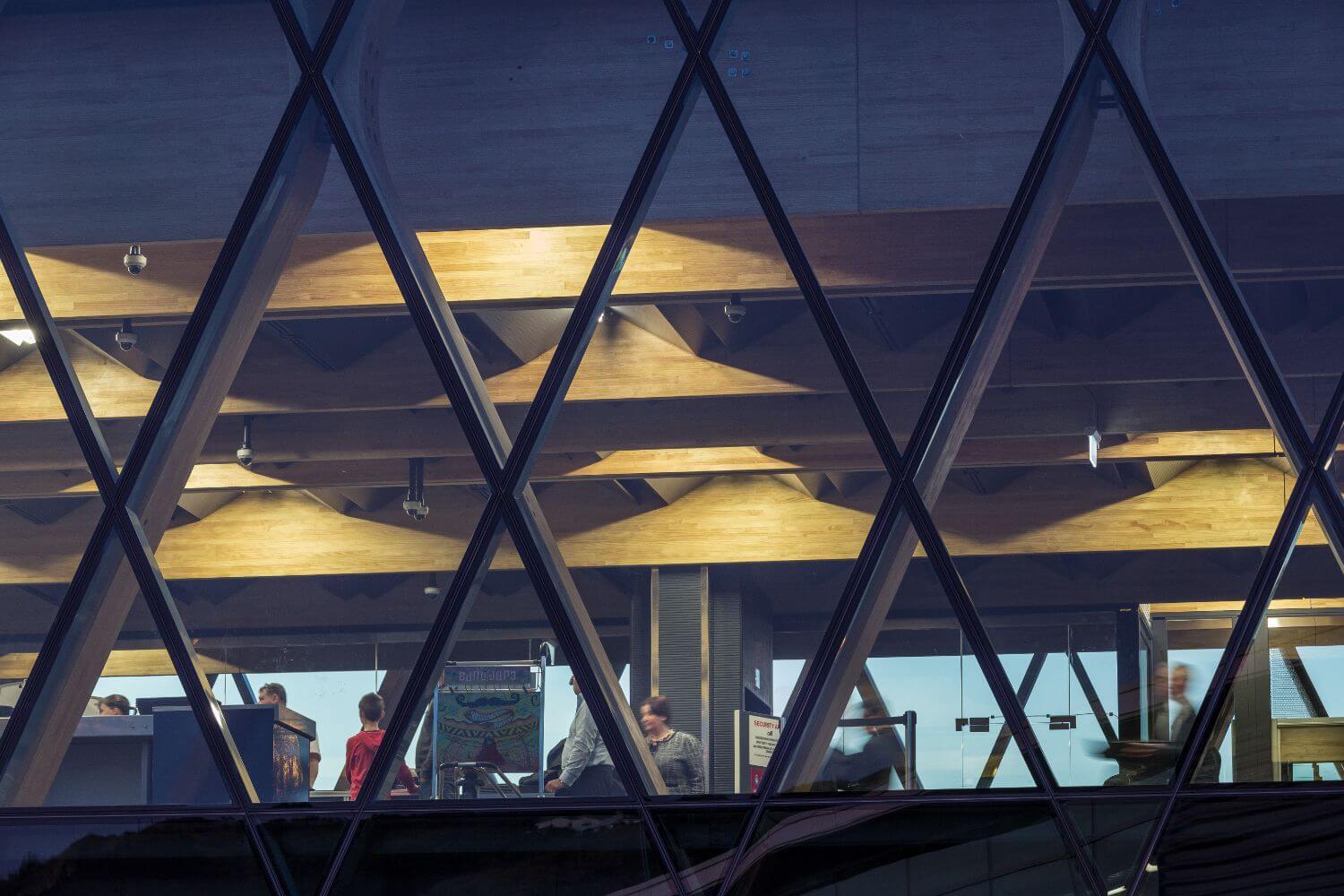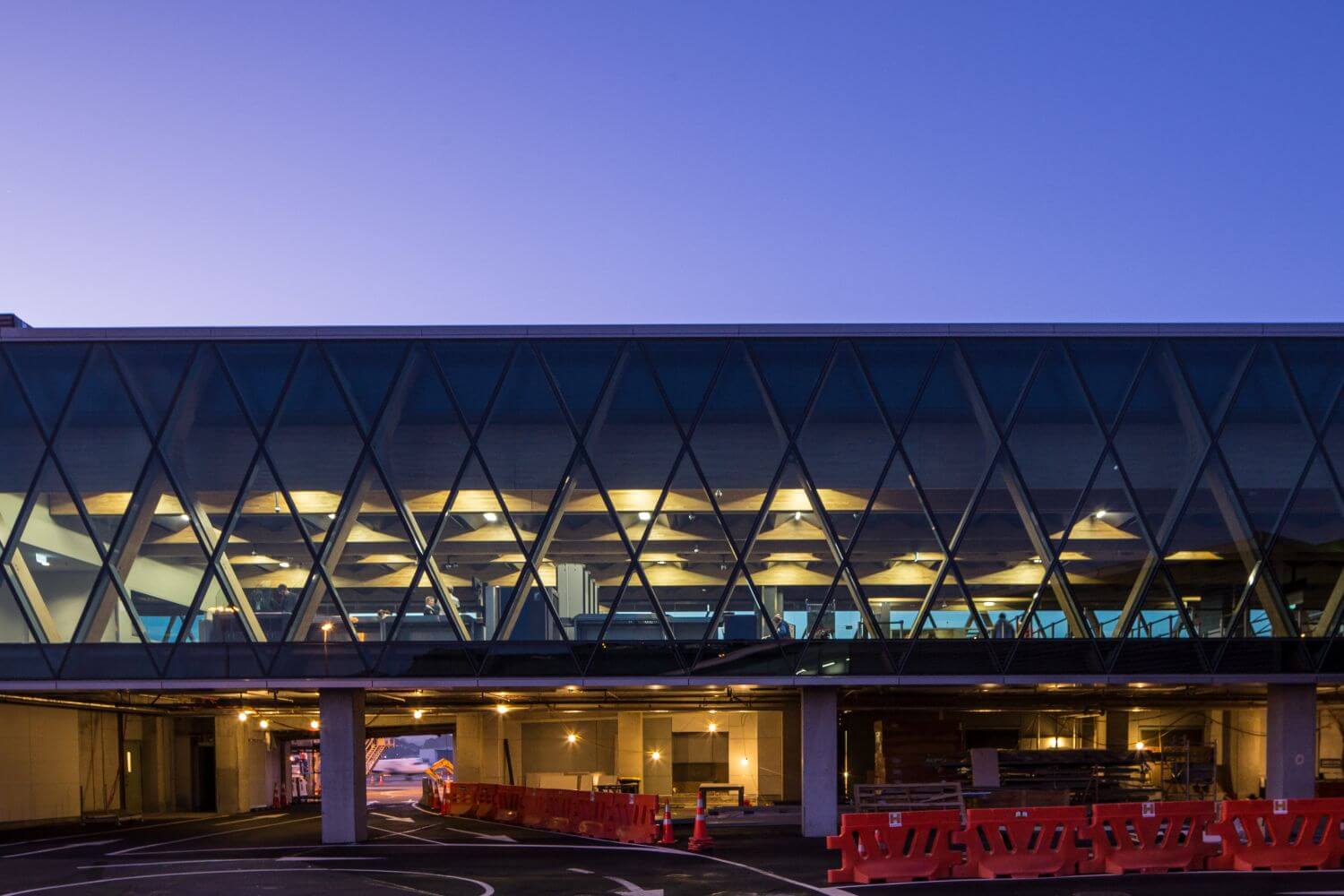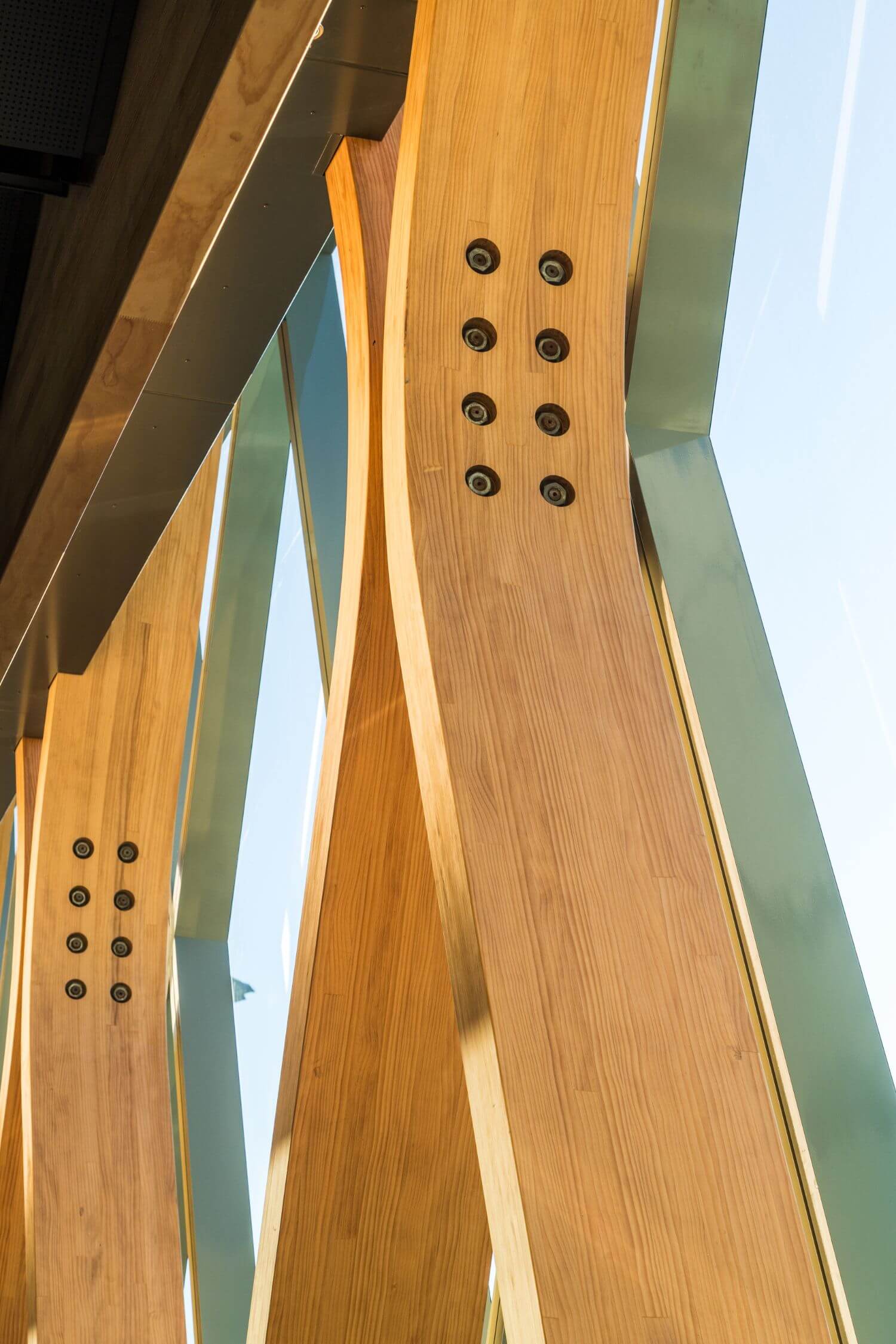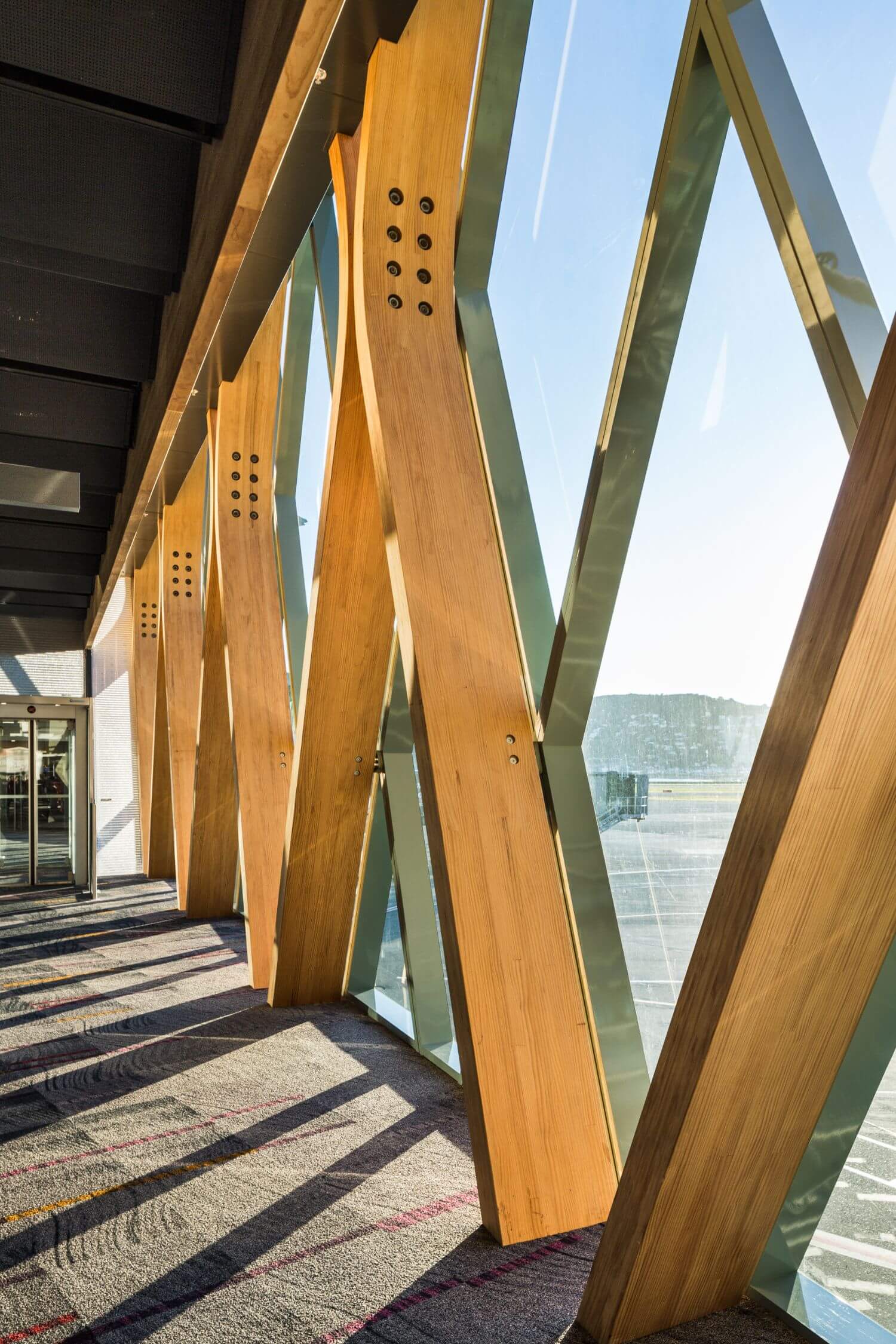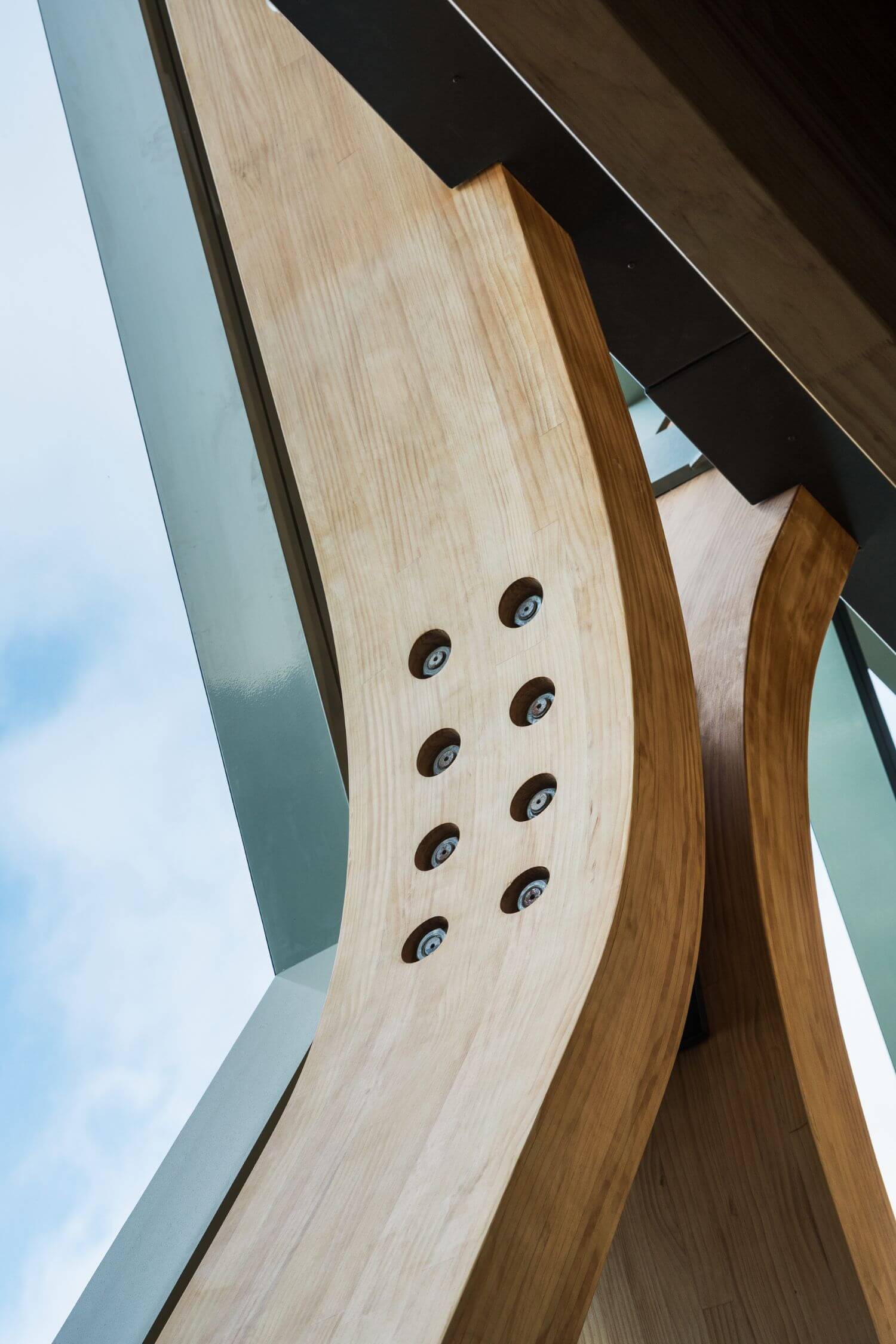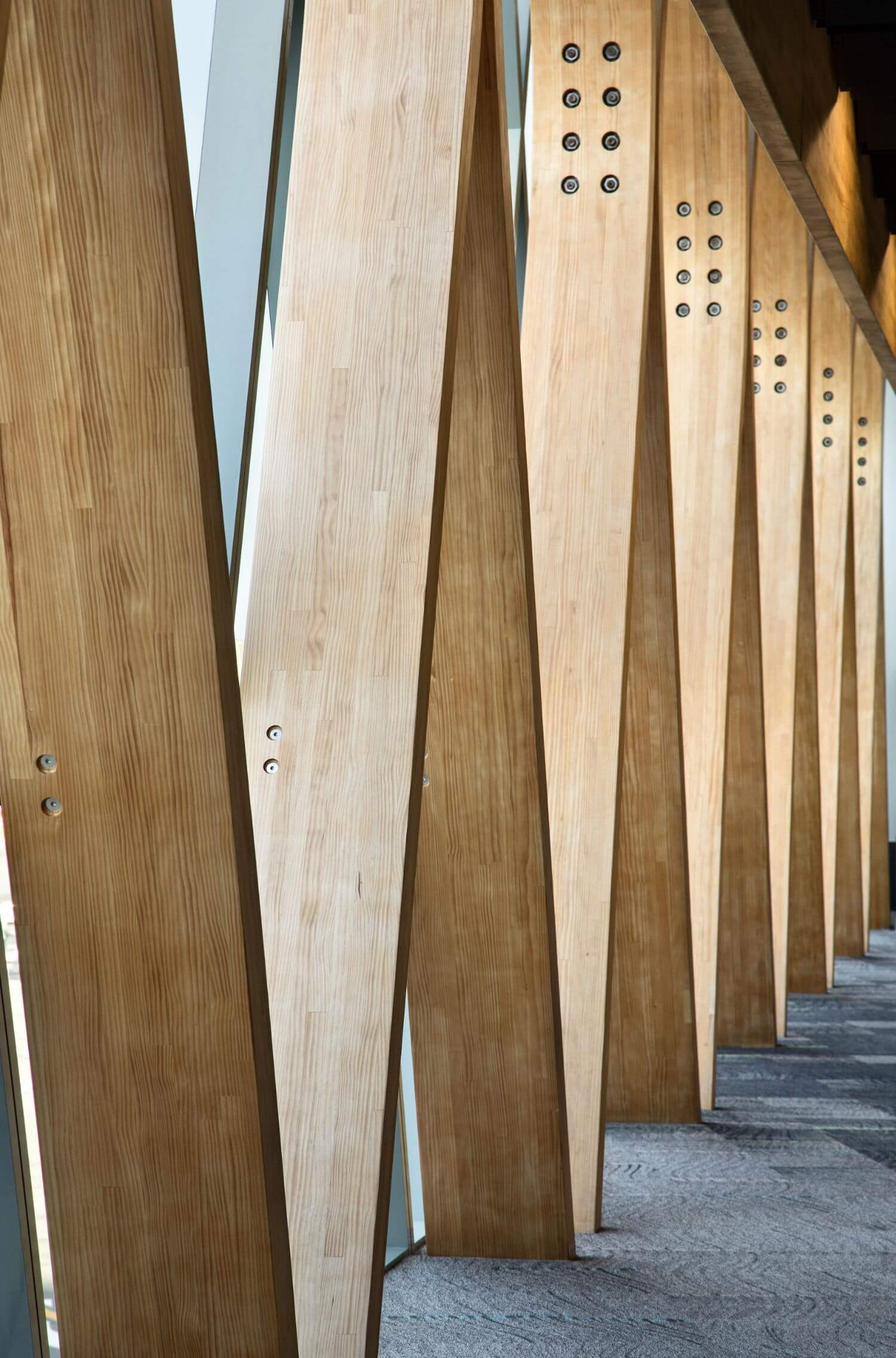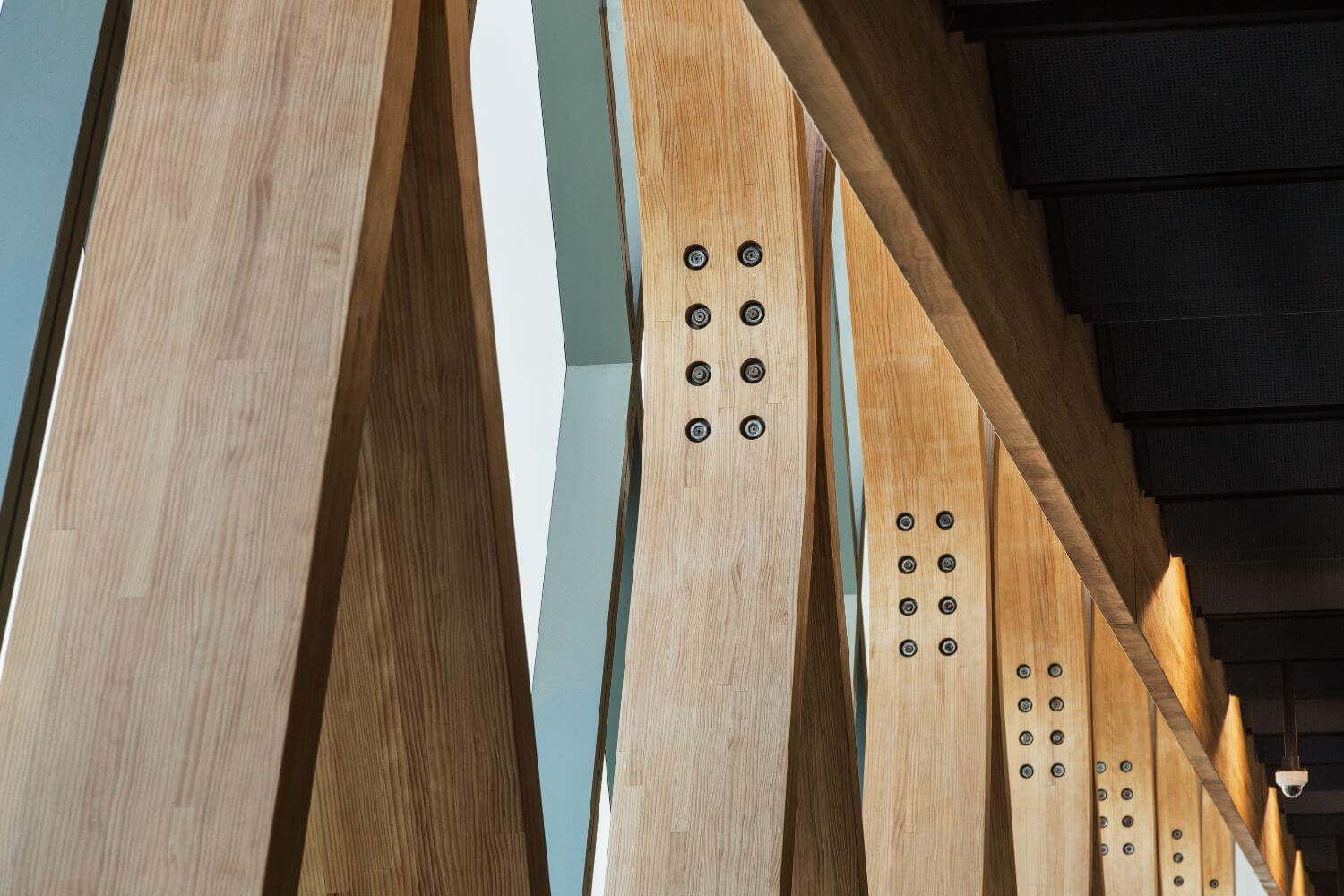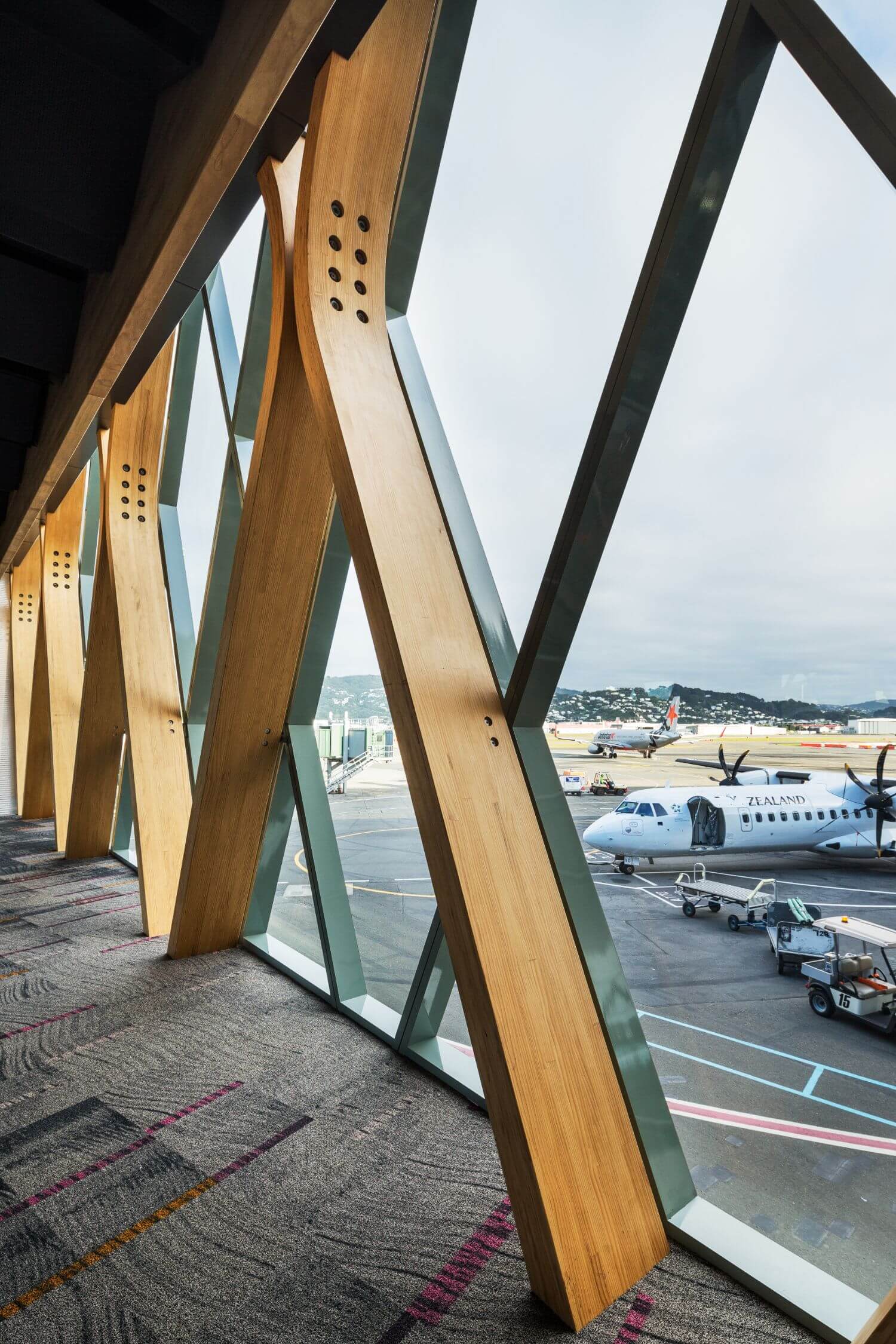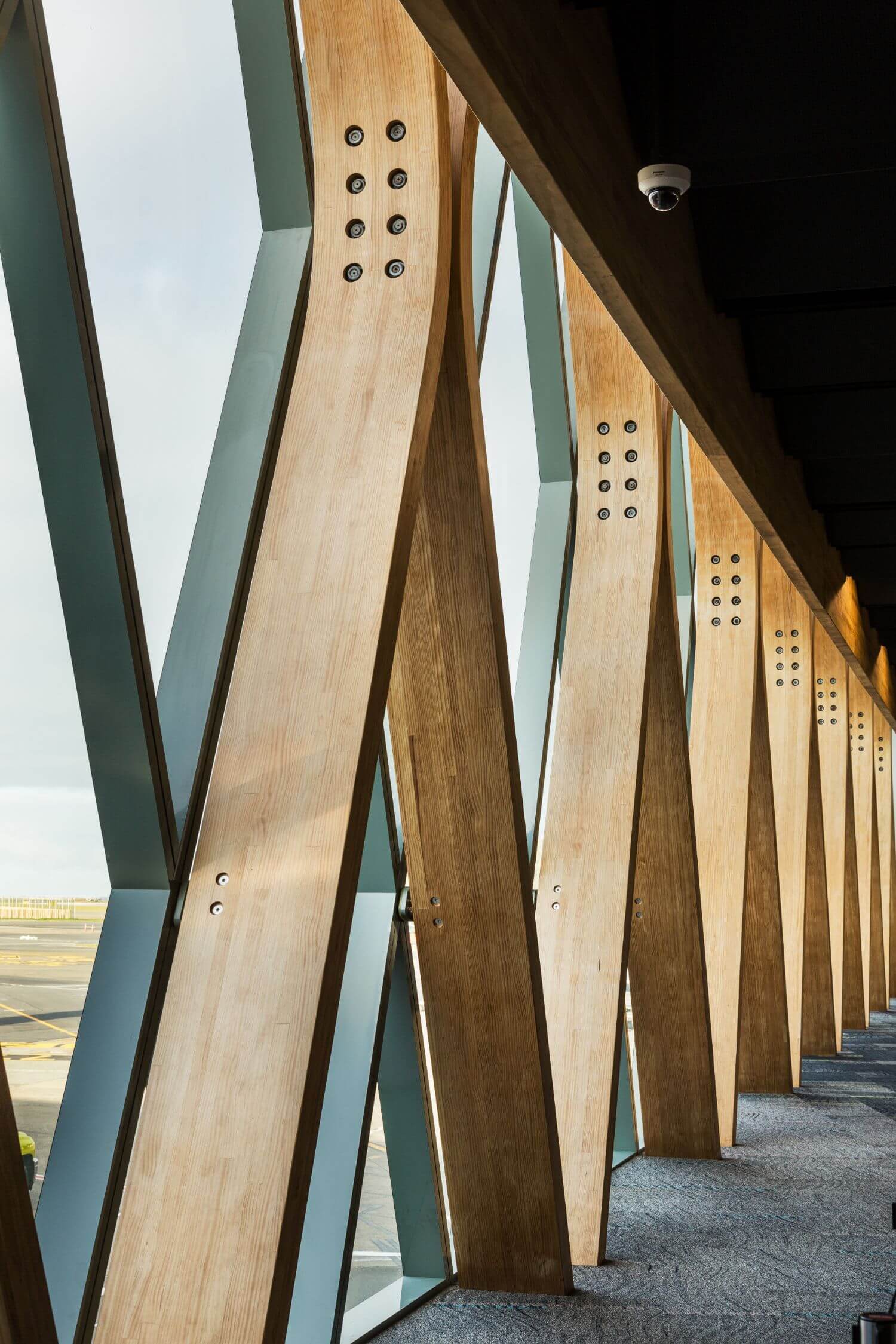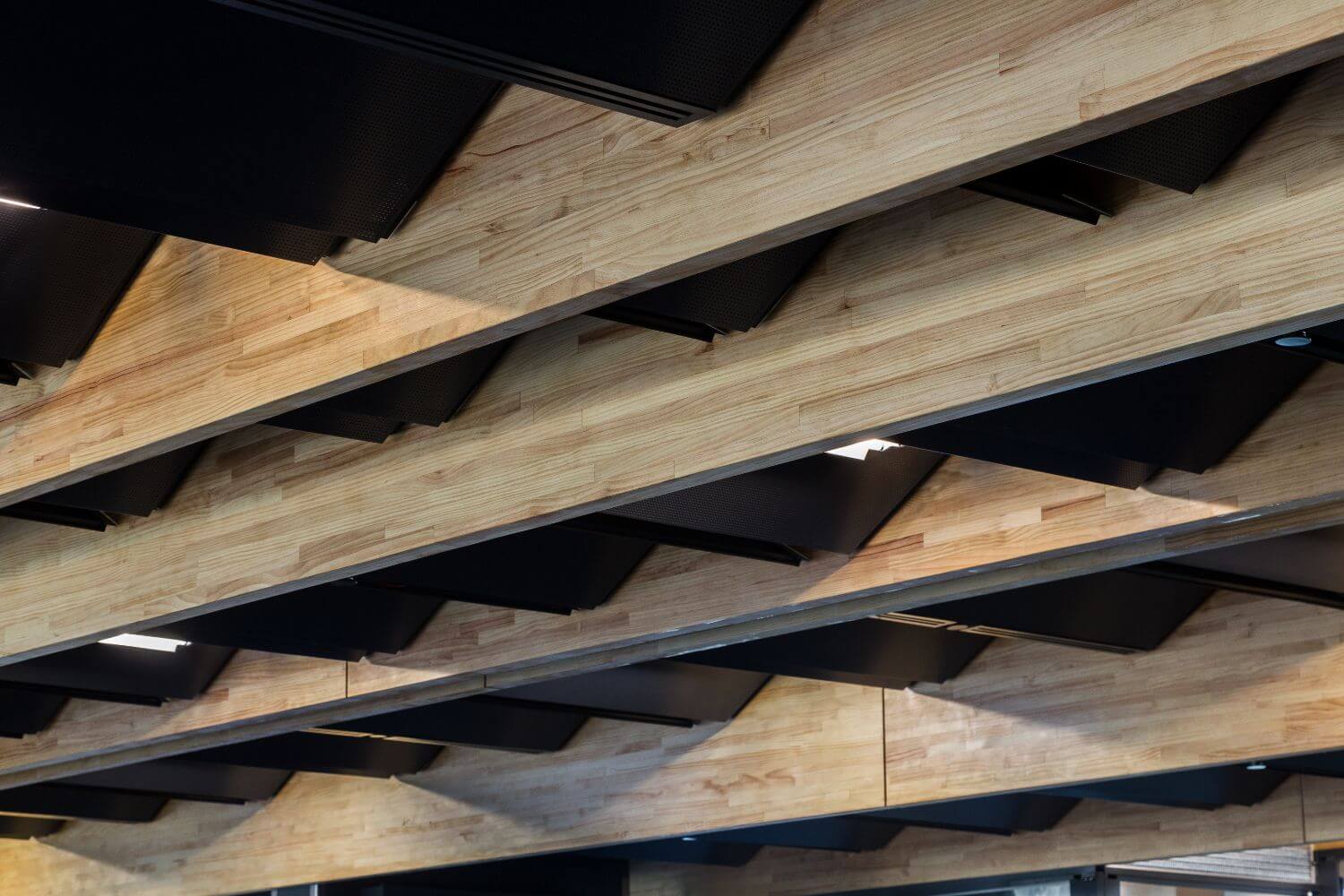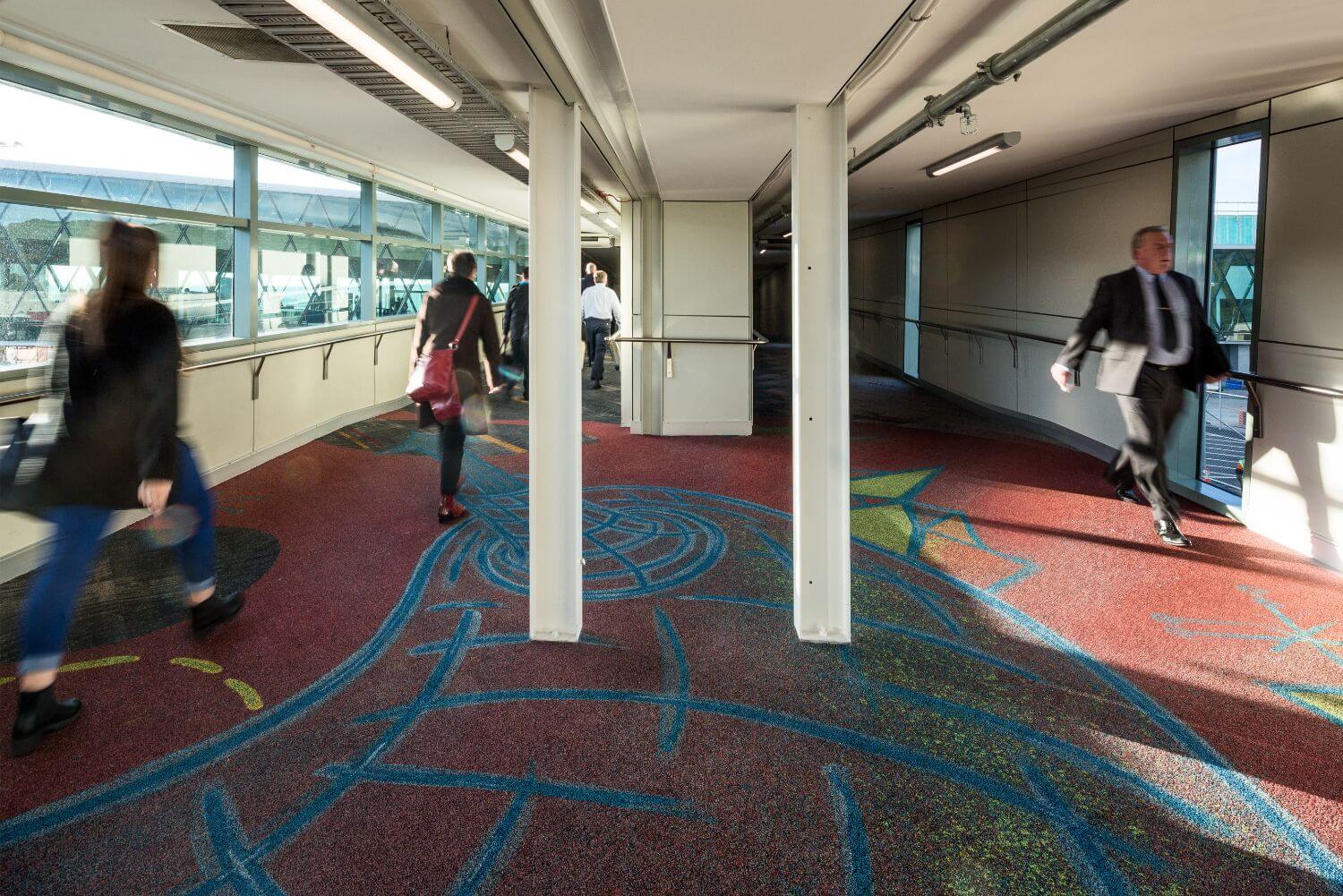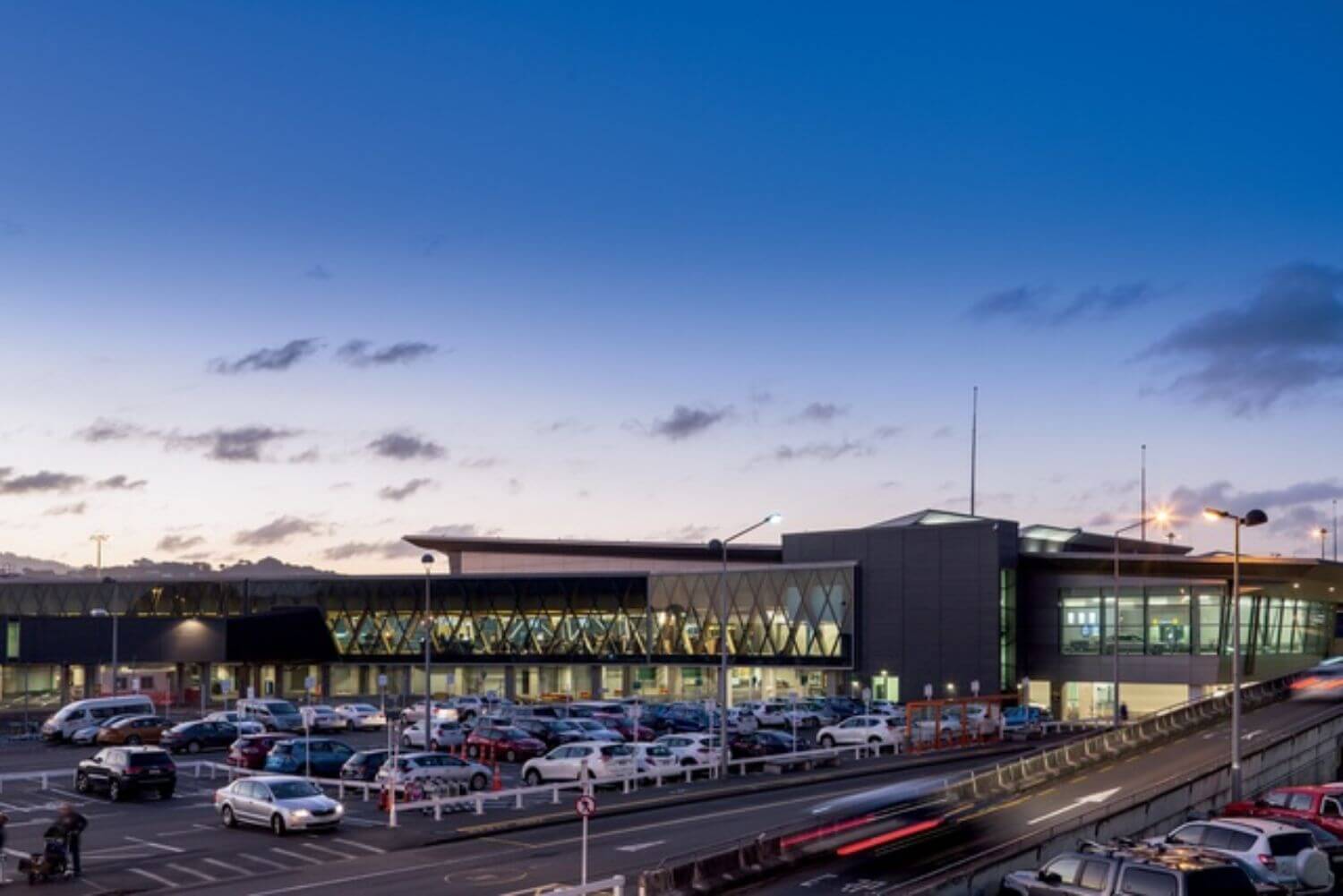 The terminal extension has been designed to facilitate increased passenger numbers for current and future requirements aligned with WIAL's 2030 Strategic Plan by providing both increased building area and a re- configuration of the operational facilities within the south end of the terminal, including modified gate positions to suit the re-configuration of the Southern Apron operational area.
The Main Terminal Building is extended by an additional 3.5 structural bays in similar look and feel to the existing terminal building, and the extension to the south west pier link is widened to incorporate a centralised security screening location and increased circulation.
The extension links between the Main Terminal Lounge and the South West Pier Gate Lounge and South Pier, and is designed to provide an intimate lounge experience with lower height space, flowing ceiling panels and timber structure providing a sense of warmth.
The south and north walls are glazed offering passengers views through the glue laminated structural timber frames to the operations on the apron.
The key Client requirement for this project was to provide a "Business as usual" construction methodology that did not interrupt the daily operations of the airport and its many Stakeholders. This was achieved by building the new structure up and over the existing Southwest Pier Link and Main Terminal buildings while up to 20,000 passenger movements per day continued without interruption.
Detailed planning and interfacing closely with the WIAL project team was undertaken to ensure all tasks were able to be carried out without delays to either party.
The project was executed using a permit to work system where interface plans were created wherever the works interfaced with the operational airport.
These plans were reviewed by all affected stakeholders at weekly Terminal Working Group meetings then signed off and a permit issued by WIAL to proceed.
An important commitment Hawkins made at the start of this project was to sign a Safety Pledge that lists out the commitments for working on site.
The safety campaign involved all key organisations involved in the project to go "Above and Beyond" what would normally be expected on a work site.