Wakefield Hospital Stage 1 included the demolition of existing structures; Building F and a part of Building E to accommodate the construction of the new standalone IL3 building. The new facility created a space for the Hospital administration teams, sessional consultants and tenants that include, Pacific Radiology, Heart Centre and Gastro Consultants.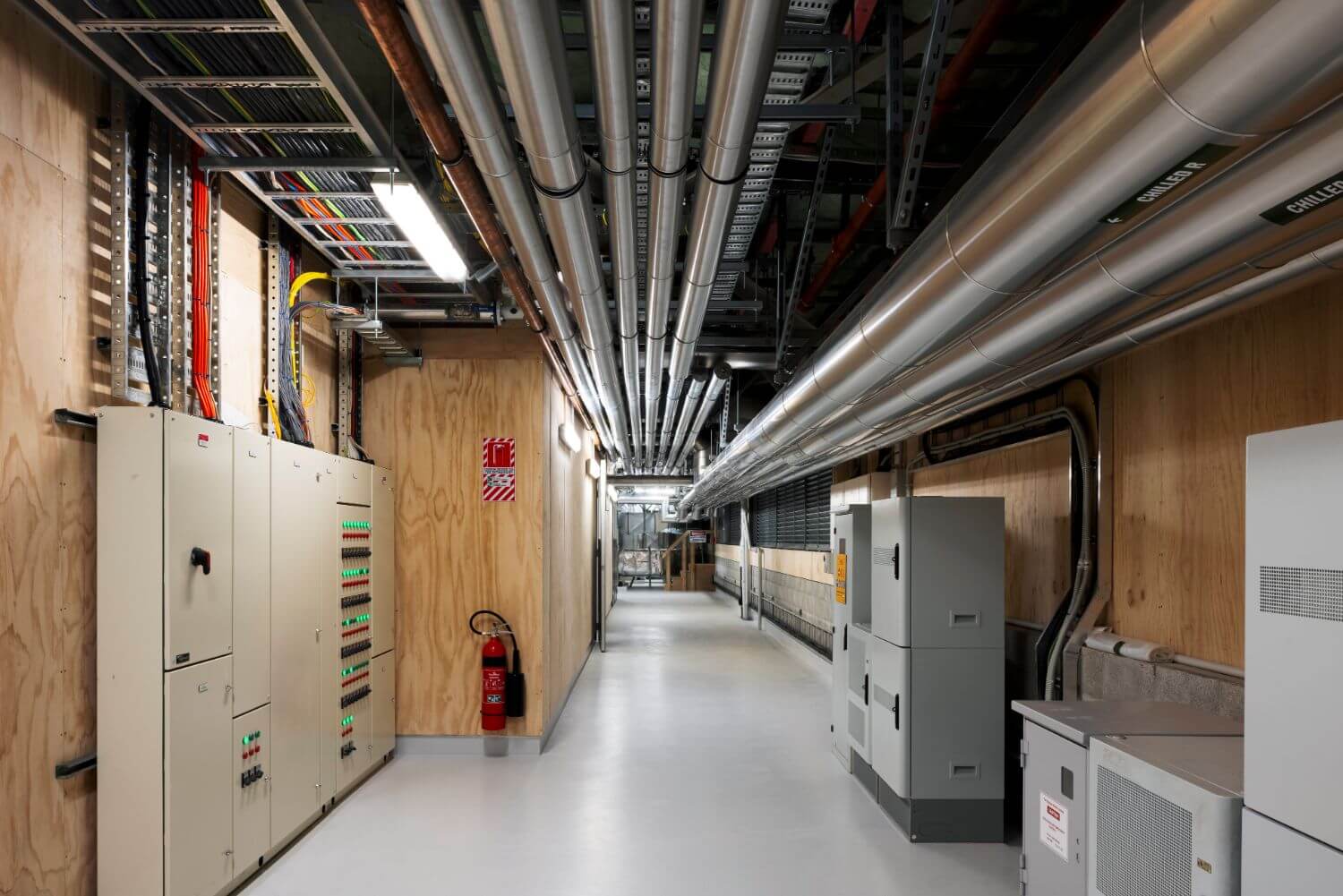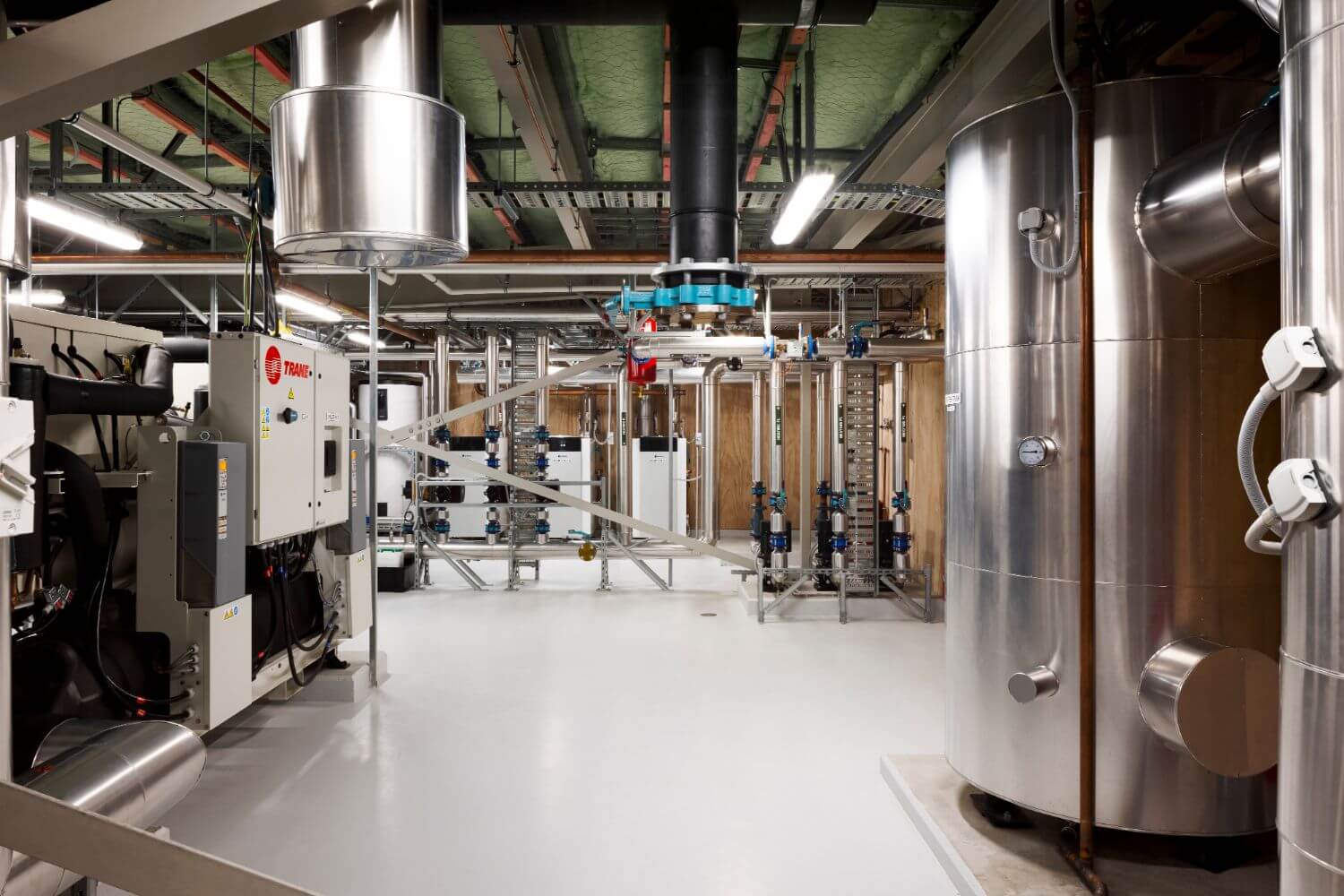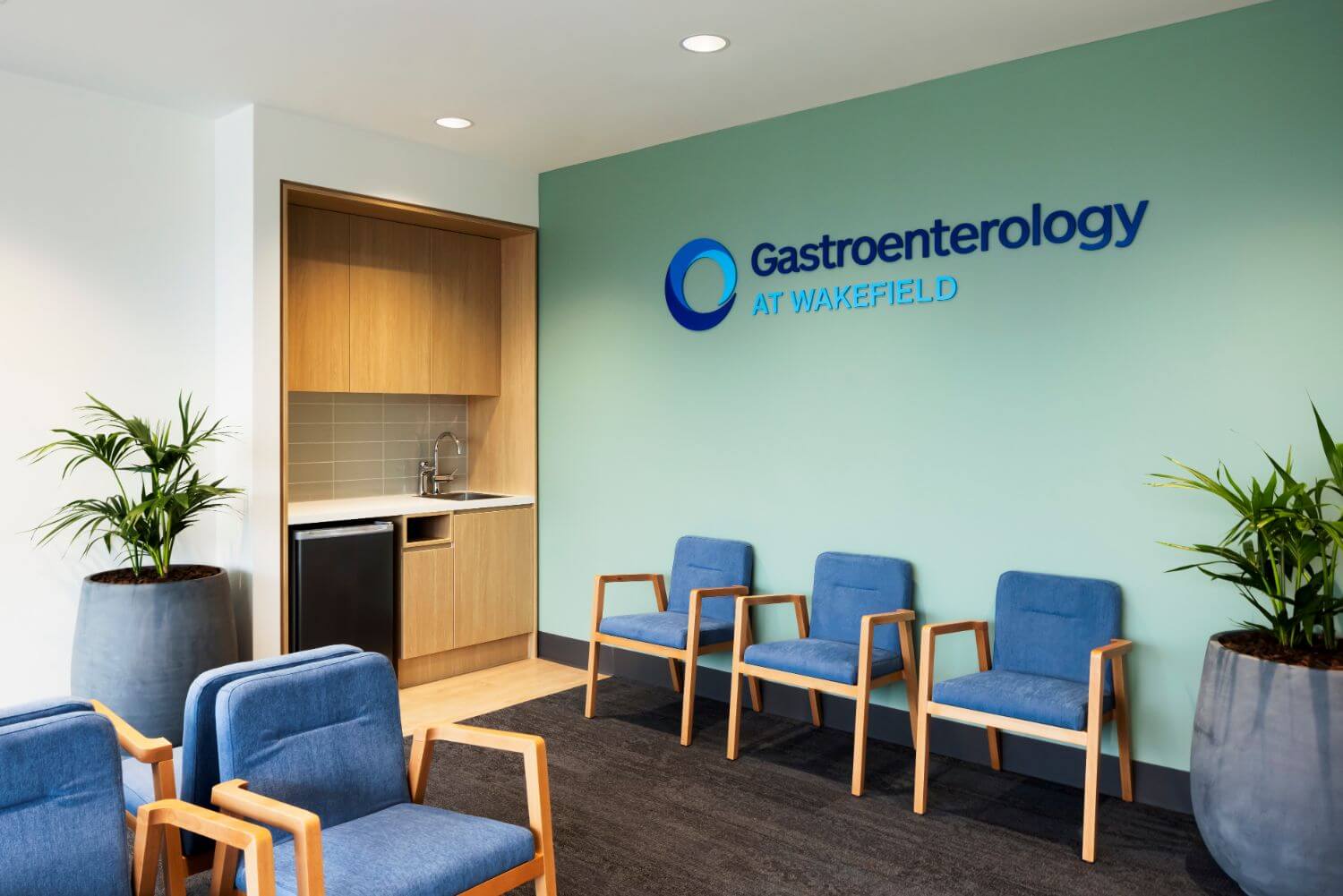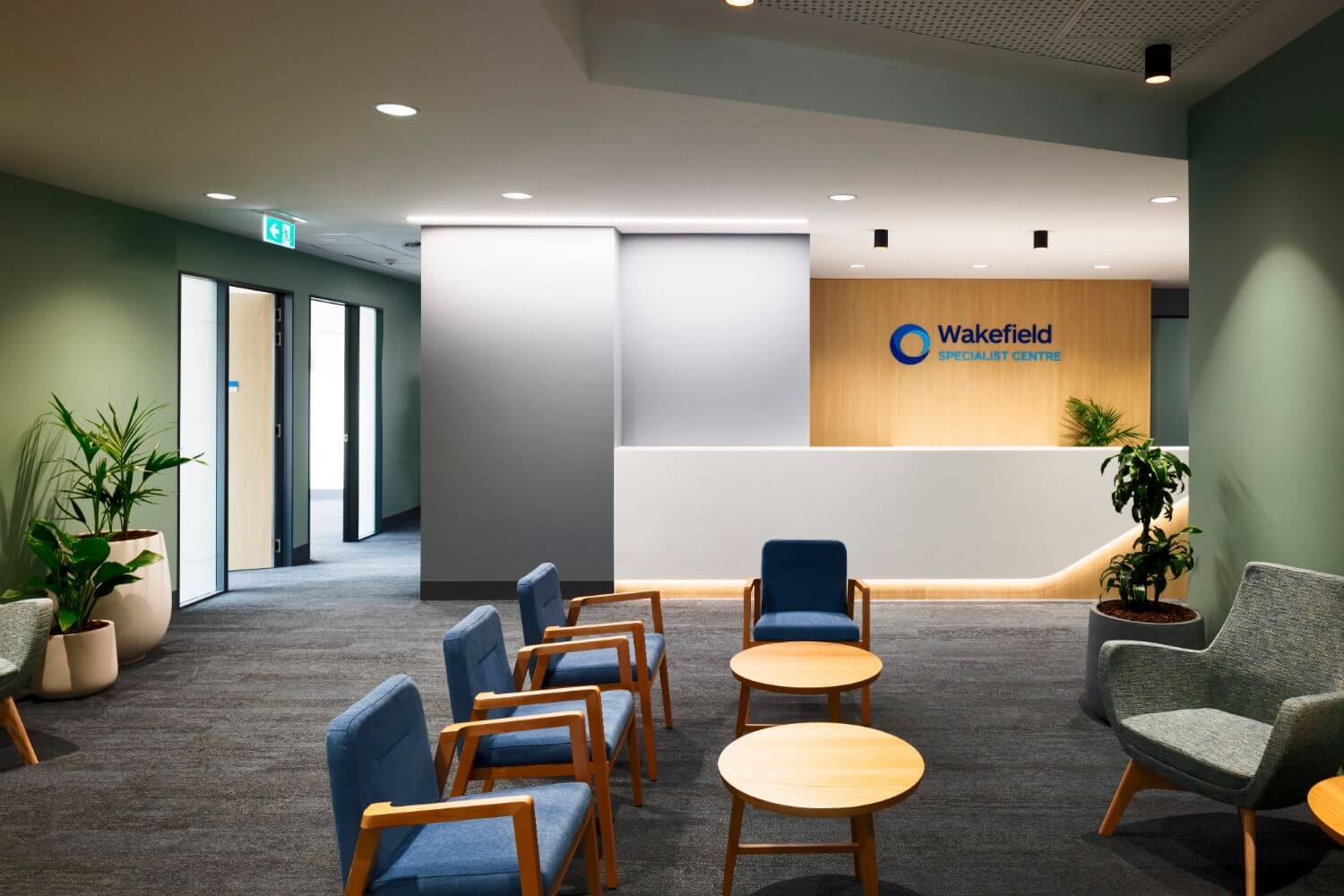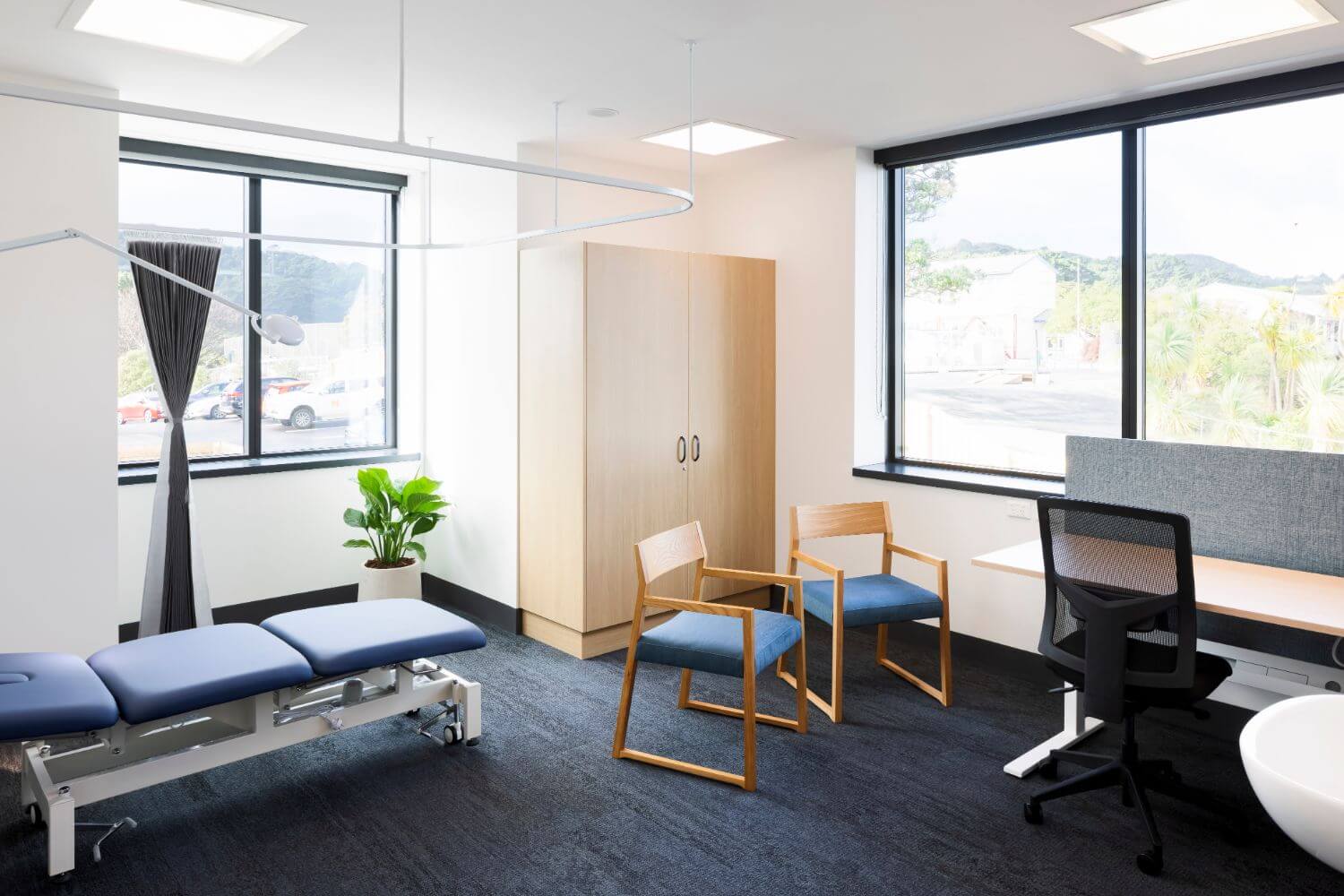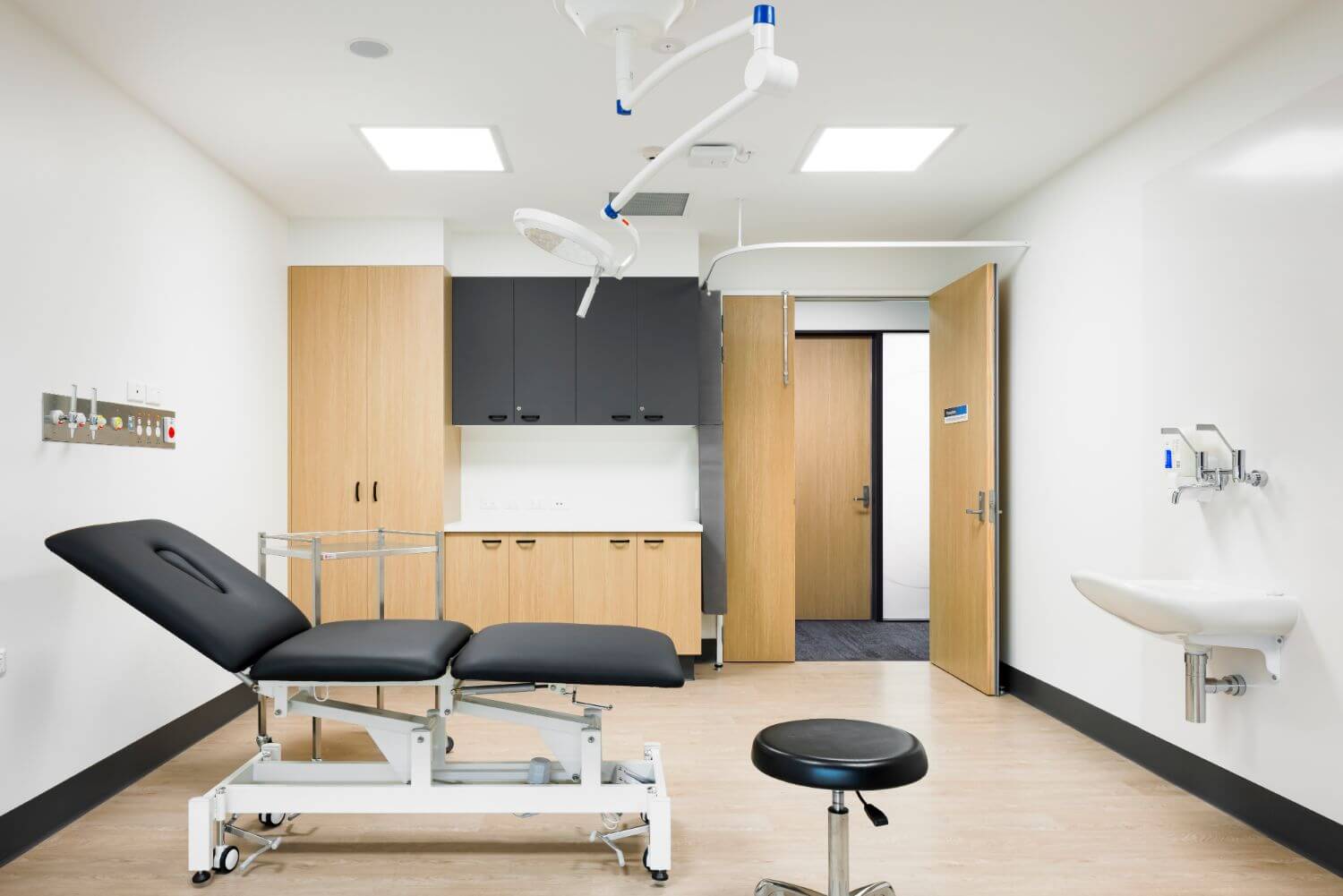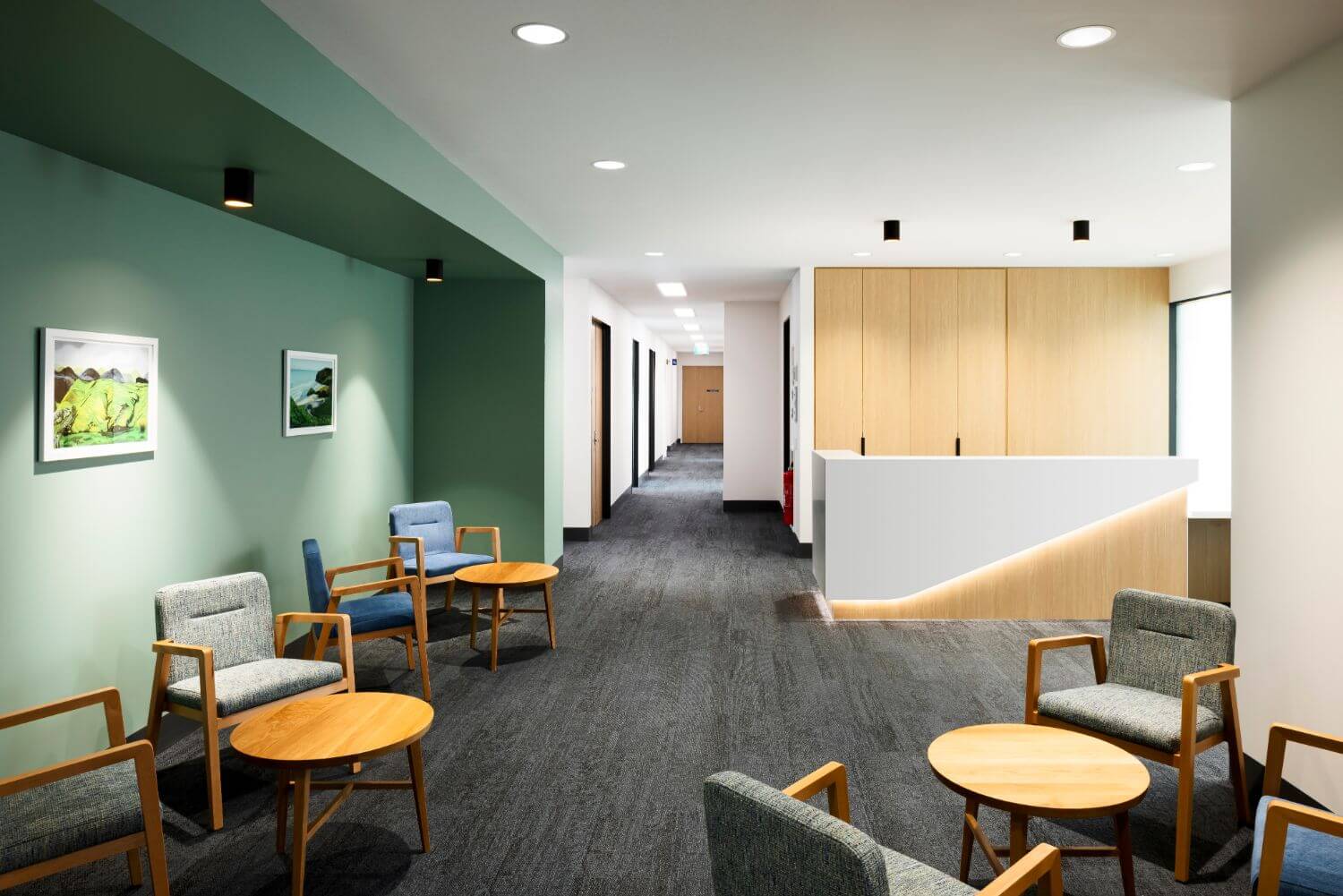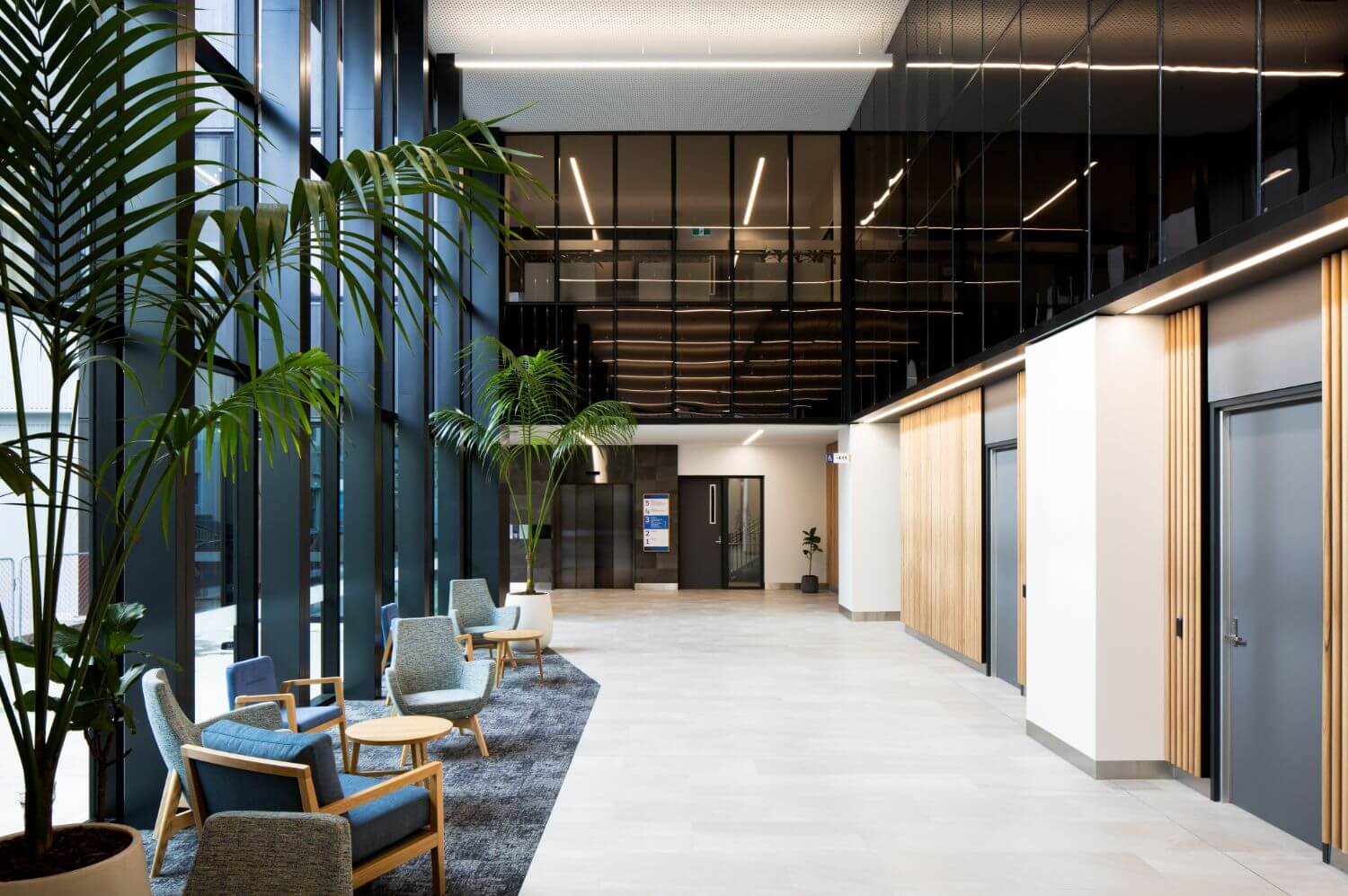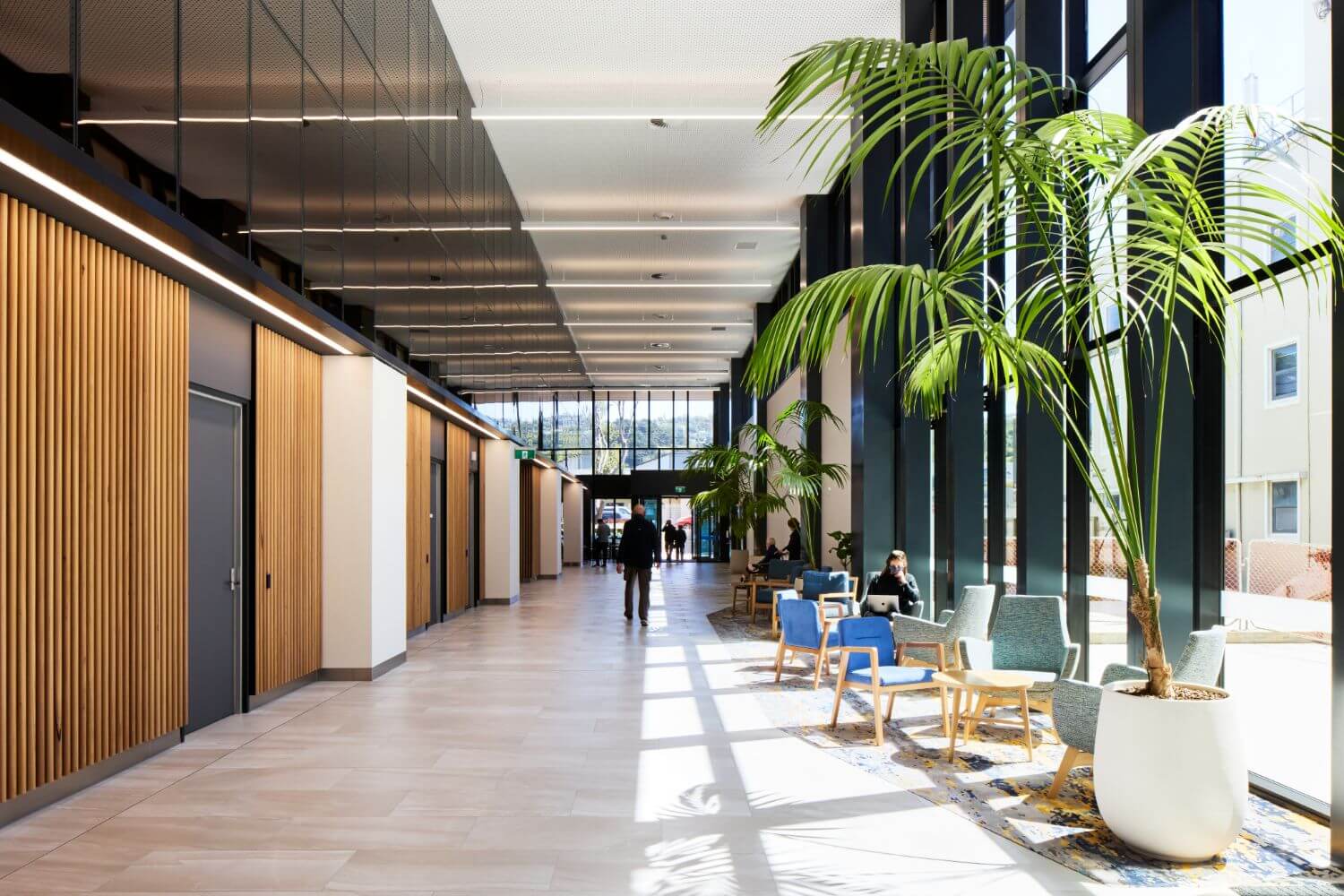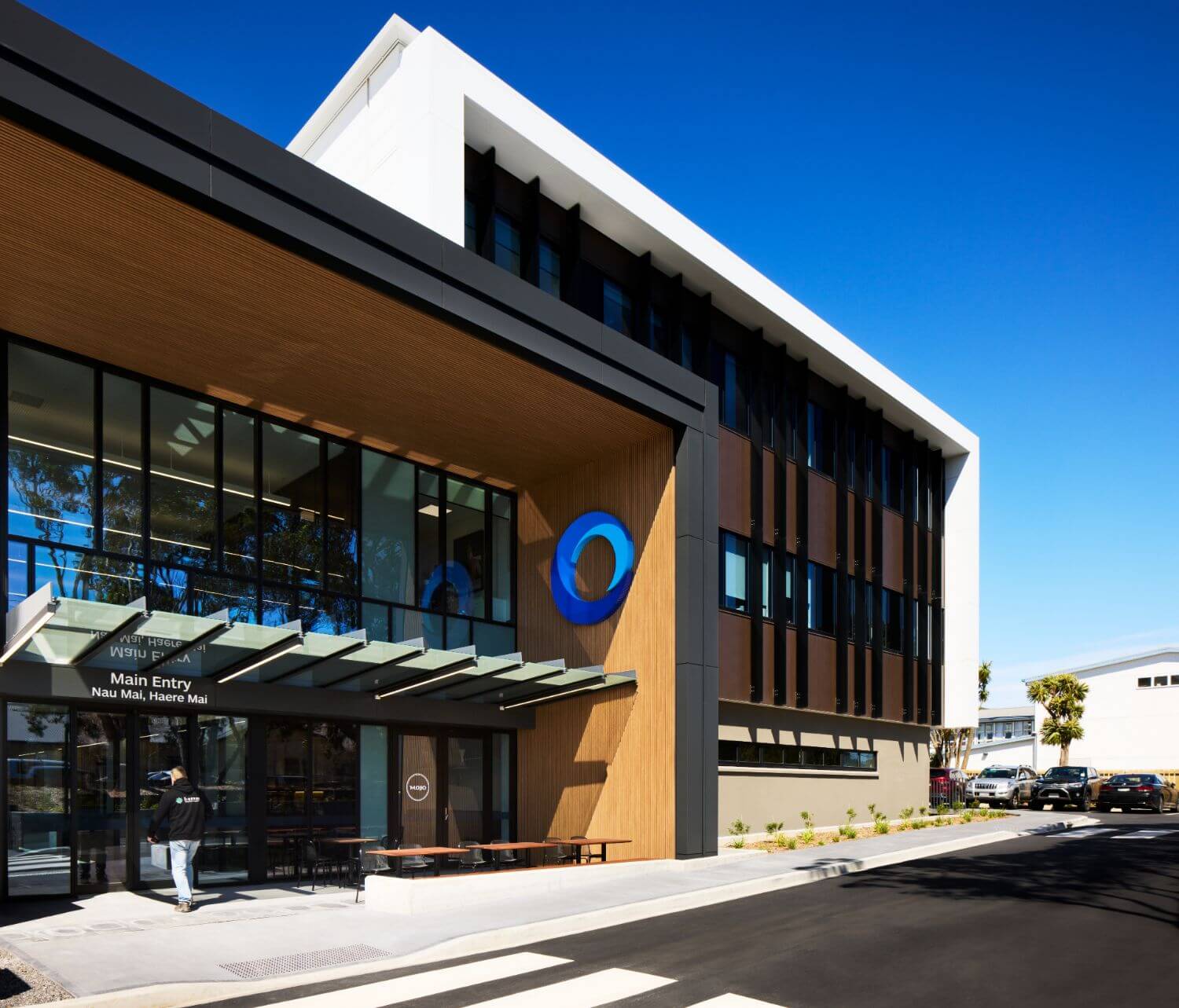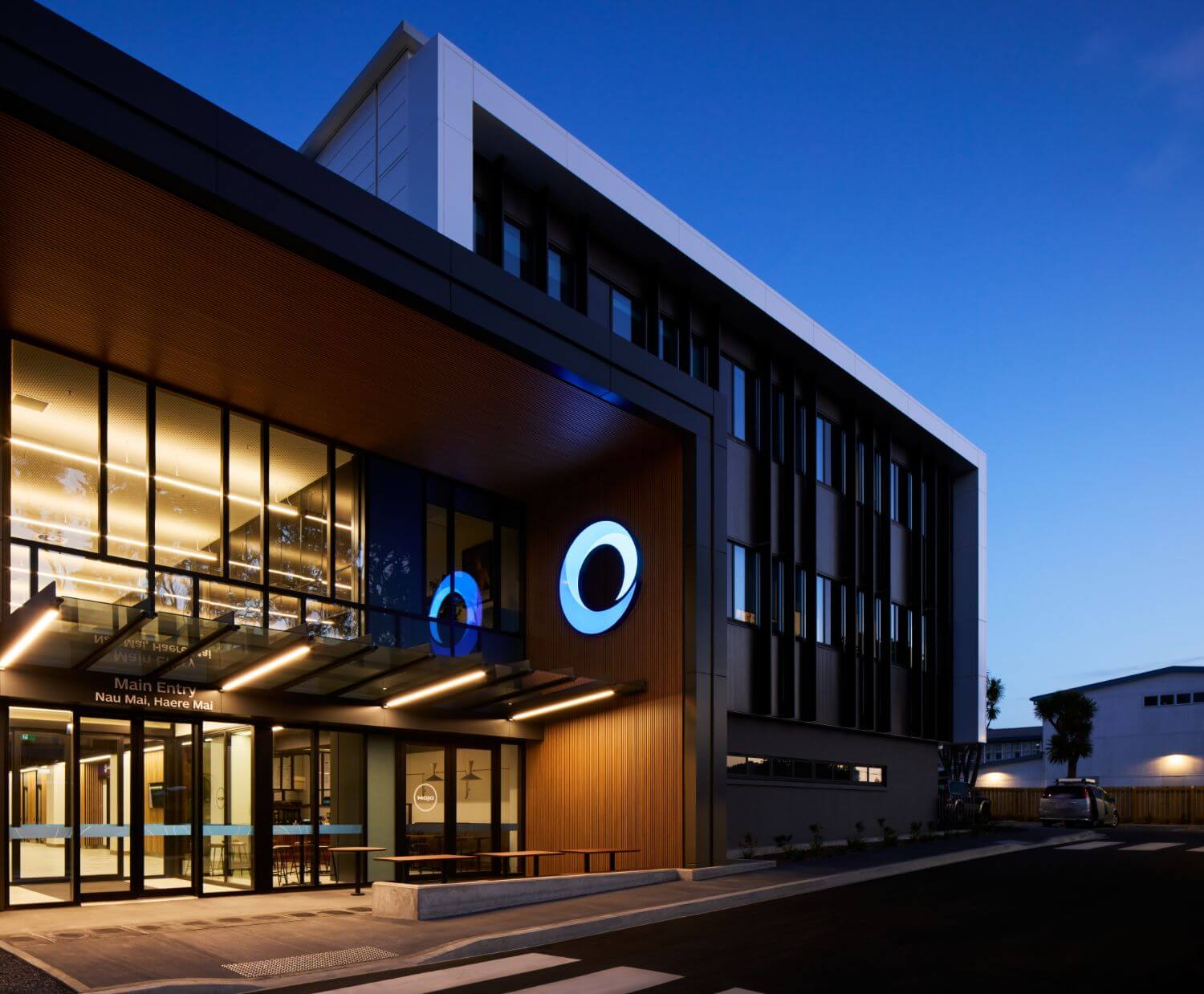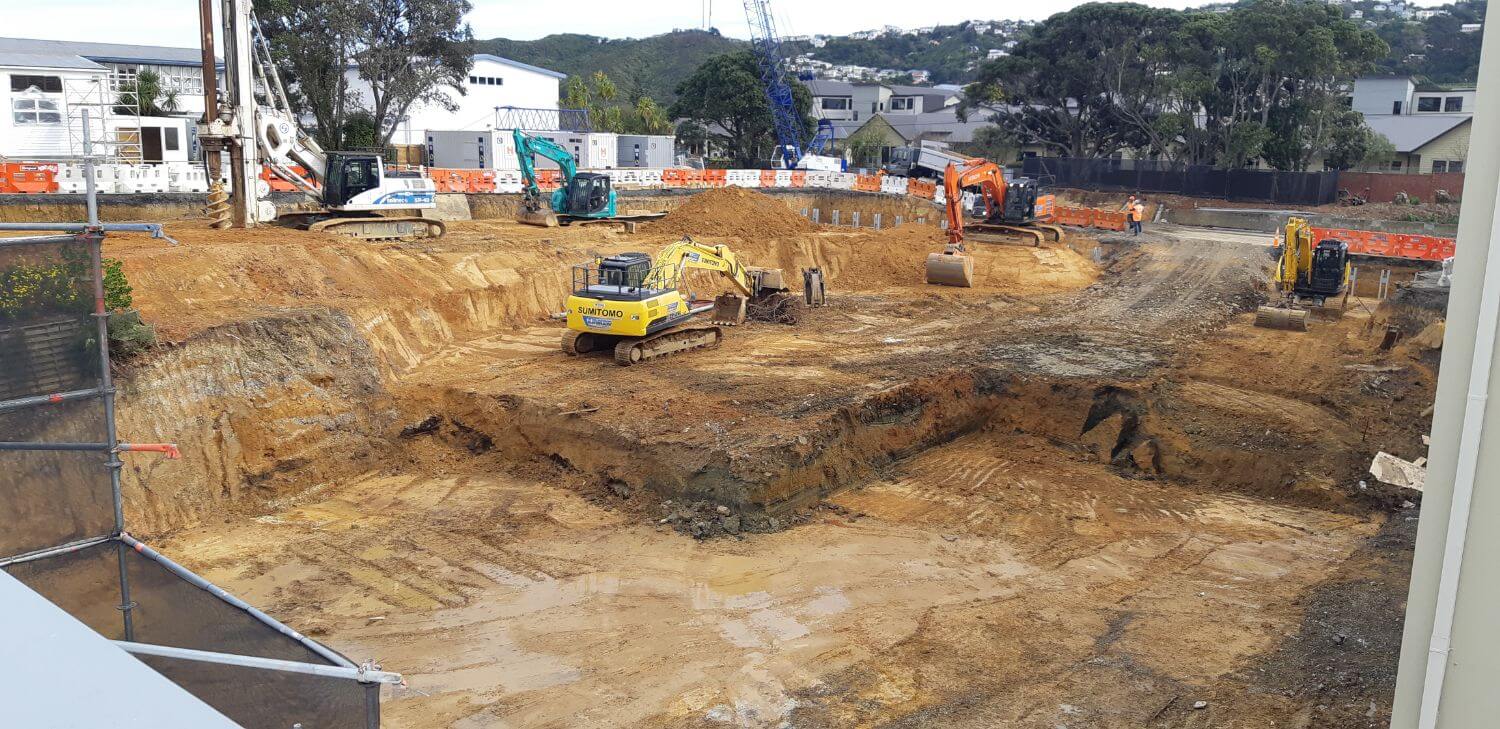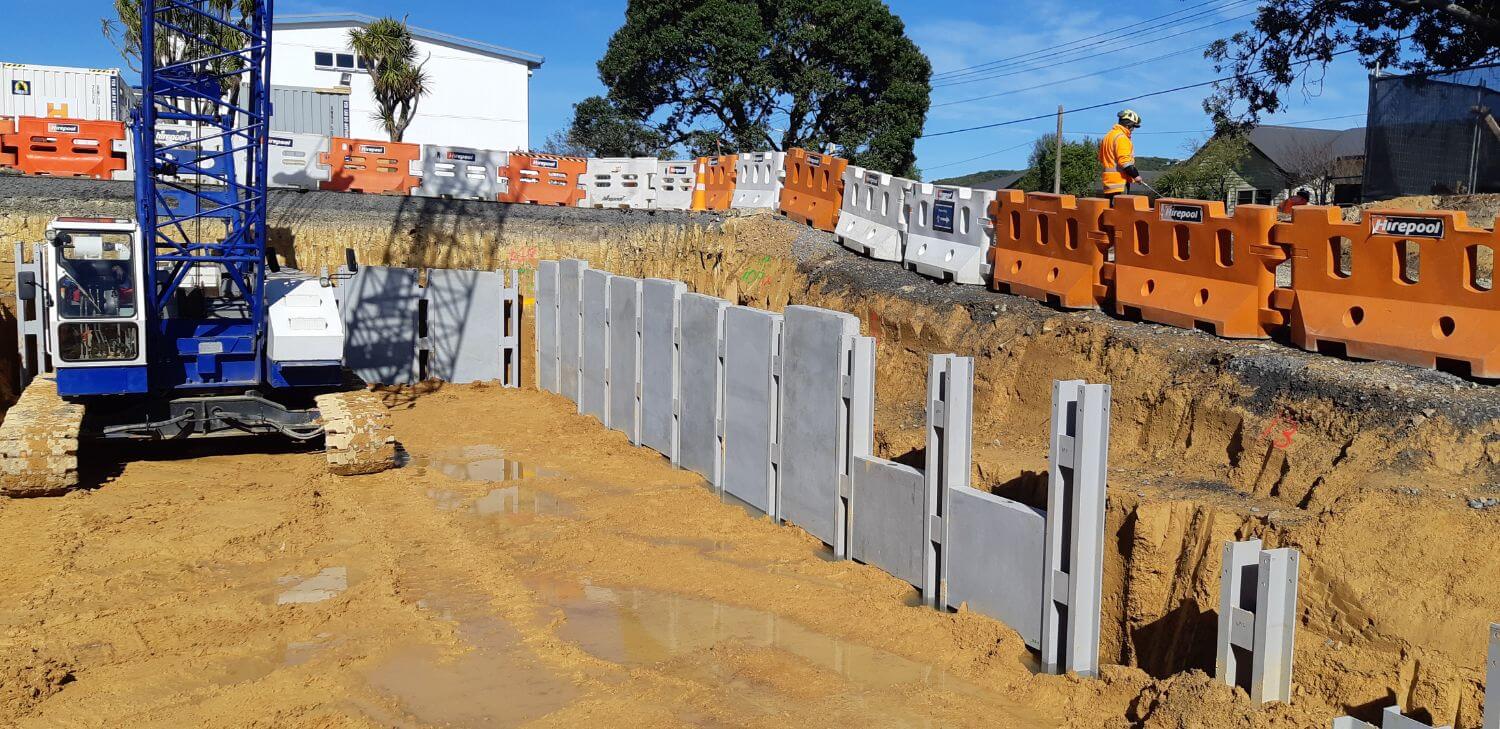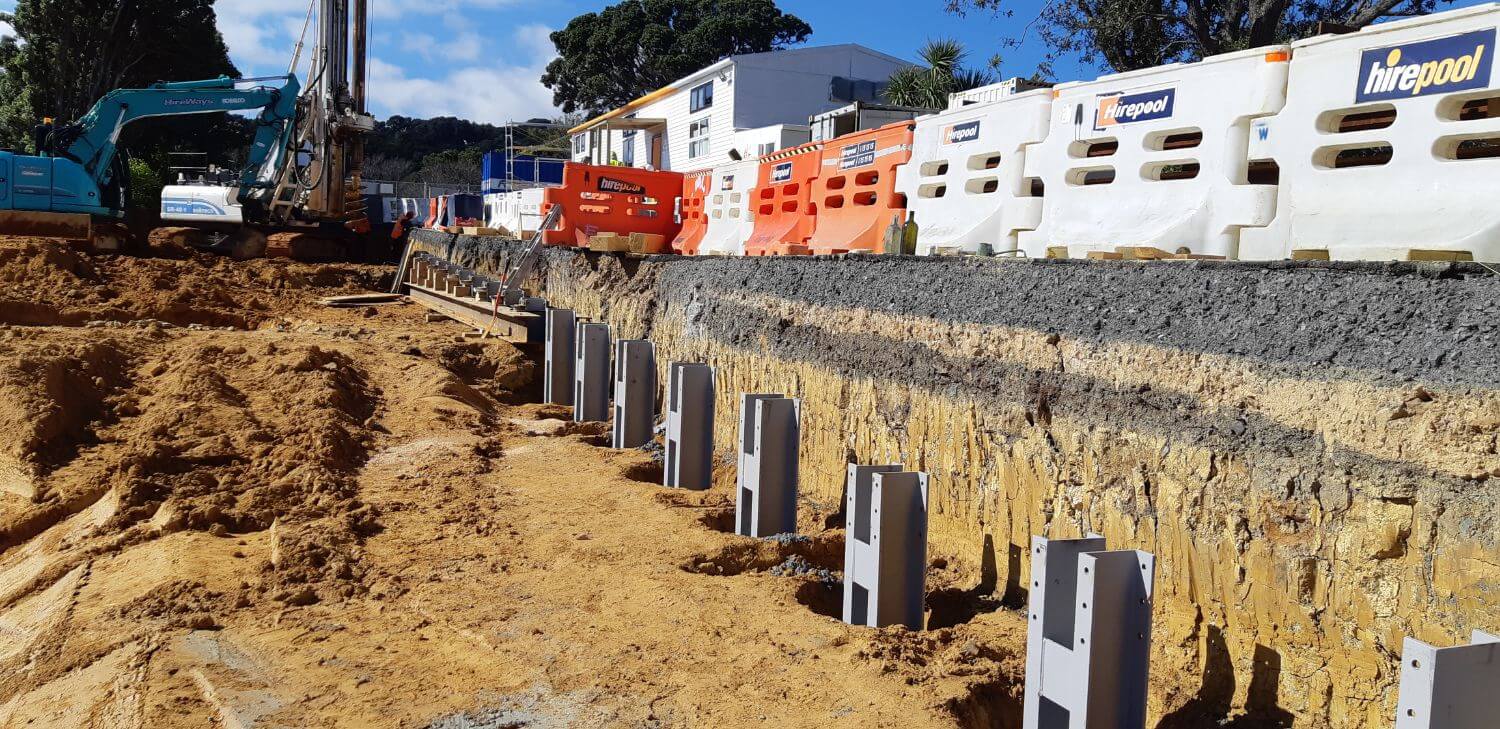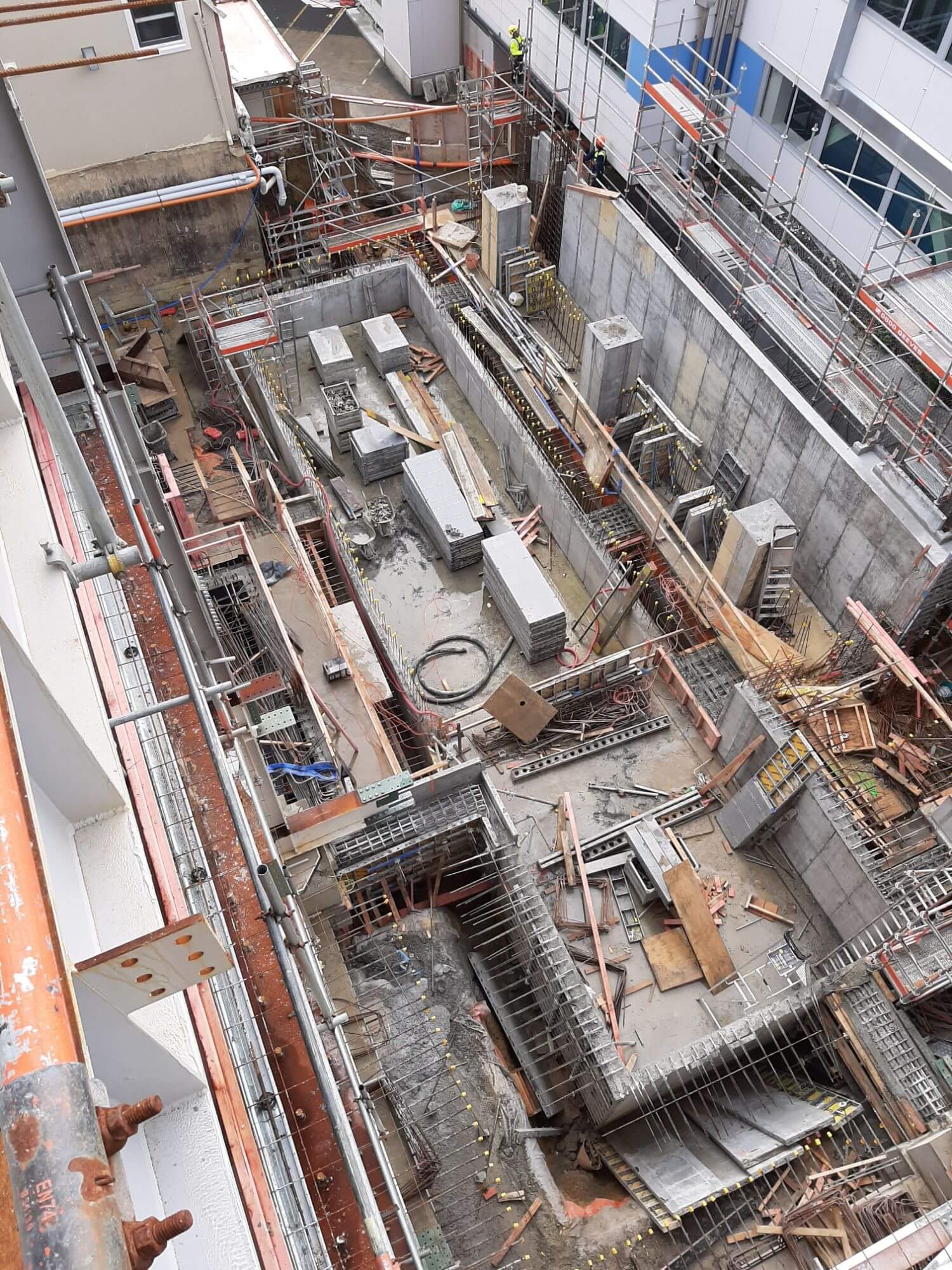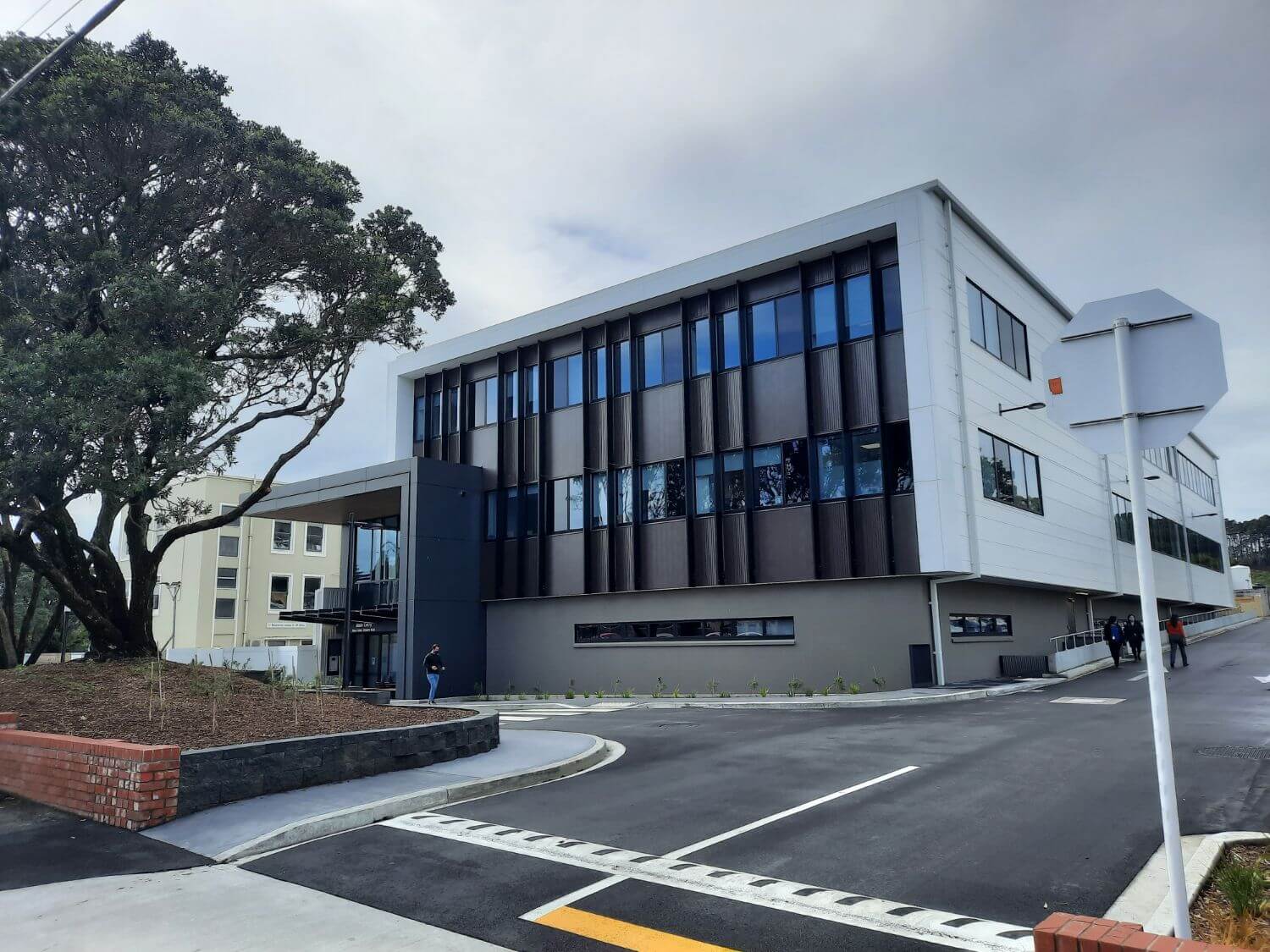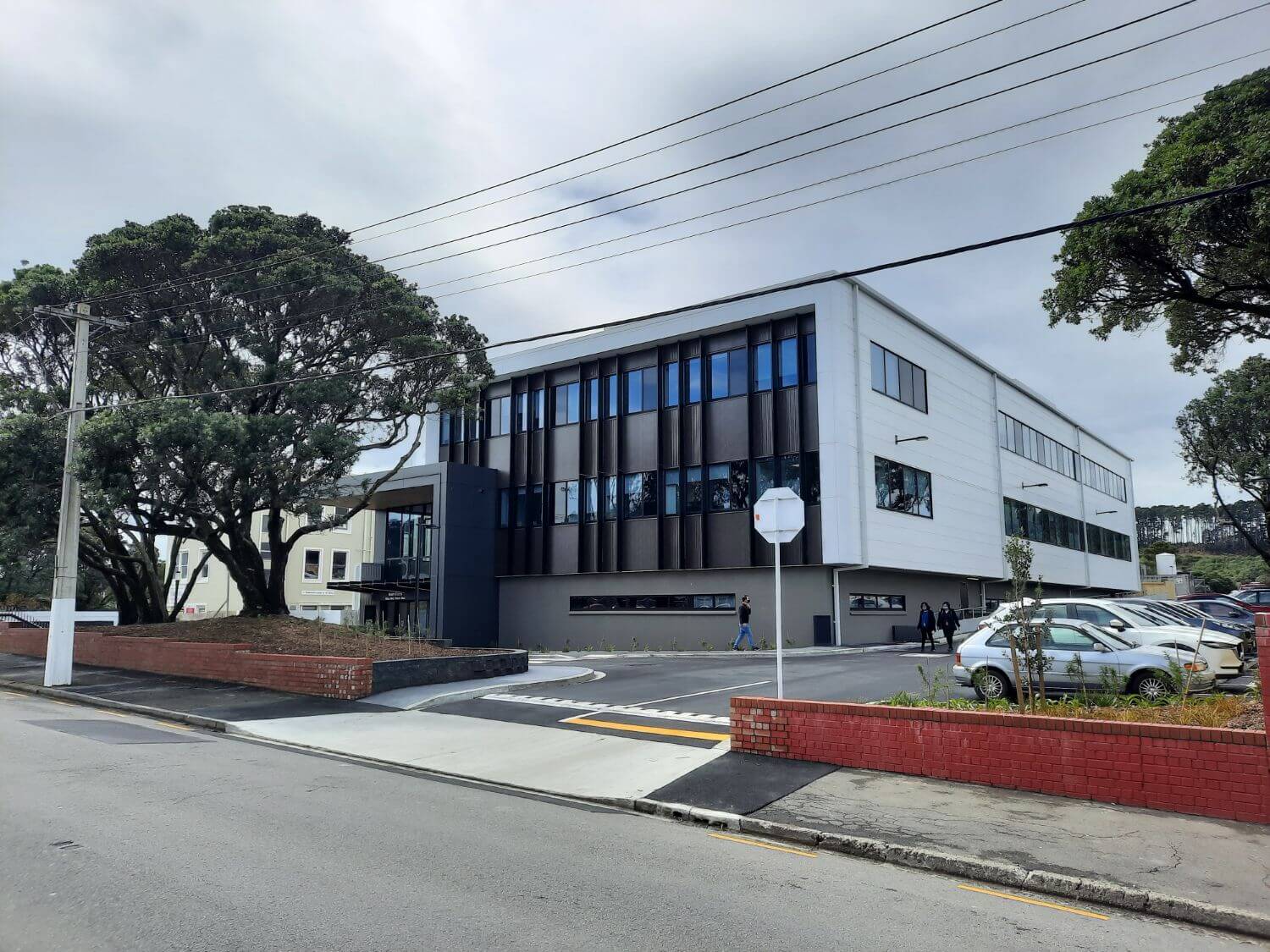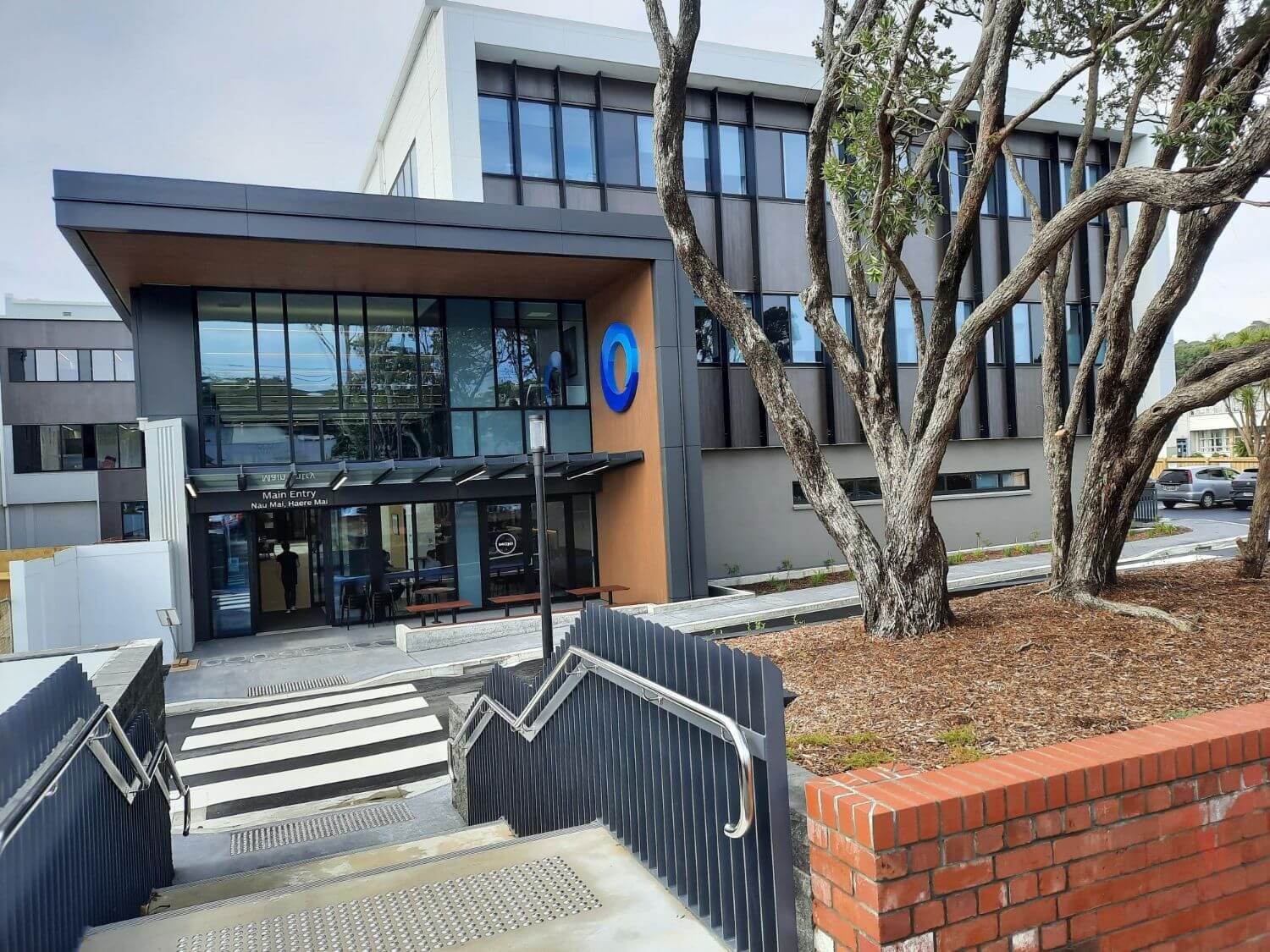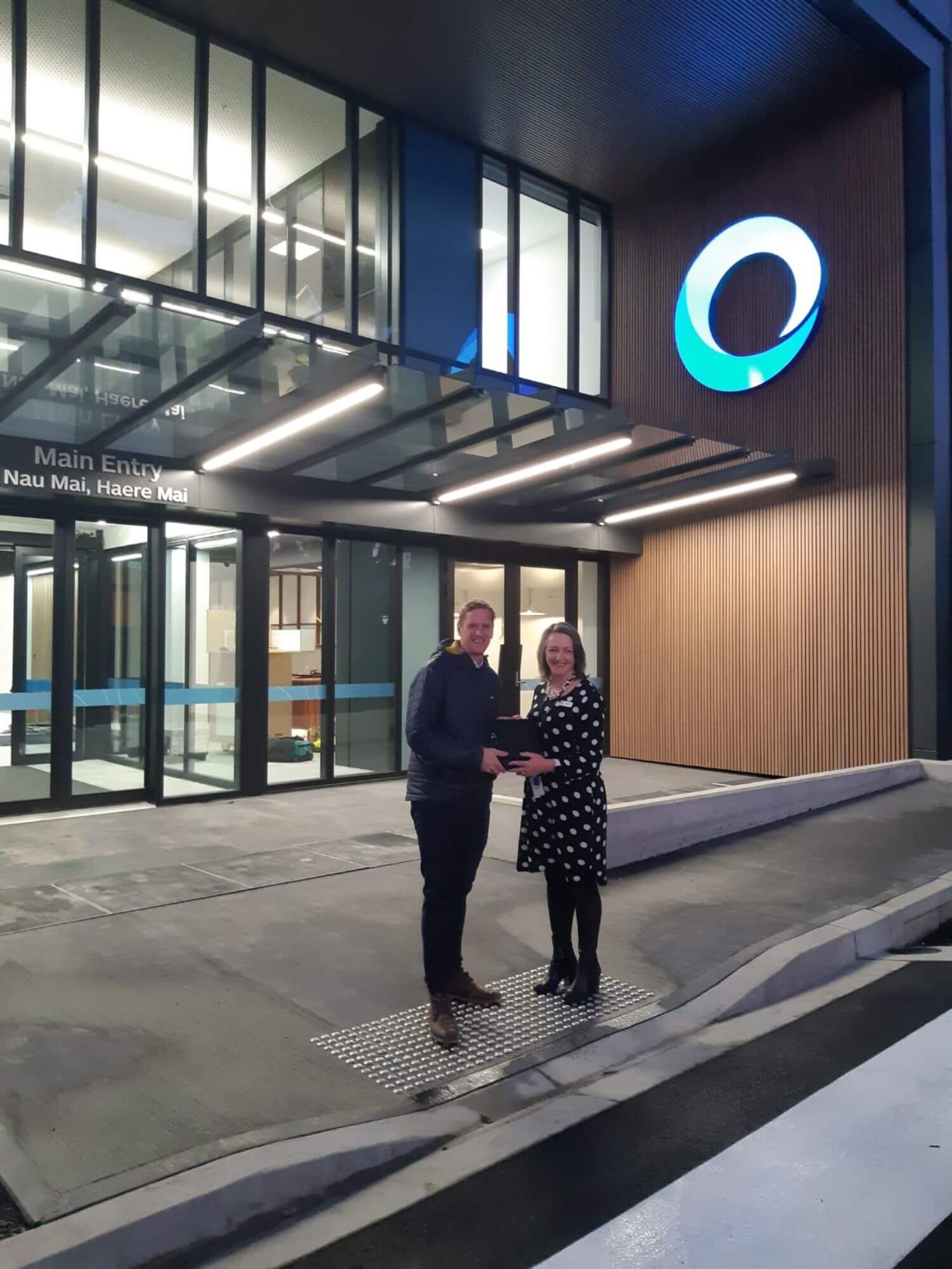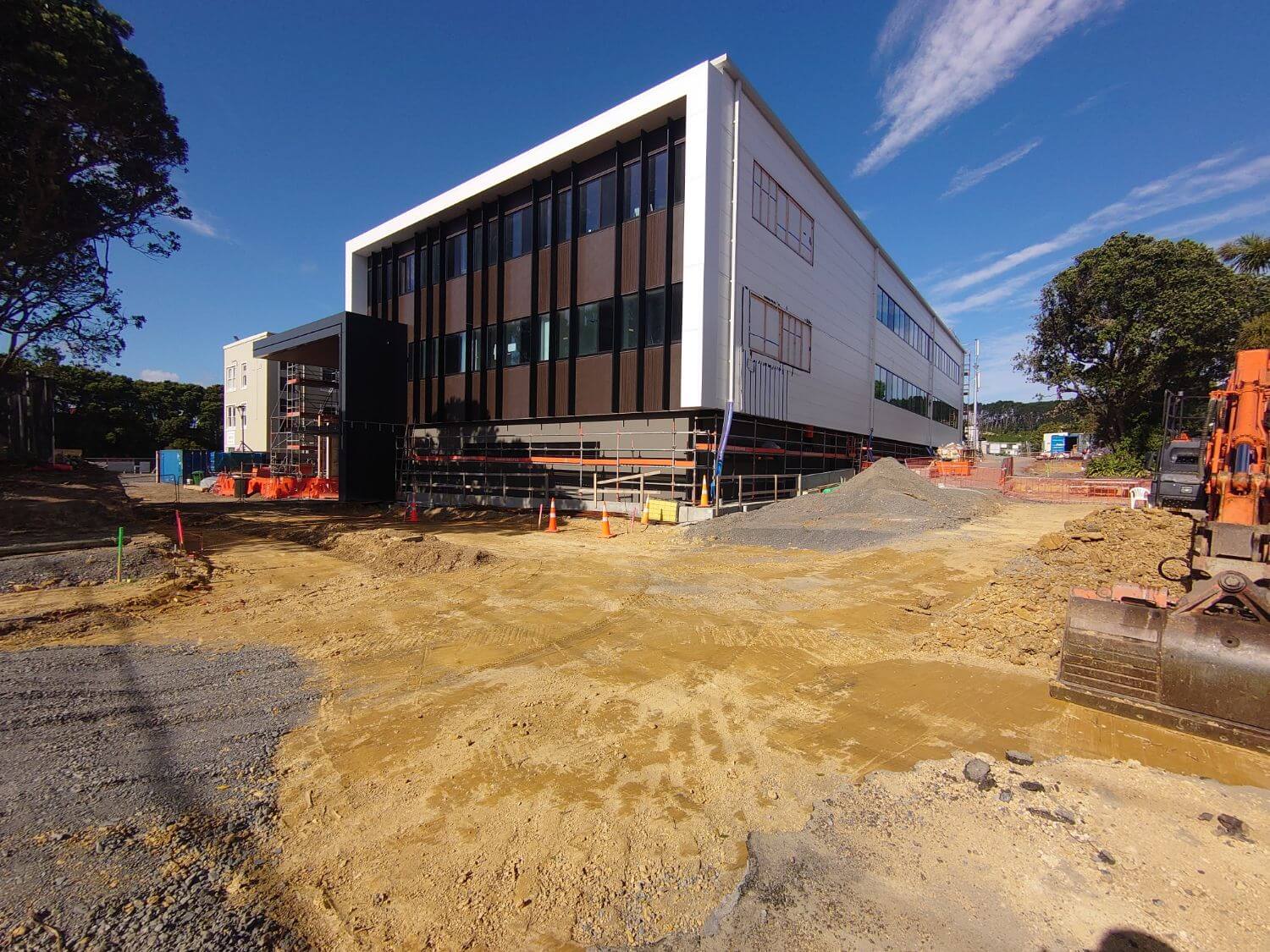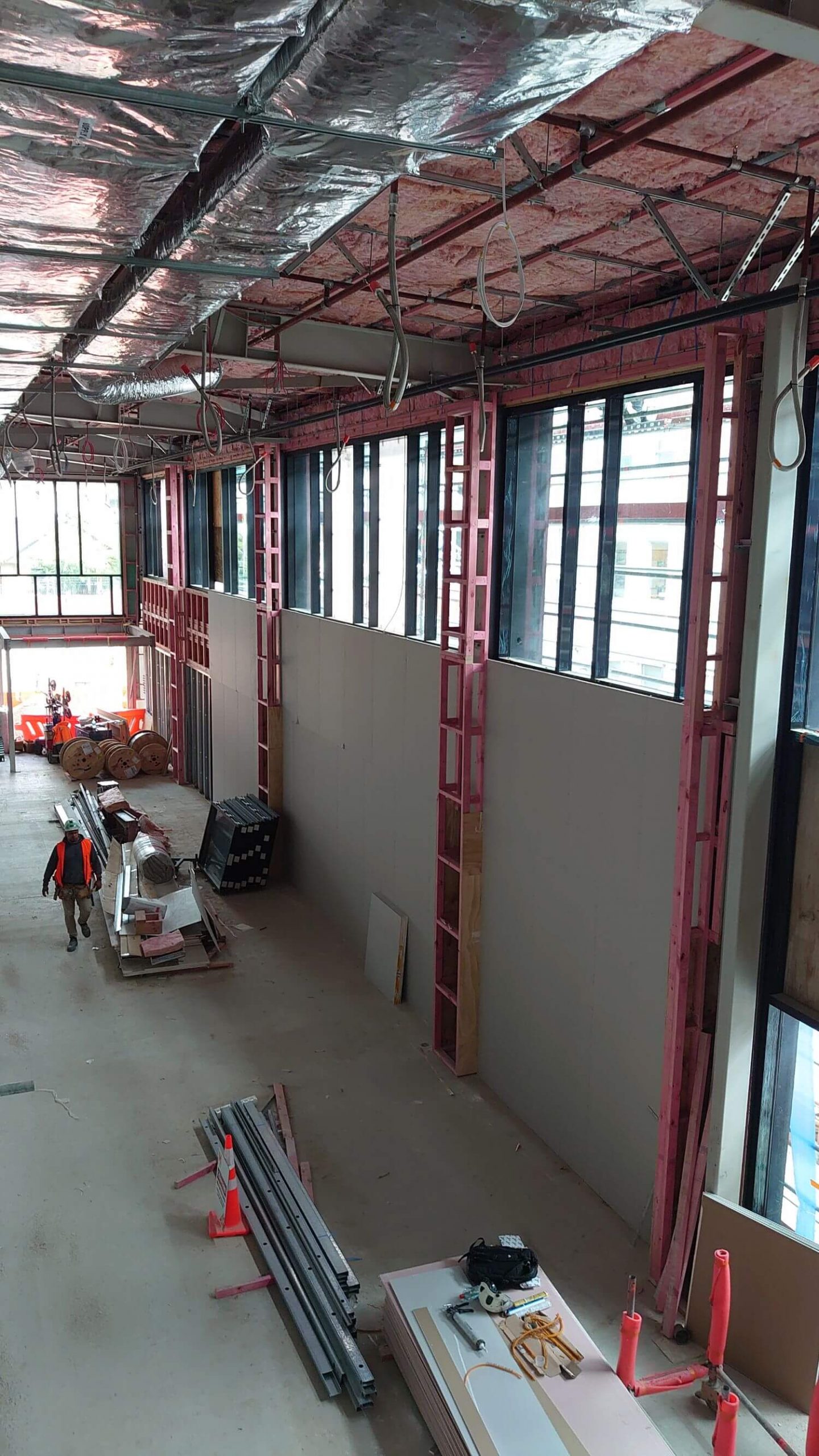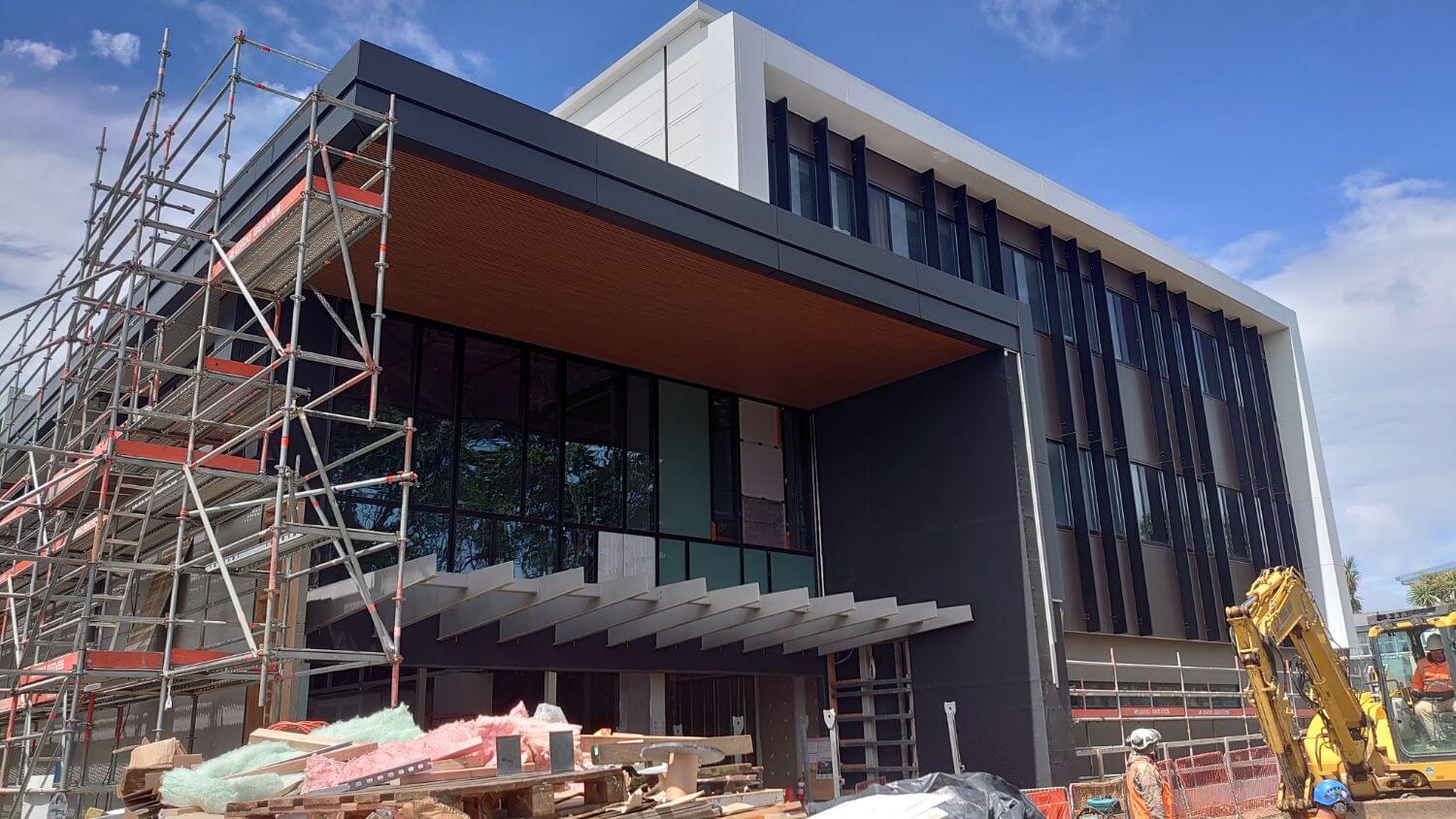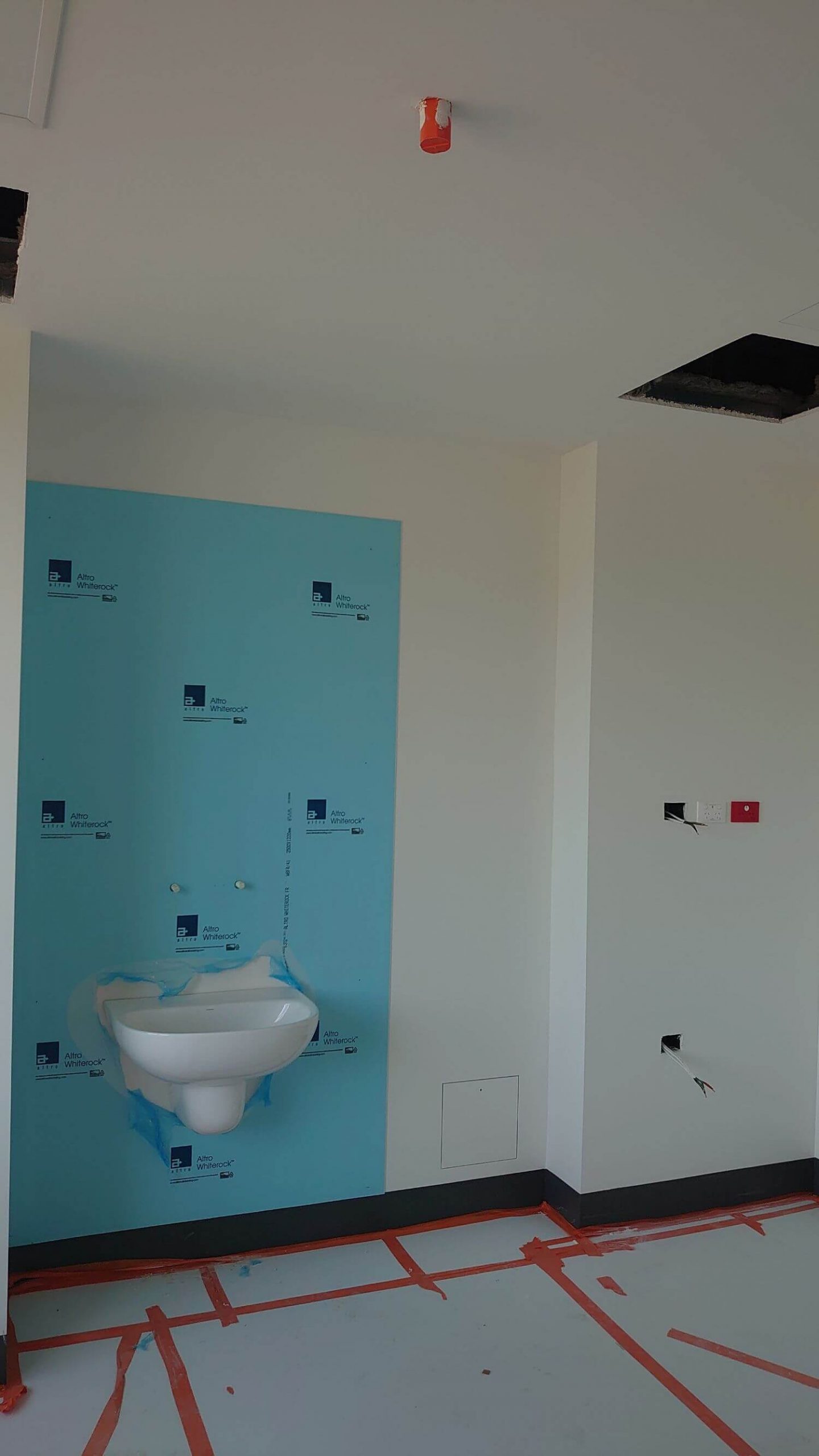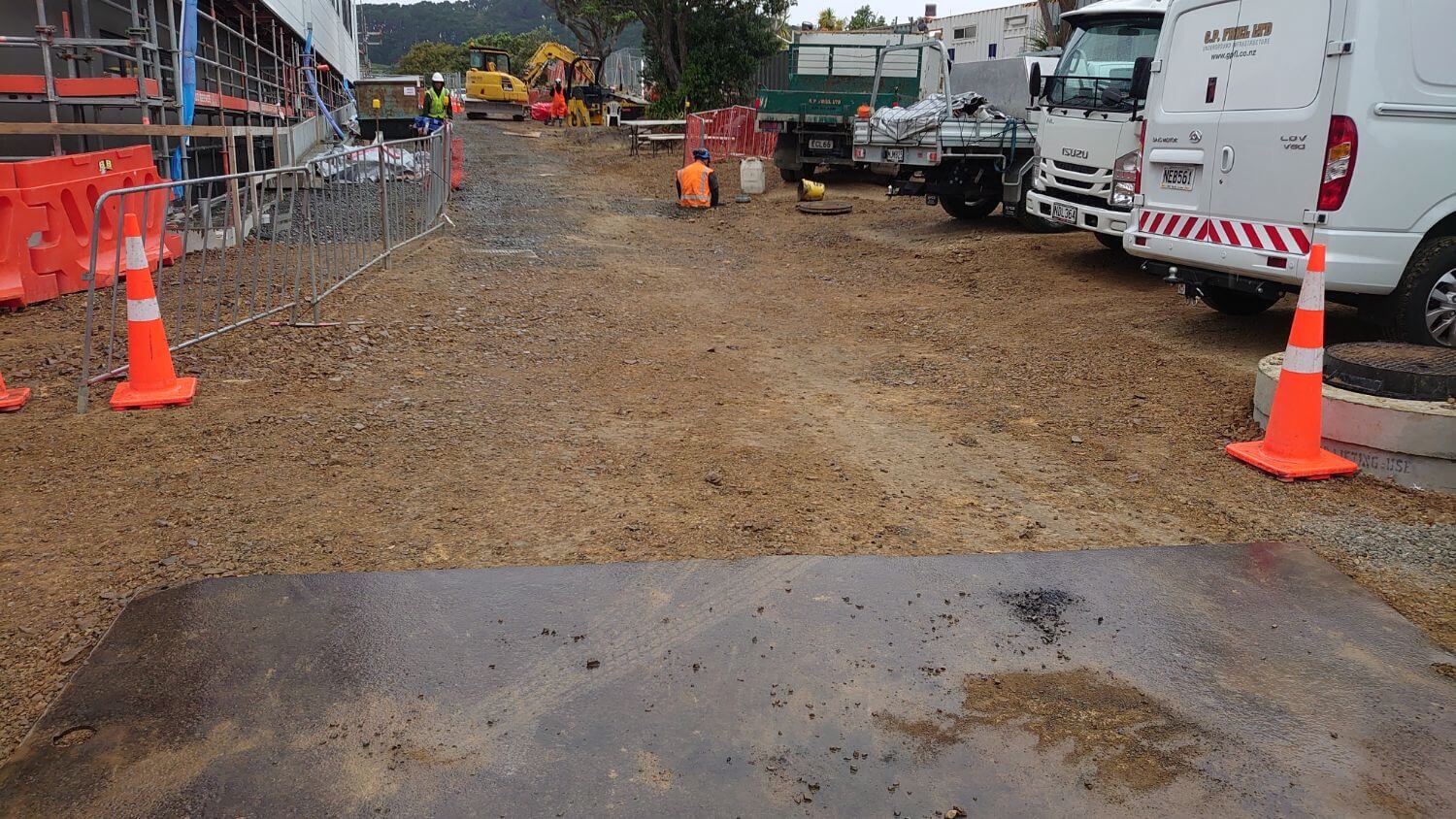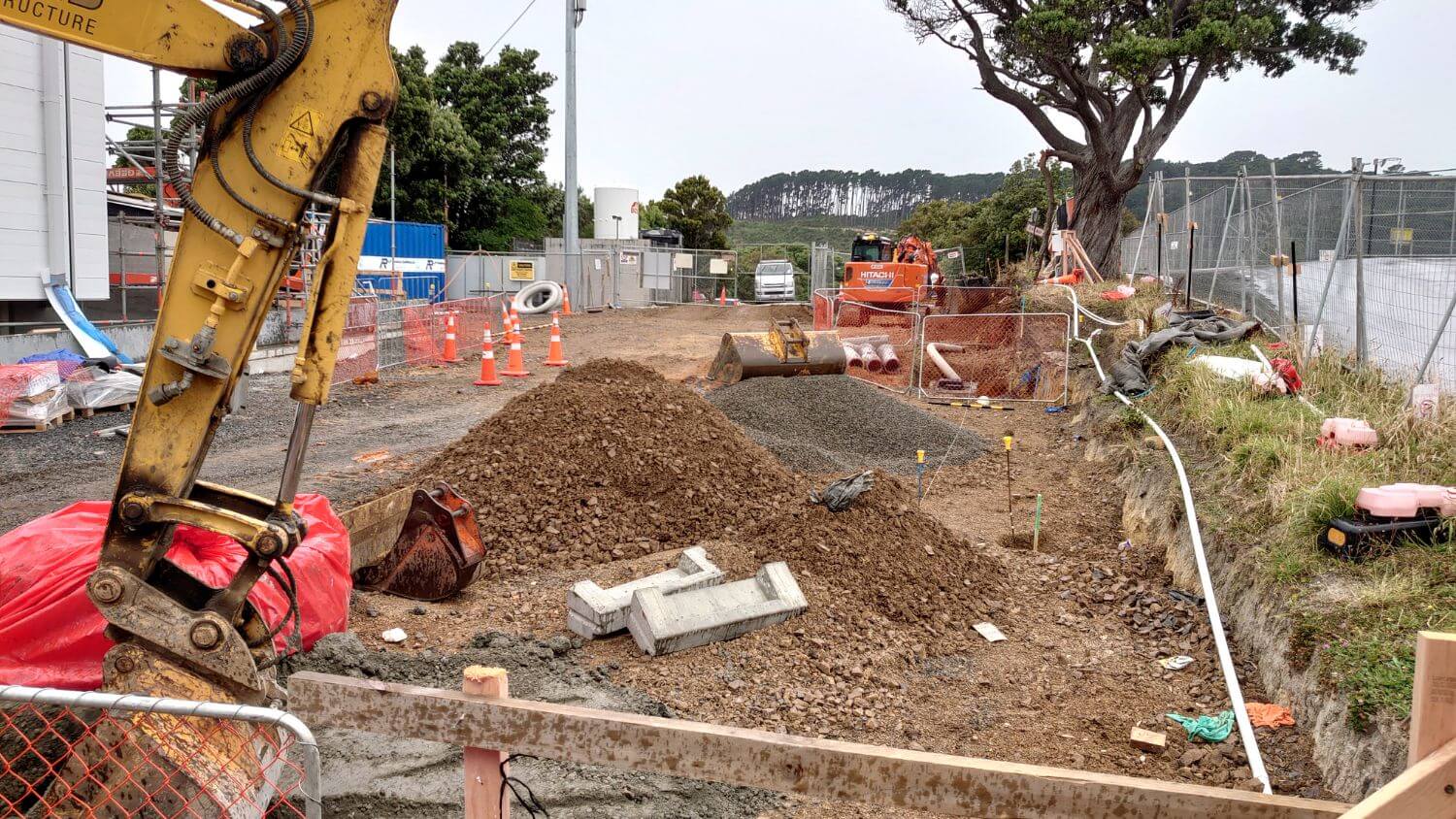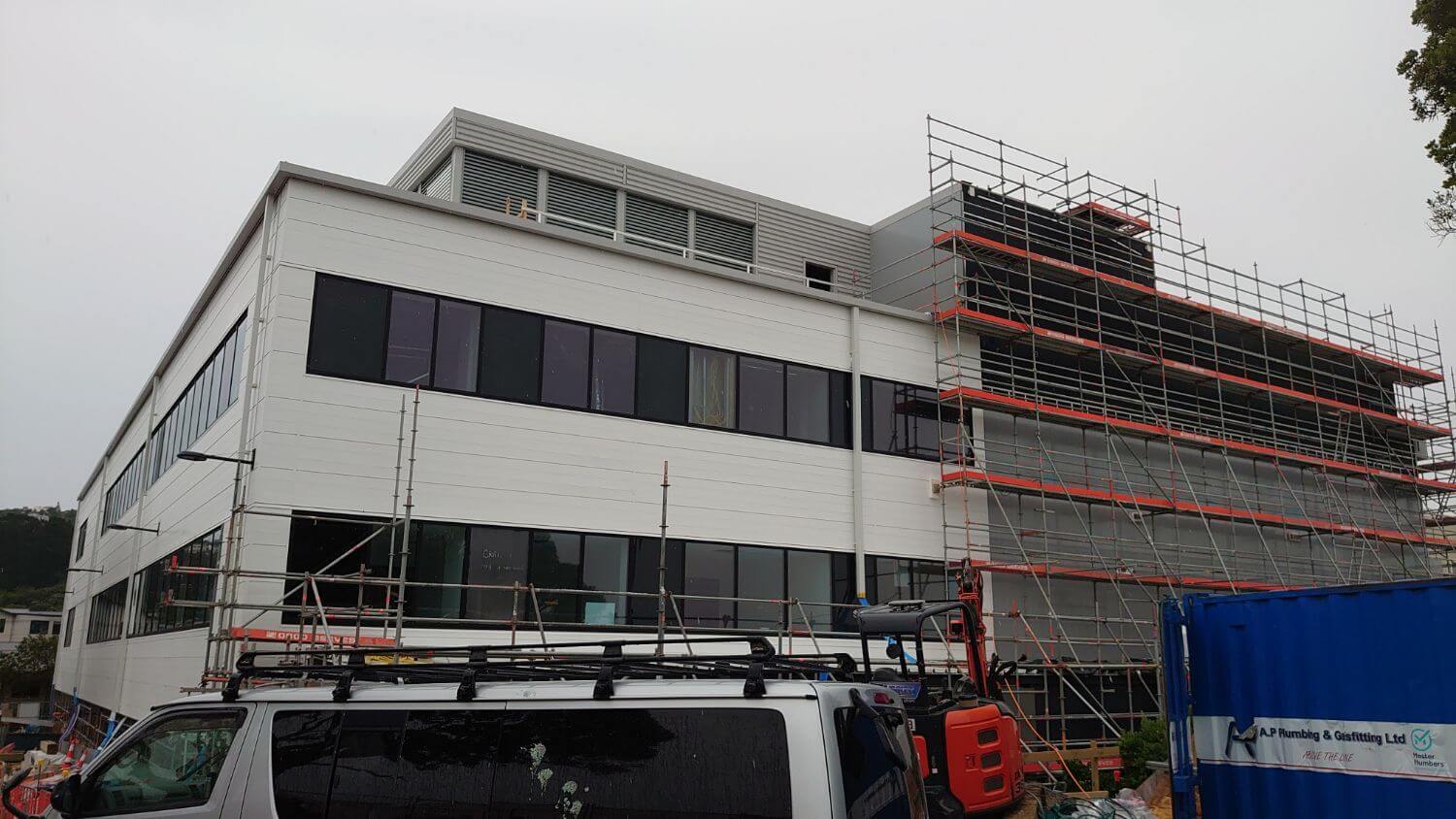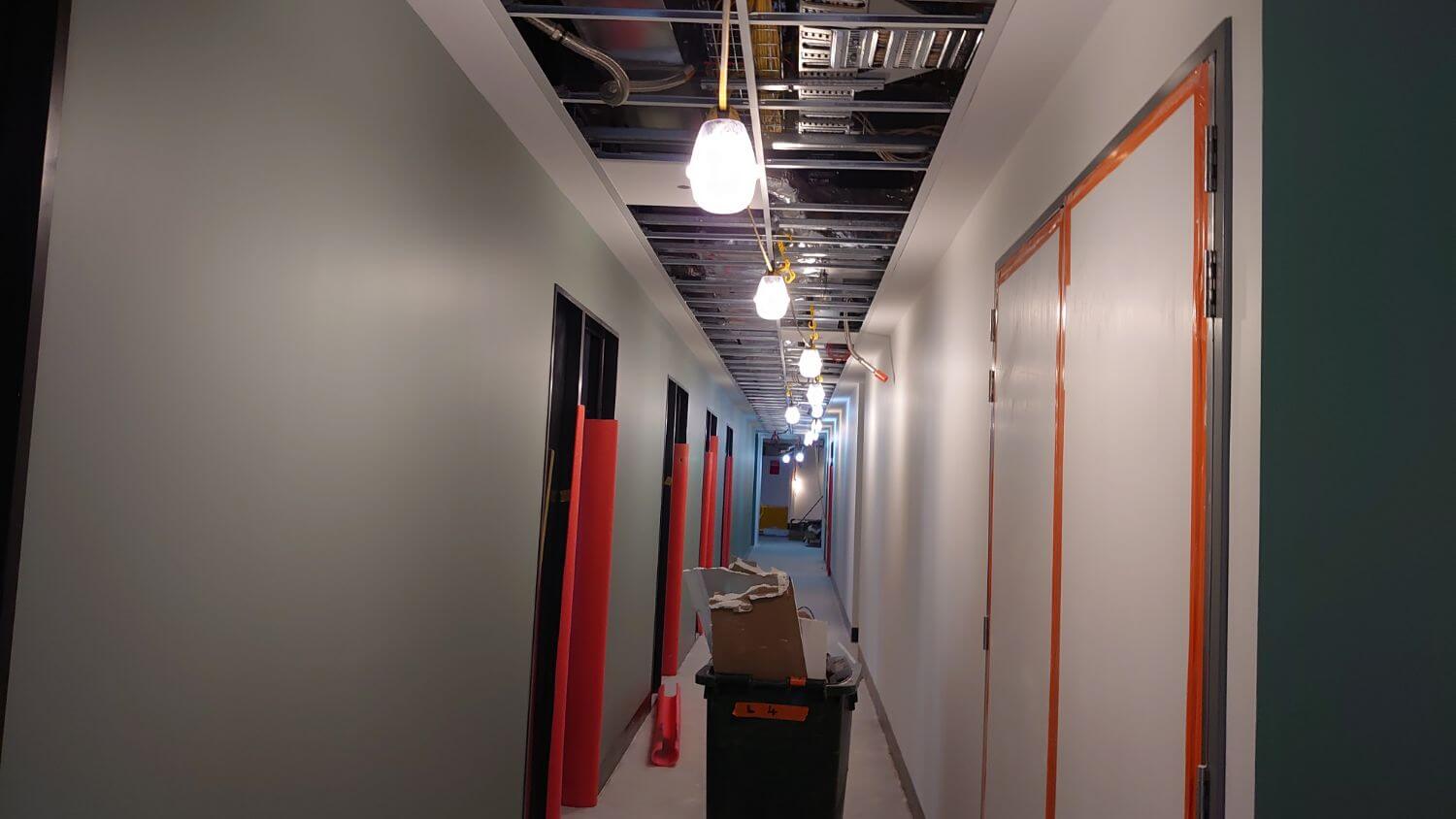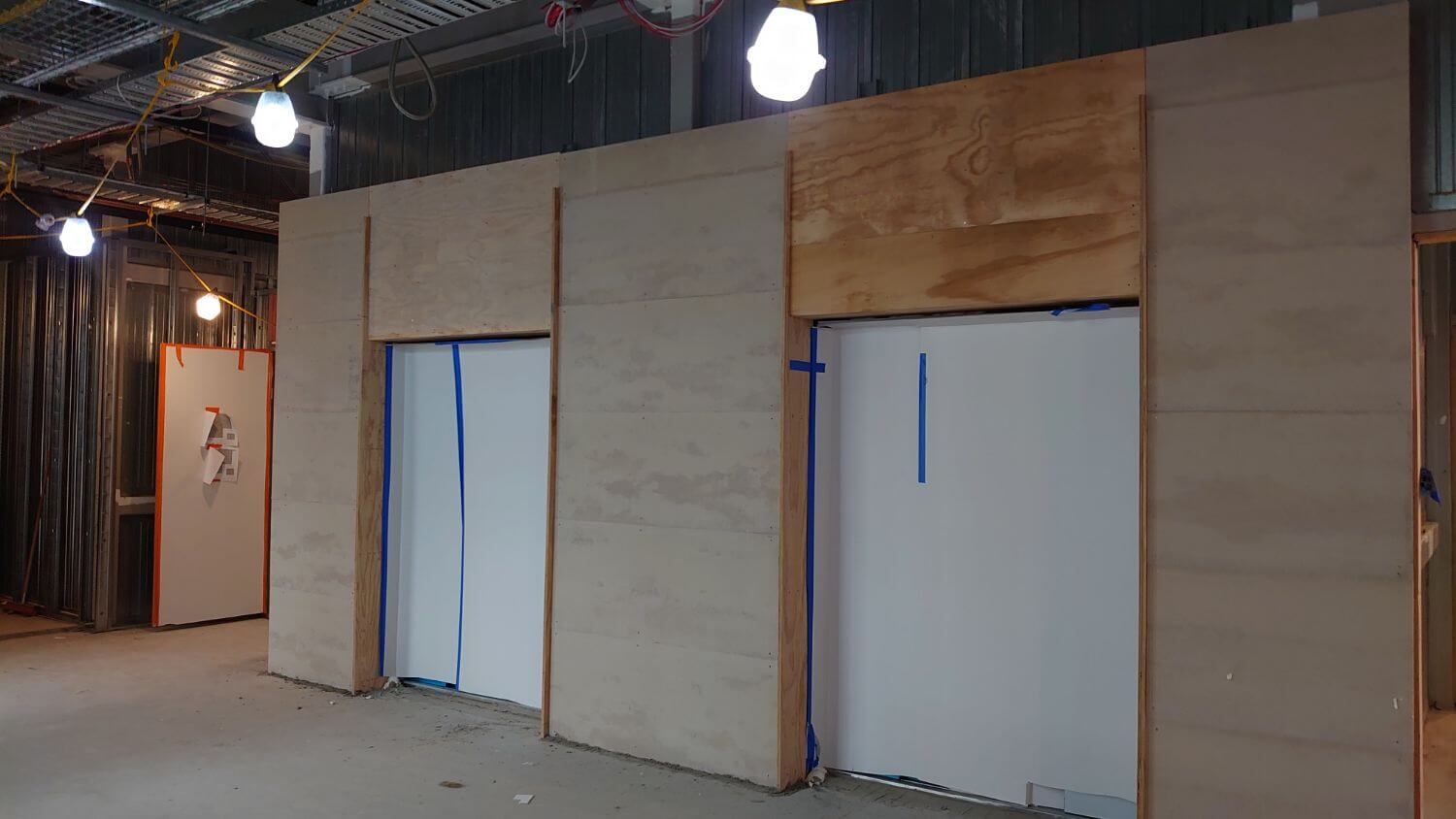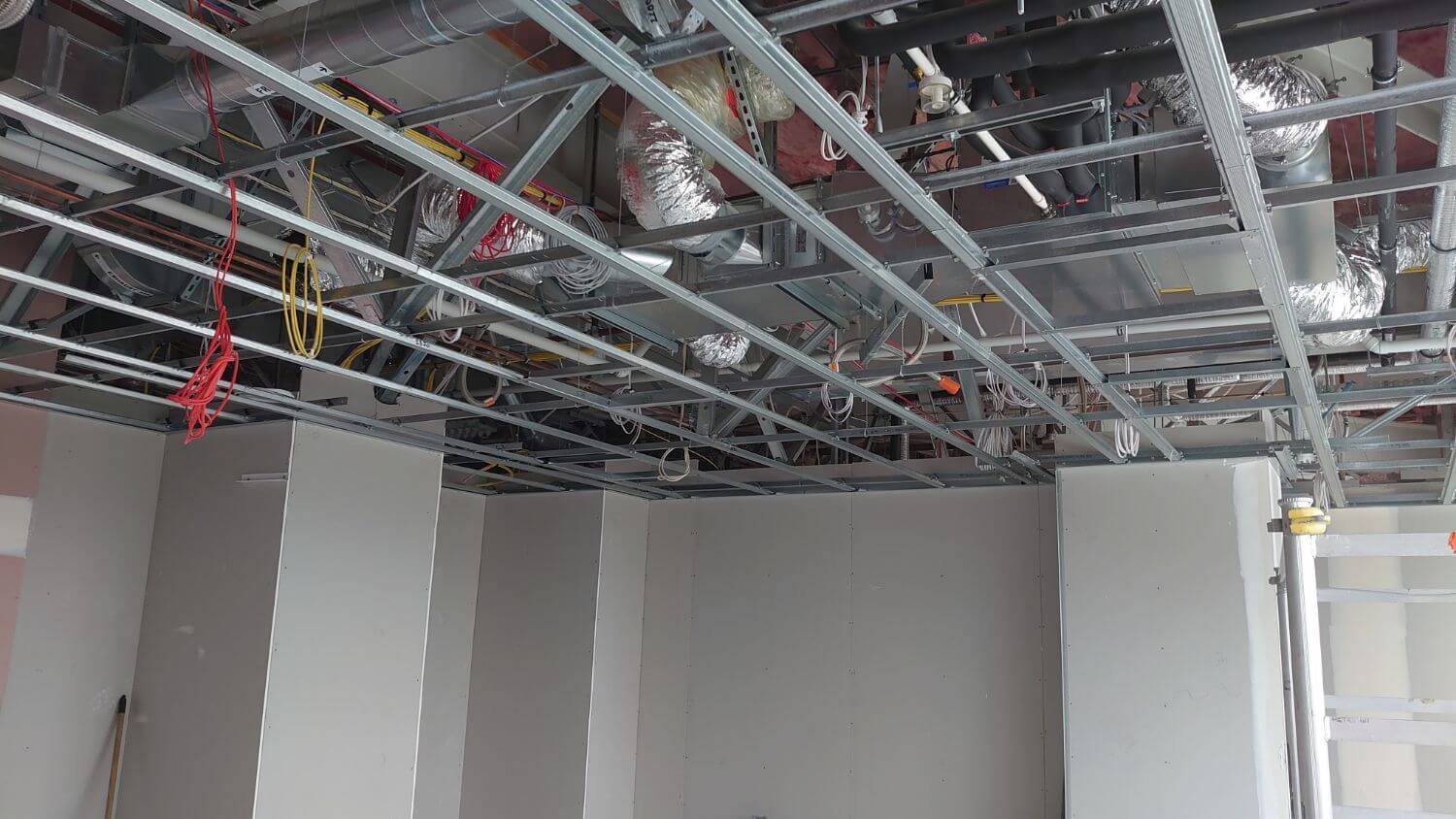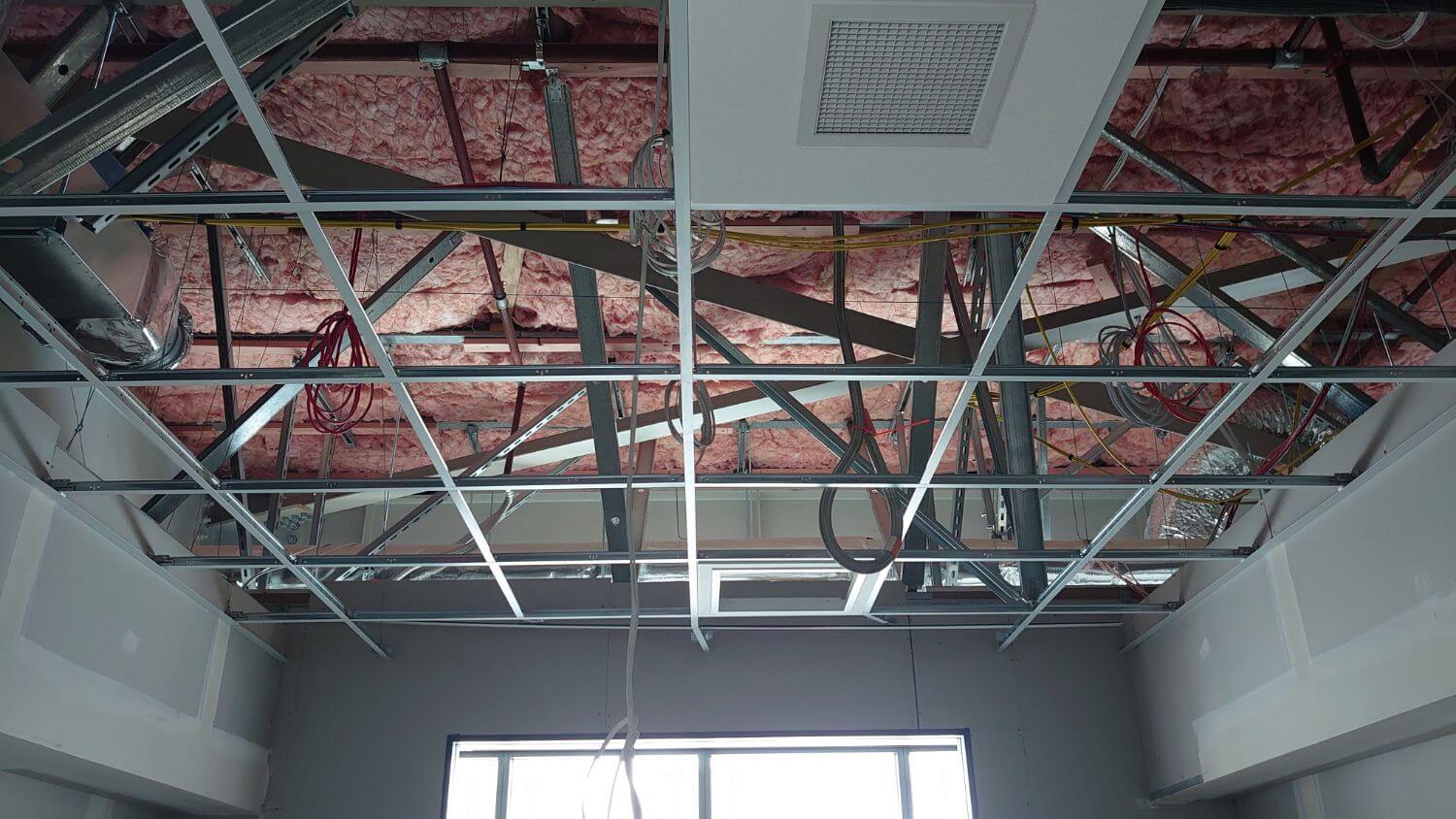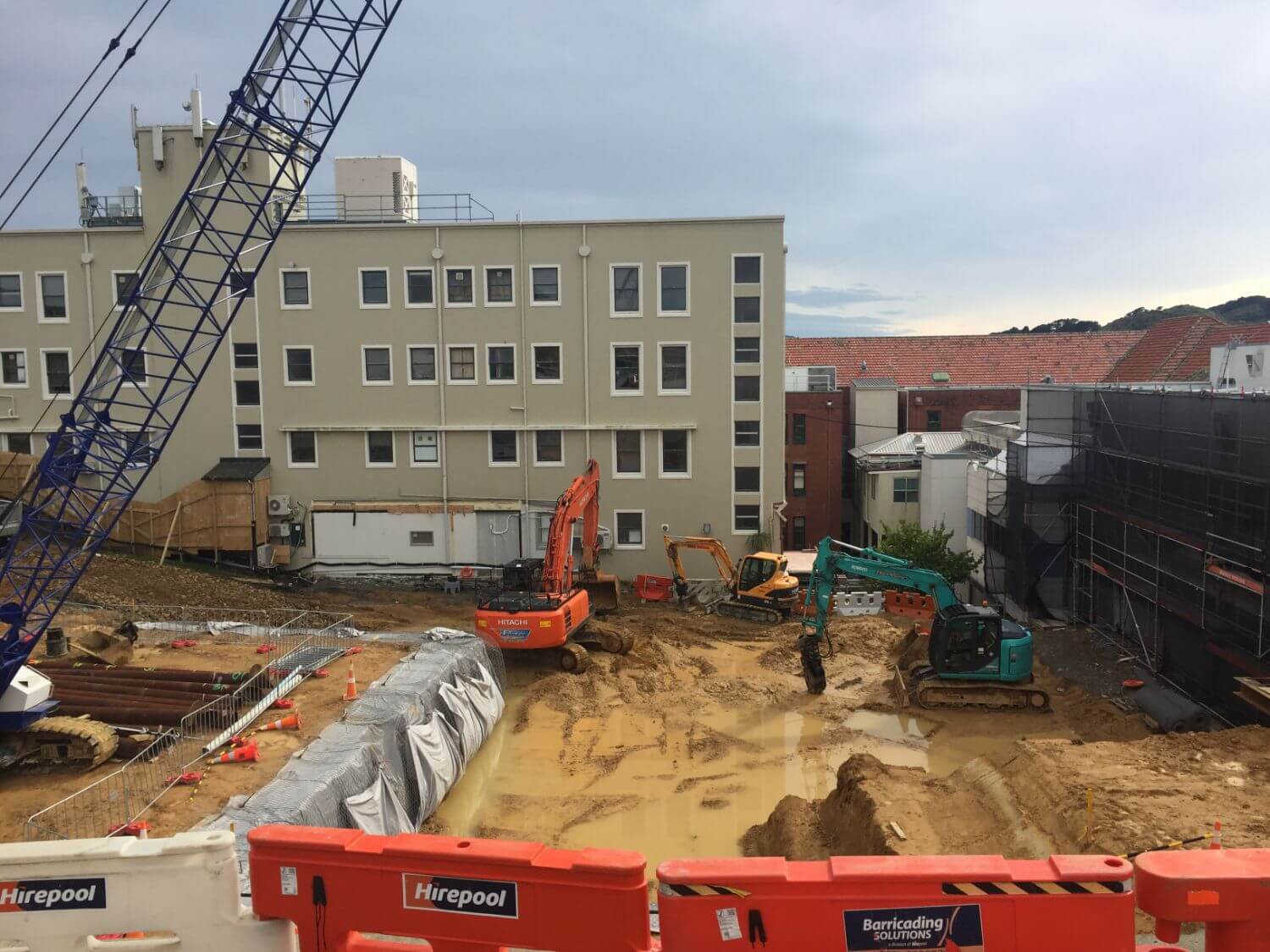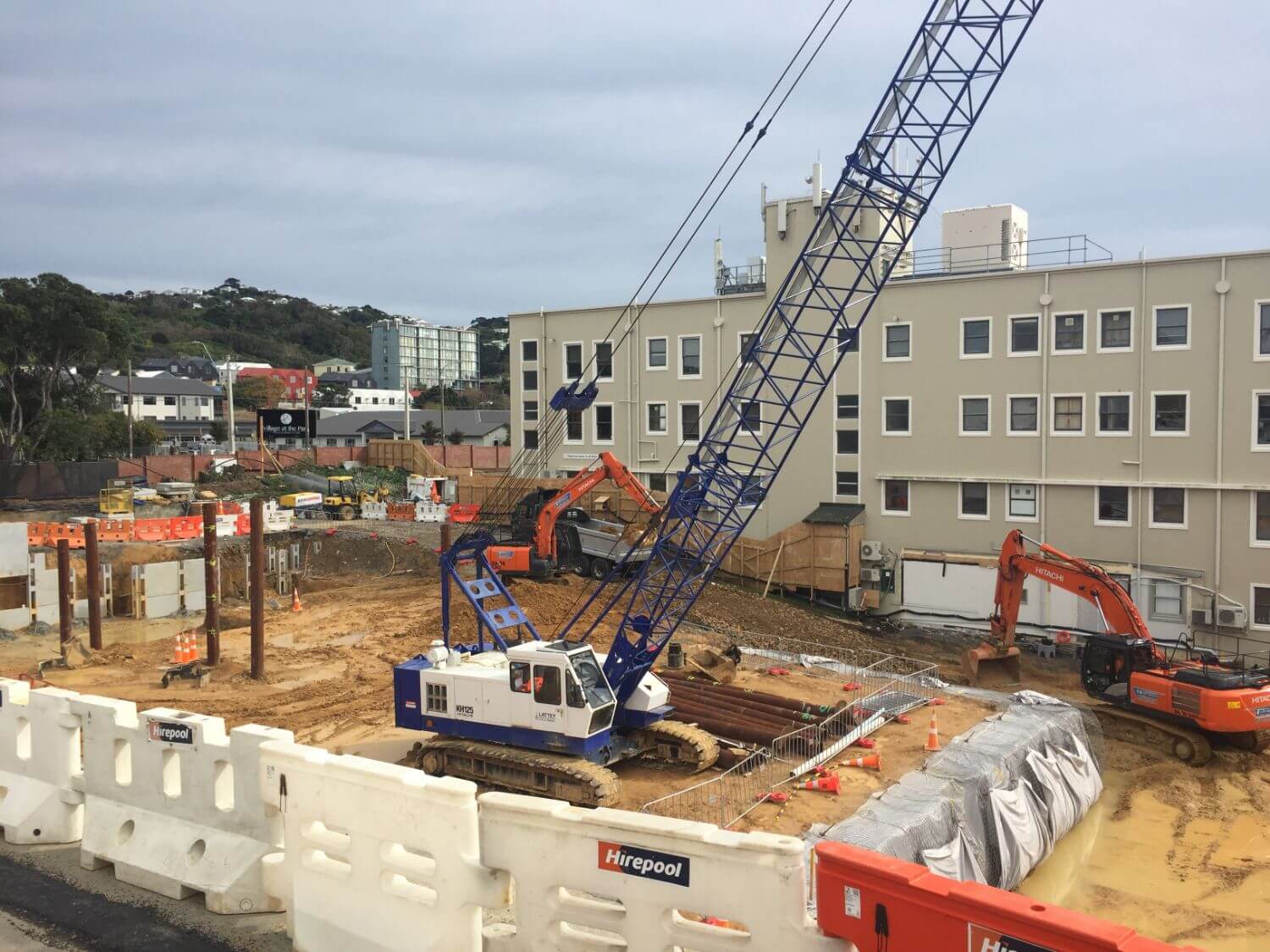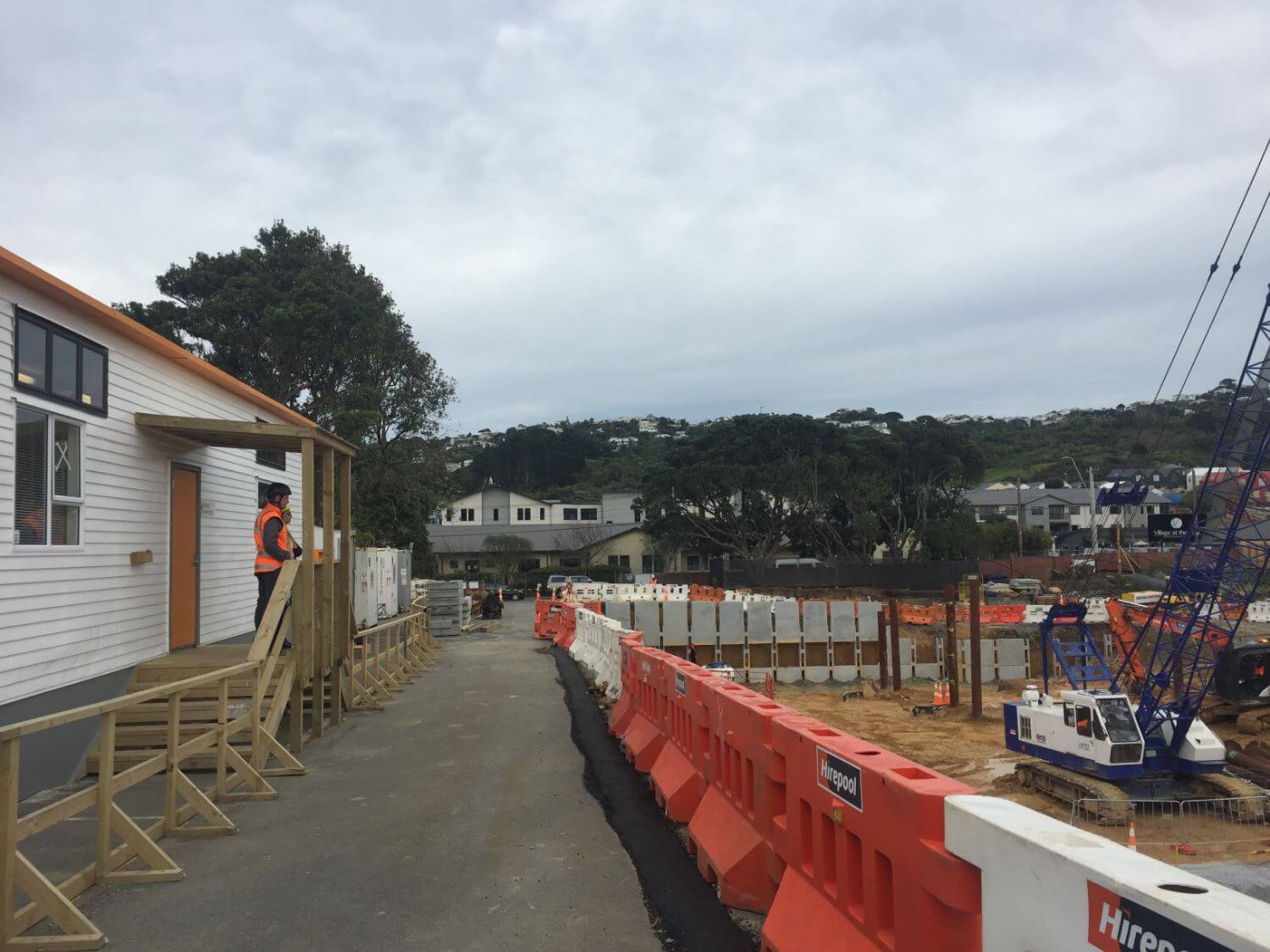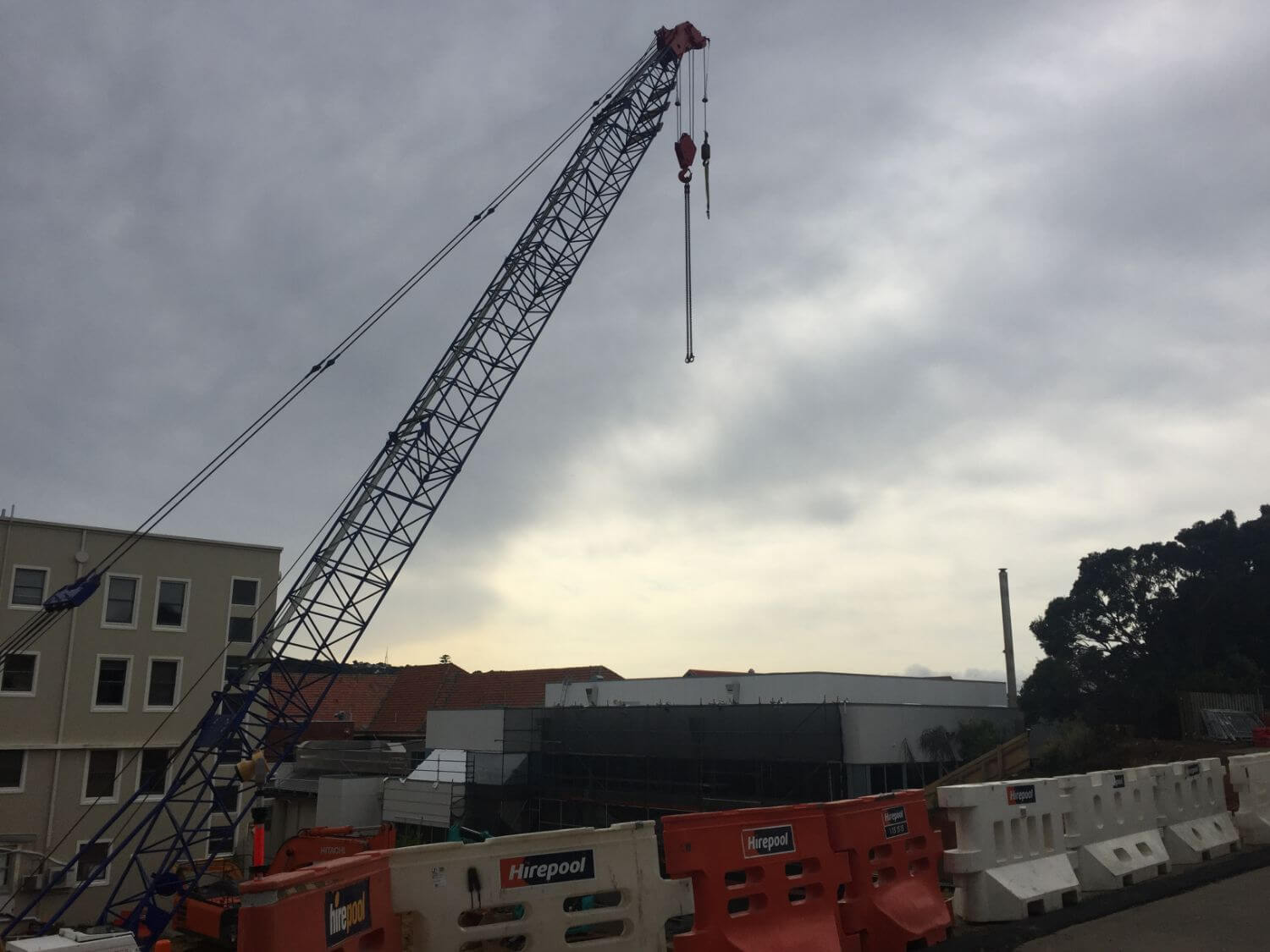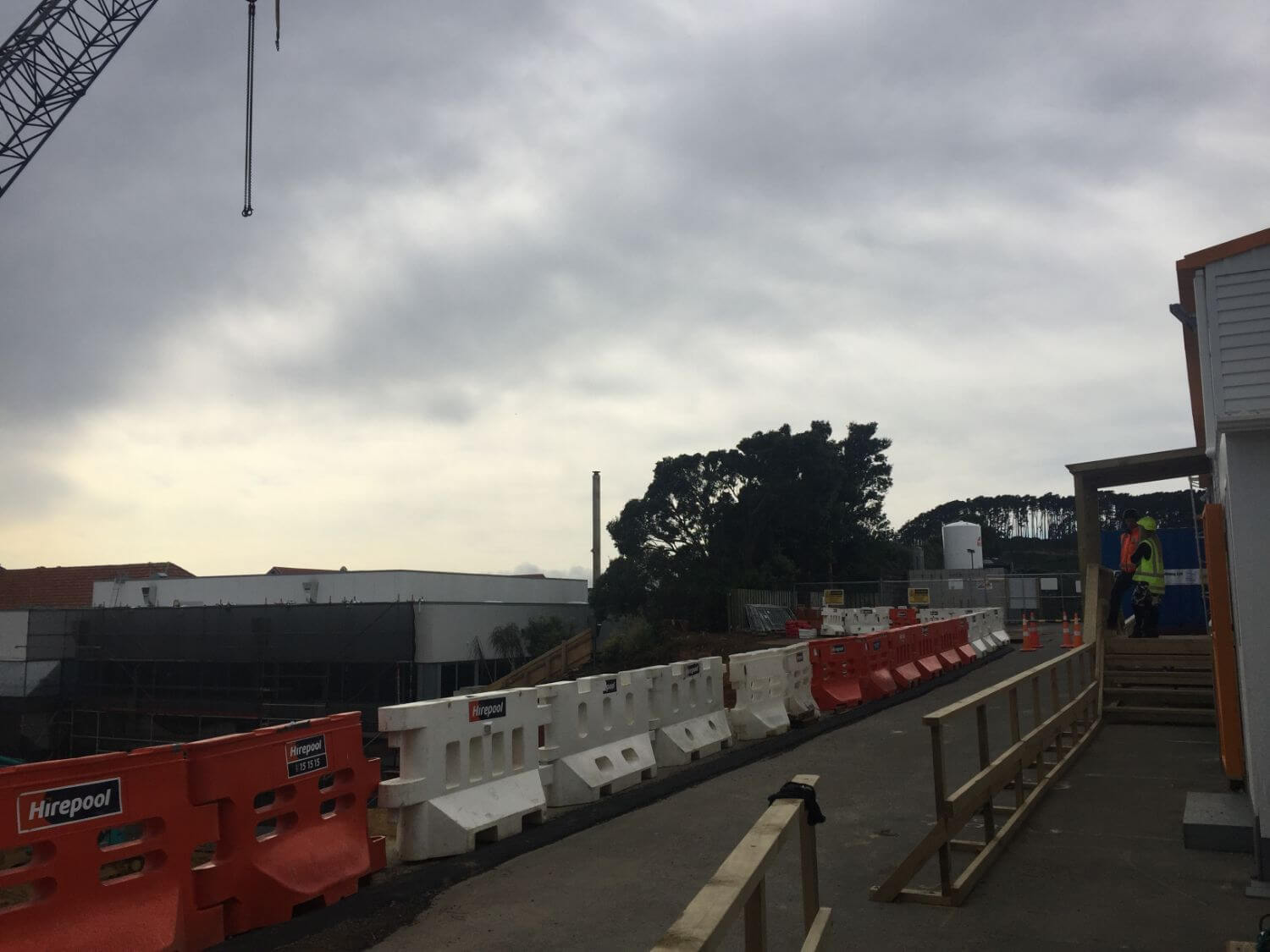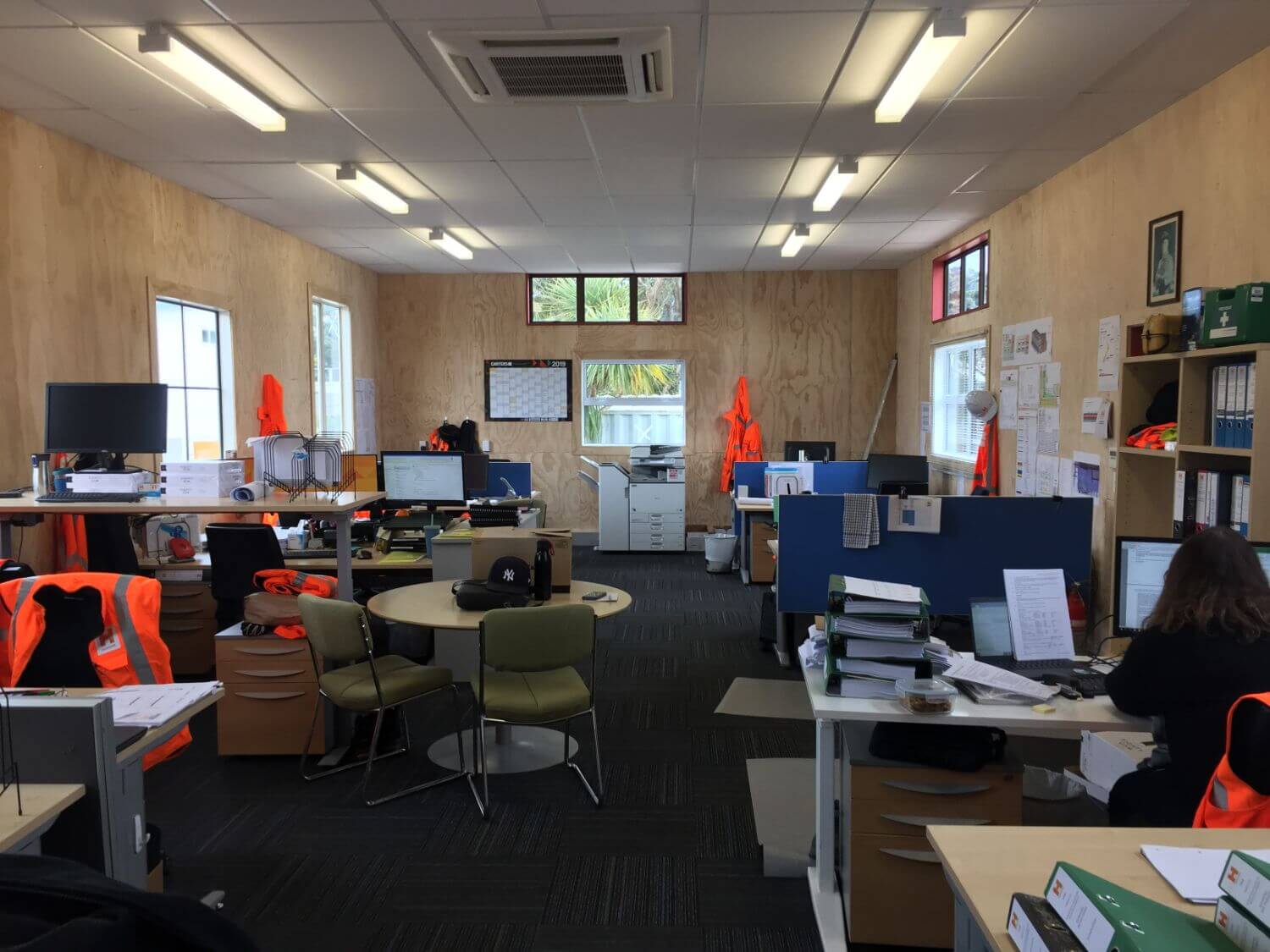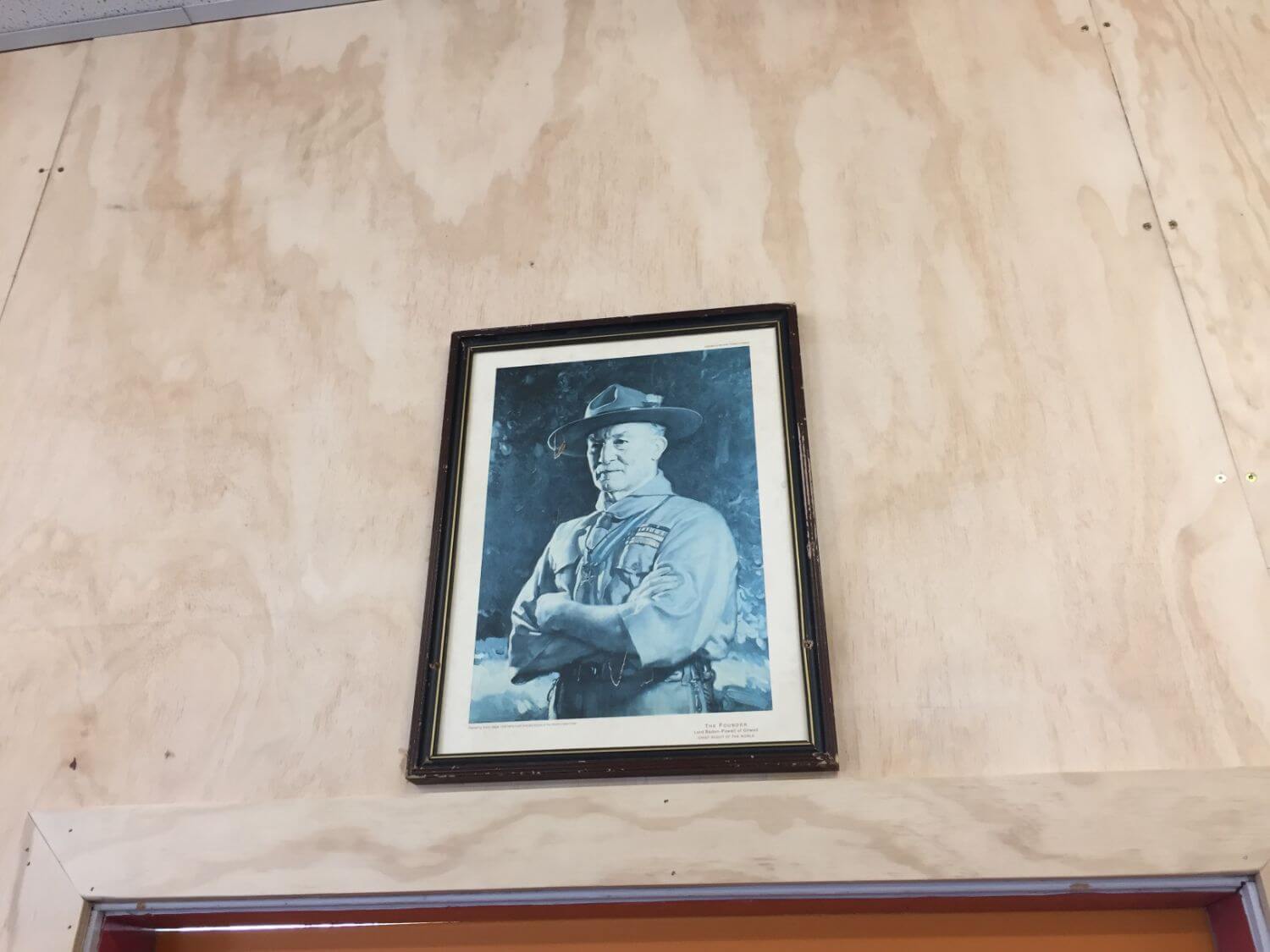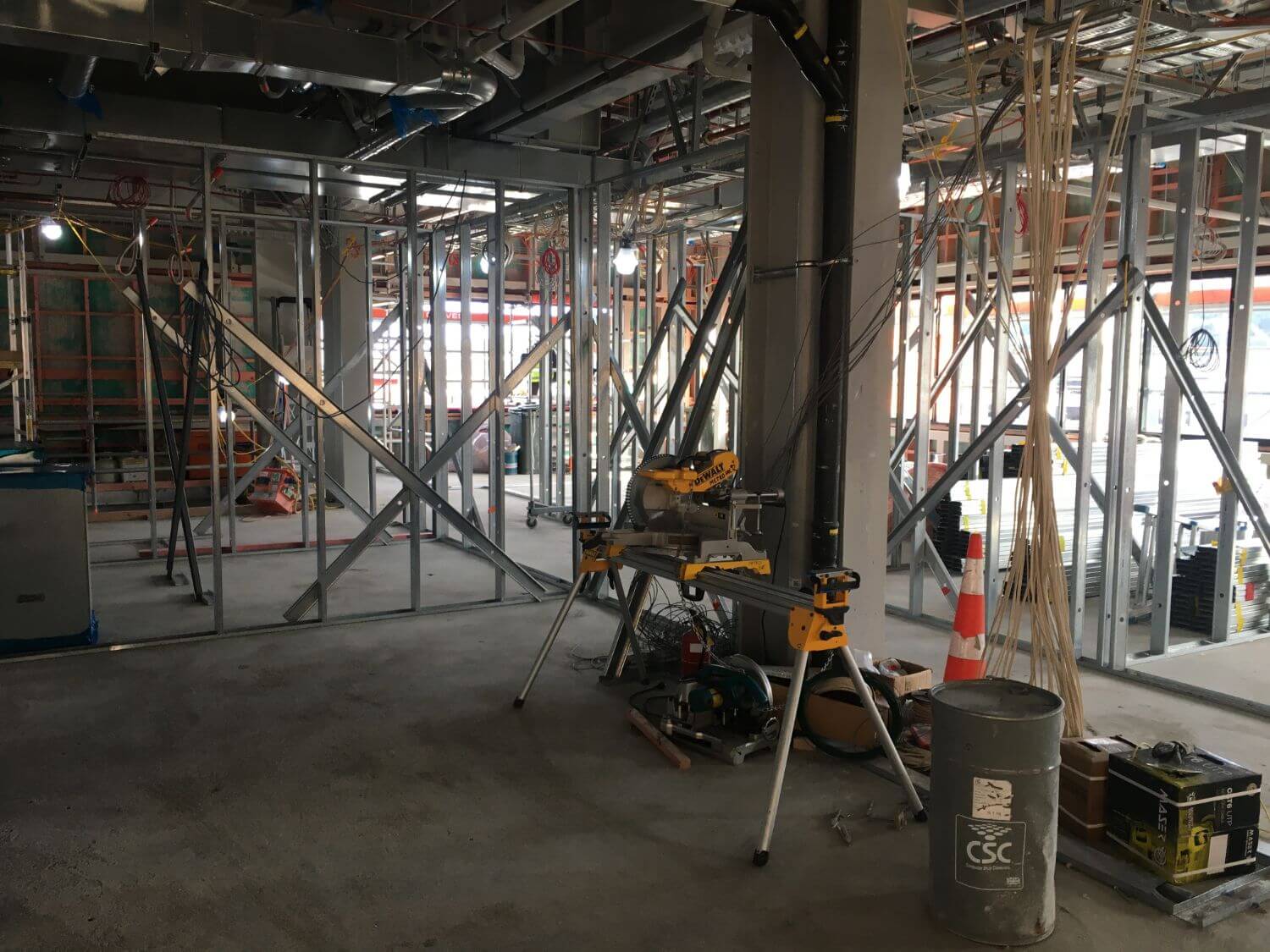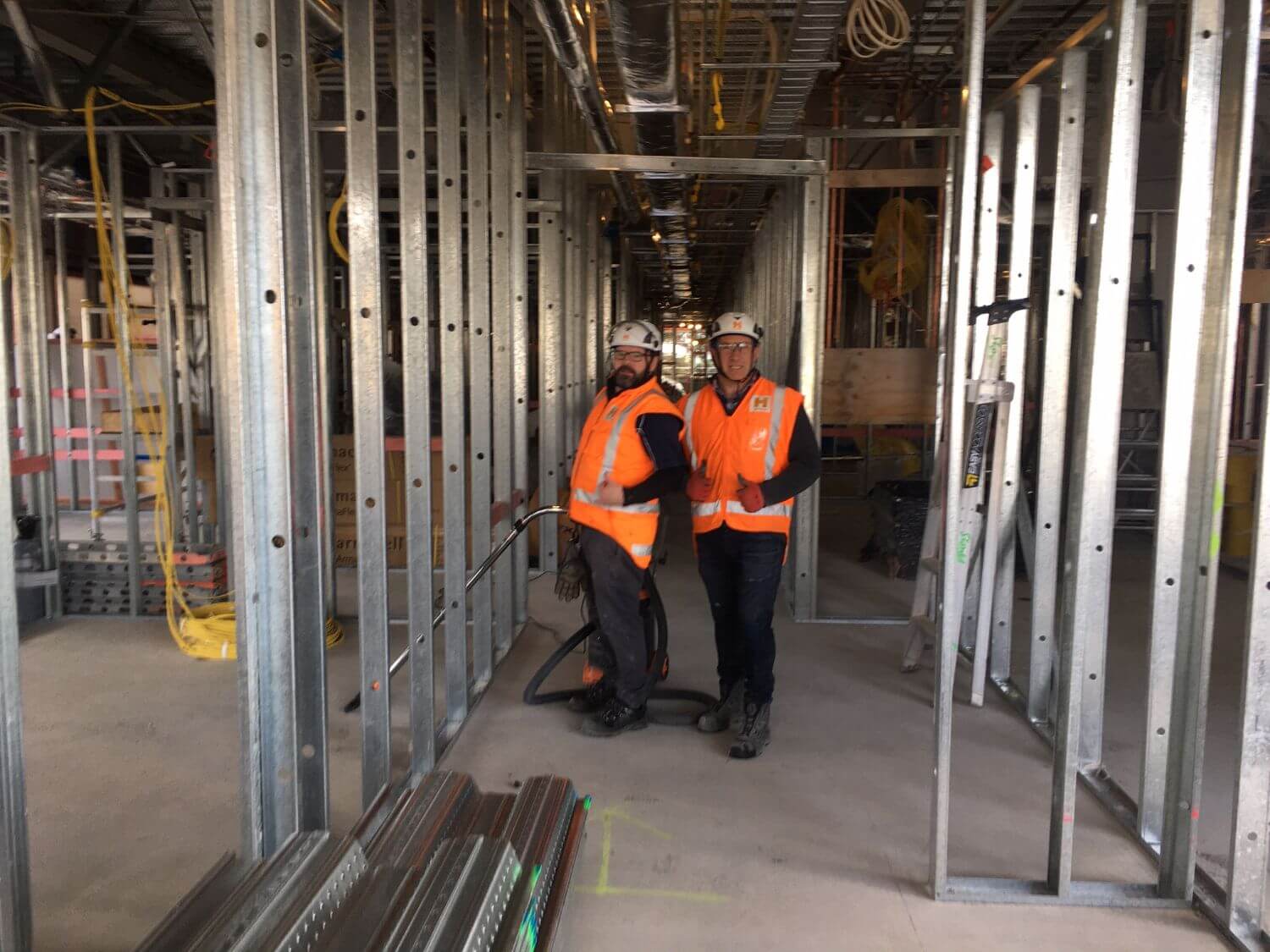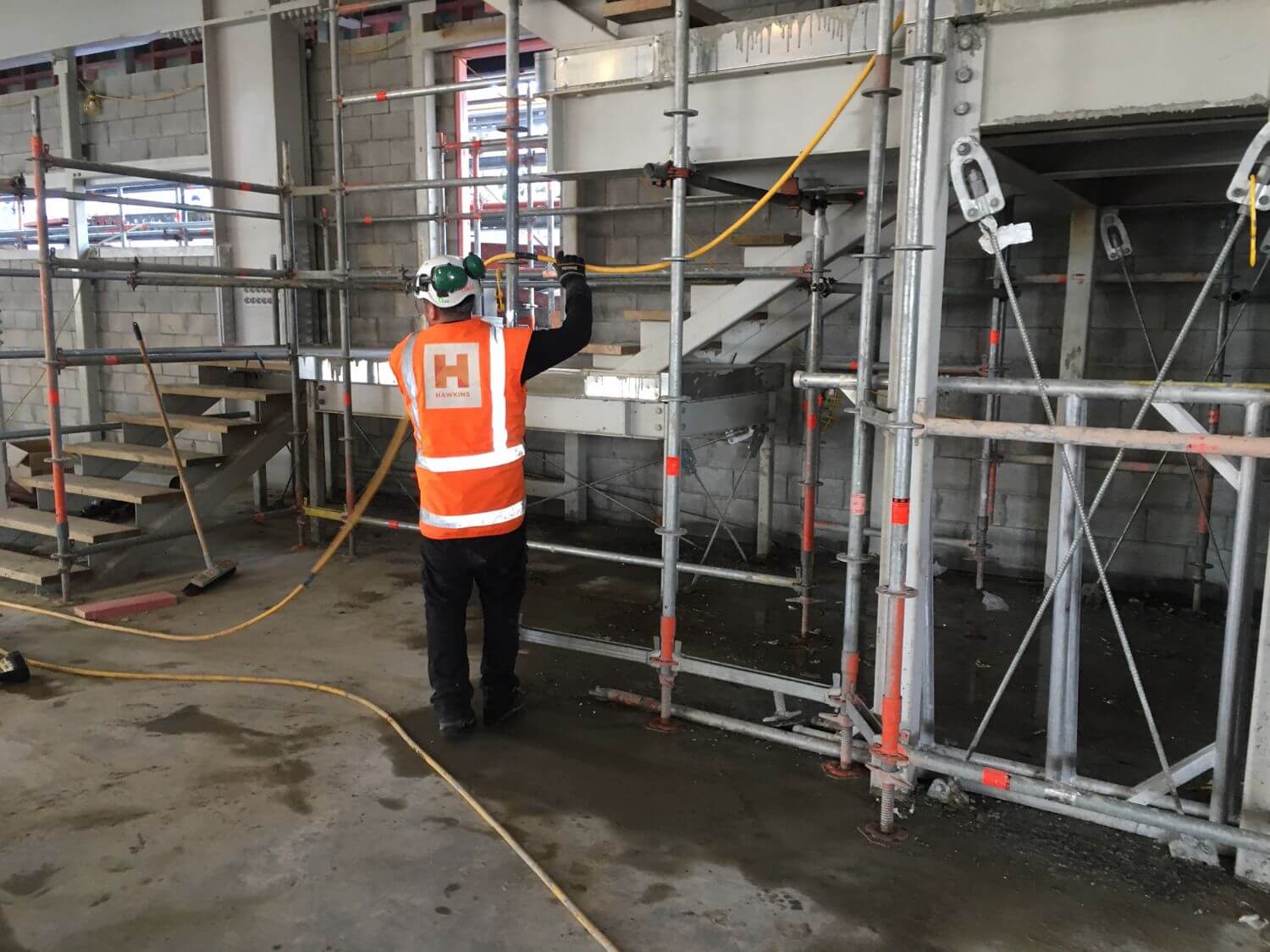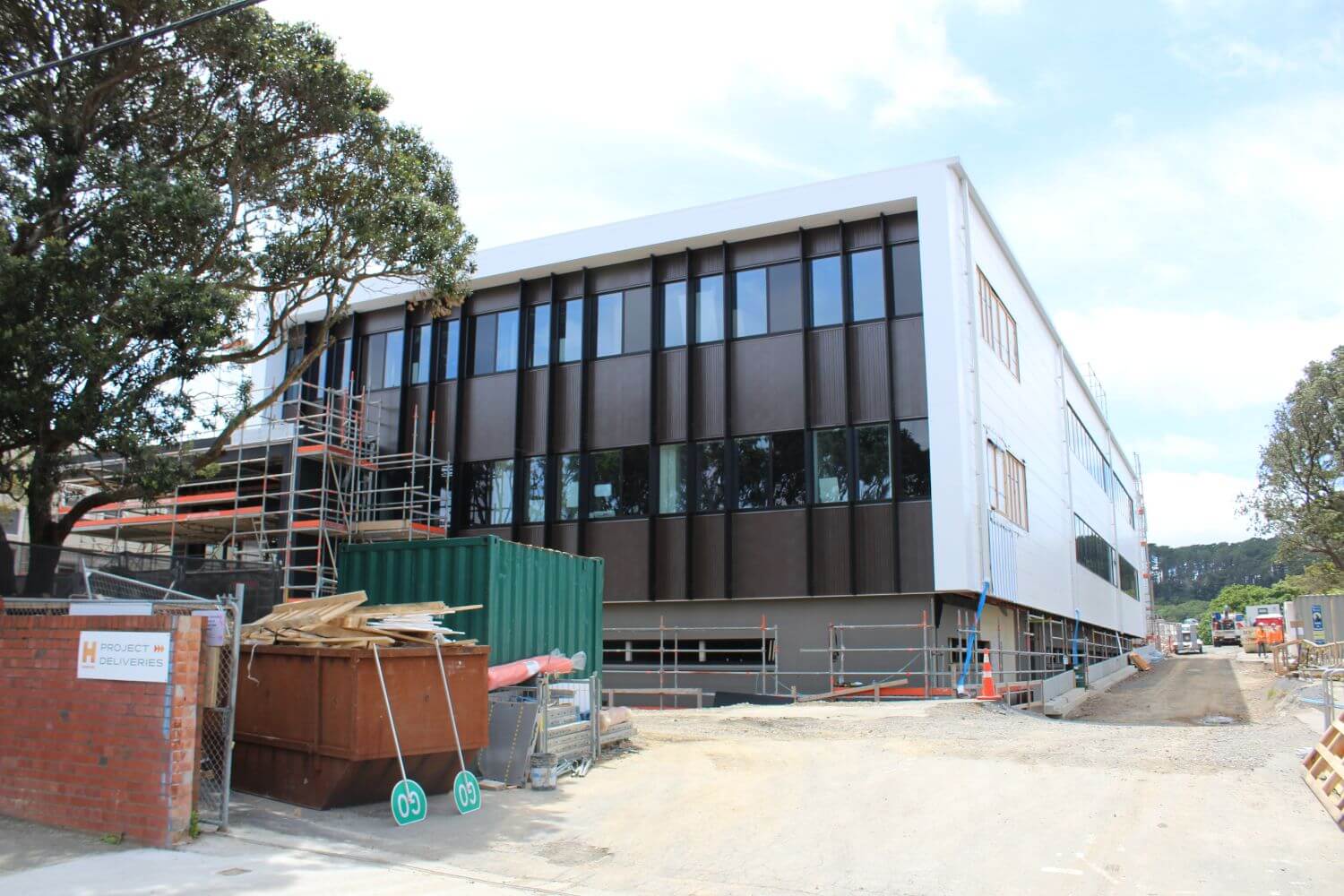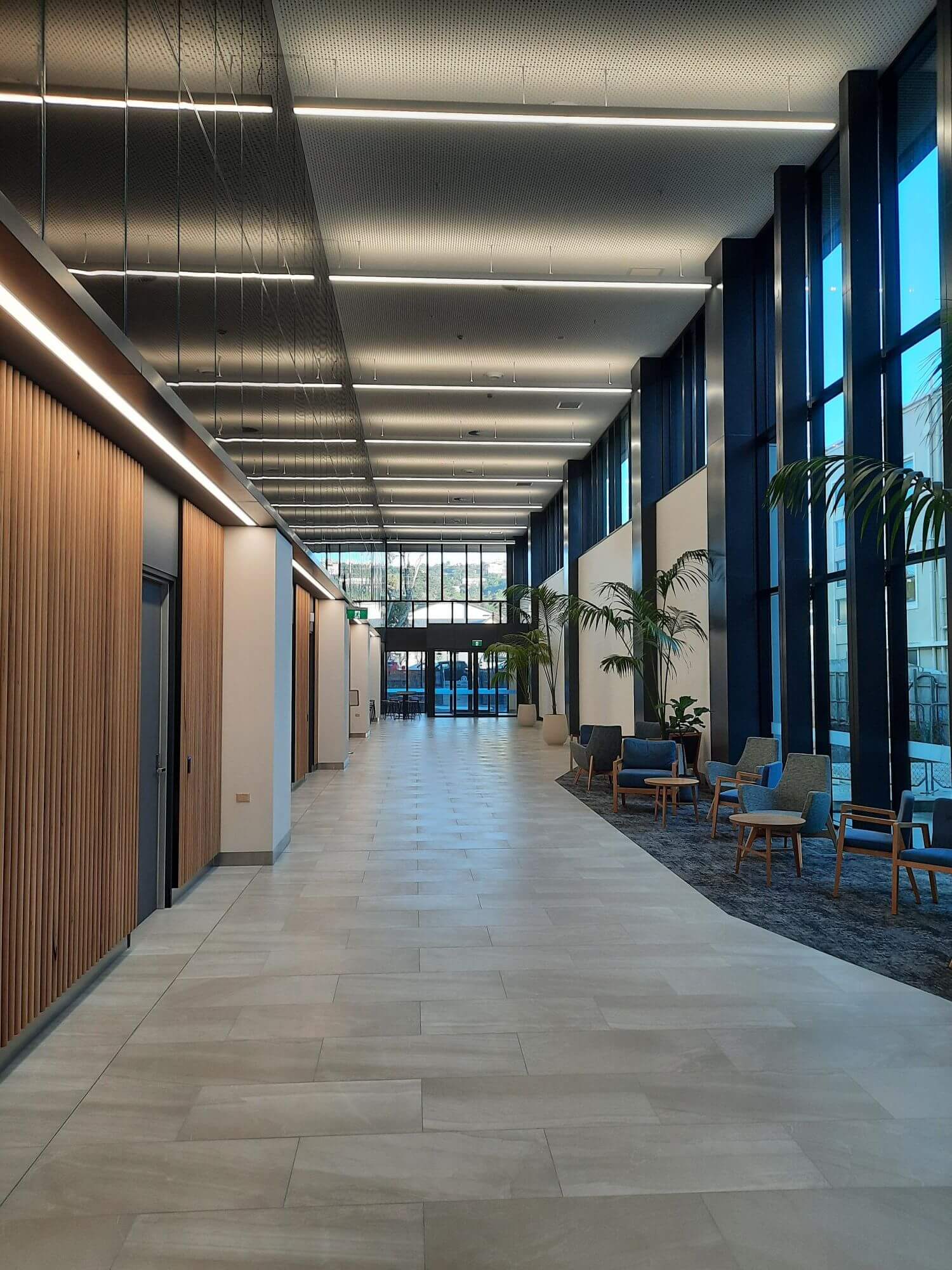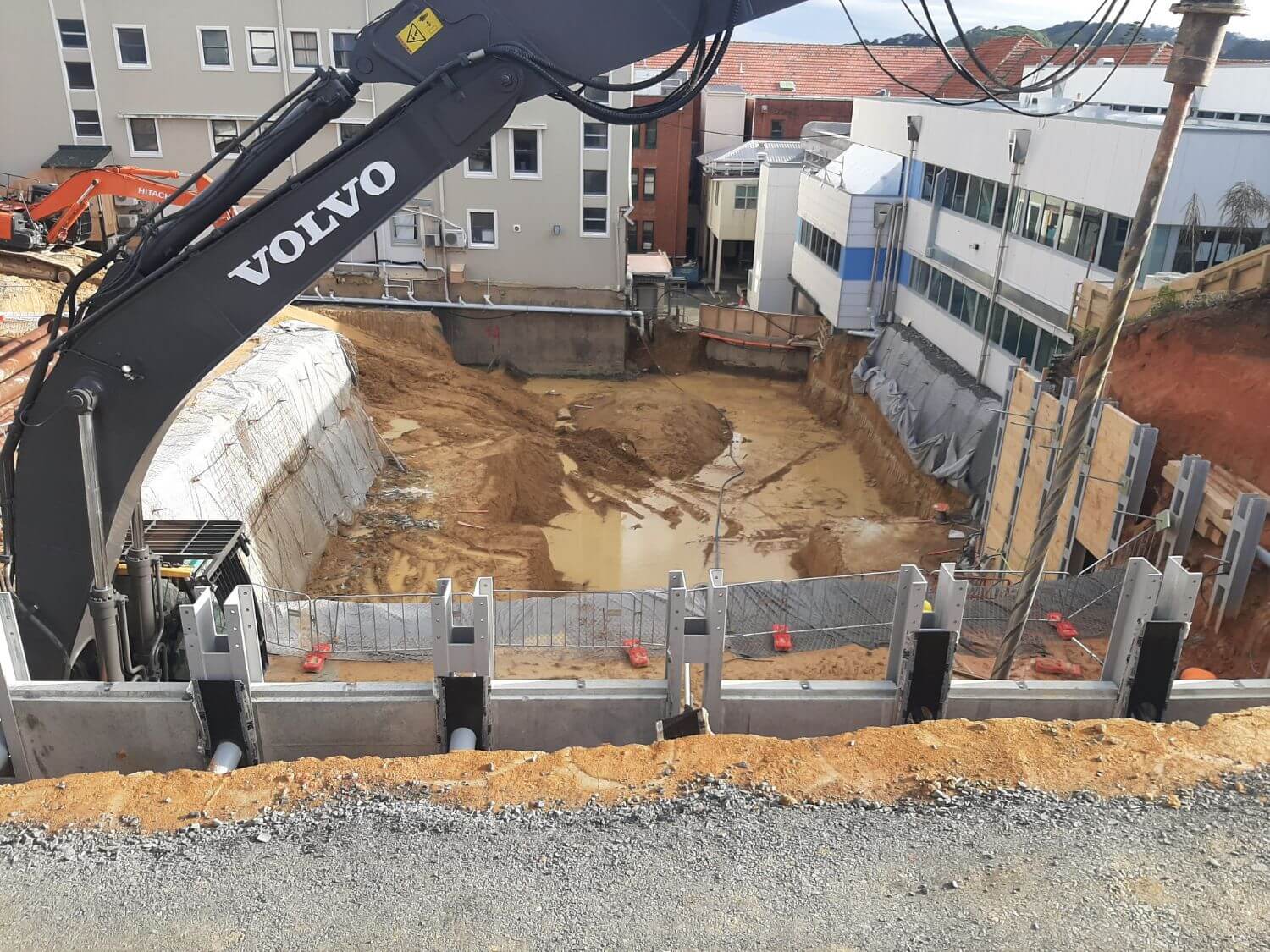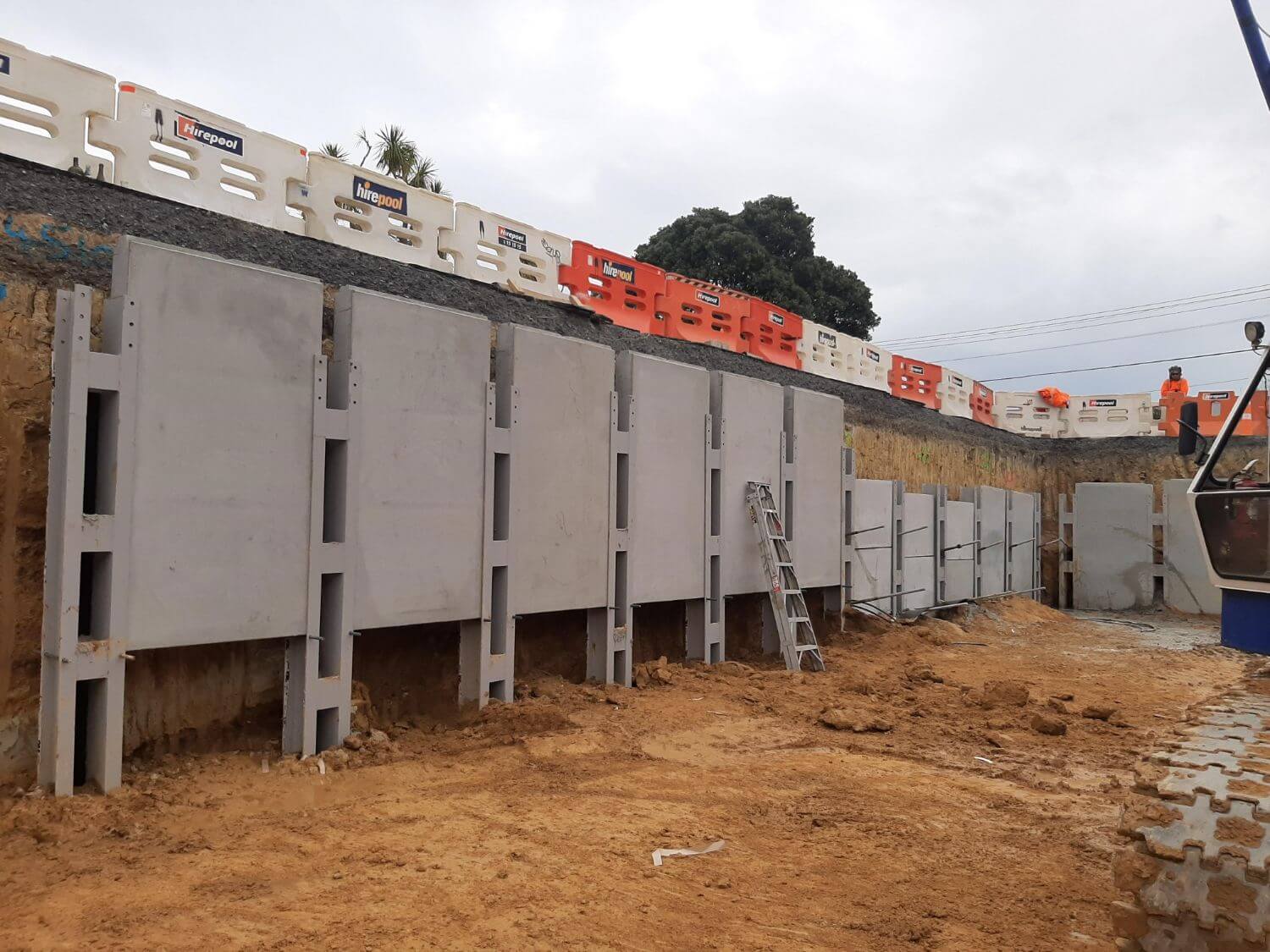 The Hospital specialist centre is a six-story facility designed to the highest standard, it is a state-of-theart building which provides patients access to consultation services with leading specialists across many disciplines.
The façade design and materials used enhanced the space and the area, whilst complementing its surrounding environment. It was designed to give a clean, clinical look that is timeless yet modern. Internally, the entrance atrium is expansive and light but the design, finishing details and furnishings used makes it a welcoming space. The layout of the building from entrance to any destination has a easy flow for staff, patients and visitors to navigate around.
The hospital was built with base isolators and accelerometers all designed to exceed the latest seismic codes and standards making Wakefield one of the safest hospitals in New Zealand. The new hospital provides central New Zealand with access to some of the most advanced medical services and treatments in the country, using the latest medical technologies.
Wakefield Hospital now has 37- bed patient rooms, 10 ICU beds, six theatres and recovery areas, one cardiac cath lab, an endoscopy suite, medical imaging and much more.
The works took place on spilt levels within the hospital that had to be fully operational. The works were also adjacent to a school, a nursing home and houses adjoining a busy access road to Wellington City as well as Wellington Airport. Therefore, the project had to consider, produce and manage a comprehensive Environmental Management Plan around sediment control, parking, traffic, vibrations, noise and dust. The team developed this in conjunction with the council and with excellent planning and conformance there were no rectification notices issued.
Together Hawkins worked with RCP Limited (project manager), Aurecon (engineering), Rider Levett Bucknall (quantity surveyor), HSPC Health Architects and CCM Architects (architect) to complete the project. Due to the share size and mass of the project and its requirements Hawkins had 12 staff on site, 48 subcontractors throughout the project's life and 250 people on site as a whole.