The Waitomo Caves are a popular tourist attraction located near Otorohanga in the Central North Island Region. Following the destruction of the existing visitor centre by fire in 2005, Hawkins was engaged to construct a new more extensive and modern visitor centre.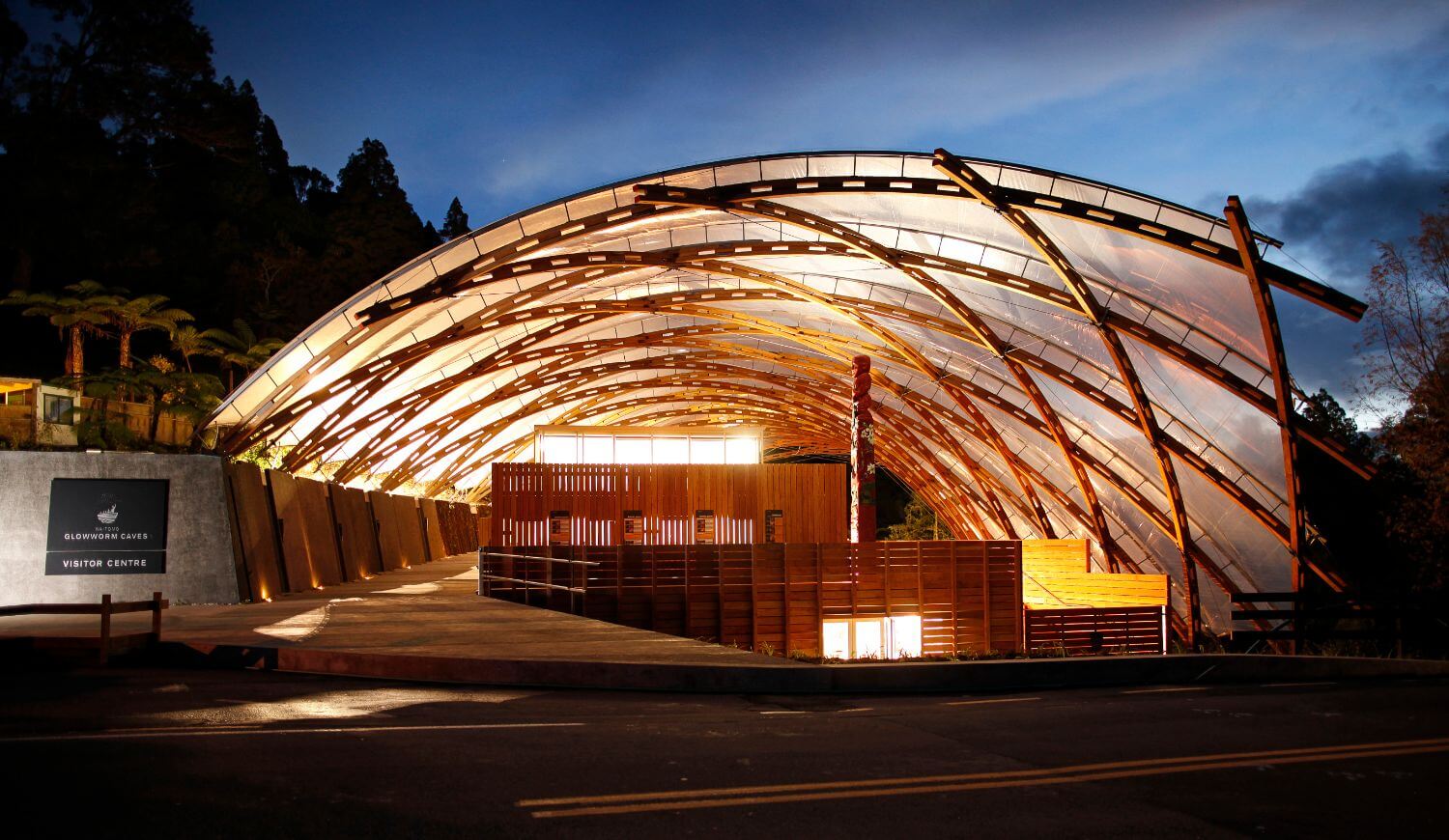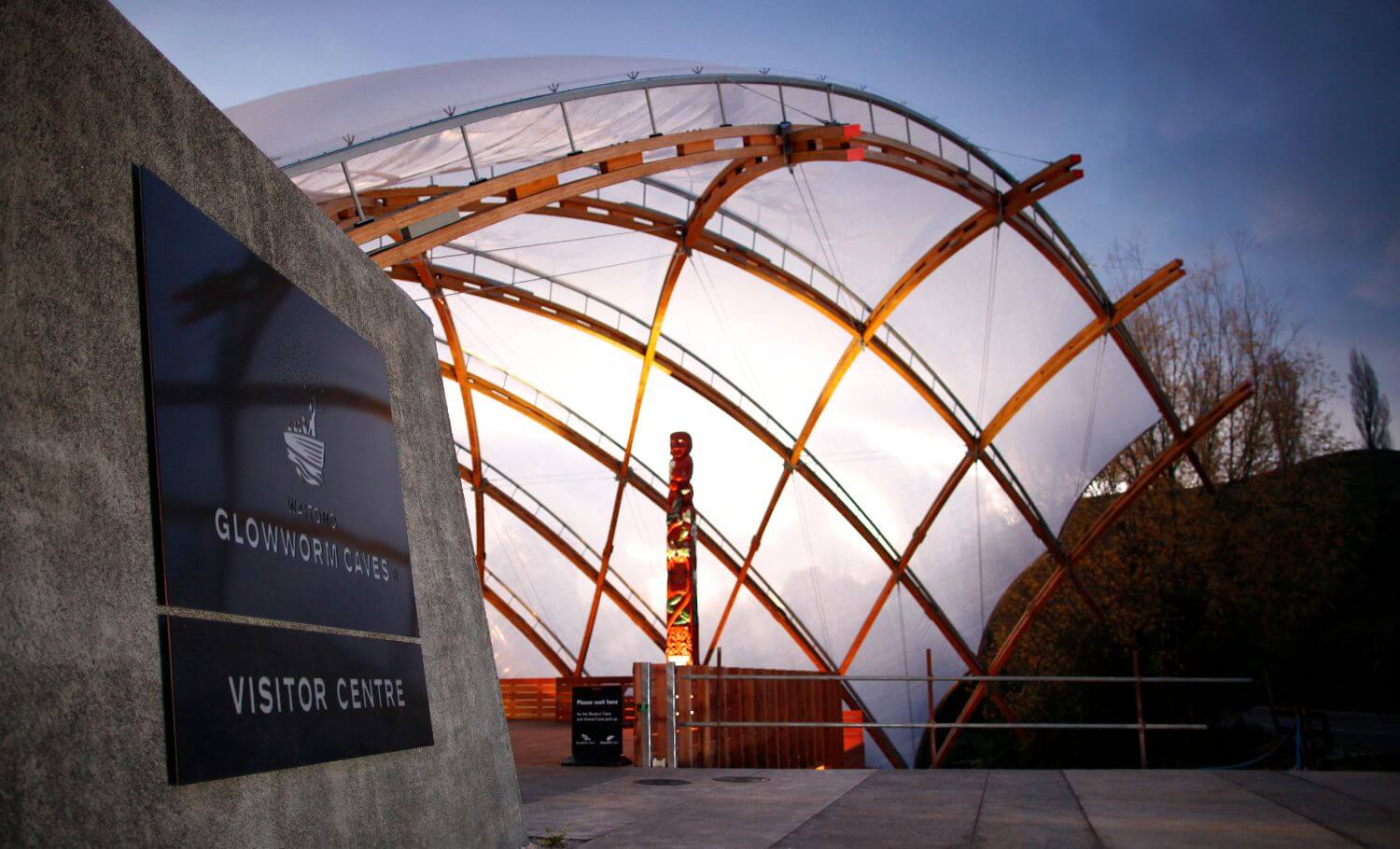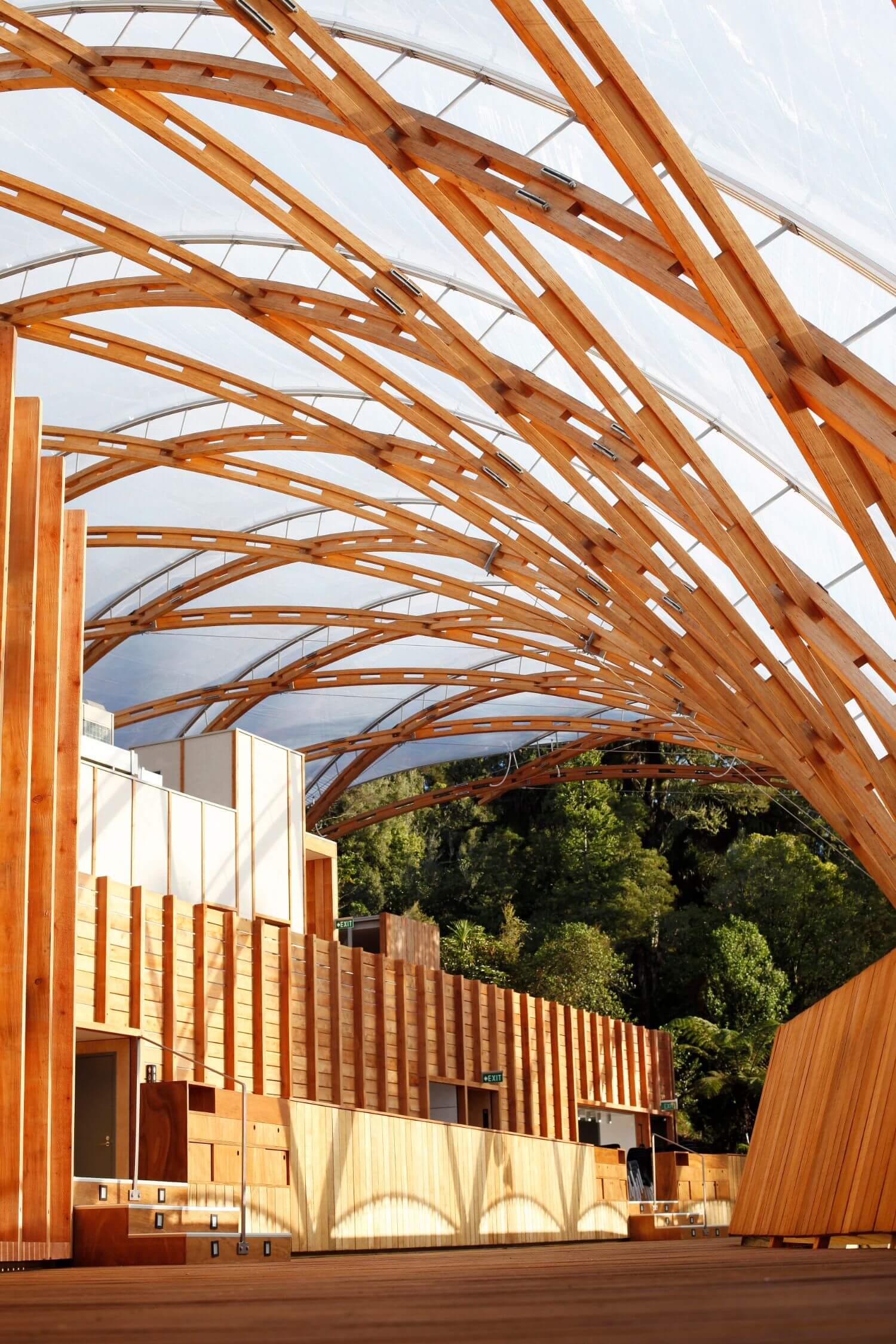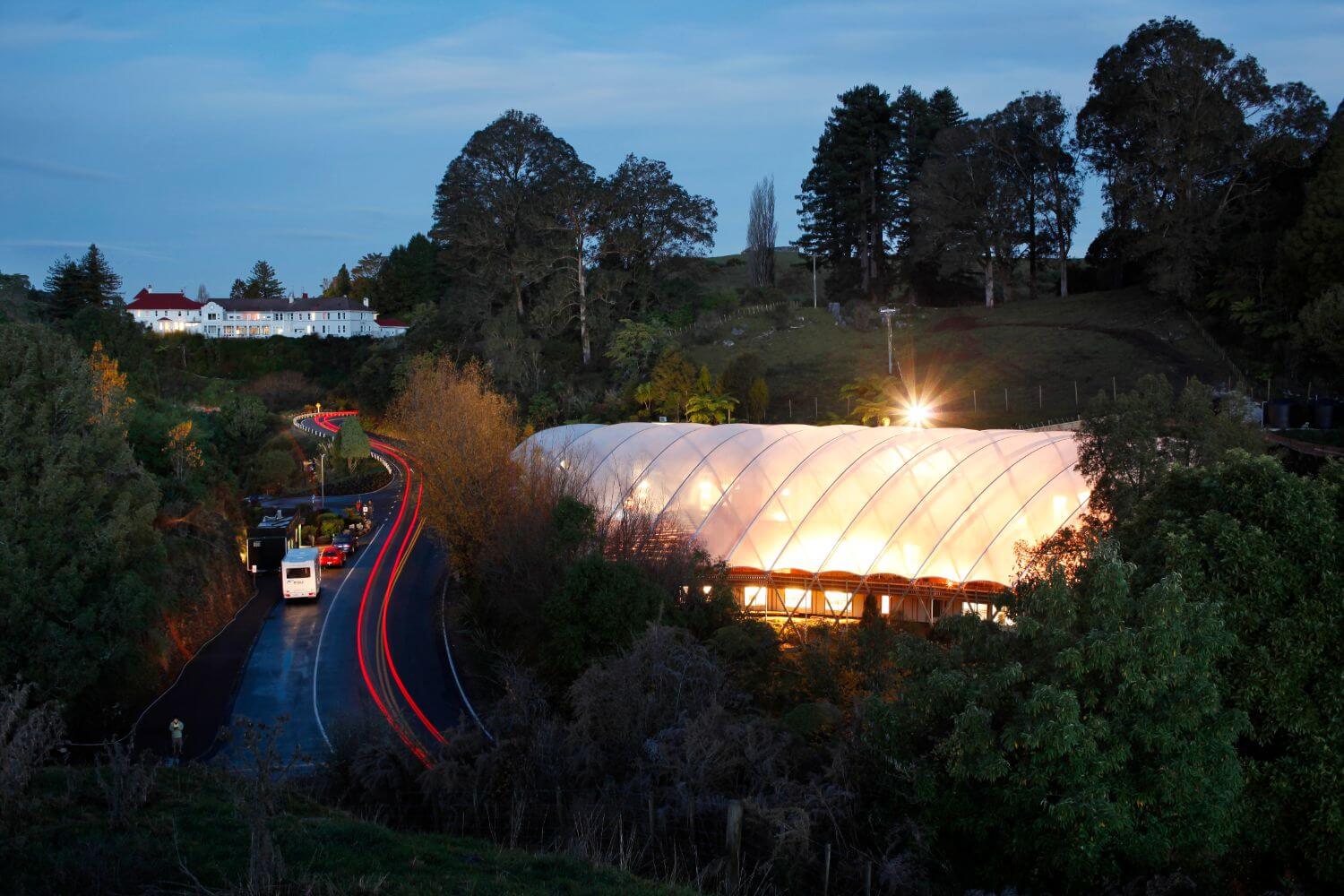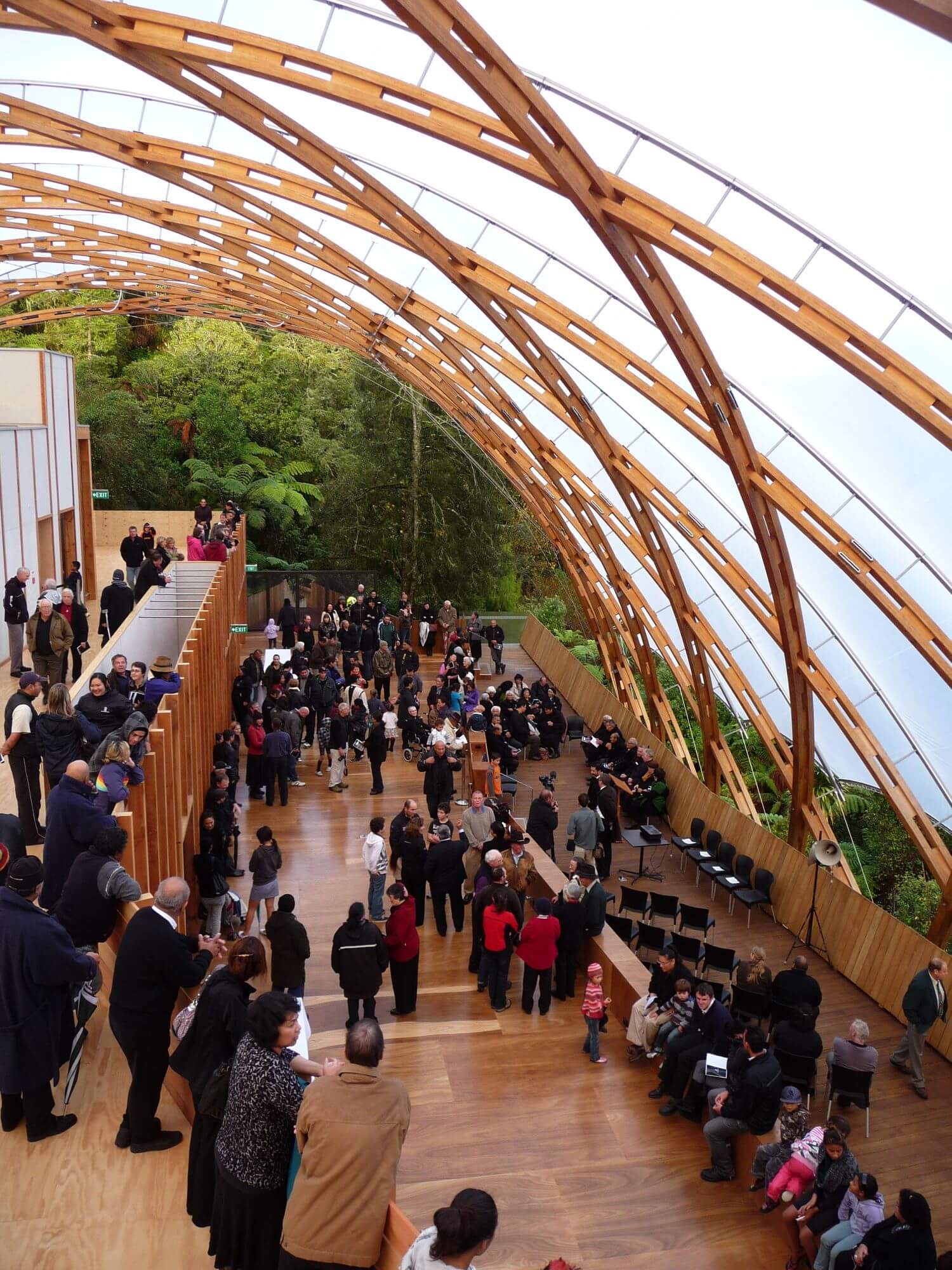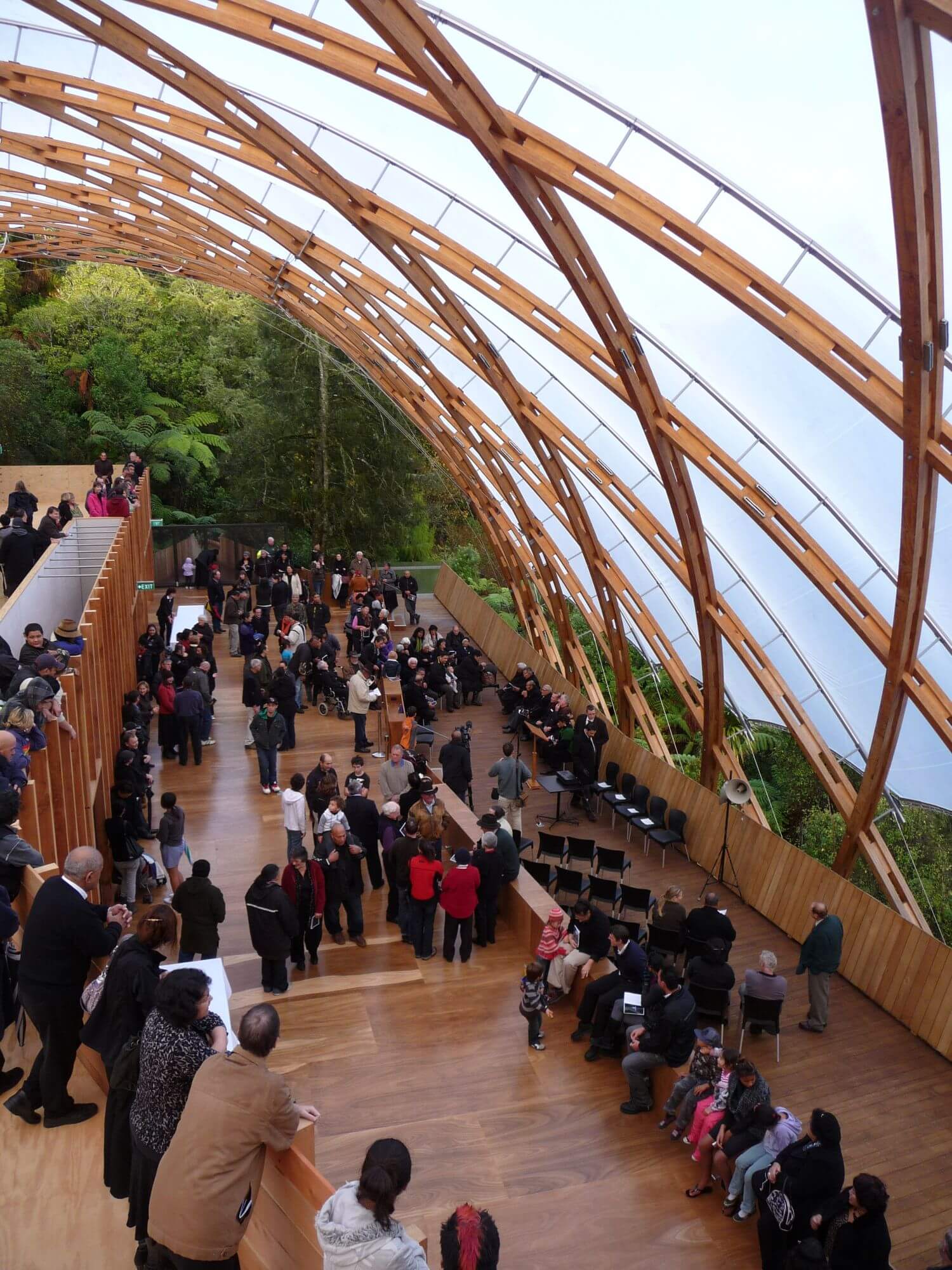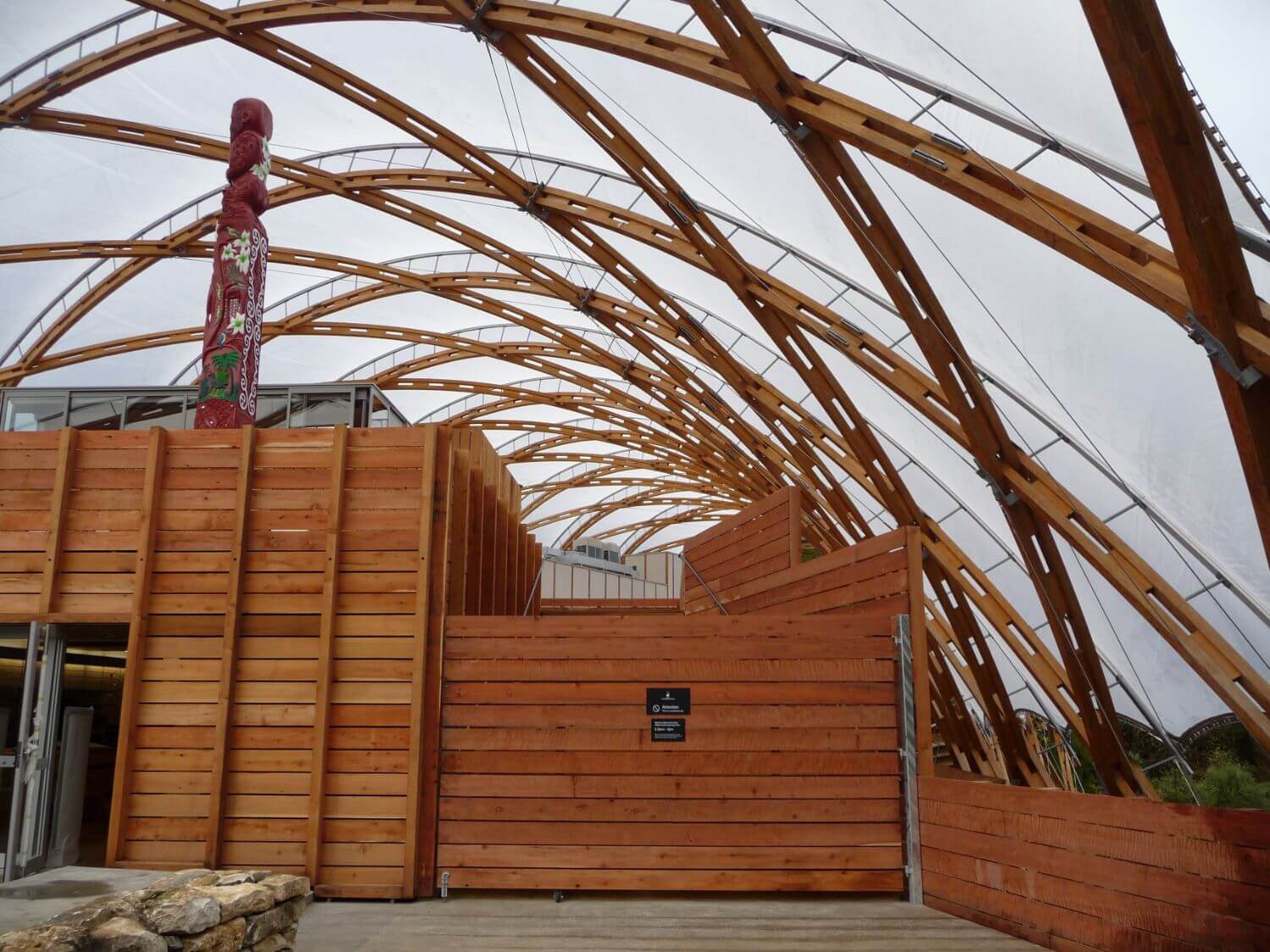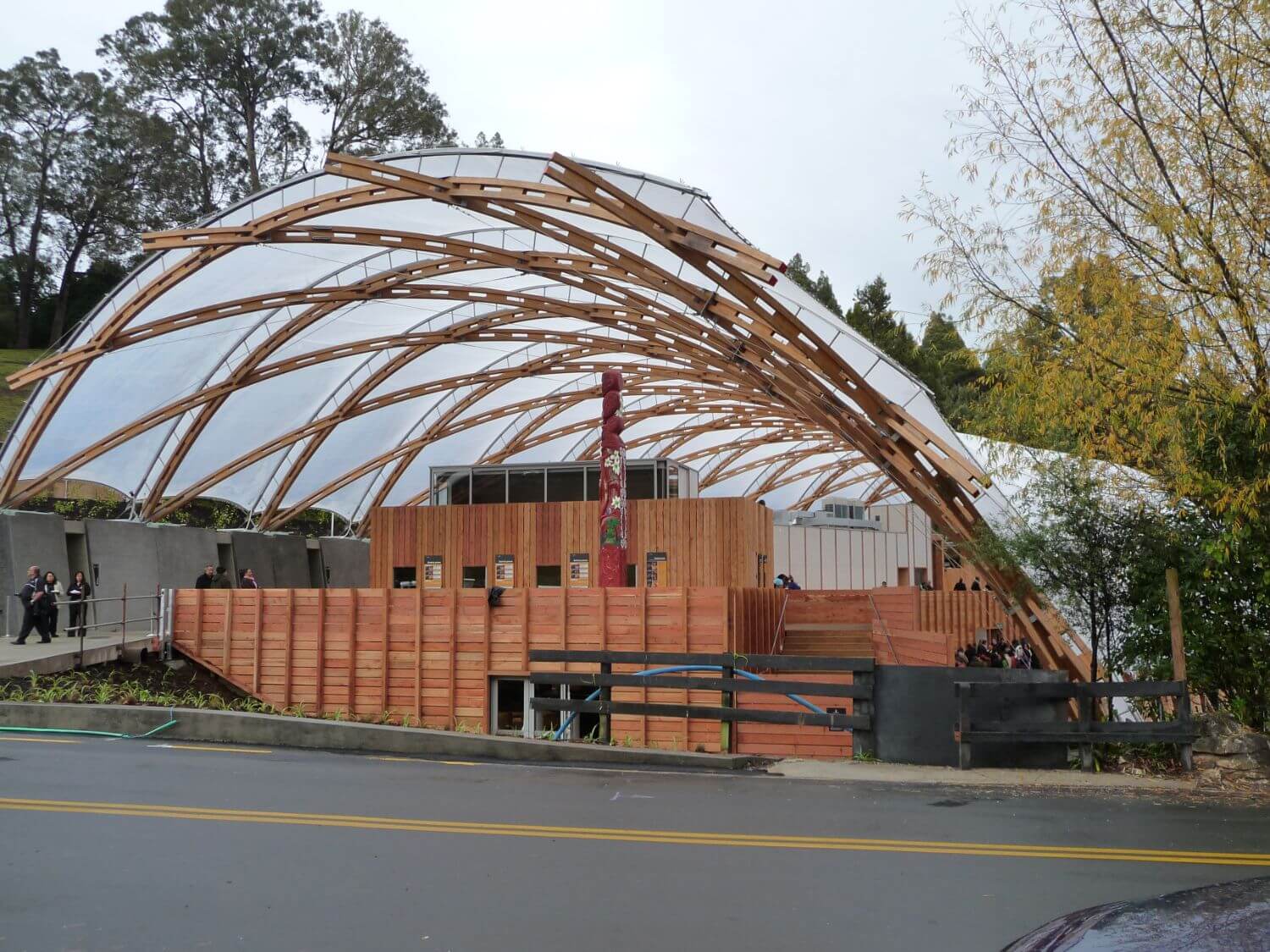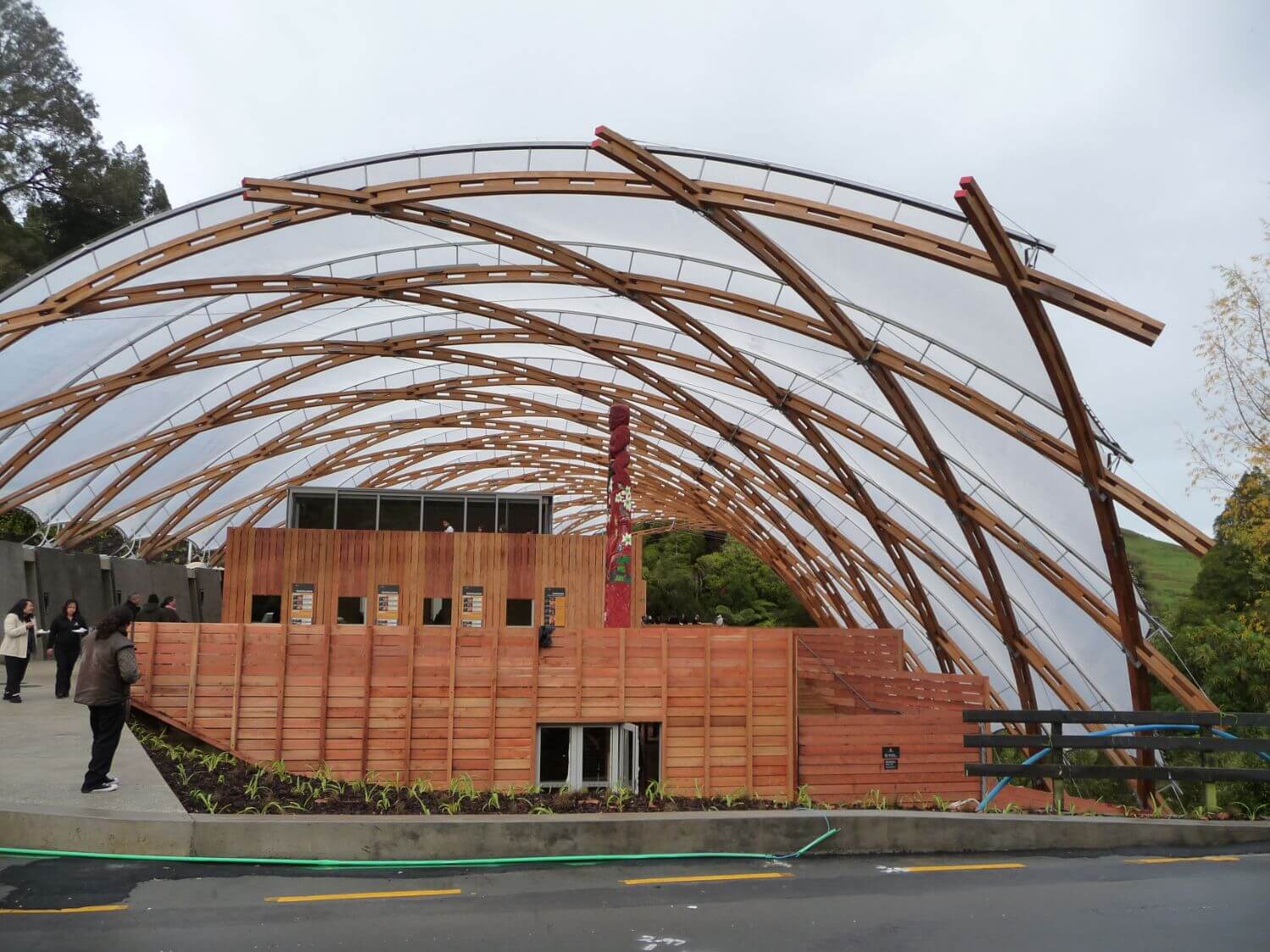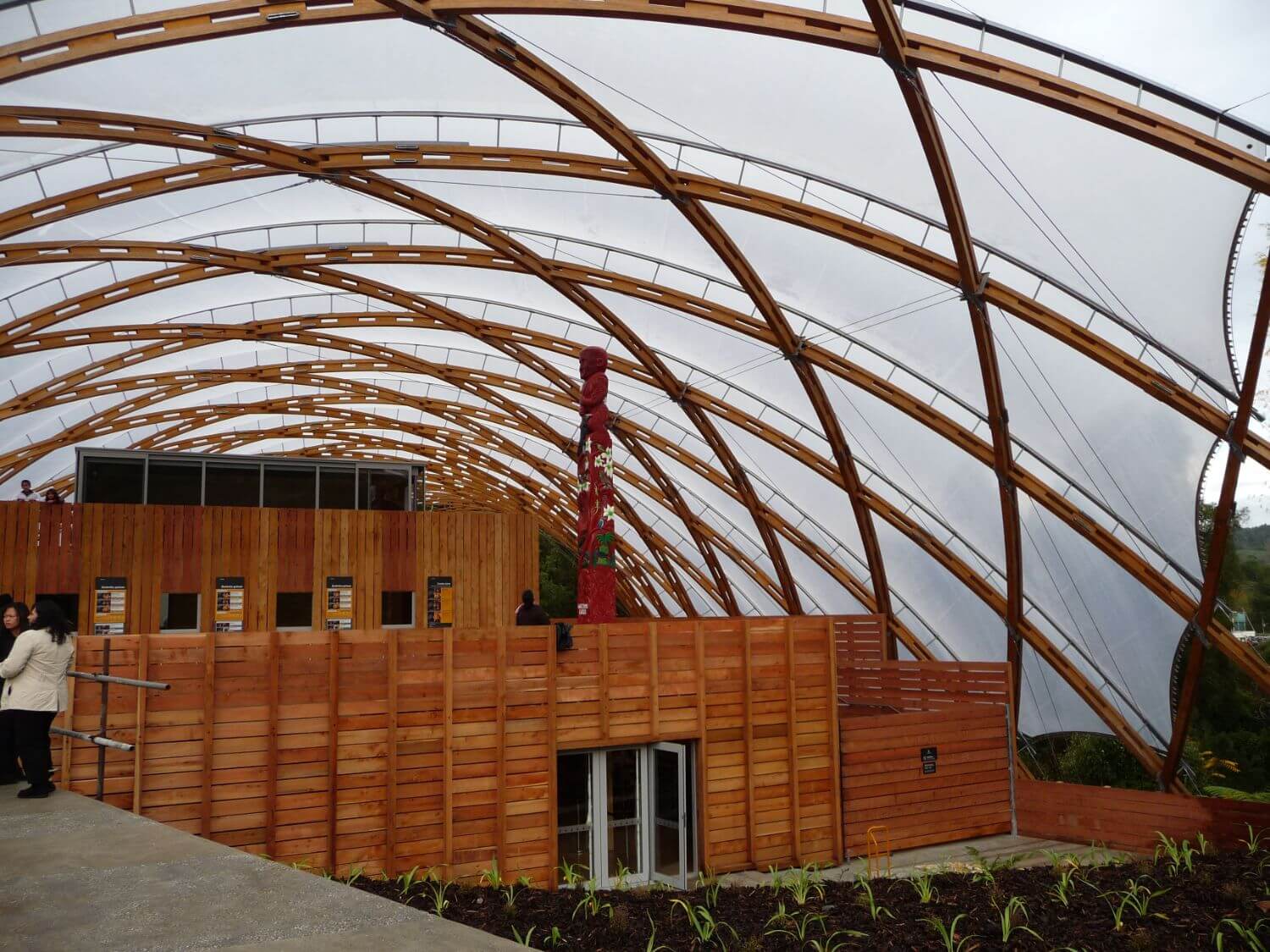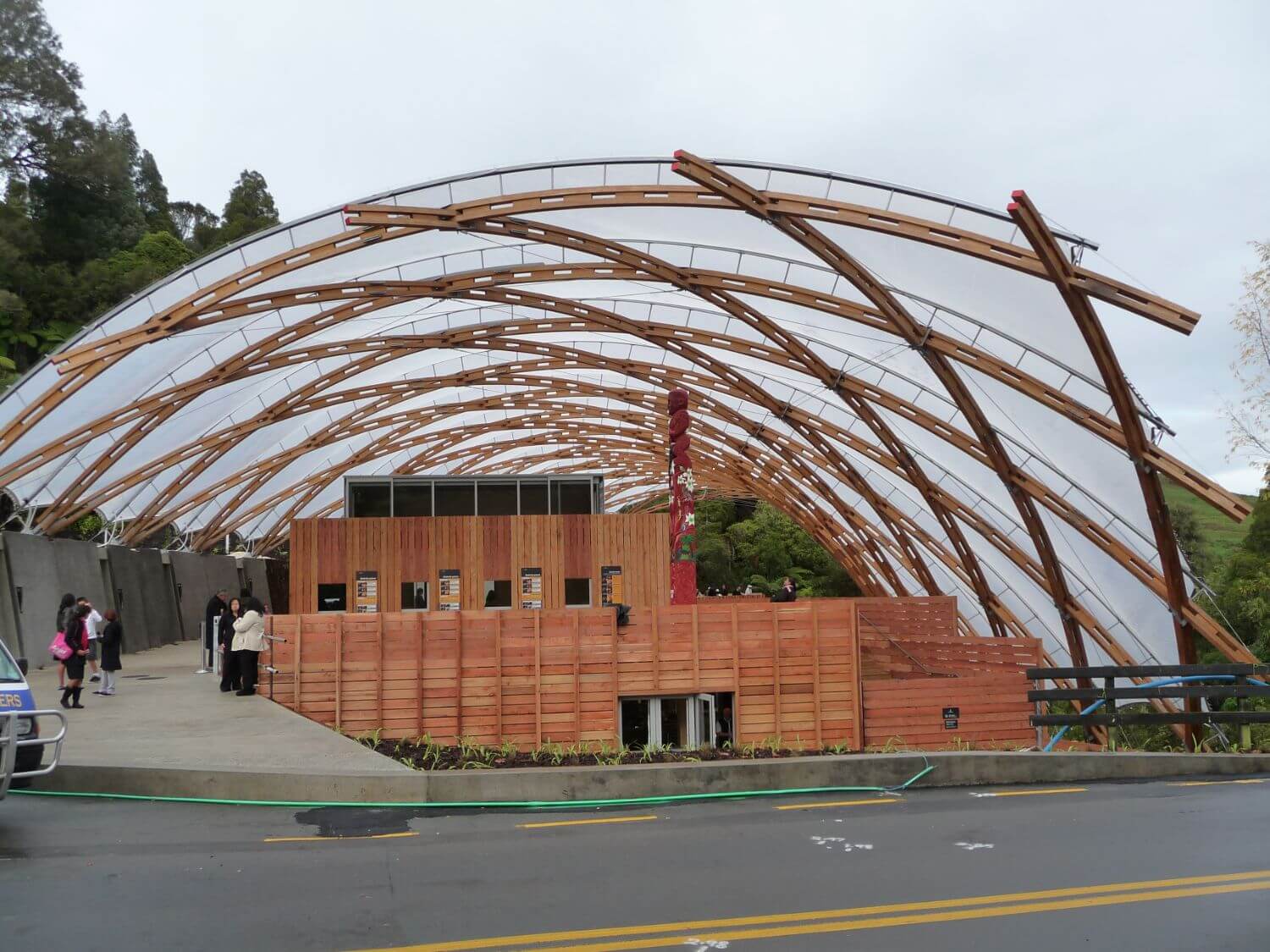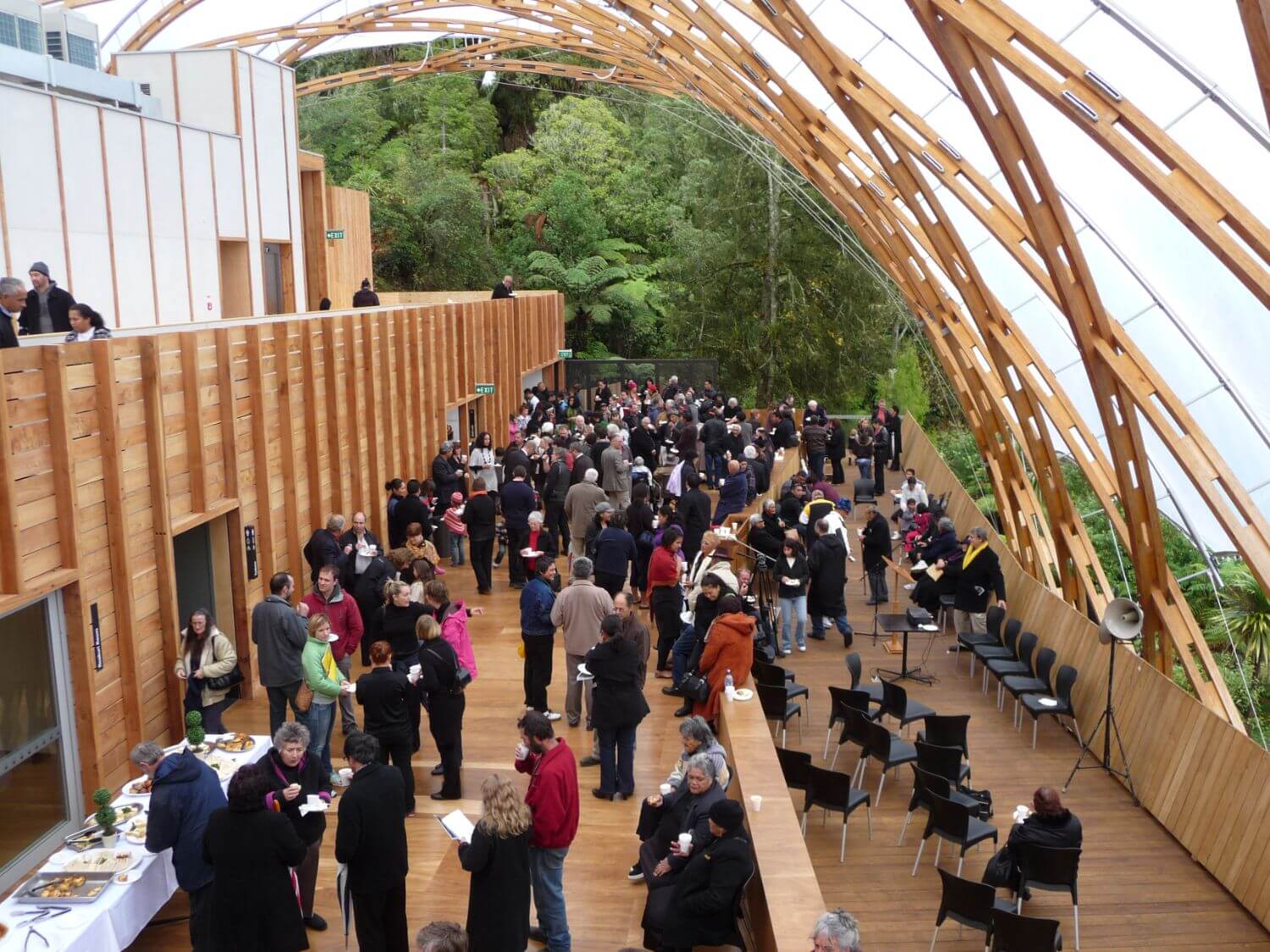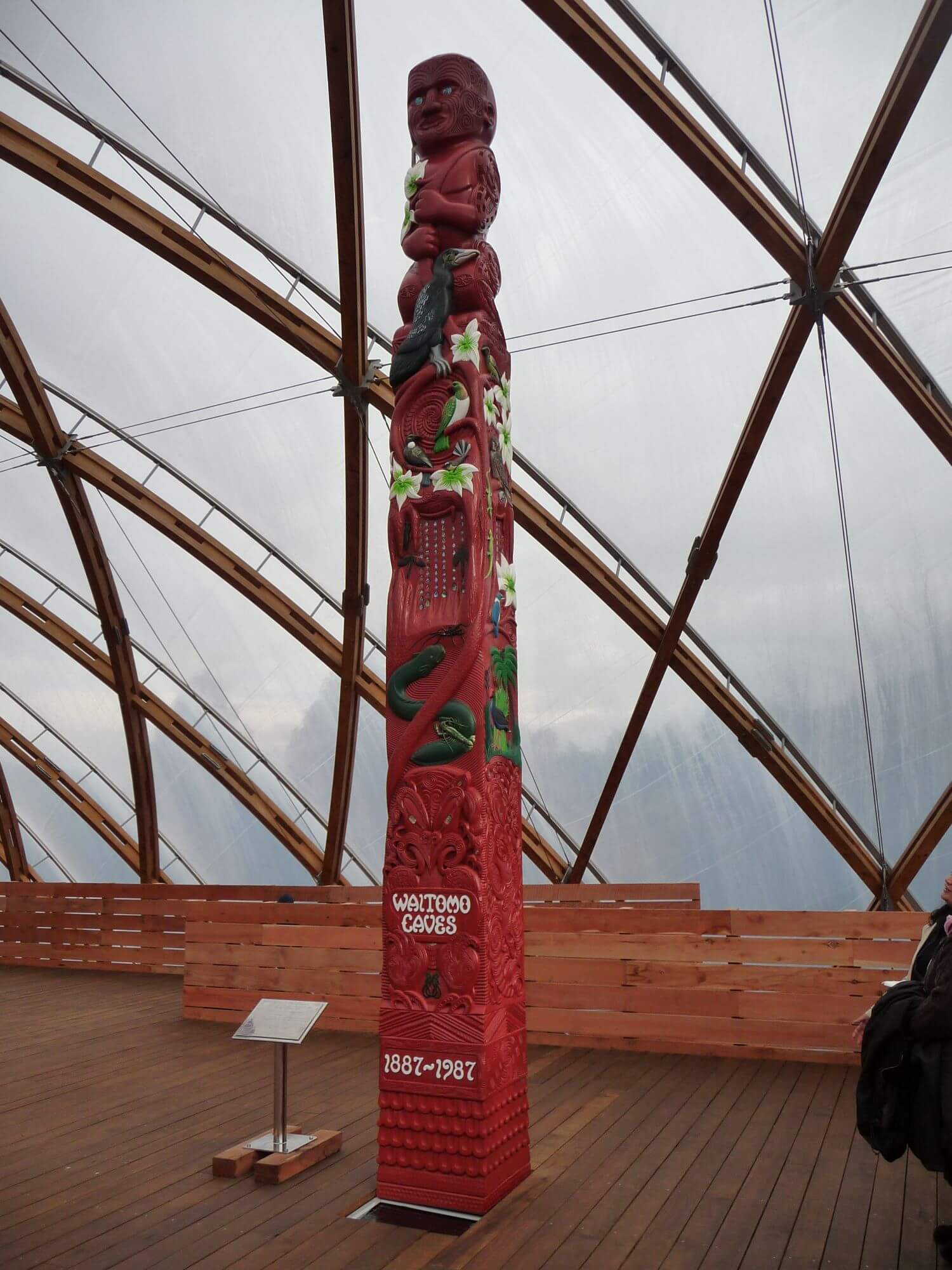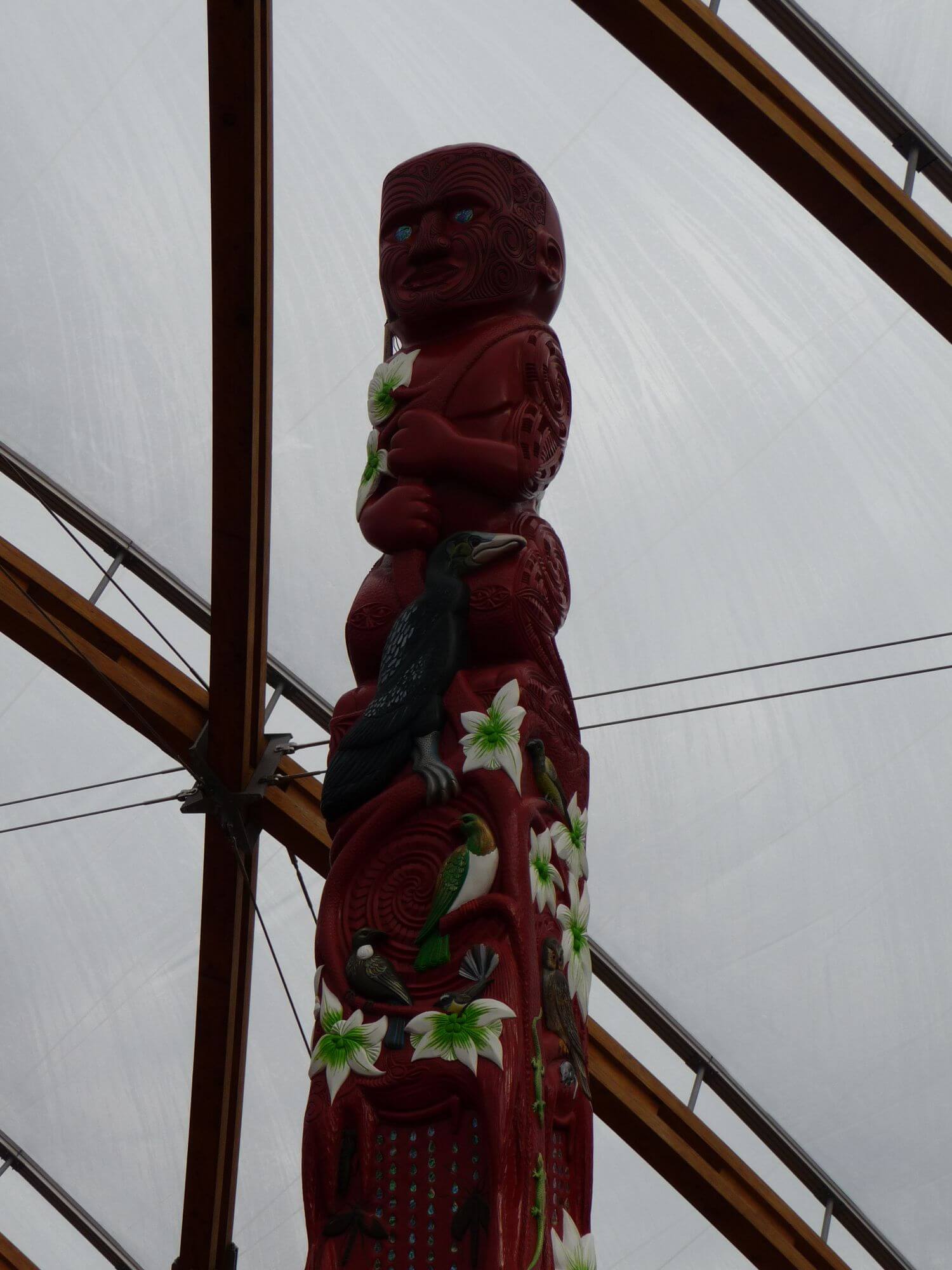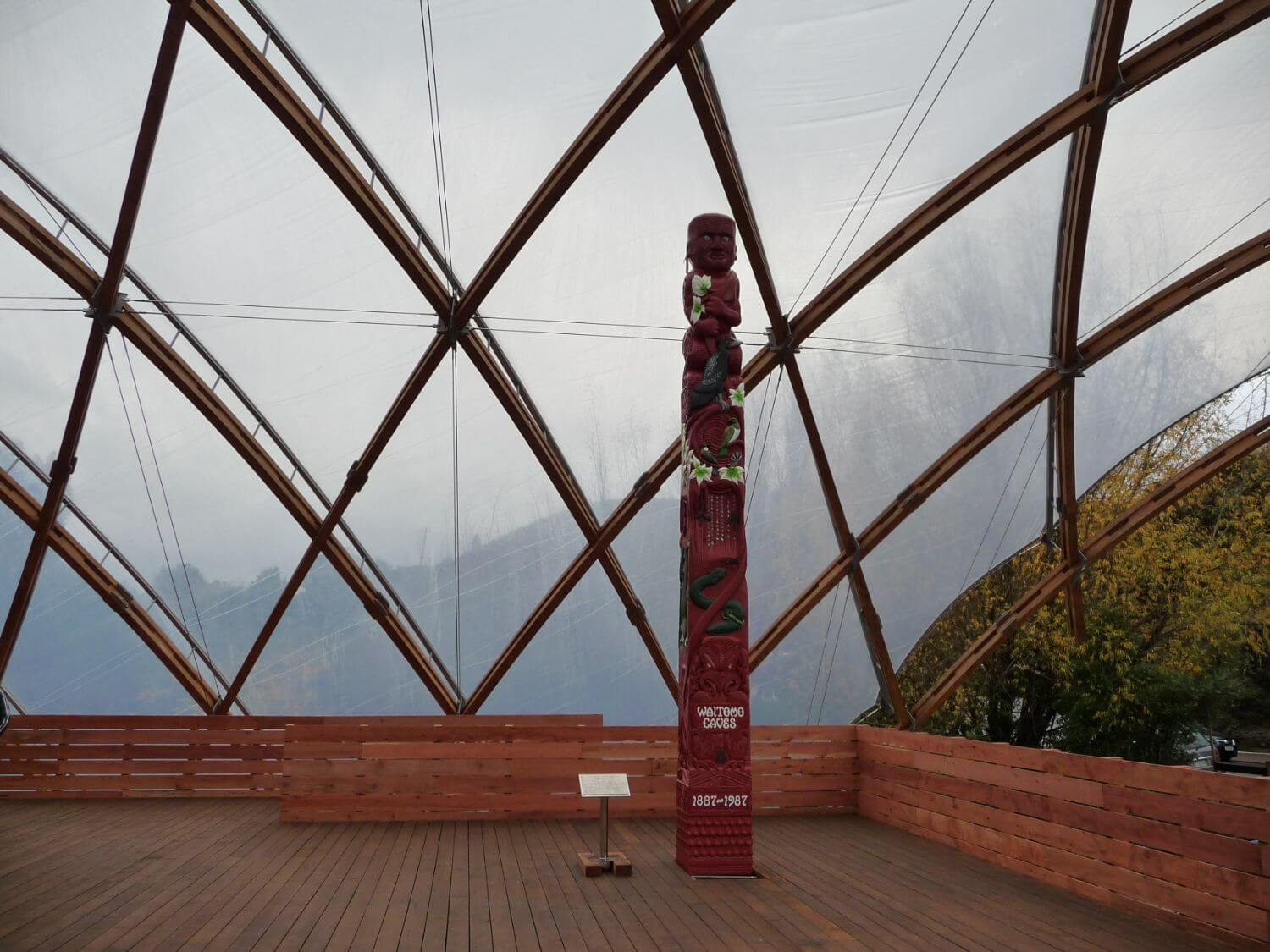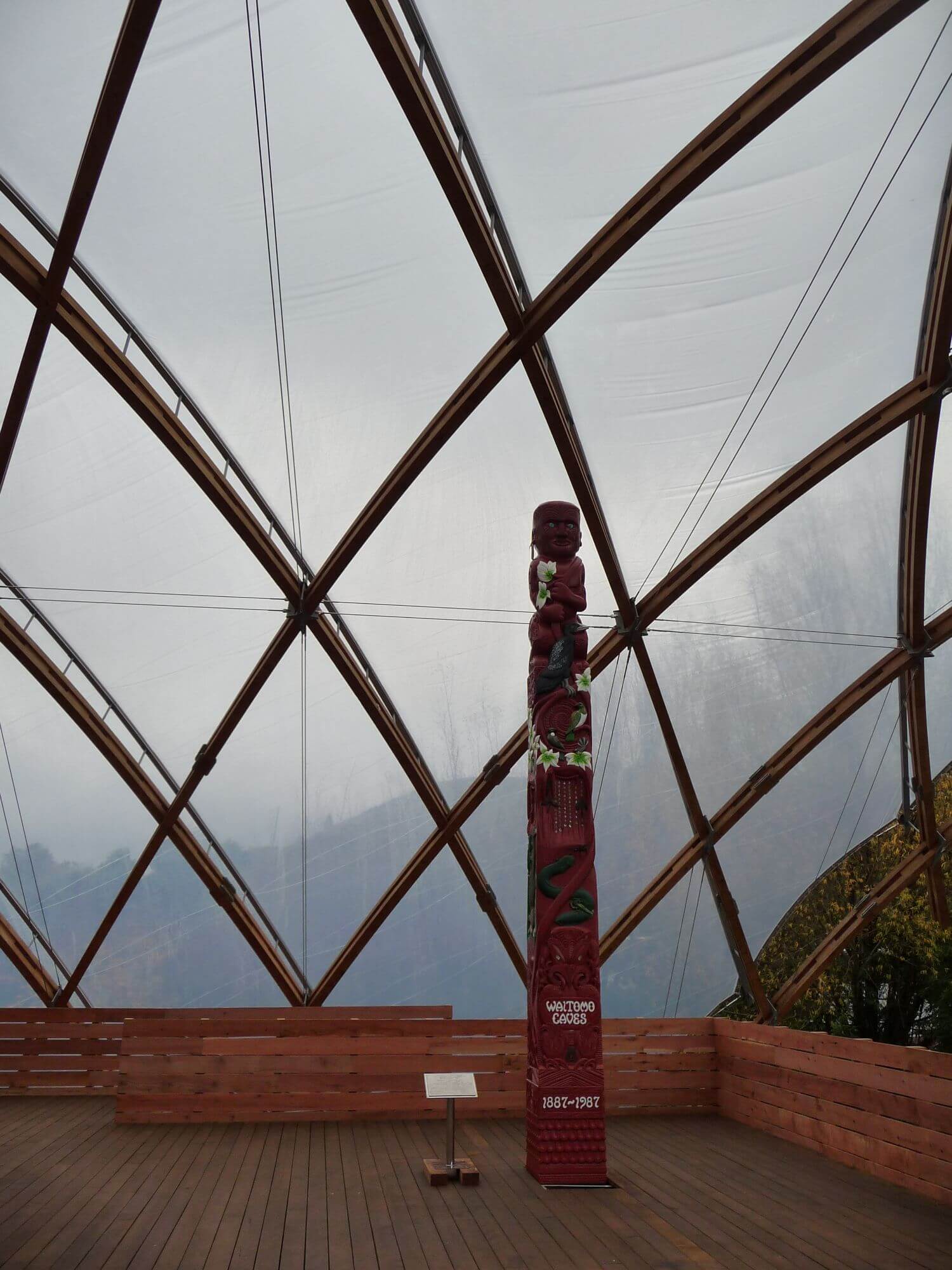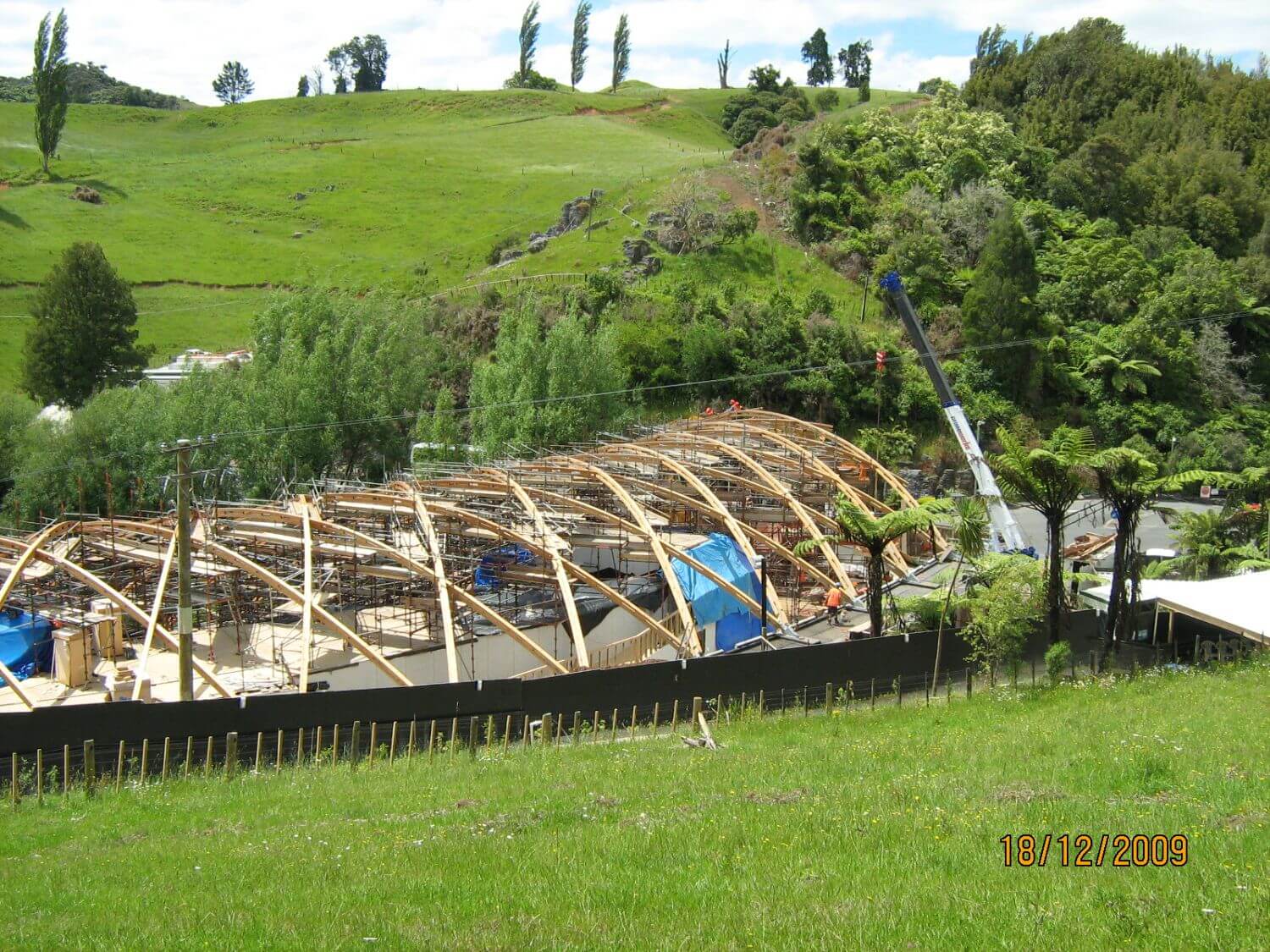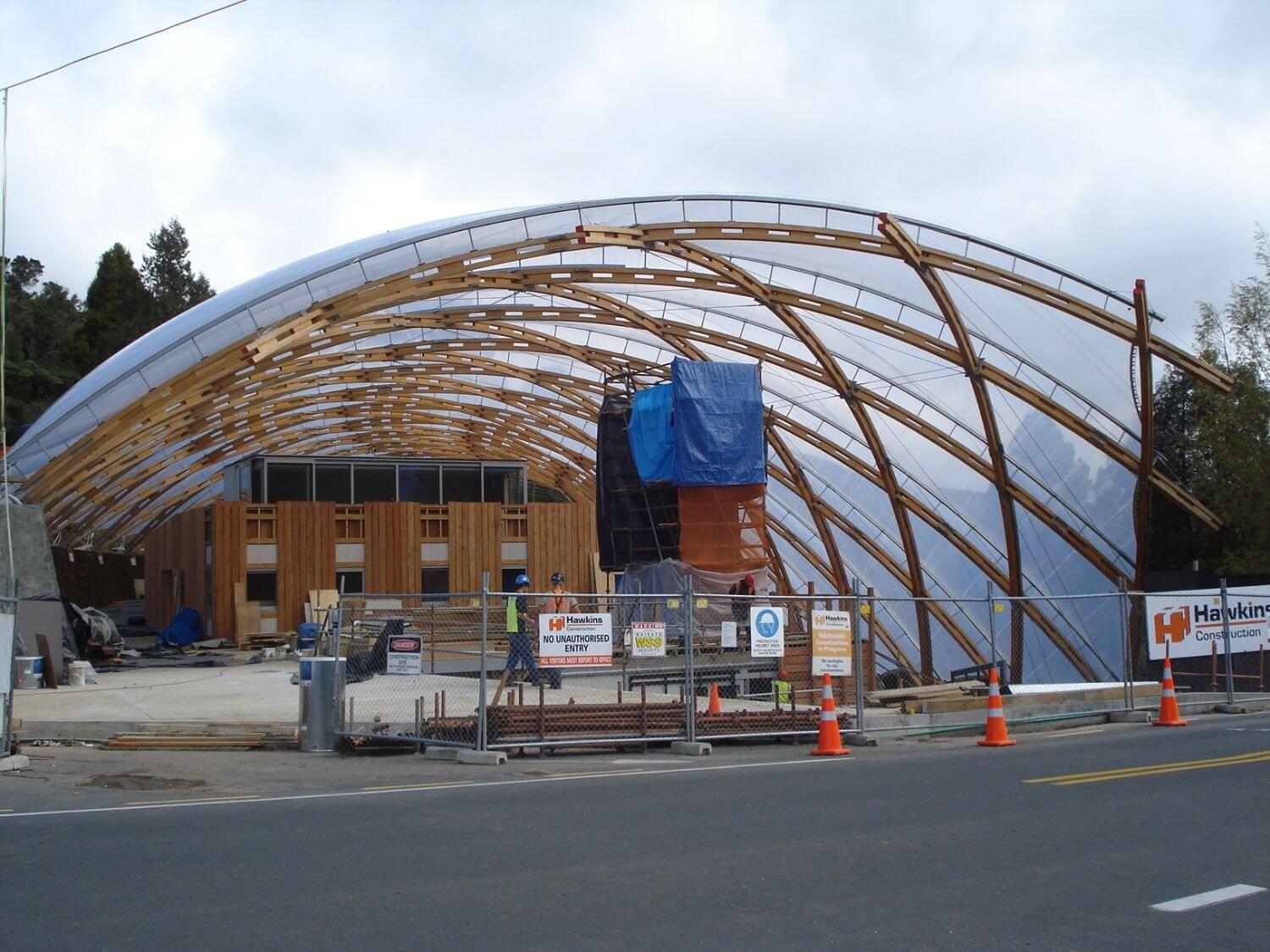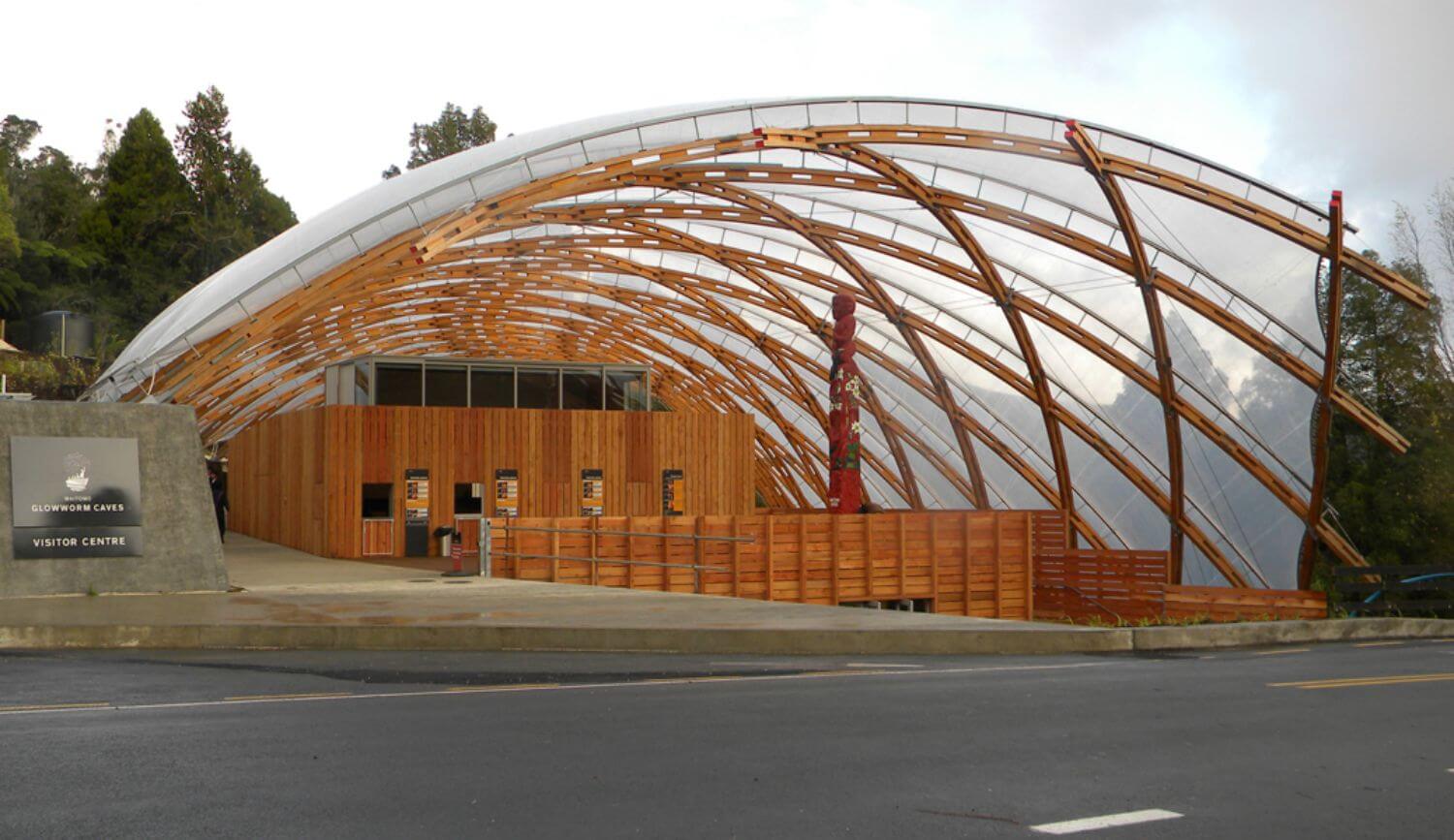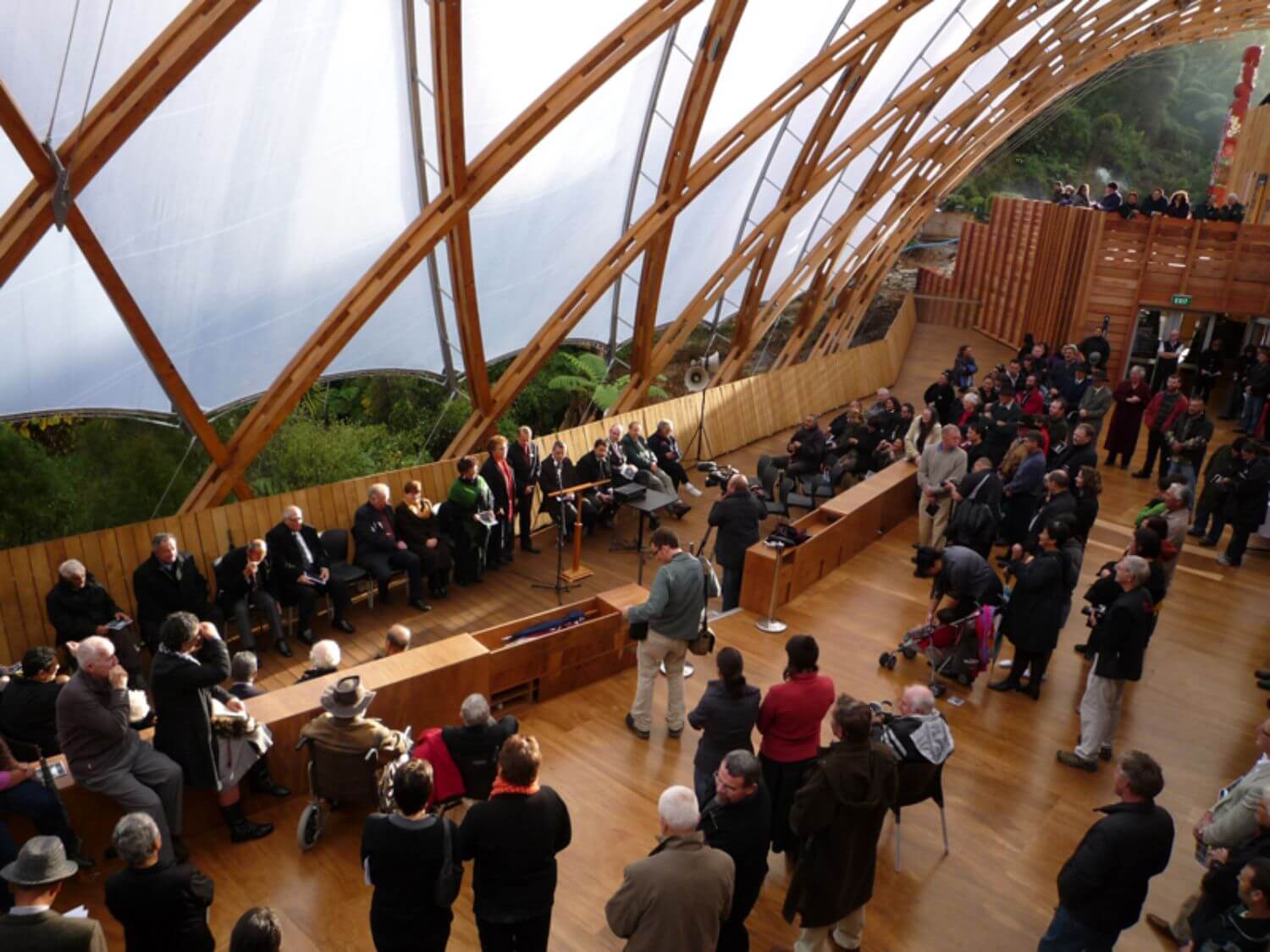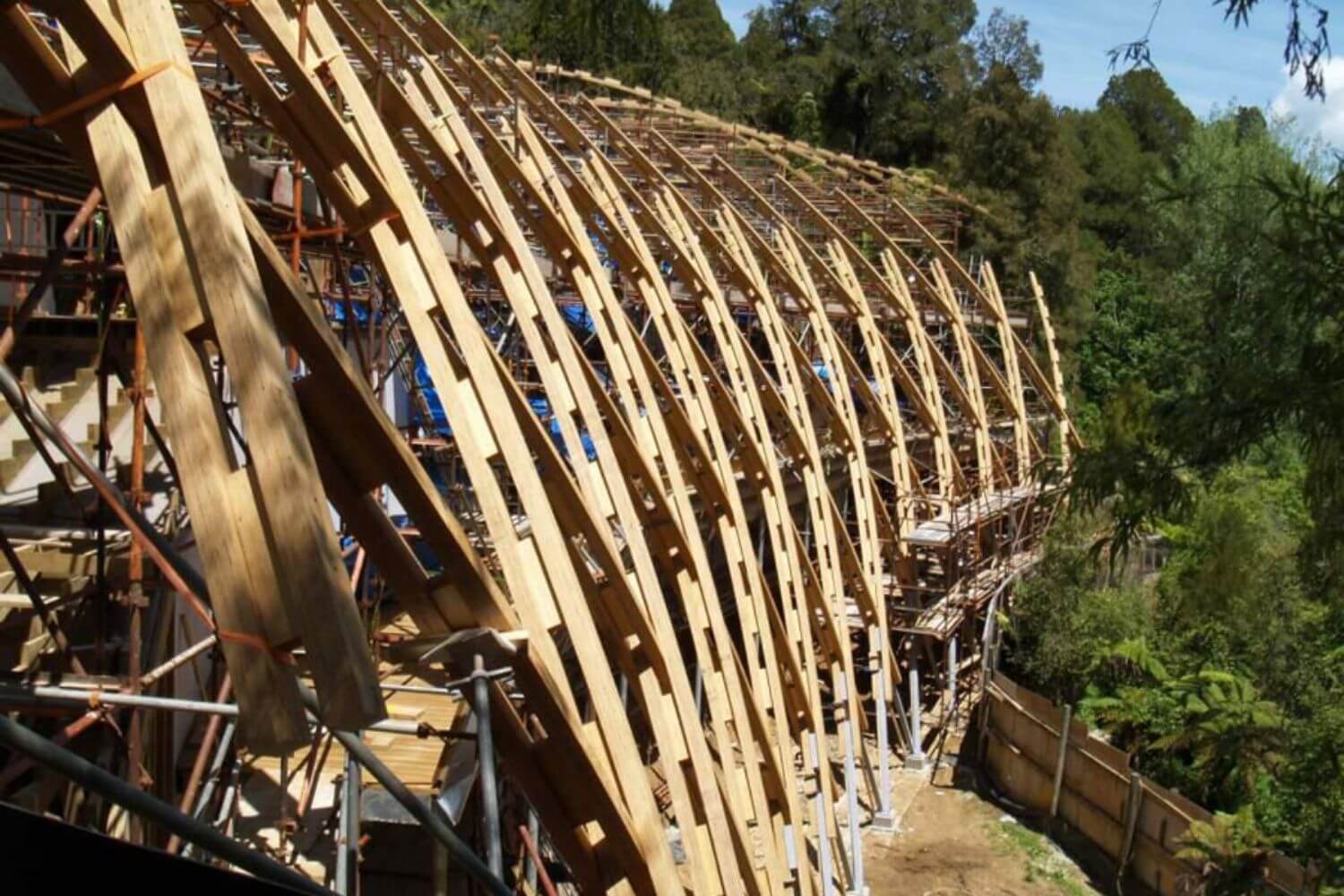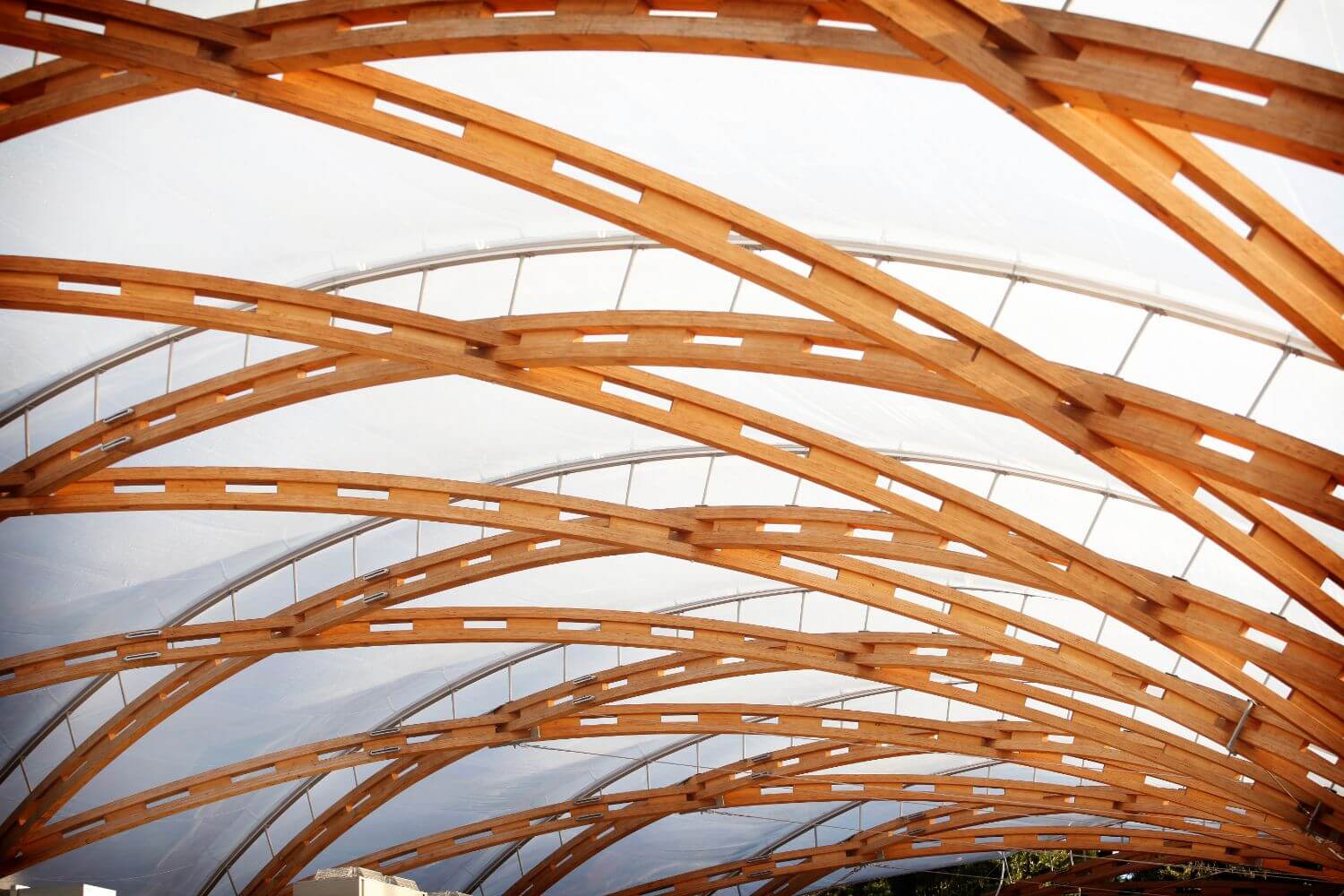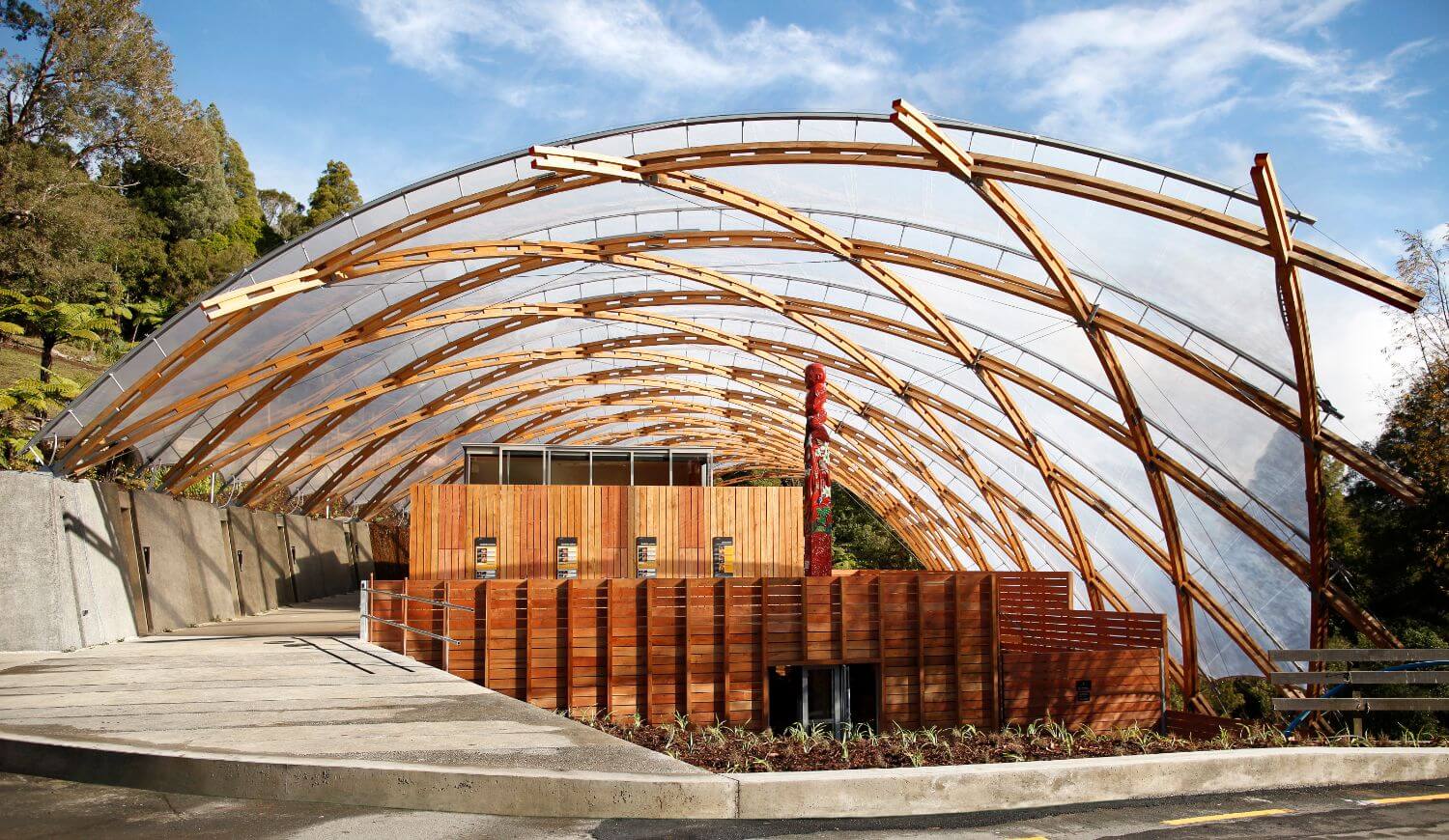 The stunning new building is a primarily timber-framed structure comprising three levels that incorporate offices, a retail area, a restaurant with a full commercial kitchen, ticketing area, exhibition centre and various amenities. The entire building is covered by a large timber-framed, curved ETFE canopy structure, the first of its kind in New Zealand. The floors, decks, walls and roof of the visitor centre are timber framed with structural steel strengthening members. The building was clad primarily in redwood boarding with Titan Board accents.
As the construction of a canopy structure of this type had never been attempted before, Hawkins had to pioneer a strategy for its construction. A prototype was developed prior to construction to examine in detail how to construct the frame: a collaborative process with the engineer and architect. It was imperative that the curved beams were manufactured with the utmost accuracy.
The roof is completed with translucent inflatable ETFE pillows, which provide a watertight covering and follow the curve of the canopy.The challenge for the project team was to manage and construct this complex structure on a steep and confined site, in often less than desirable weather conditions, to a tight programme while keeping the facility operational.
Due to the time of year the project commenced, the bulk earthworks were delayed by wet weather; however, Hawkins managed to accelerate the programme so as not to jeopardise the strict completion deadline.
A stream running across the base of the site meant strict environmental procedures had to be put in place. A permanent swale drain, running the length of the site, was constructed early to provide drainage at the low end. This discharged into a large soak hole and was covered temporarily with filter cloth to prevent sediment blockage. Various temporary trenches, earth bunds, soakage pits and silt fences were also constructed to control run off.
The visitor centre is self-sufficient in terms of water supply, with canopy rainwater being discharged via a landscaped swale, with peak overflow to the river and water supply being taken from the river after local filtration and treatment. The centre also uses water efficient sanitary fixtures.
Being an international tourist attraction, the Waitomo Caves had to remain operational throughout construction. Hawkins was able to ensure that day-to-day operations and public safety were maintained at all times.