The new University of Waikato Tauranga Campus enhances the current range of qualifications available to students in one of New Zealand's most sought-after locations - combining beautiful beaches, a relaxed lifestyle and a world-class university.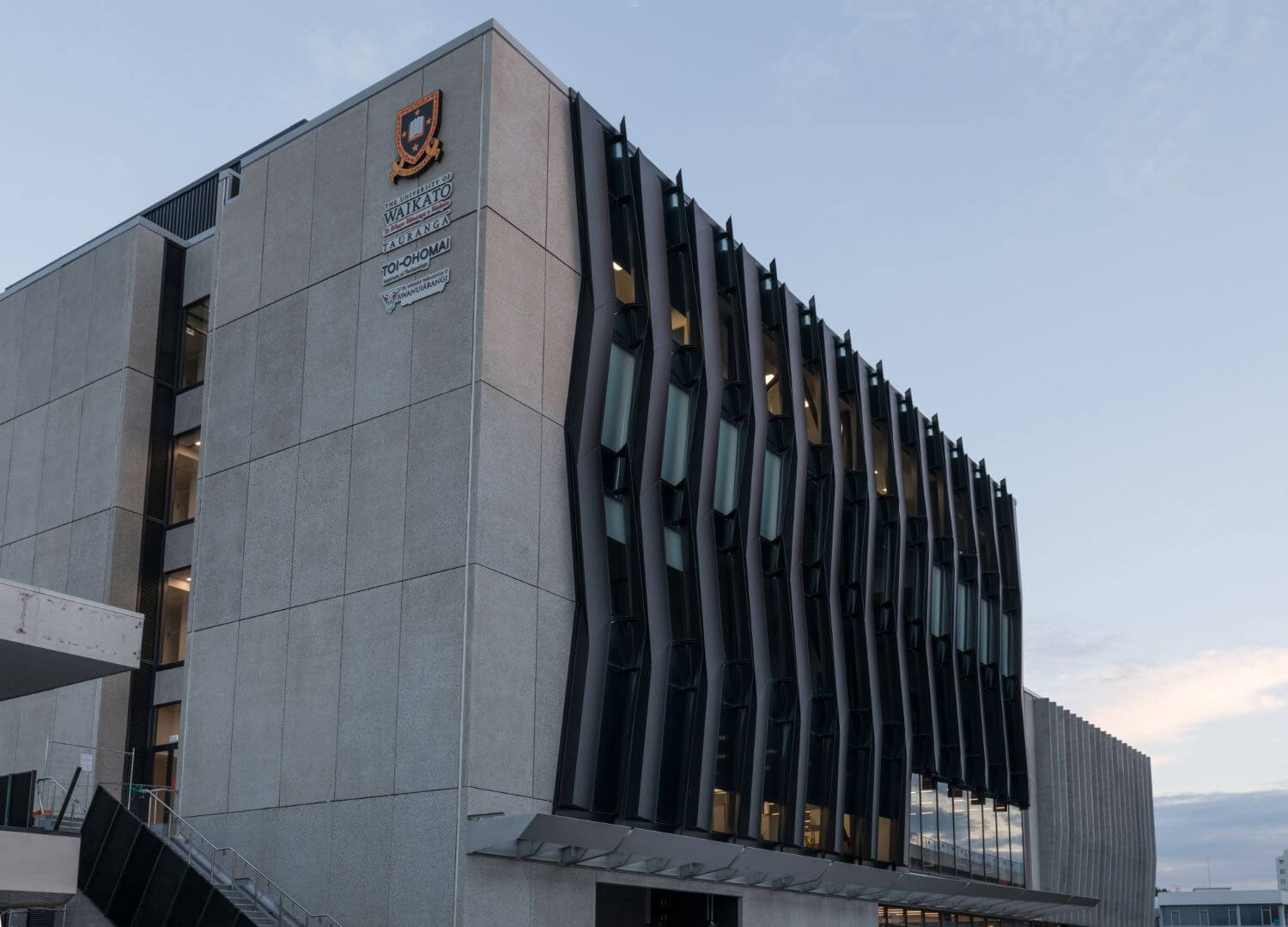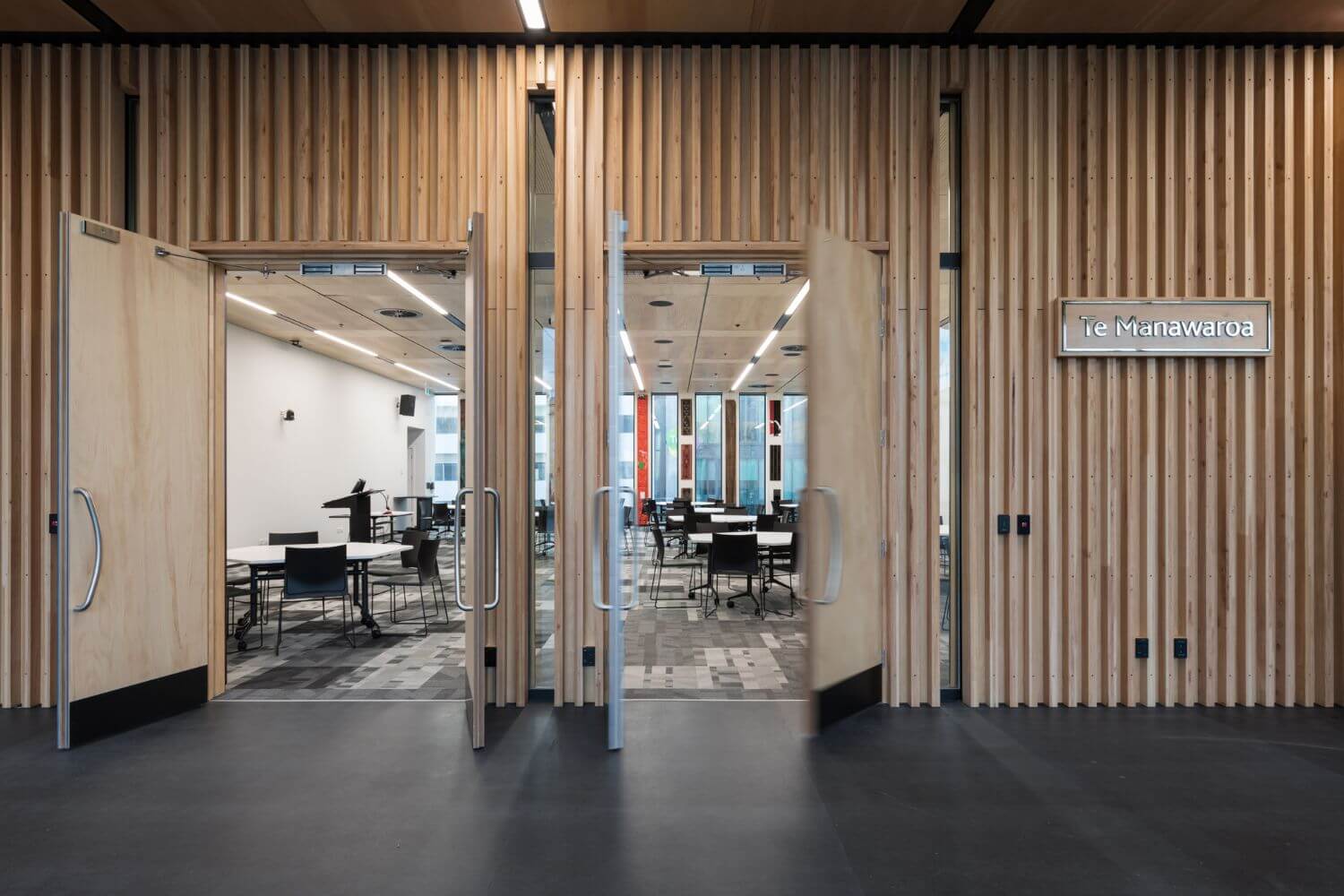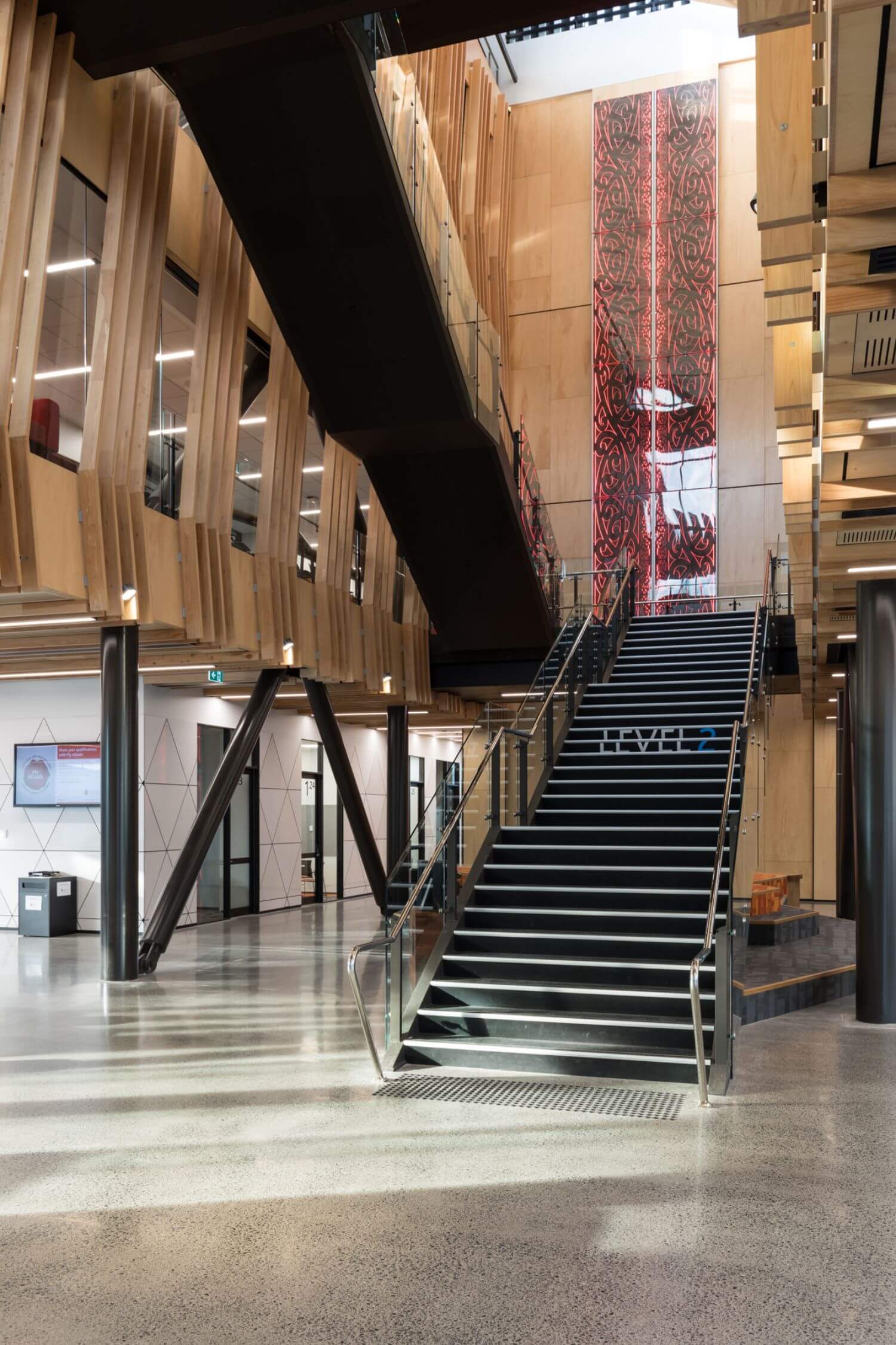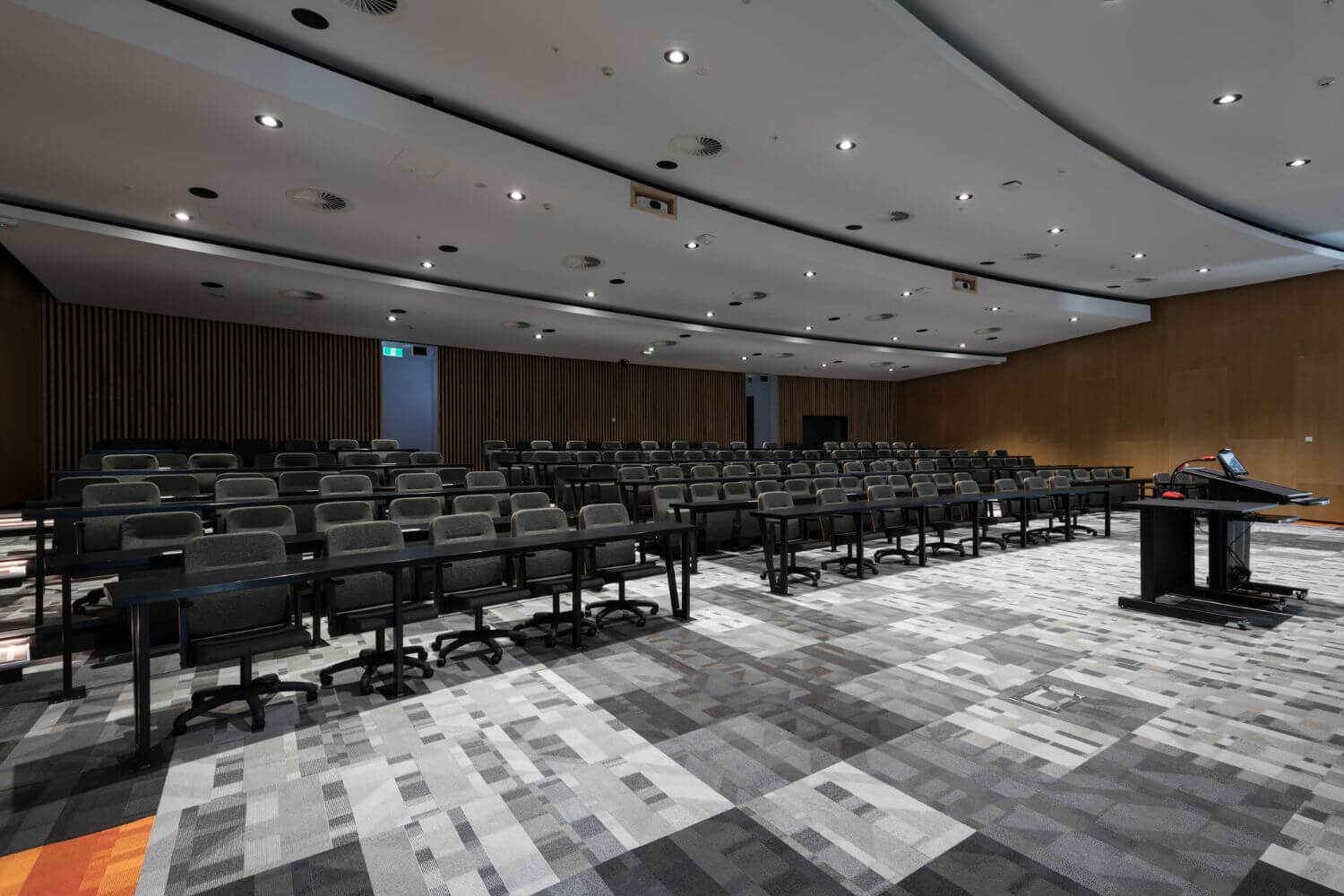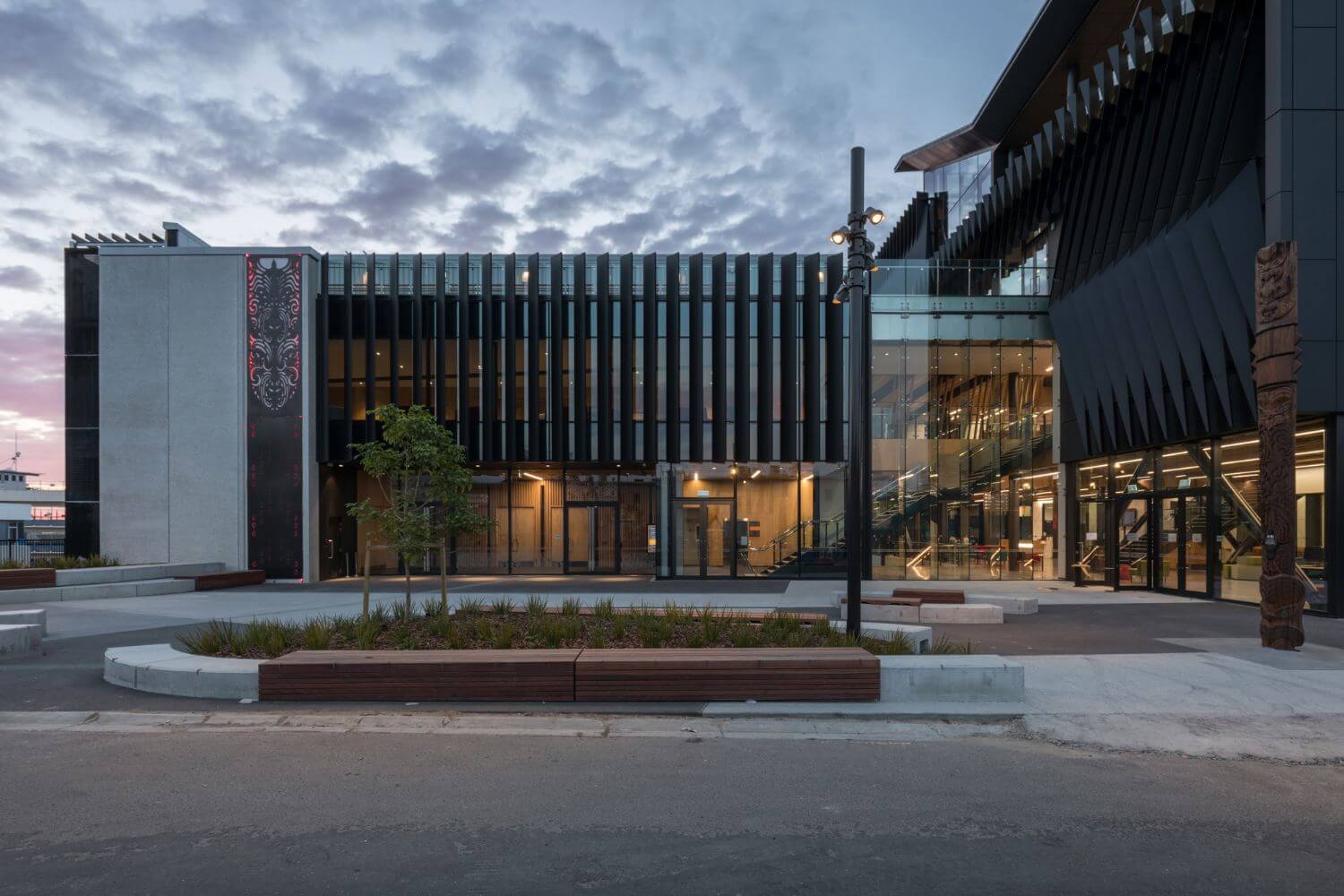 Prior to the tender we were invited to participate in a period of ECI with the focus being buildability of the structures, innovation, cost savings plus the completion of a high-level cost plan and construction programme.
After a competitive tender process, Hawkins were engaged to construct the new University of Waikato campus located in central Tauranga with a teaching capacity of around 1,500 students and staff.
Following the award of tender, the client required Hawkins to help find a significant amount of cost savings. Working collaboratively with our supply chain and the design team, we were able to achieve the desired cost savings the client required.
The building is 9000m2 in floor area consisting of two buildings linked internally by sky bridges and a common area at level one. The north section of the building is four levels high and the south section comprises of six levels, including a basement.
The design required a heavy structure and high floor to ceiling levels of 5m in height per floor, including a large glass atrium.
Due to the complexity of the project, a number of challenges were encountered and overcome along the way.
The methodology of installing the structure was extremely important as it had been designed with the use of buckling restraint braces (which have a very fine tolerance). During the tender we had a BIM model created of the structure to reflect the way we would construct it, enabling us to mitigate any issues before construction began.
The site was on the fringe of the CBD making it a constrained space for site accommodation/parking and with limited access to all elevations, deliveries were a real challenge. We managed to negotiate with the local council a site logistics plan with prime access to Durham Lane (to the rear of the site).
The building was designed with a complicated facade. During the tender we visited the nominated facade' contractor's workshop and had detailed discussions around their programme for fabrication and install.
The strength of our project team, our ability to draw on the best local resources, and our expertise in accelerating and re-programming allowed us to mitigate these challenges and deliver the project on schedule and to the highest standard.