The University of Canterbury Matariki Building (previously Registry) sustained serious structural damage in the 2011 earthquake and had remained unoccupied until construction started in October 2012.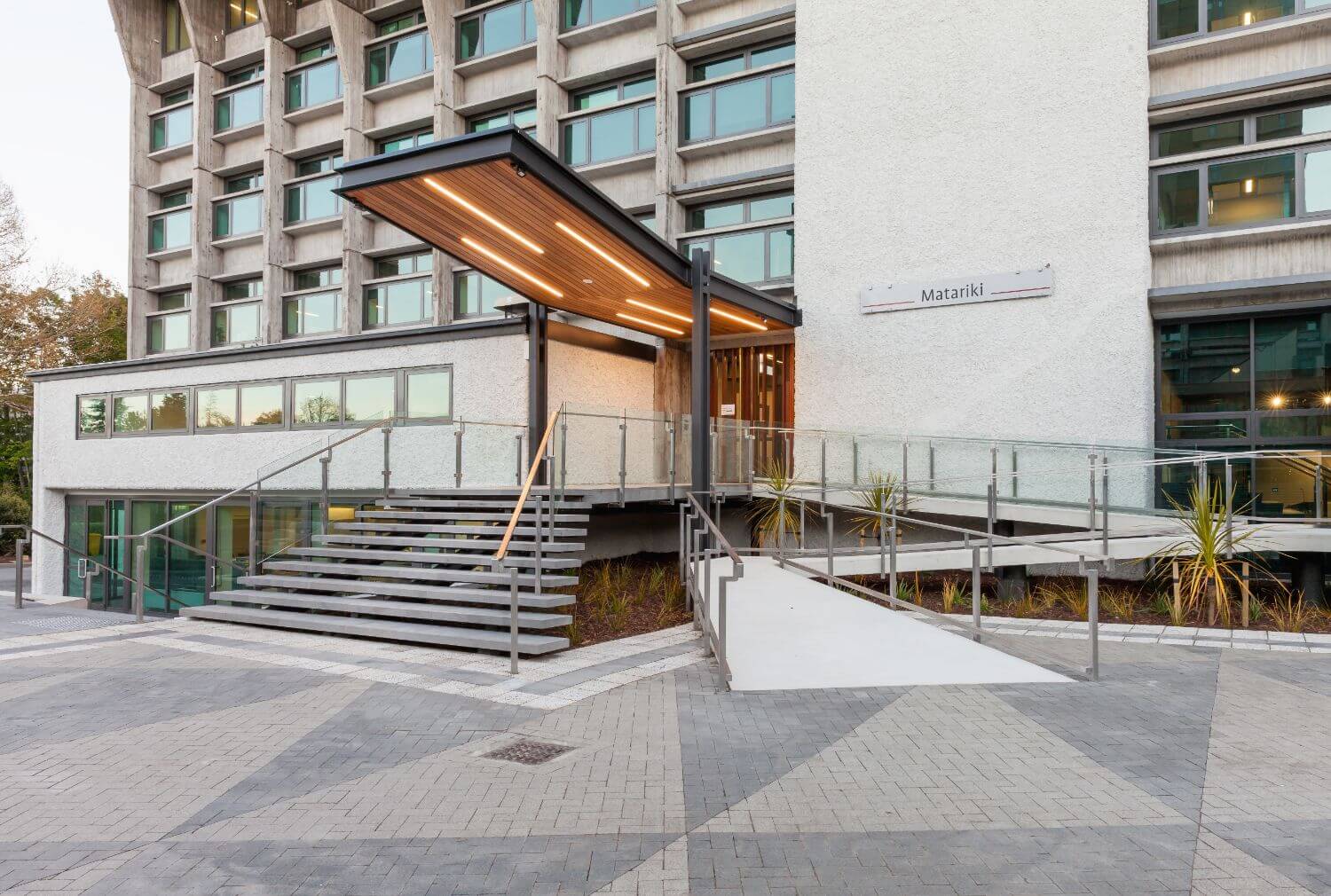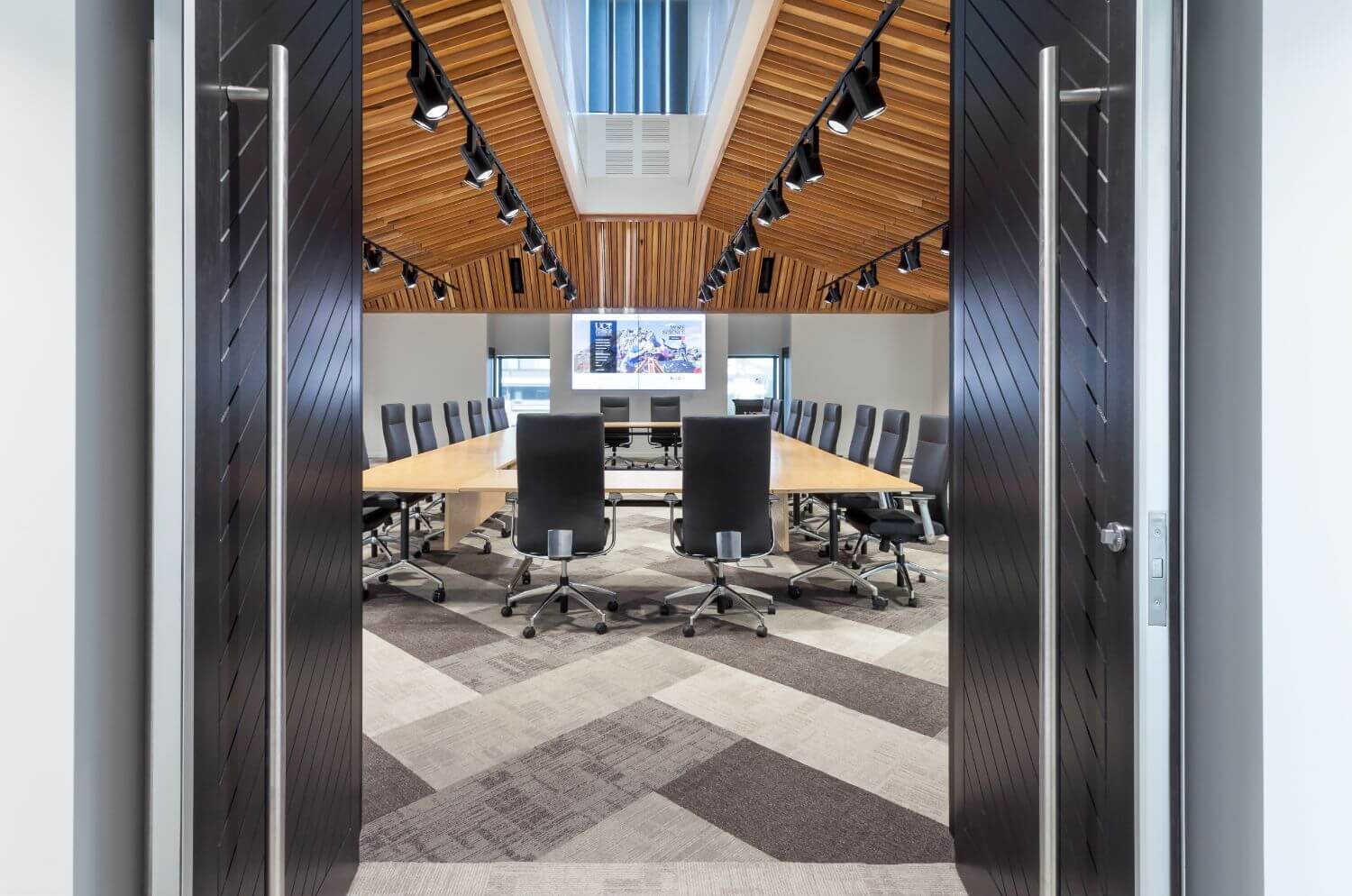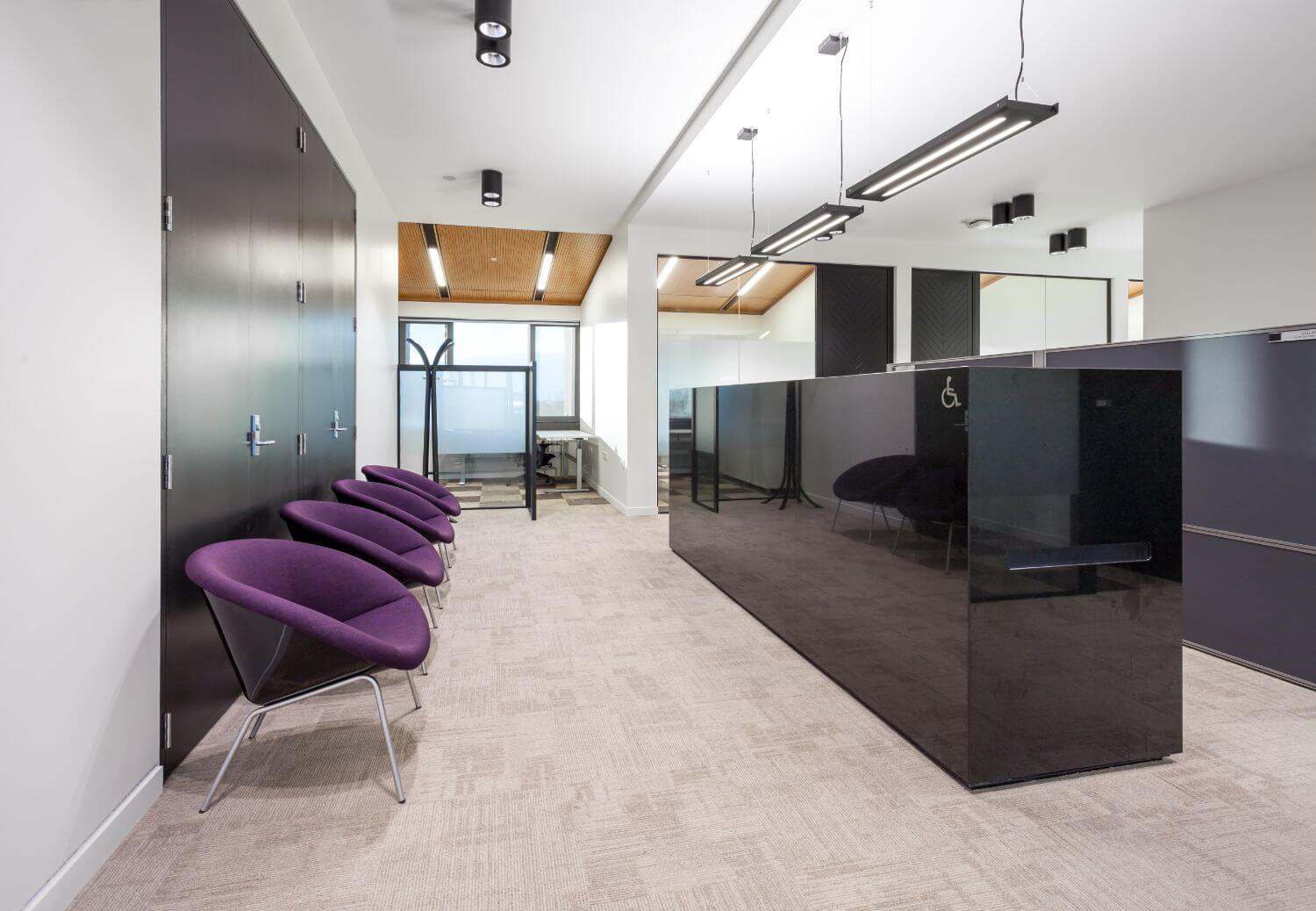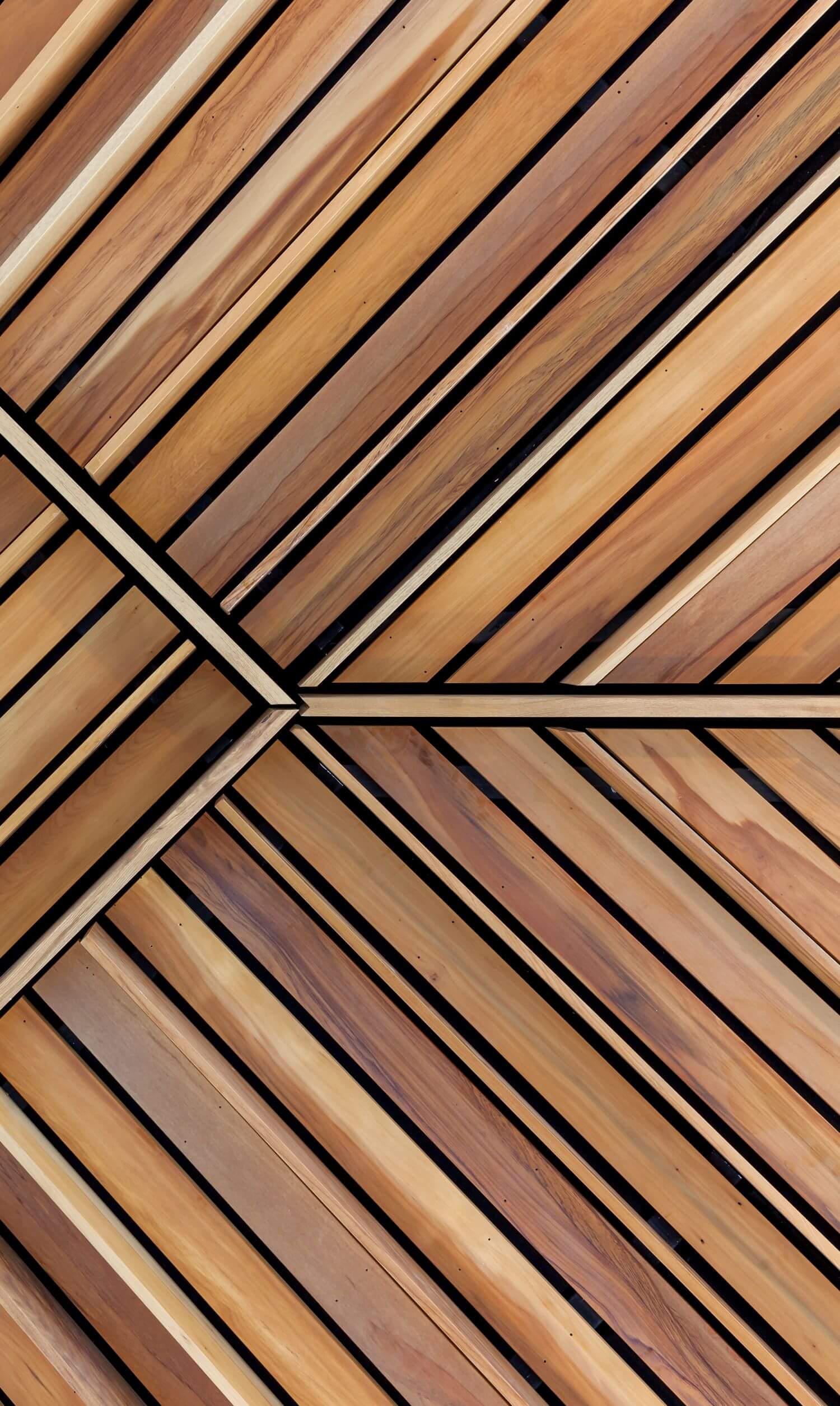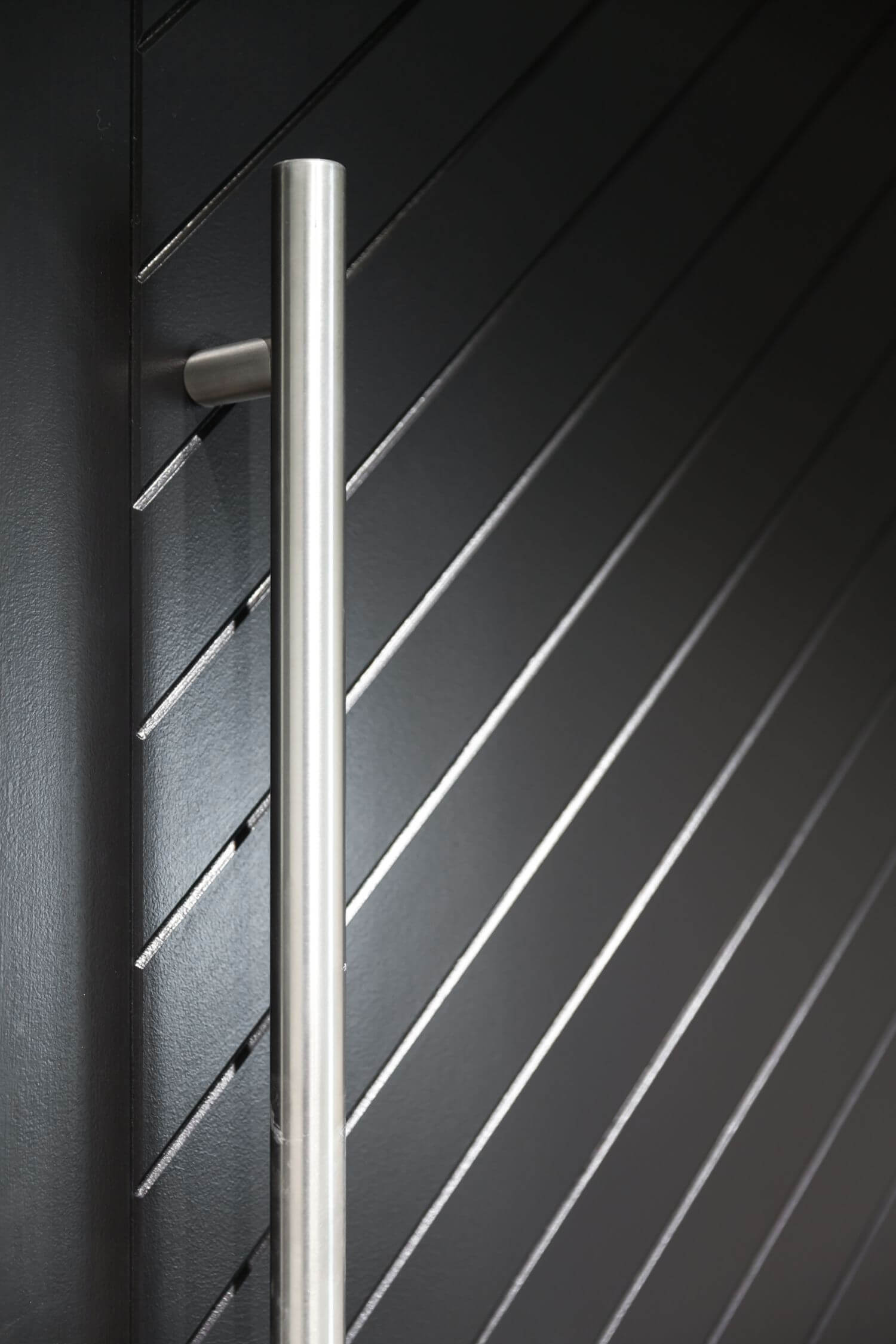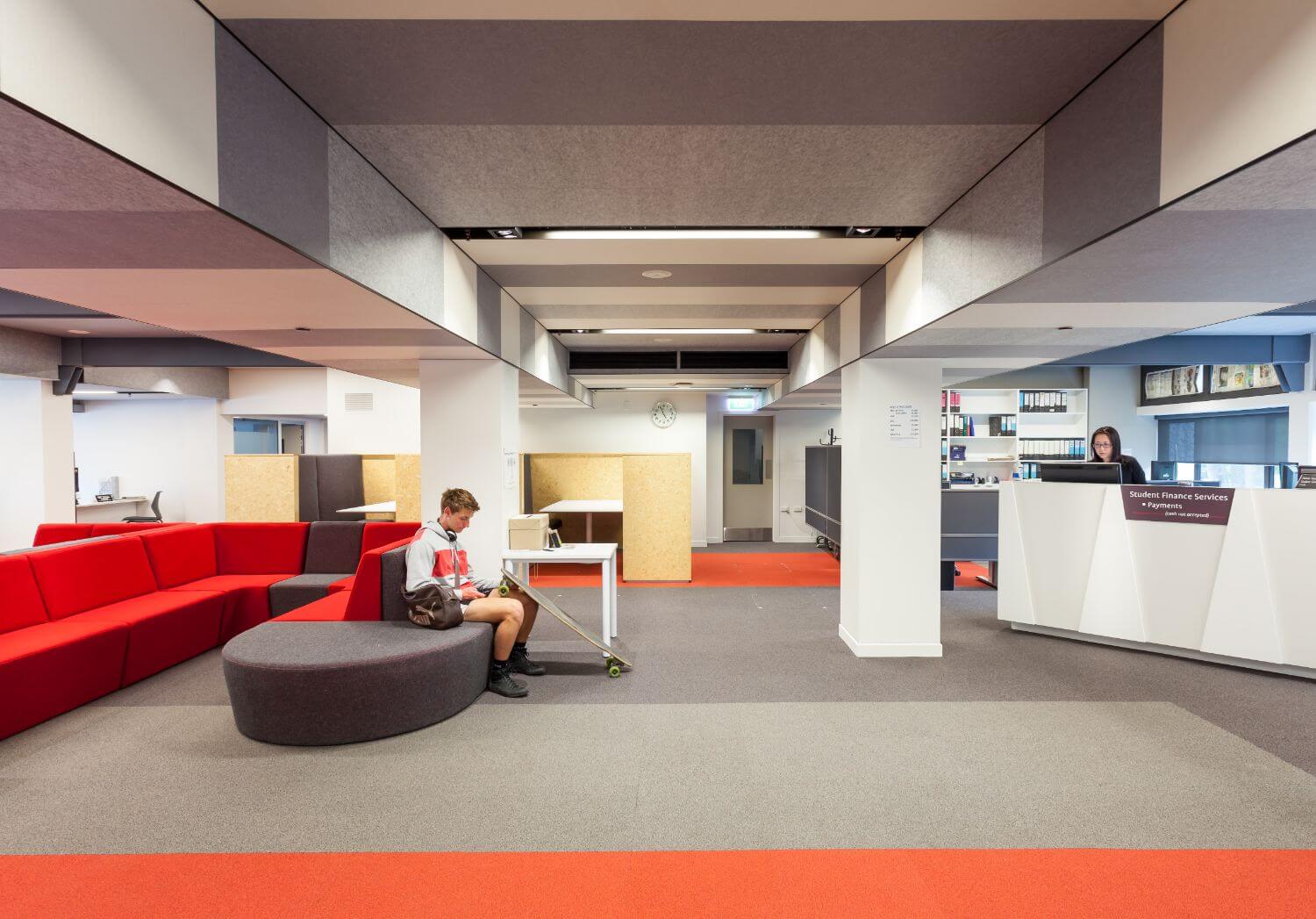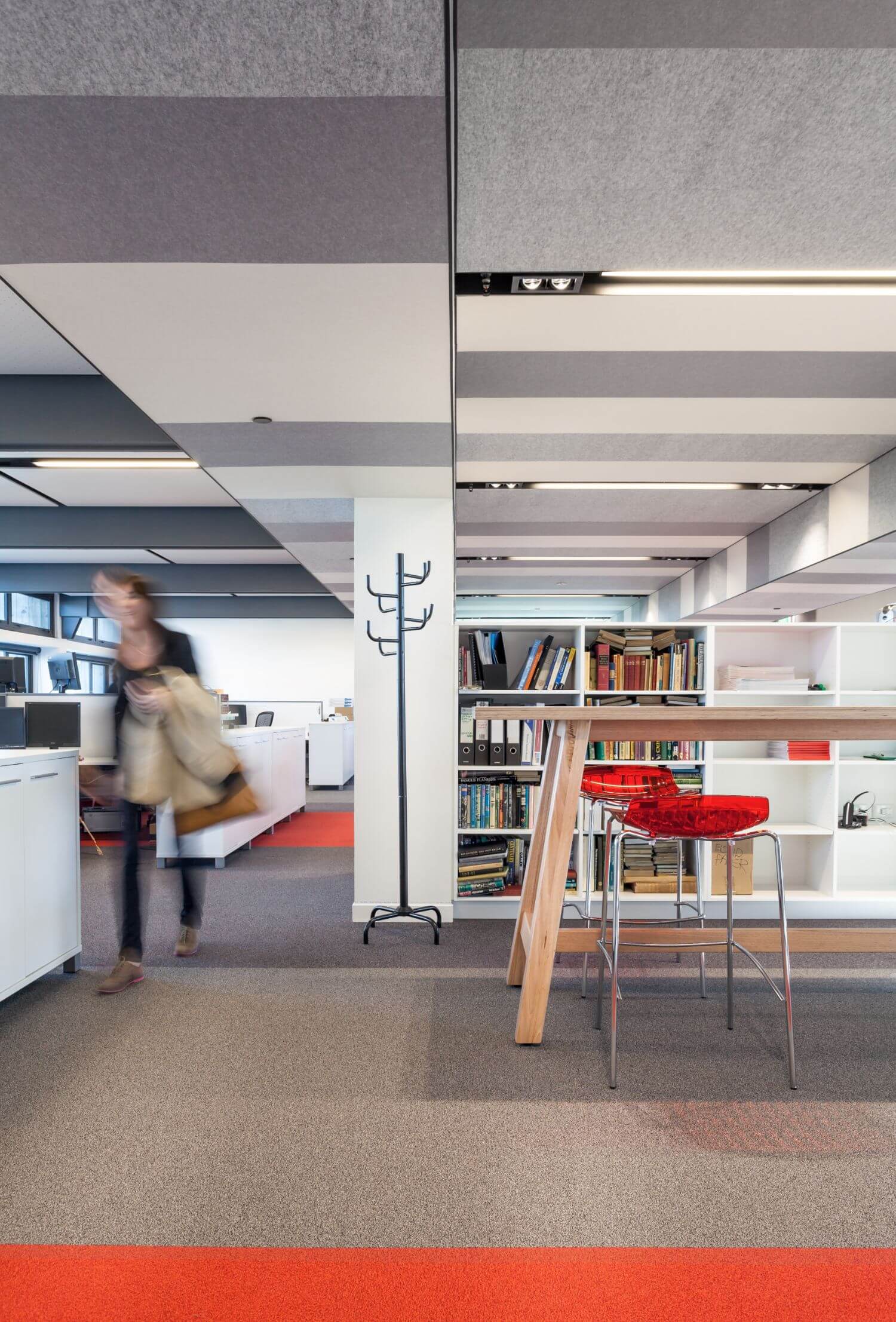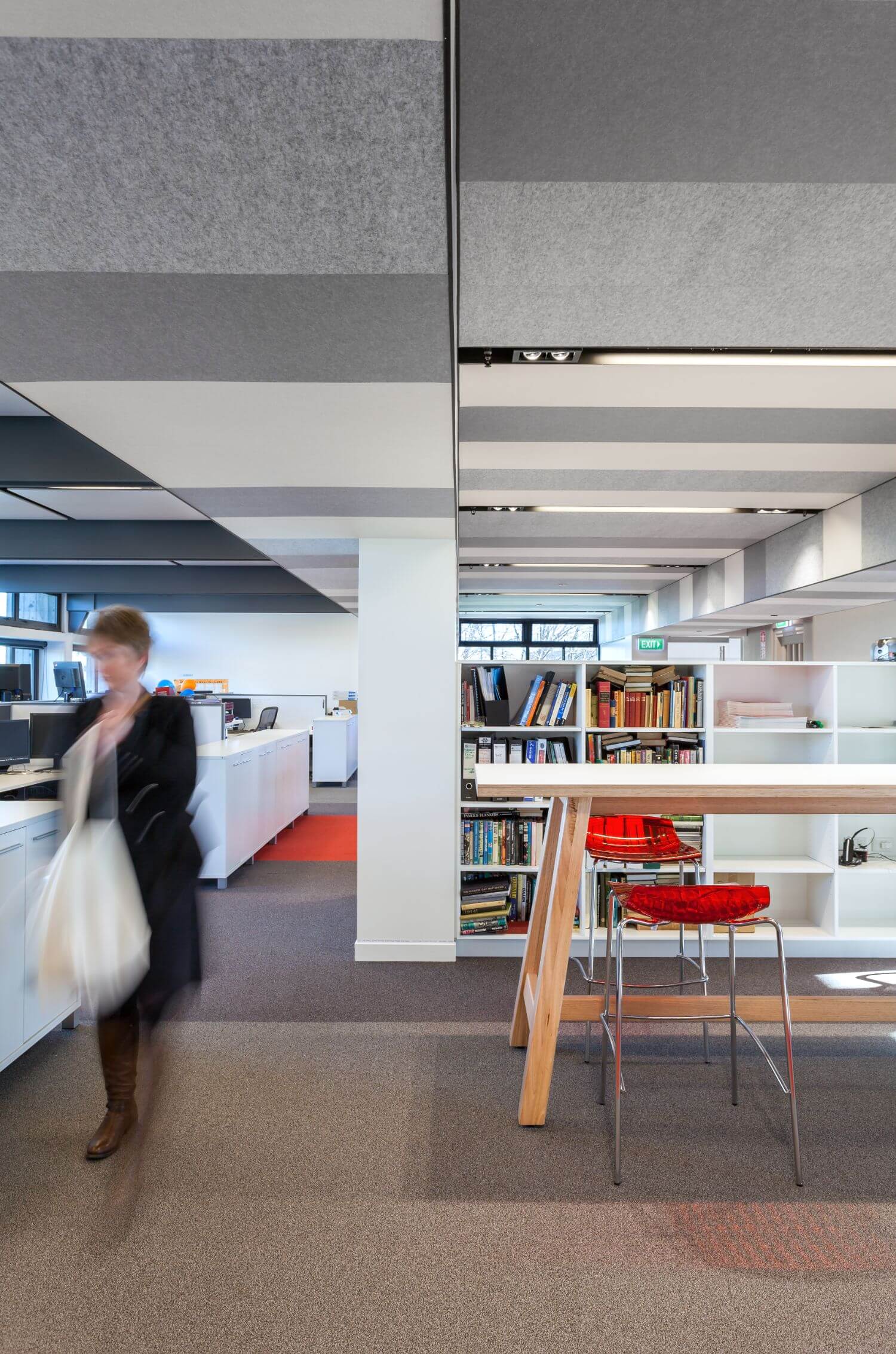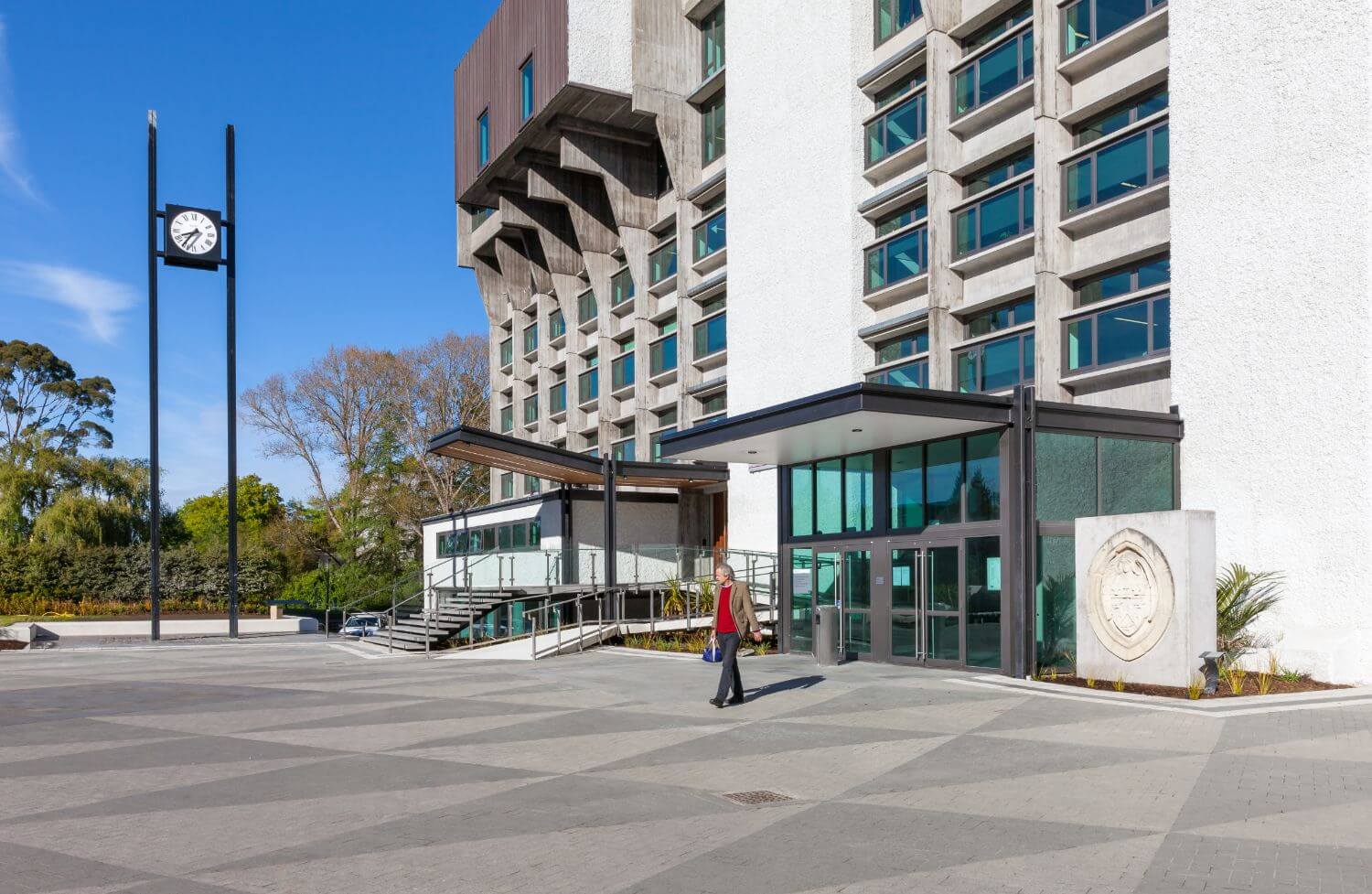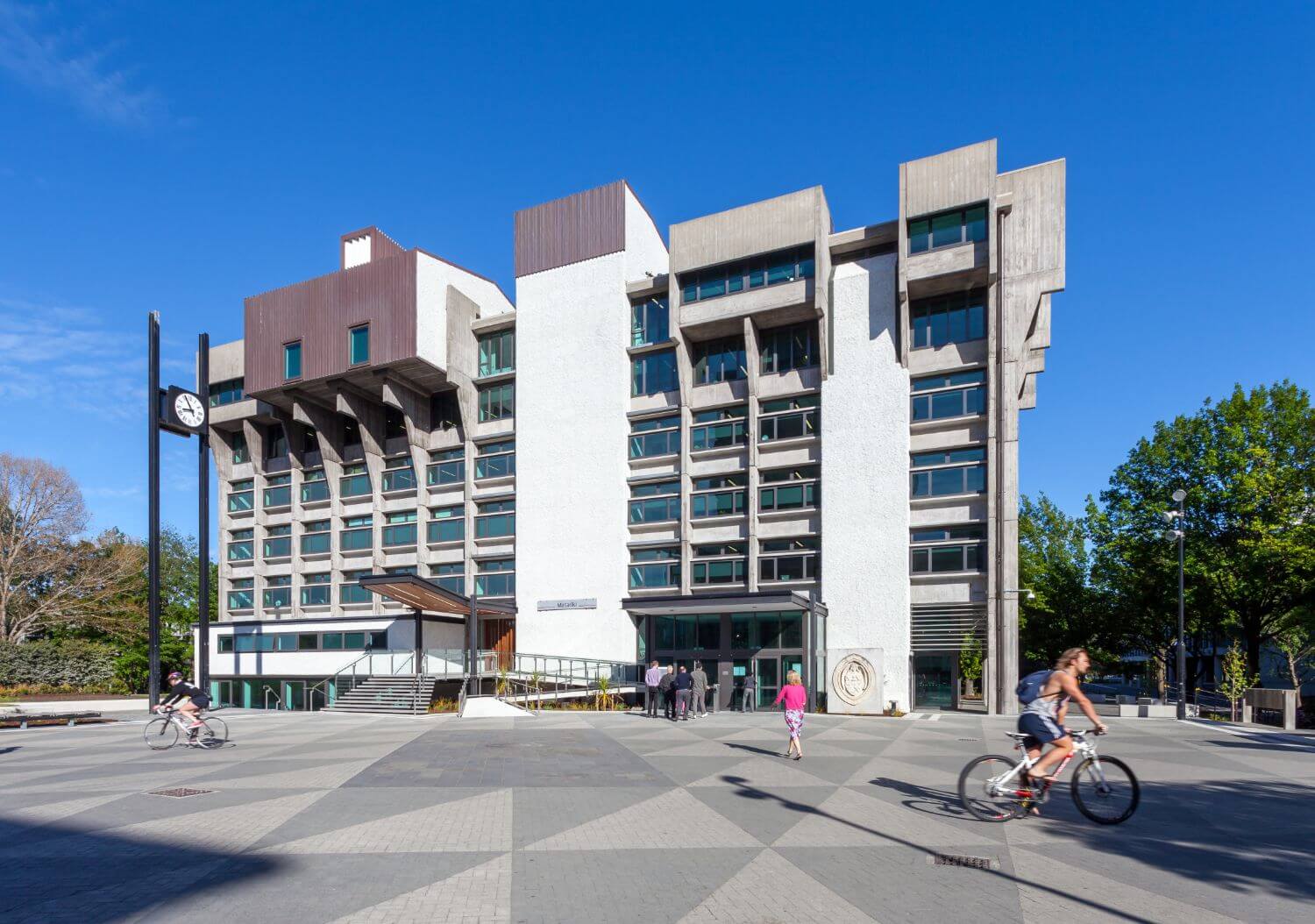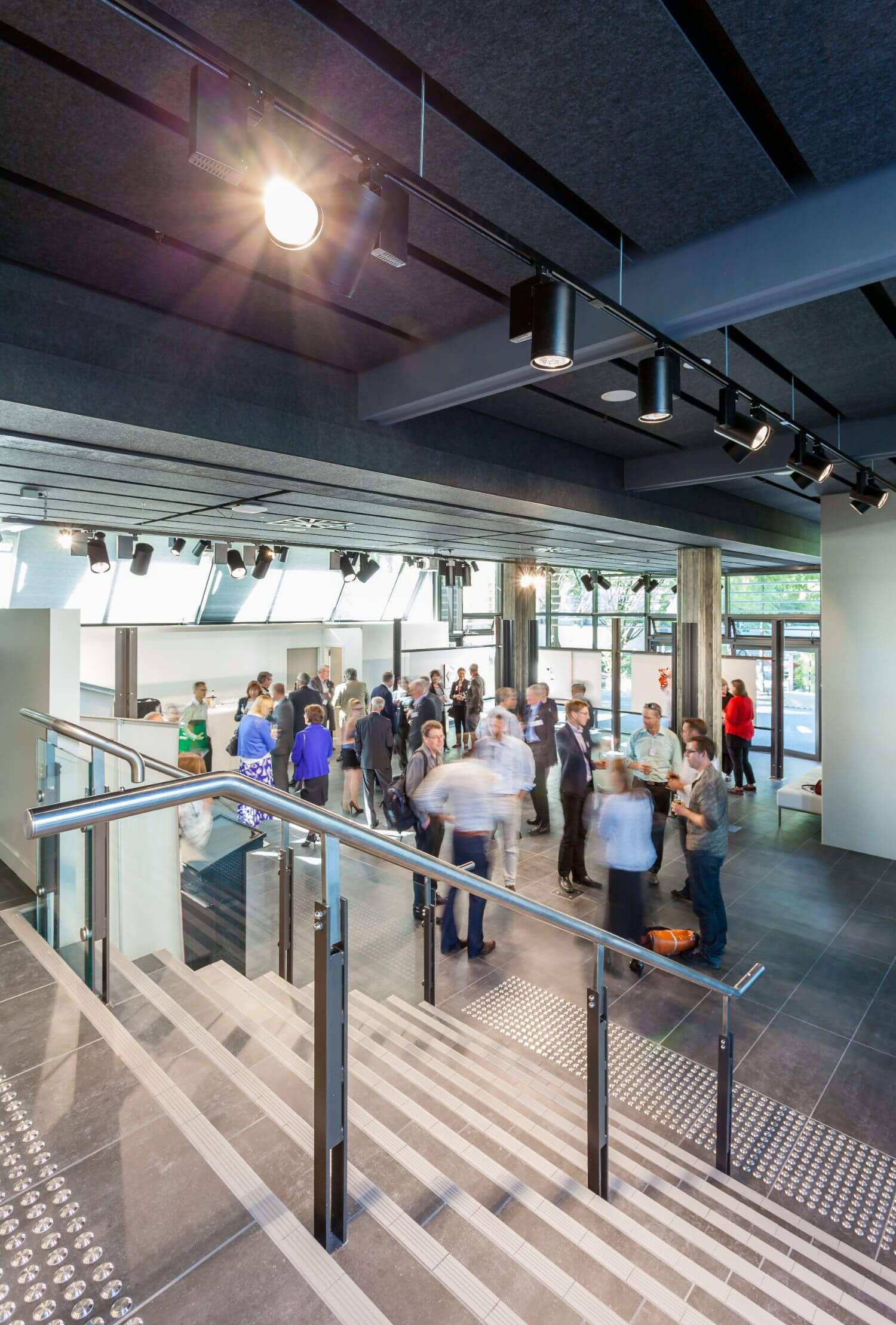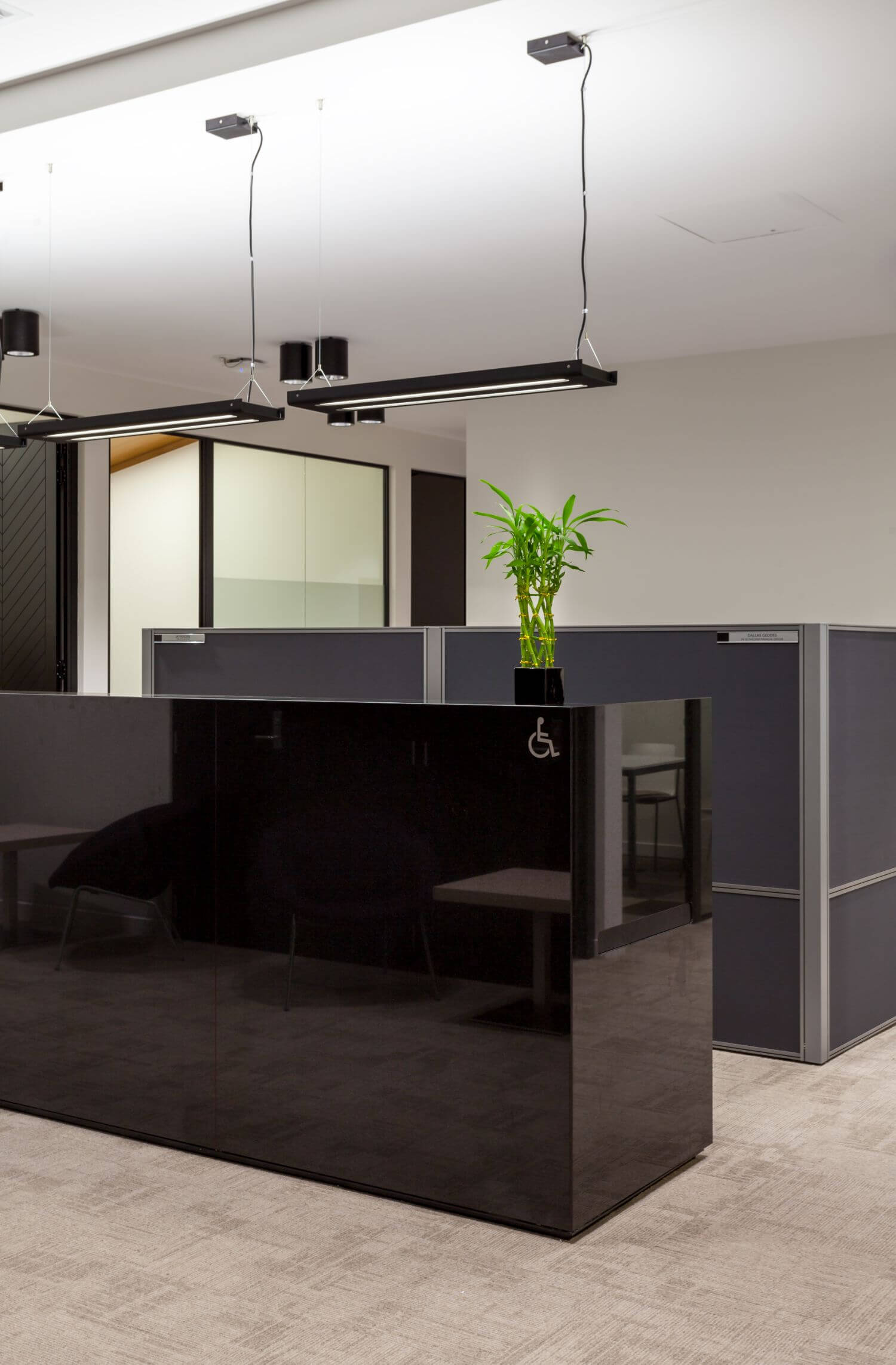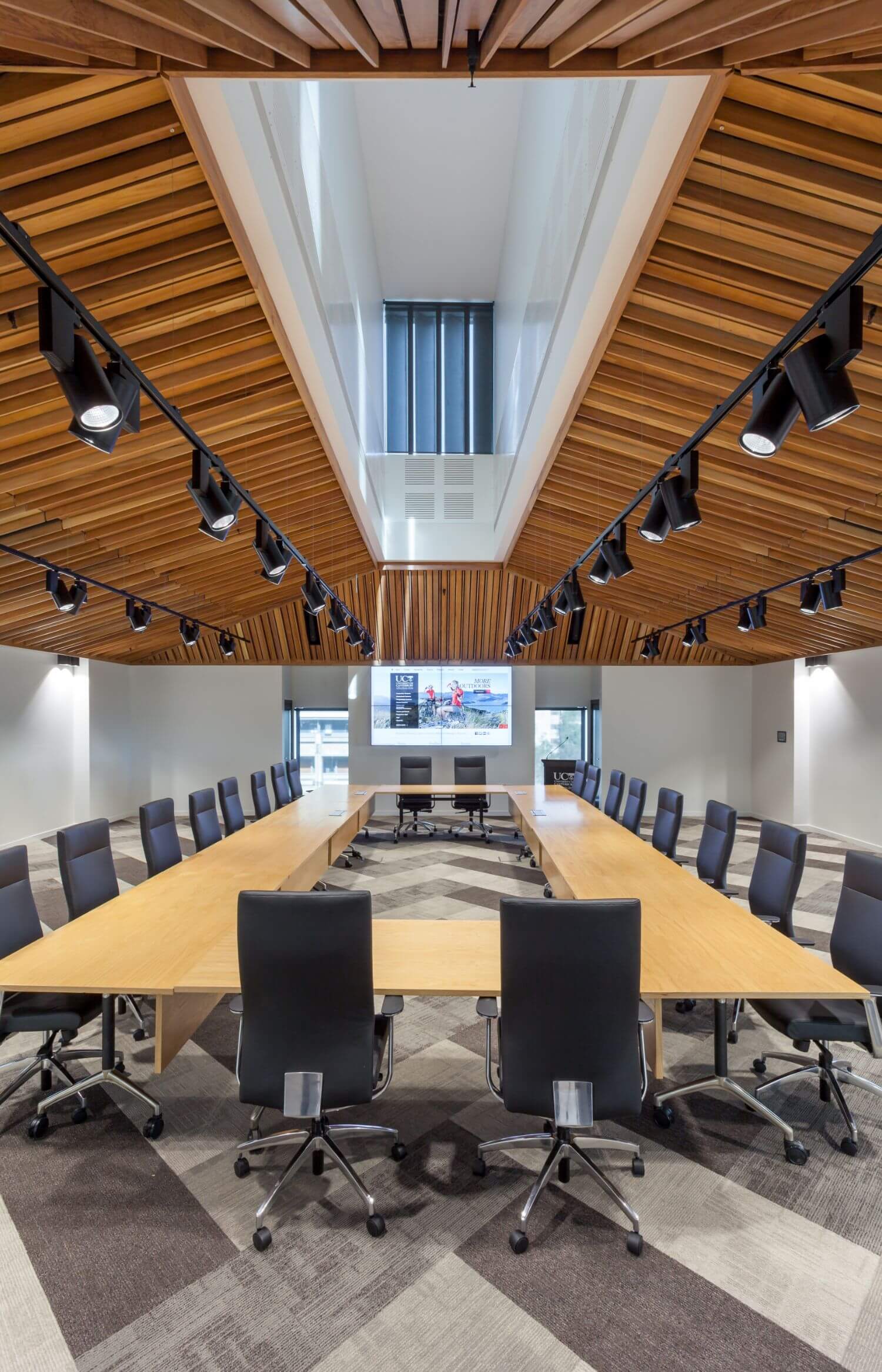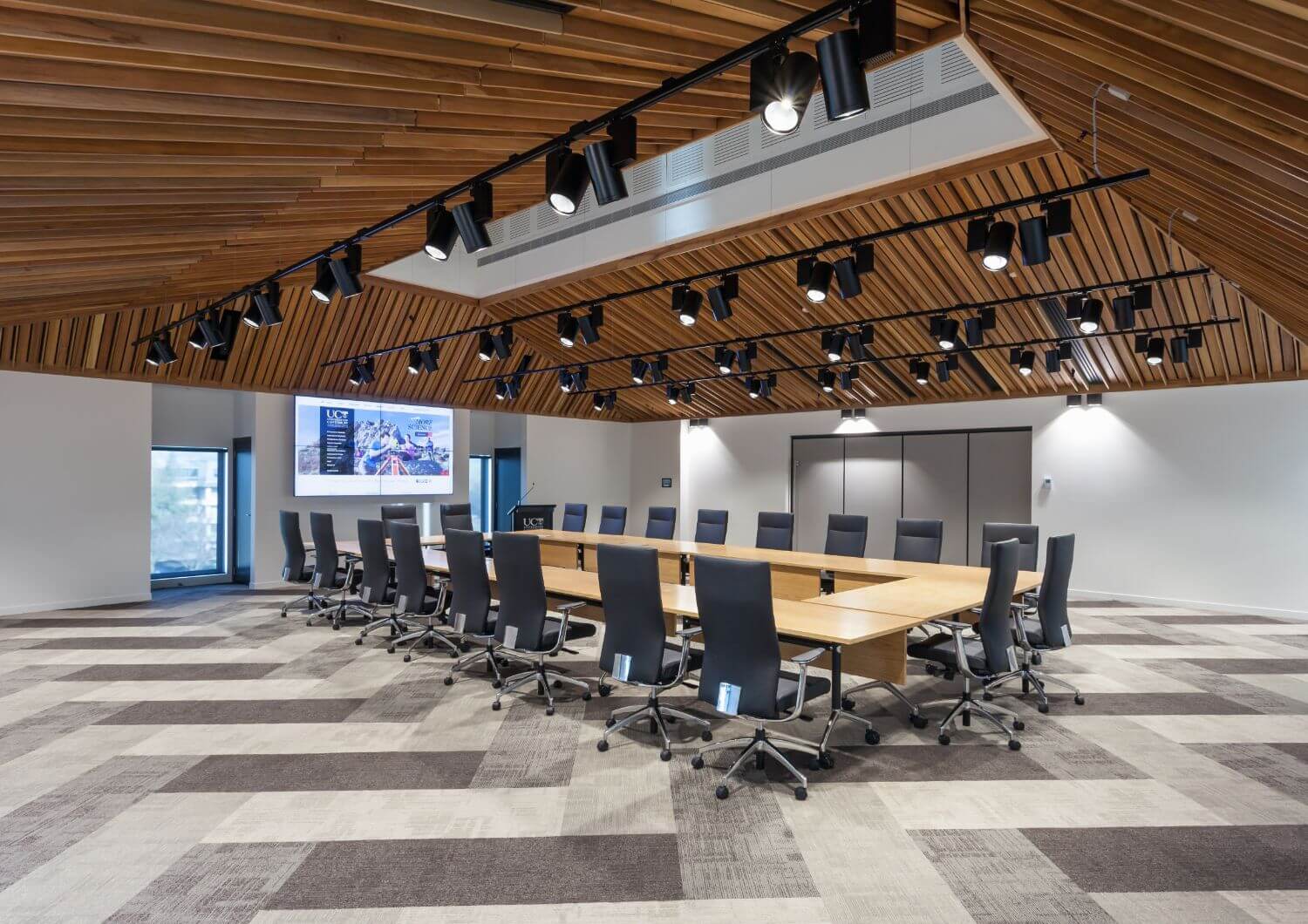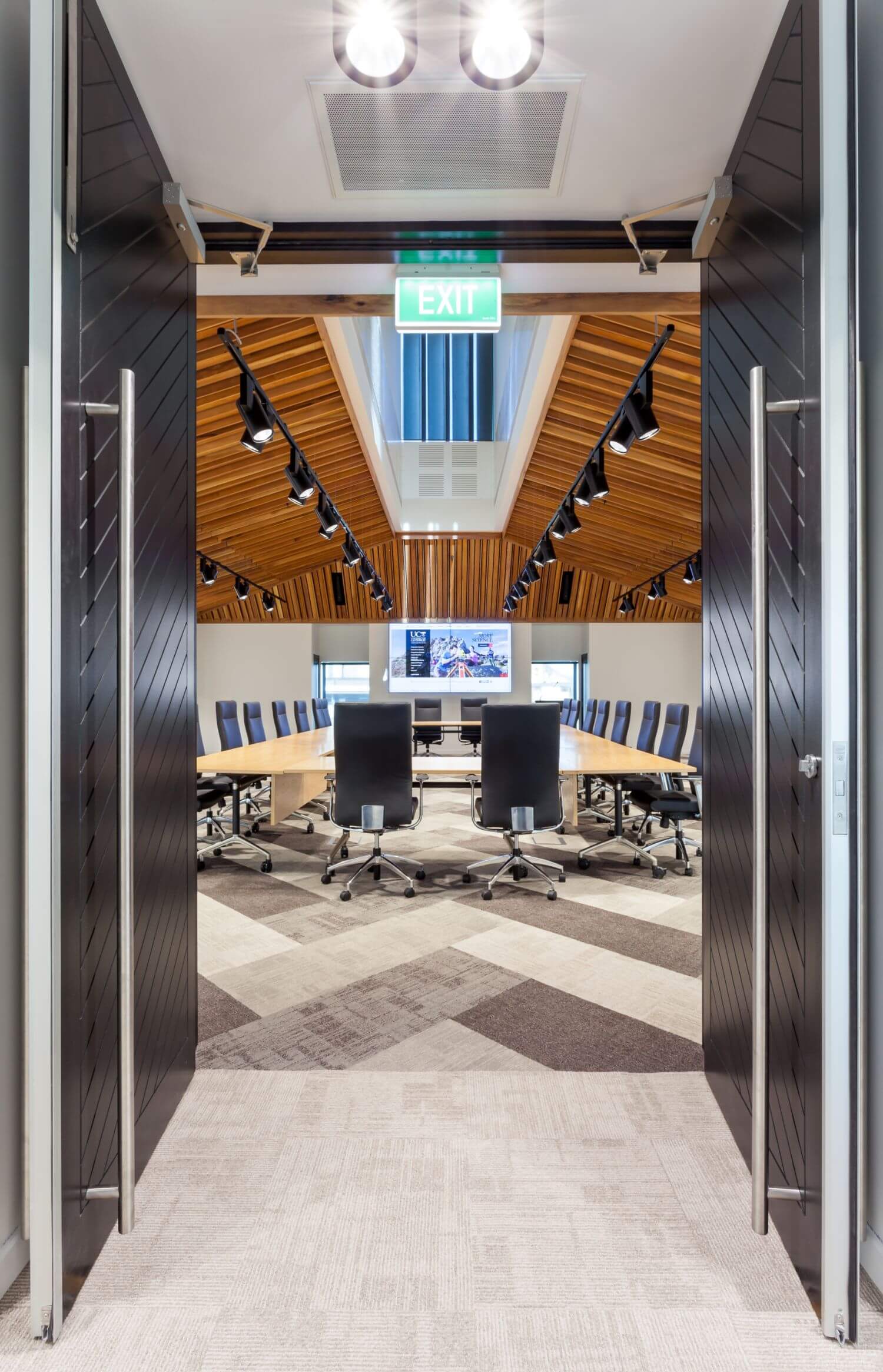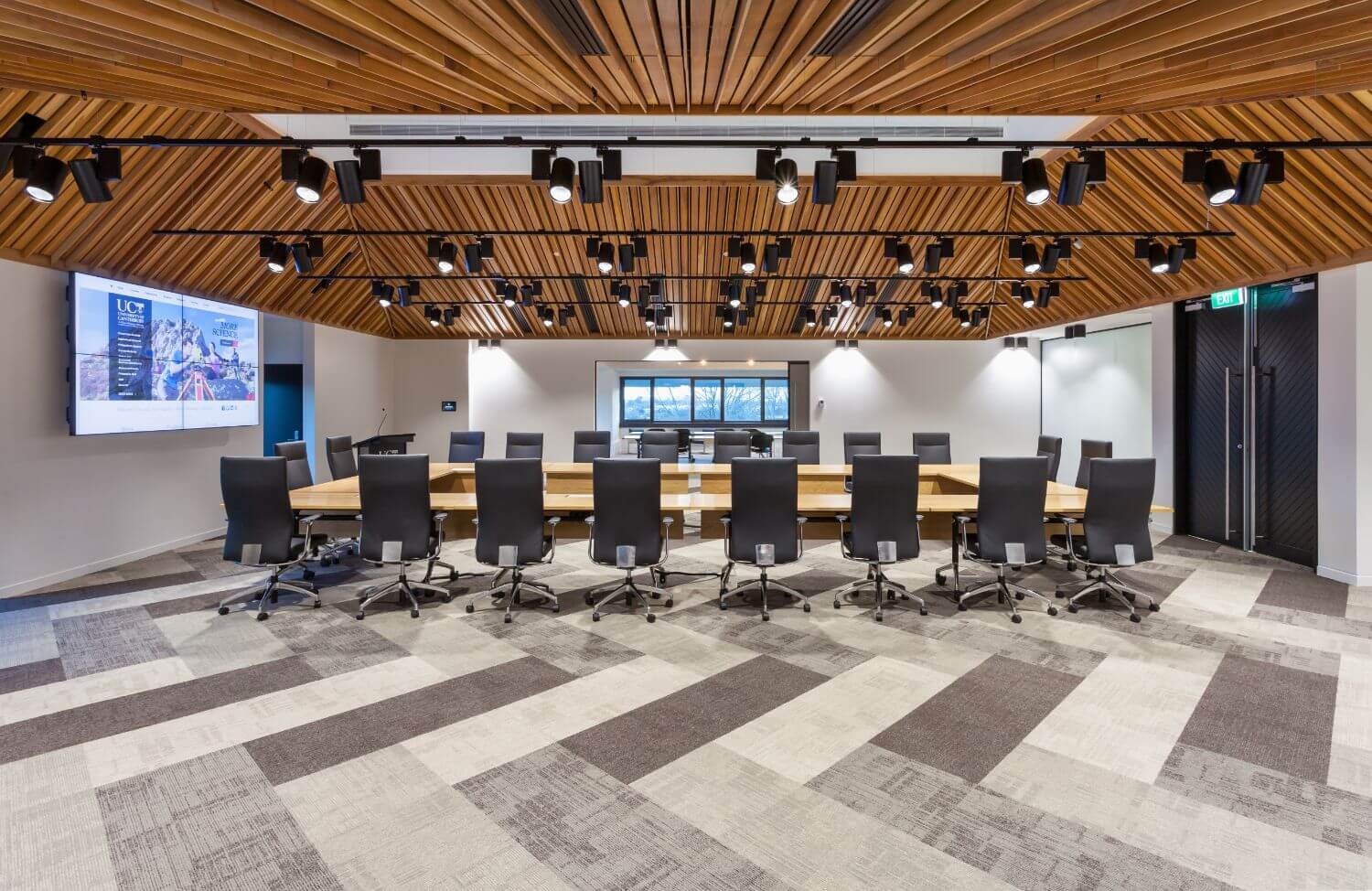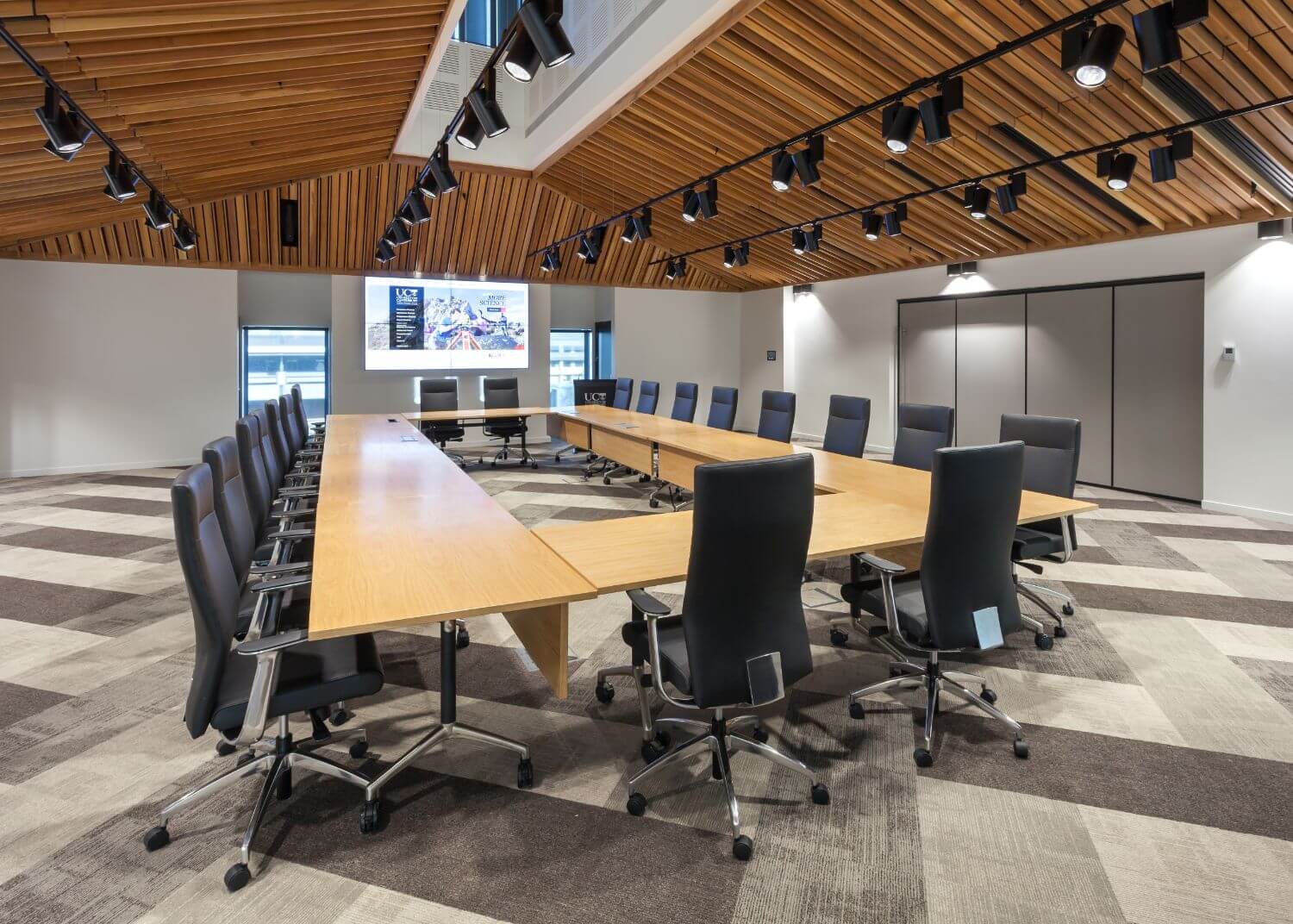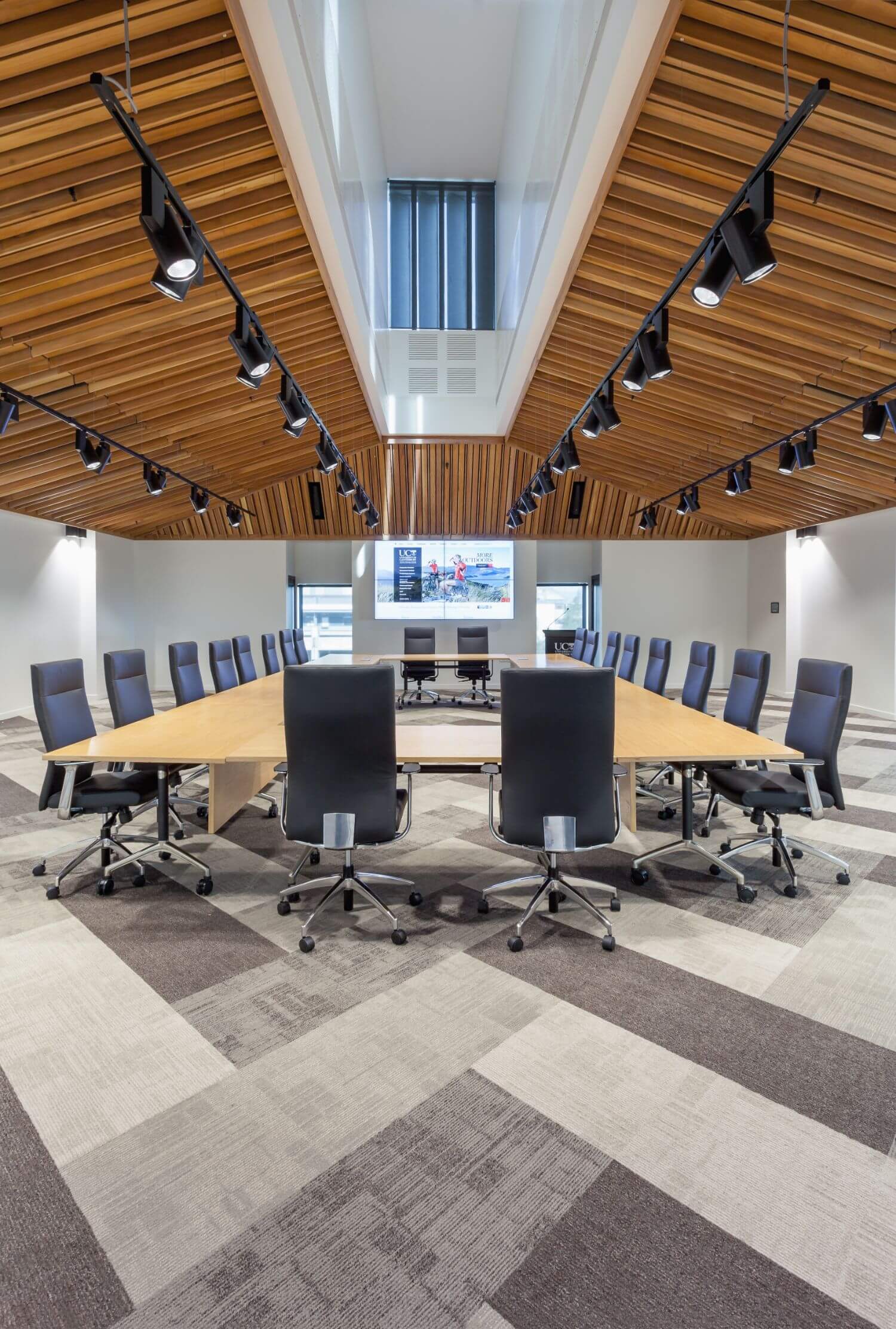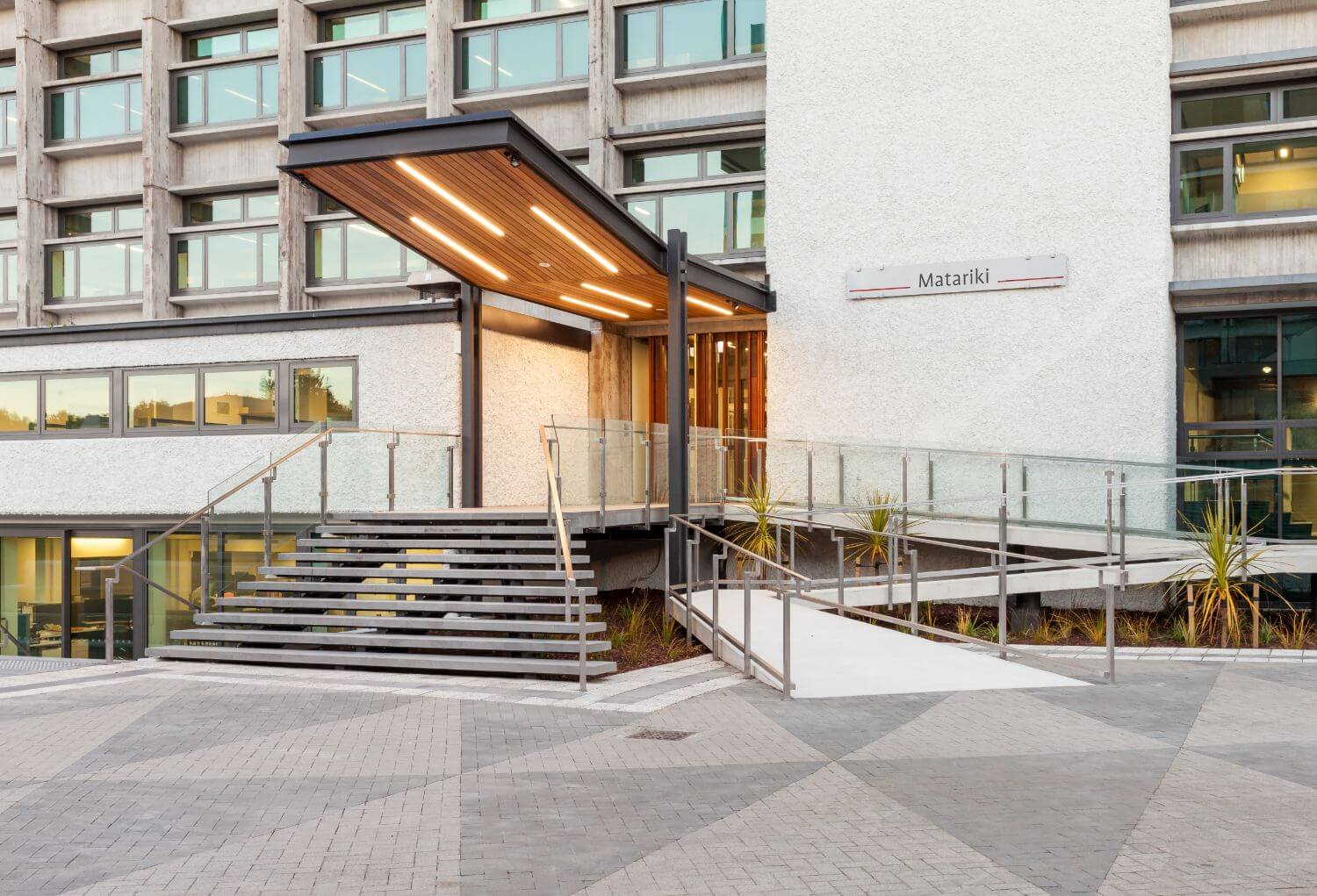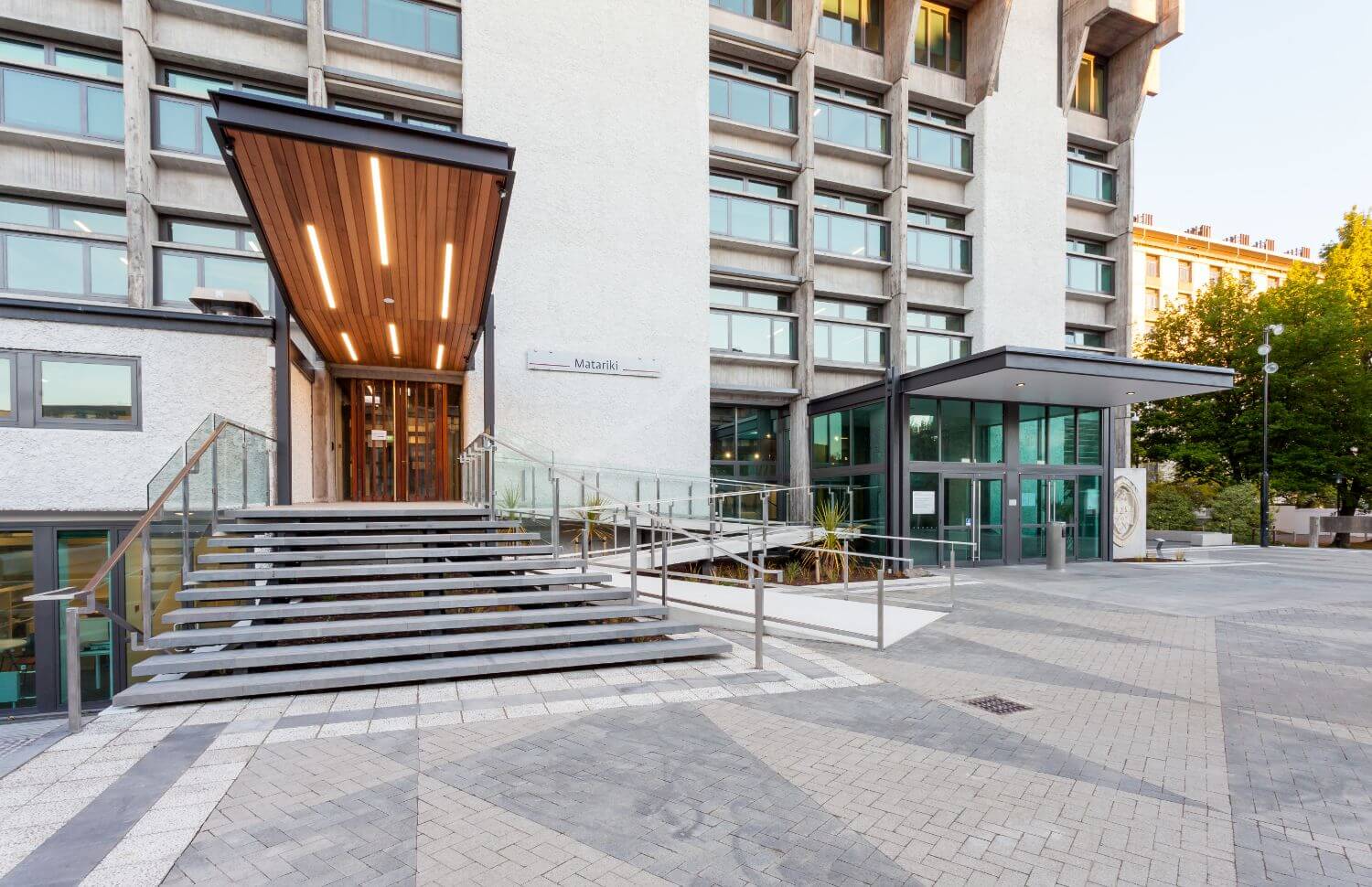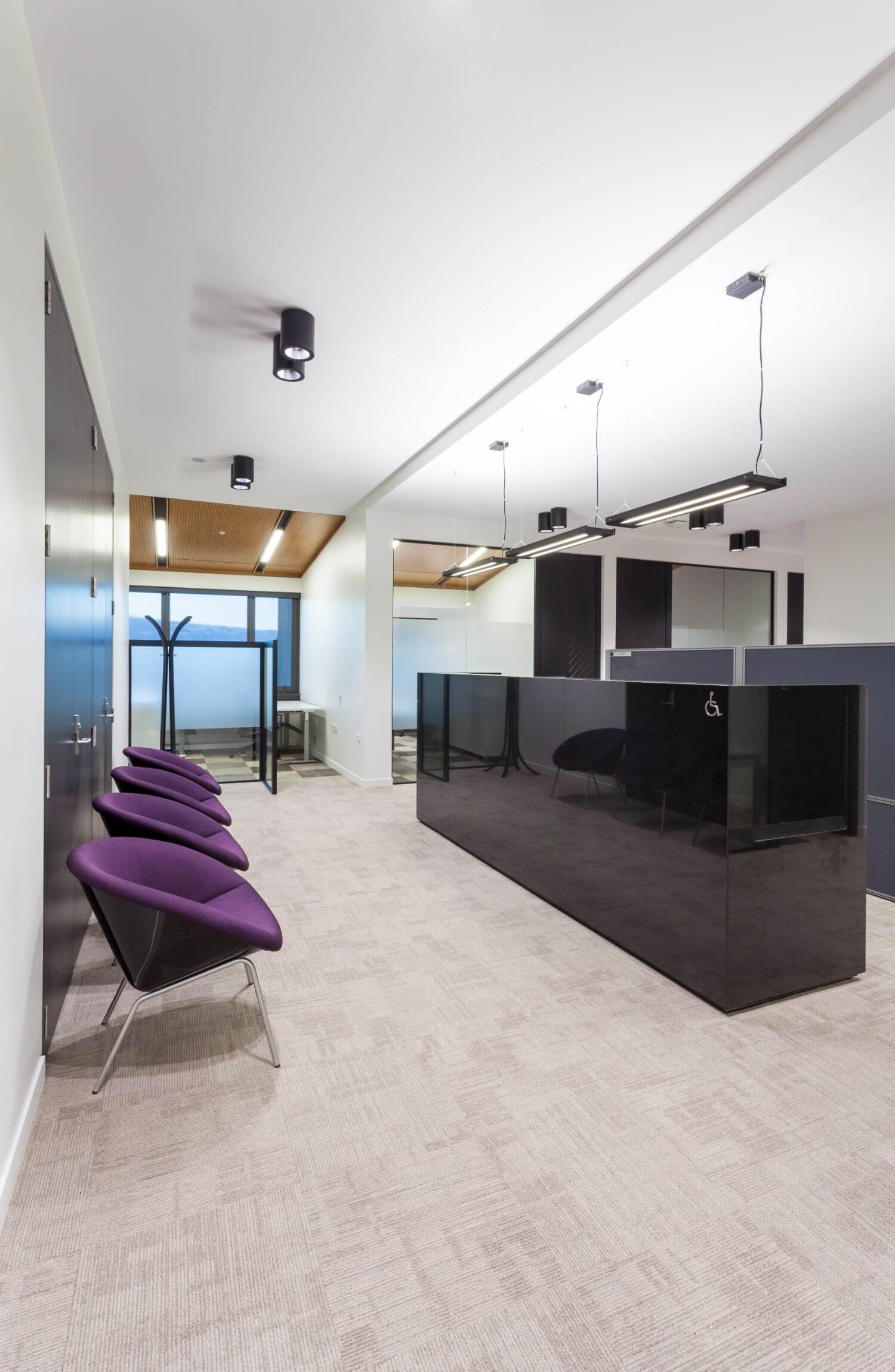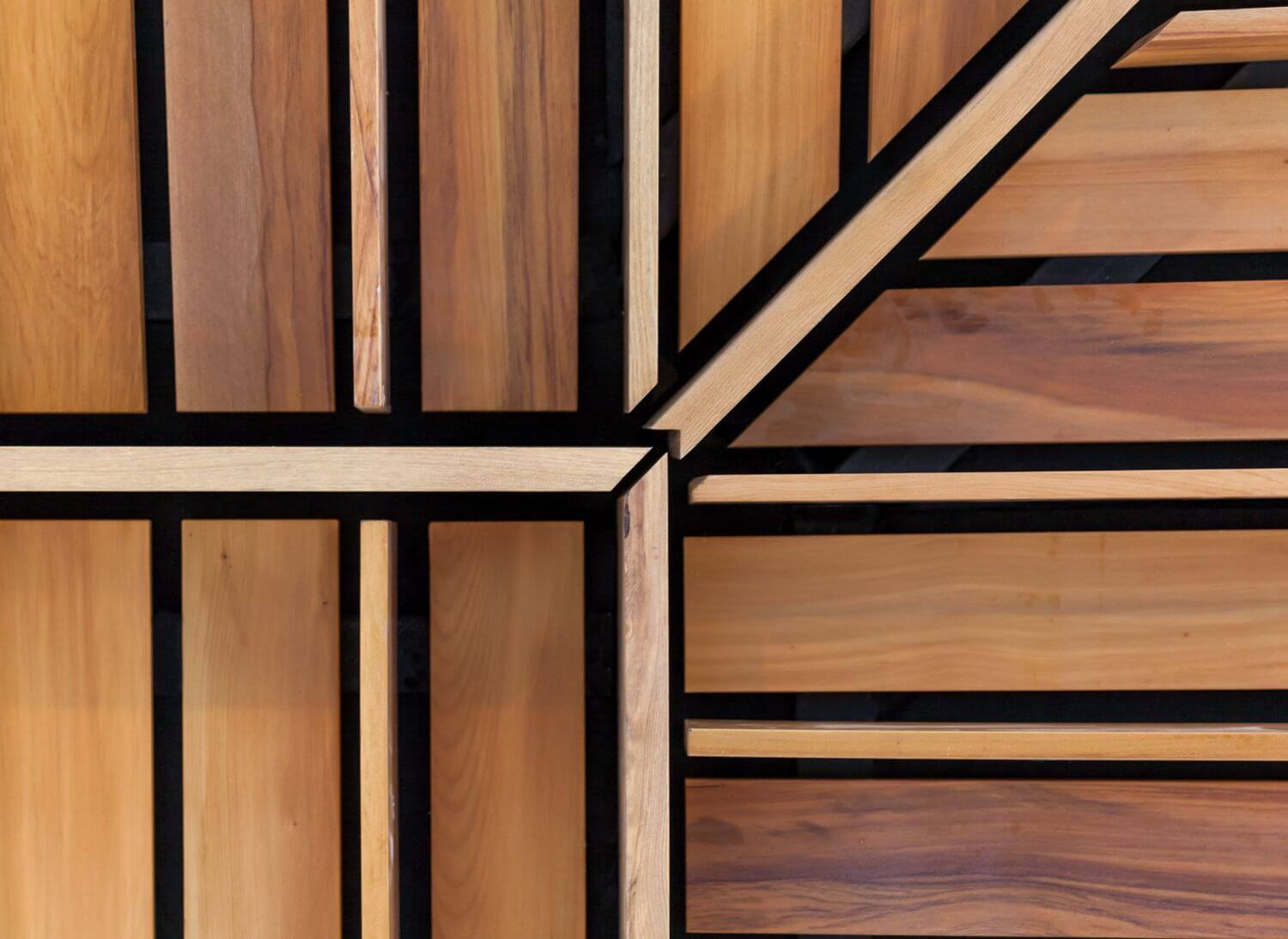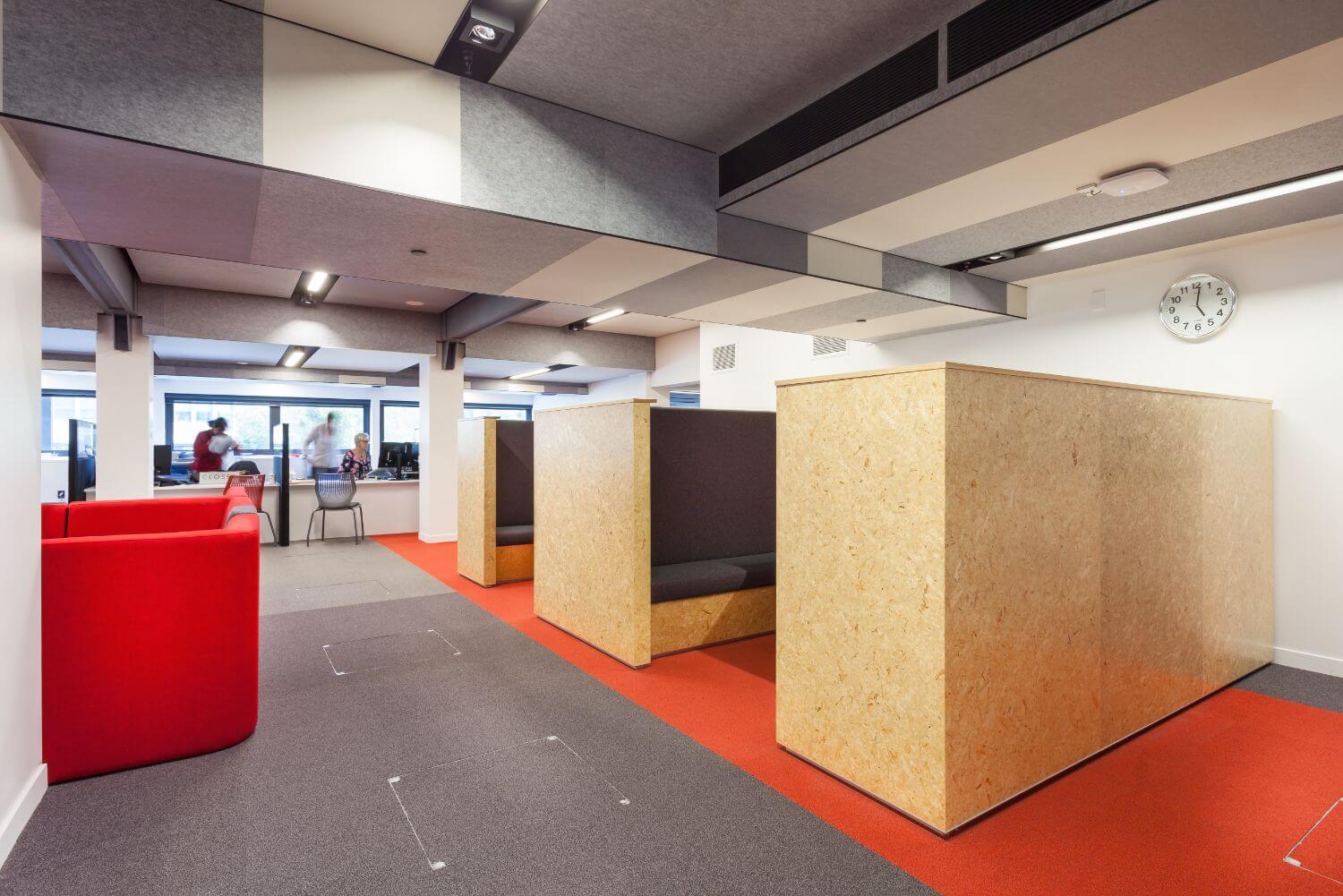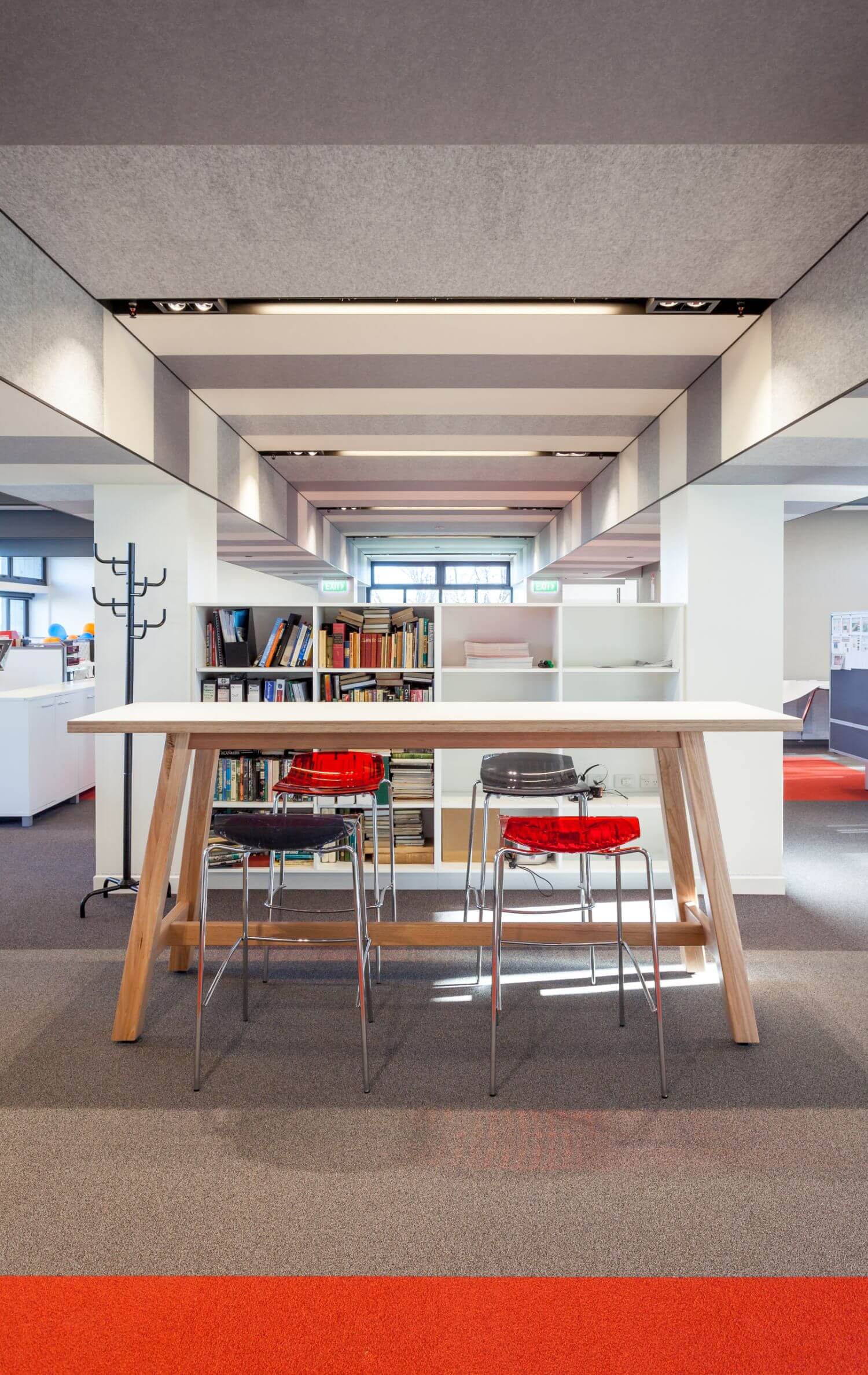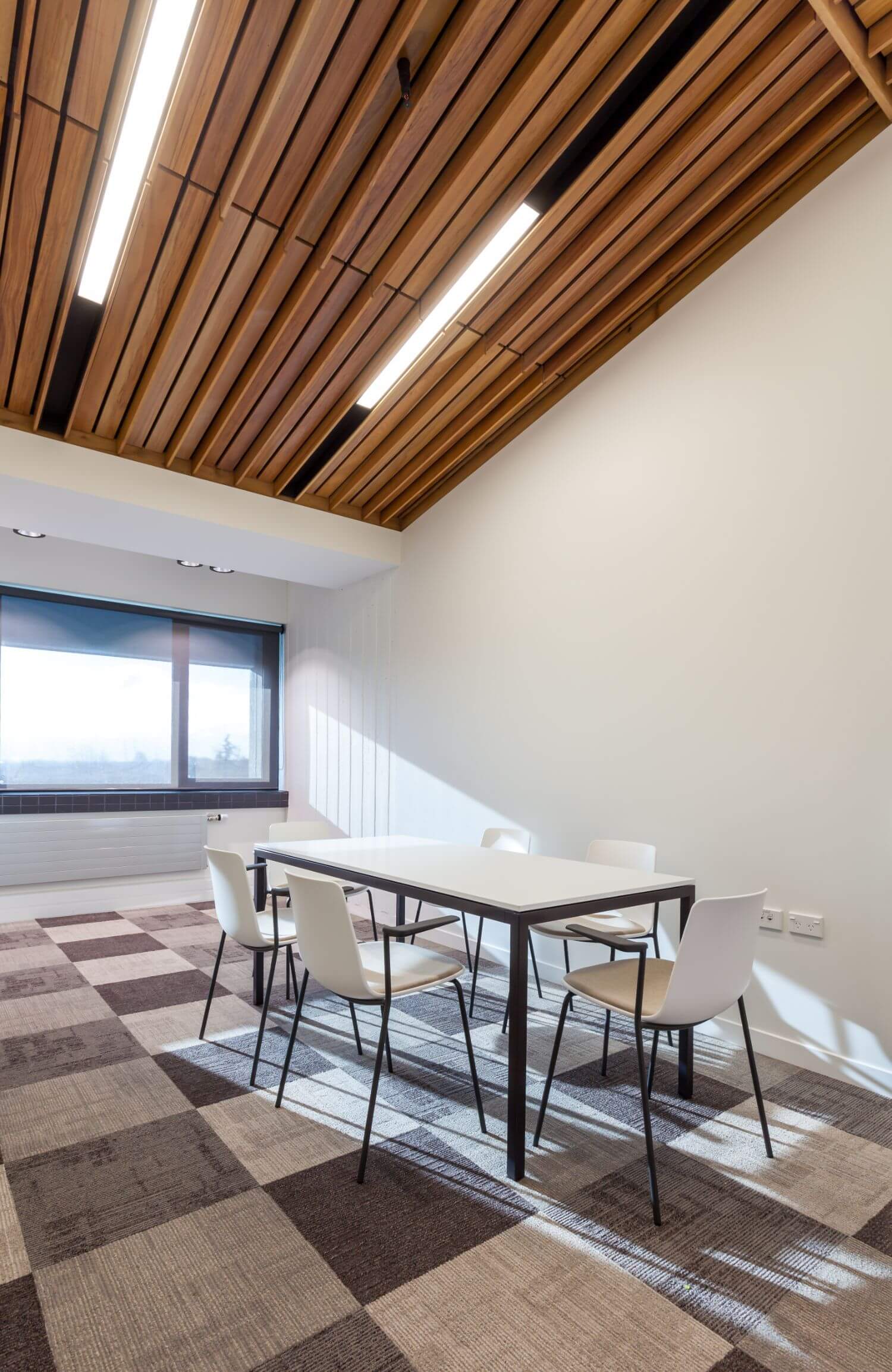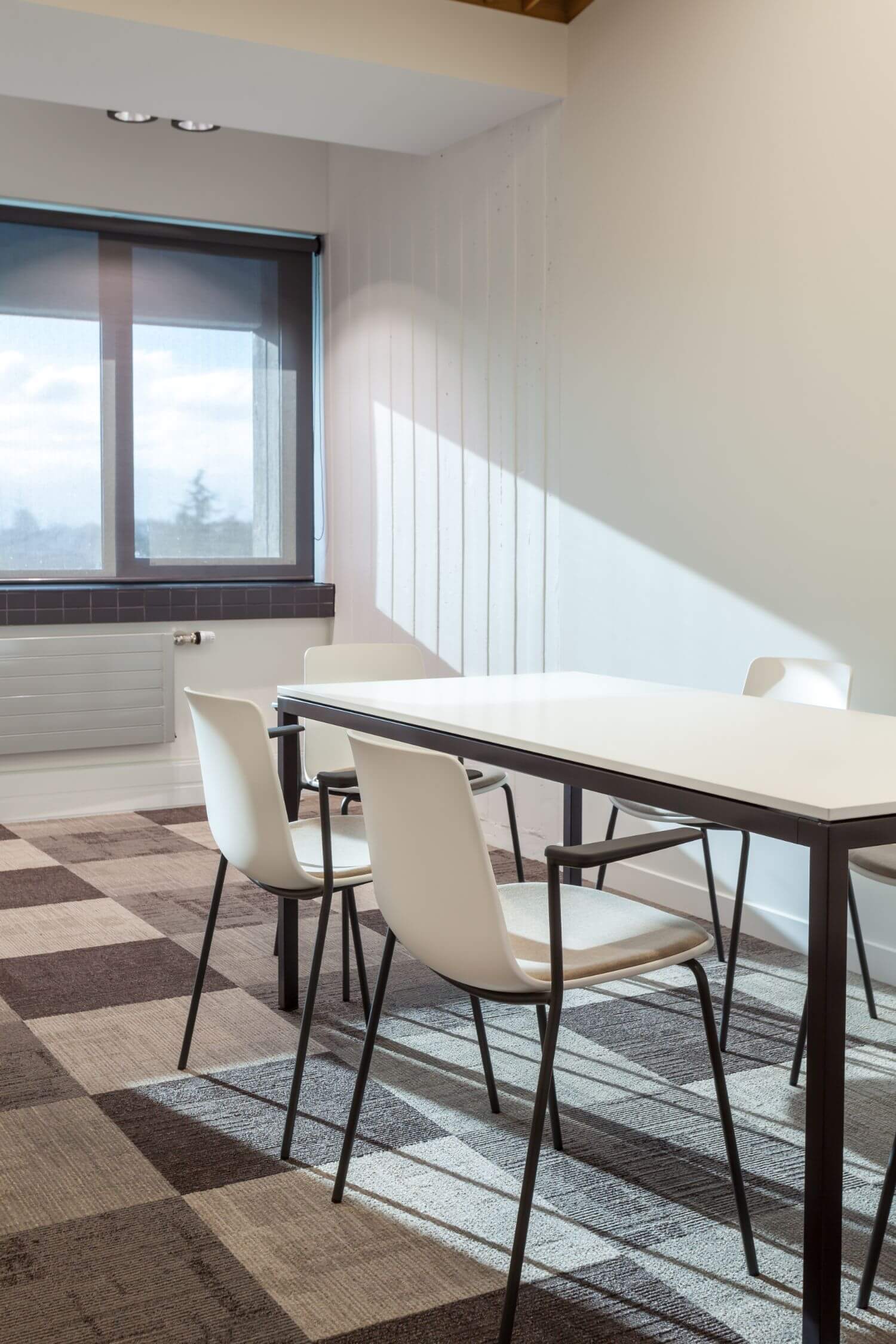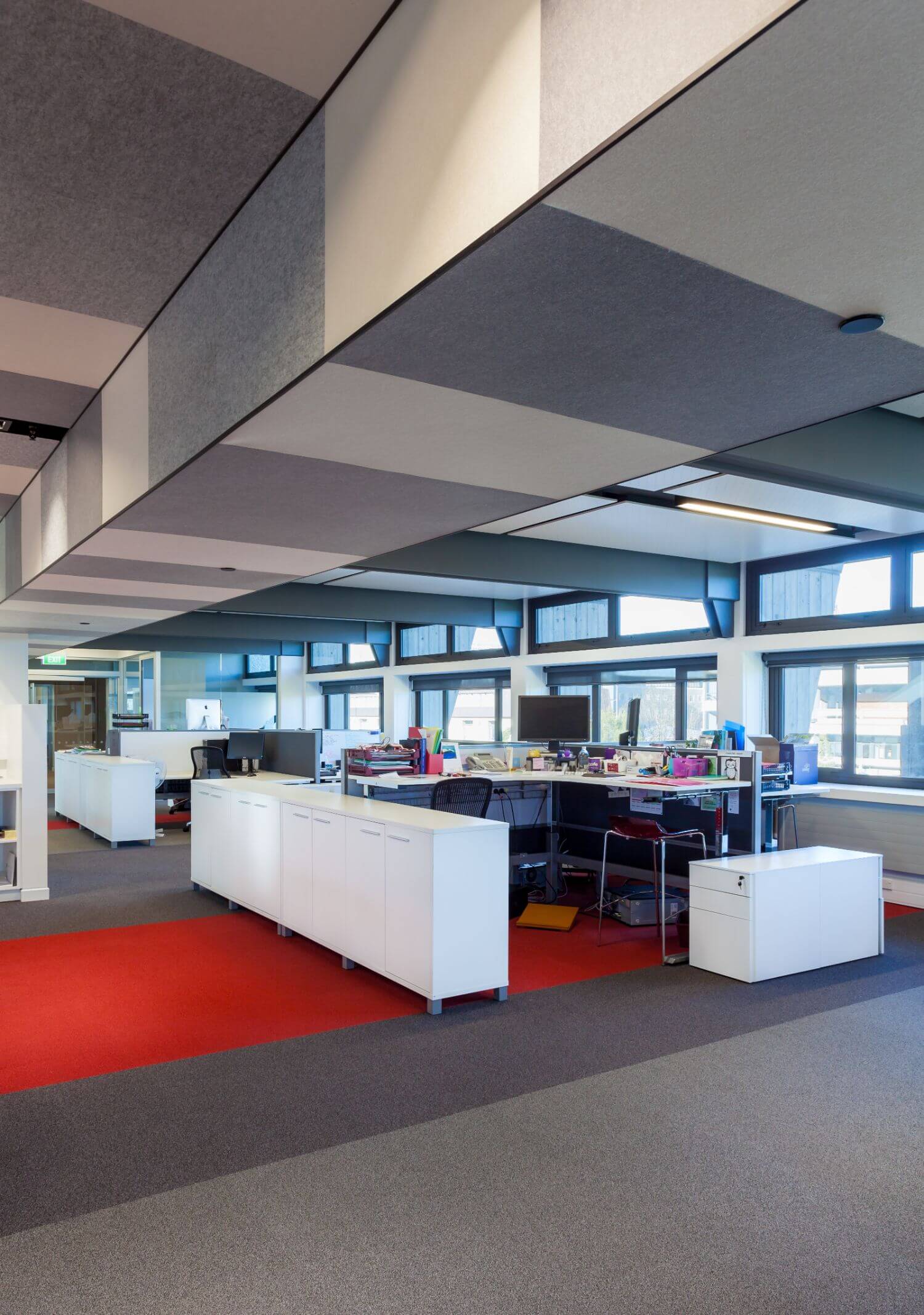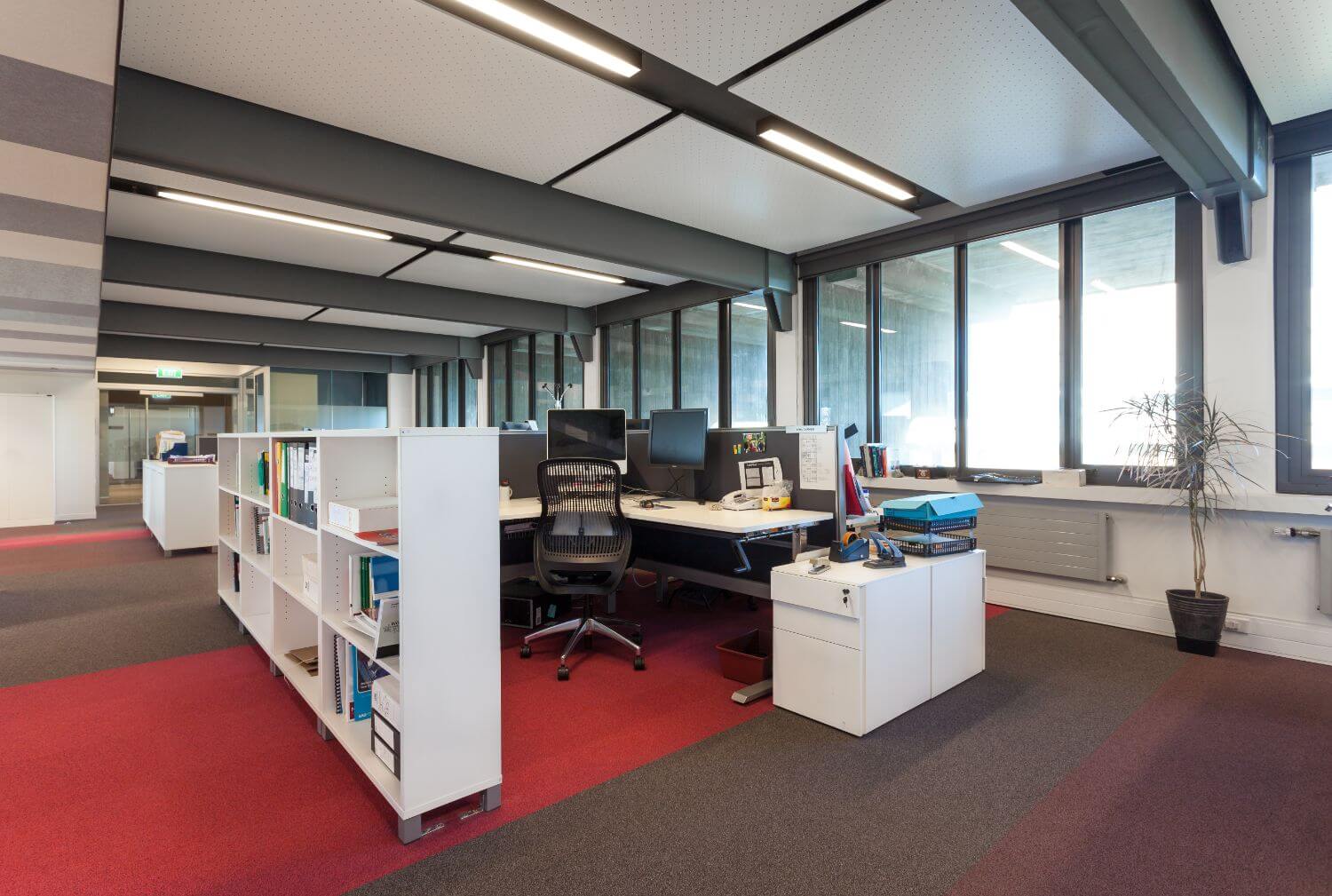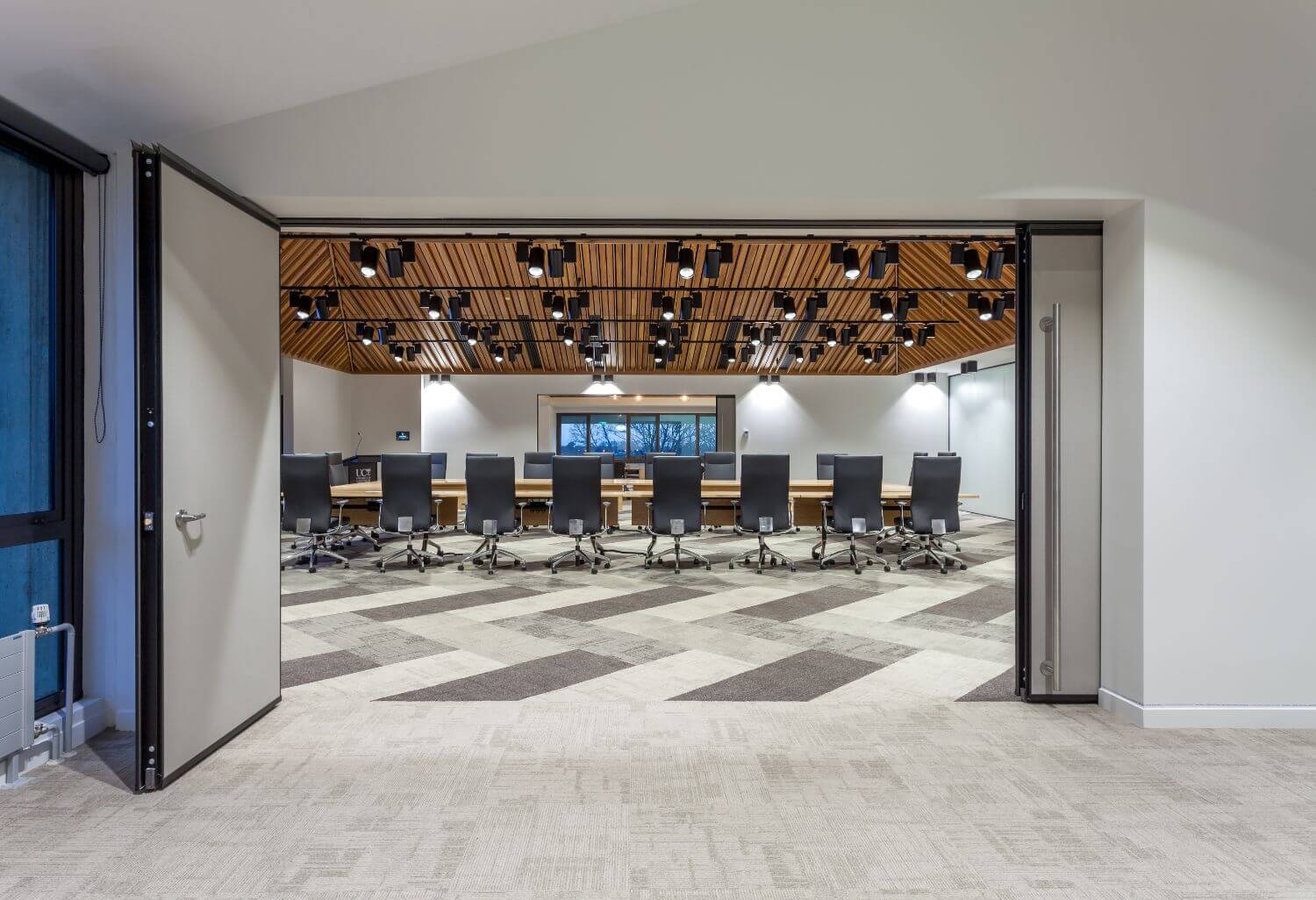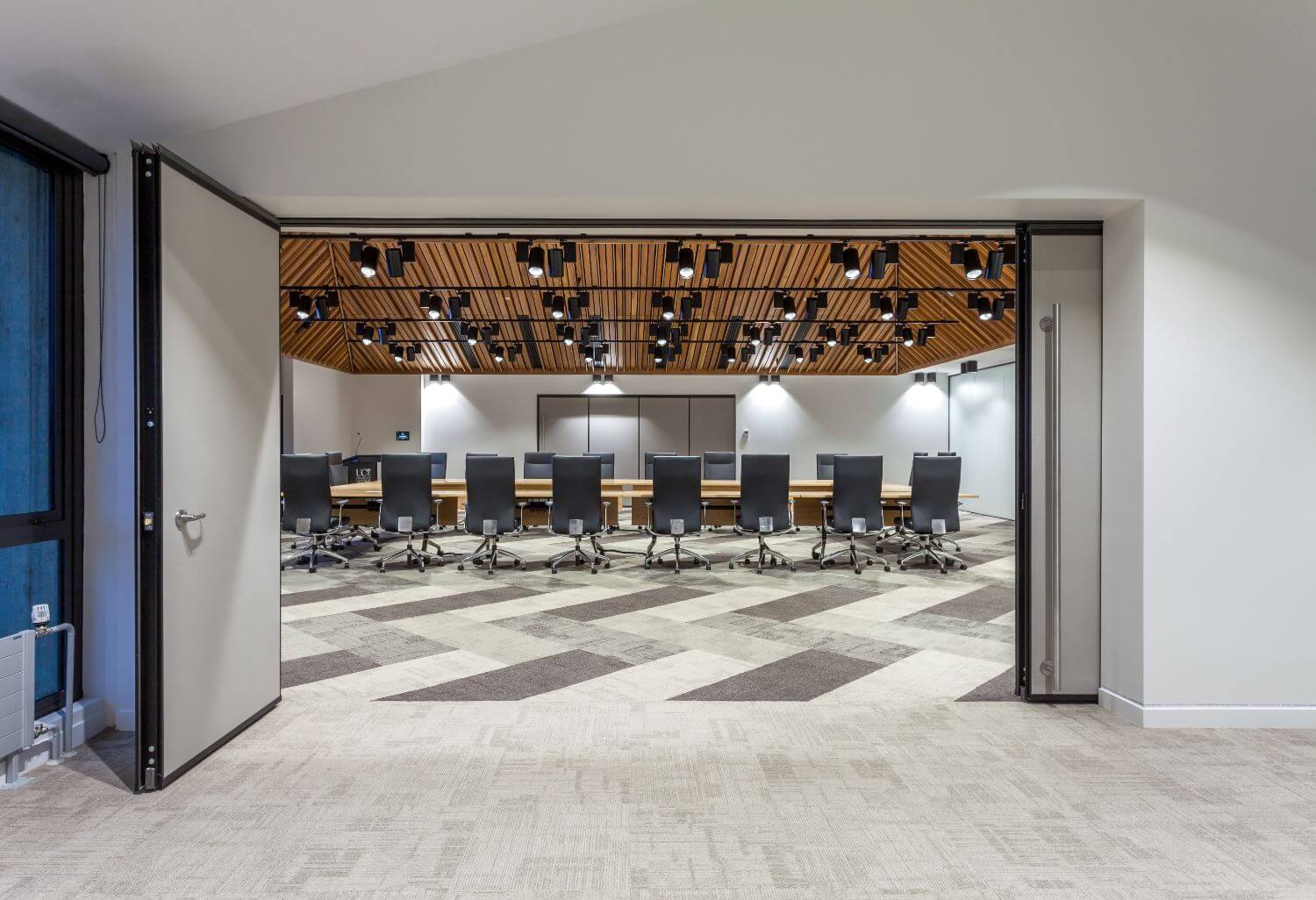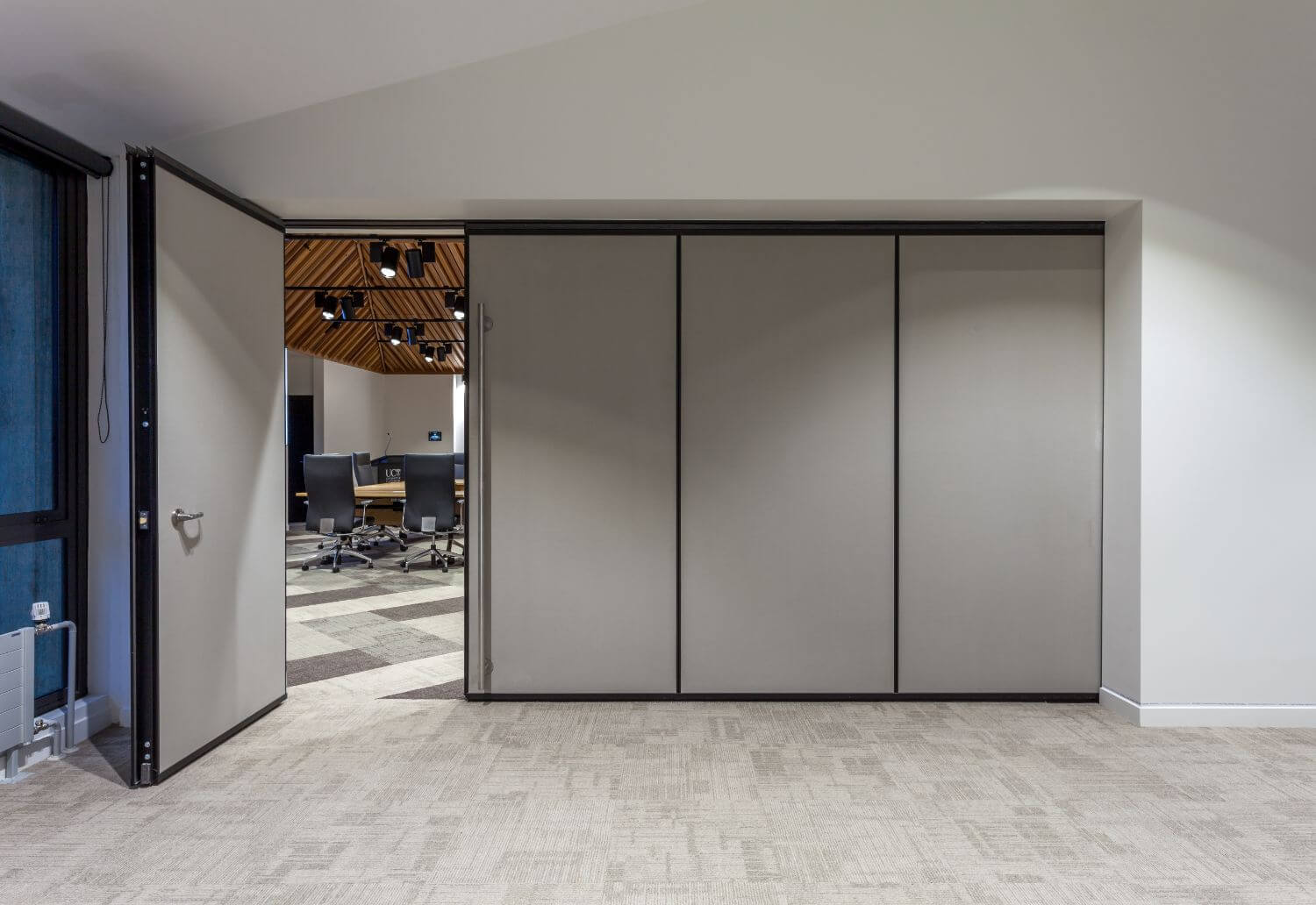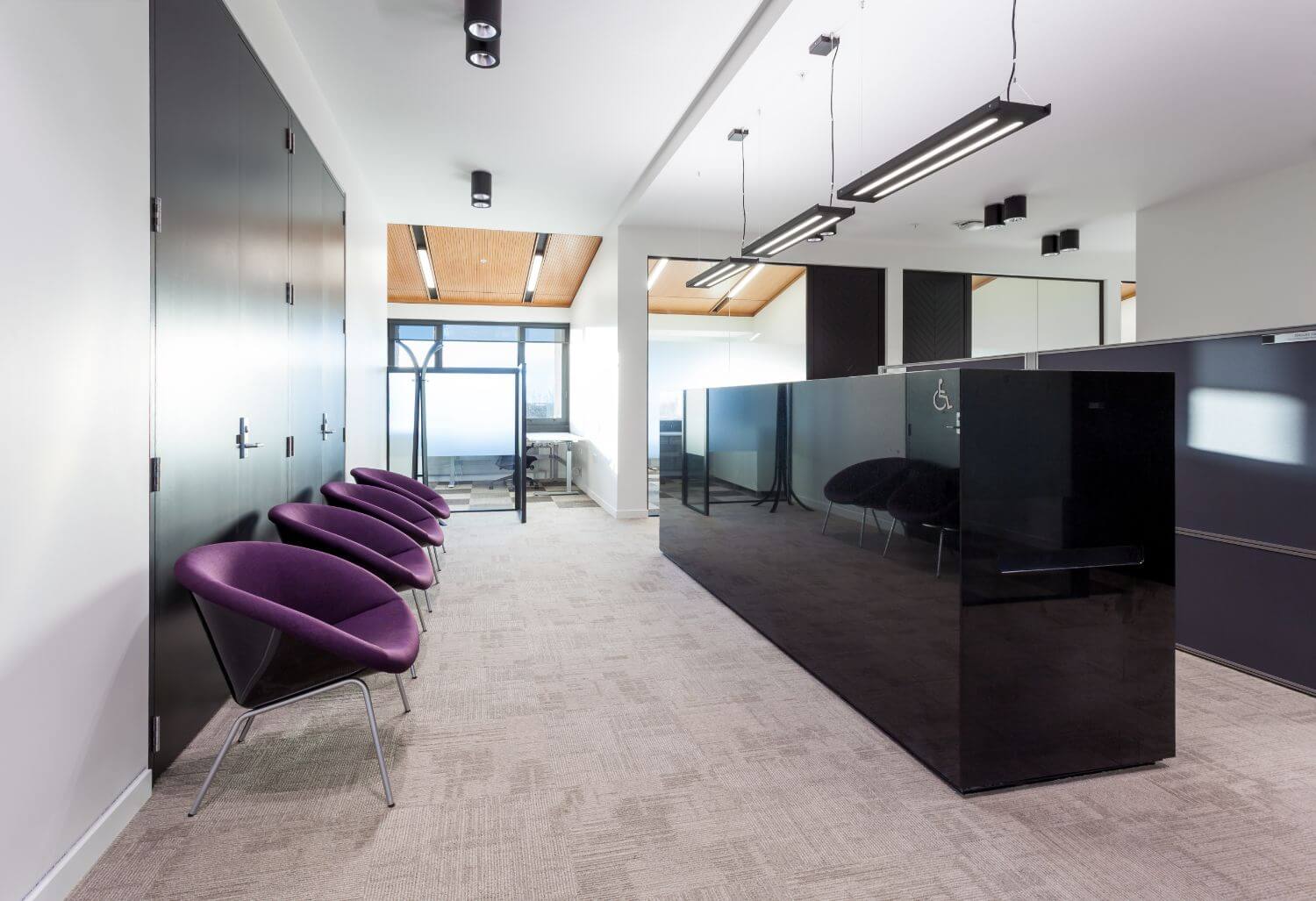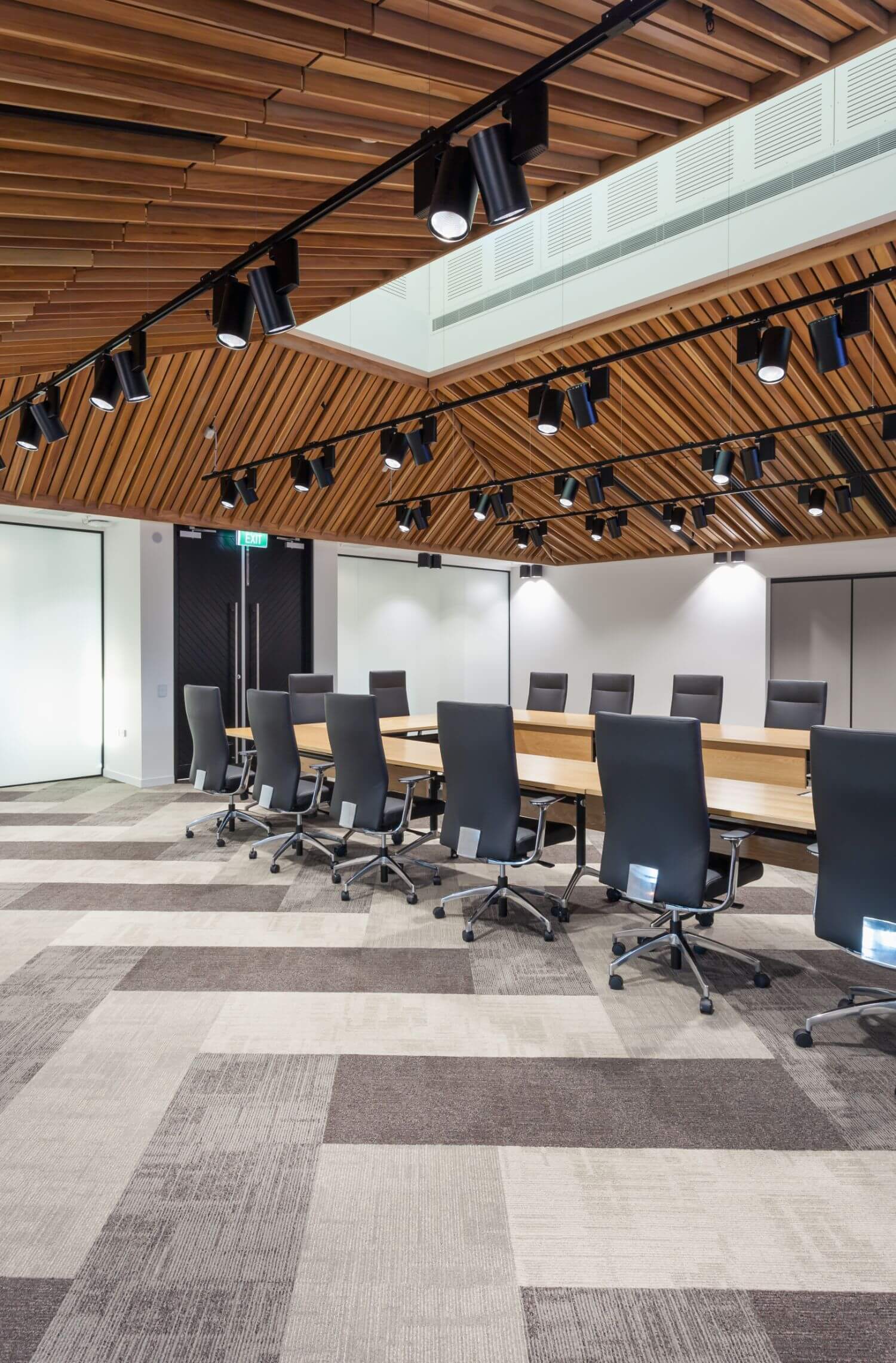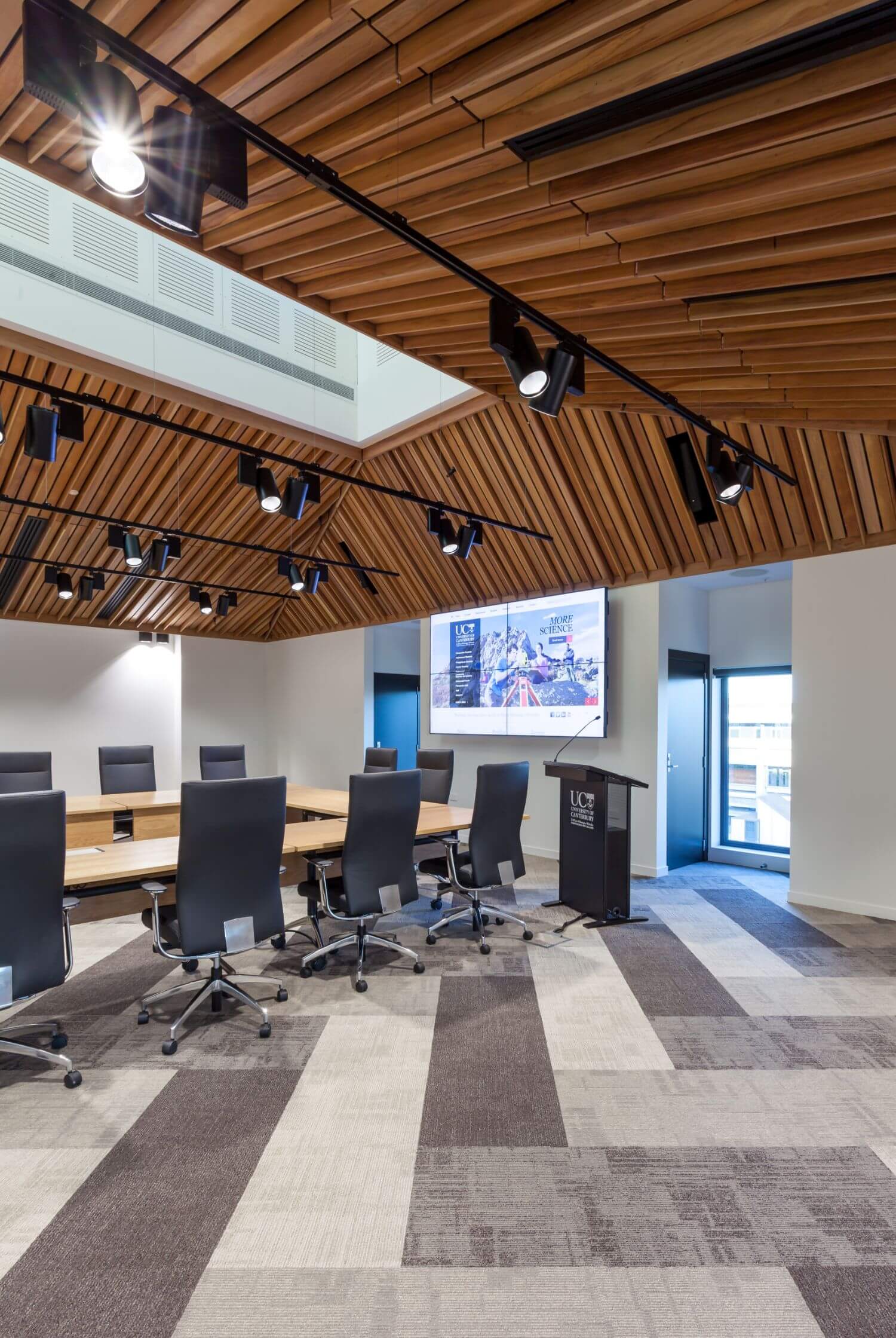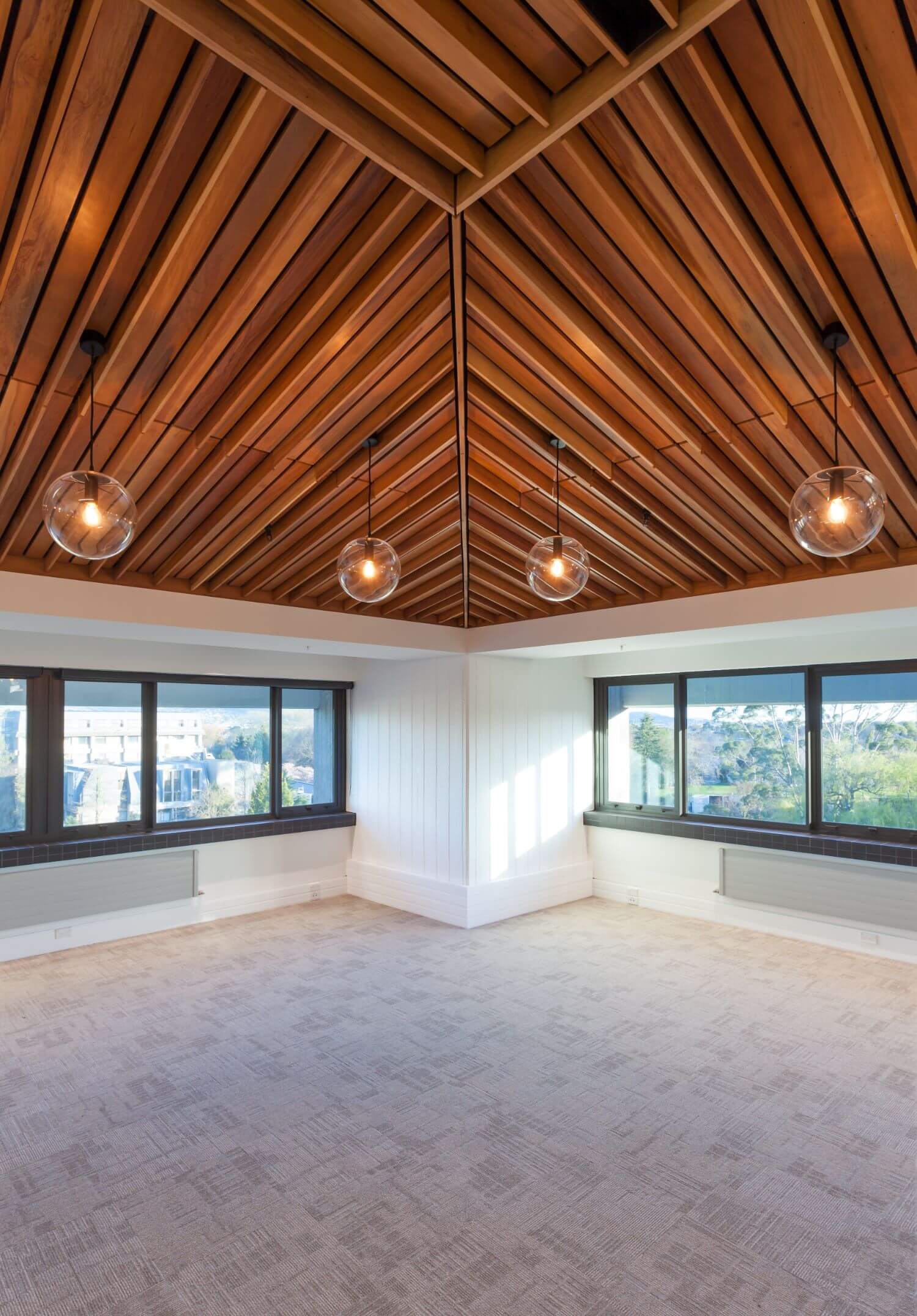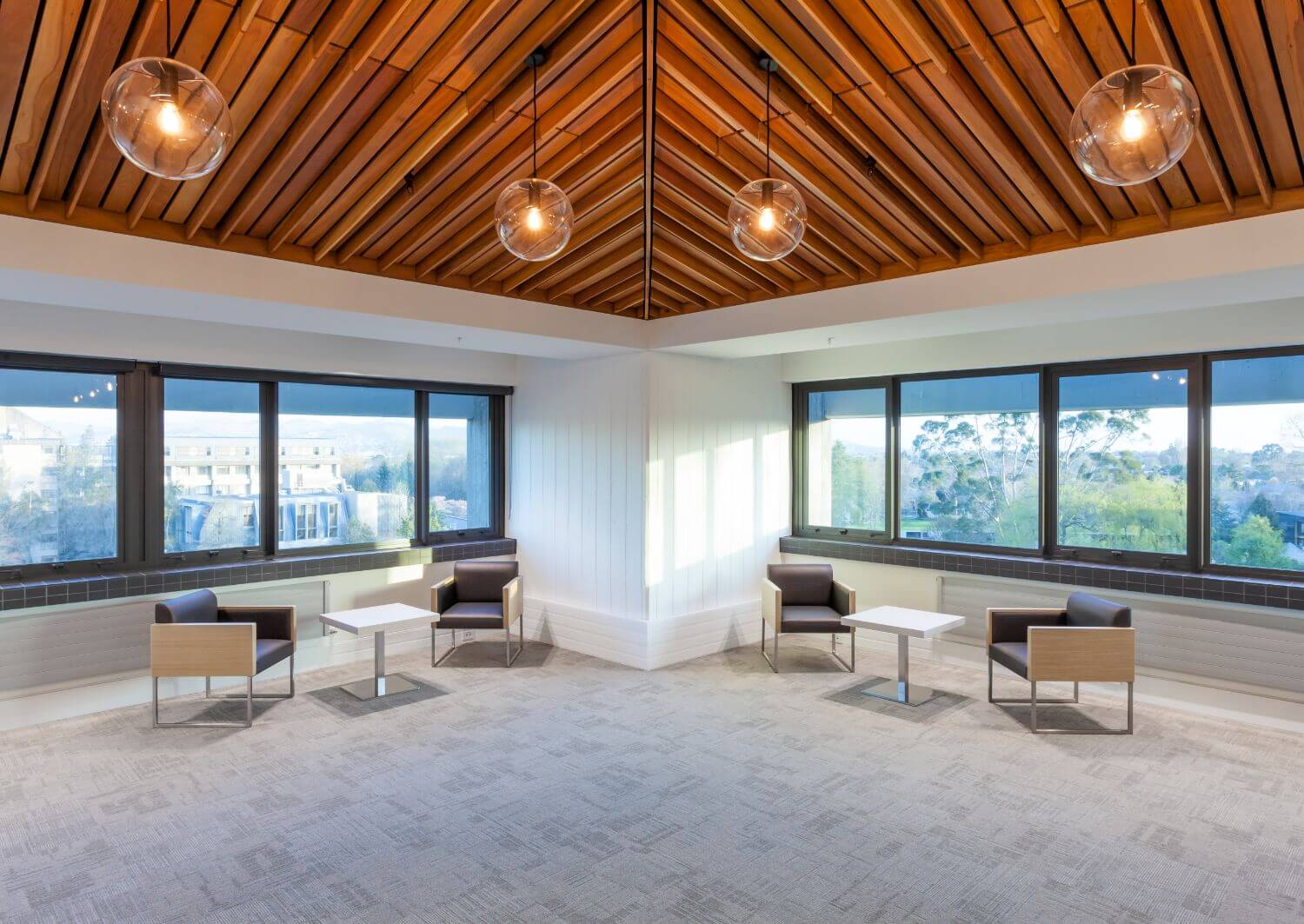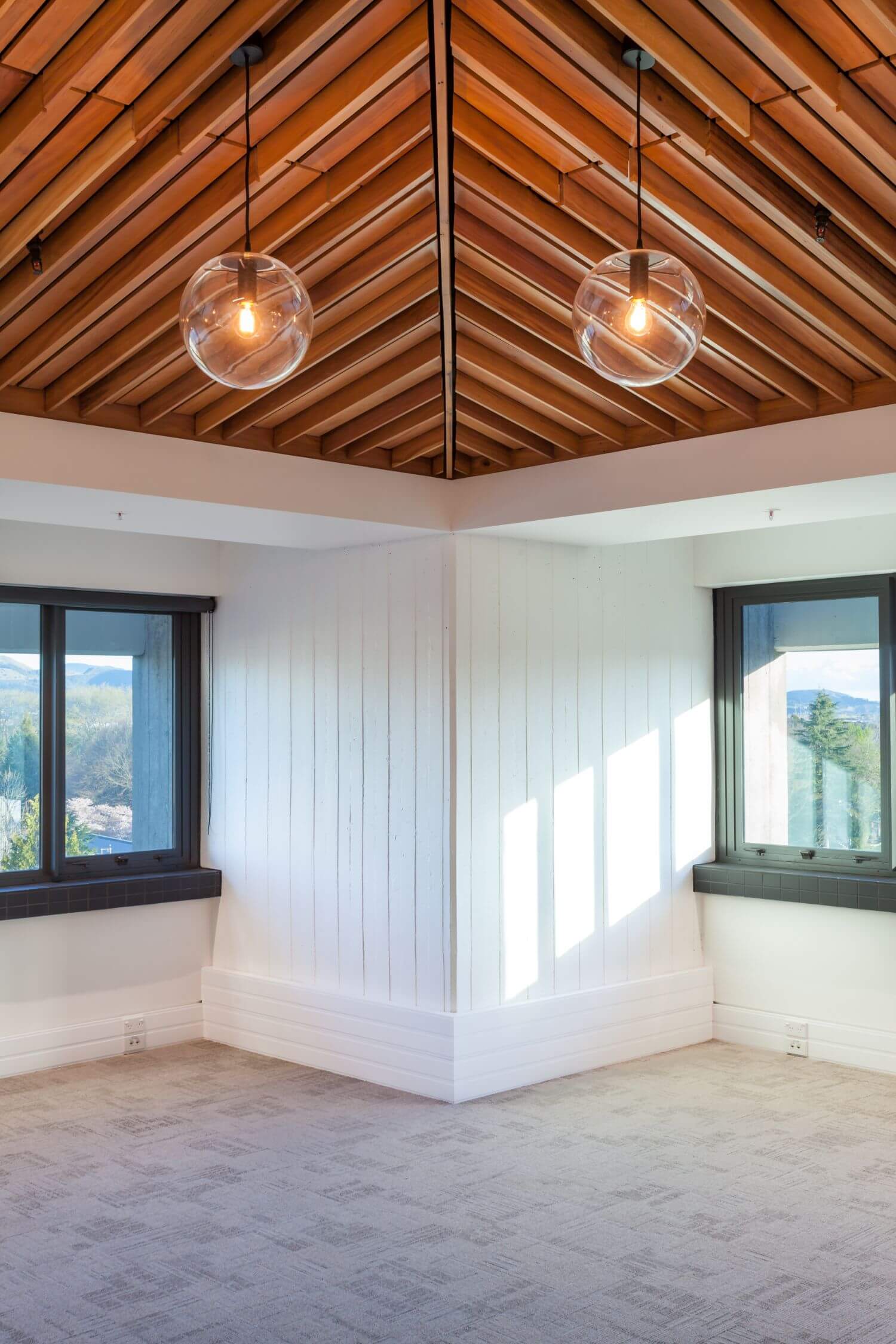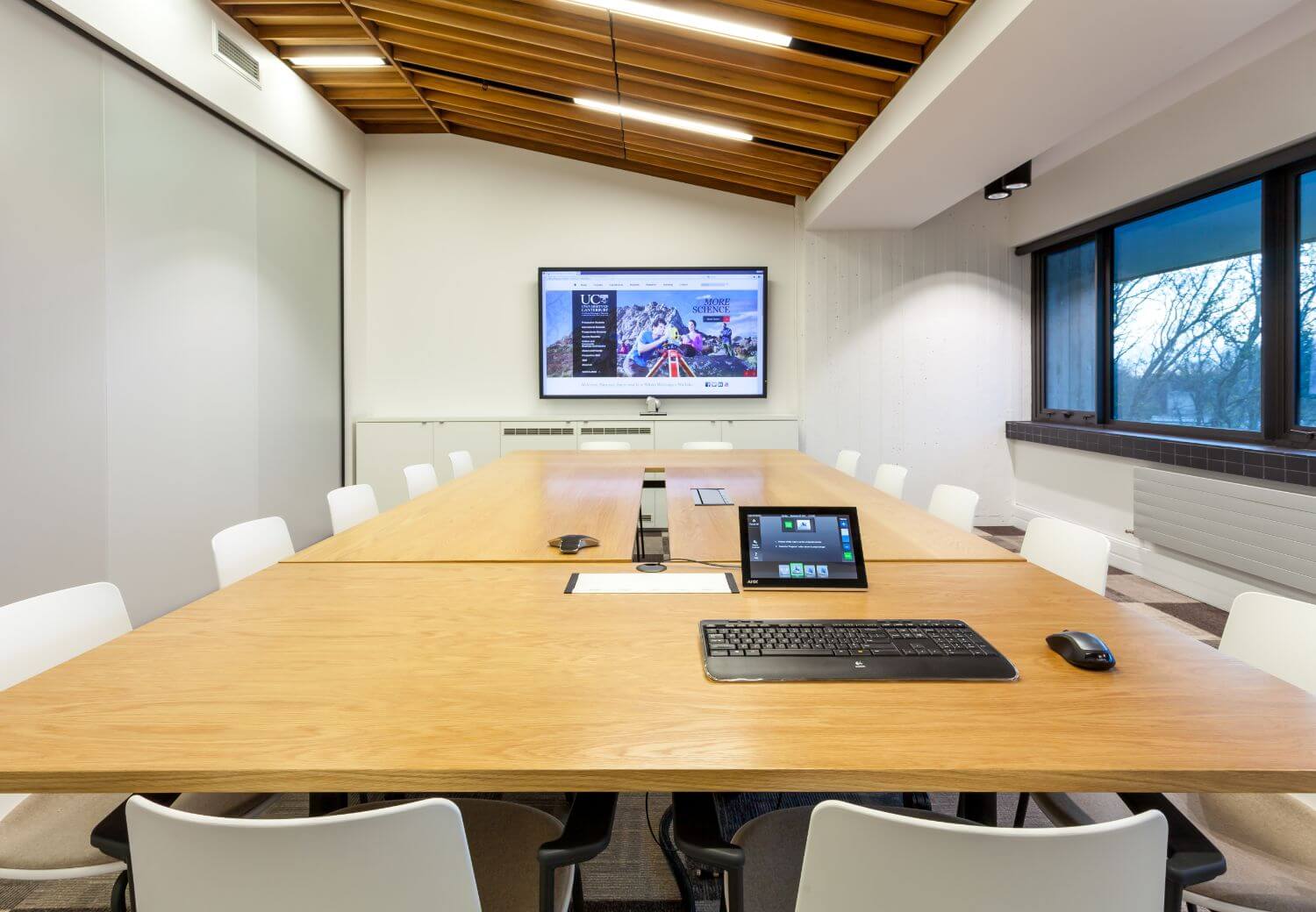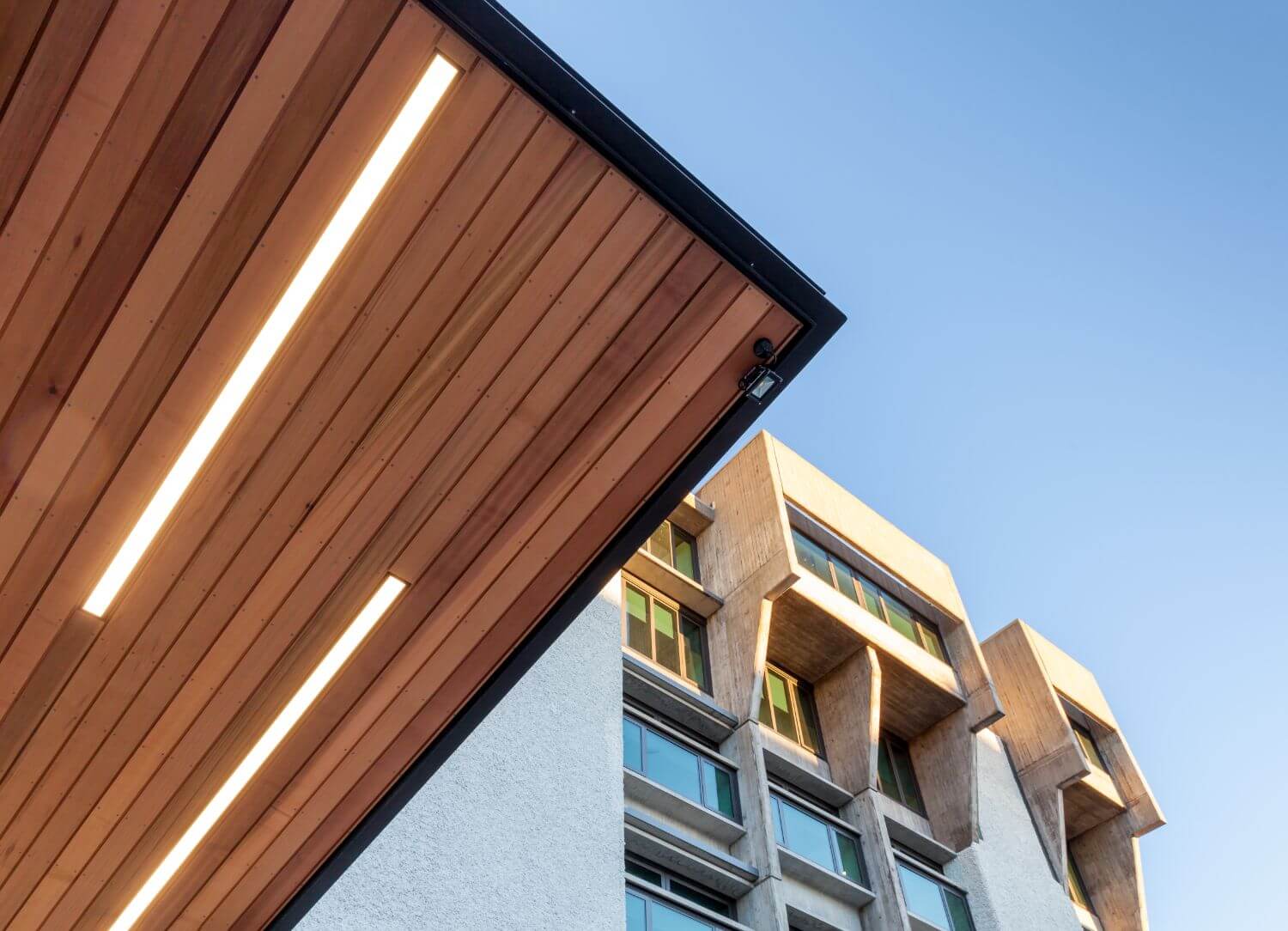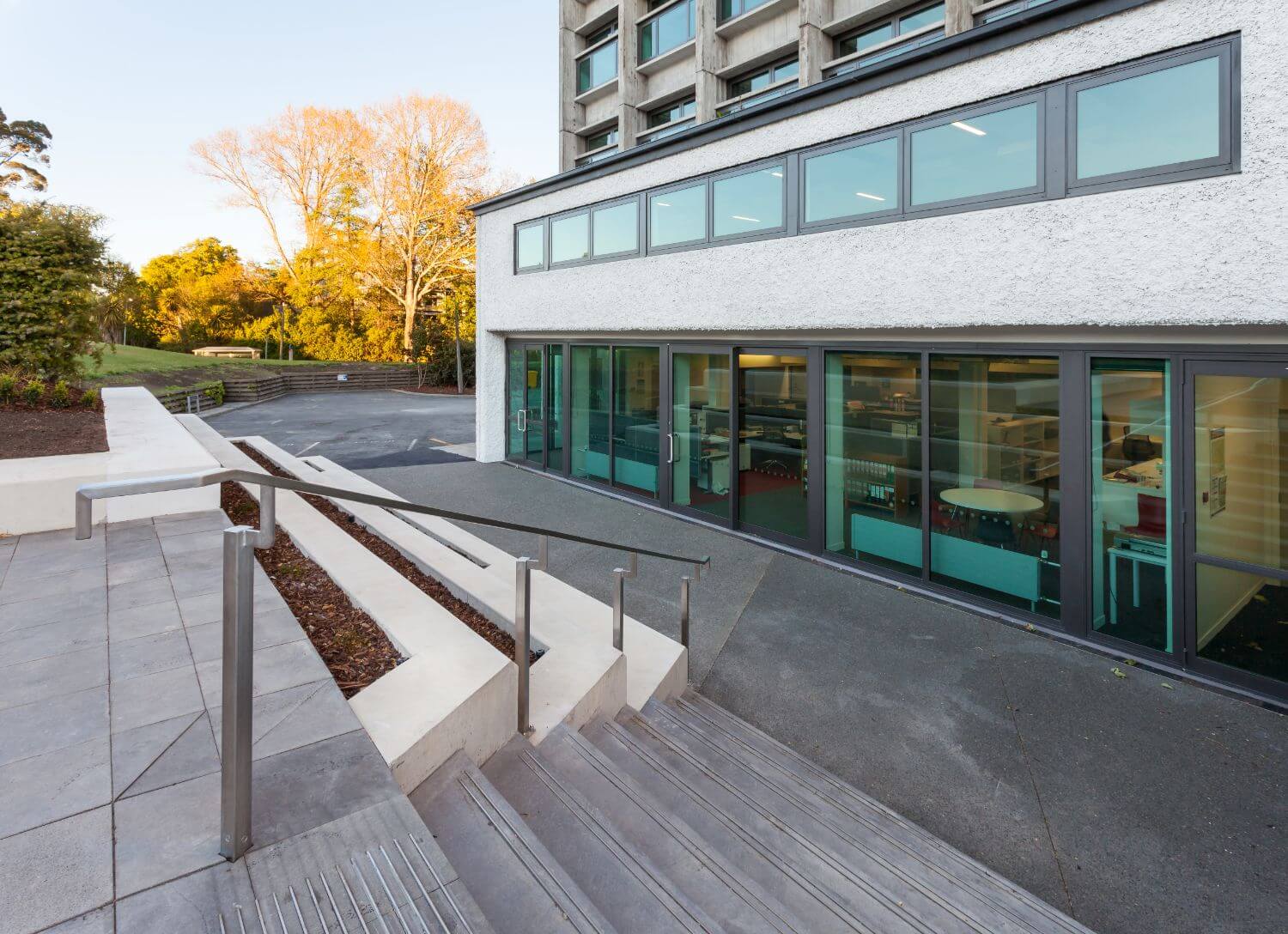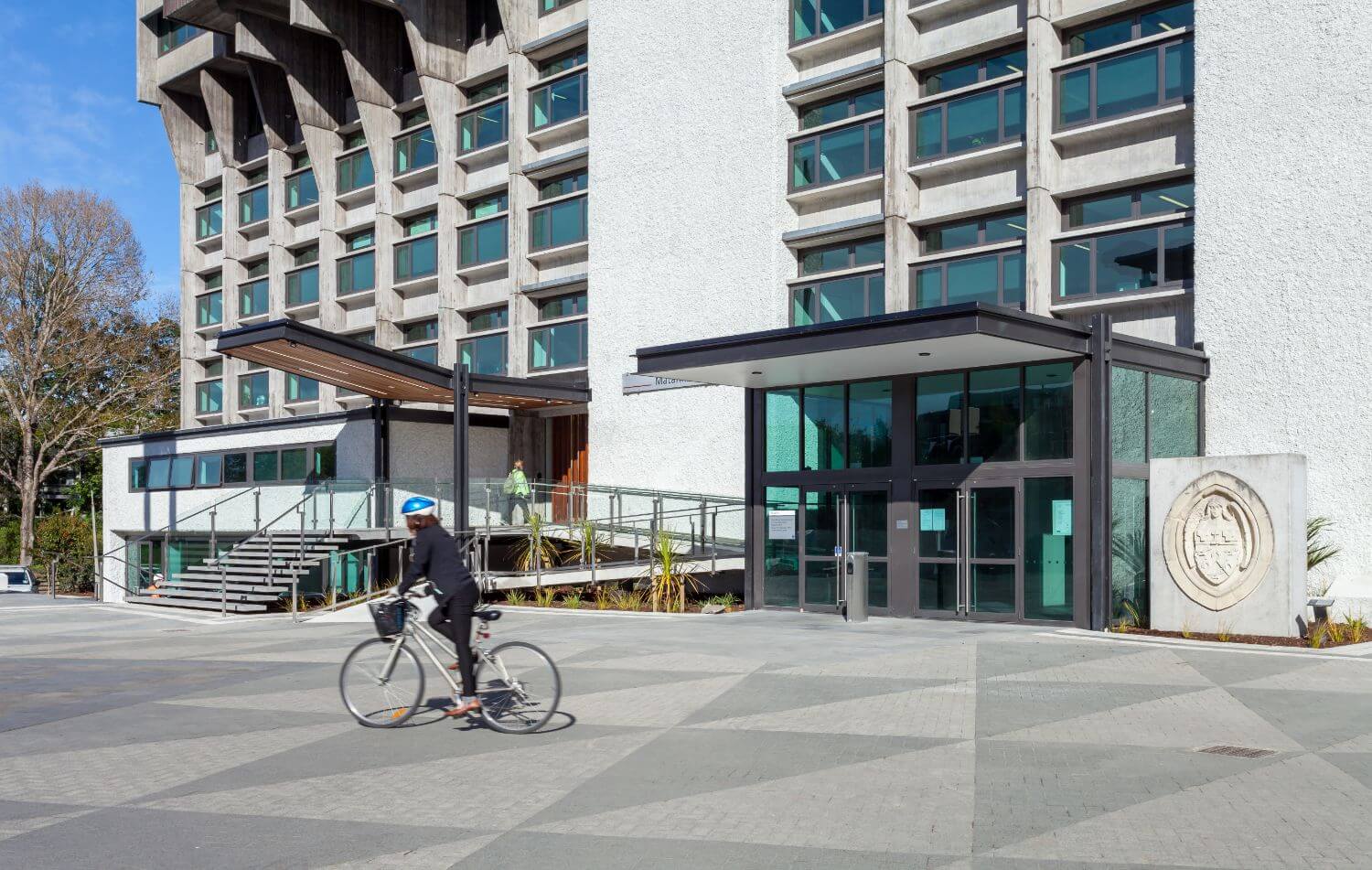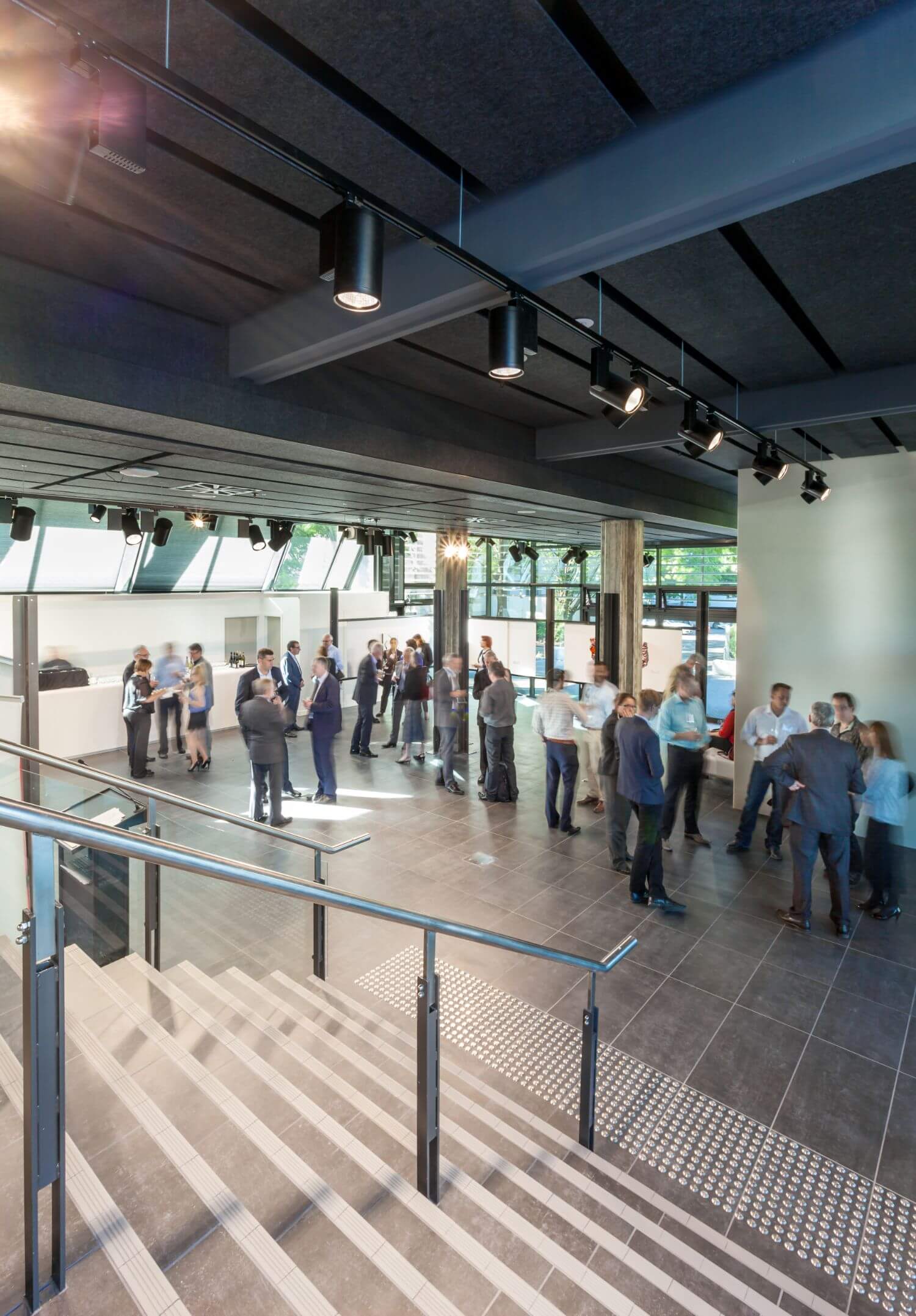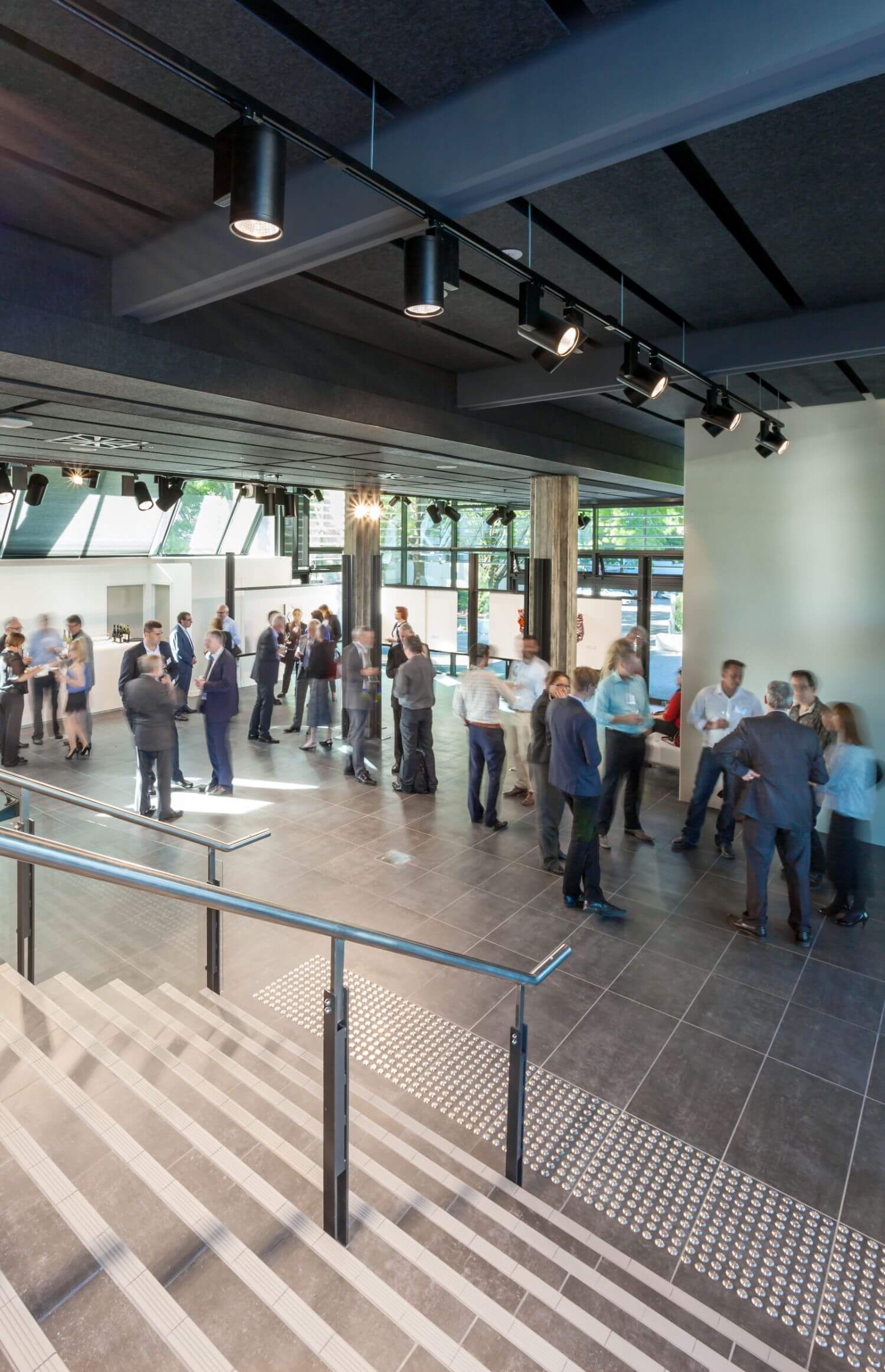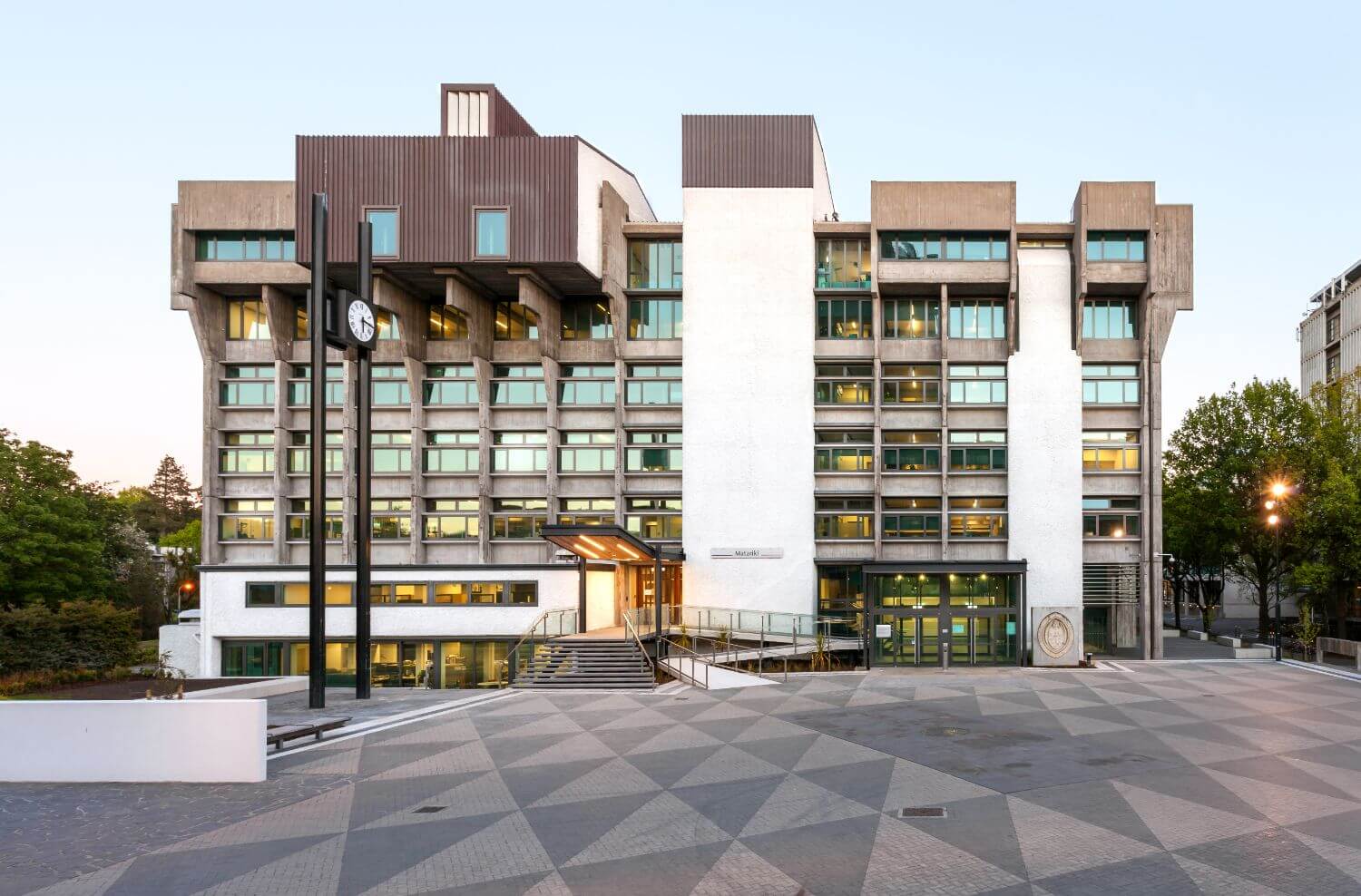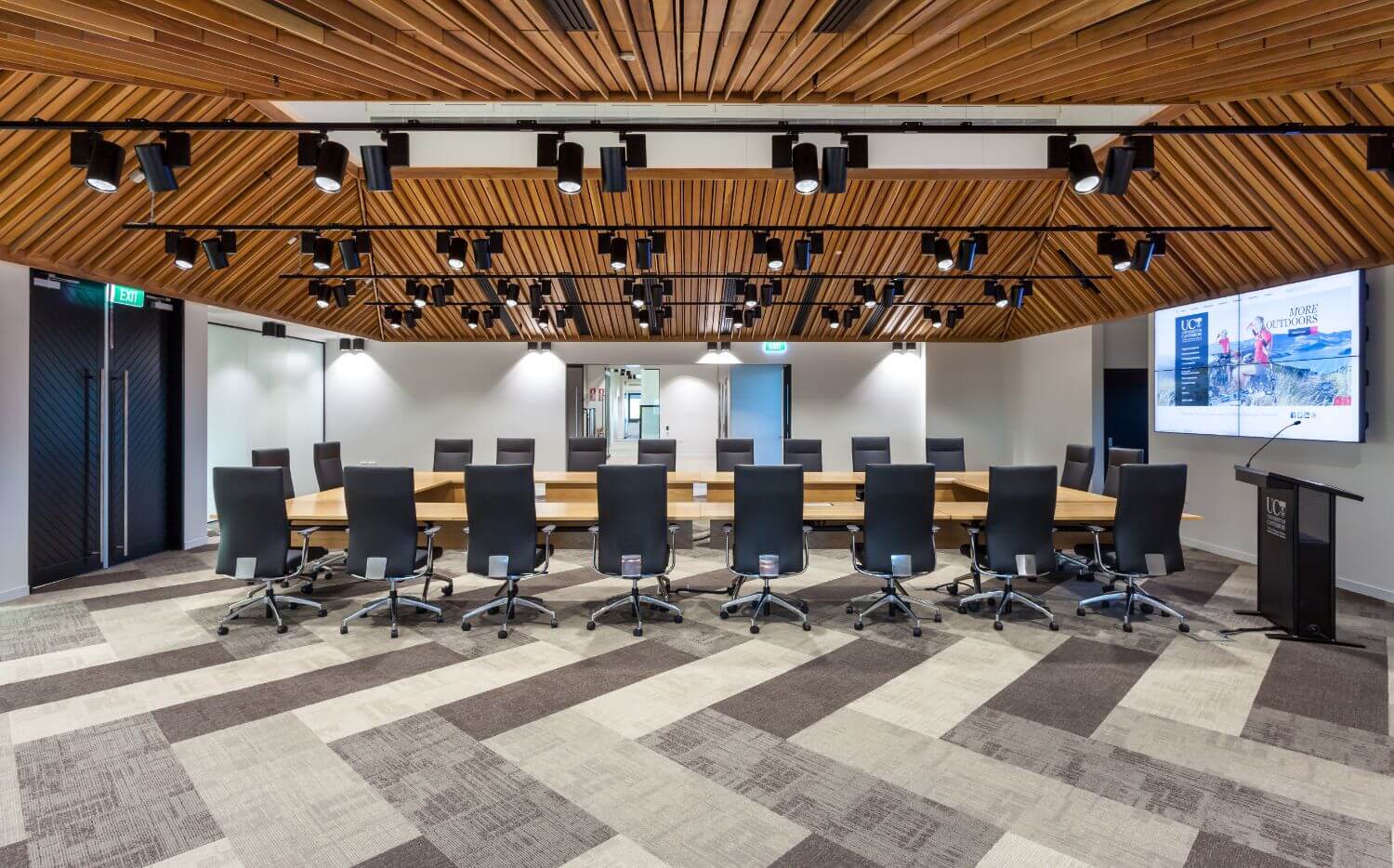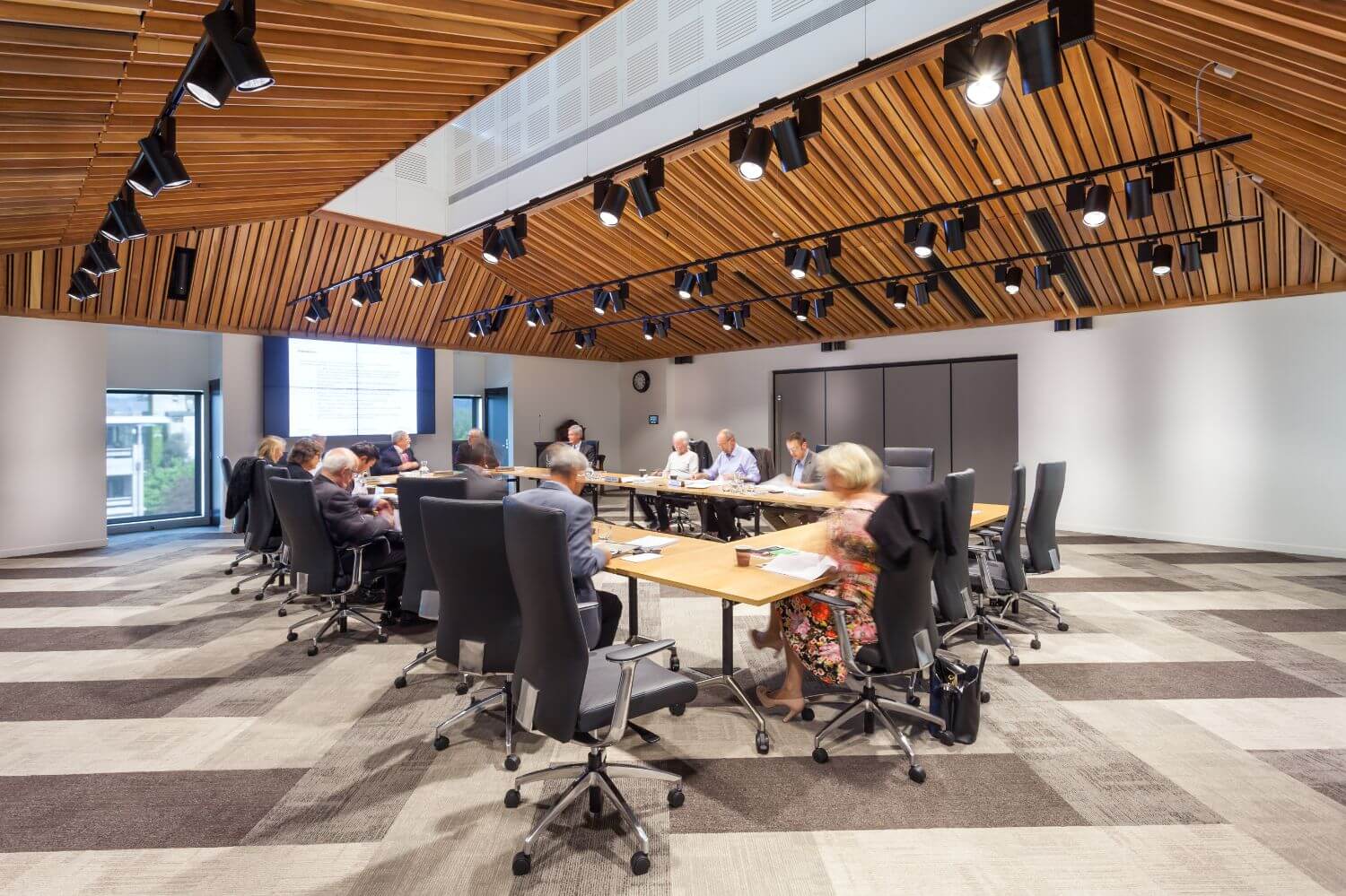 The building underwent a transformation, modernising and refreshing the 1972 structure, and fit out, whilst maintaining the formidable Brutalist architecture renowned through-out the University campus.
The project brief was to repair and upgrade the building to 100% of the building code, whilst incorporating the Client's design features and requirements.
Works commenced with the structural repair of the building. The ground floor columns, including the feature cruciform columns in the events gallery, were removed and replaced, which required the structure to be propped through three floors in a systematic fashion. The concrete was broken out and the main reinforcing was retained, with new additional reinforcing added and concrete applied to match the existing. The resulting work is undetectable on site and is a credit to all involved.
The intermediate precast beams holding the insitu concrete floors required reinforcing to be cut and new structural shoes to be installed.
The main column beam structure was strengthened using fibre reinforced polymer (FRP) wrap to the beams and steel encasement to the columns. The use of FRP on the beams required careful planning to ensure that there was a continuous wrap around the beam. This work required holes to be drilled through the rebated floors and epoxy/FRP to be injected through. As this work was undertaken during the replacement of the windows, the work areas were isolated to control the effects of Canterbury's winter environment.
Extensive crack injection and repair was undertaken on the project, with over 8,000 metres of crack injection undertaken. To respect and maintain the Brutalist style of the building, areas of concrete repair were then surface treated by remediation specialists who painted over the repair to exactly match the colouration, markings and aging of the existing concrete. The areas of remediation are completely undetectable against the existing concrete.
On Level 6 the structural filled blockwork walls were removed, requiring extensive propping of the roof, whilst a new structural steel frame was installed via the Level 6 windows and interwoven between the existing structure and the propping.