Hawkins were the main contractor on this state-of-the-art engineering facility for the University of Canterbury.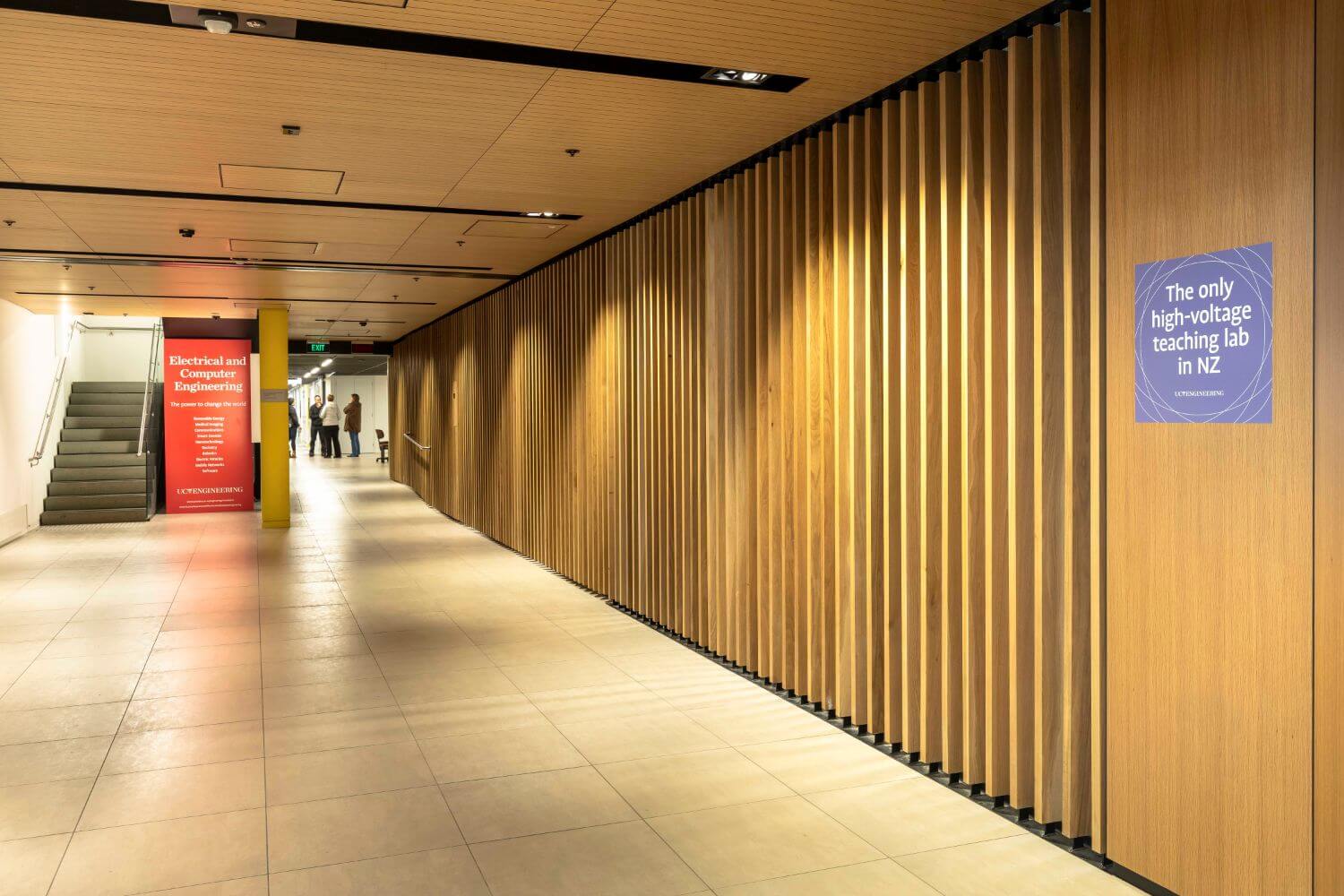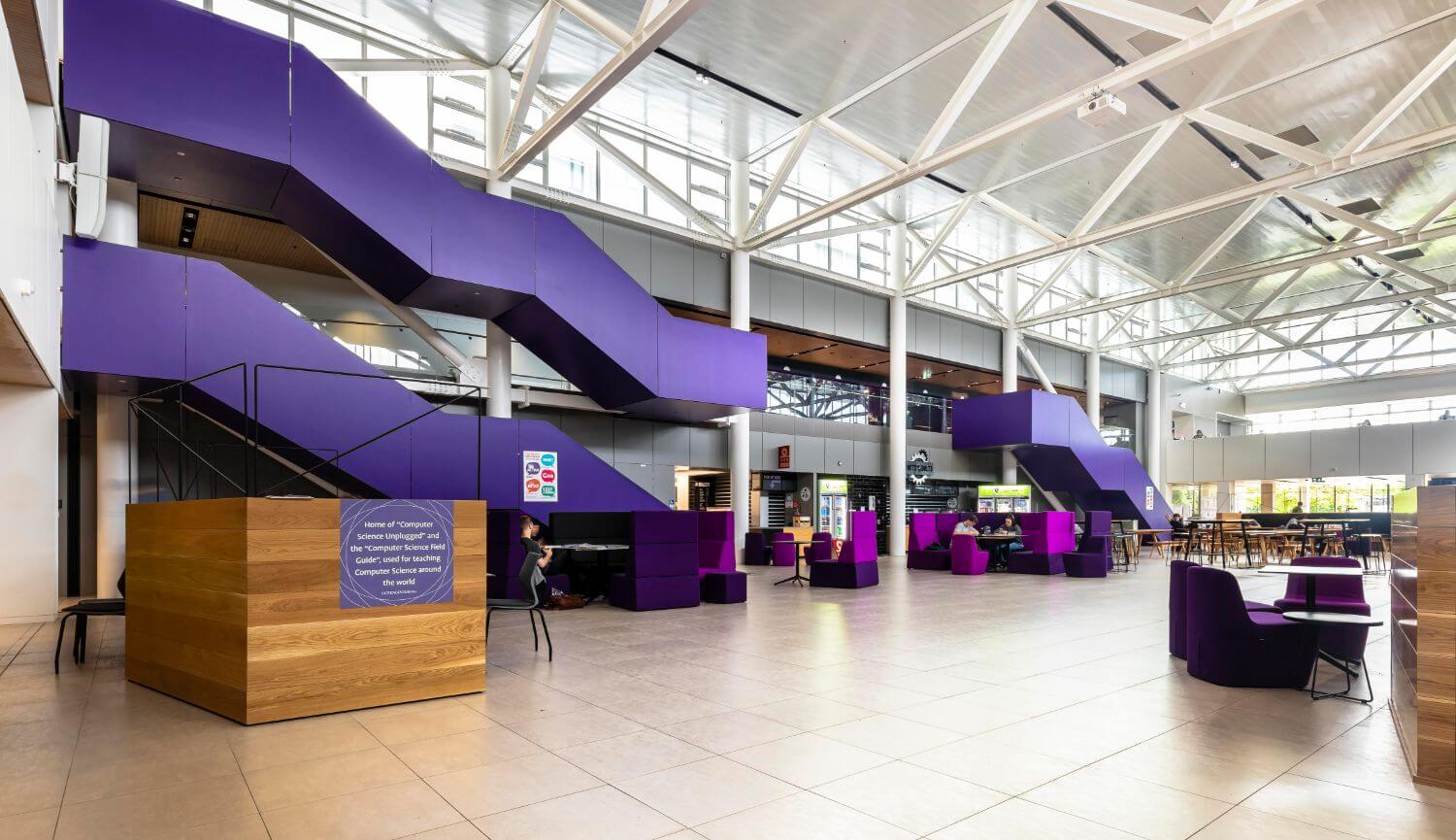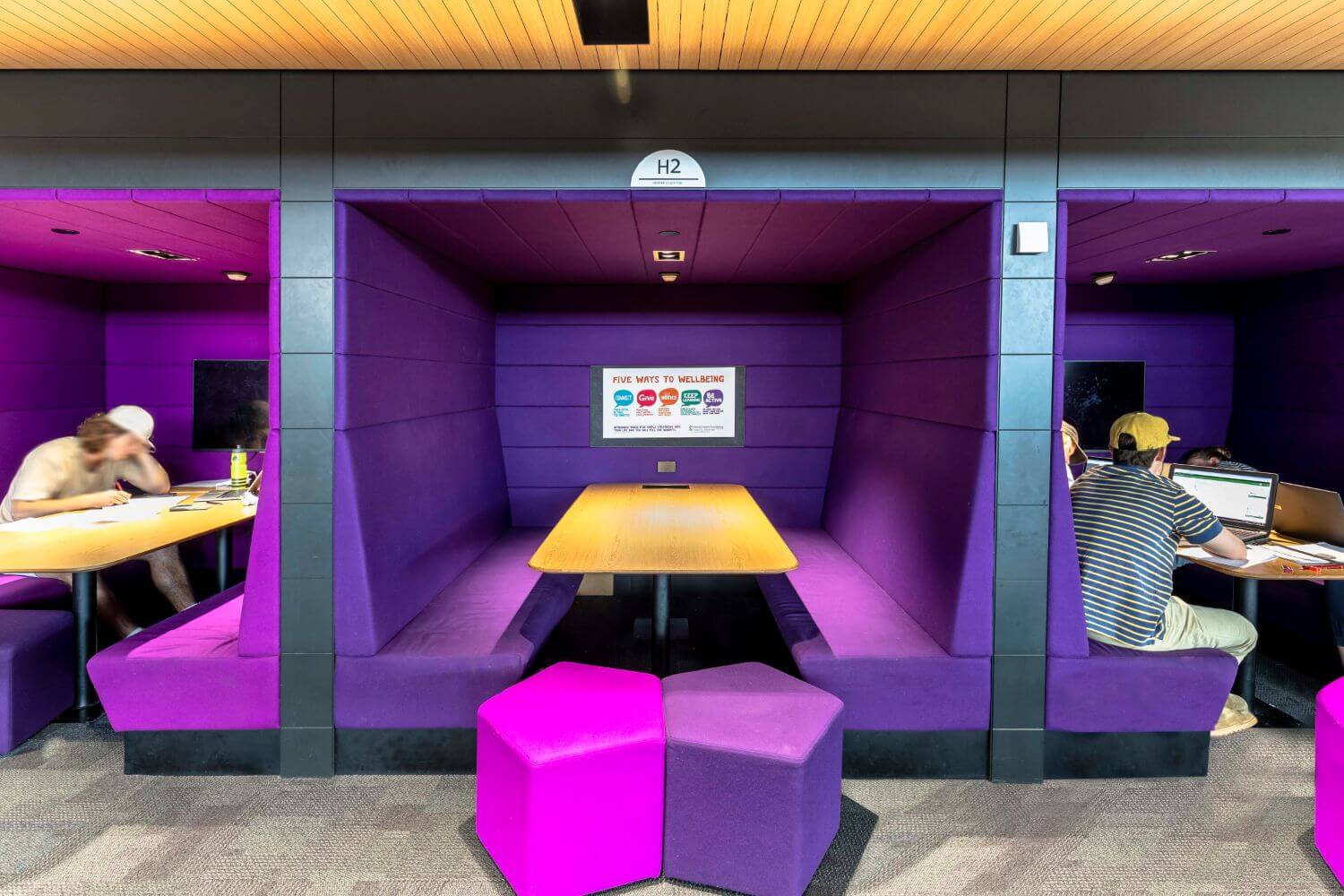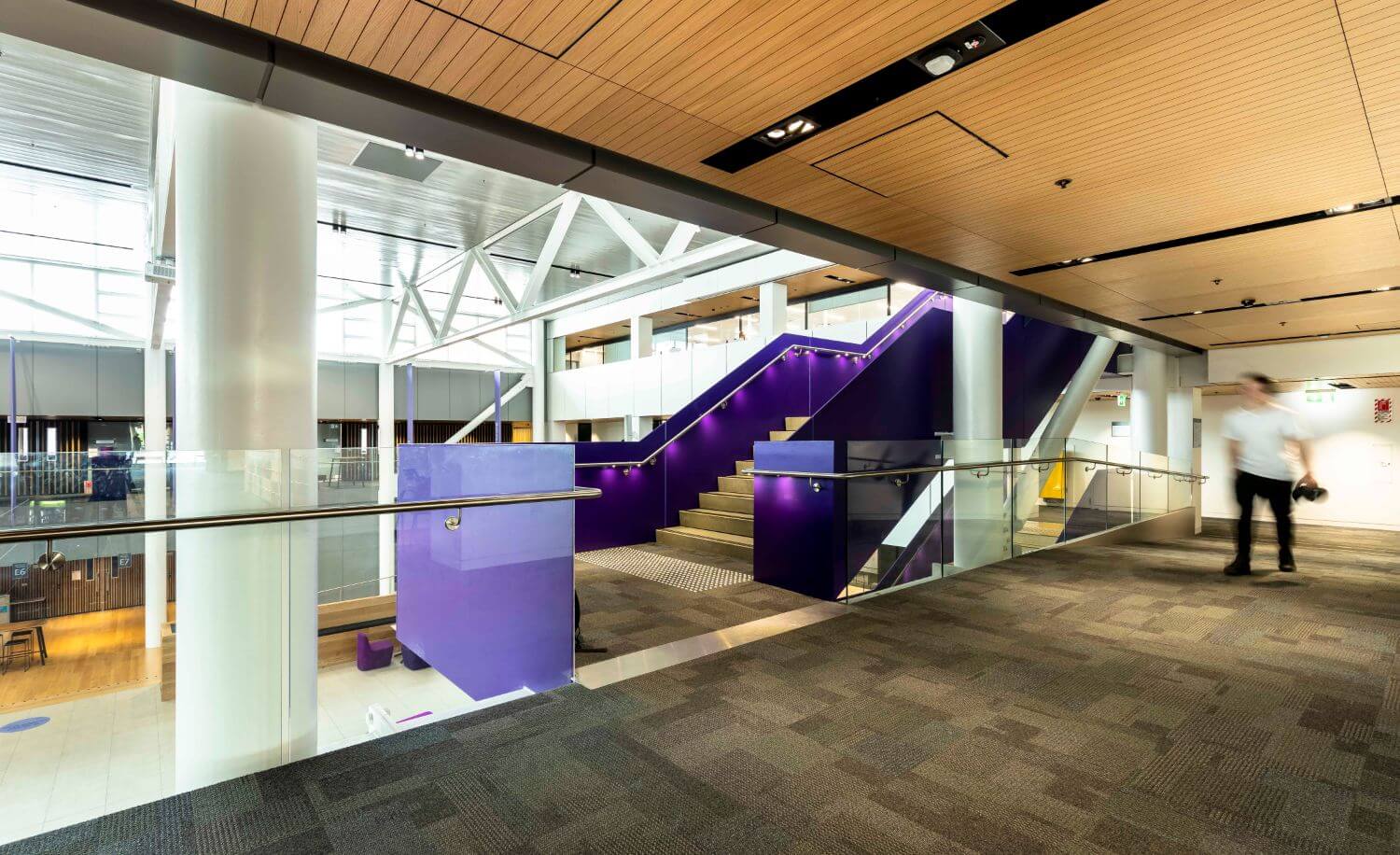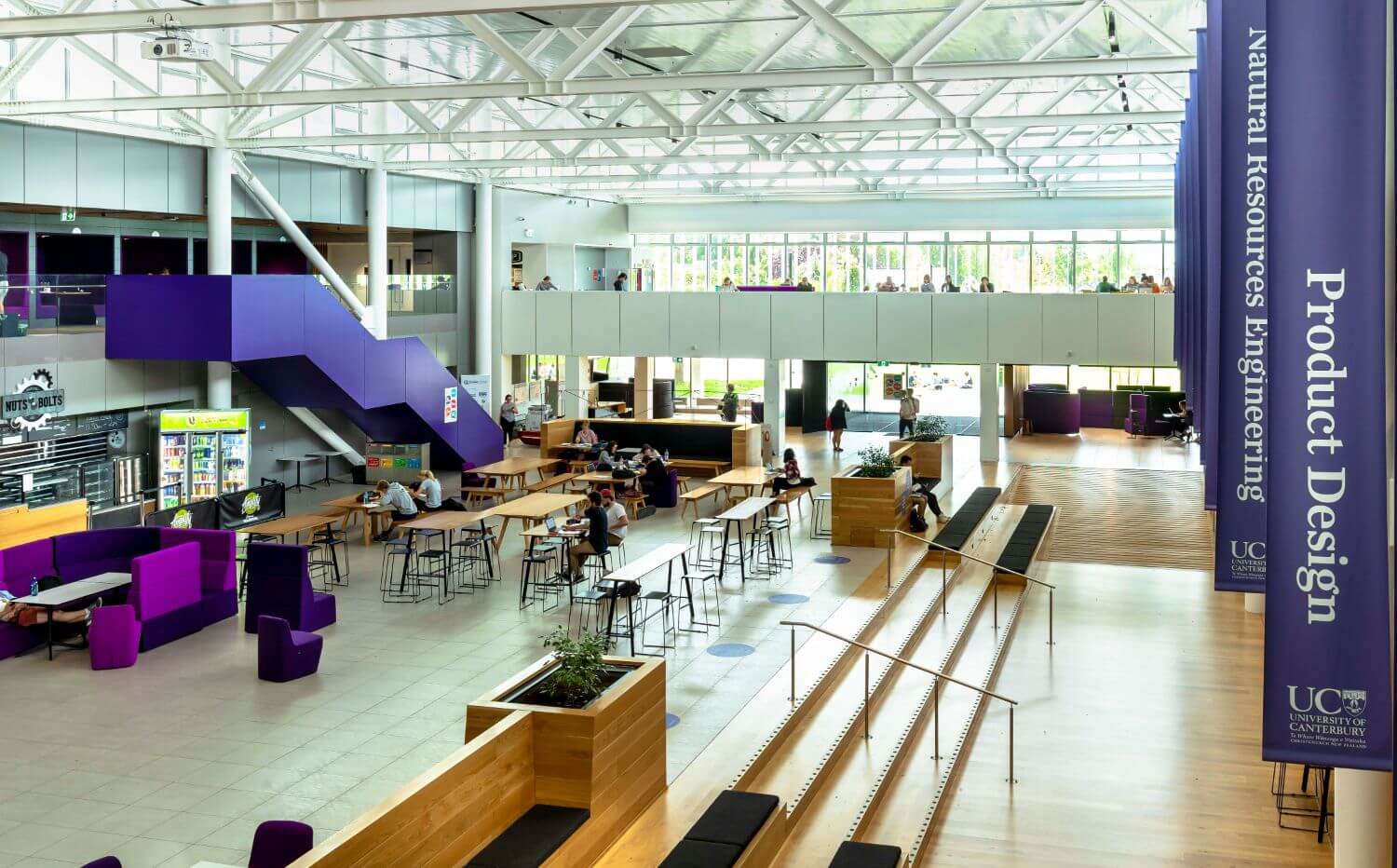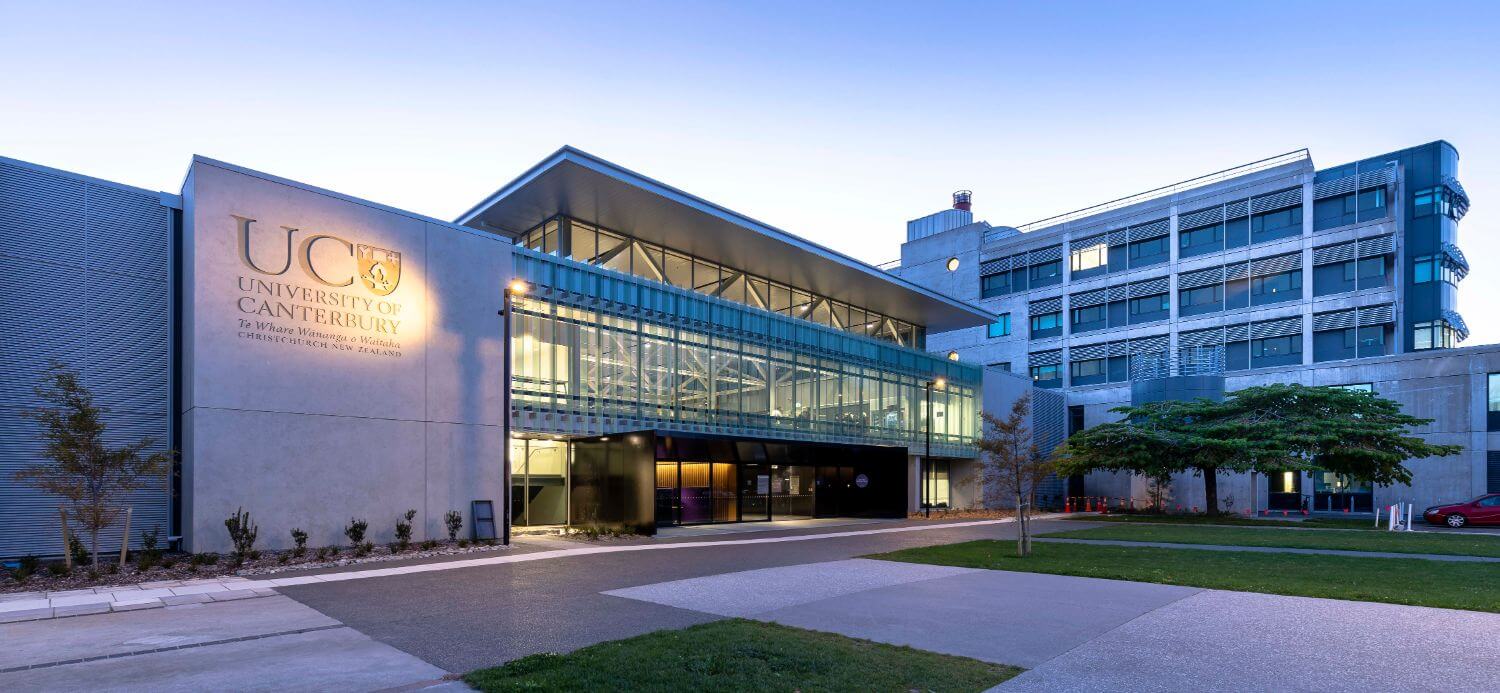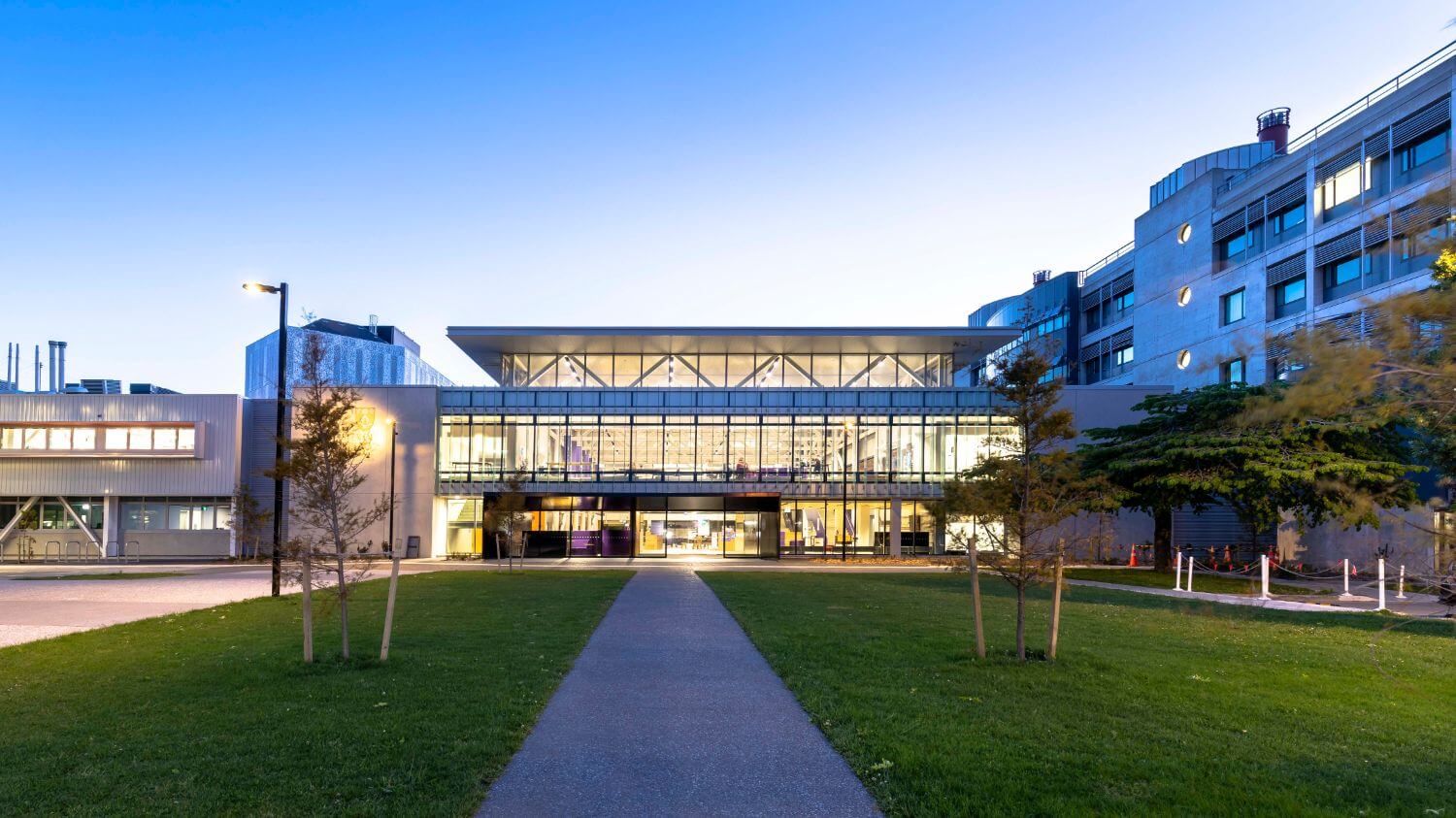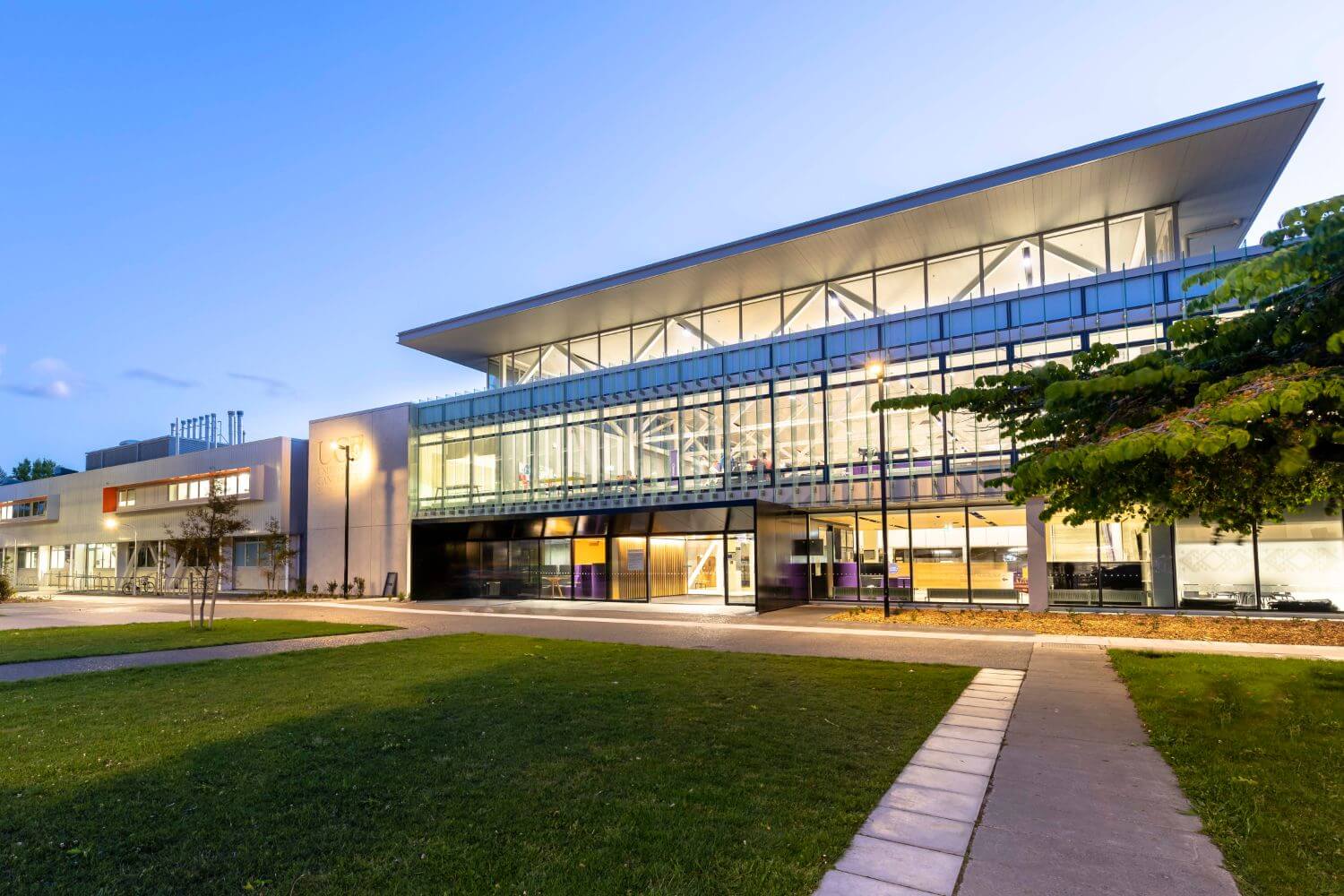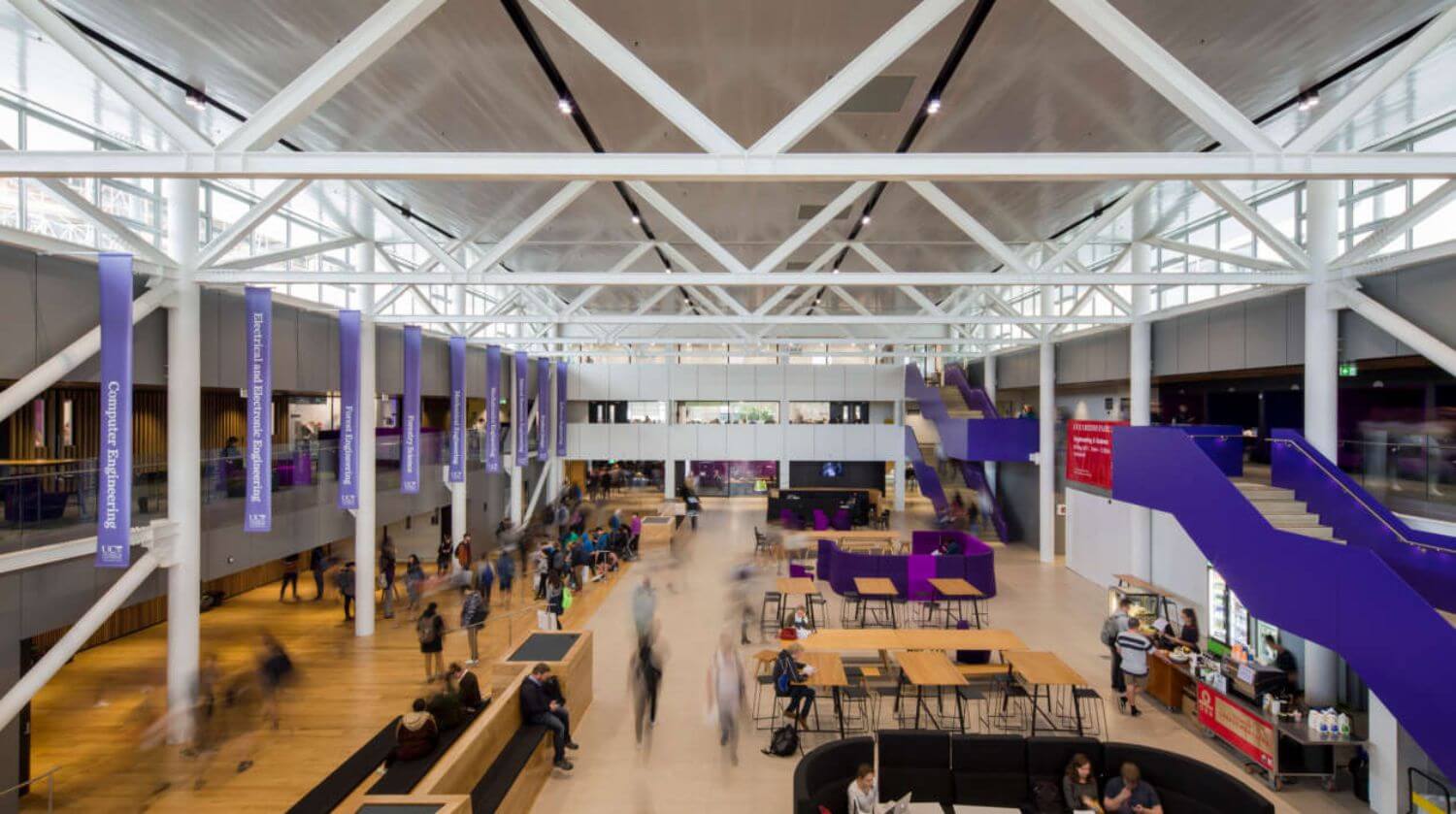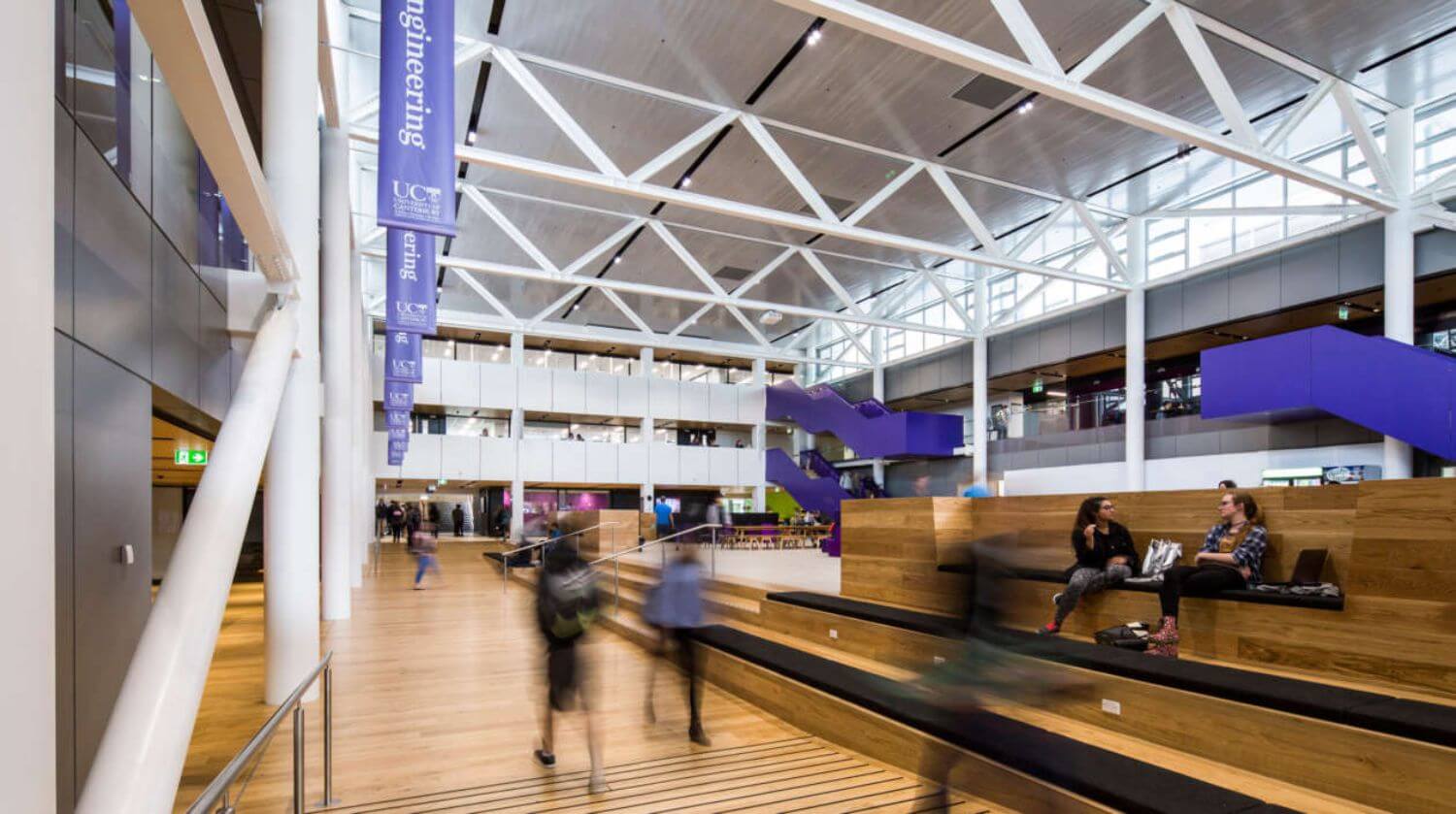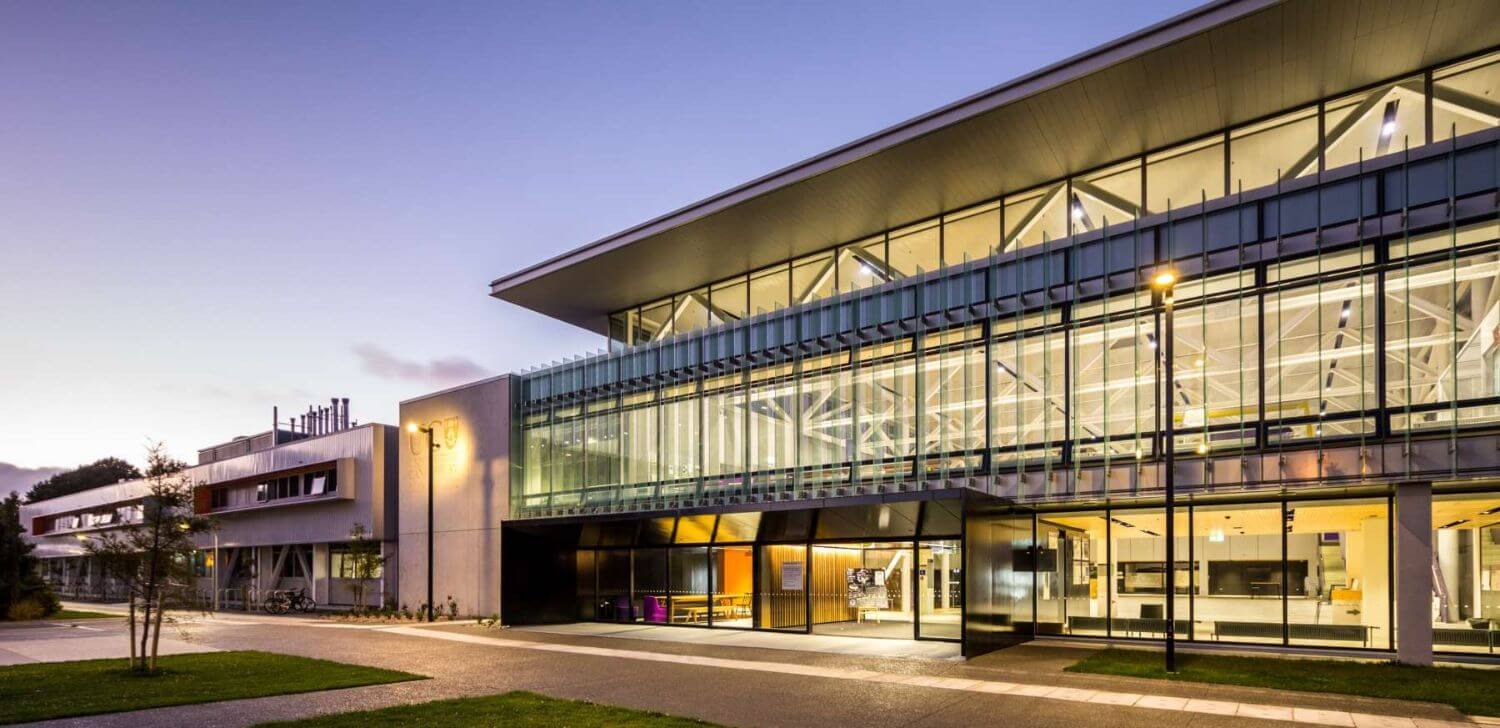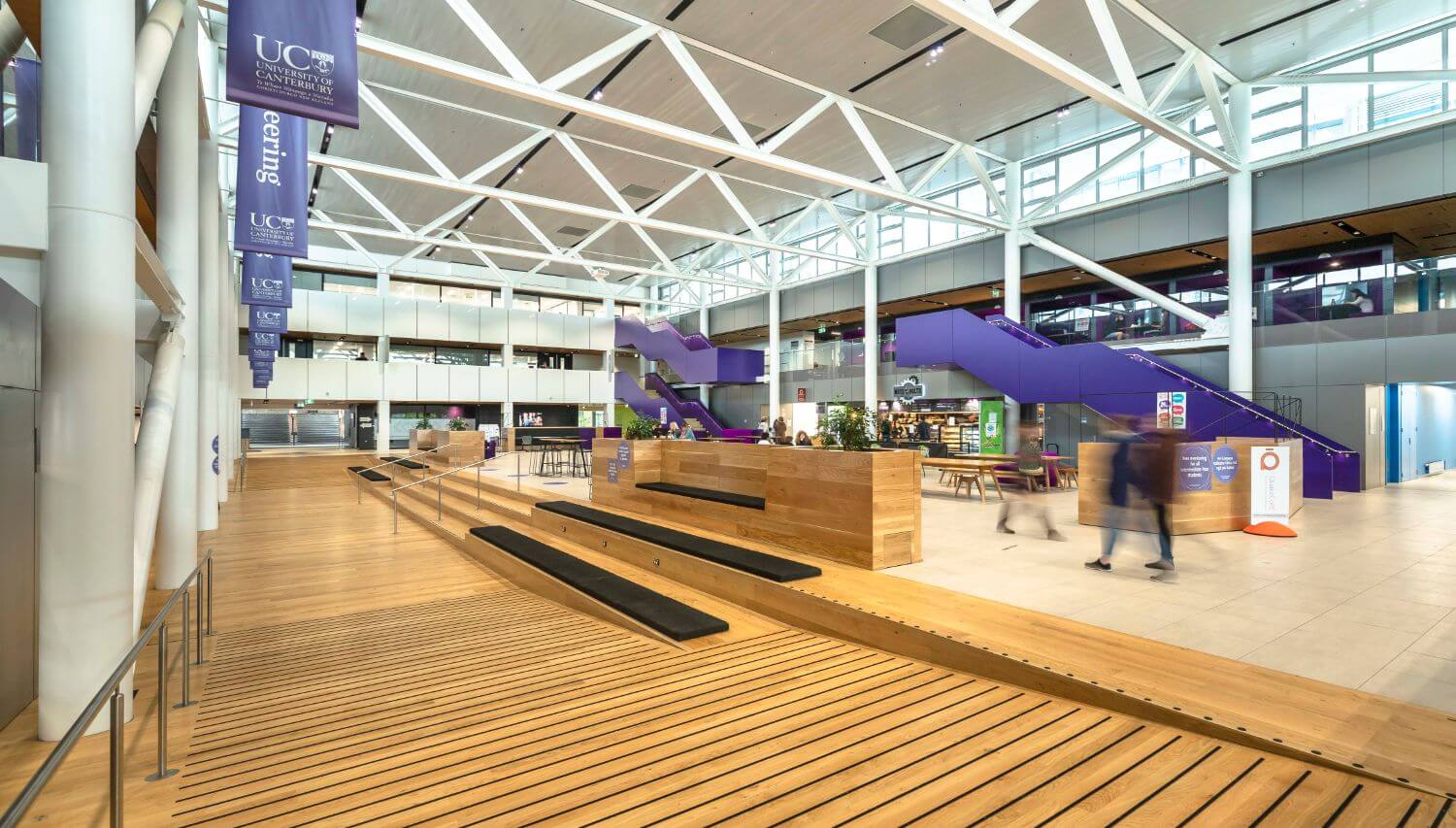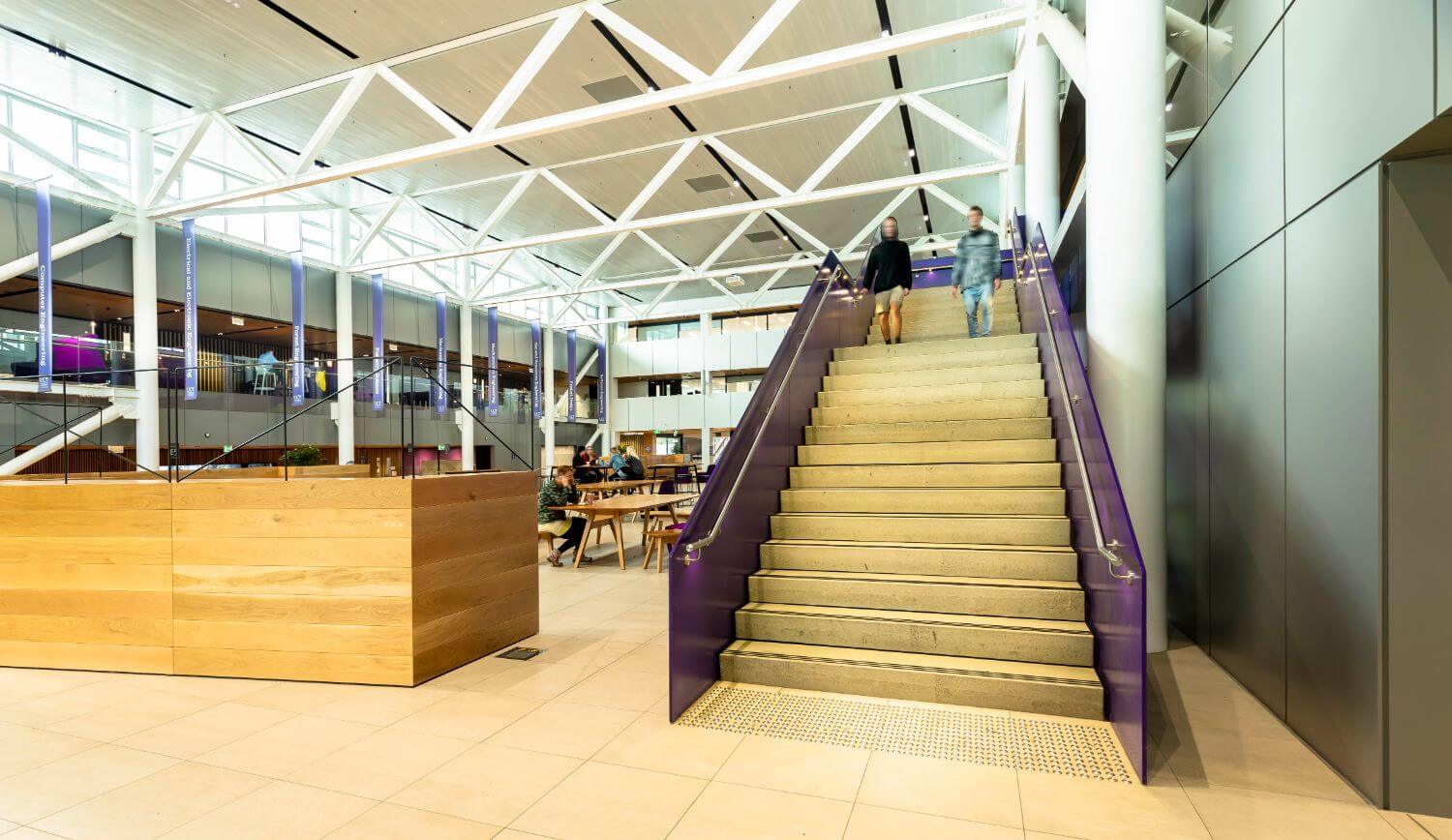 The project involved a full-scale refurbishment of the existing Engineering facilities along with provision of a new centralised 'core' to create a link between the existing engineering departments whilst providing a home base for the college and greater campus.
The building consists of four two storey wings which connect directly to The Core. Each wing houses a different engineering department and has been rebuilt, reclad, refurbished or newly constructed. They contain state-of-the-art specialist laboratories, workspaces, teaching spaces, lecture theatres and communal areas to support the college's hands-on learning approach.
The project was split into five separable portions (1 building each), and comprised the following works:
All buildings were largely stripped back to the foundations and steel frames and fully modernised. Roofs, windows, heating systems, lighting and finishes were replaced throughout.
The Electrical & Computer Engineering (ECE) wing included a new 'smart' power projects and electronics laboratory, along with an extensive reconfiguration of internal spaces.
The Chemical and Process Engineering (CAPE) wing was demolished and a new fit for purpose wing constructed, including new laboratories.
The Mechanical Engineering (MECH) wing included the addition of an advanced manufacturing laboratory, enhancement of various labs and the robotics facility, and upgrades to the wind tunnel.
The Civil and Natural Resources Engineering (CNRE) wing comprised the extension of the existing construction materials and fire engineering lab, a new environmental engineering lab, modernised structural engineering, and improved space utilisation.
The Core, which was once essentially a thoroughfare, was transformed into a modern, expansive, inviting space that provides students with a dynamic mix of social and flexible learning spaces. It has drawing offices, CAD suites, lecture theatres and meeting rooms located around the perimeter integrated with attractive lounge areas, study cubicles and casual seating.
The project was carried out within a fully operational university campus, adjacent to active teaching and research facilities, and therefore required a very high level of cooperation and collaboration with the university and its students to avoid disruption to their operations. Stringent H&S processes were also required.
The Okeover River runs alongside the buildings and discharges into the Avon River, so robust preventive risk measures were required to ensure no contaminants were discharged into the river.
The complexity and risk of working on and around thousands of miles of live services via a series of underground tunnels, whilst maintaining feeds to 5 year old laboratory experiments and to the wider UC campus, required accurate forward planning and methodological execution to avoid disruption to users.
This project involved the staged handover of the wings, with the first two wings (ECE and CAPE) delivered in Nov 2016, the Core handed over in Sep 2017, and MECH and CNRE wings completed in Feb 2018.