The Terrace Development is a mixed-use precinct, once known as The Strip on Oxford Terrace bordering the Avon River, developed by Antony Gough. It features premium restaurant and bar offerings, with lane-ways, courtyards, terraces and corporate offices.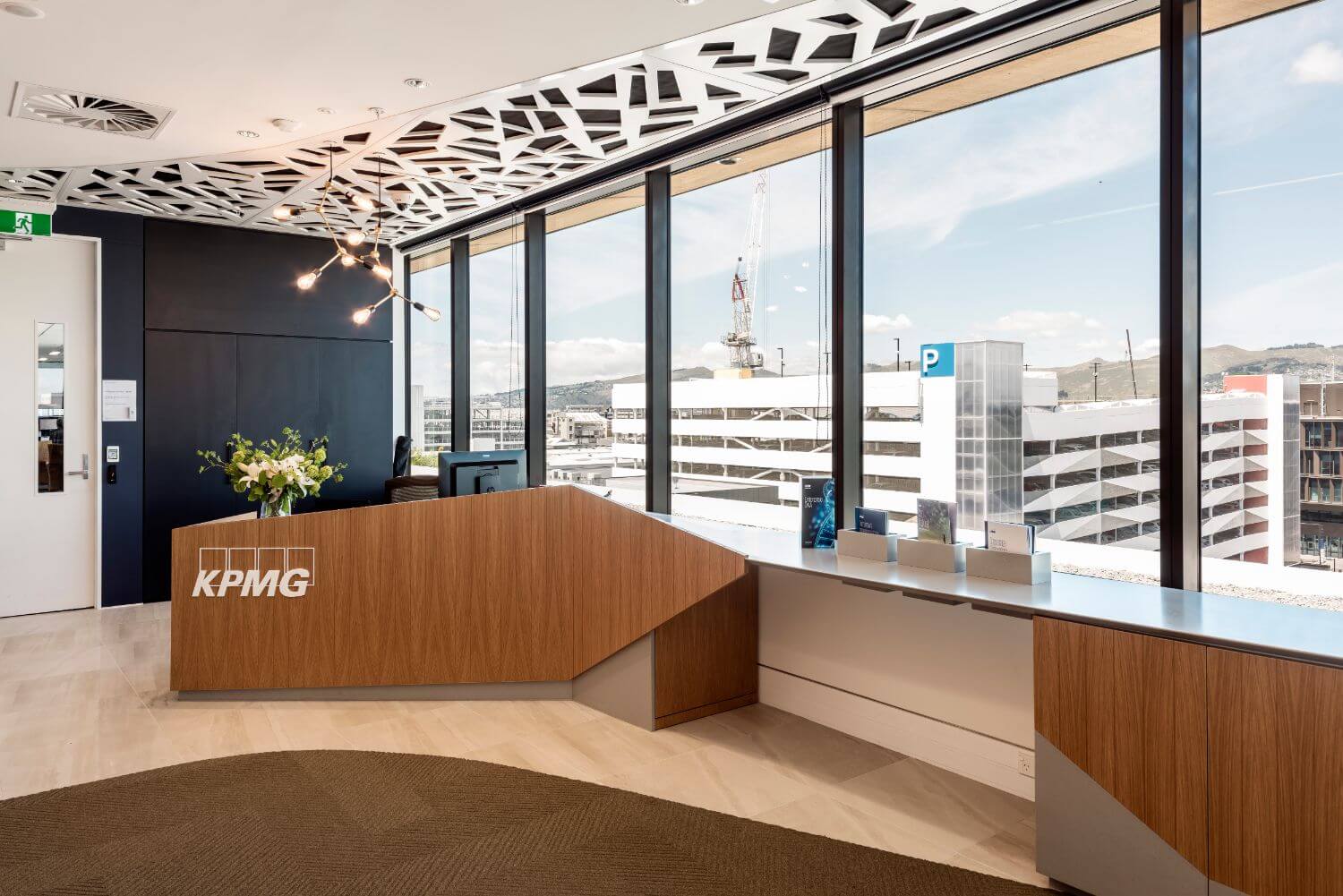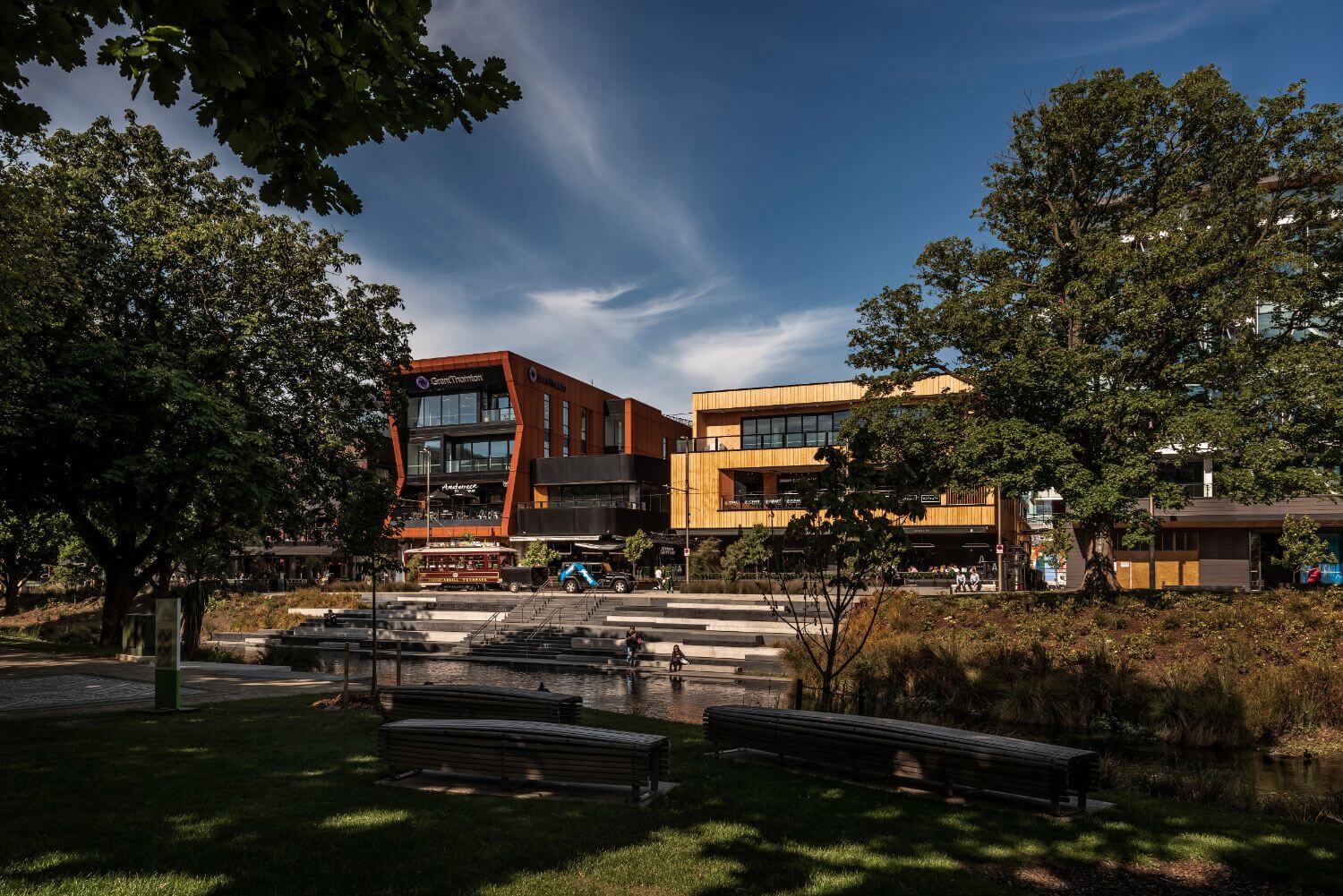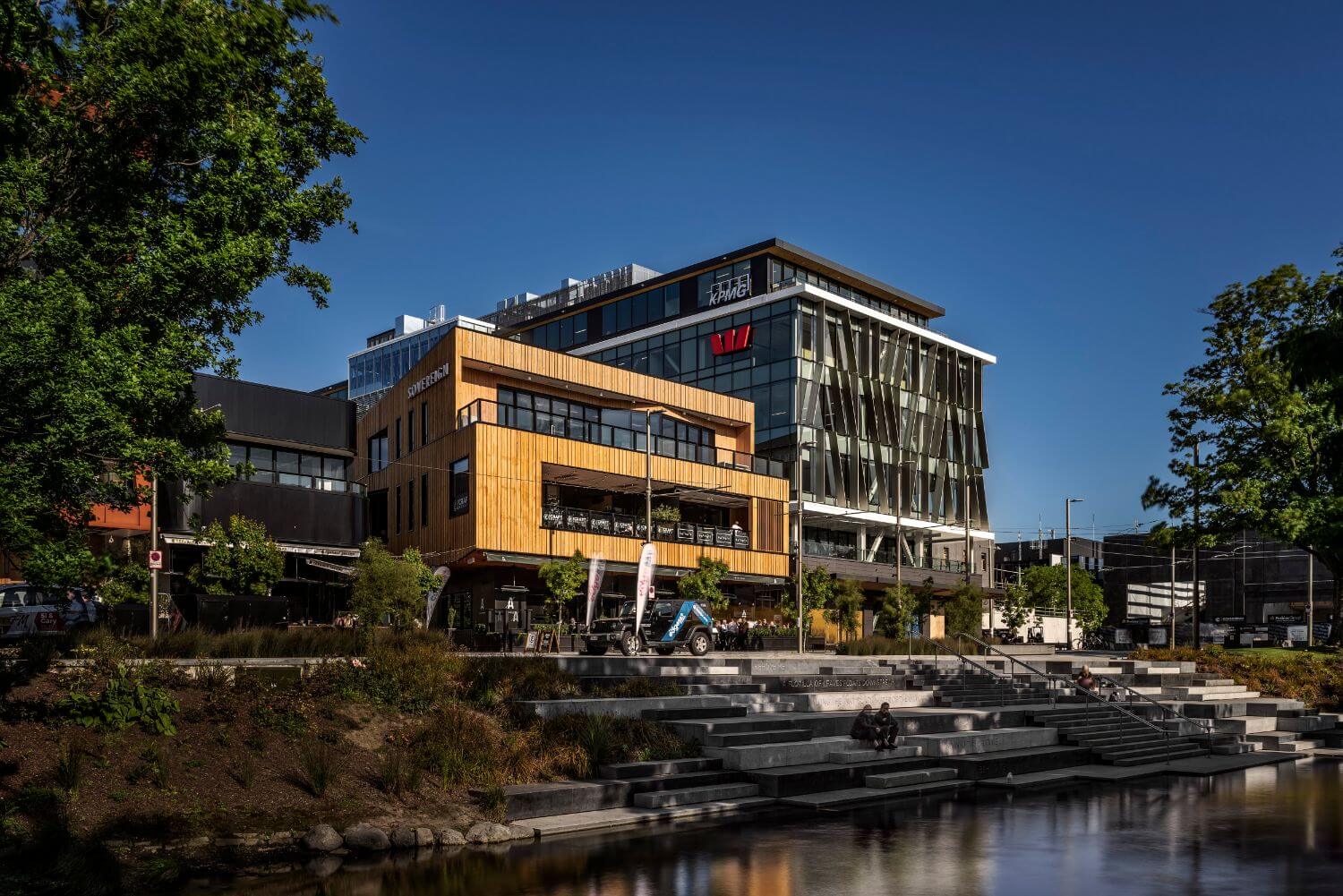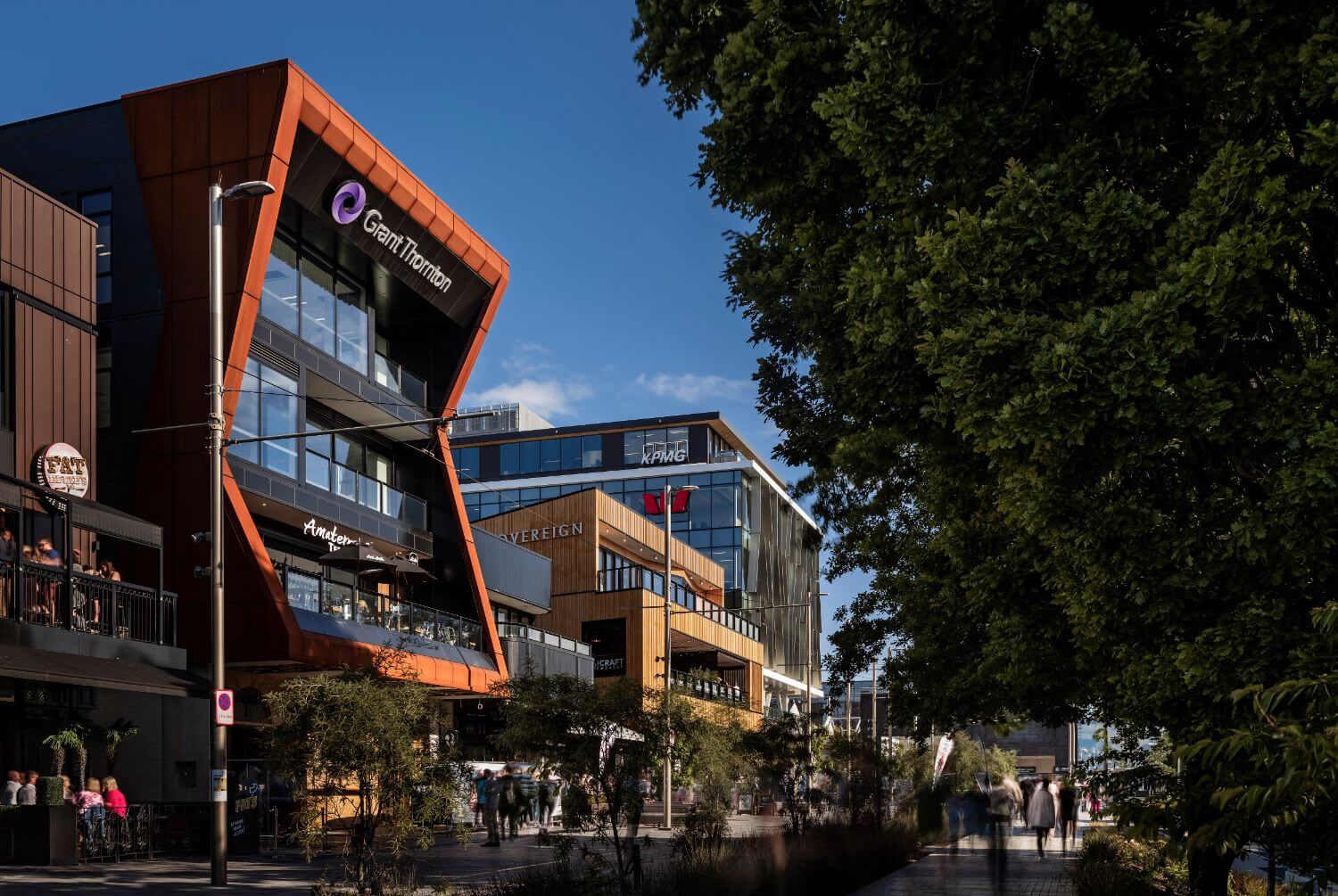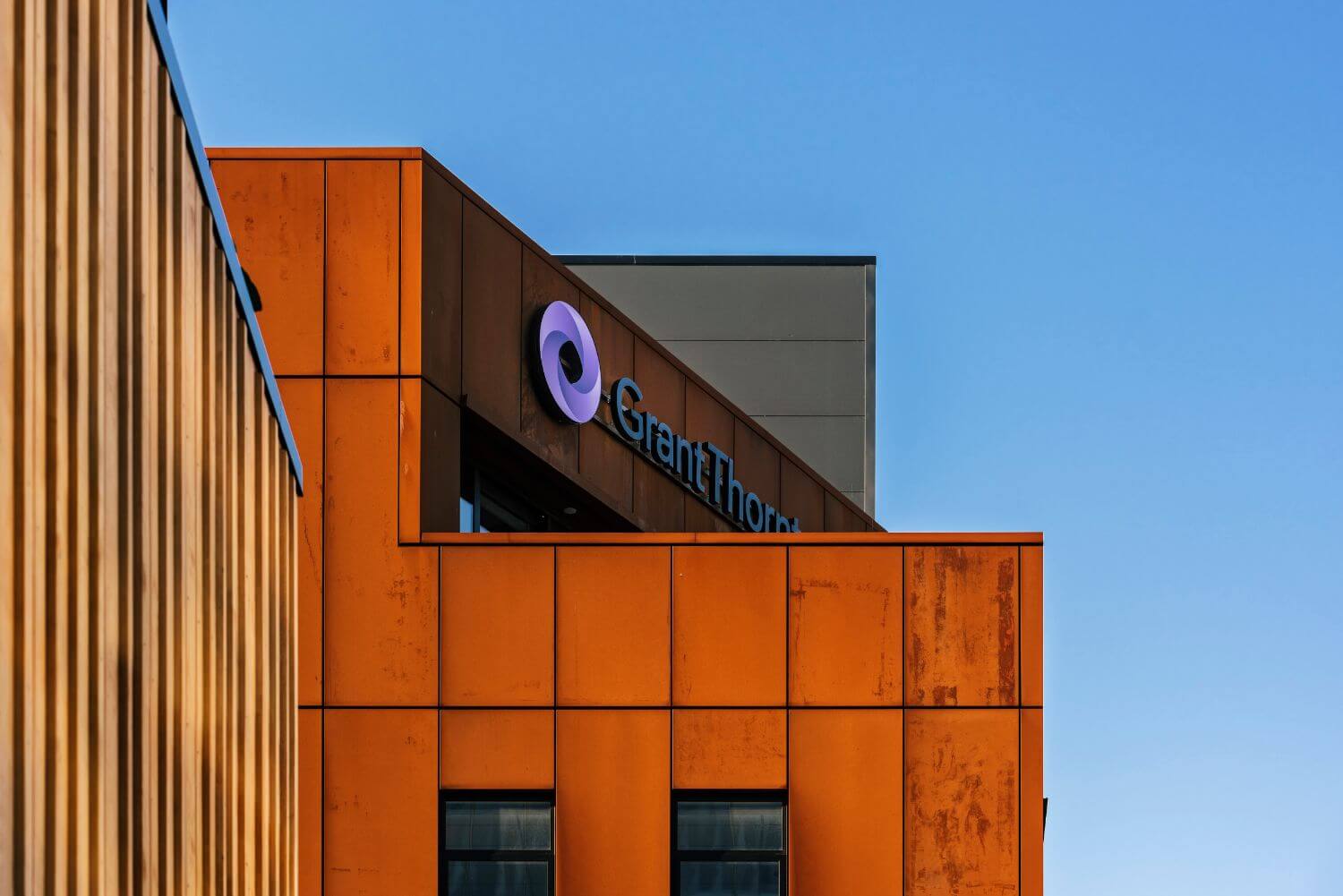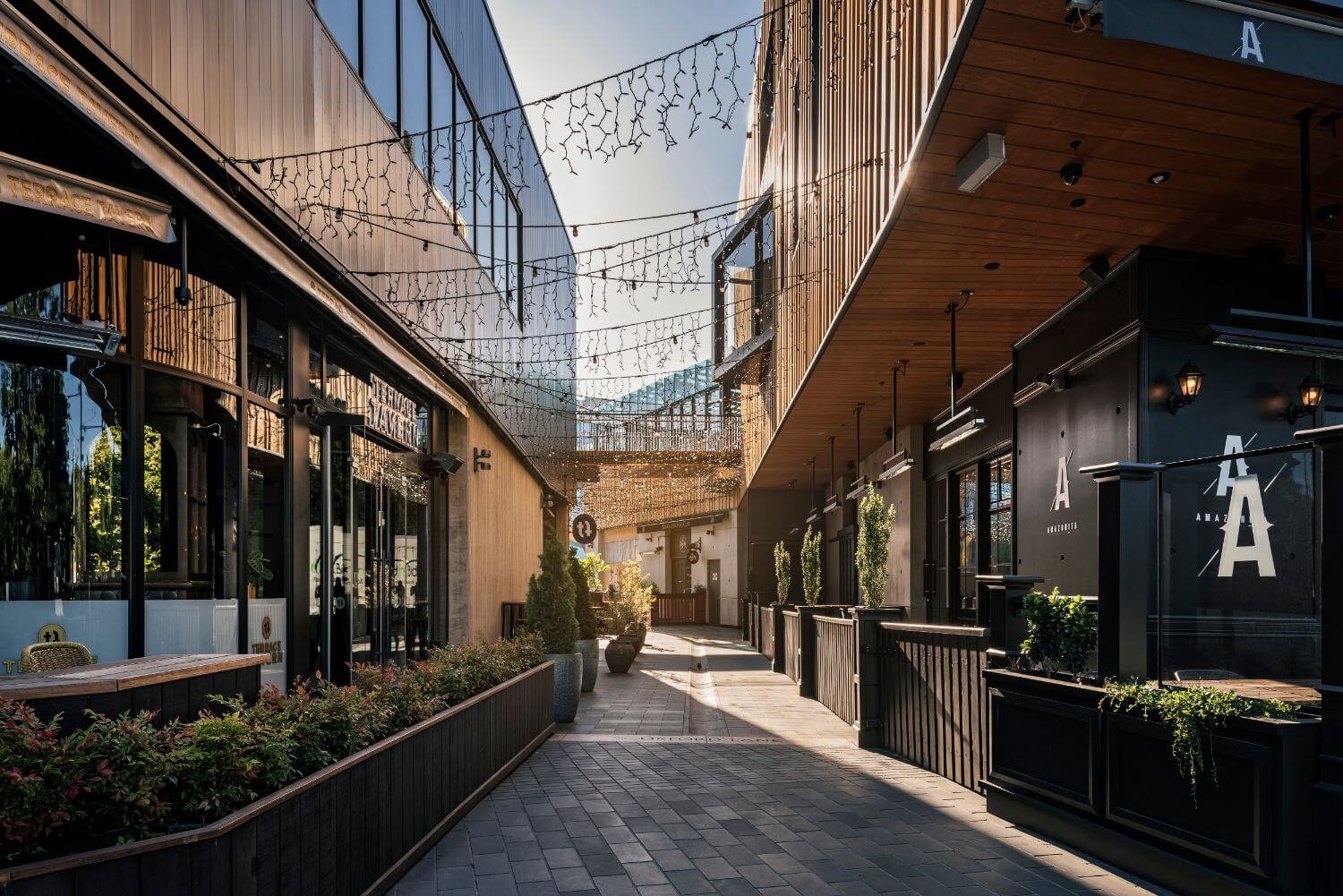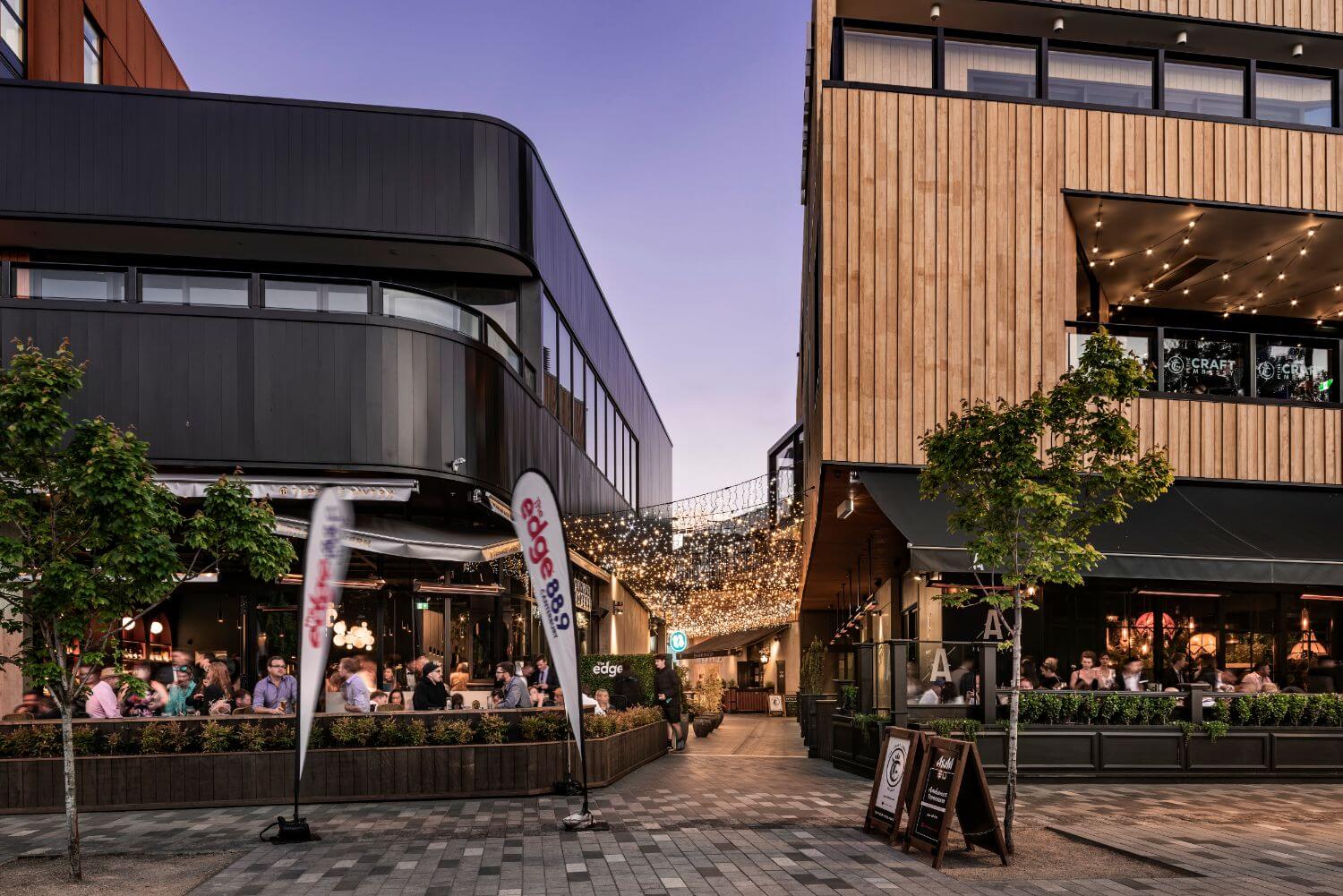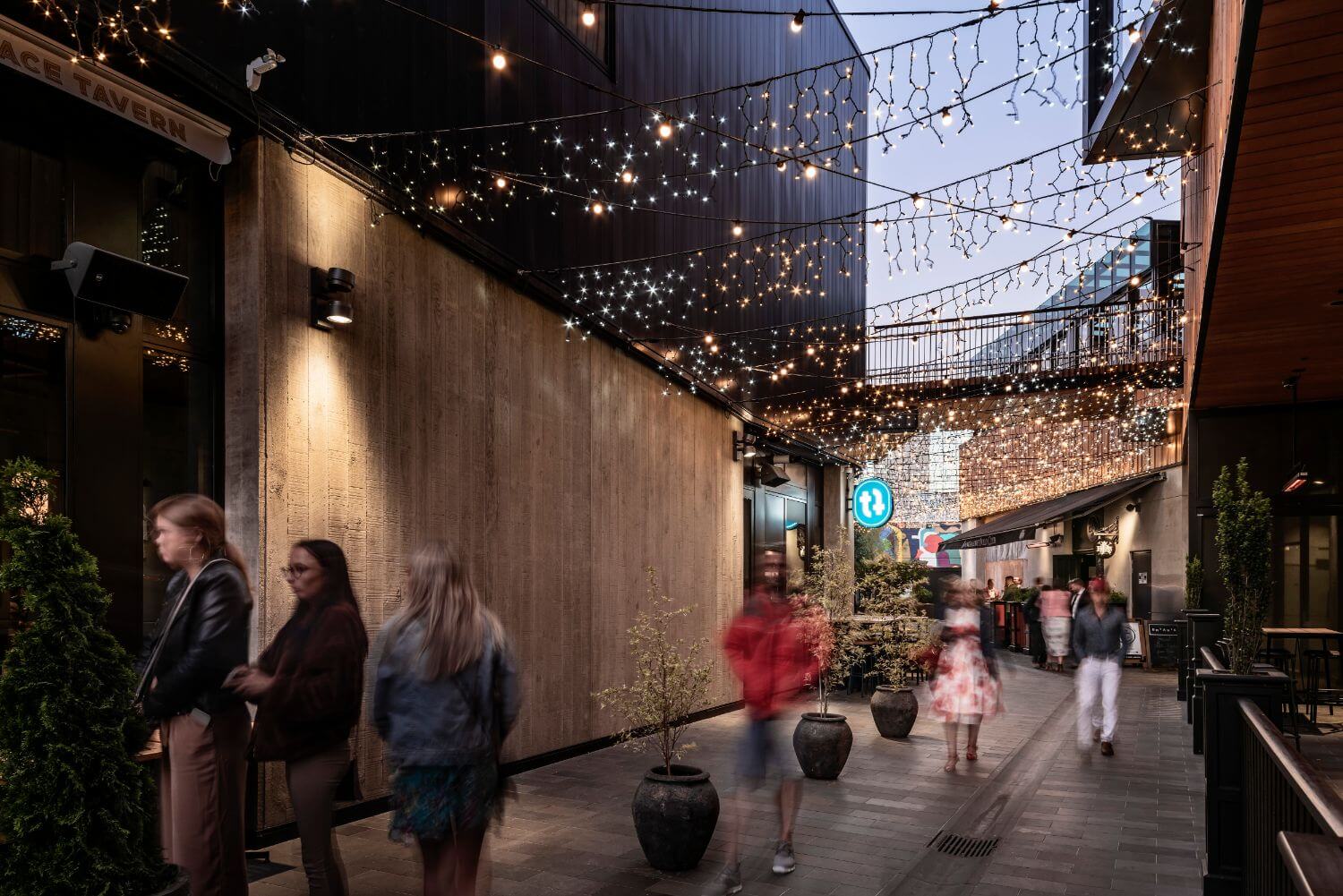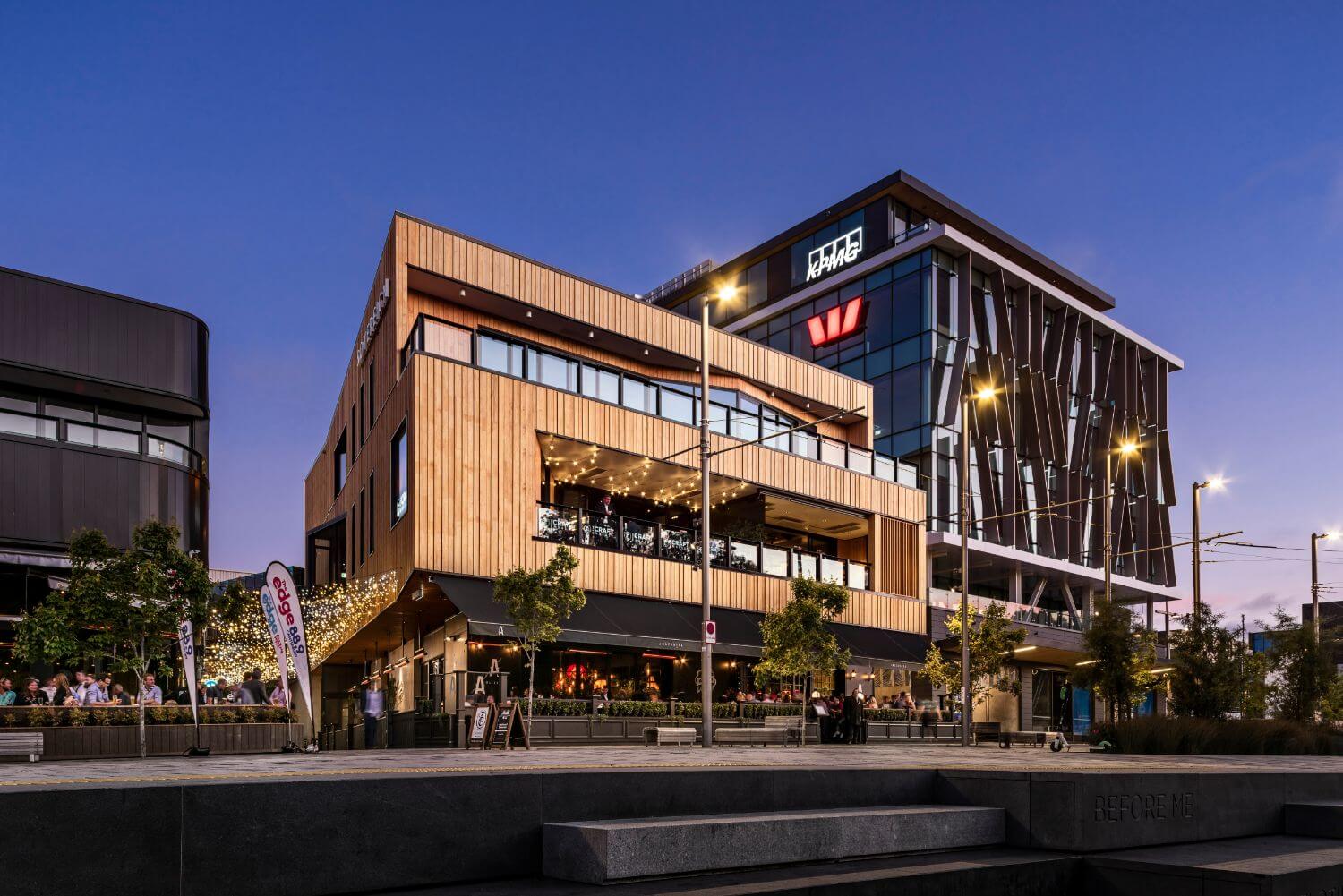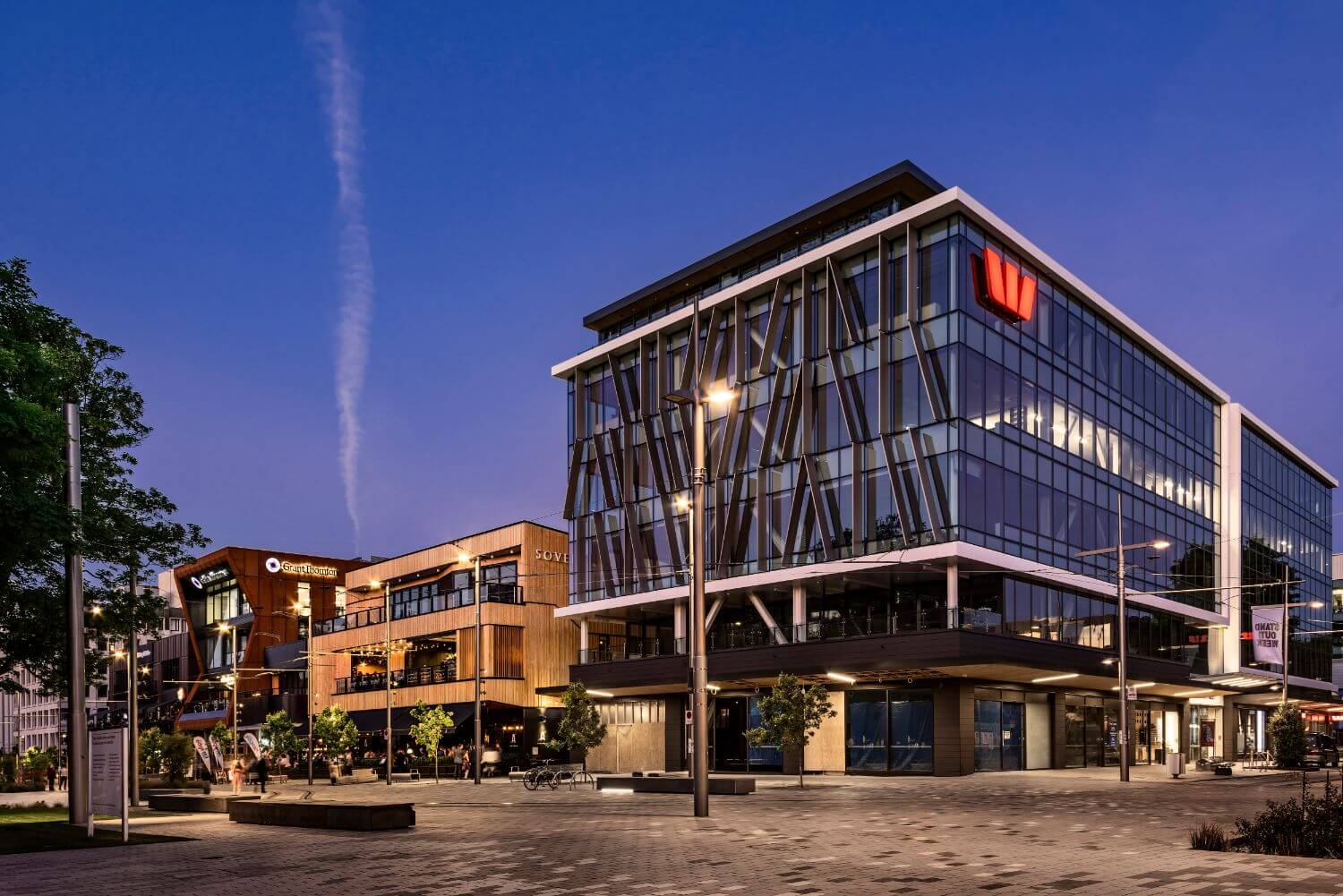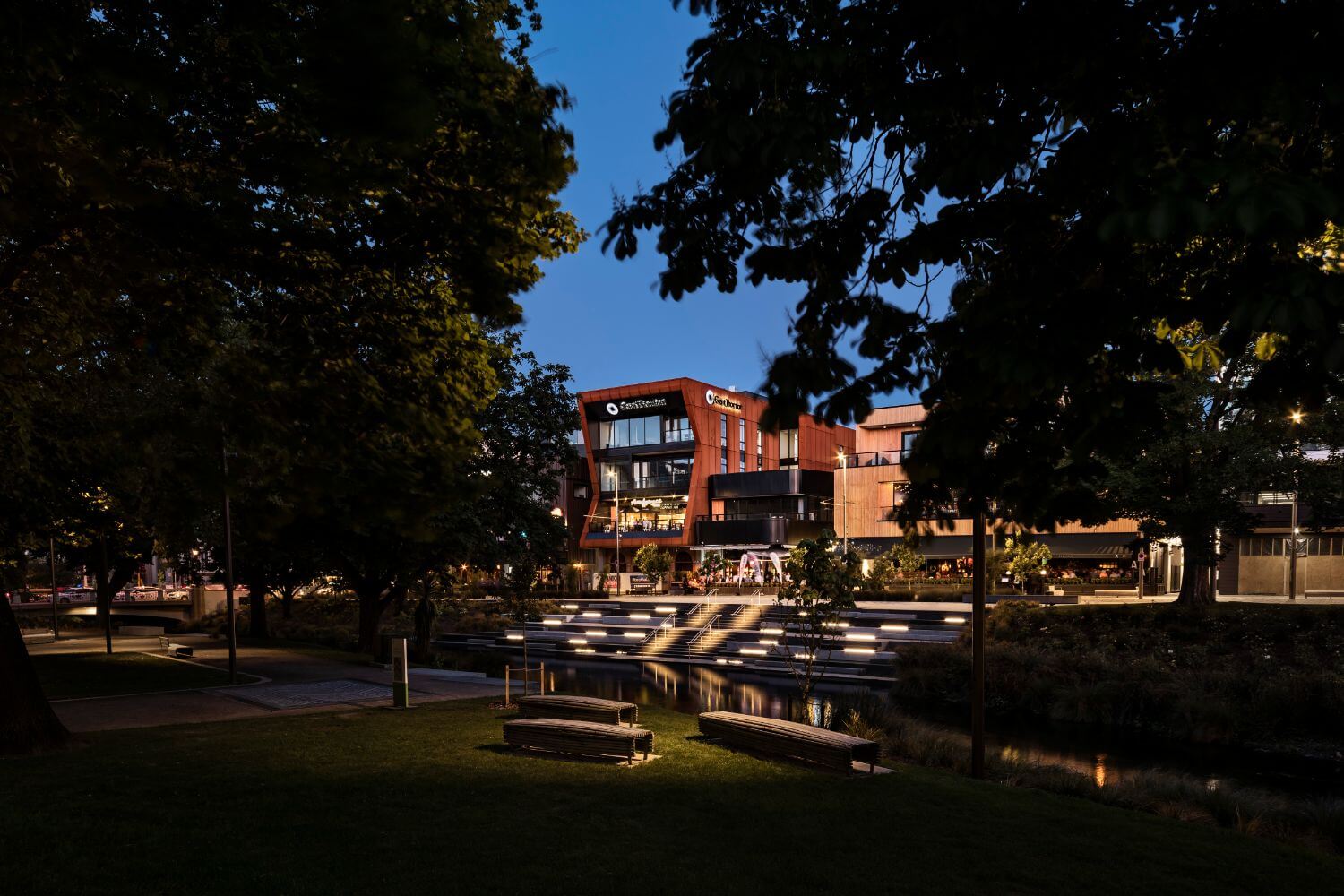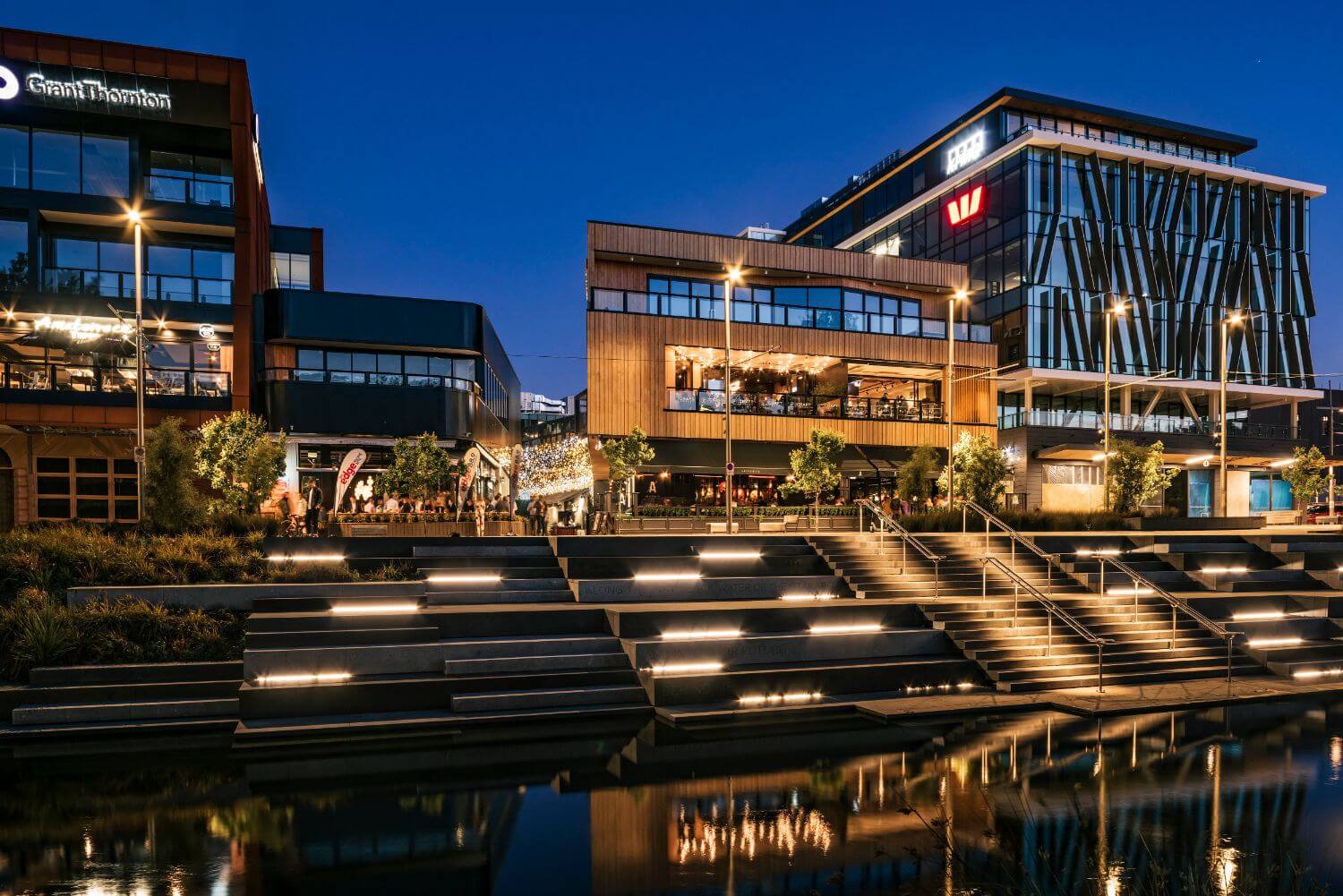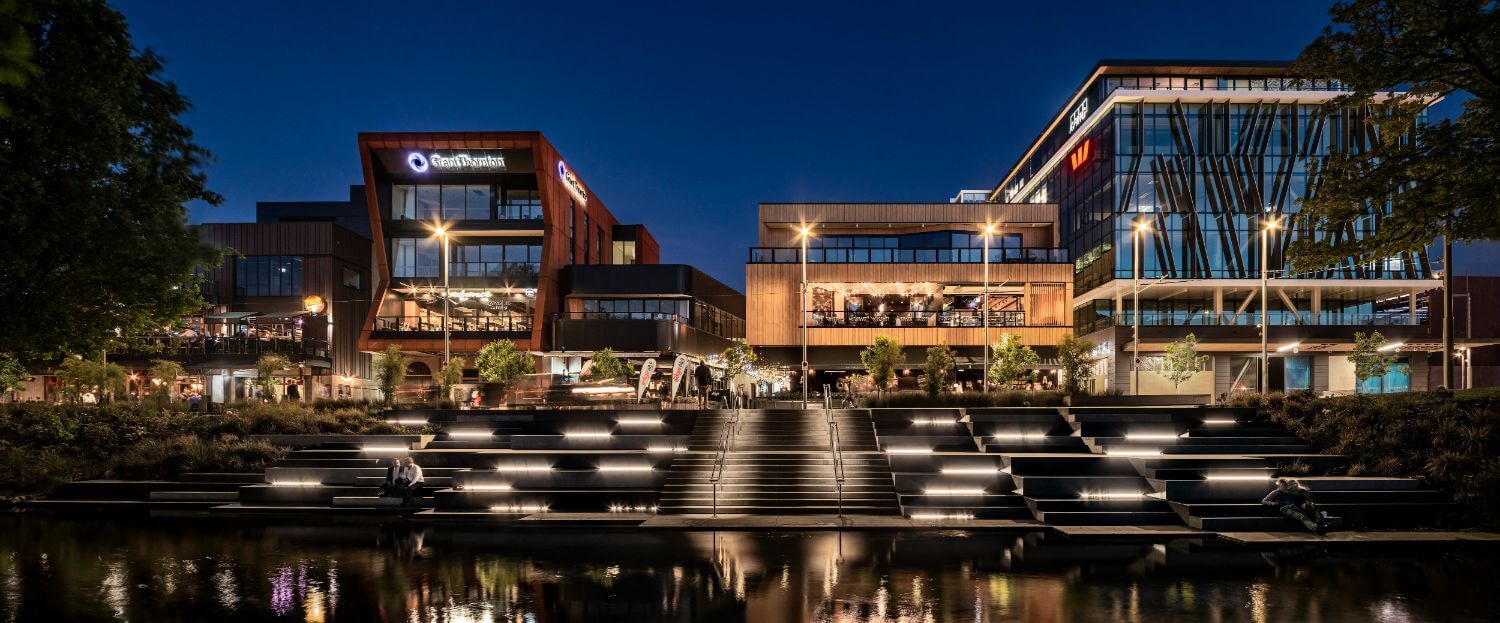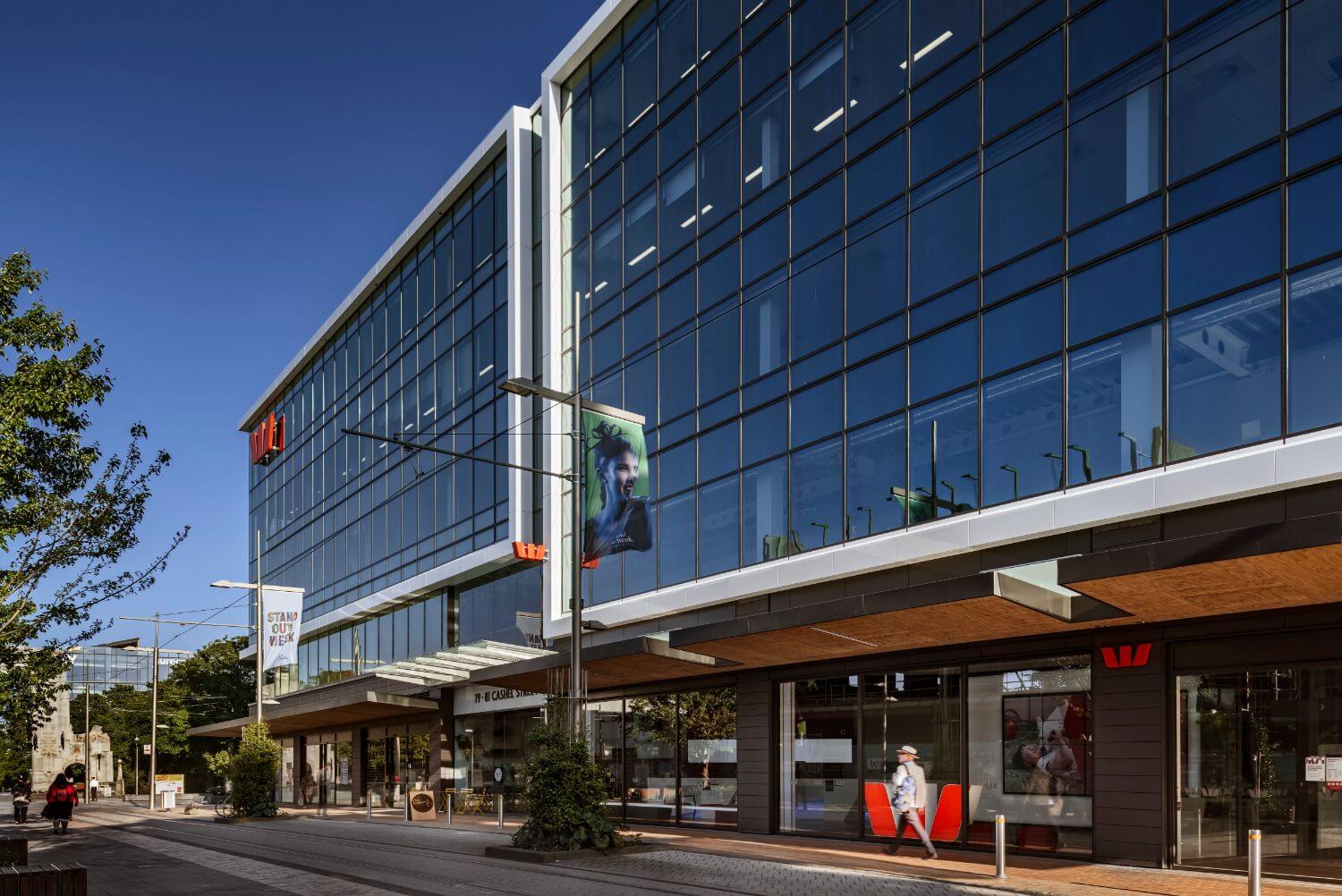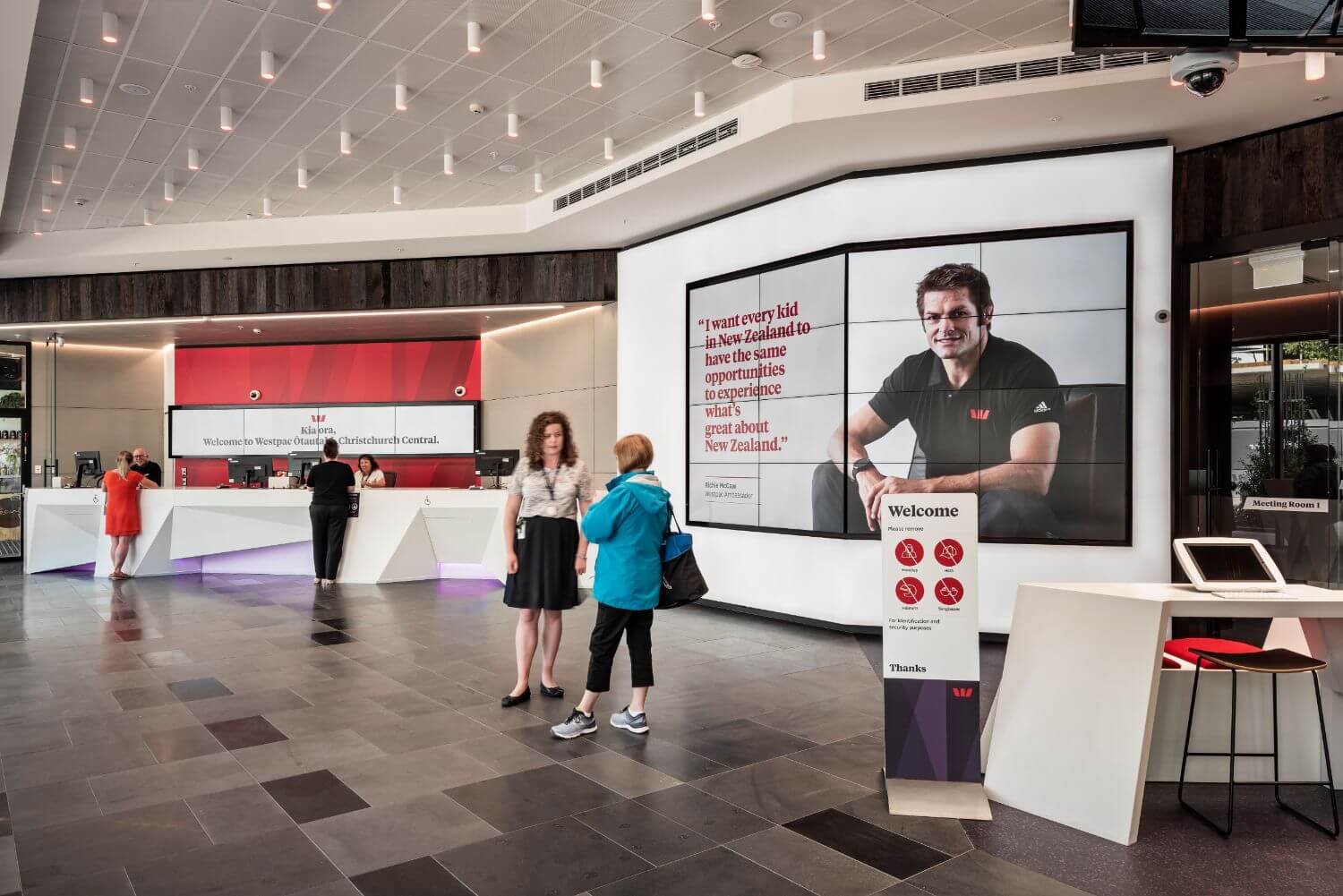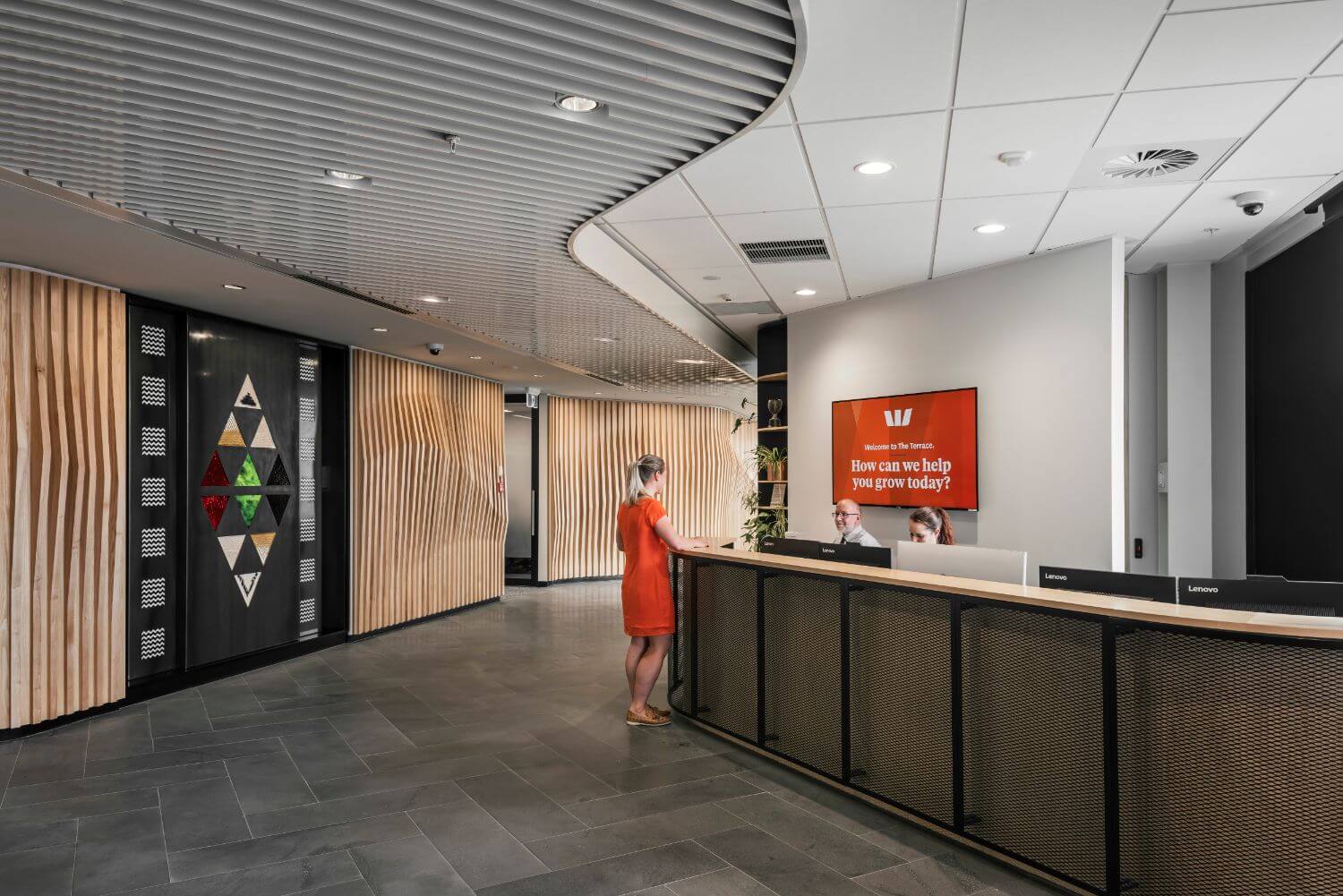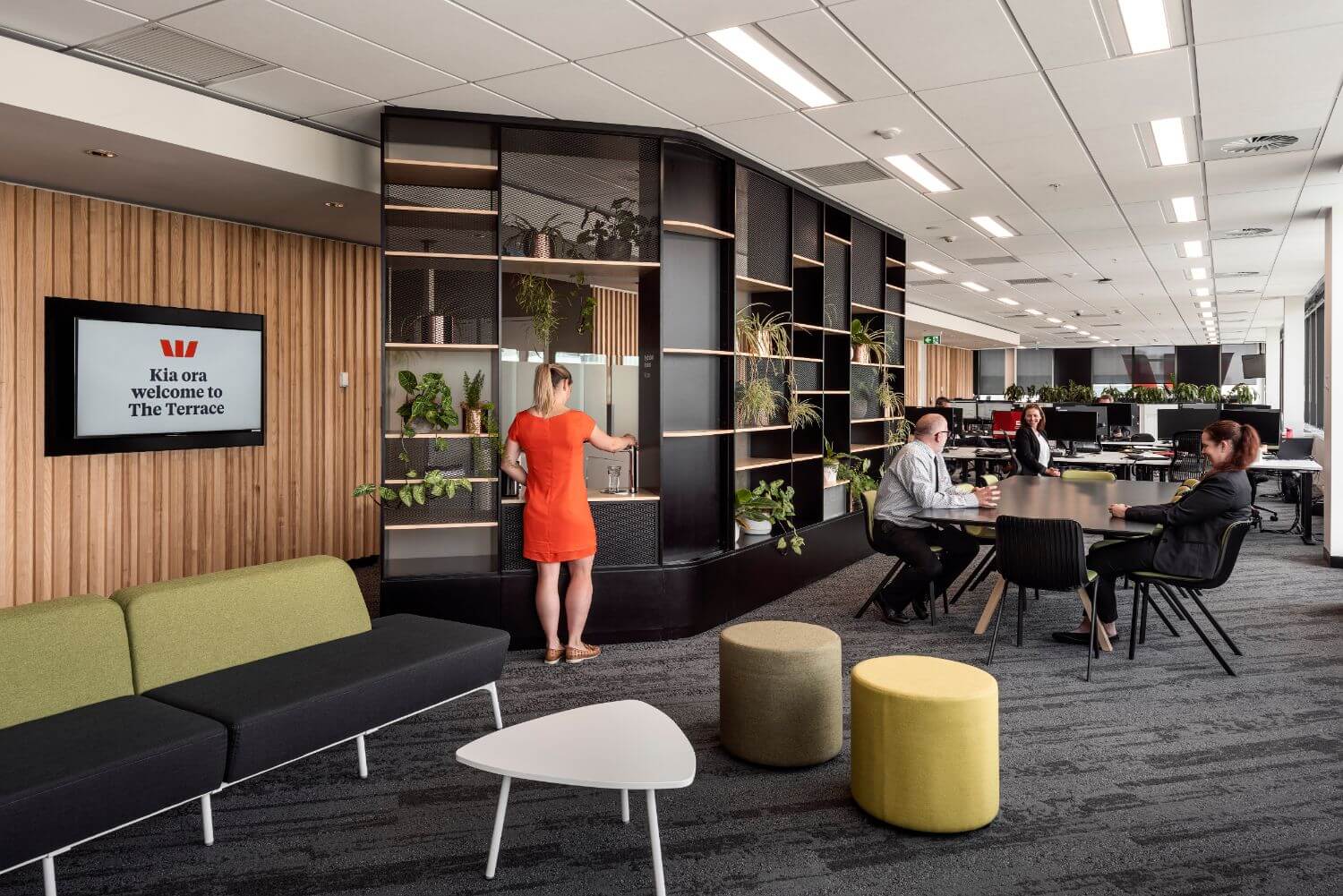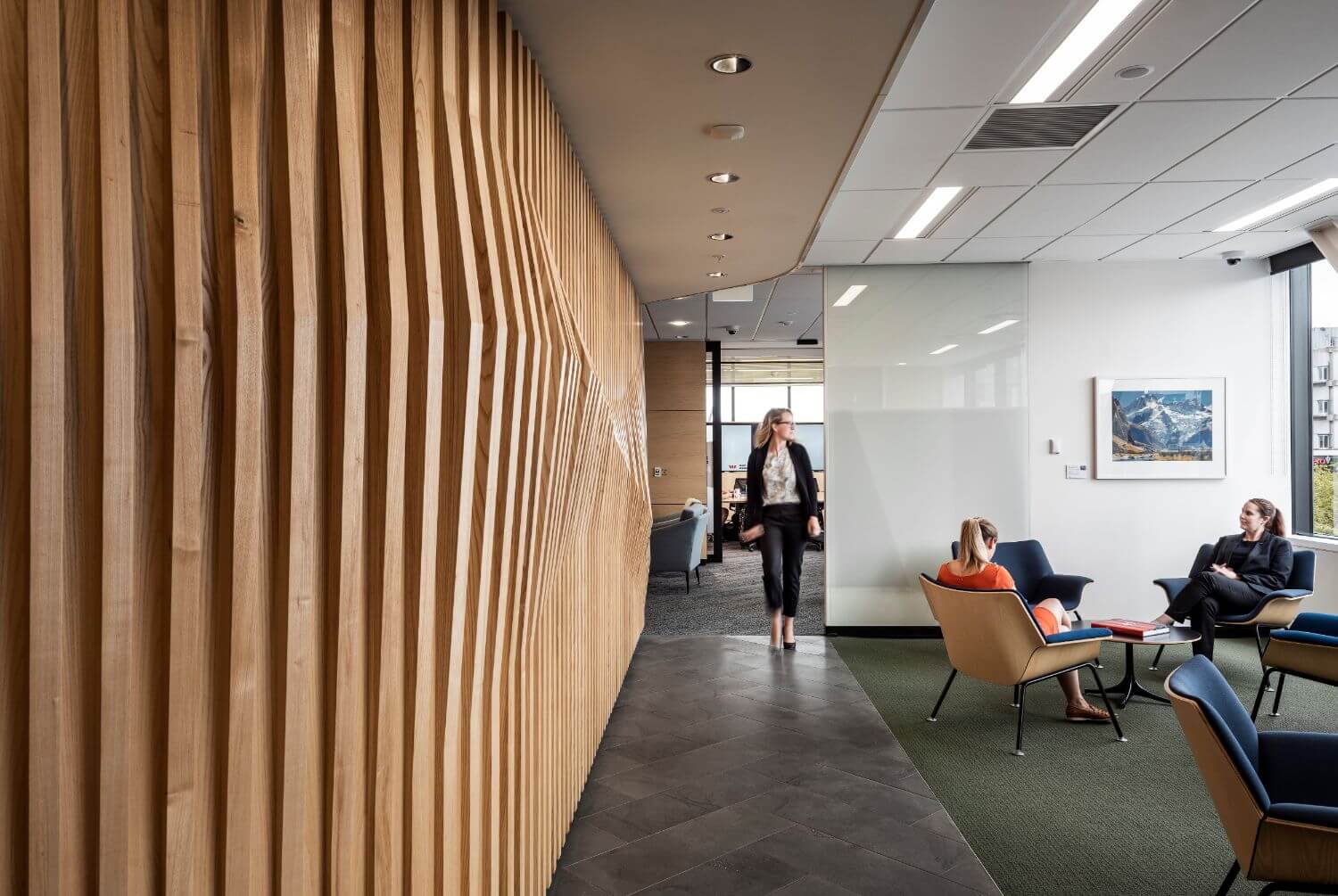 The development was made up of two contracts (Stage 1 and 2) as well as two clients (both headed by Antony Gough).
The design team for both stages remained the same across the development although the contracts were different. Stage 1 was largely a NZS 3910 contract with the design team controlled by the project managers in a traditional manner. The Stage 2 contract was based on a NZS 3916 (design and build contract) where the design team was novated to Hawkins.
Stage 1 is made up of a cluster of 4 buildings between two and five storeys high facing Cashel Street, Oxford Terrace and Hereford Street. The buildings are connected by a series of four iconic lane-ways, a promenade and bridges, and all span from the street frontage. It integrates 17 hospitality businesses, retail and office spaces.
The buildings lend heavily from its waterside location overlooking the Avon River and comprise various architectural 'styles and forms'. The claddings have been selected to have relevance to the location and range from timber and black aluminium to rust-coated steel.
Green features include an aquifer heat extraction system and in-house waste recycling.
Stage 2 involved the design and build of a 7,600m2, 5 storey building to meet the requirements of a corporate head office for Westpac Commercial Banking. The building comprises a steel structure with exposed EBF cross brace frames.
This stage also included integrated tenant fitouts for Westpac Corporate and KPMG.
The foundation team for the project (consisting of Hawkins, the client and the Project Manager) worked collaboratively towards a 'best for project' outcome. They all had a passion for the development and a total team approach.
The desired outcome for both stages of the project was to maintain programme, deliver a quality development within budget and to maintain positive relationships through the project, and these outcomes were achieved.