The Good Home Bar sits in a stunning standalone building that adds to the recently completed public square at the heart of 'The Landing' in Wigram Skies.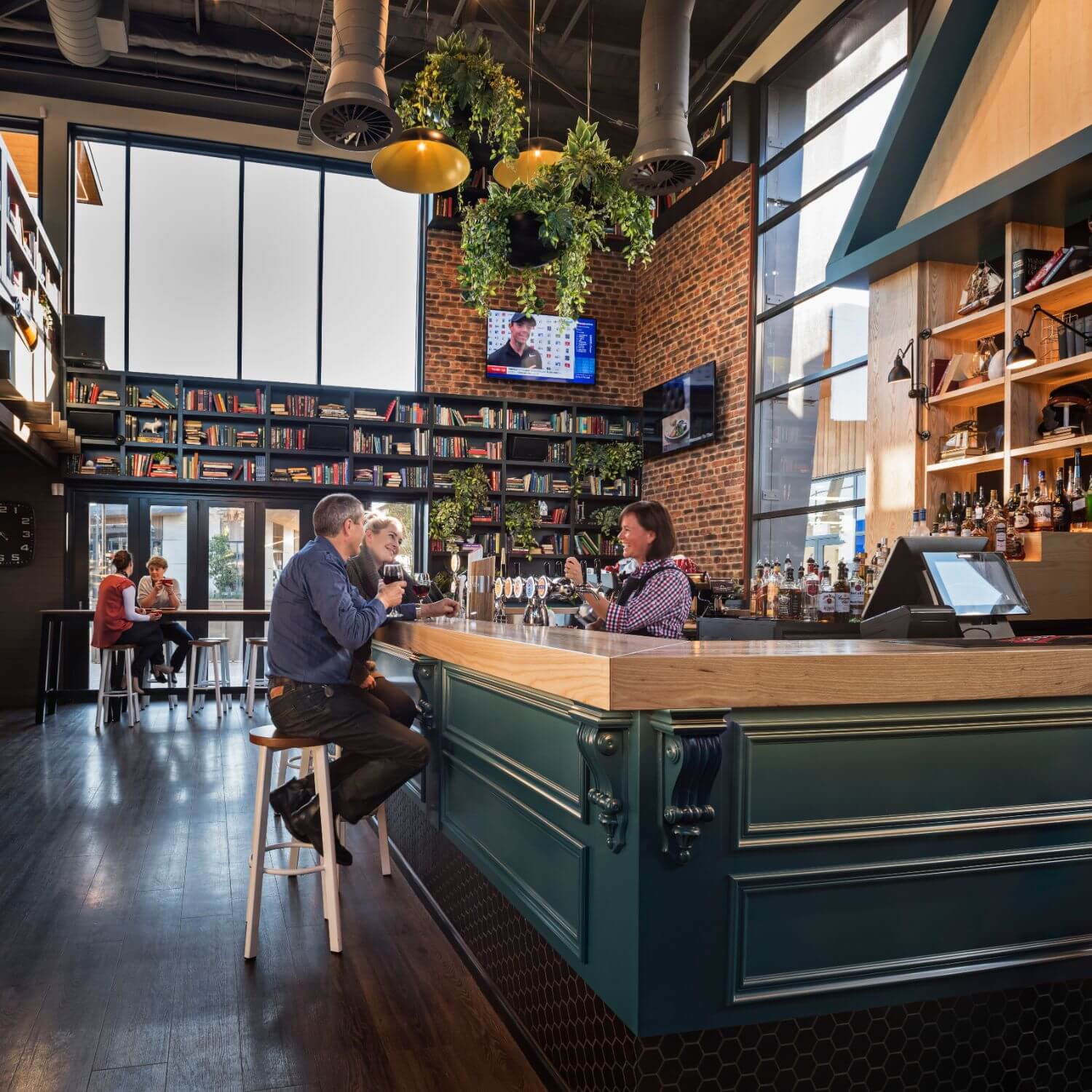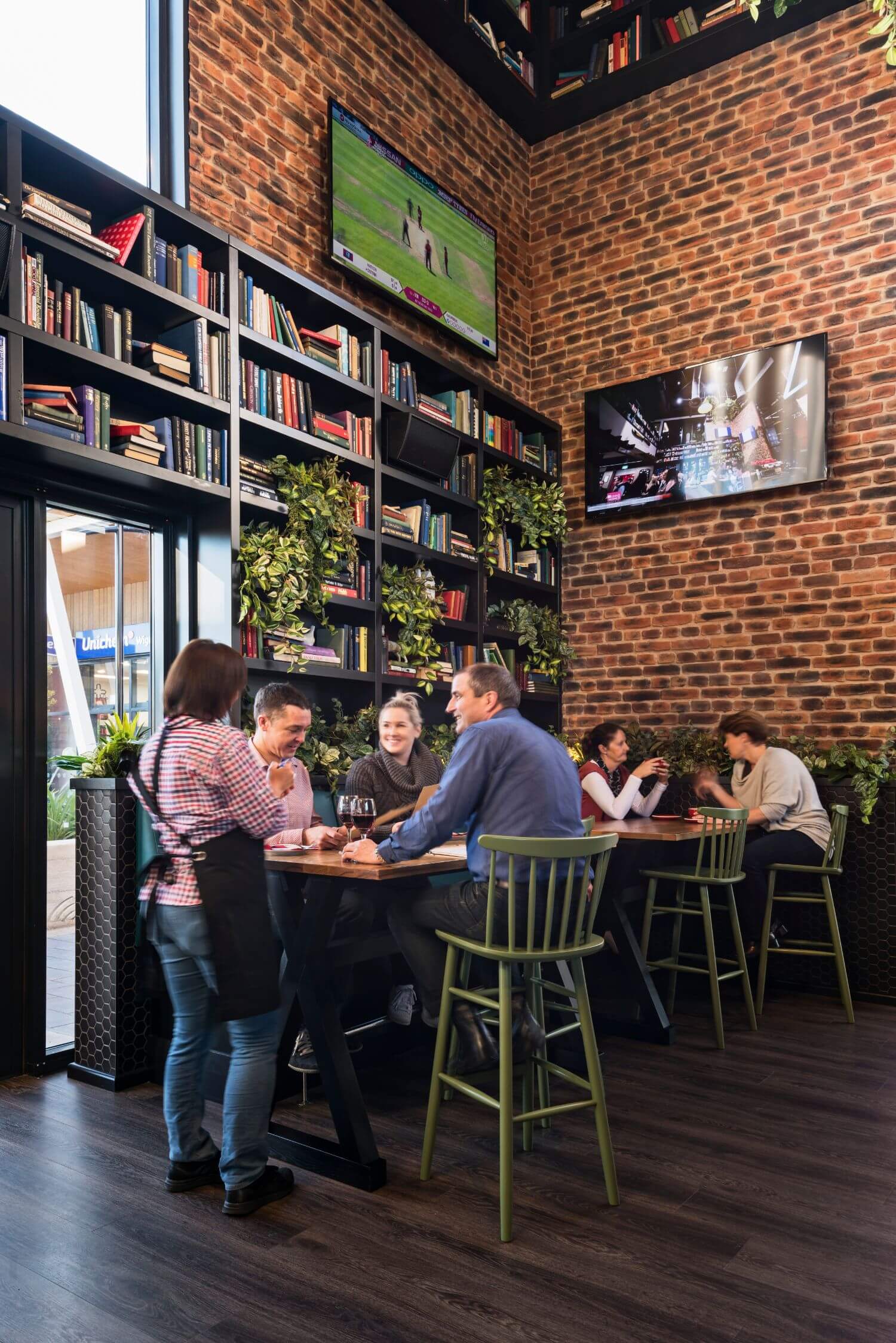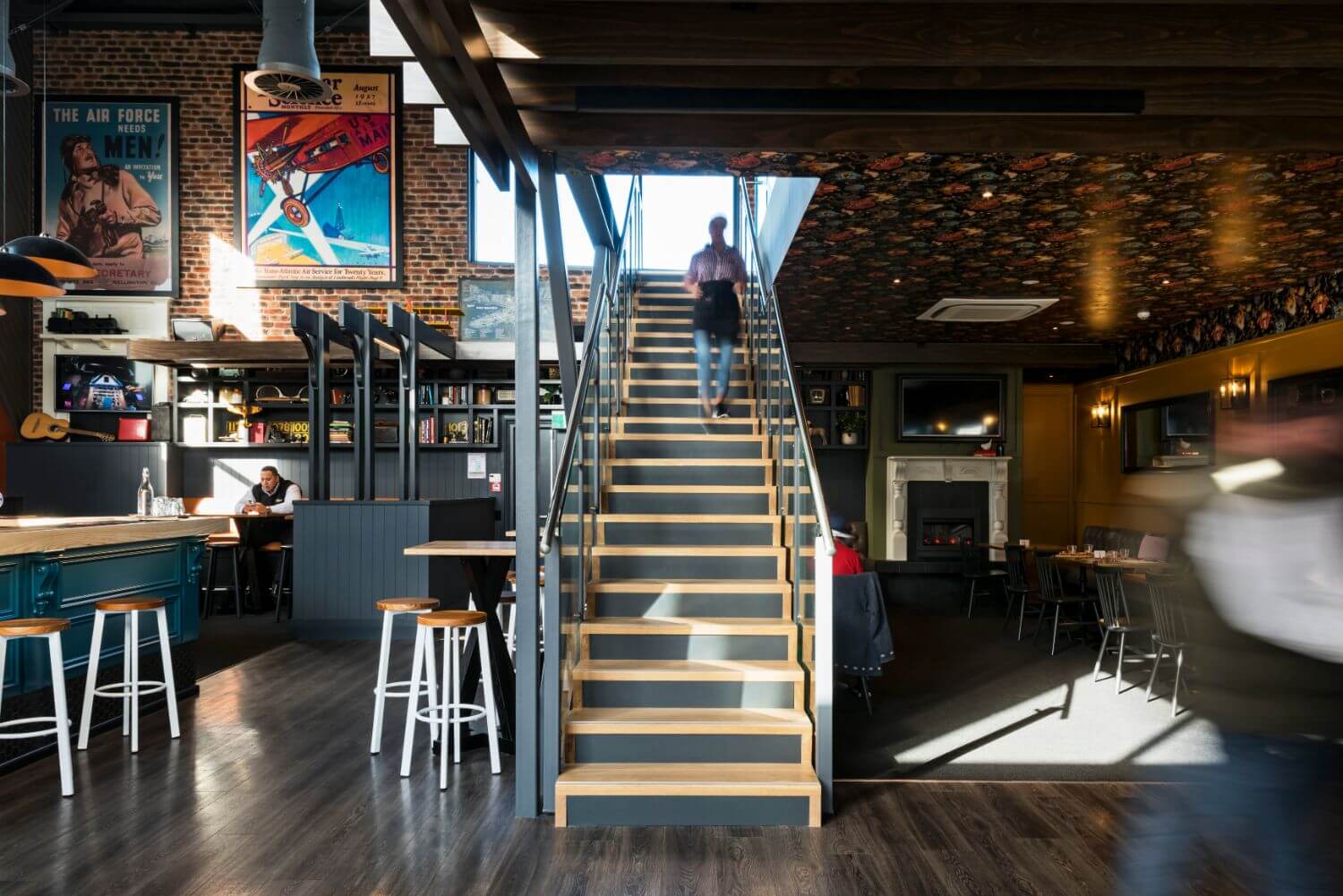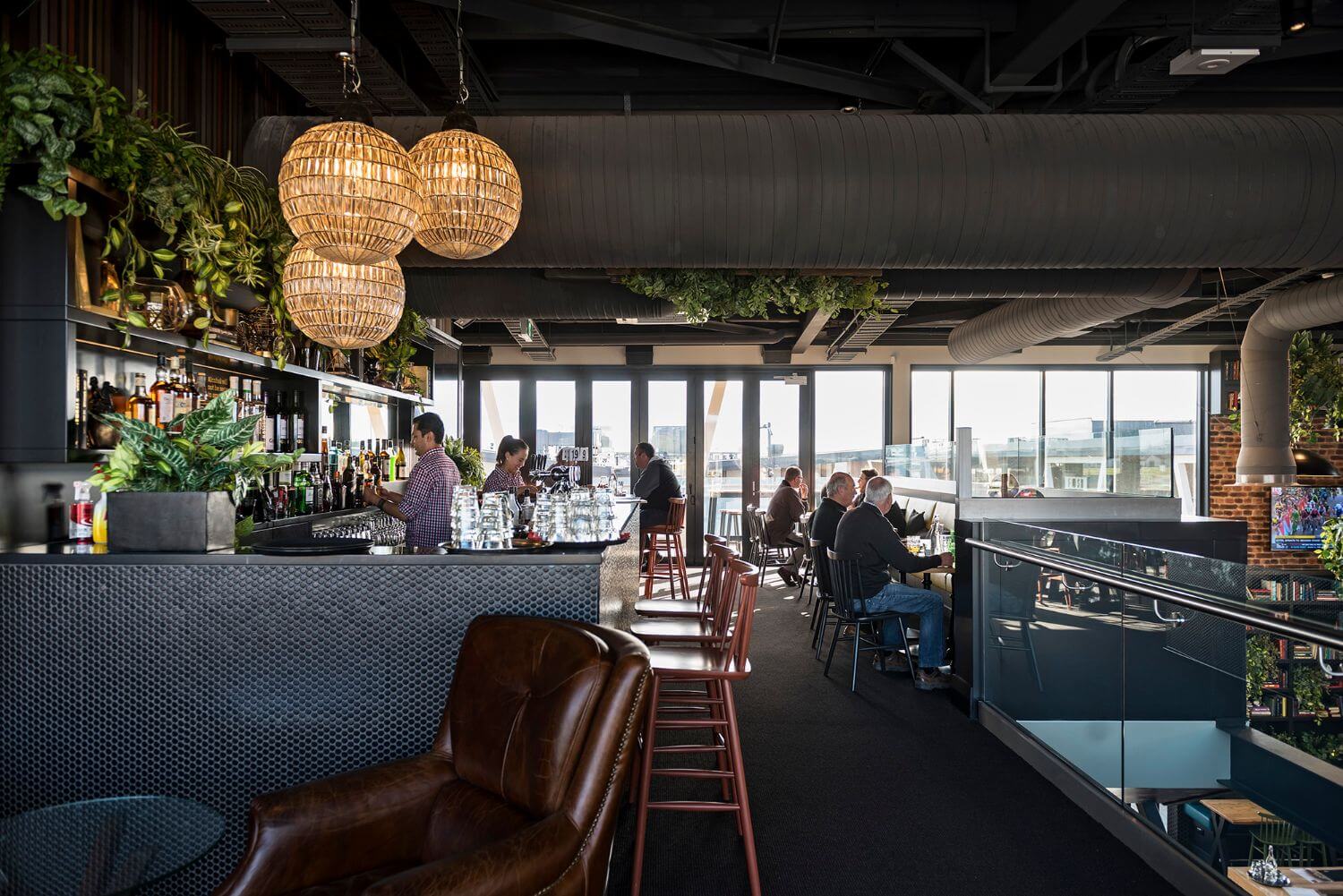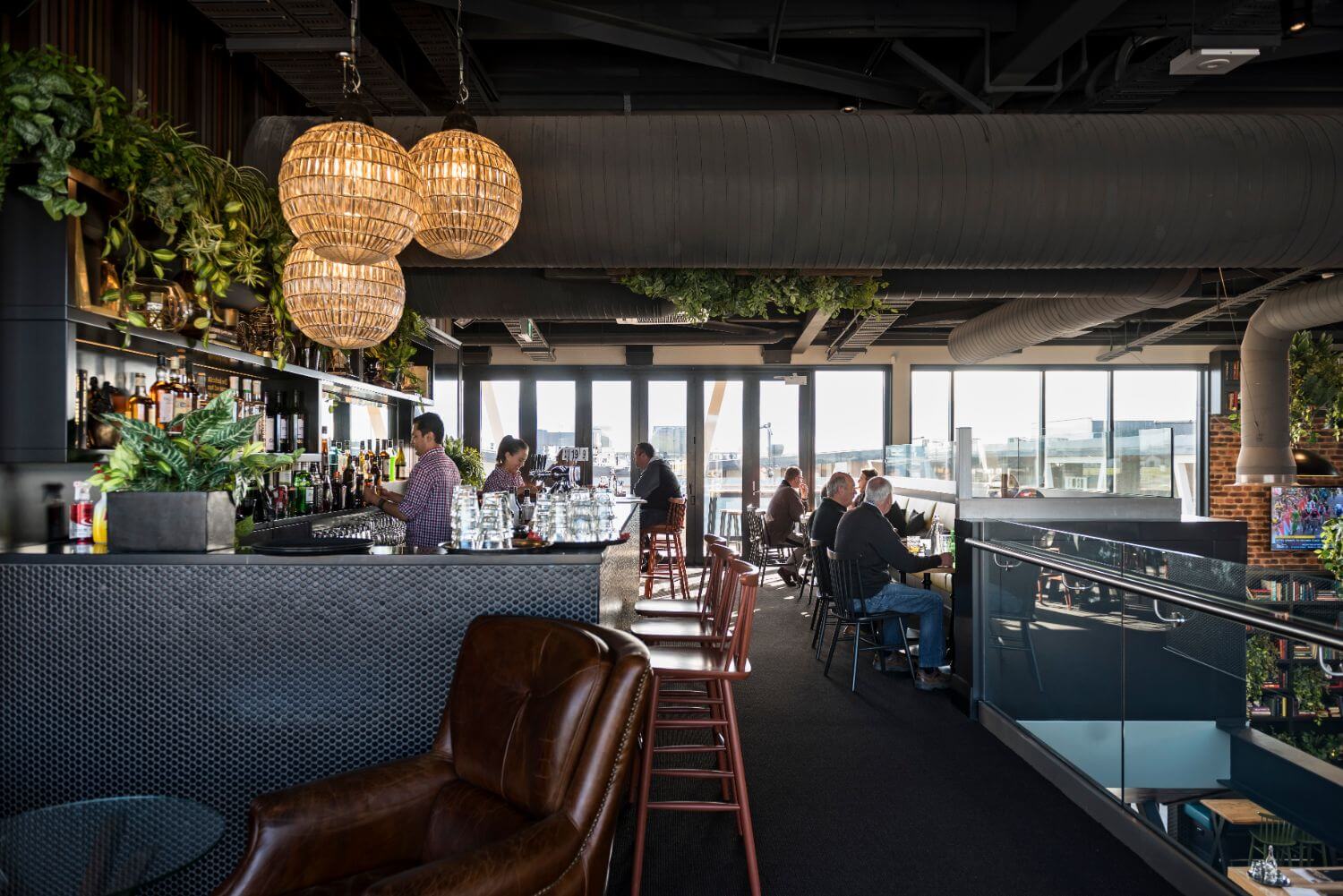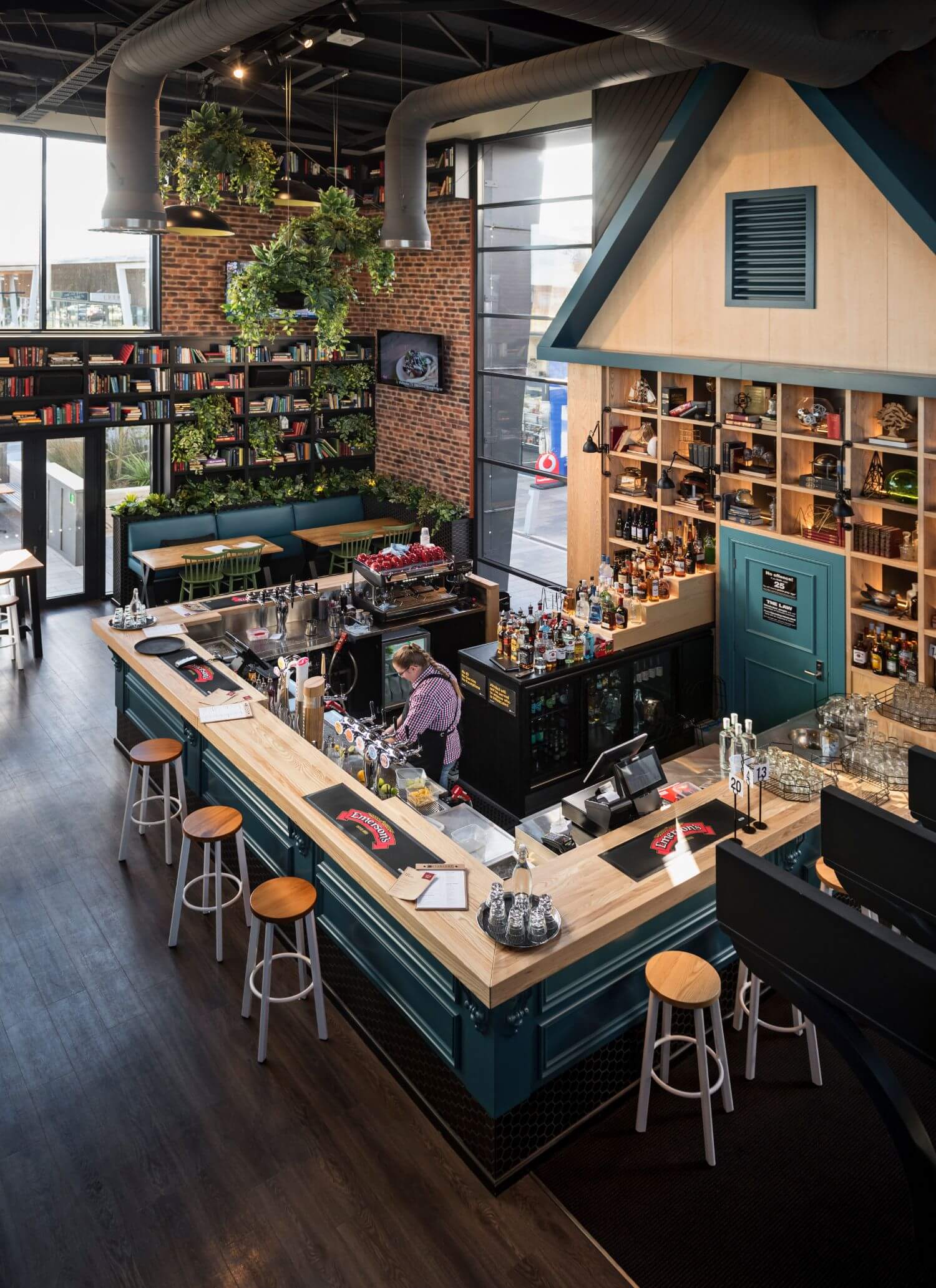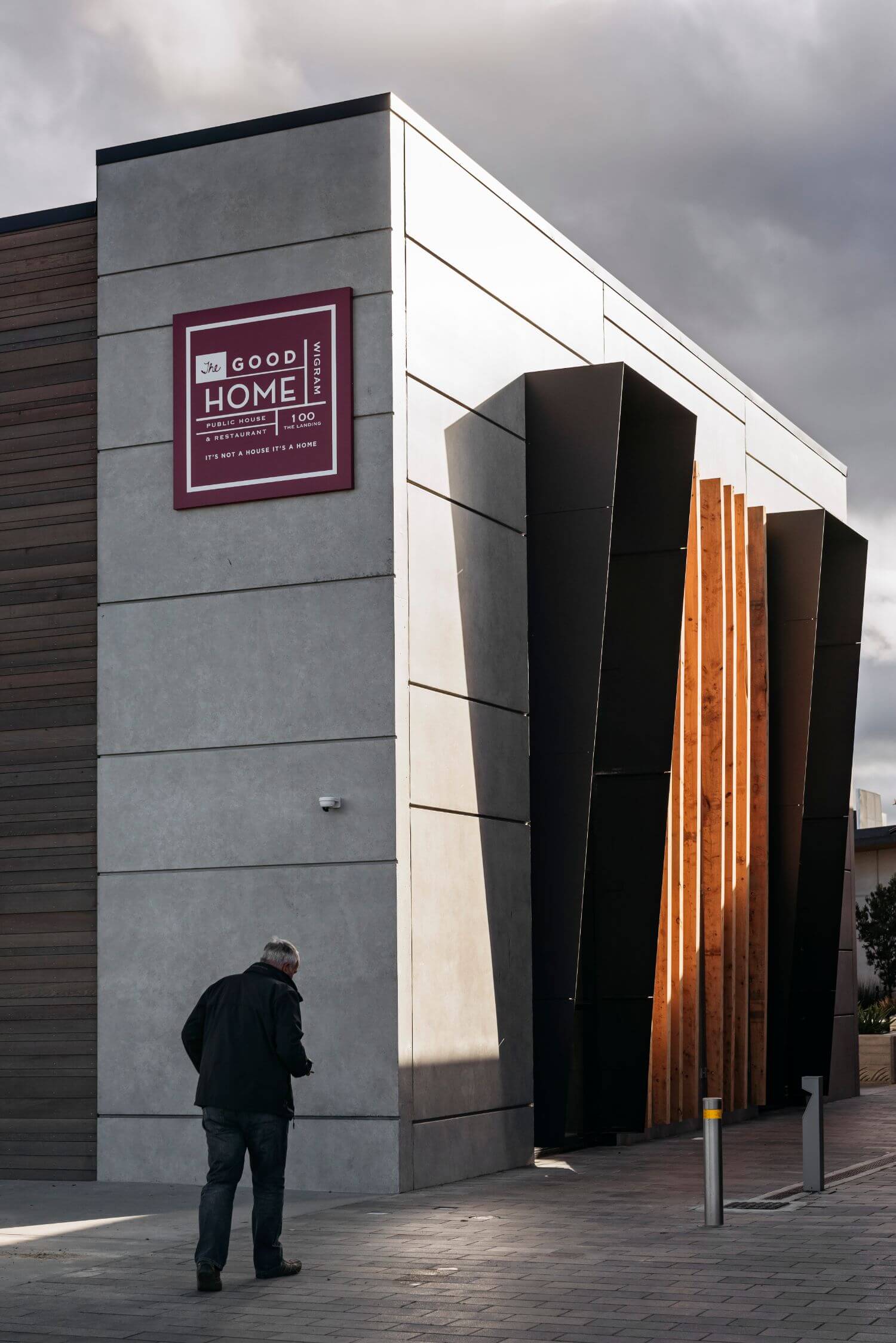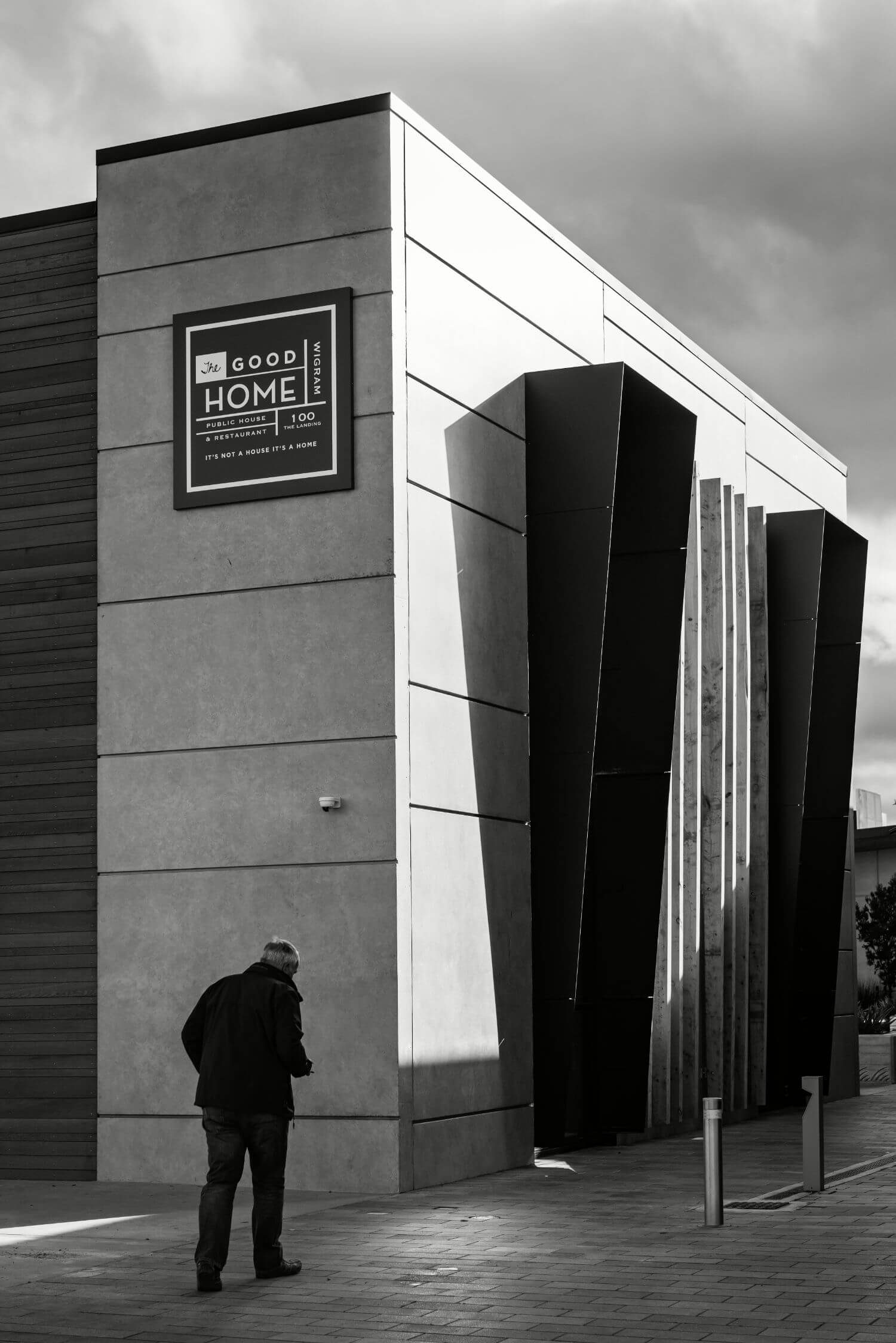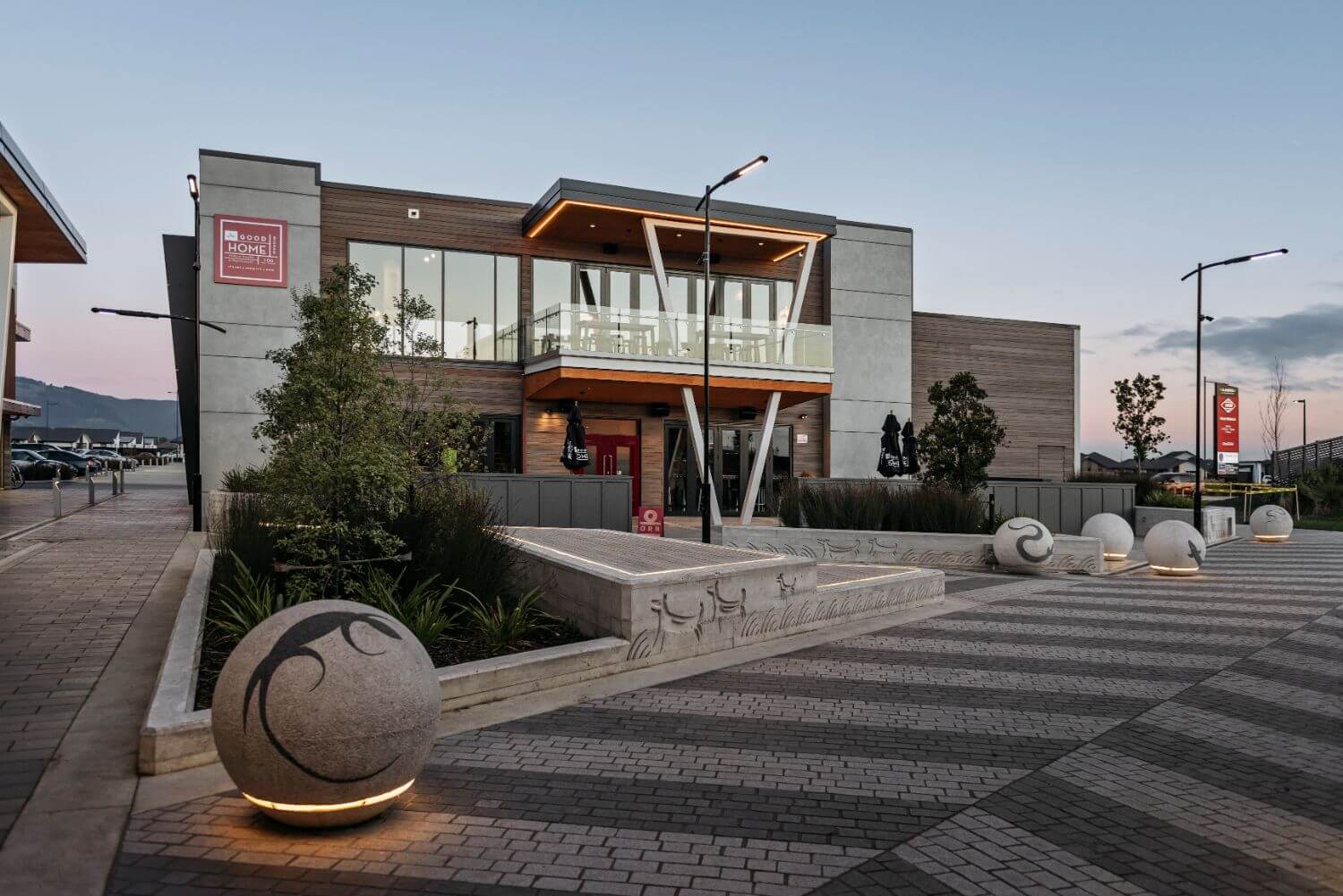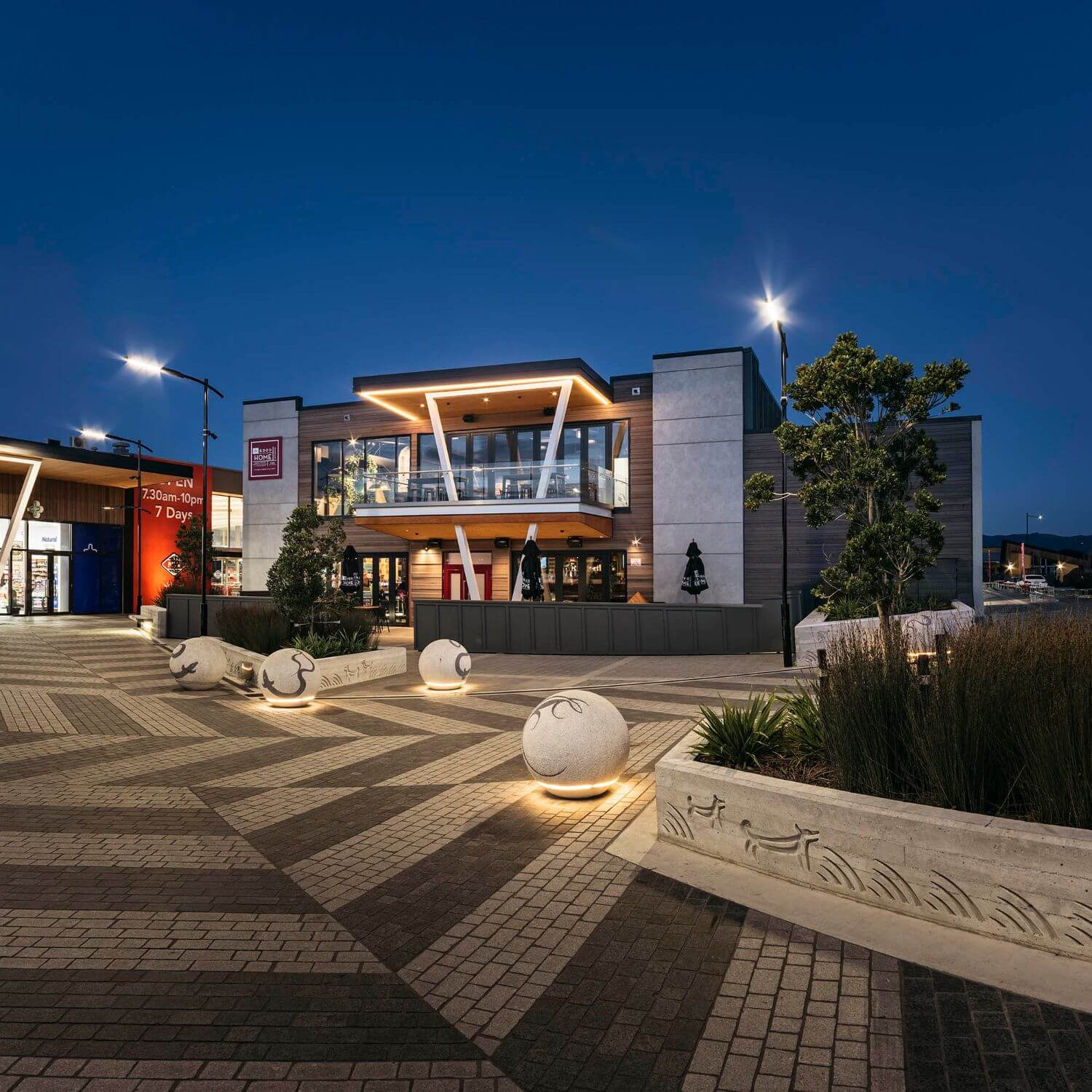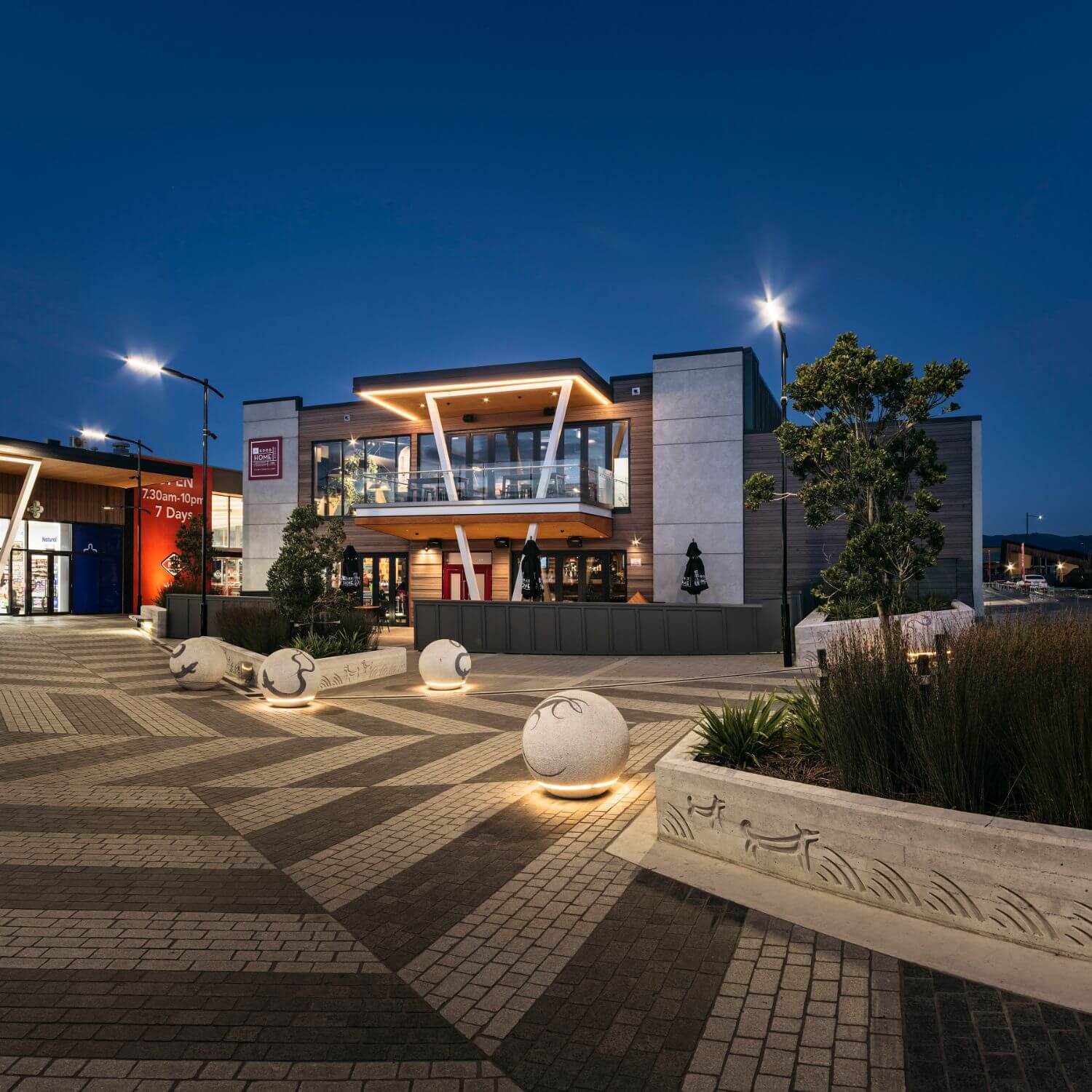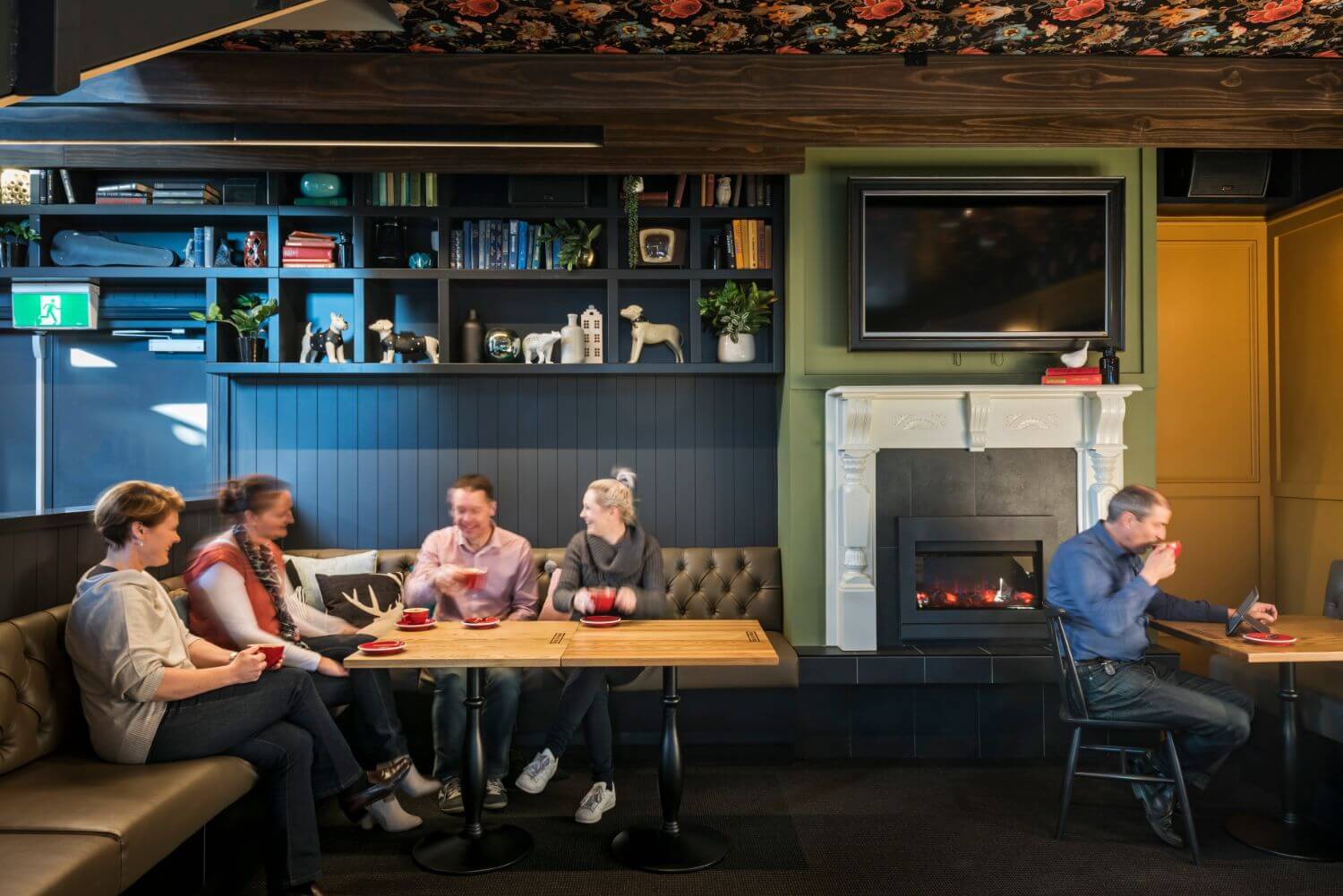 The base building was designed in collaboration with the fit-out team to ensure the functionality of The Good Home Bar was maintained throughout the whole design and build process.
The building was designed to complement the recently completed, surrounding retail buildings with a palette of similar materials and colours.
In keeping with its airbase setting, the vibrant bar includes several nods to the aviation industry, whilst also channelling the comforts of home, with an eclectic mix of furniture, more than 1,500 books, and the ability to host and cater for functions of all sizes.
Project delivery consisted of two separate contracts with two clients and one contractor (Hawkins).
The base build included the building fabric, an internal glazed stairwell, and a mezzanine level.
Construction of the base build commenced in September 2016 and was completed for the client, Ngai Tahu Property Limited, in June 2017.
The internal fit-out included all the amenities and the internal joinery. The interior was designed to provide multiple dining and drinking zones within the spacious, light-filled venue. It is anchored by an impressive, two-storey 'house-like' back bar. The mezzanine floor also features its own bar and intimate meeting/private dining room, along with a north facing balcony that catches the sun all day long.
The two contracts were programmed and constructed alongside each other by one Site Manager, who successfully met the challenging task of completing both contracts with different completion dates.