Arlington Apartments Site 2 was partnership between Hawkins and Wellington City Council (WCC).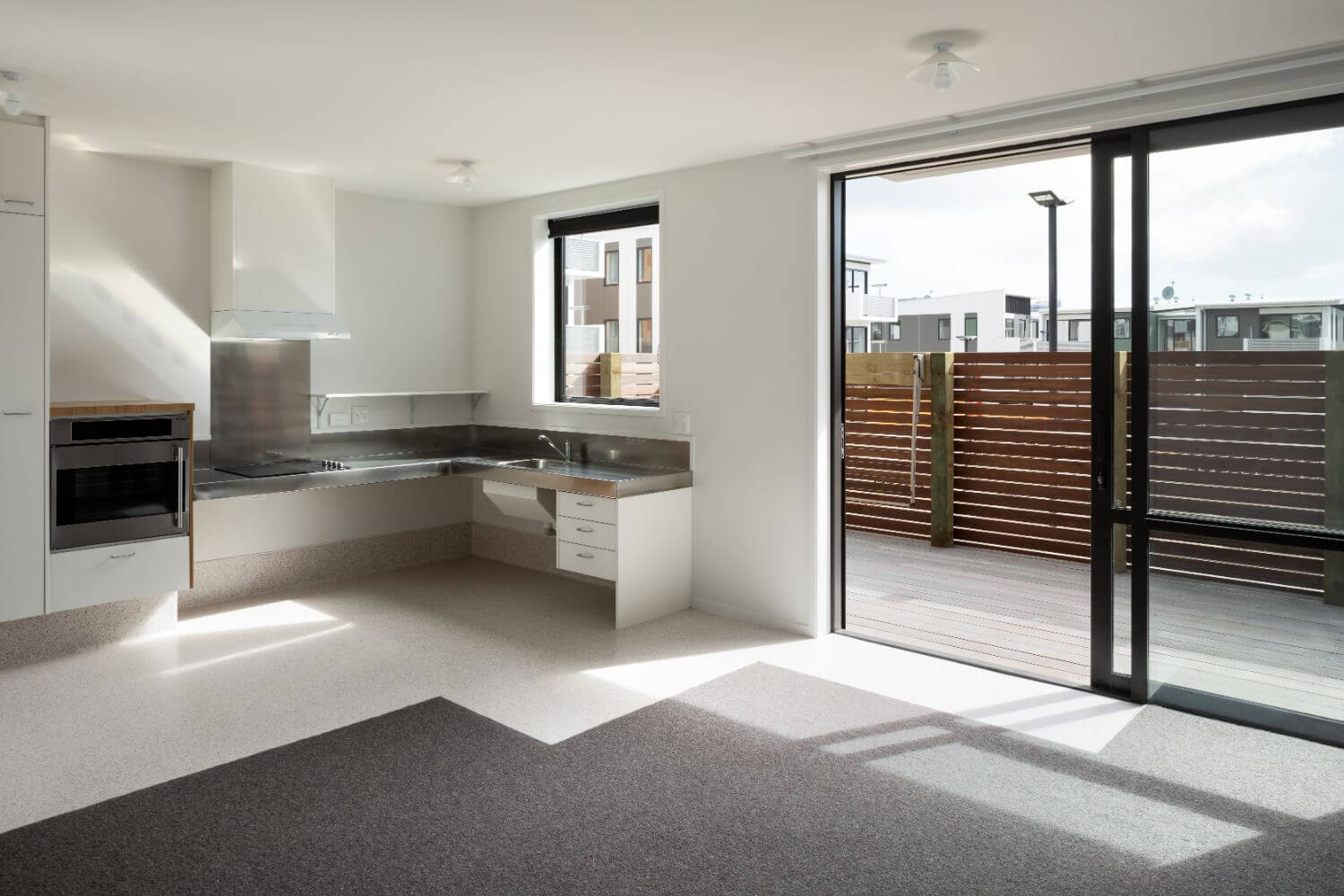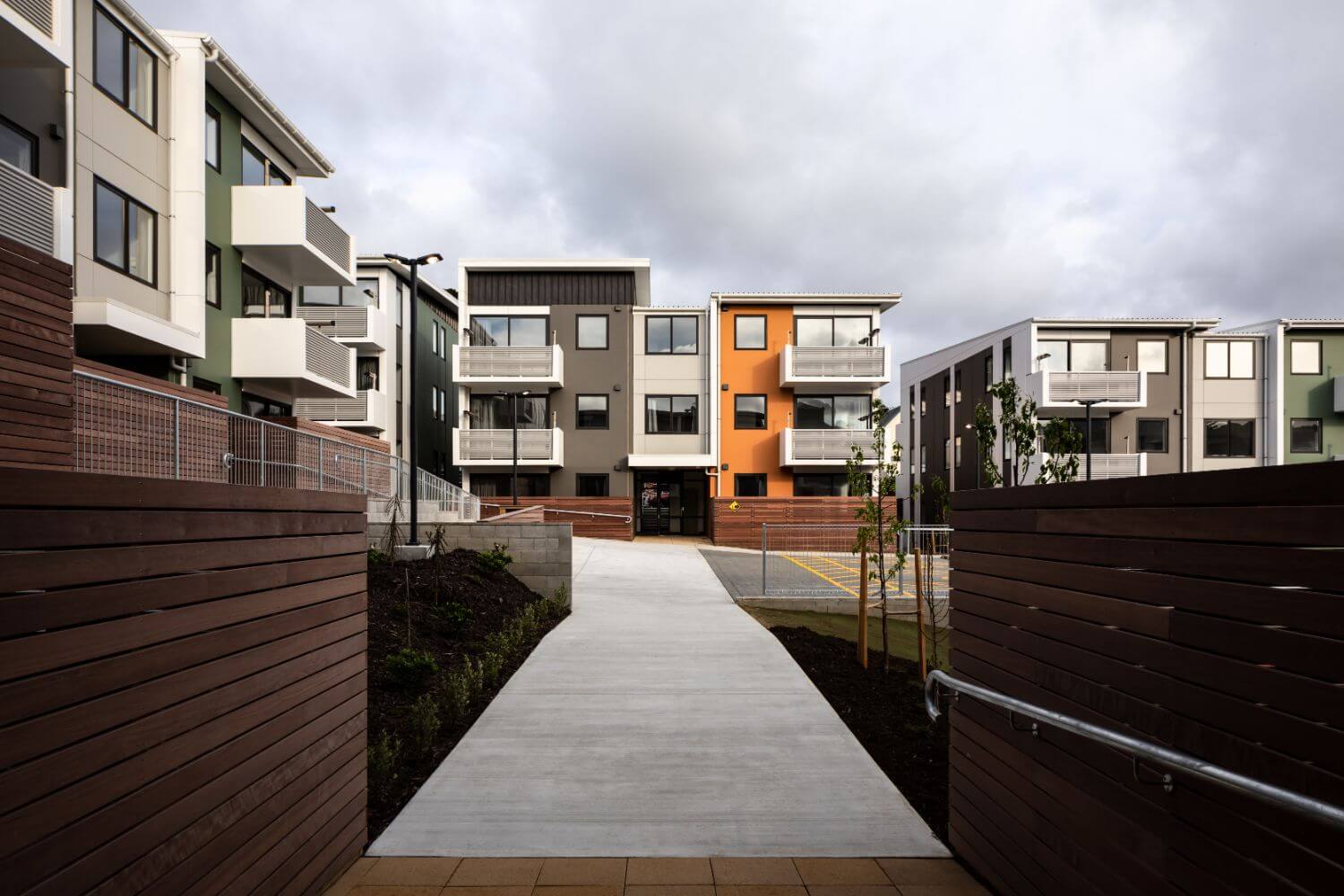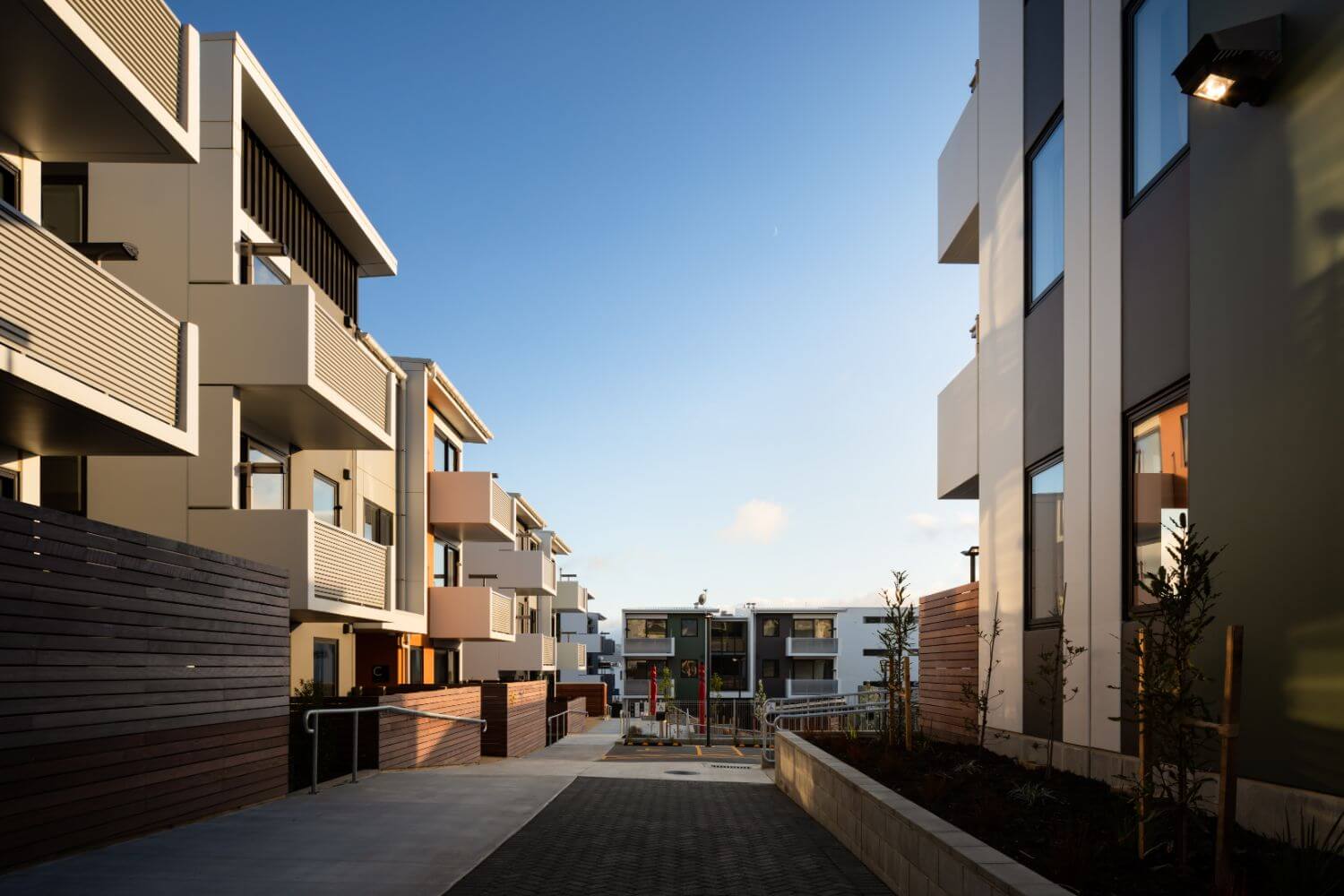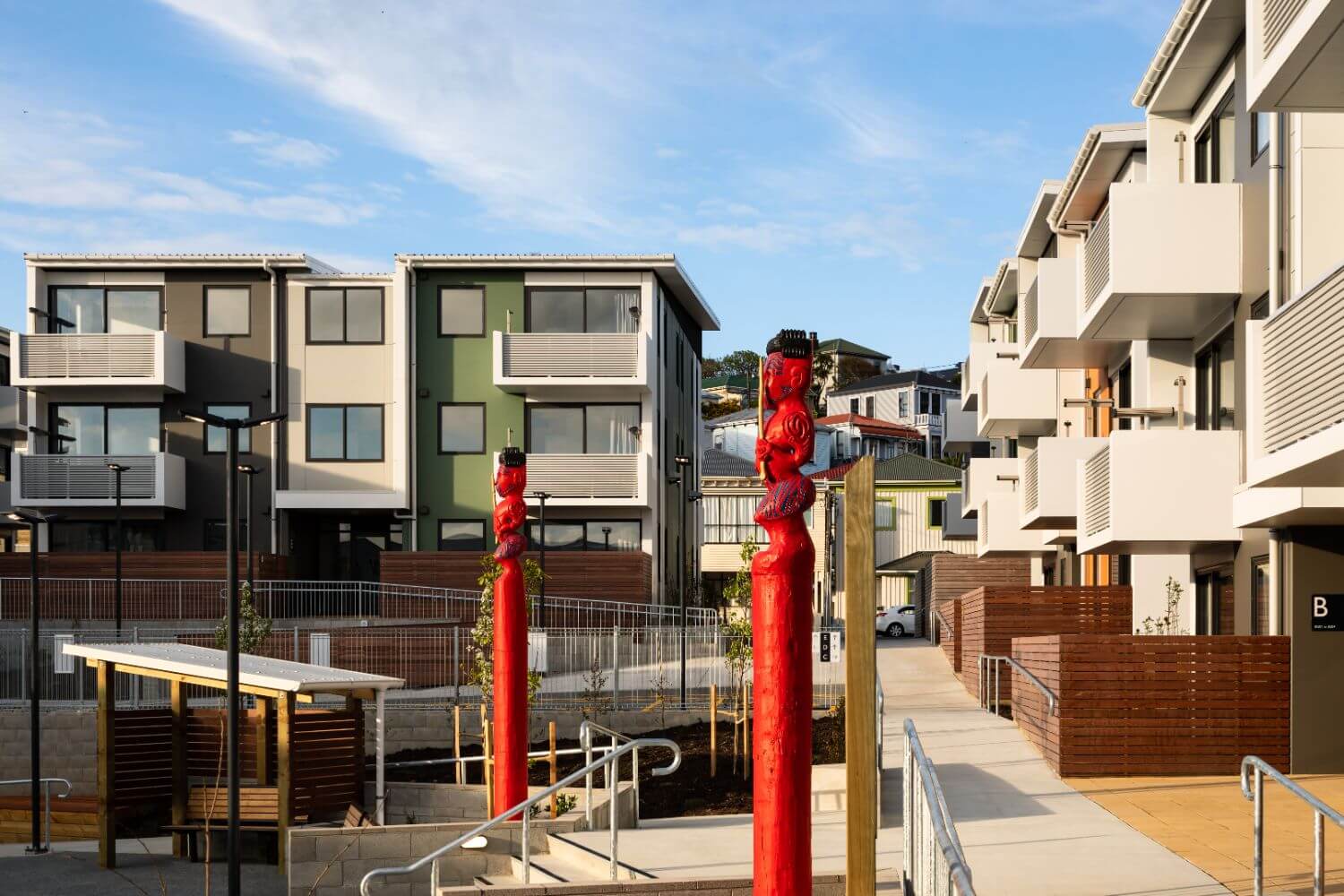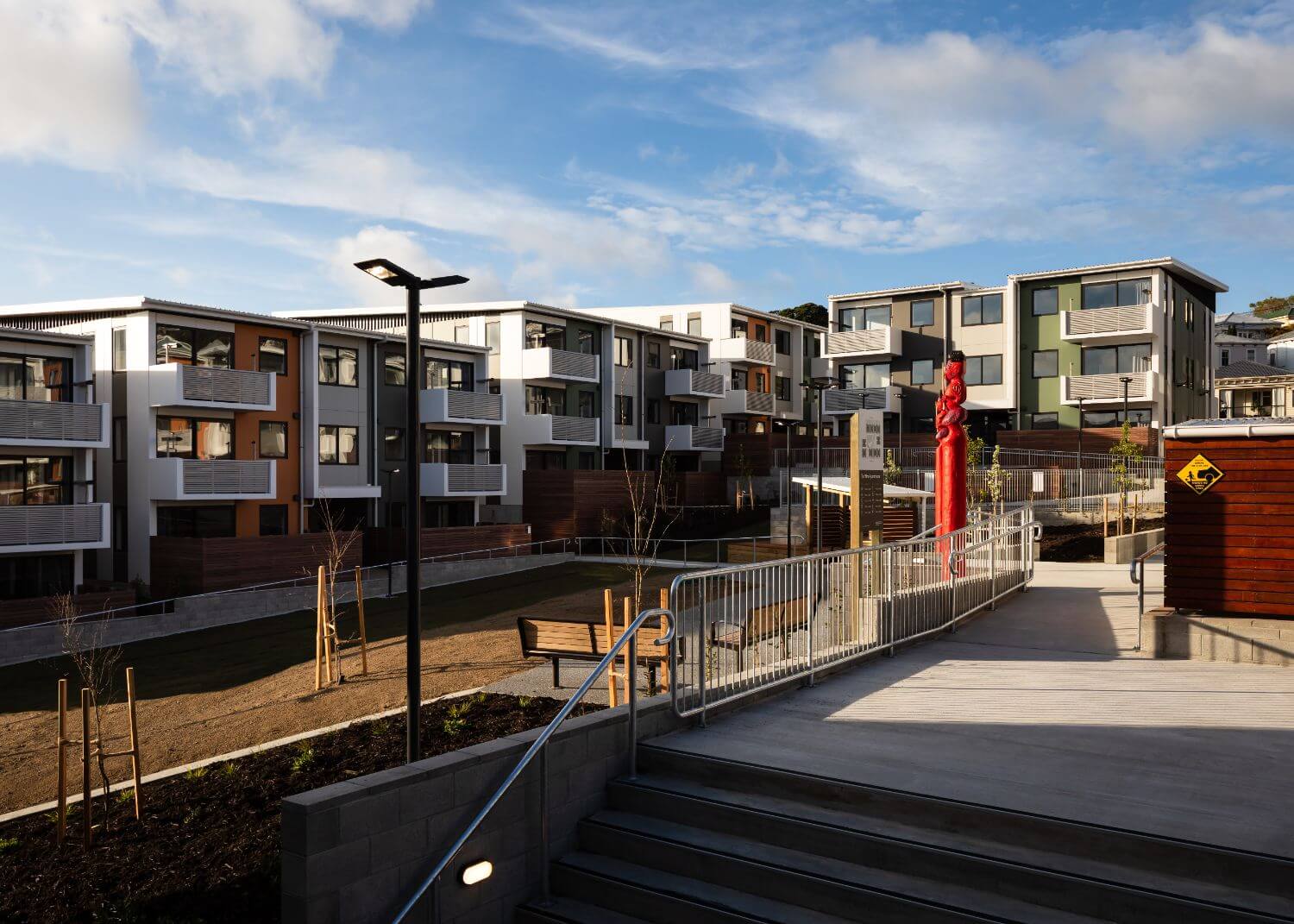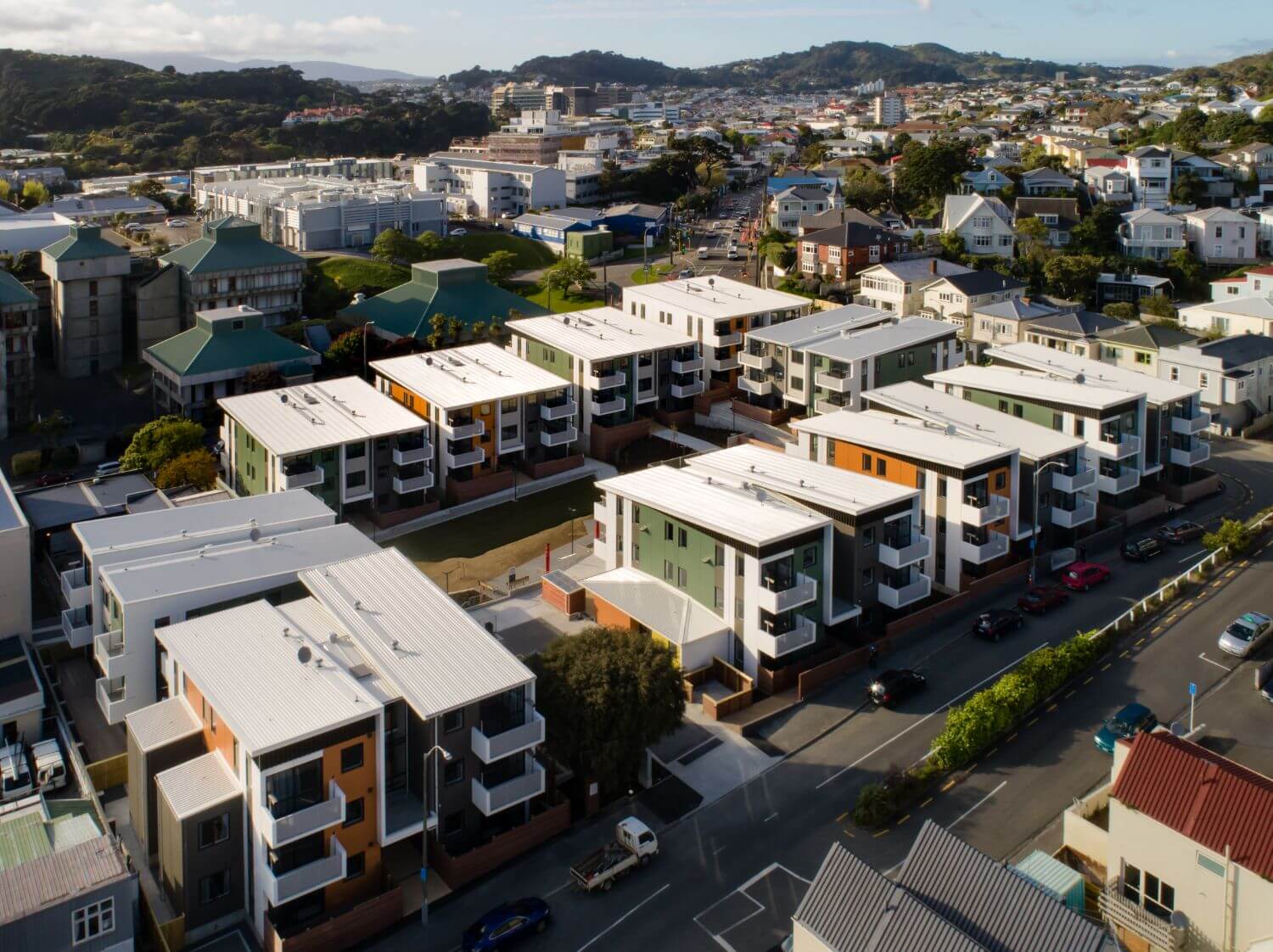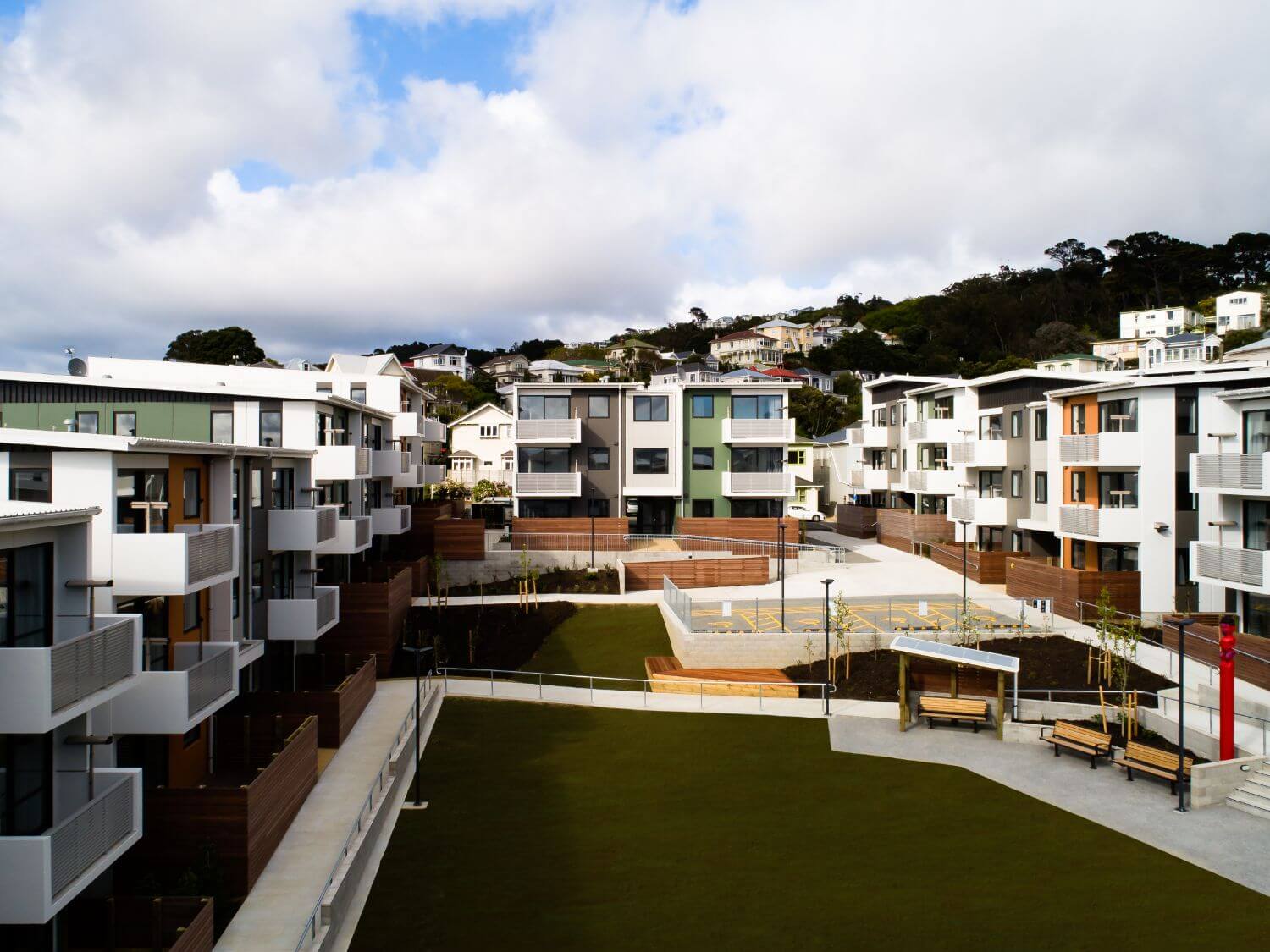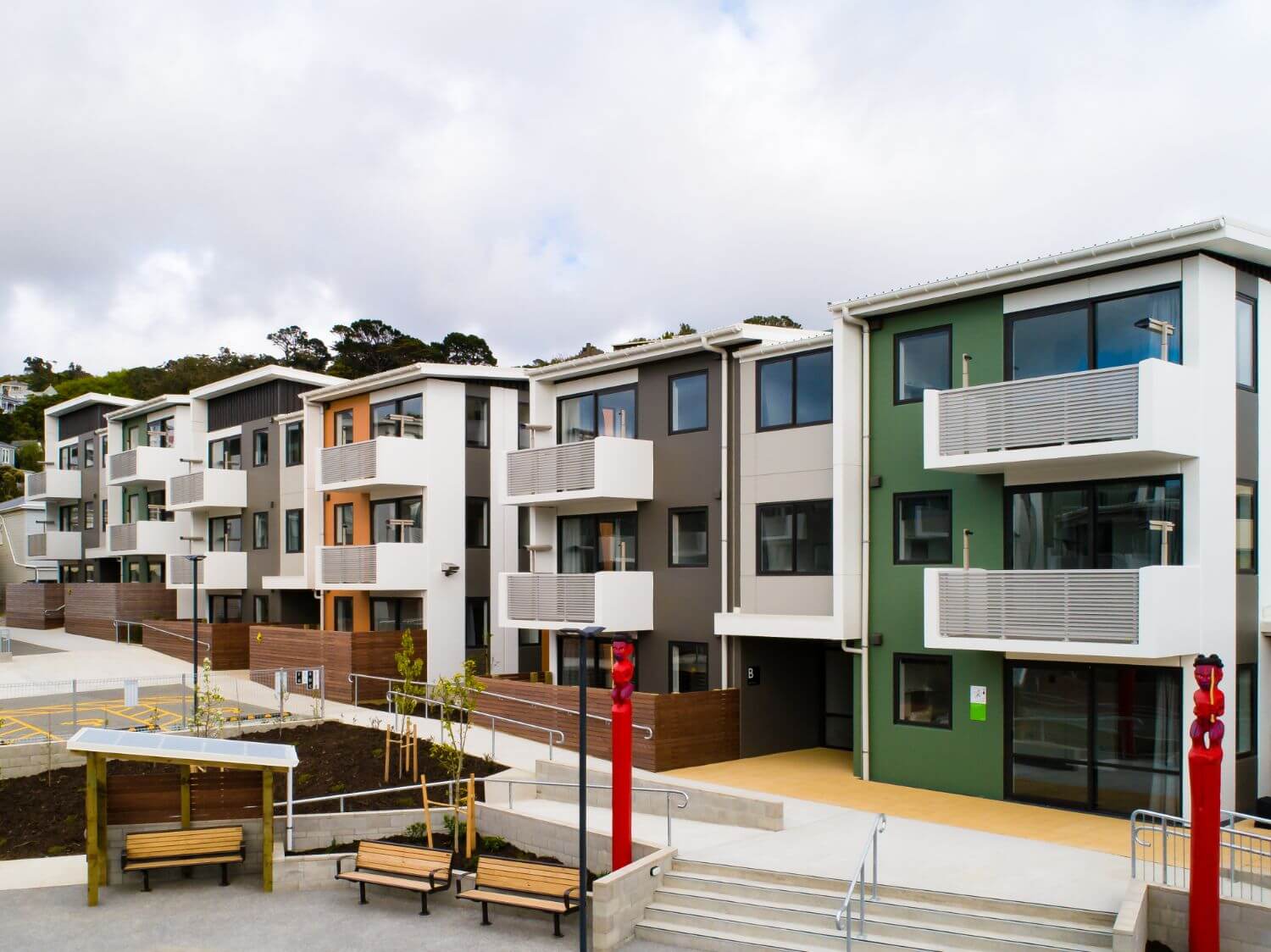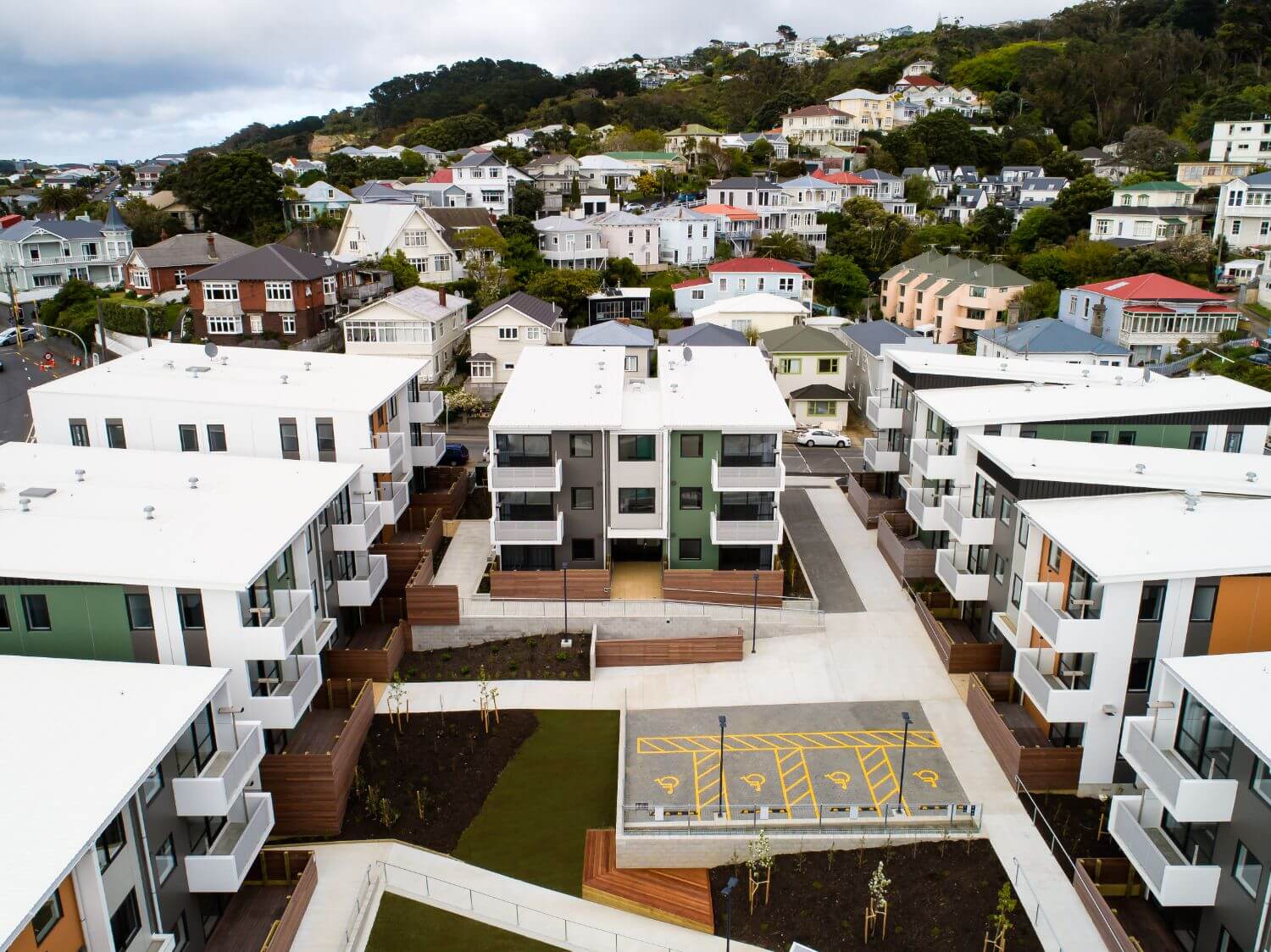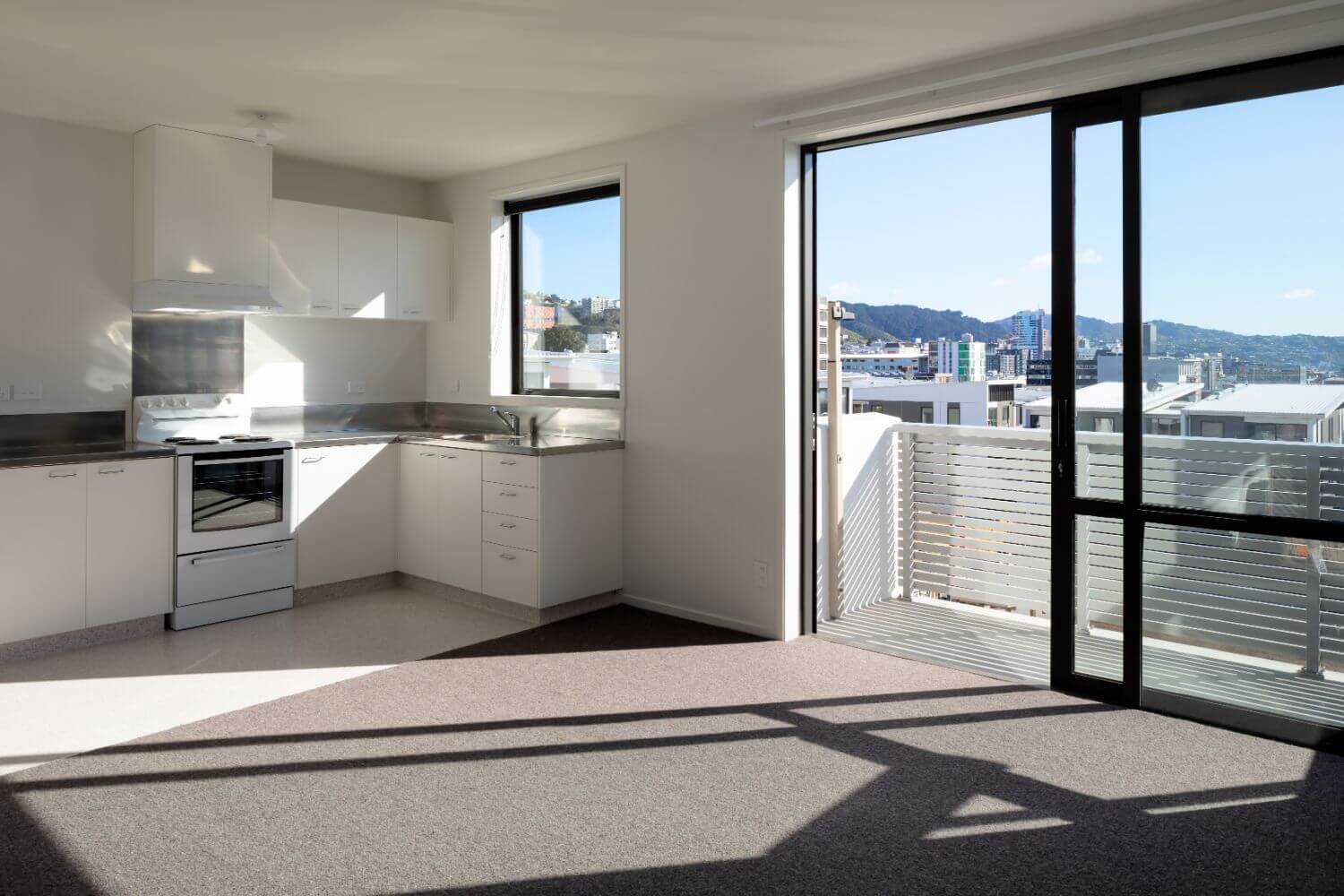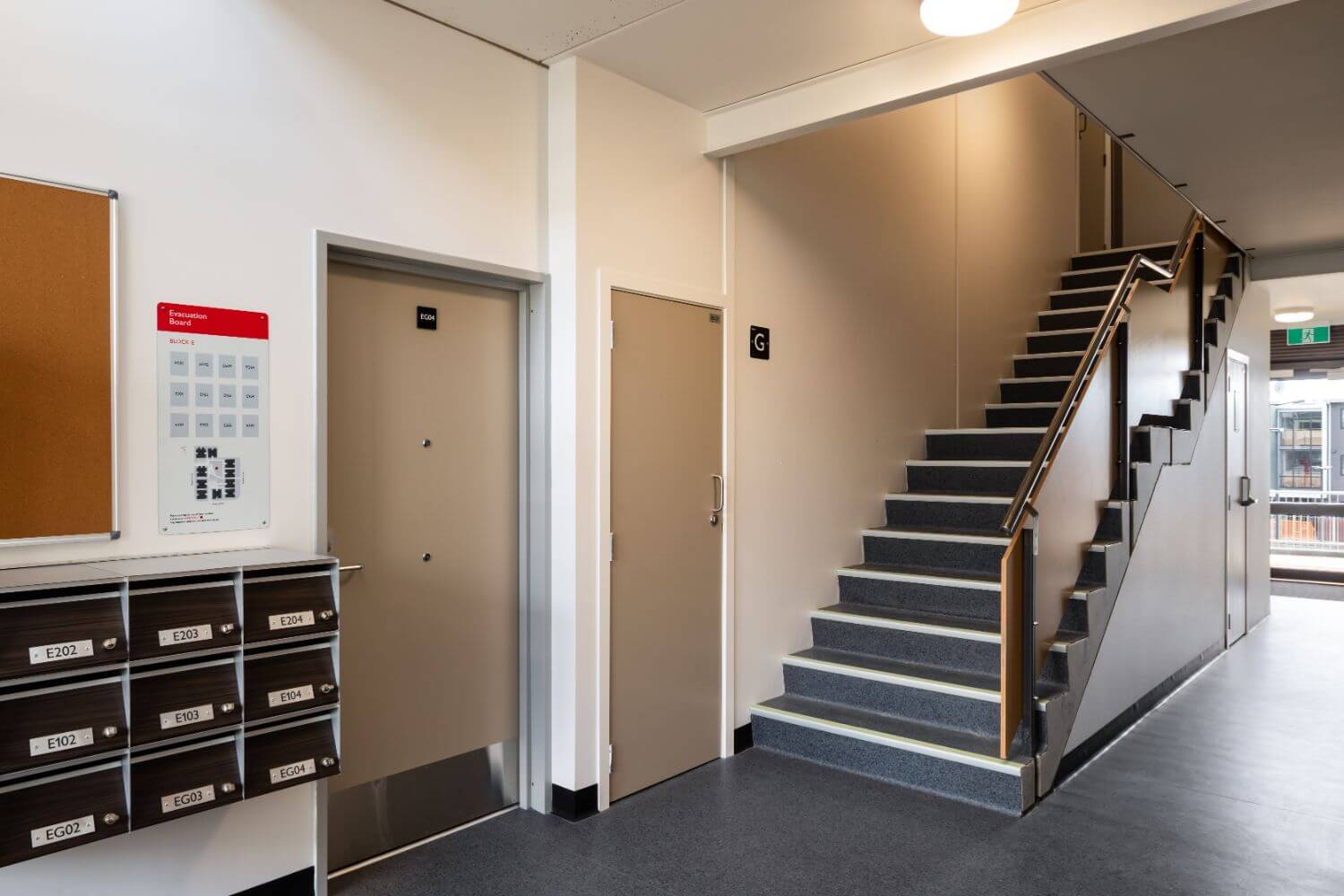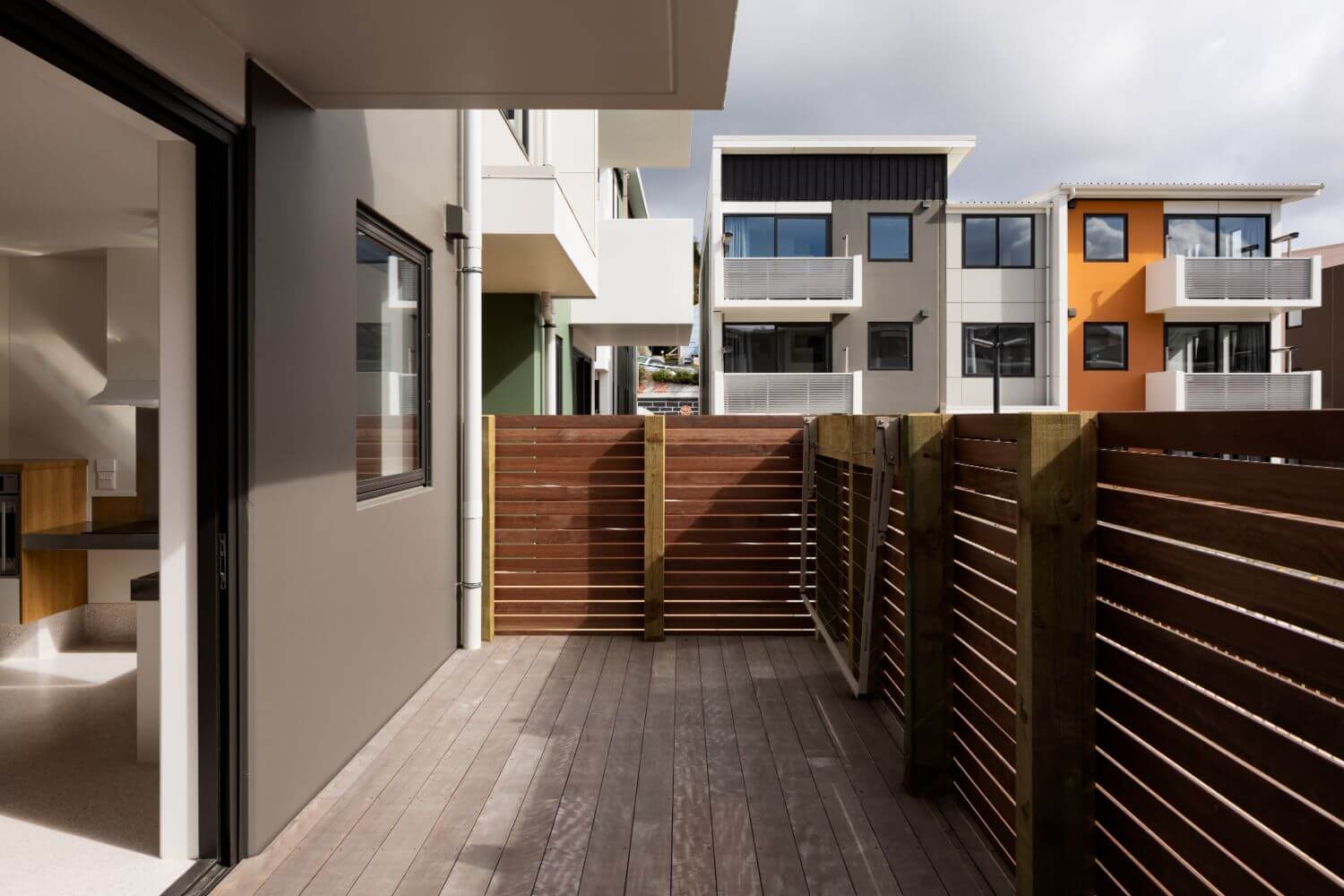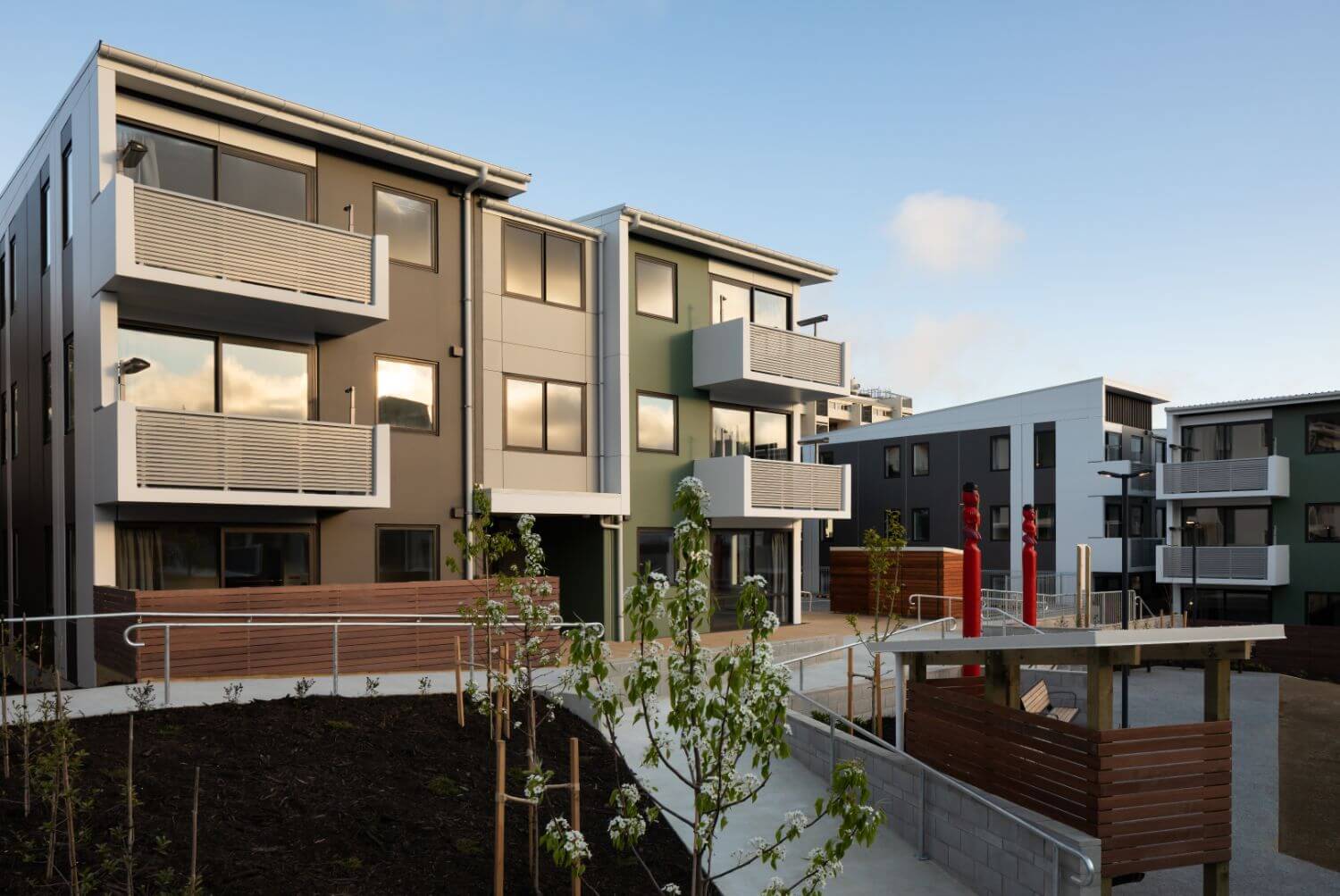 The redevelopment of Arlington Apartments is the biggest project in the Wellington City Council Housing Upgrade Programme.
With its location close to town, and representing 12 percent of Wellington City Councils entire housing portfolio, this complex provides affordable housing for those on low incomes in the central city. The current complex consists of concrete block apartments which were built in the 1970's, which were cold and had weather-tightness issues as well as needing earthquake strengthening.
The brief from the client was to design and construct 106 apartments, in line with the WCC Design Guide. But to have the adaptability to modify the internal layouts to suit the needs of its tenants. The scheme consists of 10 apartment blocks over 3 levels with different internal layouts to each block.
Through a collaborative and partnered approach with client, consultants and subcontractors resulted in a successful design within the WCC budget and programme was achieved.
The Hawkins team were key players in ensuring the surrounding community and tenants are part of the project. Various workshops and interaction sessions have been undertaken to ensure that the key stakeholders are not forgotten and identify what matters to them and what is there aspiration is for the project. These thoughts and ideas have been the backbone of the design throughout the entire process.
The redevelopment was completed in stages and deliver high quality, modern housing. The units are able to be reconfigured internally to accommodate different sized households, according to need. This is state-of-the-art social housing which is innovative in terms of its flexibility.
Hawkins took an unique approach towards the procurement of the Precast Panel and Structural Steel with respect to the precast subcontractor engaging the structural steel subcontractor directly. This resulted in a more seamless transition between the trades ultimately creating float with the project programme.
Hawkins worked in a true partnership with all parties and stakeholders, the synergy of this, made for an exciting and successful project.