The Tauranga Crossing Retail Development is located in the fast growing residential and industrial area in Tauriko on the western side of Tauranga.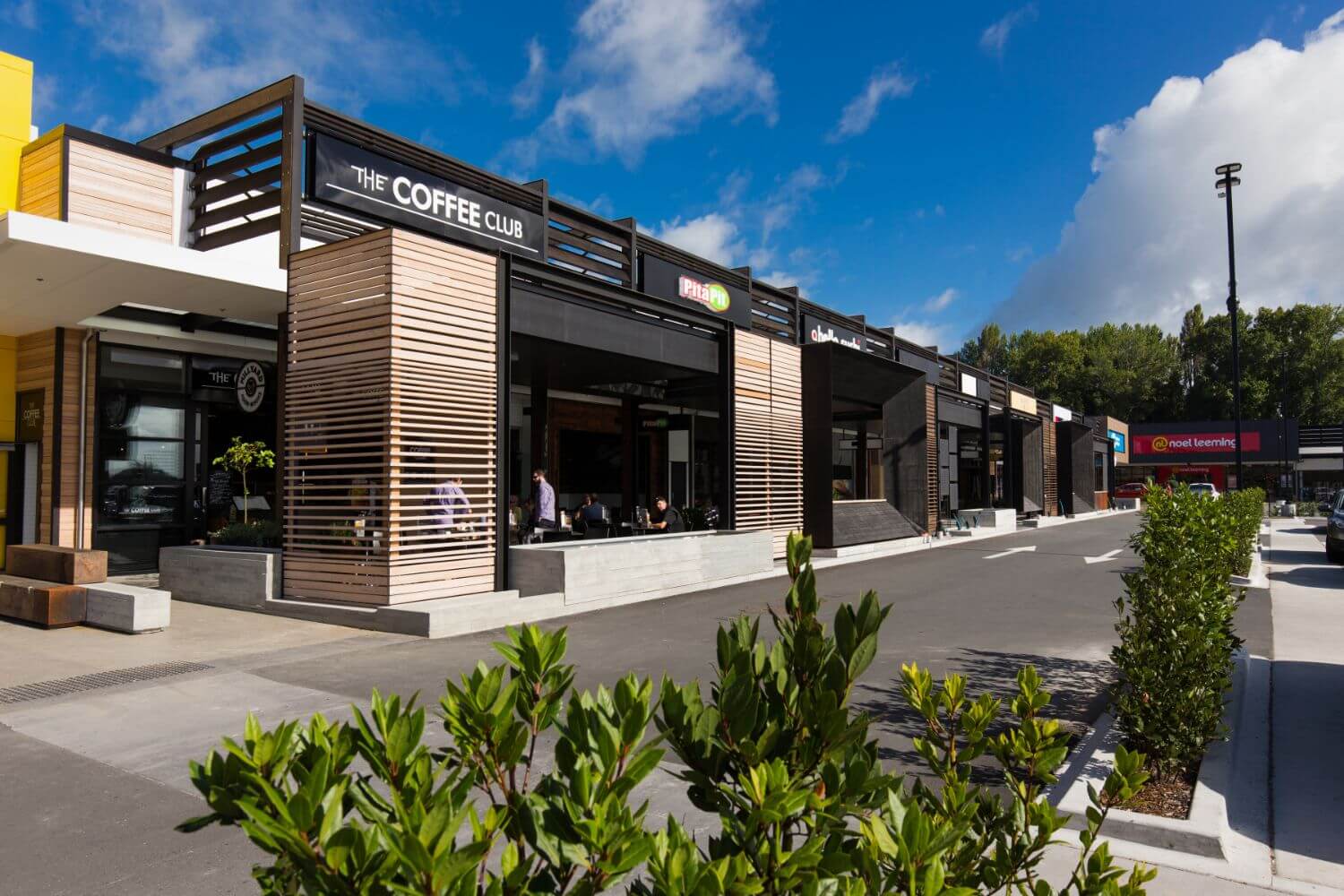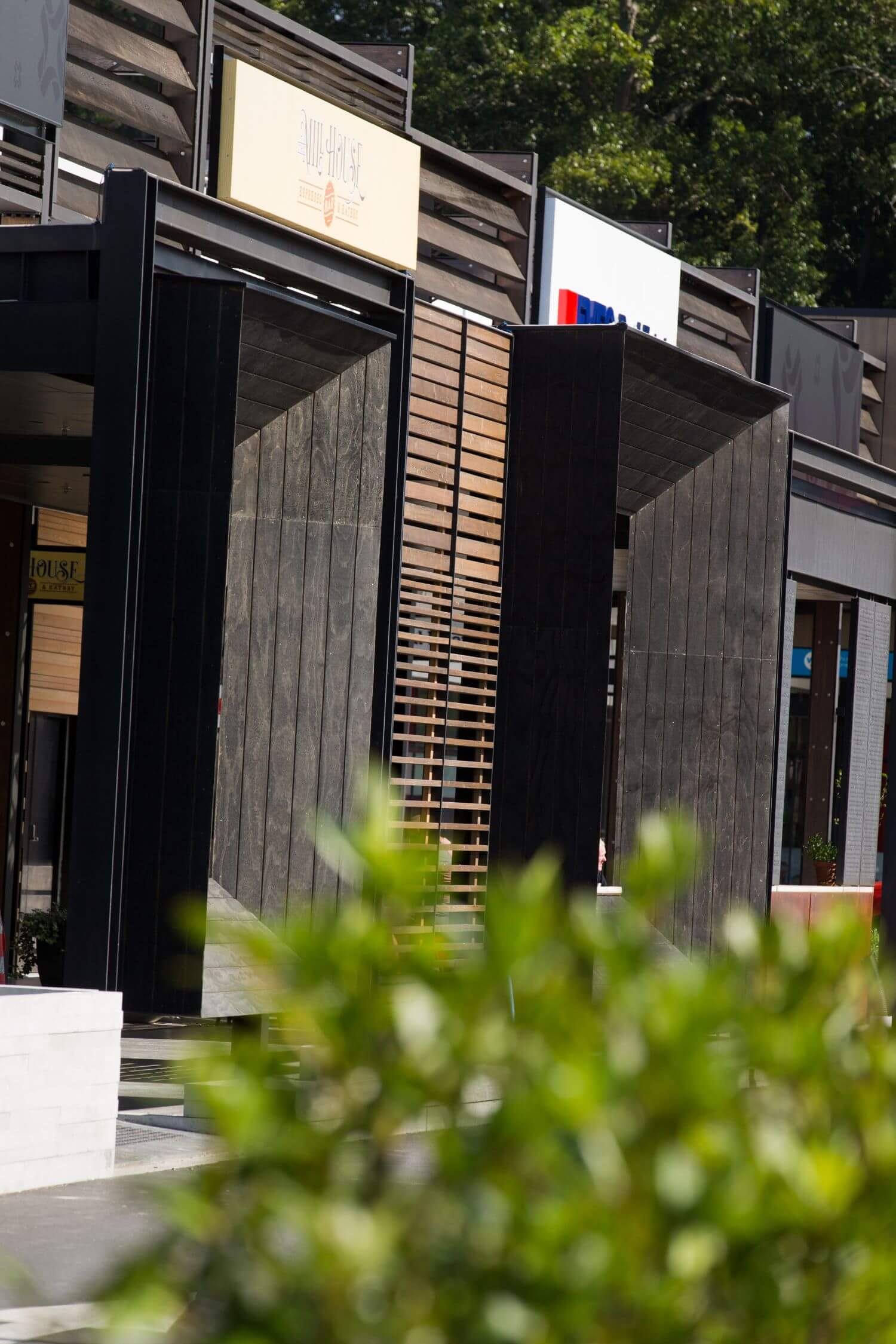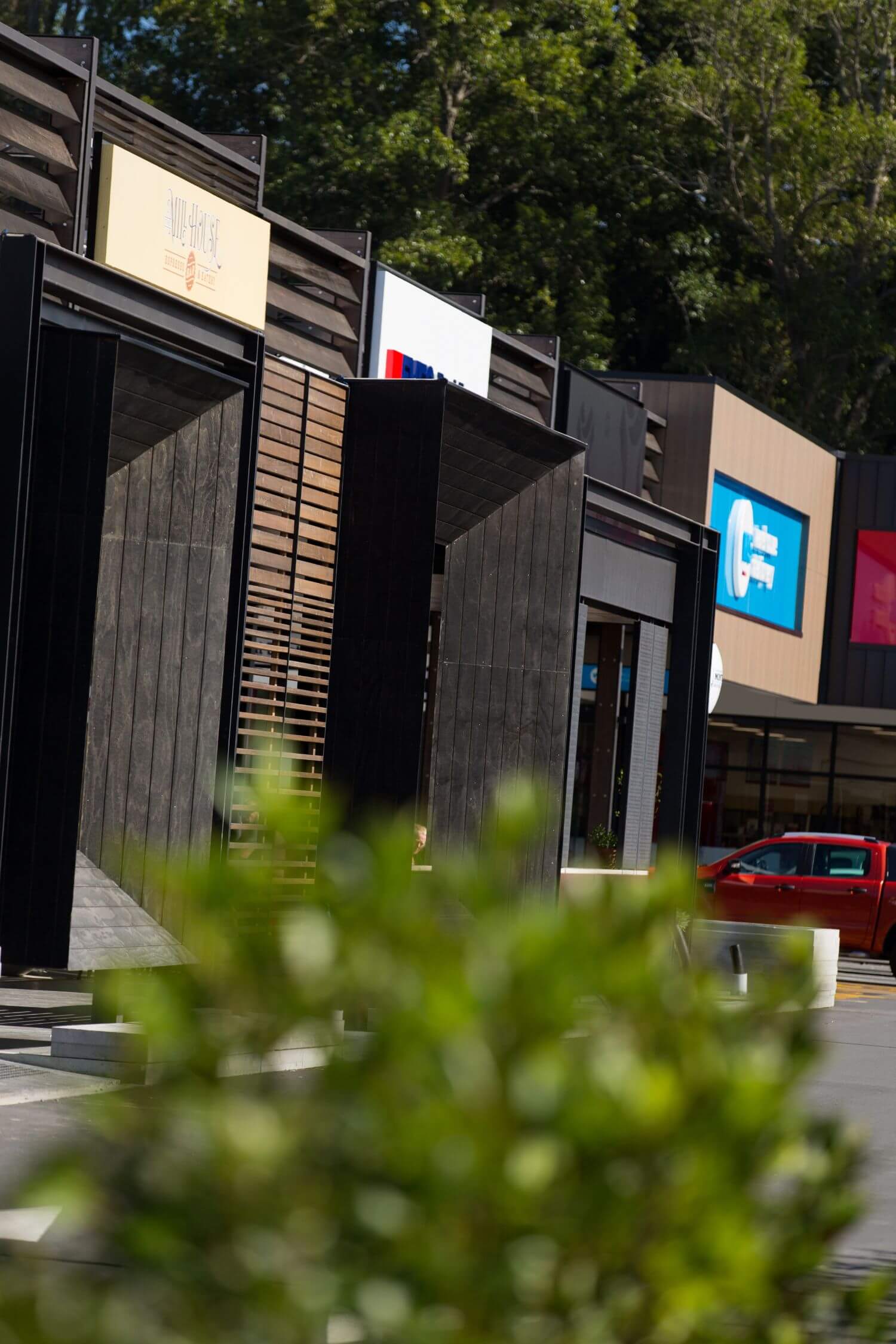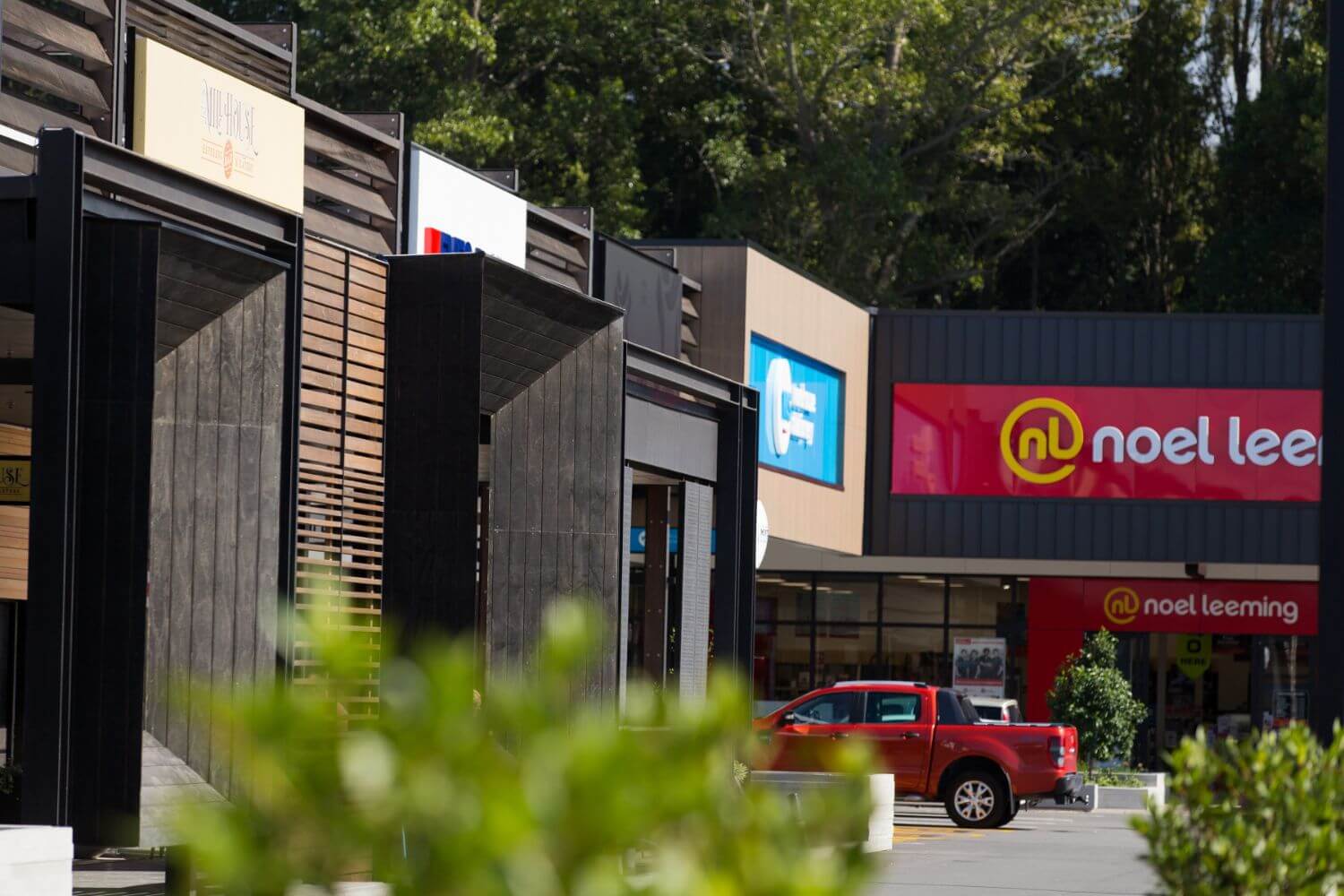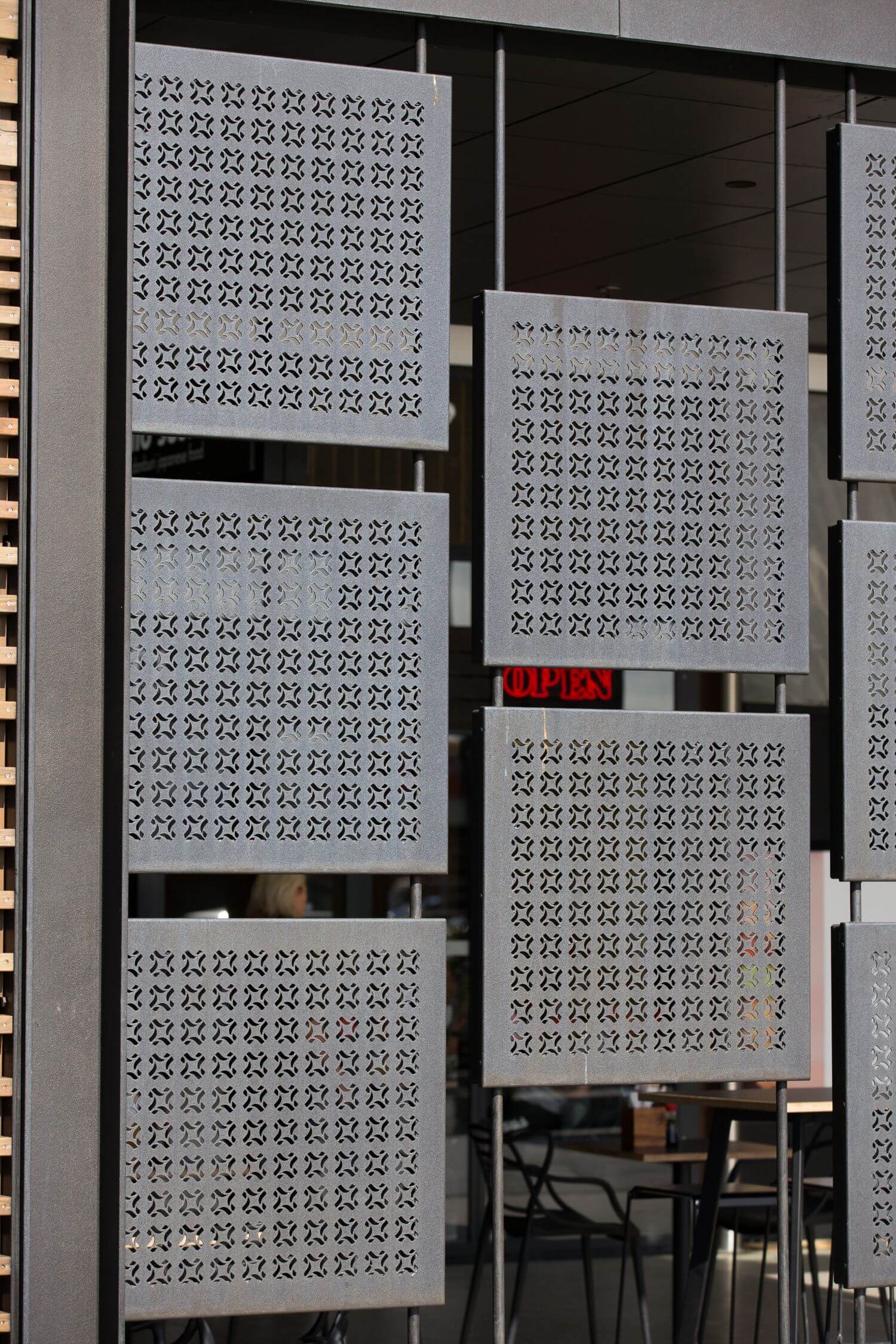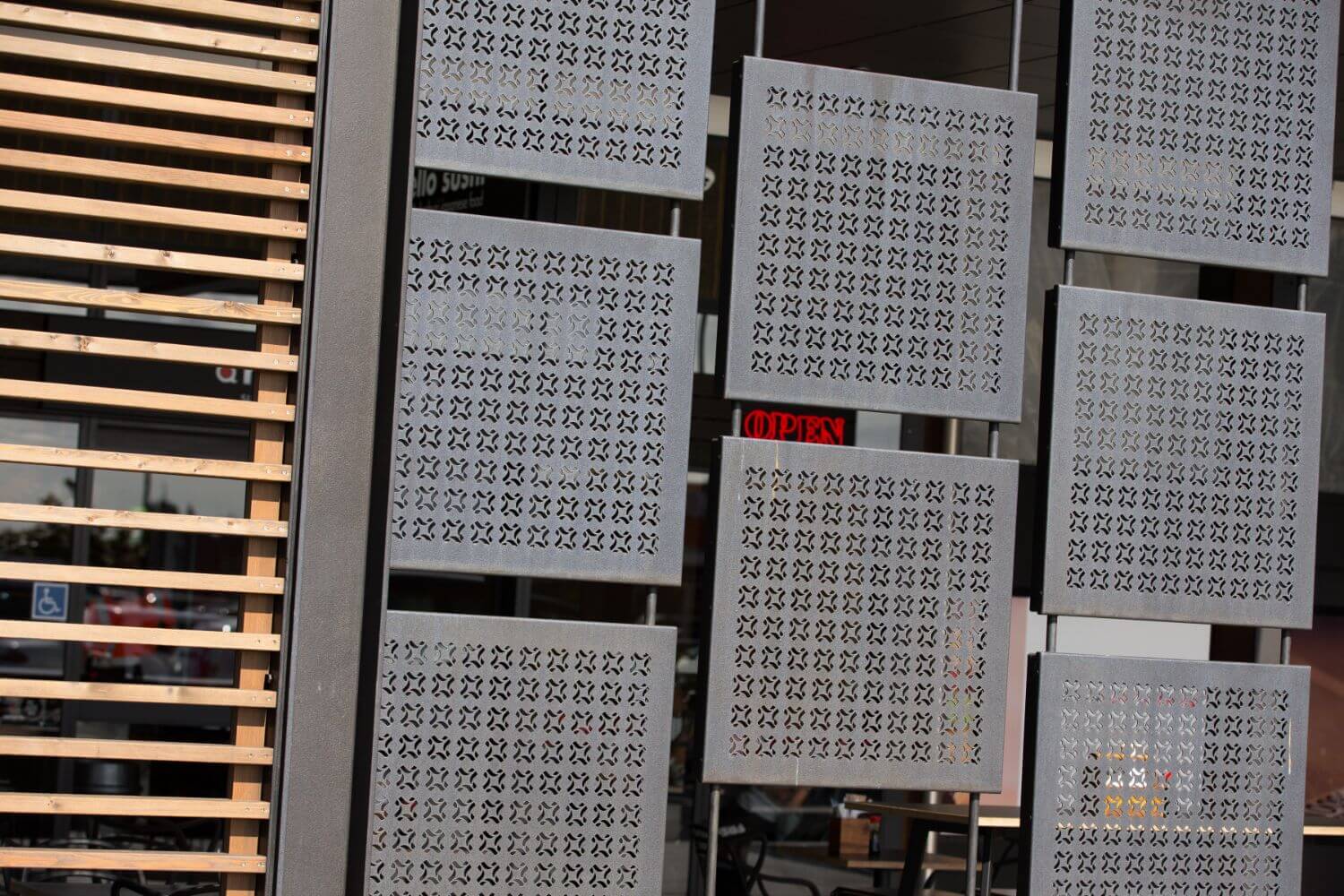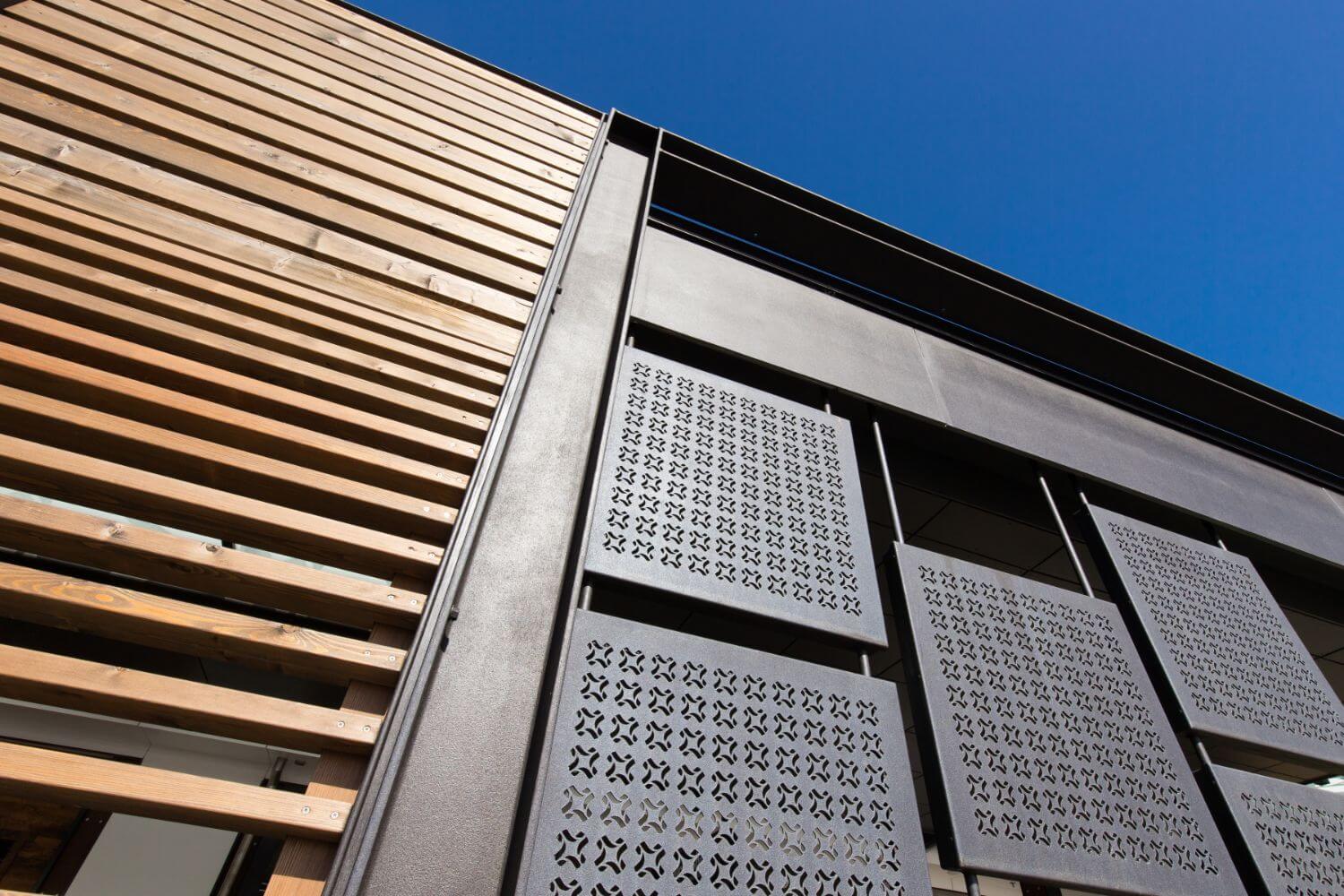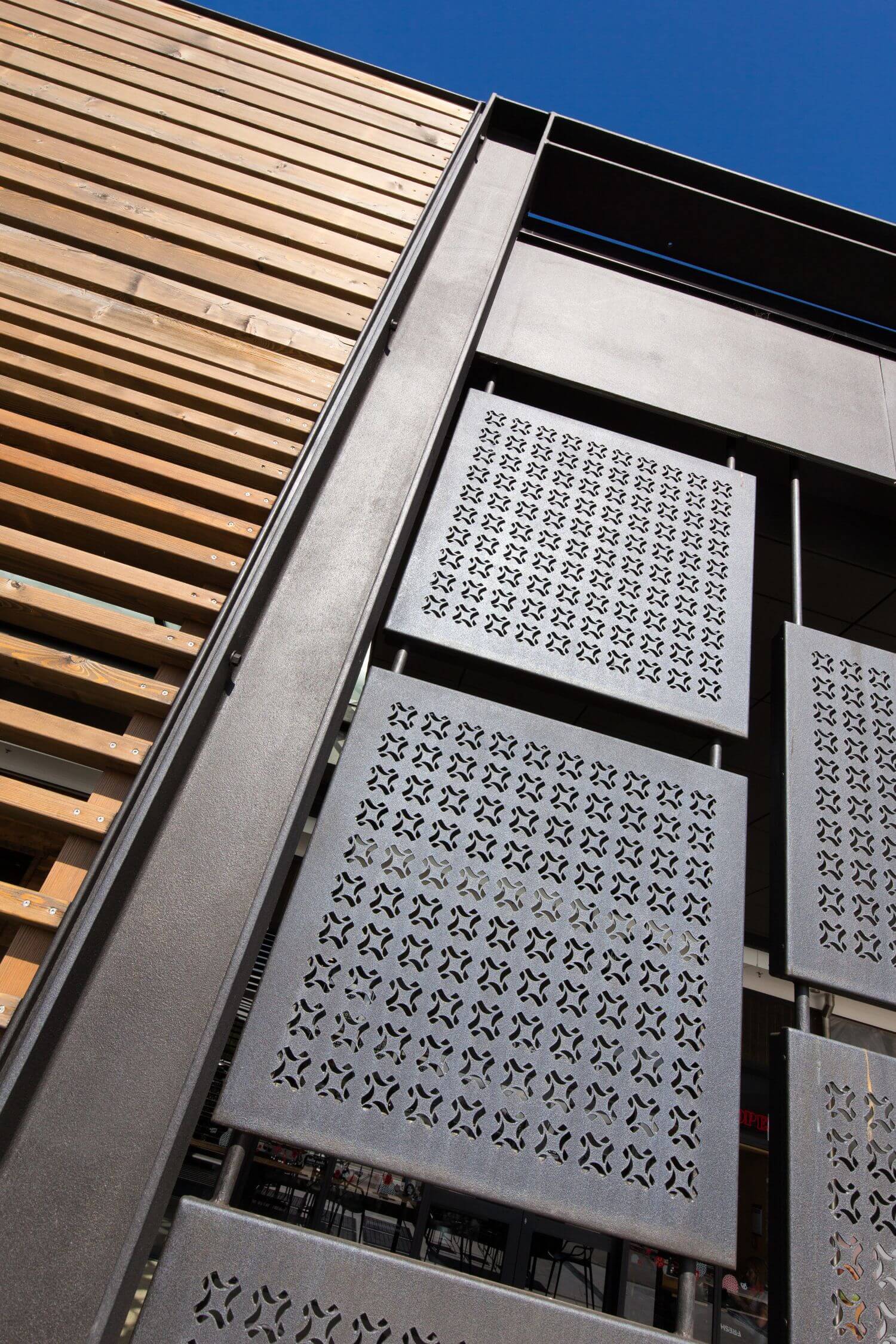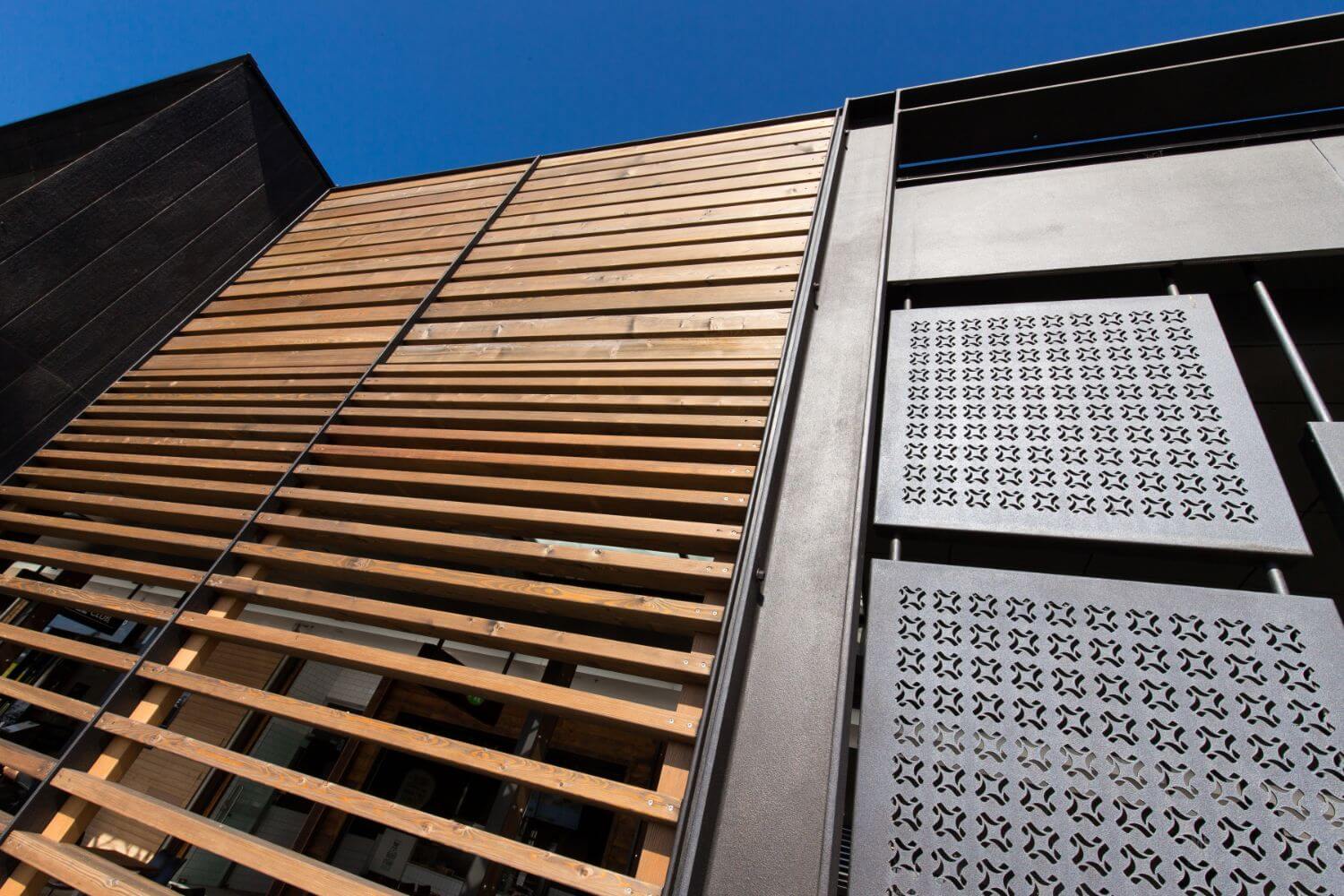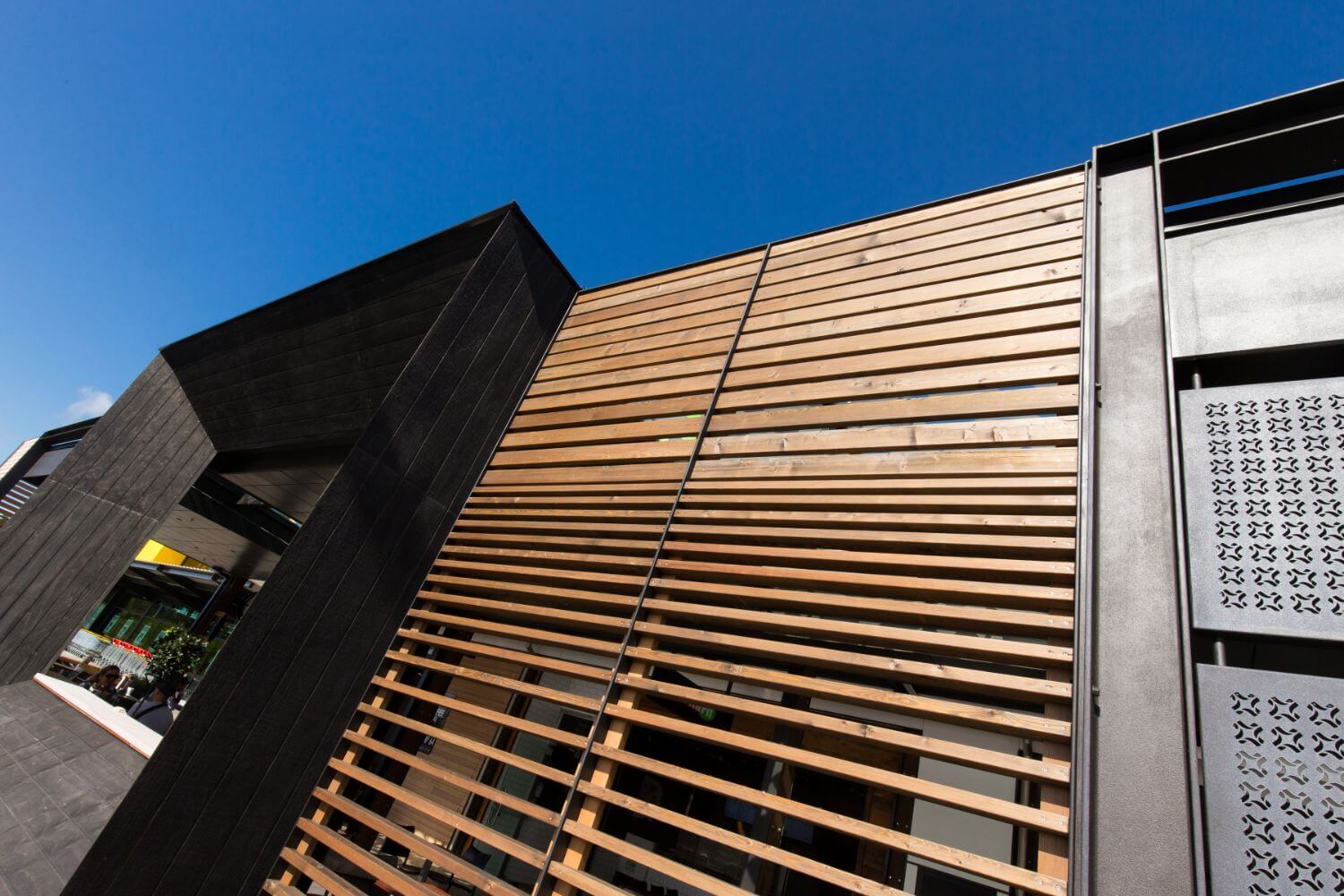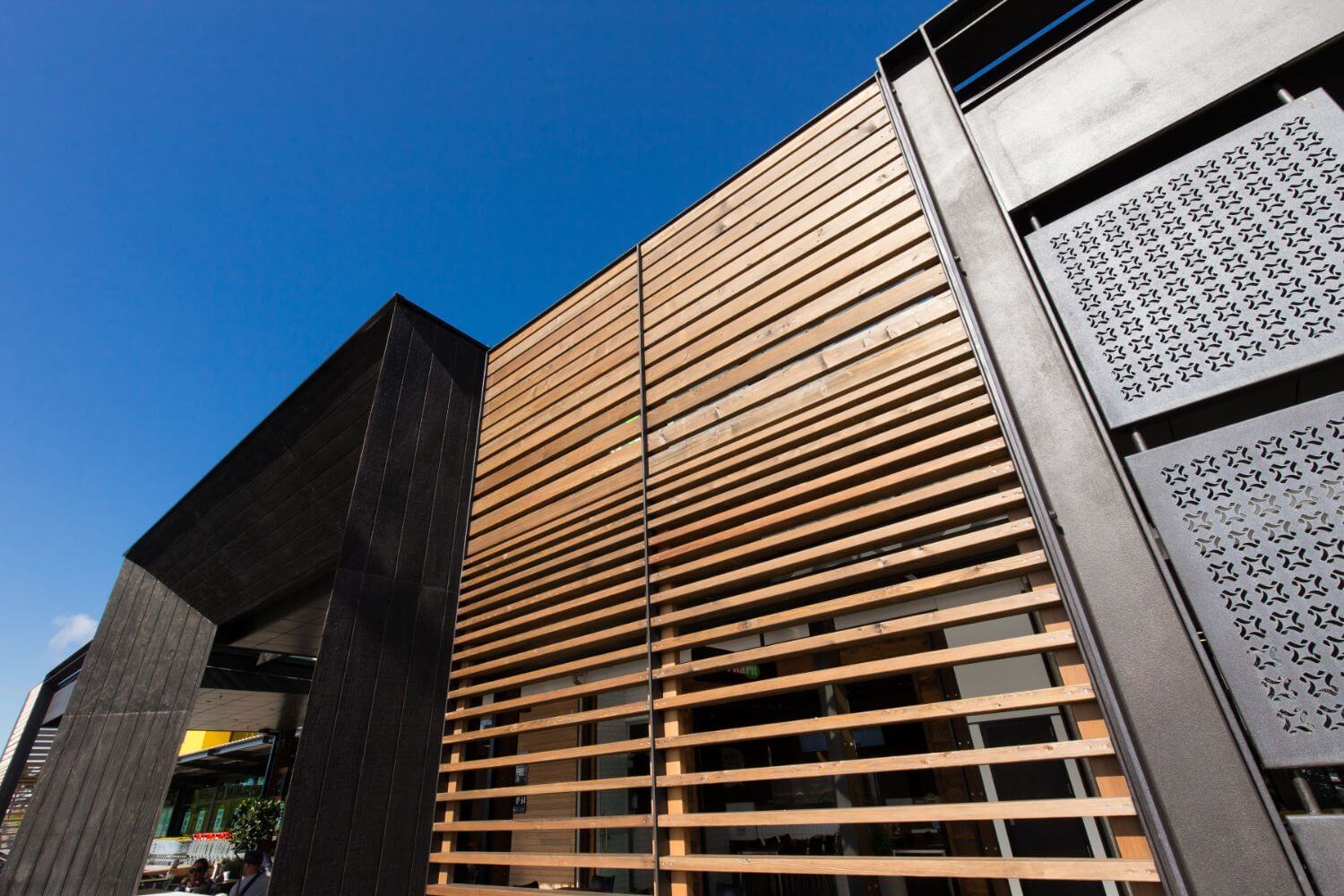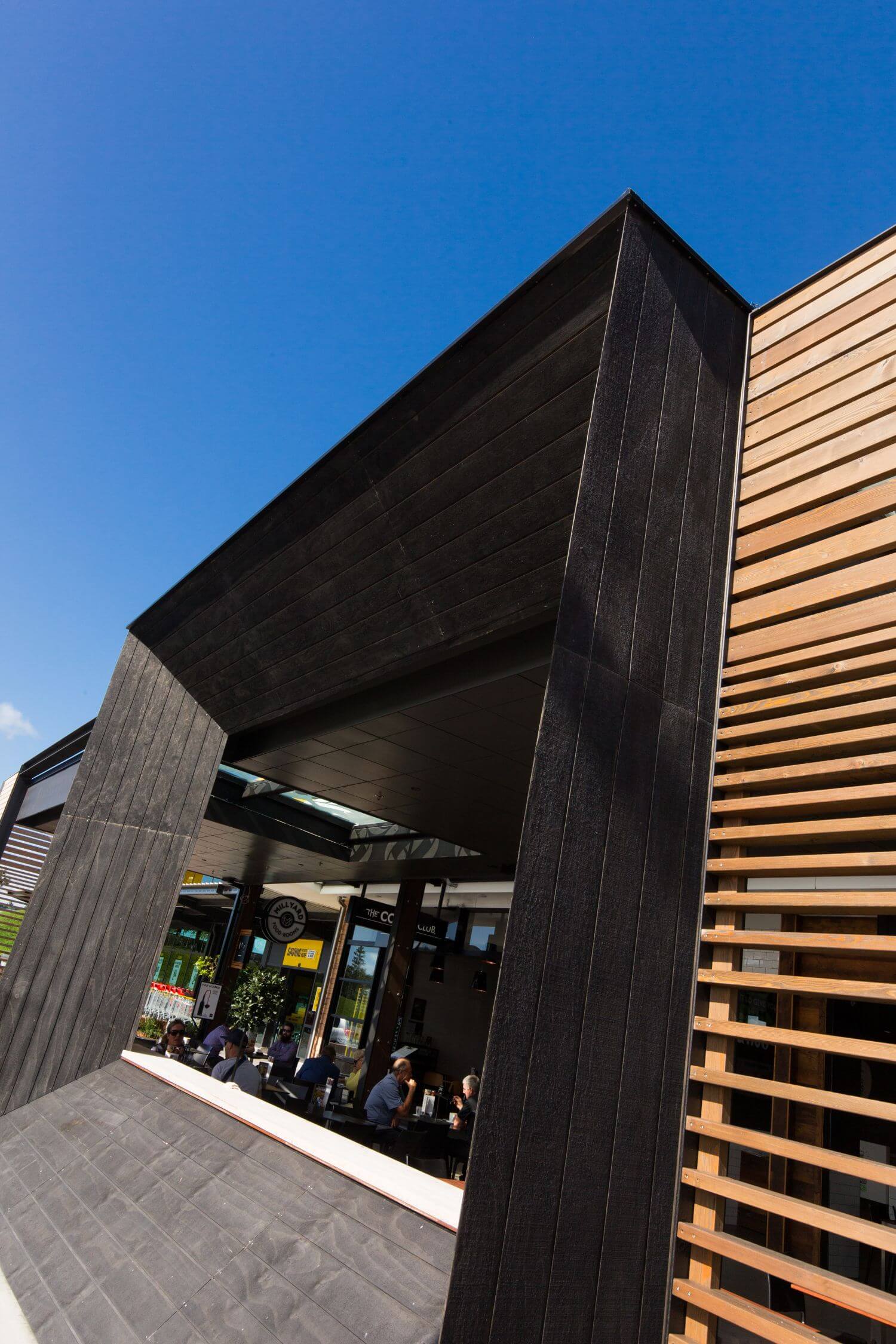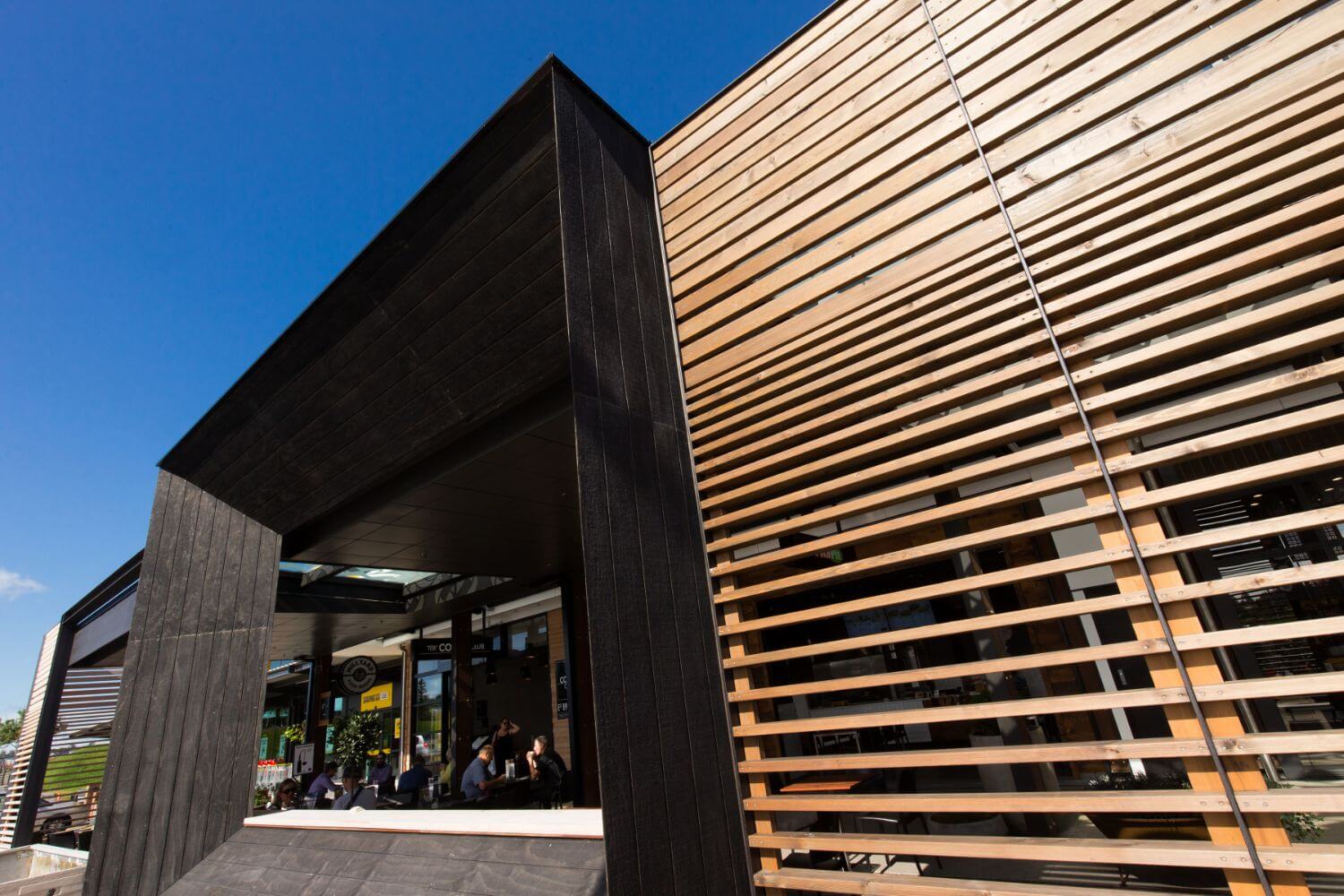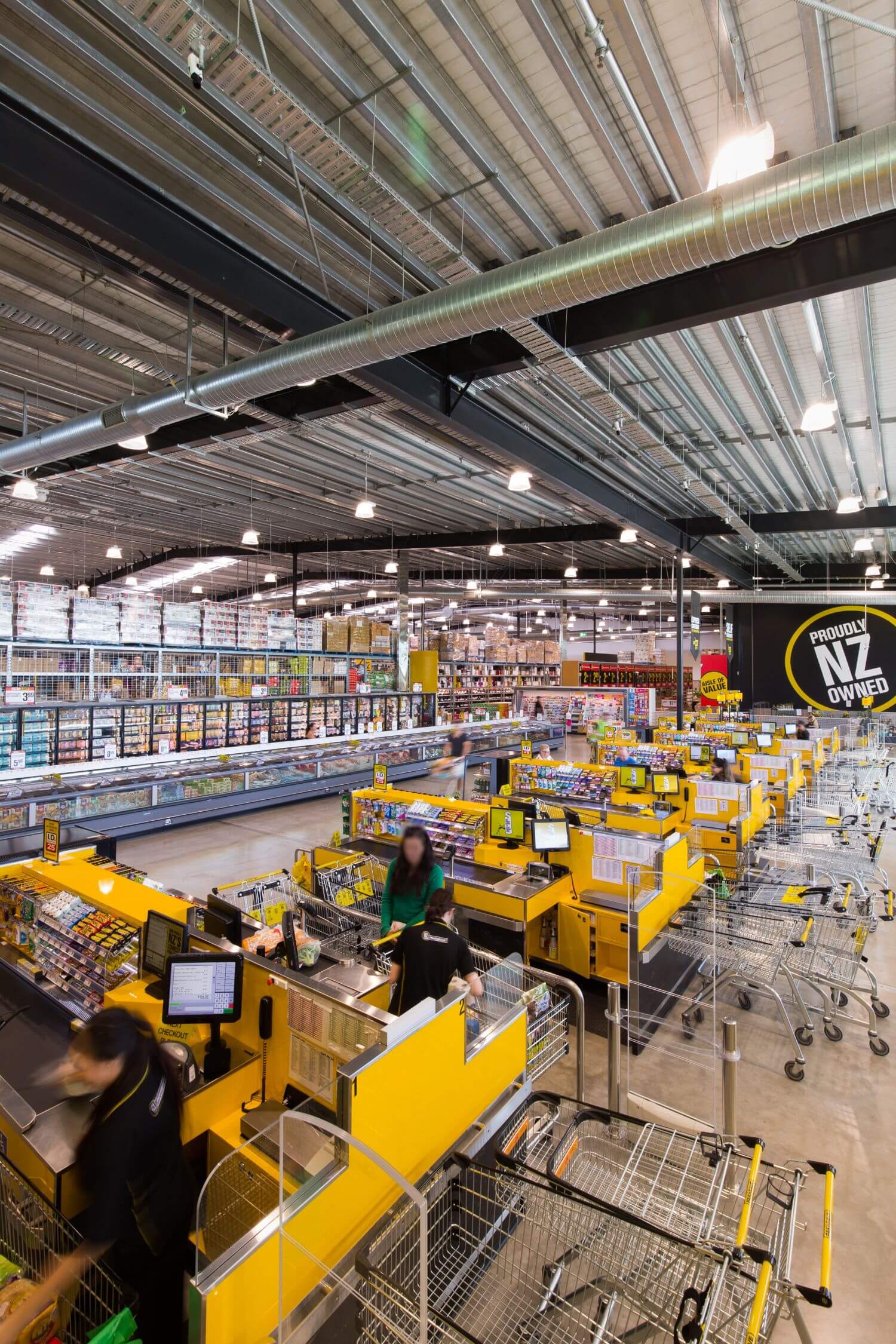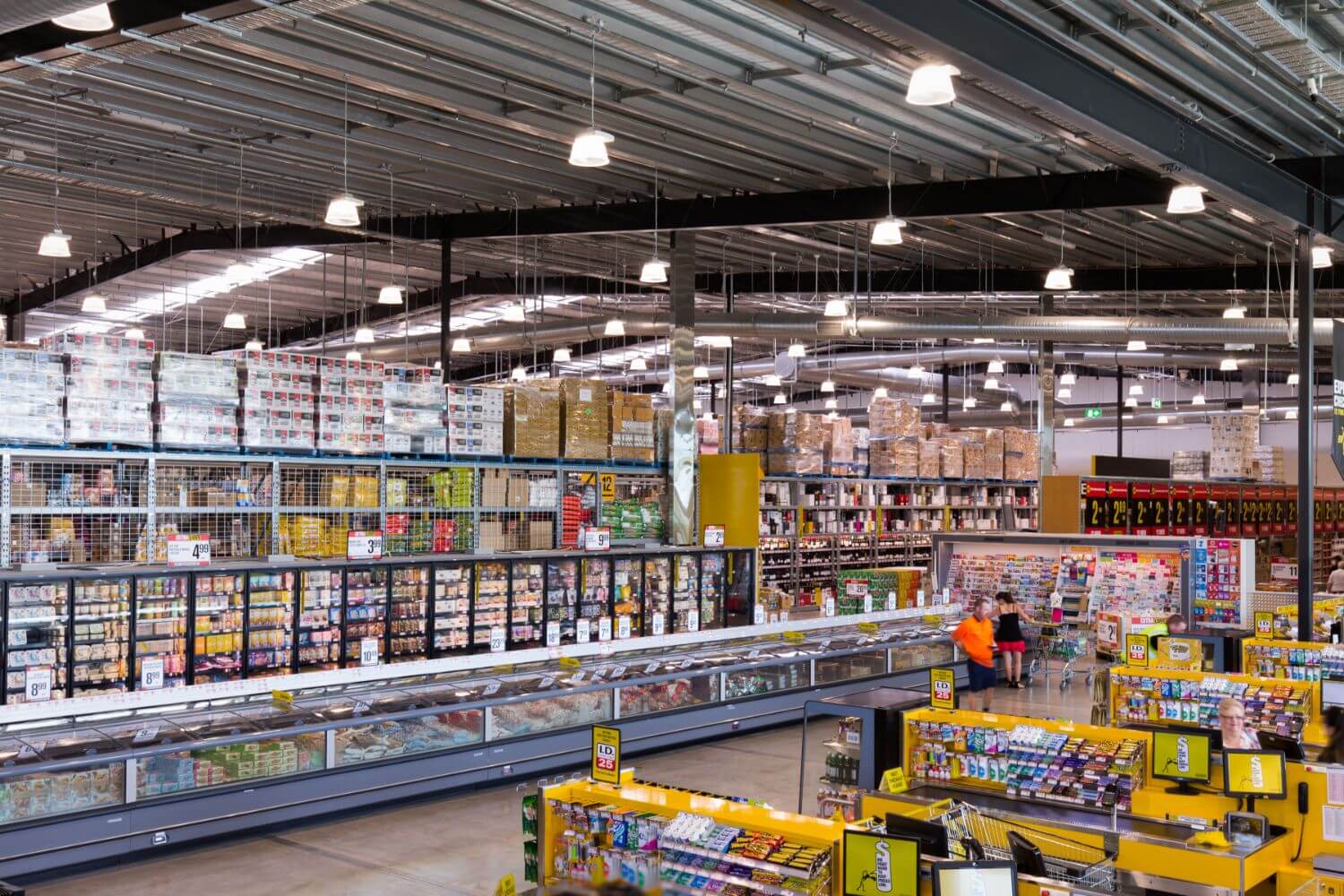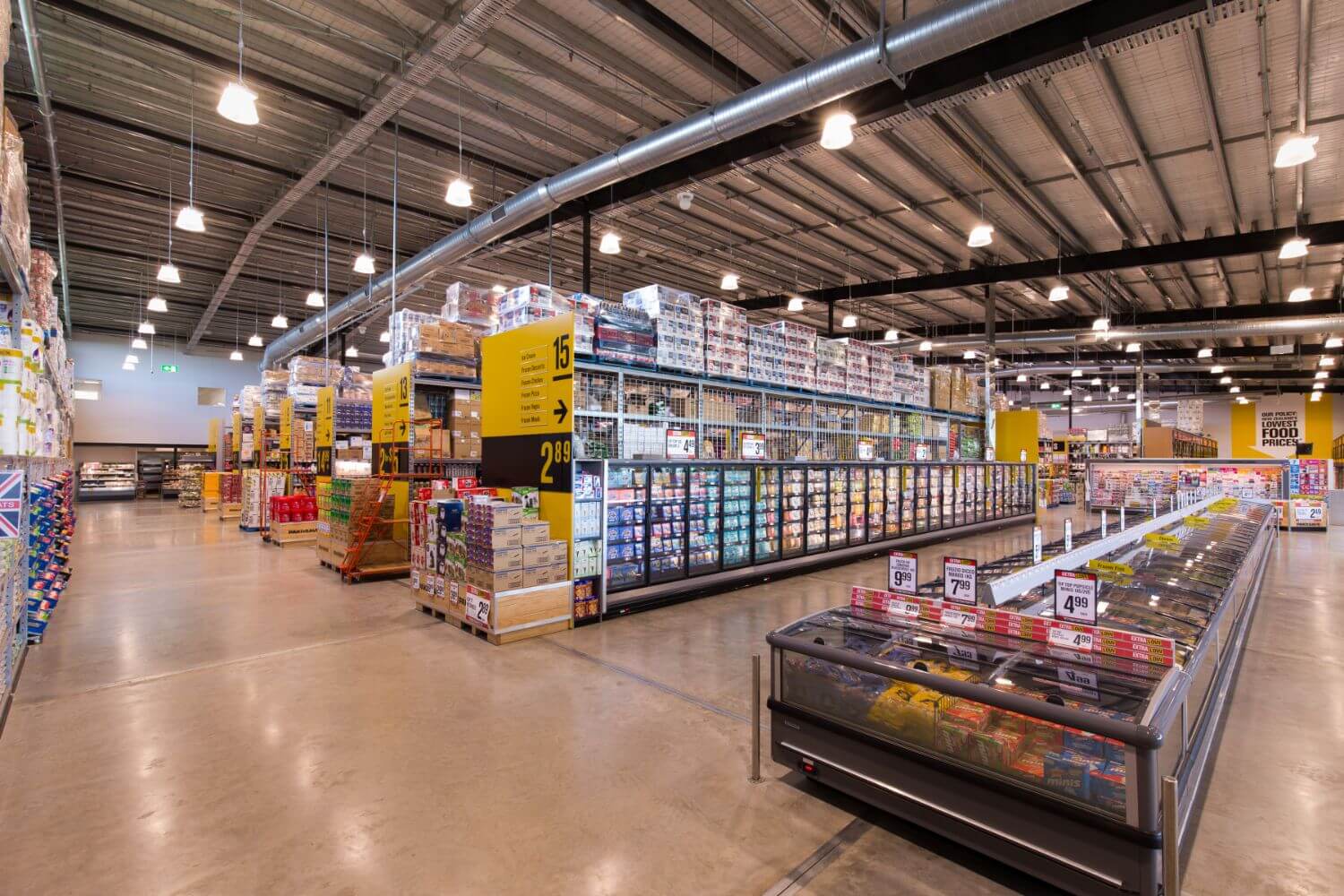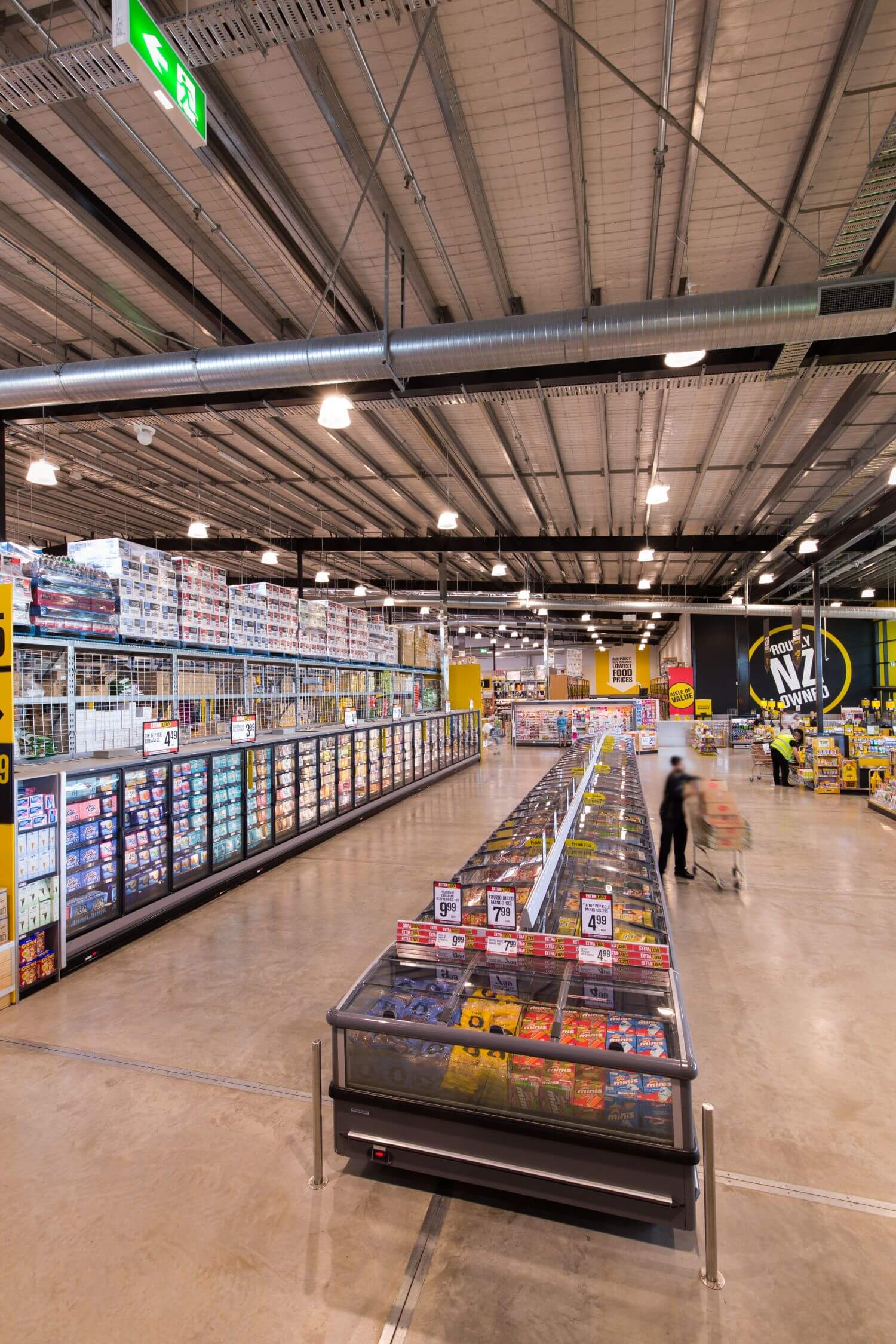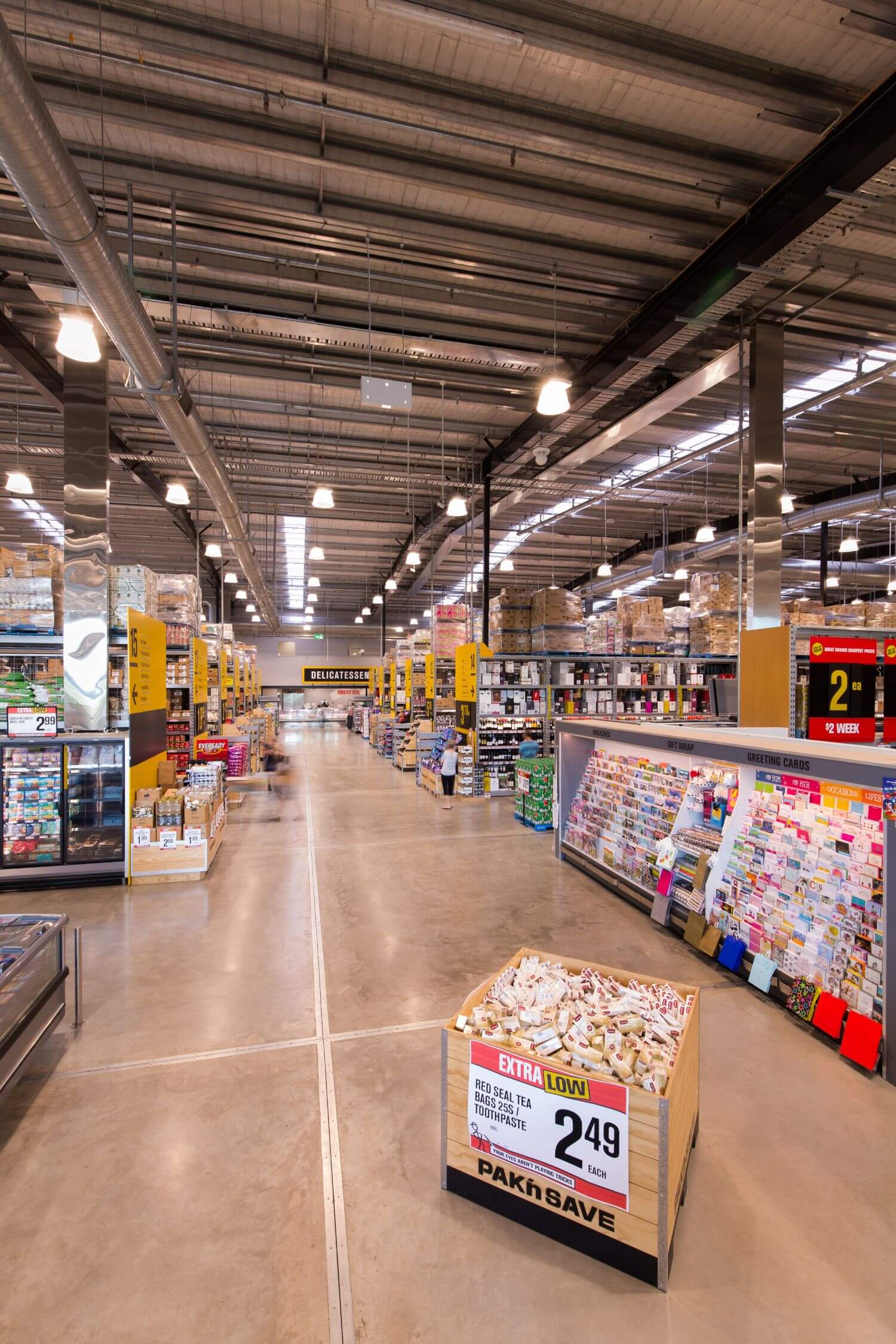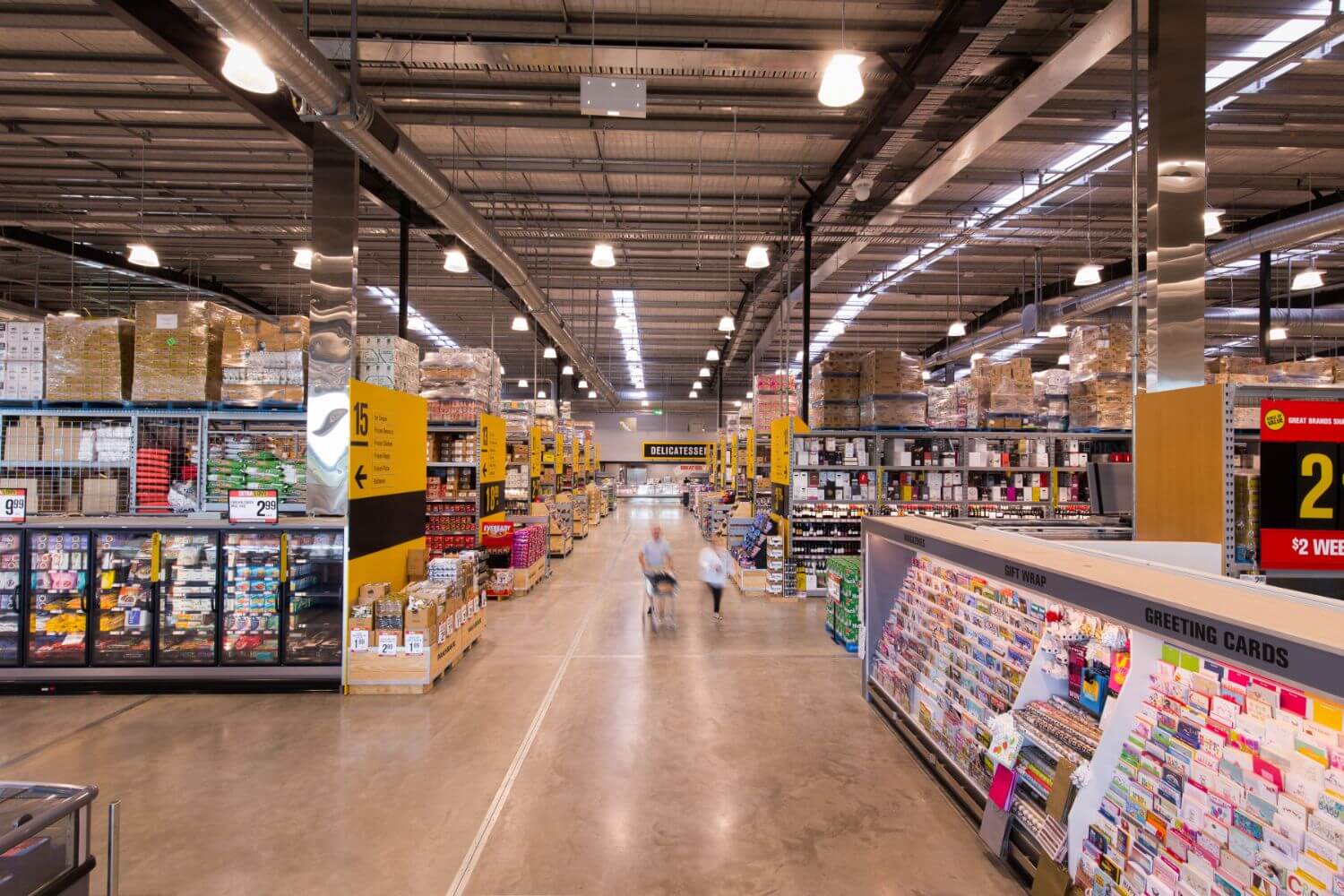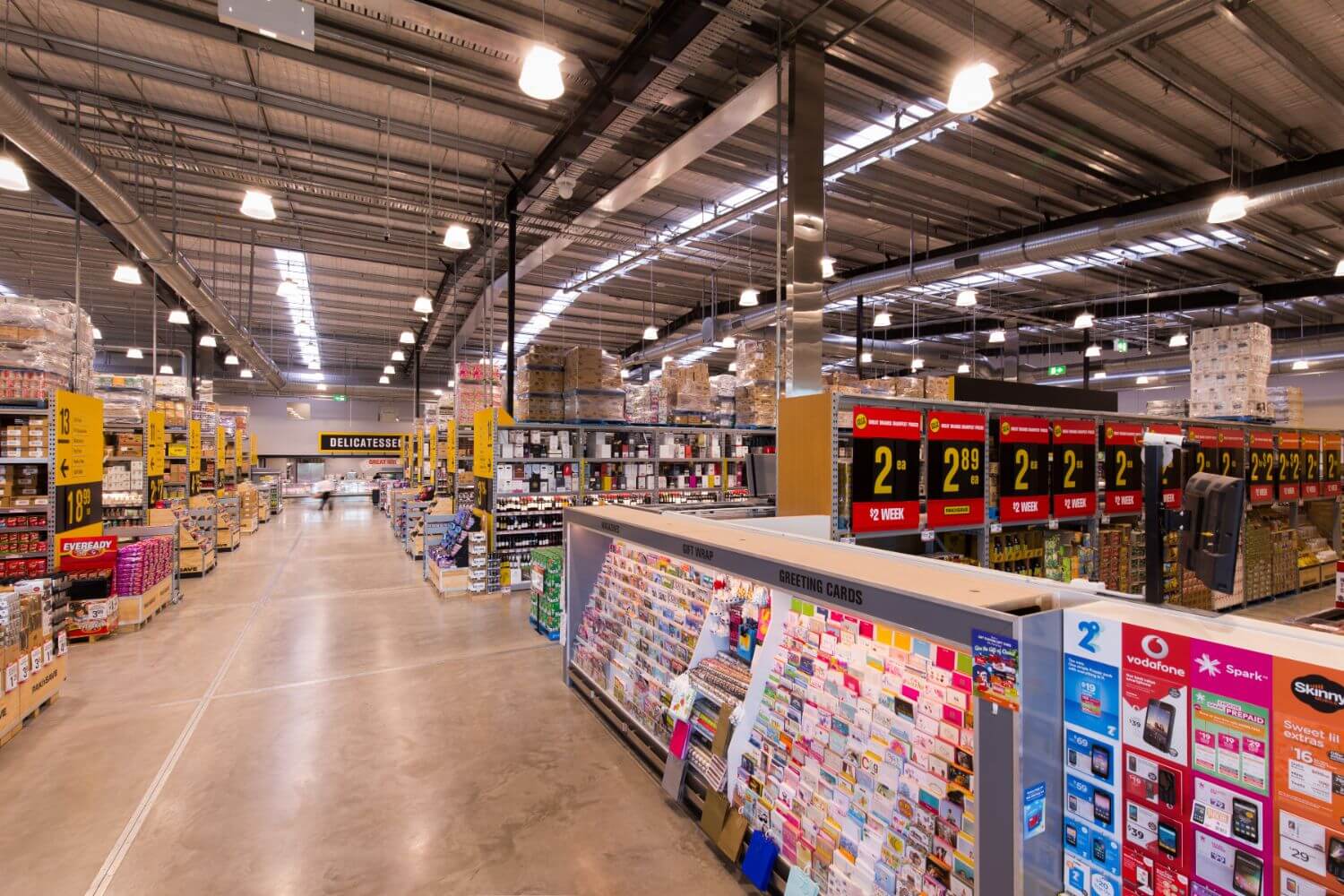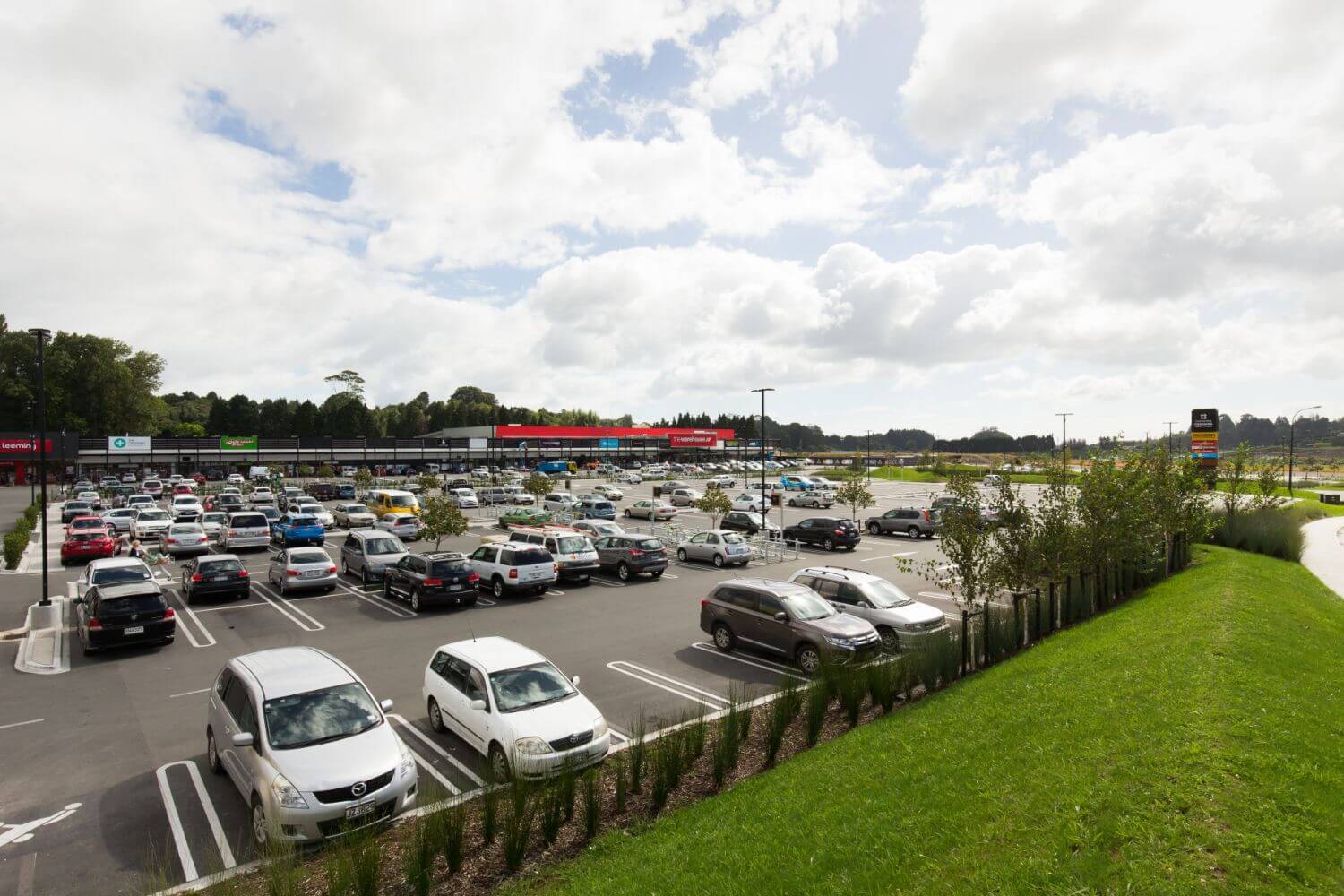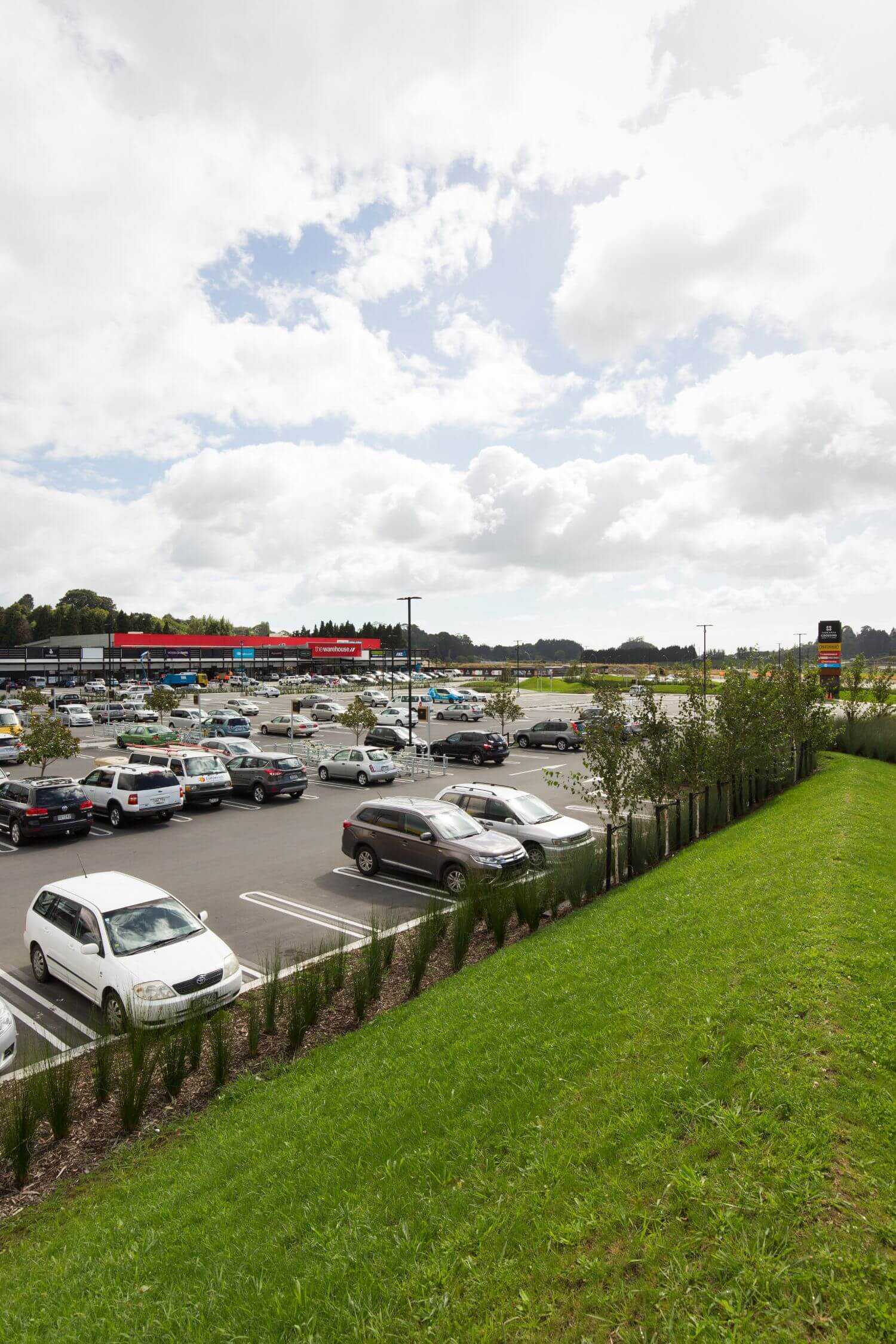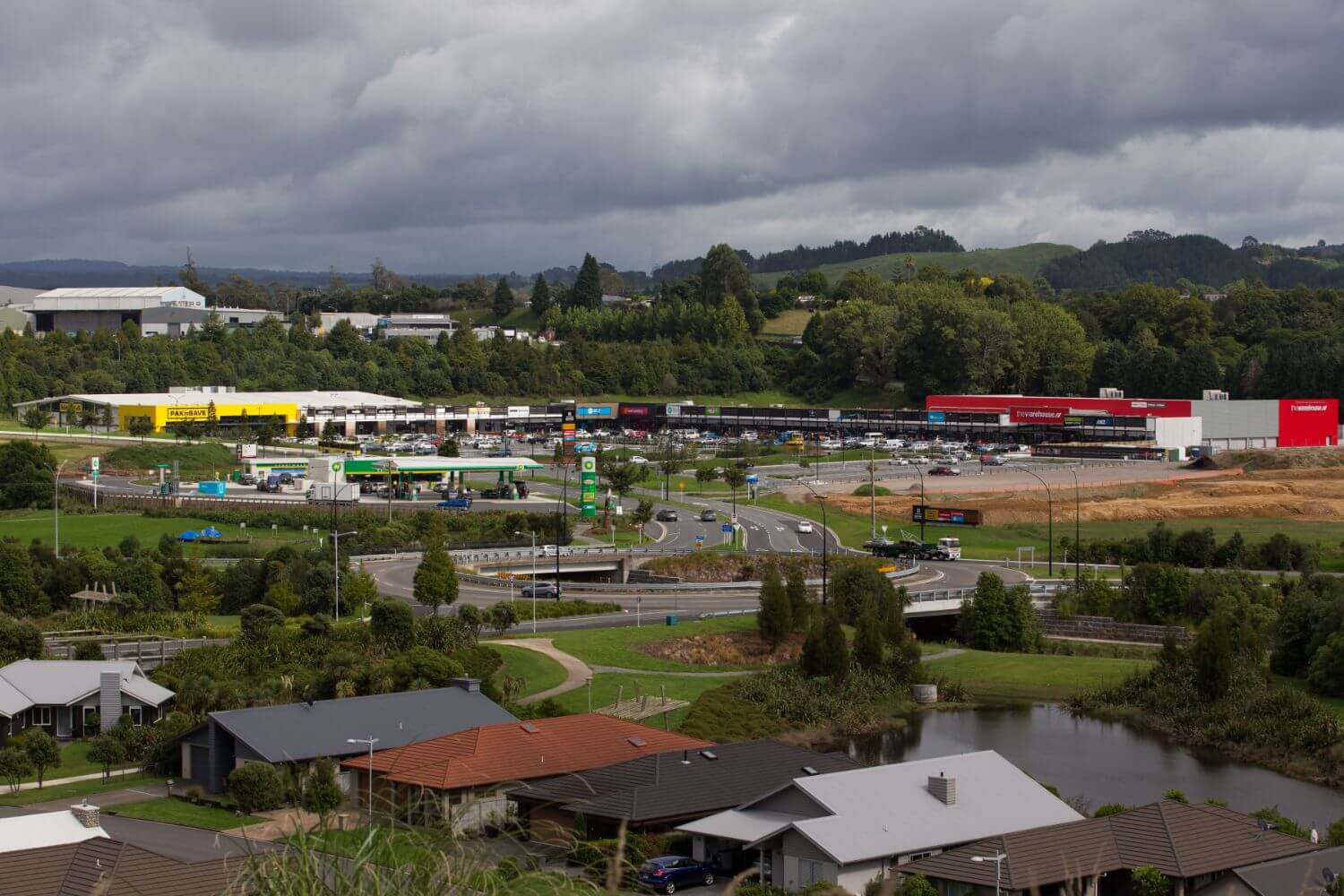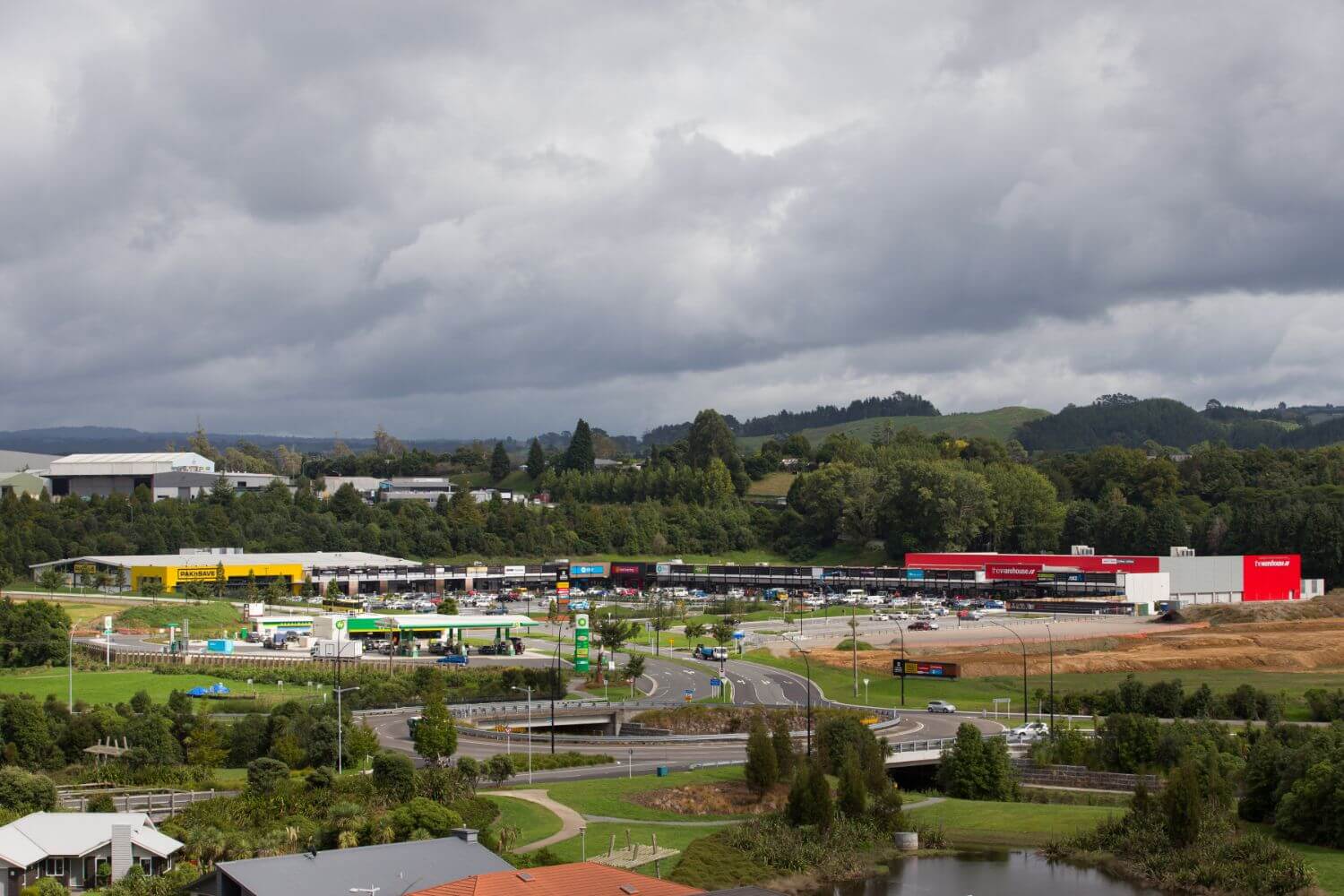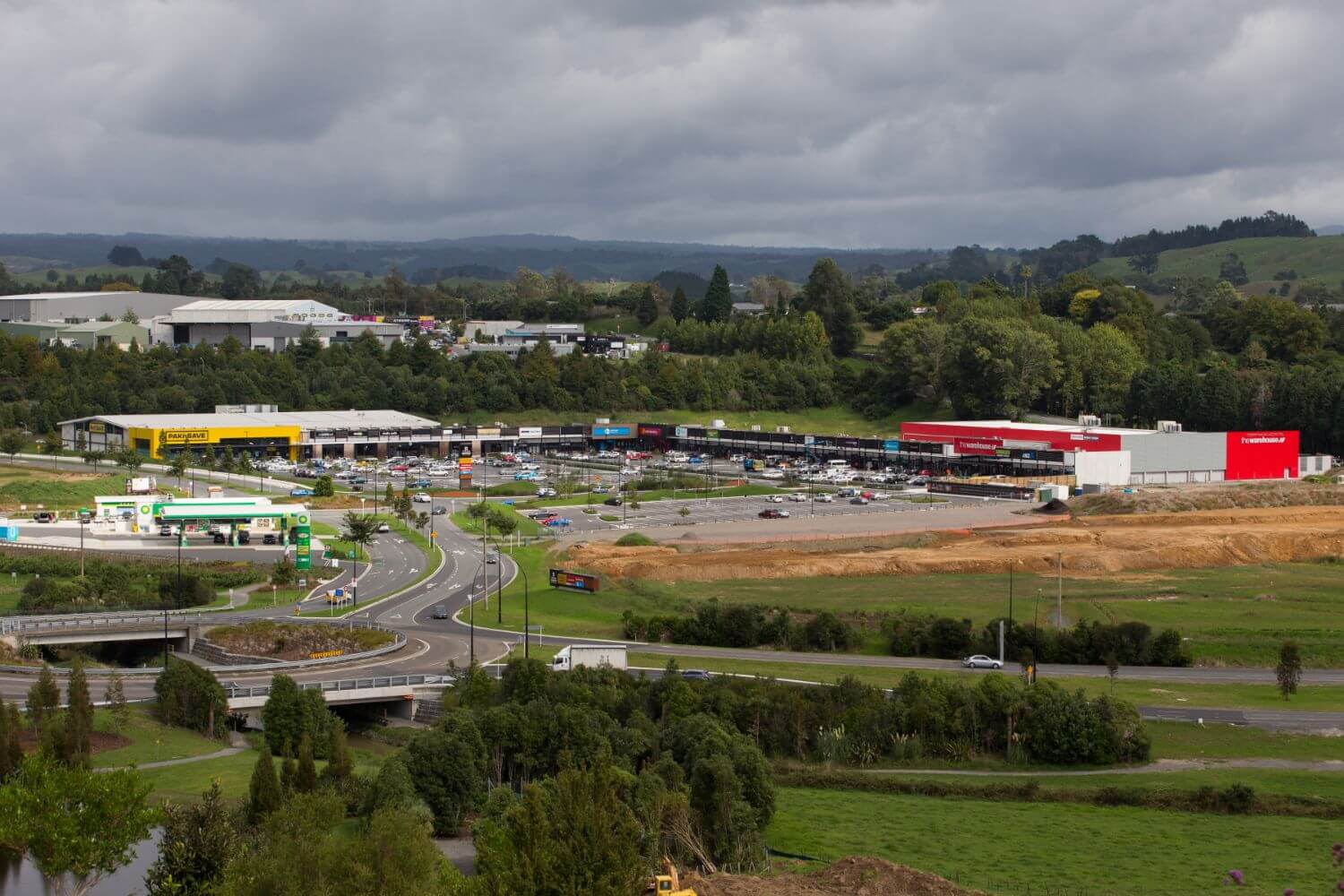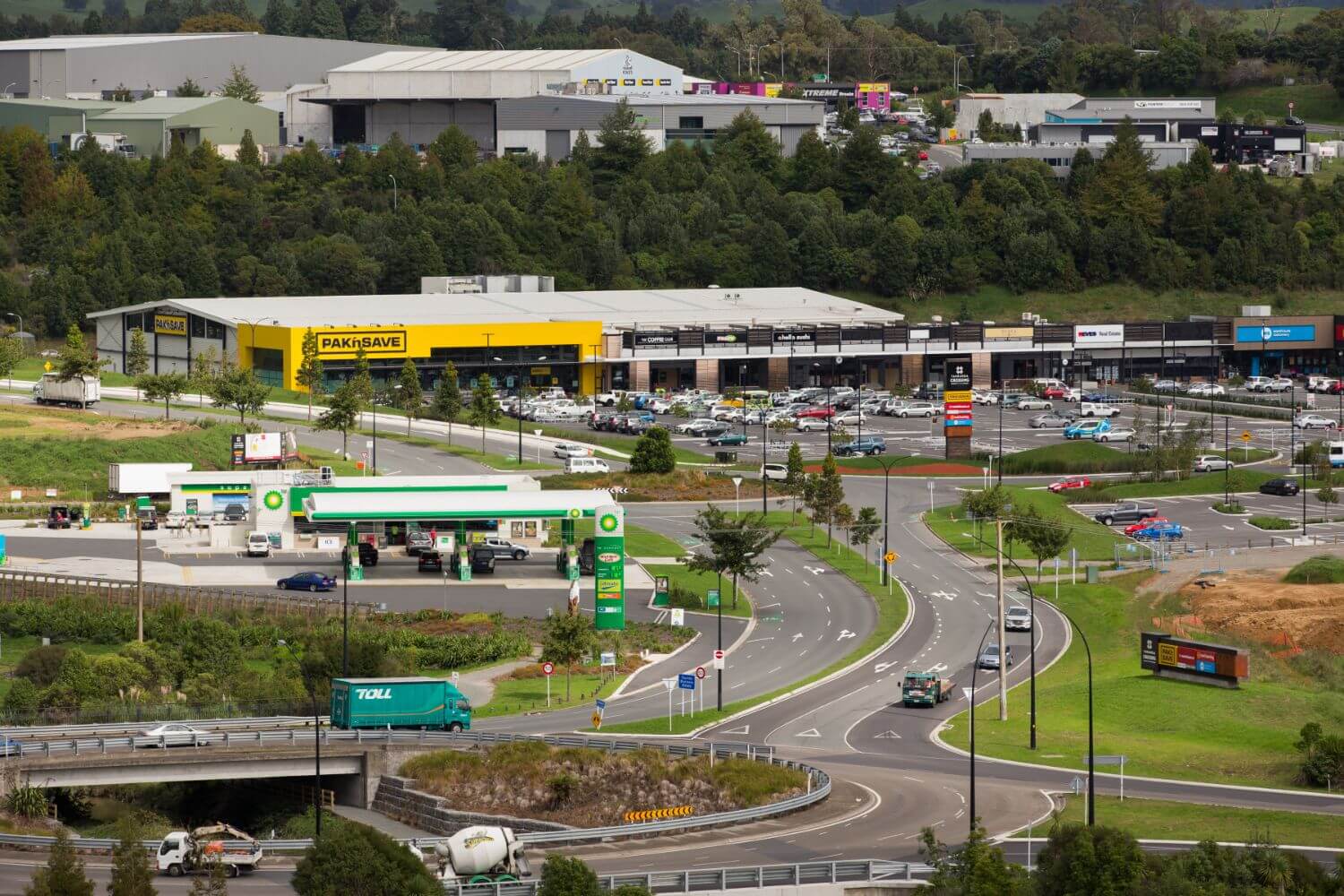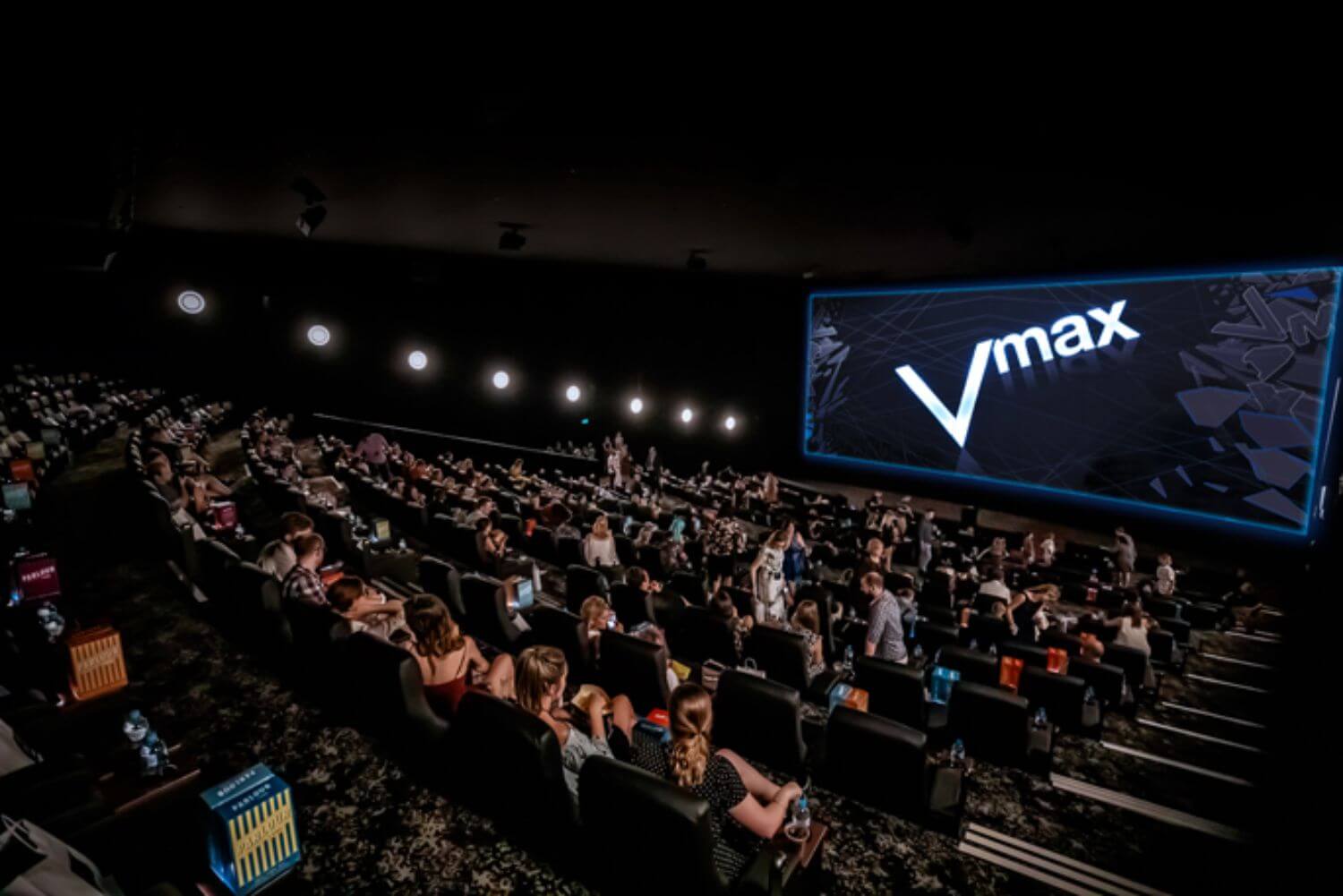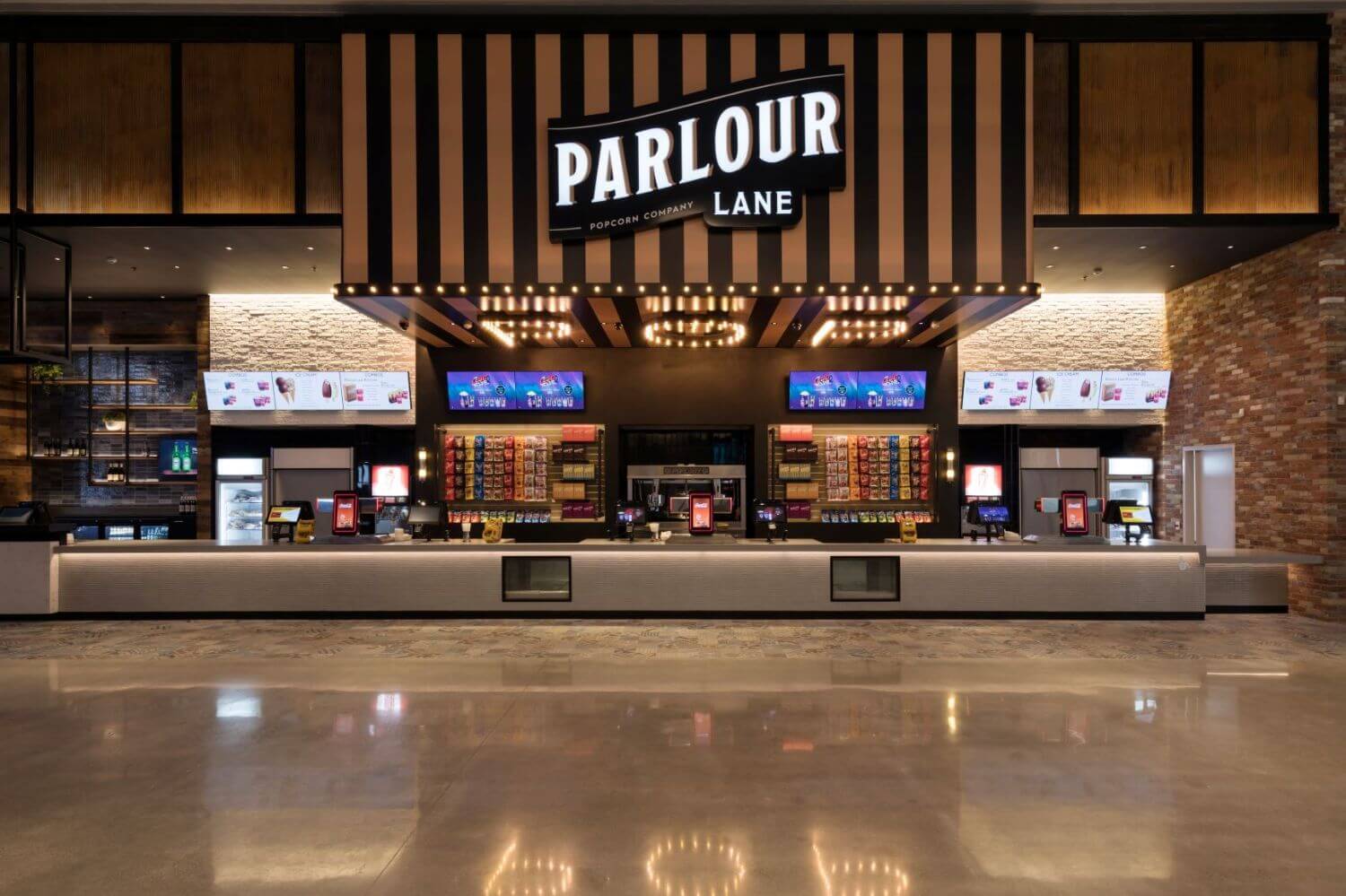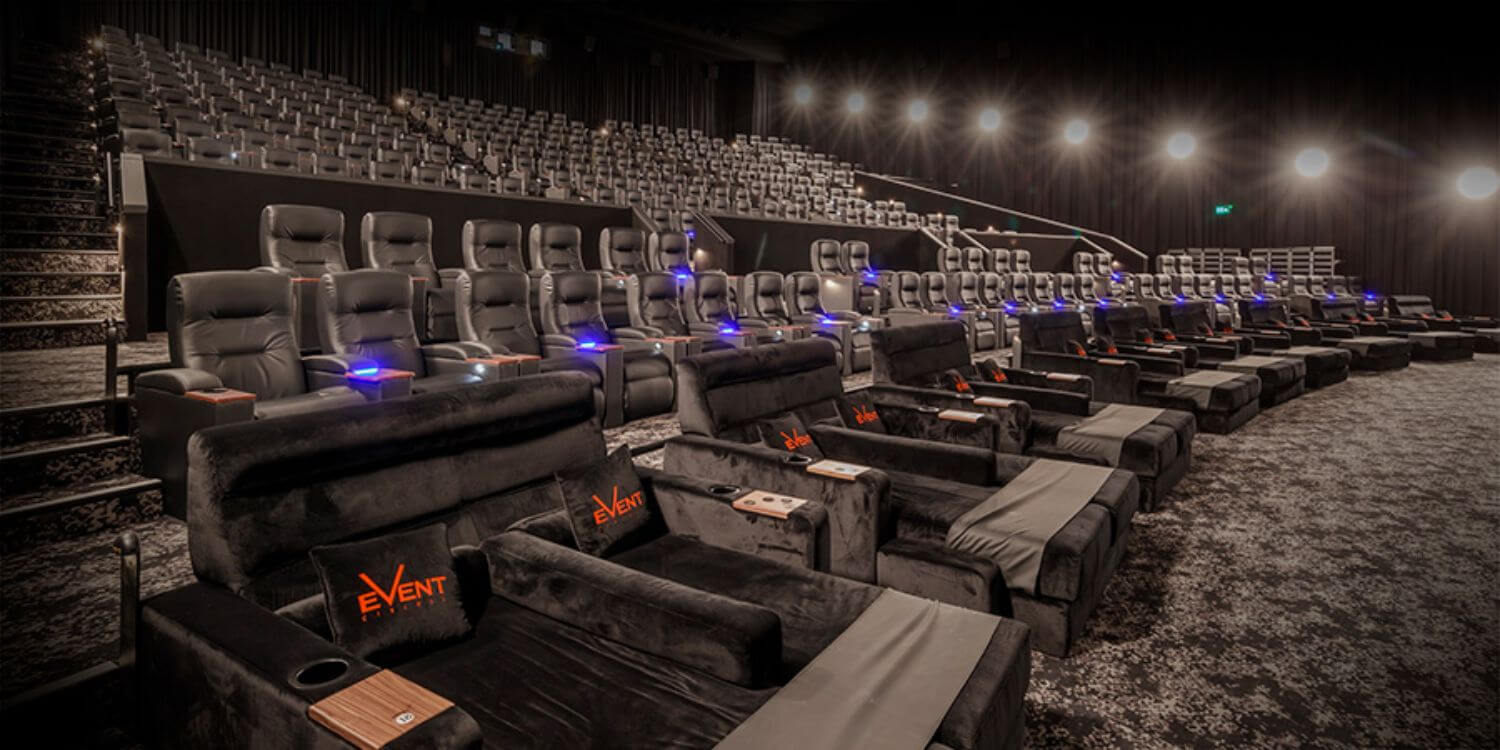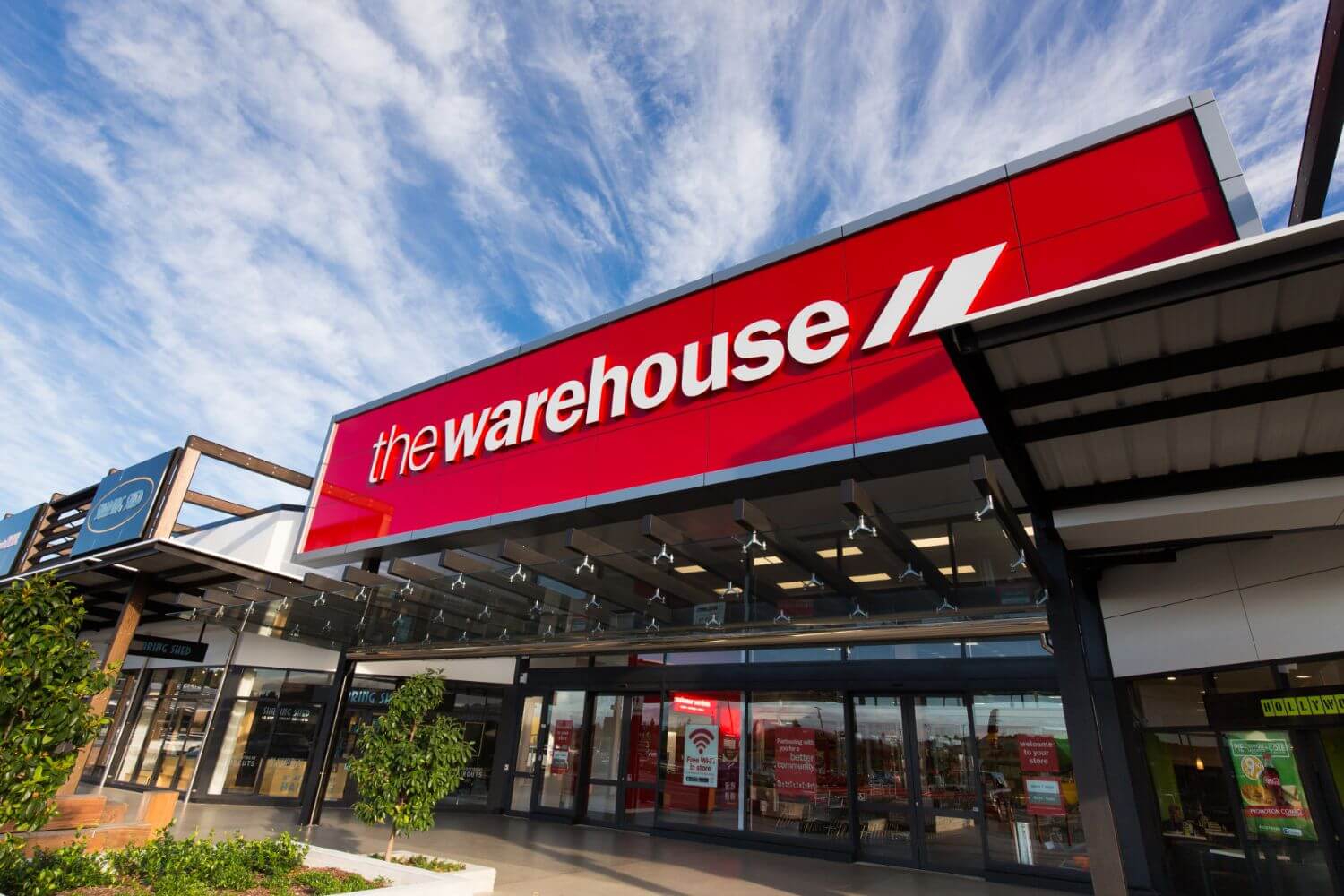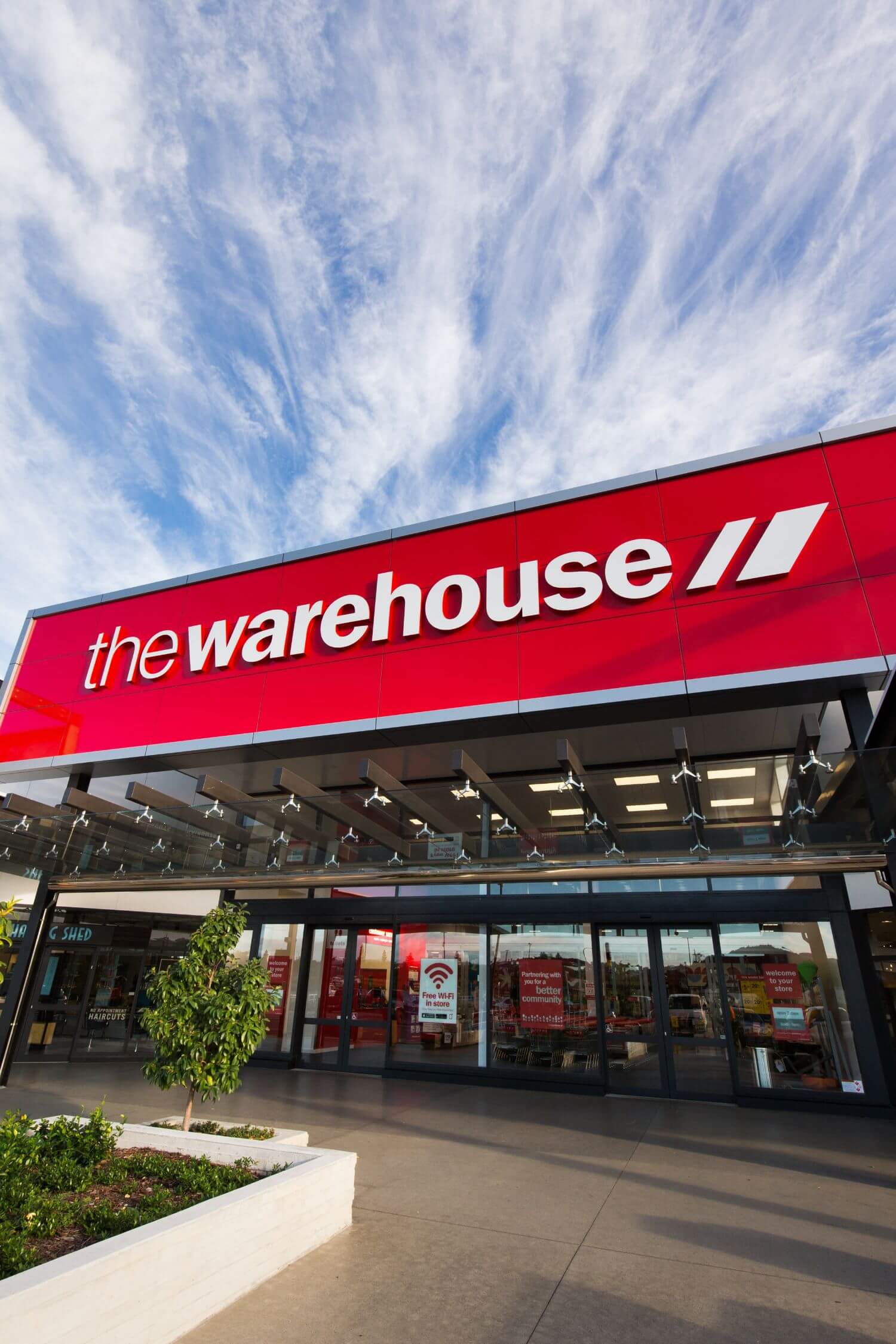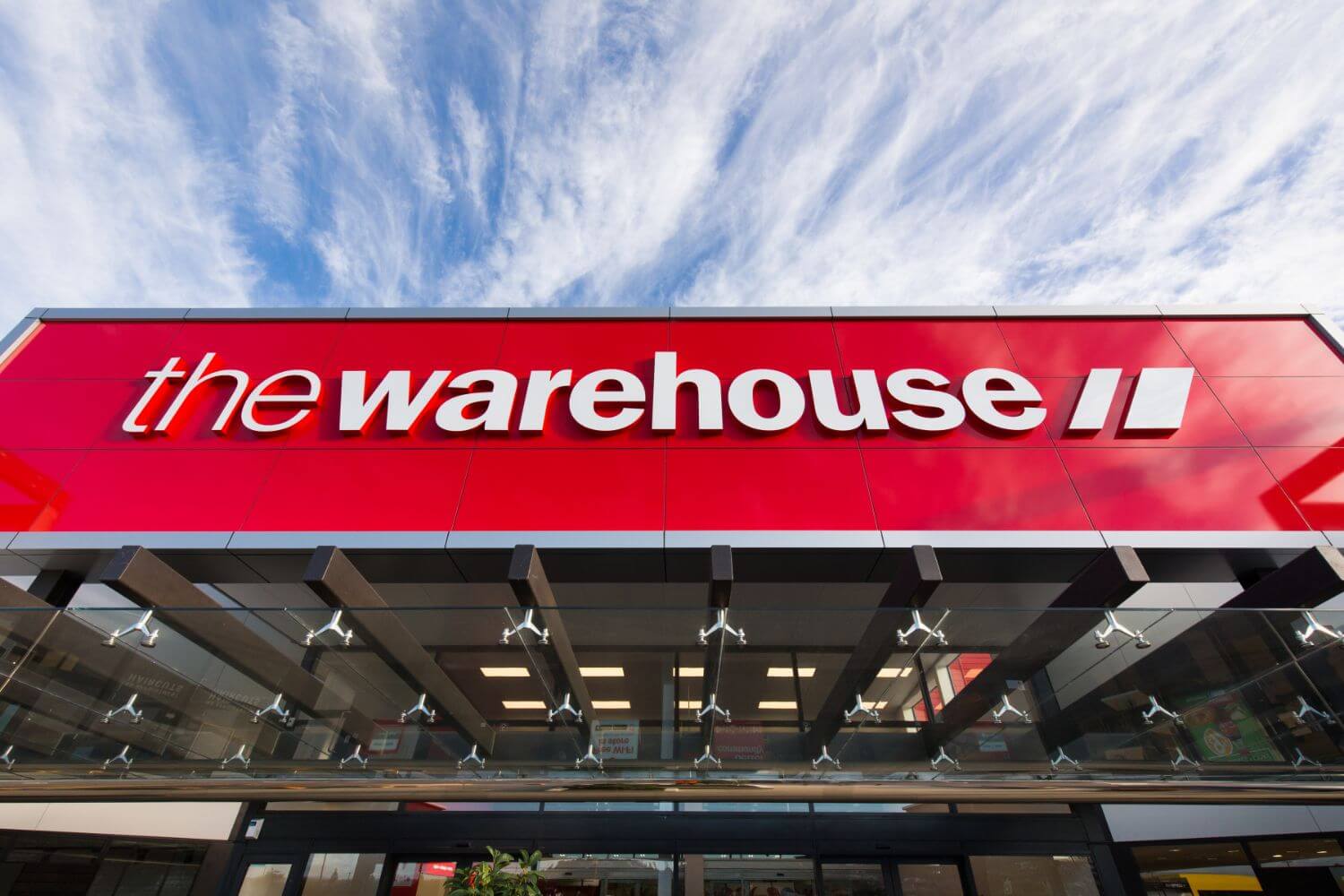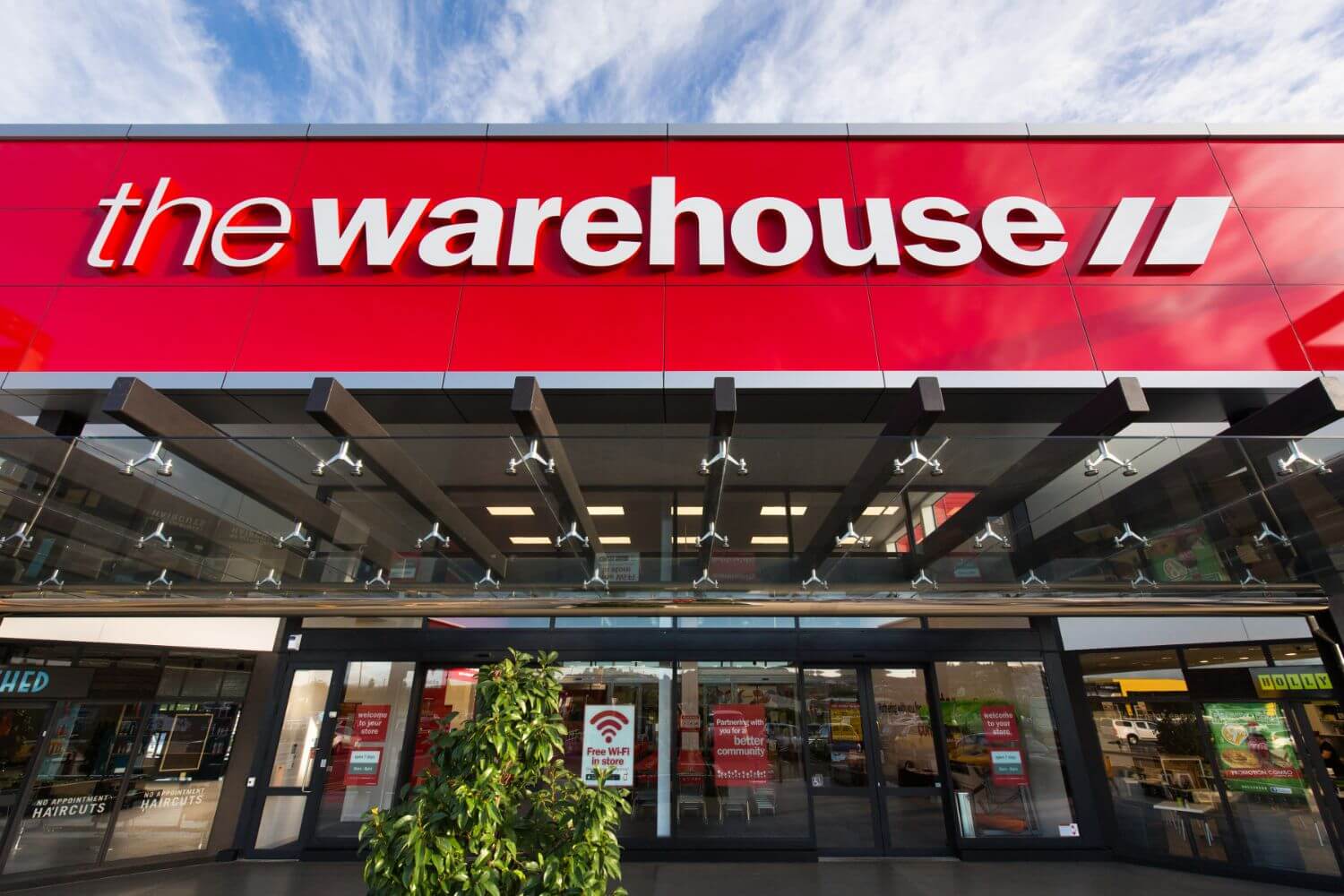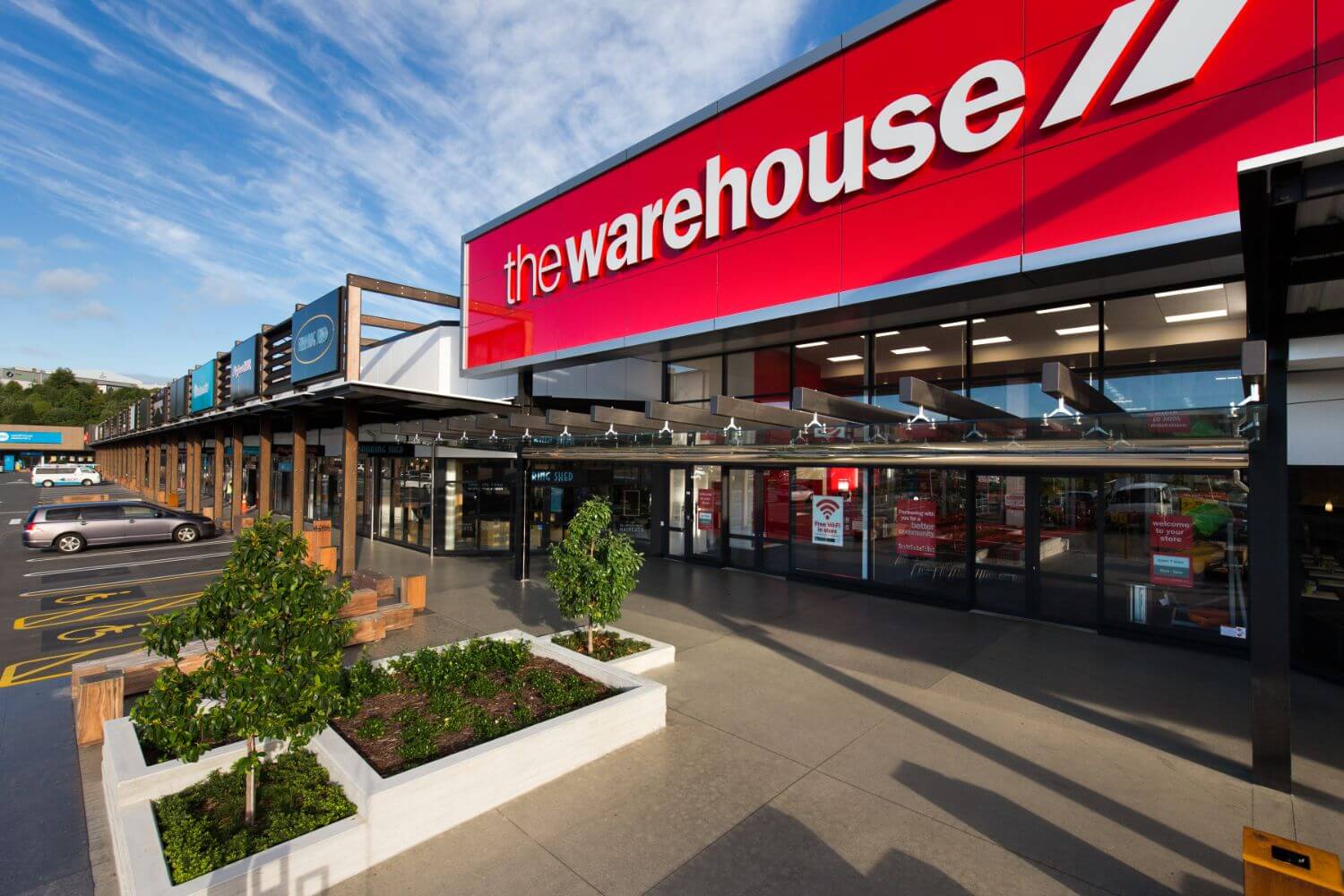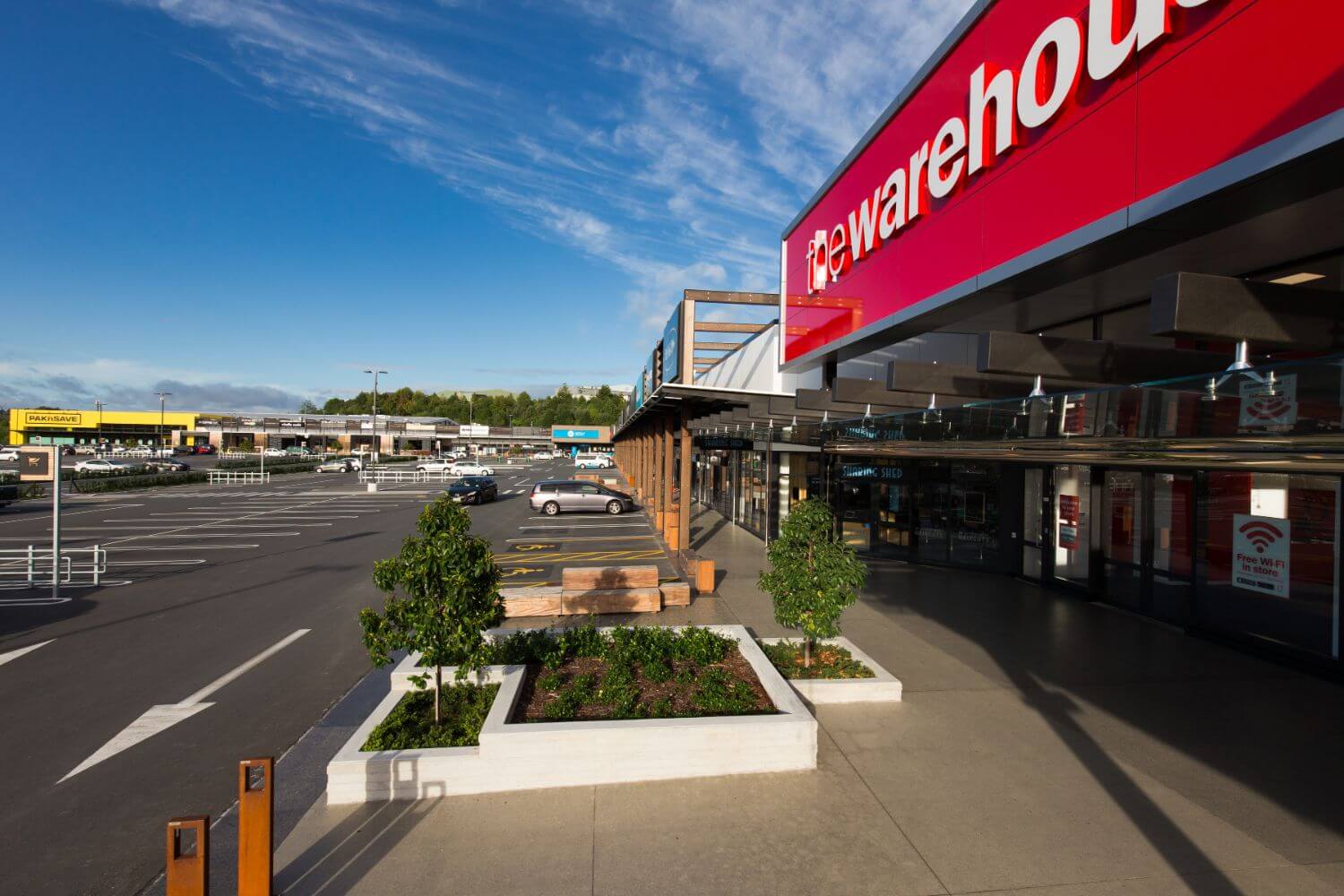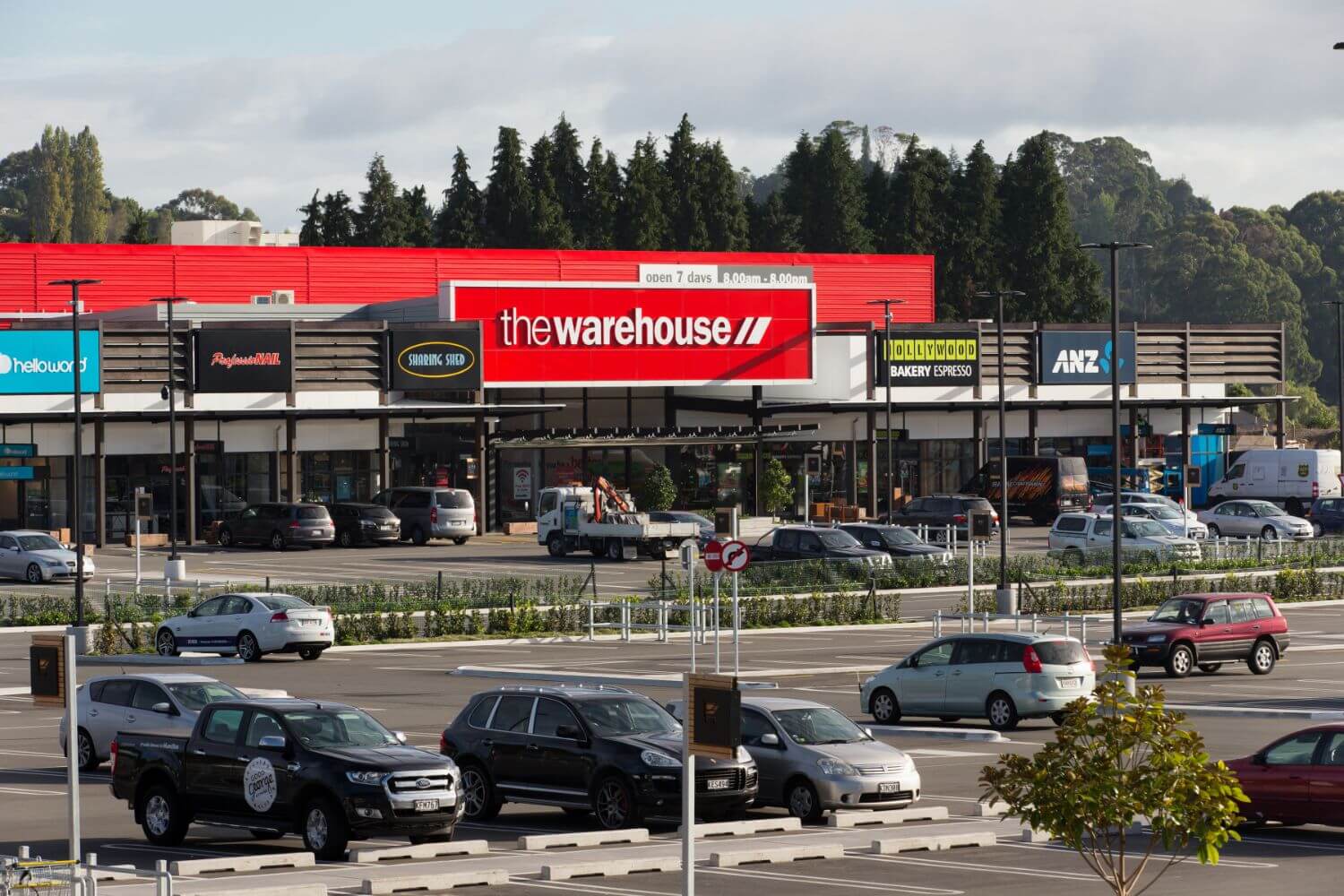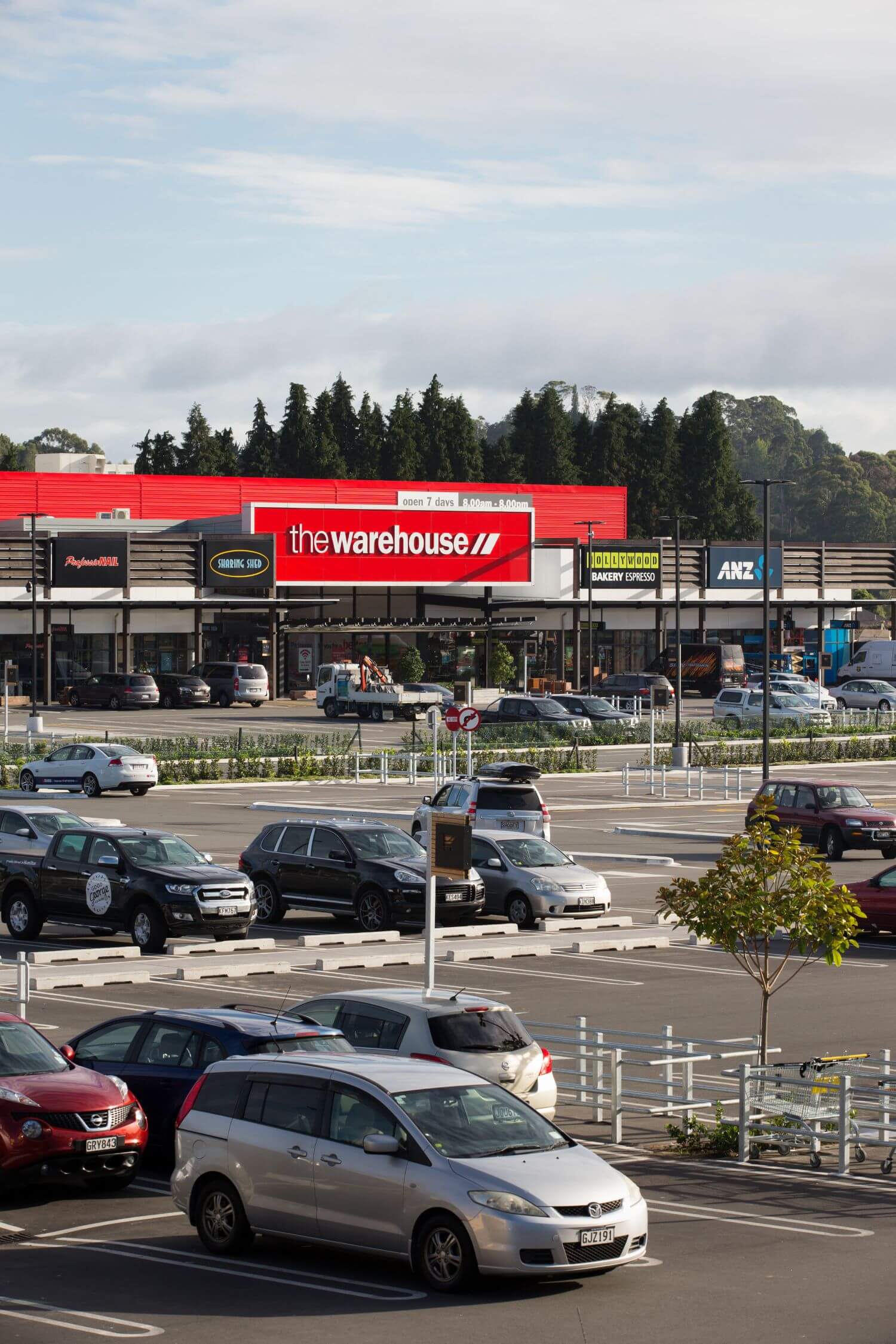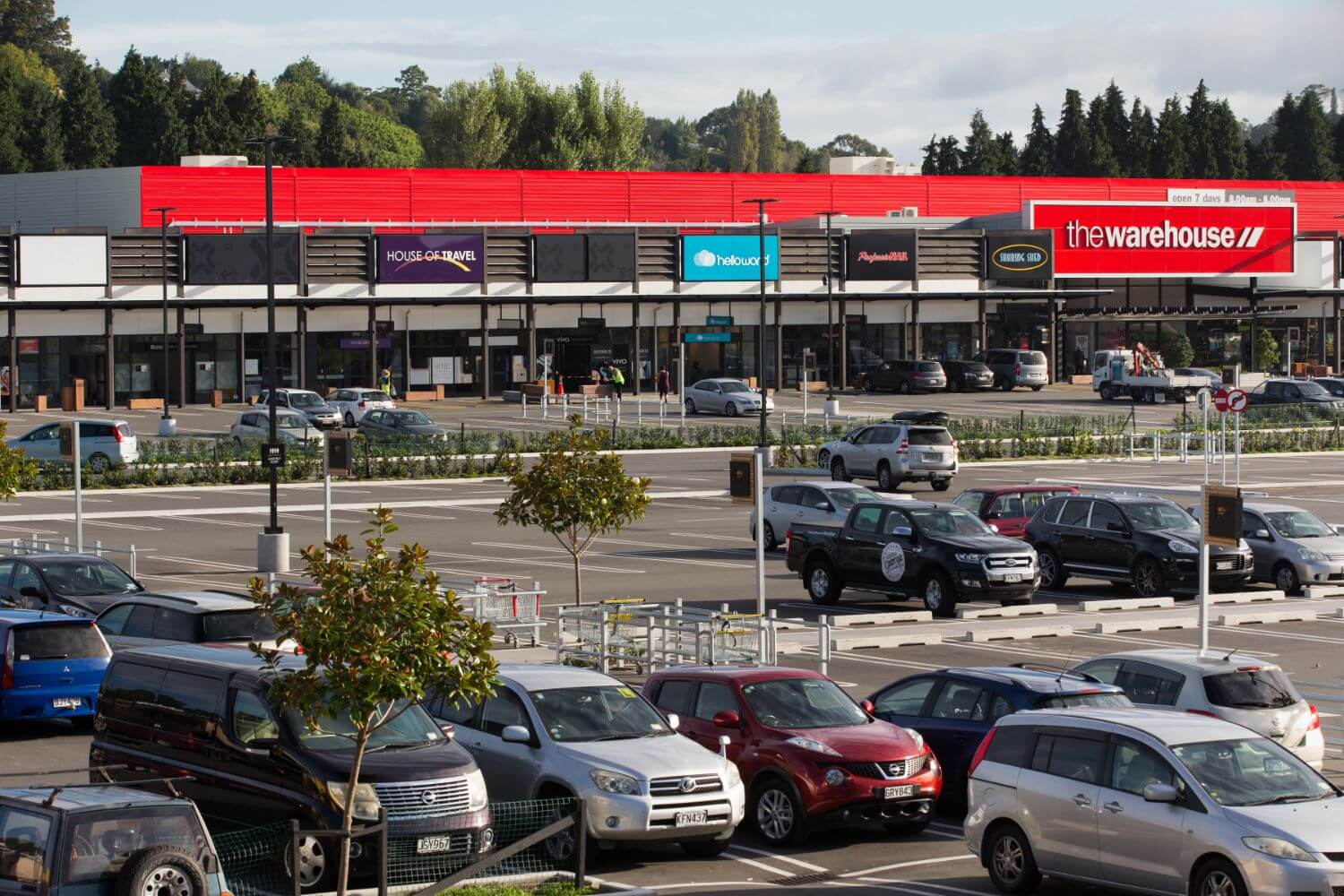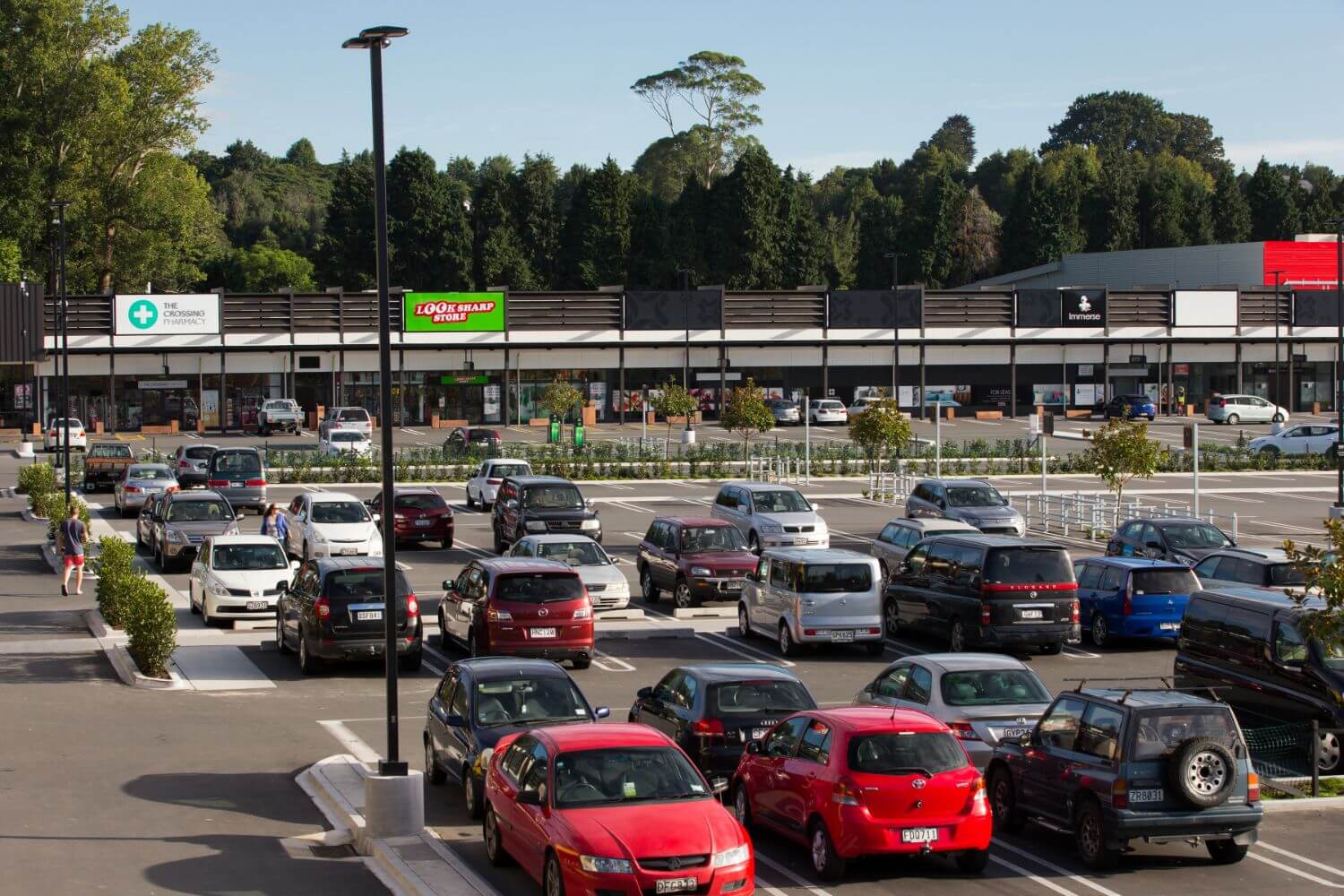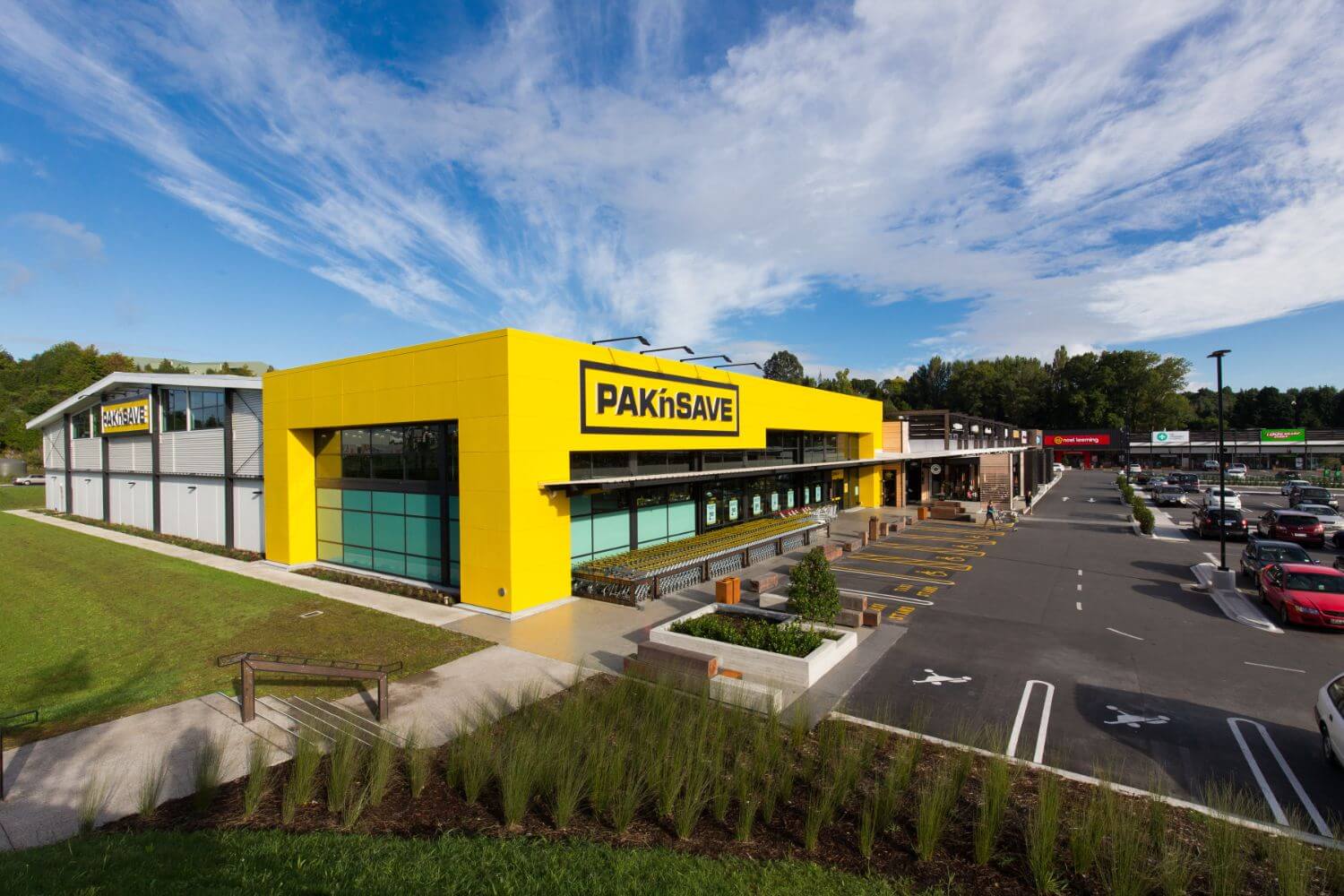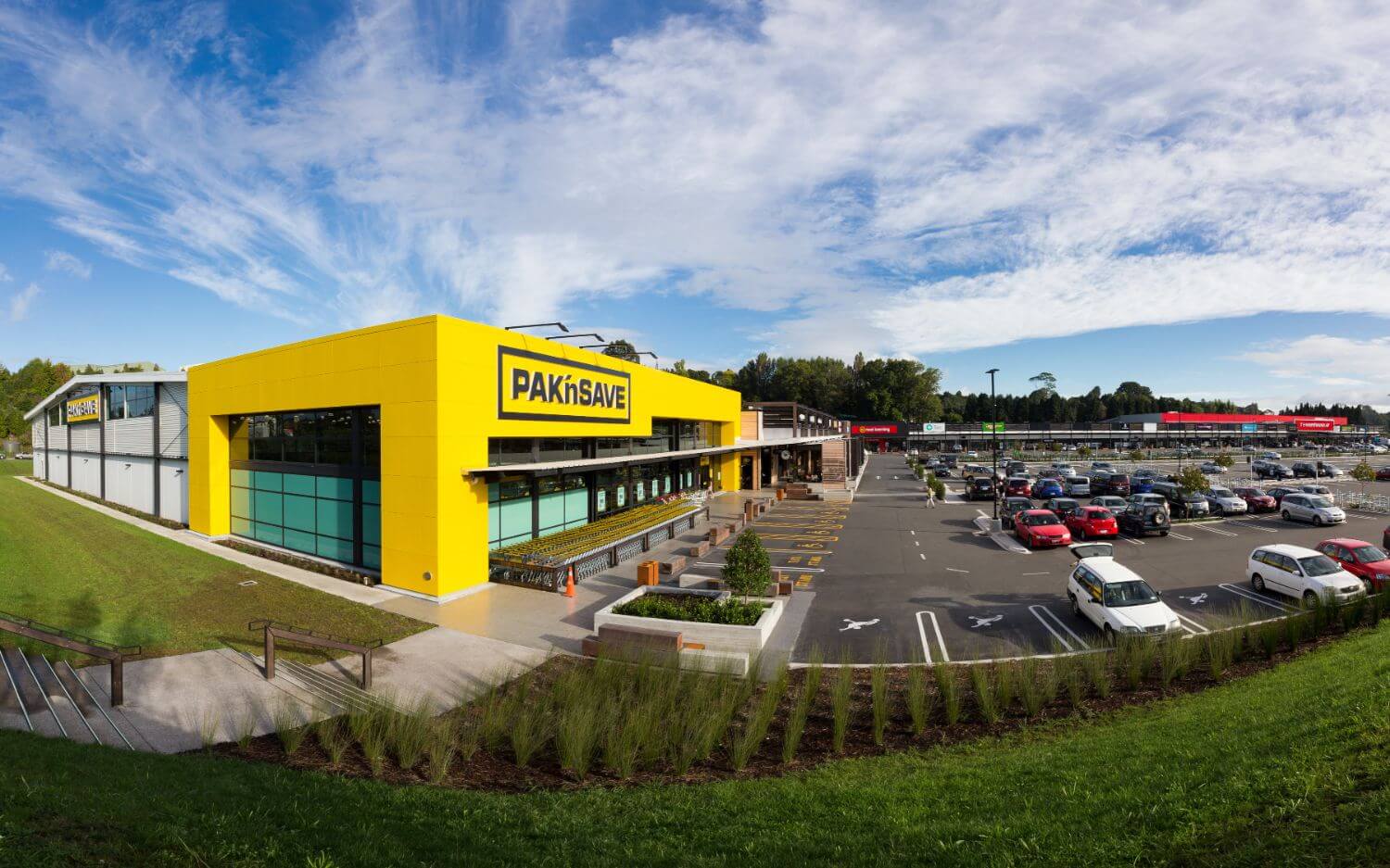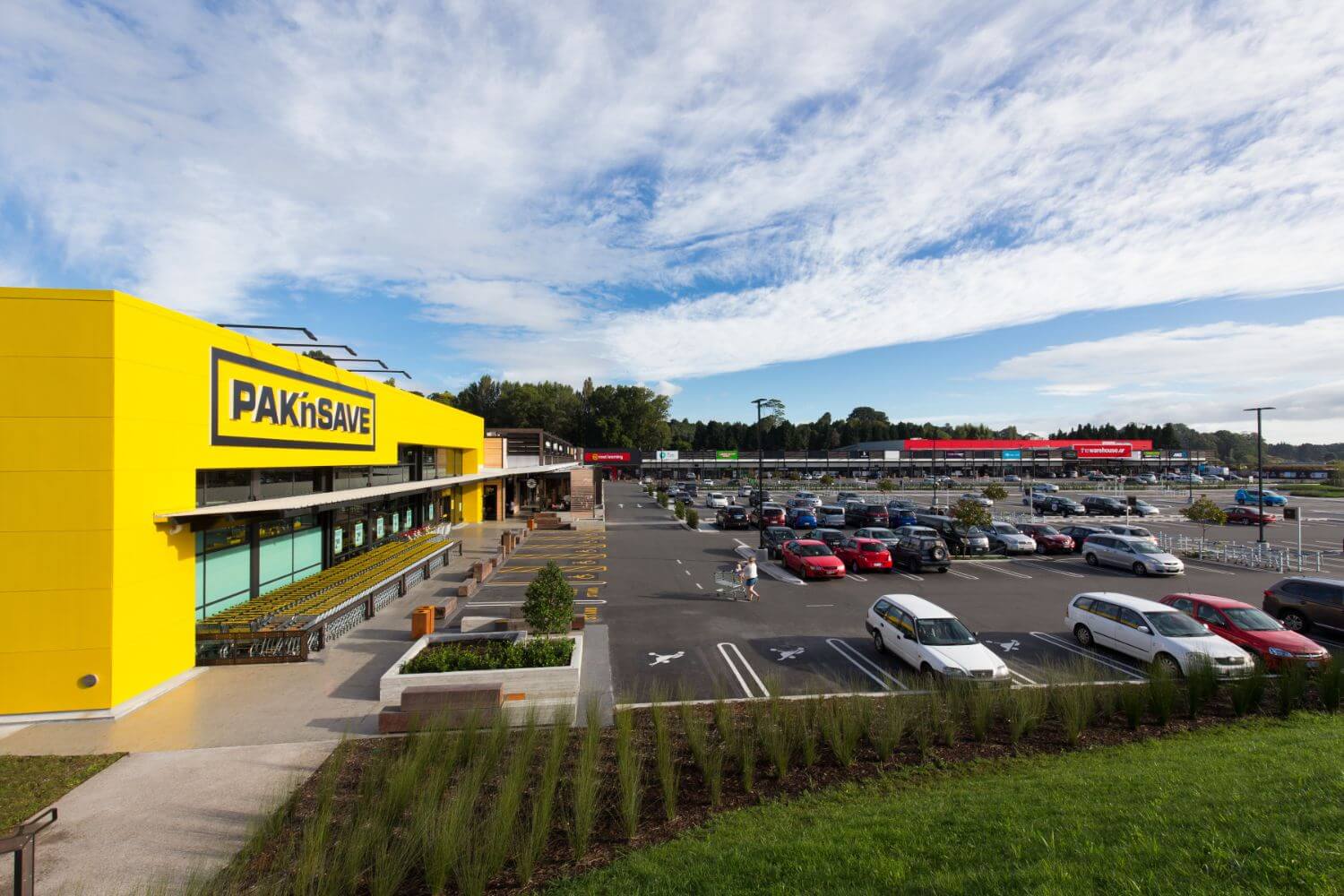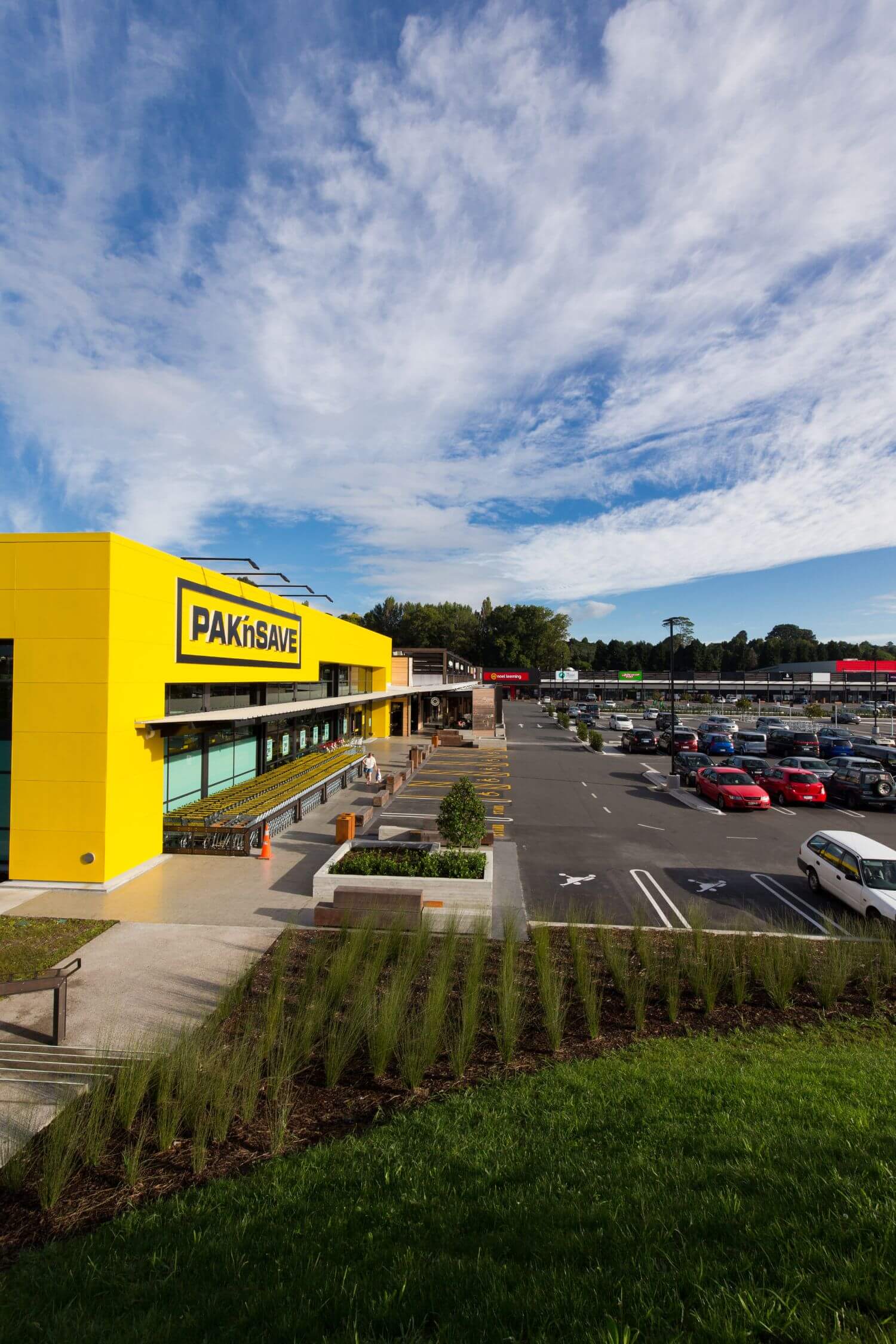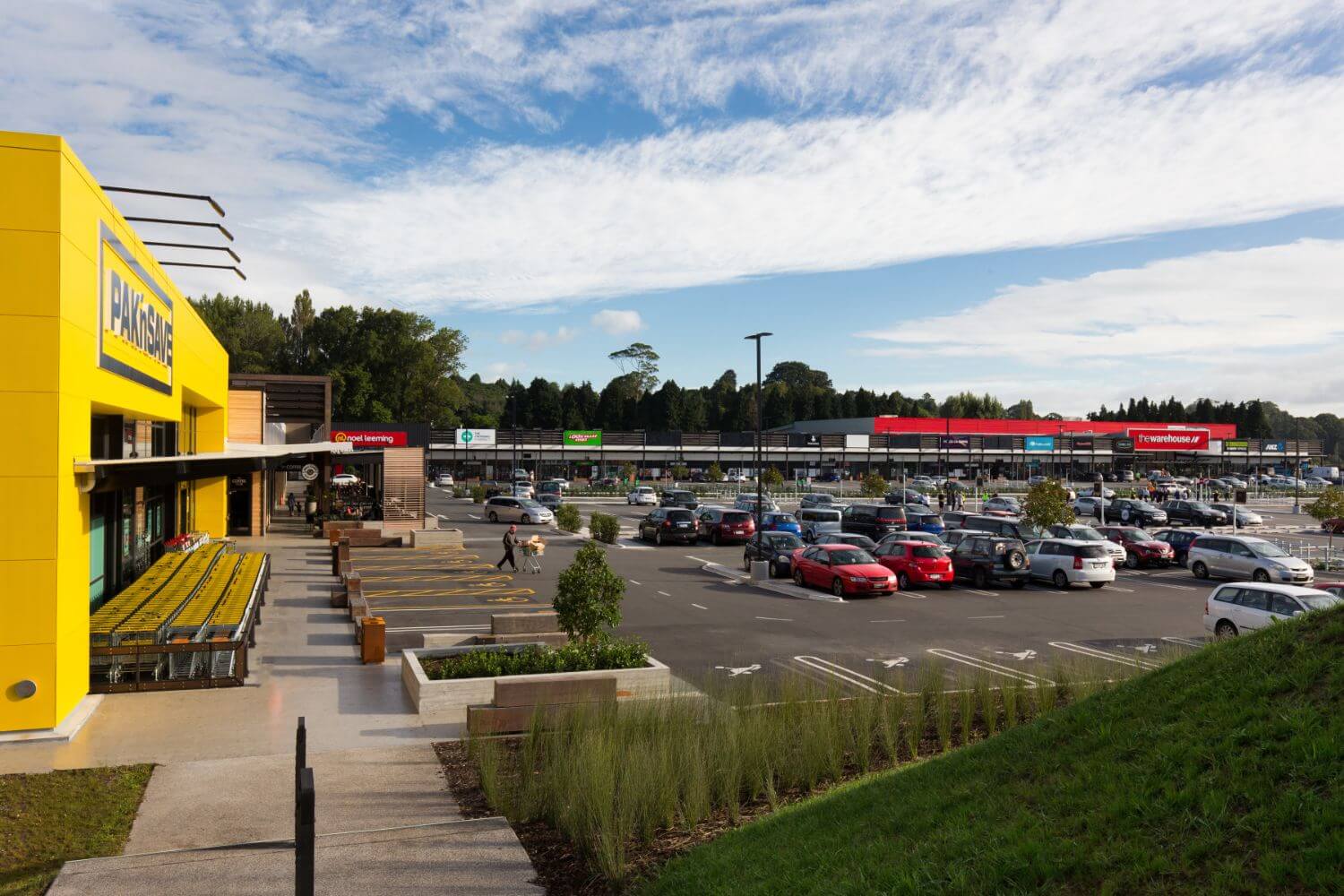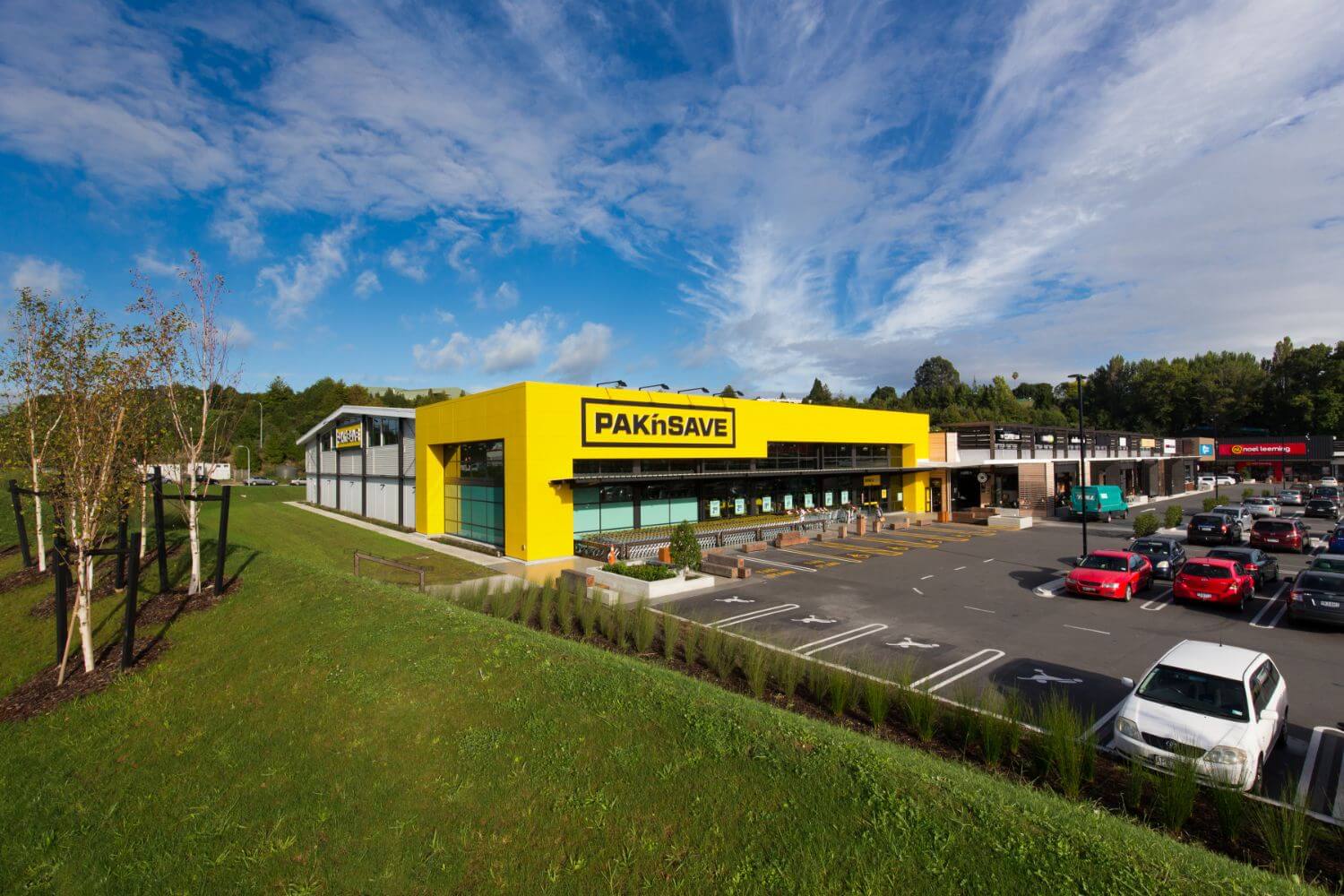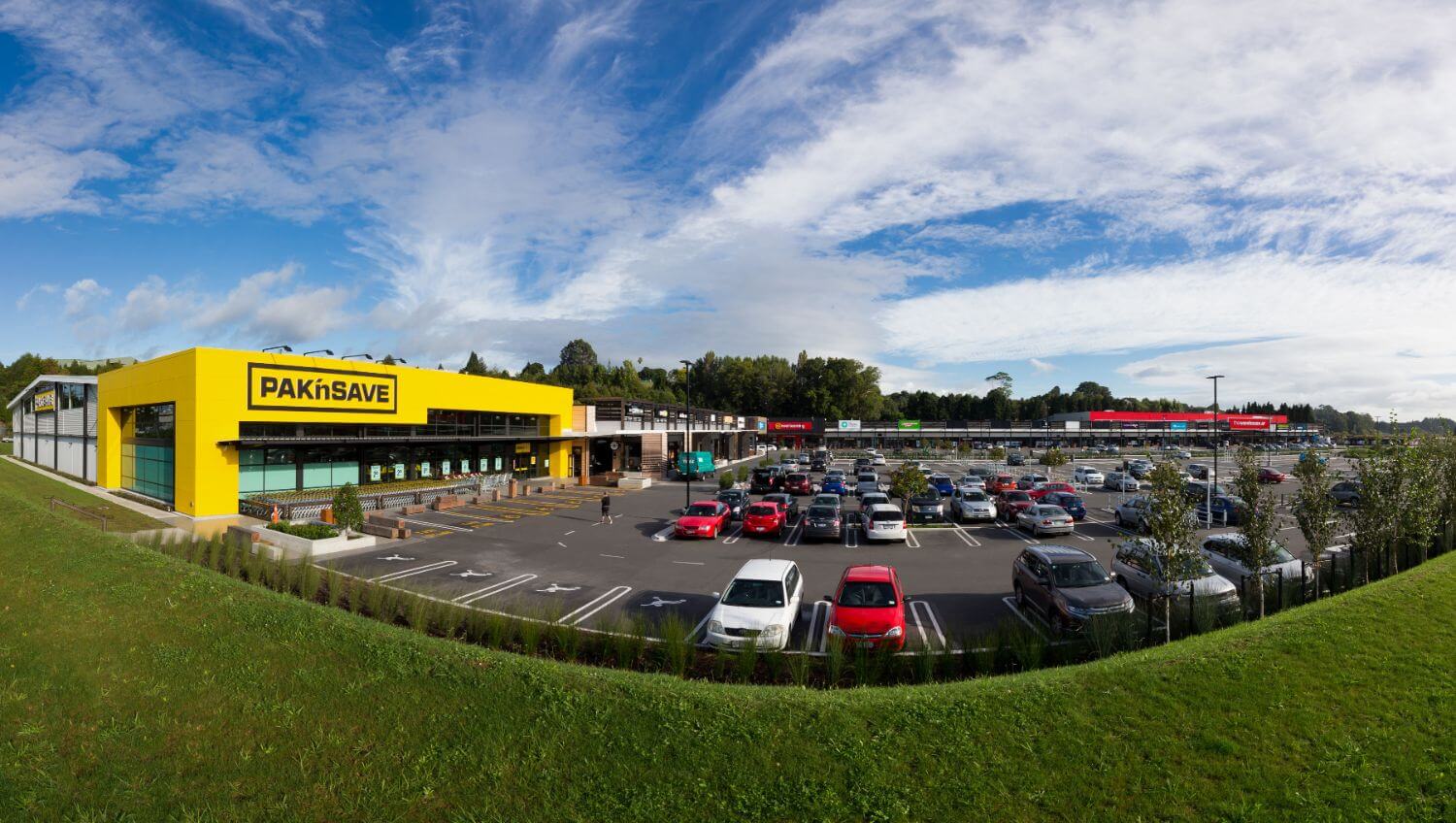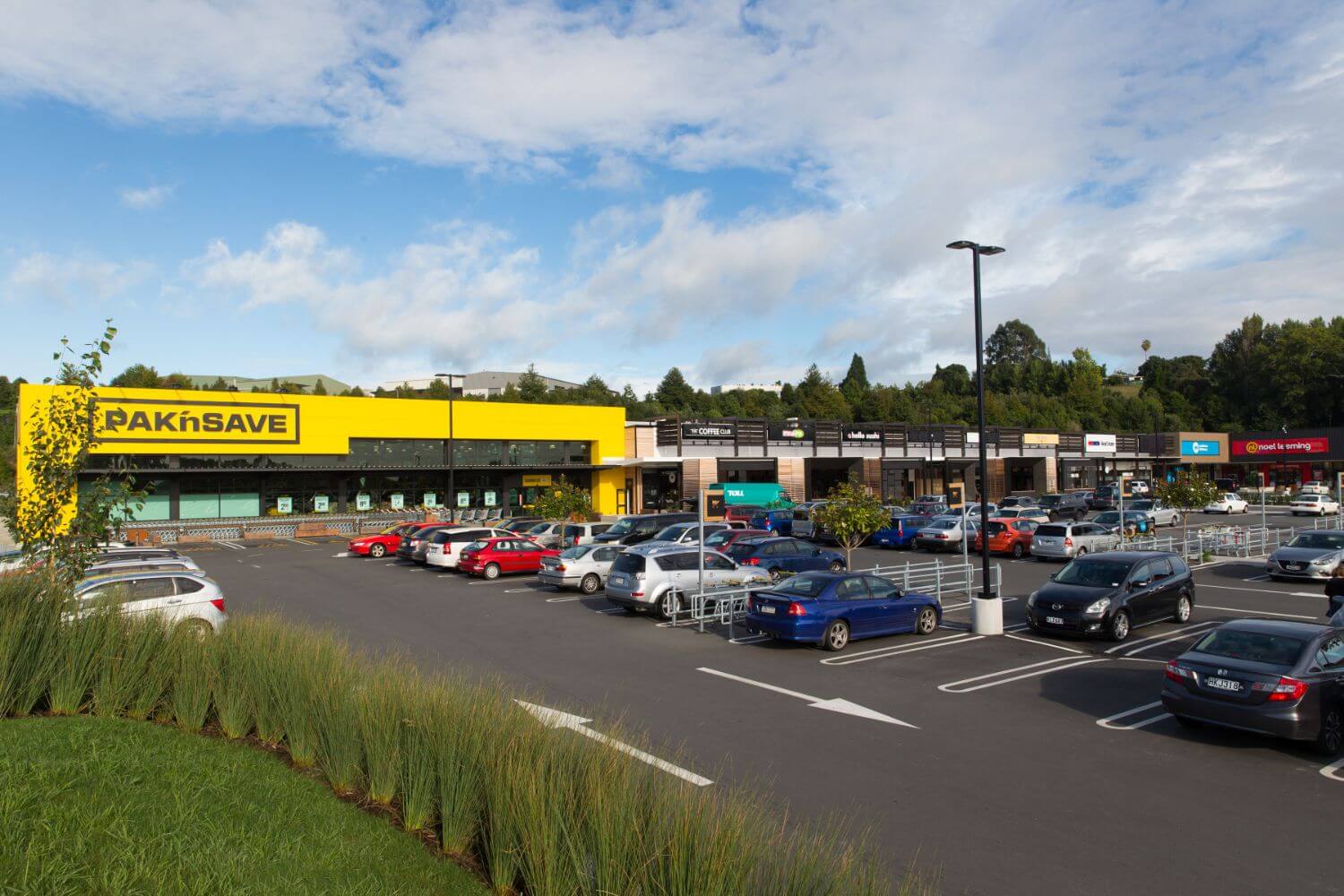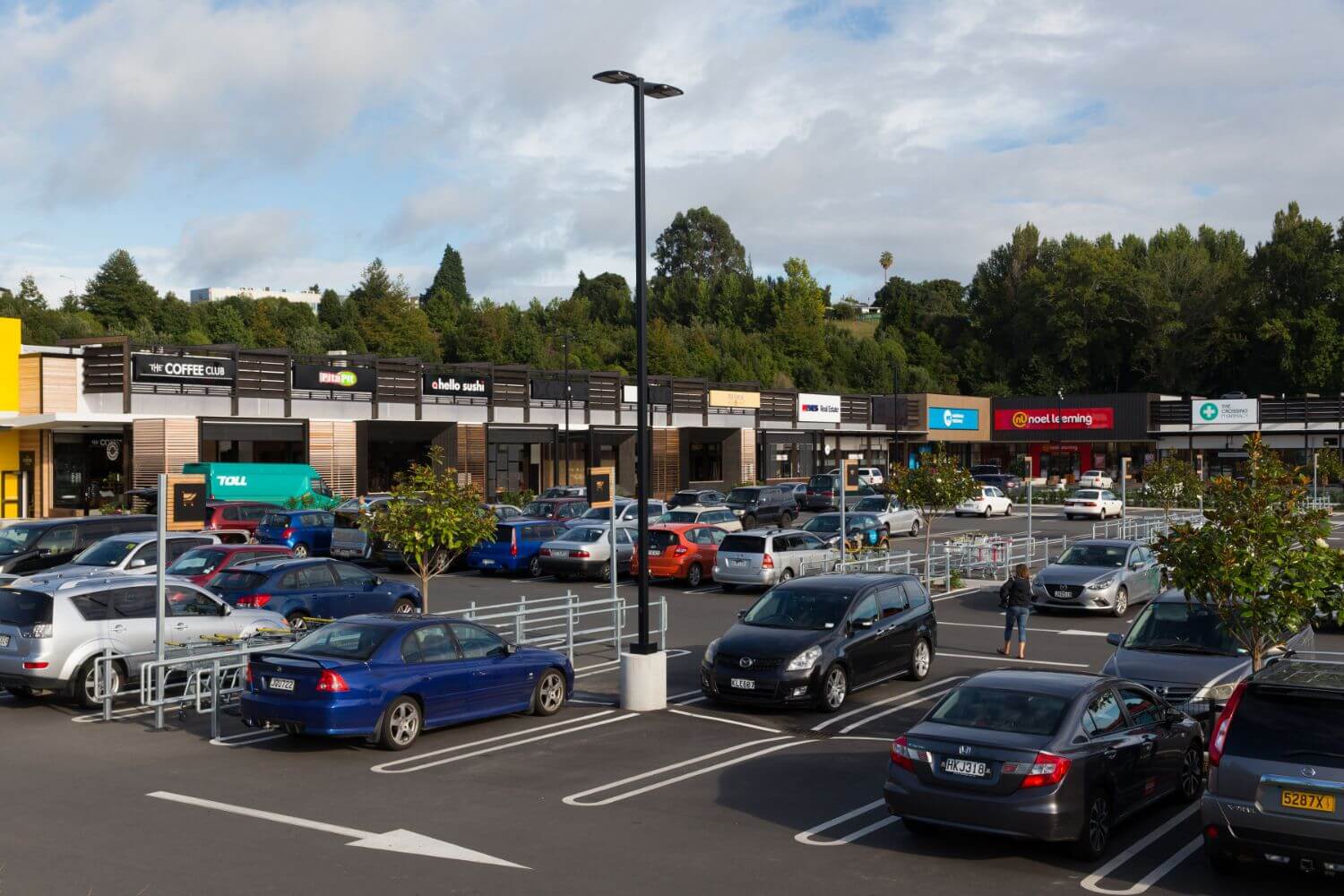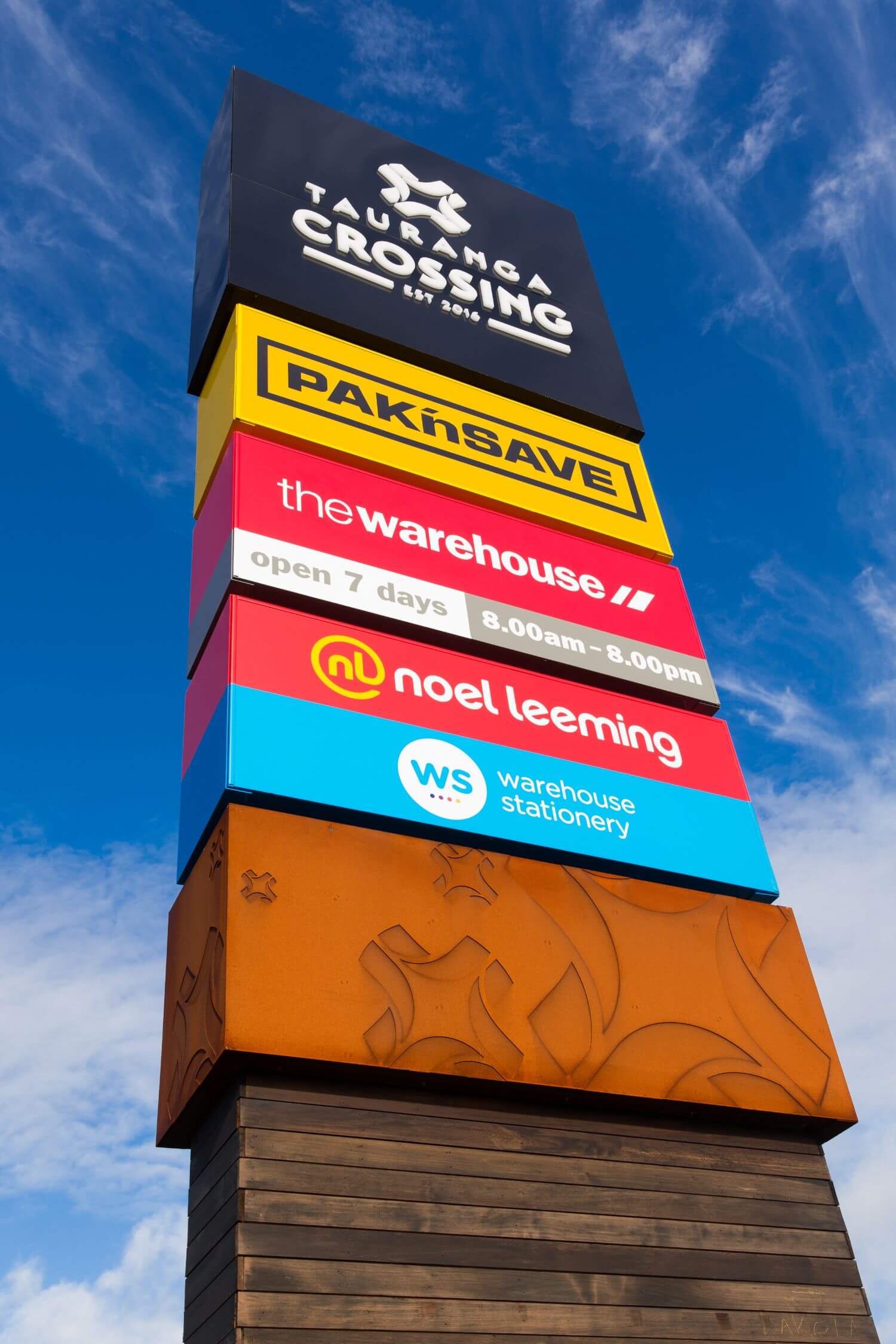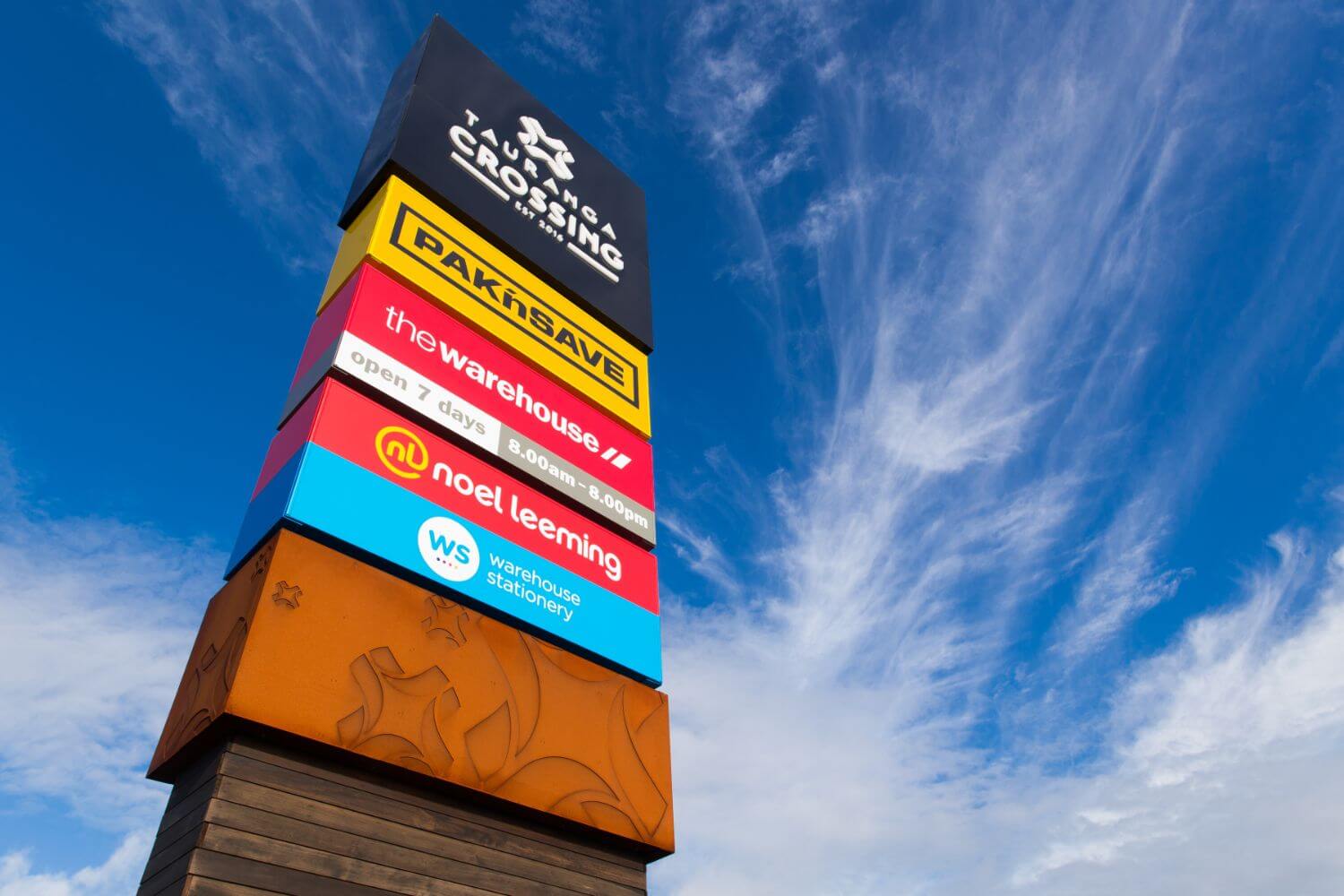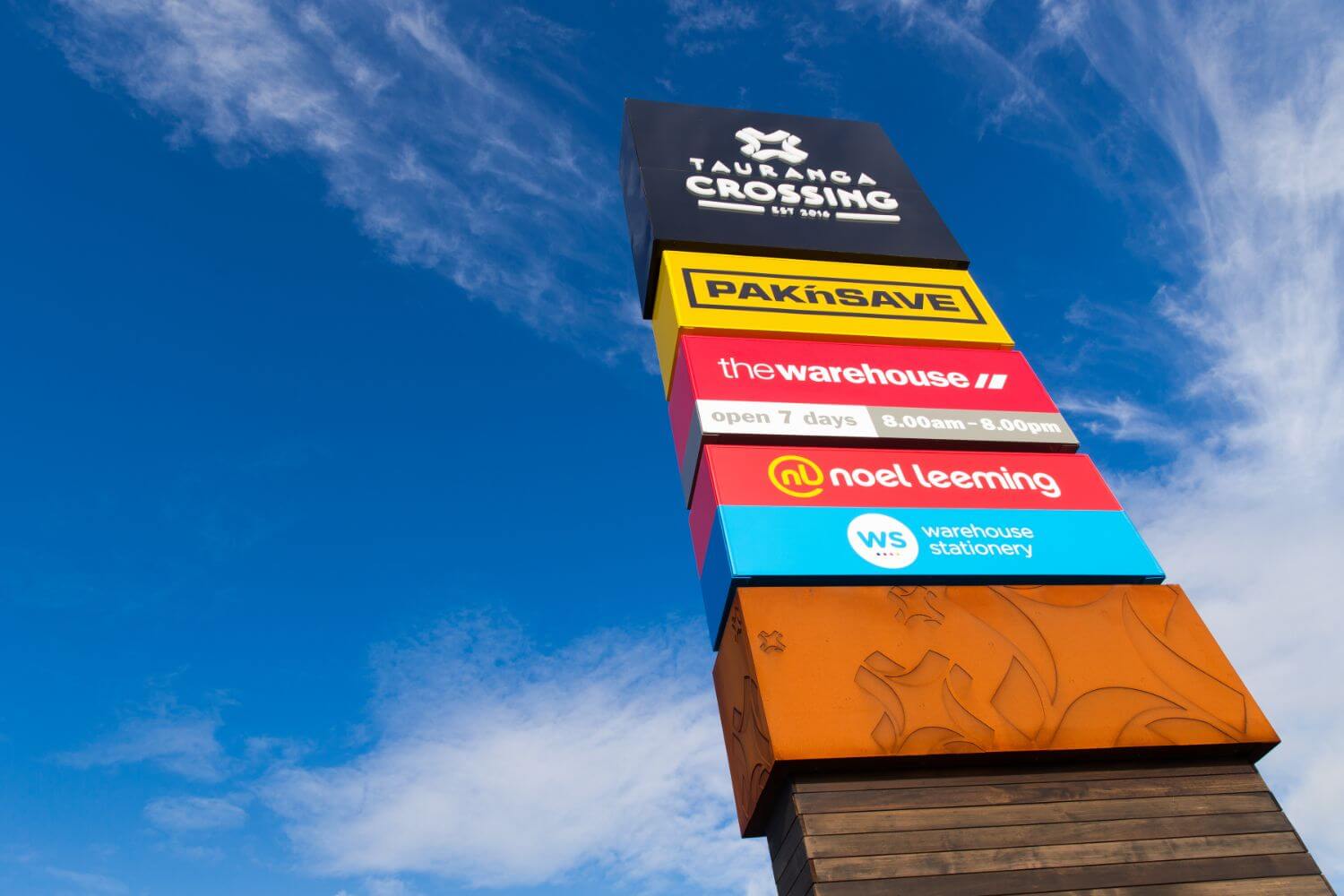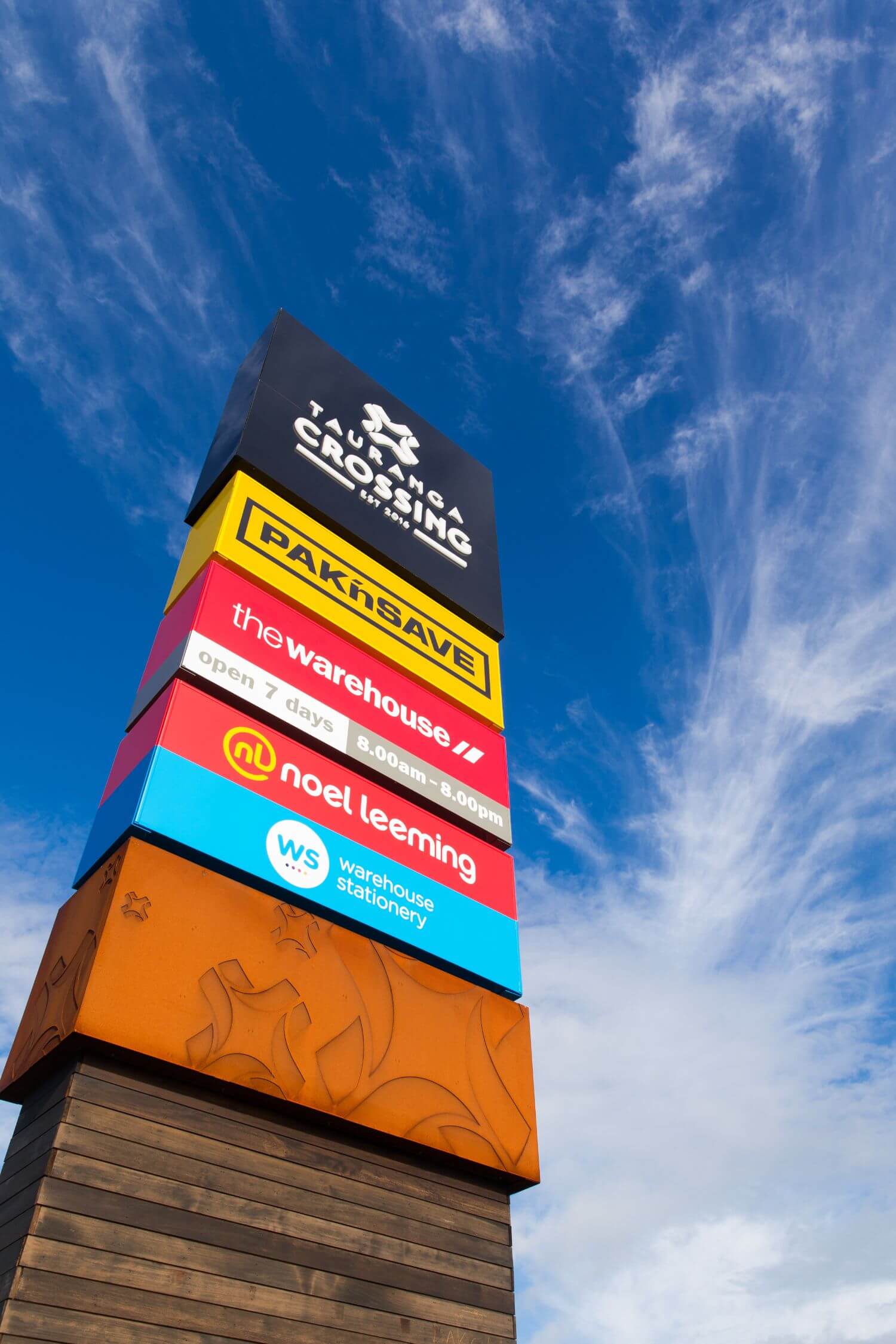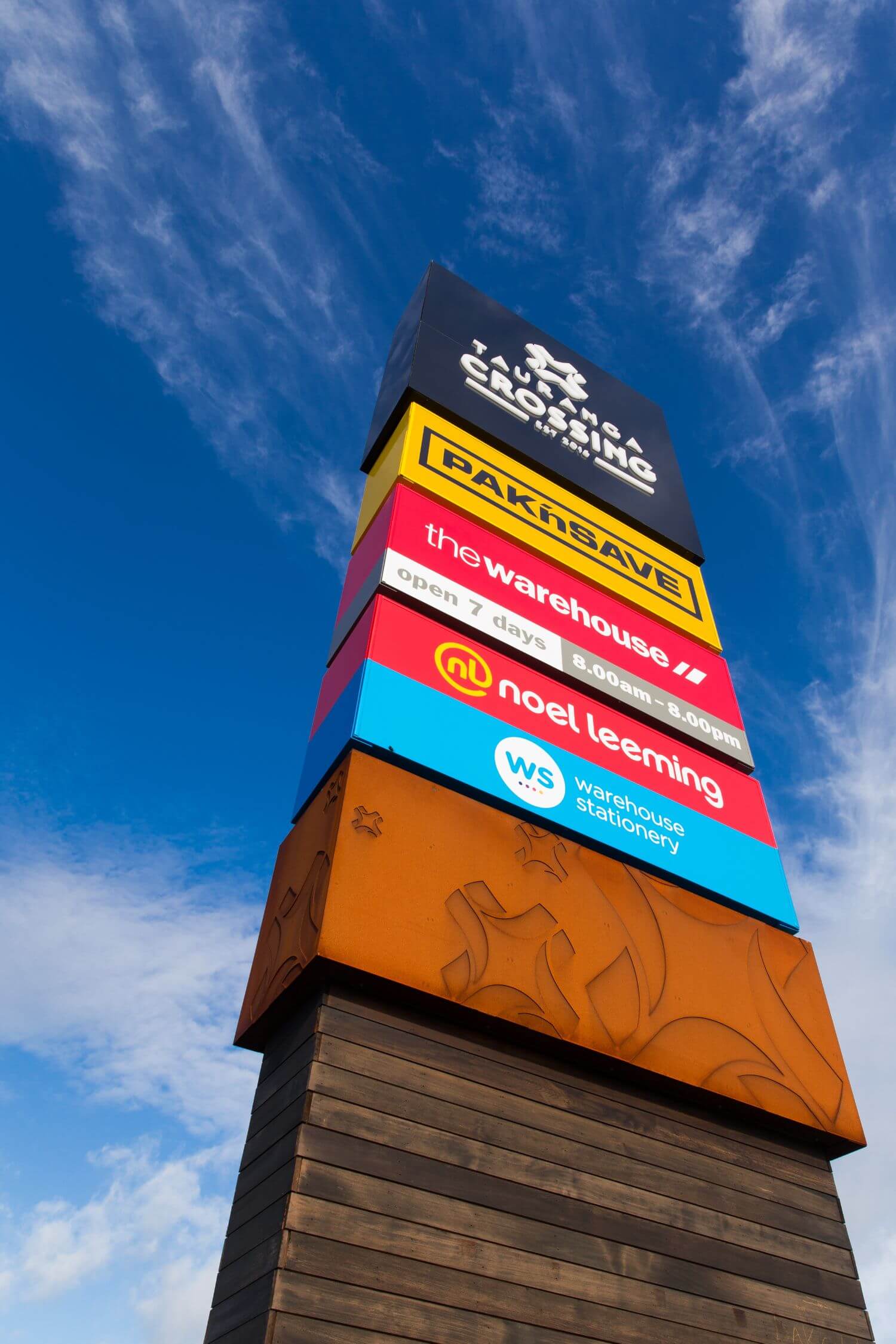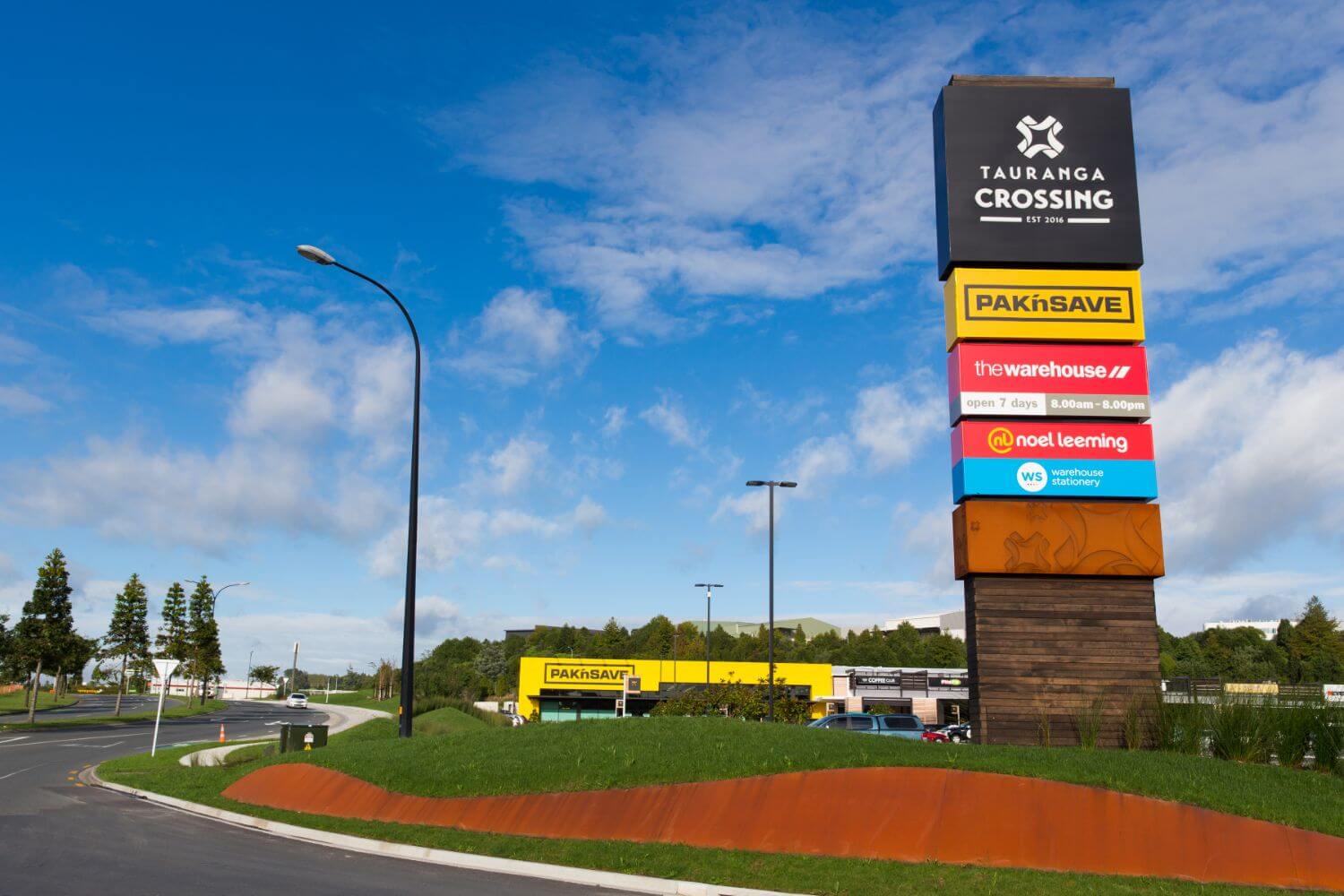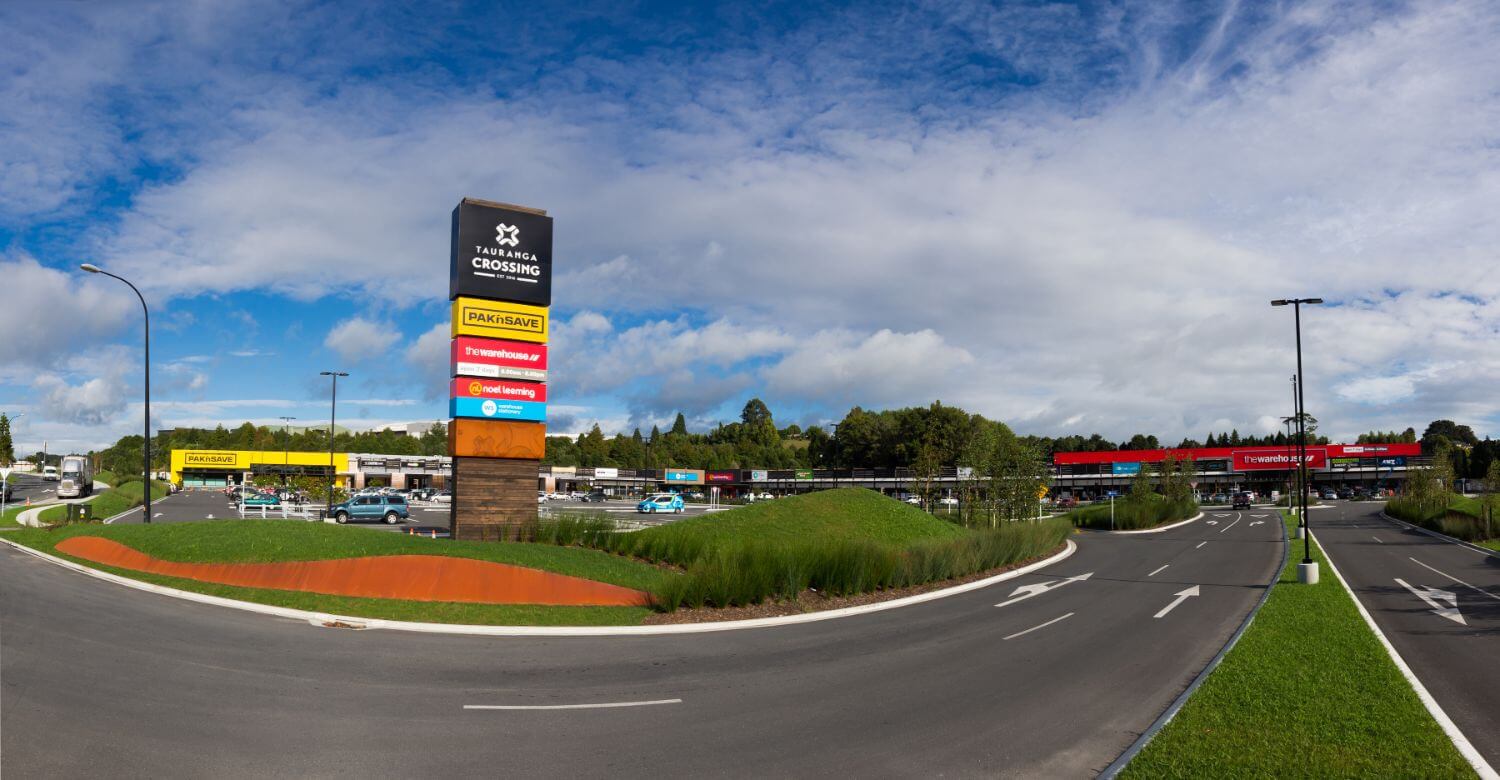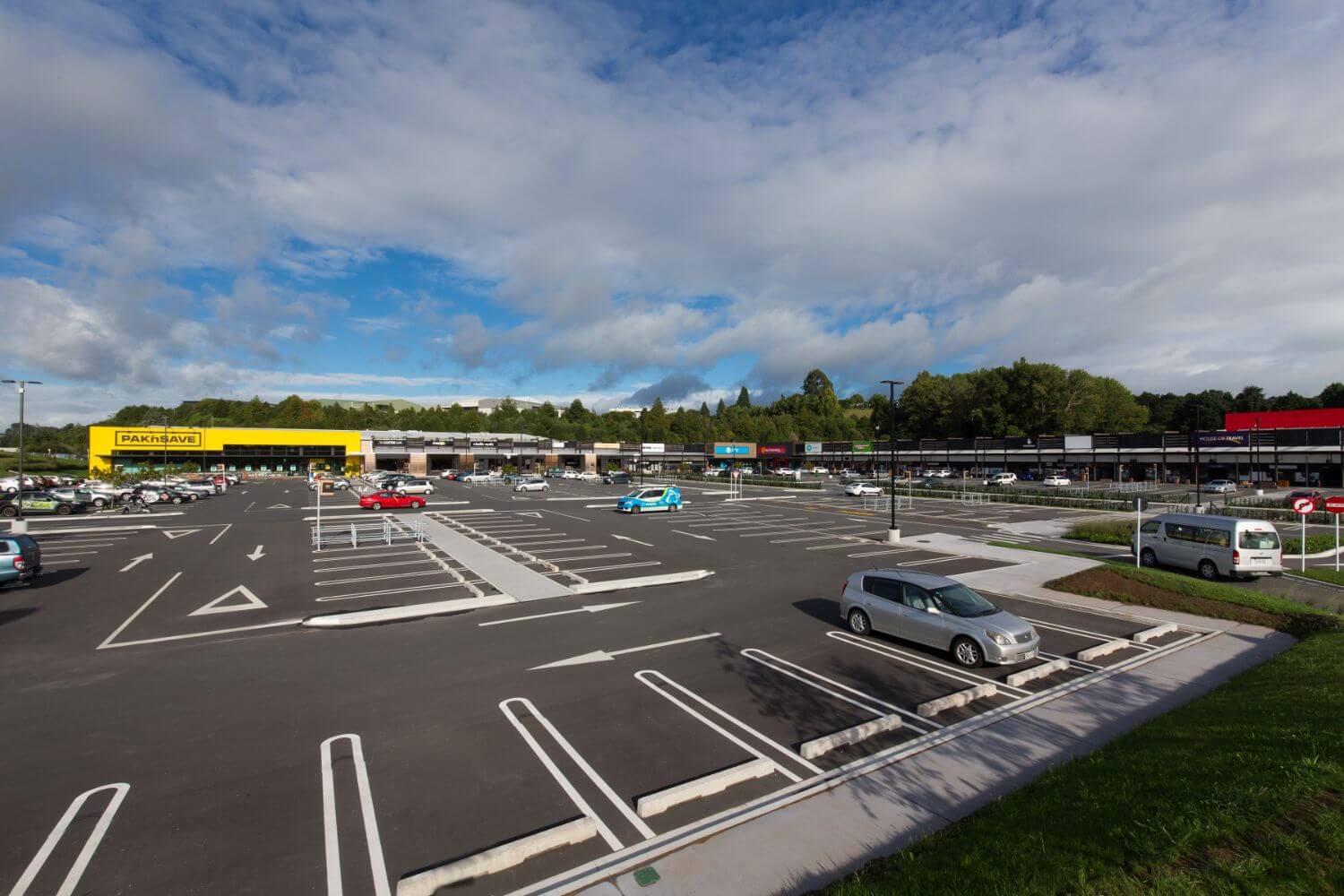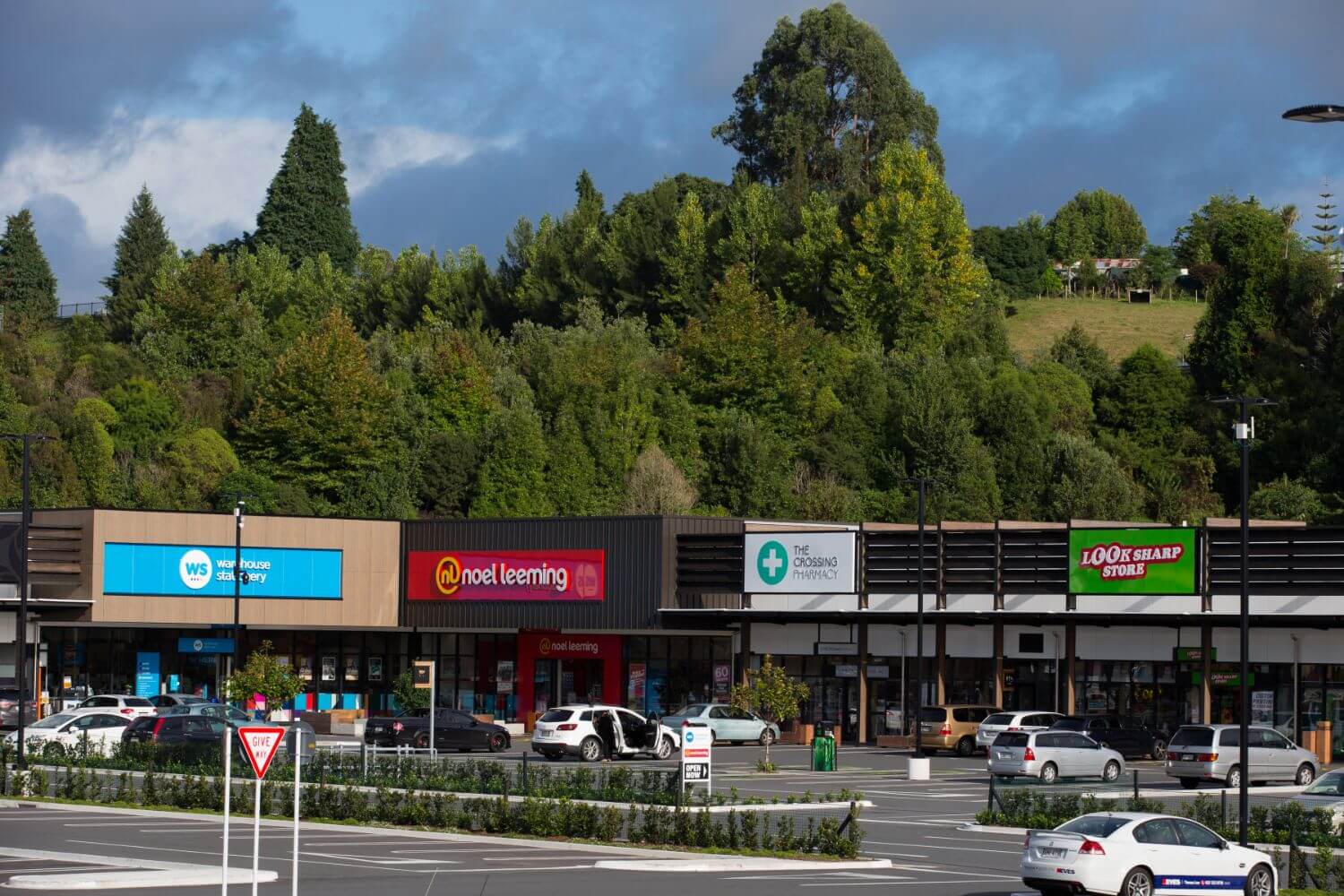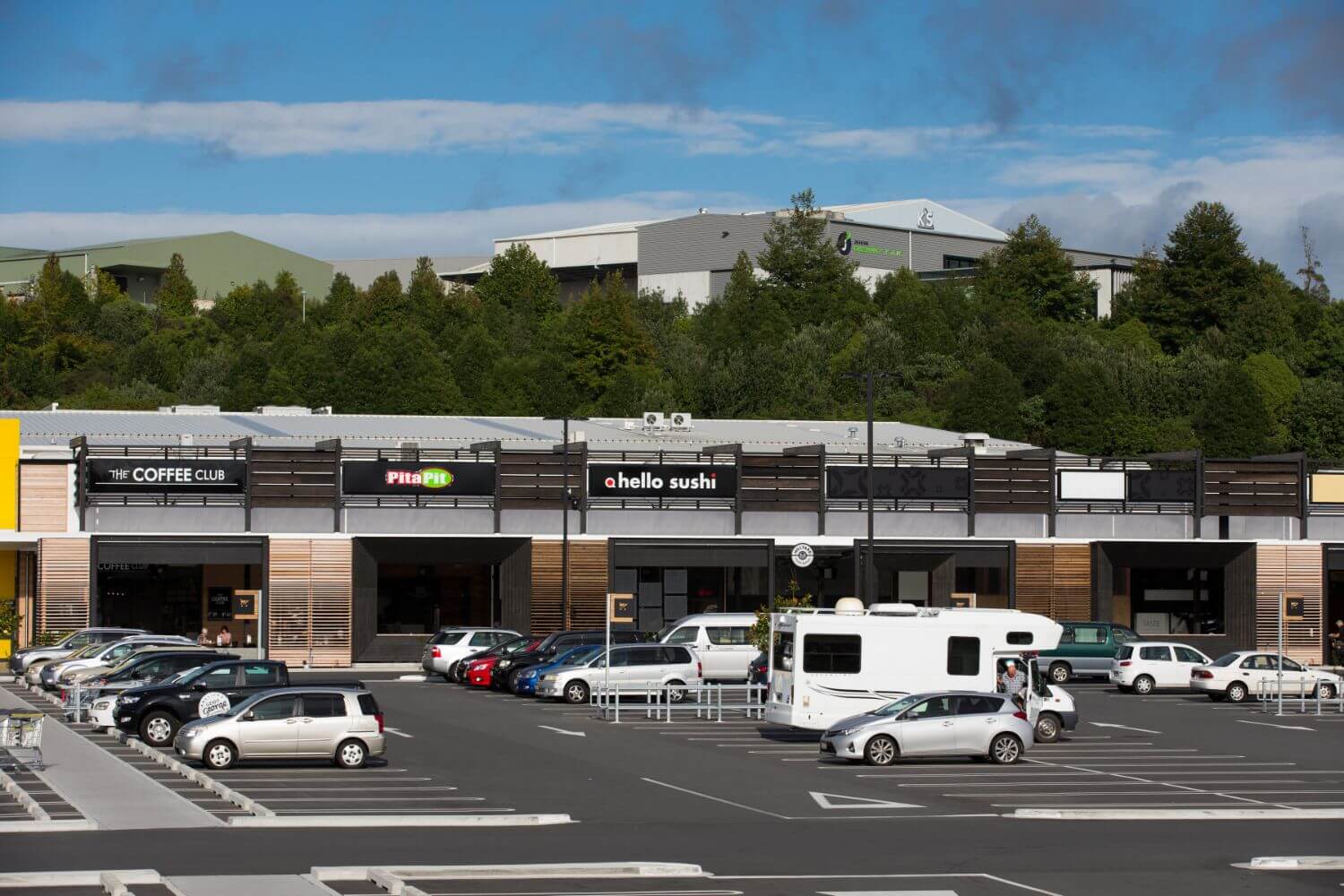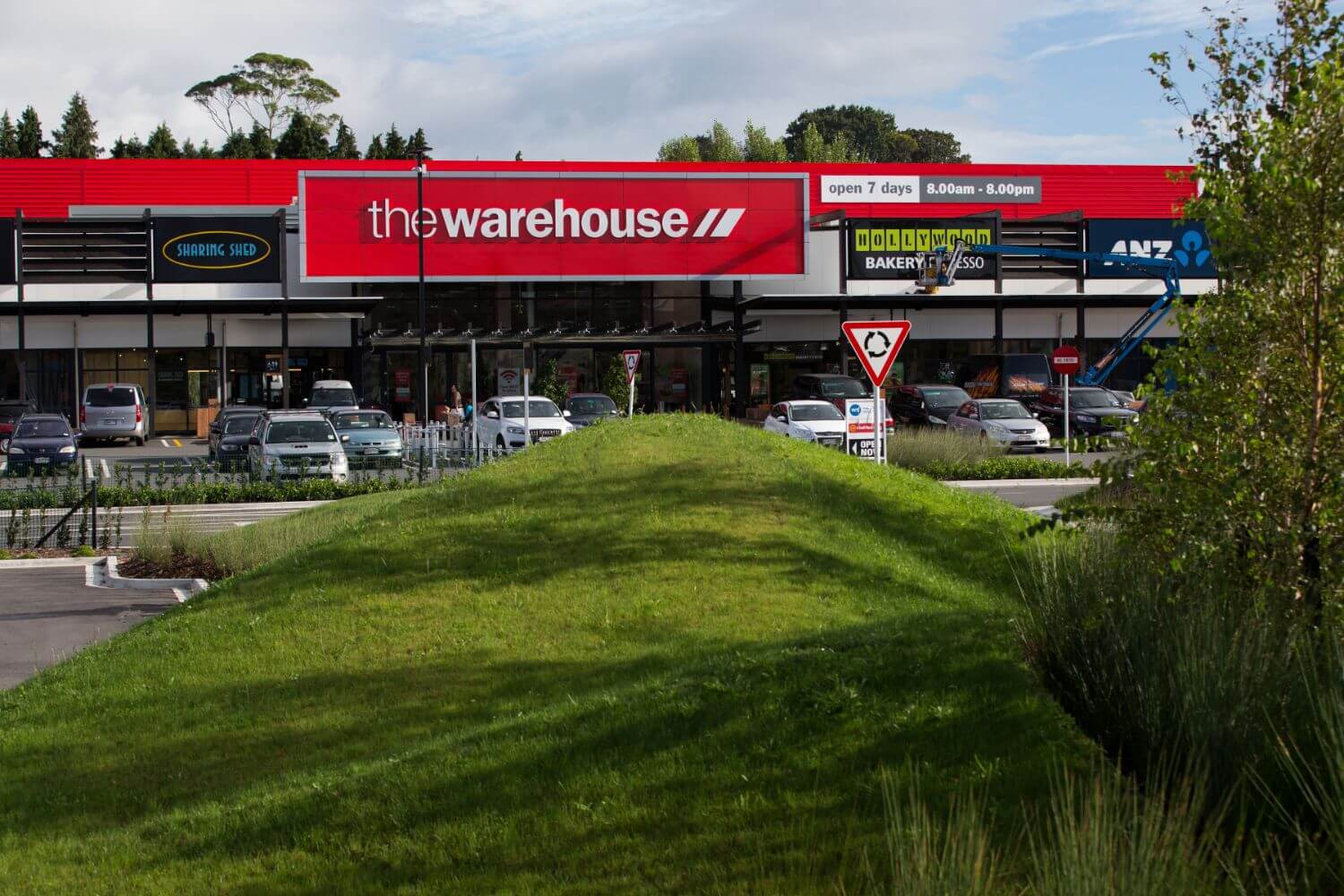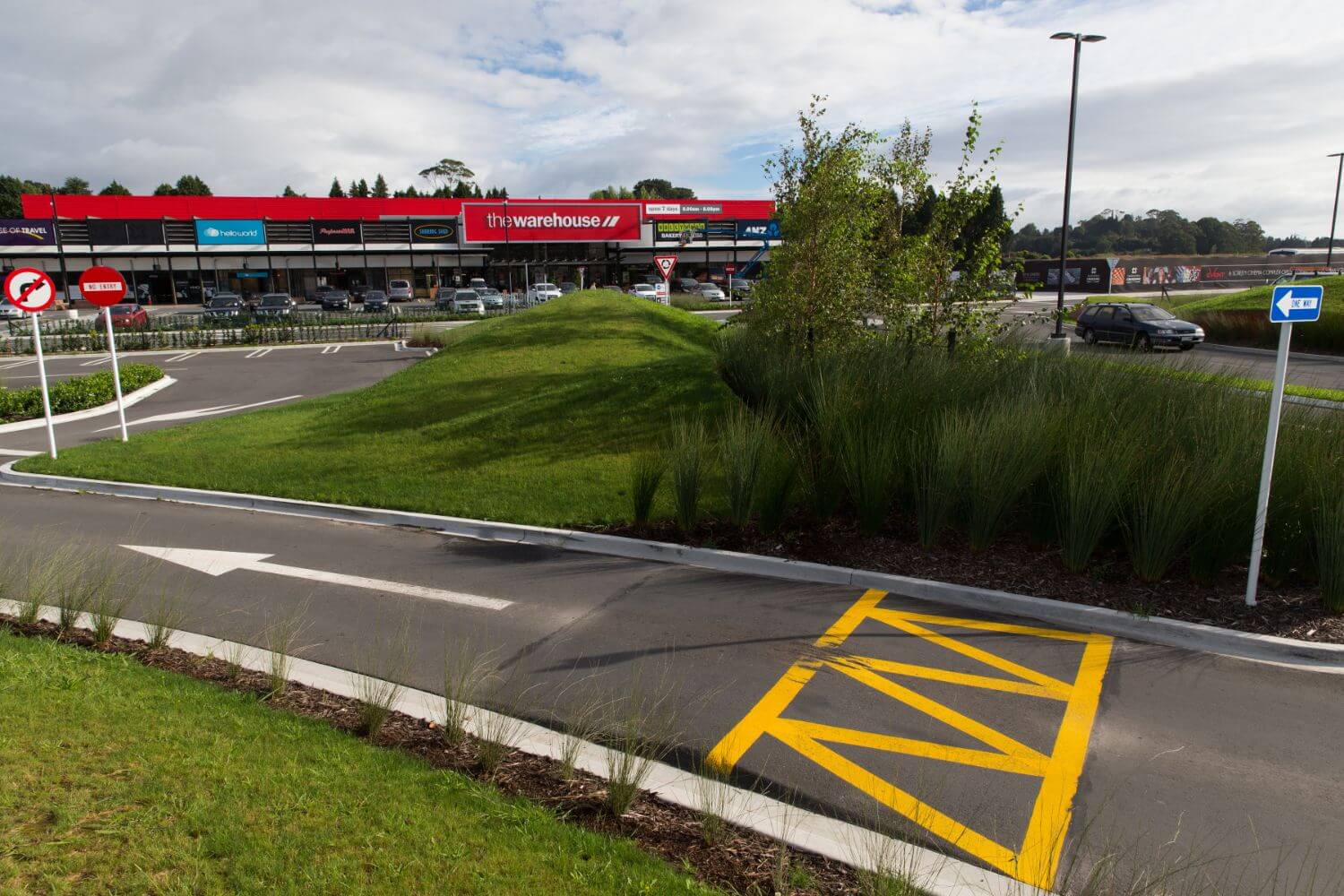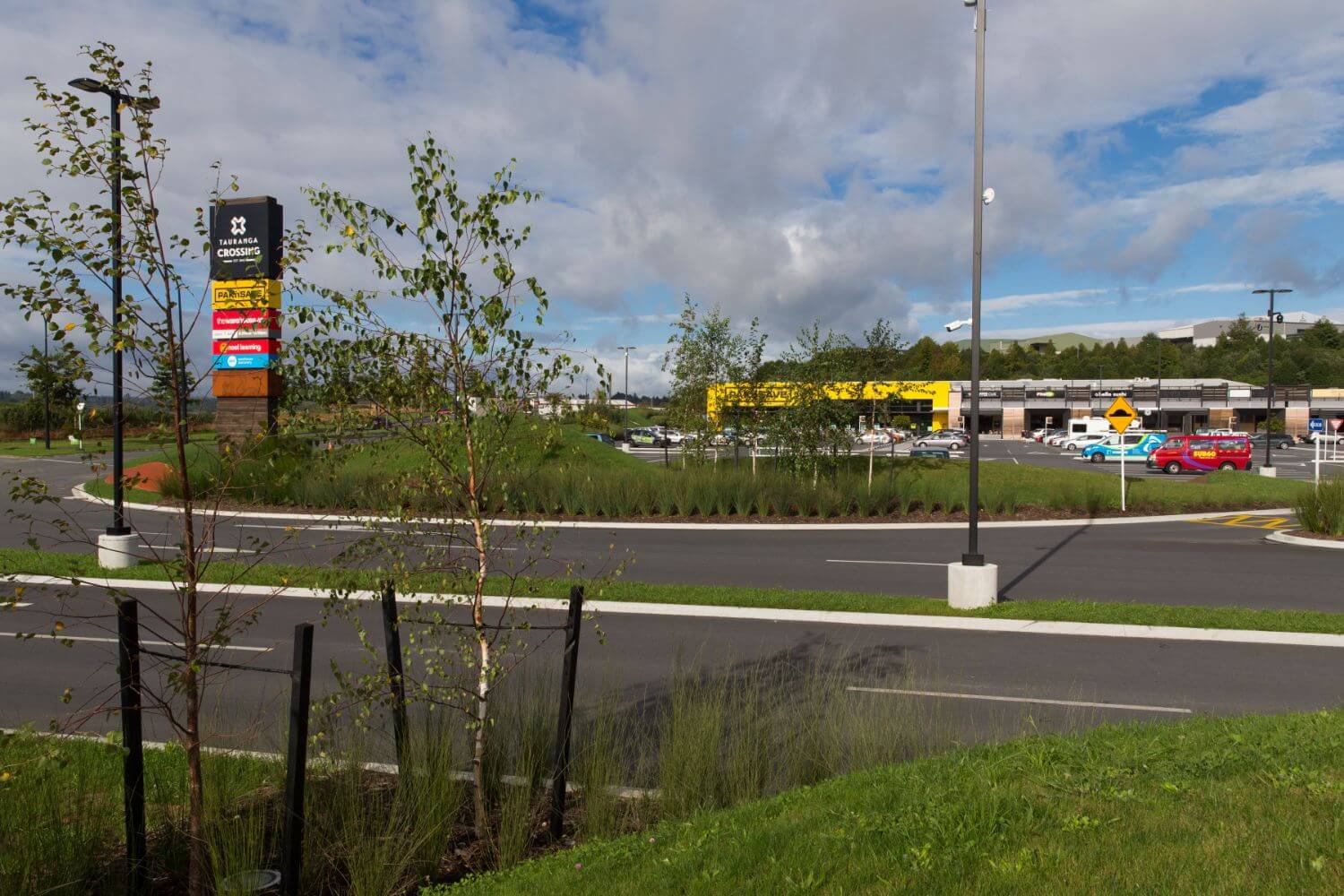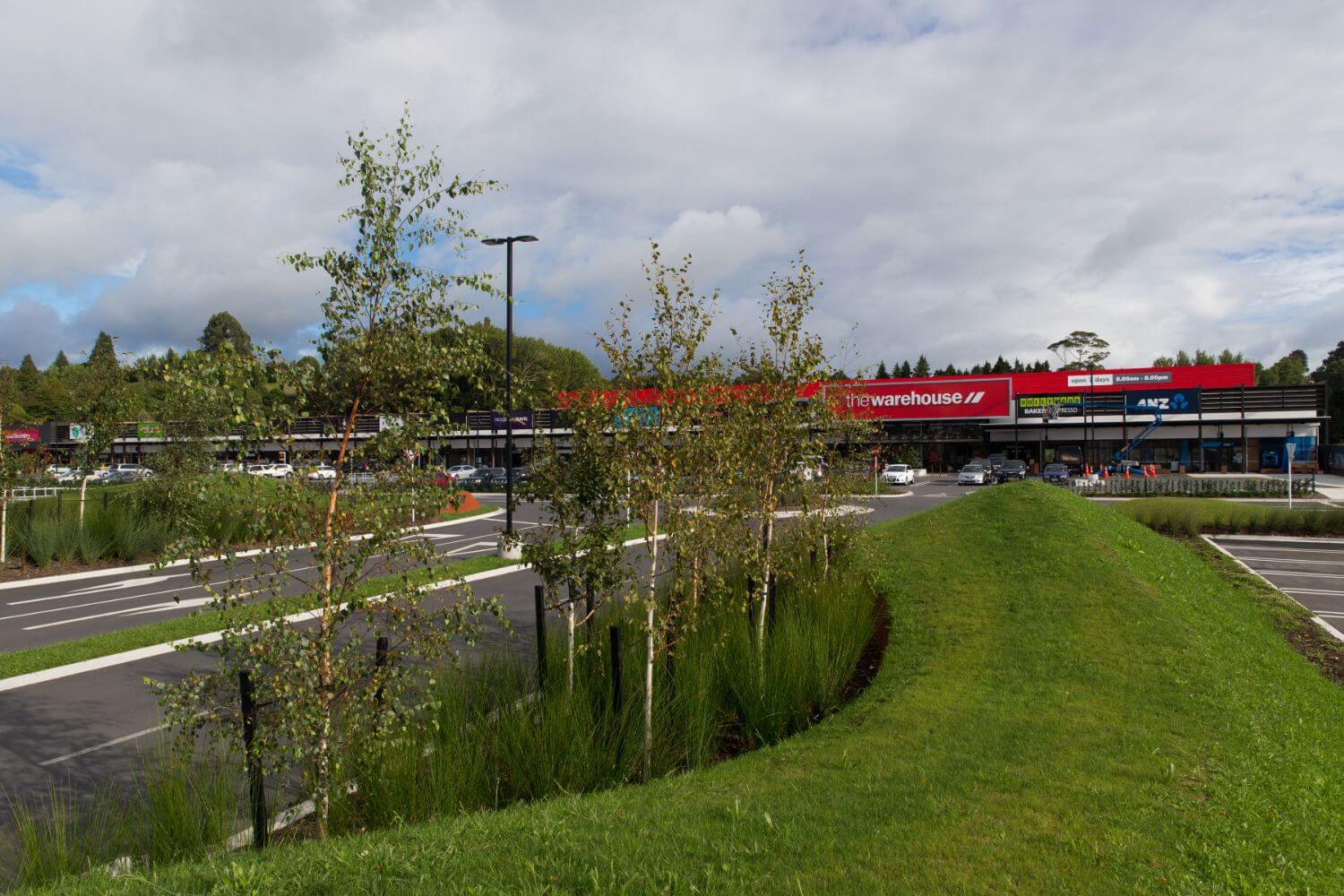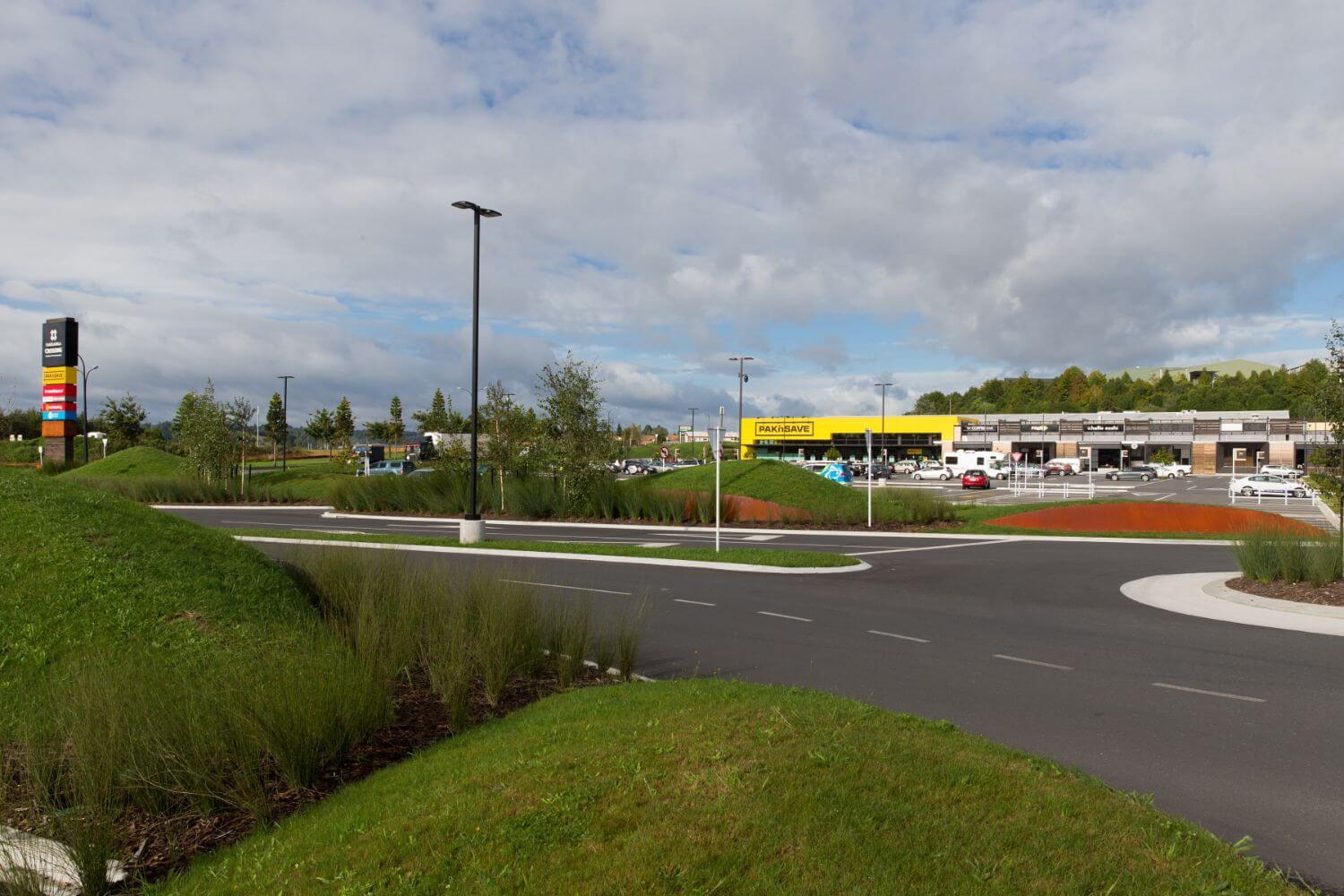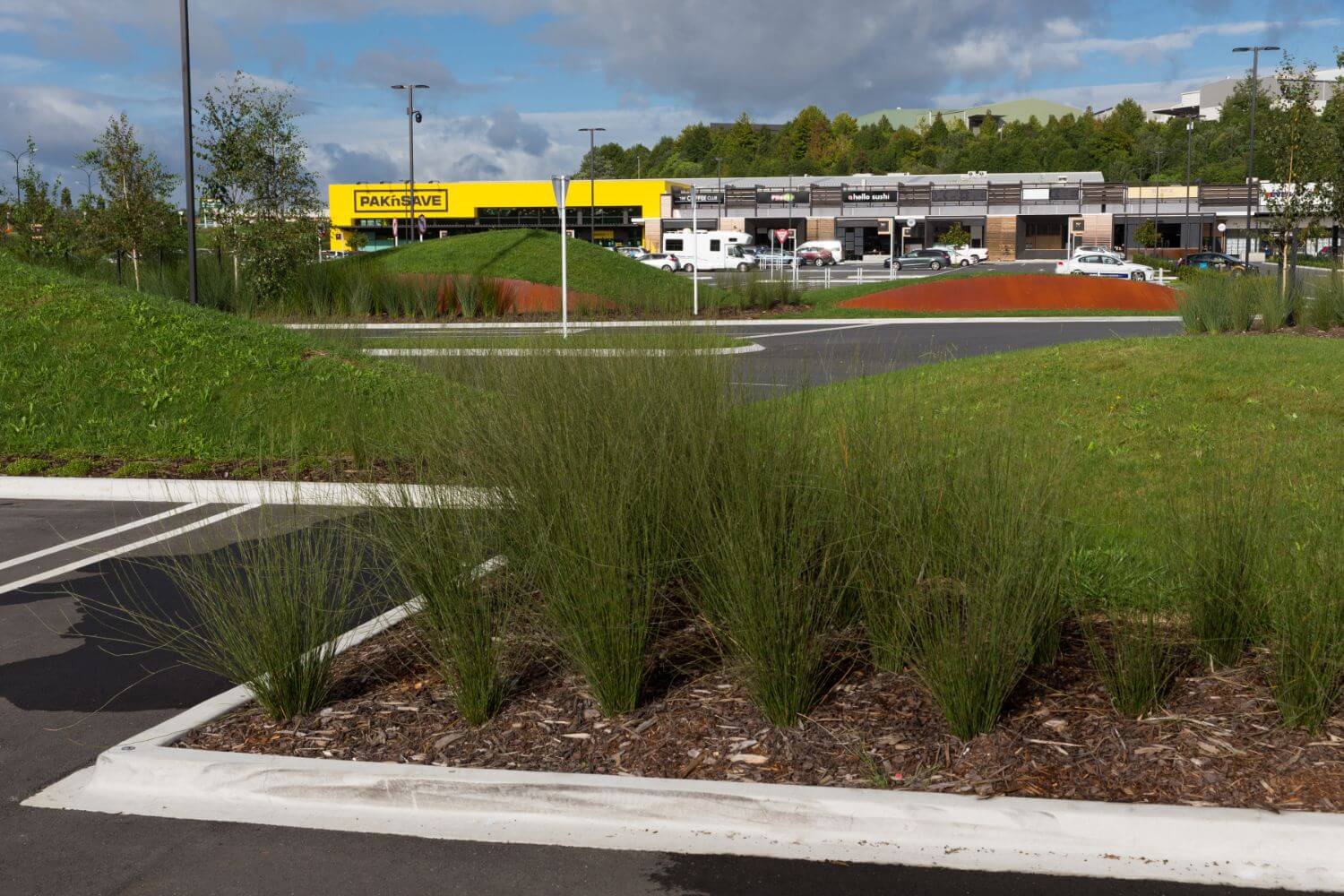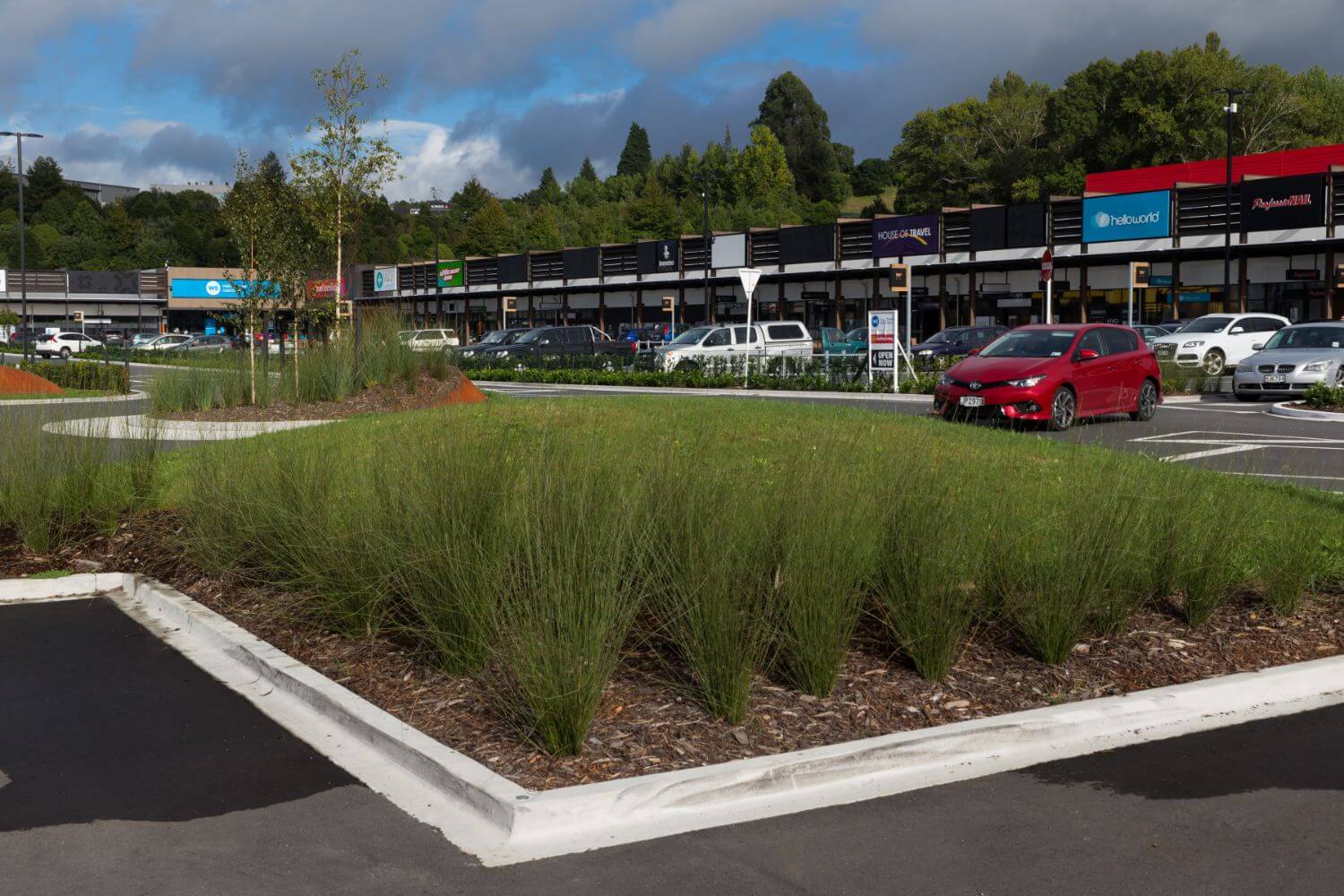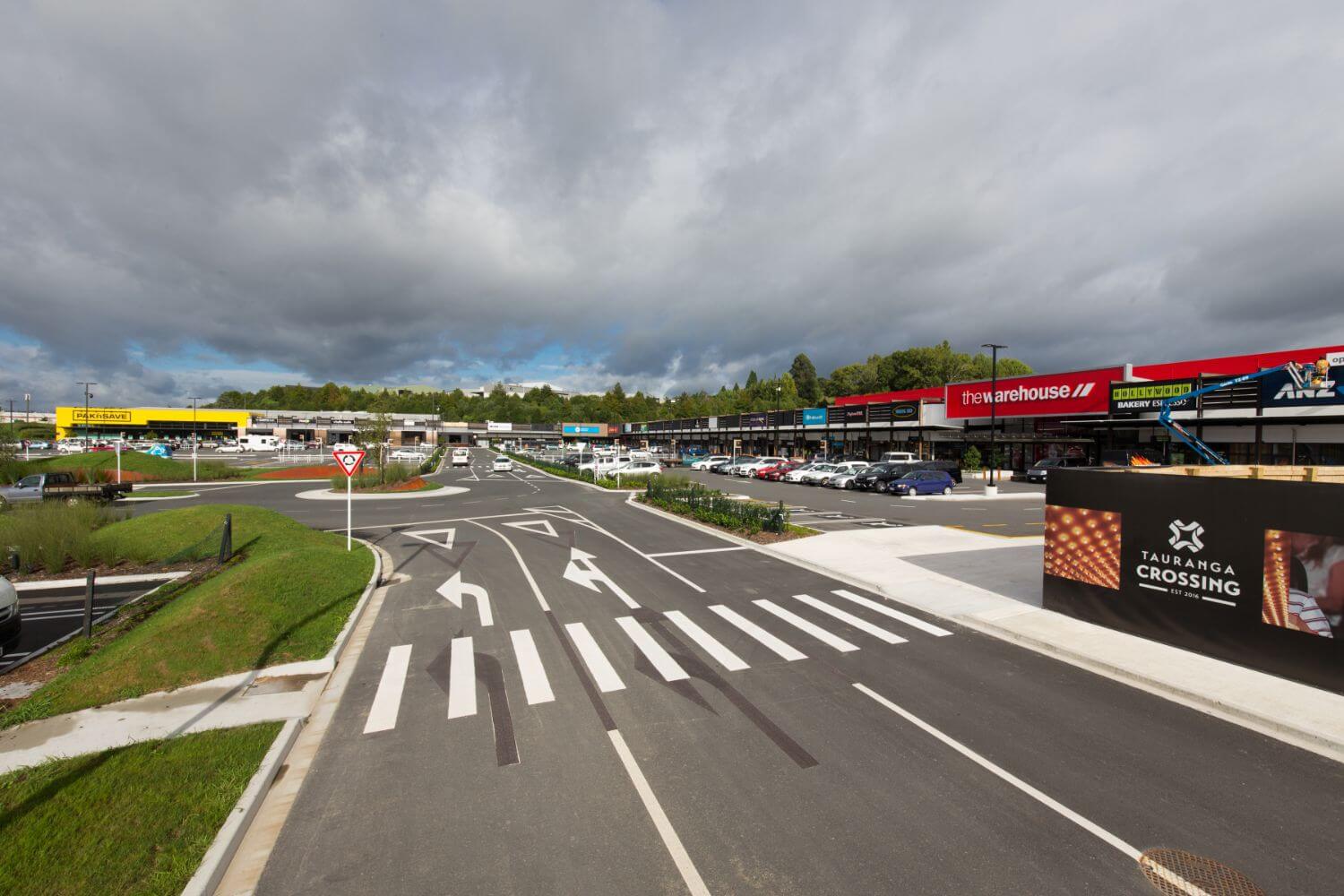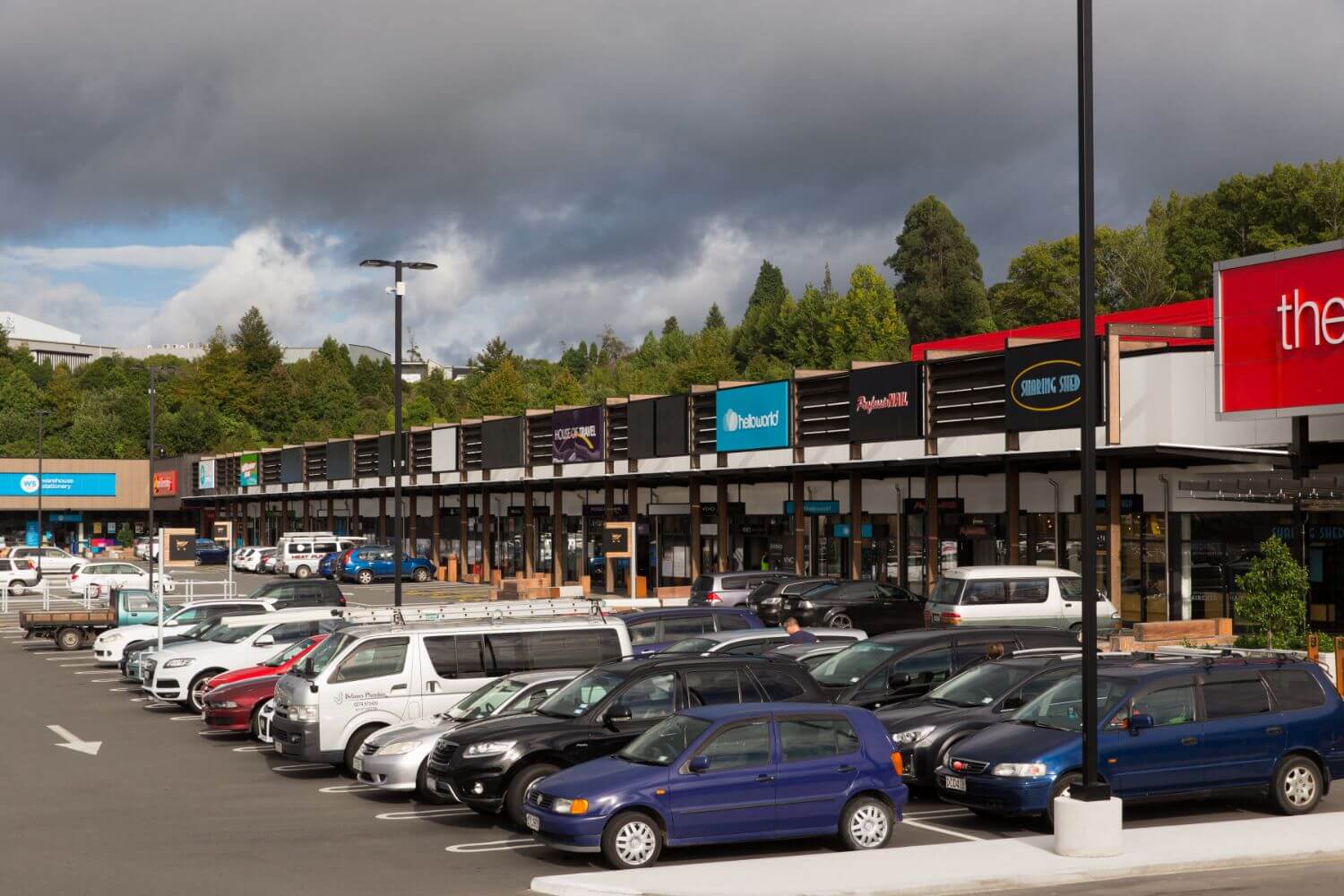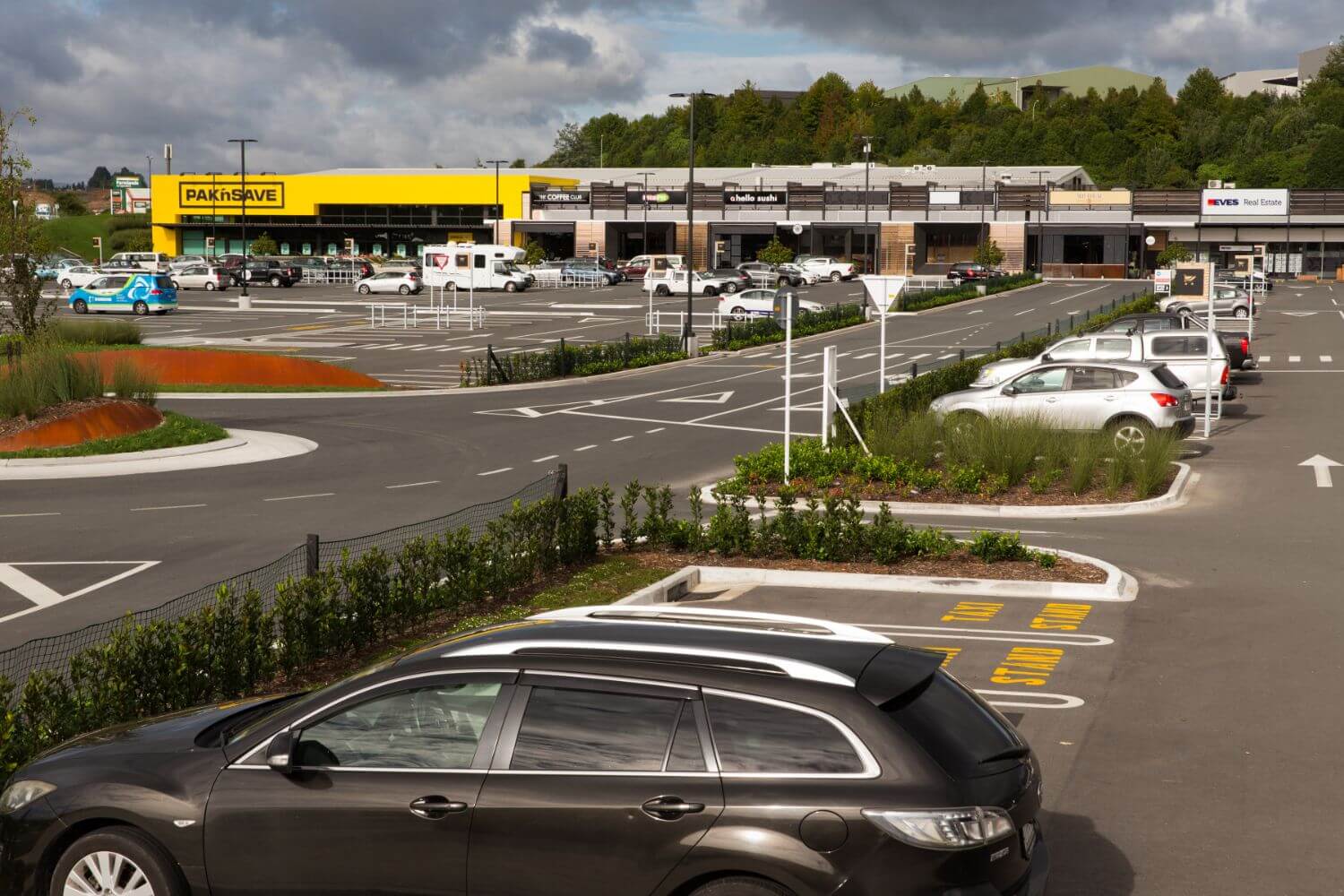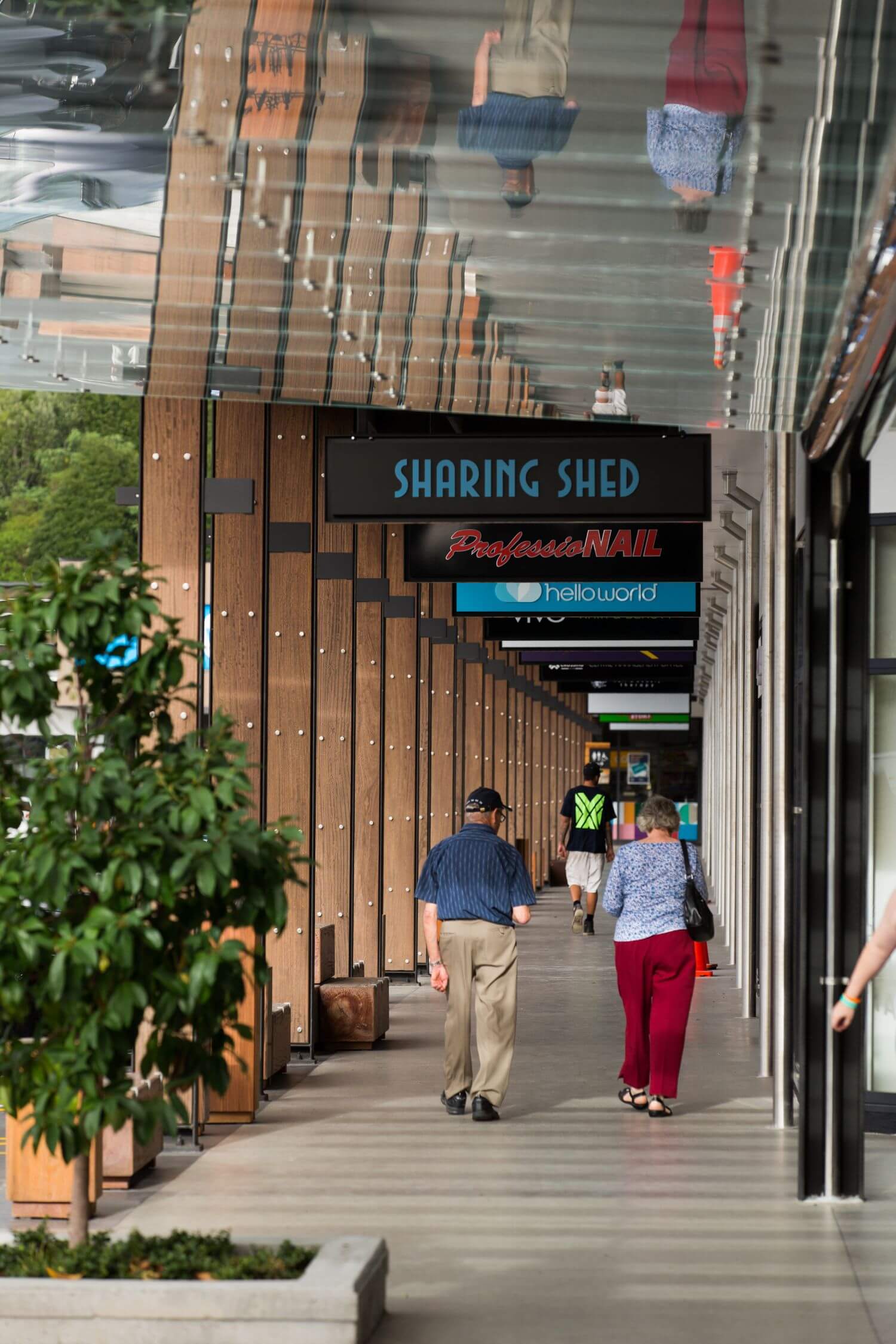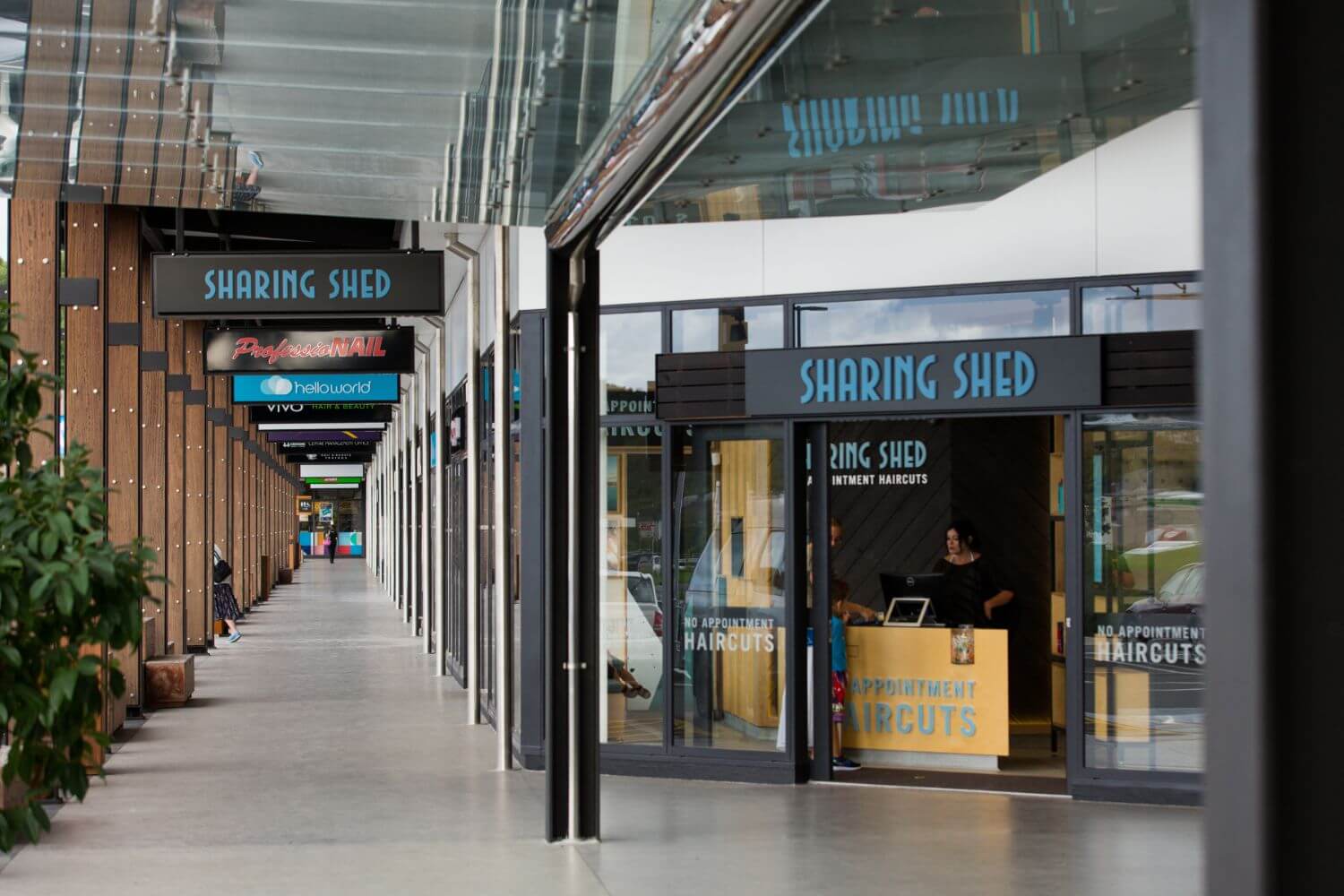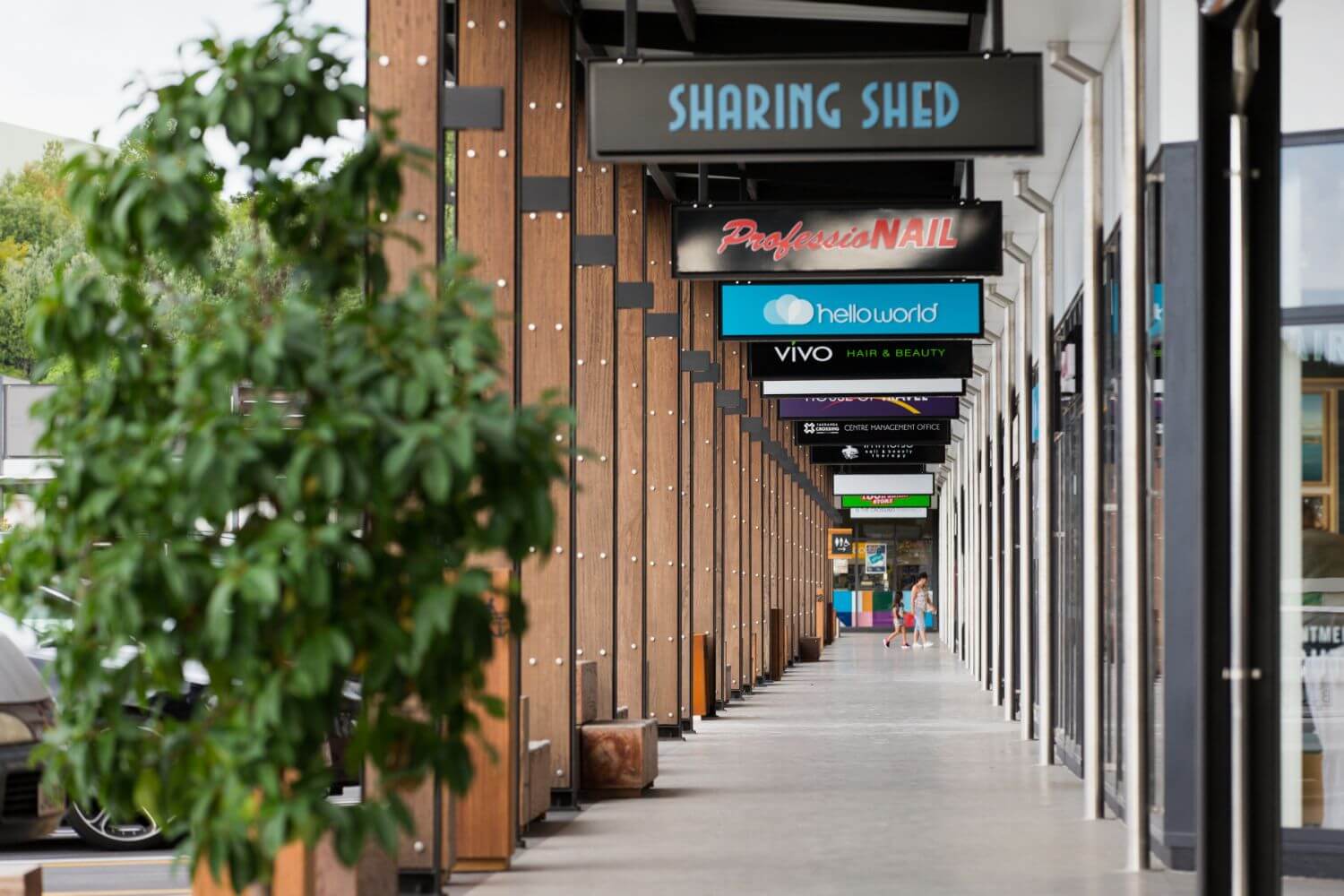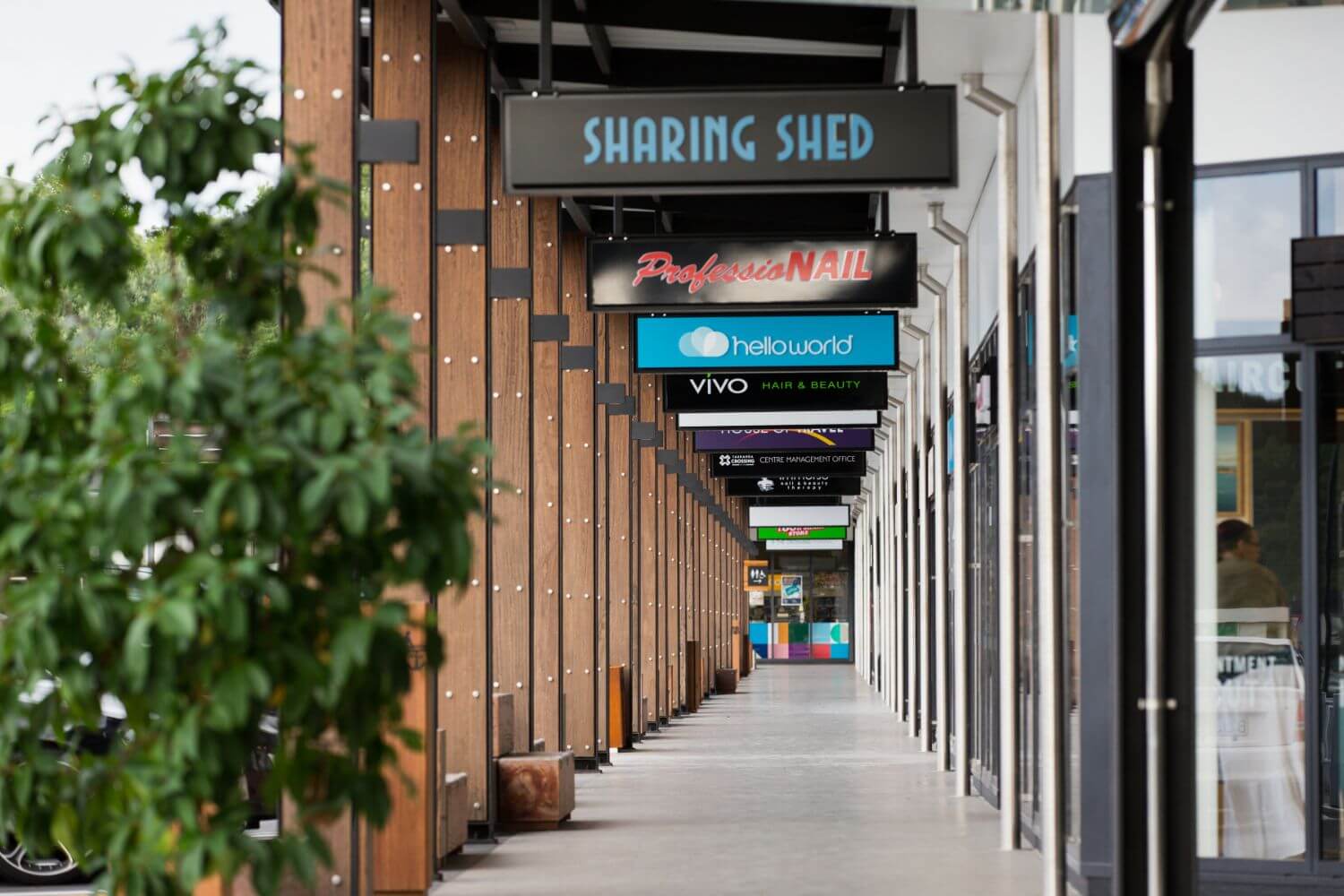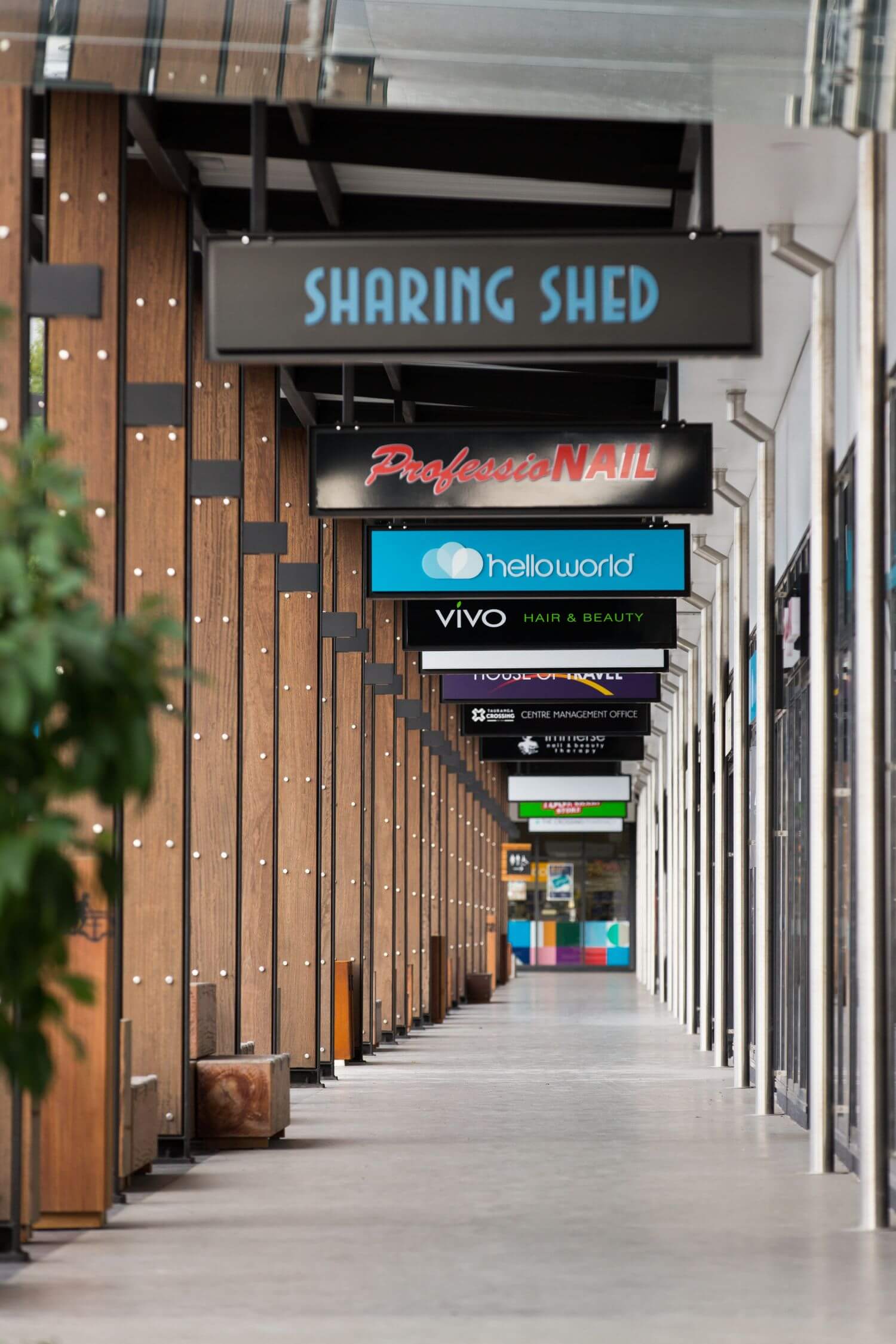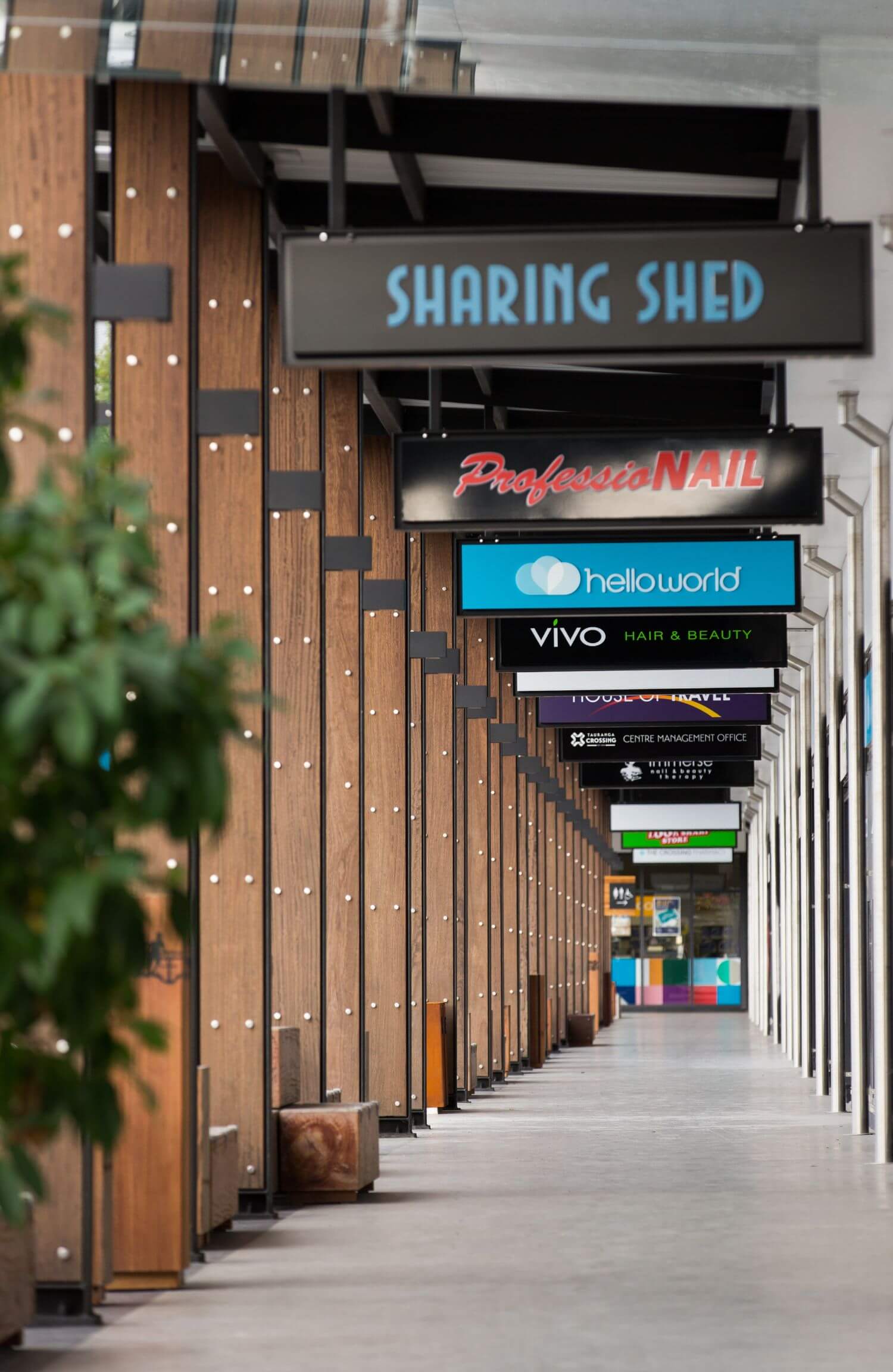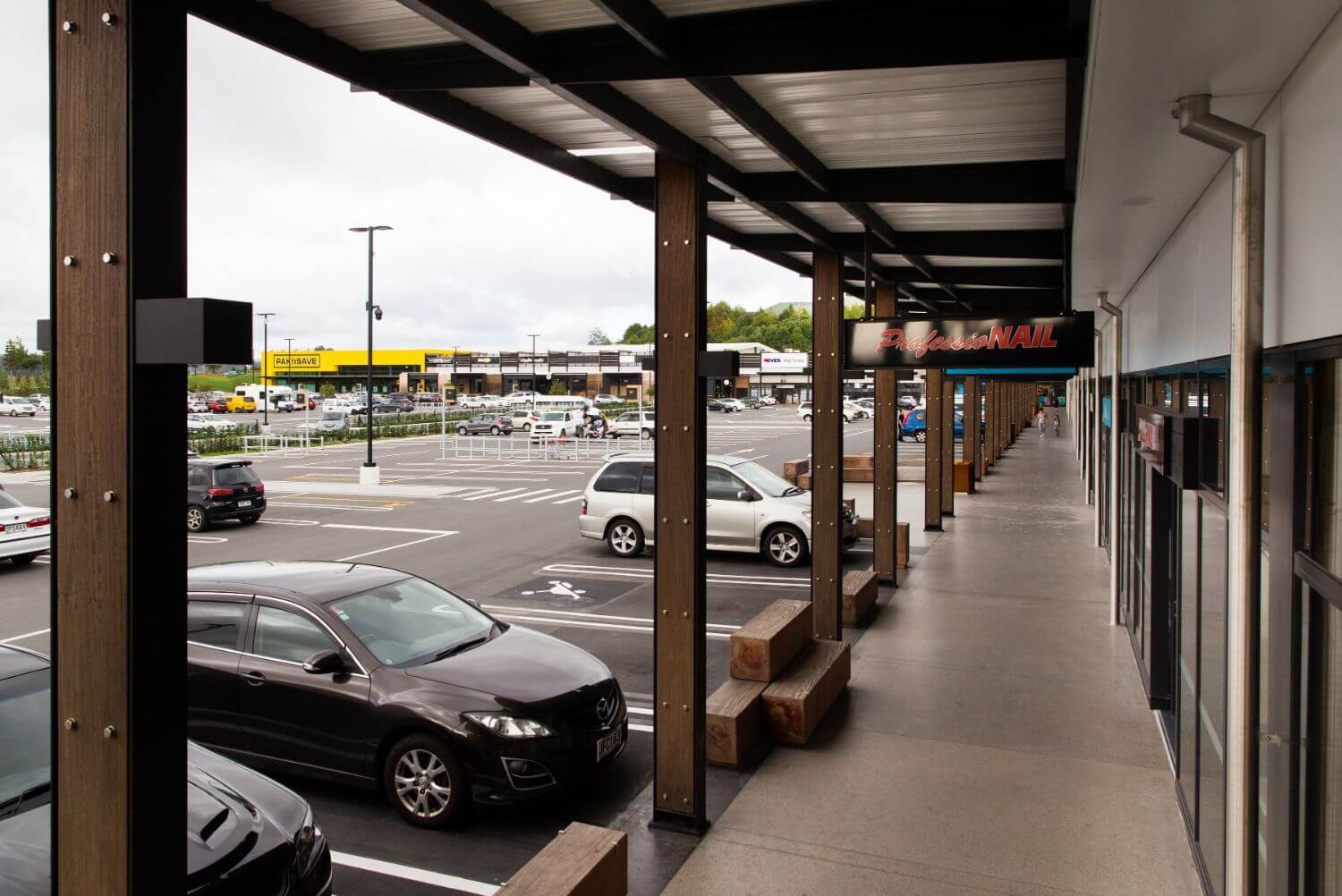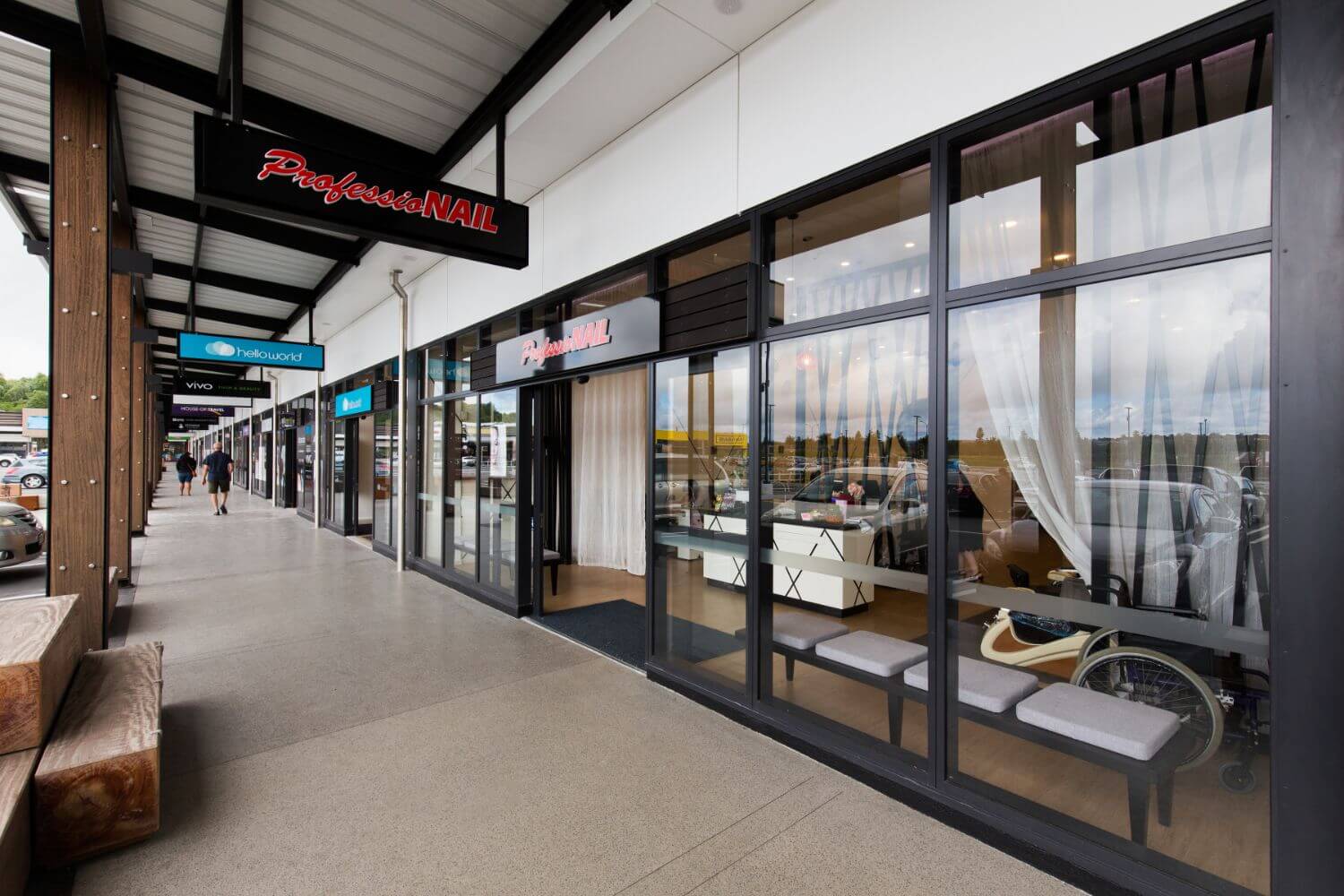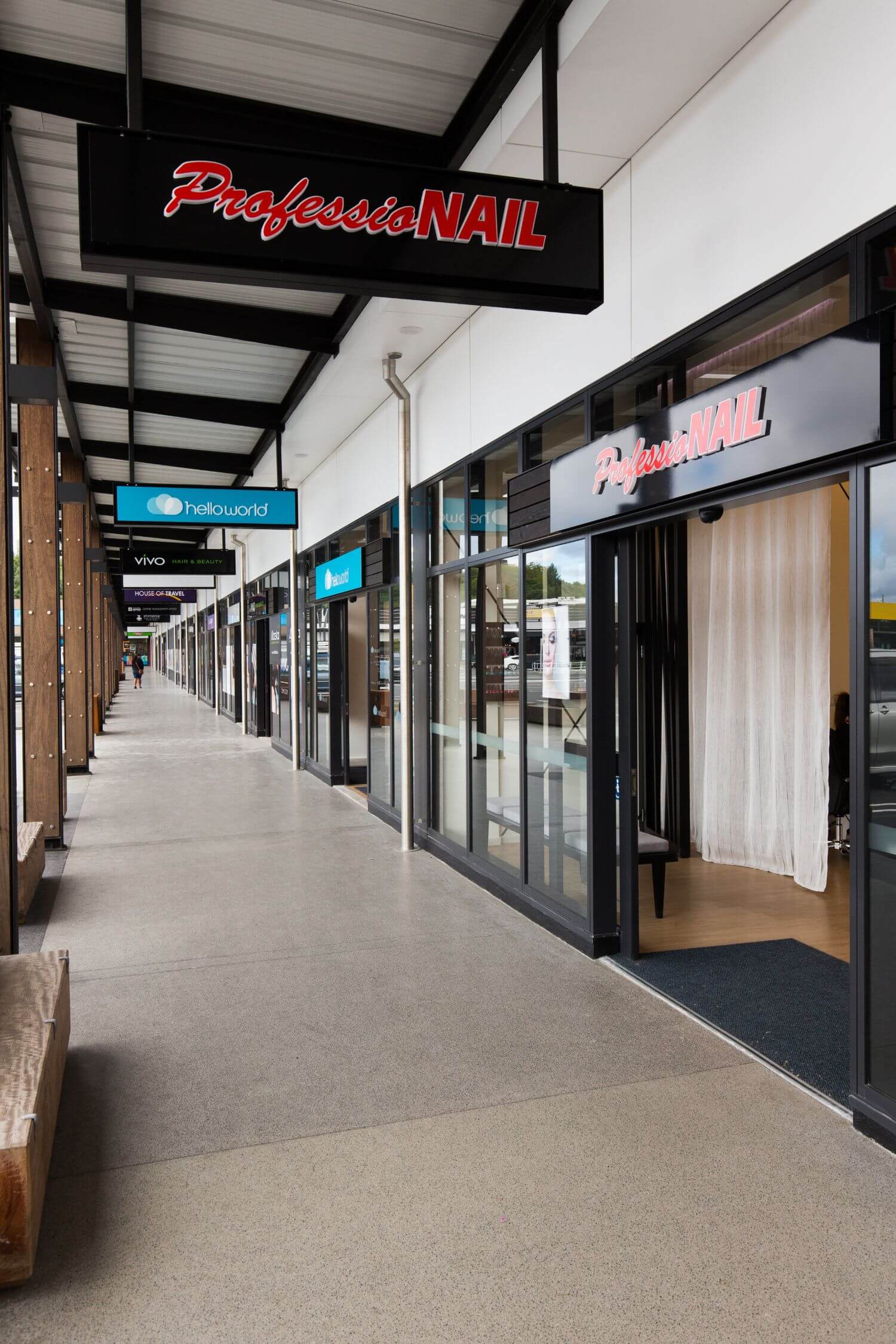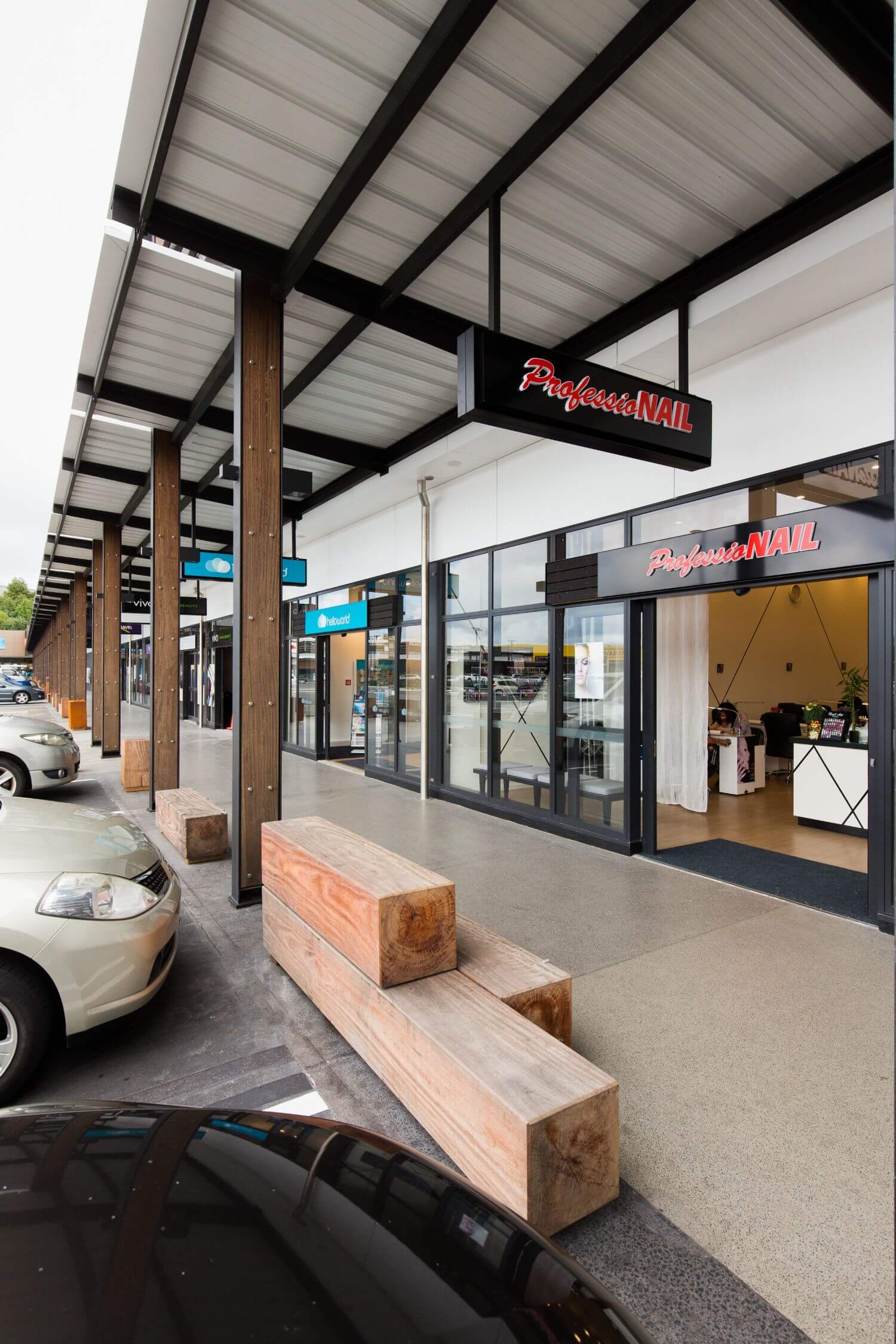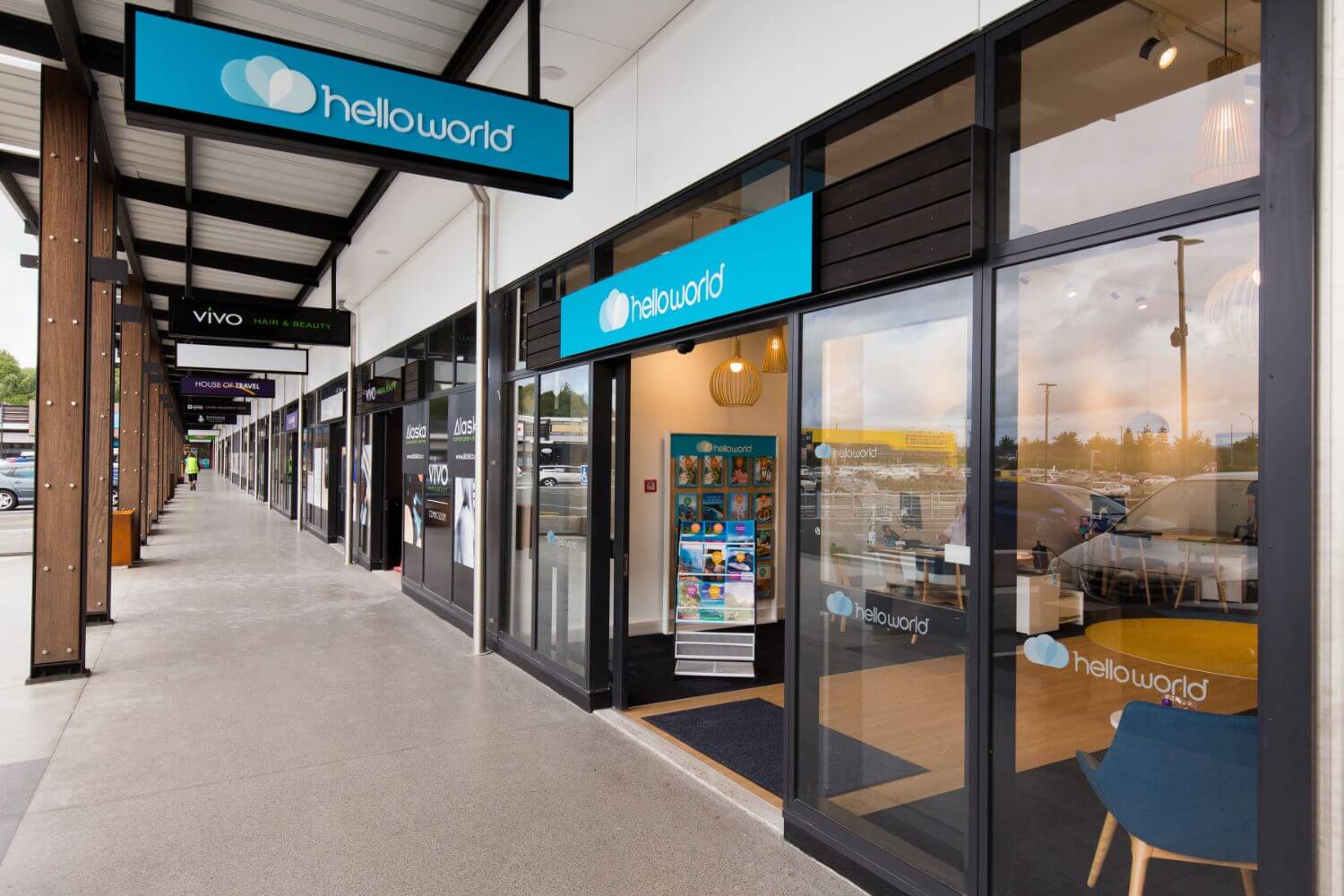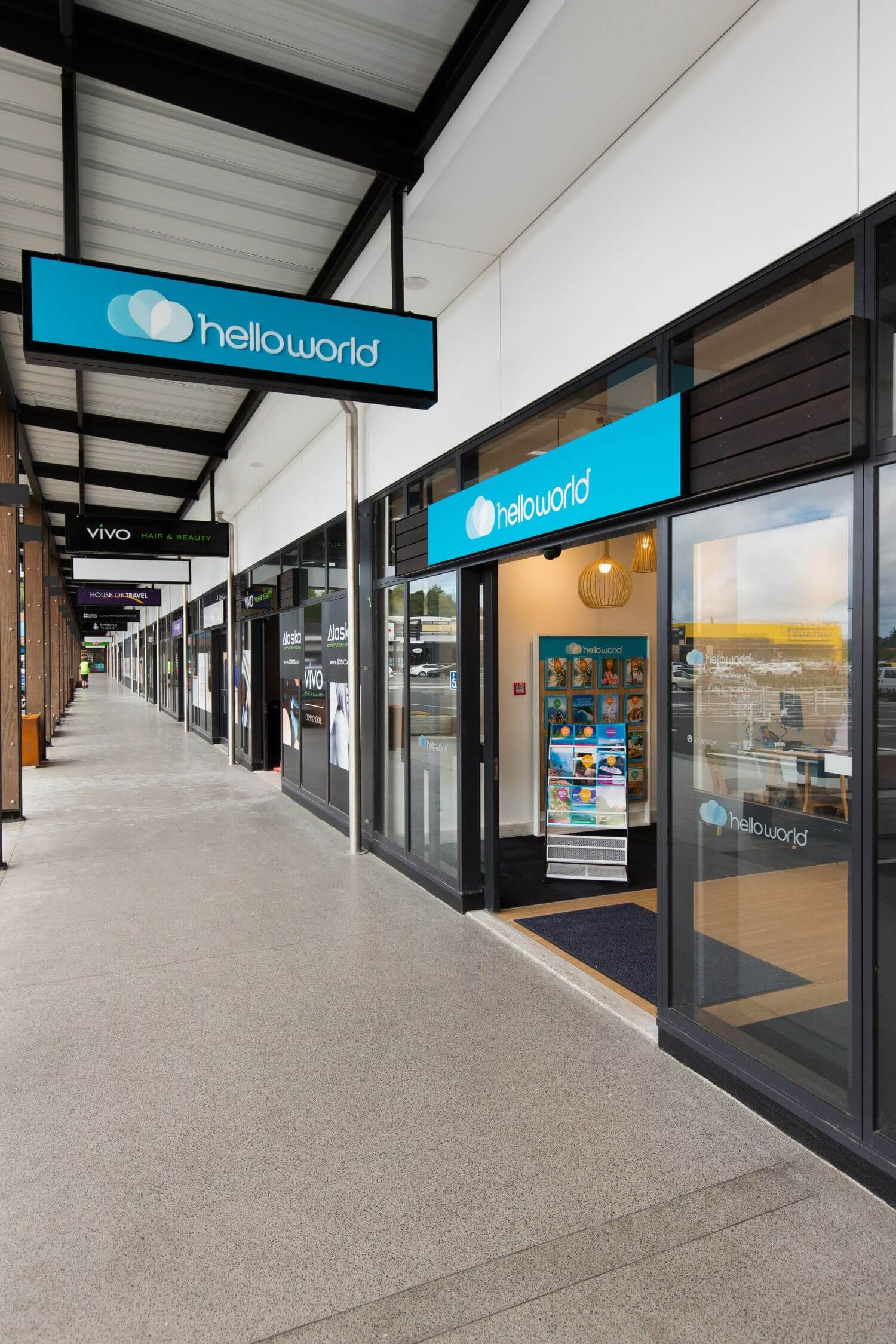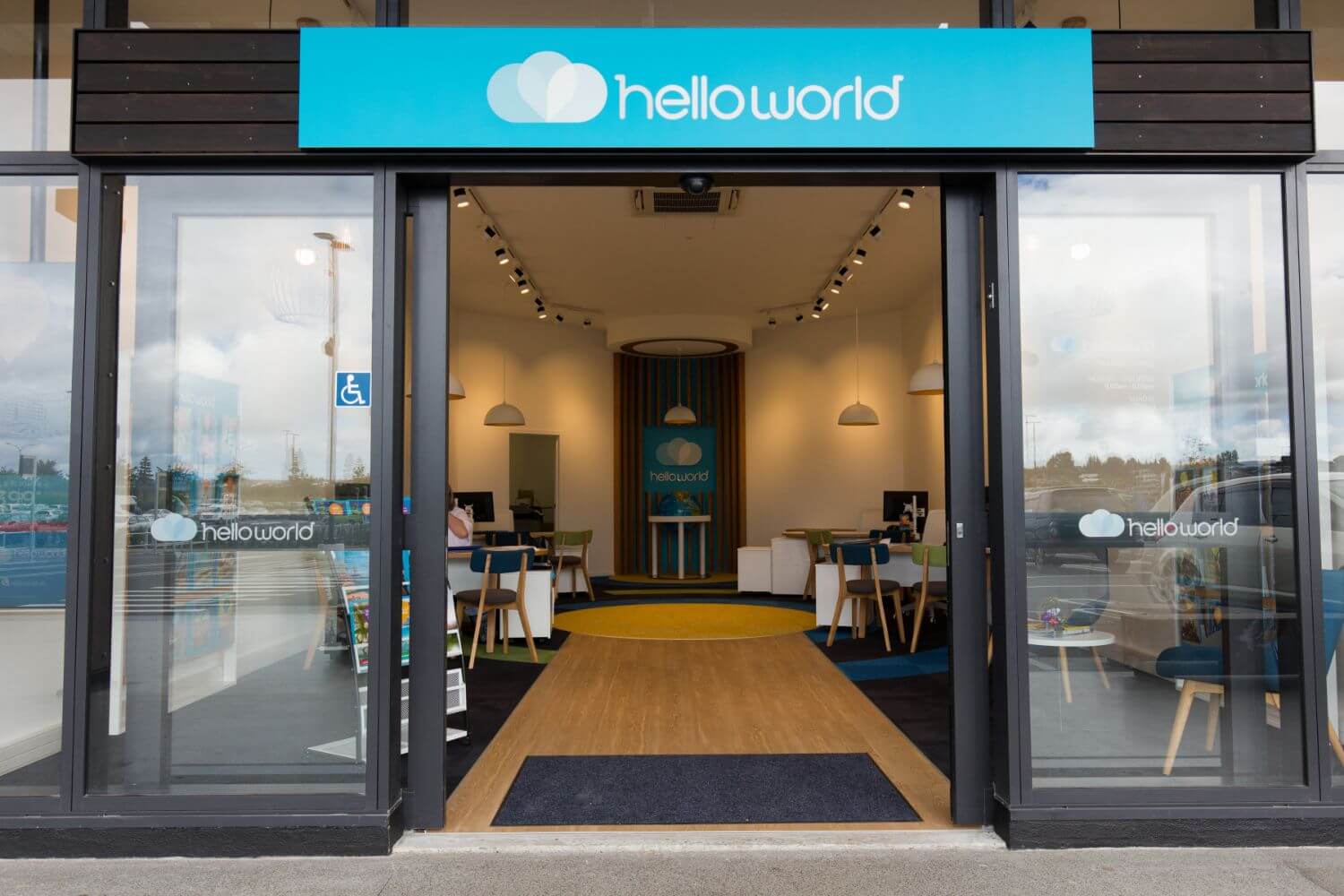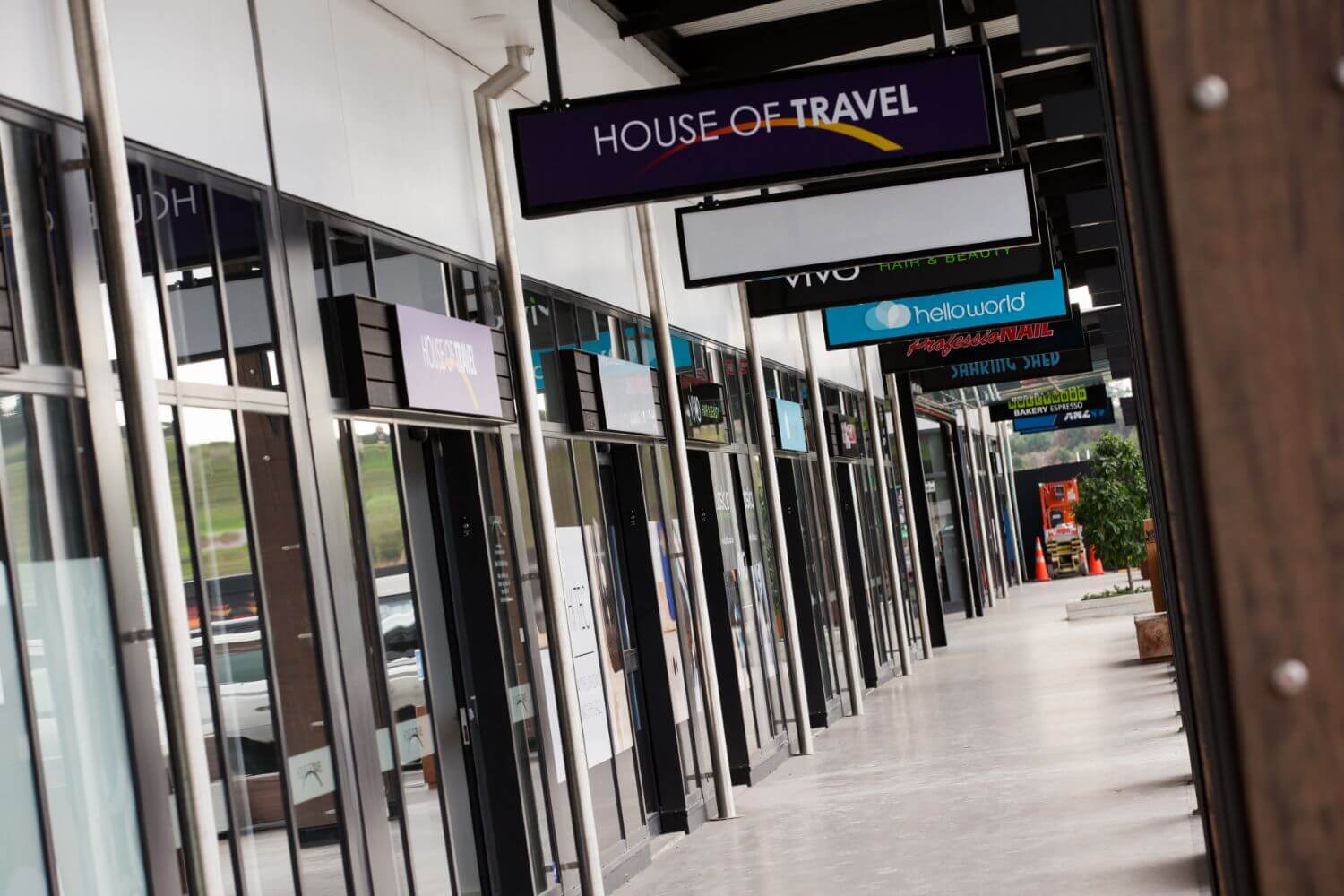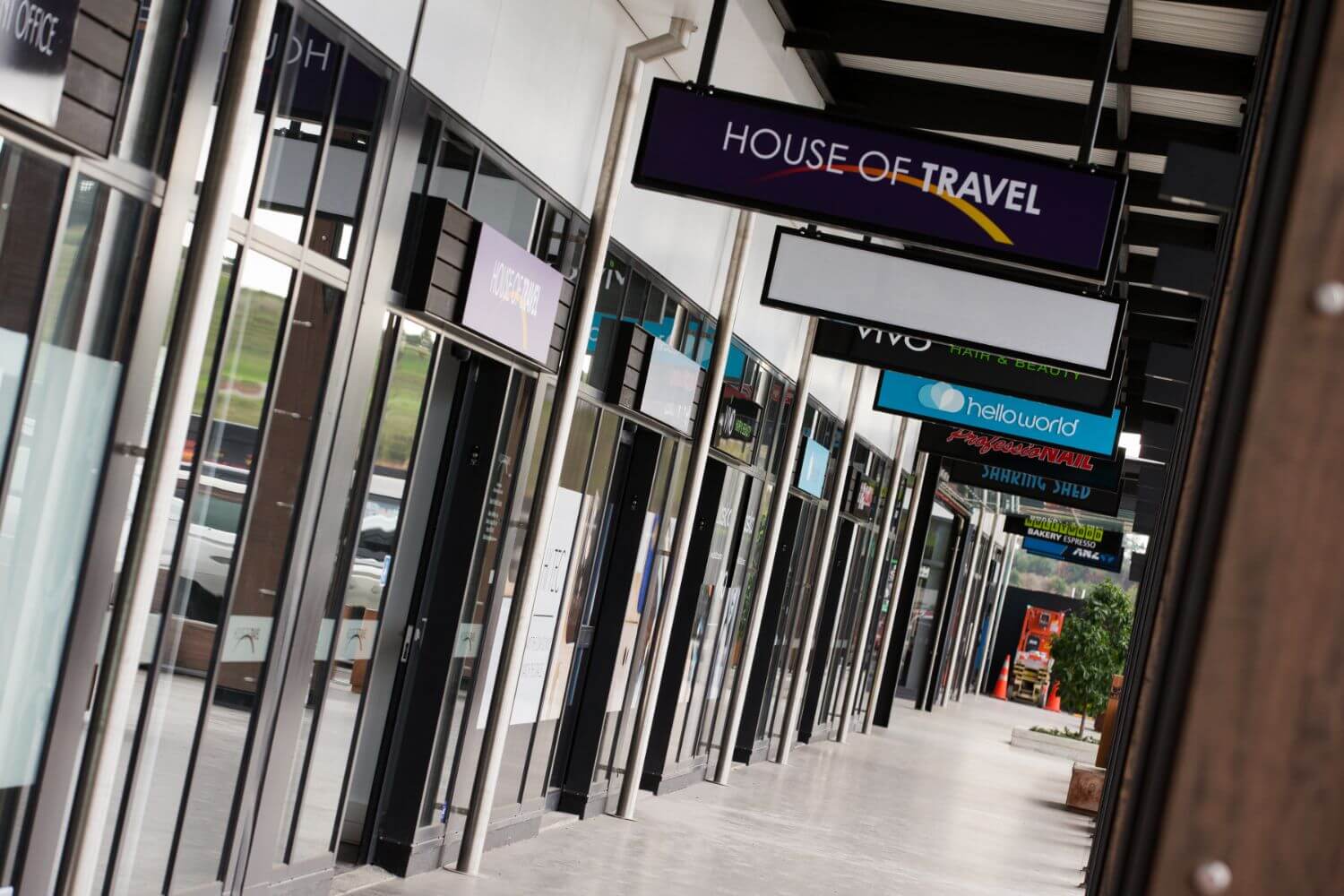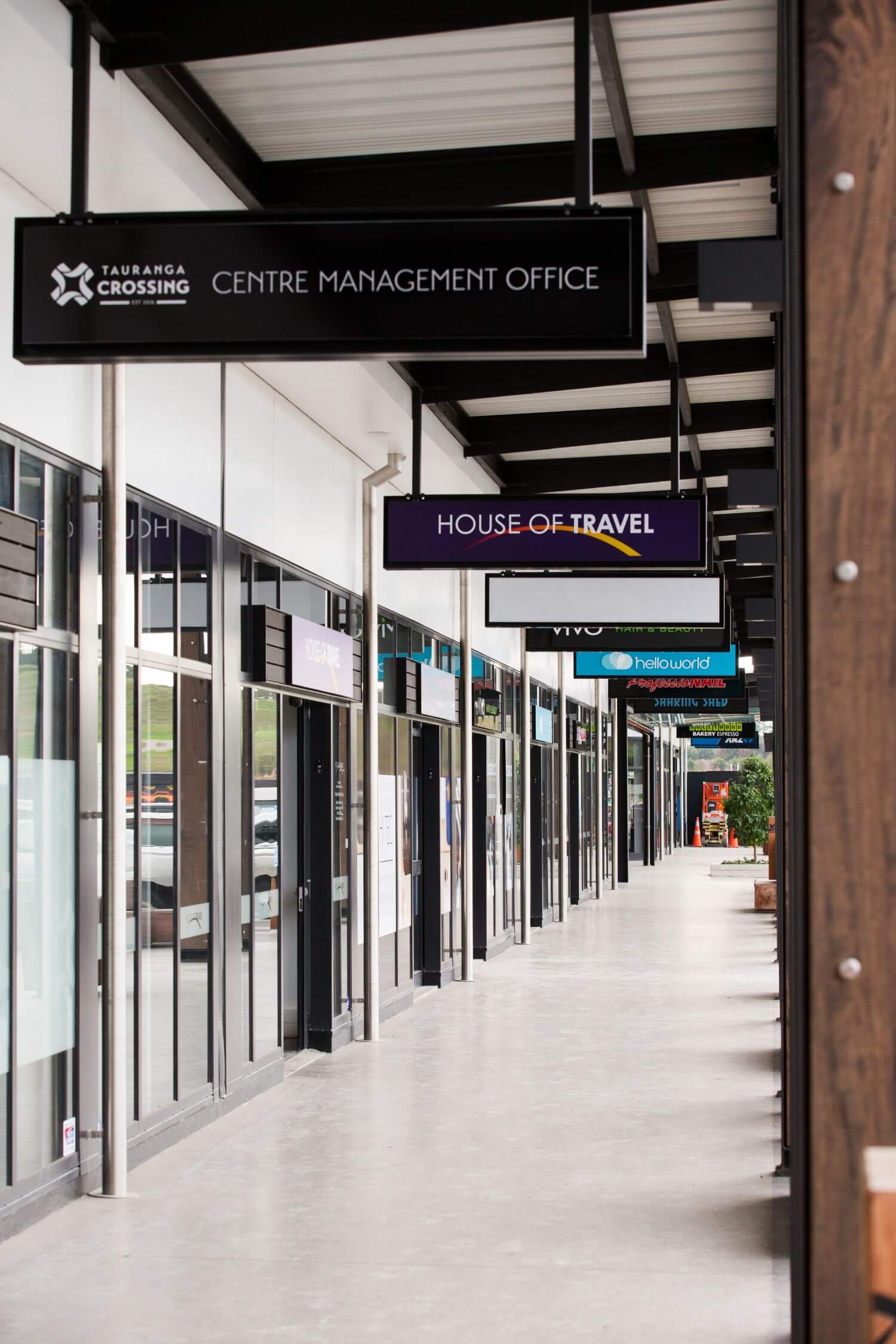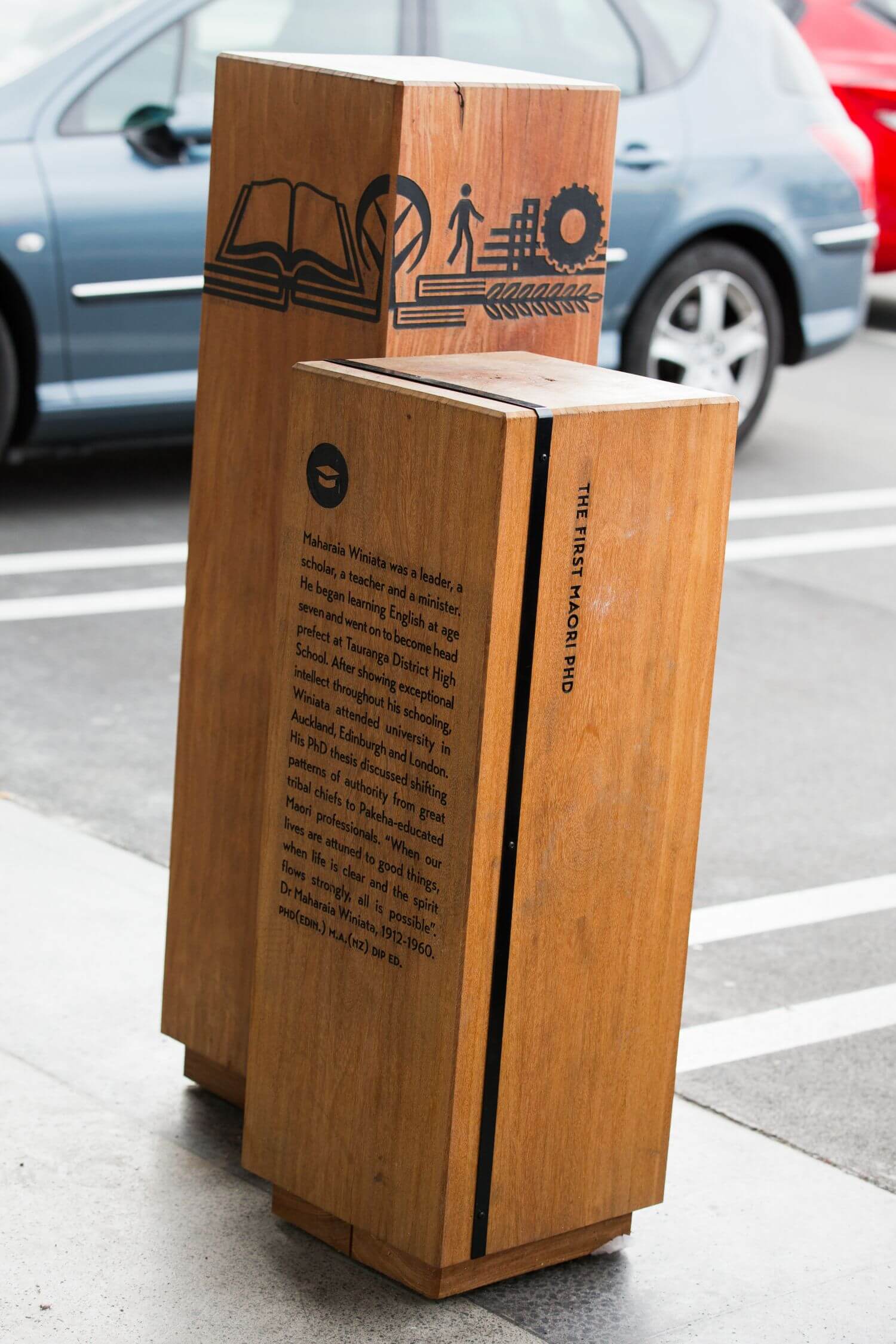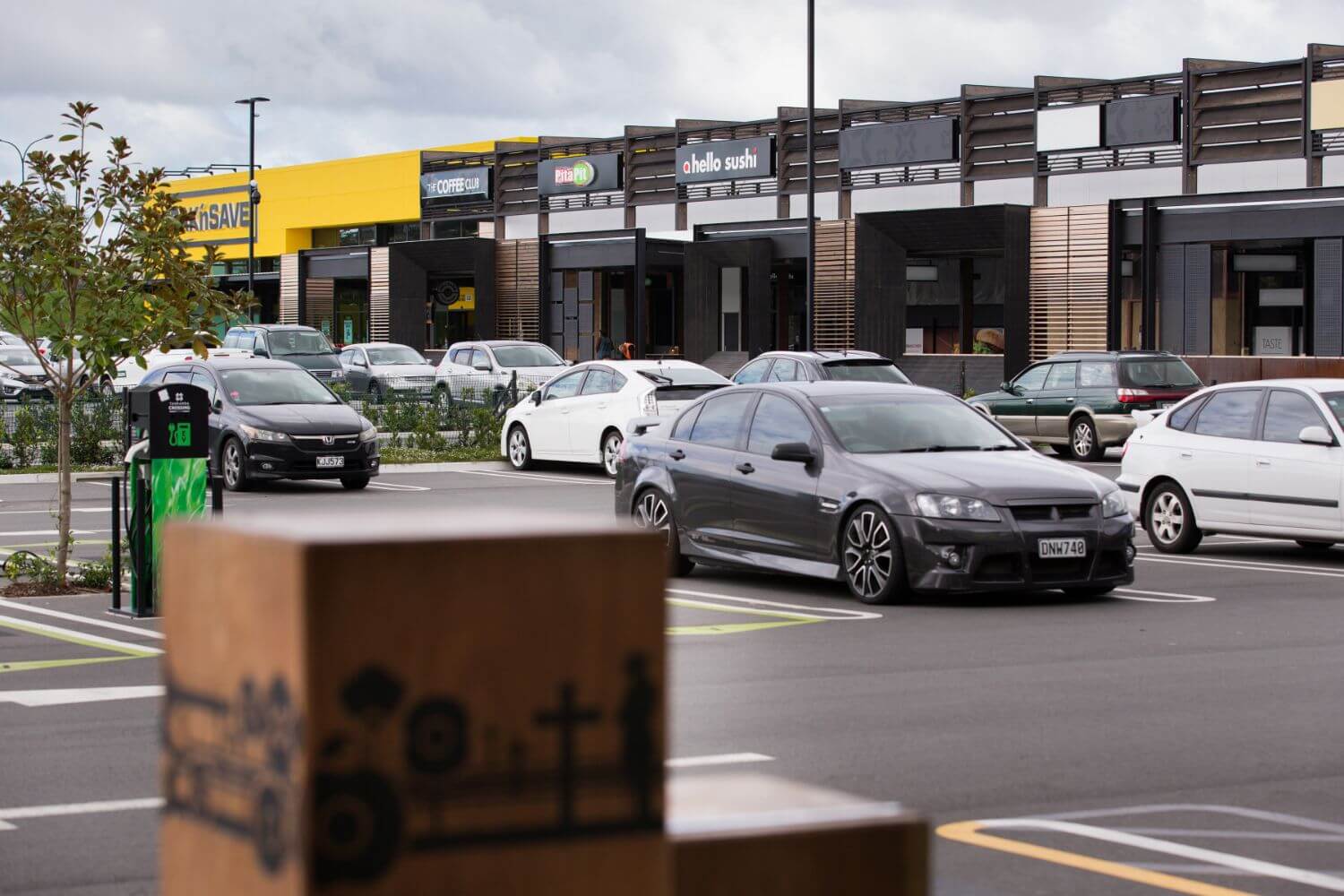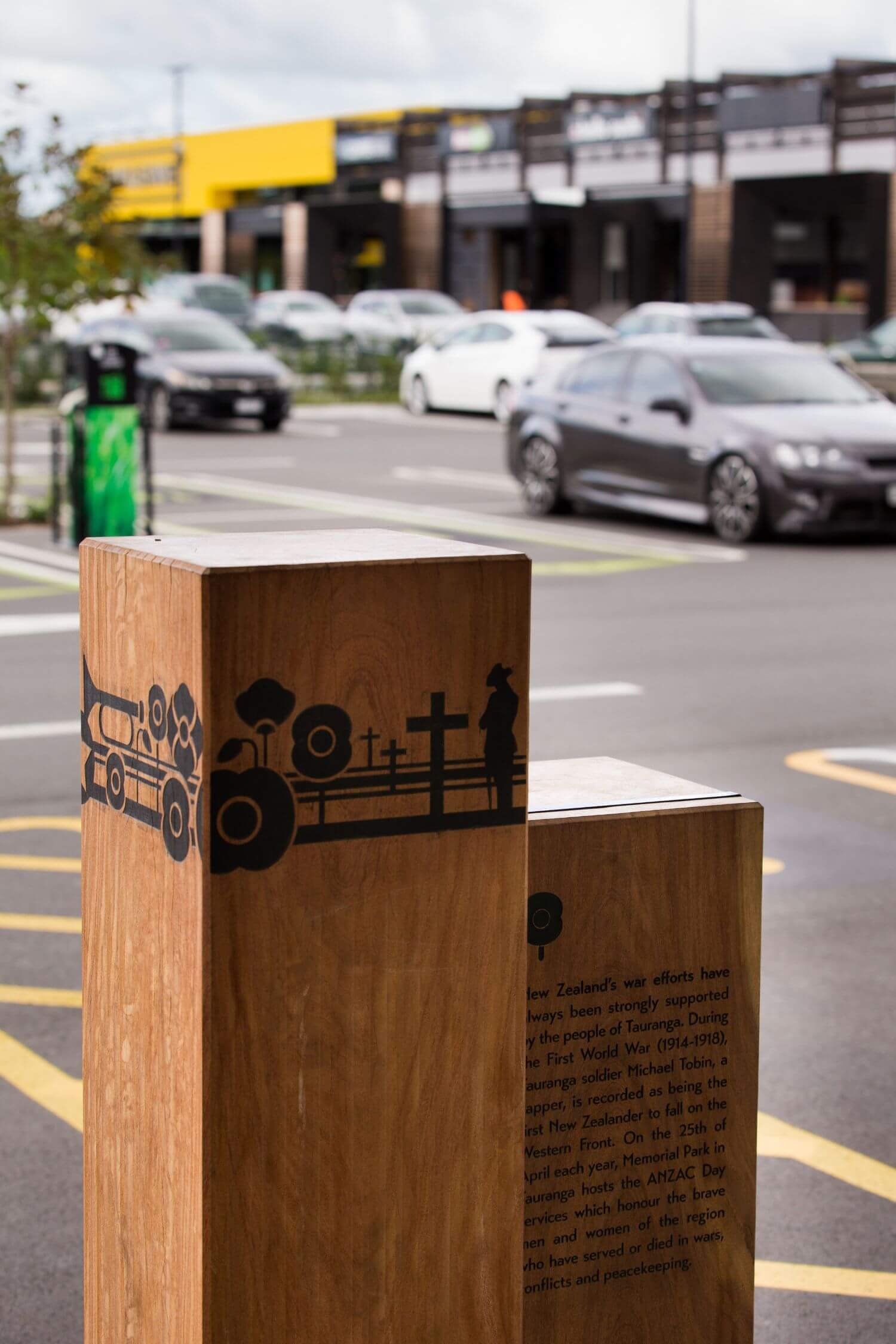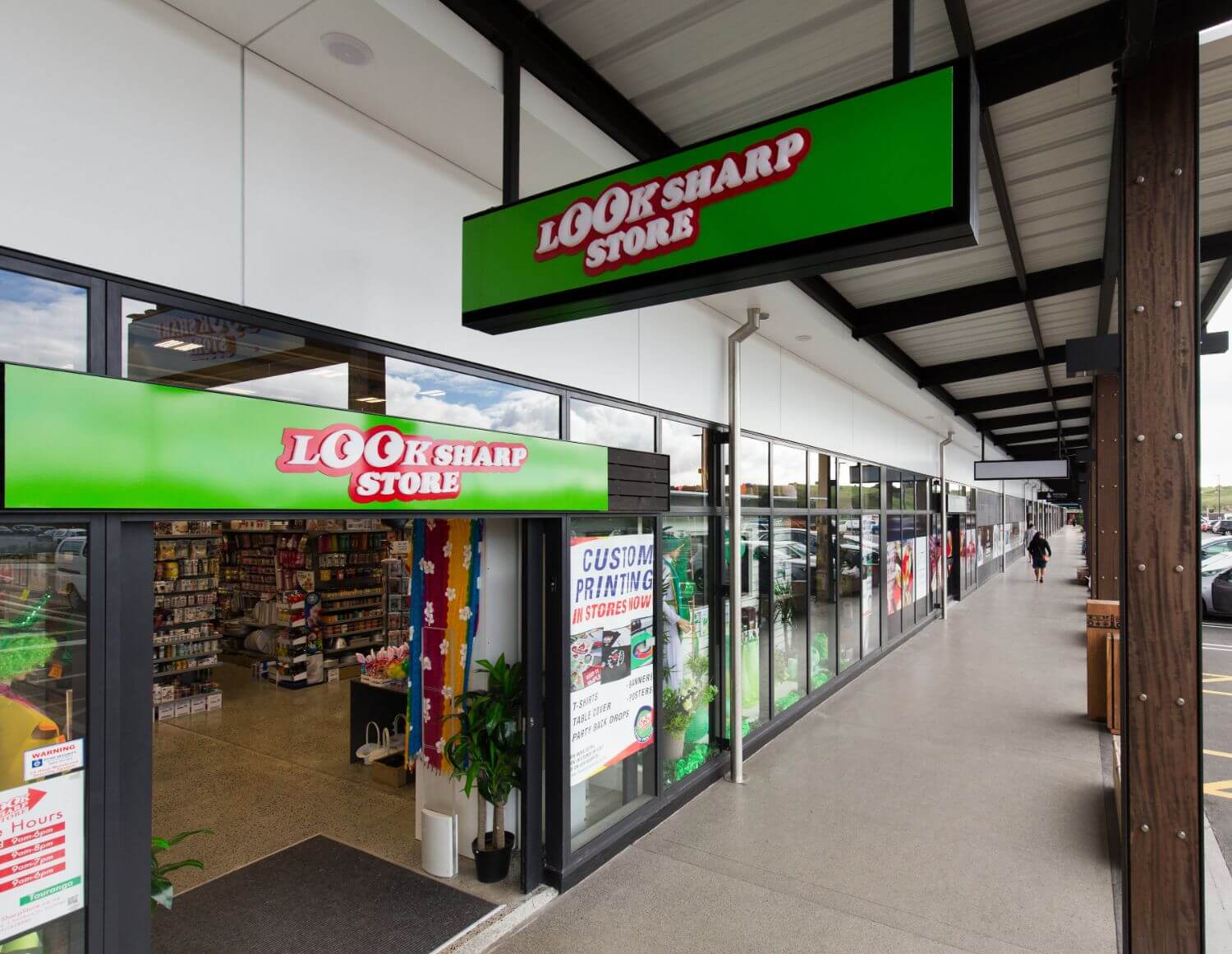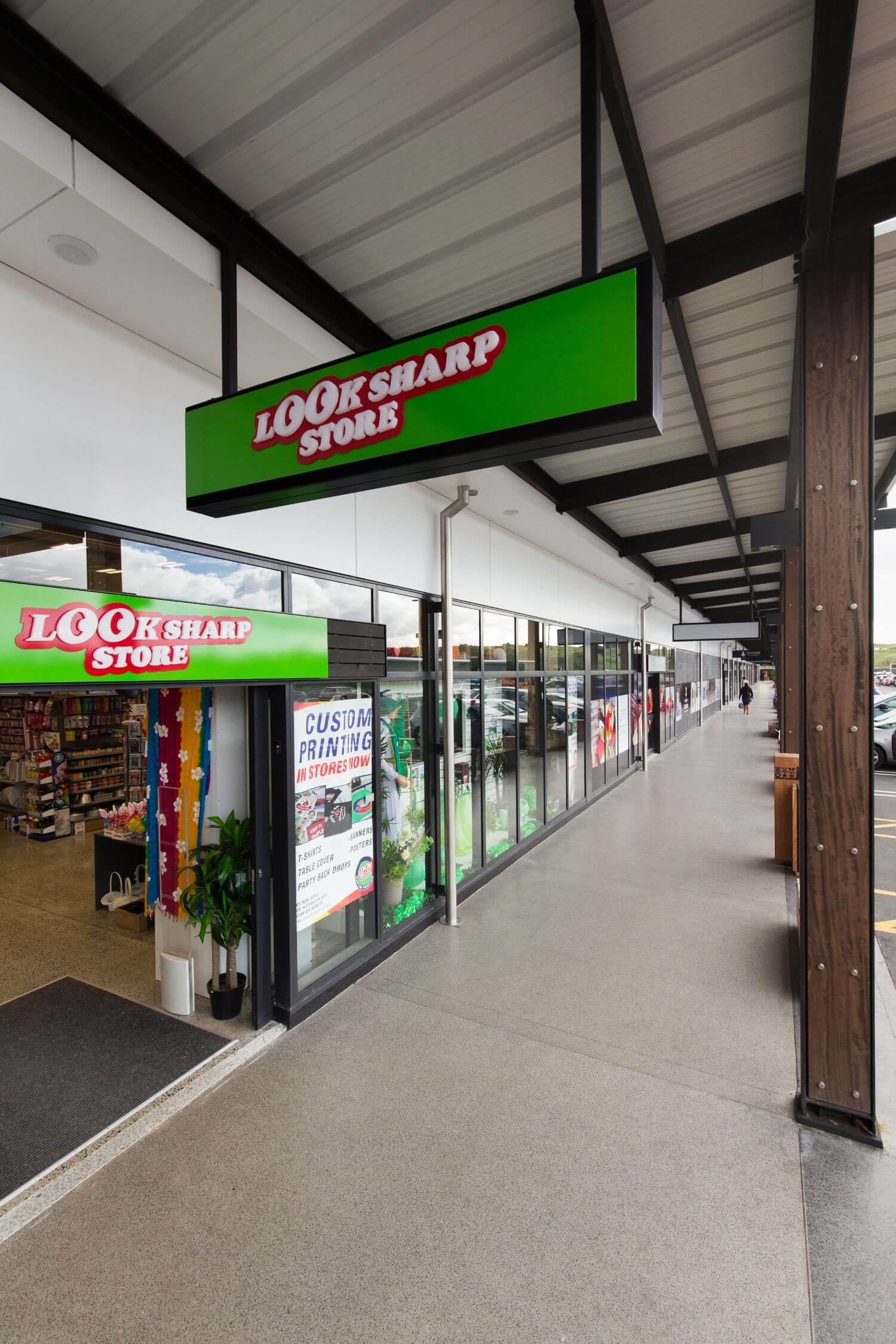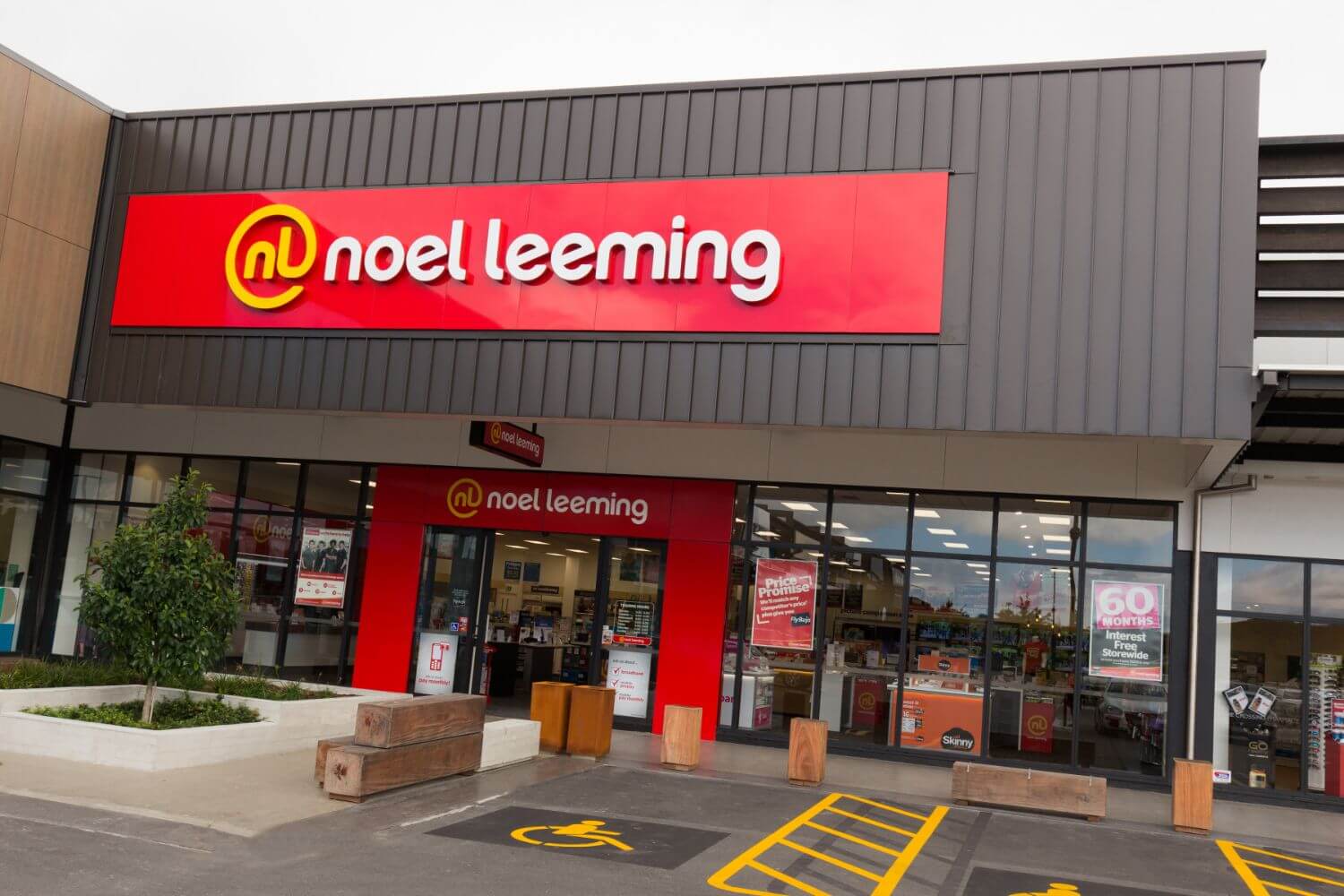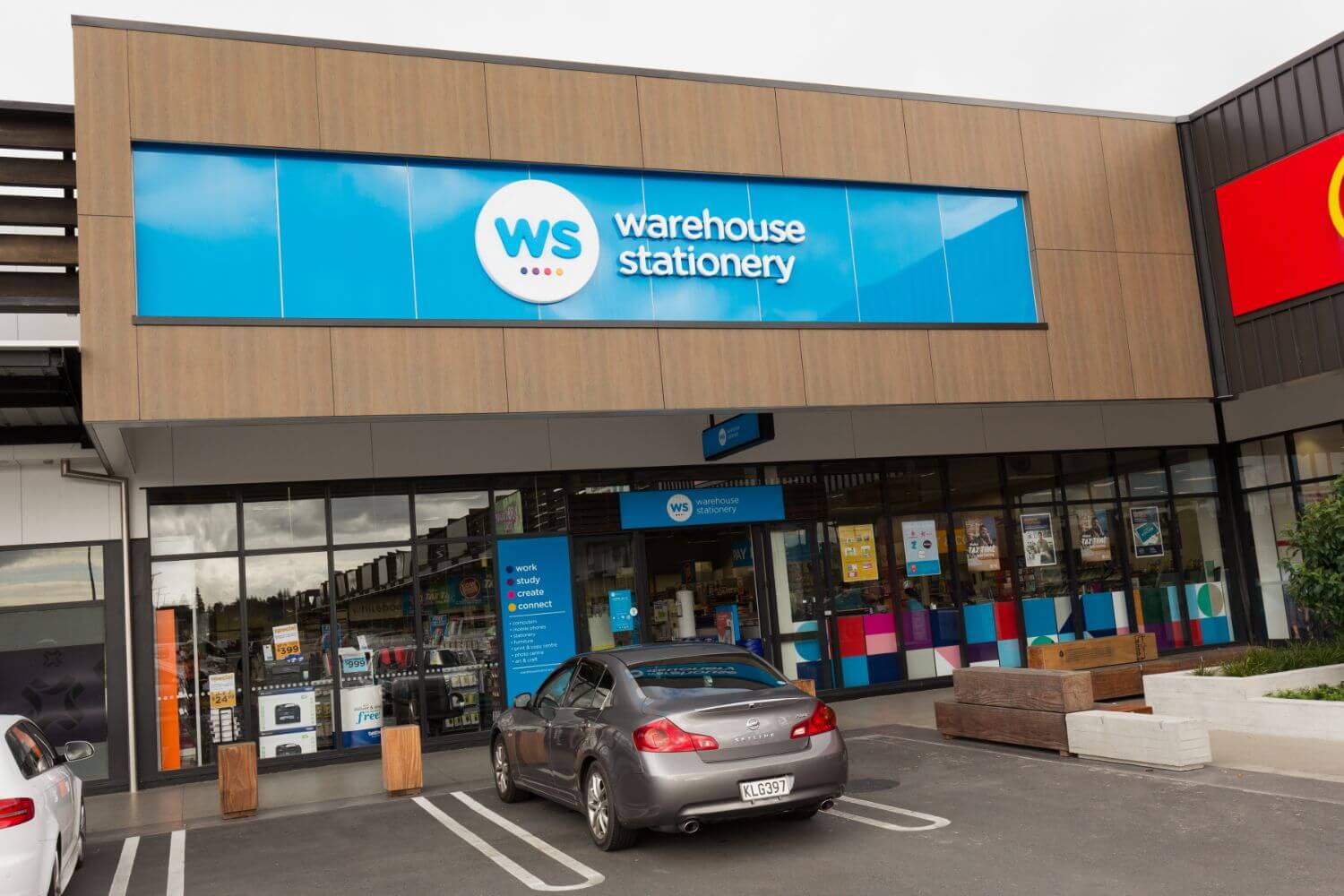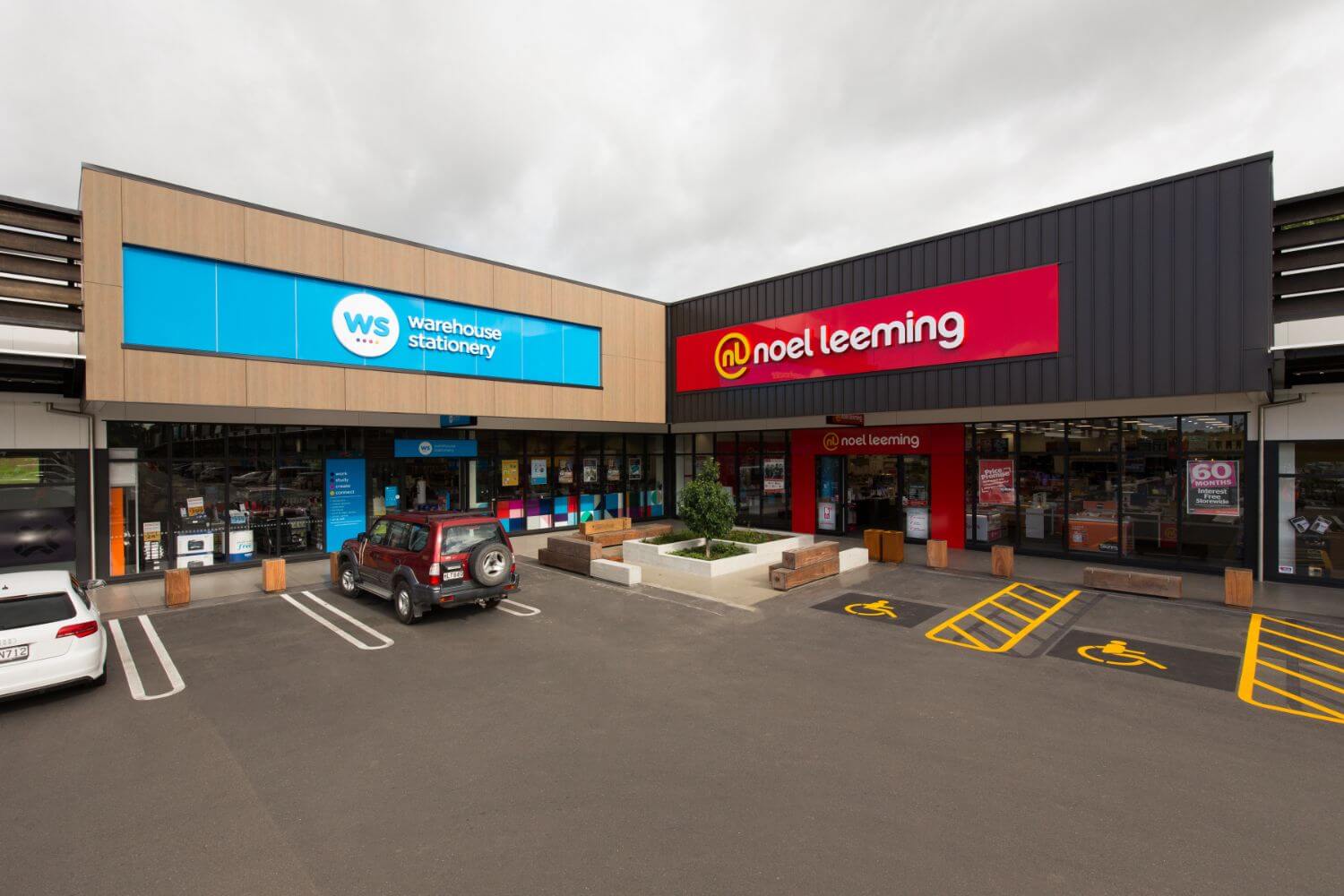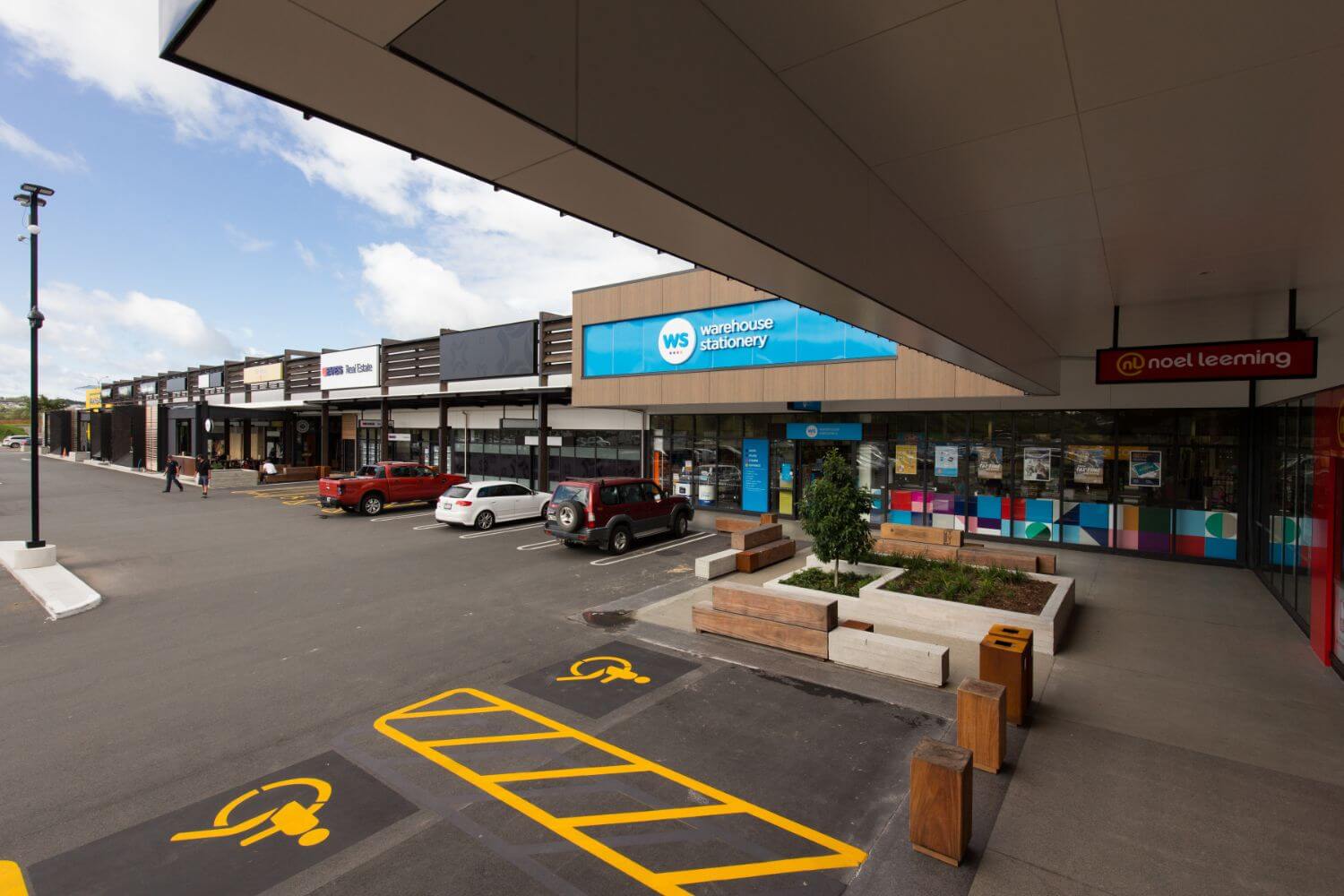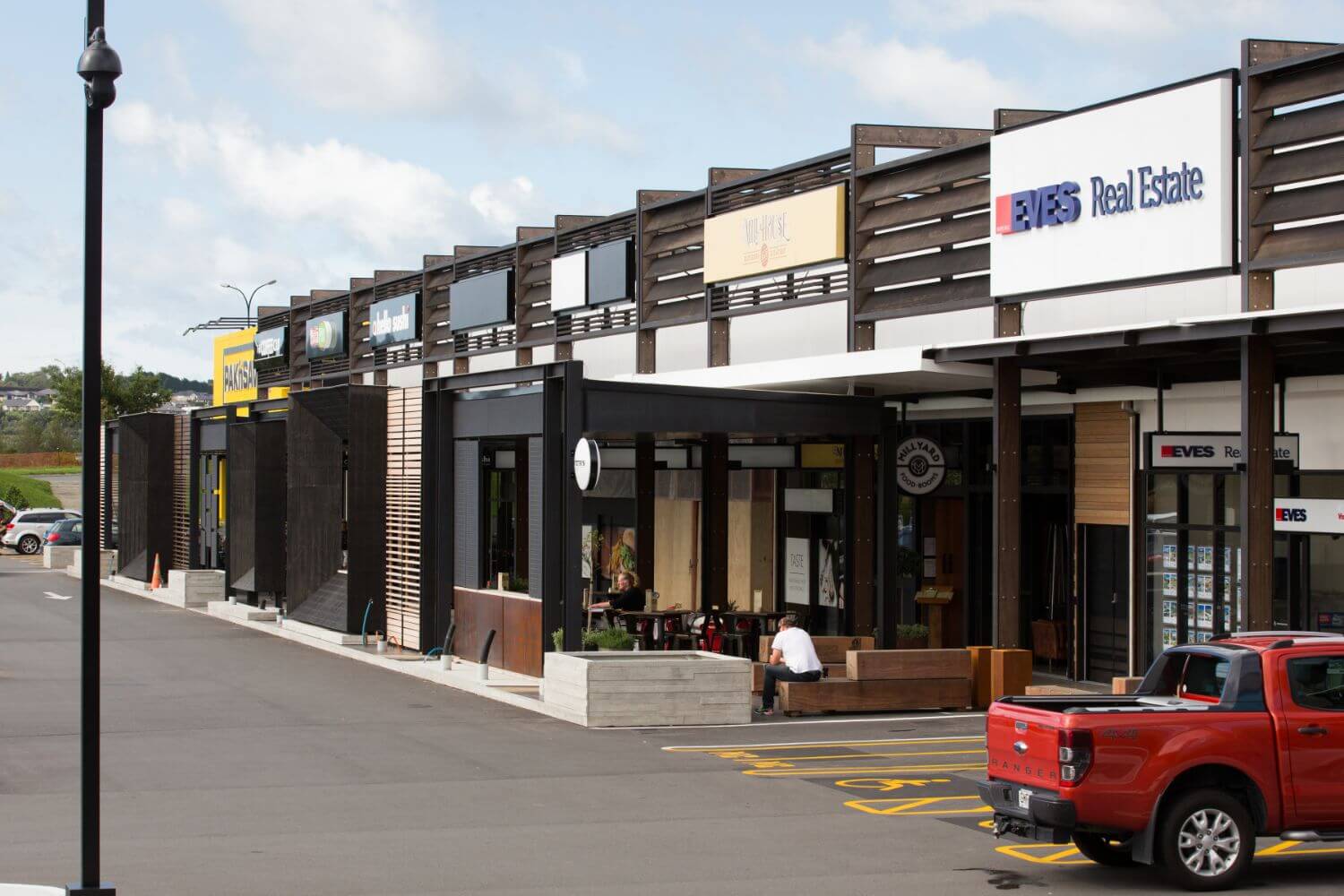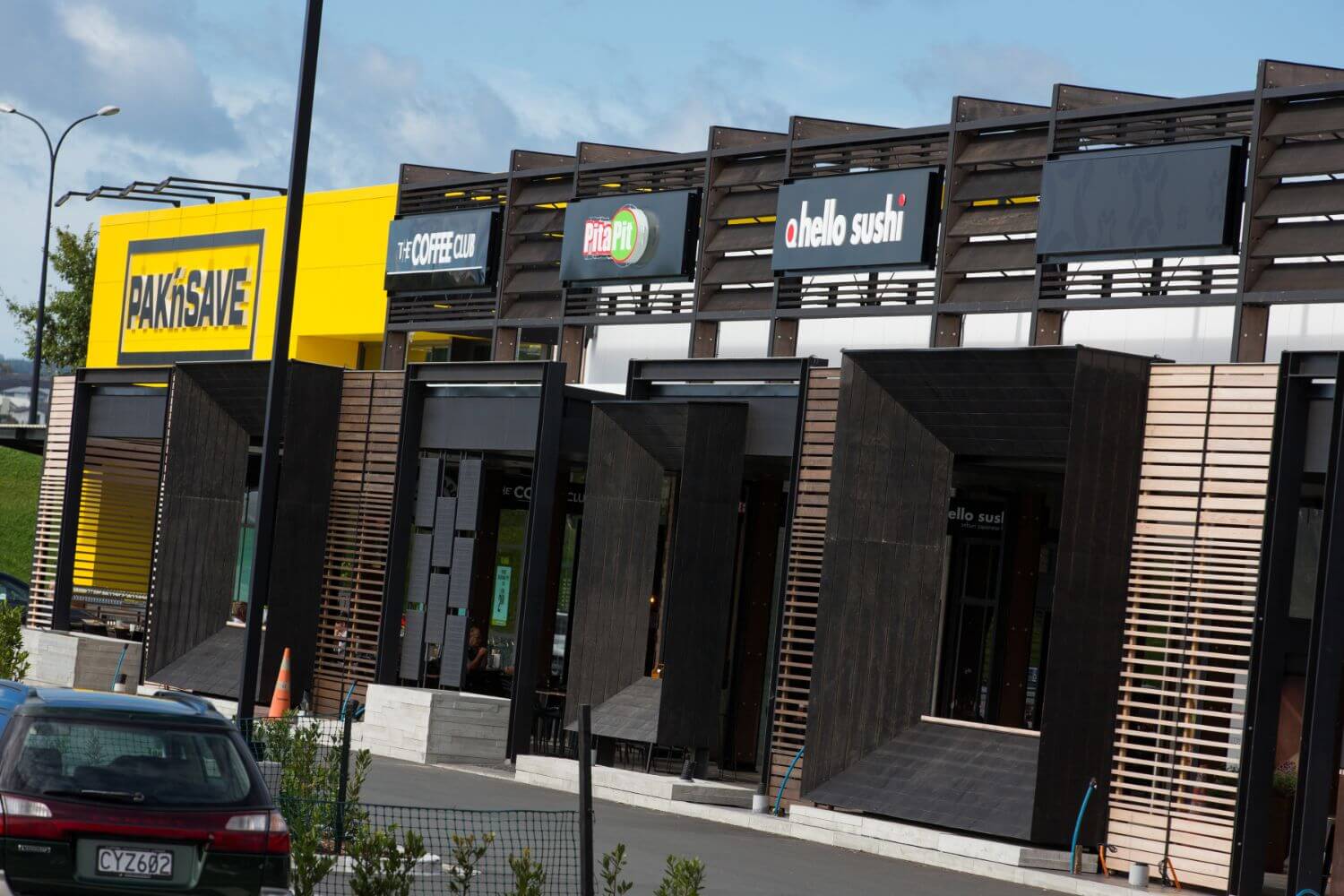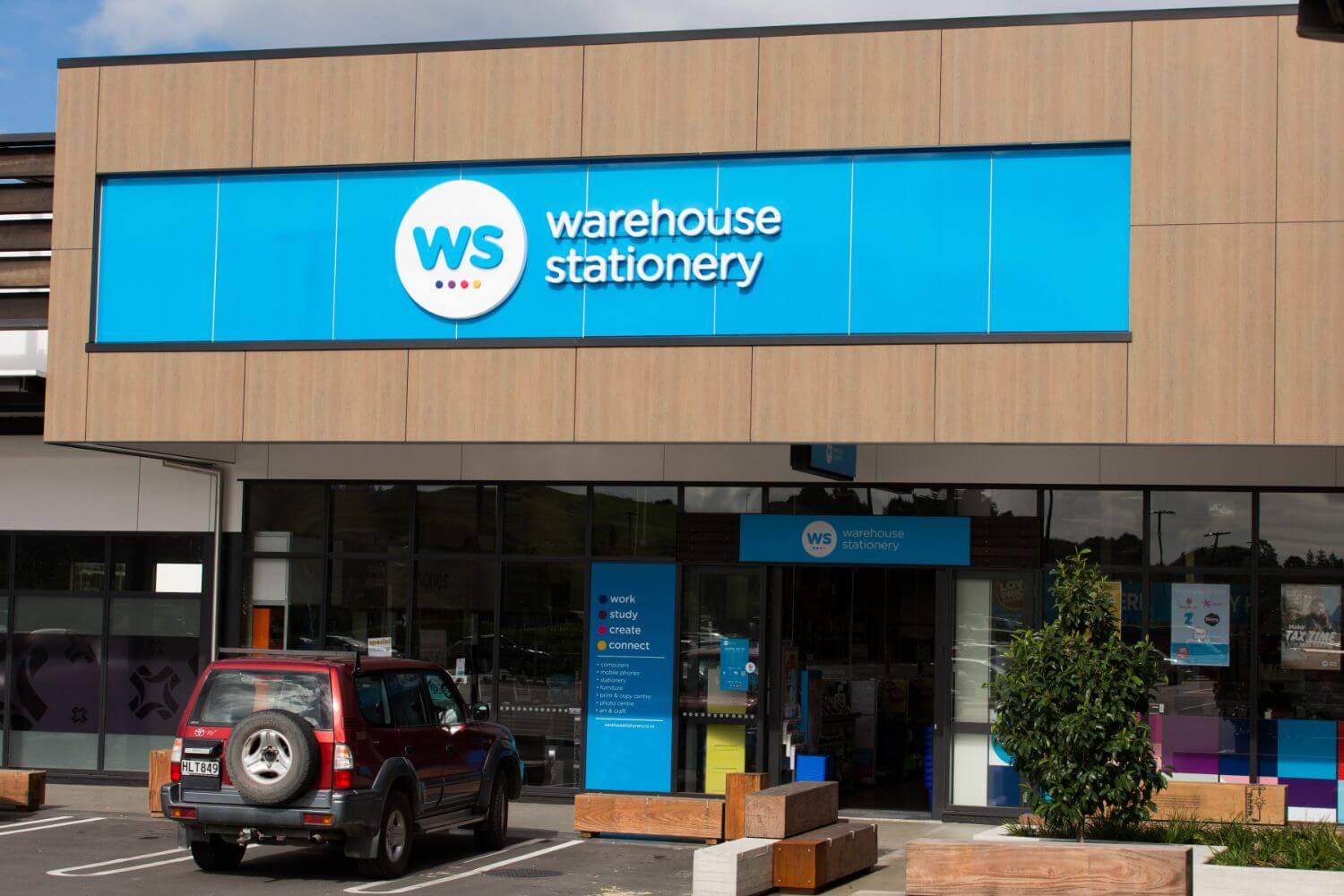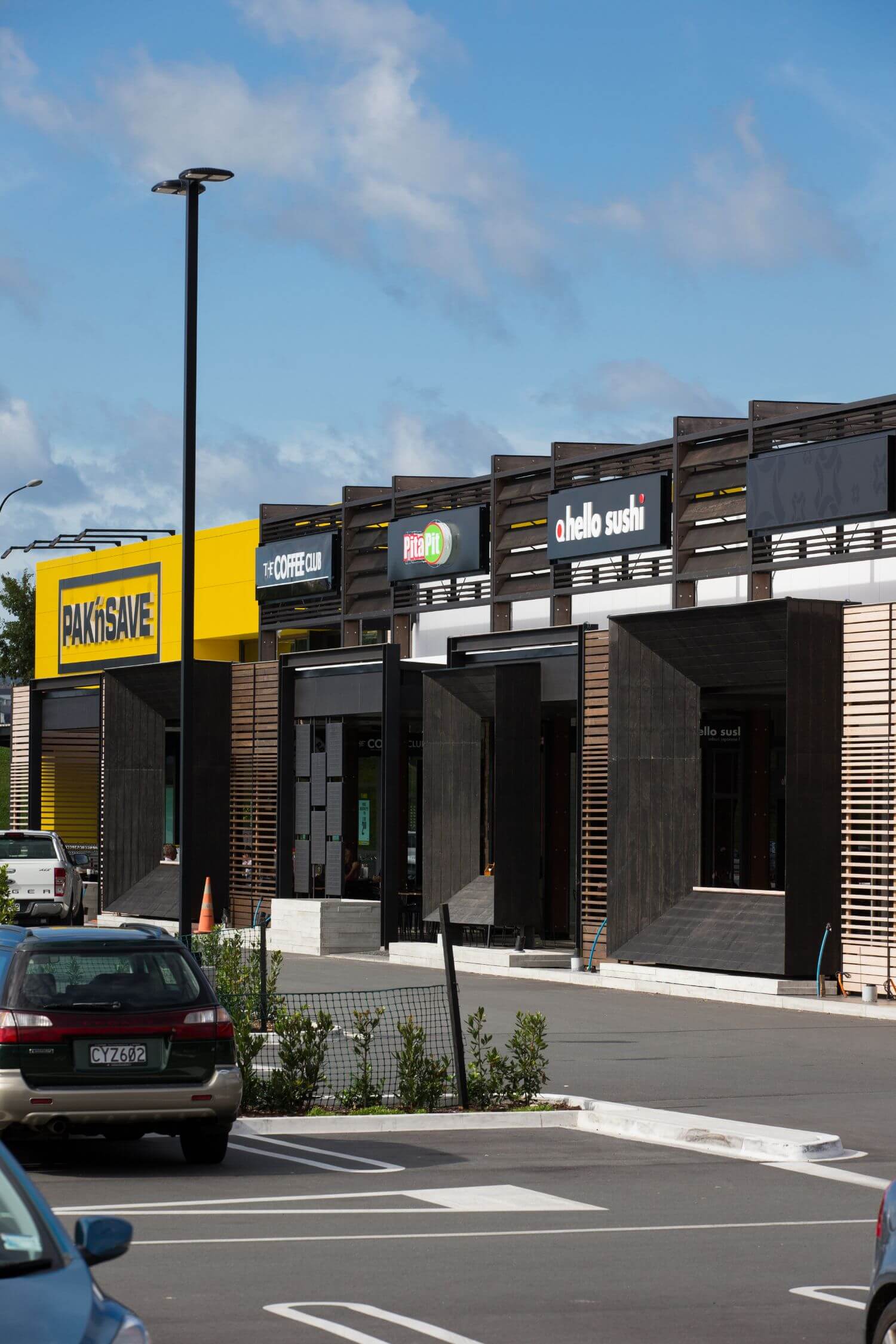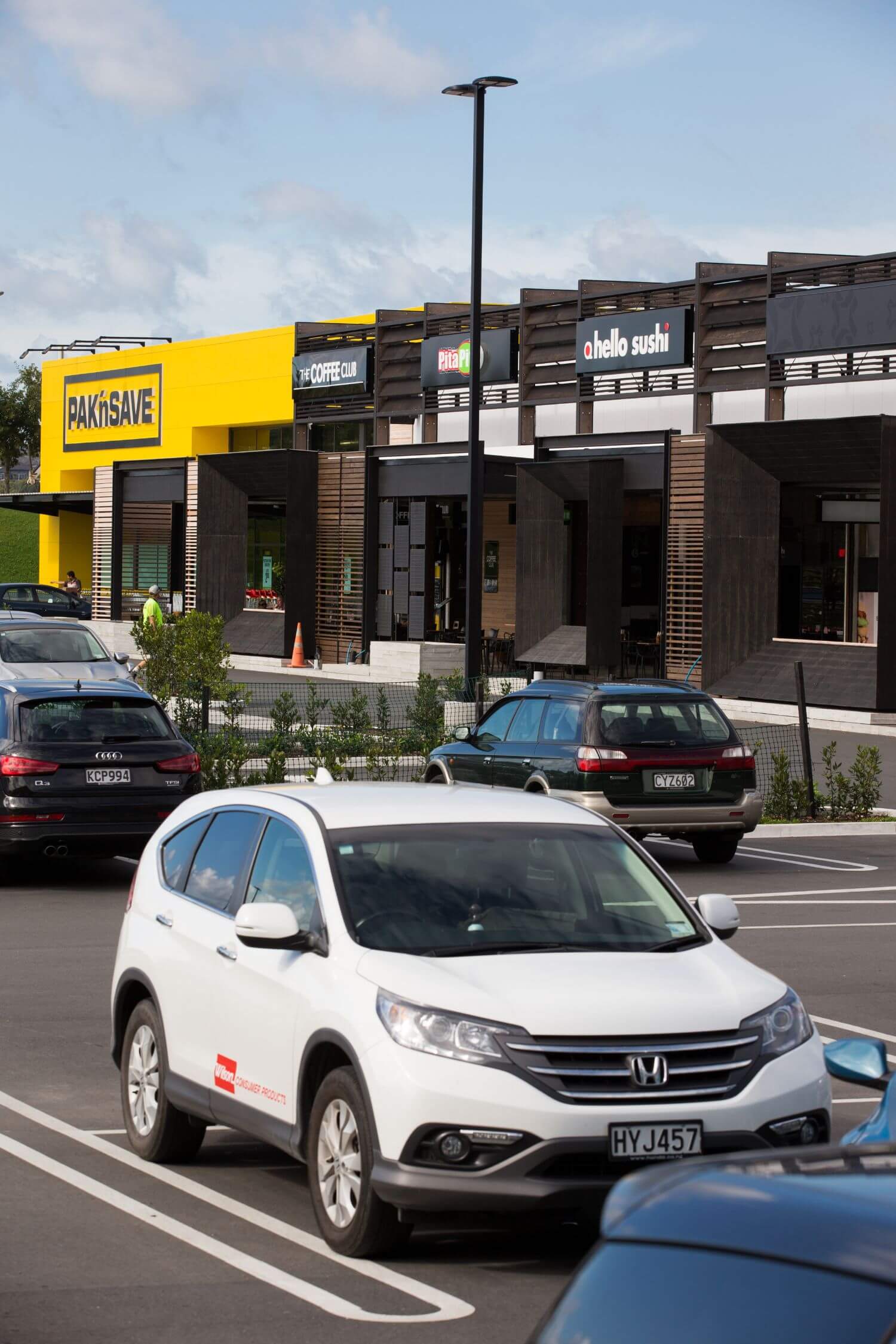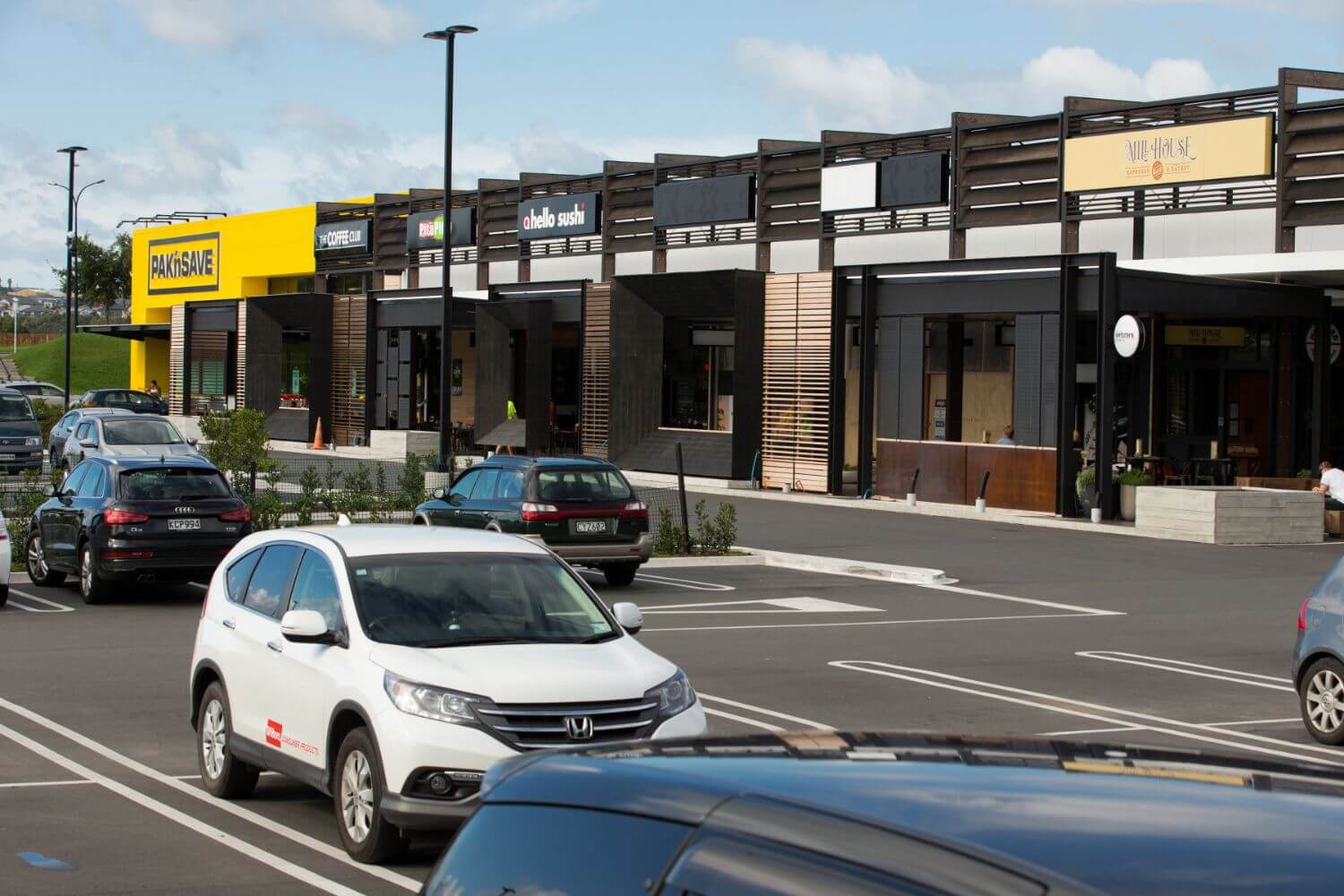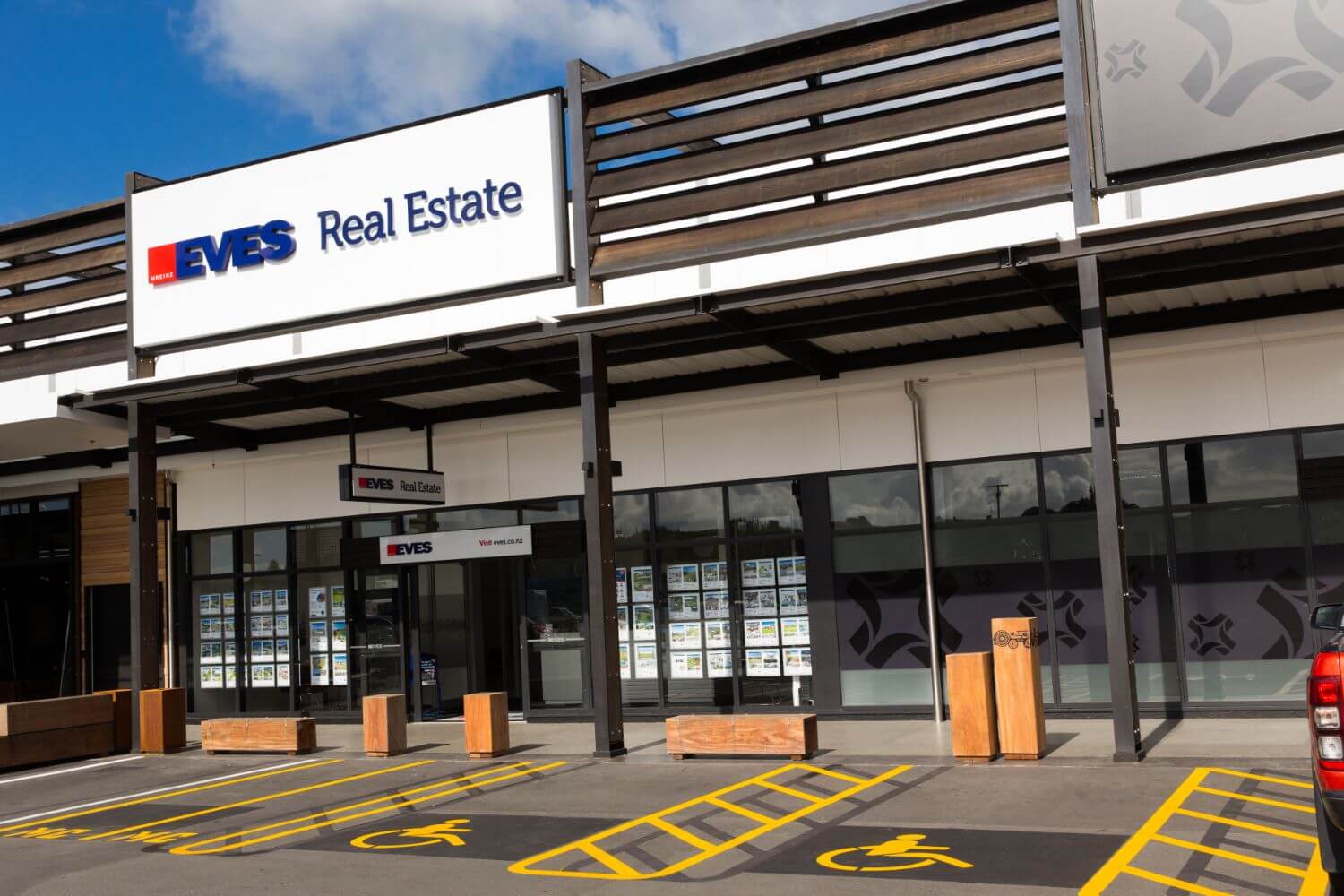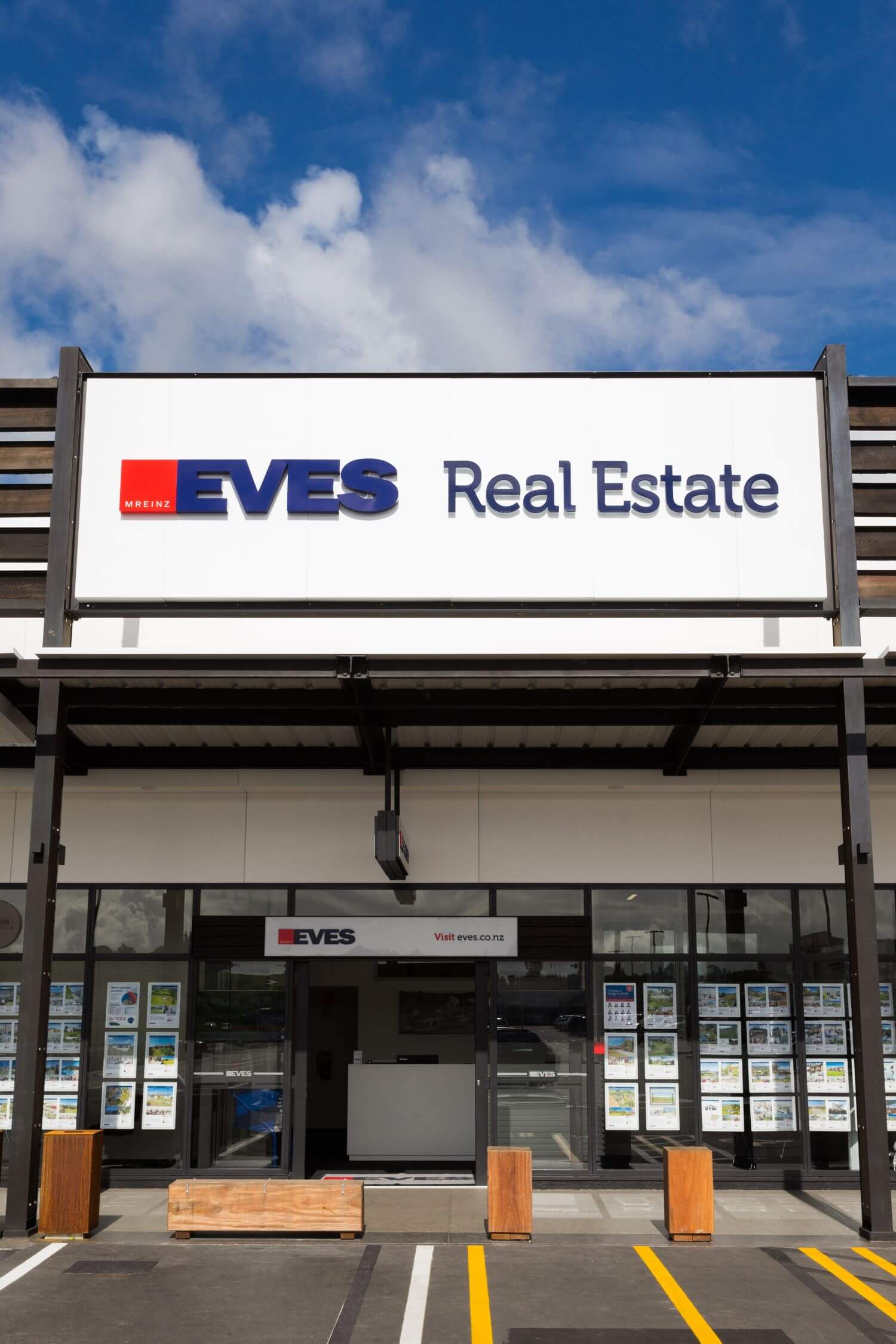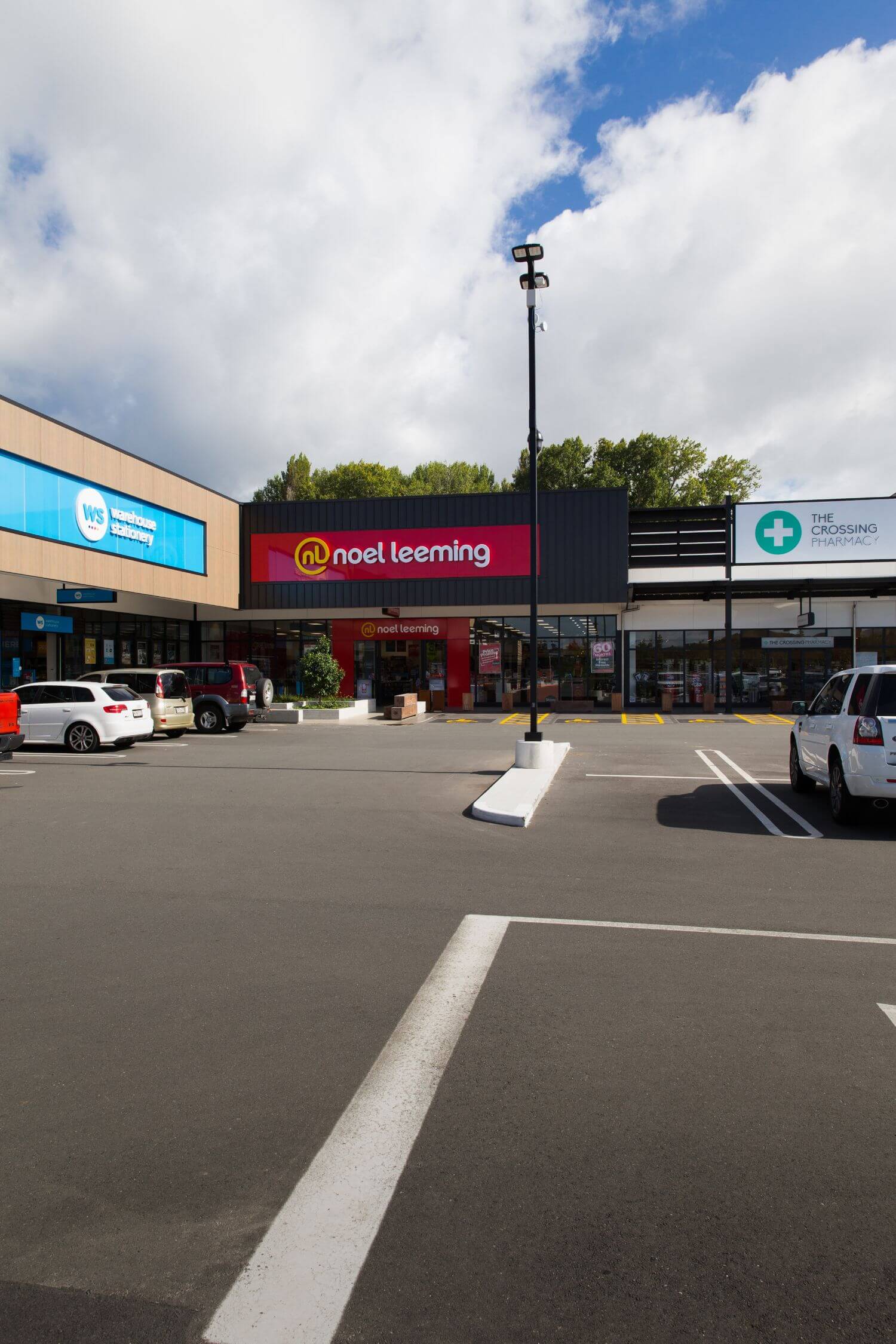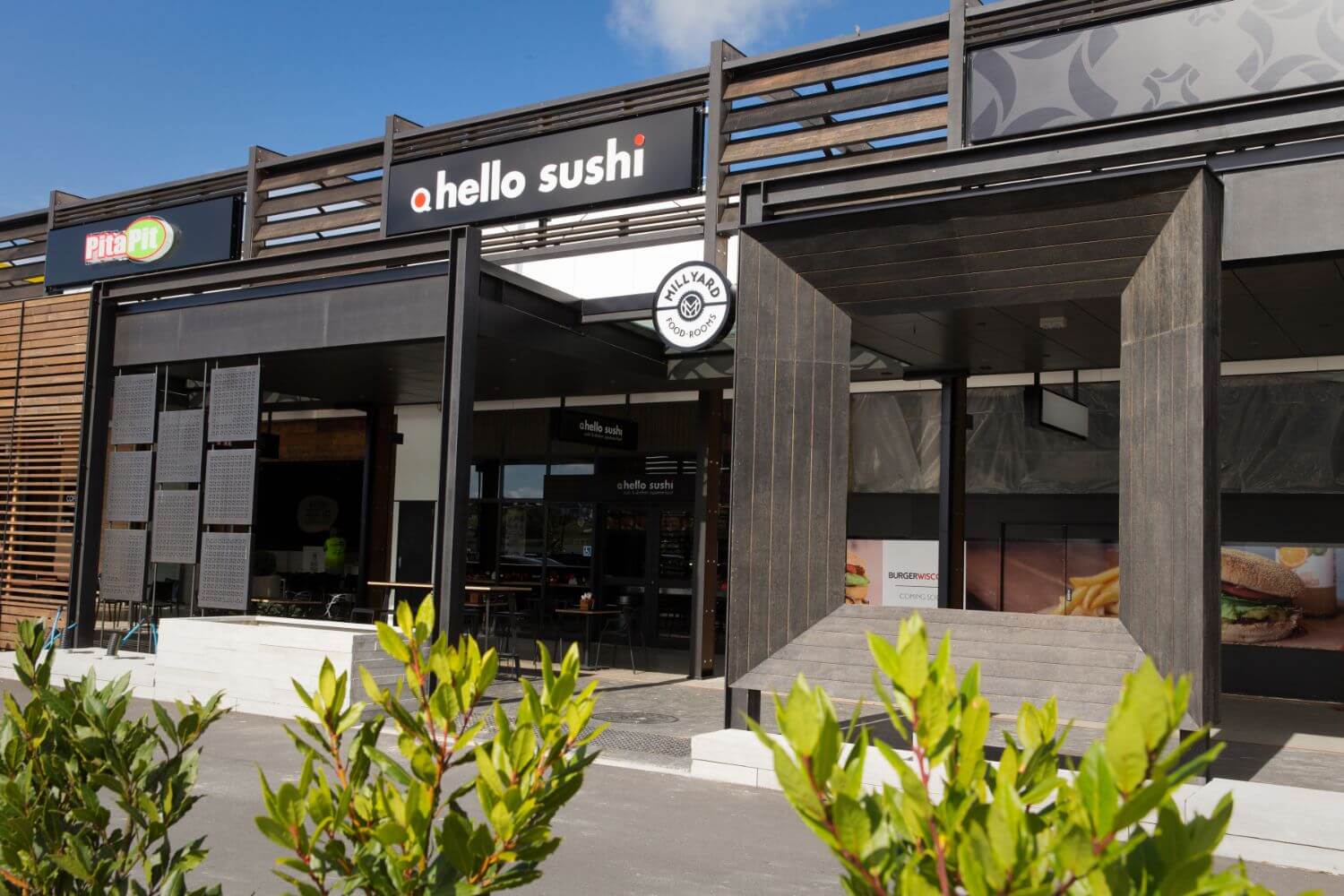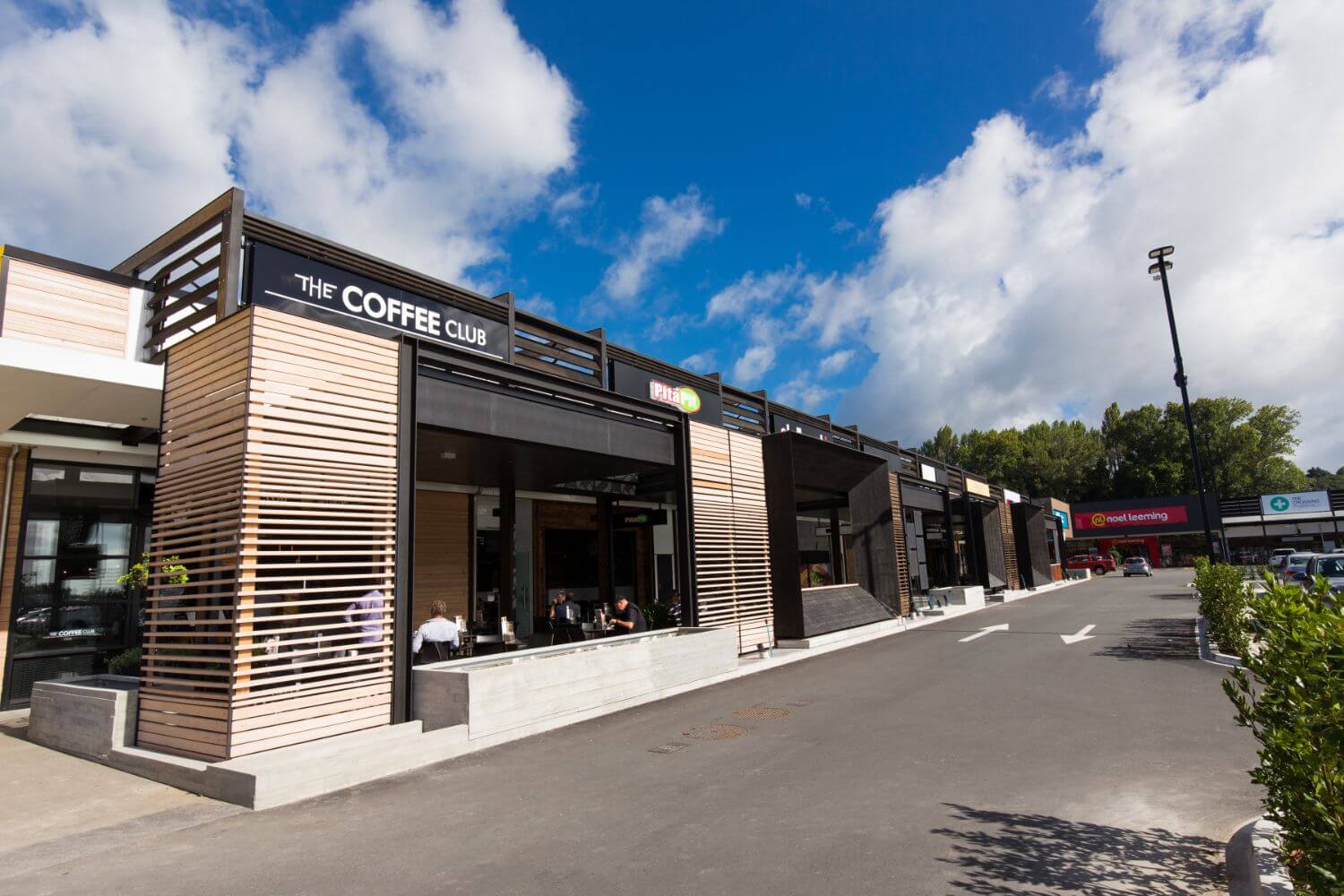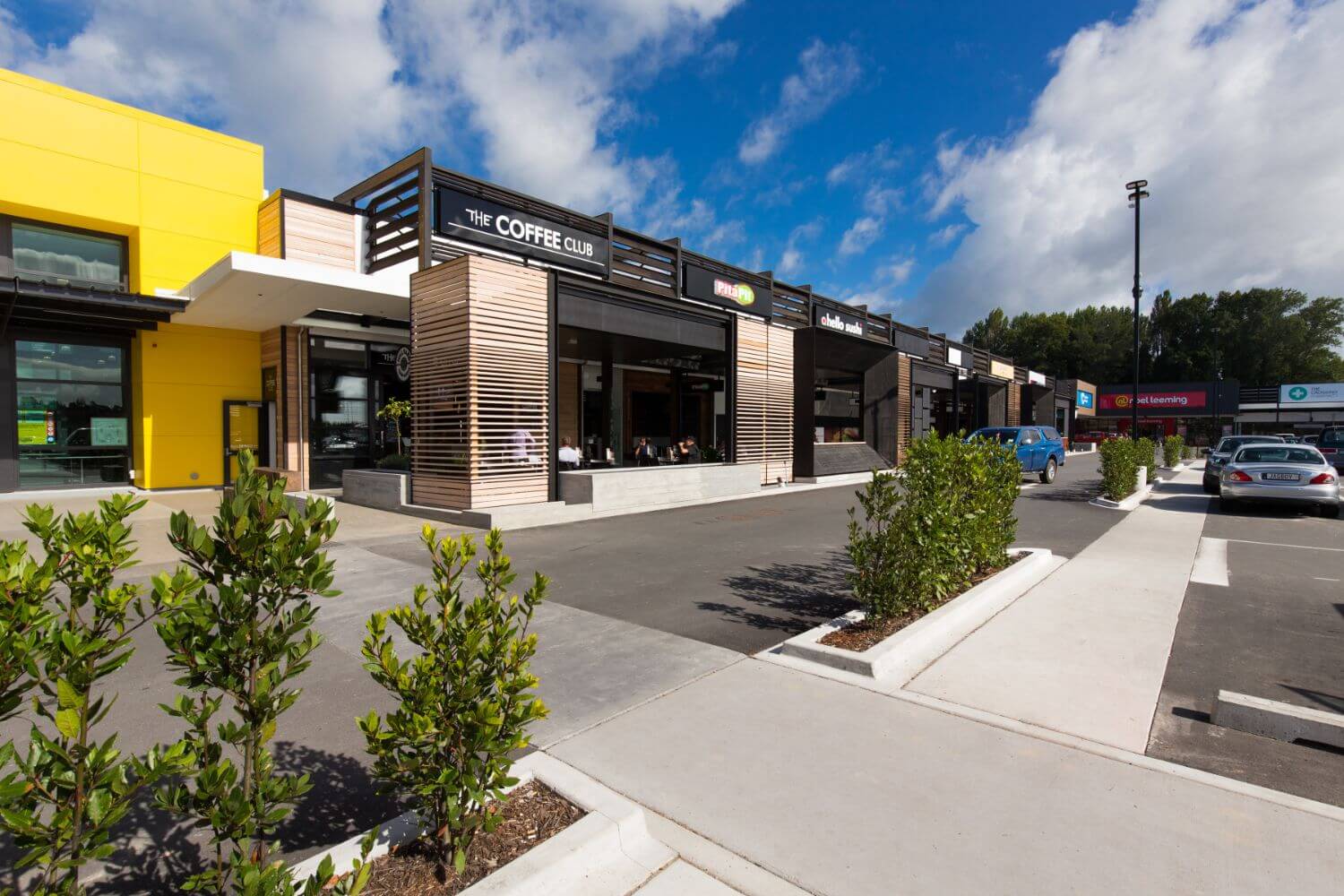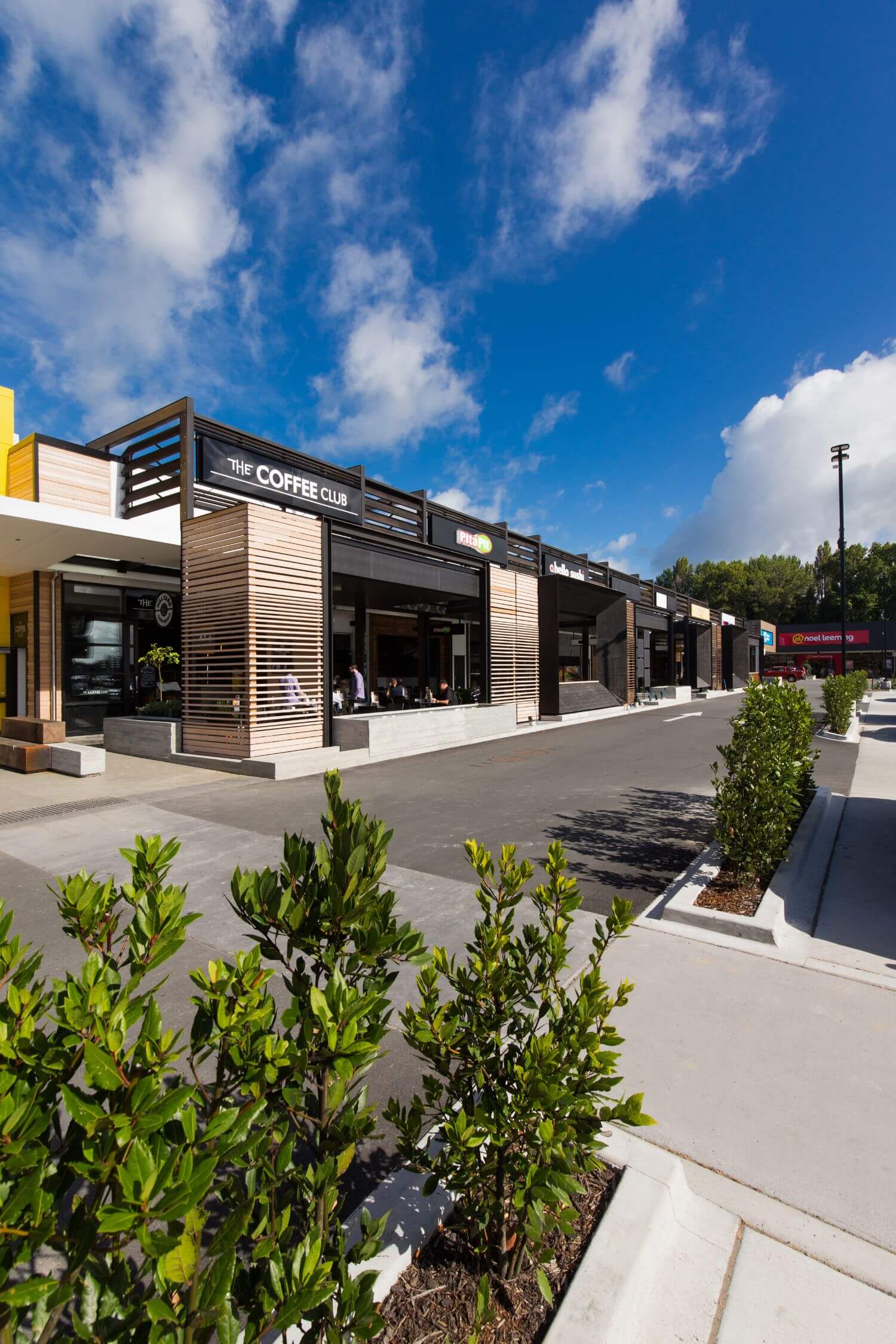 The project consisted of the construction of 16,000m2 of mixed use retail. Two anchor tenants, Pak'n Save and The Warehouse secured the development at either end of the construction zone with specialty retail stores linking them. Splitting the build into three separable portions allowed multiple work fronts to progress concurrently. Multiple CPU applications were required for portion handovers whilst working towards the single CCC.
The client required high end finishing details and products not normally seen in modern retail developments. Some of these included sustainably sourced imported timber, high spec concrete finishes and the future proofing of structures to enable sustainable energy harvesting from this and all future stages including free EV recharging stations.
Due to the size of the development there were at times up to 180 people on site. Additional tenancy fit out contractors (outside of the Hawkins contract) were also required to participate within our health and safety framework and be coordinated with our on site logistics planning. This required a constant effort from the Project Manager and site team to ensure everyone was kept informed of design changes, progress, deliveries and key programme milestones.
As with retail developments, flexibility in the design meant there were significant design modifications throughout the construction phase. These required programming adjustments across mulitple work fronts and shifting priorities. Close teamwork, with effective and frequent communication allowed these to be mananaged efficiently.
The key to the smooth running of this project were the strong relationships that were developed amongst all parties on site. The Hawkins team were quickly able build rapport and confidence and this positive relationship and high level of collaboration helped to overcome any coordination and construction issues on site.
Hawkins were able to provide additional benefits to the client and the project by way of design management and value engineering options throughout the construction process resulting in more efficient detailing and maintenance friendly finishes.
Health and safety on the site was a constant focus throughout the project. Regular meetings were held to thoroughly plan the movements on site and coordinate all health and safety requirements. The team received an outstanding 100% result from an unannounced Site Safe Workplace Safety Audit.
This was a fast tracked project which faced challenges with programming changes and adjustments to deadlines. The delivery team are proud of what they have achieved, with the resulting development seen as a local icon. The clear evidence of client satisfaction has seen the success and proven ability of the Hawkins team rewarded with the next stage of this project.