The Sumner Surf Lifesaving Club was deemed structurally unsafe and was demolished following the Canterbury earthquakes.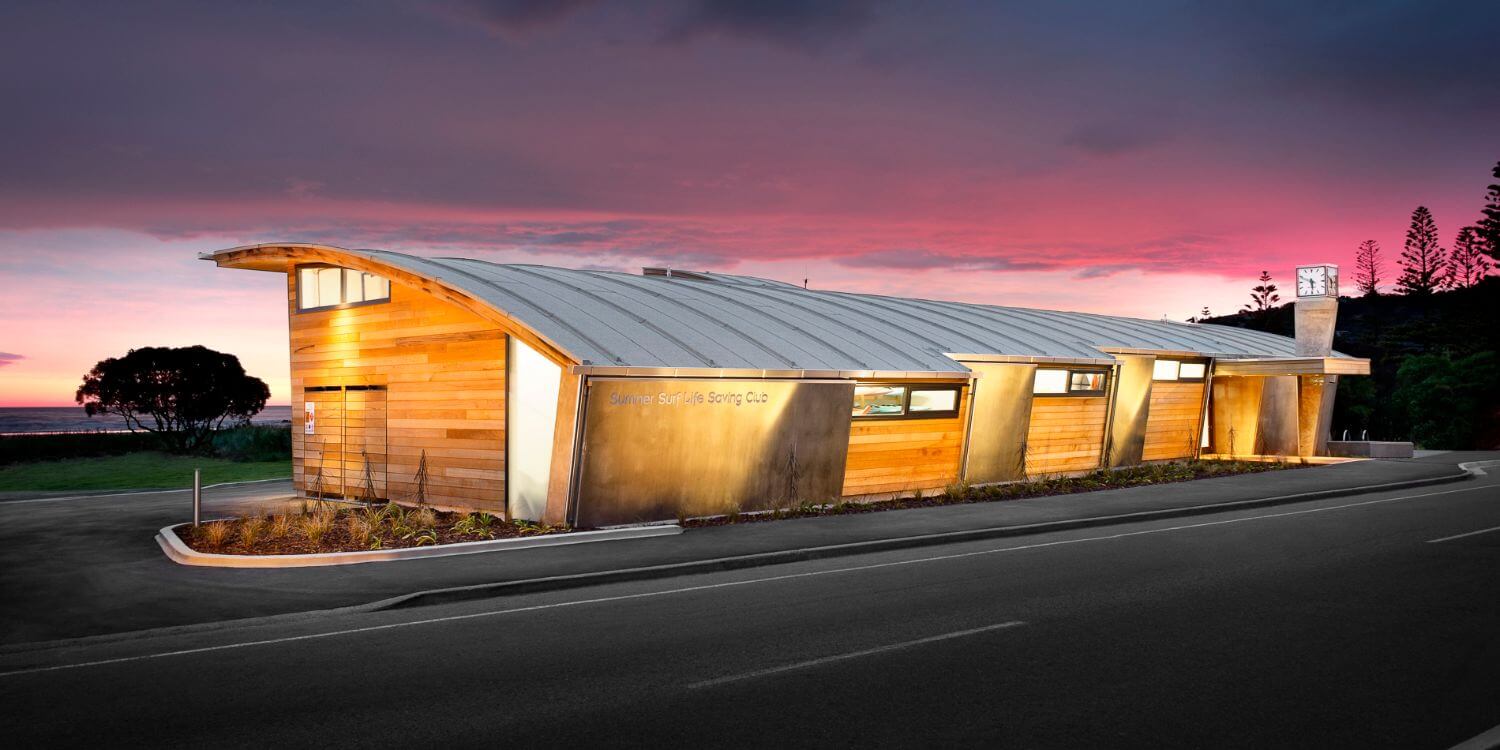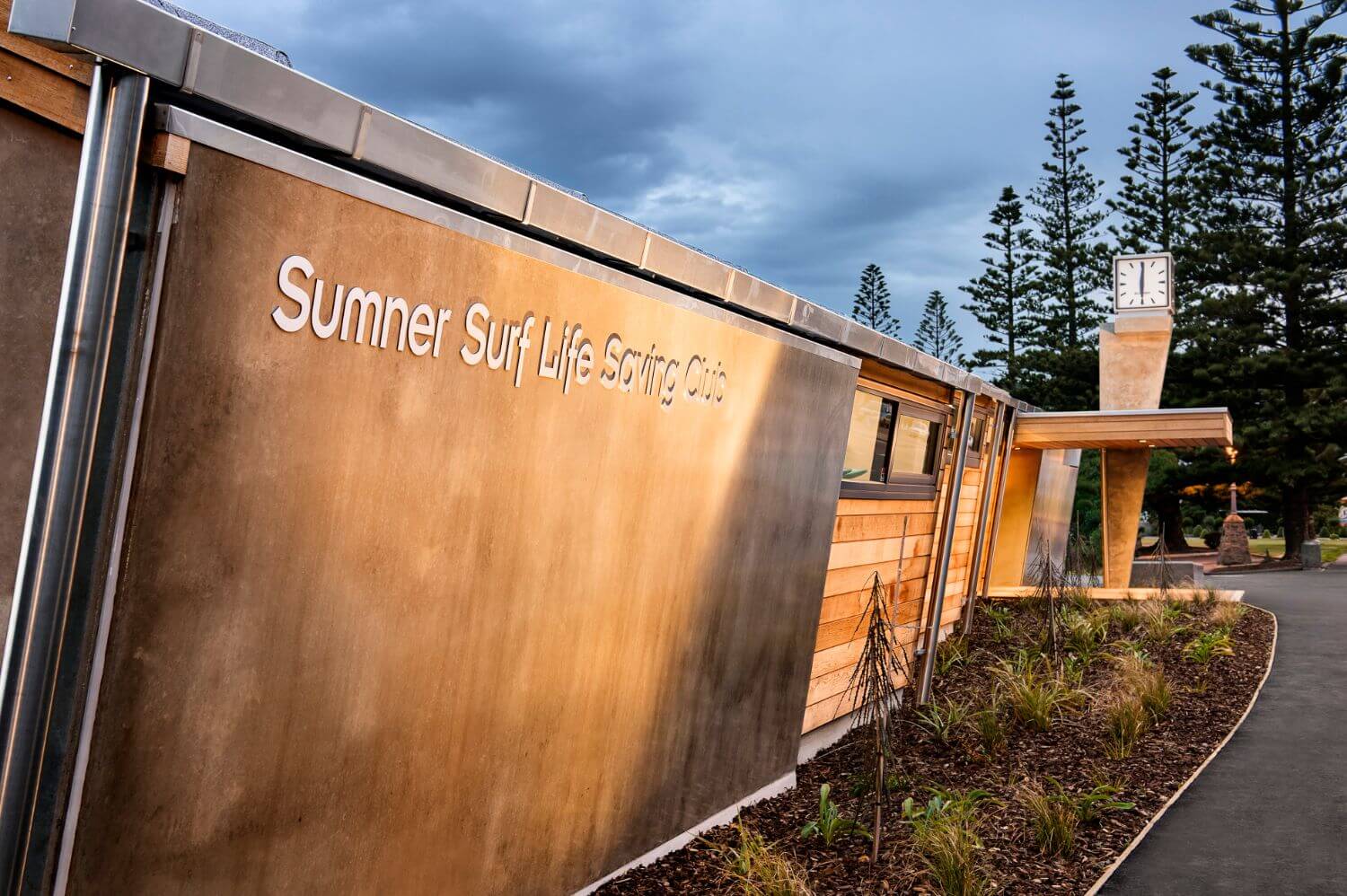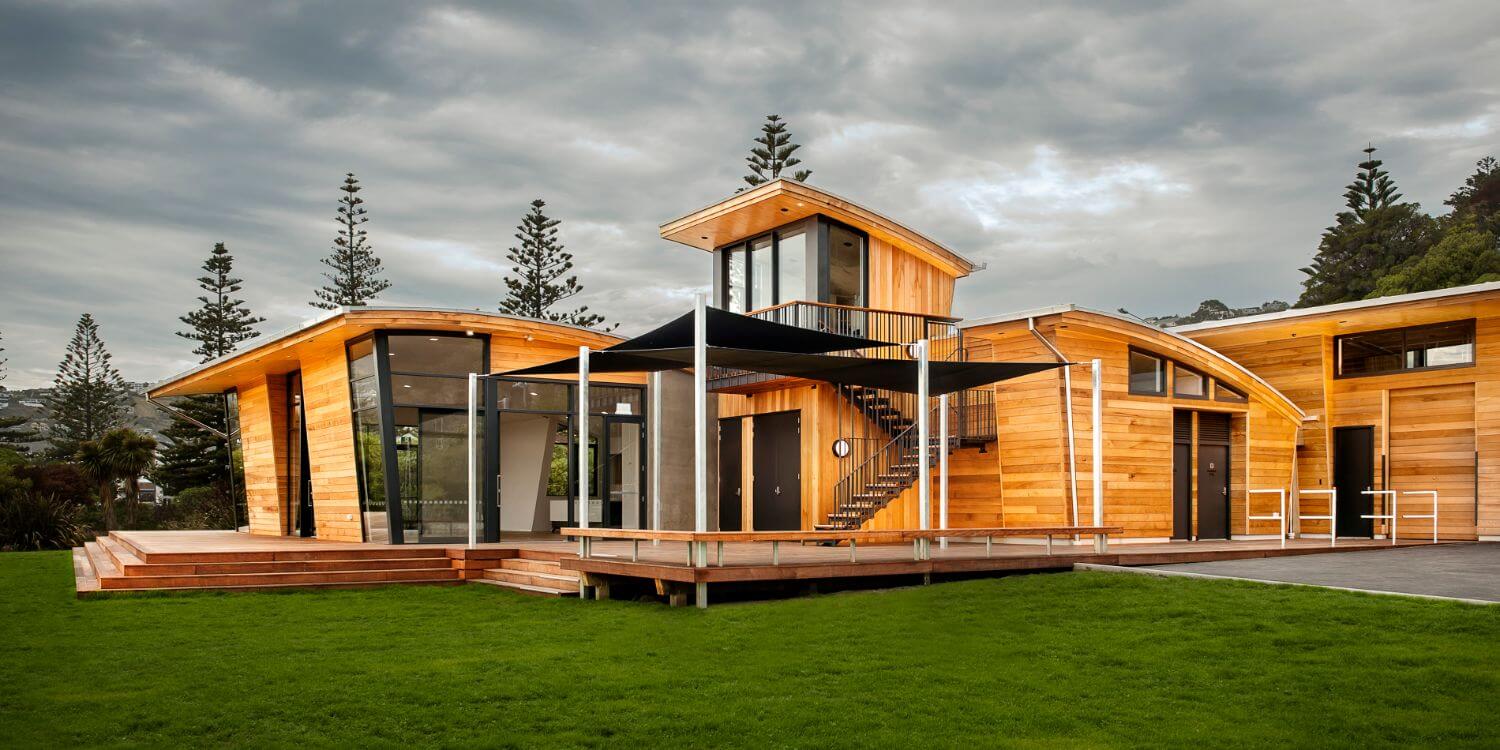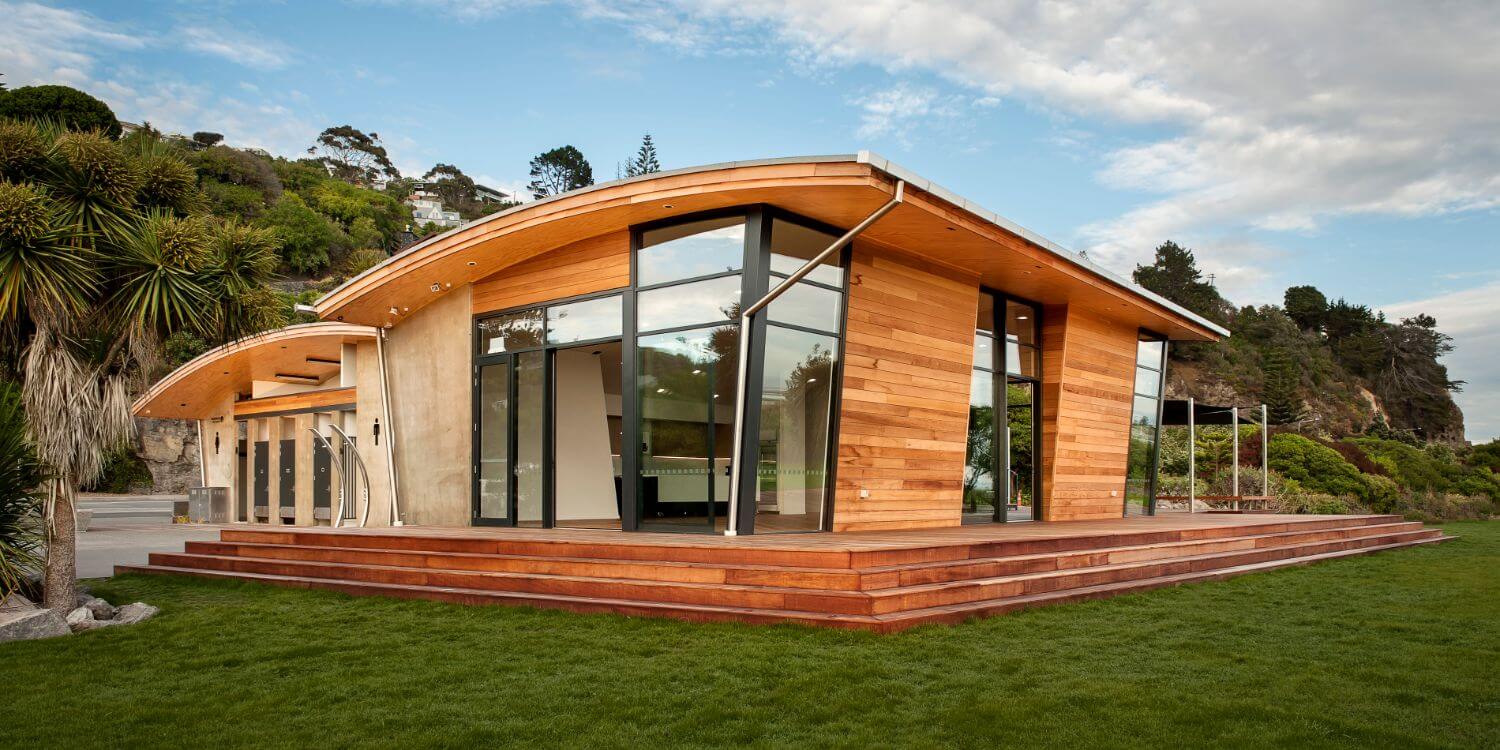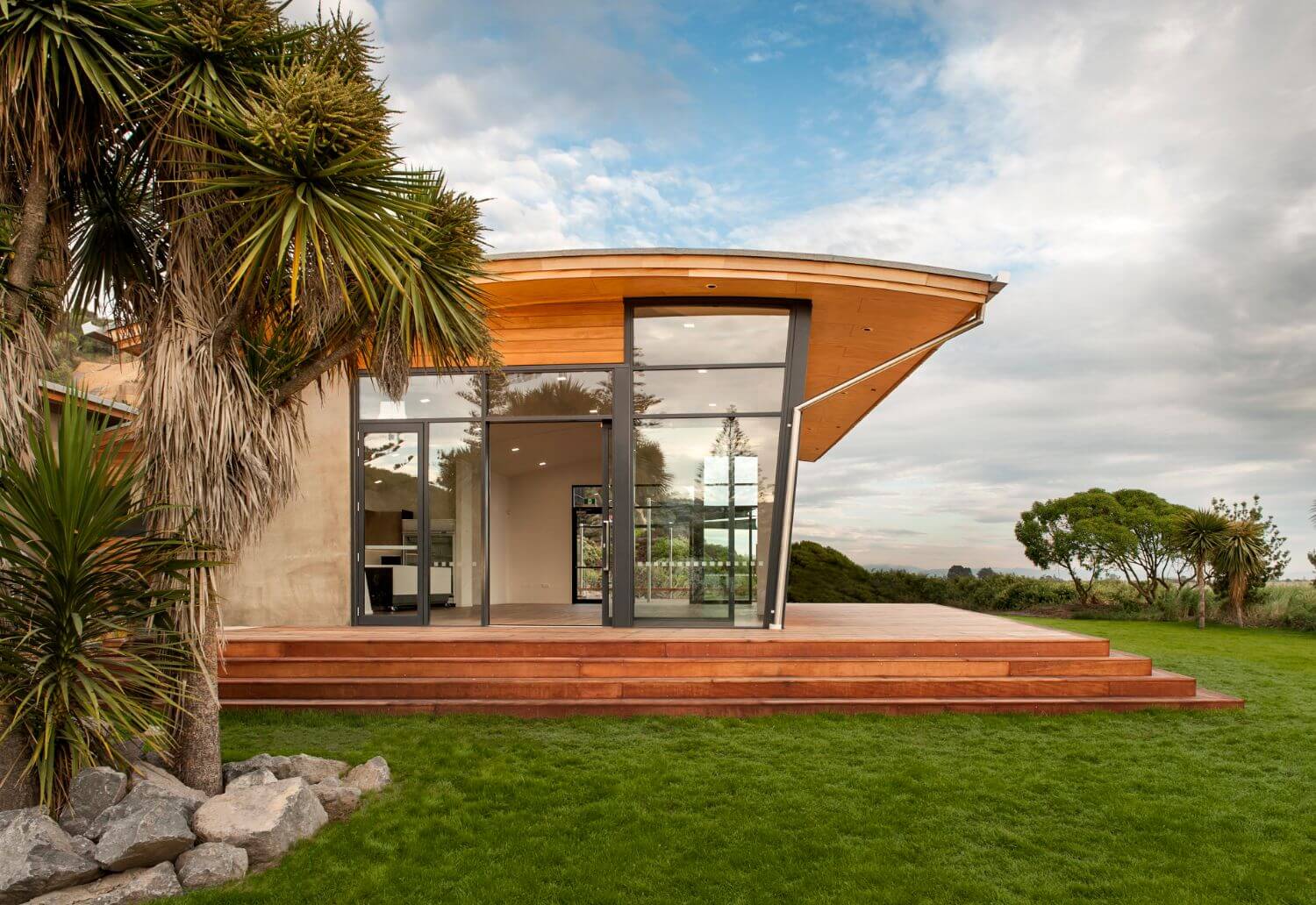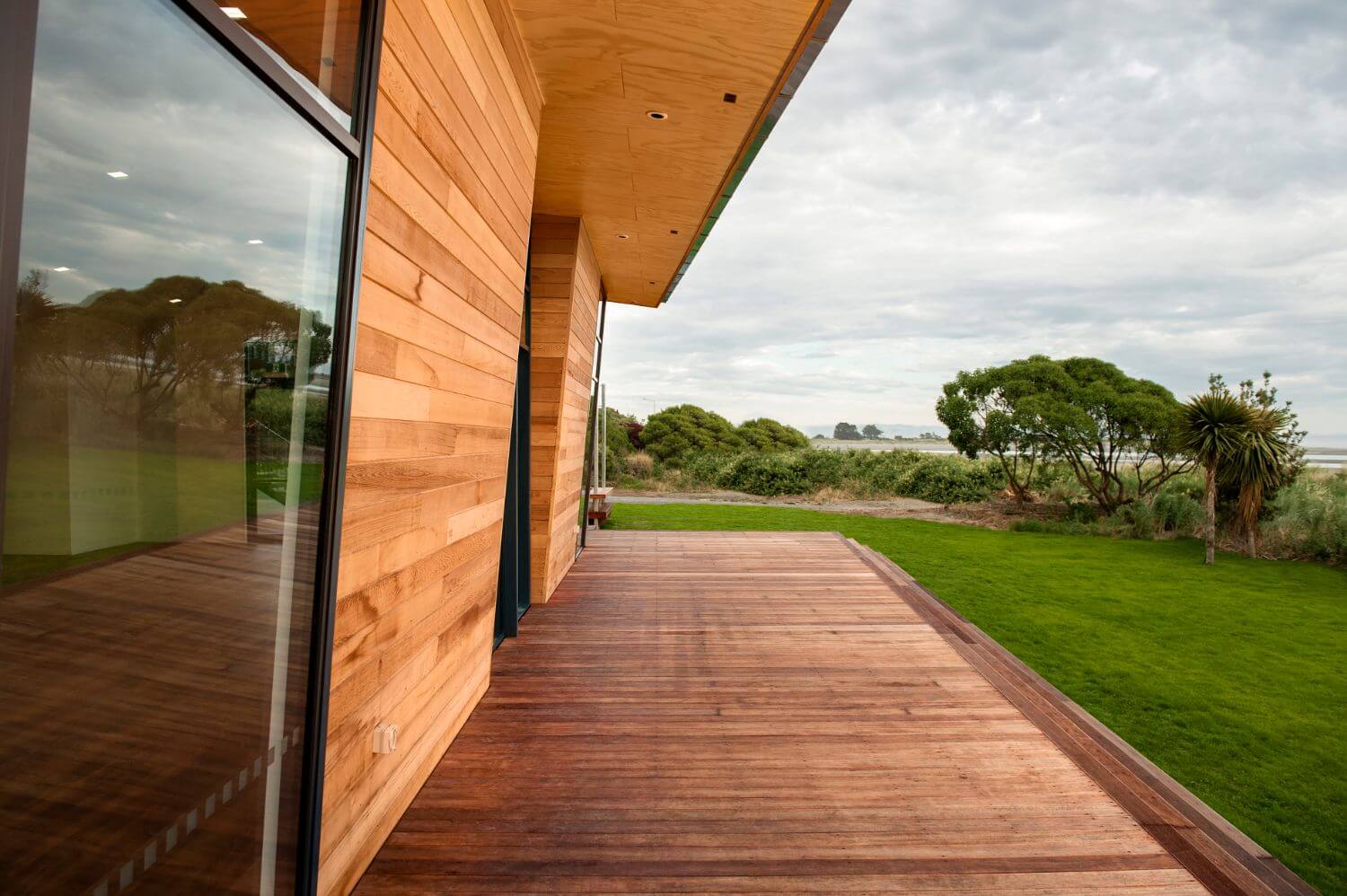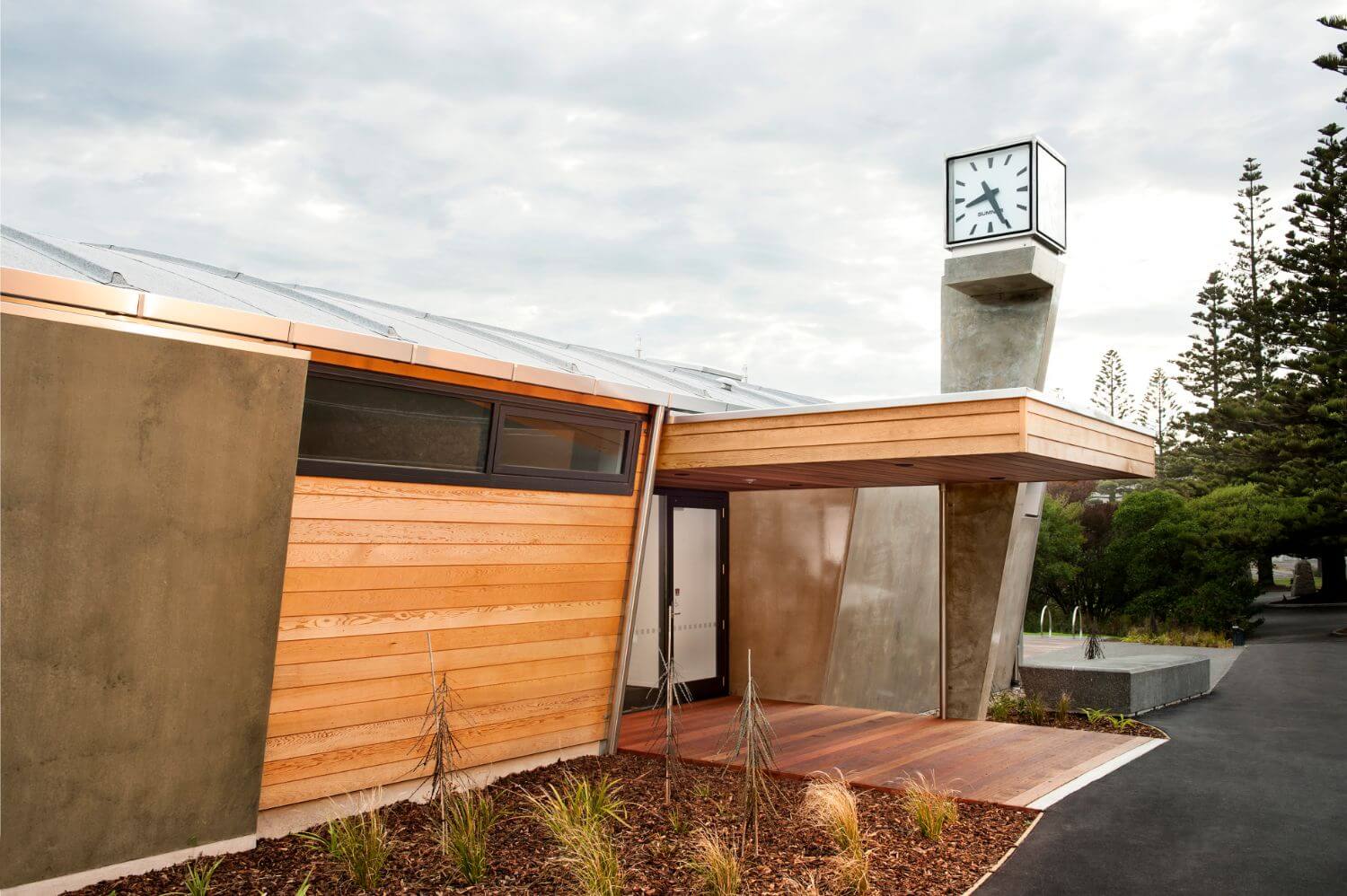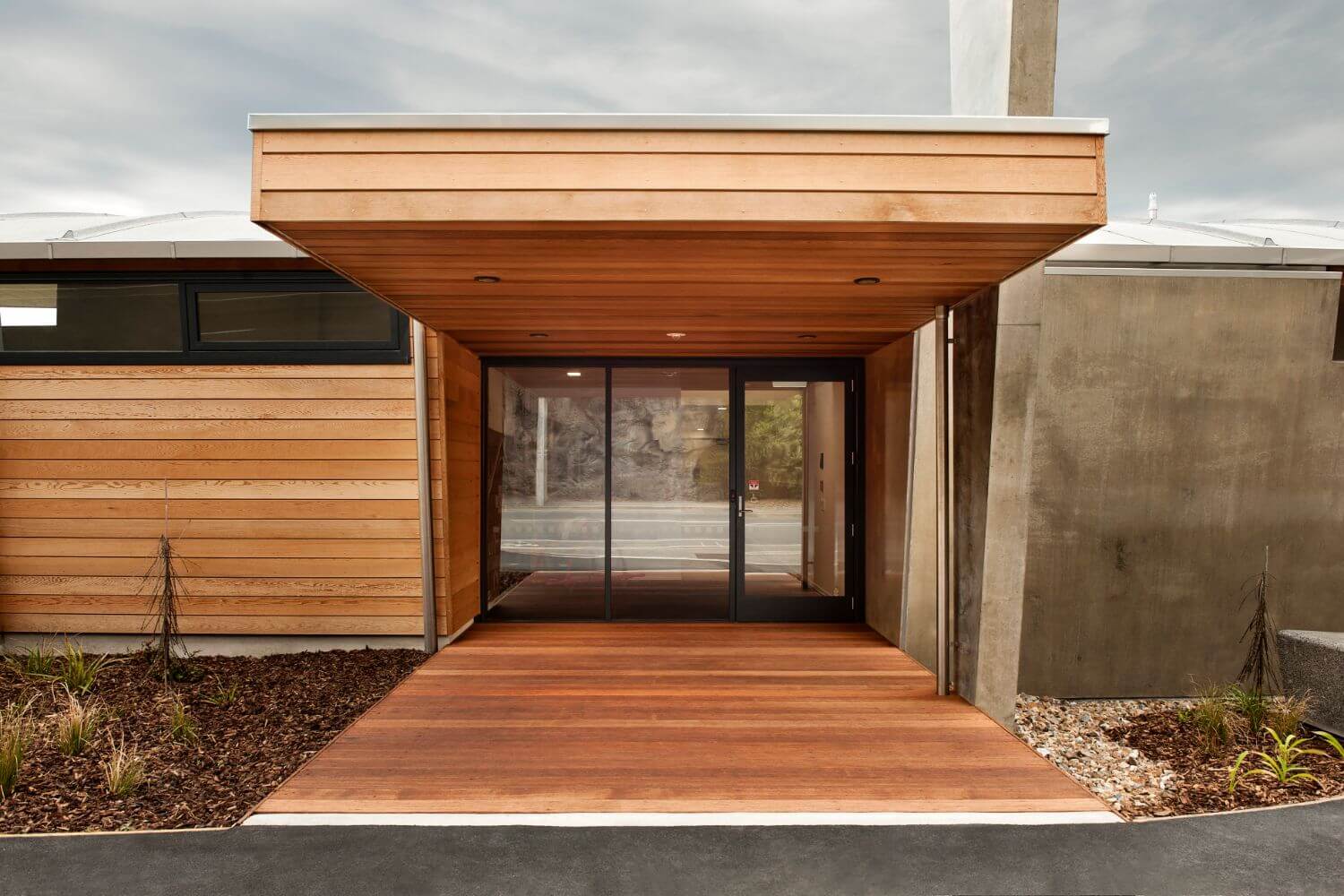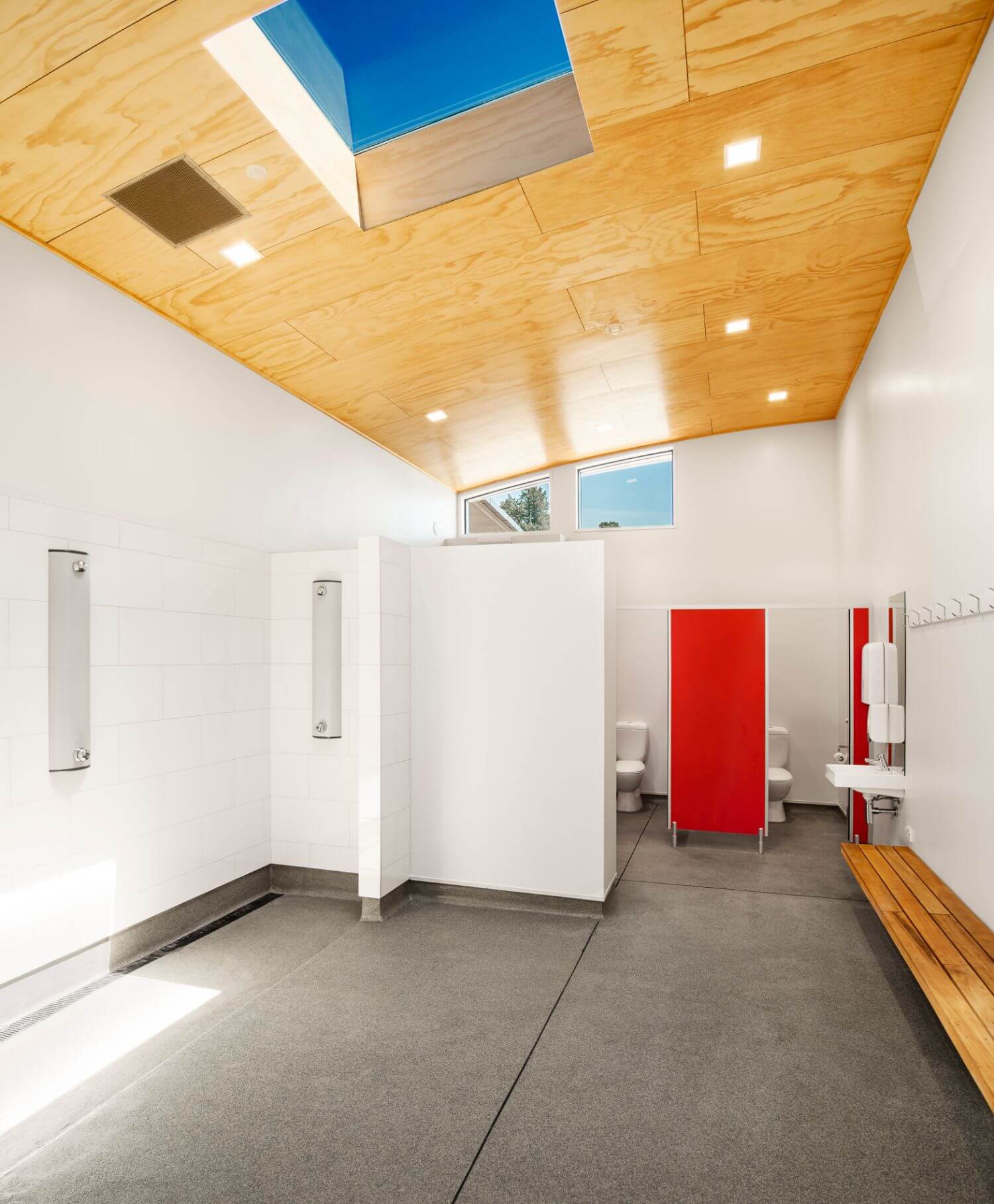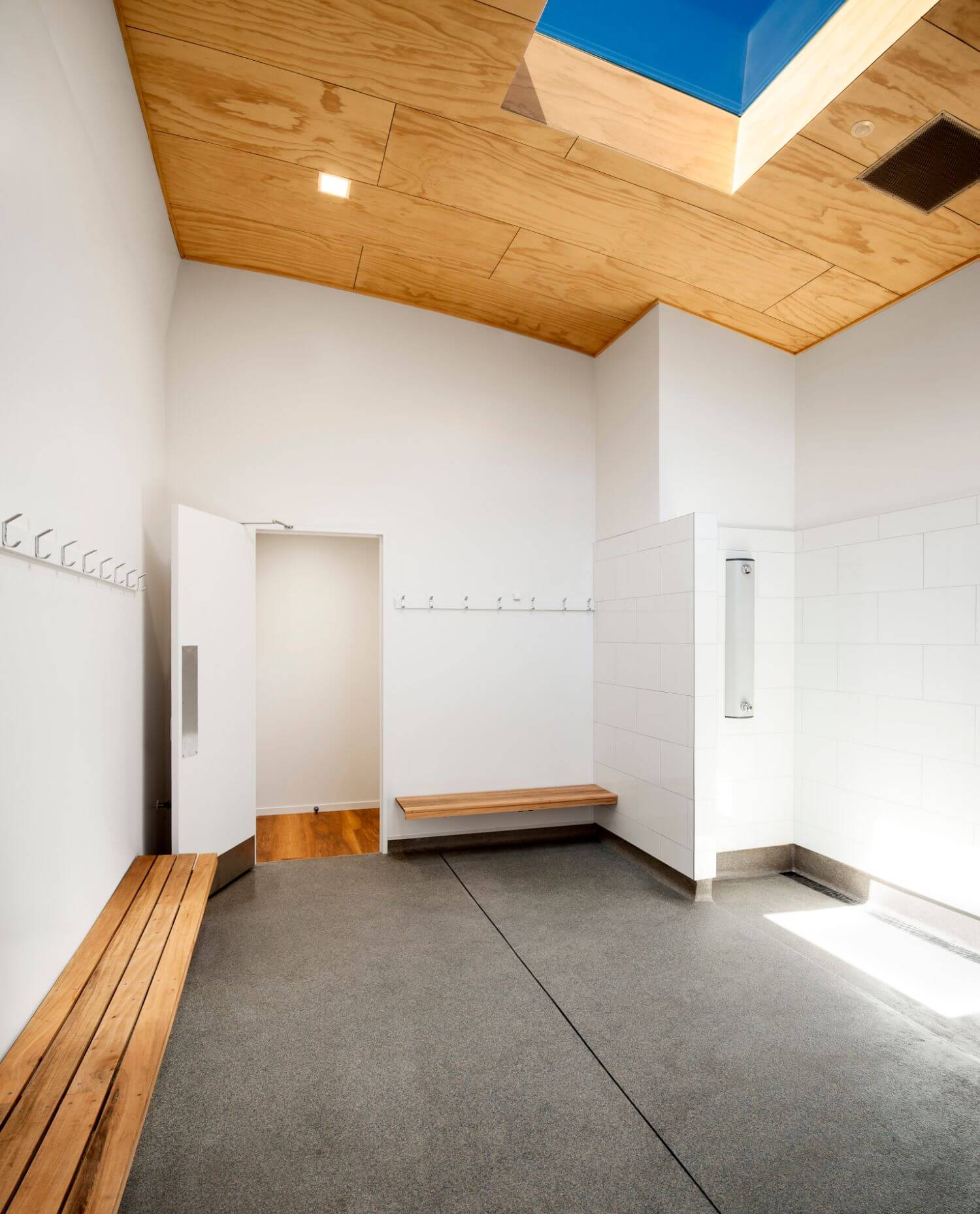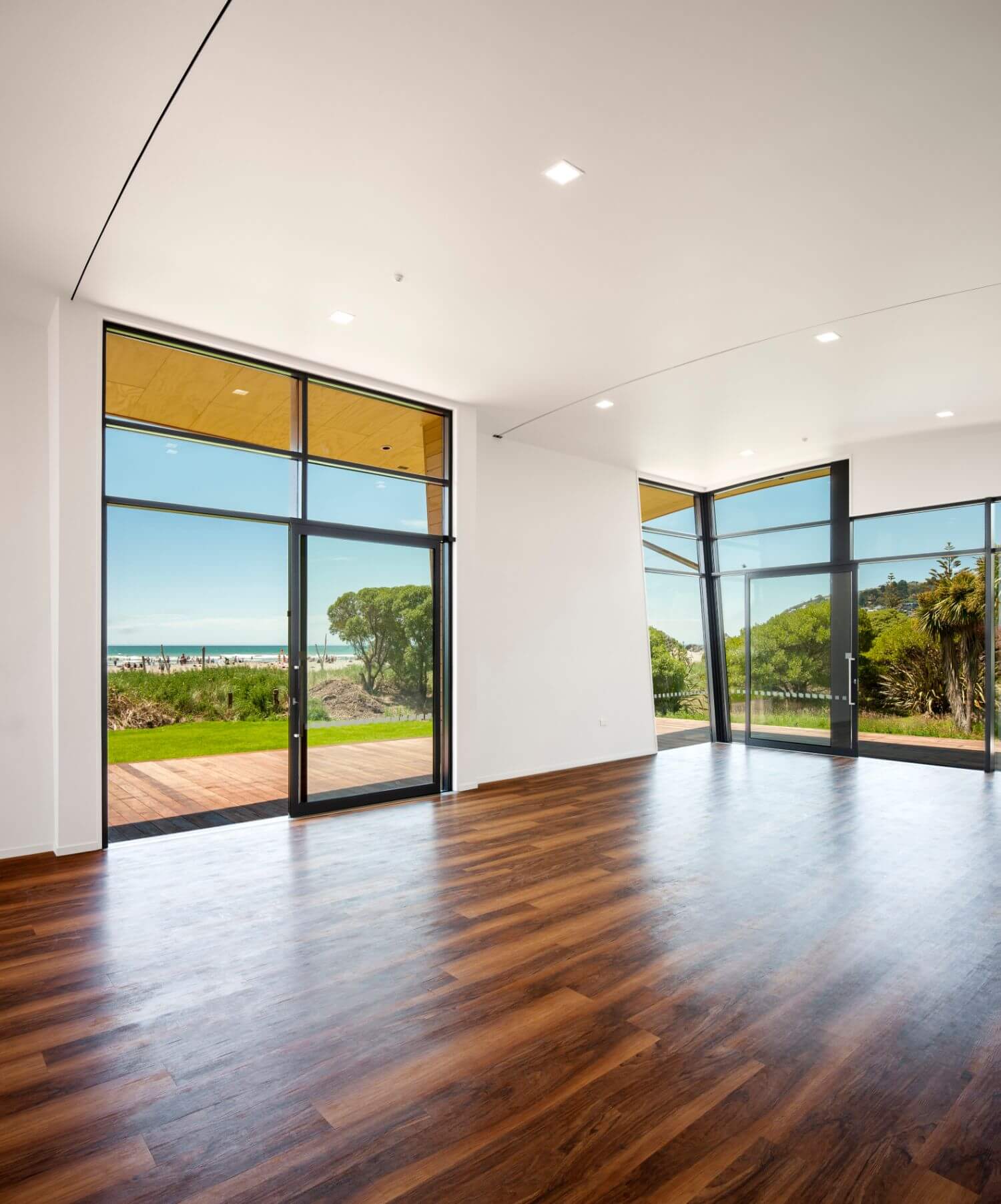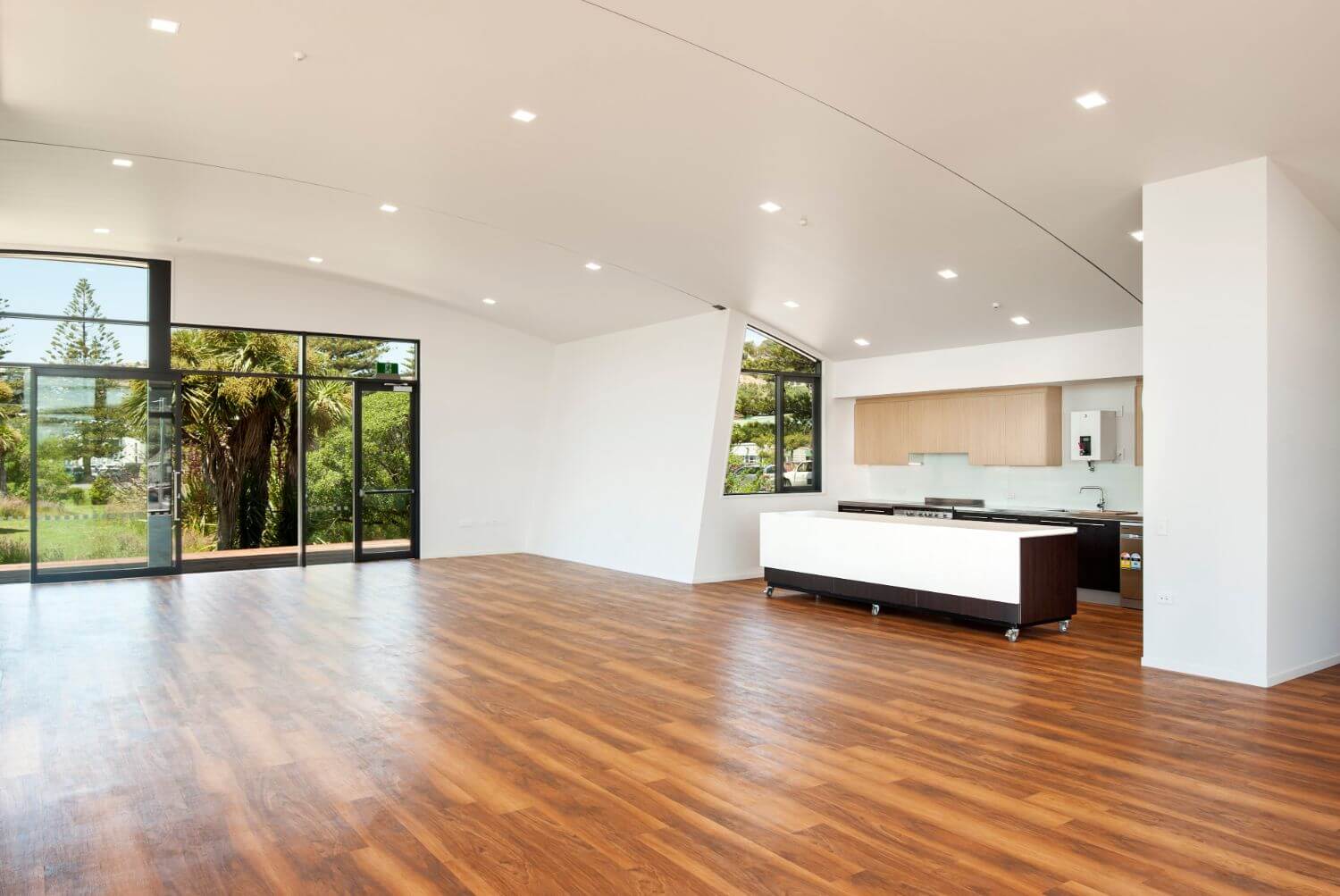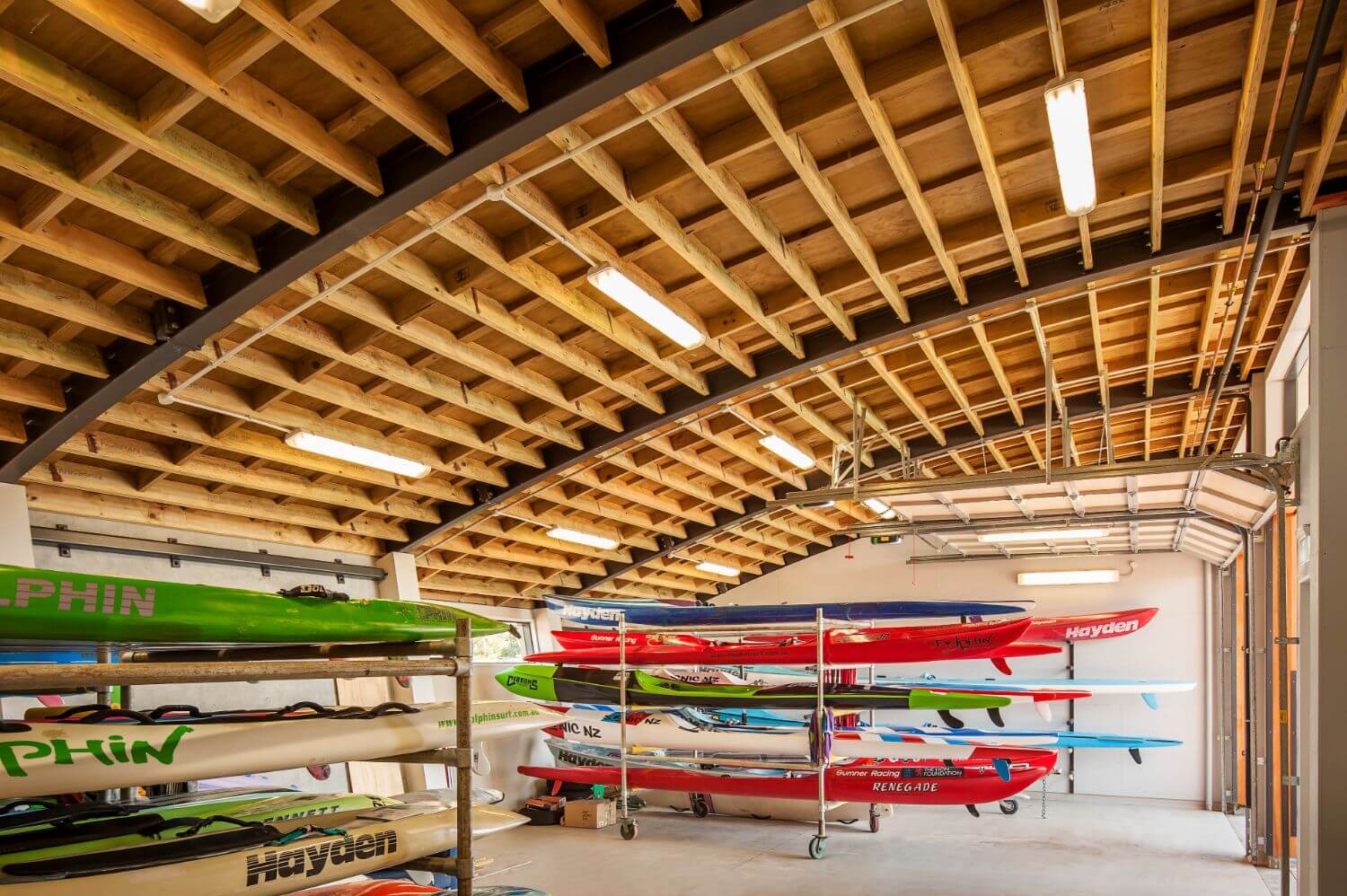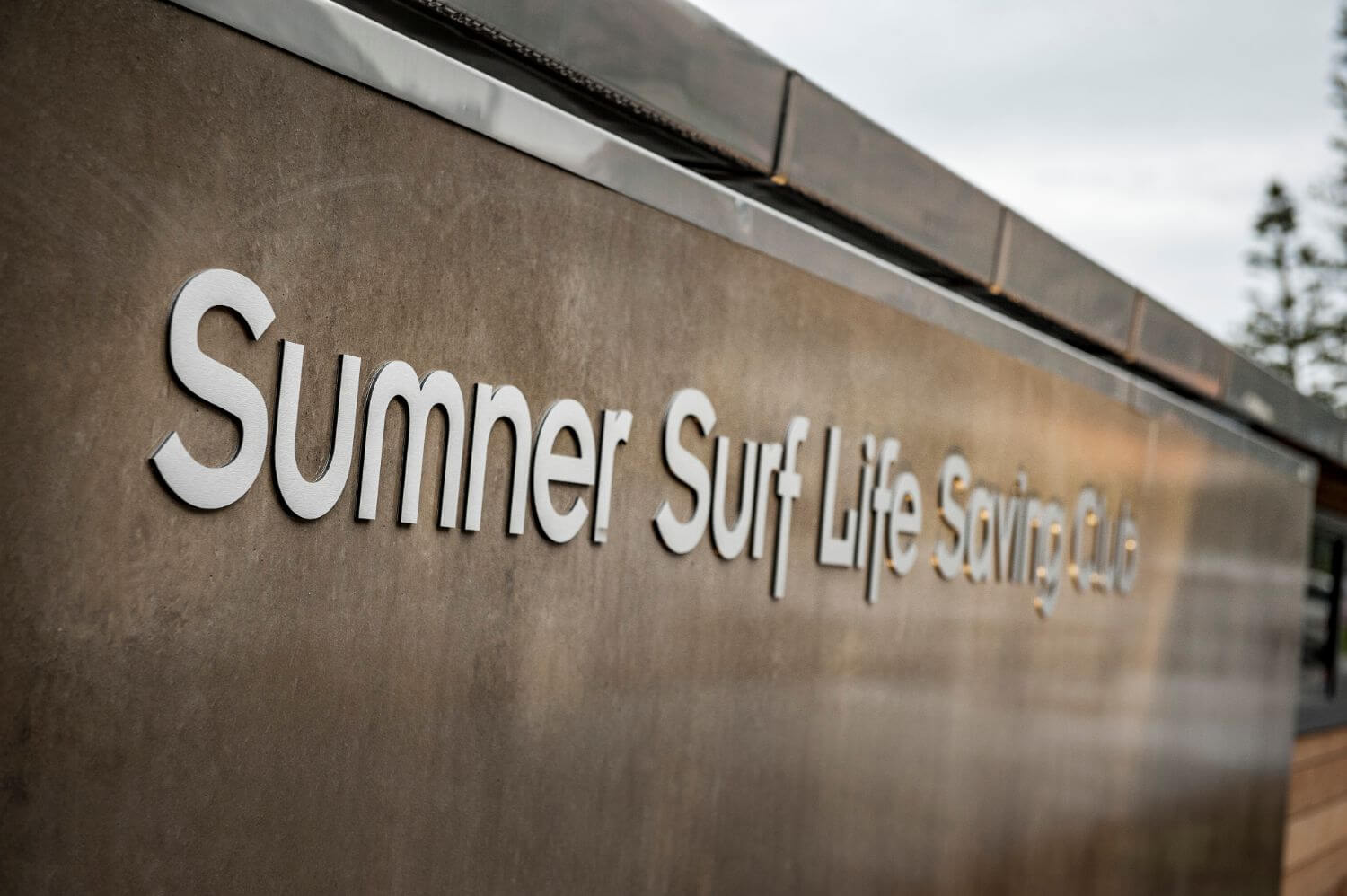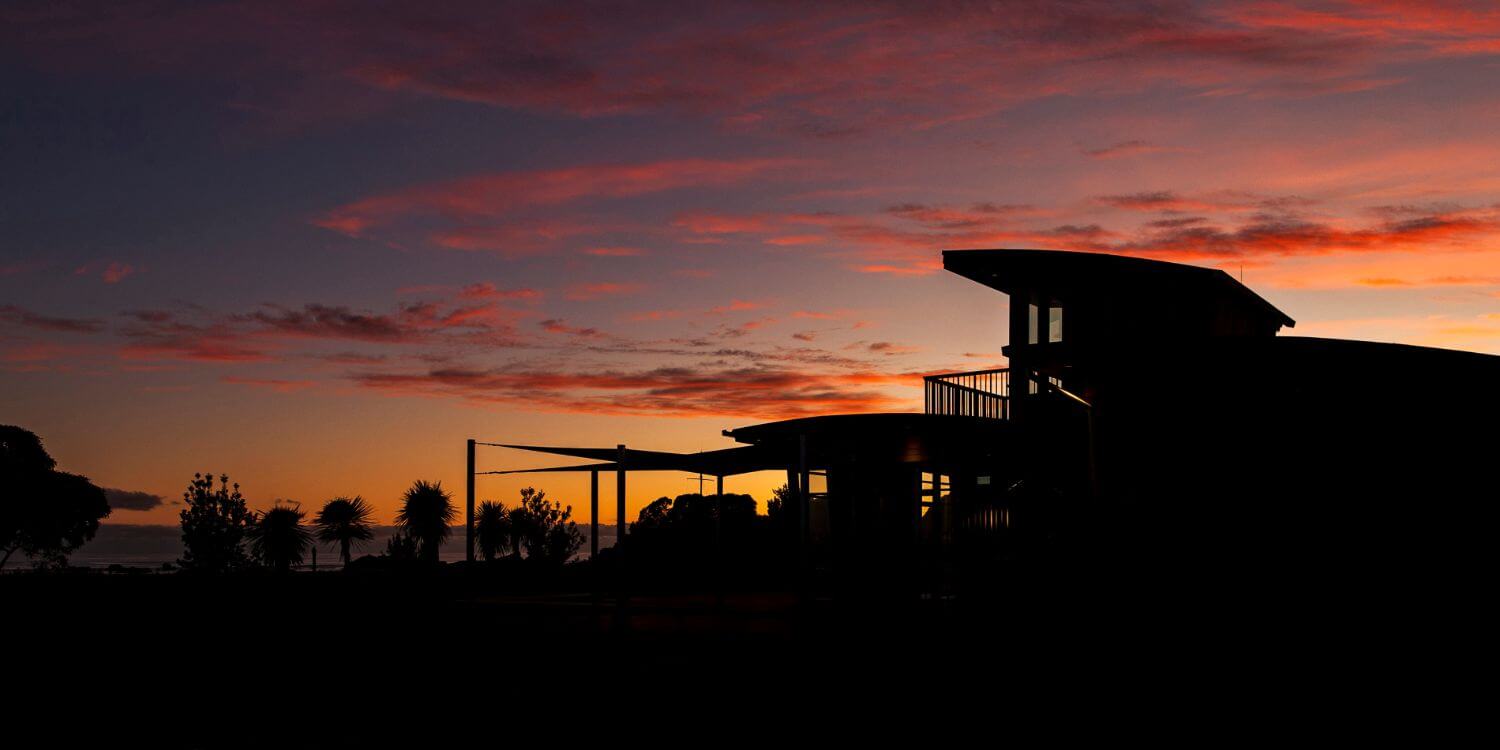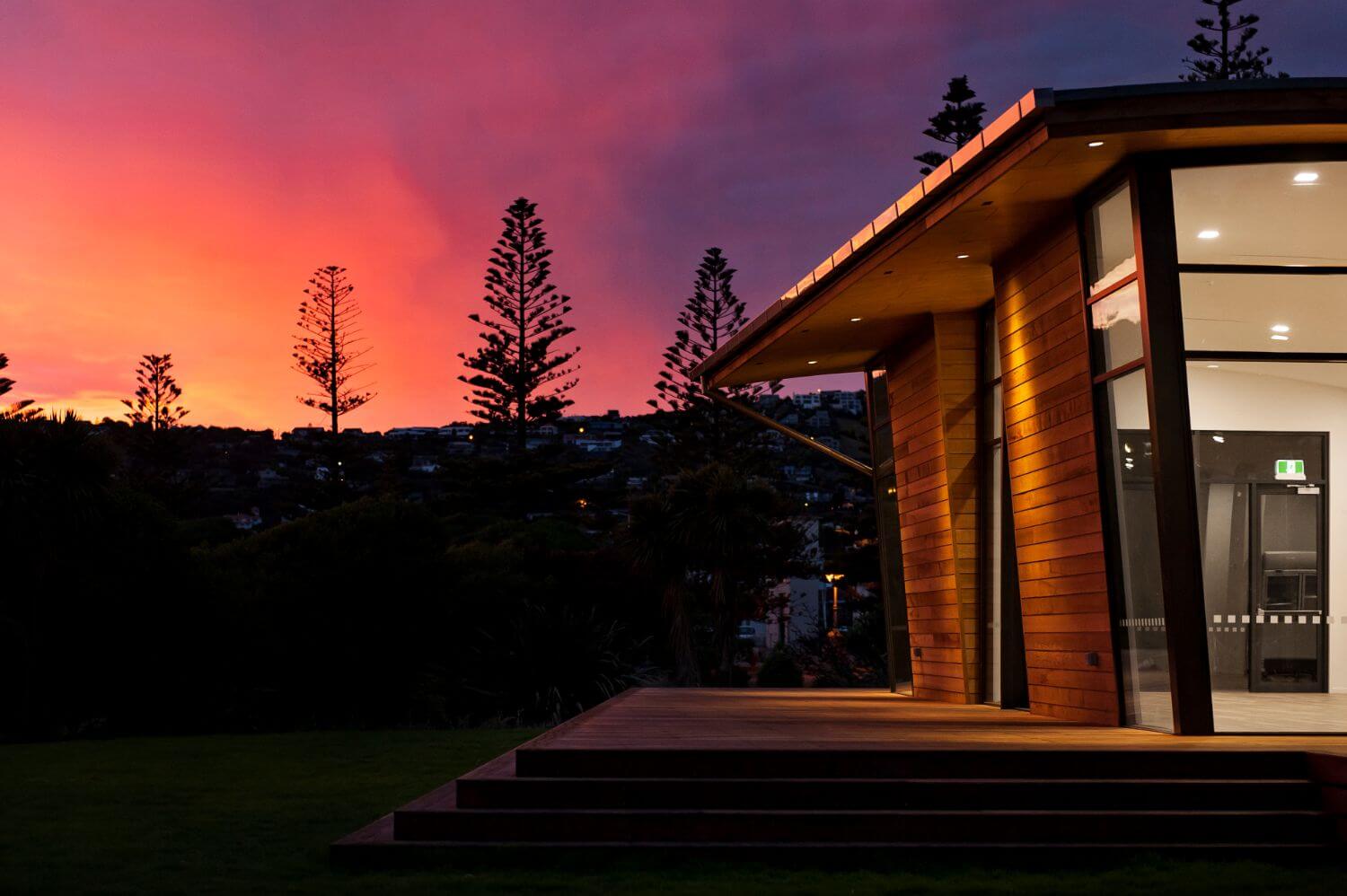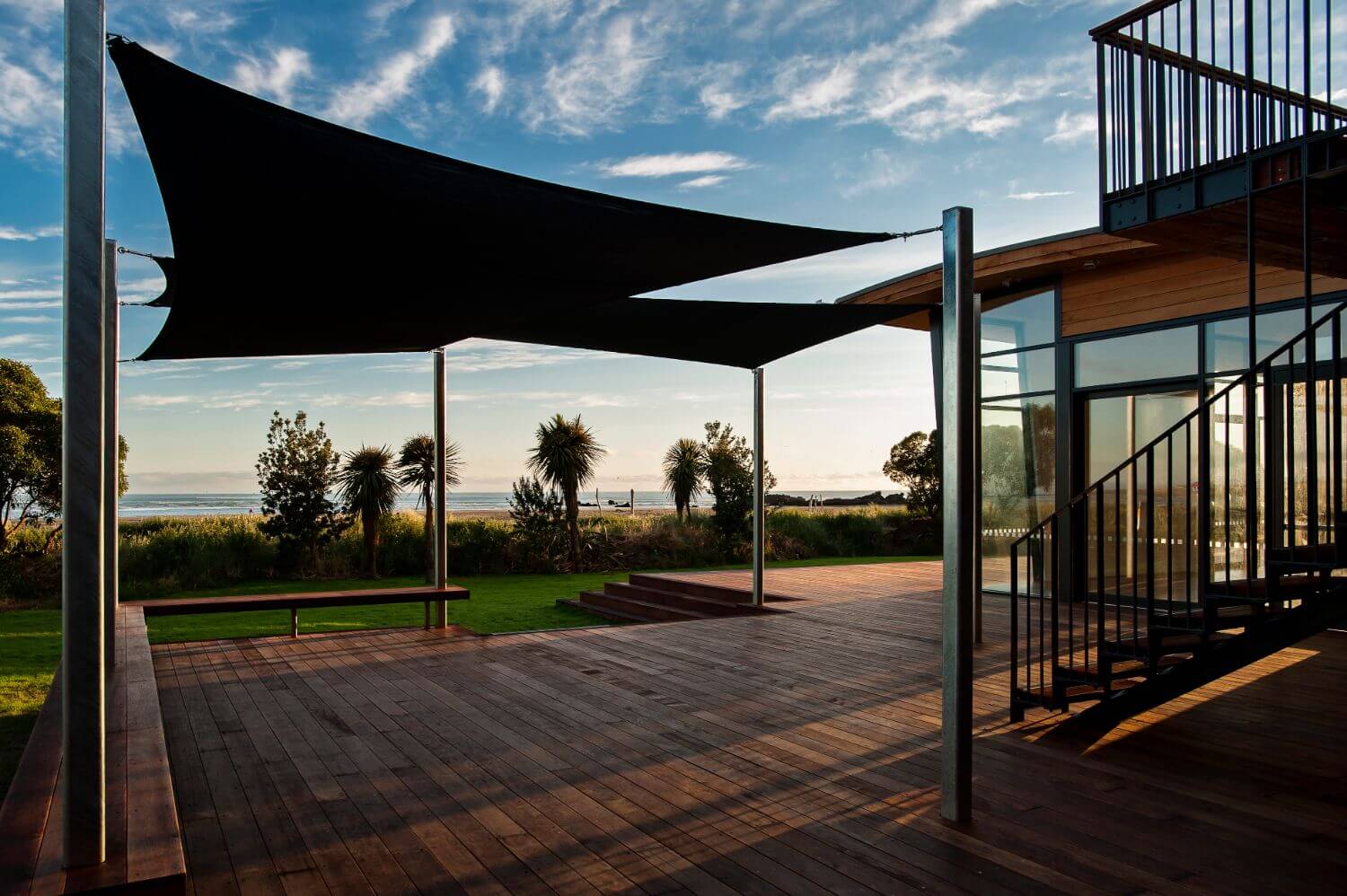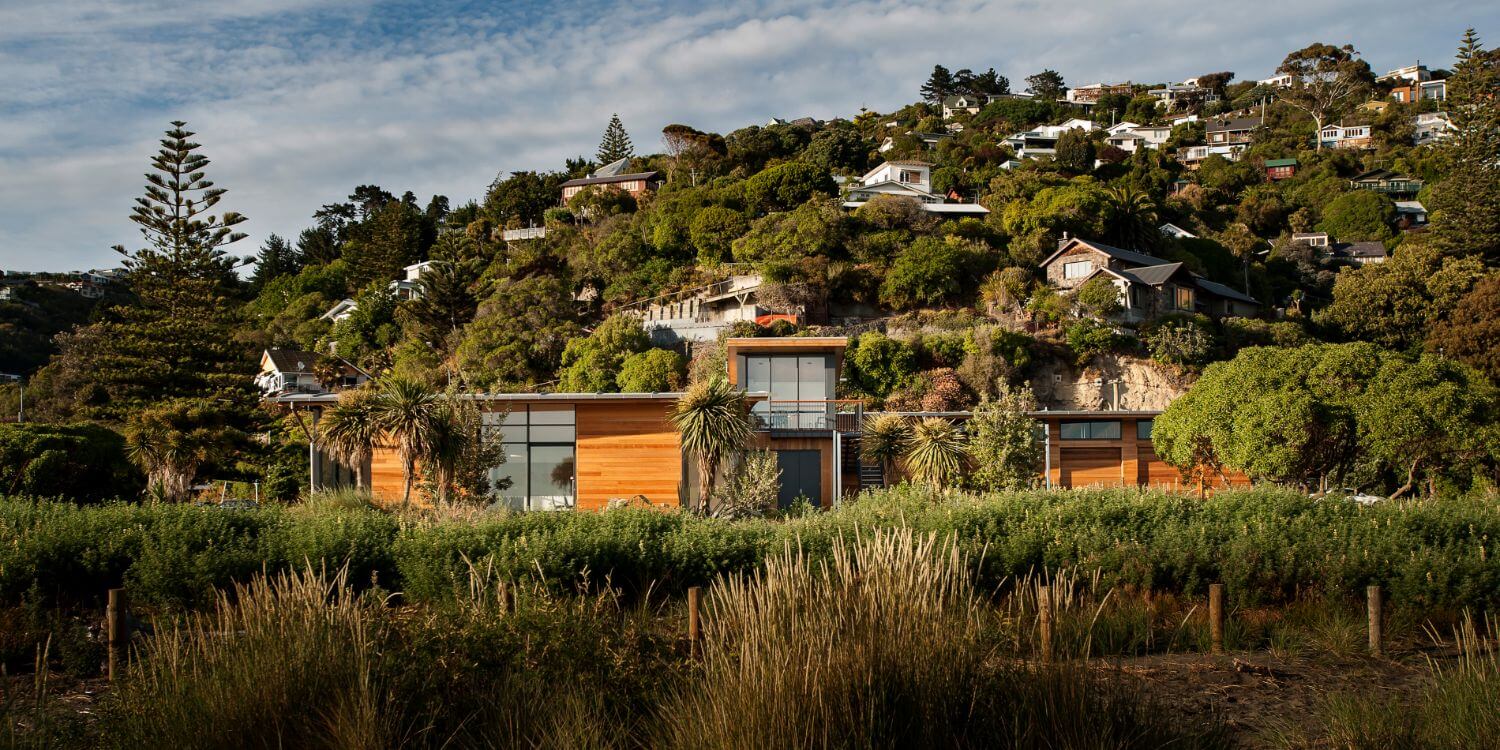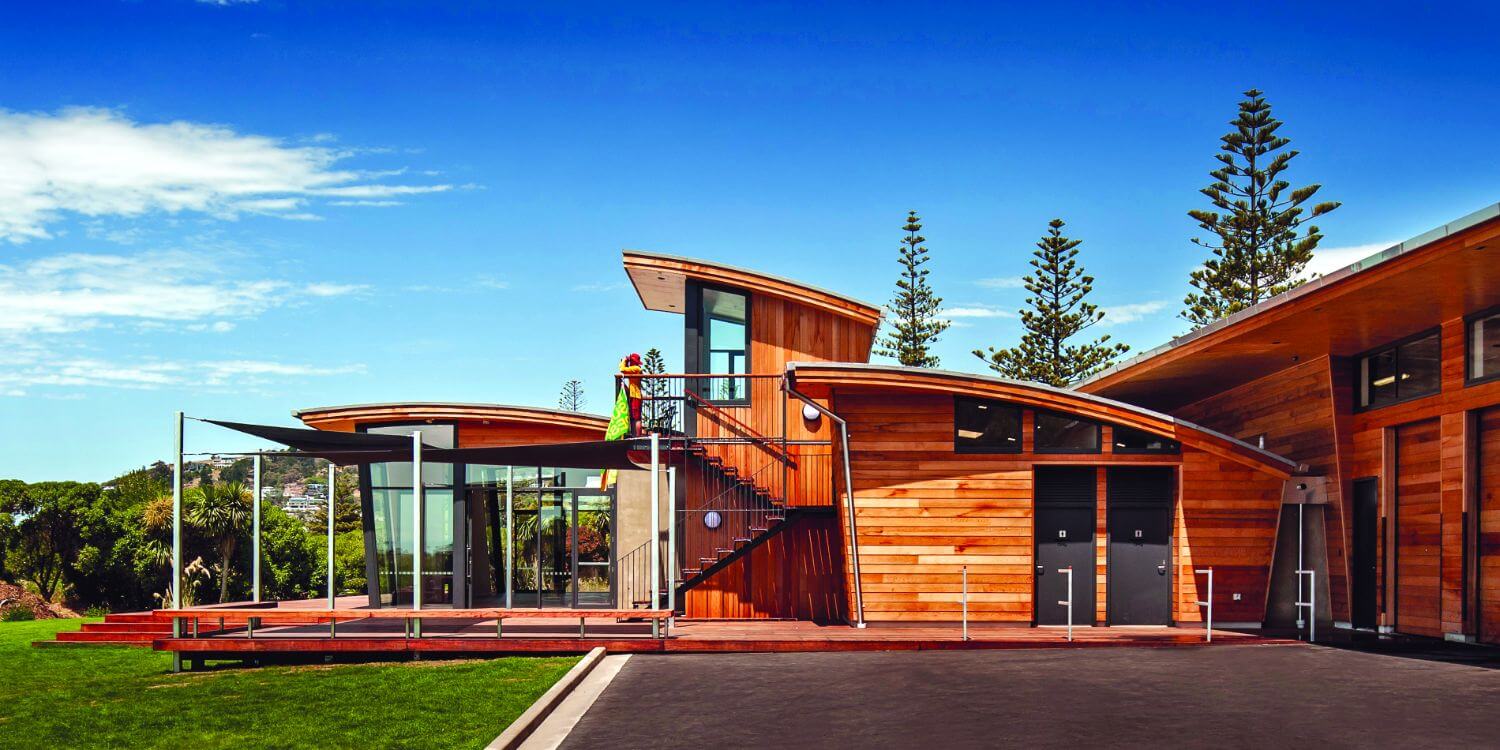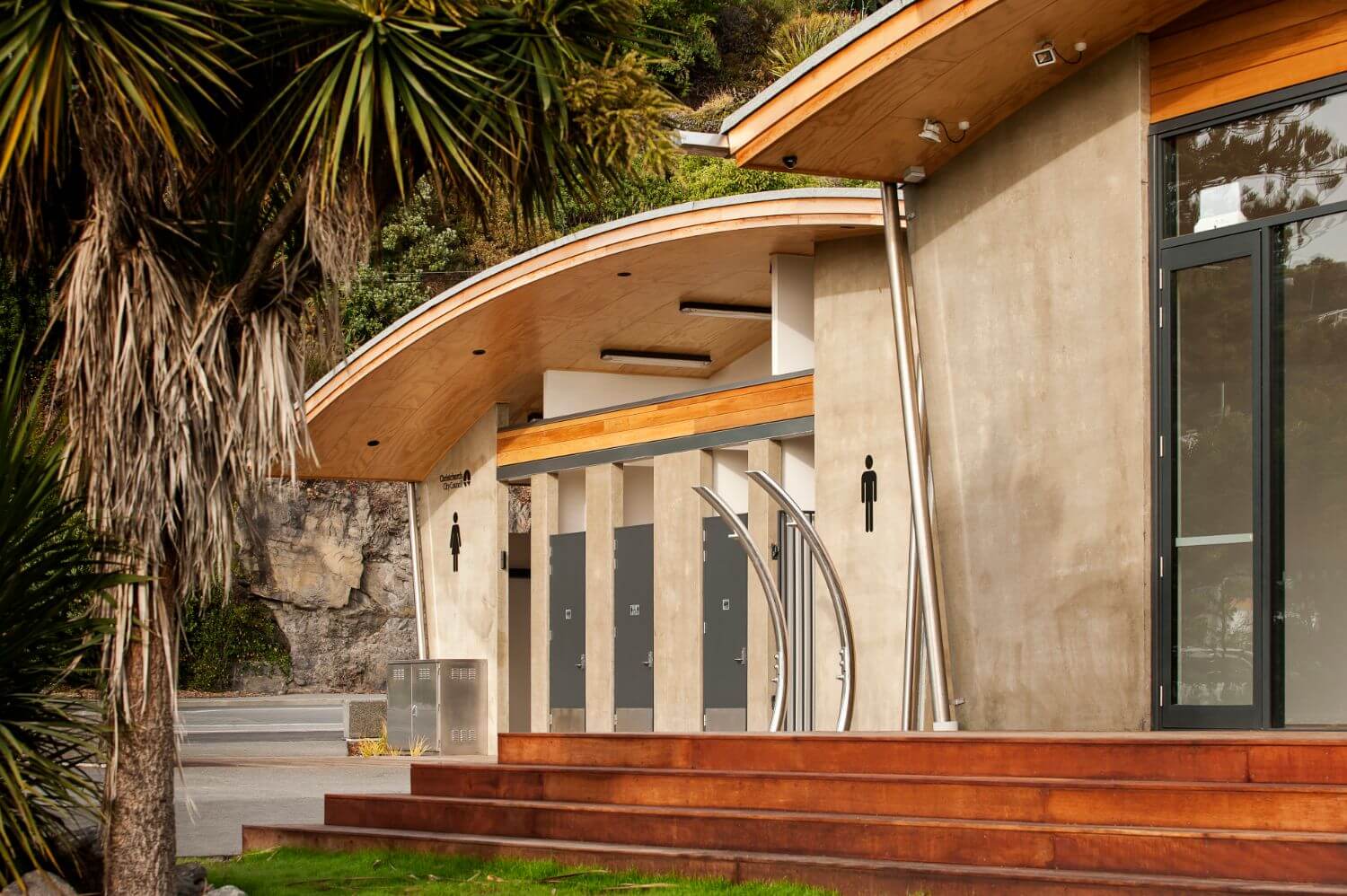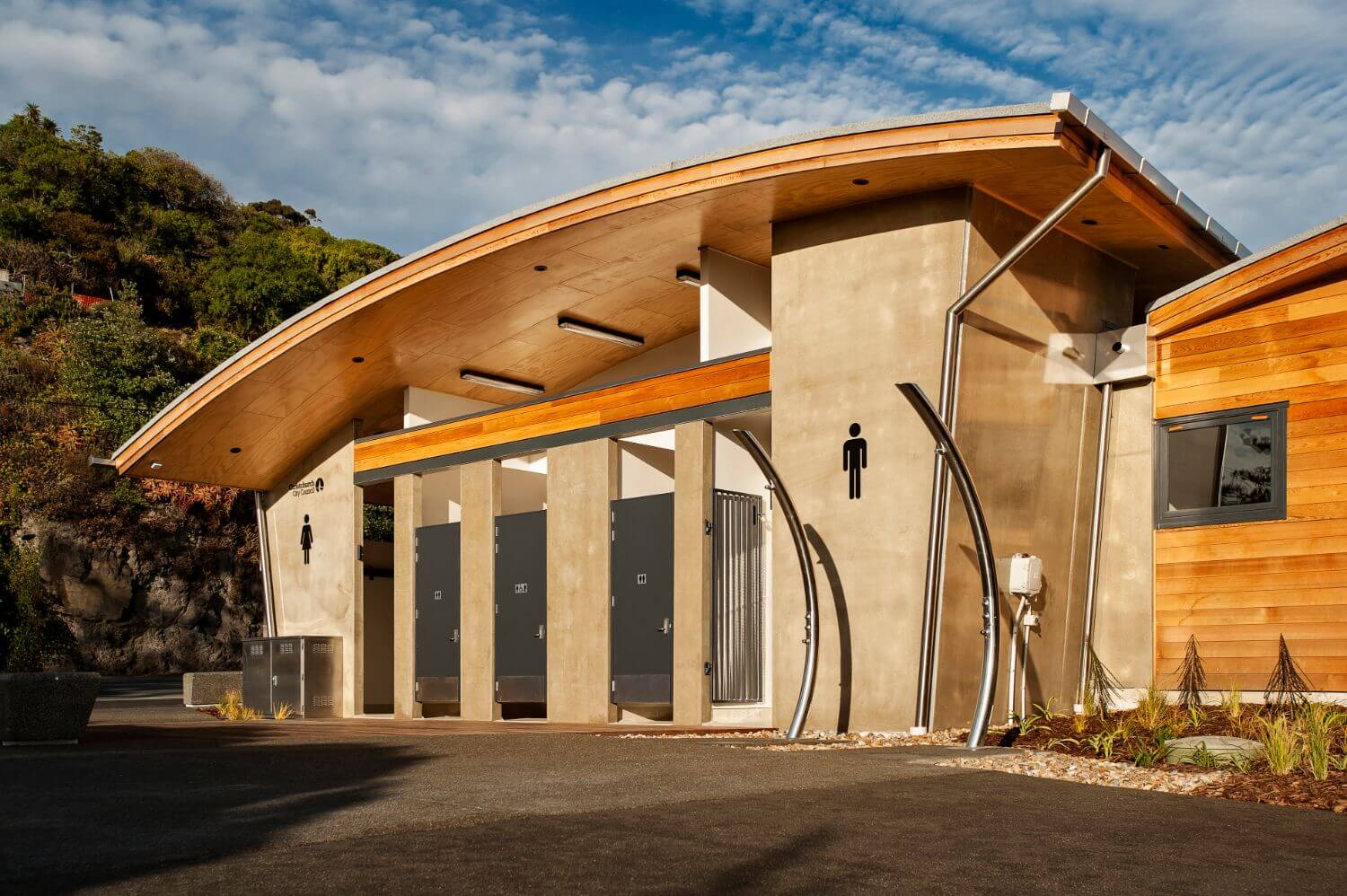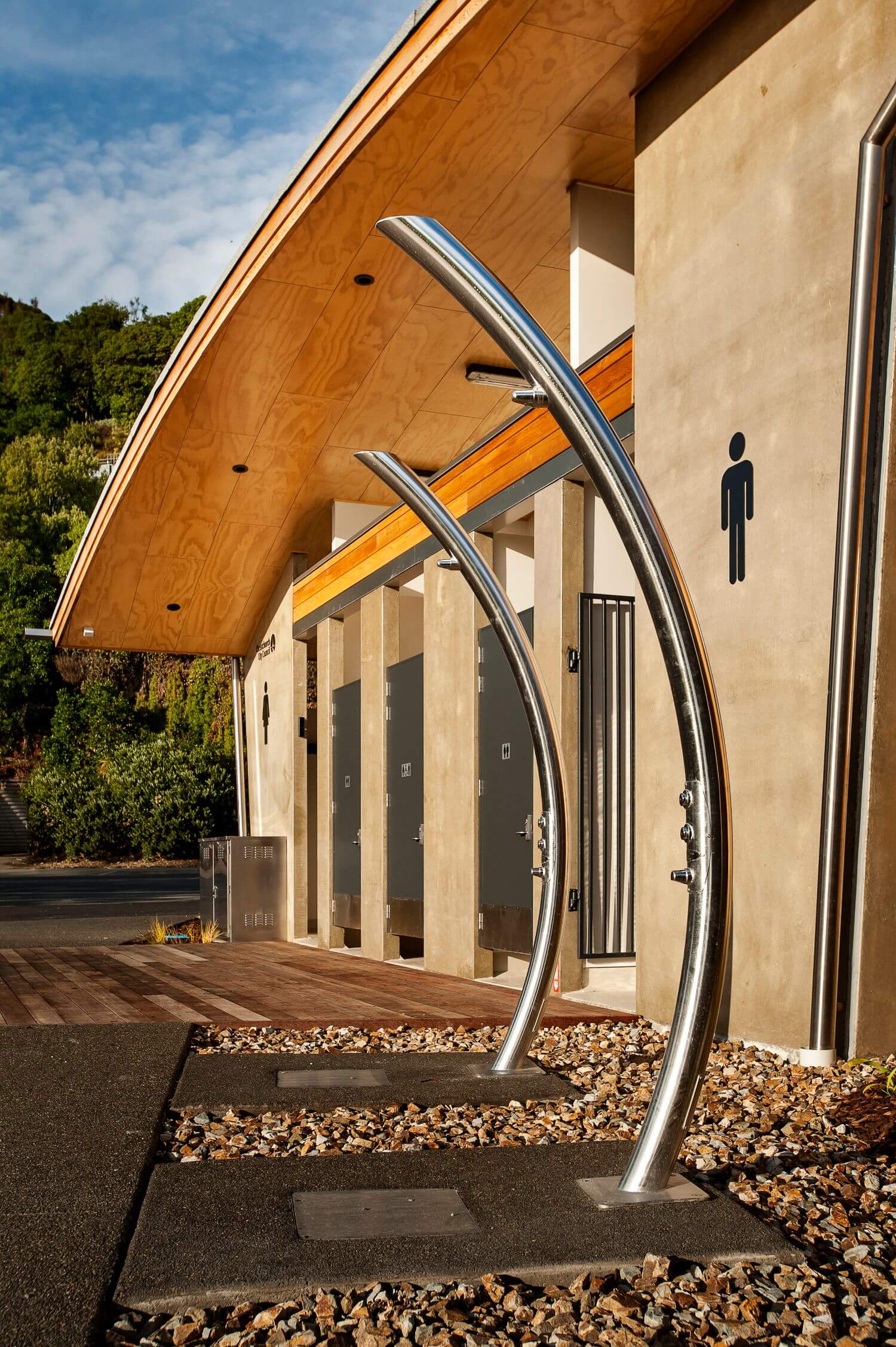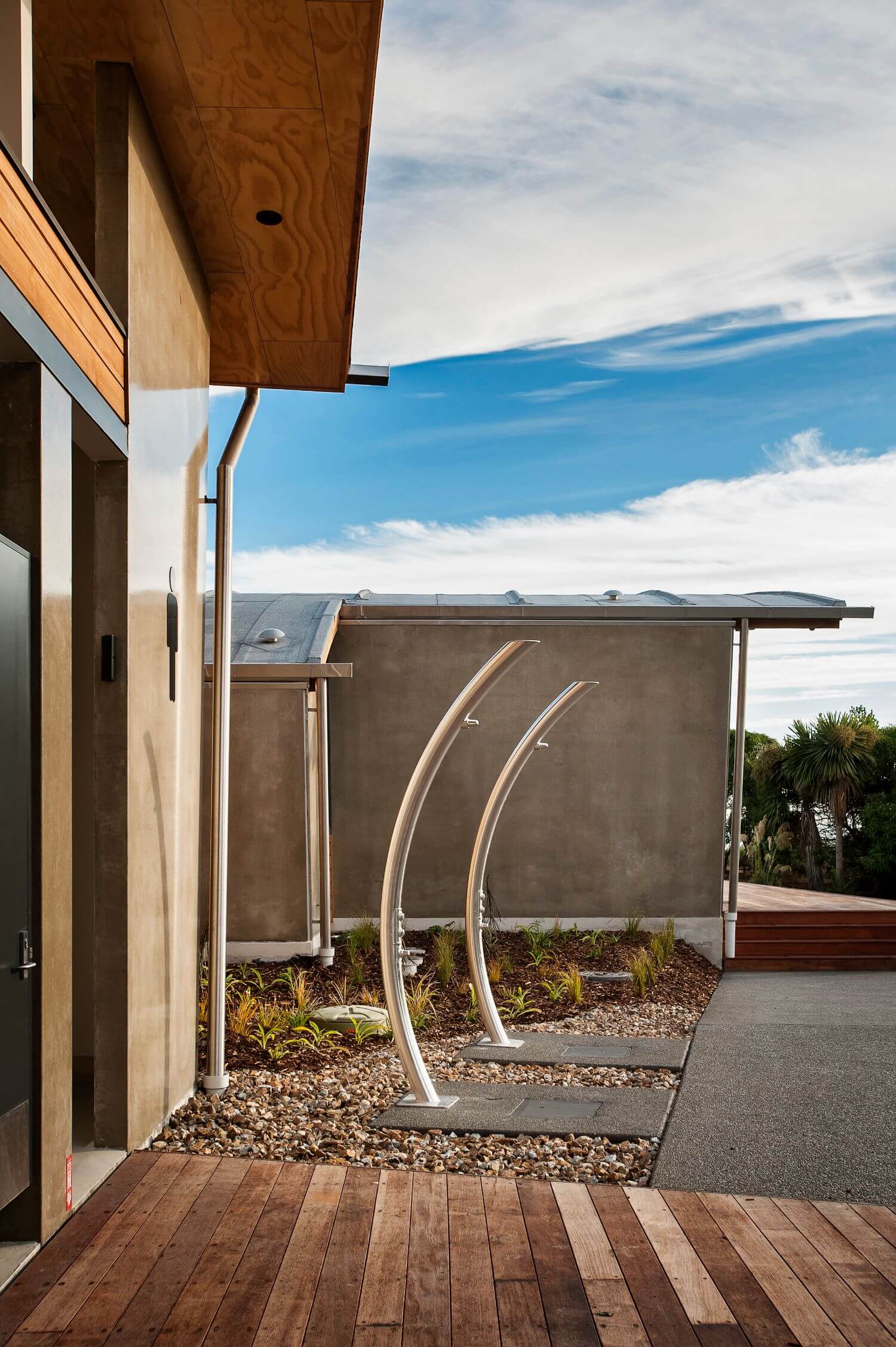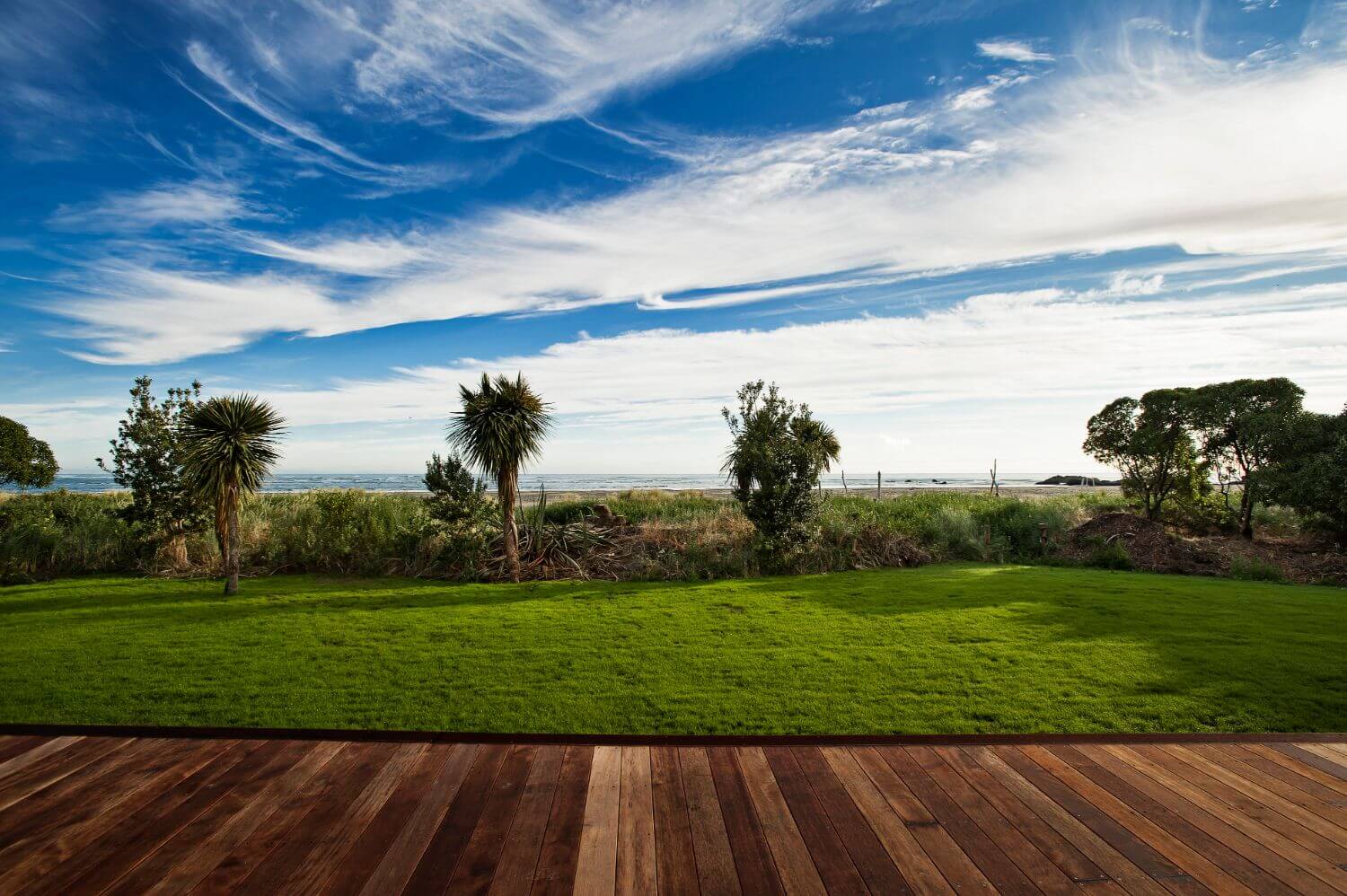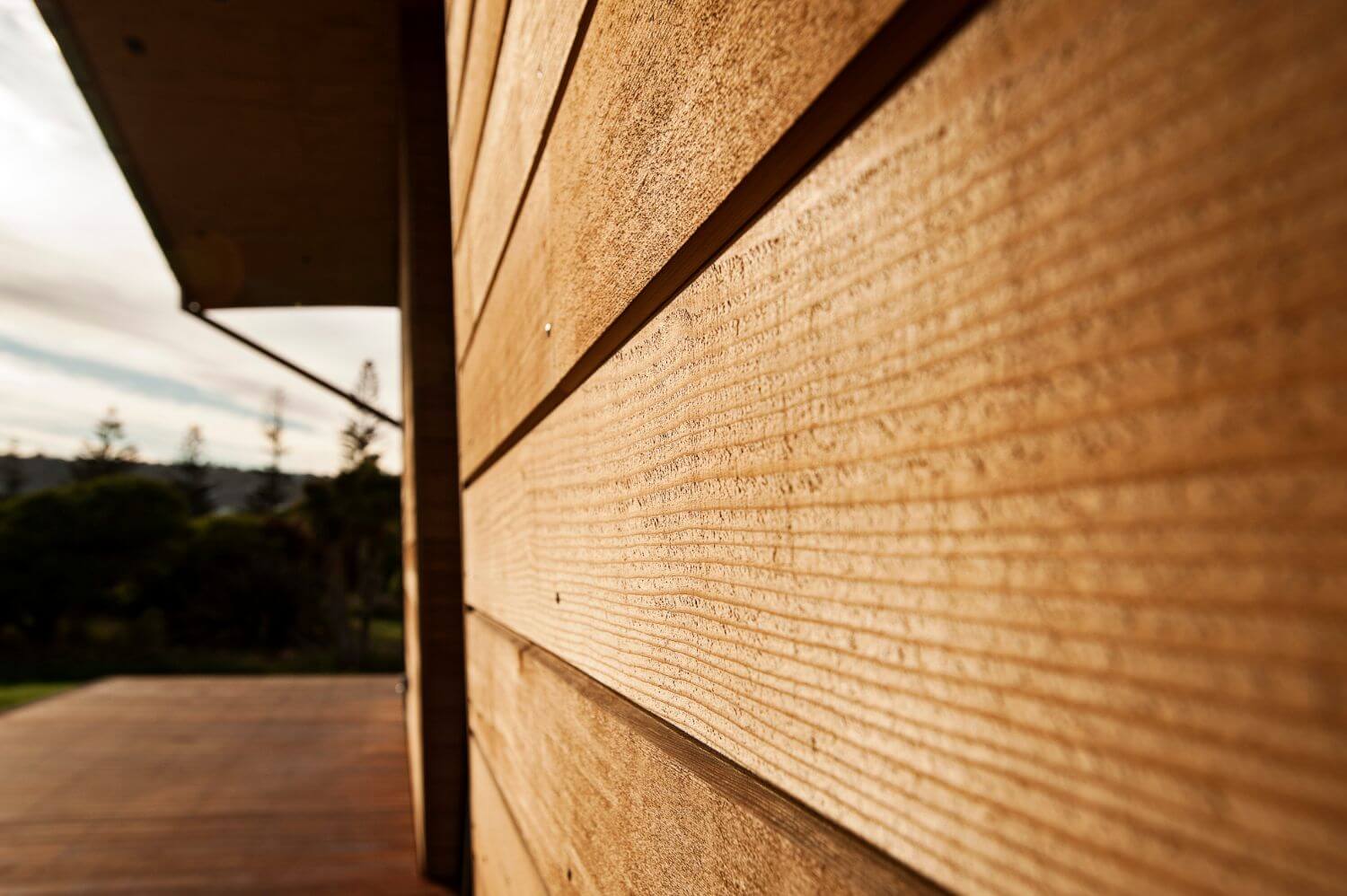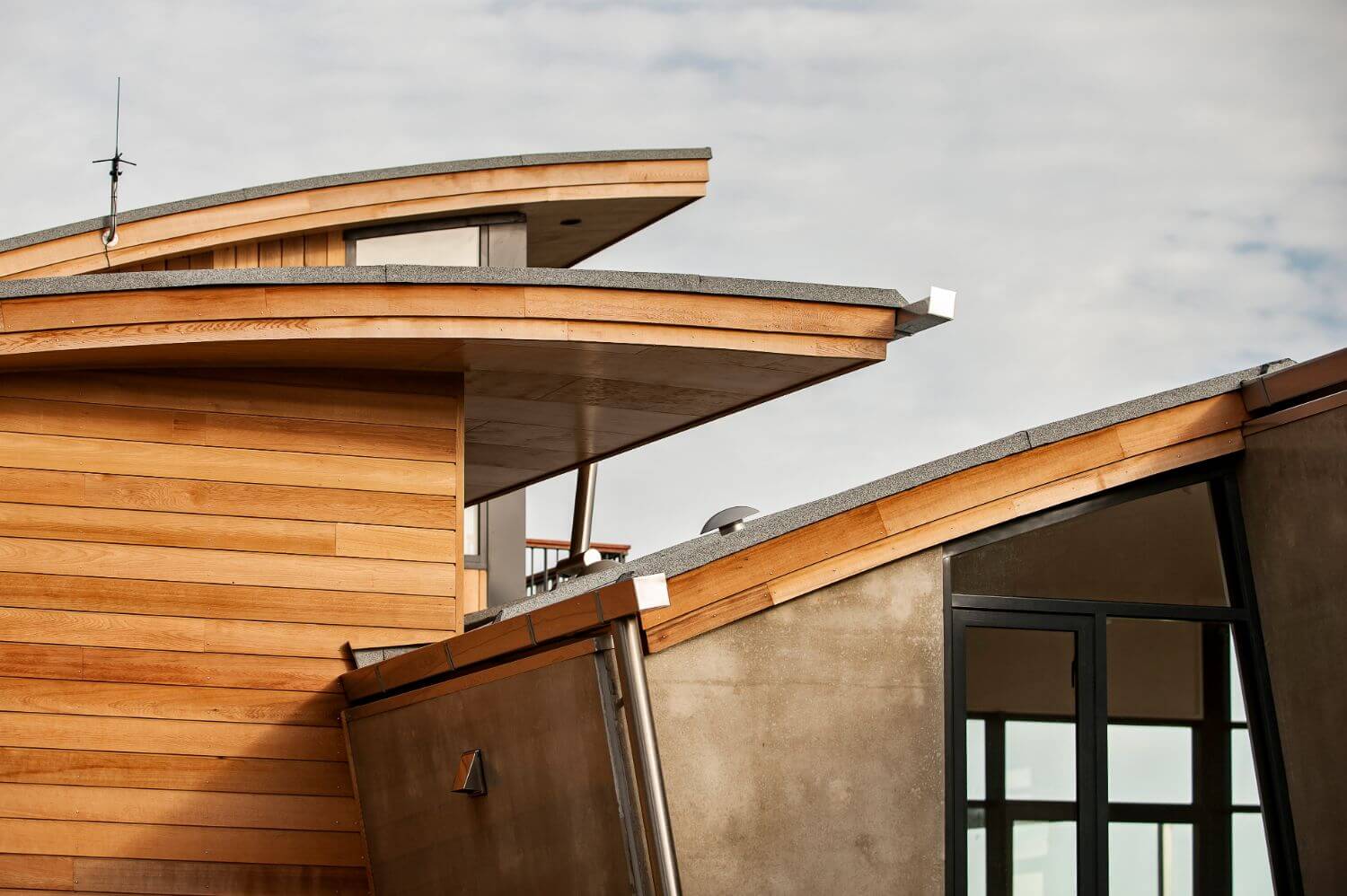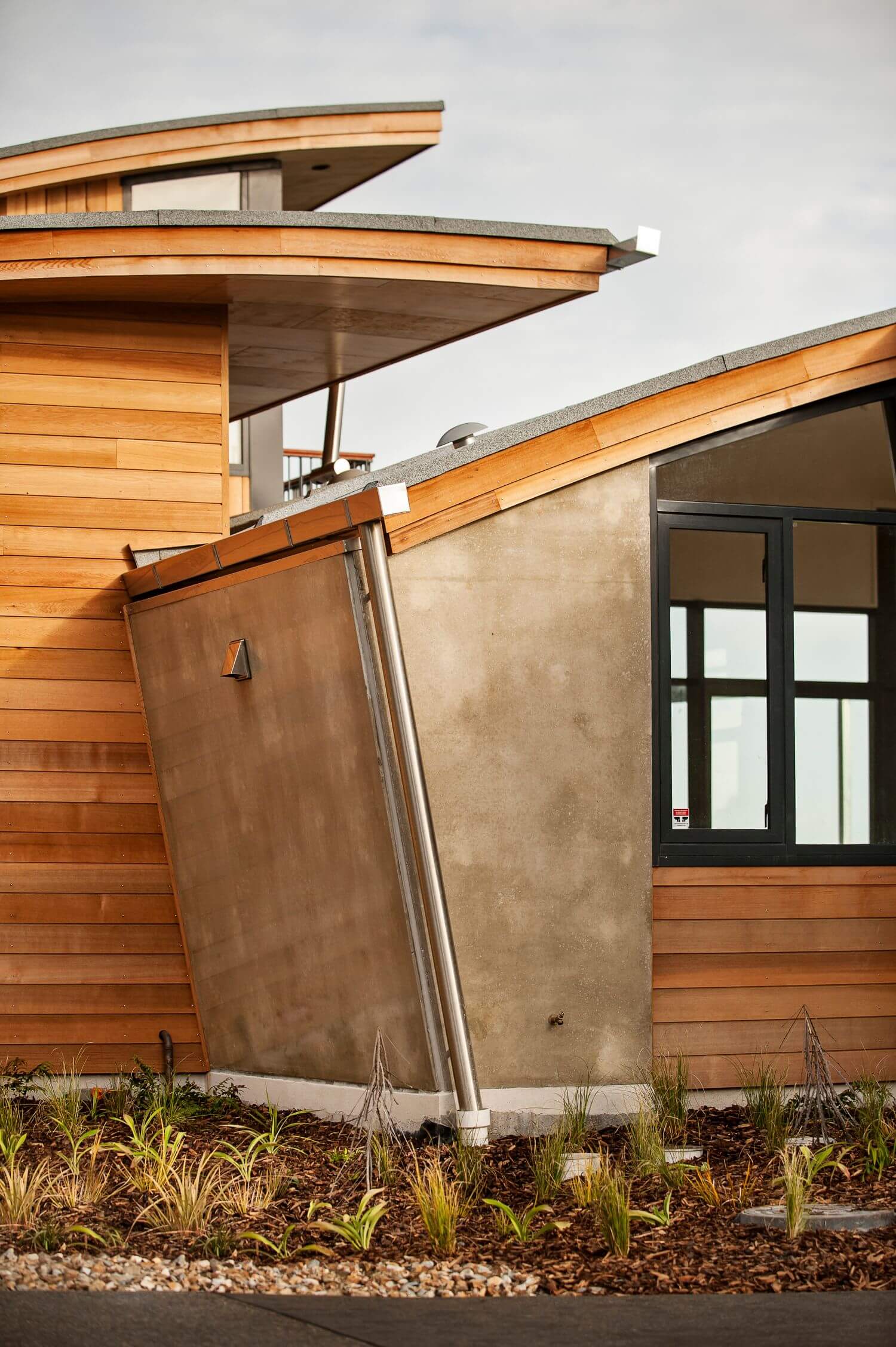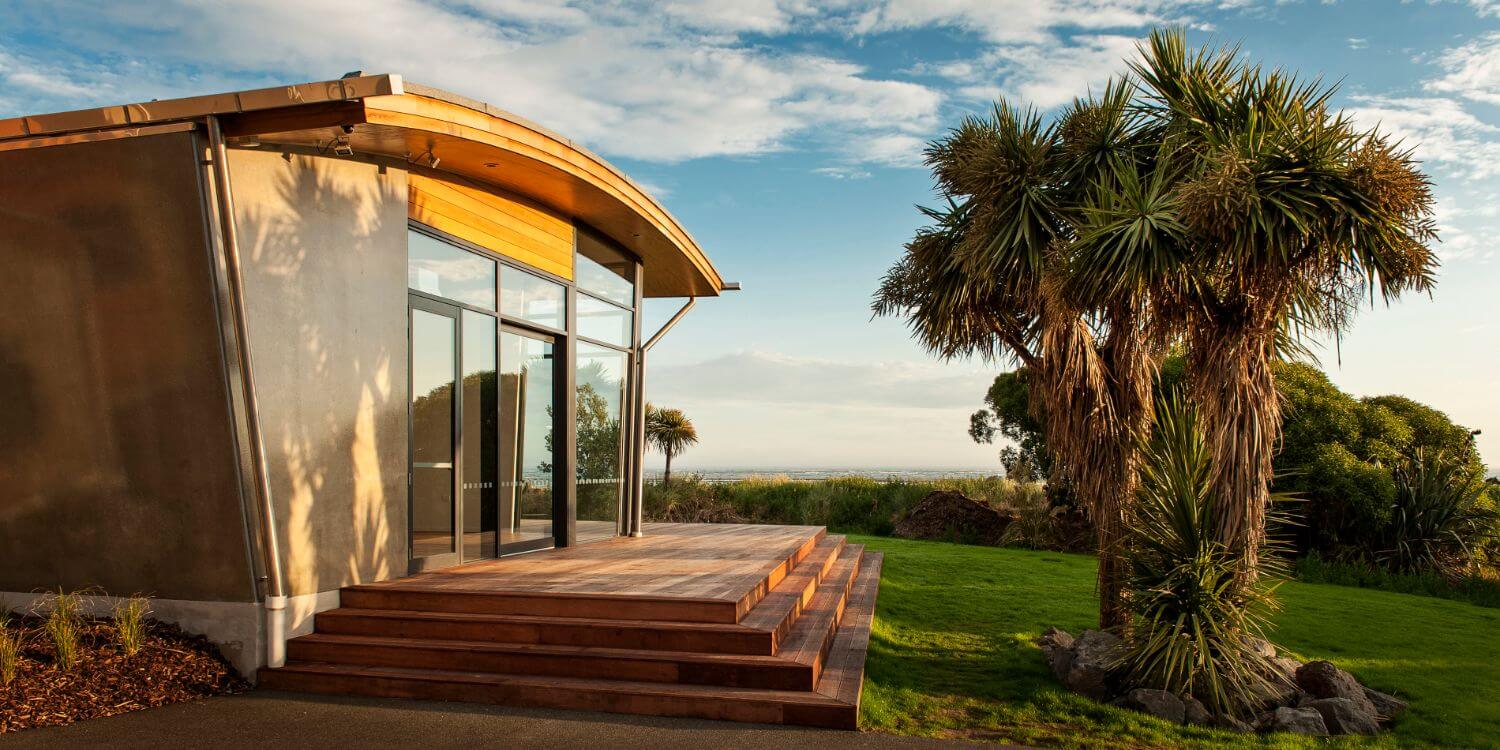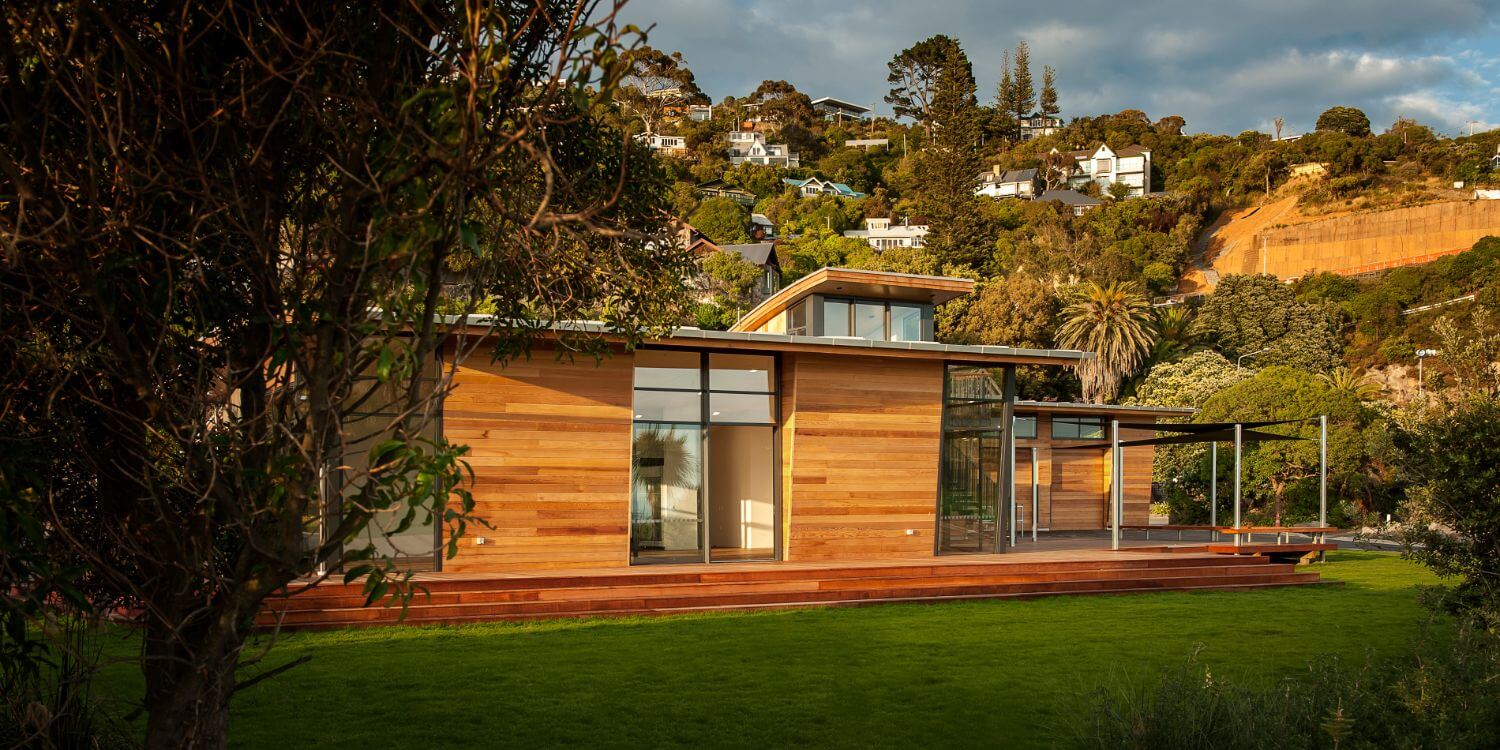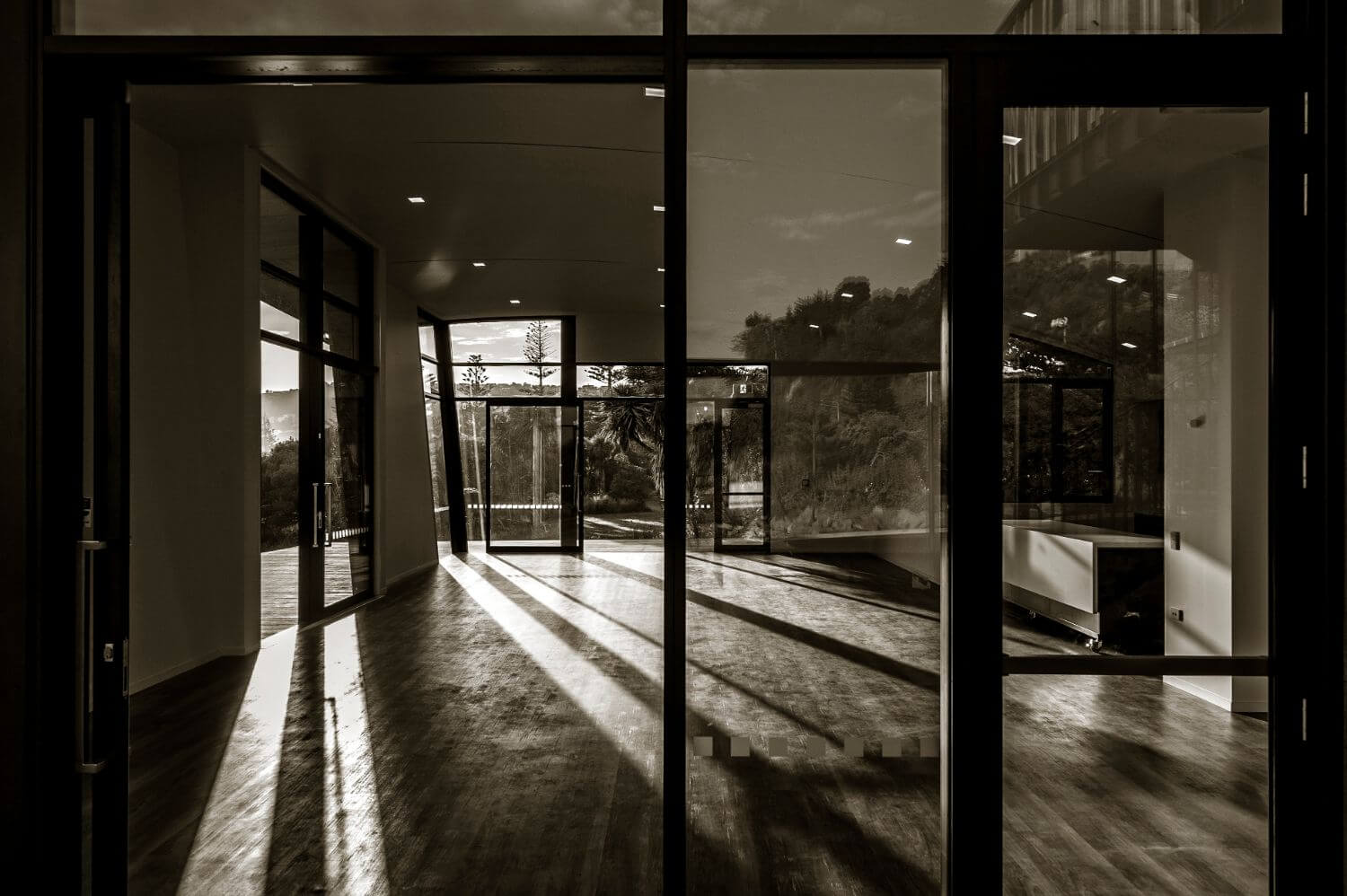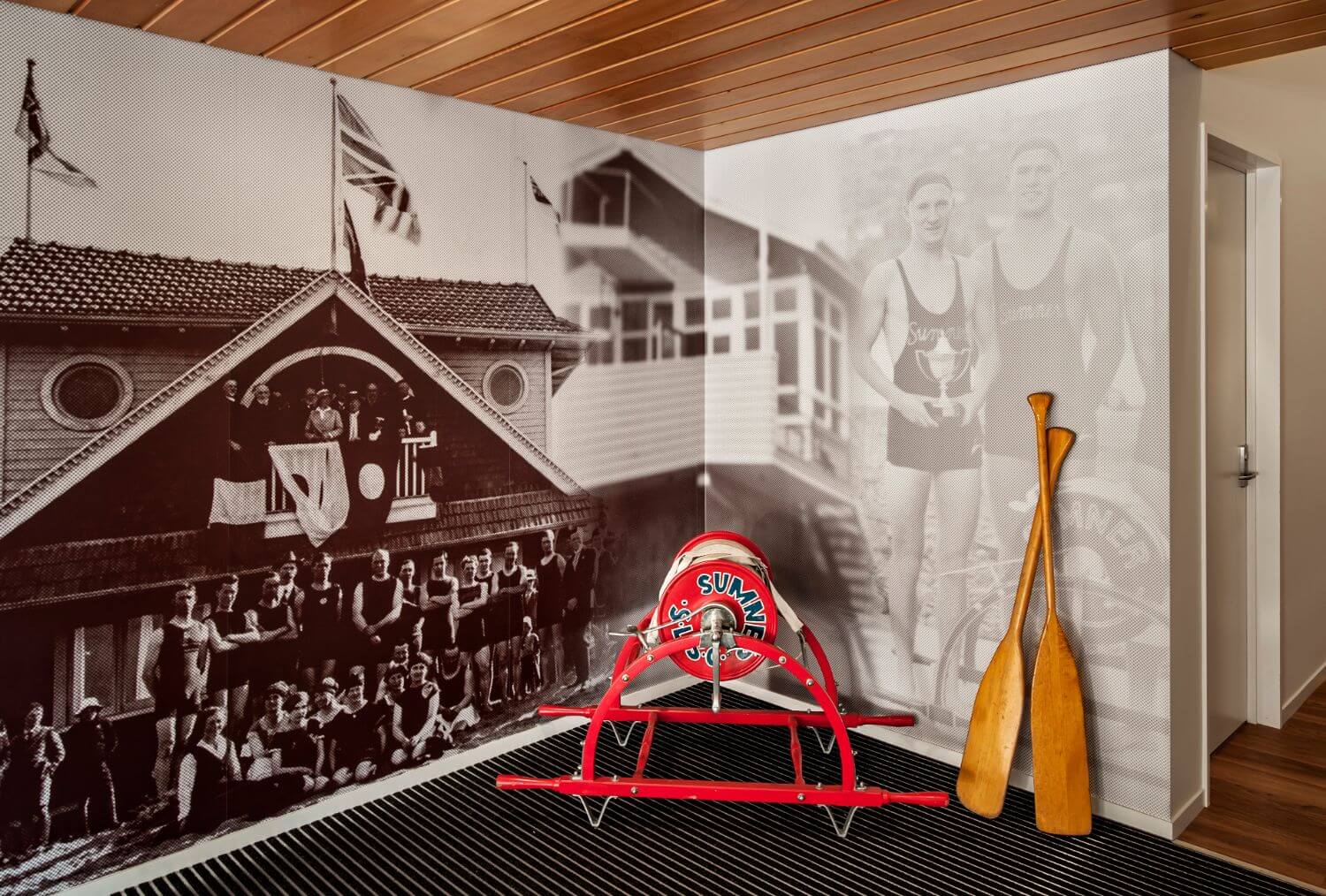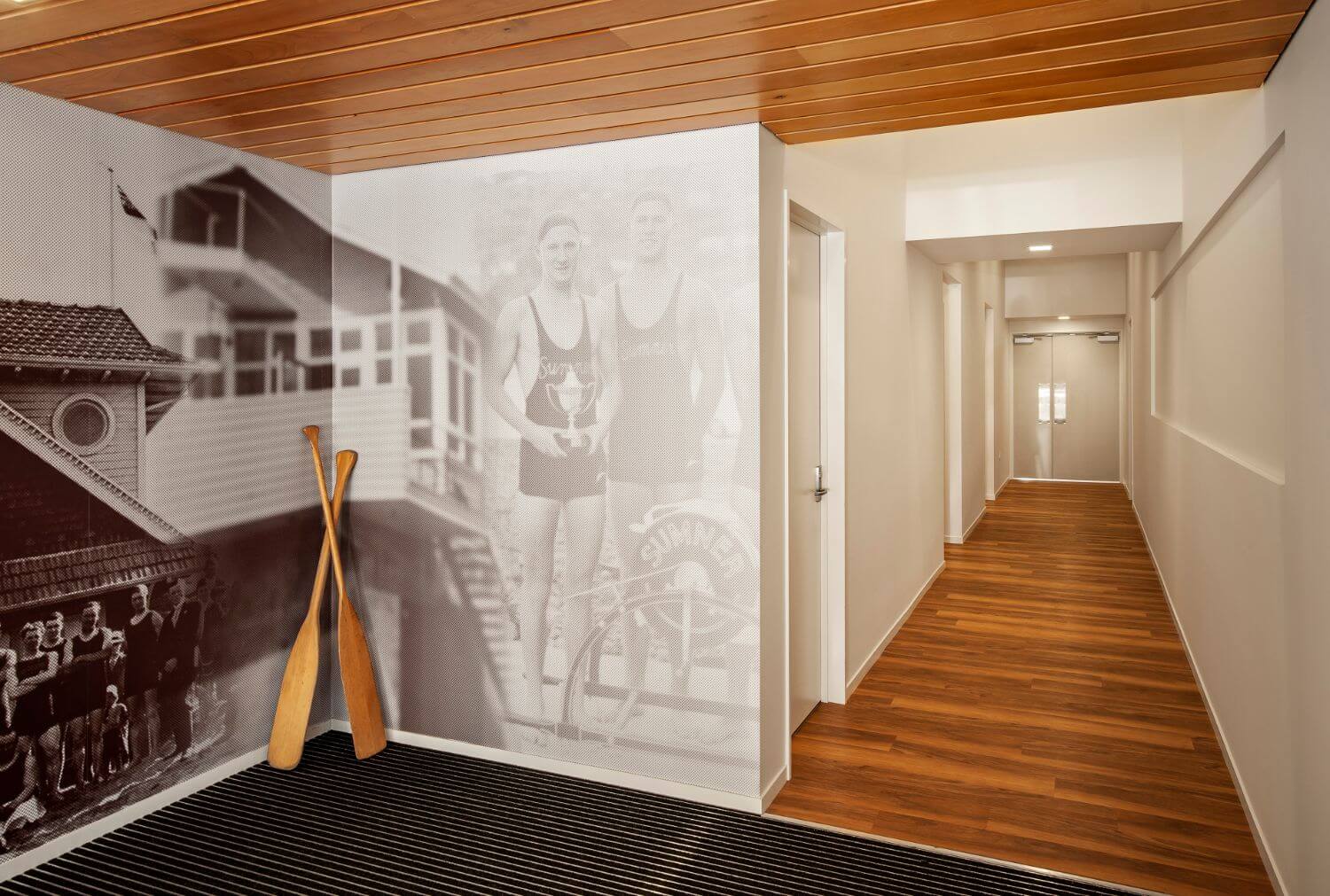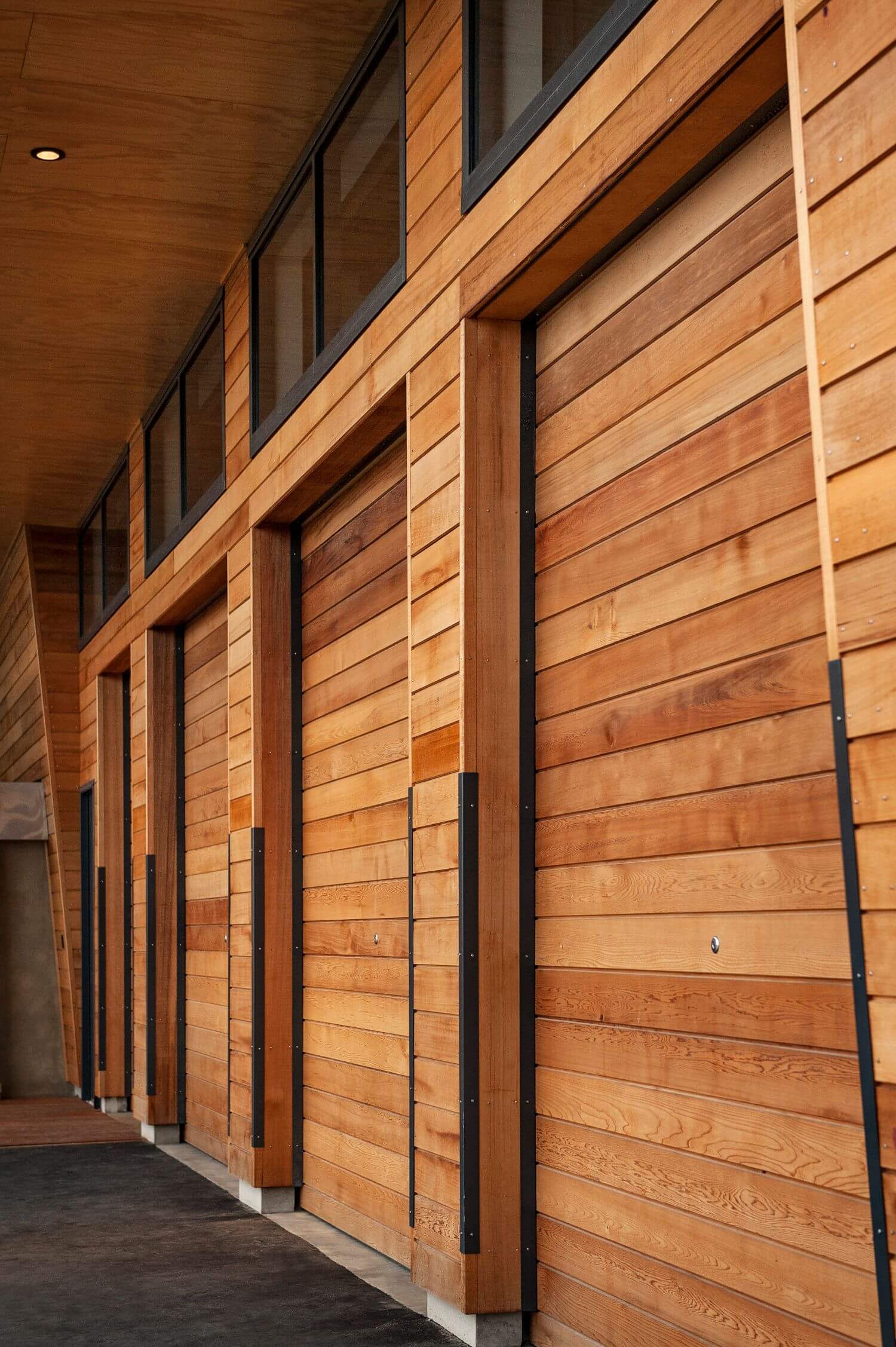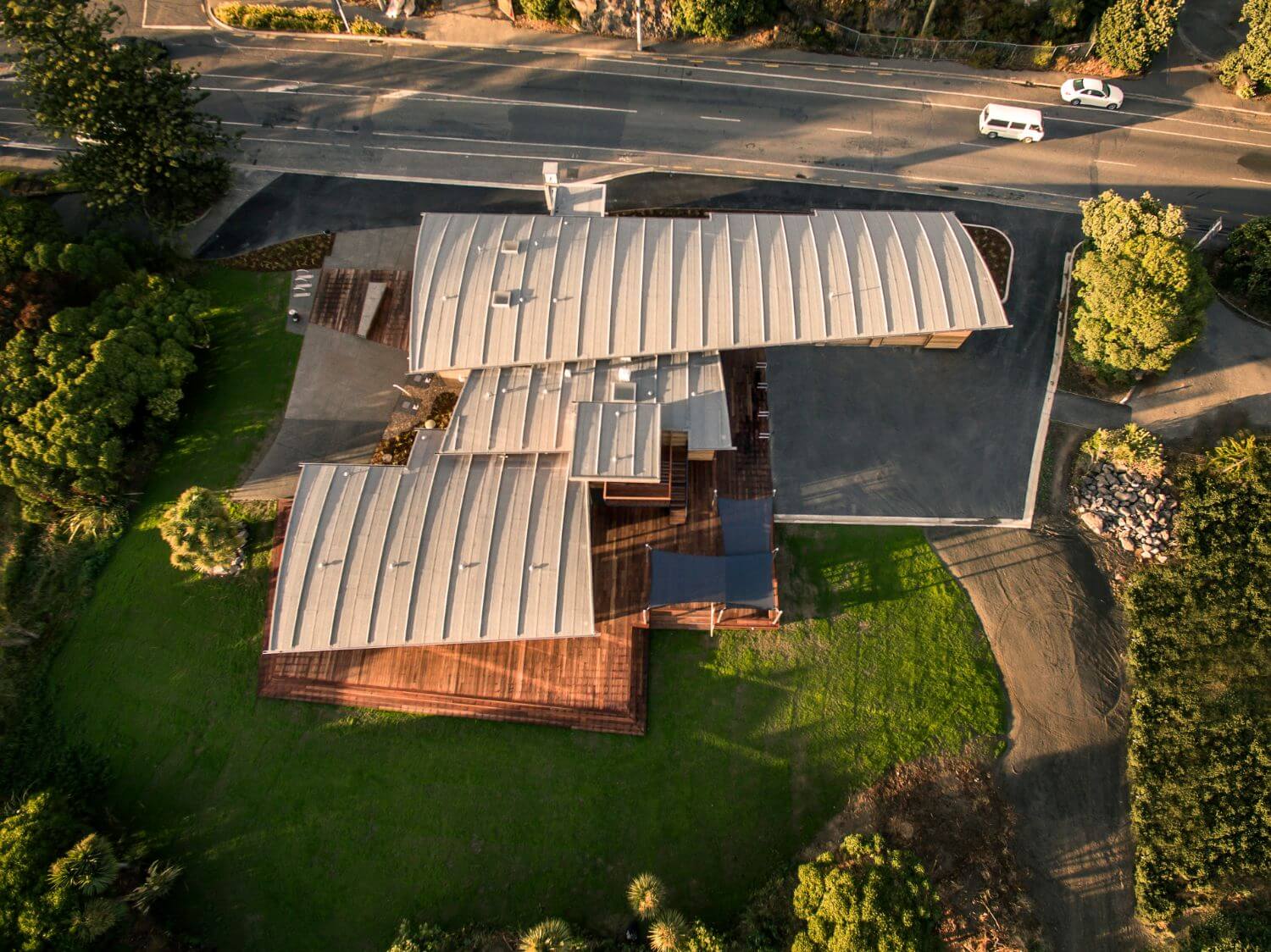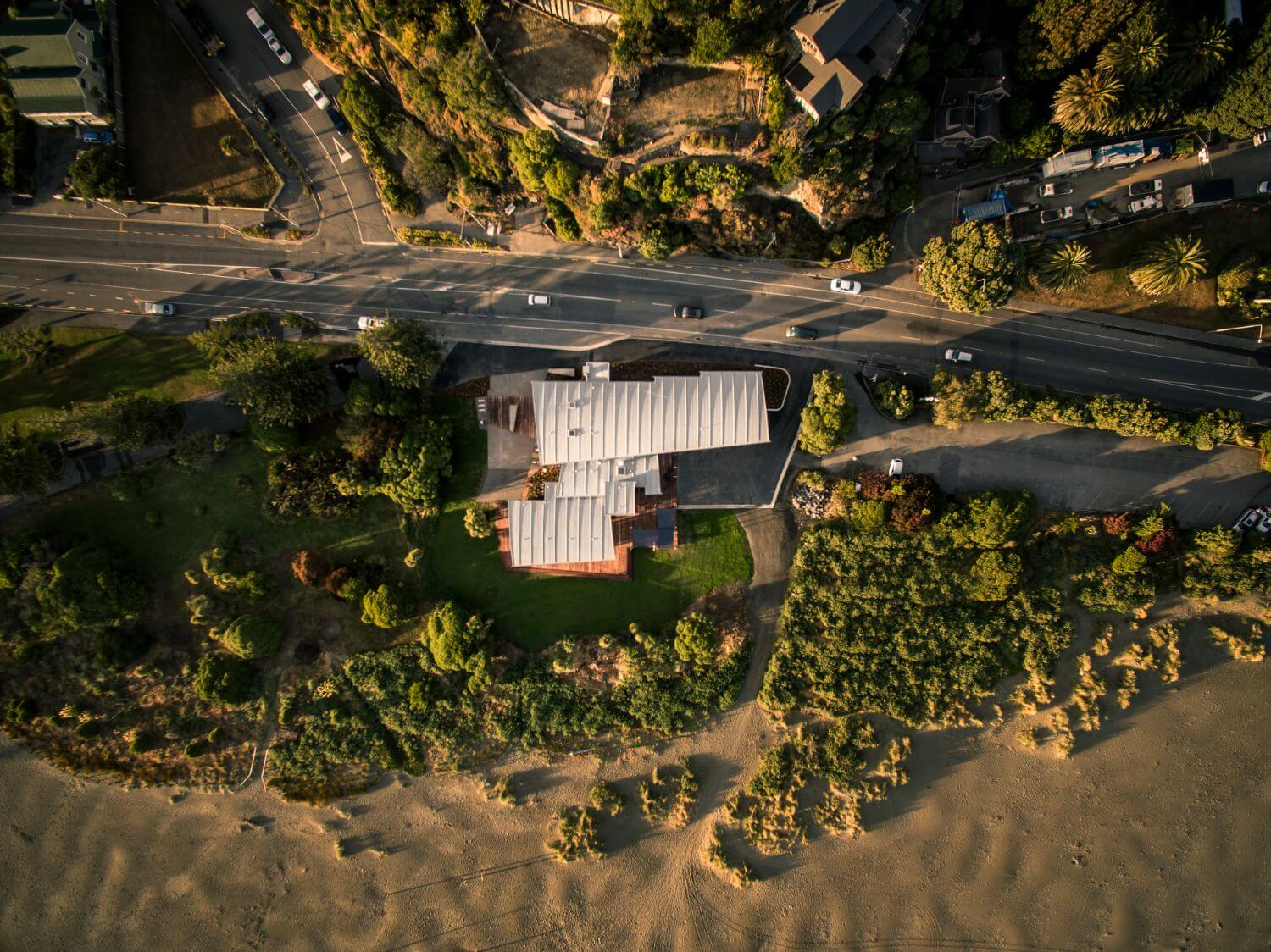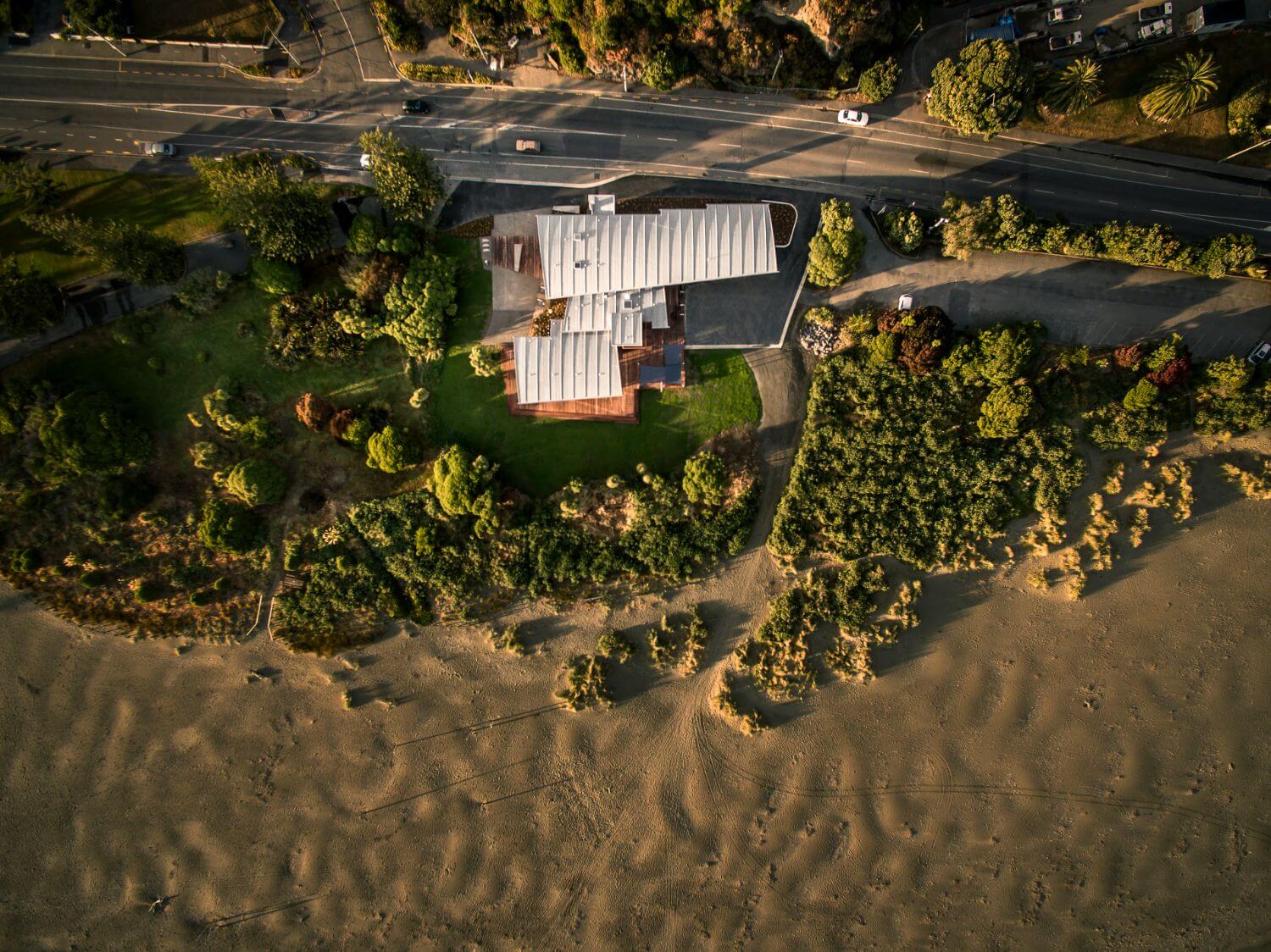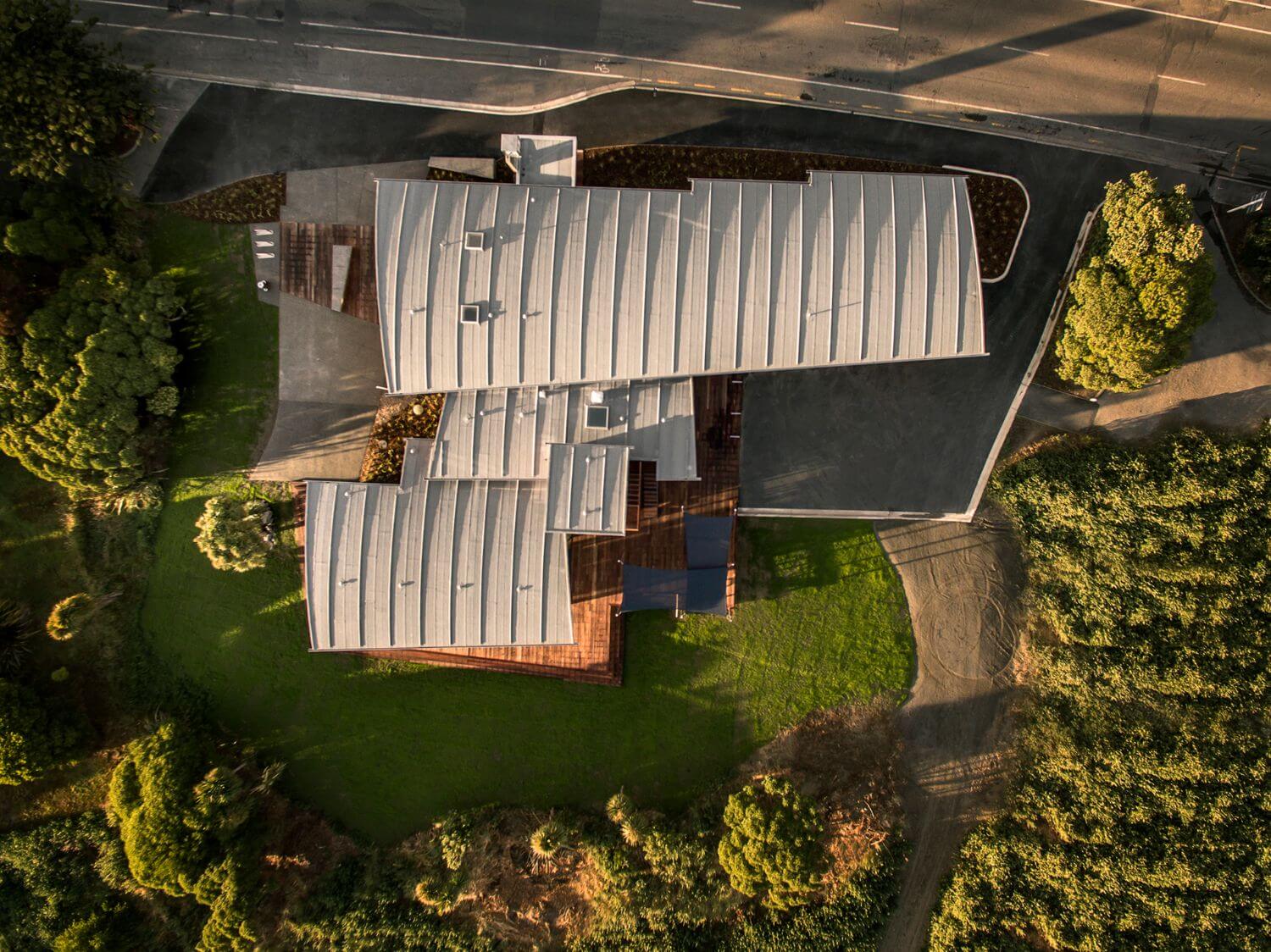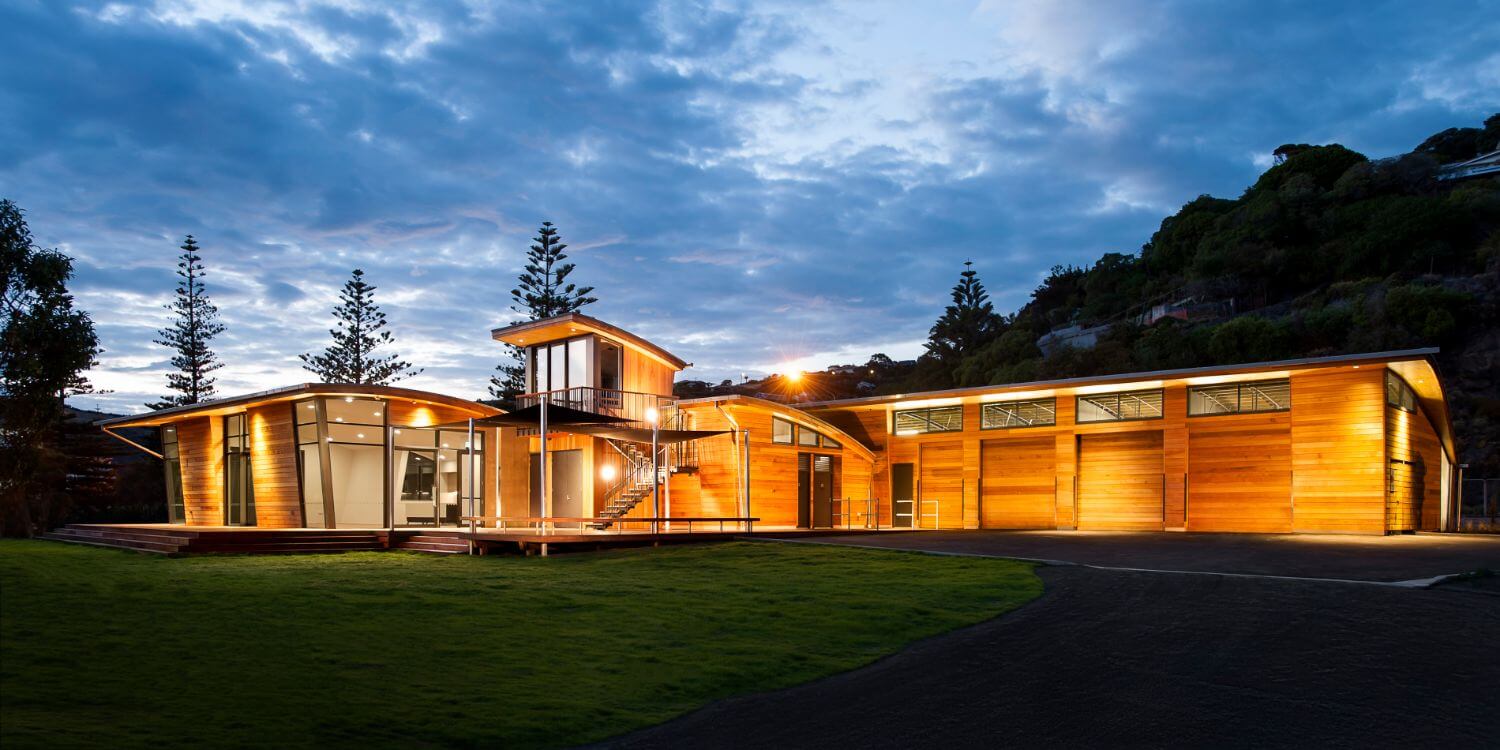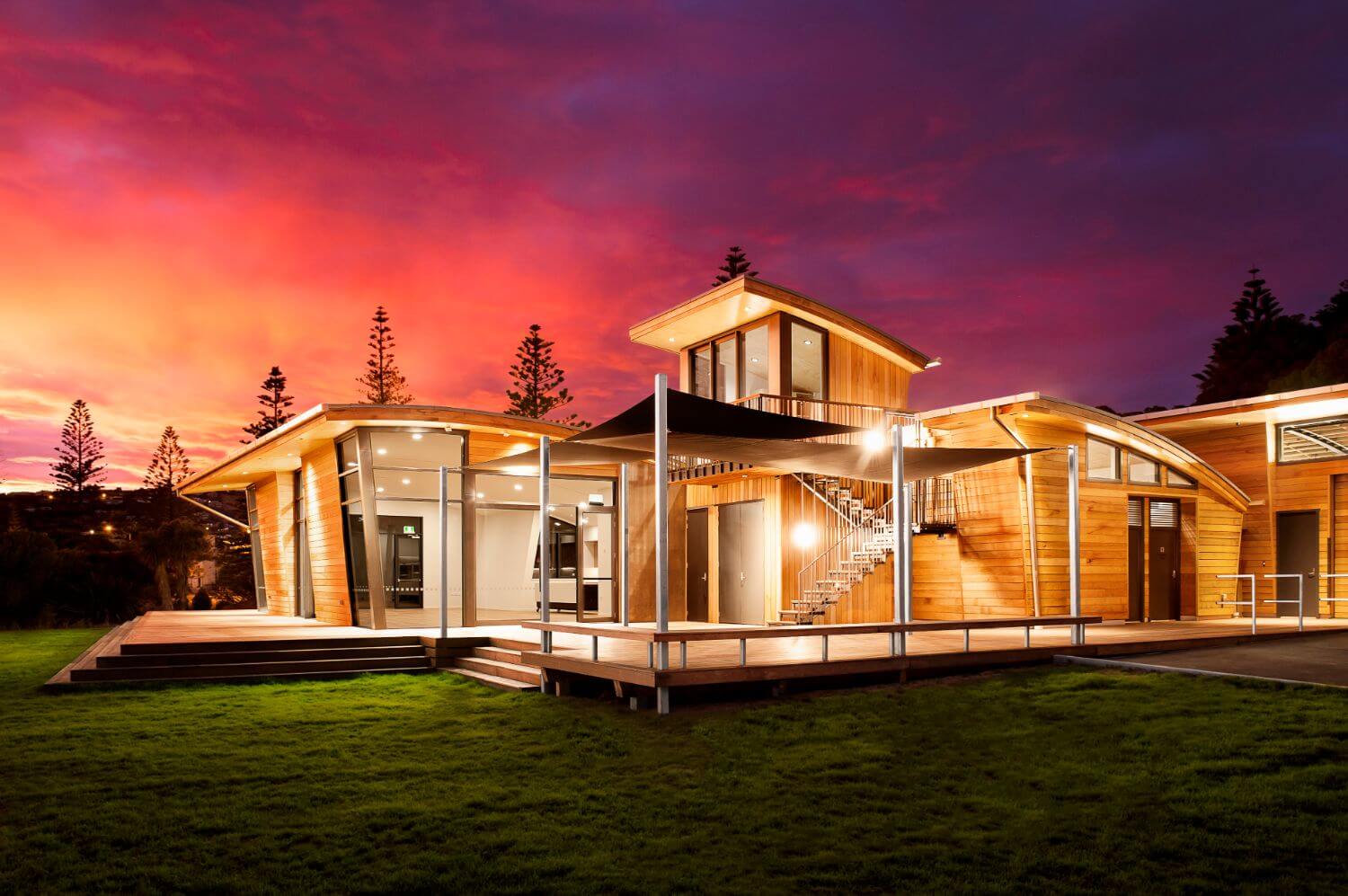 The Club is the first visible building as you enter the seaside town of Sumner and has a prime beach front location. It is in a unique location, and this had to be carefully considered, especially taking into account the harsh weather the building will need to withstand.
The structure consist of three sheds, club change rooms, office and pavilion area with public toilets.
The insurance settlement only equated to 15% of the build cost which meant the Club had the enormous task of raising the rest of the money. As such, the Club was based in shipping containers and a small portacom for the following four years. The Club saw this as an opportunity to build something different.
The main structure is steel portal frames with rolled roof beams which form the roof curve which are connected with Hyspan purlins (exposed) in the gear sheds. The roof is formed with plywood which is covered with a two layer torch-on roofing membrane. The walls are formed with precast concrete panels and cedar clad timber framing.
All fixings to the outside envelope had to be marine grade 316 stainless steel, including all the gutters and downpipes.
Environmental consideration was very important to this project due to its location. There was careful consideration for erosion. The construction site area was reduced to retain the existing vegetation on both the dunes and around the site. Sand that was excavated for the gravel raft was reused to fill the Elcorock Retaining system. This was installed on the beach side of the project to protect against the rise in sea levels, which is causing erosion in the area. All chemicals used on site were controlled and stored correctly.
Due to the shape of the building there were numerous challenges around weather tightness. In particular, around the roofing junction details and flashings. To help identify and resolve the issues the project team created a mock-up of the roof early in the project which had the same curves and forms of the main roof. In addition, there was close collaboration with Christchurch City Council to achieve acceptable solutions for NZBC E2 around roof junction details and general weather tightness.
This project was of great importance to the Sumner community as it was the first post-earthquake community project. It has had local and national media coverage numerous times since its completion, which has produced great publicity for both the Club and the greater community of Sumner.