St Paul's Square is a thirteen storey office tower and podium building located in the heart of the Government office precinct located at 45-47 Pipitea Street. This 16,000m2 Office Tower Redevelopment project included the Base Build, MCHF and Integrated SHF scopes, all completed over a fast track 12-month period.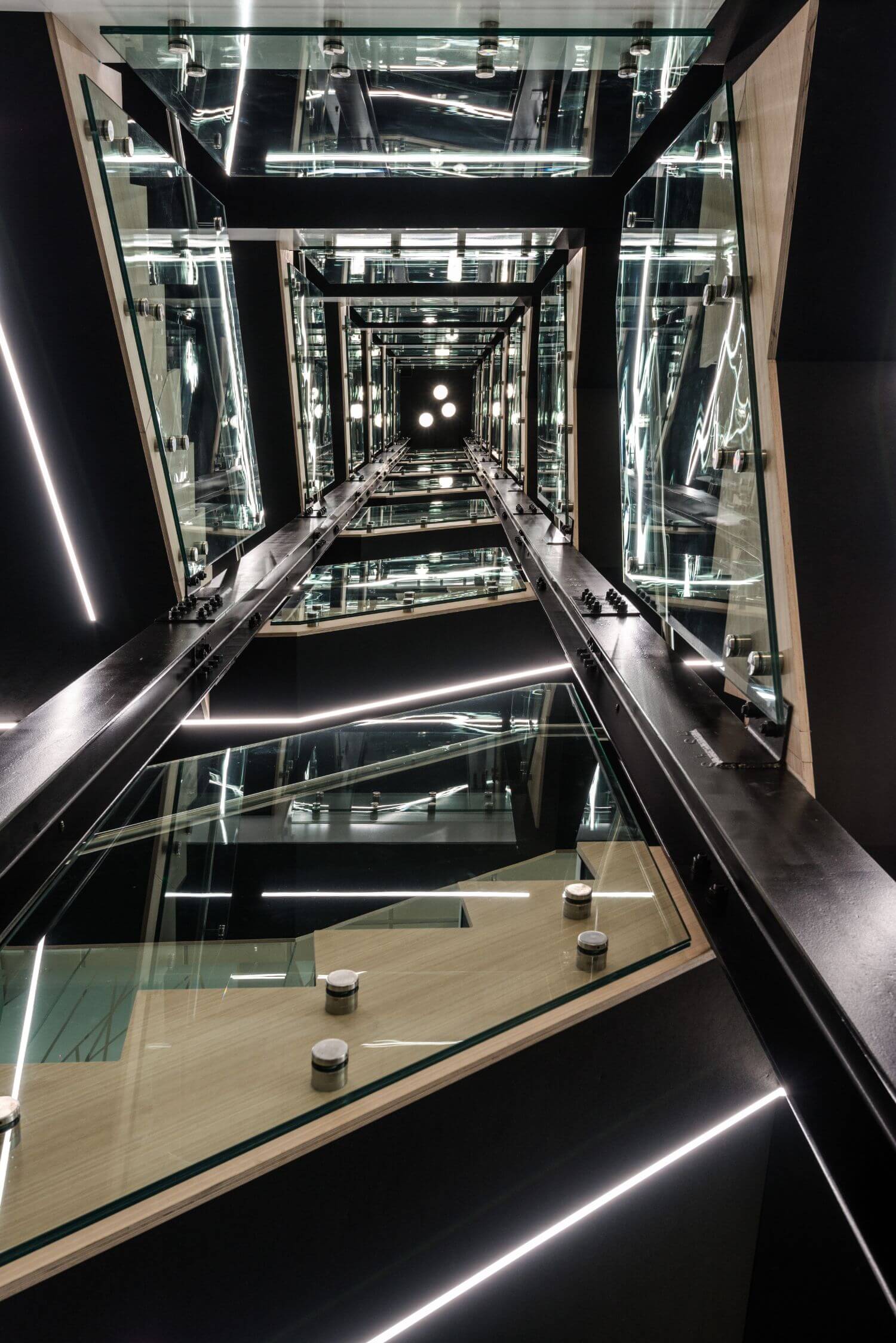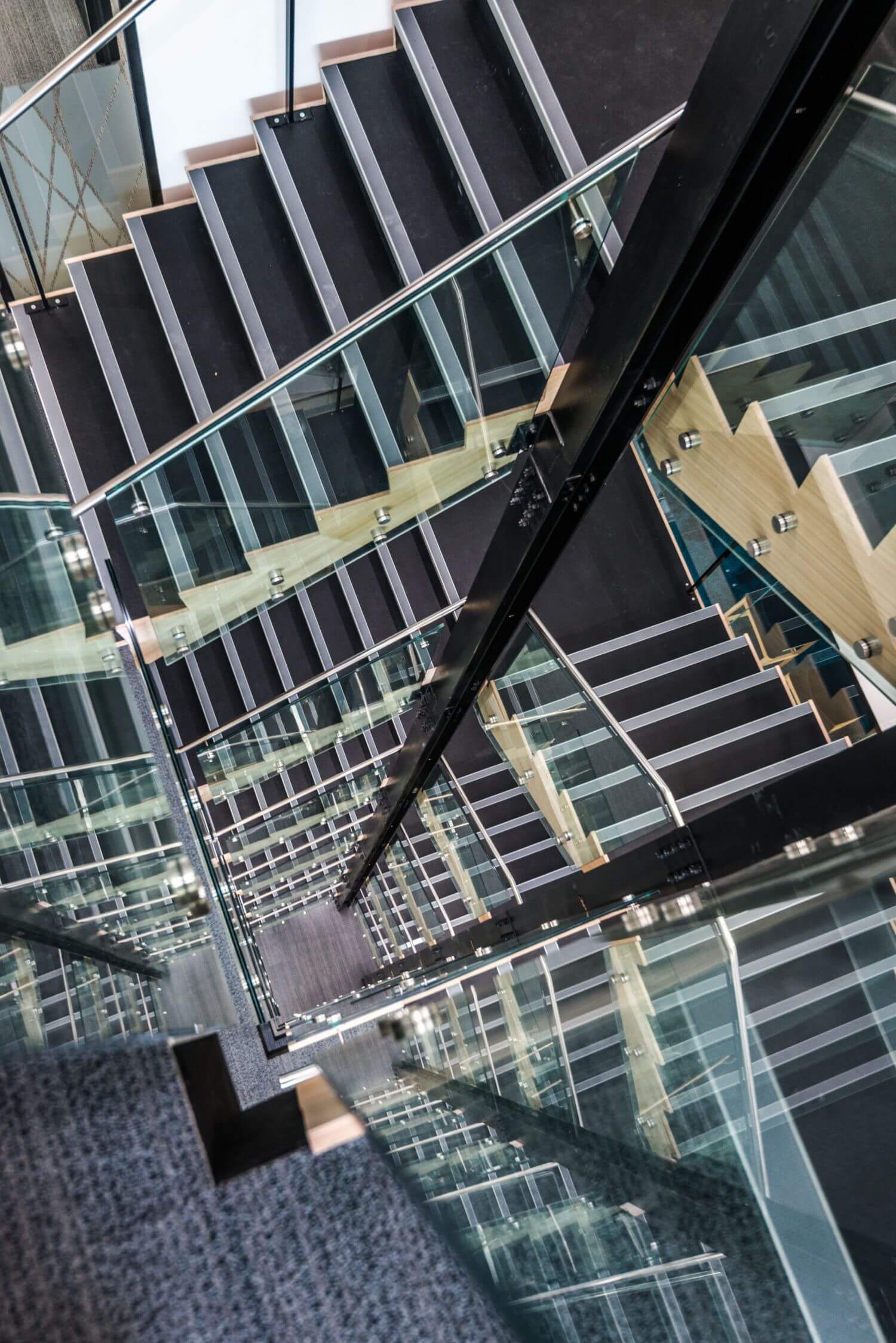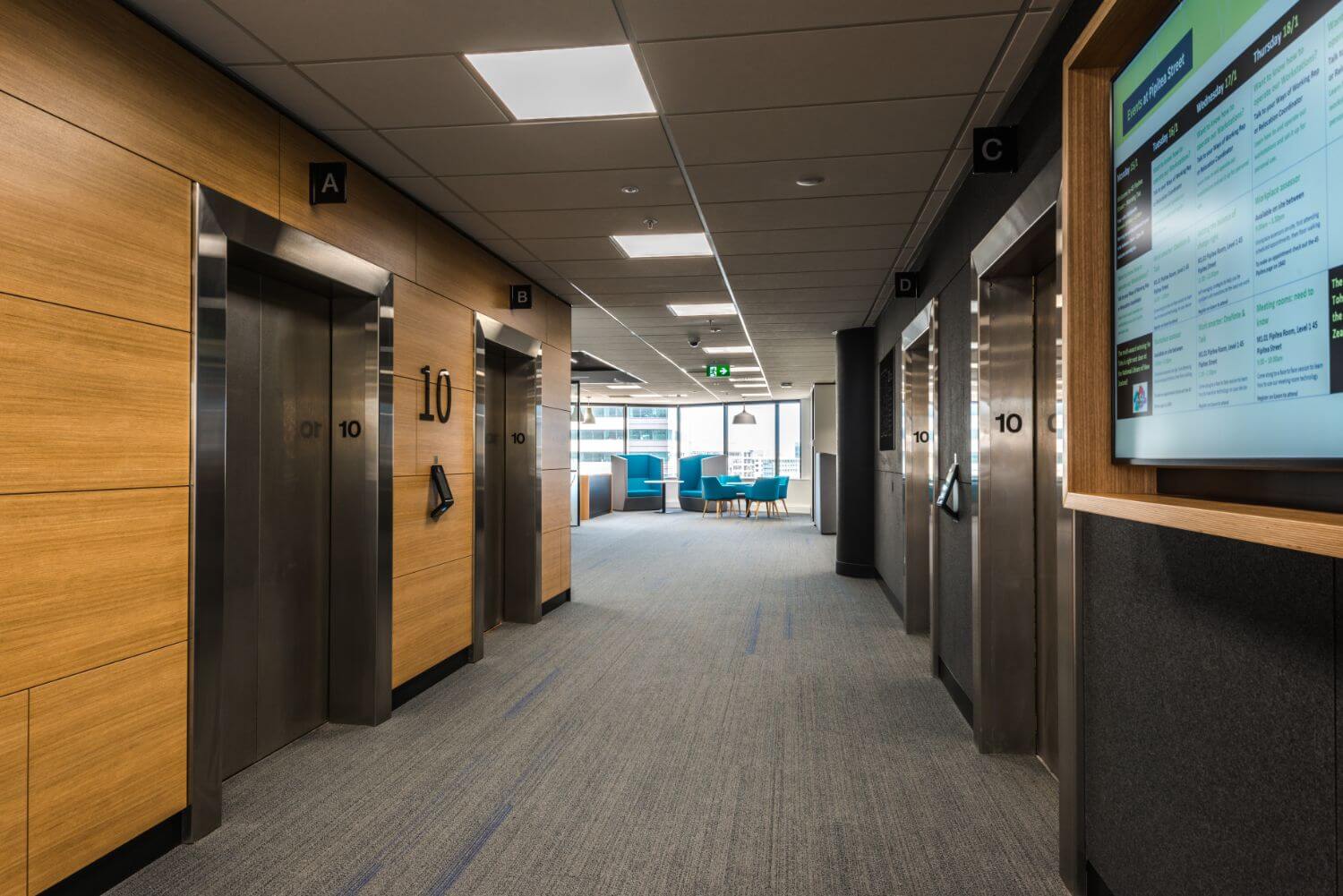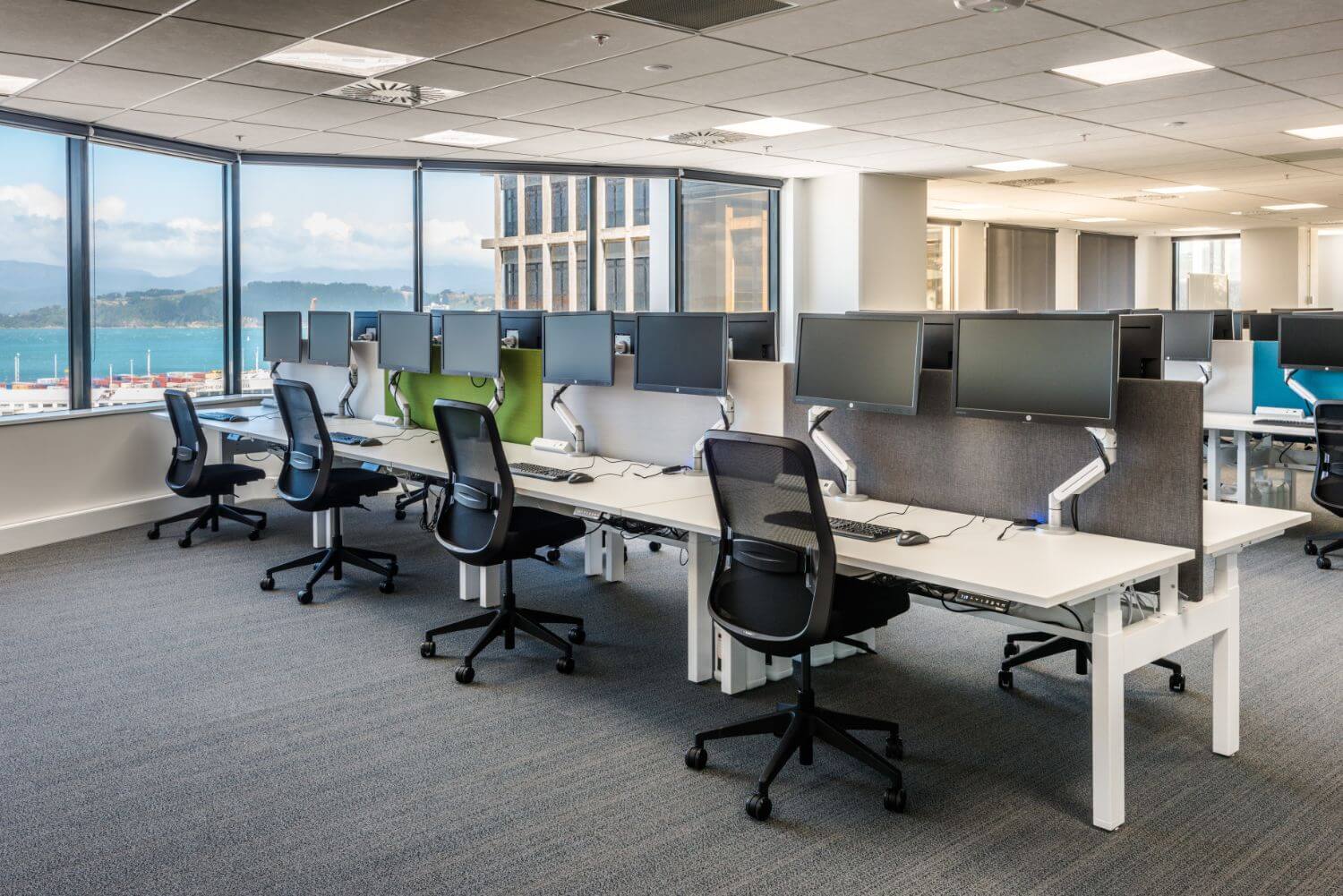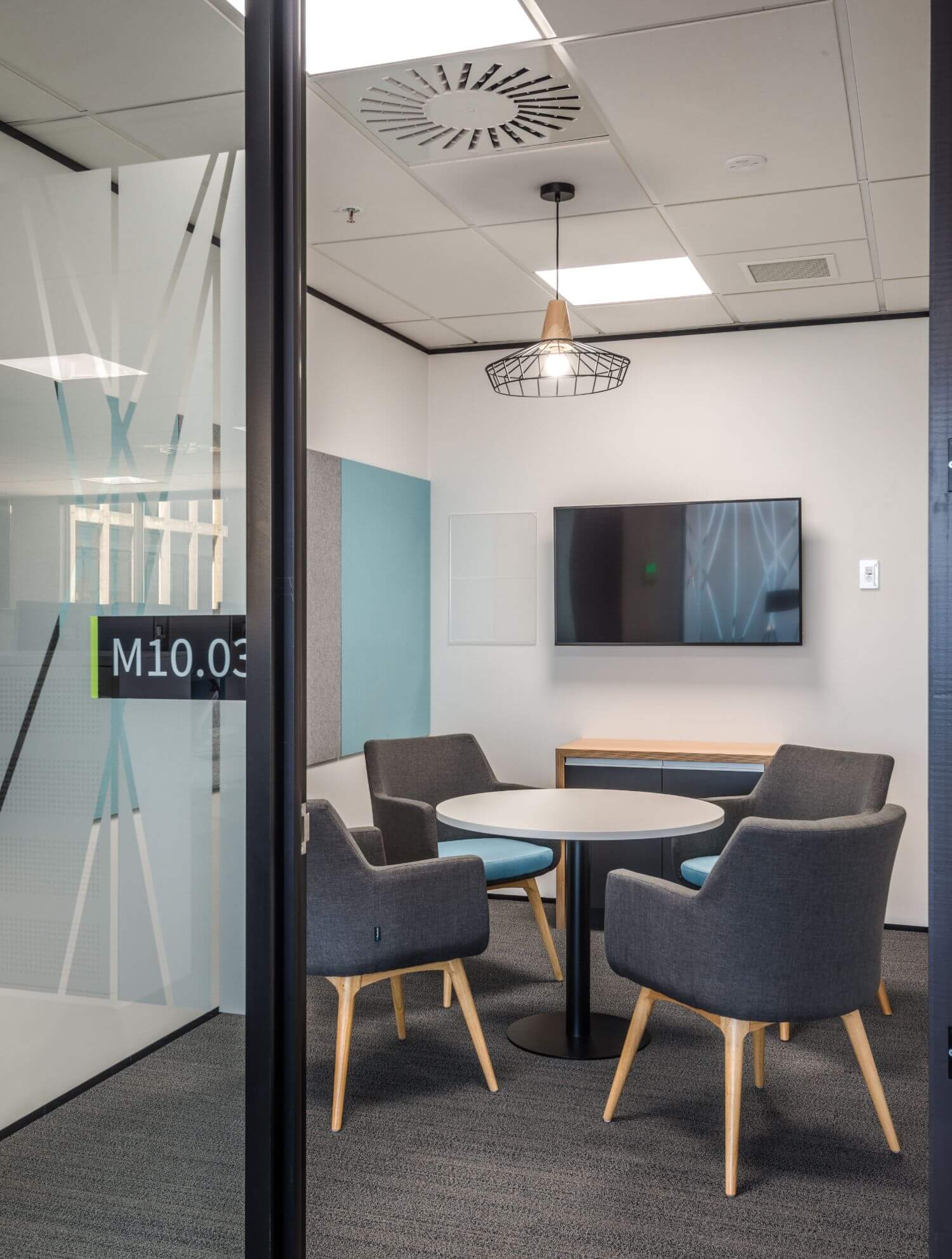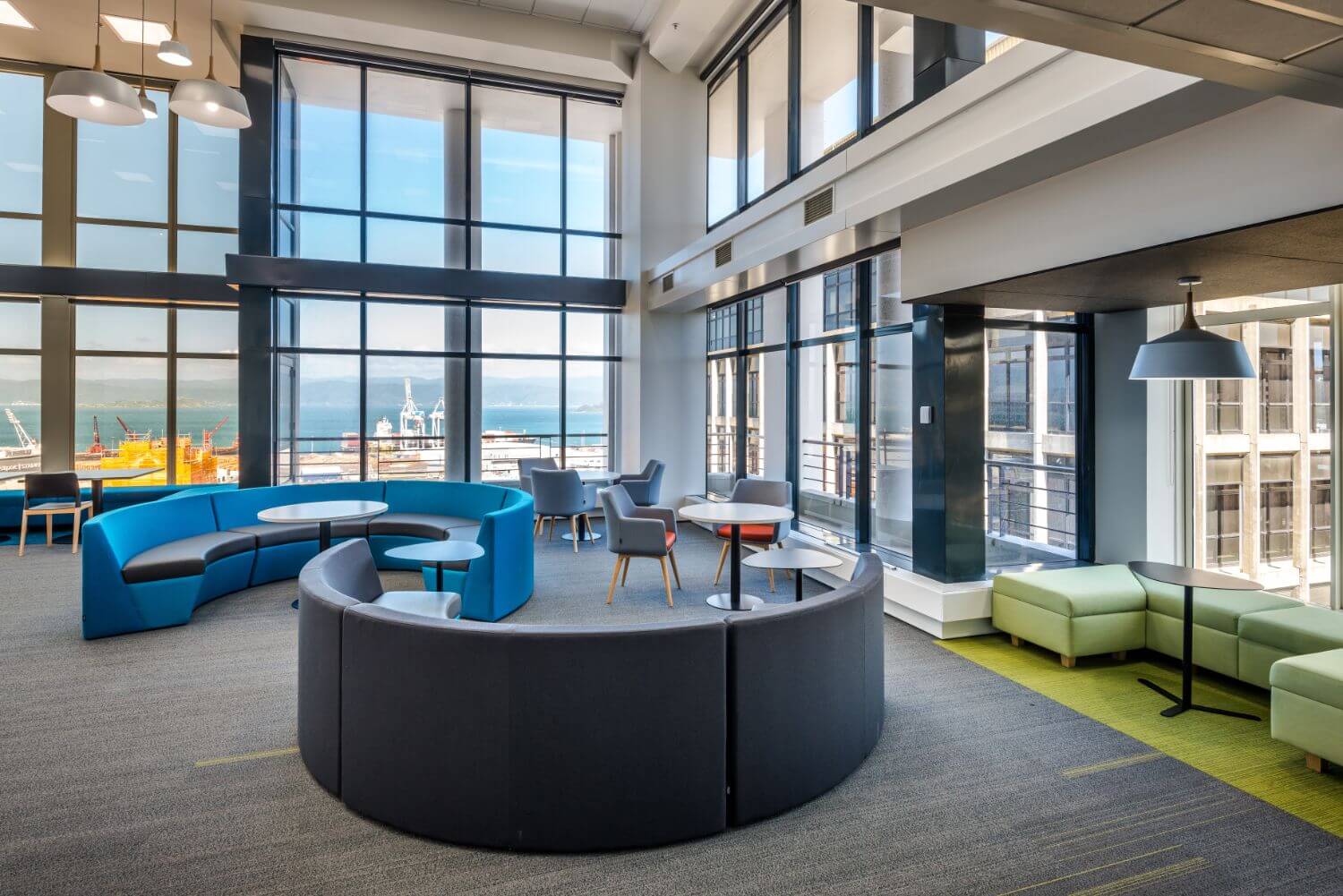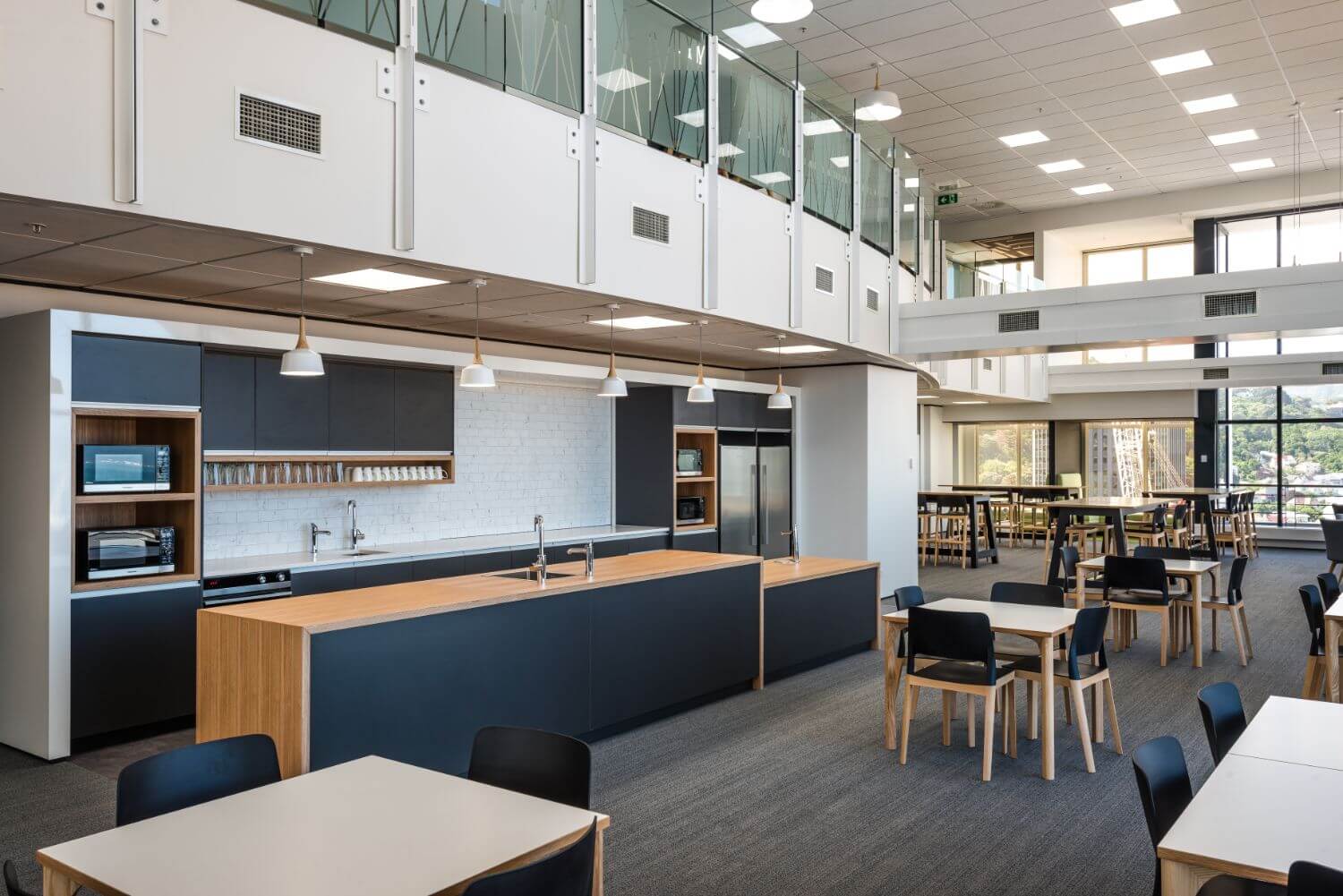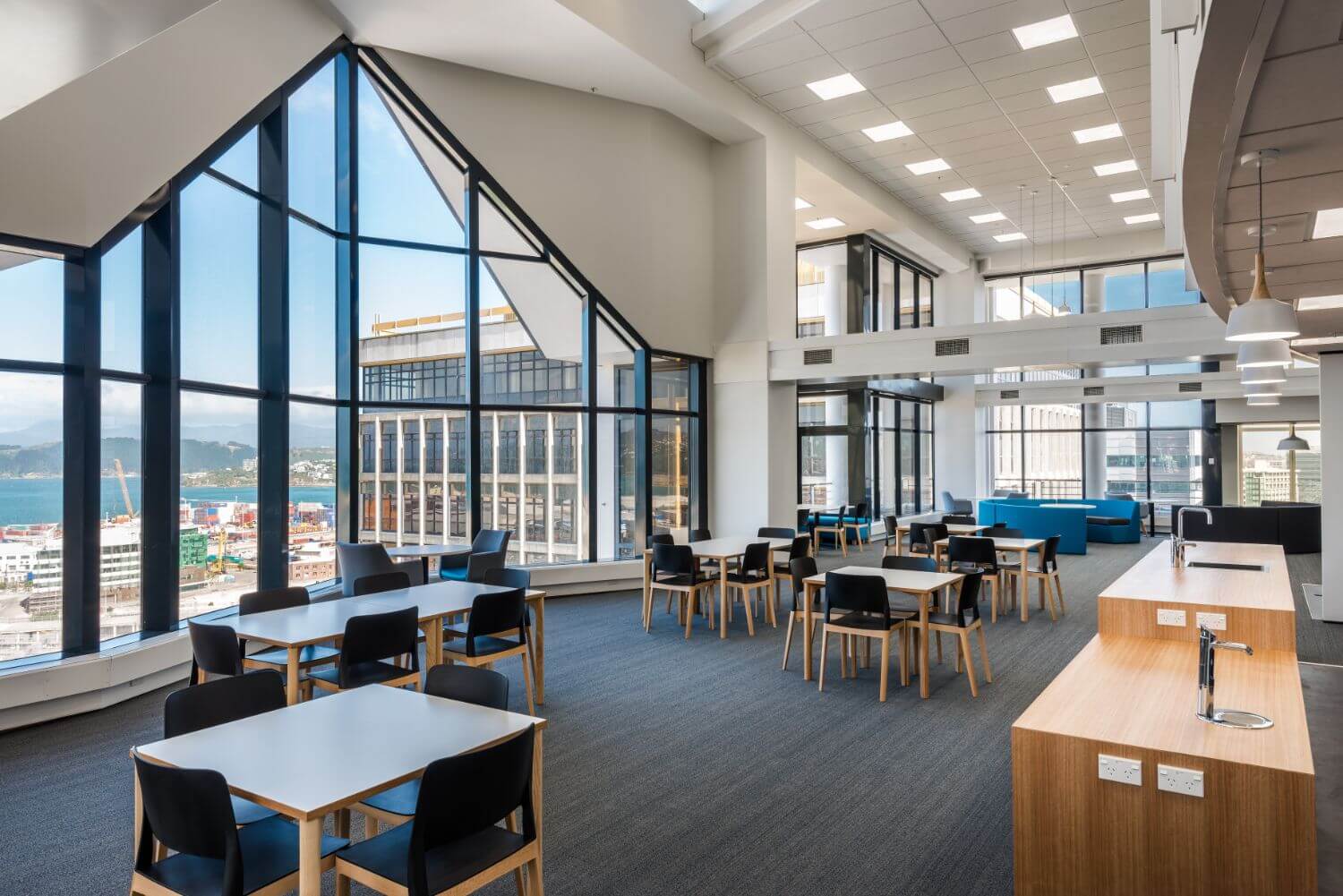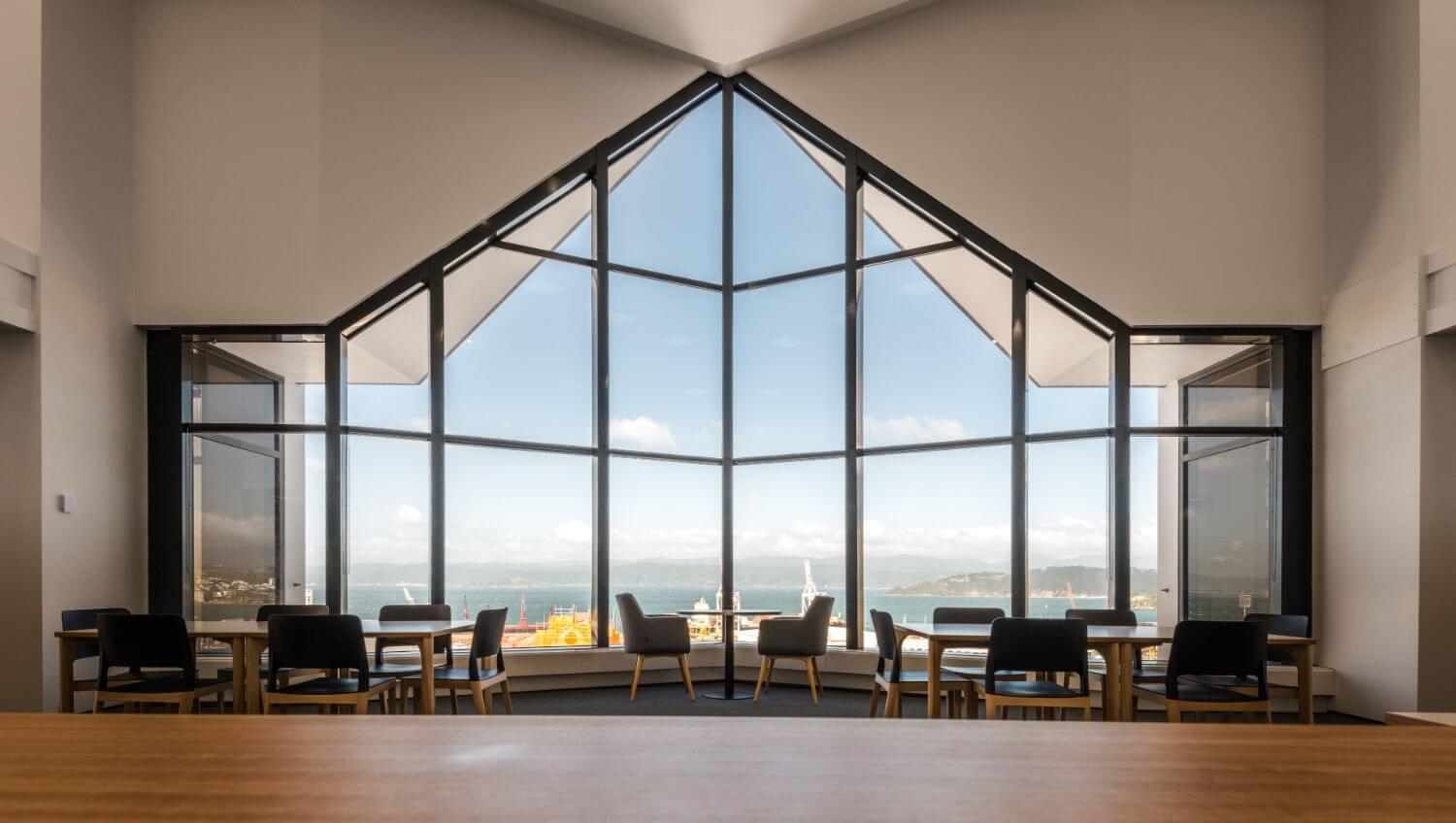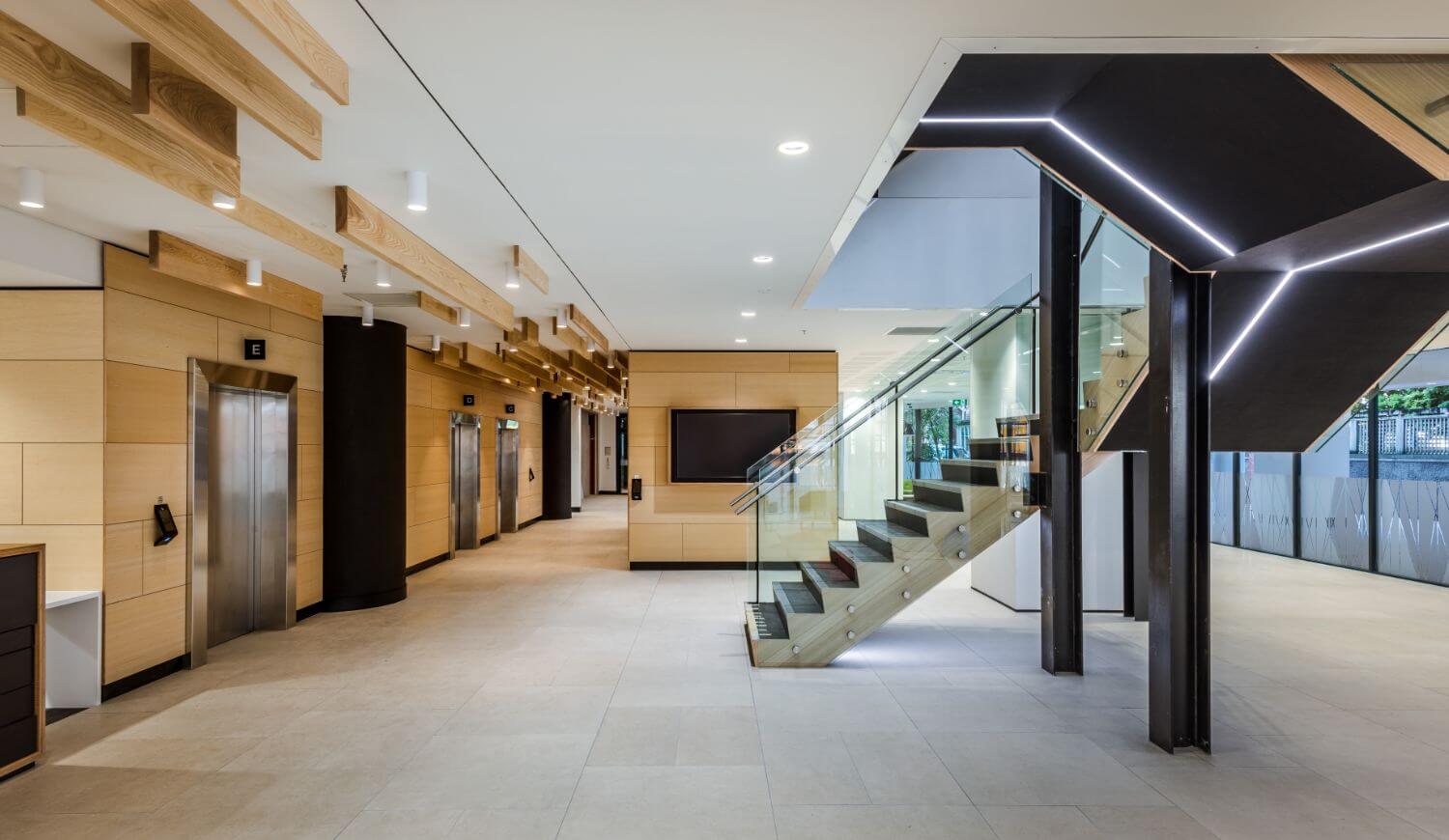 The St. Paul's Square Redevelopment forms part of the WAP2 (Wellington Accommodation Project) roll out, an initiative to reduce the Crown's property footprint by providing government agencies with modernised accommodation that optimizes space.
The landlord (SPIB Waiheke) required the existing building to be brought up-to-date, and up-to-code for the tenant (DIA).
The project required seismic strengthening, refurbishment and replacement of existing services, floors, walls, ceiling and bathrooms as well as a new fitout on all floors for the Department of Internal Affairs.
The power, heating, plumbing and fire services were reinstalled and updated along with a complete architectural fit-out. The works include new canopies, wind lobbies at ground floor, as well as completely repainting the external structure. Inside a new lift has been installed between basement and Level 4. The five existing lifts in were alsoupgraded.
The existing concrete frame structure with incorporated Dycore precast concrete slabs required strengthening, as well as engineered solutions for fixing the services to the soffit.
Using experience from previous projects the team was able to assist the consultants with the design solution. The solution was ultimately adopted to allow the structure to be brought up to code.
The team developed a strong programme focused approach in order to meet critical targets within tight time constraints. As changes were made to the project scope, an adaptable approach allowed the work to continue without losing the focus on completion.
Working within two contracts for the delivery of one project, it was crucial to understand the goals and requirements of both clients. A collaborative approach with the clients' project management teams and their consultants enabled trust to be developed allowing for quick decision making.