The St Martins Community Centre opened in November 2016 and was built in just six months. The building is aesthetically pleasing, blending in with the surrounding residential streets.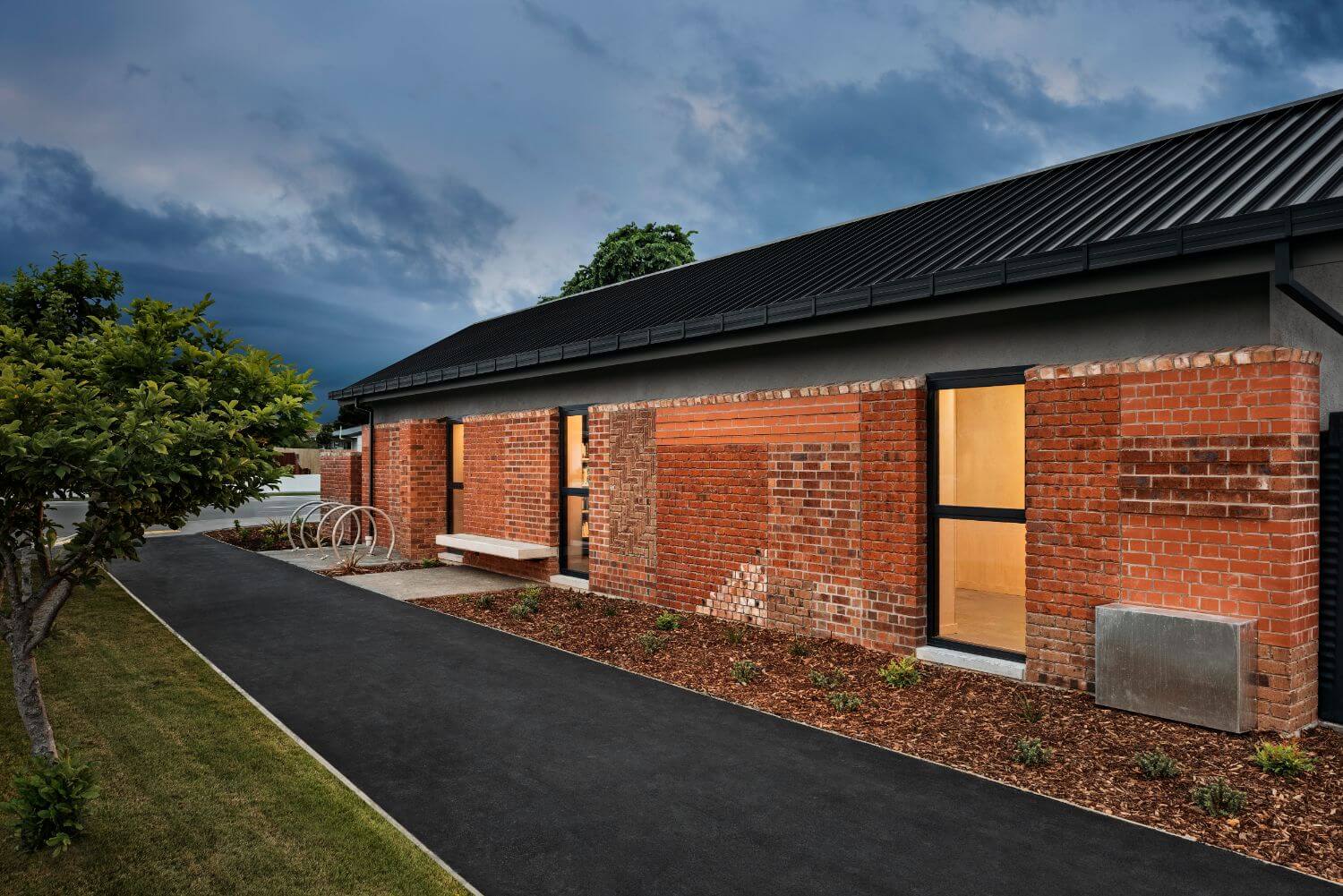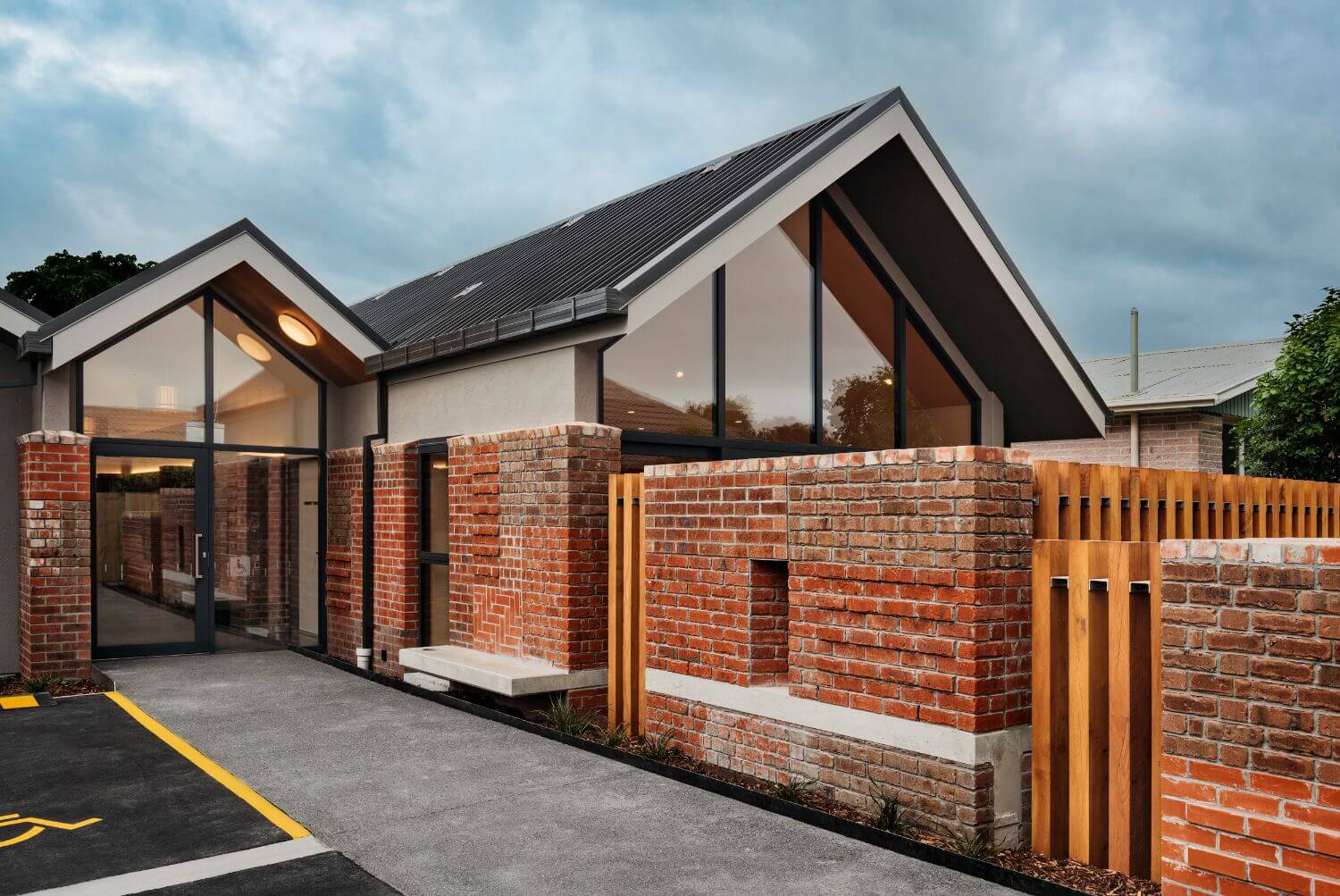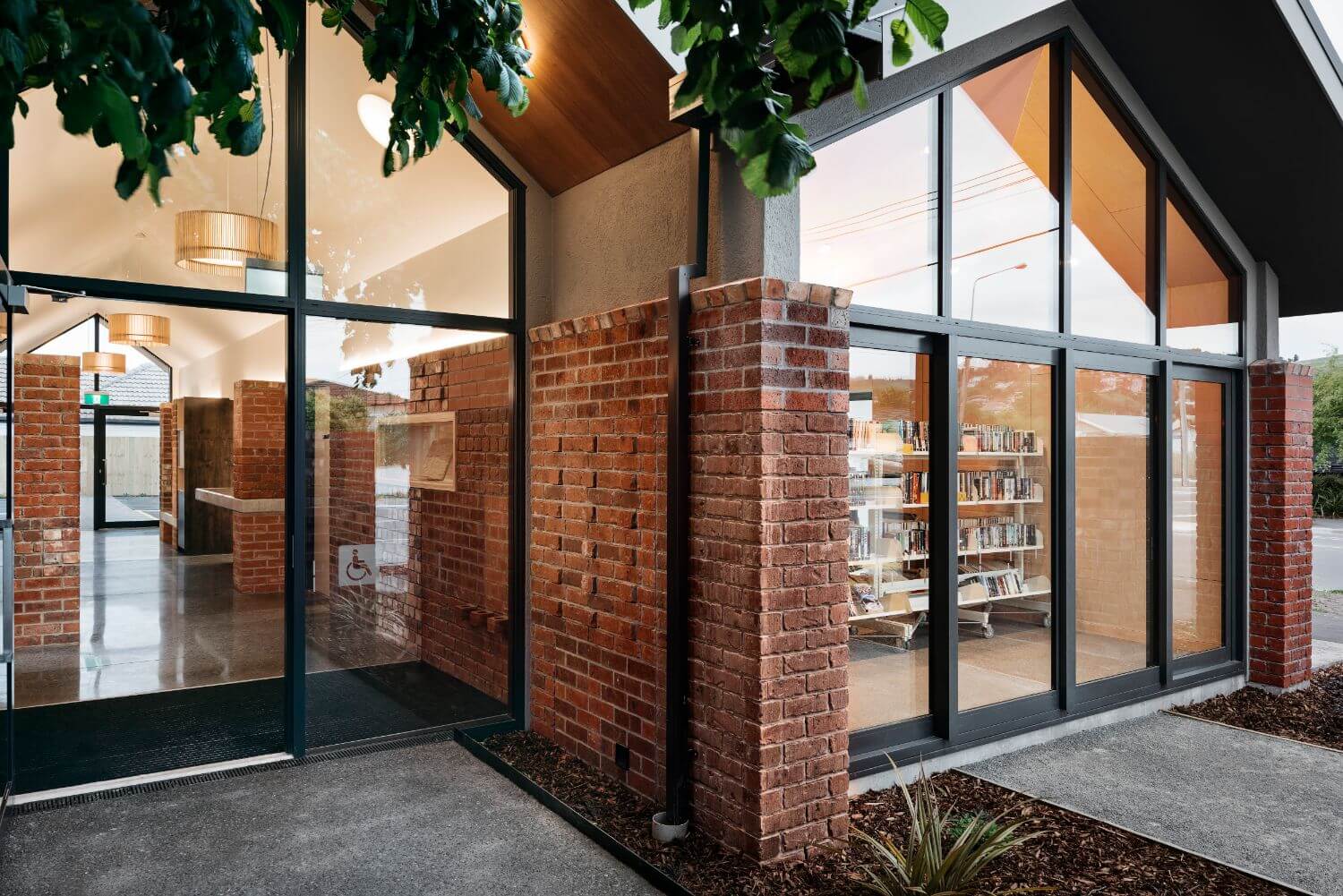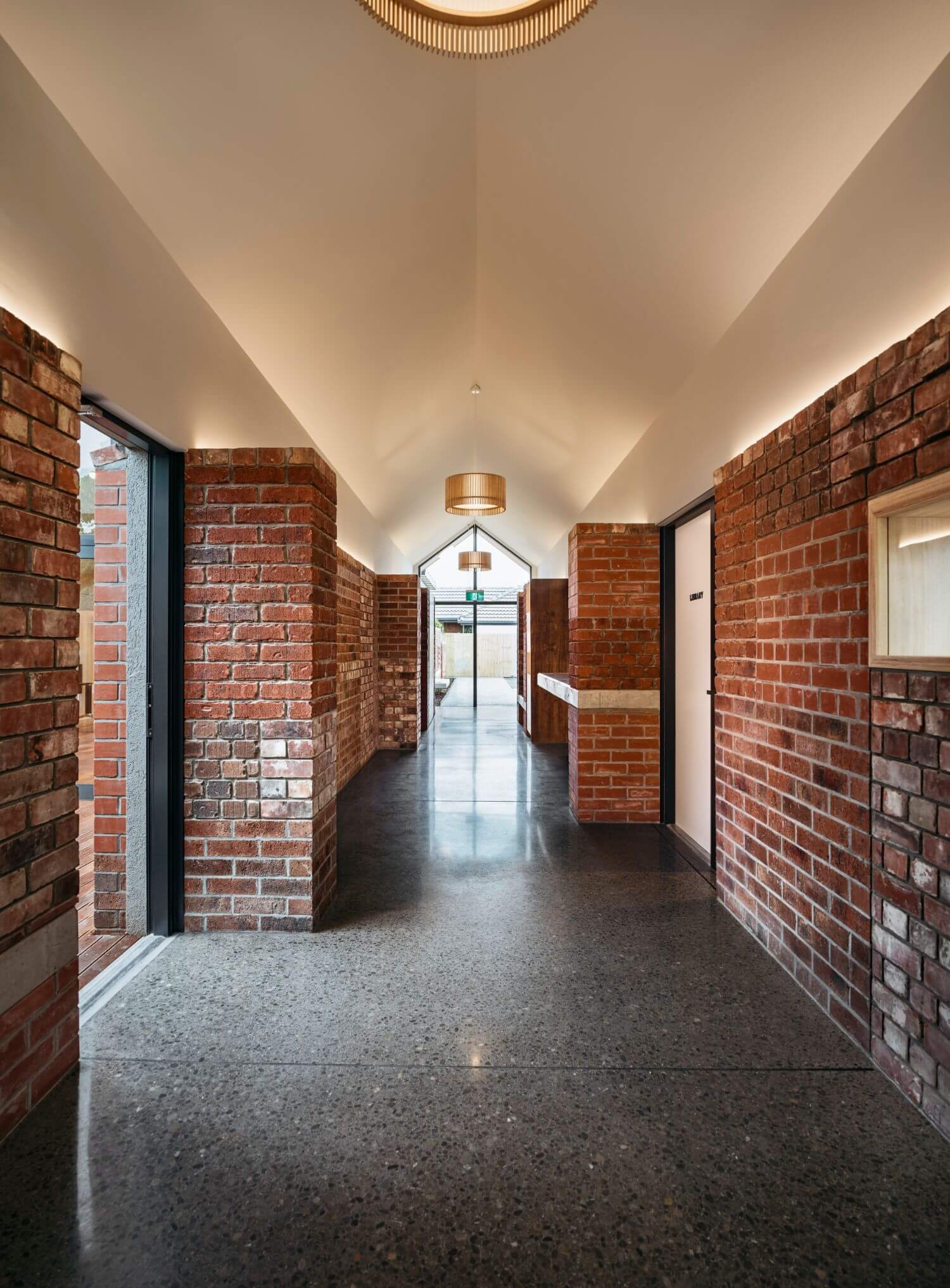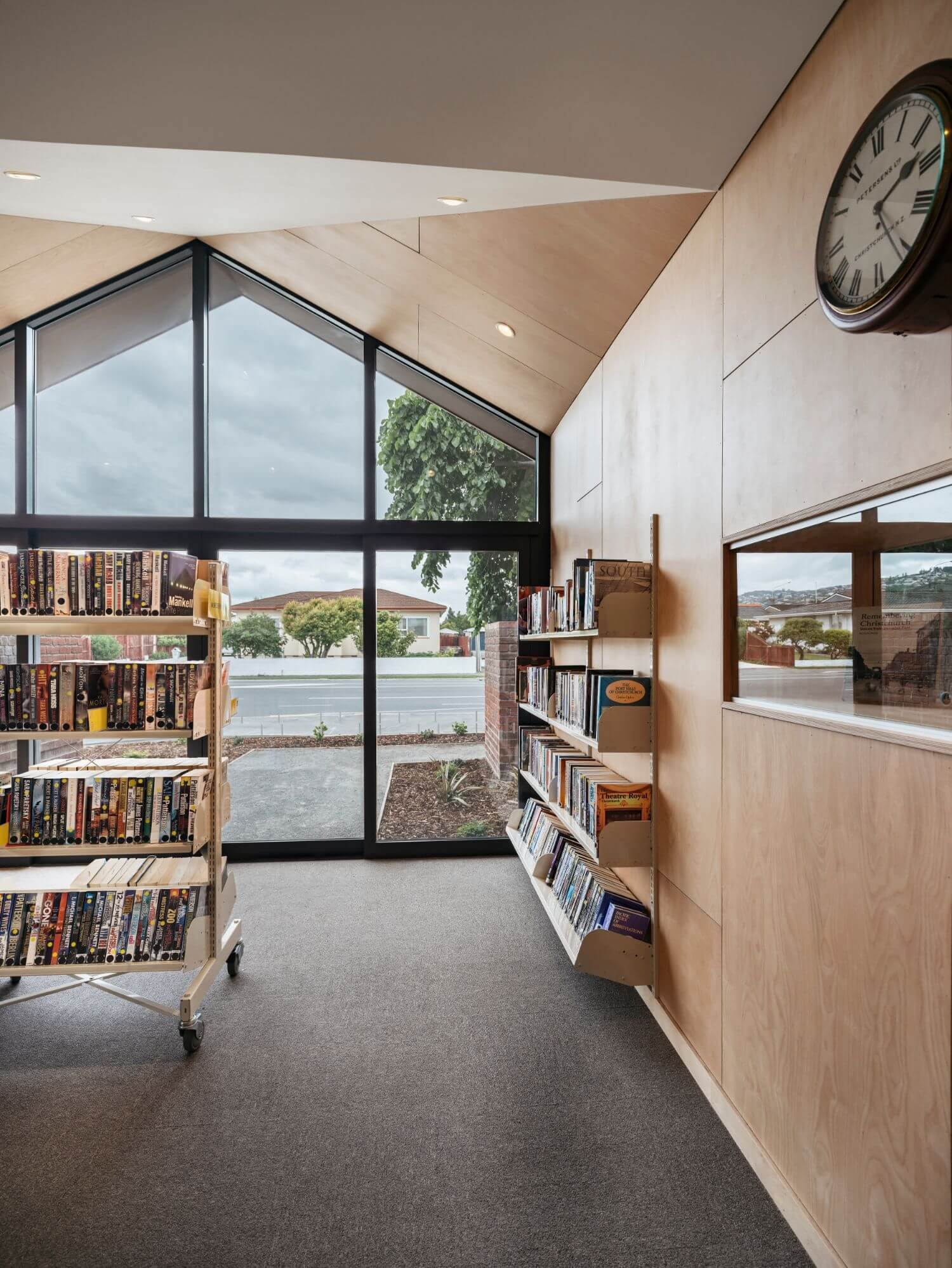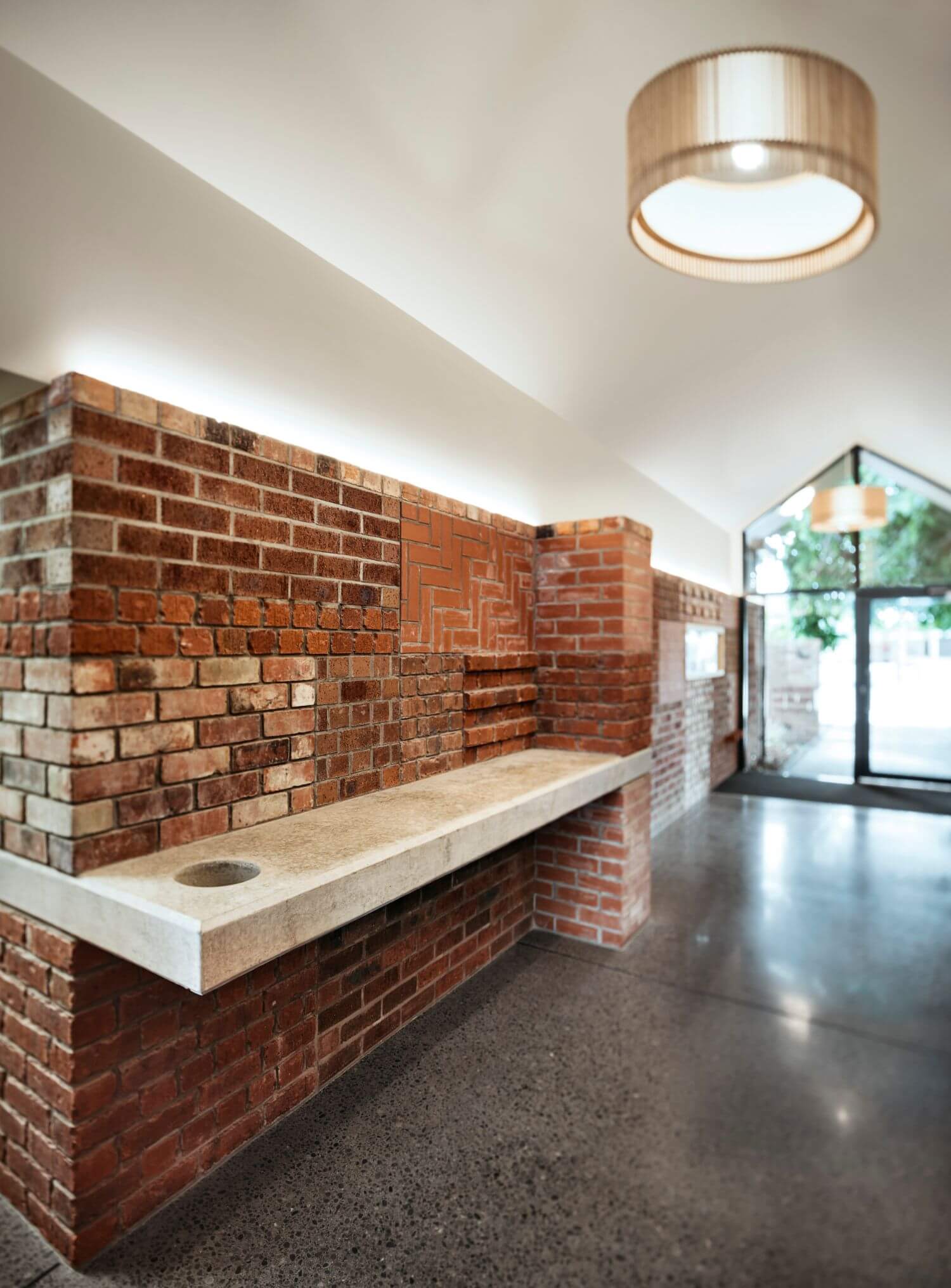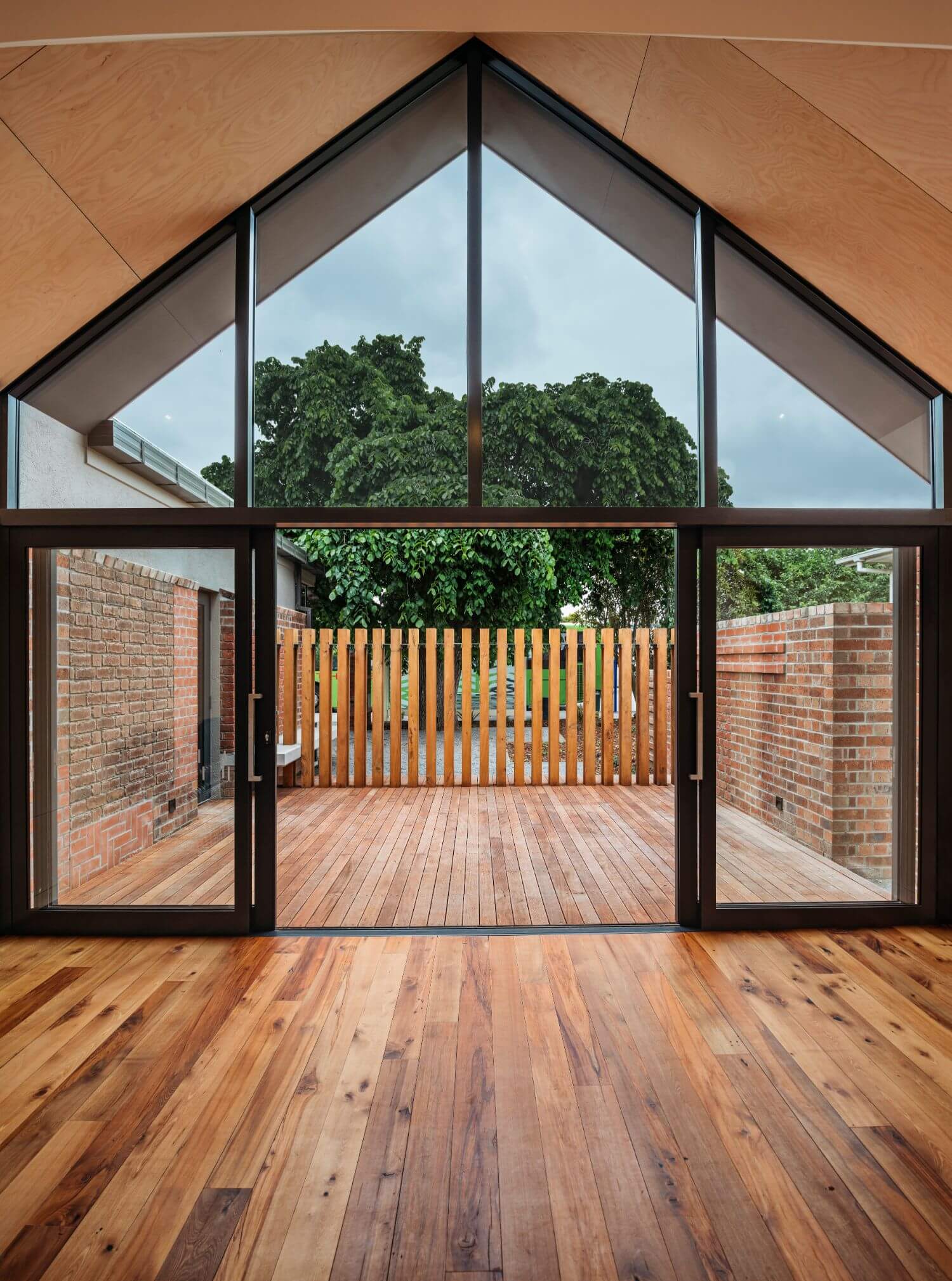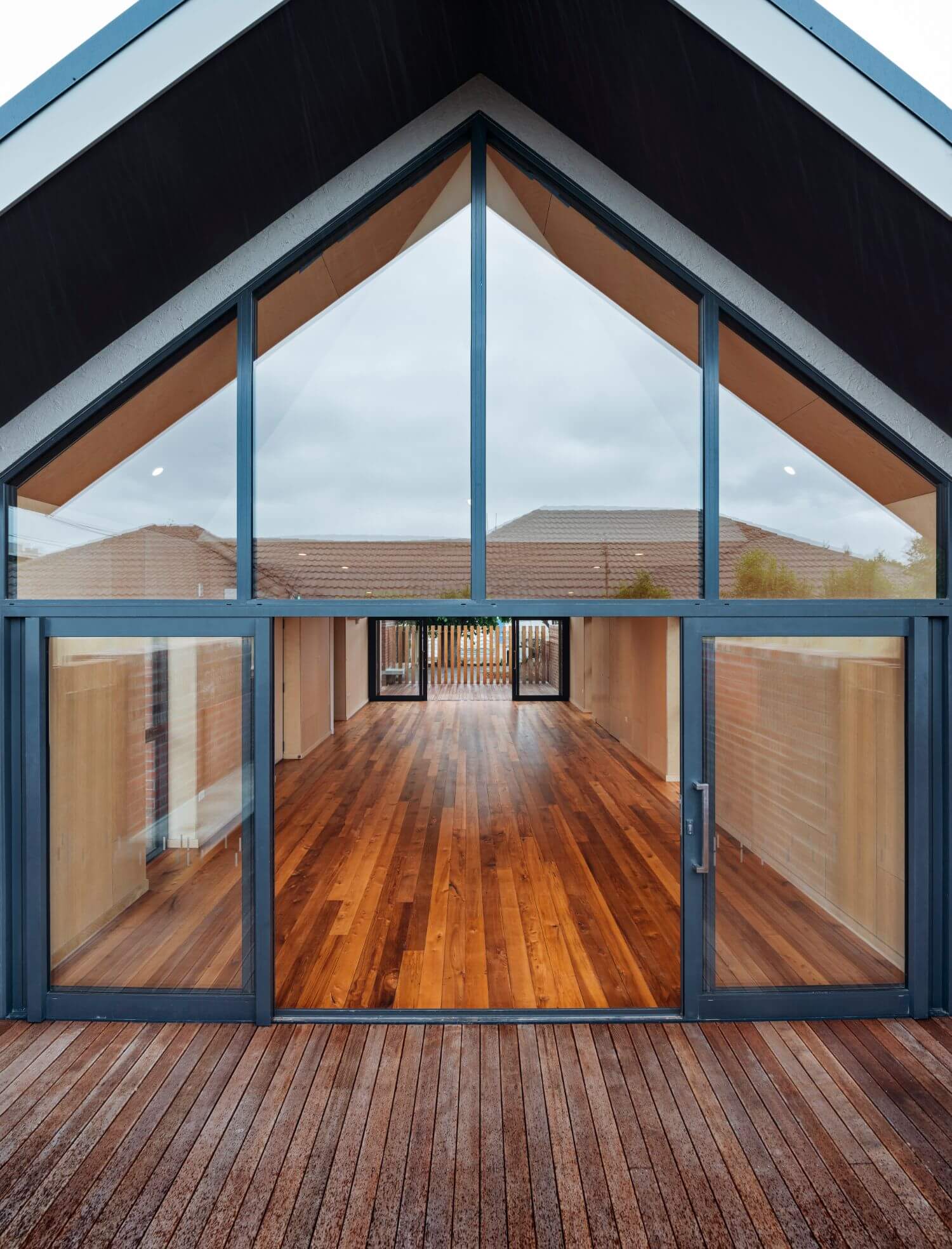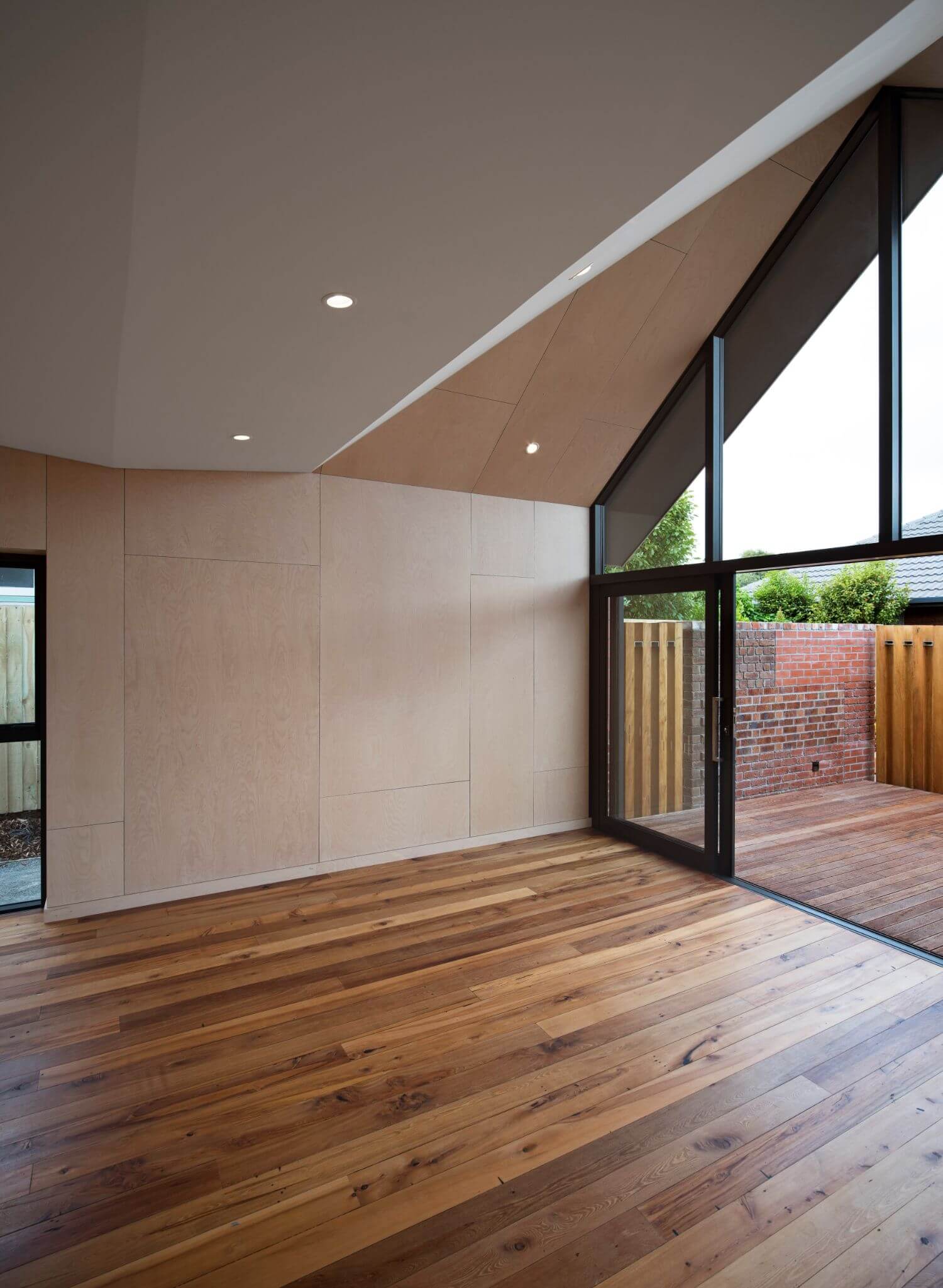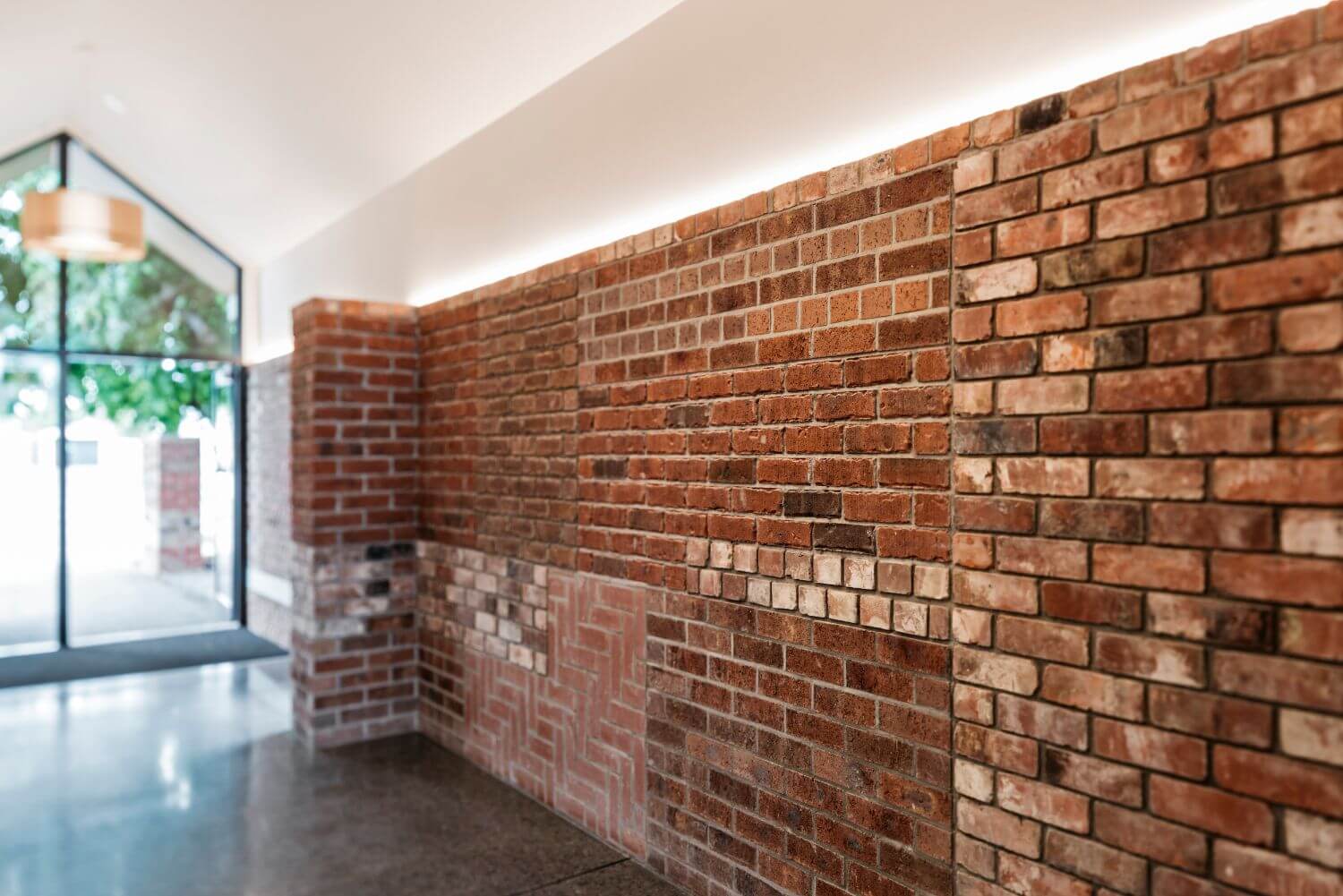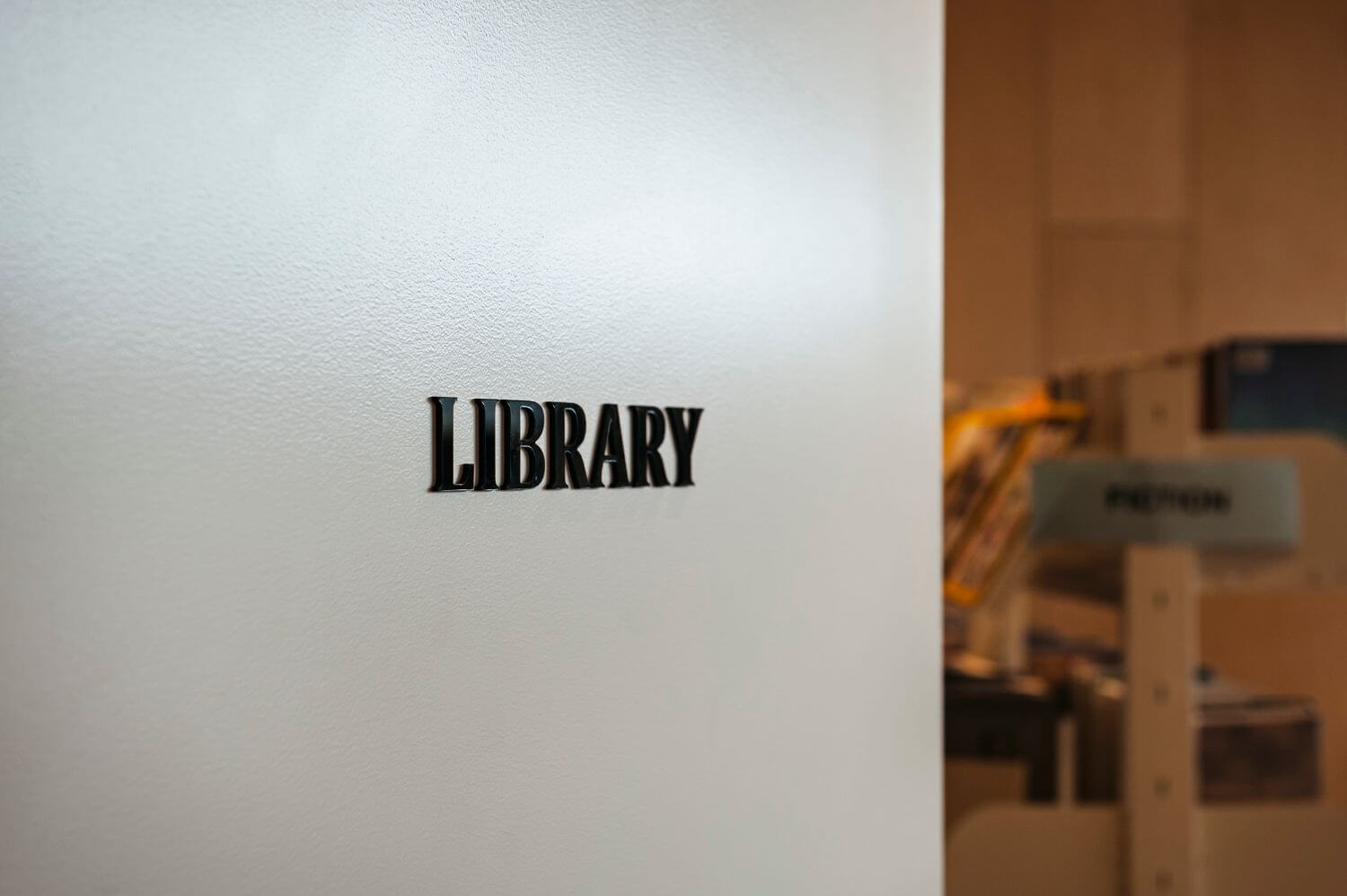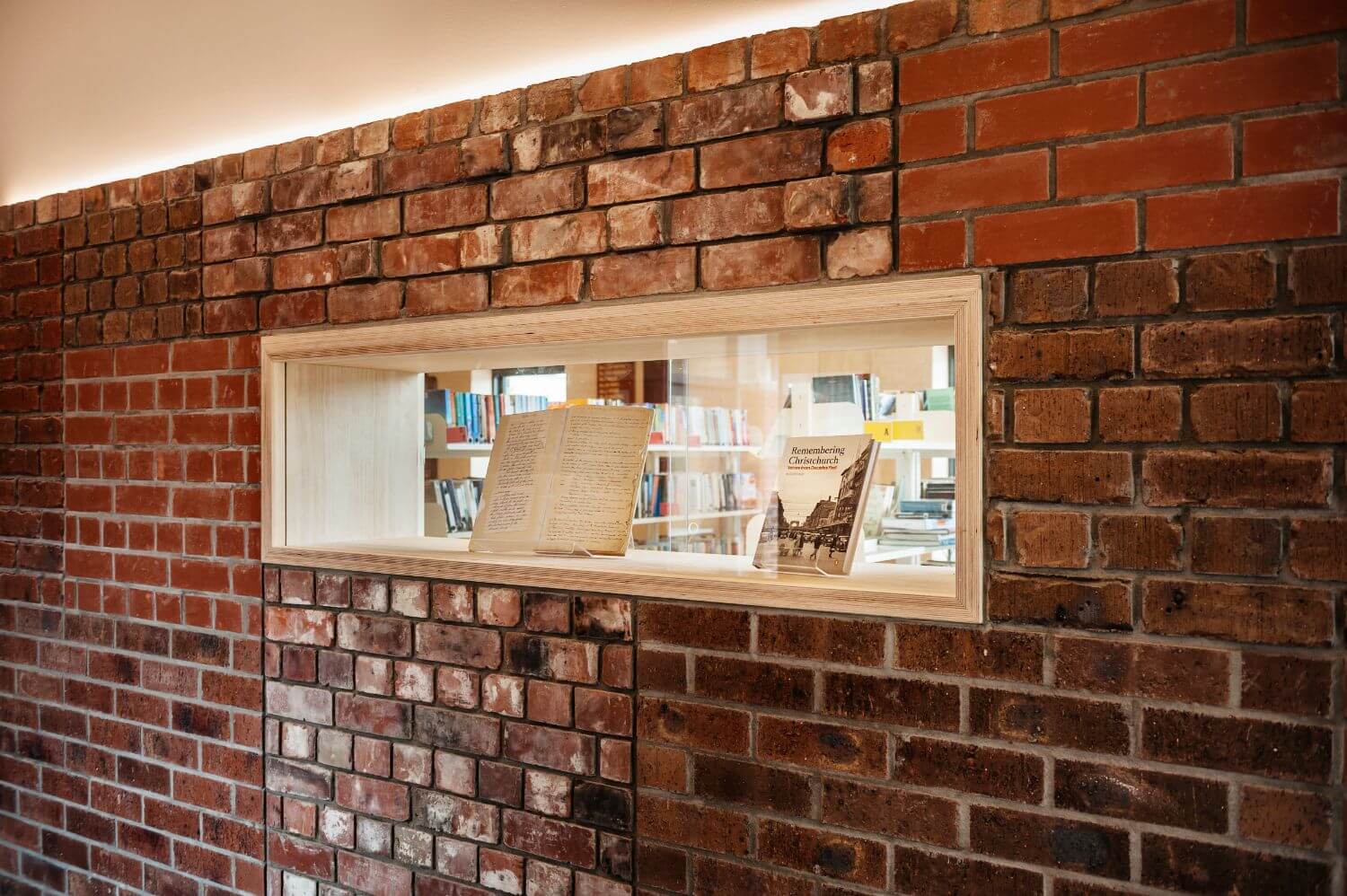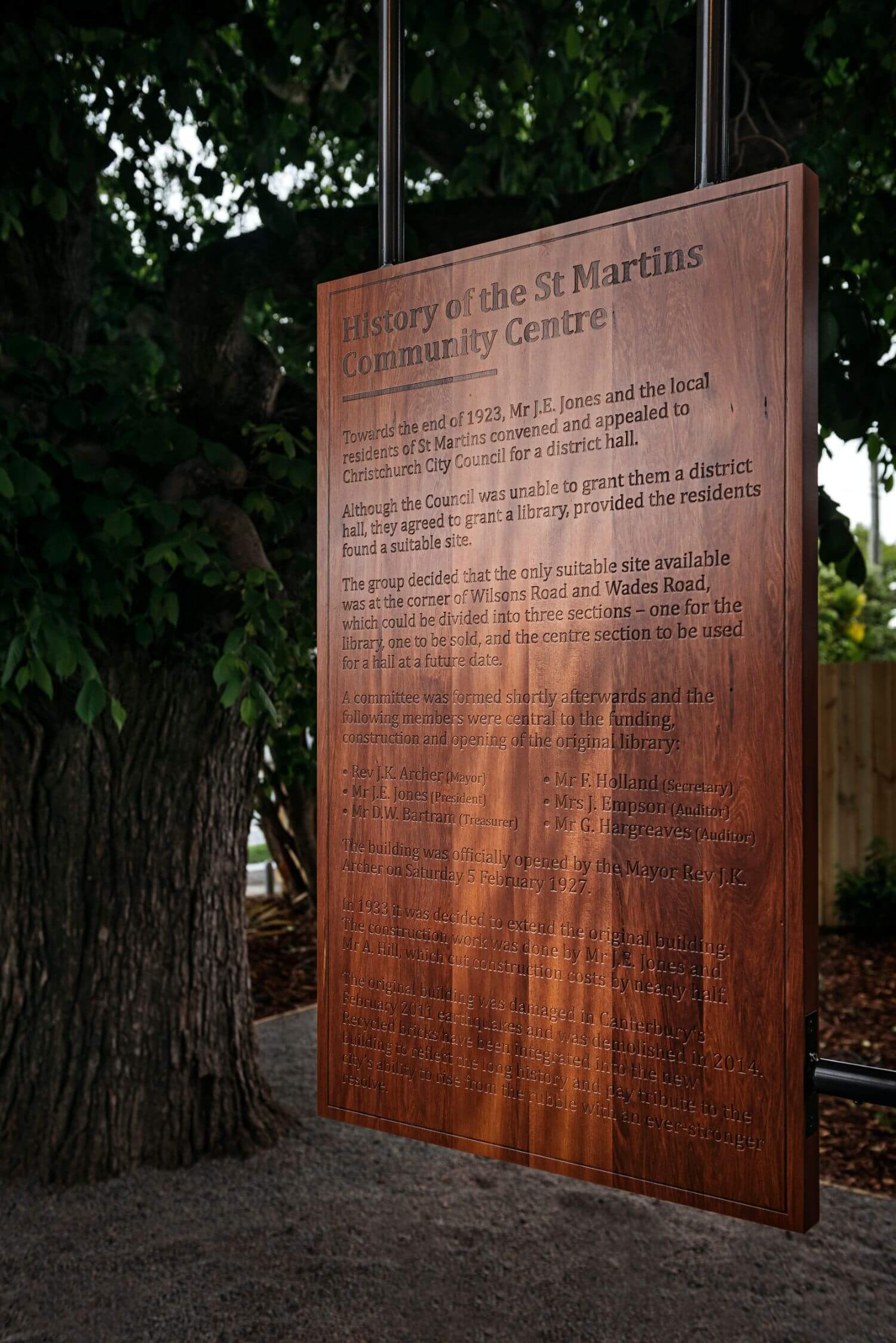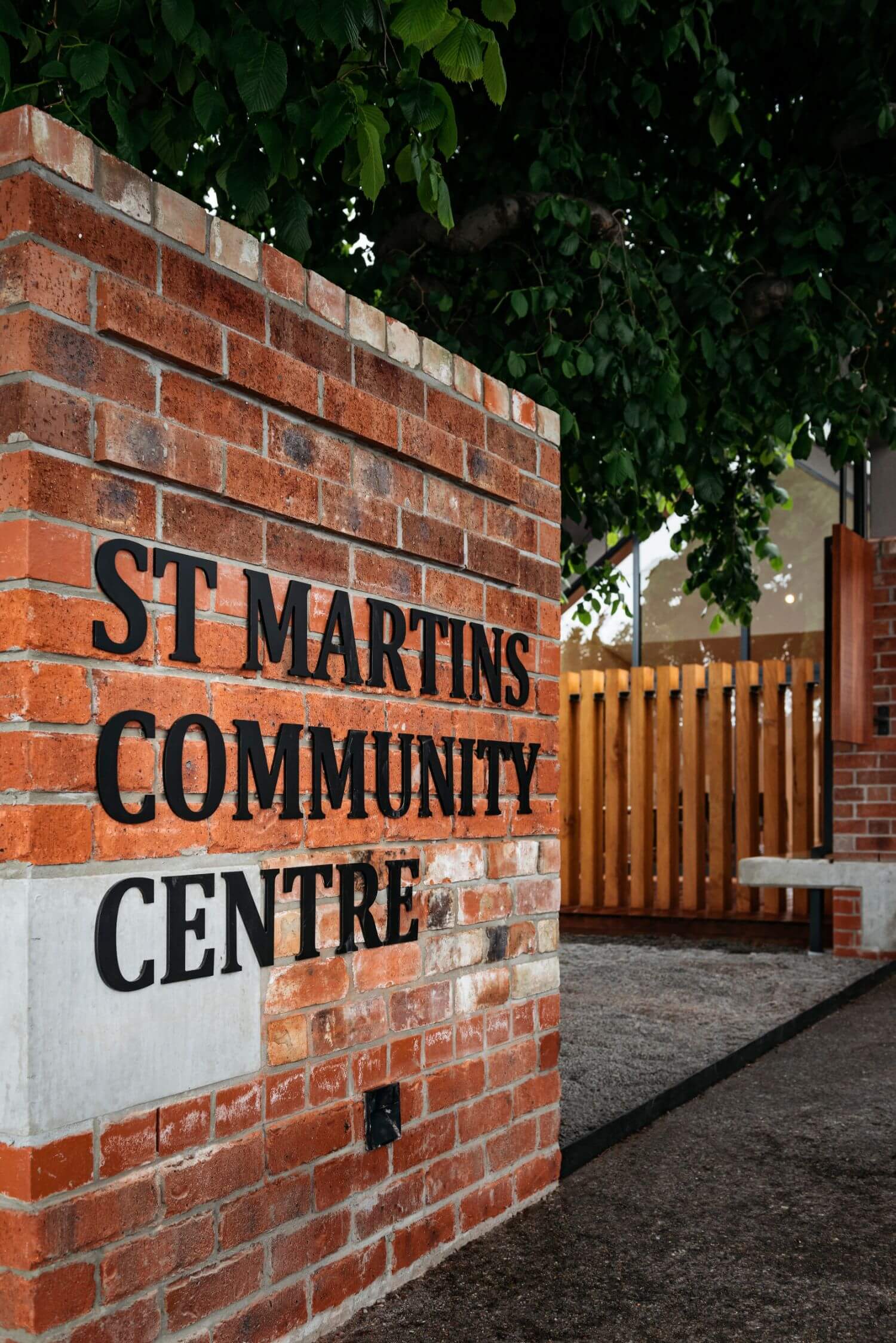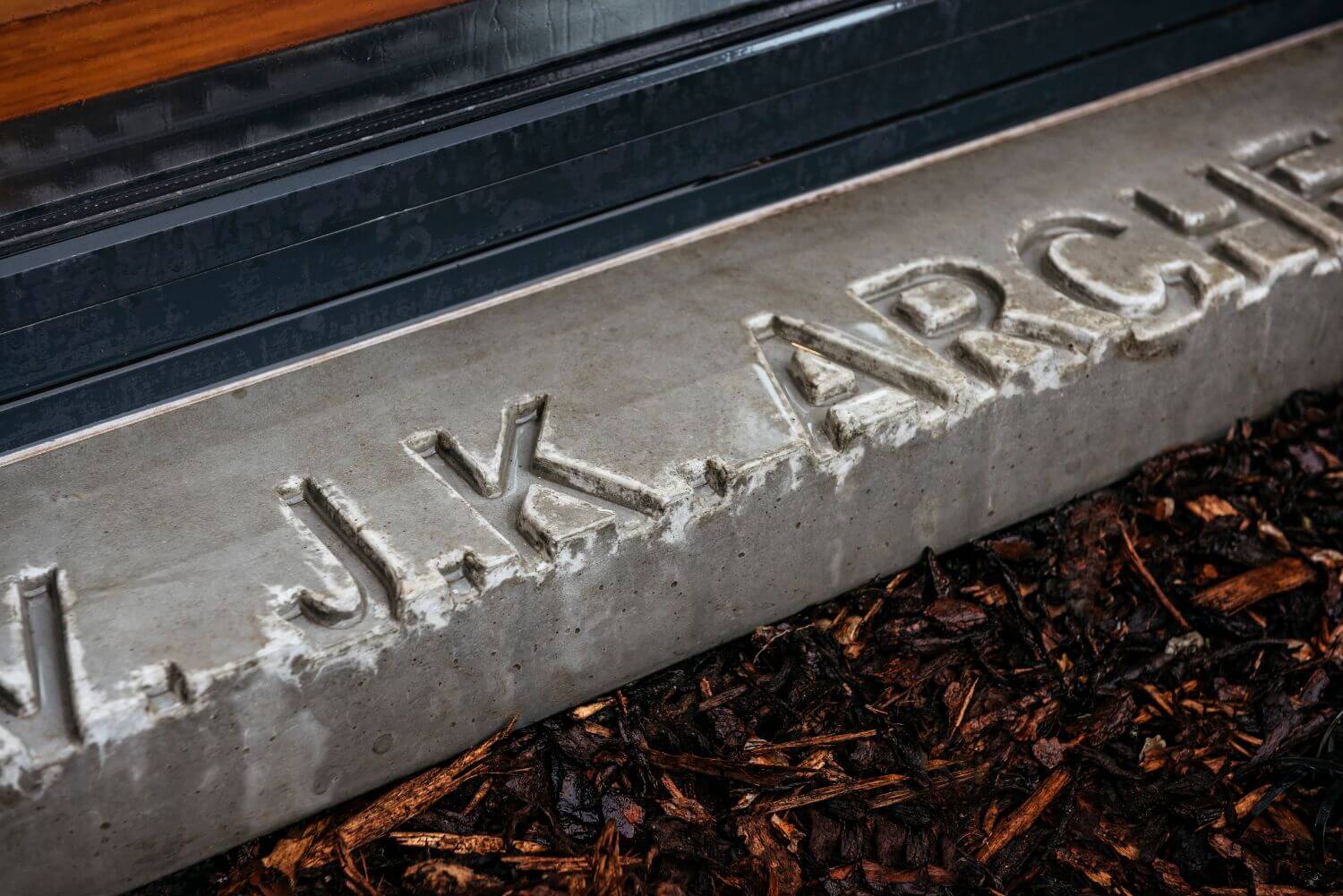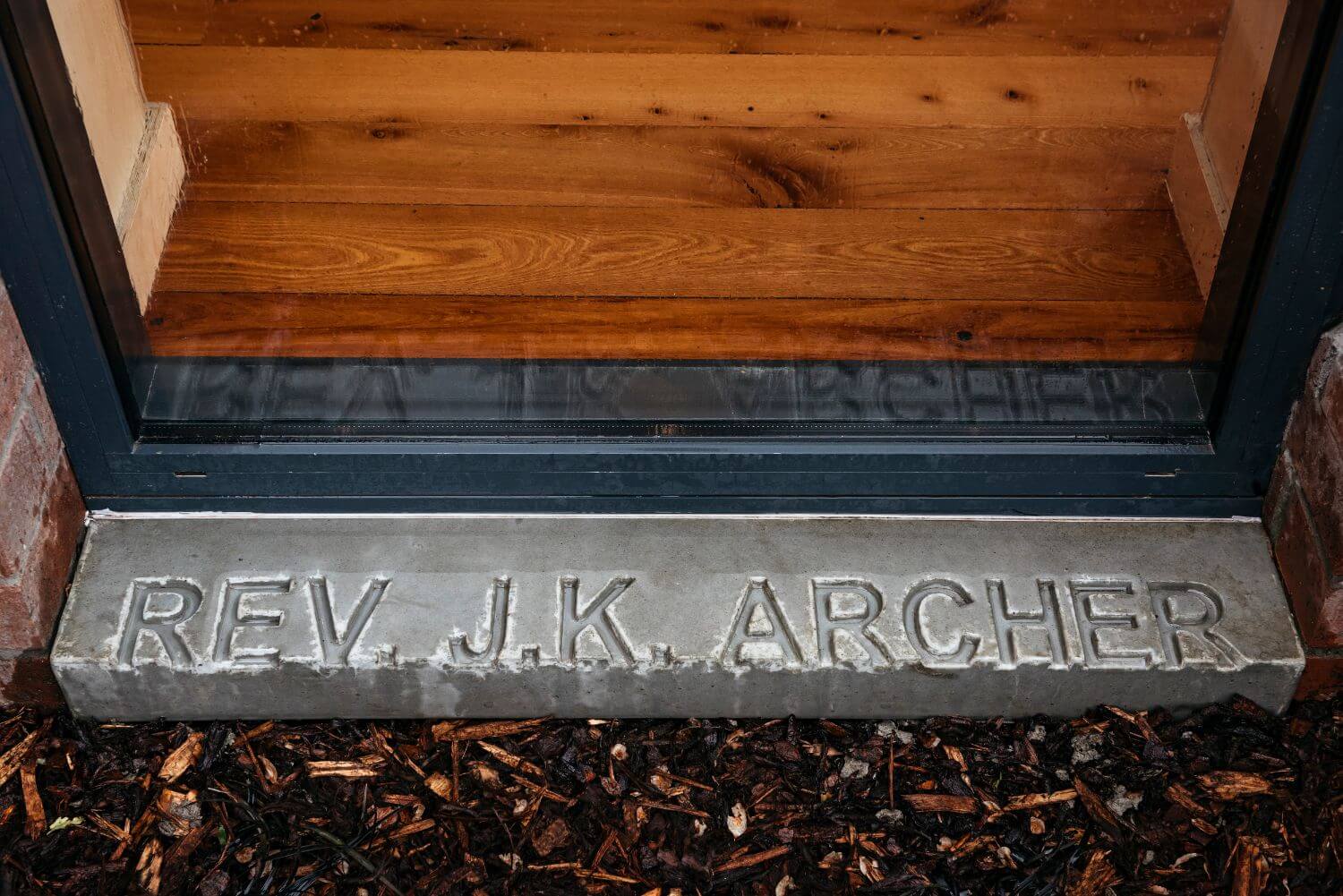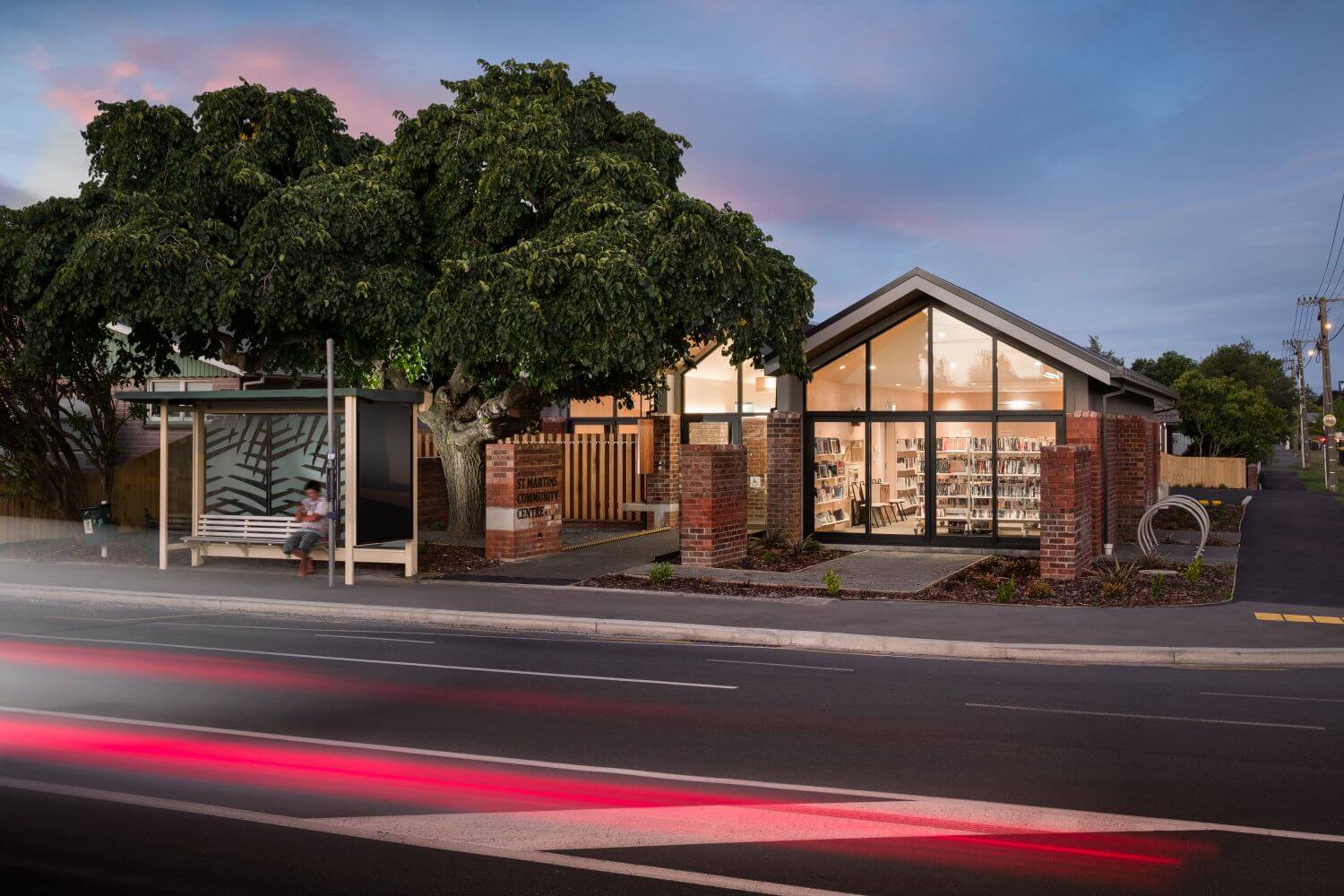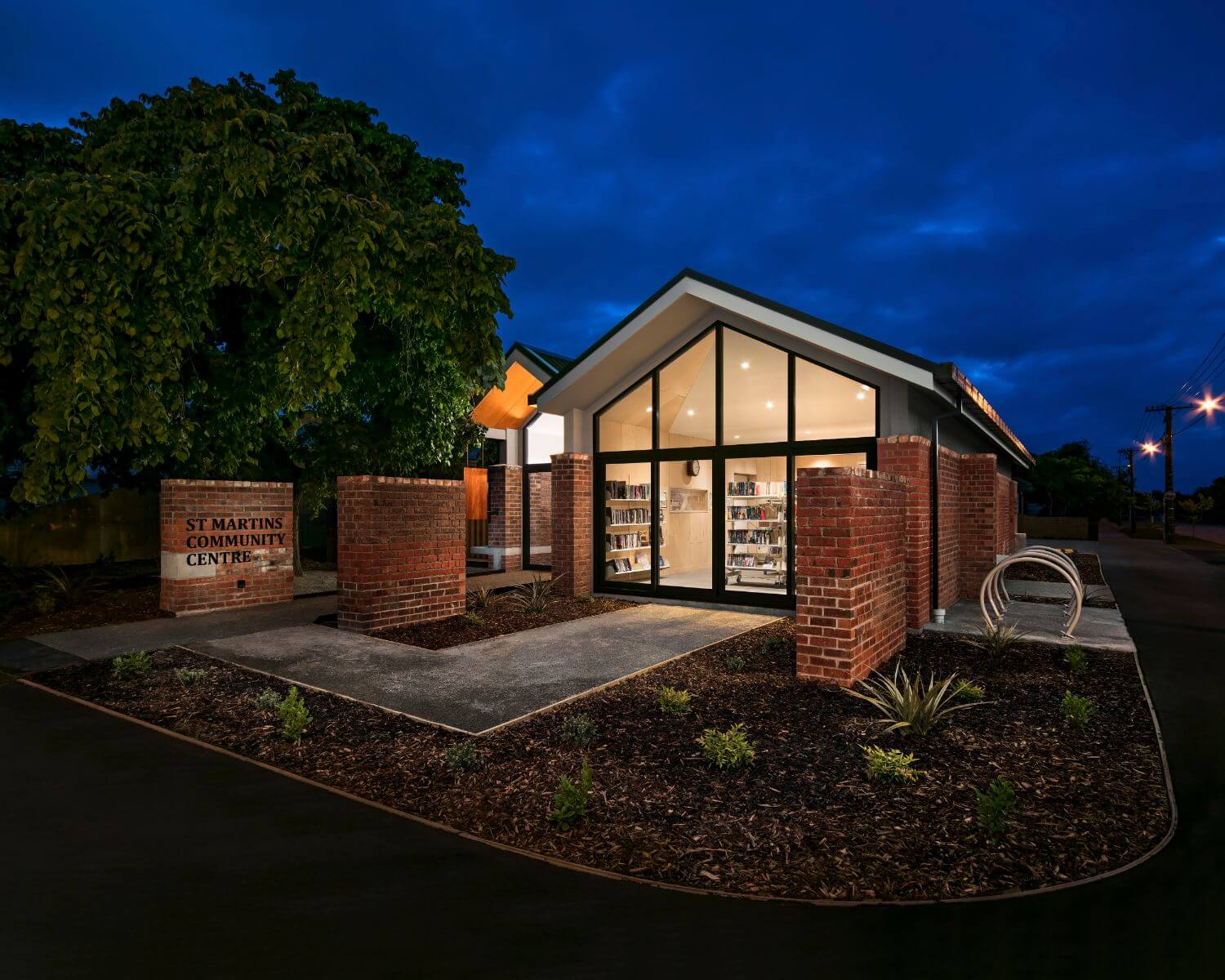 The recycled brick façade is visually stunning and is a key design feature of this building. The site was previously host to the former St Martins Voluntary Library which was demolished after sustaining major damage in the Canterbury earthquakes.
The Community Centre has a striking brick-lined hallway that is flanked on one side by the St Martins Voluntary Library and on the other side by a light and spacious community hall. It is a modern, multi-functional facility that offers a warm and welcoming space for a variety of activities.
The community hall has a high pitched ceiling and glass sliding doors leading to discreet decks at either end, allowing light to flood into the room. The operable wall allows the room to be split into two, giving flexibility to users of the space who may prefer a discreet meeting room or the full available space.
The facility is a simple construction with block walls, timber trusses and a lightweight roof. All materials were chosen to suit their use. A polished concrete floor is used in the main lobby, with brick walls bringing the outside inside while also providing a harder wall surface. Carpet tiles are used in the library for a softer feel and more sound absorbent qualities. Recycled Rimu timber is used on the meeting room floor with plywood walls, a durable material which also adds warmth and texture.
This building has photovoltaic (PV) cells mounted on the roof which supply power to the hot water cylinders during the day. The energy is stored as heat in the hot water cylinders.
A rain water harvesting system has been installed which is used to flush the toilets. This captures water off the roof and stores it.
The ventilation system in the bathrooms is connected to the light switch with a timer. Once the lighting is turned off, the ventilation will also turn off saving fan energy.
A mature Camperdown Elm Tree was retained from the existing site and incorporated into the new project.
The clock from the original building was salvaged from demolition and was professionally restored and remounted in the new Voluntary Library. This clock is extremely old and is an original from 'Petersens of Christchurch'. This clock, along with restored historical photographs of the original building create a link with the past and are a pleasing feature in the library.