St Andrews College identified the need for an additional indoor sports space. This was part of their overall capital works programme which was delayed due to the Canterbury earthquakes.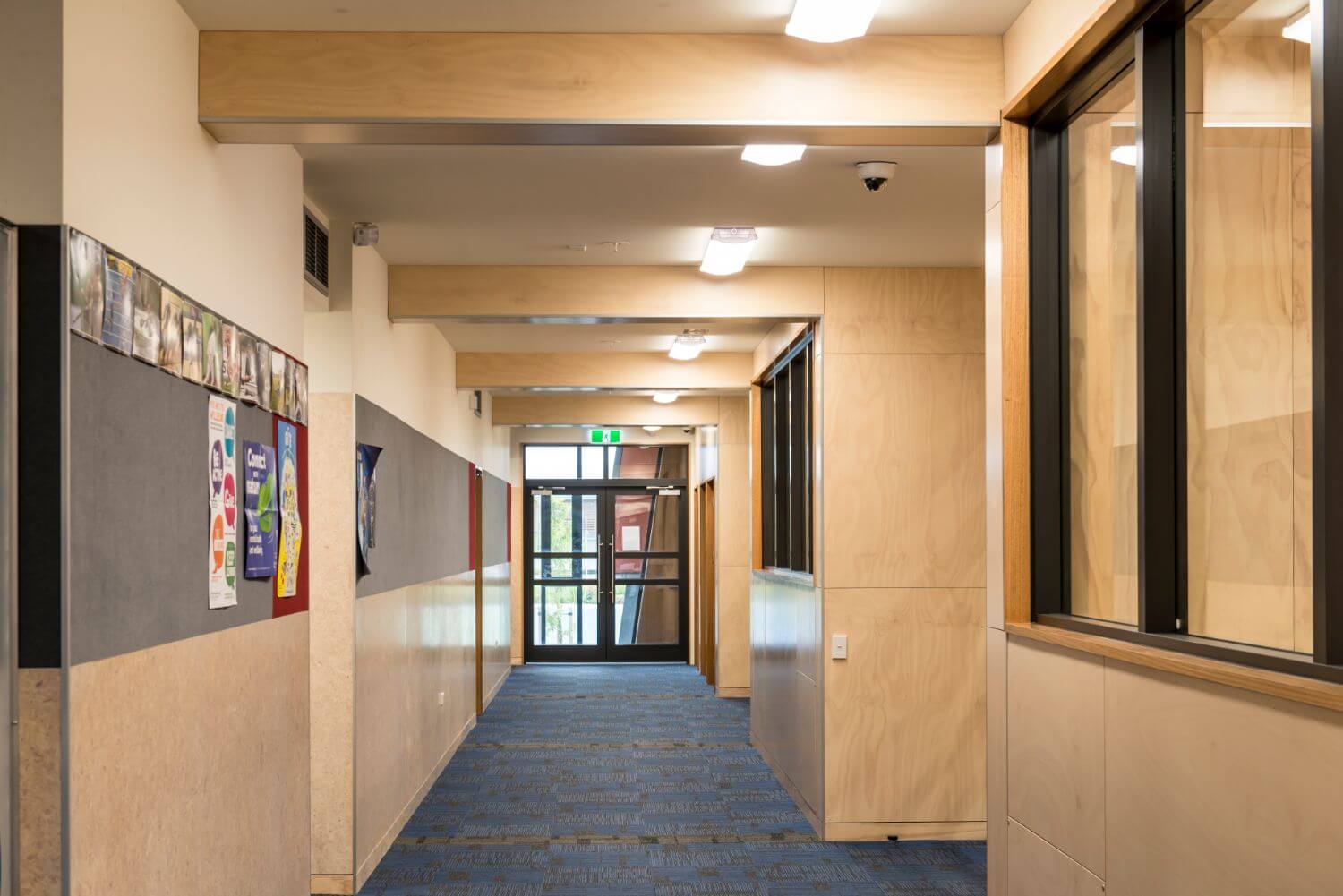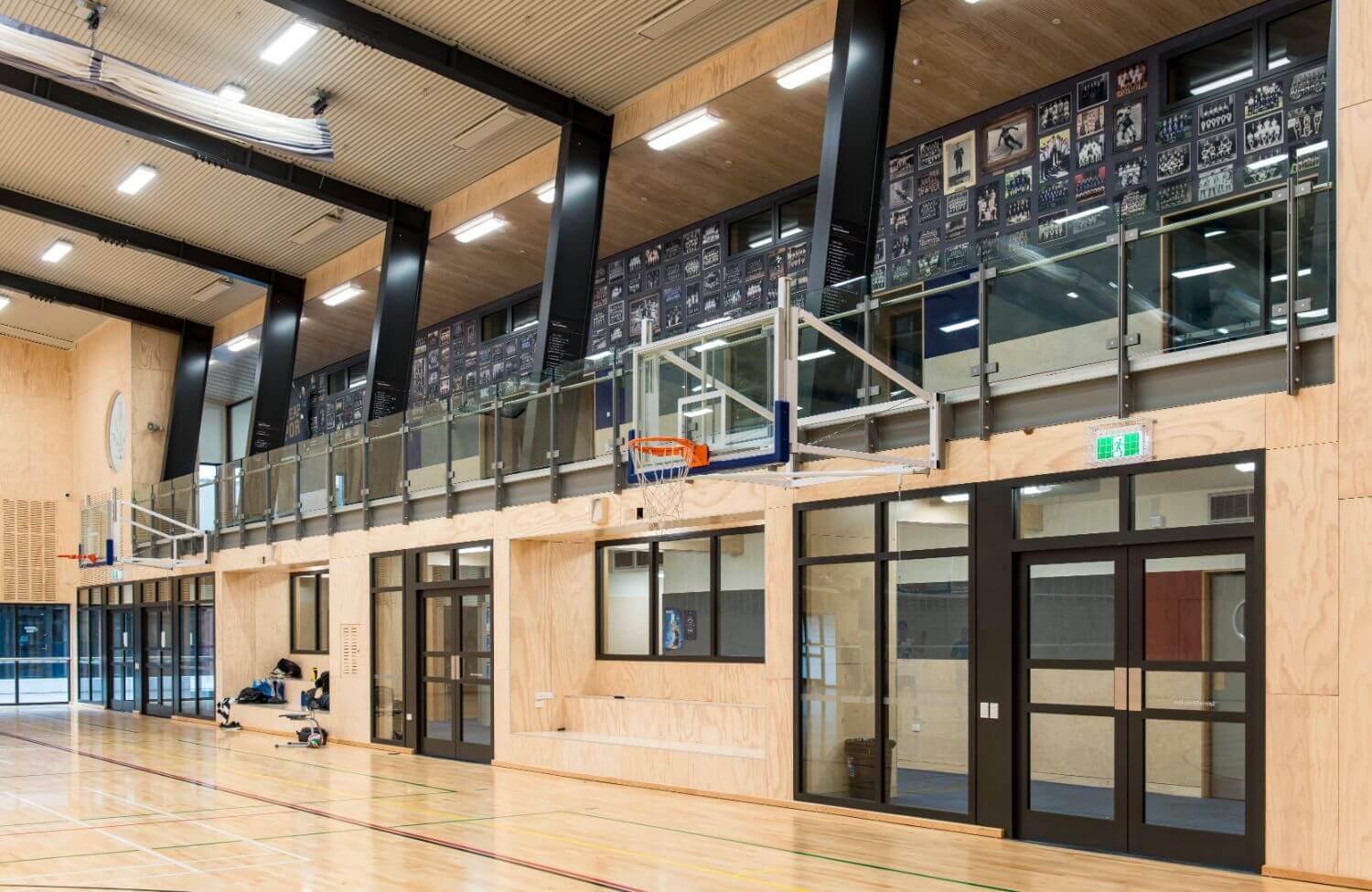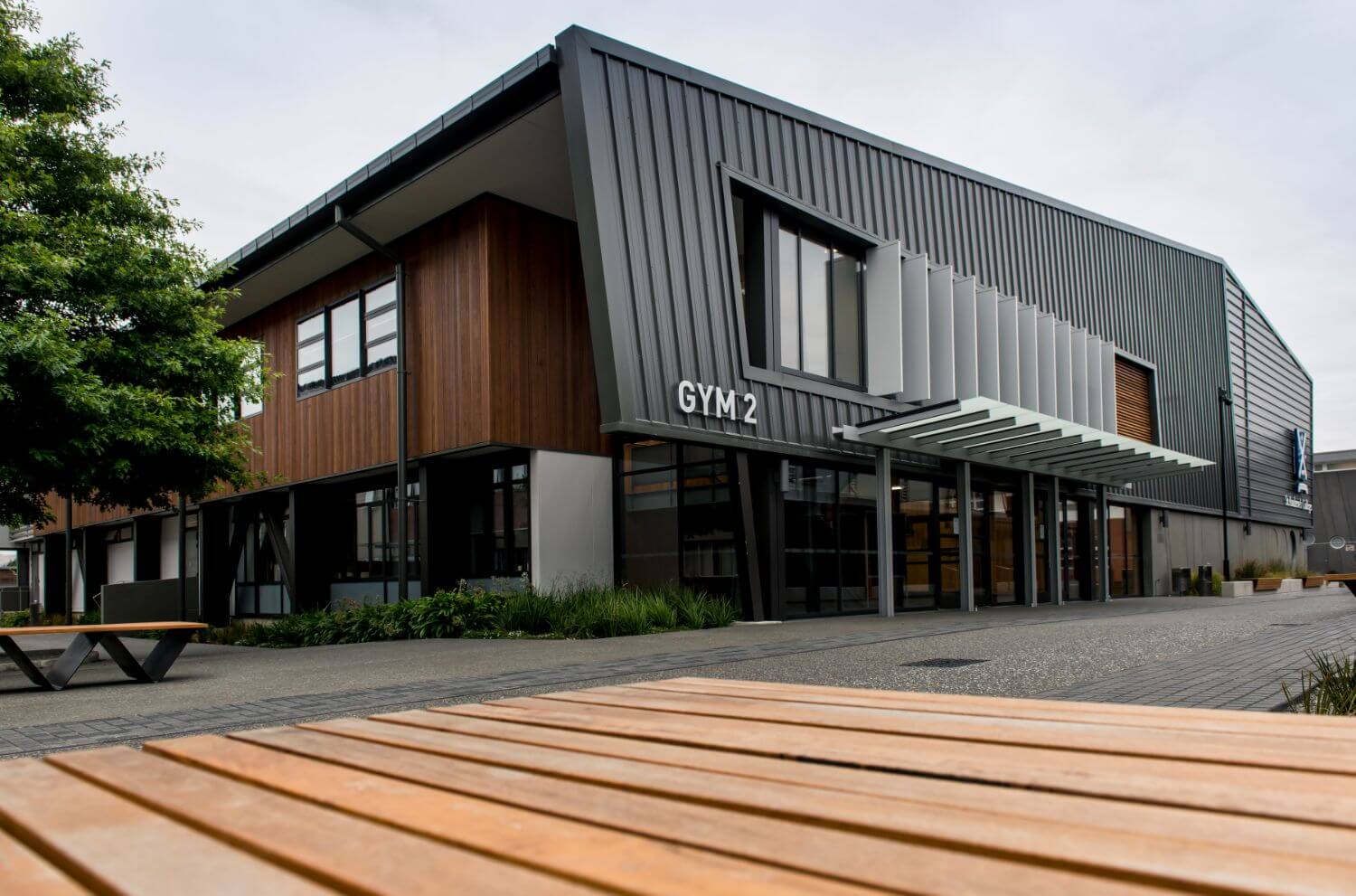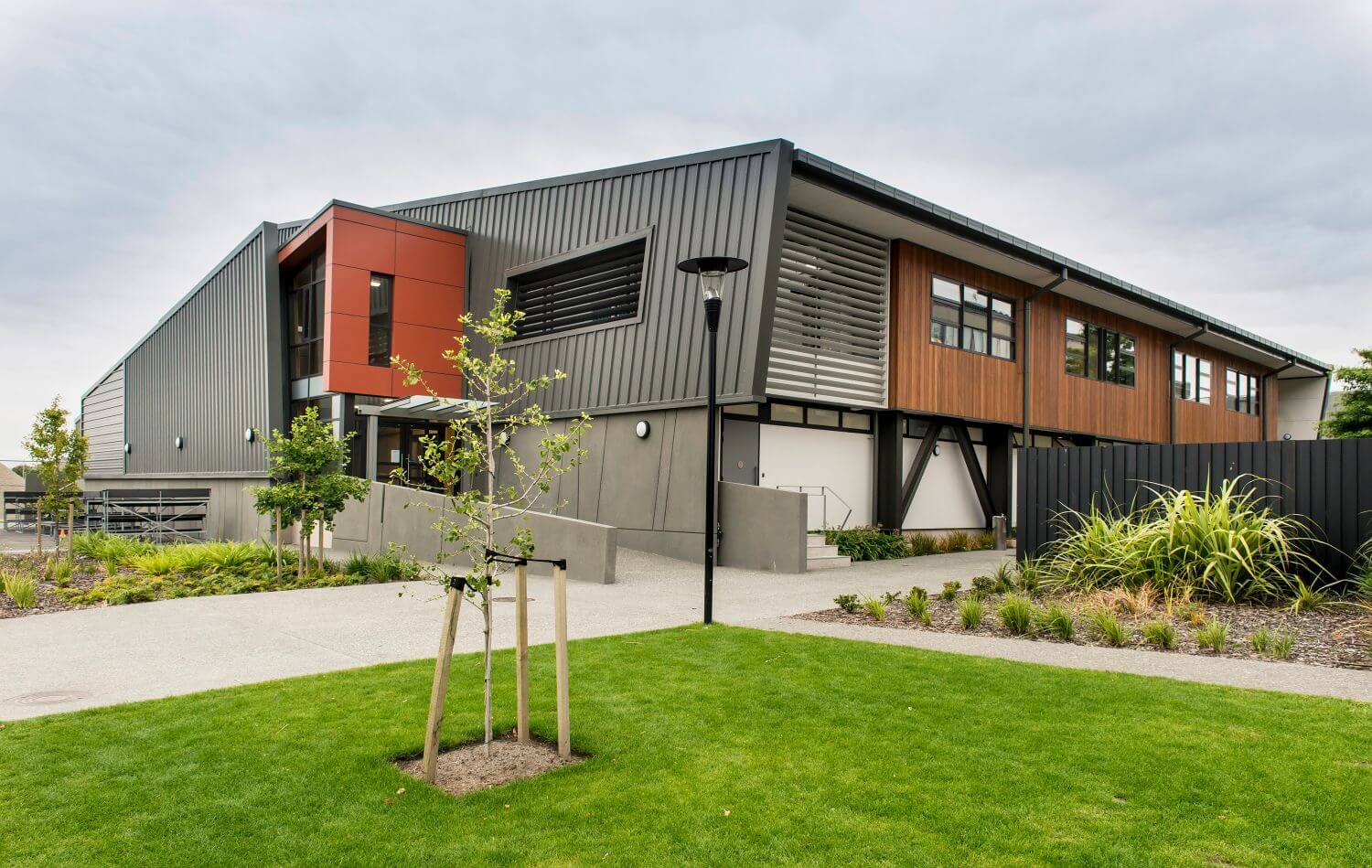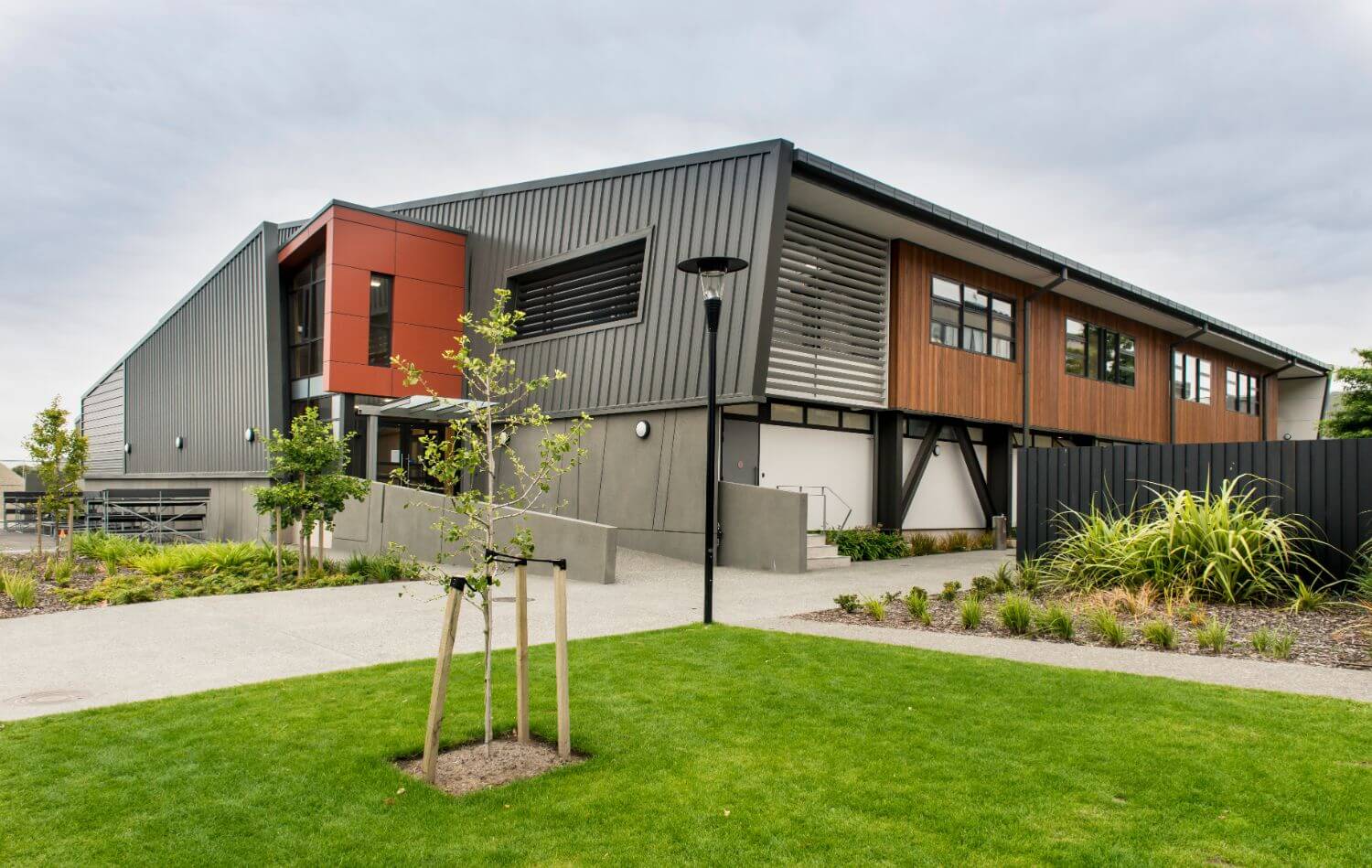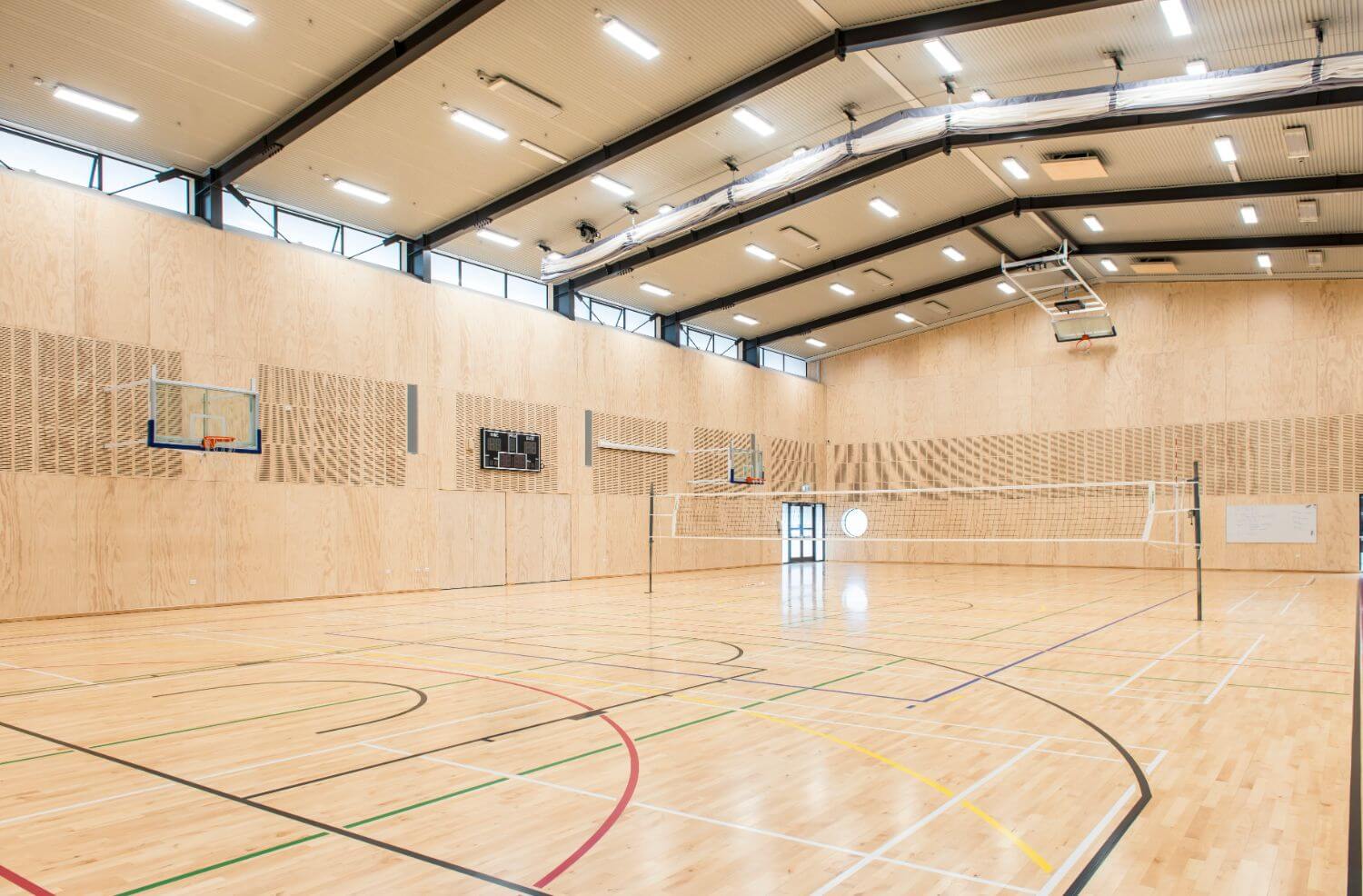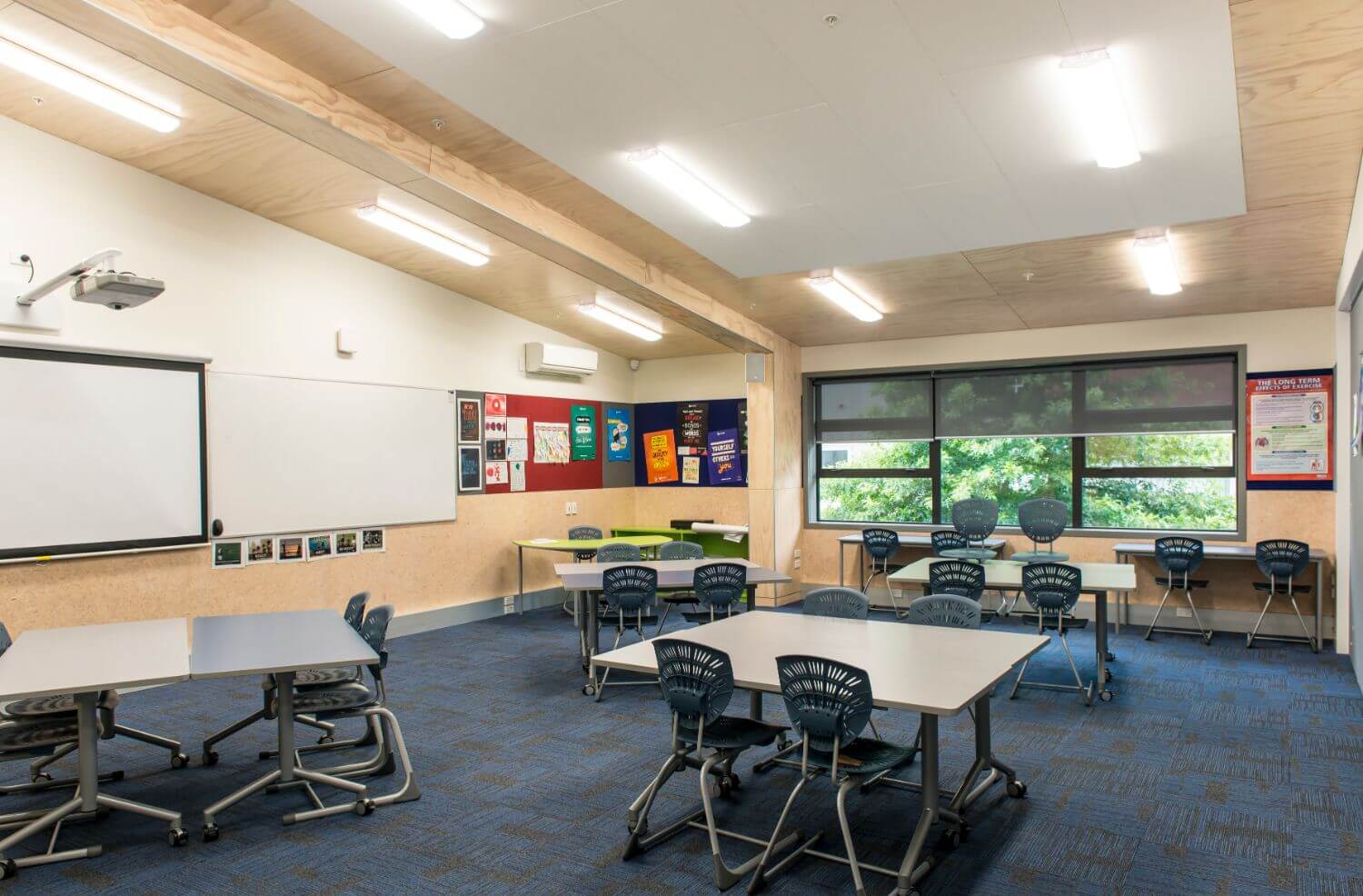 The project involved the construction of an additional new 1,880m2 multi-use gymnasium and associated site-works, along with the demolition of an existing building (Erwin House).
While primarily a gymnasium, there are several teaching spaces and offices incorporated. The fit out is high end and some of the finishes are unique, including a bespoke finish internal ply lining and etched glass windows with the school's emblem.
The construction was undertaken in a live school environment which required constant coordination and communication with the school.
The structure consists of structural steel above ground level on a raft slab bearing on a 3m deep gravel raft foundation. The raft foundation was significantly larger than the original design due to unforeseen ground conditions.
The steel structure was designed to be lifted and tilted back to level should another earthquake cause settlement. The internal mezzanine level has been constructed using HyJoist floor joists spanning between steel members and an Ecoply 25mm ply sheet floor substructure.
The building envelope consists largely of Kingspan insulated panels, however also contains some cedar slats and panelling, coloured precast, Alucobond and small areas of glass and aluminium in the stairwells.
The internal fitout is largely standard, however the gym space is almost entirely lined with decorative blonded ply with a specialist timber floor.
There were several delays resulting from unforeseen conditions or changes made by the school as a result of seeing the installation. However, Hawkins remained committed and as a result completed this project on time and on budget and met the school's requirements to have it handed back before students returned to school at the beginning of the school year.
The facility is stunning and receives praise from all who enter. It is a remarkable facility for a school and, as was mentioned during the grand opening, gives the students every possible opportunity to achieve their dreams.
Hawkins was subsequently engaged to carry out the renovation of the existing gymnasium, which included structural modifications, conversion of existing changing areas to office space, and upgrading of passive fire systems/services.
In addition we completed an extensive redevelopment of a major thoroughfare through the school, including the upgrade of in ground services. These works were largely carried out during the holidays as they would have been severely disruptive to the school's day to day functioning.