Due to significant growth in production, Red Stag decided there was a need to expand their business and develop a more modern building fit for production purpose.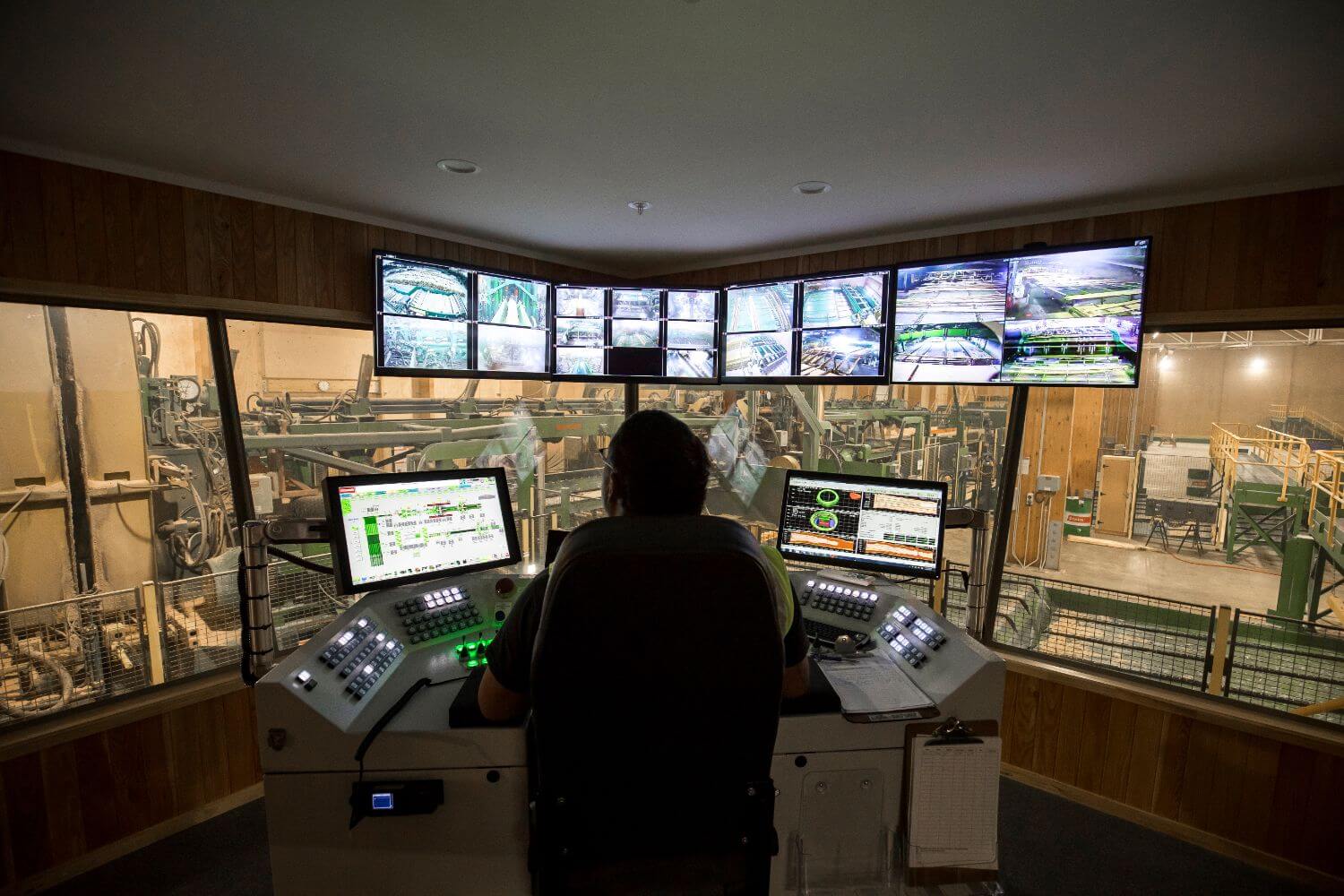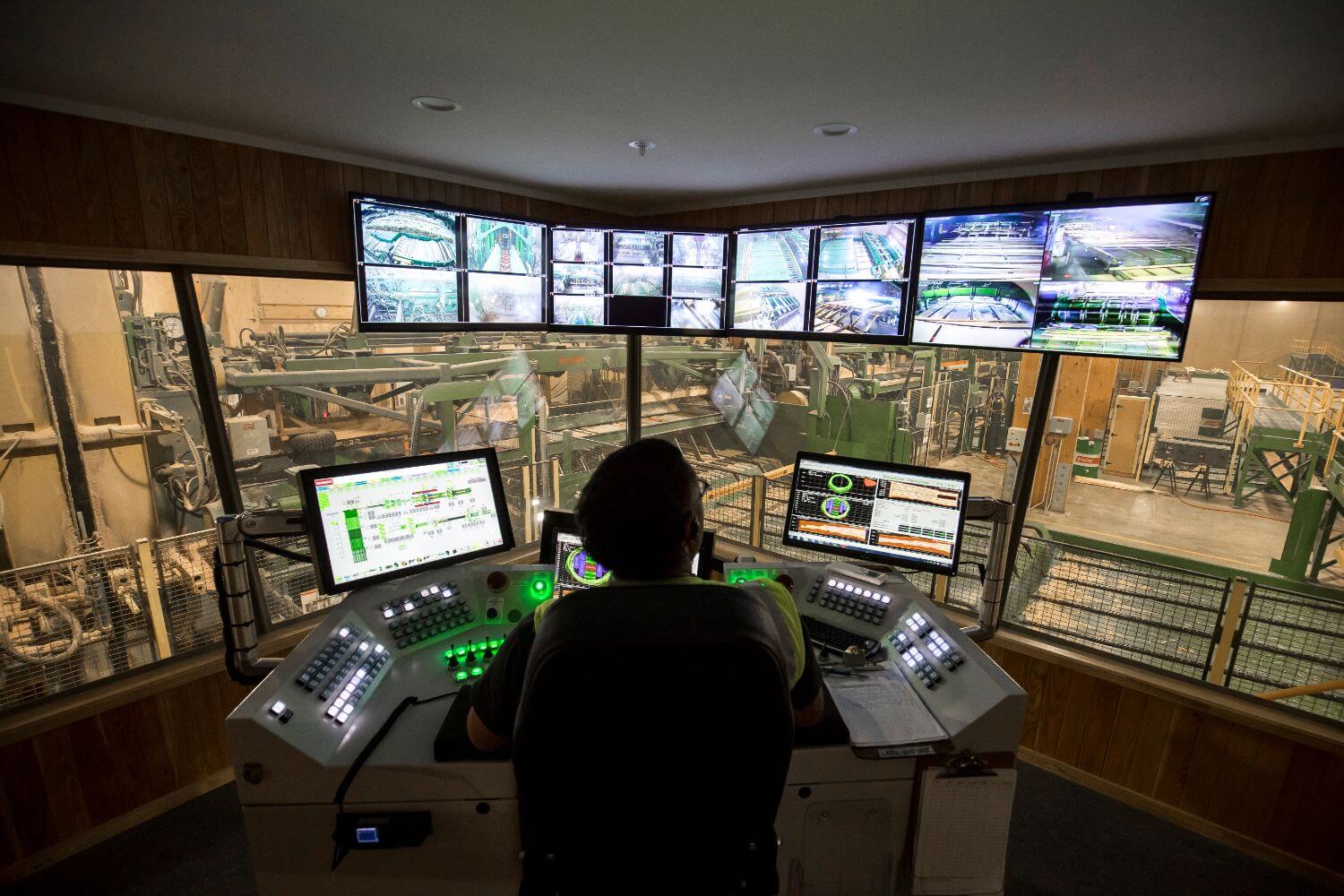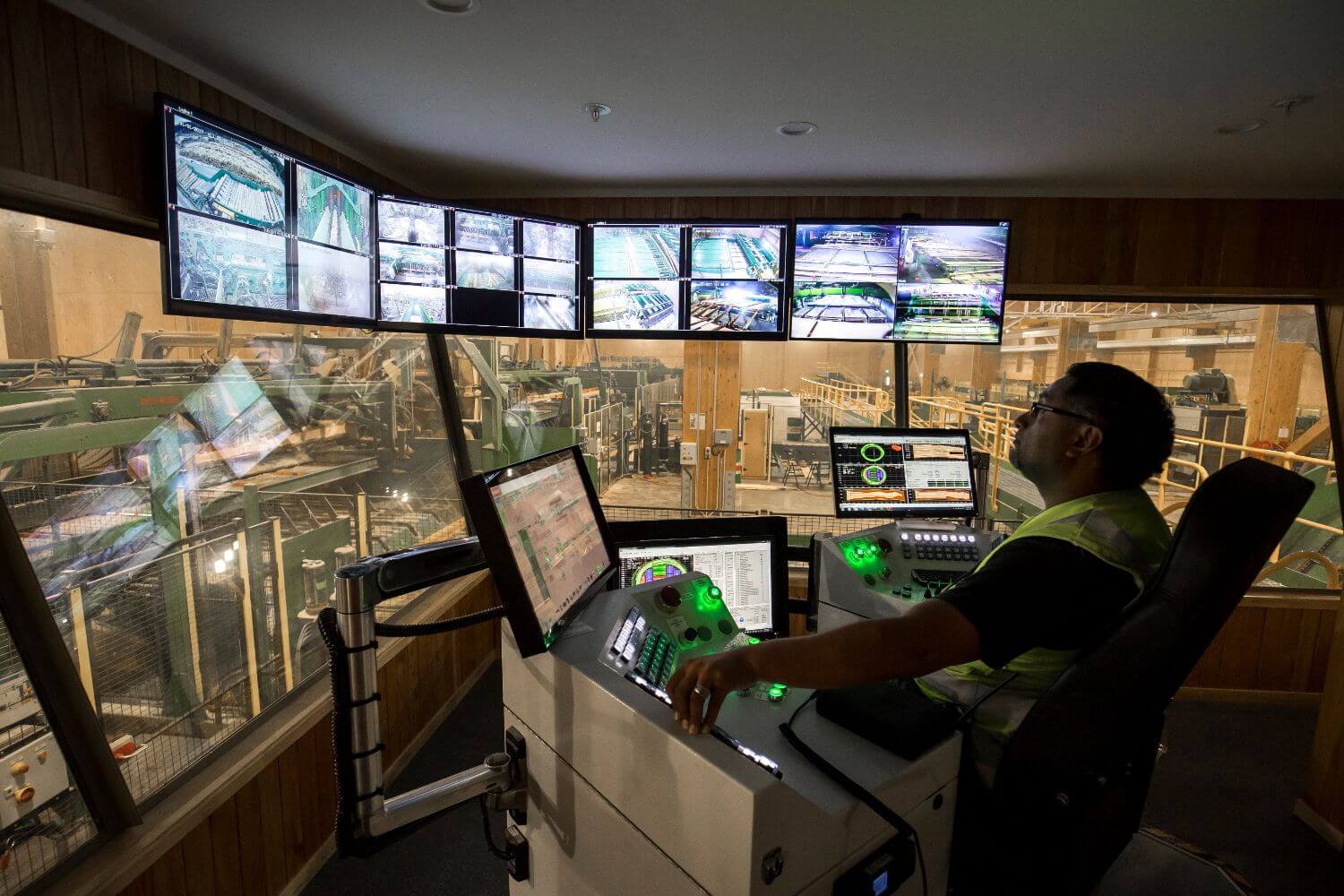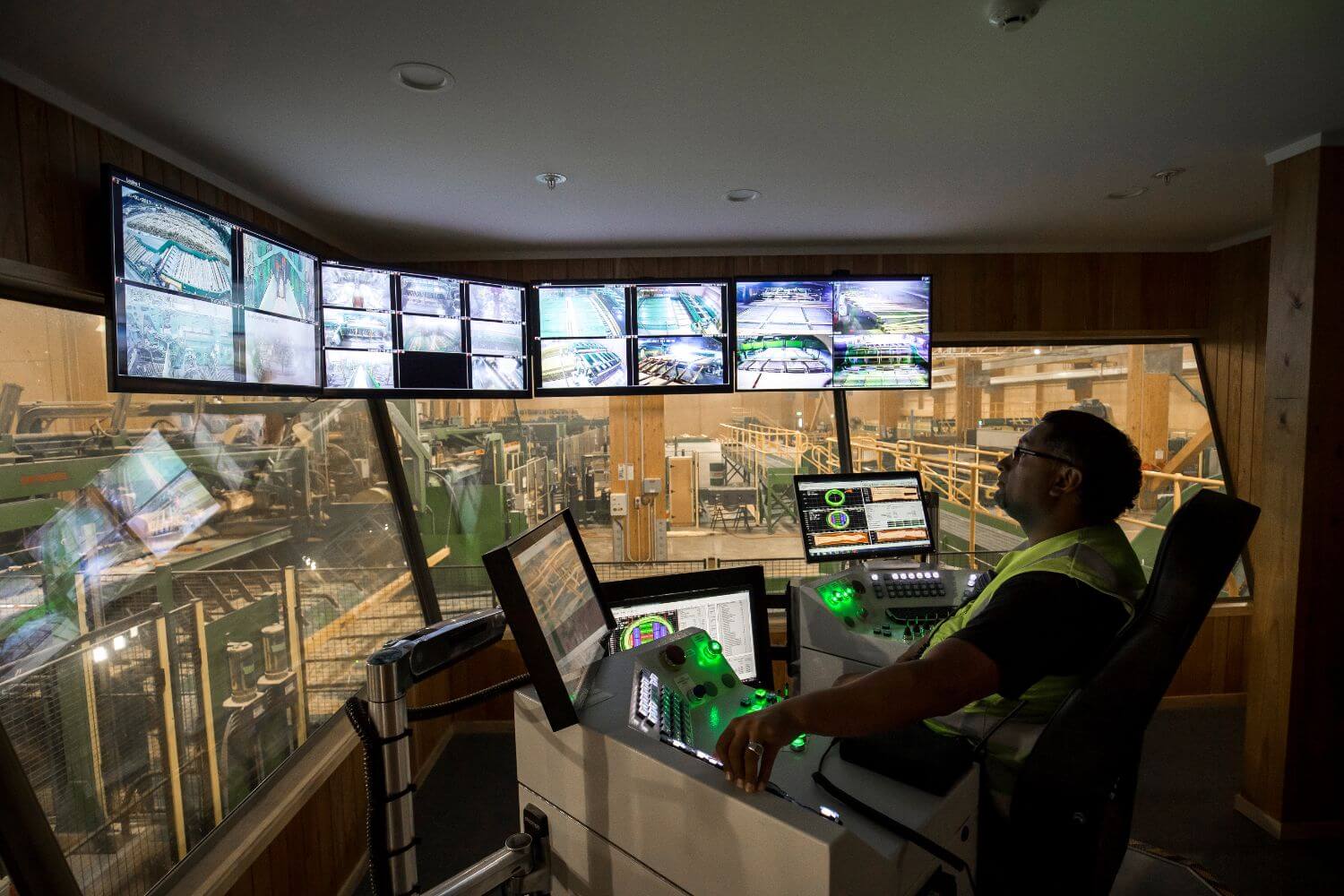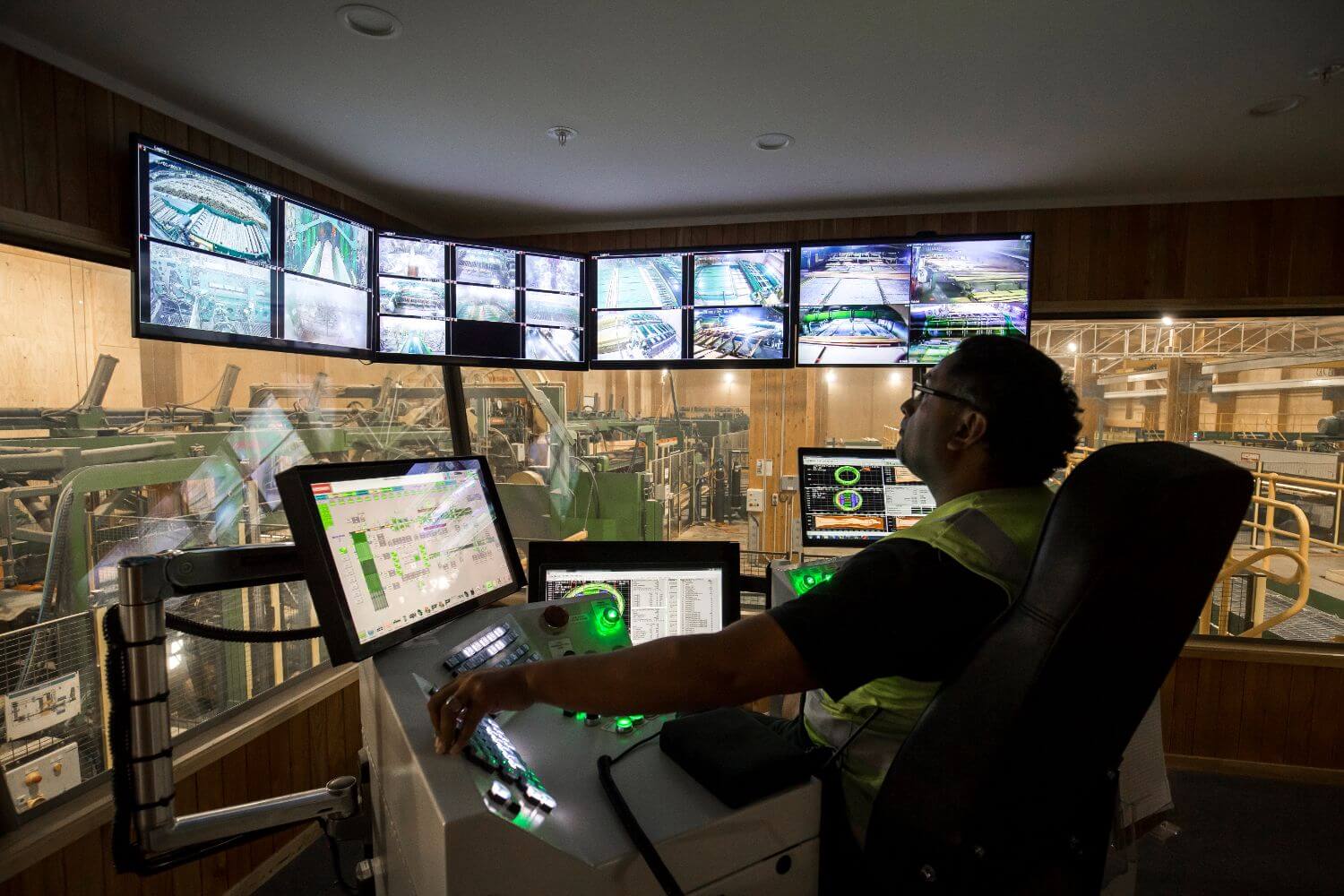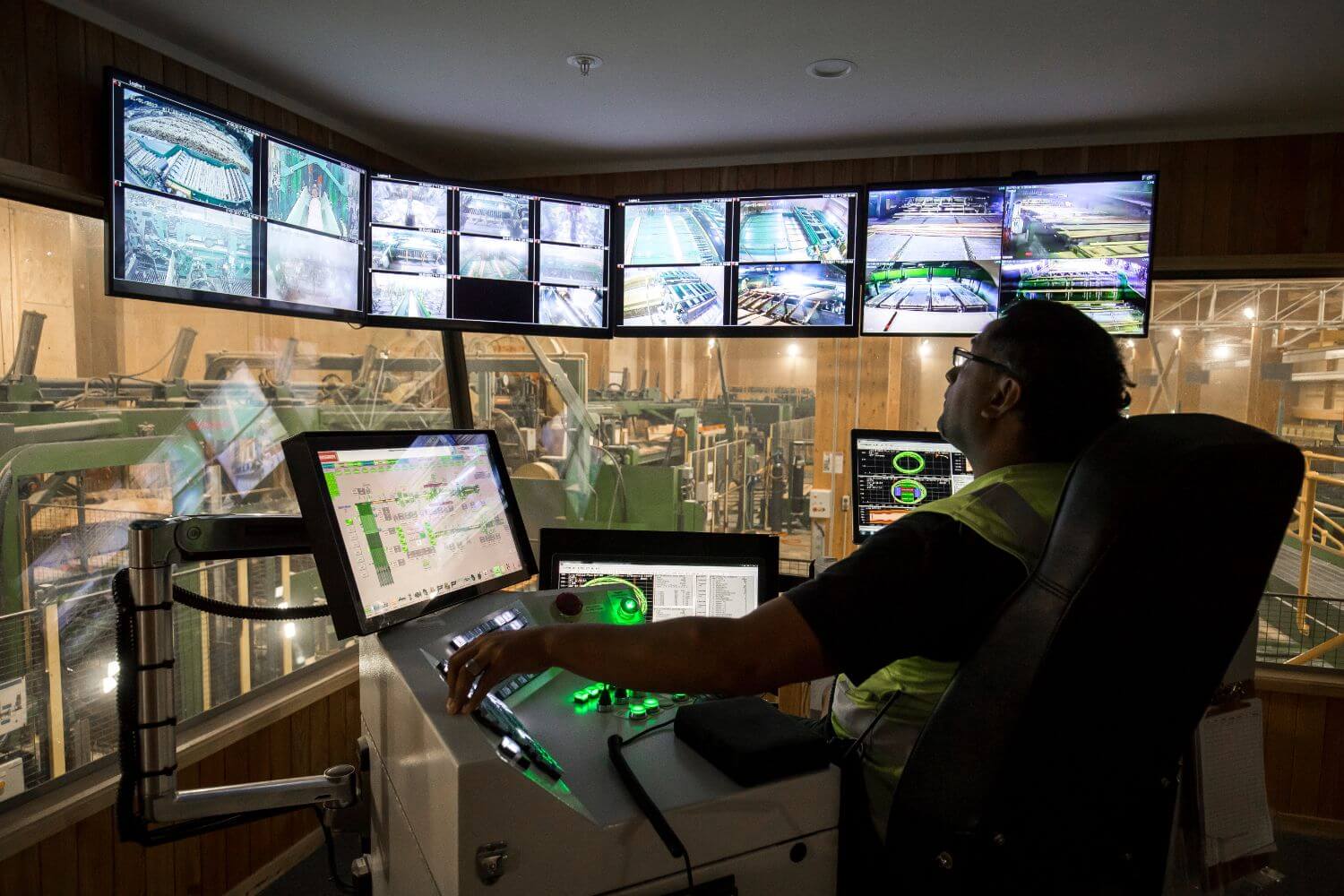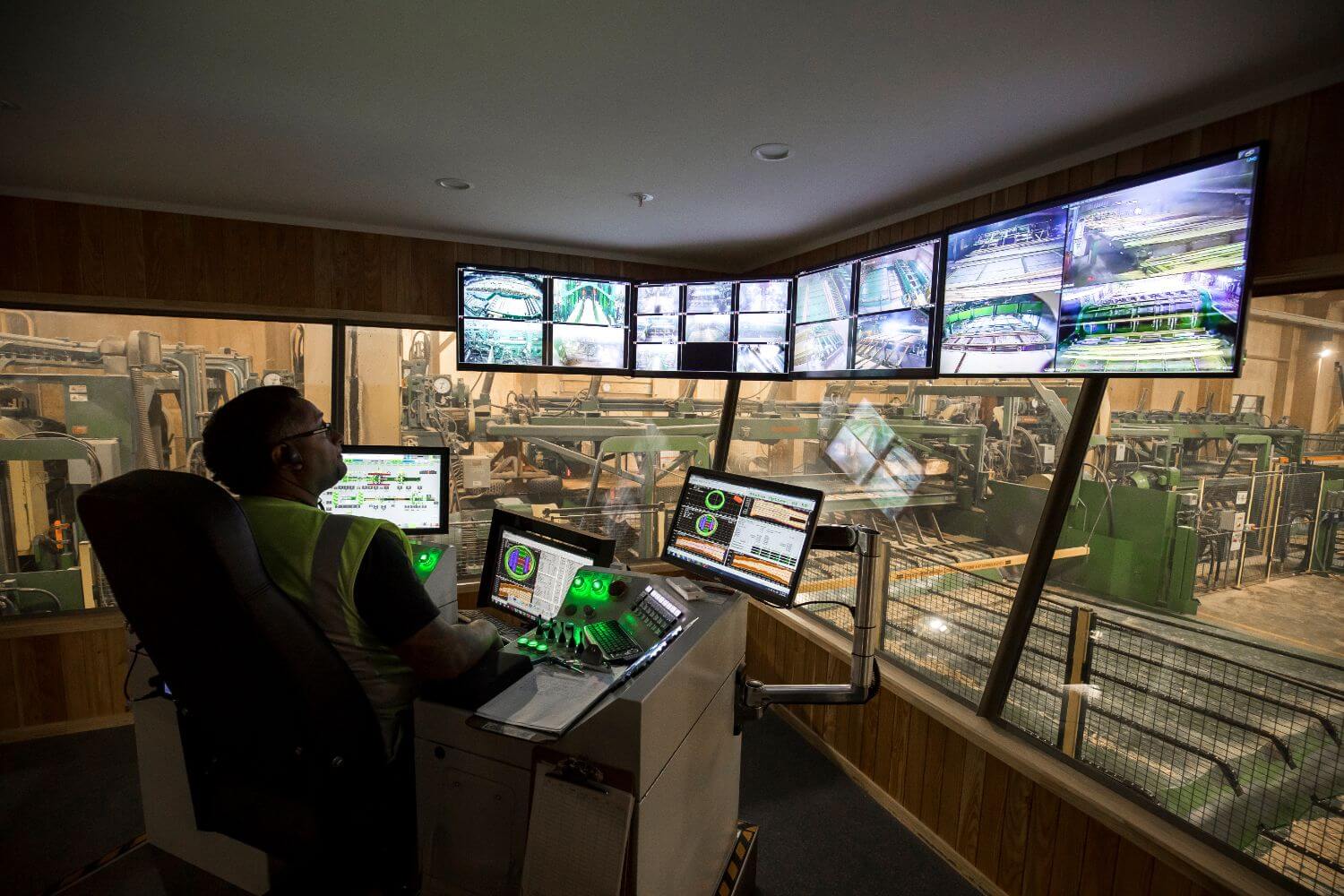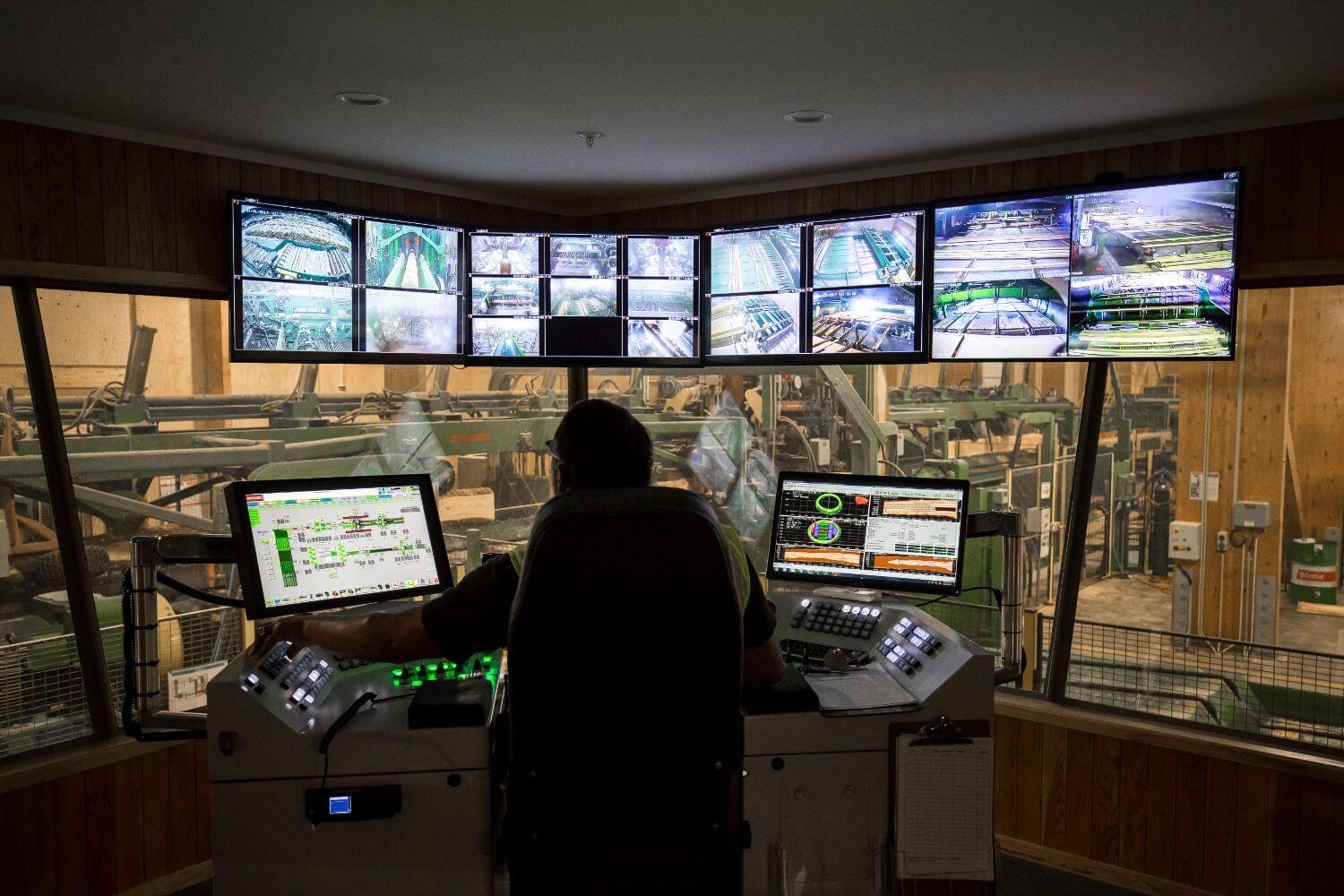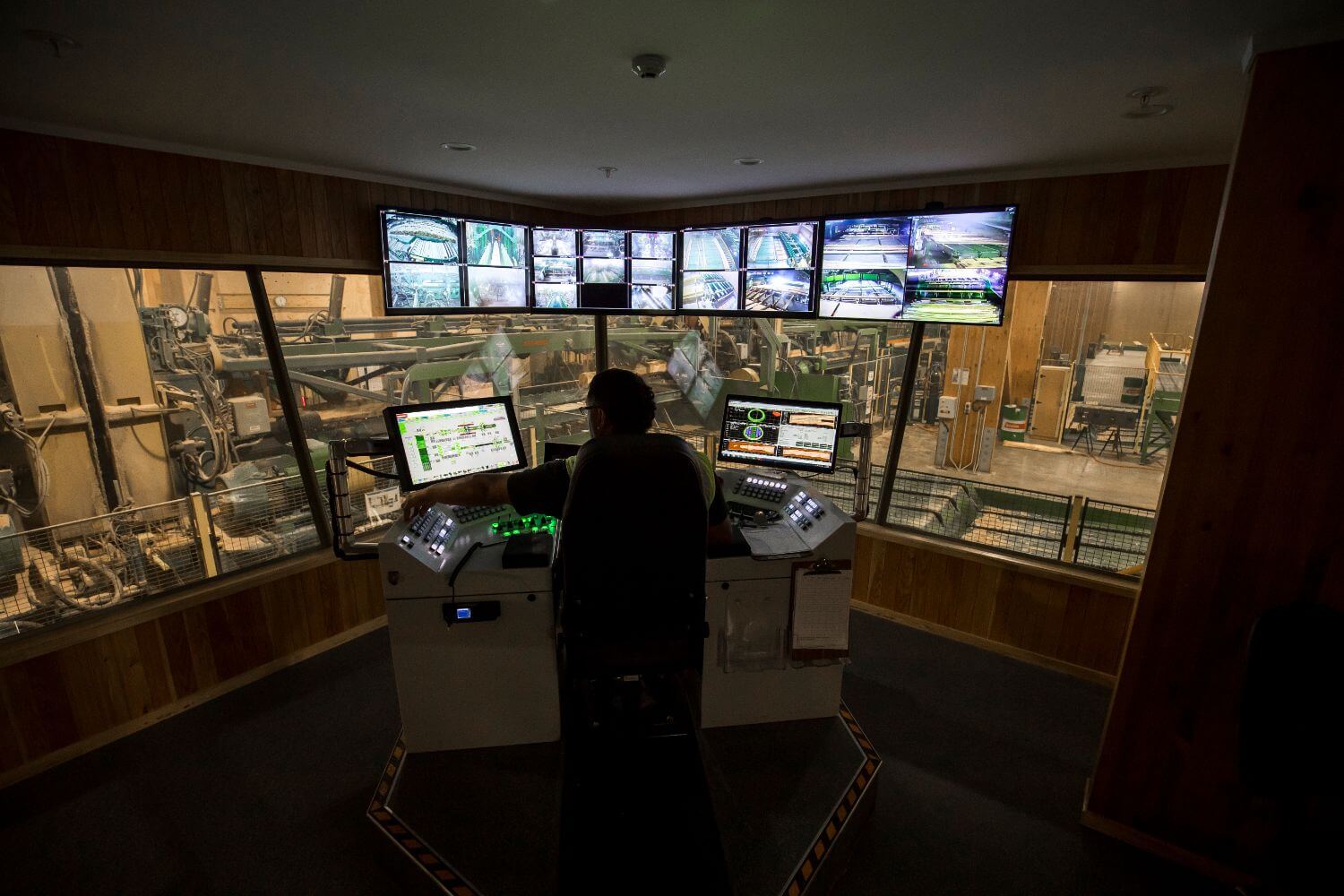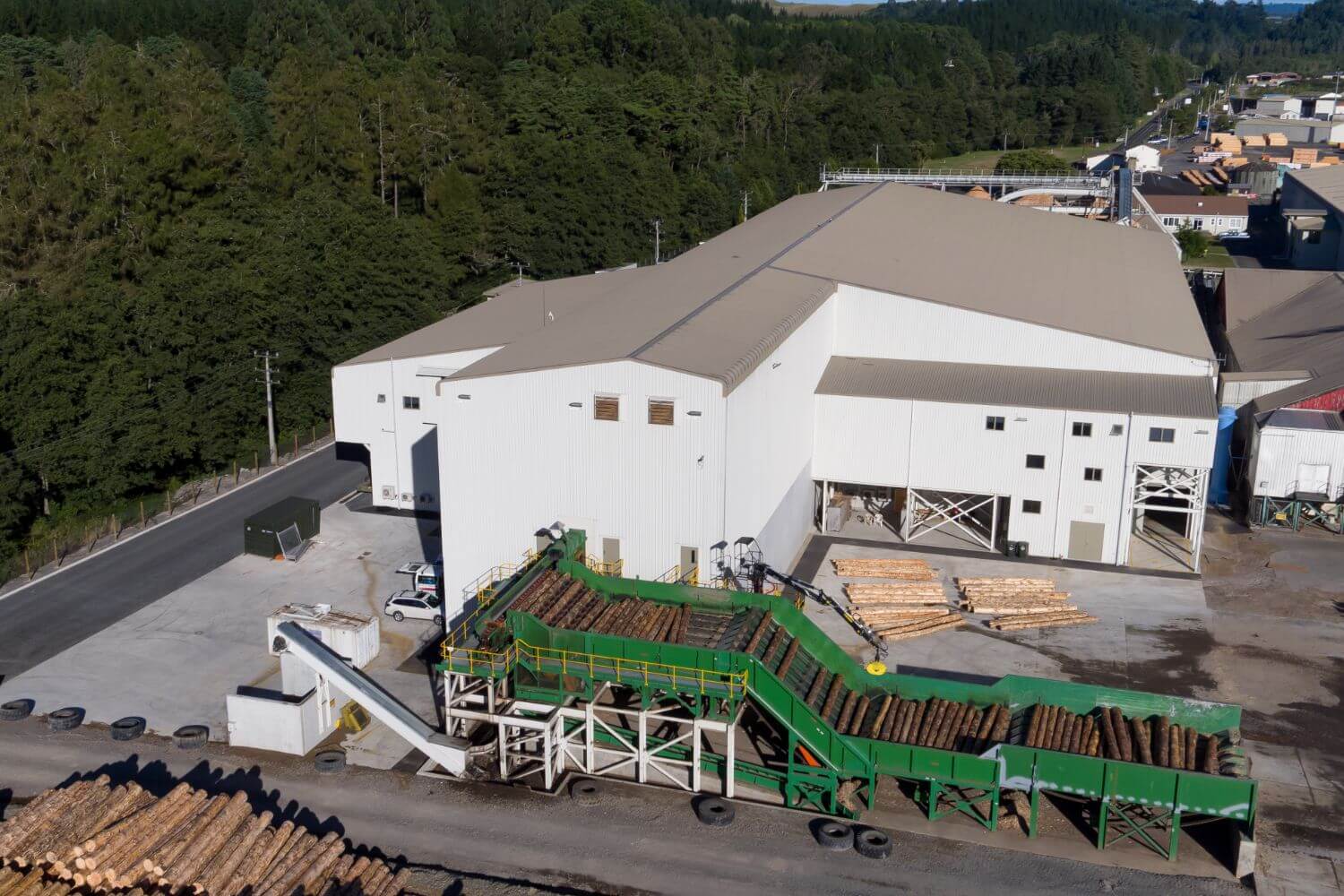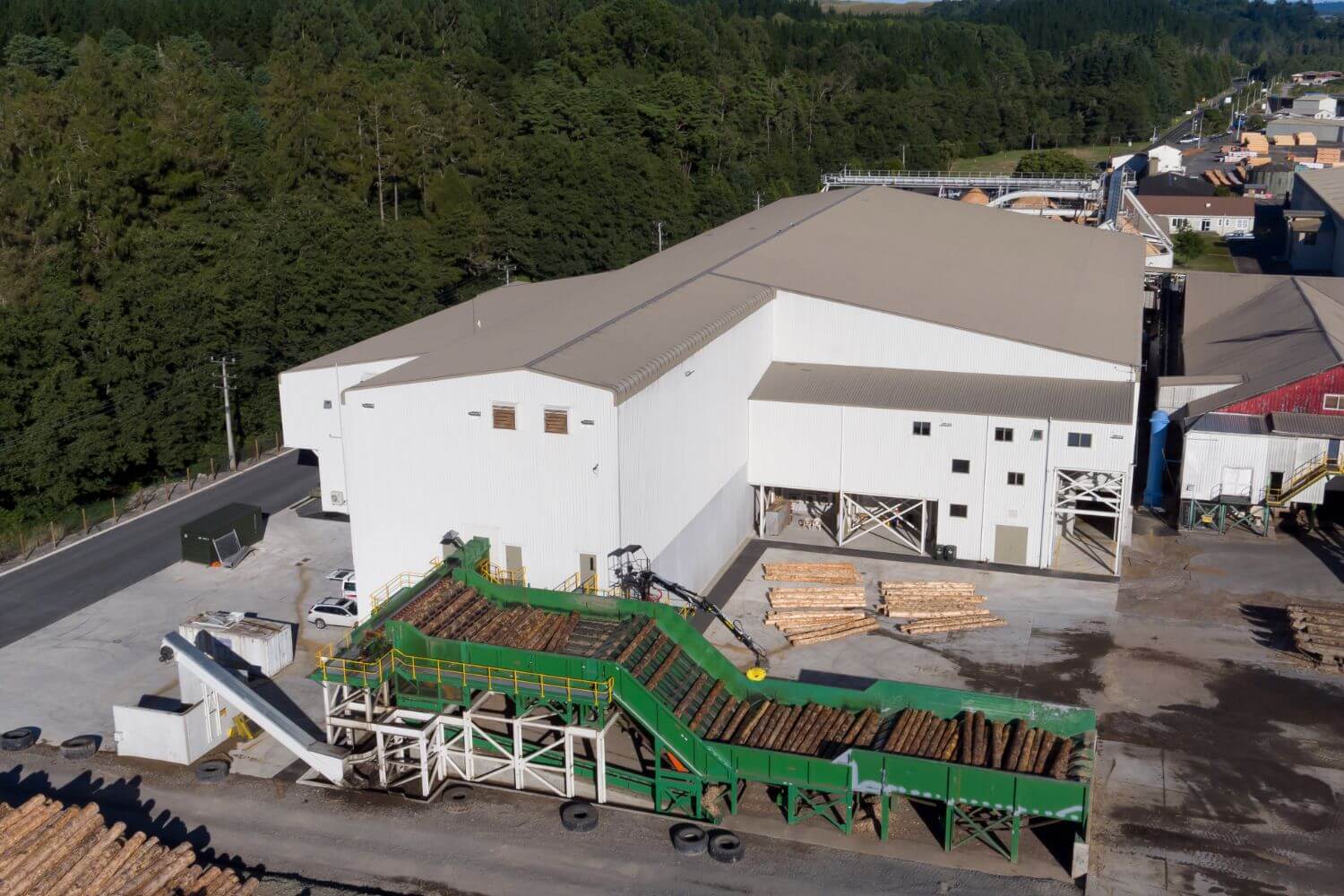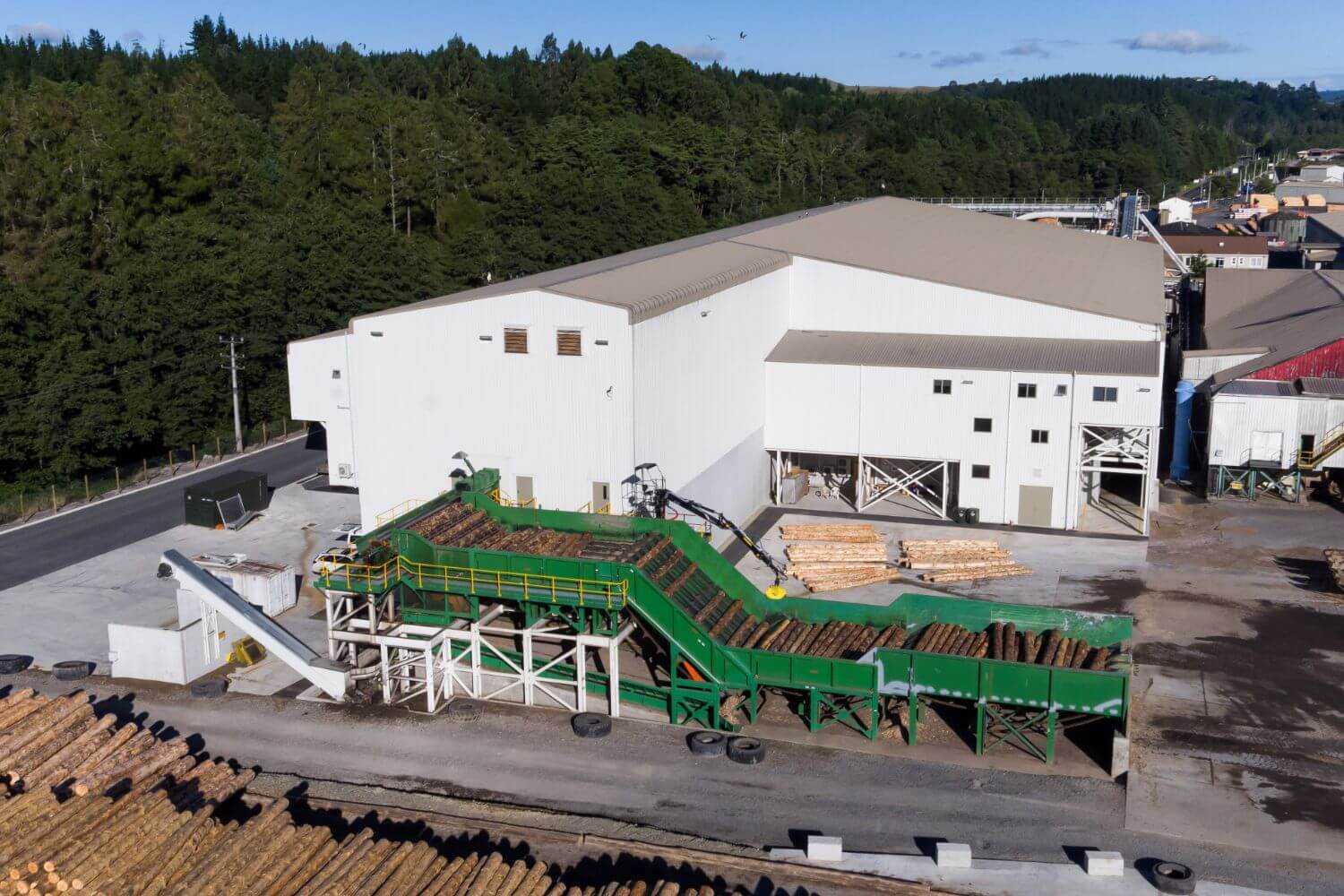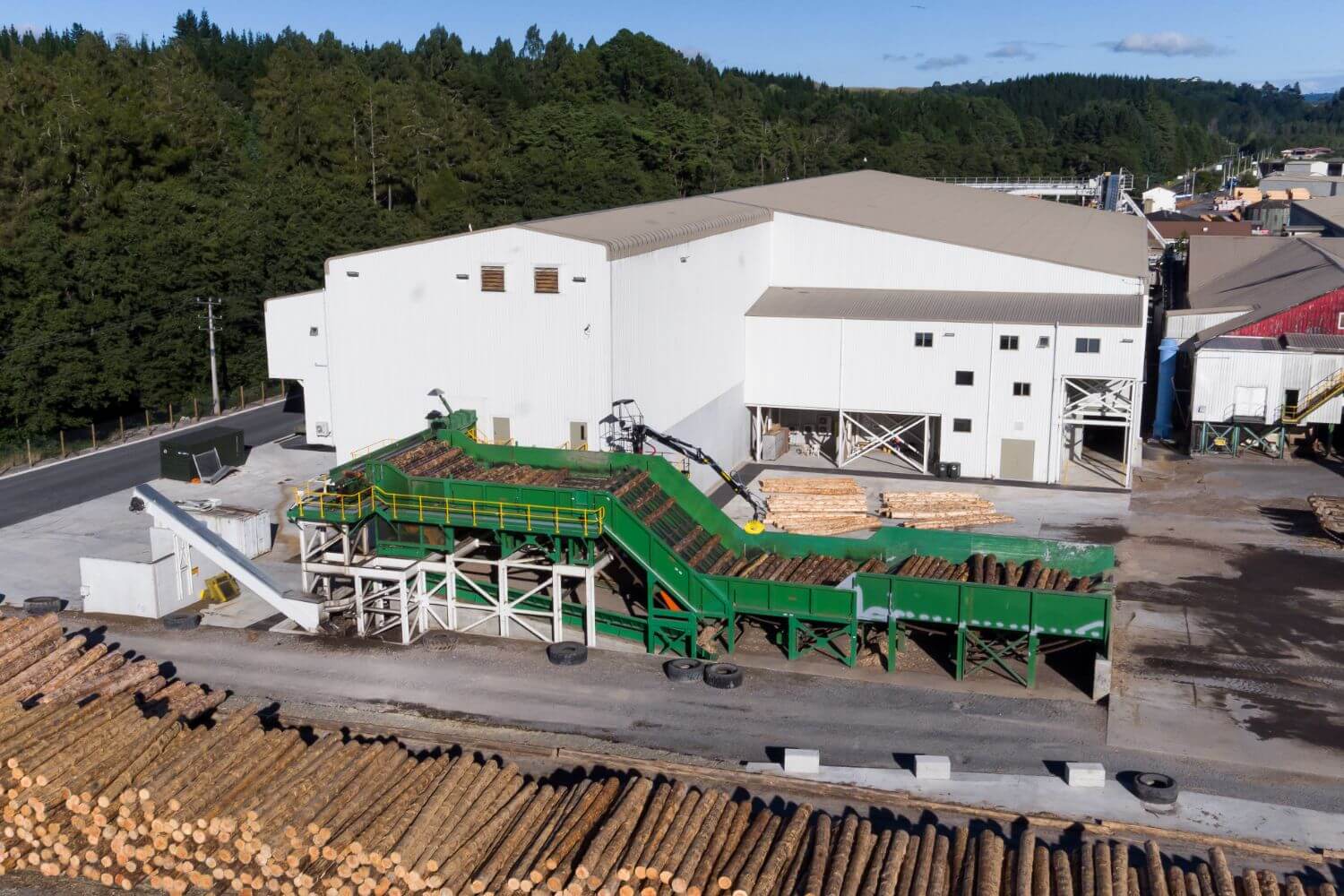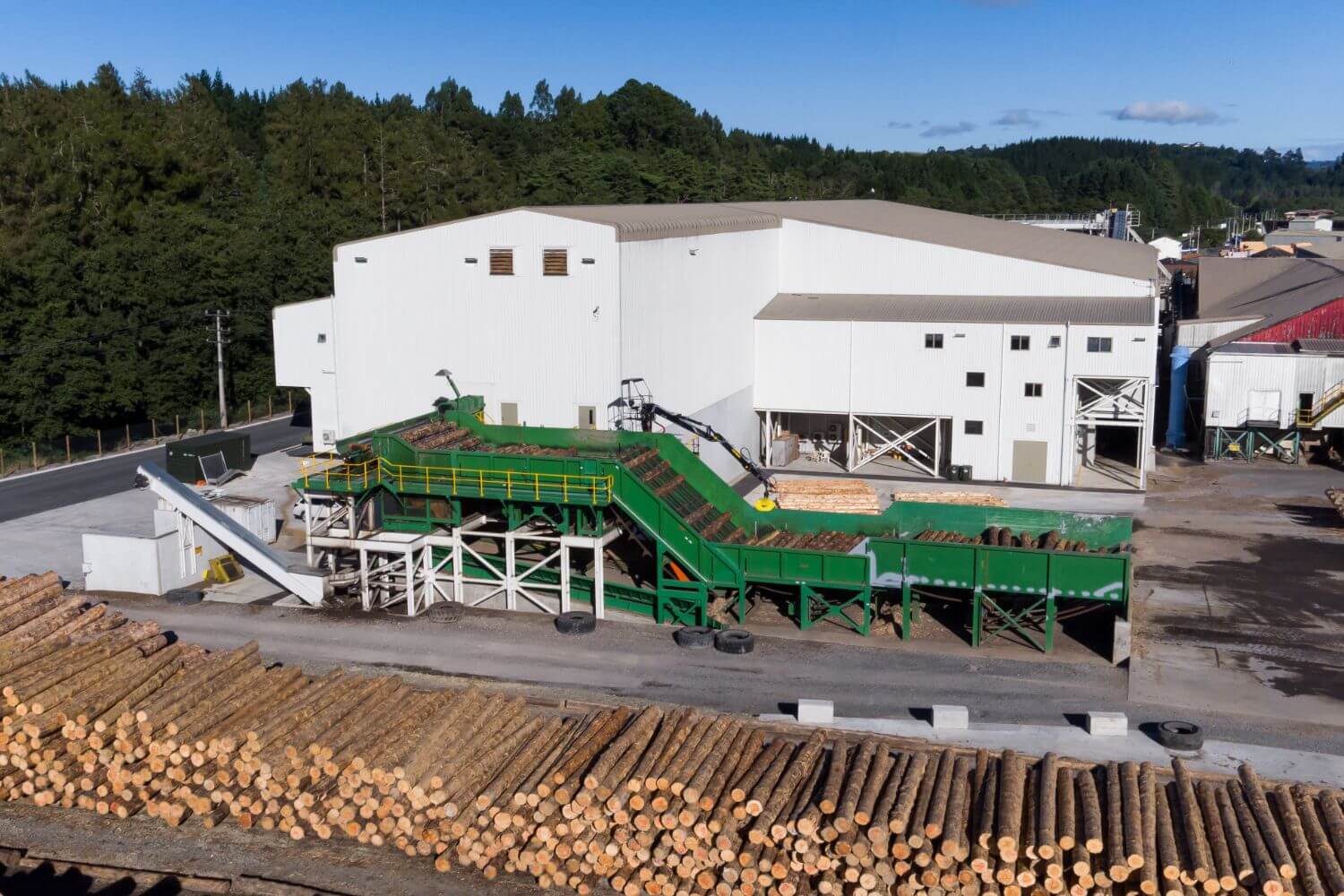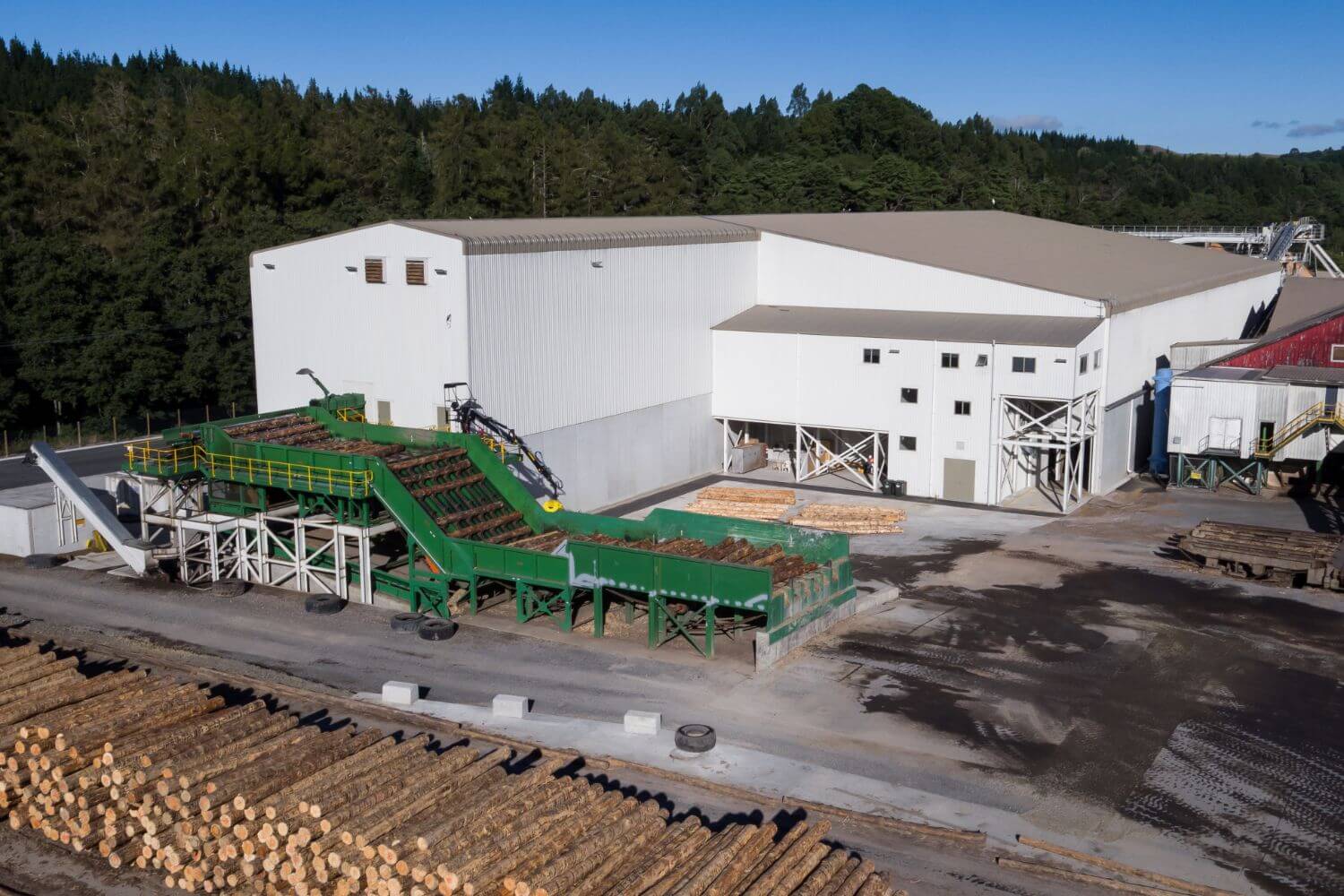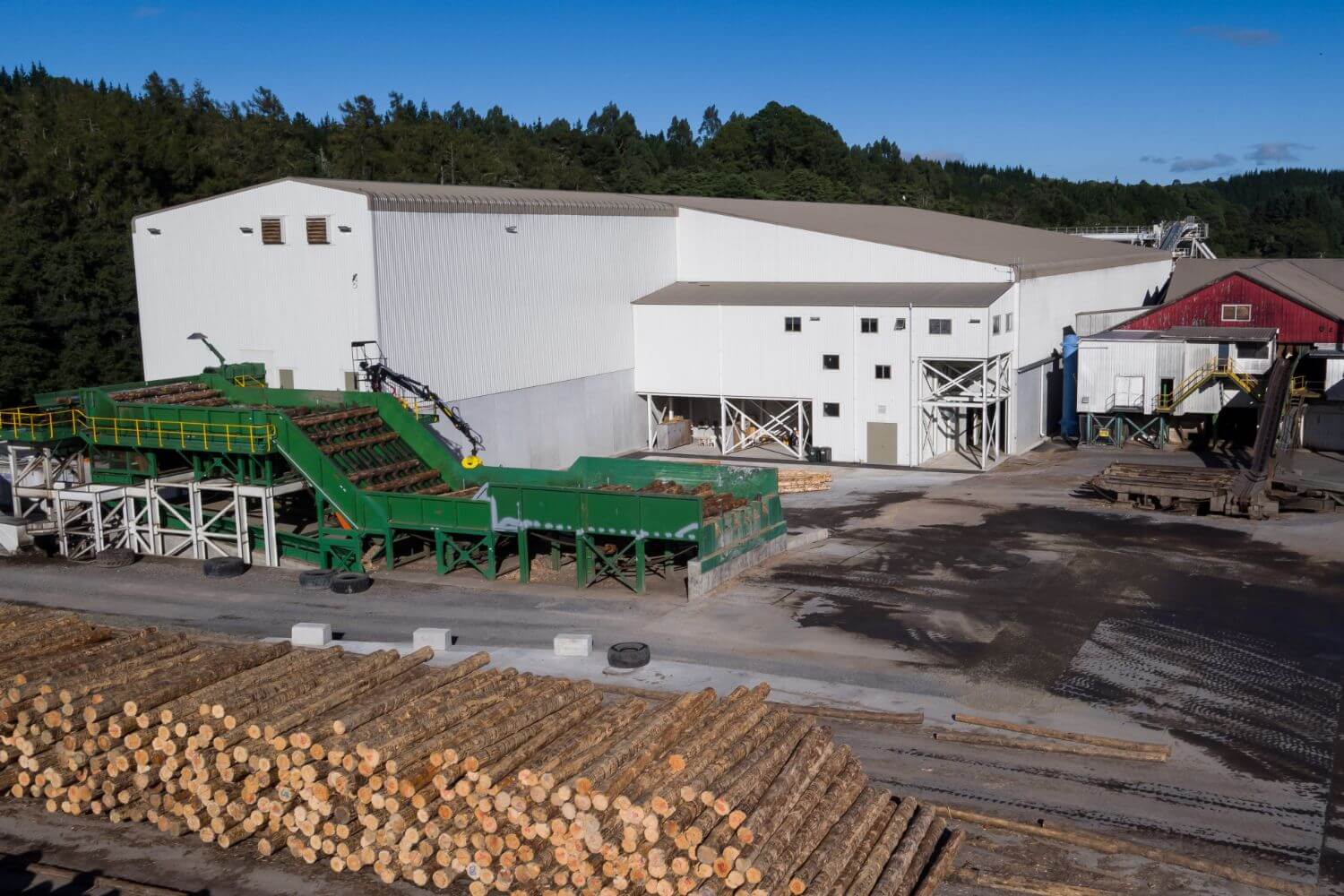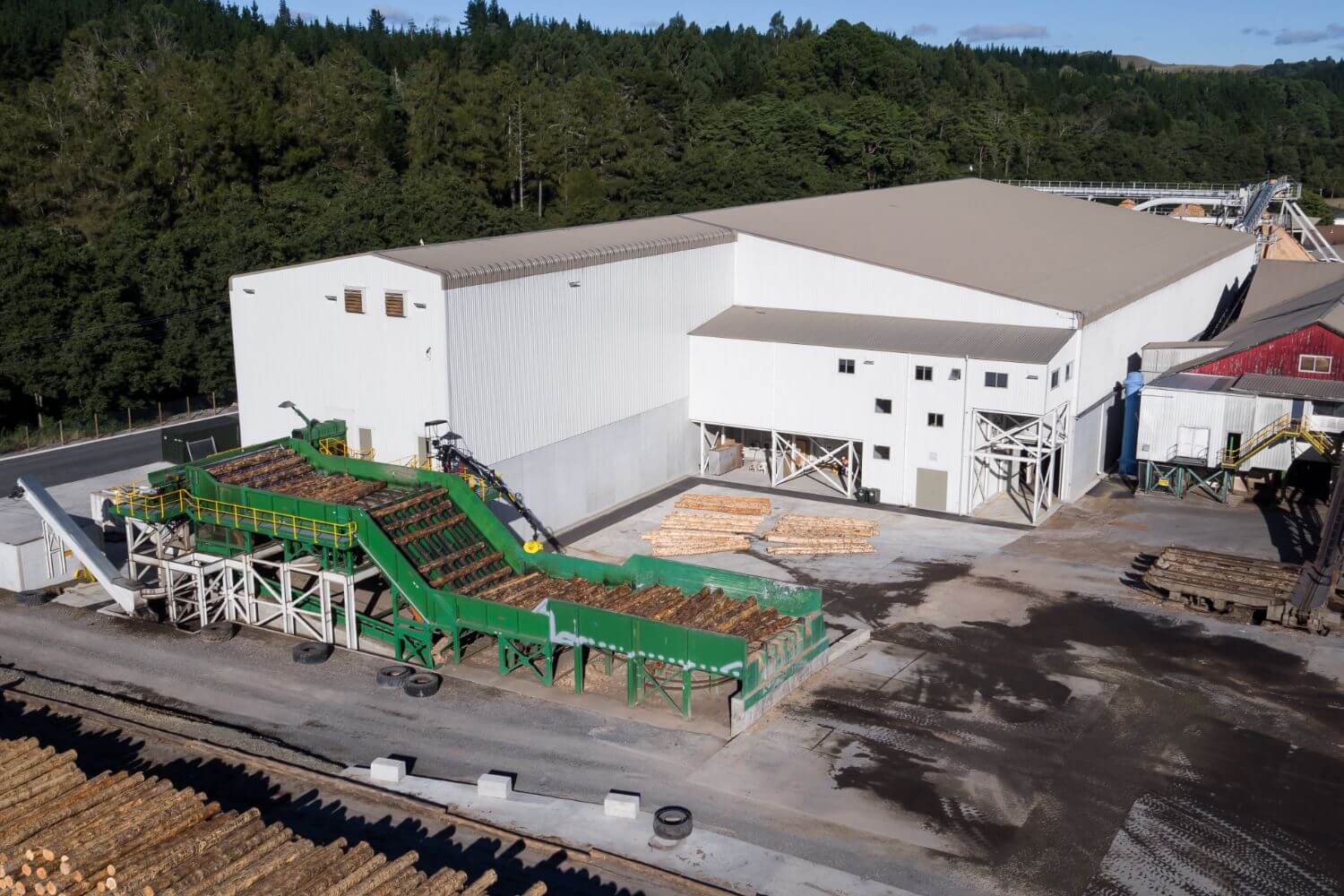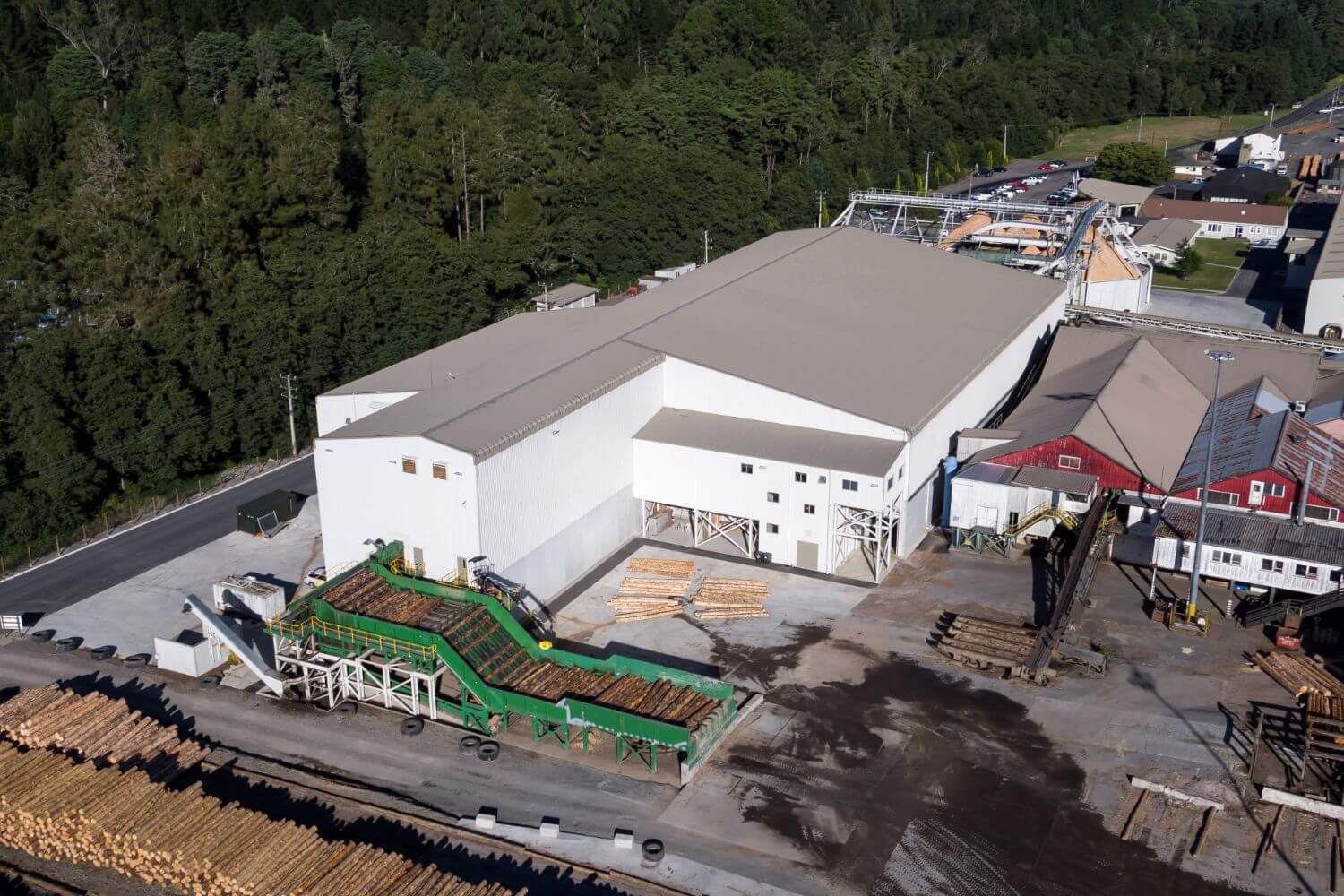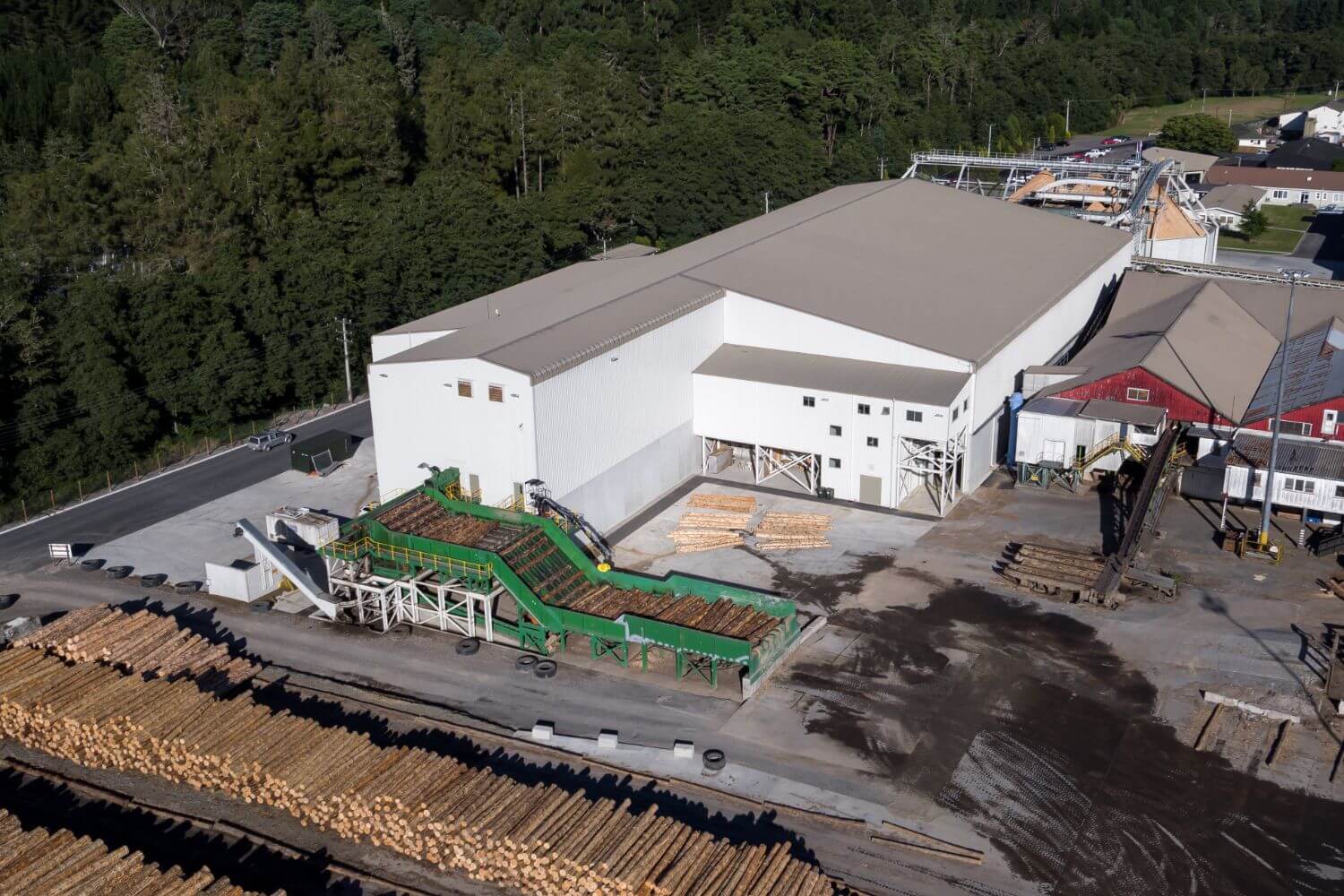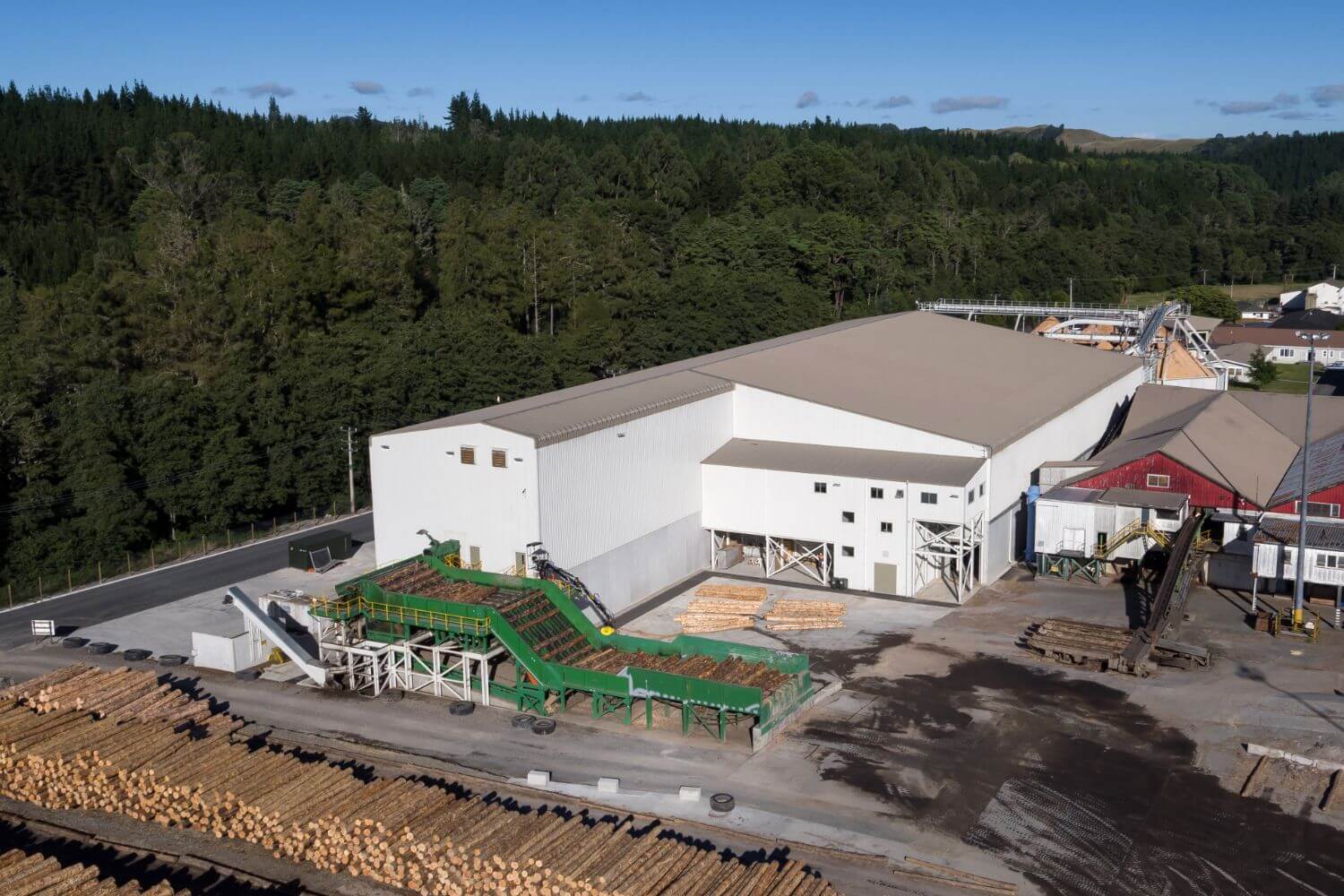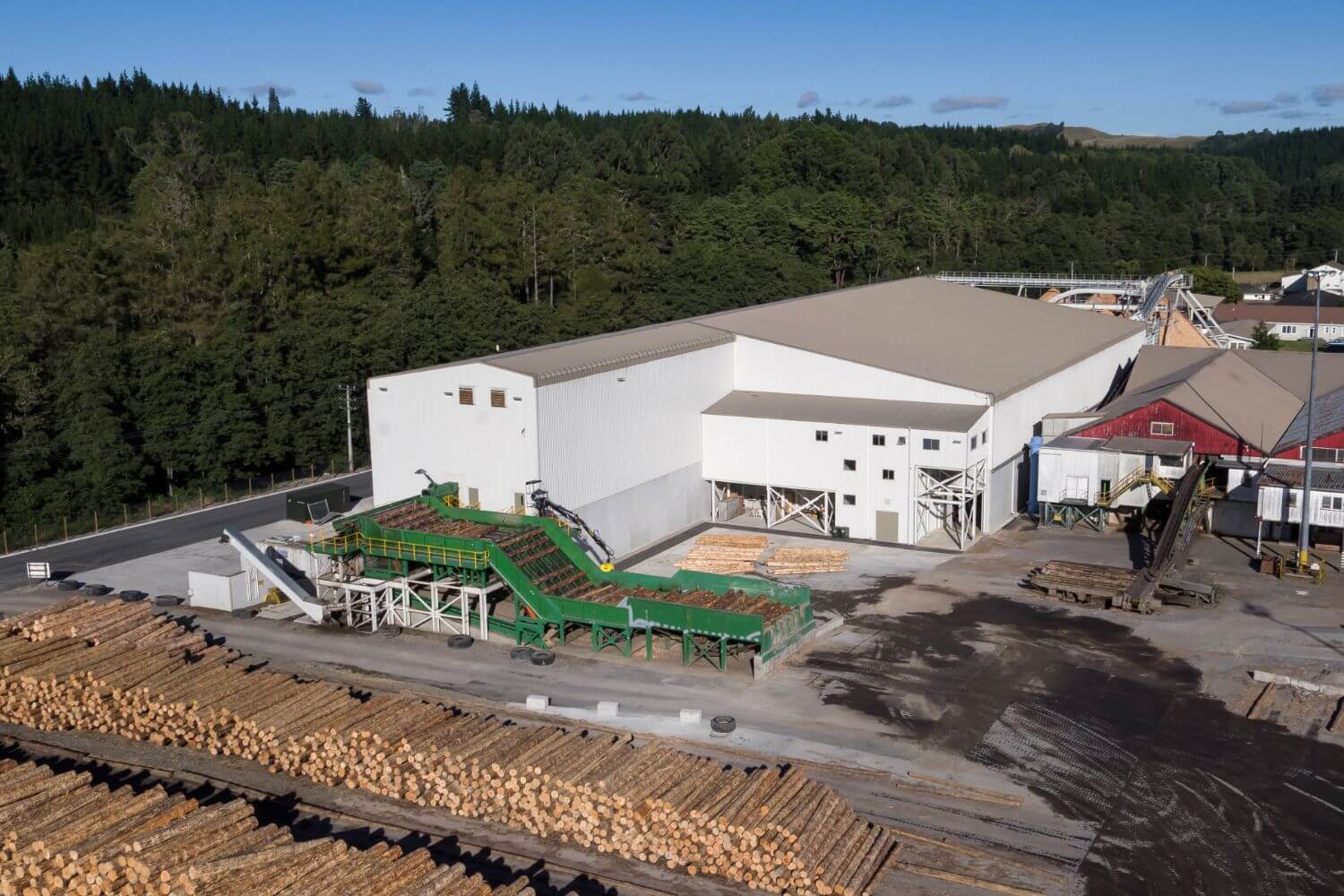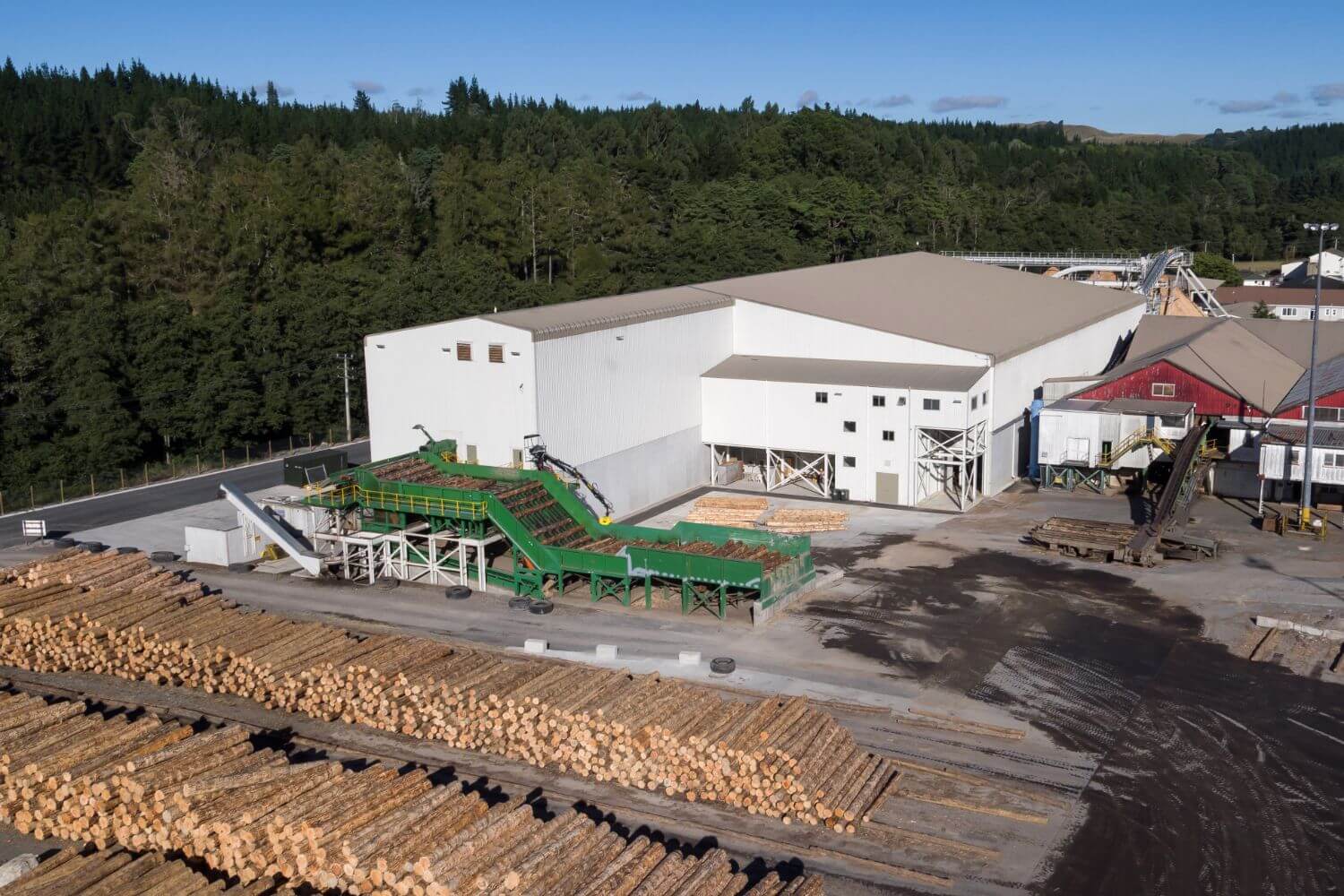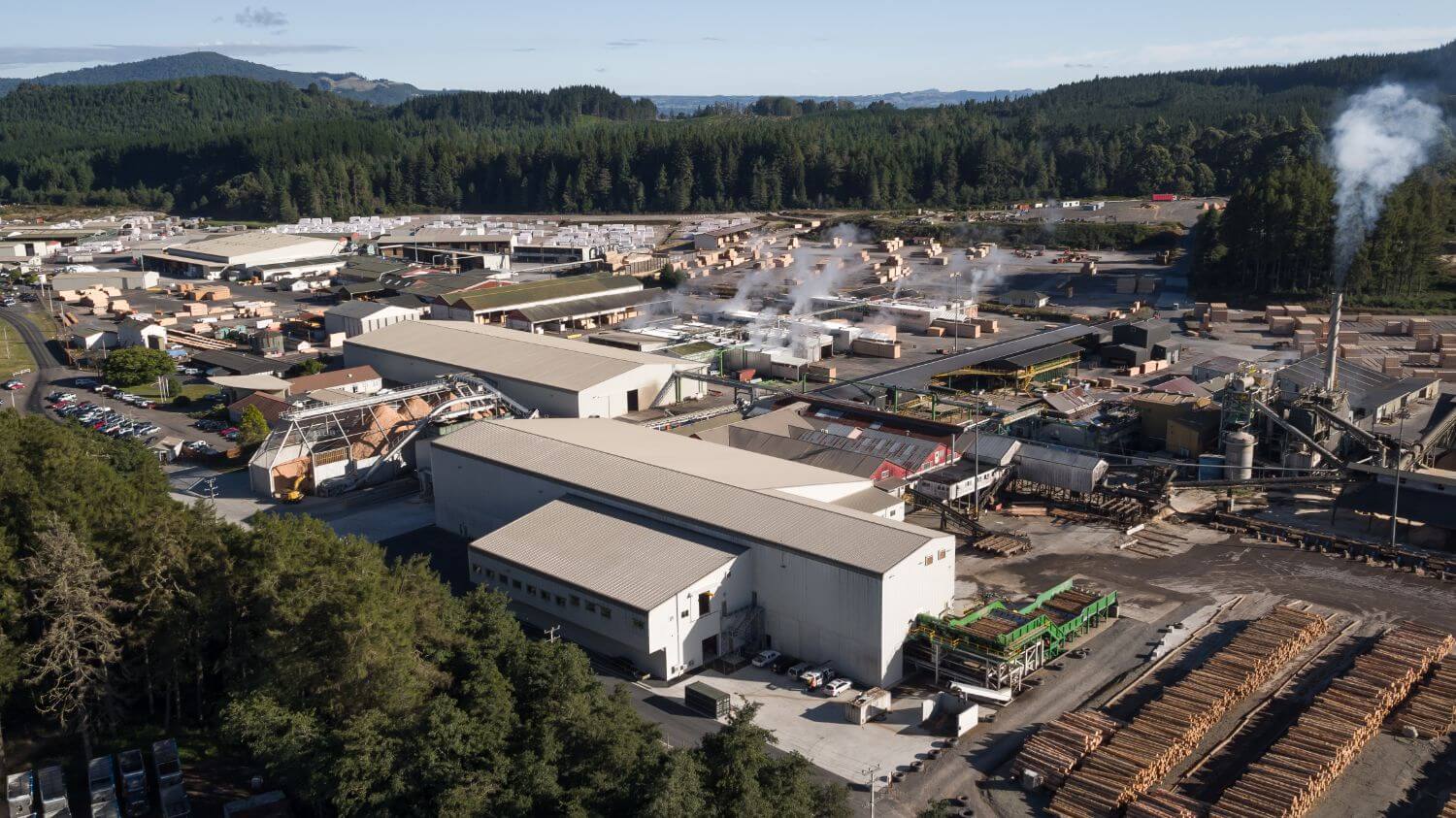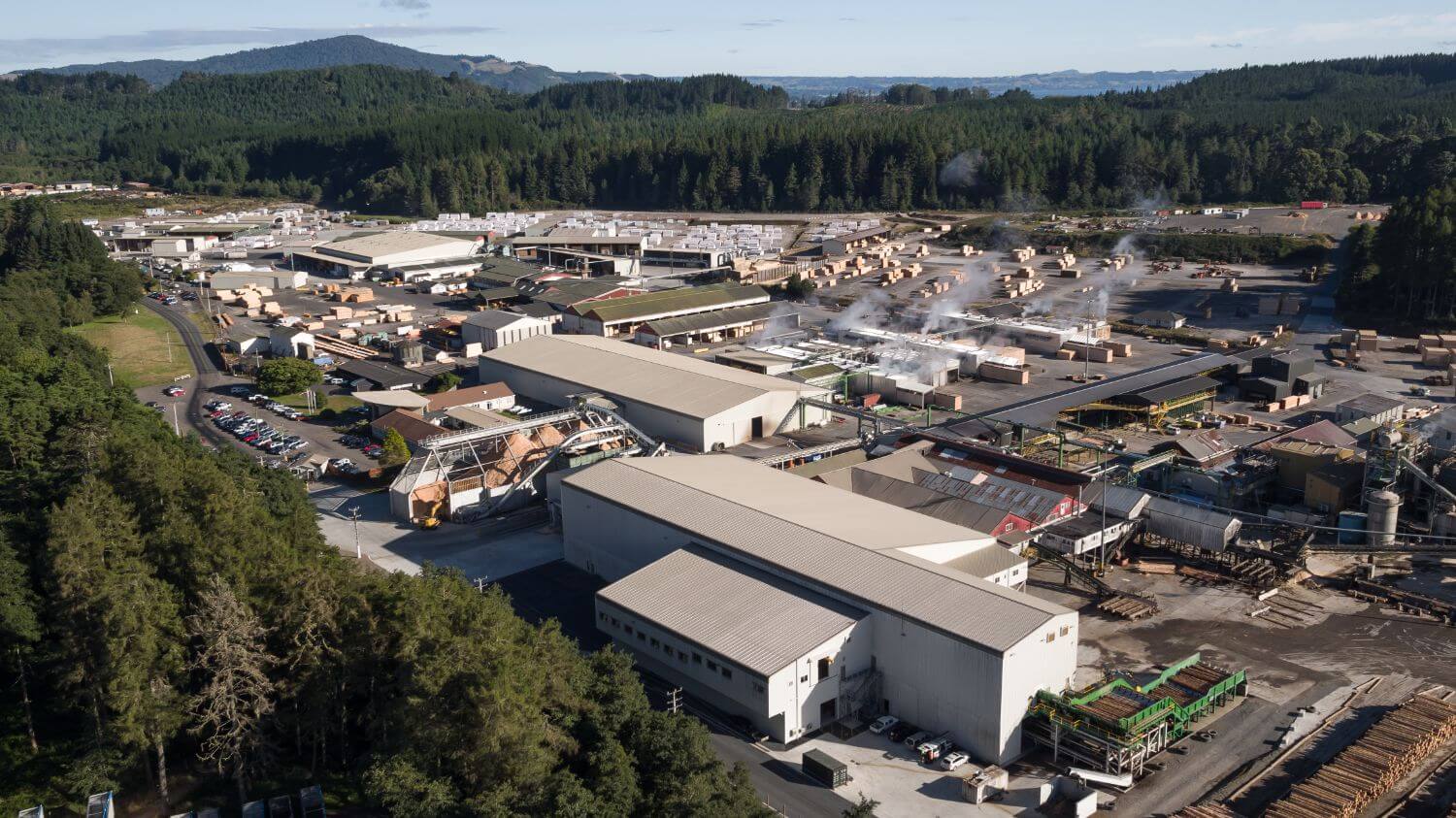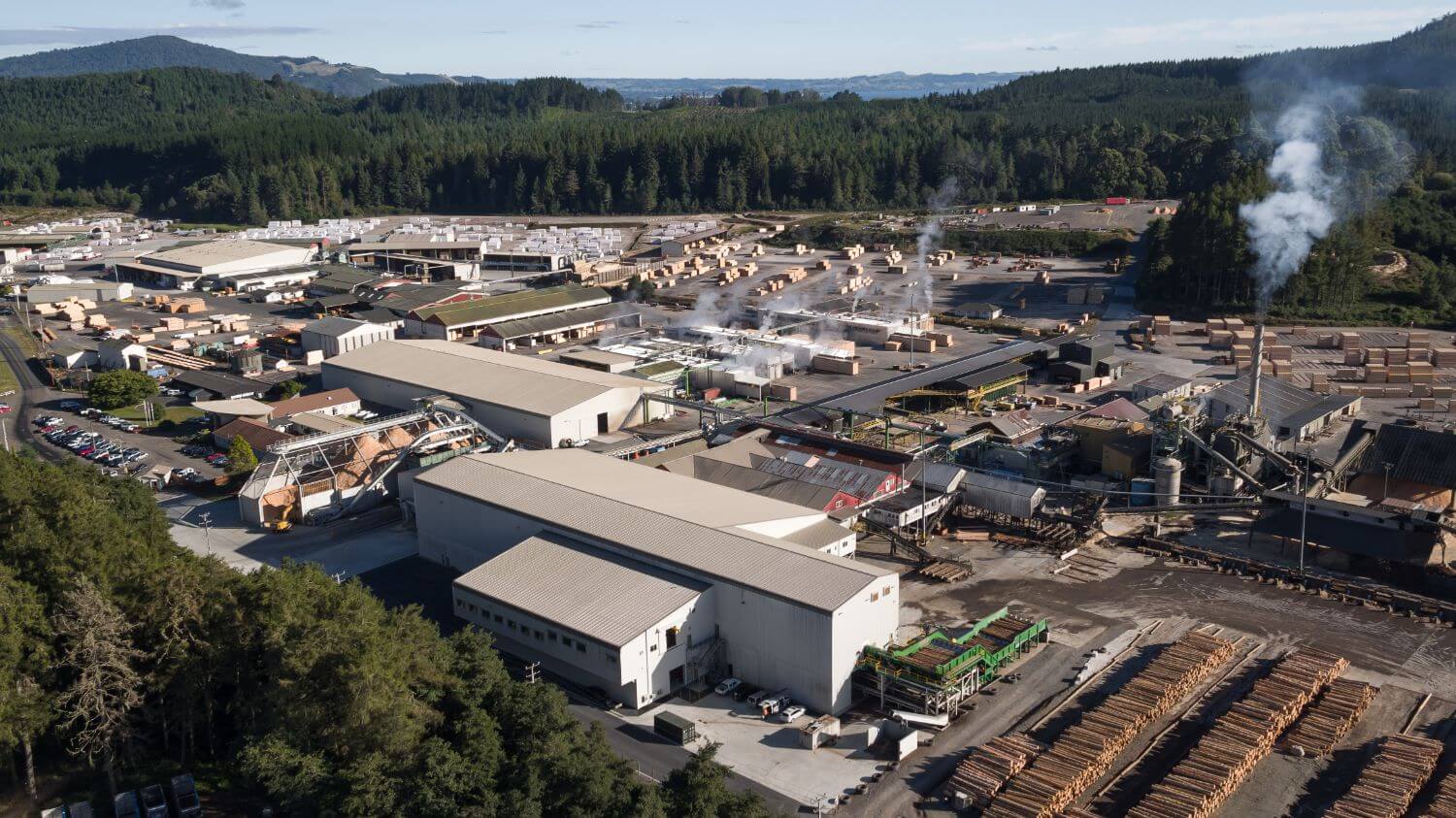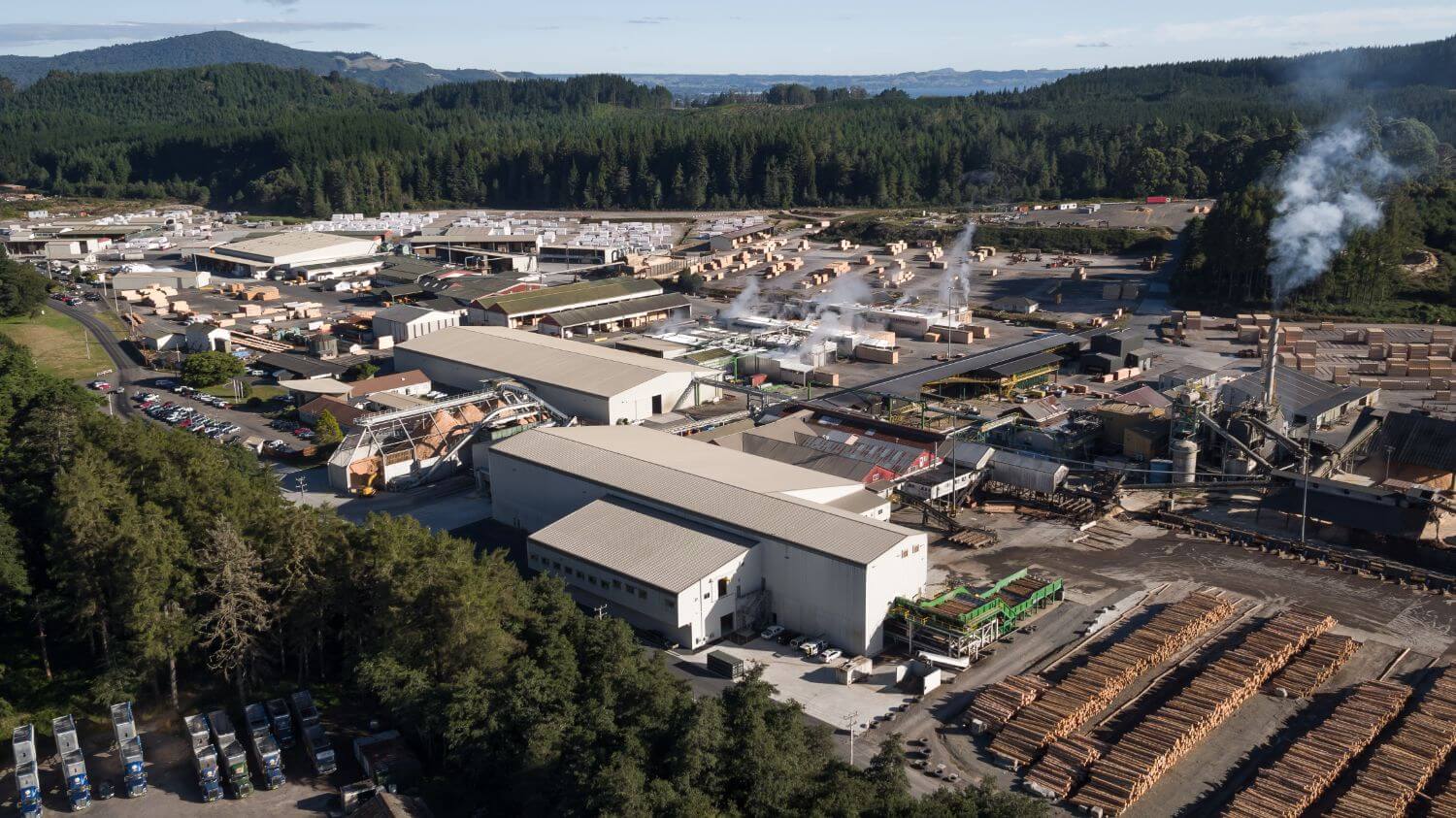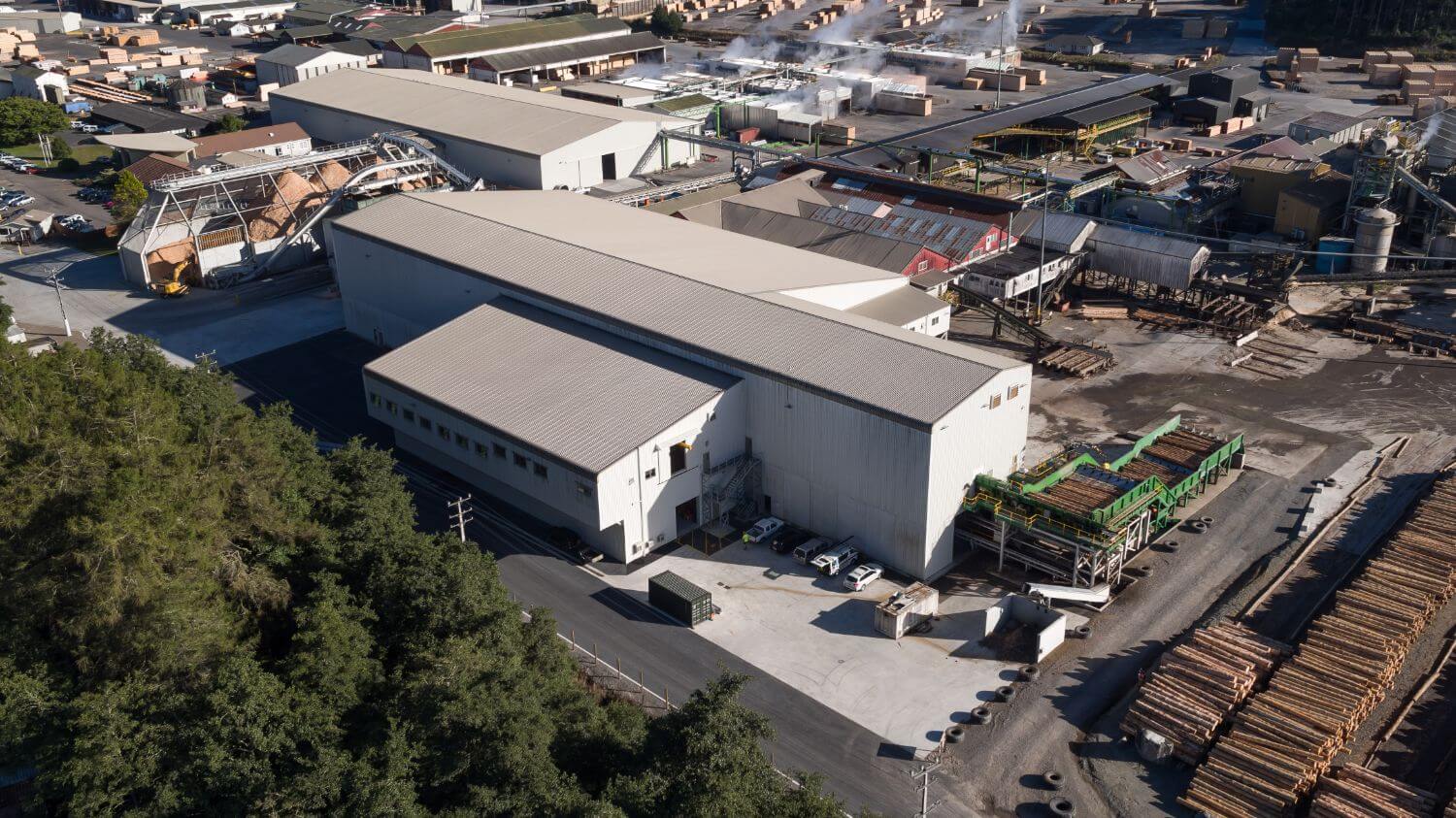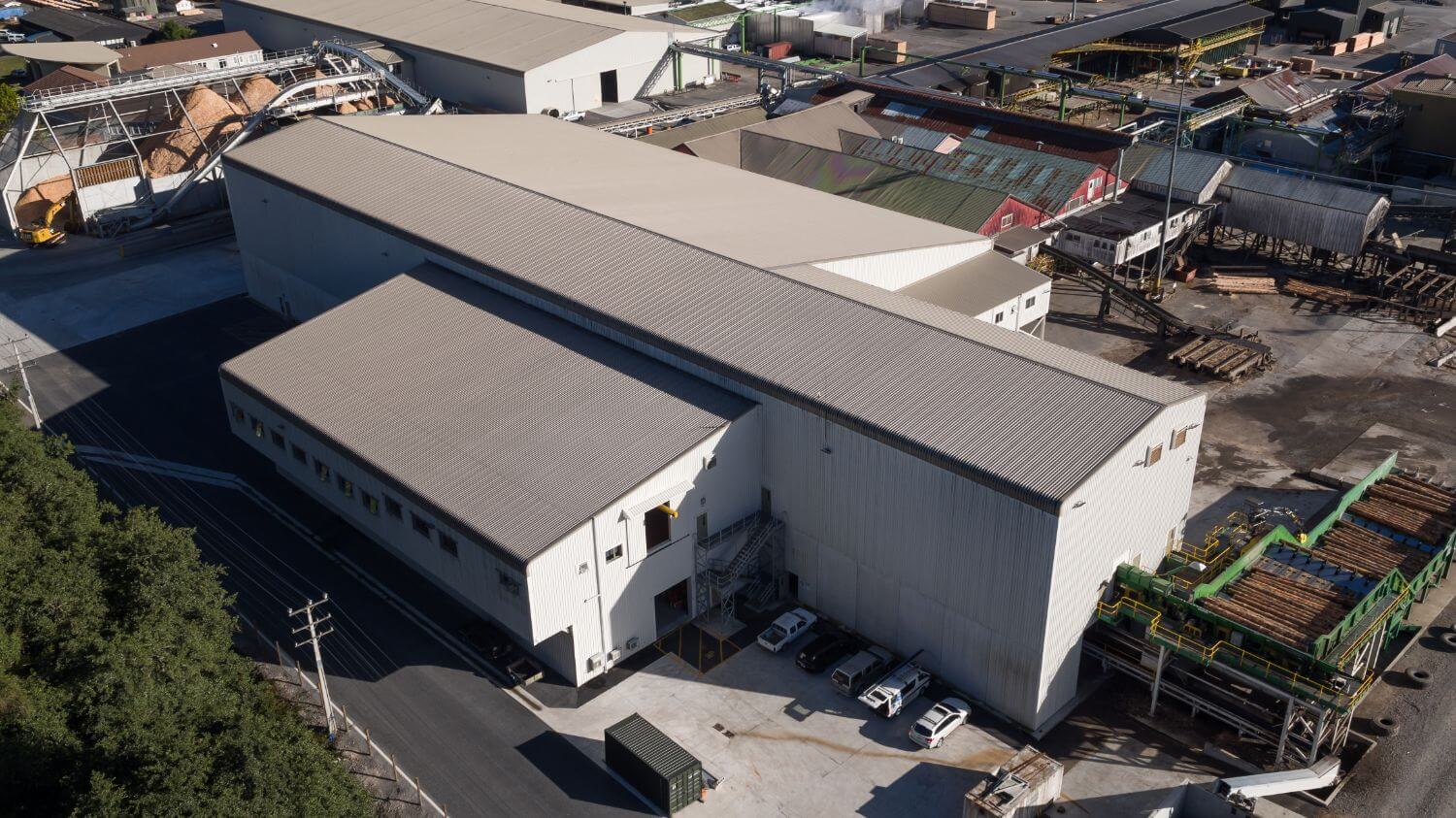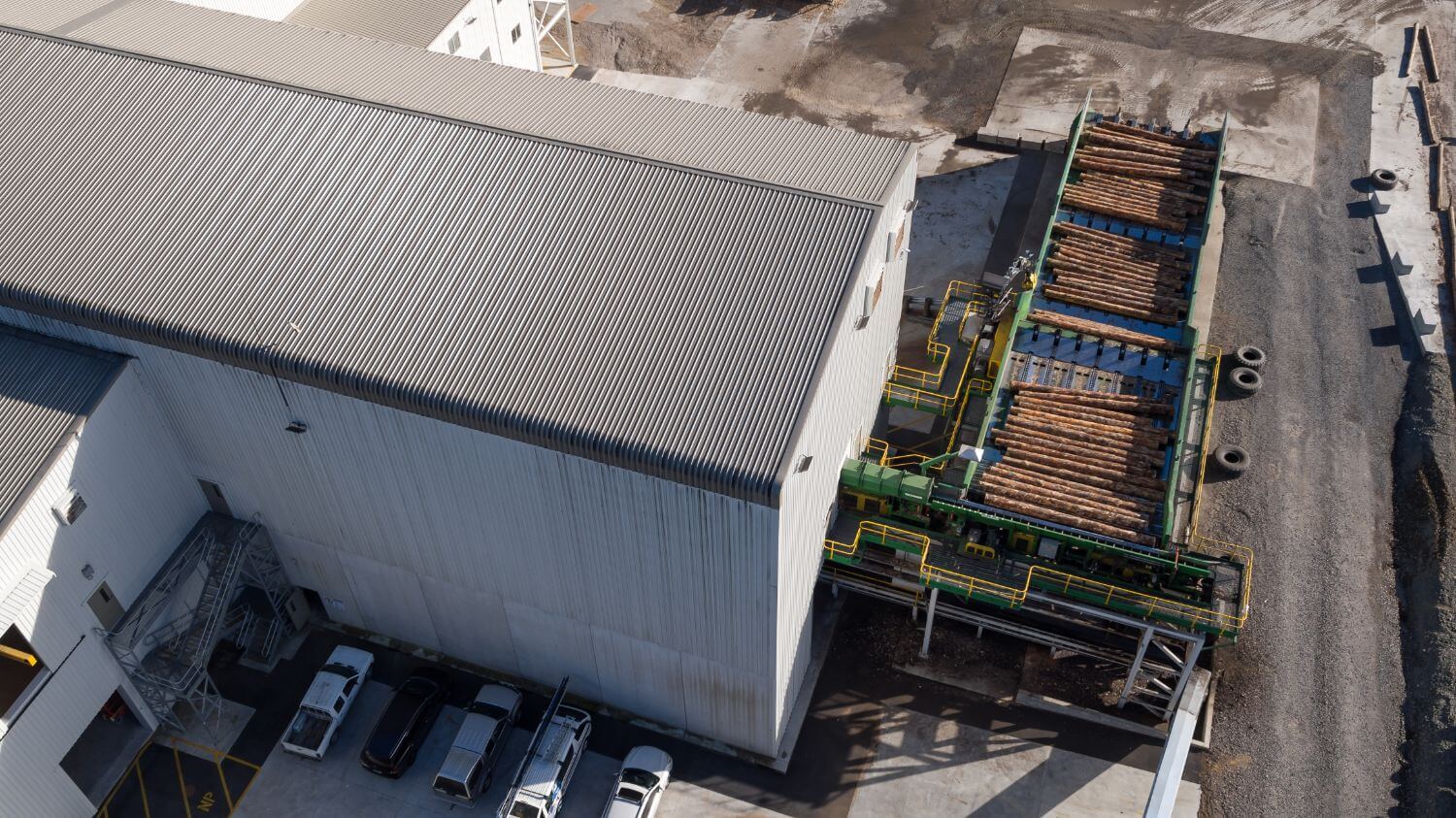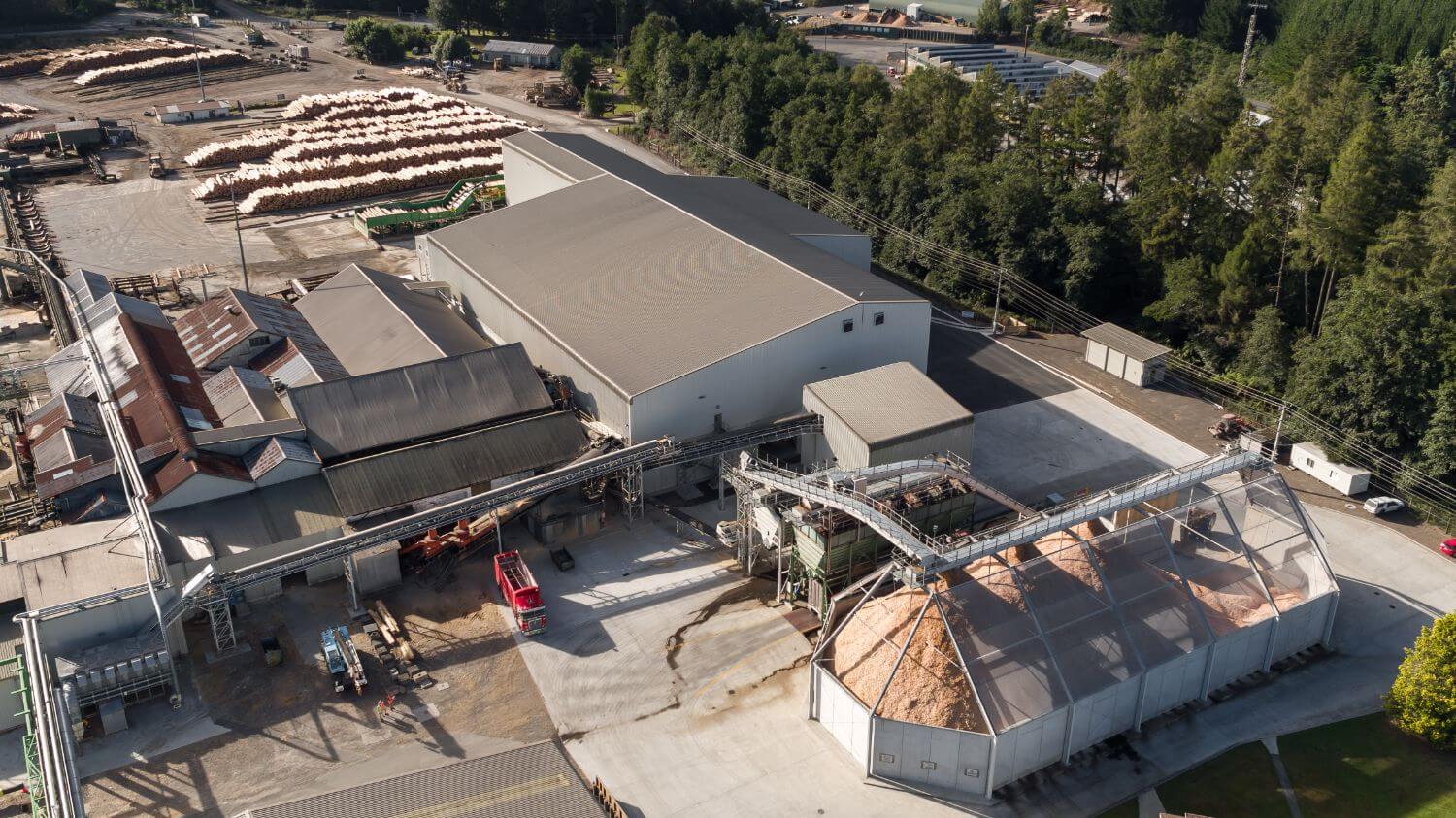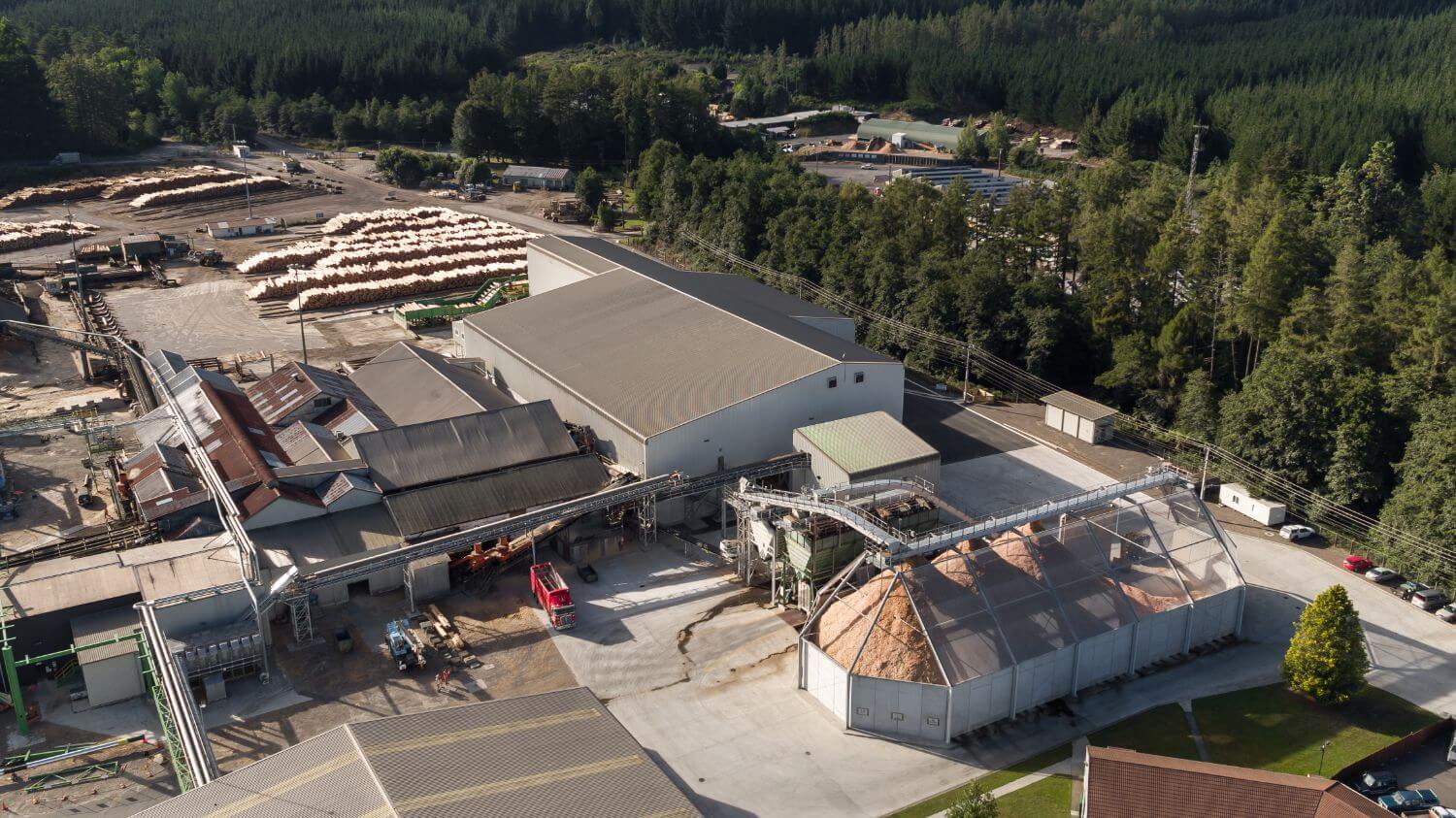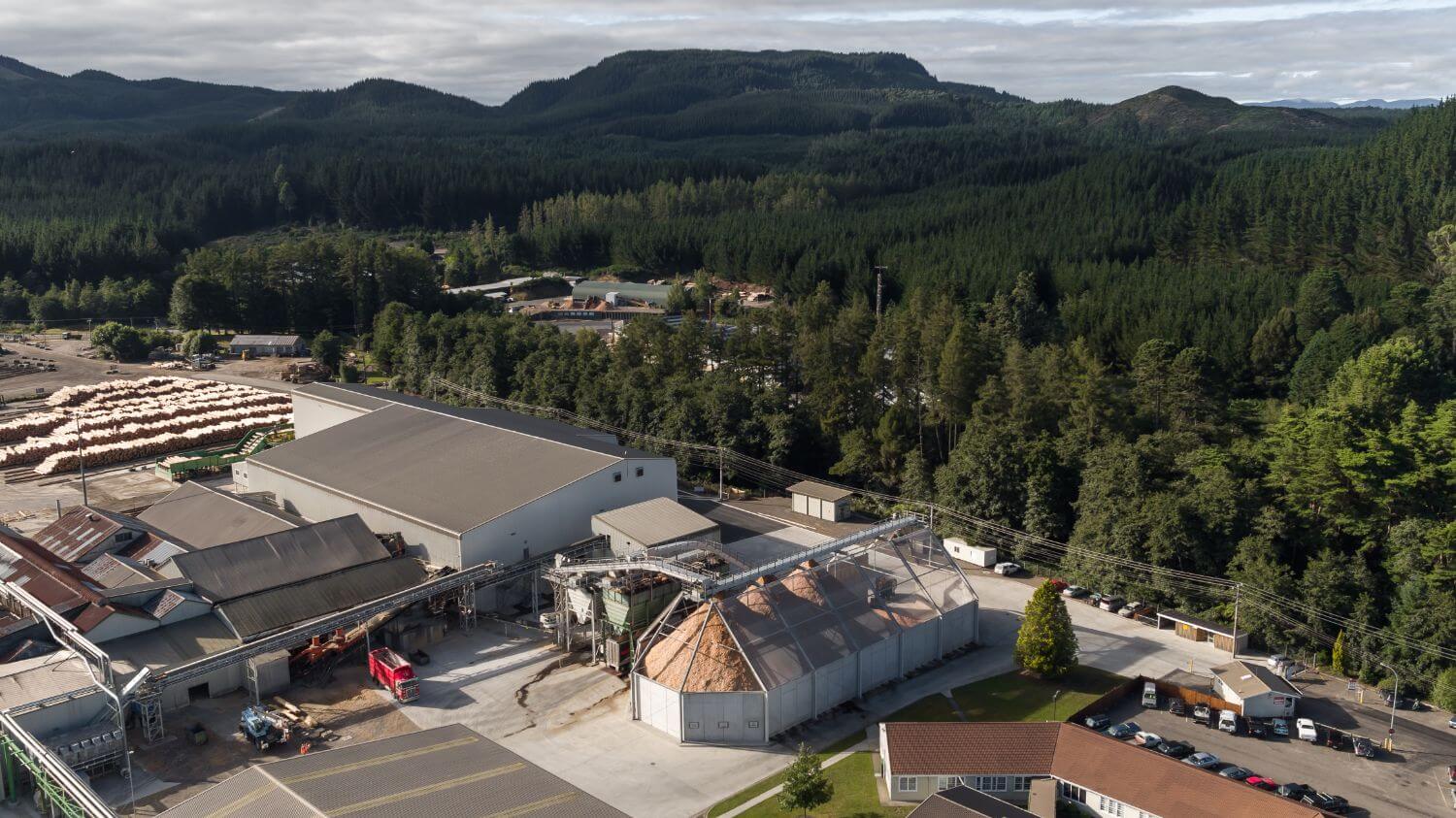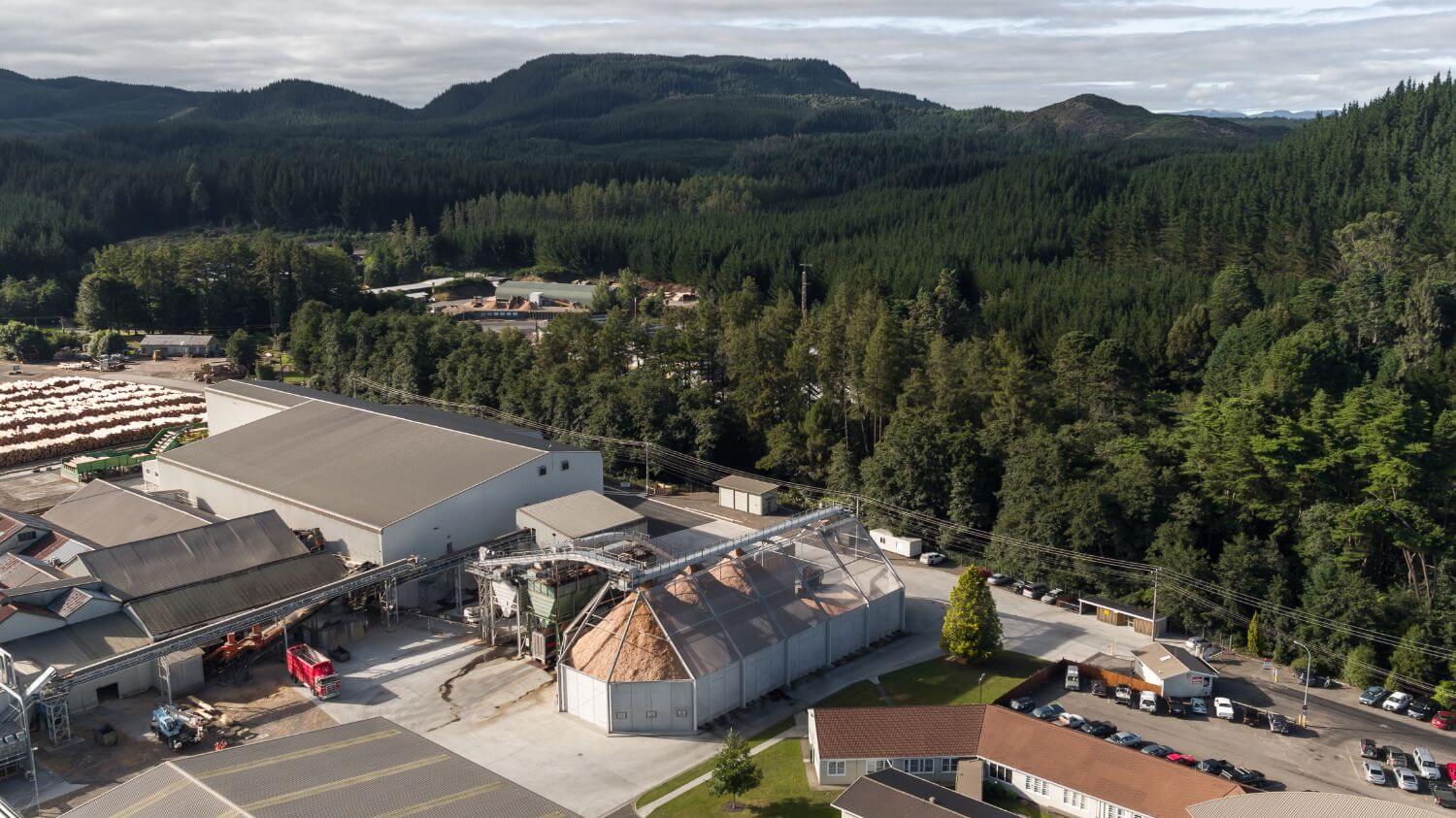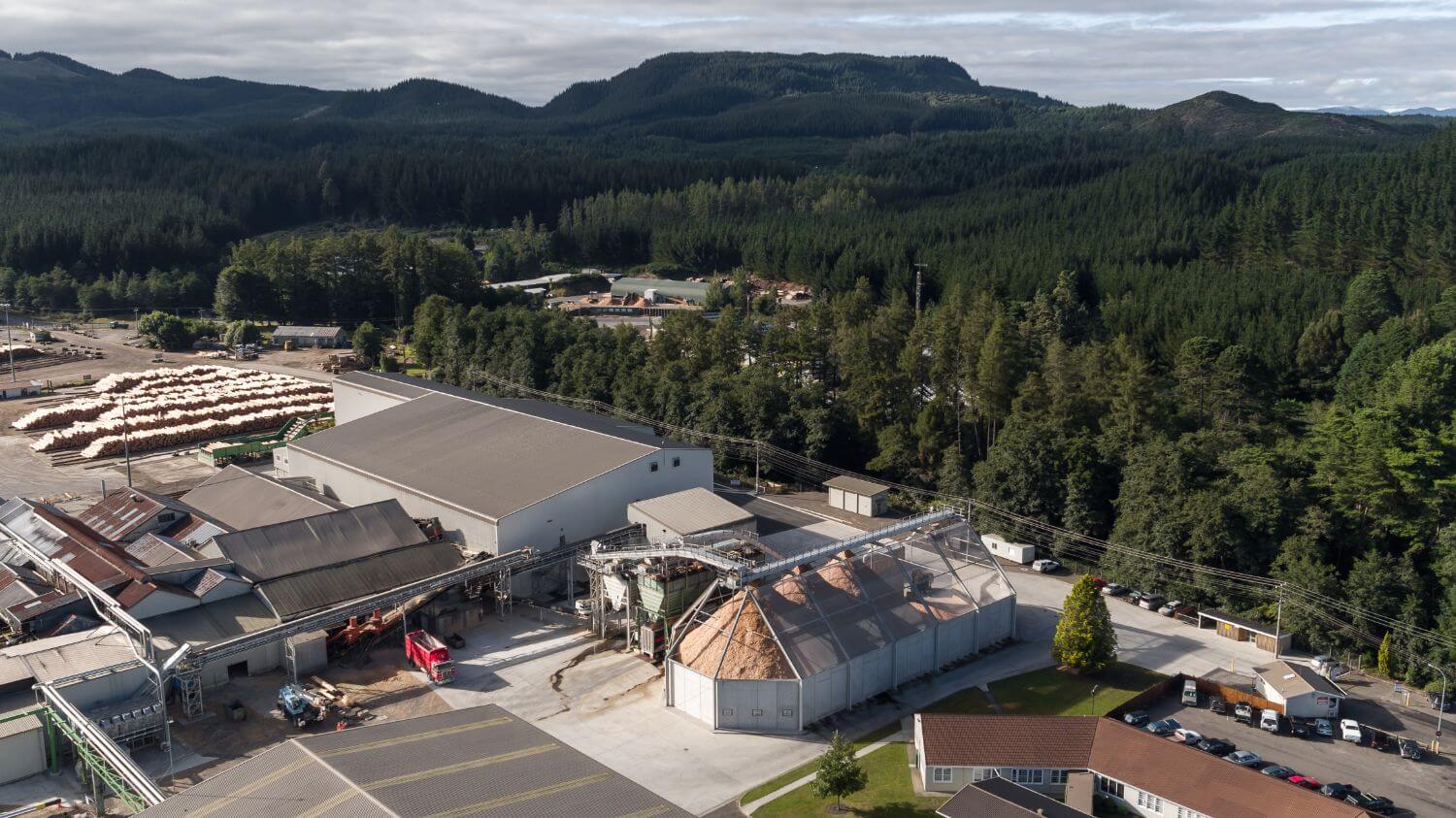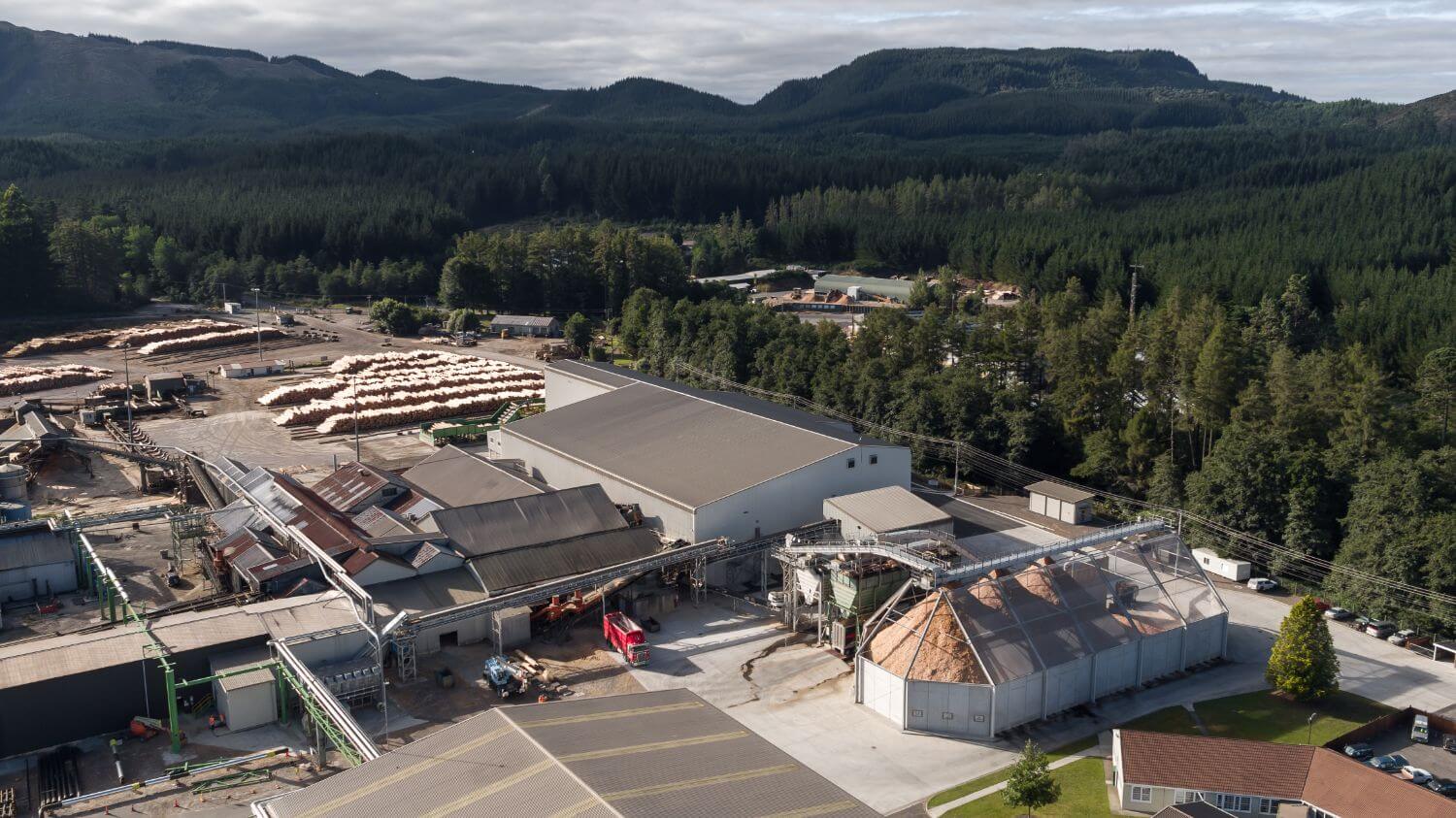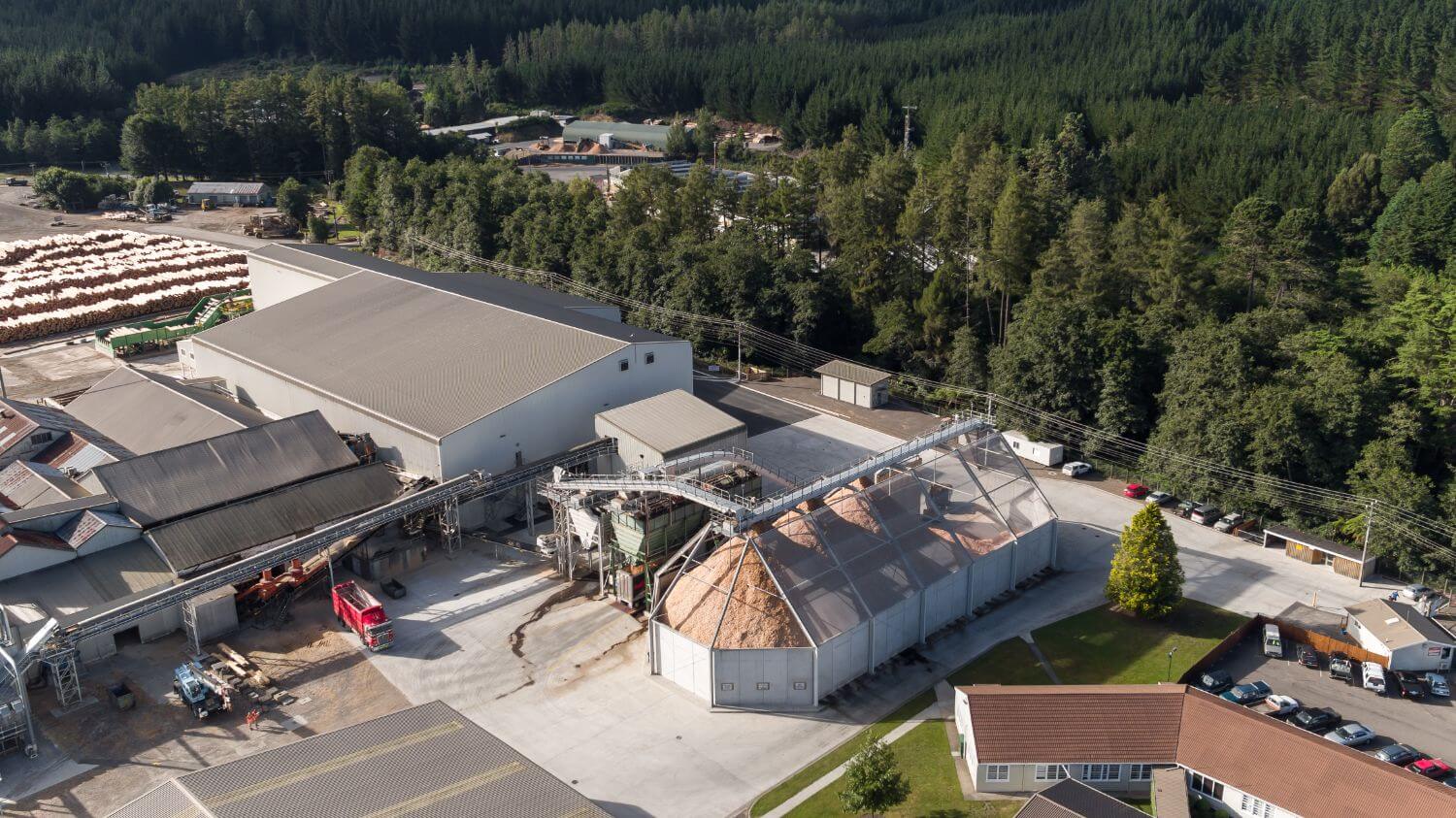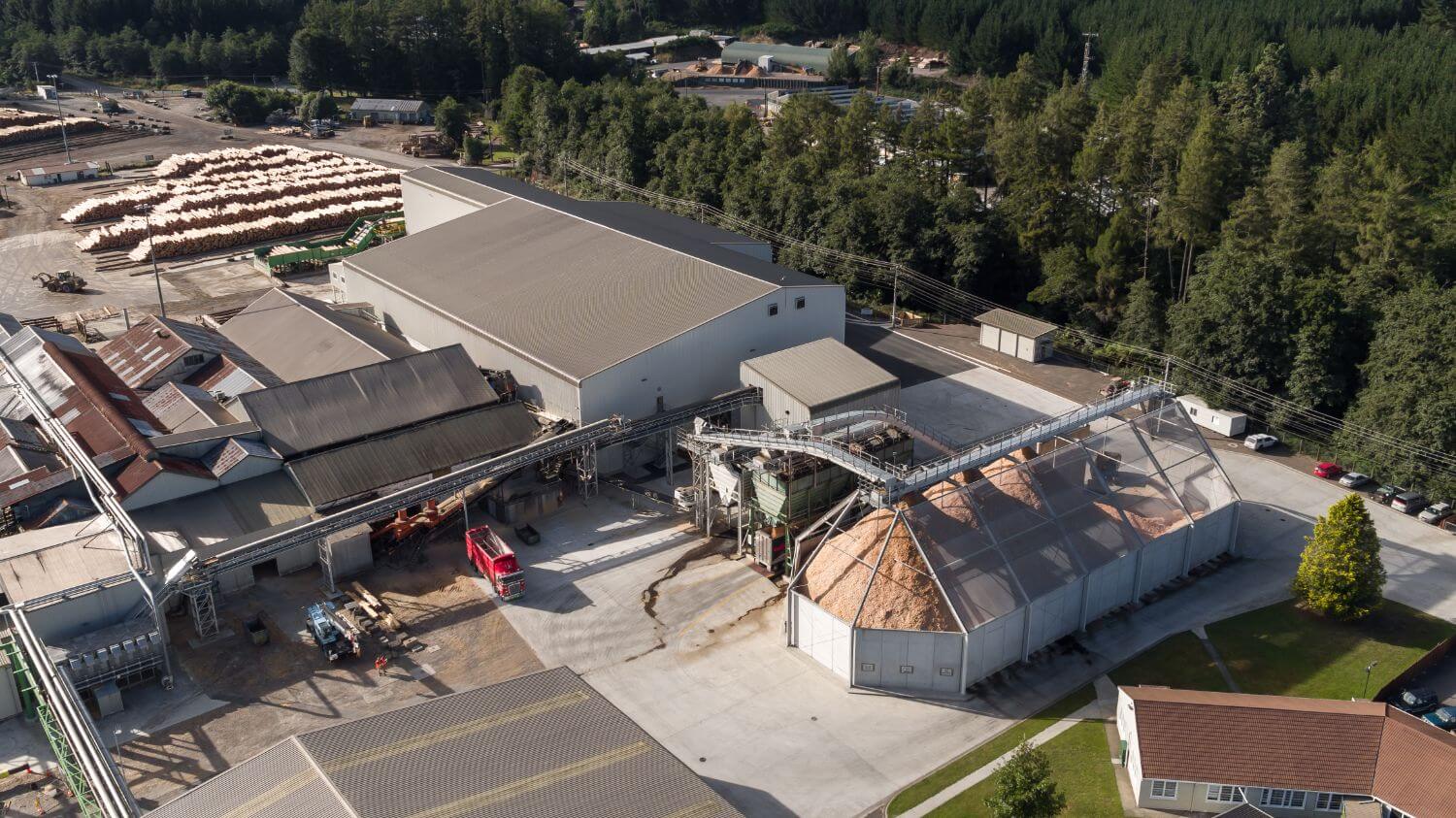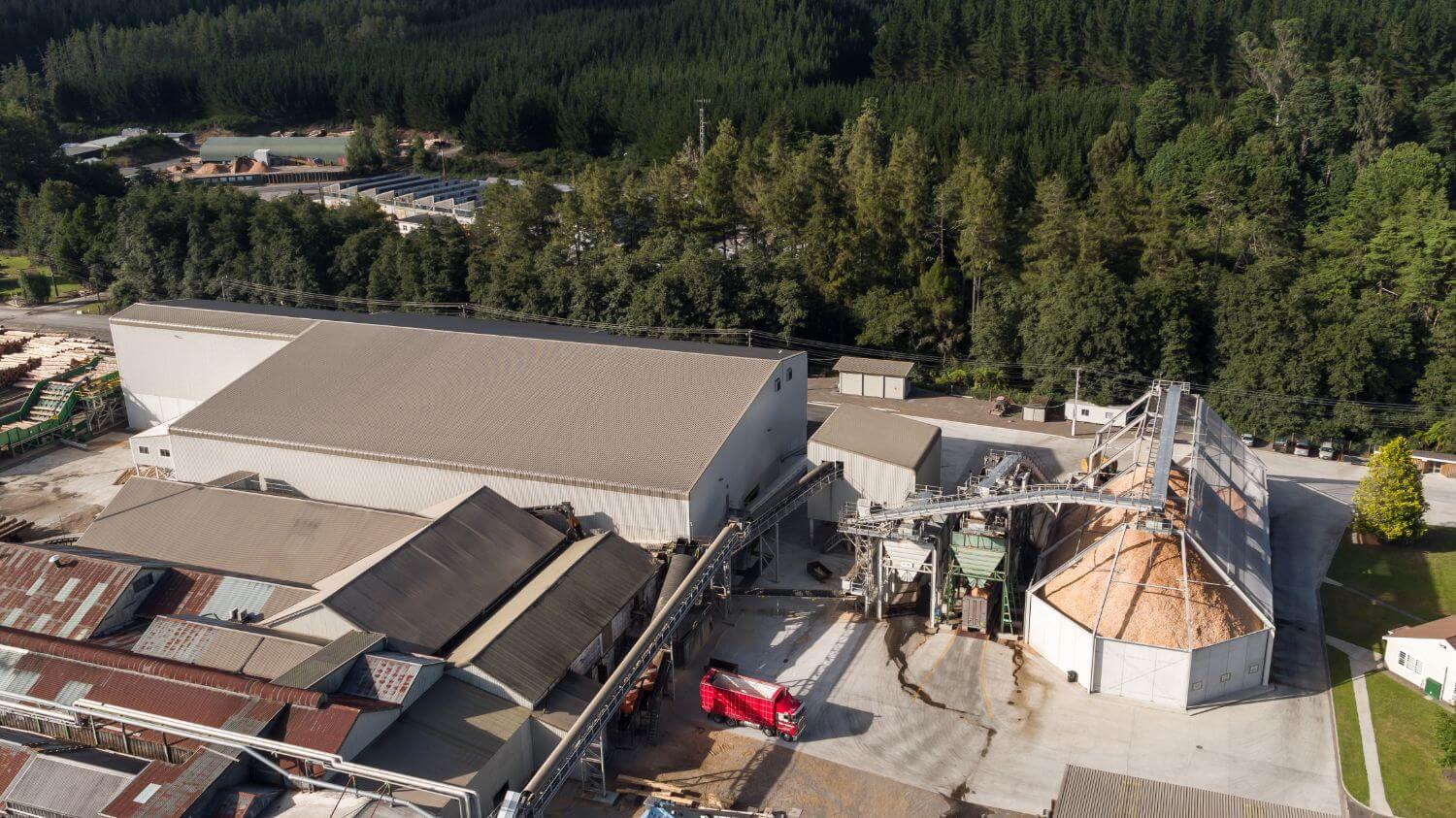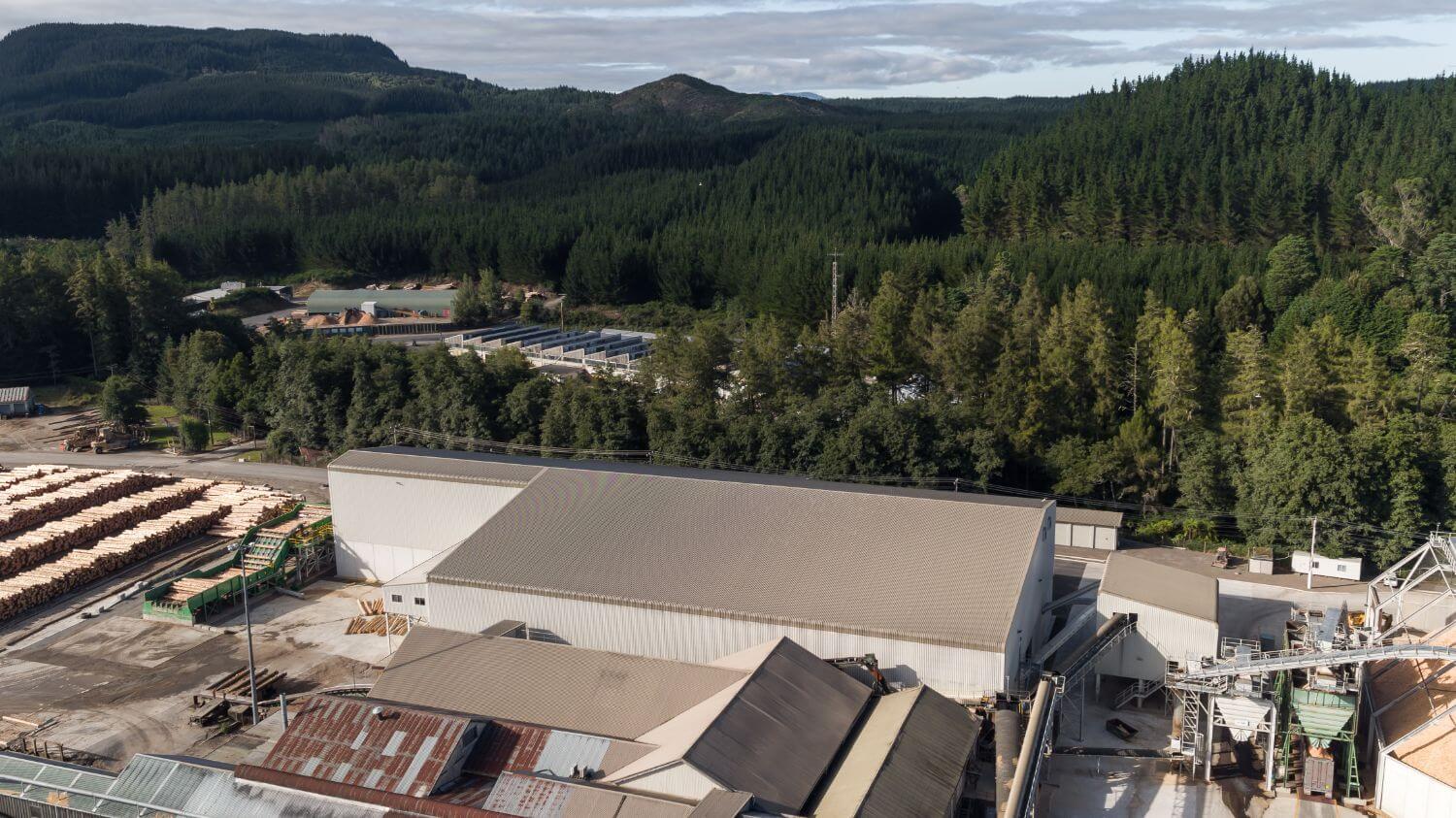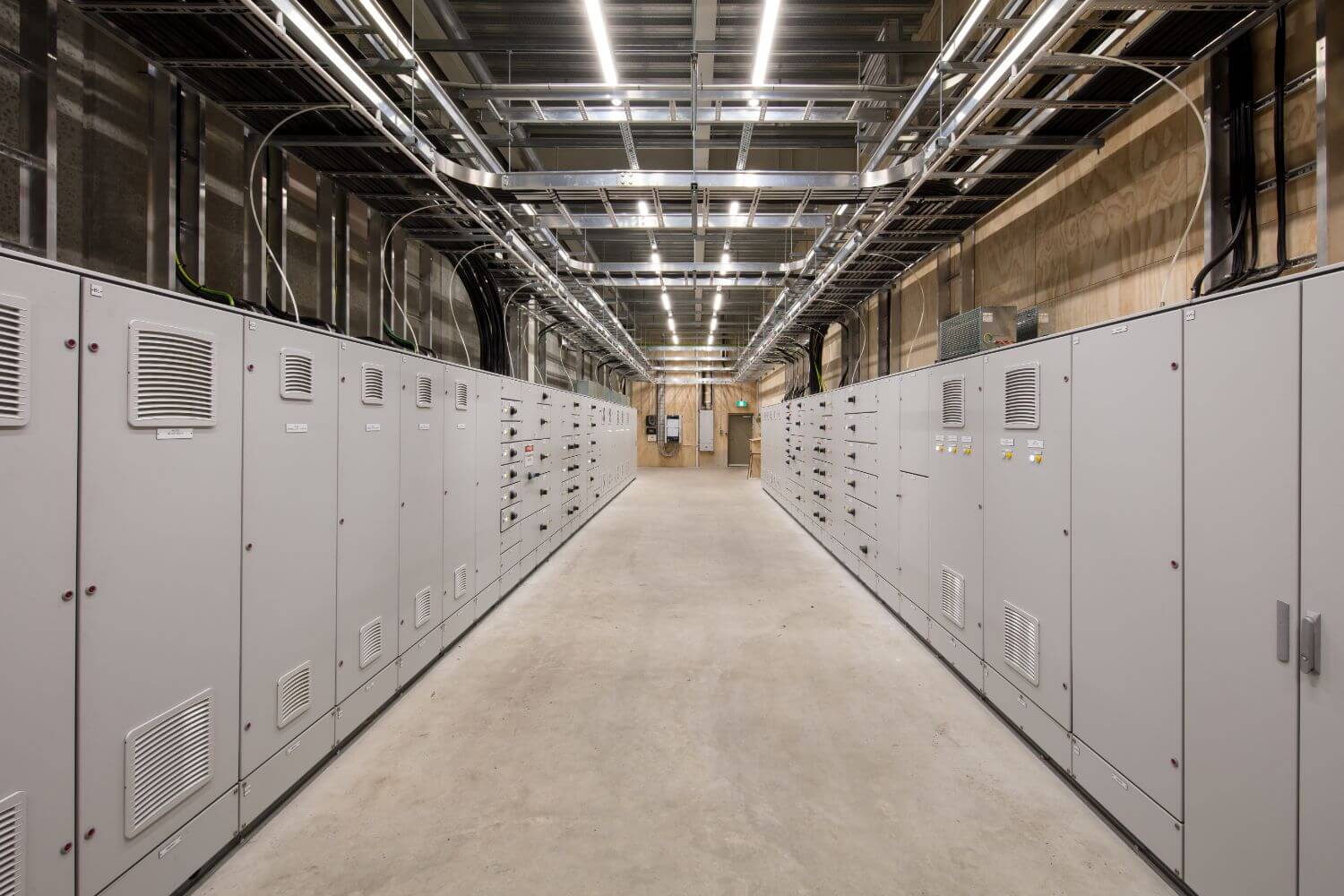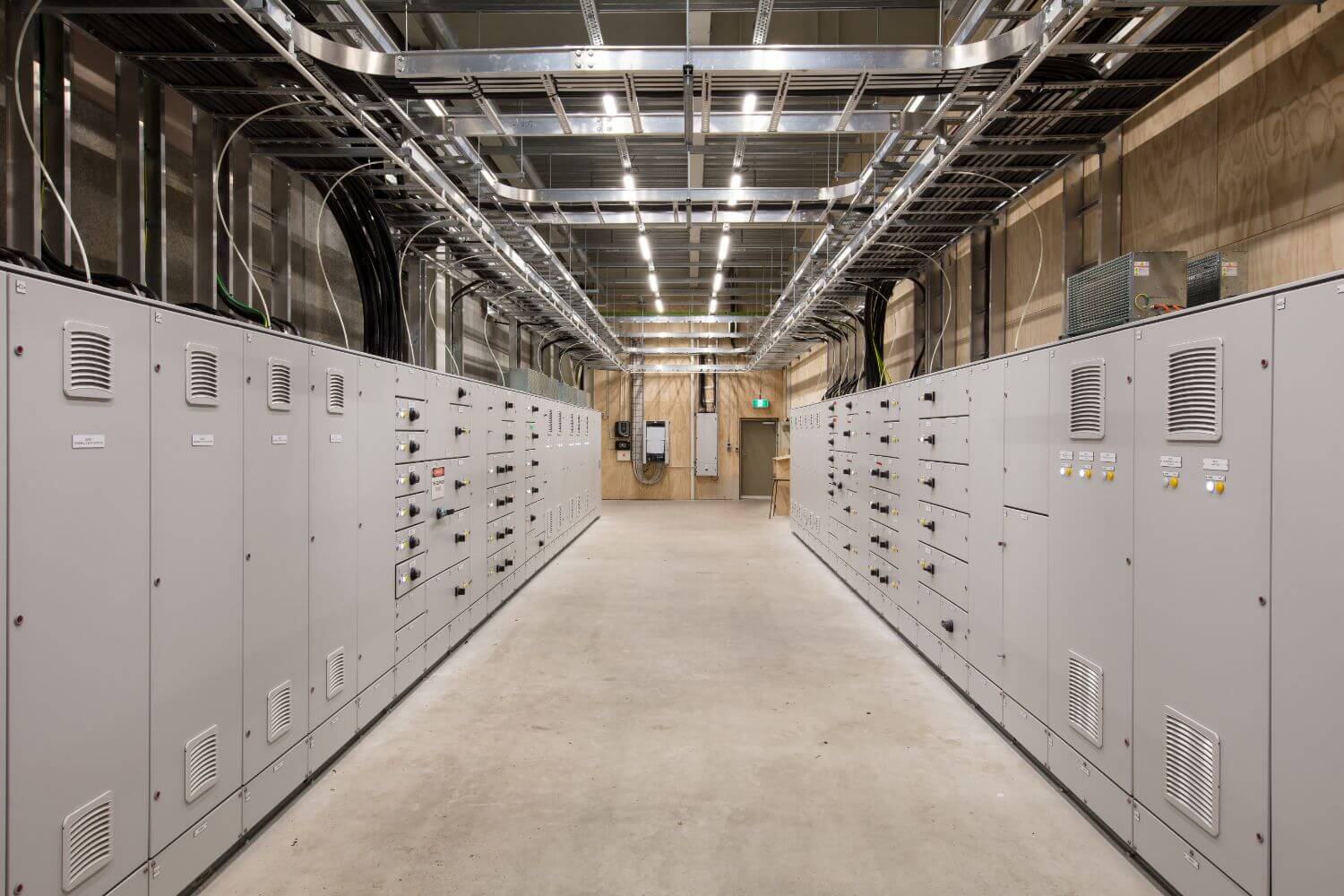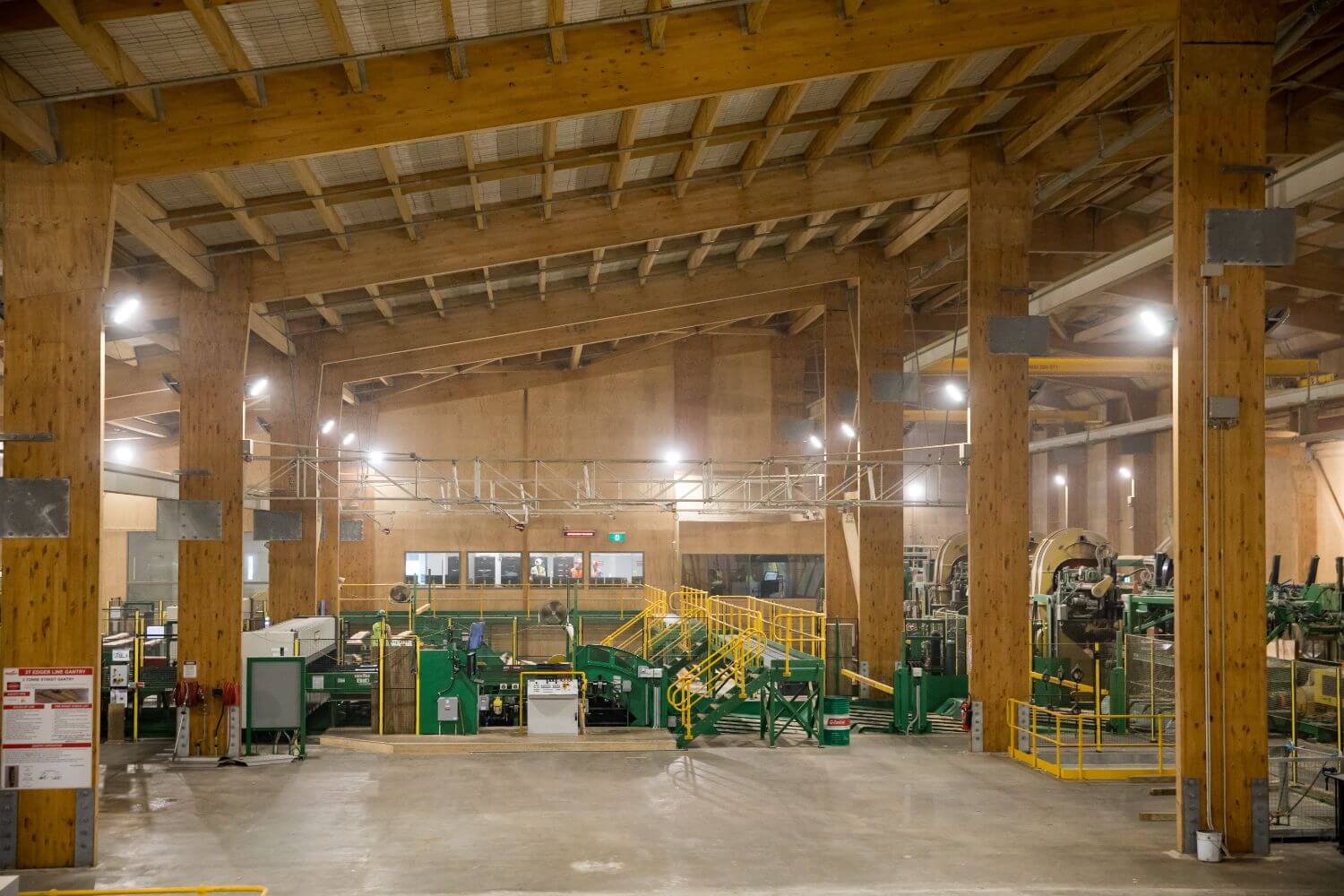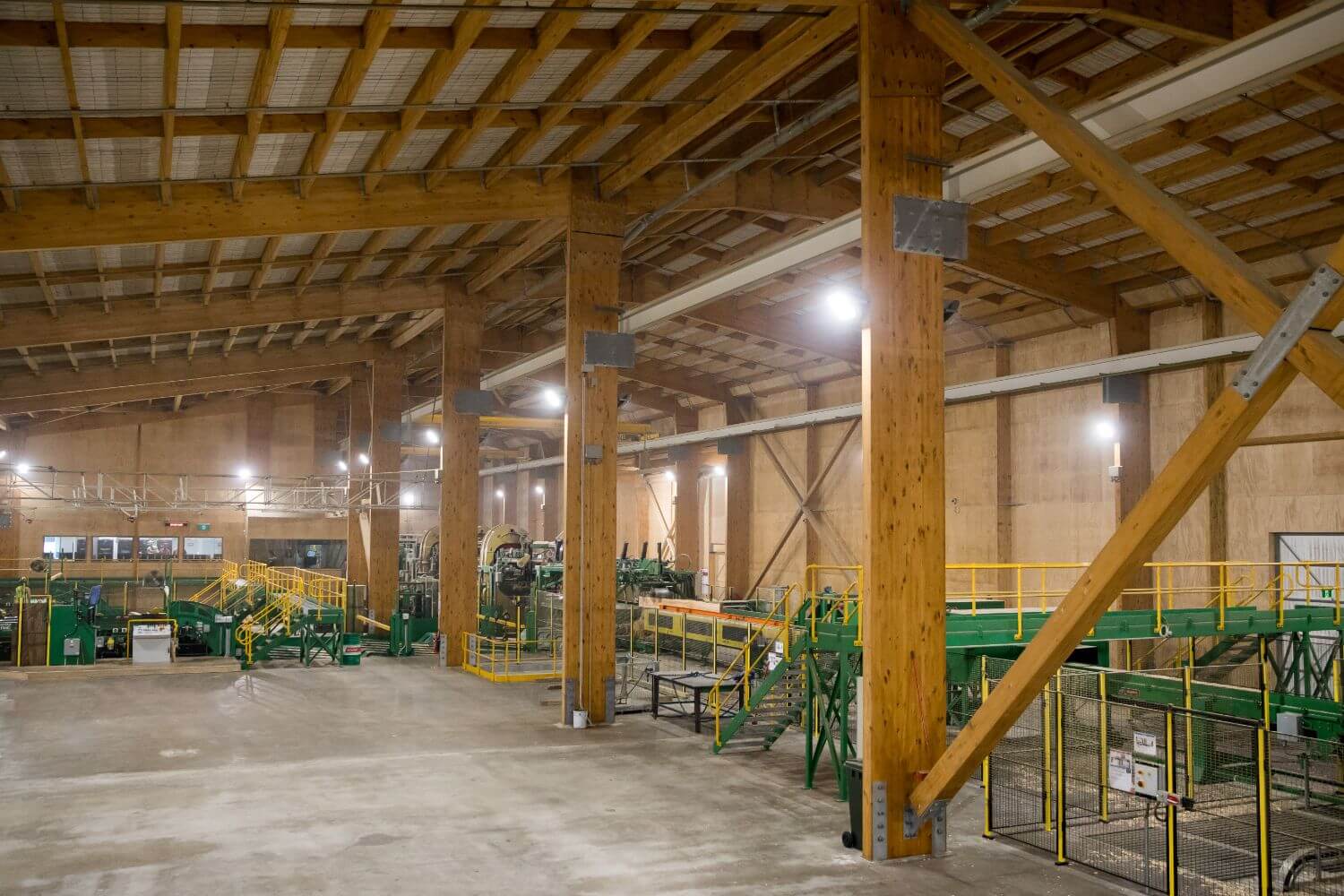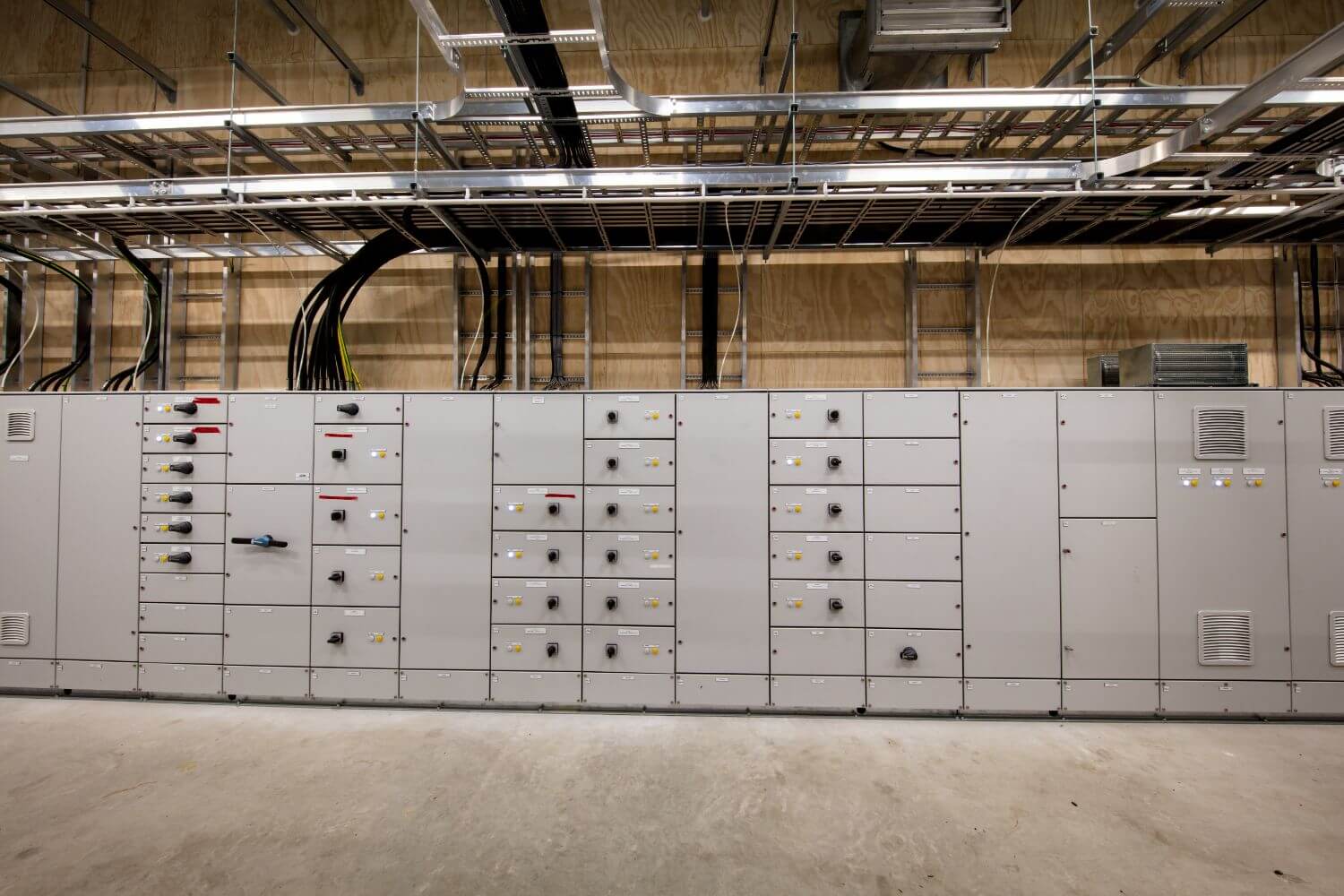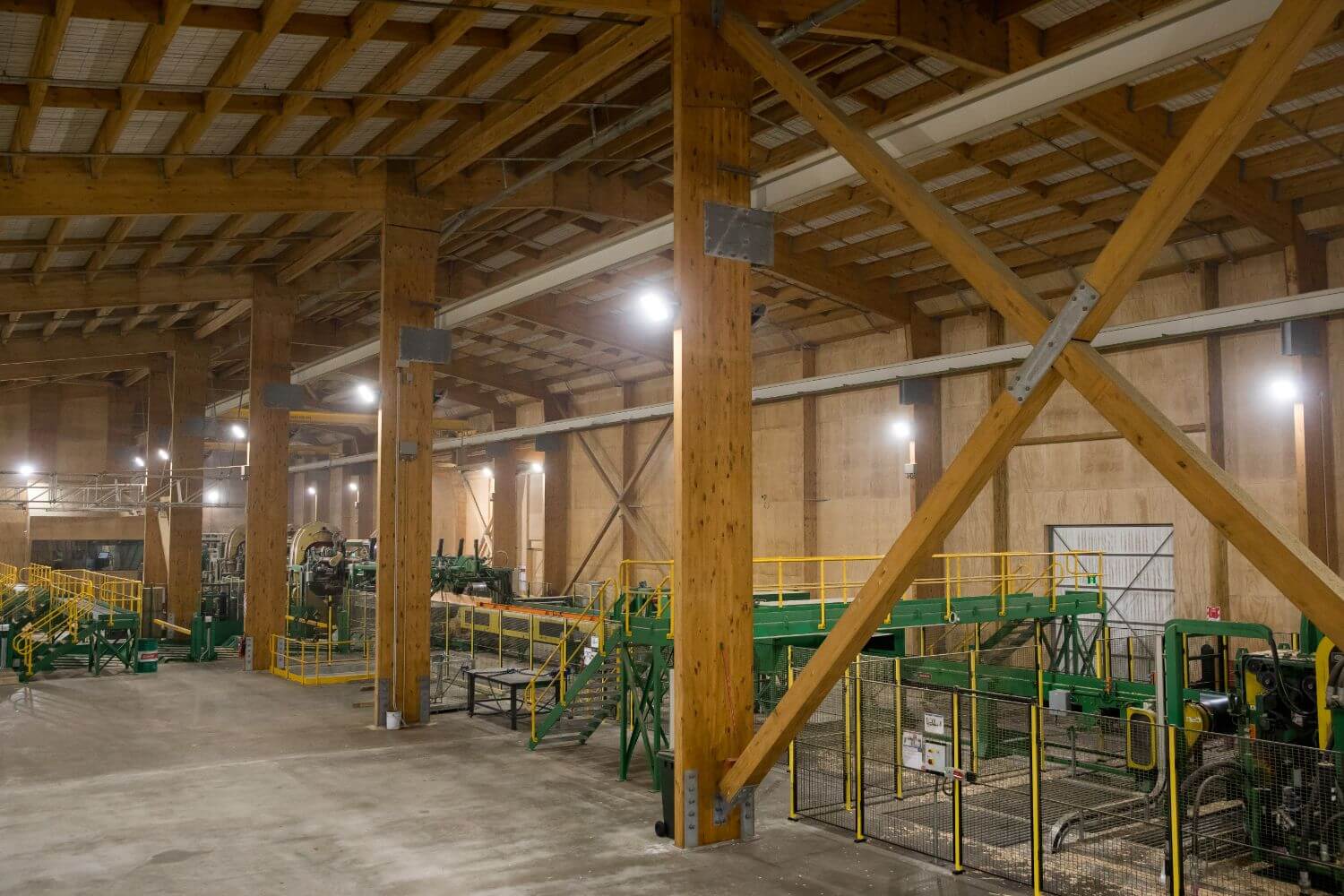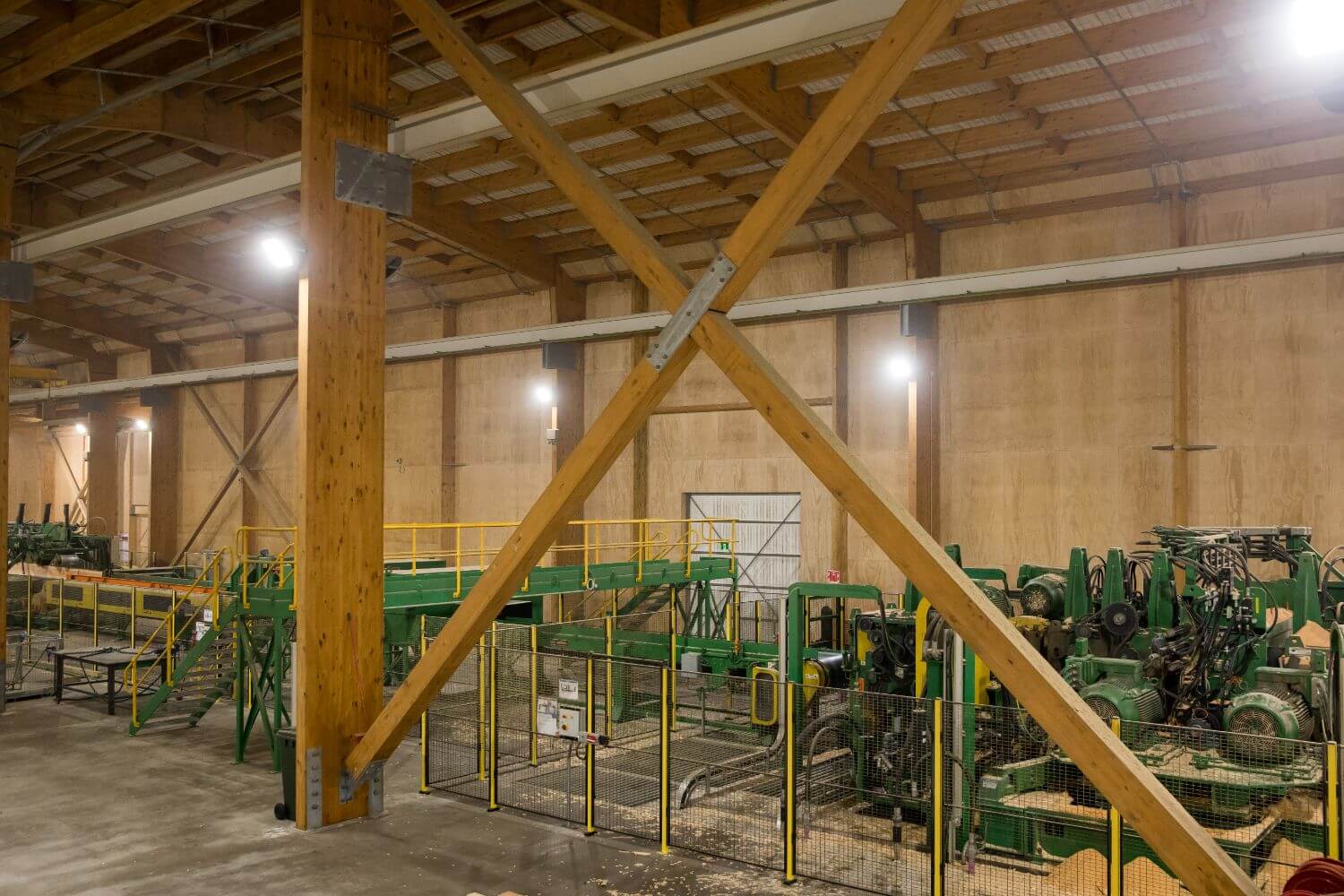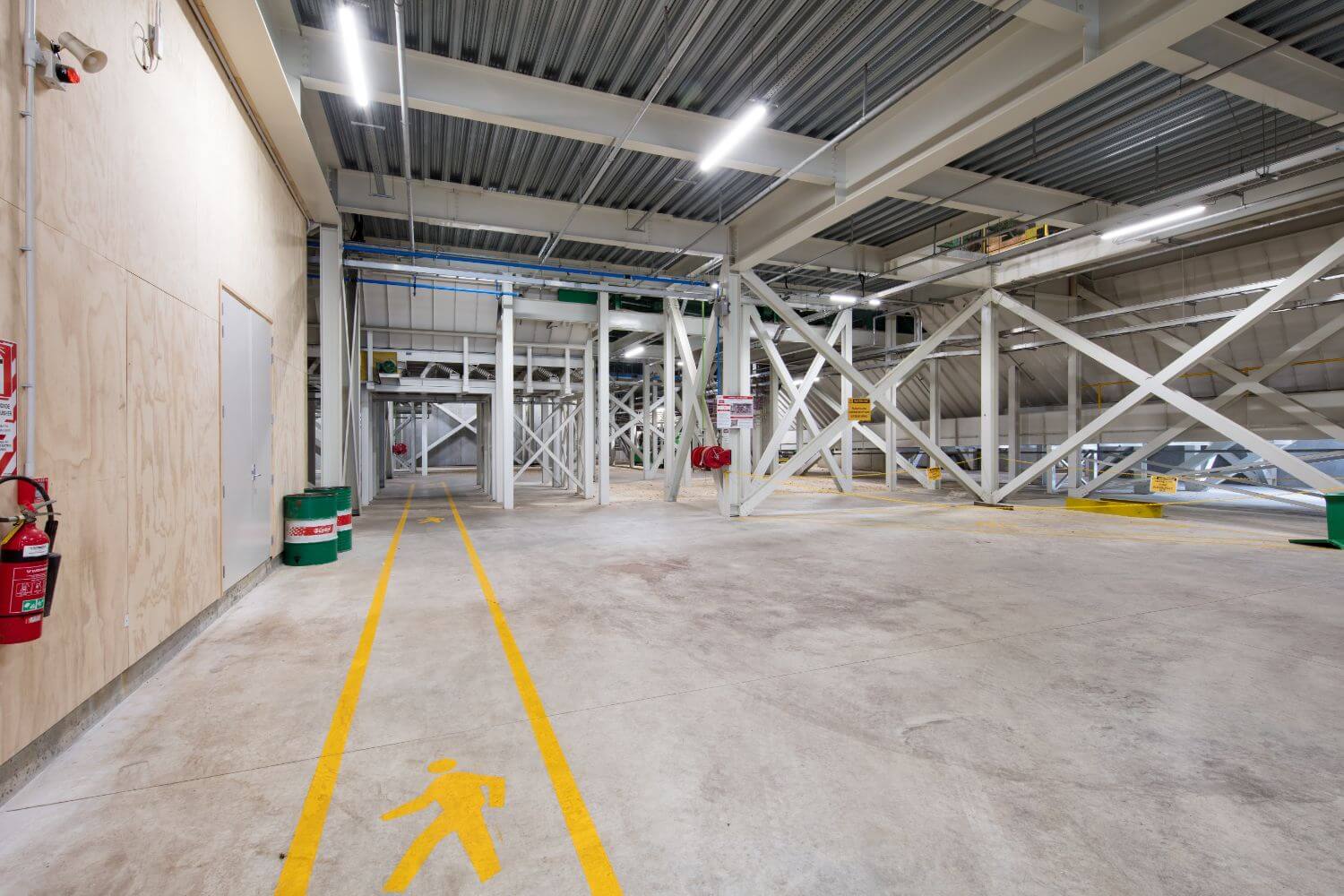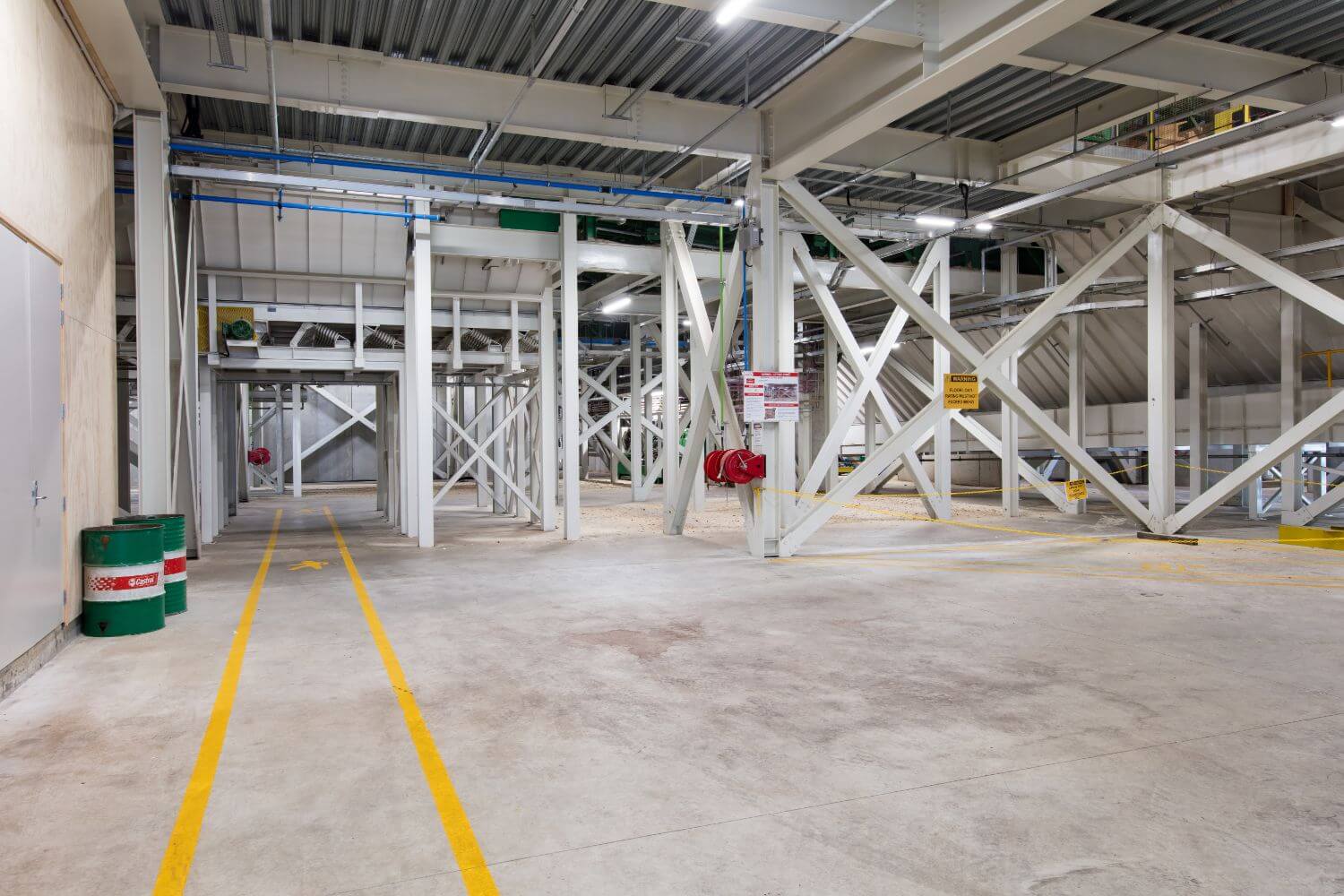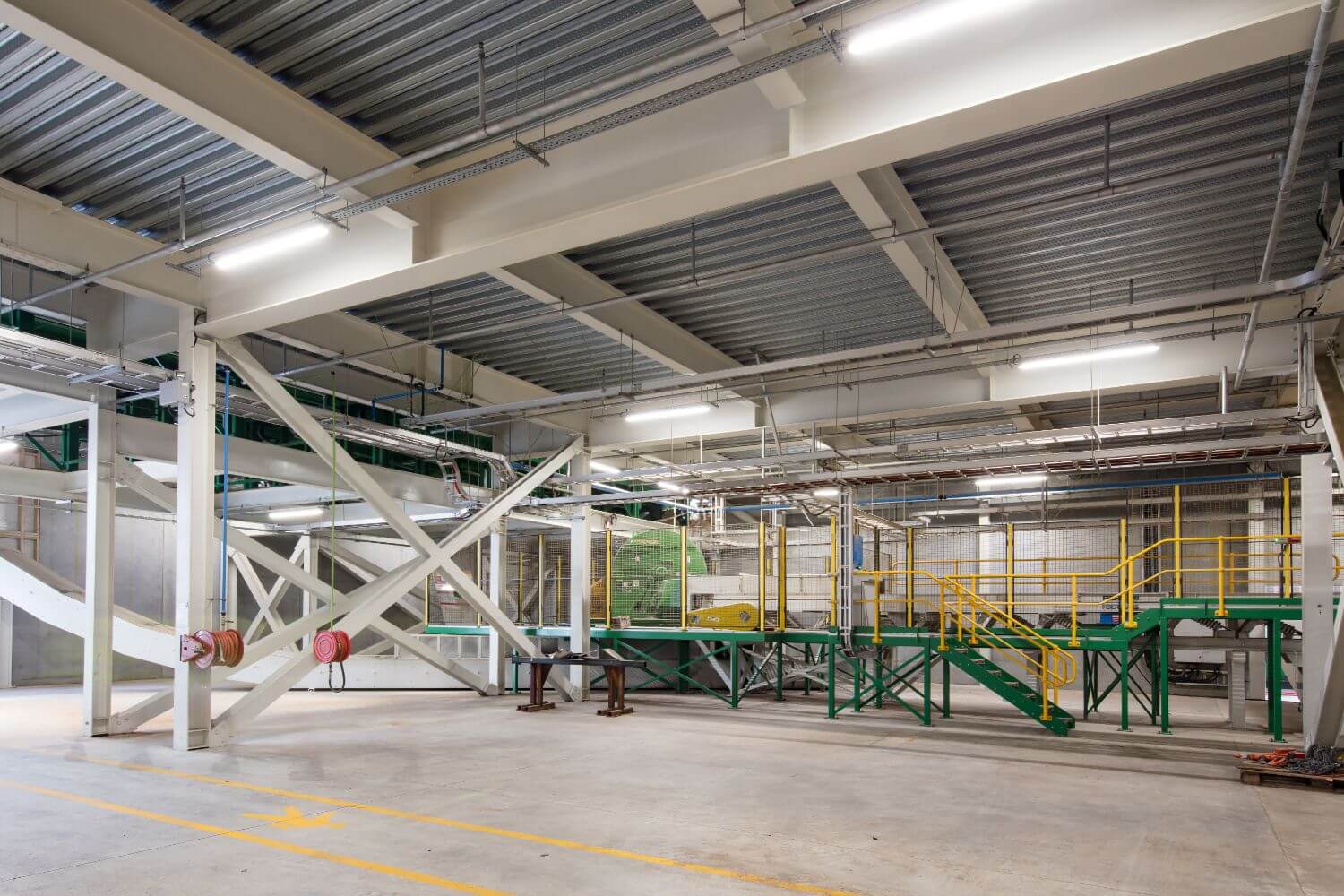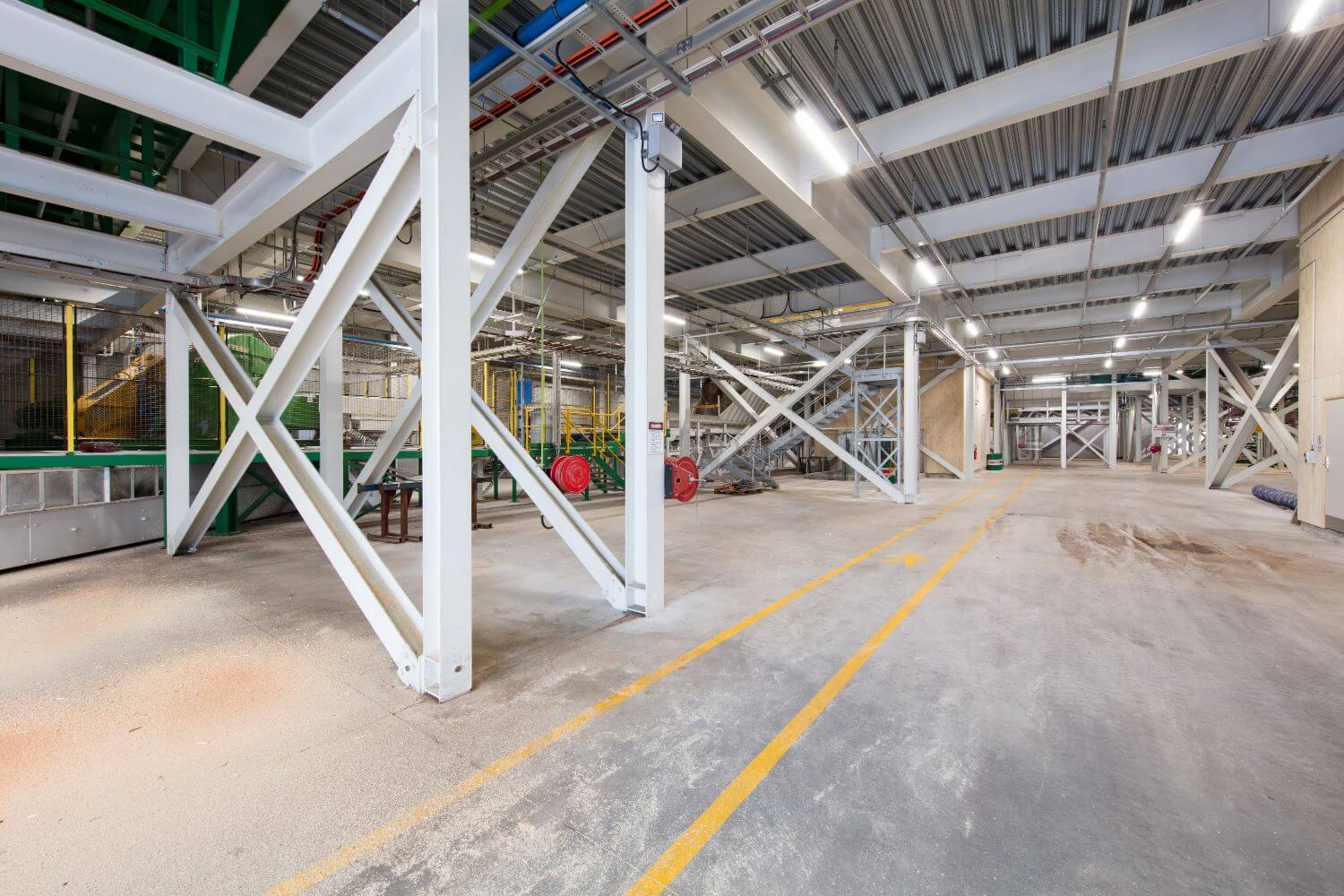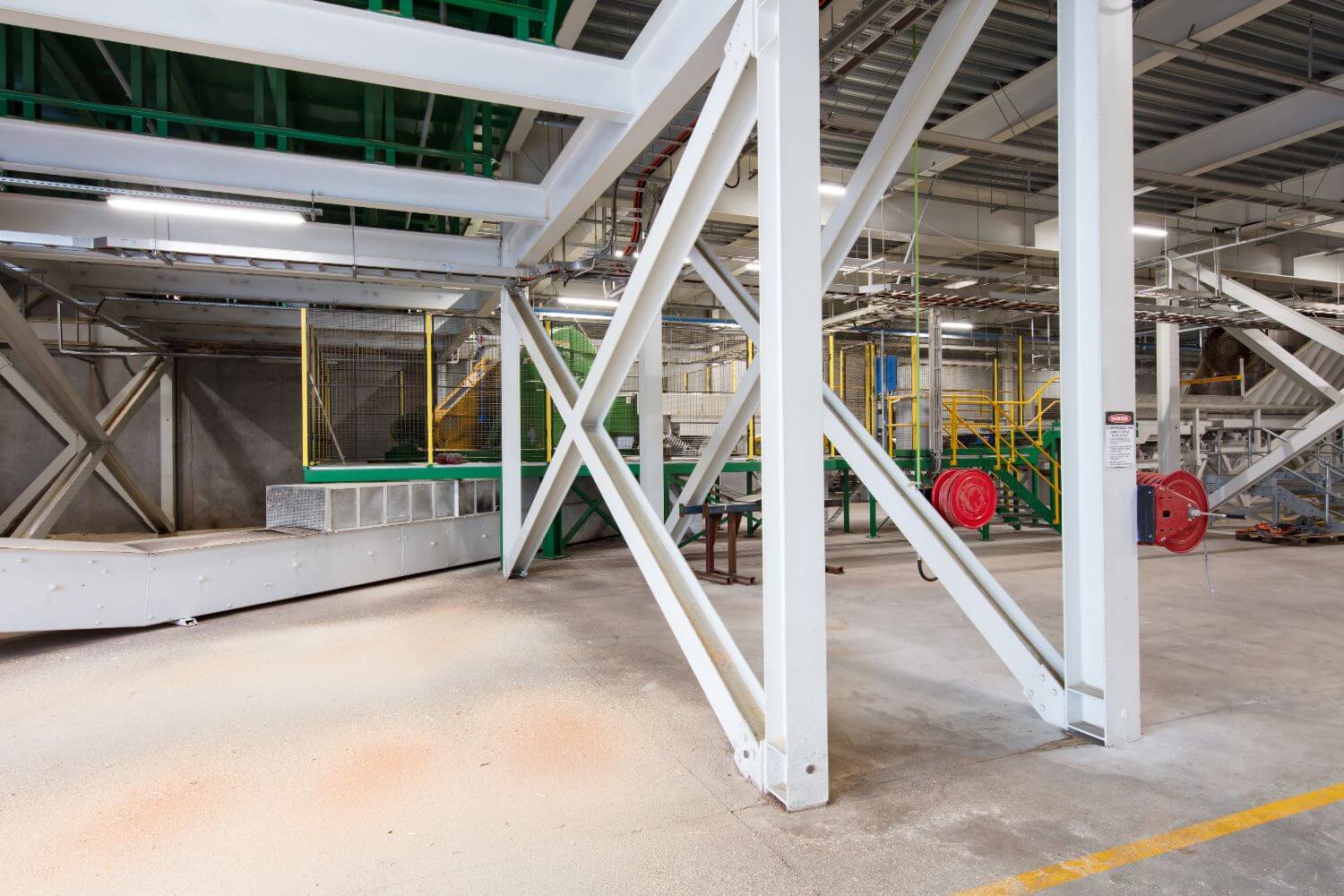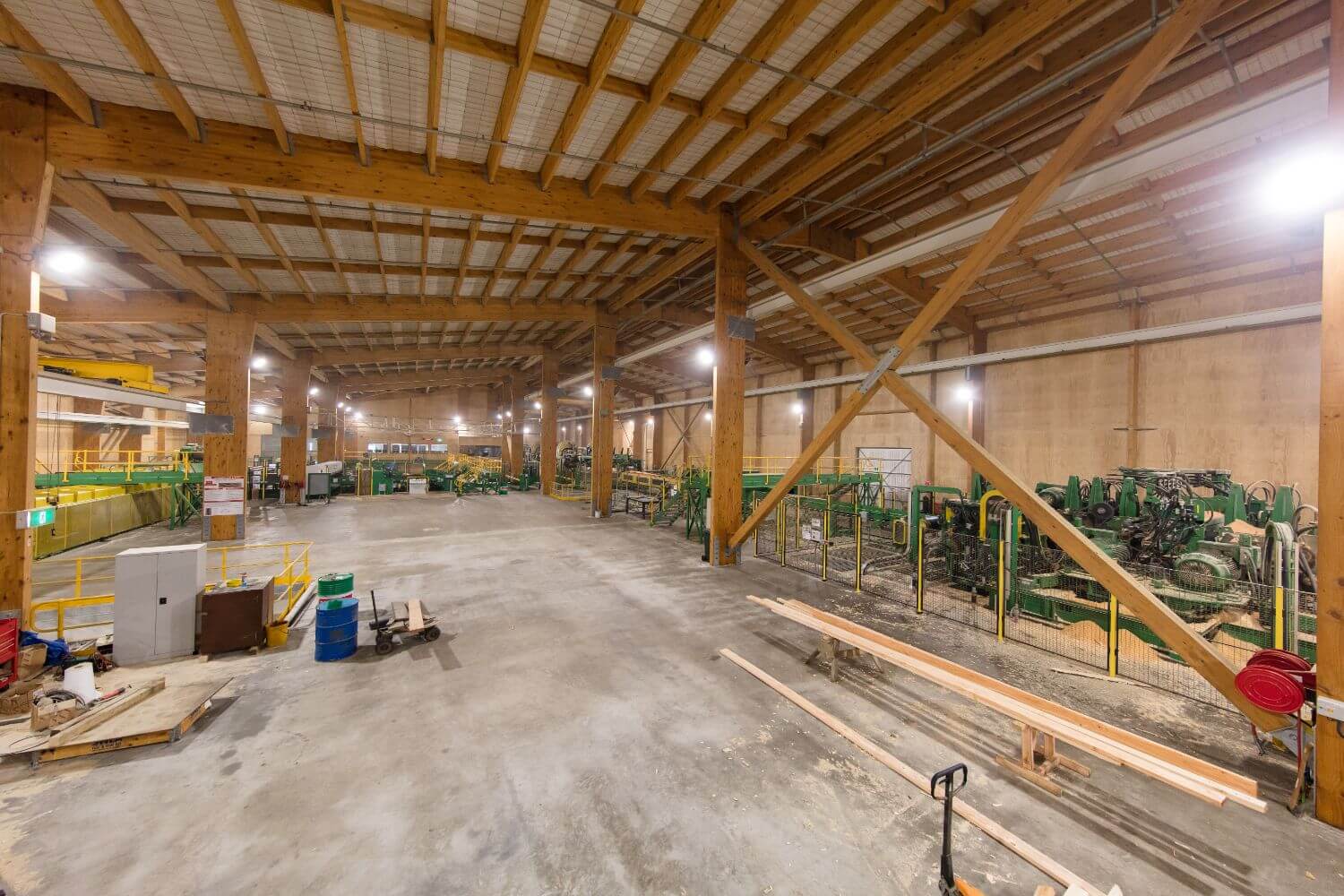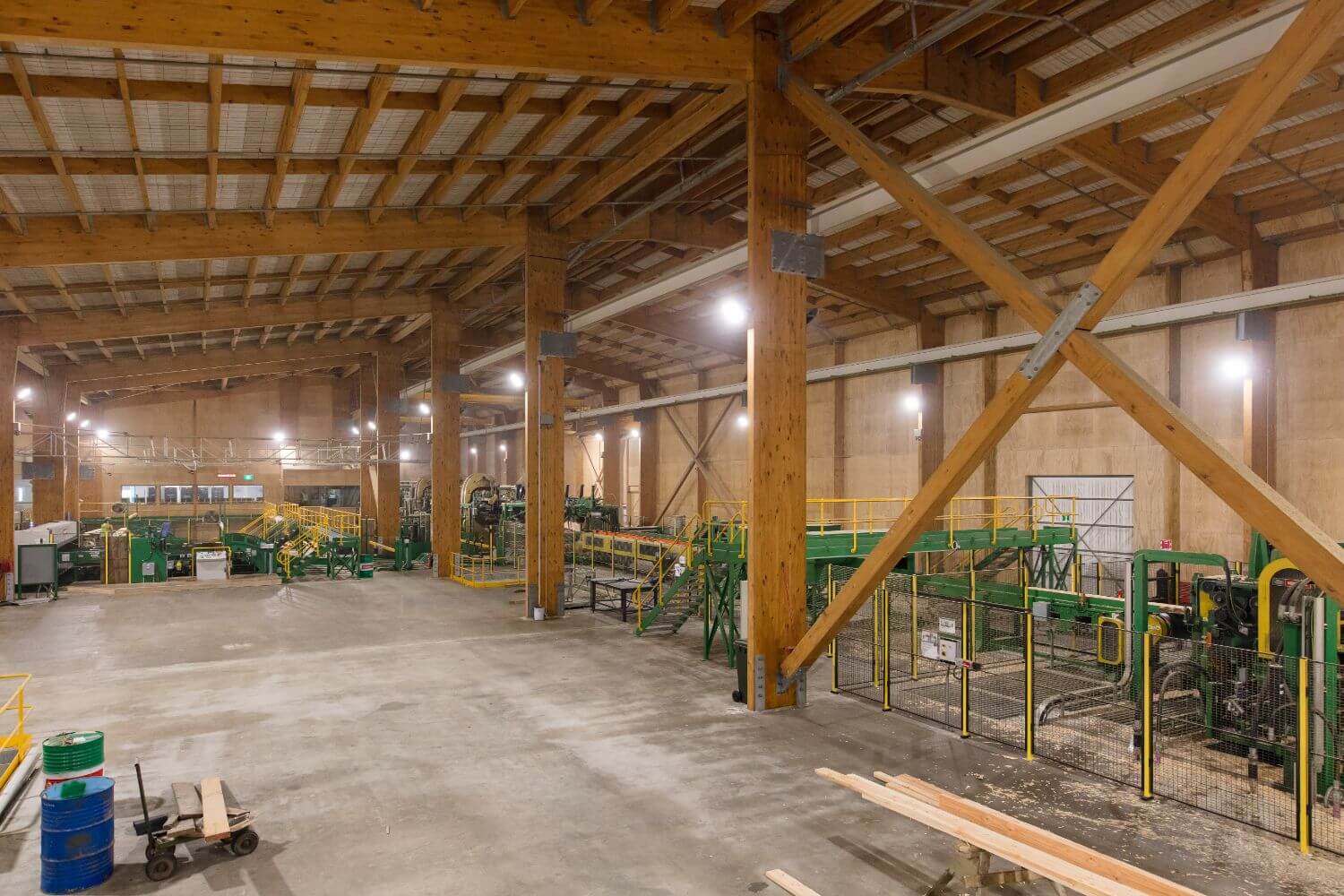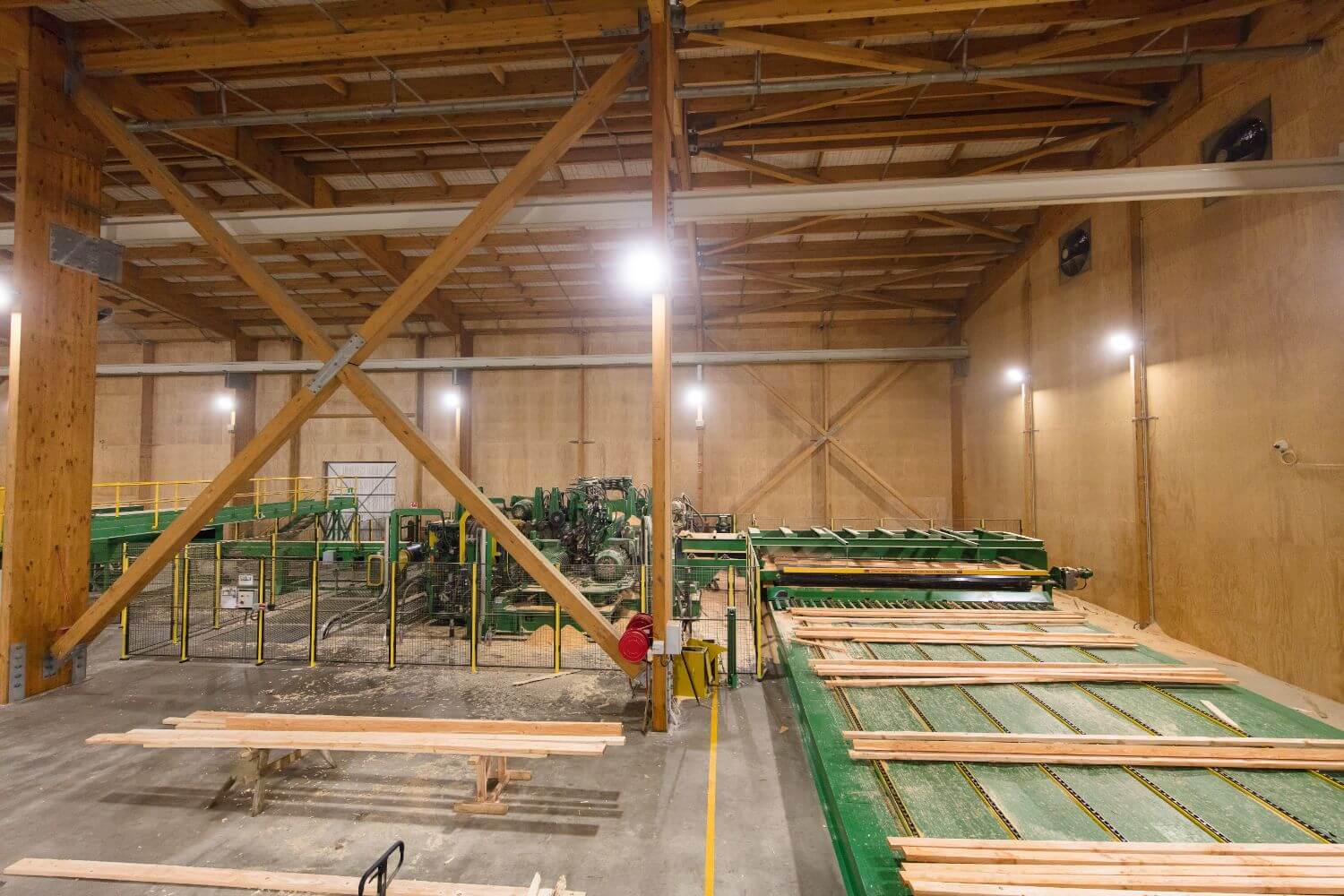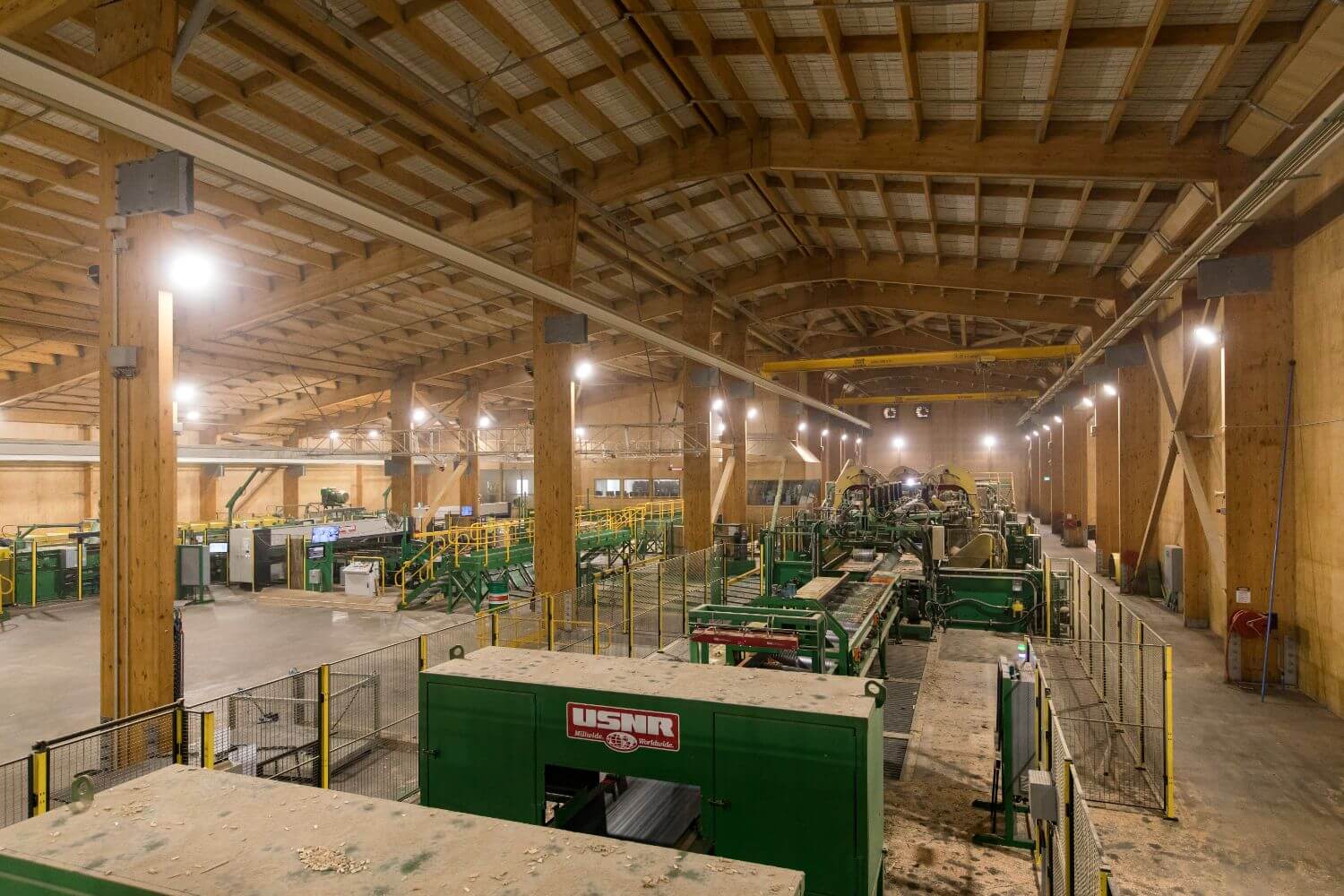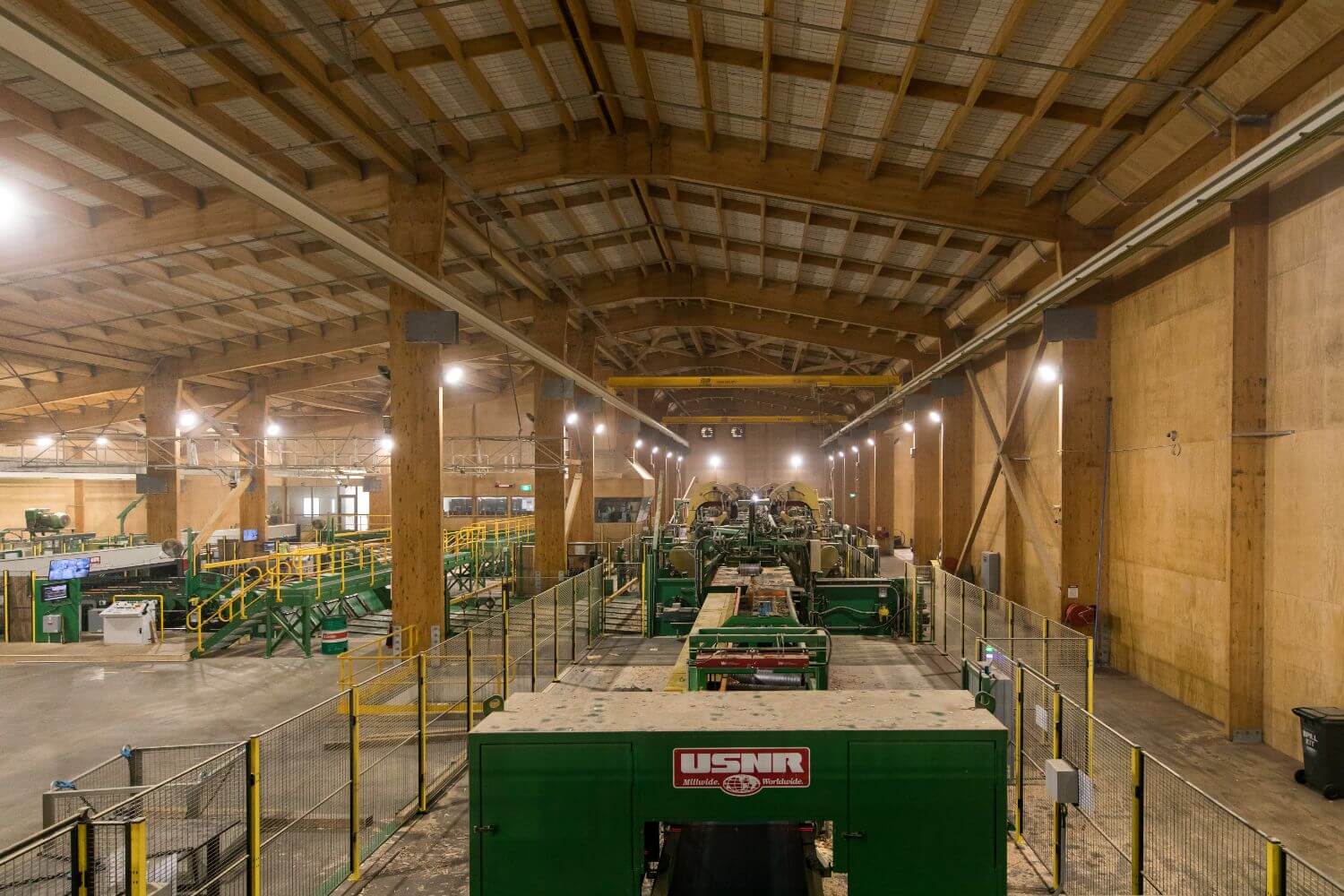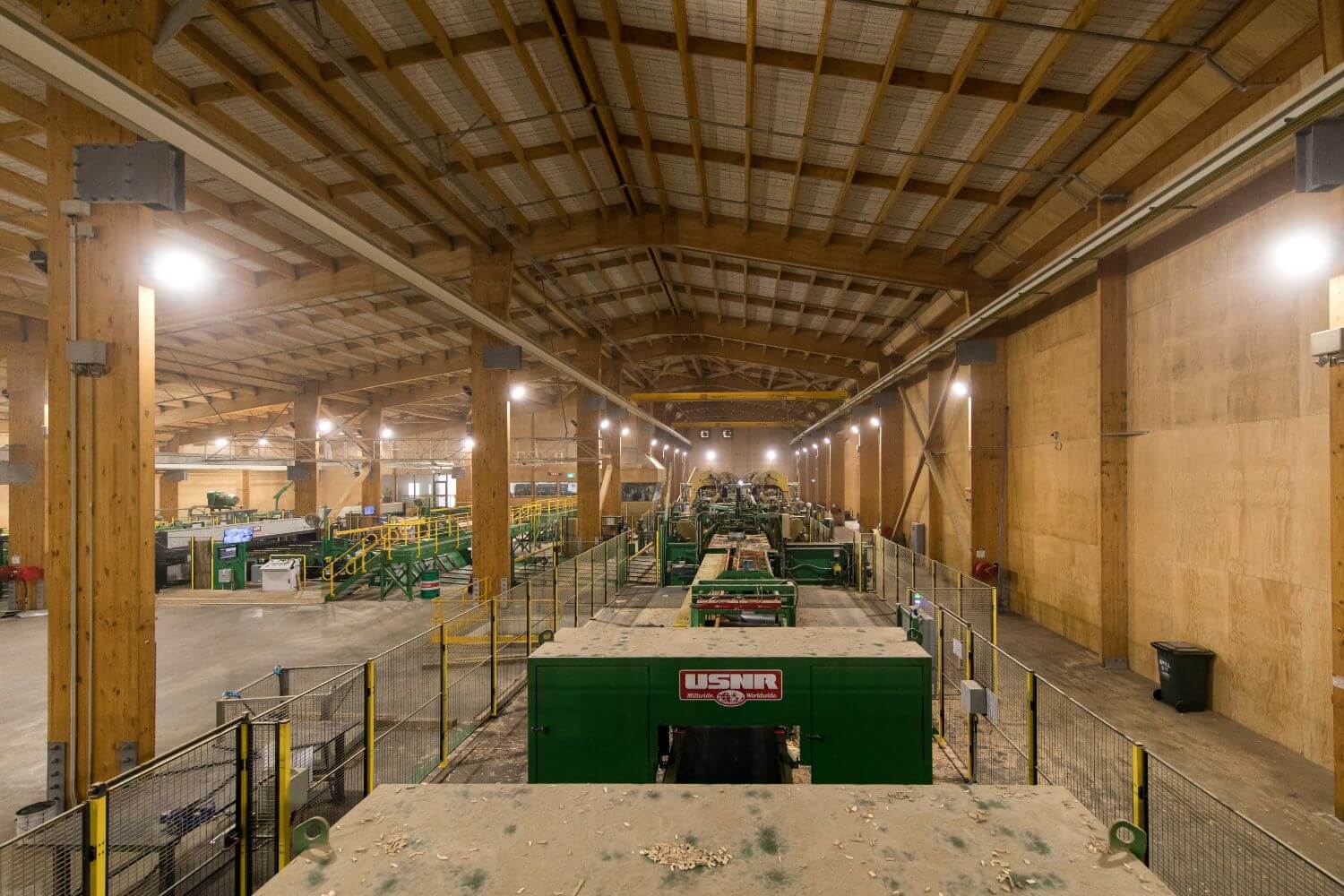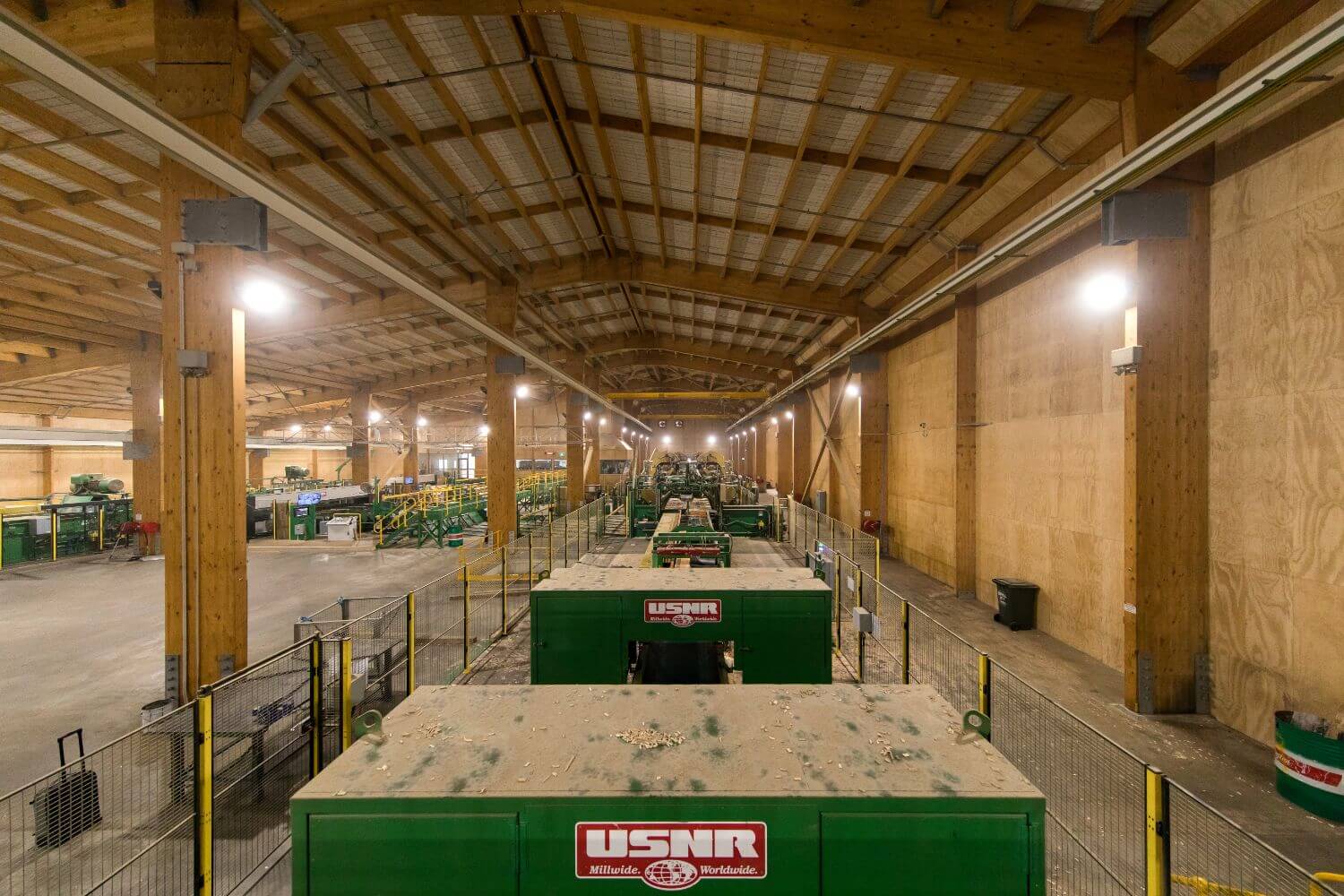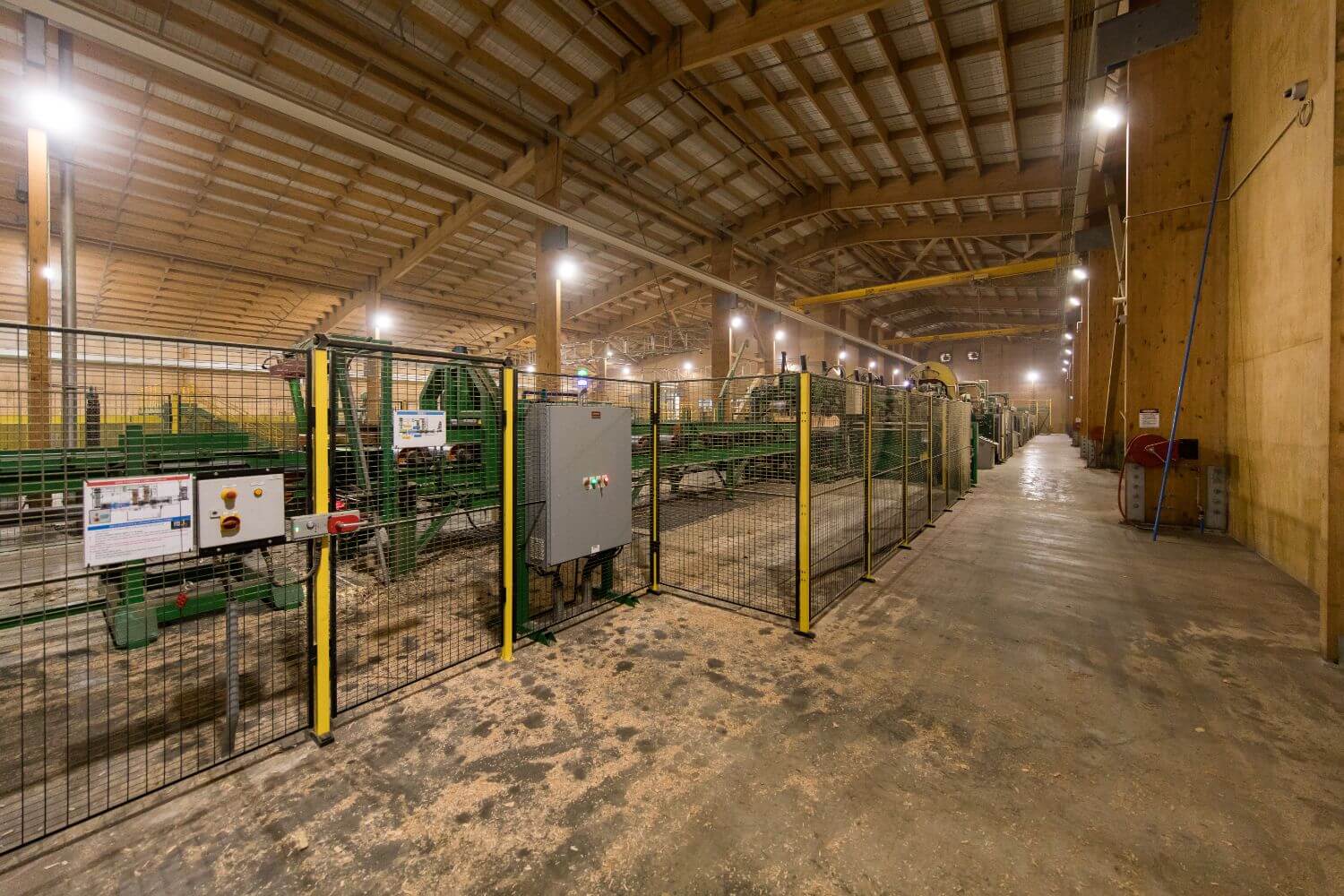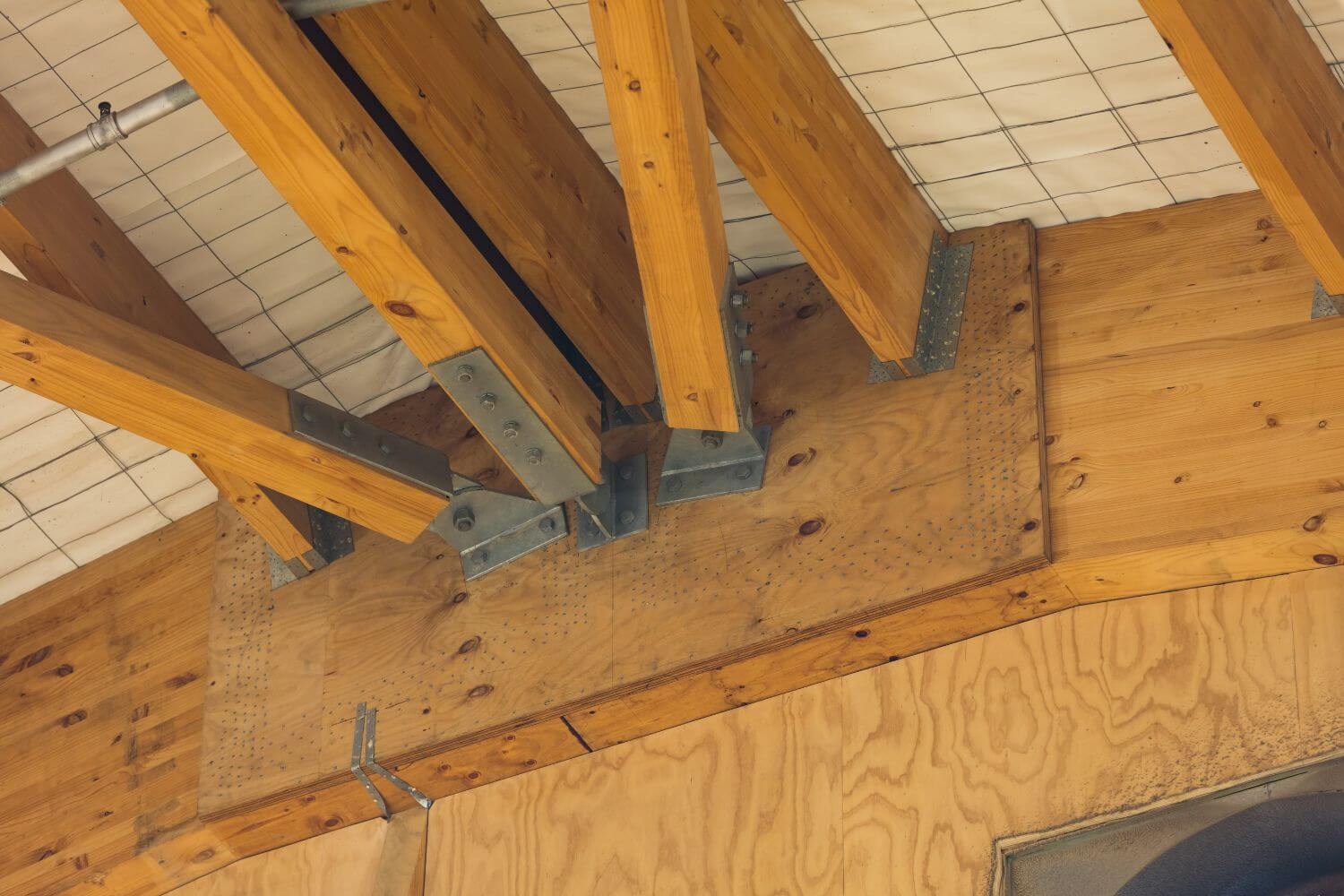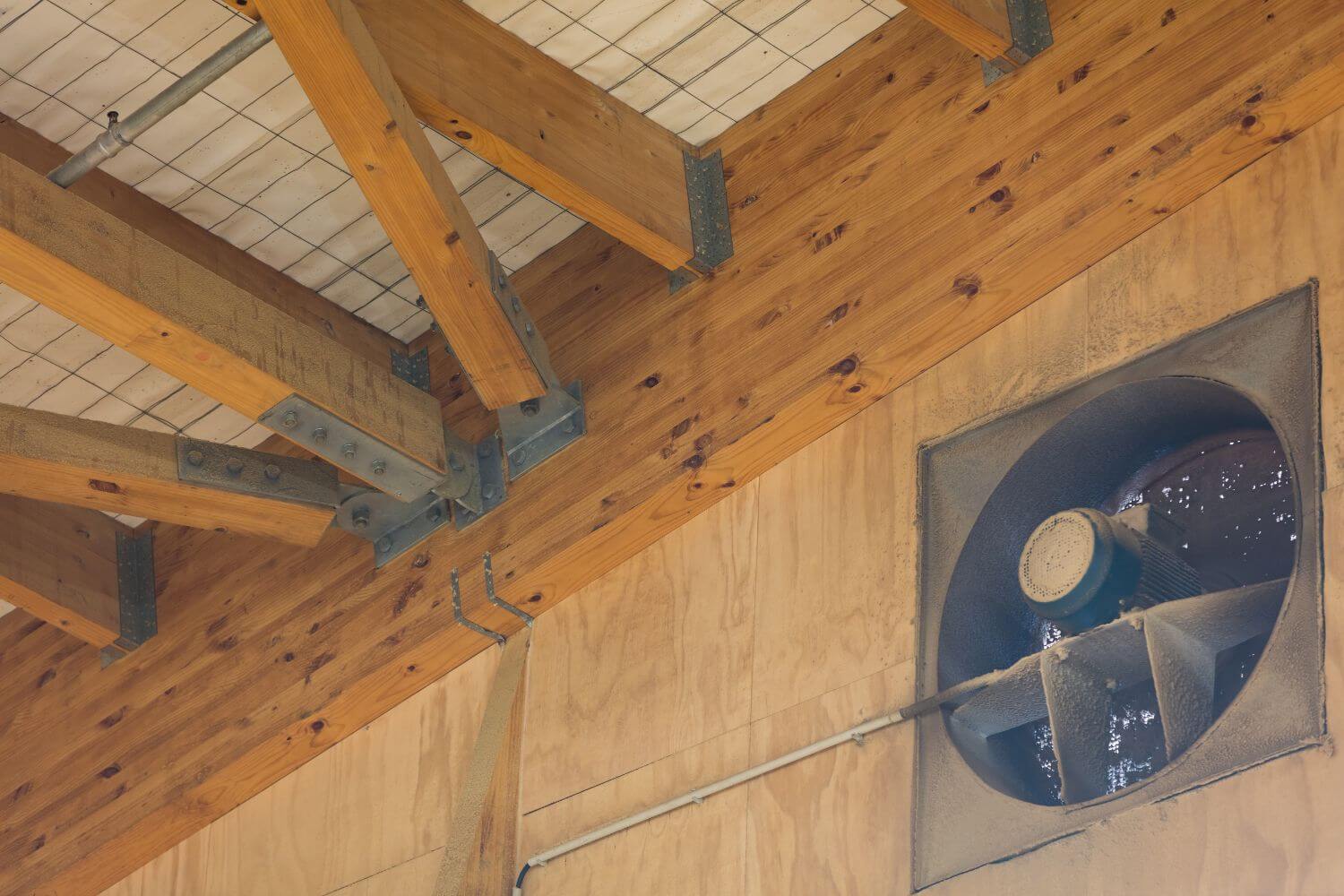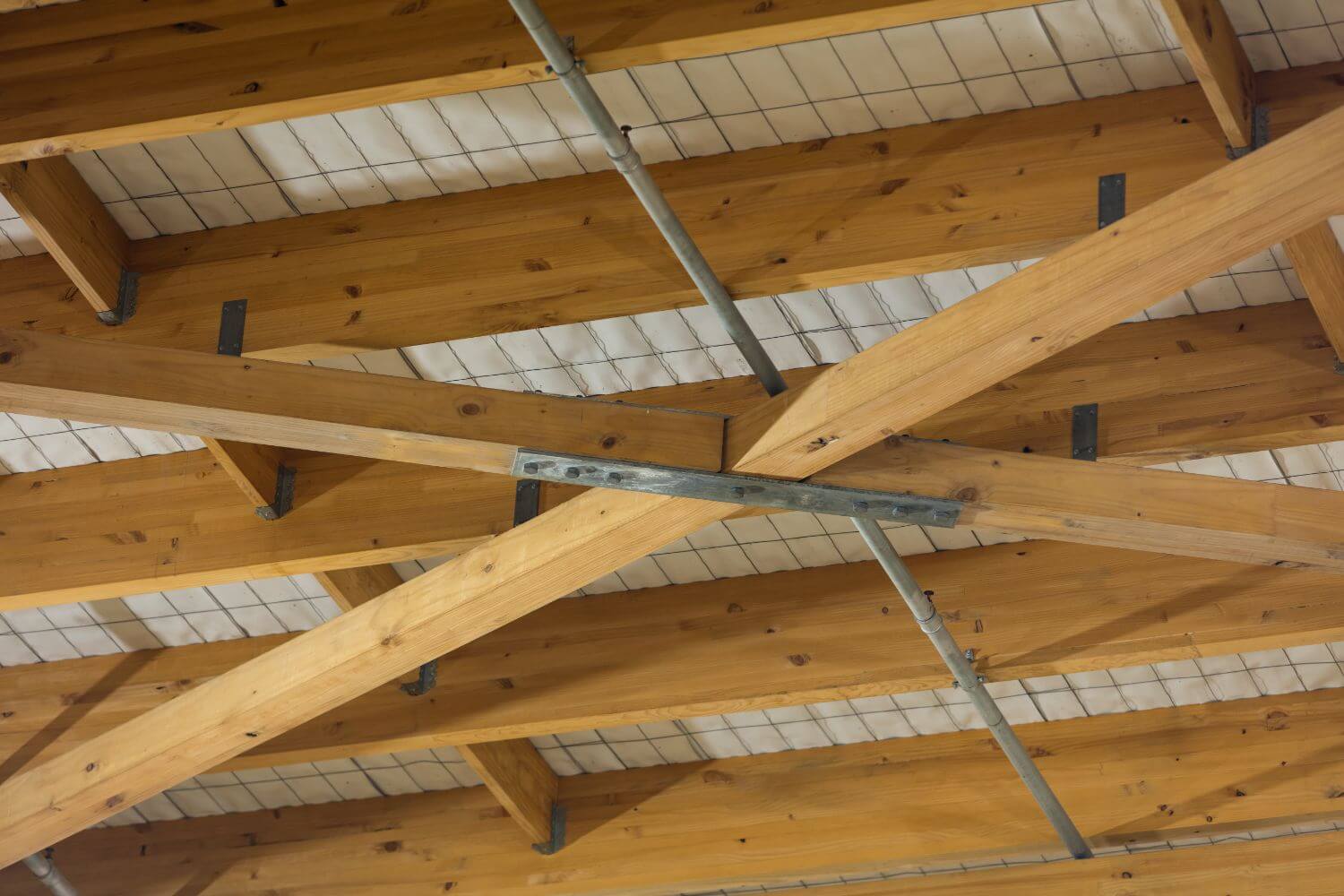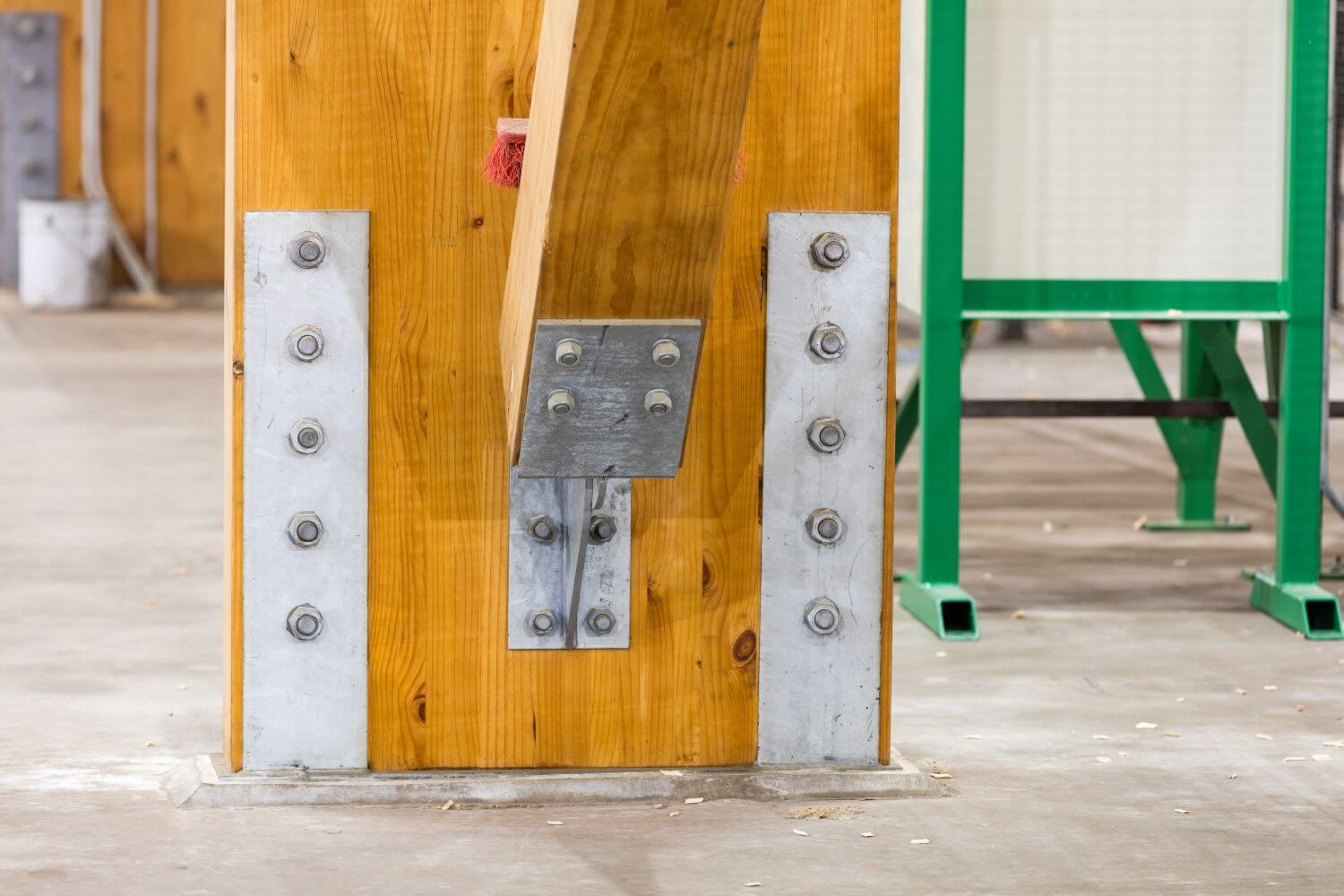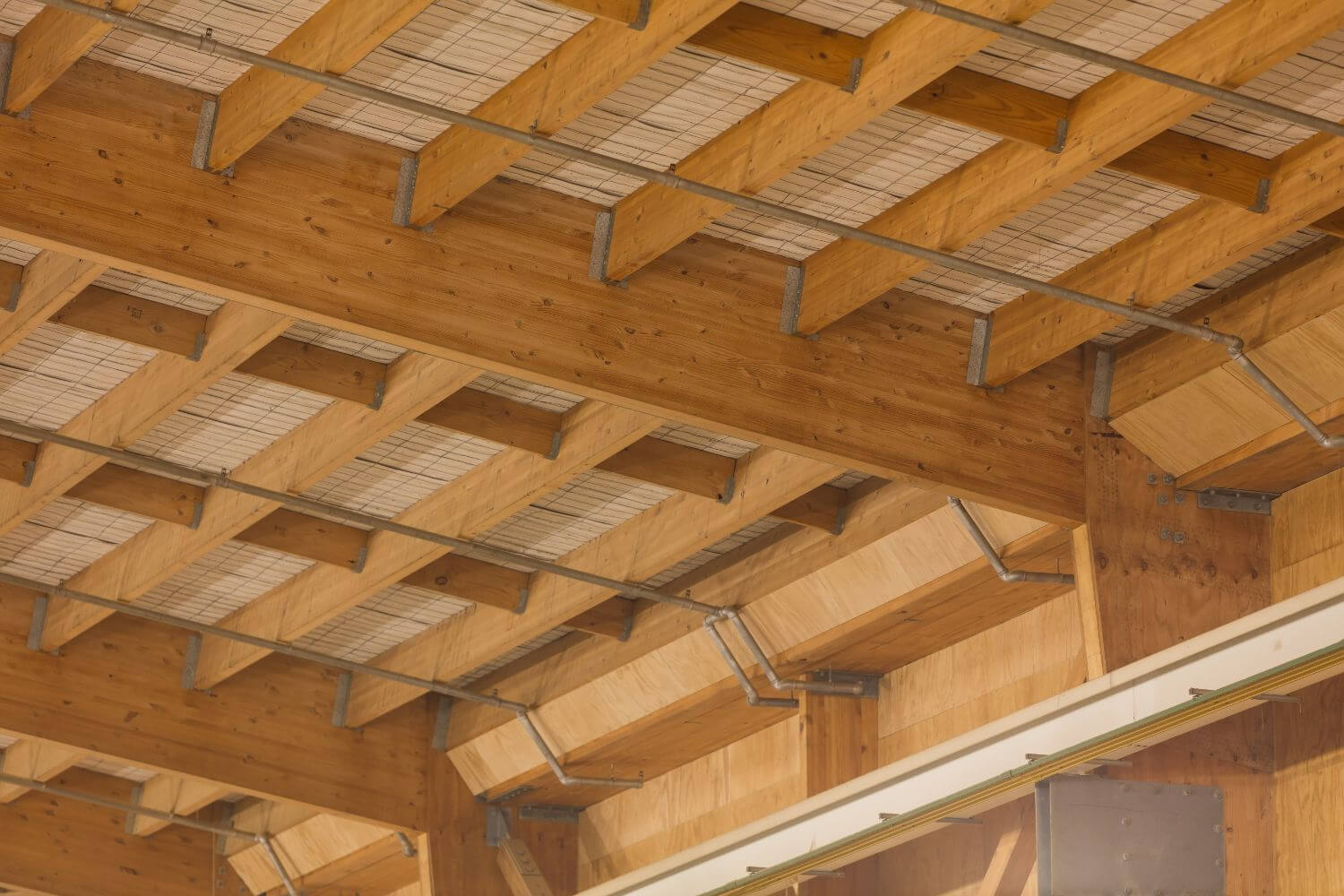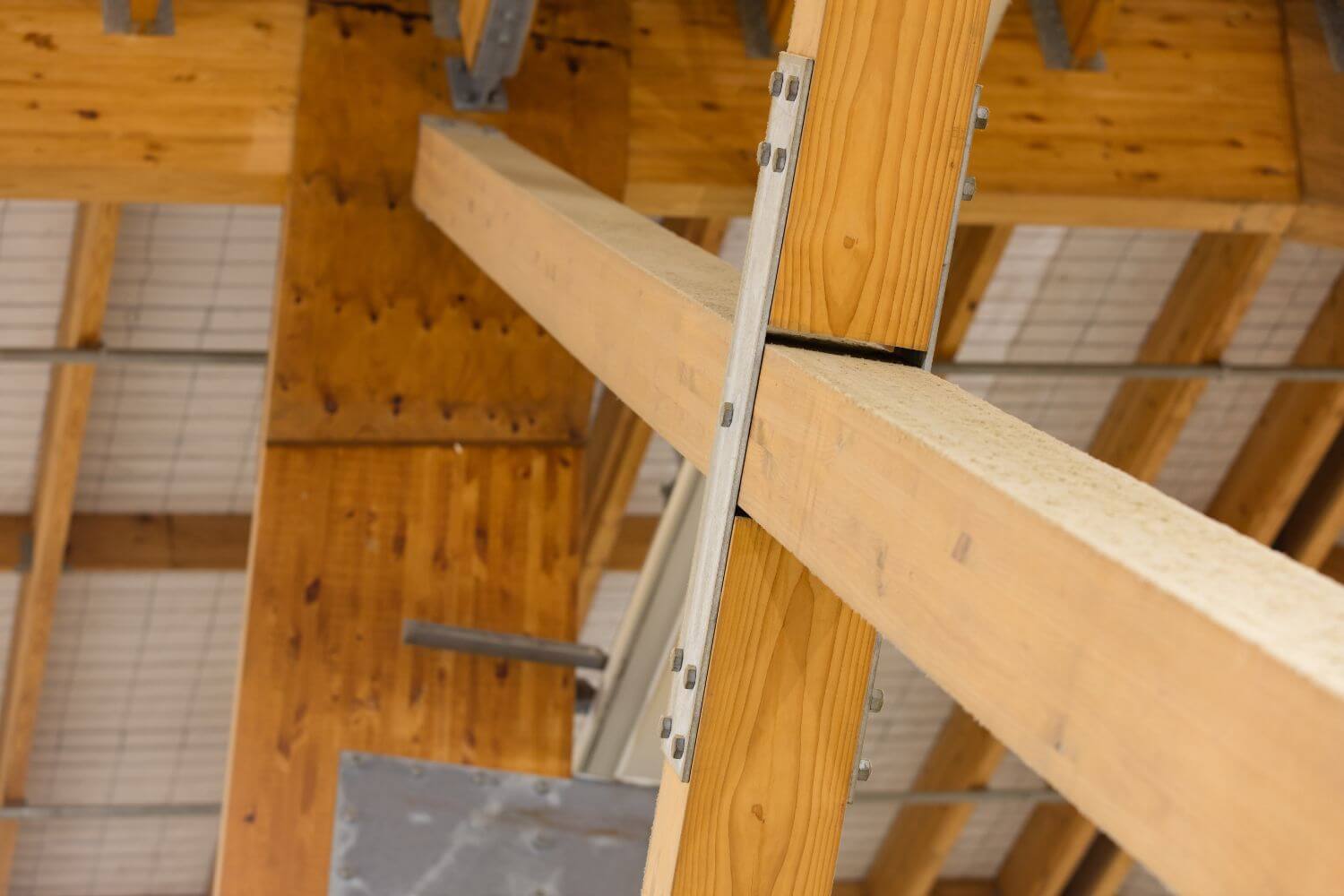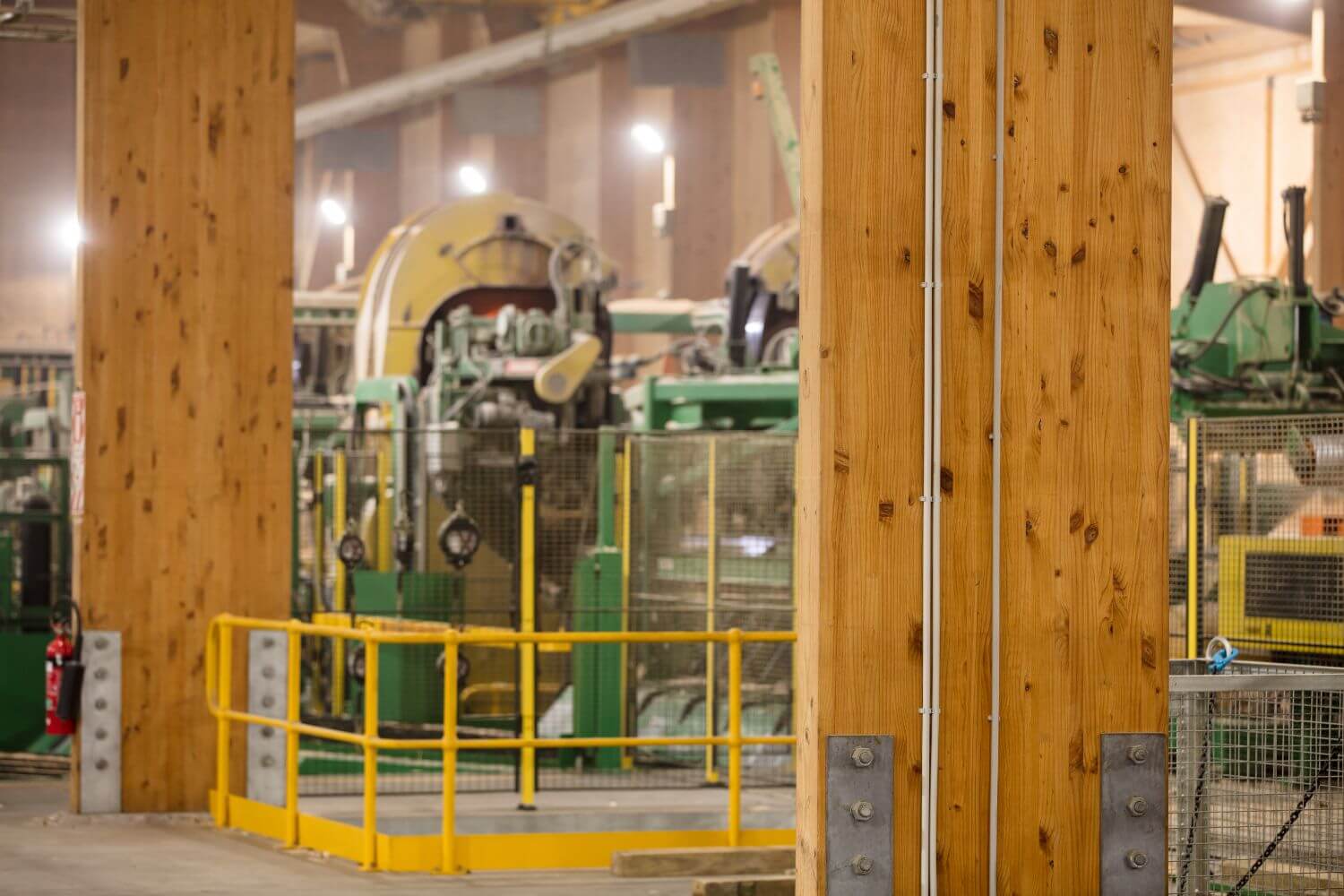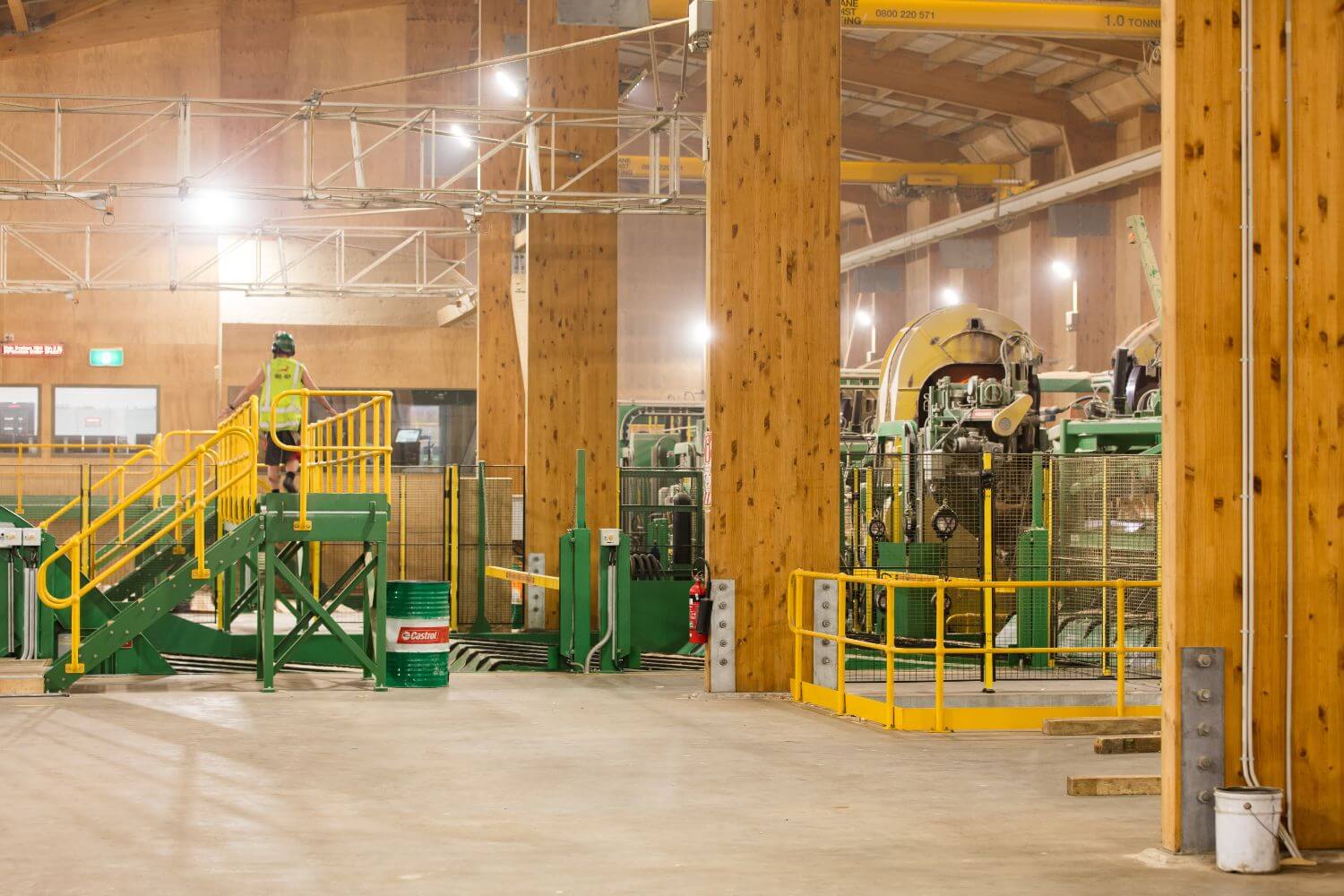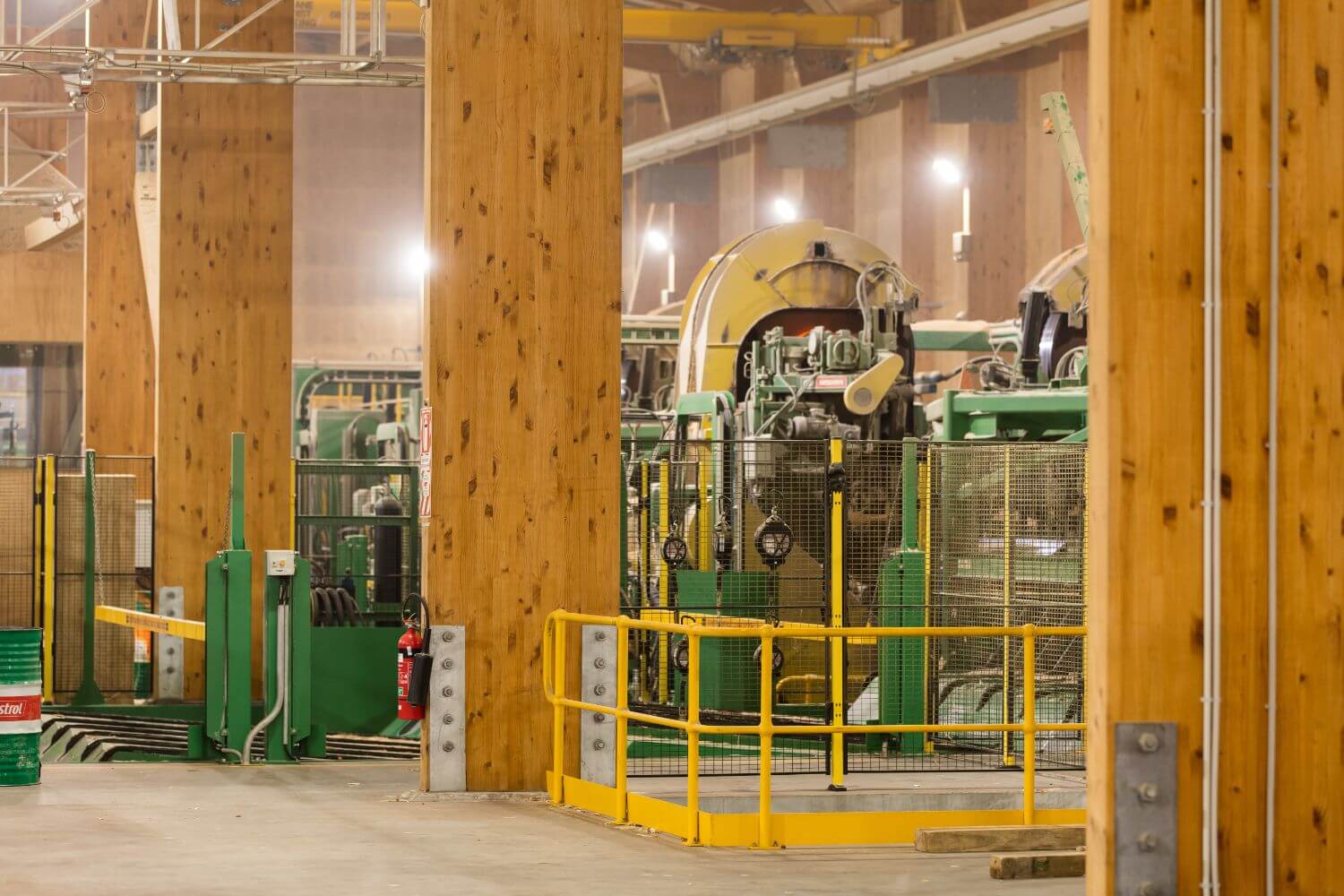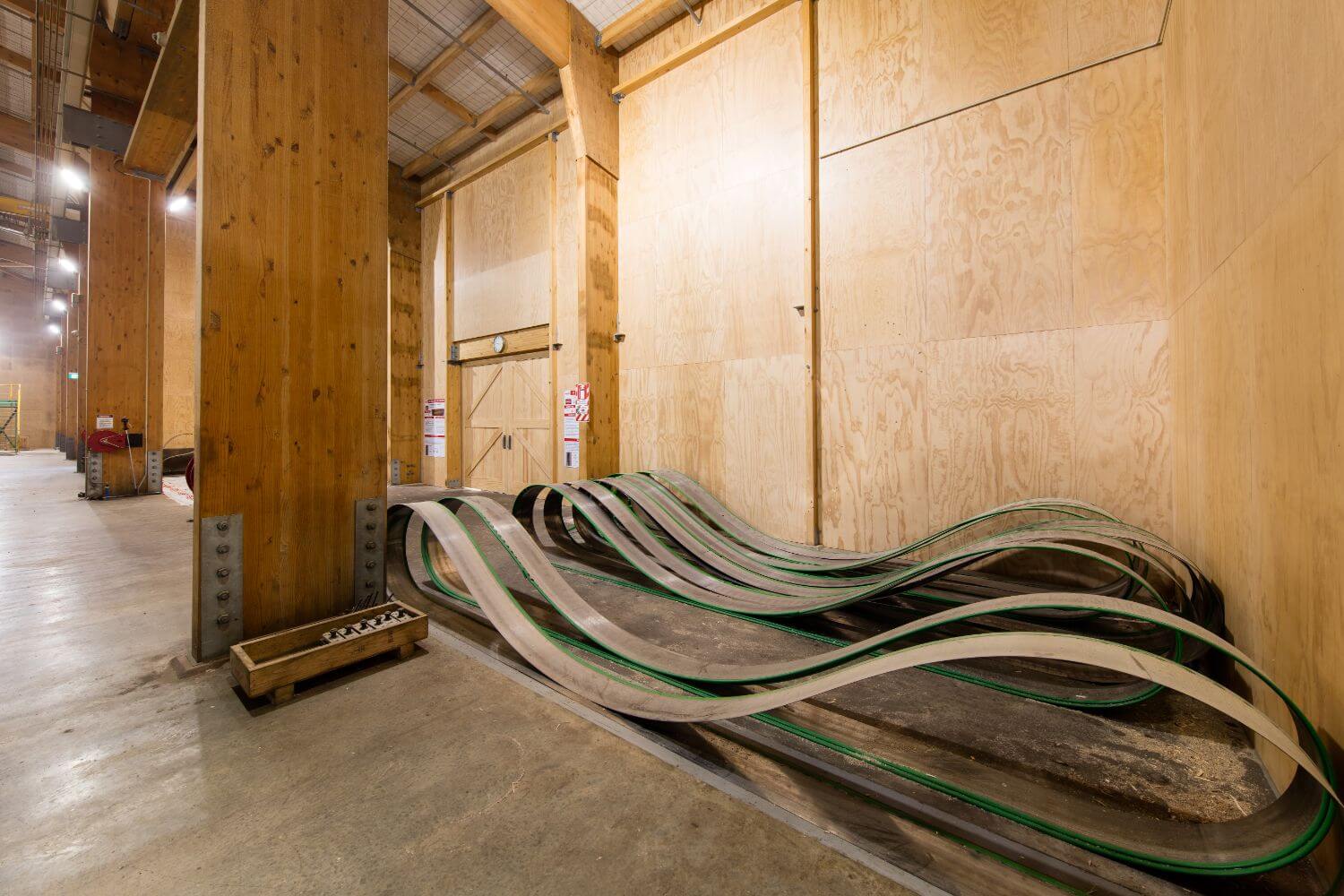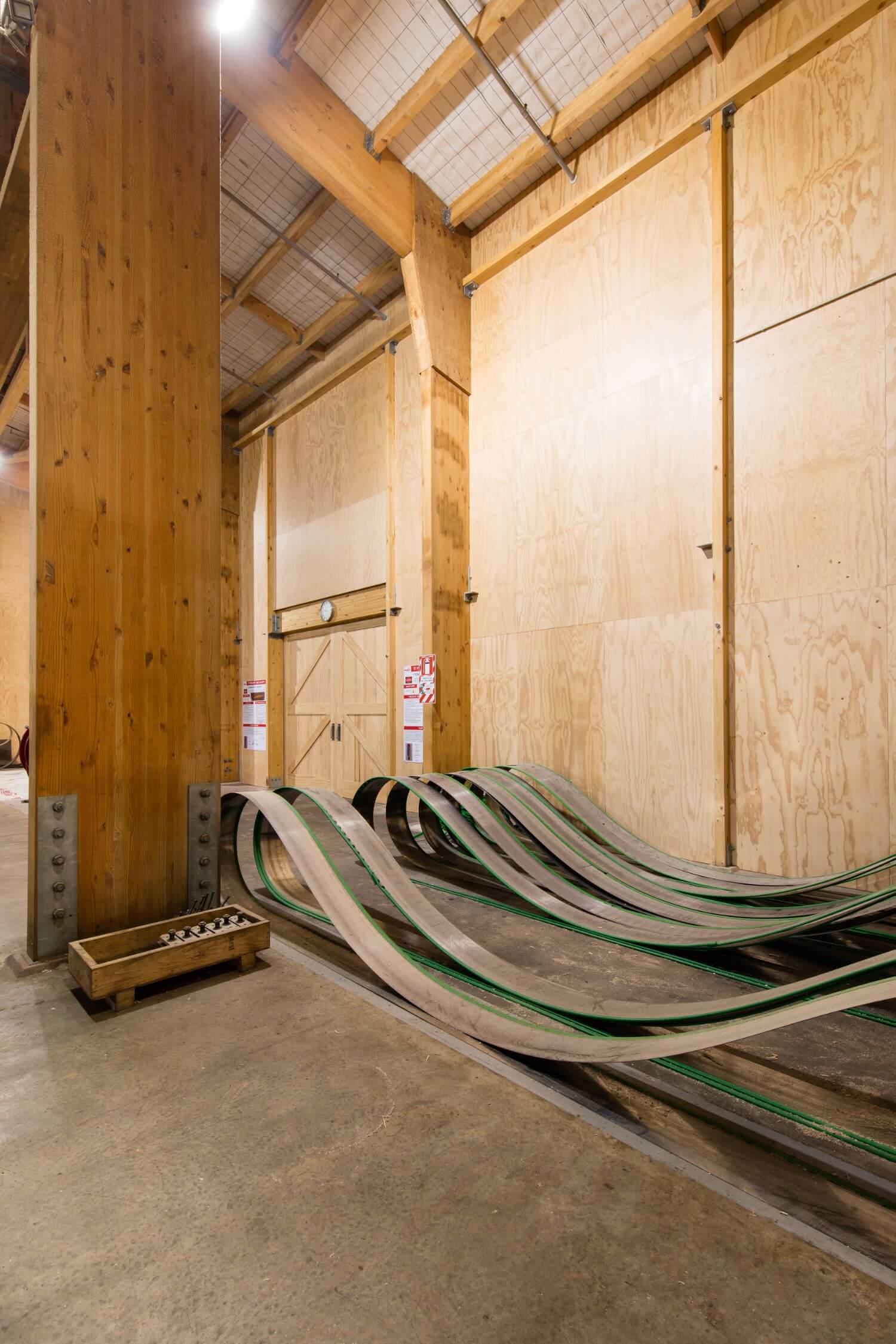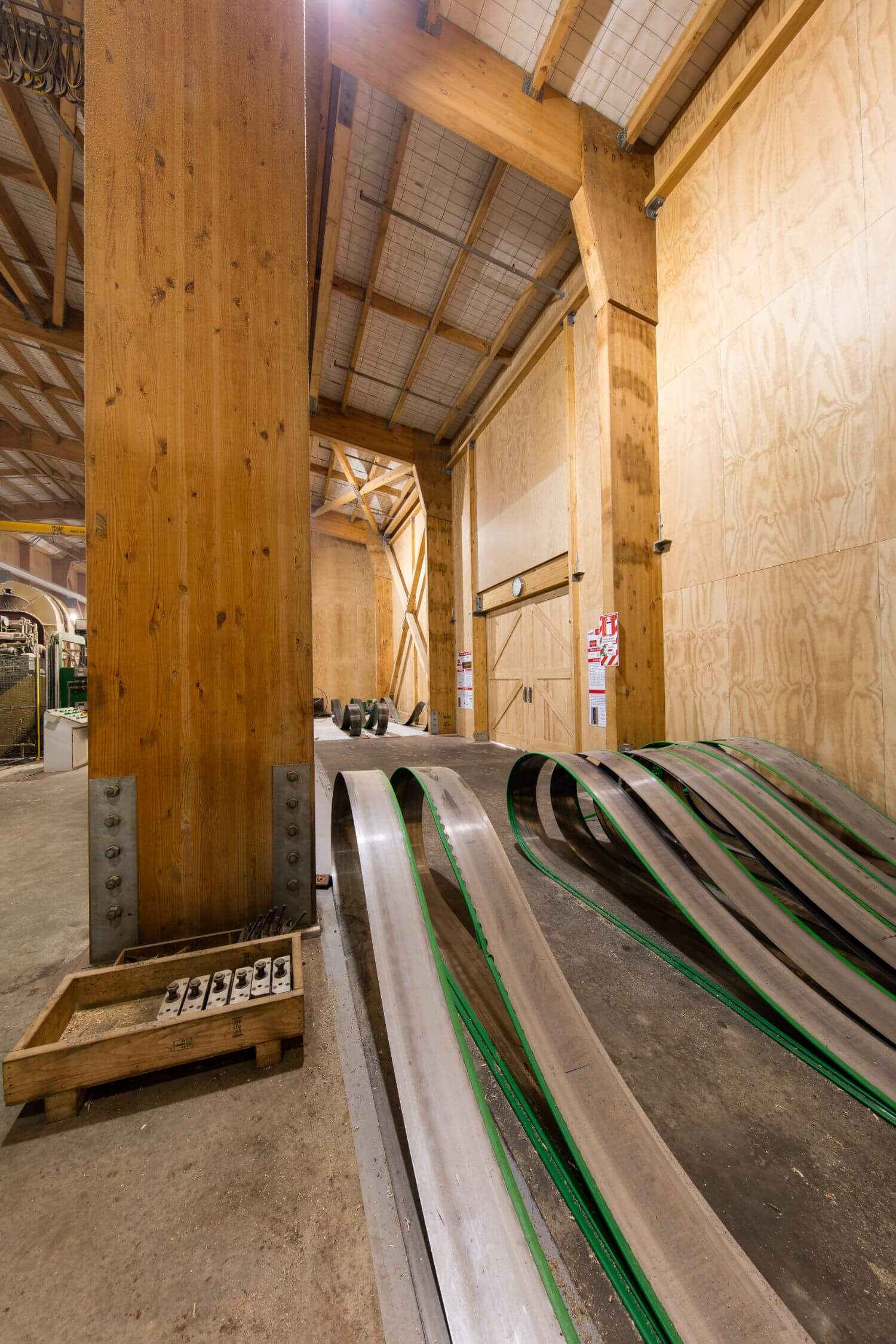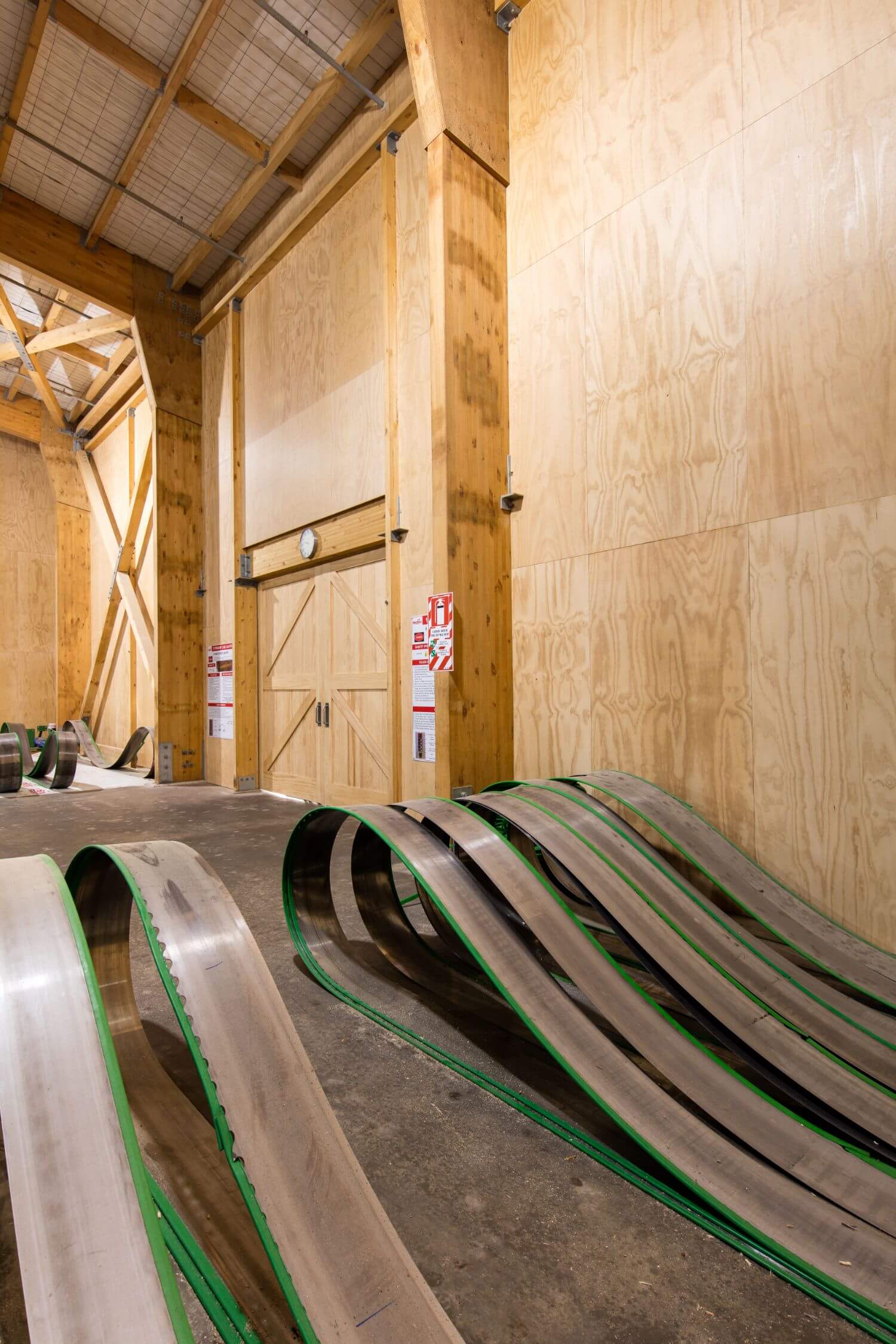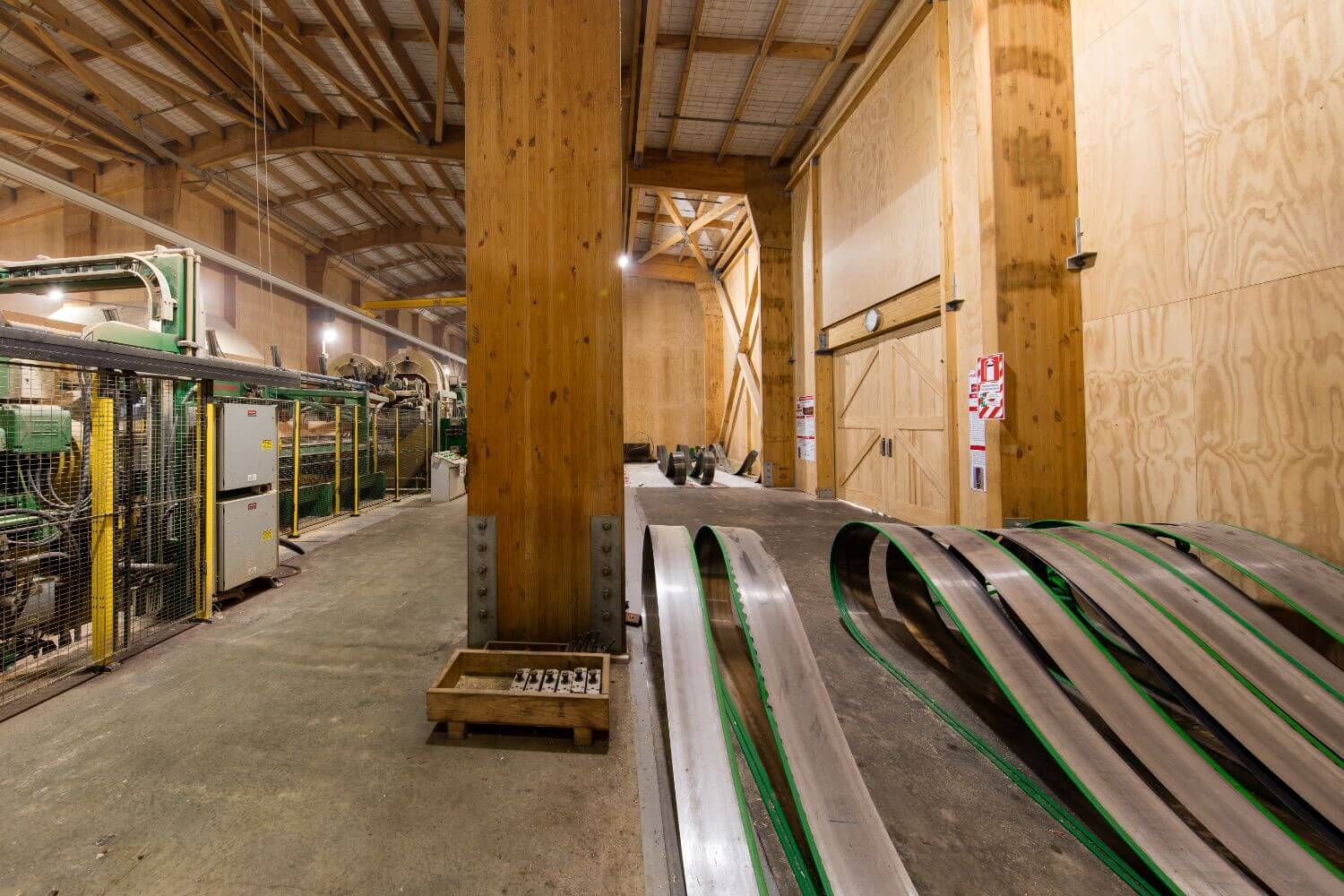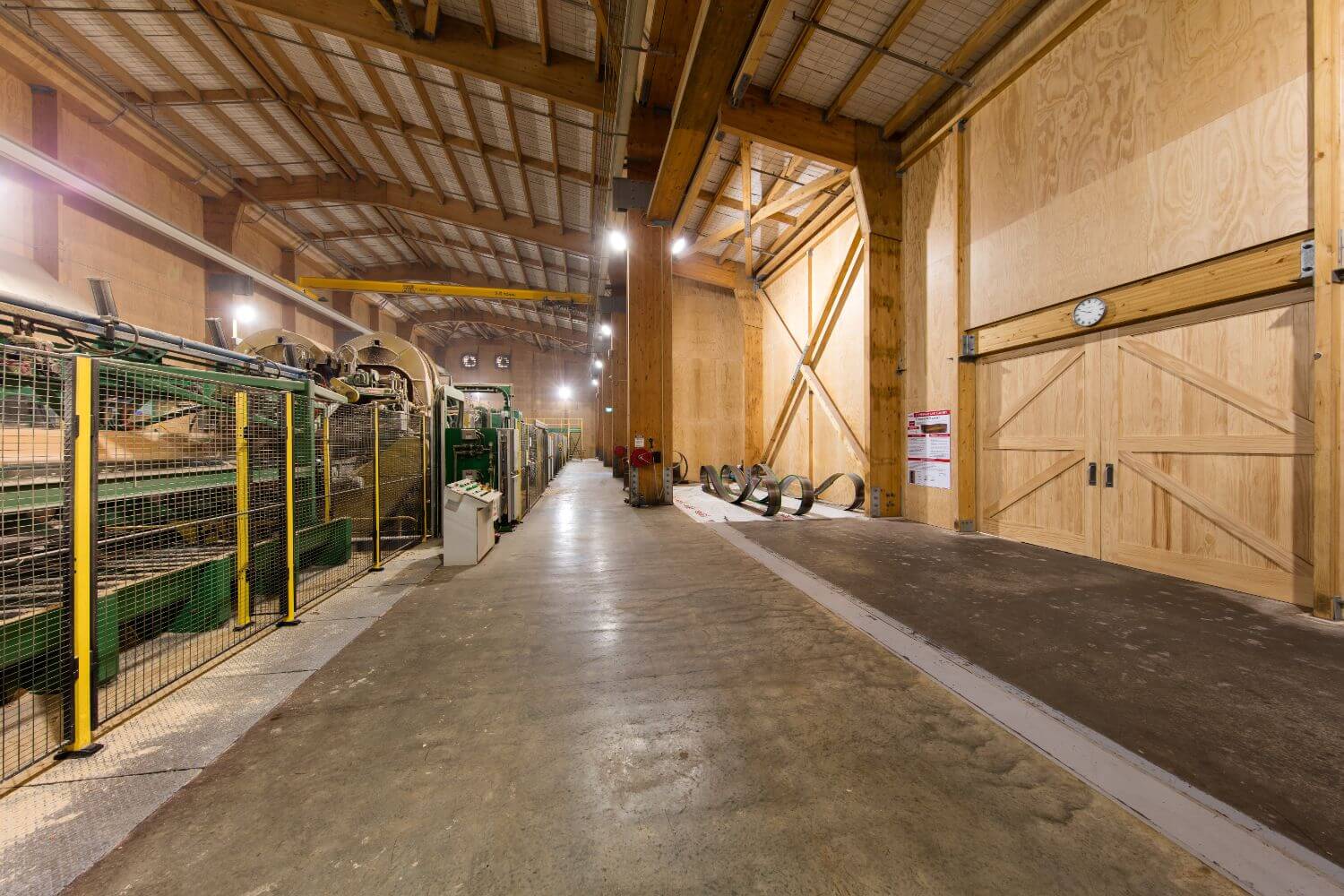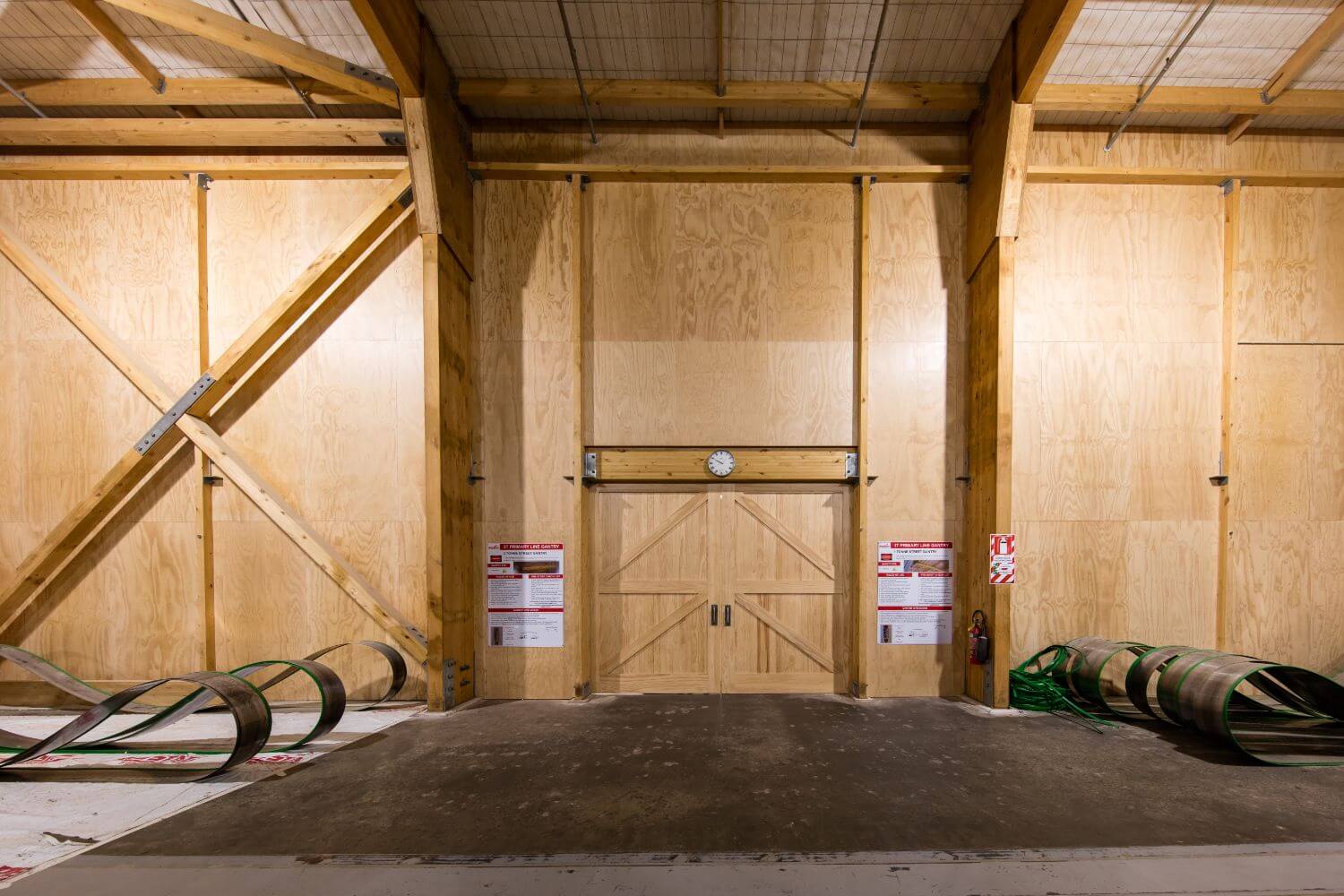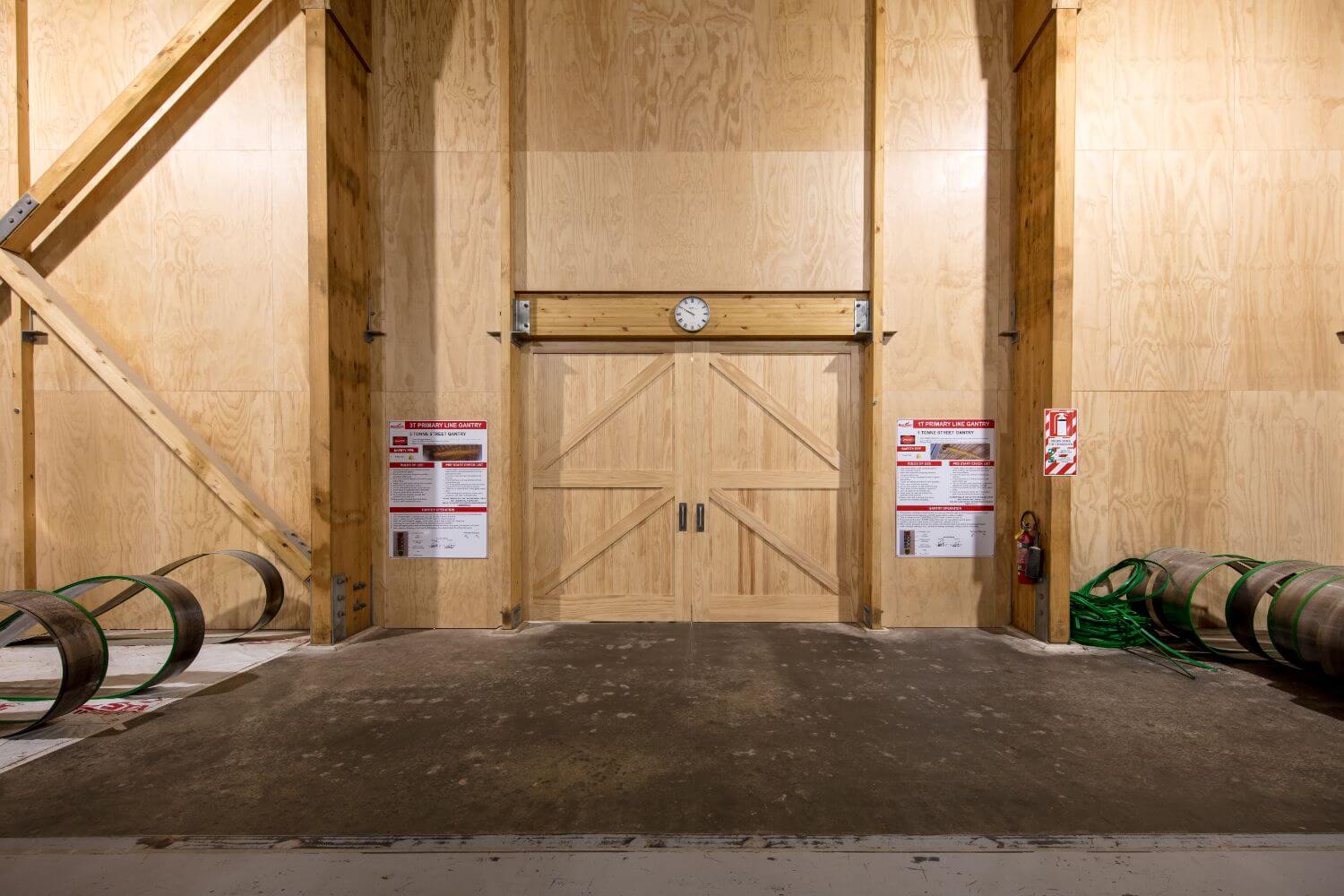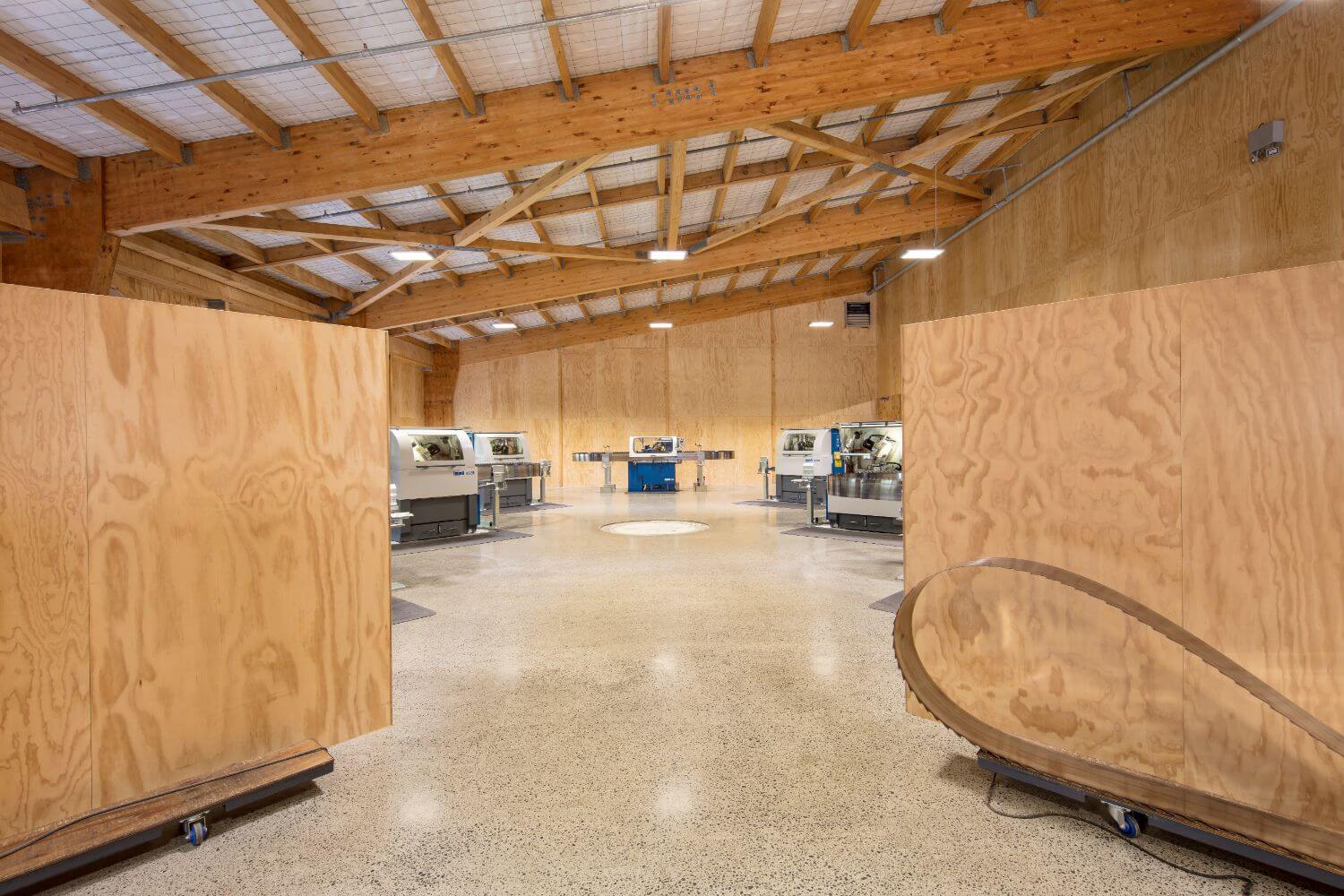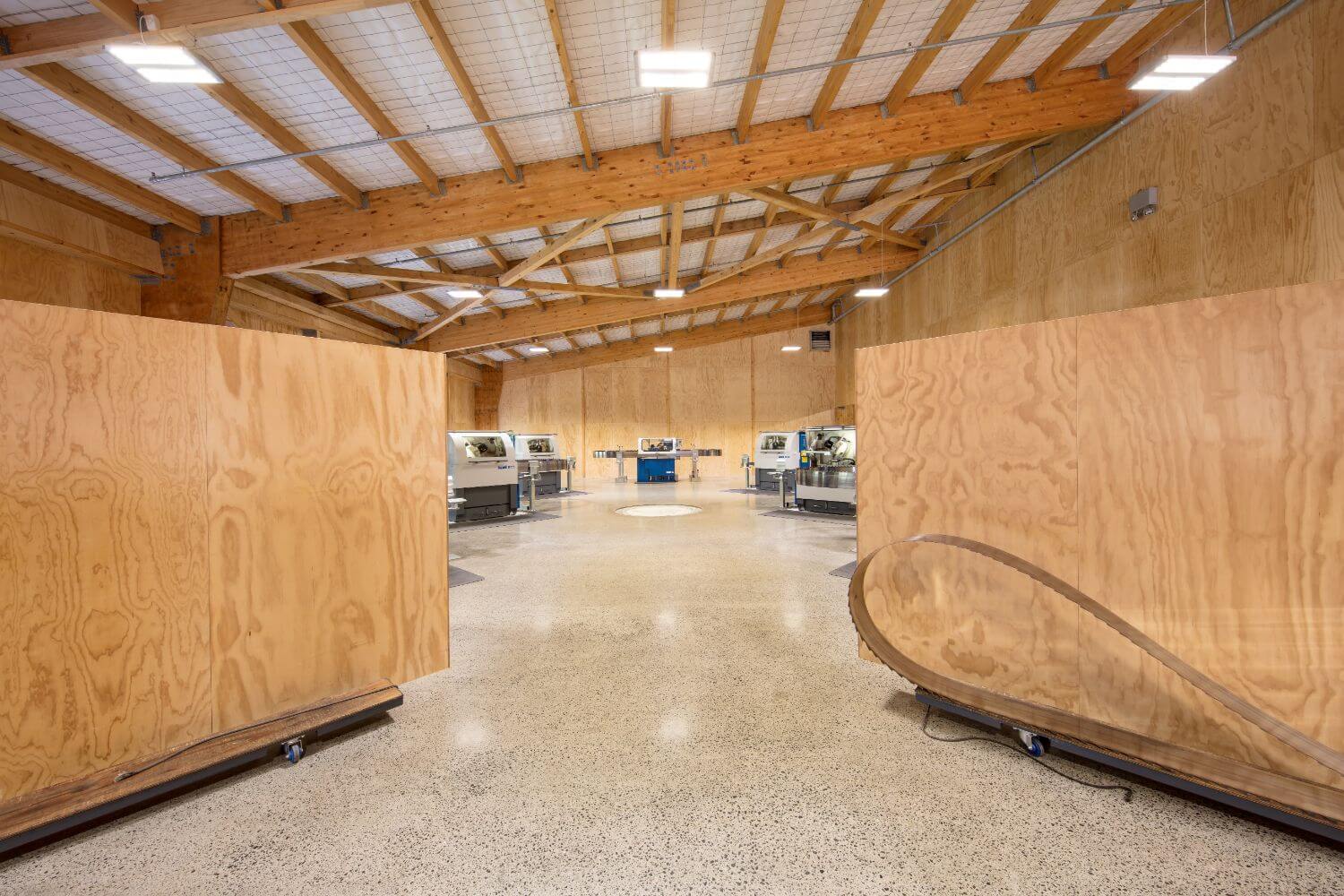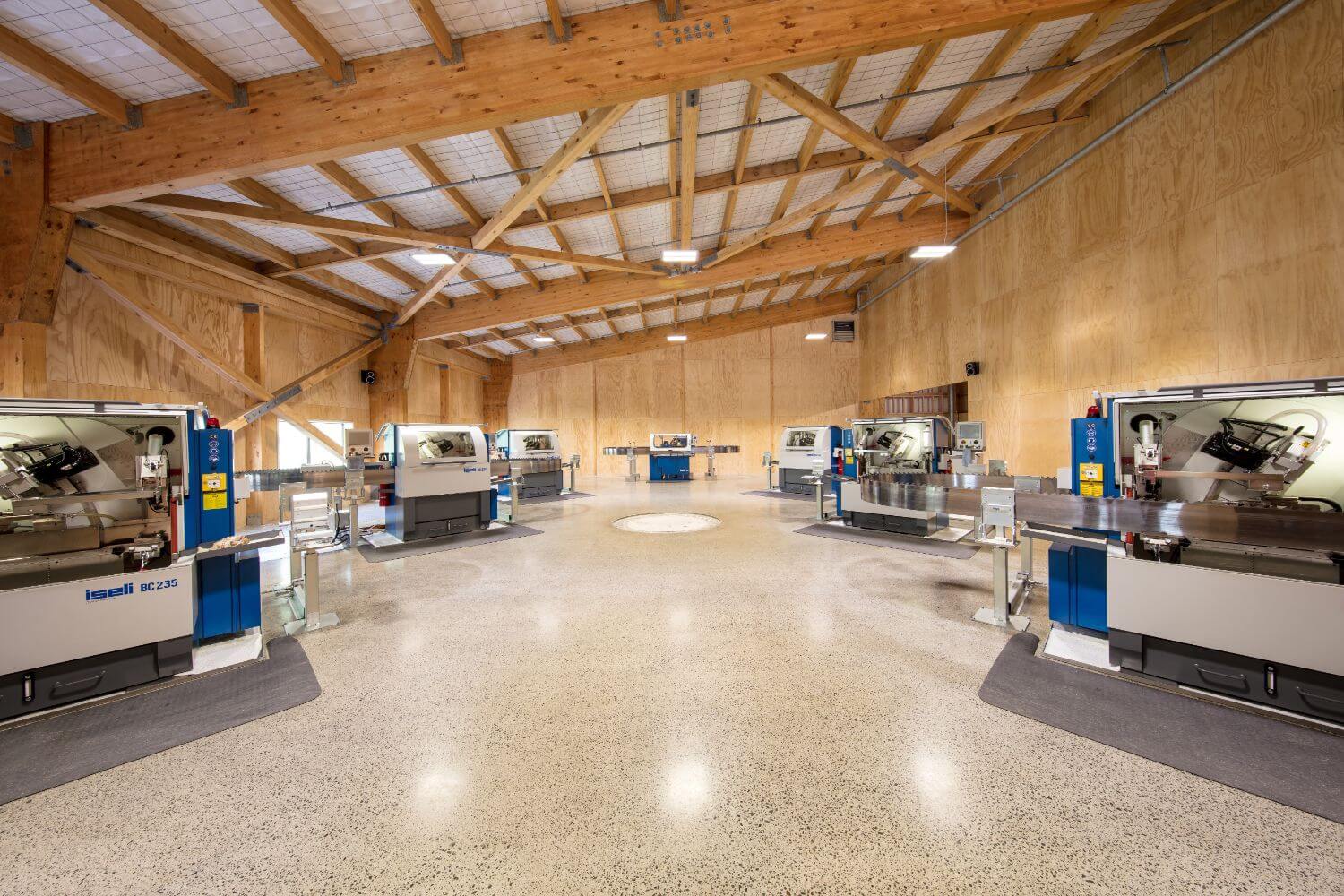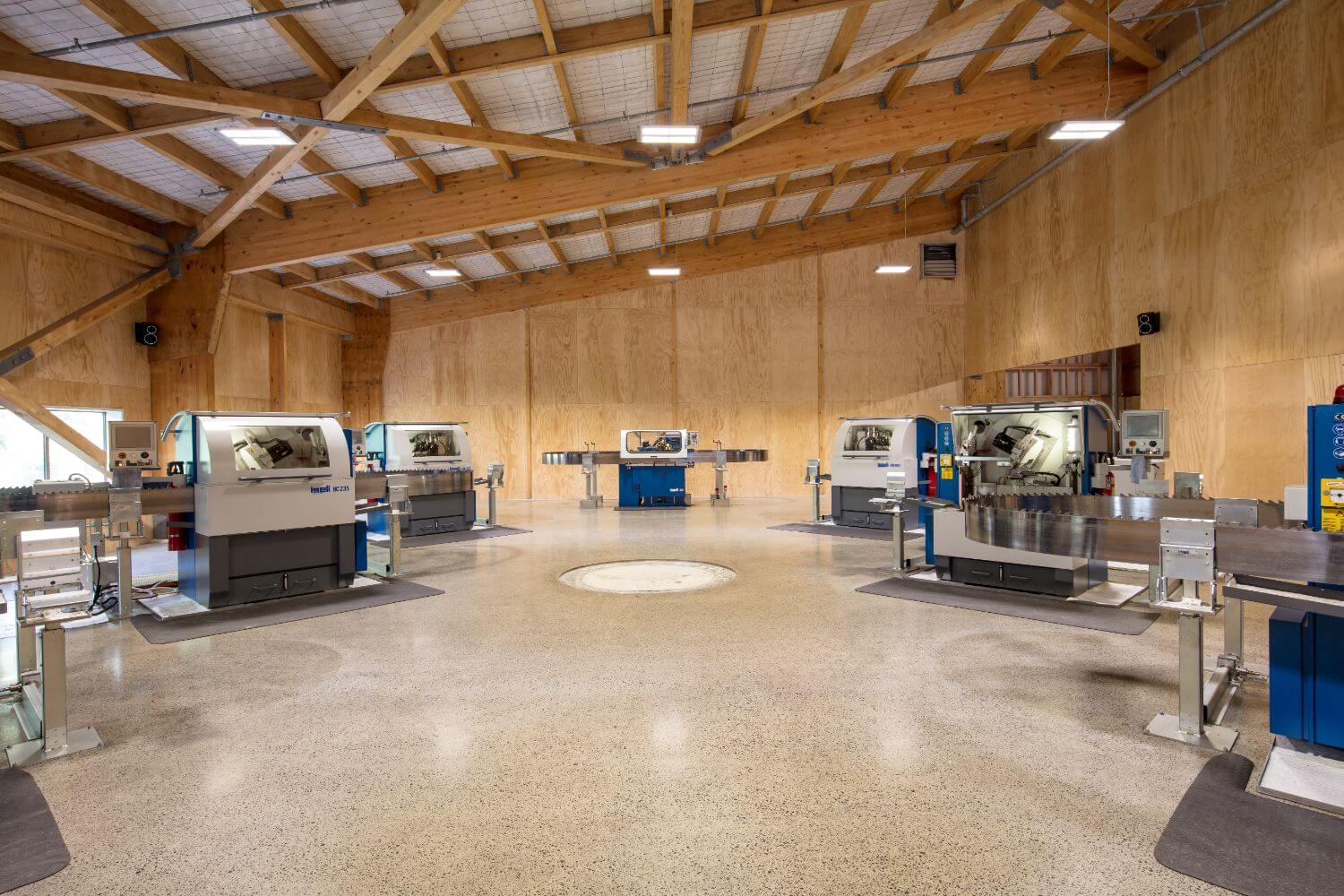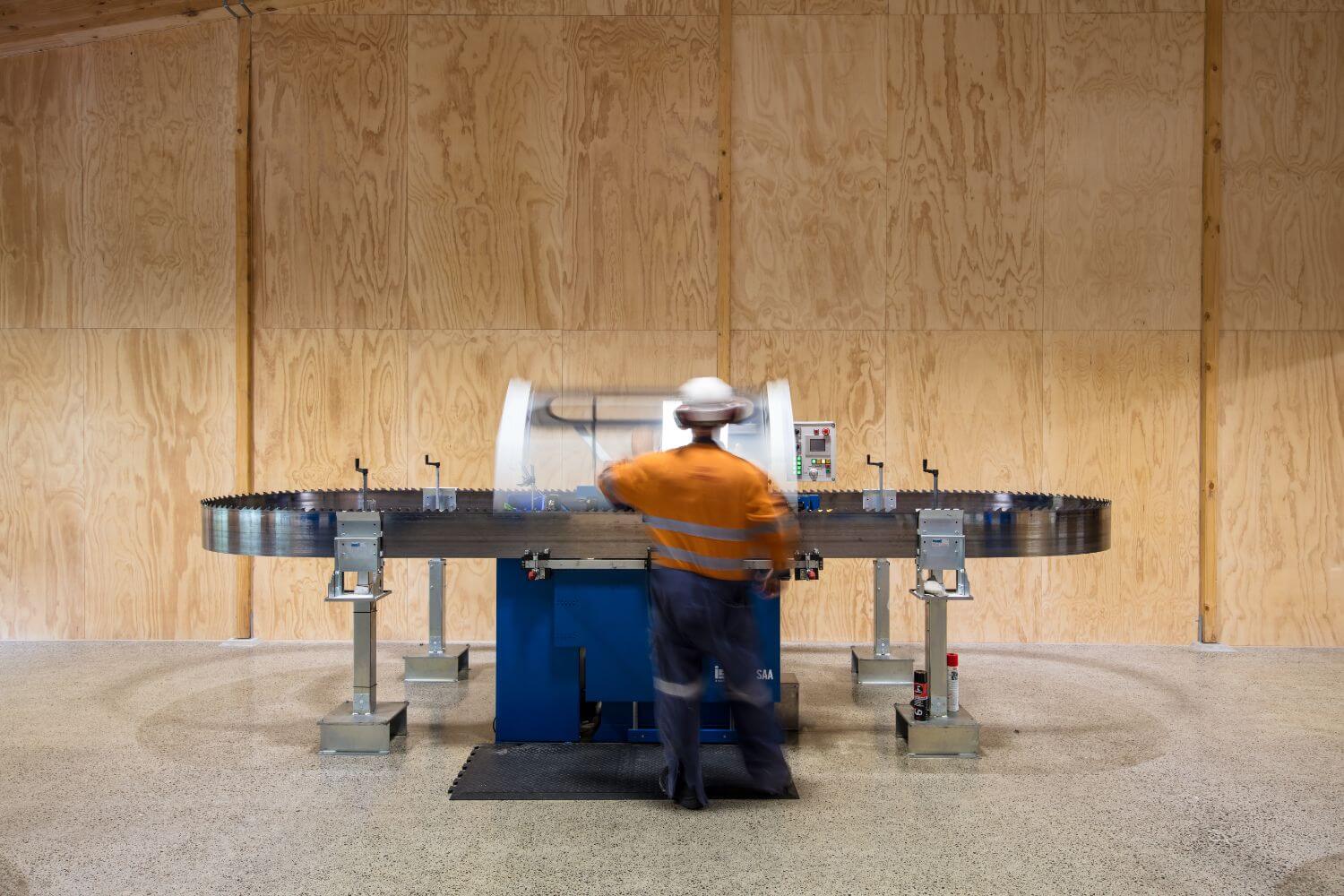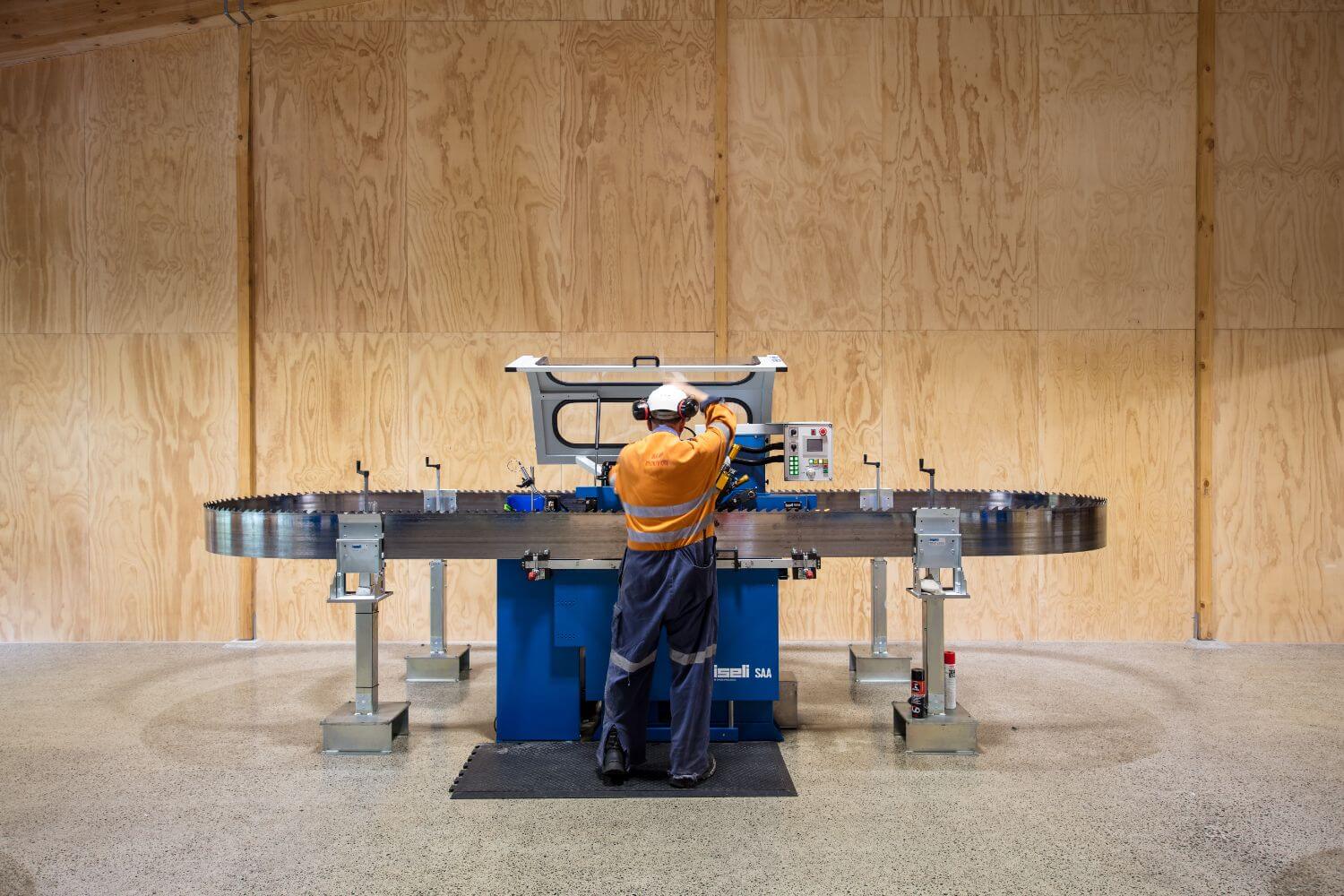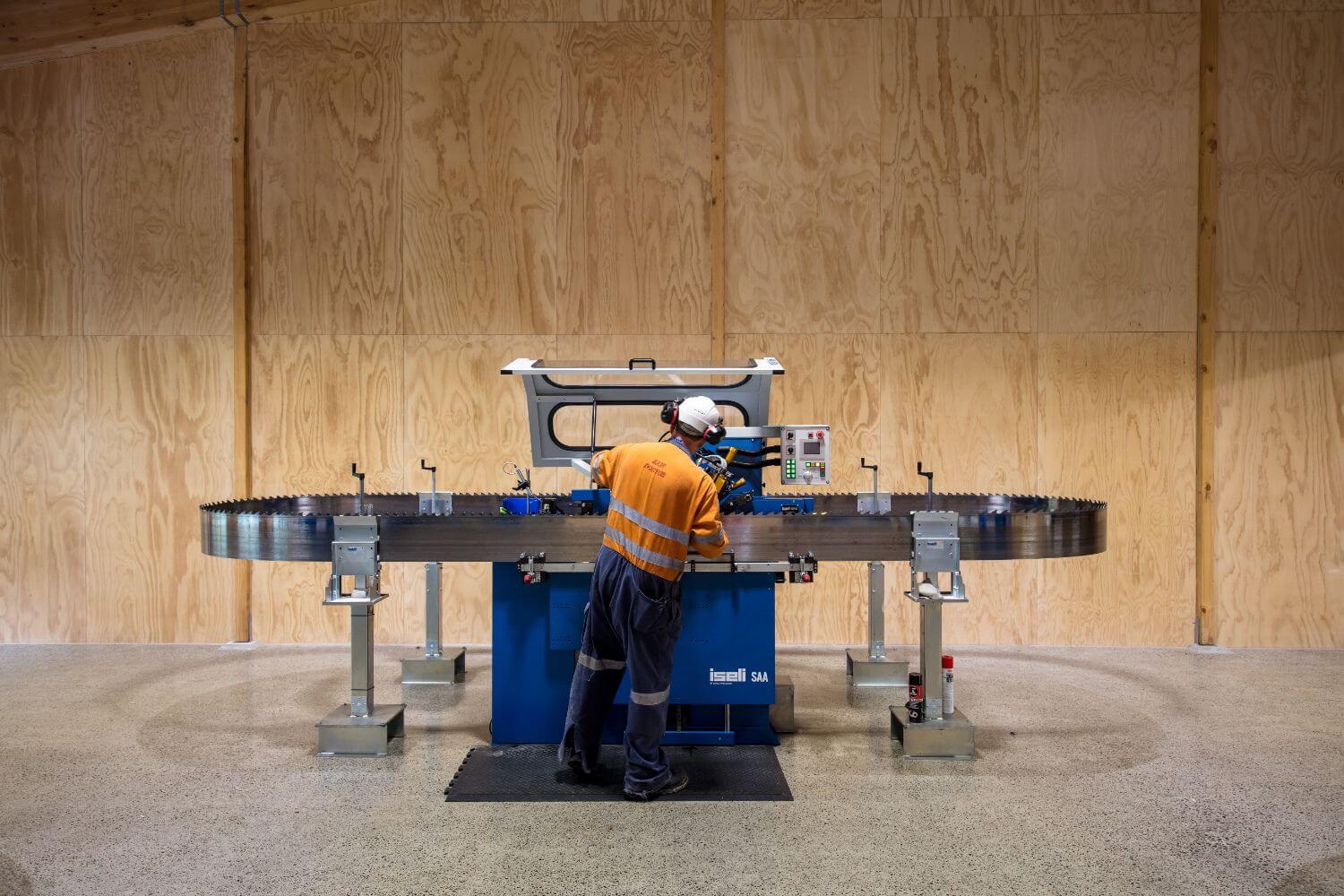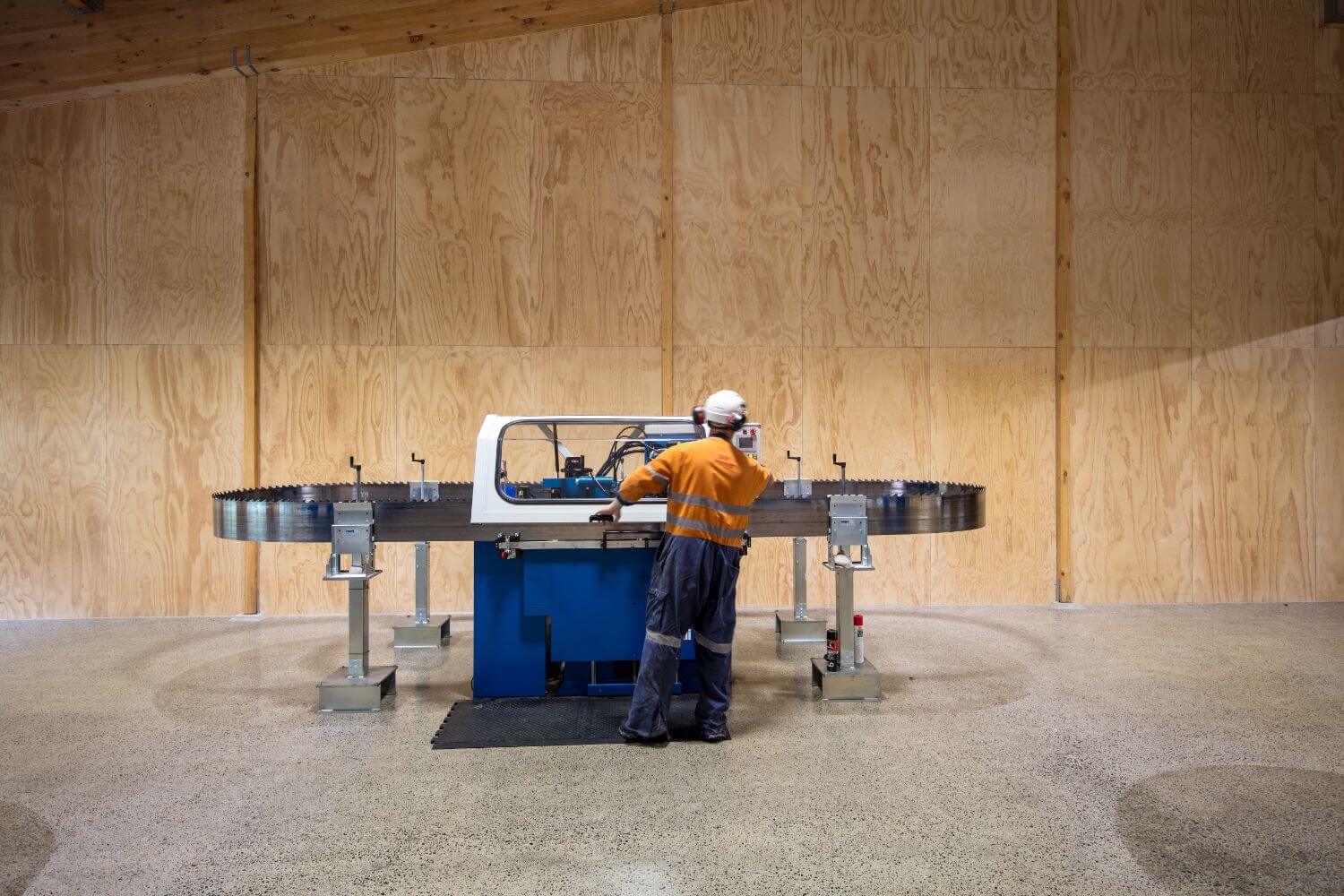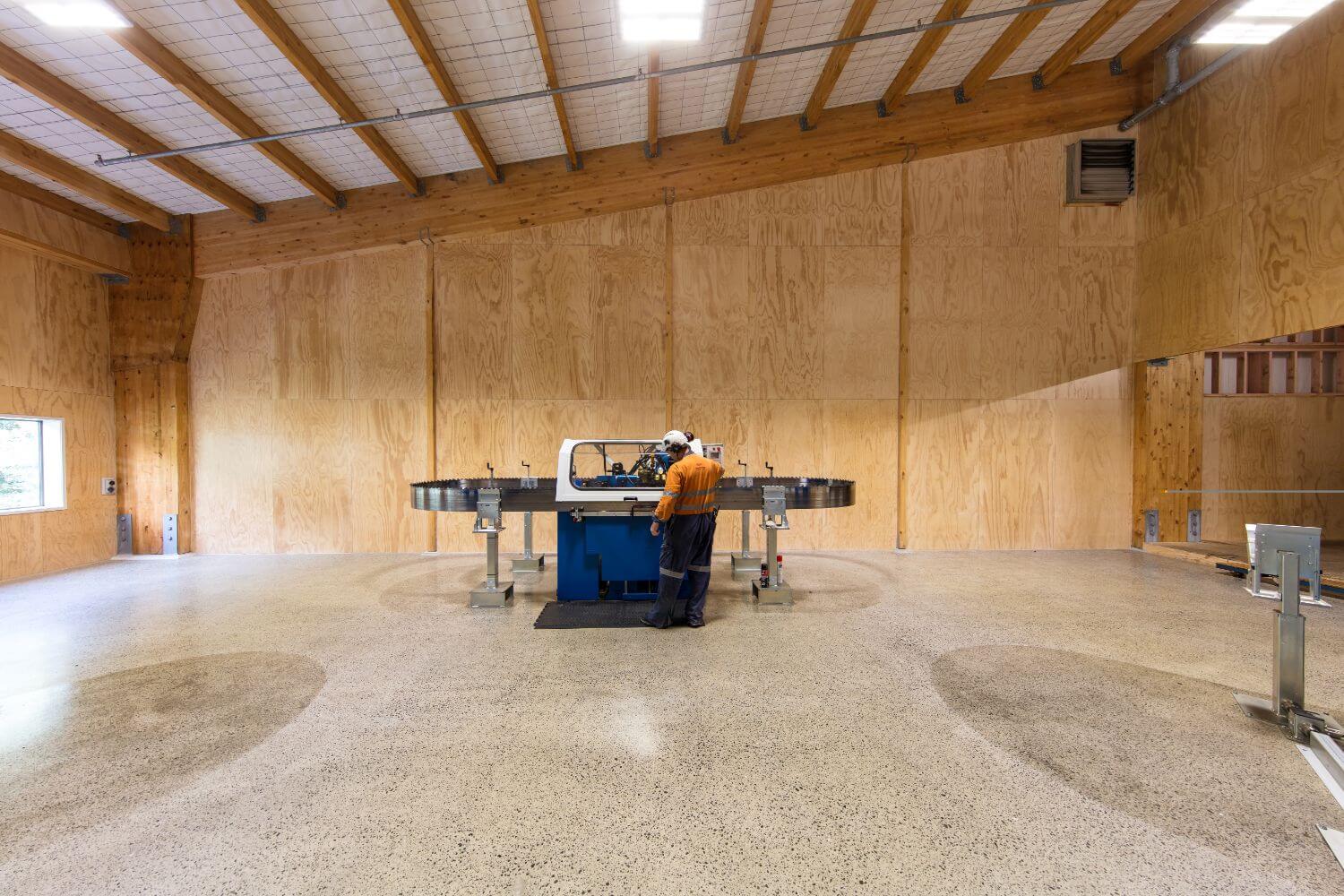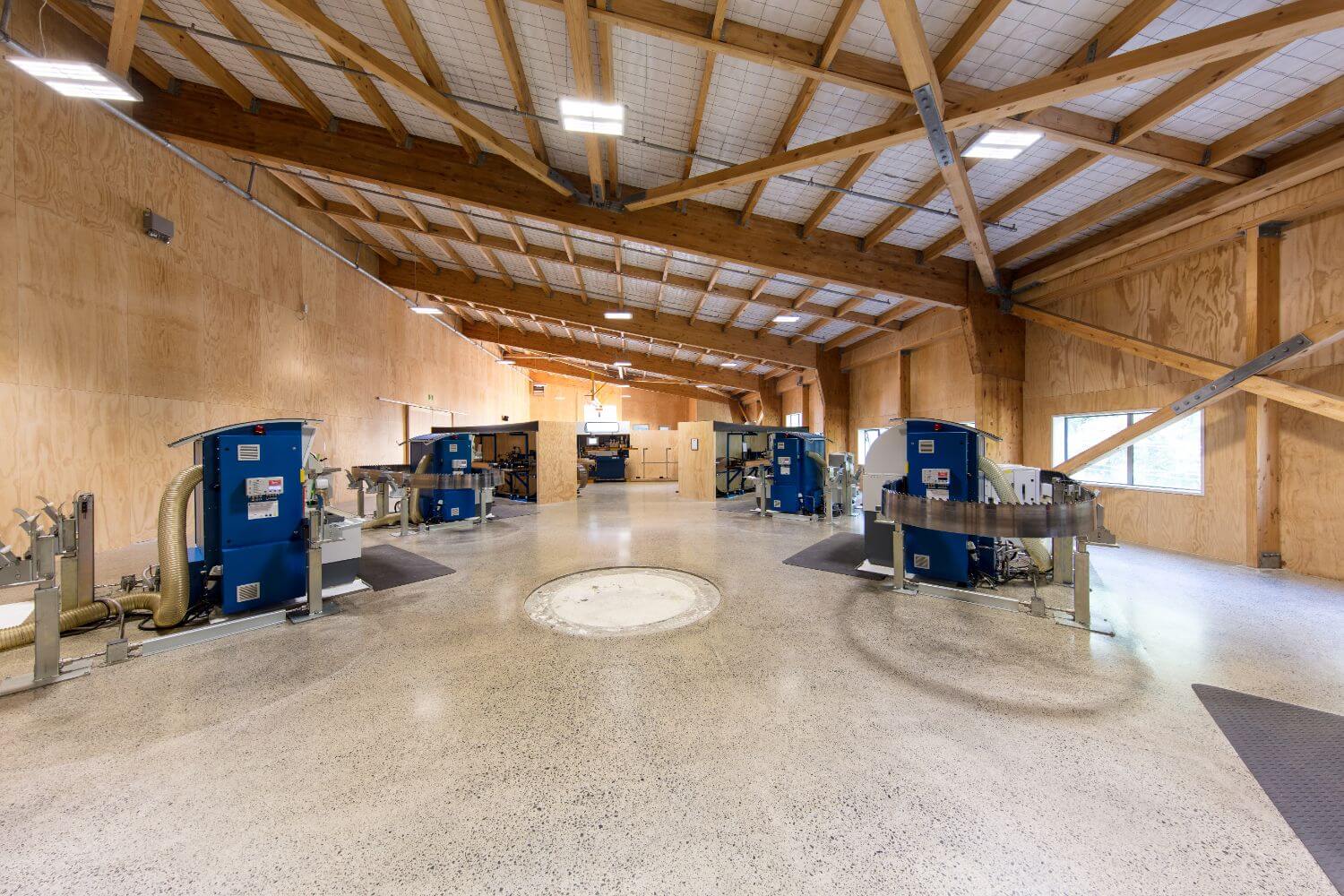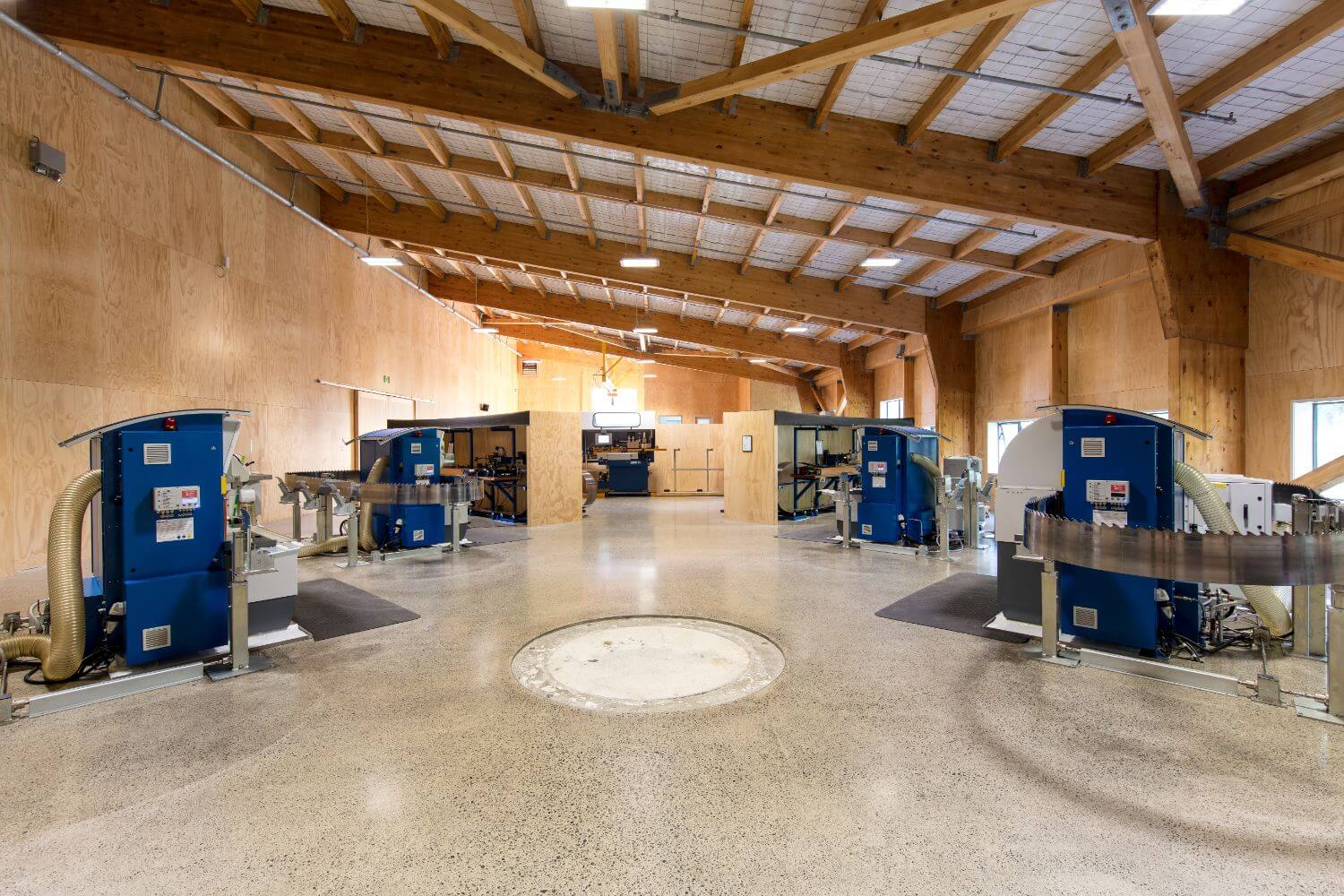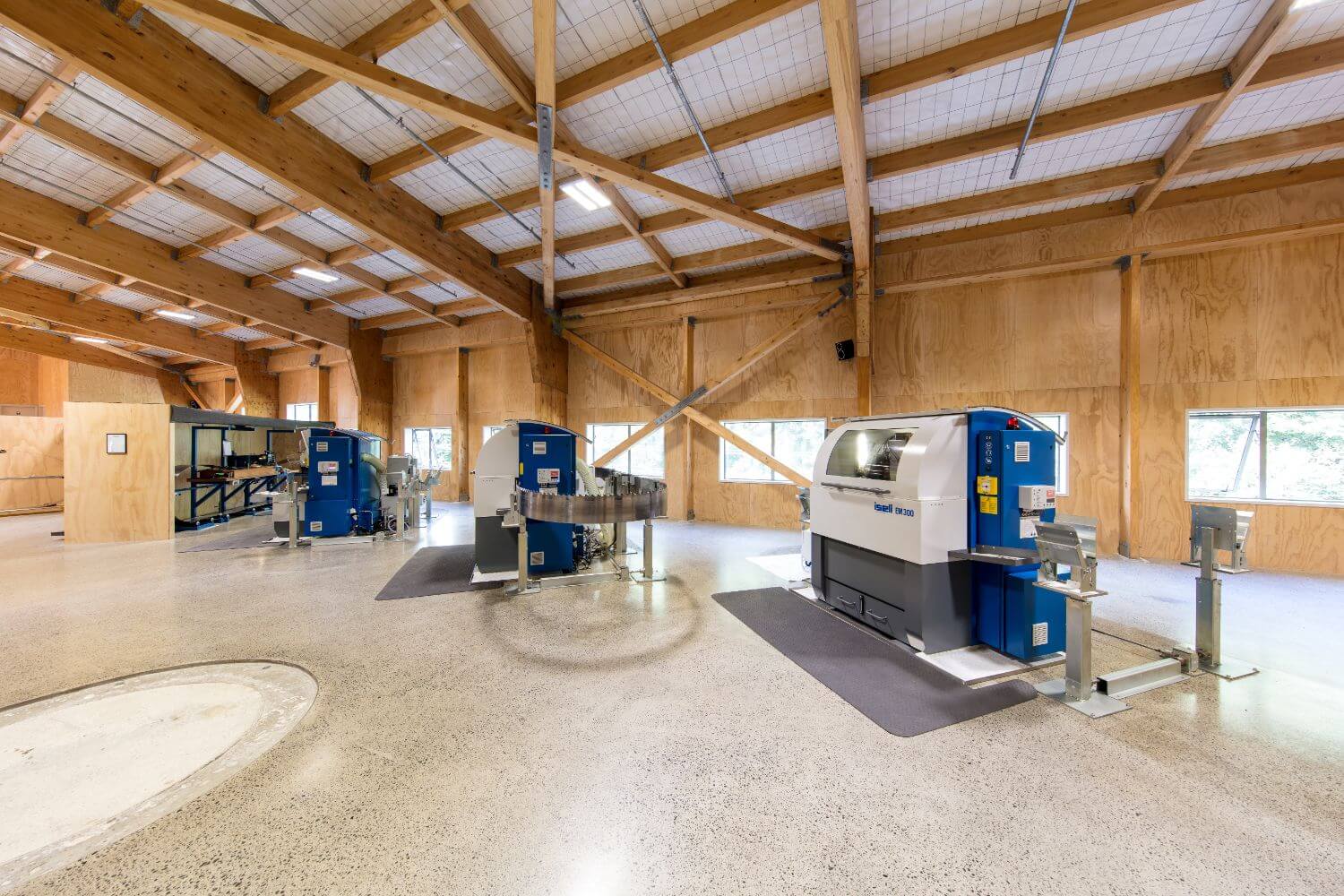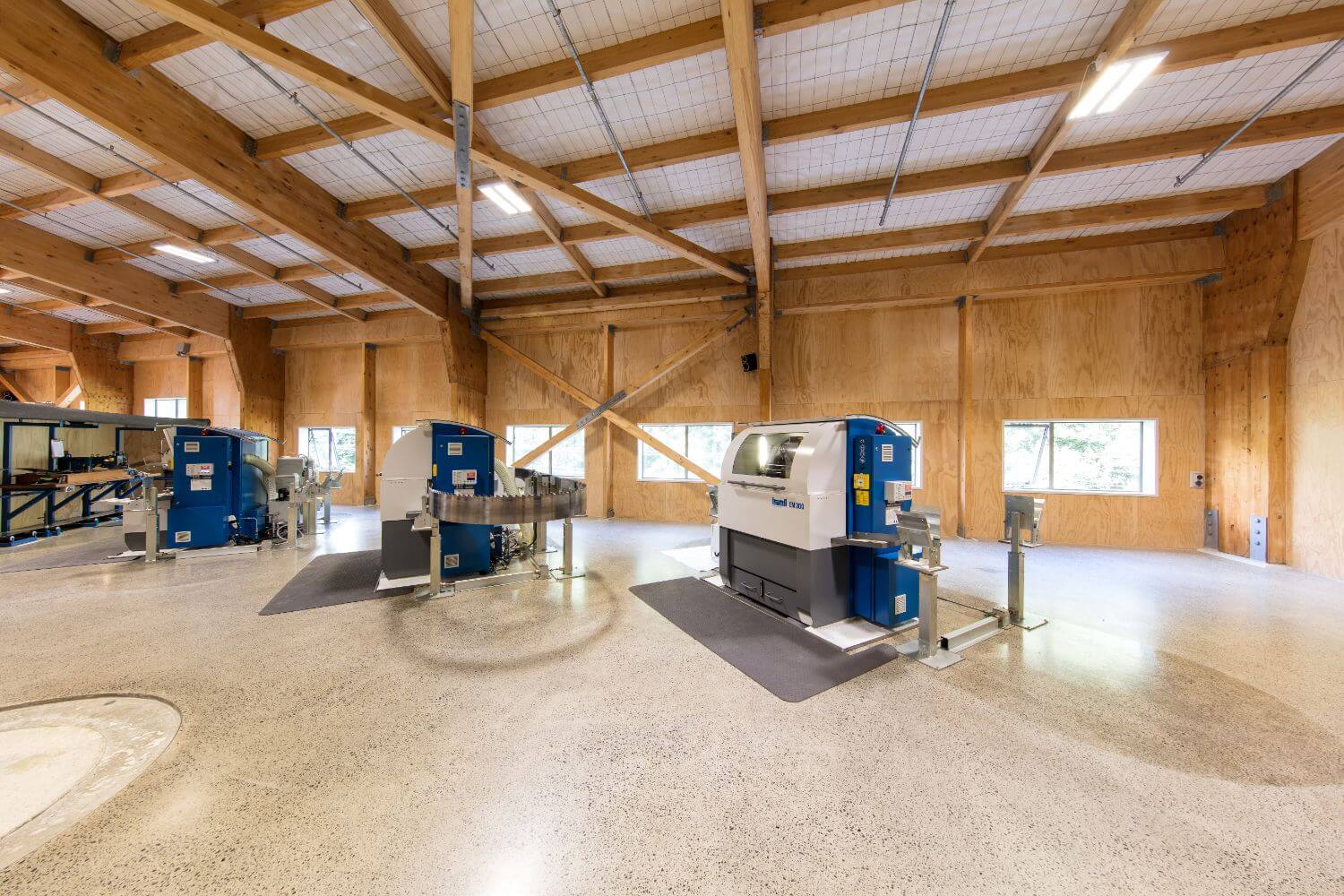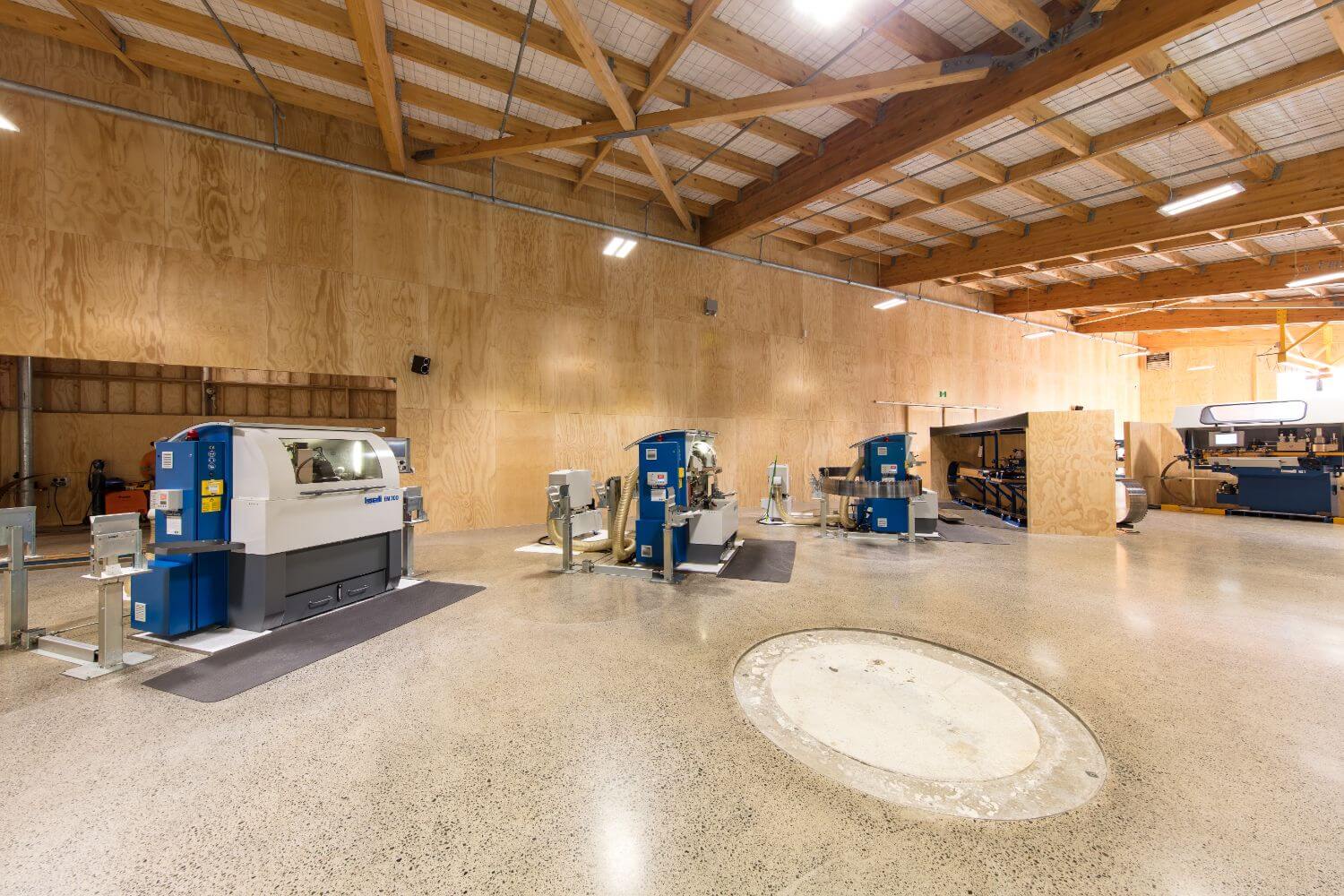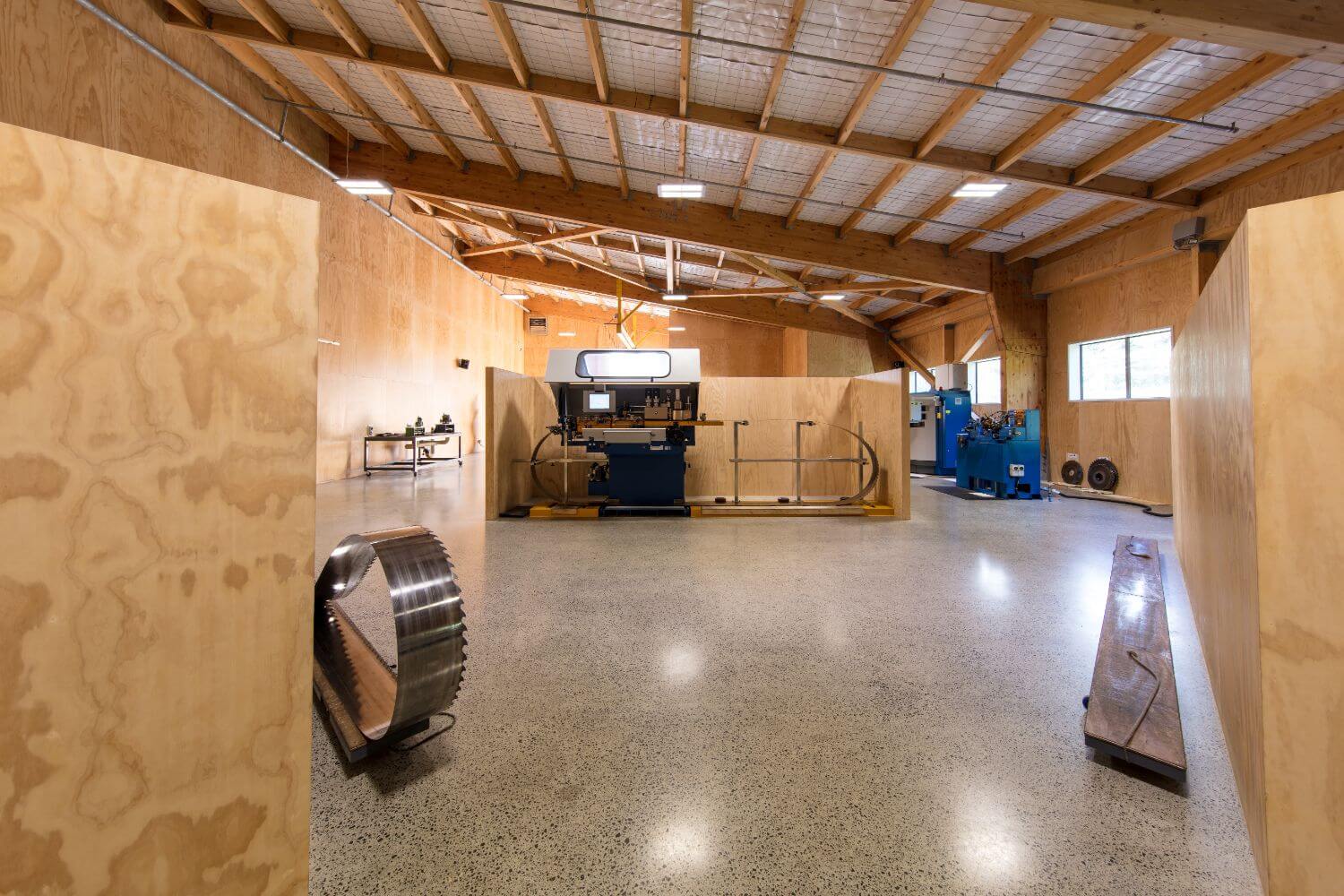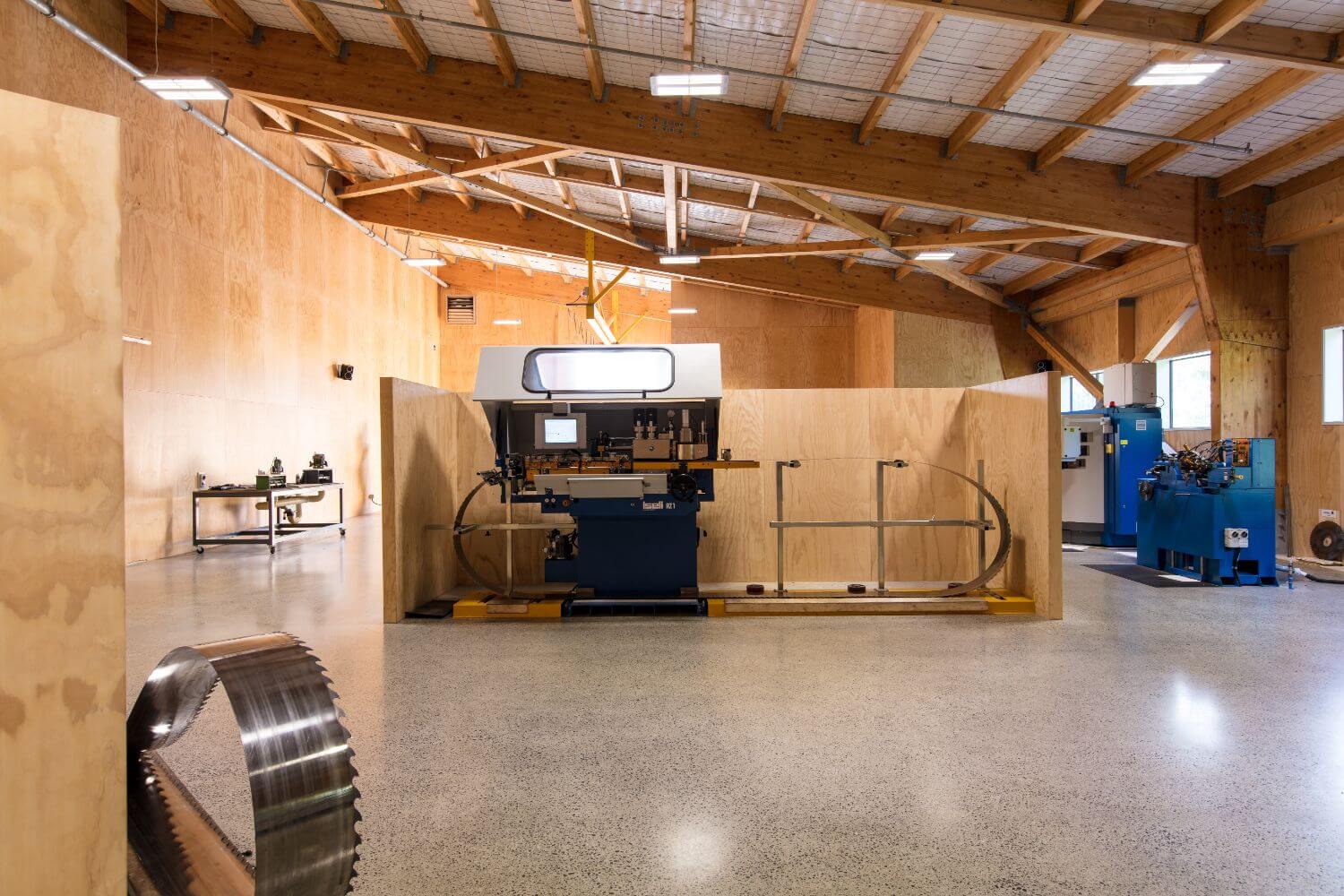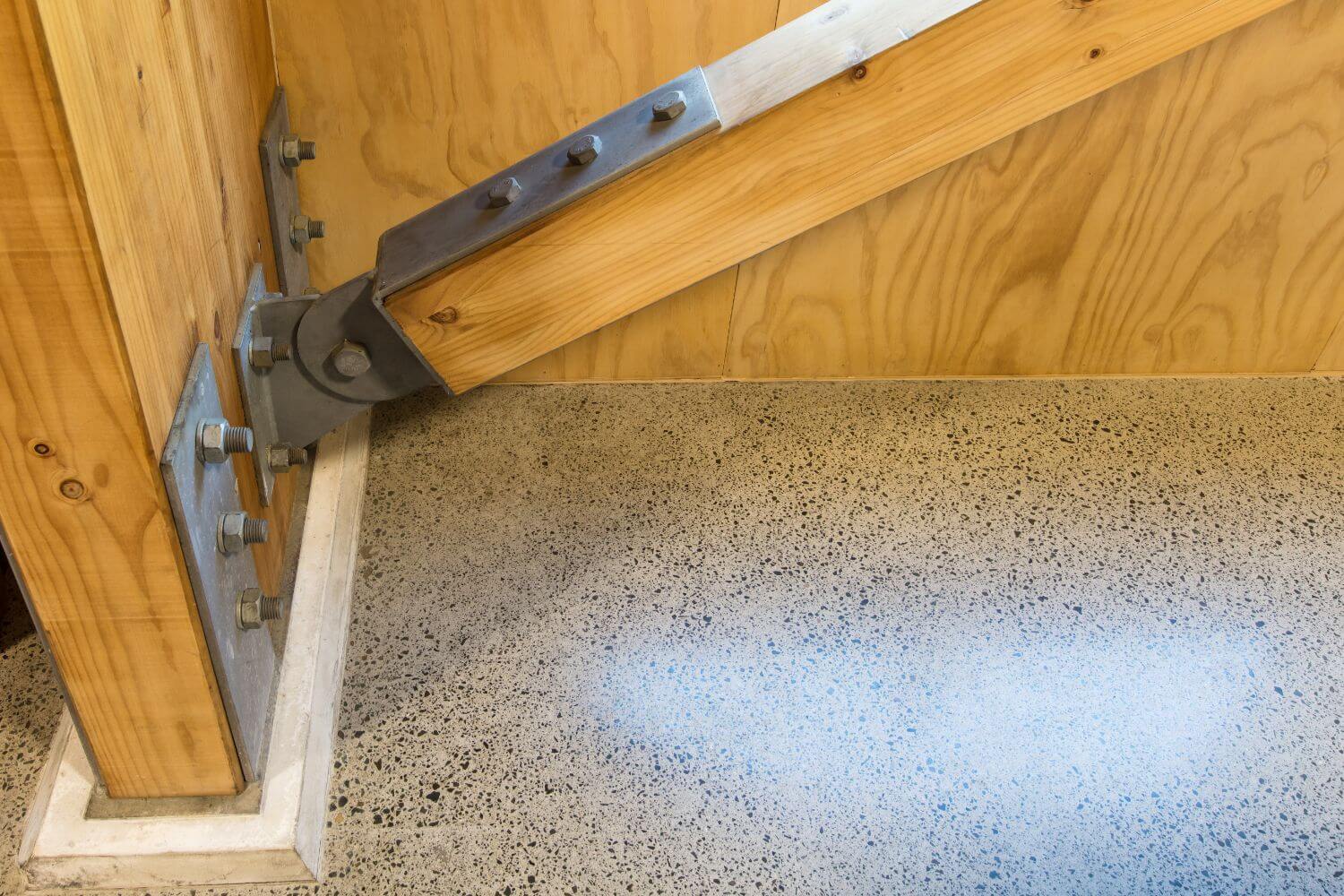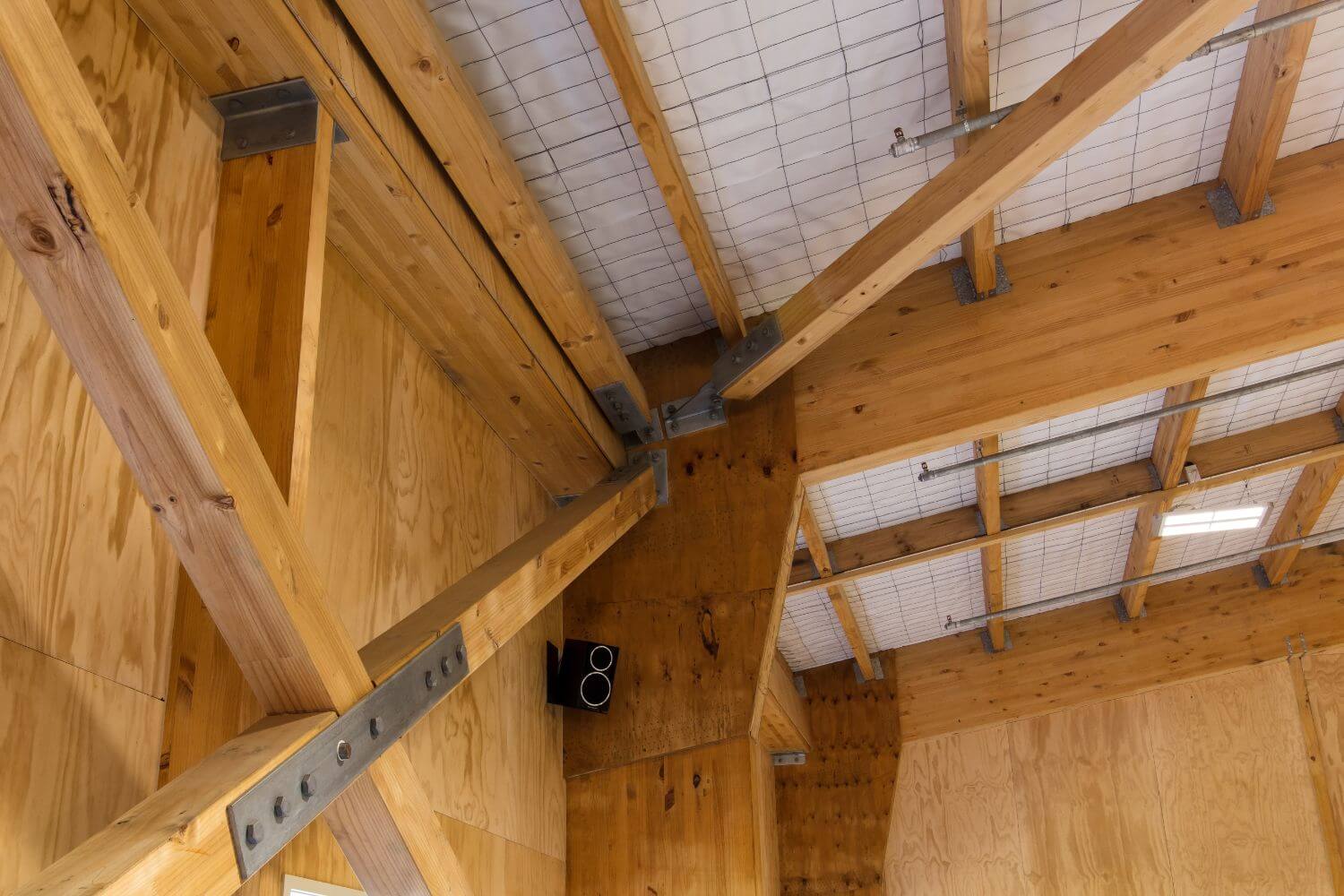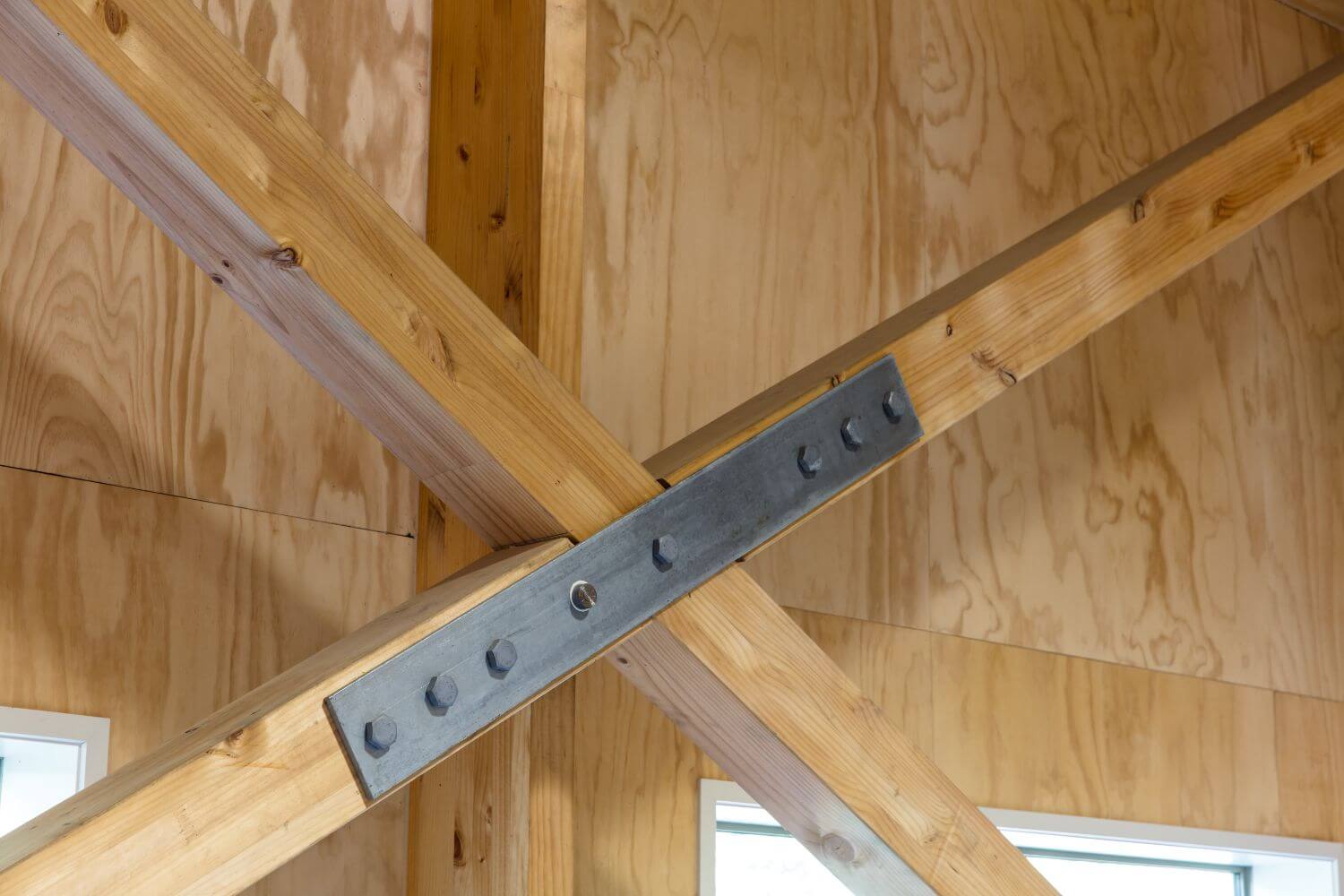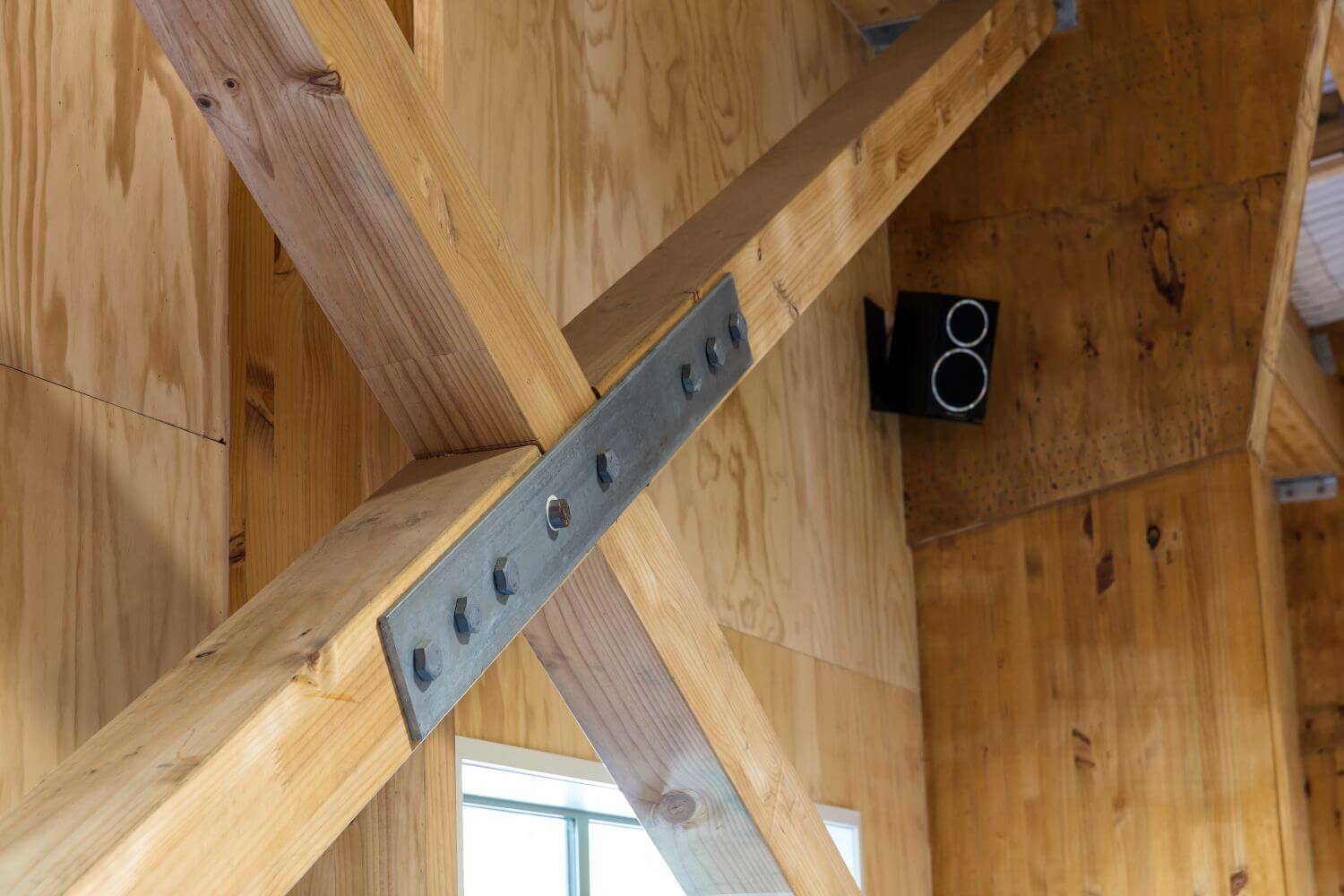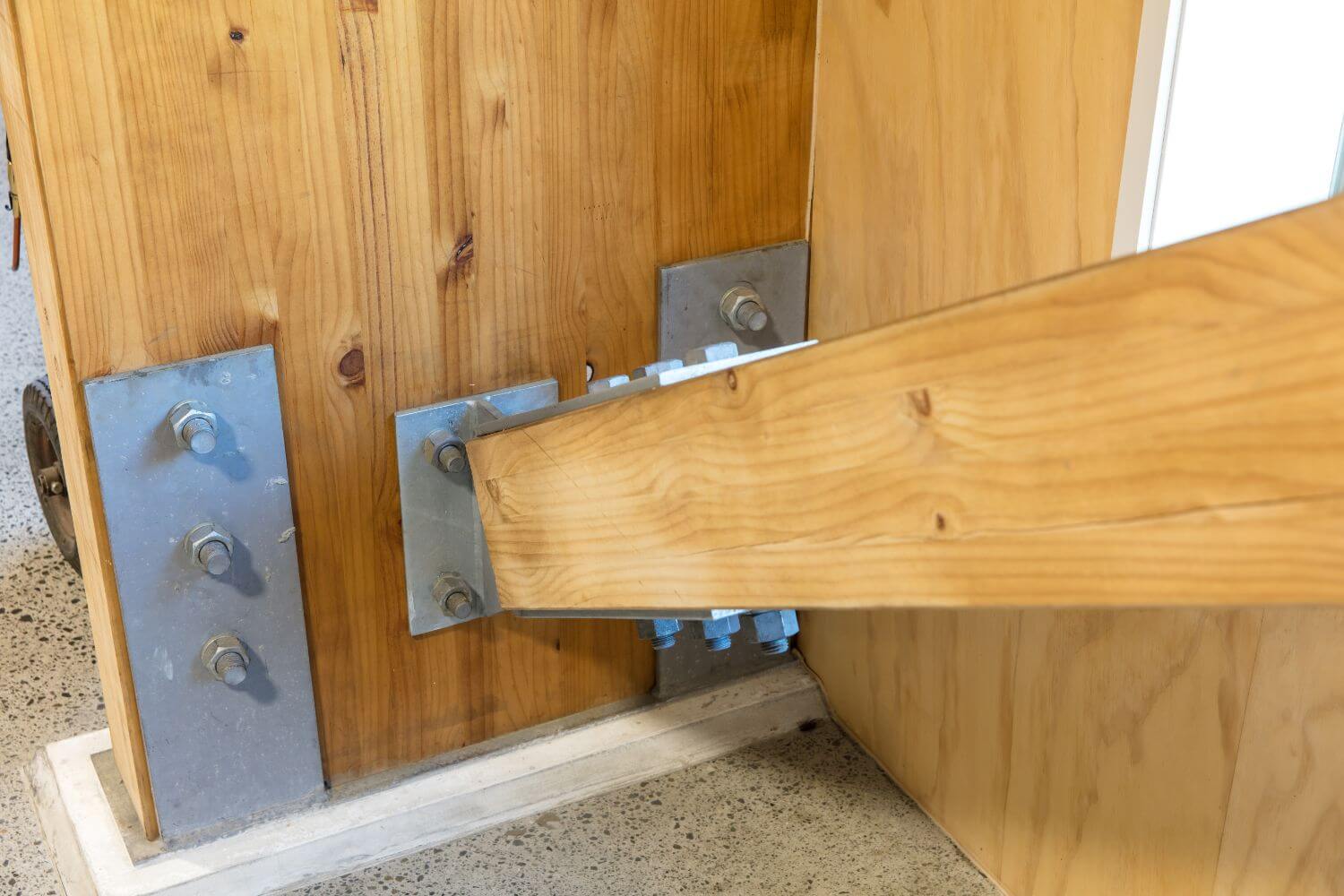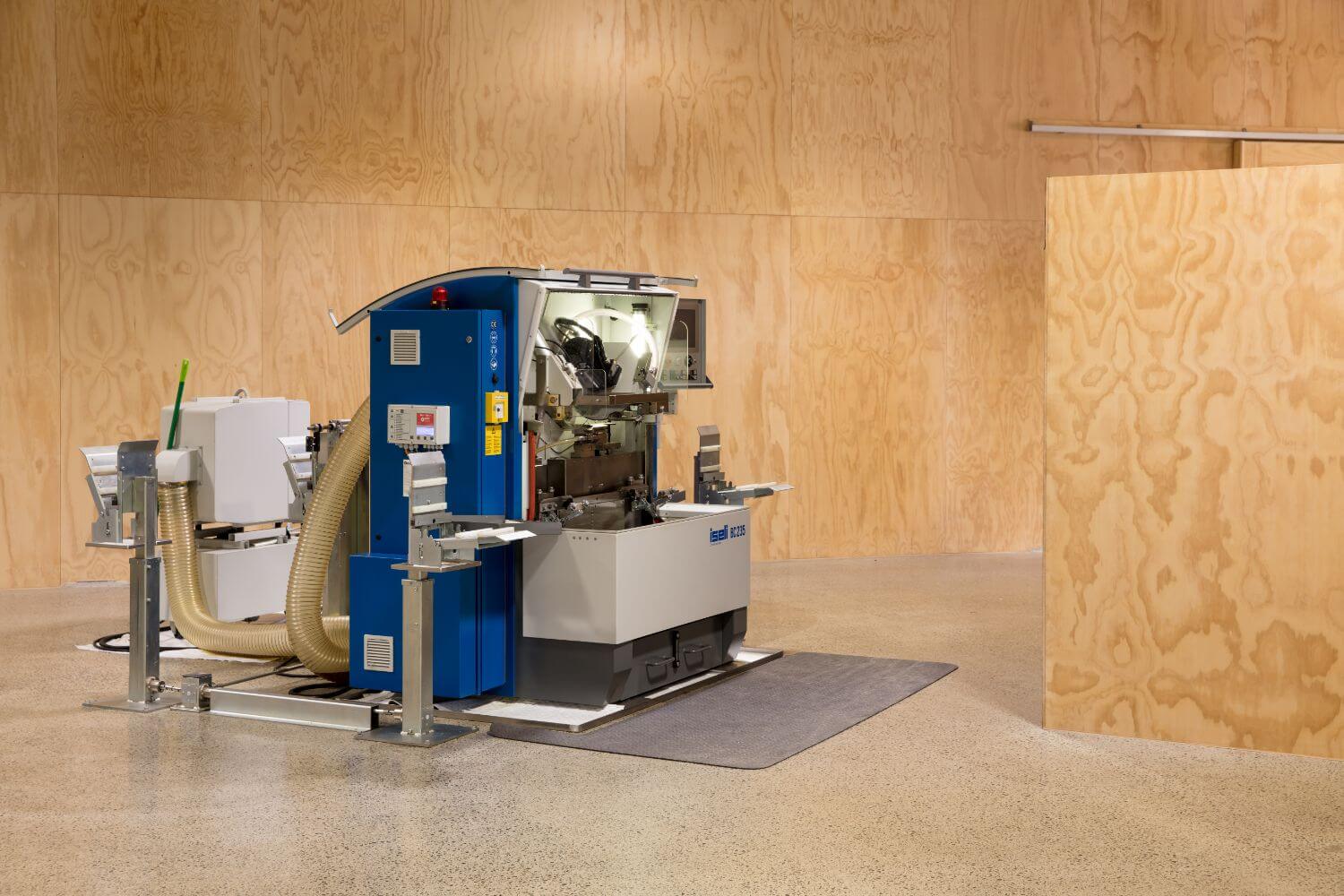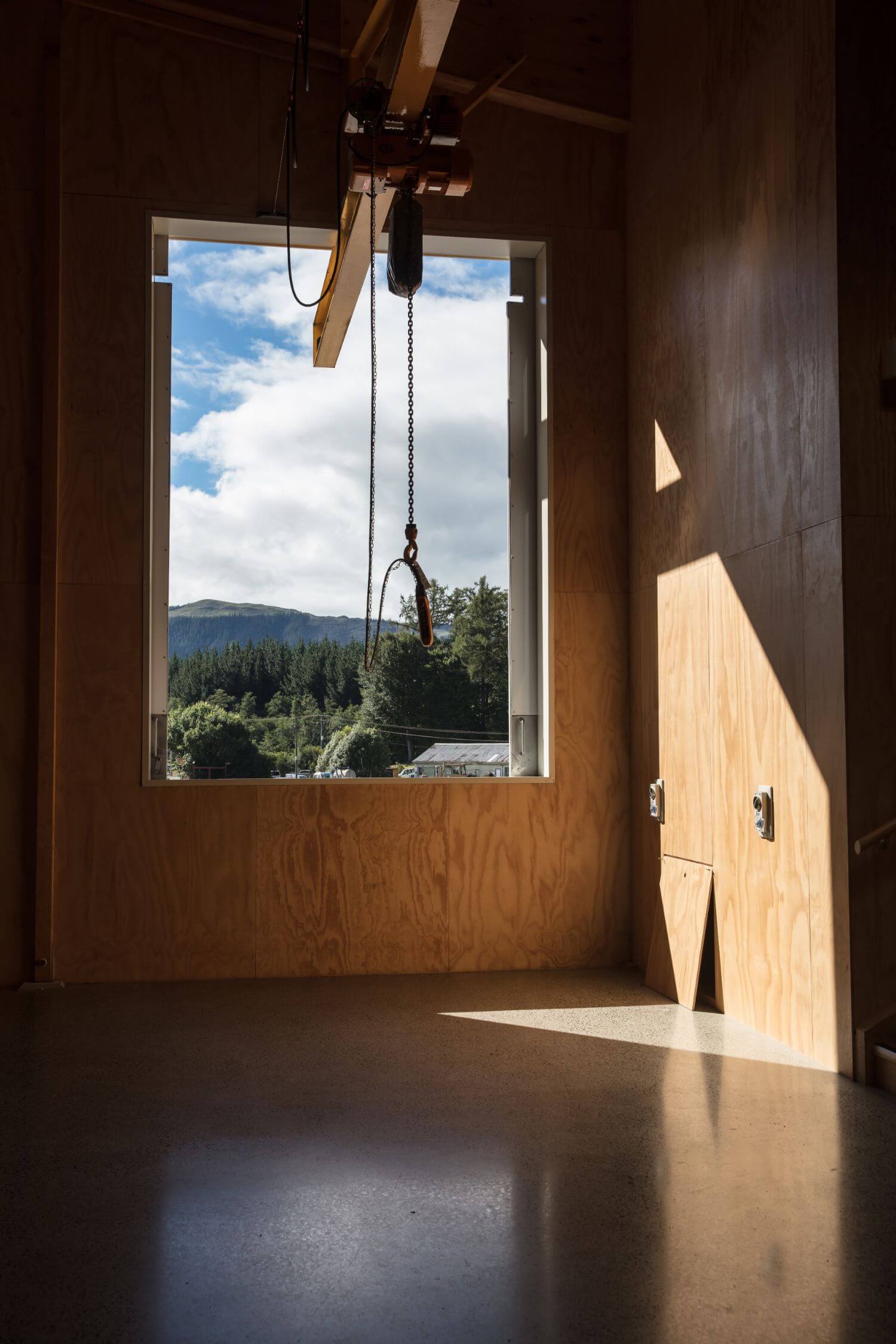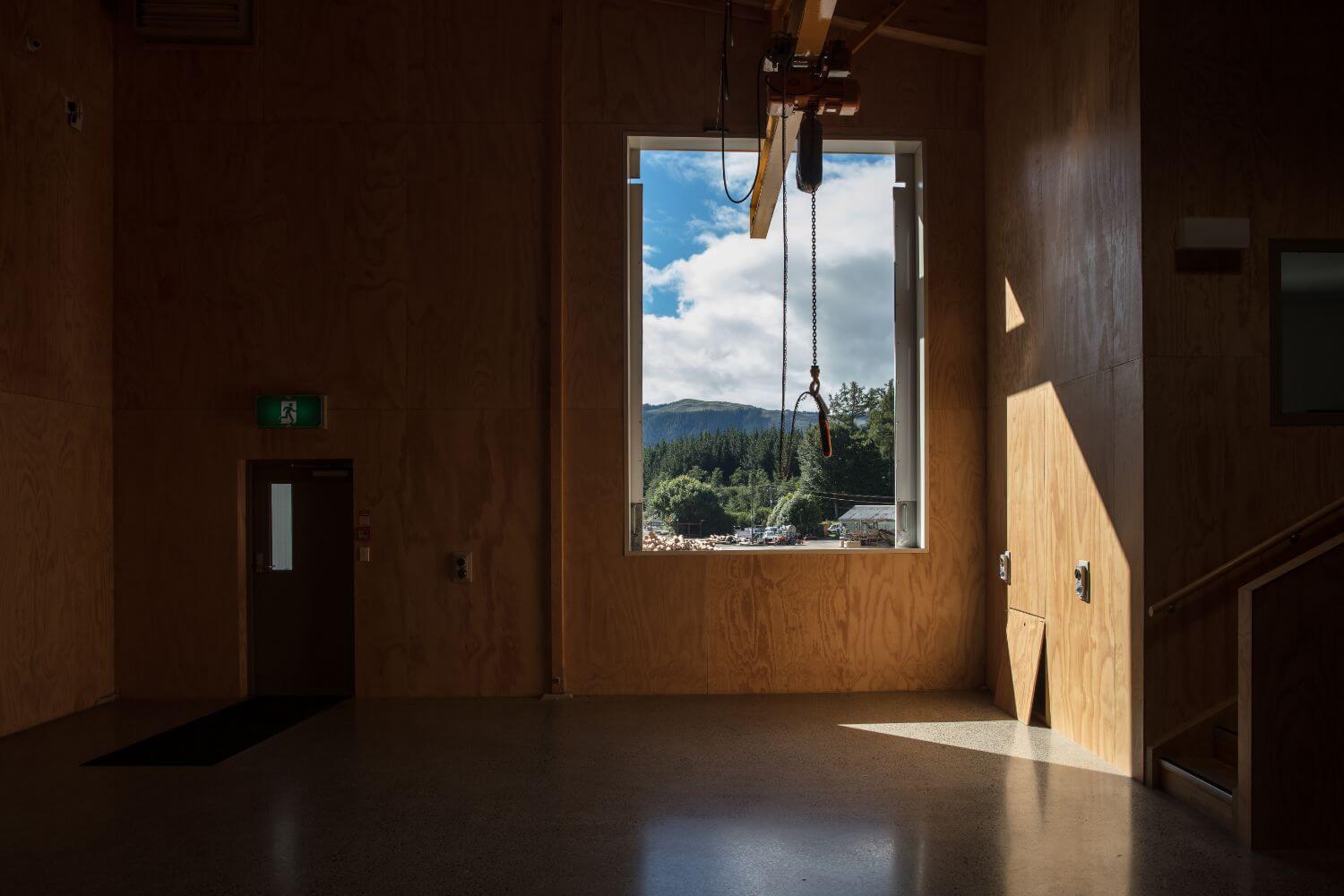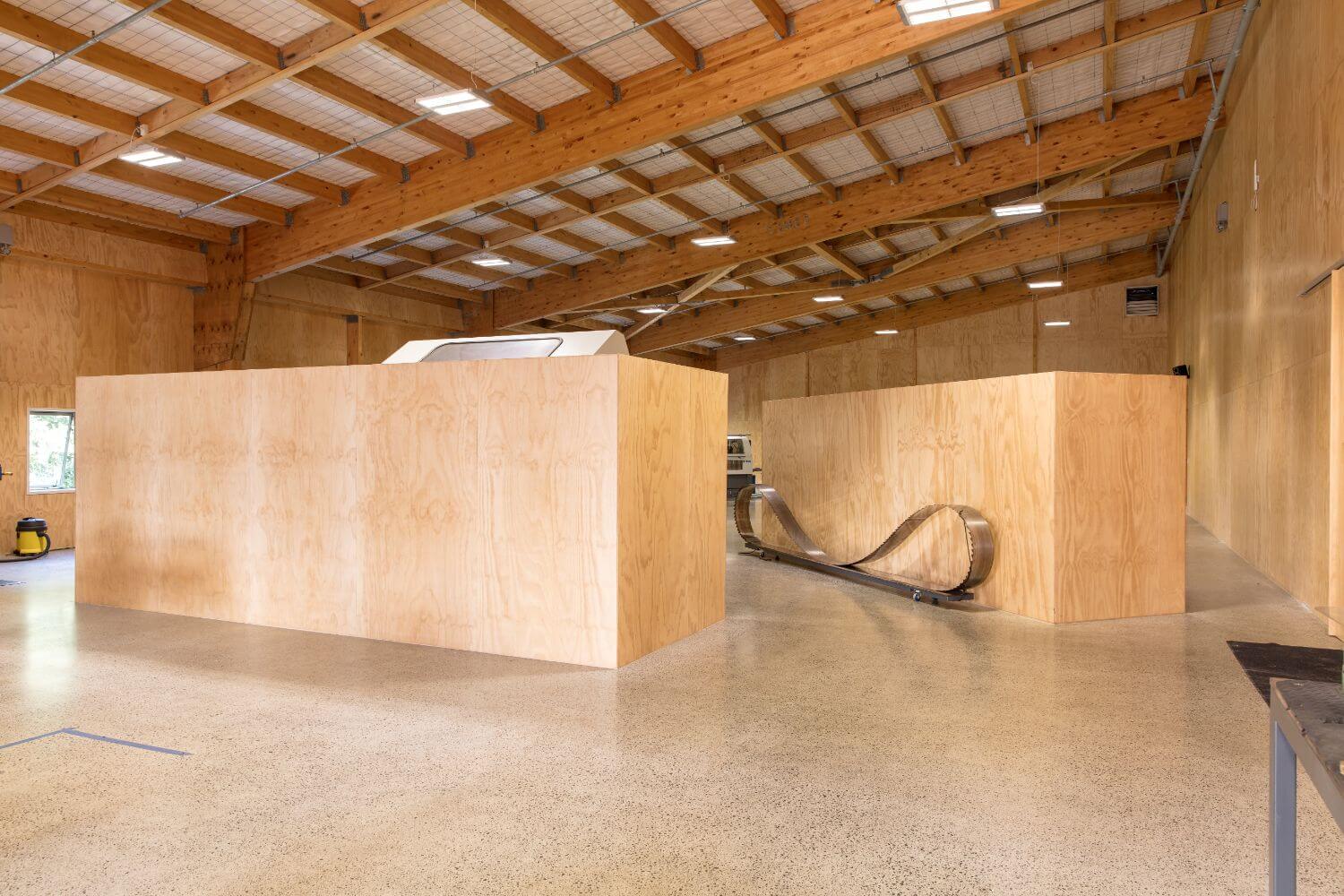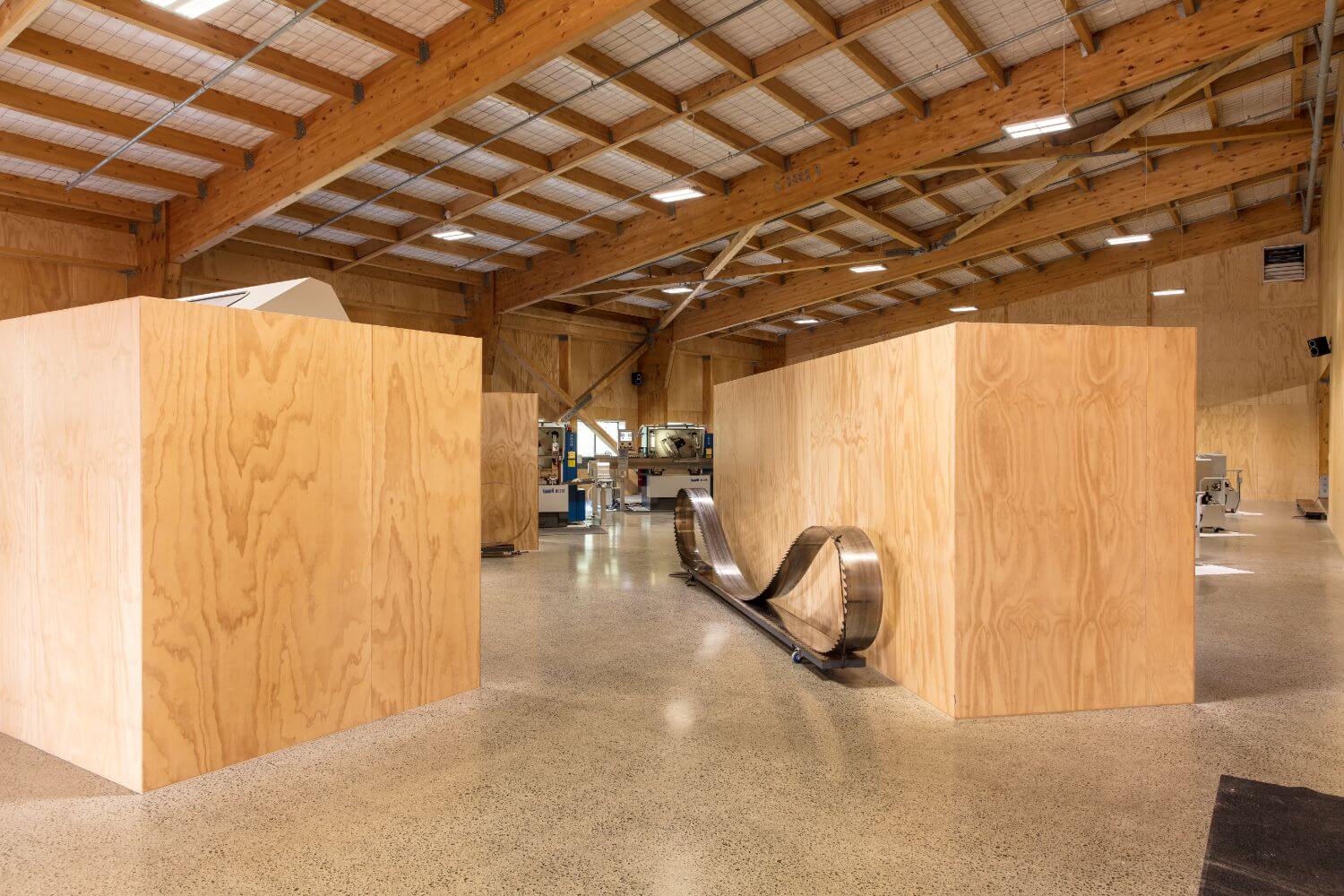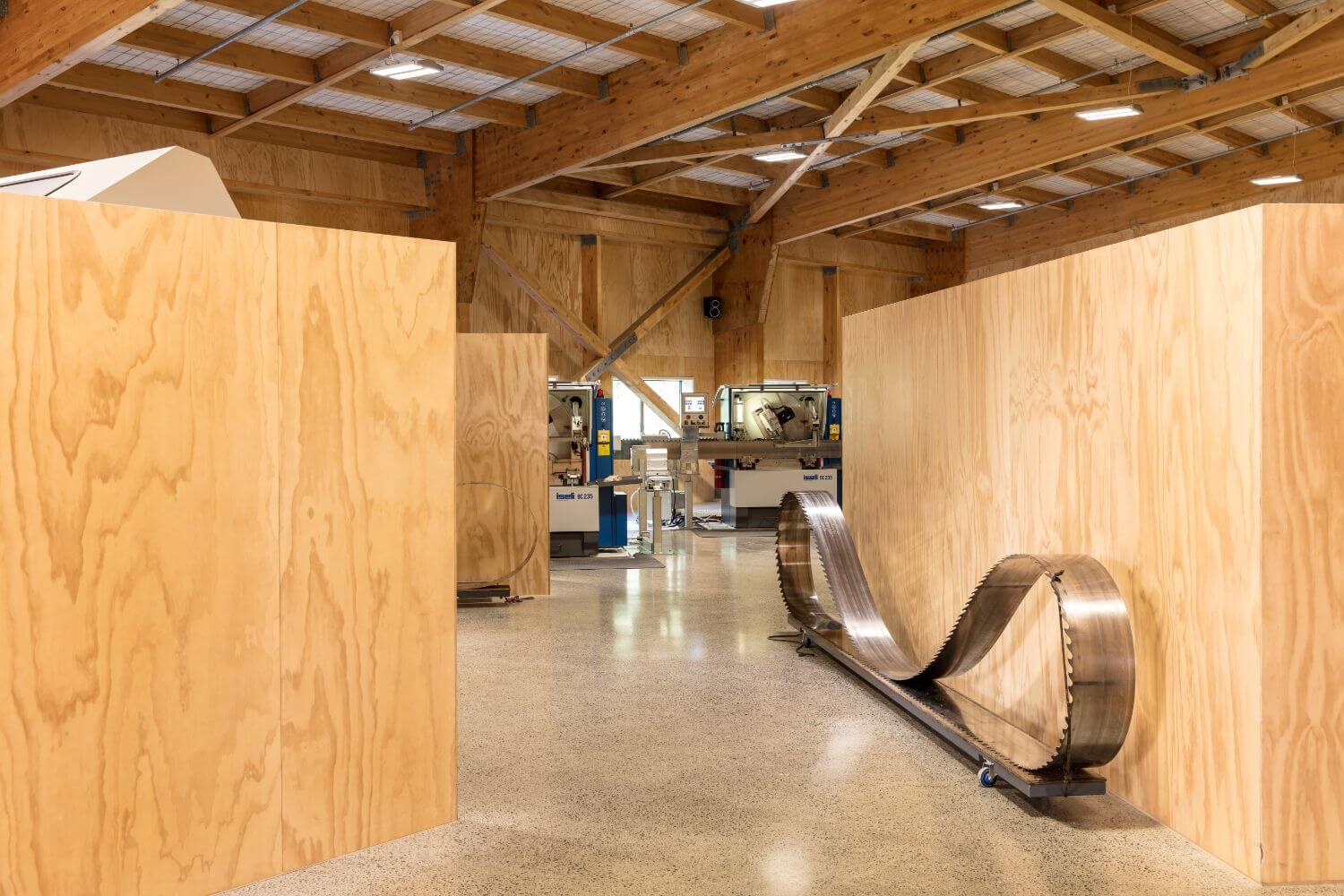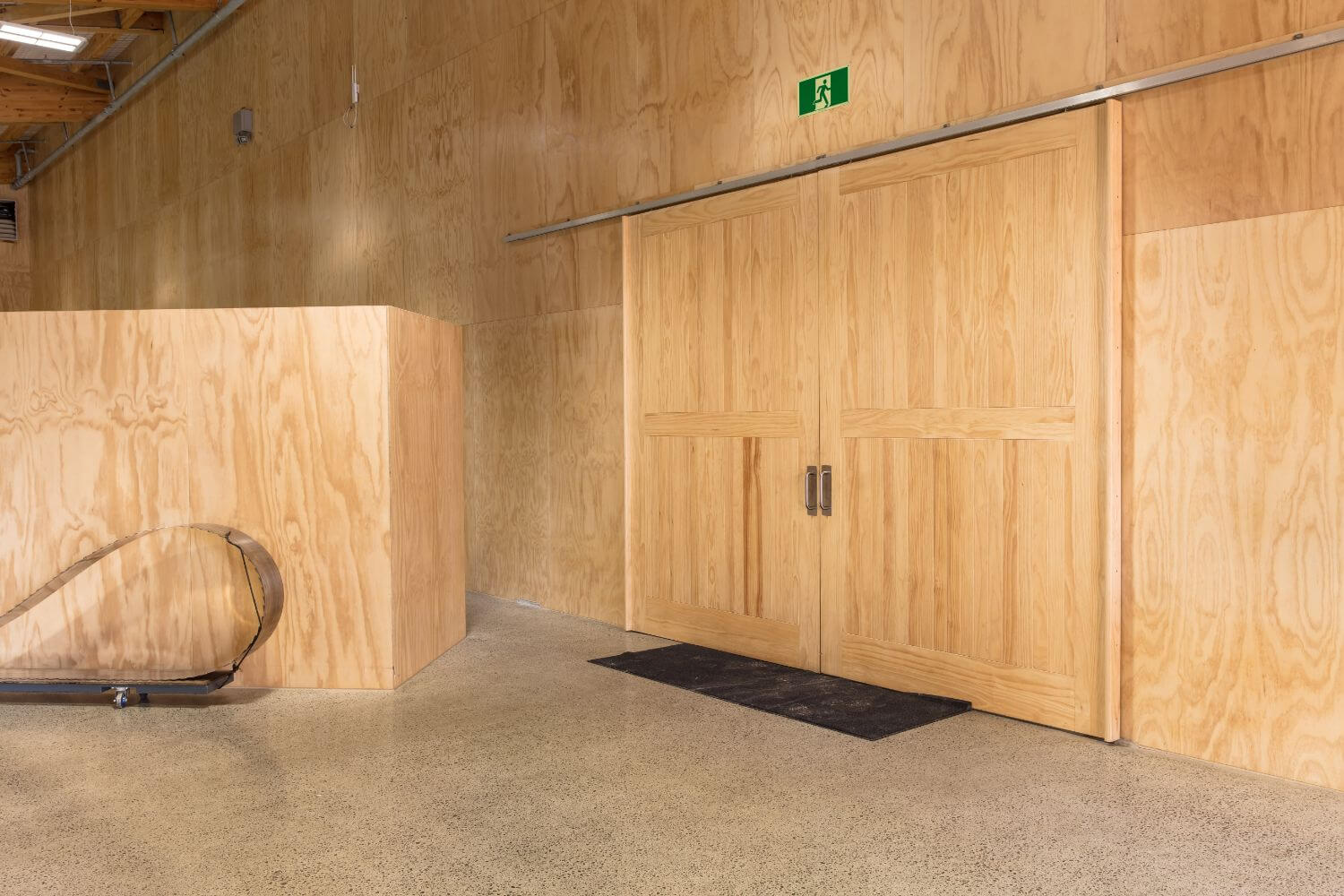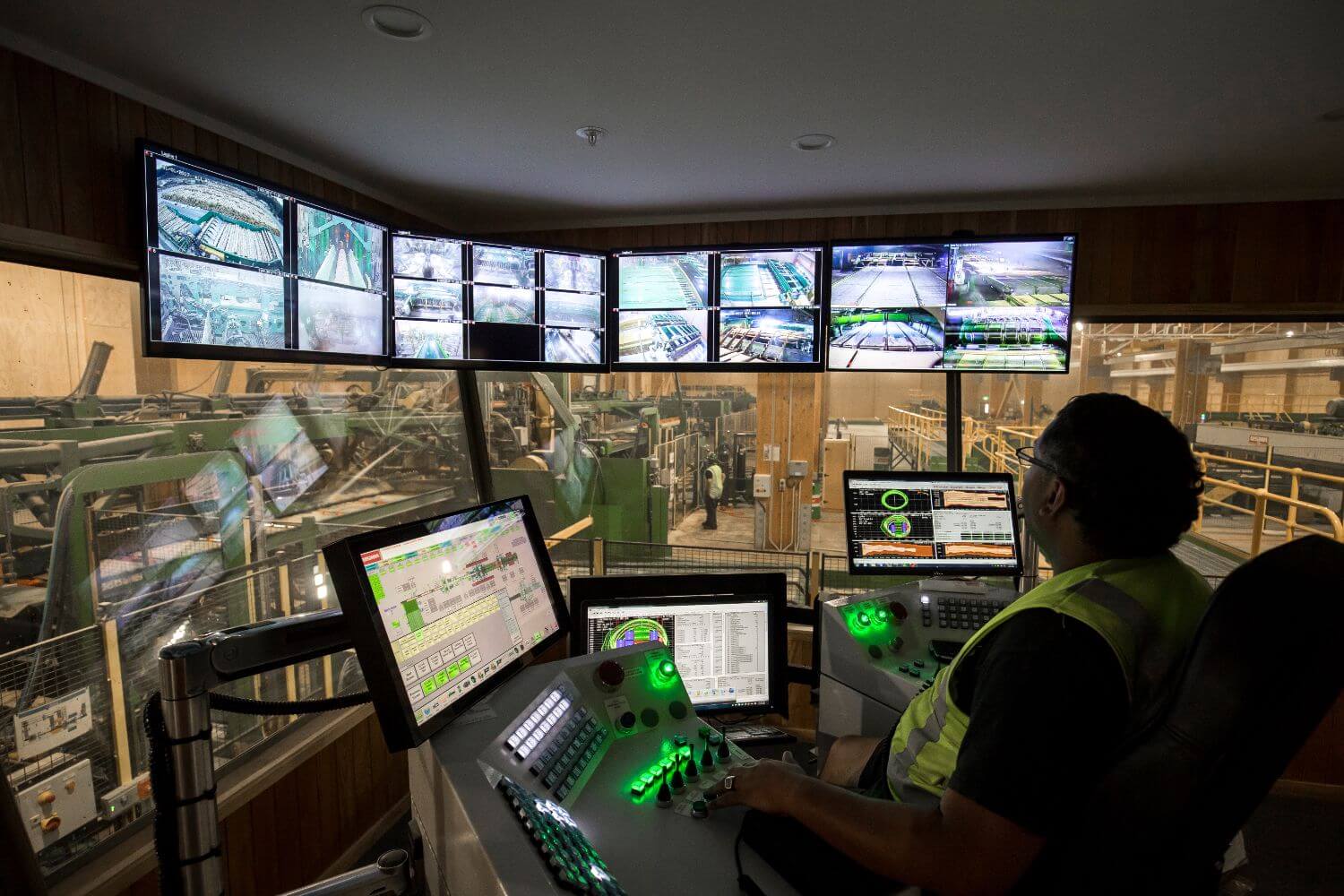 Red Stag approached Hawkins to commence the construction following a competitive P & G + Margin tender.
The new building spans 10,000m2 as part of the 45 ha site and is constructed adjacent to the existing sawmill at the Waipa State Mill Road location. This expansion was part of an overall project valued at over $58M designed to future proof the mill to cope with ever increasing demand and constantly evolving technology.
Hawkins worked closely with the engineer to develop a methodology that allowed site-assembled timber roof sections (measuring up to 45m long and 11m wide) to be assembled at ground level and craned into place. These sections were lifted using 400T, 300T and 170T cranes, with each roof section being fully constructed with safety edge protection and first fix services.
This methodology radically reduced the health and safety risk of this element of the build with the added bonus of accelerating the programme and providing a cost effective solution.
The use of timber pre-made wall sections hastened onsite construction for the project team. The introduction of plywood liners to the interior walls to primarily reduce cleaning costs (sawdust accumulation on girts etc.) provided added insulation benefits, significantly improving aesthetics and the general working environment.
The use of bullnose coving swales at the base of external walls and the minimal guttering throughout the building keeps operating costs low and minimises any potential health and safety risks for cleaning and maintenance.
To ensure protection of the control room facility where the scanning and optimising computers are based, we installed a gas flood fire suppression system. Protection of this multi-million dollar component was essential in Hawkins' construction planning.
As the site remained fully operational throughout the course of the construction works, significant logistical challenges were faced to ensure the process remained as streamlined as possible.
It was imperative that communication was consistent between Red Stag and the project team and that adequate planning went into the programme to ensure minimal disruption to both the construction process and the mill's ongoing production.