Red Stag approached Hawkins to construct their new cross laminated timber (CLT) factory. It will be one of the largest timber structure buildings in New Zealand.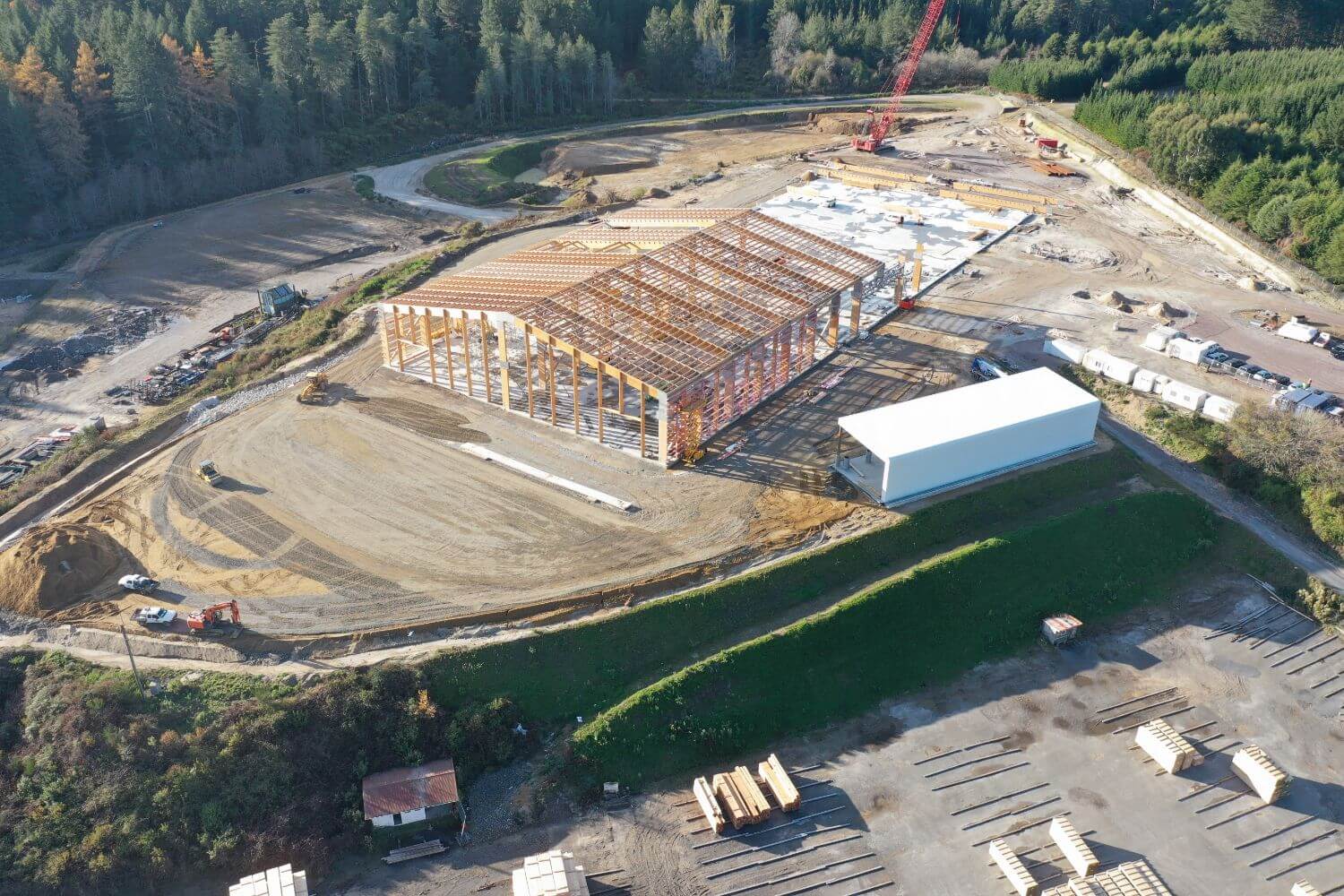 The CLT building is located within a five hectare area at the top of the hill on the north-east corner of the Red Stag Site.
The building will be used to make and store CLT panels. It measures a massive 161 metres long by 60 metres wide. The entire structure is made from glulam with a concrete floor.
In addition the main building, there is an attached two-storey office block. The ground floor houses a compressor room, electrical room and foundations for ancillary plant and equipment. The first floor will provide offices for staff, accounts, a lunch room and a conference room with large viewing panels into the plant area.
Obviously, the rest of the Red Stag Site remained operational throughout the course of the works, significant logistical challenges were faced to ensure the process remained as streamlined as possible.
It was imperative that communication was consistent between Red Stag and the project team and that adequate planning went into the programme to ensure minimal disruption to both the construction process and the rest of the site's production.
Another challenge the project team faced was the initial erection of the building, due to it's shear size. We ended up standing the columns and propping them in the correct location, pre-making roof modules on the ground and erecting them with a 450 tonne crane, followed by infilling with roof purlins and bracing as required.
This is an extremely unique building due to it's core material (and the size of it). It will be the biggest timber glulam building in New Zealand.
This was another successful build completed by Hawkins' and Red Stag on time and to budget.
We look forward to continuing our relationship together.