Hawkins carried out the seismic upgrade and major refurbishment of the Queenstown Fire Station to IL4 standards. The new building has a five-star earthquake rating and meeting 100% of the national building standard.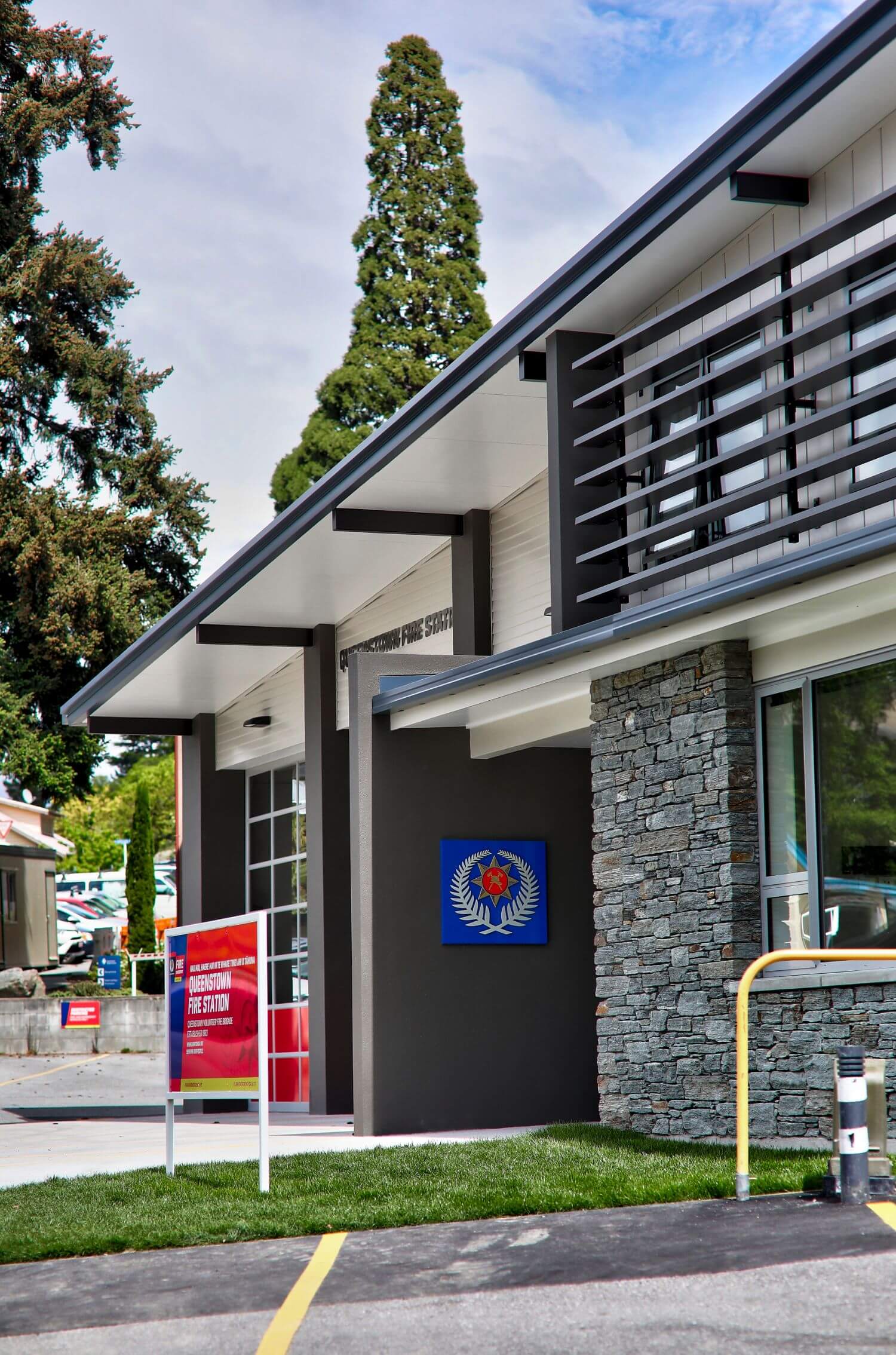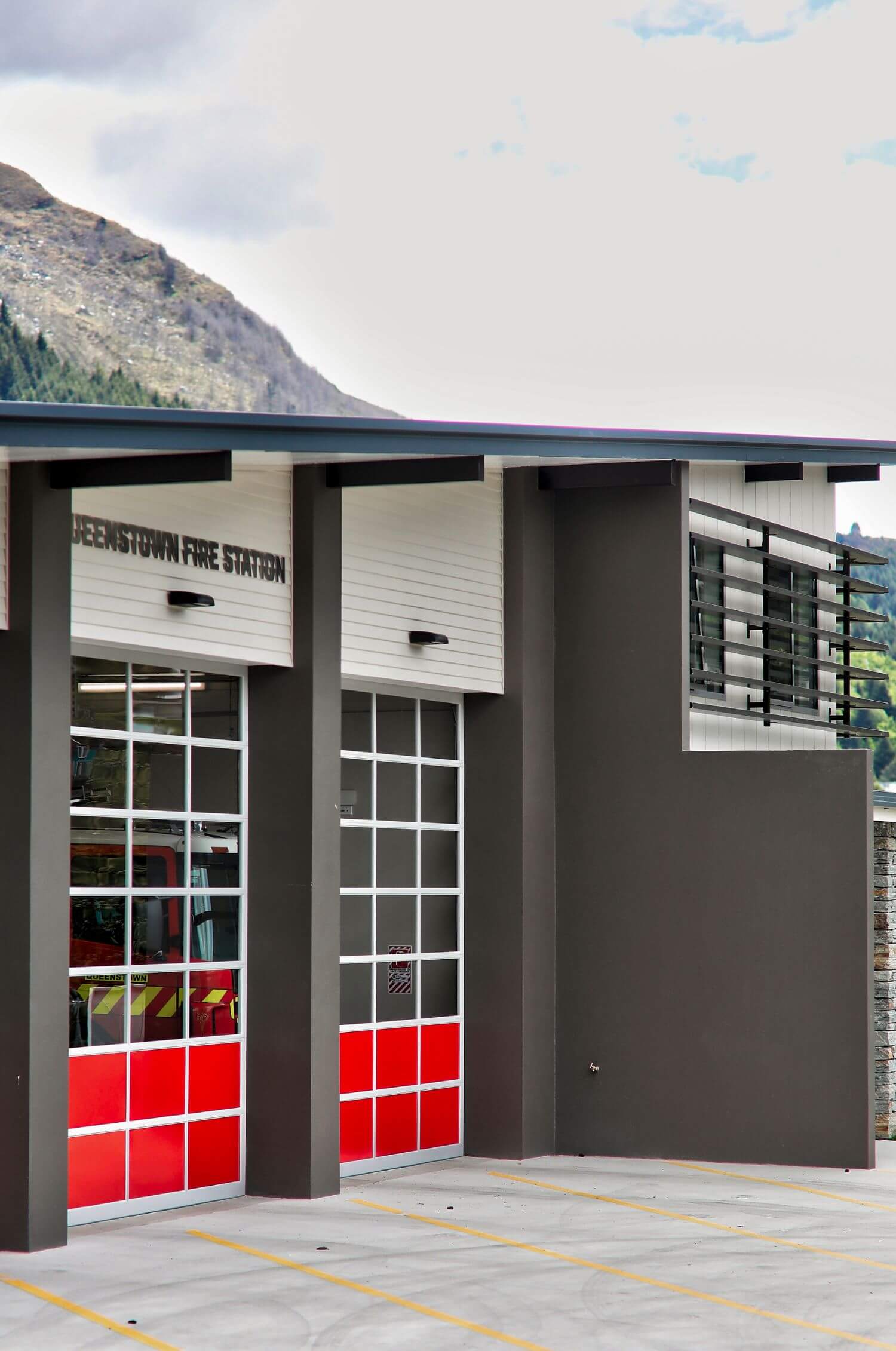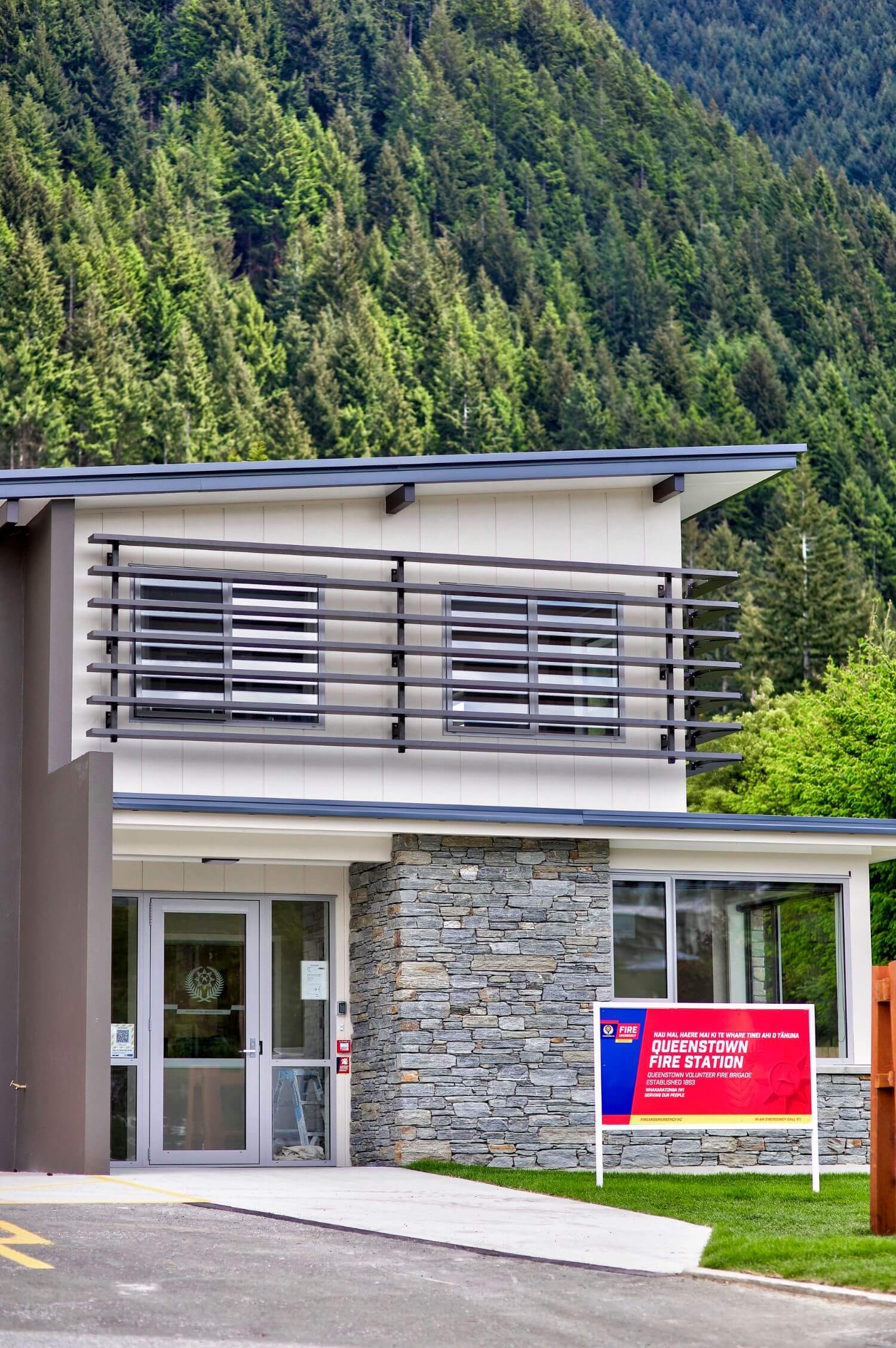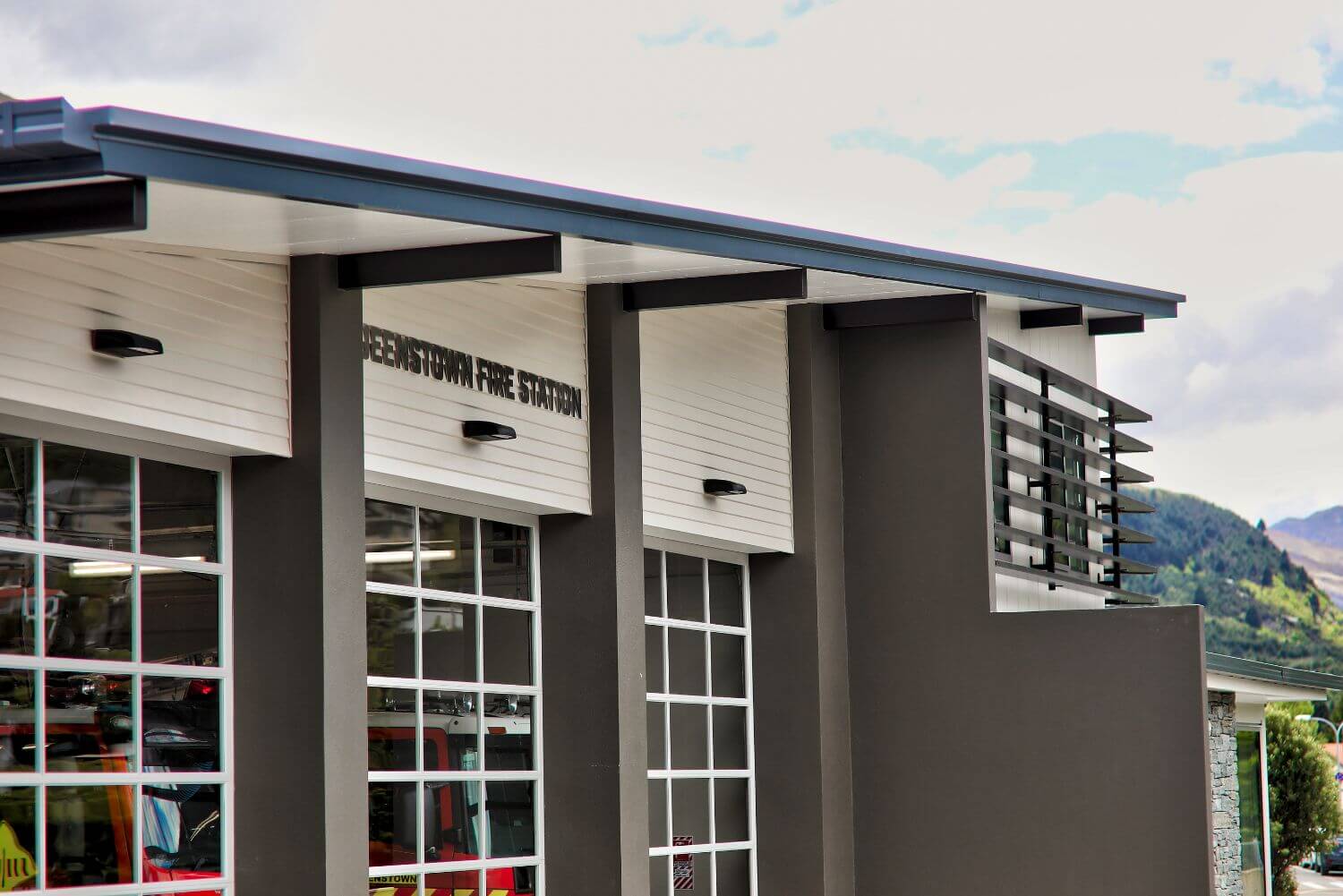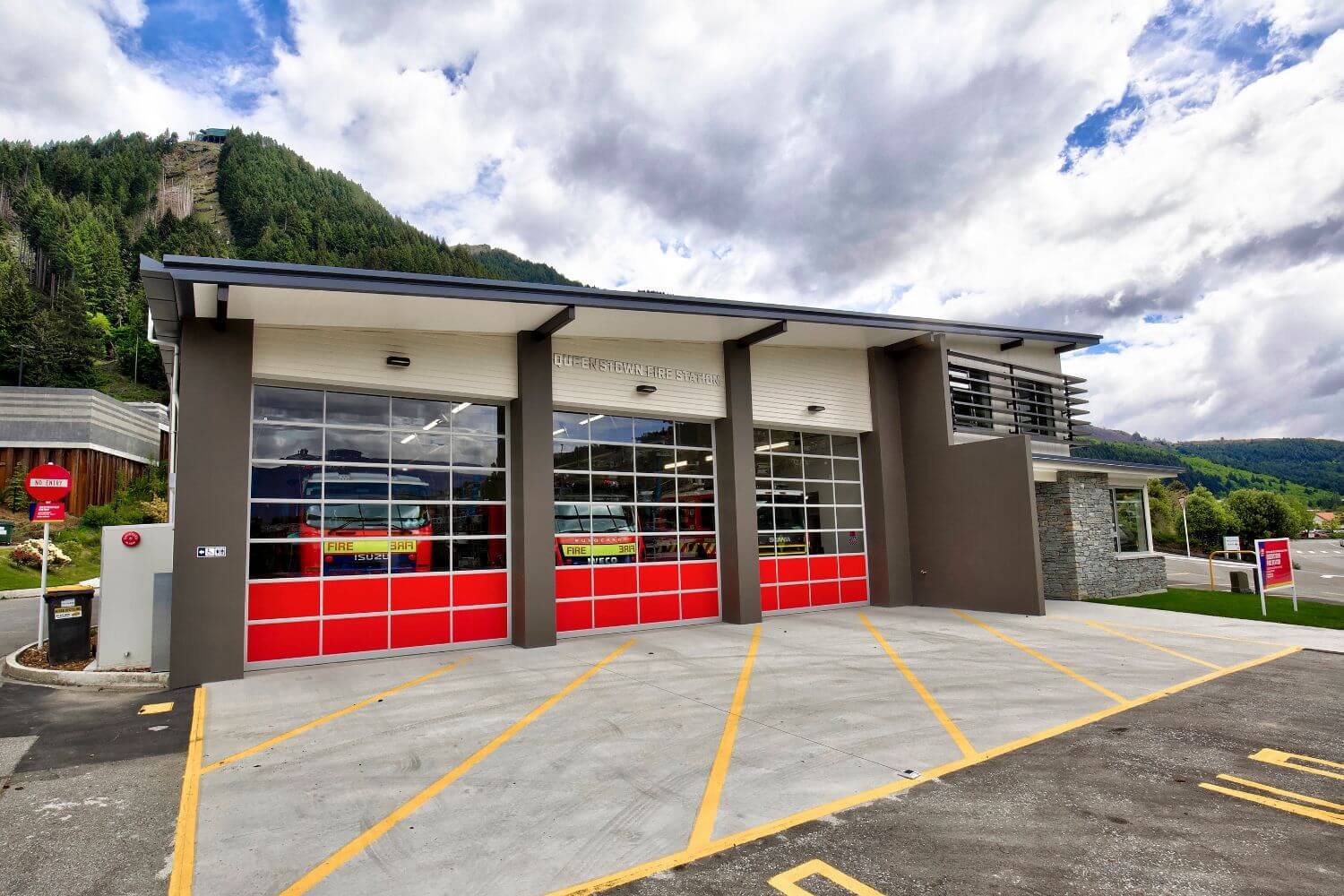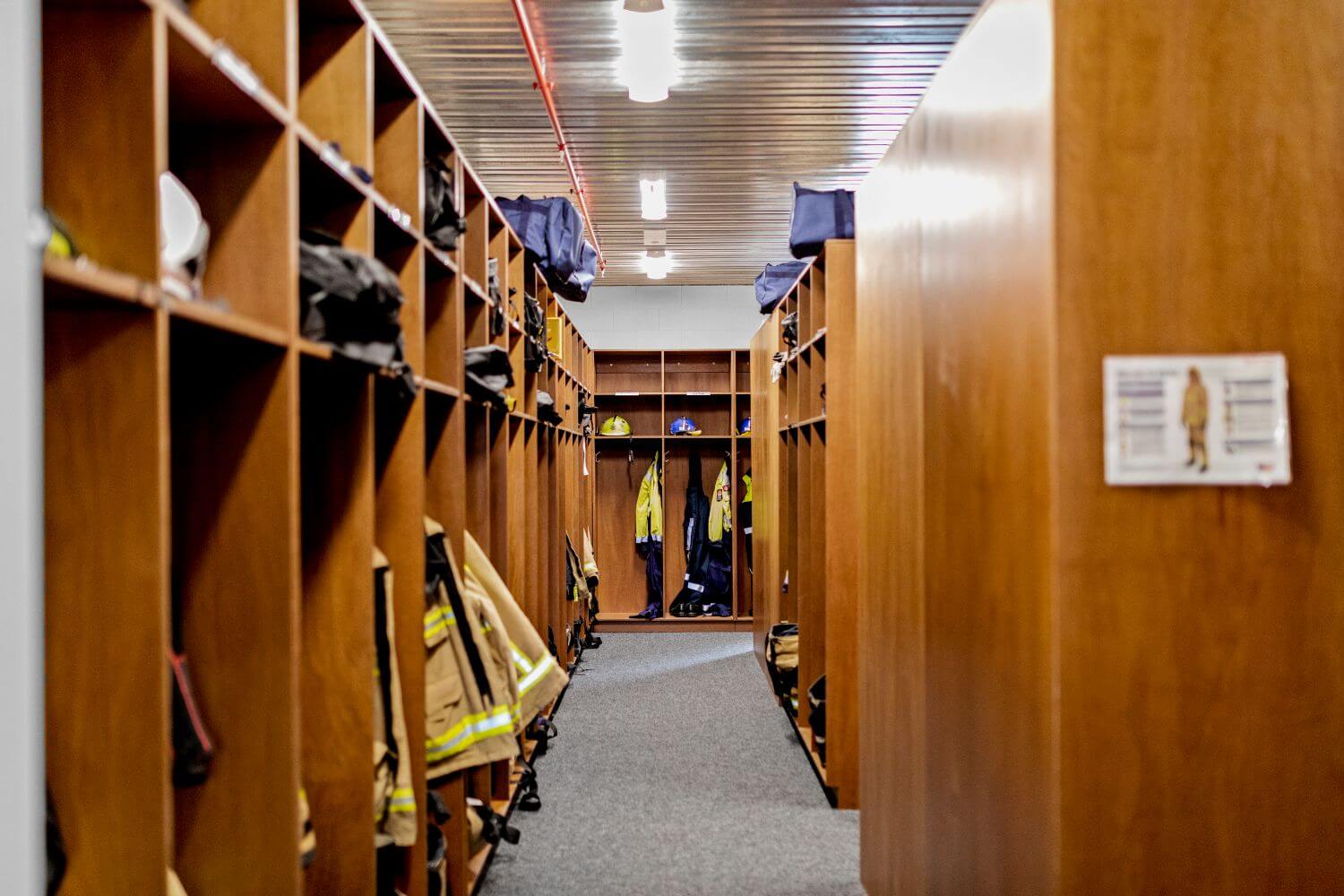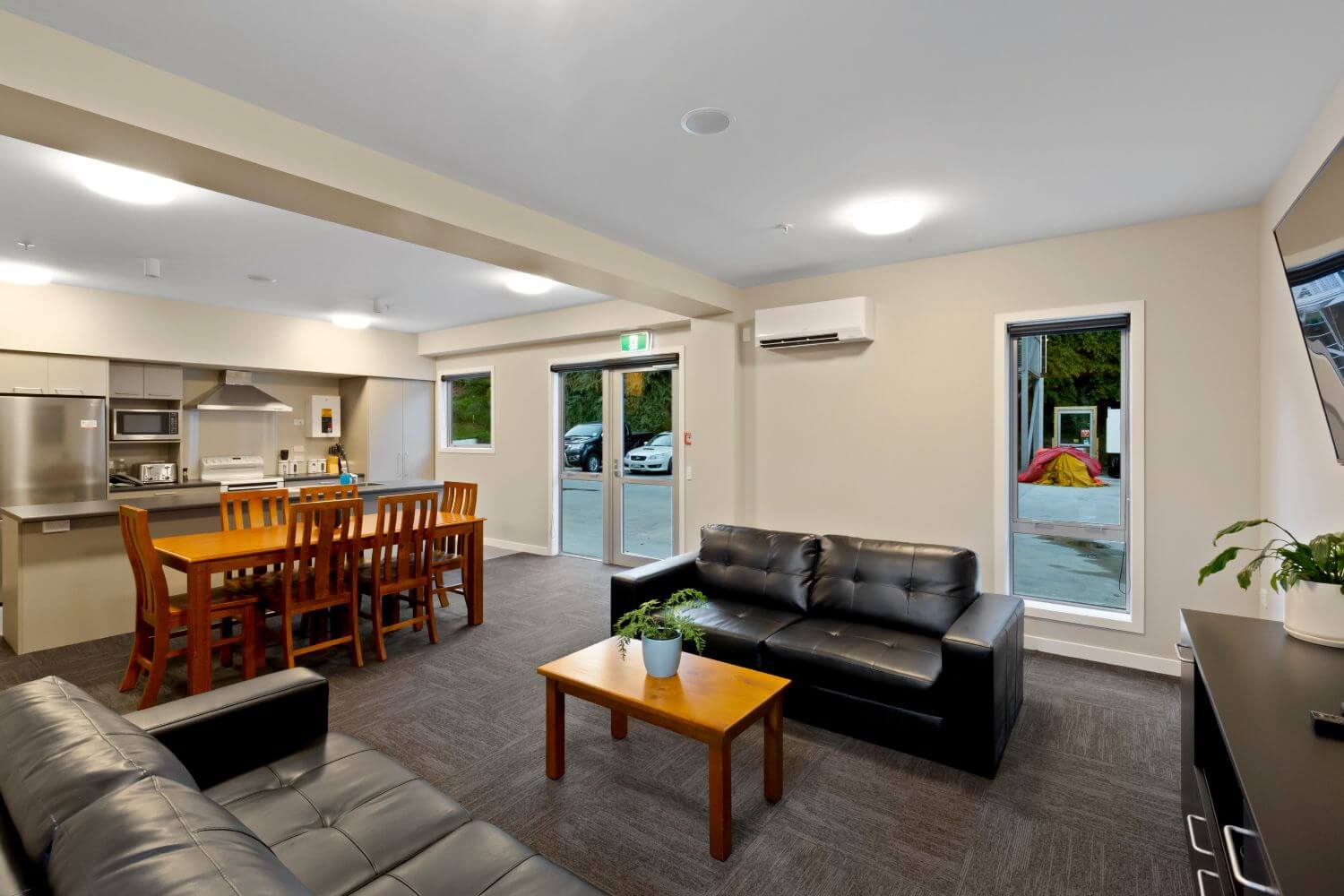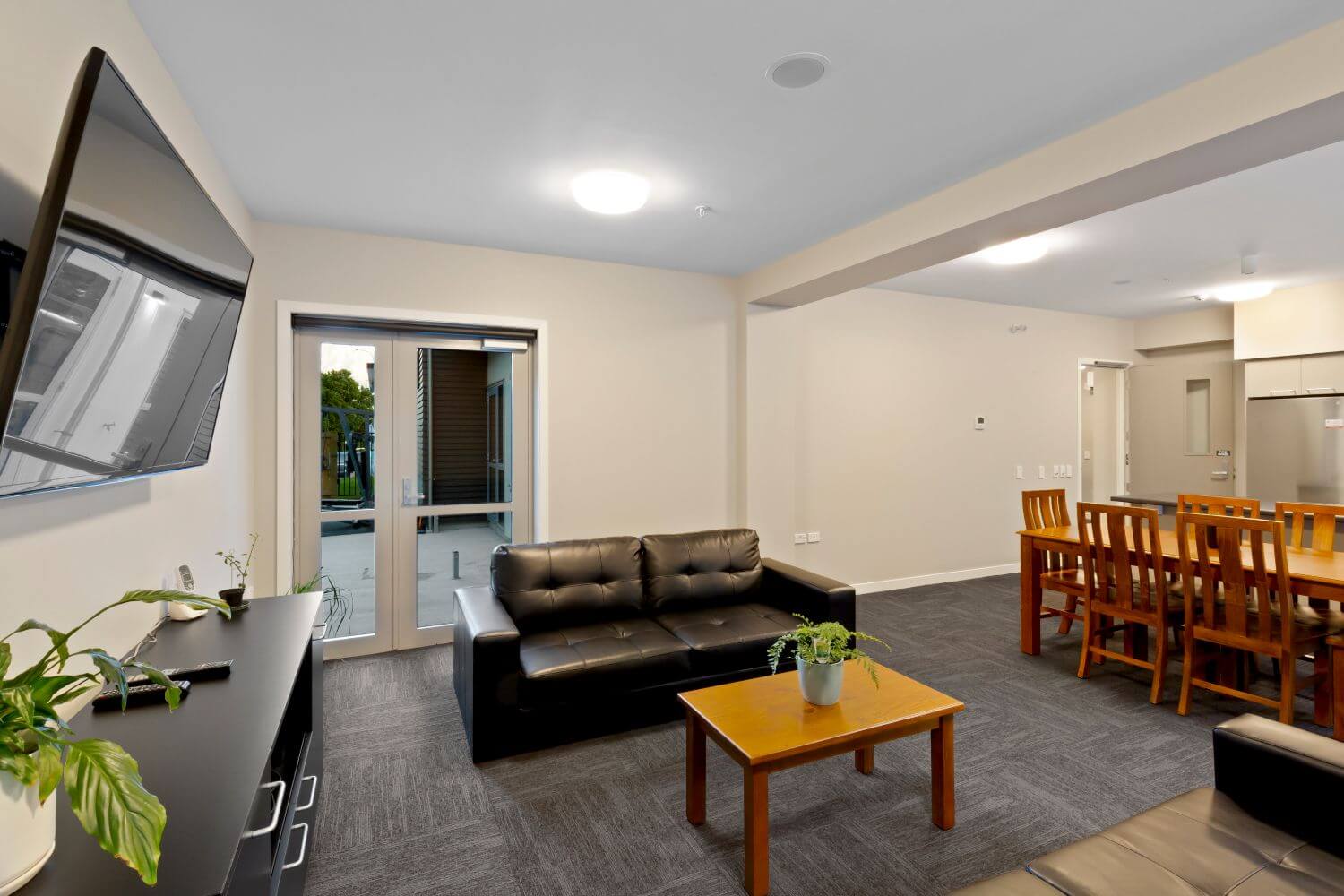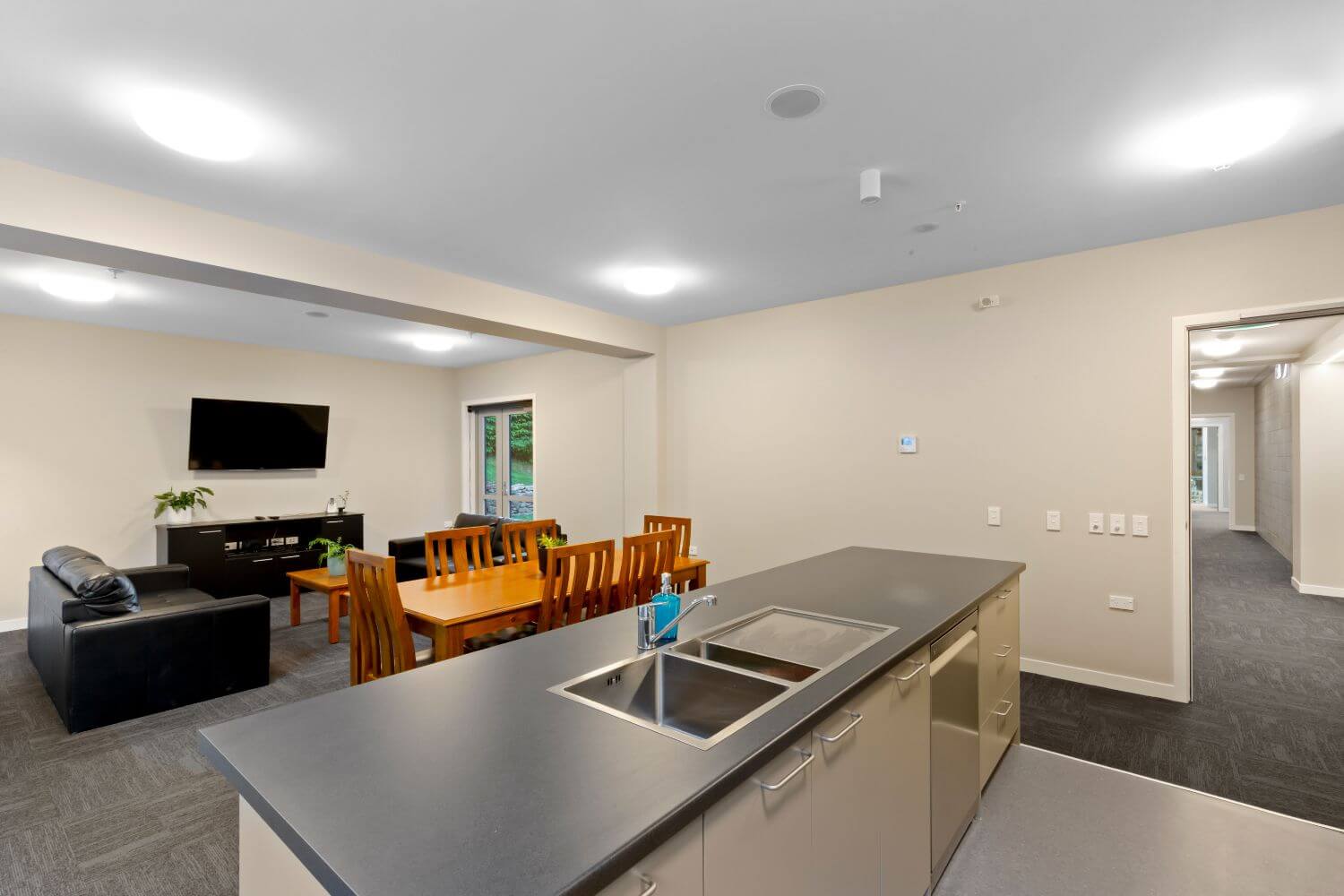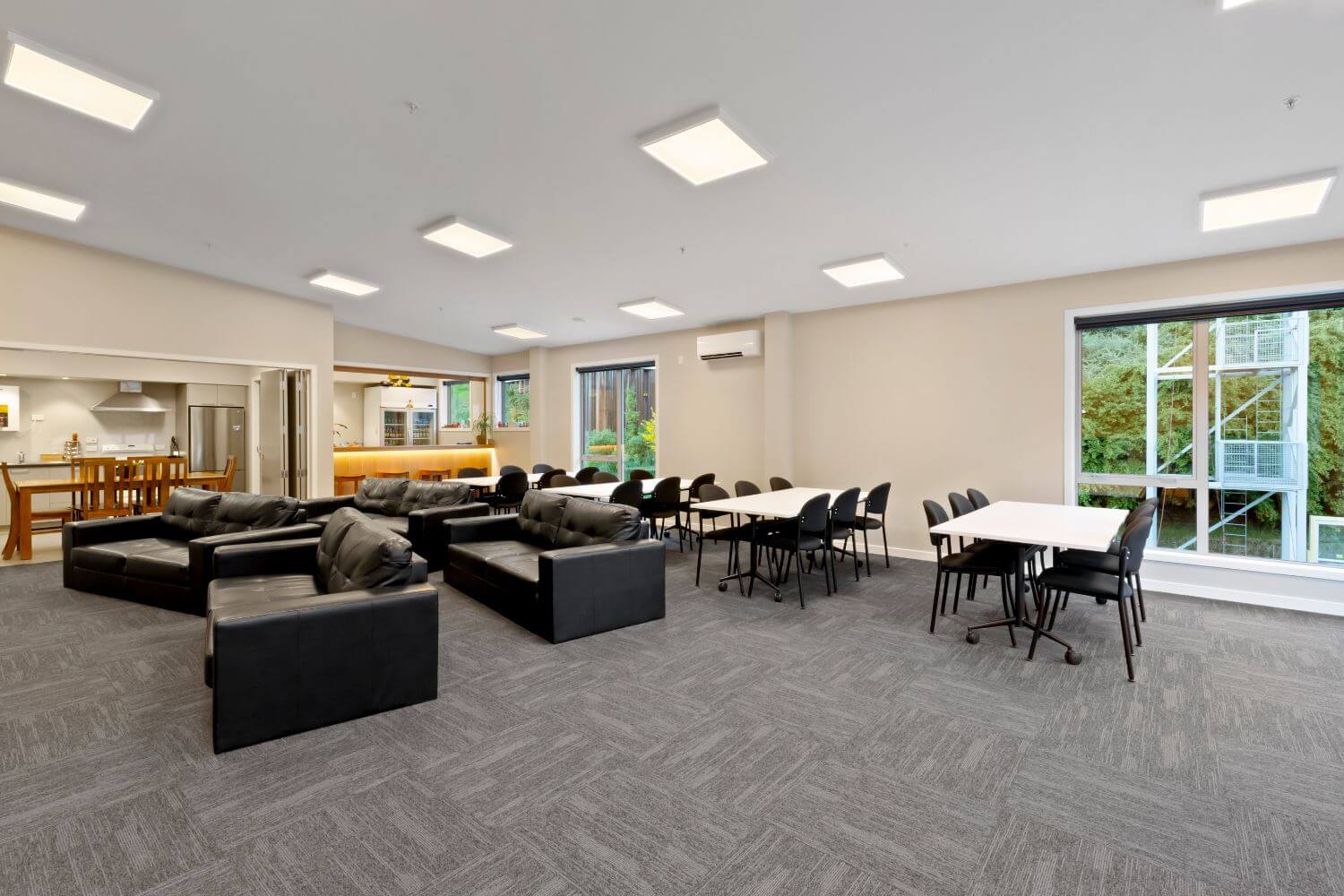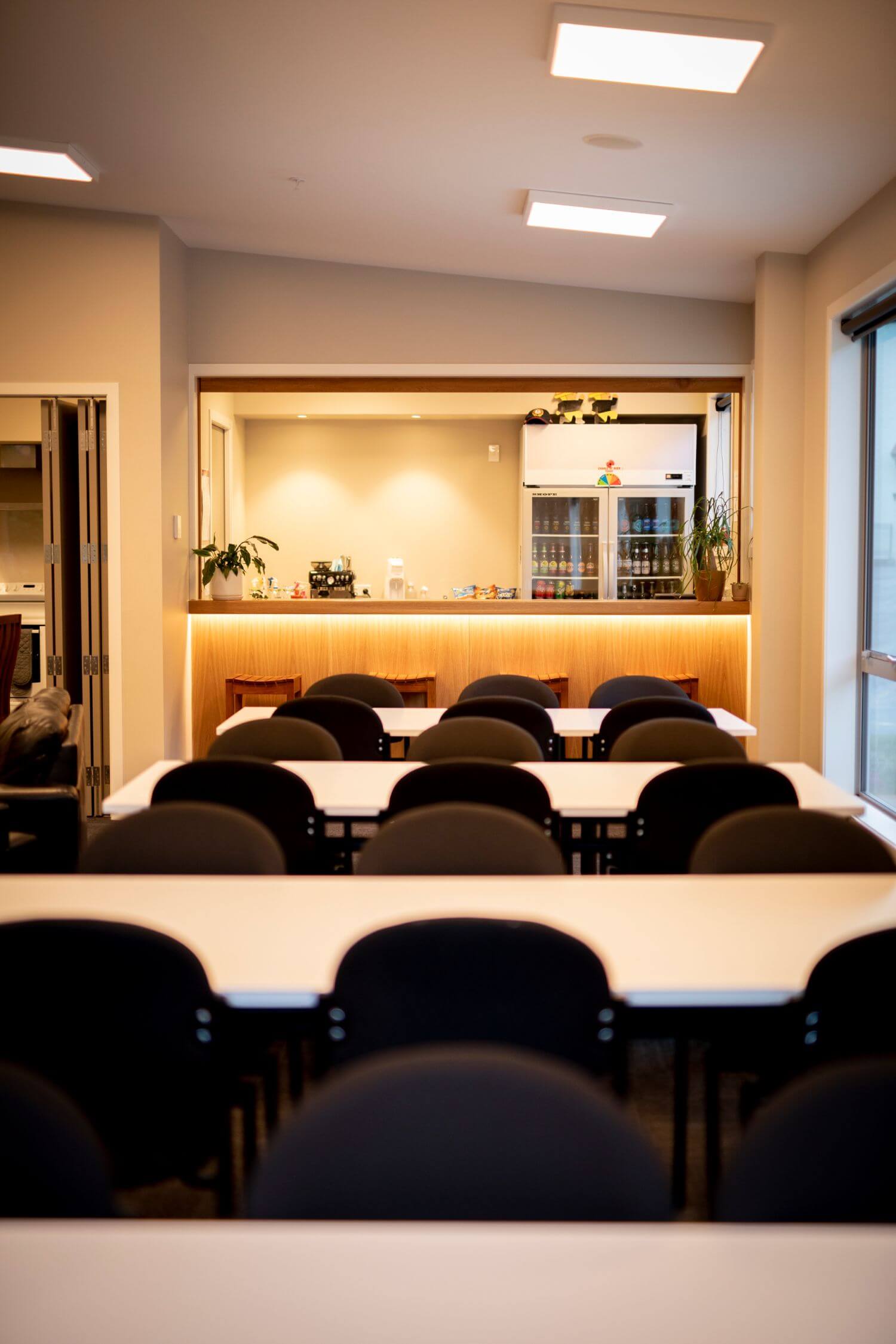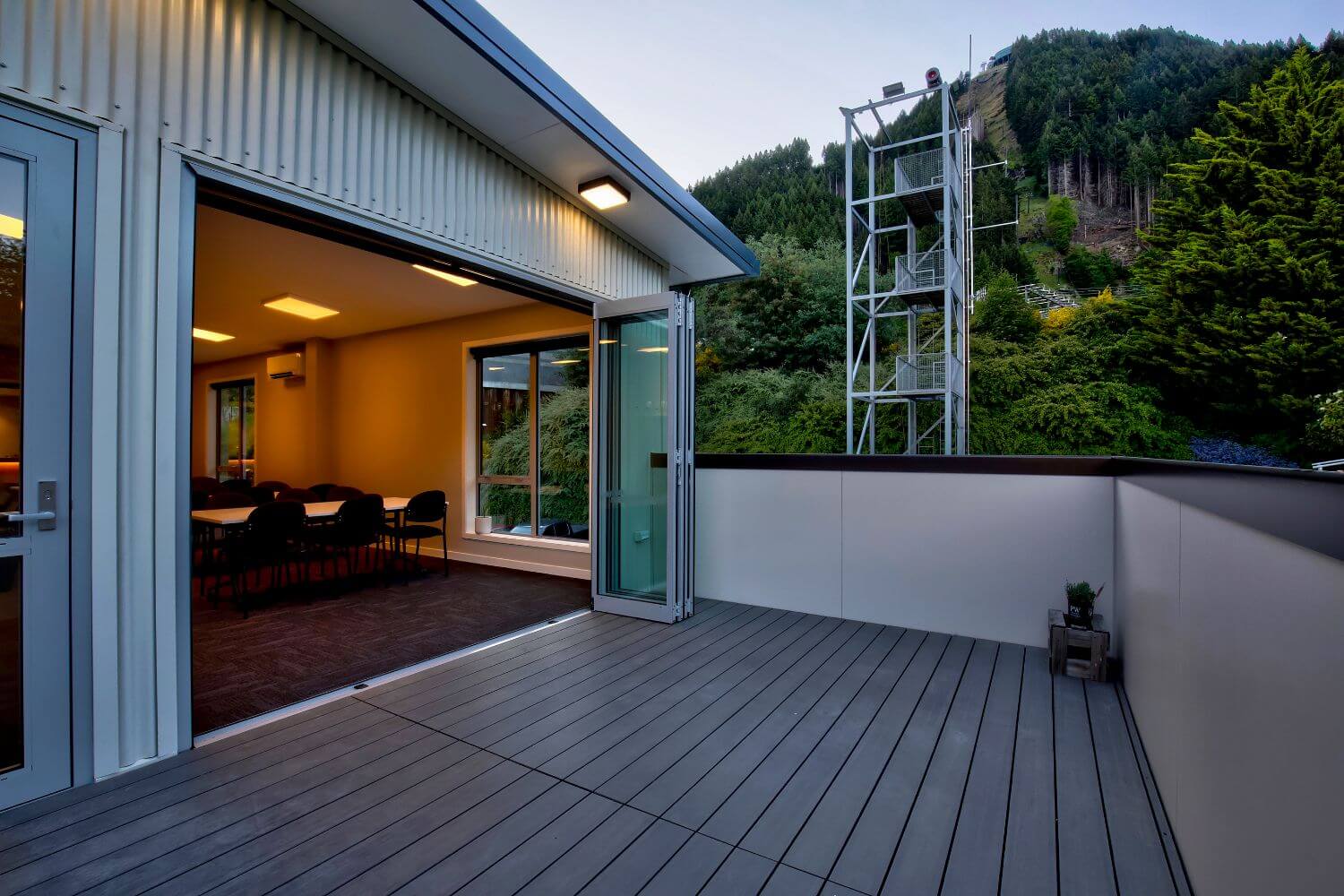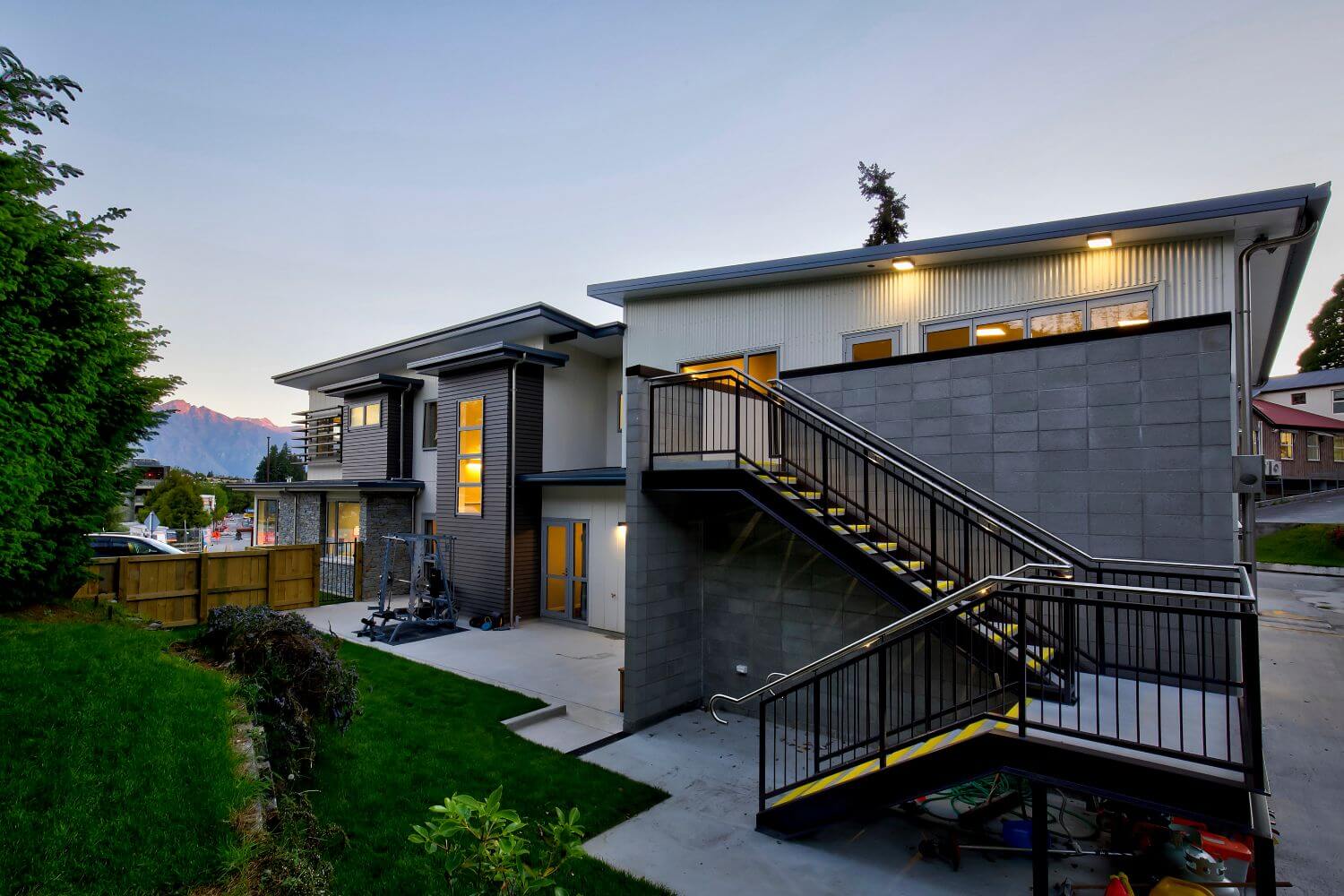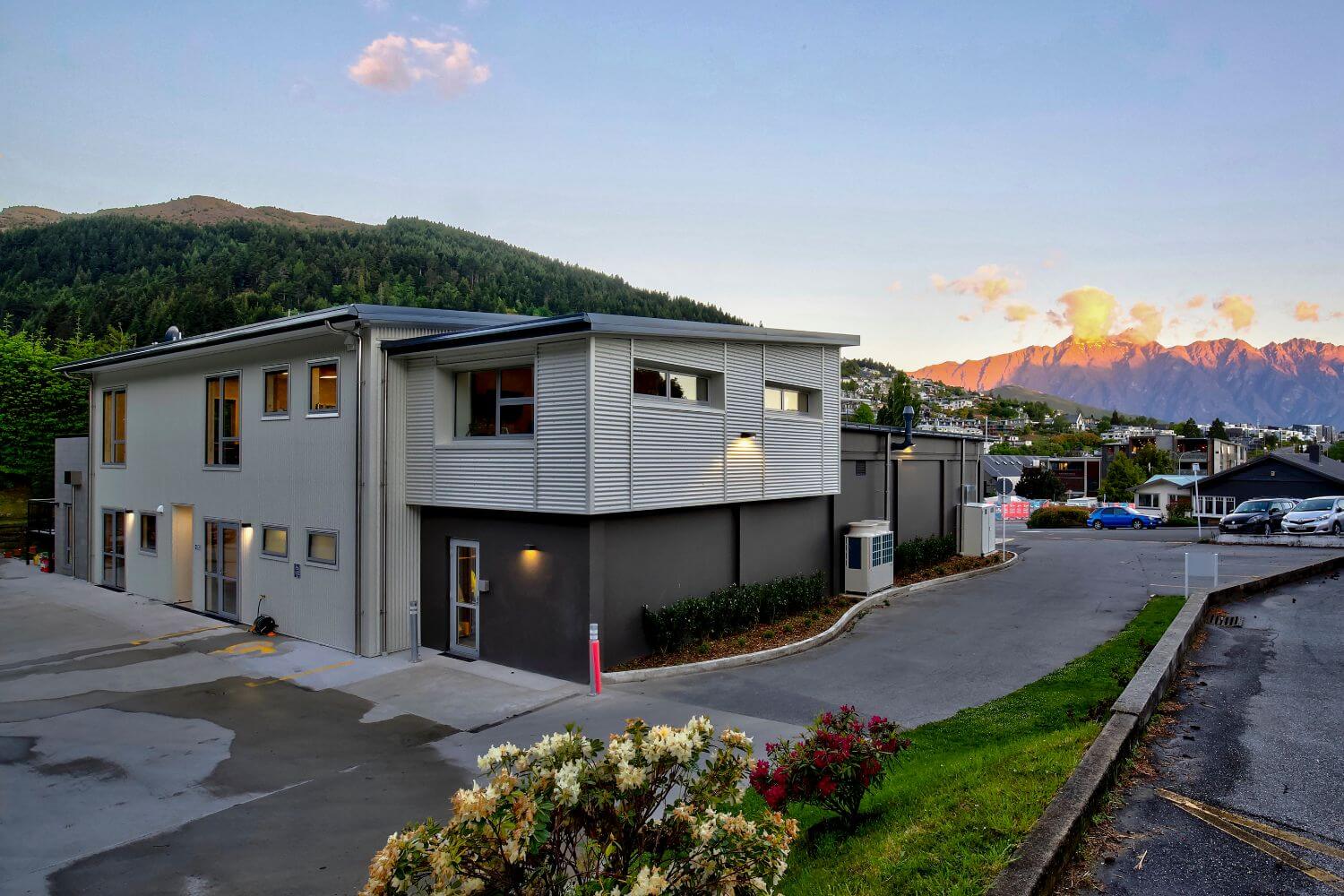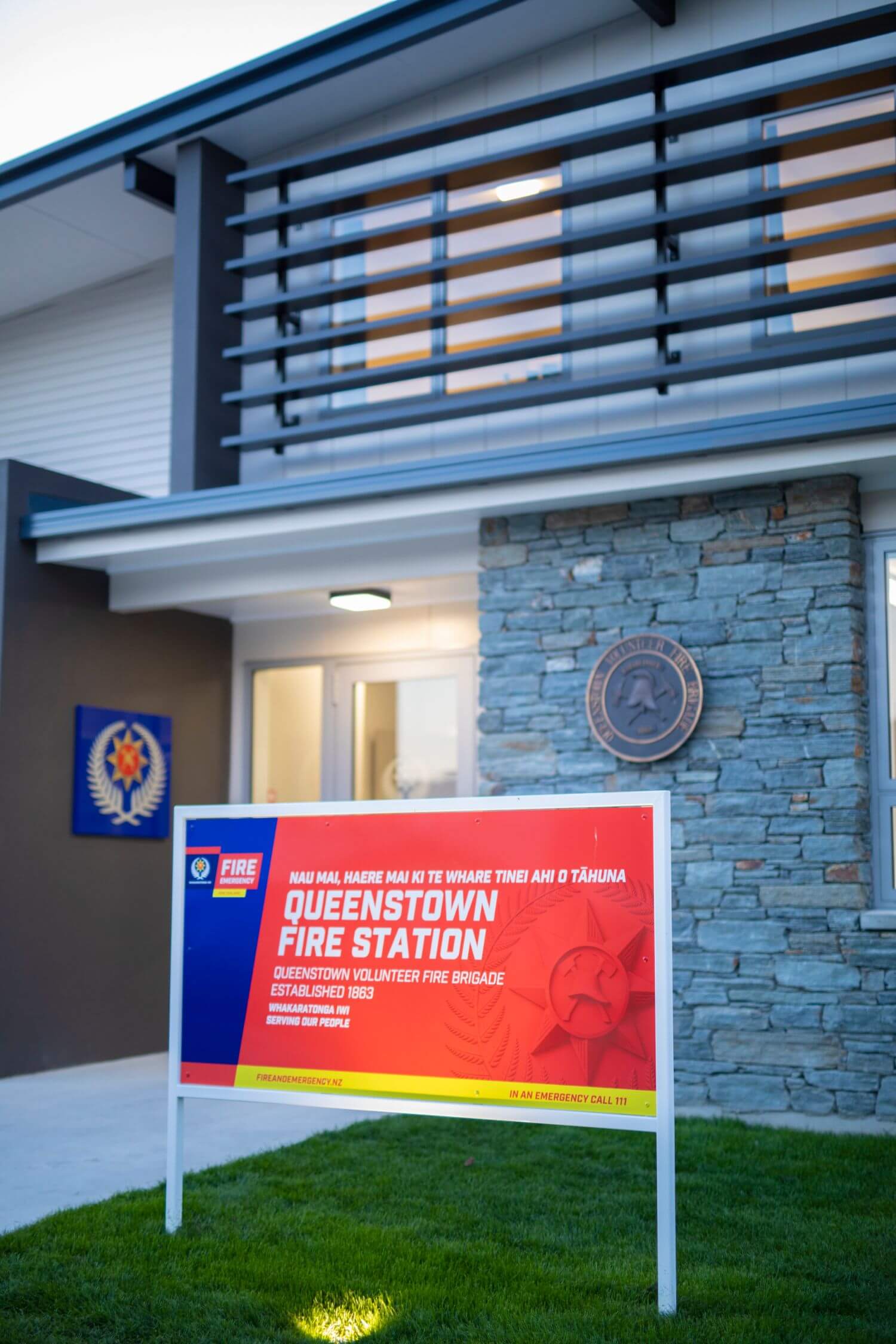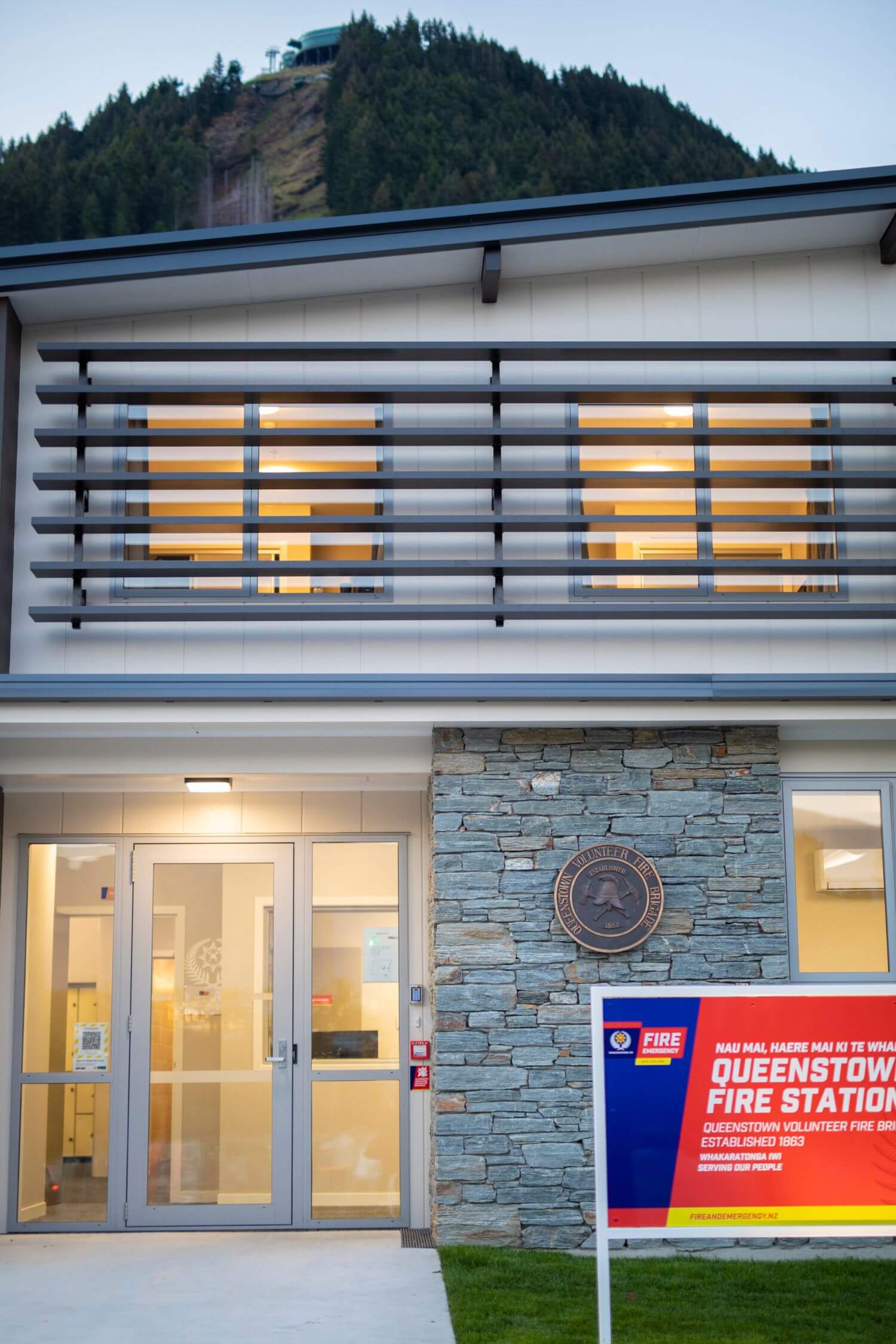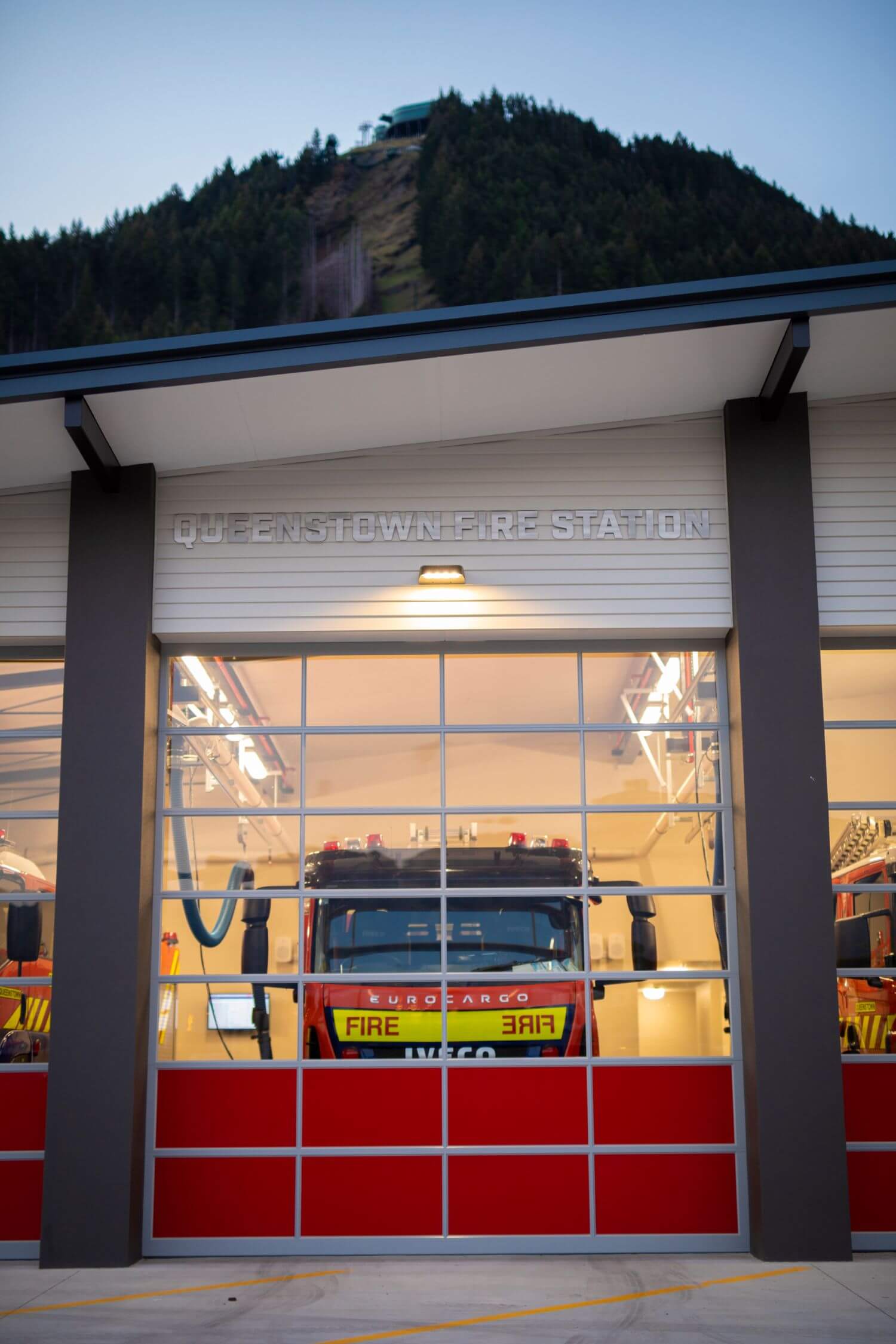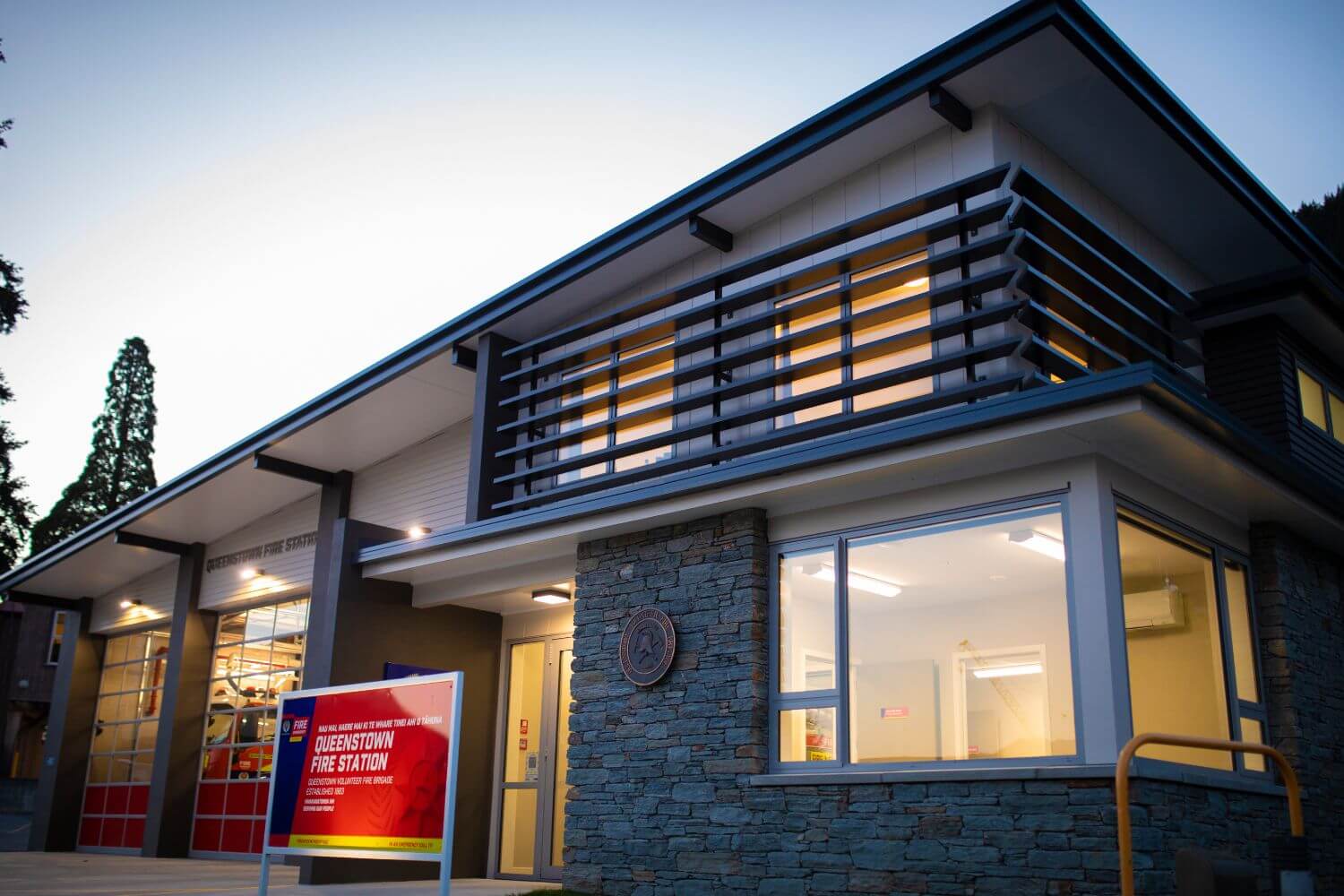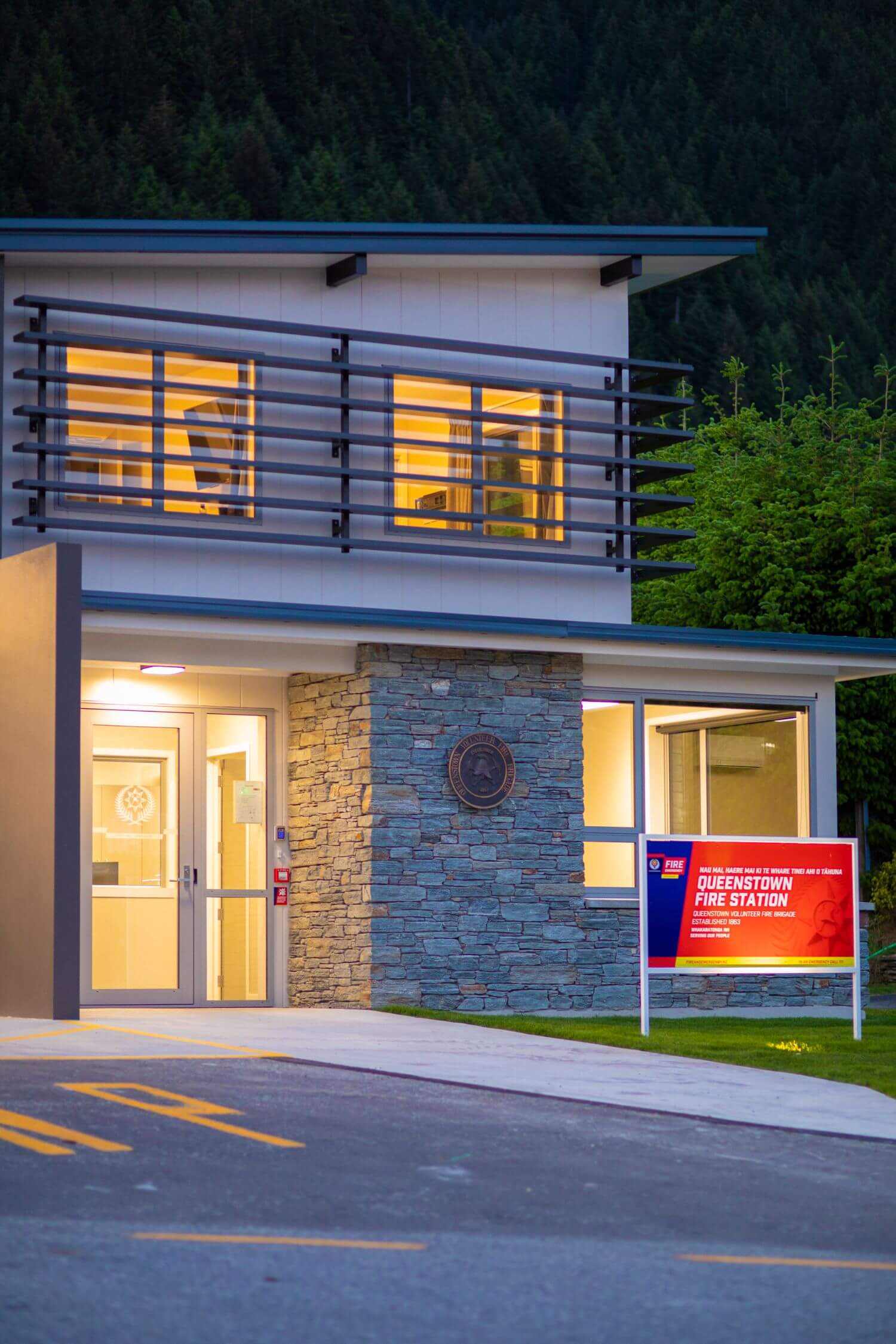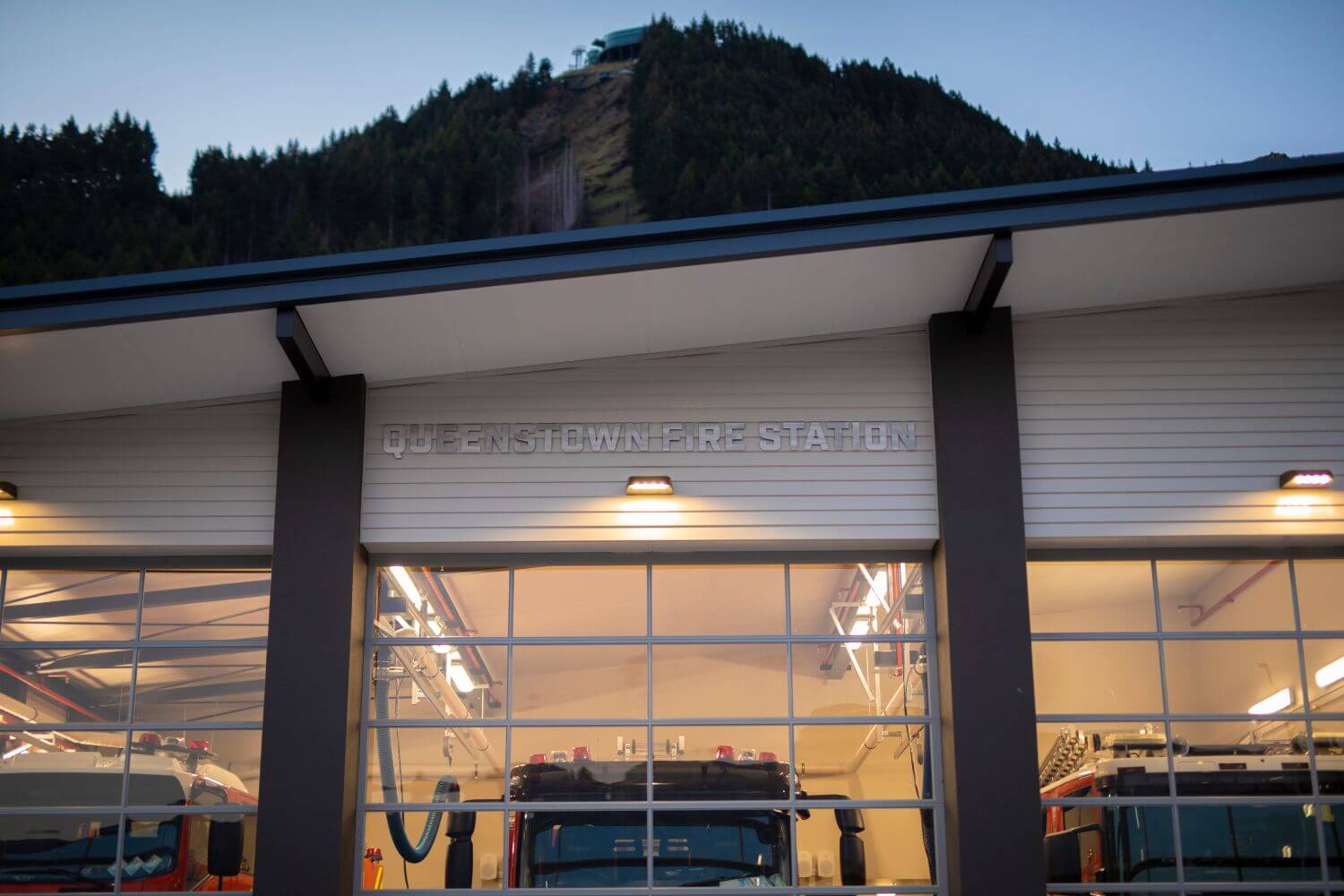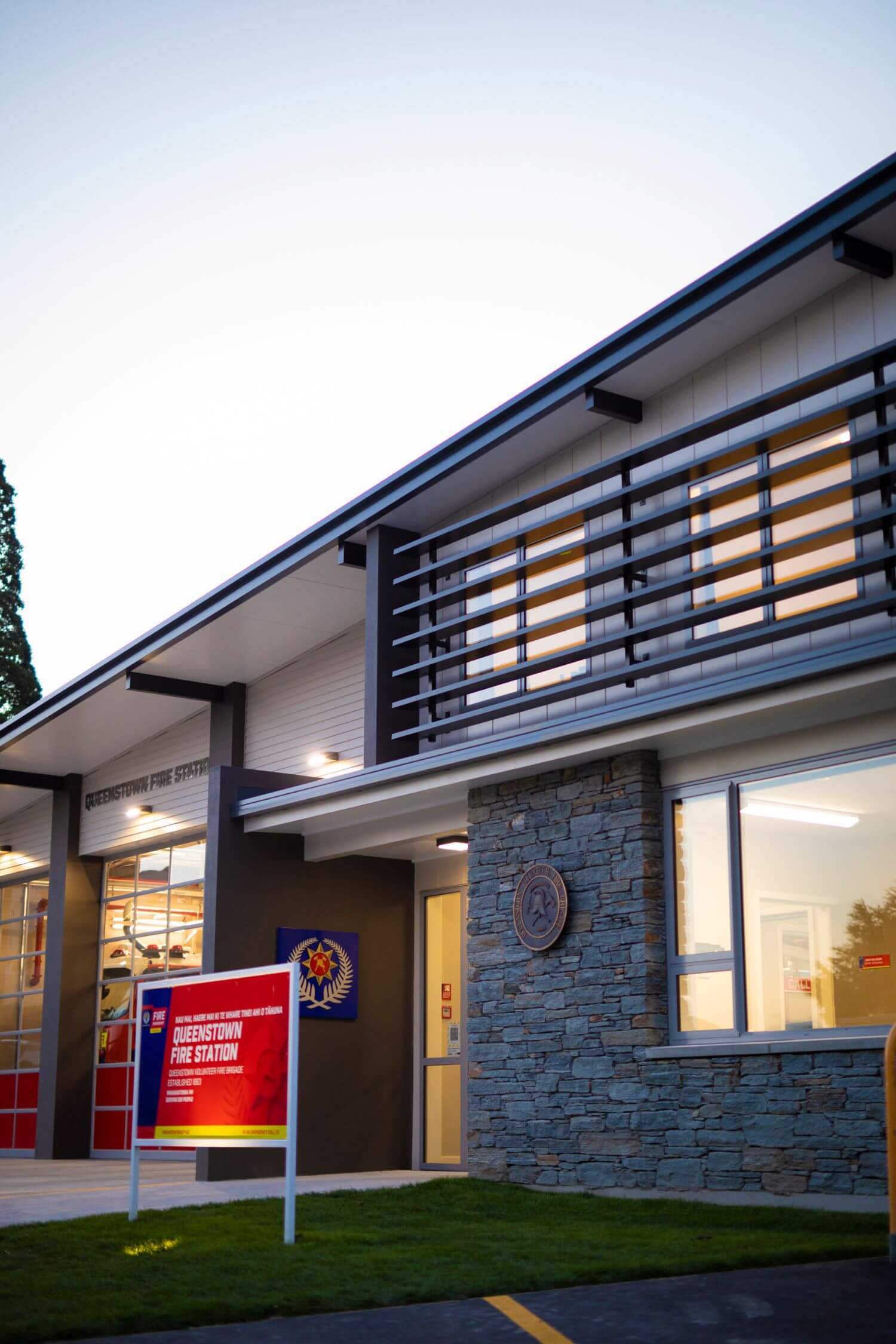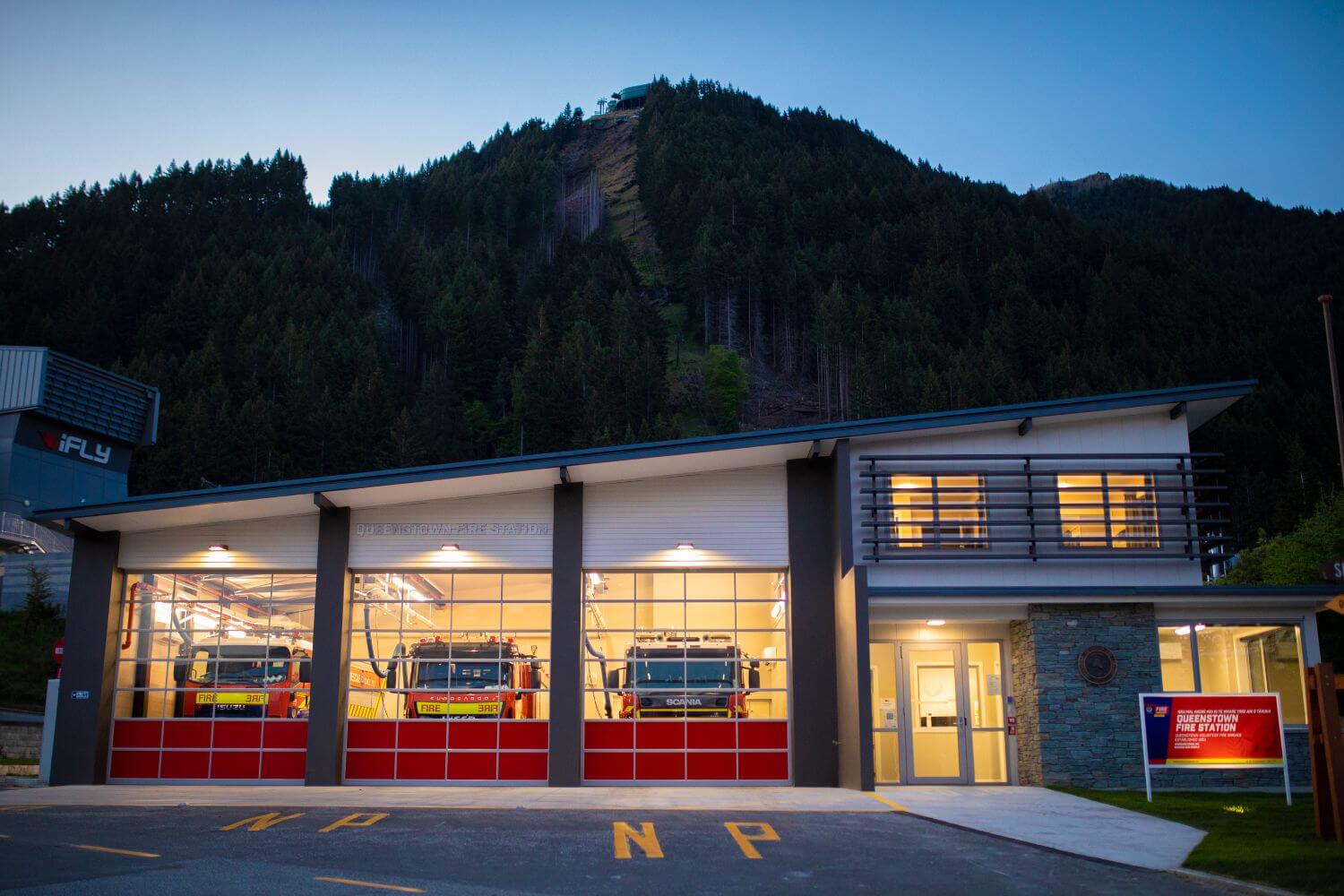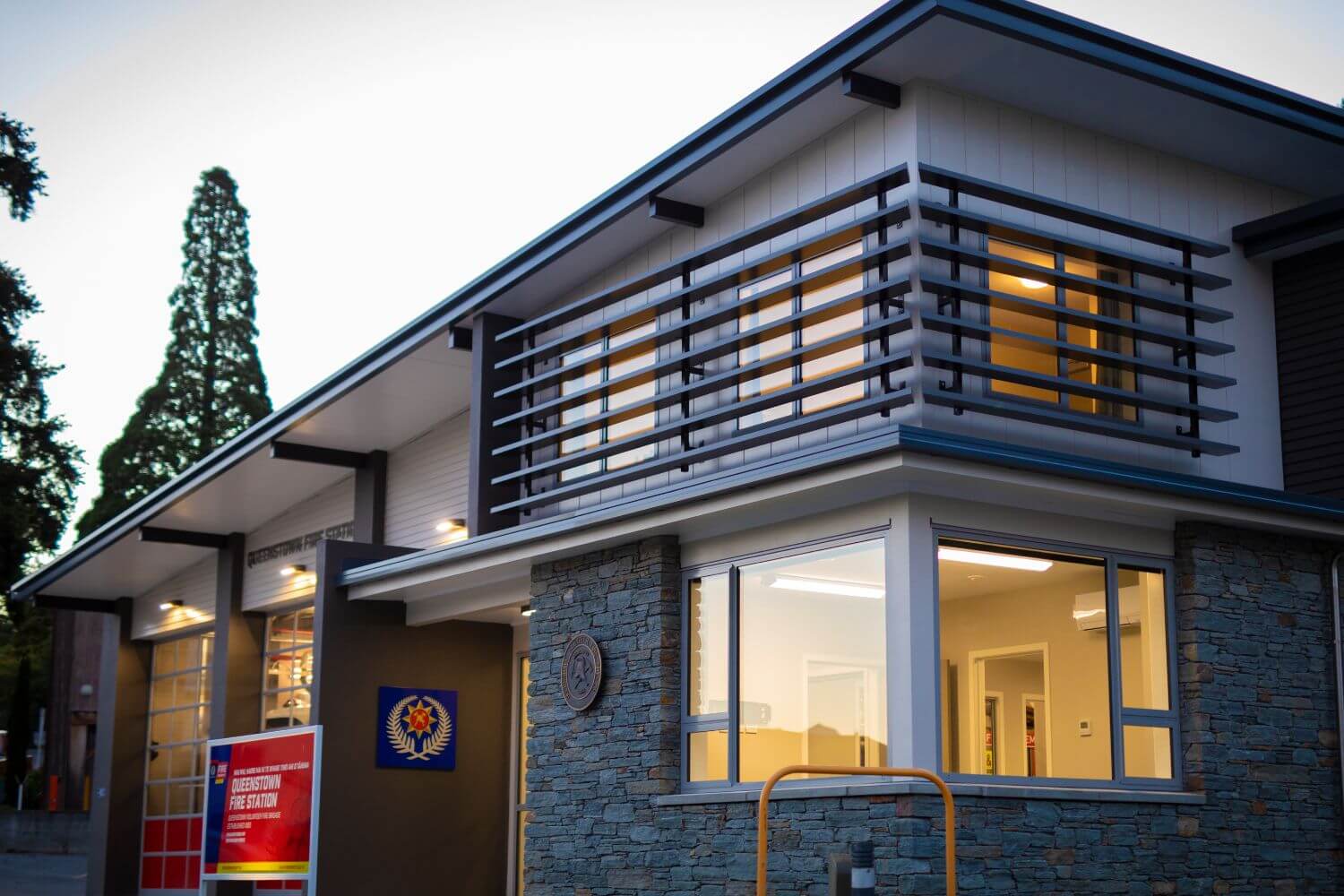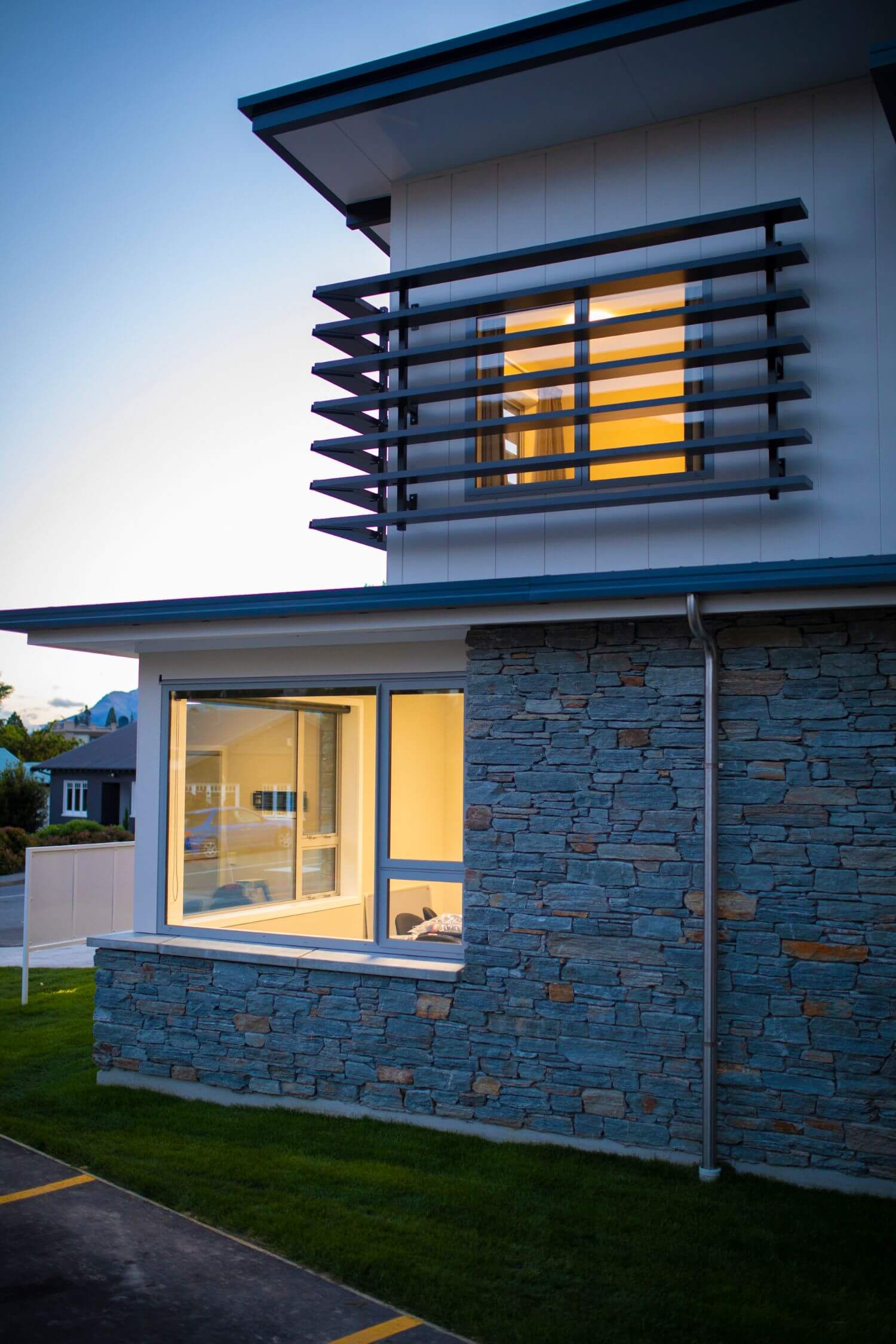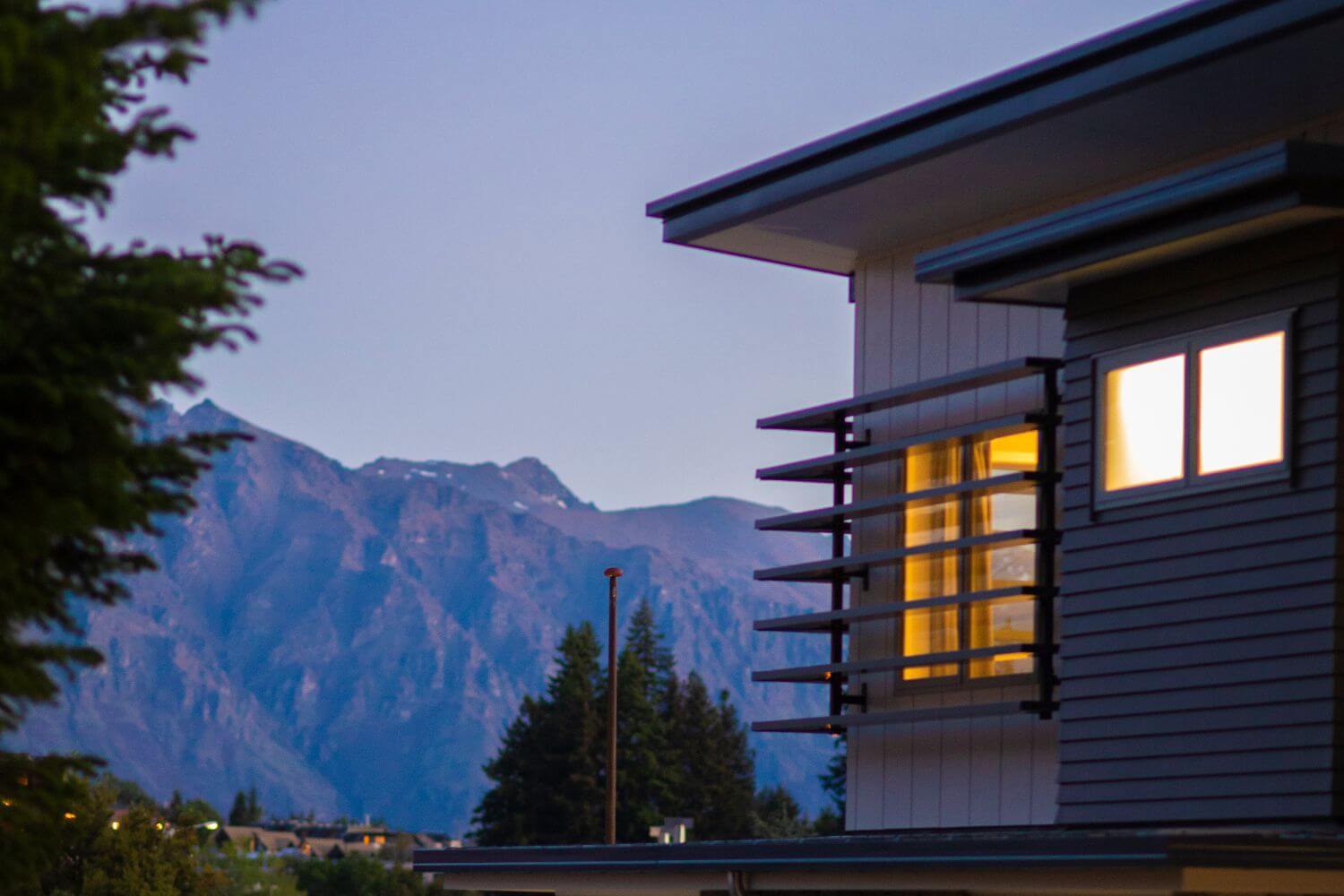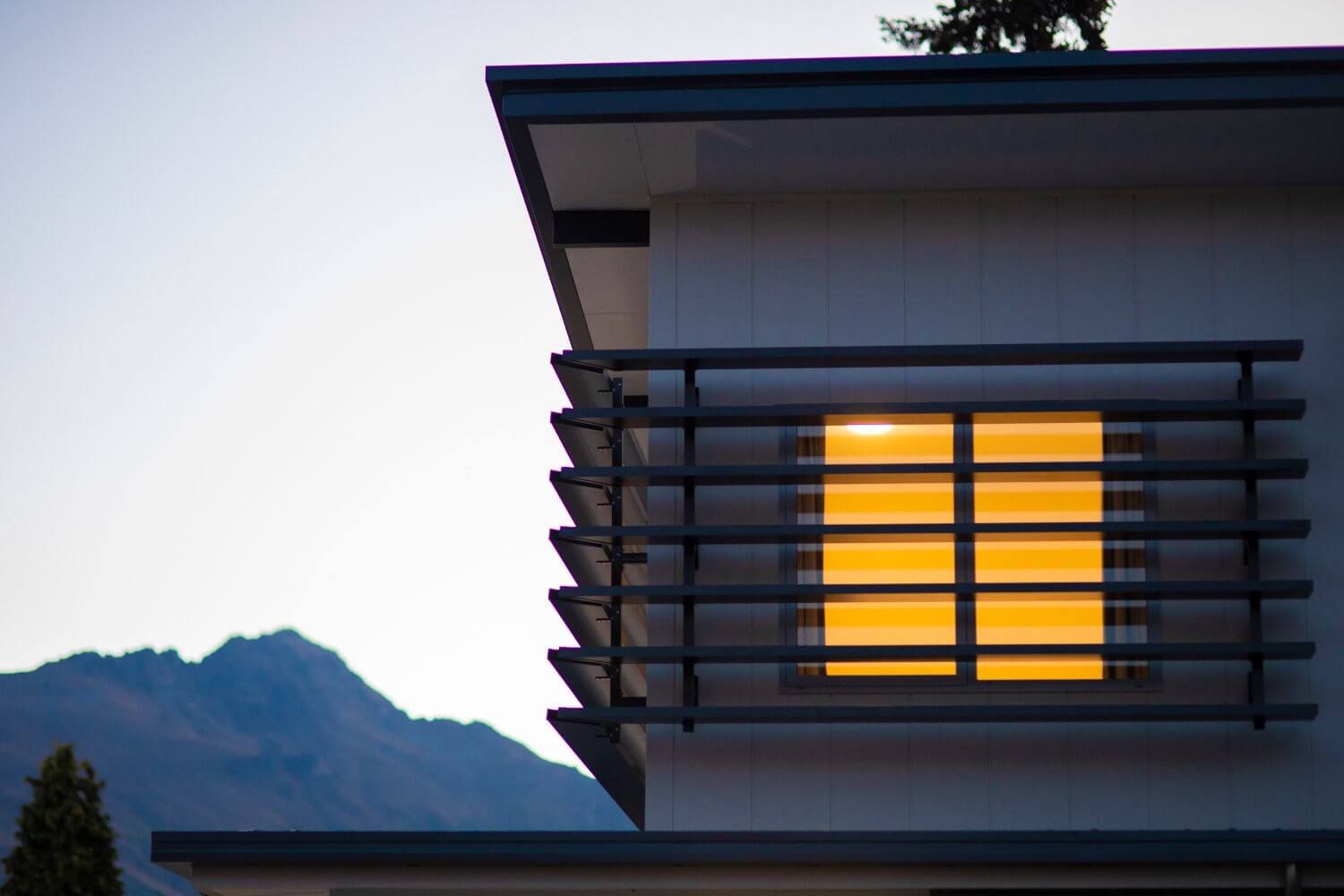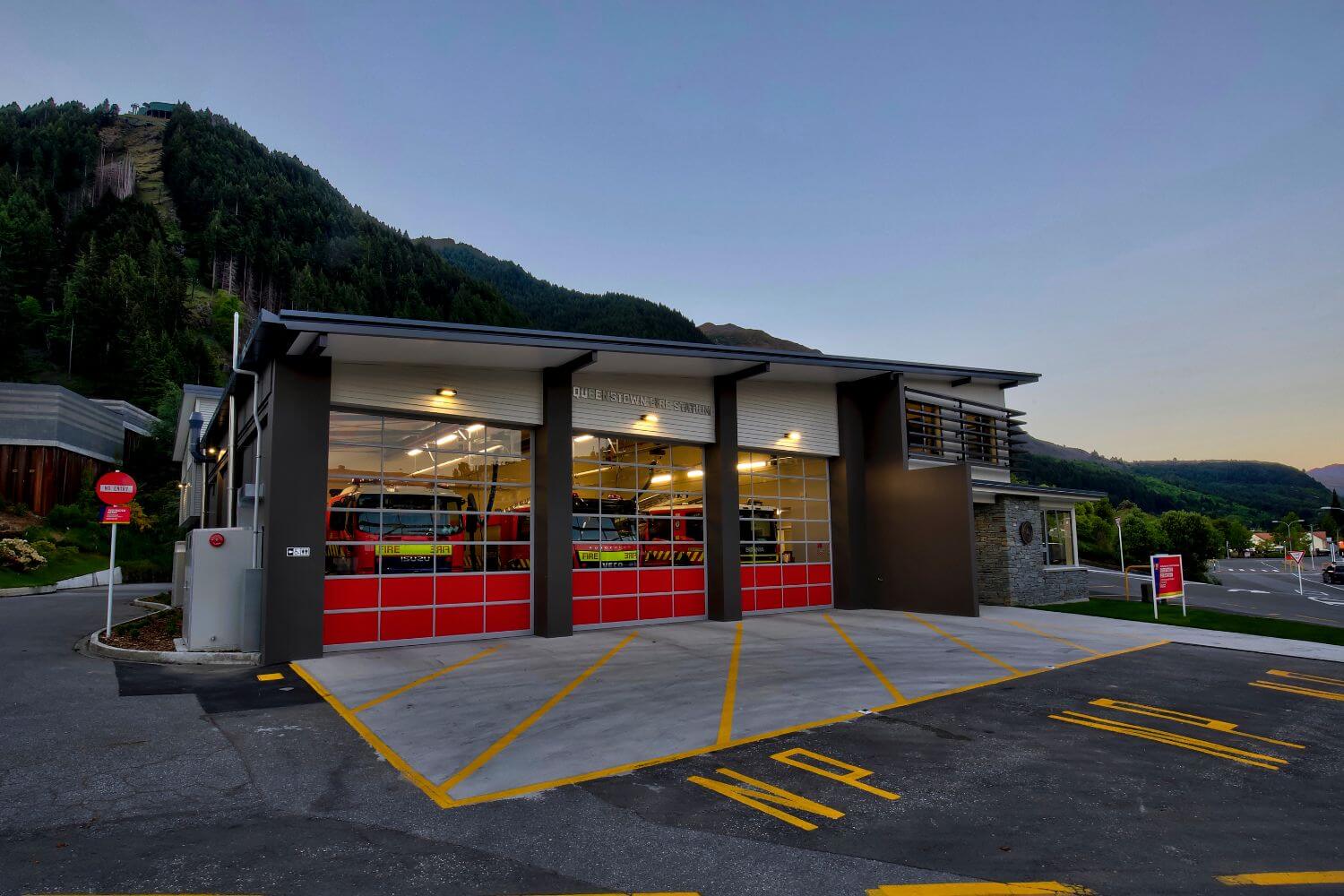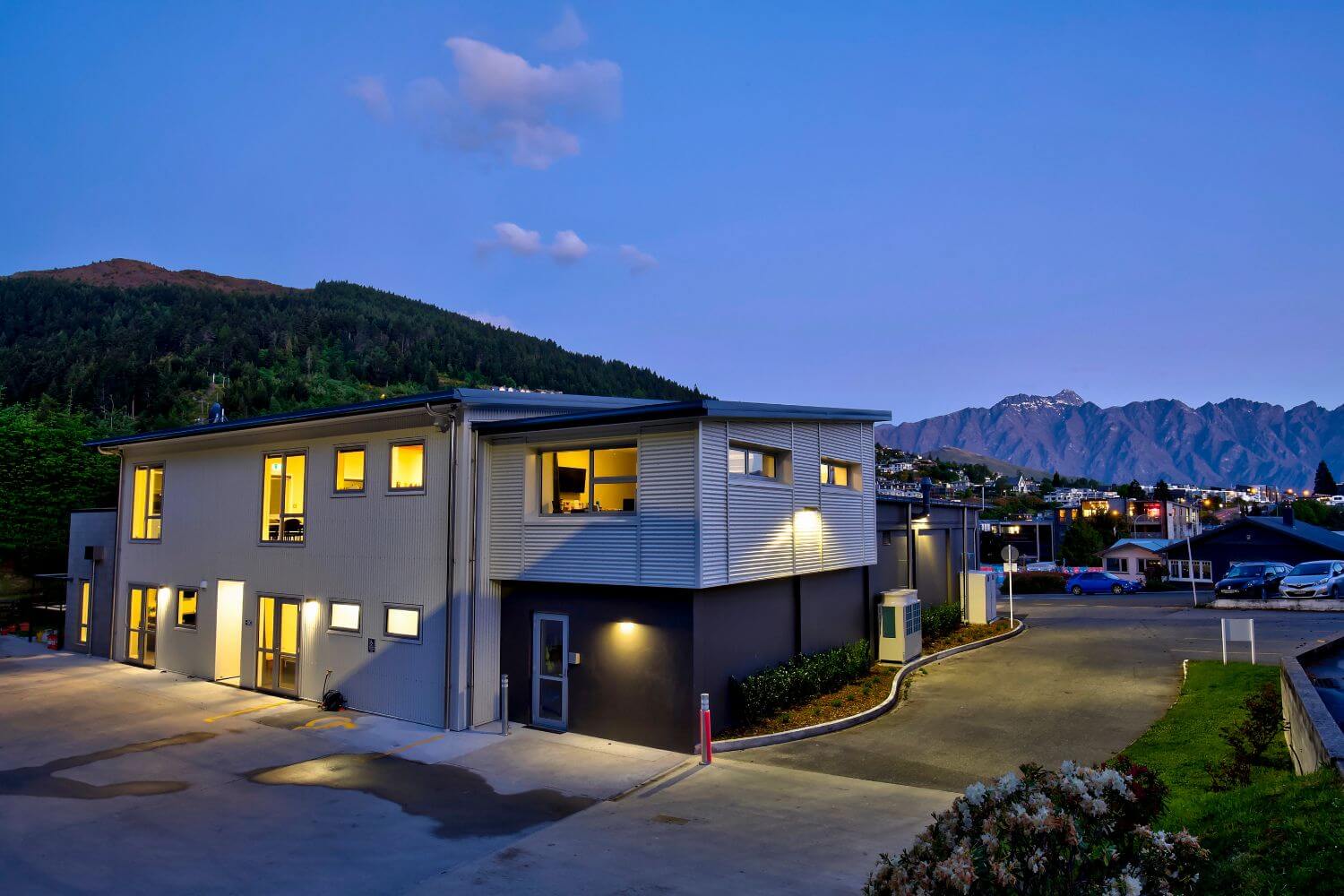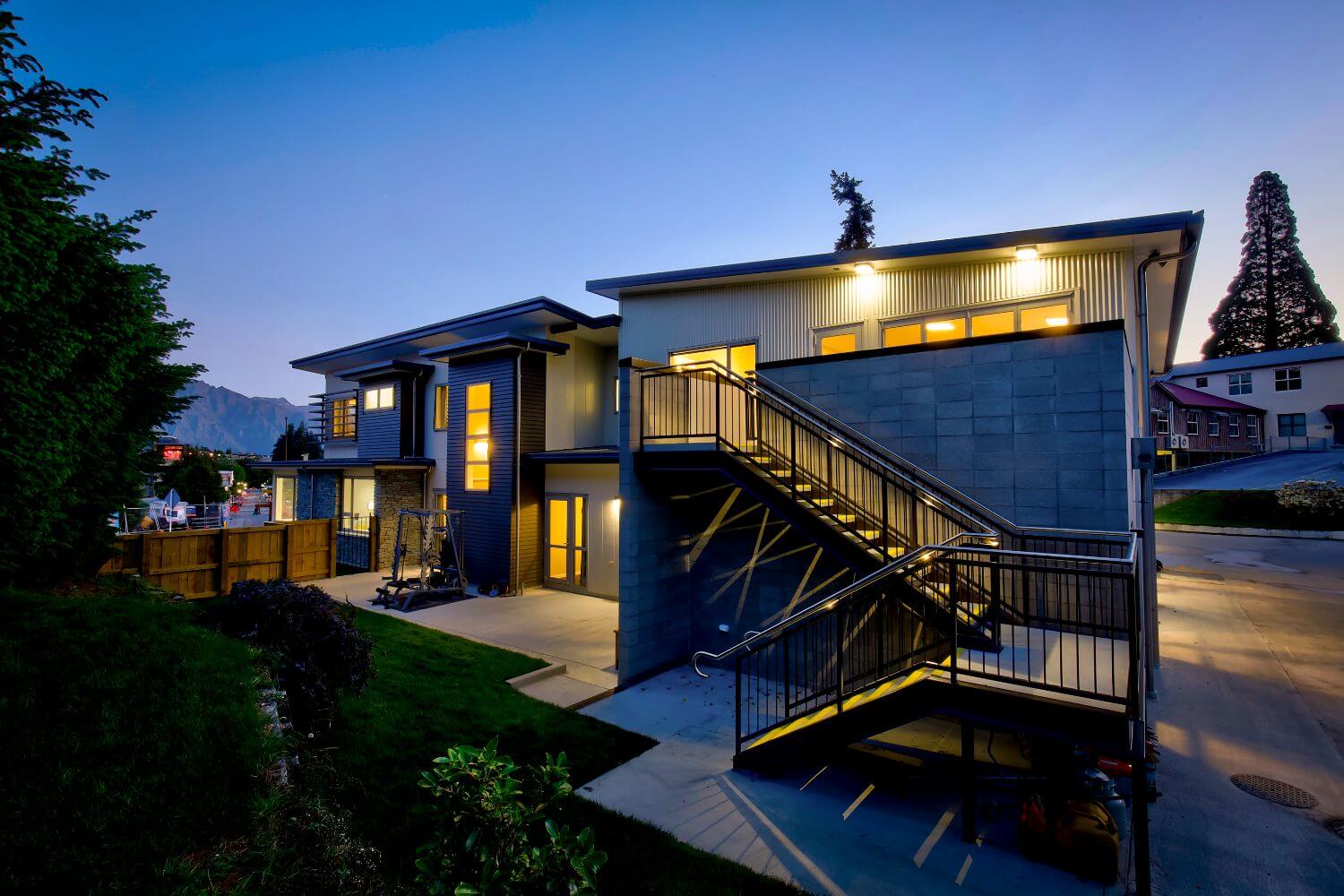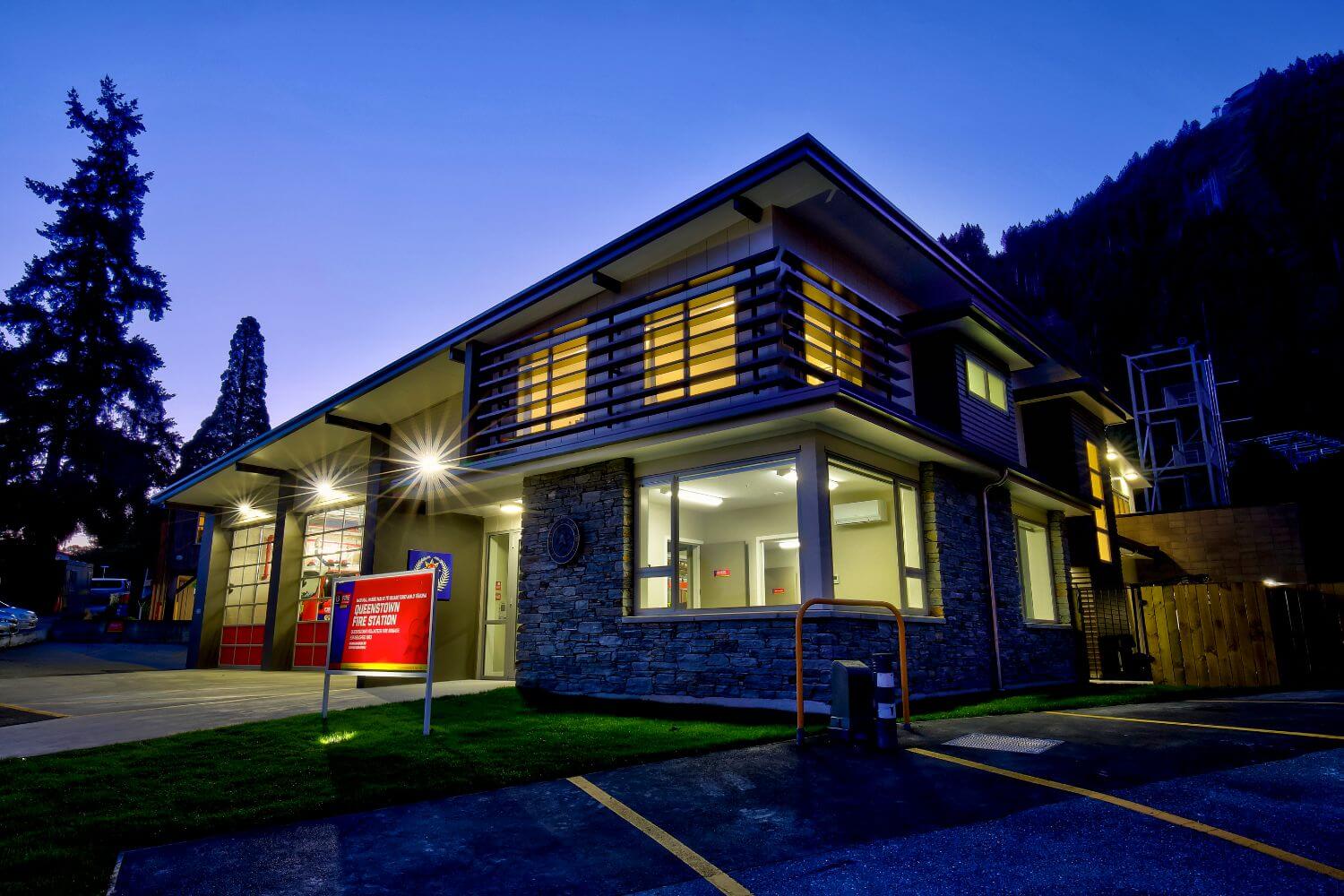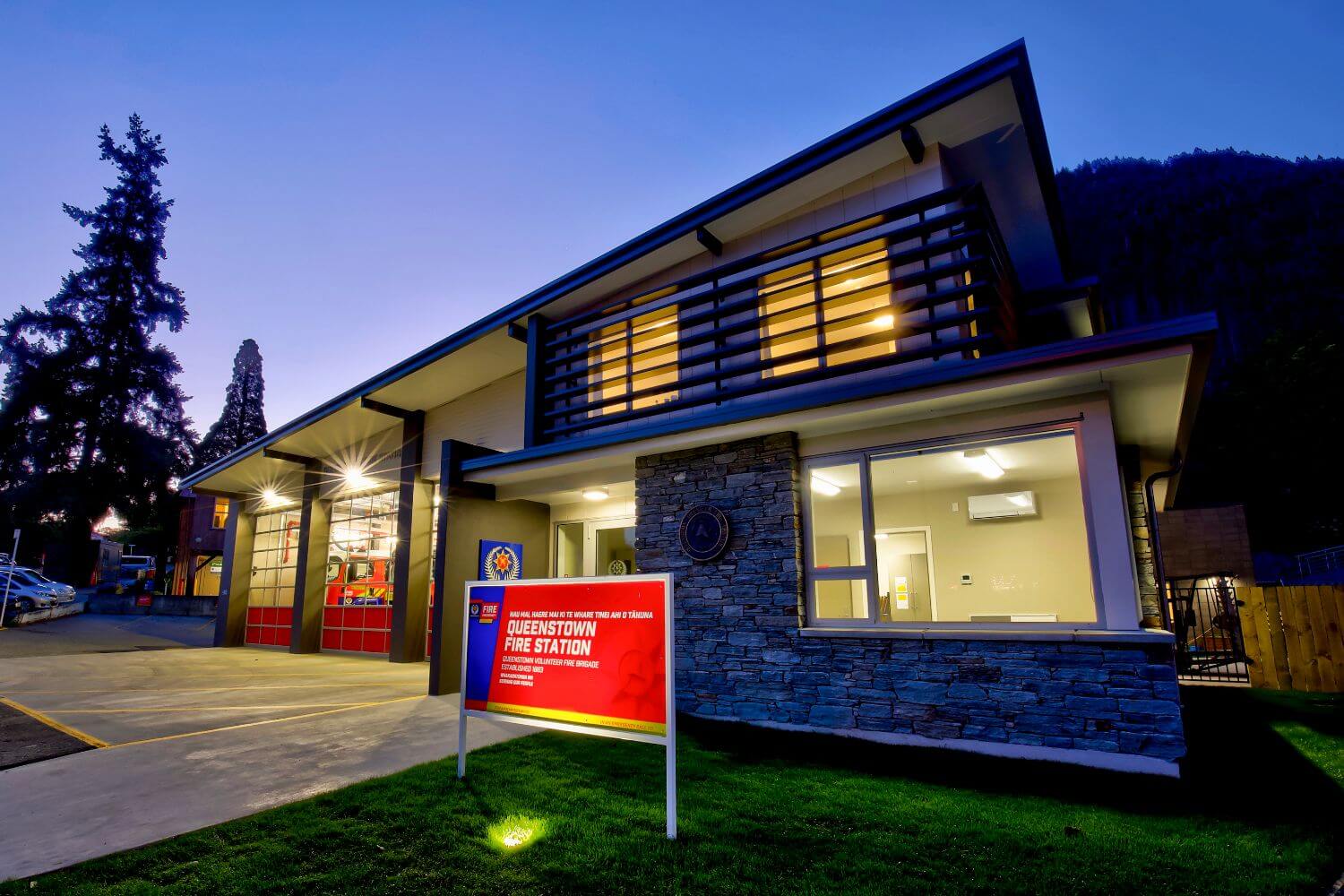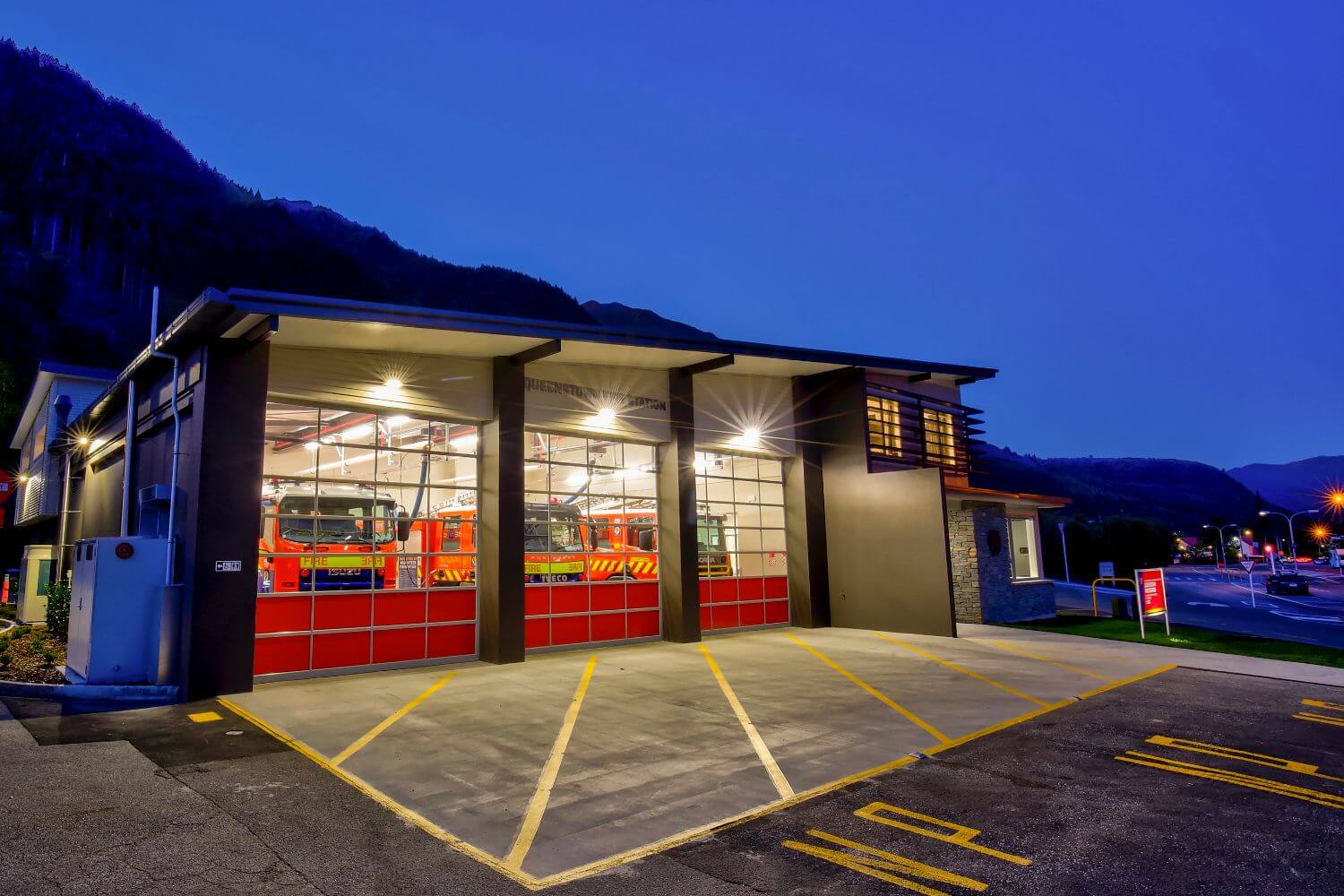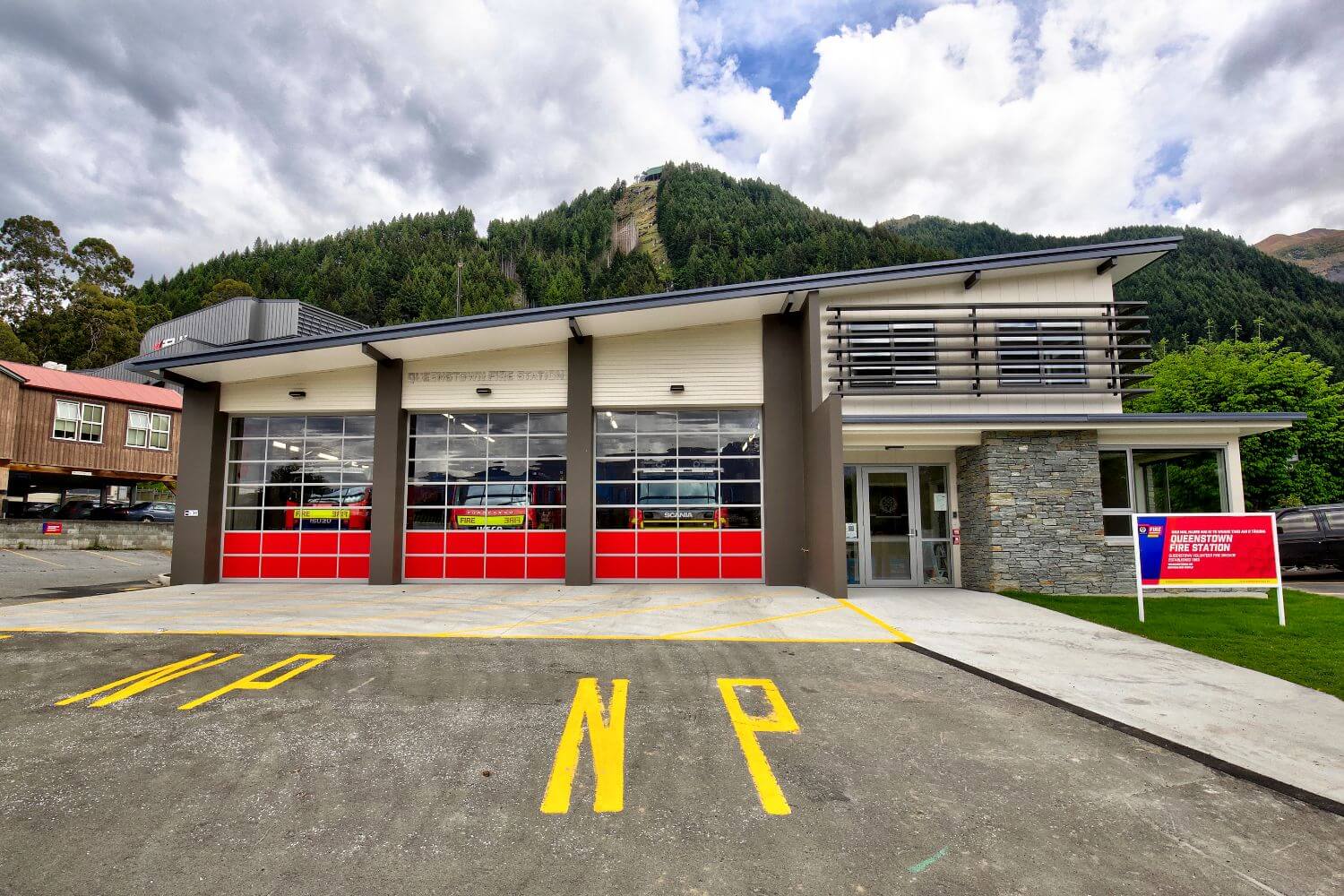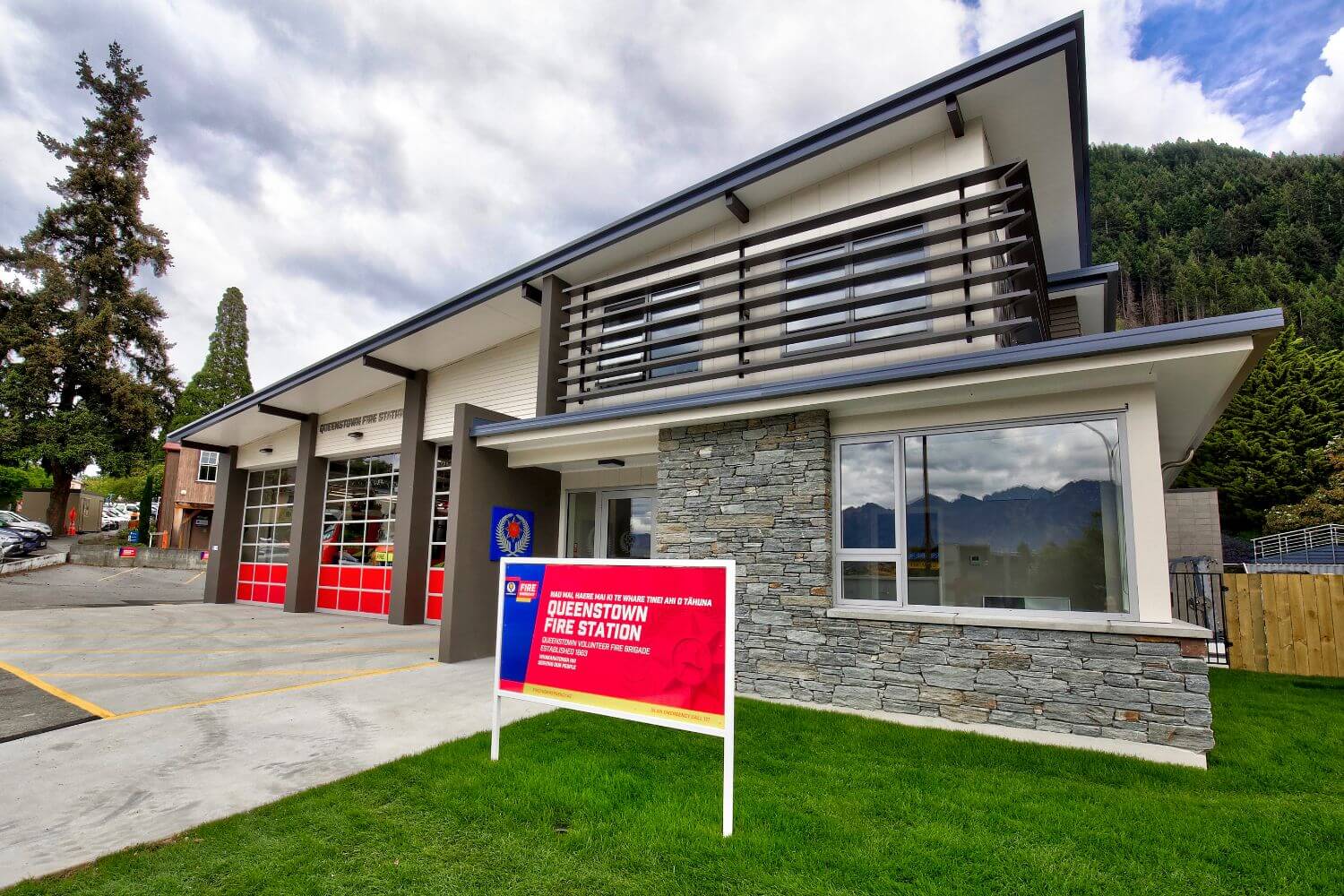 The project consisted of several mini stages of major works, including removal of asbestos, part demolition of the existing structure, base structure strengthening works, trenching through the existing stab, new façade and roof, full station fit-out and landscaping Upgrades included separating the locker room, expanding the operations room and kitting out with the latest technology, extending the training area, refurbishing social rooms and adding more bedrooms.
Throughout the construction works the busy fire station continued to operate from a temporary station at the rear of the site. We were in daily contact with the local FENZ team to ensure they were kept informed of daily access requirements, placement of their appliance and PPE and that clear uninterrupted access and egress was maintained for all FENZ activity.