Porter Group is New Zealand's largest construction equipment supplier. In November 2015, Hawkins were engaged to begin construction on Porter Group's new Global Headquarters.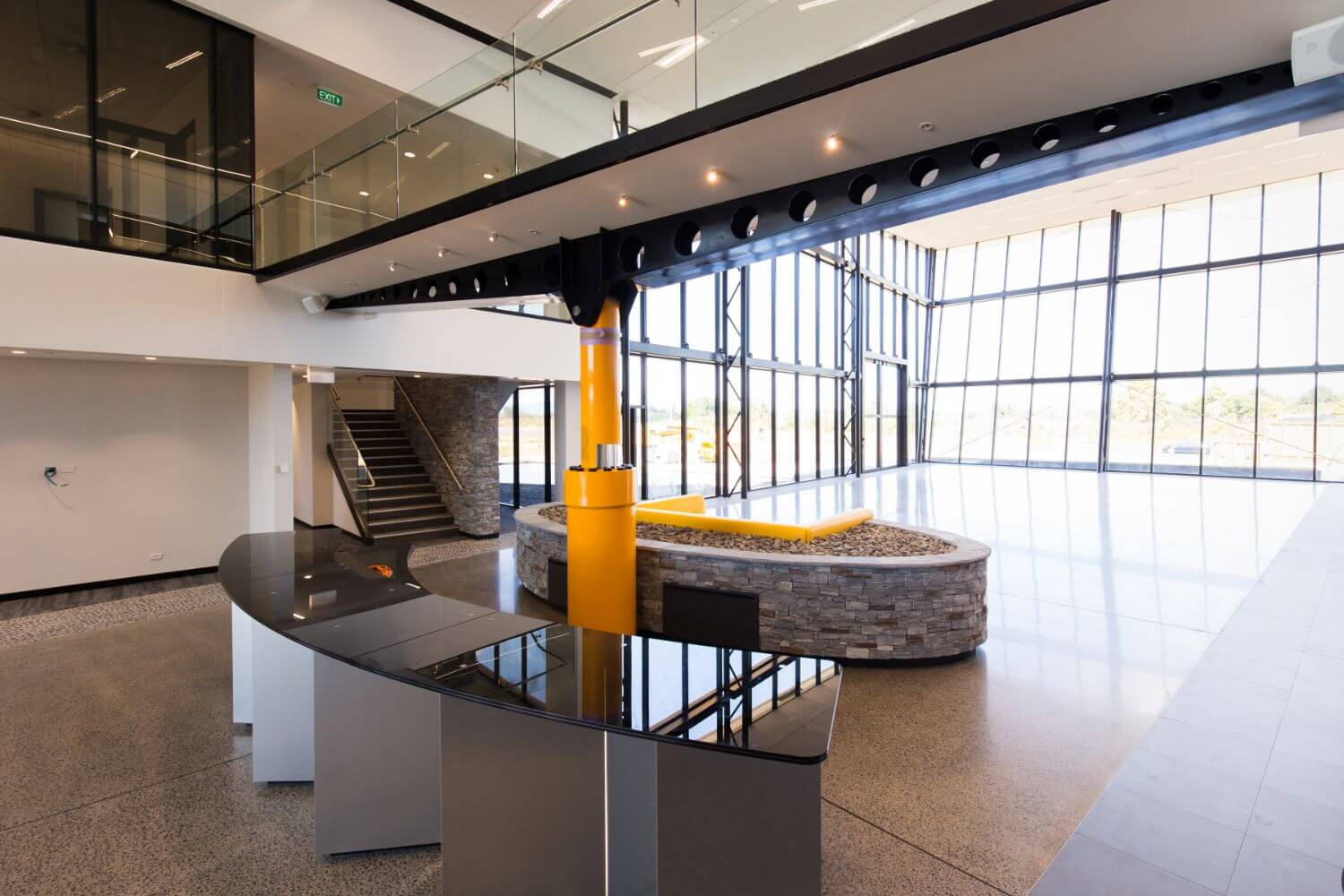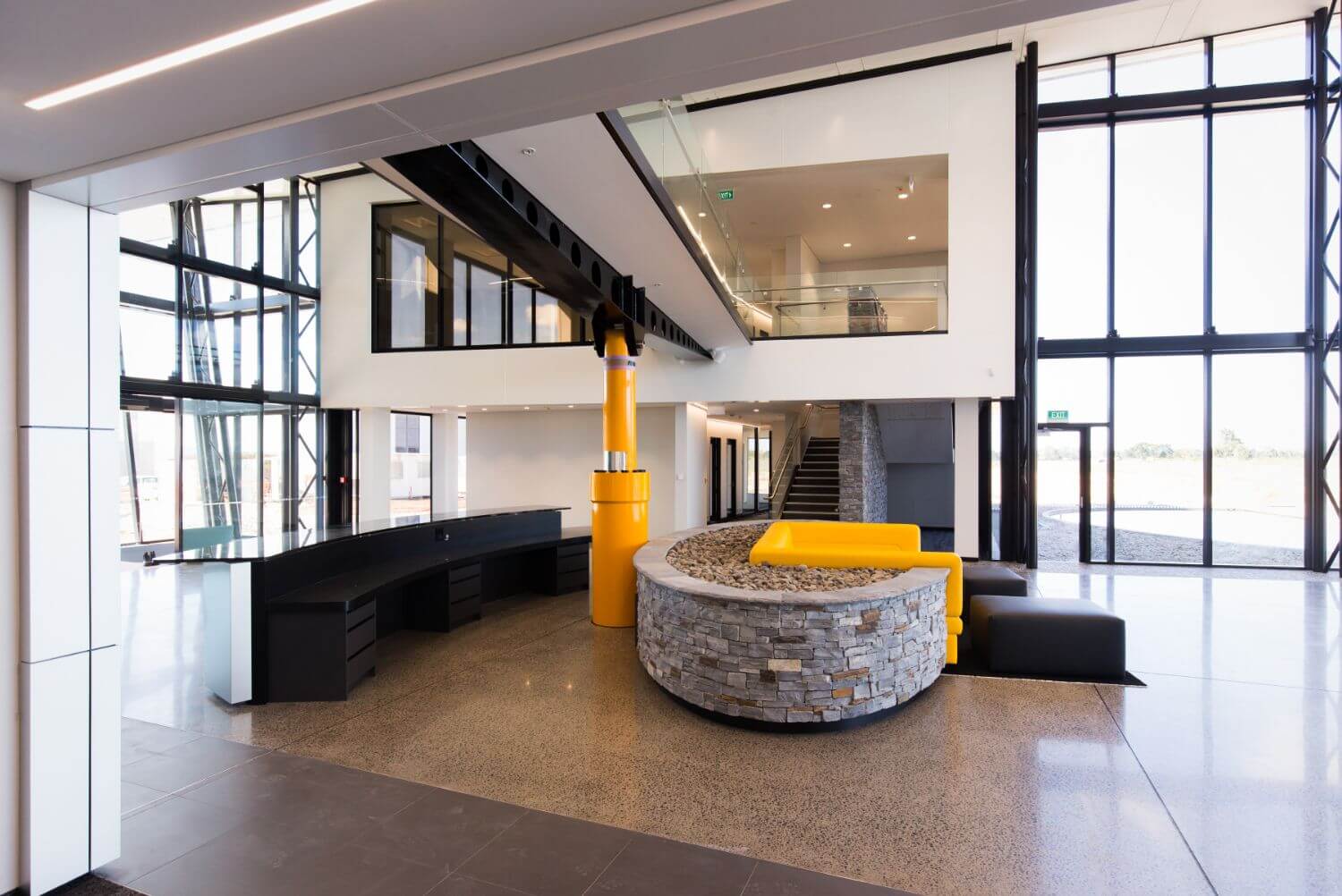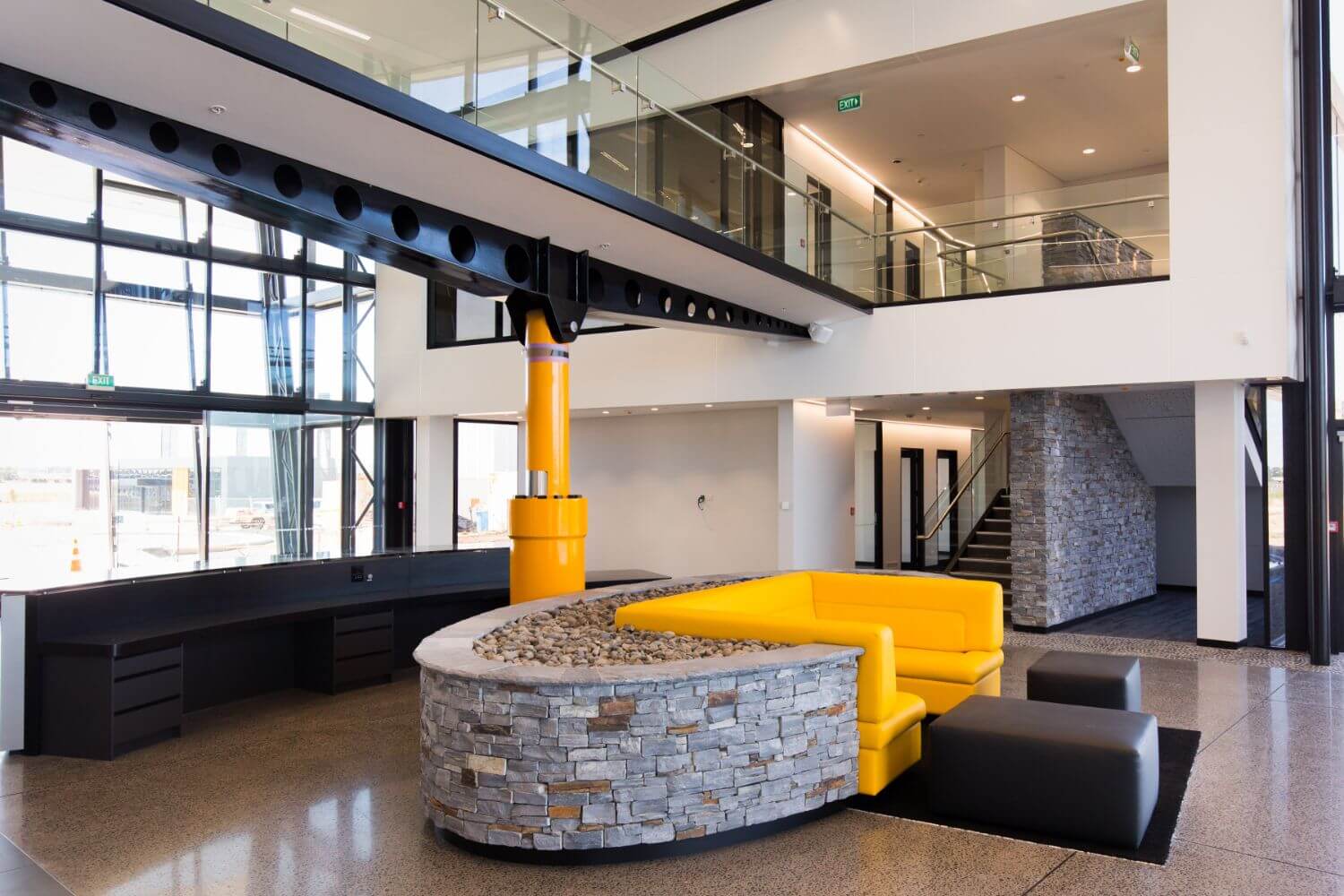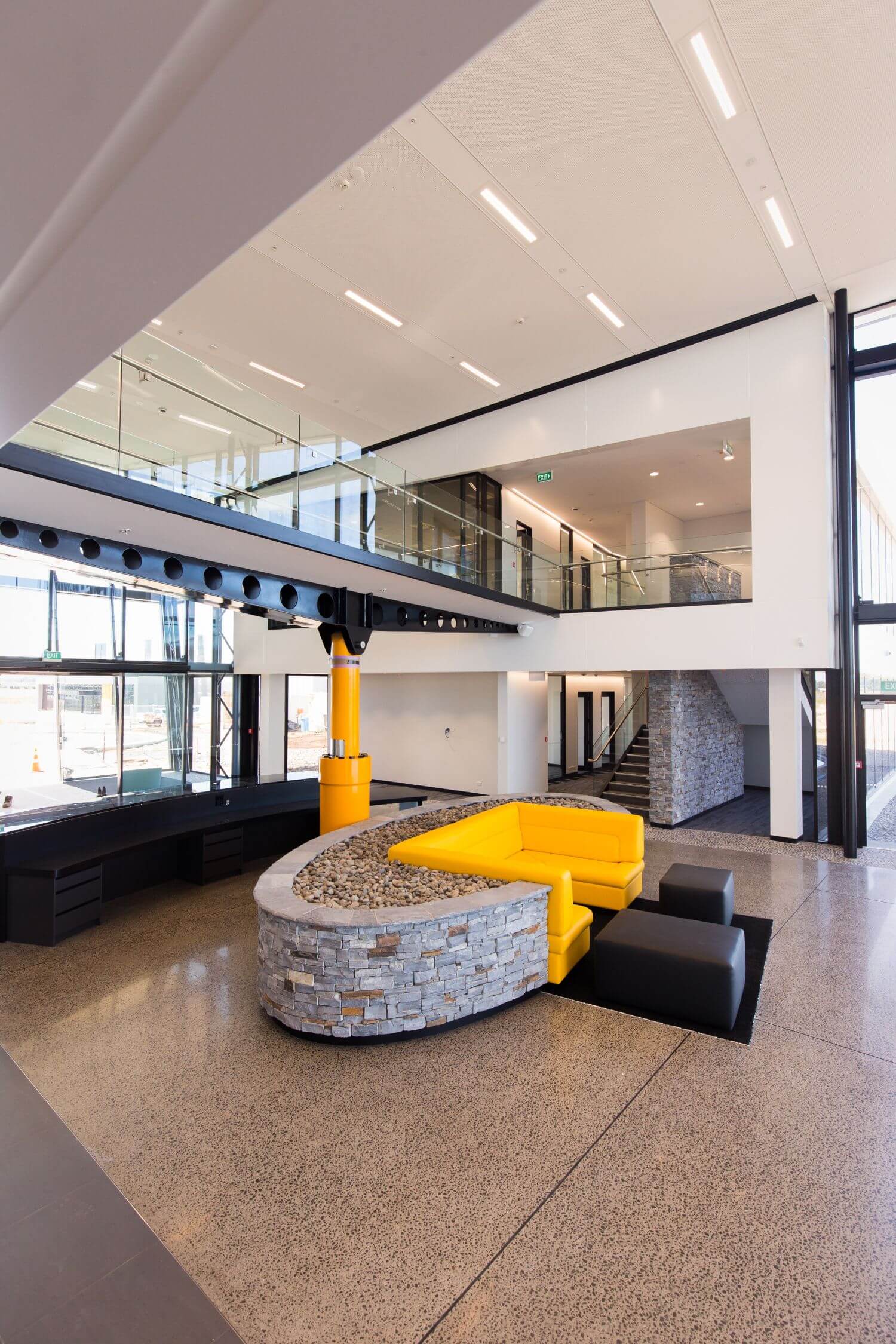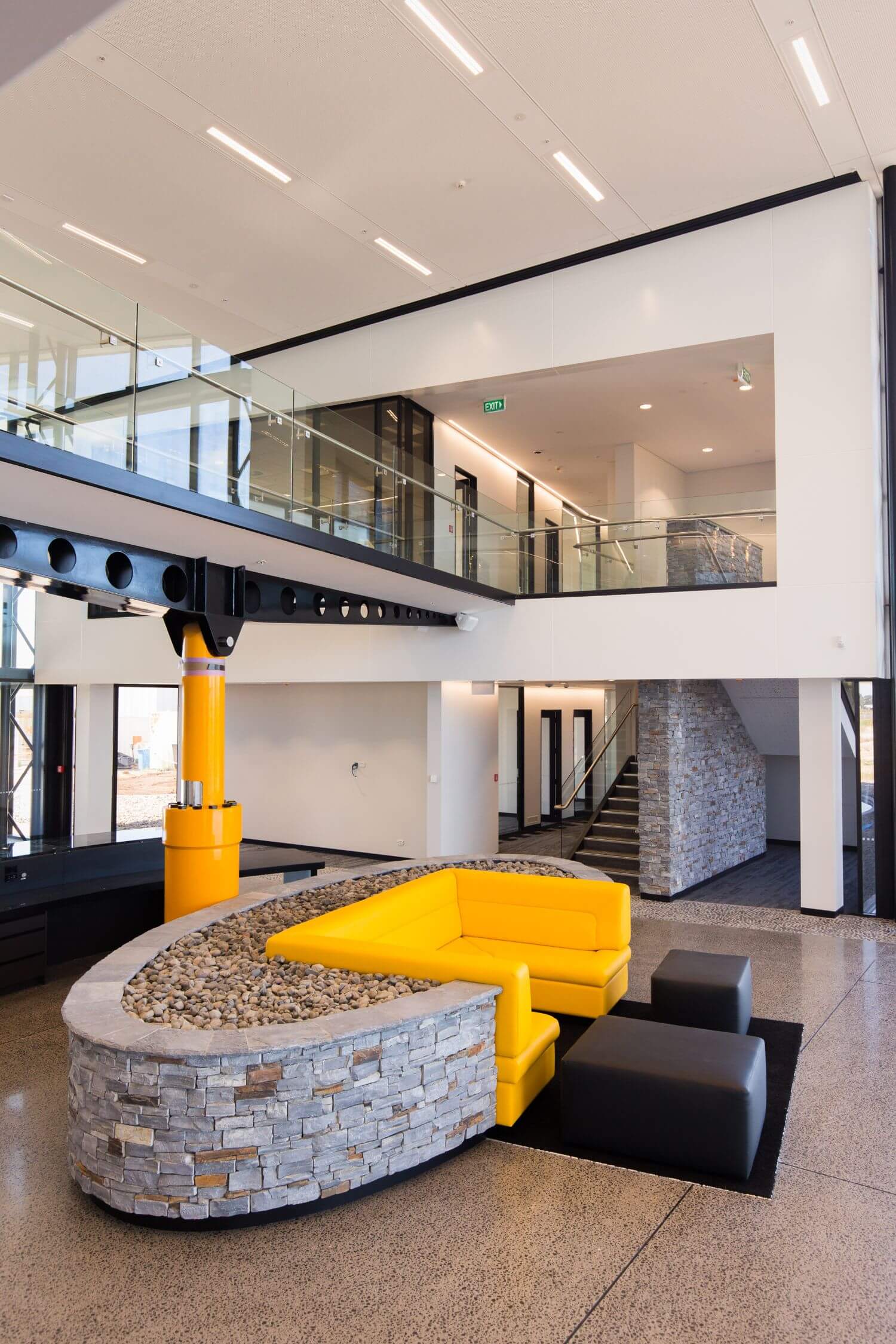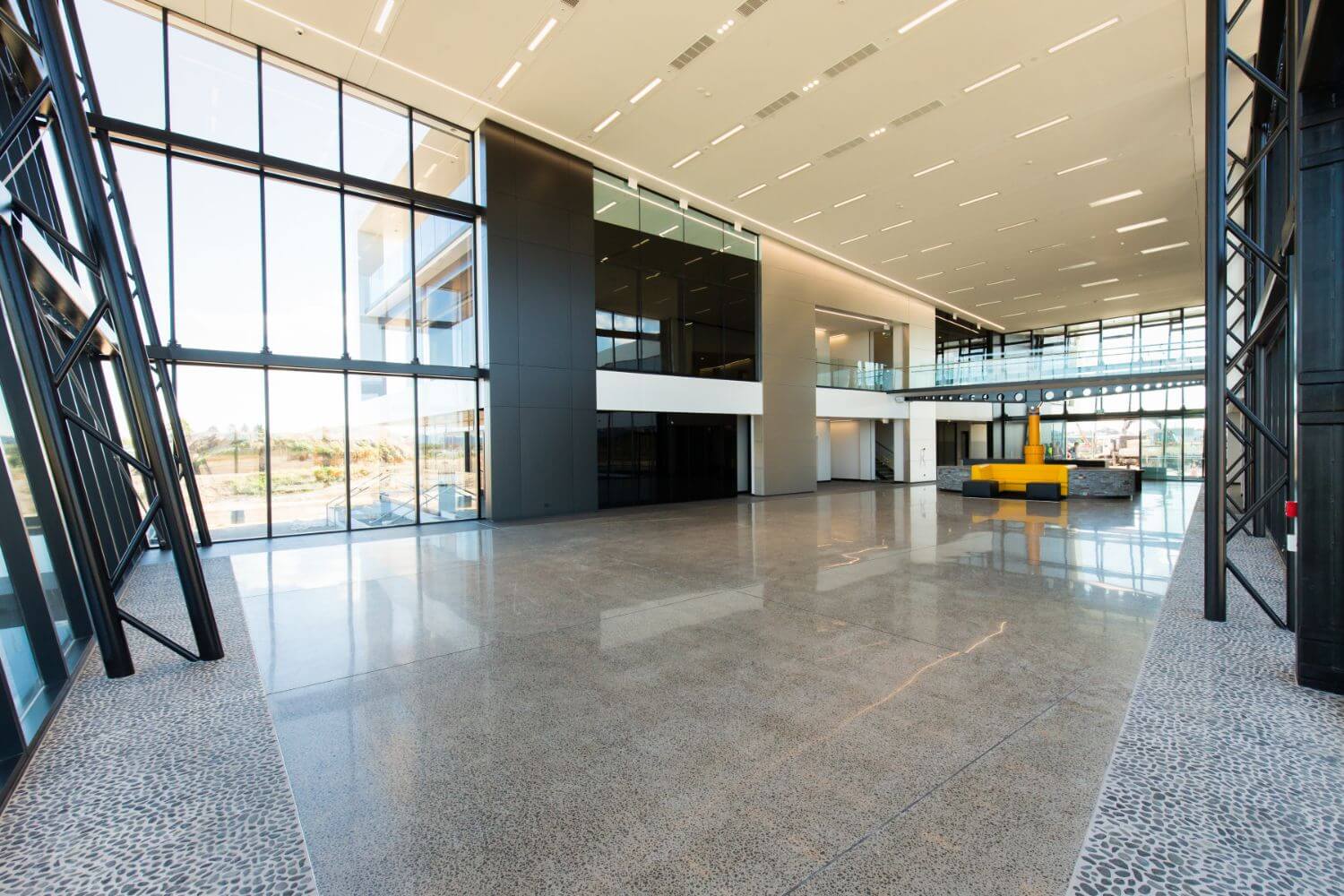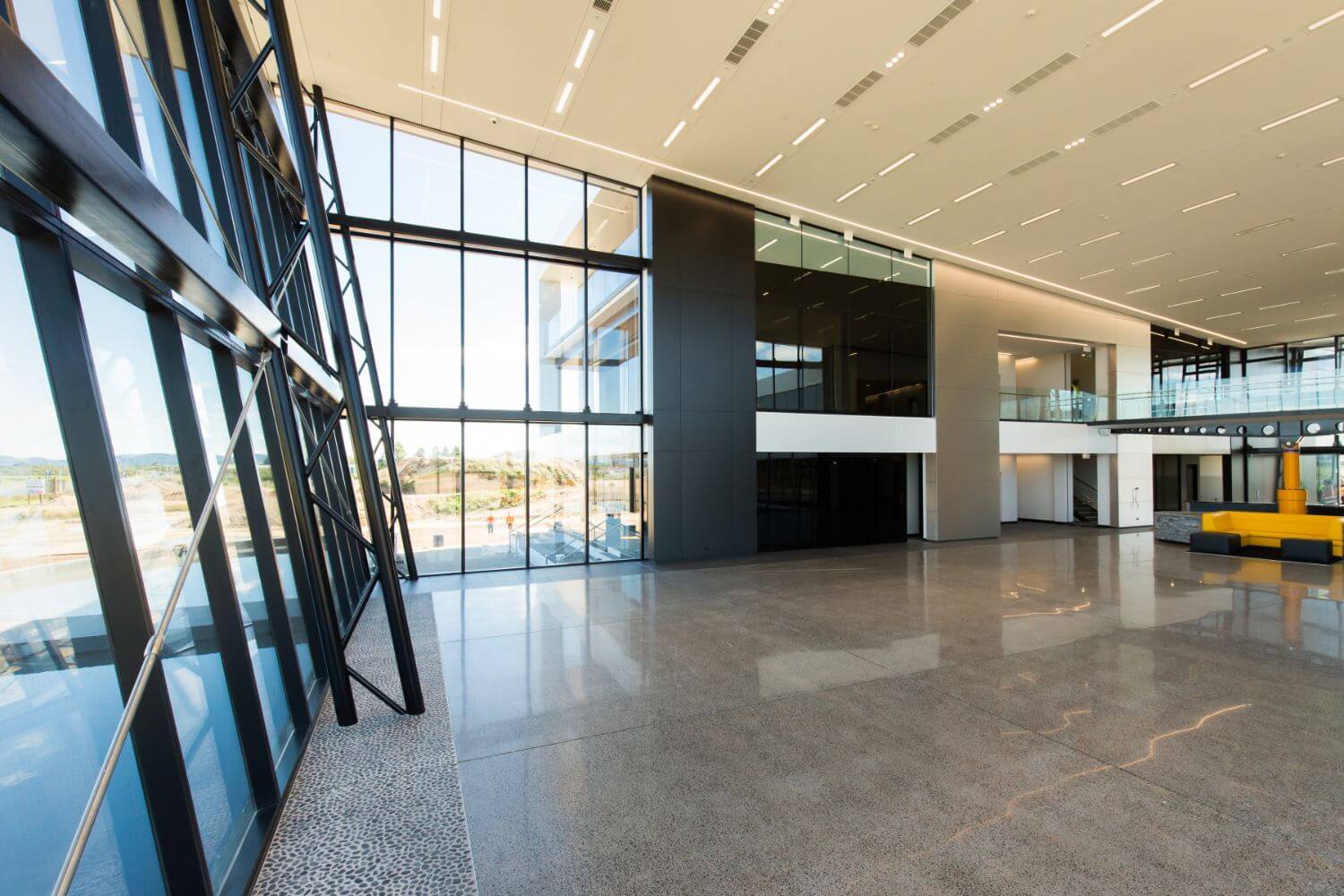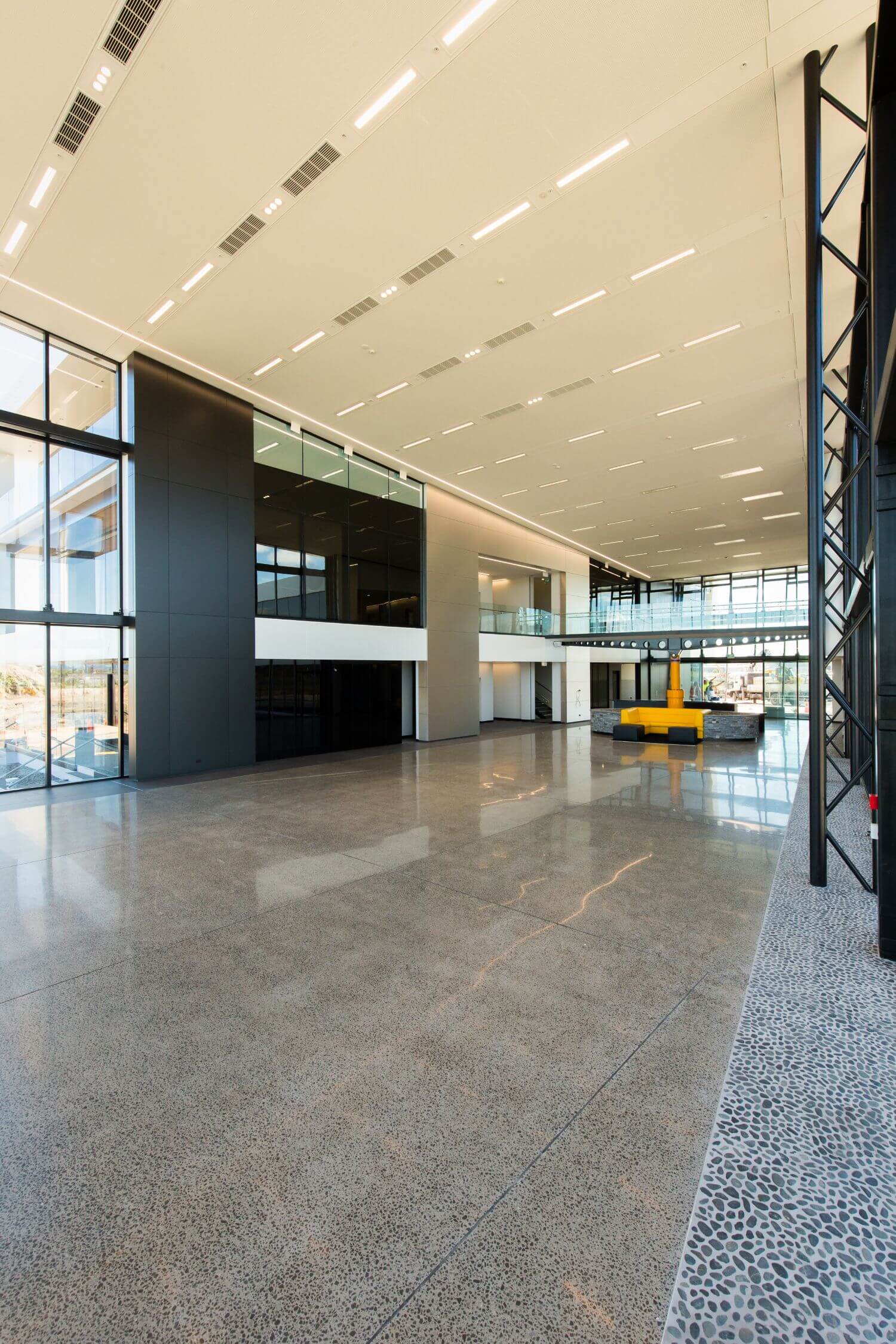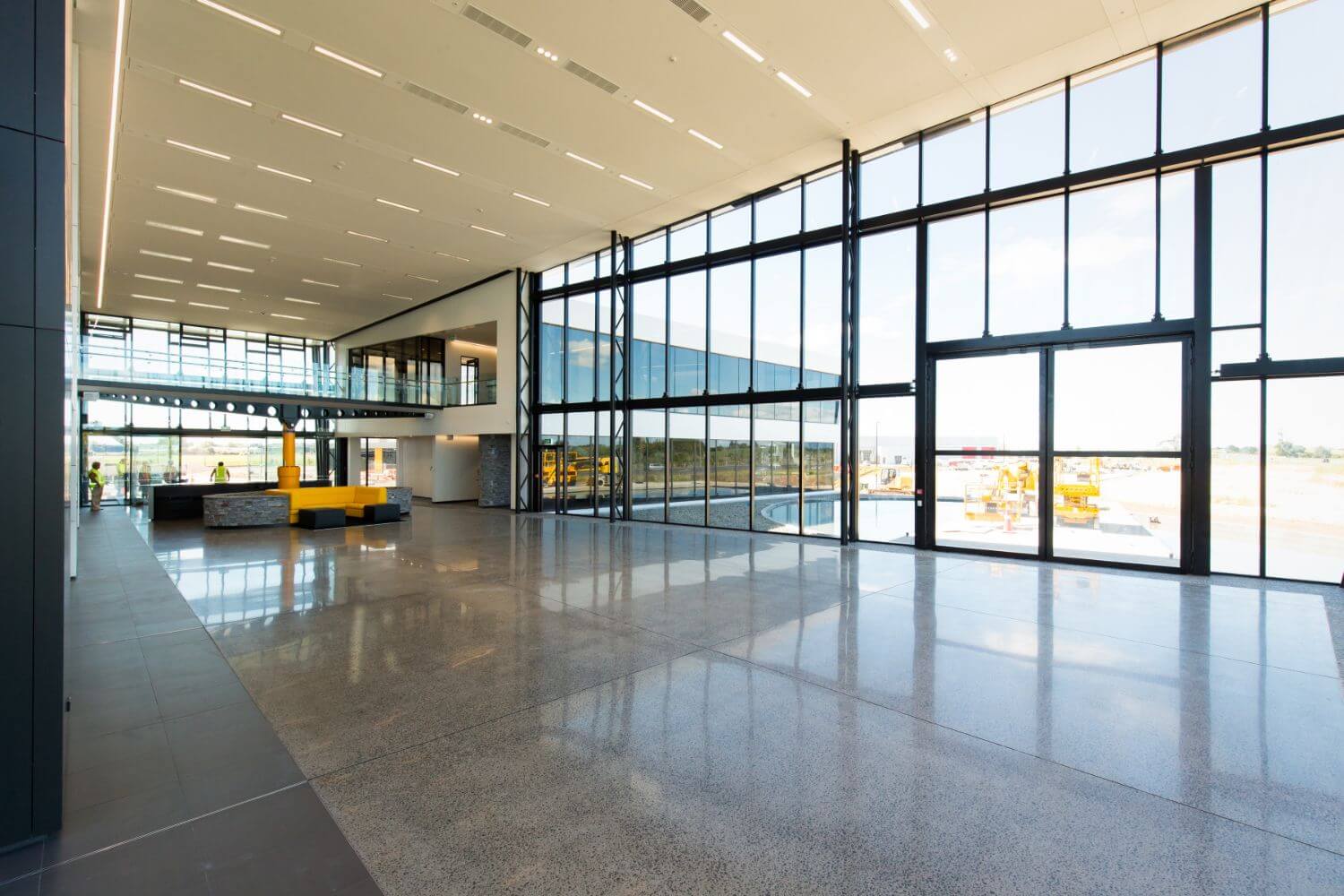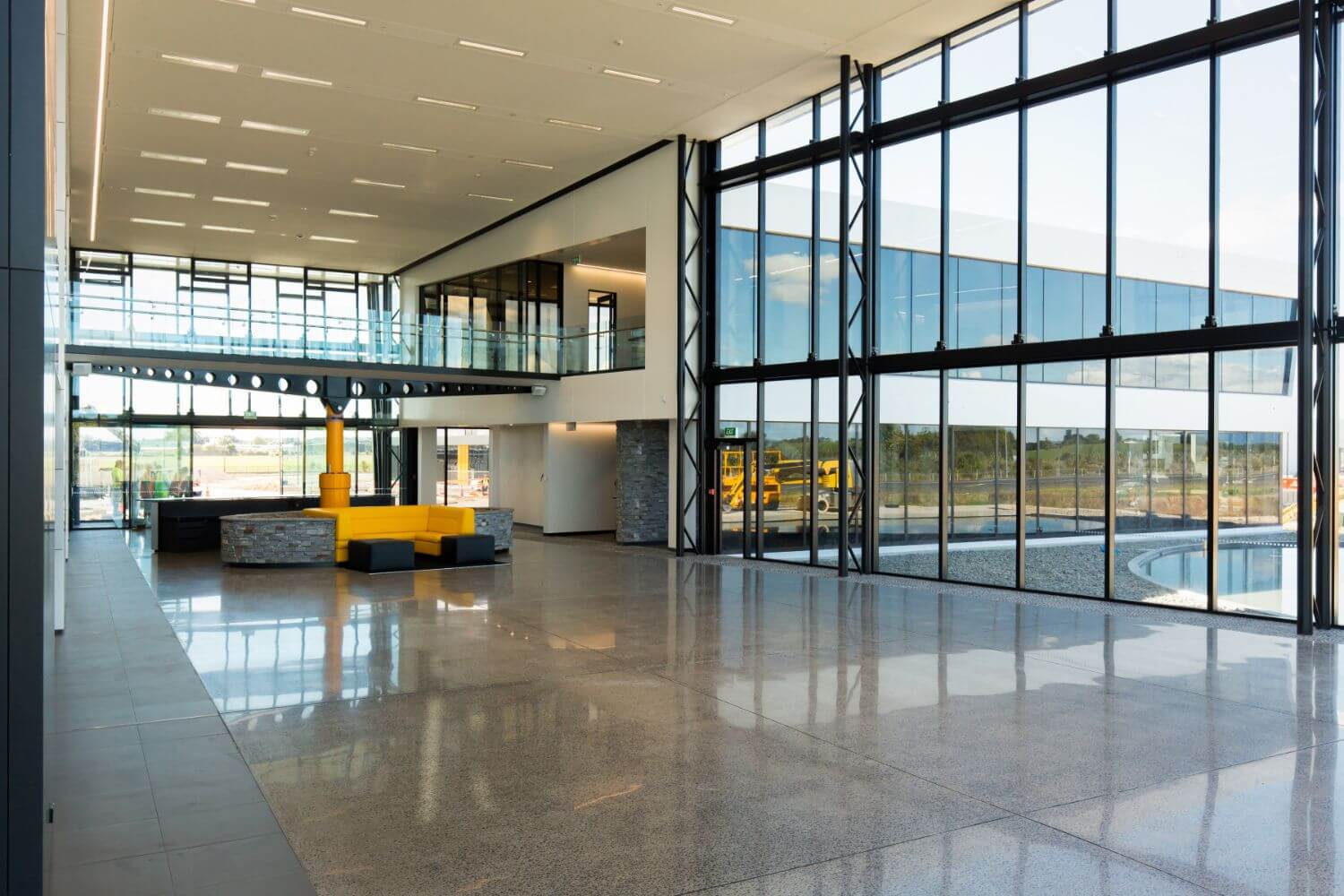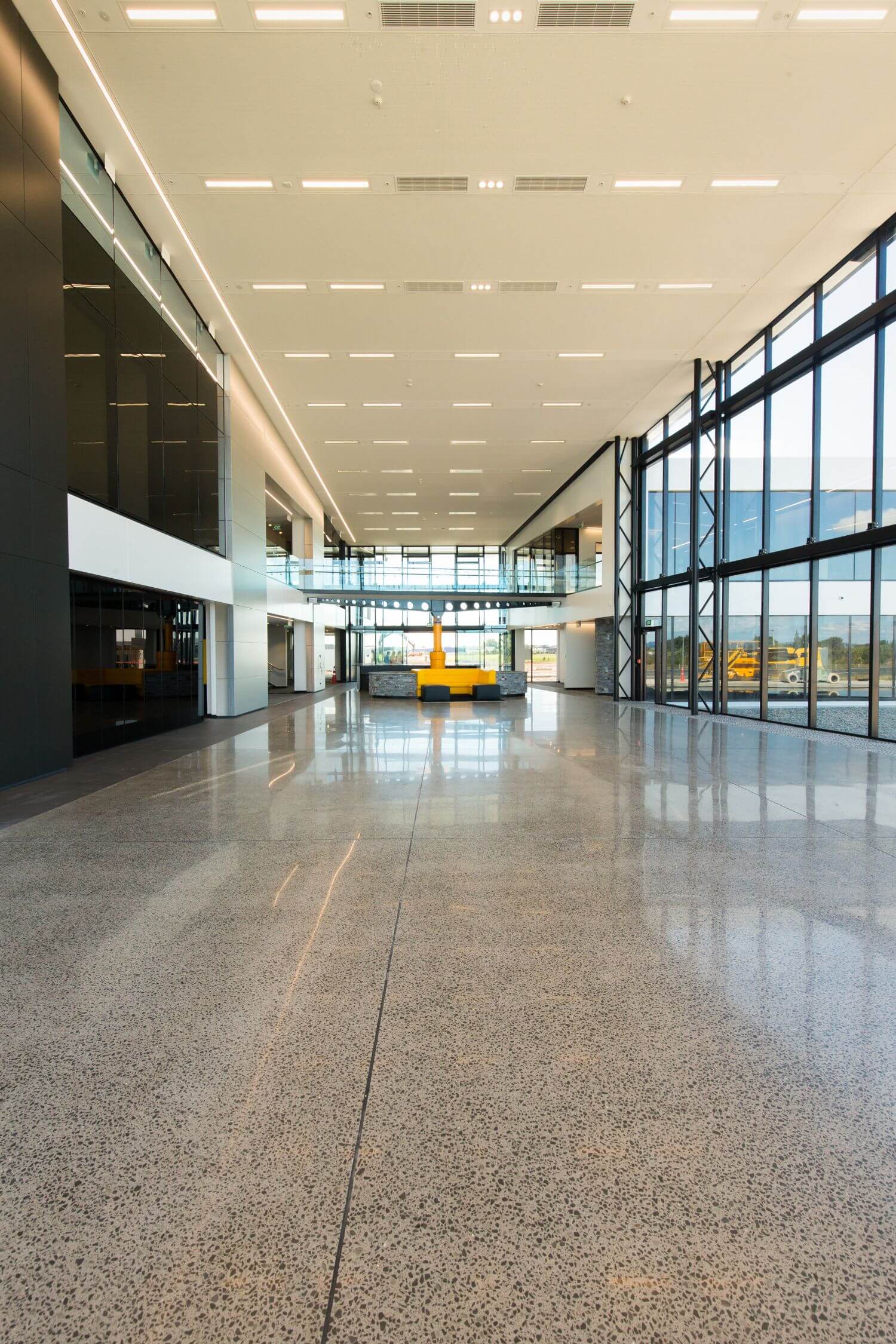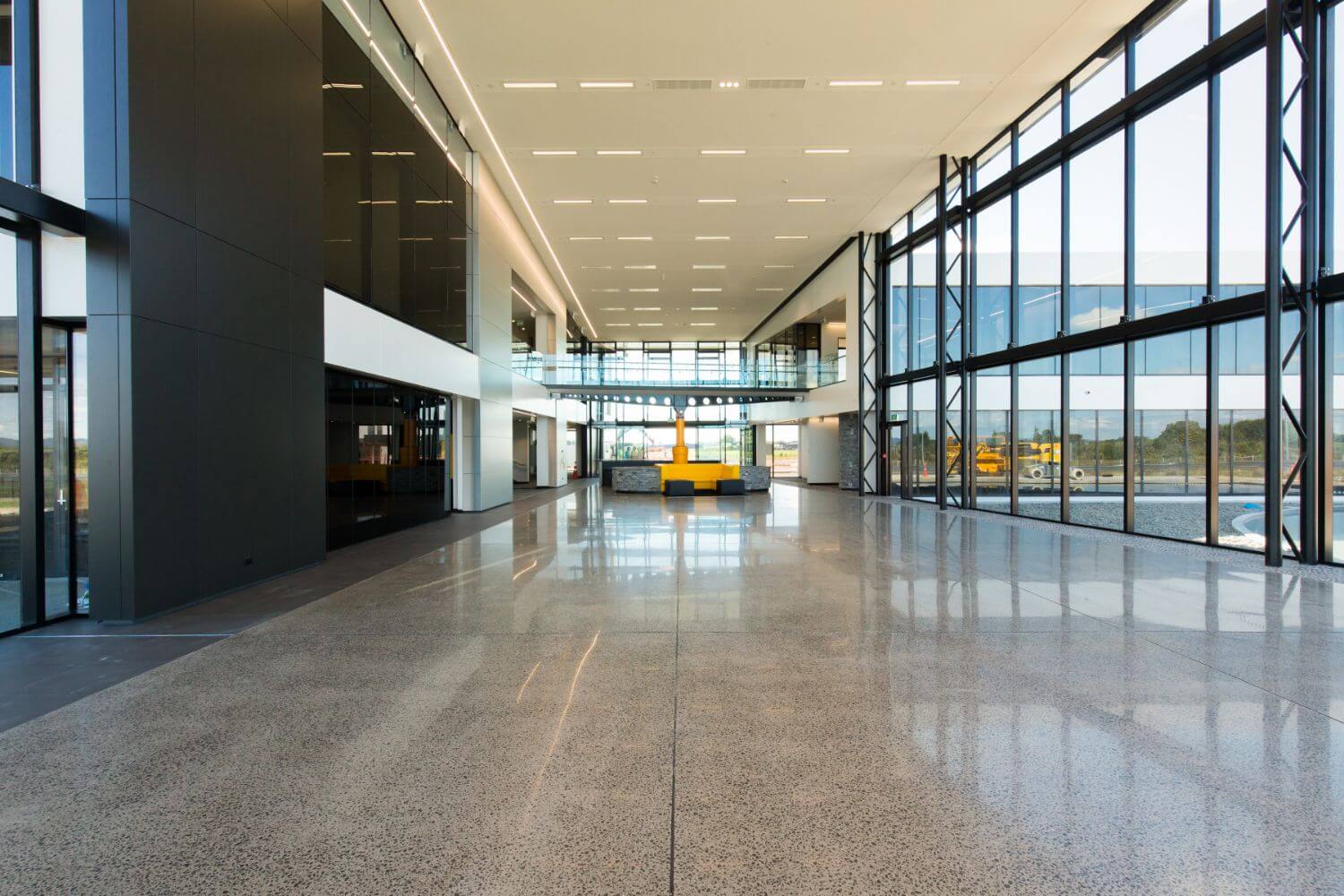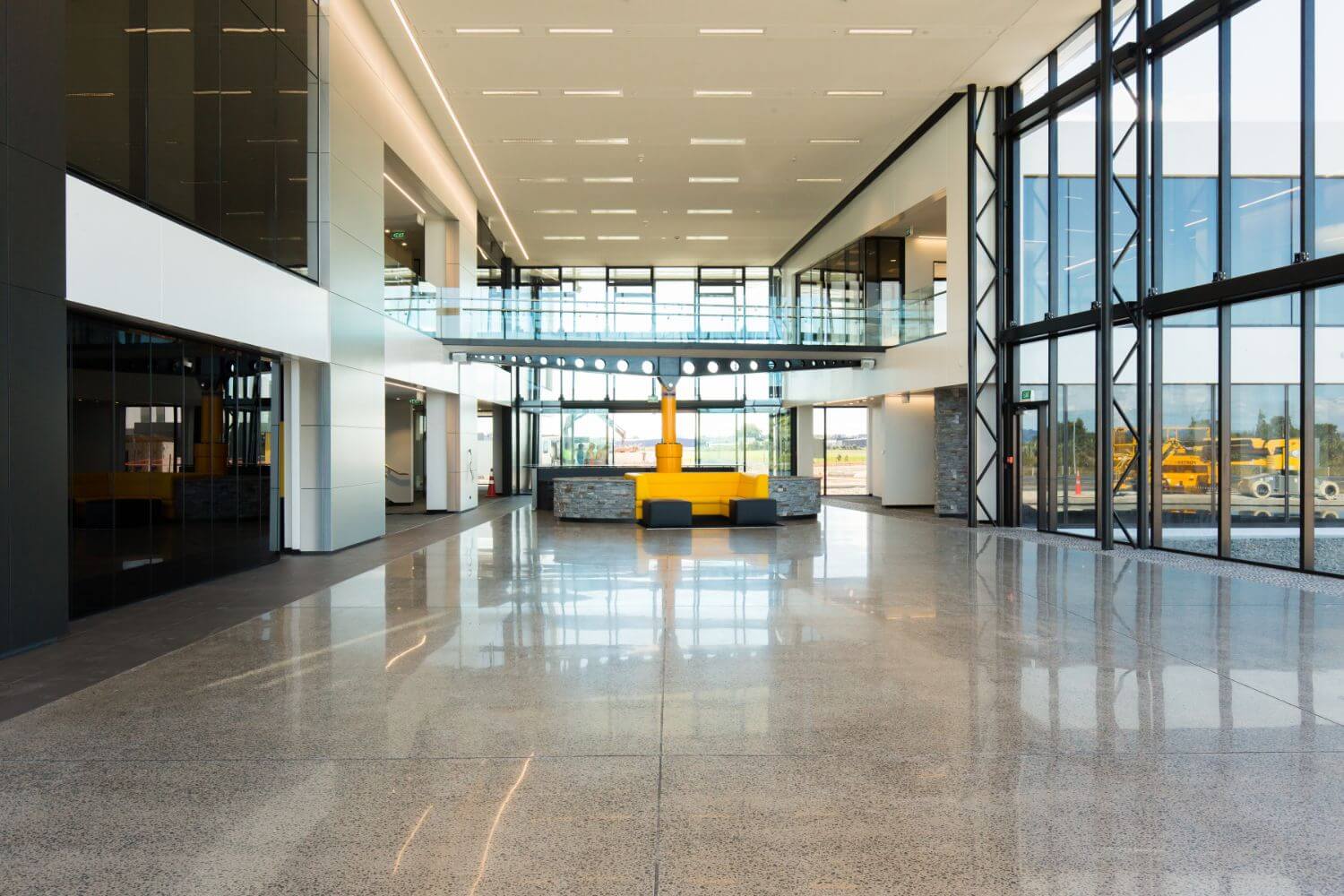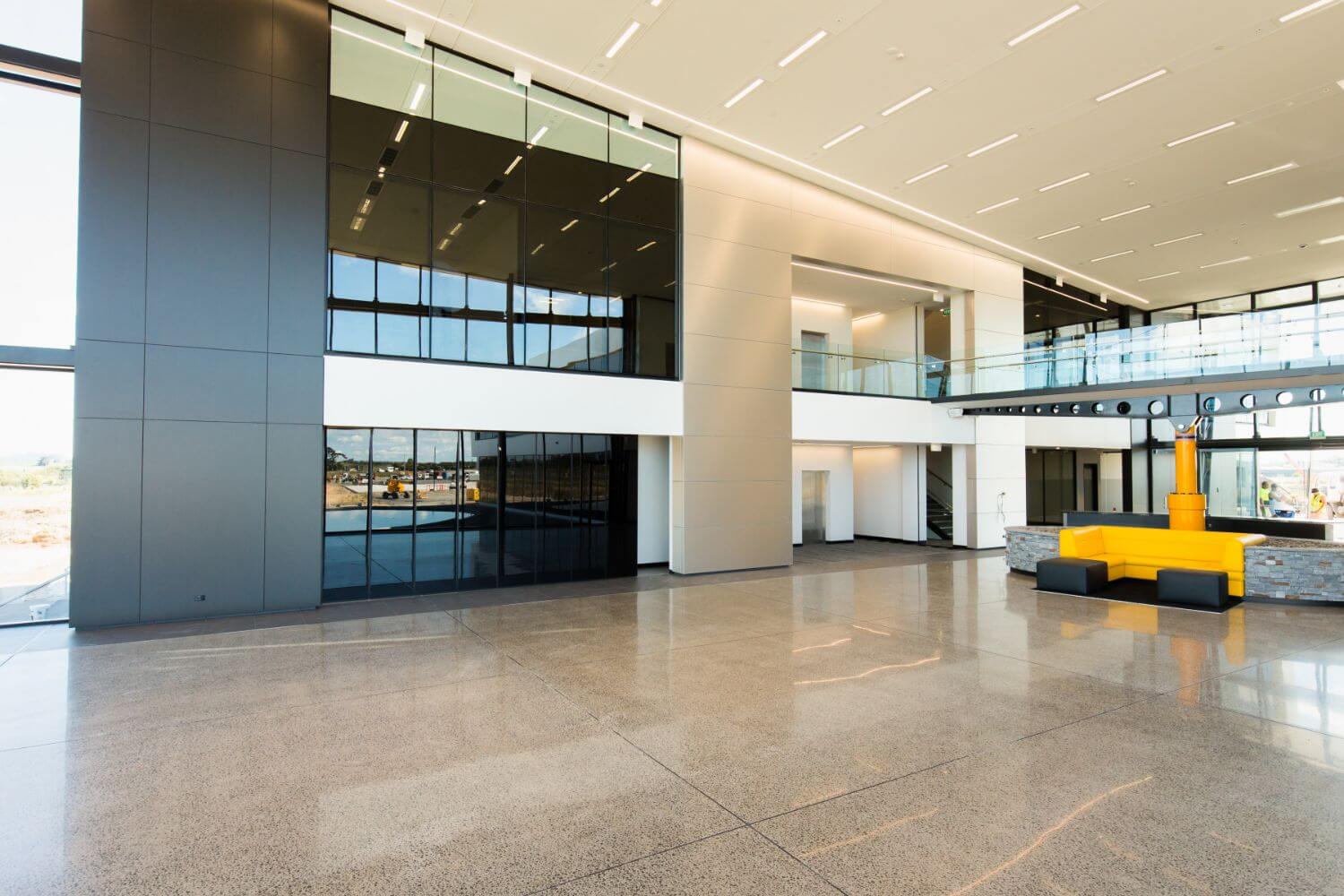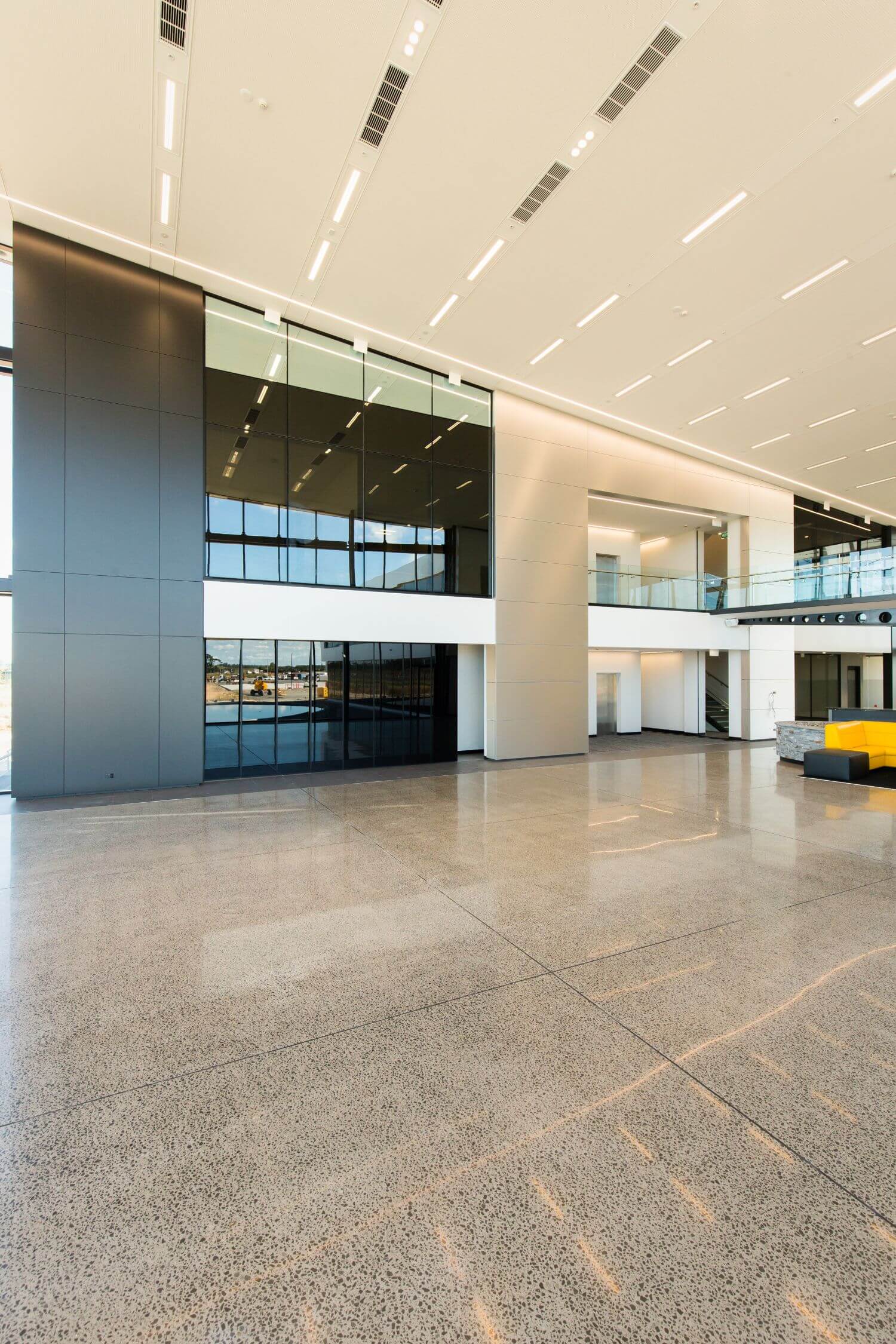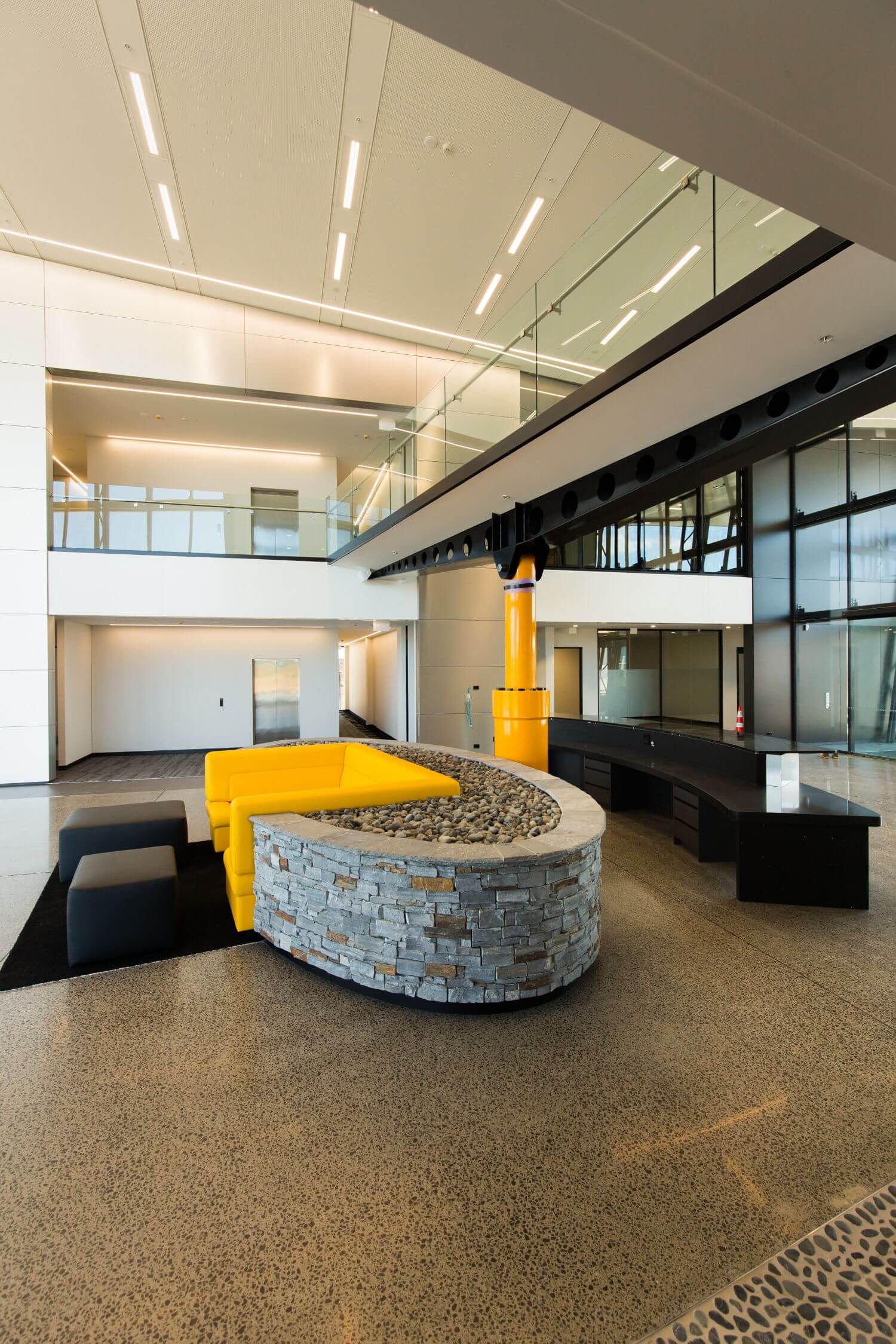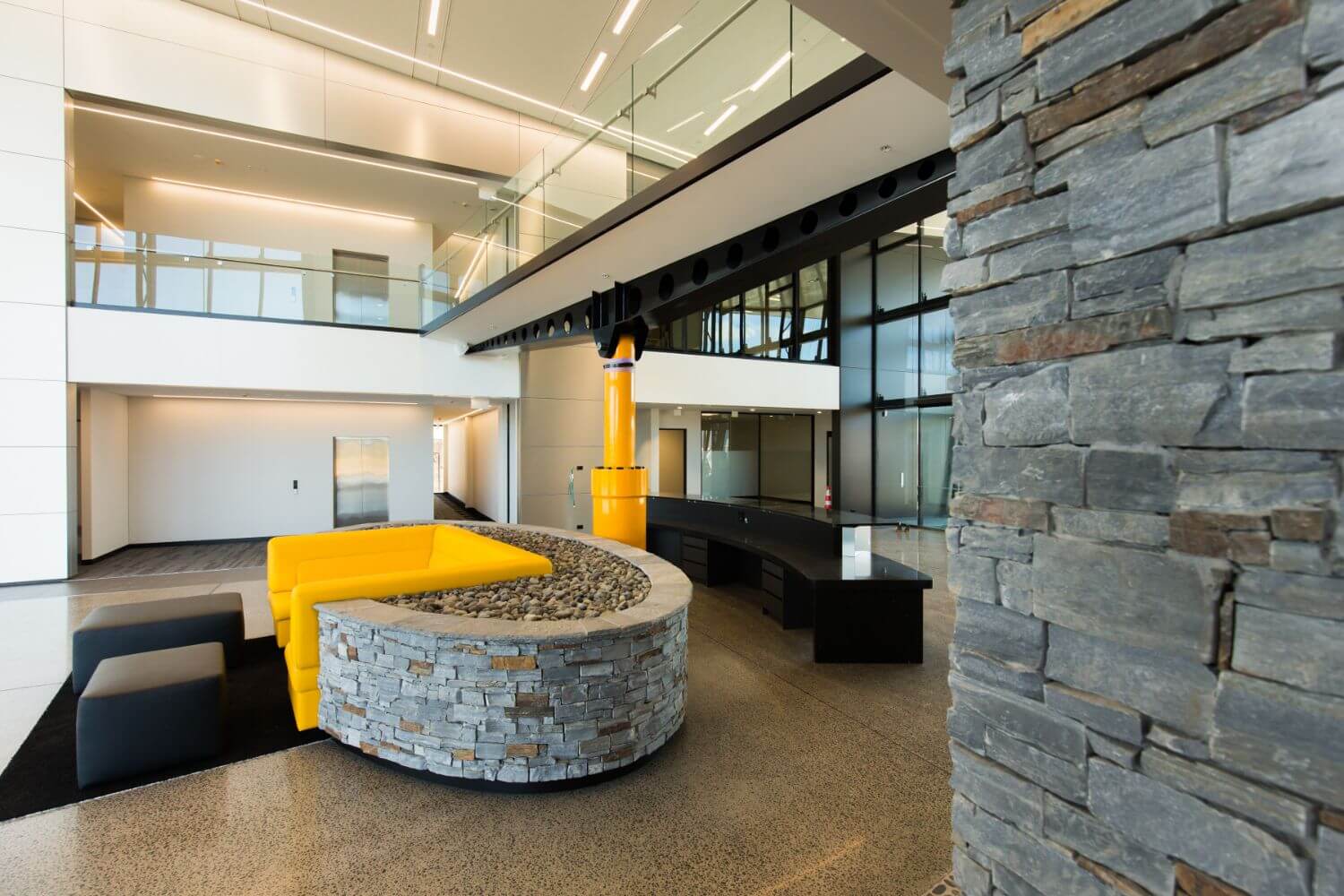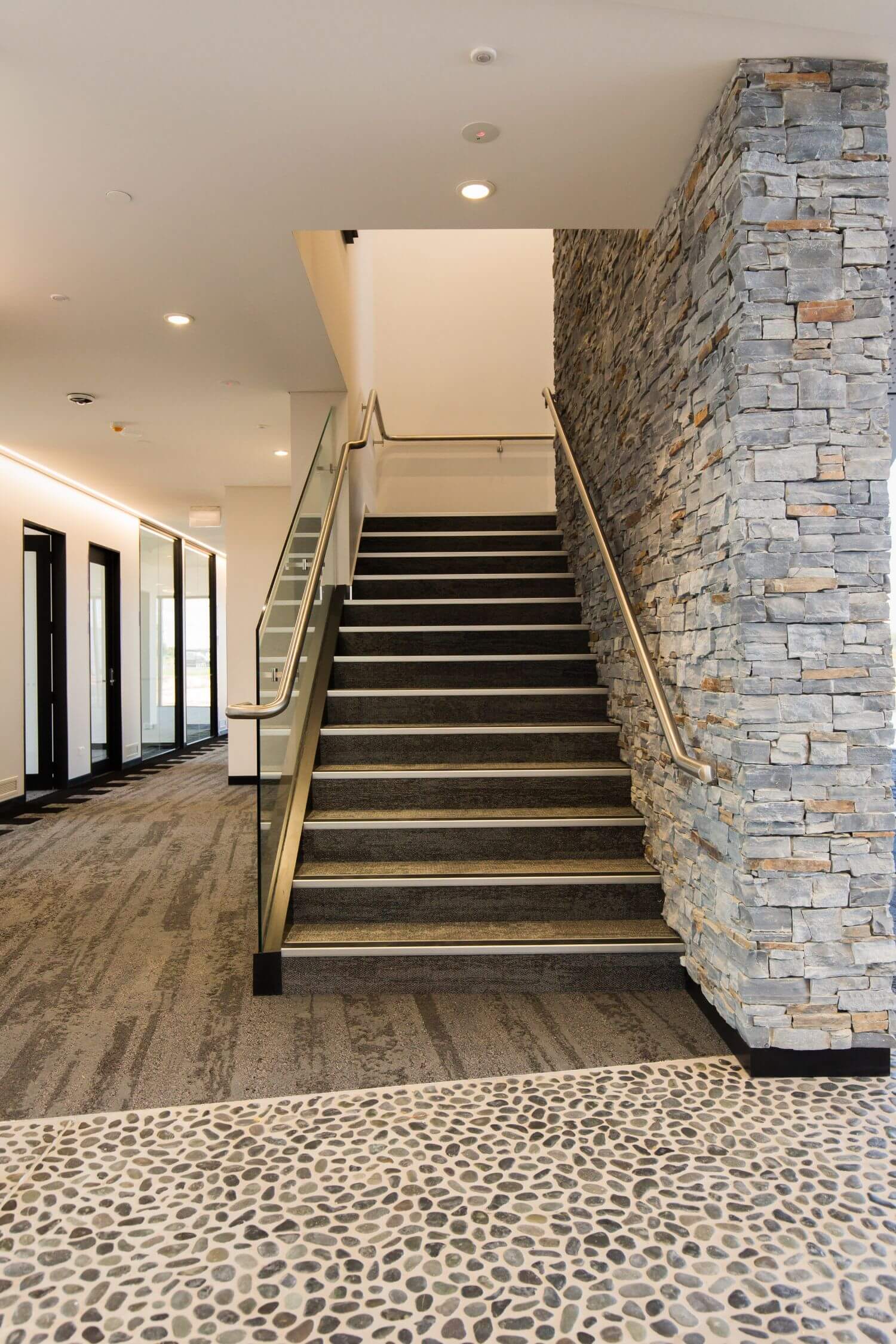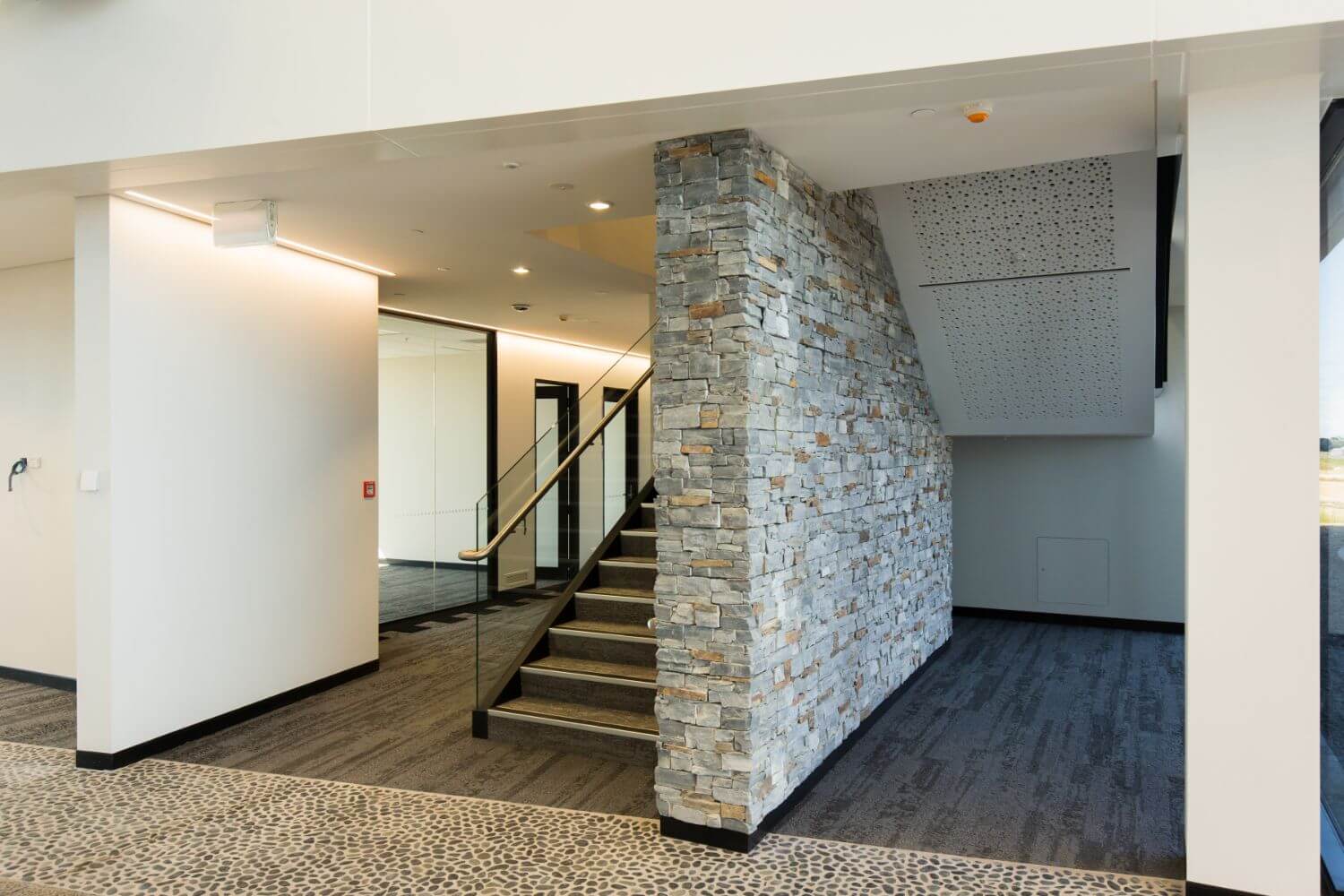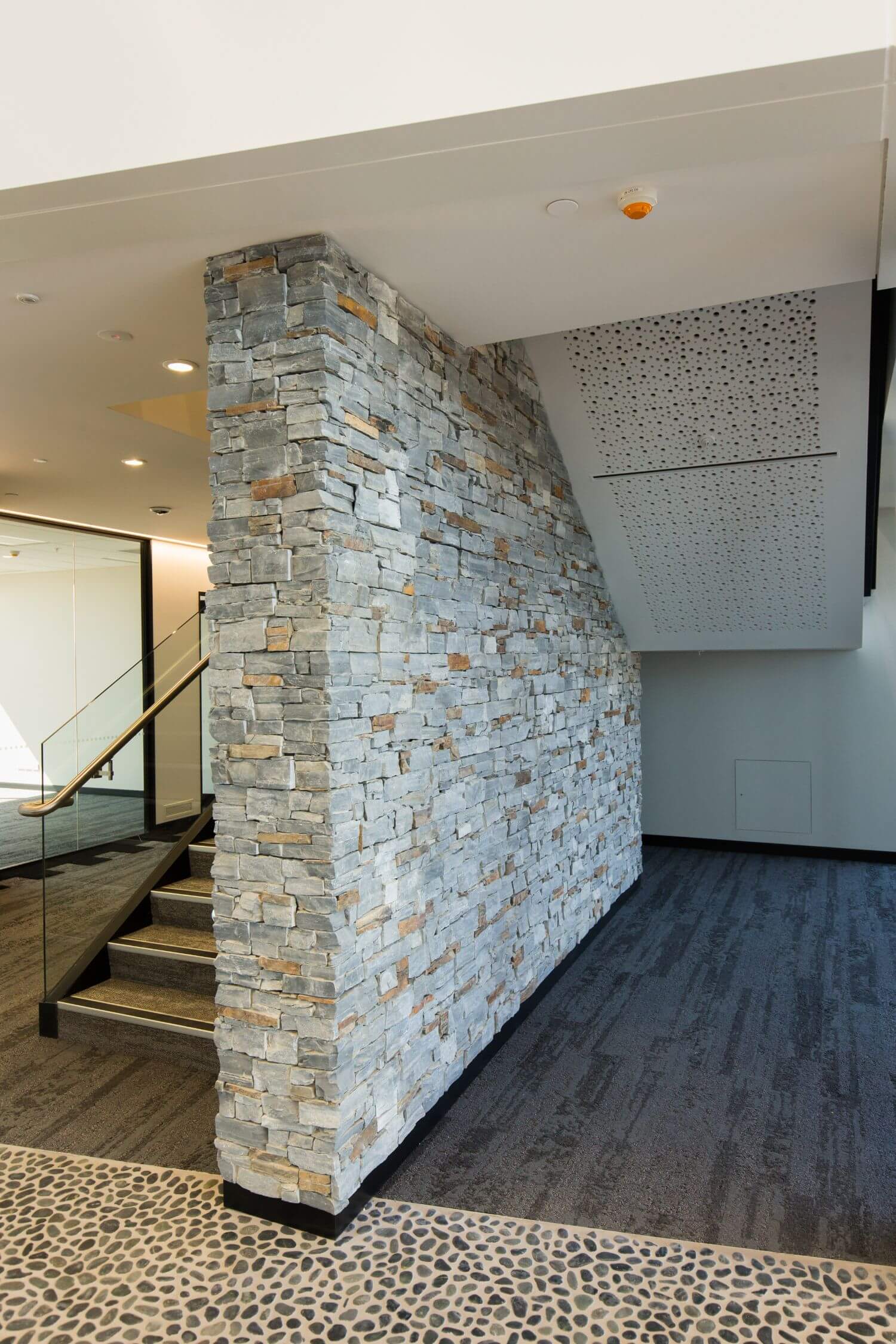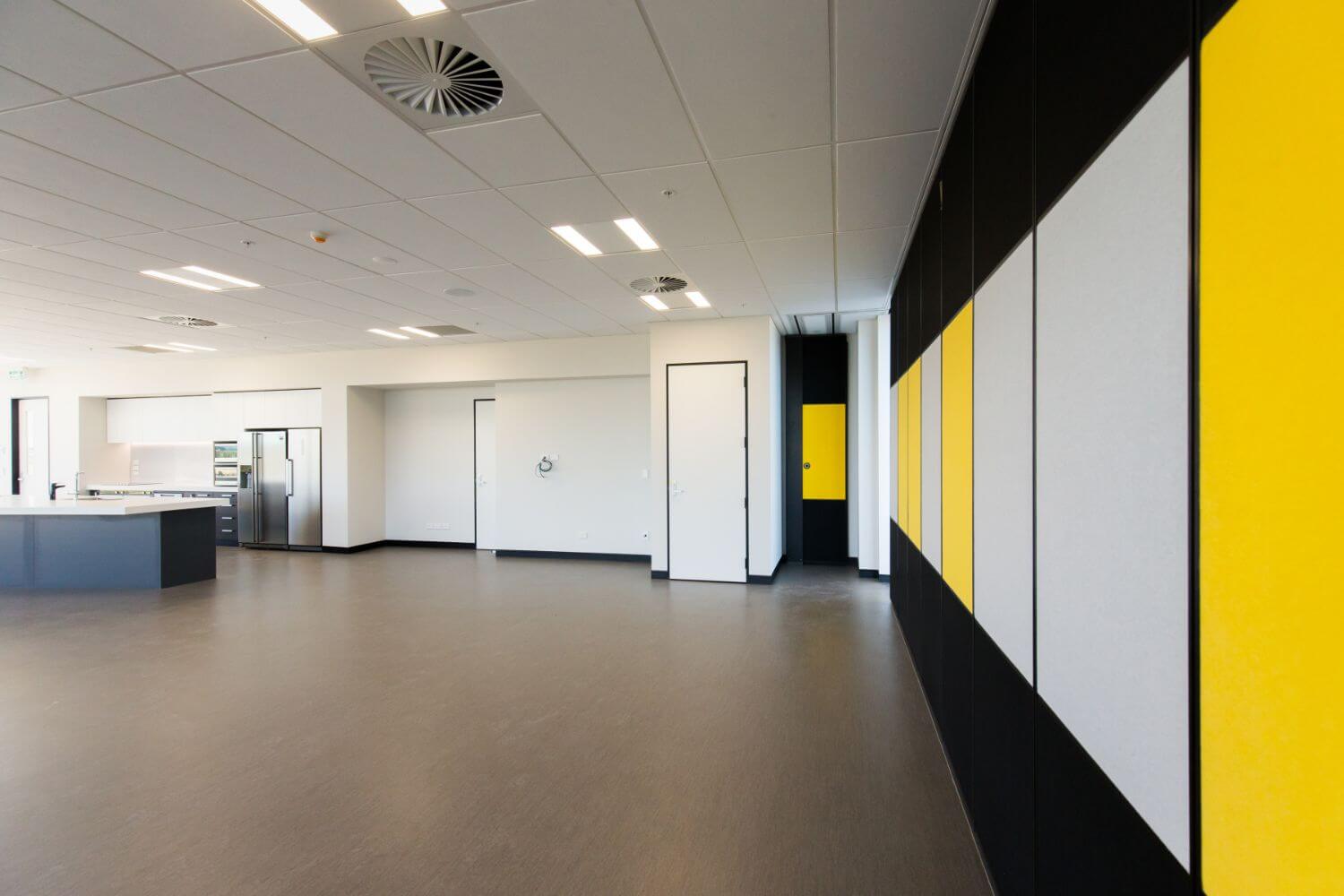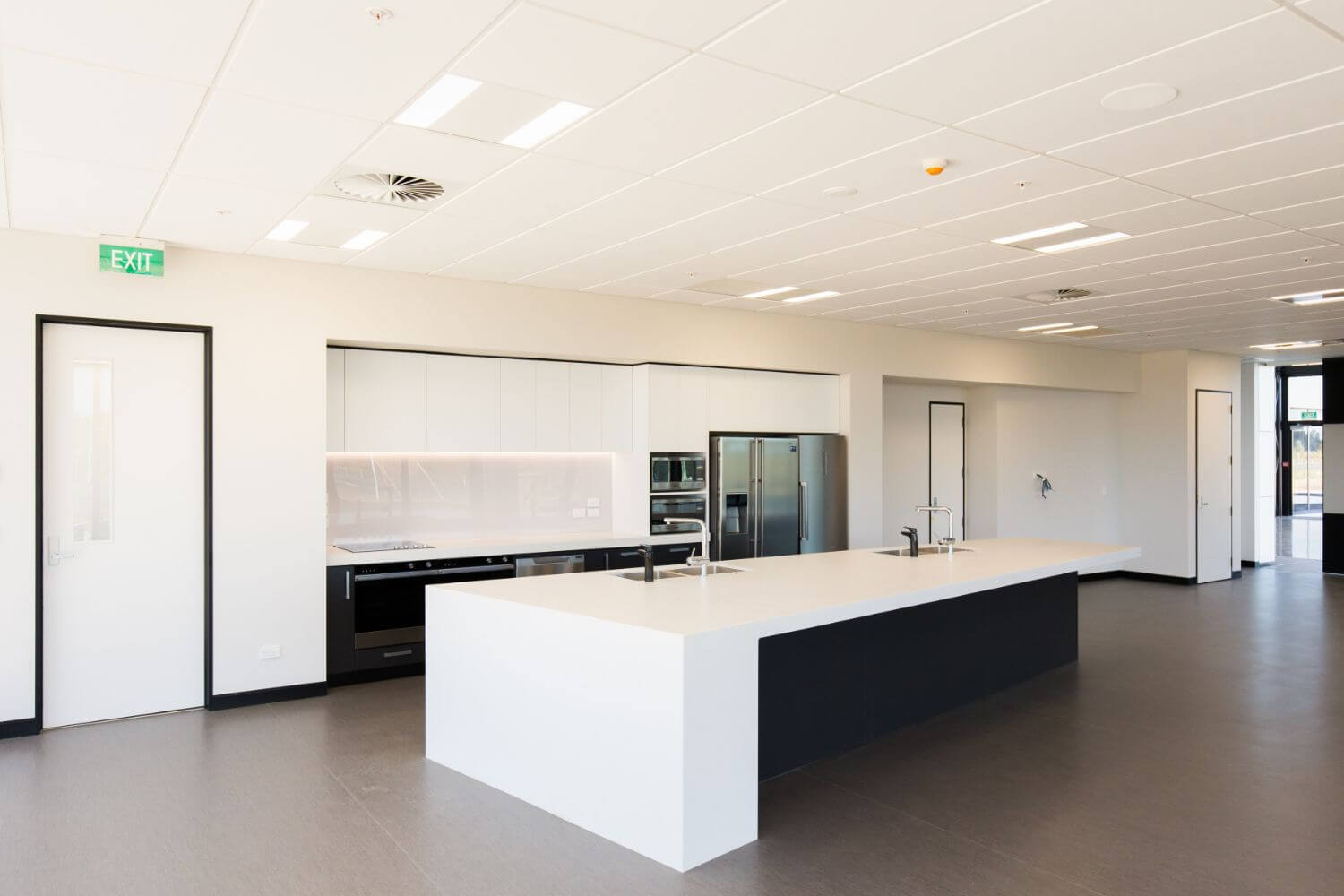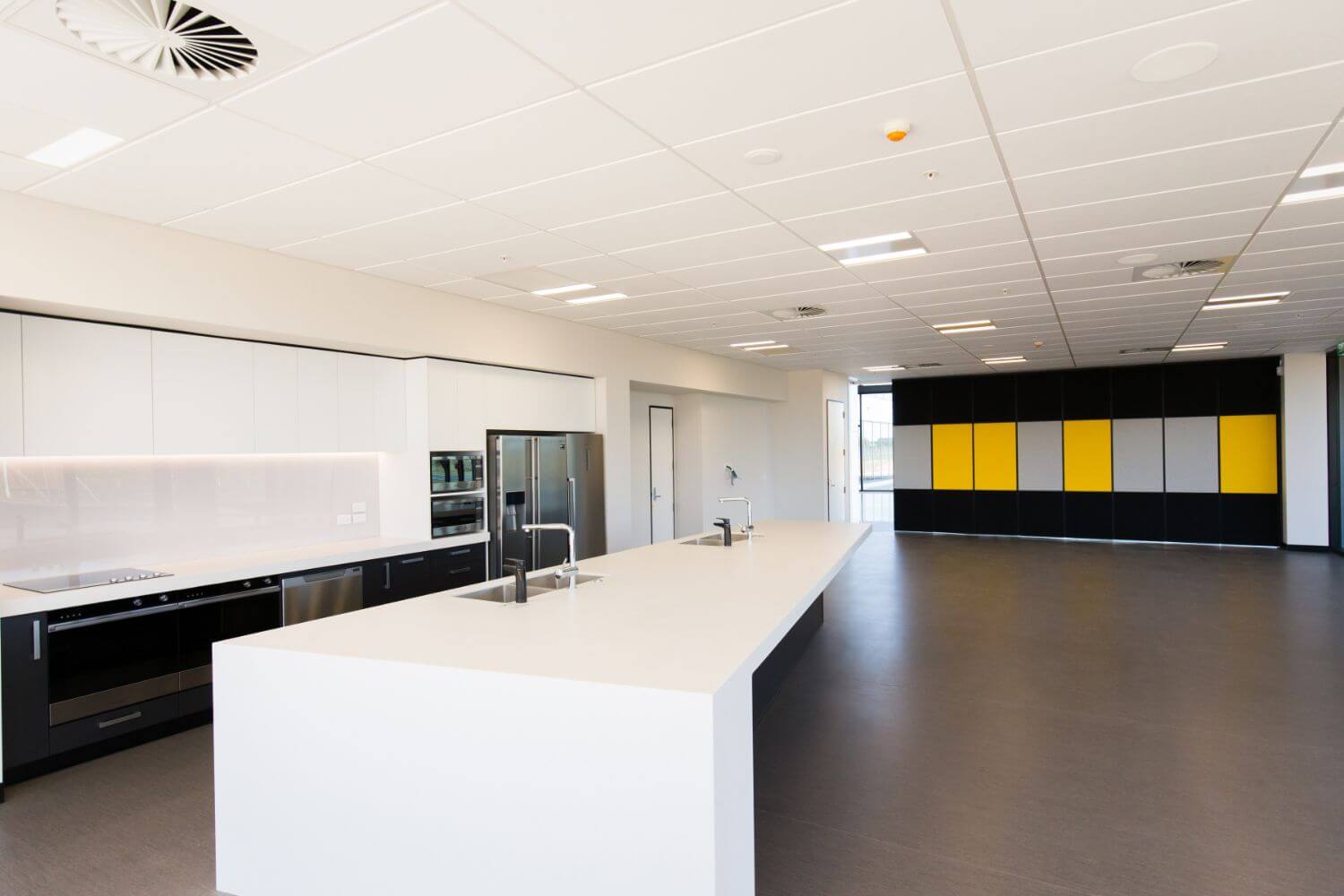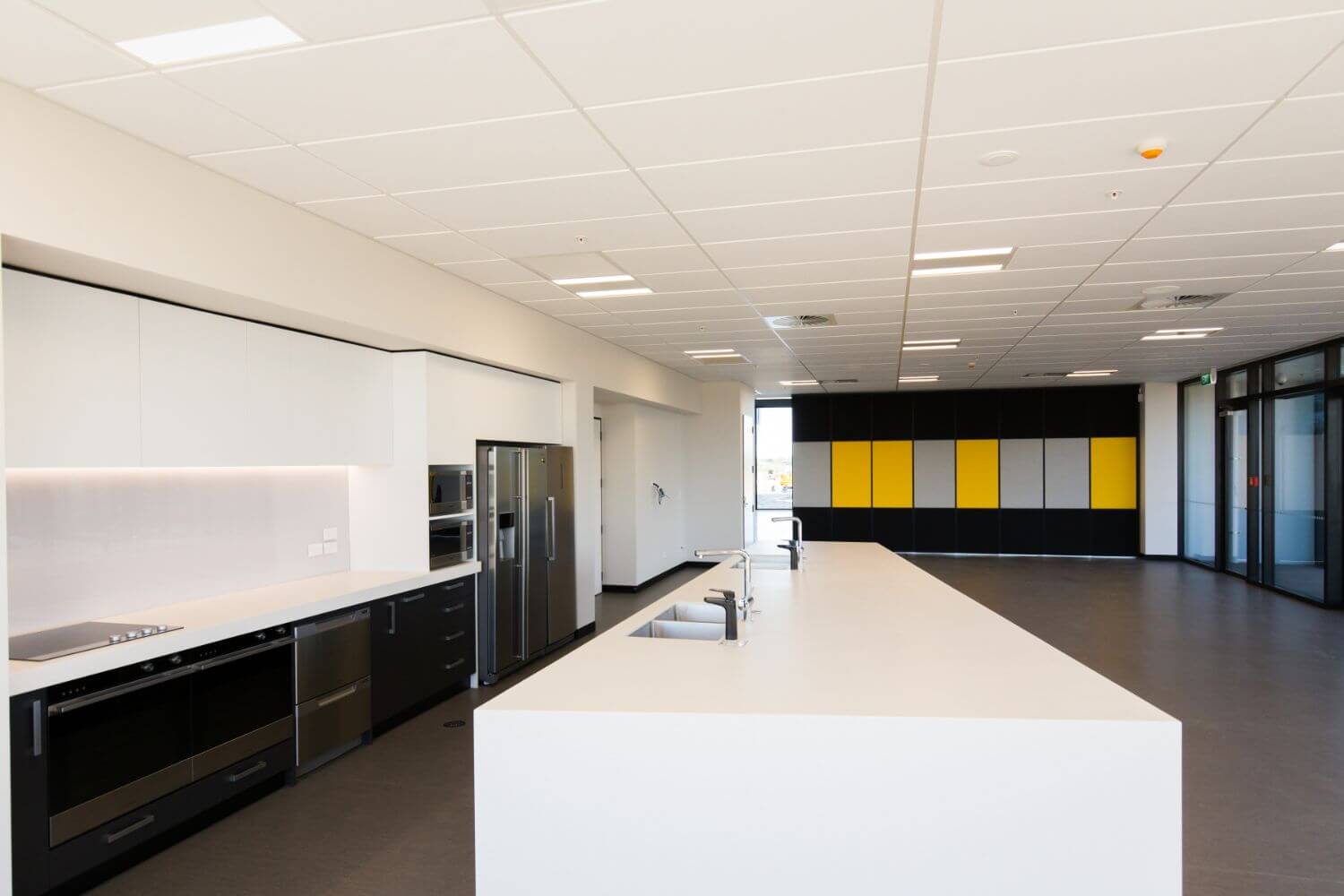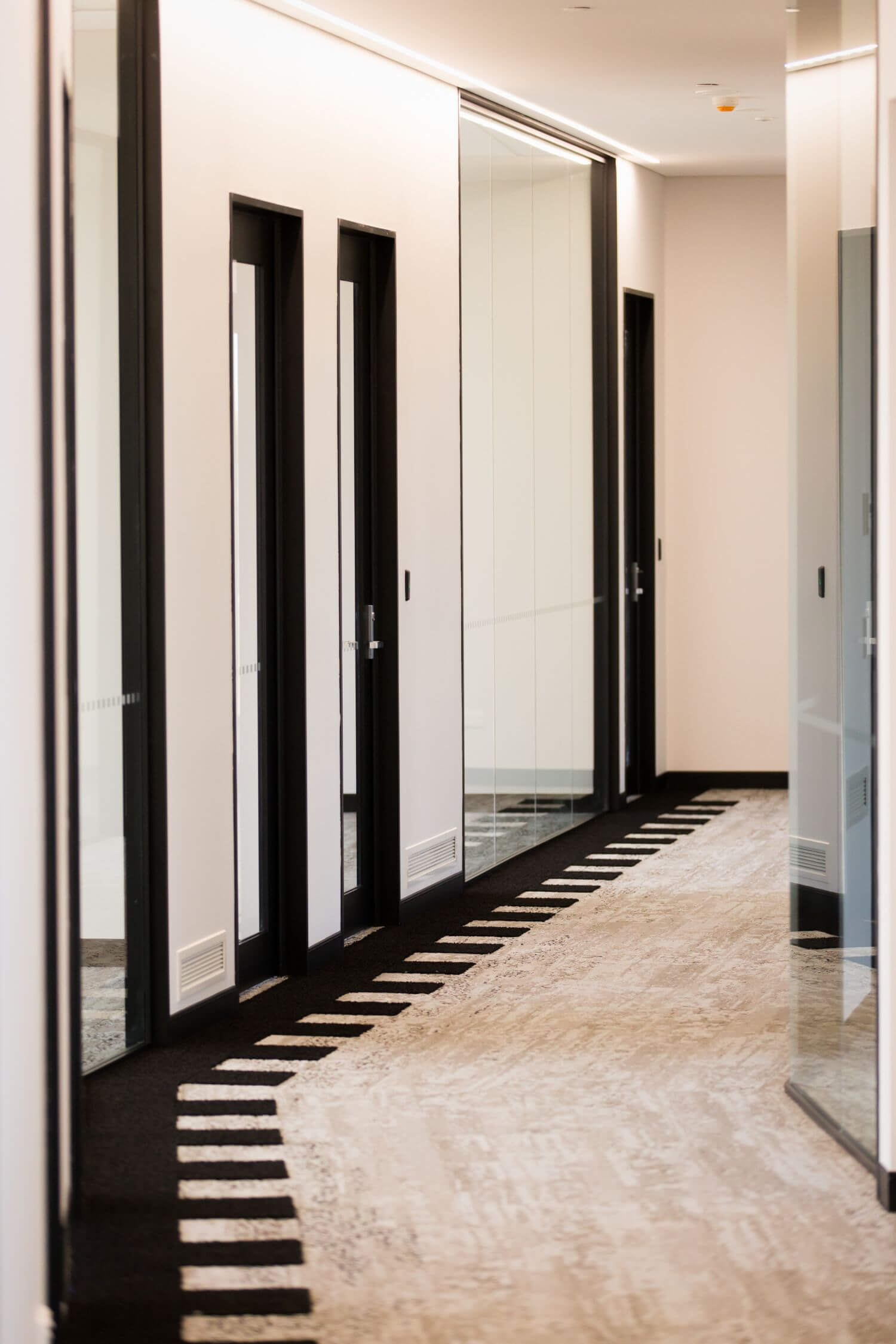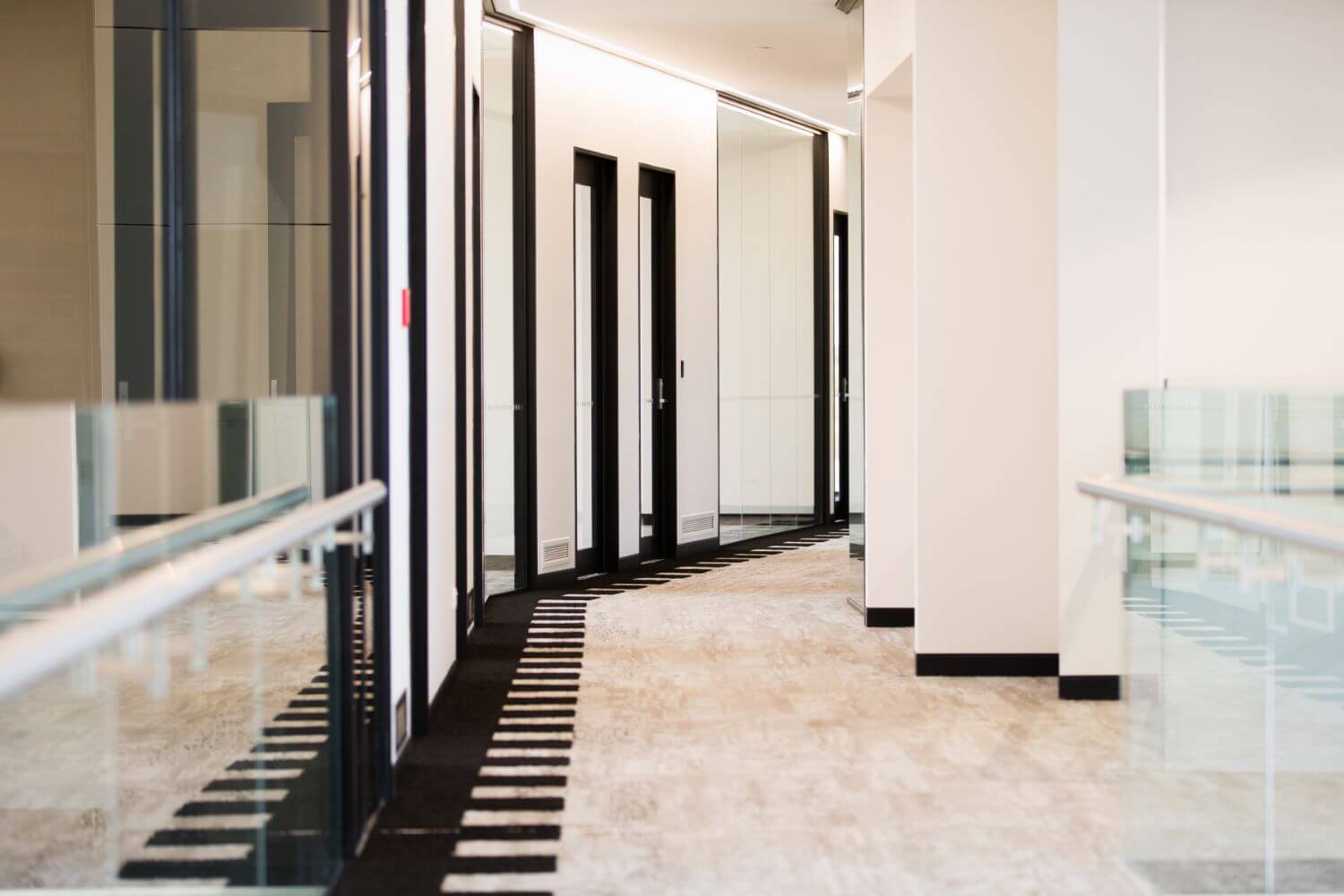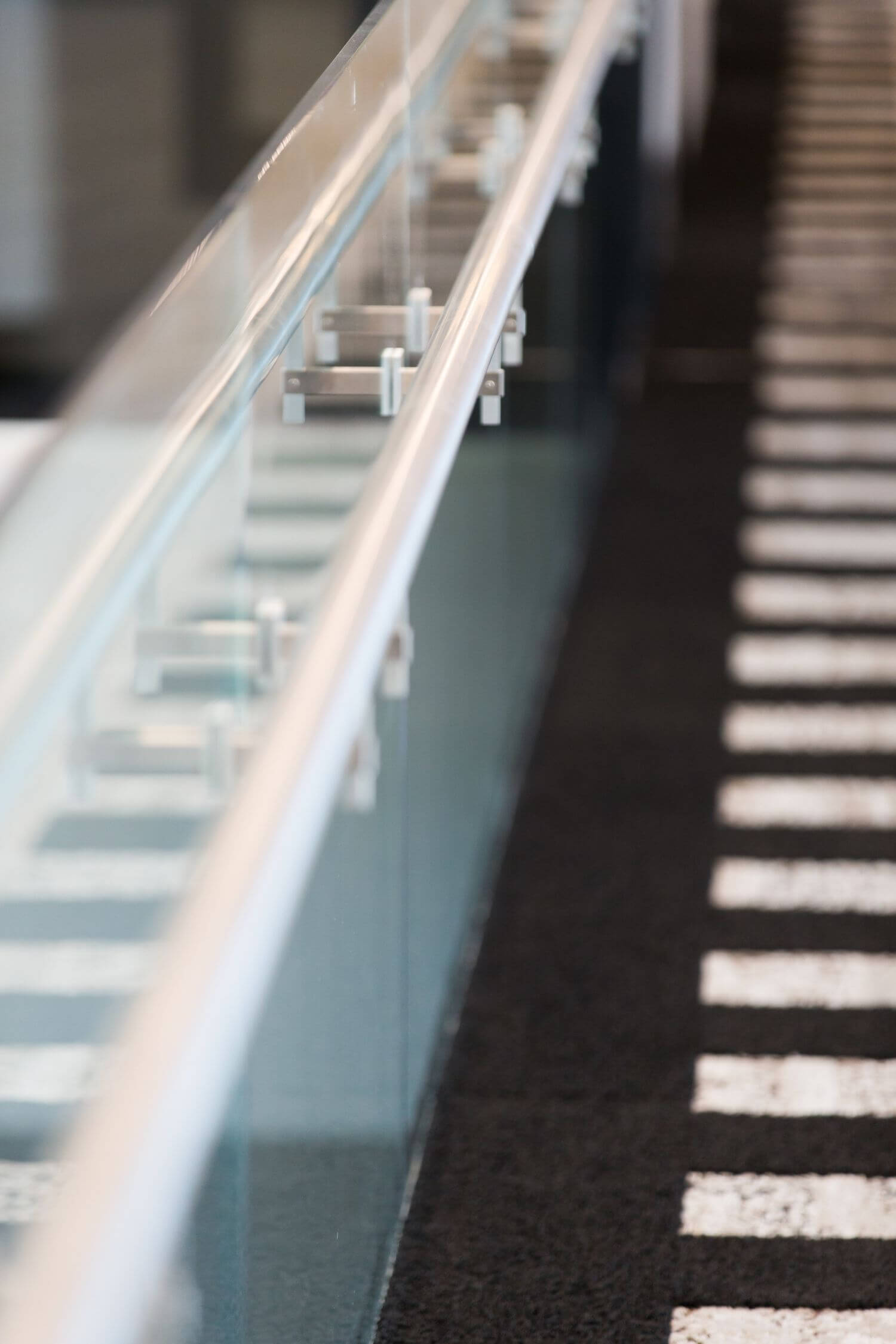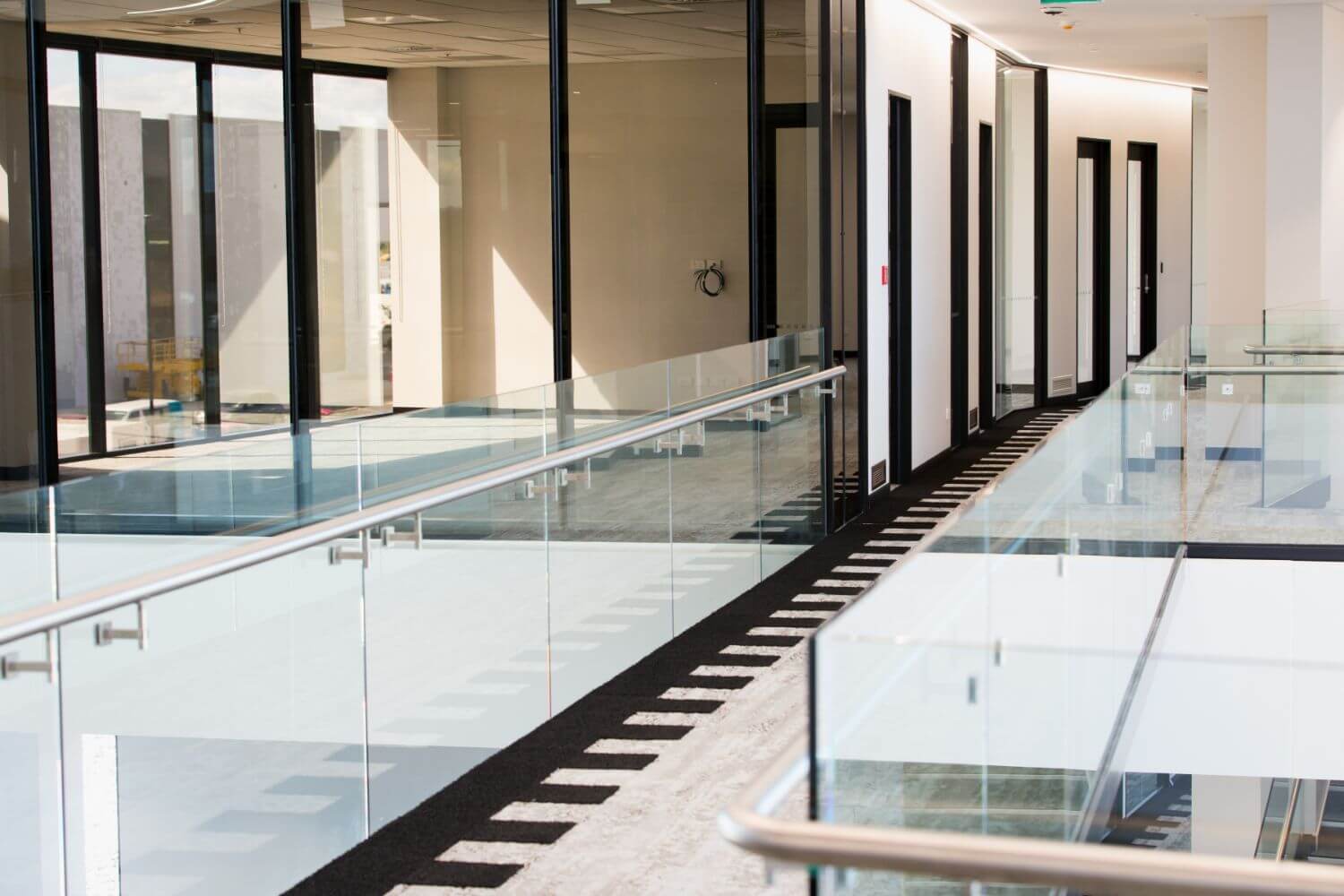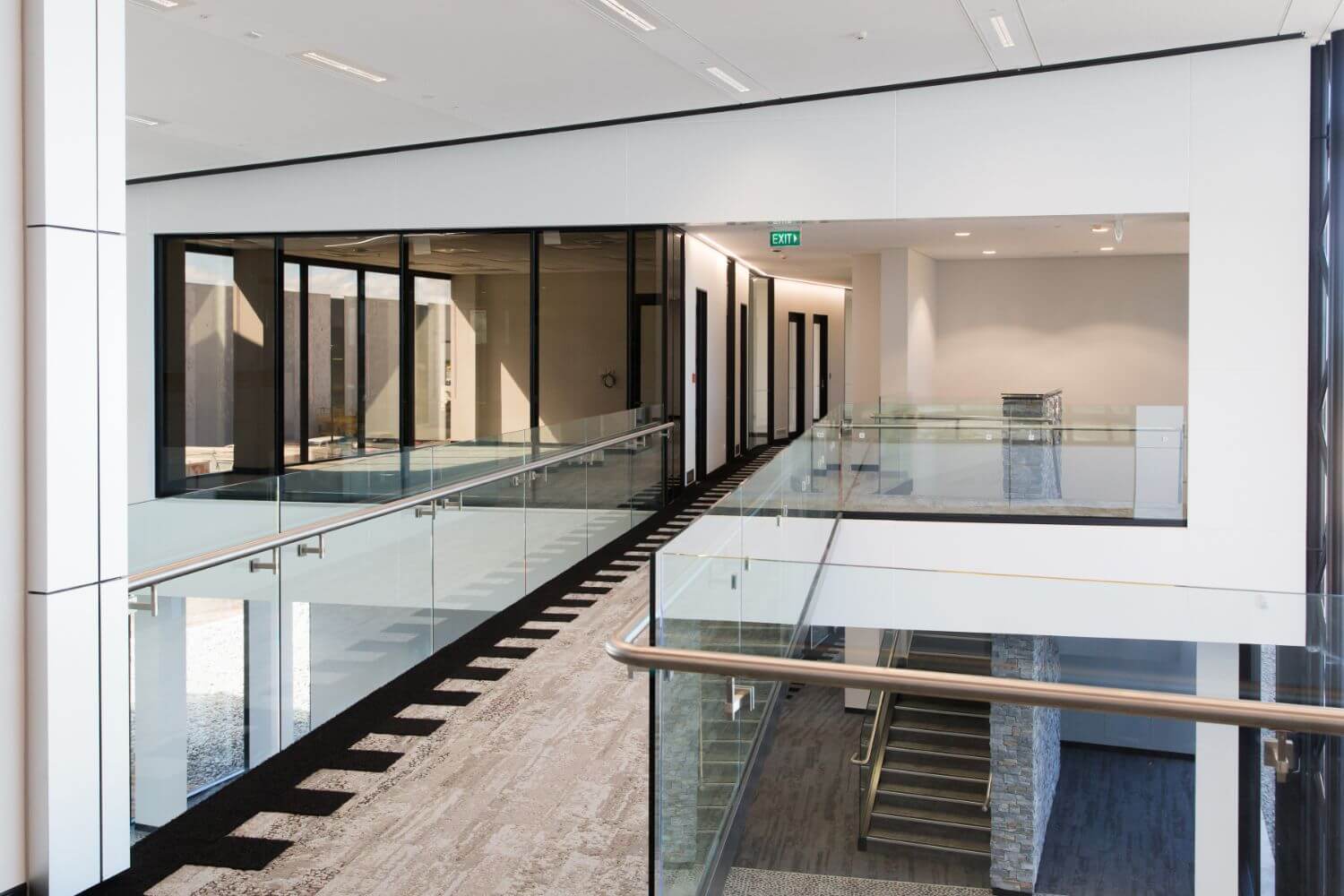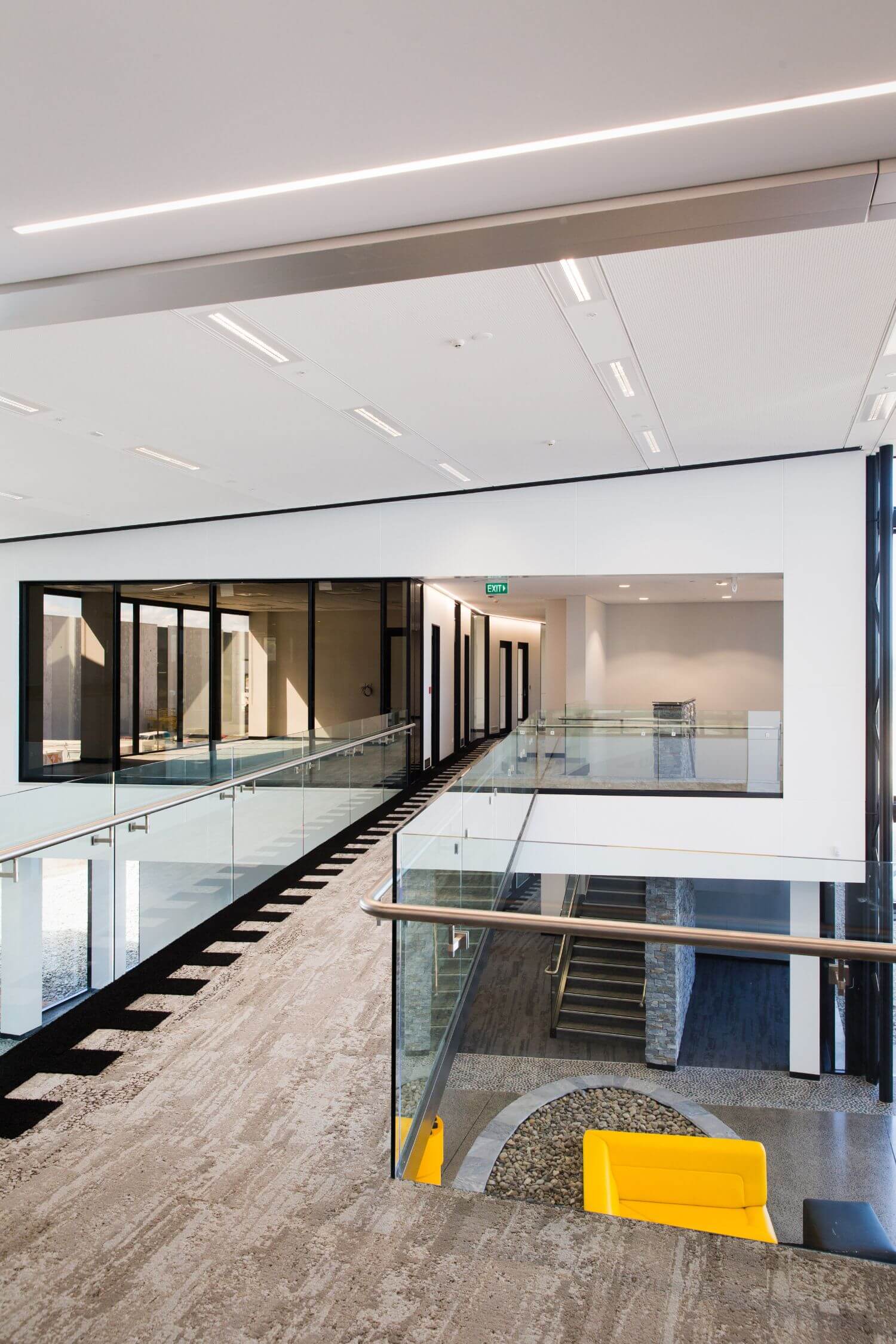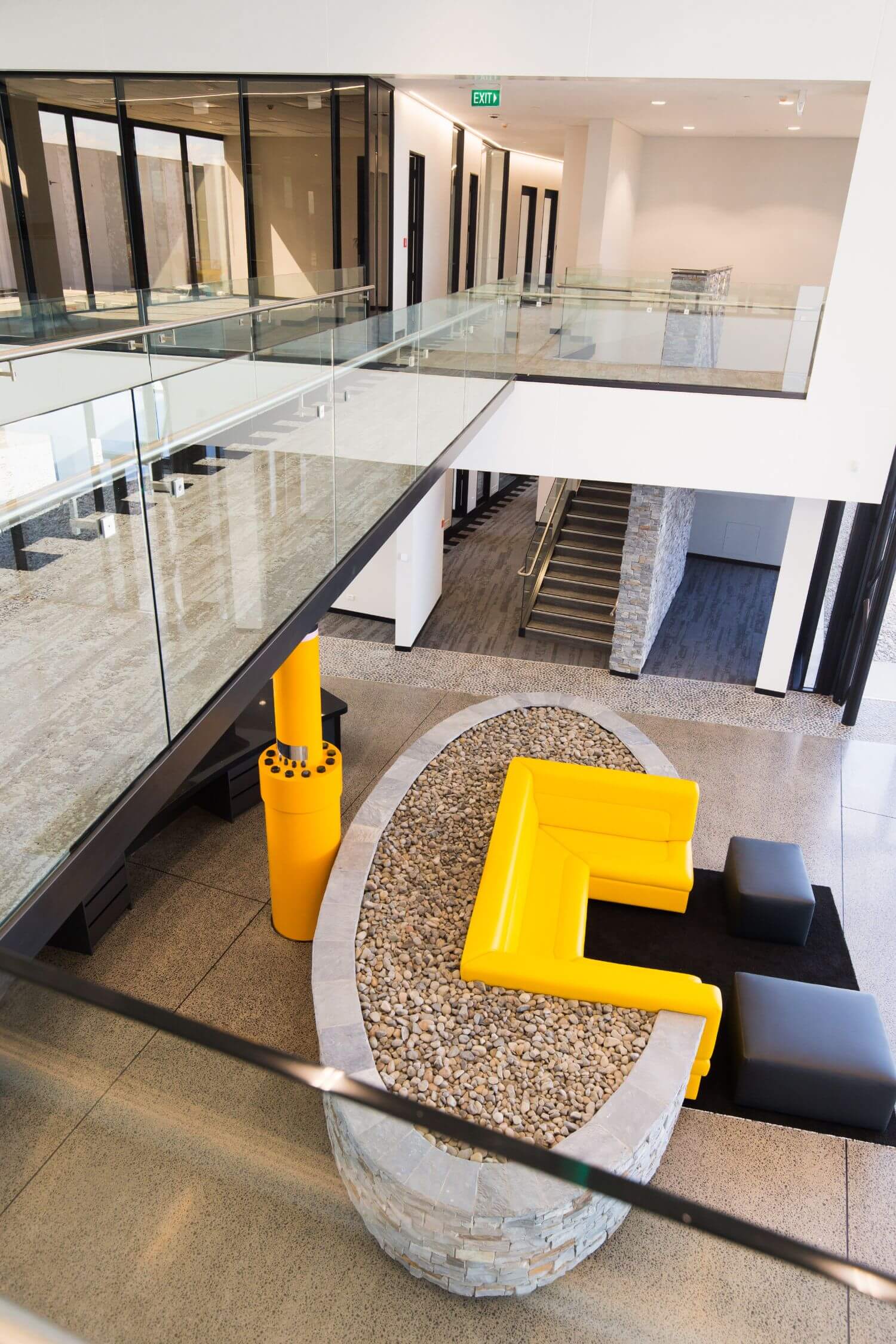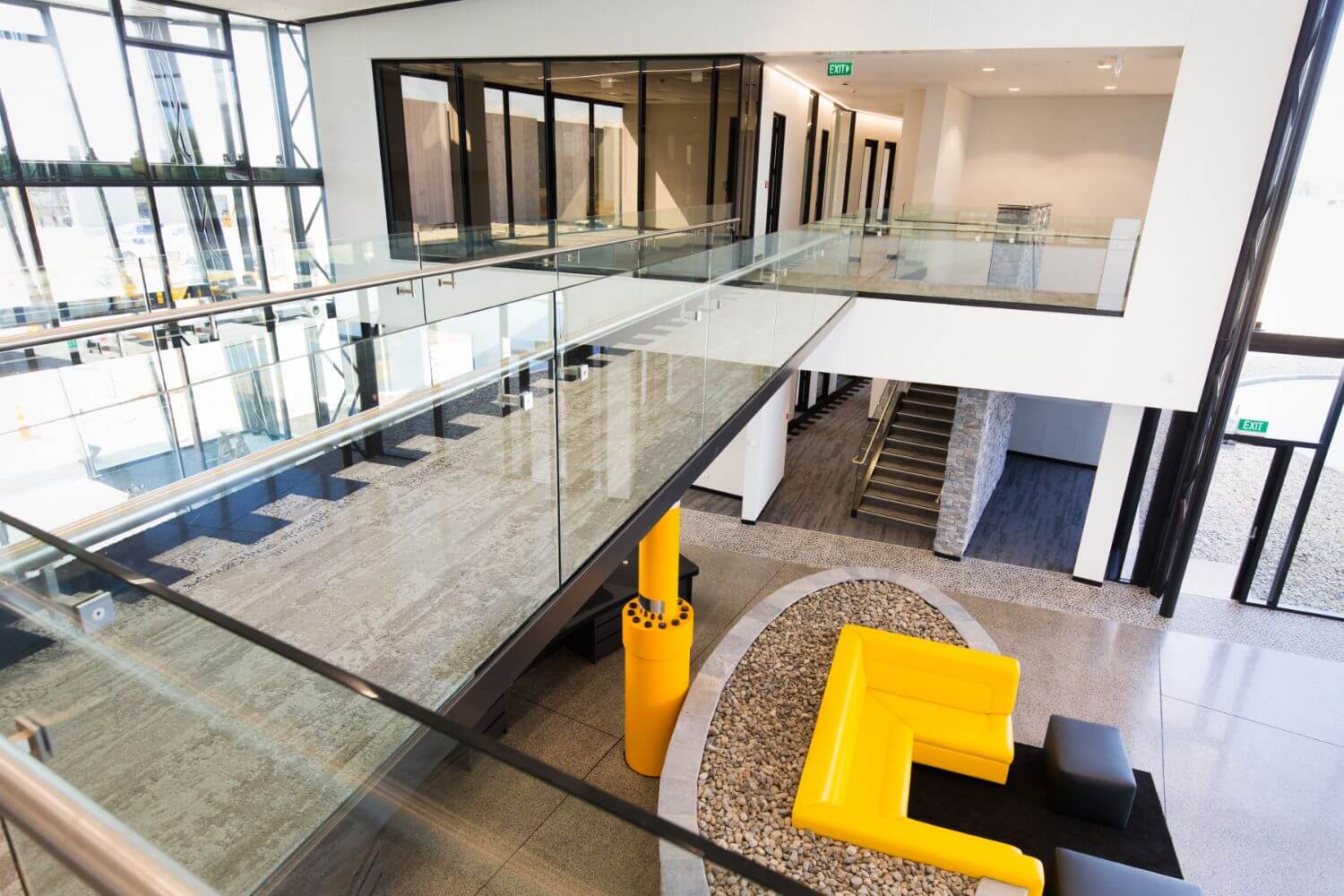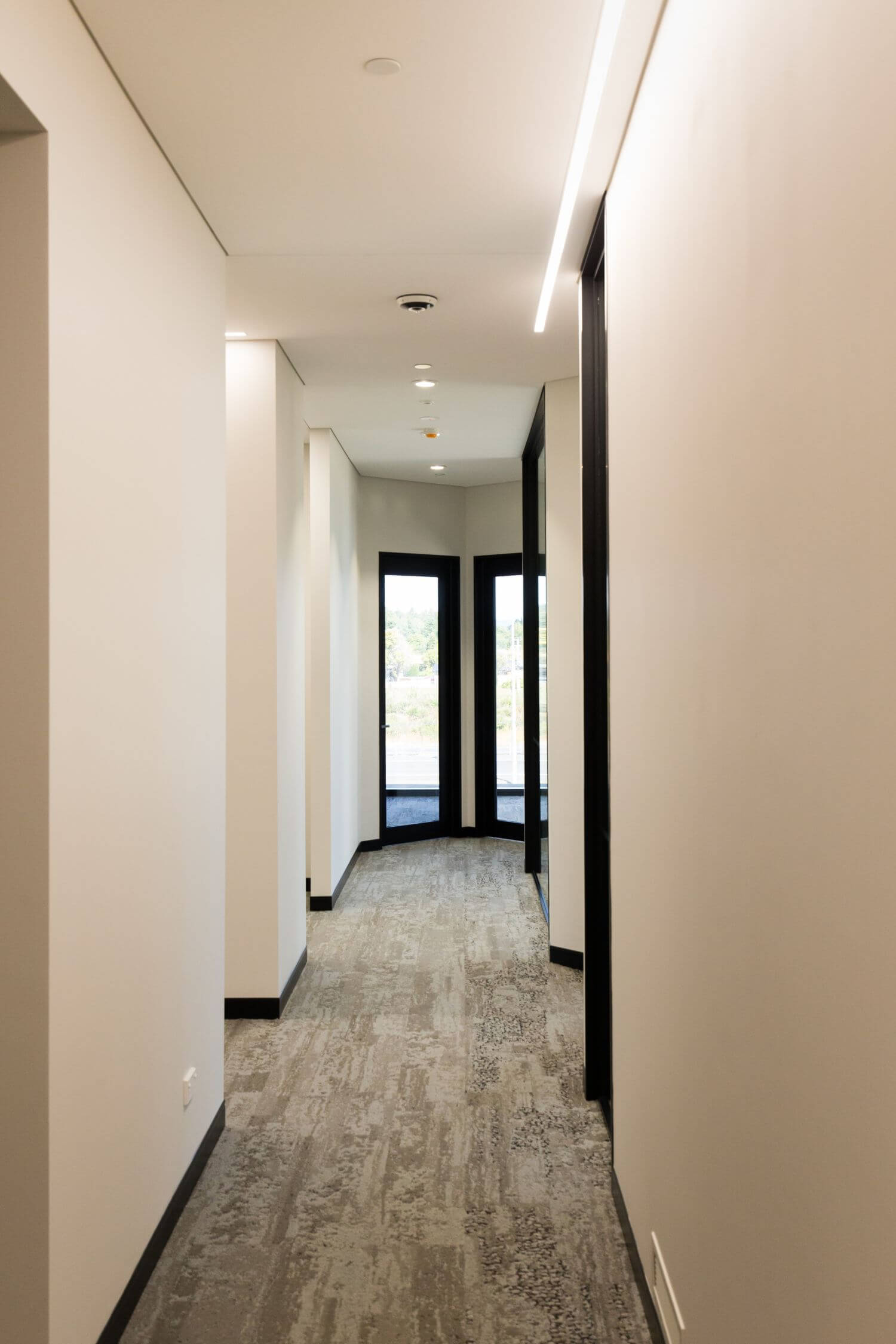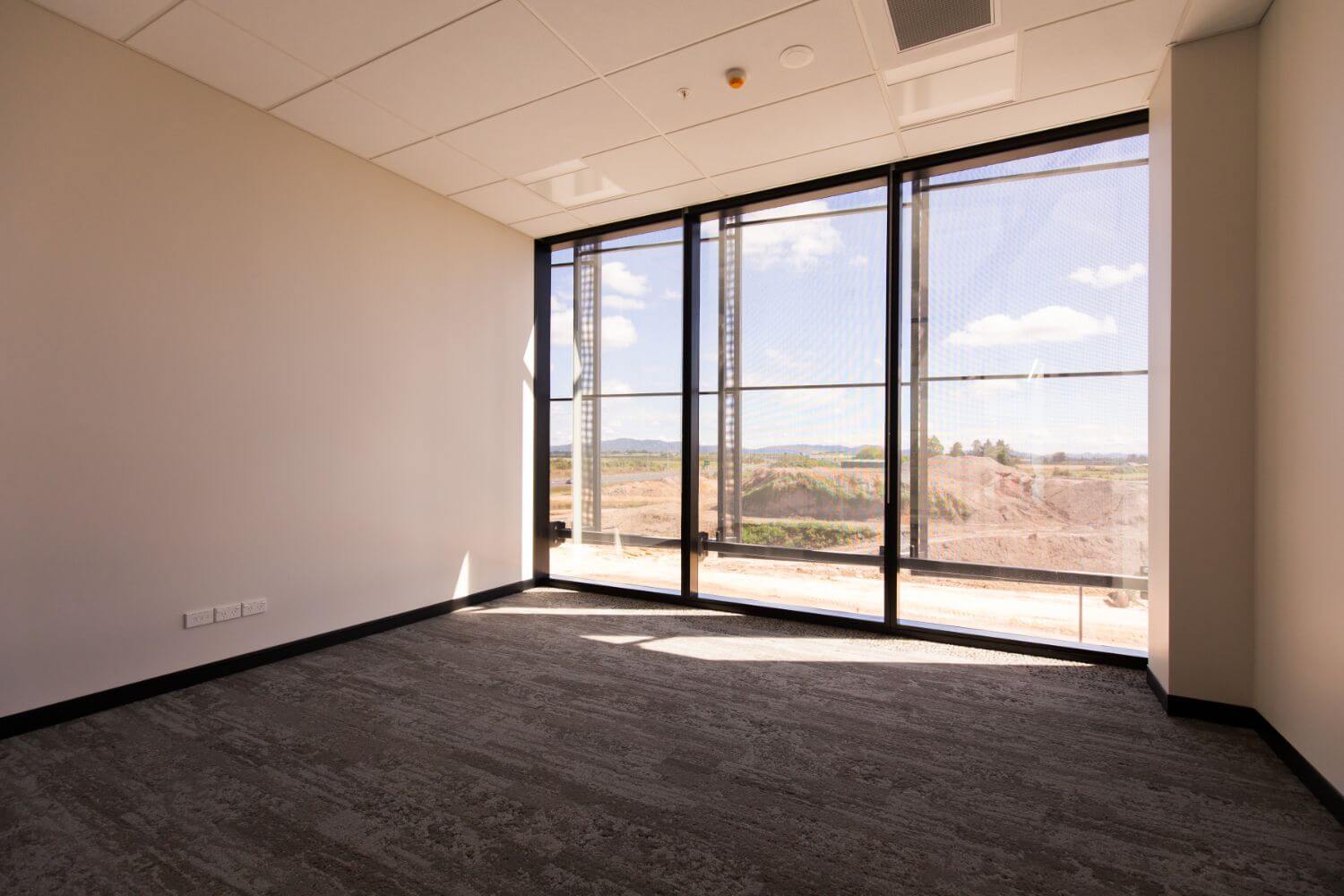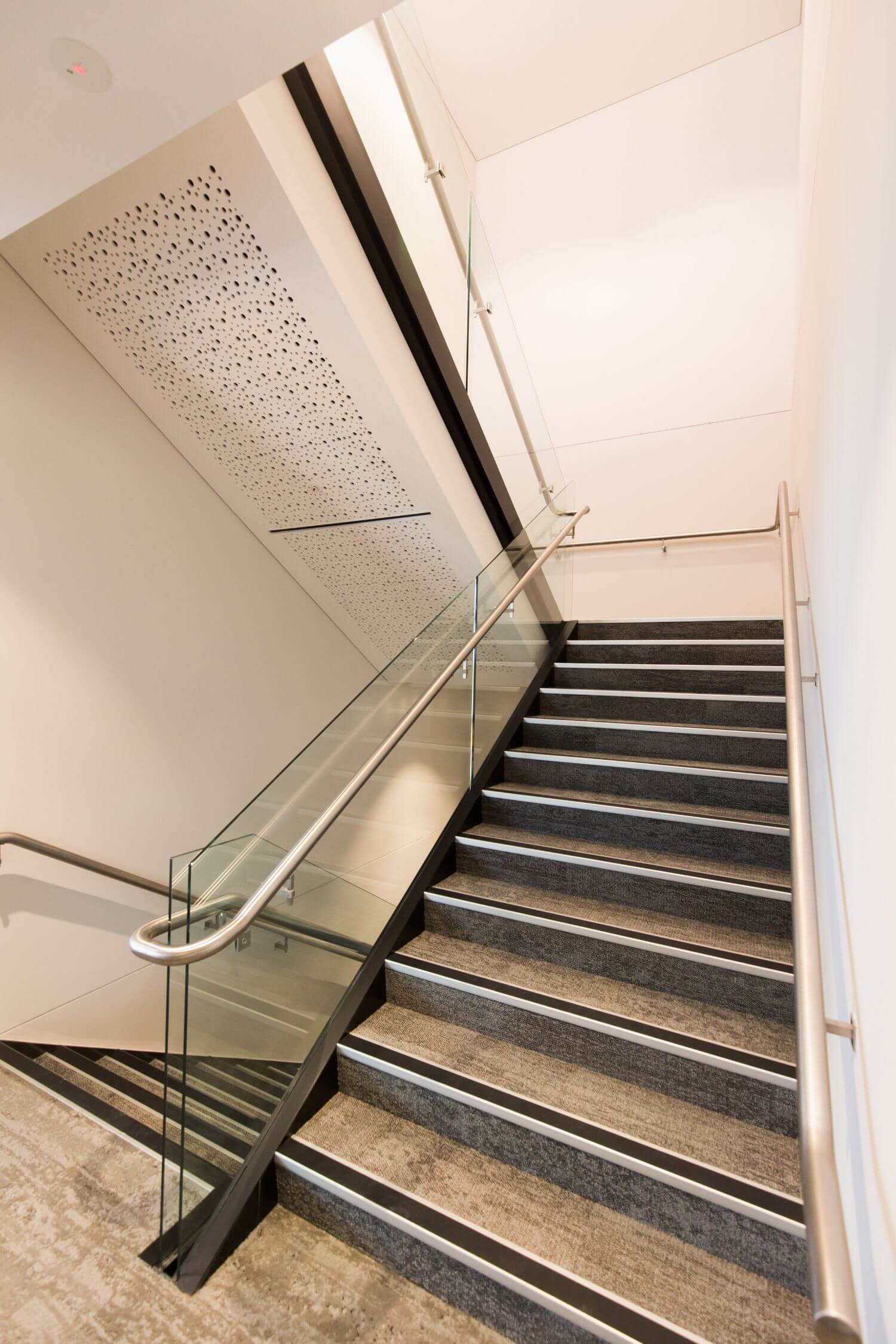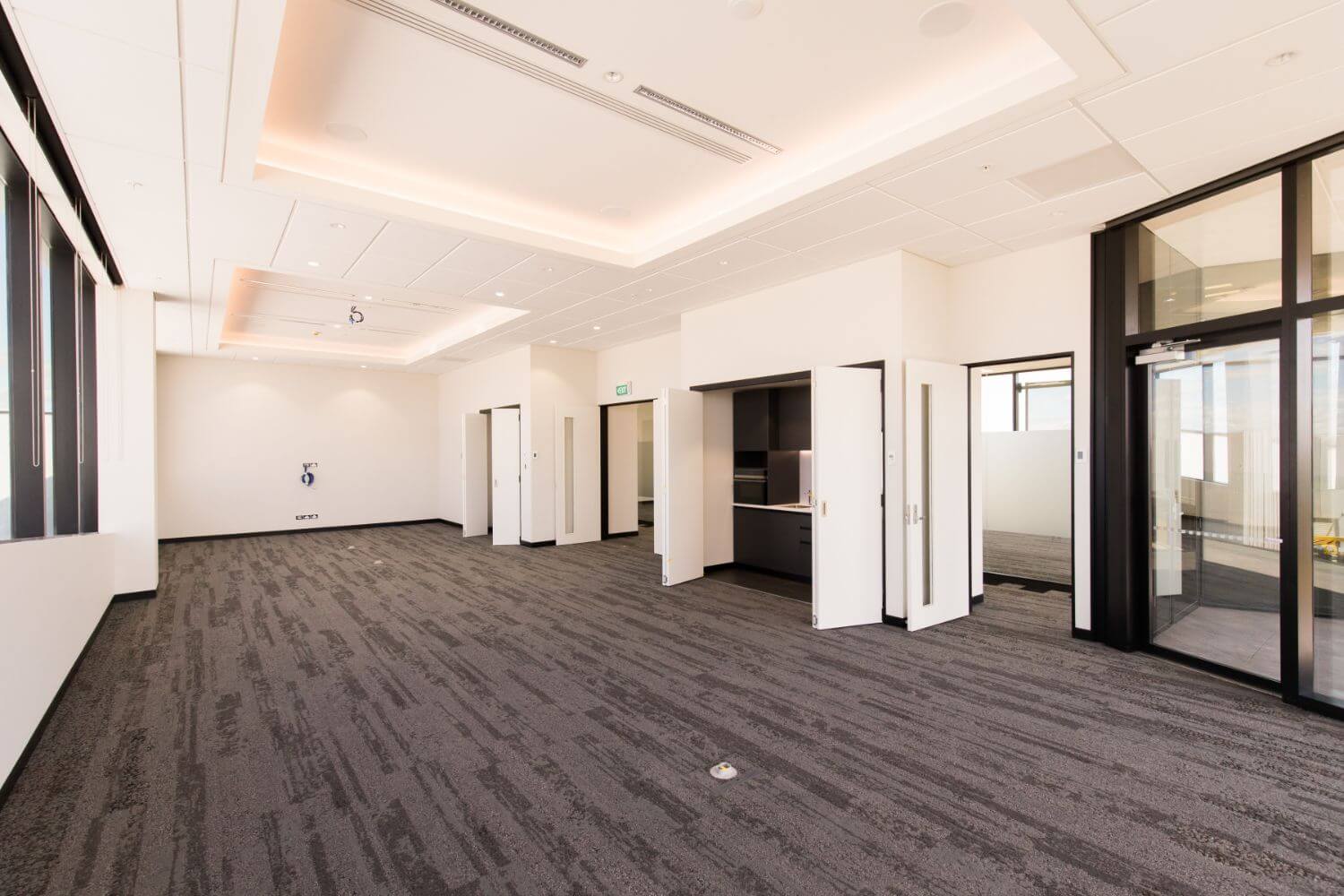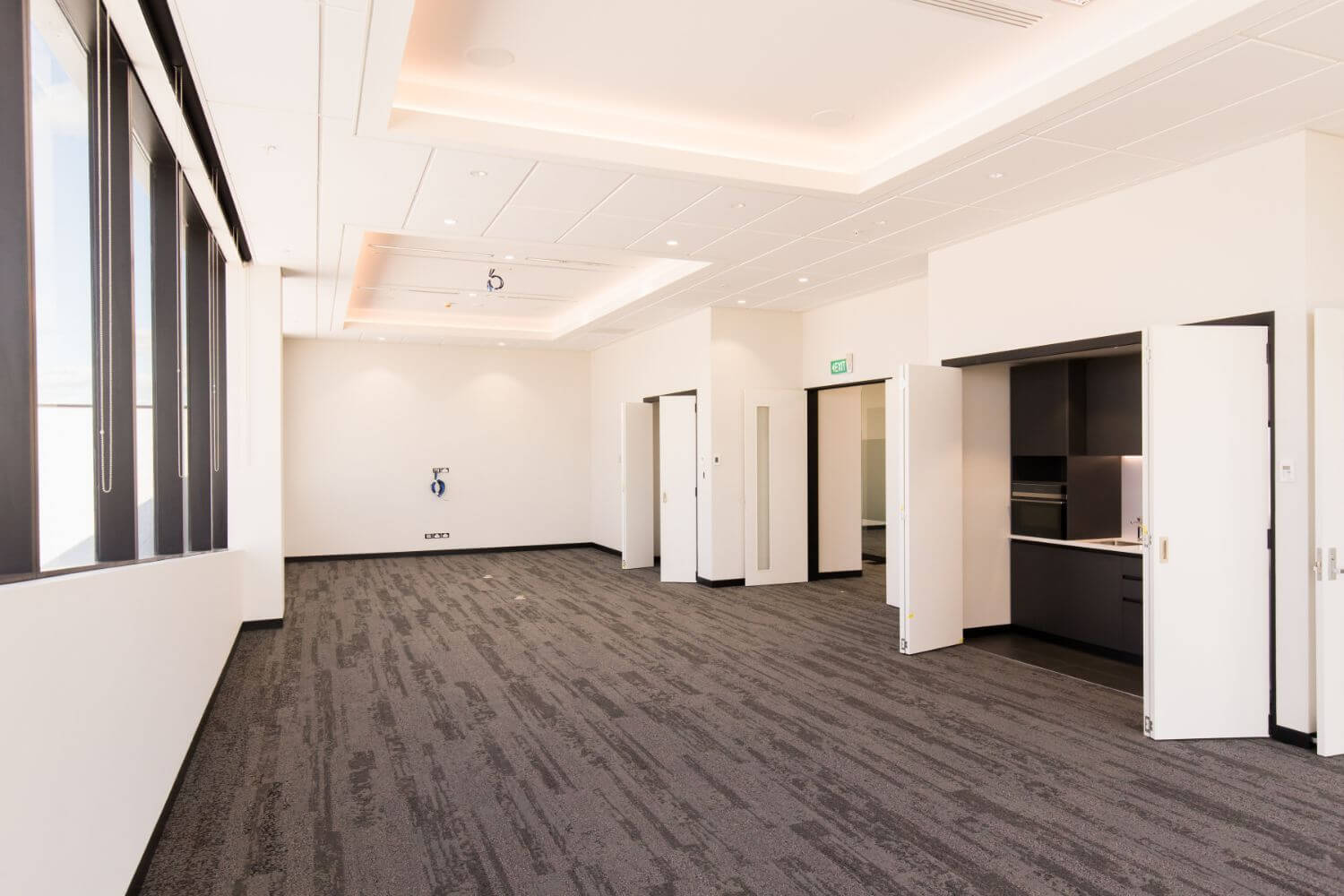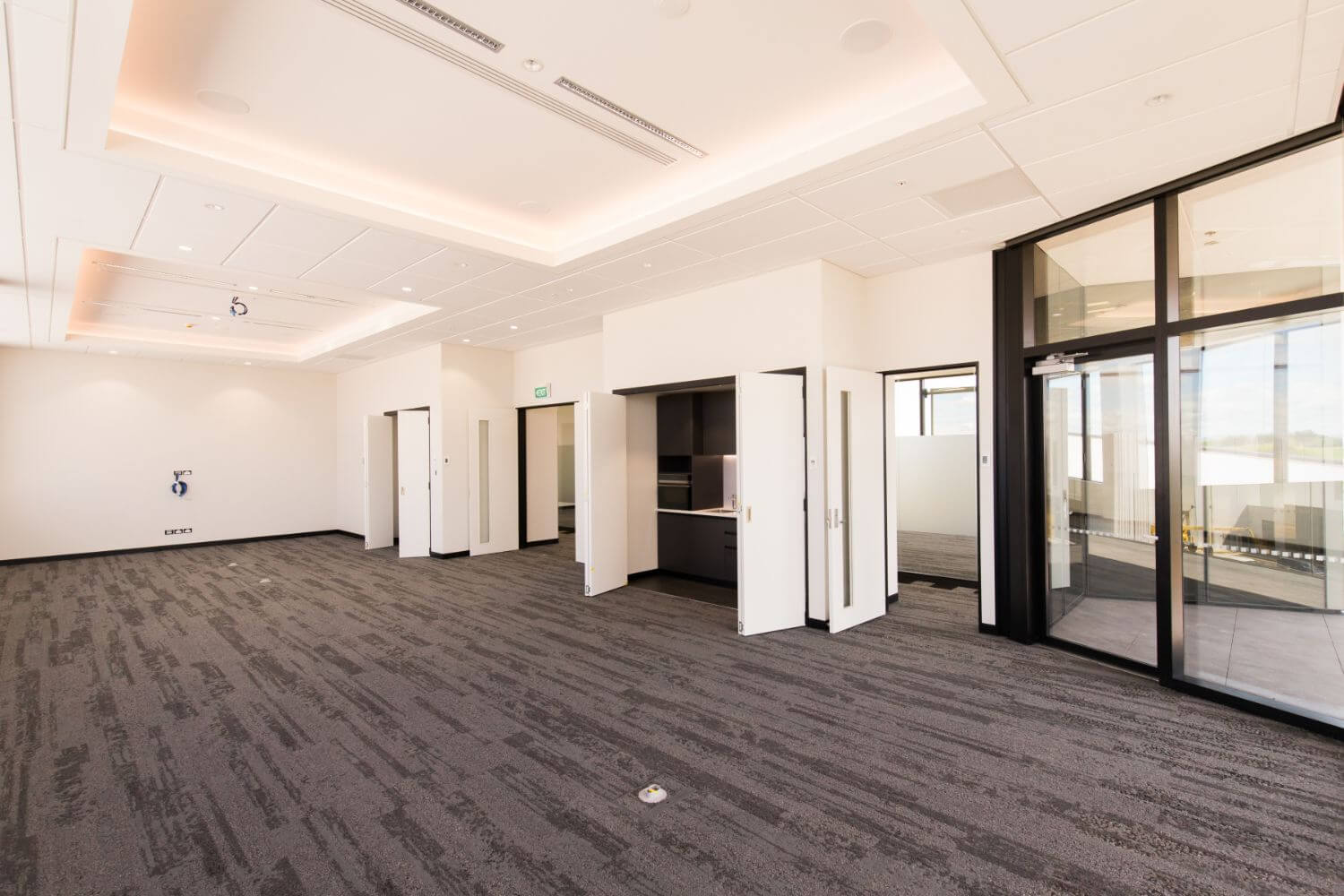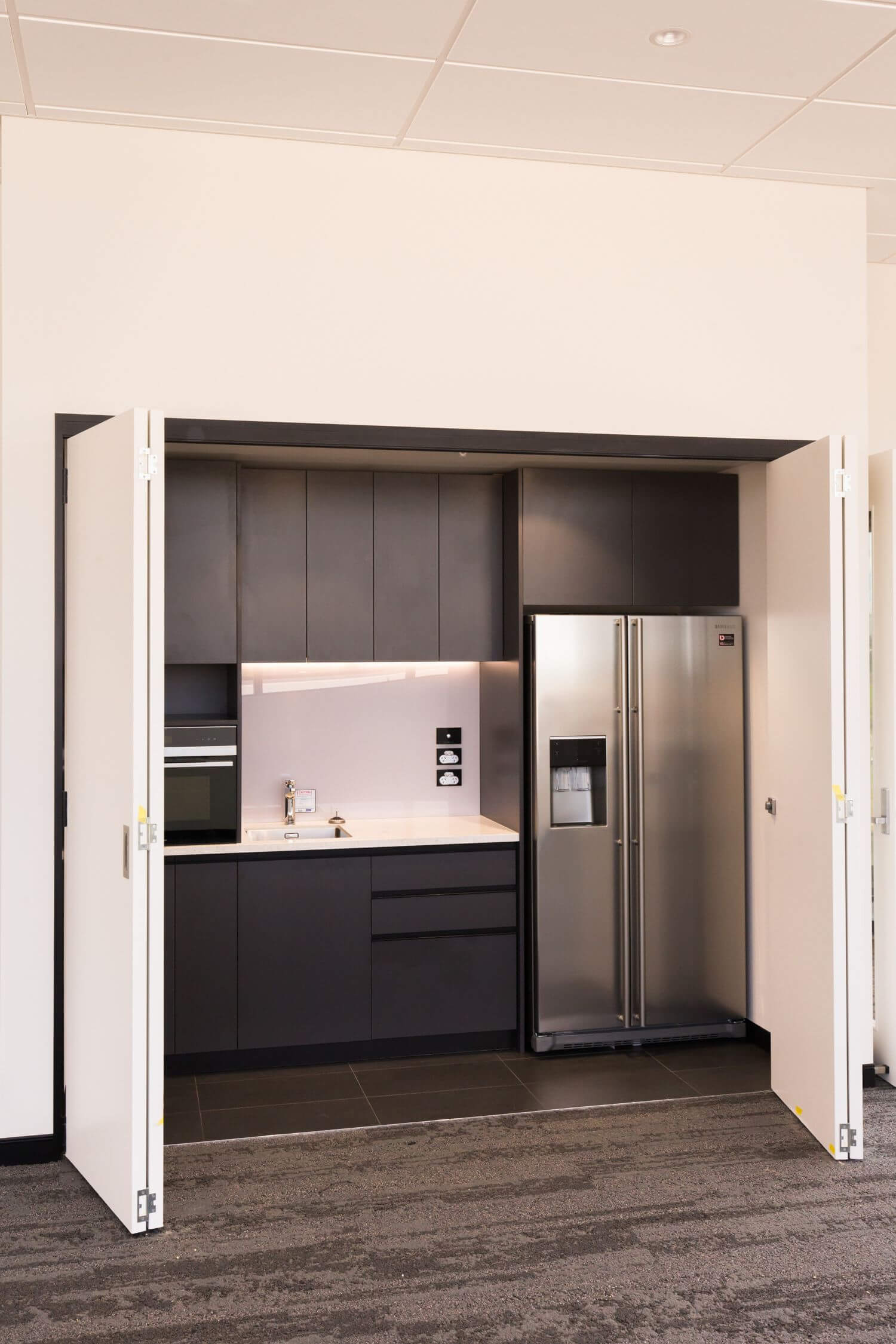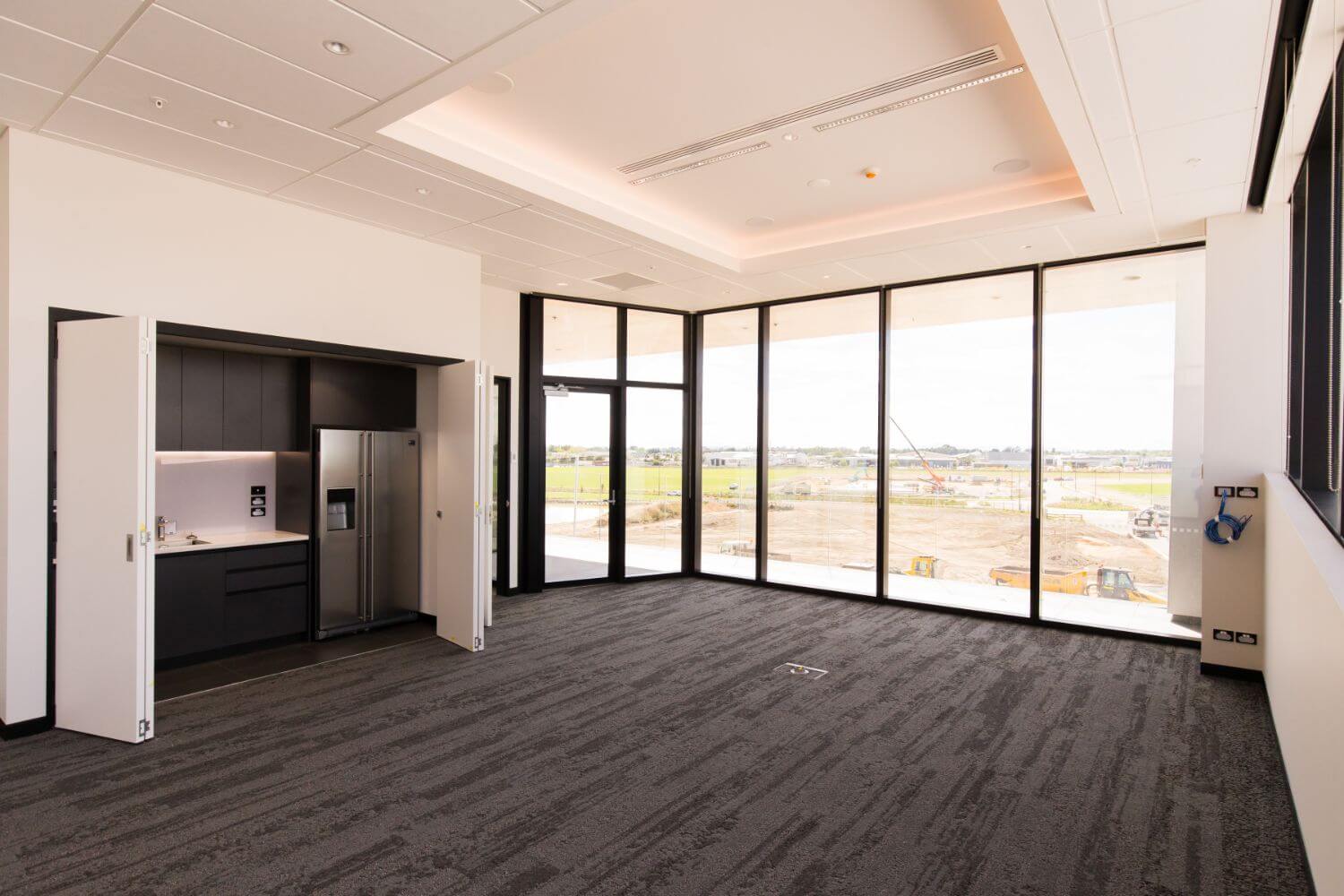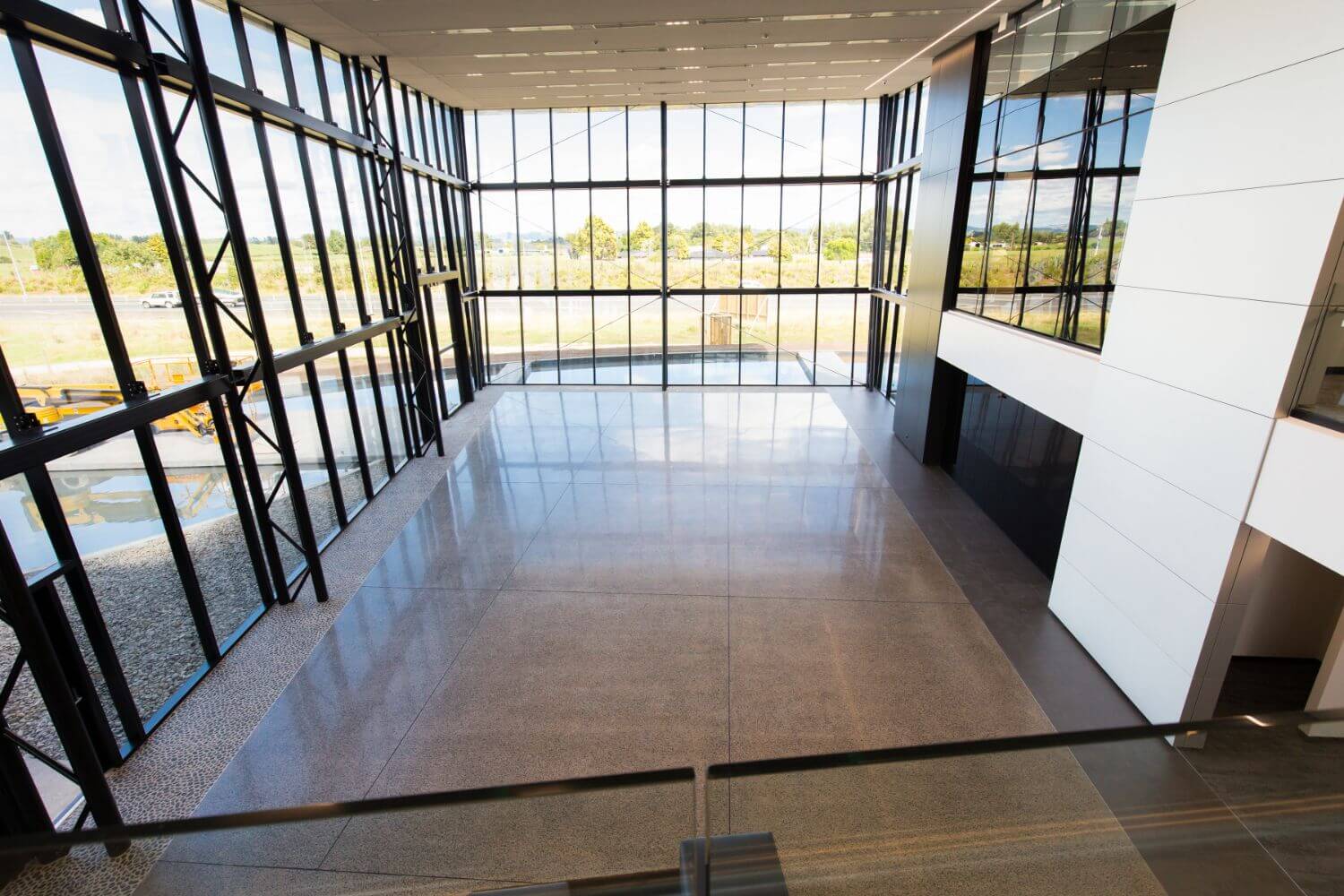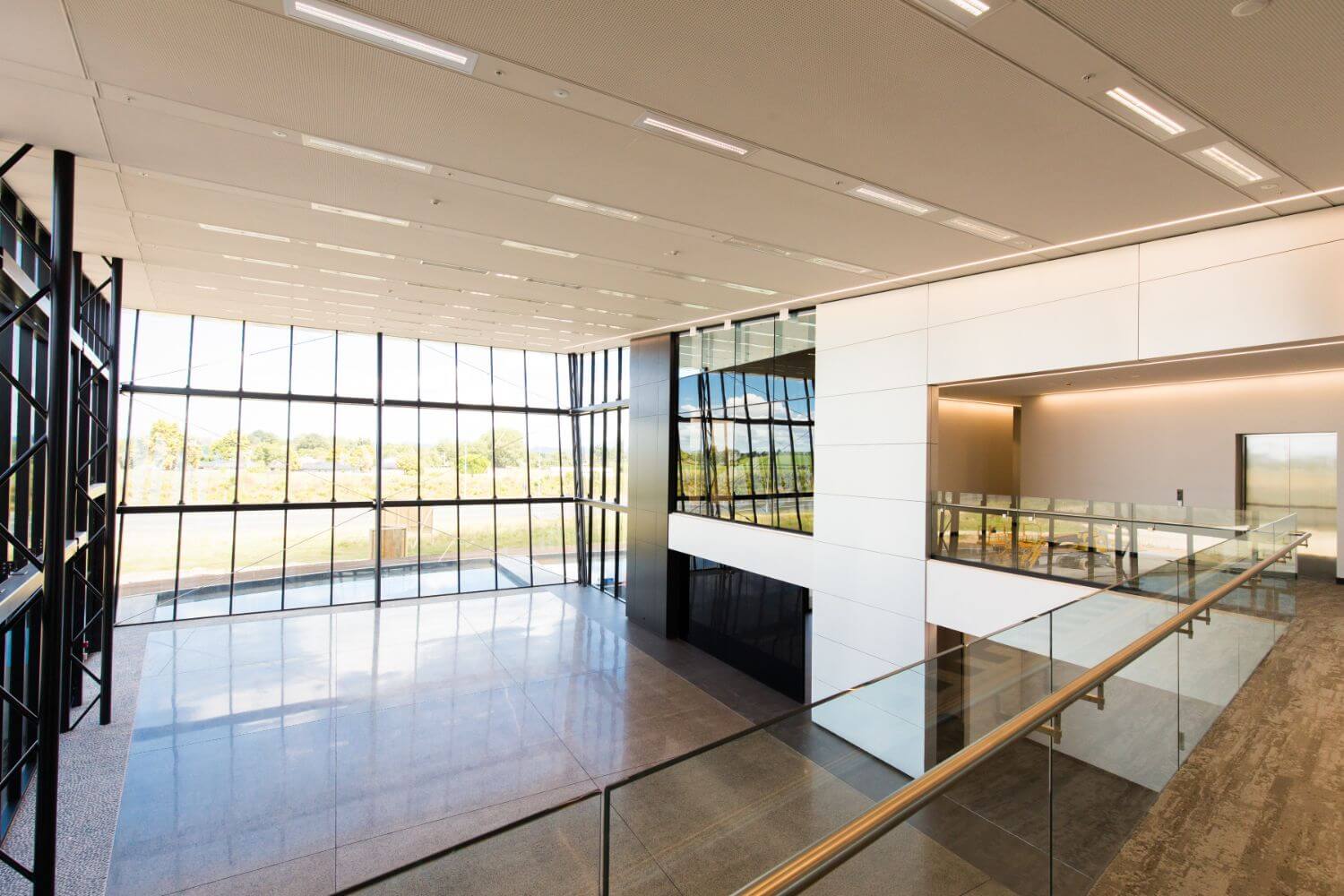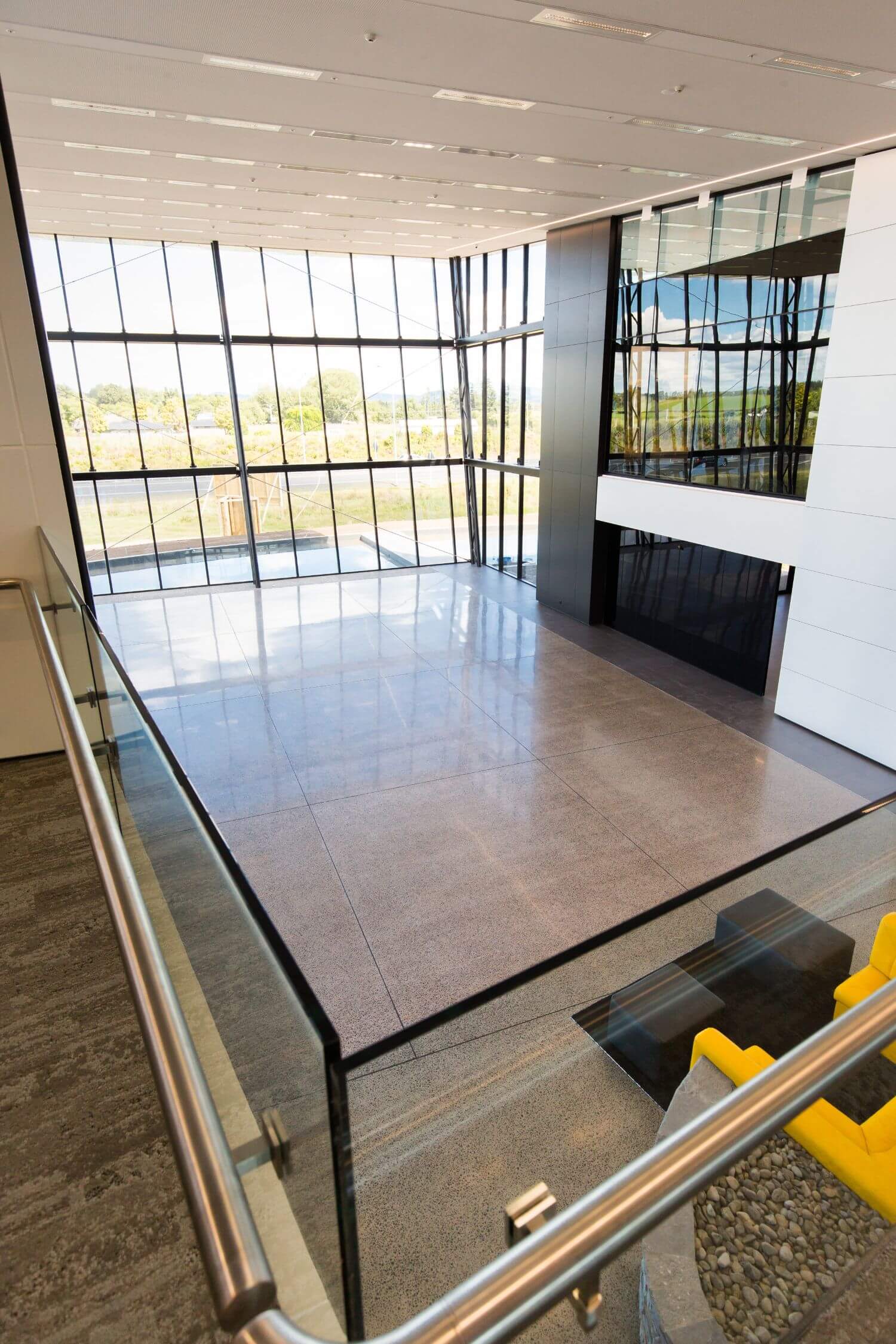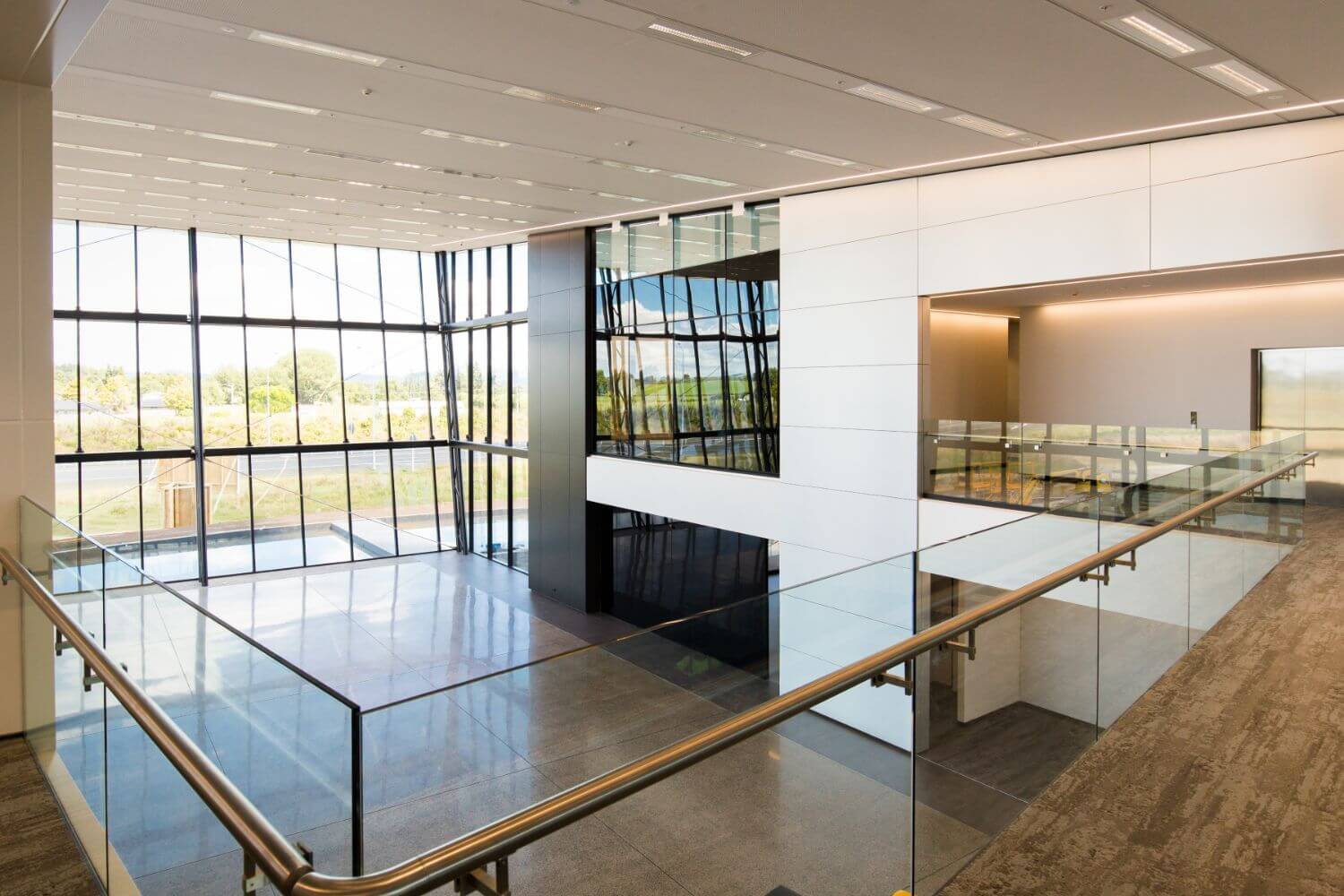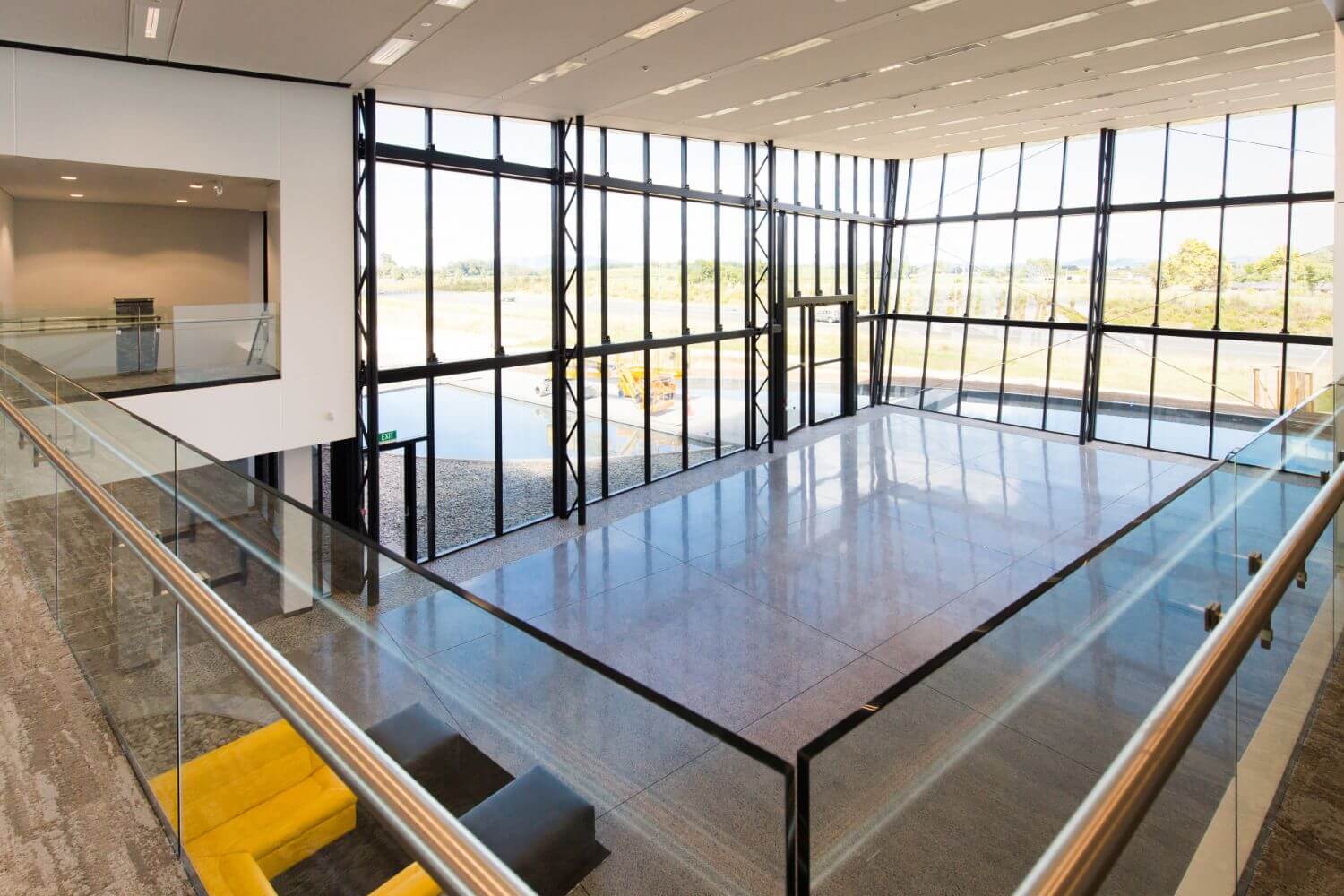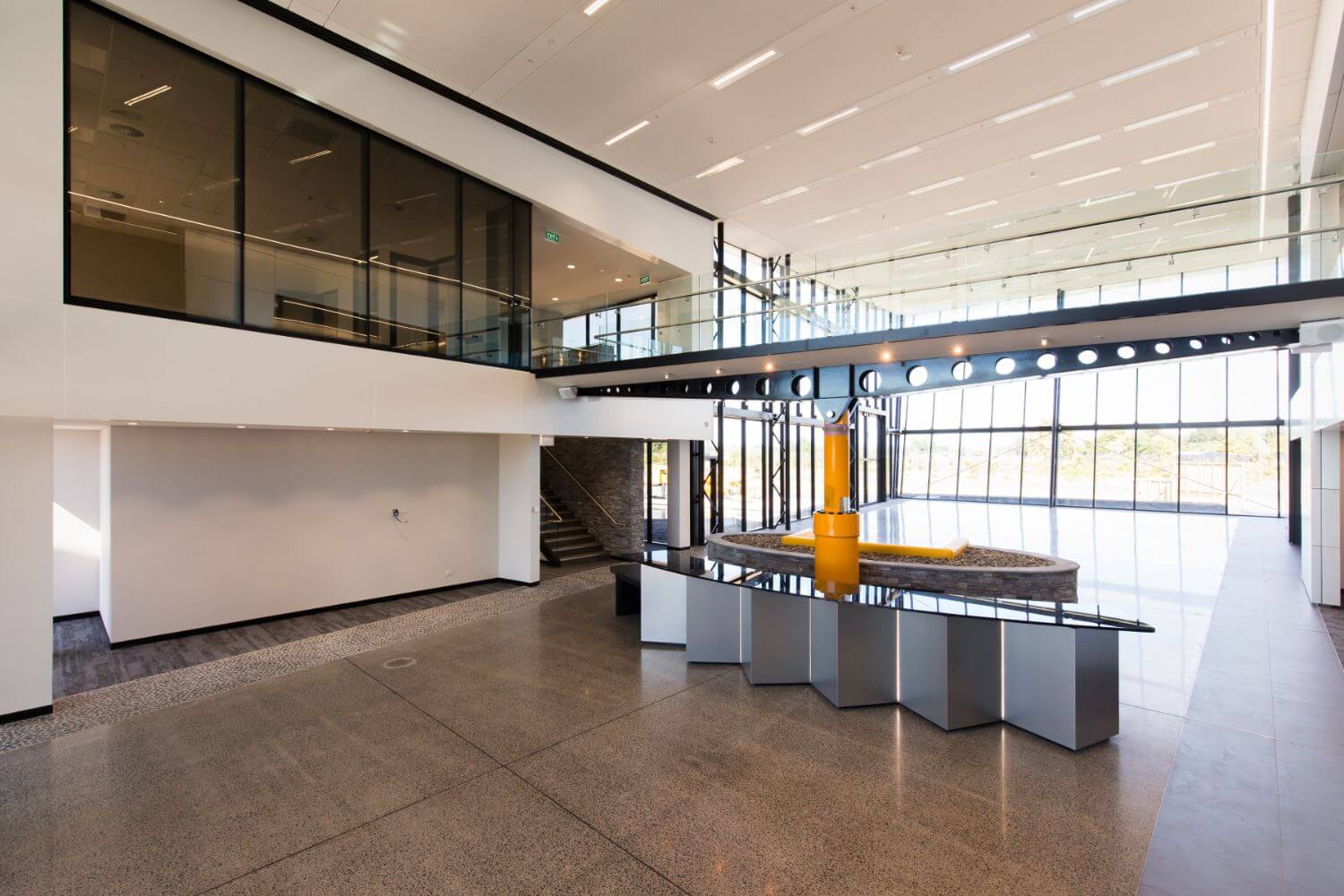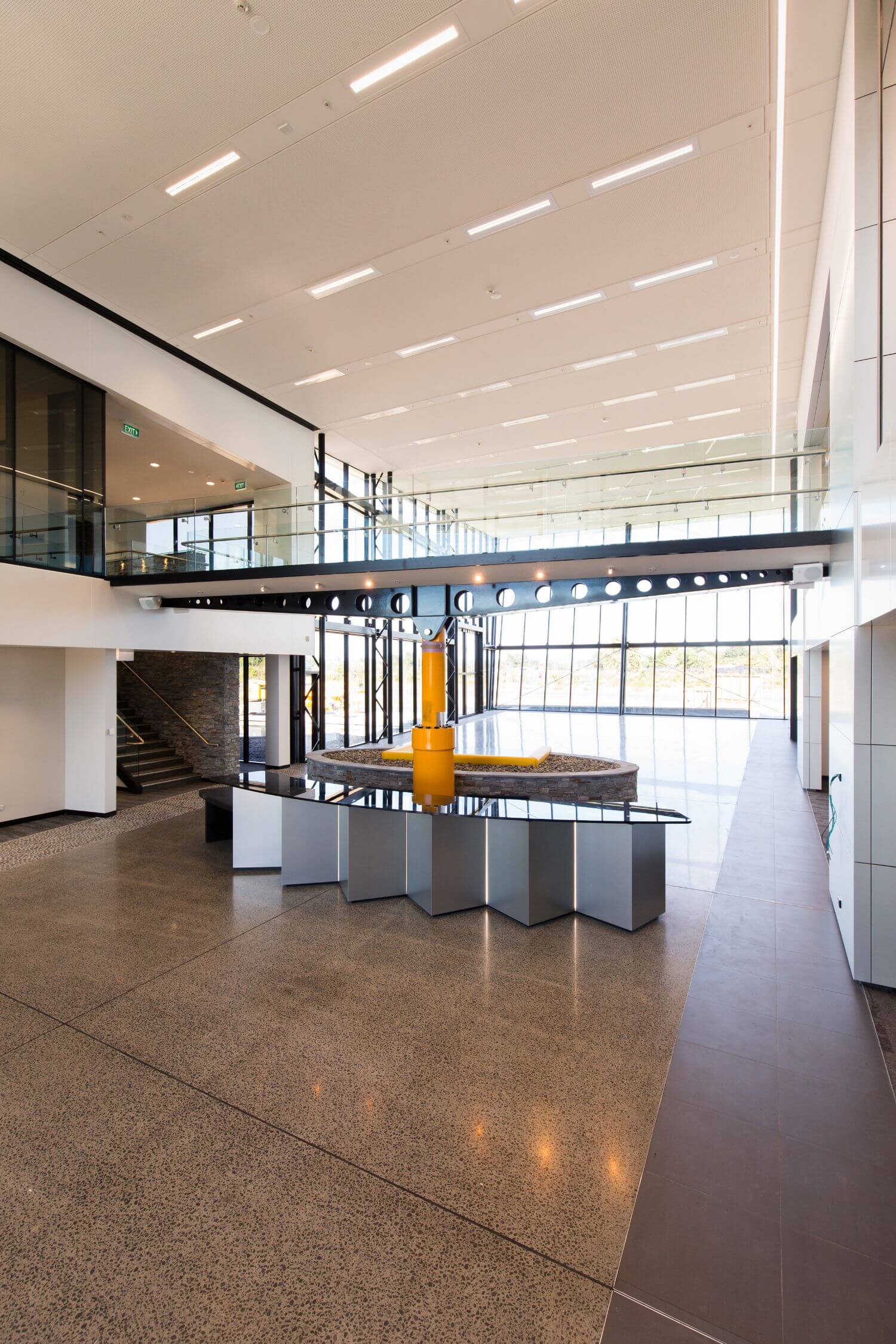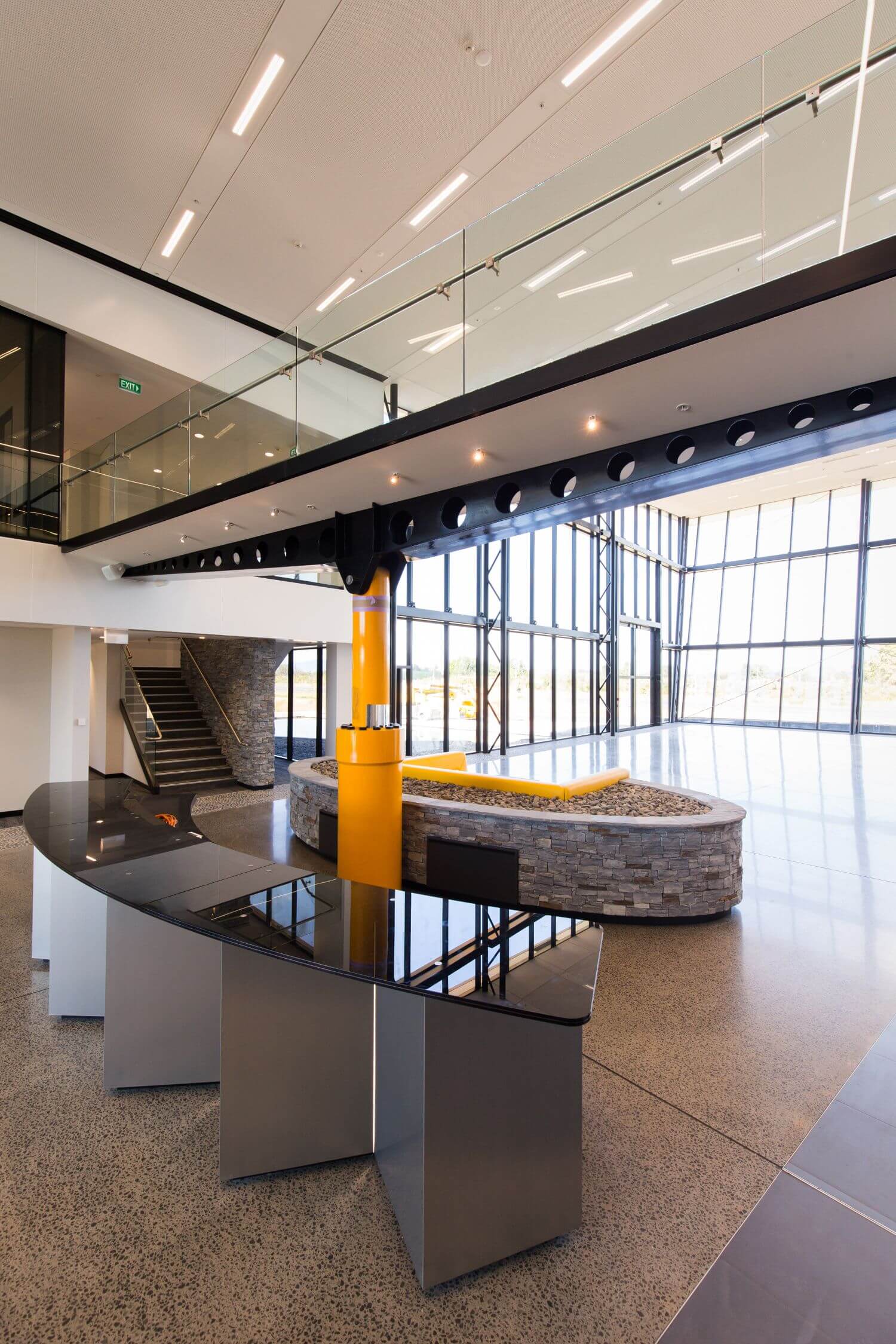 Their new global headquarters sits on 200,000 m2 of land and houses more than $40 million of parts. The highly transparent building, due to the number of windows around the exterior, features an impressive eleven metre high showroom to display their large earth moving equipment.
Constructed in three zones, the structure included large glass exterior windows, exposed floors, underfloor heating, a pond and an internal bridge.
Due to time constraints and the size of the building, the decision was made to build the two outers zones first, followed by the the middle zone. This required extensive pre-planning to ensure when the three zones were joint, they would fit together perfectly. By constructing the building this way, it created a seamless workflow for oncoming work.
The client requested Hawkins to recycle 70% of their overall waste. This was successfully achieved by using materials to their maximum potential. On site there were separate recycling bins for timber, concrete, steel, cardboard and glass.
This complex, multifaceted build, incorporated large excavations, crane work and heavy machinery meaning there was a high number of workers on site at any given time. Over the entire 18-month construction period, there was only one minor injury recorded. Ensuring everybody went home safely was a top priority.
The project team was faced with many challenges. Unfortuantely there were a few underperforming sub-contractors that didn't seem to understand the size of the task at hand. This meant Hawkins were forced to use their own resources in order to keep the build progressing. These situations did not go un-noticed by the client, and it proved that Hawkins was committed to delivering a fantastic end product.