The Pacific Radiology tenancy space was fitout on Level 3 at the new Wakefield Hospital in Newtown, Wellington and provides patients with advanced radiology imaging, diagnostics and interventional services.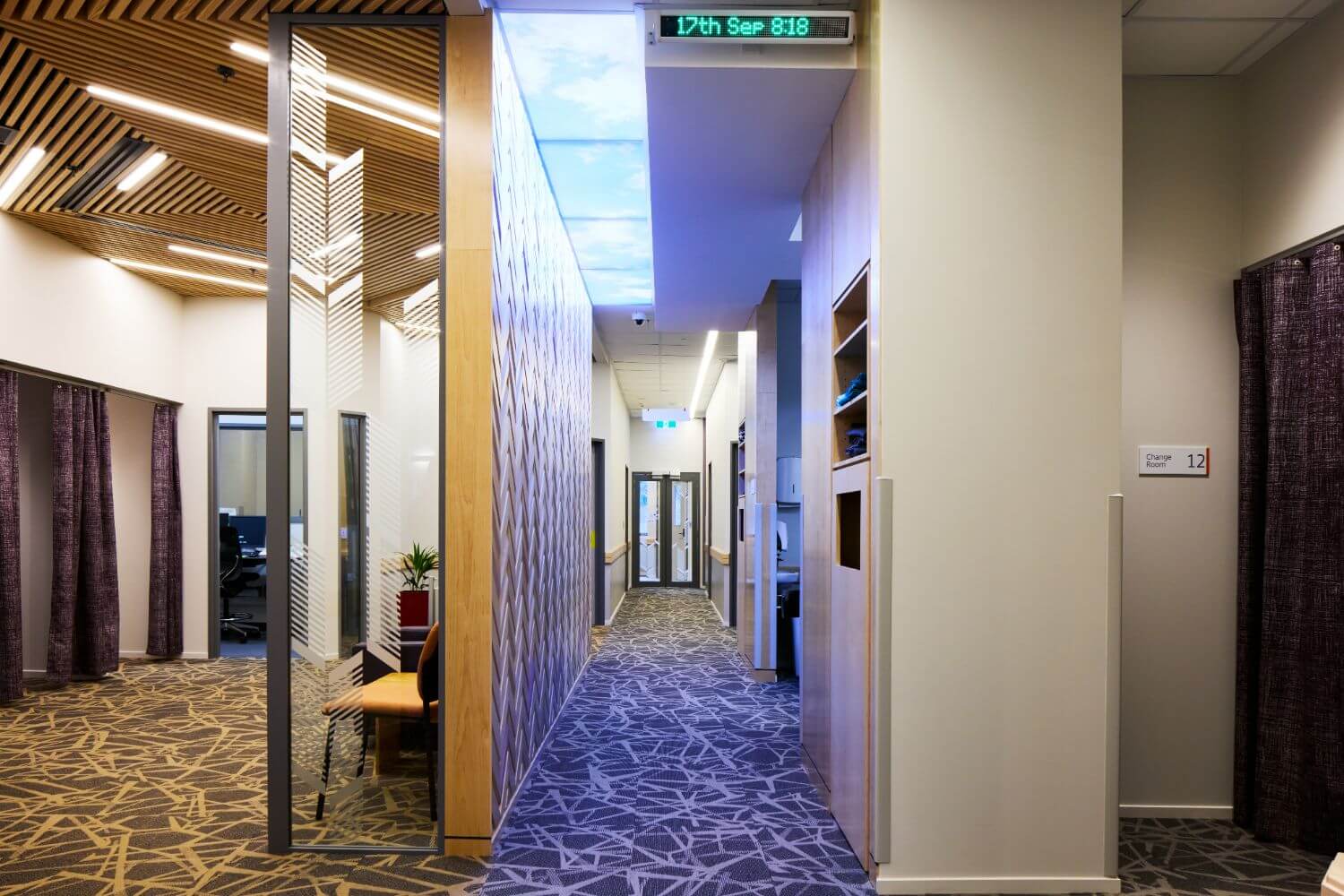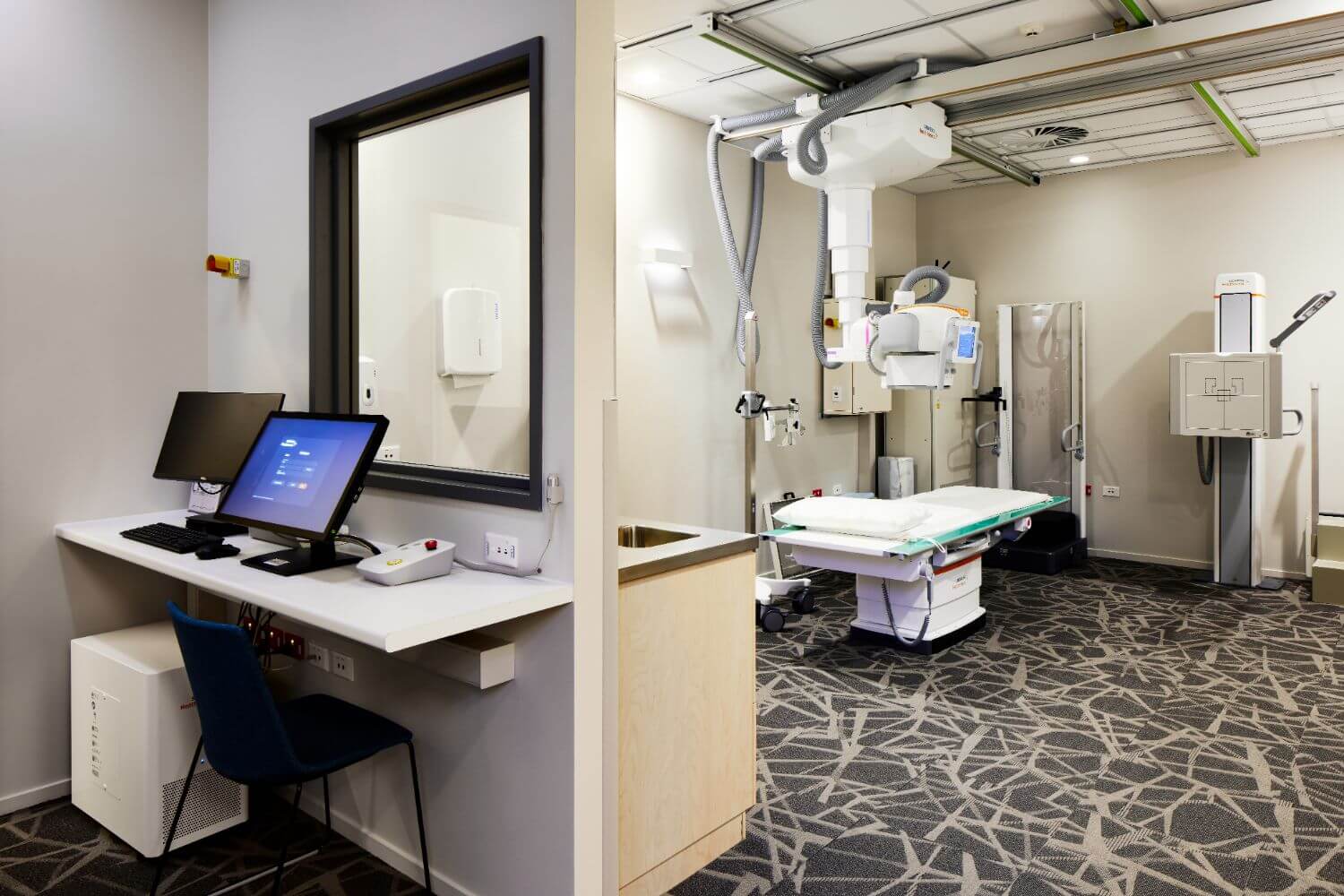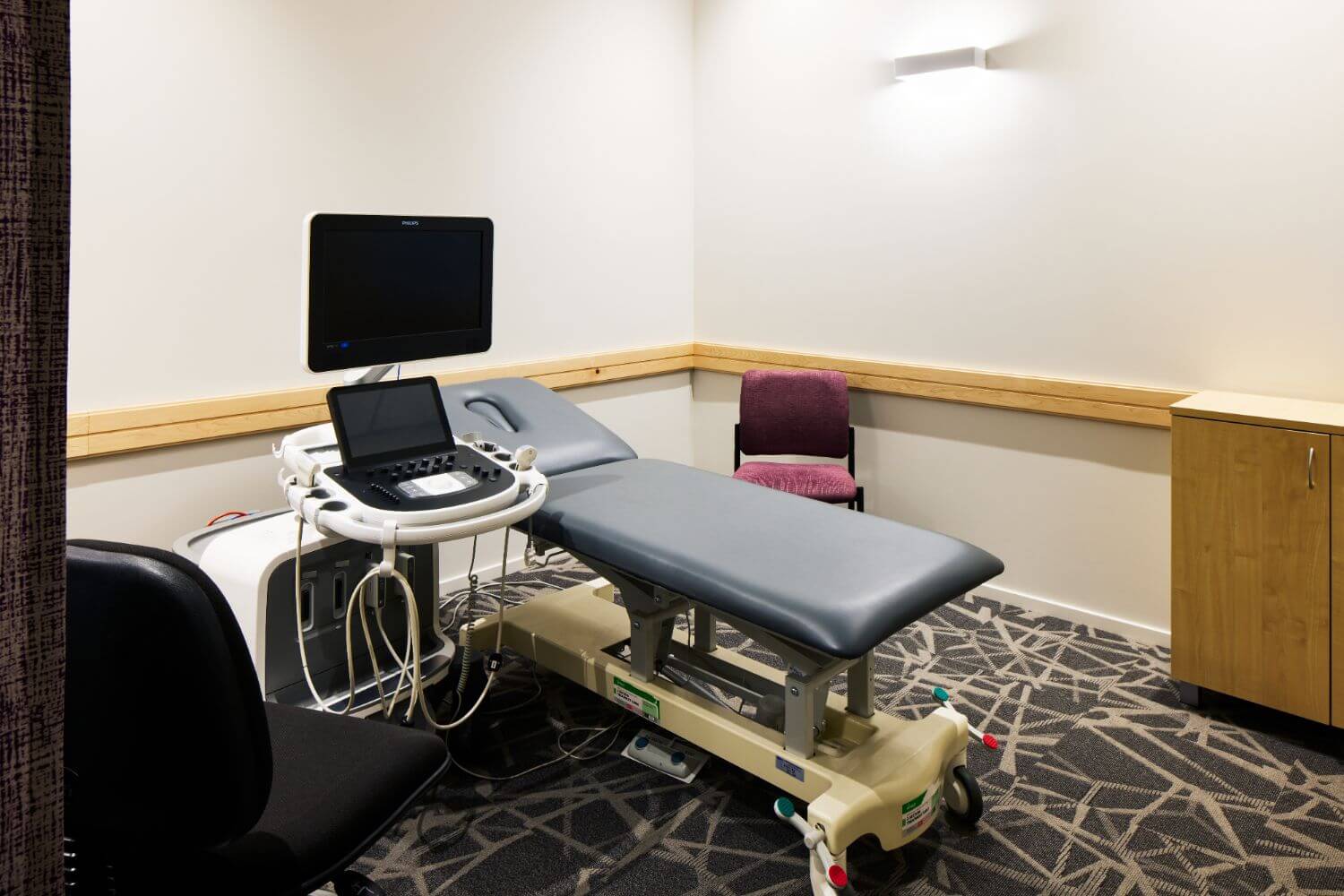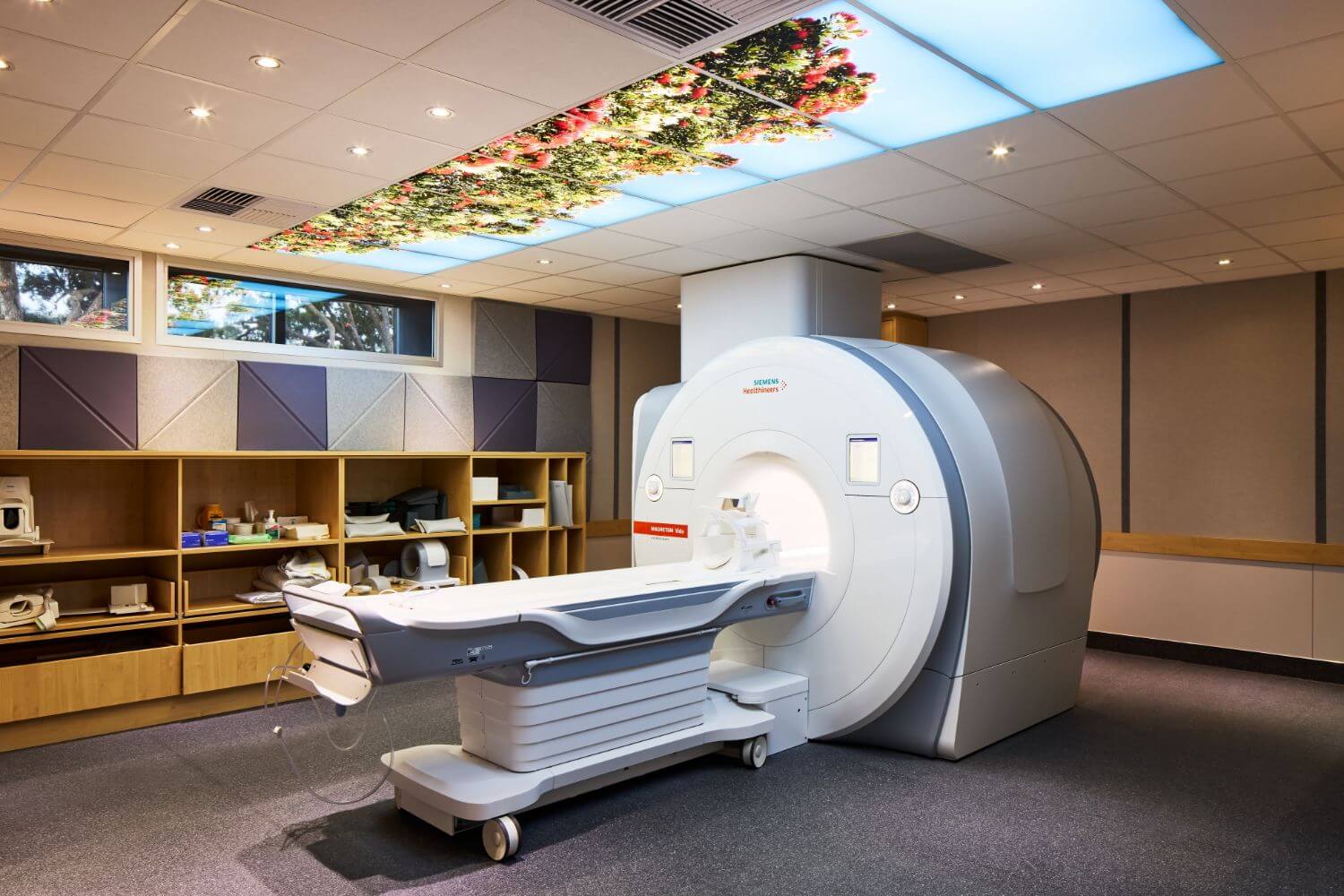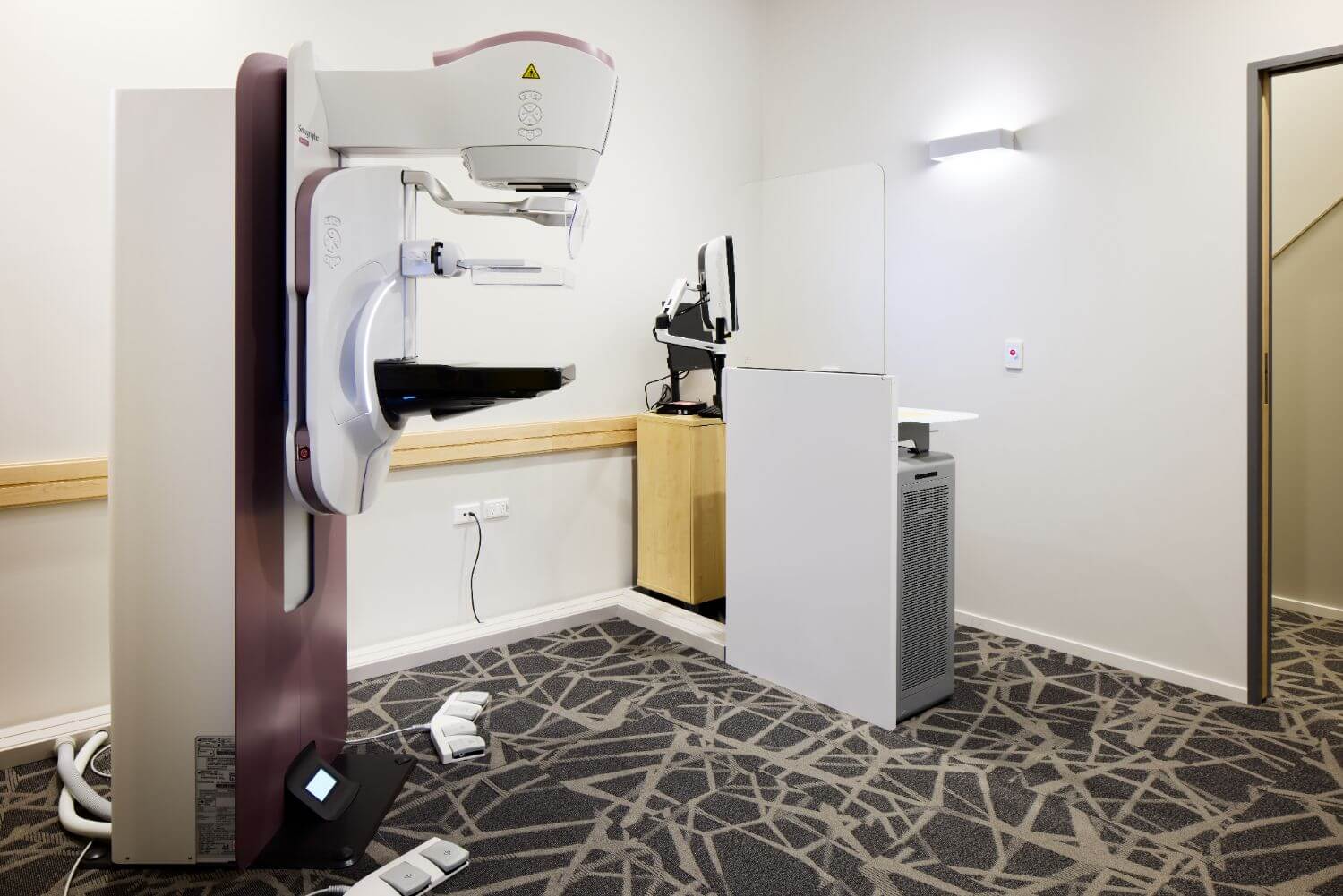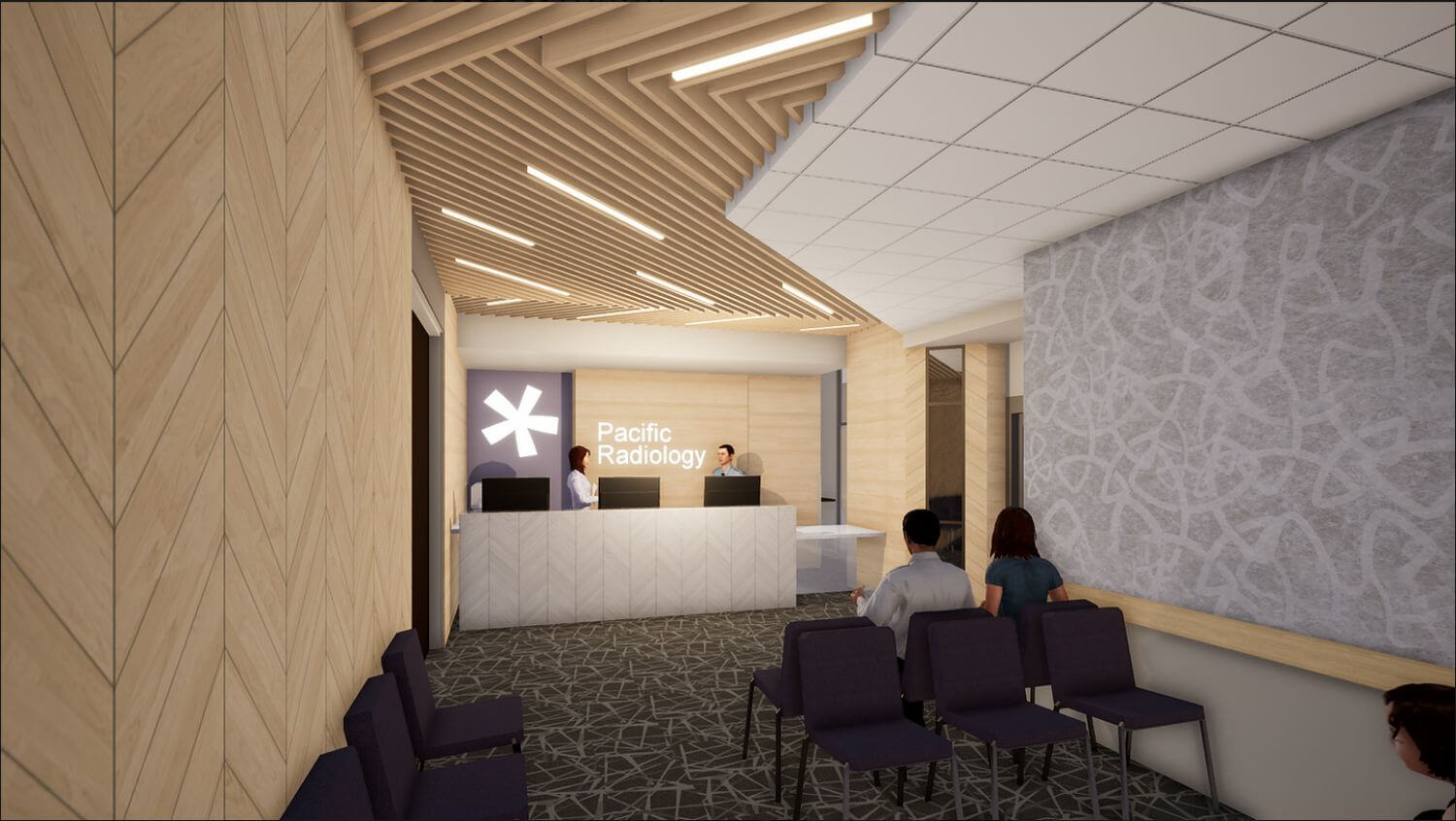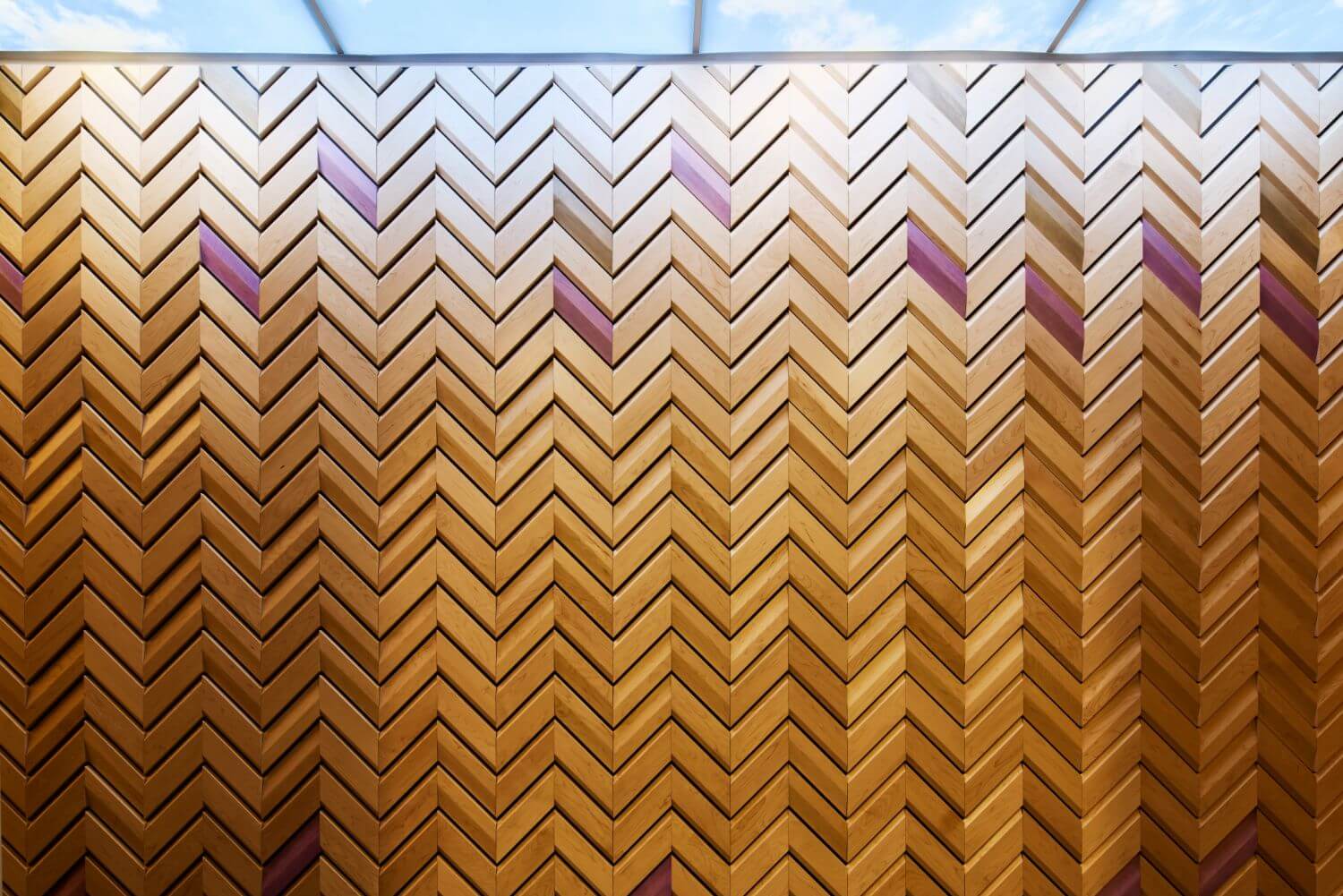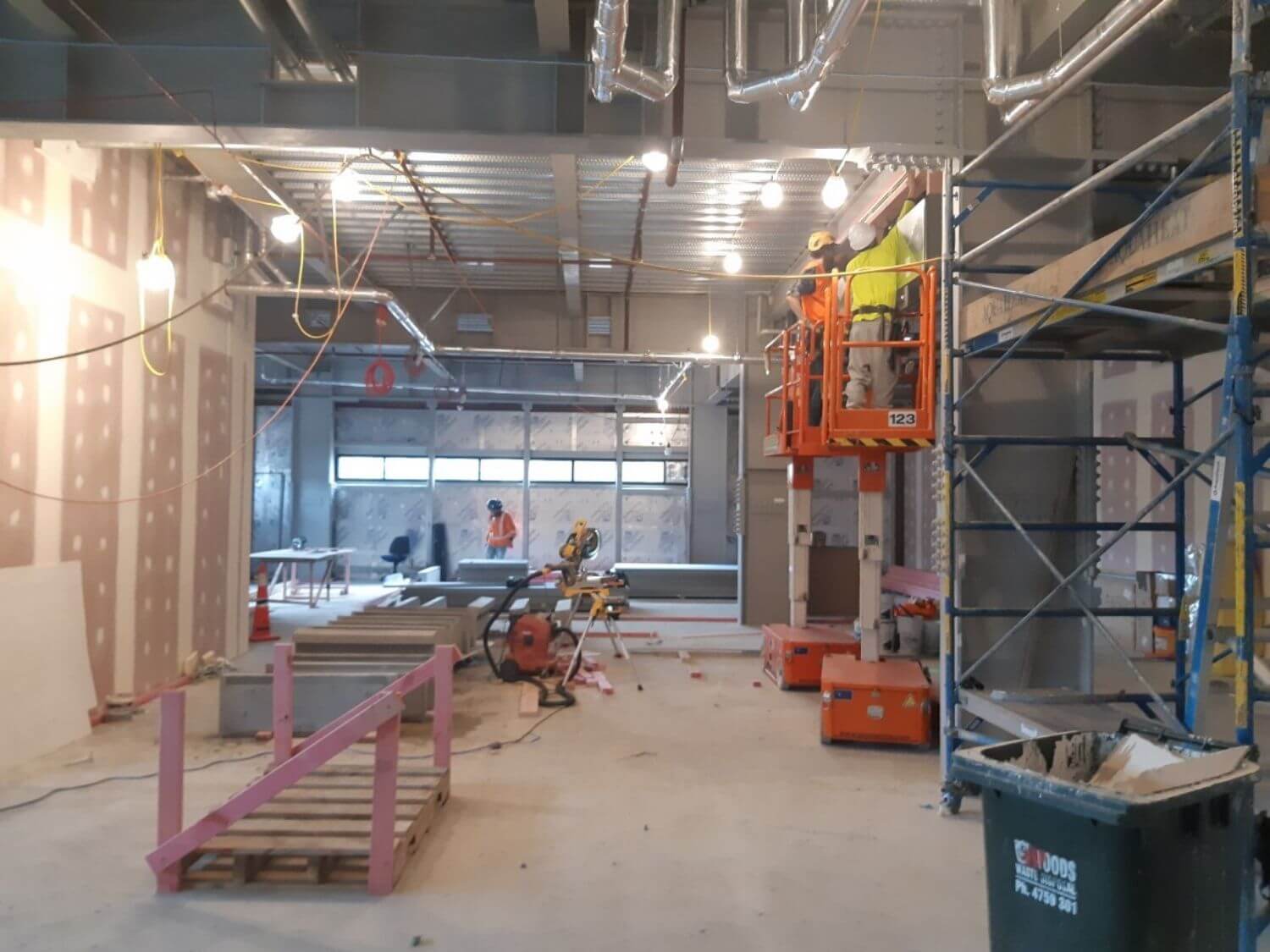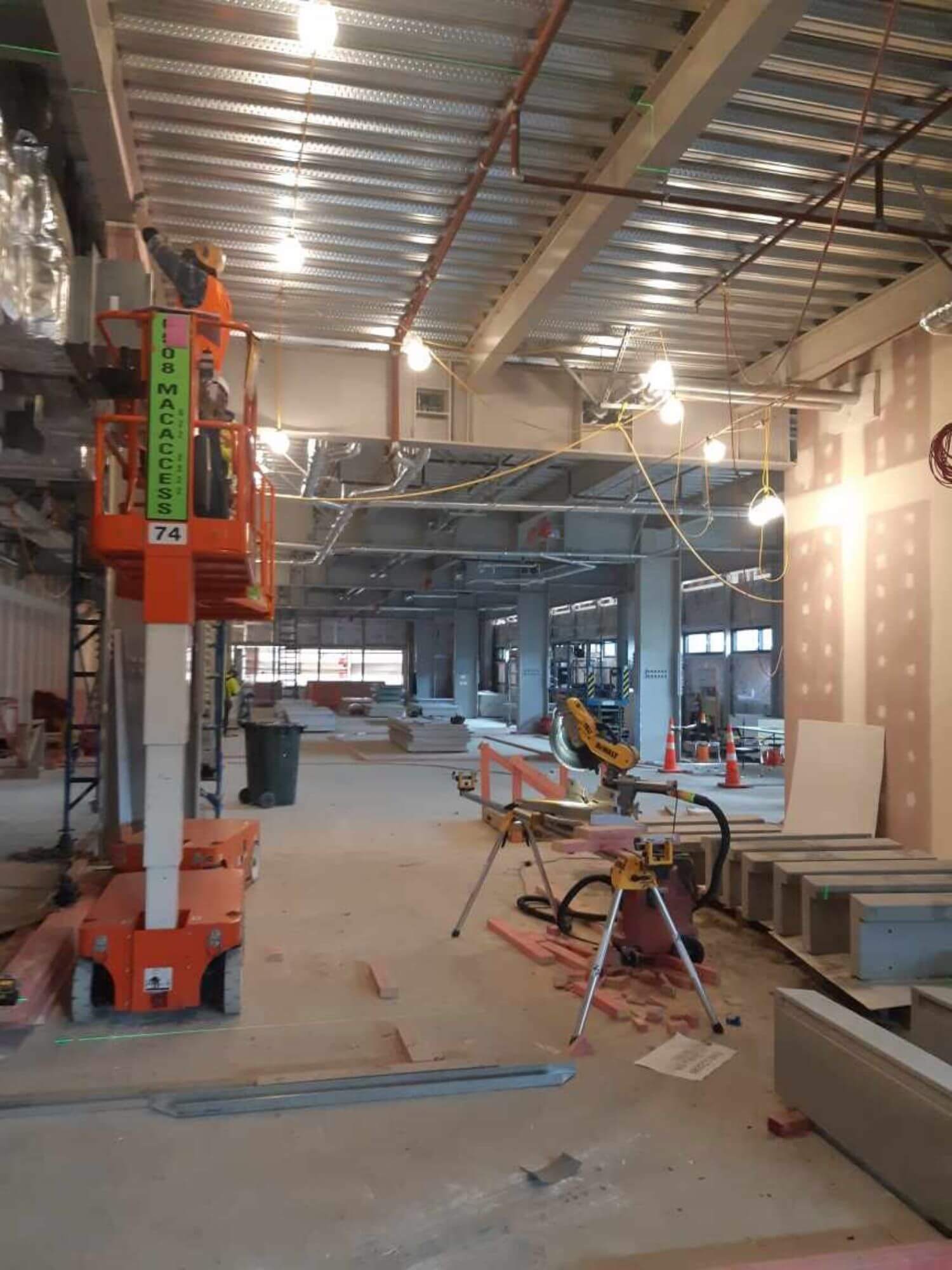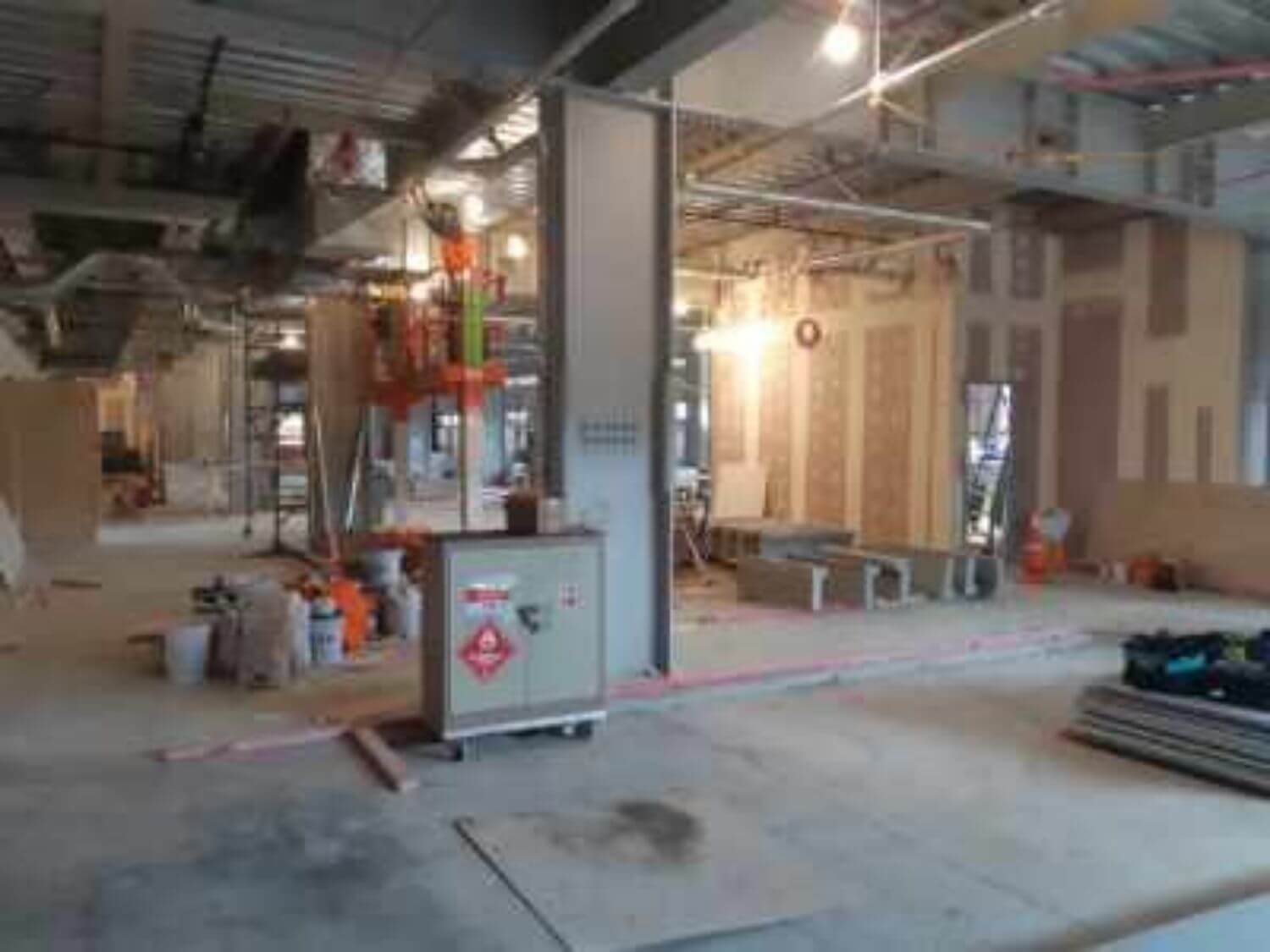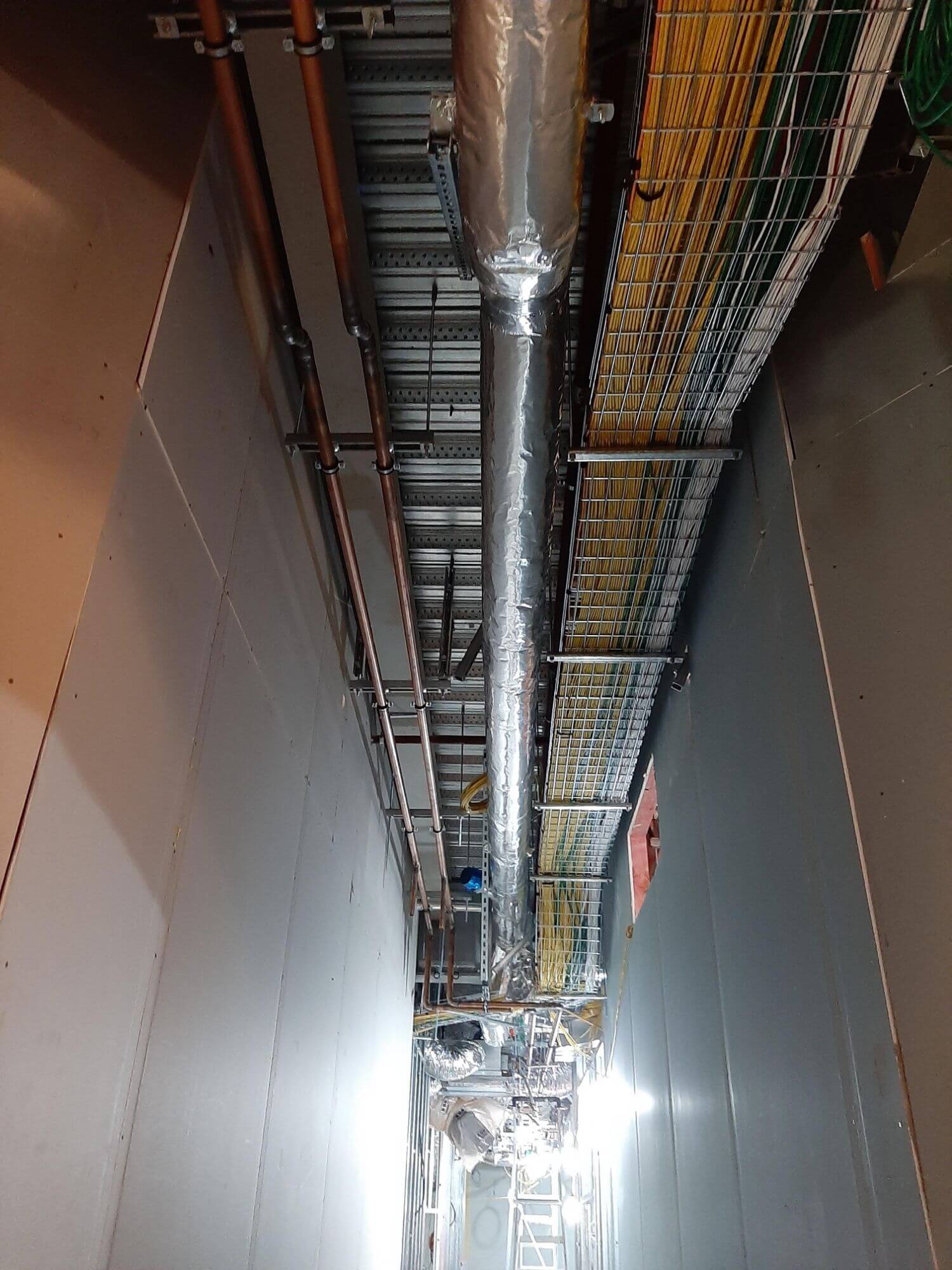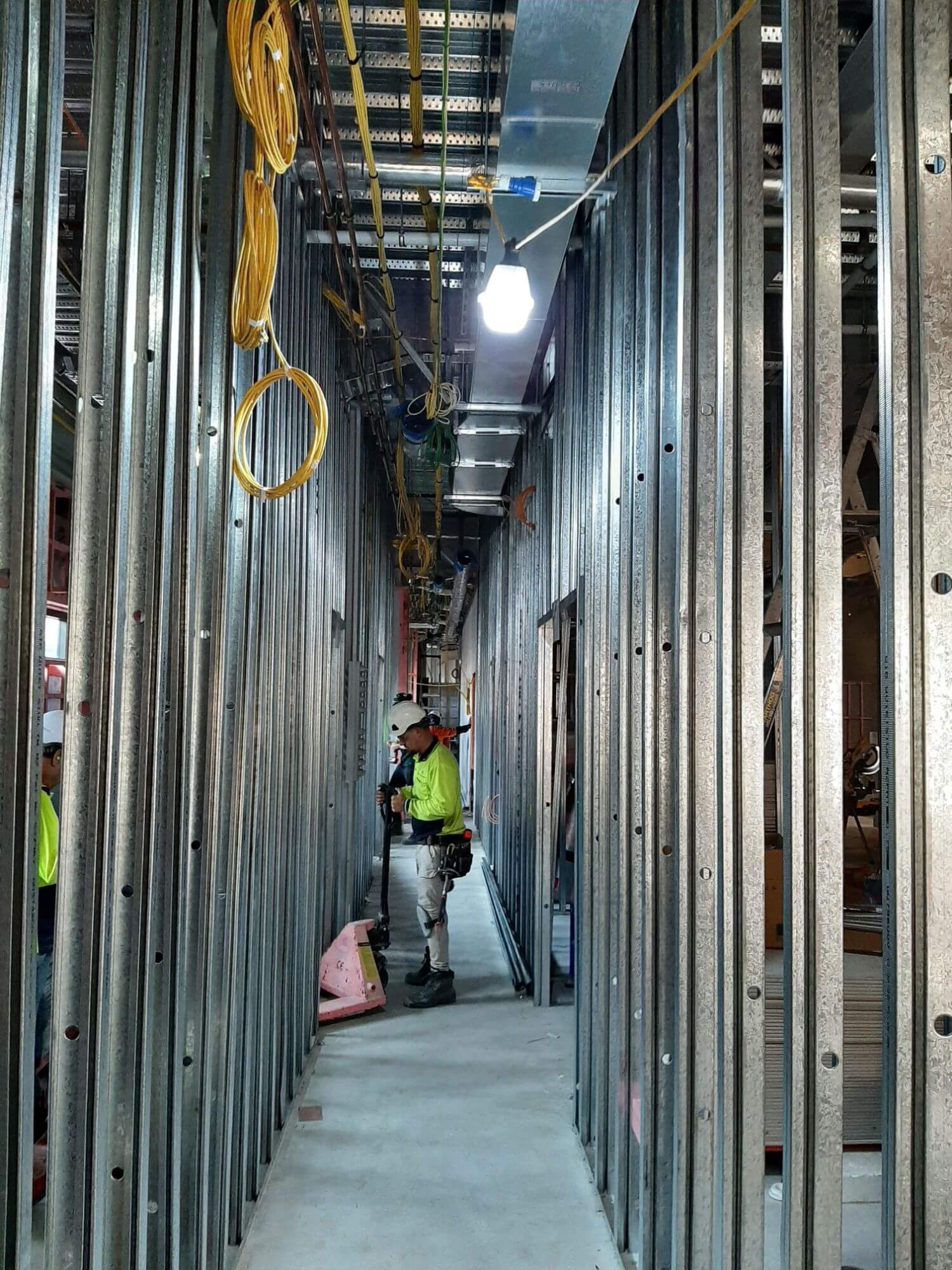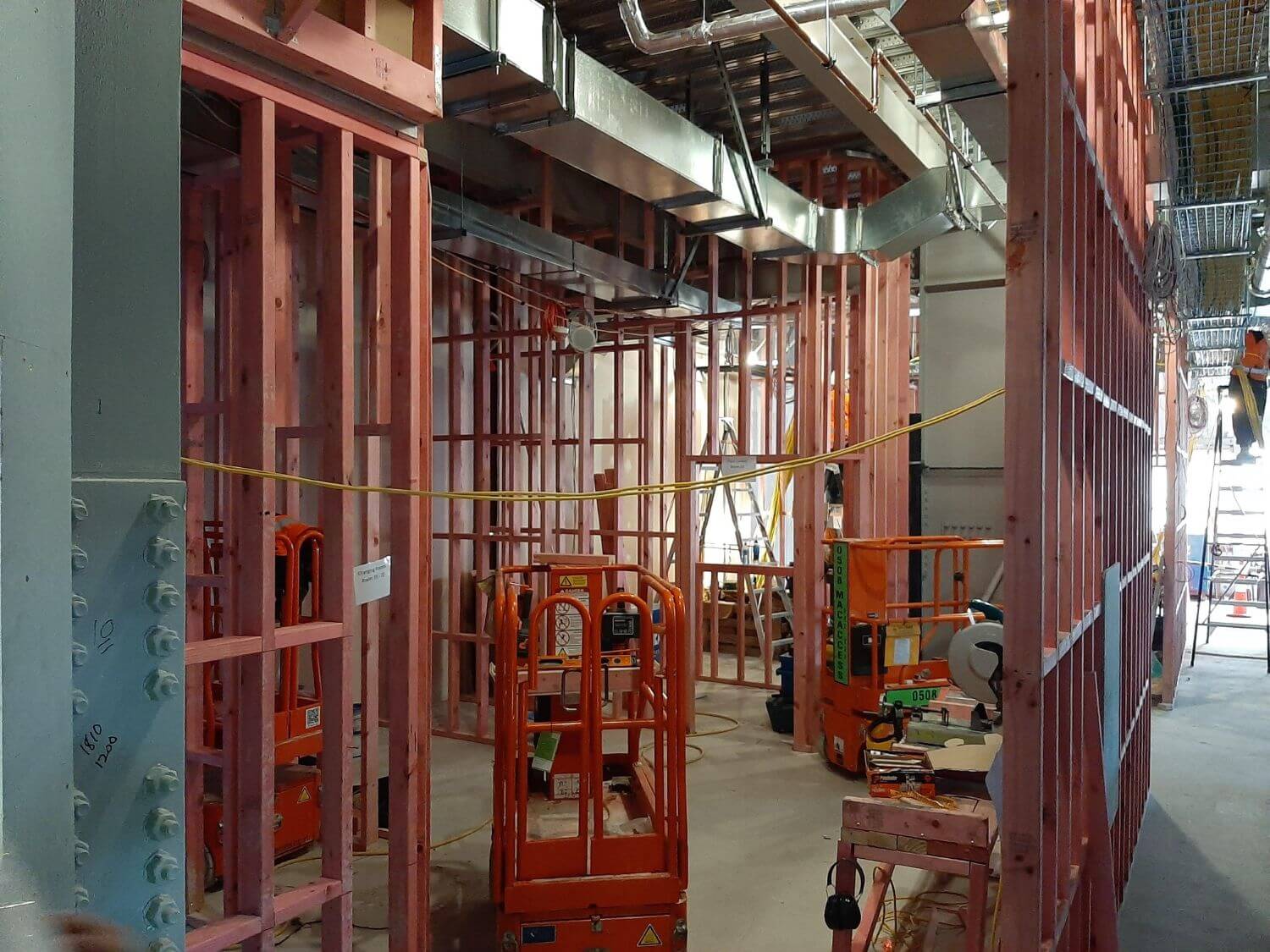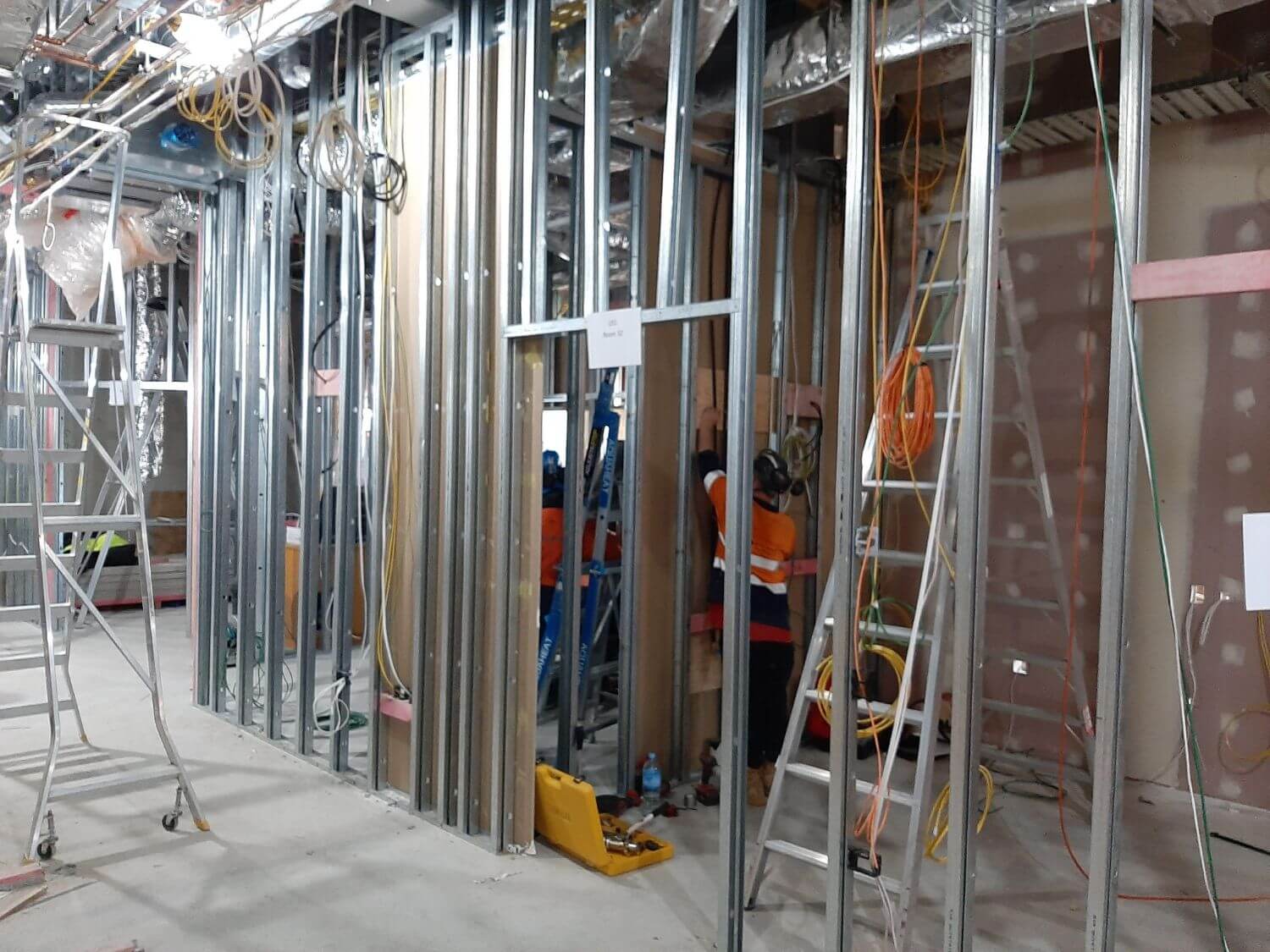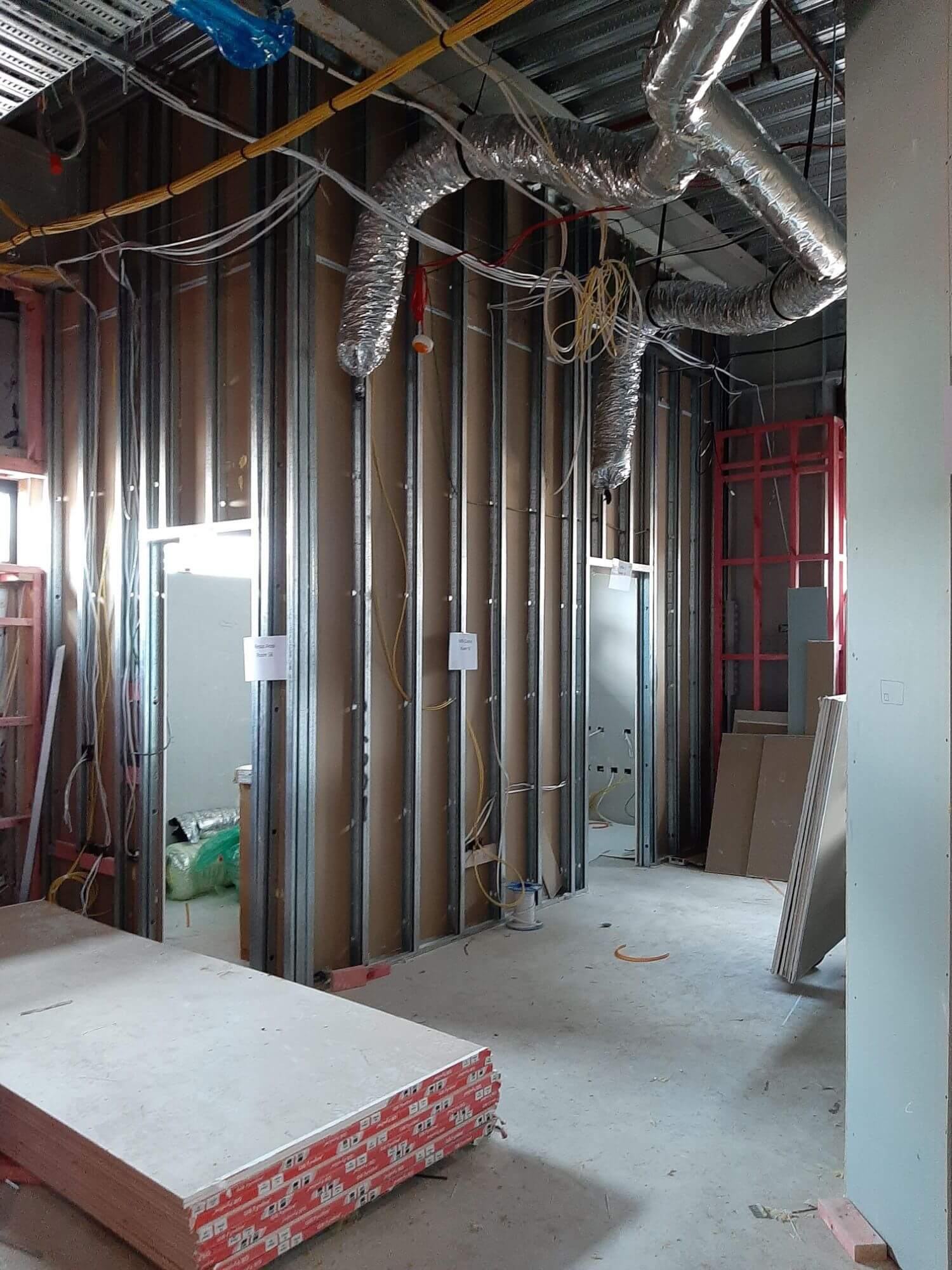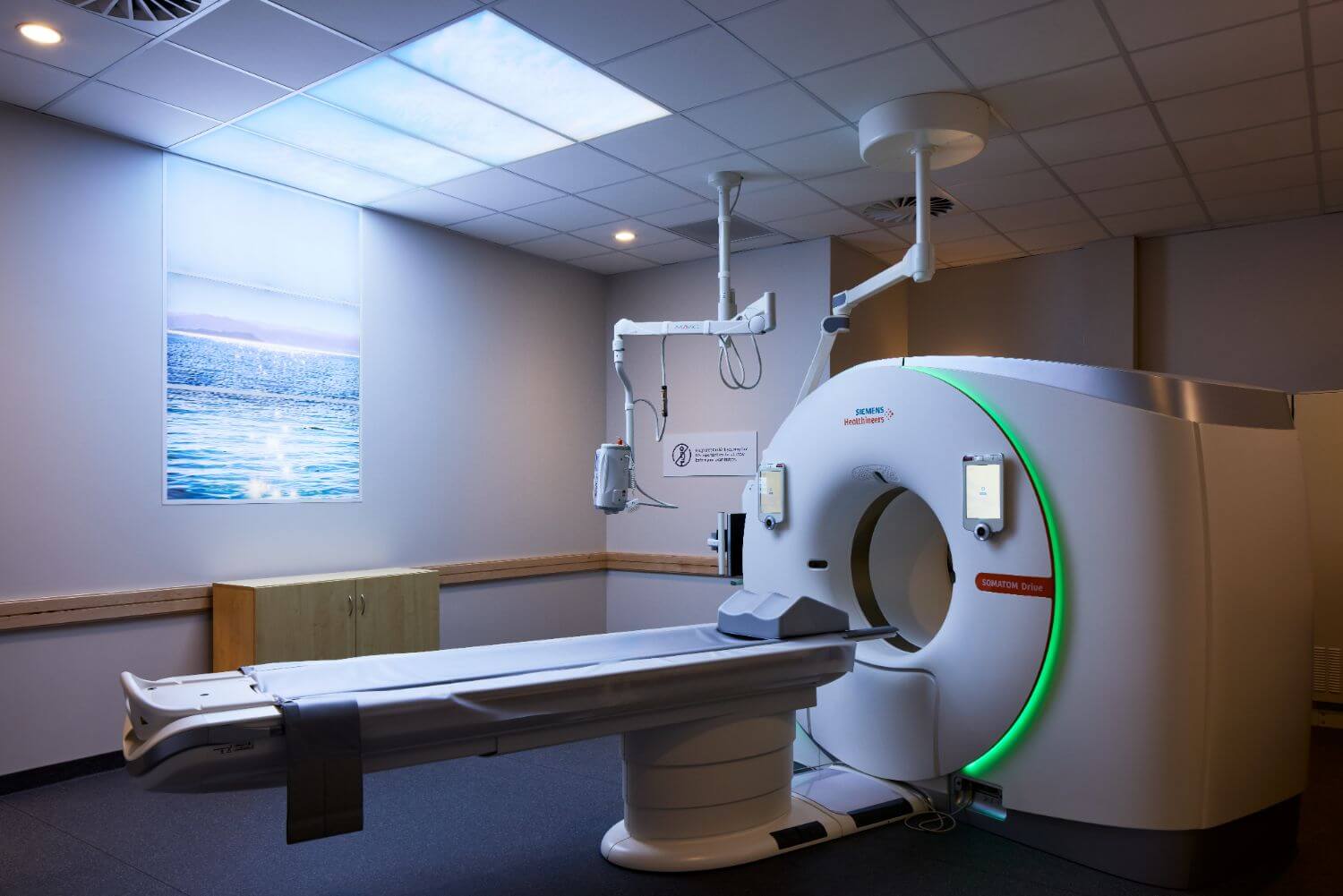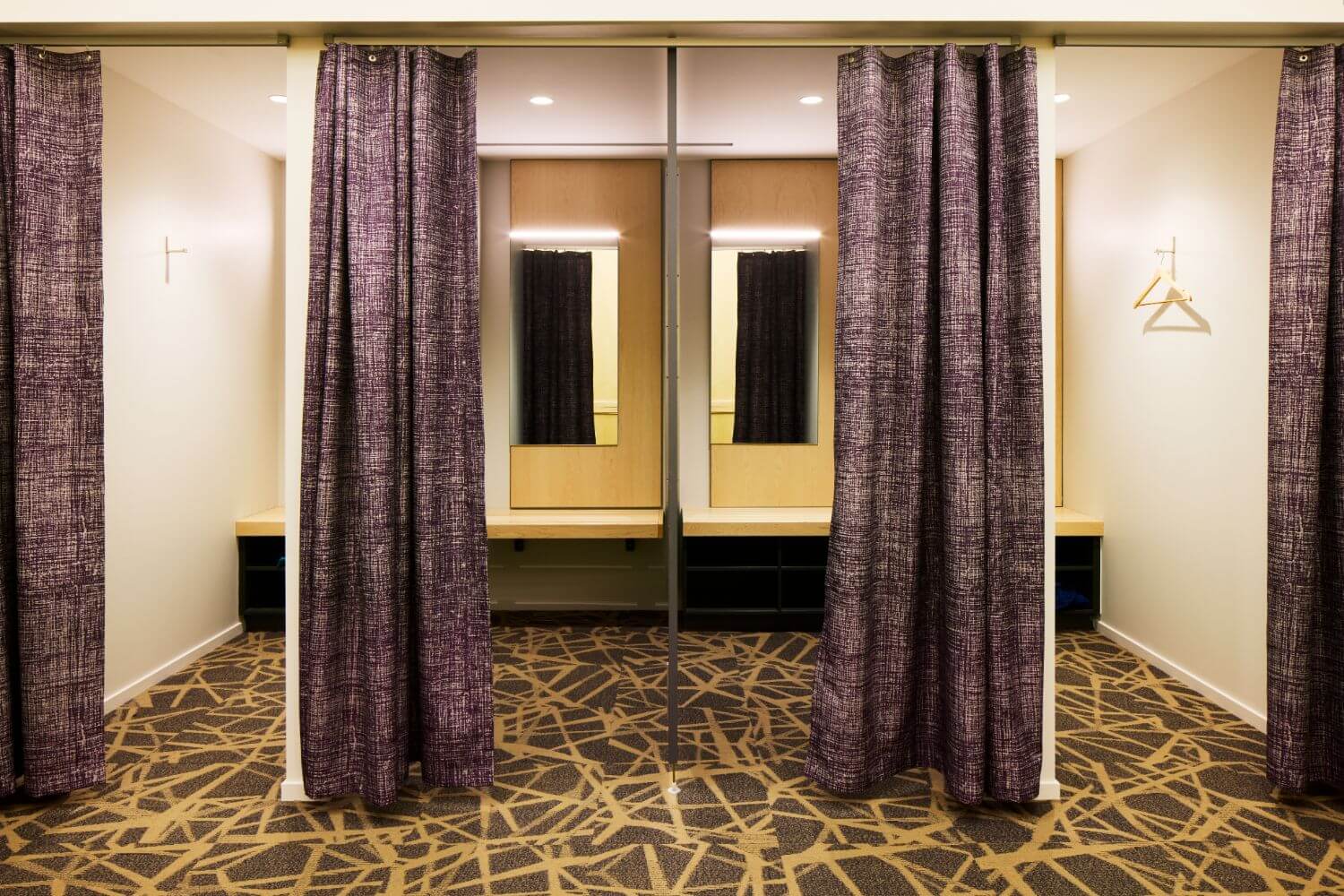 While undertaking the Wakefield Hospital Redevelopment, Hawkins negotiated with Pacific Radiology to deliver the fitout of their new premises at the new hospital. The space houses specialist MRI, CT, Mammography, Fluoroscopy and X-Ray machines that will offer the region with worldclass medical imaging technology and services.
Construction works began in December 2020 and involved building changing rooms, bathrooms and consulting rooms as well as an administration area and plant room. The tenancy features high level joinery of chevron motif maple wall panelling in the administration area/waiting room and maple veneer panelling throughout.
Specialised lead lined partitions, walls and ceilings were constructed to house the machines and provide protection from radiation.
Parts of the project were handed over early to meet the timeframes for specialised machines to be installed by contractors from Australia.
The on-site project team consisted of a part-time Project Manager, two full-time Site Managers and Quantity Surveyor who all had an excellent understanding of high-end fitout works, service integration and demonstrated the right site culture to meet the clients tight deadline. For a successful project delivery, our team effectively collaborated with the Client, Consultants and subcontractors to meet this strict timeframe.
The Pacific Radiology Fitout was being constructed simultaneously with Stage 1 of the Wakefield Hospital Redevelopment project. This required a high level of communication between the two delivery teams to manage logistics.
Narrow corridors and a busy site presented the site team with coordination challenges. To mitigate these challenges, our team produced a coordination and sequence plan for subcontractors to follow that minimised congestion within the site.
The Hawkins team championed our Zero Harm philosophy by awarding subcontractors who went above and beyond with our 'Leading Safely' award each month. This fostered a great health and safety culture which resulted in no Lost Time Injuries.
The Pacific Radiology Fitout was handed over on time to a happy client in May 2021 with only 120 Contract Instructions and less than 10% variation costs.