The NZI Centre was a significant project for Hawkins as the fit-out was the first commercial building in New Zealand to receive a 5 Star Green Star rating using the NZ Green Building Council Office Interiors rating tool (one of two pilot projects in 2009), which represents 'NZ Excellence'.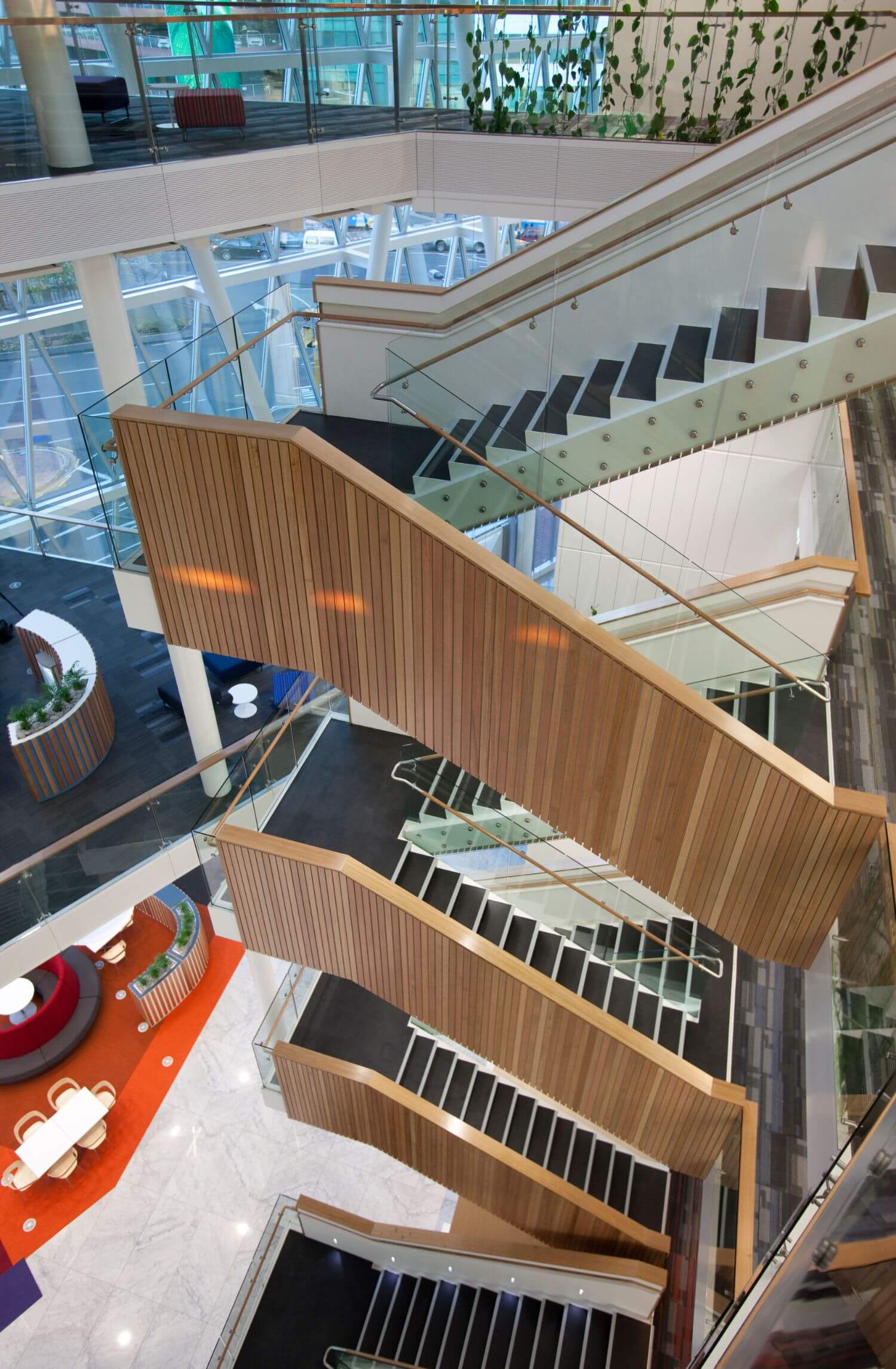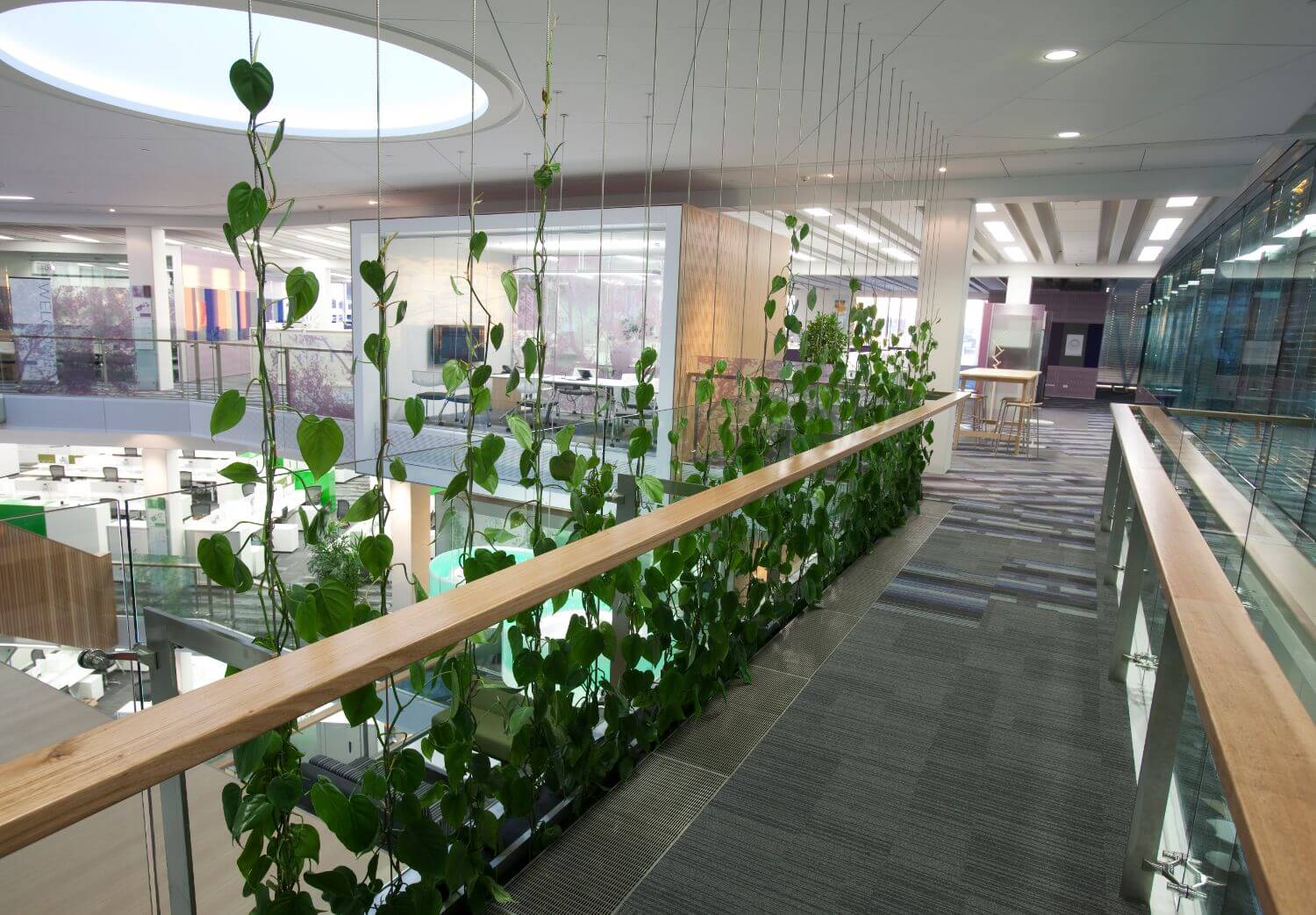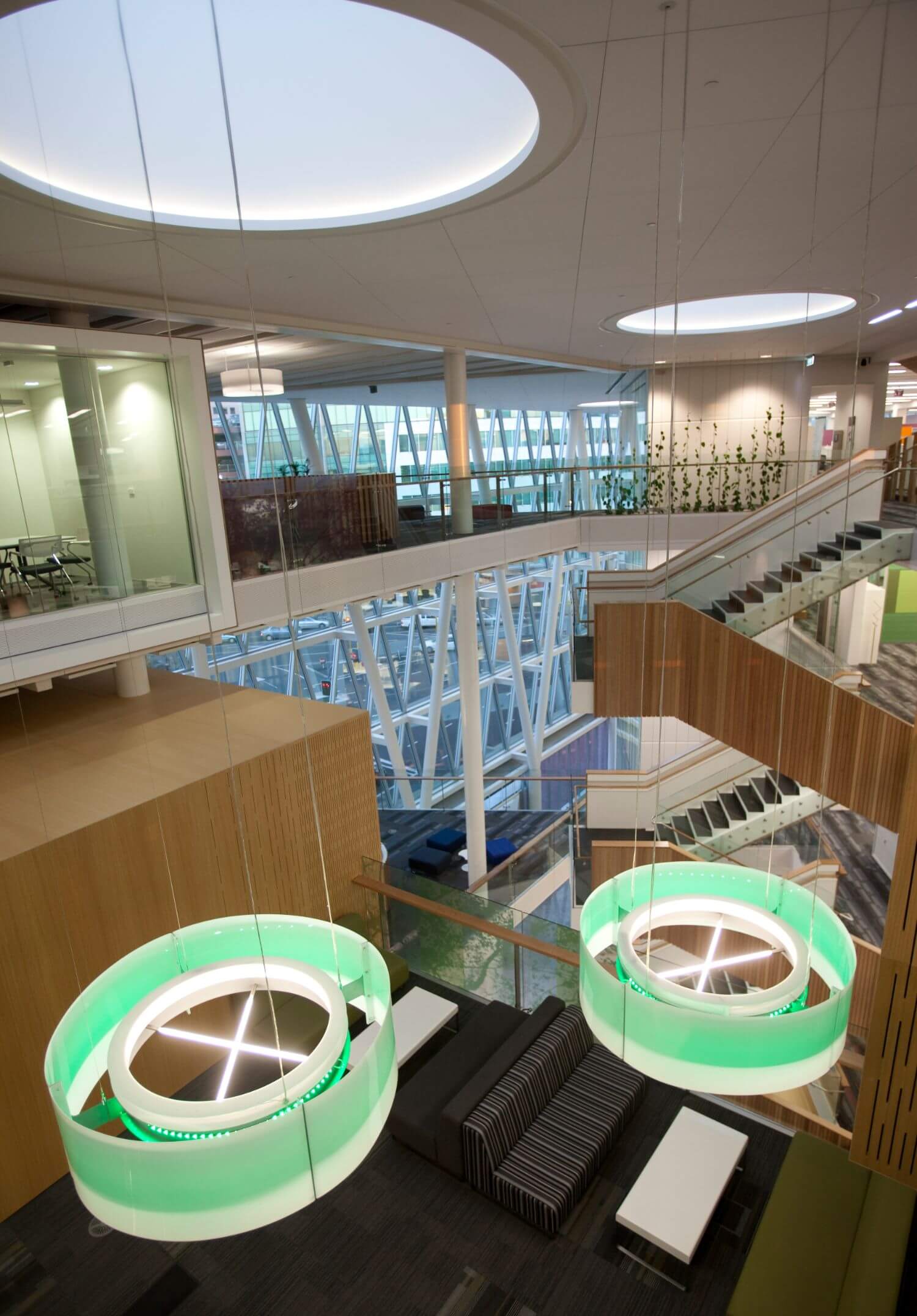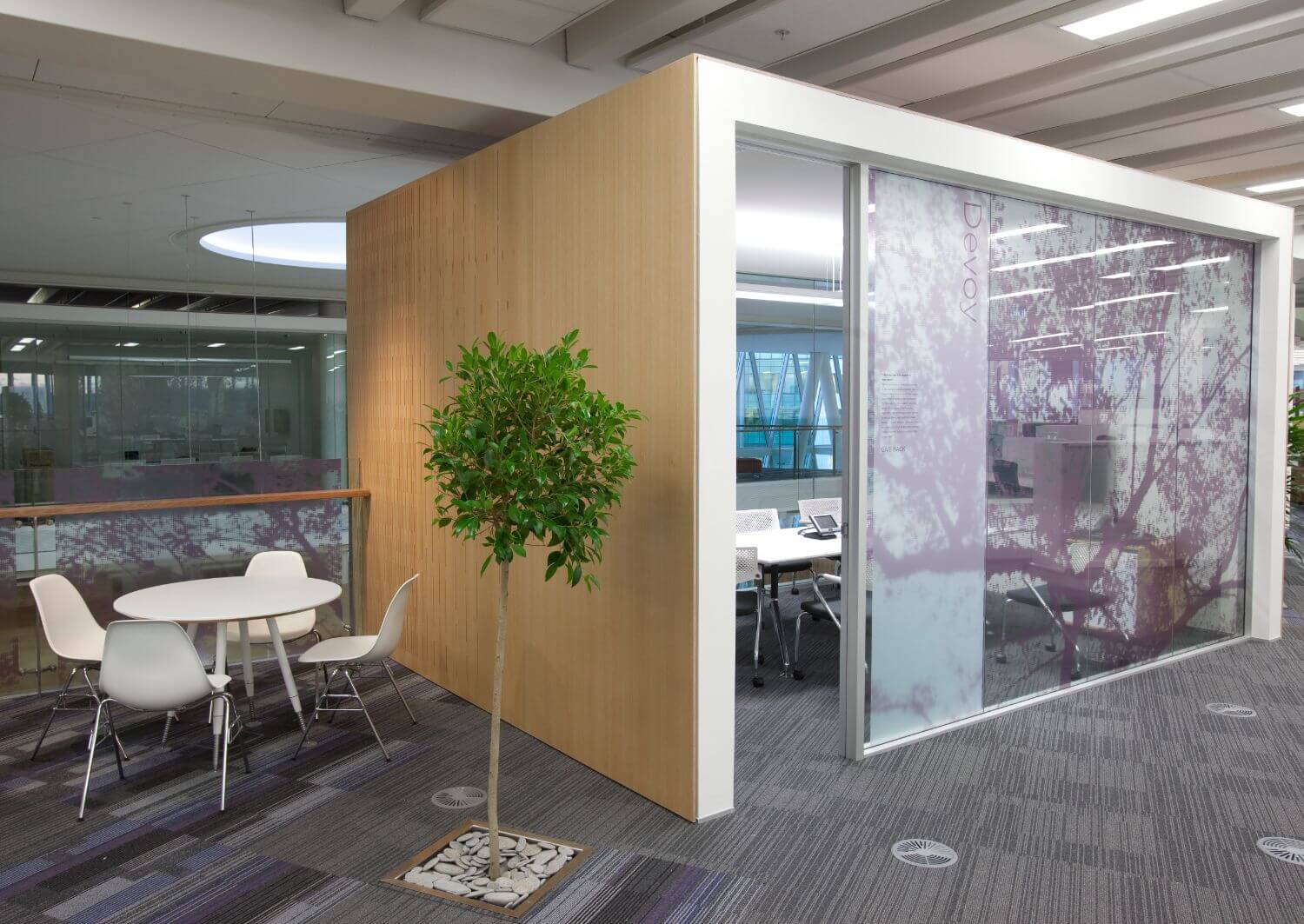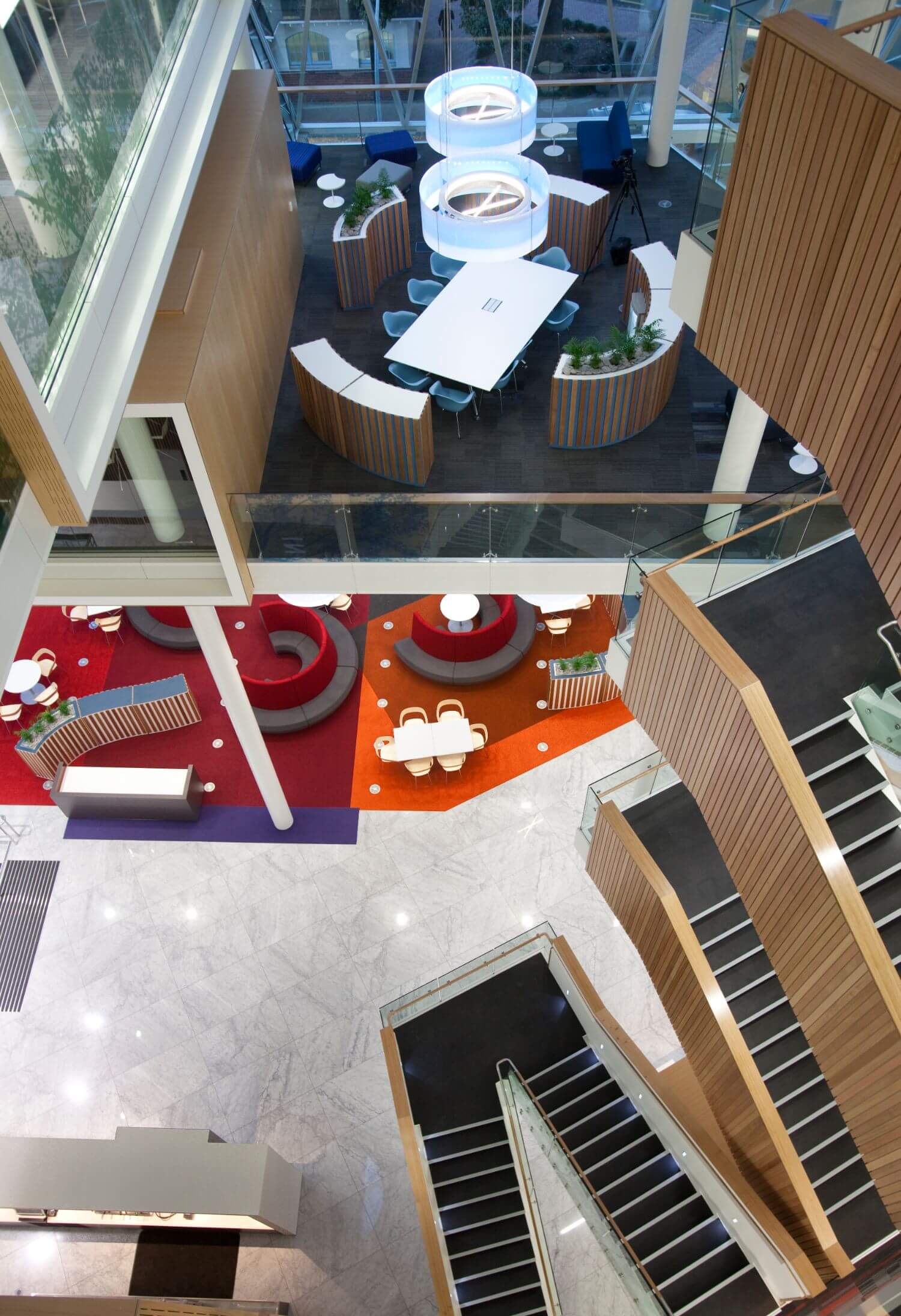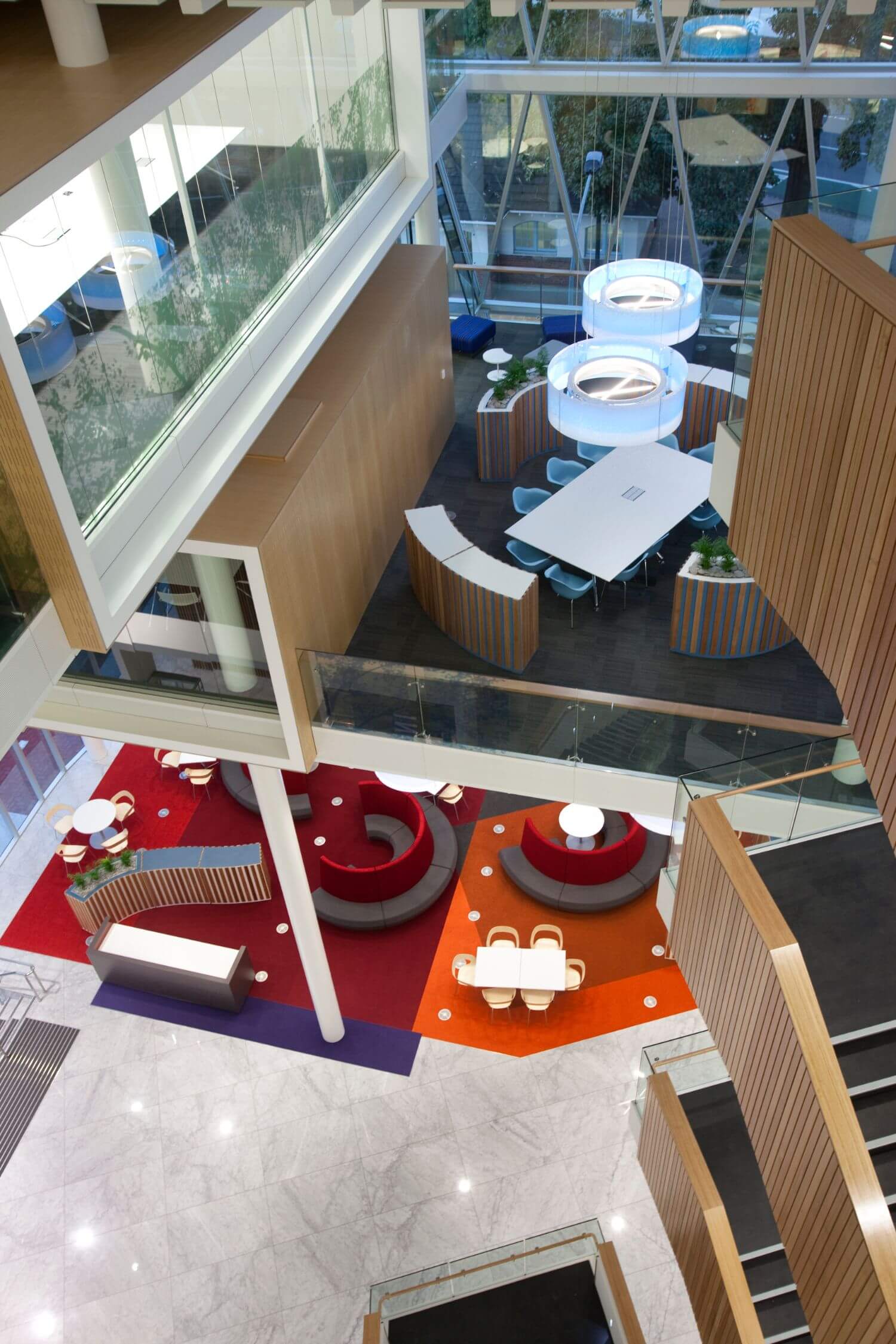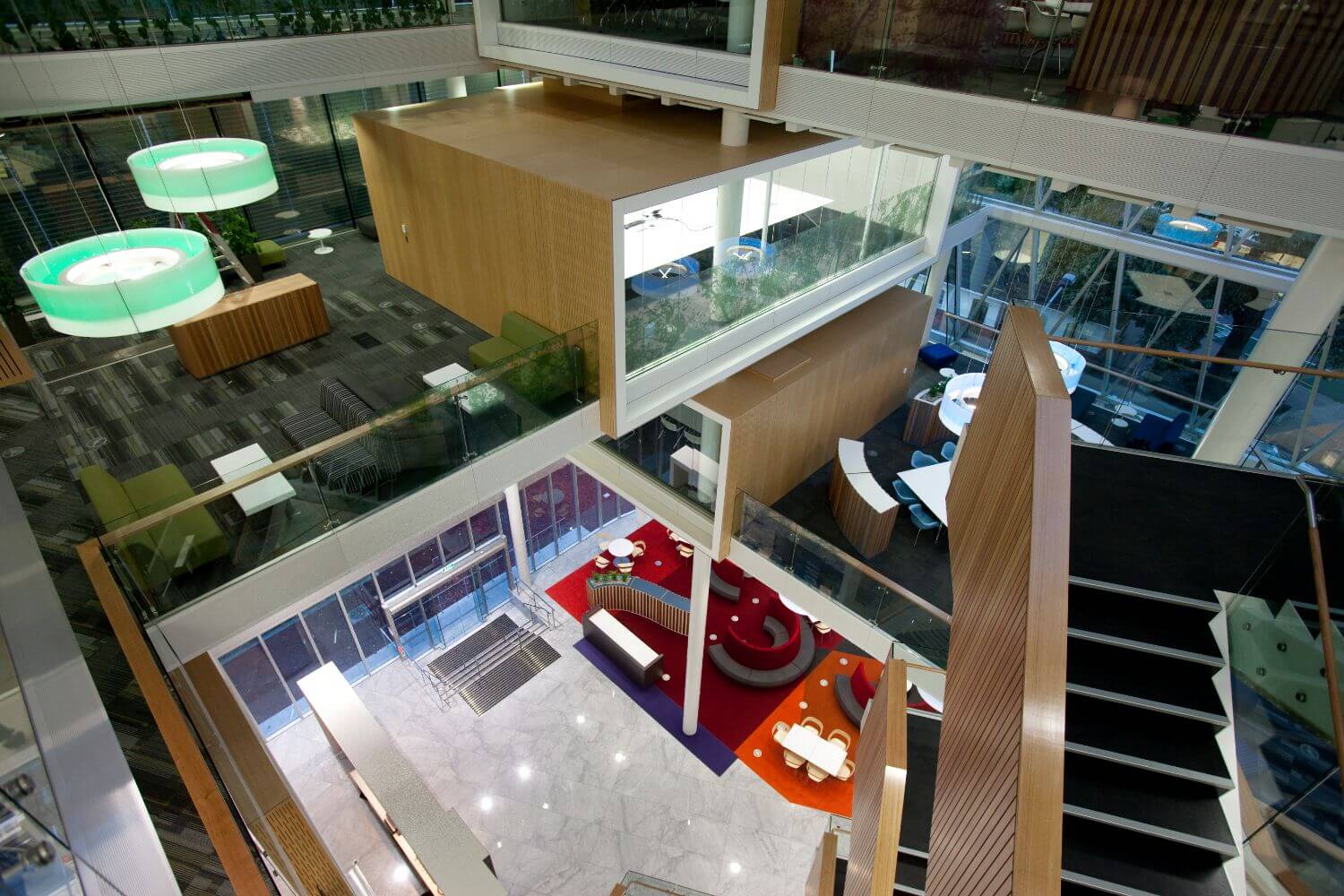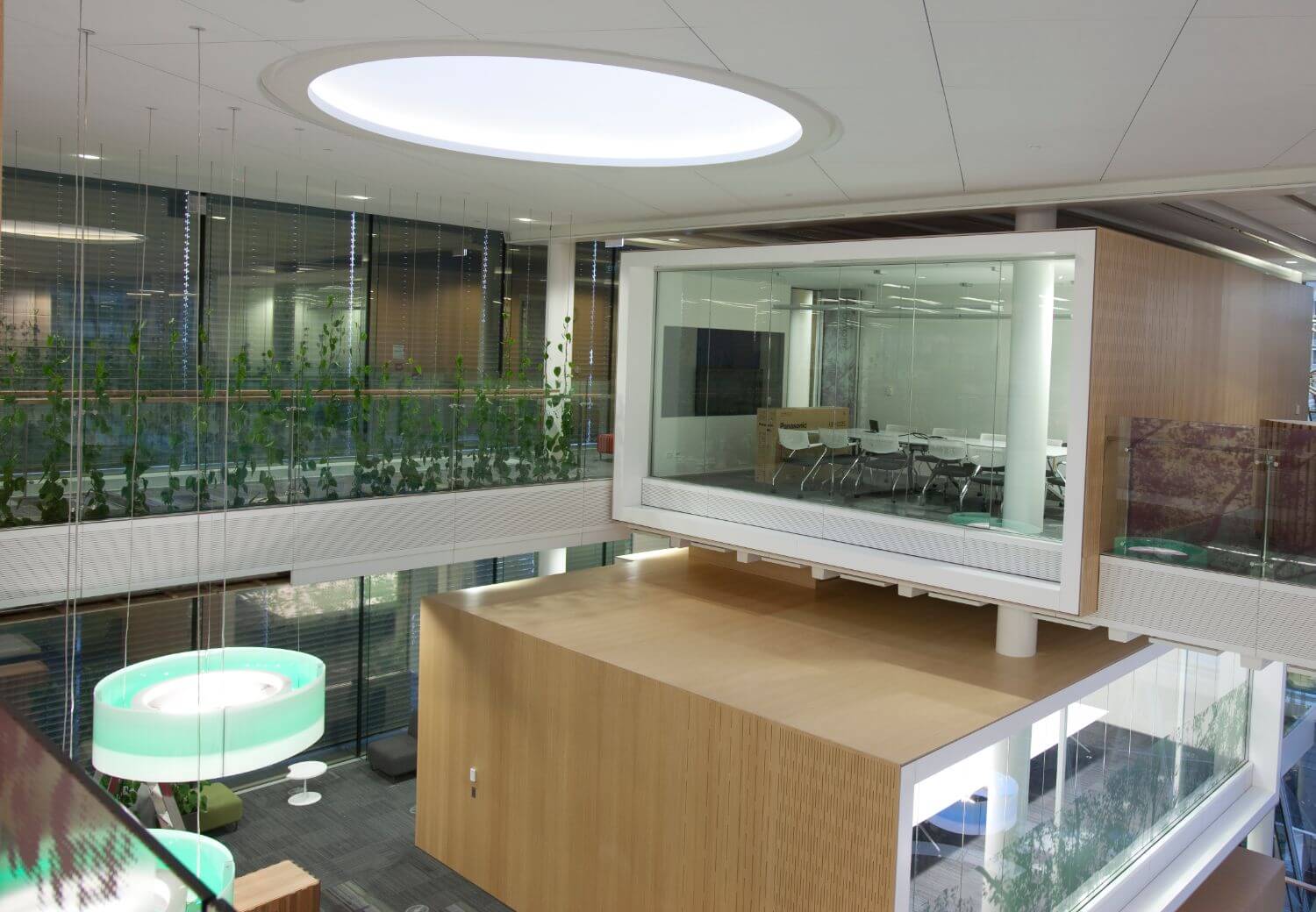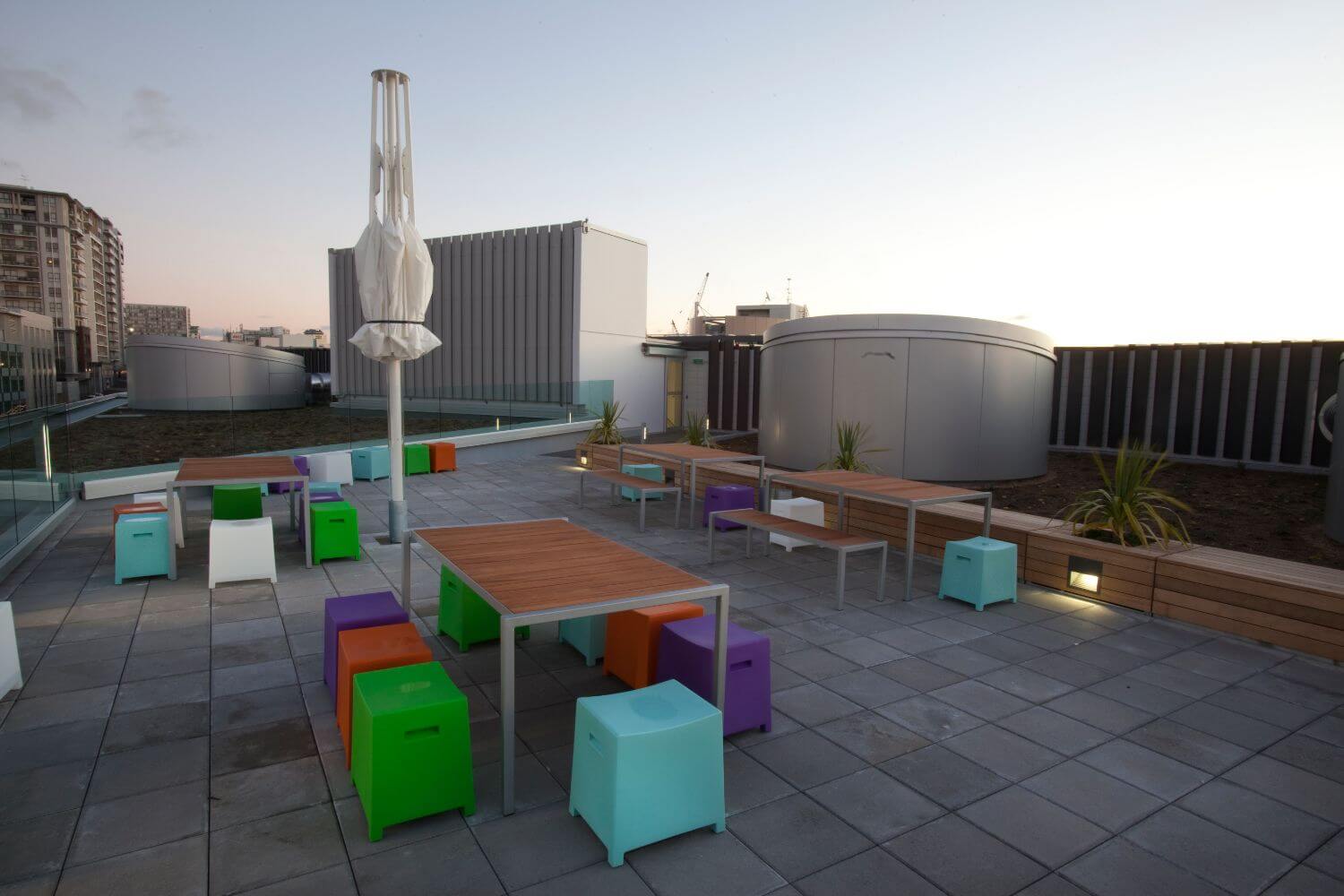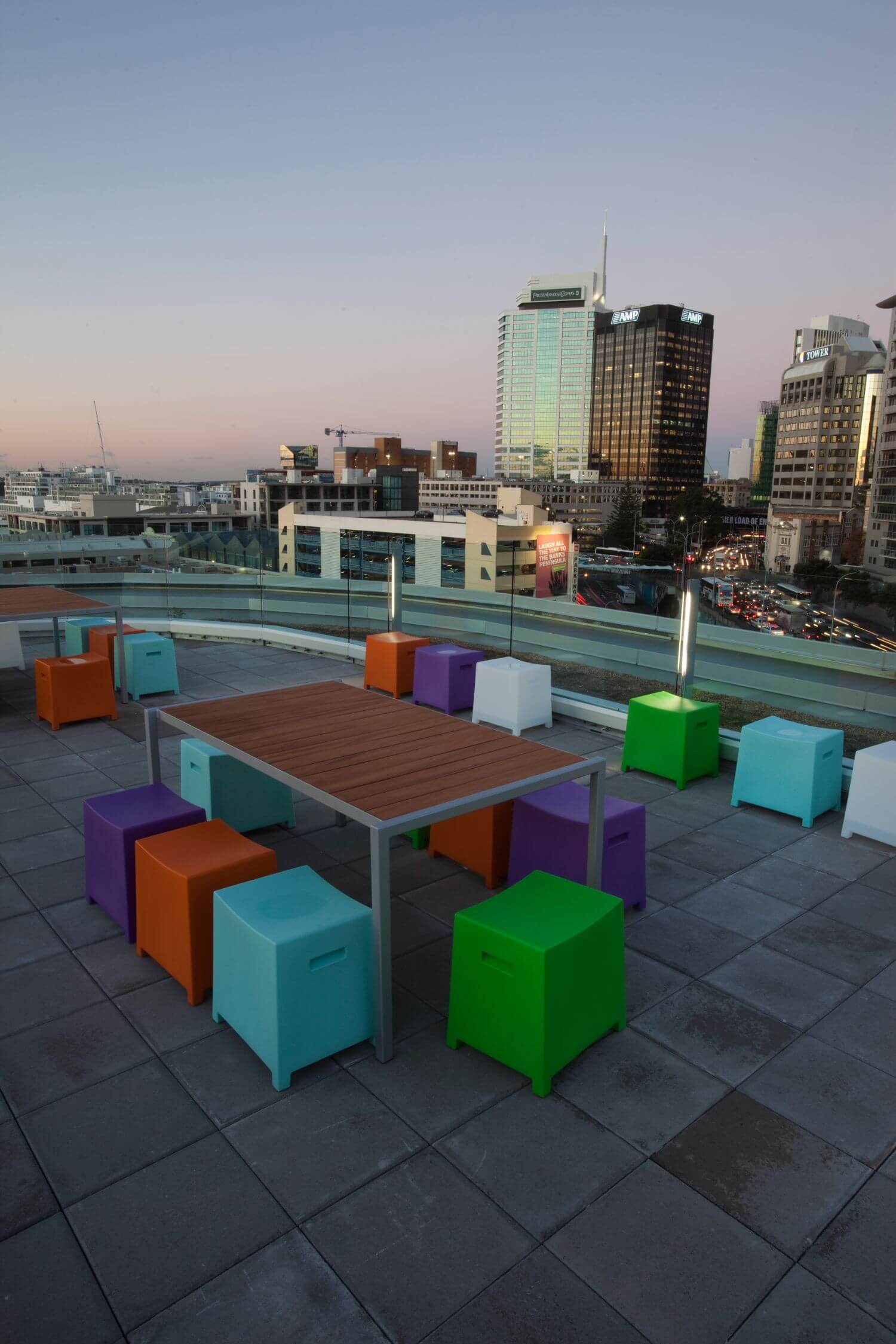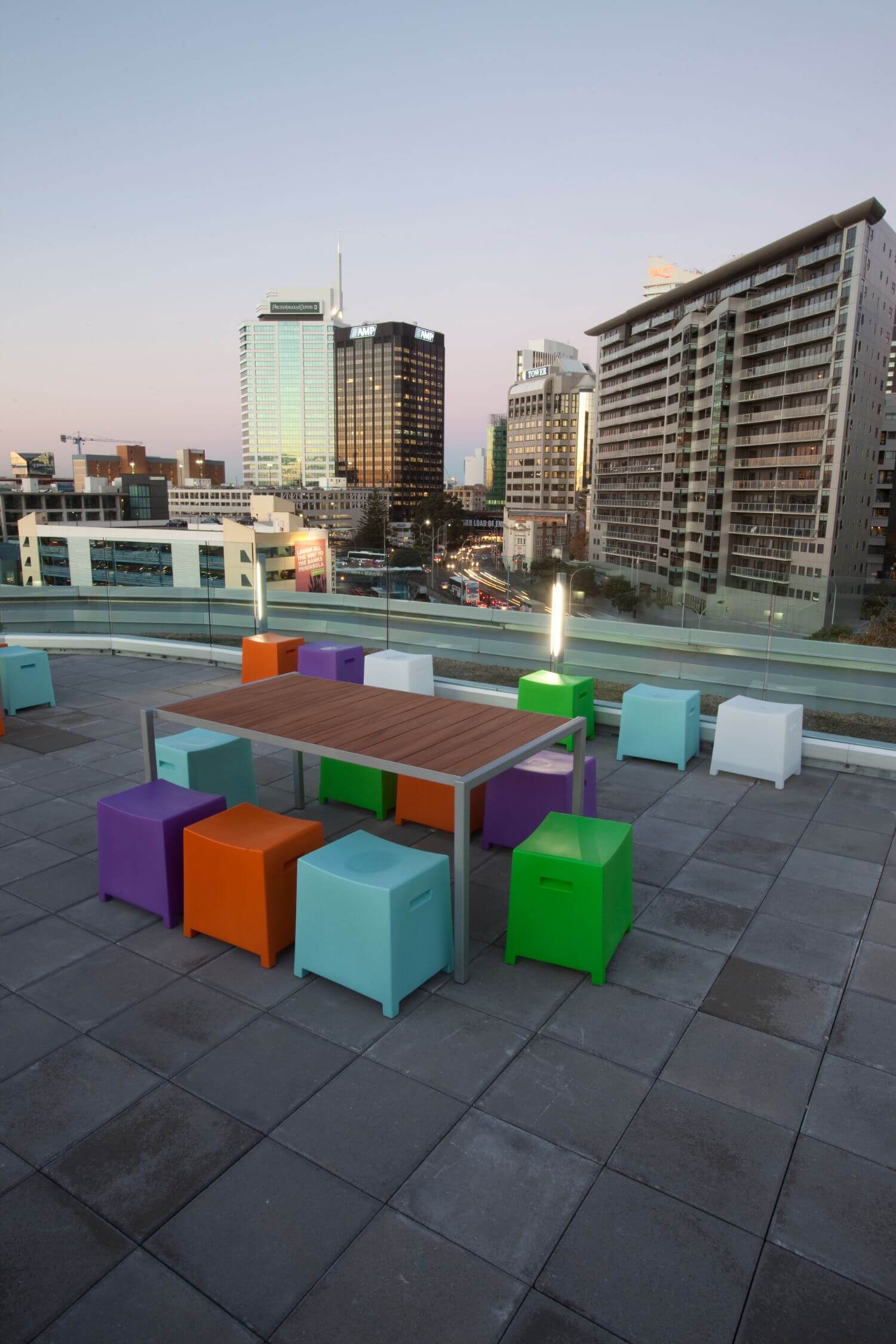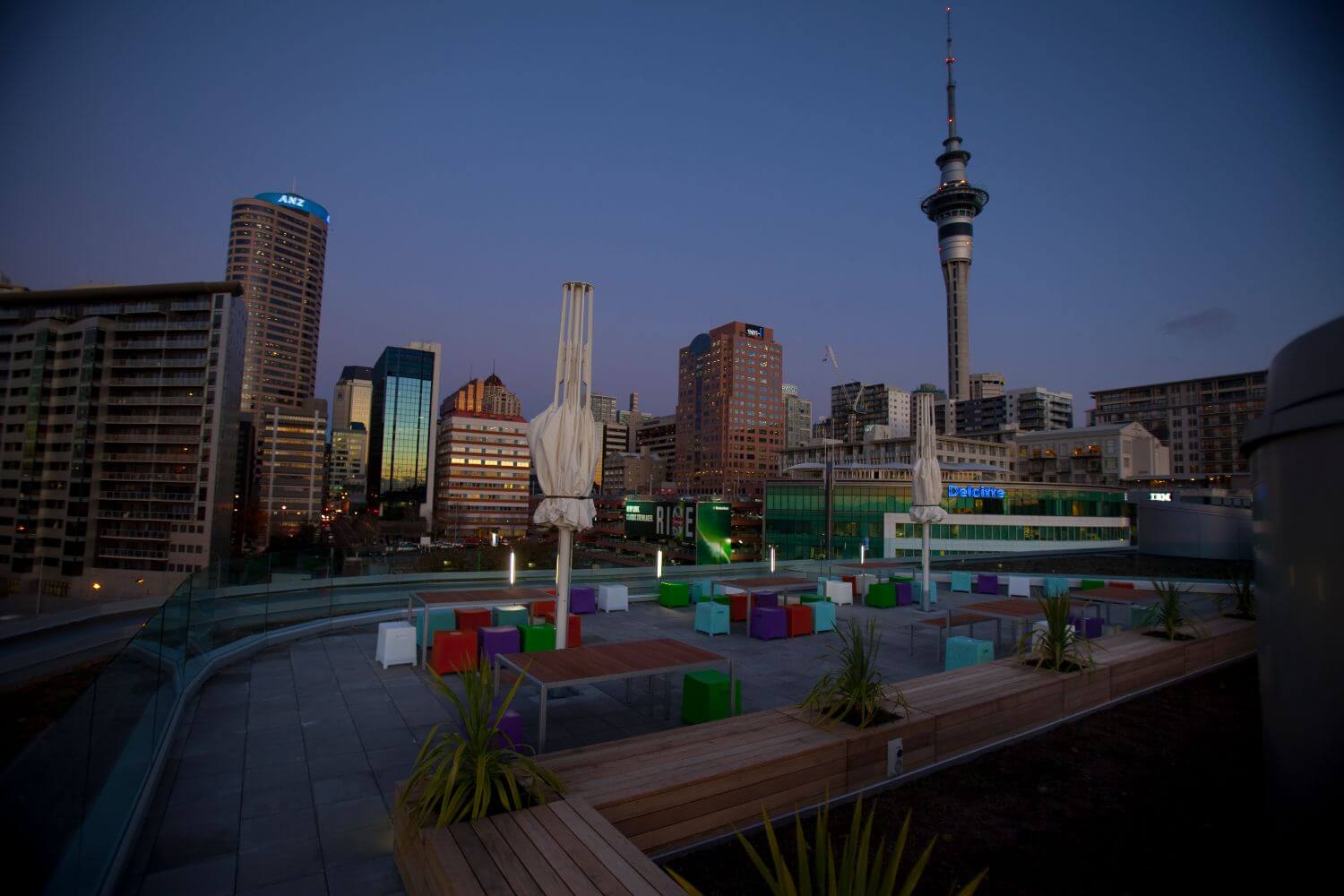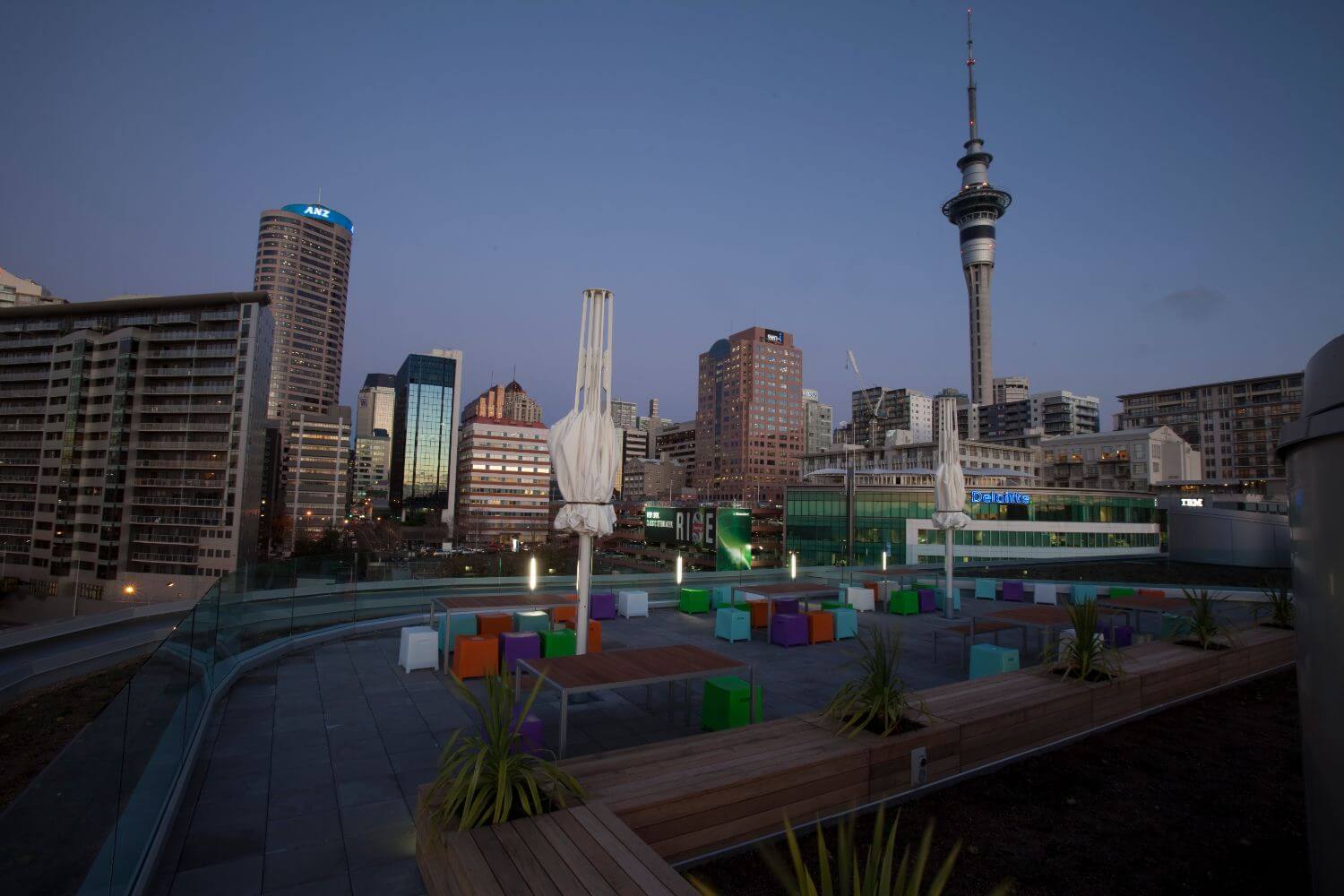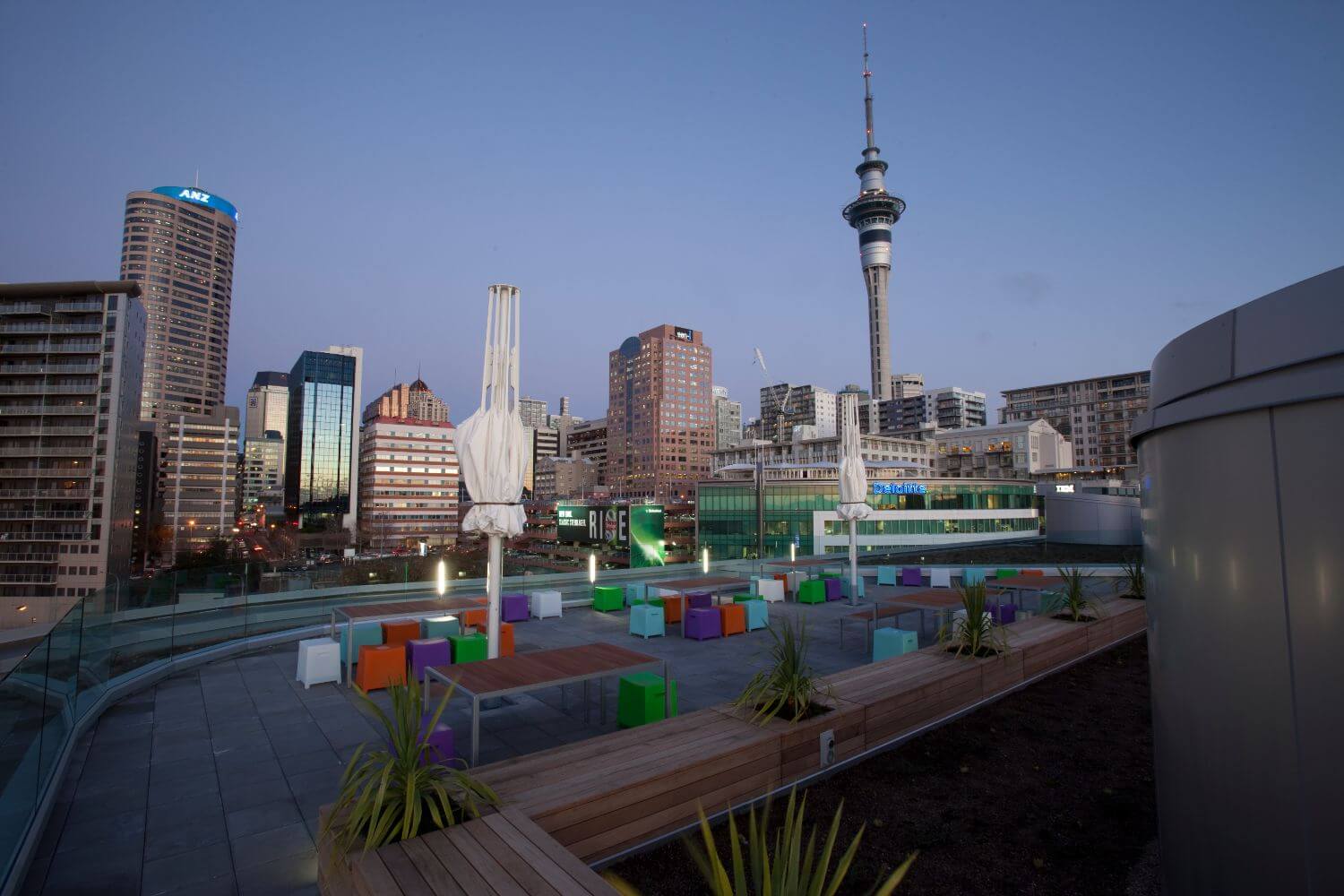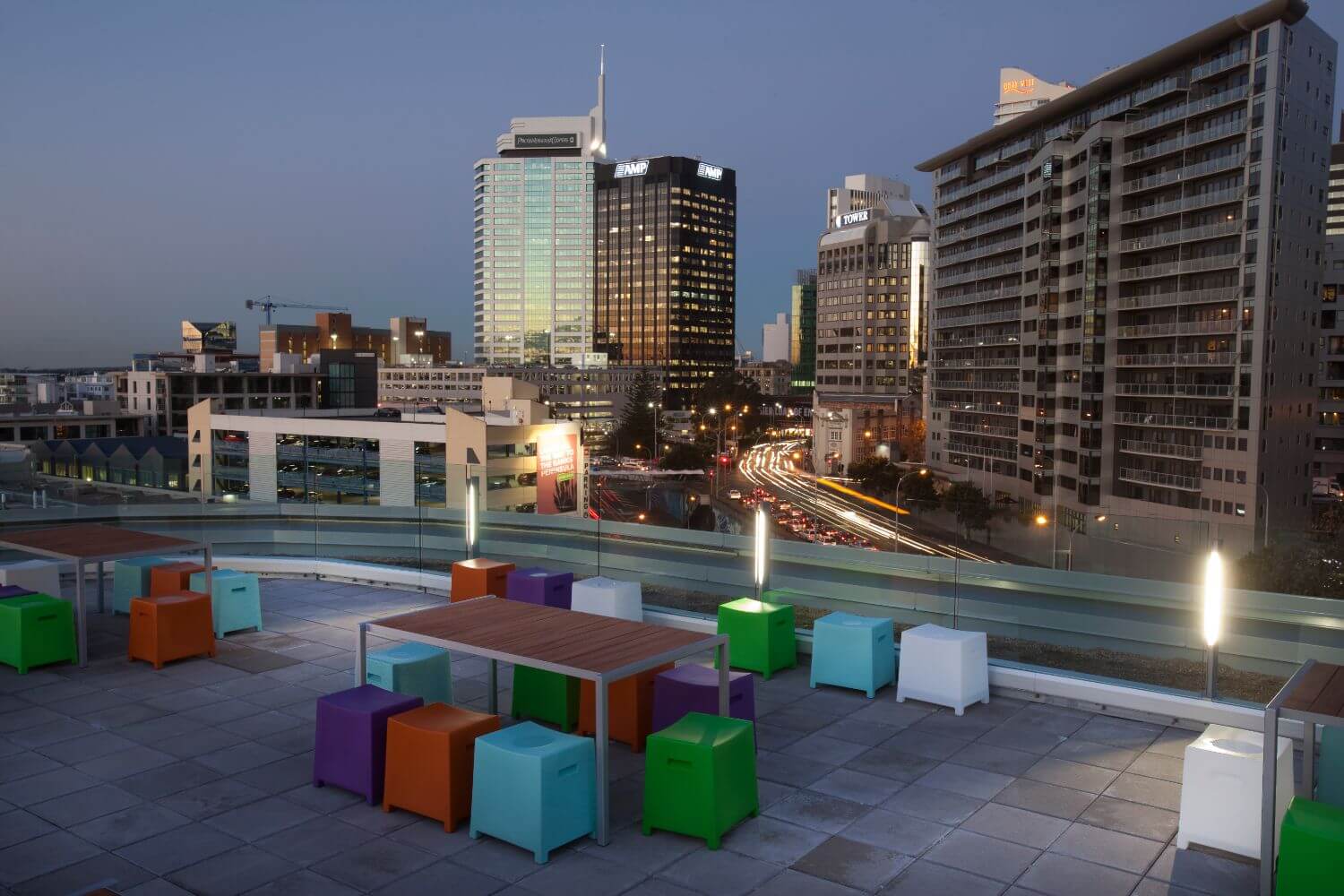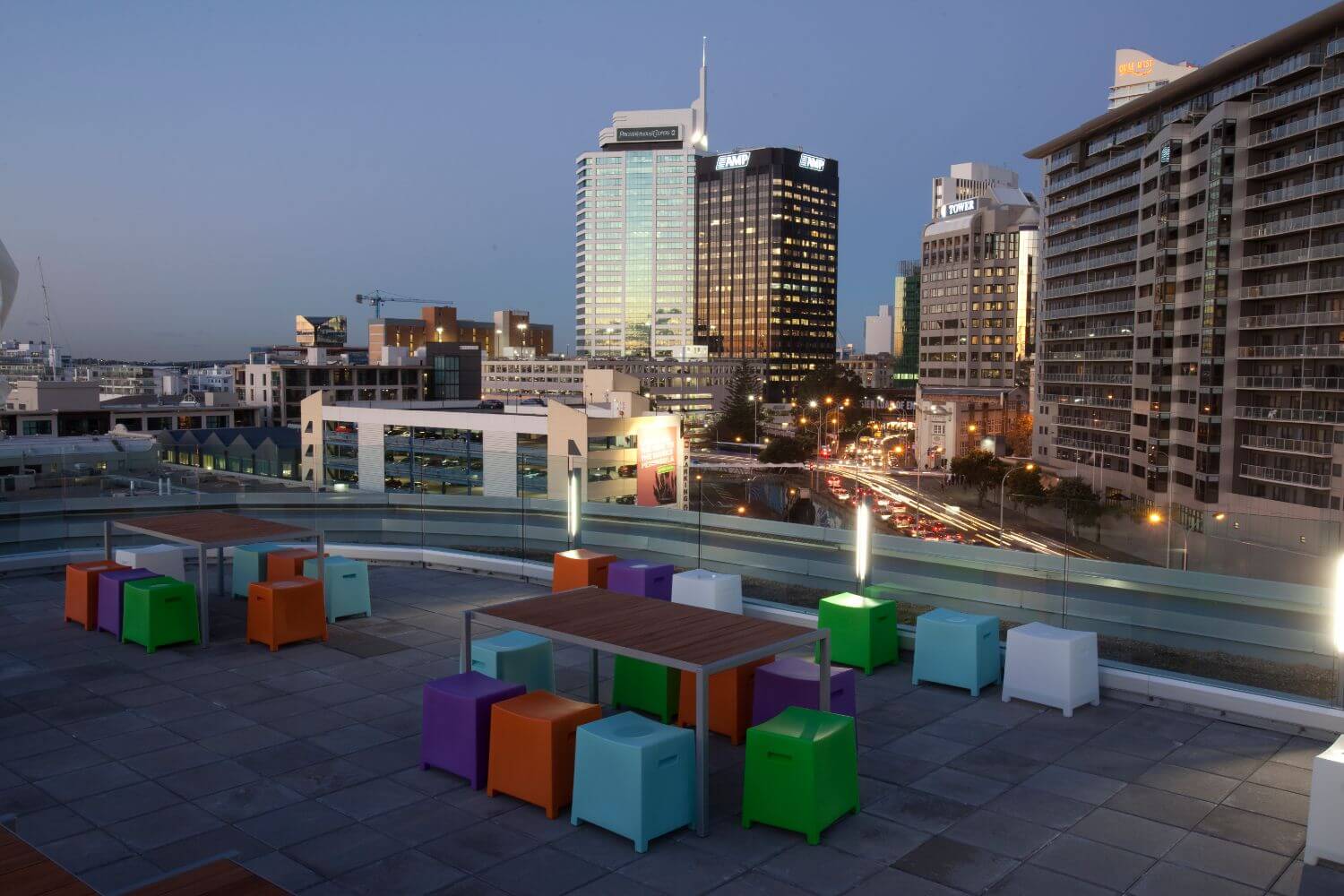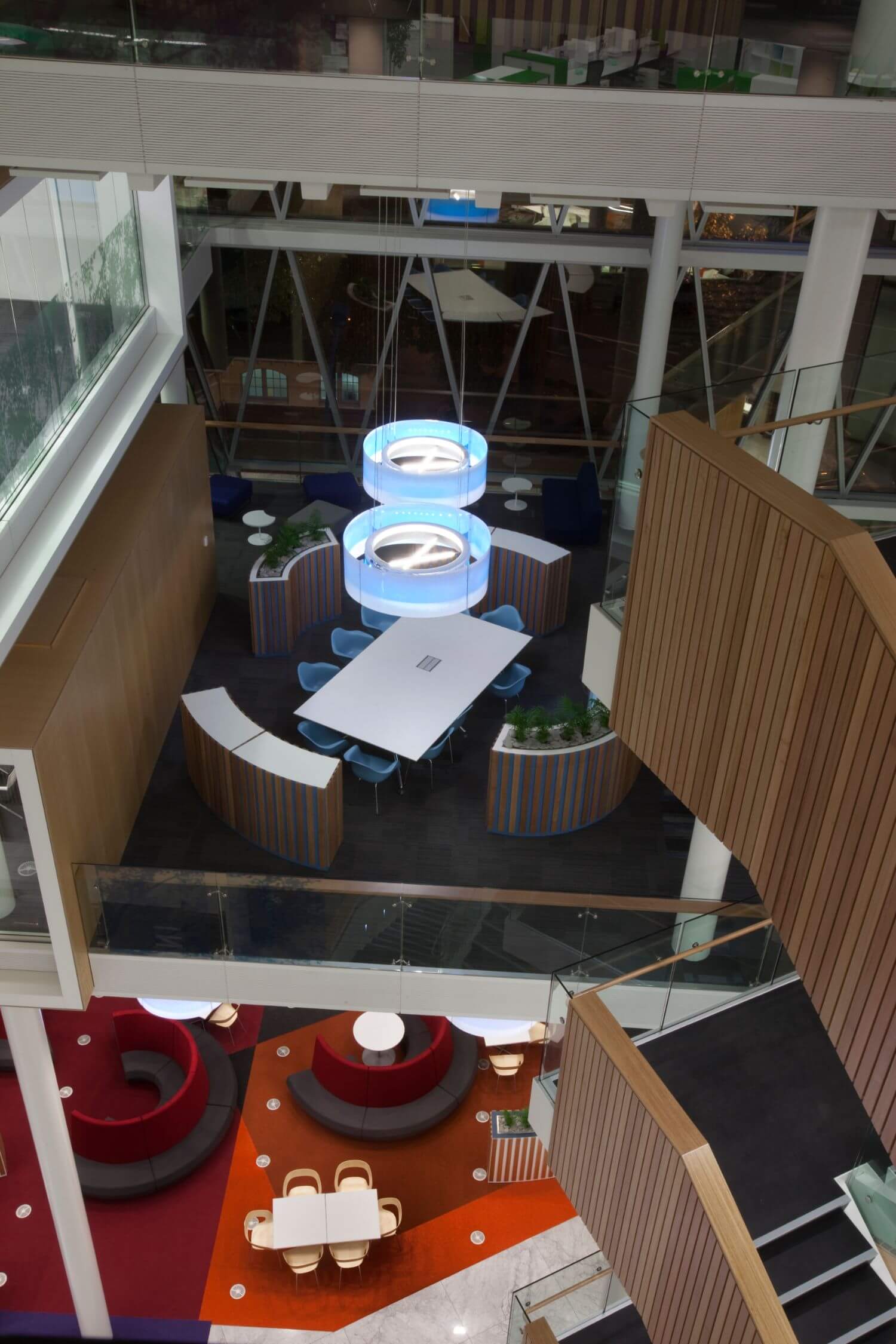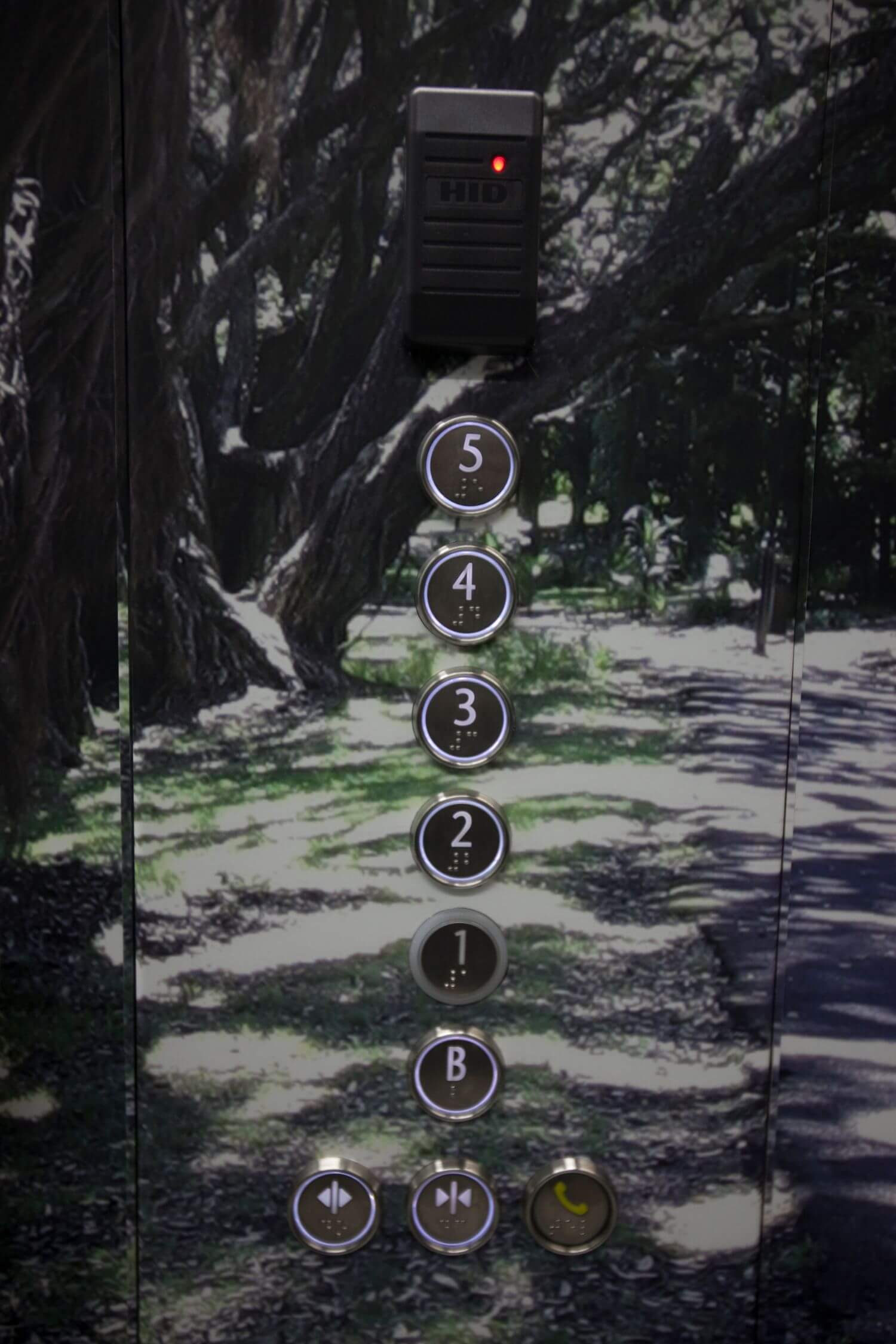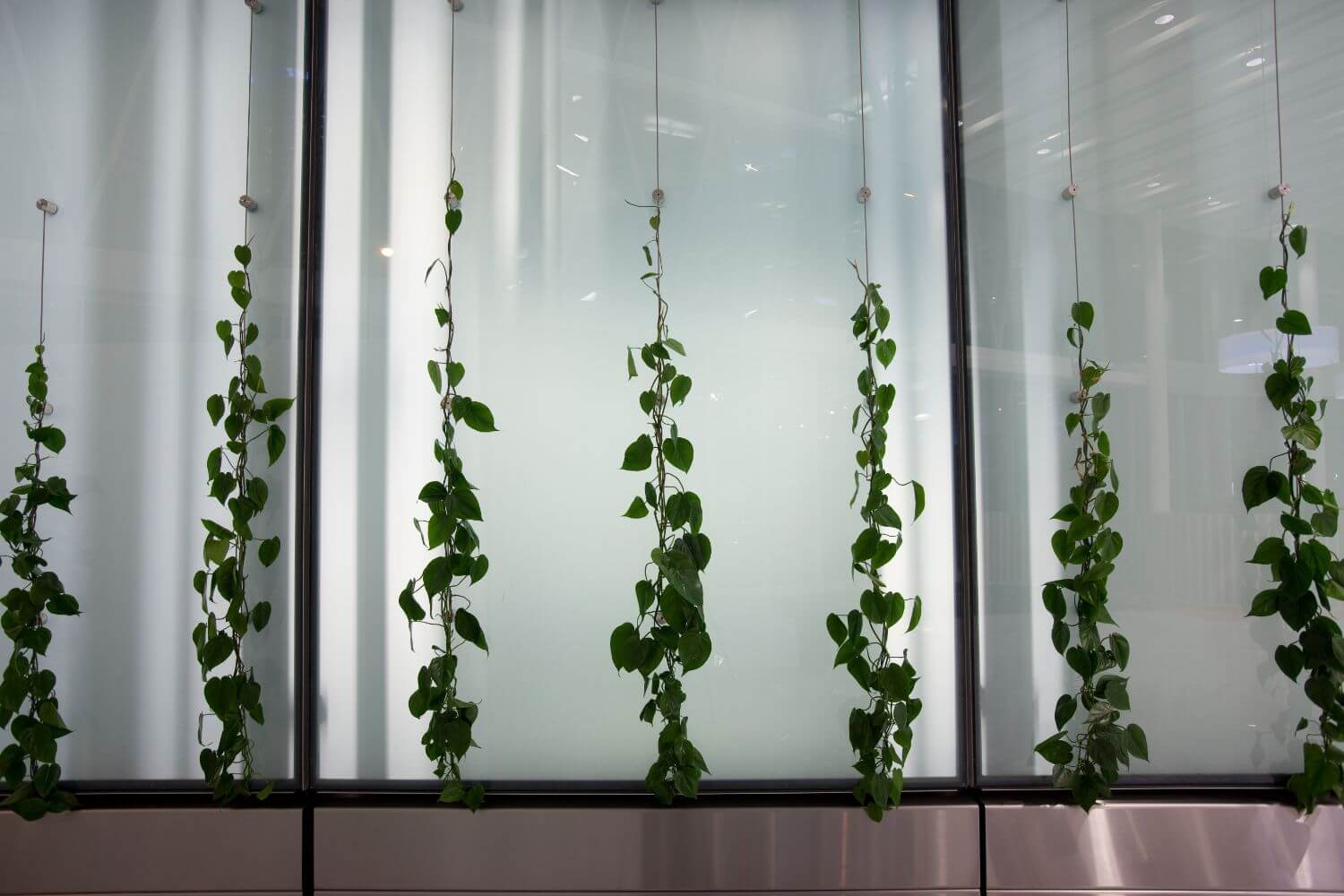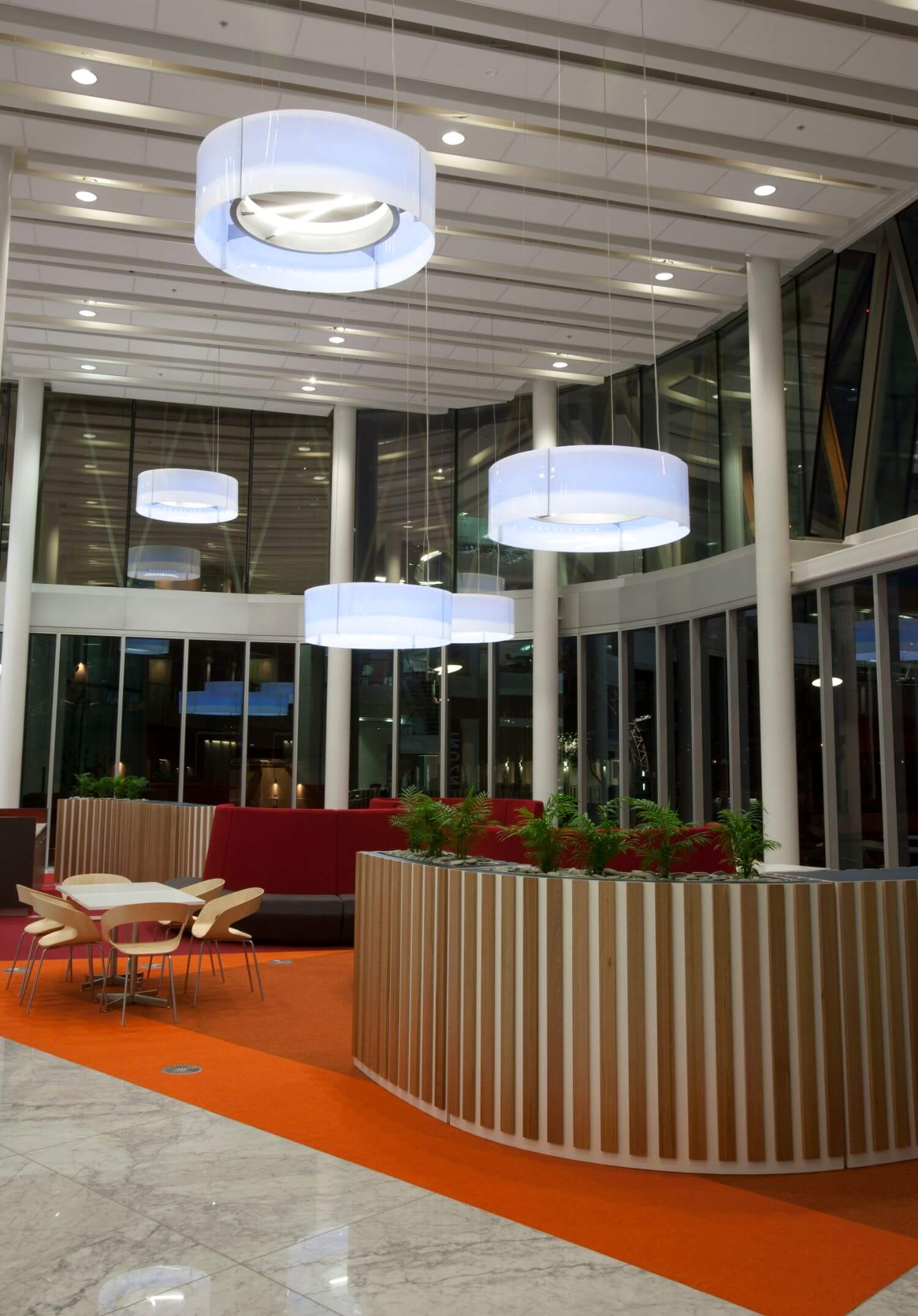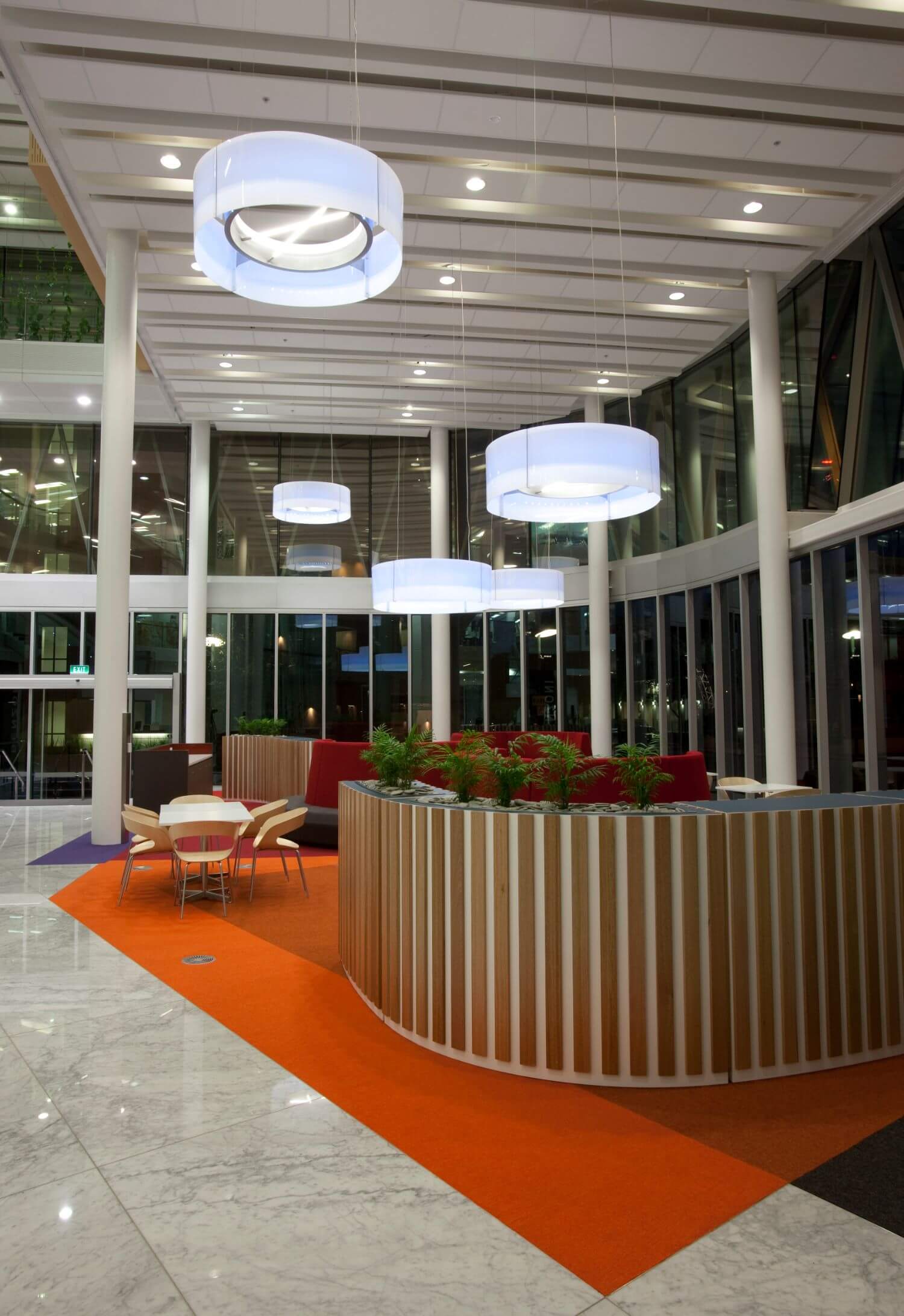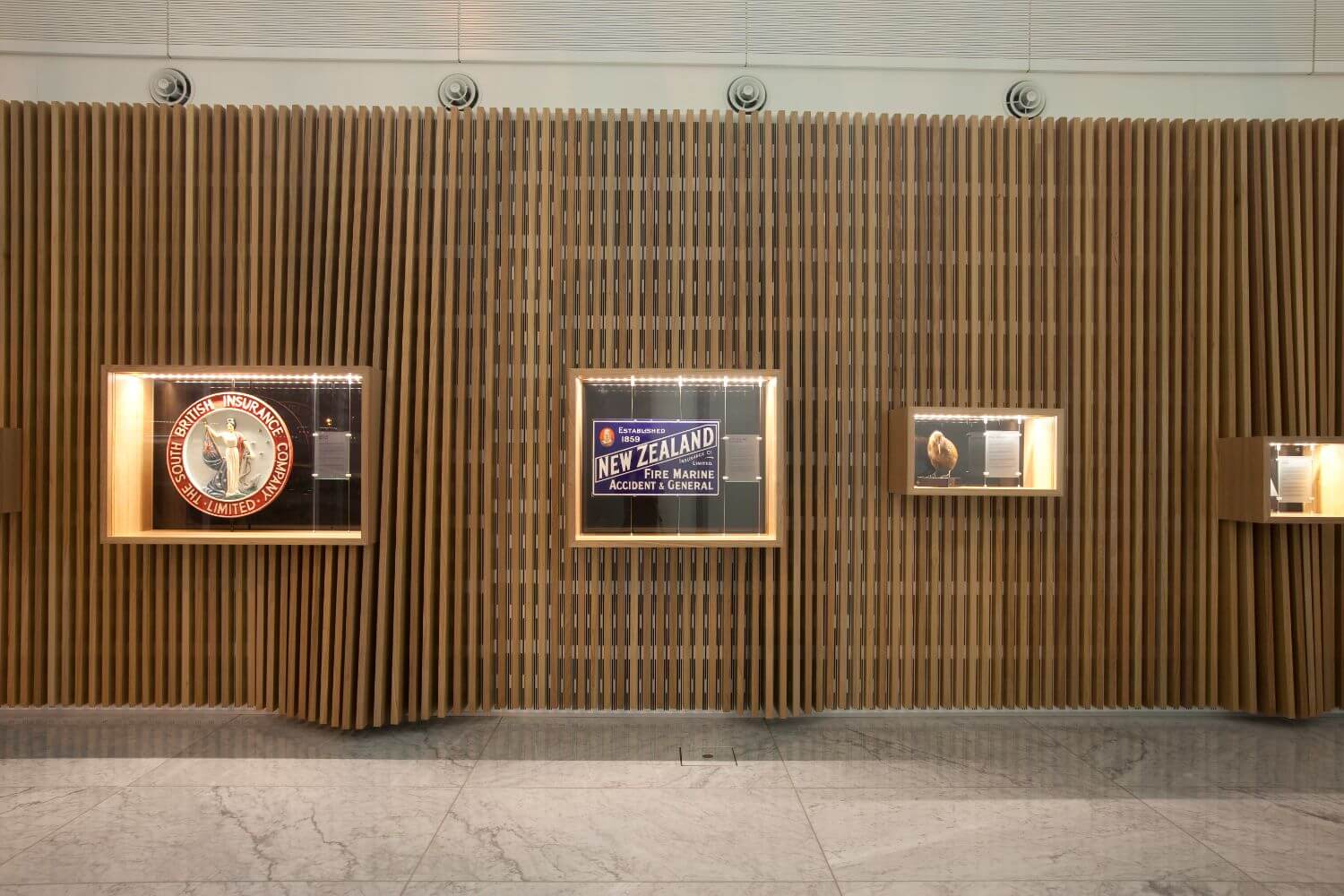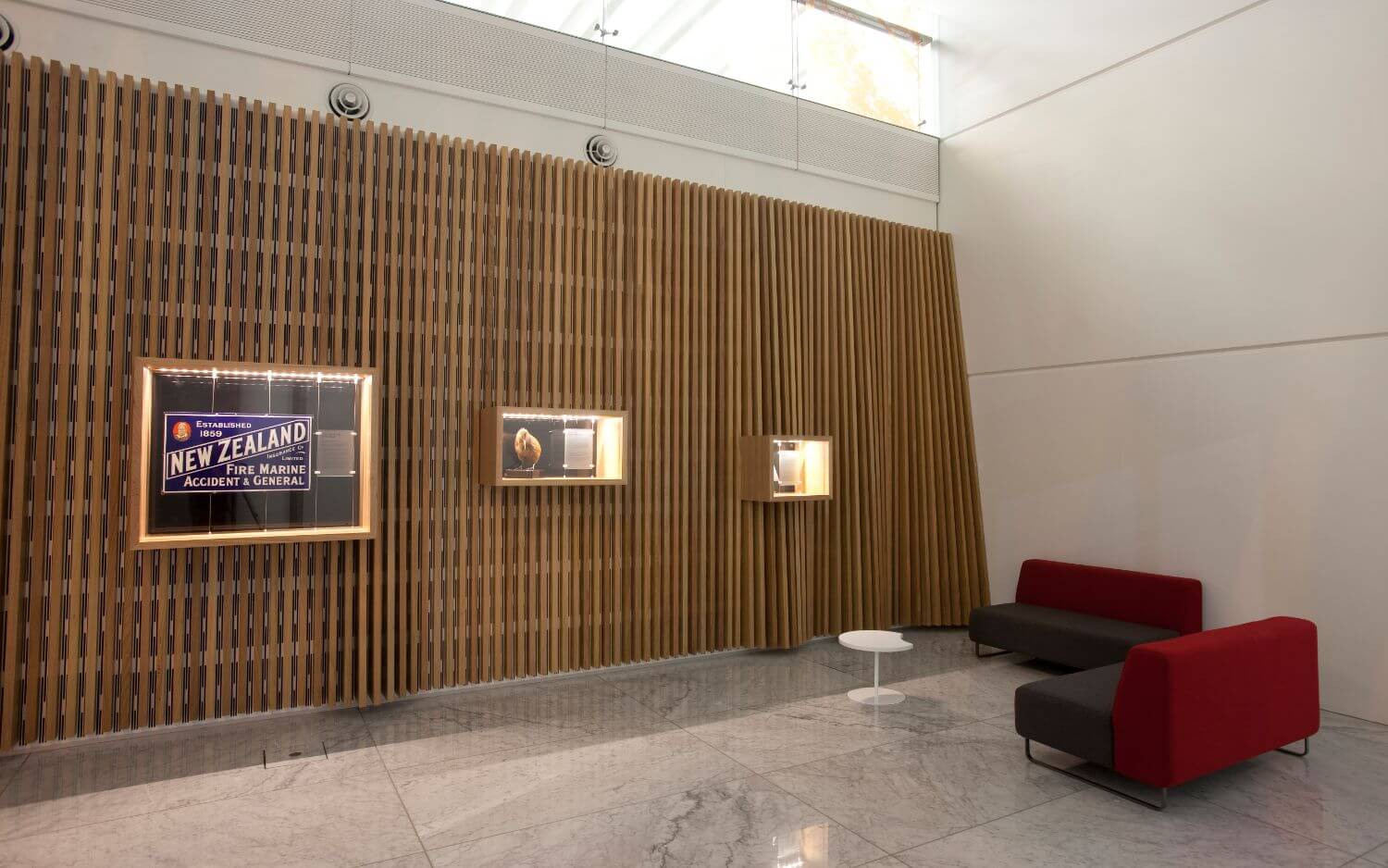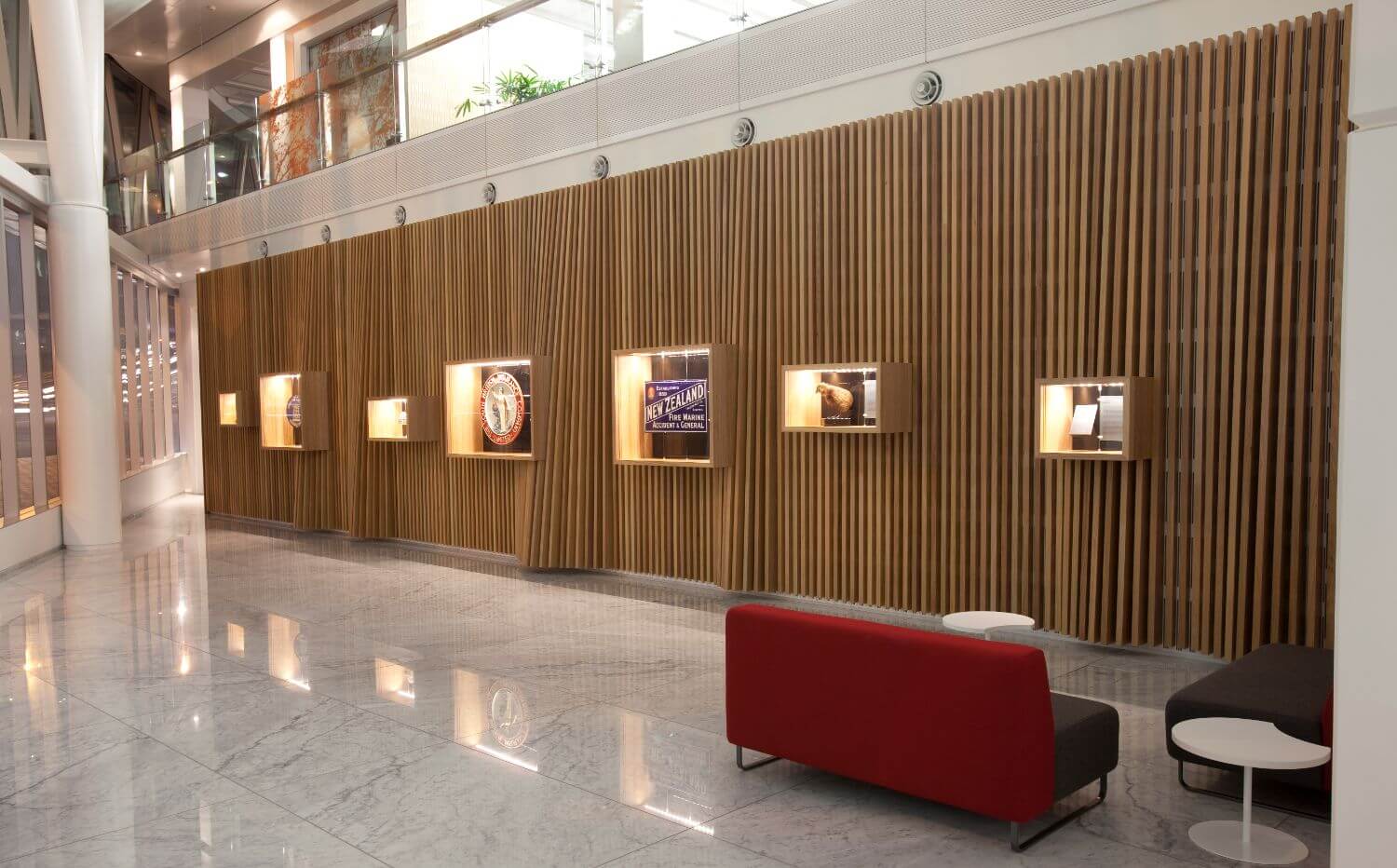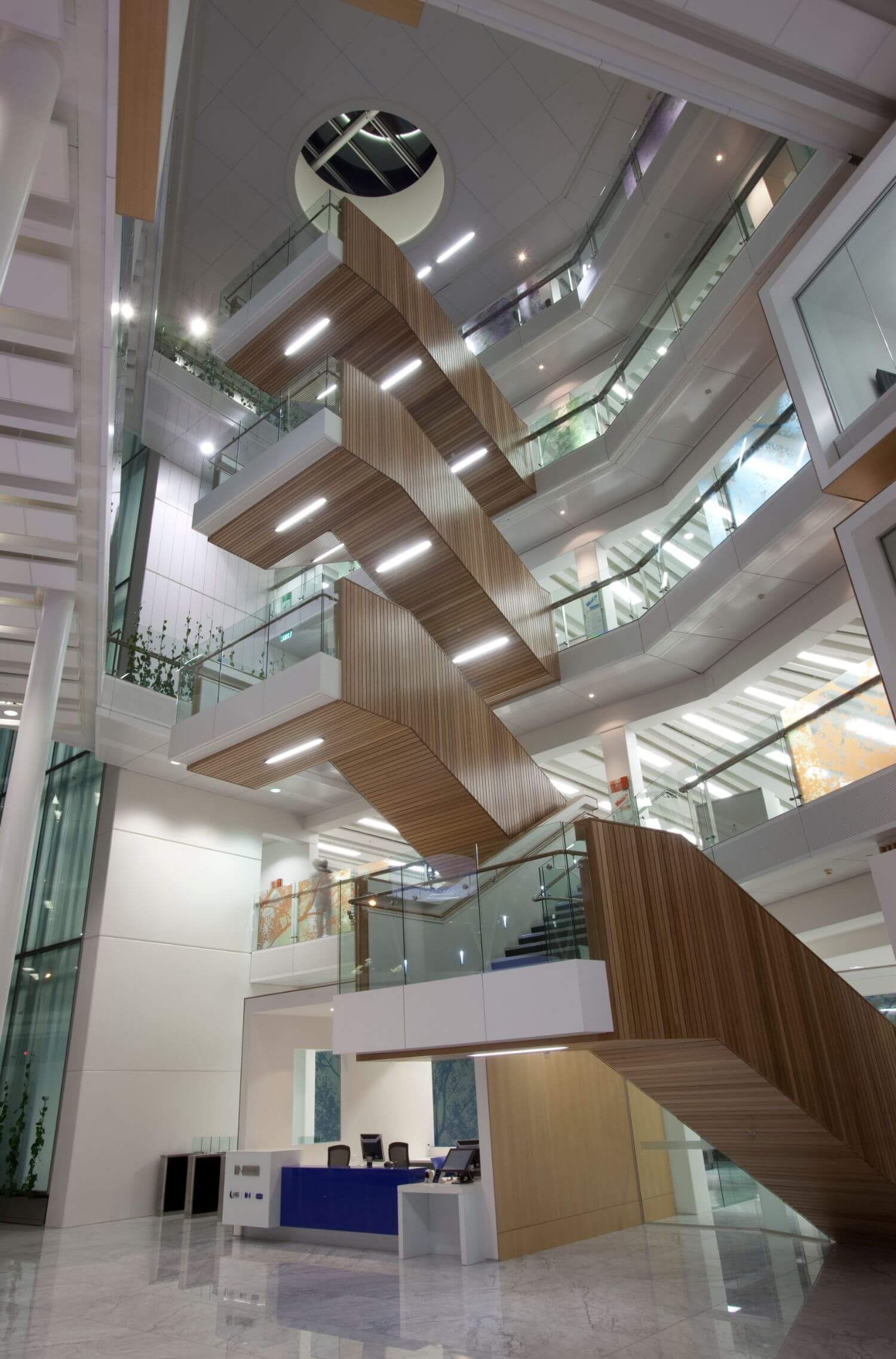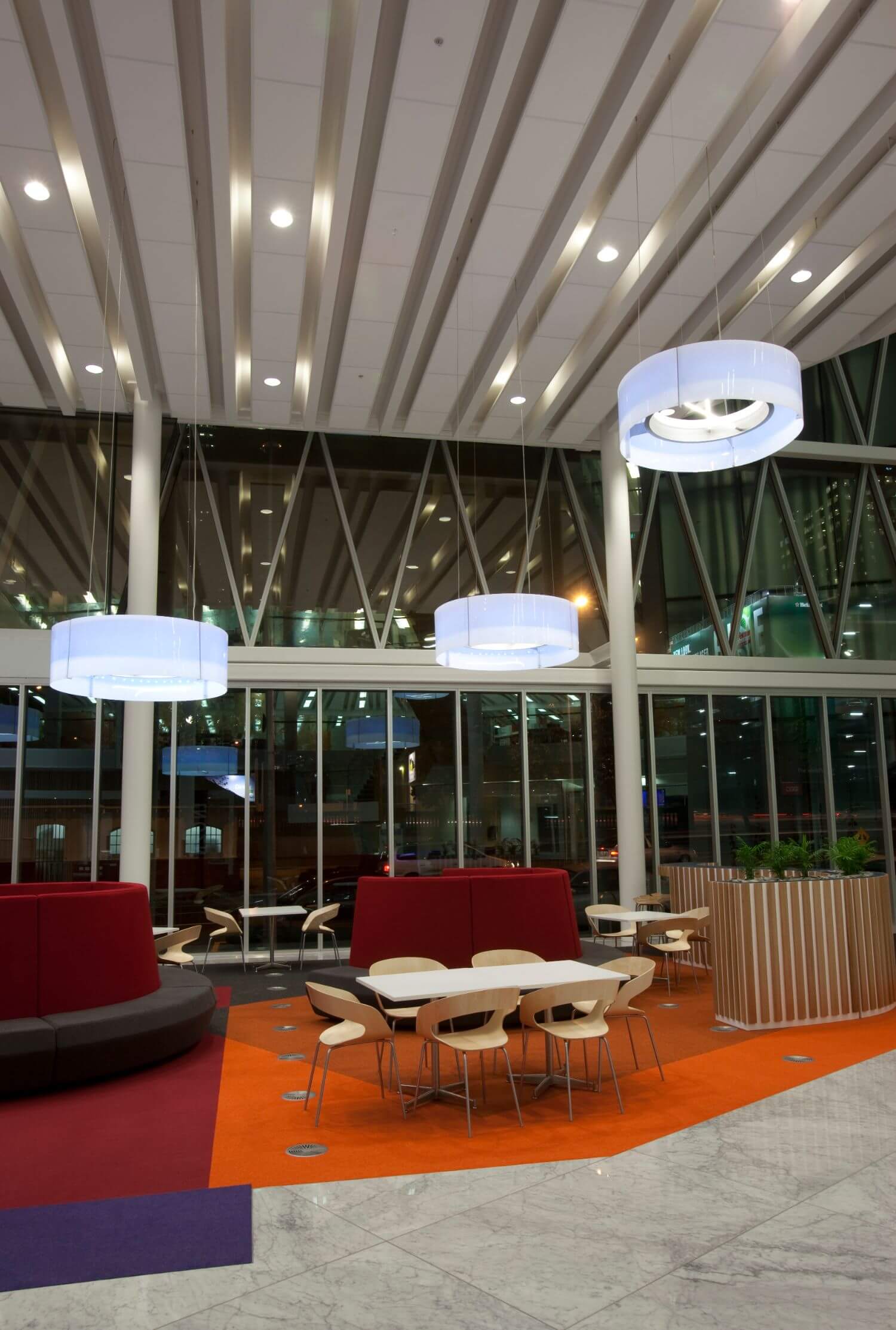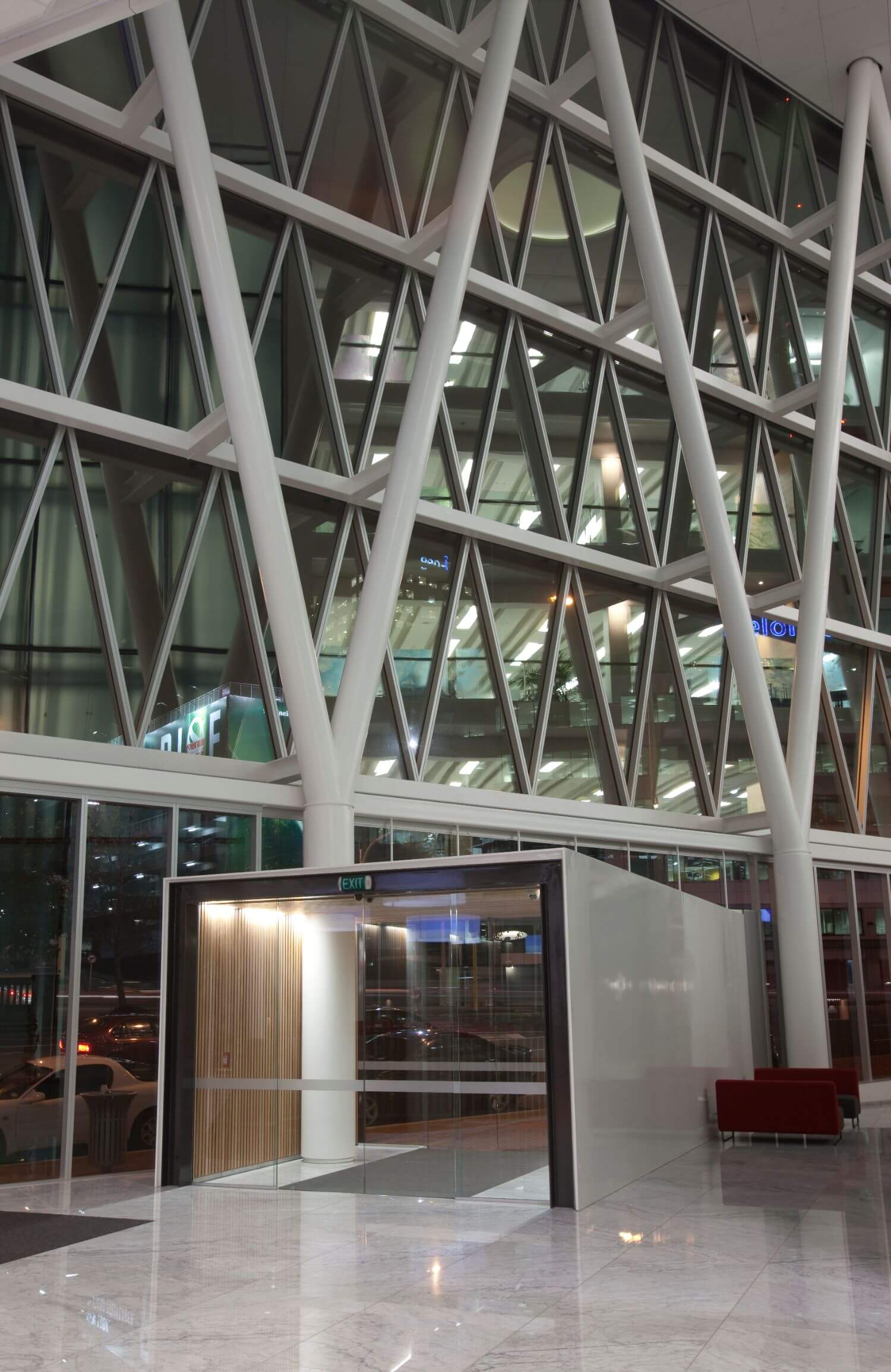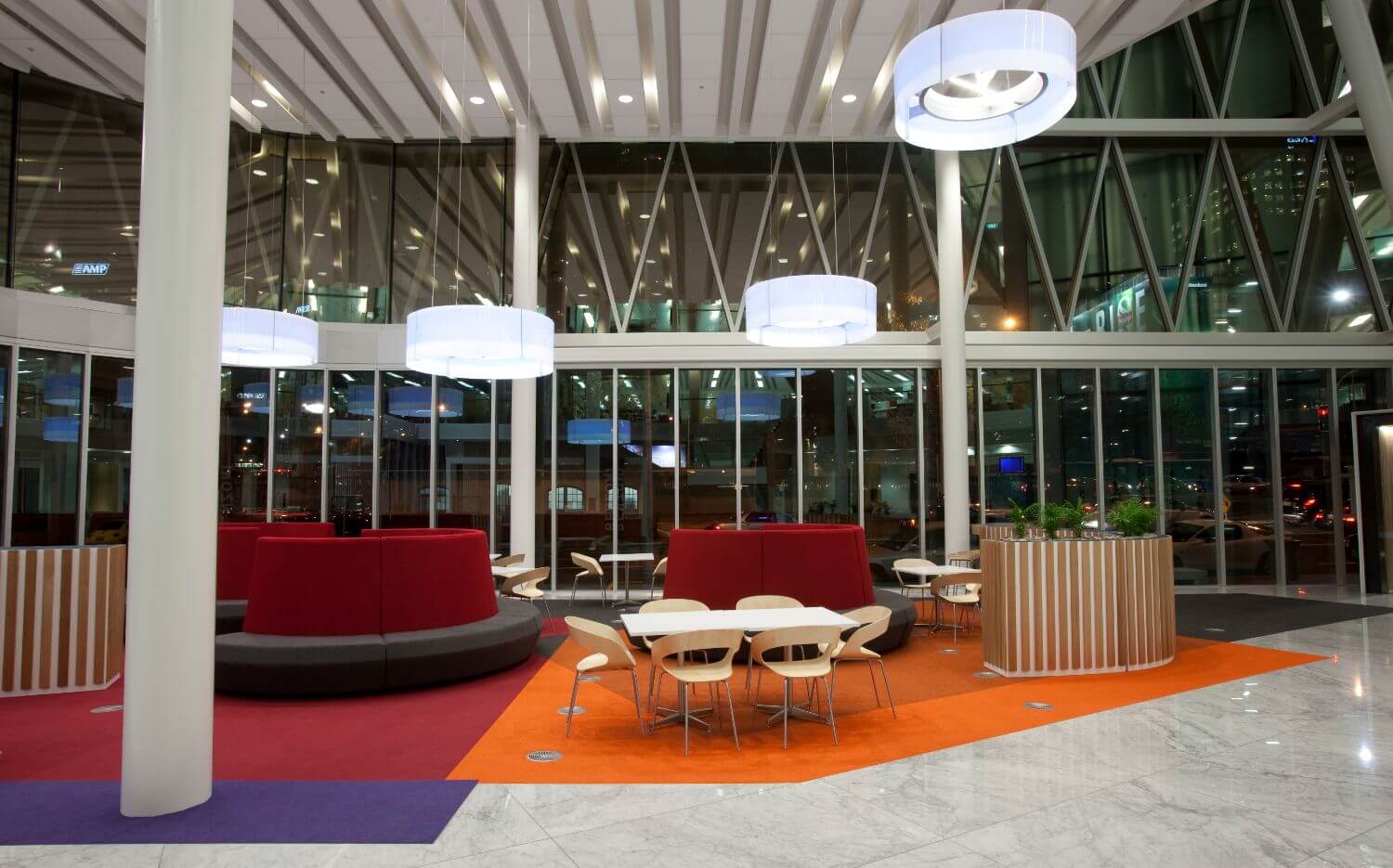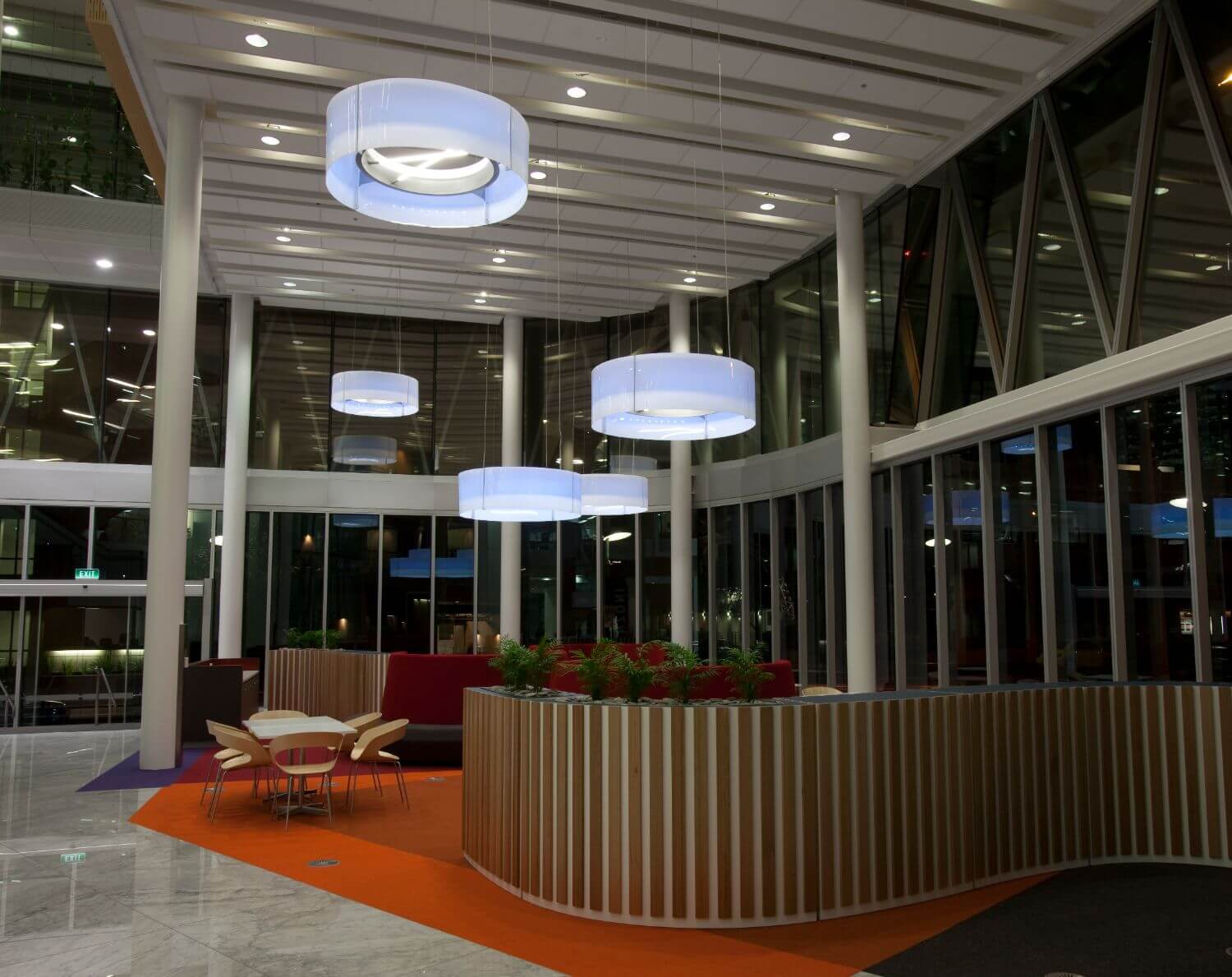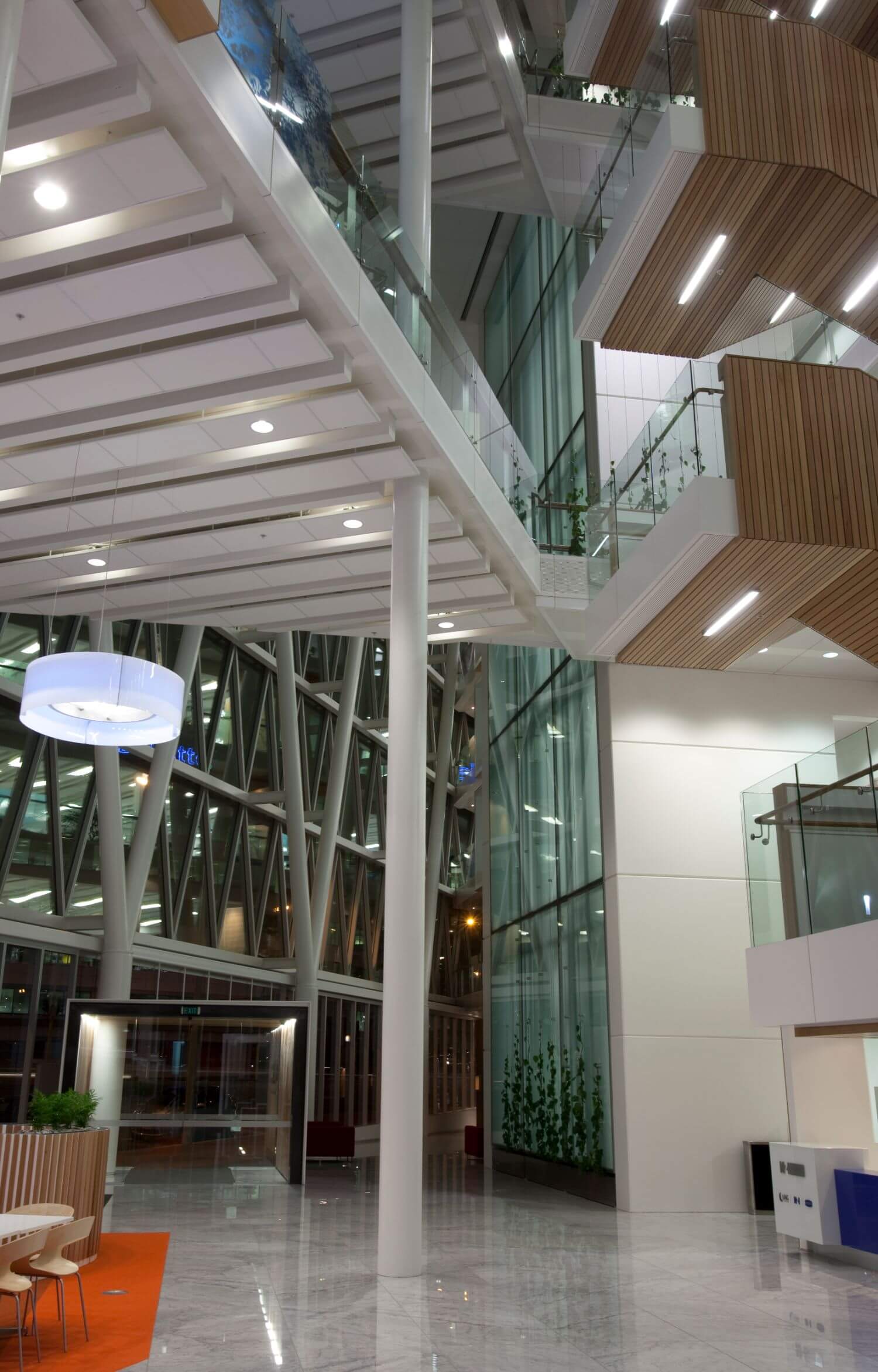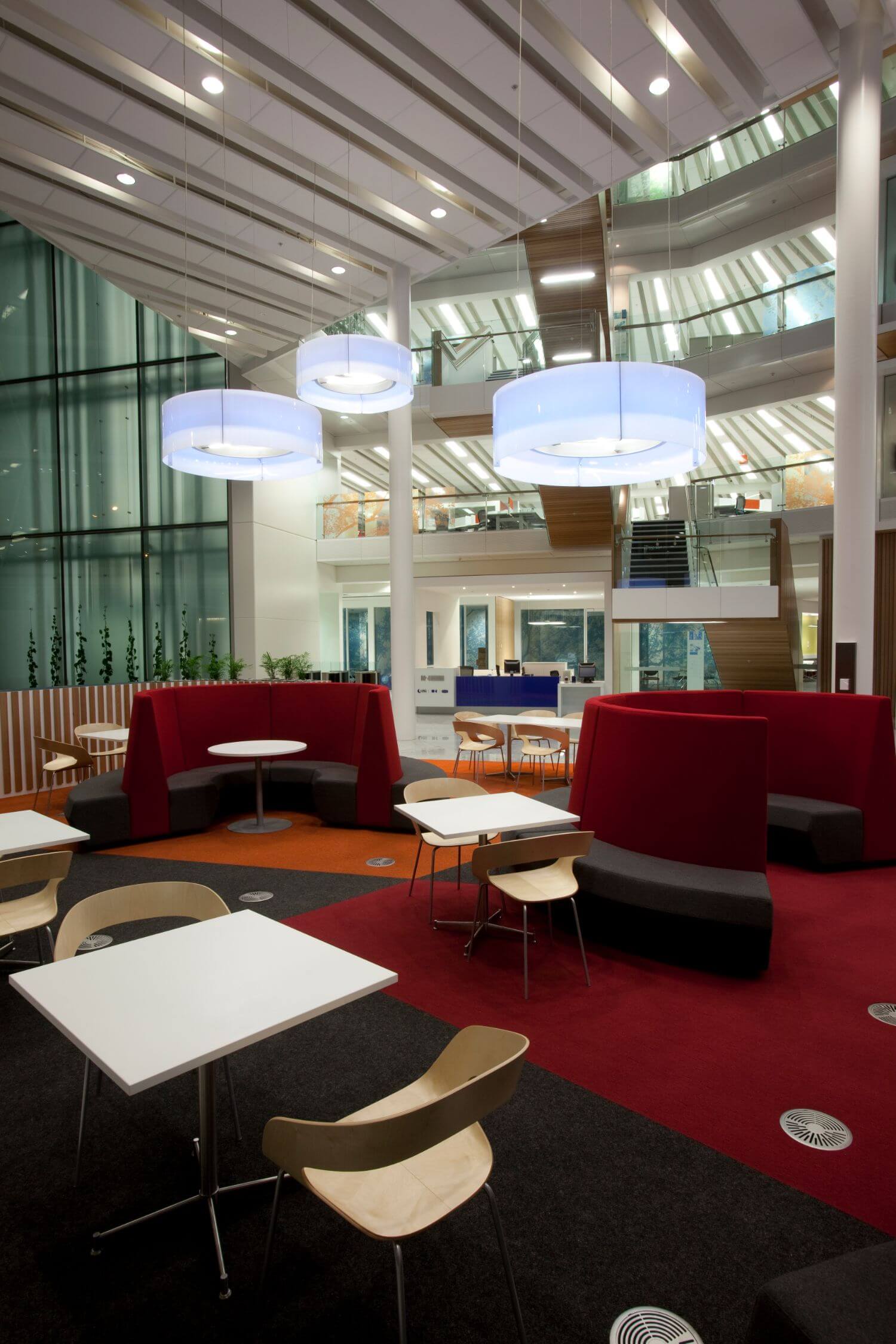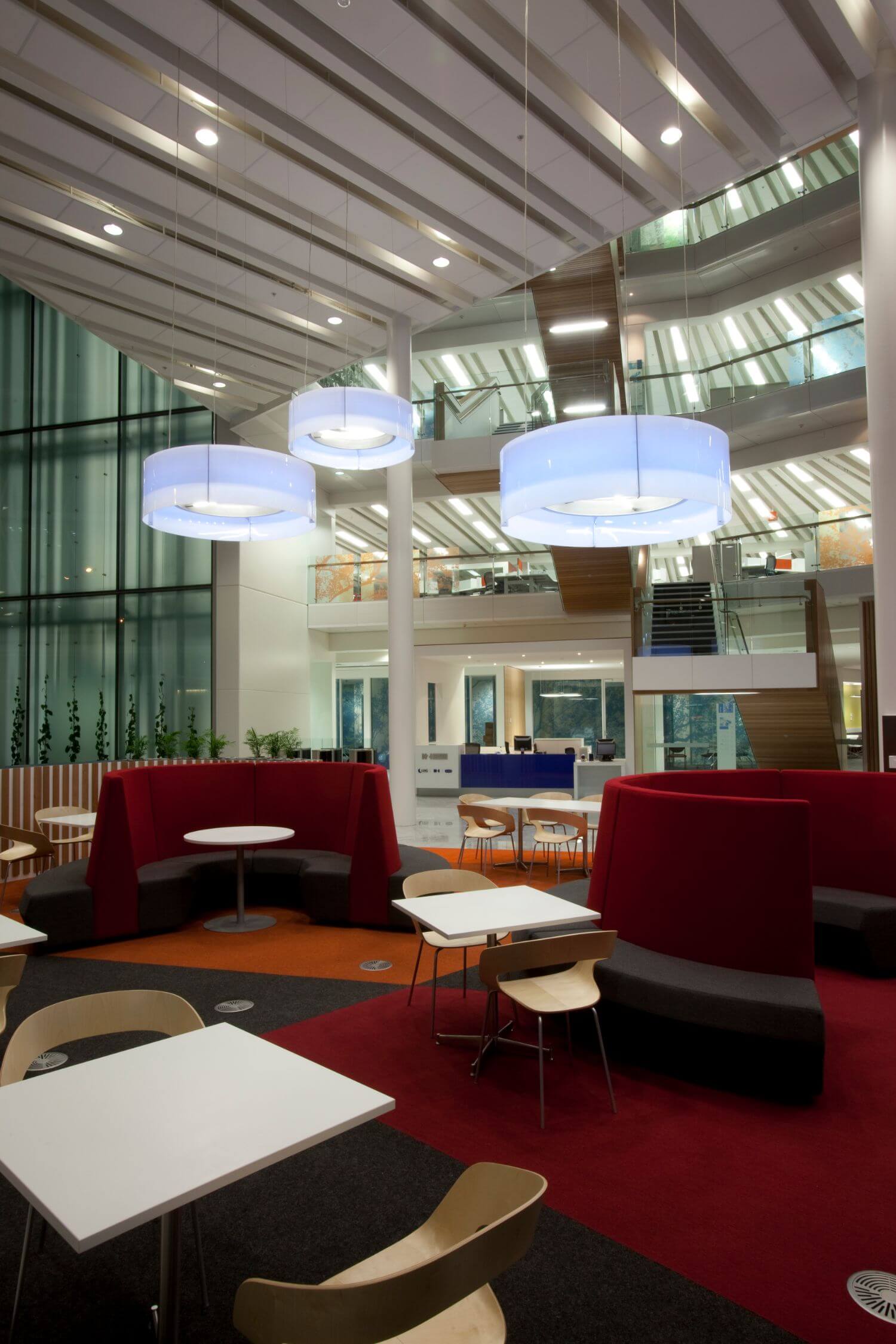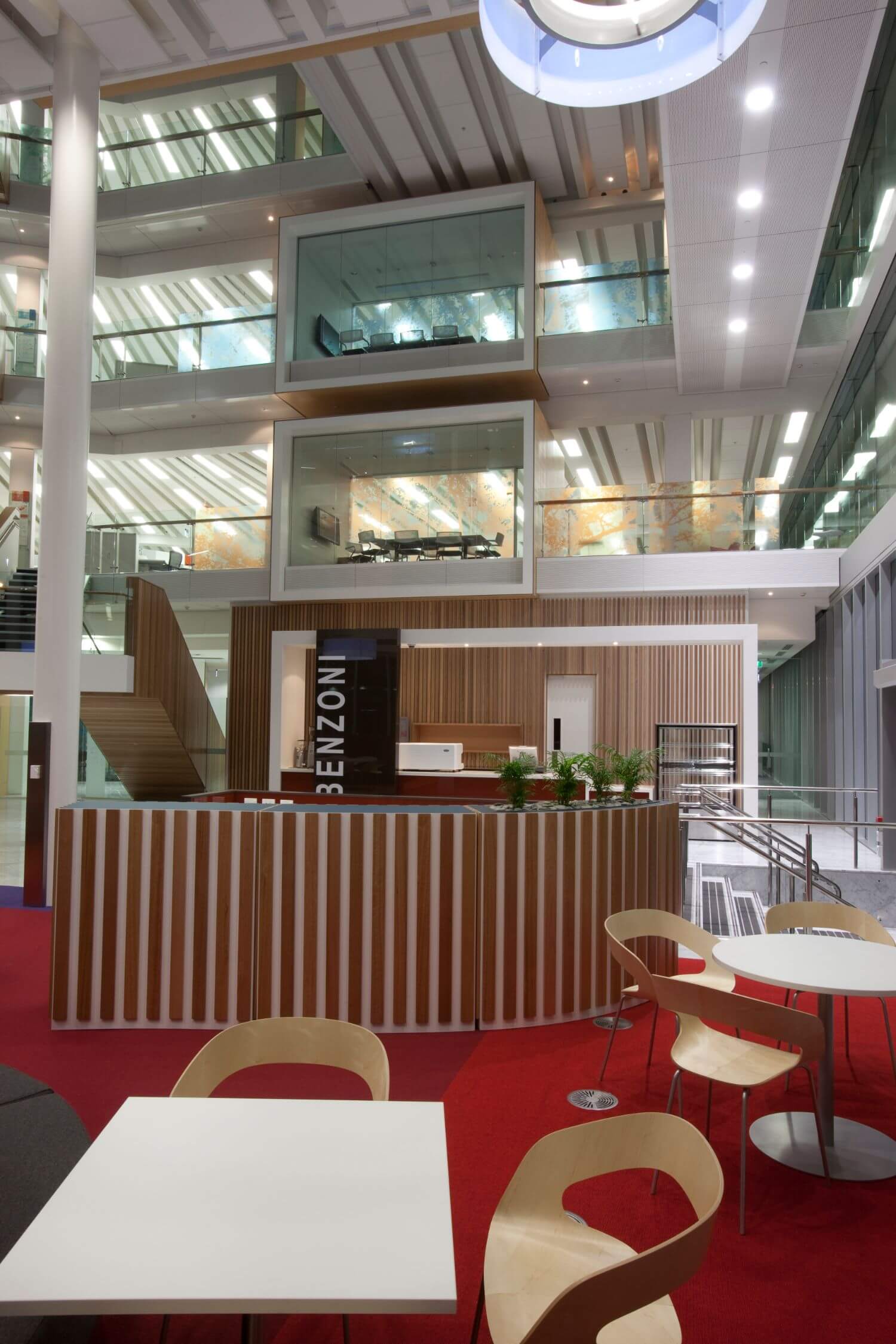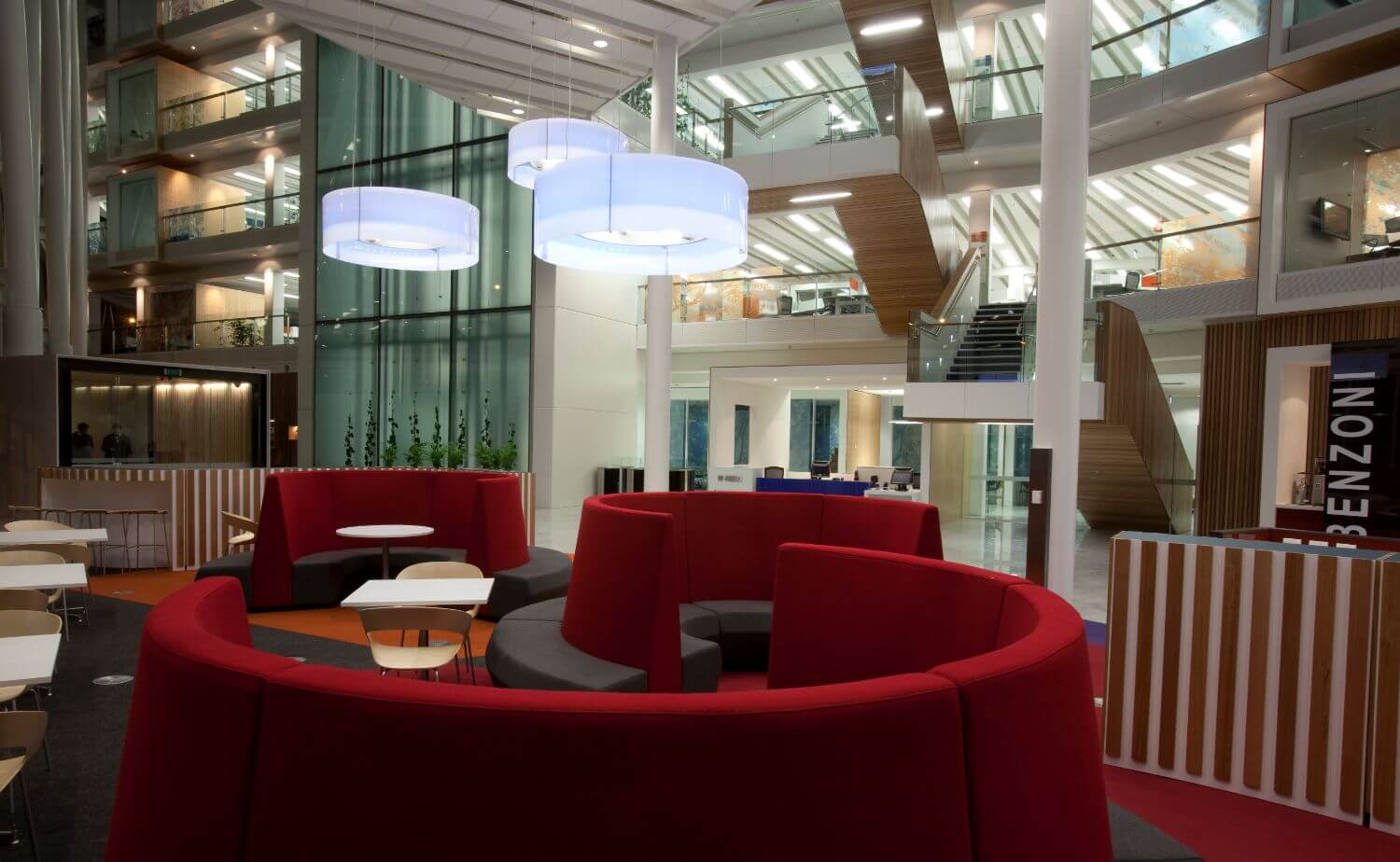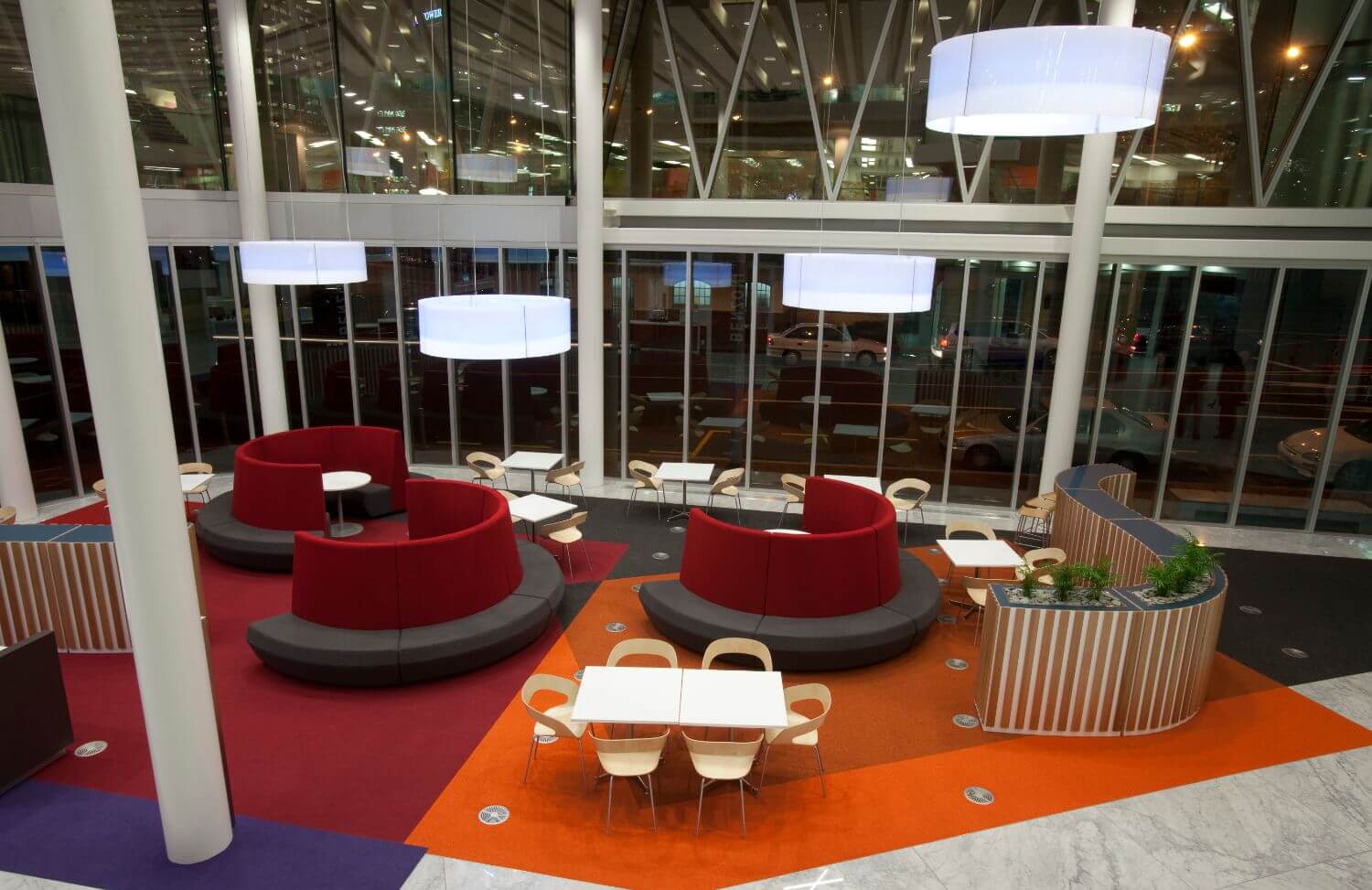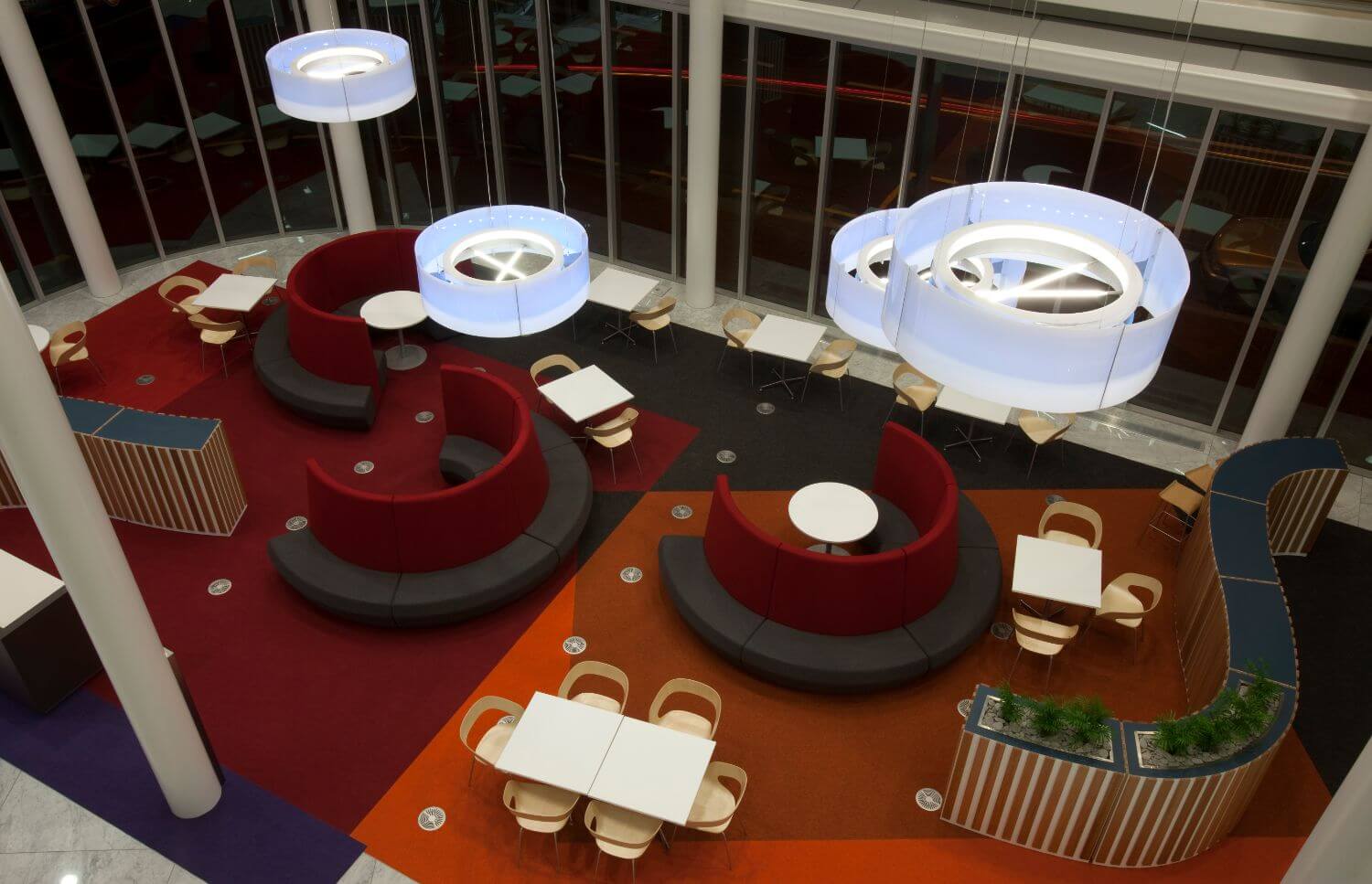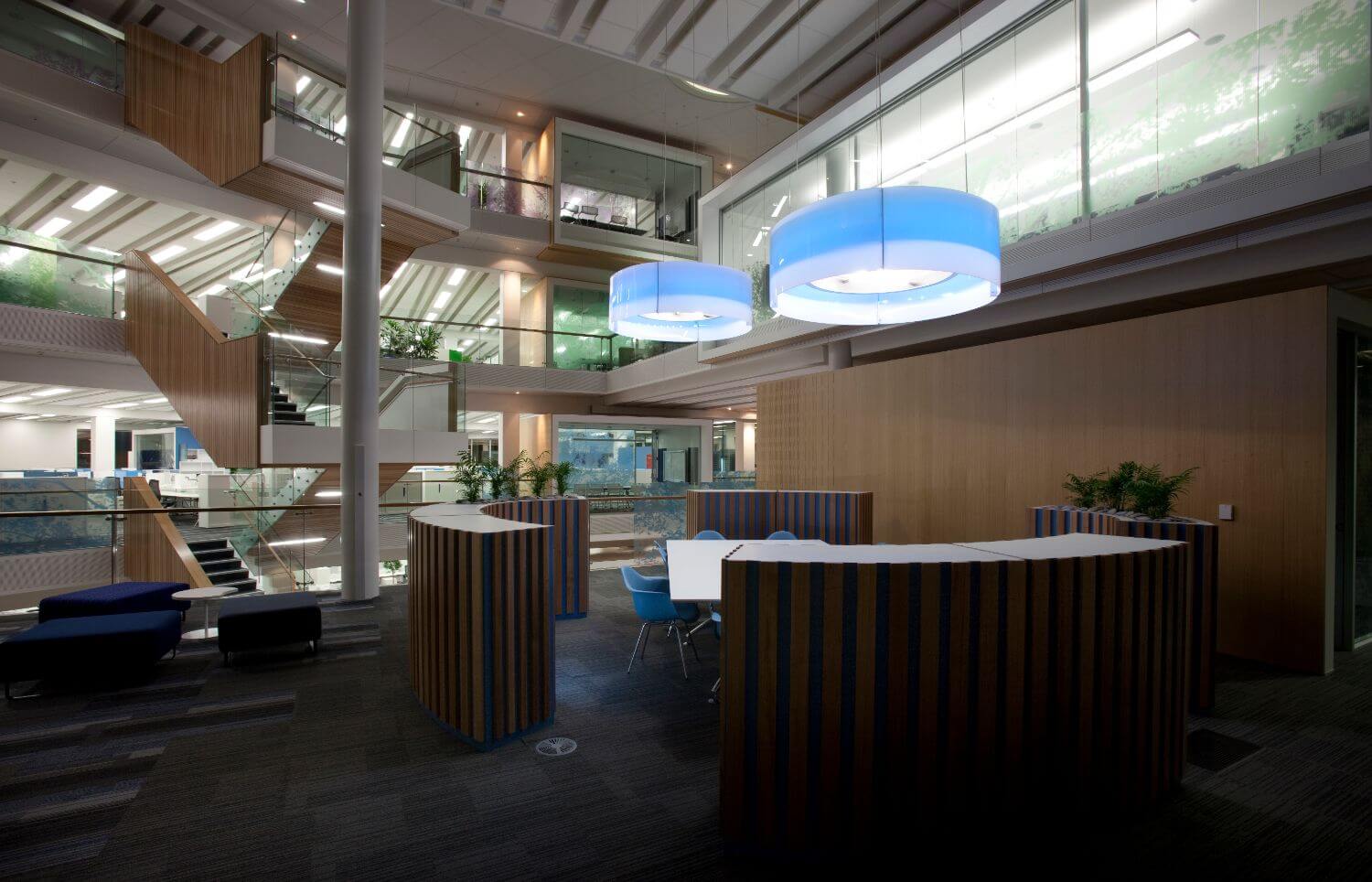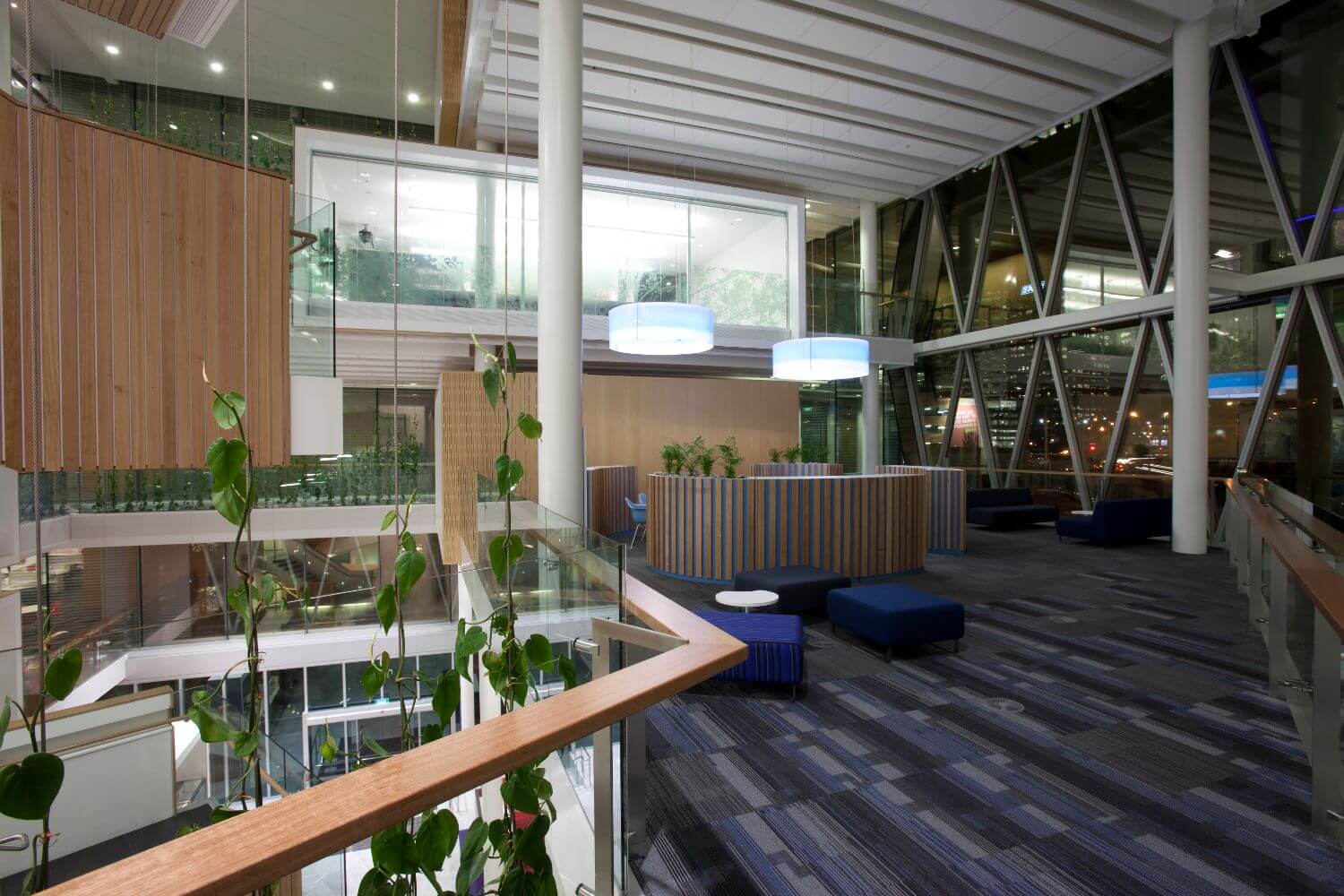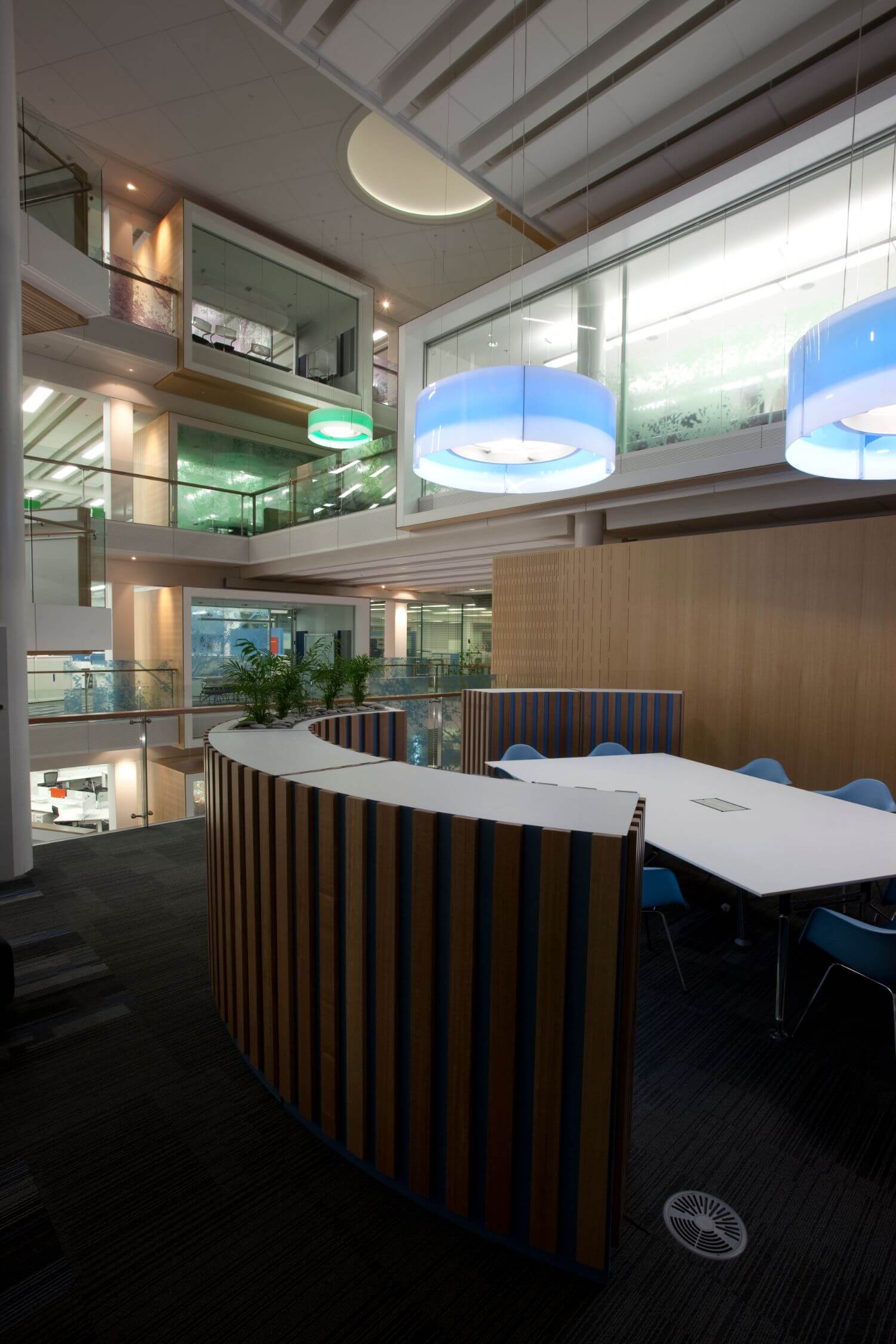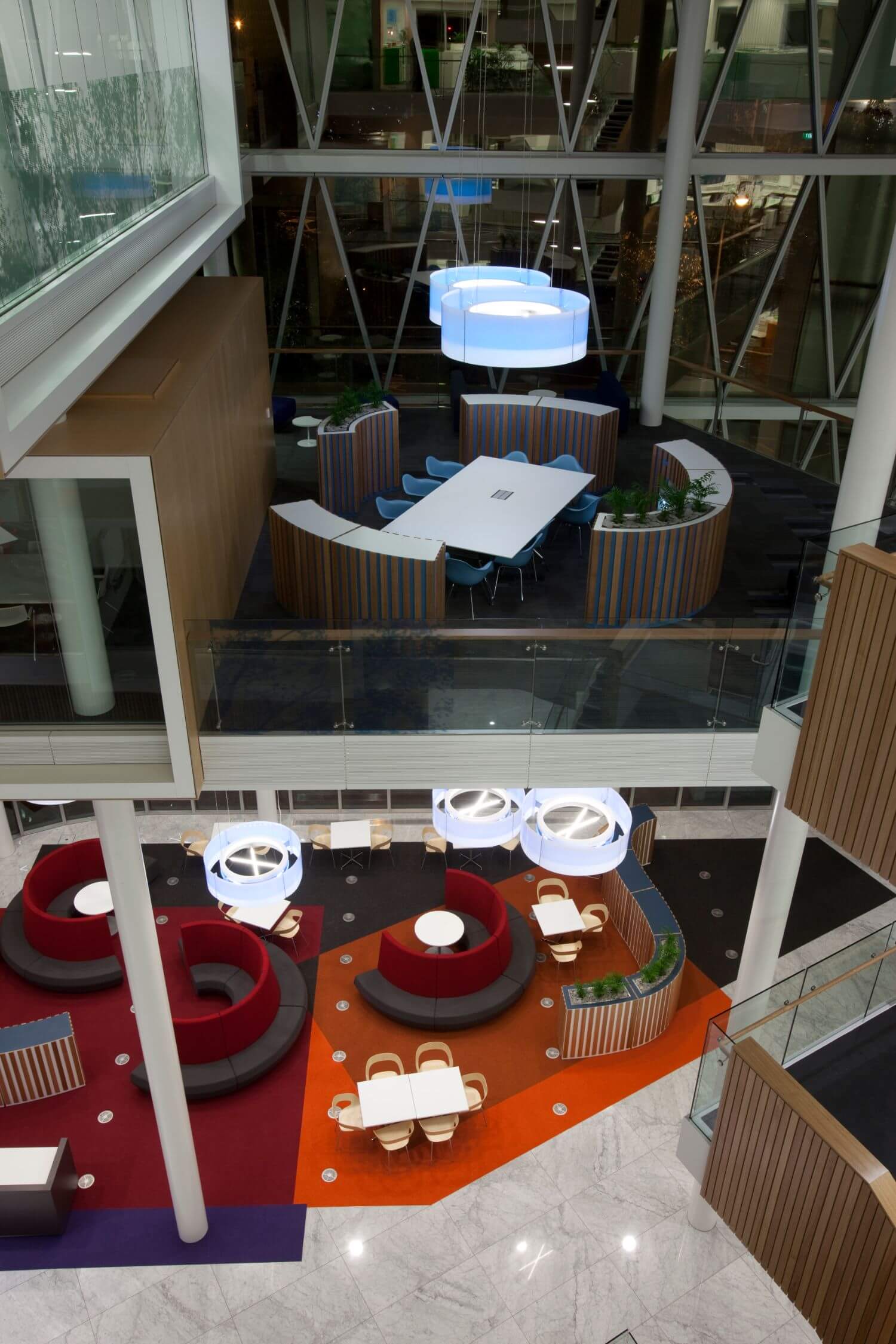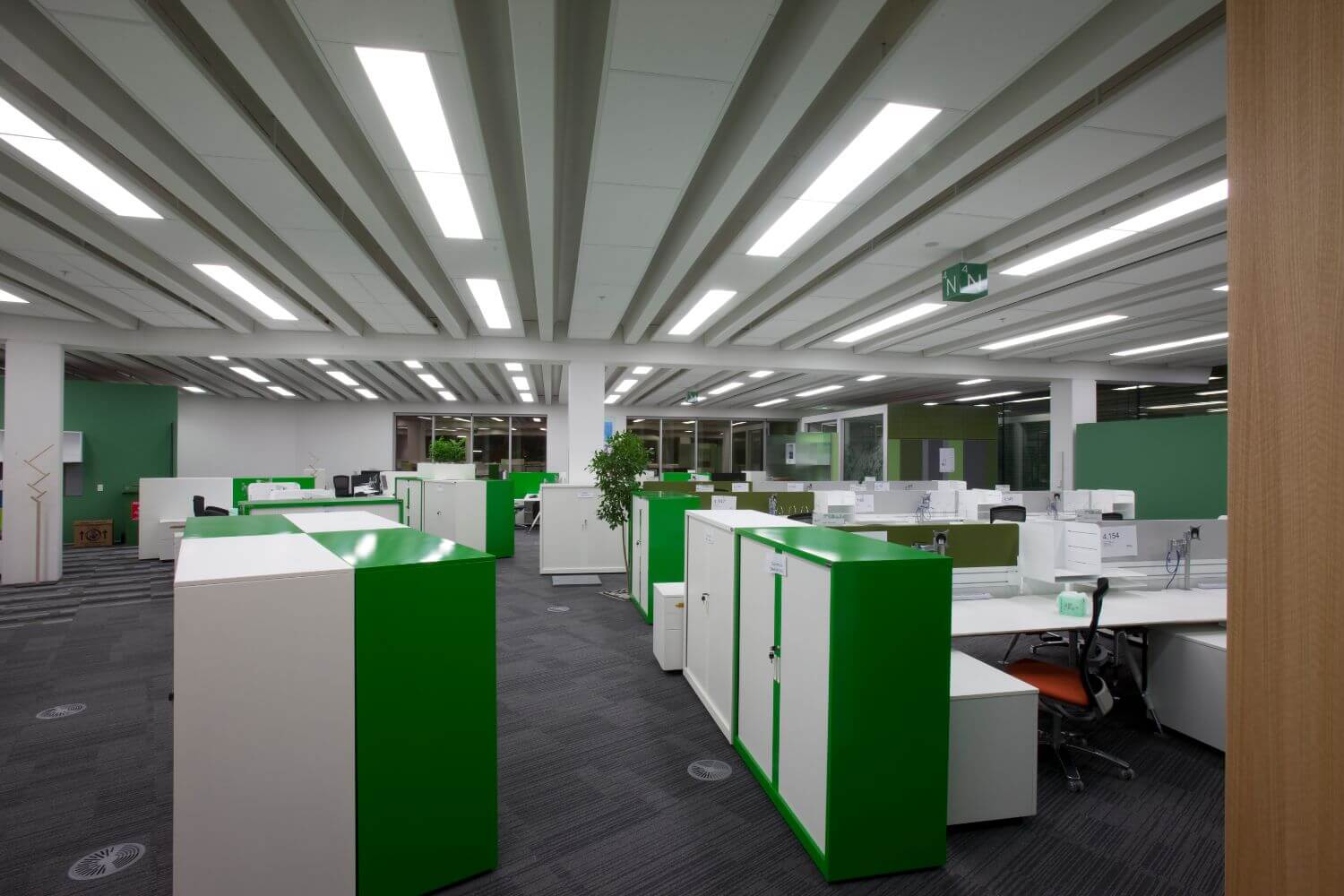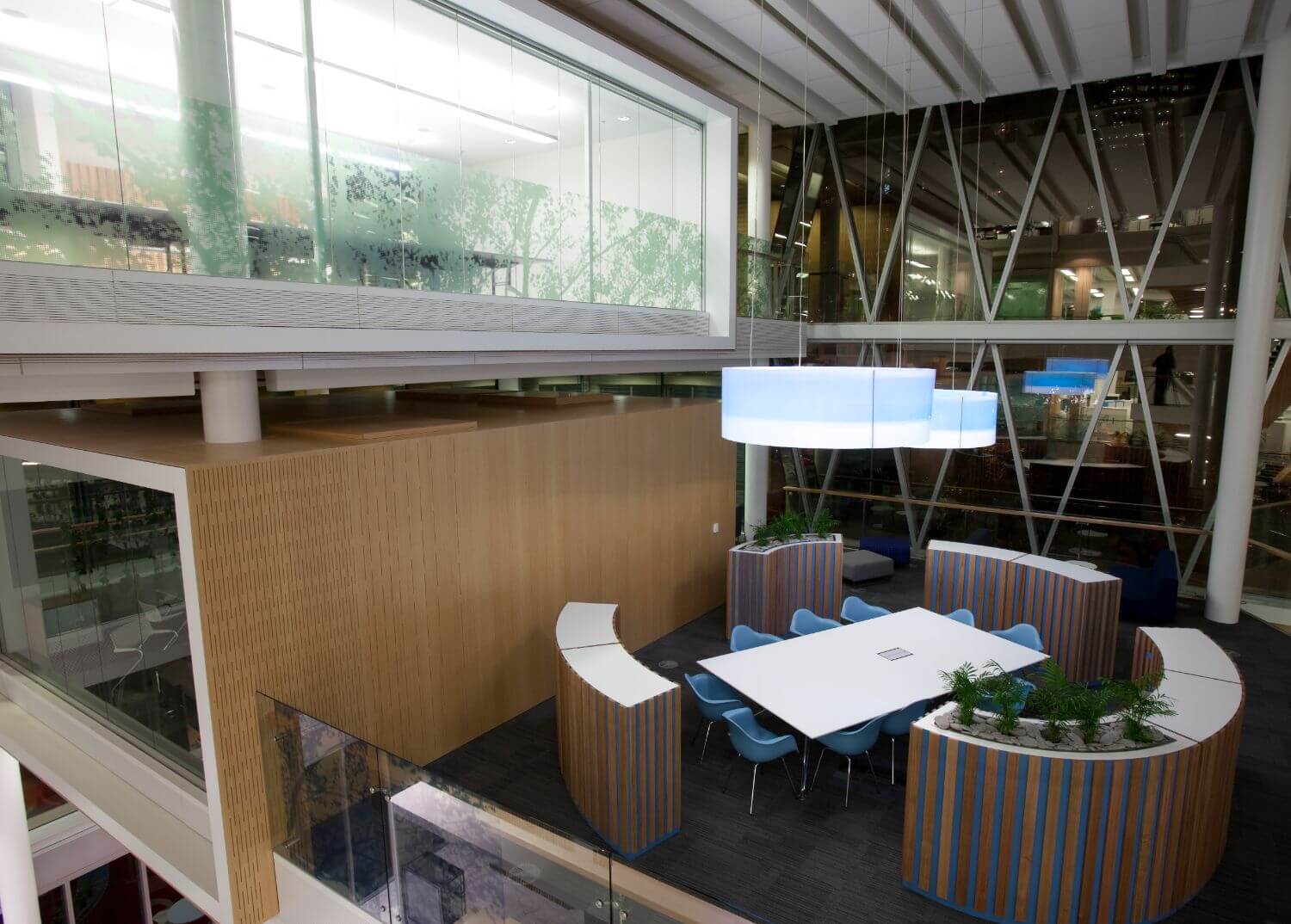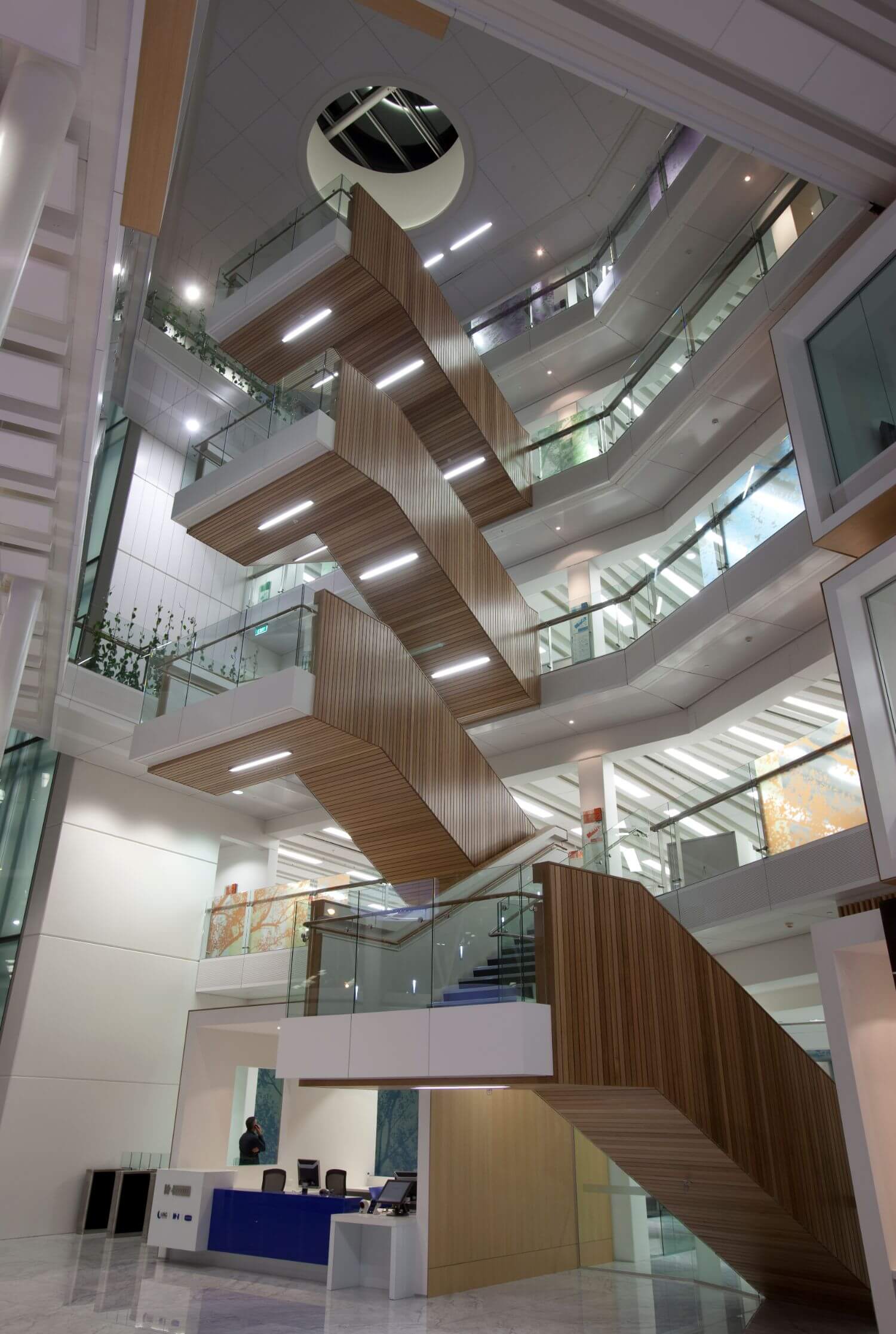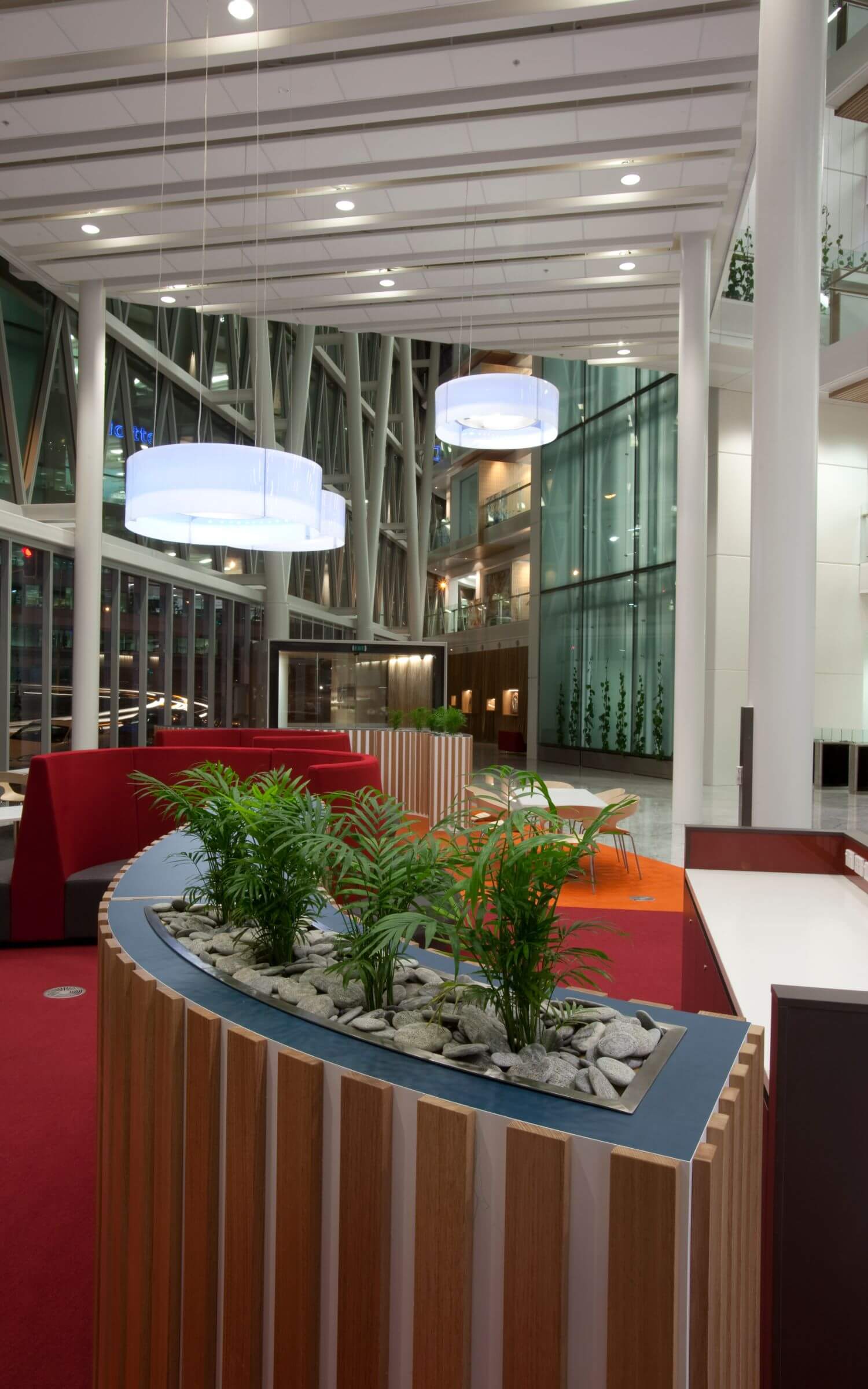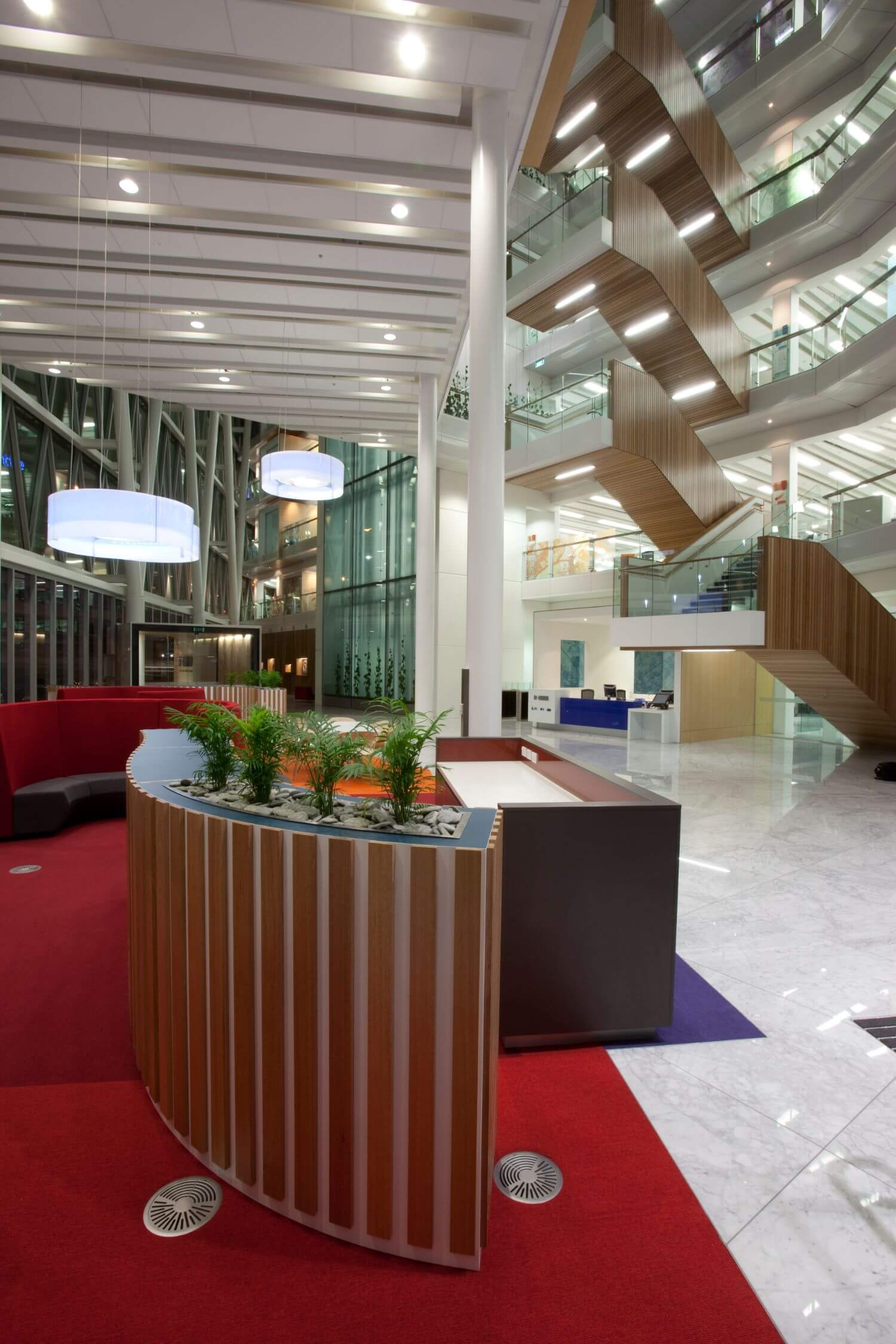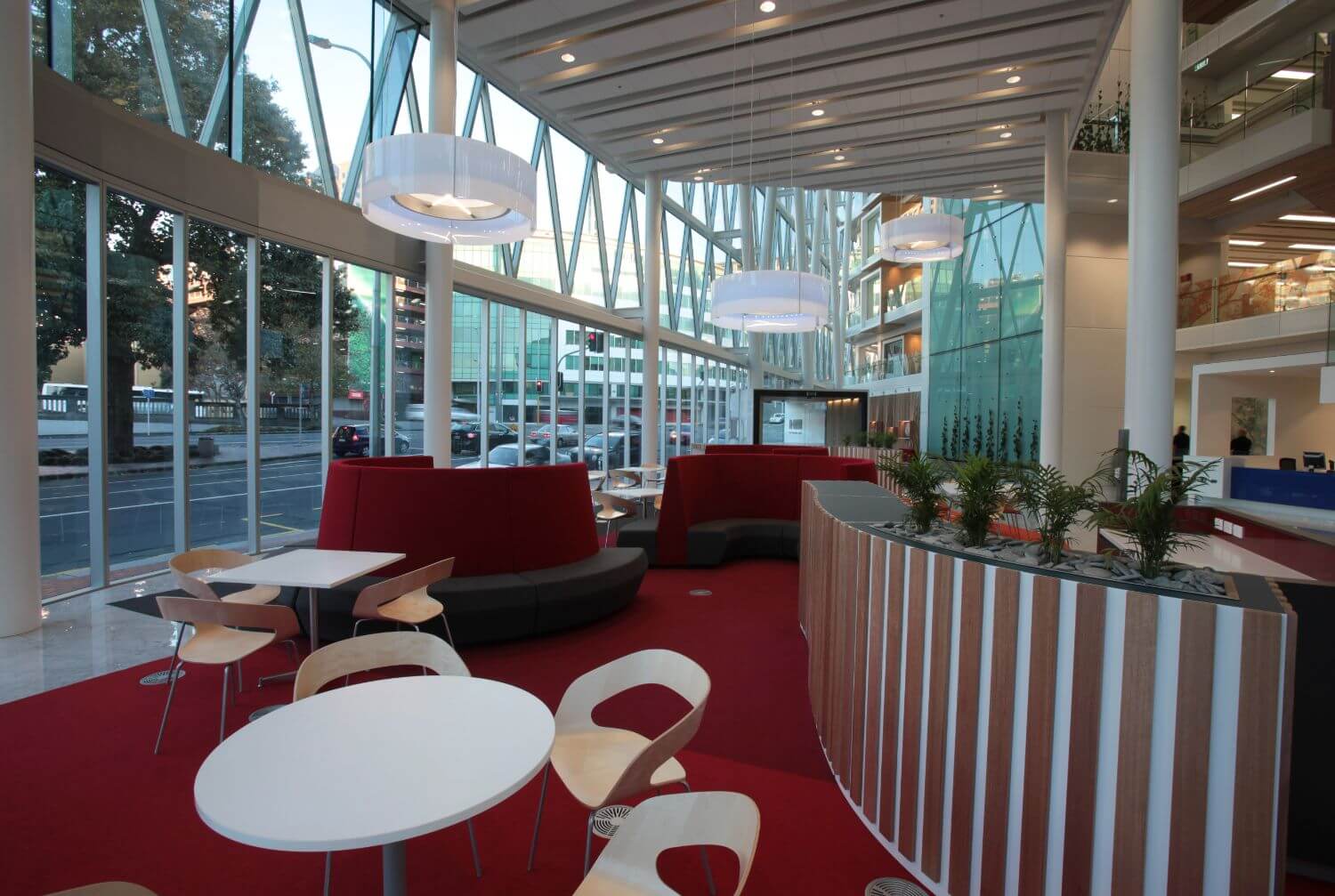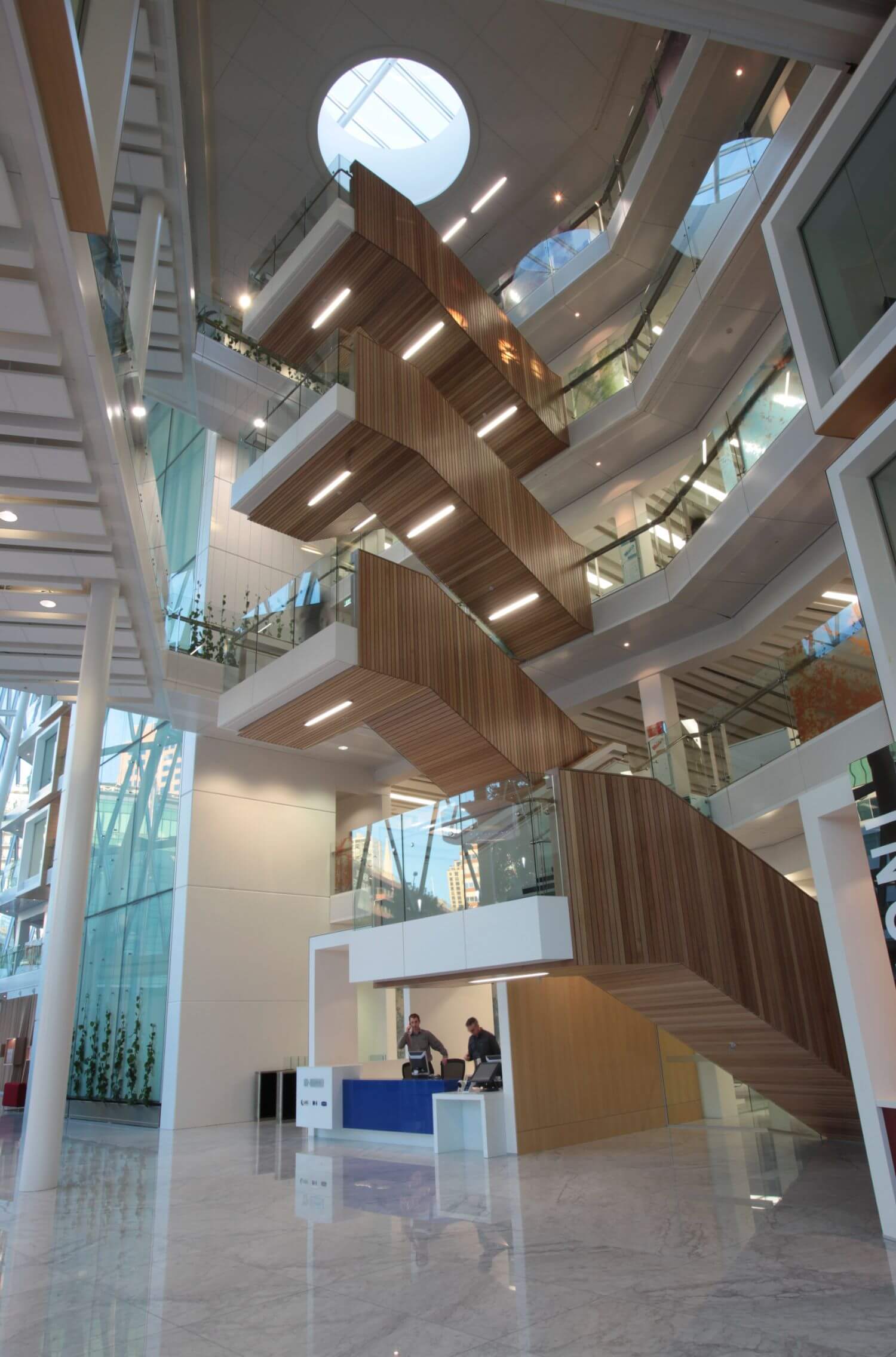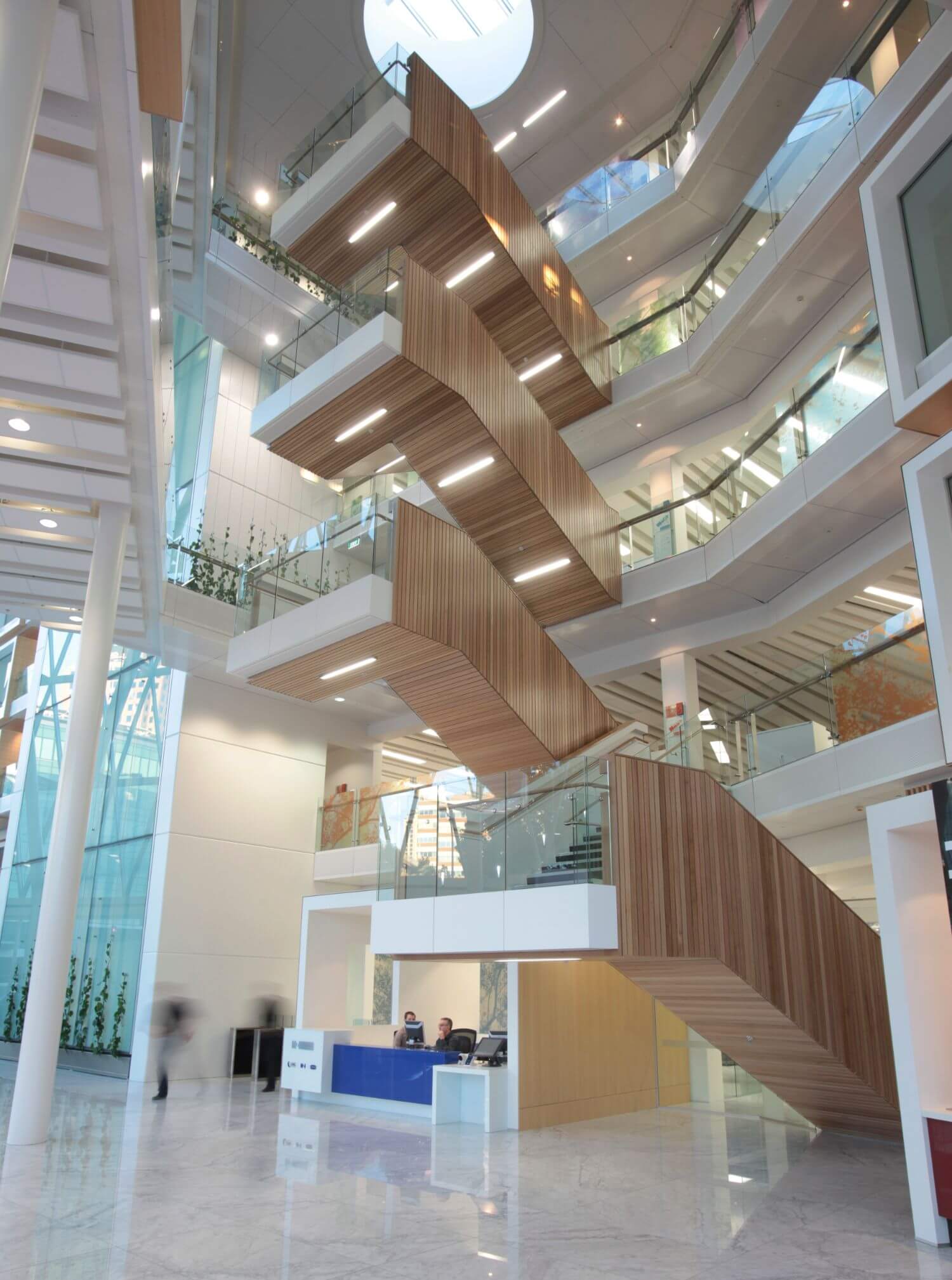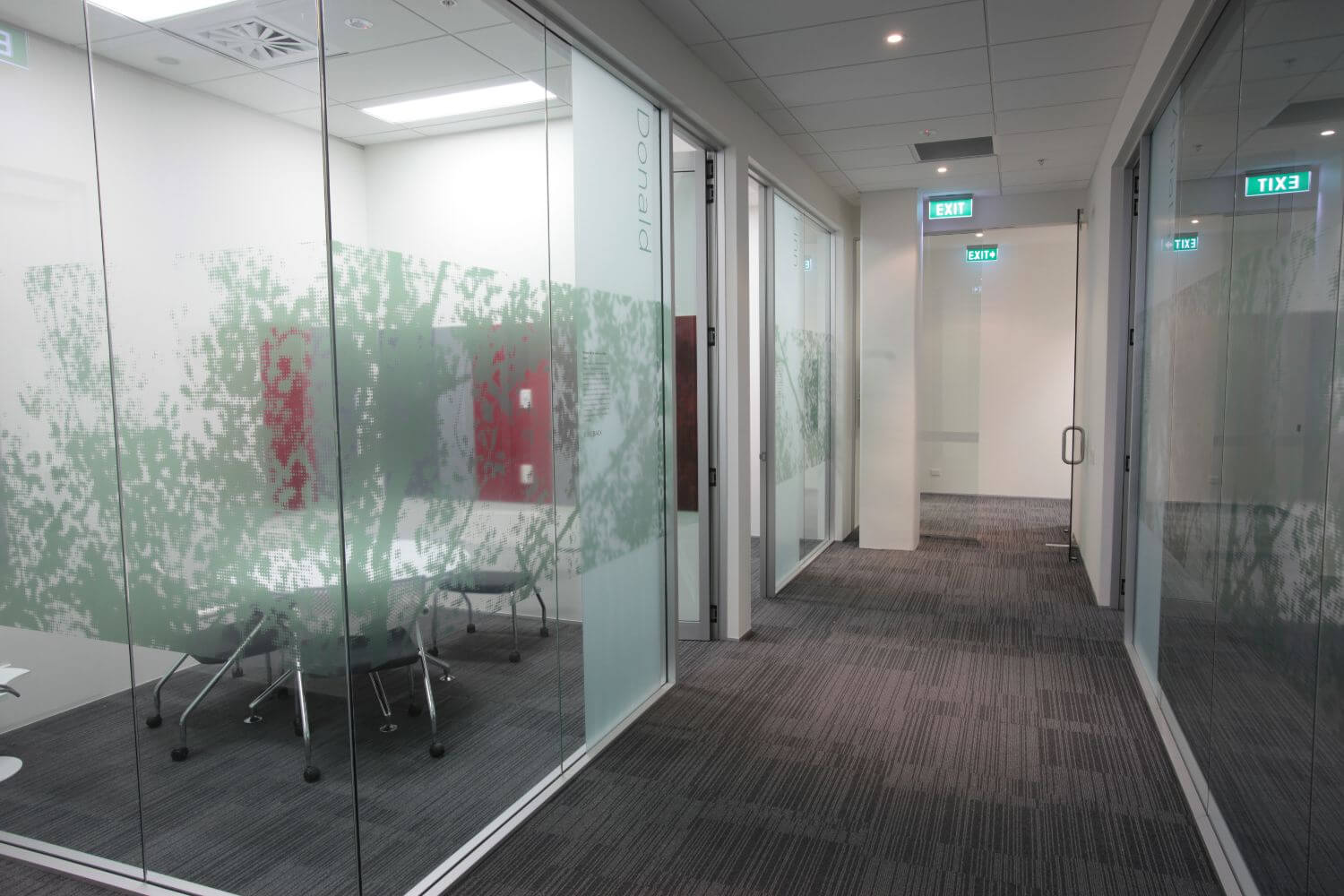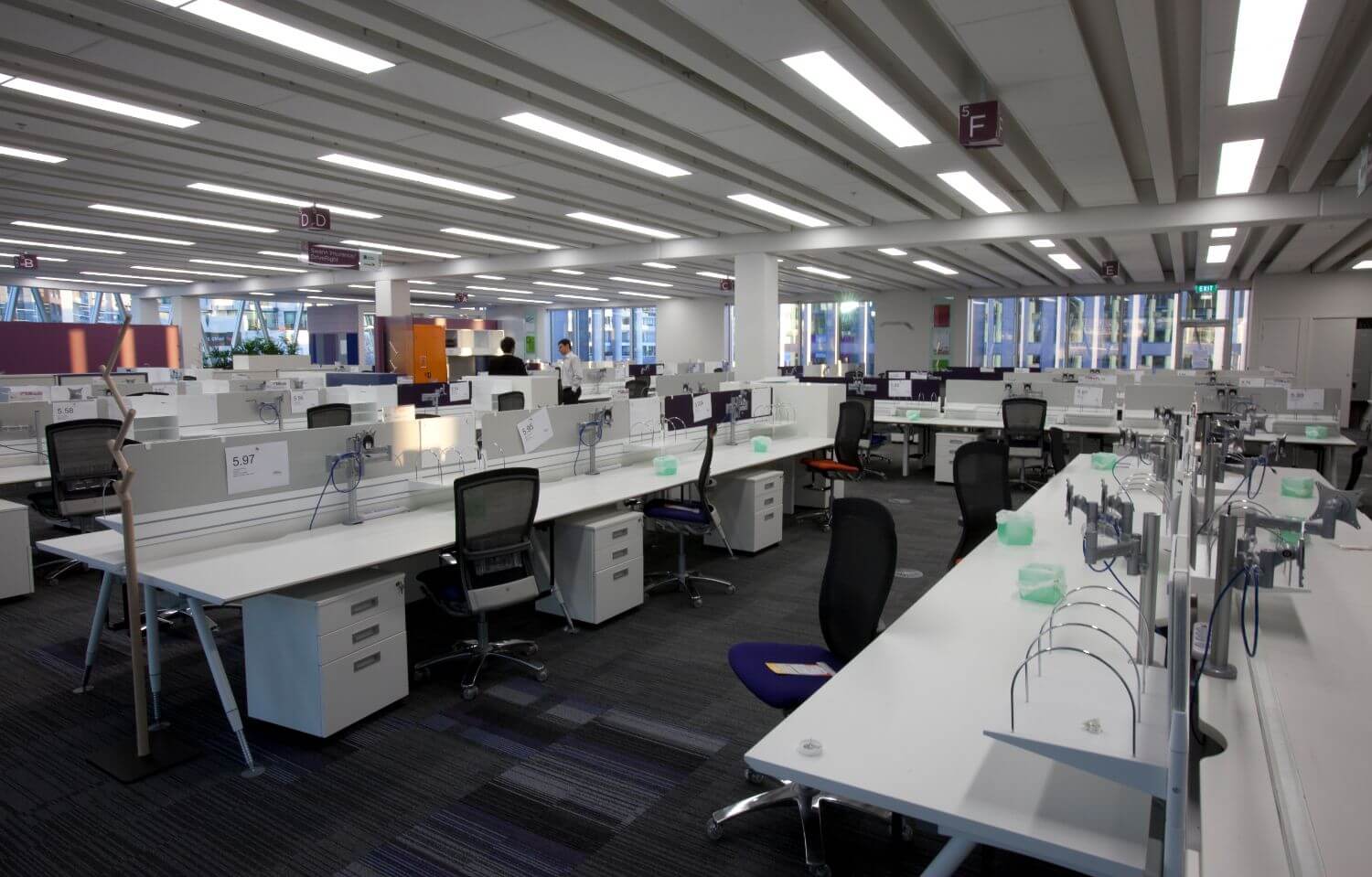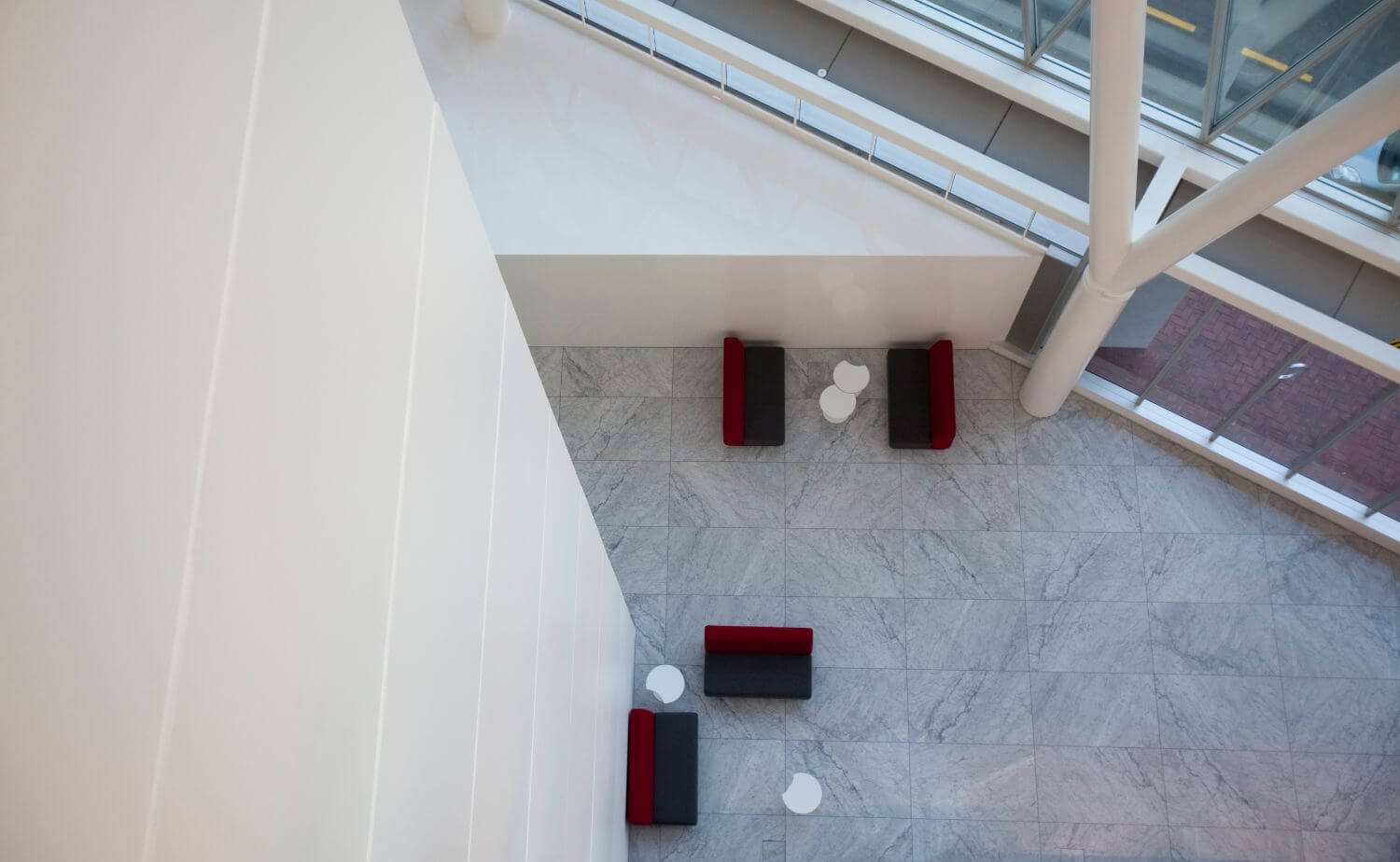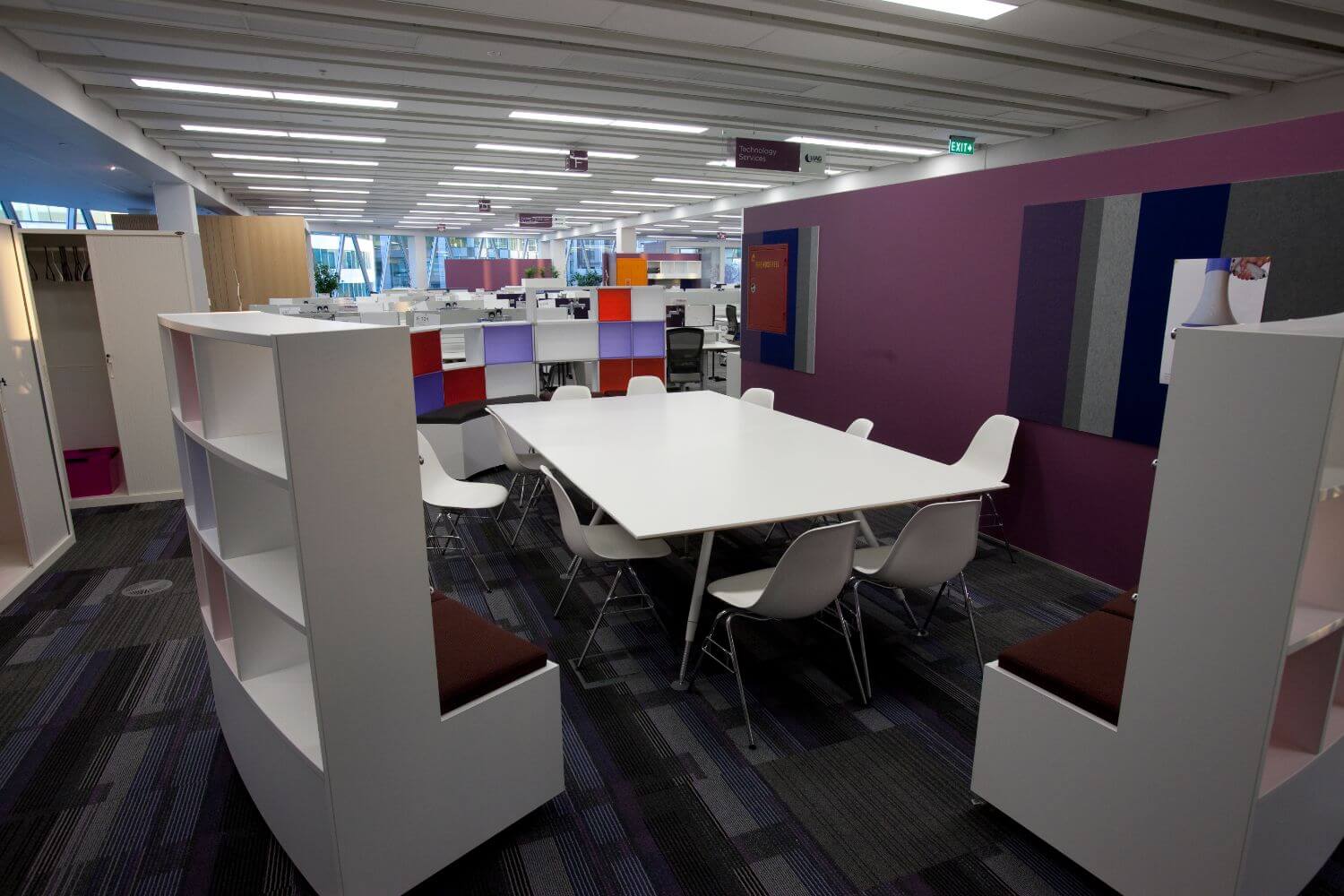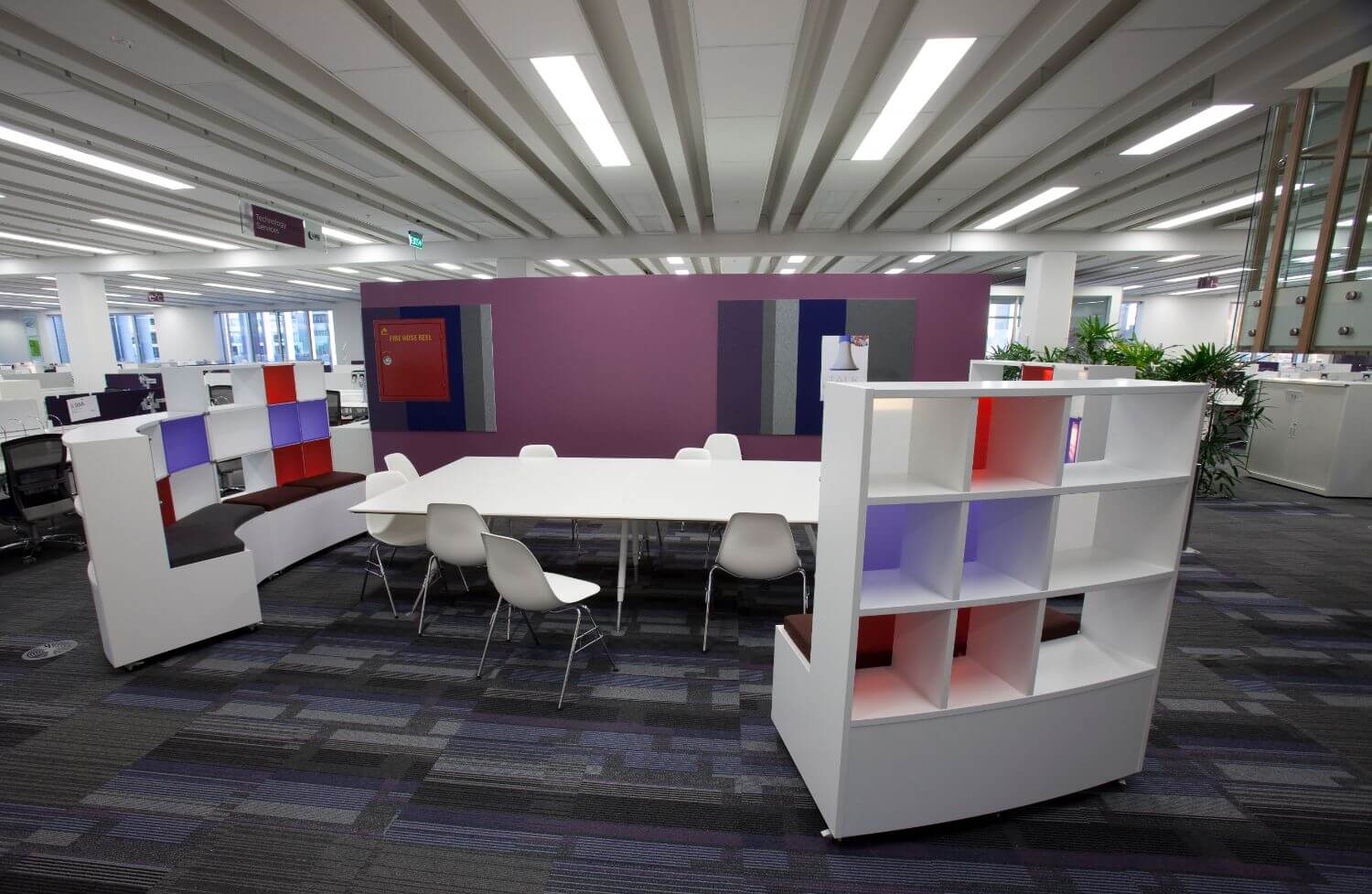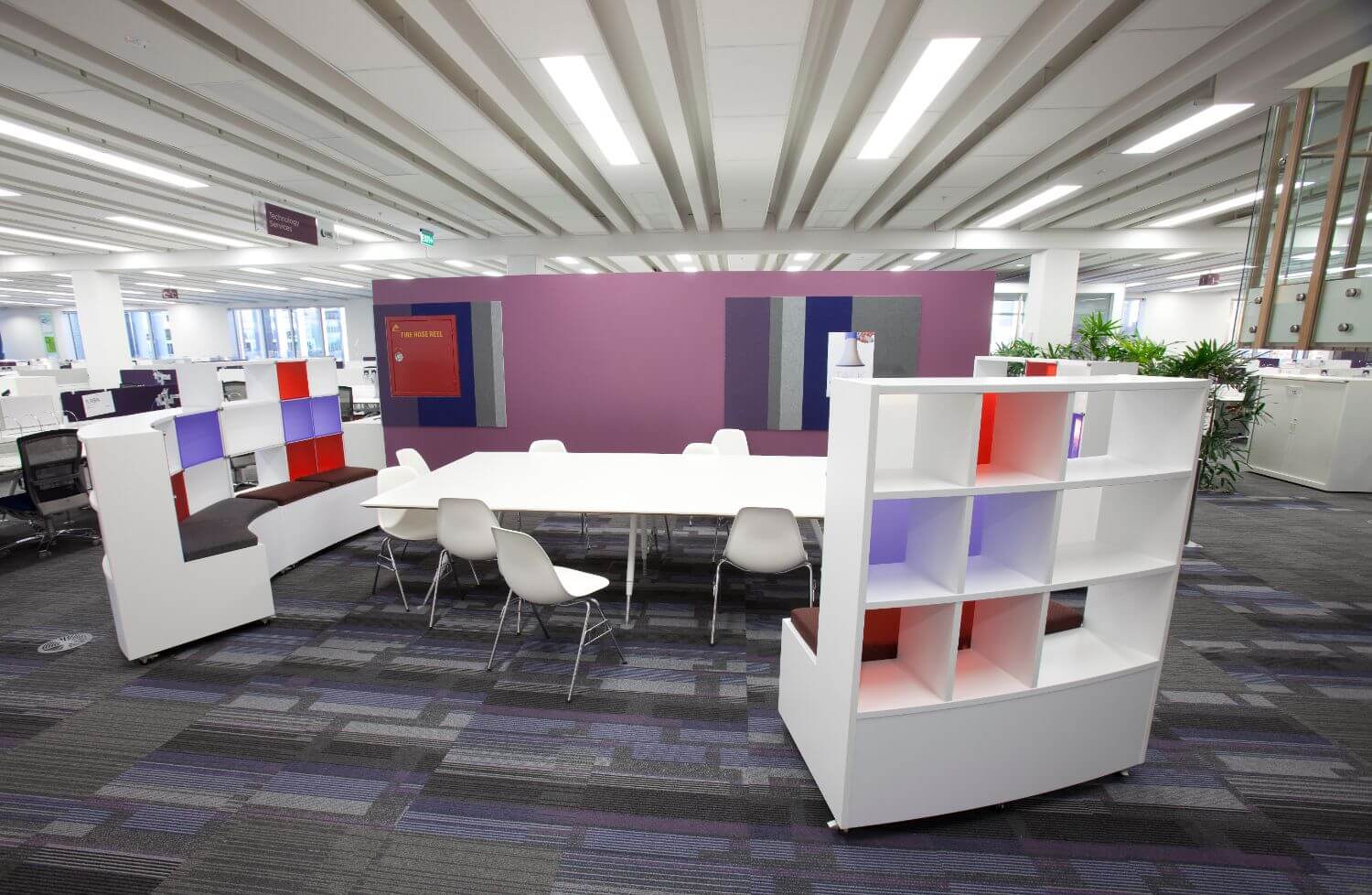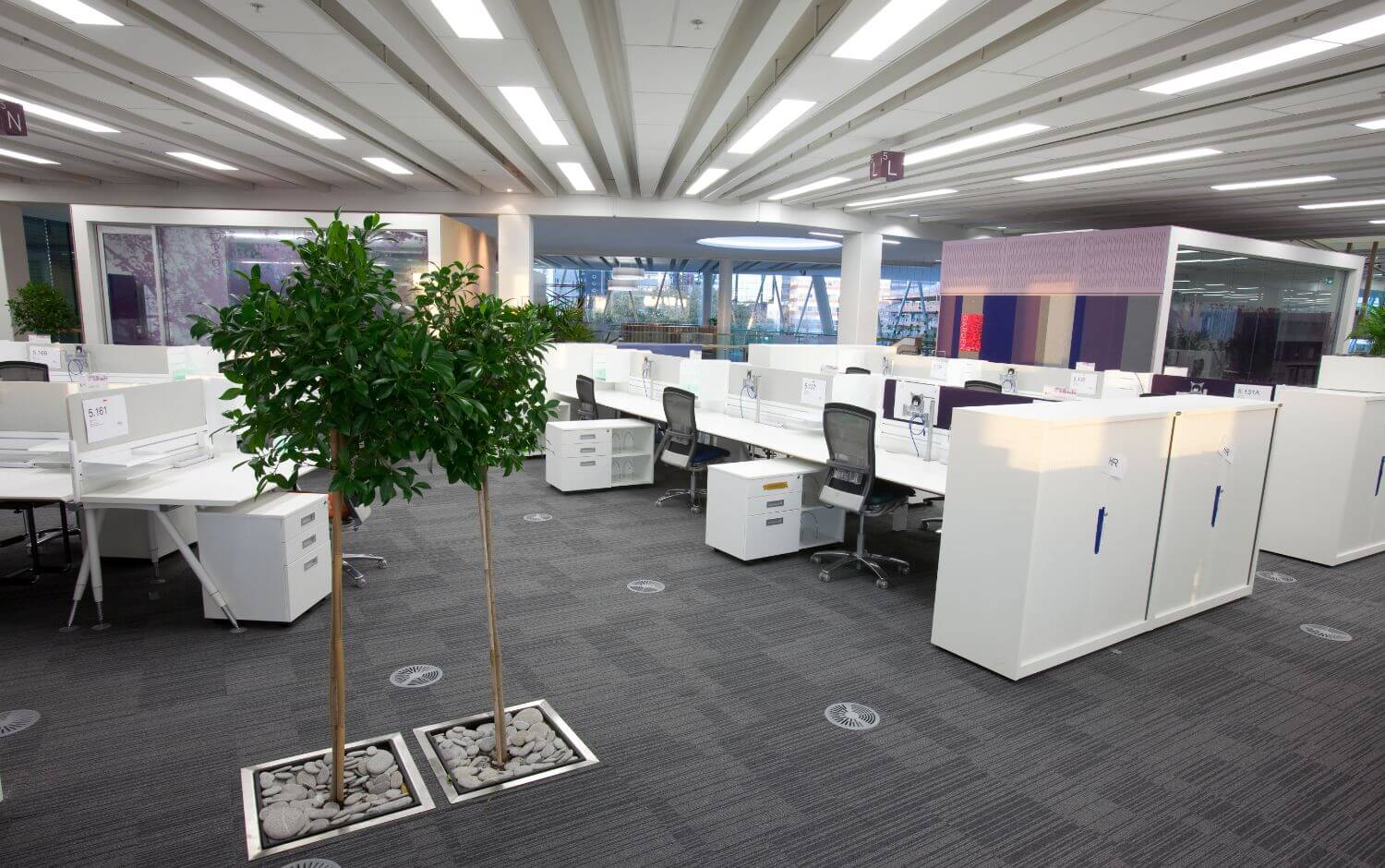 We worked closely with the main contractors of the base build to deliver a specifically tailored programme of works. Scaffolding and access to floors were critical factors in planning as once the marble was laid in the atrium, we were unable to use scaffolding or EWPs.
The fit-out covered 8,000m2 of space, which comprised several distinct elements. Level one included the atrium, staff café area, training rooms, and Wildfire kitchen. Level two to five's office spaces included the lily pads, atrium edge meeting rooms, and tea stations. There were also internal stairs, the comms rooms on levels one and four and the green roof.
Level one was the most challenging of the floors, because of the size and its variety of functions. It also houses some extremely detailed design features, including the meeting rooms which are cantilevered off the edges of the floors when looking up in the atrium. We also built and cladded these pod rooms in decortech and veneer, which required a high level of precision. Accessibility to the areas was also a major hurdle which we were able to overcome.
Major construction of the heritage feature wall at the southern end of the atrium proved challenging. Over 15m in length and over 4m in height, this Tasmanian oak battened wall is a beacon for the building. It houses some of Auckland Museum's finest pieces of art in purpose-built cabinets that are a part of the wall.
The Wildfire Kitchen sits at the northern end of the atrium. With this commercial catering kitchen, NZI has the capacity to host café patrons and functions, without having to outsource.
The final element of level one is the training space that contains some complicated two-layer decortech and suspended tile feature ceilings.