The Novotel Auckland Airport Hotel - a joint venture between Accor Hospitality, Tainui Group Holdings and Auckland International Airport, is a new 4 star hotel built within the existing airport car park space at the front of the main international terminal at Auckland Airport.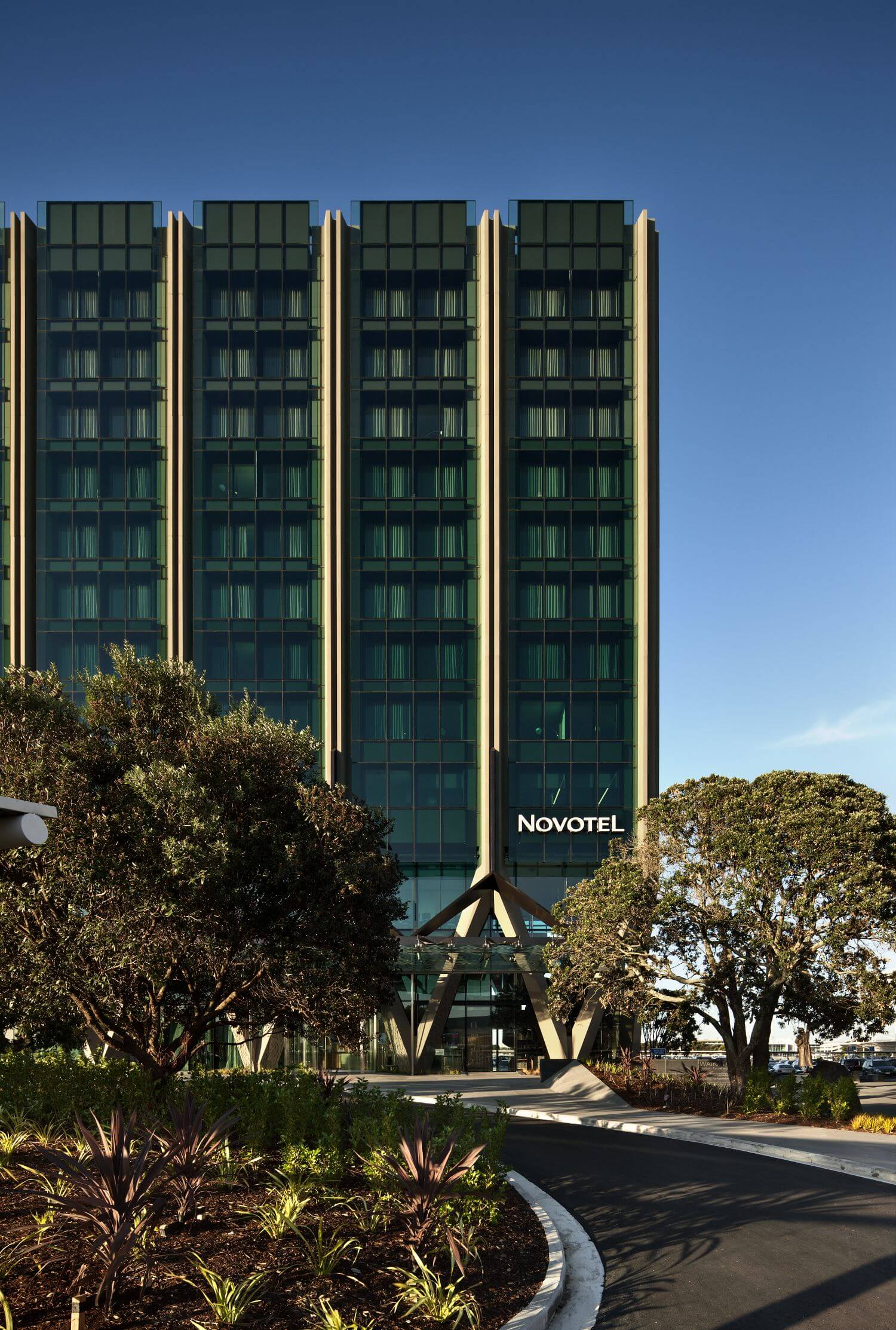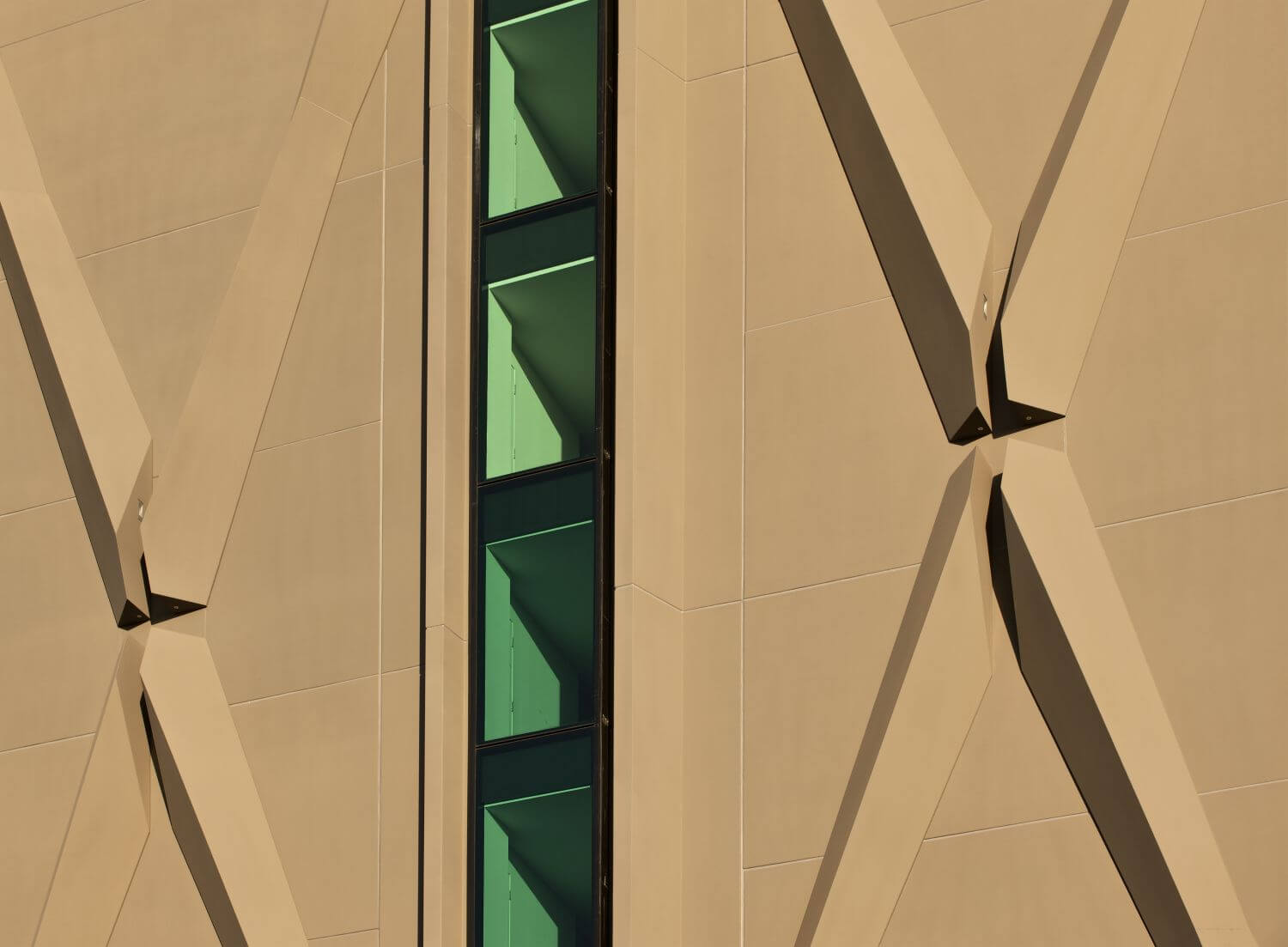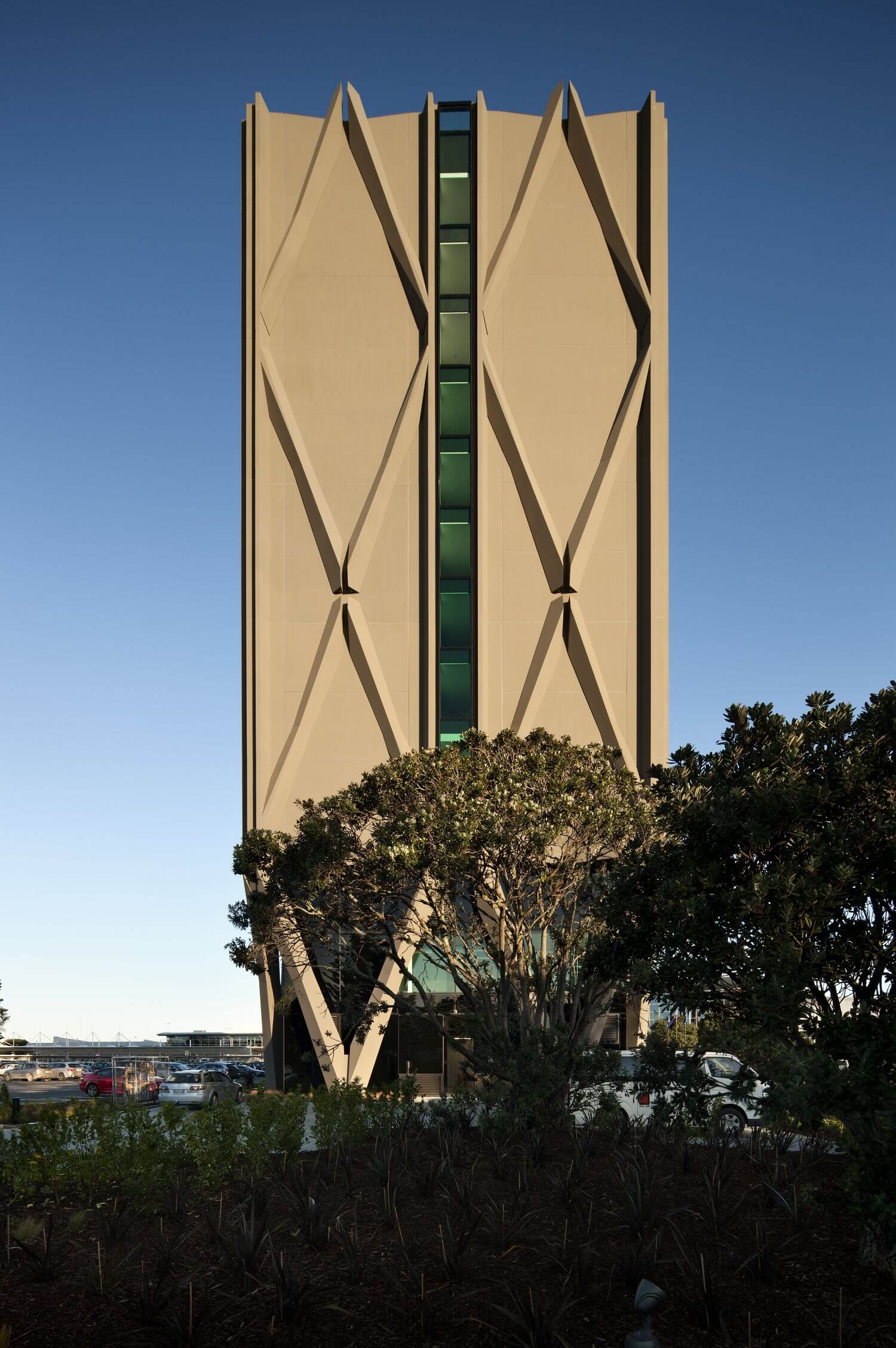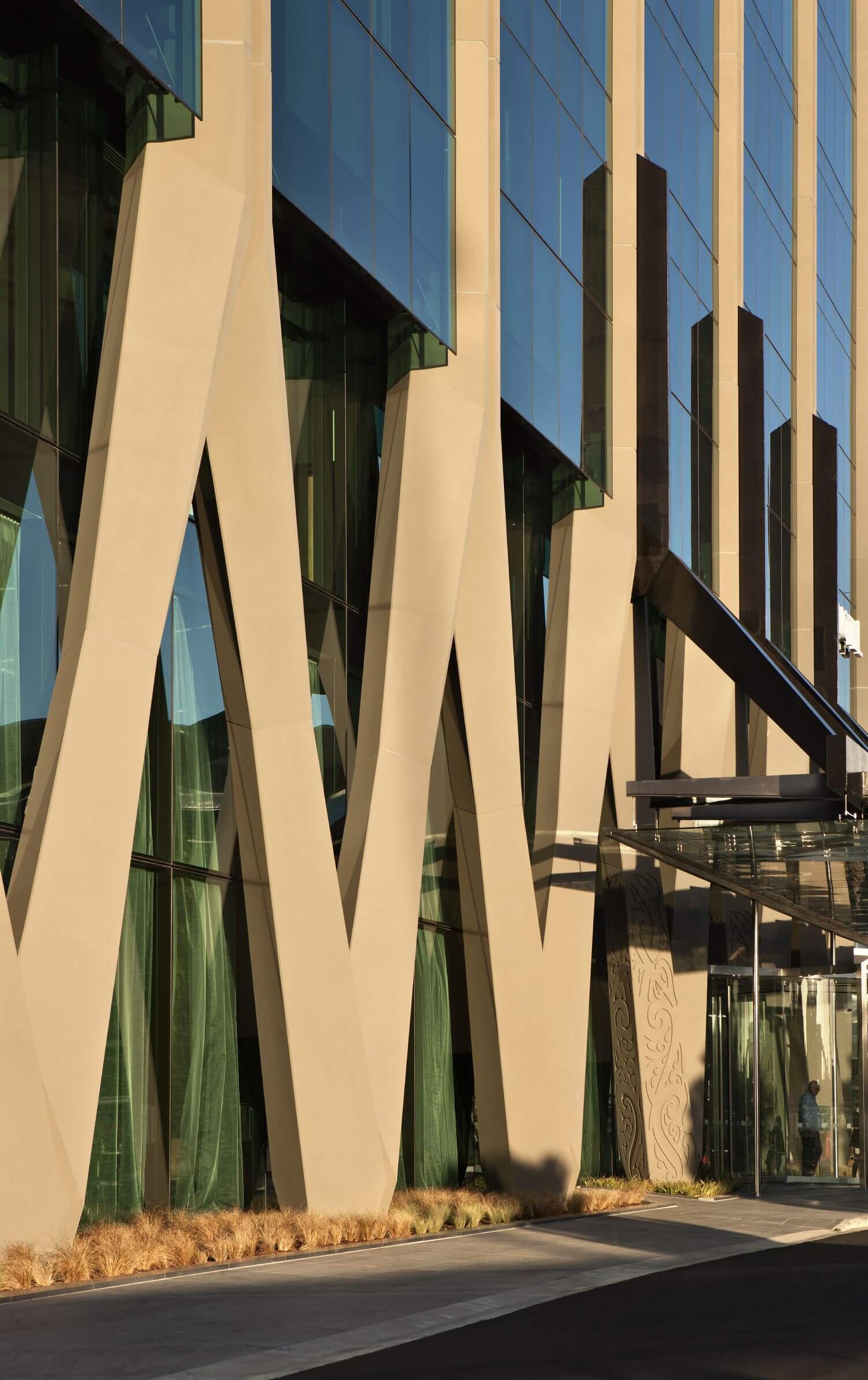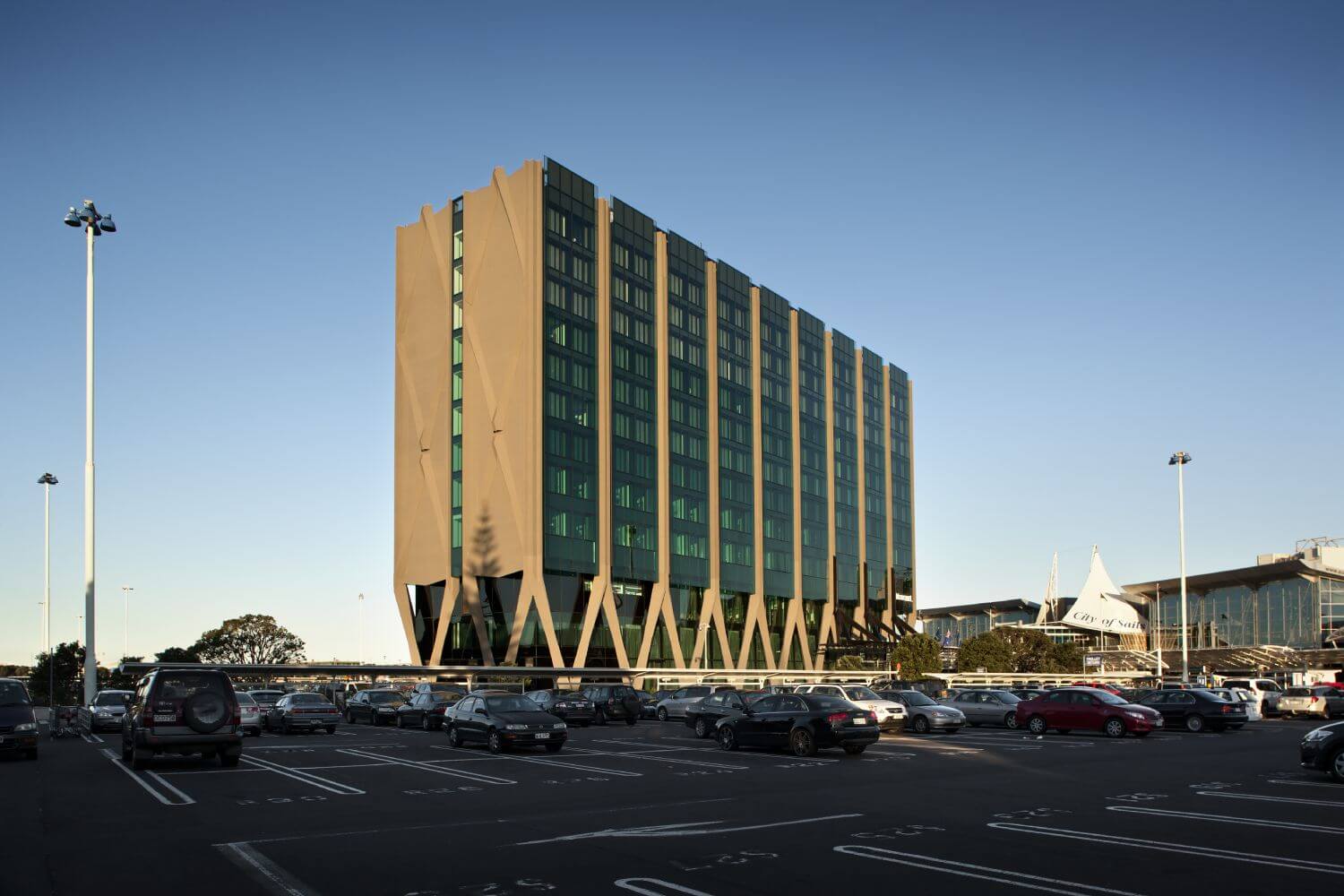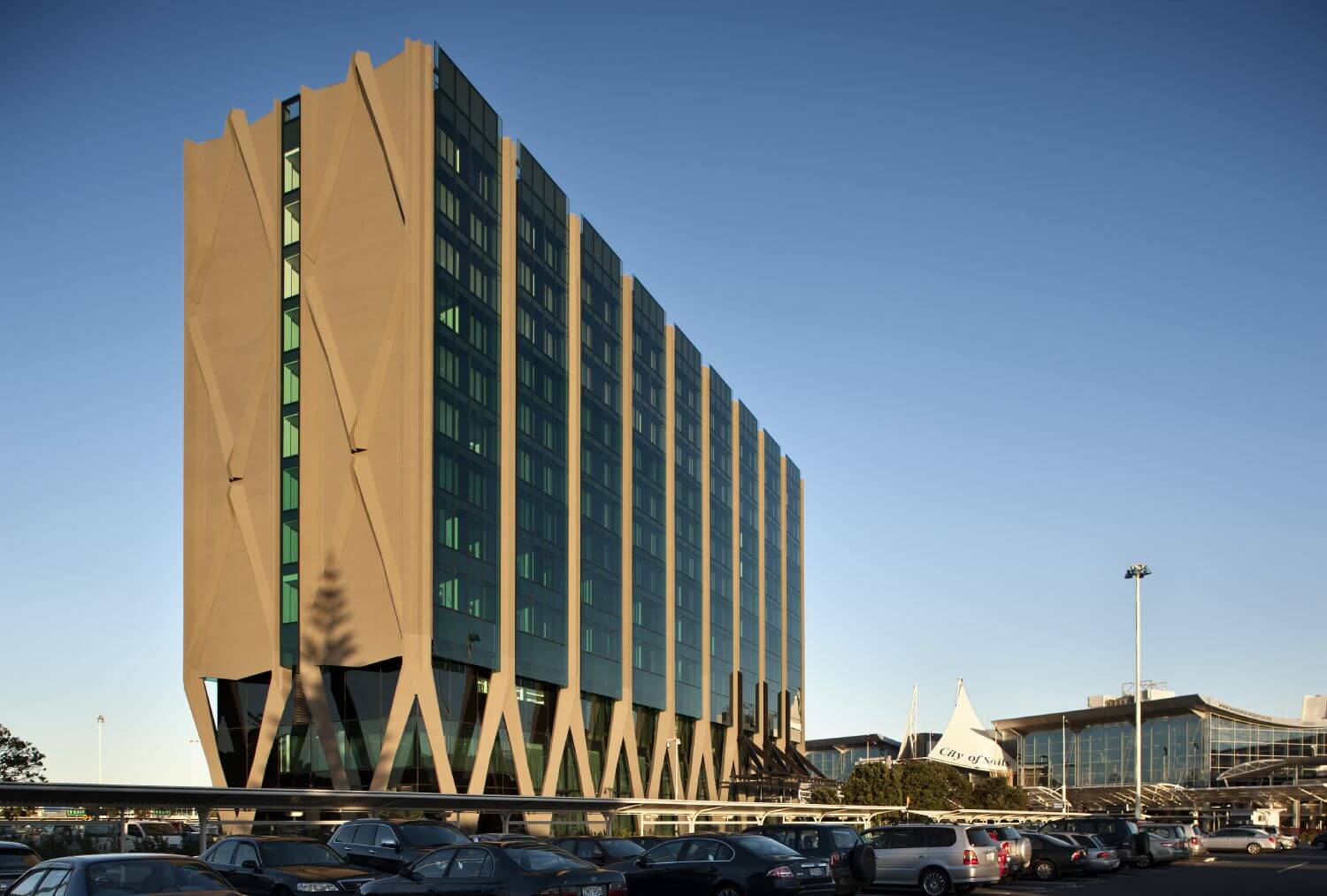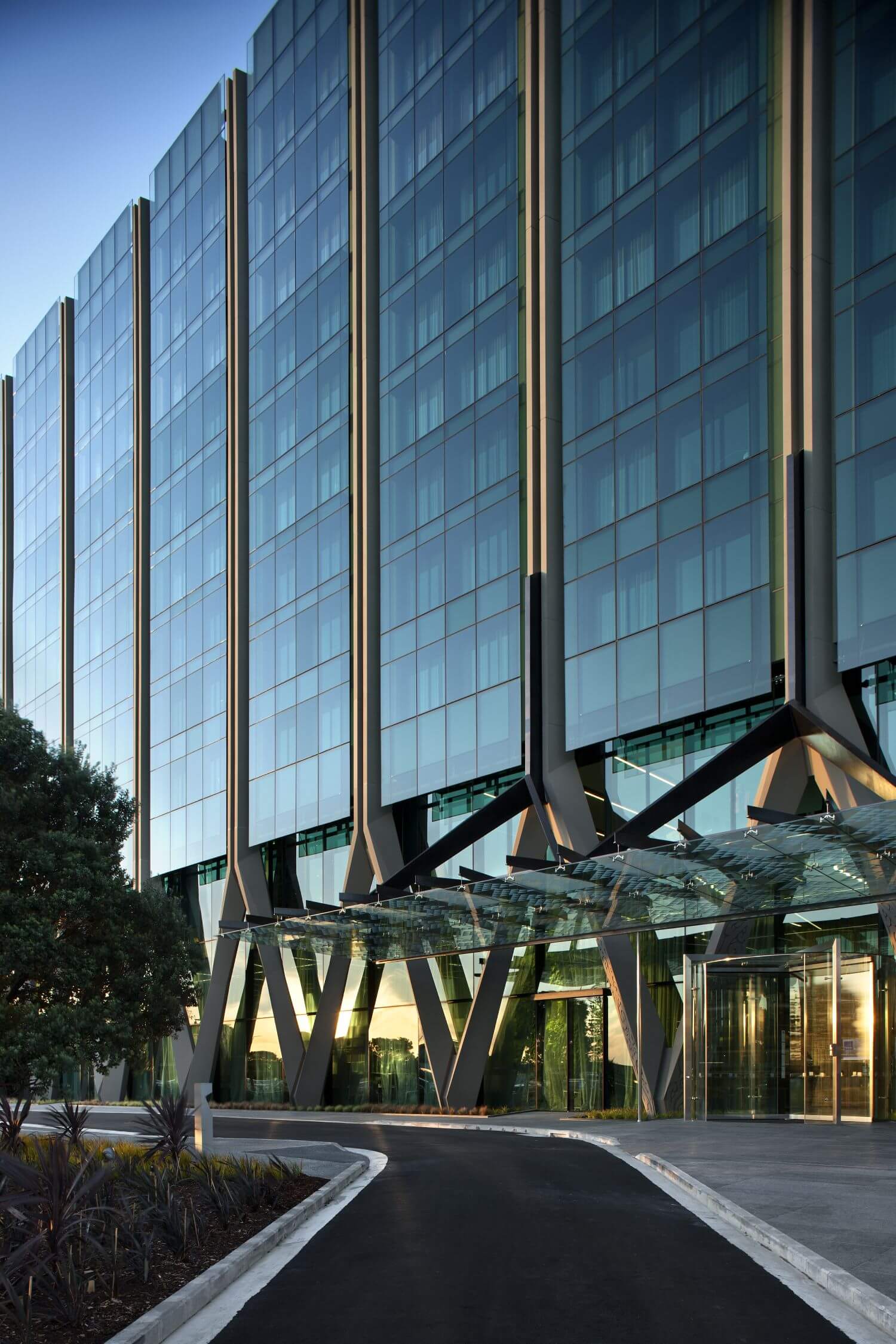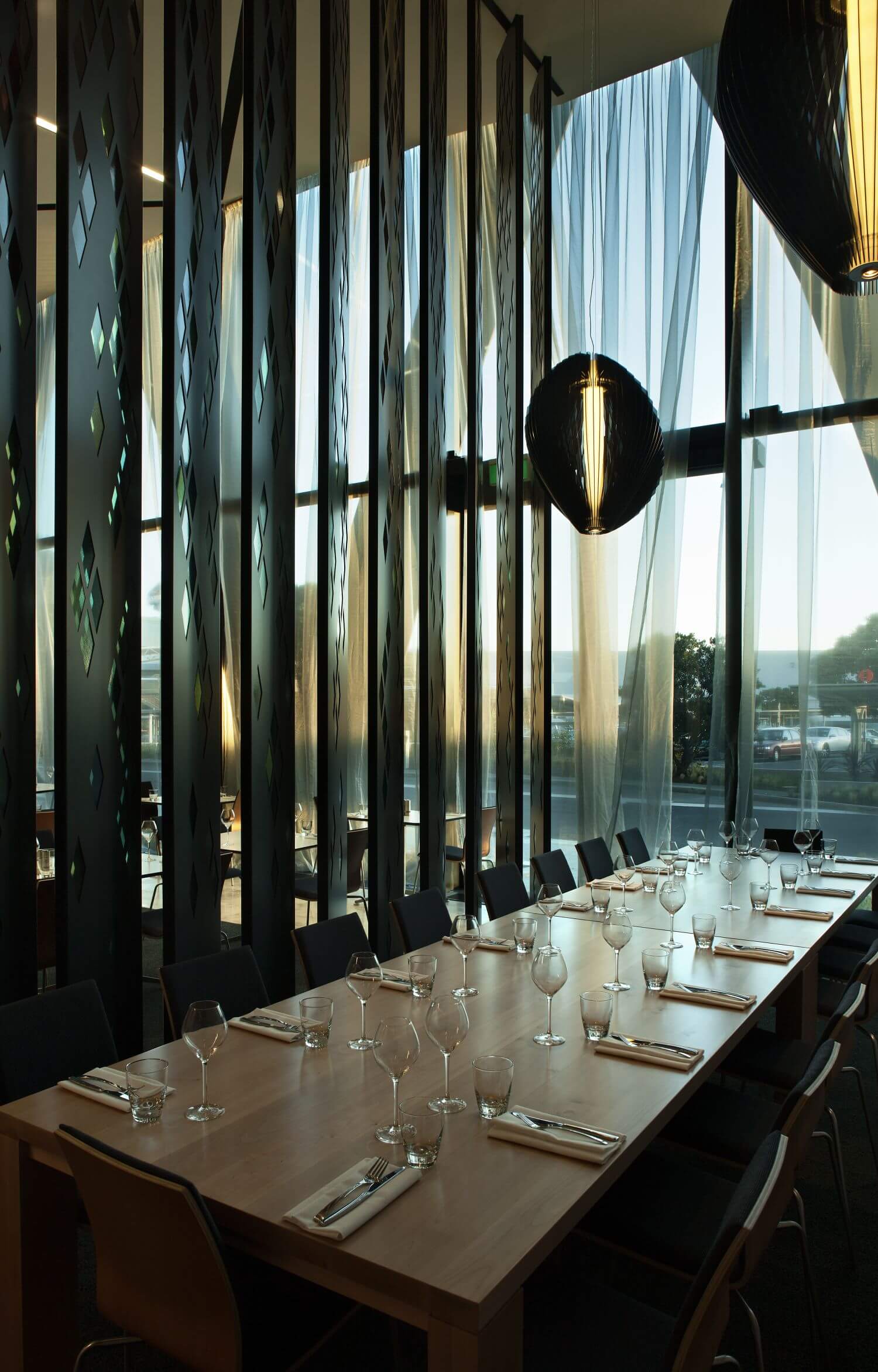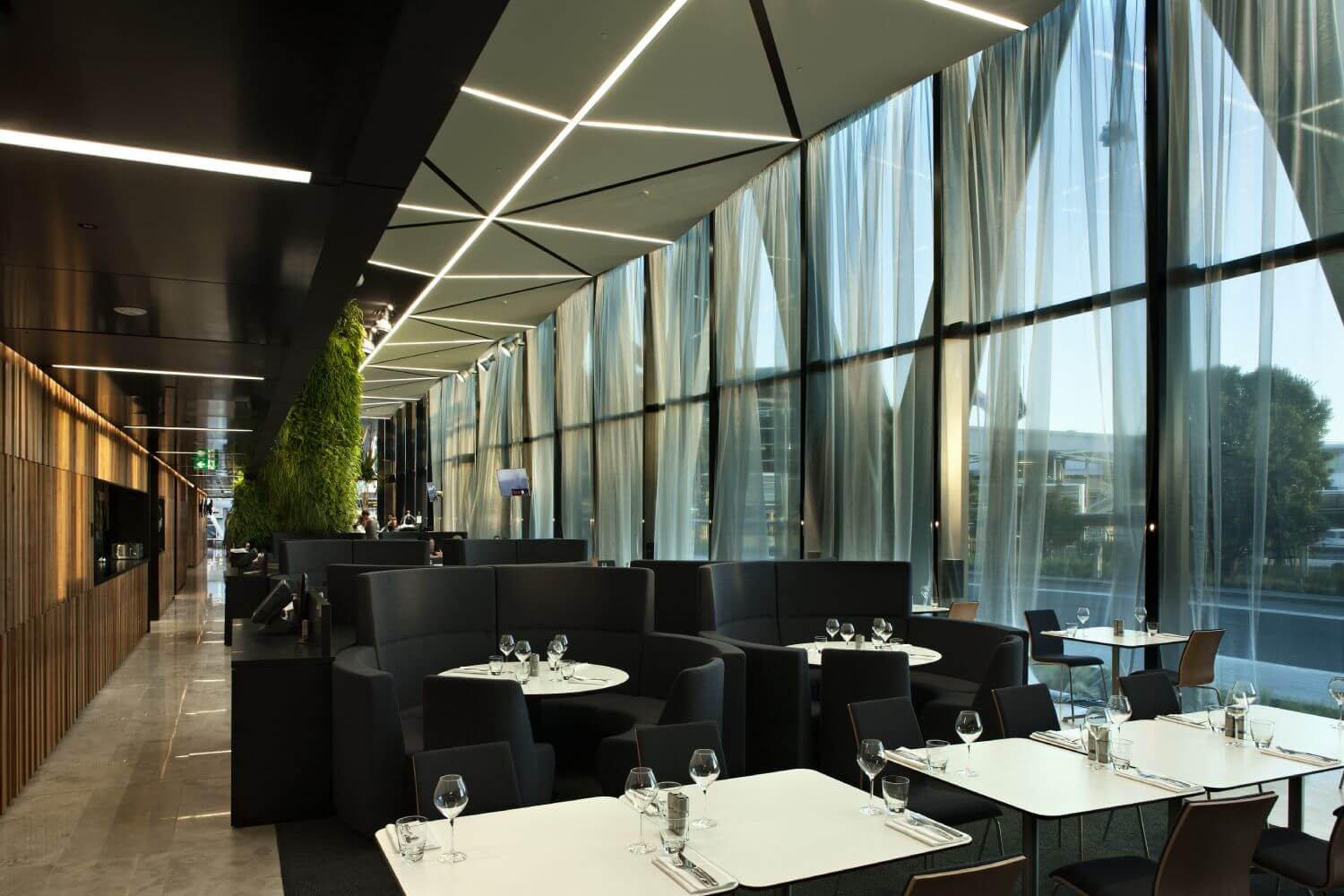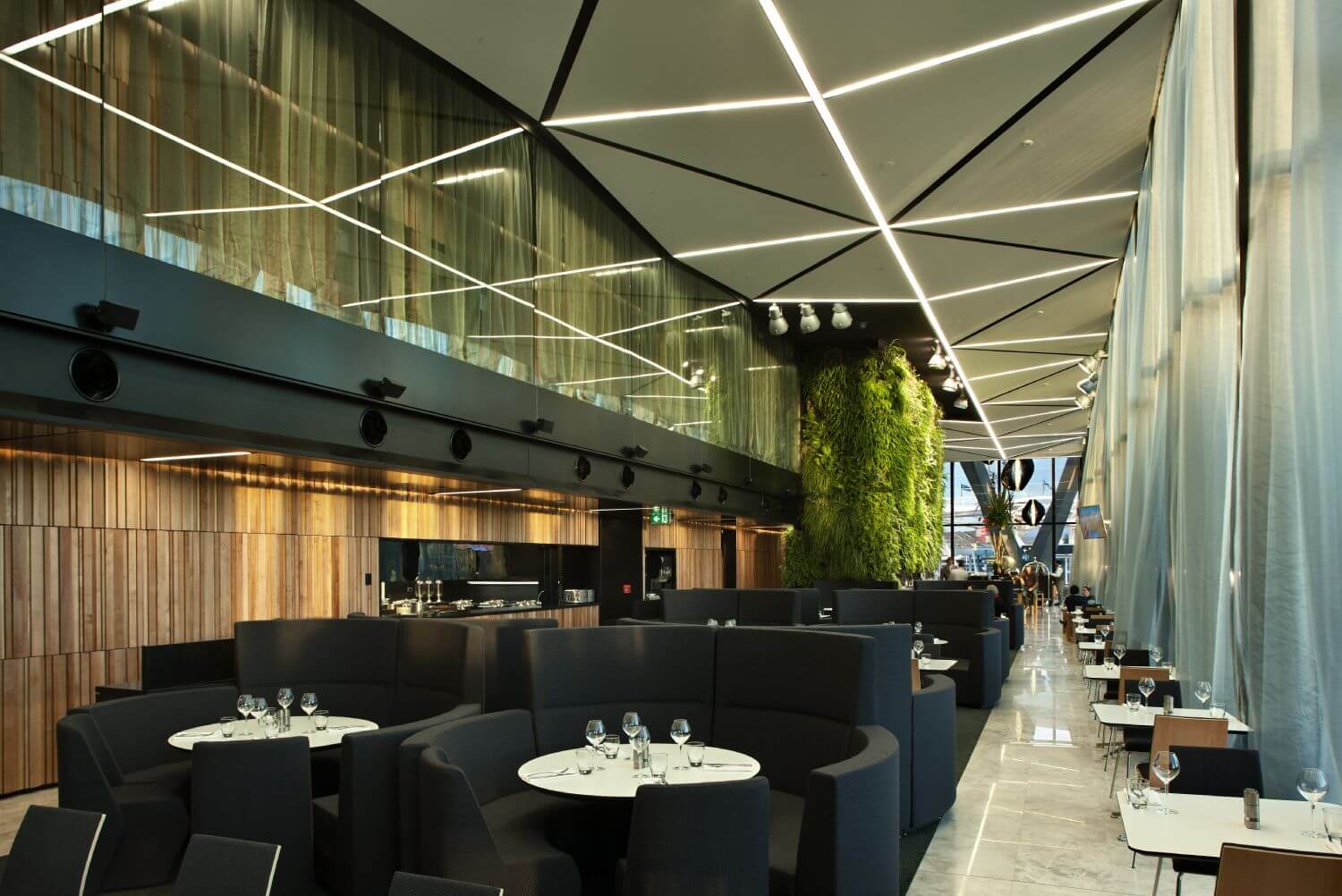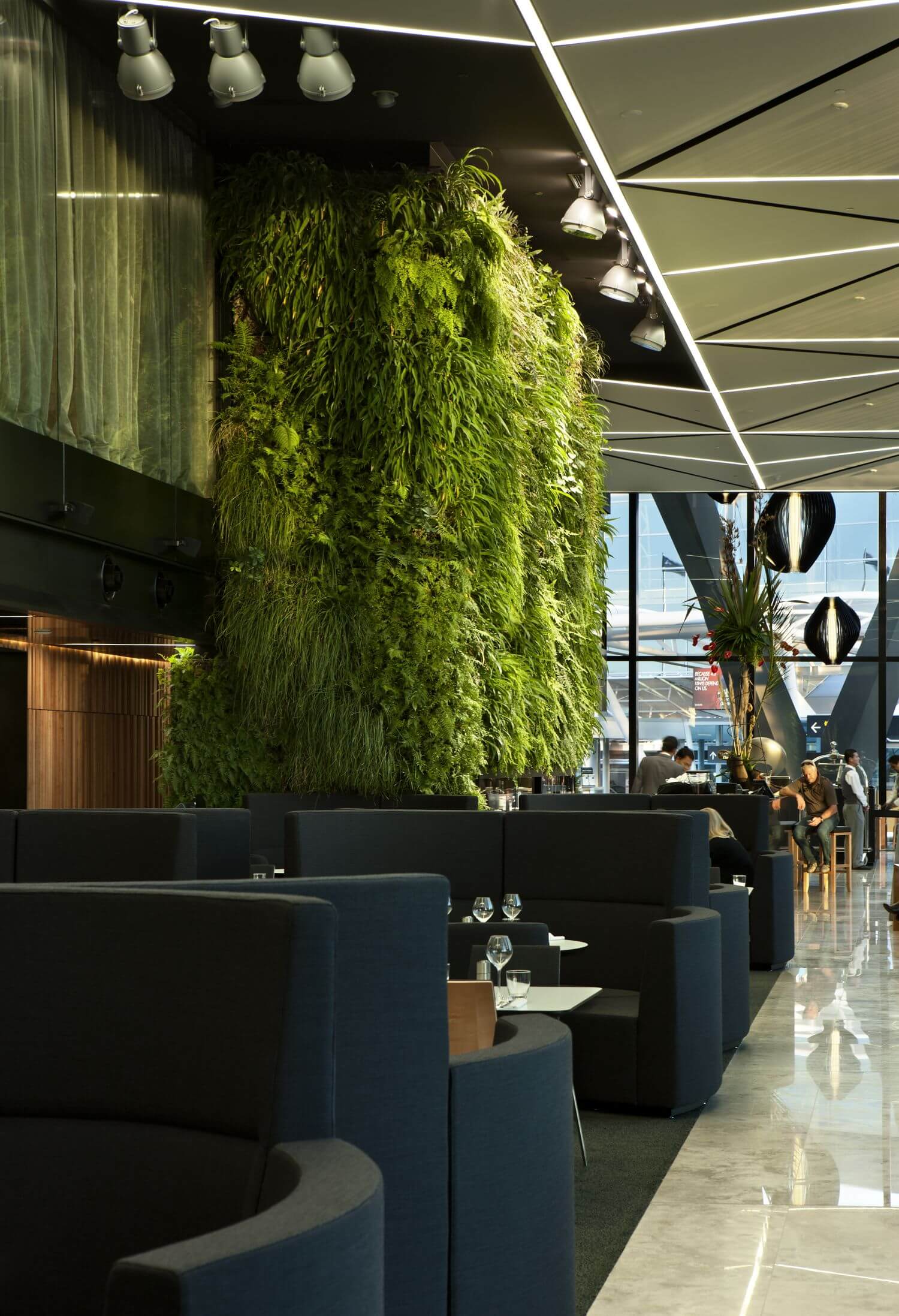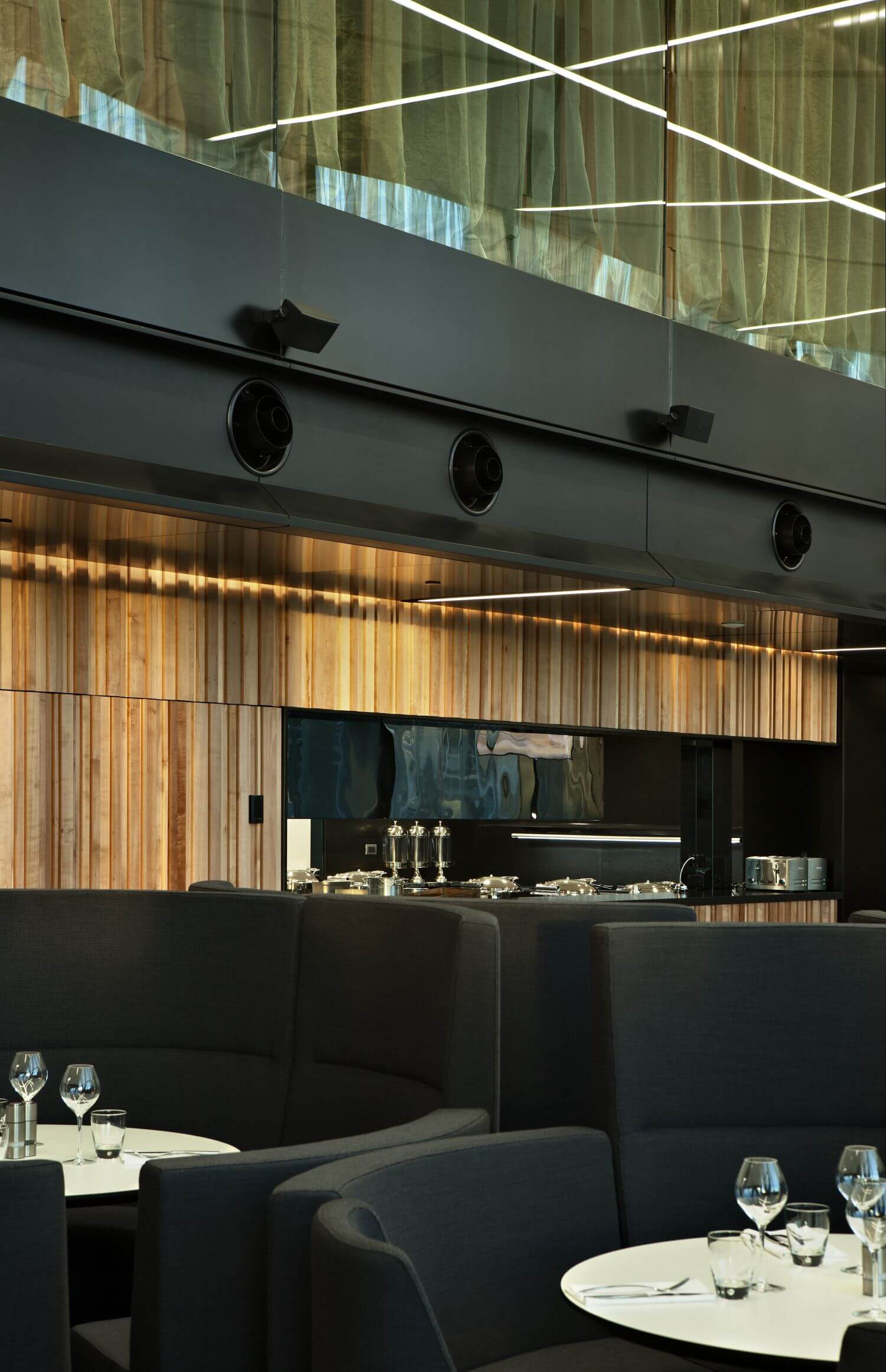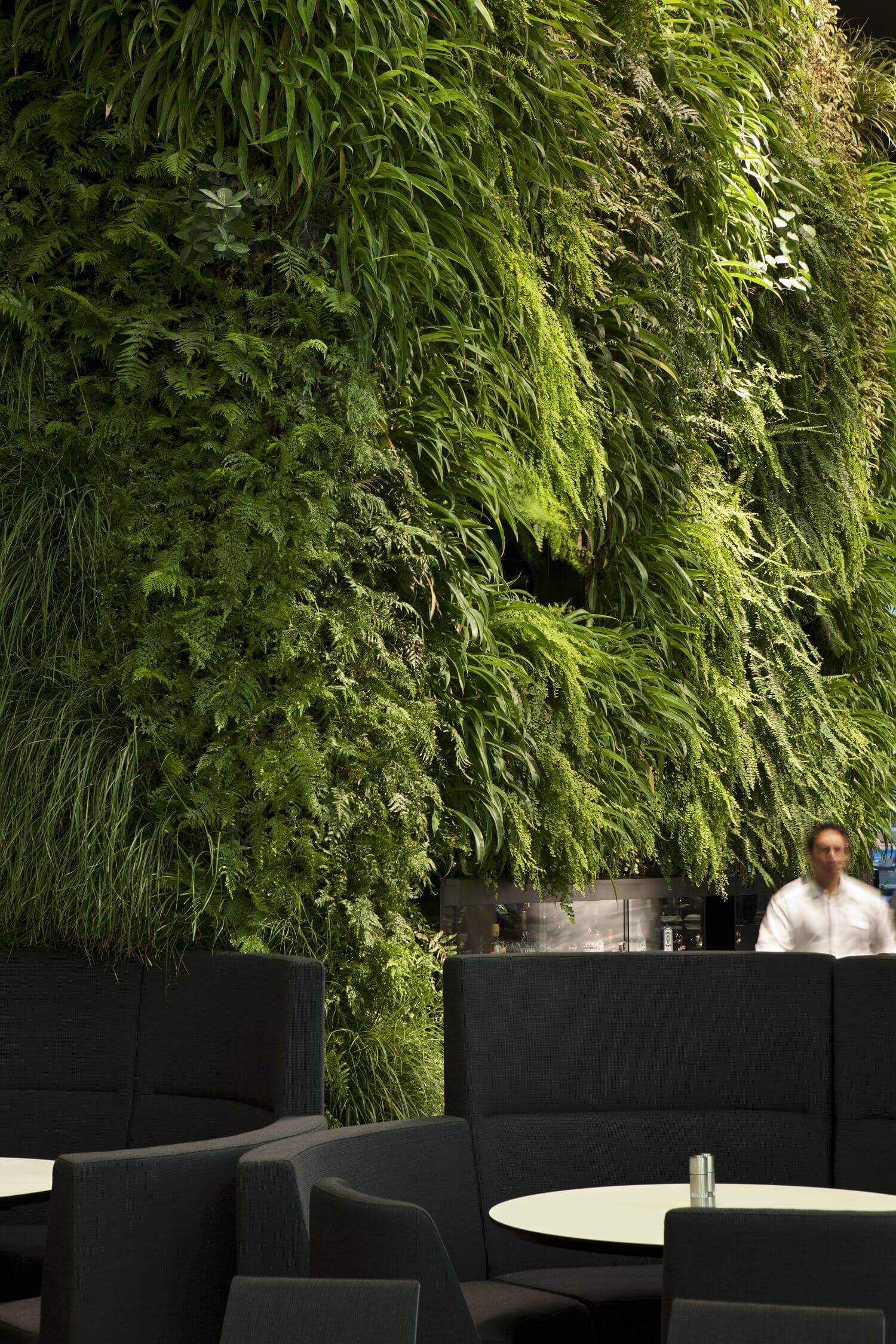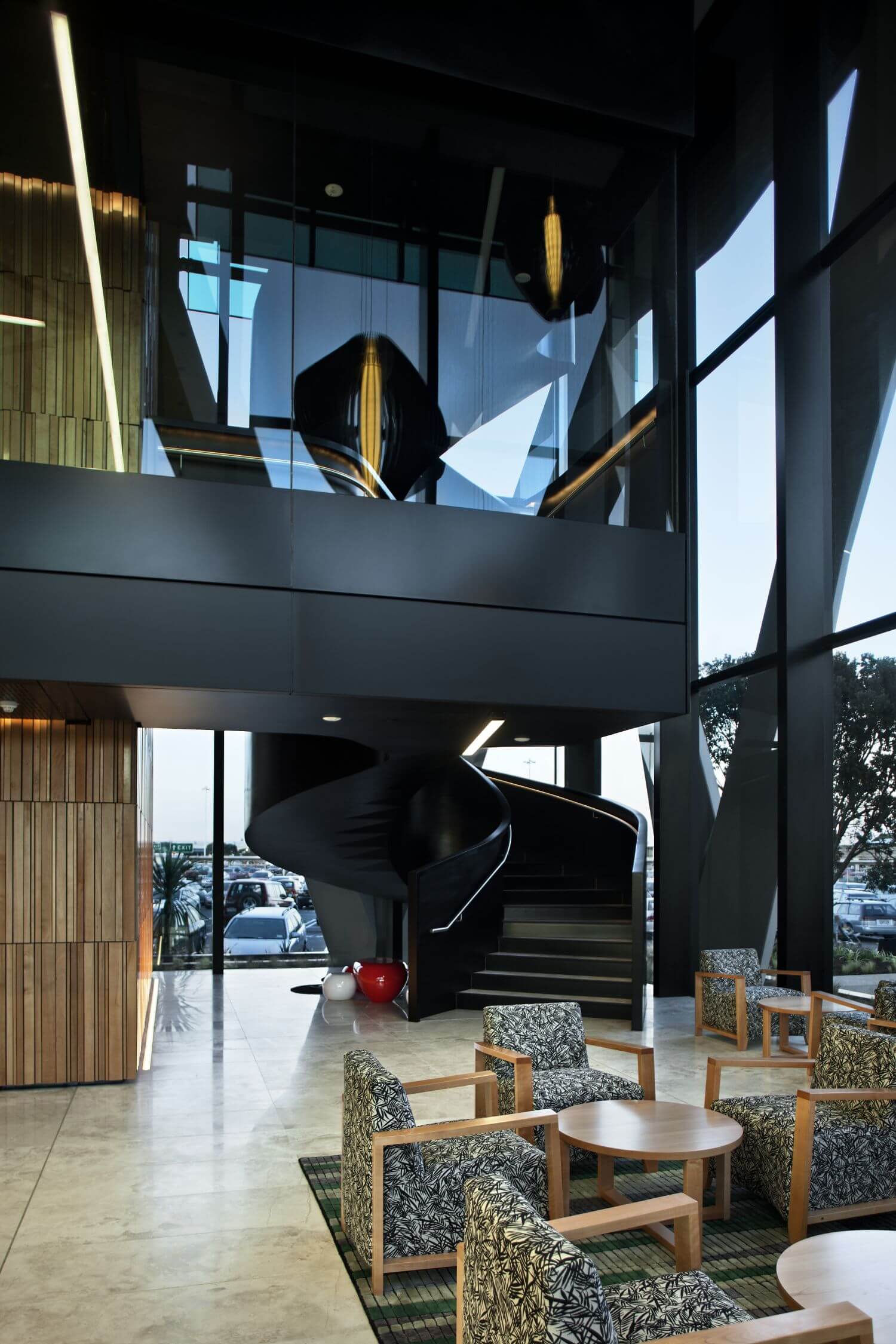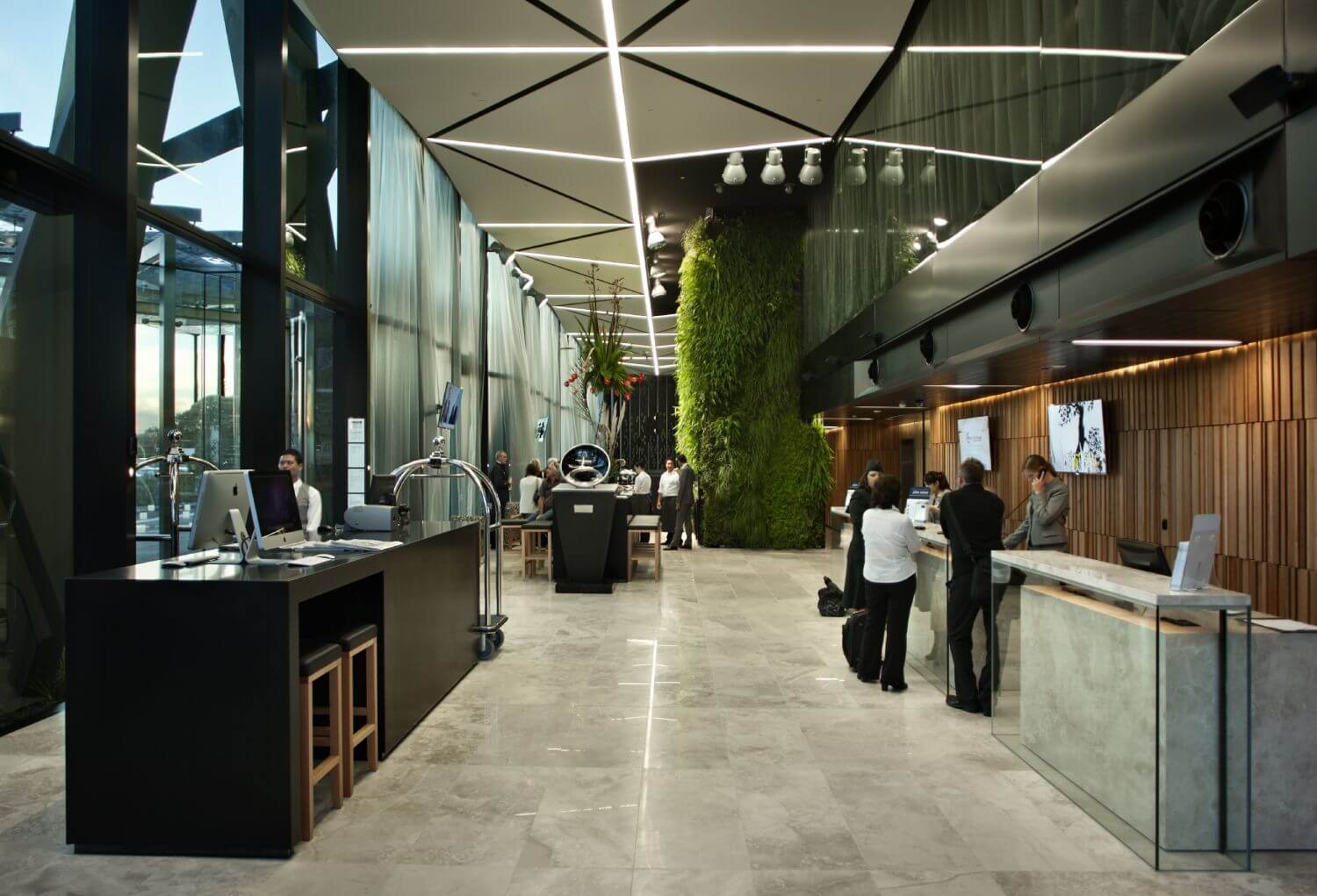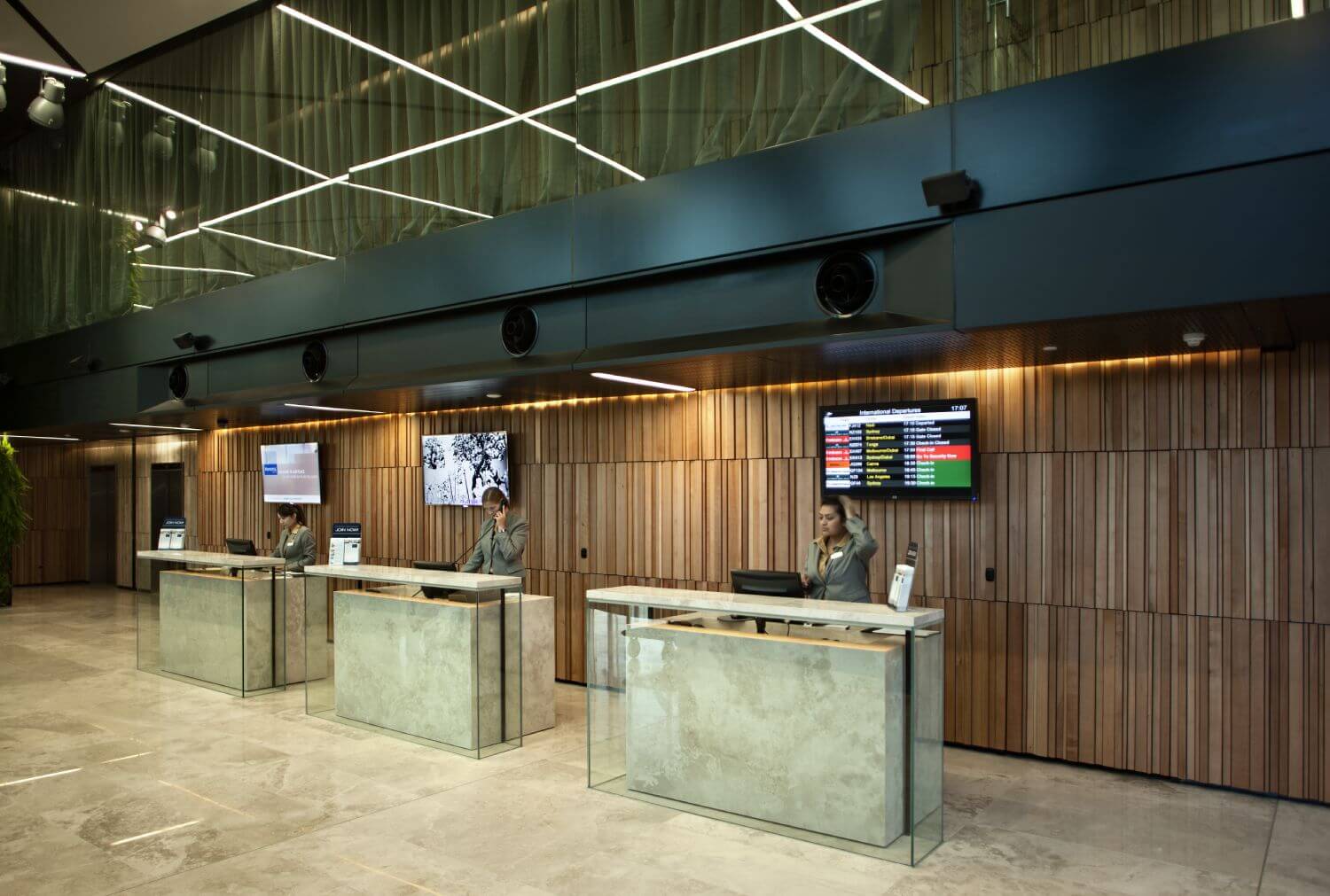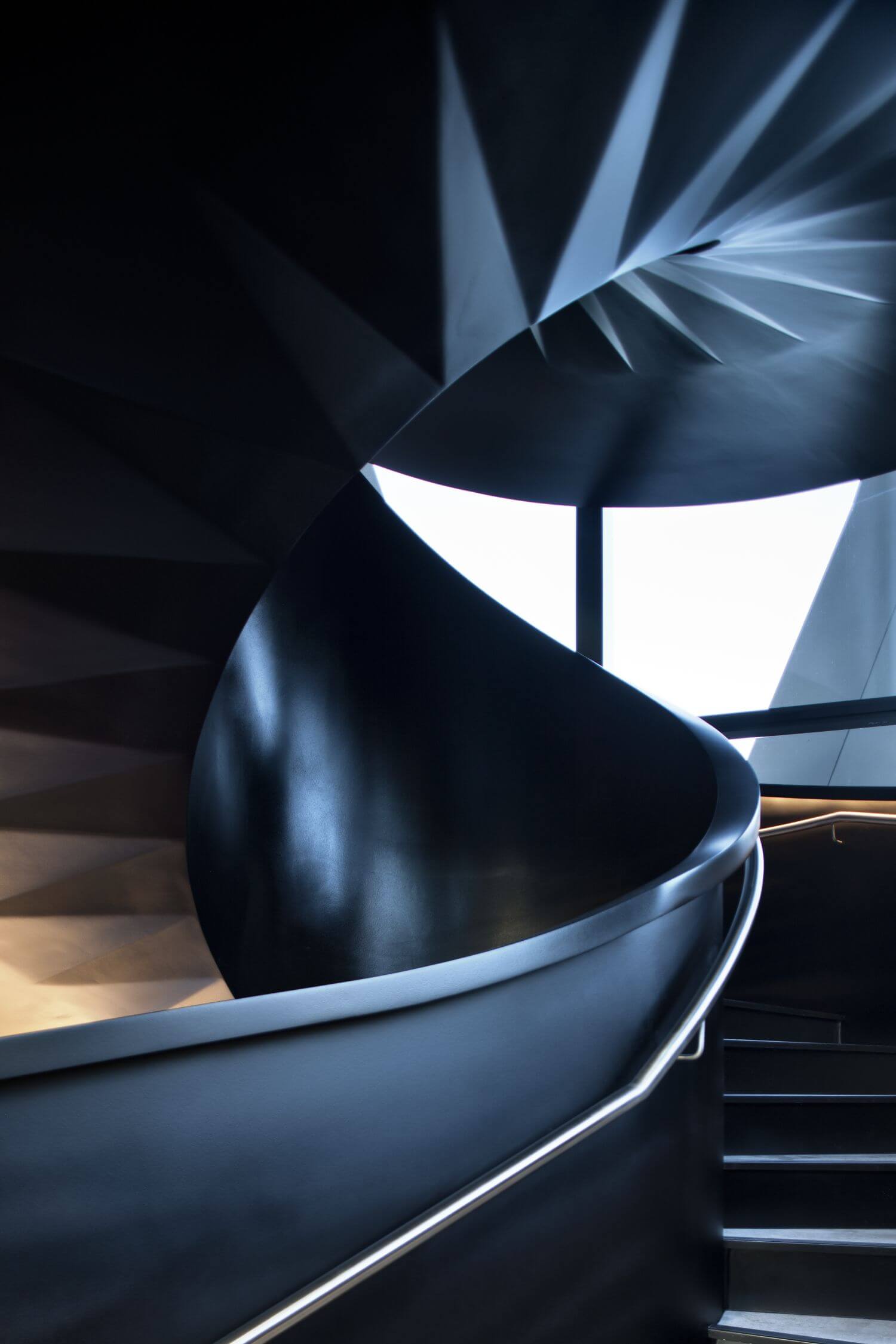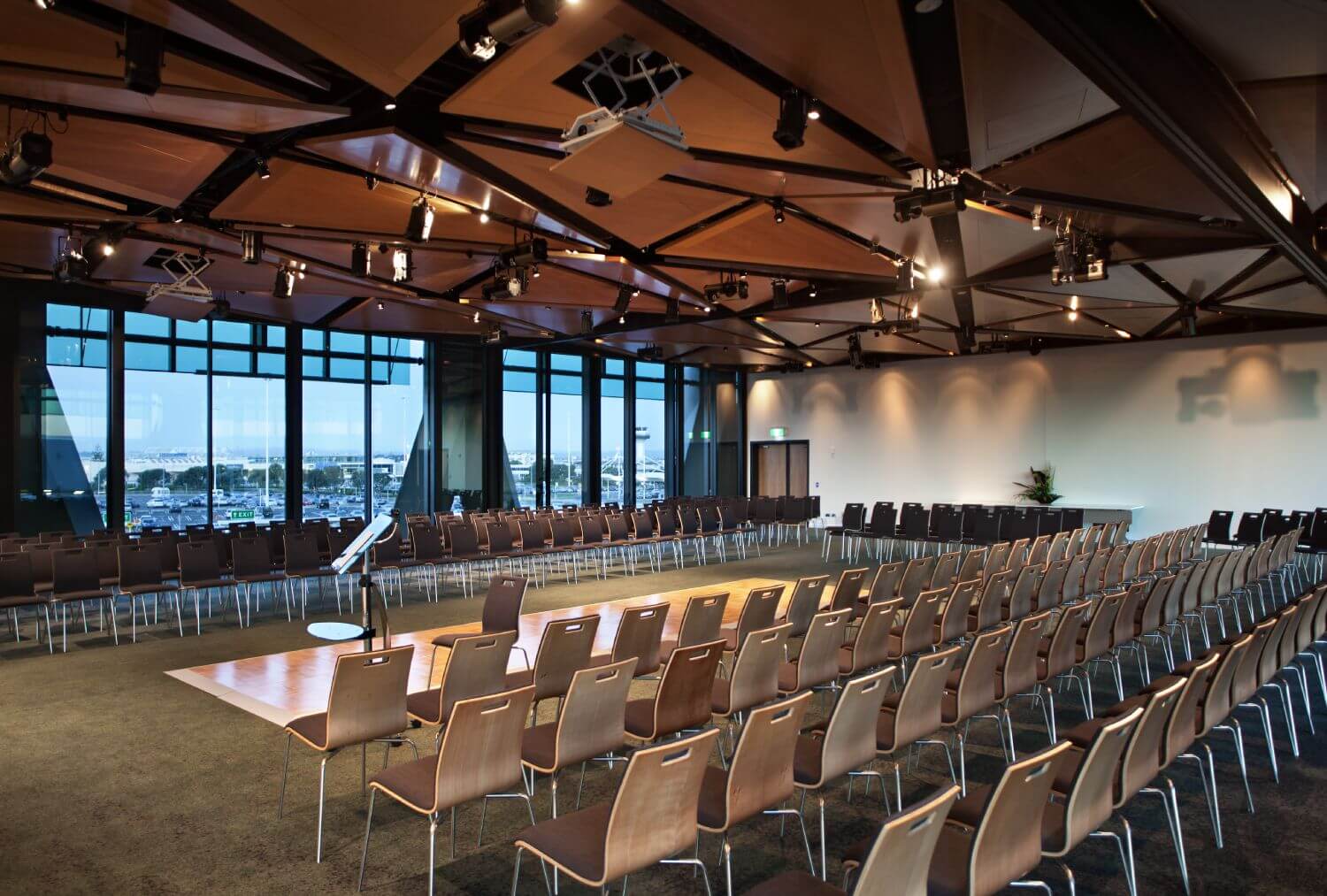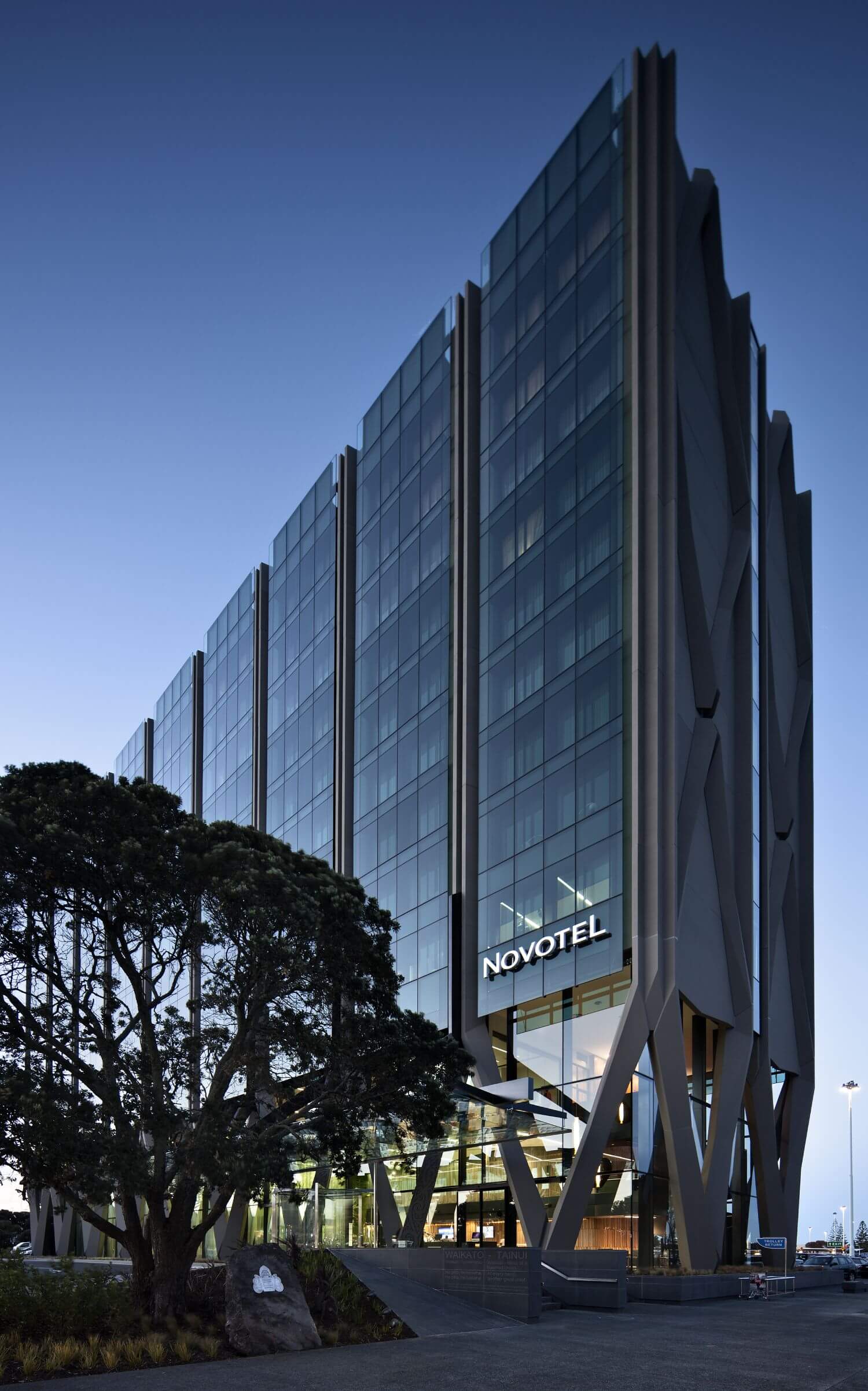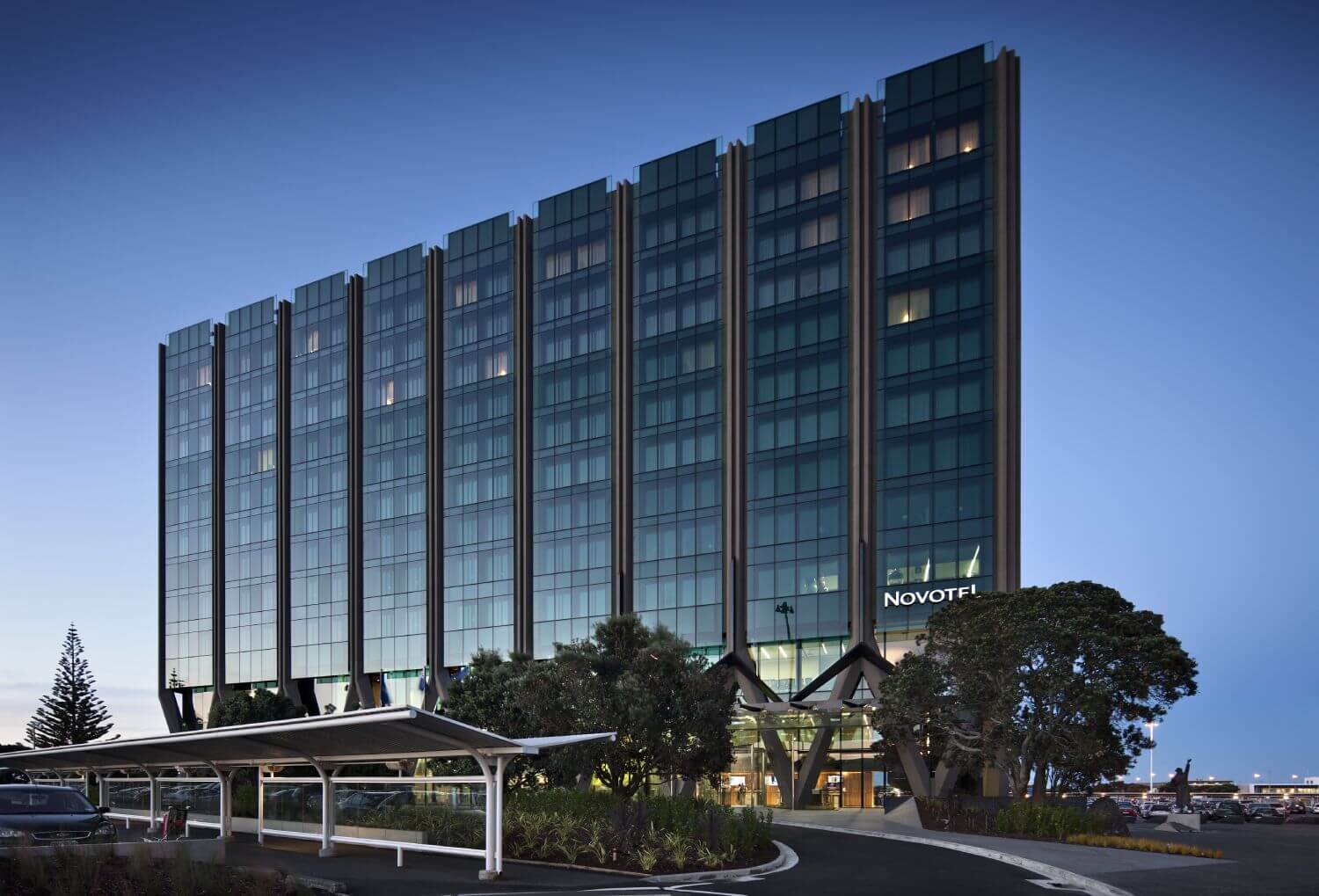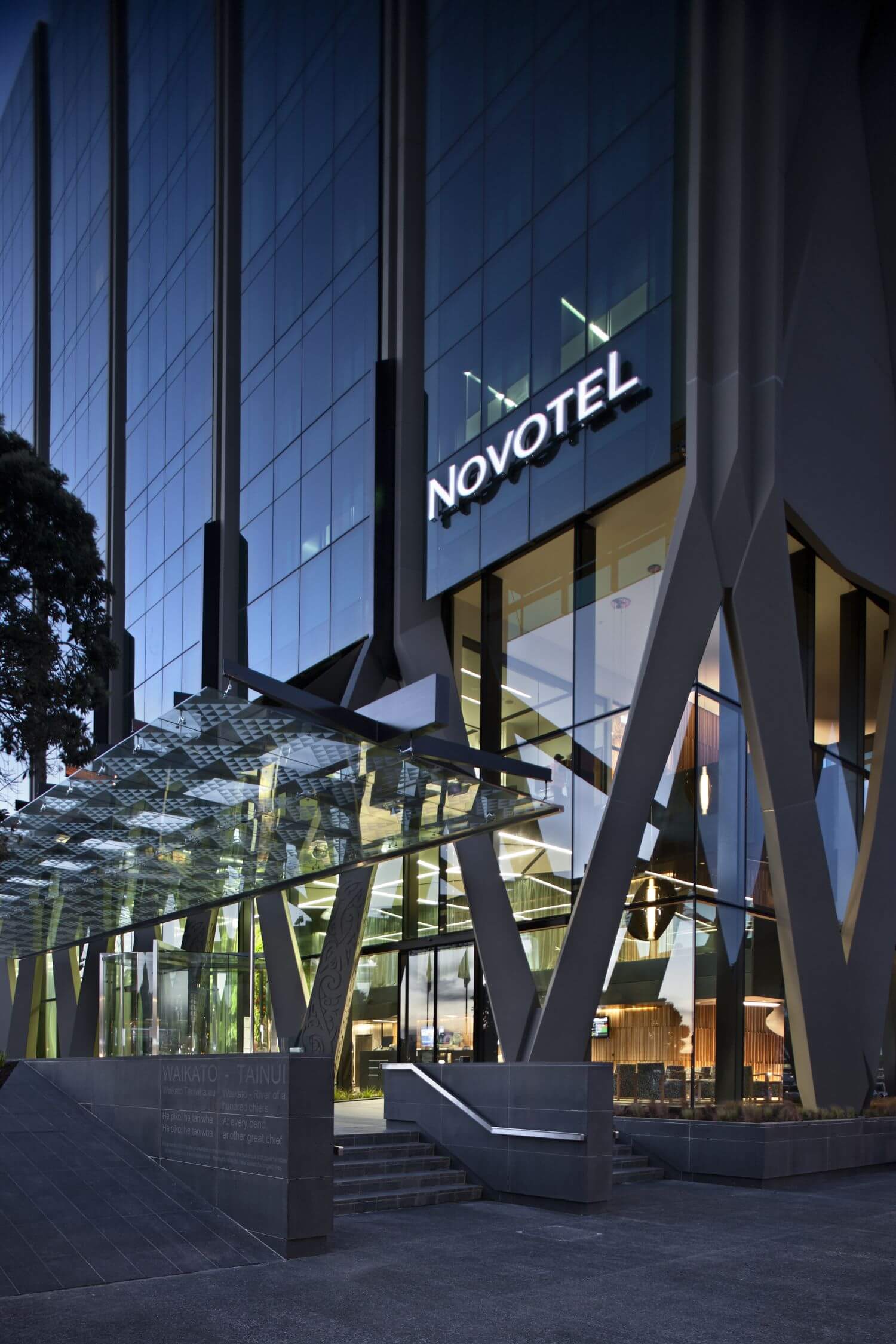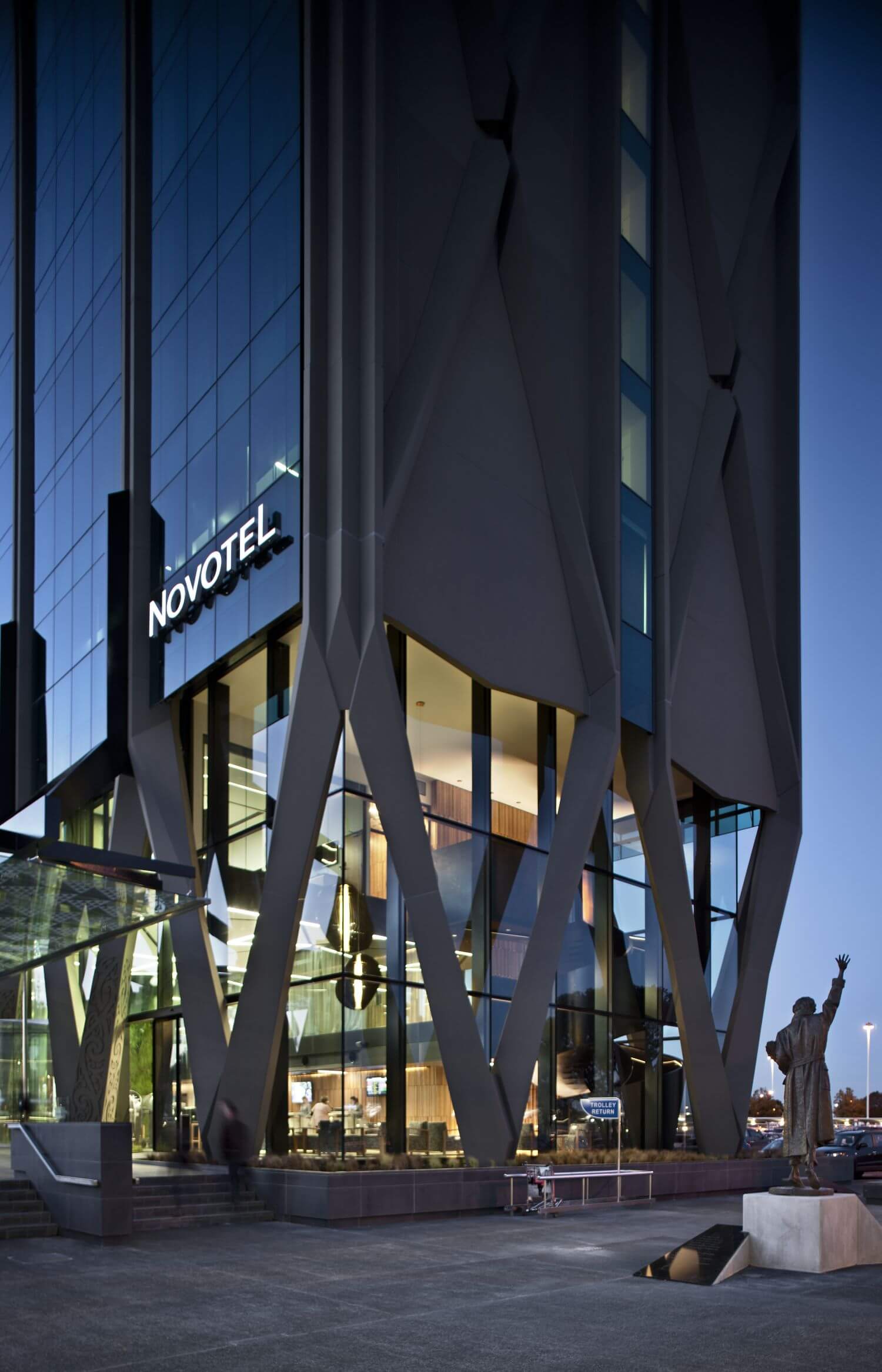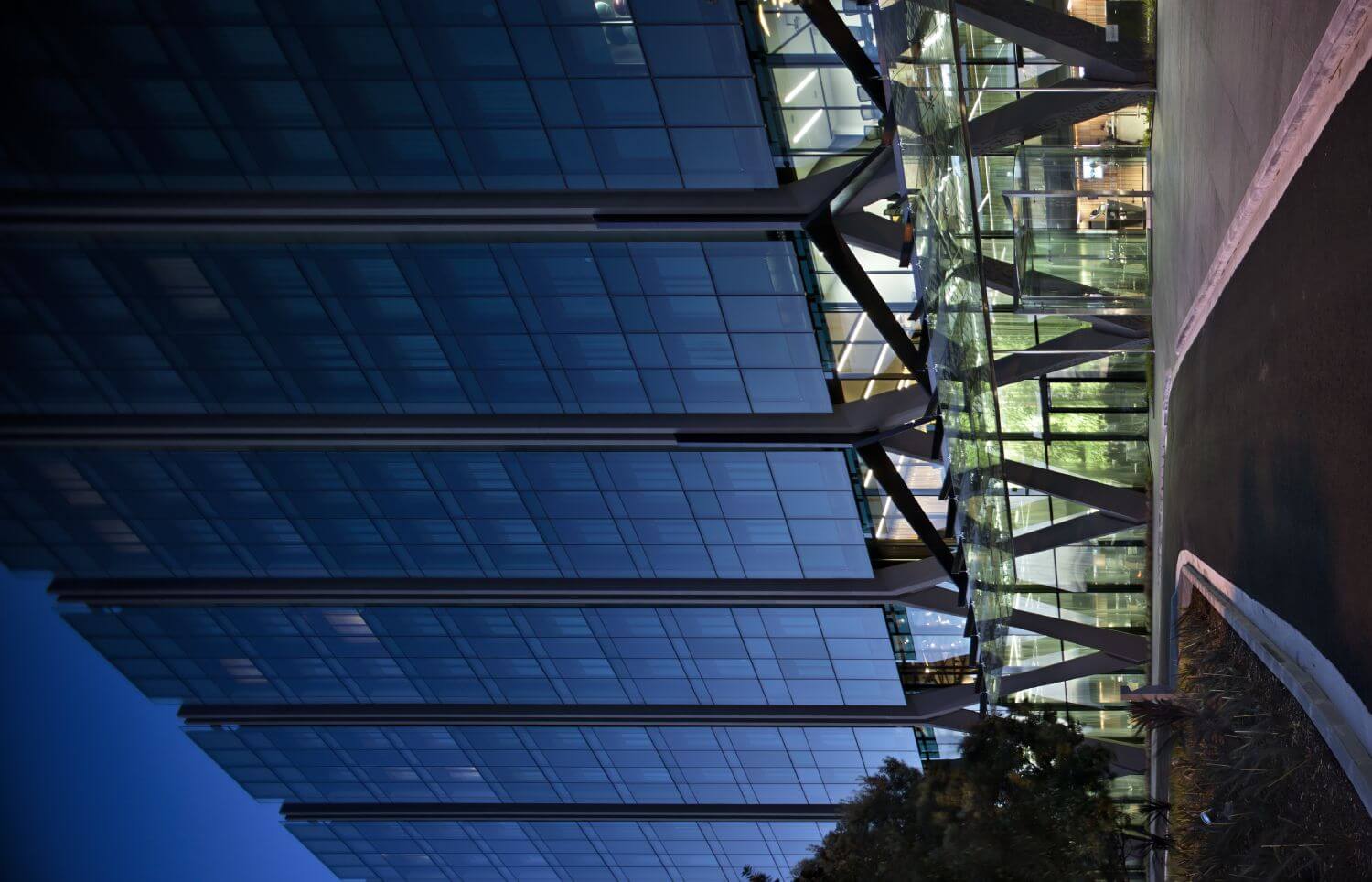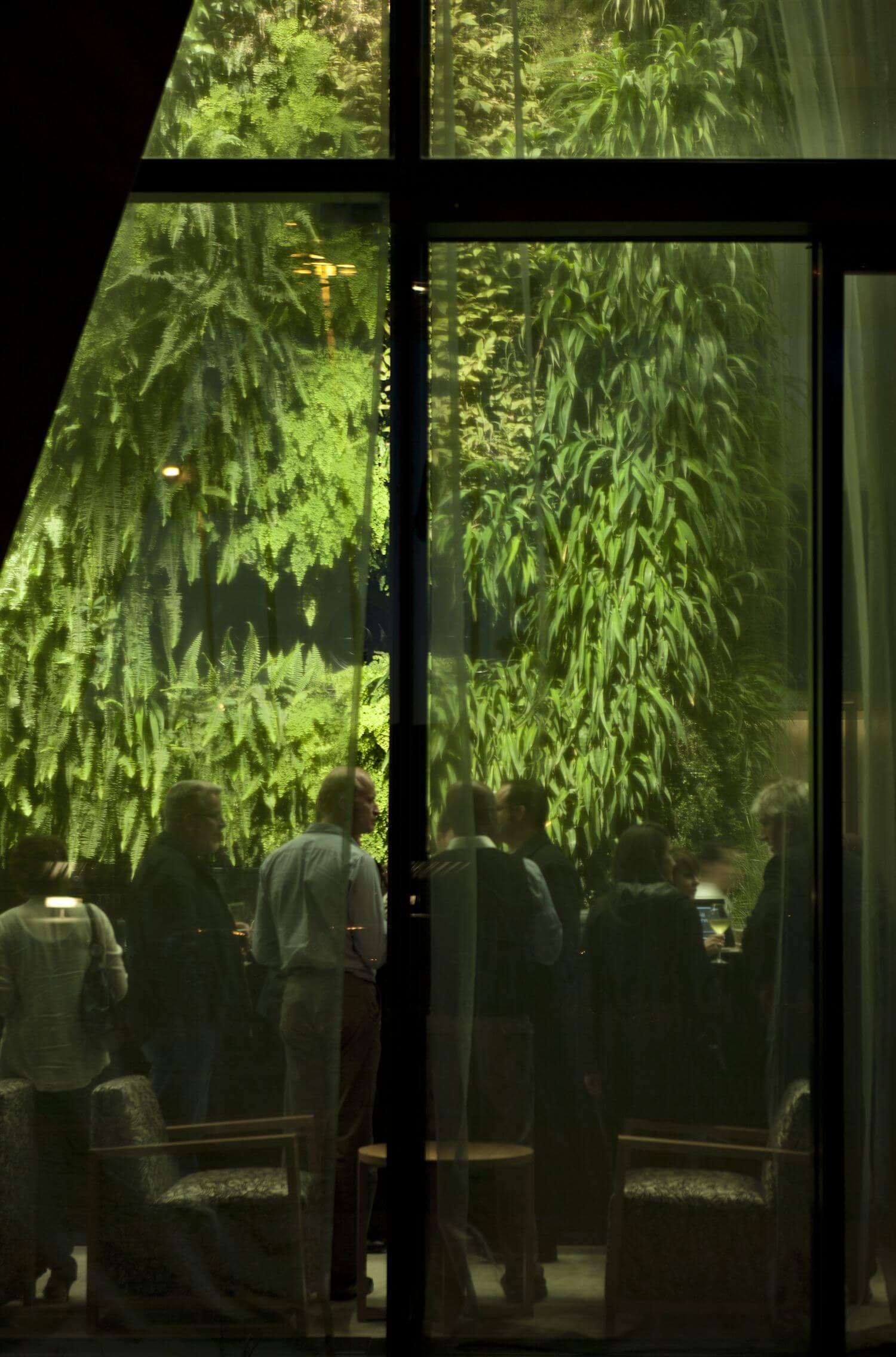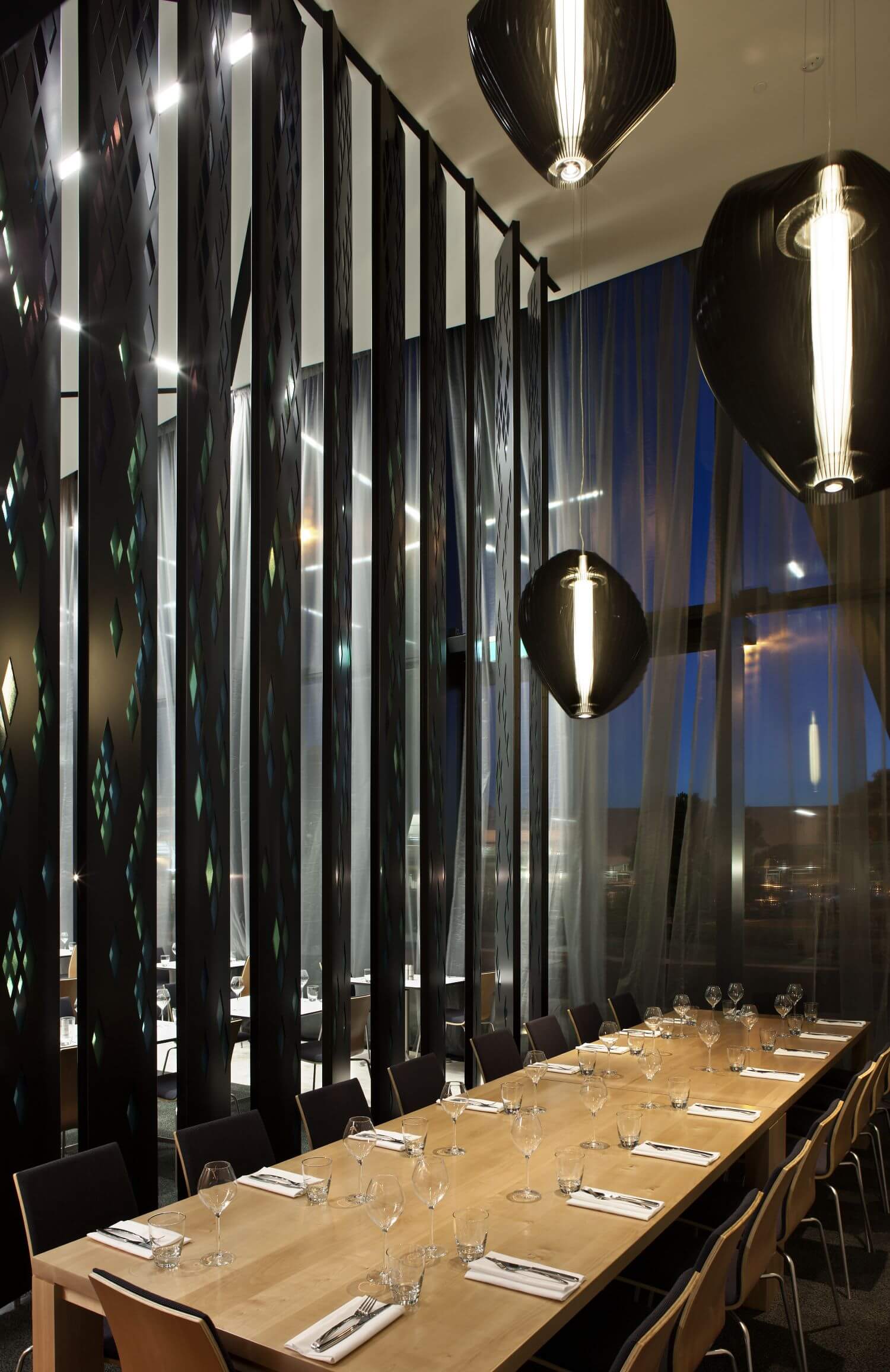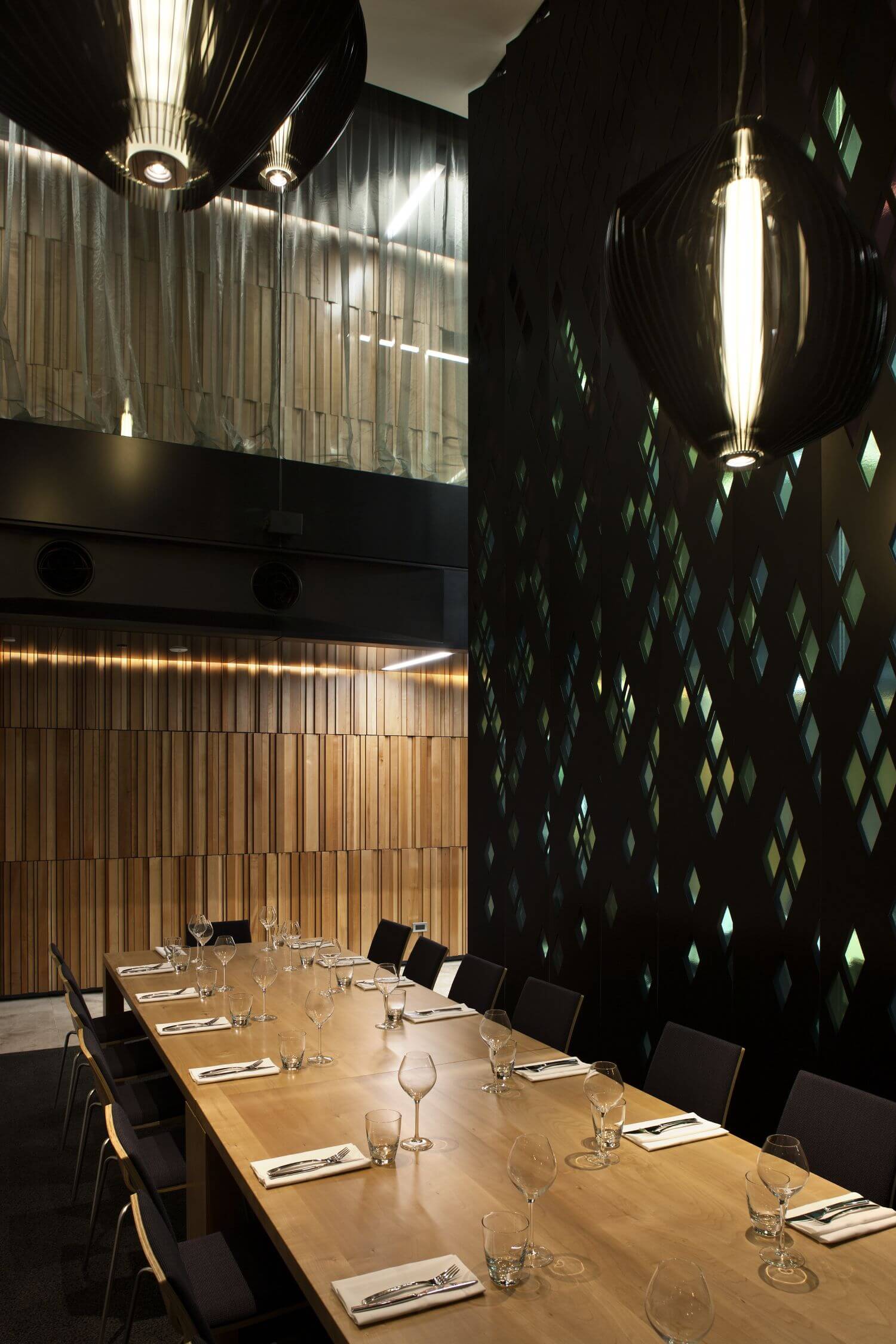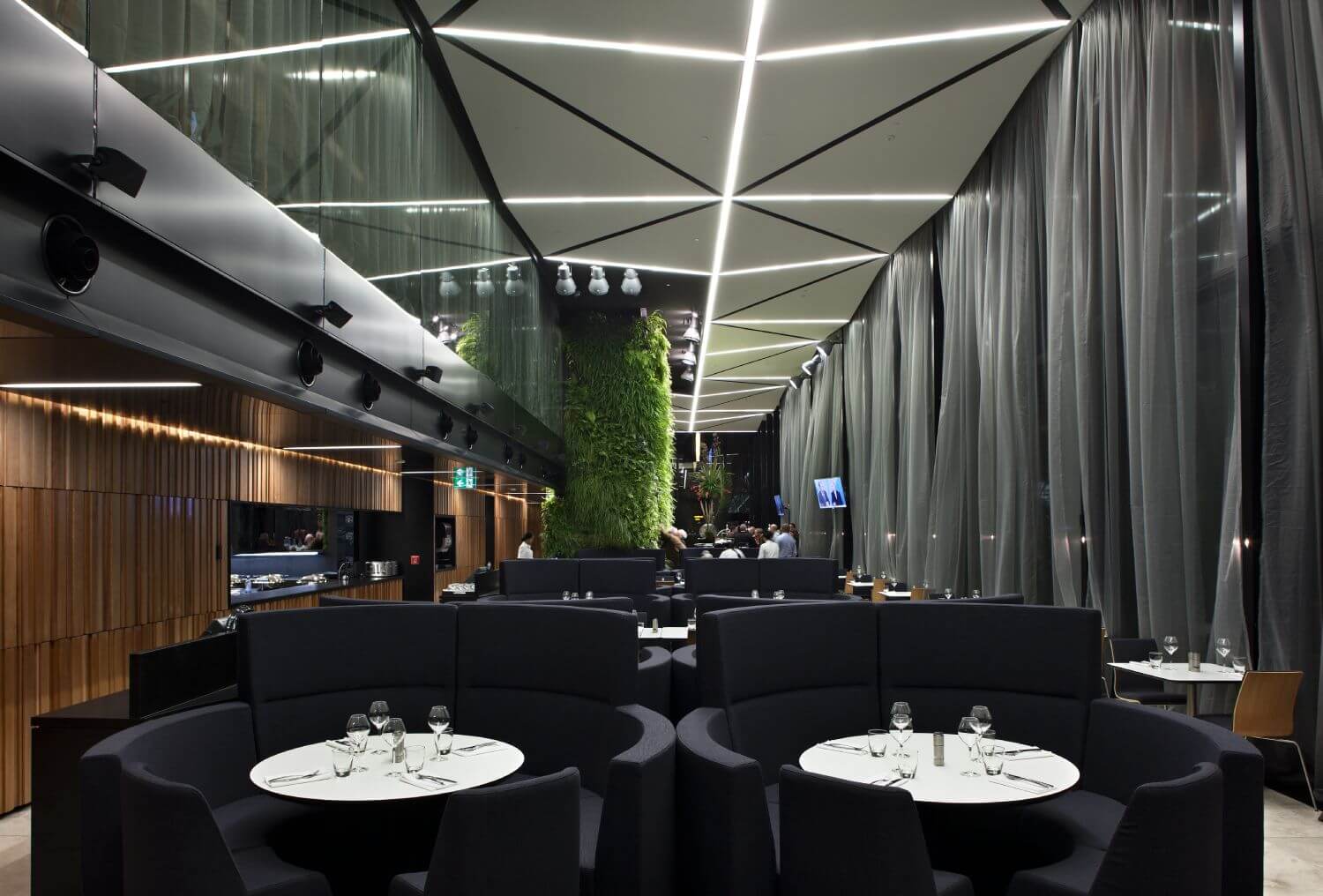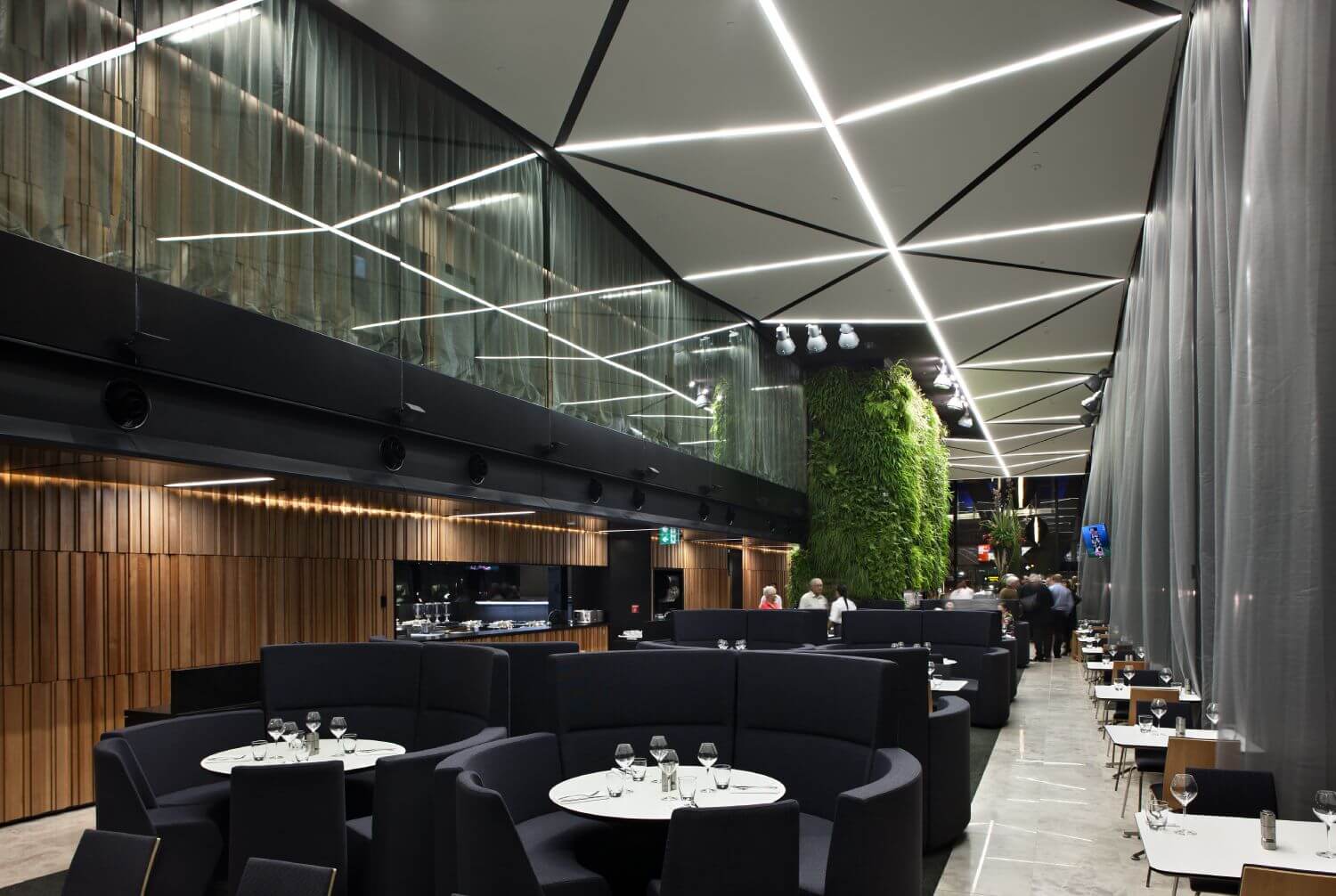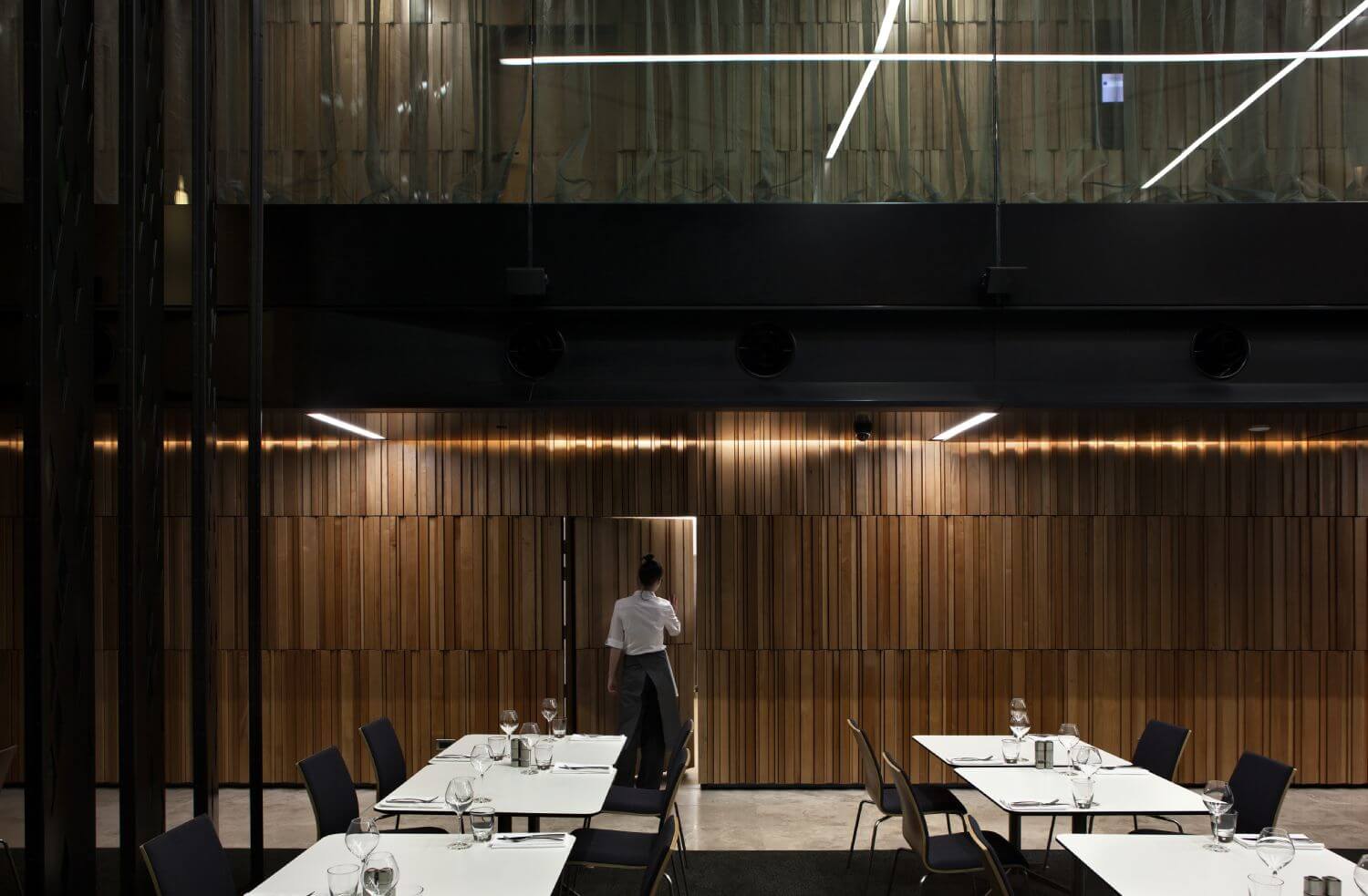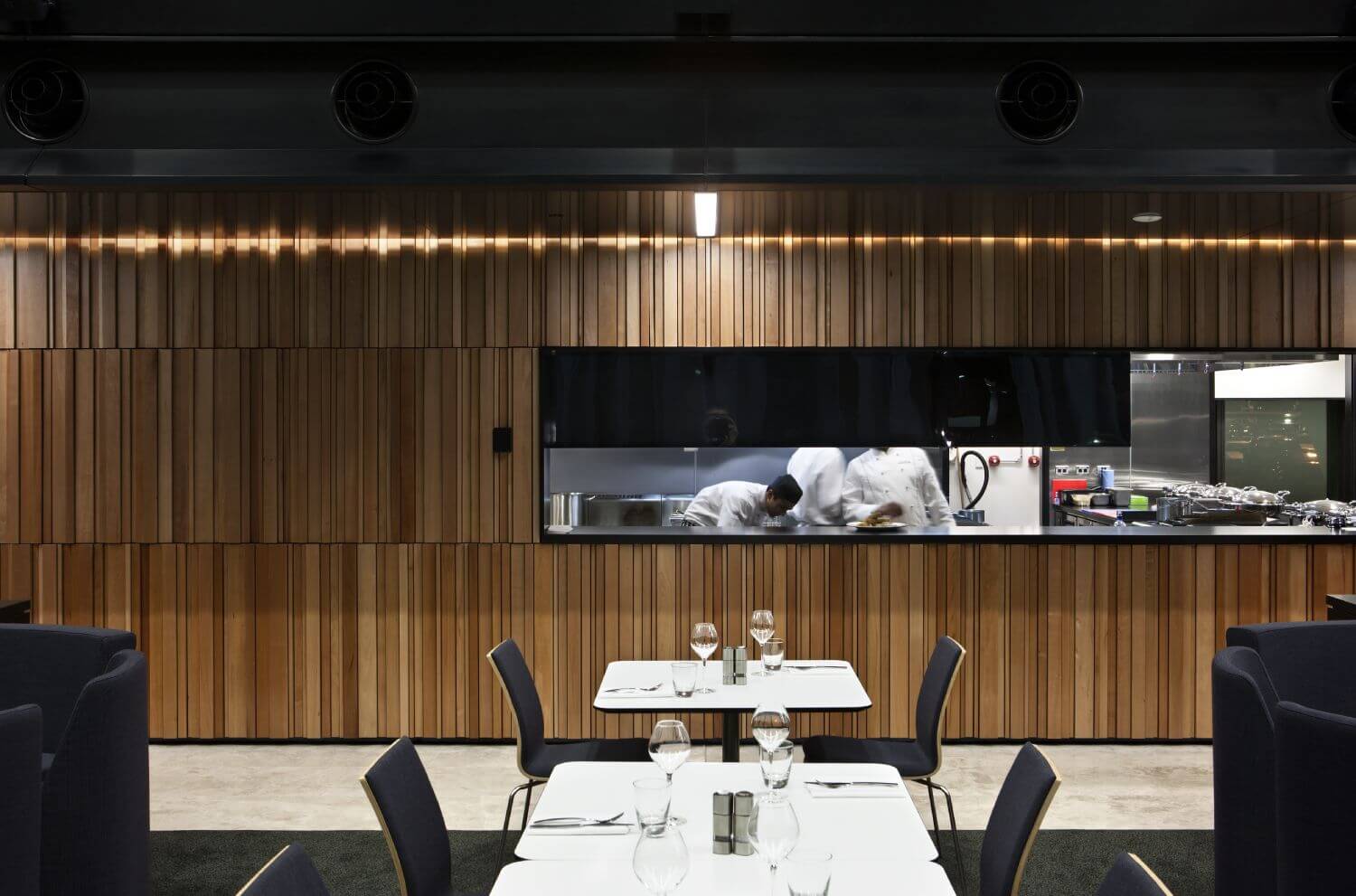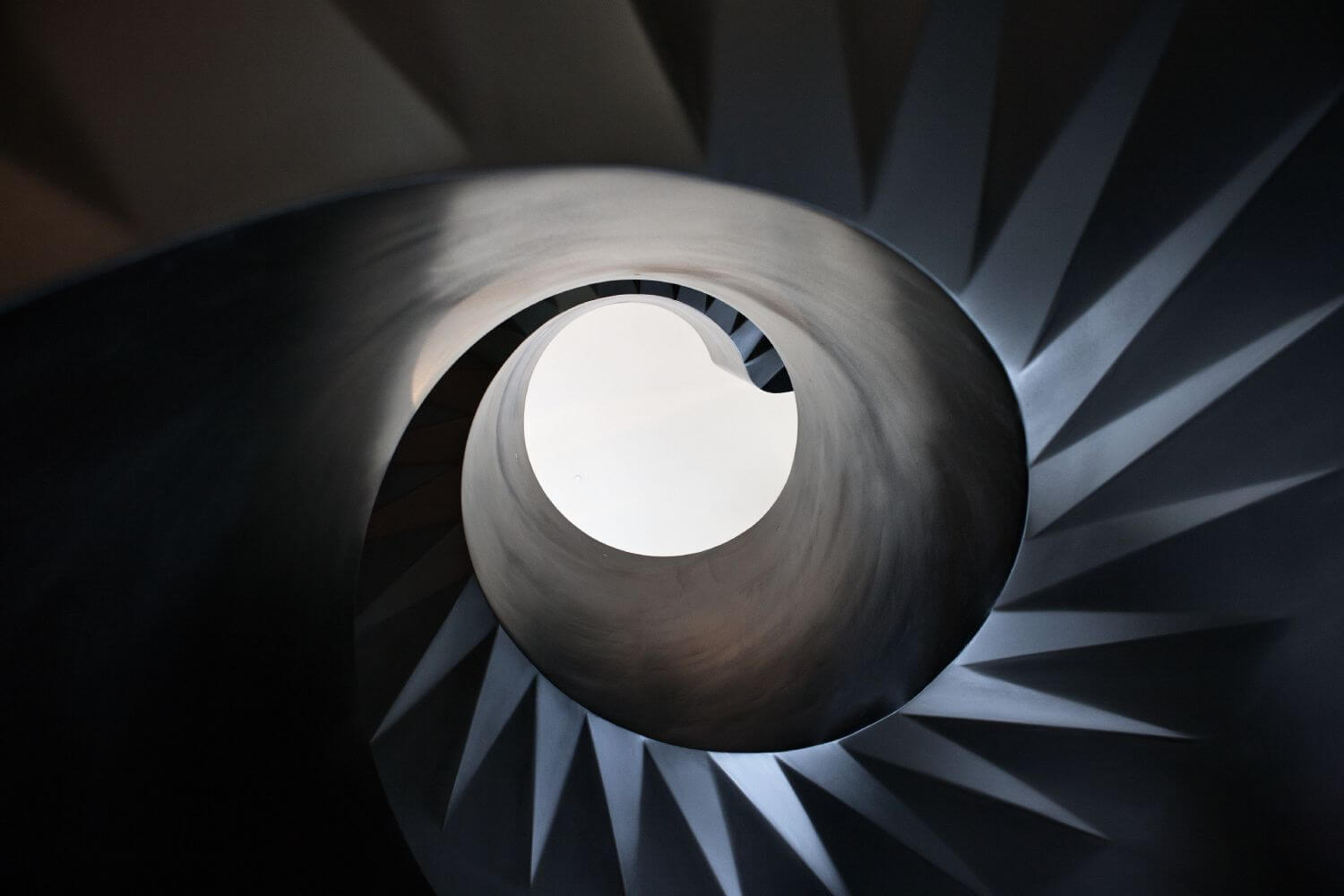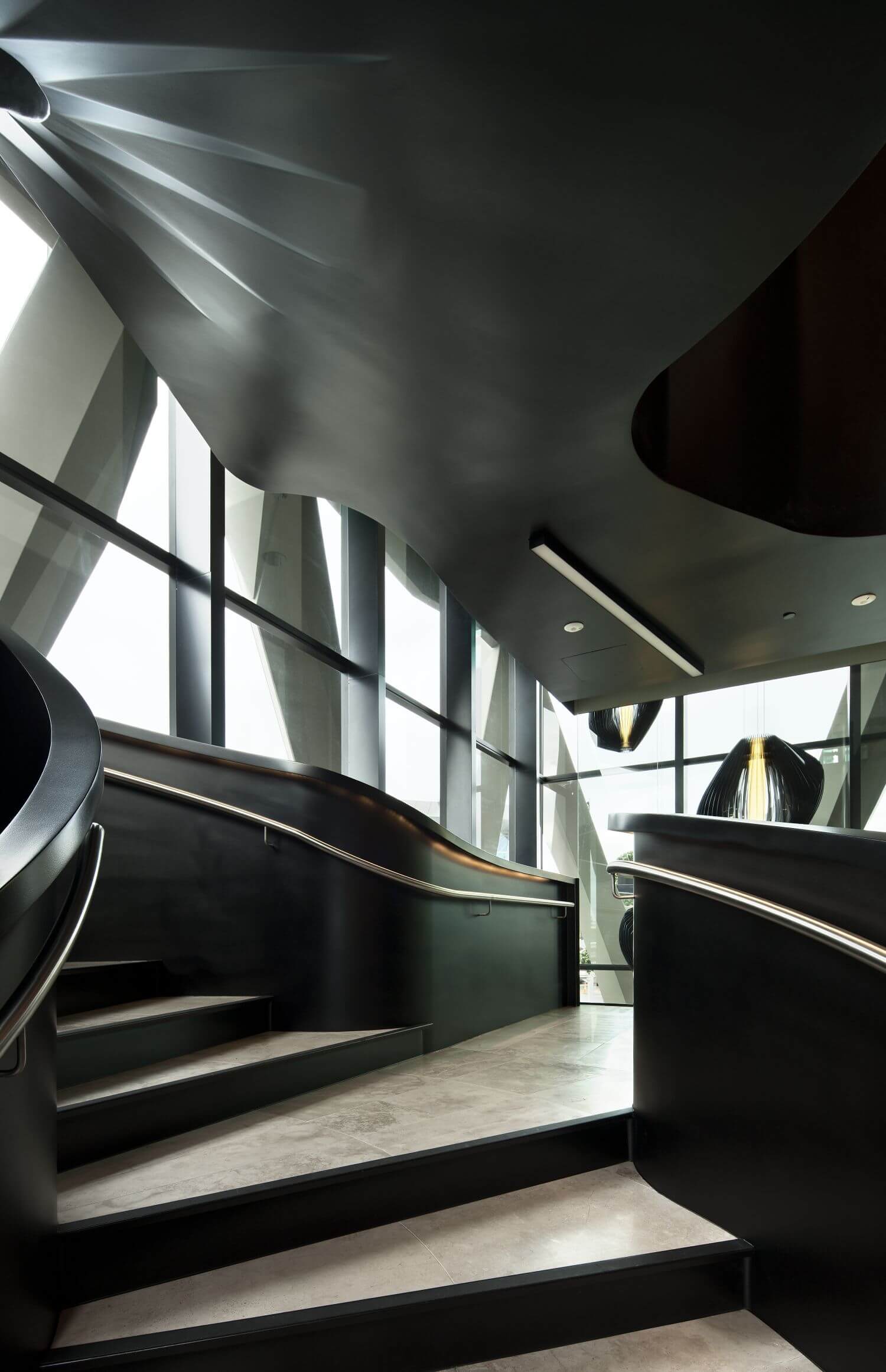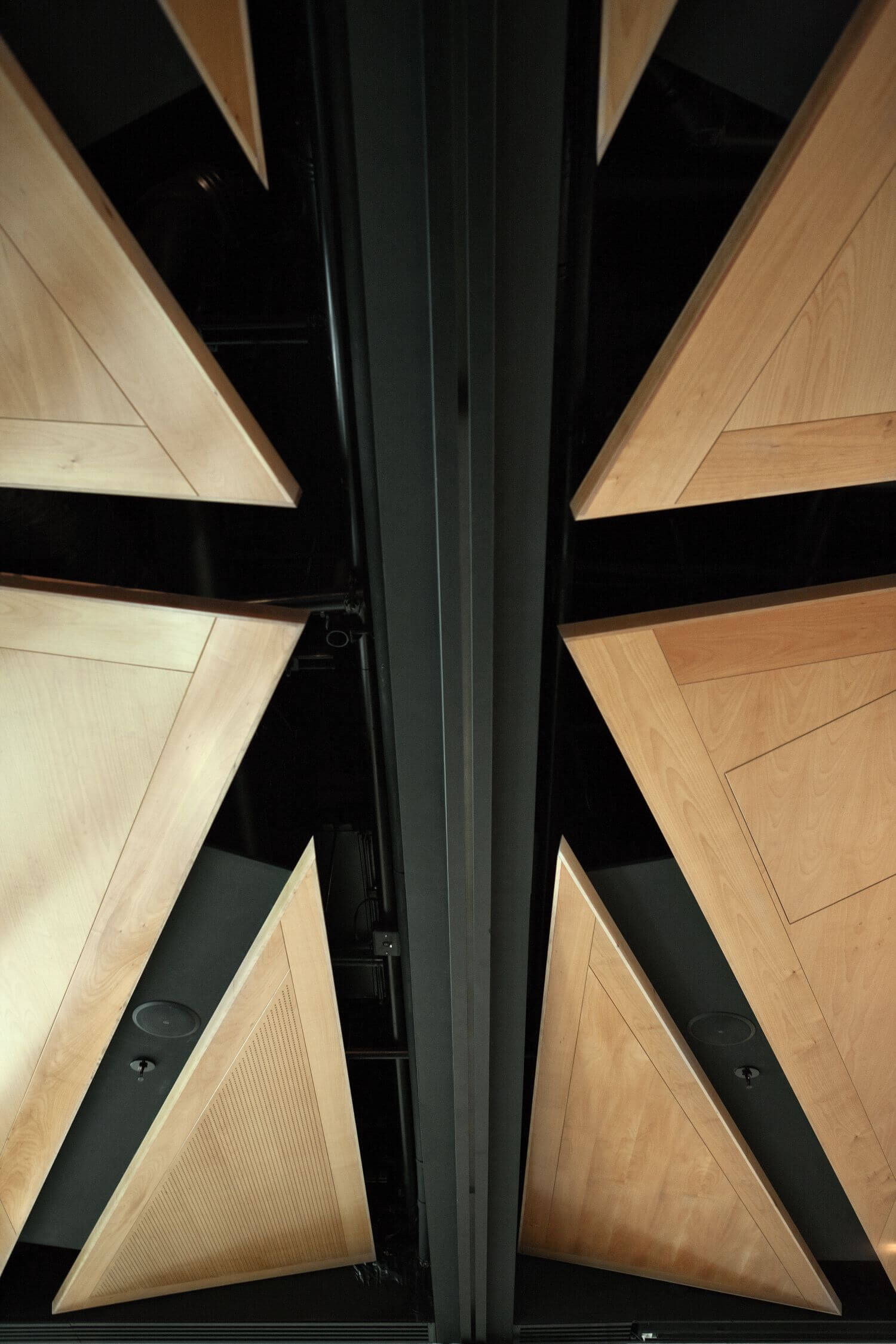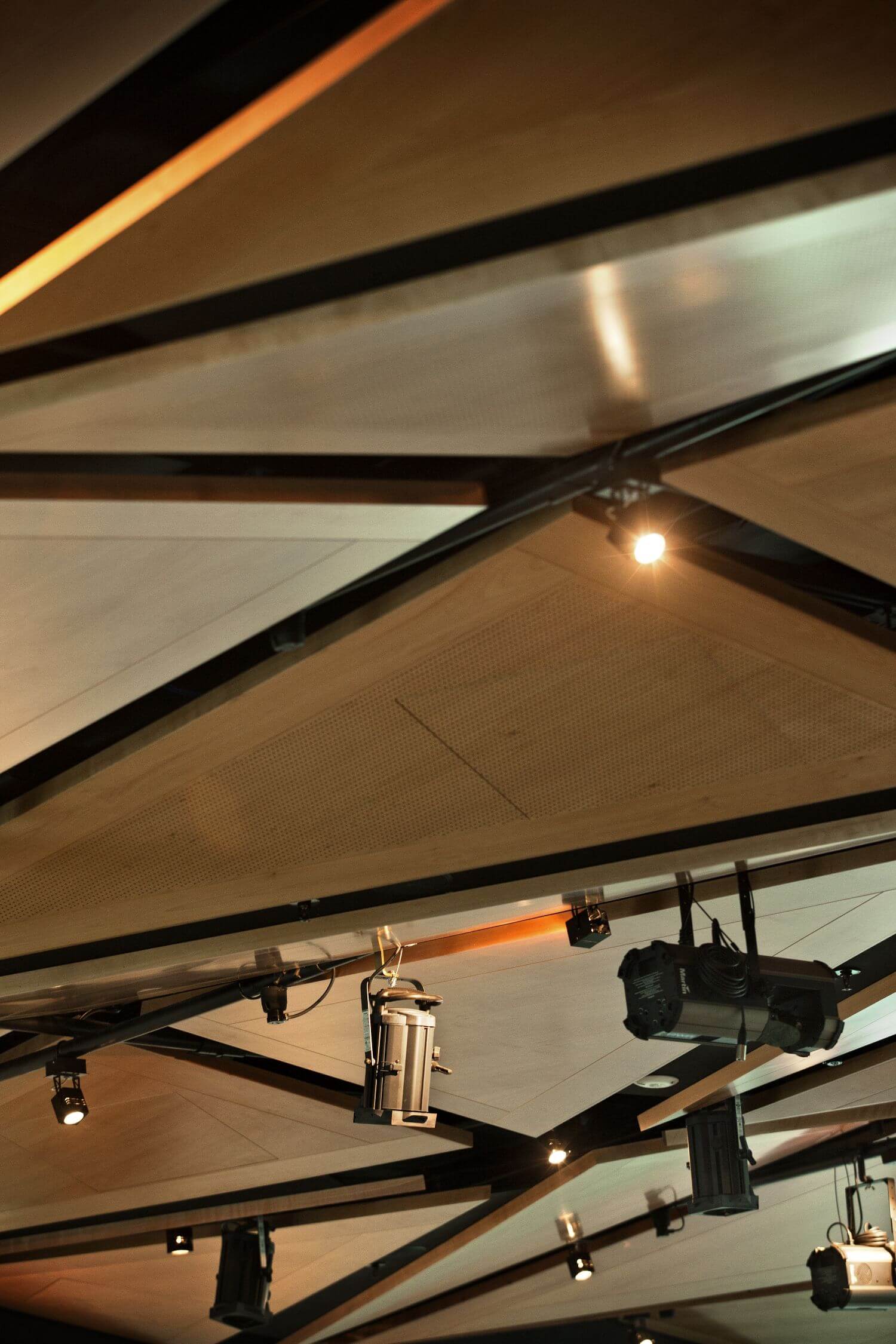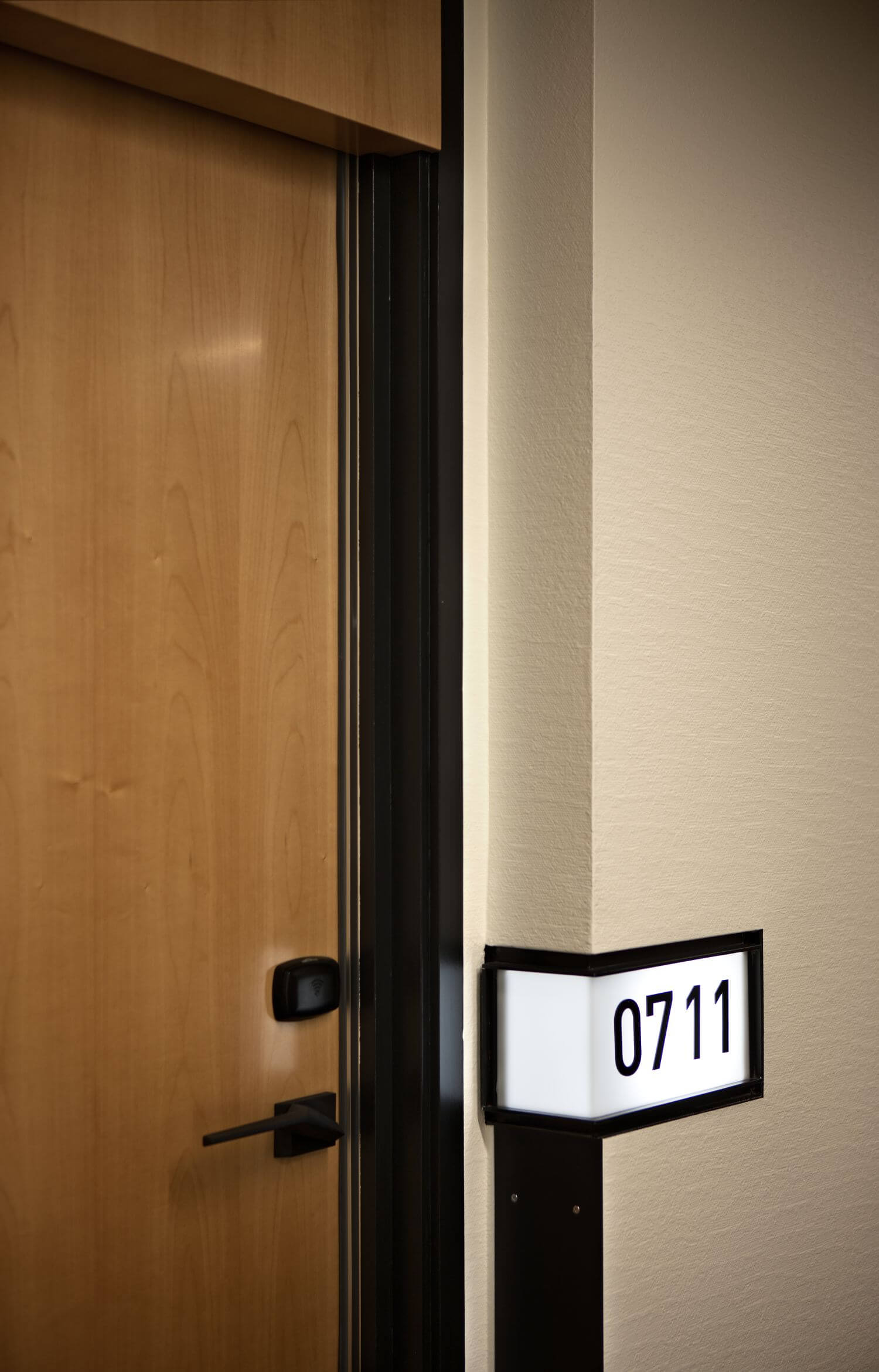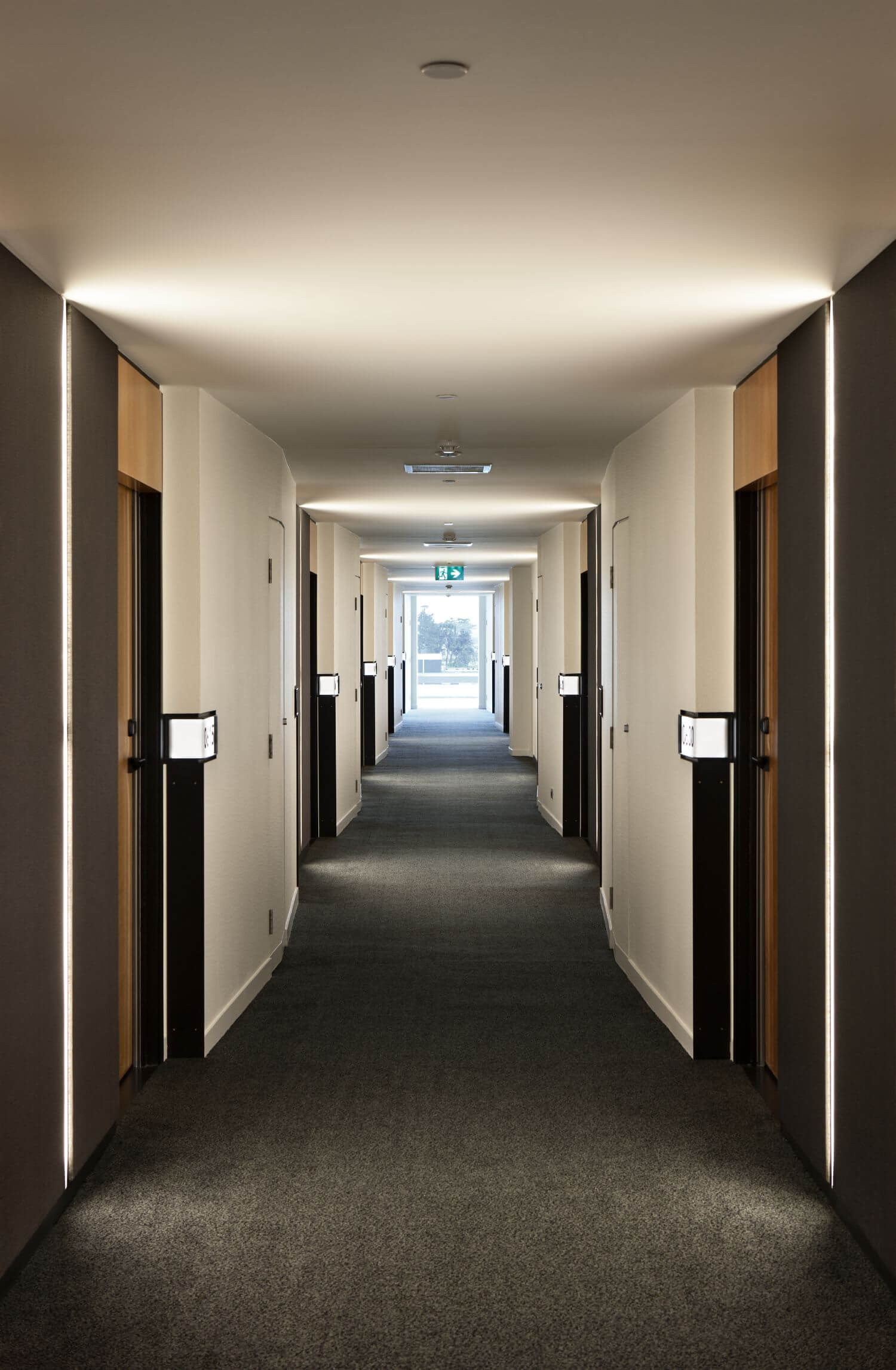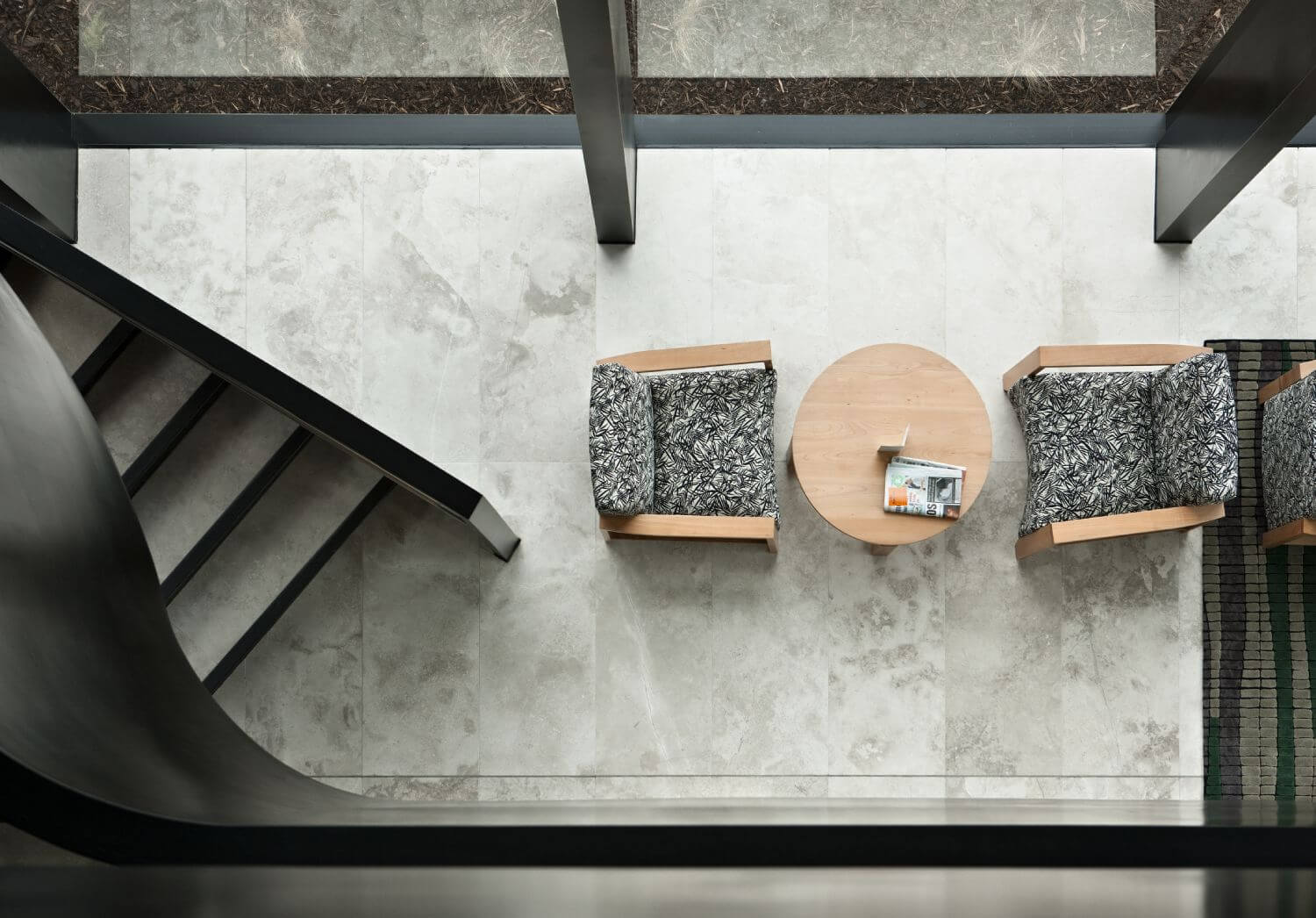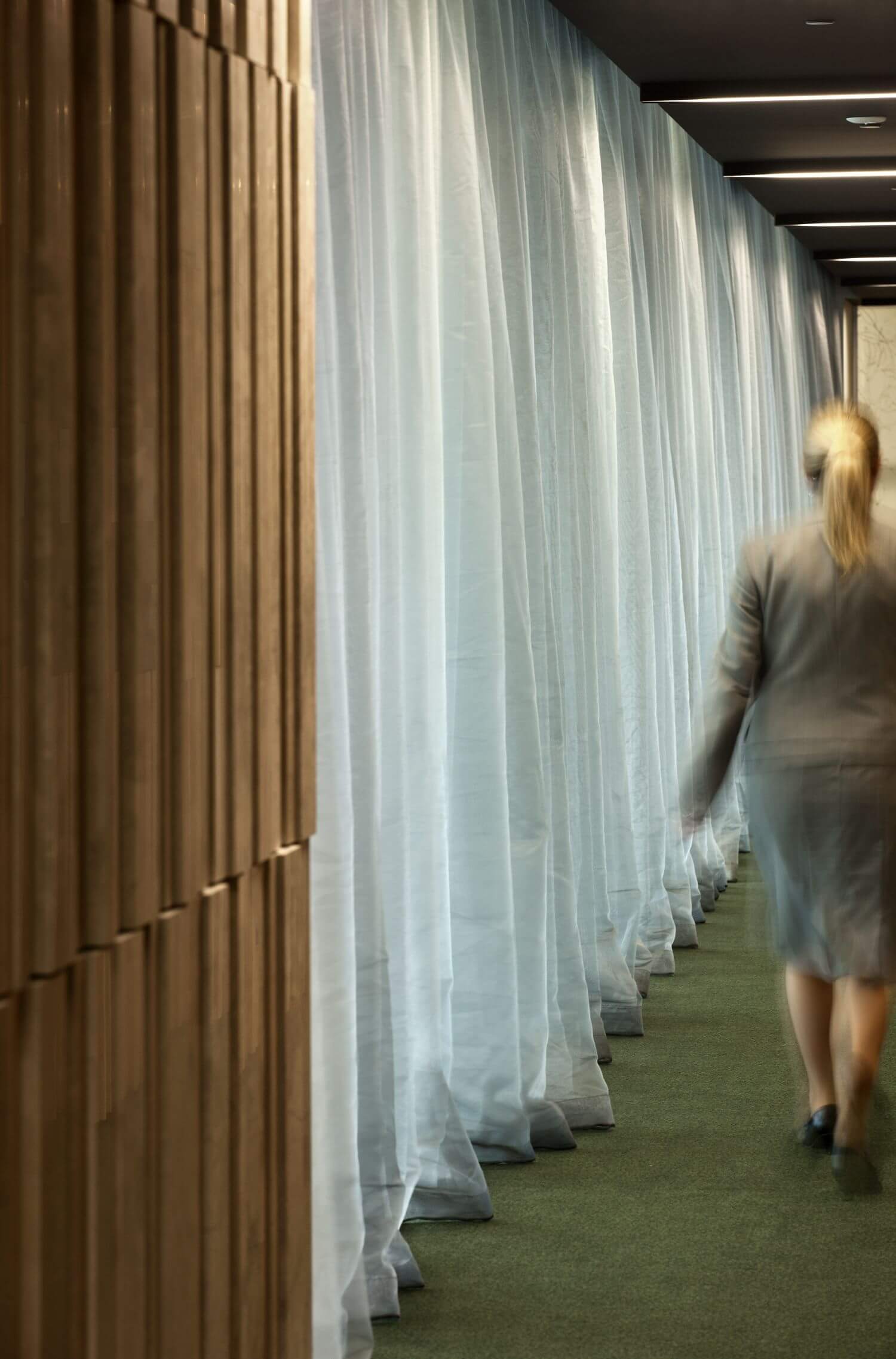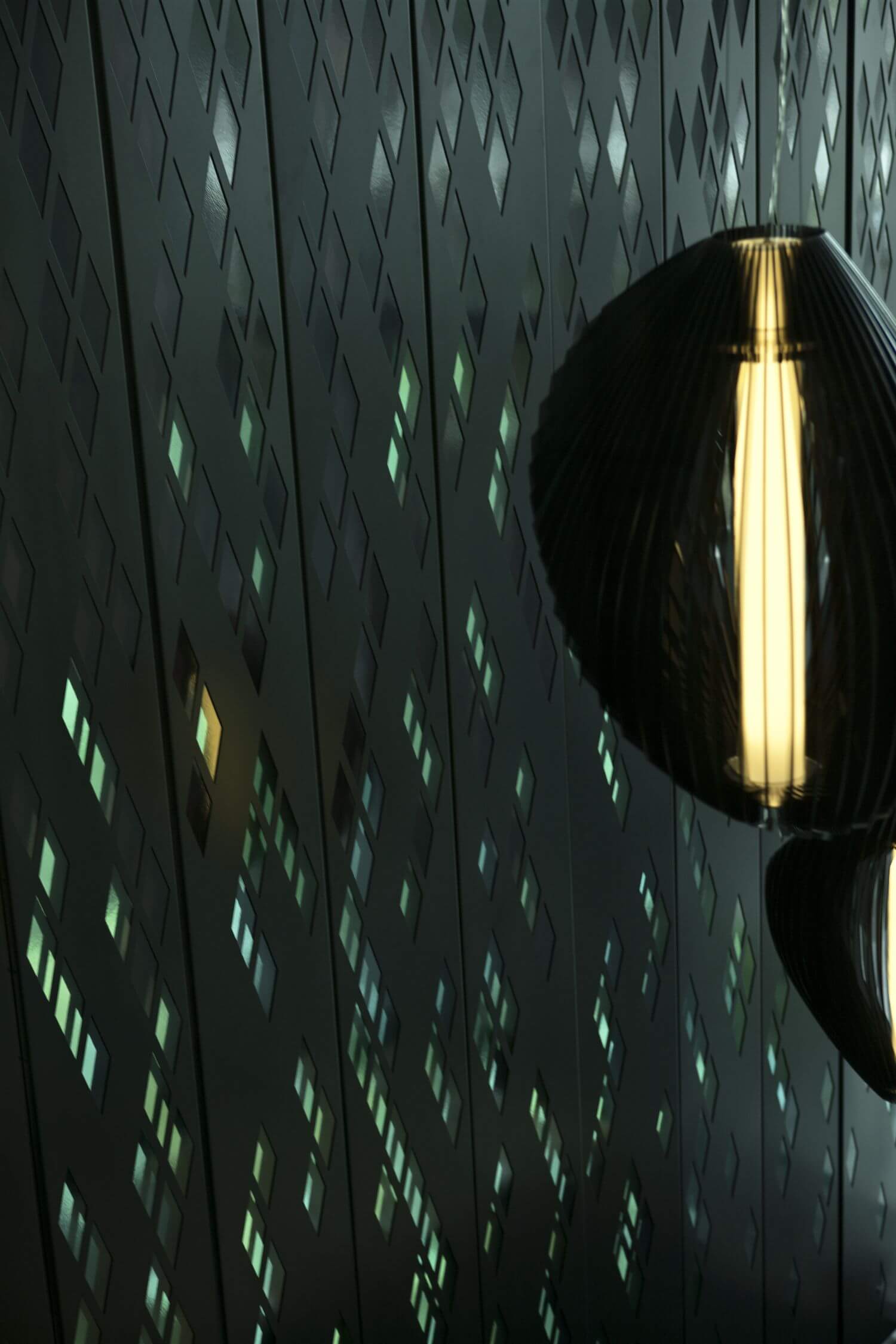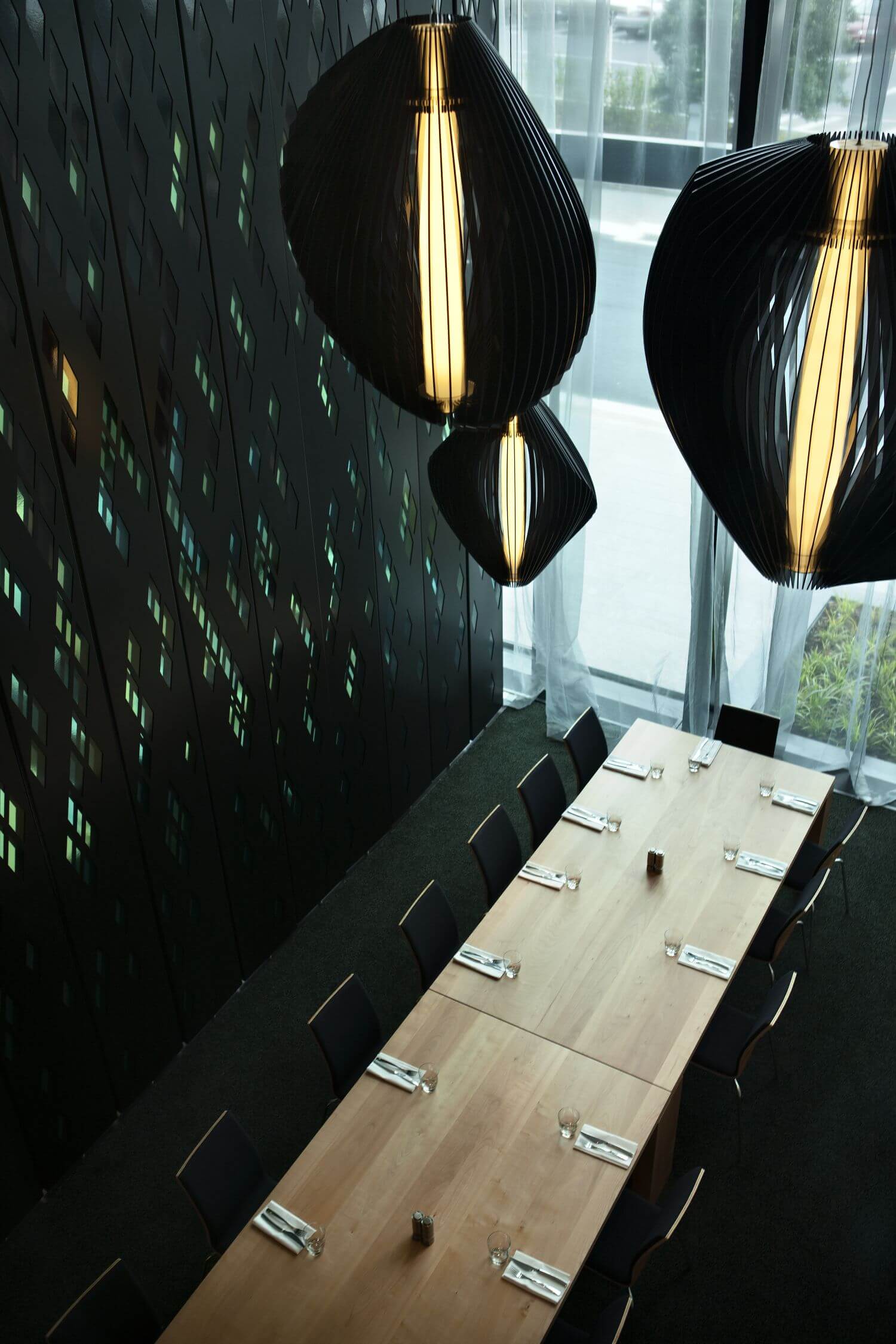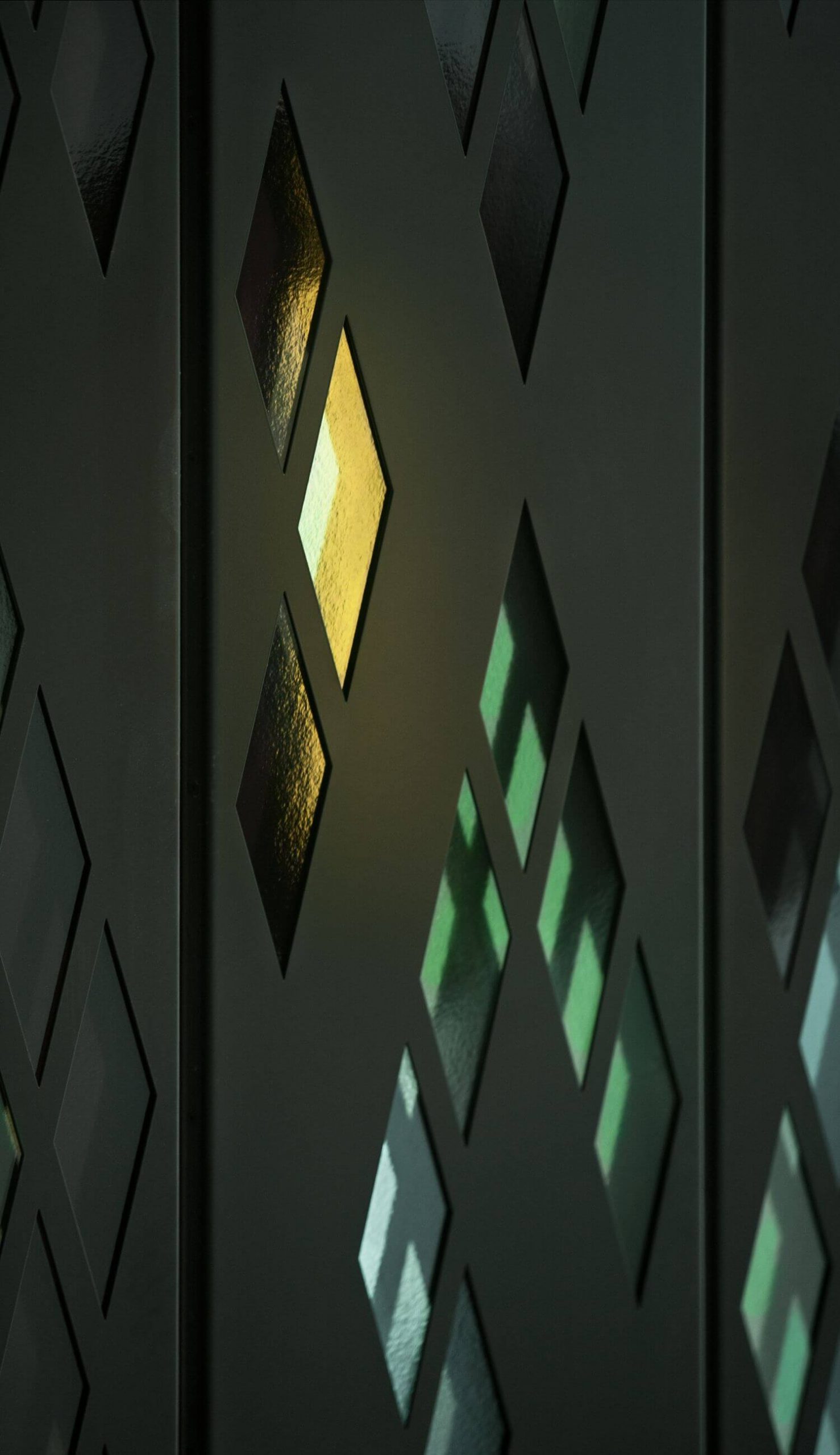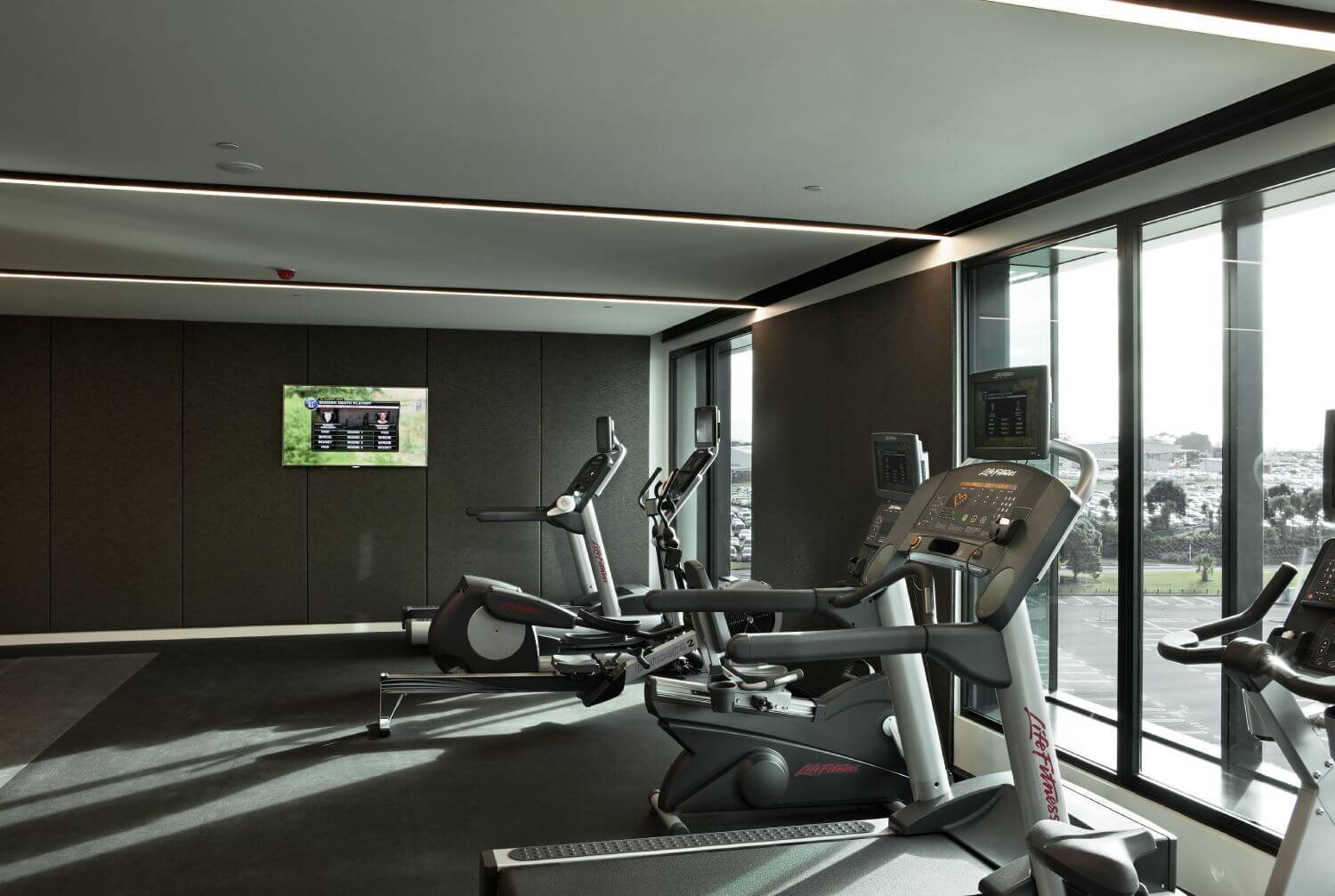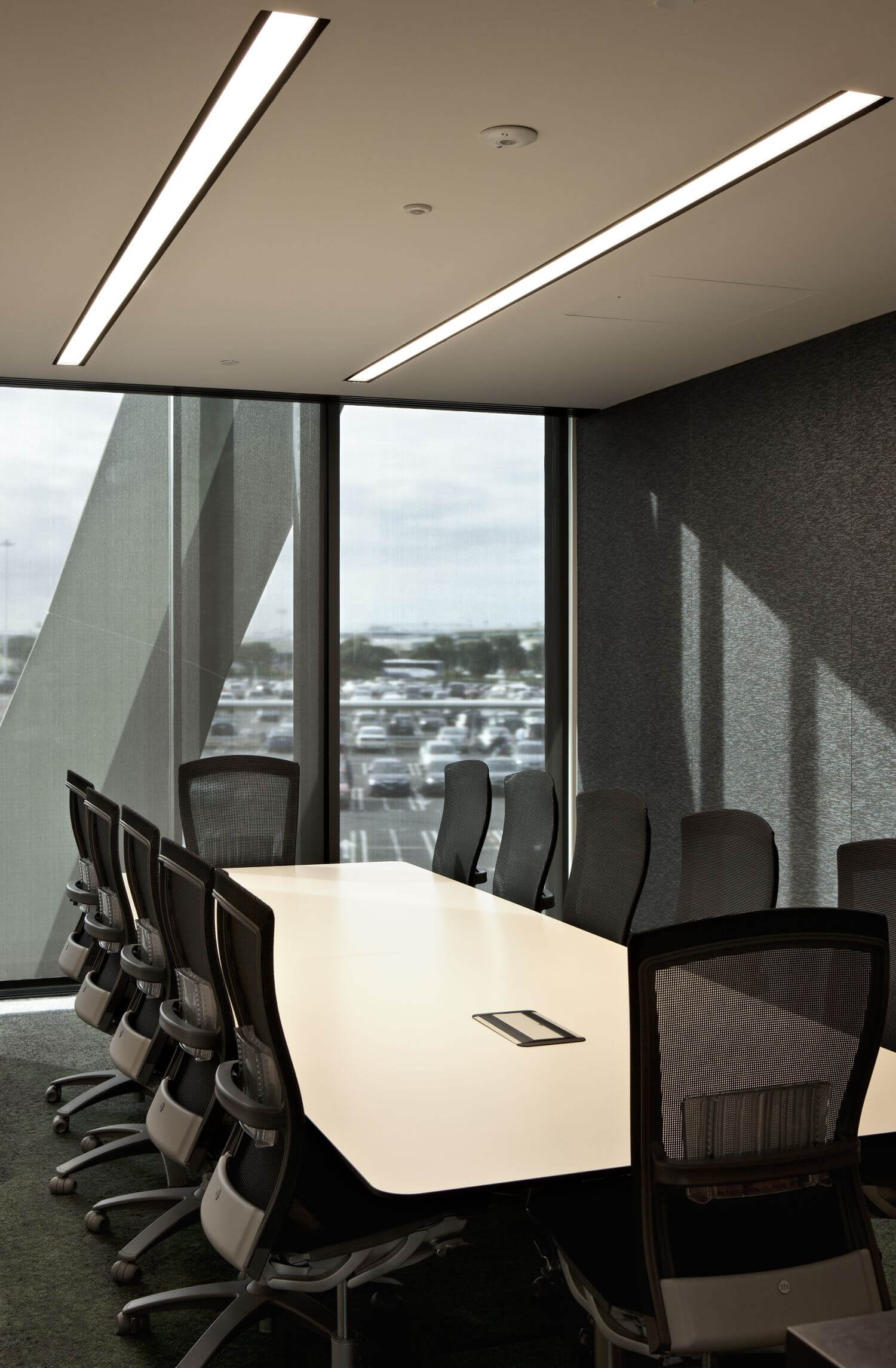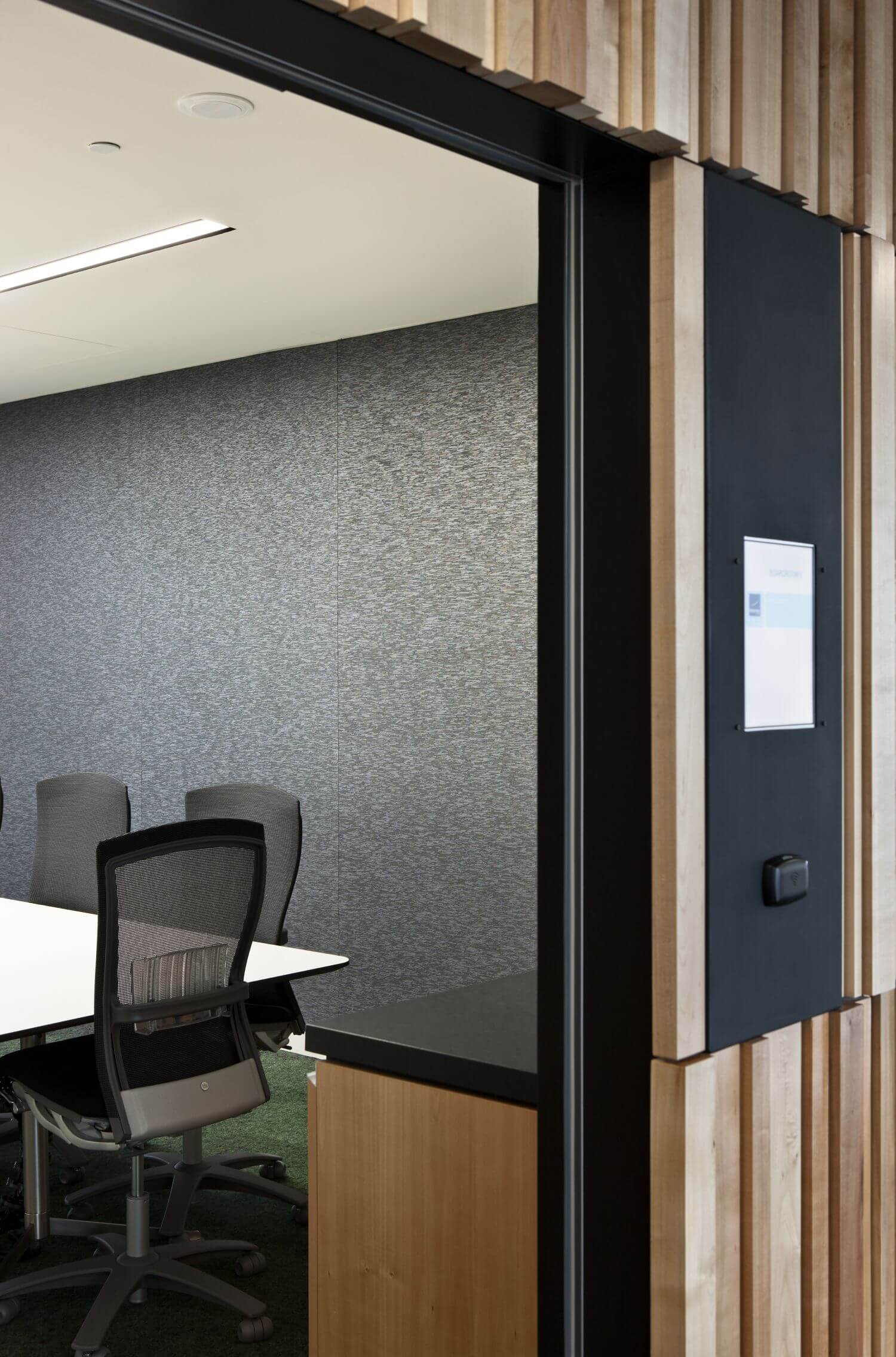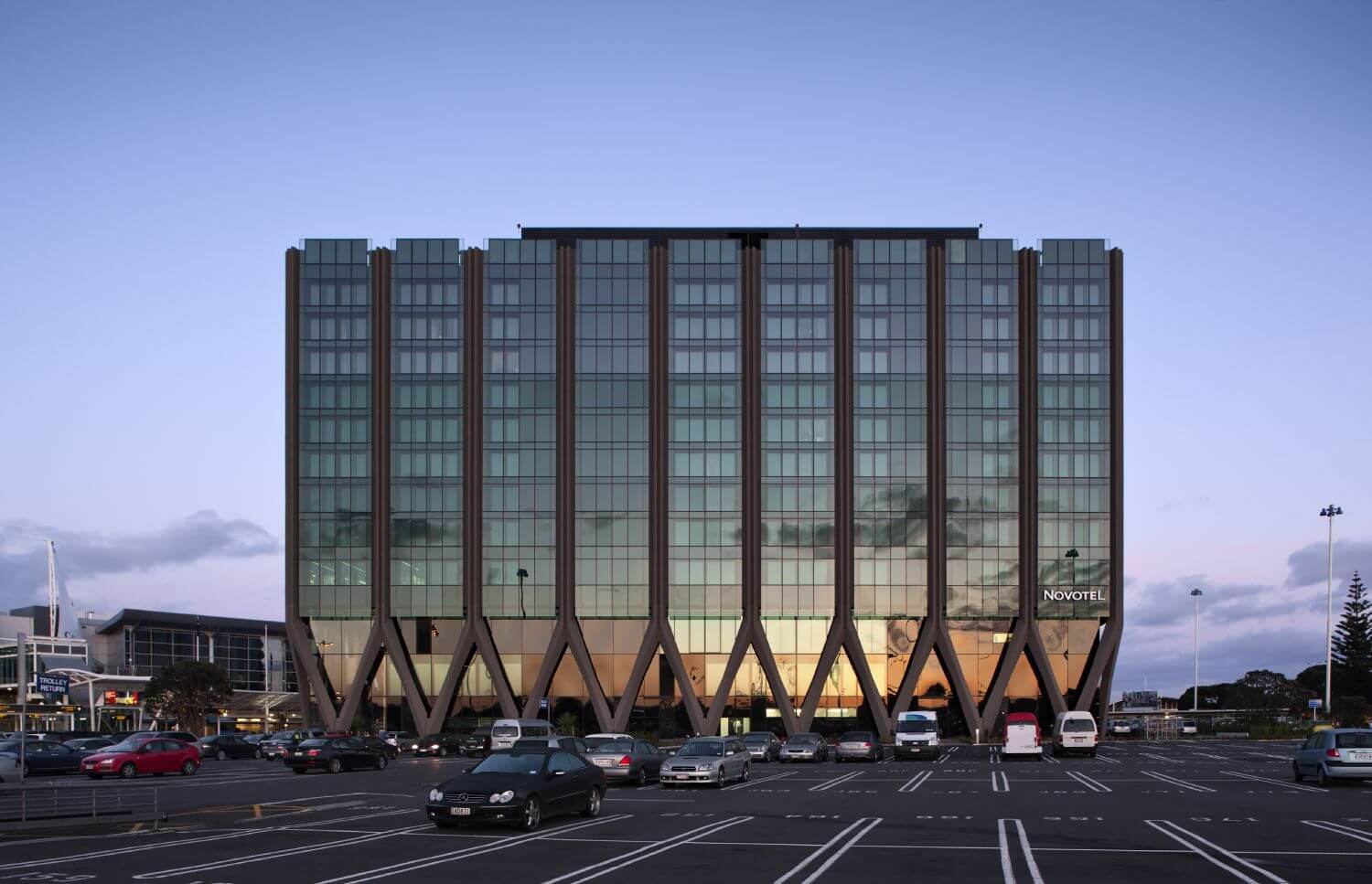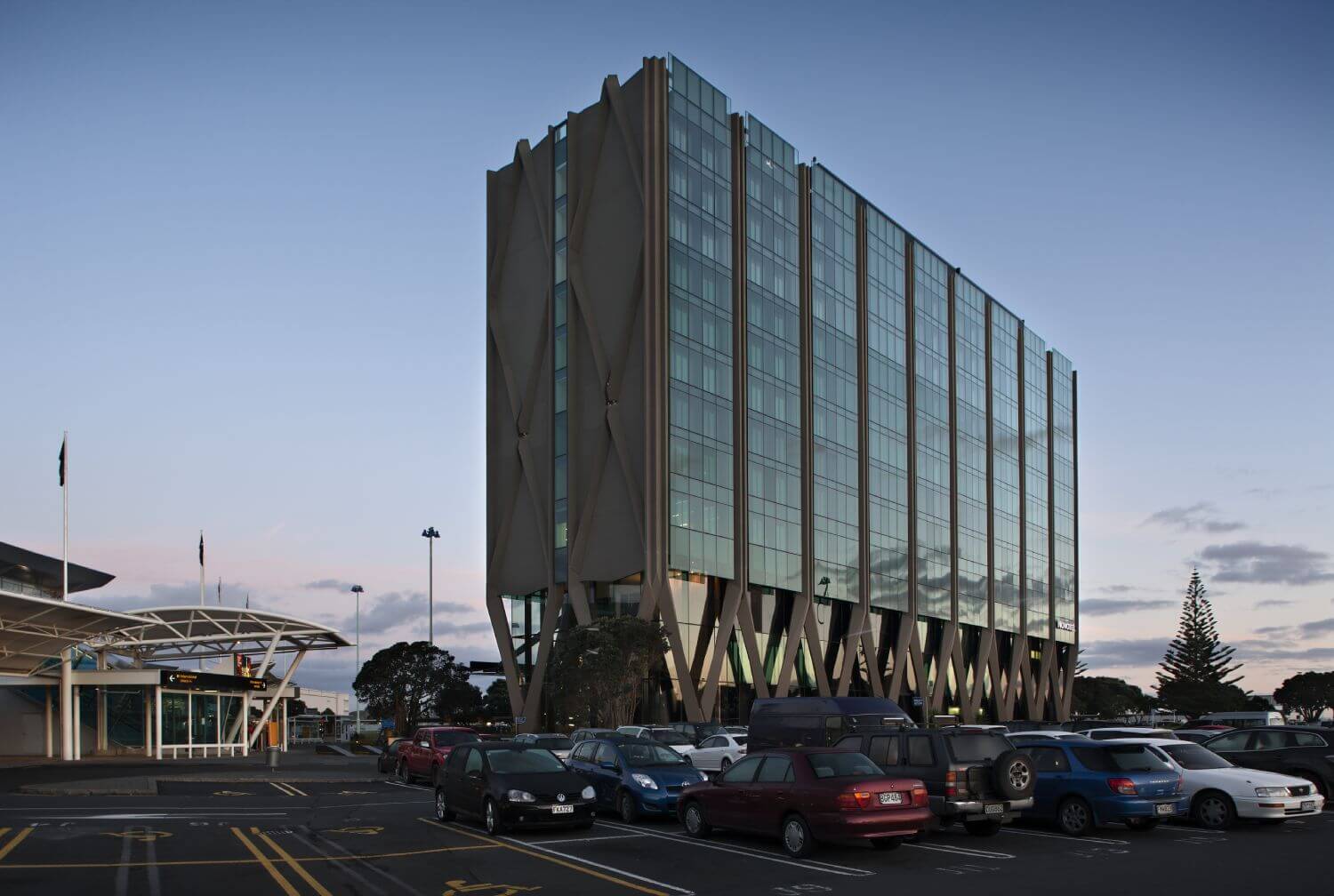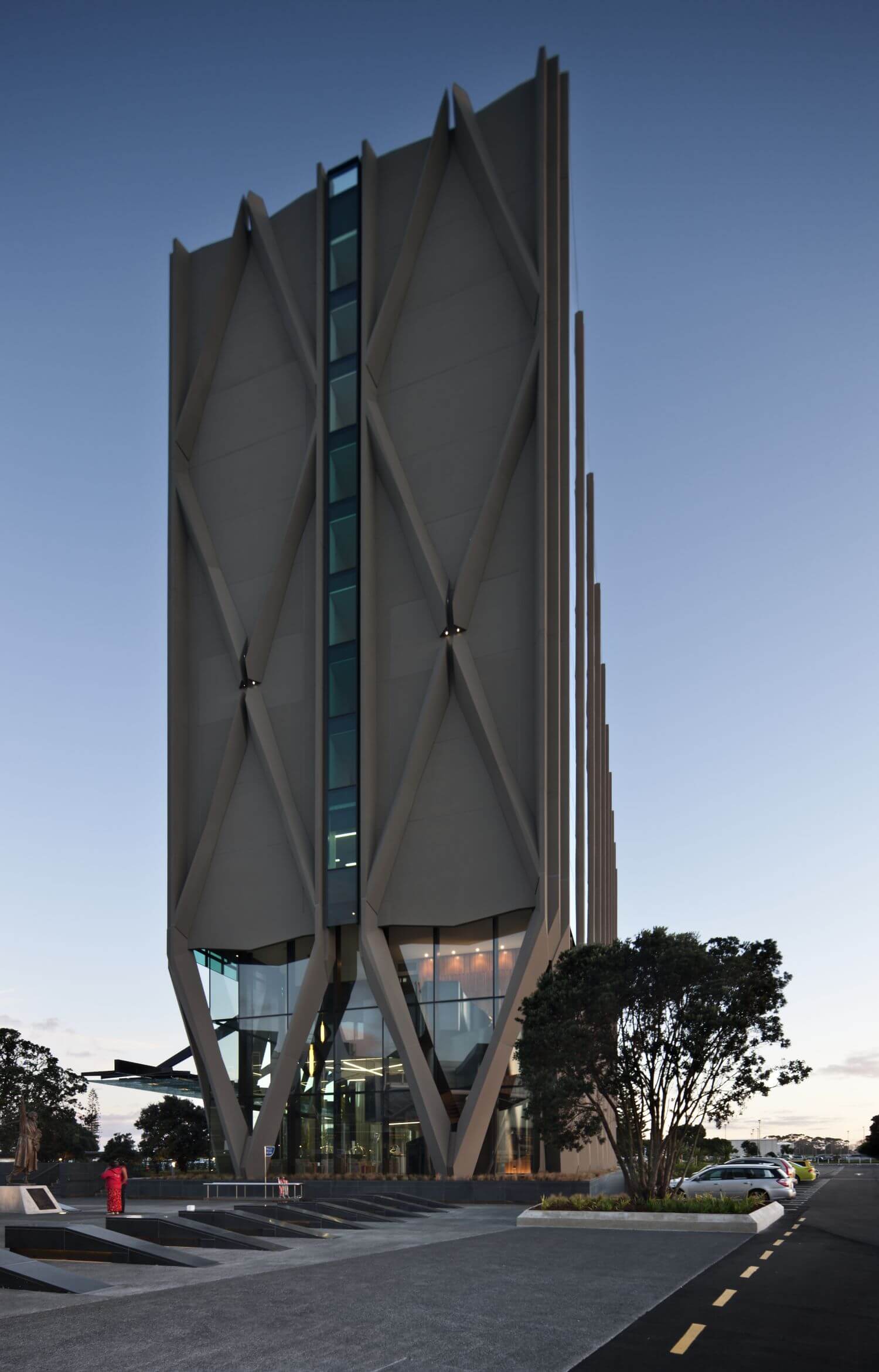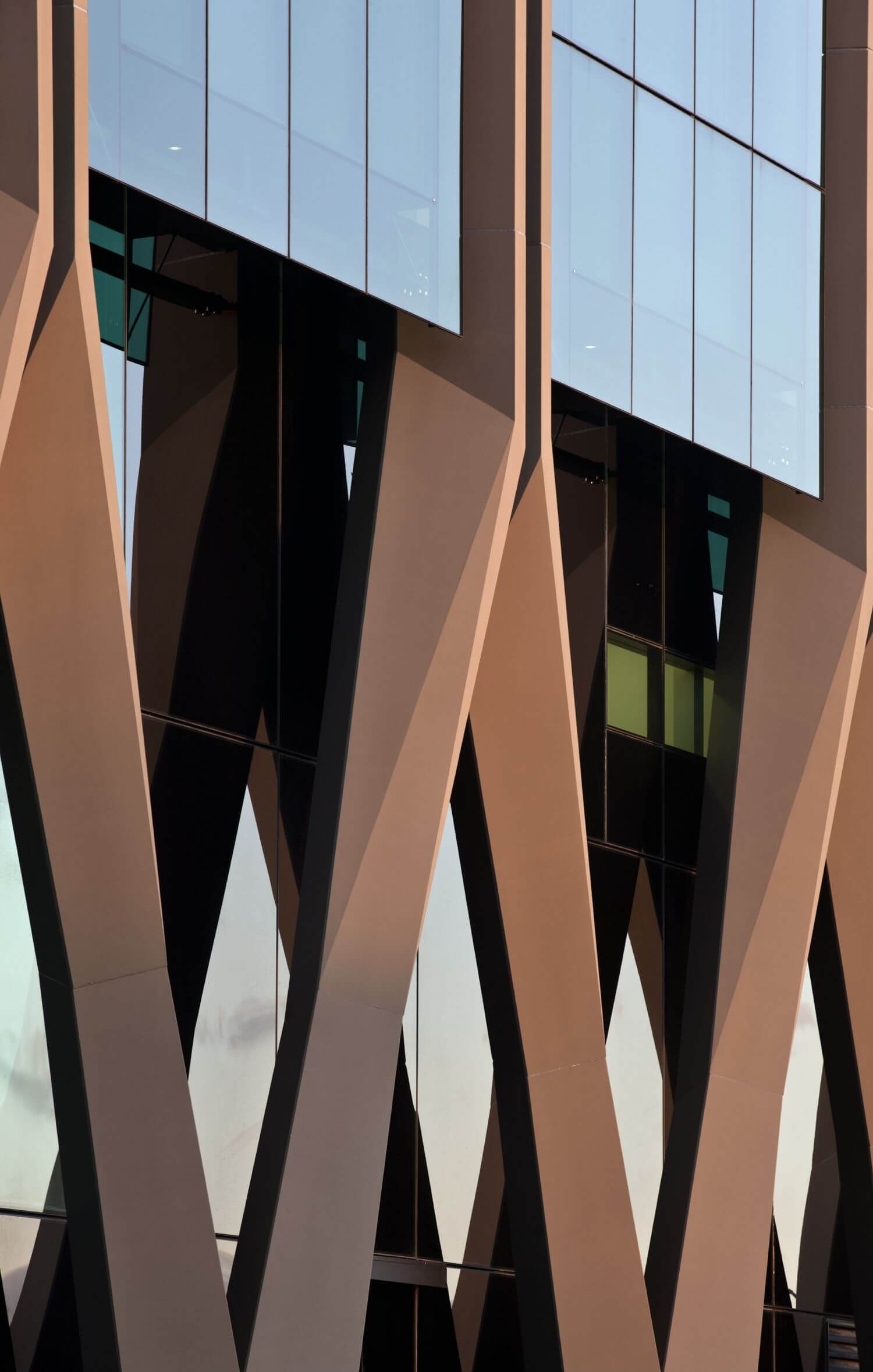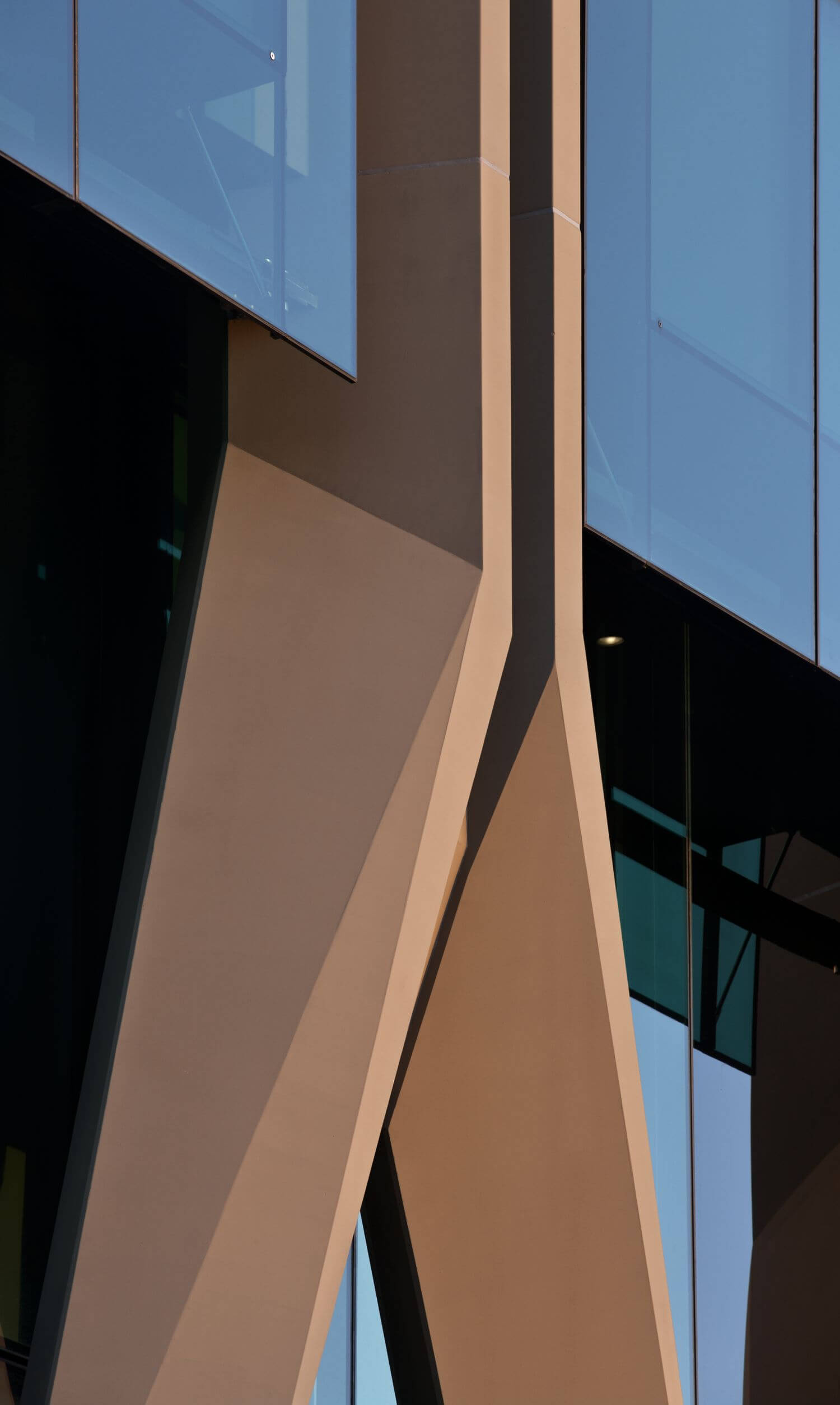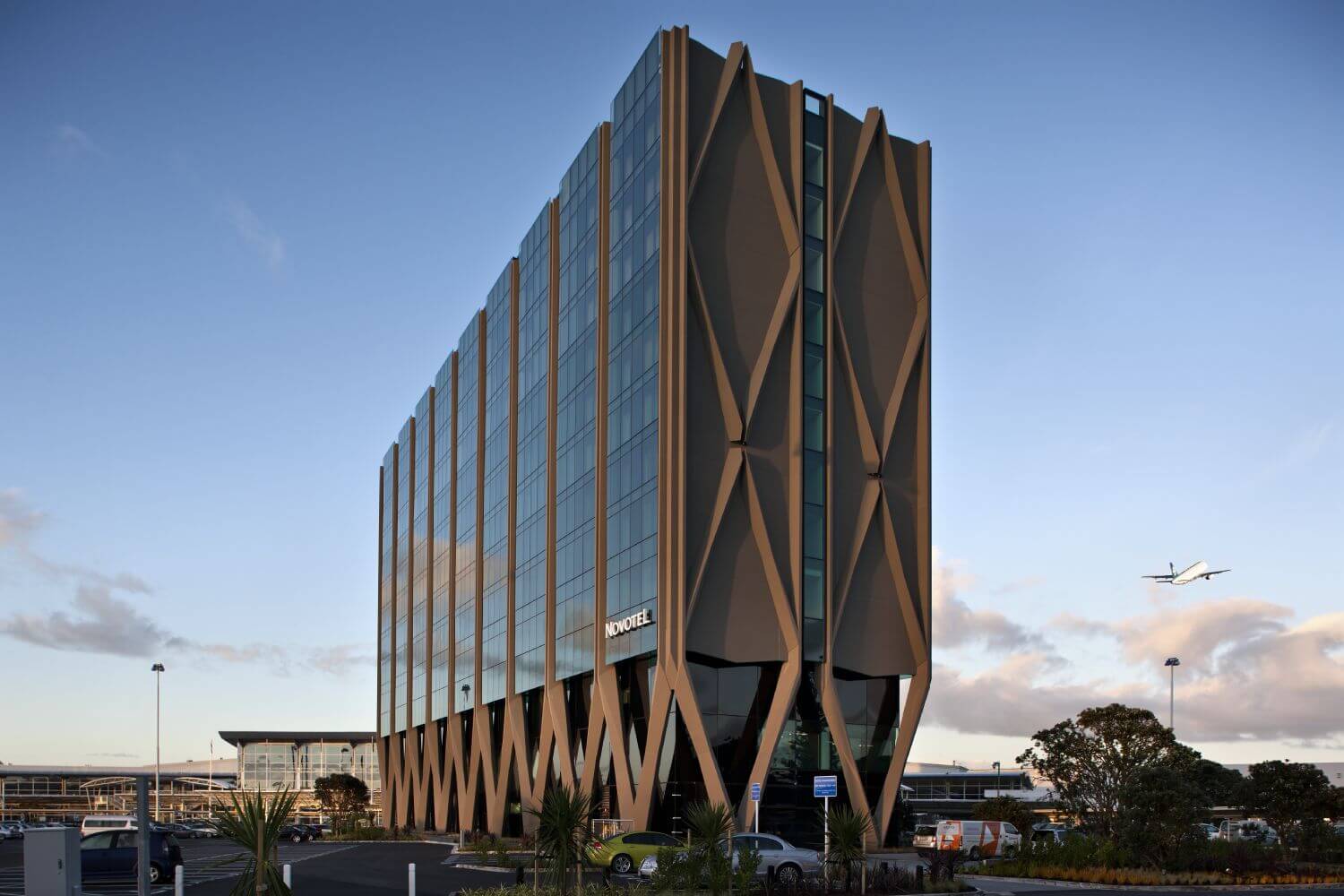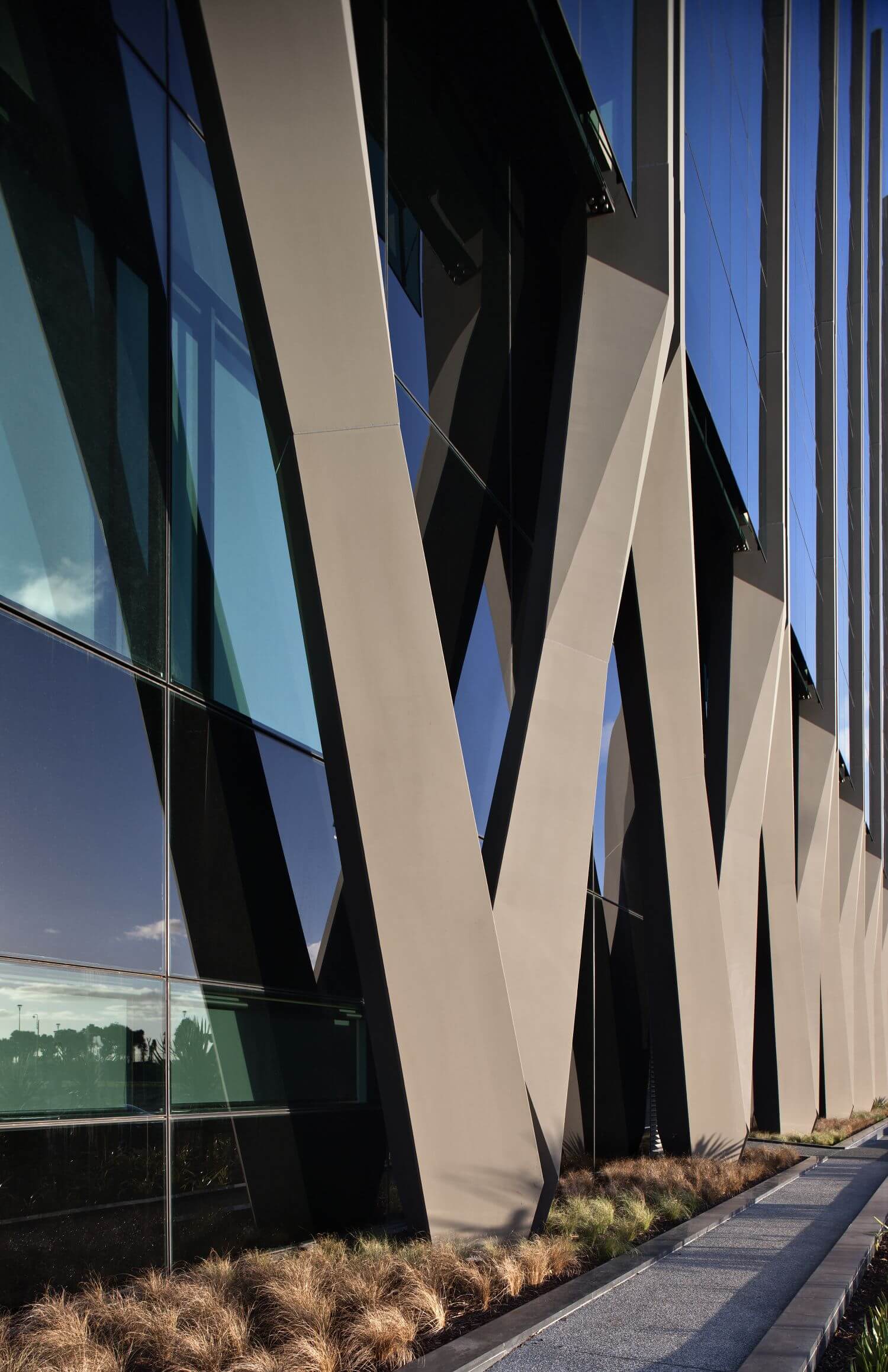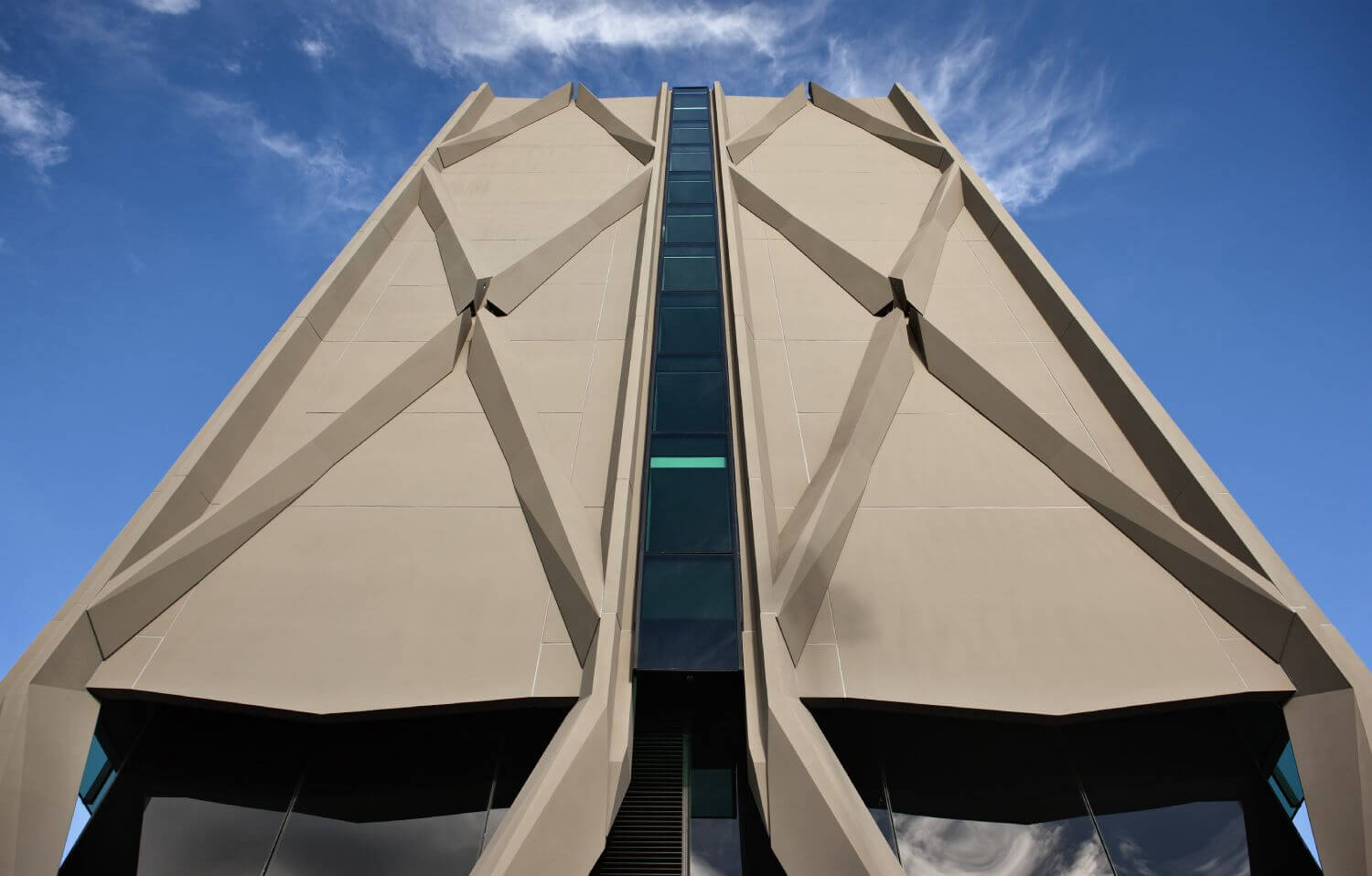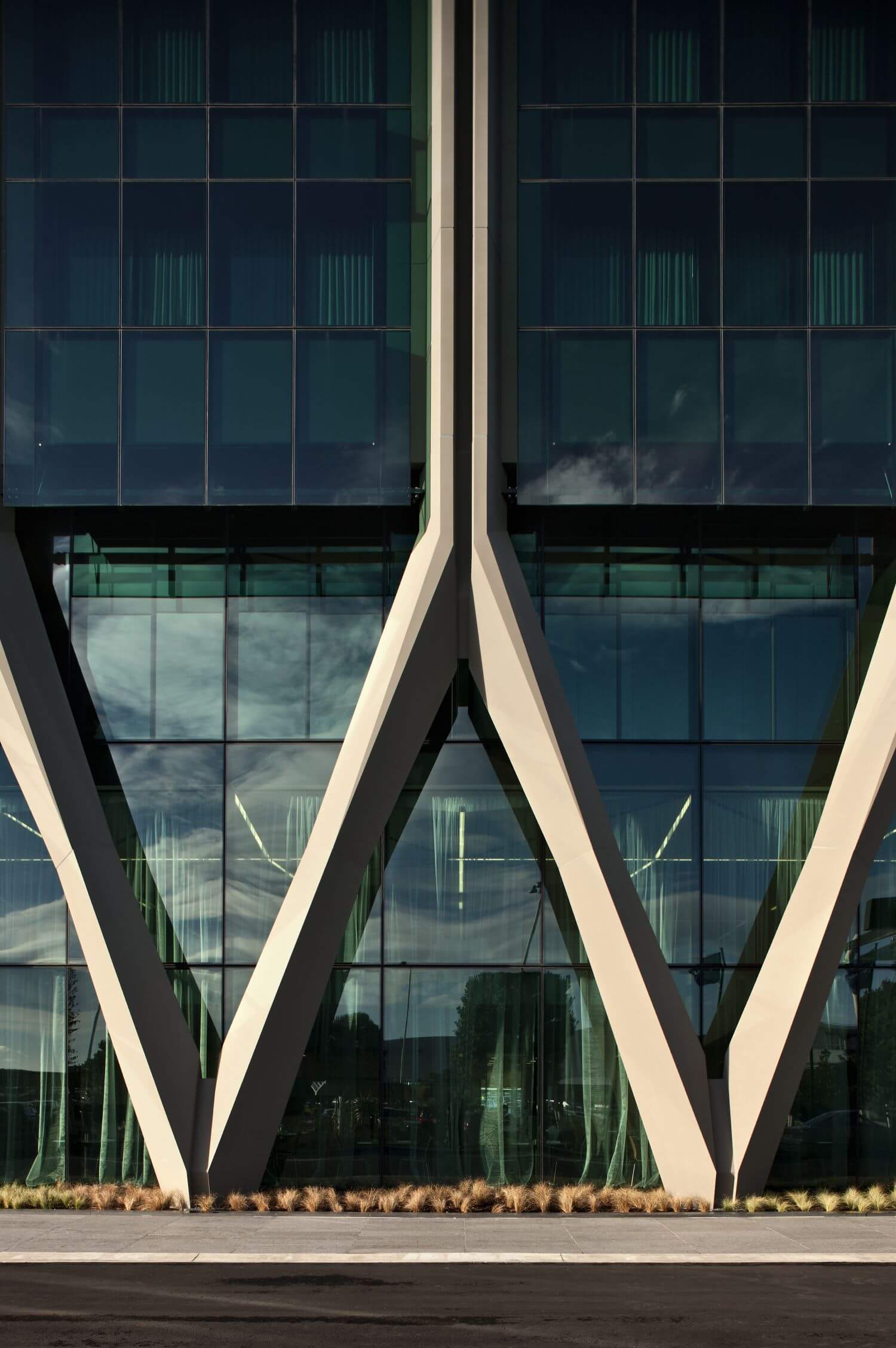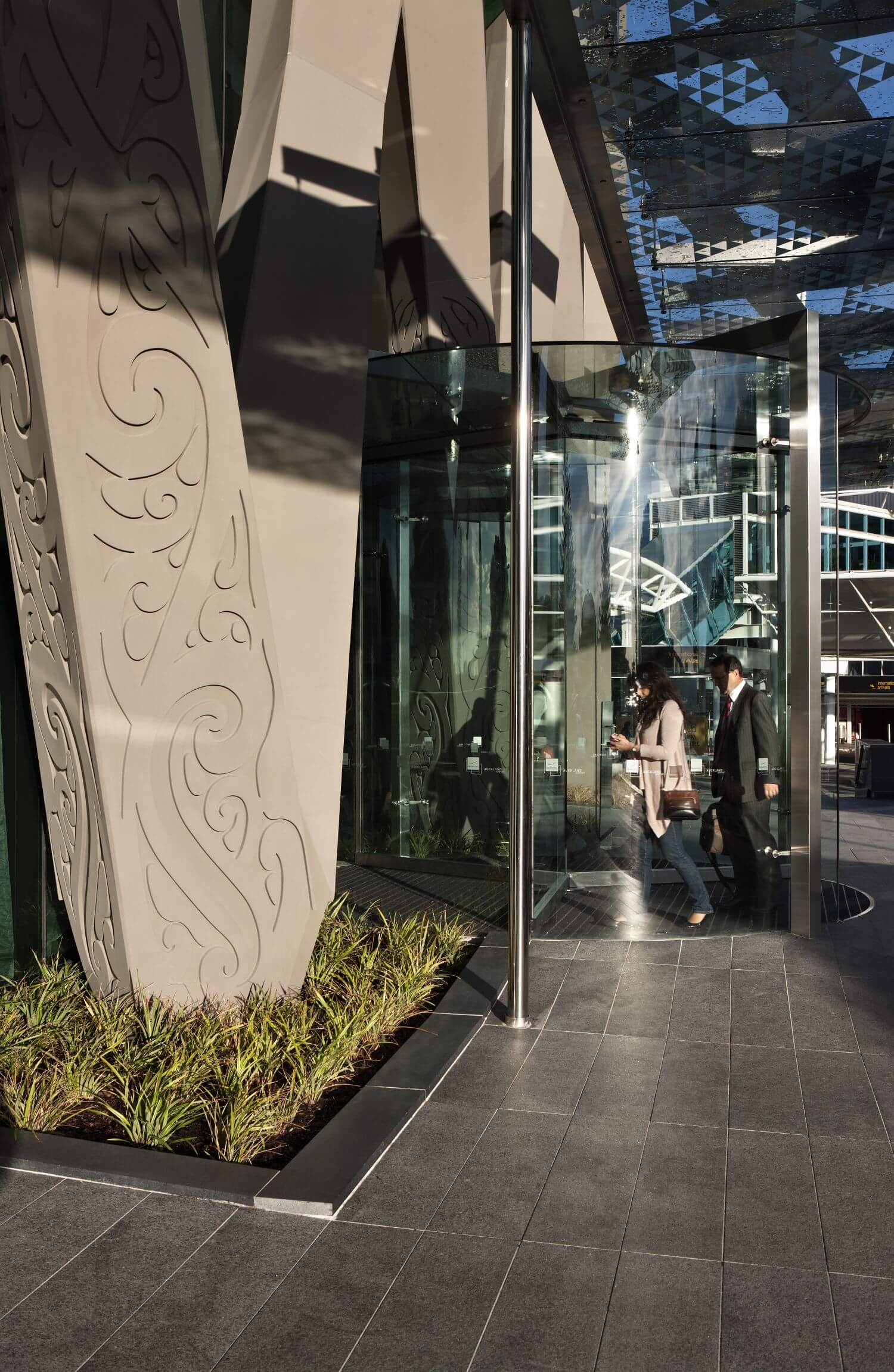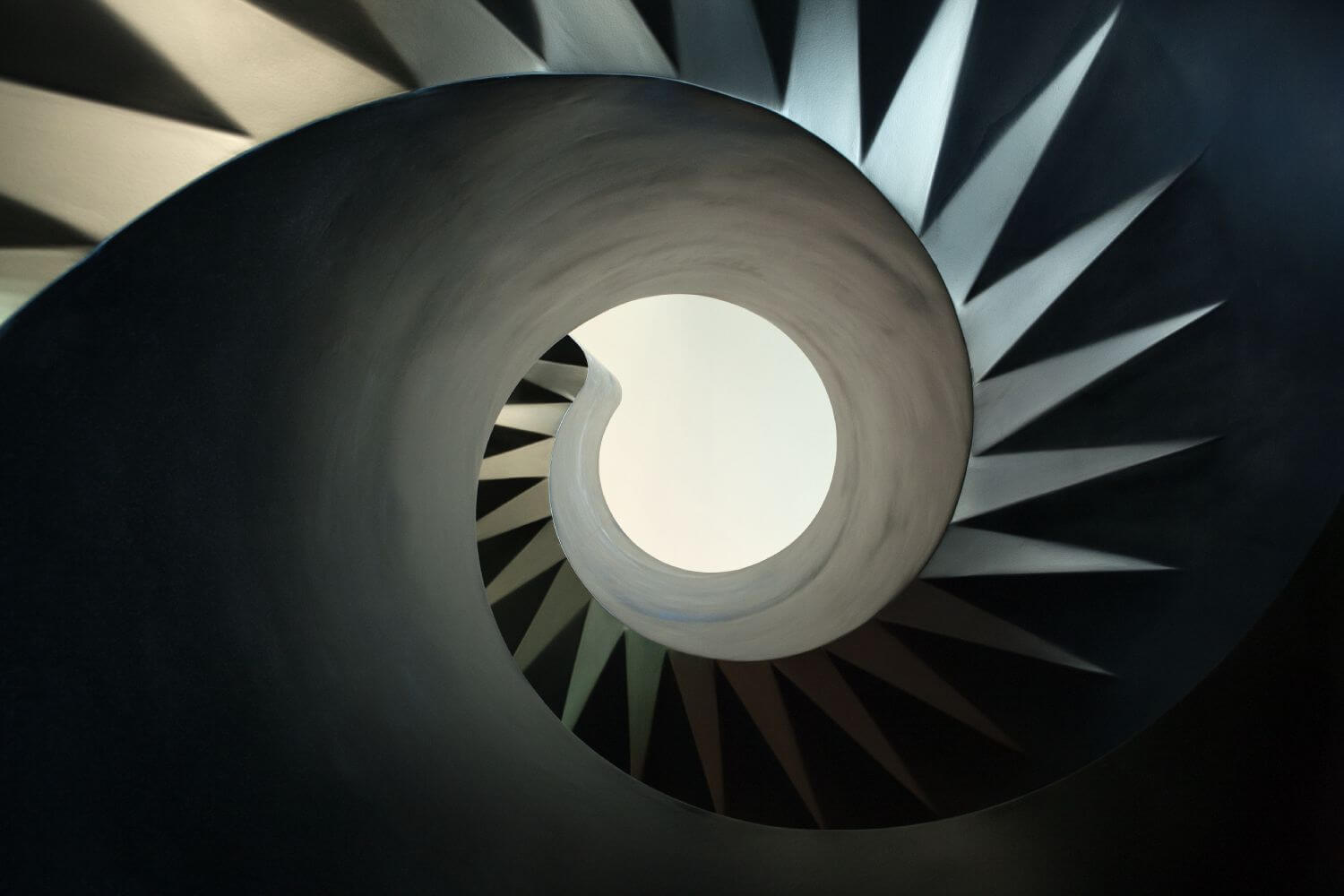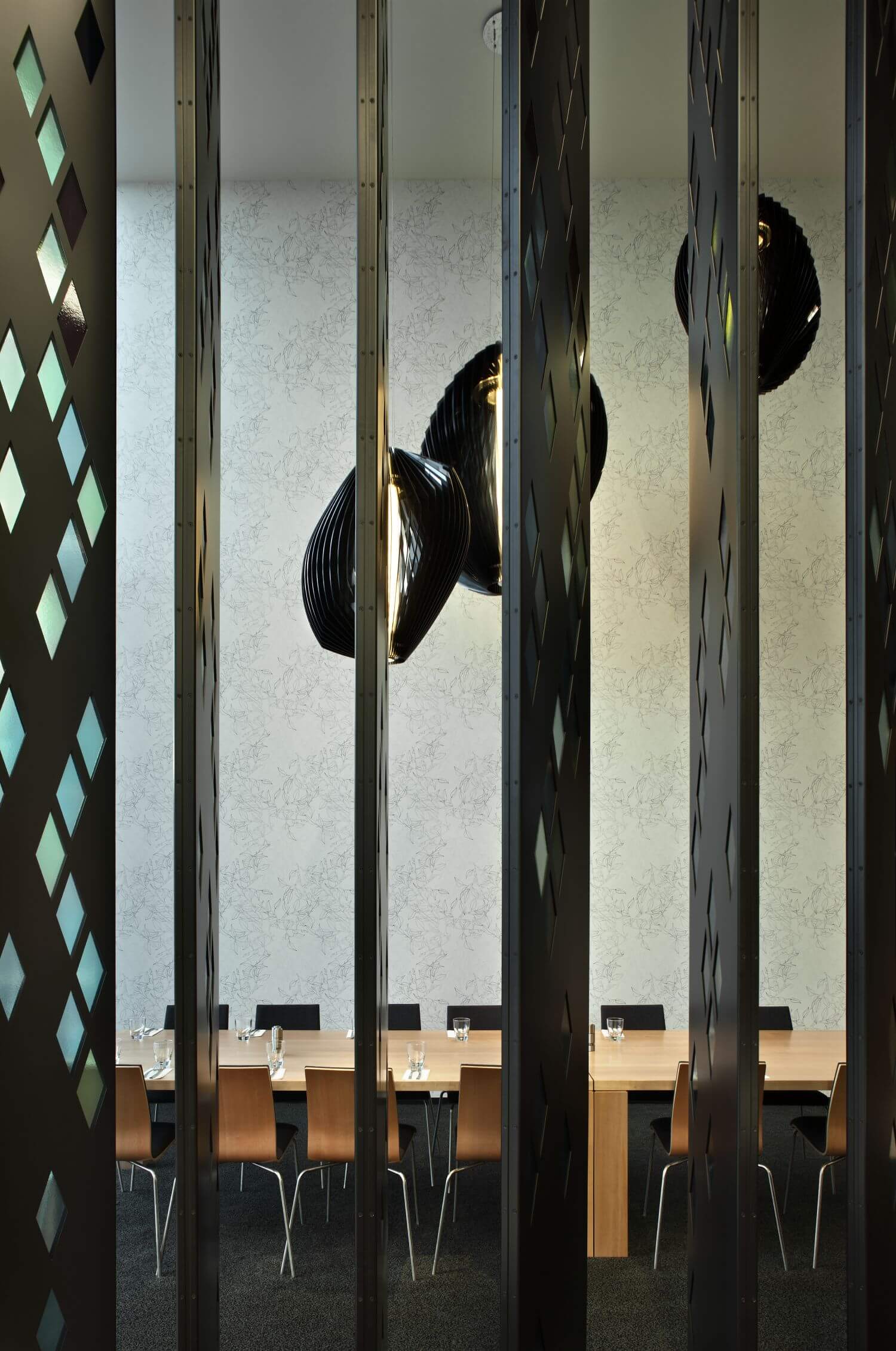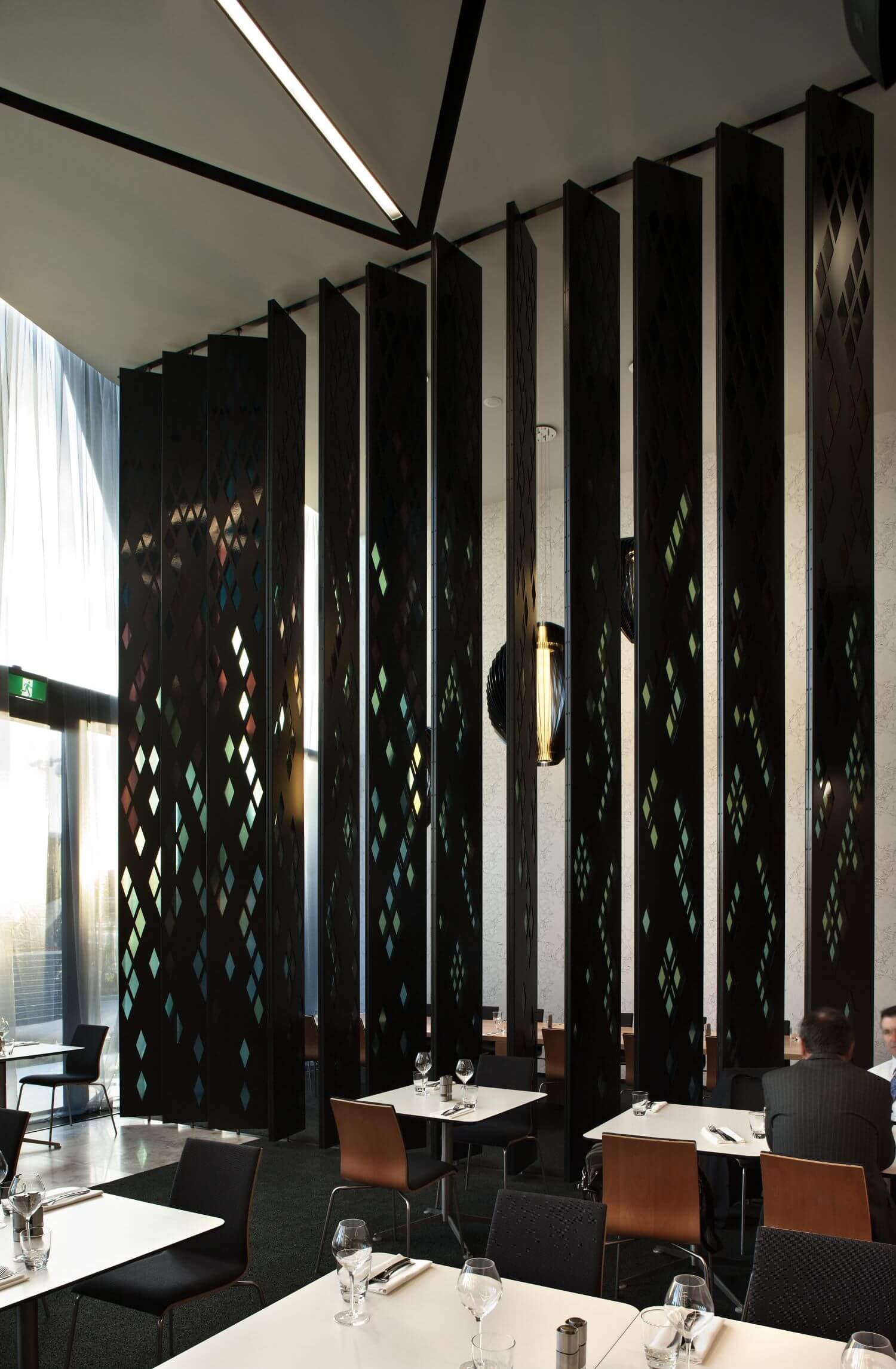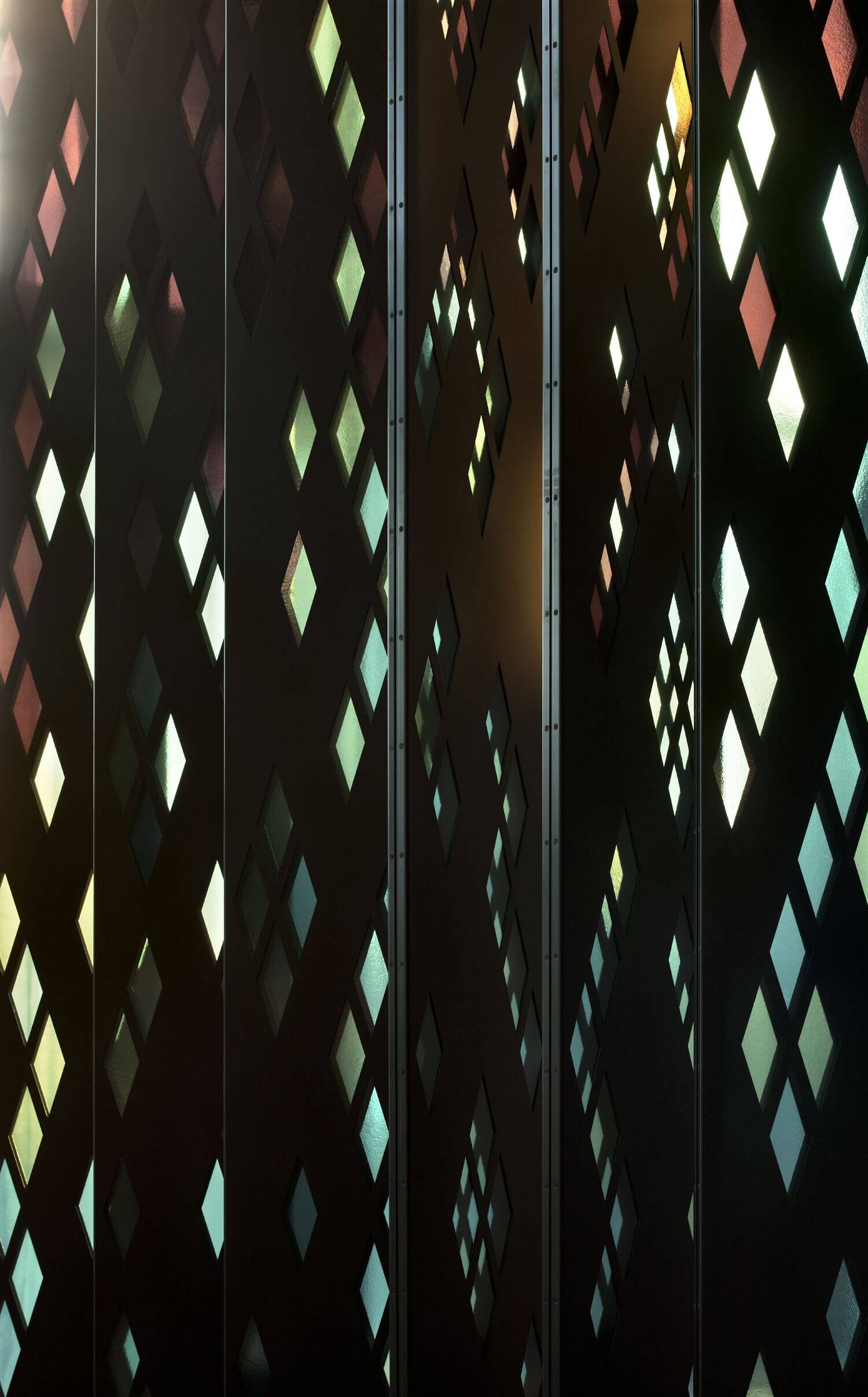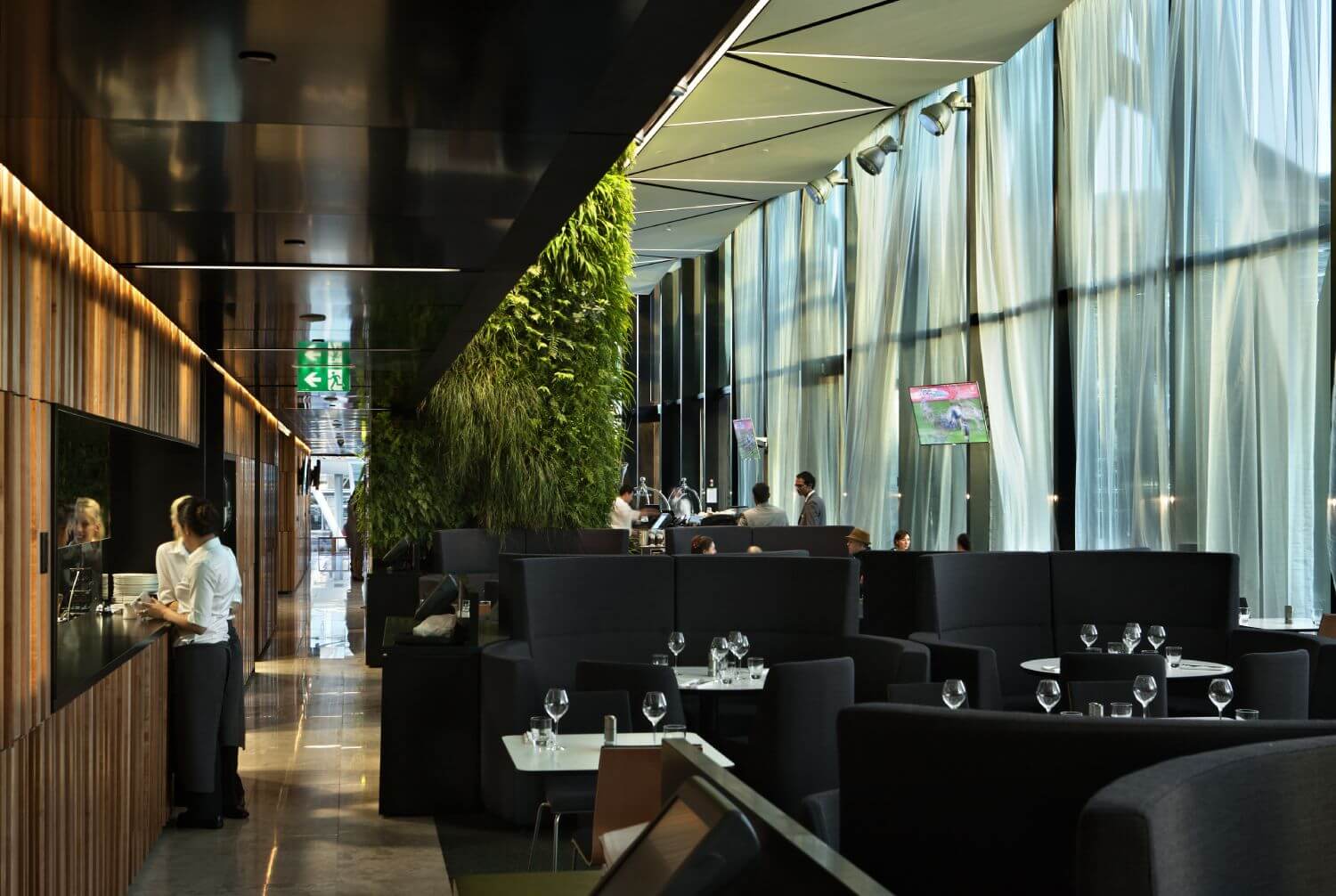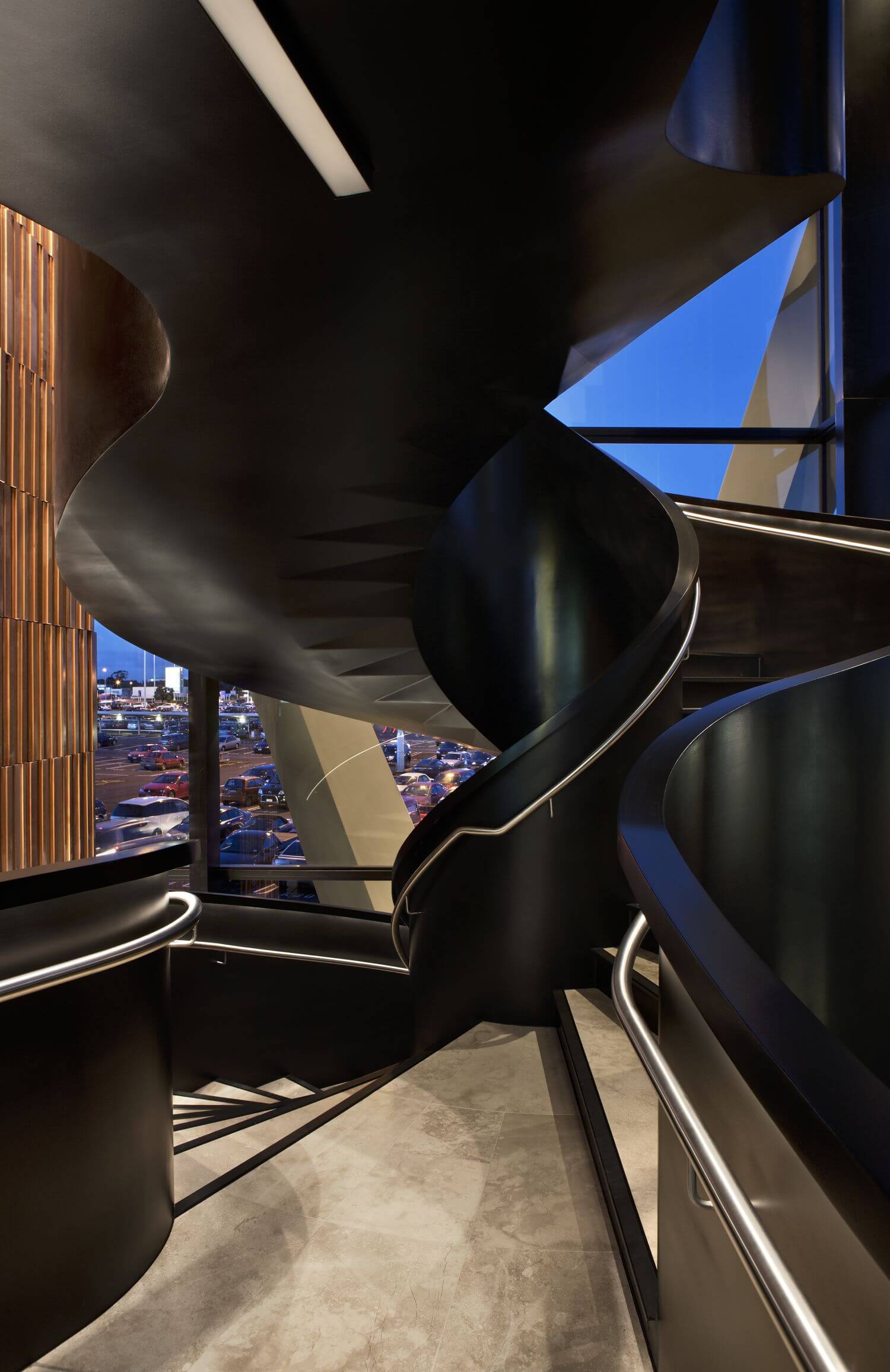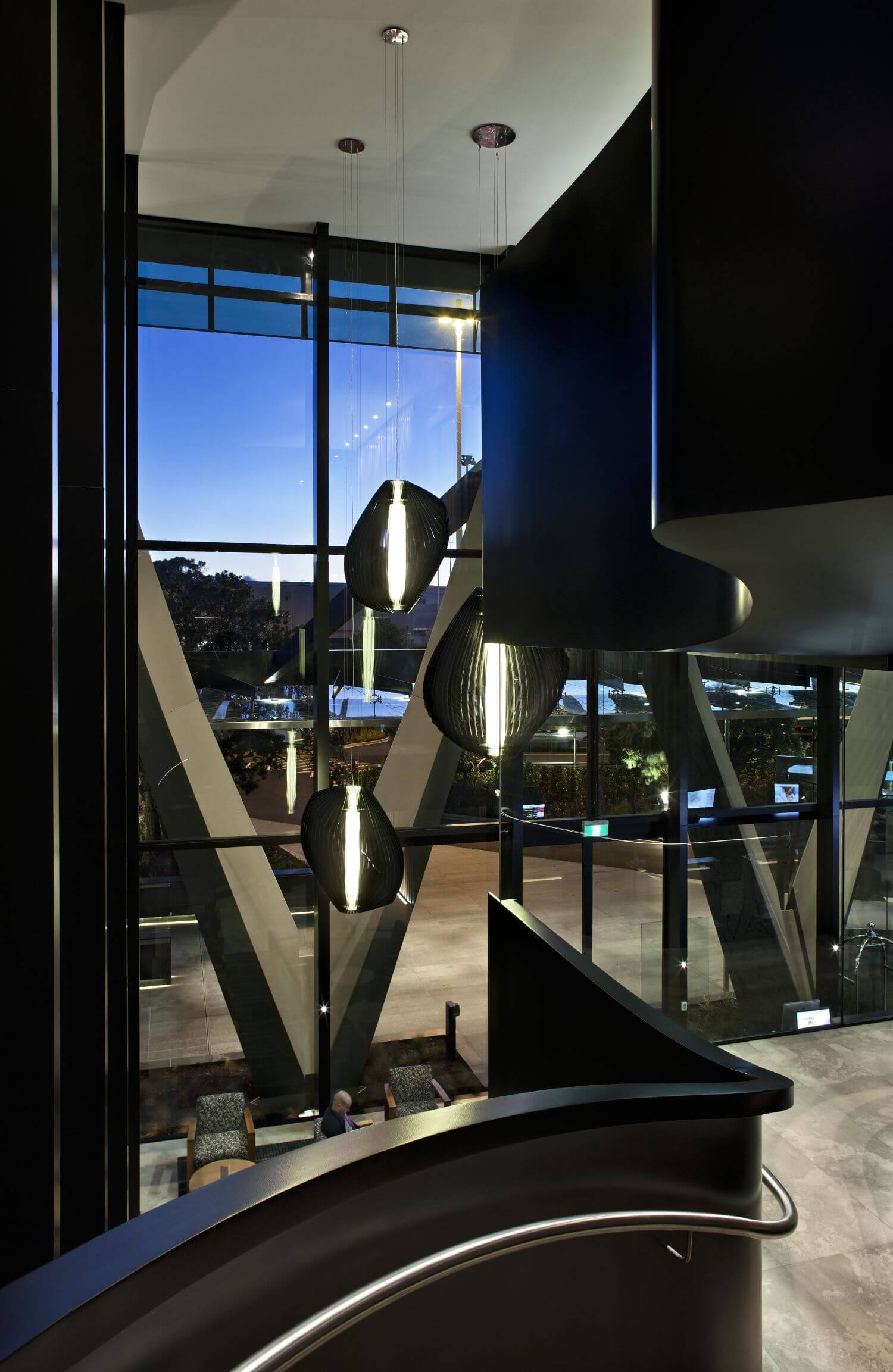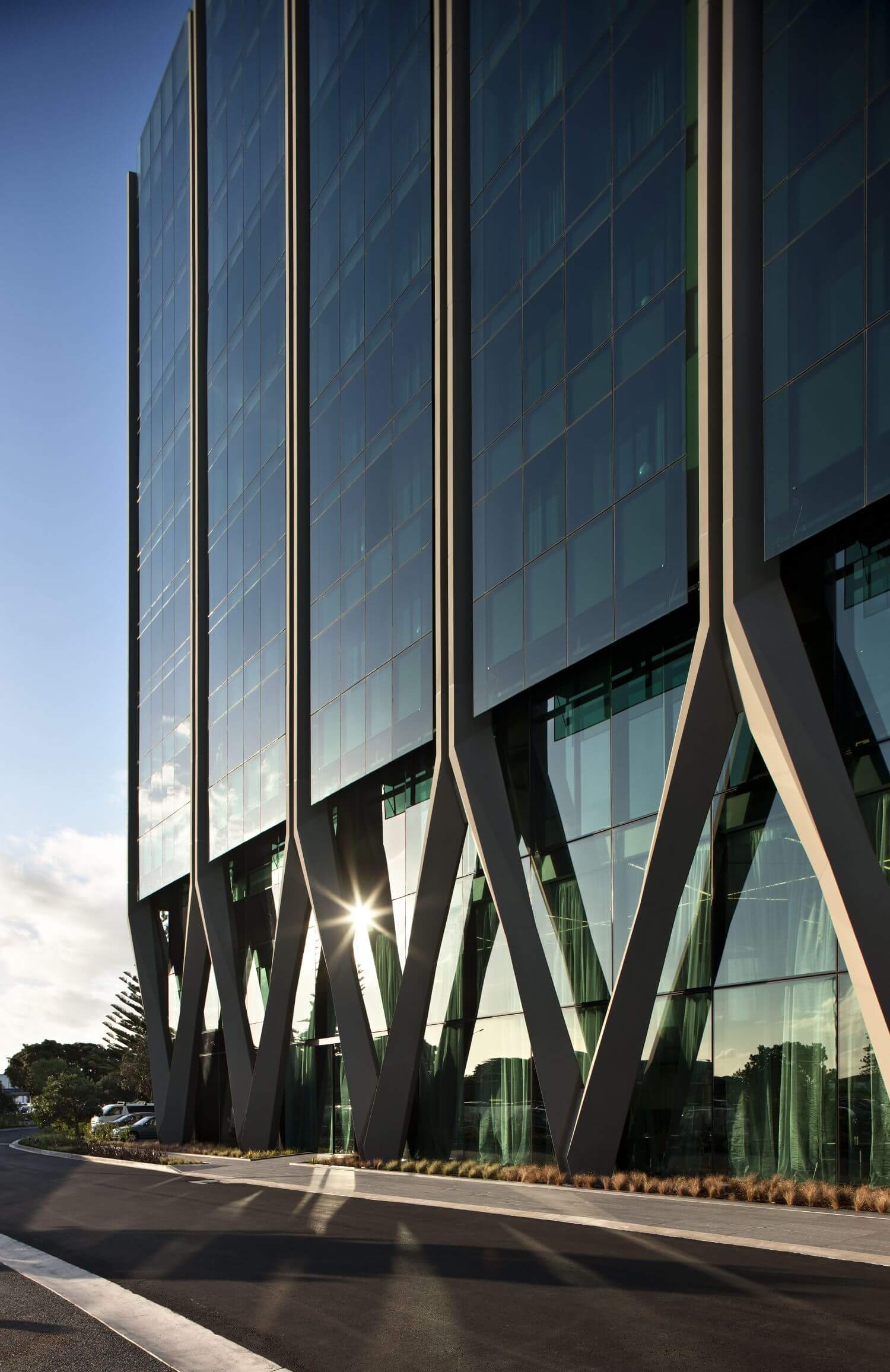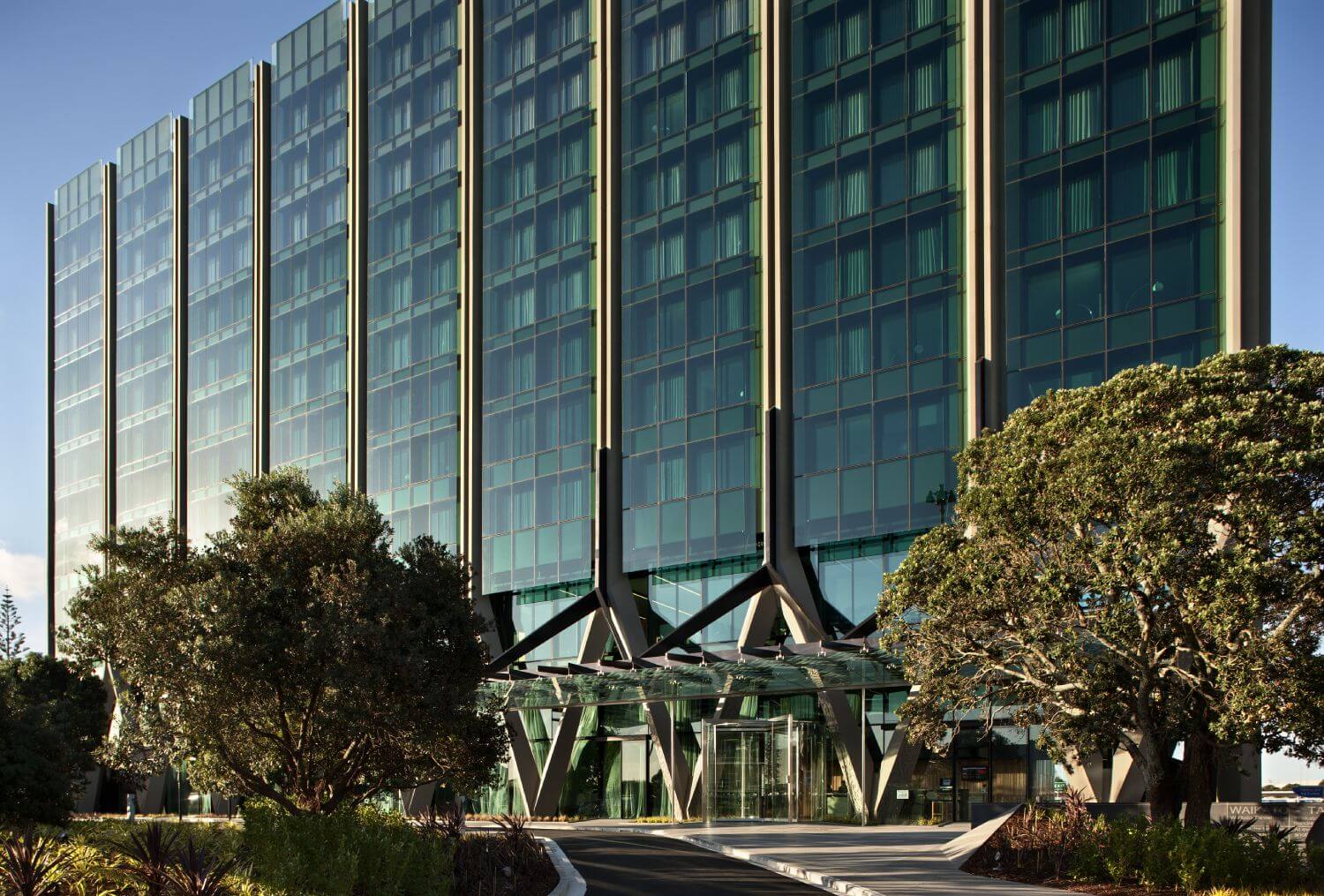 Hawkins was awarded the contract for the construction of the new hotel on a lump sum tender basis and work started on 1 December 2009.
Hawkins committed to a very challenging programme of 16 months in order to provide an operating hotel several months prior to the Rugby World Cup. To assist this compressed timeline, the piling and façade trades were procured prior to Hawkins starting on site. This enabled piling to commence almost from day one.
The 12 level building has 263 rooms, a gymnasium, a 150 seat restaurant and bar, 11 meeting rooms, a conference/function room for 300 people and an airline crew lounge. A stunning 10m high living wall has been installed in the ground floor reception area.
The building's appearance is striking, with large CHS columns that rise from the ground up to level 3. The structure comprises a steel frame and Comflor metal decking permanent formwork with a concrete topping over to form the mid floors. The in situ concrete core is constructed using a large PERI formwork system.
Undertaking a project of this size in the close proximity of an operating busy international airport was challenging. Close regular co-ordination with the airport operations staff and Hawkins' extensive experience in working at Auckland International Airport was valuable.
With the extremely tight time frame and fast-track nature of the programme, thorough planning and preparation were required. By applying a great team approach, Hawkins has managed to consistently keep the construction on programme.
Hawkins Open Spaces team was contracted to complete all siteworks associated with the new hotel, including excavation and drainage works within existing carpark, construction of kerbs and channels, honed concrete walls, basalt paving, exposed aggregate concrete, asphalt and linemarking, architectural light fittings, carpark barrier arms (design and installation) and extensive areas of soft landscaping.
The size and location of the site posed multiple challenges including working around existing services (many unmarked), in a heavily trafficked area – the airport operates 24 hours a day and the logistics of working around multiple subcontractors requiring access to the site, storage of materials – within the siteworks area.