Hawkins was the main contractor for the building works on Stage 1 of the Nga Puna Wai Sports Hub in Christchurch.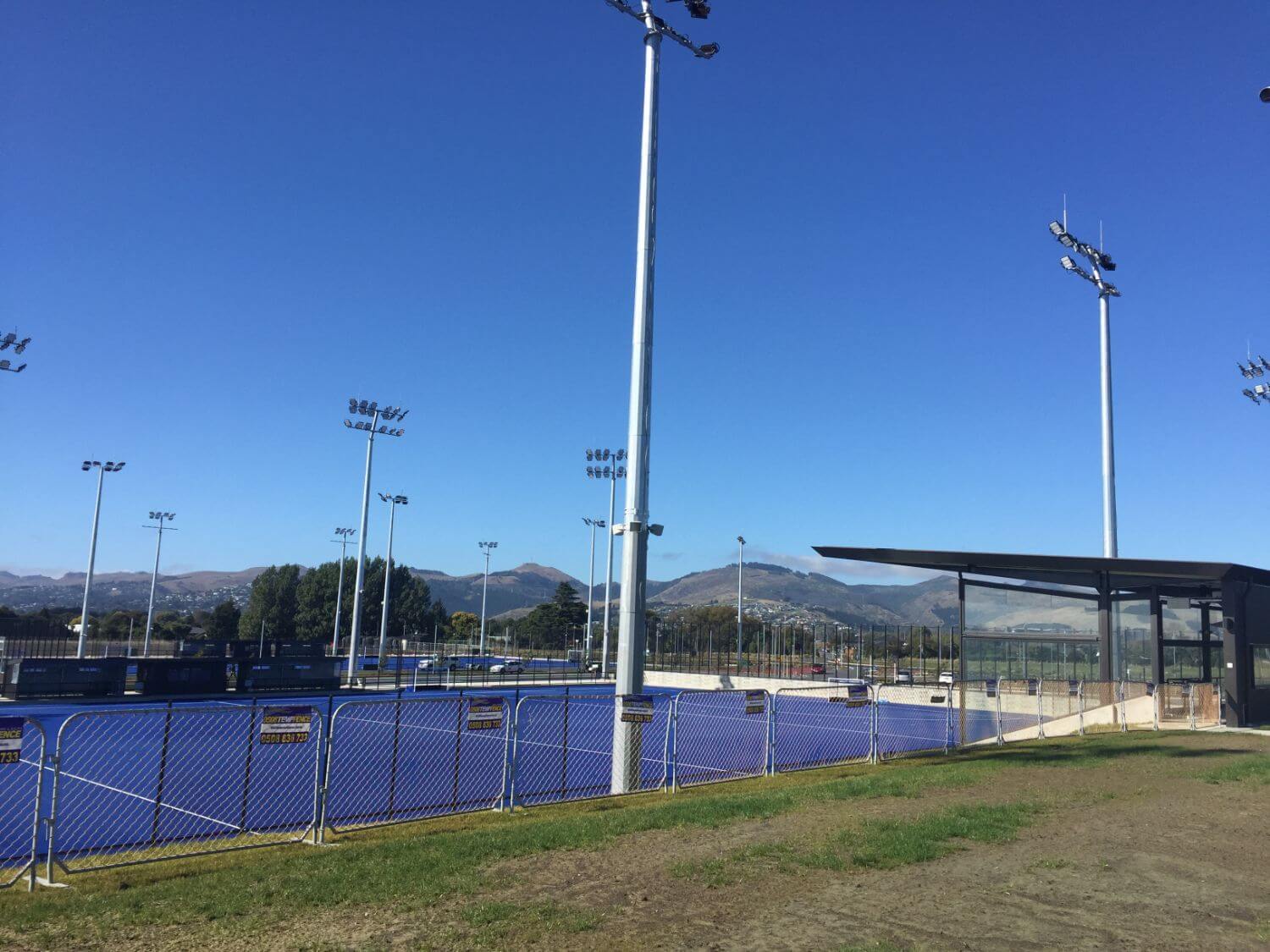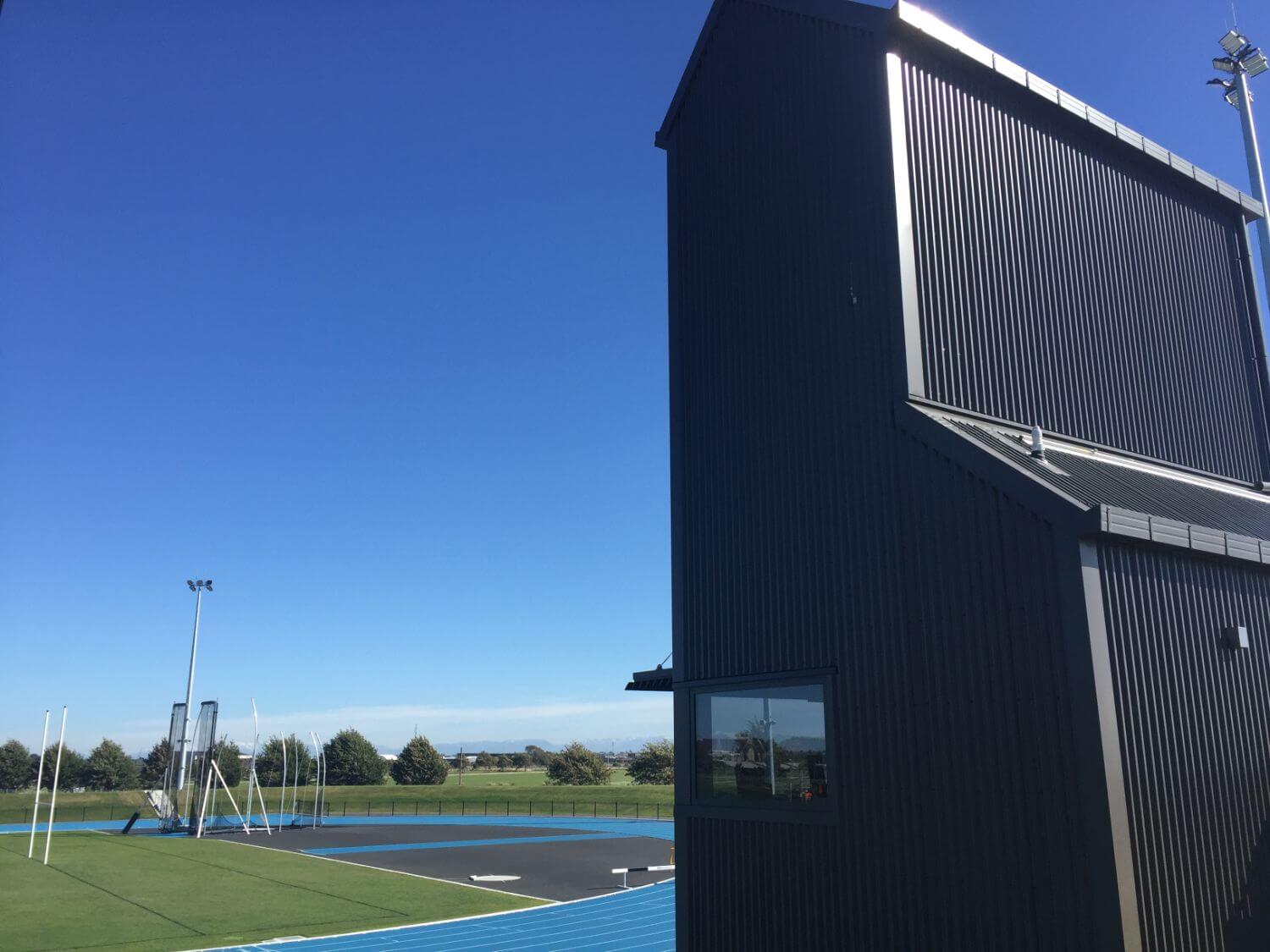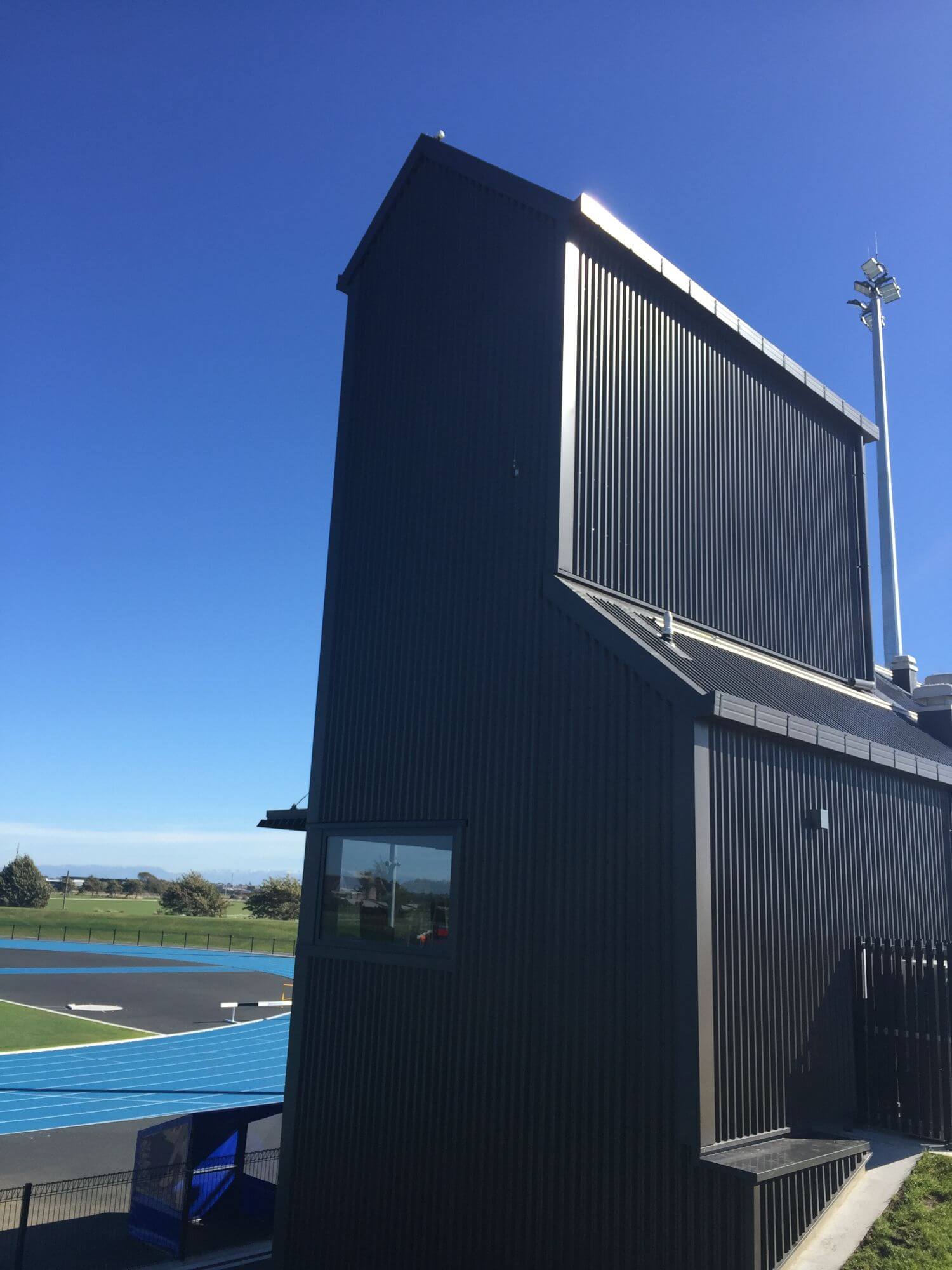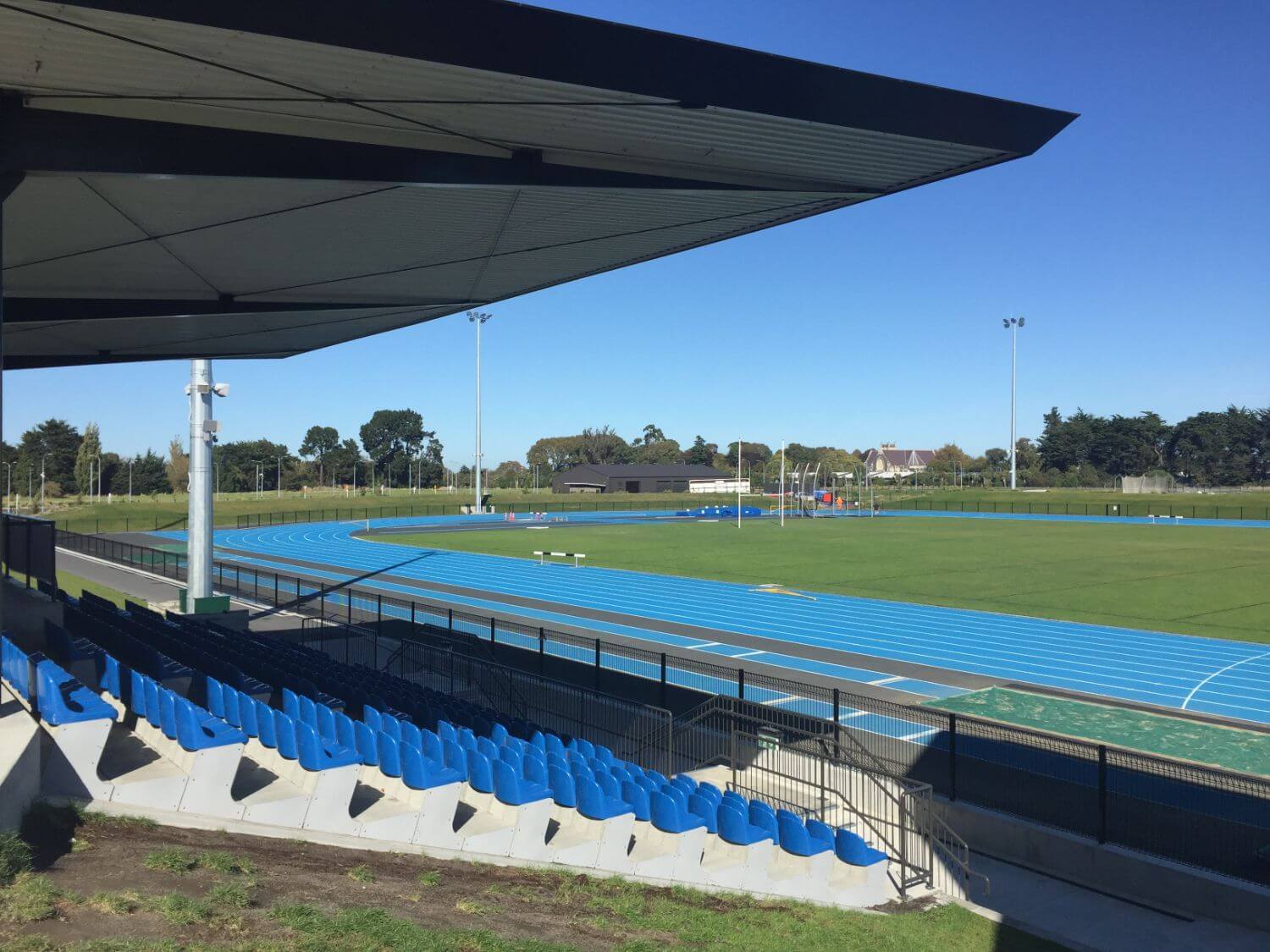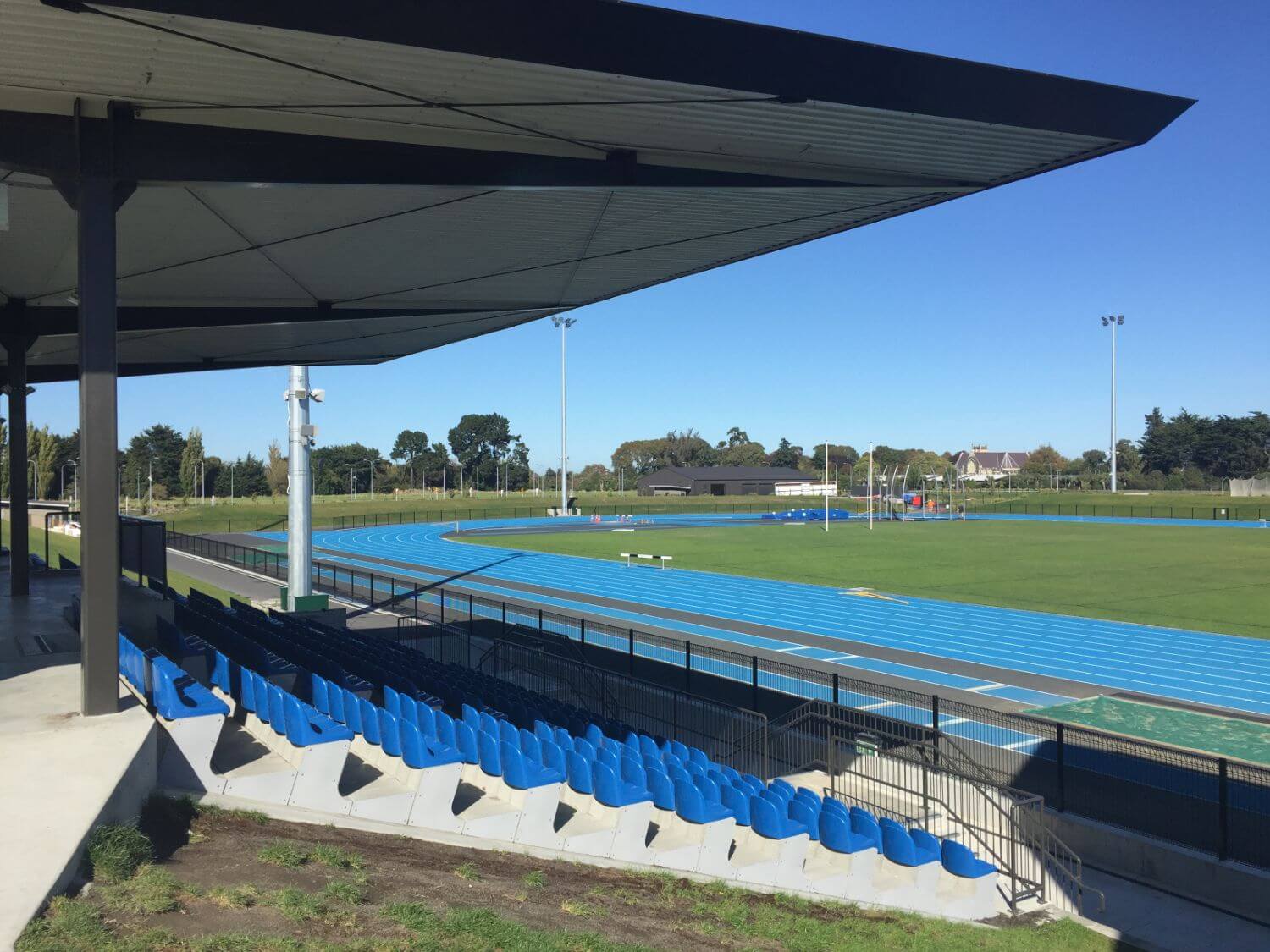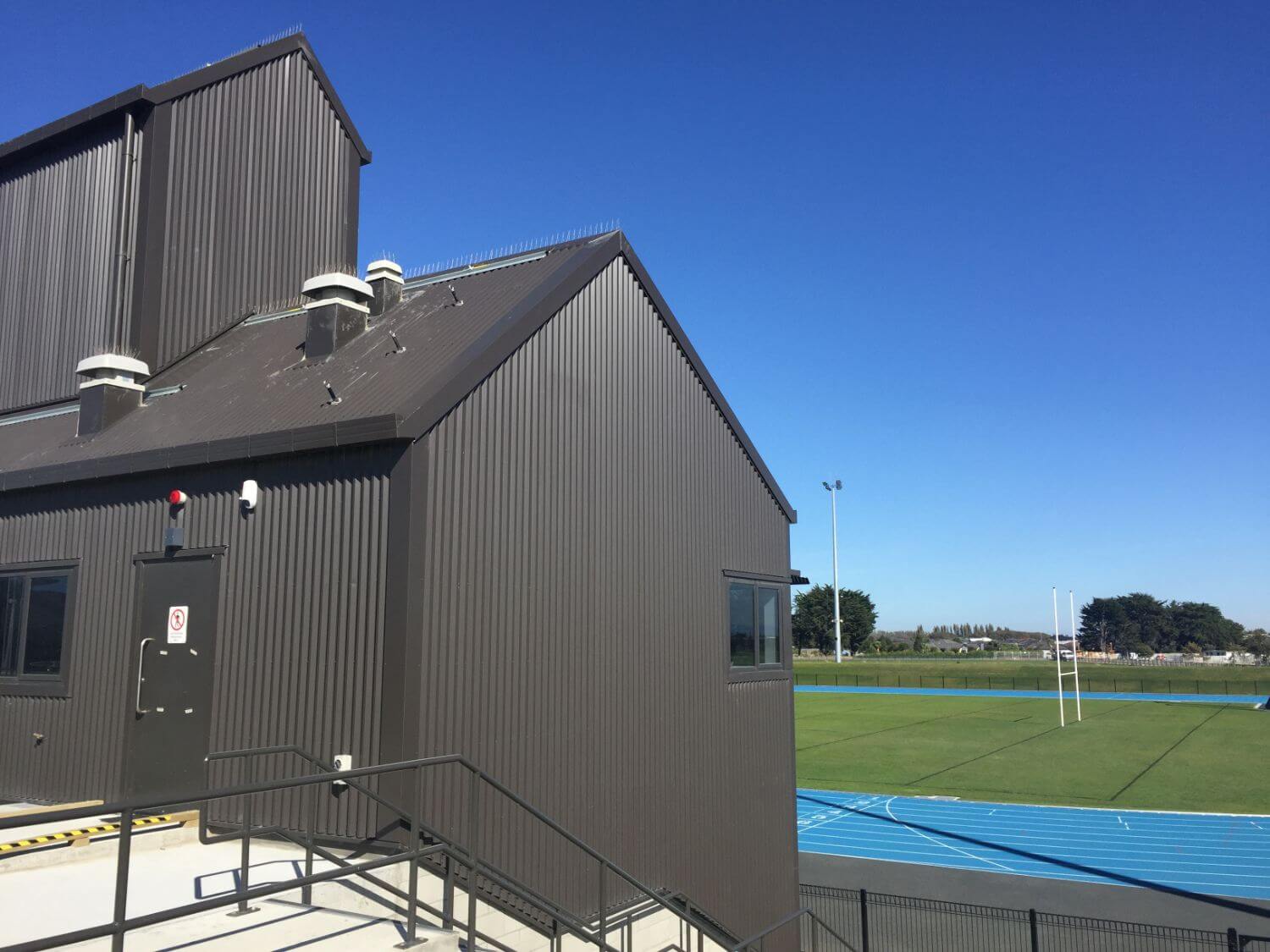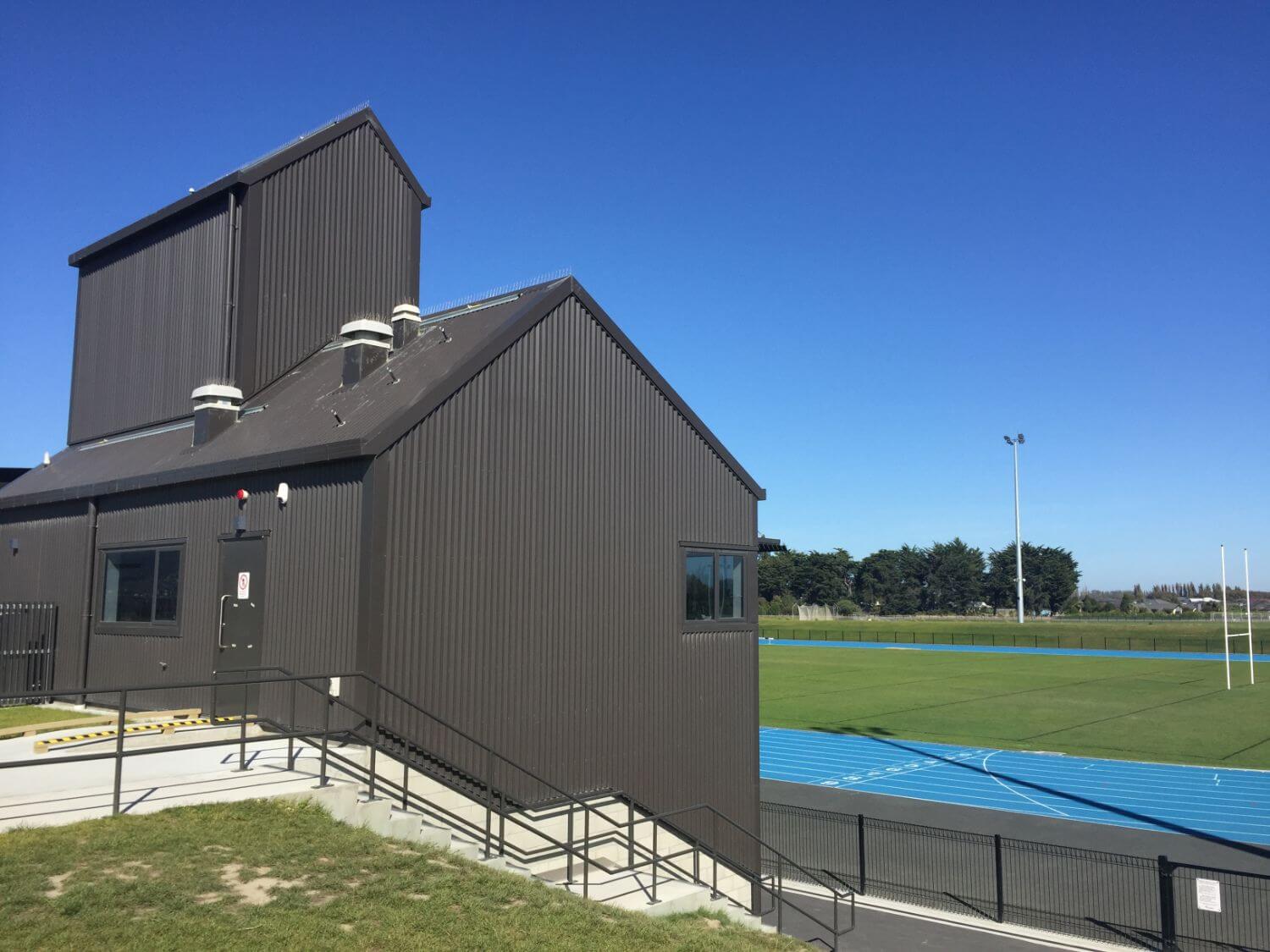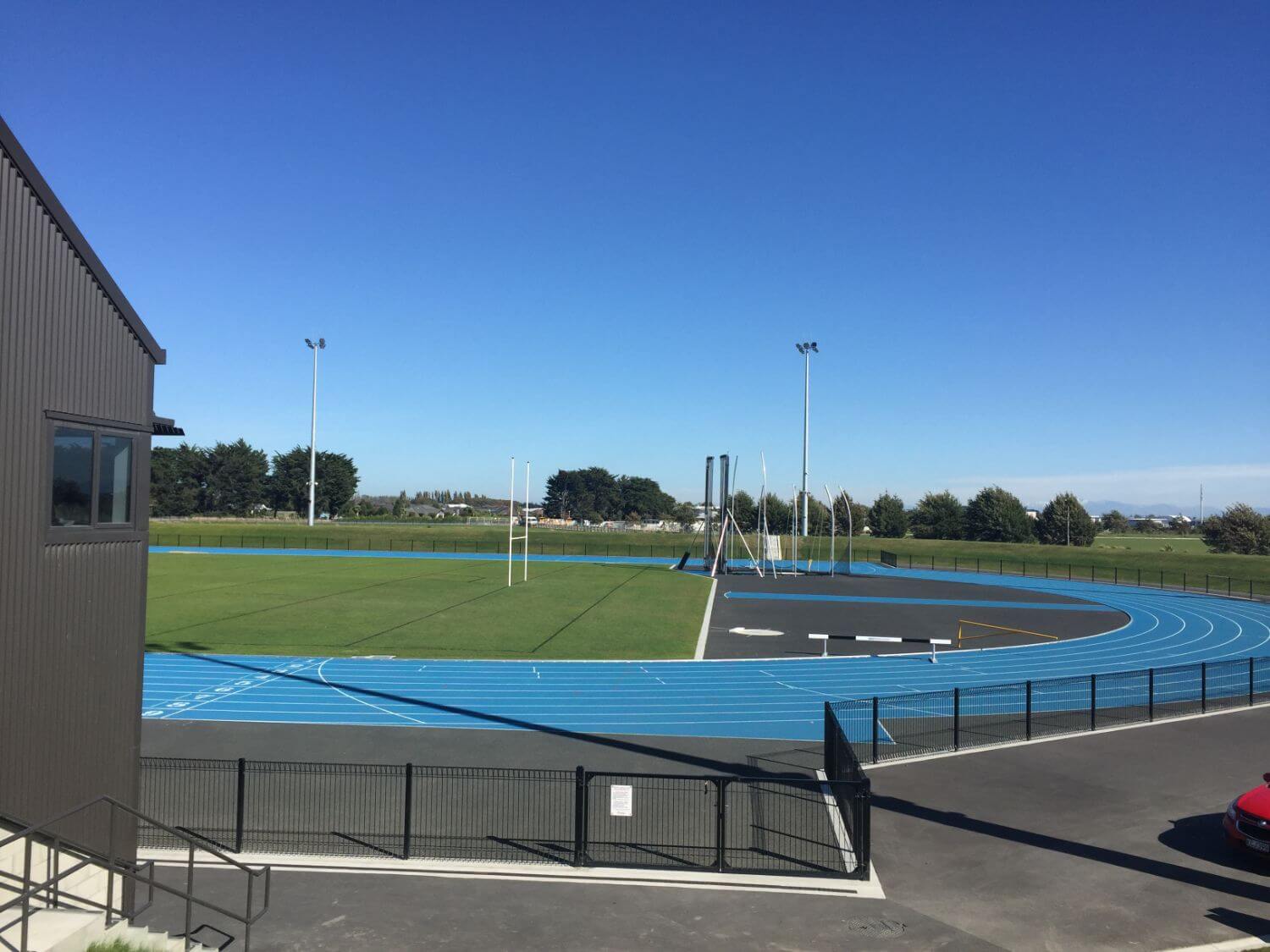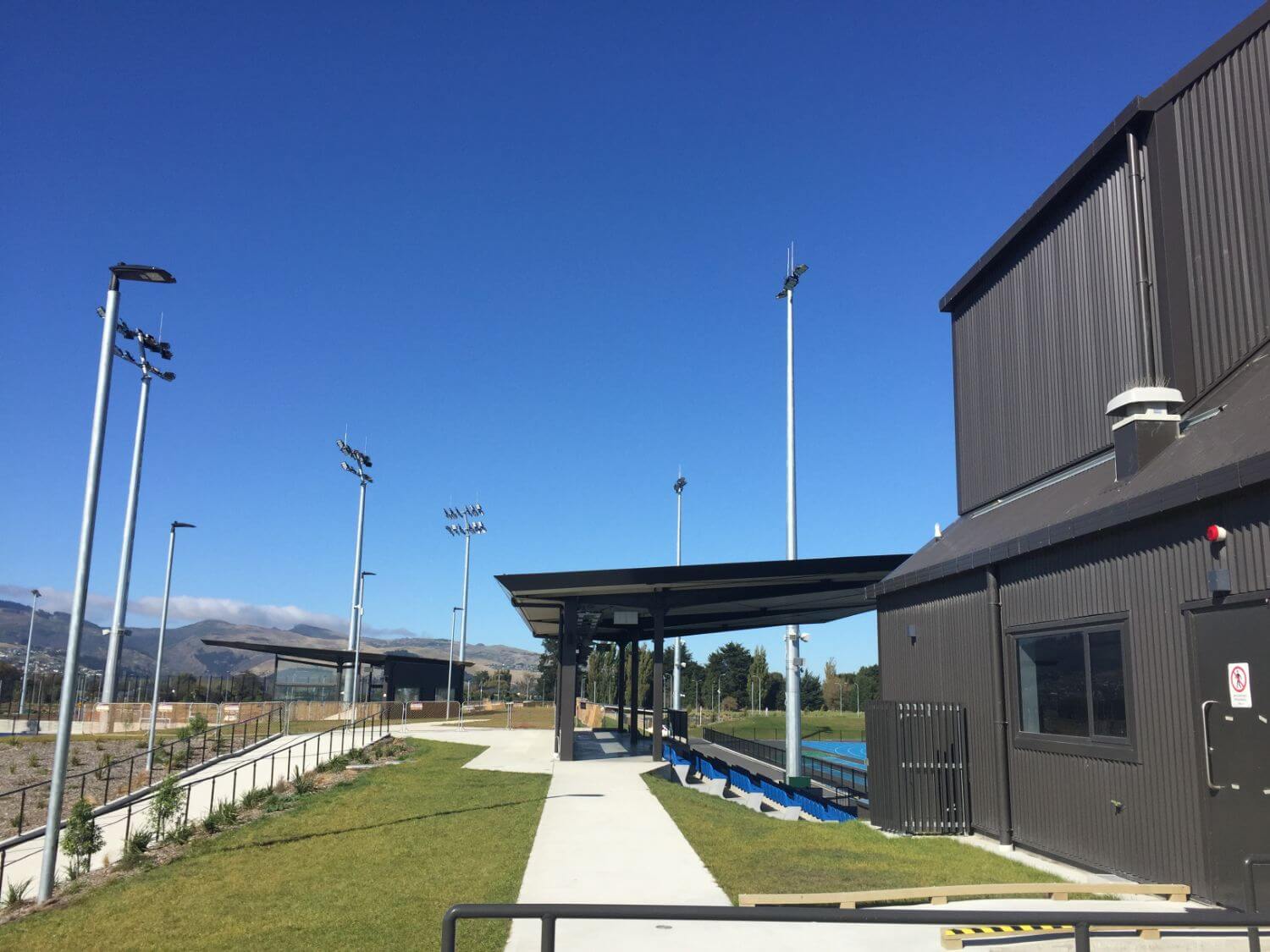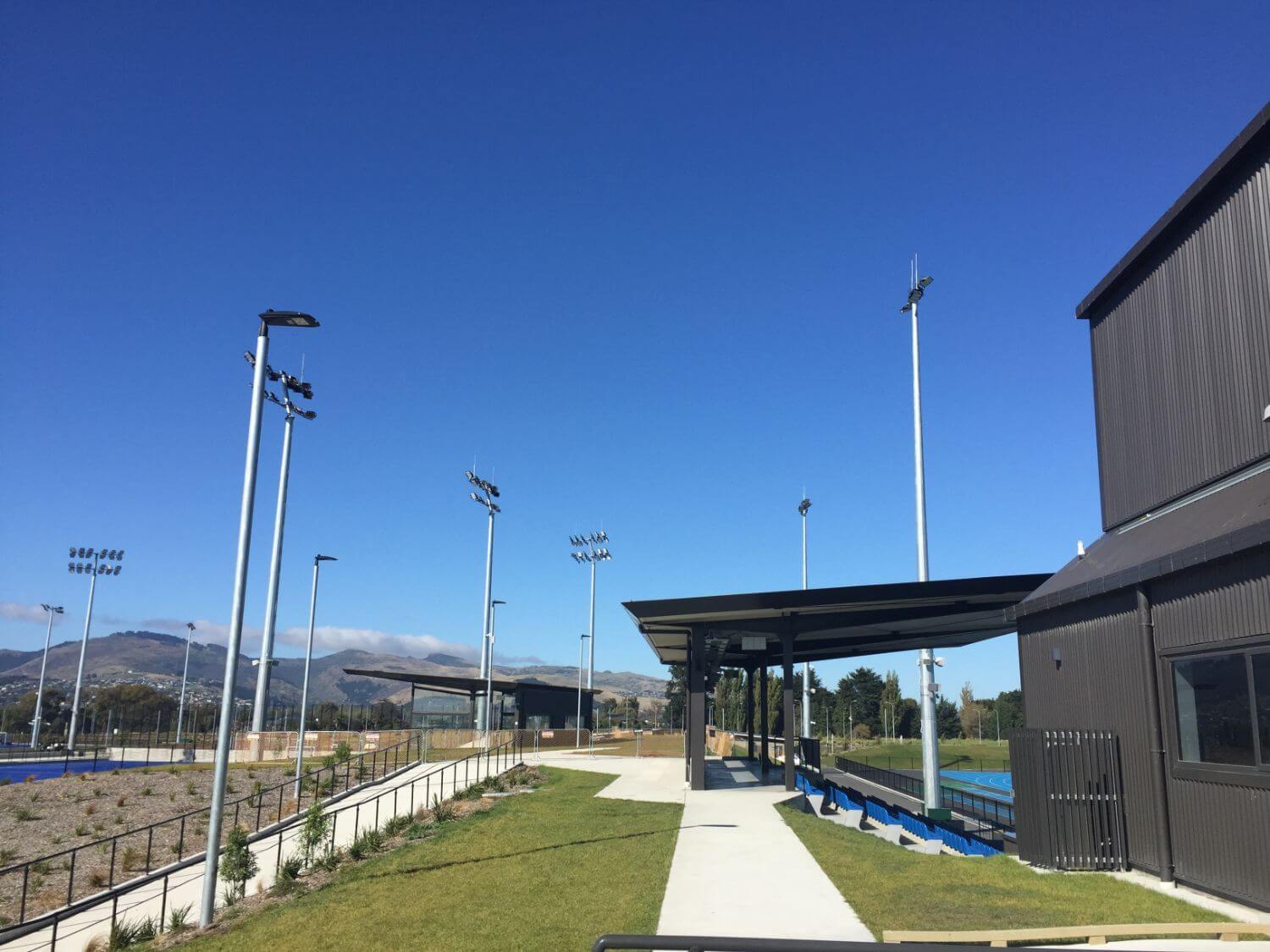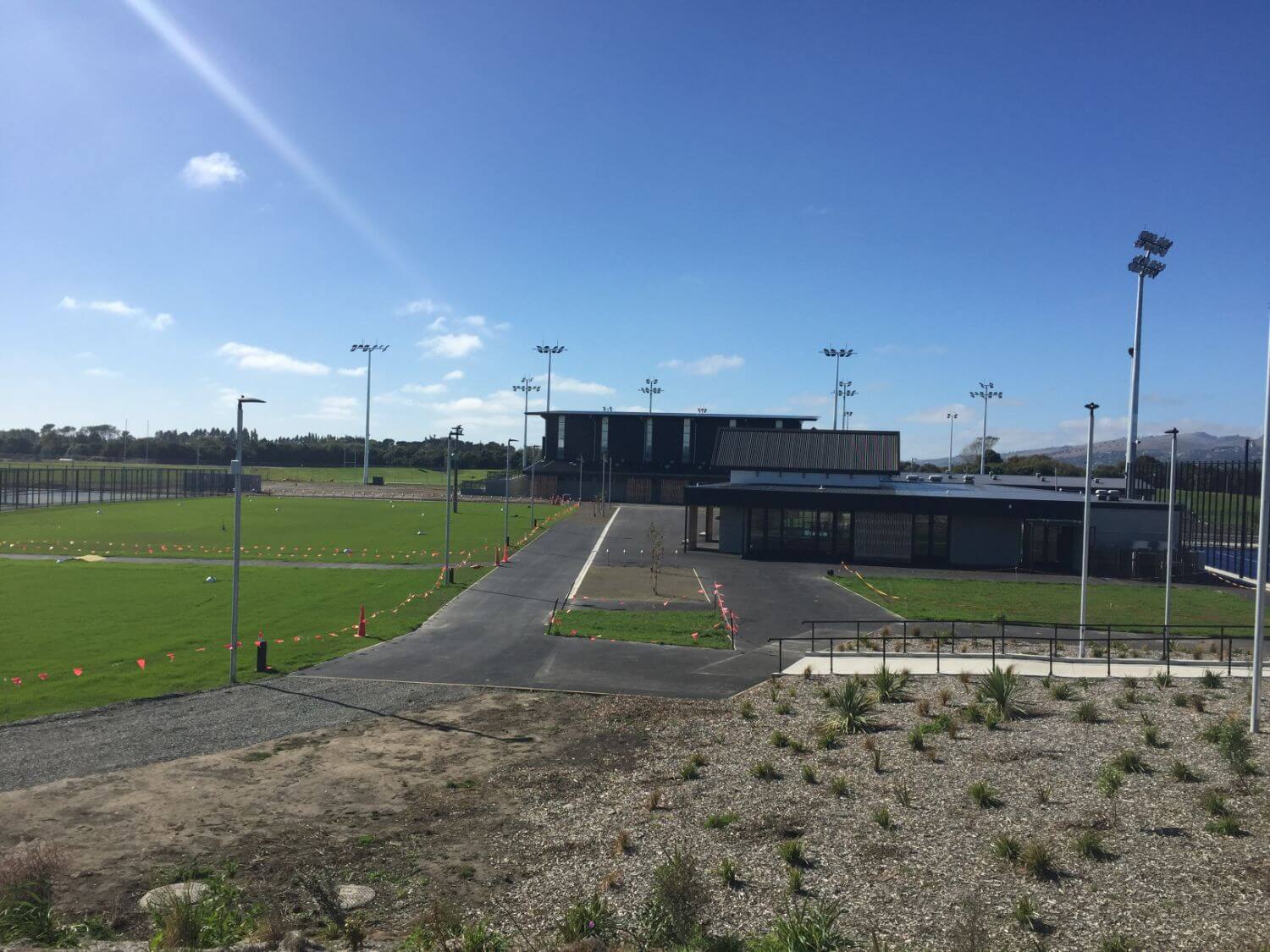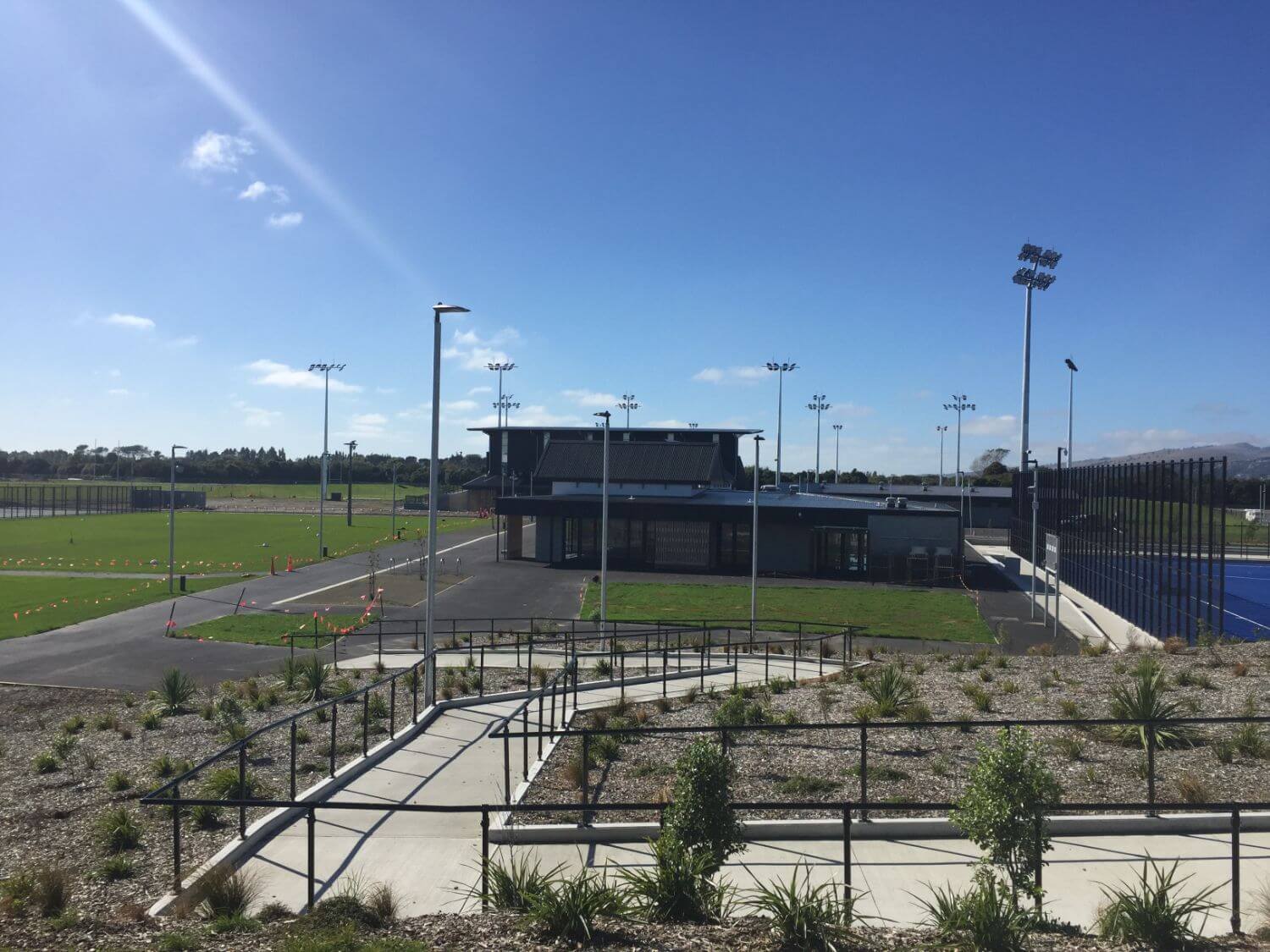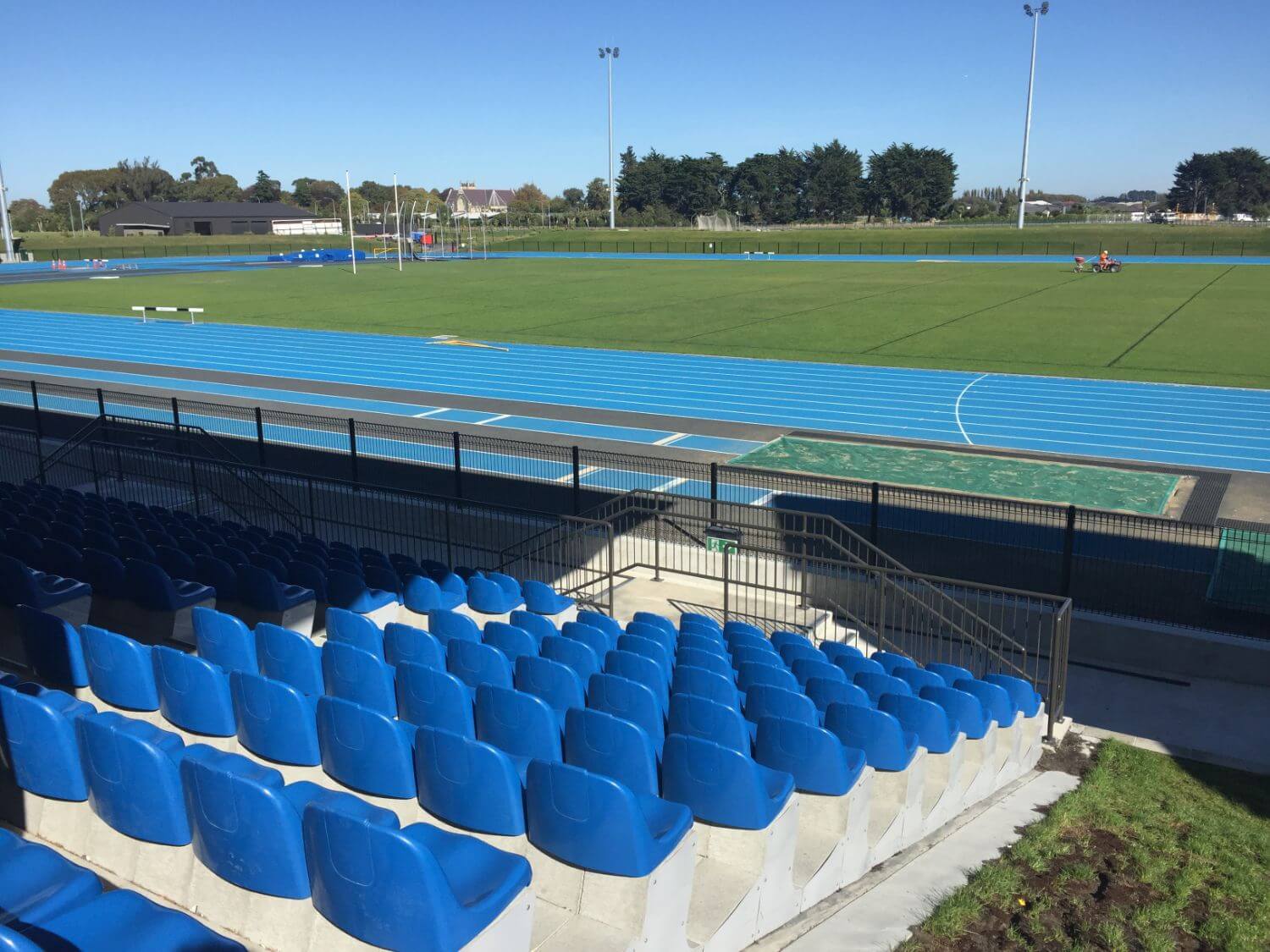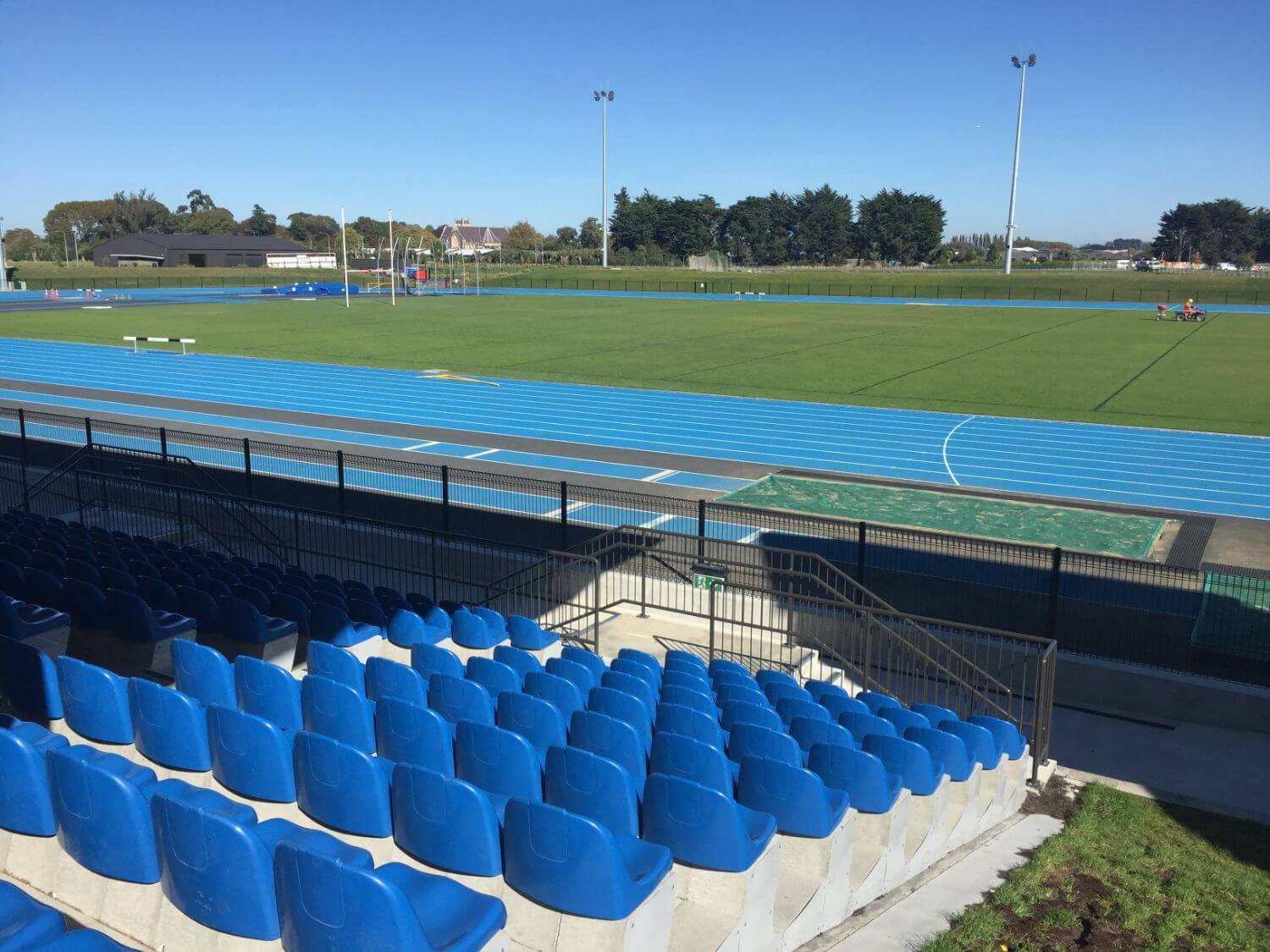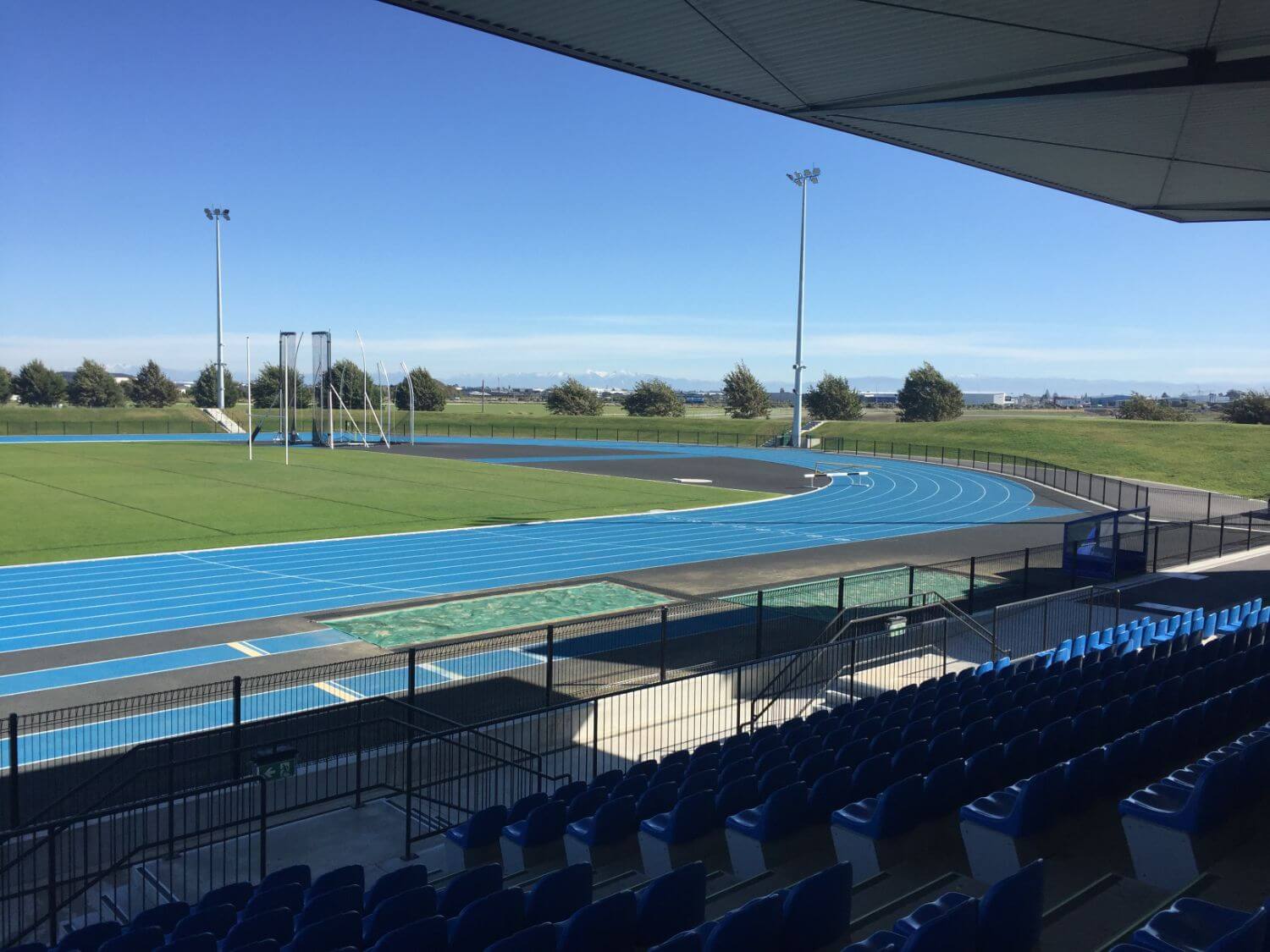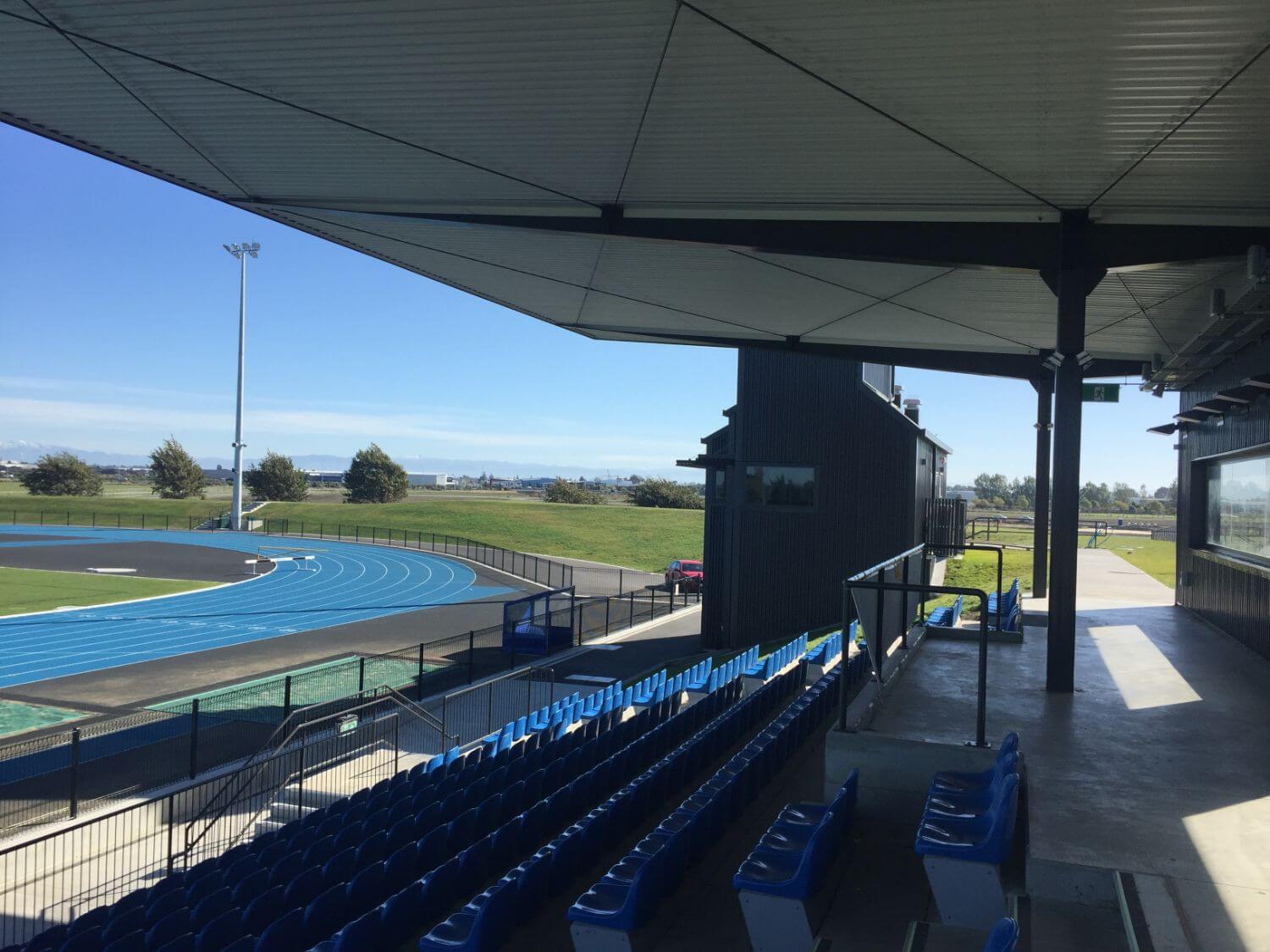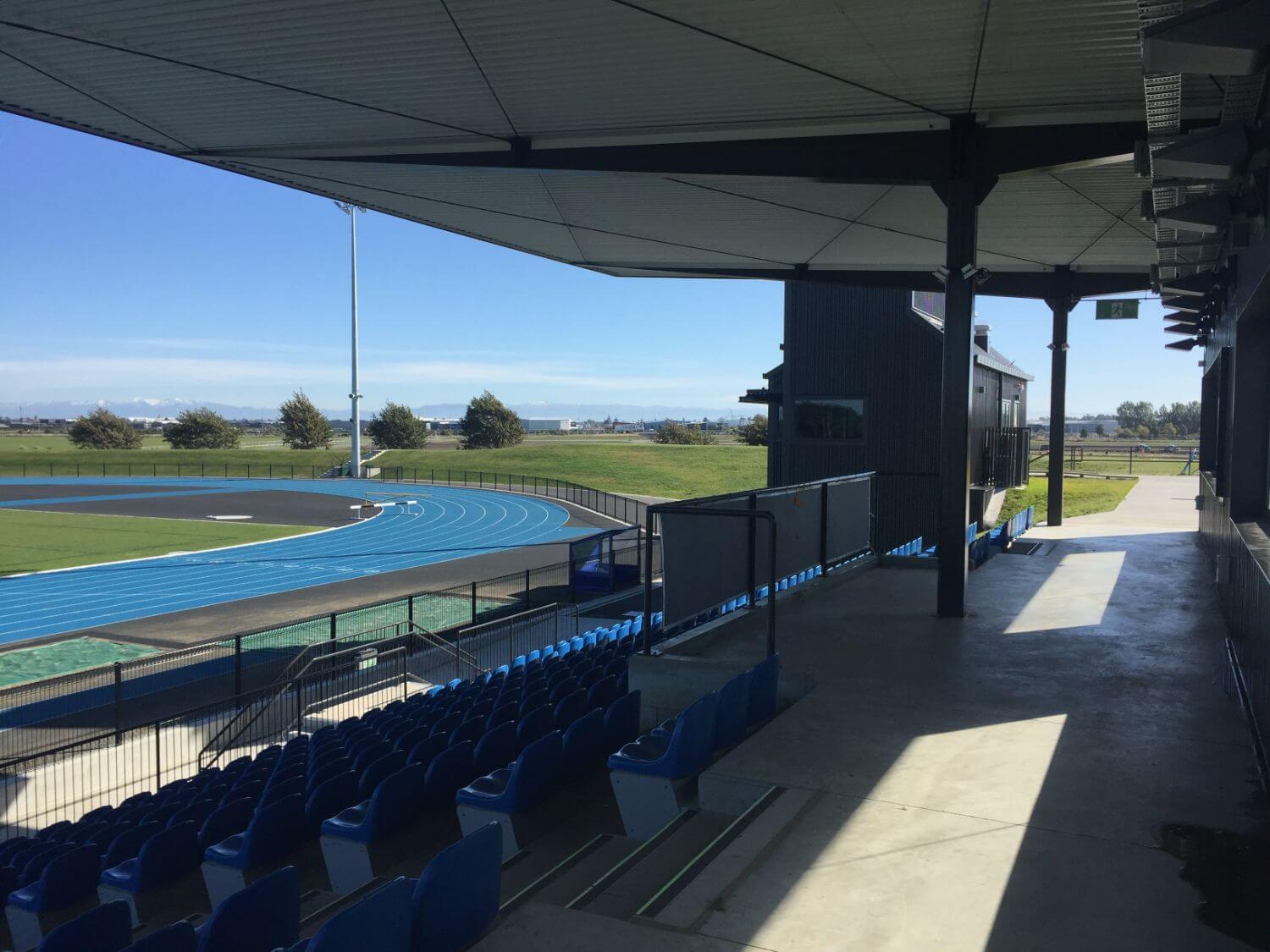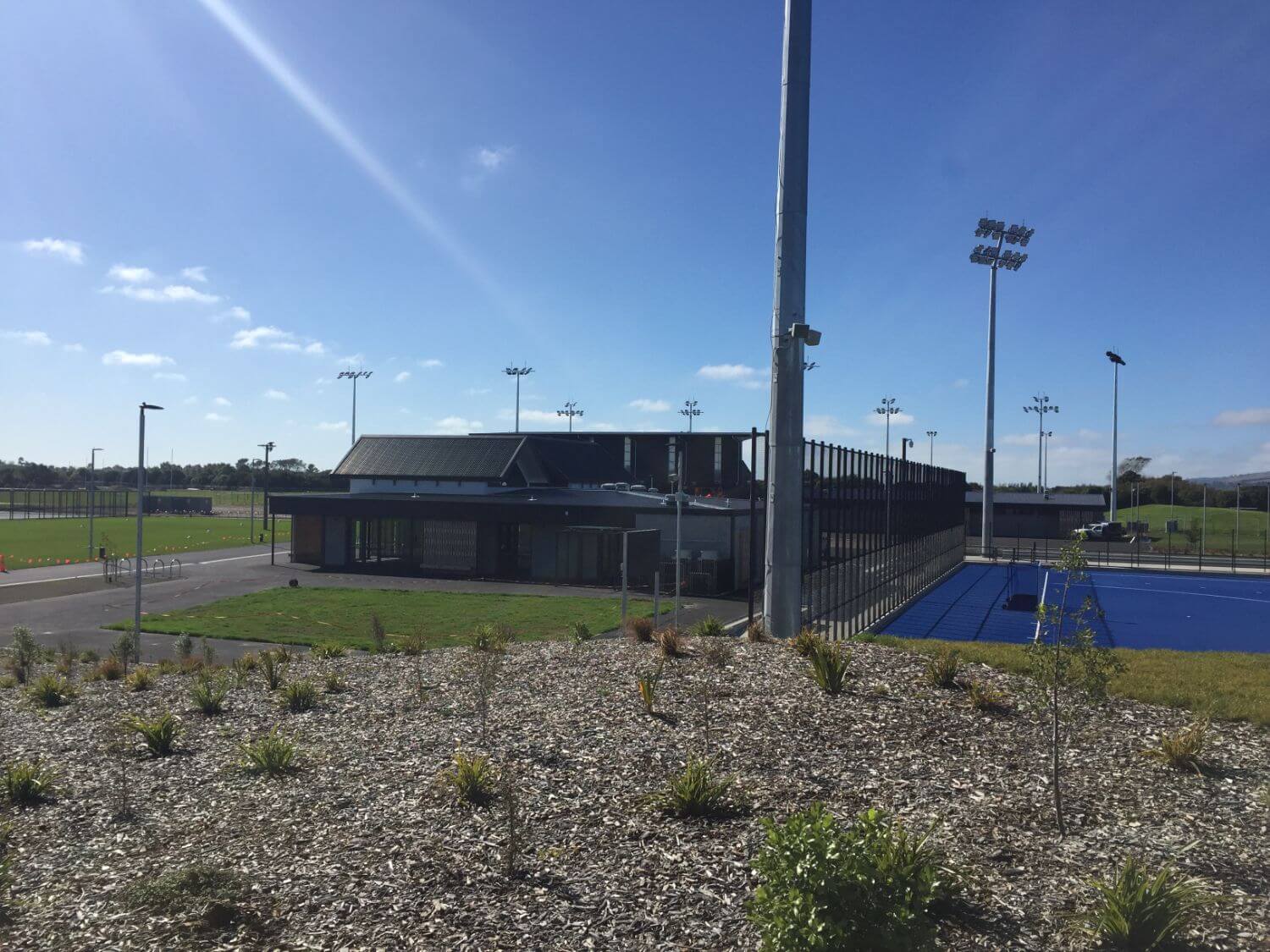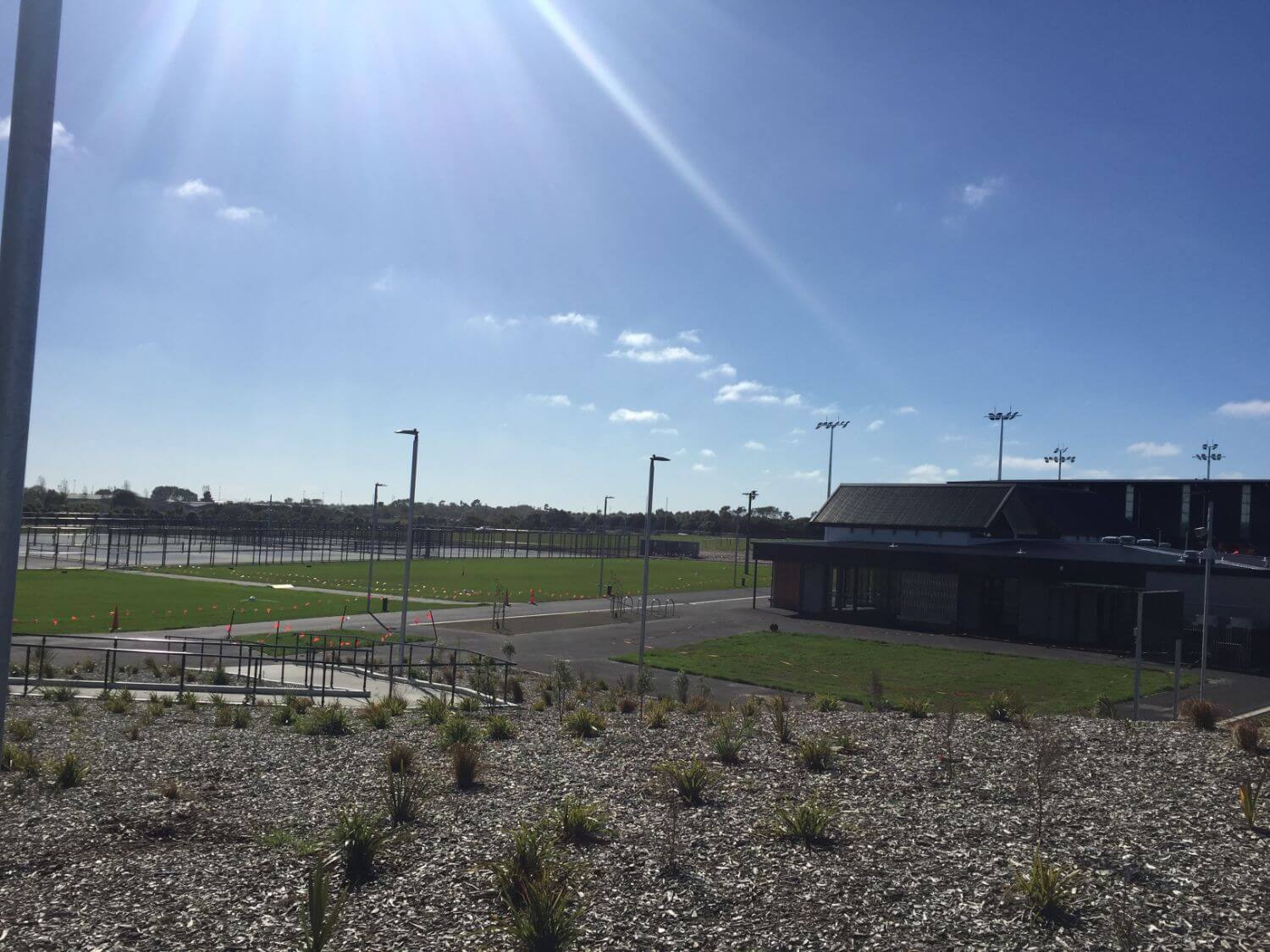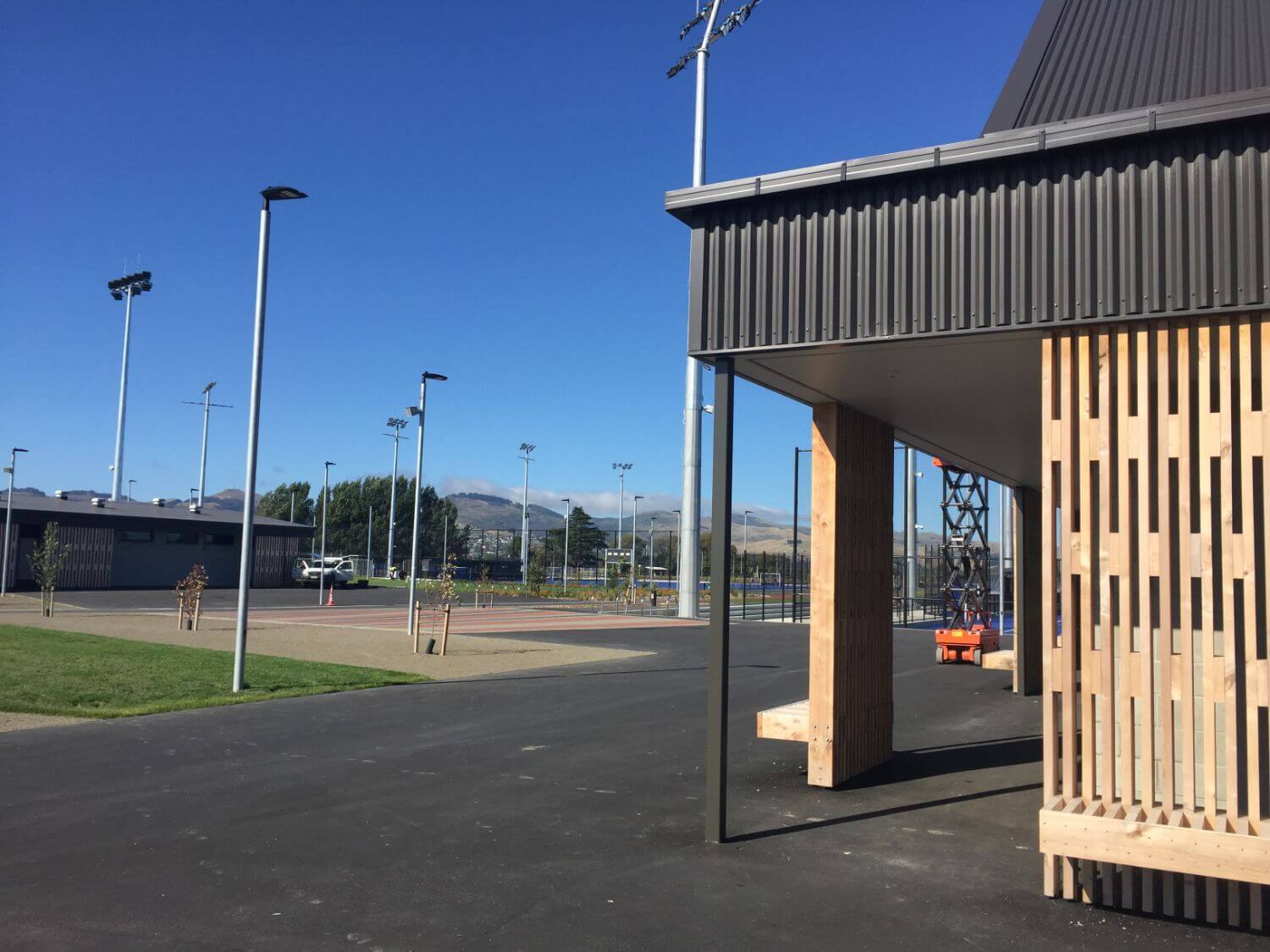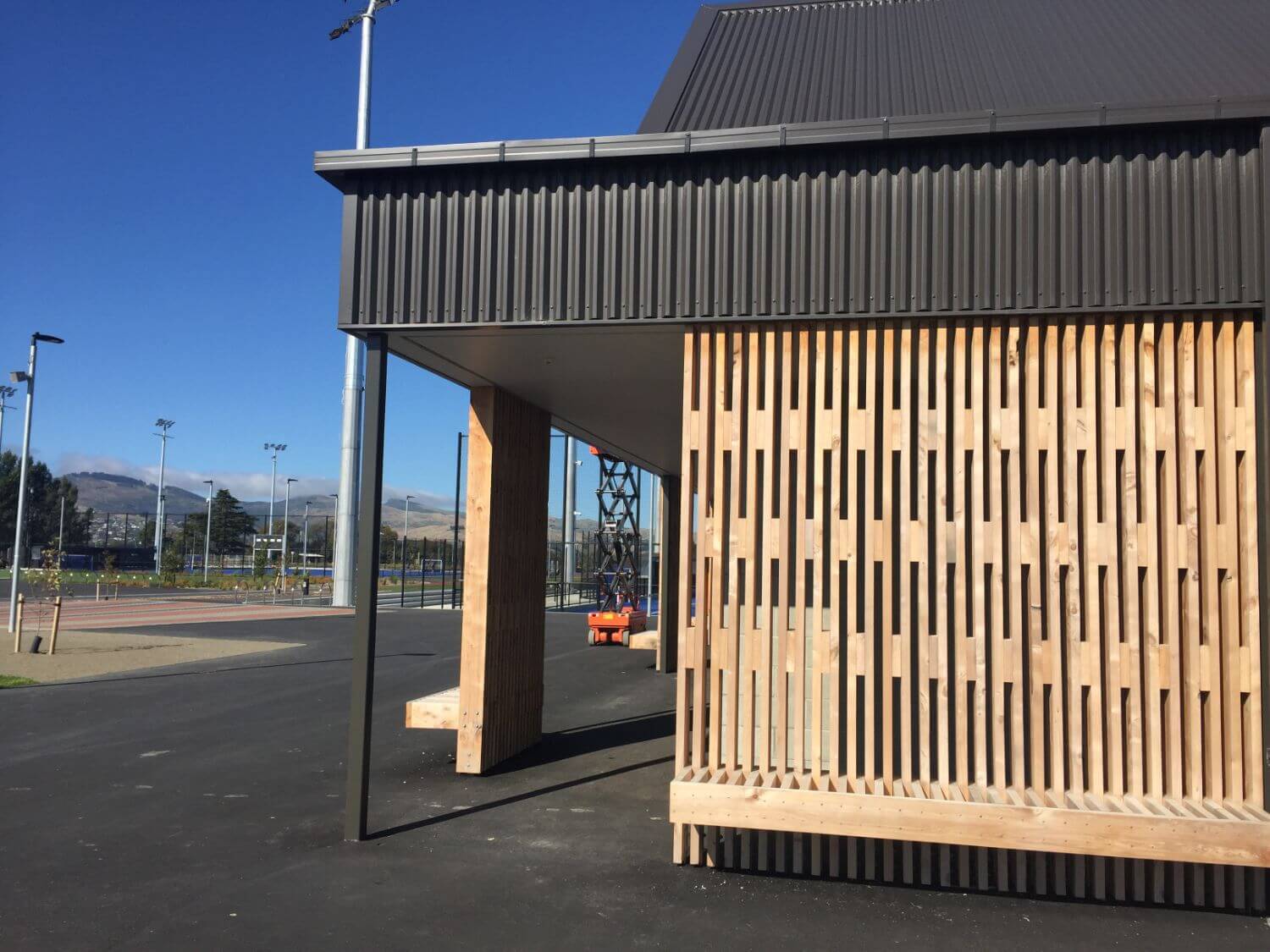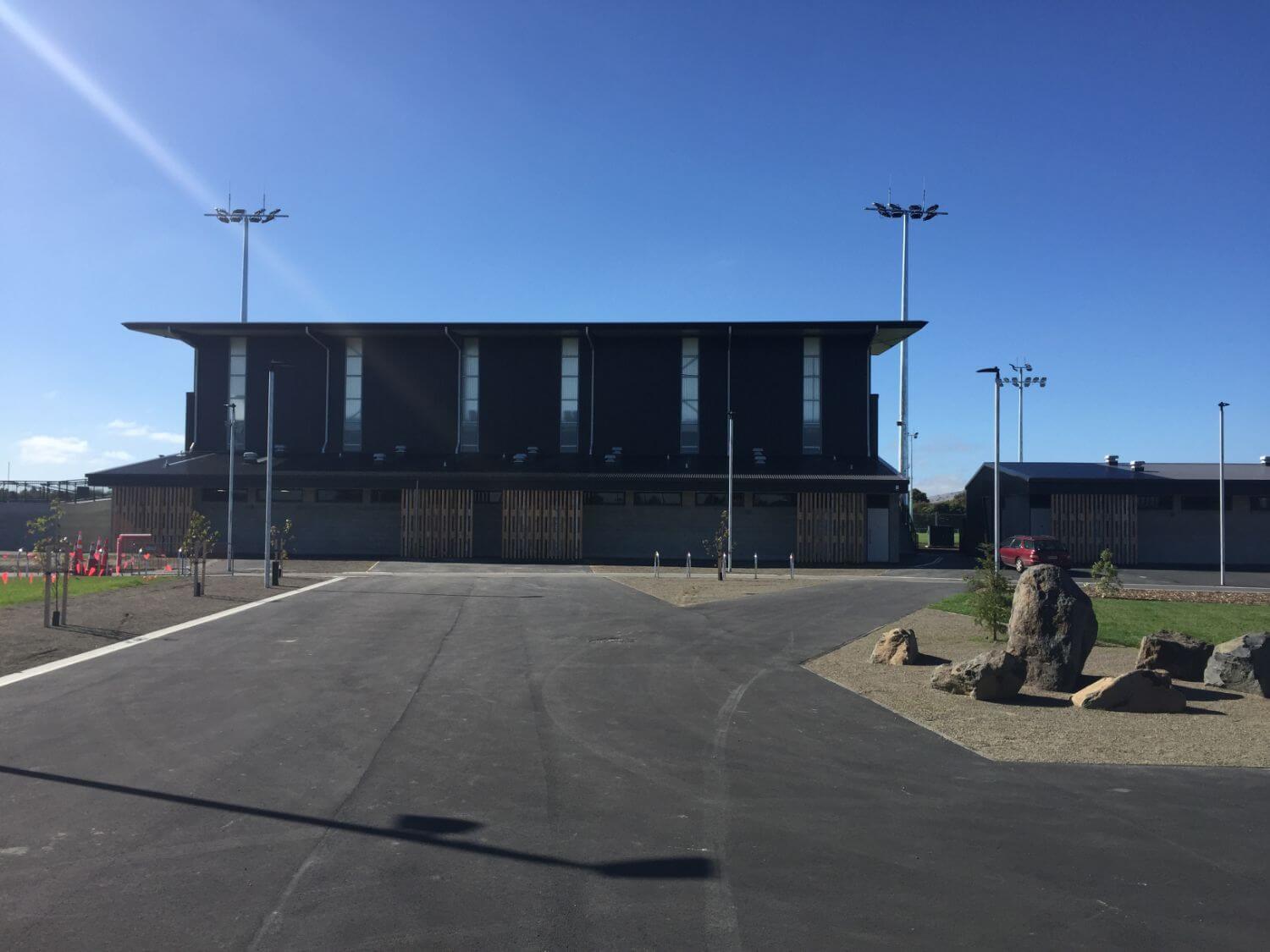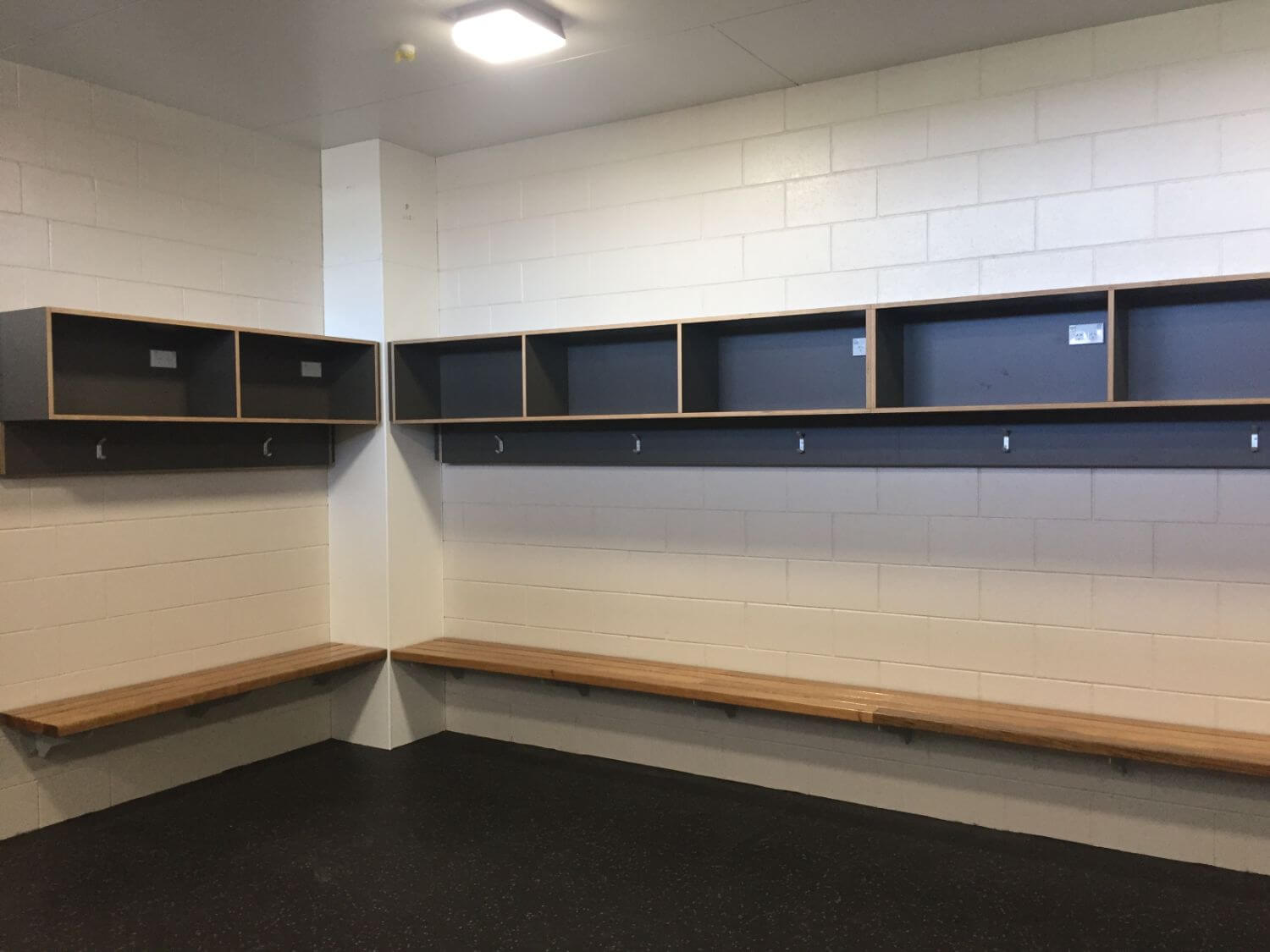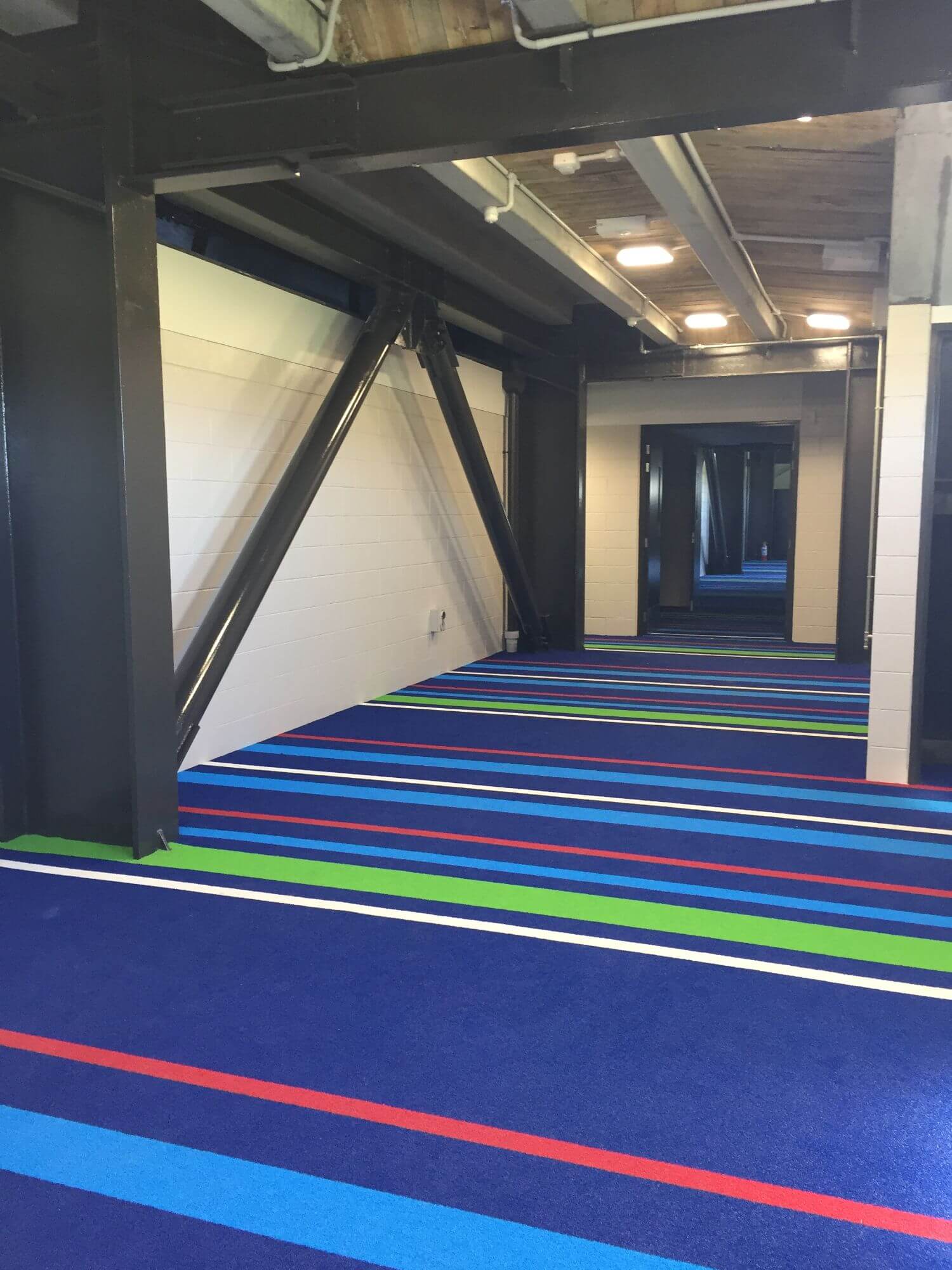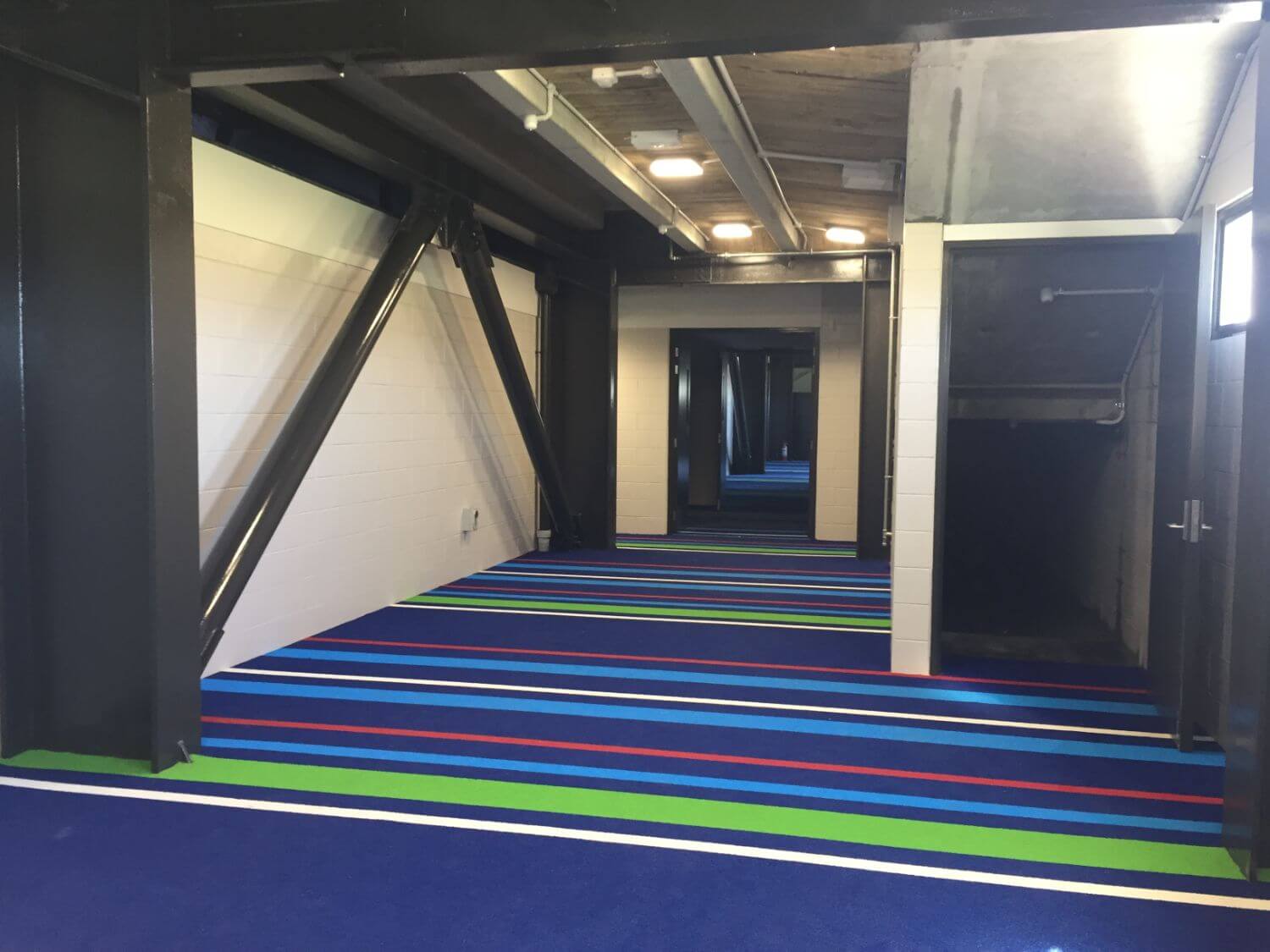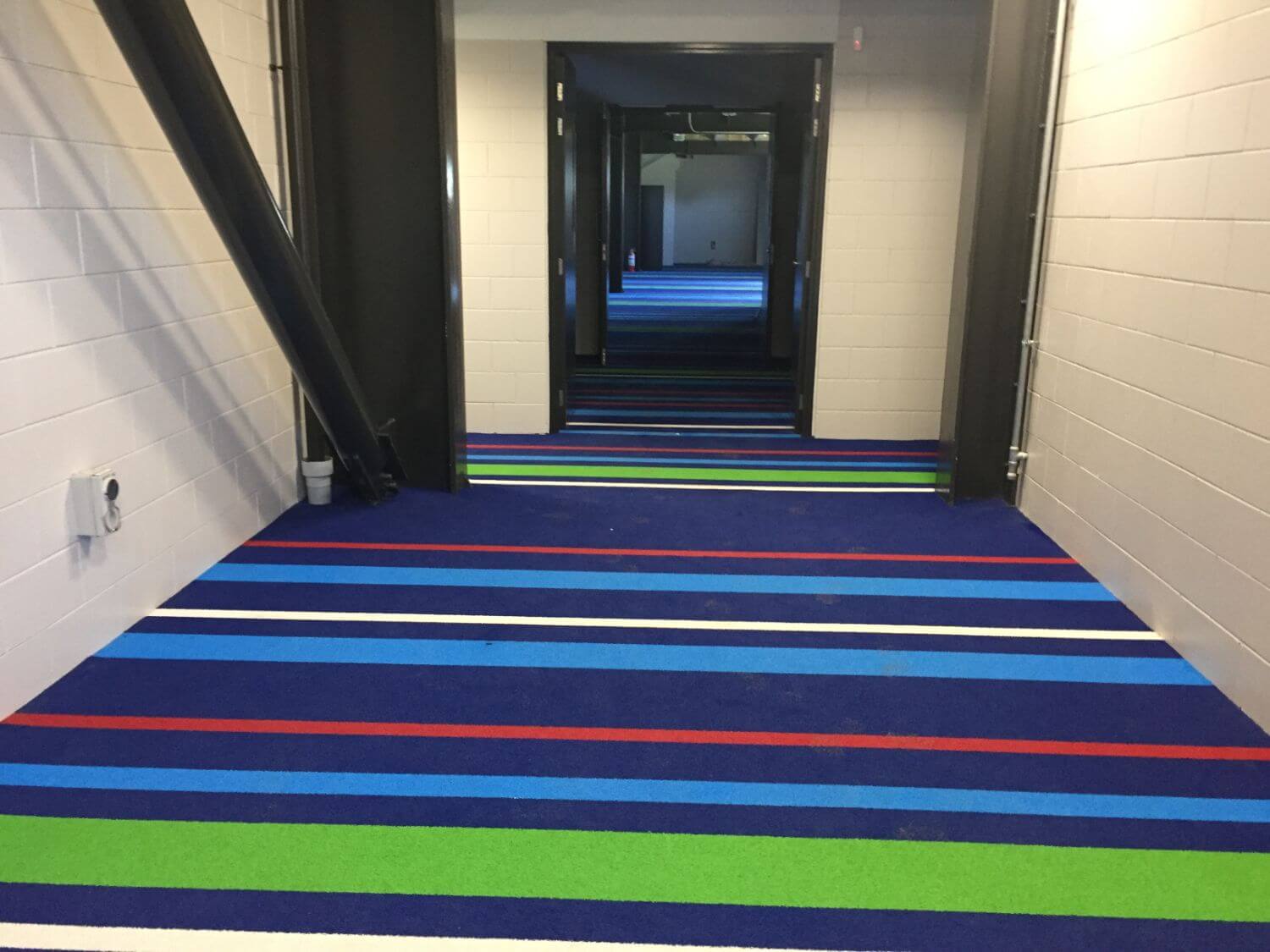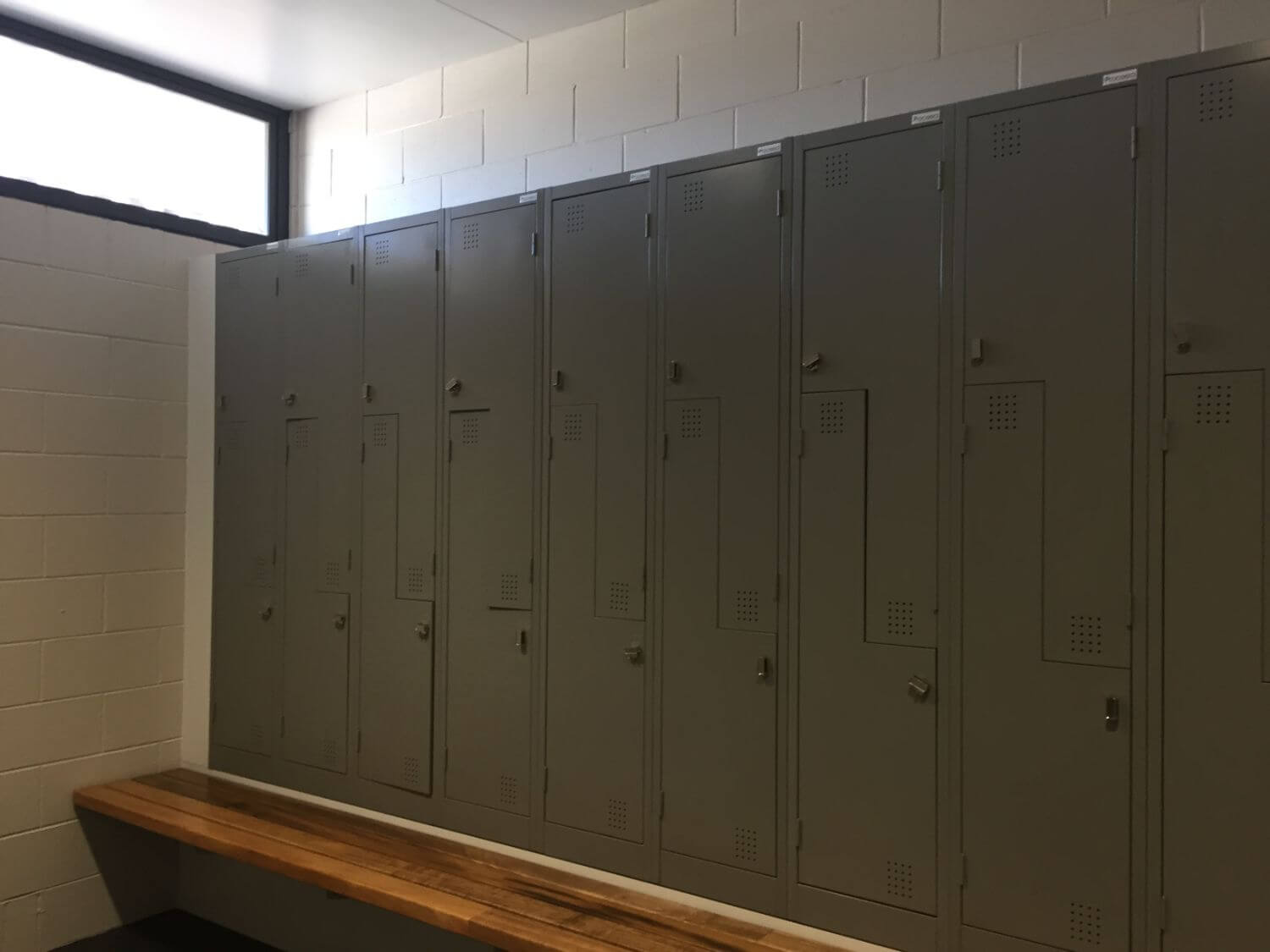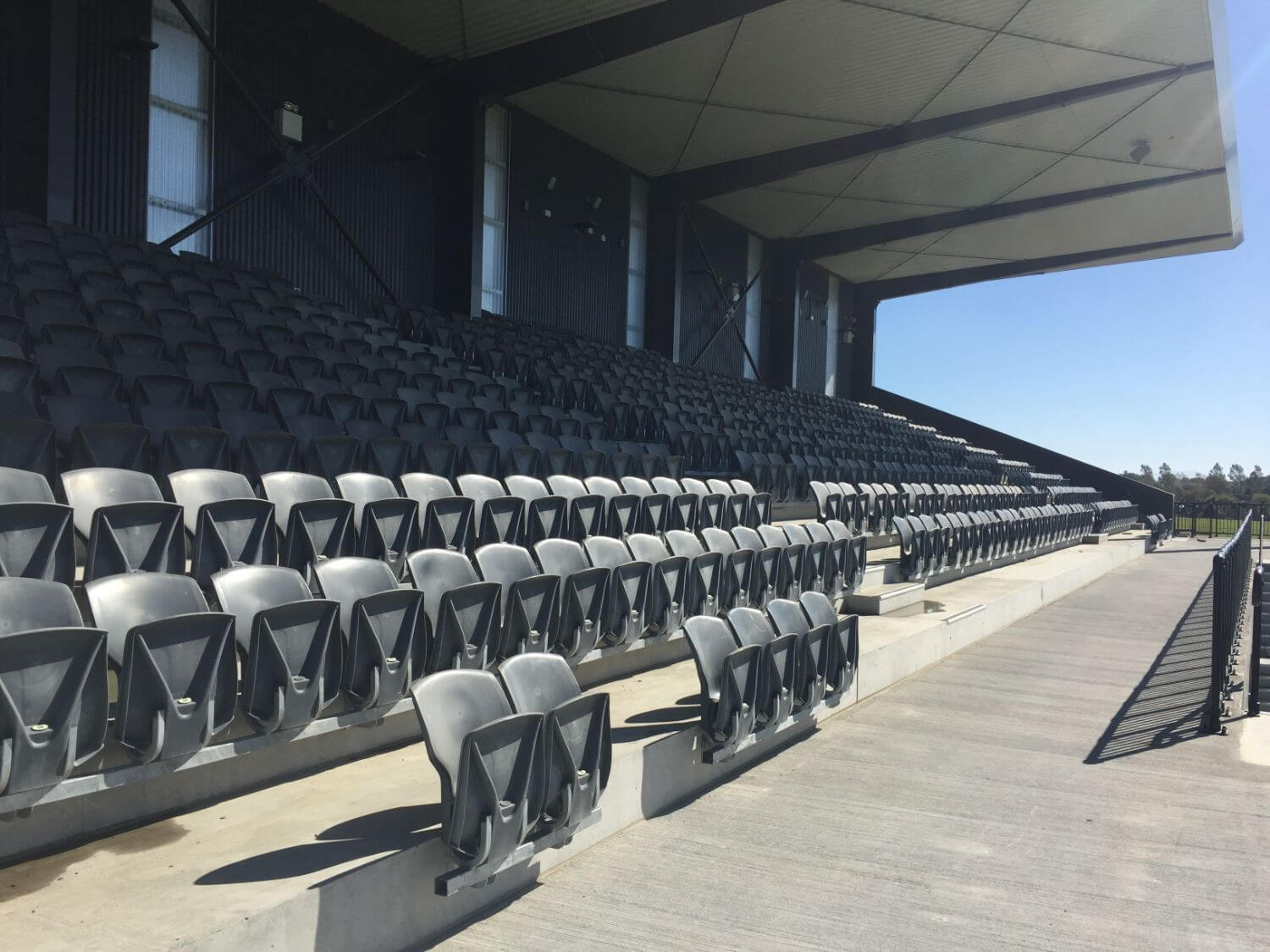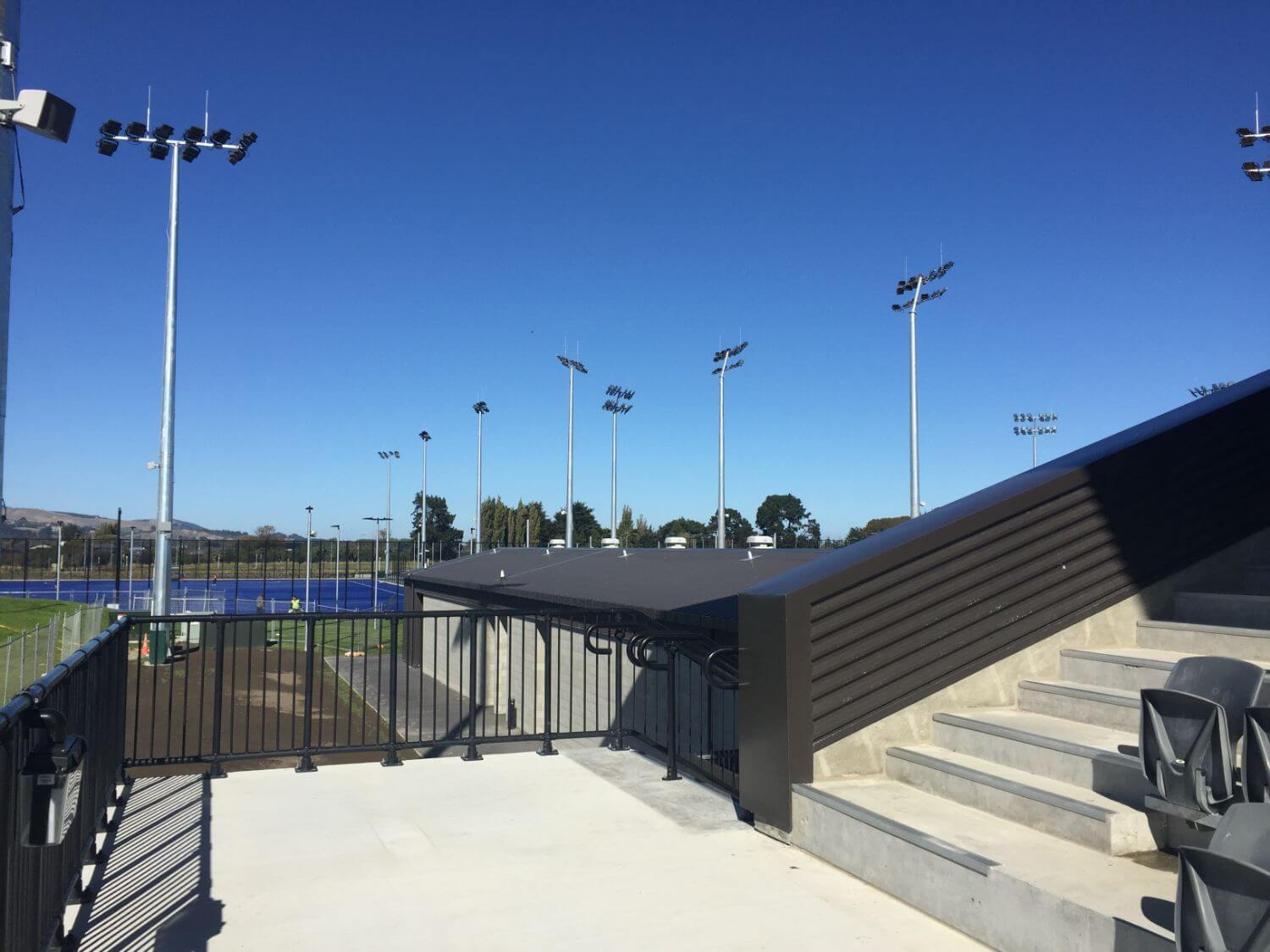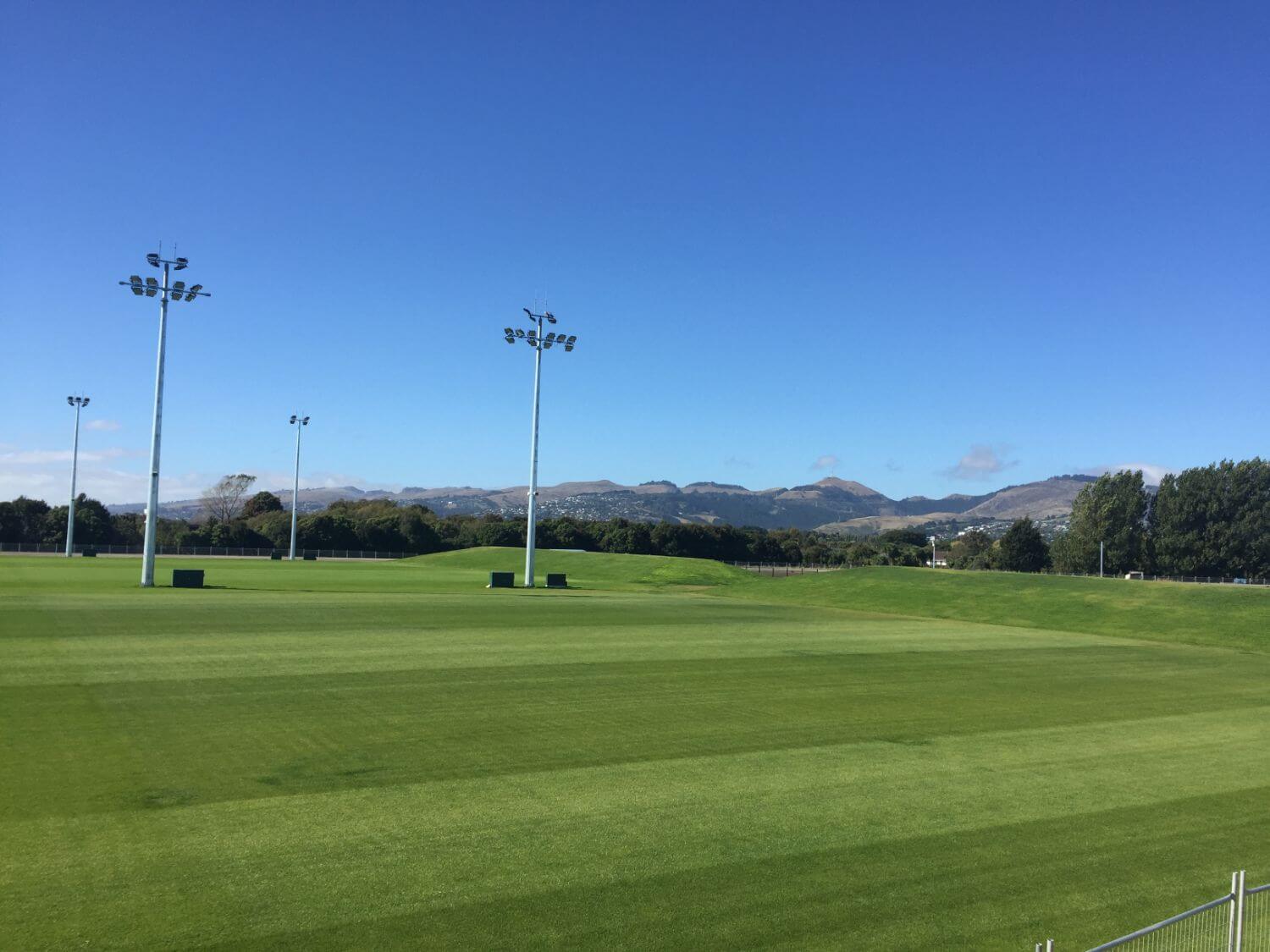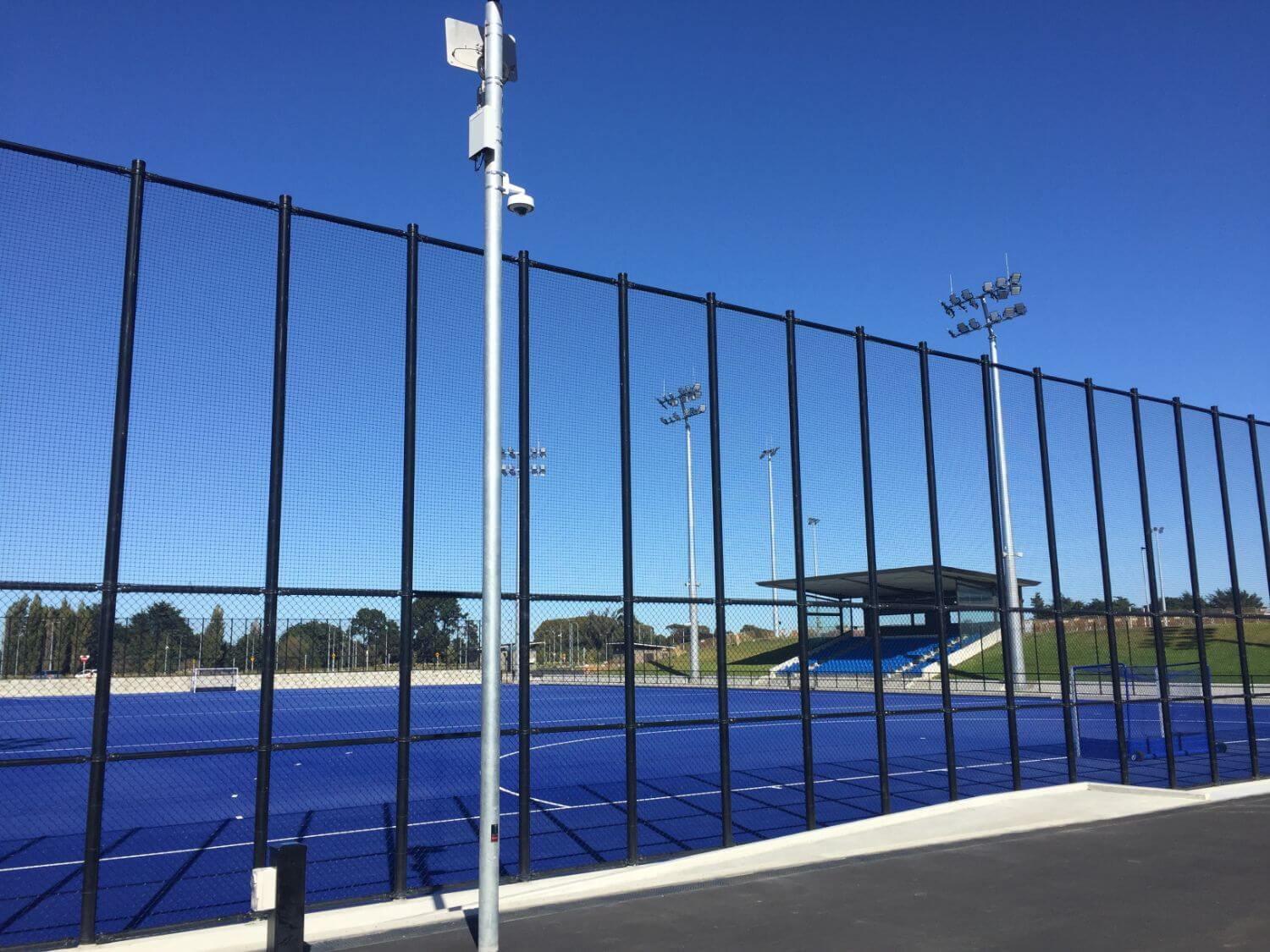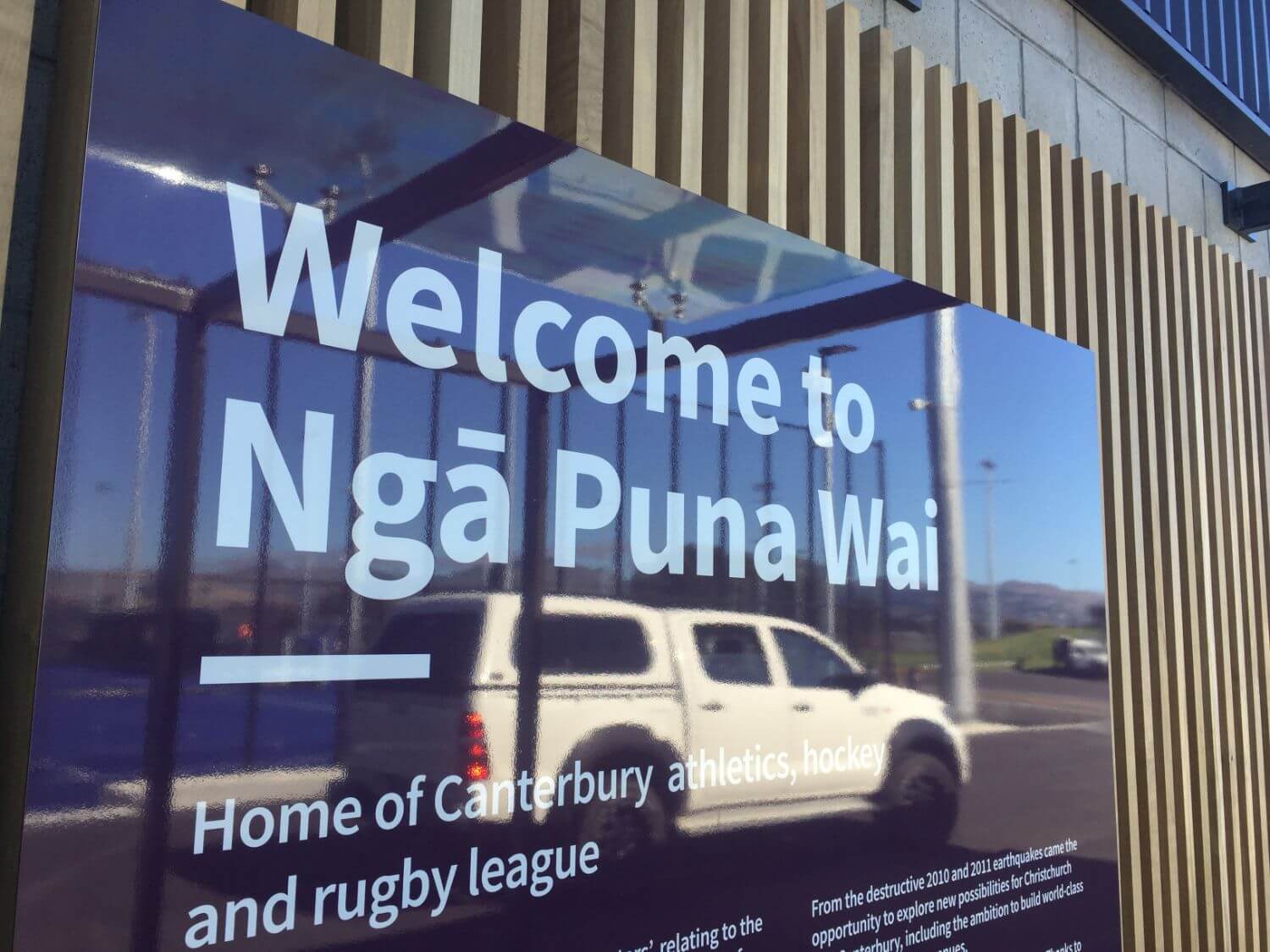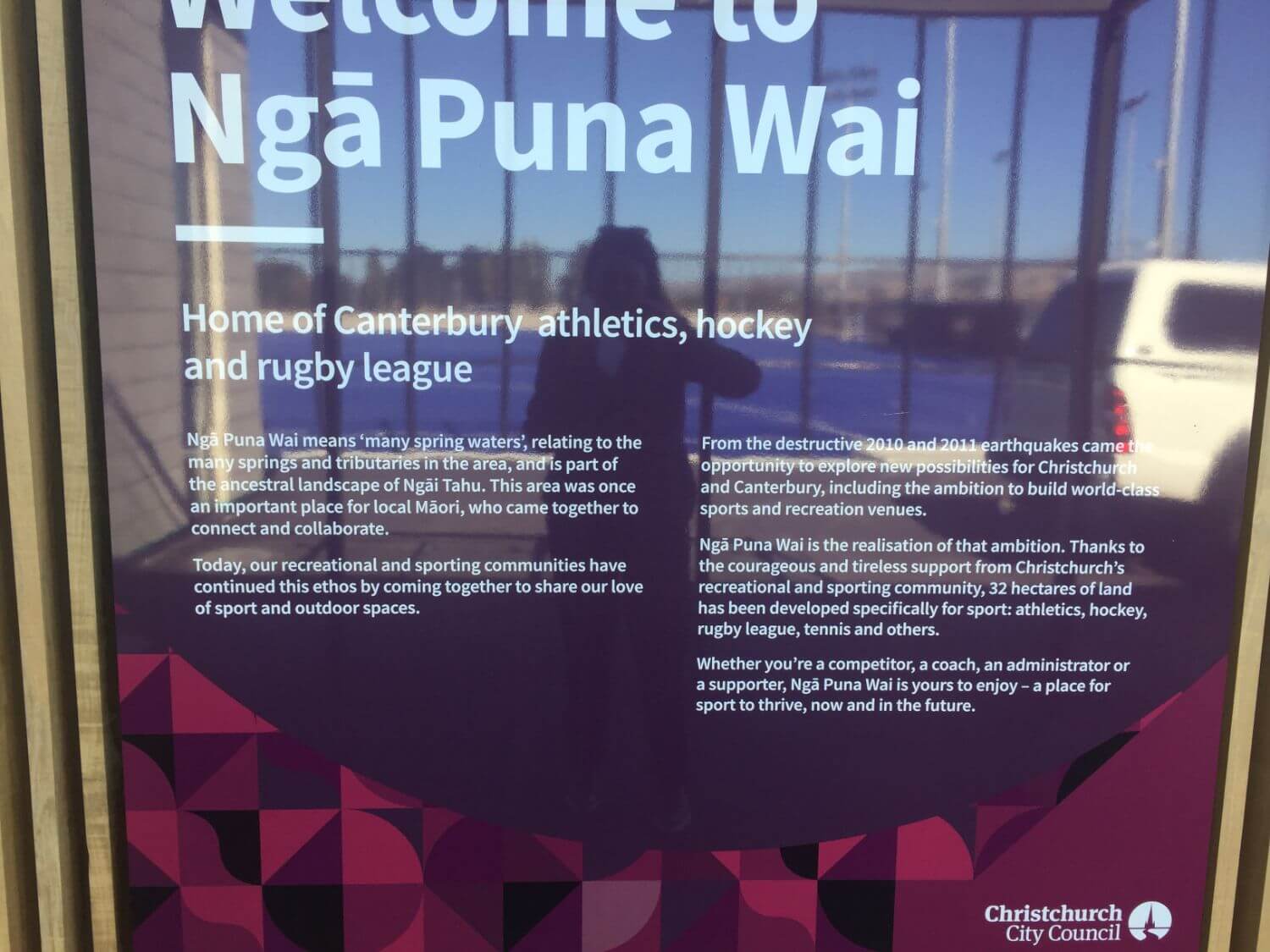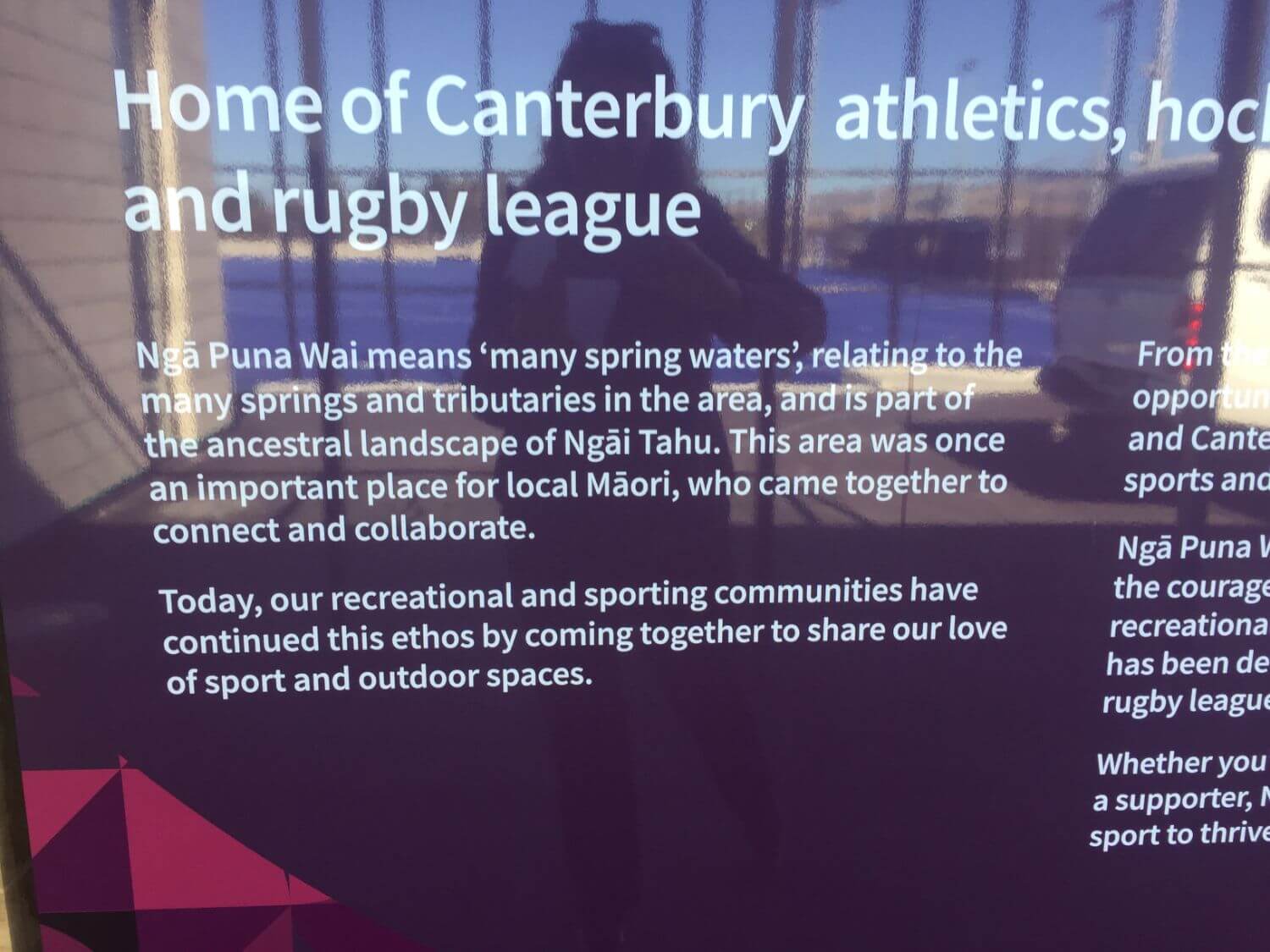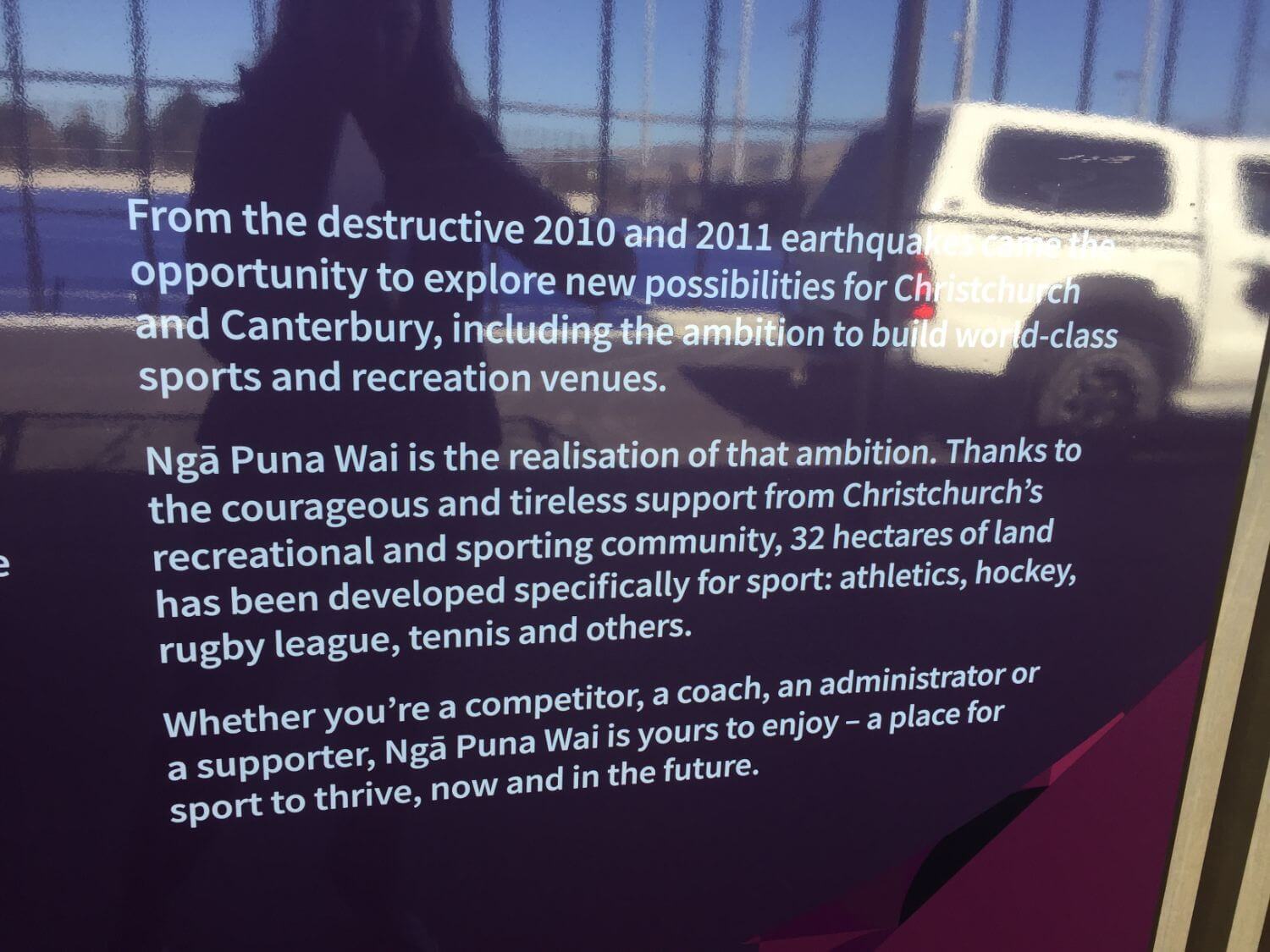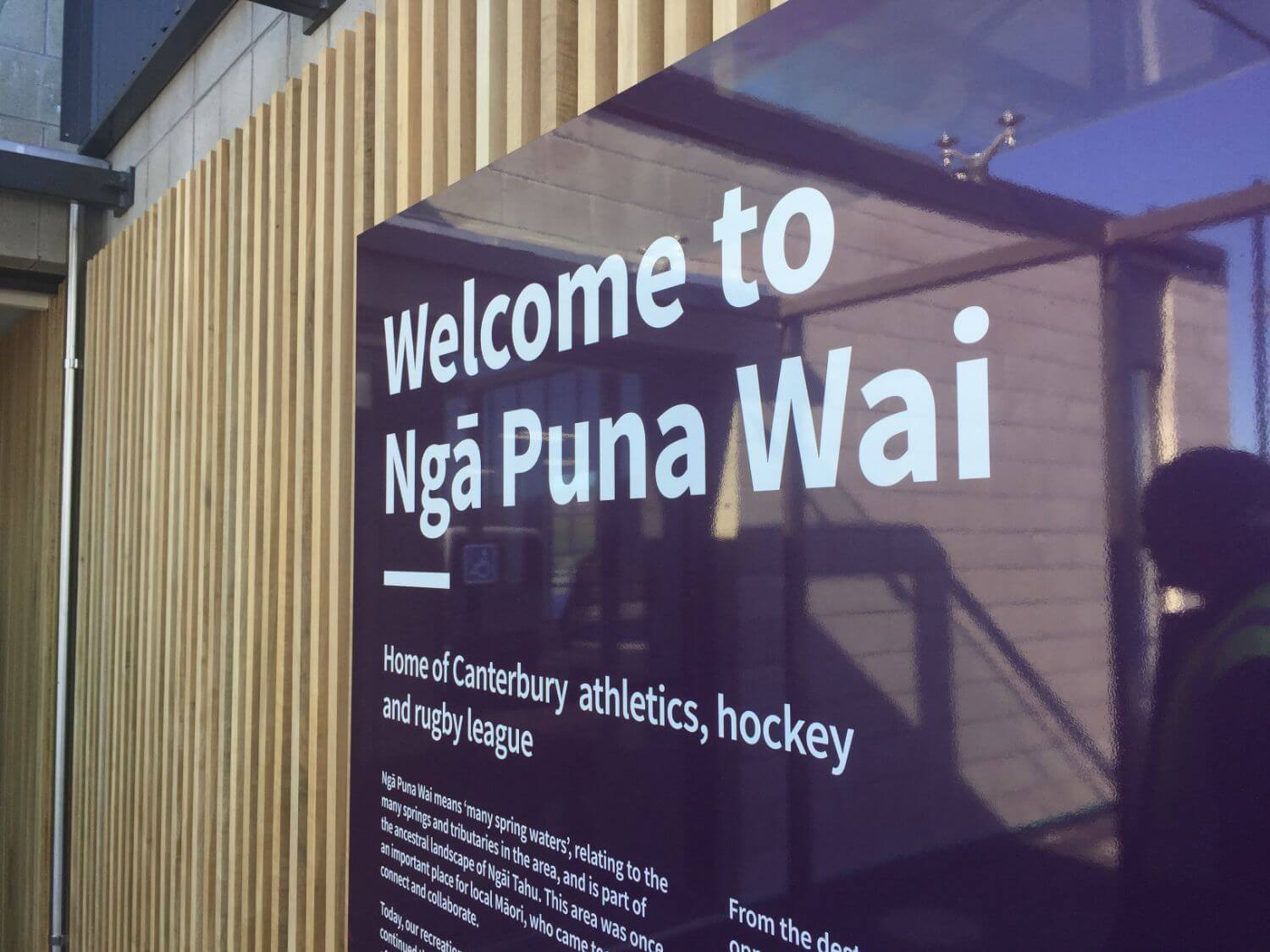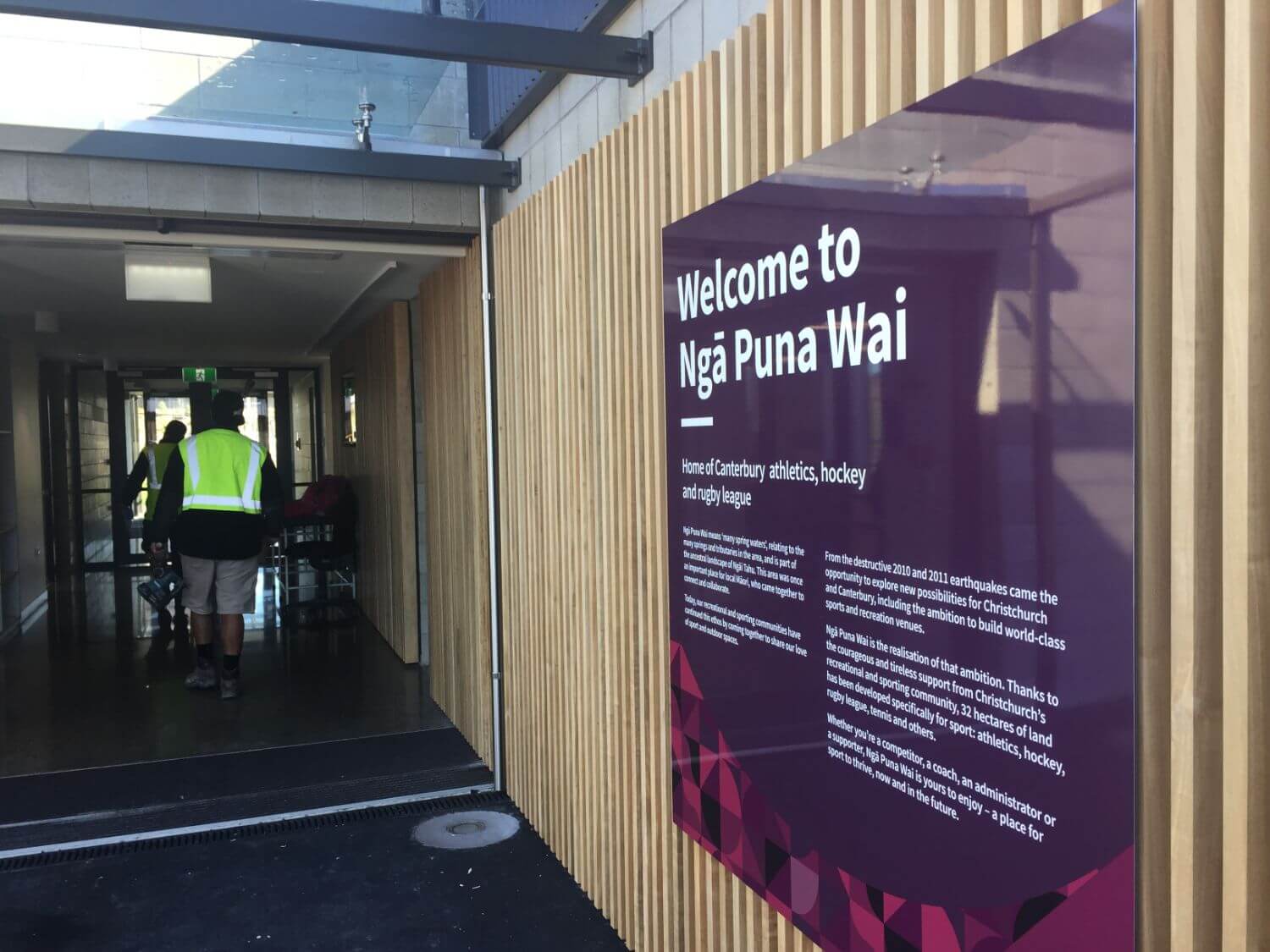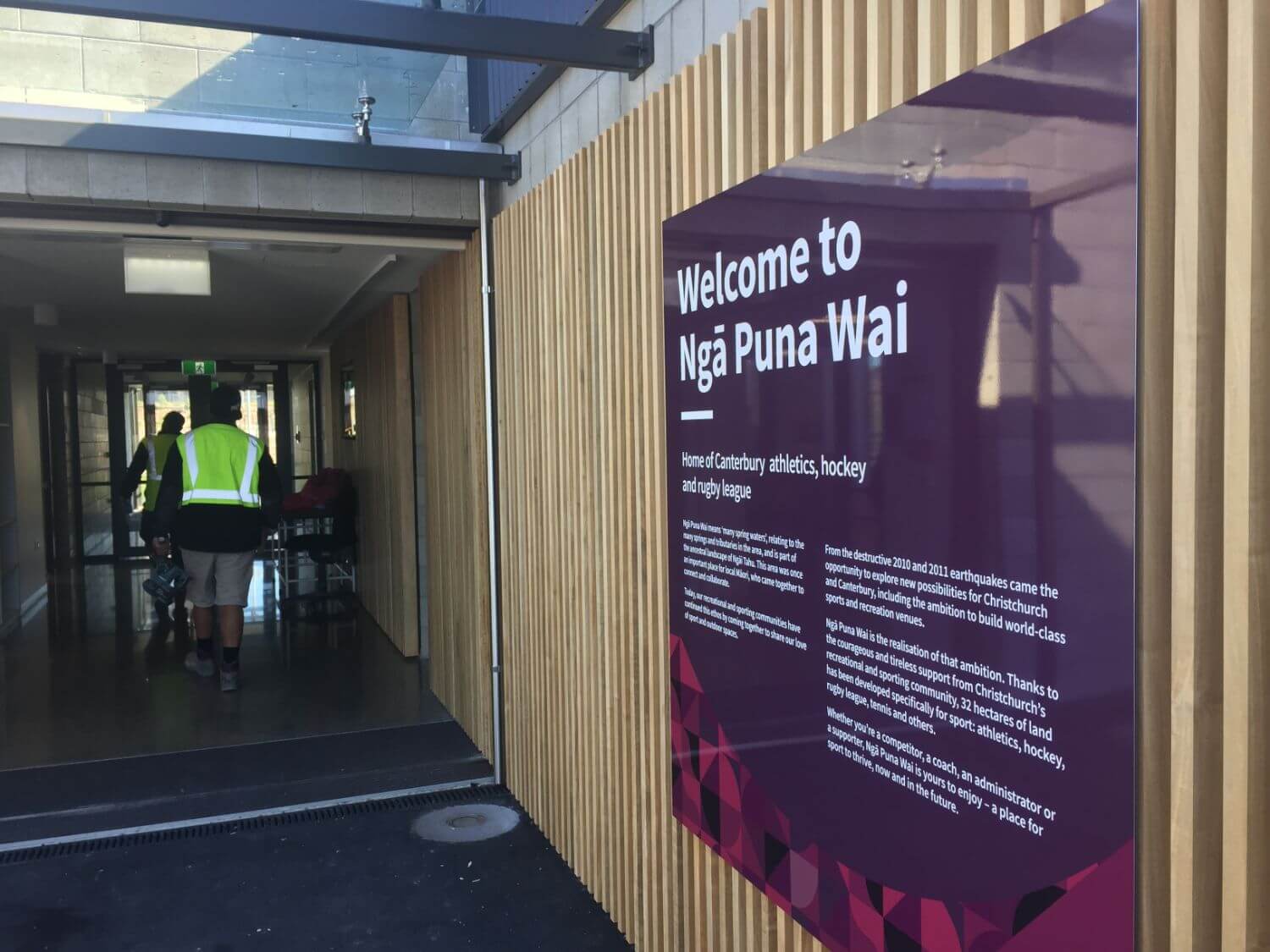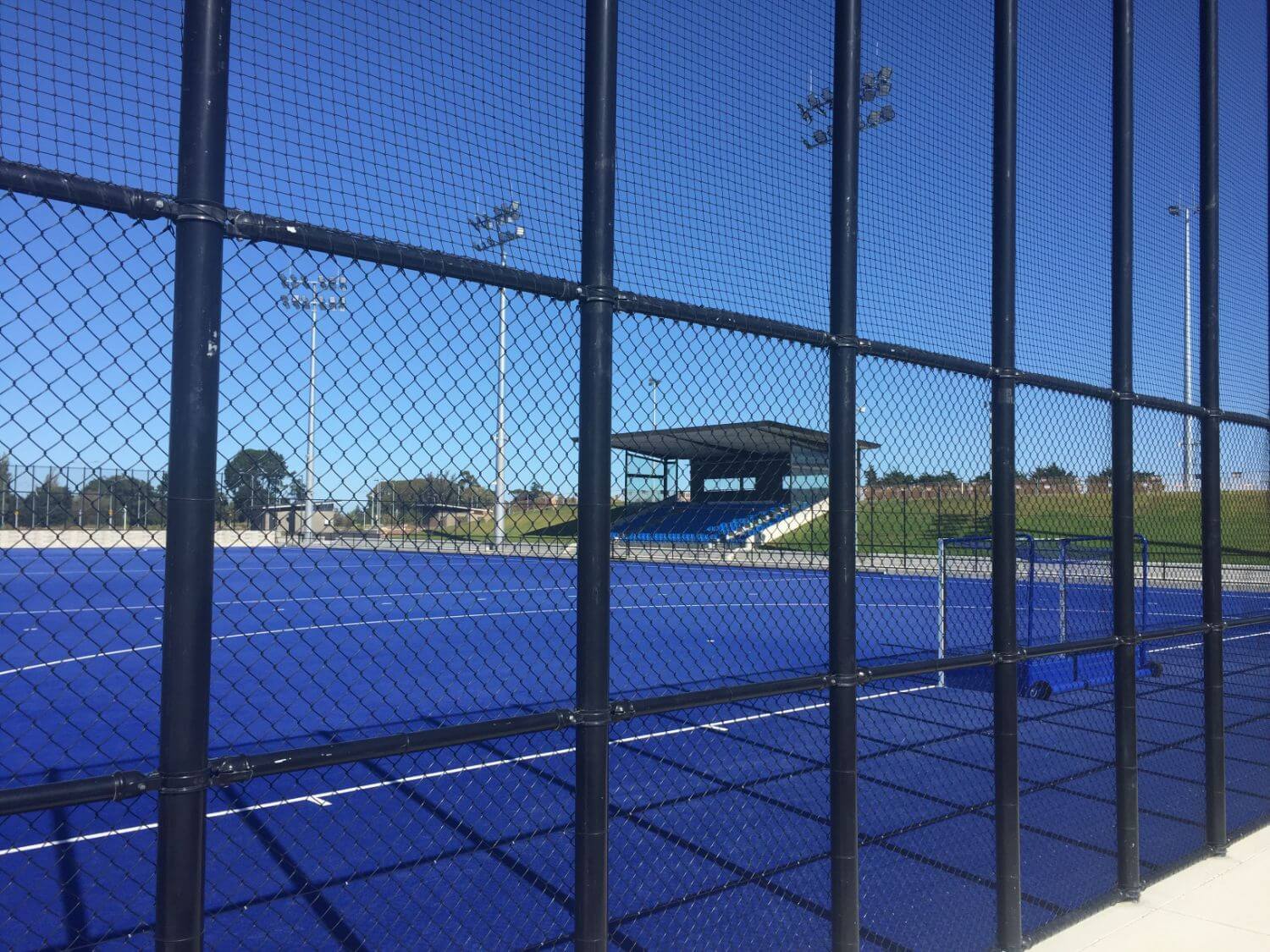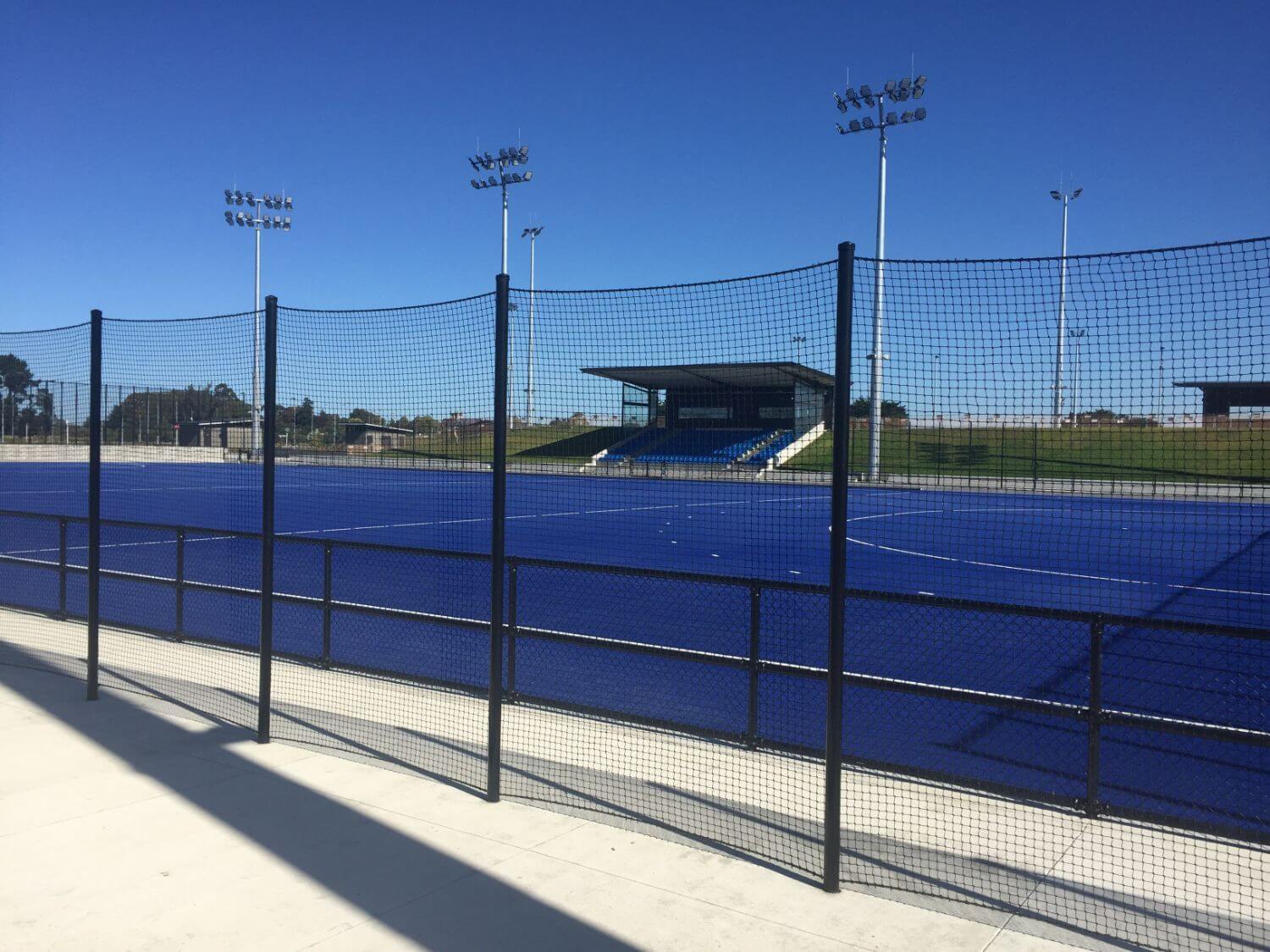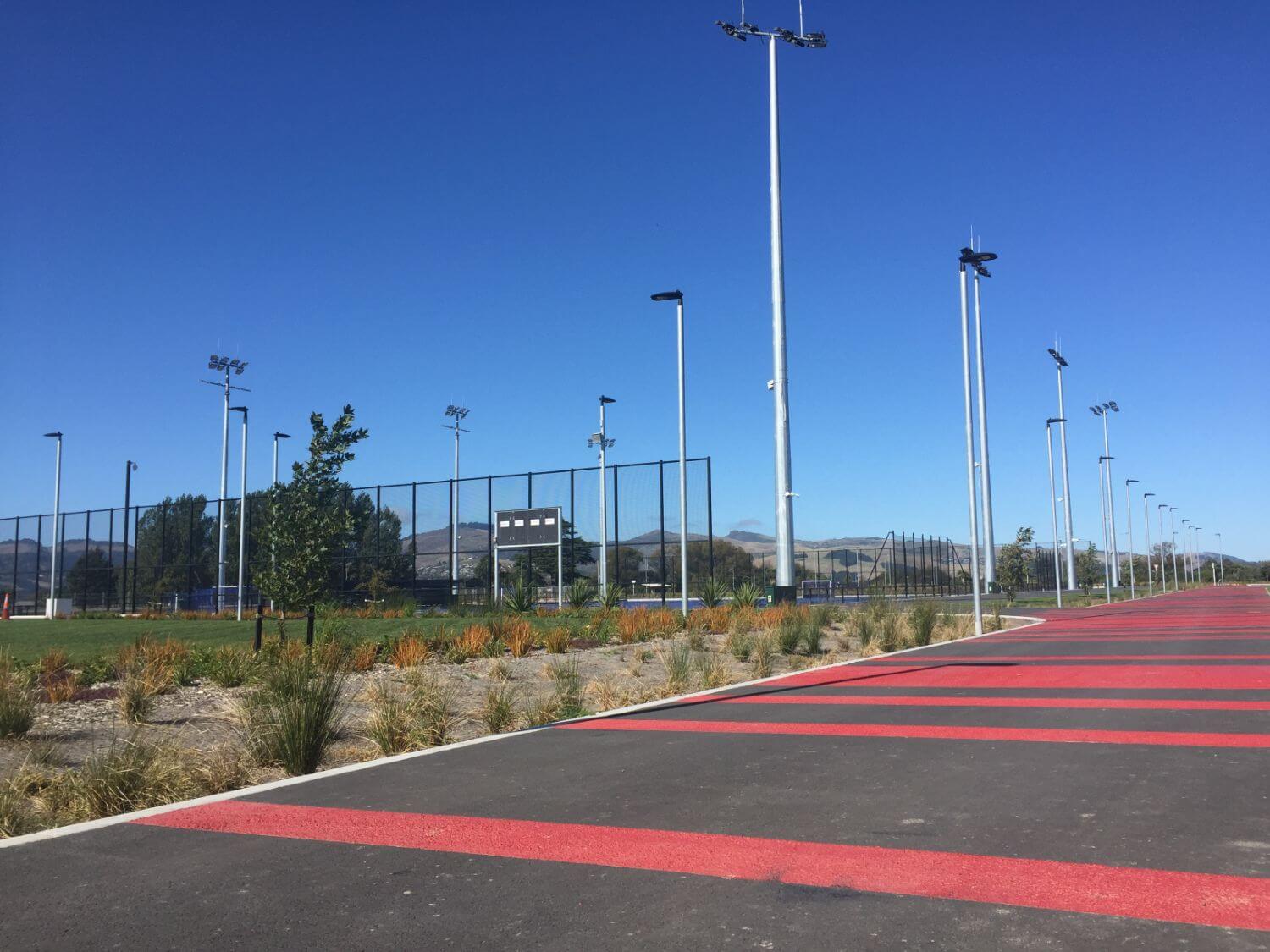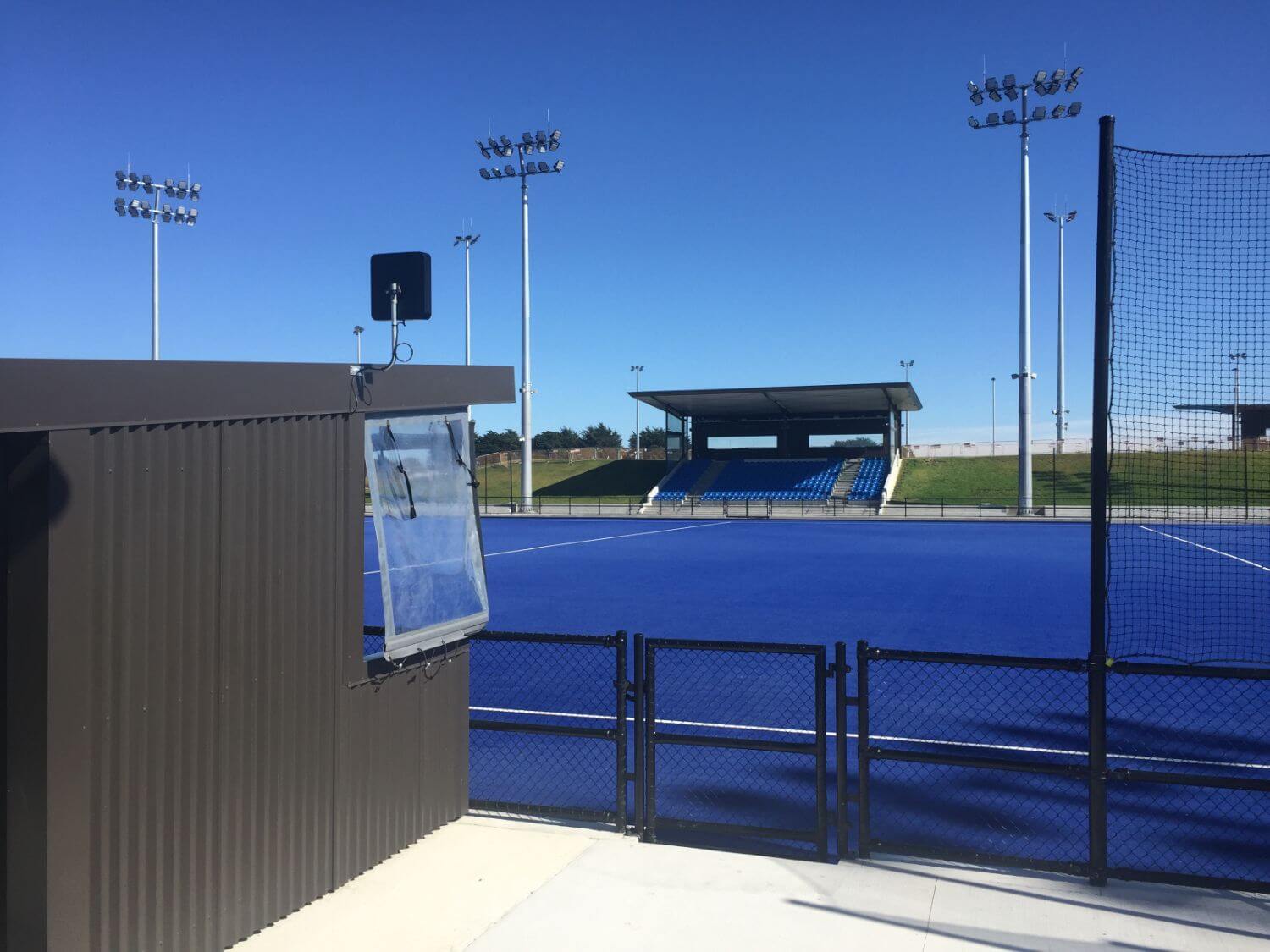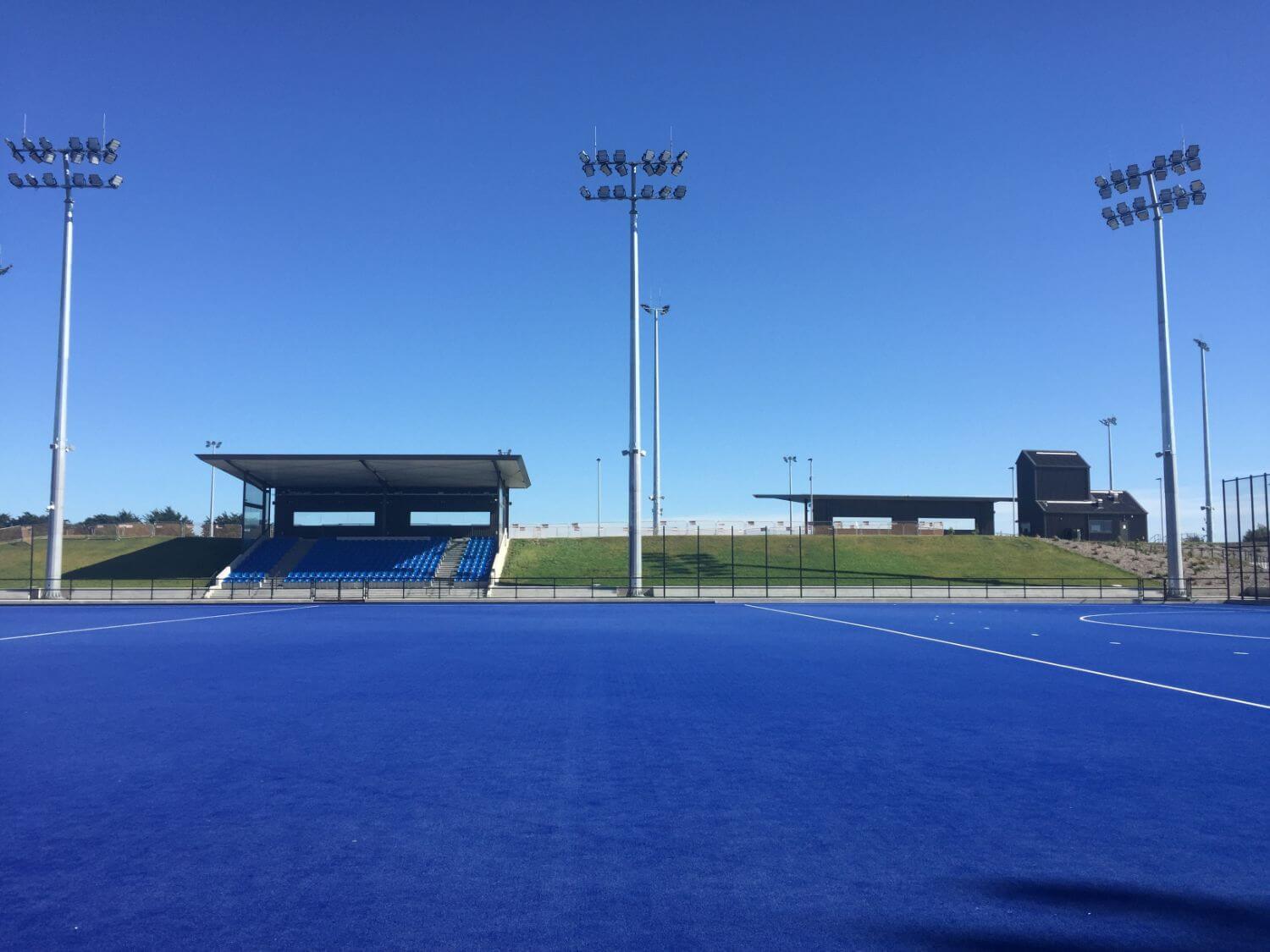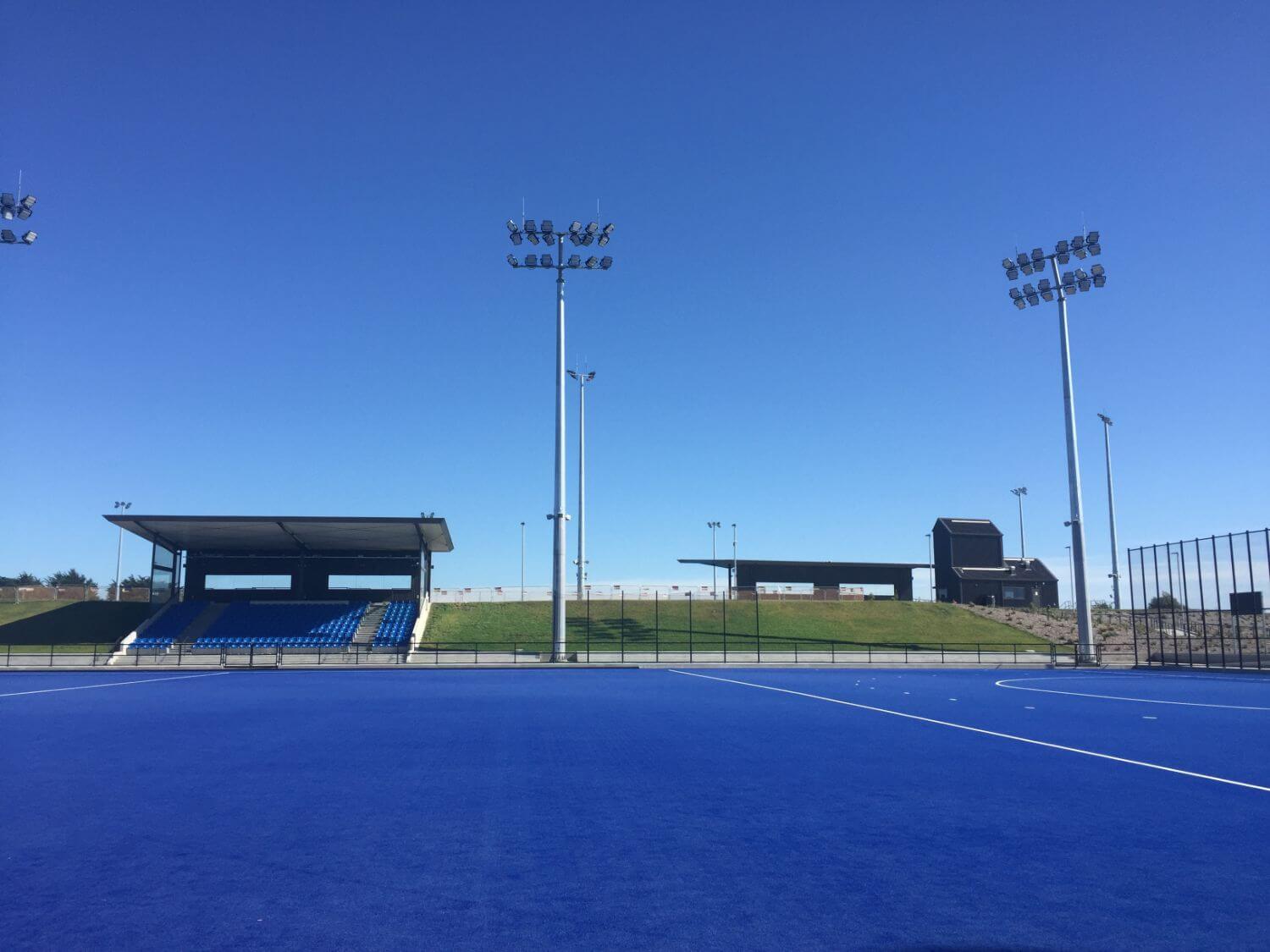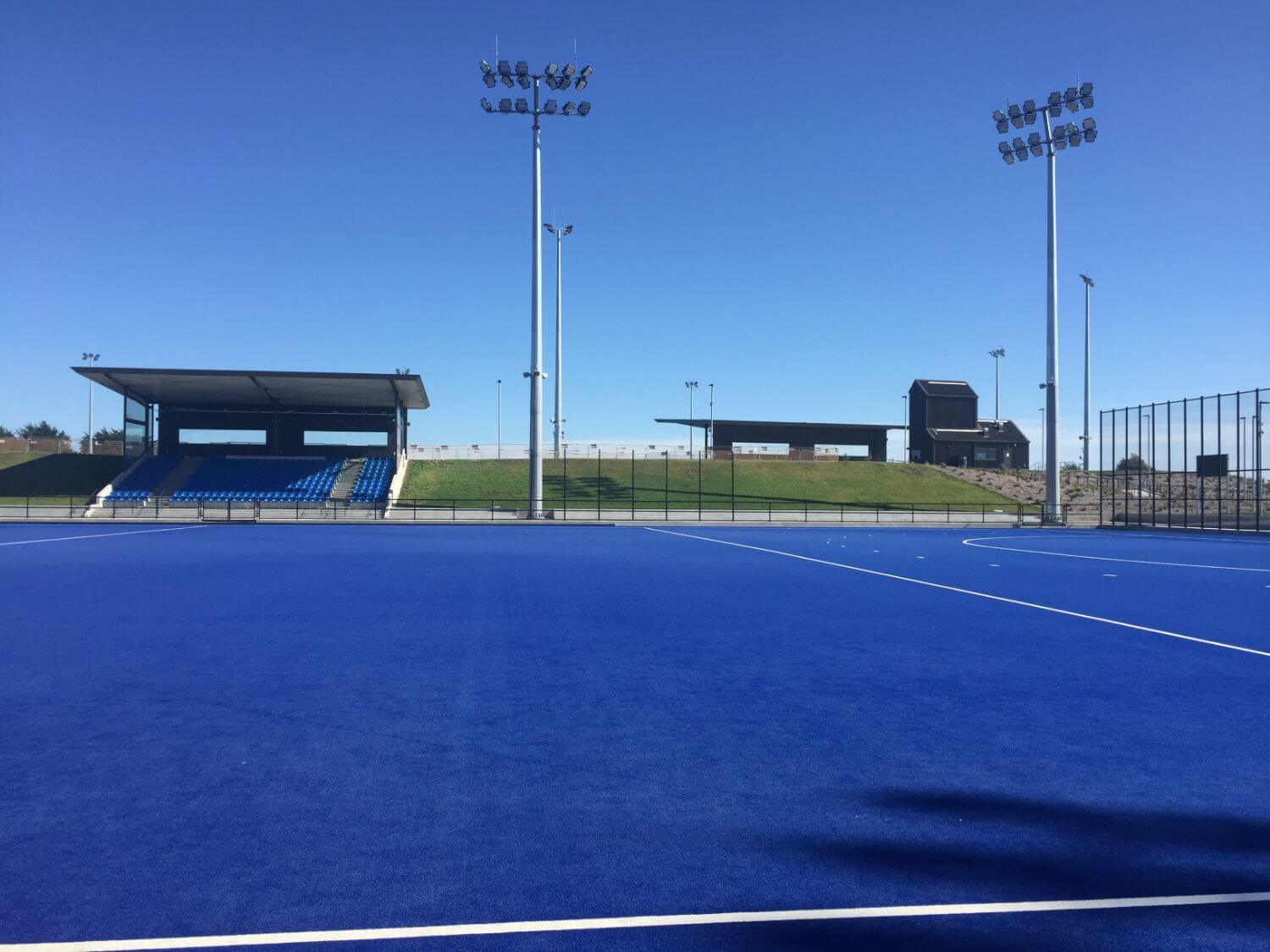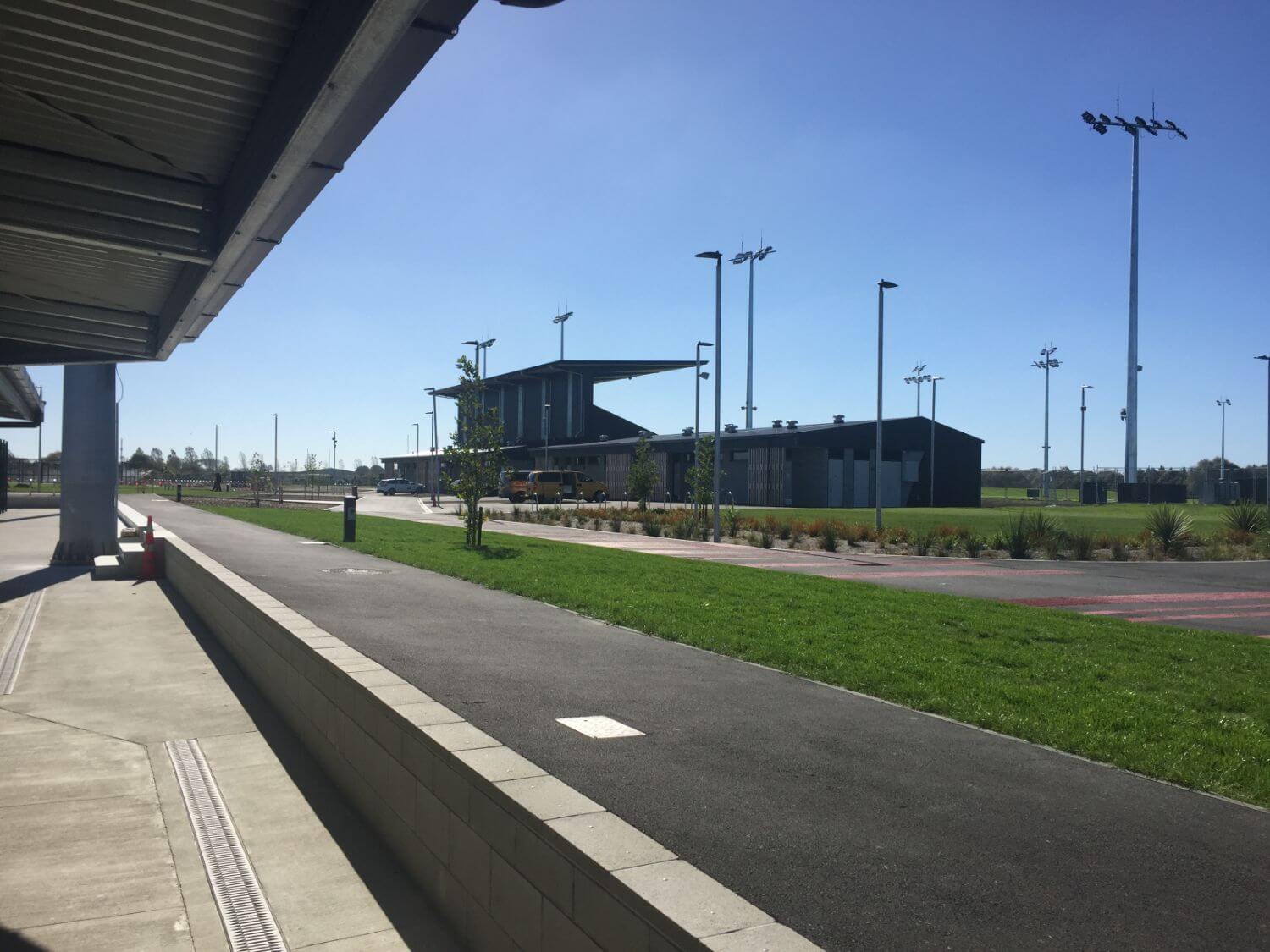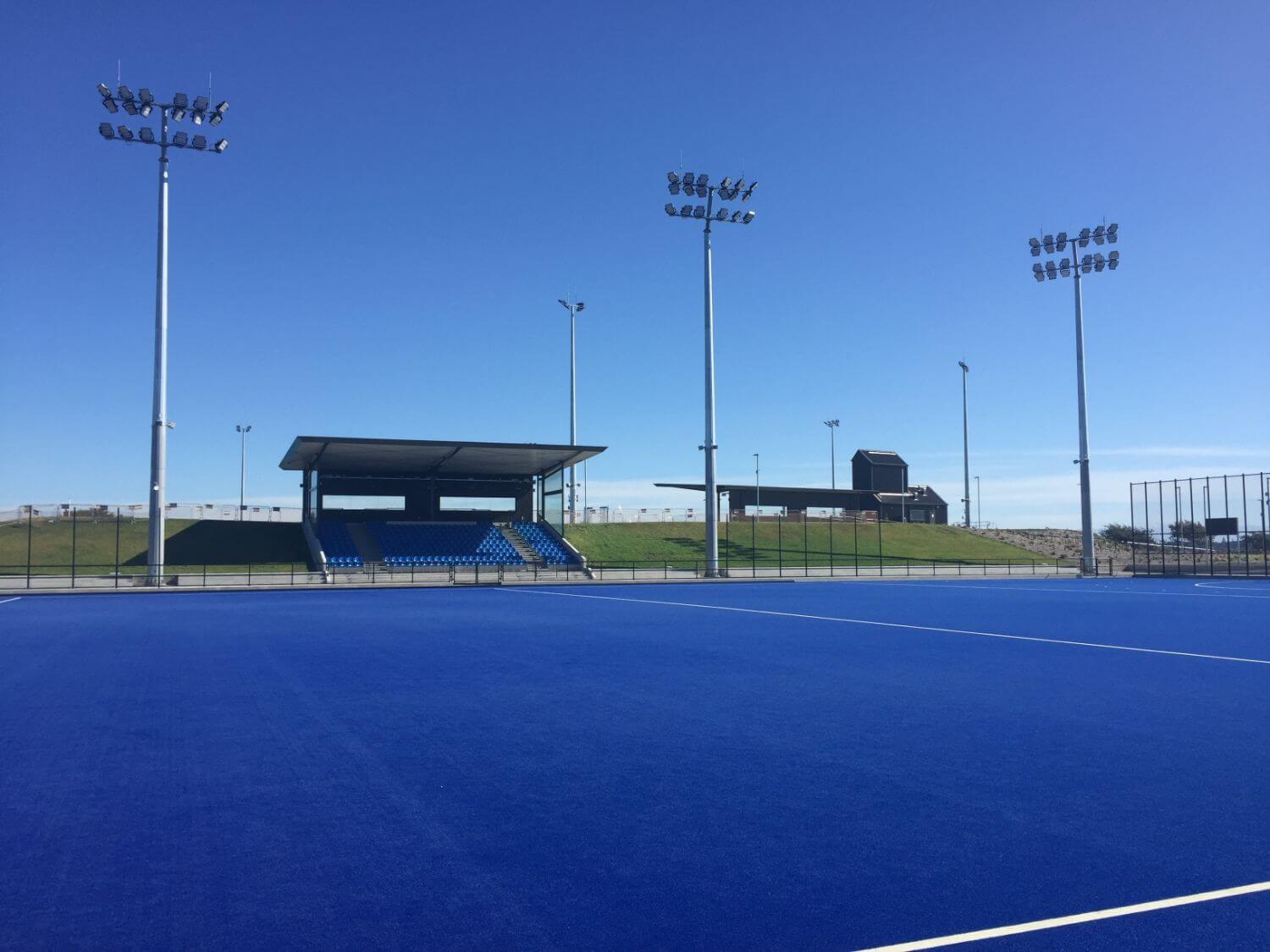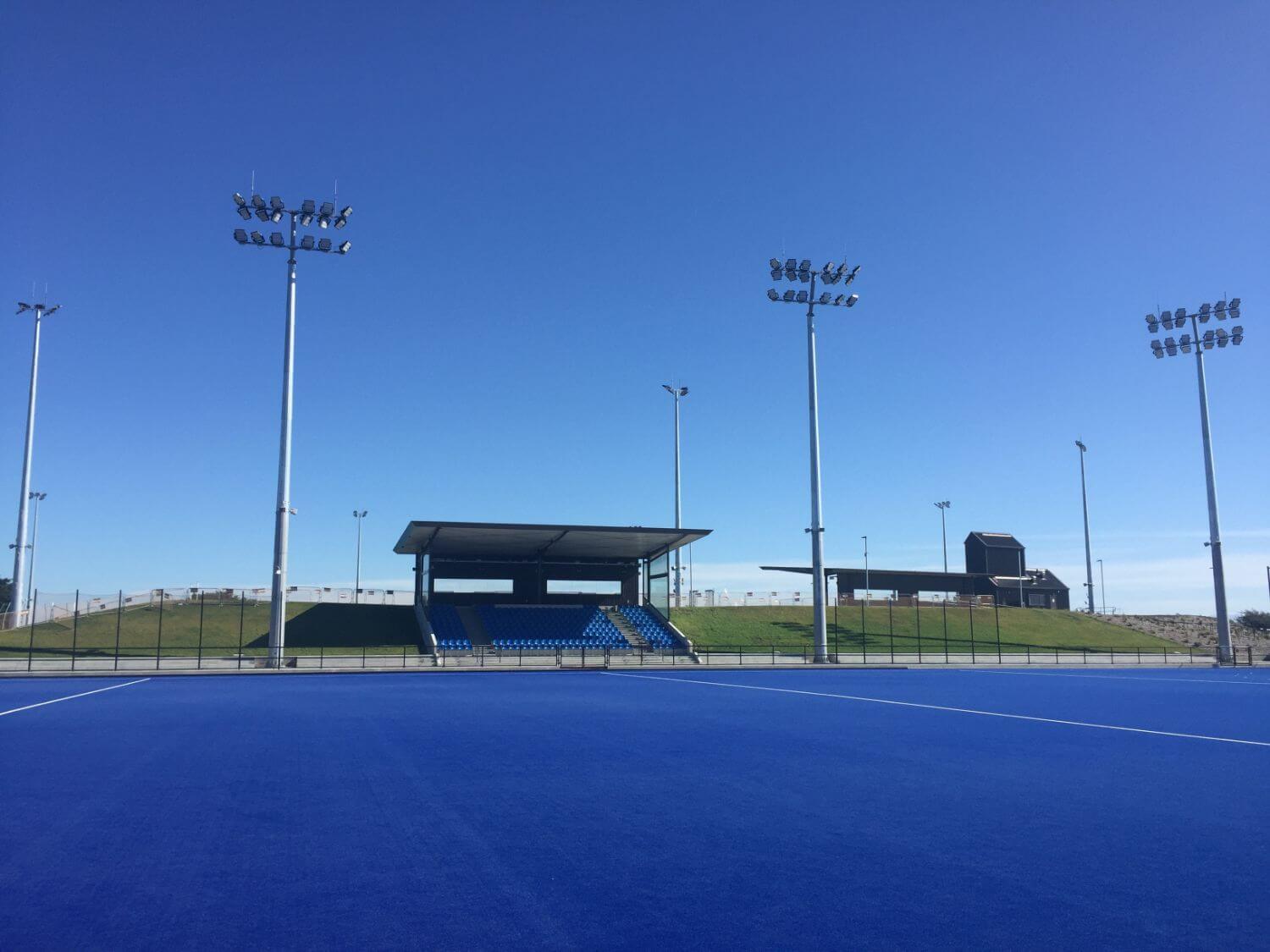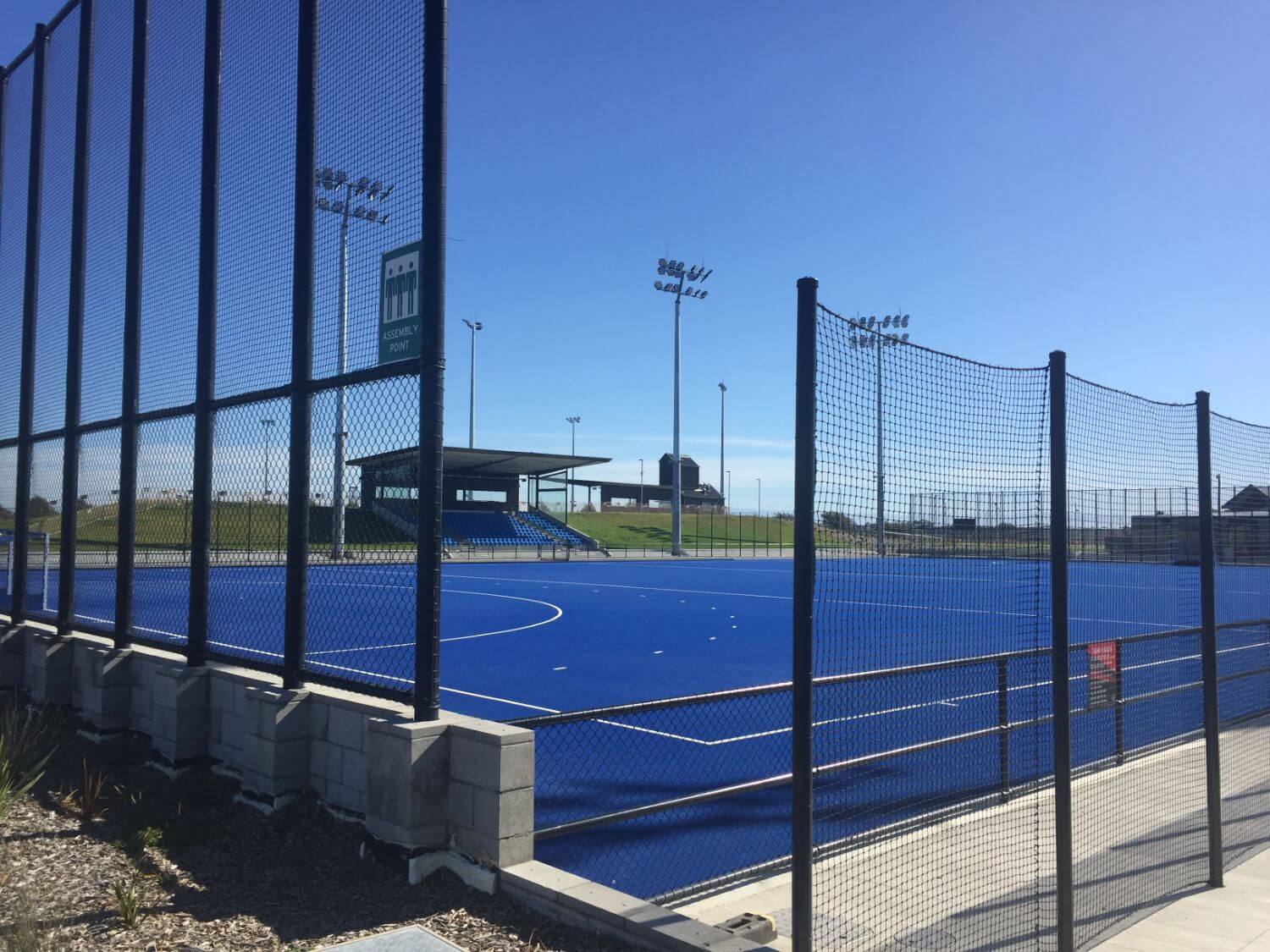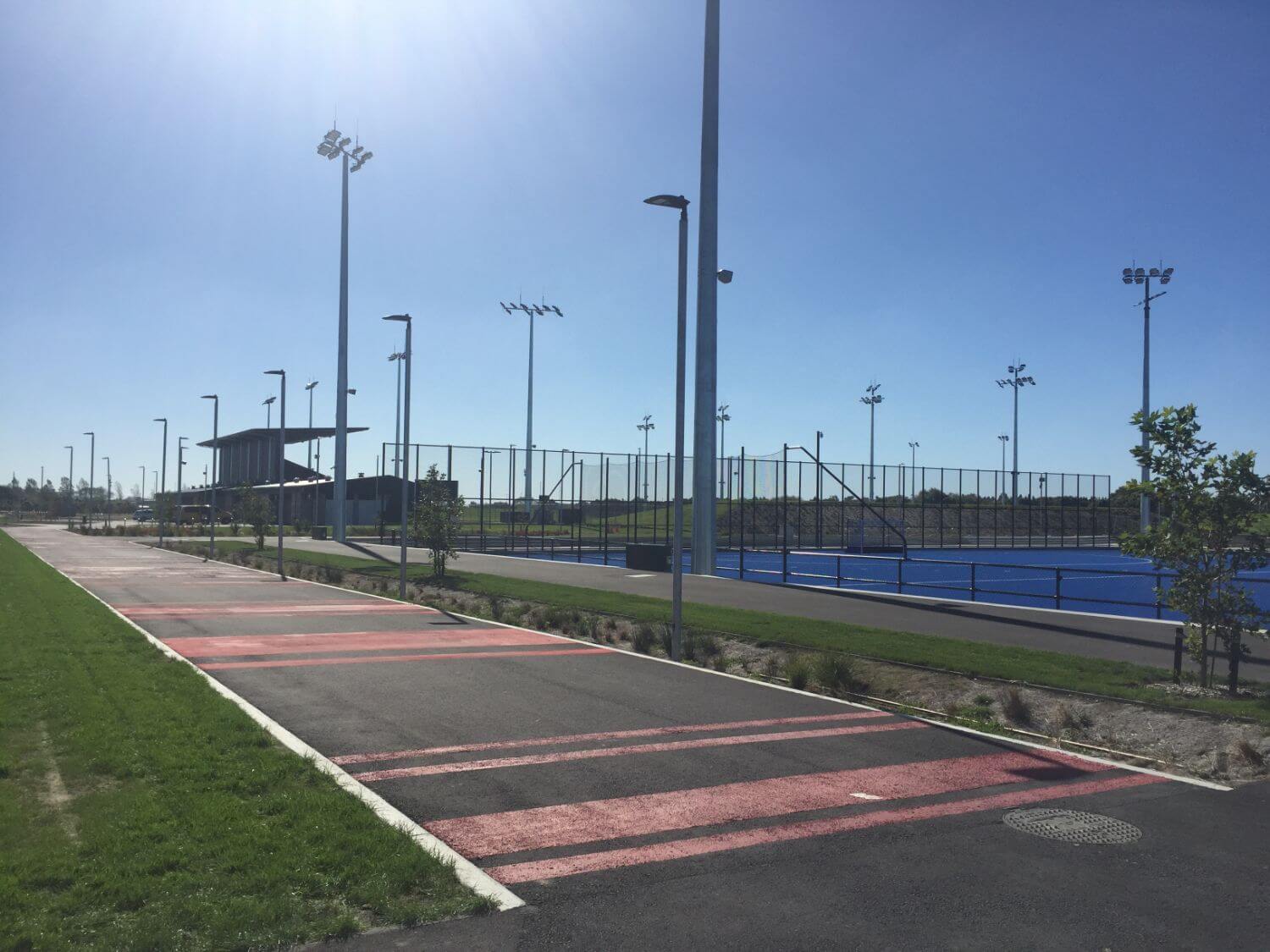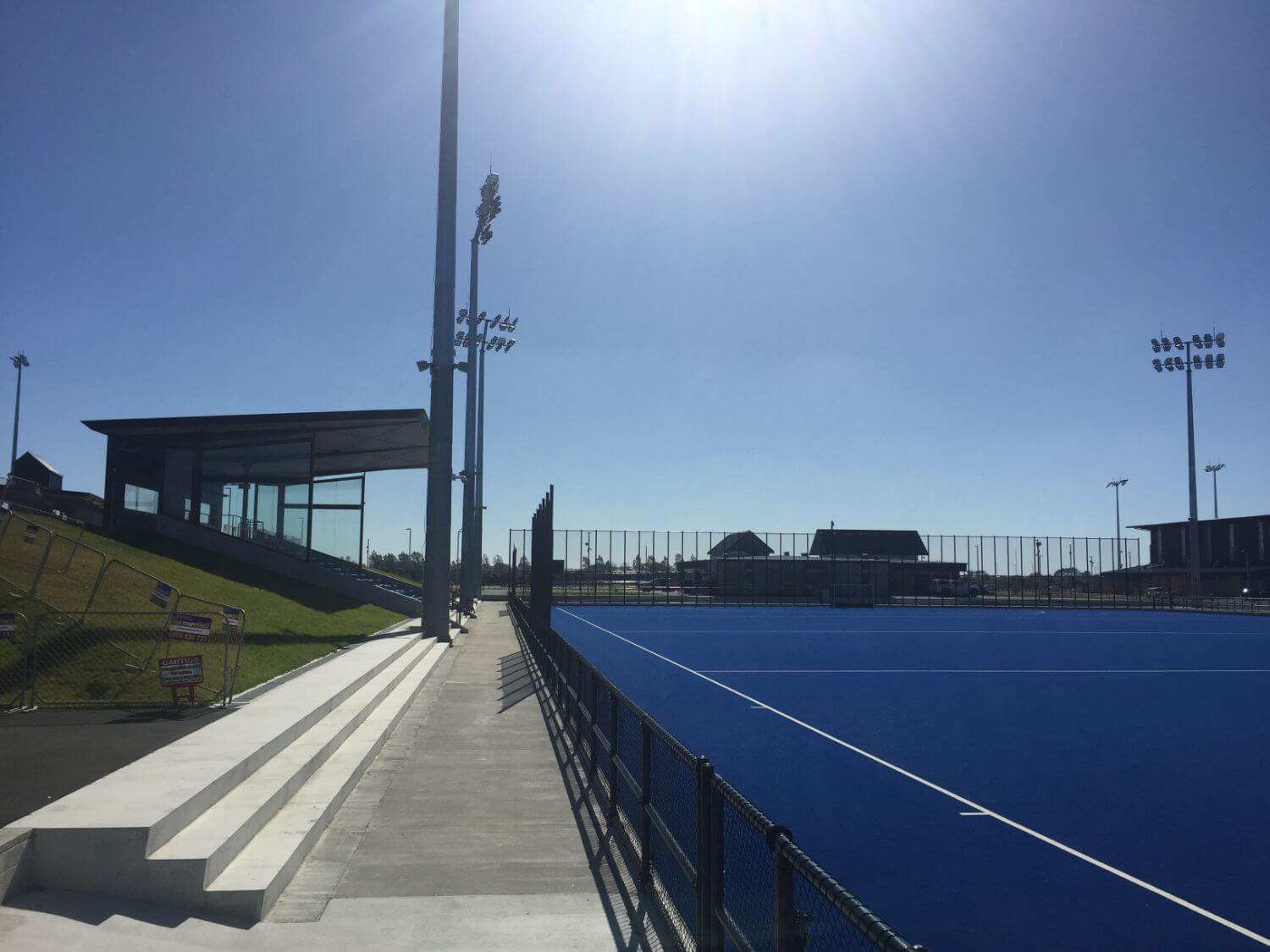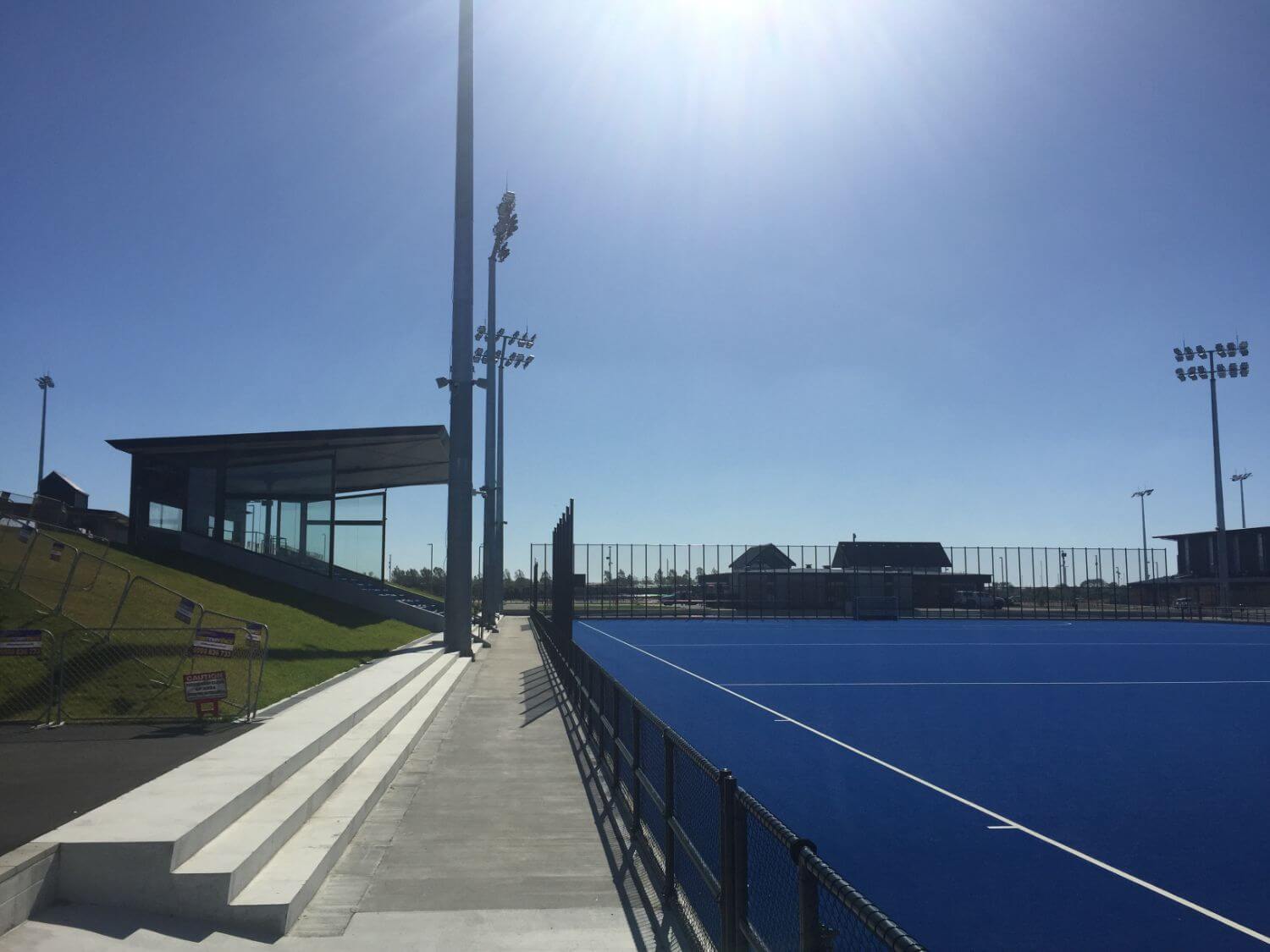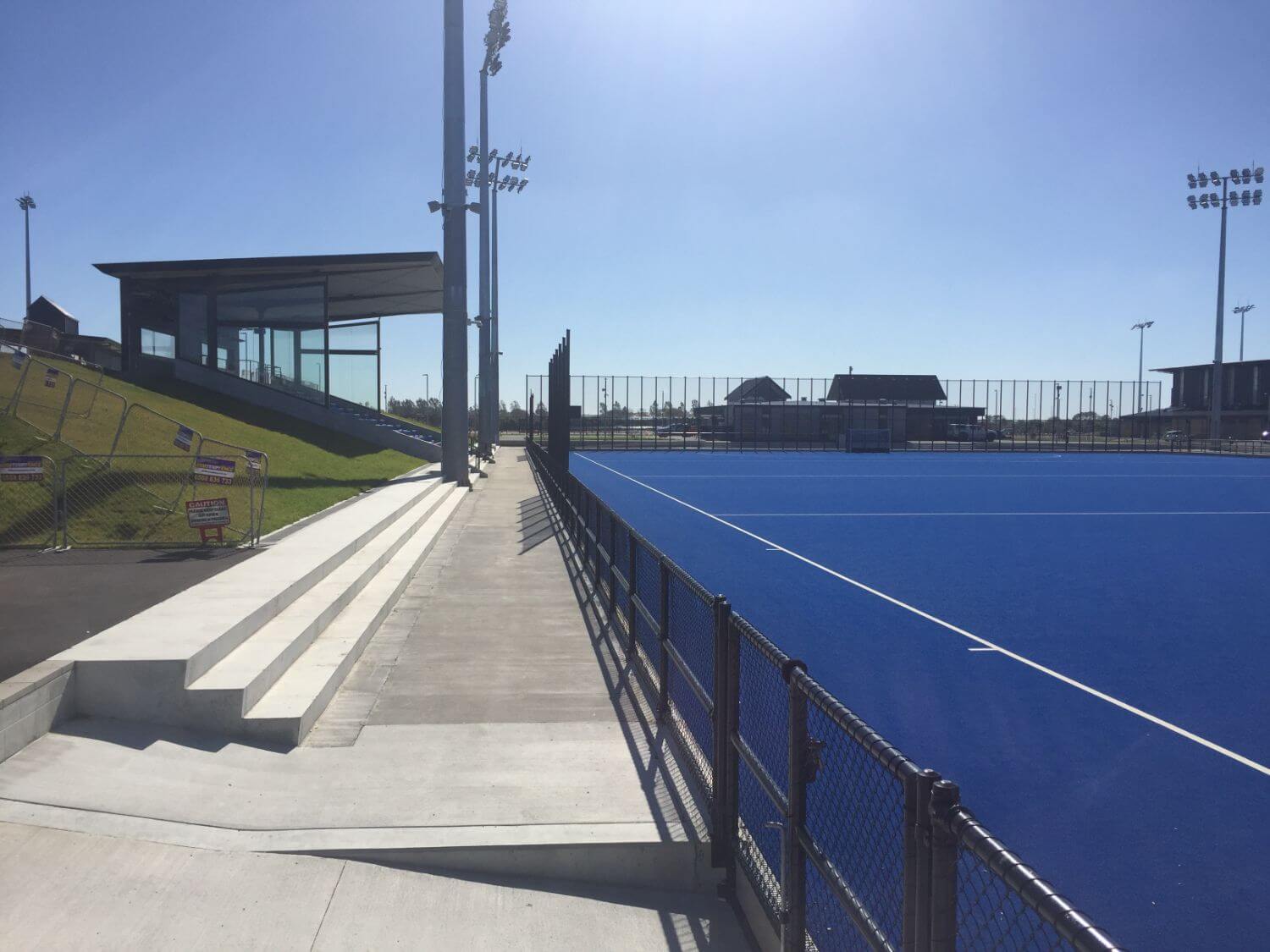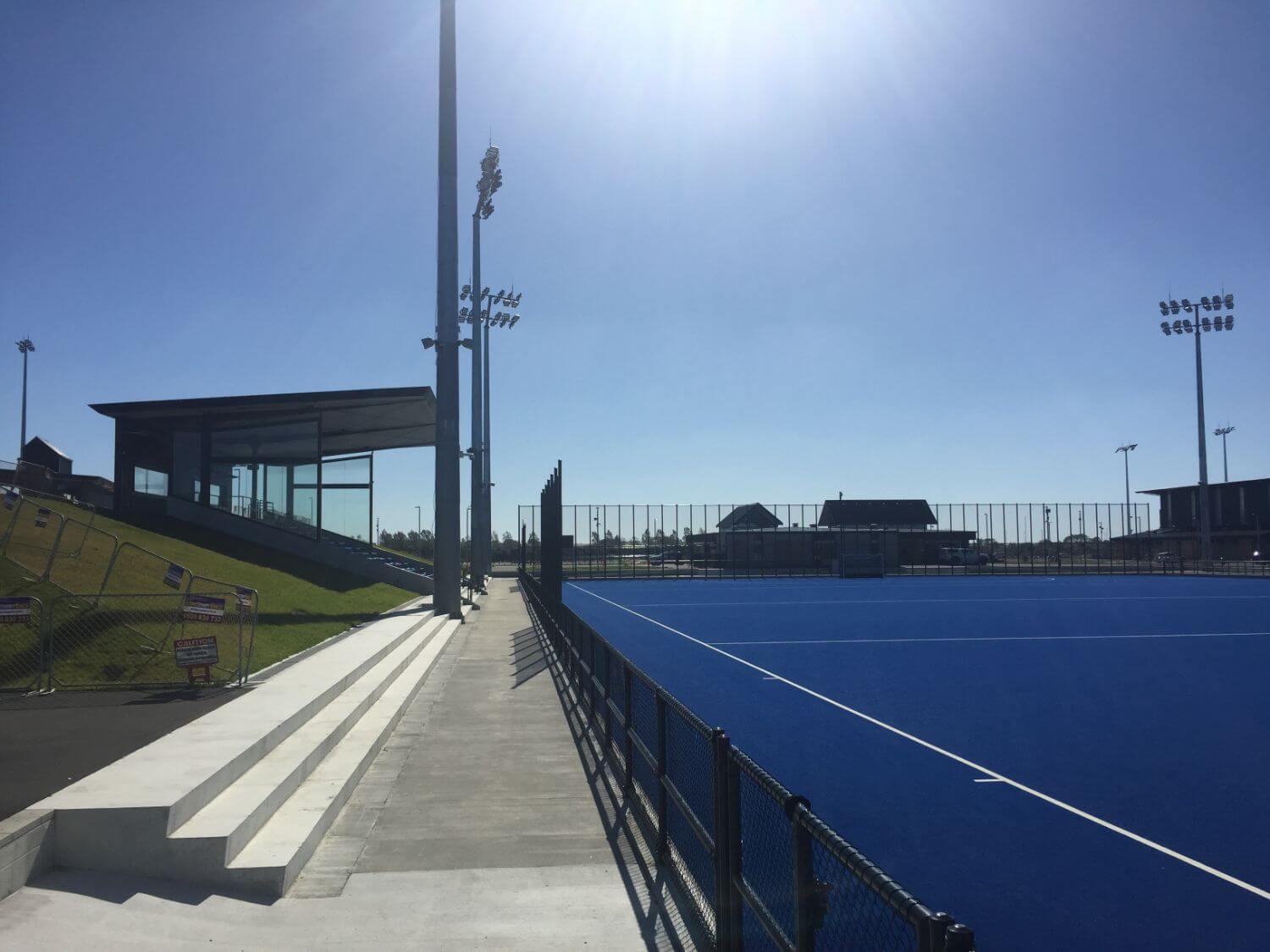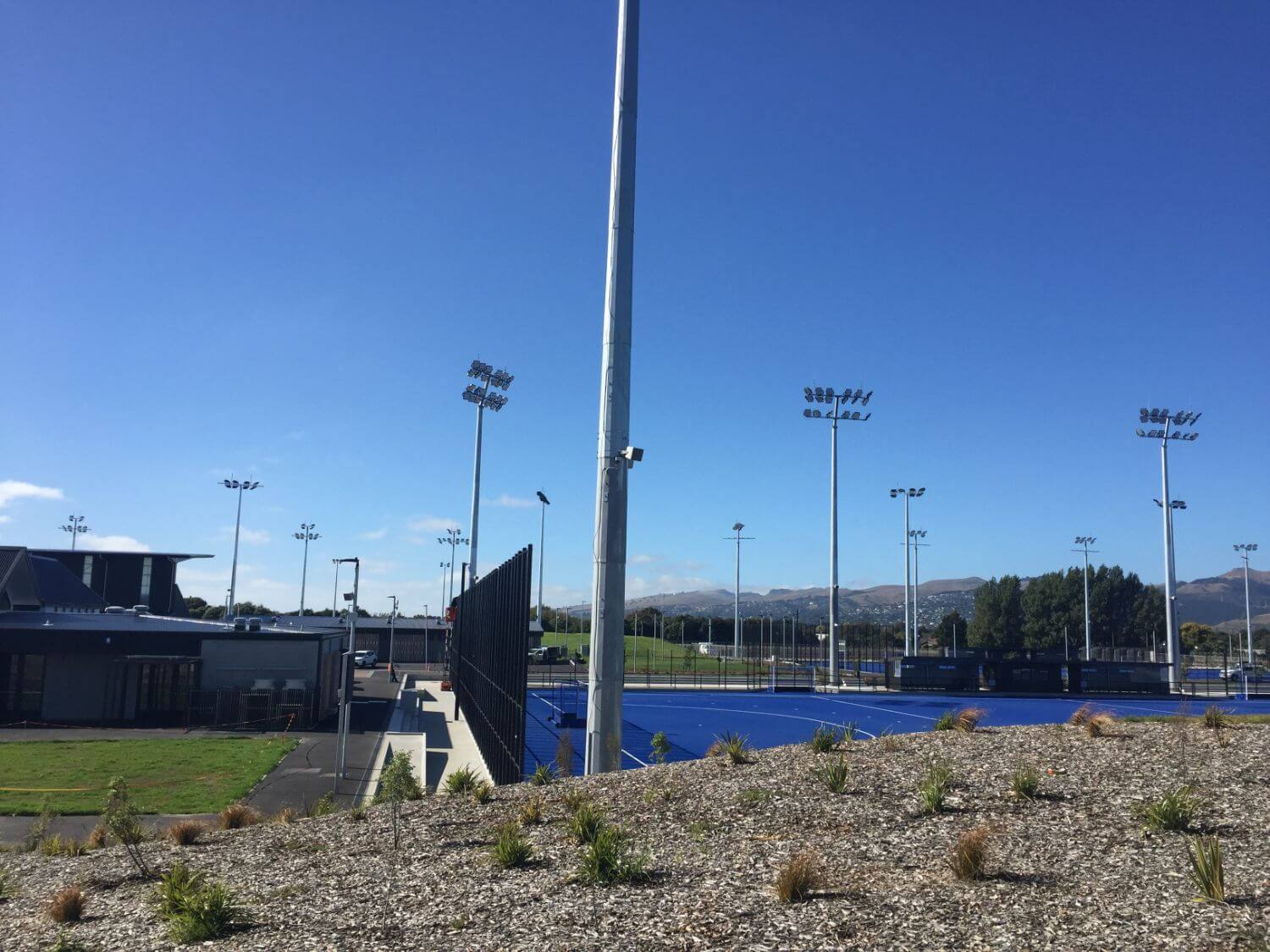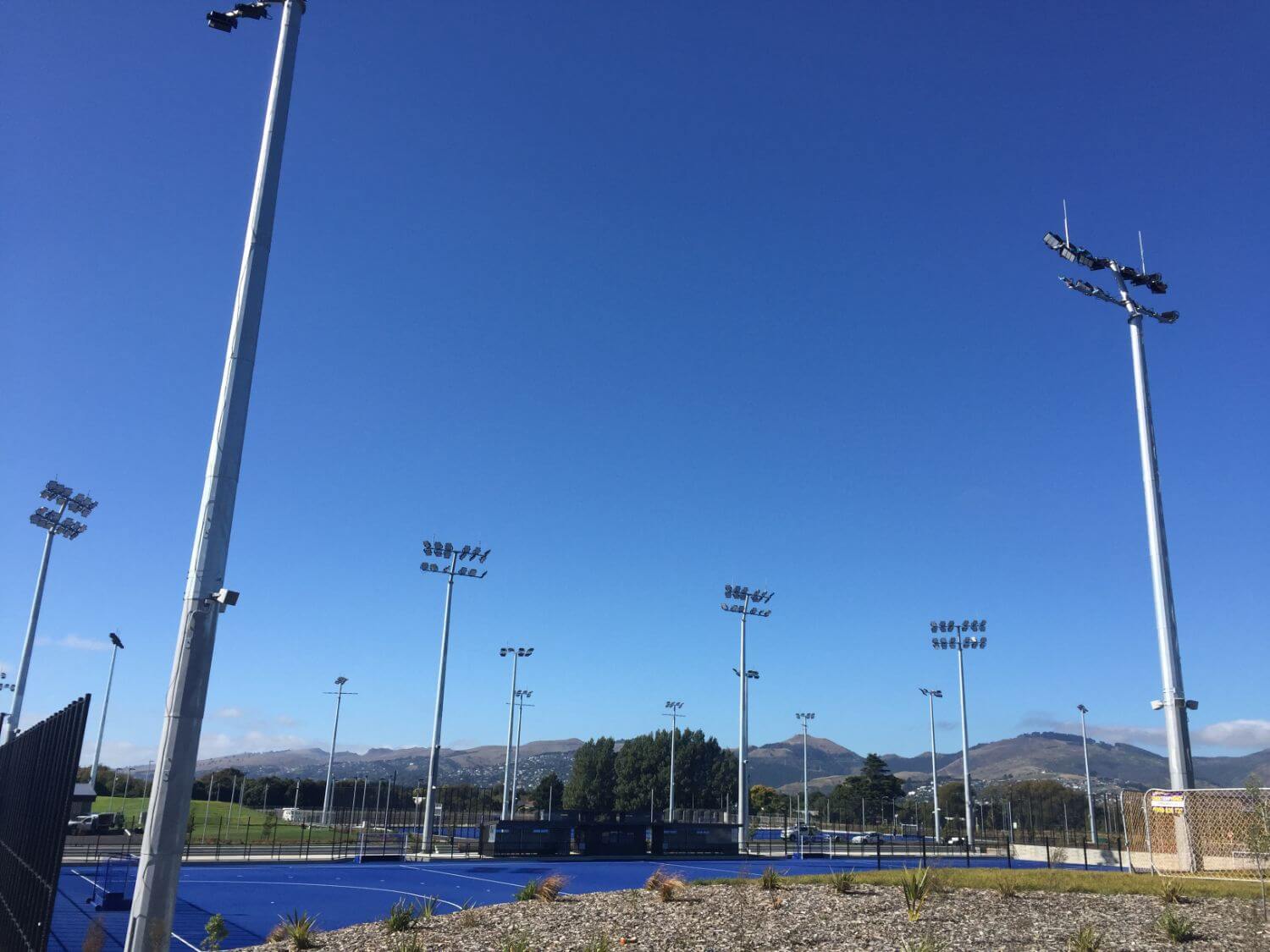 The Council replaced sports facilities lost after the earthquakes by creating a new athletics track and sports hub. It combines international standard sports facilities with community playing fields and recreation opportunities.
The Nga Puna Wai Sports Hub covers 32 hectares and is being delivered in two stages – Stage One provides facilities for hockey, rugby league and tennis as well as community sporting infrastructure.
Hawkins was engaged to construct the main buildings at Nga Puna Wai, including the Sports Hub; the Athletics Photo Finish and Control Room; Covered Rugby League Stand, Change Village 1, Change Village 2 and various ancillary buildings.
The three-storey Athletics Event Control building has a stepped form providing an unobstructed view of the entire track from the photo finish room.
The Hub building, located at the heart of the complex, contains administrative and social spaces including offices, ablution areas, a kitchen and bar, social spaces, an outdoor covered terrace with fireplace, meeting rooms and storage.
The rugby league grandstand has a free-standing facility underneath, containing changing rooms, physio spaces, ice tubs, showers and toilets. A corridor provides internal access from the change area to a warm-up area under the stand. A piece of Canterbury's history has been preserved by reusing seats from QEII Park in this grandstand.
Hawkins works were carried out in the middle of the wider sports hub, where civil and earthworks were being undertaken by a separate contractor. This involved working collaboratively with the civil contractor to coordinate works and ensure the health and safety of all workers on site.
Nga Puna Wai was opened to the public in stages to meet the timeframes for national sporting events. The first section of the project (the athletics field) was opened in October 2018.
Hawkins are proud to have handed over a fantastic asset for the people of Christchurch to be used for many years to come. For us, this project has been all about Hawkins building better communities.