Manukau Institute of Technology (MIT) had a need to expand their campus. An opportunity arose to create their new main campus building over the top of the new Manukau railway station. The construction of the building was originally awarded to Mainzeal Property and Construction (Mainzeal).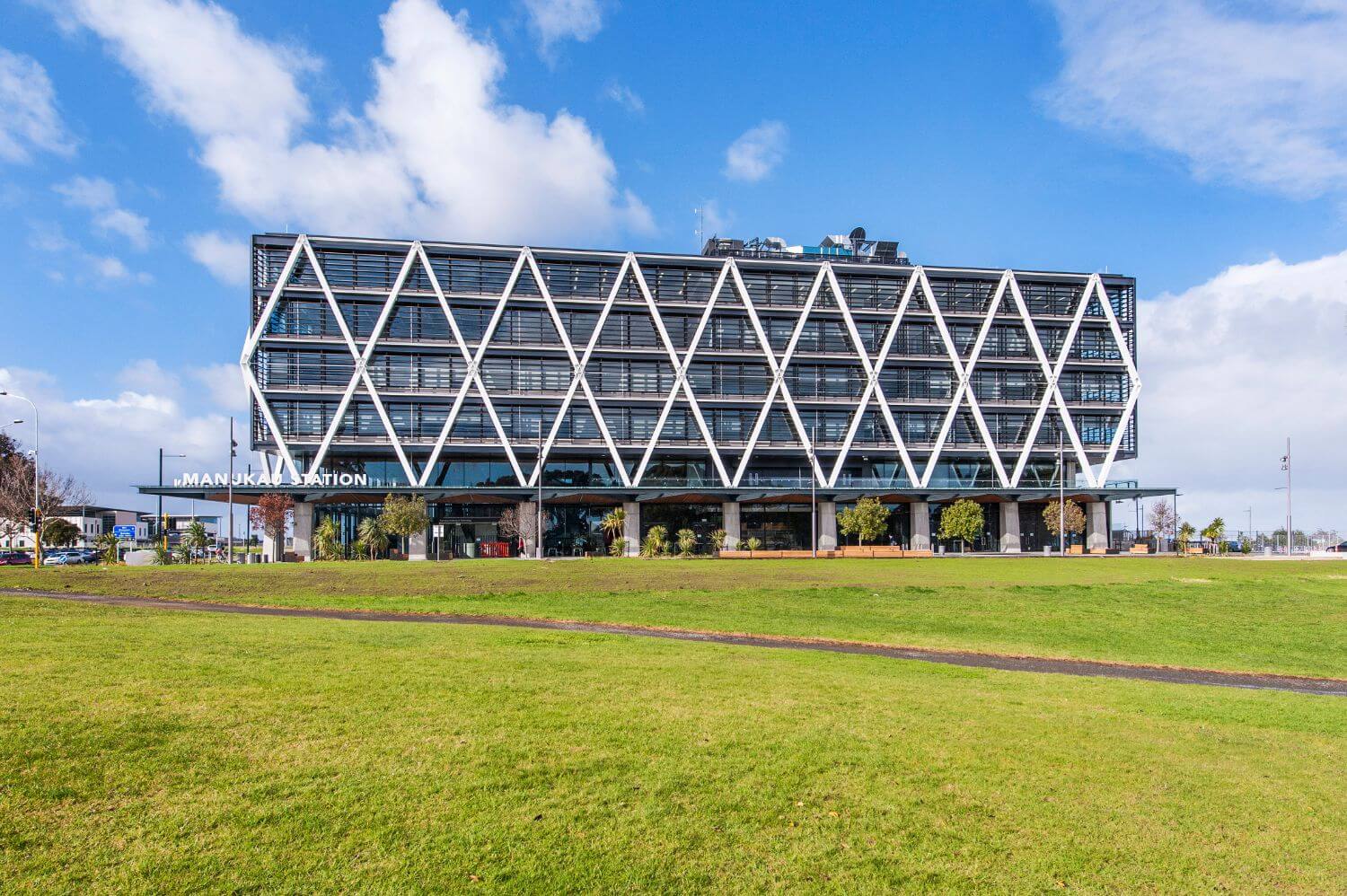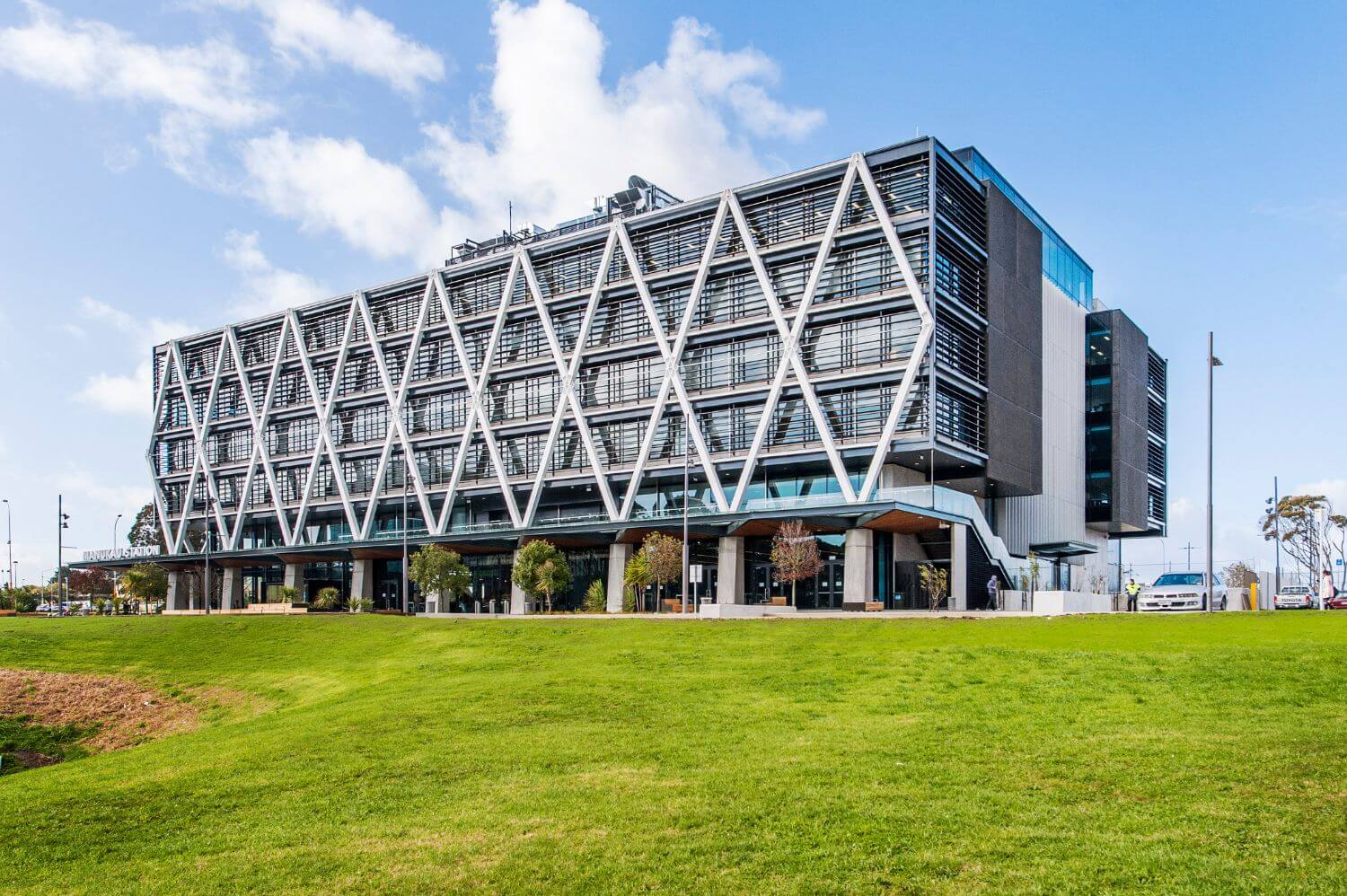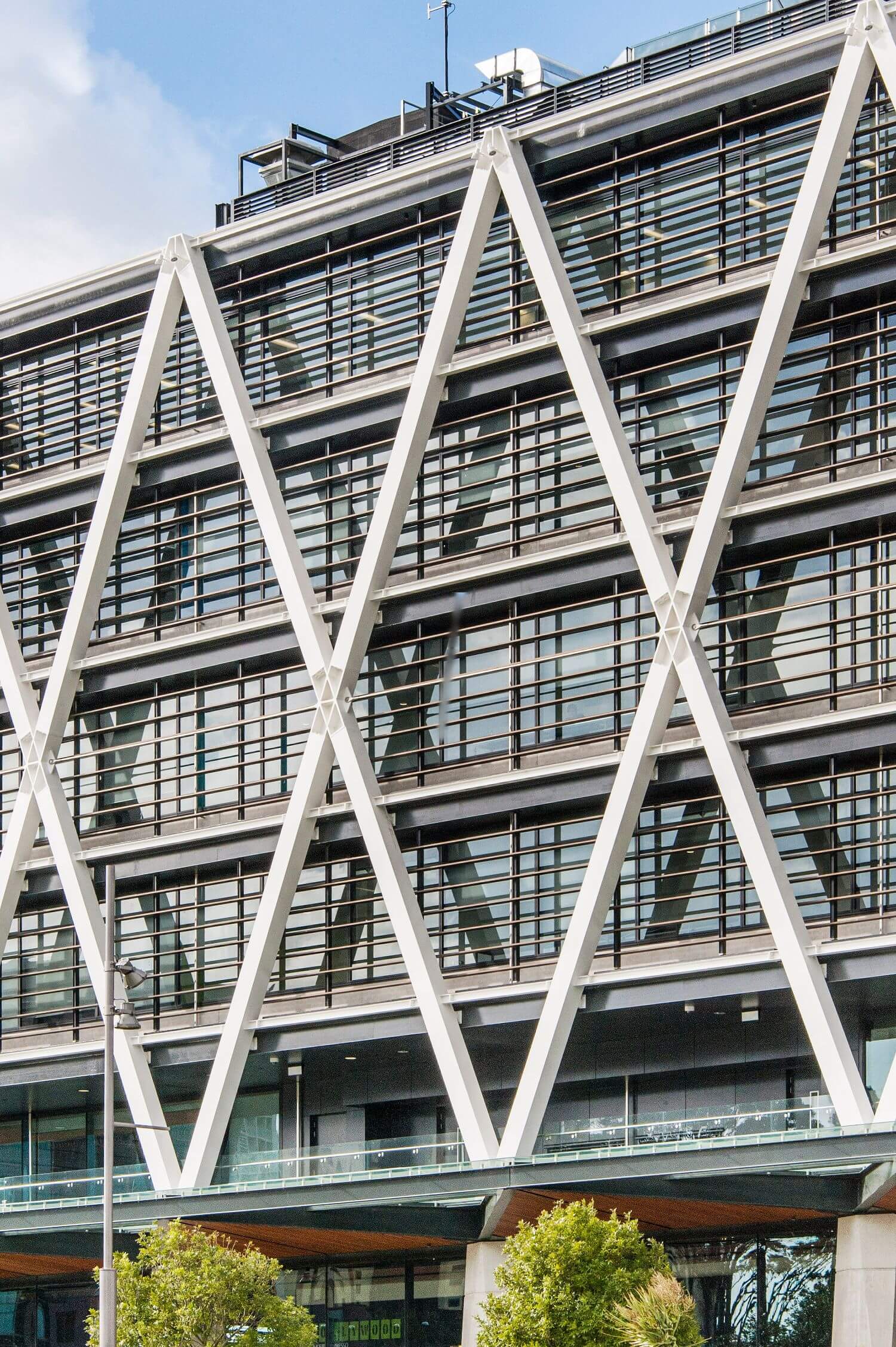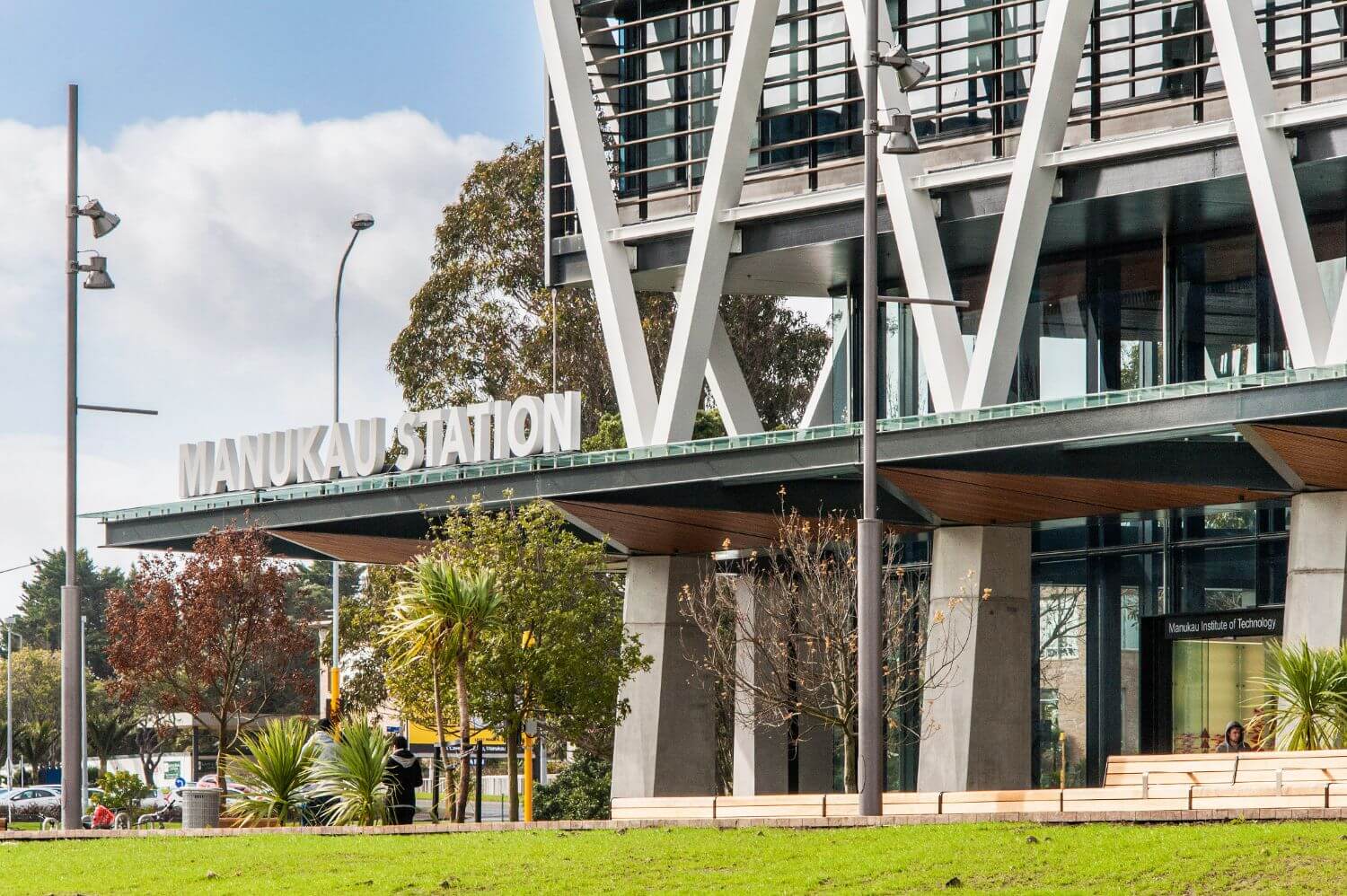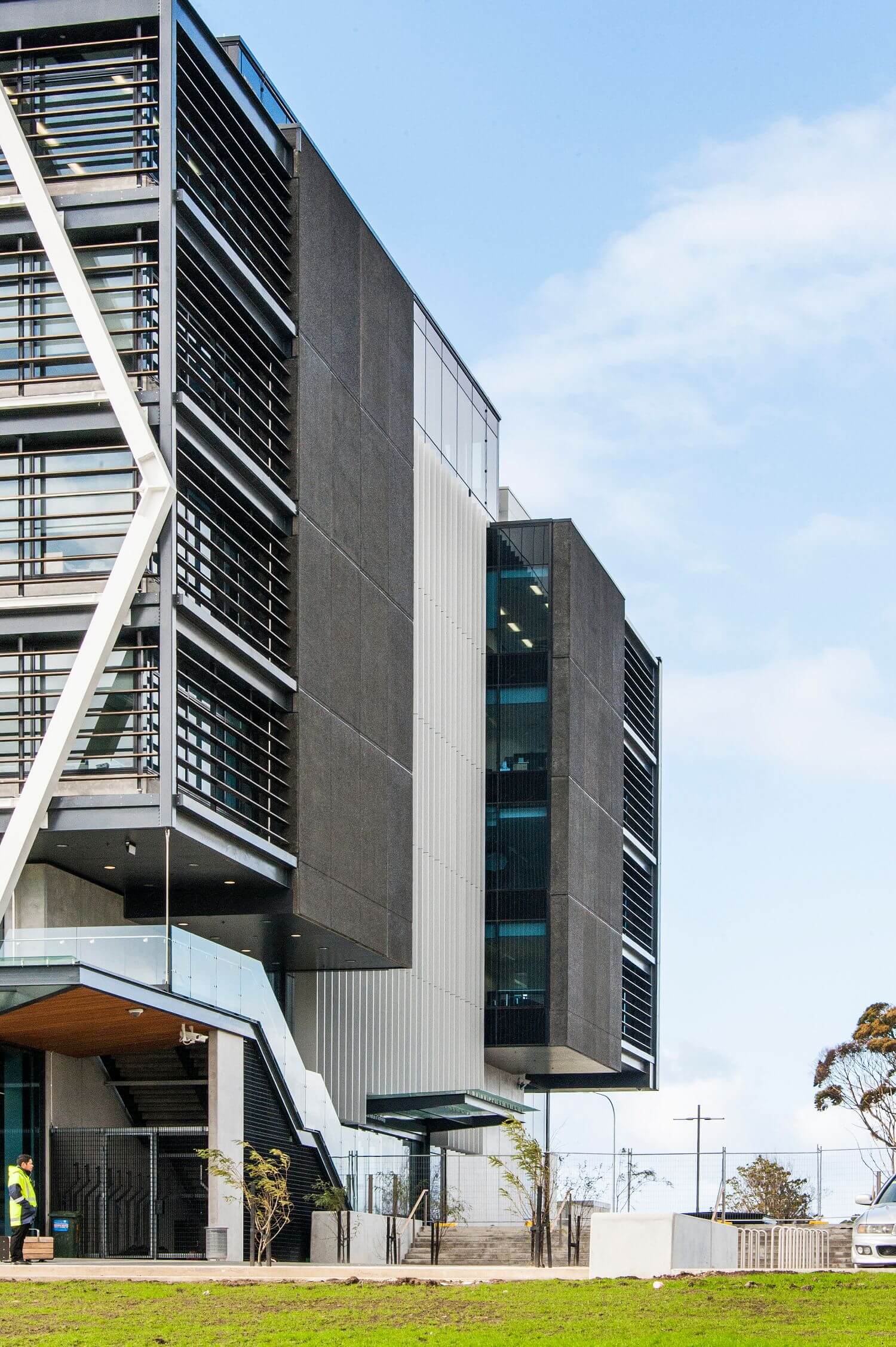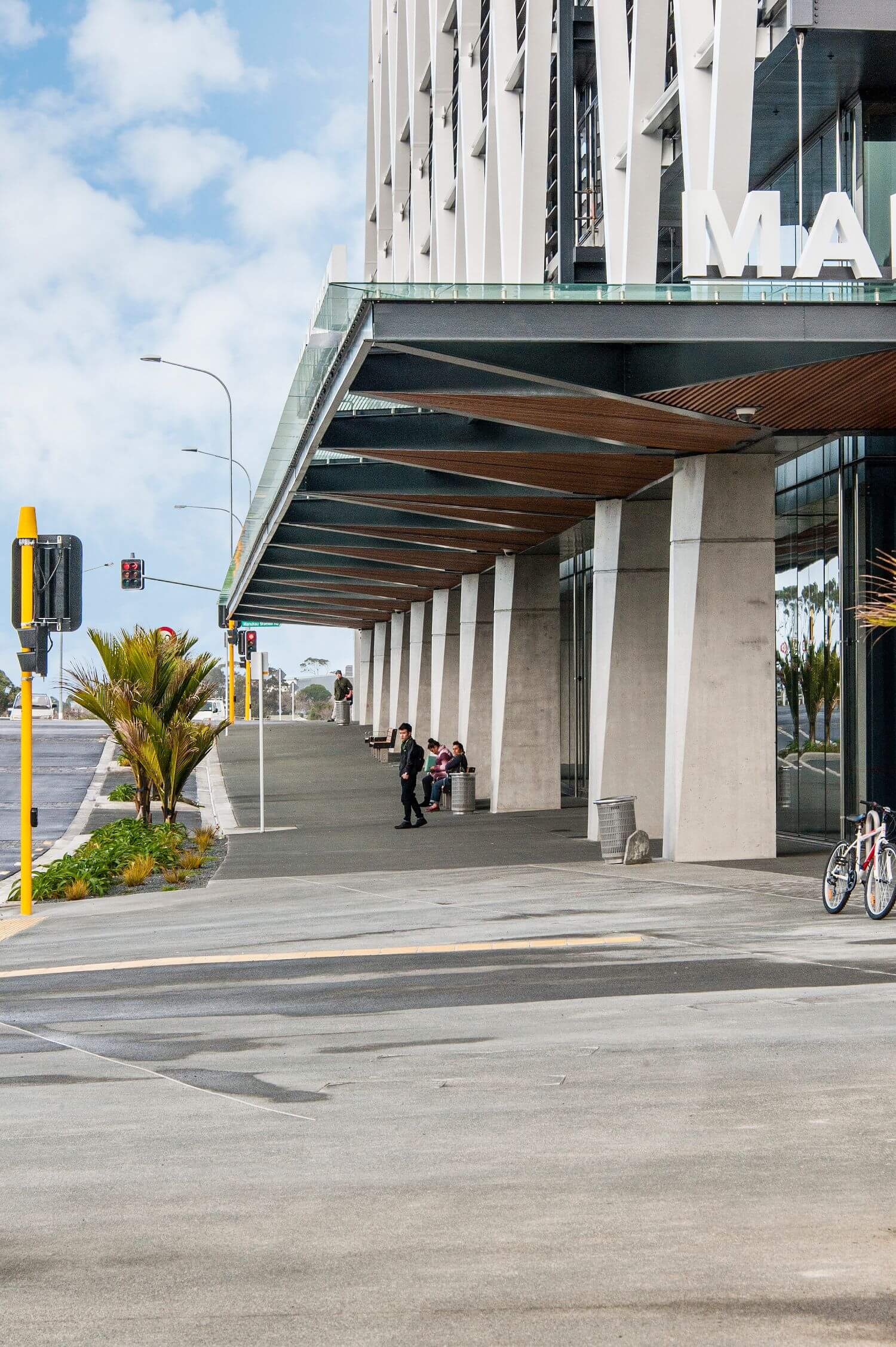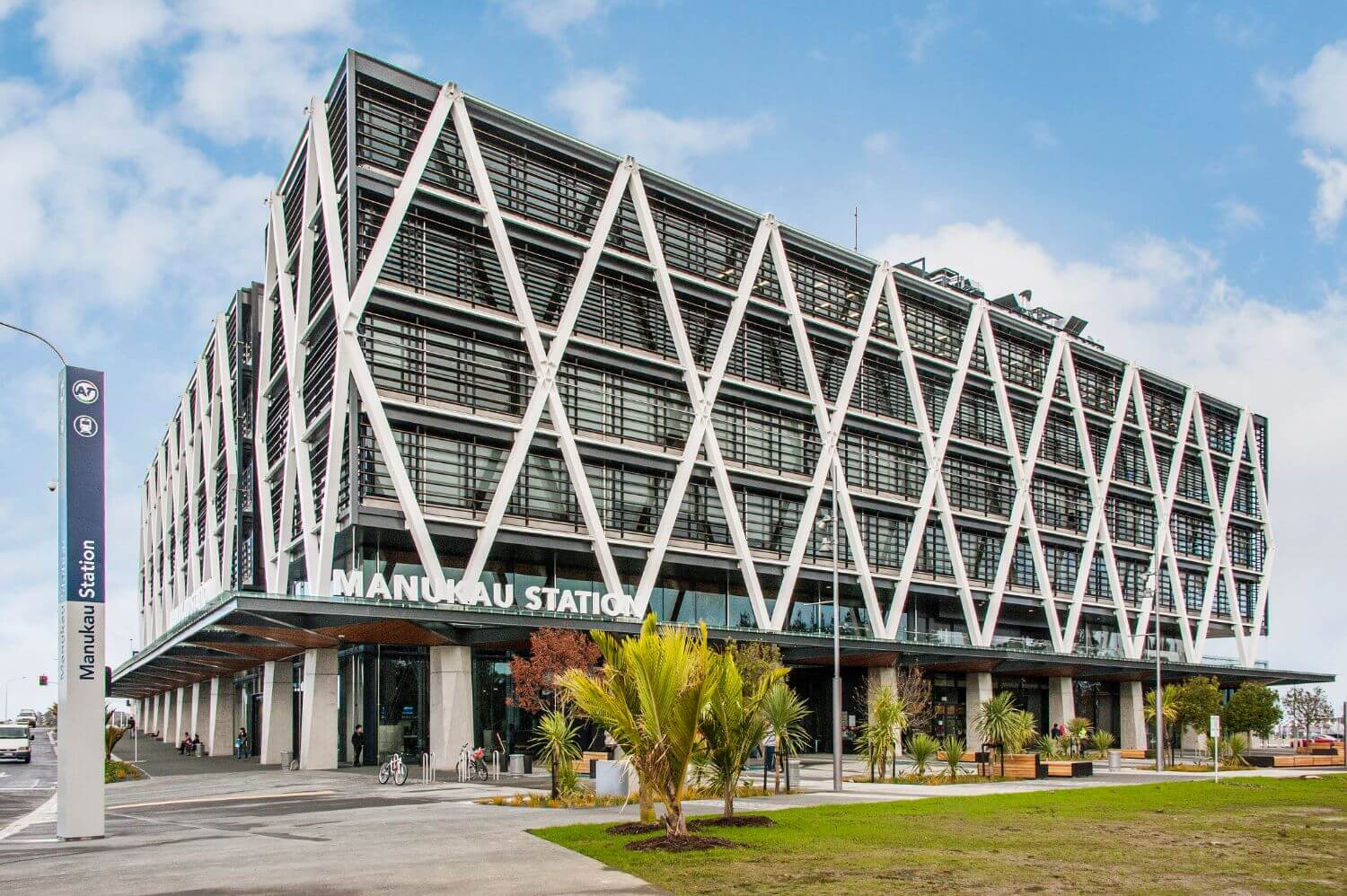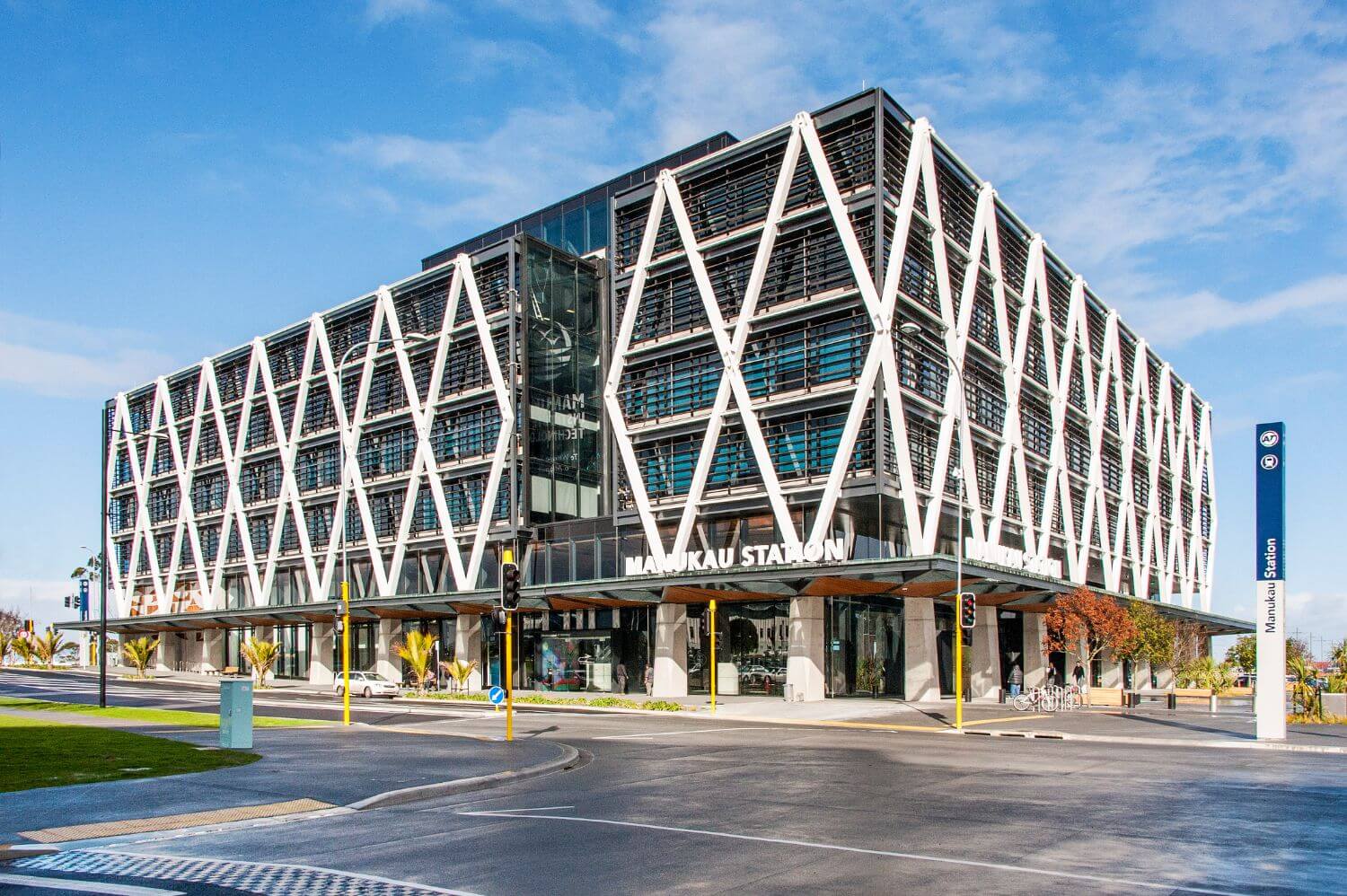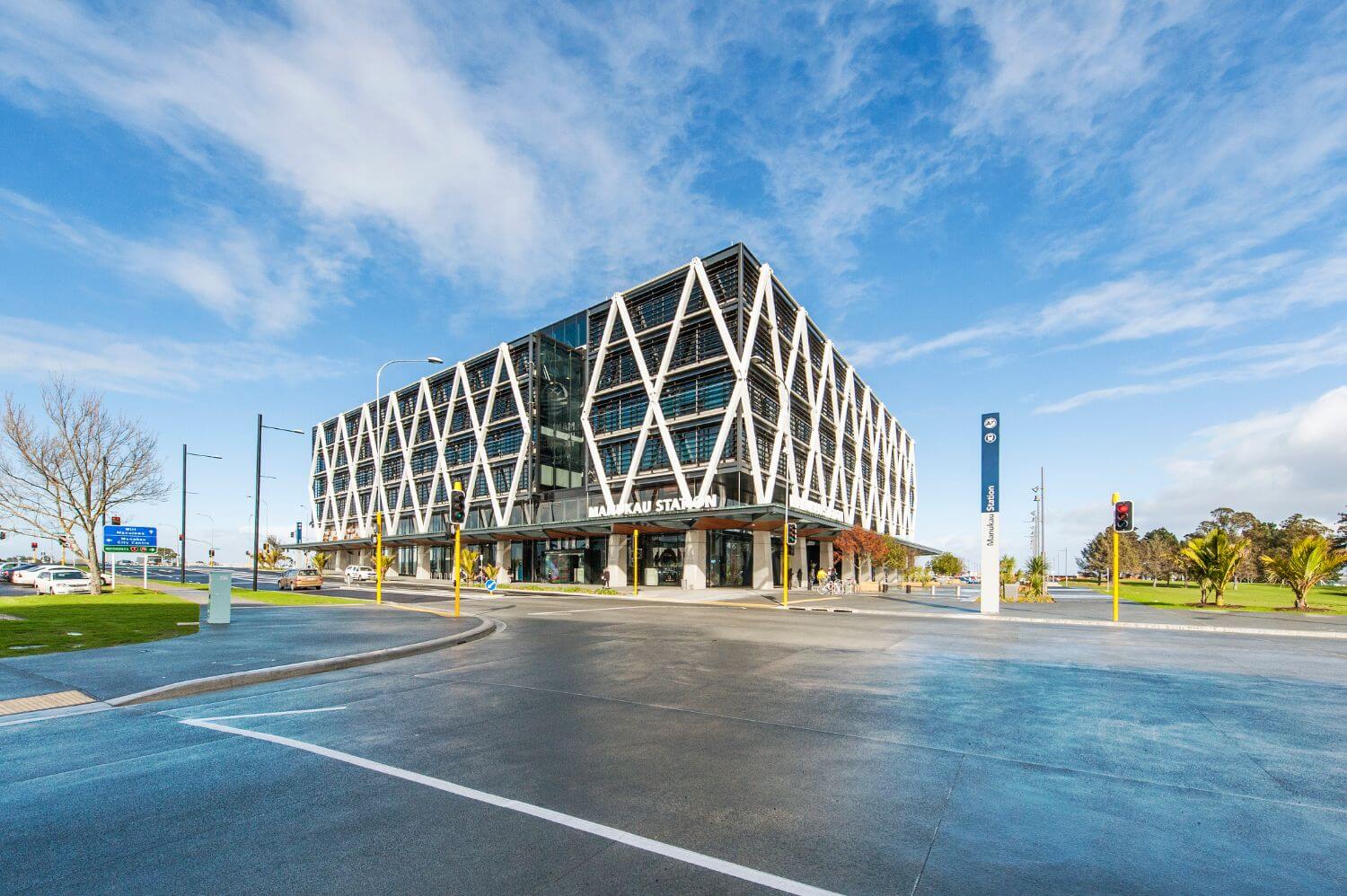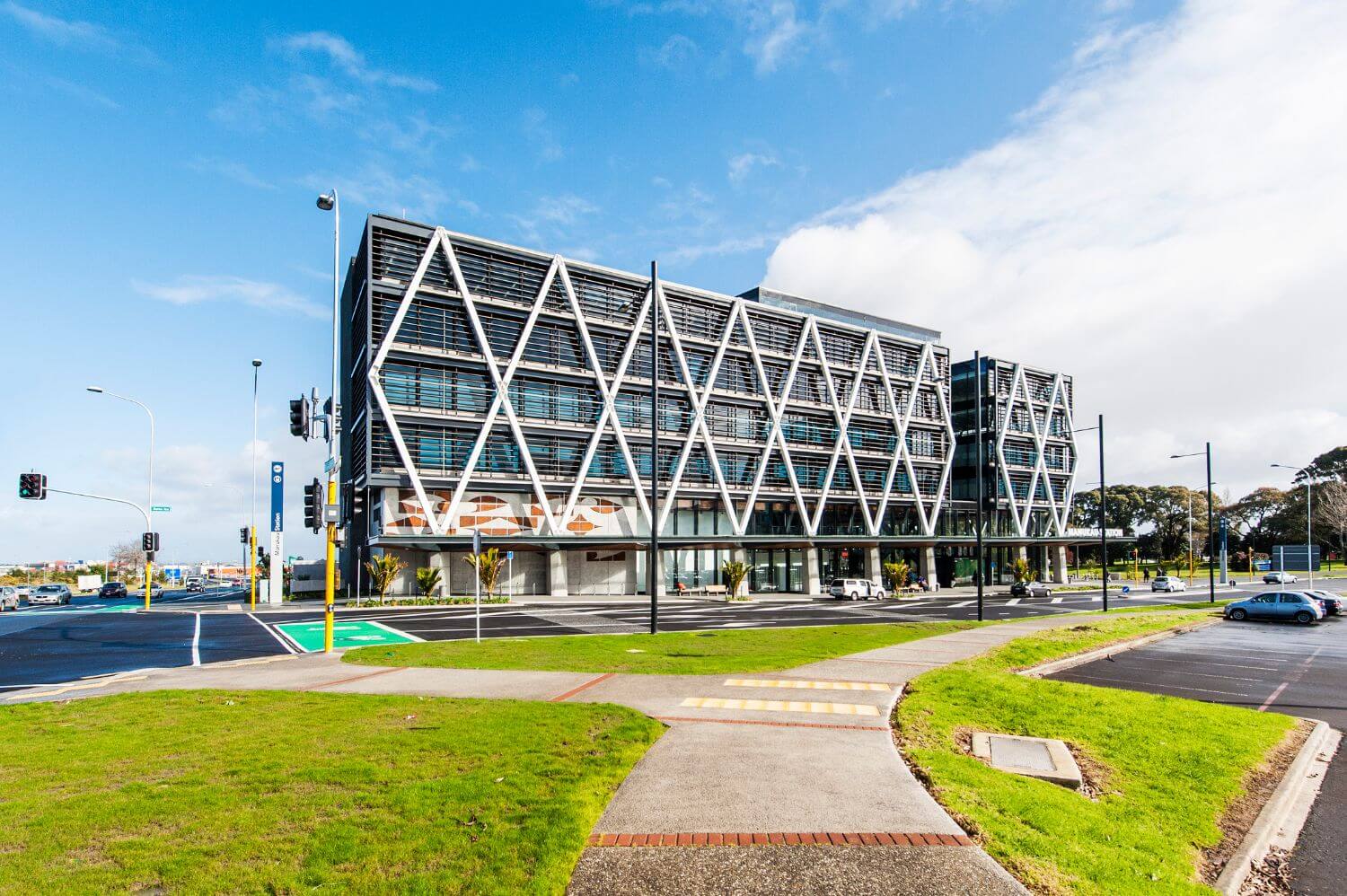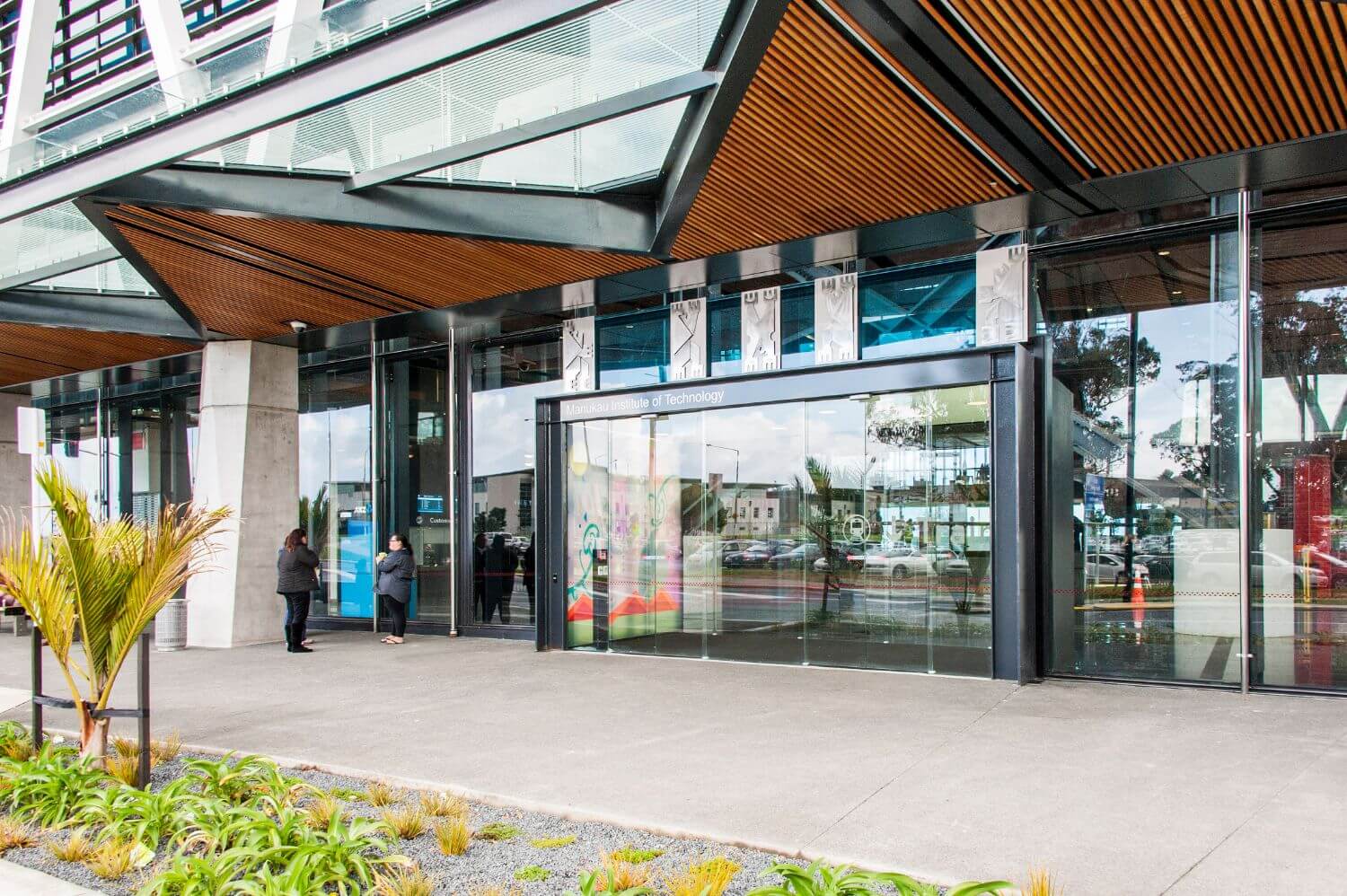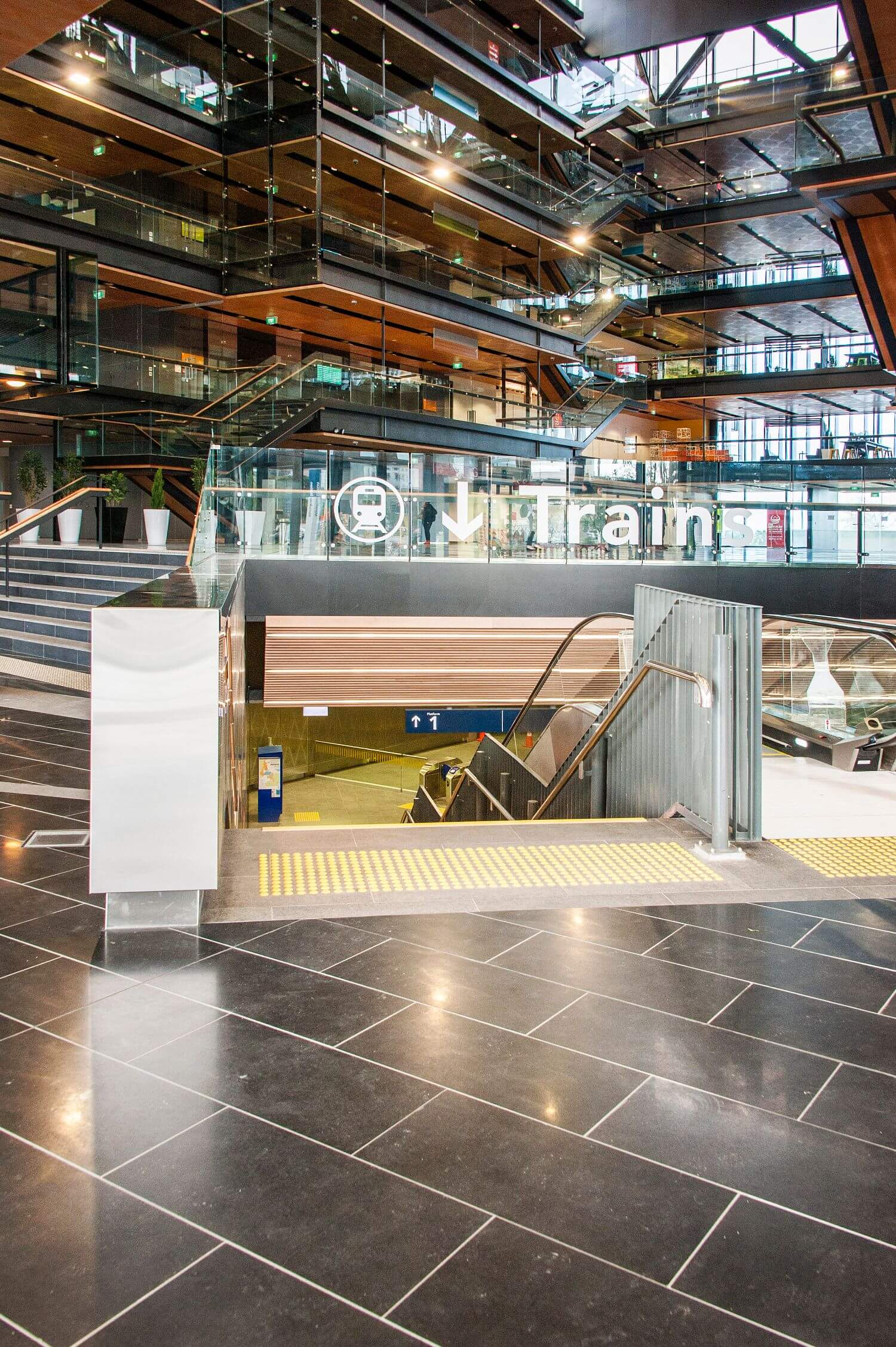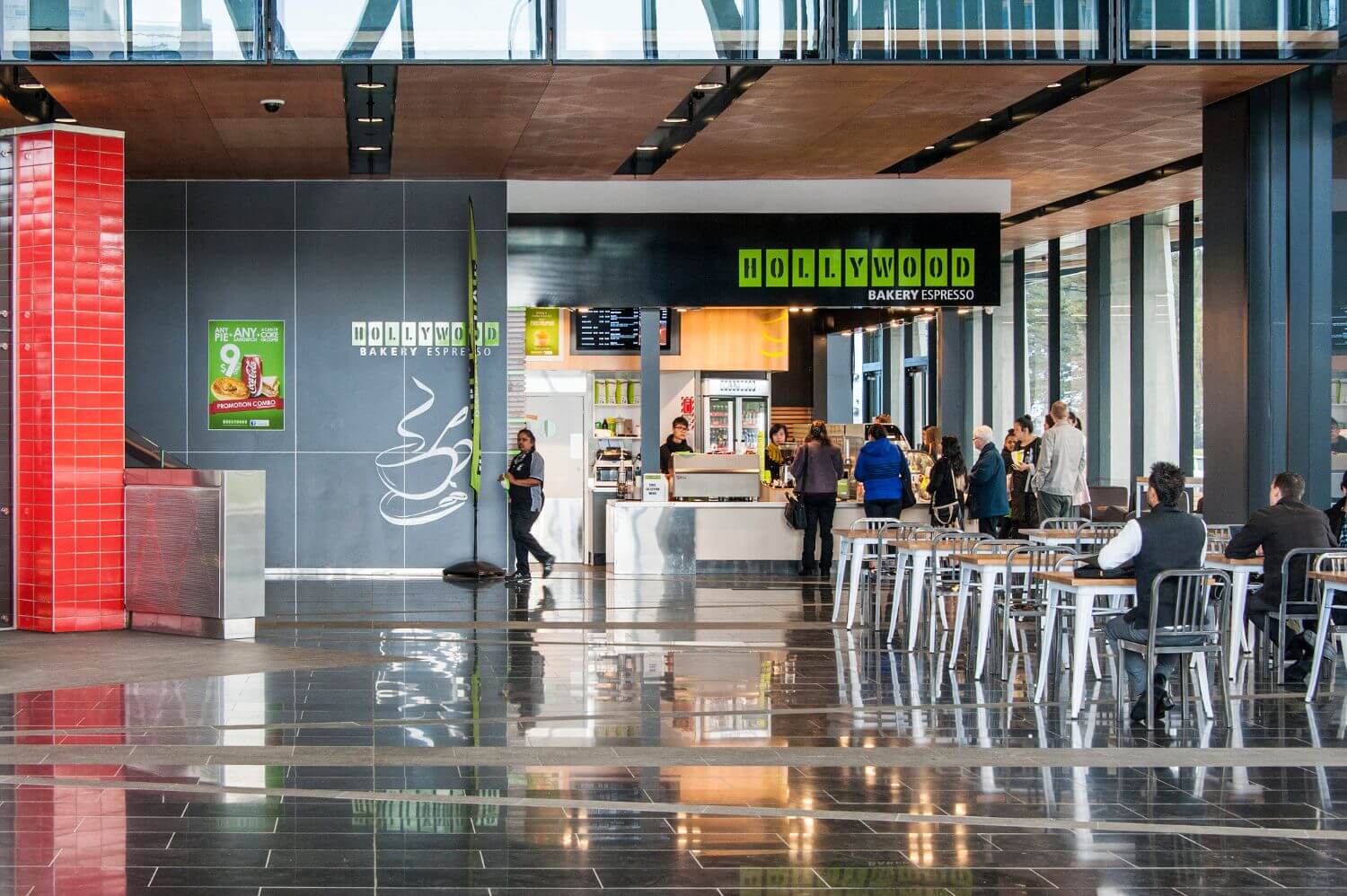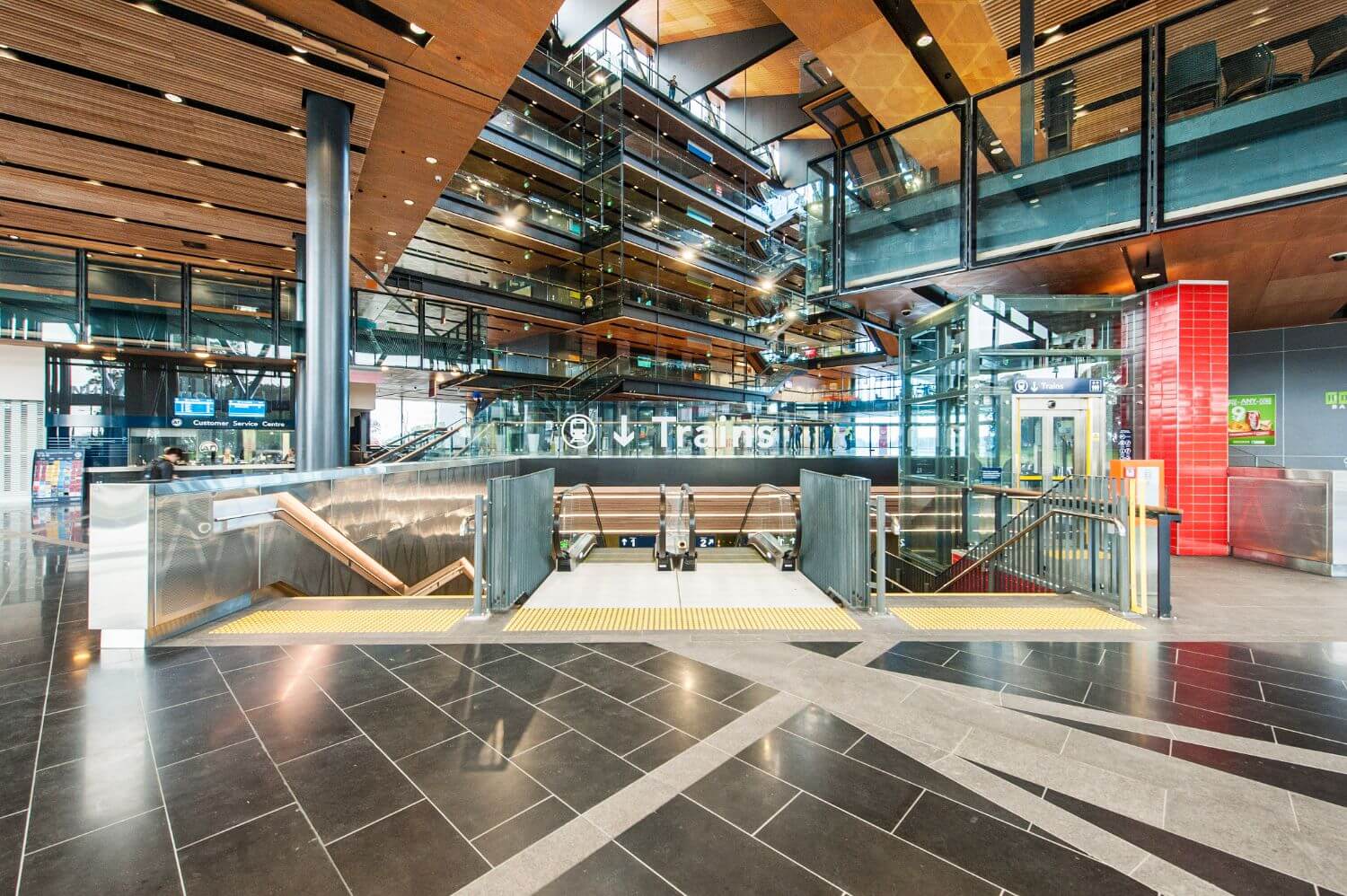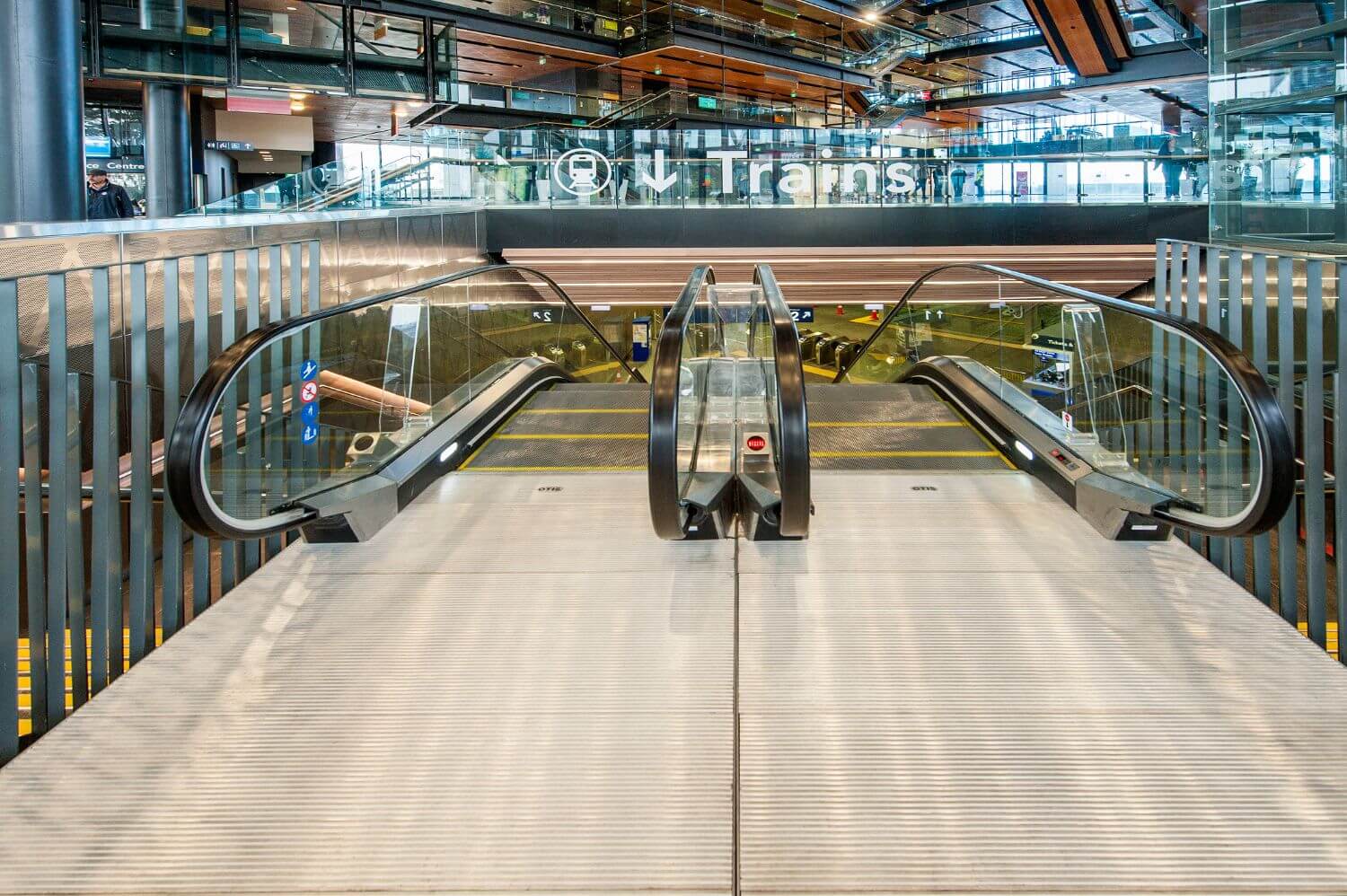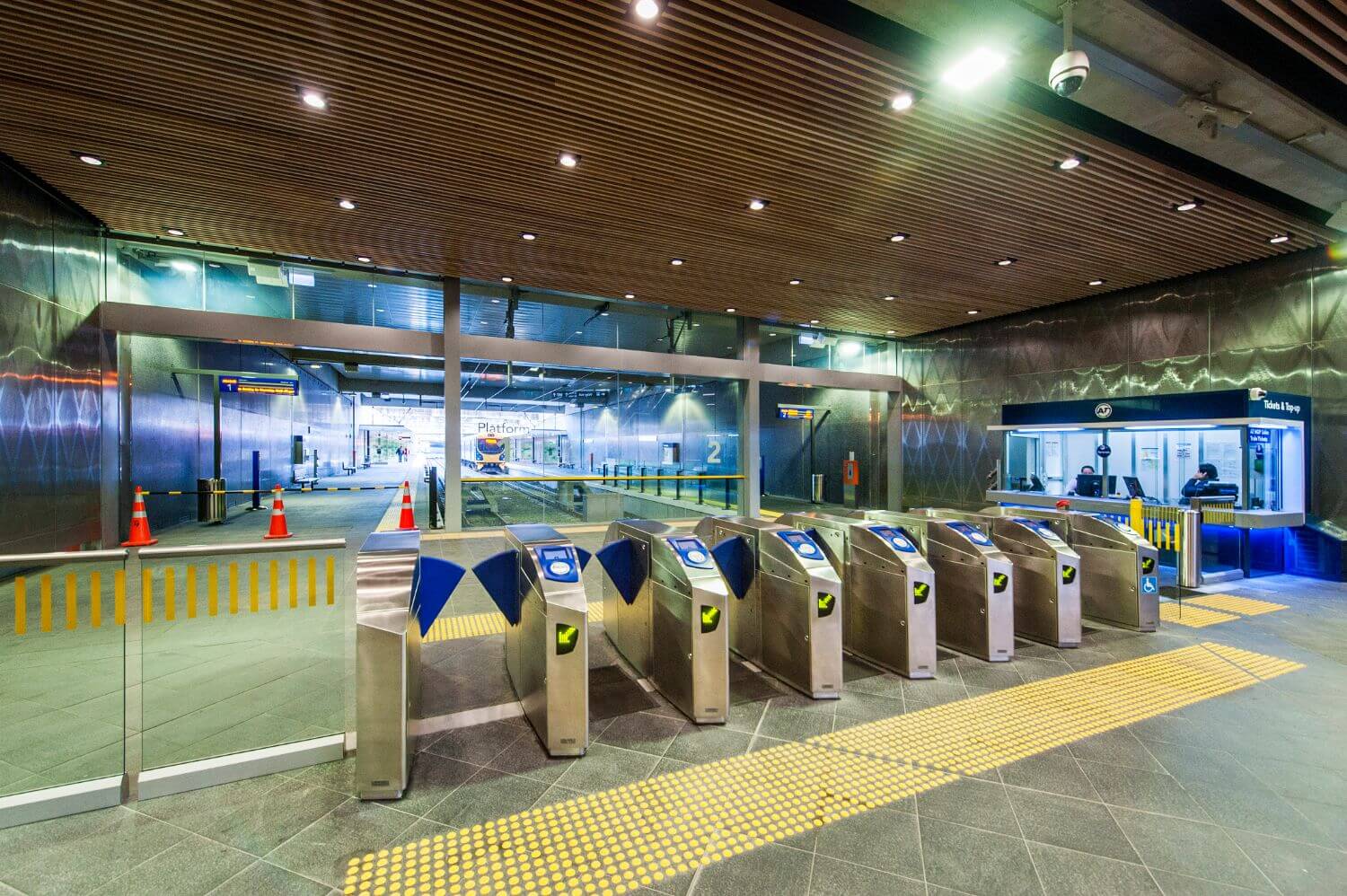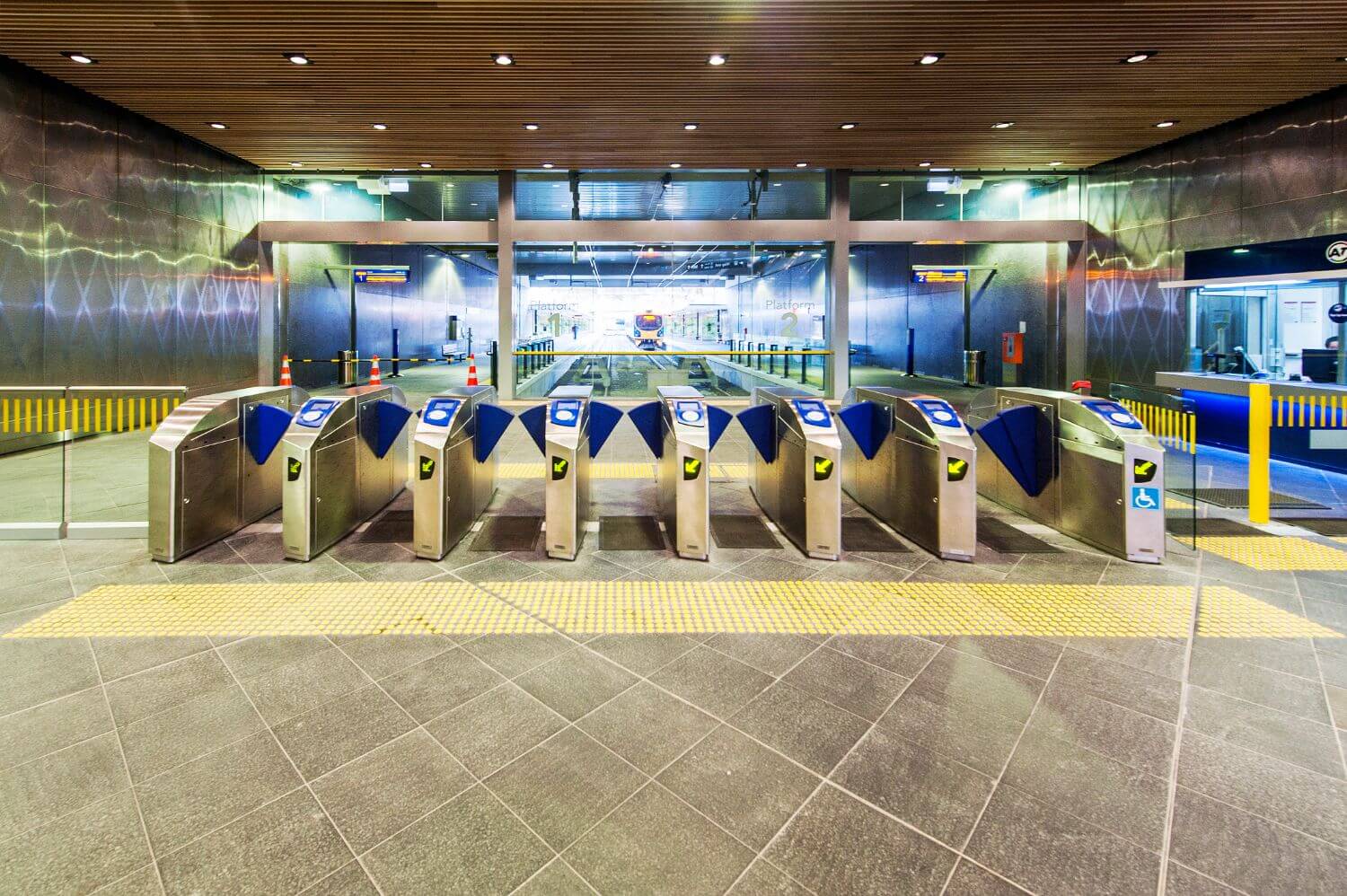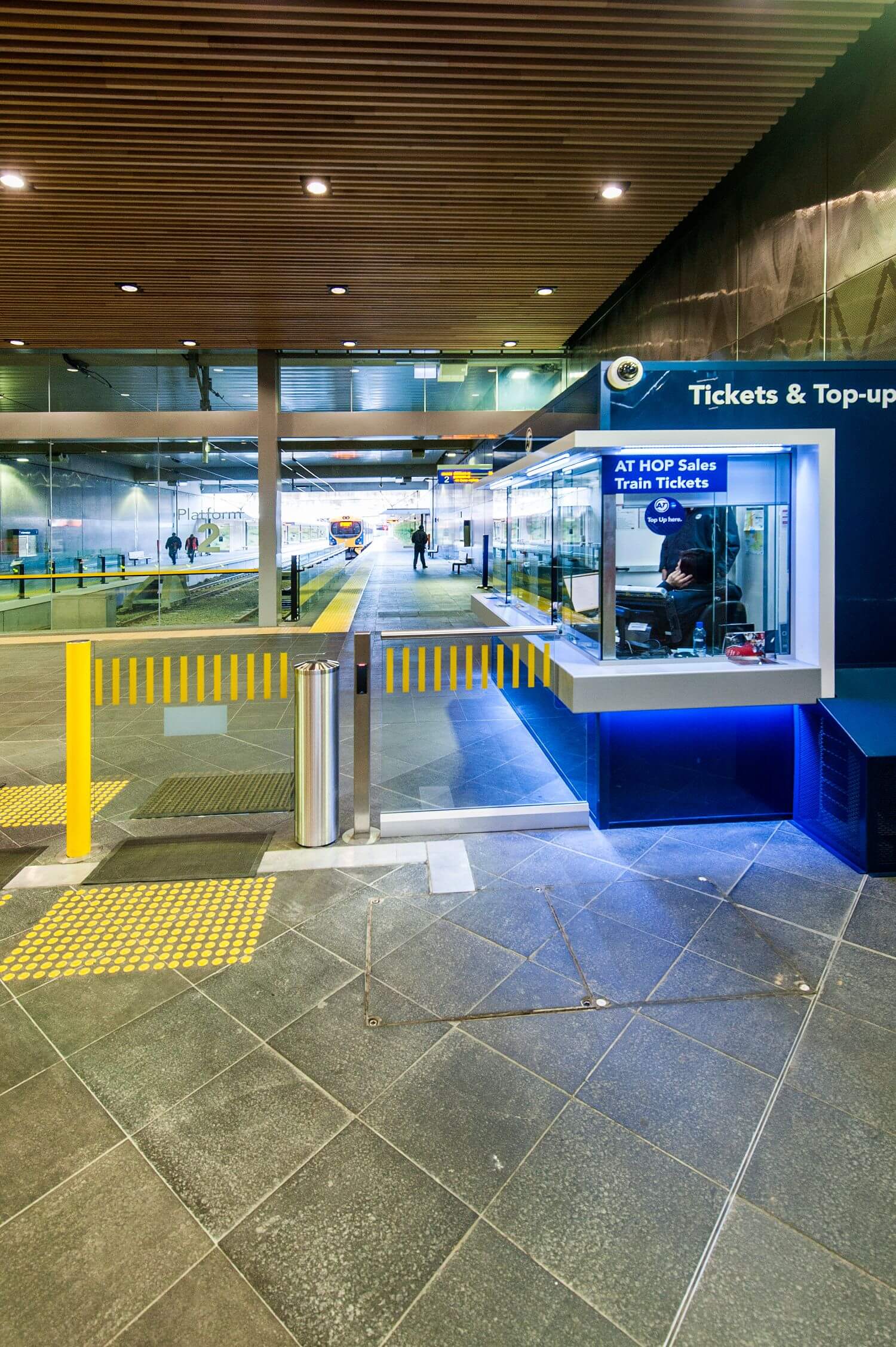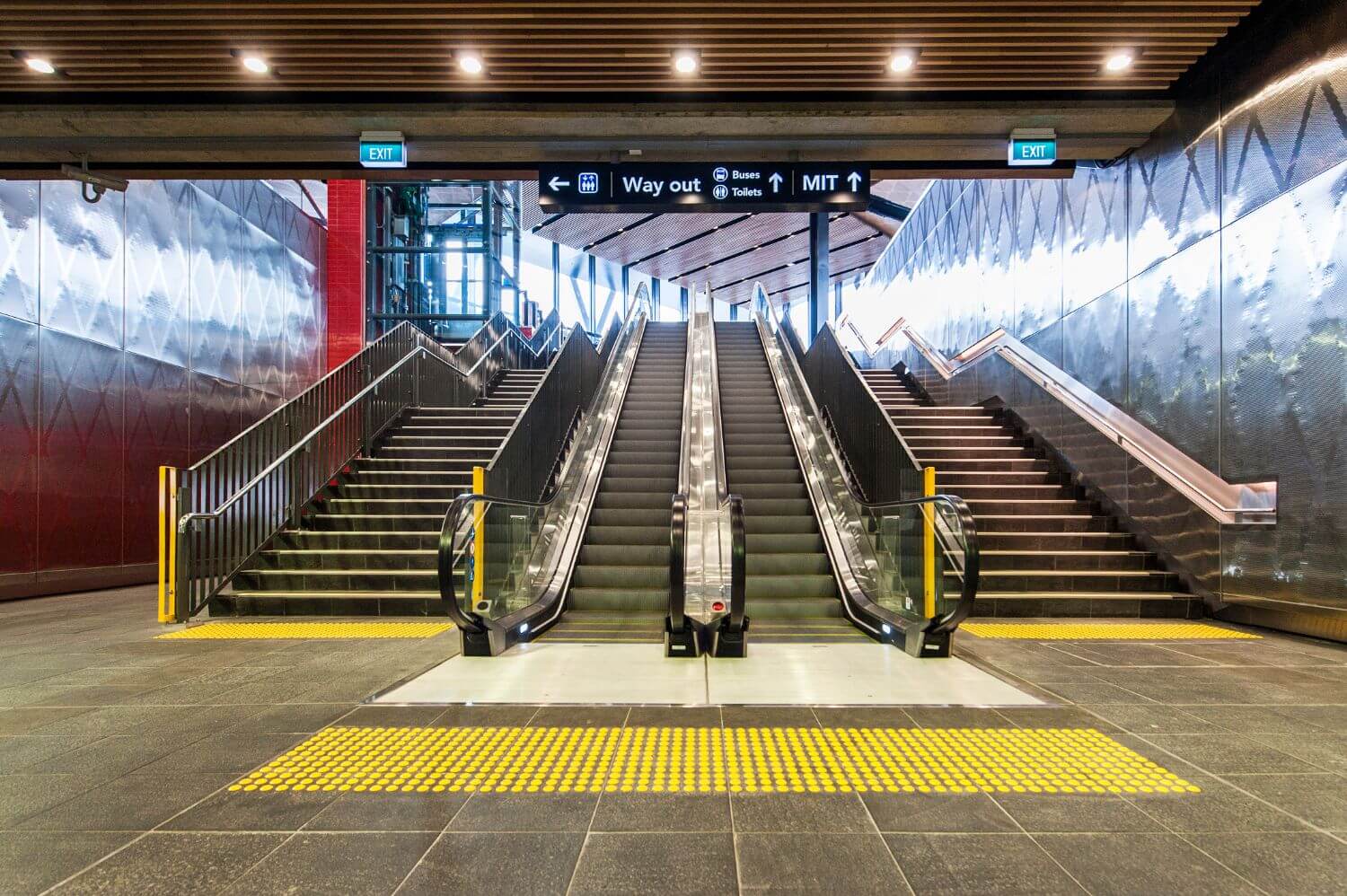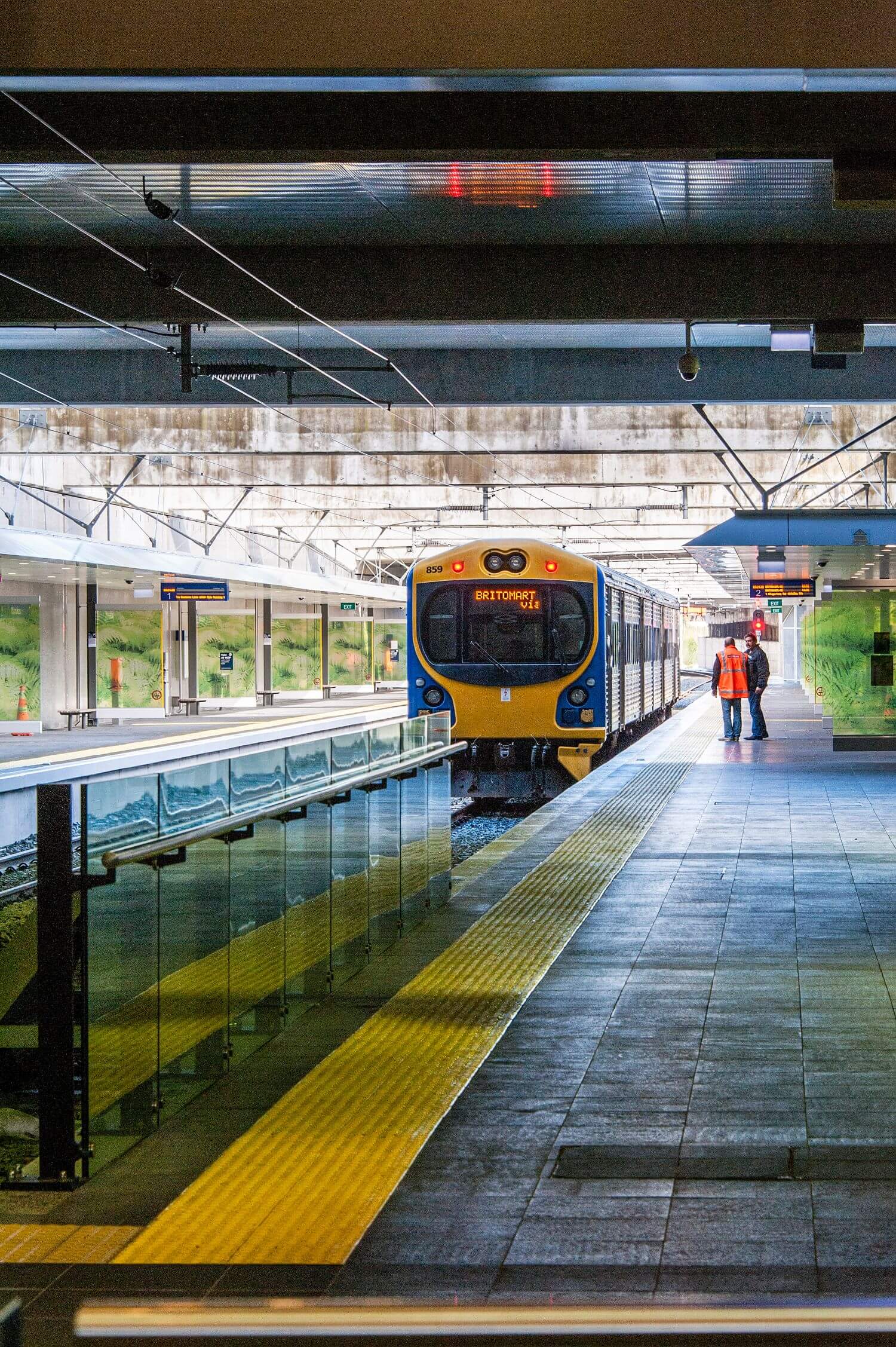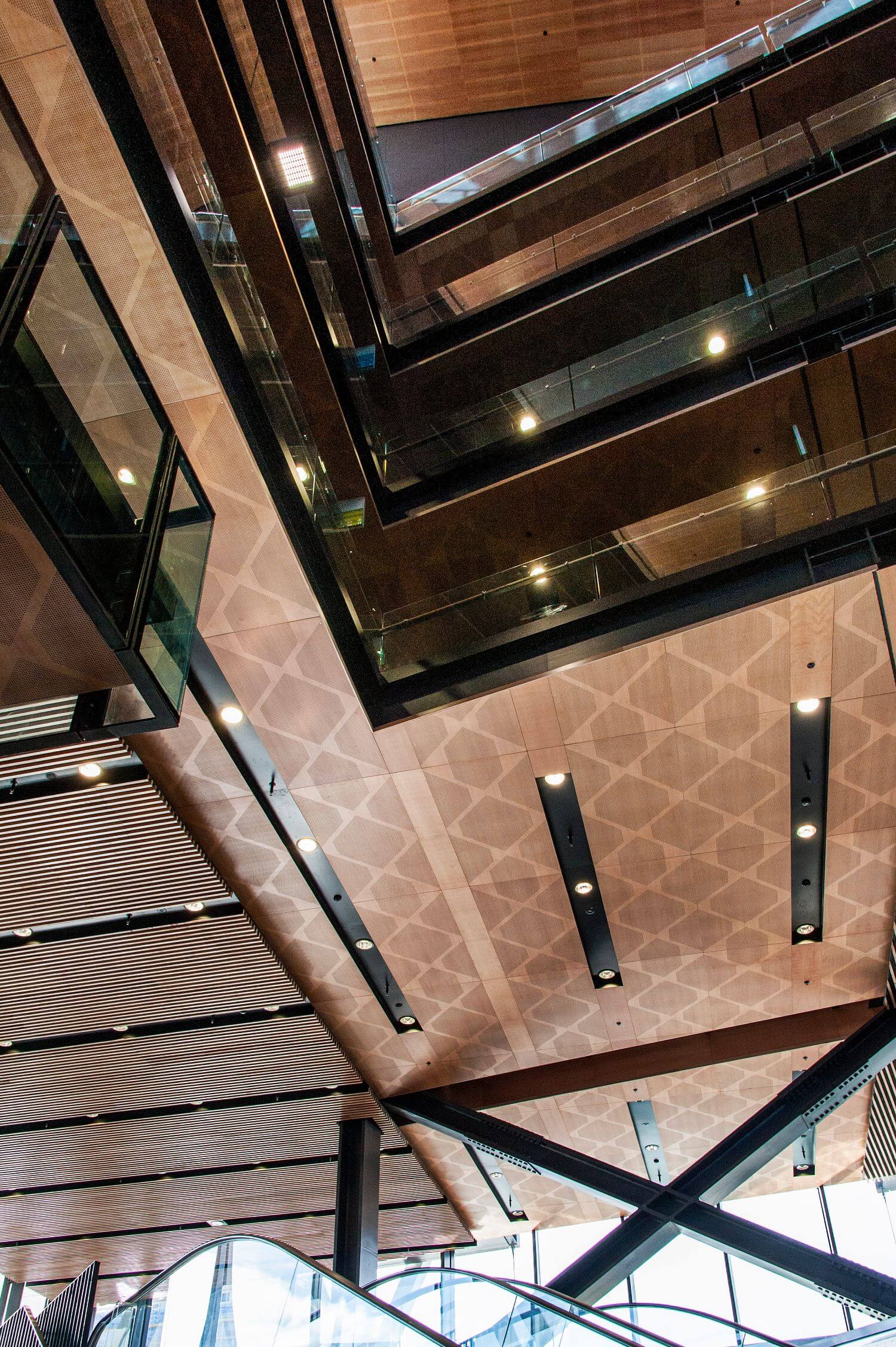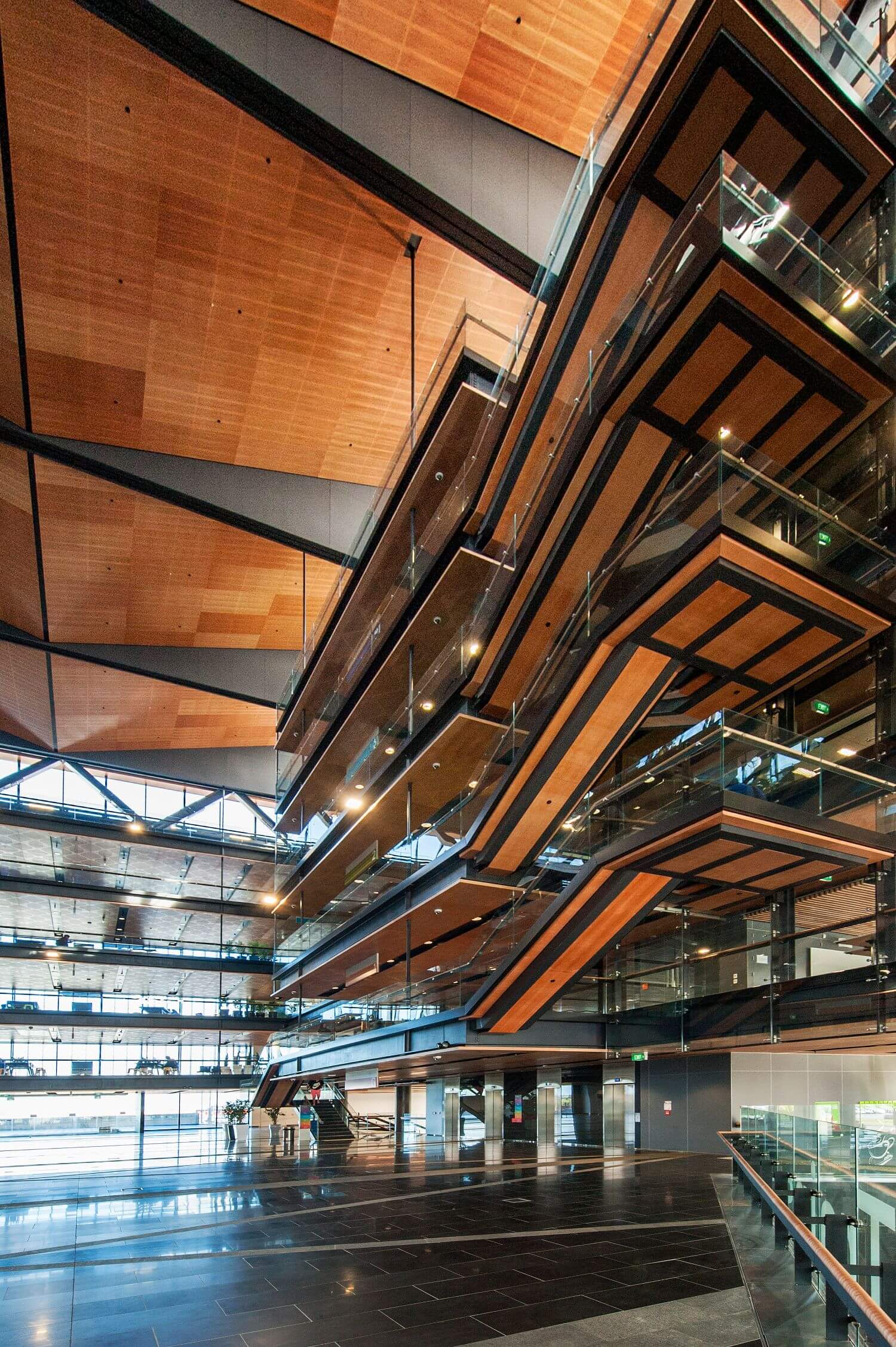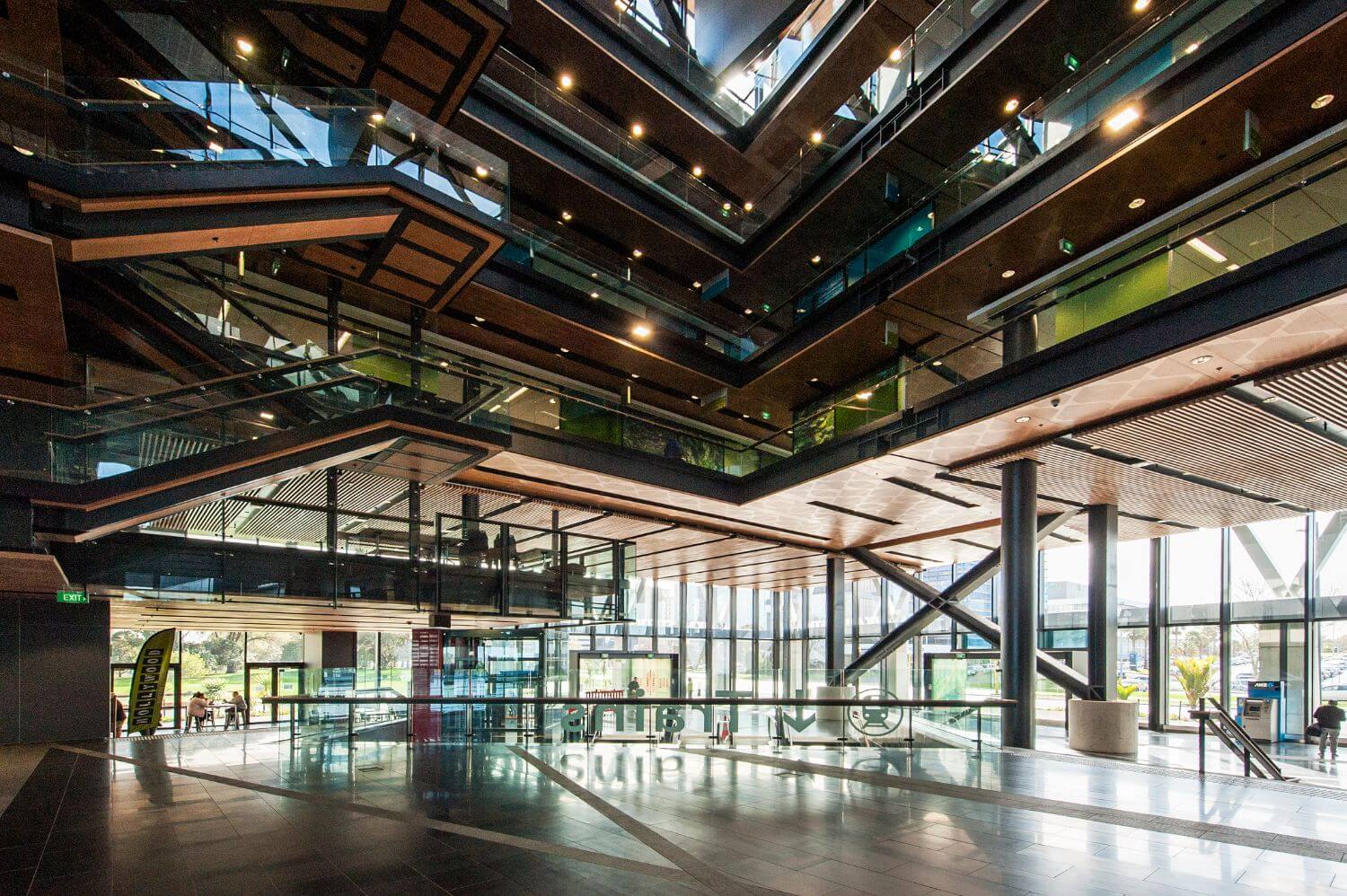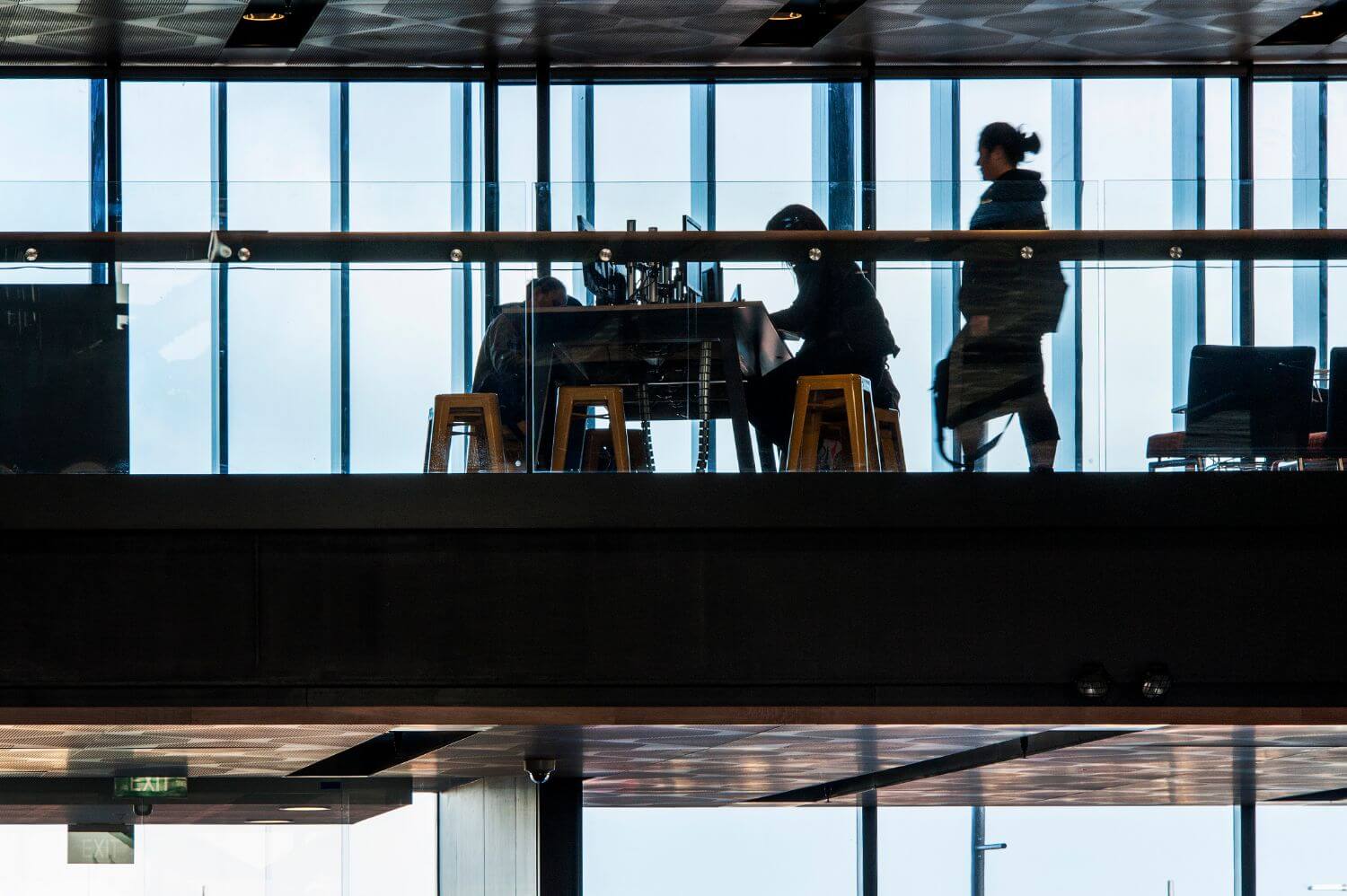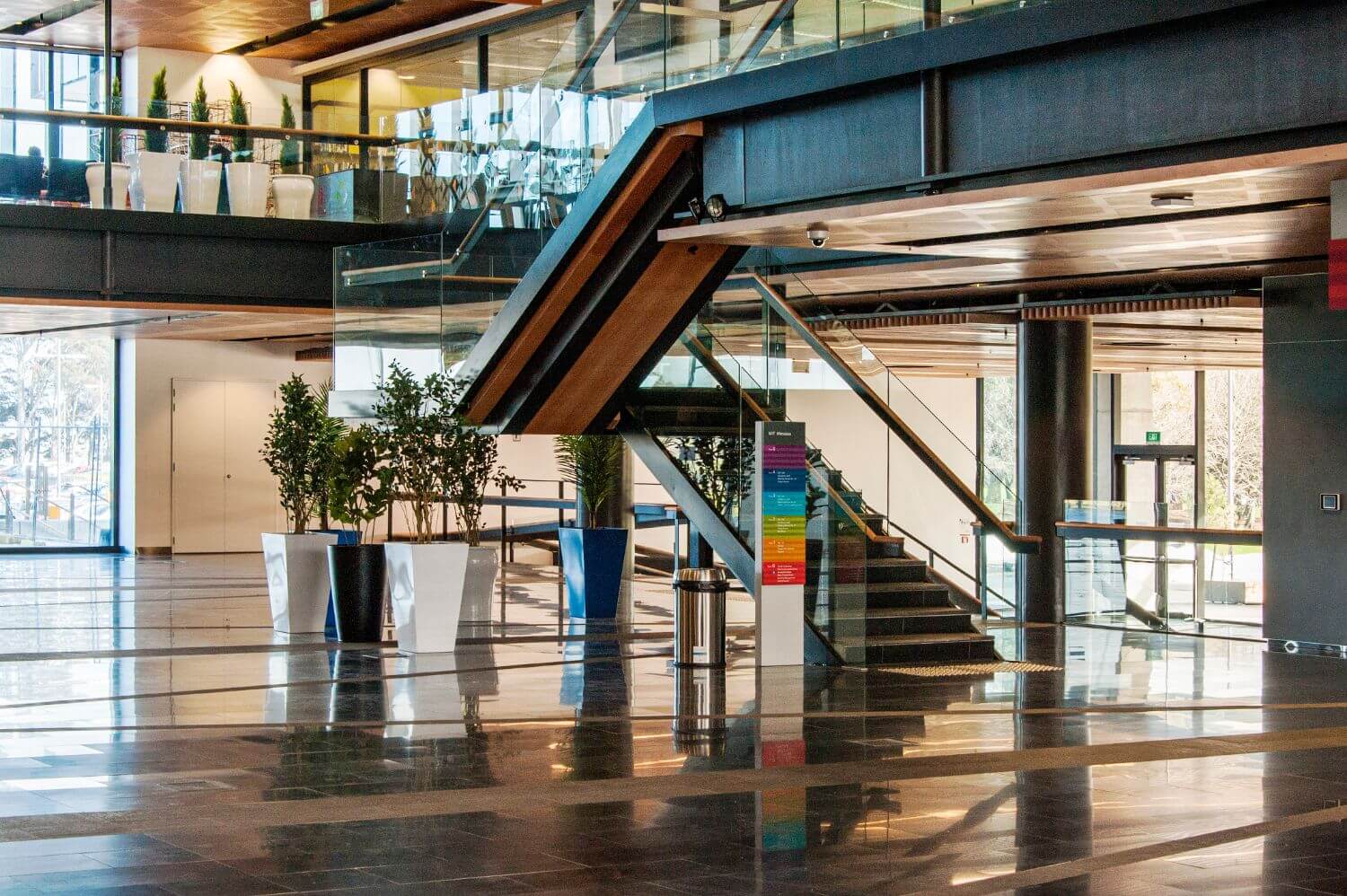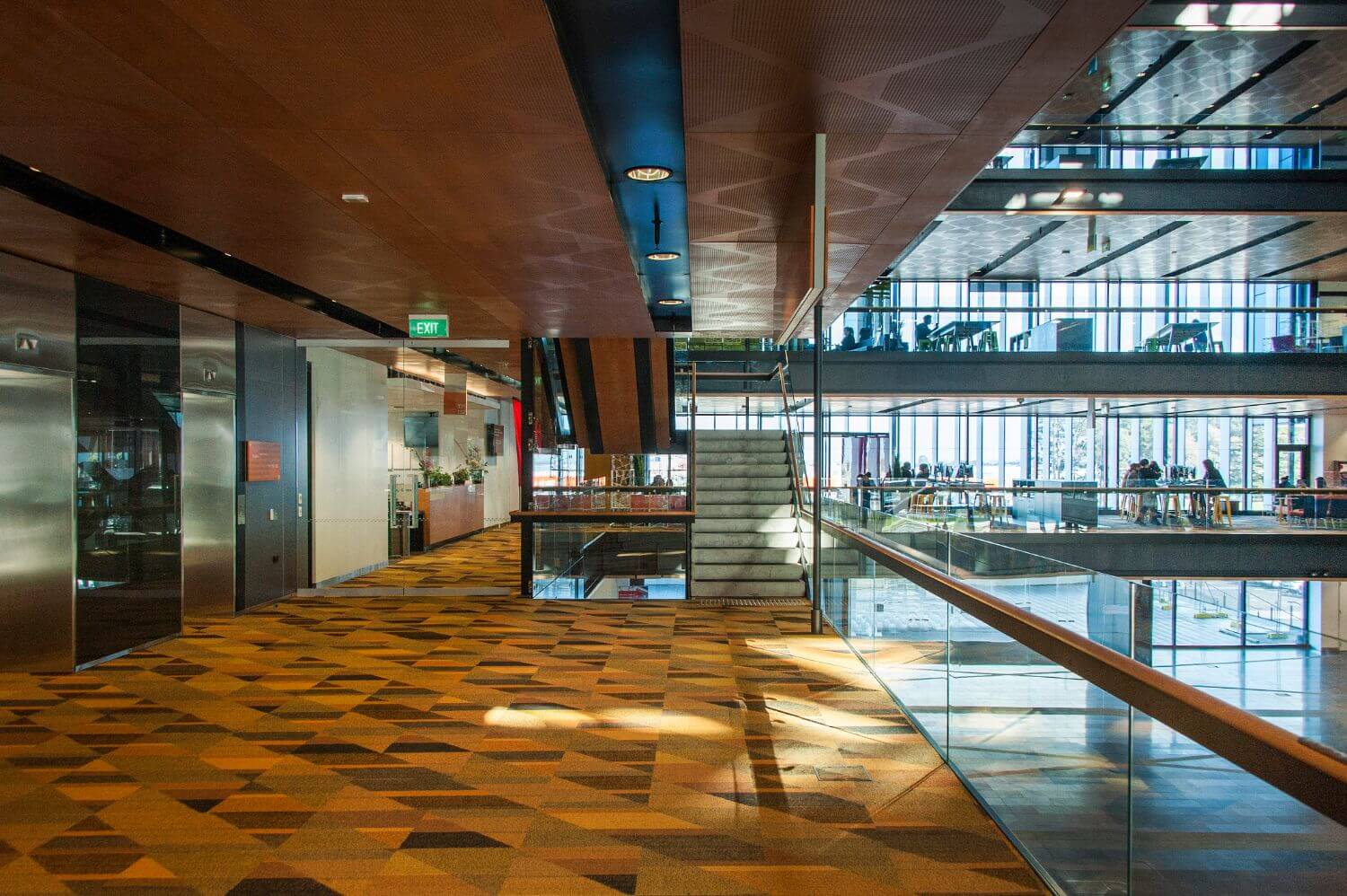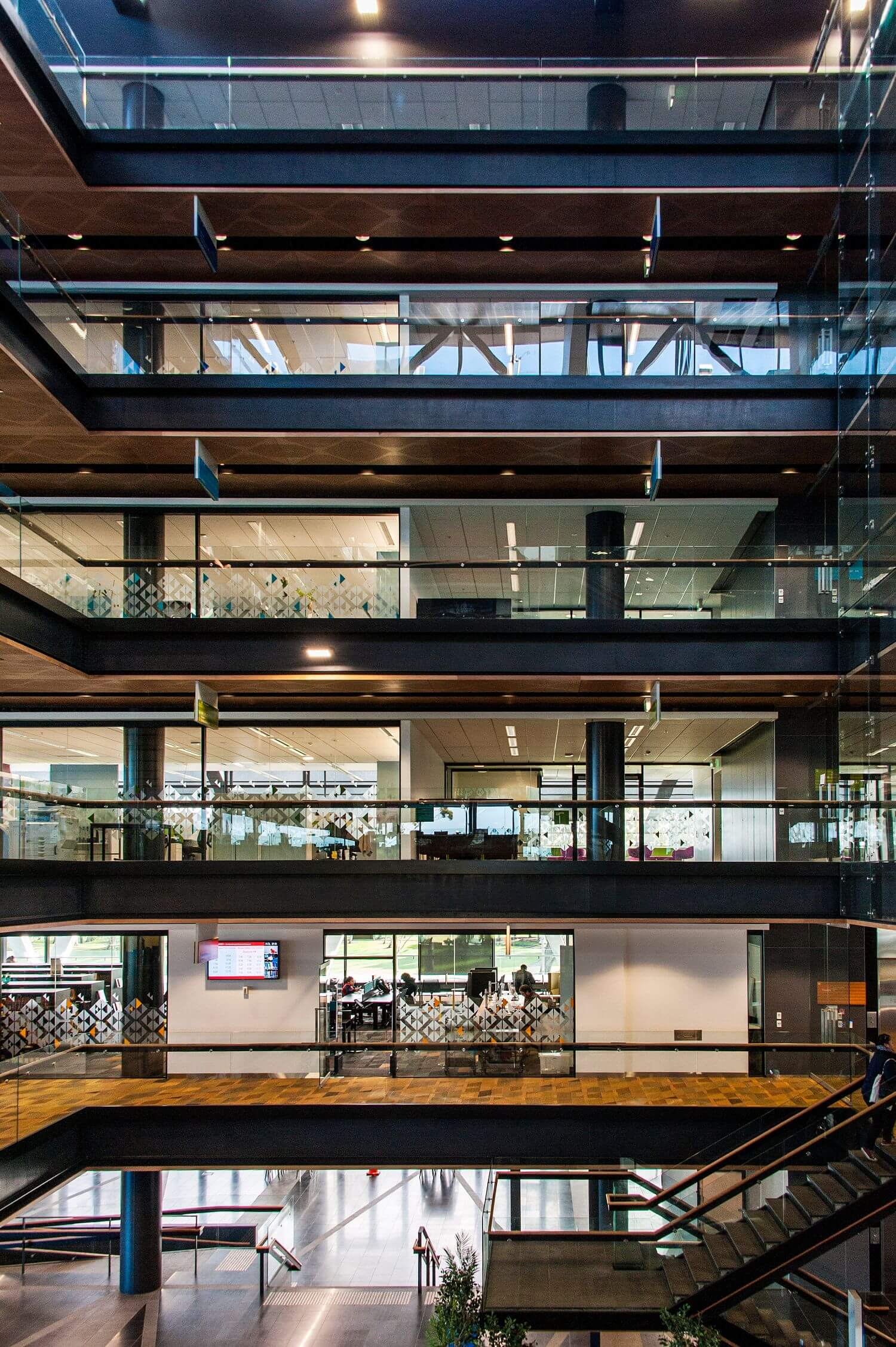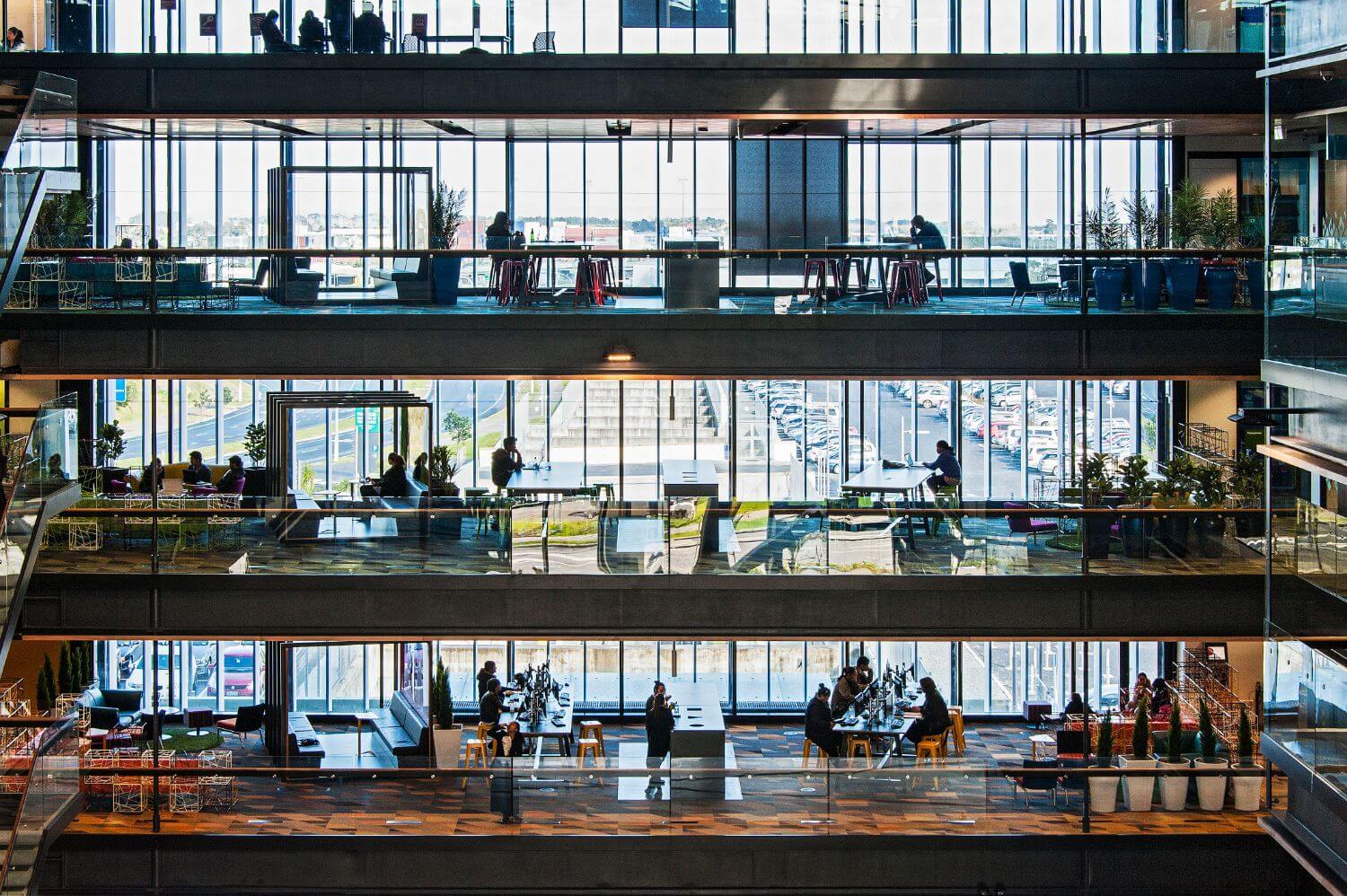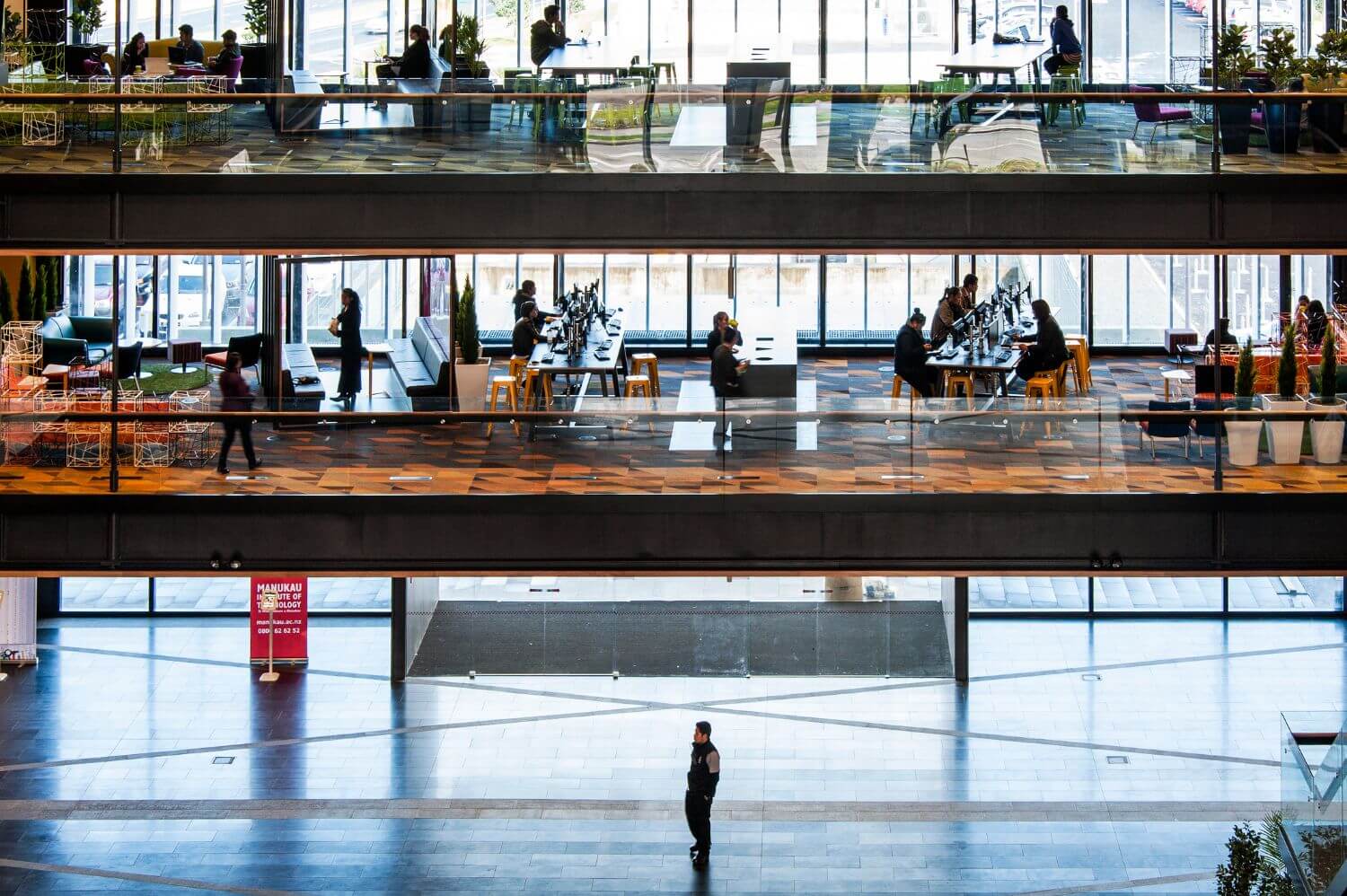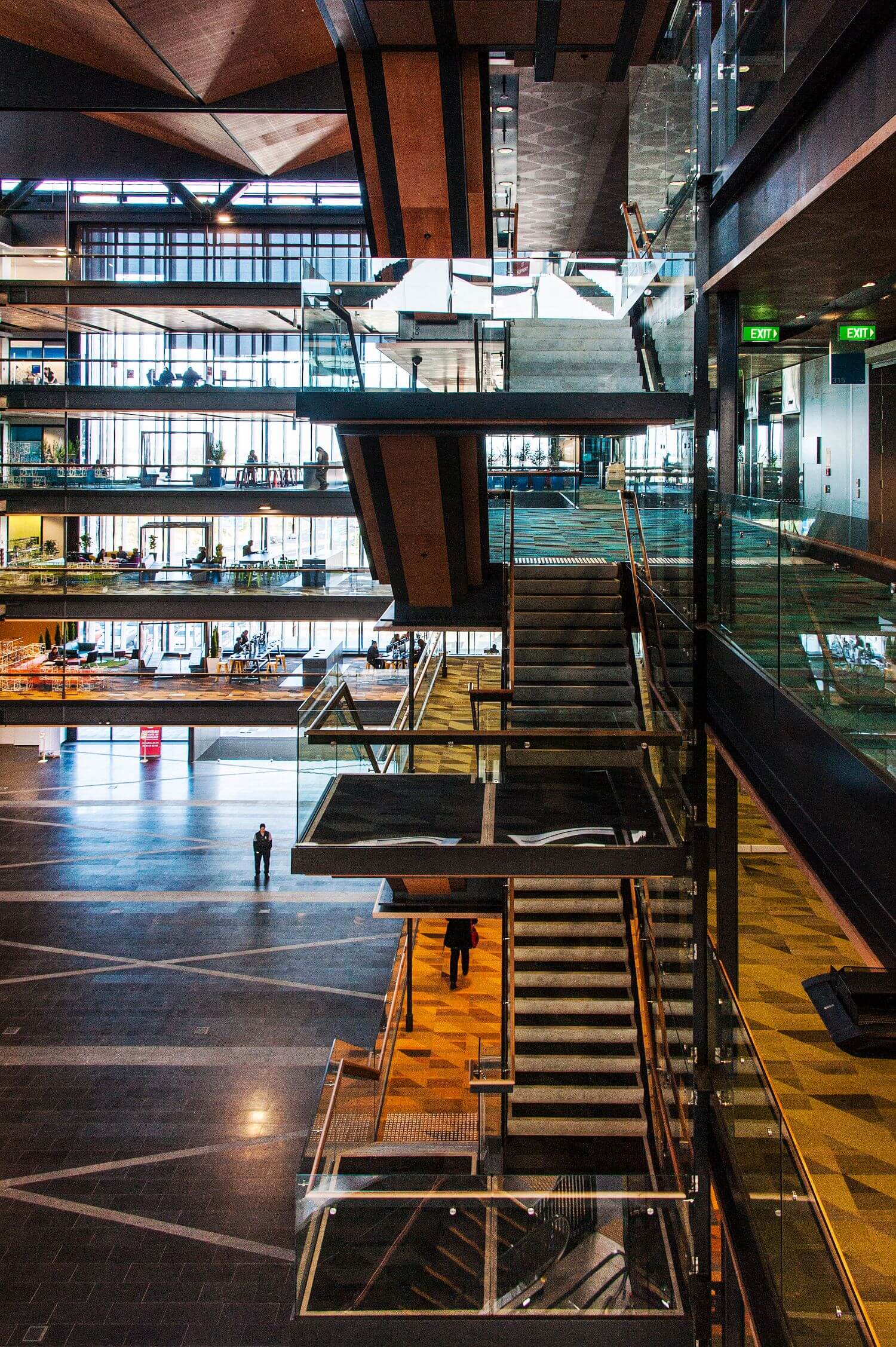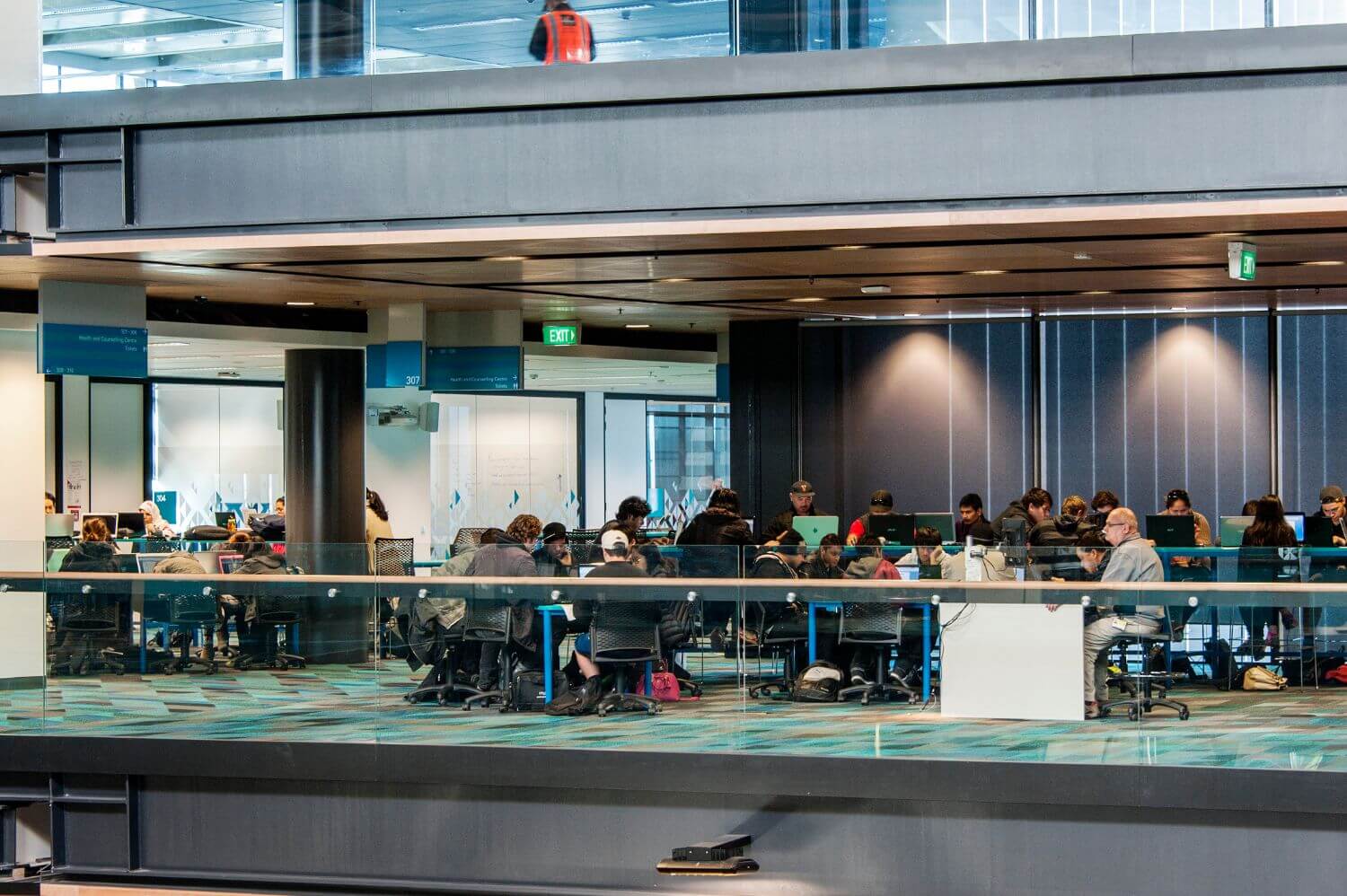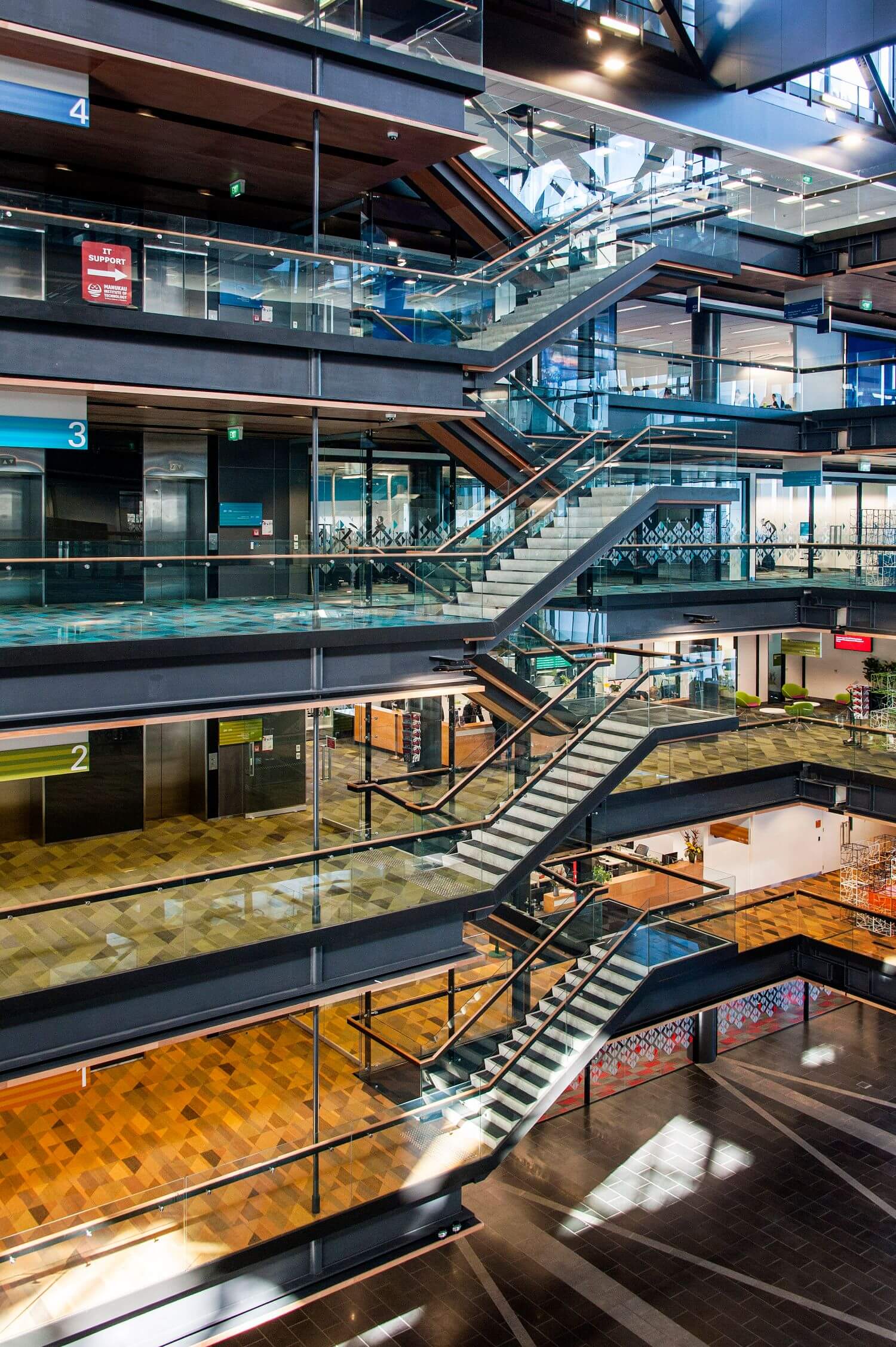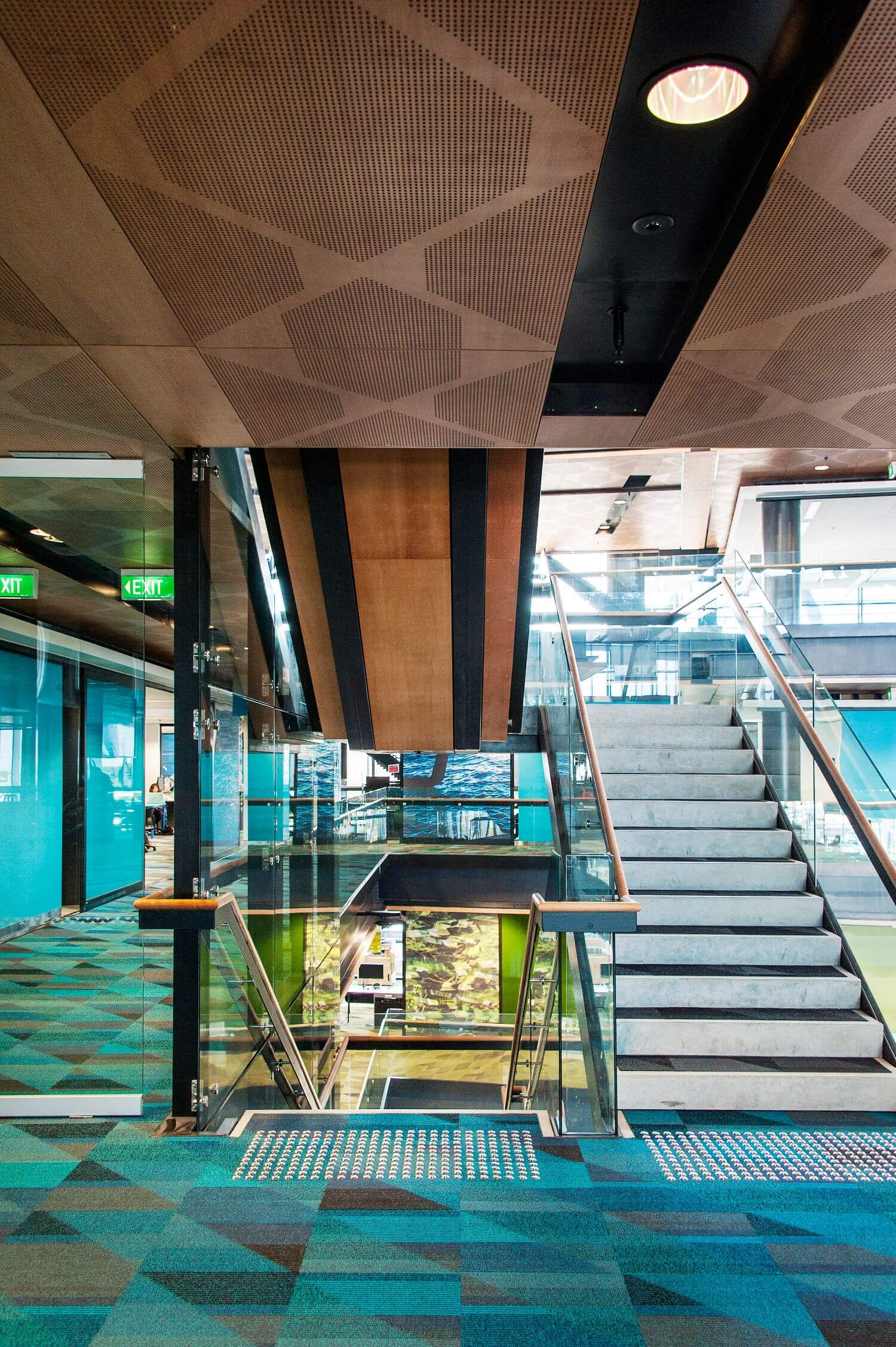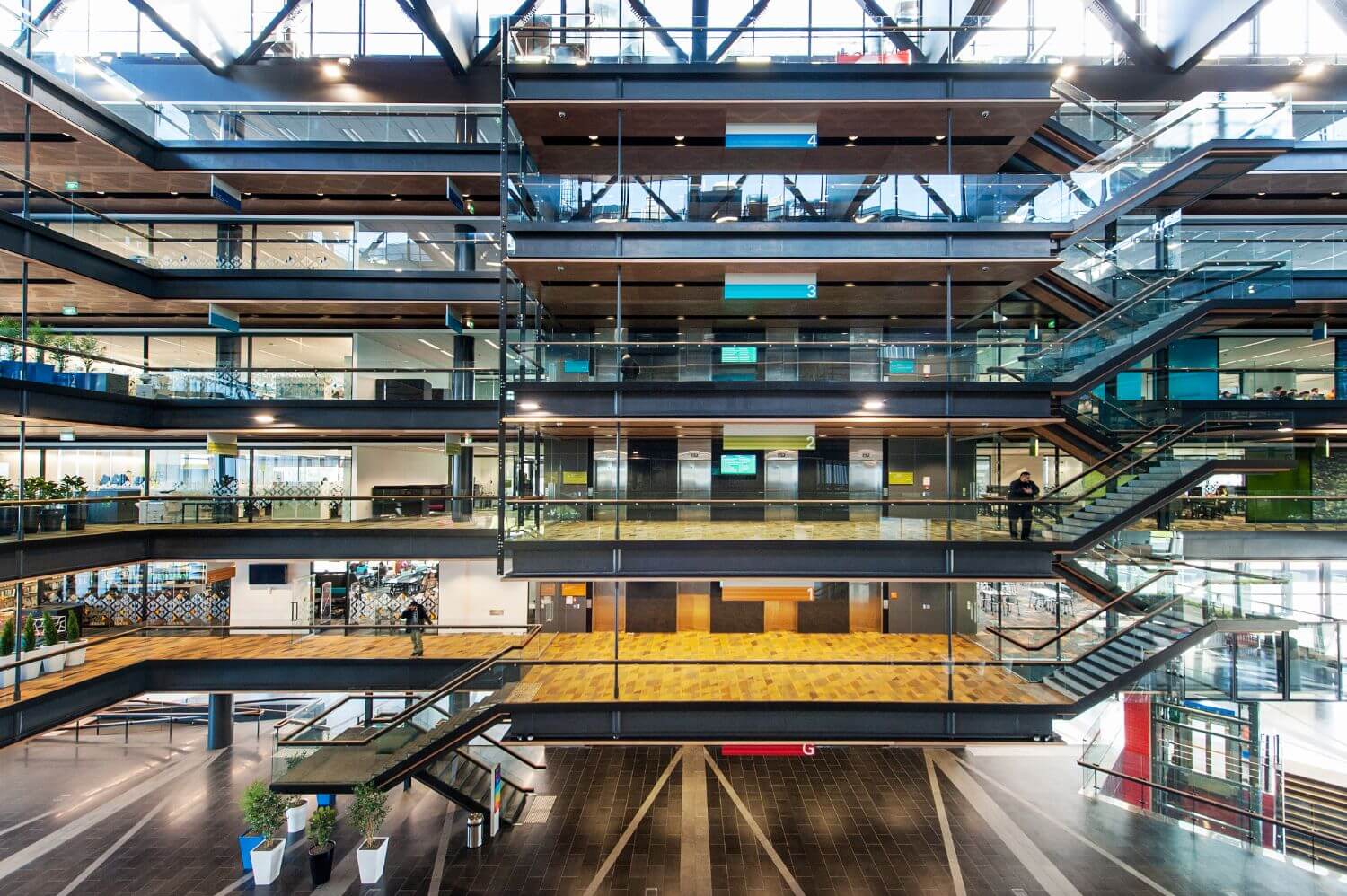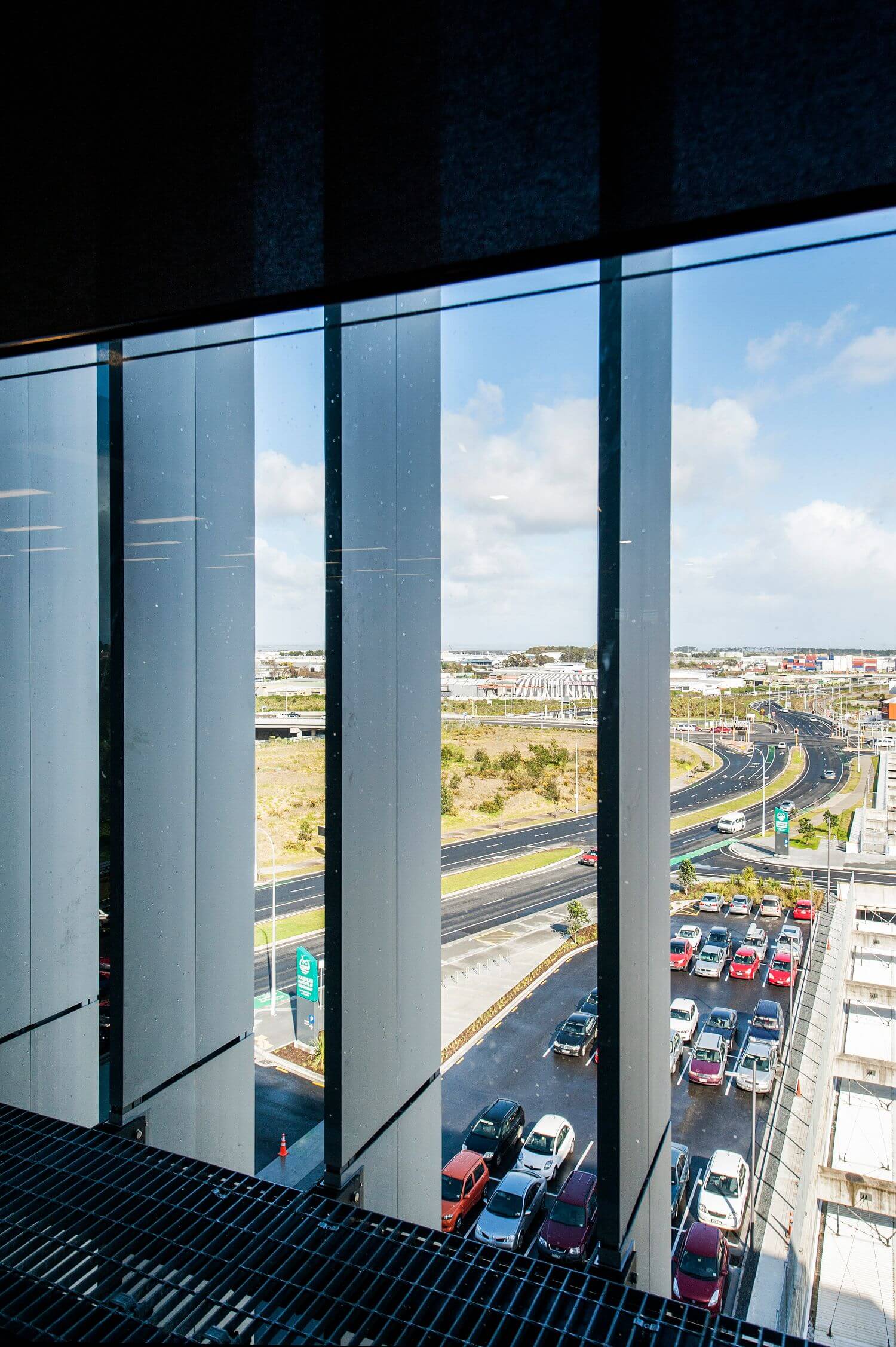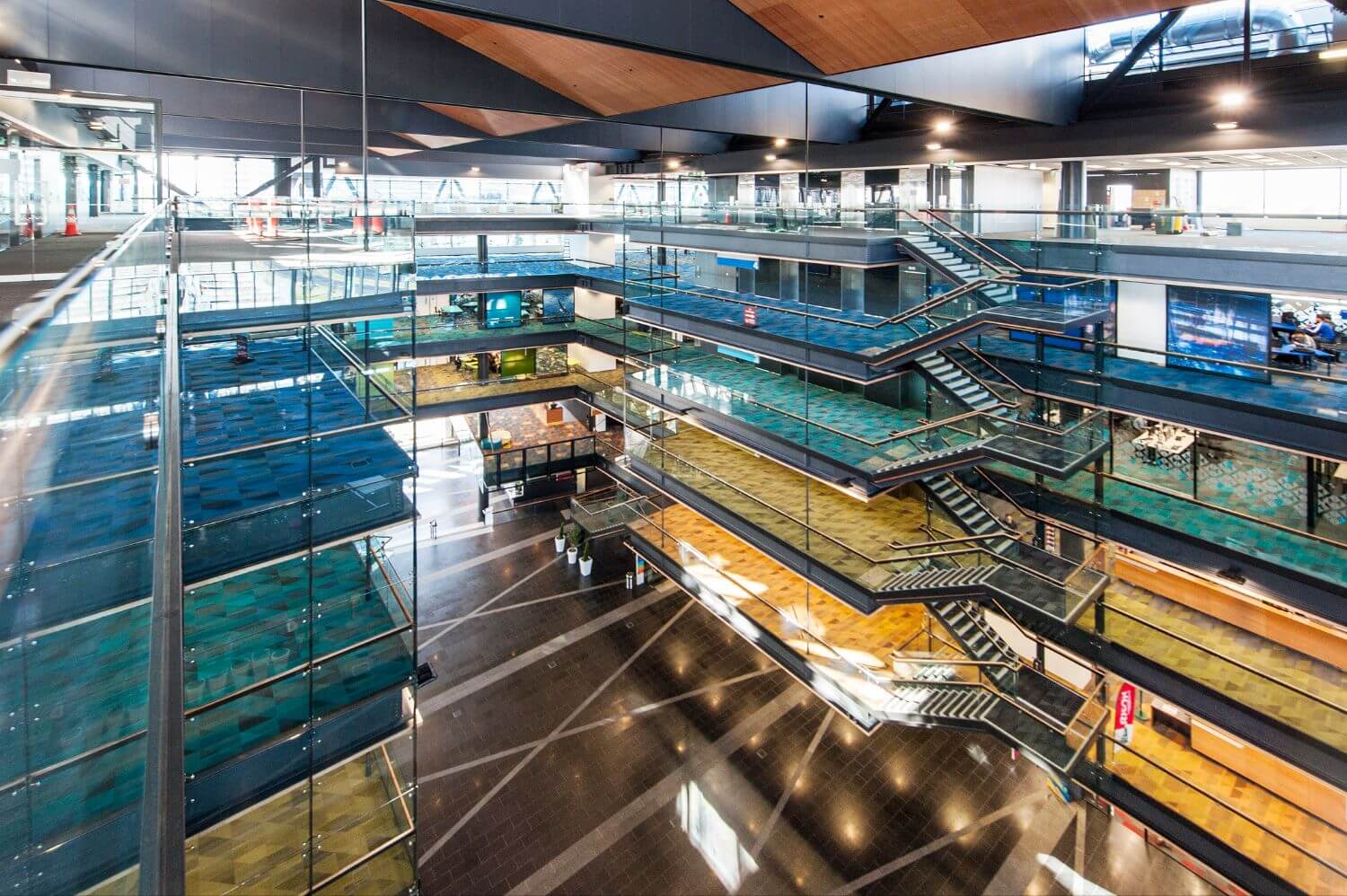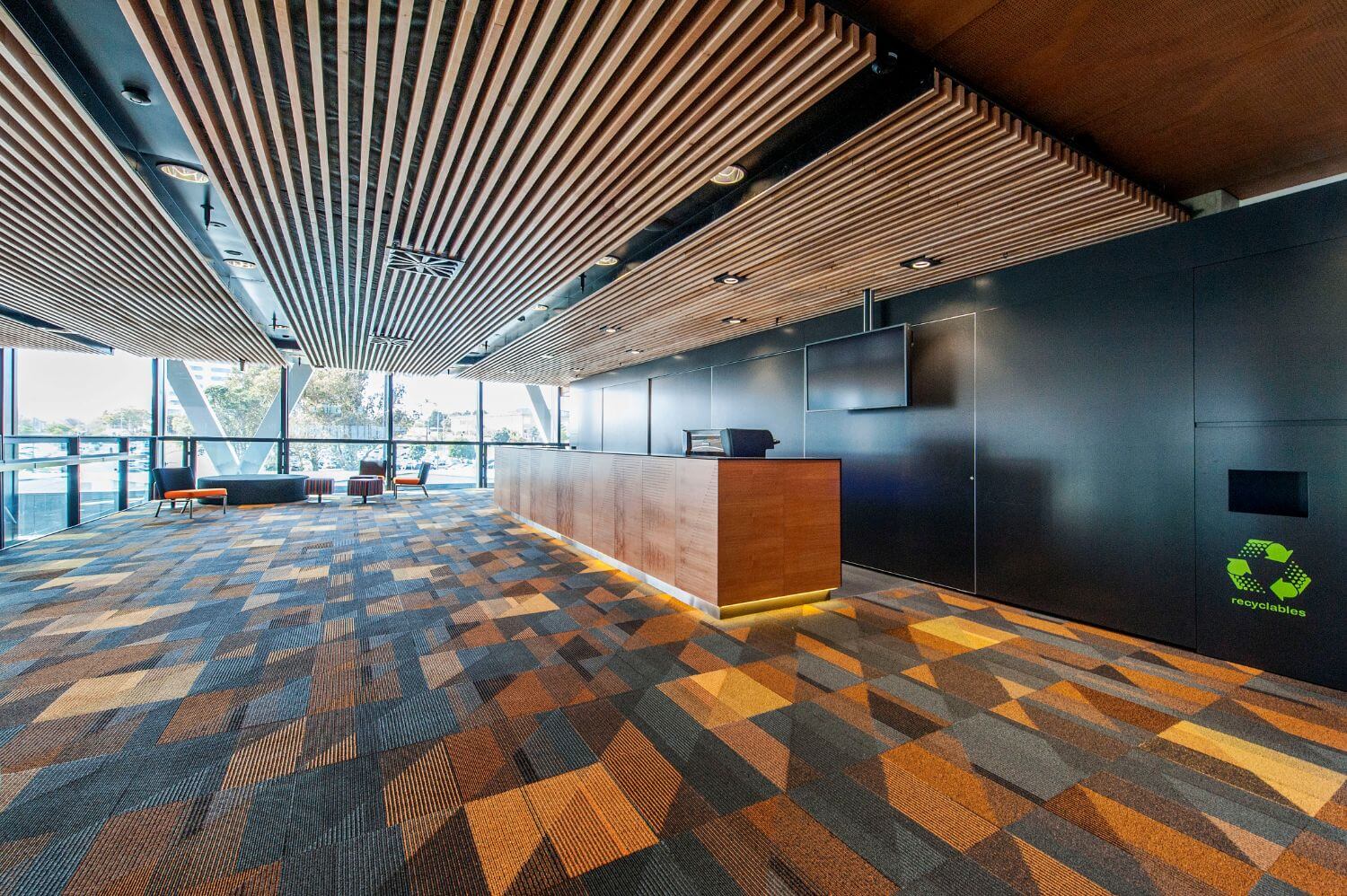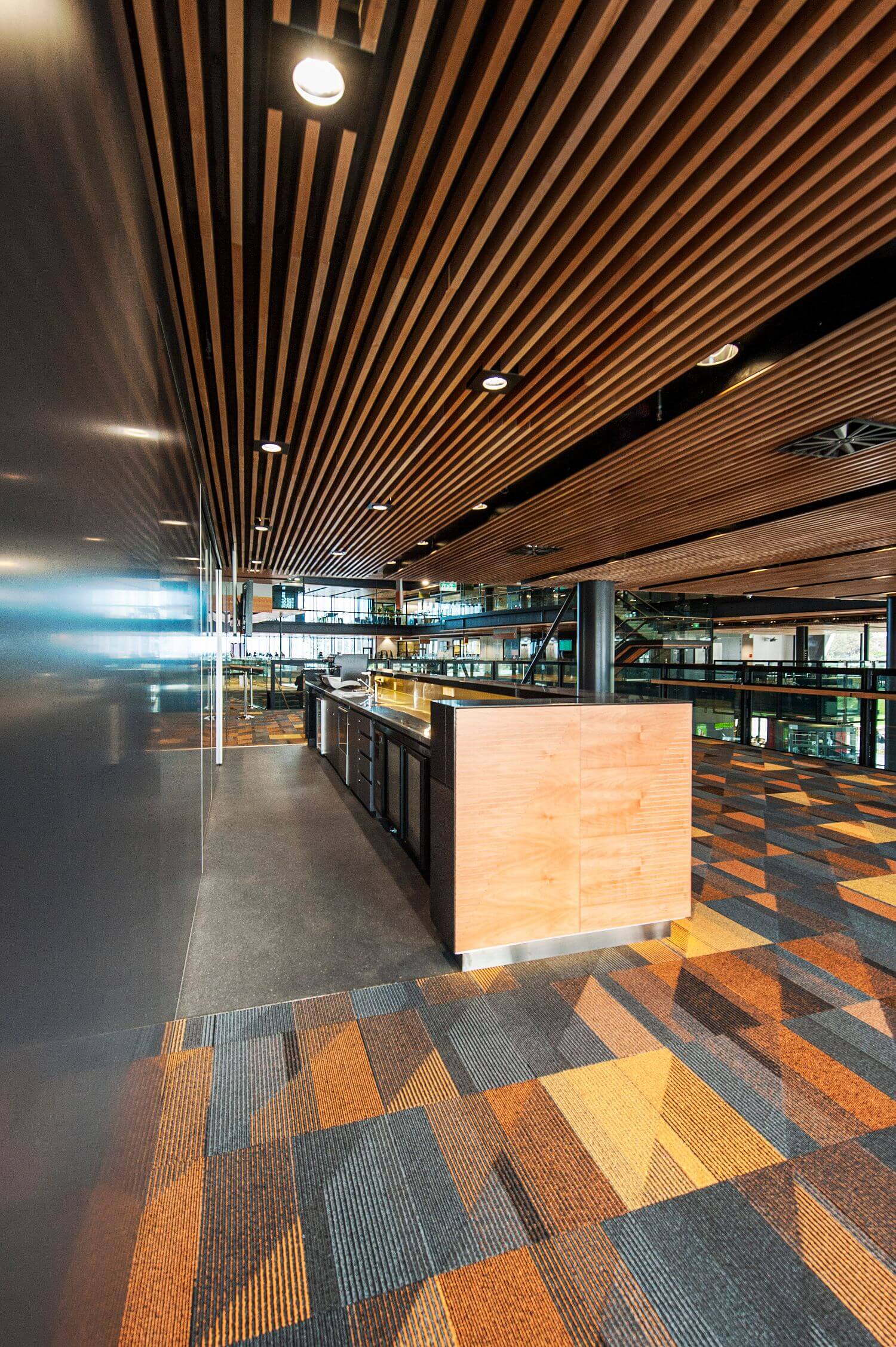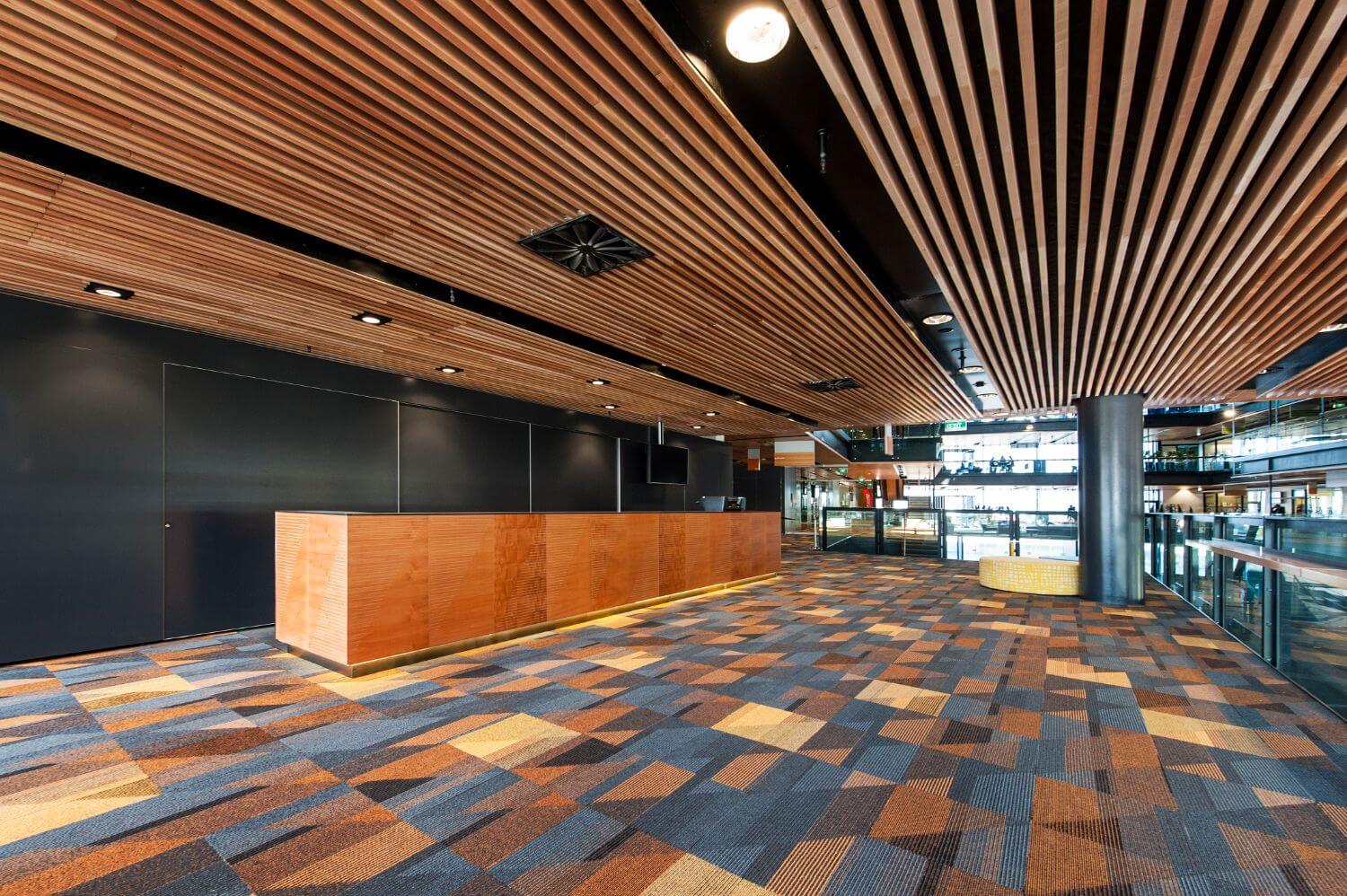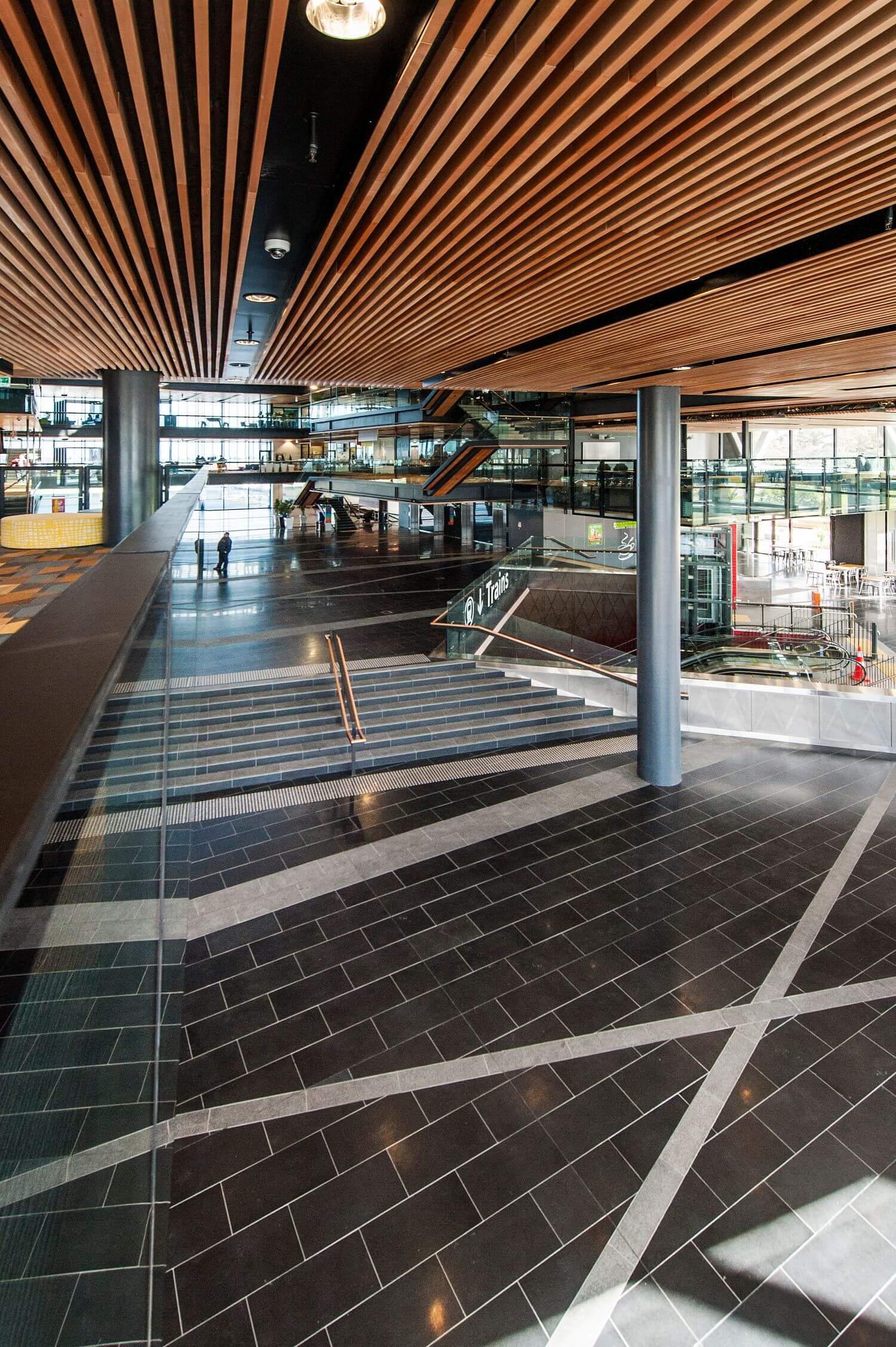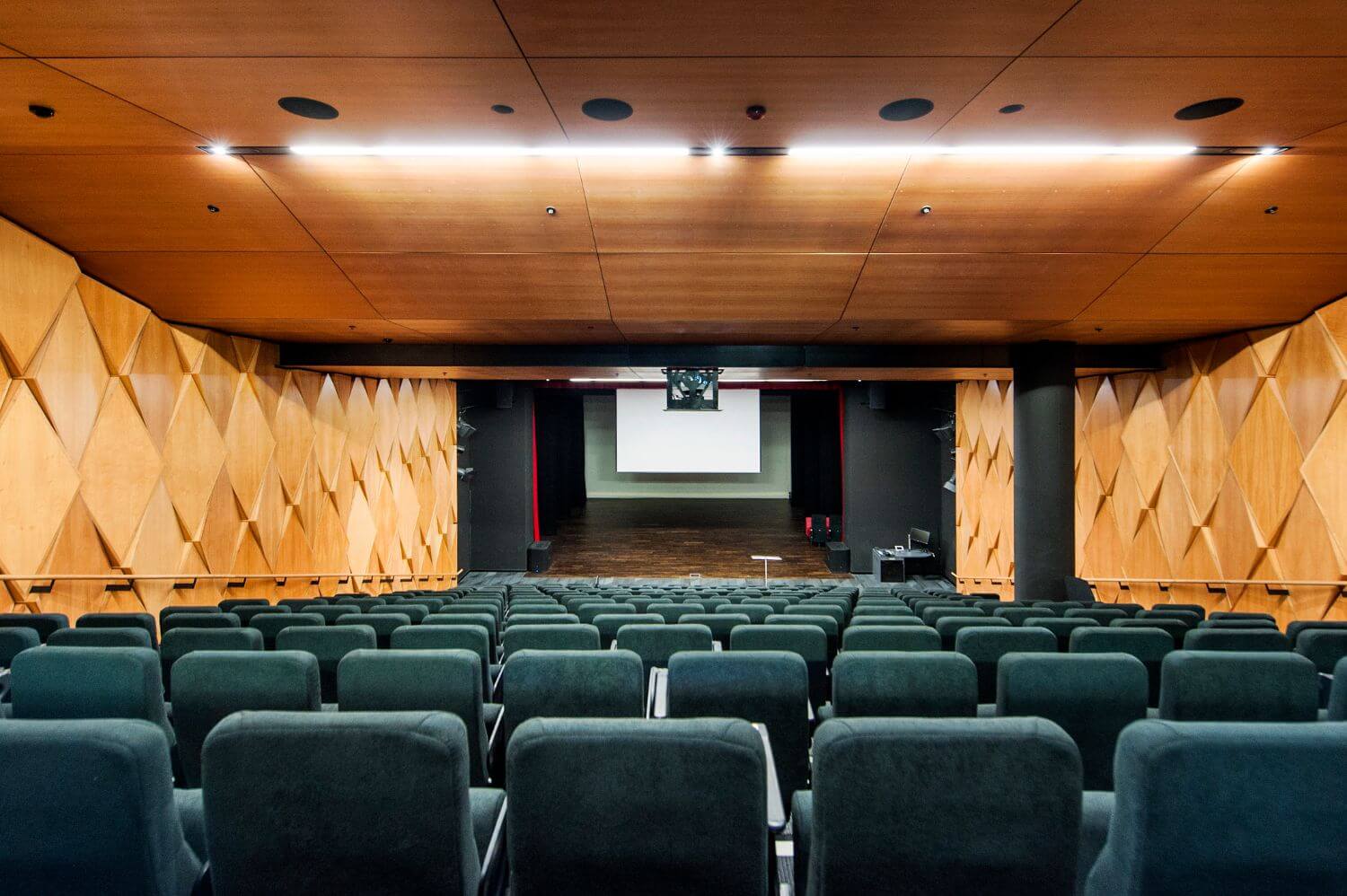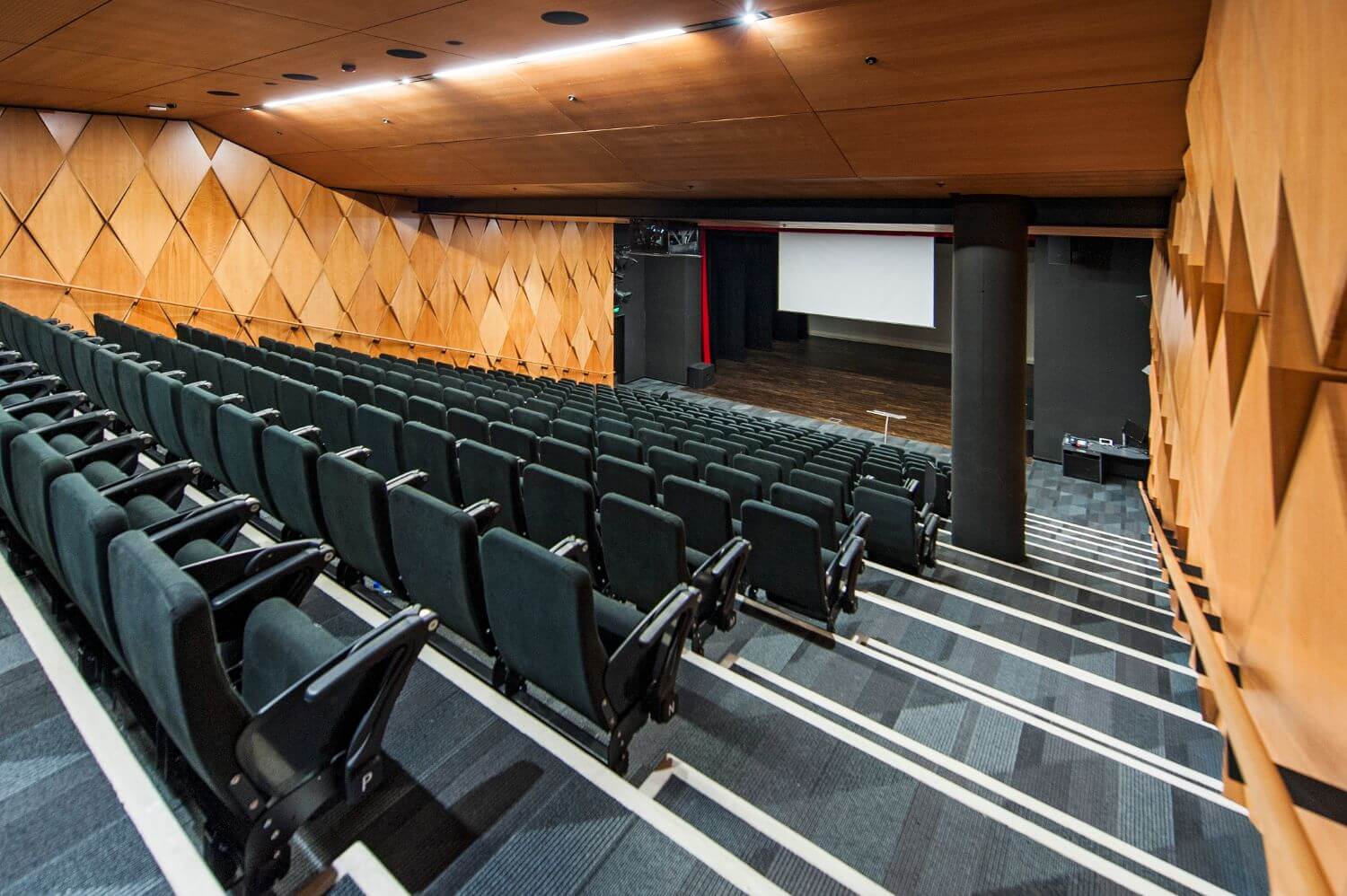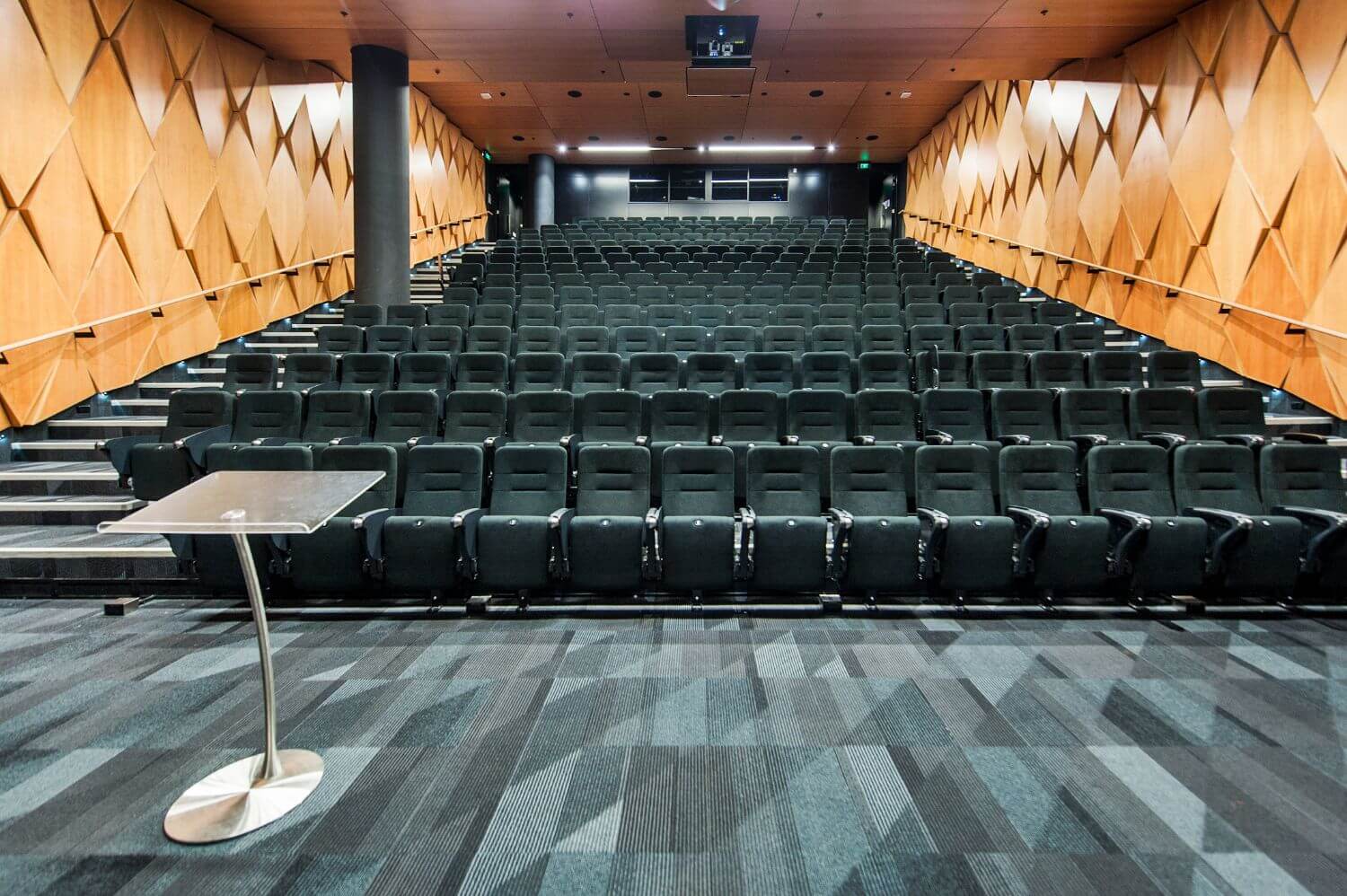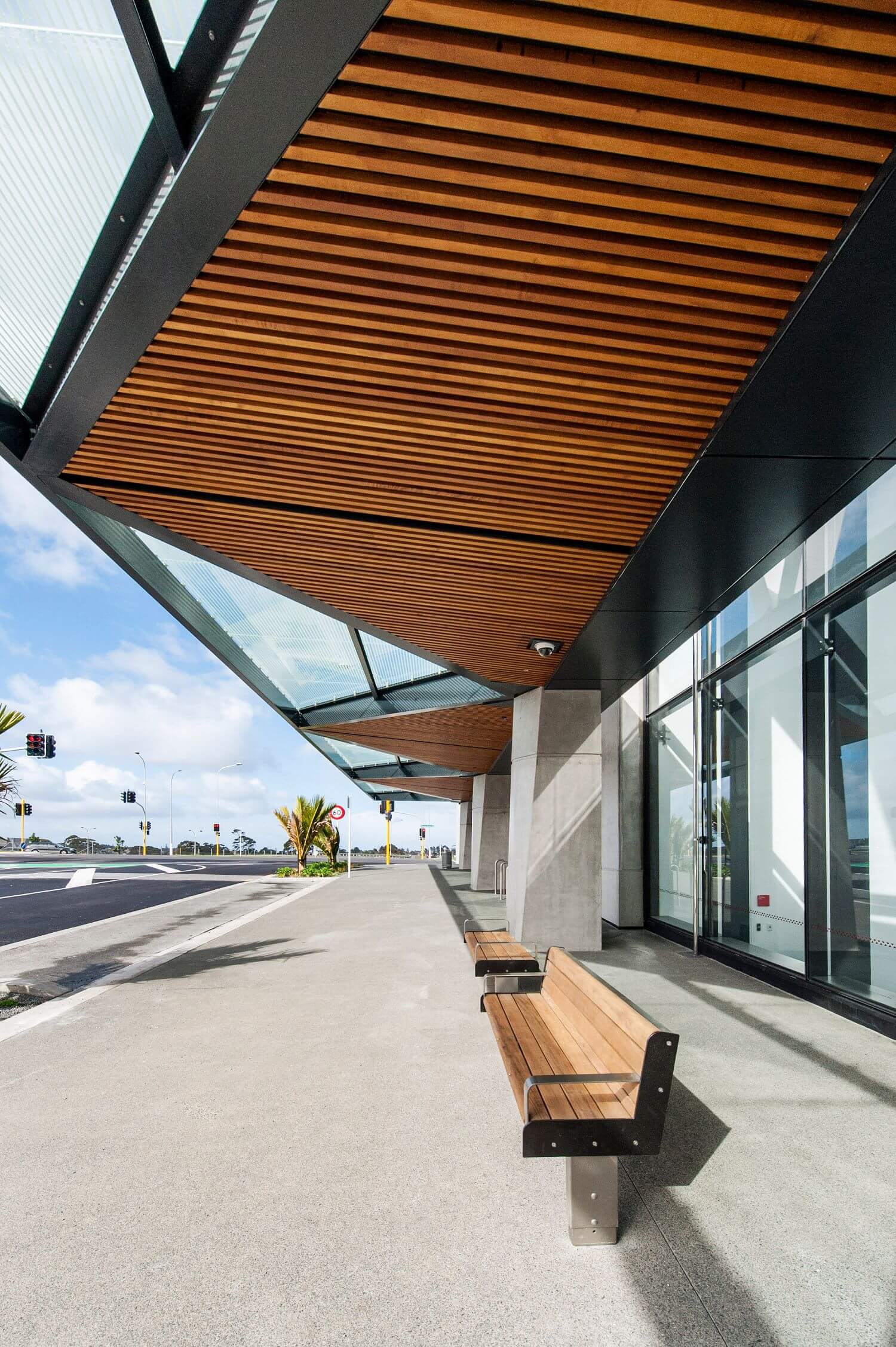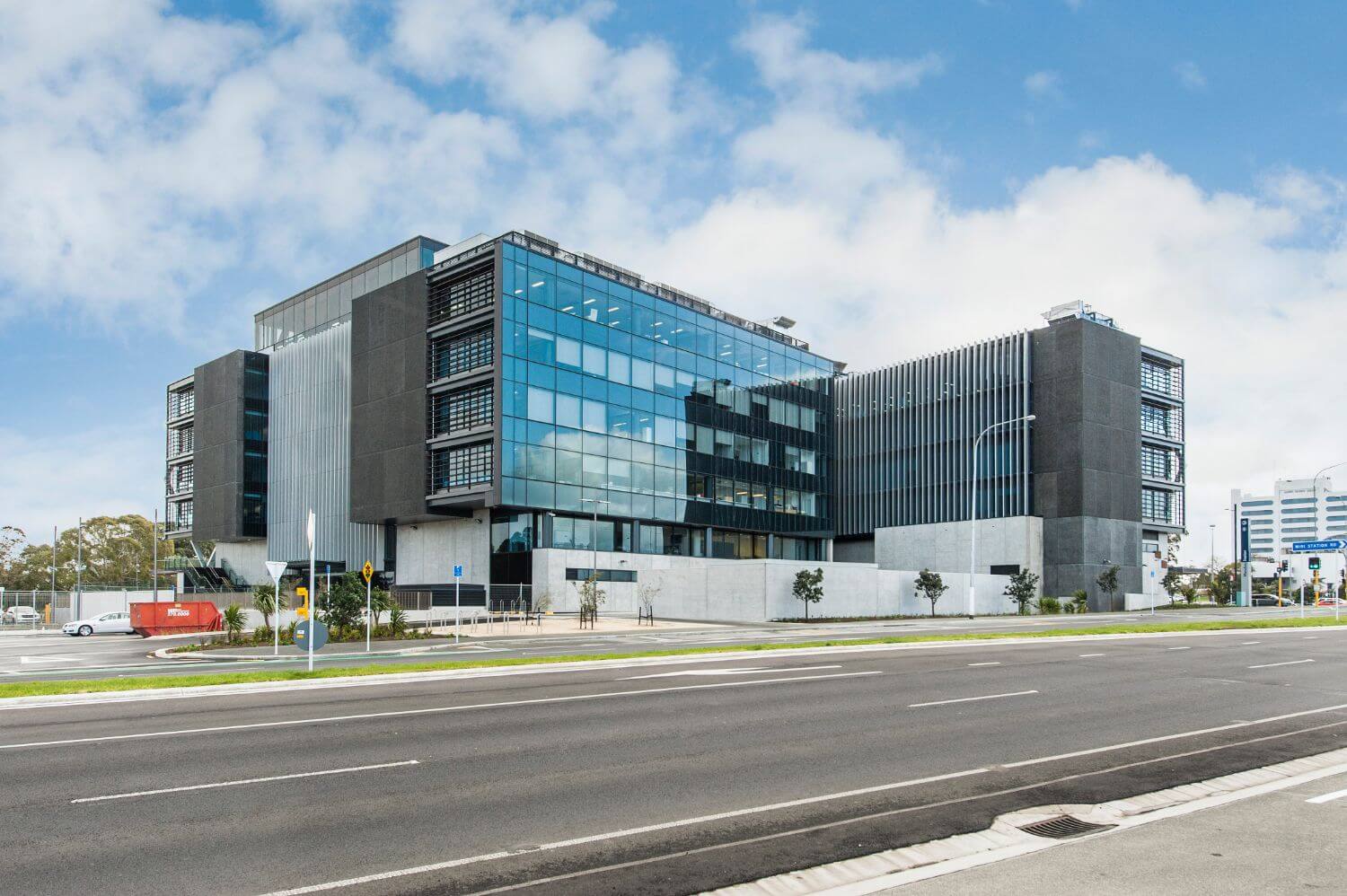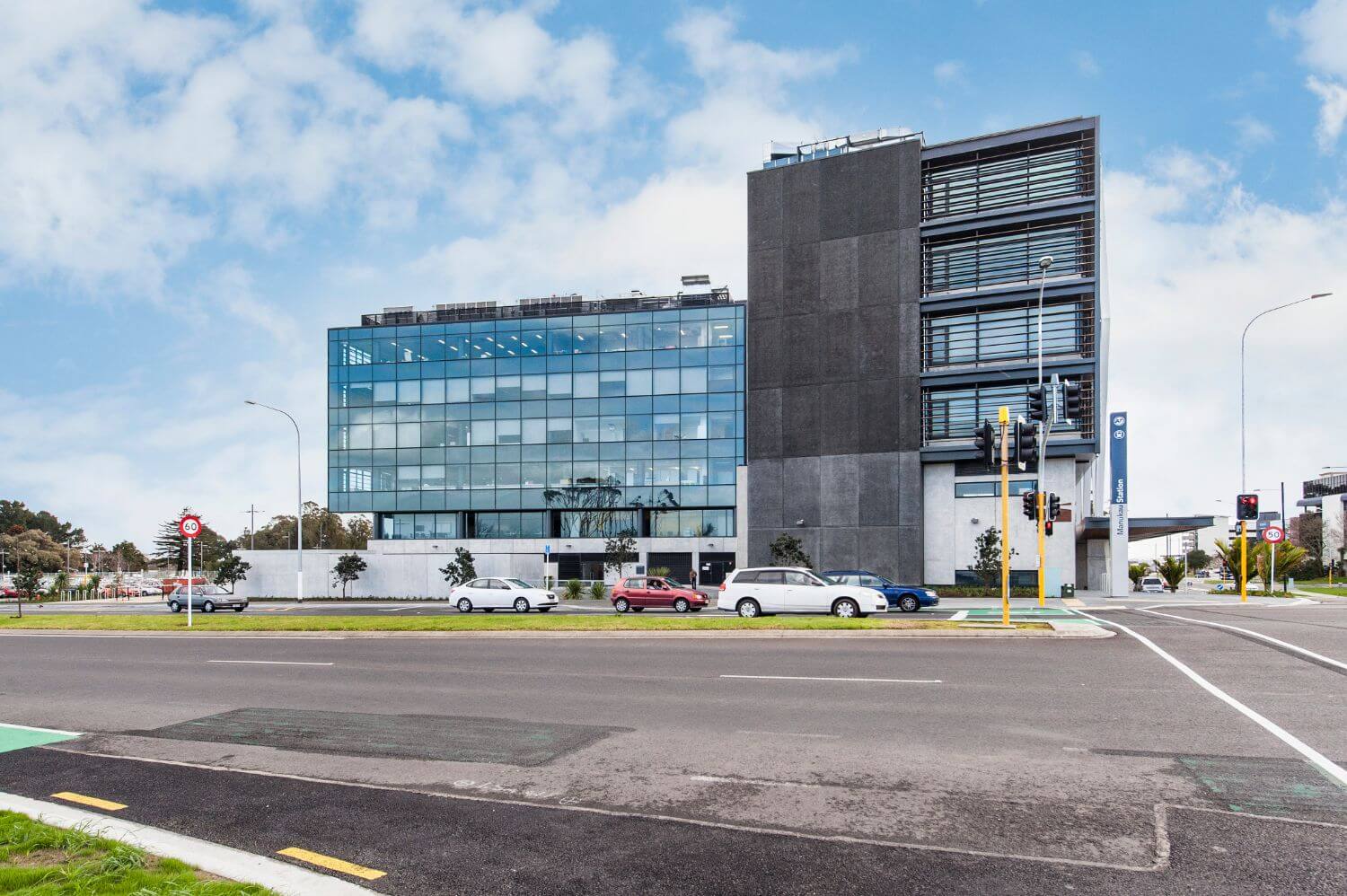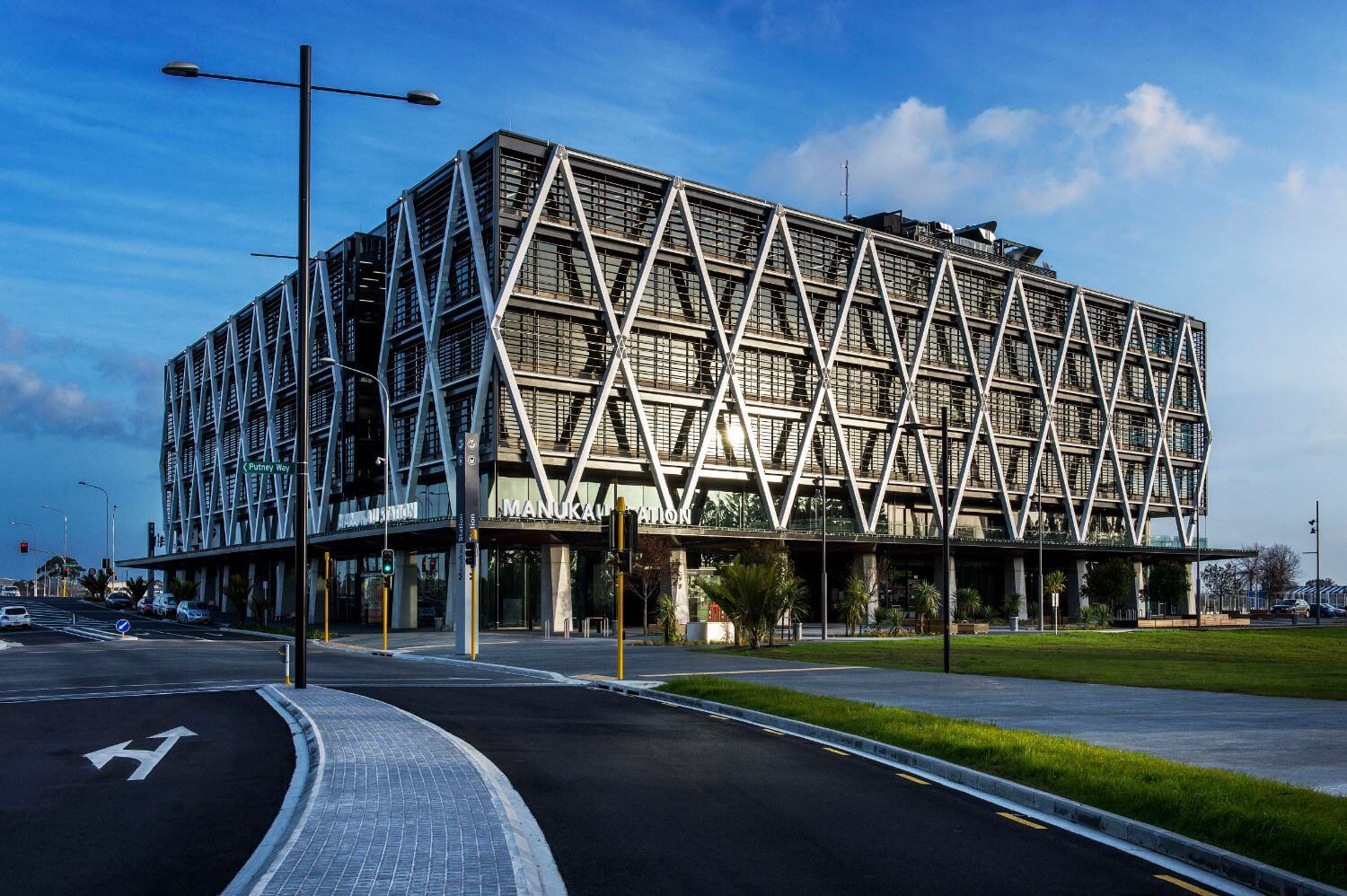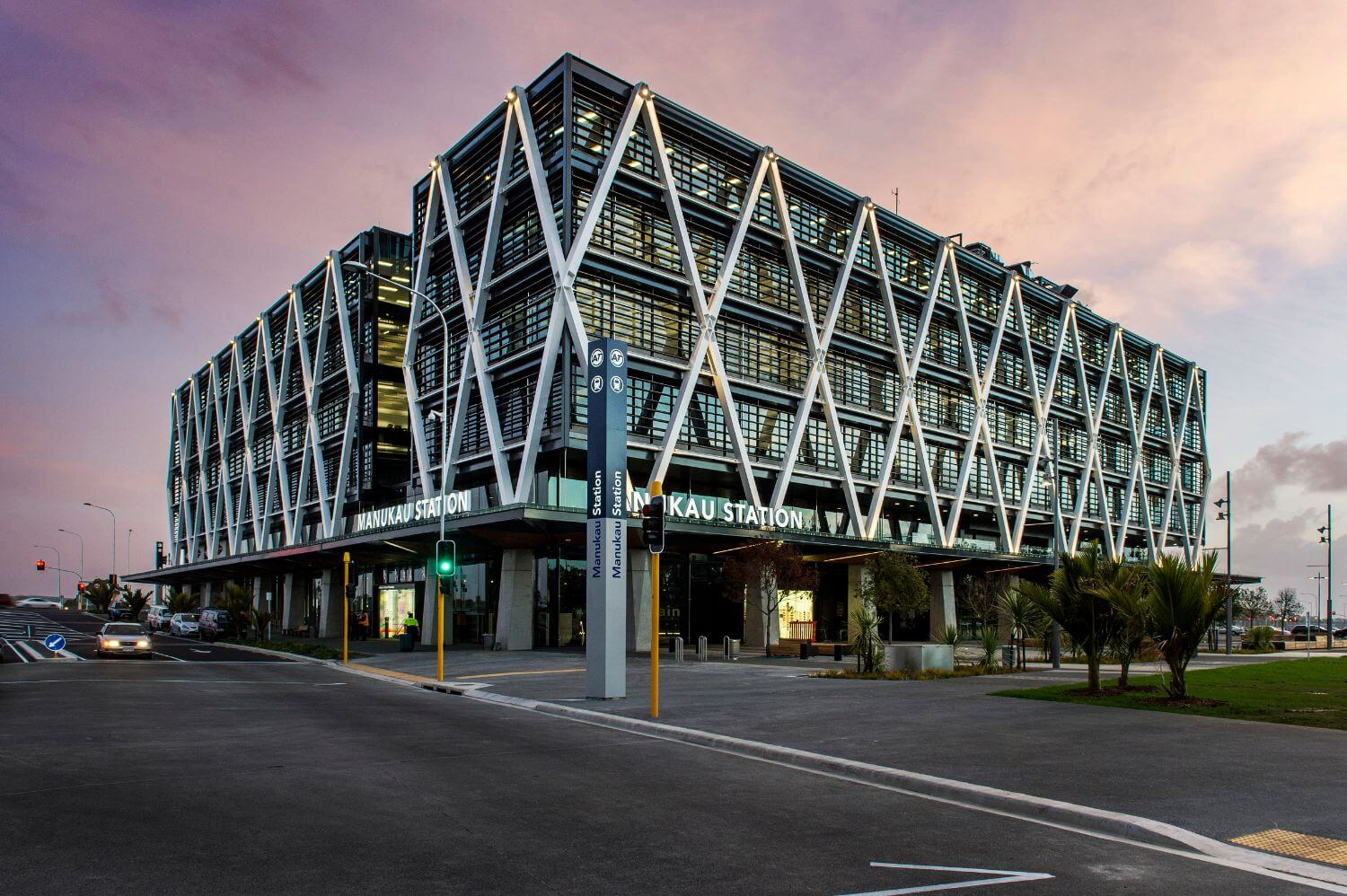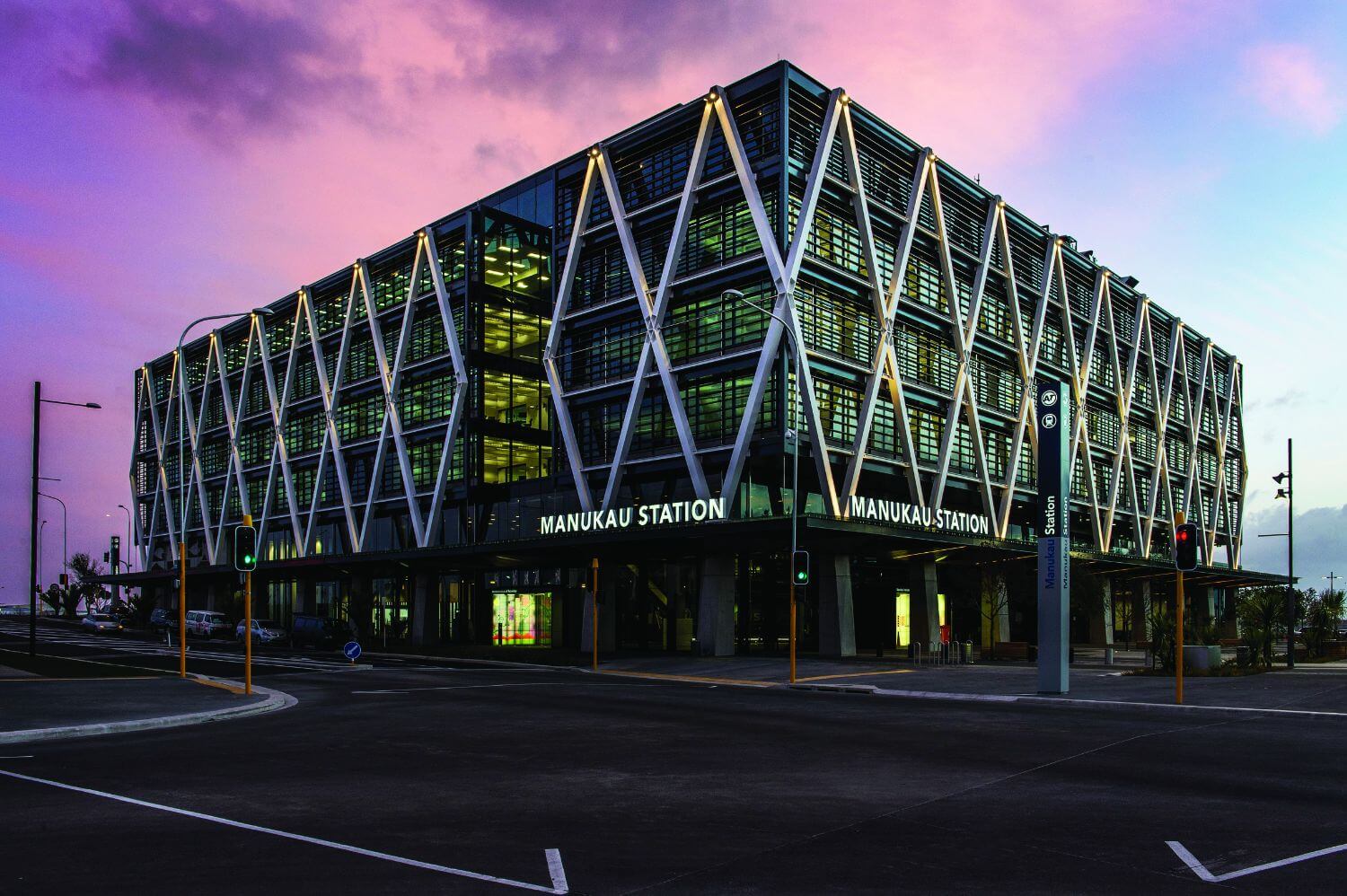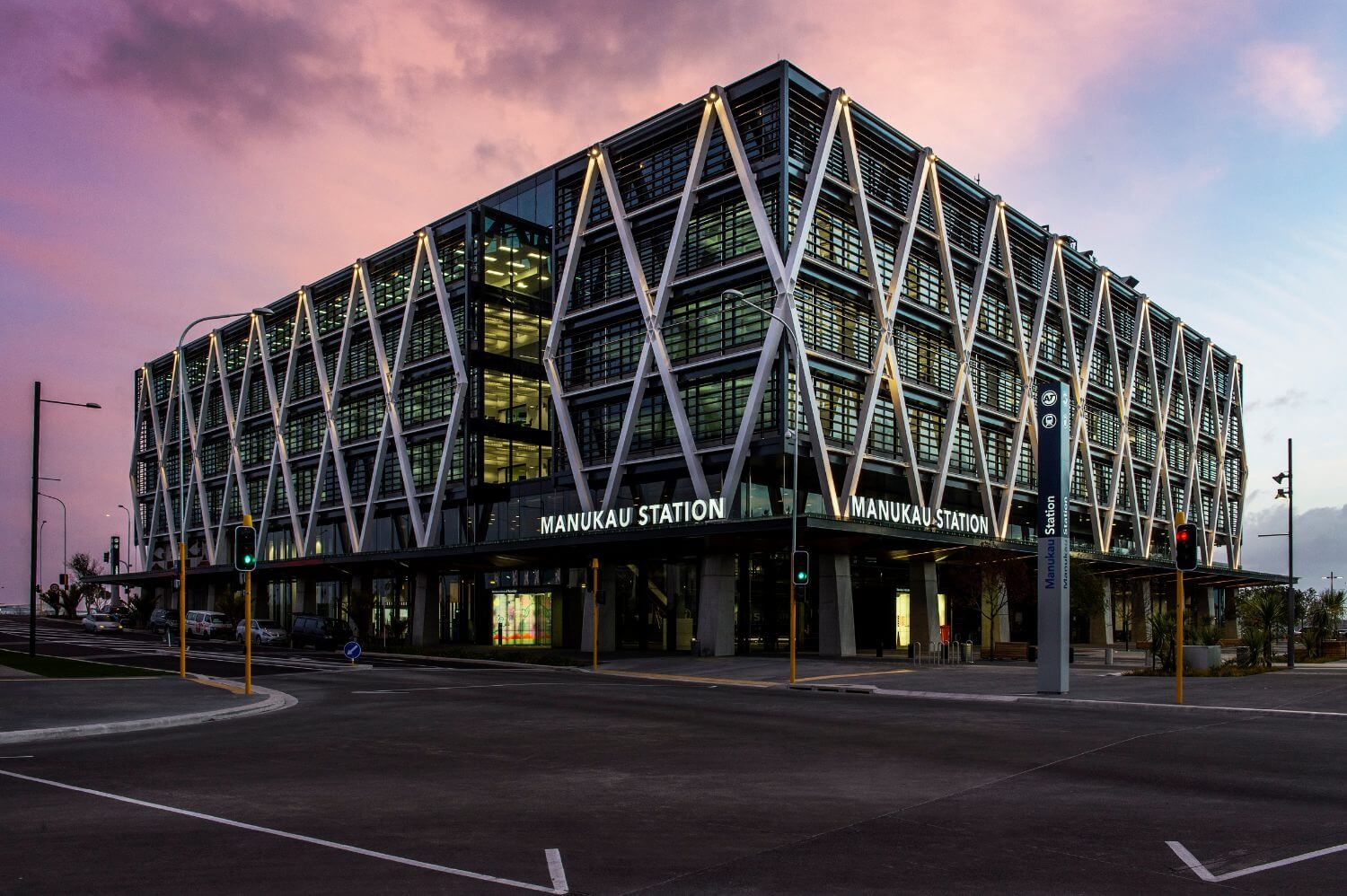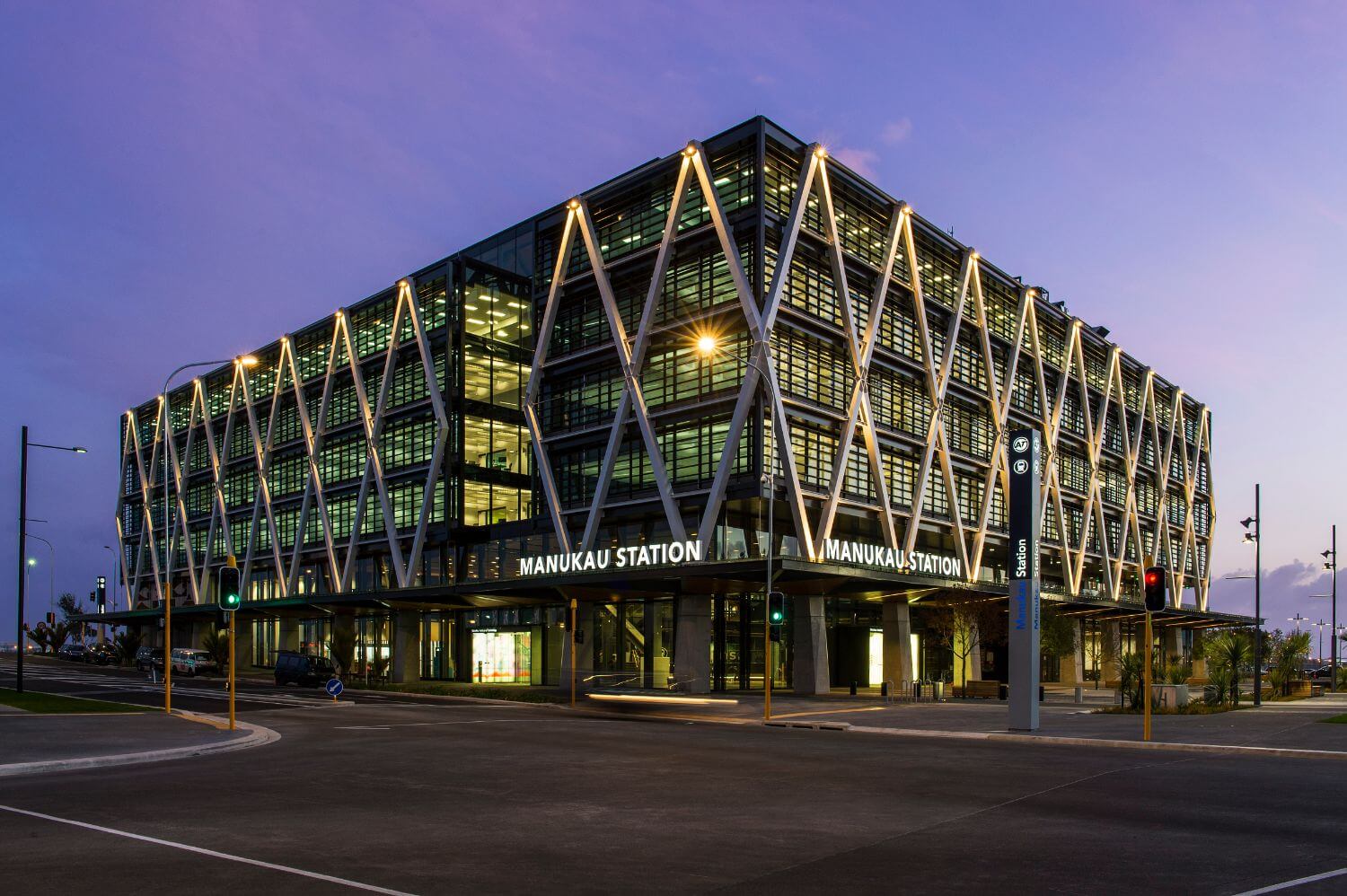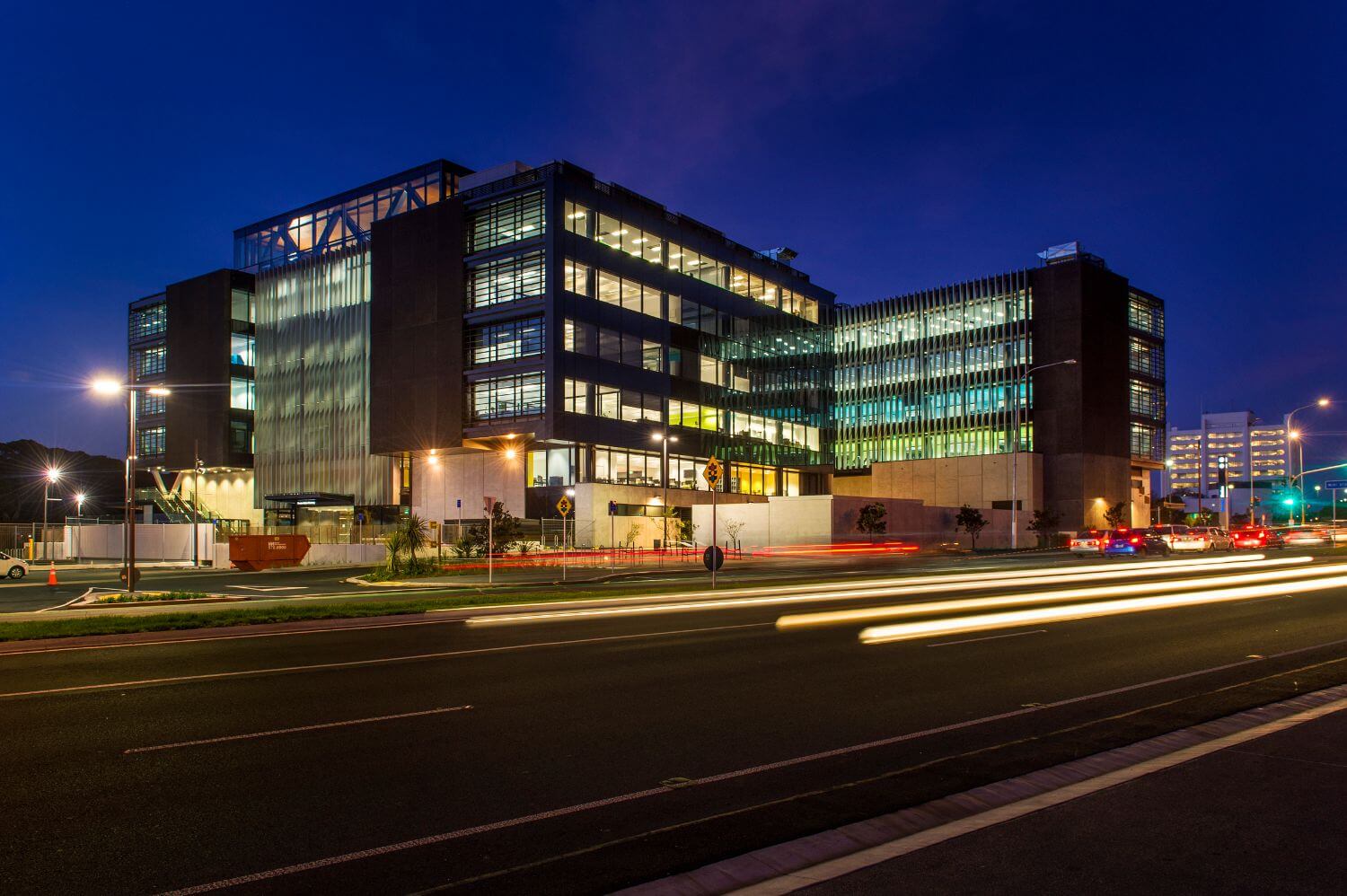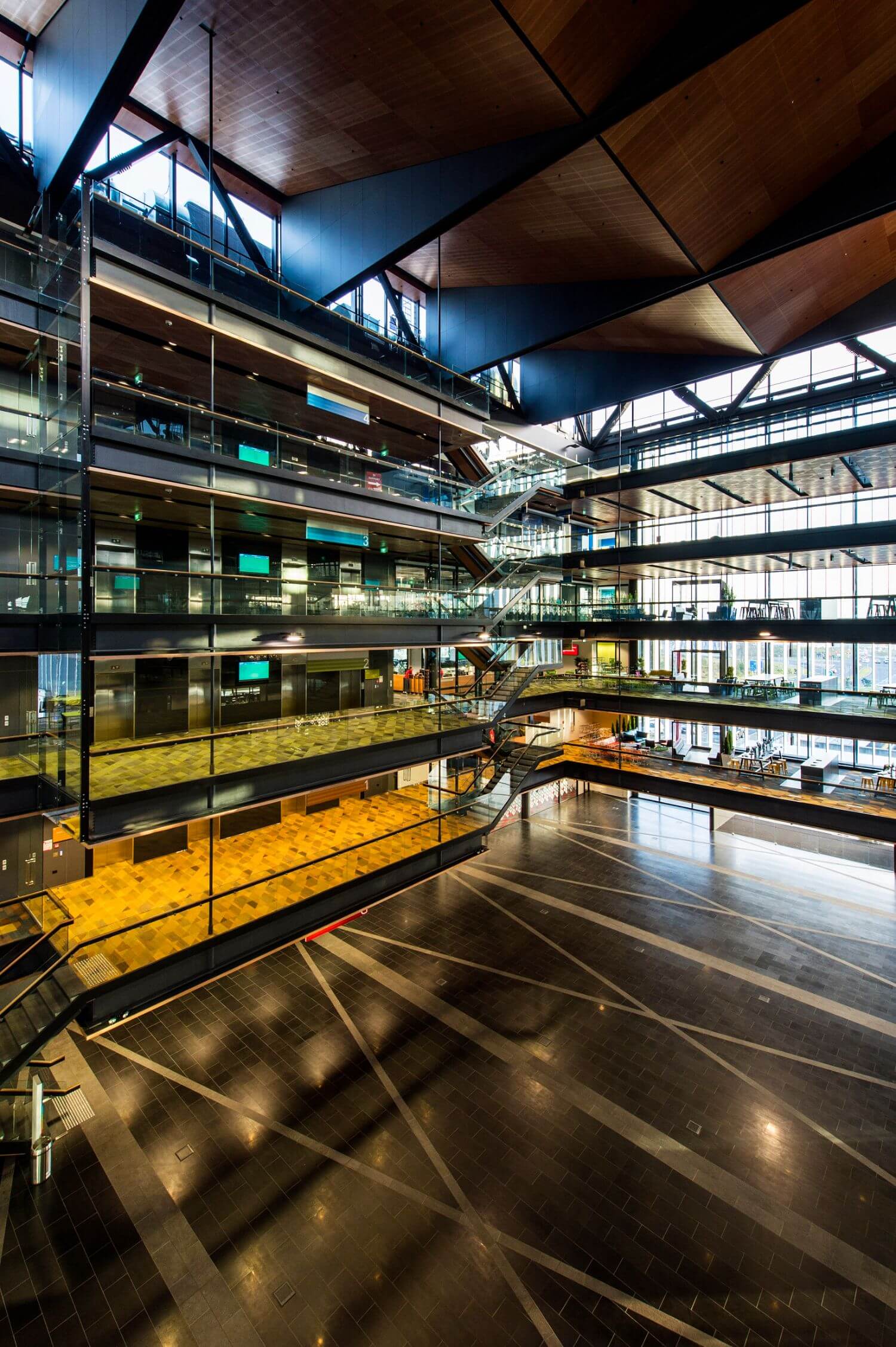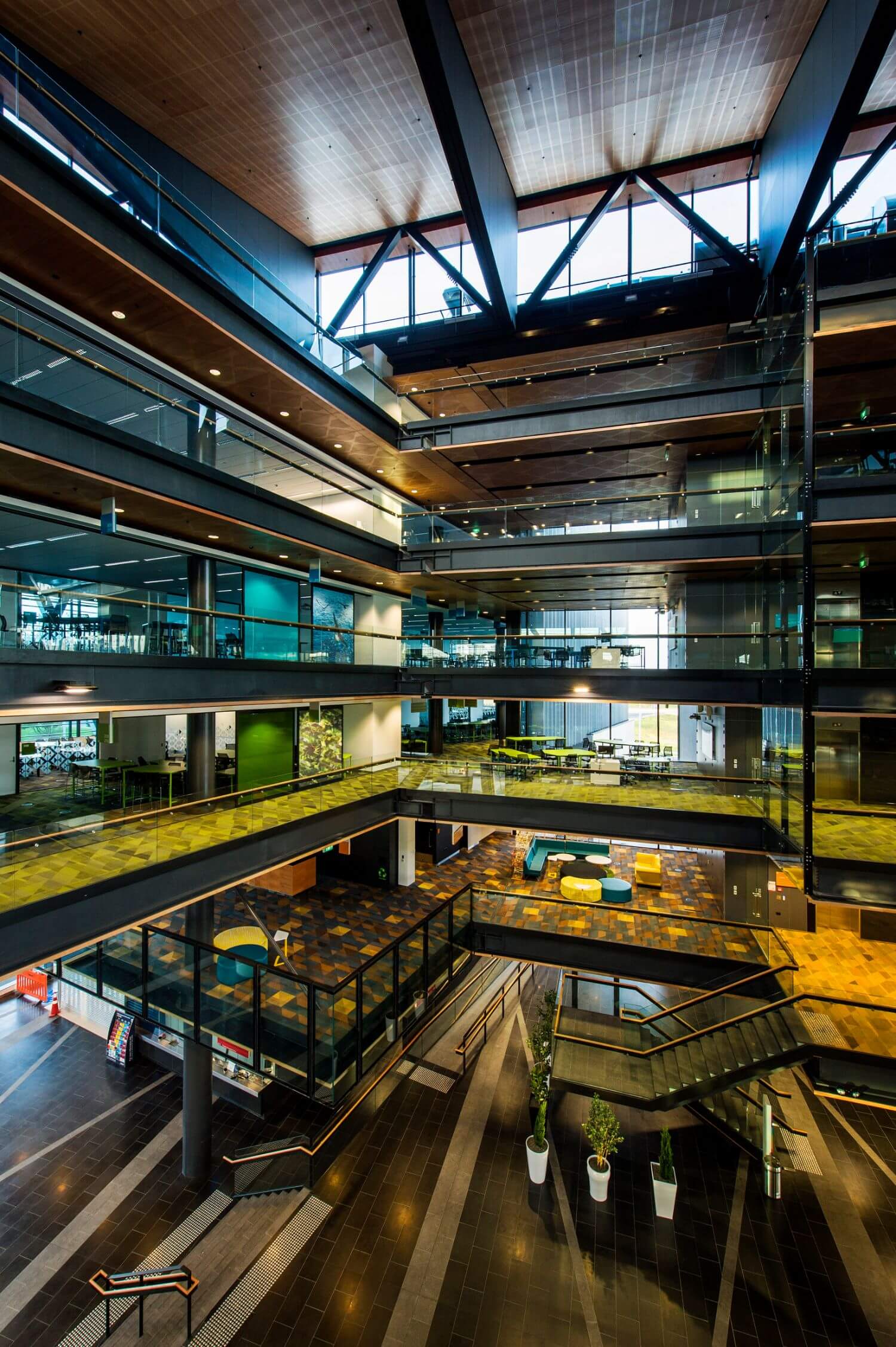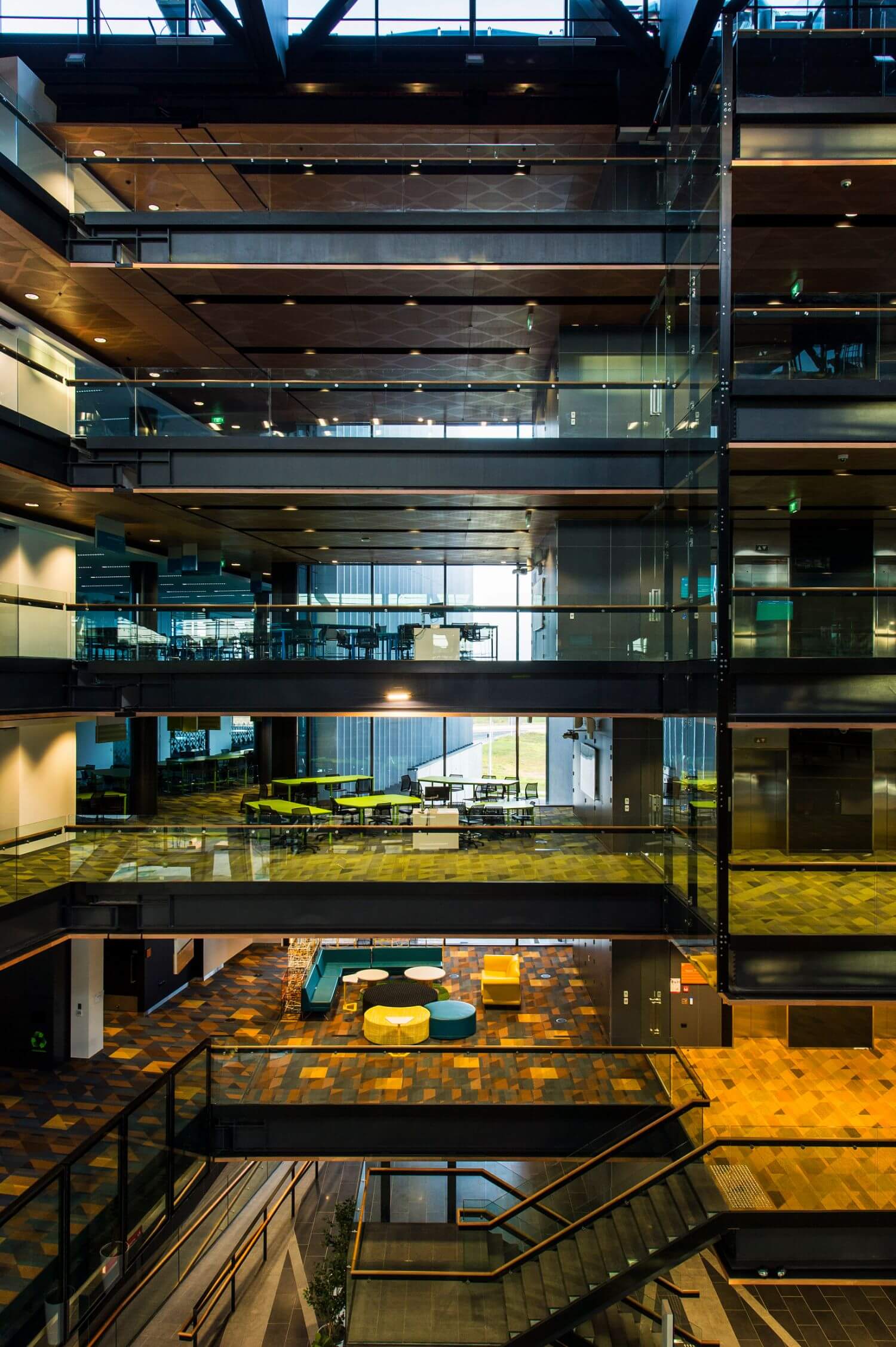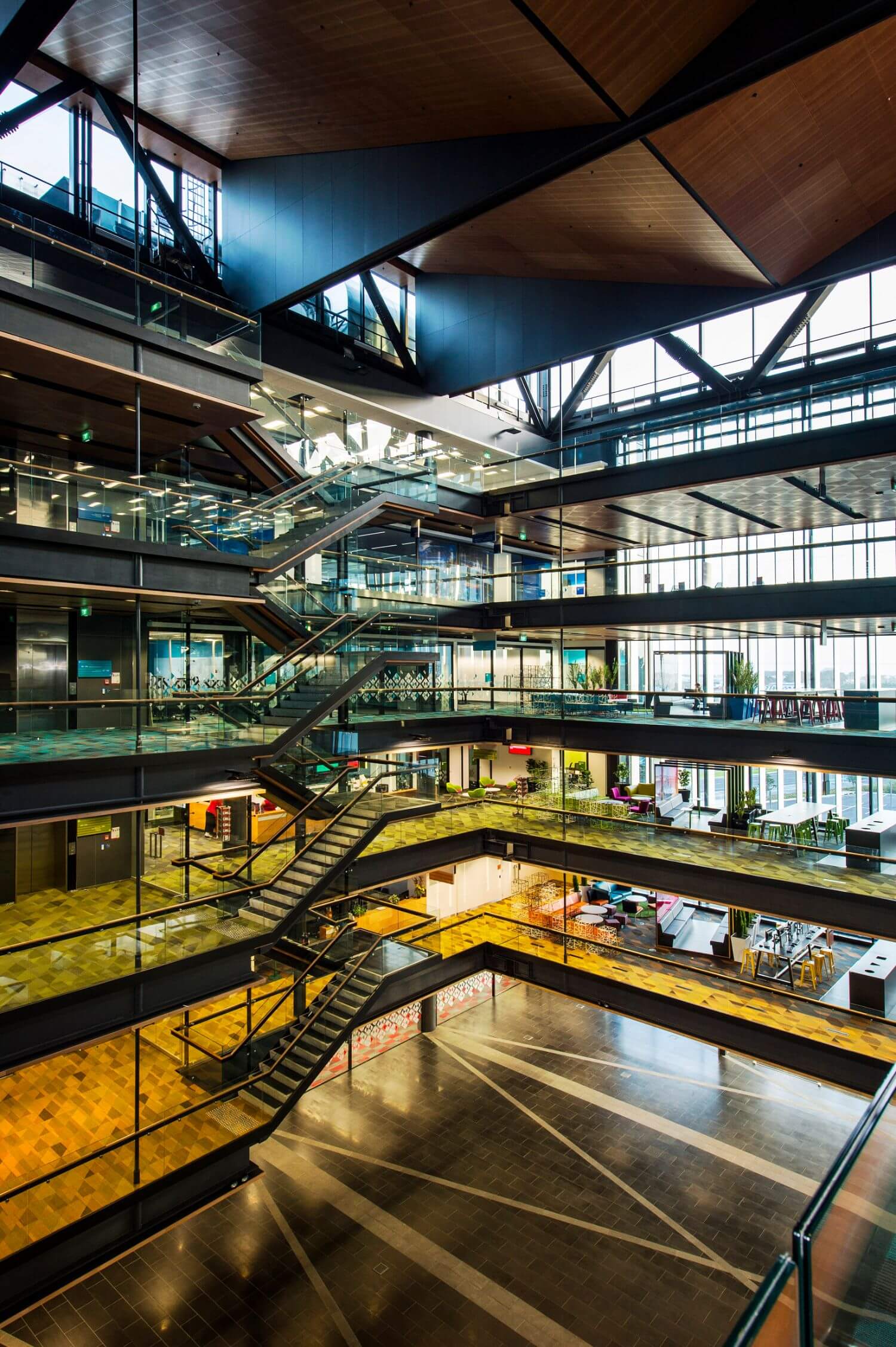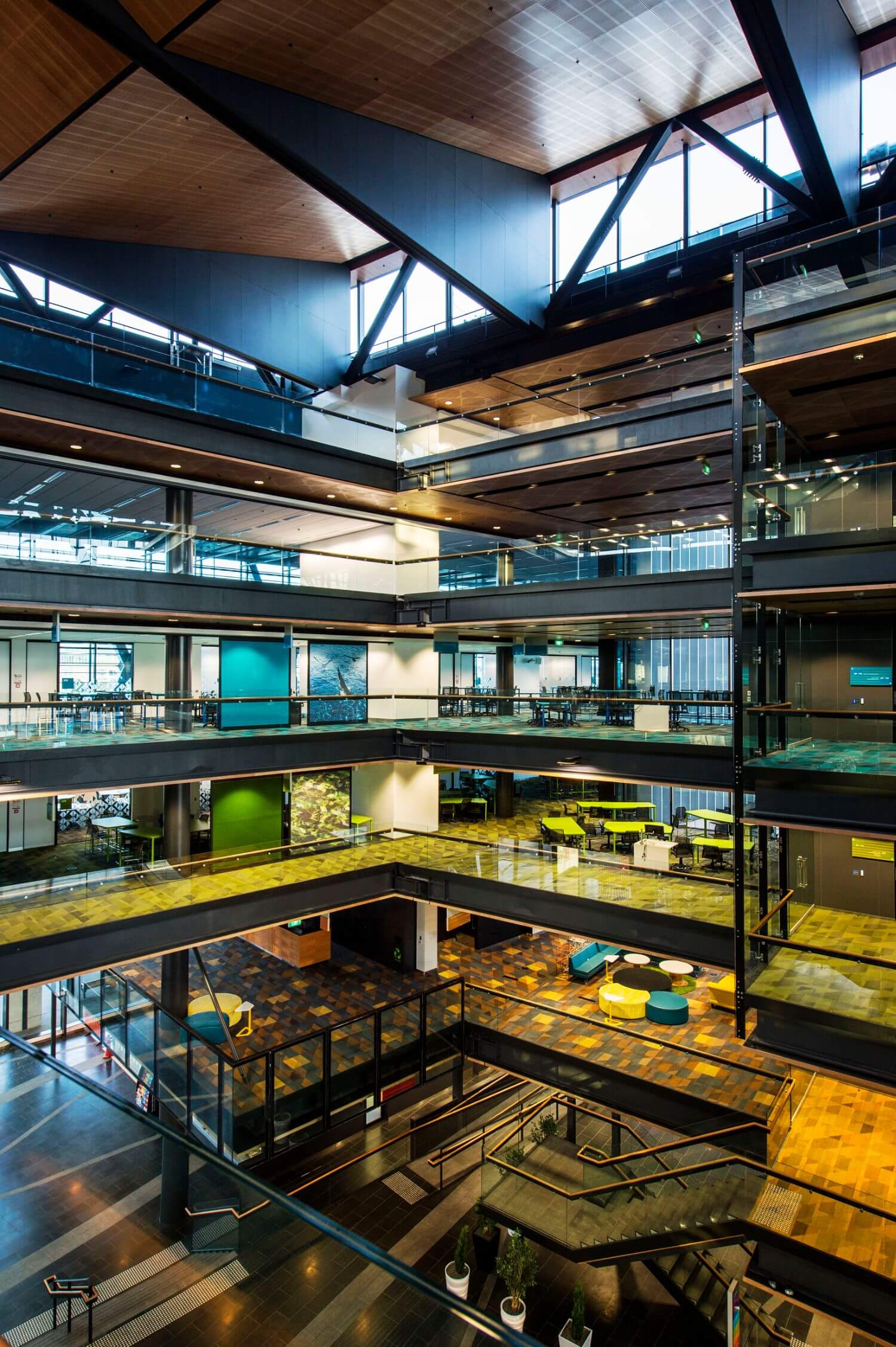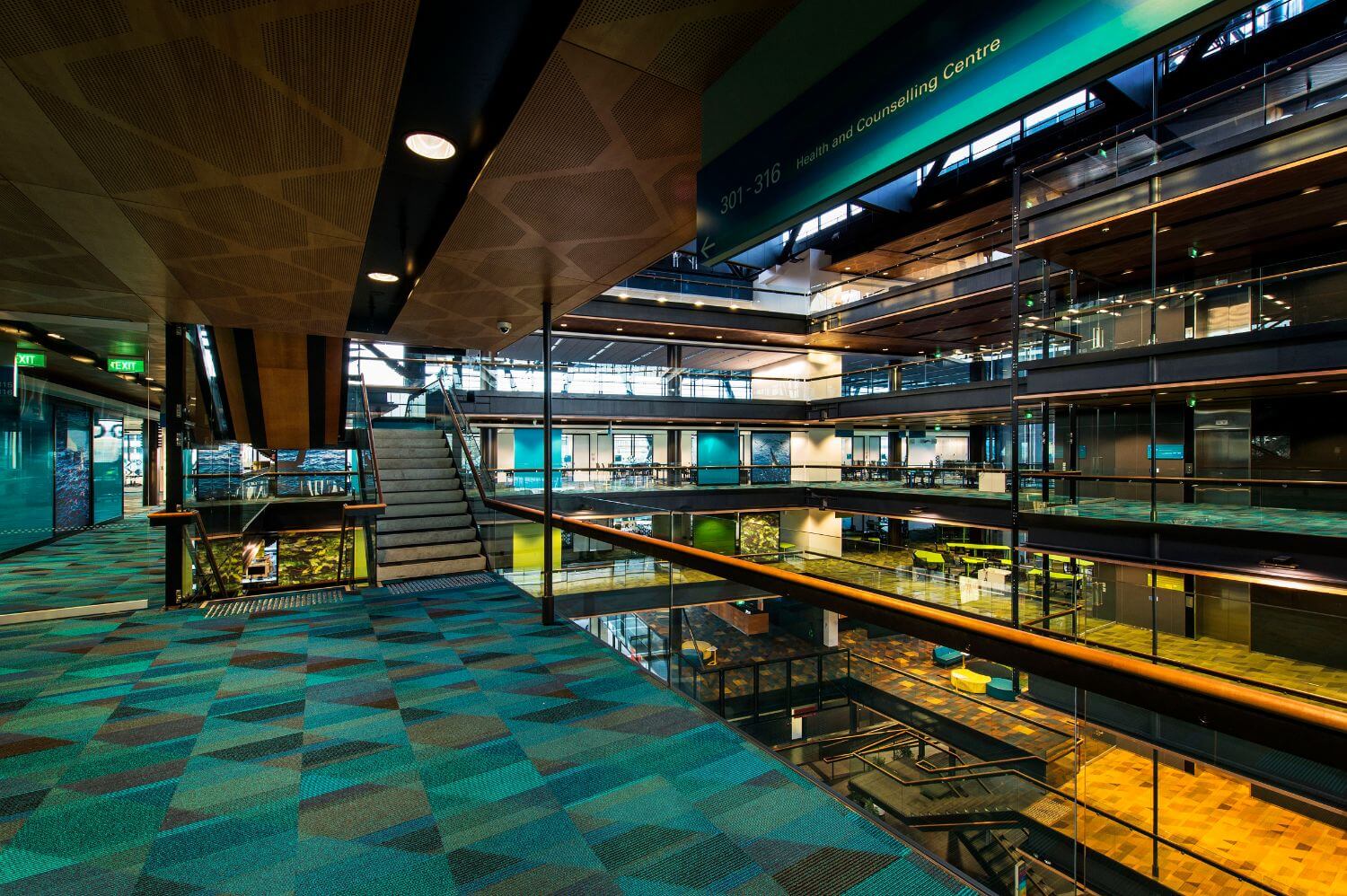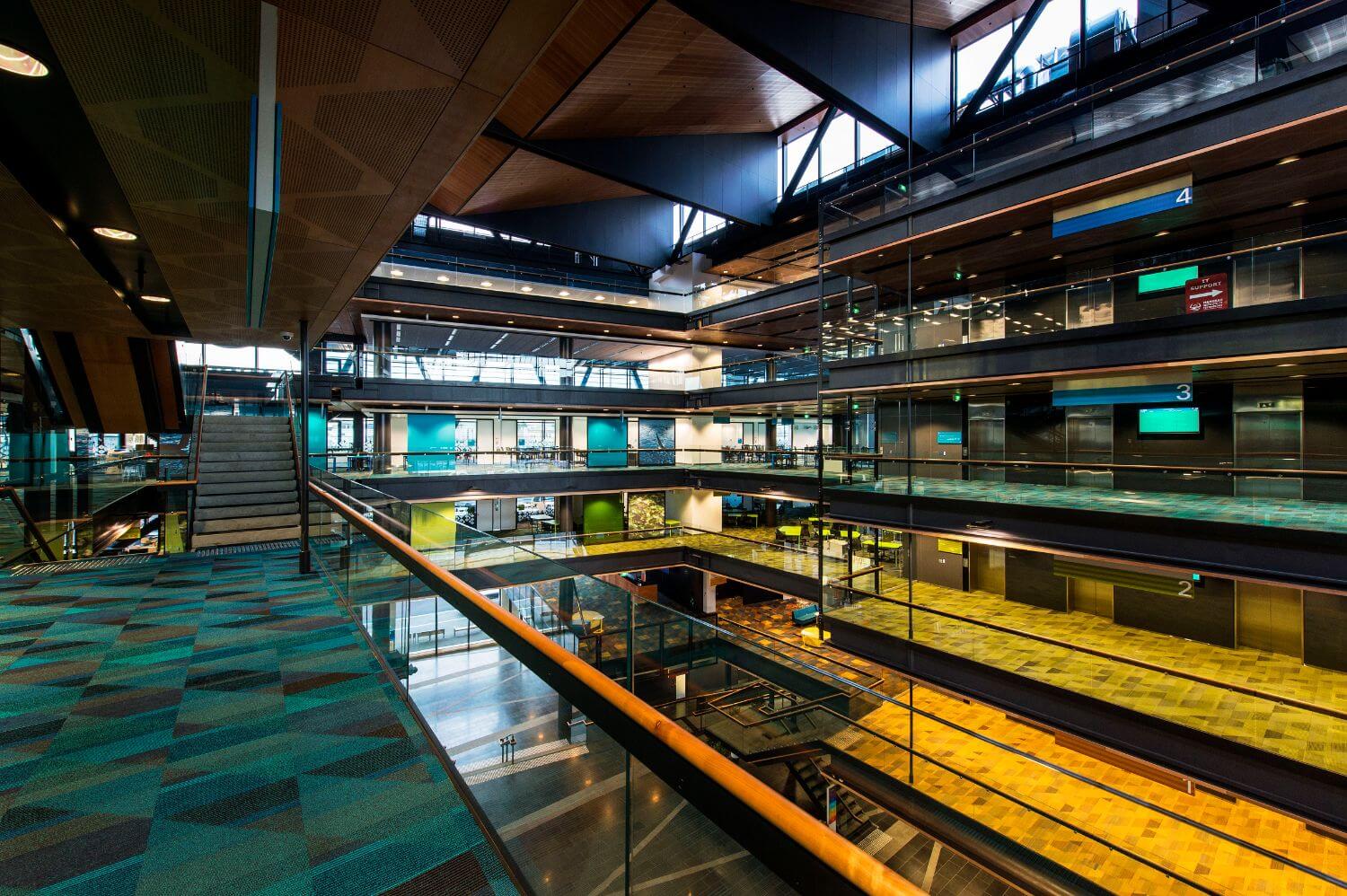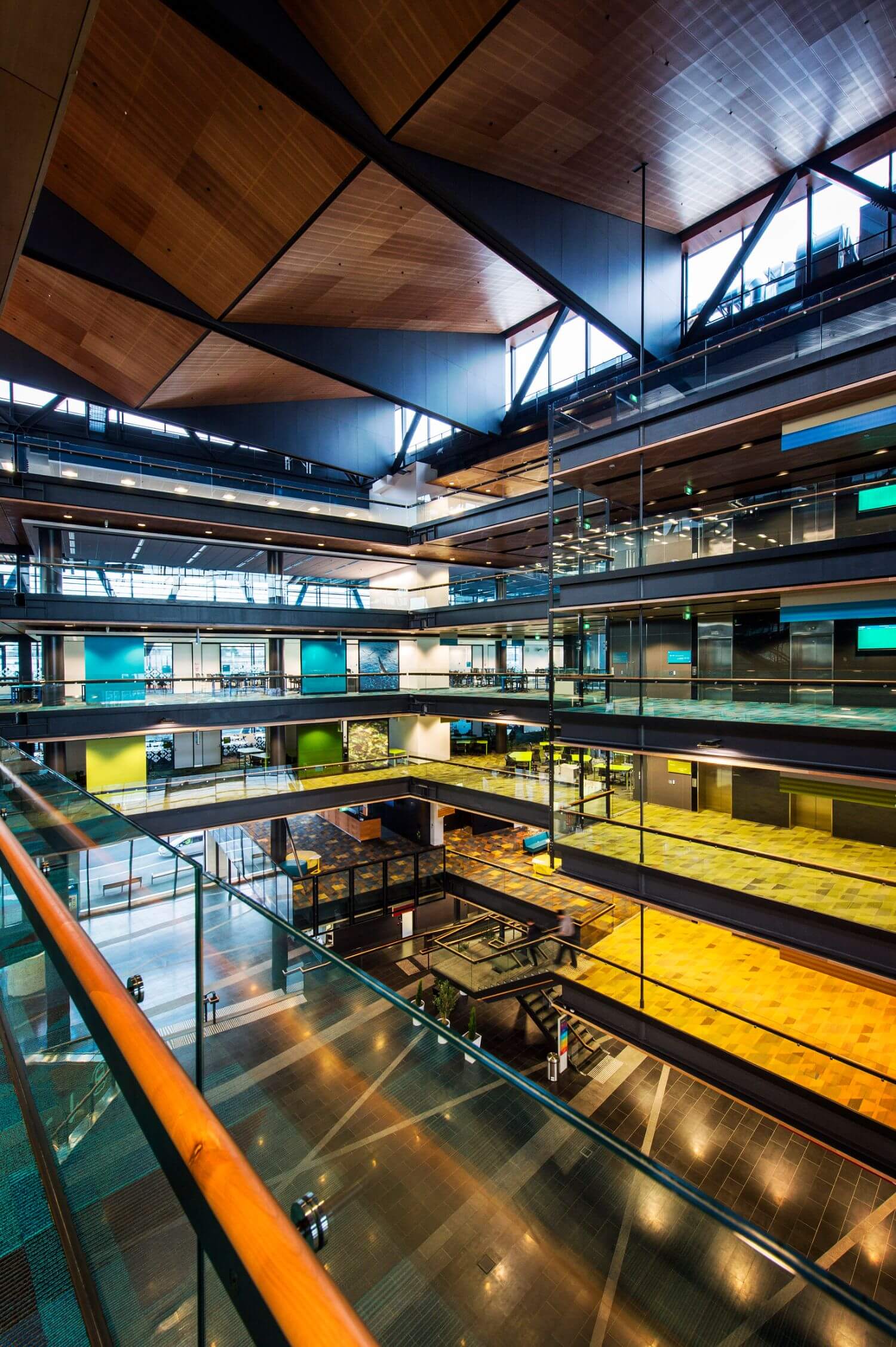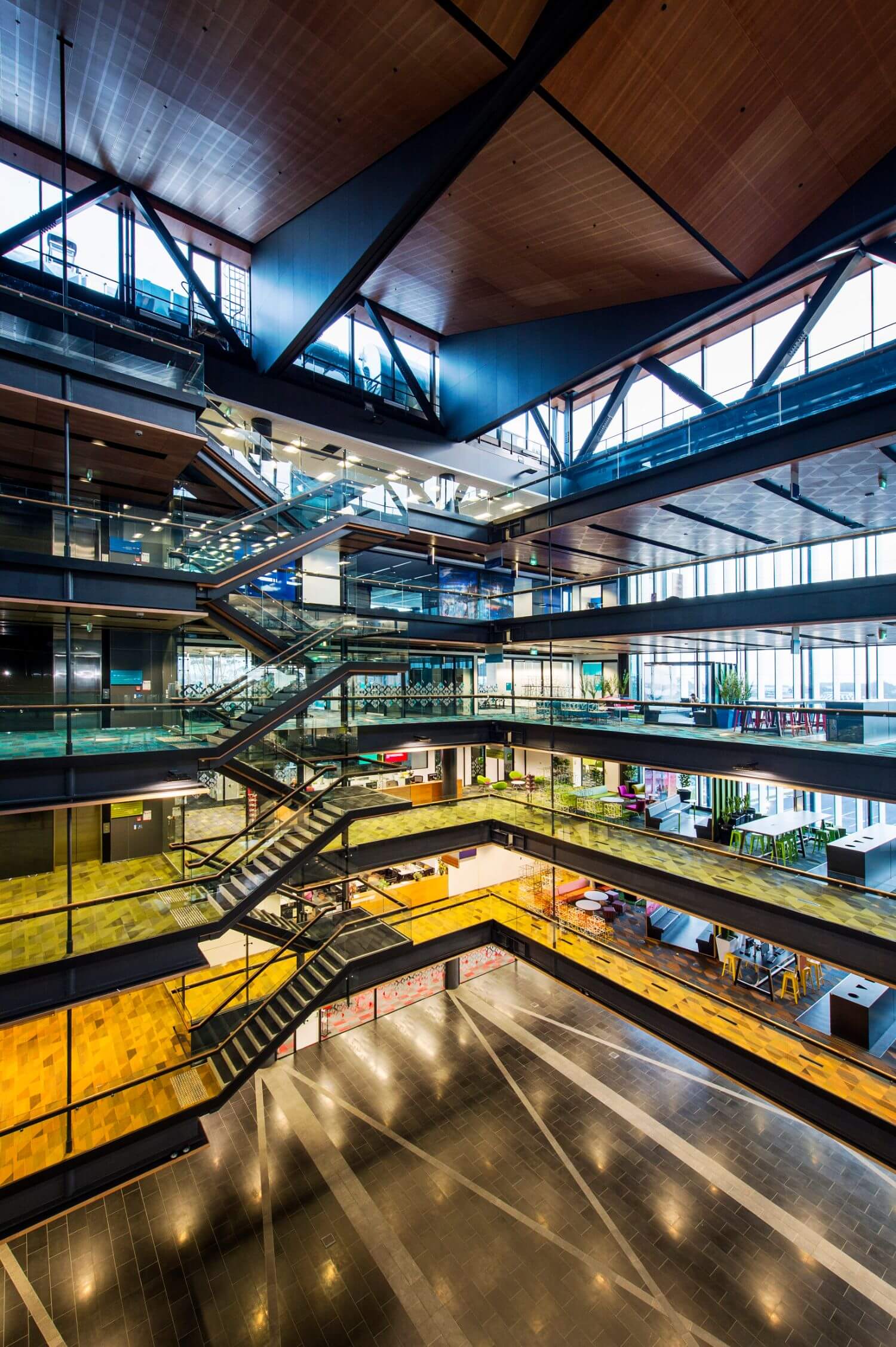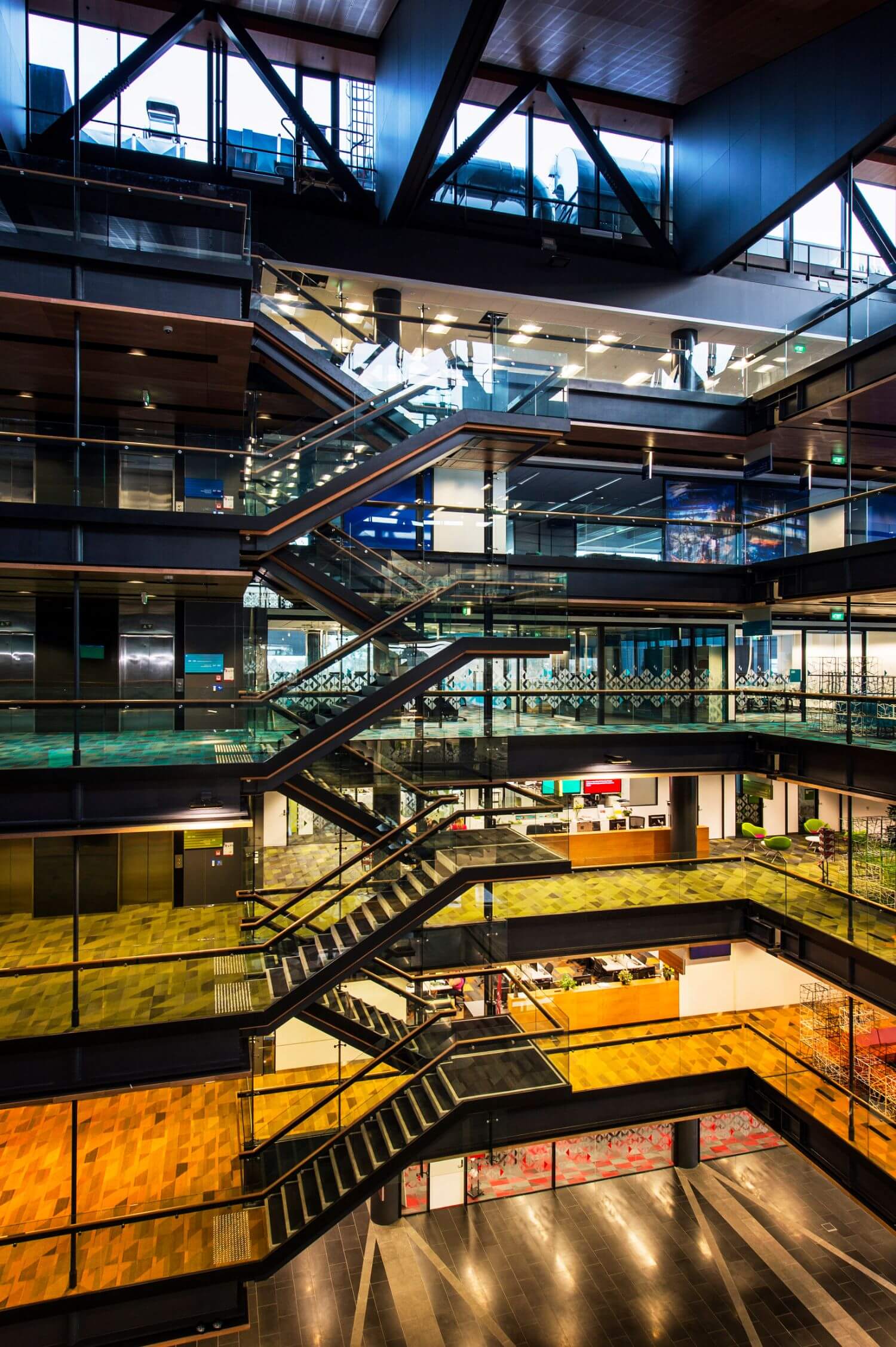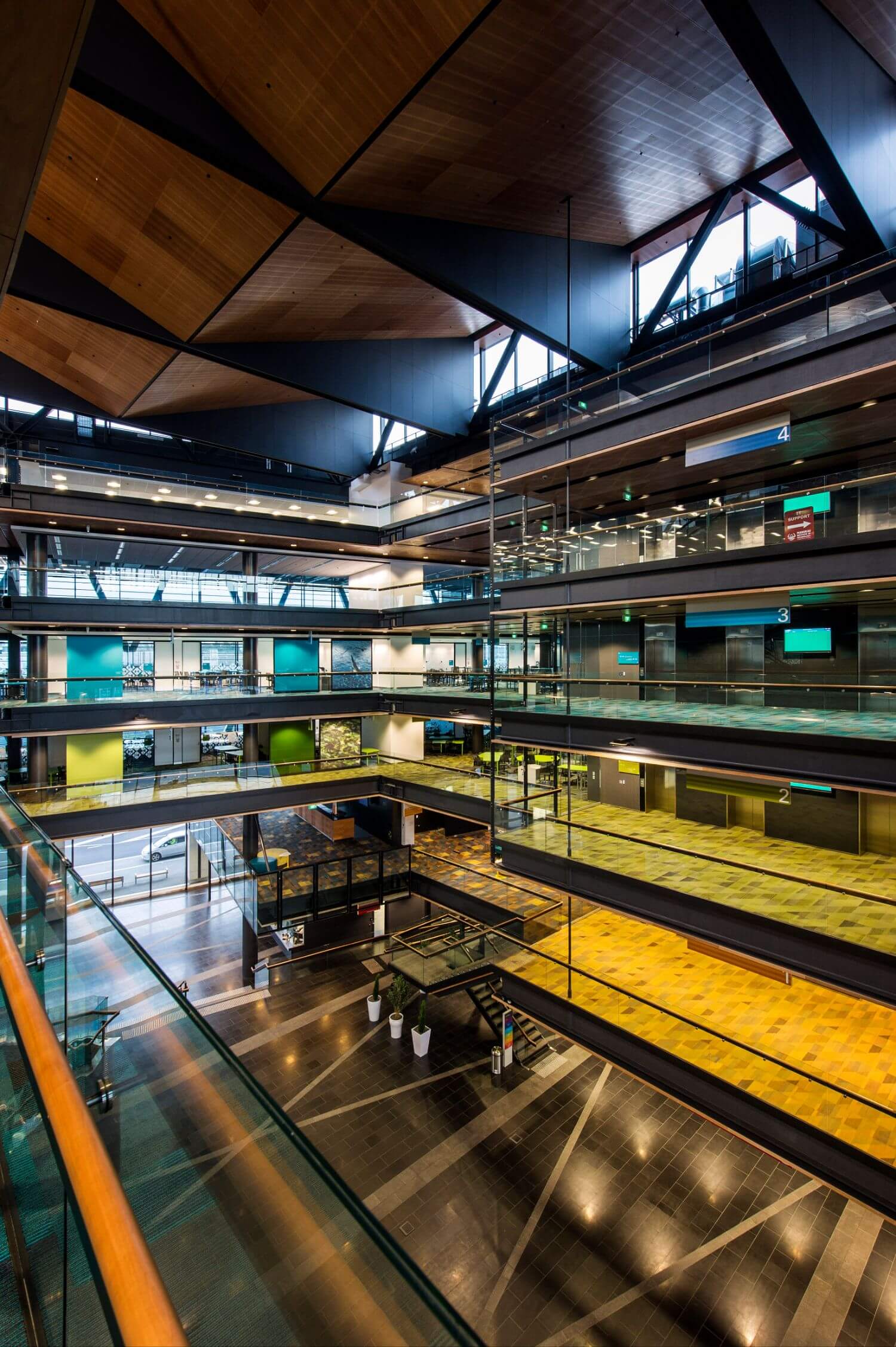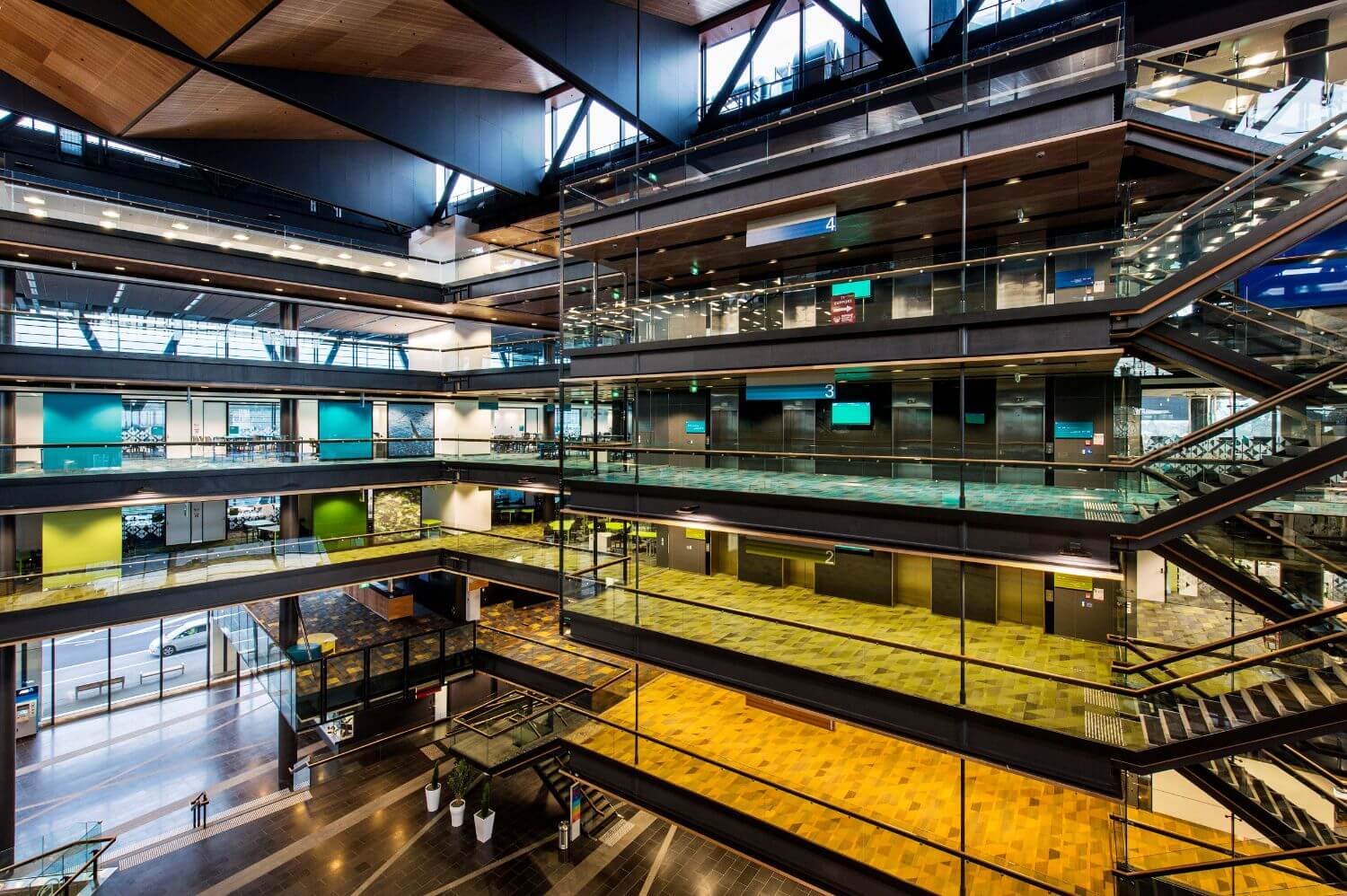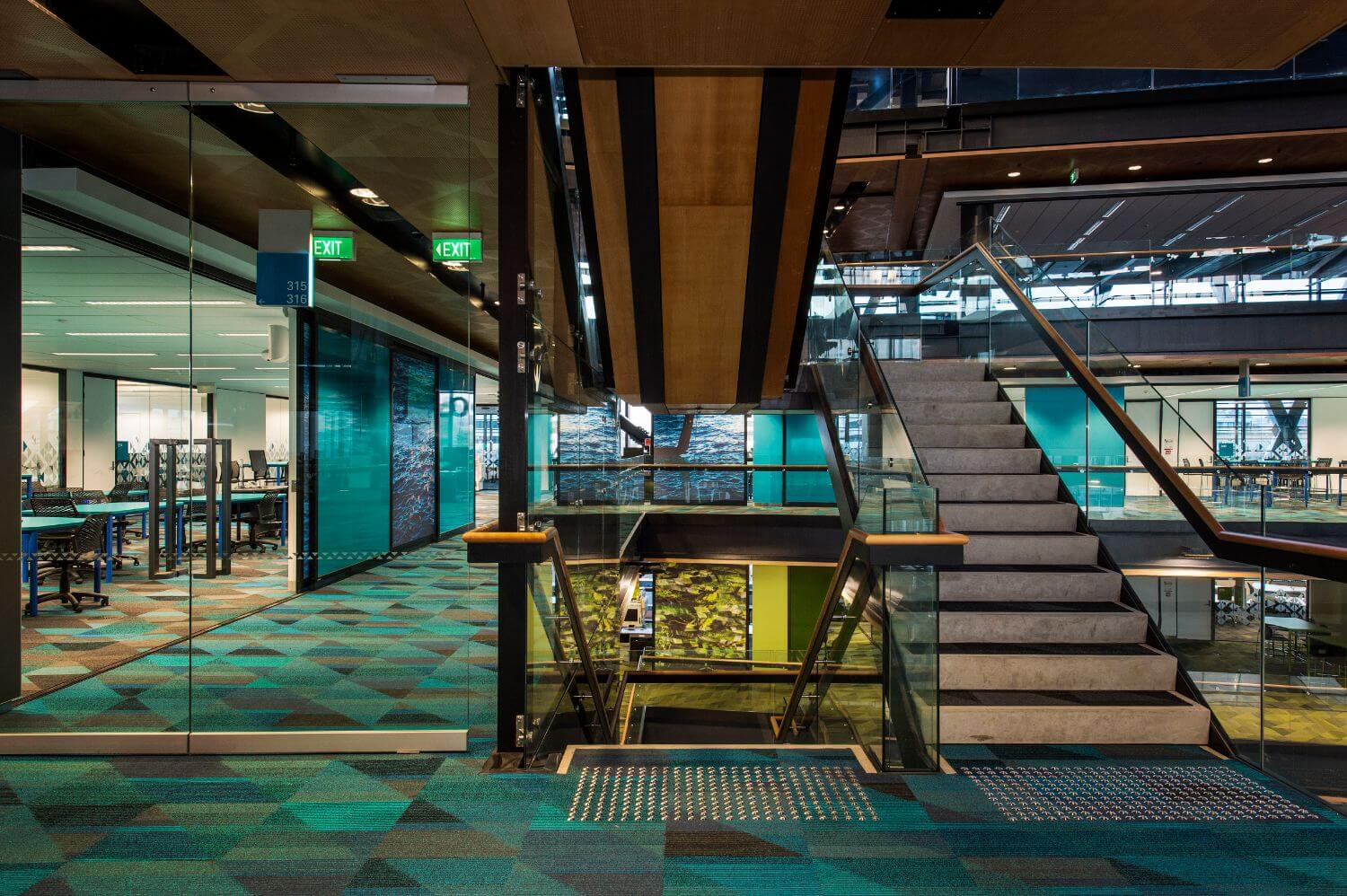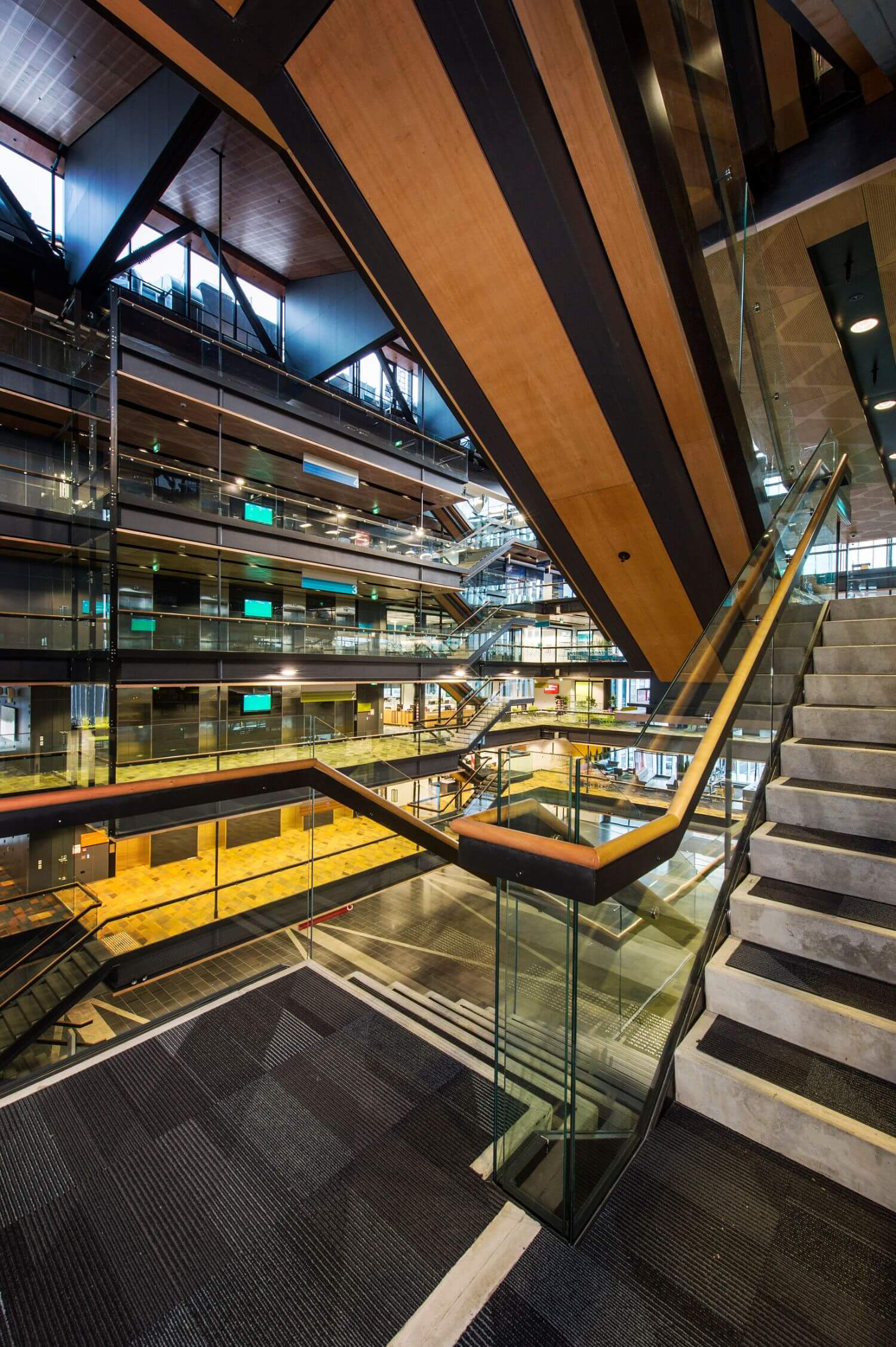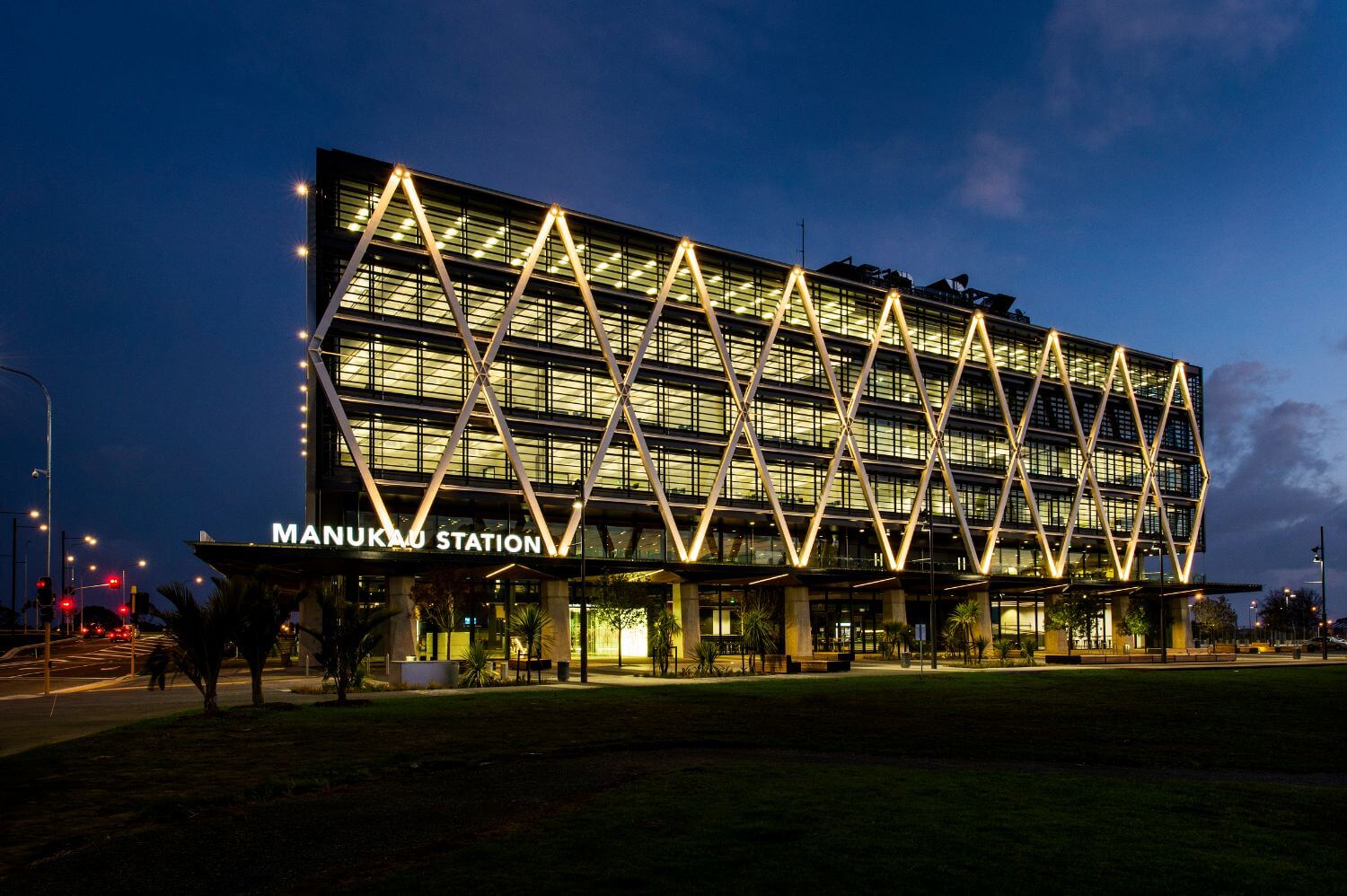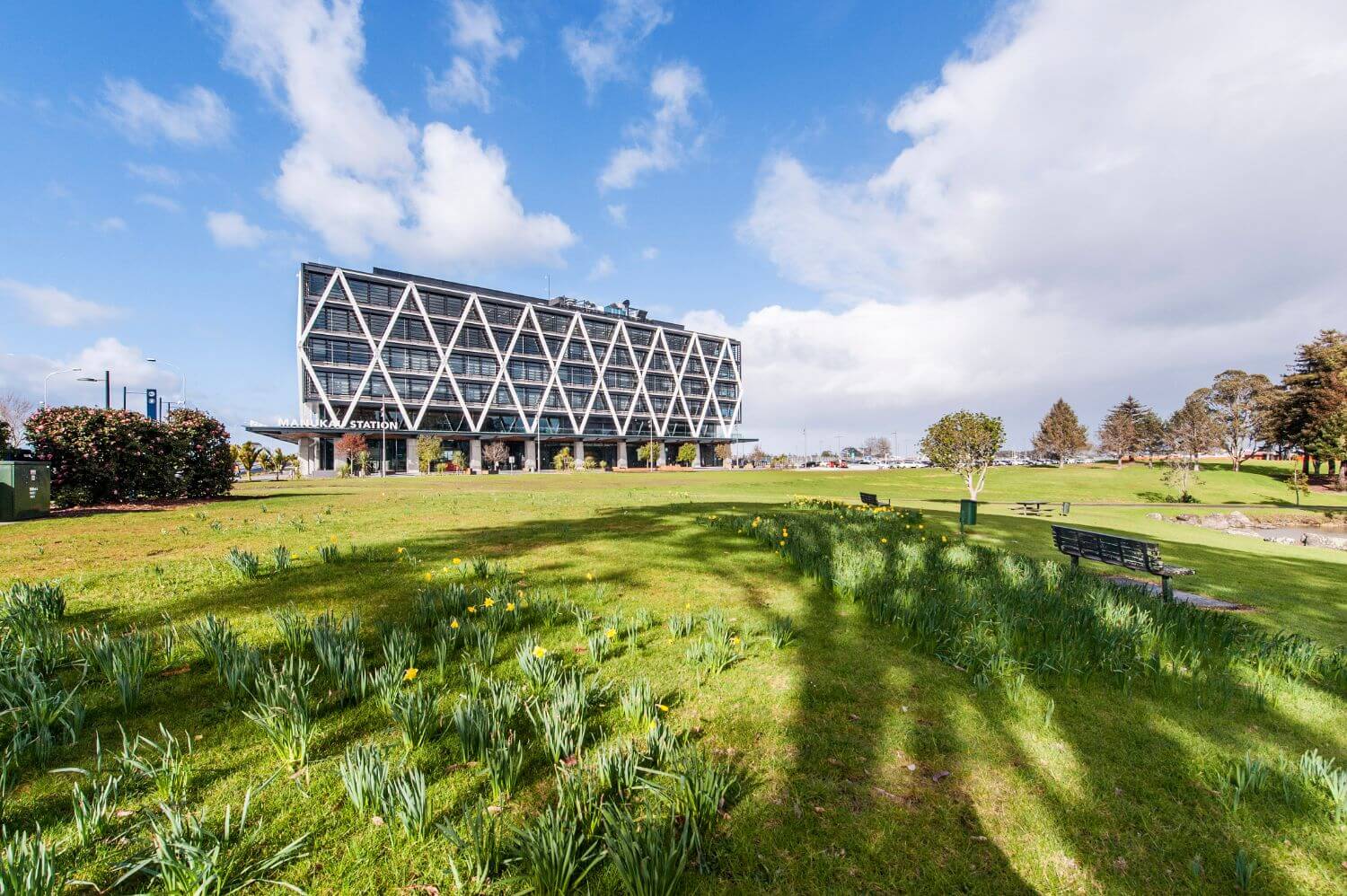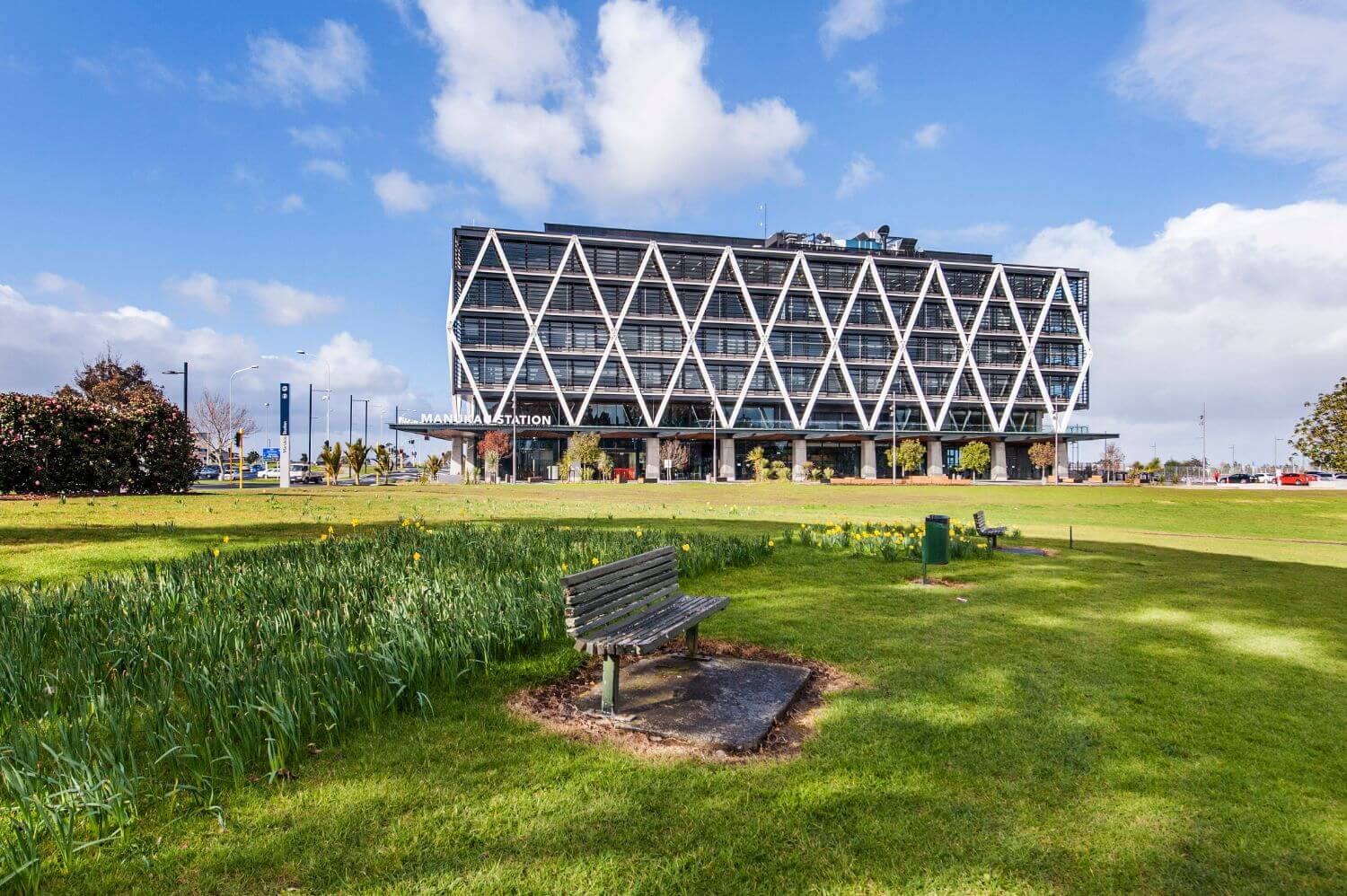 Following the collapse of Mainzeal on Waitangi Day 2013, MIT looked to restart the contract and embark on a new procurement process.
An agreed shortlist of contractors was compiled and the partially constructed building was tendered on a P&G and margin basis. A two- stage approach was requested: stage one was the definition of the scope of management services plus commencement of critical weather- tightness activities; stage two was the balance of contract works to completion to deliver.
Hawkins was announced as the successful construction partner to restart the project.
MIT wanted to keep as many existing subcontractors on the project and a committee was formed to support these subcontractors. Most of the subcontractors were retained and continued with Hawkins.
The building structure was not completed and the roof was only partially constructed when the Mainzeal receivership and liquidation was announced. The first priority was to secure the facade and glazing, critical to enable weather-proofing to advance.
The new building is situated above the Manukau railway station. The station was required to remain operational throughout the construction which required careful planning and execution by the team to ensure minimal disruption.
Working above the station also presented engineering challenges including large roof trusses spanning over the station, structure bridges hung from the trusses on tension rods and cantilevered lobbies with tension rod supports.
The time frame of the project was critical and required fast track progress with several months of turnover between $7M and $9M.
This project has been highly unusual due to the demise of Mainzeal and appointment of a new main contractor during the construction. Although many unforeseen challenges were faced, they were successfully worked through and overcome with a supportive, effective project team.
The close working relationships and interaction between the project team; Hawkins, Warren Mahoney, Holmes, Aurecon, WT Partnership and the client was crucial to delivering this project successfully.