Hawkins was the main contractor on this two 4-storey luxury apartment building project constructed on a 1.18ha site at Arthurs Point in Queenstown, overlooking the spectacular Shotover River at the foot of Coronet Peak ski field.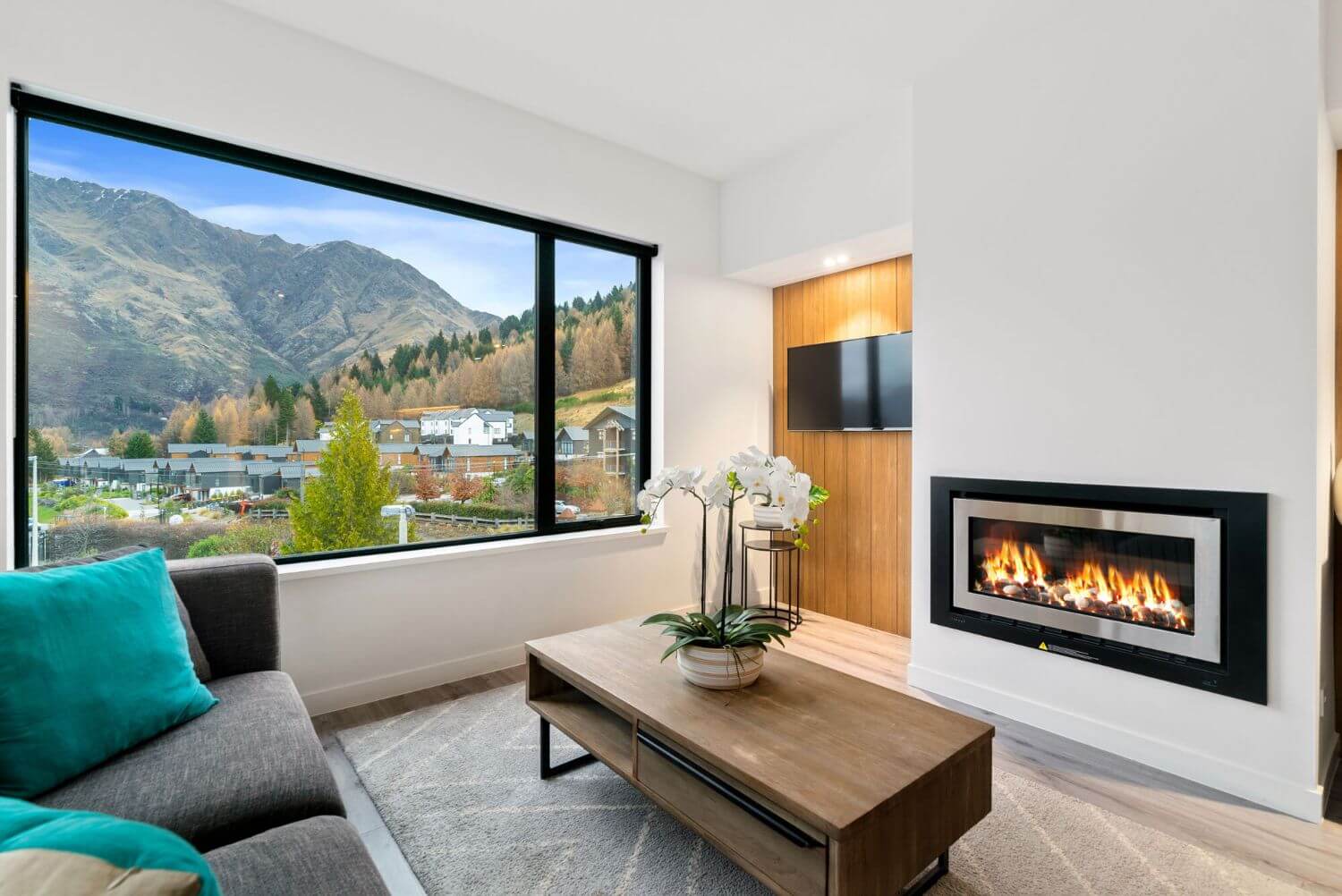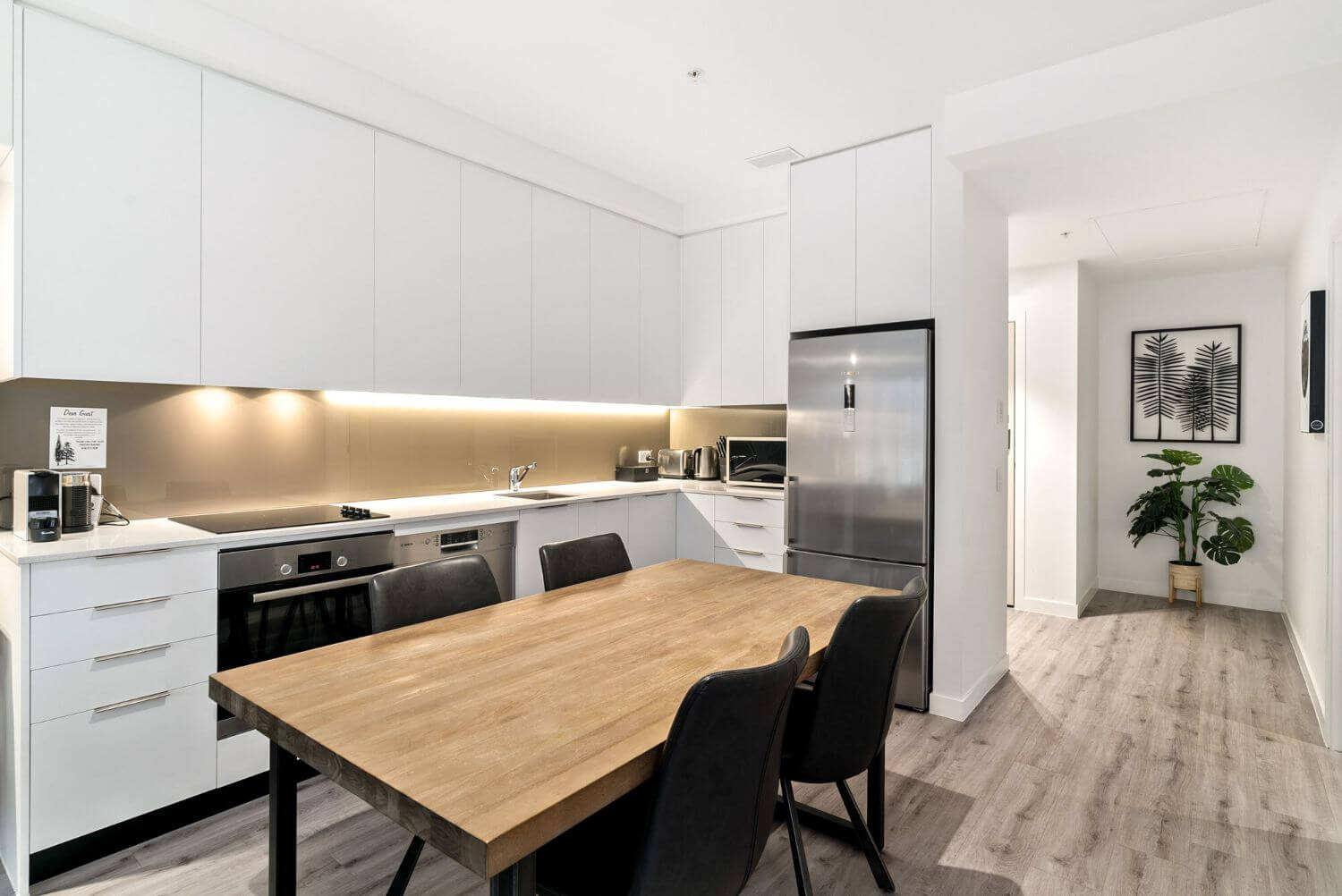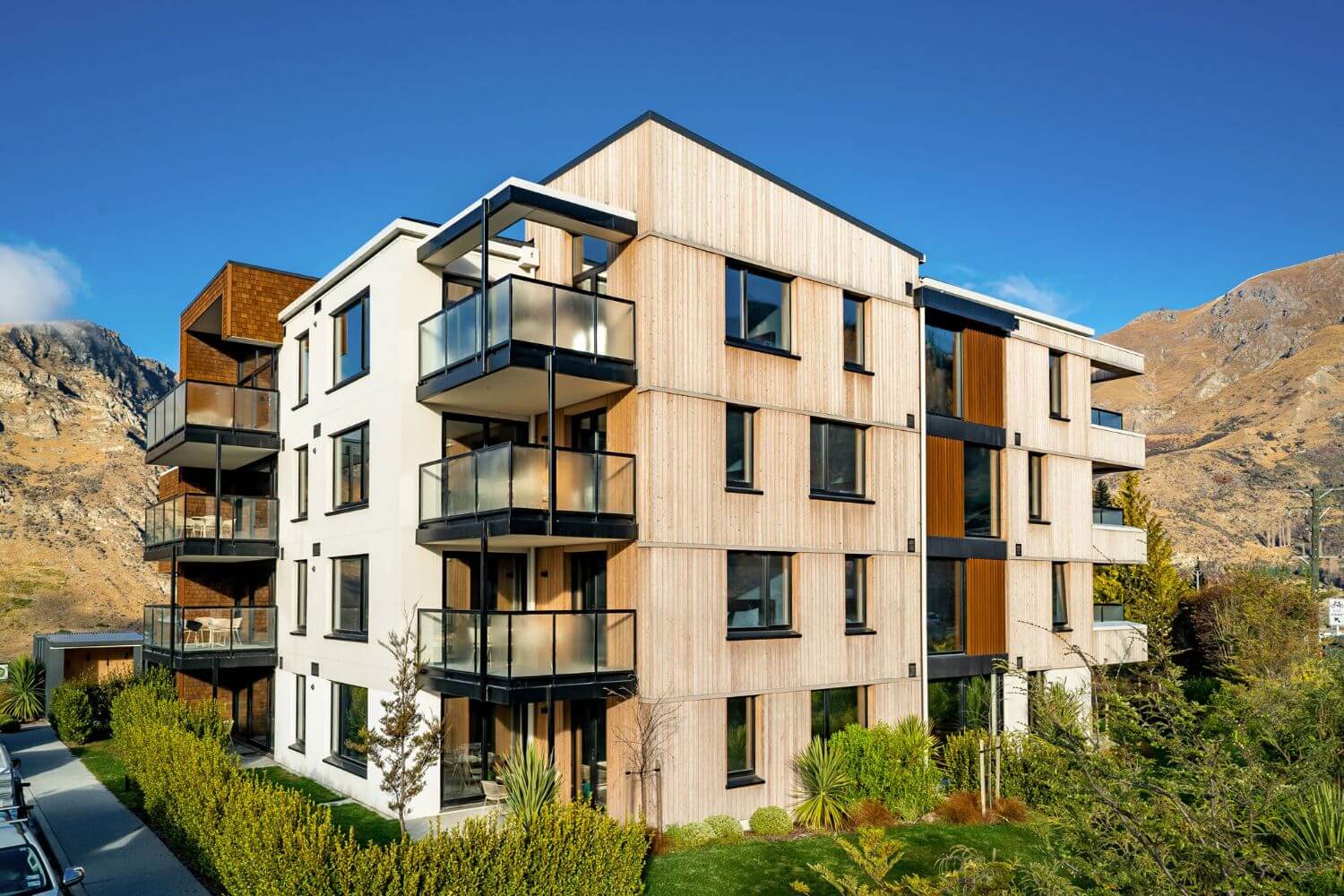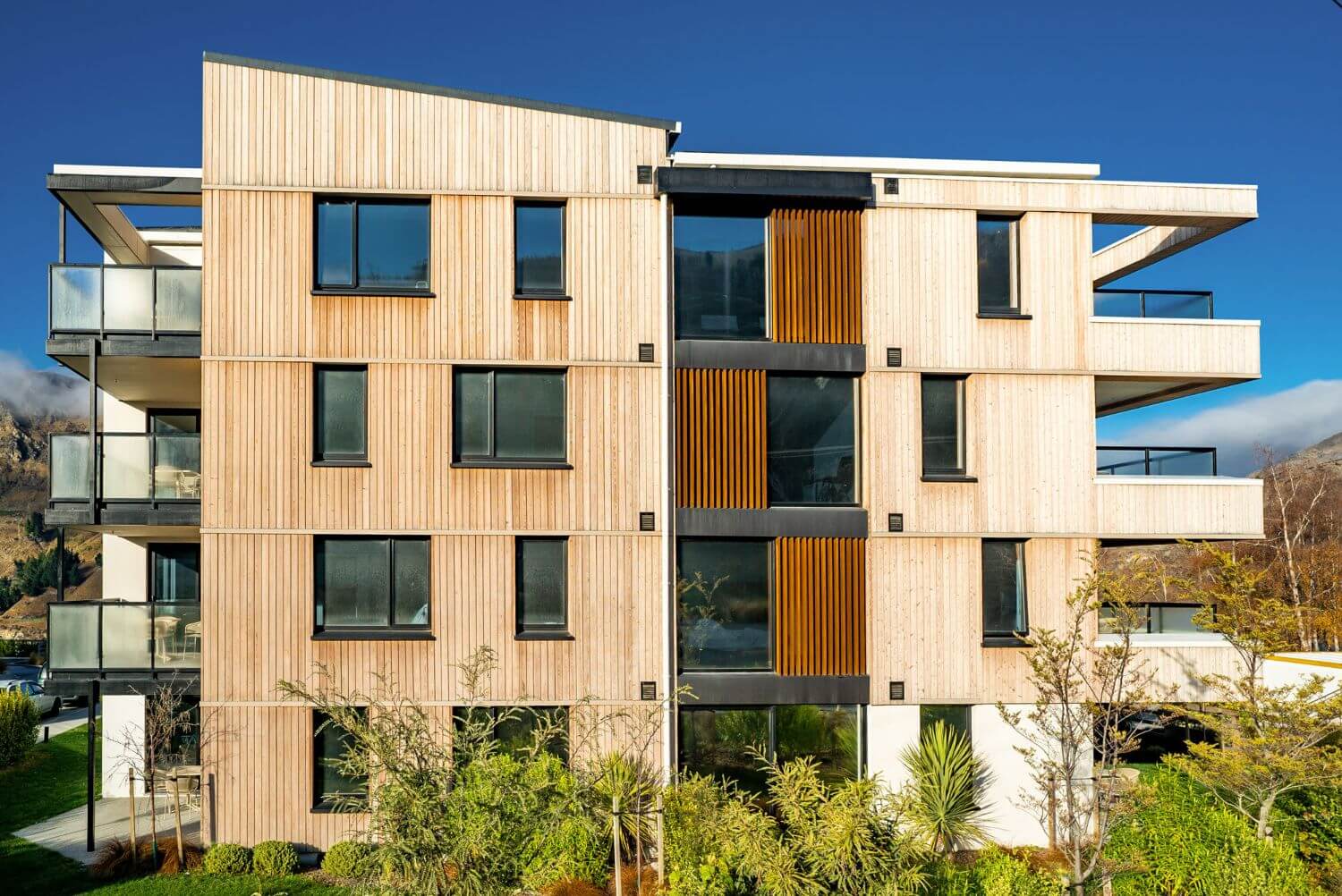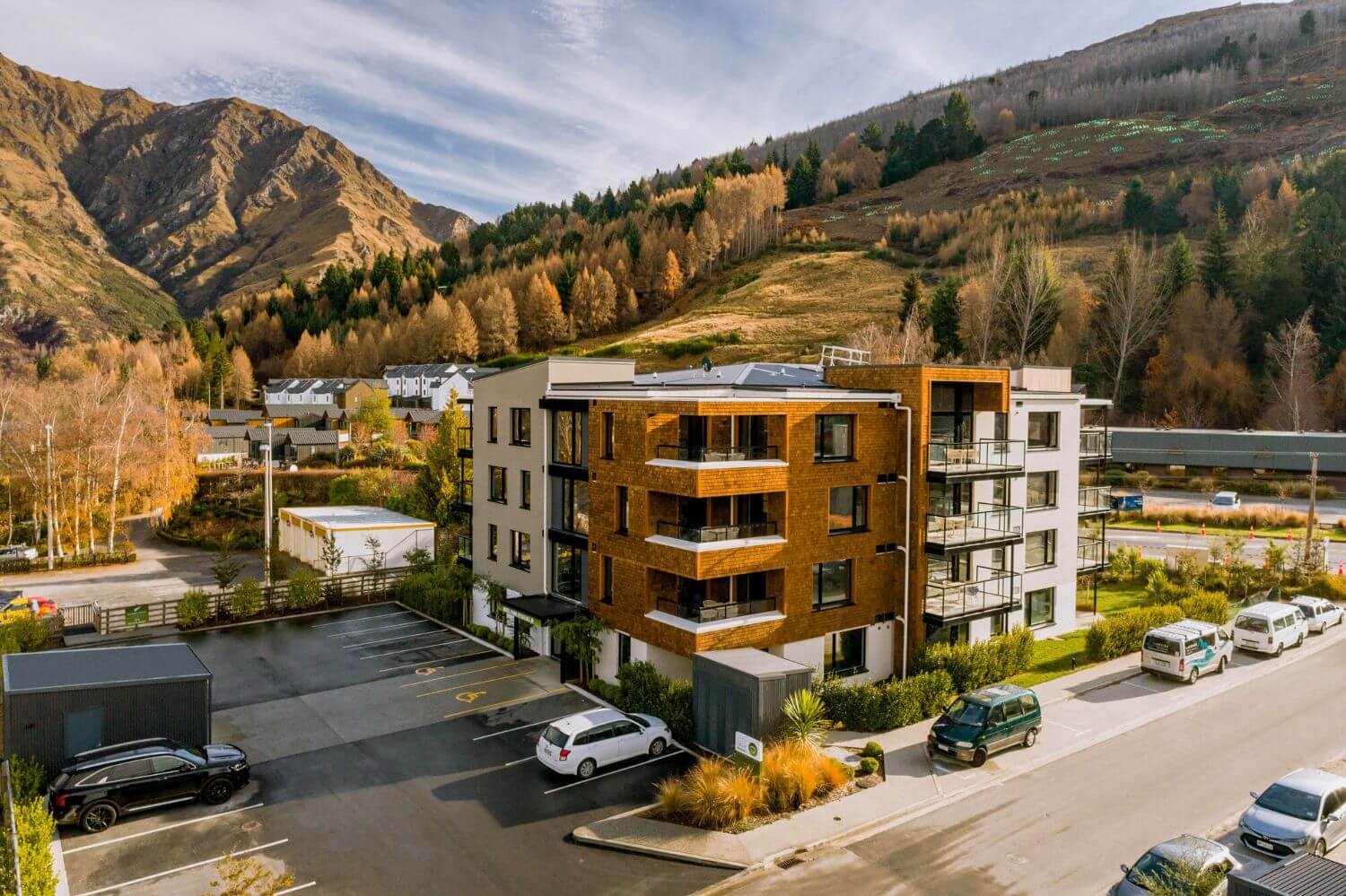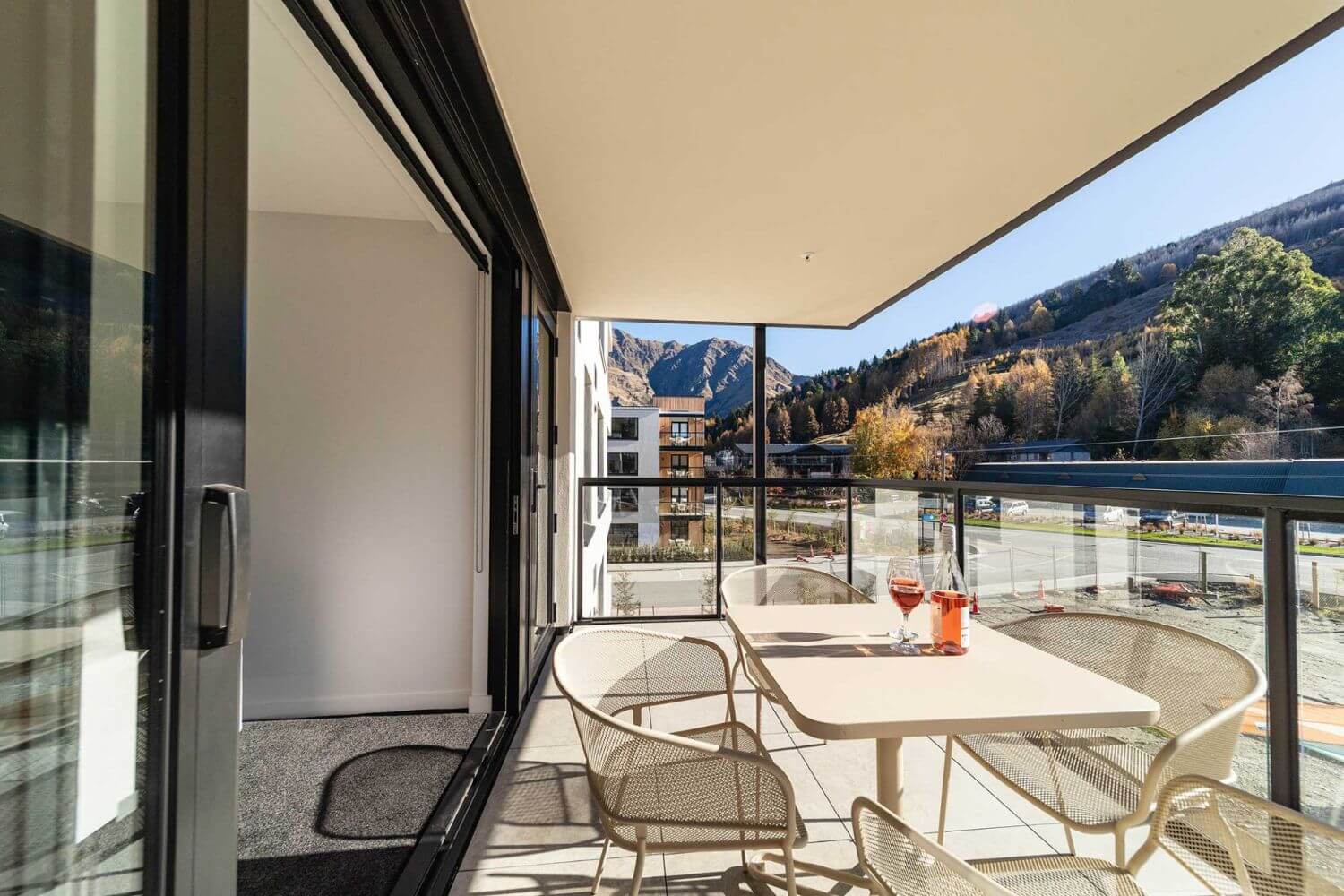 The development consists of two contemporary alpine styled chalets containing 48 apartments (24 in each block). The apartments are 1-2 bedroom configurations with 2 bathrooms and vary in size from 50m2 to 80m2. All have views of the Queenstown landscape and mountains.
The apartments in Block A are privately owned, while Block B is run by the hotel next door as holiday apartments.
Each apartment is highly specced with Sapone pod bathrooms and balconies with timber decks and glass balustrades. The structure is precast concrete flat slabs, polystyrene block with concrete infill and cedar and larch cladding.
The construction uses NUDURA technology, an energy efficient, insulated concrete block system which provides maximum efficiency for heating and cooling, and also acts as a sound barrier. The outside of the product is made from polystyrene and stacks together. It's hollow core is steel reinforced and filled with concrete.
The concrete core provides a fire rating of four times that of traditional wooden framed buildings. It can also withstand high winds and debris impact.
This was the first commercial project in the South Island and the largest multi-storey building in the Southern Hemisphere to use the NUDURA product.
Working through a Queenstown winter brought it own challenges. The programme meant framing and first fix were scheduled in the middle of winter. To mitigate weather delays the decision was made to install temporary scaffold roofs over both buildings to ensure works could continue.
At the peak of the project there were eight Hawkins staff working on the job and more than 80 subcontractors.