Hawkins undertook a fitout of a new commercial office n for Kiwibank of circa 5,781m2 distributed across half of level 3, level 7, 8, 9 and 10 in a new fourteen level office building.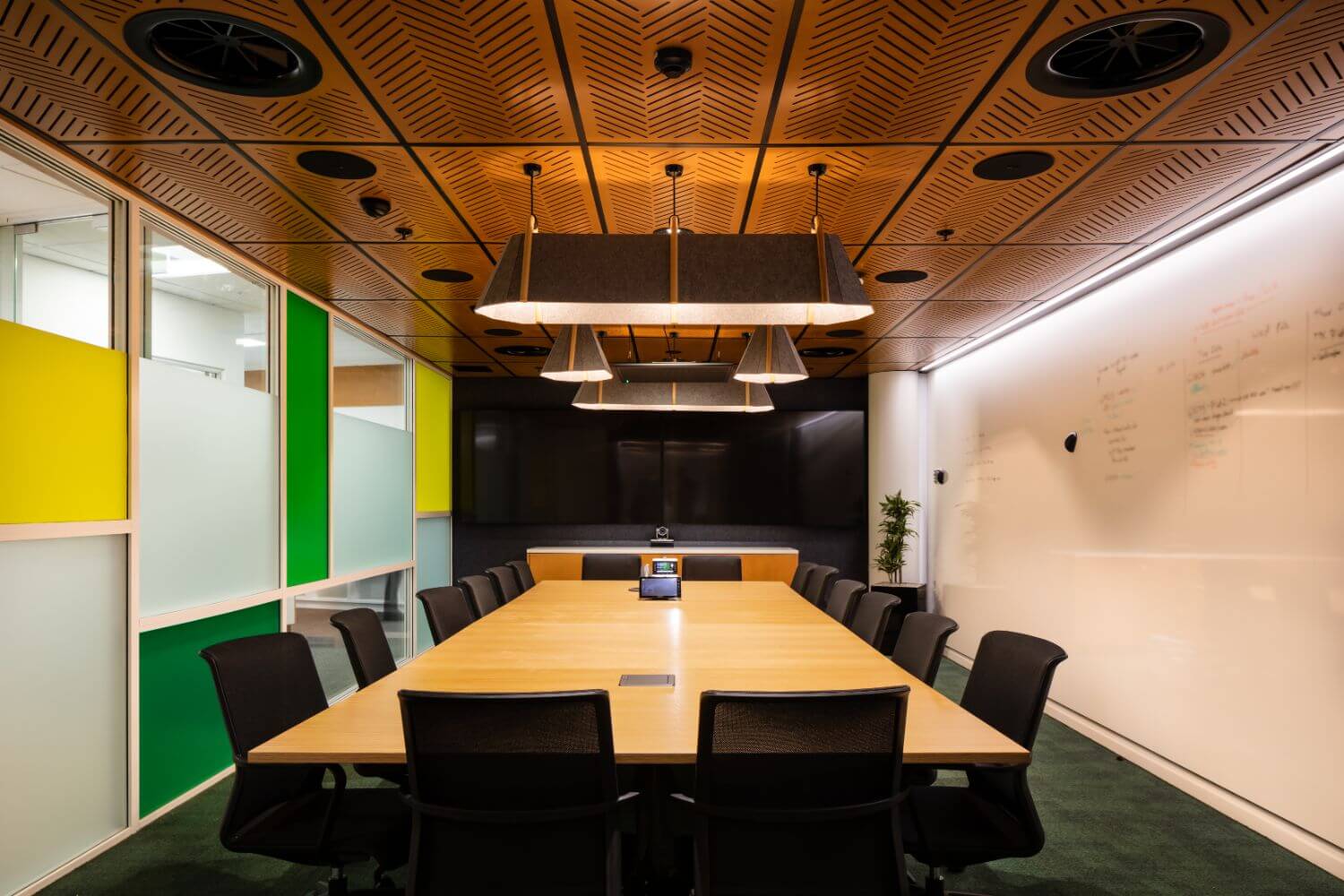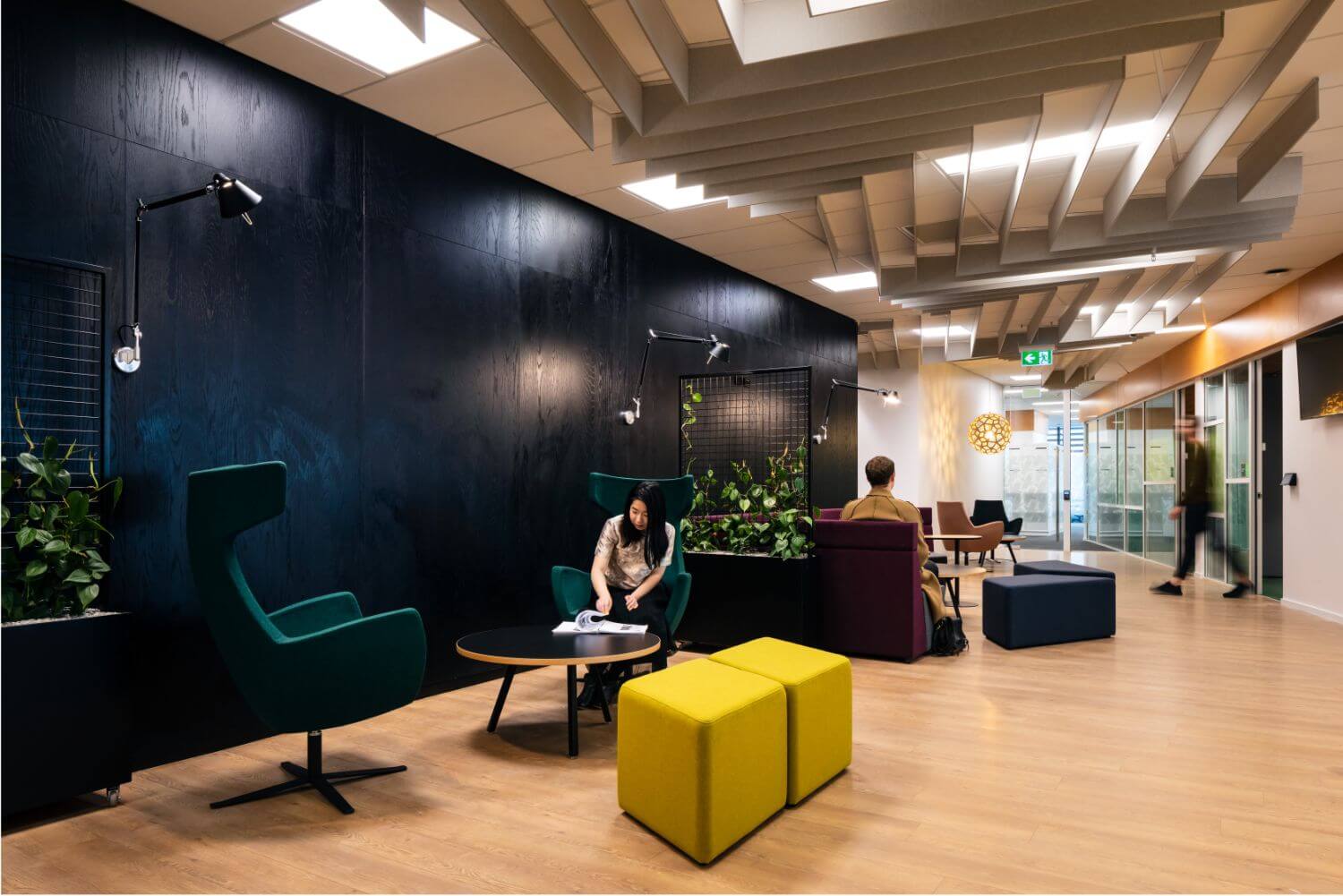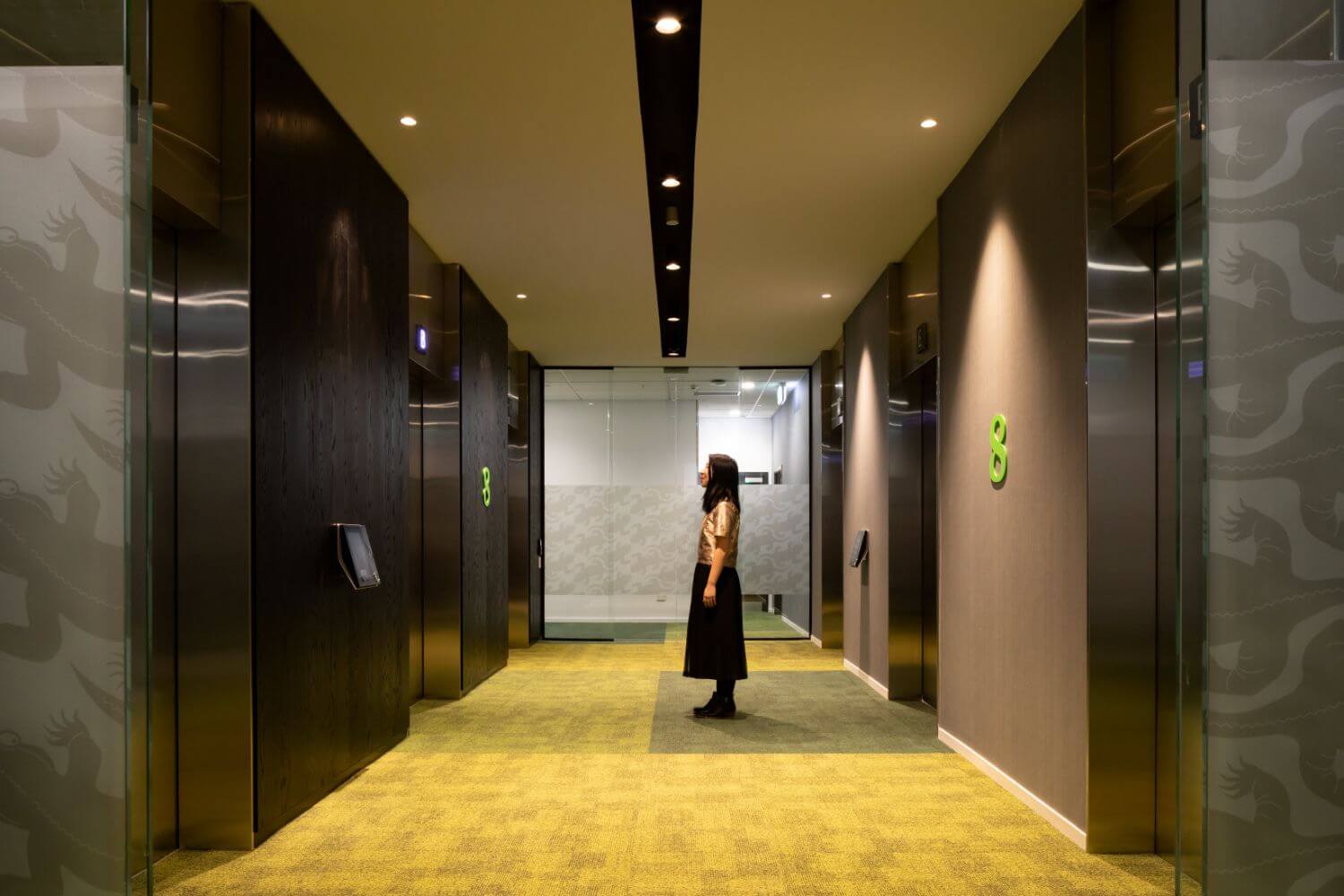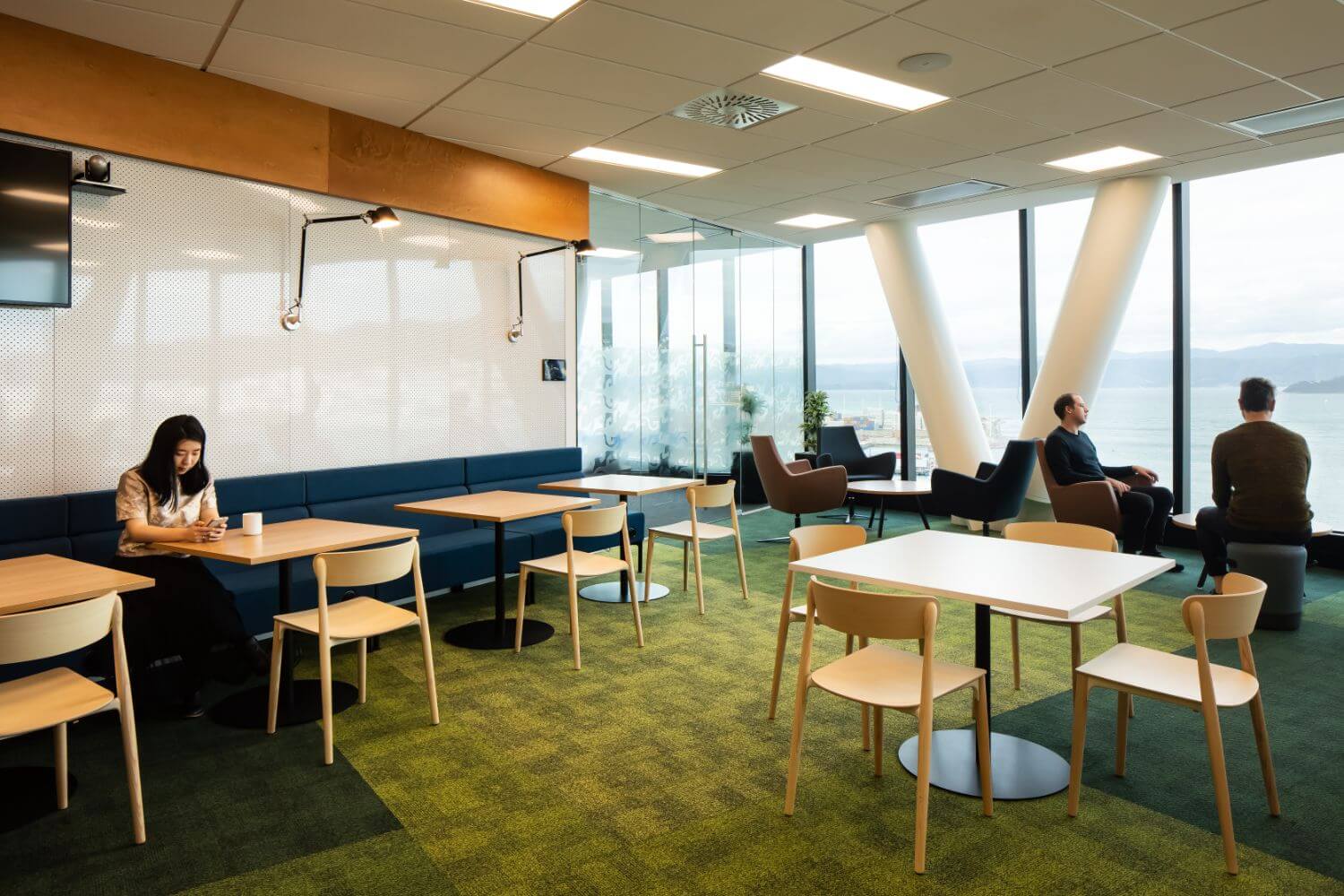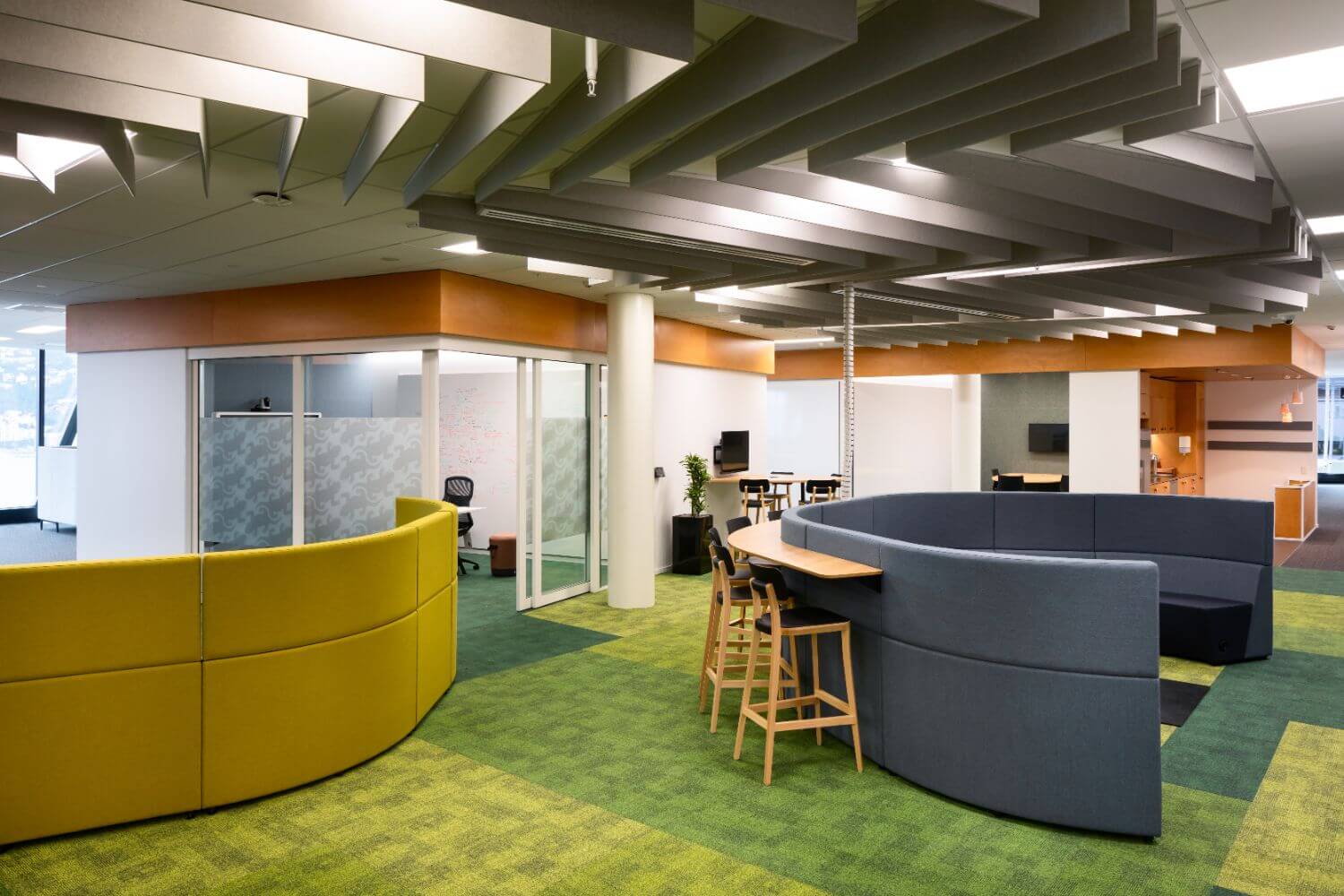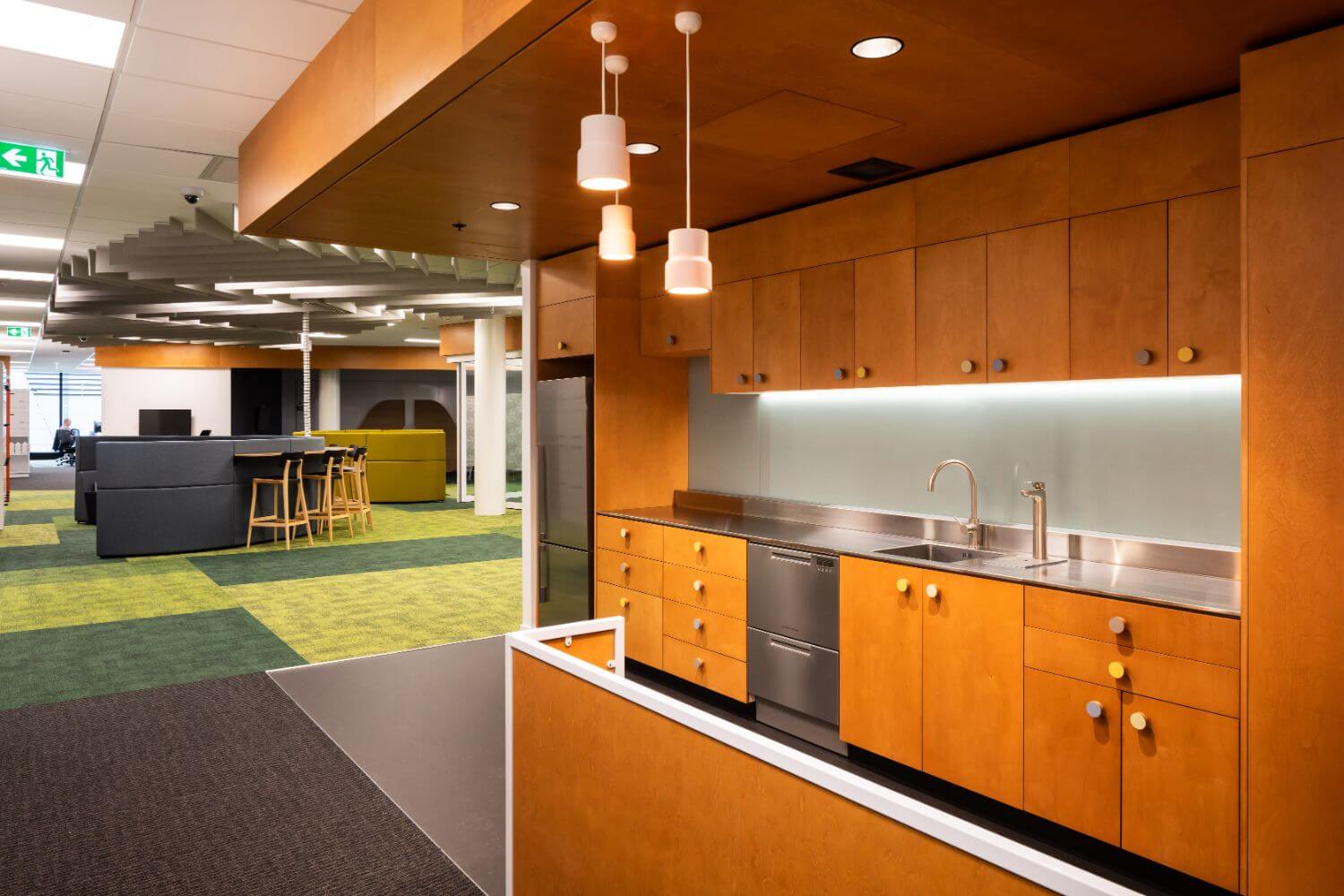 The client sought a building in which all their staff could work under a single roof working with latest technology. The fitout was delivered as part of a integrated fitout where the developer constructed the base building and delivered Kiwibank's MCHF during the same period the SHF was being undertaken.
Construction involved highly detail junctions and connection points within the fitout. The detailed finished eye brow bulks heads required attention to ensure the aluminum glazing systems could be installed with minimal tolerance. Several floors were installed with Autex Ceiling Fins hanging from the MCHF ceiling tiles to help with acoustic reverberation. The main meeting rooms had timber Hush ceiling panels installed against full height acoustic sliding walls. These sliding walls required large sections of structural steel to be installed. A large commercial kitchen was installed along with a staff kitchen.
The creation of full scale mock ups highlighted issues ahead of installation and details that required additional work/increase costs which the client could gain approval for ahead of time.
This was particularly important in overcoming the logistical and installation issues with the Autex Hanging Ceiling Fins. The mock up was used to ensure all parties fully understood what impact the hanging fins would have on them. This early process worked well in delivering a better product to the client who could see the difficulty with this system.
Three different Main Contractors undertaking construction works (Basebuild, MCHF and SHF) simultaneously didn't come without its challenges. This raised many issues which was managed by open dialog and careful planning. To manage this process, the site team set up a simple list of actions for each floor on a single white board to control and track the process. This worked extremely well as the trades started and ended the day at the white board tracking and discussing the up and coming events.
Throughout the project the team undertook weekly co-ordination meetings with key trades. These meetings discussed programme, sequencing, design co-ordination, logistic and agreed what details needed to be mocked up and inspected by the design team before either production or installation occurred. This method worked extremely well in reducing the snag list to only a few minor items a week before Practical Completion.
With the collaboration between Hawkins, the Client and Consultant team, the project was completed to a high standard with all parties happy with the final result from a visual and costs perspective.