Previously known to locals as "The Pink Church", this iconic Cambridge building was built in 1878 and has recently been transformed by Hawkins into the 'Good Union' bar for the Good George Breweries.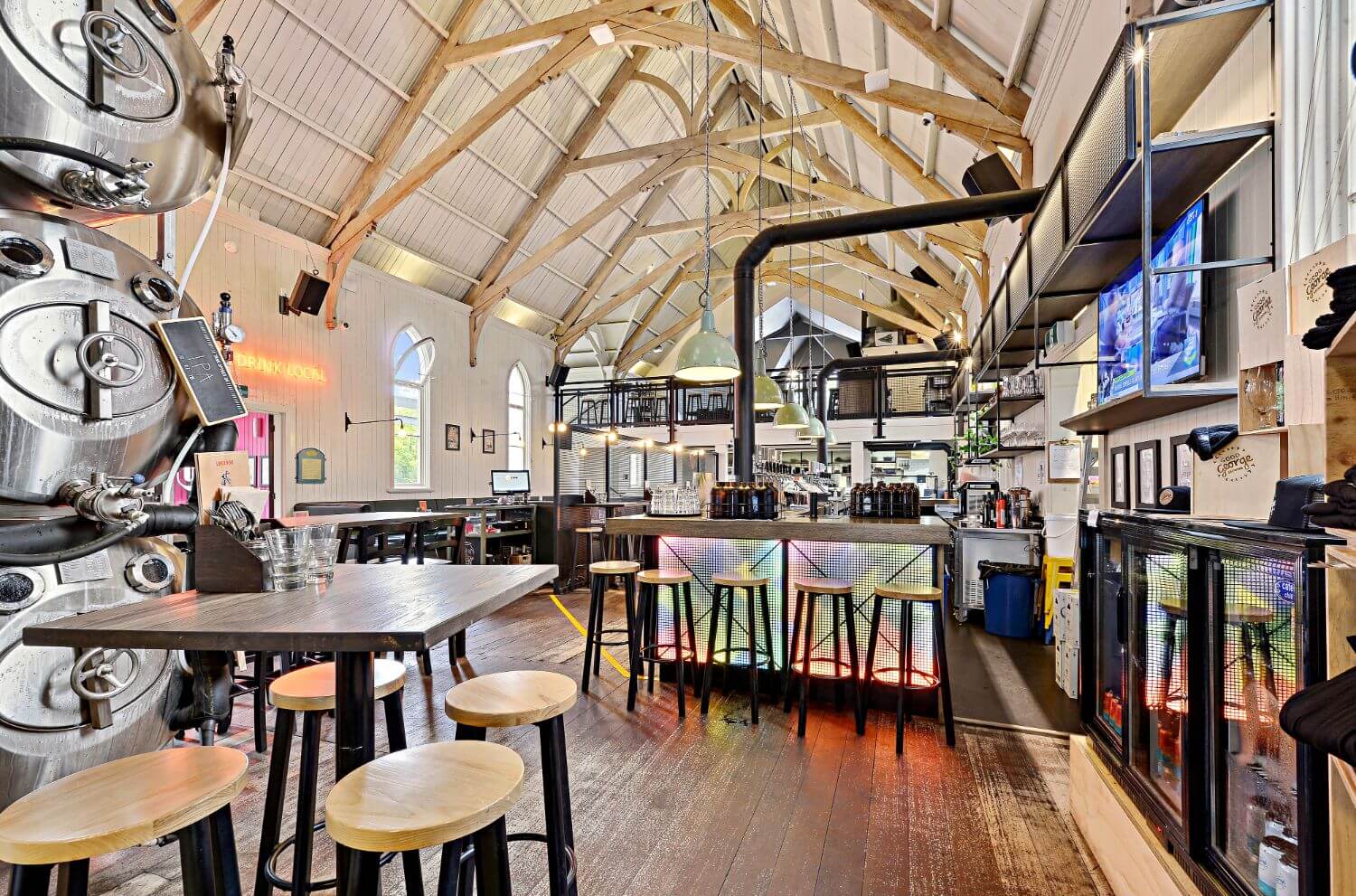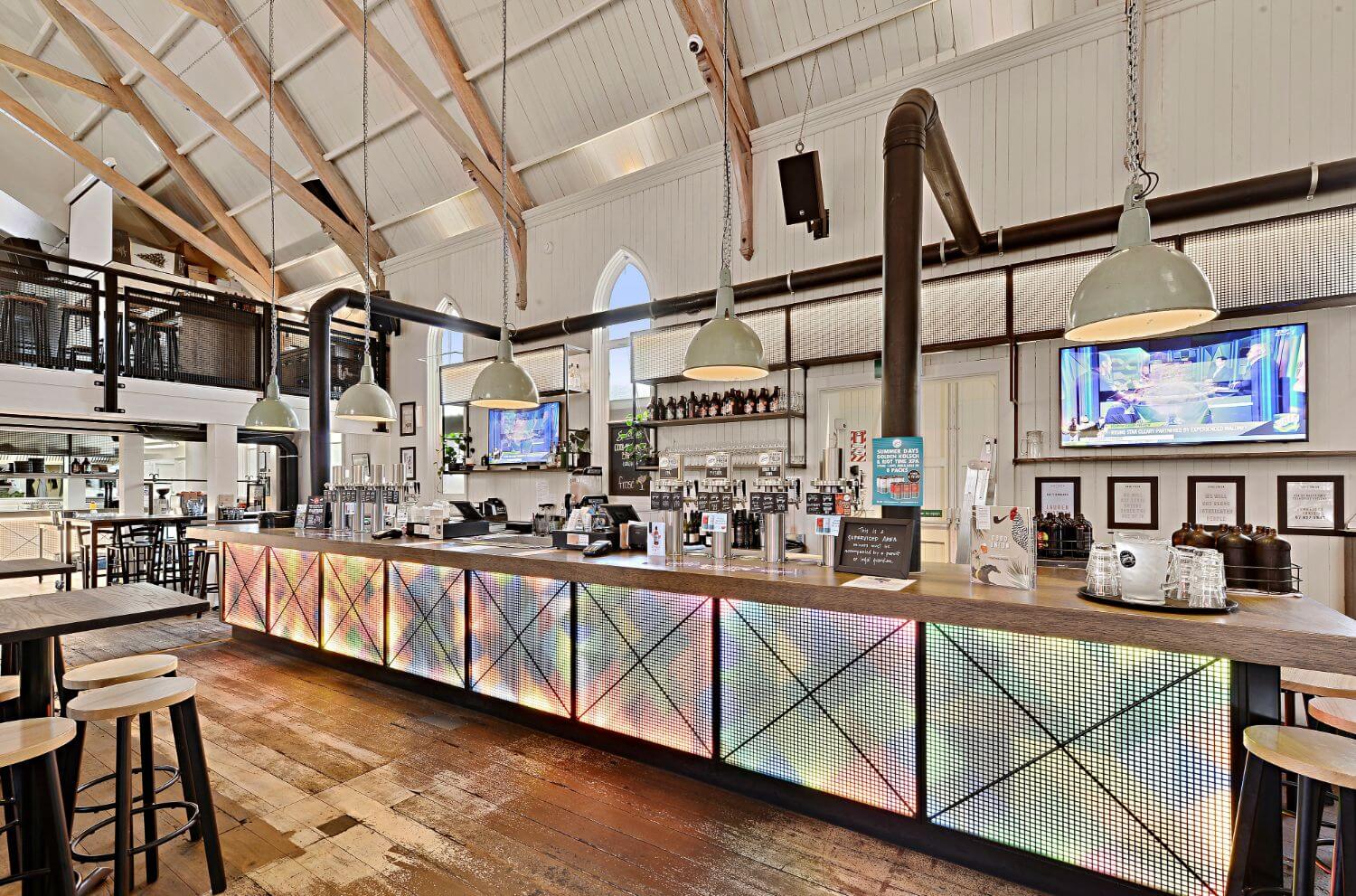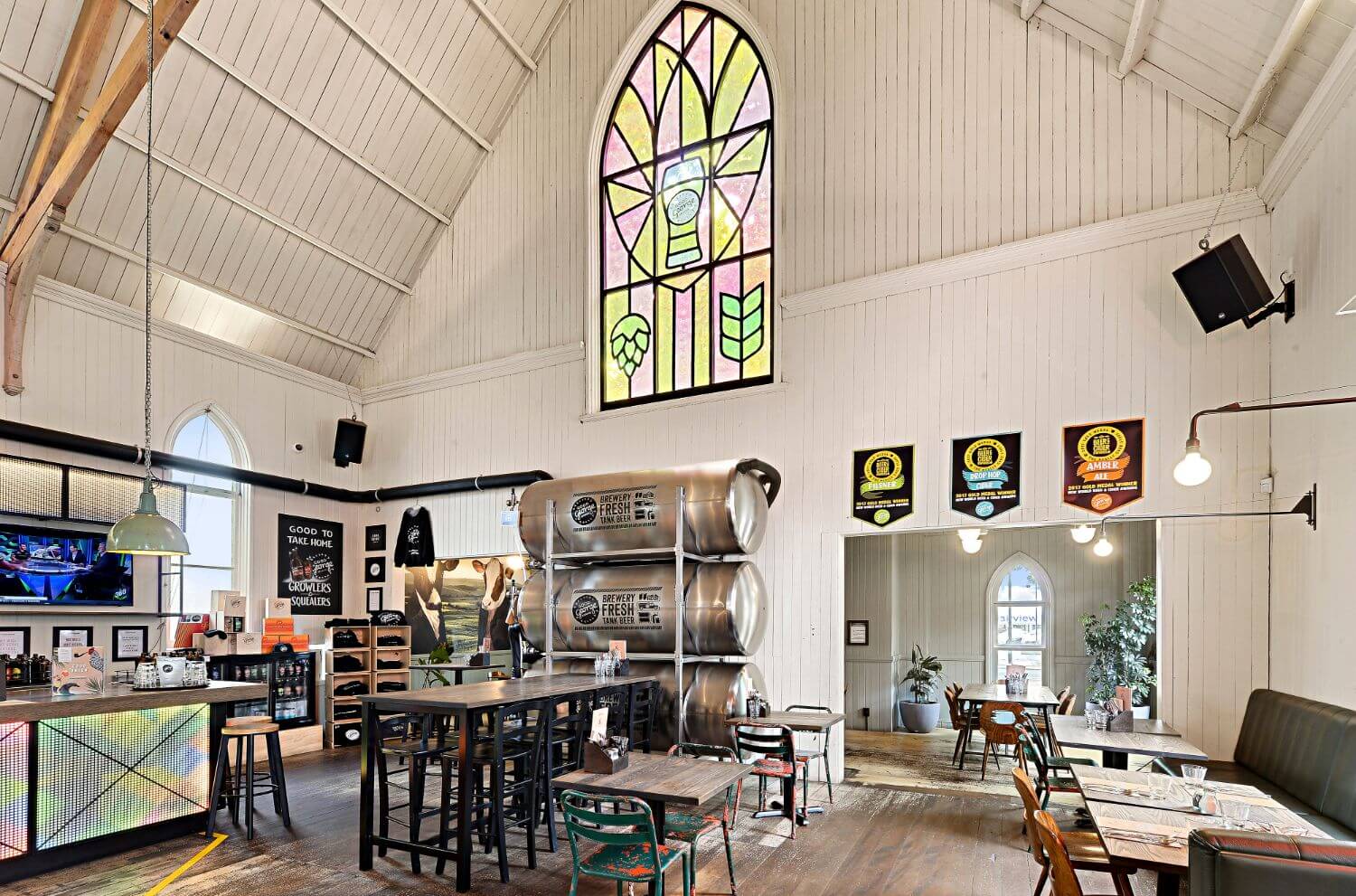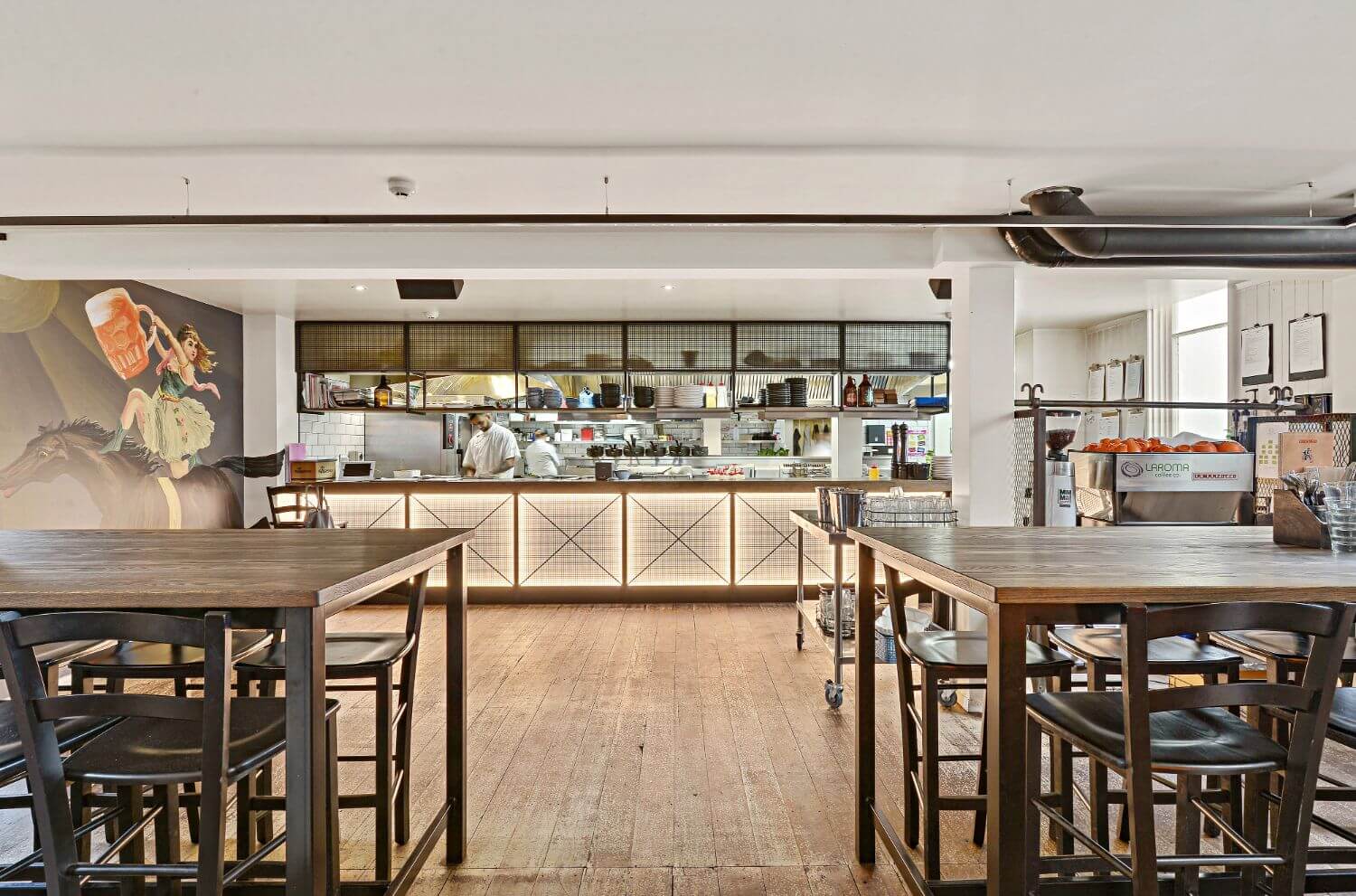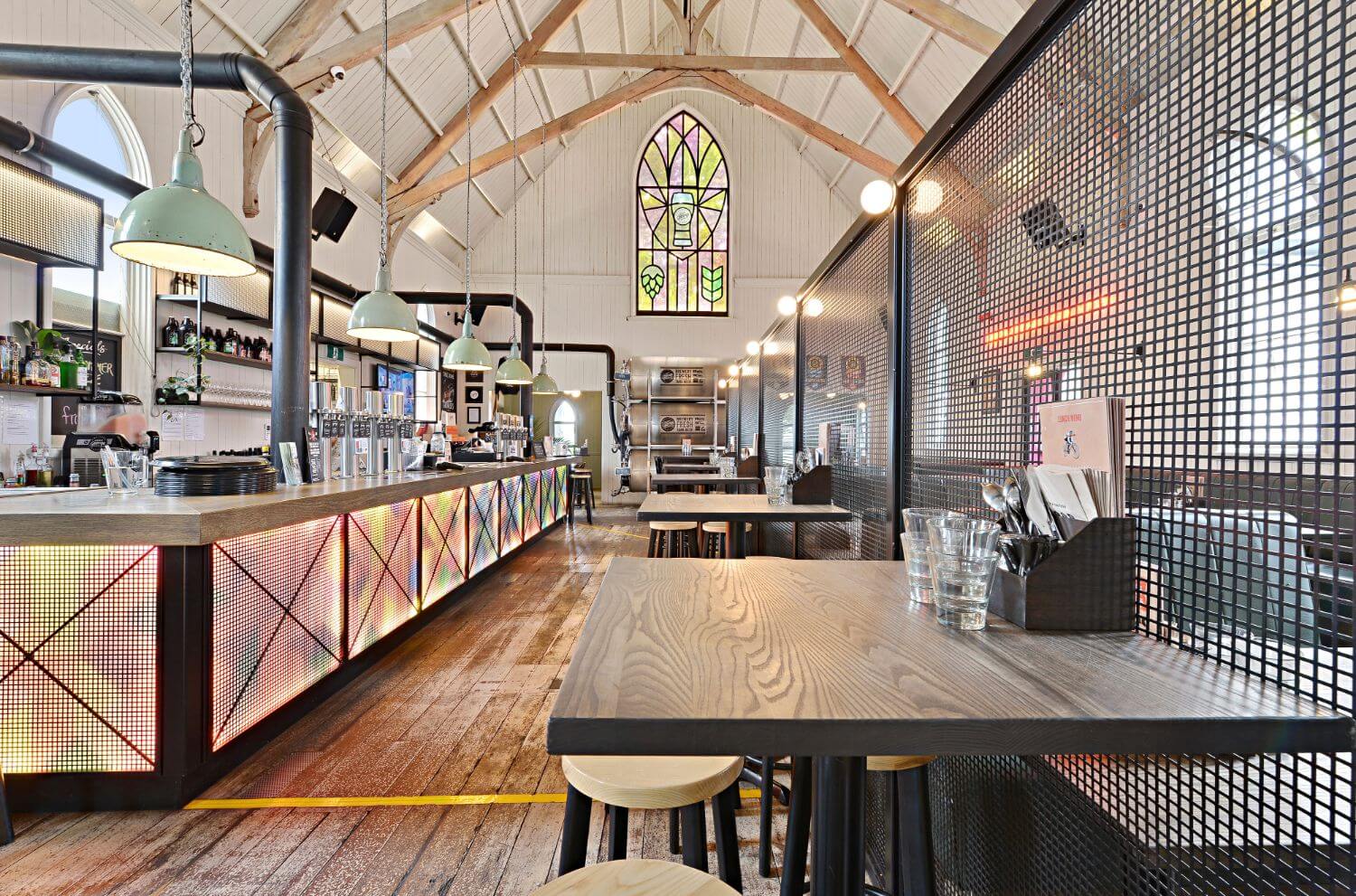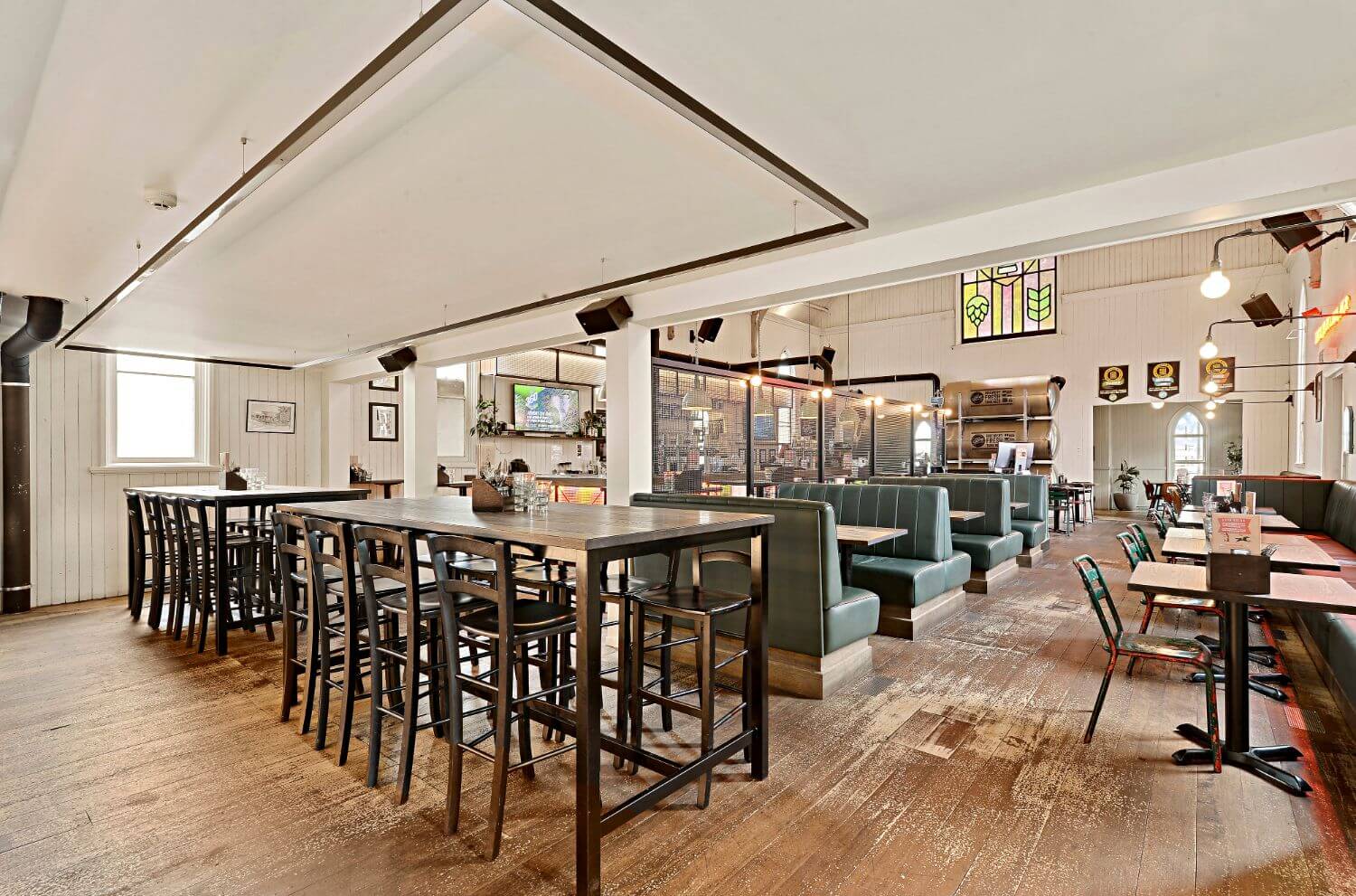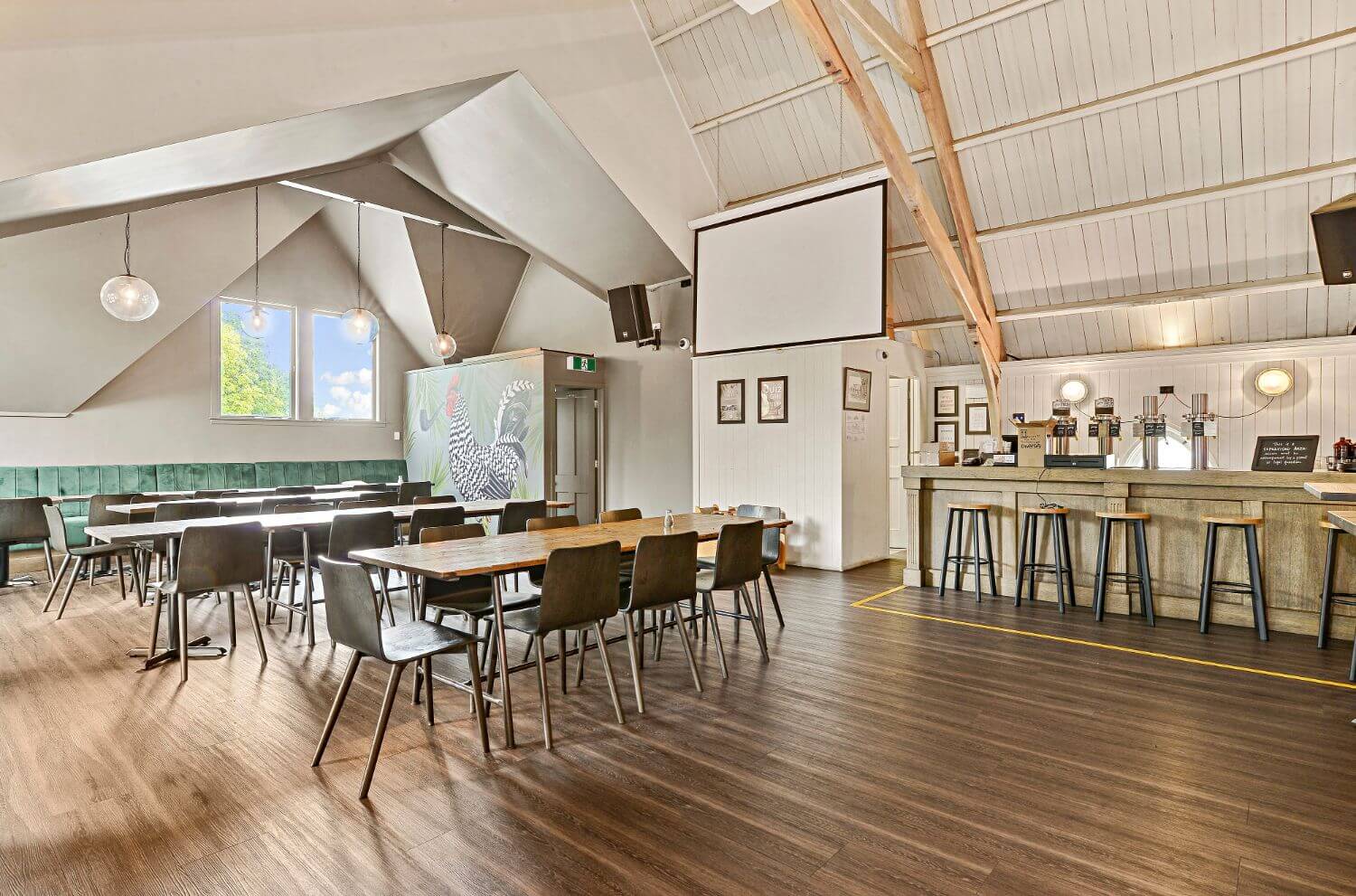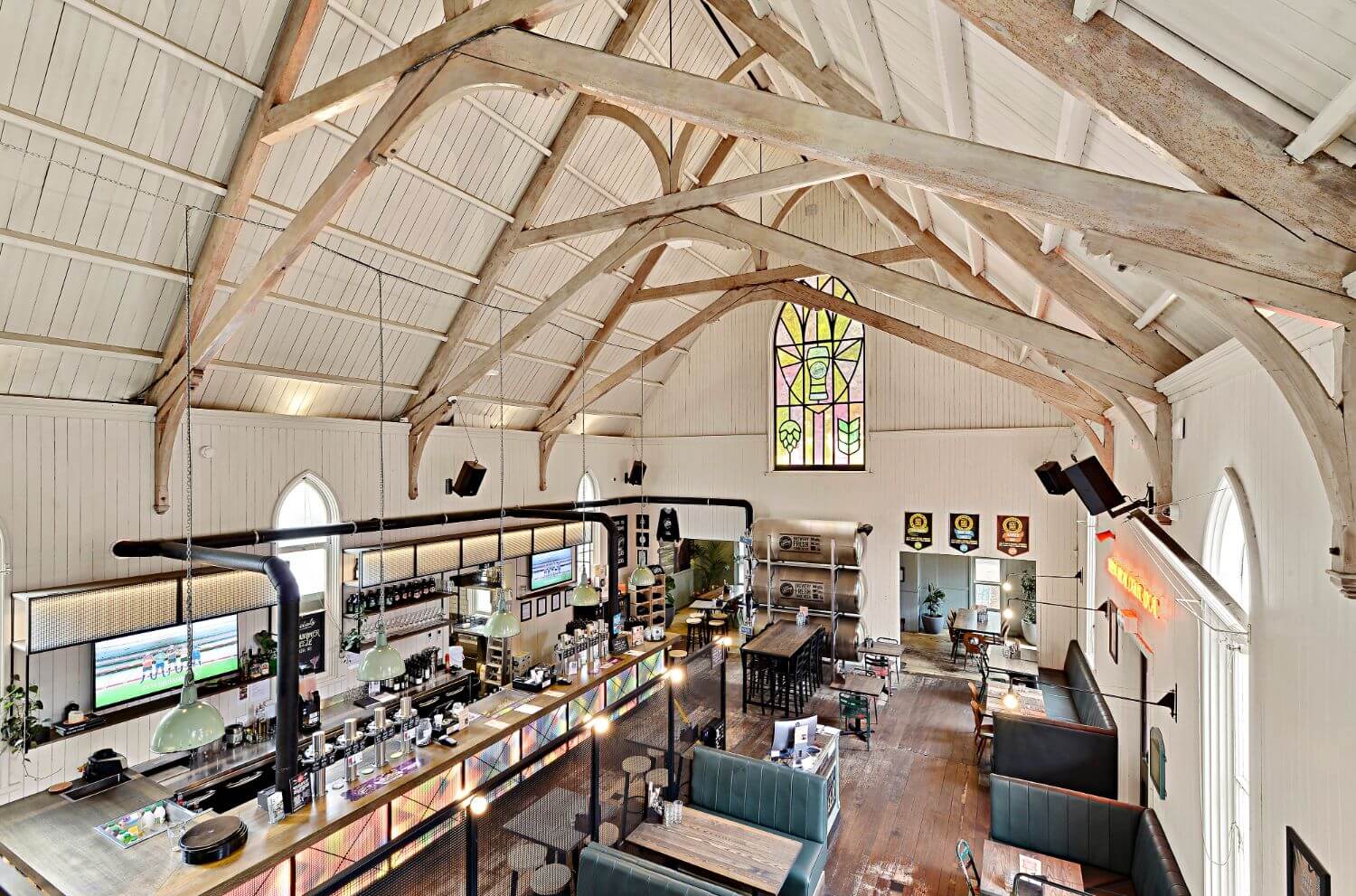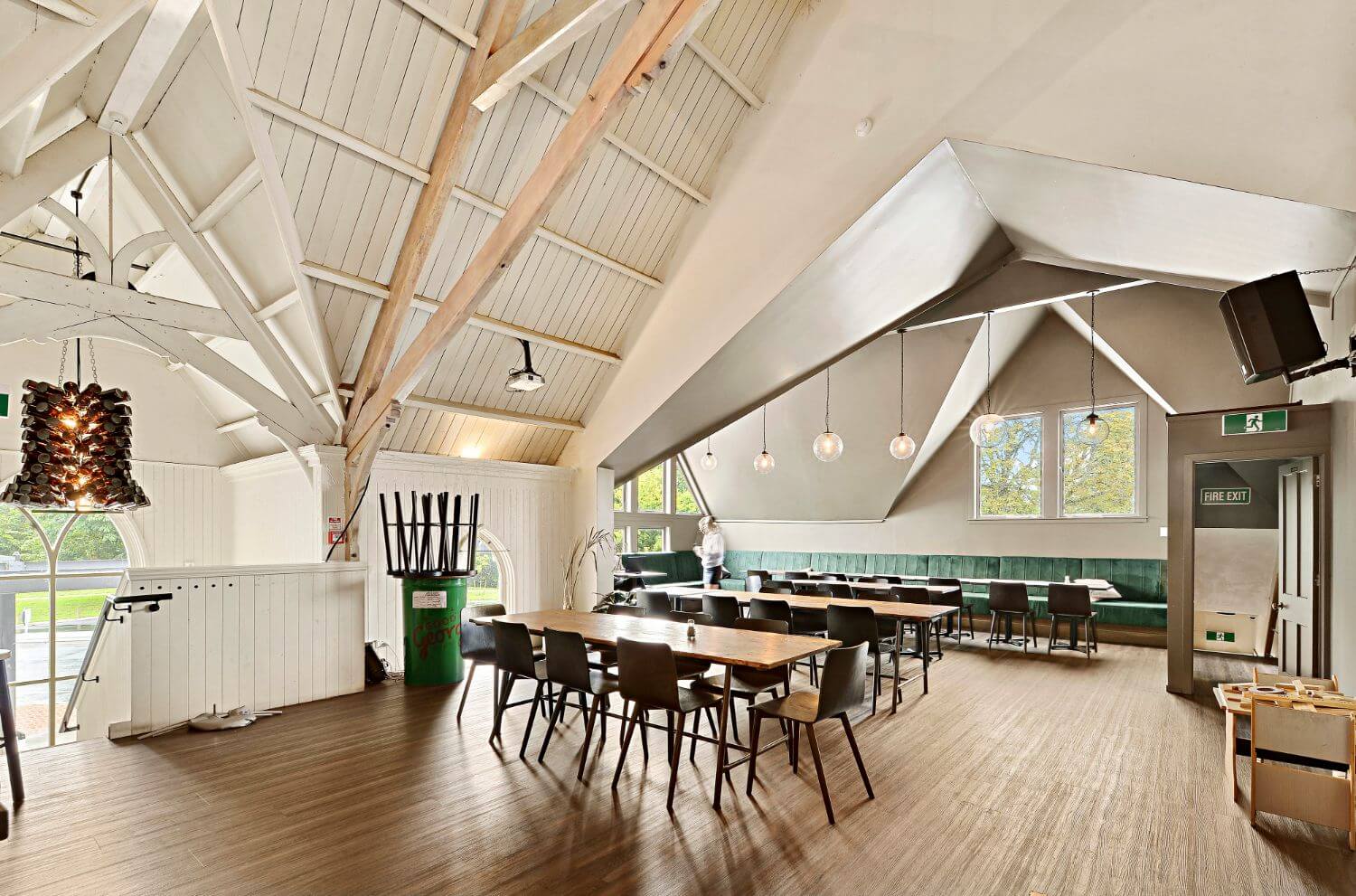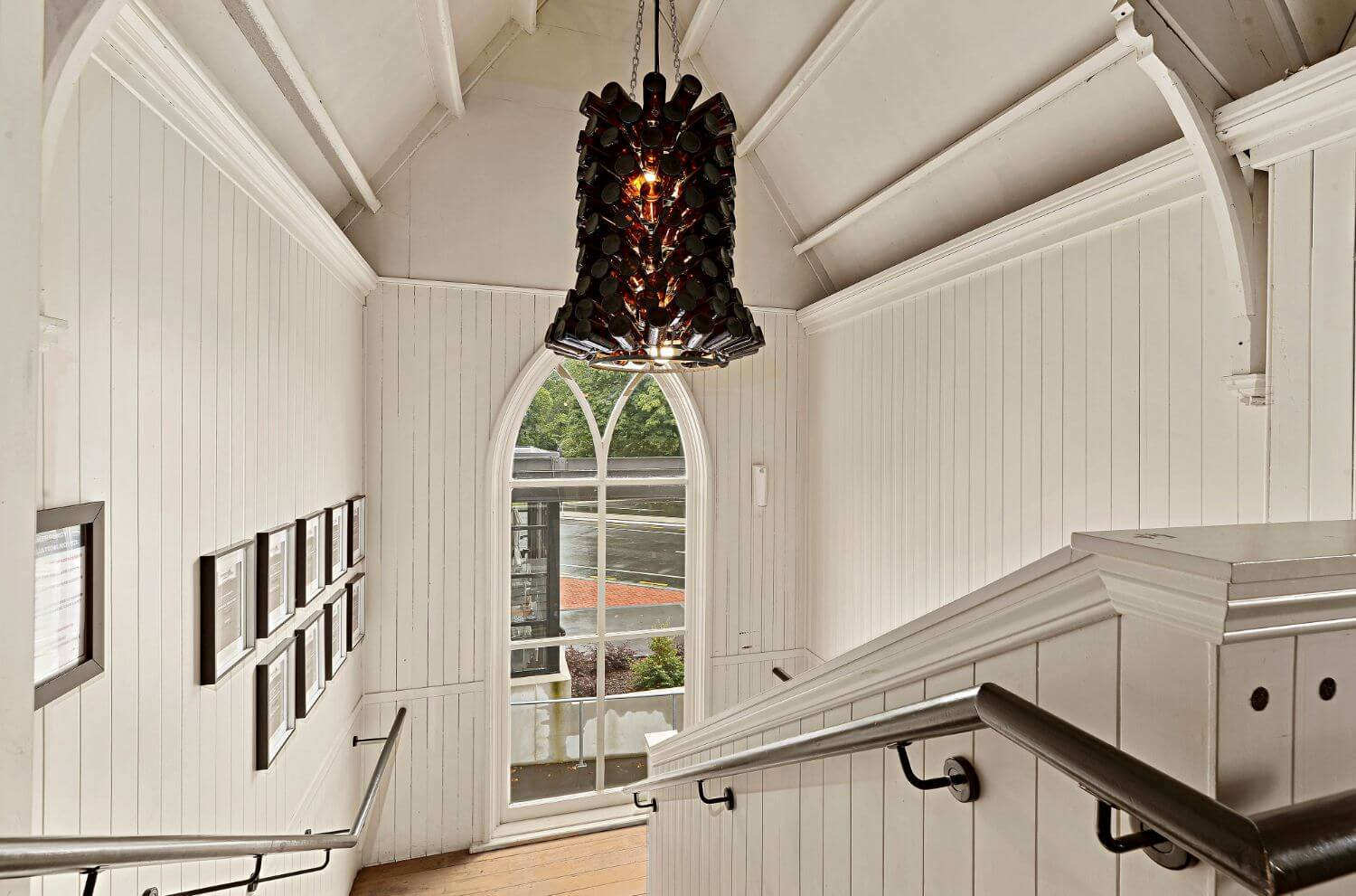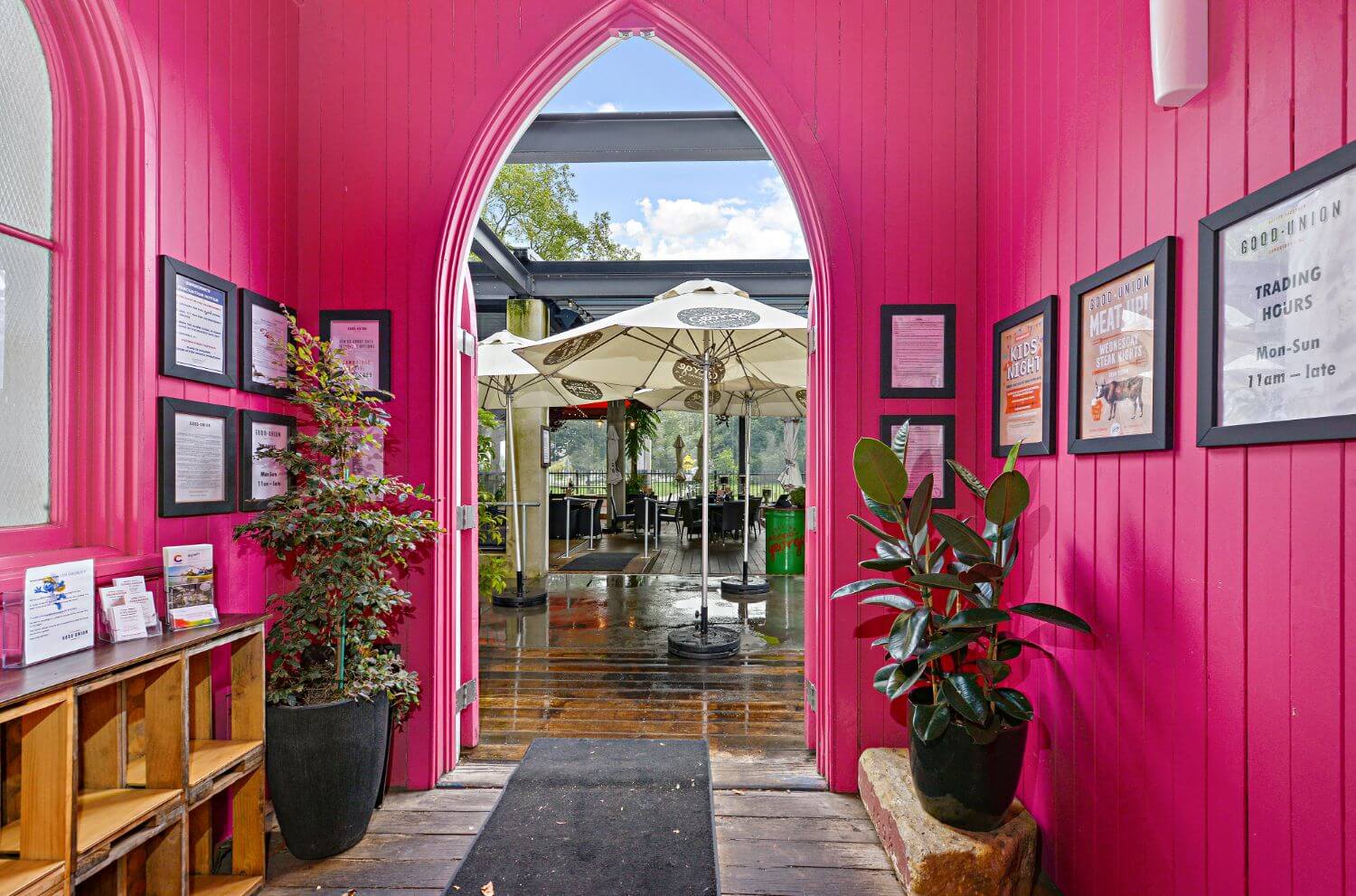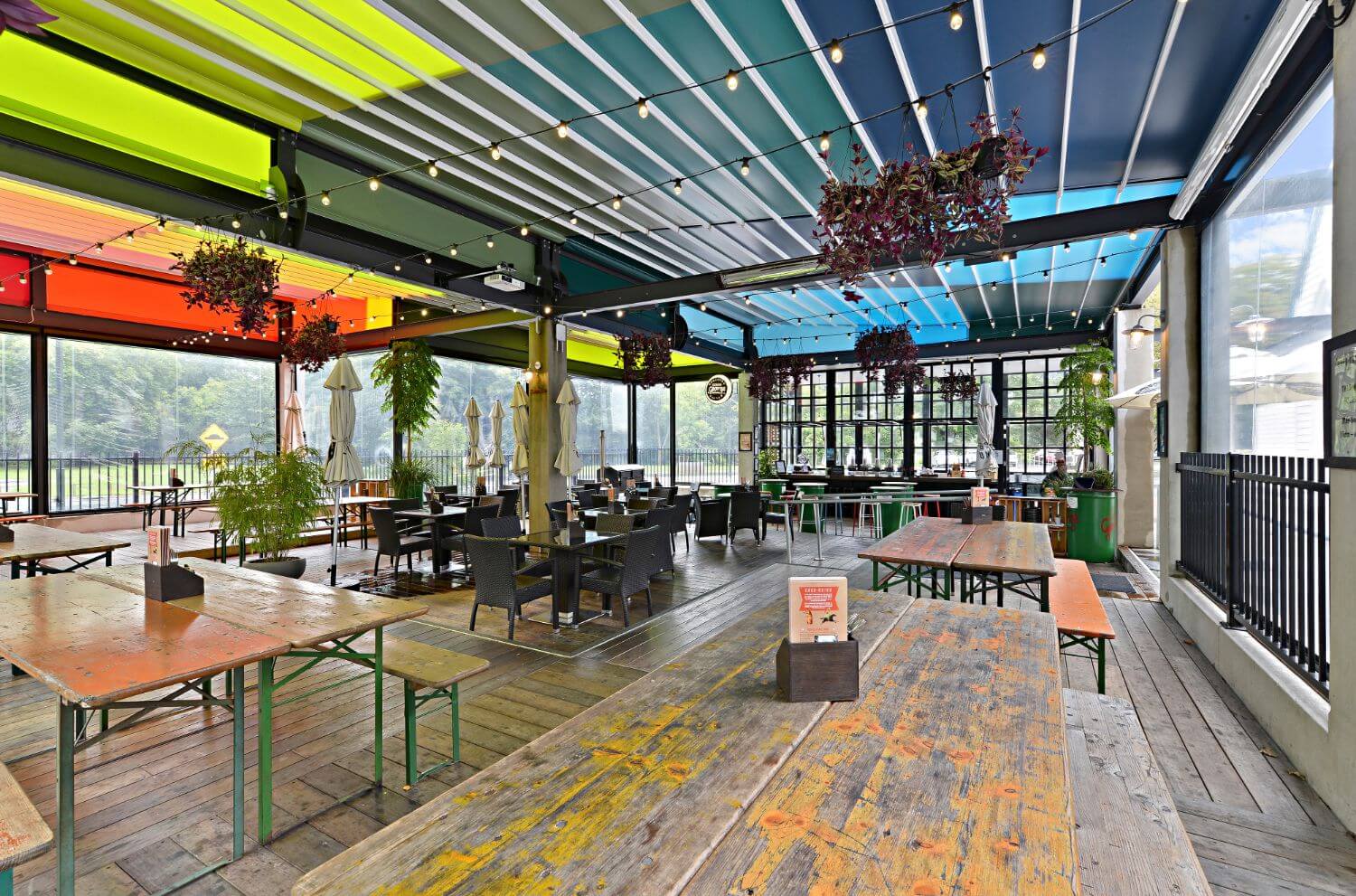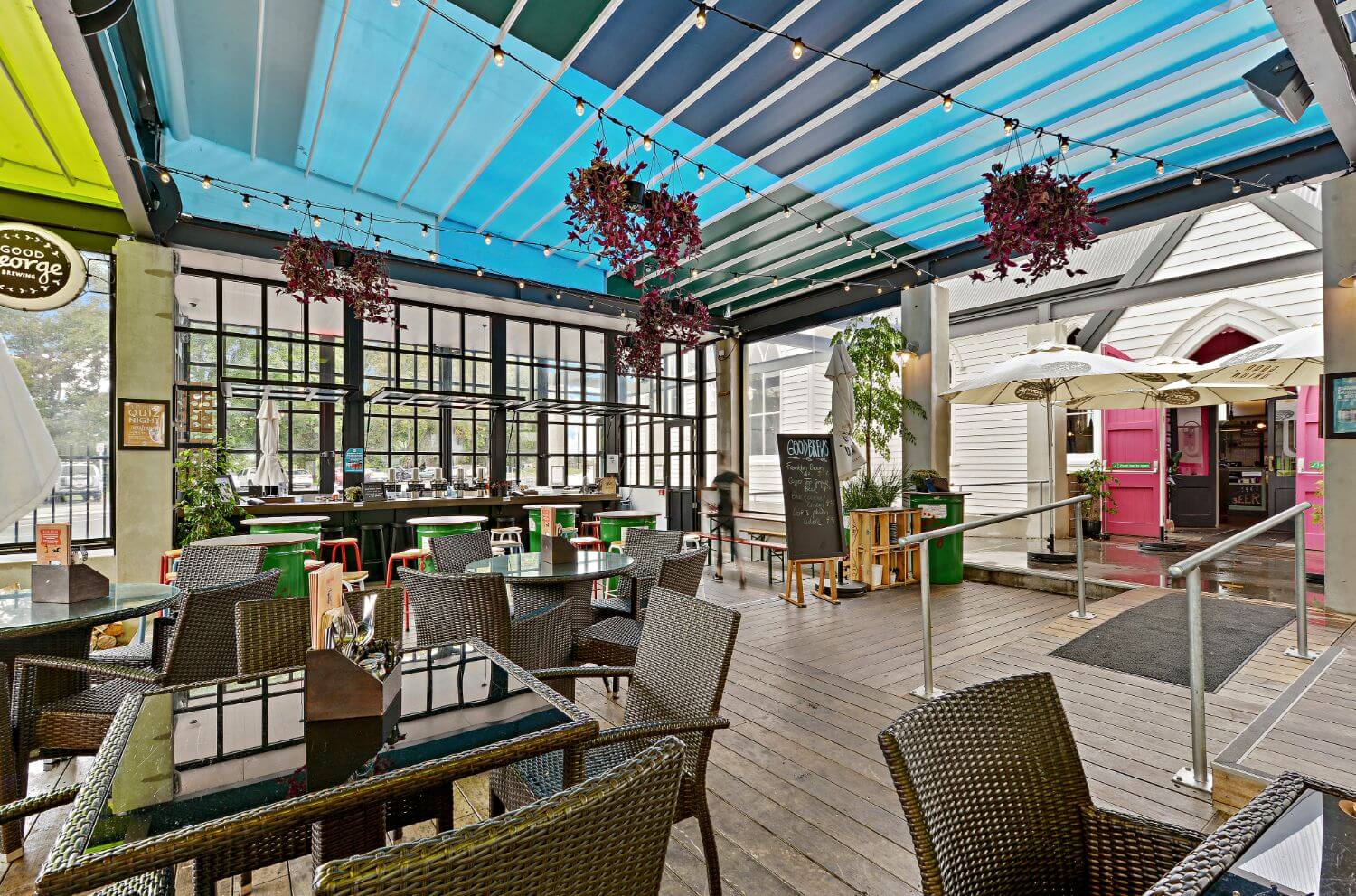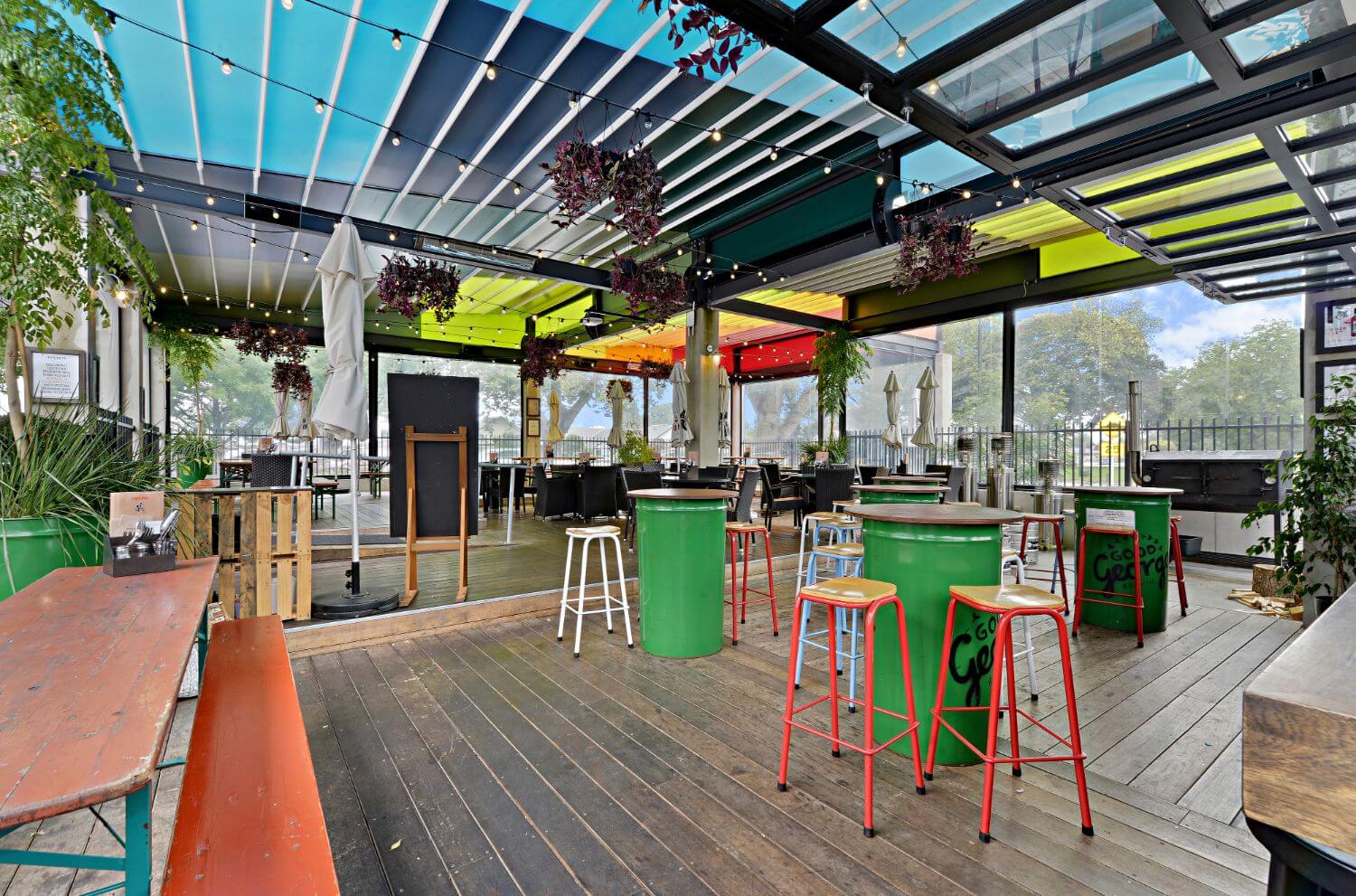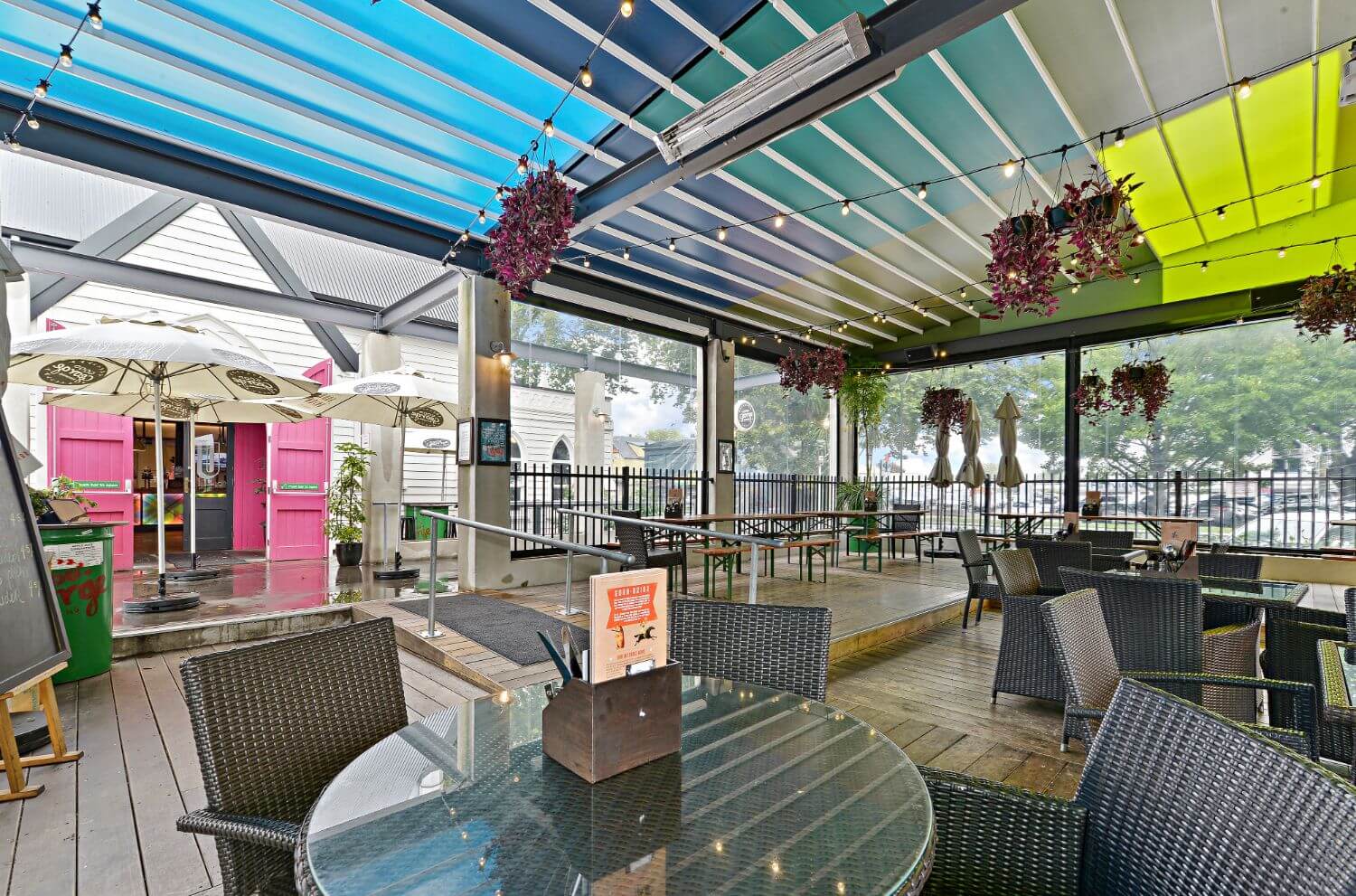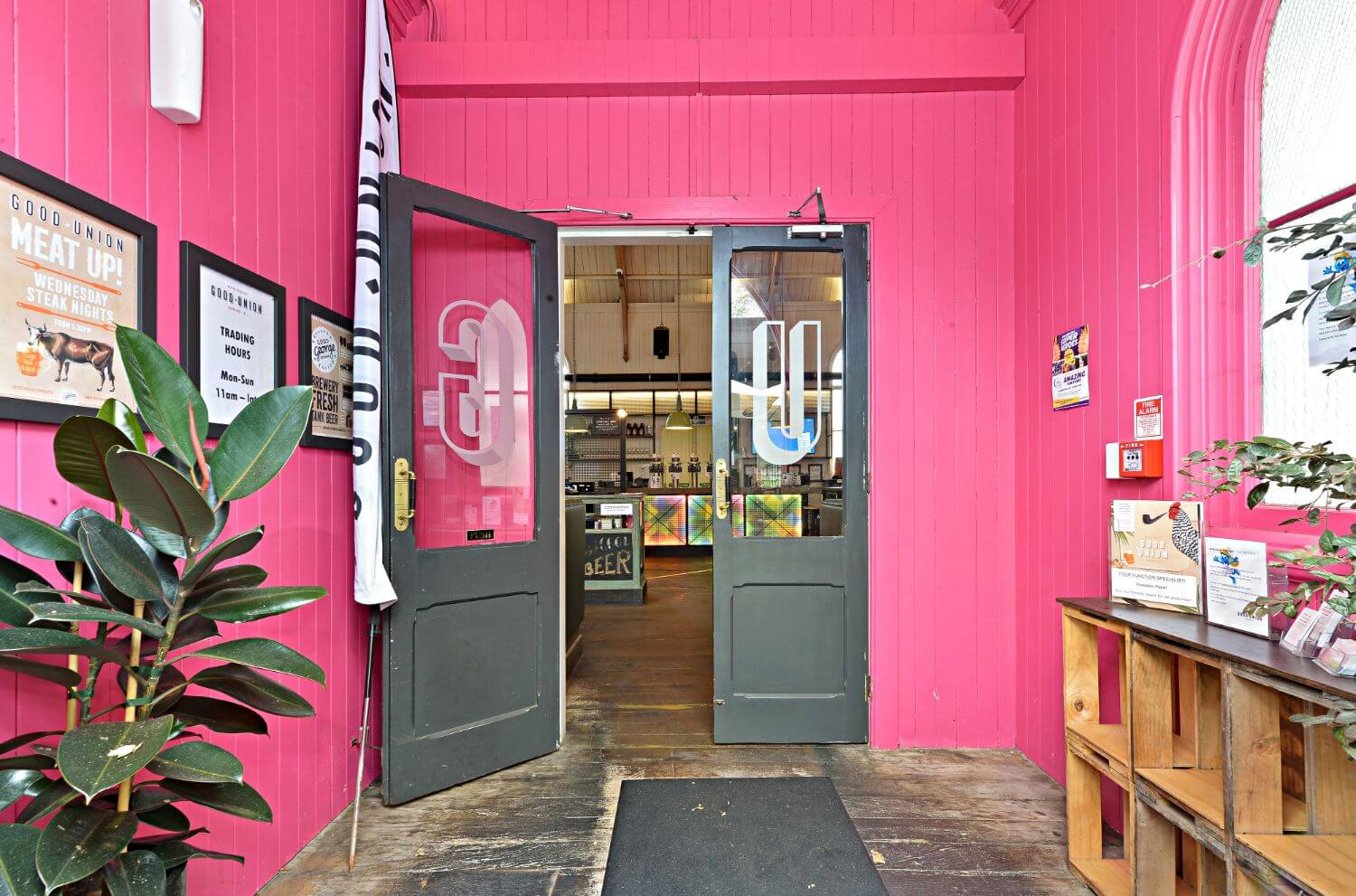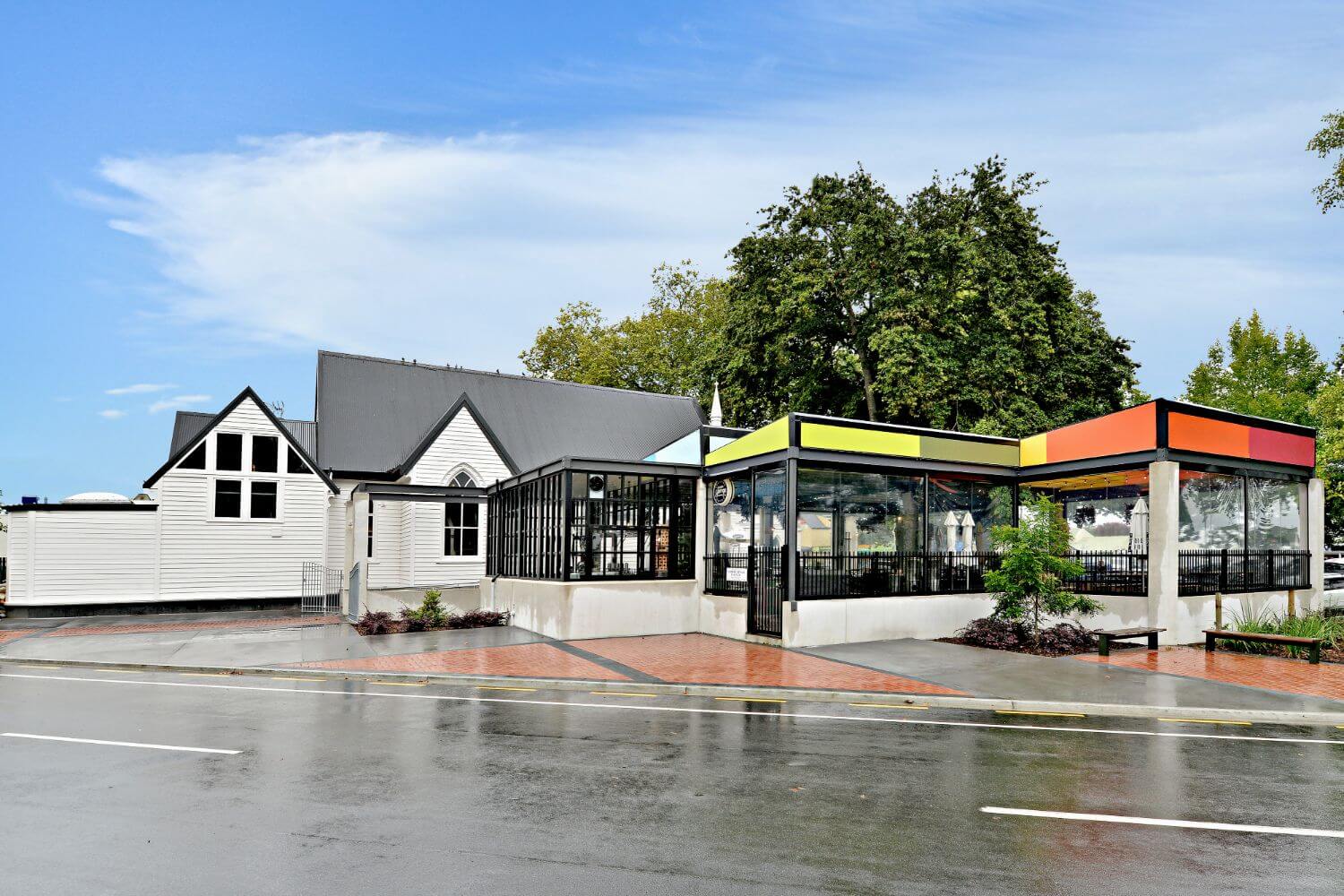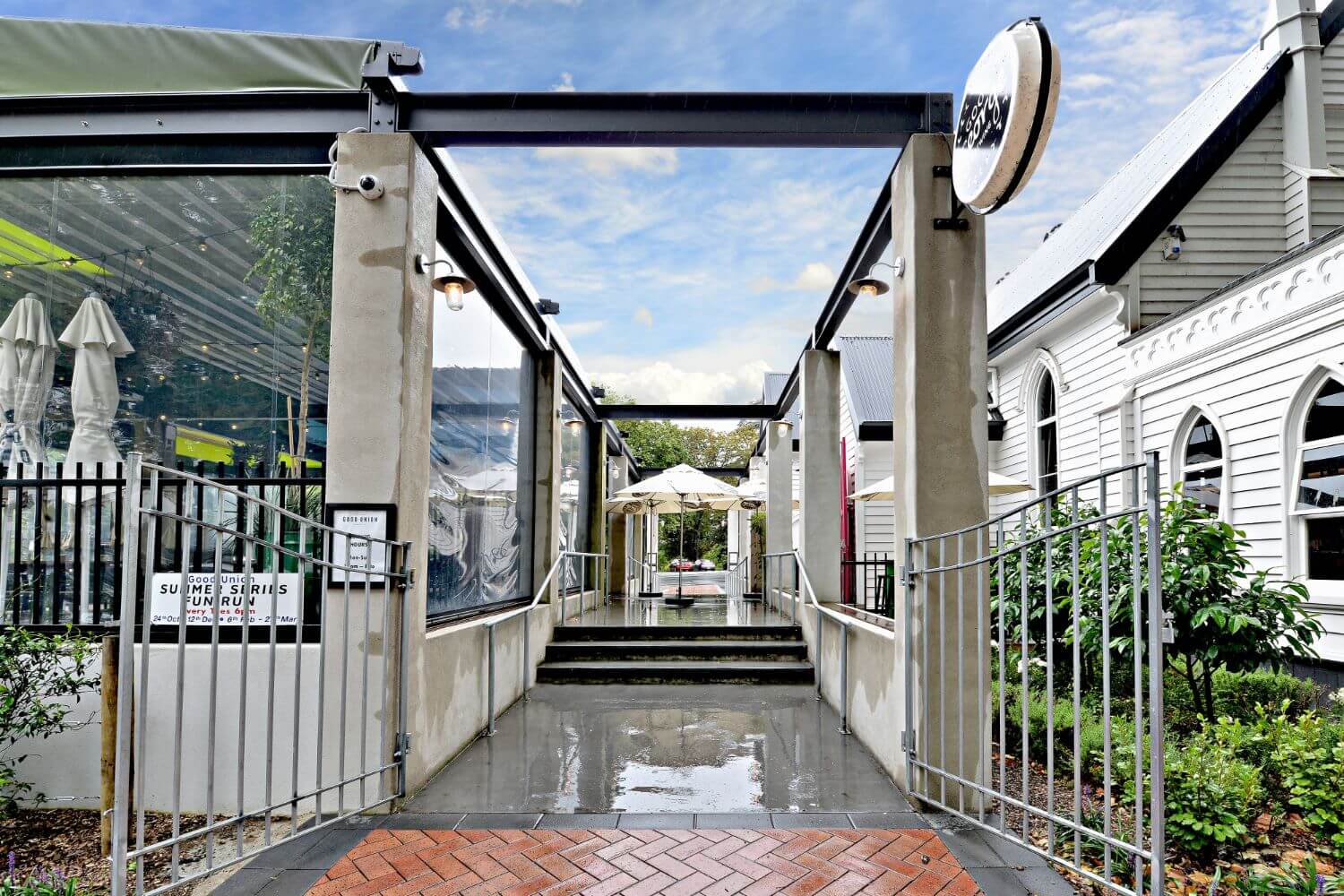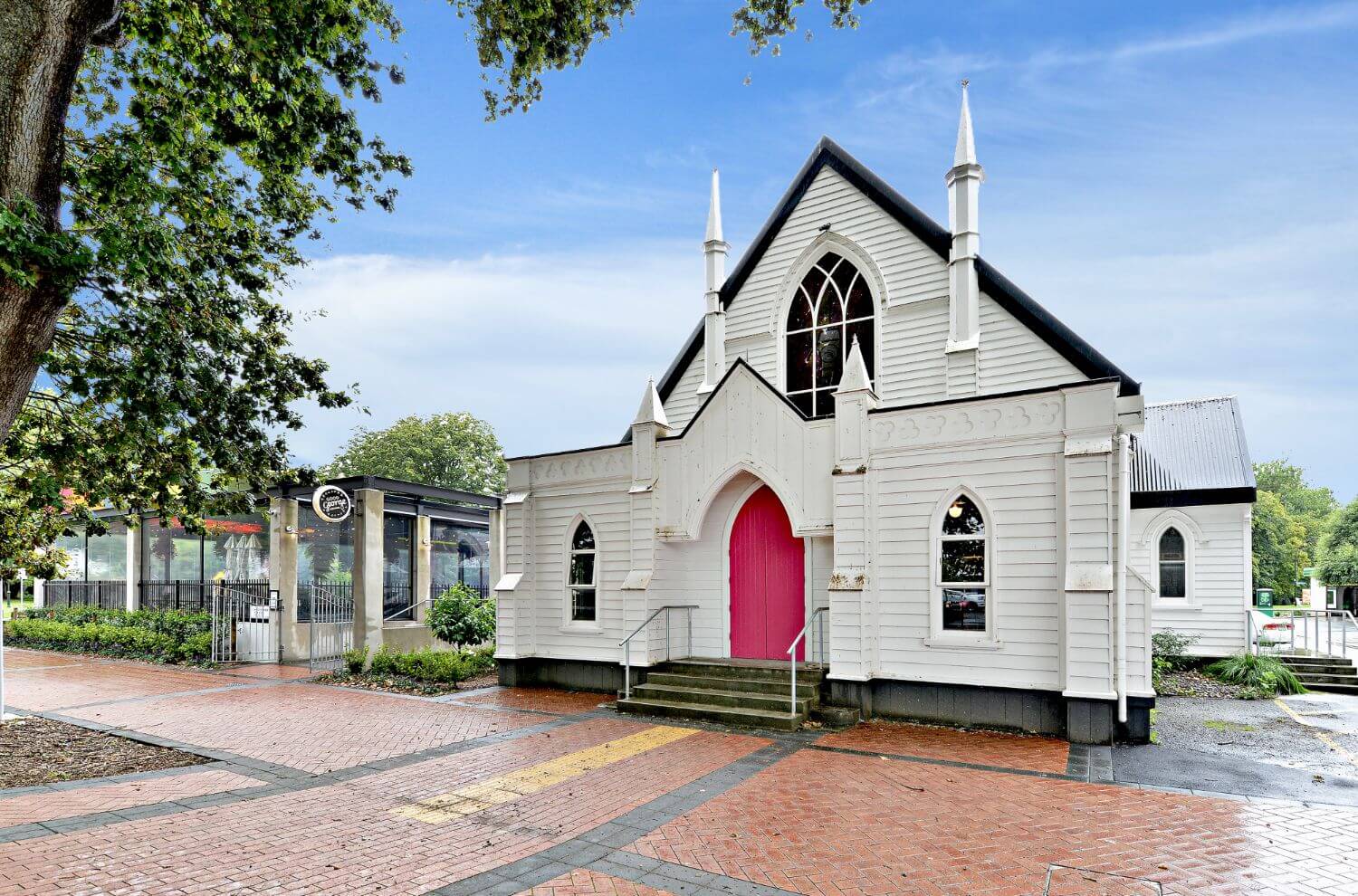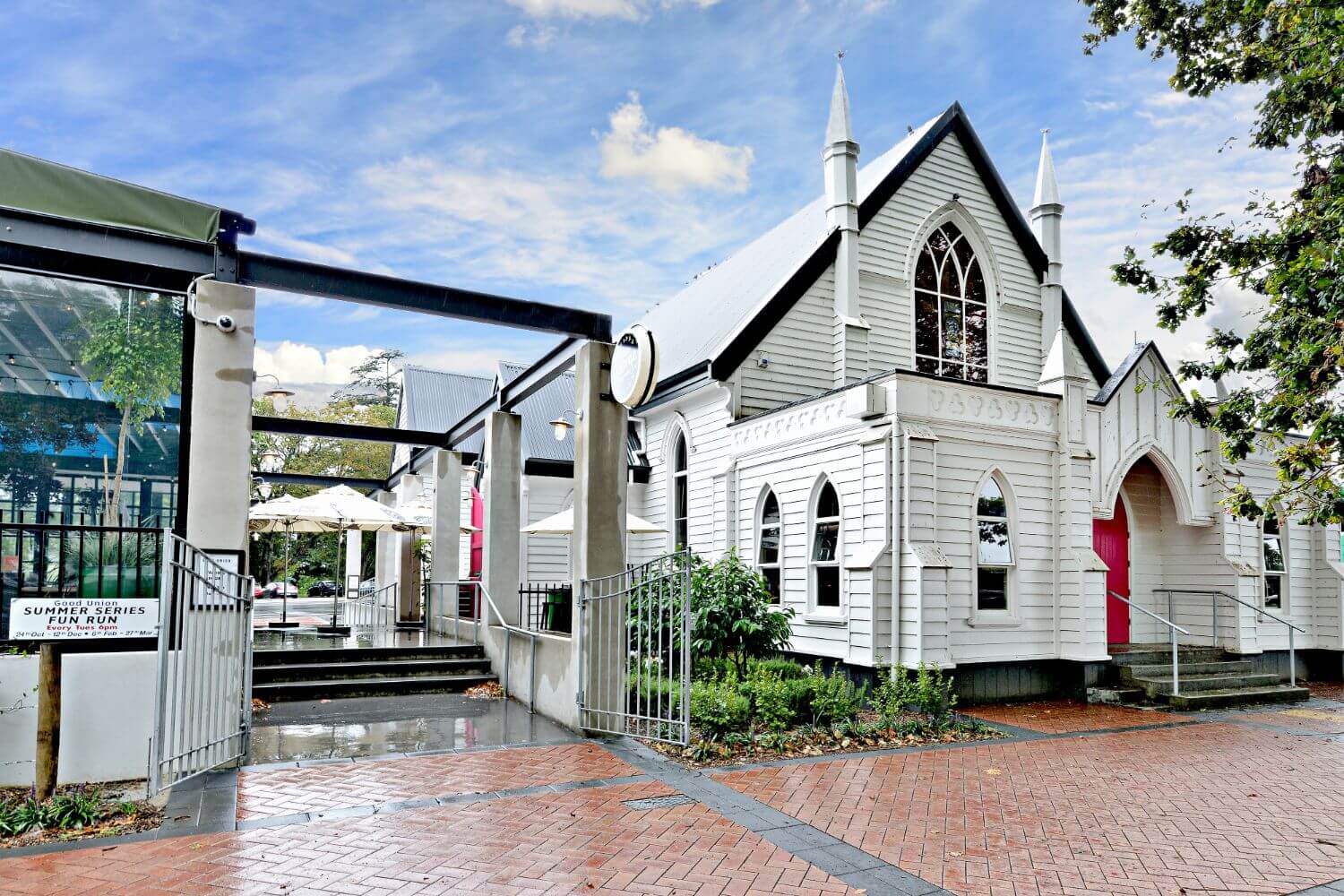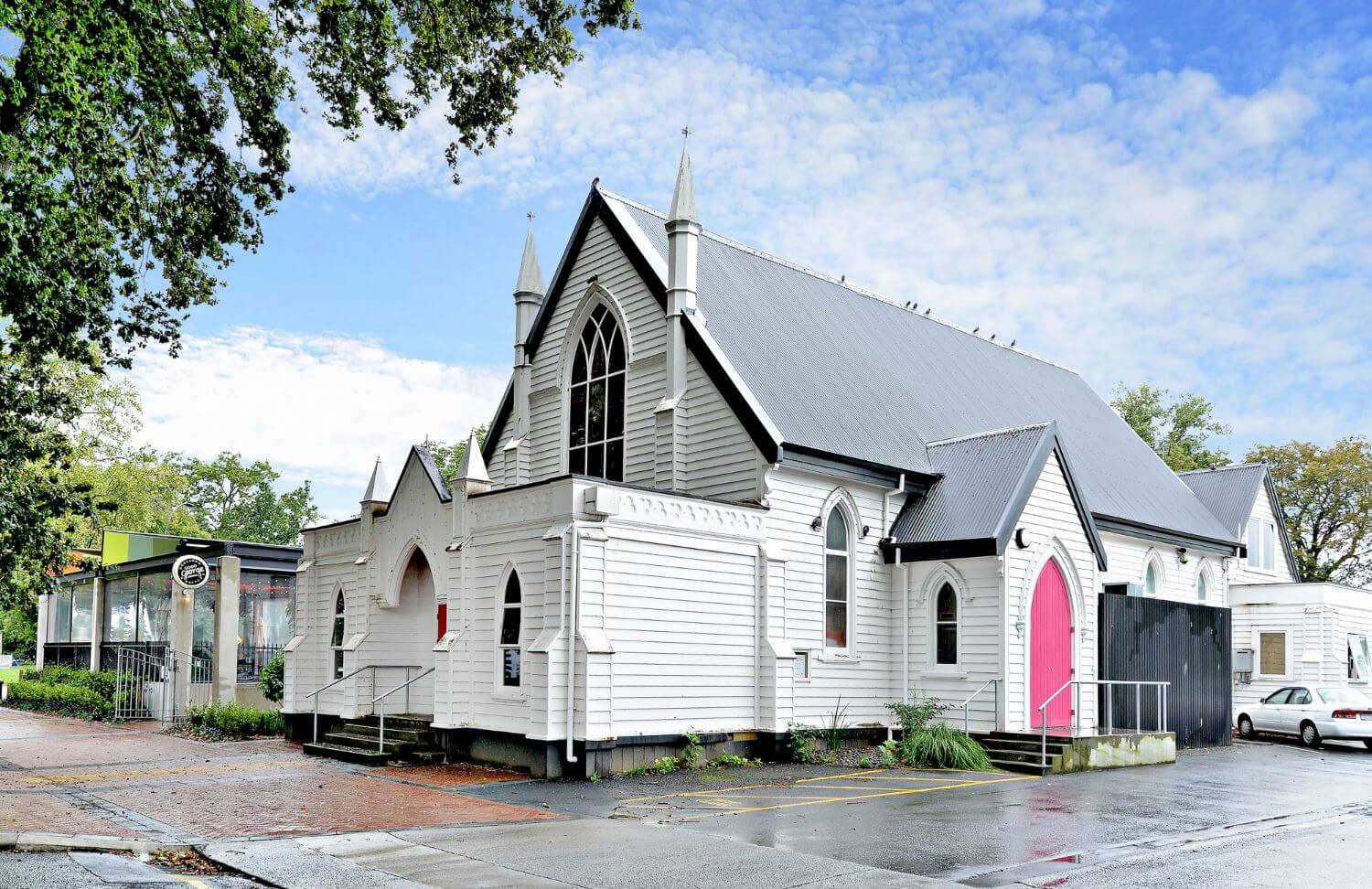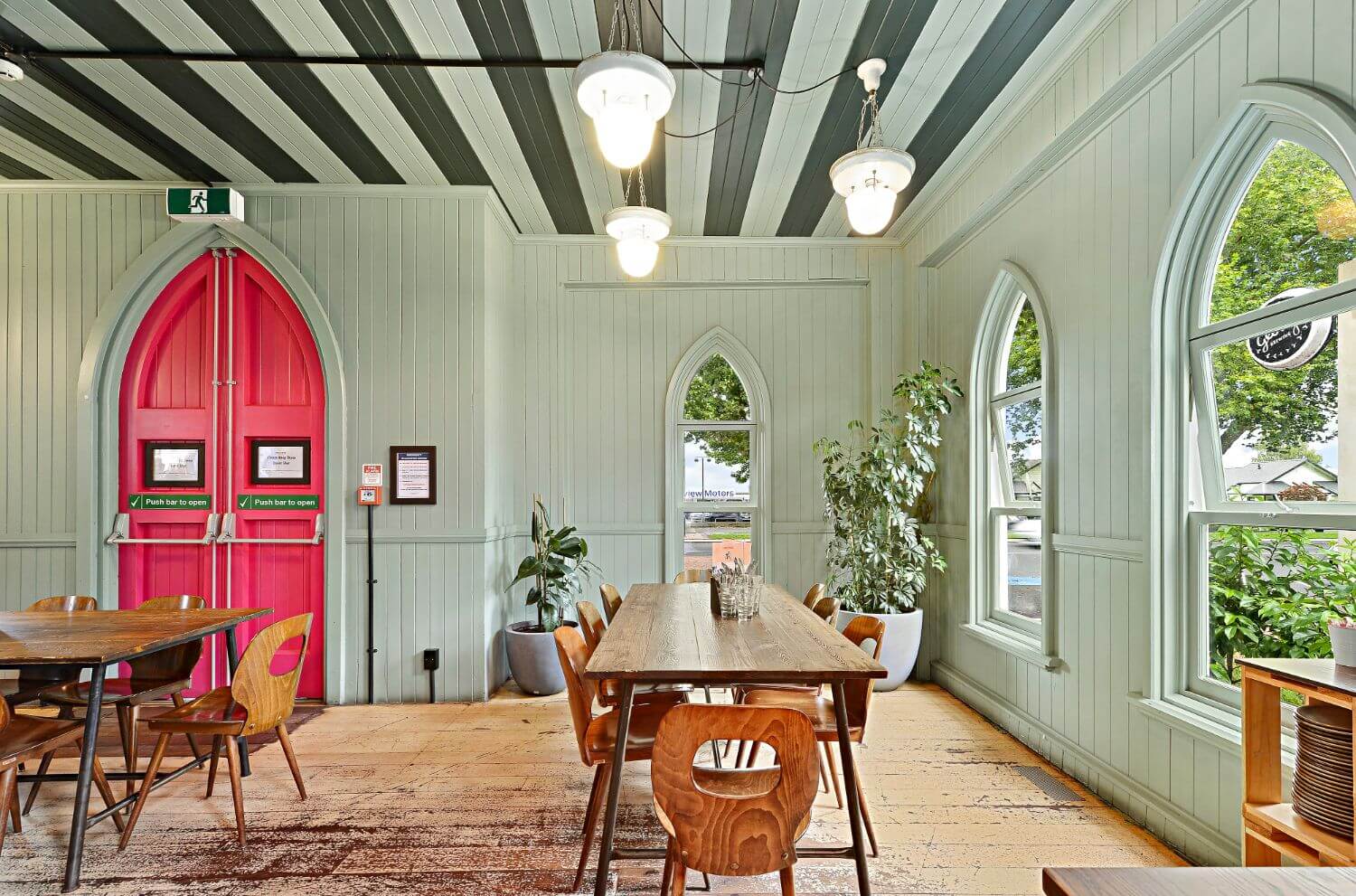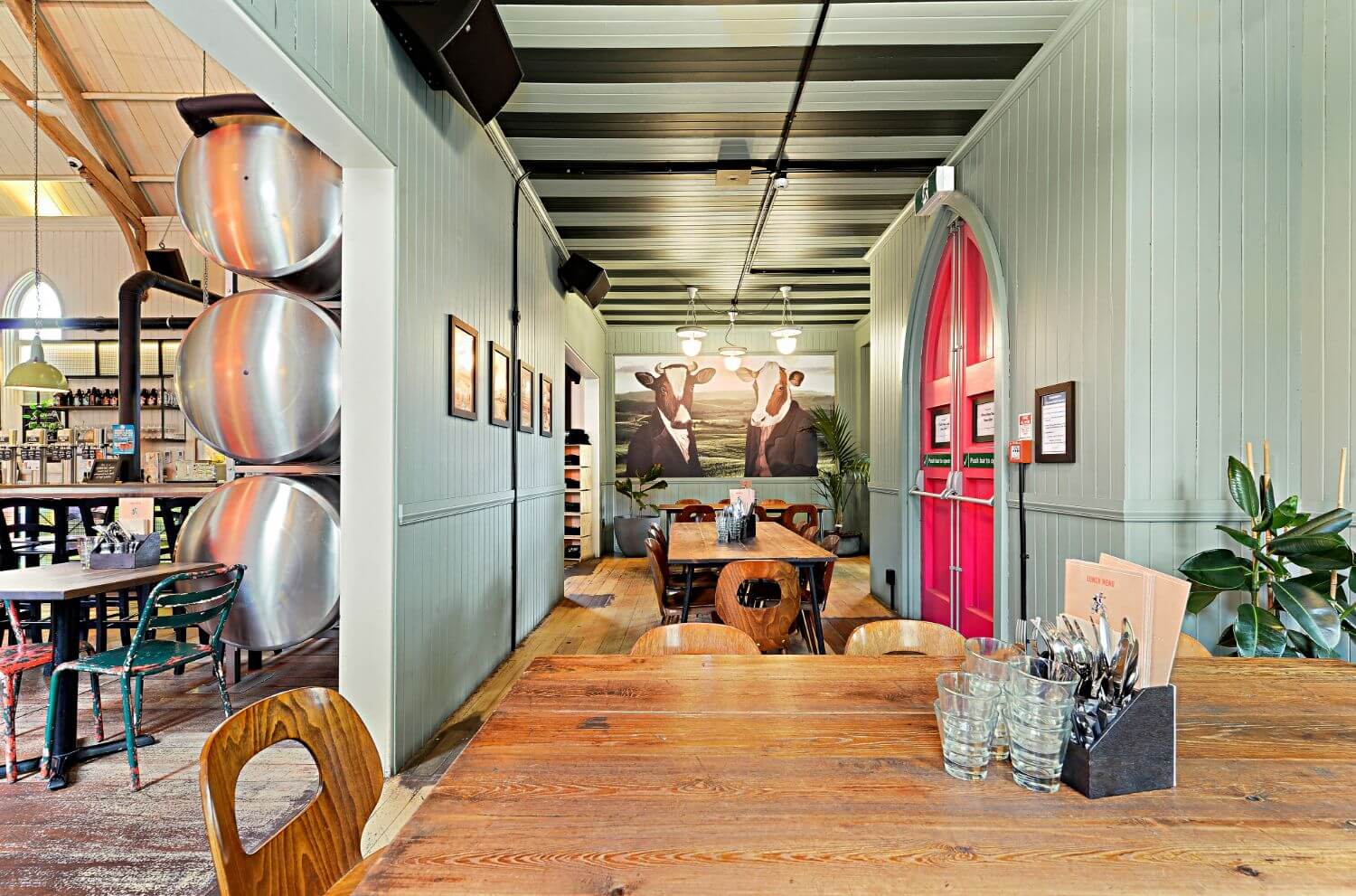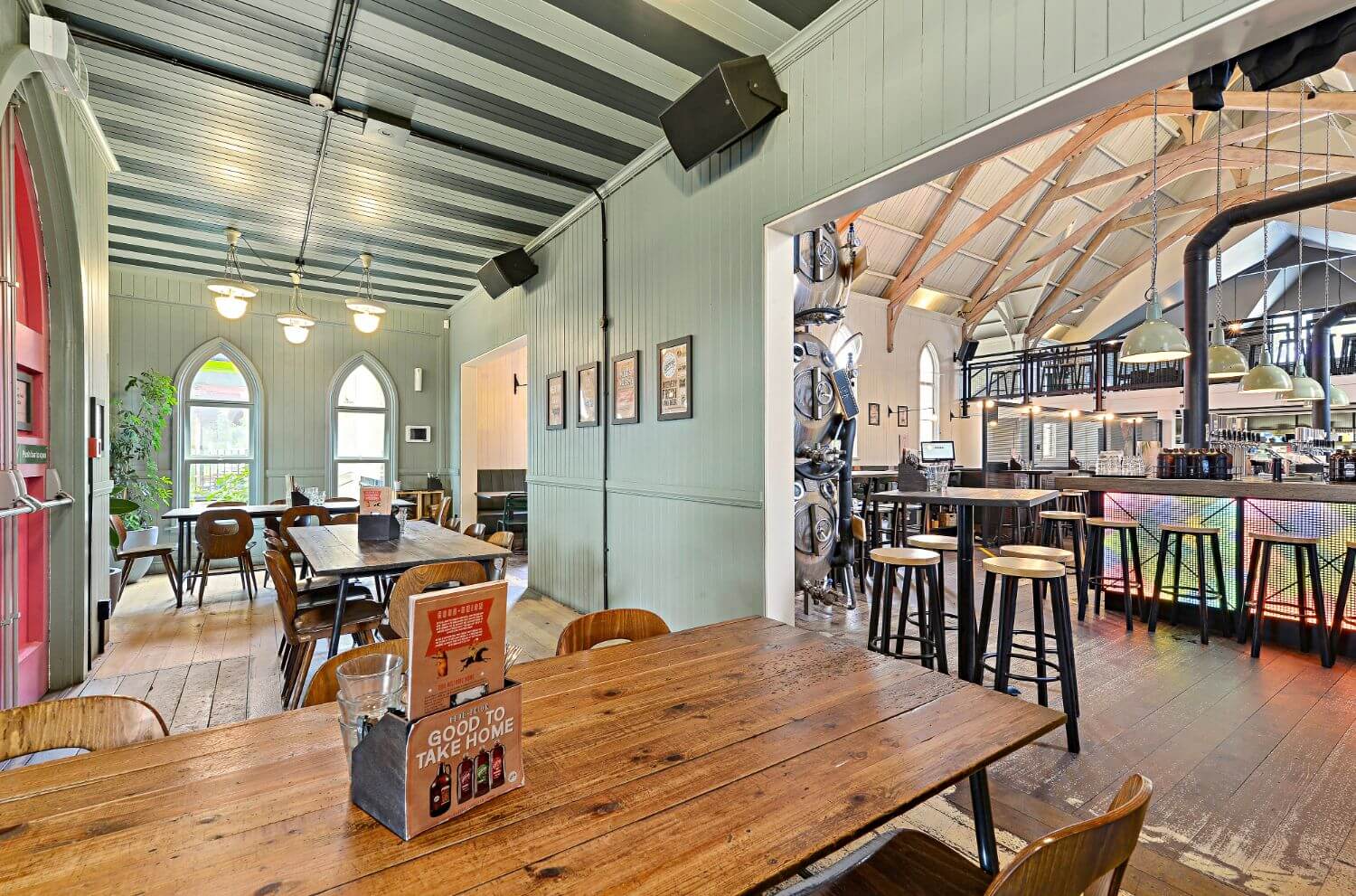 The careful restoration has faithfully preserved the building's heritage elements. A key focus for the team was to retain the original roof beams and rafters along with the doors, windows and building exterior. This included refurbishing the main glass window to retain the original glass and frame. The ethos of the build was to recycle and reuse wherever possible and we employed building techniques that achieved the design outcome and met modern building standards. Minor alterations have allowed a sympathetic and respectful renovation of the heritage elements.
The interior of the building was opened up to provide a spacious main dining area which required the removal of a large mezzanine and relocation of the main staircase. An outdoor garden bar was created by reclaiming car parking. By presenting compelling reasoning to the Council the required resource consent application was successful.
Significant work was undertaken to strengthen the church, with almost 50% of the building requiring re-piling. A number of bracing walls were installed to allow the new open plan layout and to accommodate the commercial kitchen.
Many of the details were designed and constructed onsite by Hawkins, requiring close liaison with the client throughout the course of the works. Hawkins became involved at pre-concept stage liaising with the Cambridge Historical Society to gain approval for the proposed design and their support for the resource consent.
Detailed coordination by Hawkins with the separate contractors employed by the client allowed the fit out to be completed at the same time as the base build elements. This allowed the facility to open much sooner than if the two contracts had been split.
The client's expectation for the venue to open just prior to Christmas required our dedicated team to achieve major goals in an incredibly tight timeframe.
The Hawkins team have showcased their extensive understanding of the technical challenges posed by delivering a hospitality project and a heritage building restoration with spectacular results.