Giltrap's brief was to deliver a spectacular building on Great North Road to showcase three premium automotive brands; and at the same time, be the most technologically impressive and environmentally friendly building of its type in the country.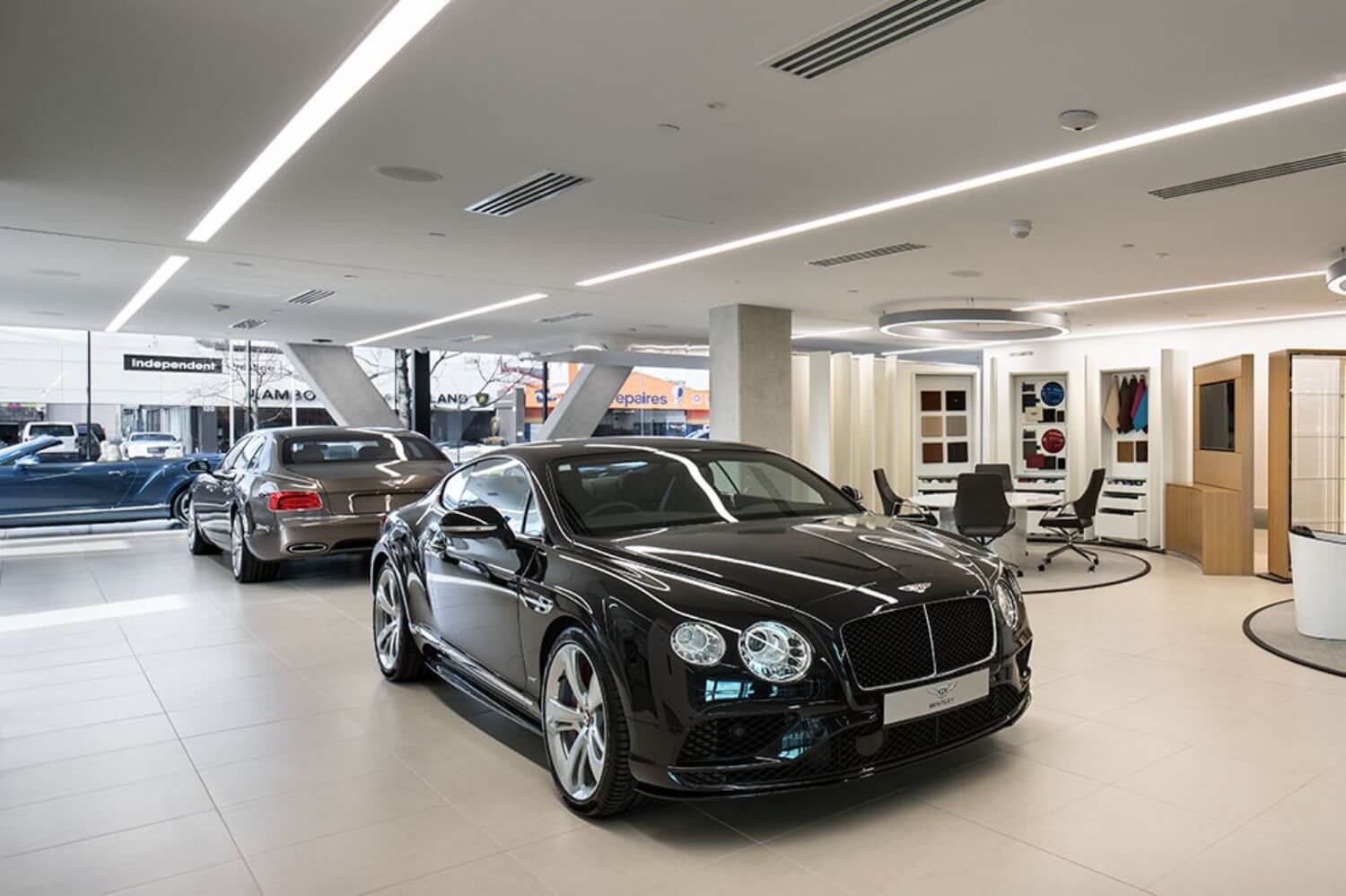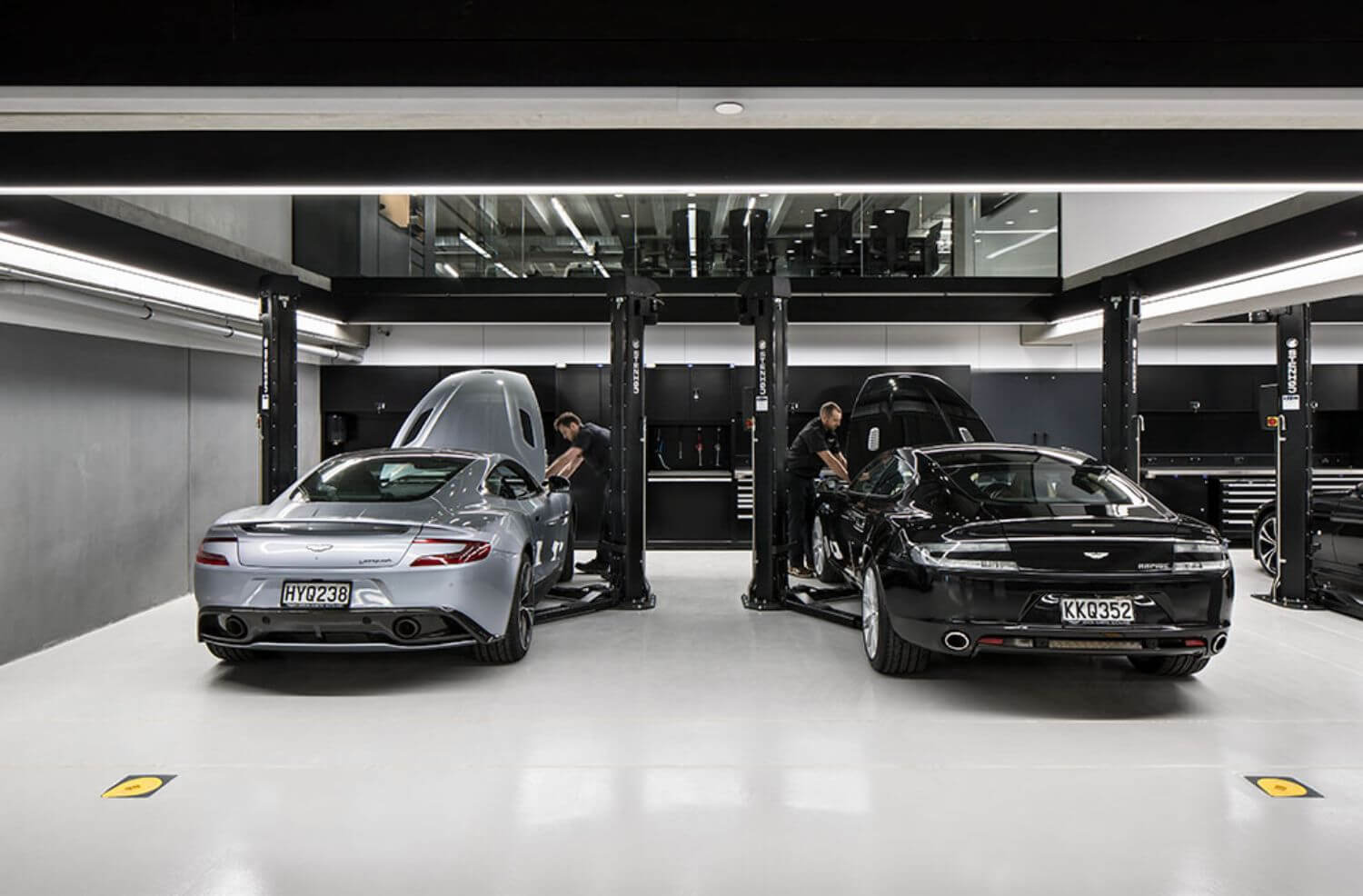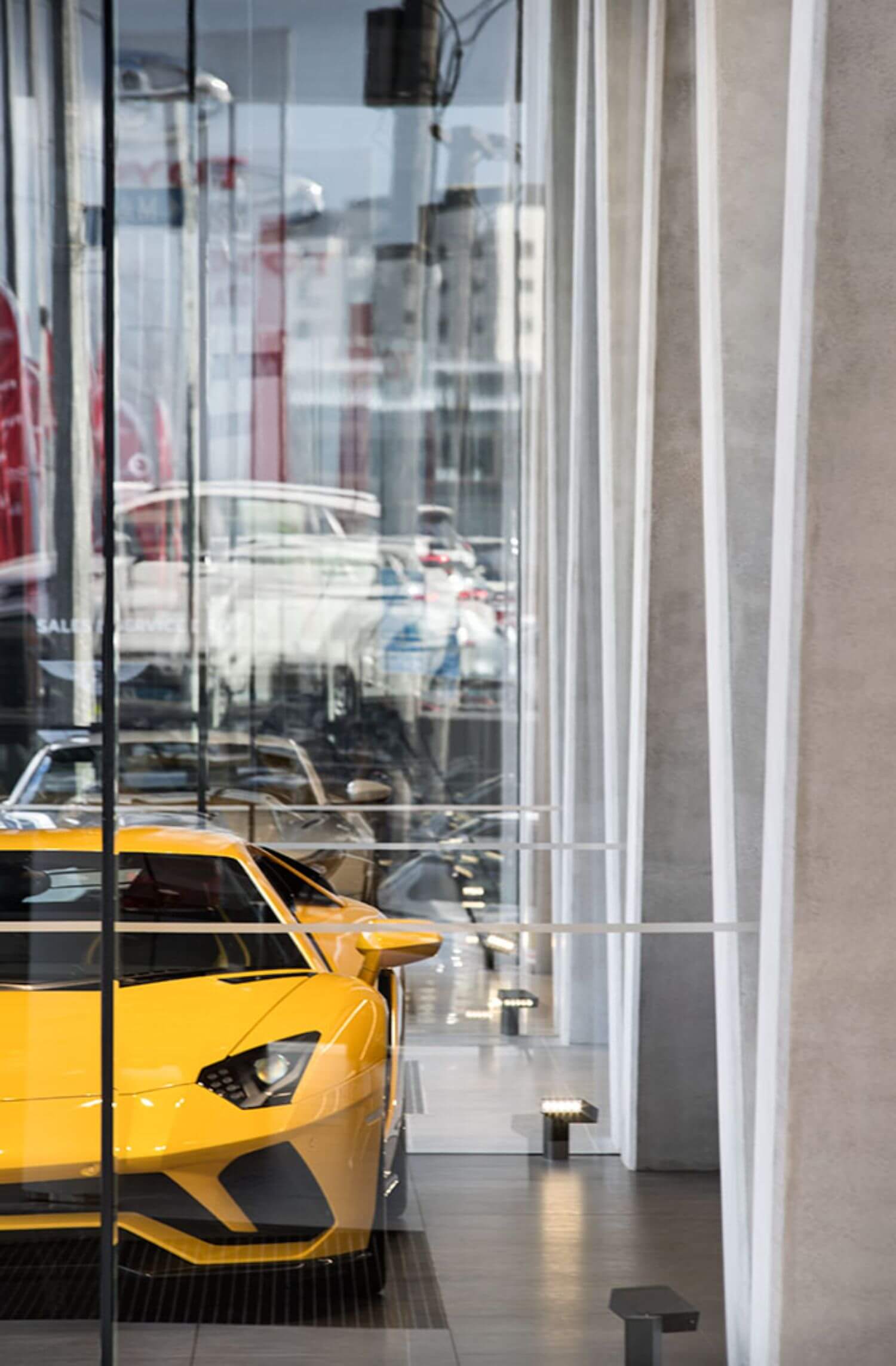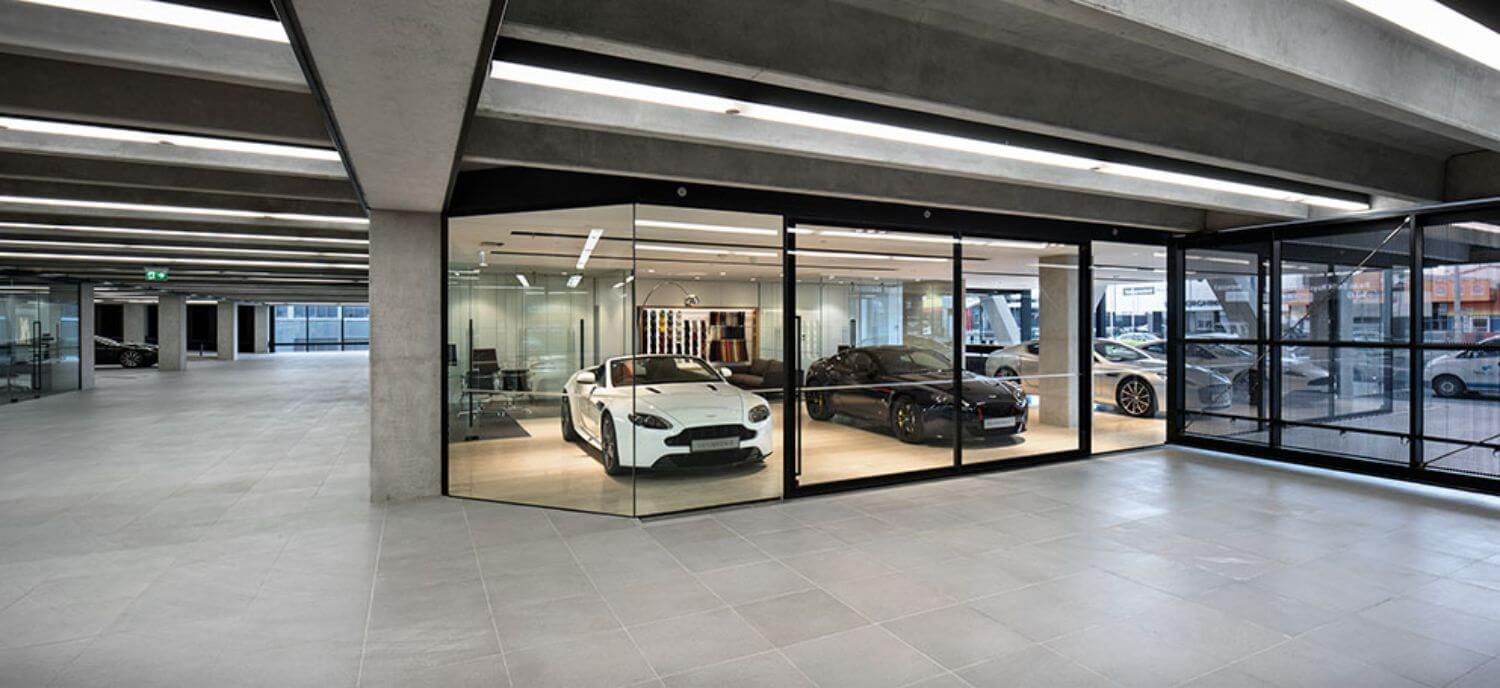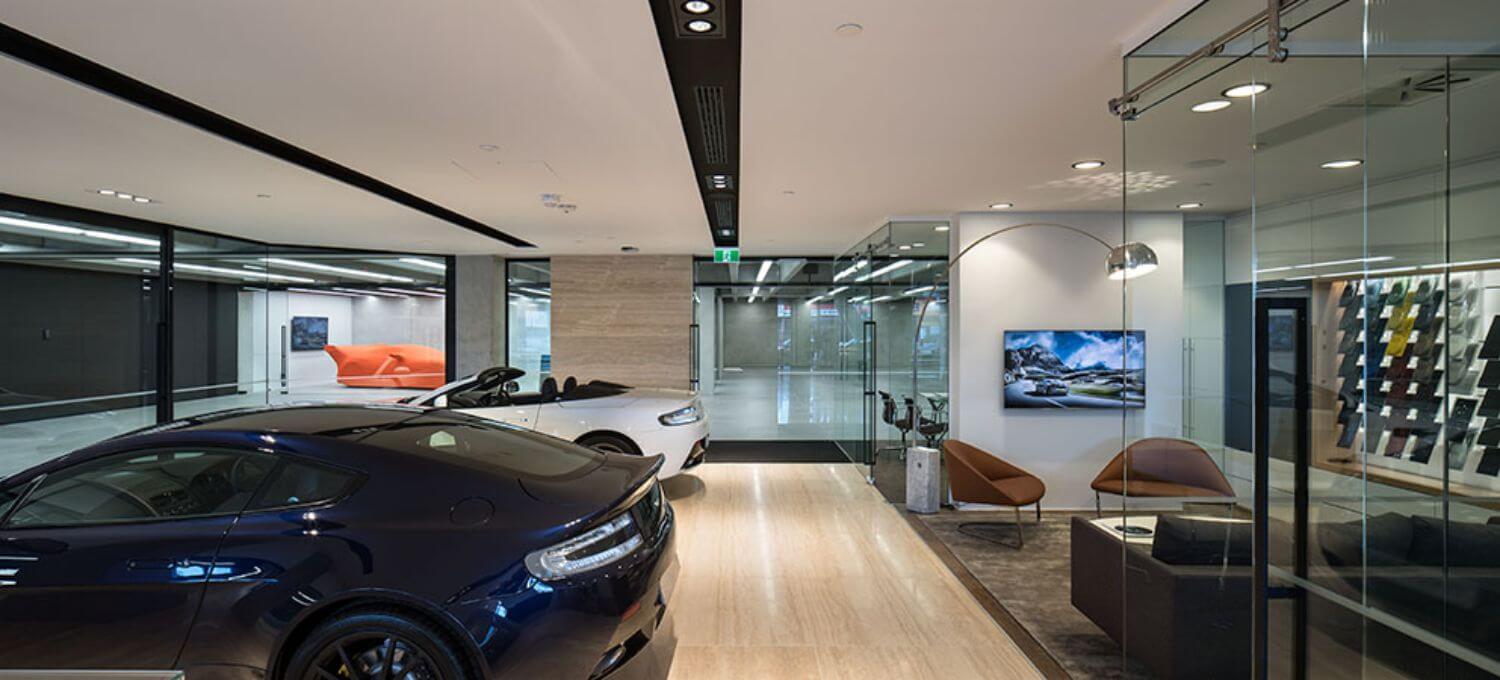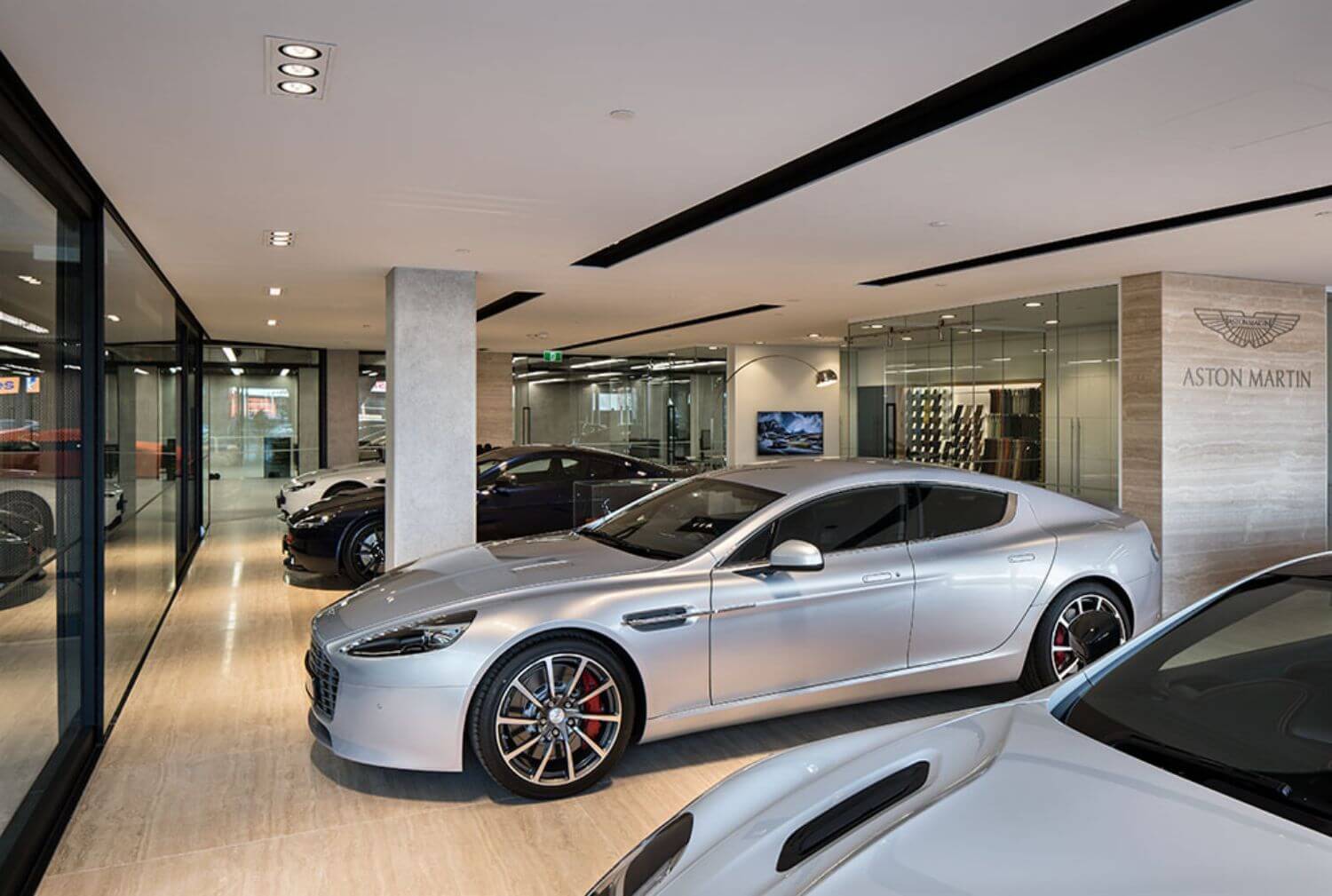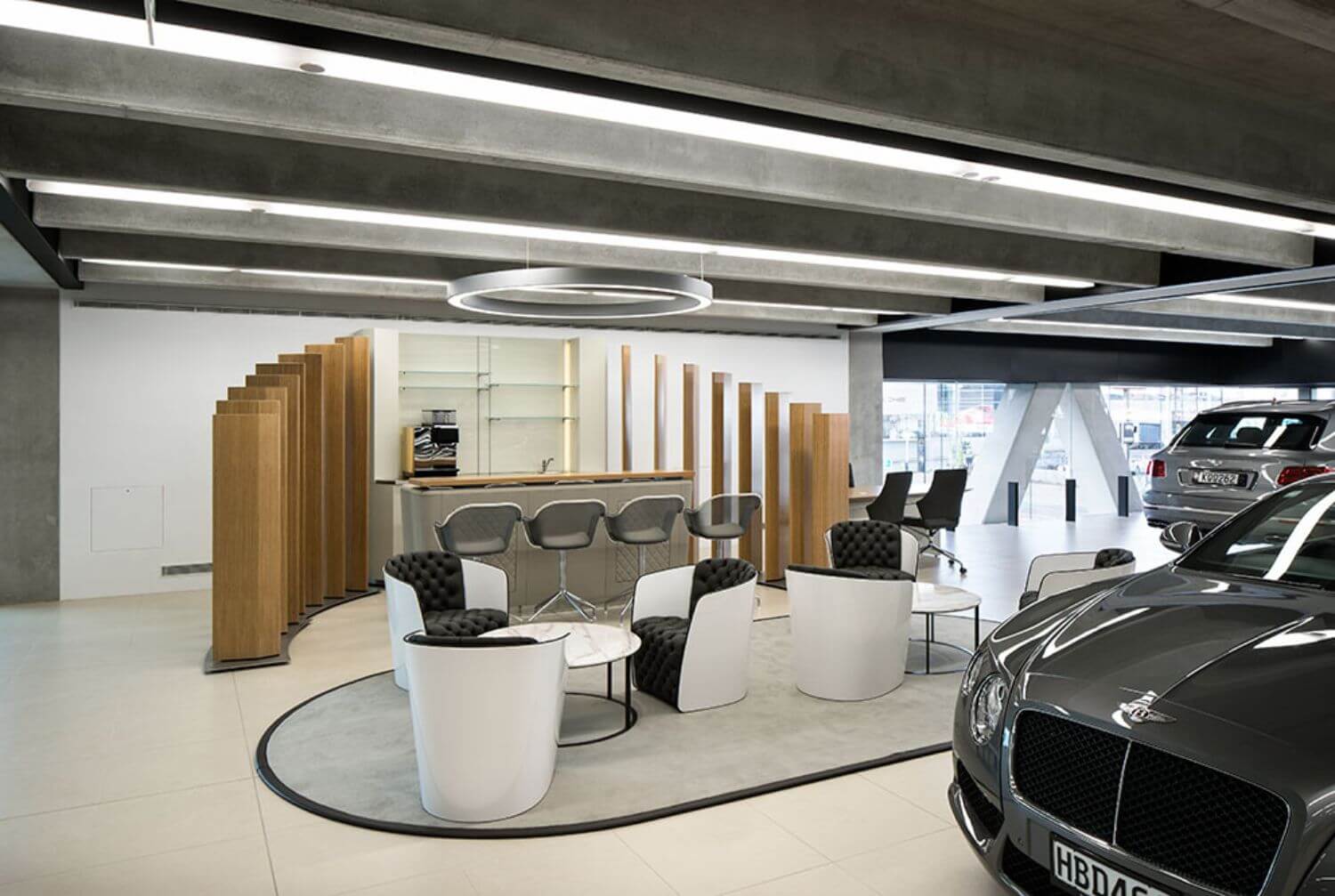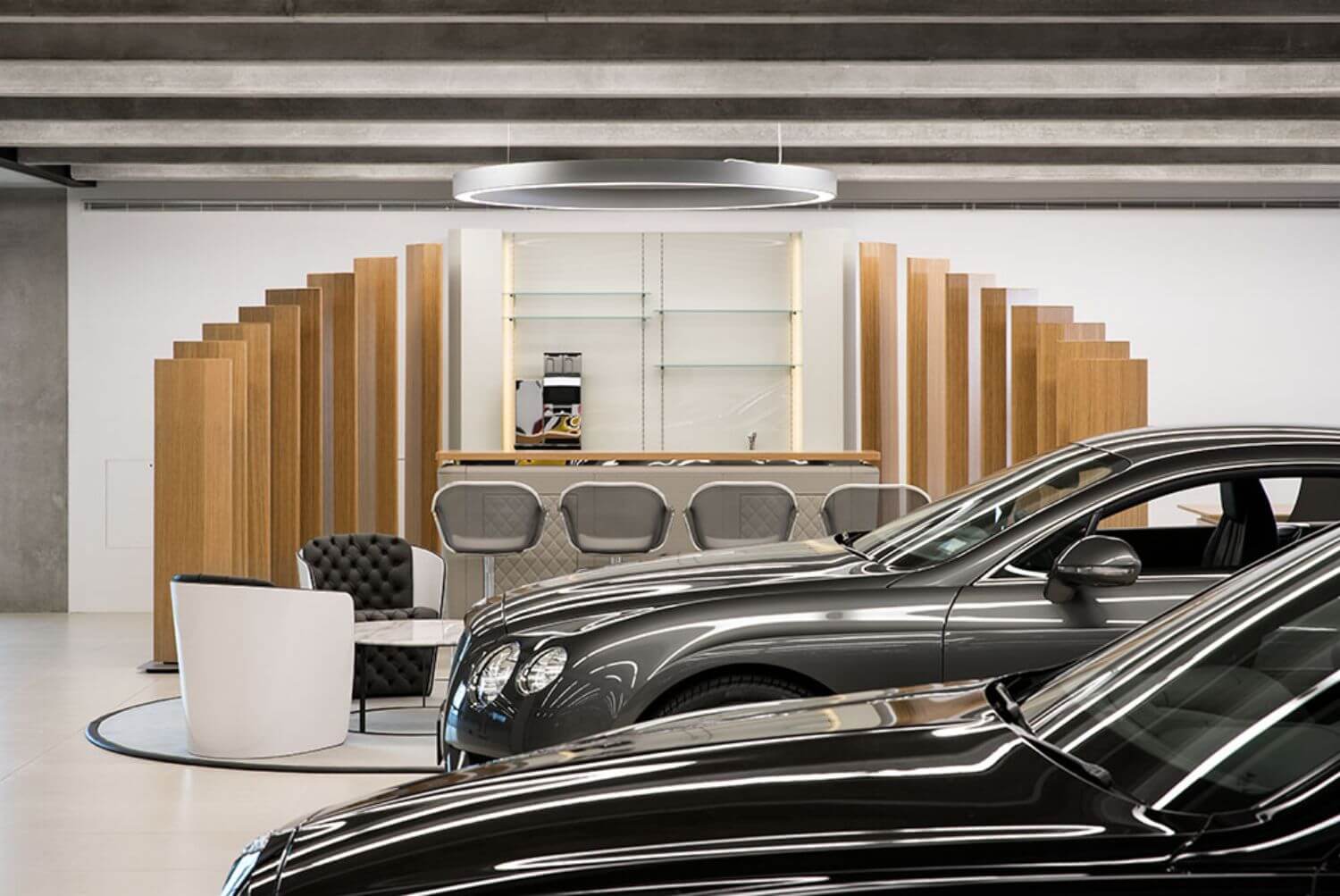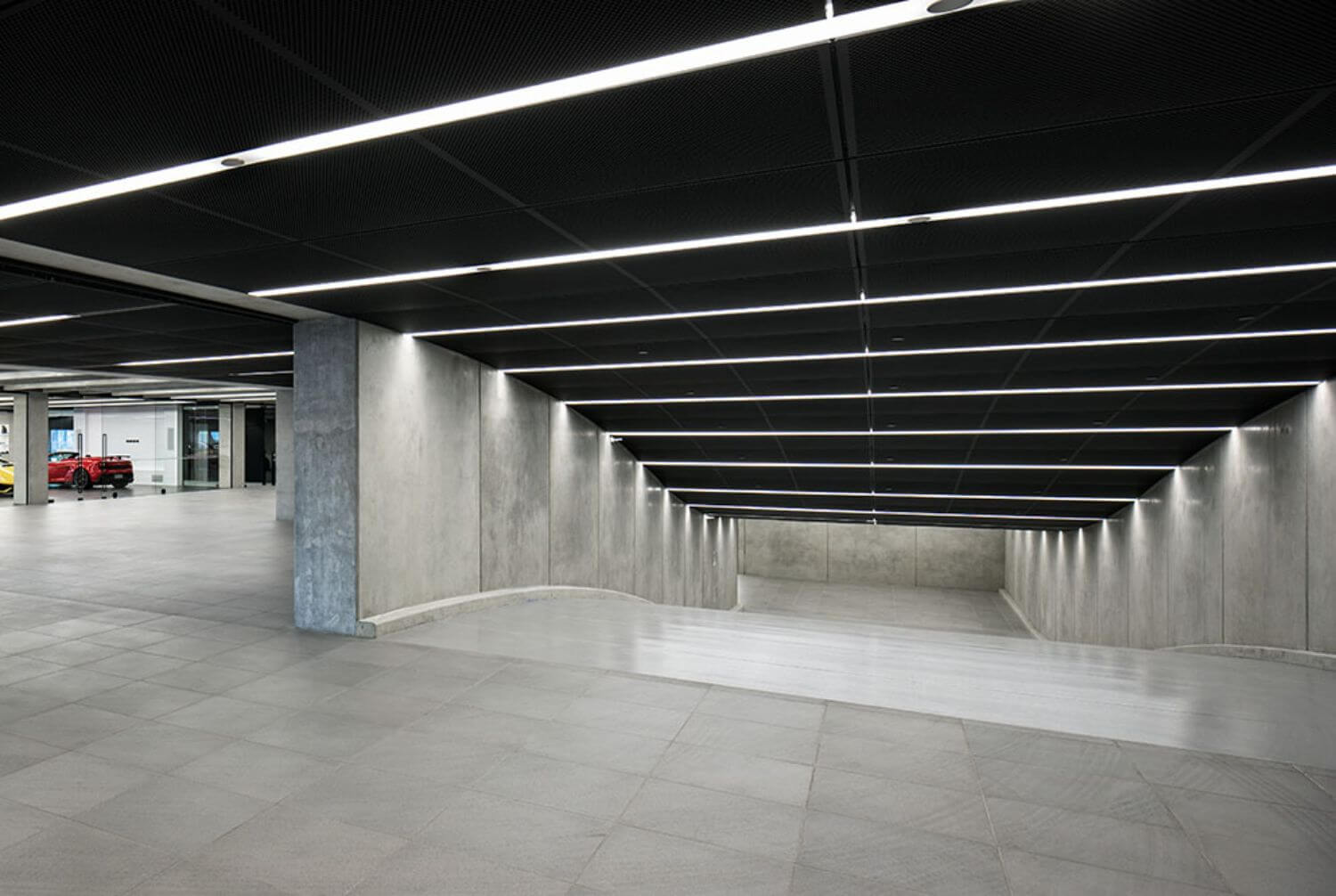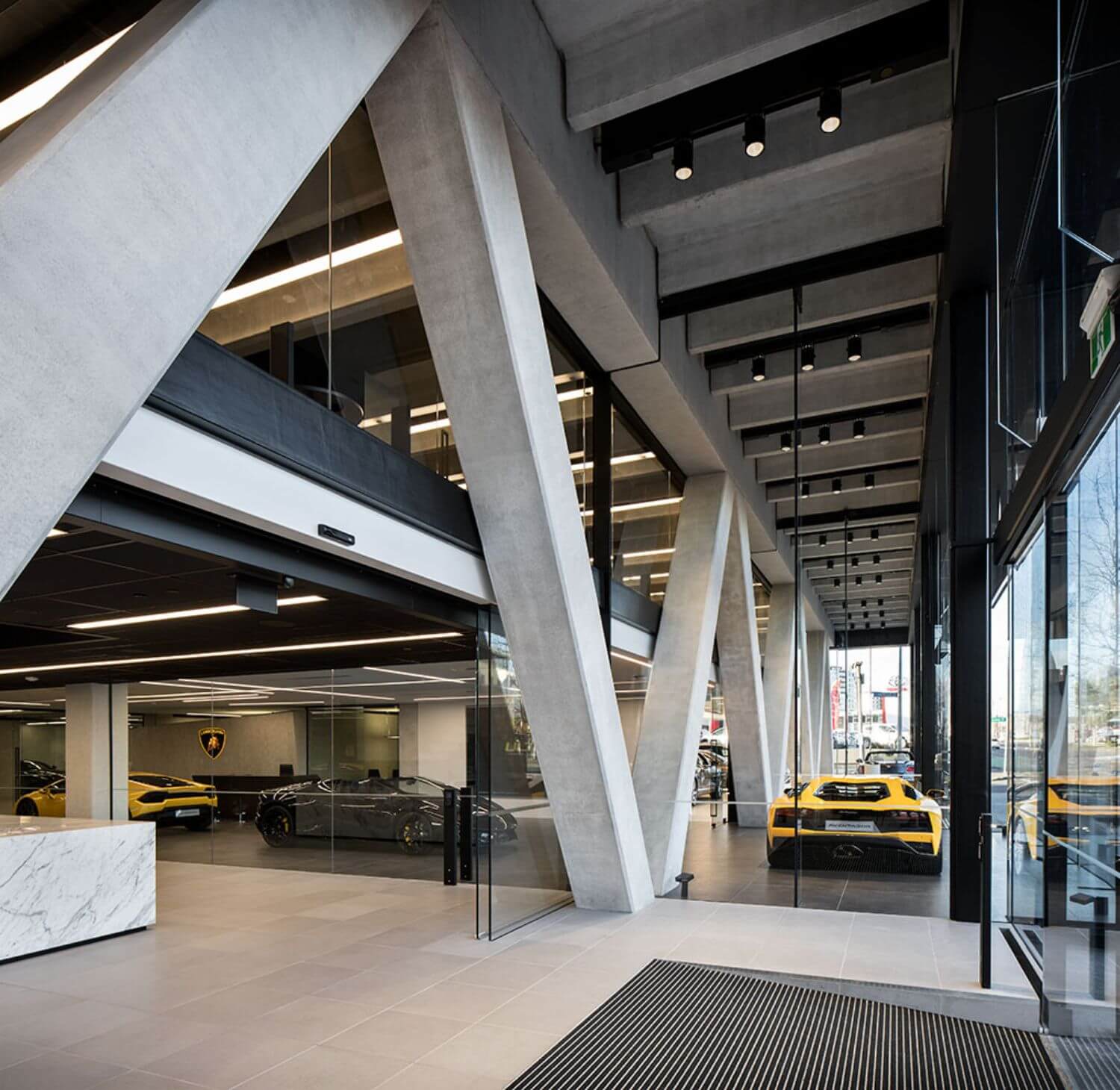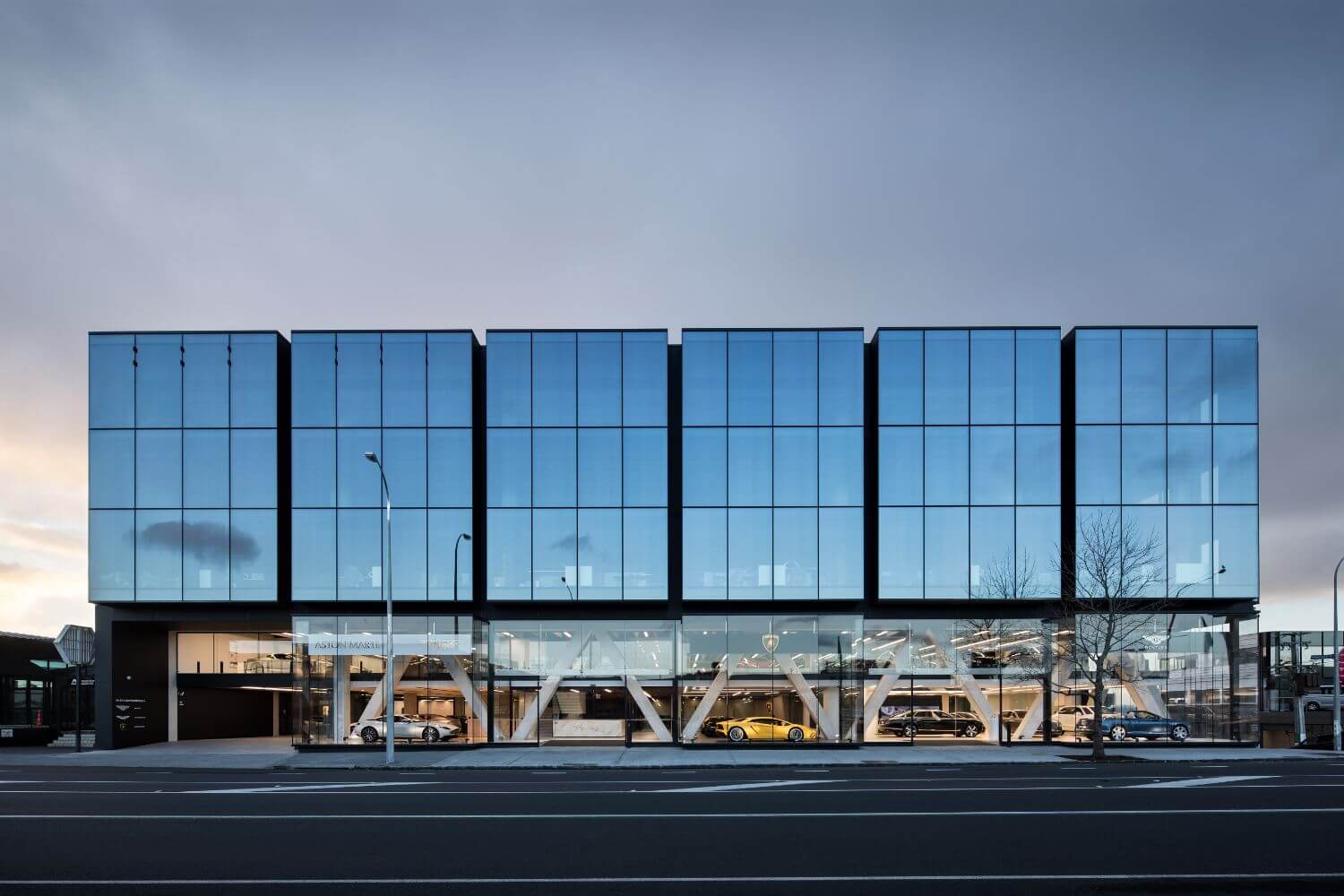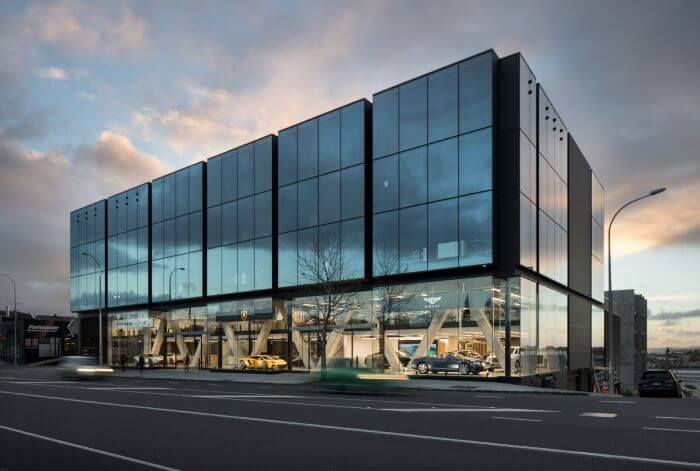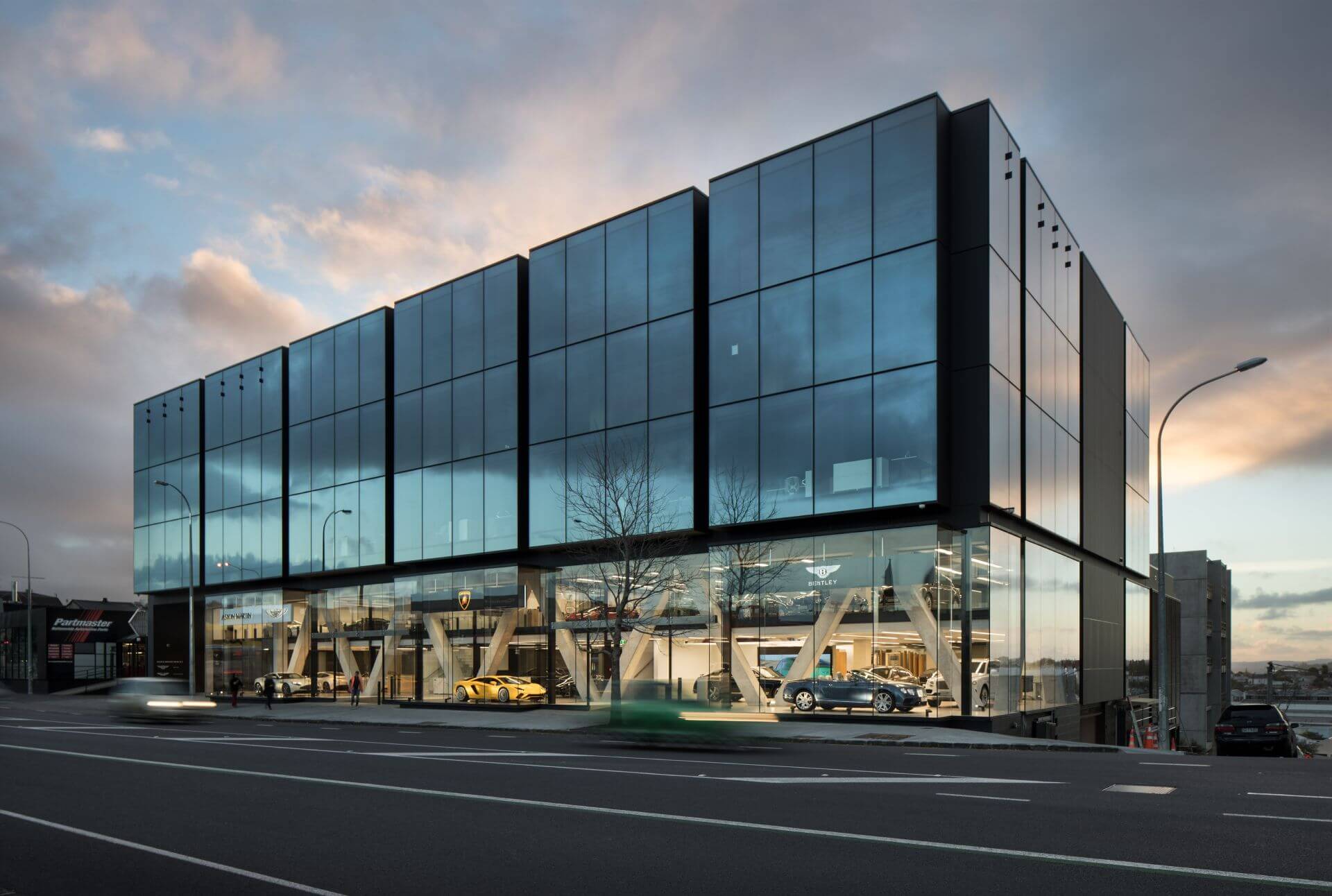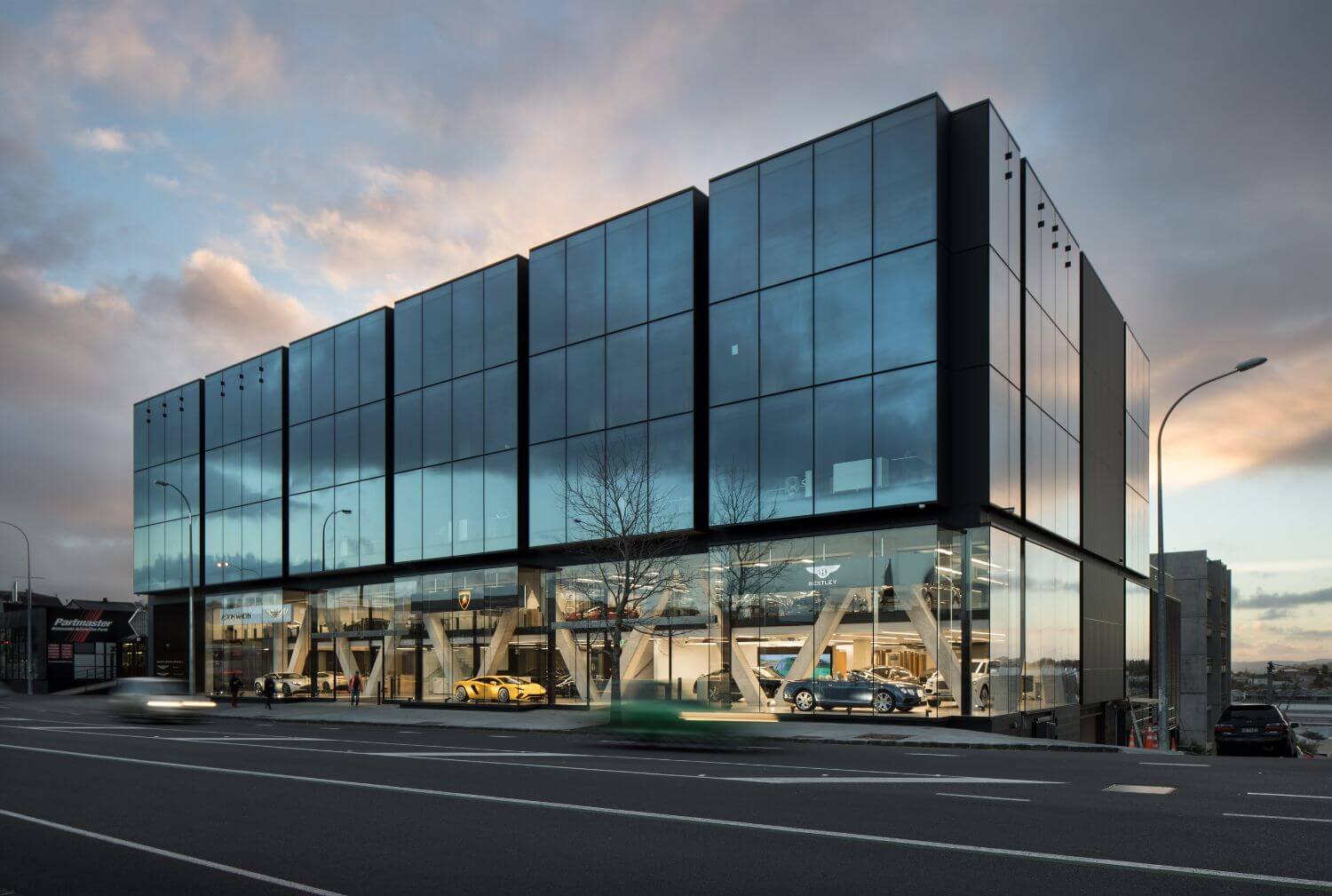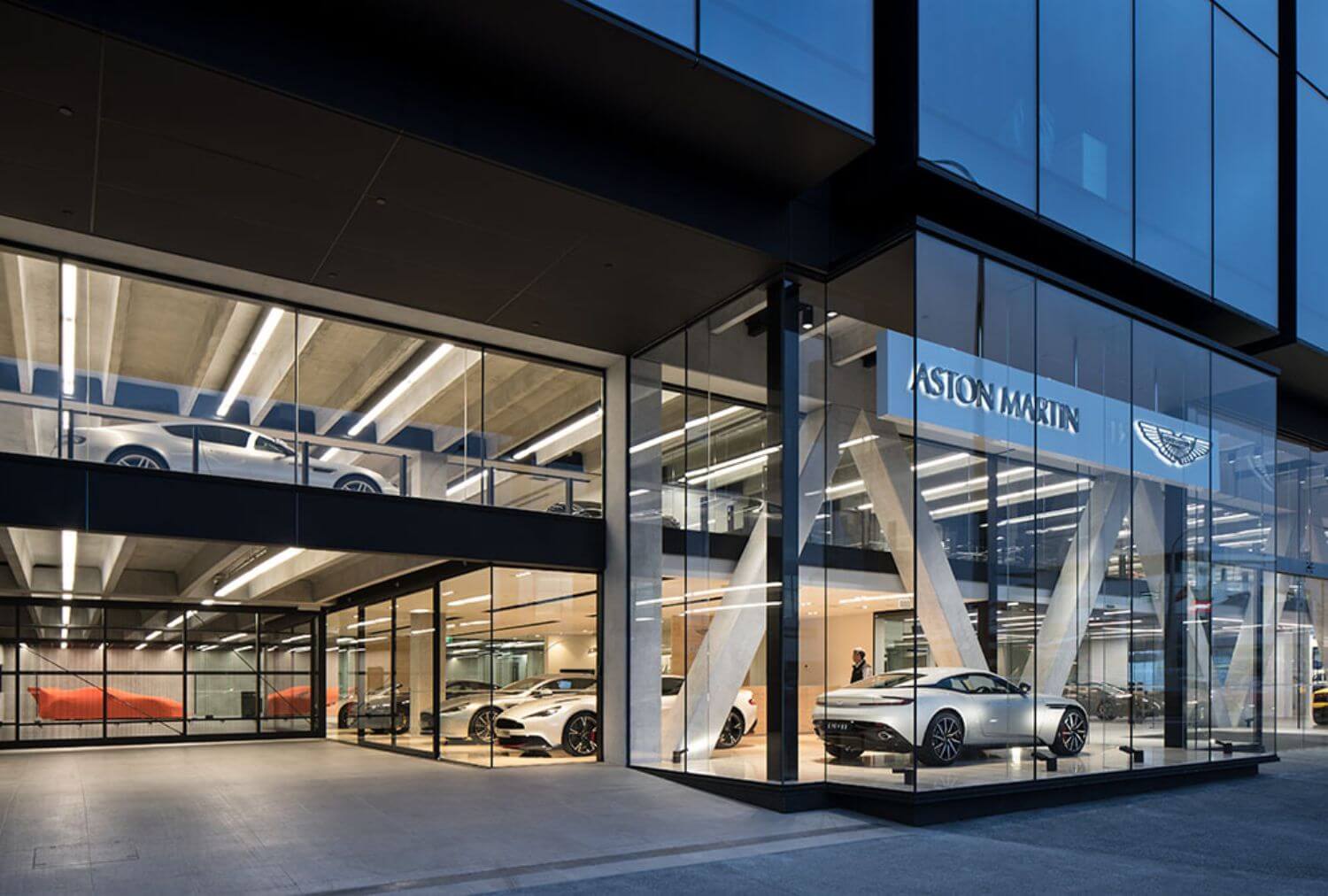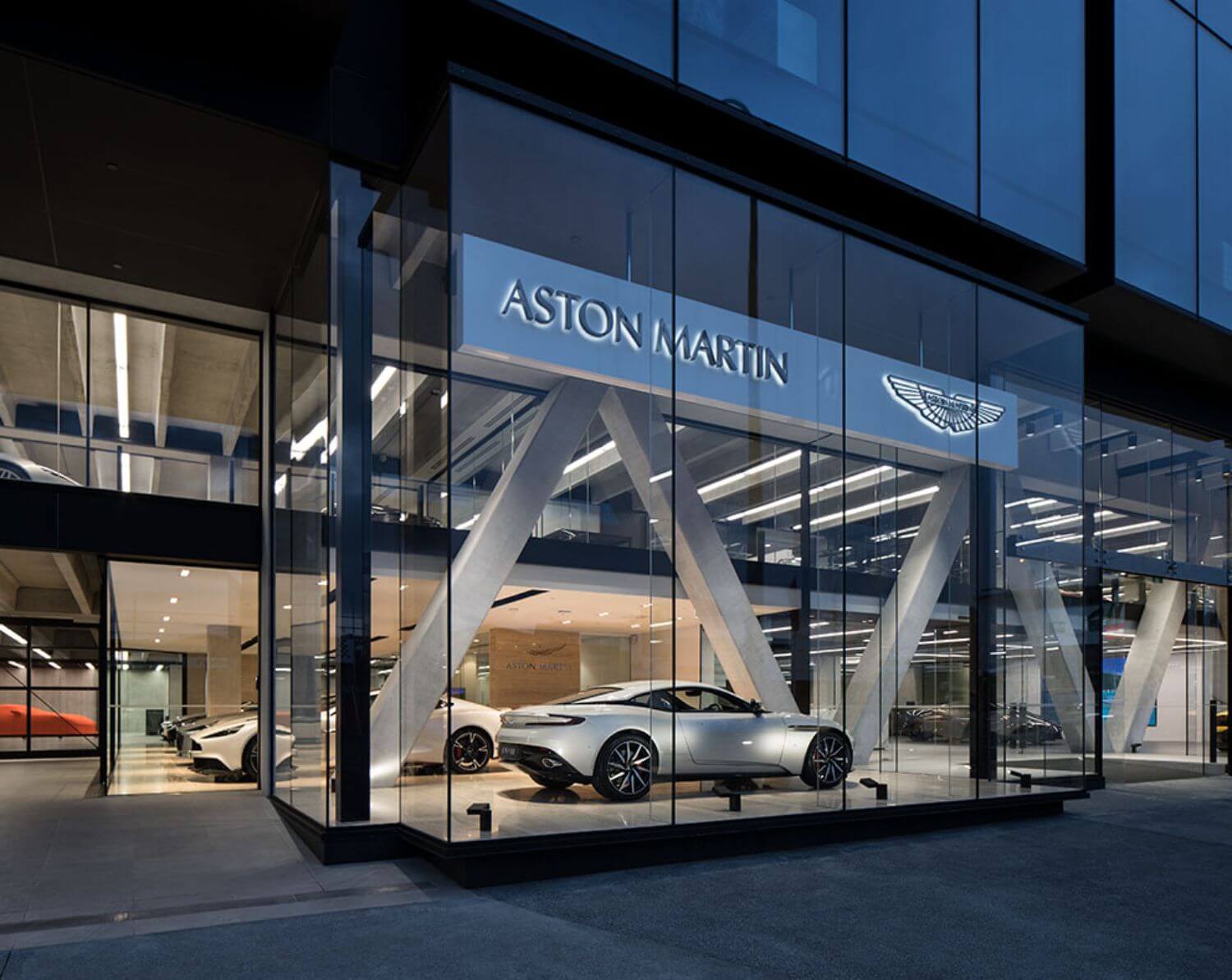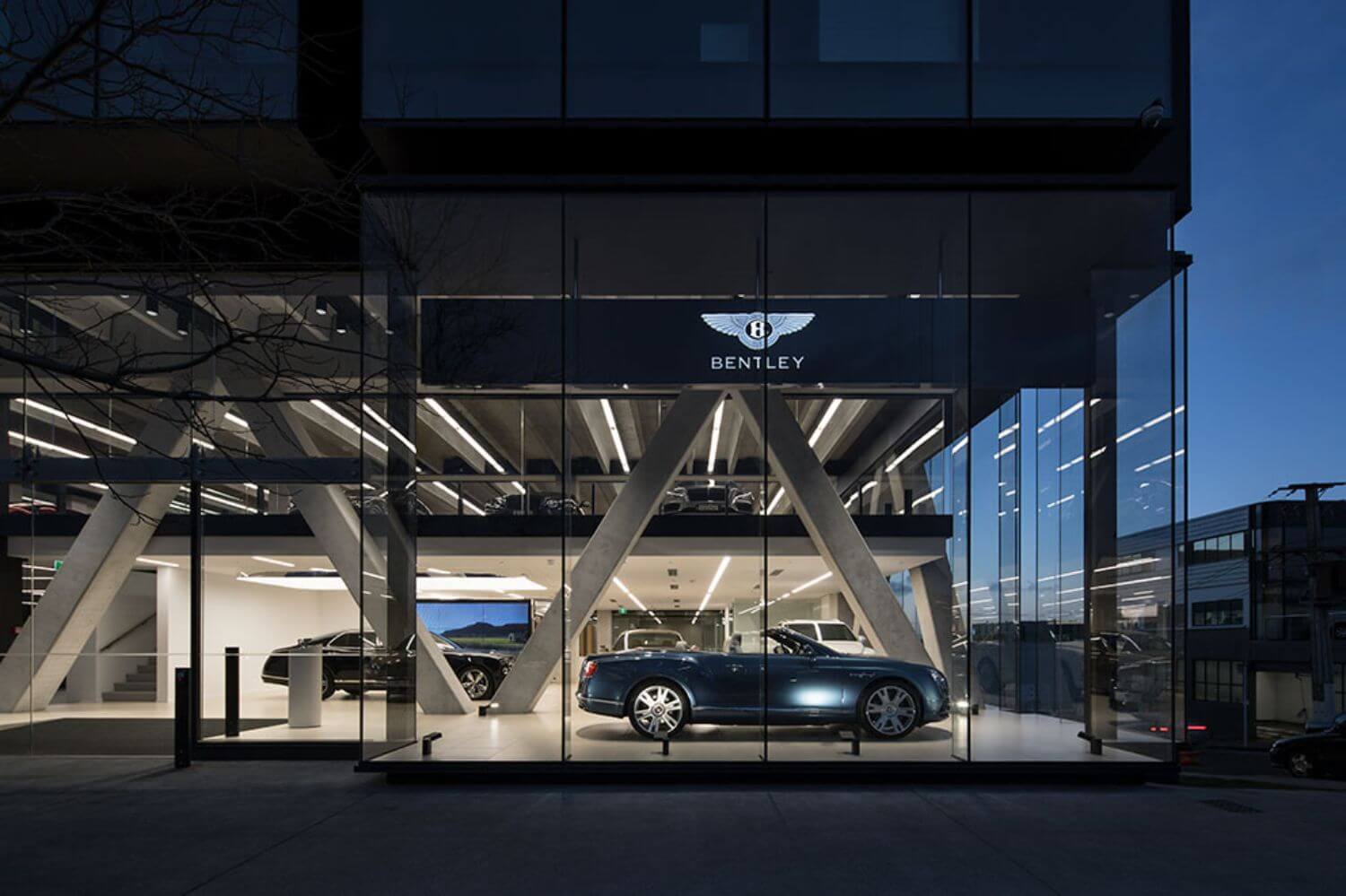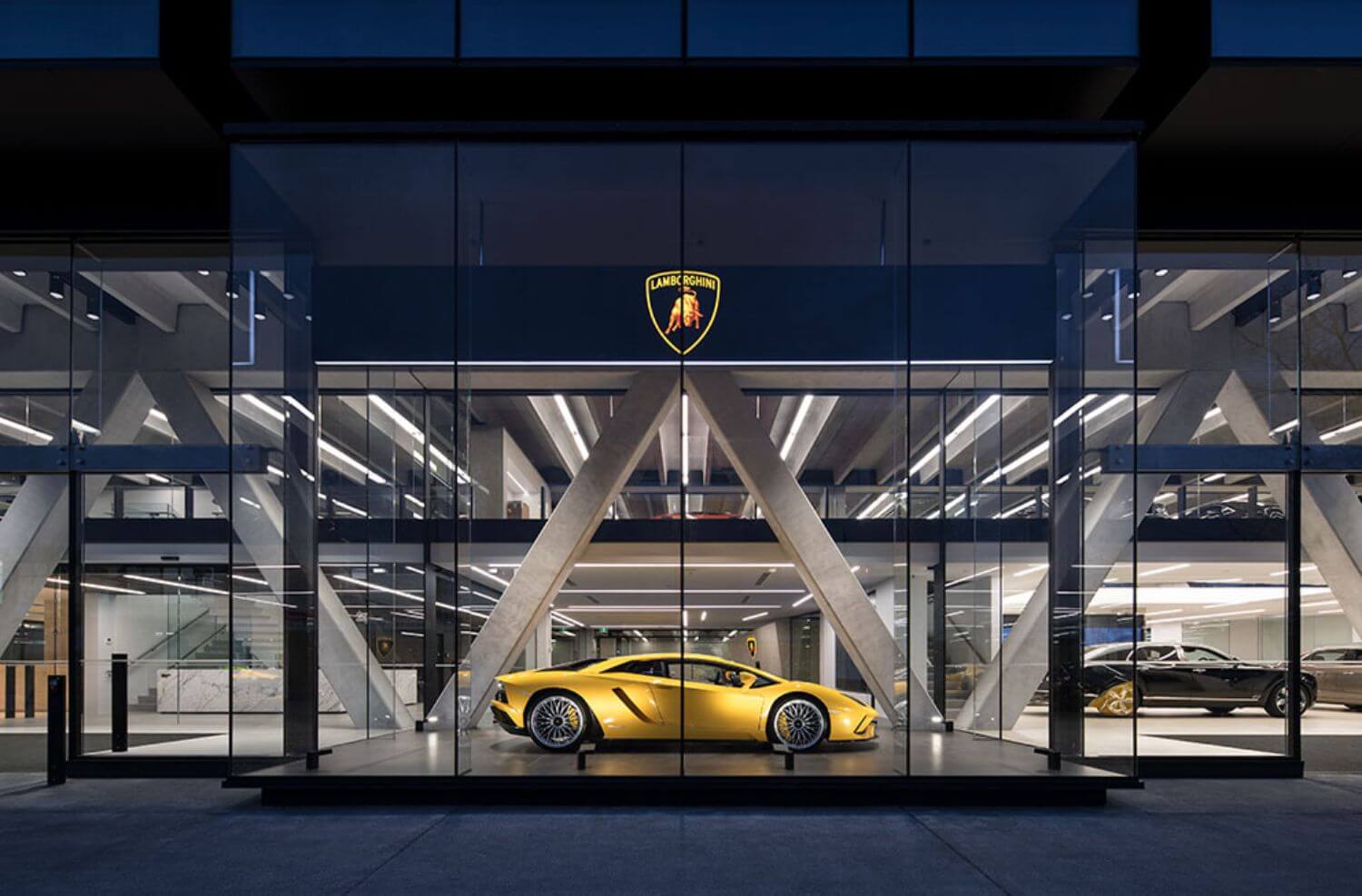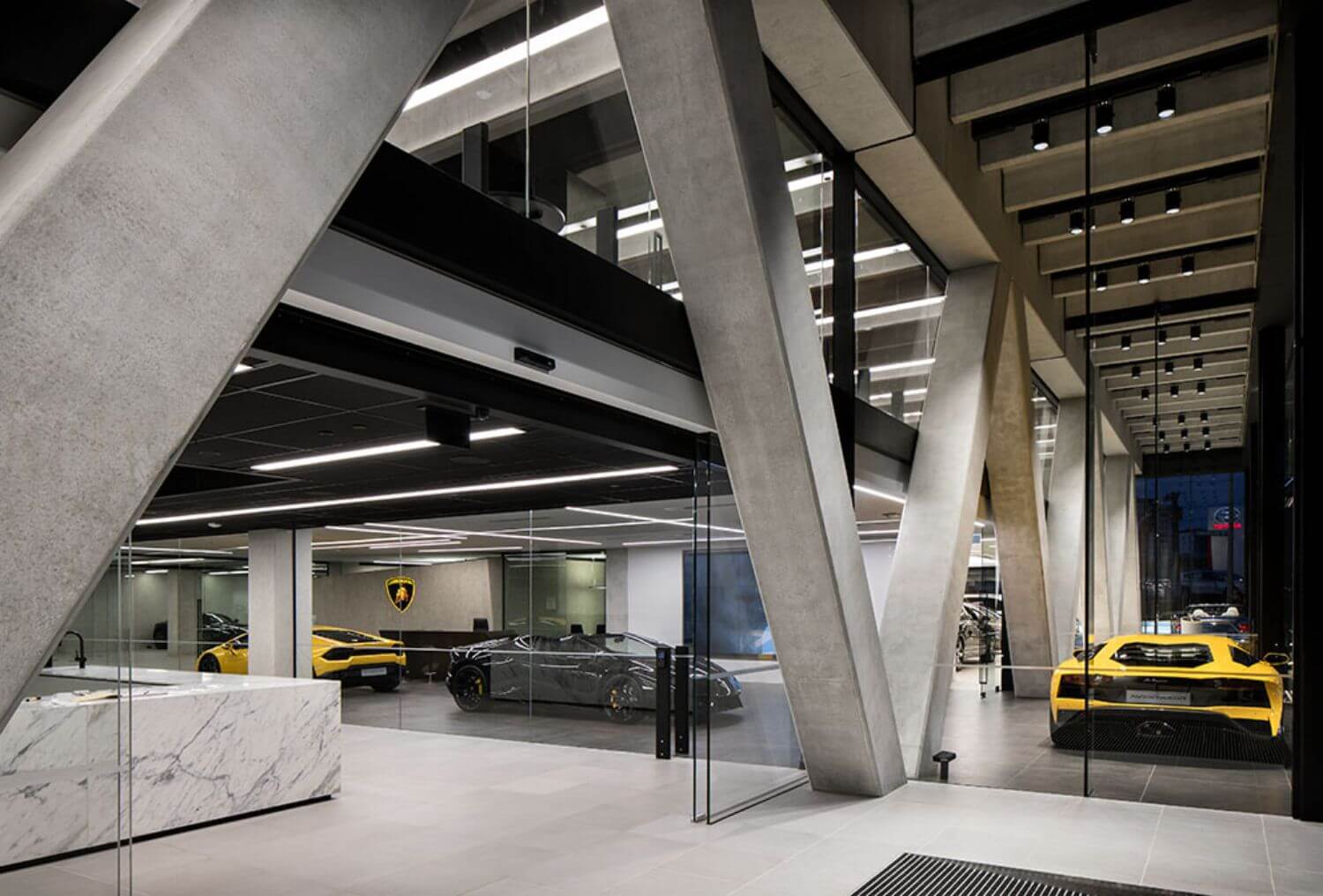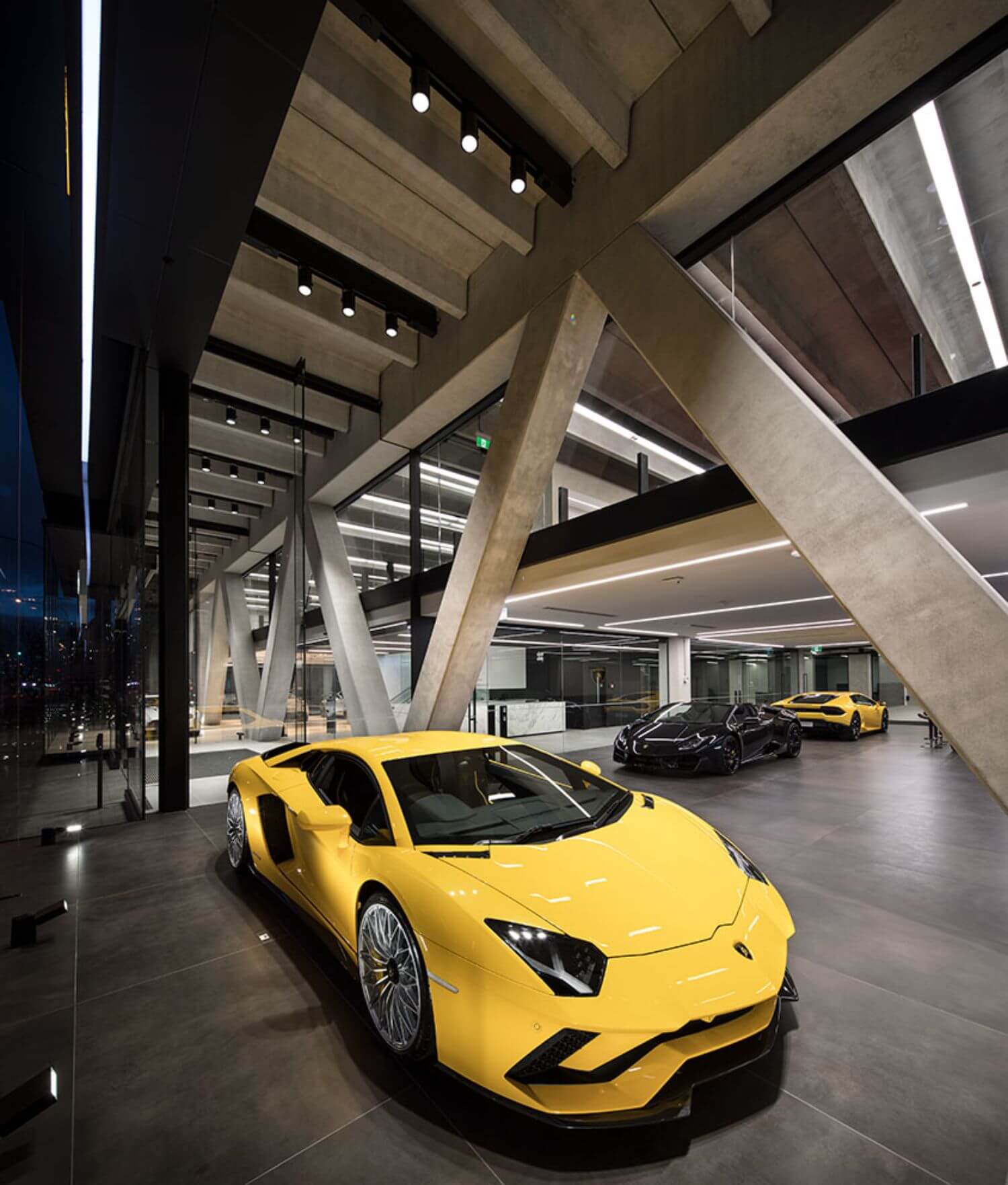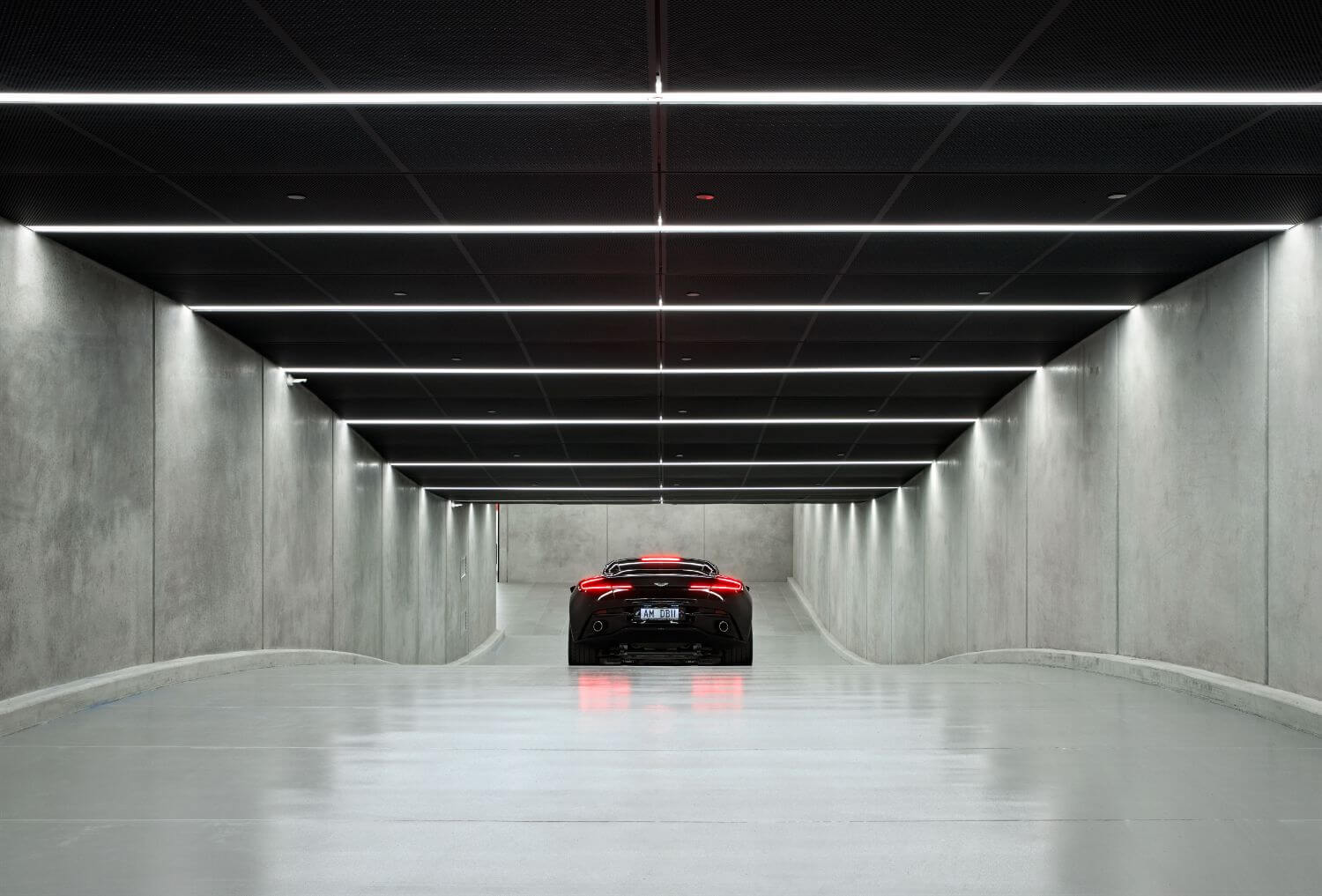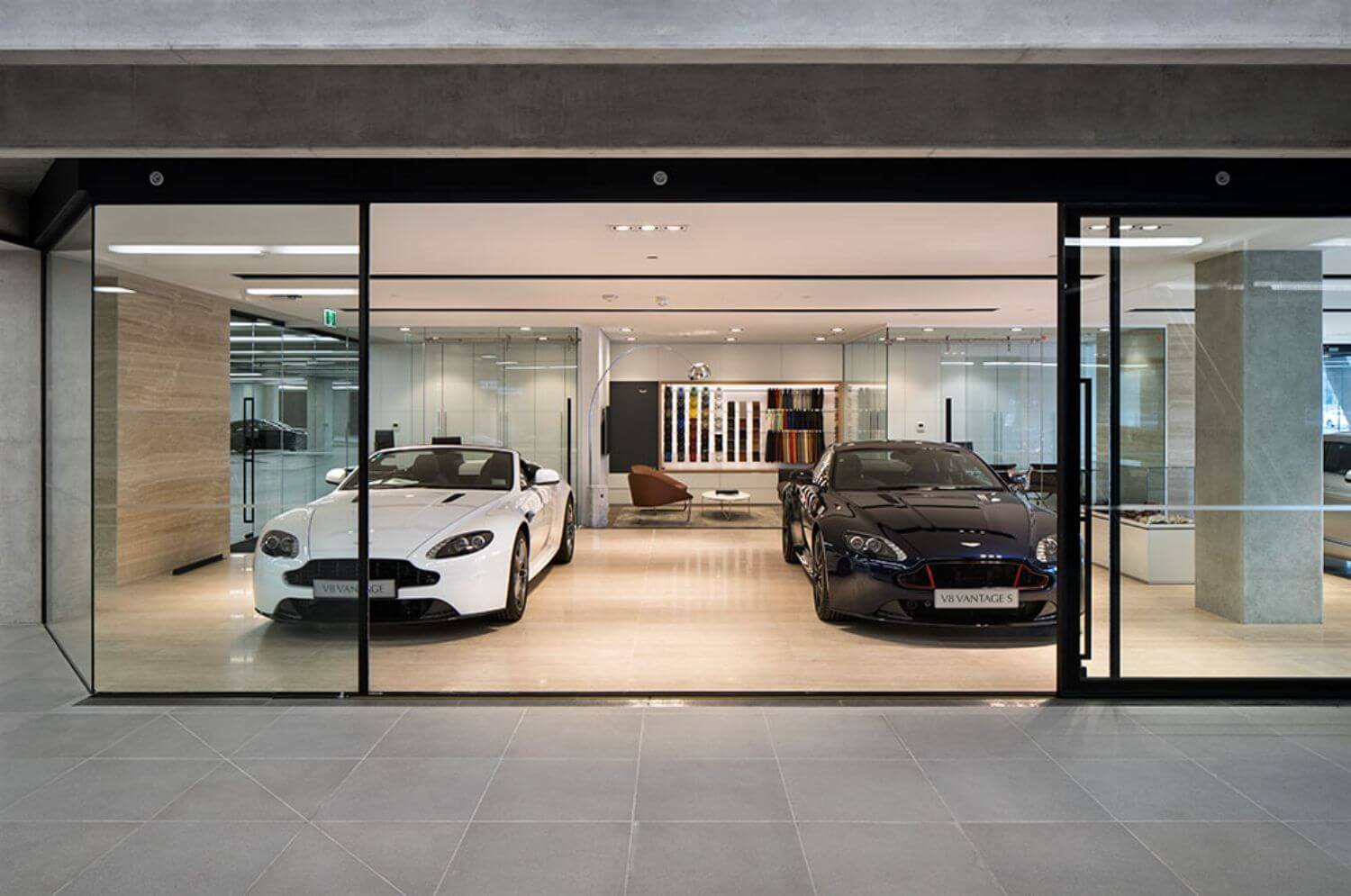 New Zealand's top motor vehicle dealership Giltrap Group engaged Hawkins, in partnership with Warren and Mahoney, to deliver the impressive building comprising two floors of high-end retail space, three floors of office accommodation and four levels of dedicated car storage and servicing.
The building houses premium brands Lamborghini, Aston Martin and Bentley – each prominently displayed along the street frontage, establishing an identity for each within its own 'jewellery box' showroom.
While simple in form, the building is anything but; with several complex structural components deployed across an array of varied structural systems. At the core of the structural system is a double-storey in situ concrete truss that was developed to ensure a completely free glazed street frontage; expressed diagonal beams running the length of the building allowed commercial levels above to have large clear floor plates. The basement was delivered using a partial top down construction. Resisting both gravity and lateral loading, the truss visually connects the mixed-use building's nine floors.
Internally, the design of the internal ramps between floors was one of the unique challenges faced by the project team. To accommodate the low clearance of the star-cars, our team utilized Building Information Modelling (BIM) to design the angle of the ramp against the premium car specifications. The resulting sine-wave profile allows the cars to be driven with adequate clearance, which can be as low as 6cm above the ground.
This is the first building of its type to target a 5-star Green Star Design rating. Giltrap has worked closely with the New Zealand Green Building Council to develop a custom tool tailored to the mix of uses within the project. Giltrap will also be rating the building's as-built performance through NABERSNZ certification.