Foodstuffs North Island (FSNI) had outgrown its site in Roma Road, Mt Roskill, where it had been based for 53 years.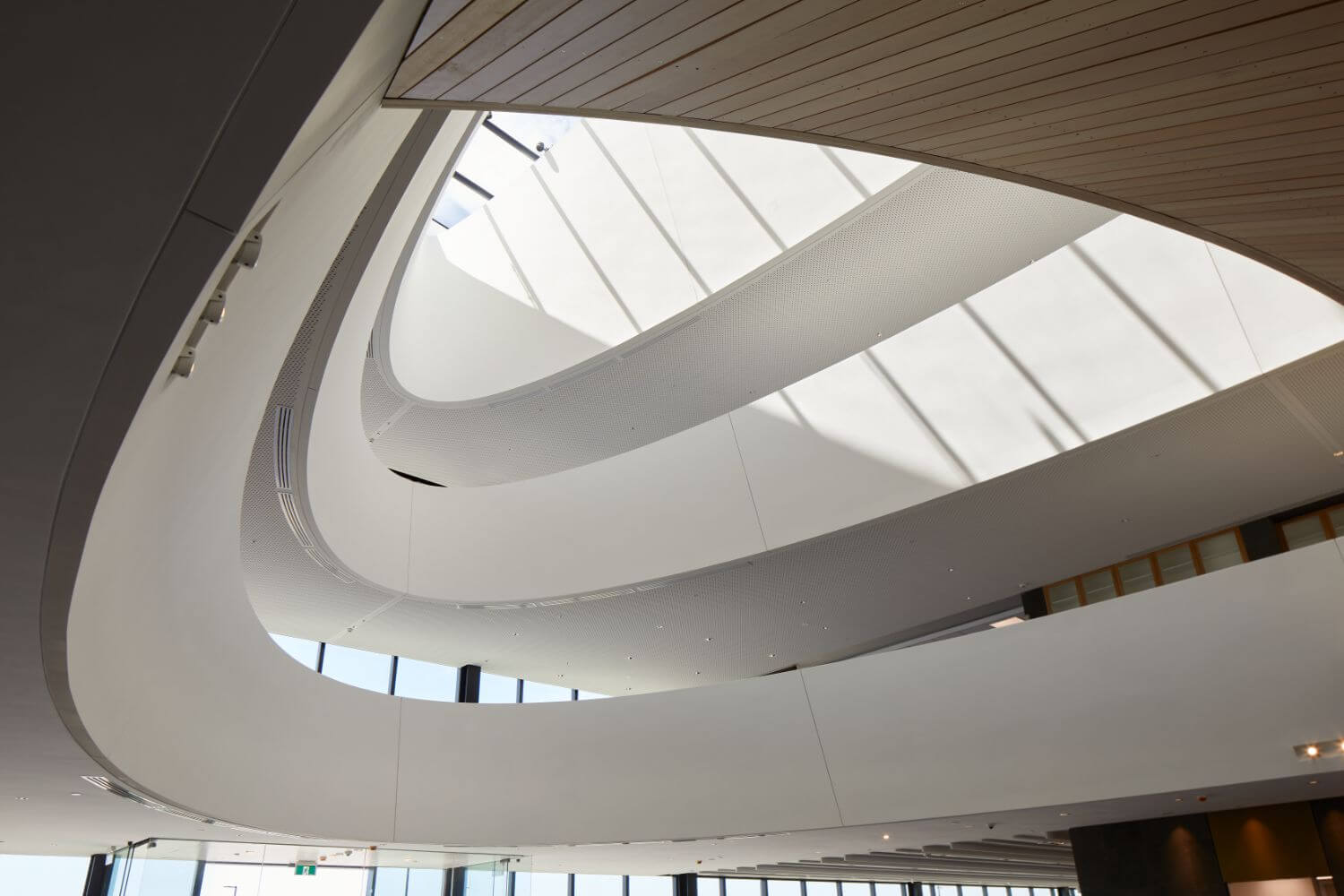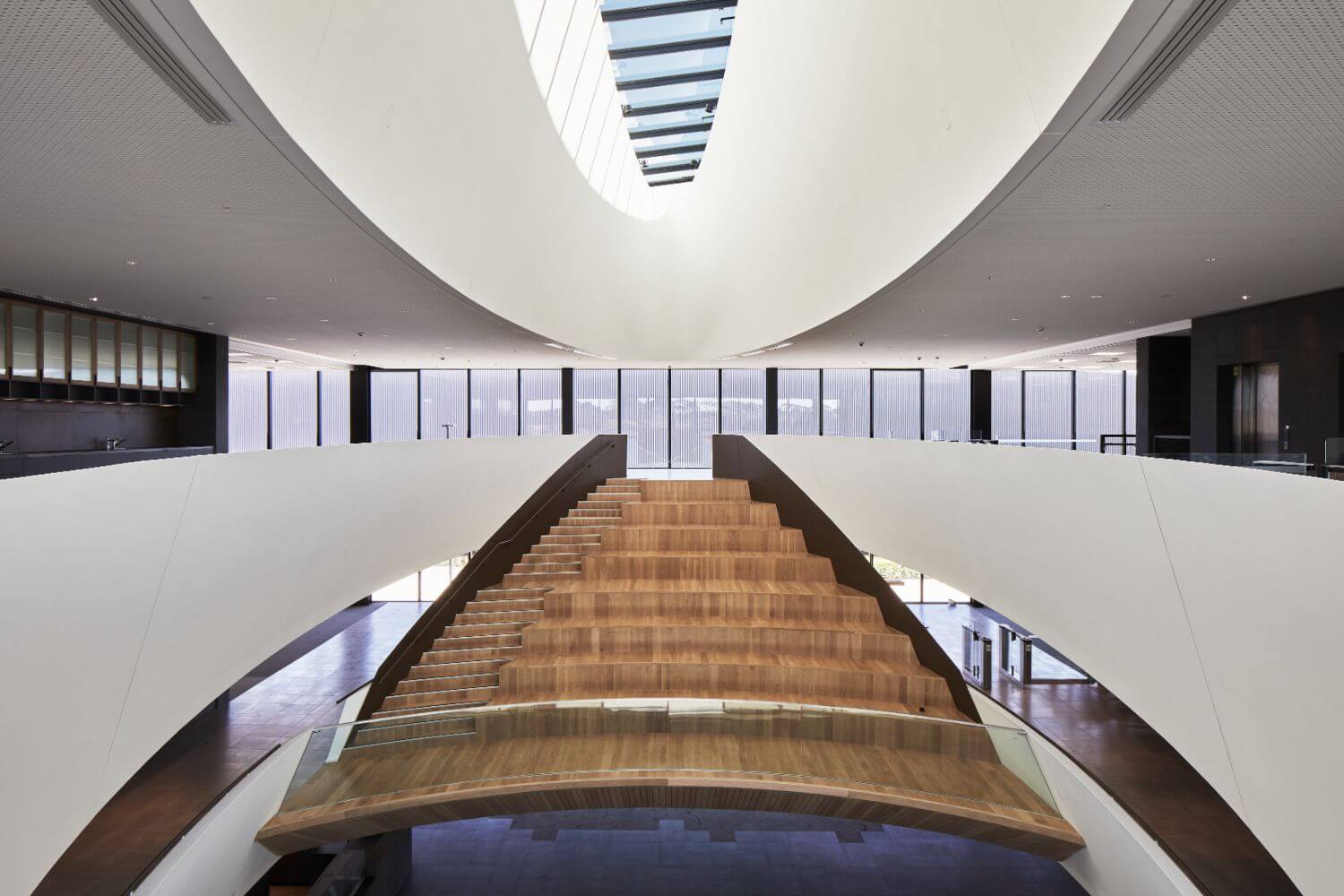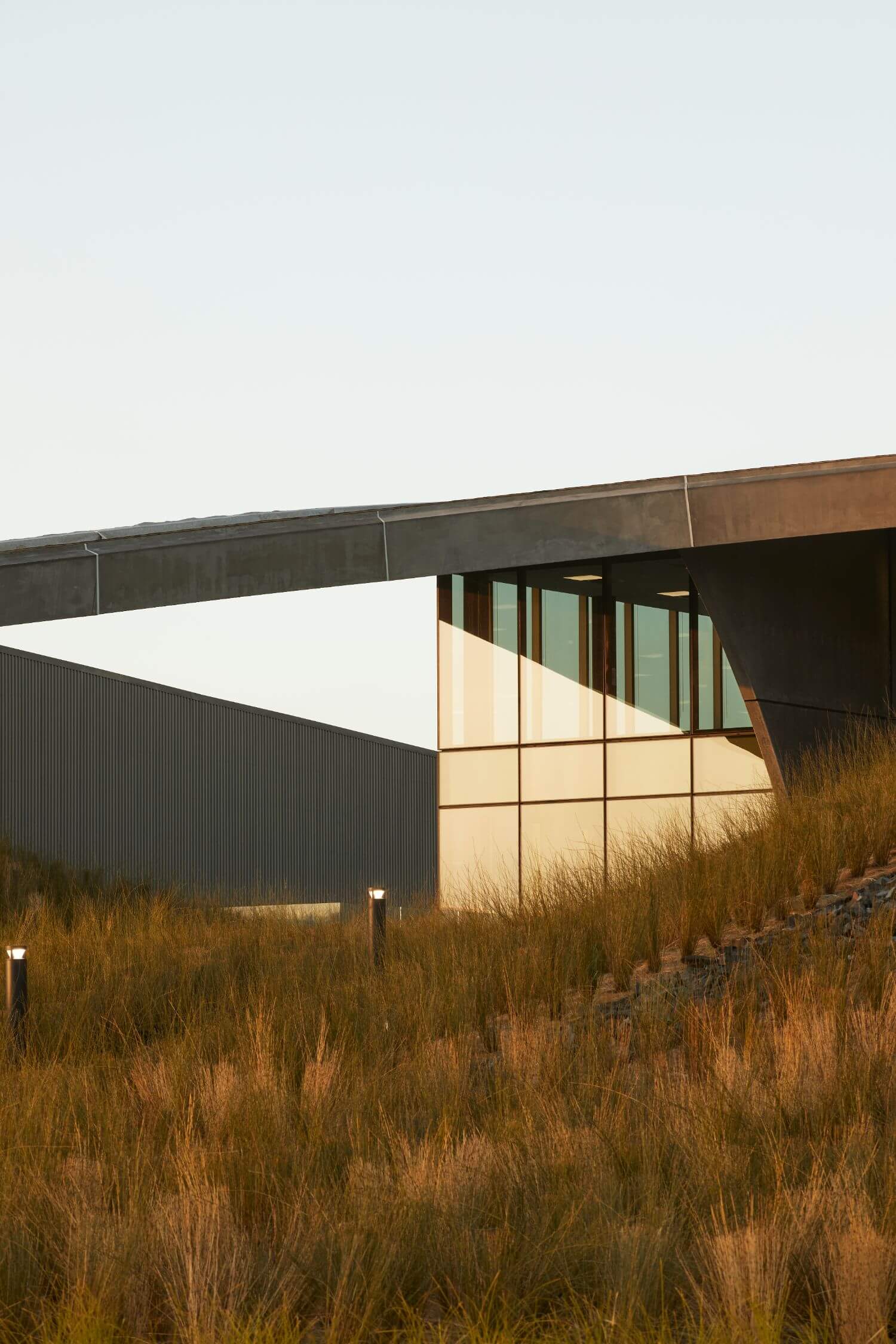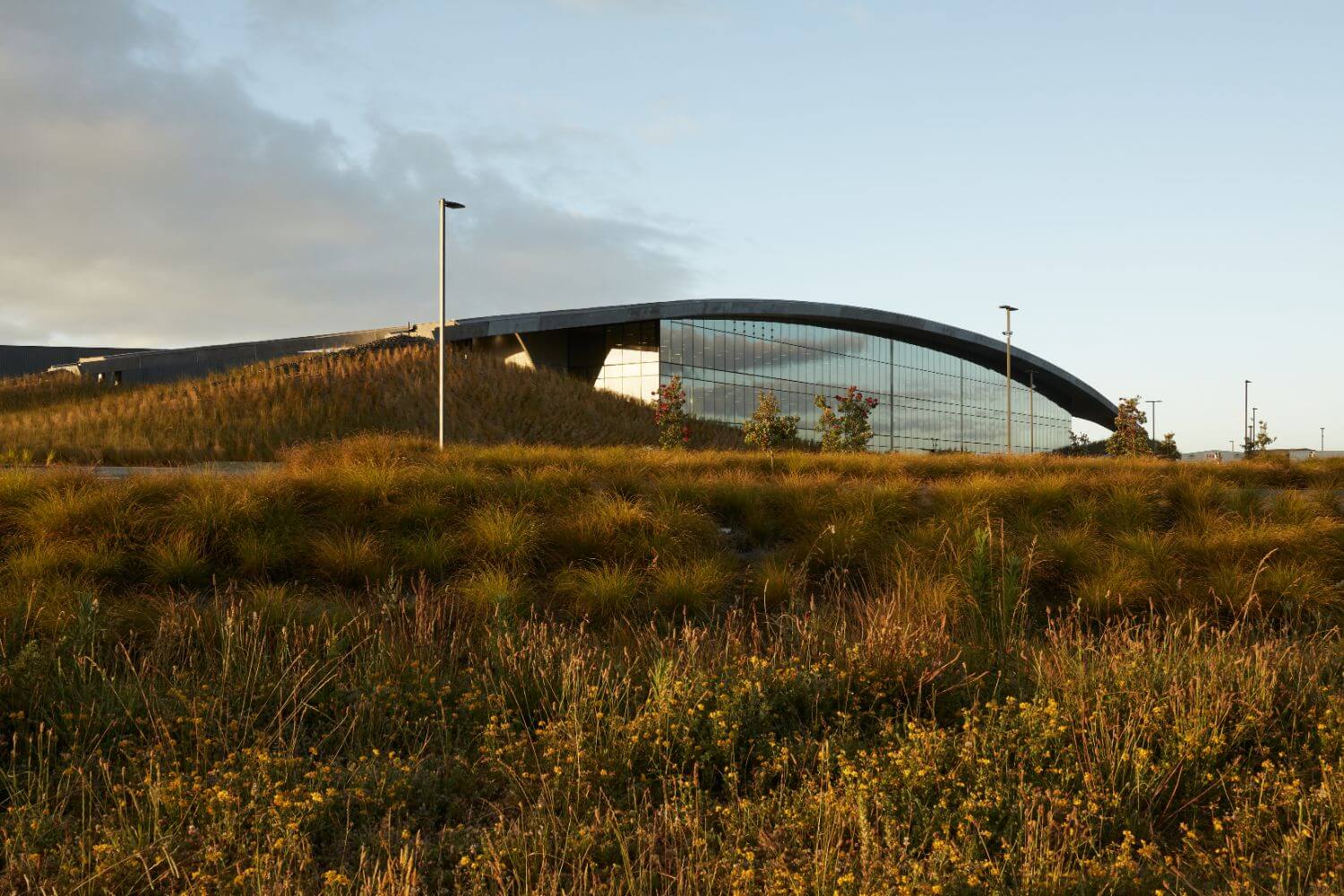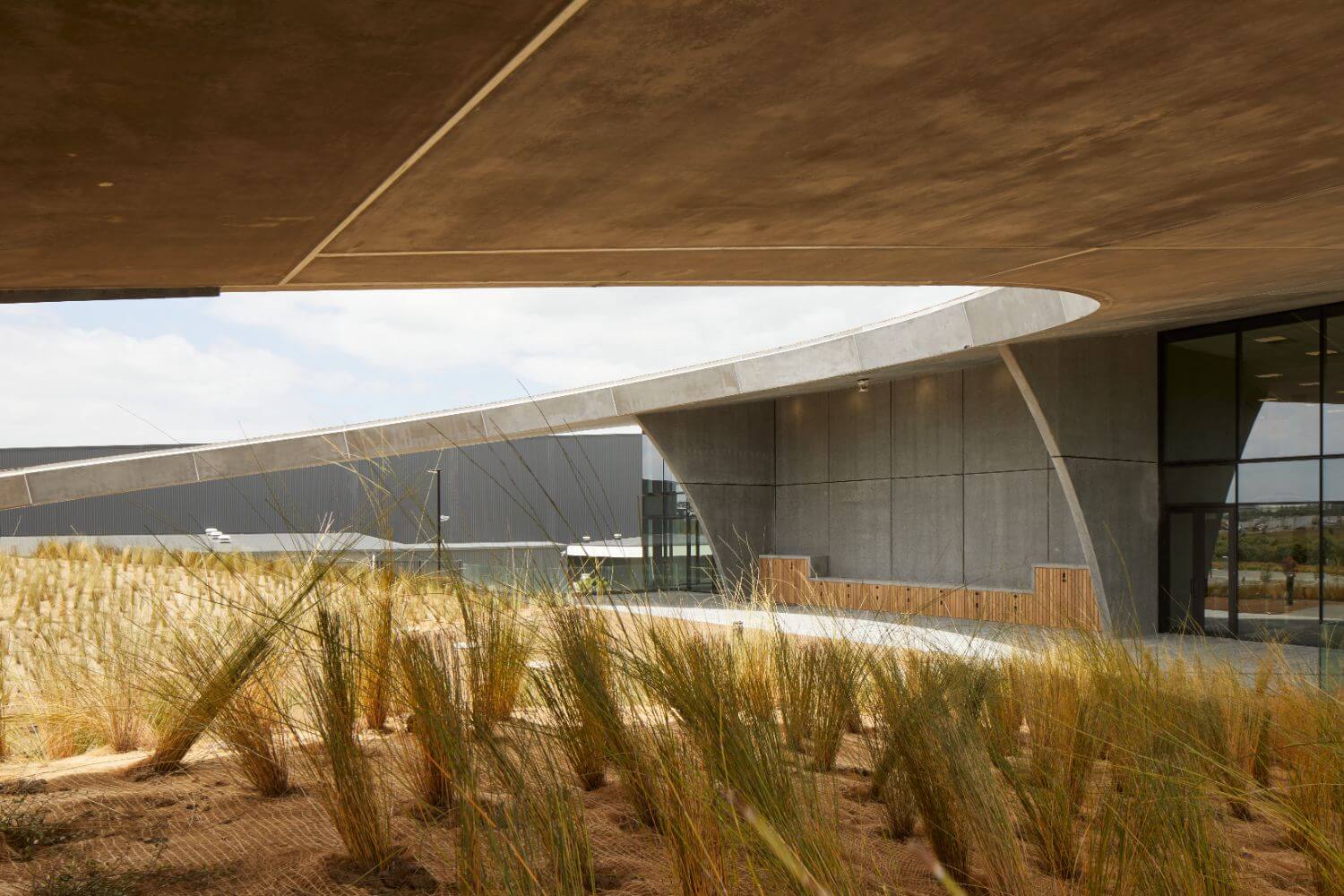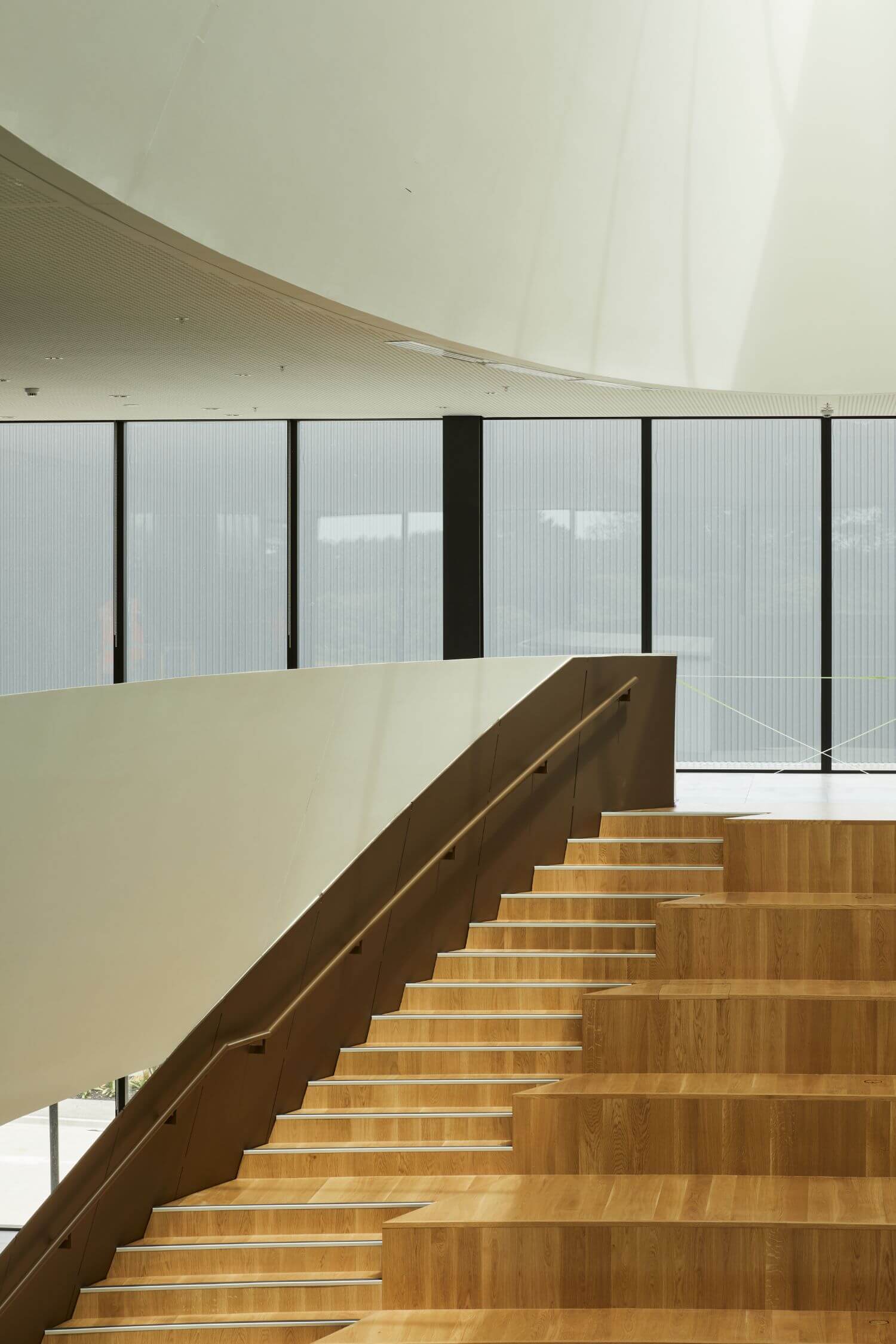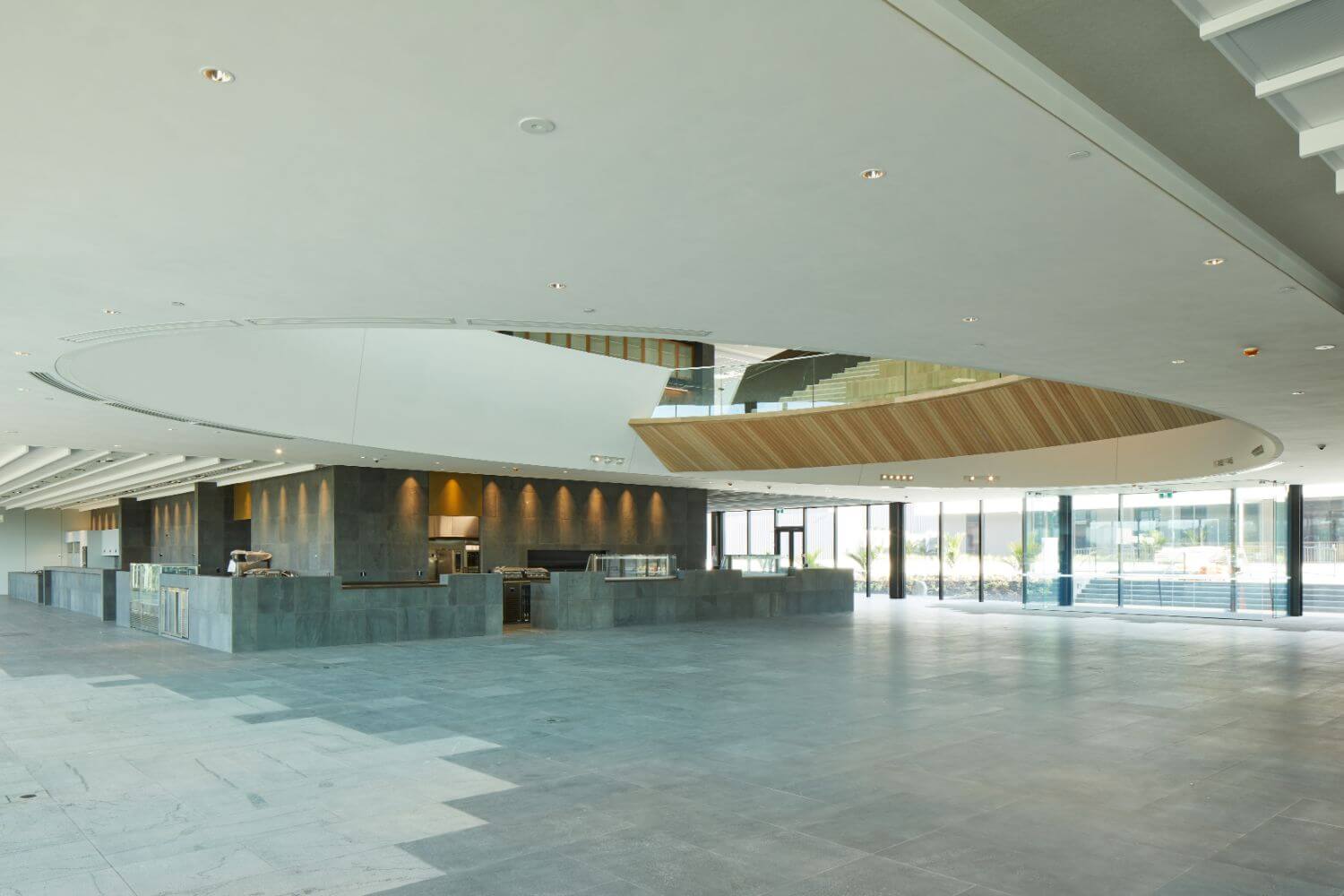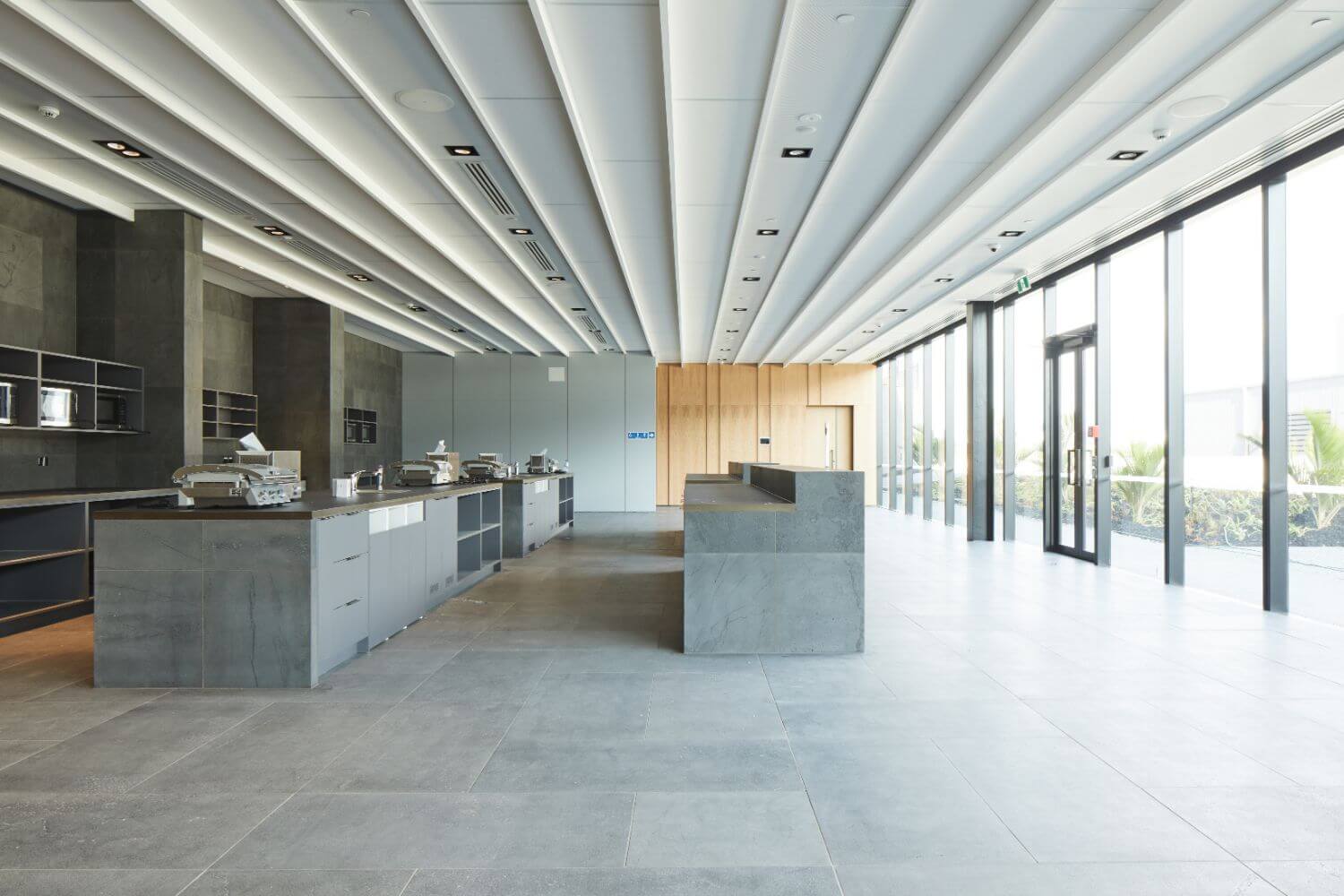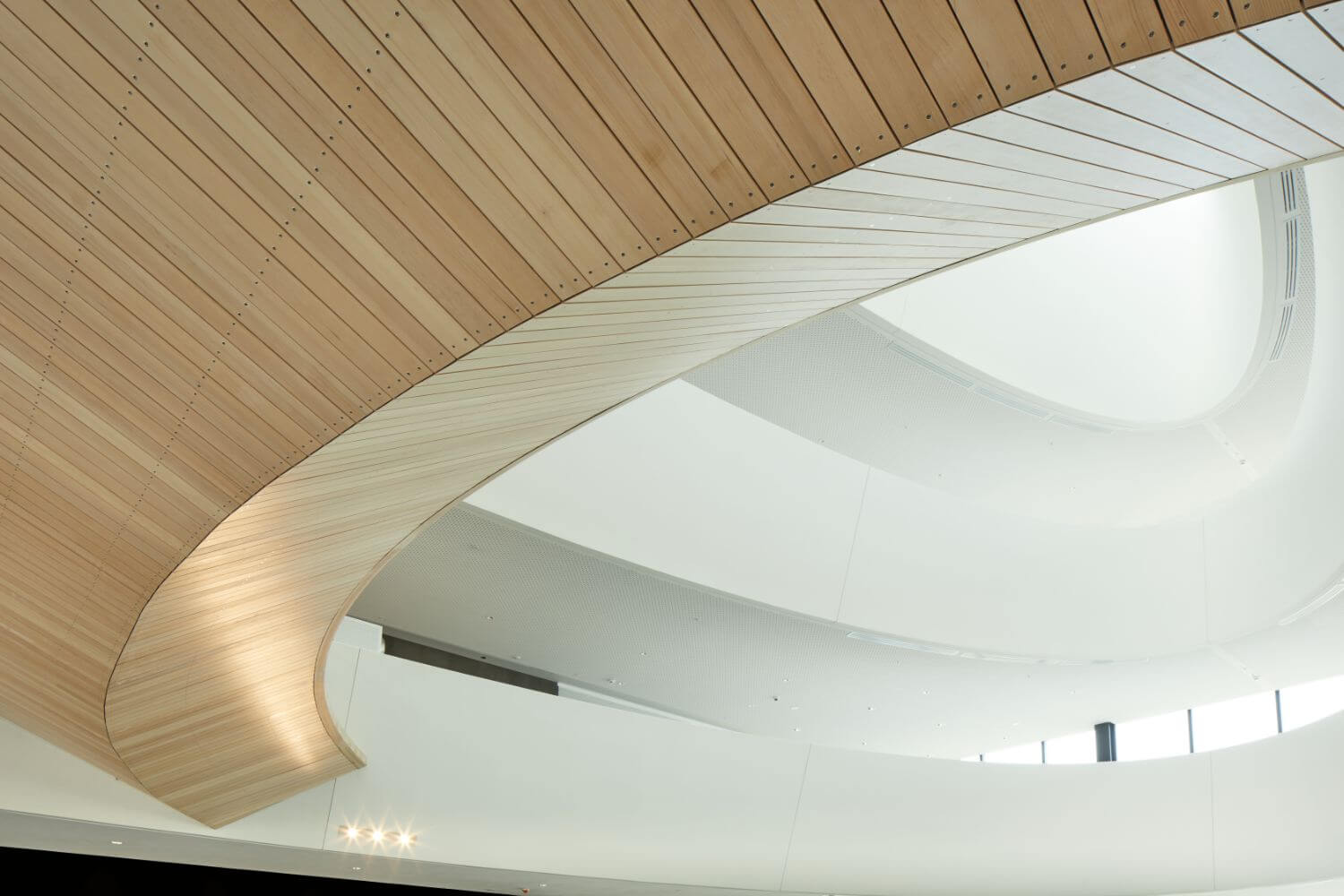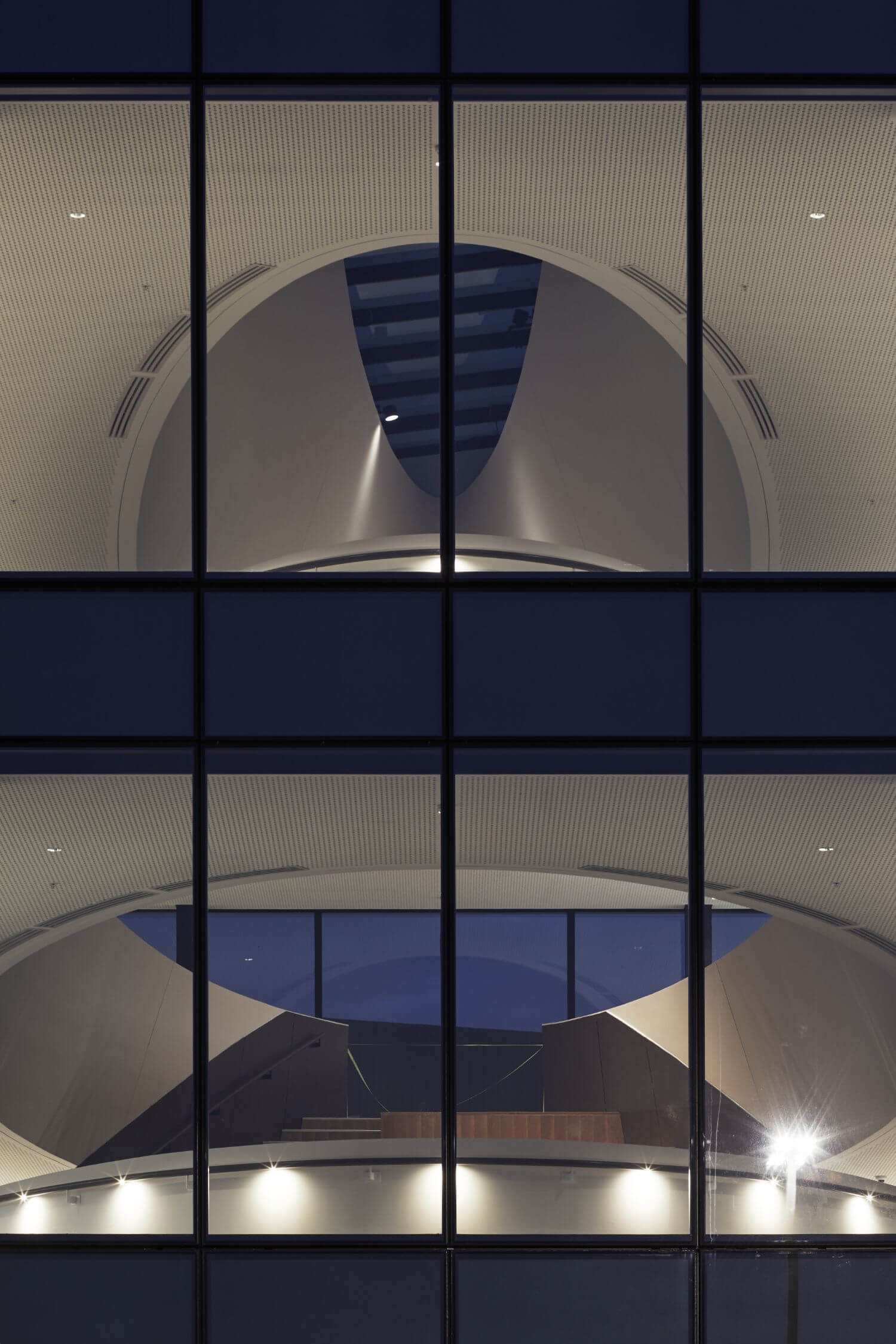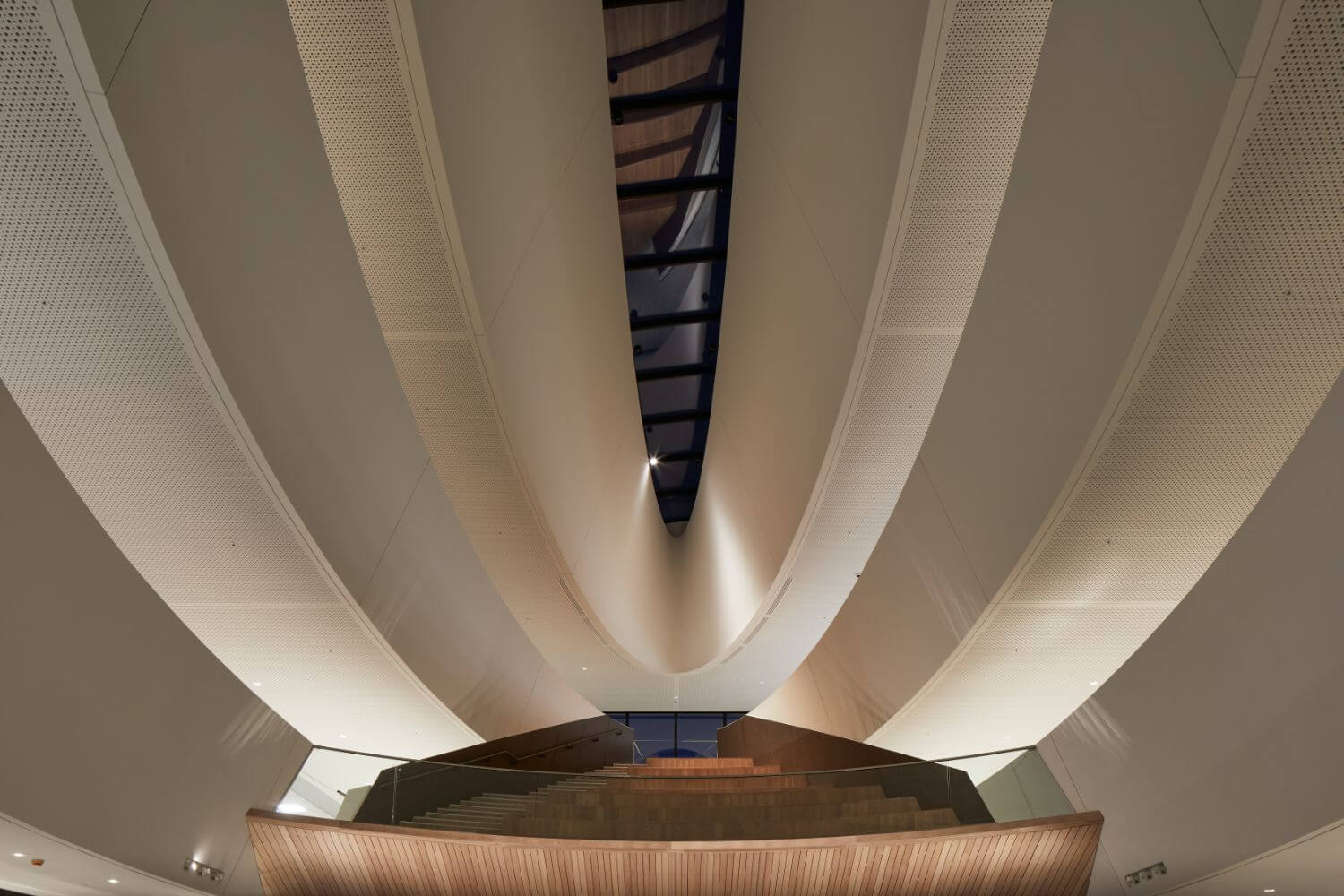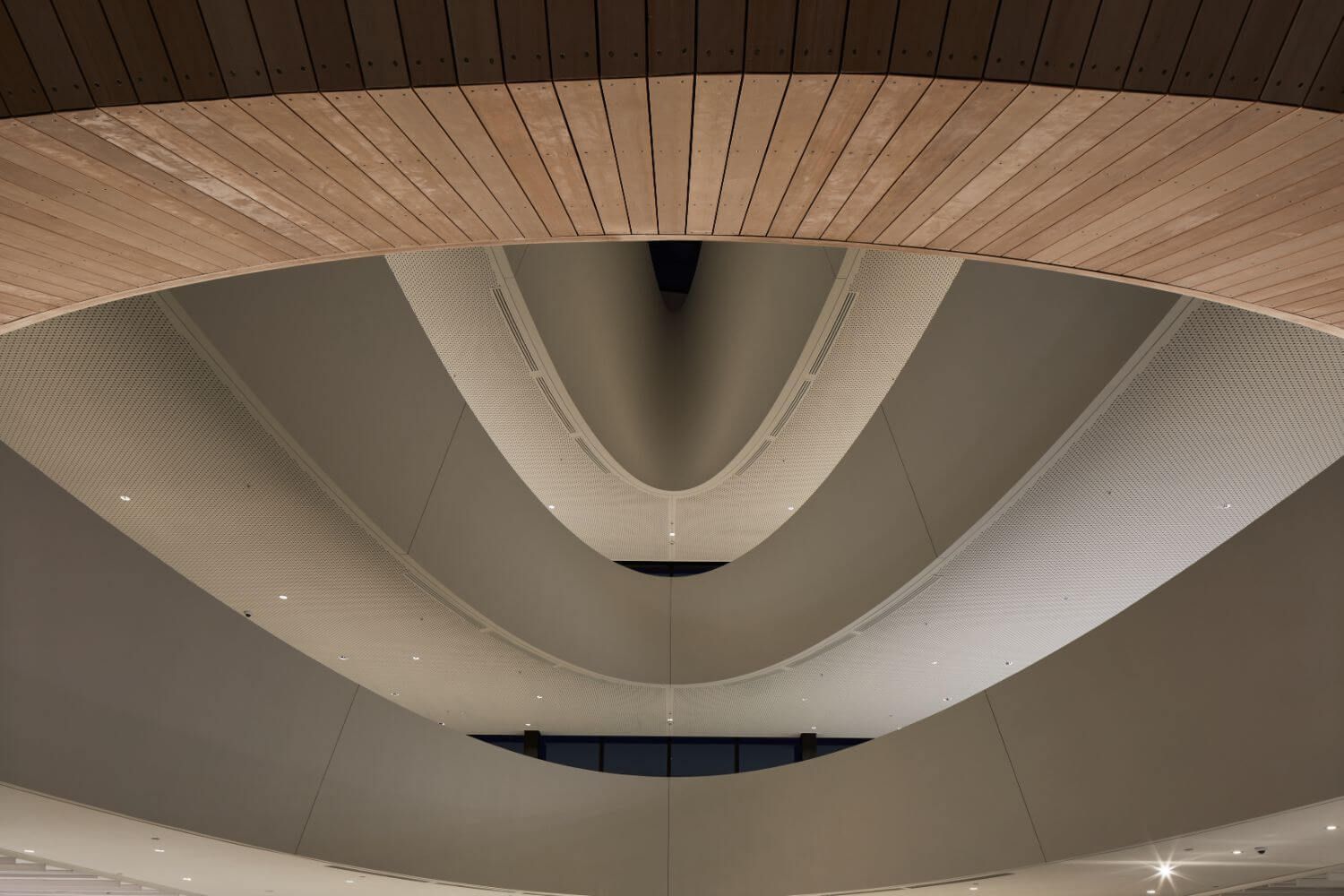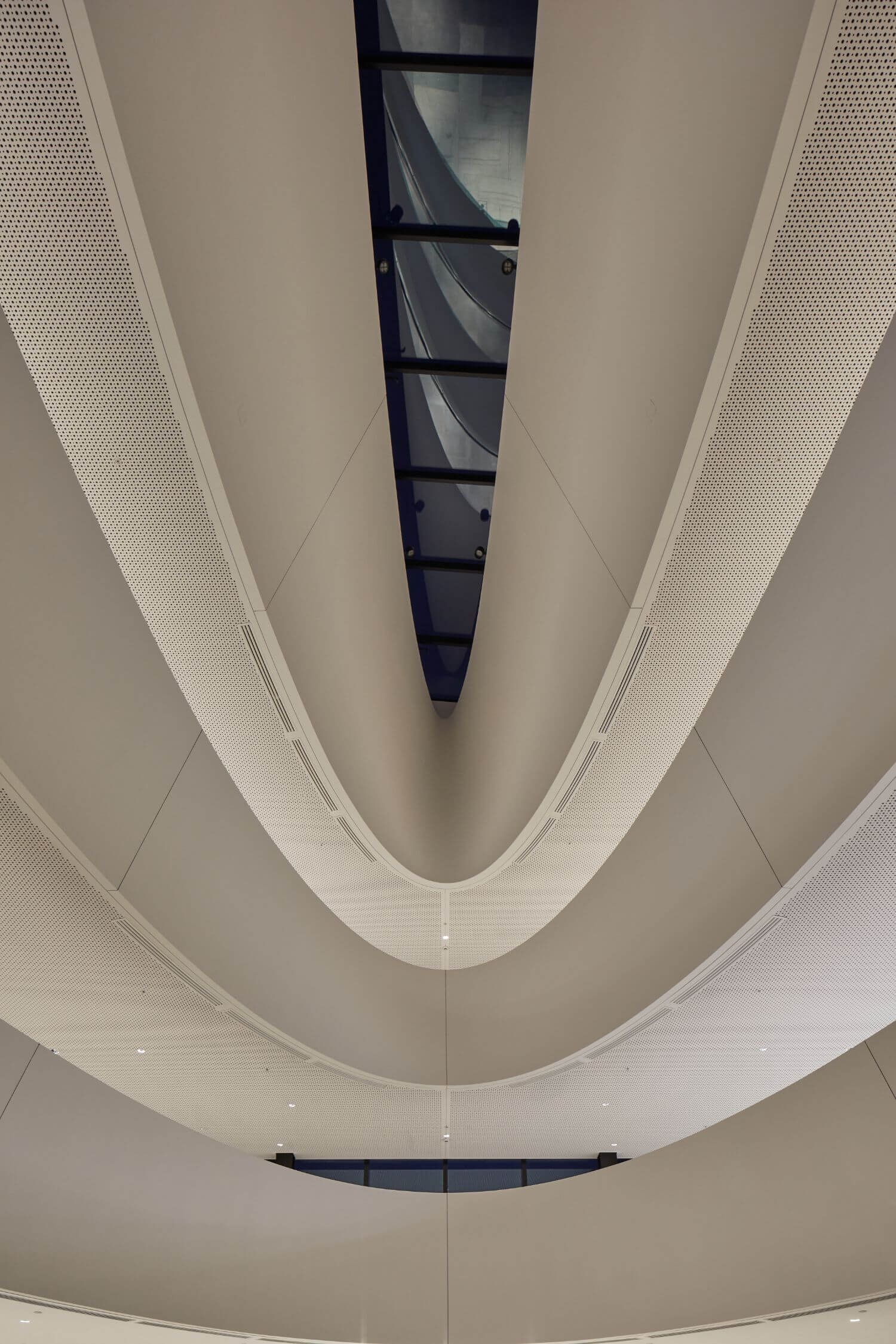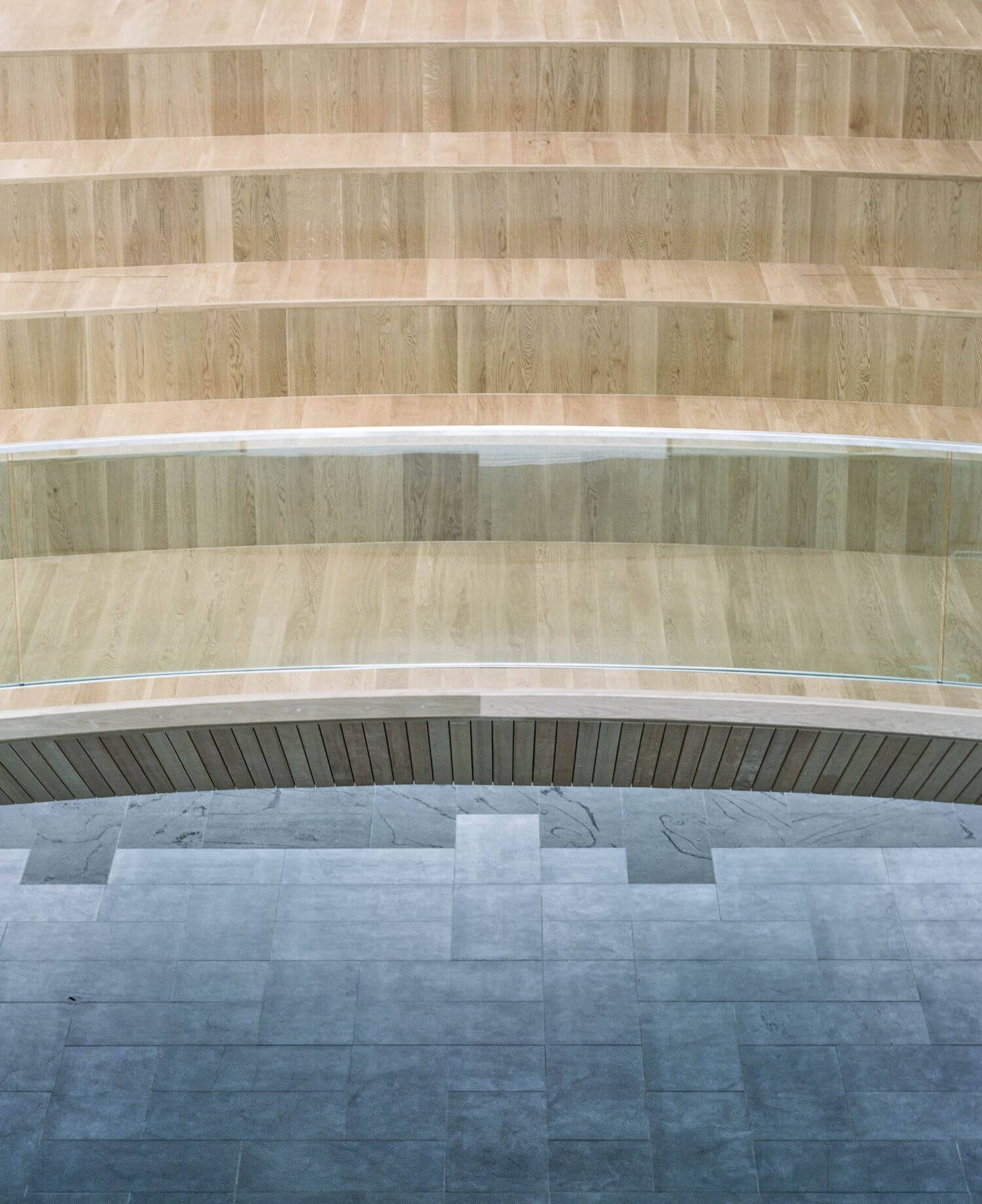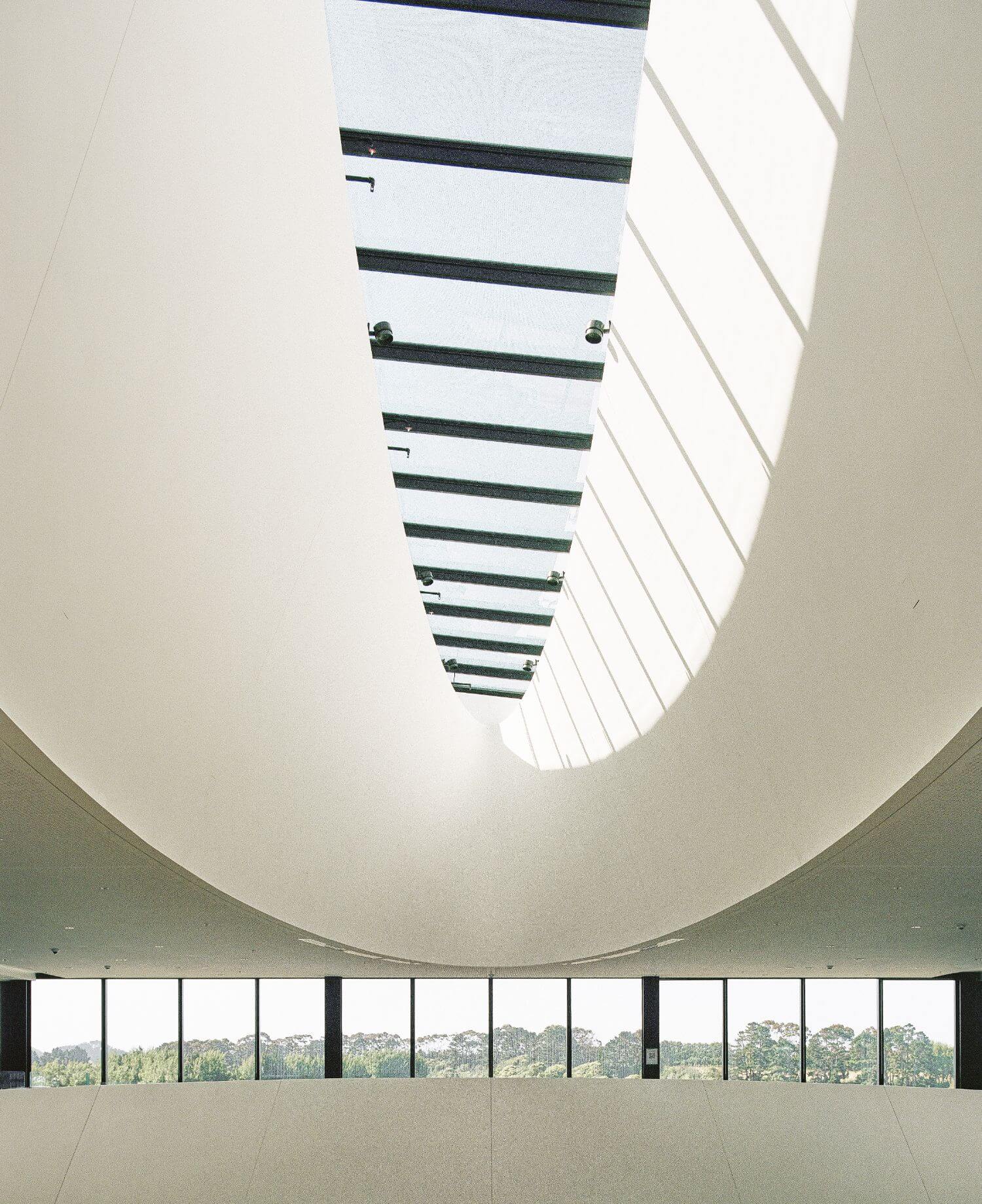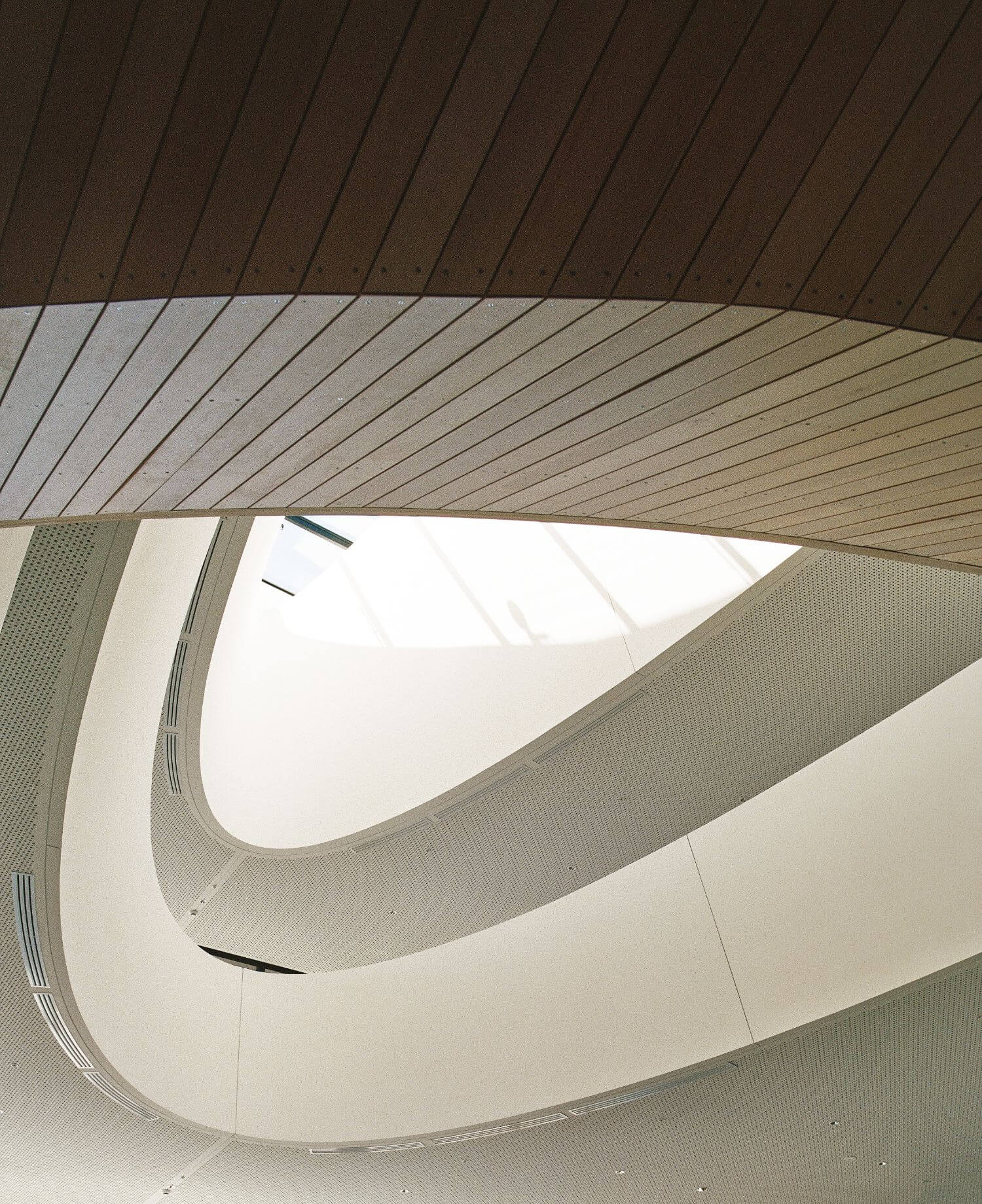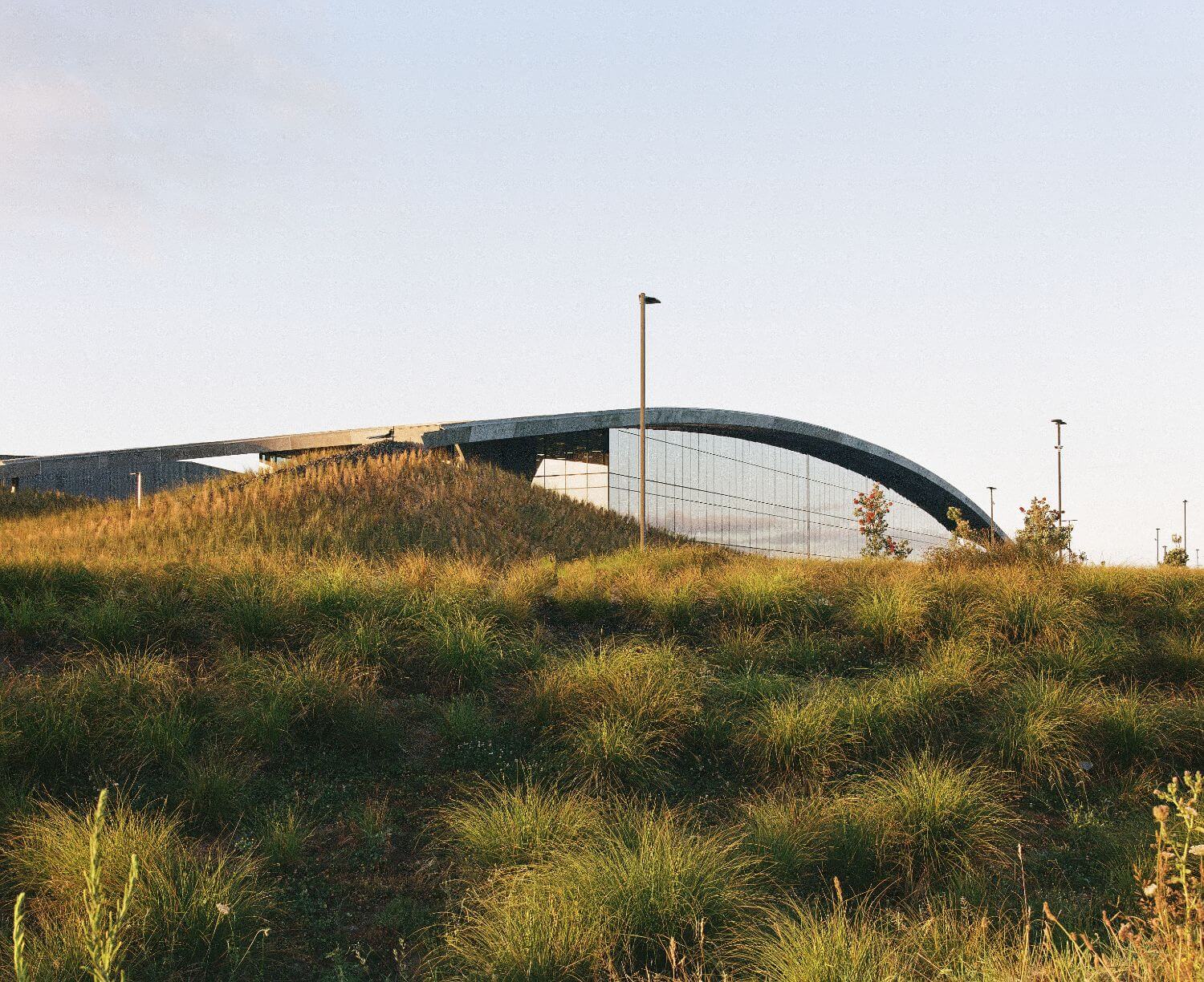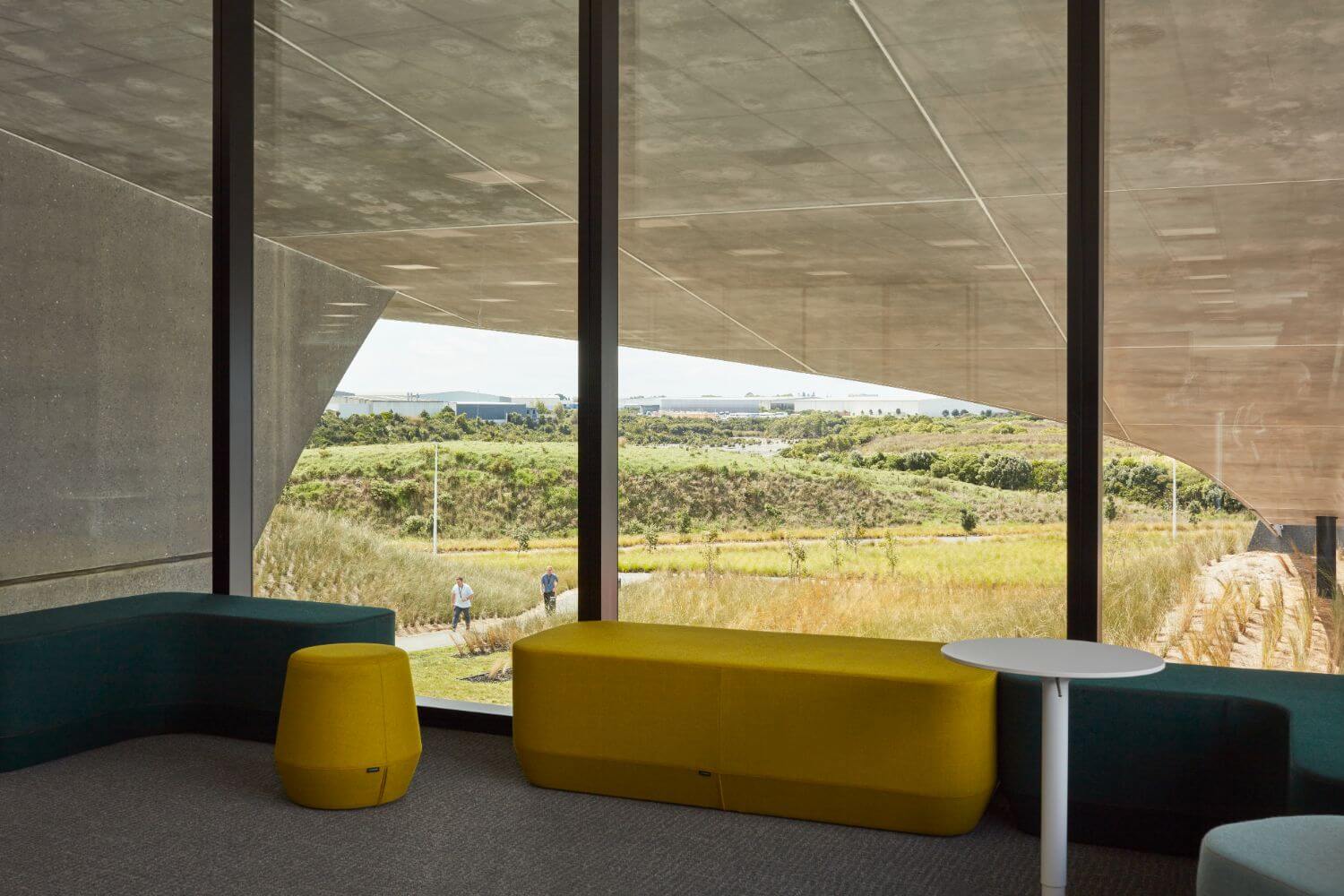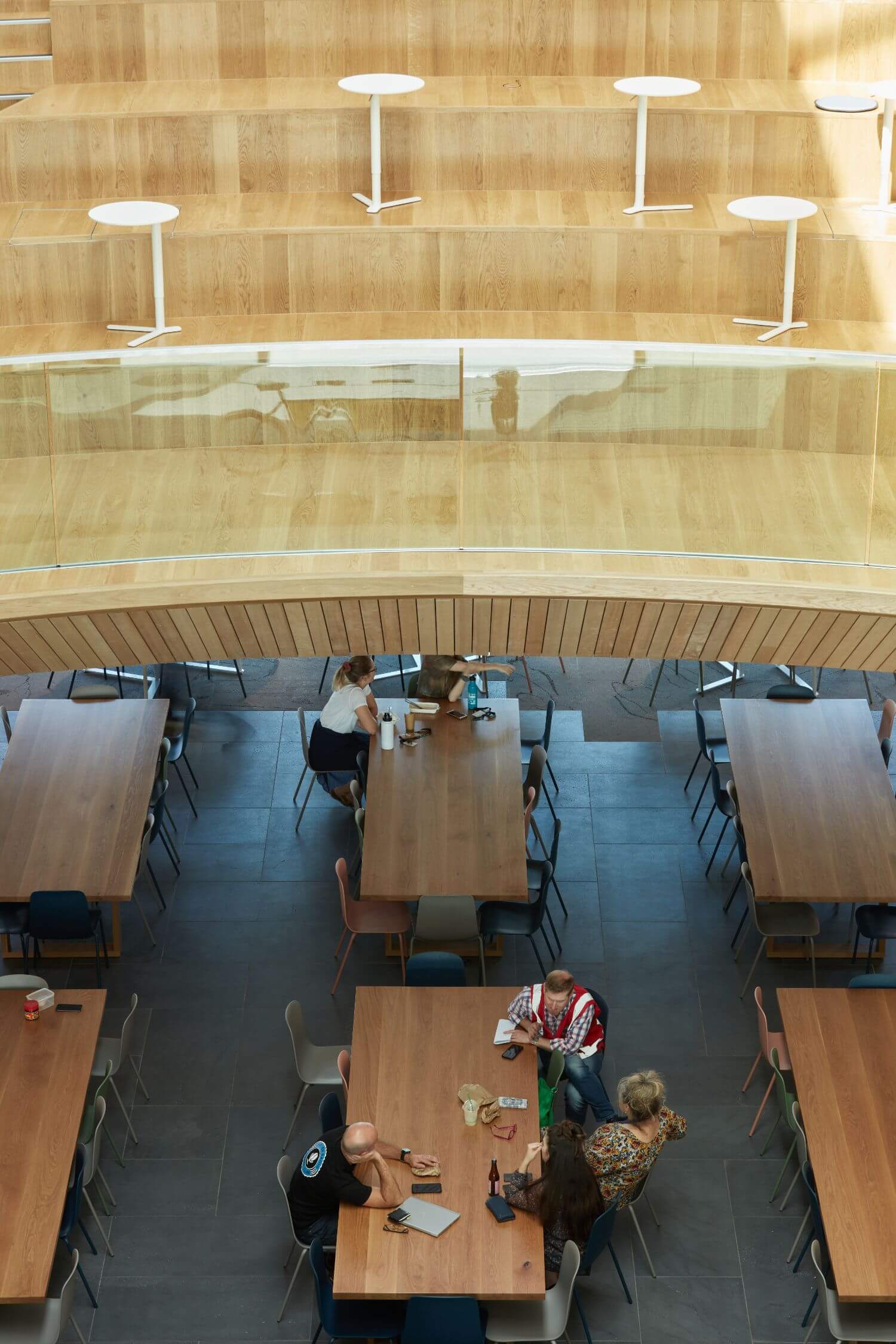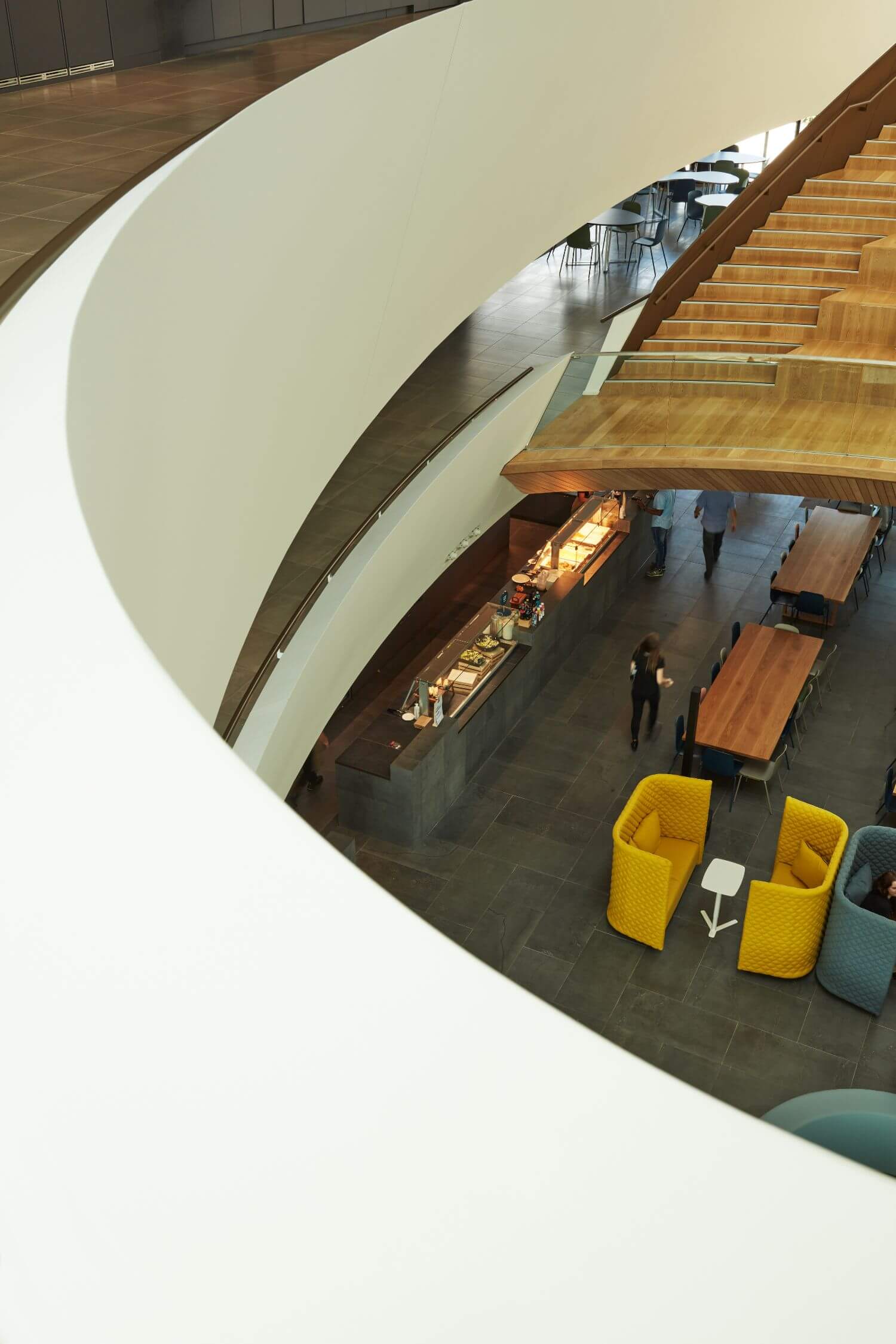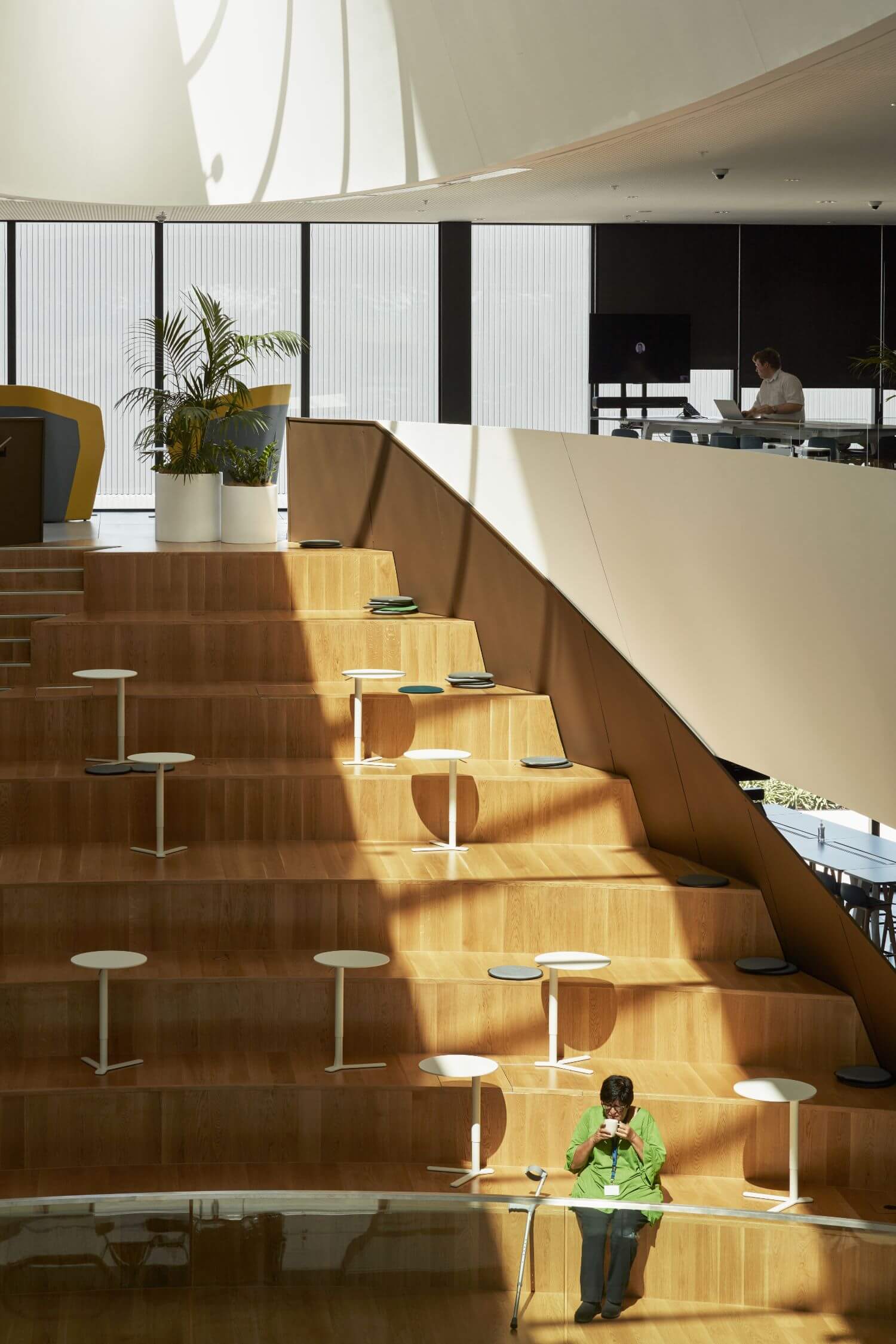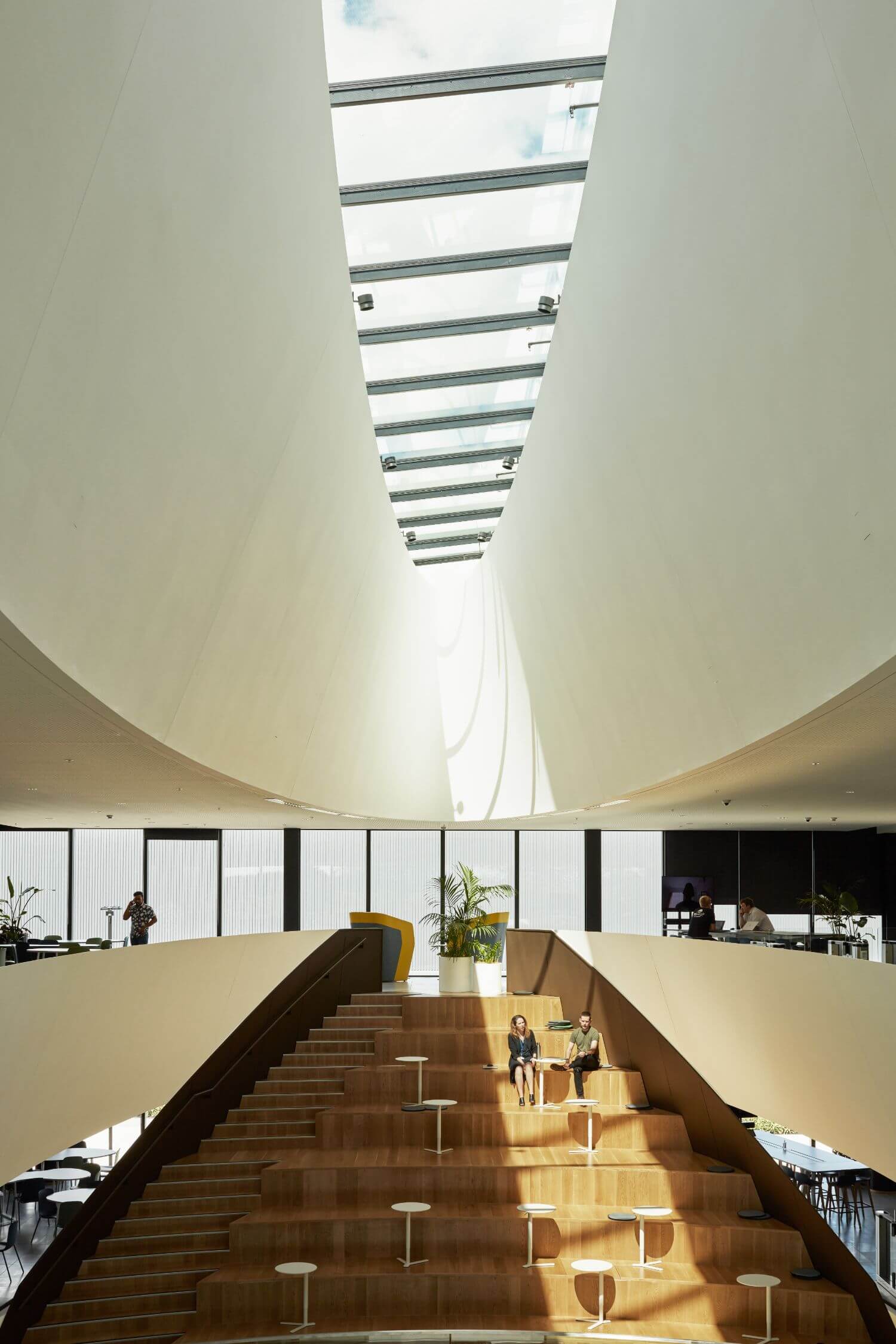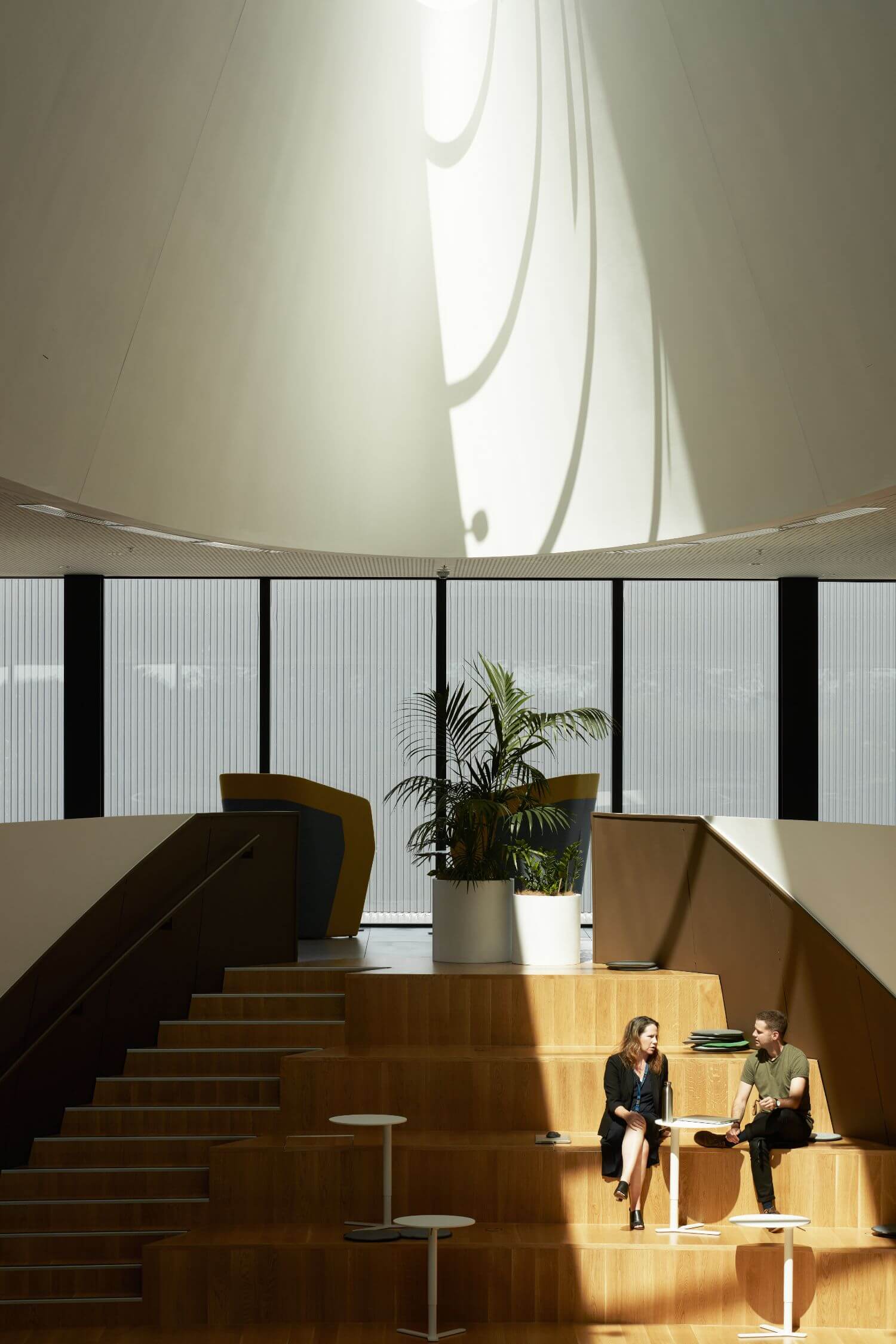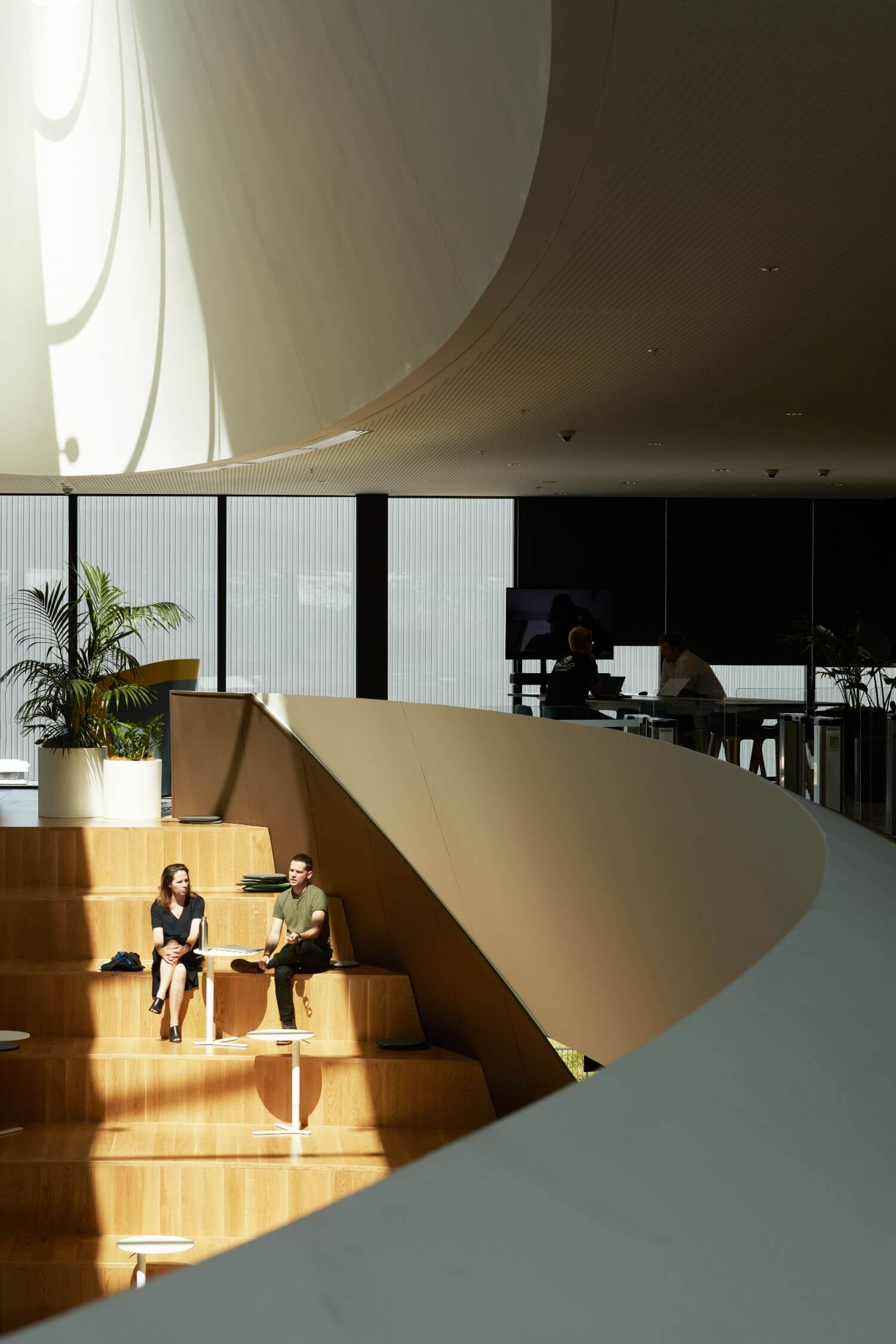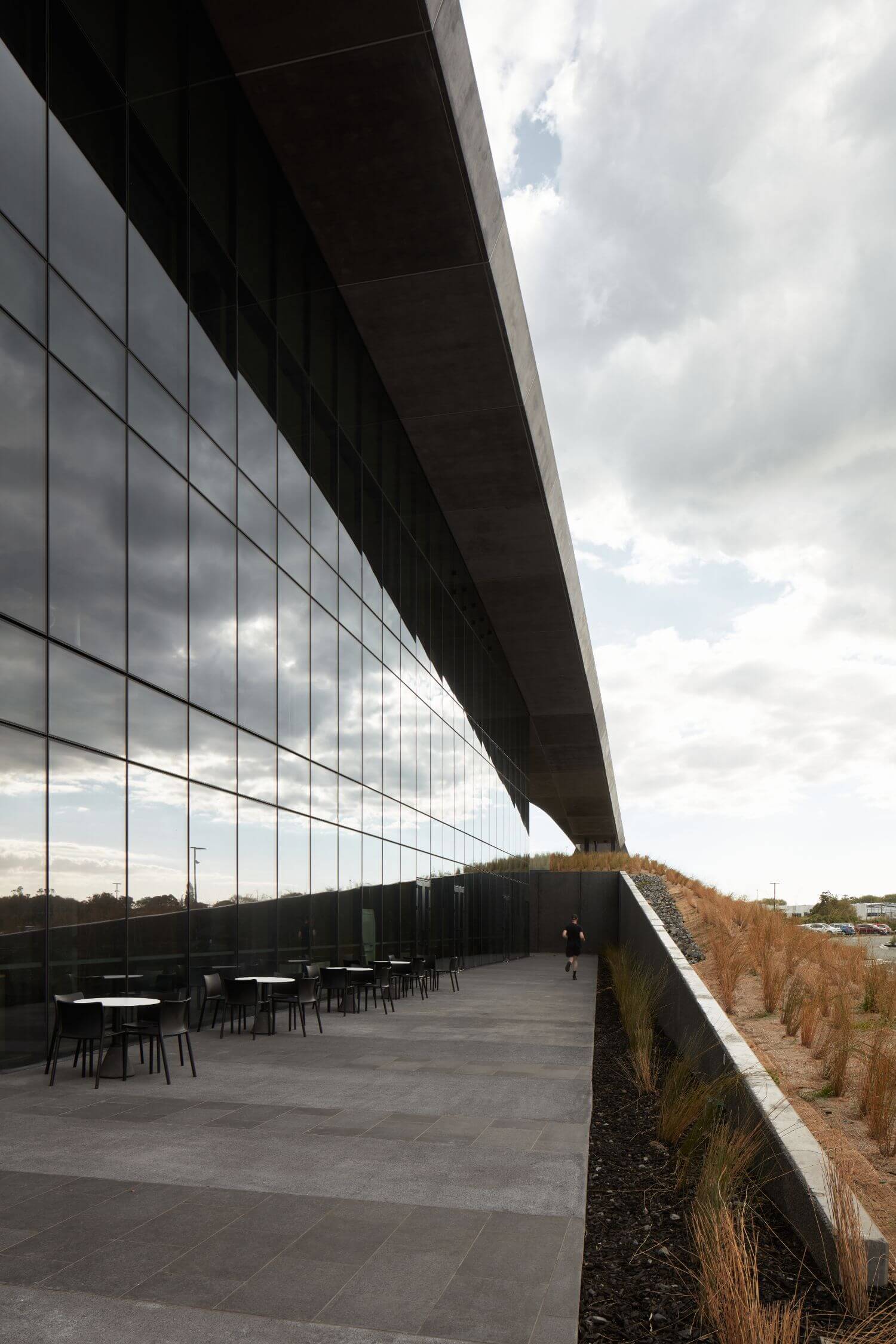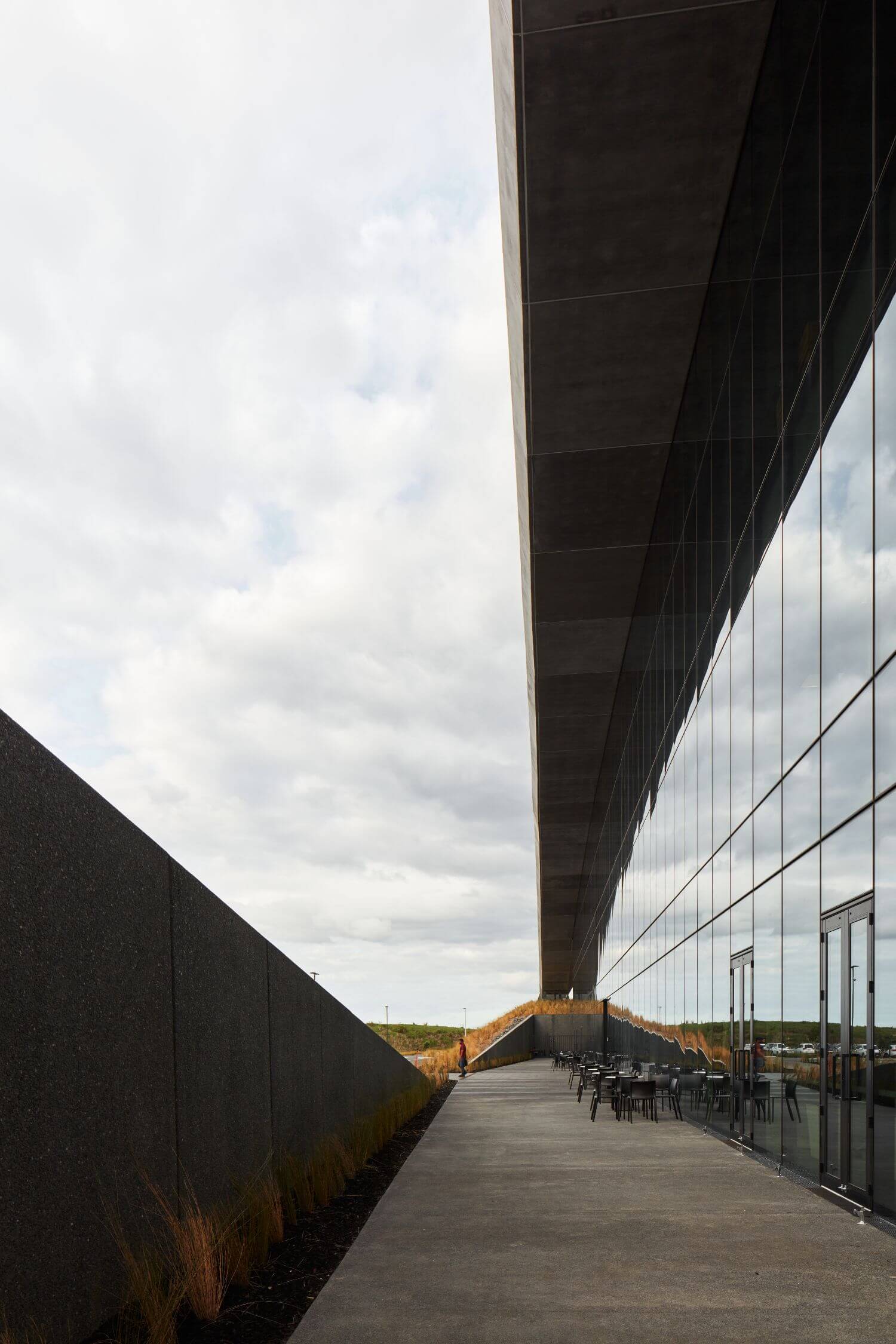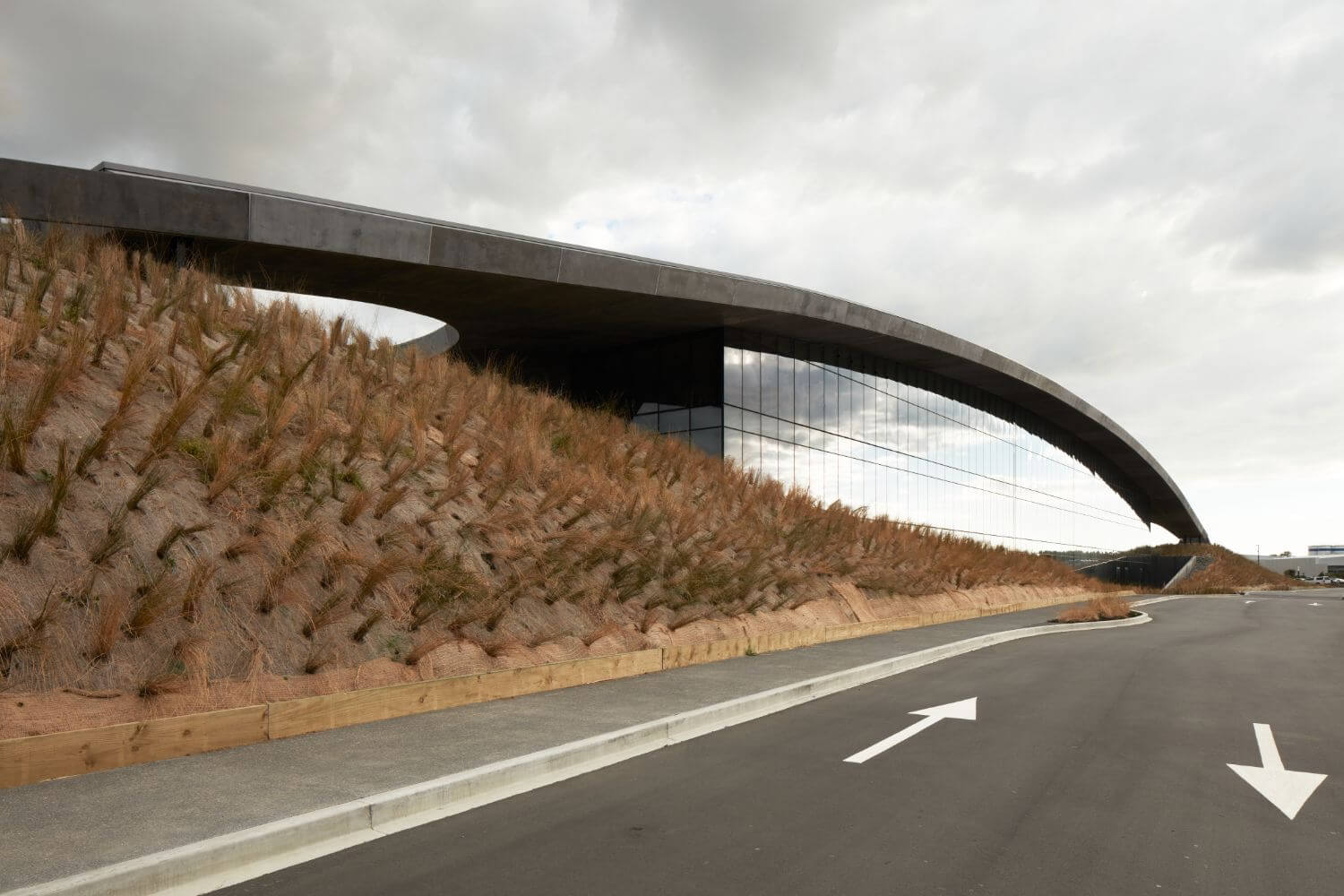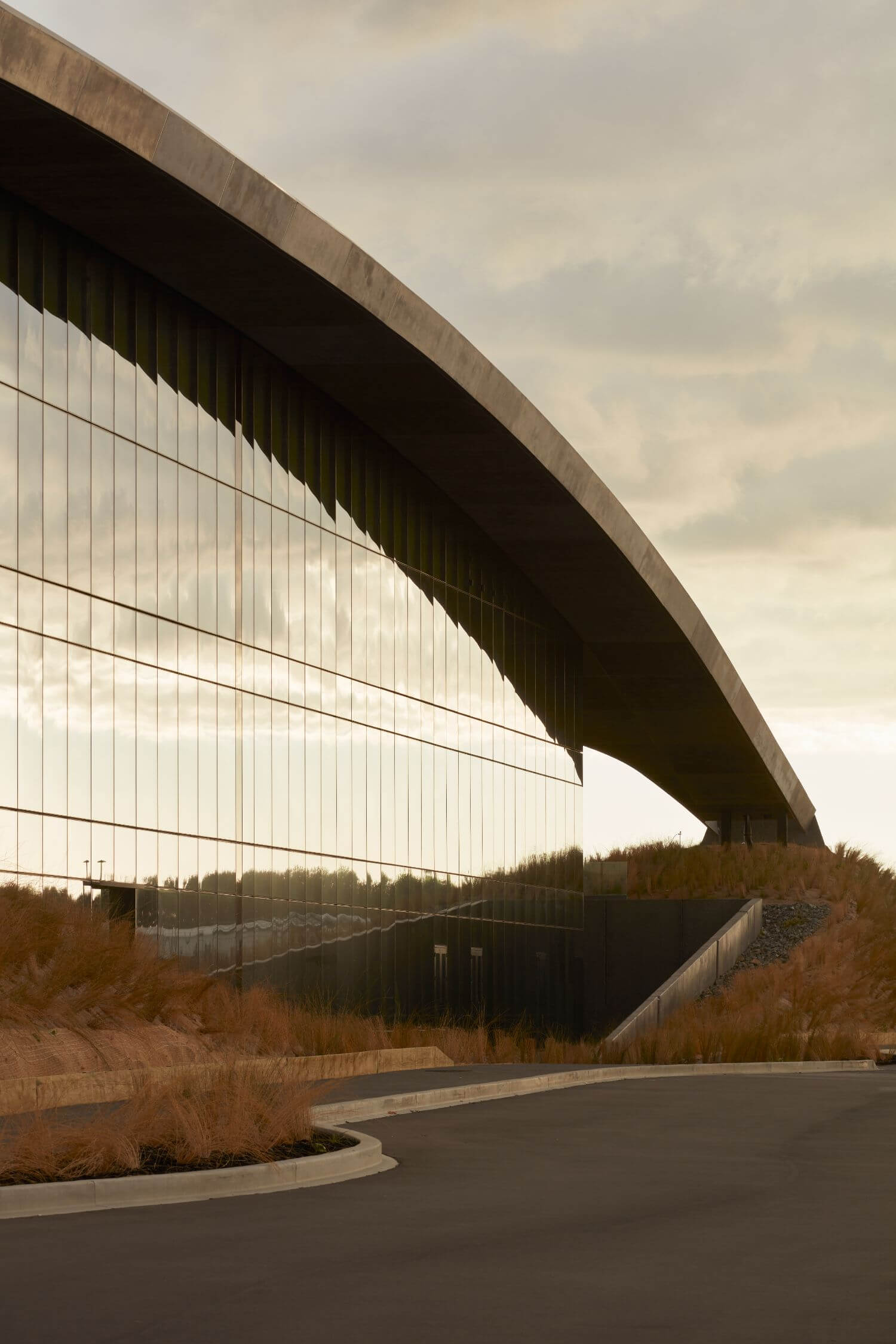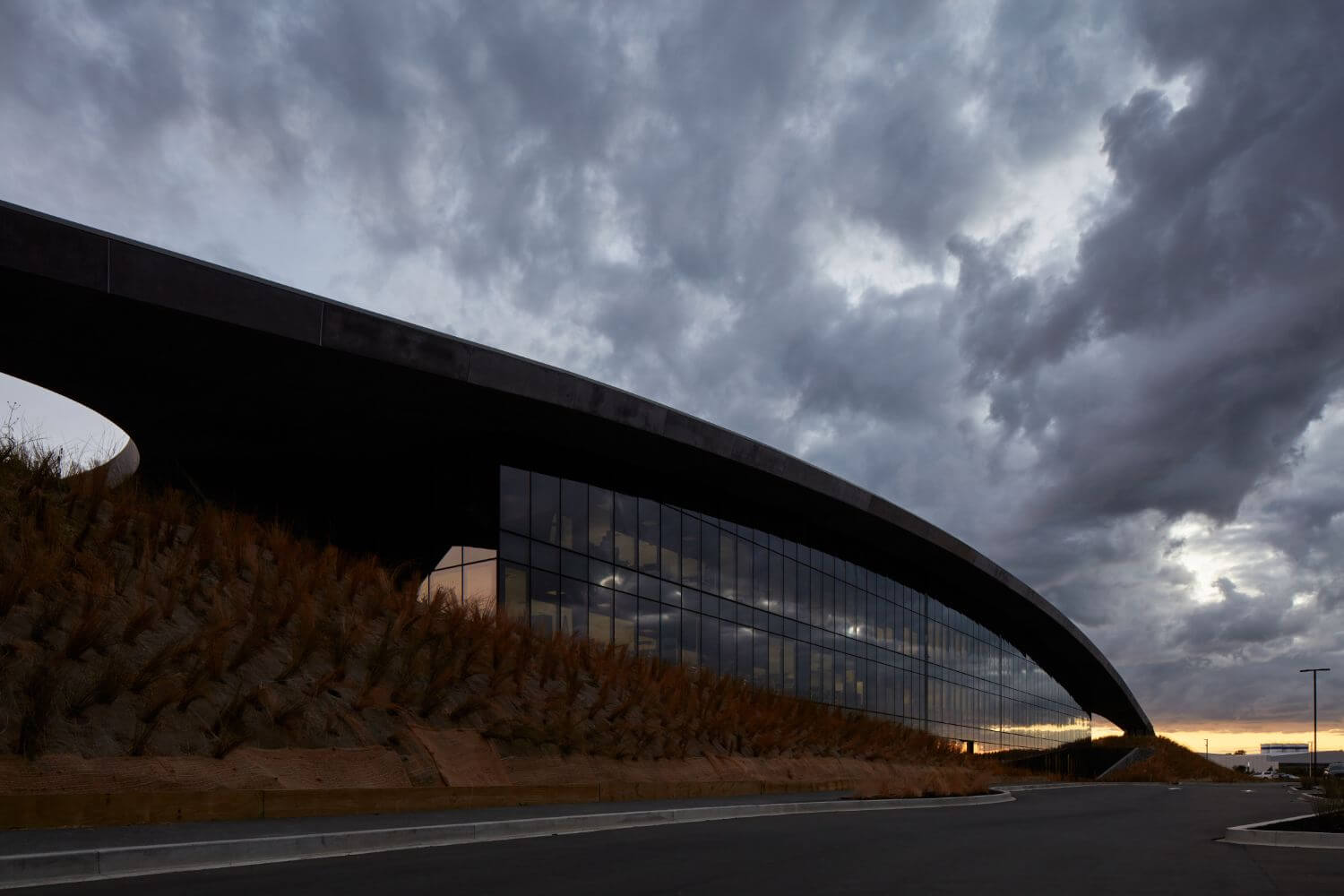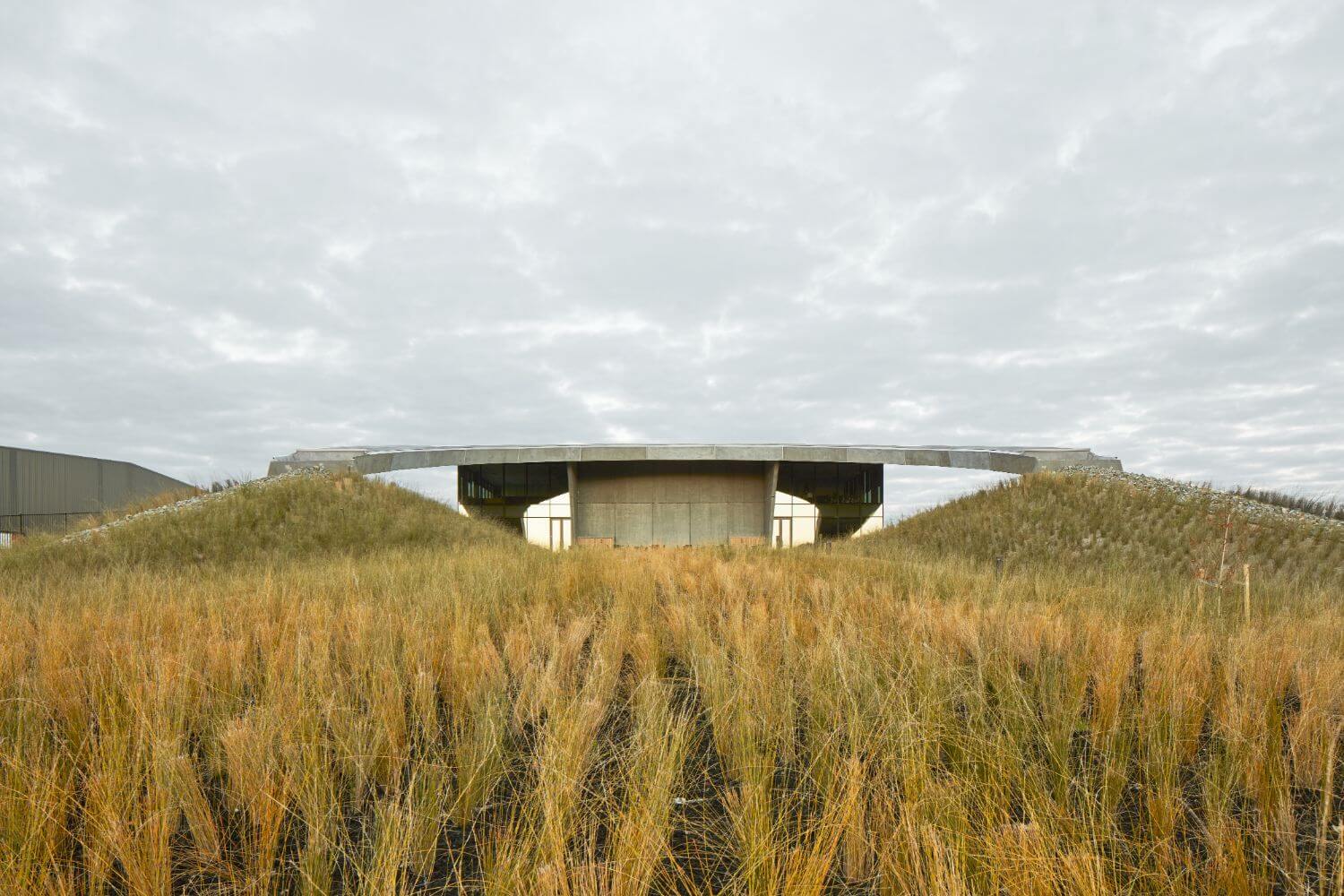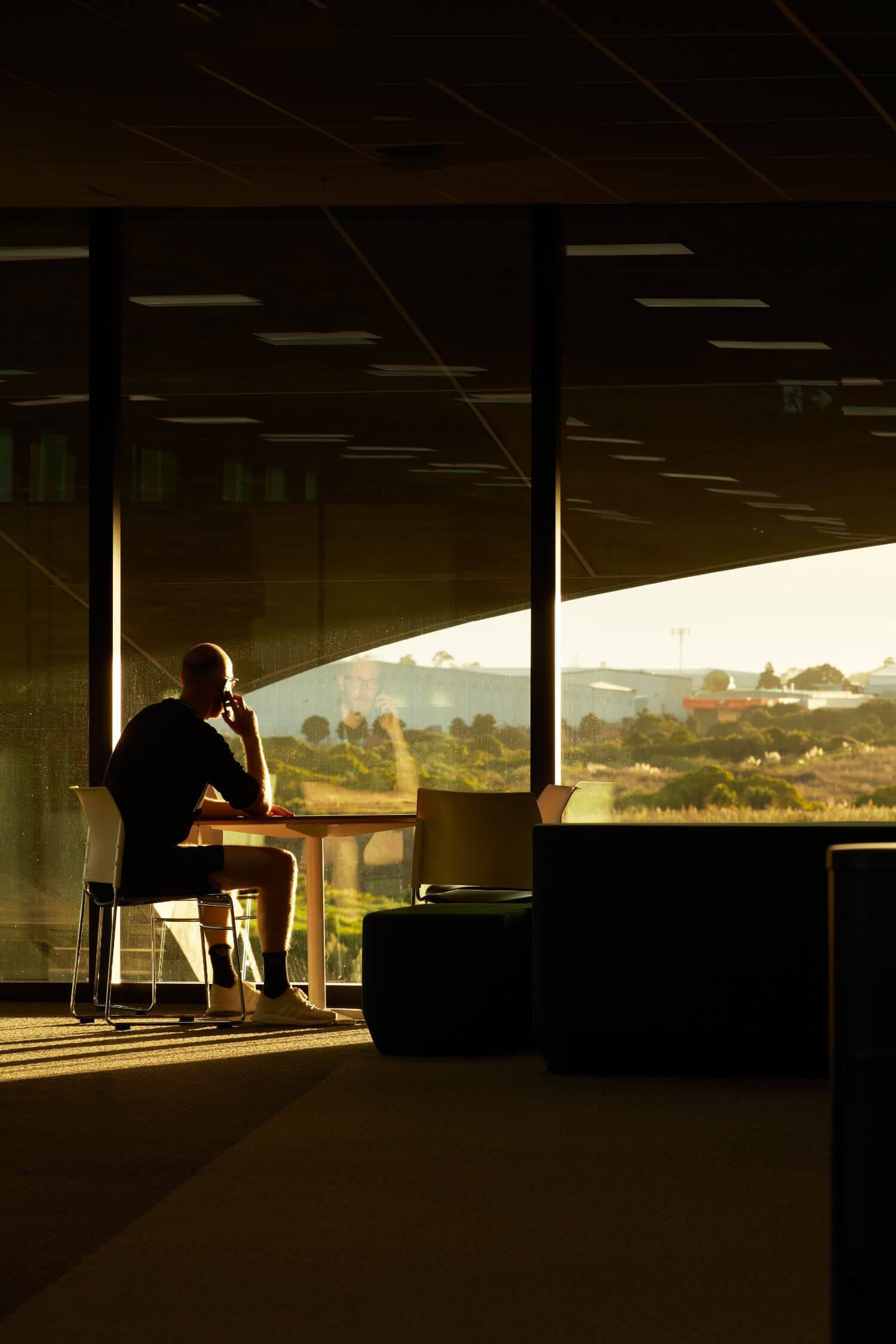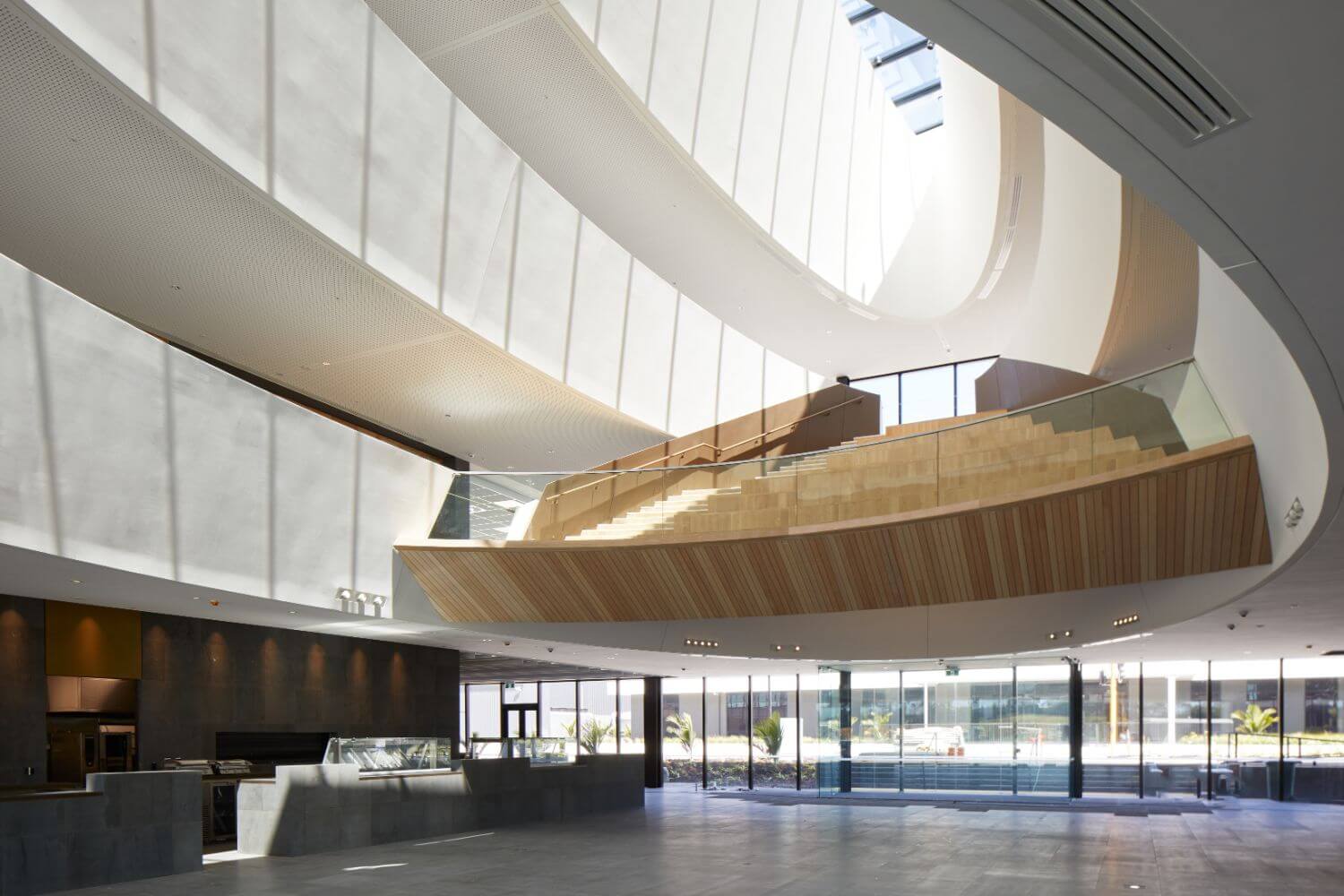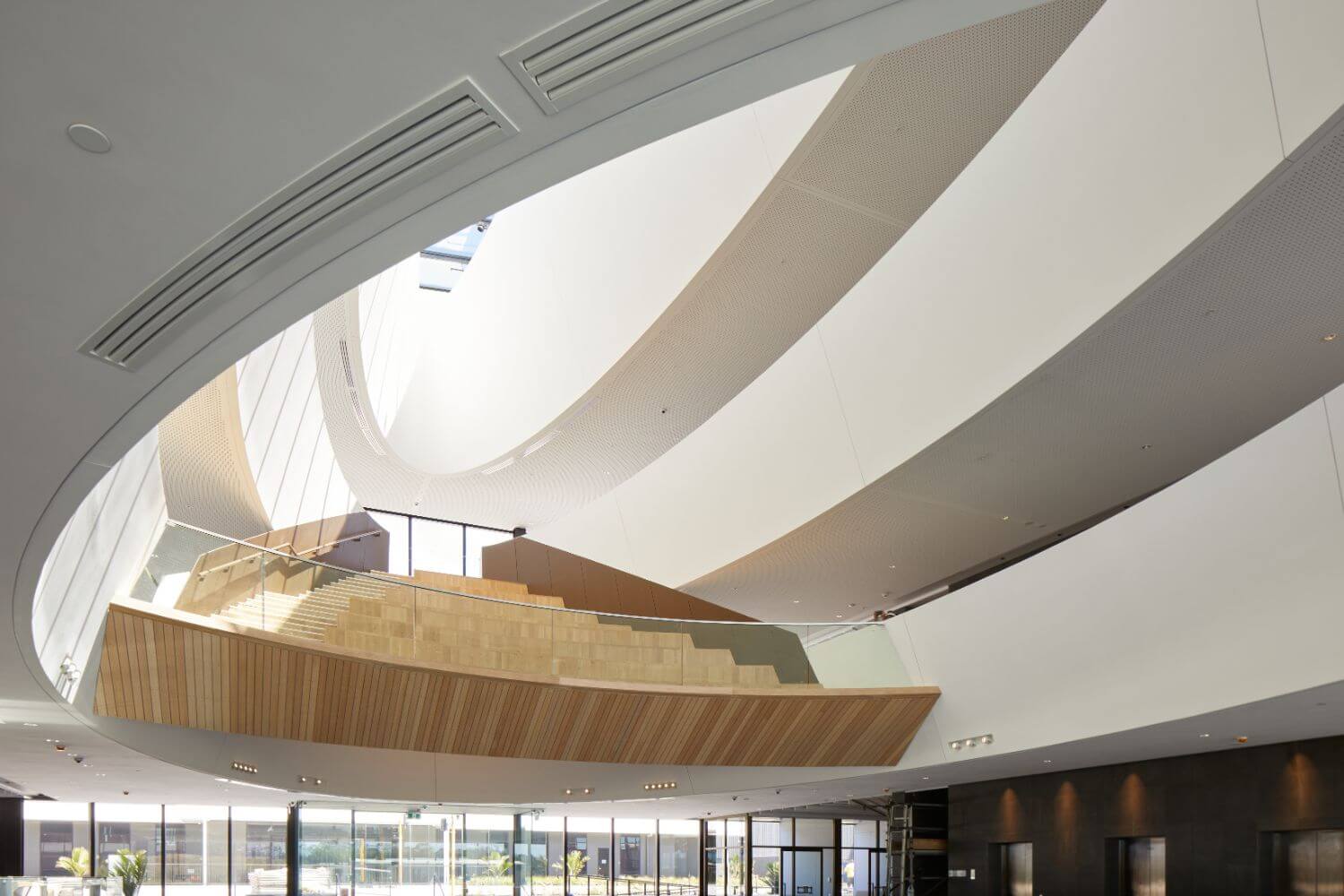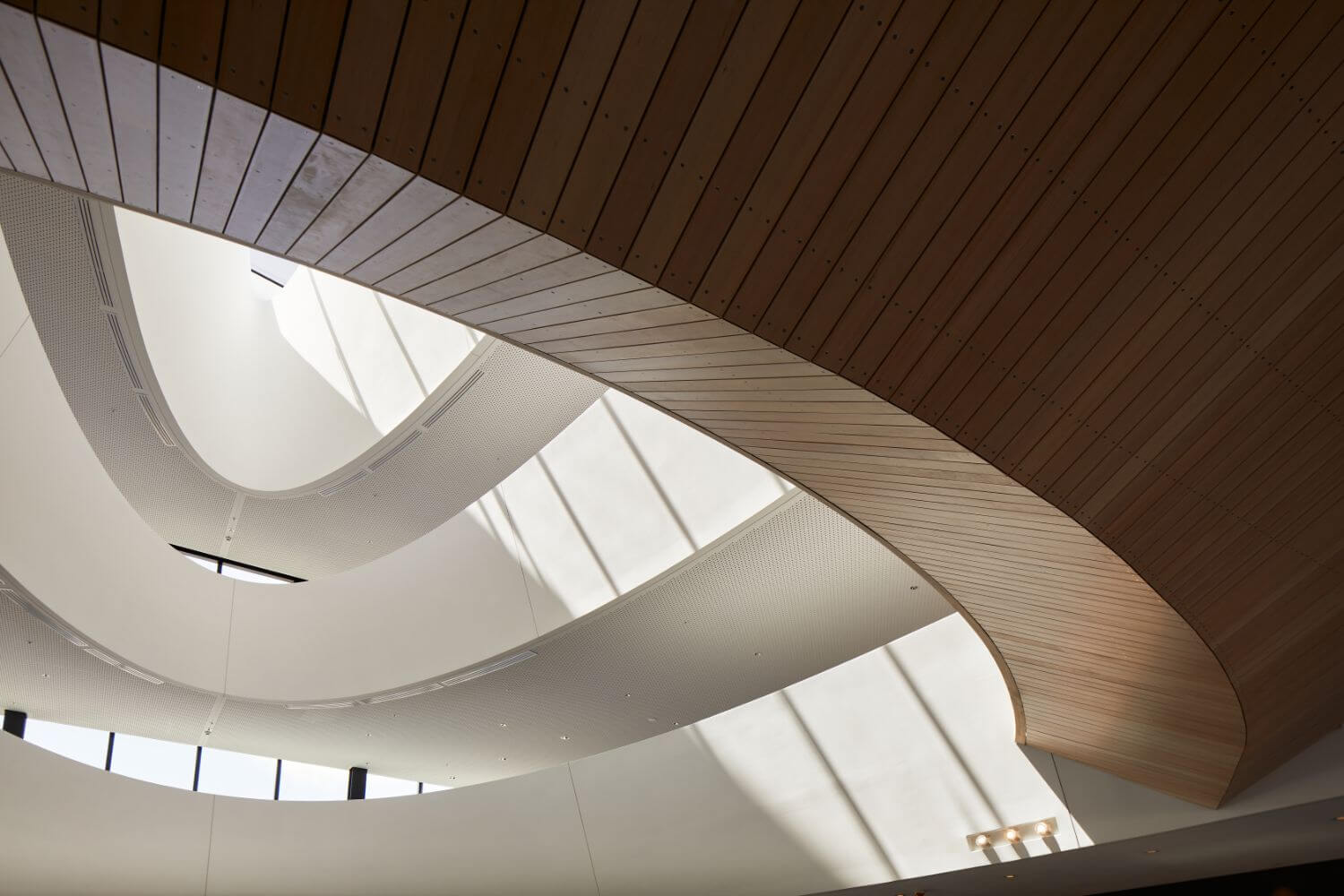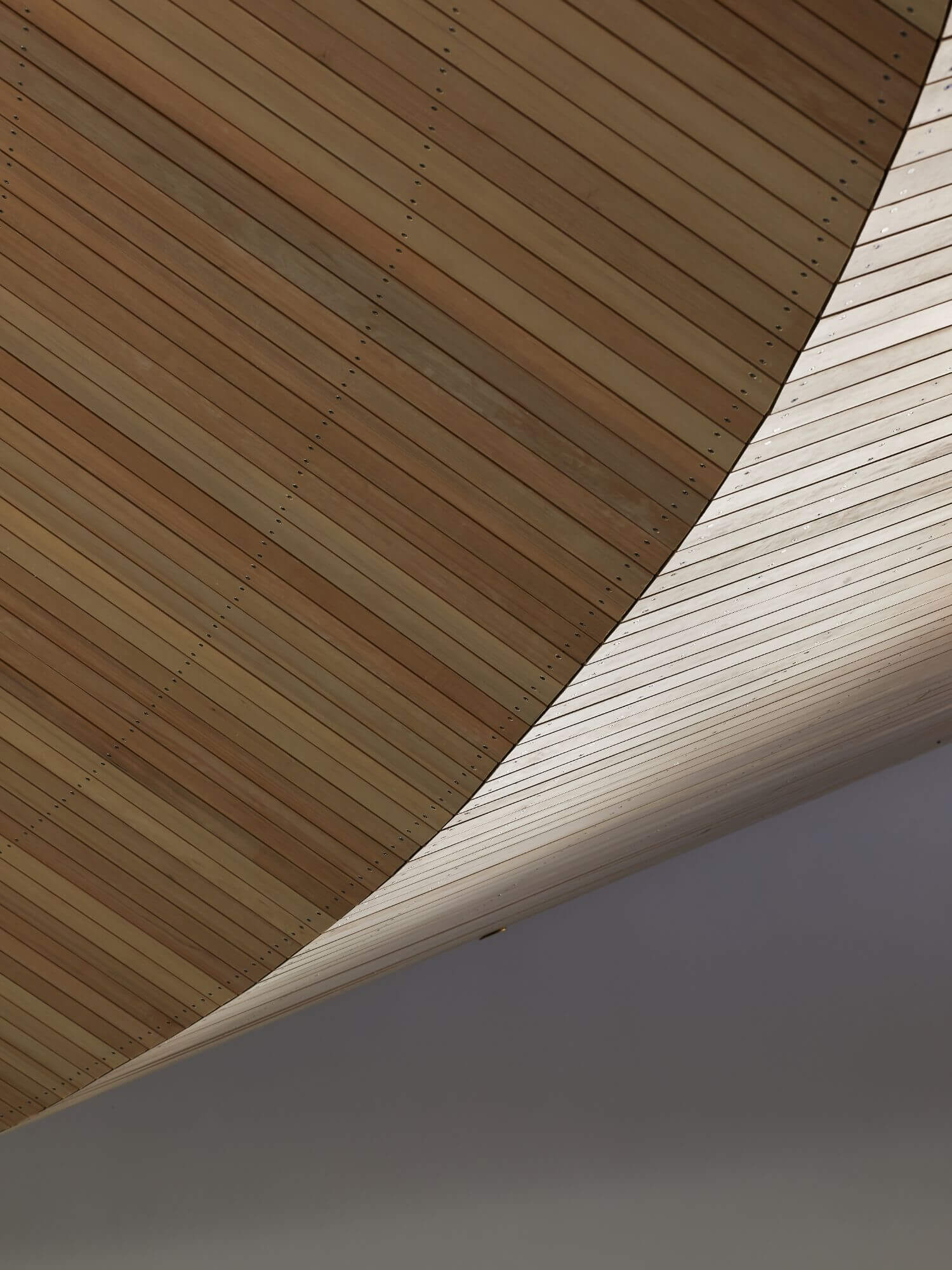 FSNI wanted to bring its distribution centre and support services together in one purpose-built location and chose The Landing business park at Auckland Airport as its new home.
Hawkins was appointed to build the 9,000 sqm office building following a competitive tender, while Macrennie Construction was appointed to build the 78,000 sqm distribution centre next door.
The award-winning design for the three-storey office building features a curved roof and includes a commercial test kitchen, mini supermarket, conference centre and training facilities. The design features large earth bunds that rise up from the ground to meet the four corners of the curved roof, and give it some stature in front of the huge warehouse behind.
Inside, the building has an elliptical atrium at its heart with a skylight and tiered bleacher seating suspended between levels 1 and 2. The elliptical features required BIM modelling and some clever construction techniques to ensure everything would line up correctly to create the stunning atrium.
The conference centre is a large space with operable walls, so that it can hold 300 people or be divided into smaller training rooms. There is also a full commercial kitchen, staff café, and other food serving areas on the ground floor.
The Hawkins team knew that the curved roof with its GRC soffits and fascias would take time. The panels weigh around 900kg each and each one had to be lifted into place. They are also a long-lead item. Early on, this was recognised as a key risk so Hawkins came up with a construction sequence that would allow the project to get sufficiently weathertight early on, so fit-out could get underway while these works continued on the outside.
The project was originally targeting a 5 Green Star rating, meaning a construction waste management plan which targets more than 70% of demolition and construction waste was to be reused or recycled. However, upon completion, it was officially awarded a 6 Green Star Office Built v3 certified rating. This certification represents World Leadership and is a testament to the entire project team on their hard work and demonstration of leadership within green building.
Hawkins developed a construction management plan and site-specific environmental plan to meet the Green Star requirements.
An extra 4% of the construction budget was expended on environmental features including the targeted 5 Green Star environmental rating. A large scale photovoltaic array on the distribution centre roof generates renewable energy from the sun for both the office and distribution centre. An energy-efficient façade and the insulation in the roof and walls have been designed to suit the high internal gain within the building. Rainwater harvesting is included for non-potable toilet flushing.
Despite its sheer size, the whole project took just over a year to build, which was a pretty spectacular effort from the project team given the disruptions of COVID-19.
And while it is tucked away from the main road, the building will give visitors to Foodstuffs a 'wow' moment when they approach. It is a project the Hawkins team are very proud of.