This new 680m2 two storey office building was constructed to serve as an addition to Wallace Development Company's portfolio in central Hamilton.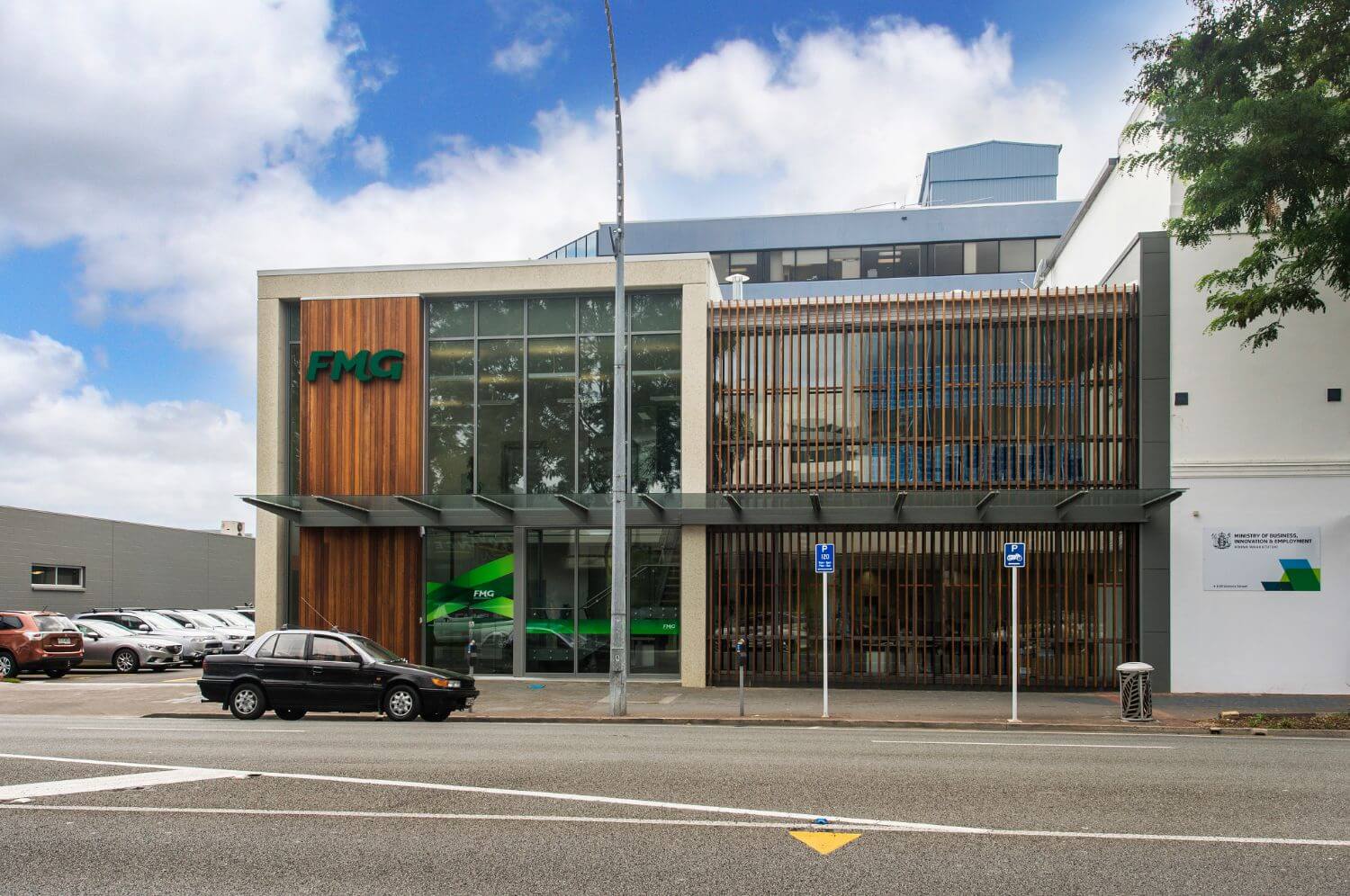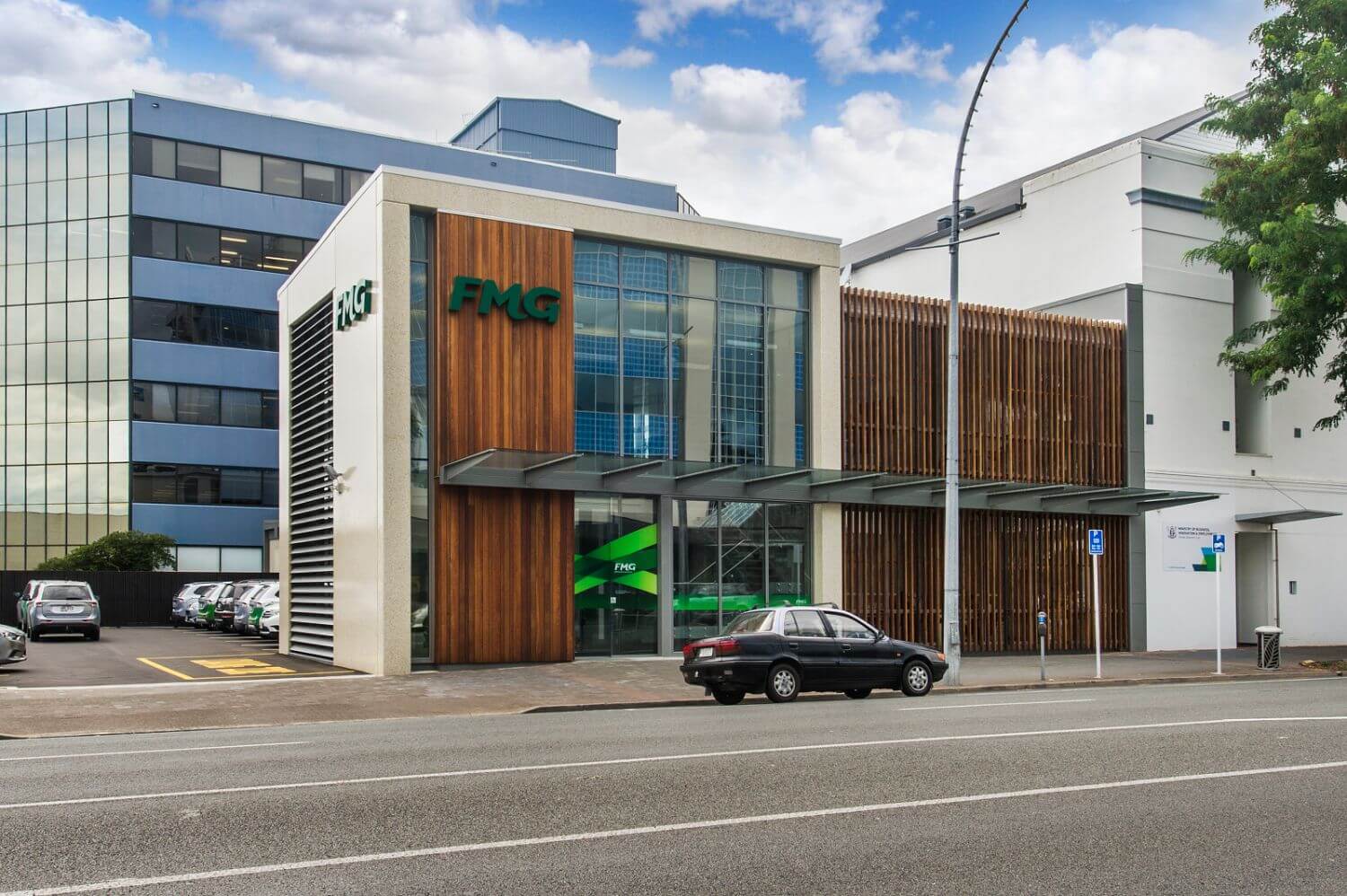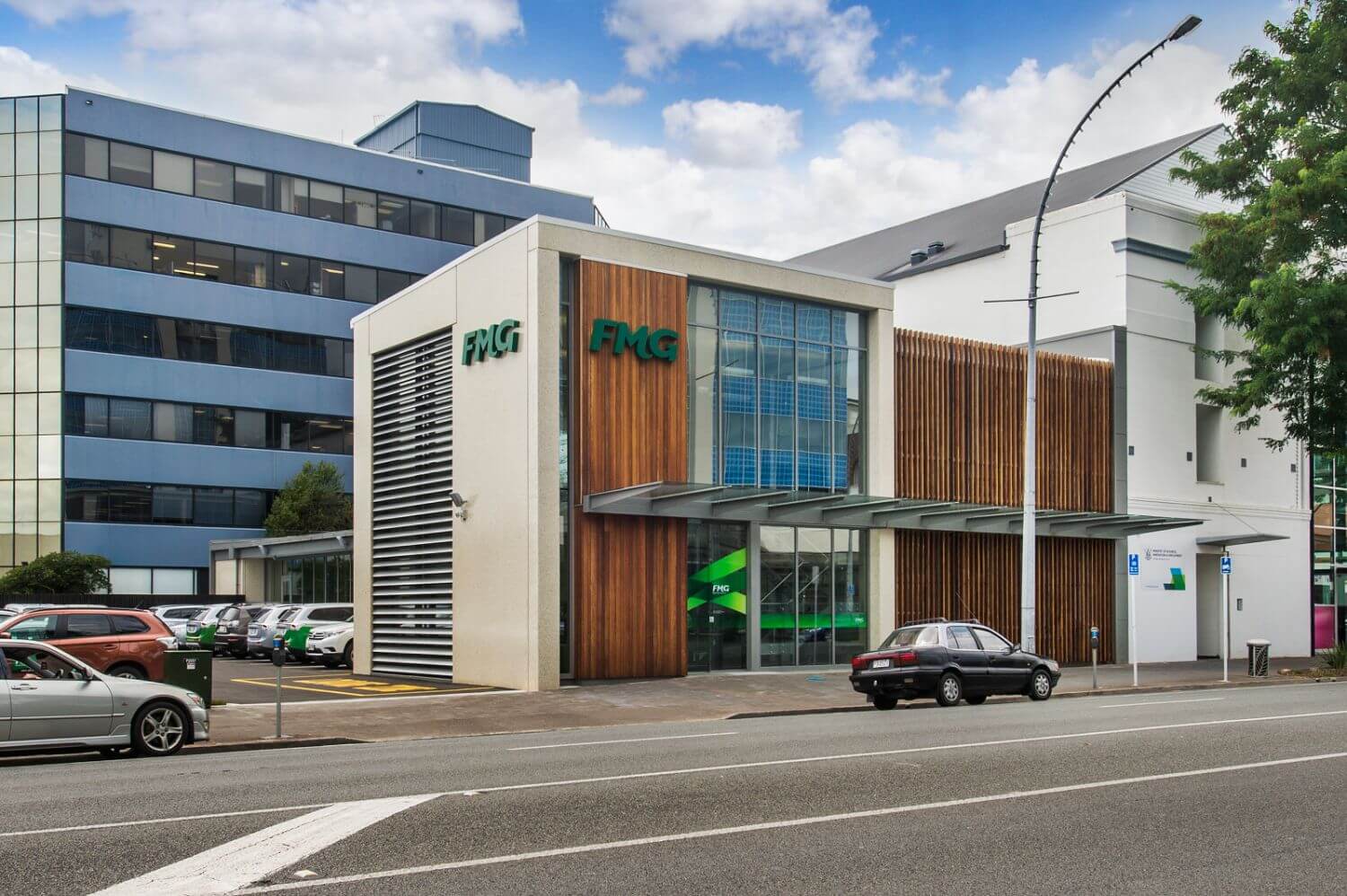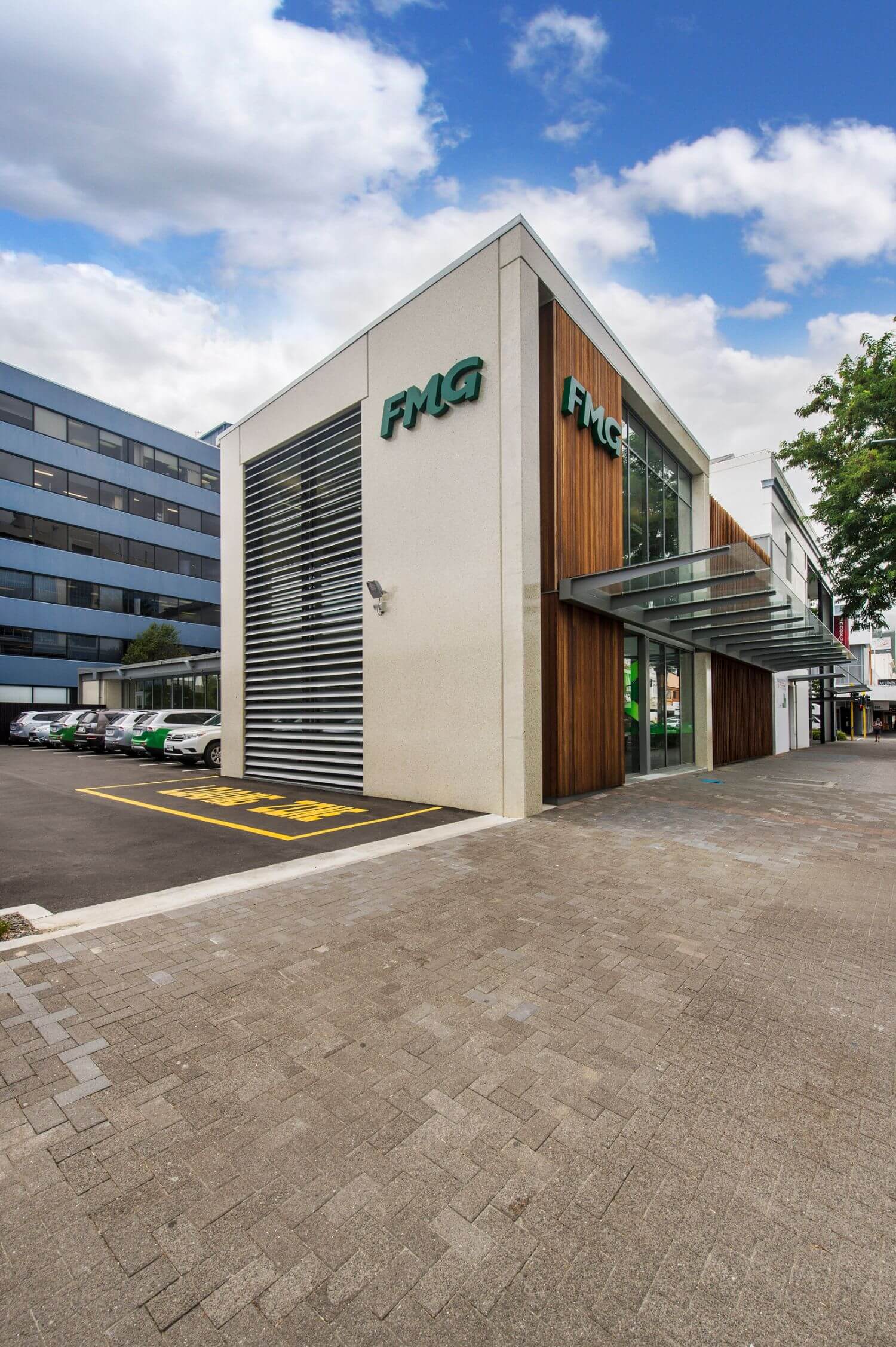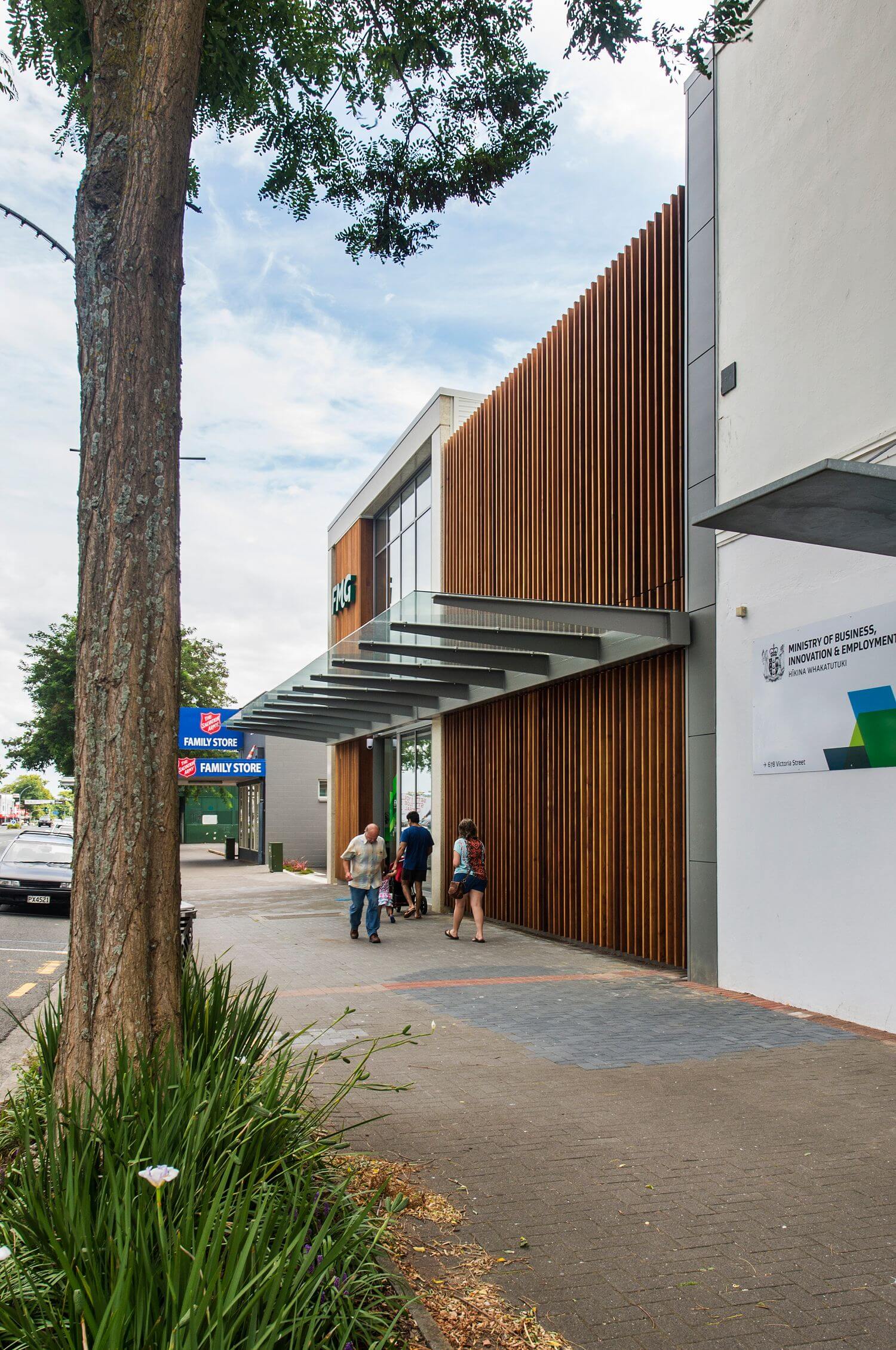 Before construction commenced, an existing building on site required demolishing. As the building was both adjoing and occupied, extreme care was vital to avoid the building being compromised.
In excess of 100 x 6m long timber piles were required to support the new concrete foundations. Hawkins elected to pre-drill holes to an approximate depth of 3m to reduce the vibration disruption caused when driving the piles.
The structure of the new building comprises a concrete slab, precast panels and a structural steel frame. The envelope was completed with full height curtain wall glazing, plastered EZpanel autoclaved aerated lightweight concrete panel cladding and Colorsteel roofing. A large steel and glass canopy extended over the footpath along the full length of the front elevation.
An architectural mix concrete for the precast wall panels with a diamond honed finish to the external face, provided a contrasting architectural feature with a pre-finished, hard wearing and no maintenance surface.
Full height cedar louvres not only act as an aesthetic design statement, but provide solar shading in front of the expansive glass façade. Cleverly concealed hinge opening panels were incorporated into the louvres to provide access for cleaning the glass.
A large full height reception with a glass window lobby opens onto a feature stairway and open plan offices and meeting rooms. A staffroom, various amenities, utility areas and a lift complete the layout. Glass partitions transfer light between the spaces and combined with the high ceilings and high spec finishes, provide an inviting, light and airy environment.
The finishing touches included the construction of a new carpark, boundary fencing and a new stormwater drainage system. A large tank was installed to collect non-potable water for use within the building.
The challenging aspect of this project was demolishing an existing building and constructing a new one within a confined area, in close vicinity to other occupied buildings, on a high profile main street site in the middle of a busy city. Hawkins met this challenge, successfully completing the project on time whilst ensuring minimal disruption neighbouring properties.
Ensuring the safety of the public was a priority throughout this project. Solid hoardings were erected to define the construction site and segregate the works from the public. Due to the close proximity of the site to the street, Hawkins elected to realign the footpath and erect an enclosed pedestrian gantry to protect the public from the risk of falling debris.
The new office development is a modern and versatile facility which fits perfectly with the ever changing landscape of central Hamilton.