The last quarter of 2021 saw the opening of the Pinnacle Tower at the Cordis Auckland. The new $124 million 17-storey tower is one of the largest hotel refurbishments in the country and connects to the existing hotel in an extensive refurbishment.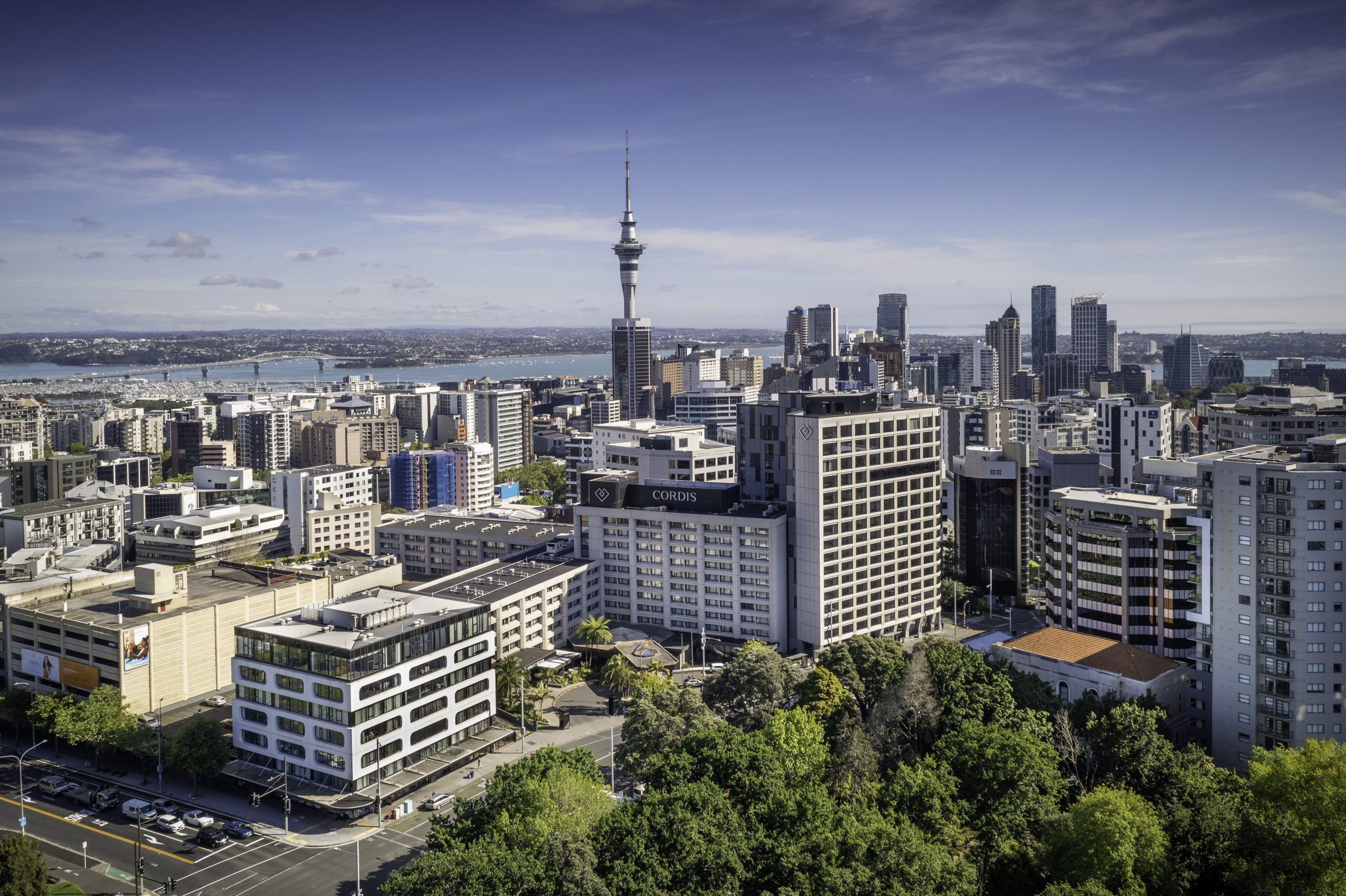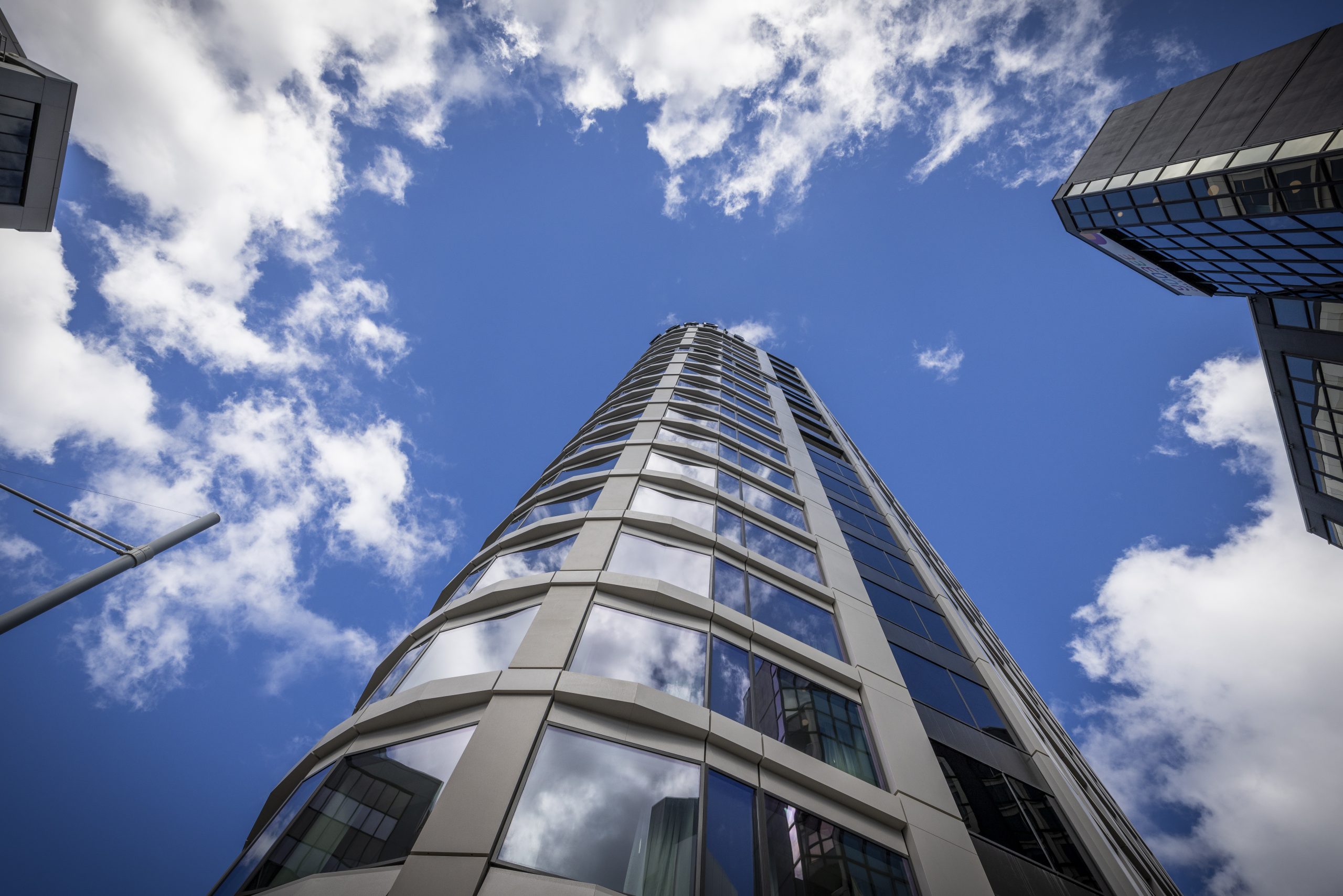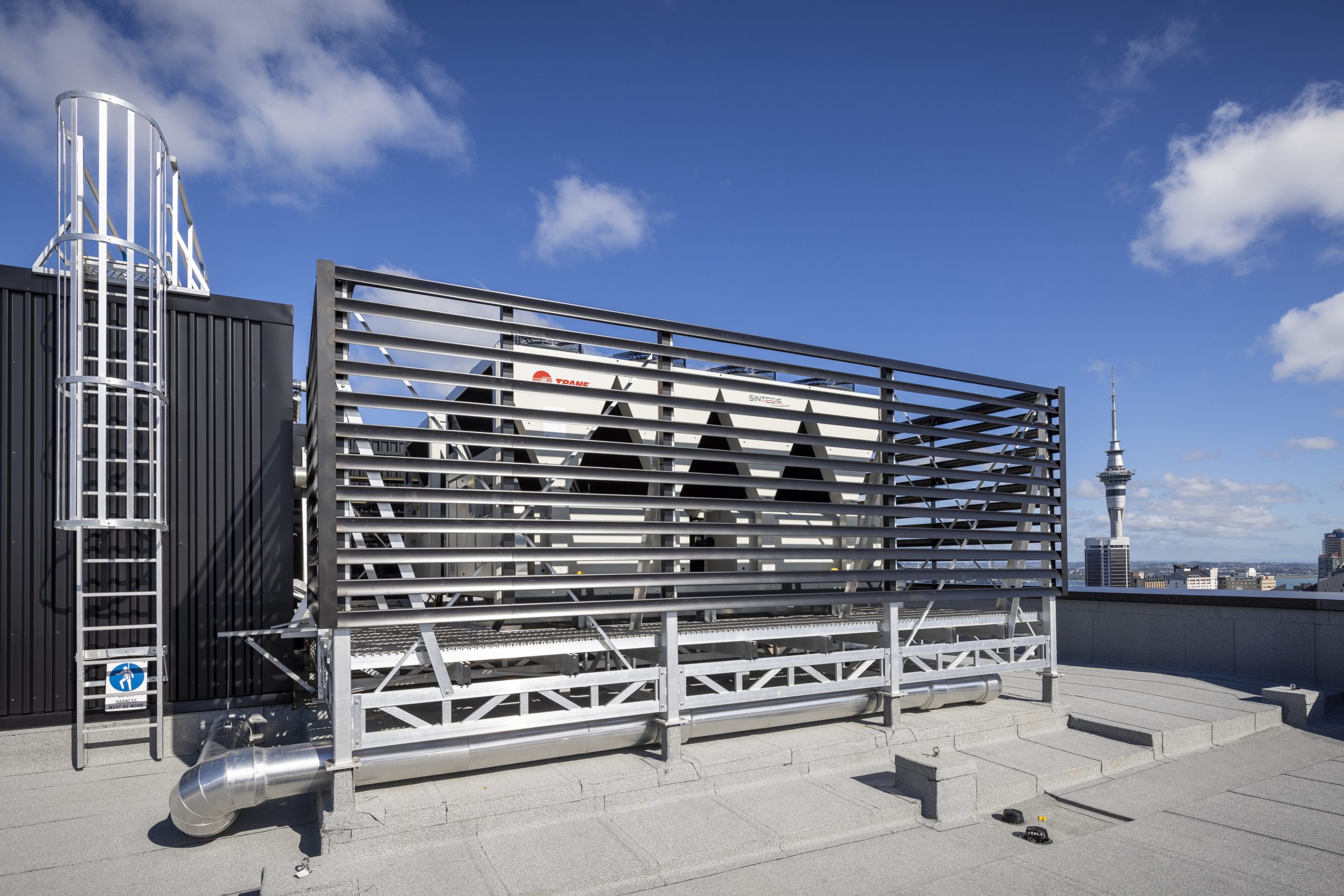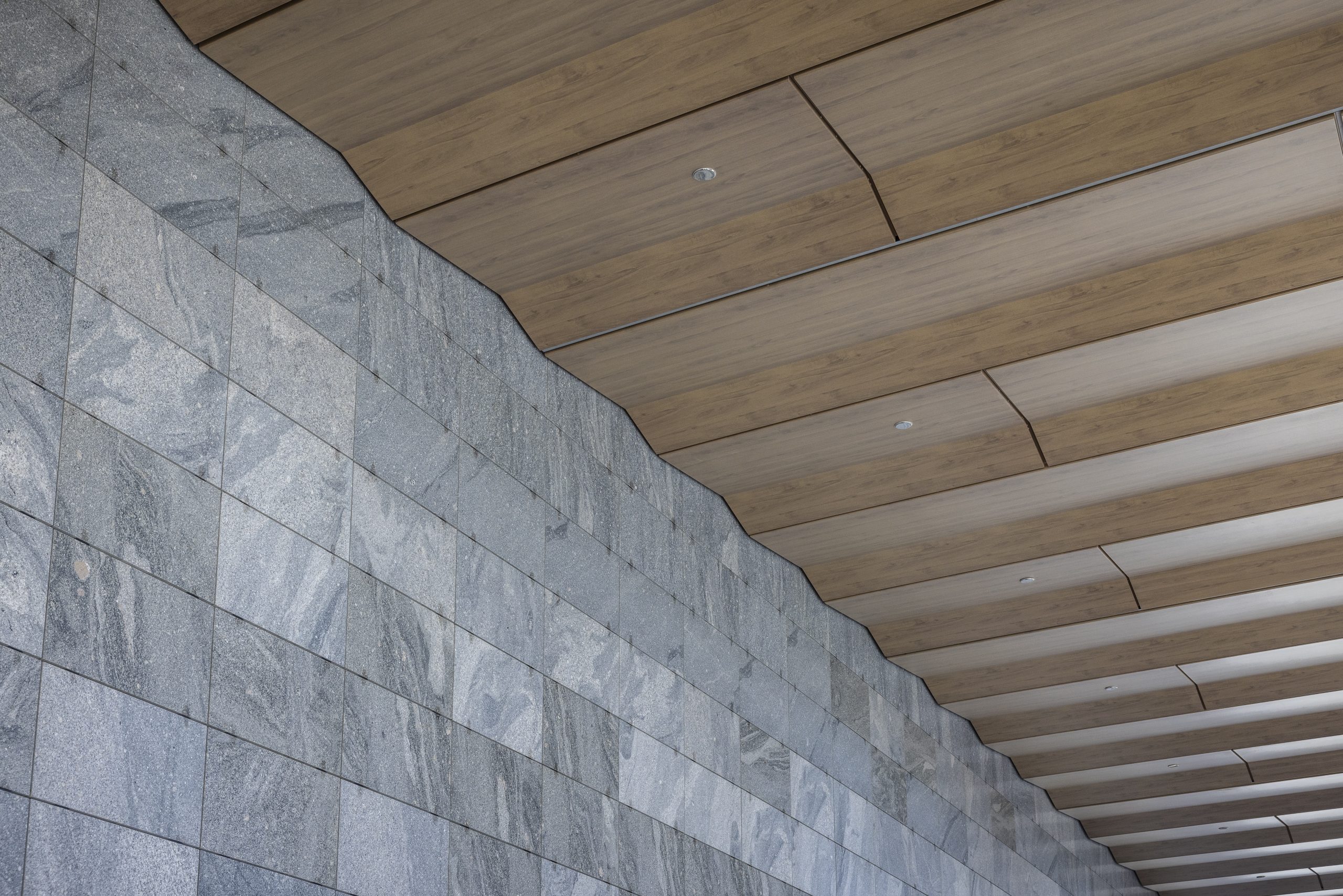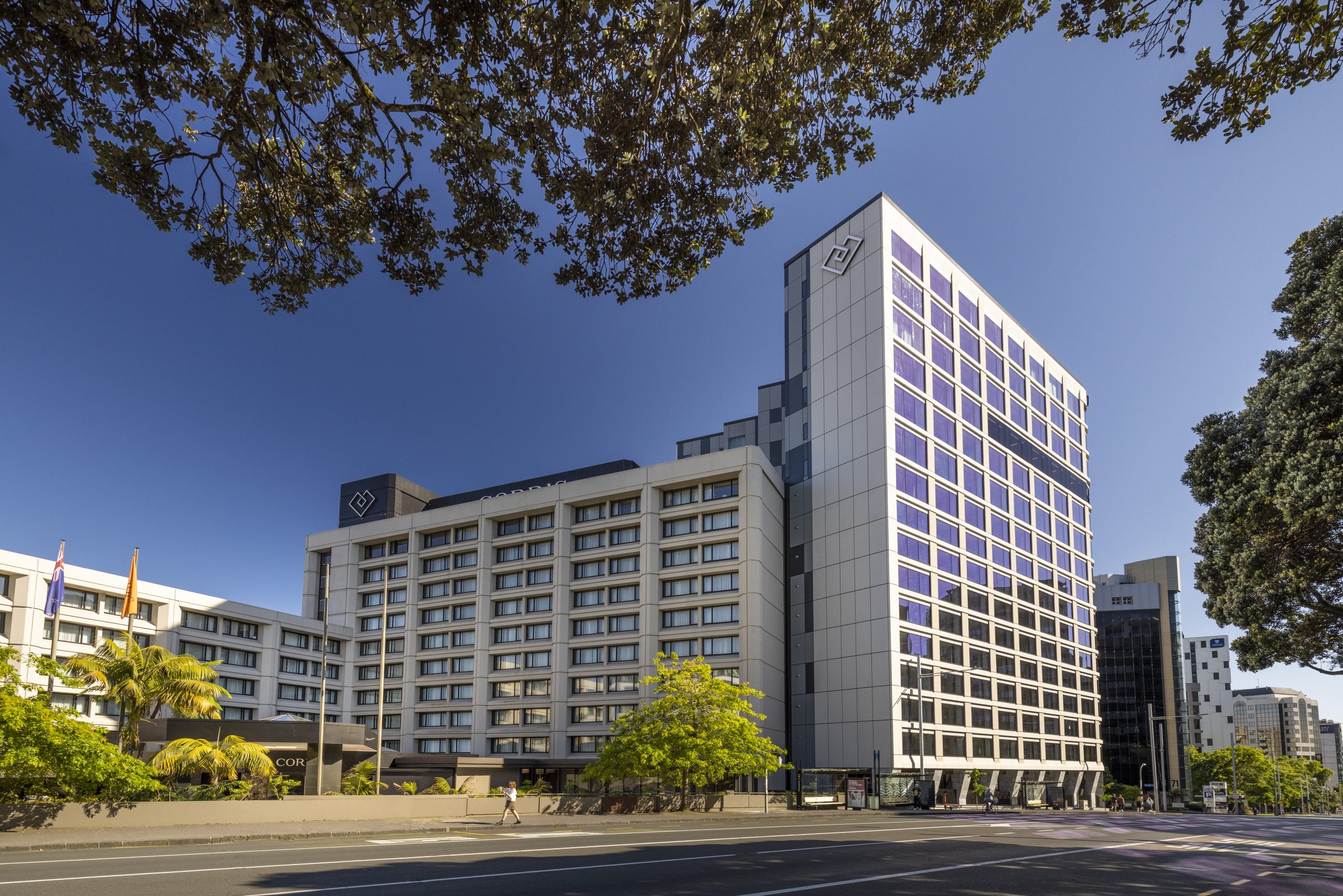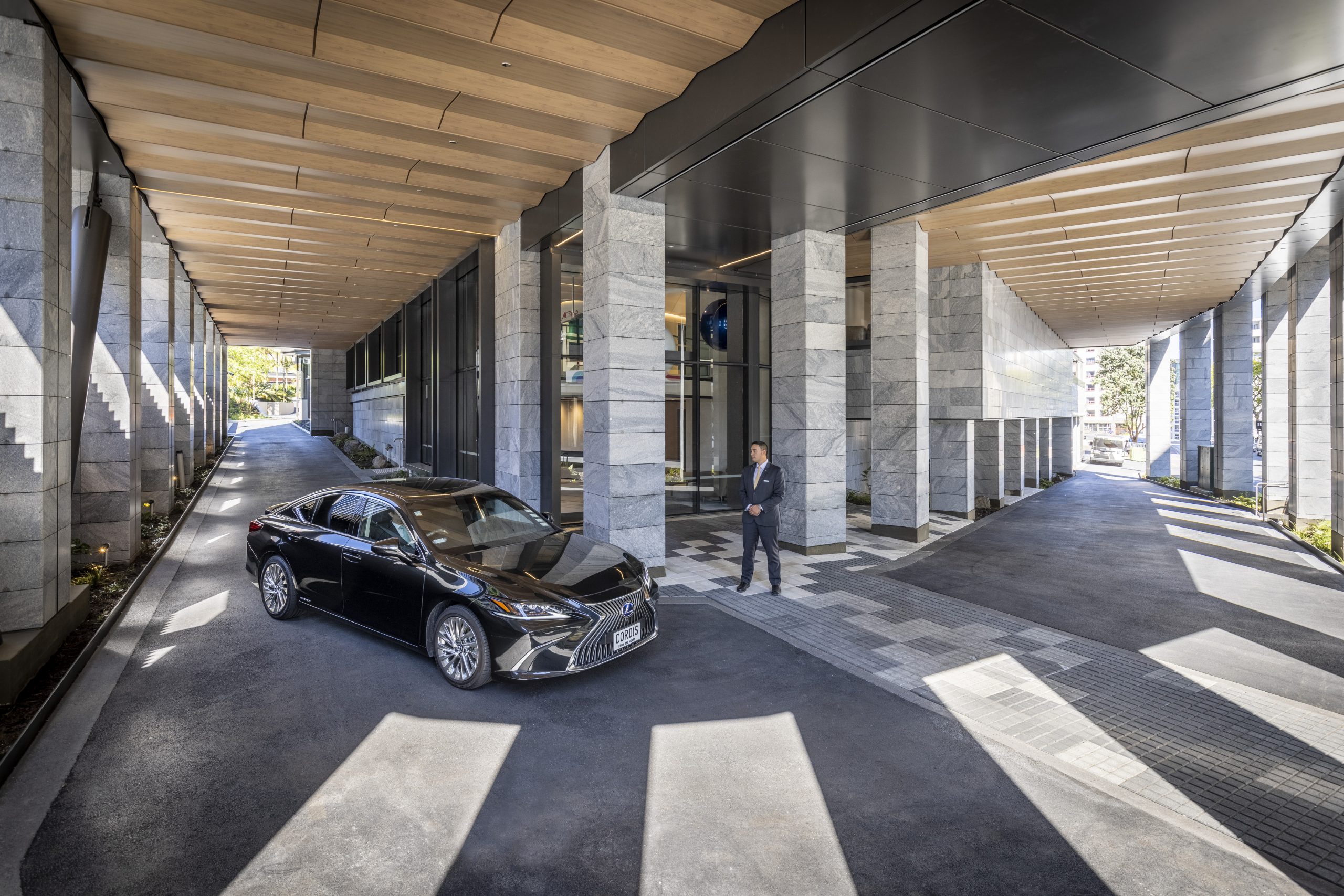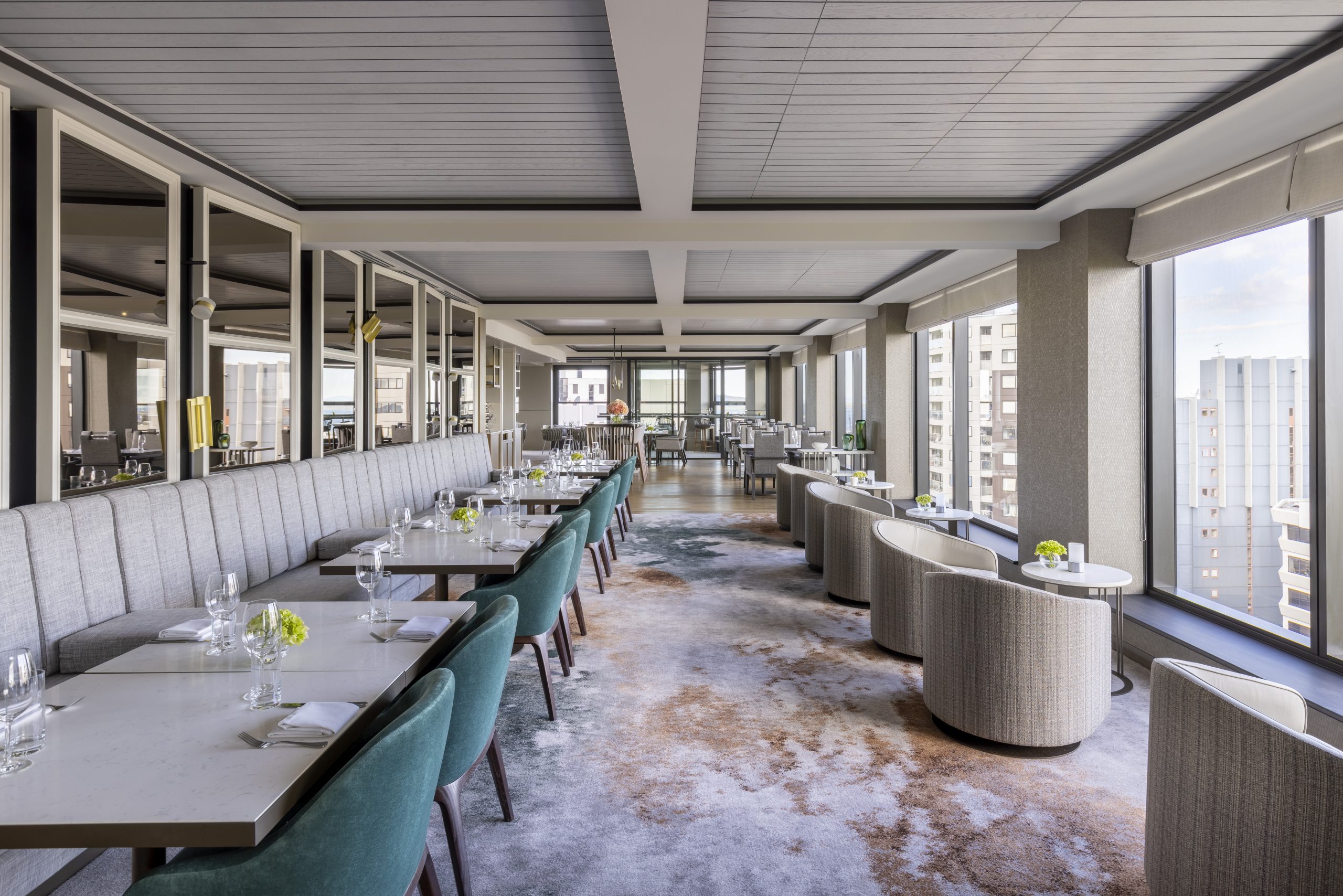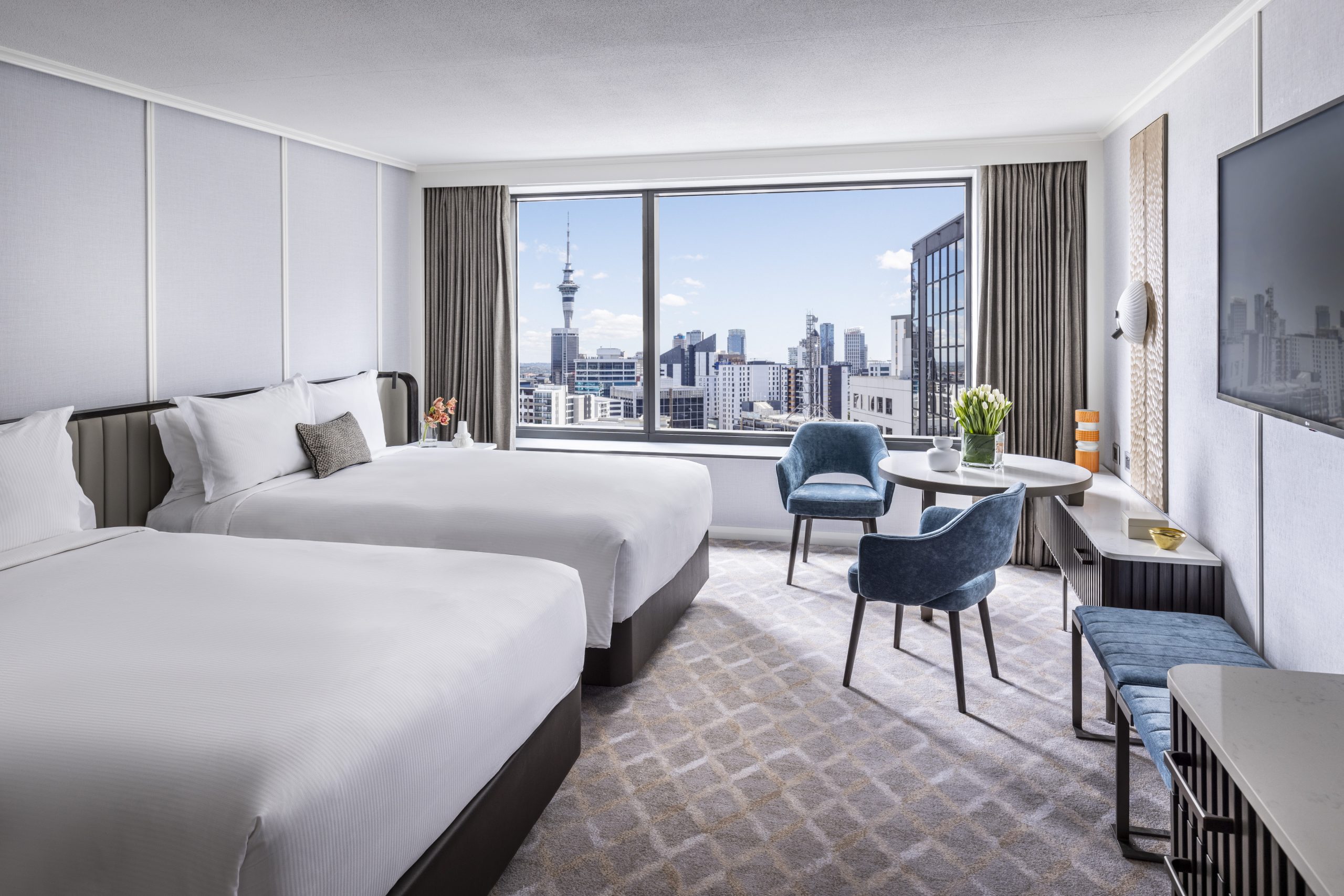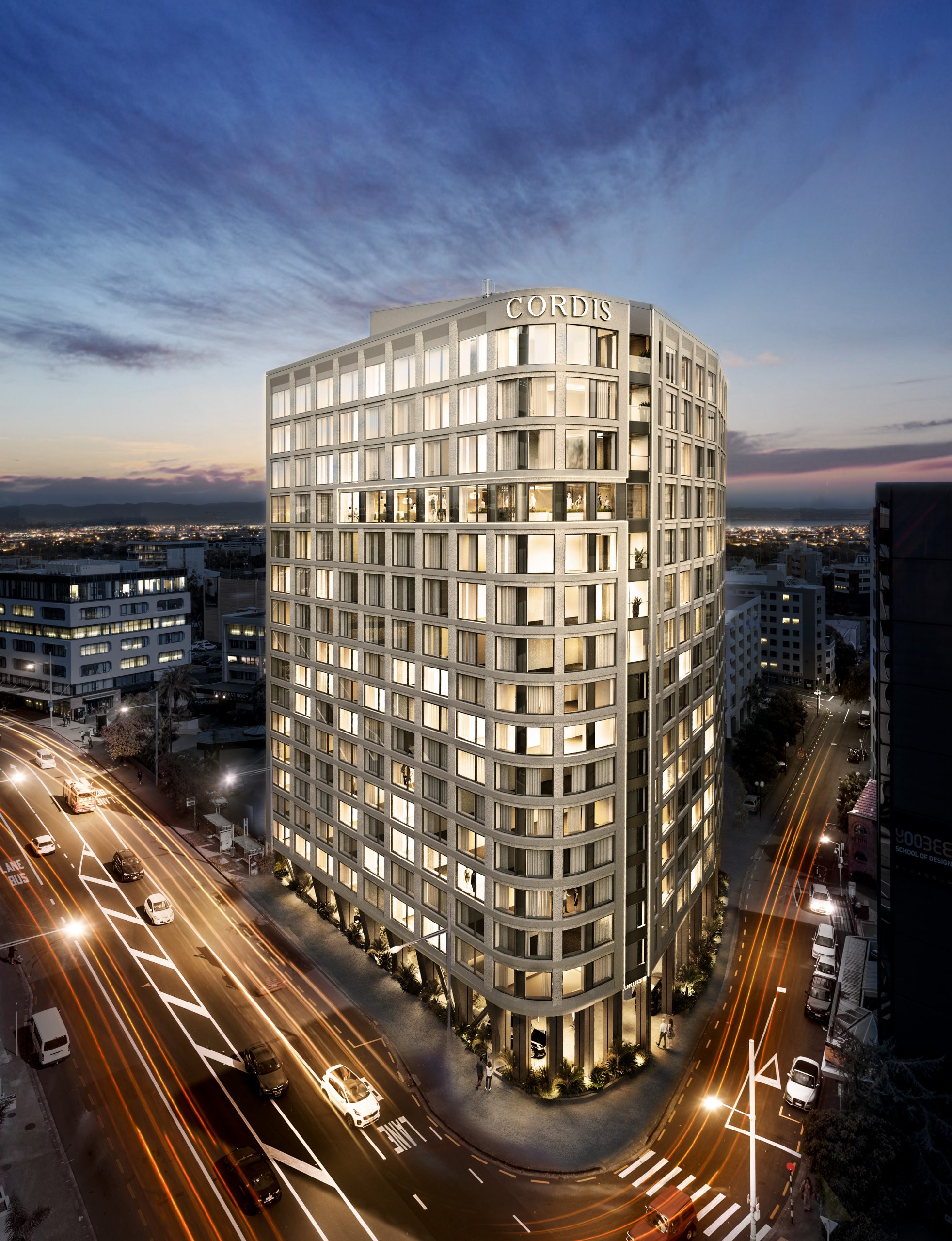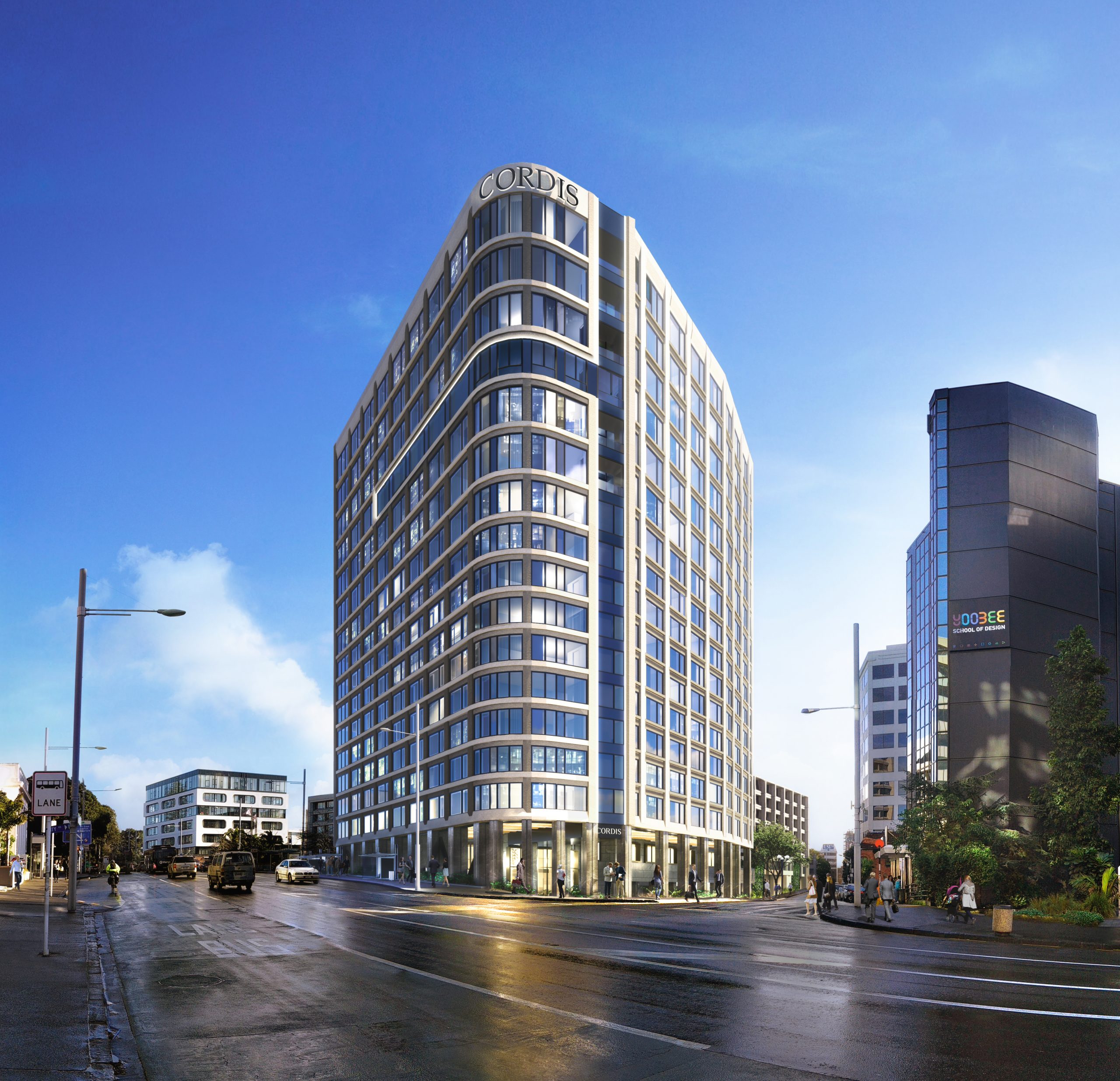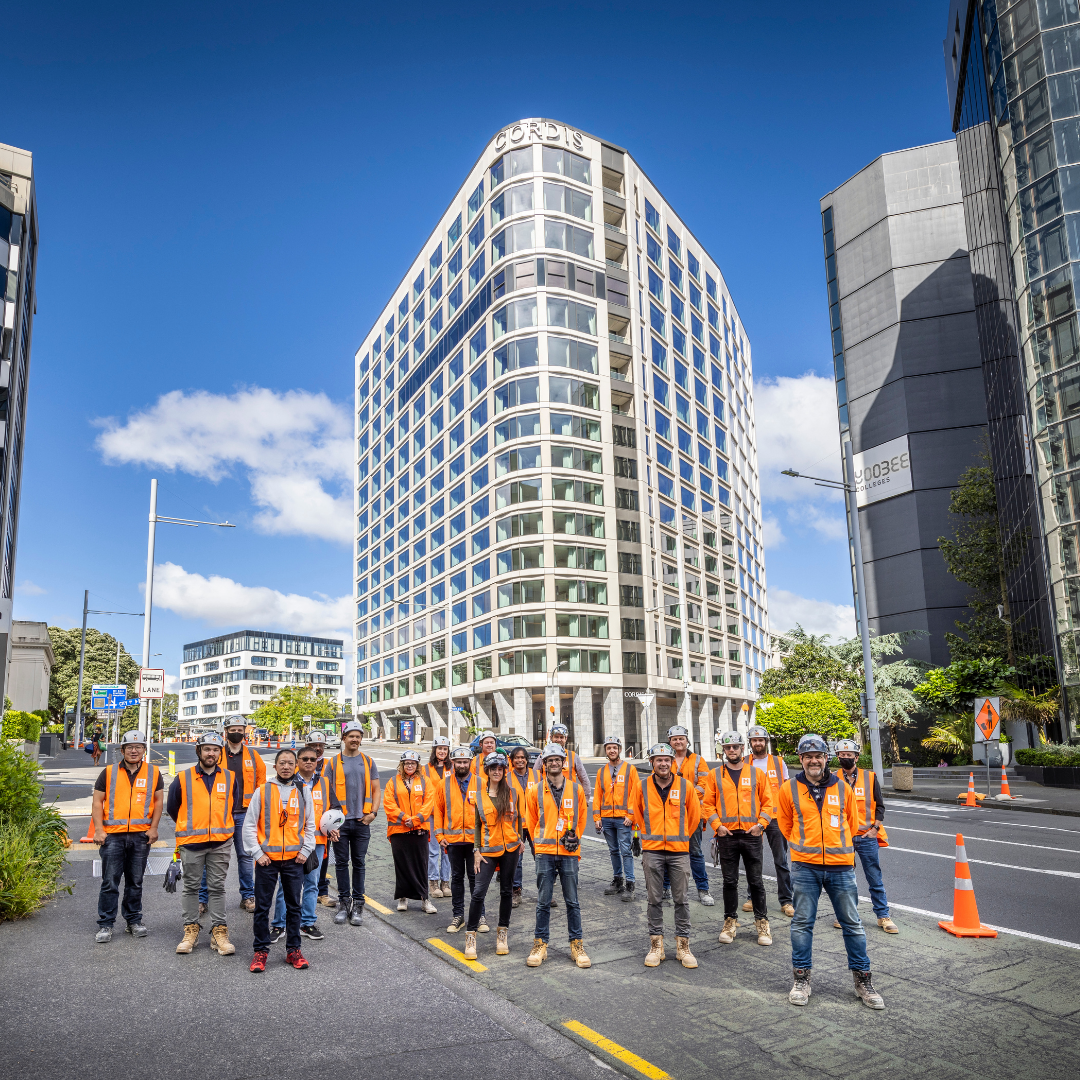 The Cordis Auckland (formerly The Langham) was a 411-room luxury hotel on the corner of Symonds St and City Road. The extensive hotel refurbishment comprised works to the existing public areas, a restaurant expansion and a new bar, as well as the addition of 244 new rooms and suites; this making the Cordis the biggest hotel by room count in New Zealand with 655 rooms.
In 2019, Hawkins was engaged on a progressive lump sum basis via a two-stage tender with select early trades priced as a lump sum to enable procurement of long-lead items. The balance of trades were procured on a transparent open-book basis; subject to a rigorous value engineering exercise.
The building itself was constructed with an insitu reinforced concrete core, structural steel frame and precast concrete floors and unitised curtain wall façade.
The work was carried out within and around an operational hotel. Trading continued uninterrupted and with minimum disruption from building works. Regular communication and coordination with hotel operations staff was key to the success of this project.
Our team was involved from developed design which allowed Hawkins to work with the designers to test various value engineering proposals and eliminate many coordination issues without limited loss of progress. We managed value engineering throughout the procurement process, providing cost-effective solutions without compromising the 5-star standard that the hotel brand requires.
Working with our subcontractors, we developed design solutions and modular off-site construction methodologies, resulting in a reduction in both programme and costs. The majority of the structure was divided into modules, reducing complicated connection details and hazardous works.
Hawkins was also proactive in managing the design process, providing market knowledge to the wider project team to focus on critical design items.
This helped streamline the procurement process and enabled the team to identify and order long-lead materials before becoming a programme issue.
Hawkins managed an open book procurement process for the fitout portion of the project. We worked collaboratively with the design team and cost controllers to find cost-effective solutions to protect the Client's budget. These solutions came in the way of value engineering and dividing trade packages to reduce the risk and achieve best market value. This process was managed in line with design drops and staged throughout the project to meet the programme, and with full transparency of the Client's professional team.
The result was a collaborative, highquality project; delivered in a heated Auckland market amongst a global pandemic. The Pinnacle Tower is poised to set a new benchmark for modern luxury in Auckland for years to come.