Cook Street Social is the latest addition to the Good George Breweries. The project was a refurbishment of the iconic heritage bar and restaurant, The Cook, which has been the local social spot for countless Hamilton East residents for many years.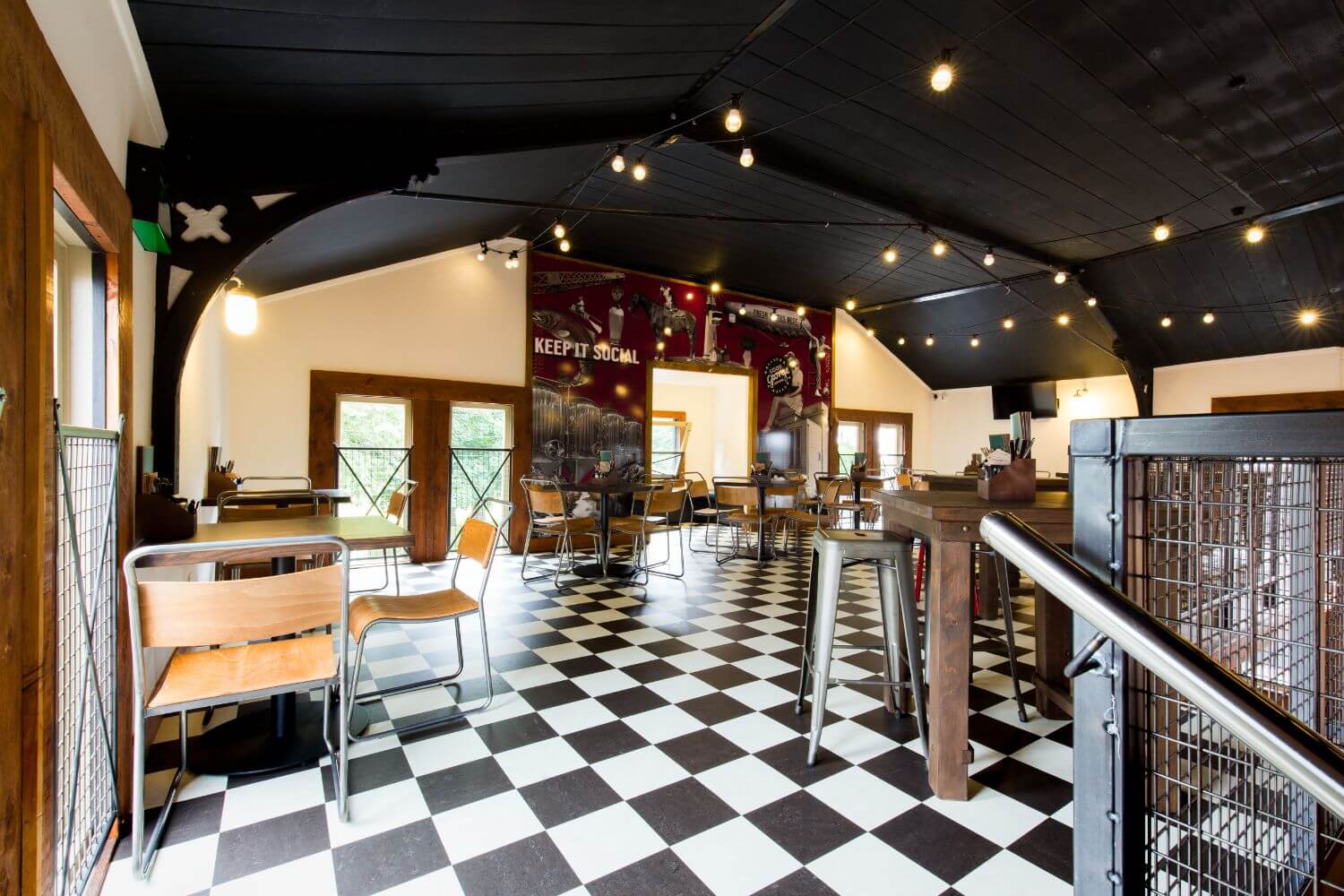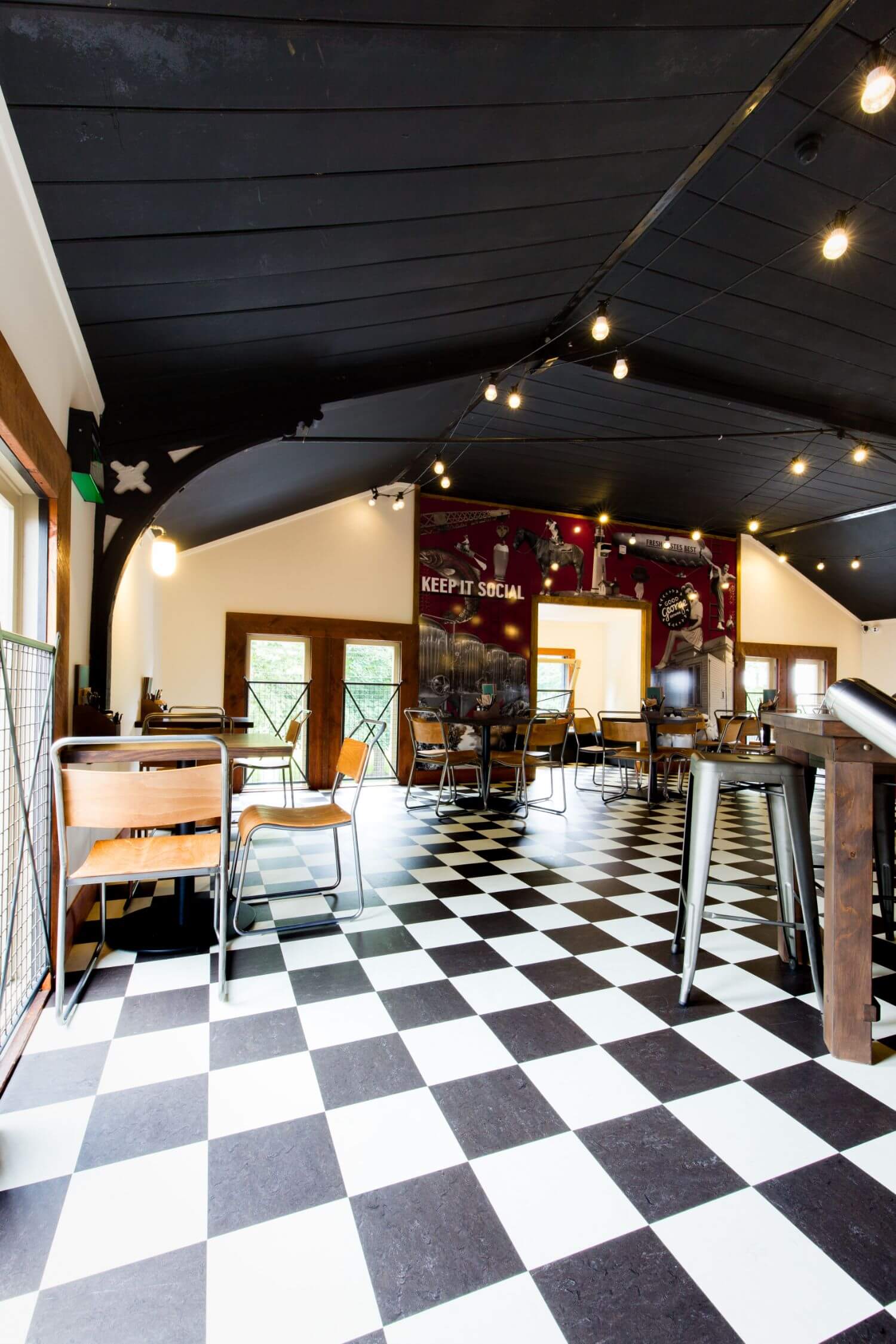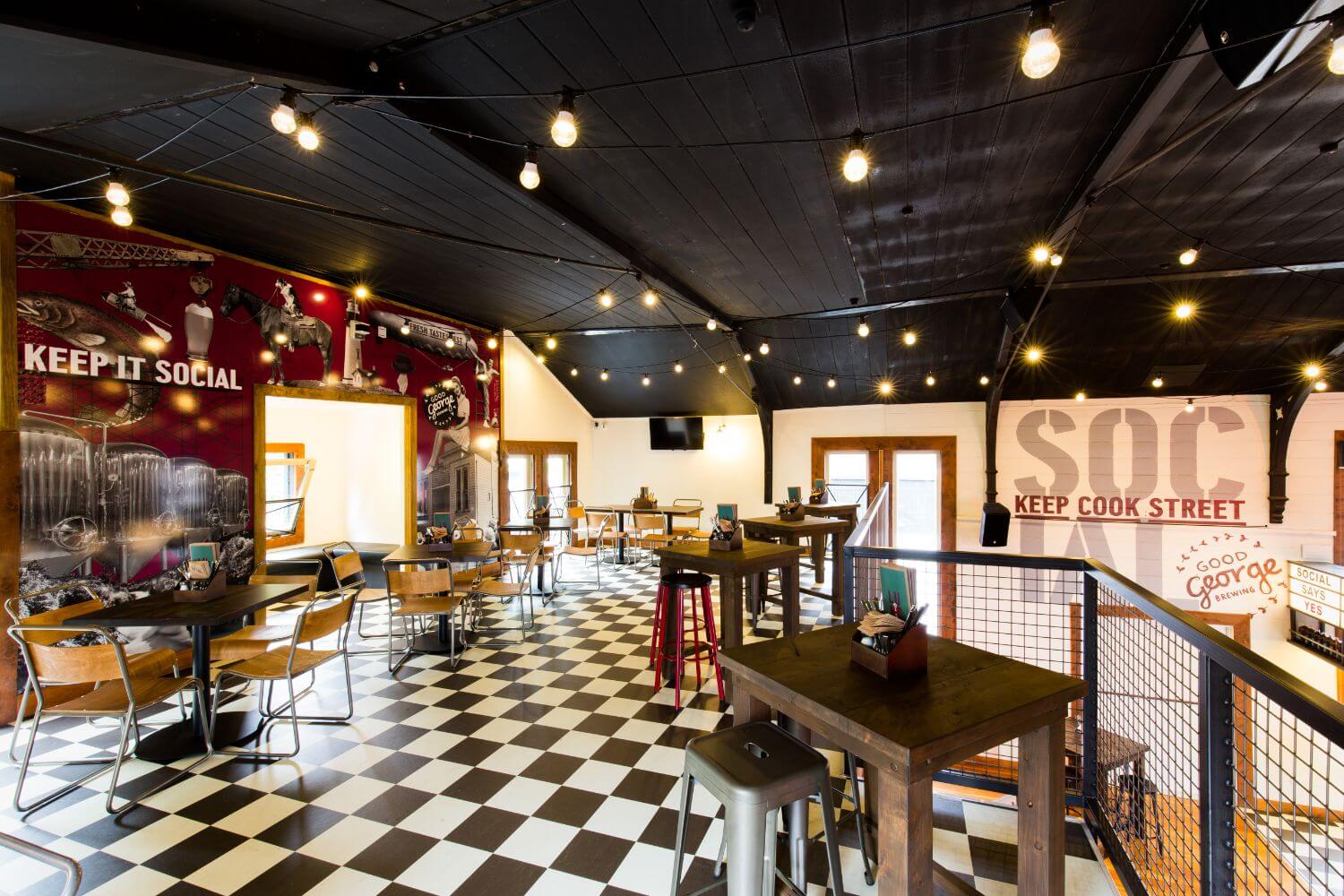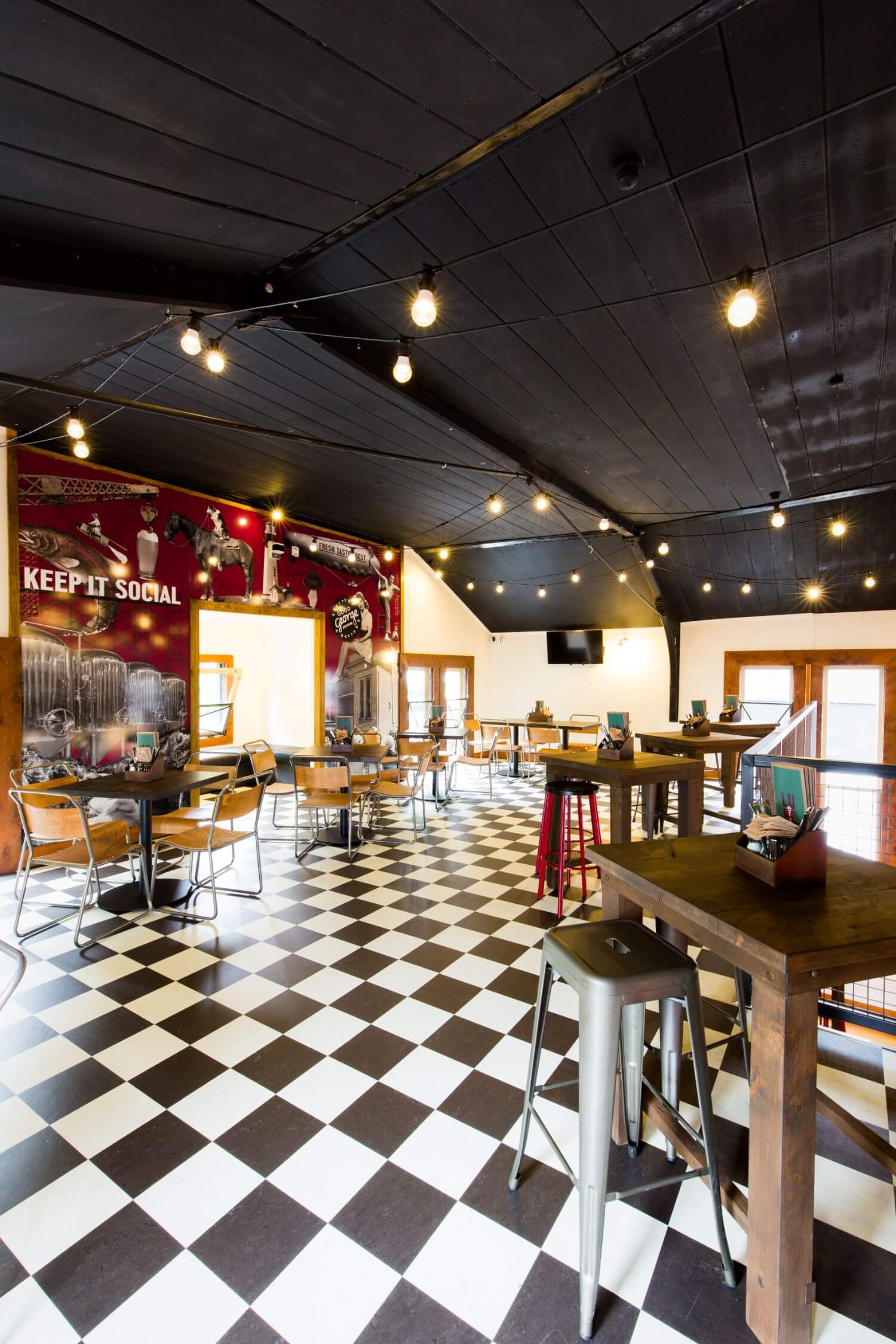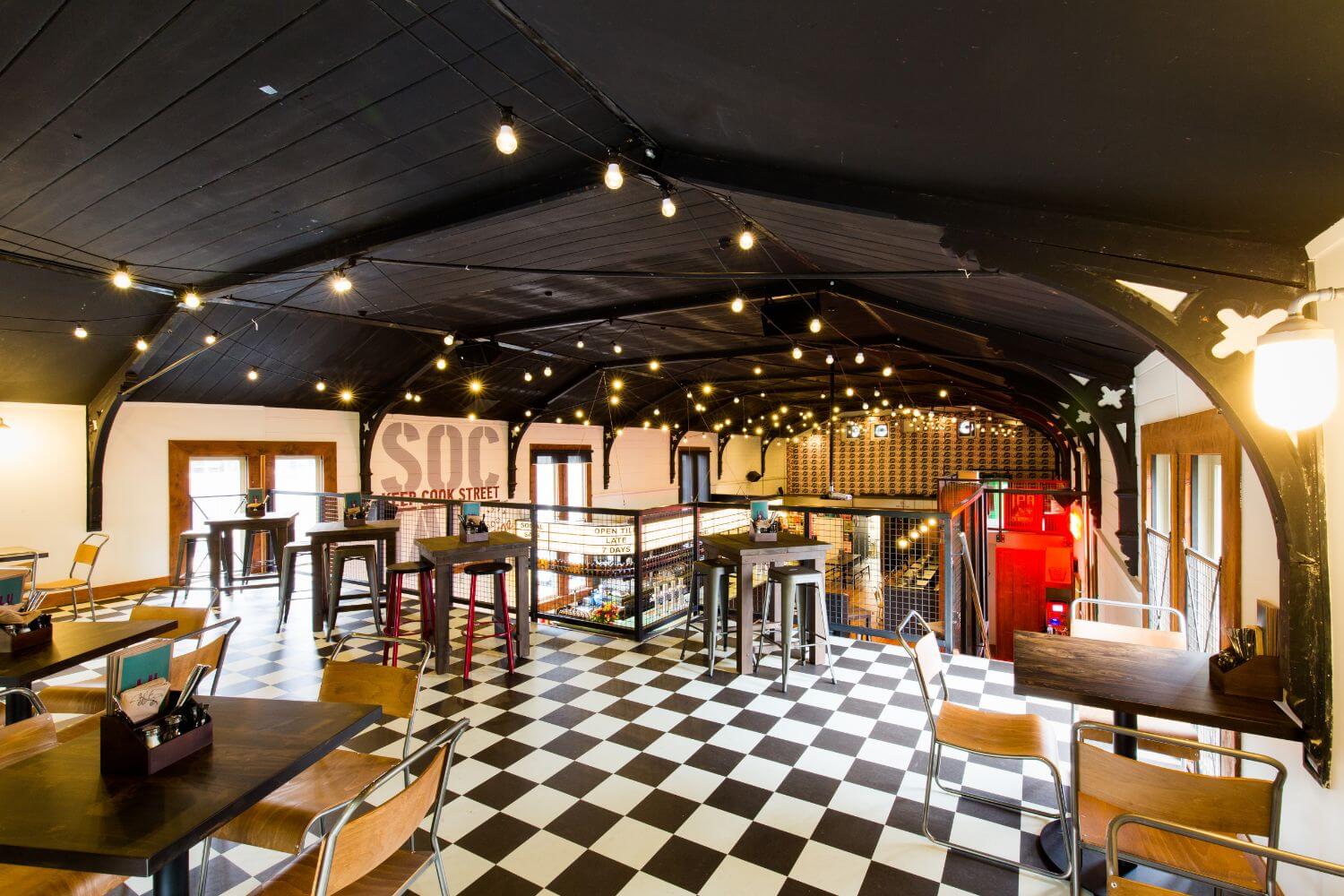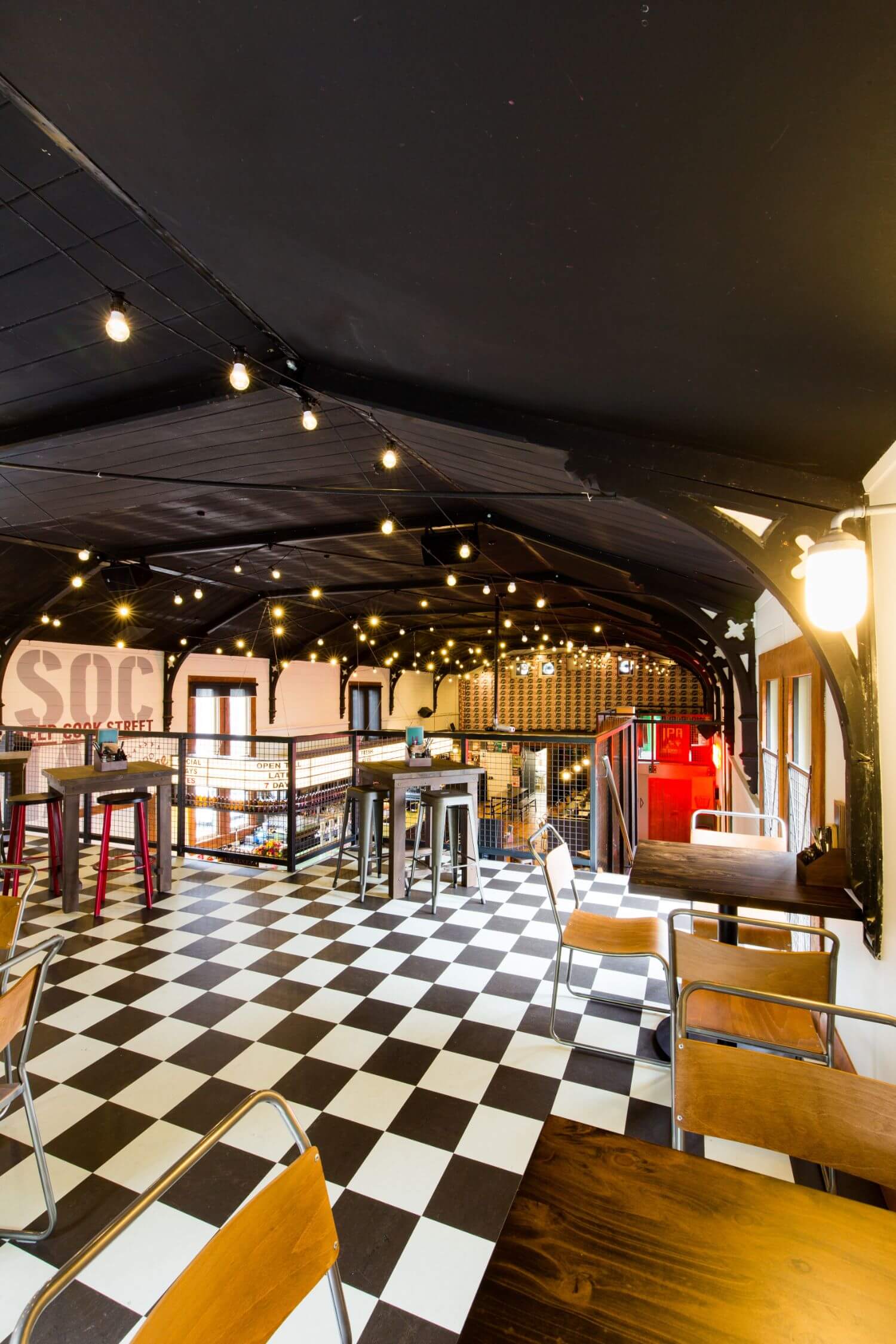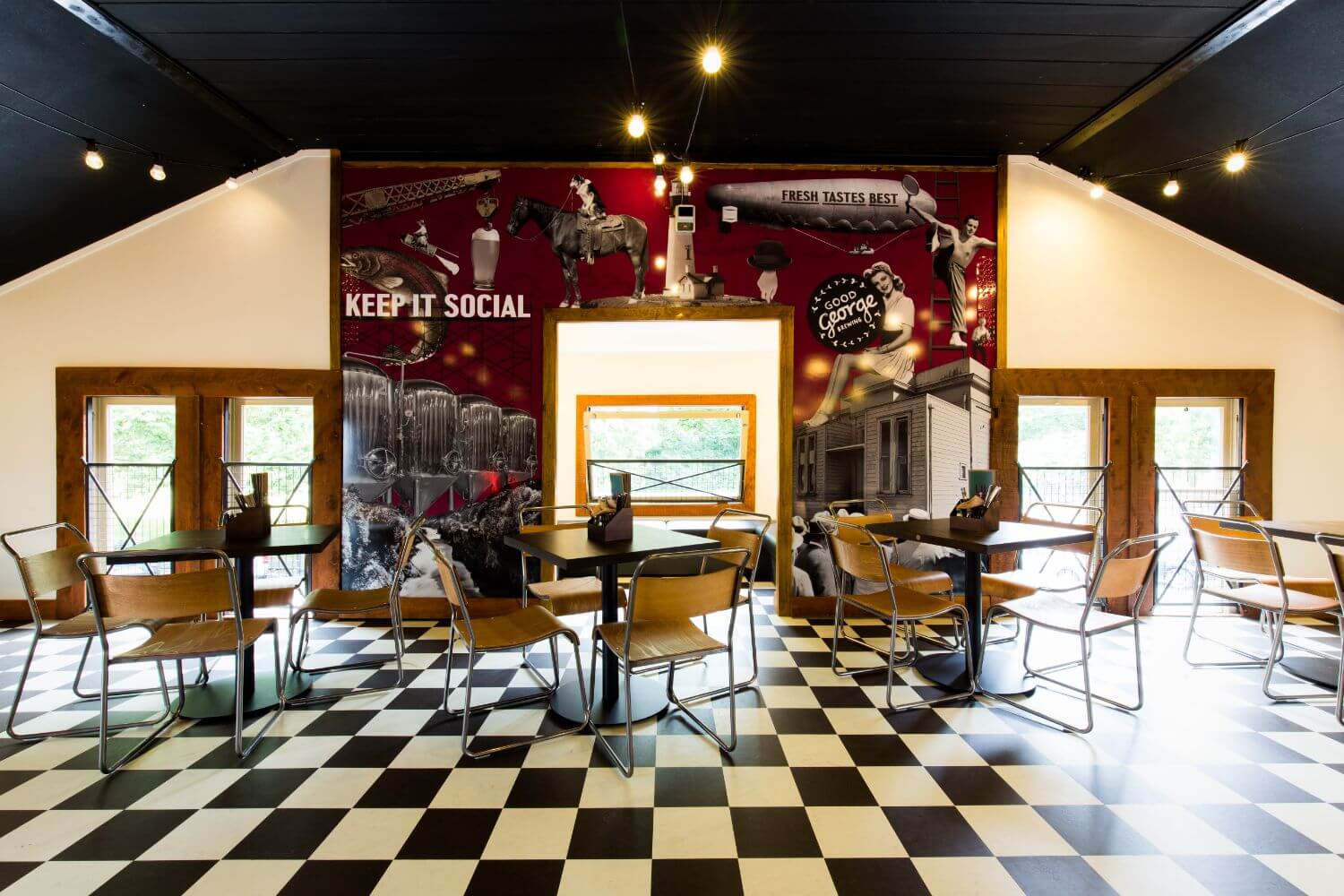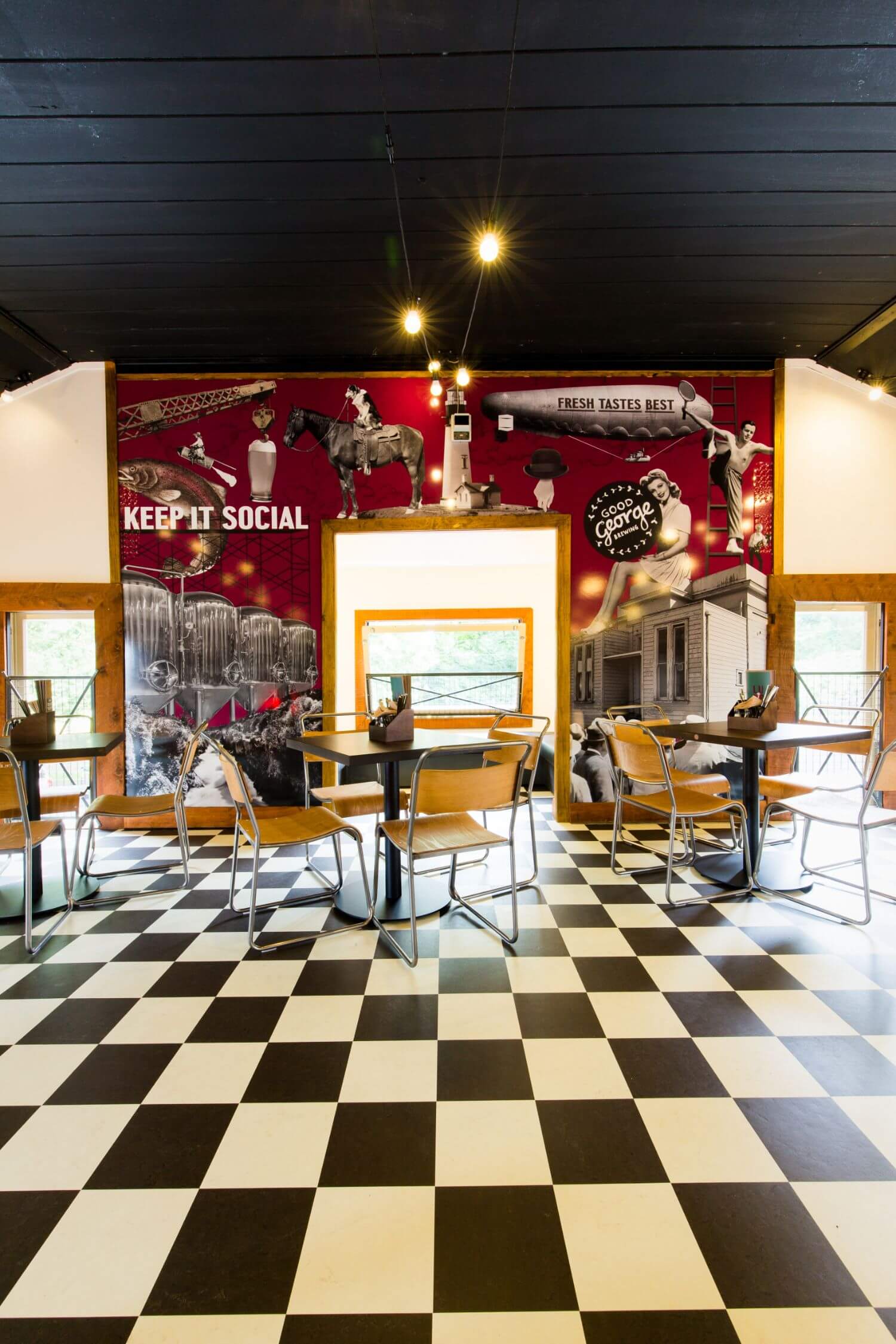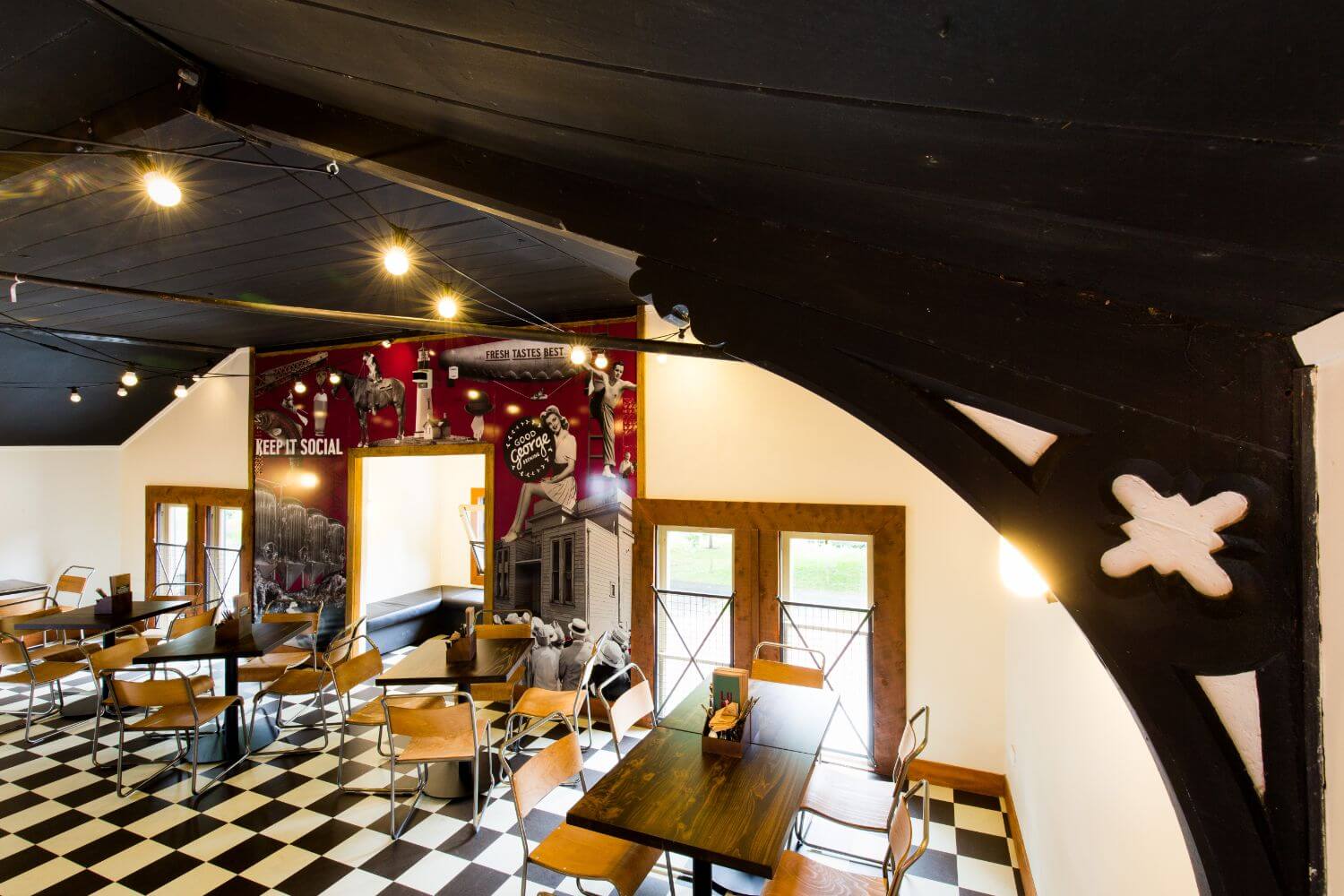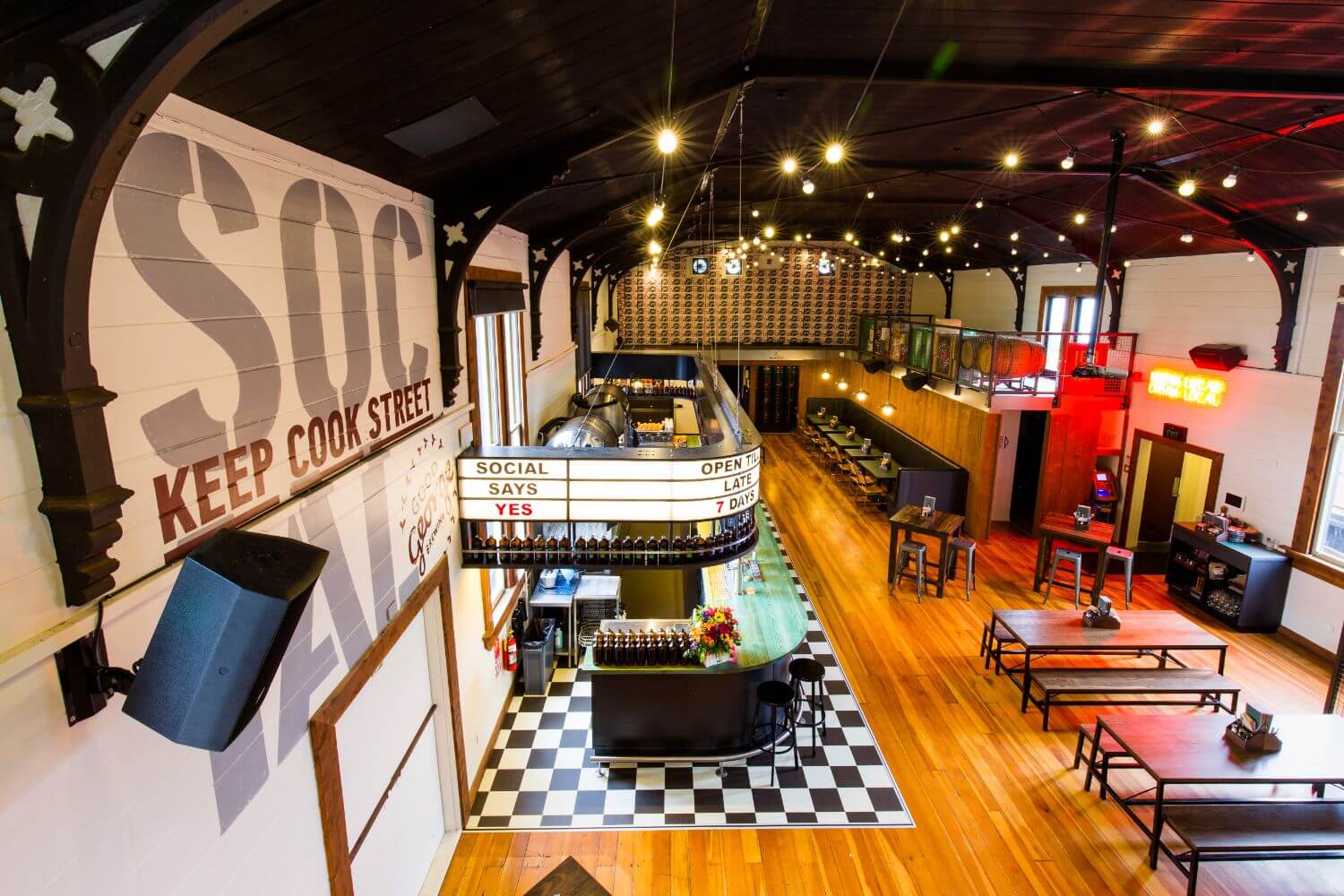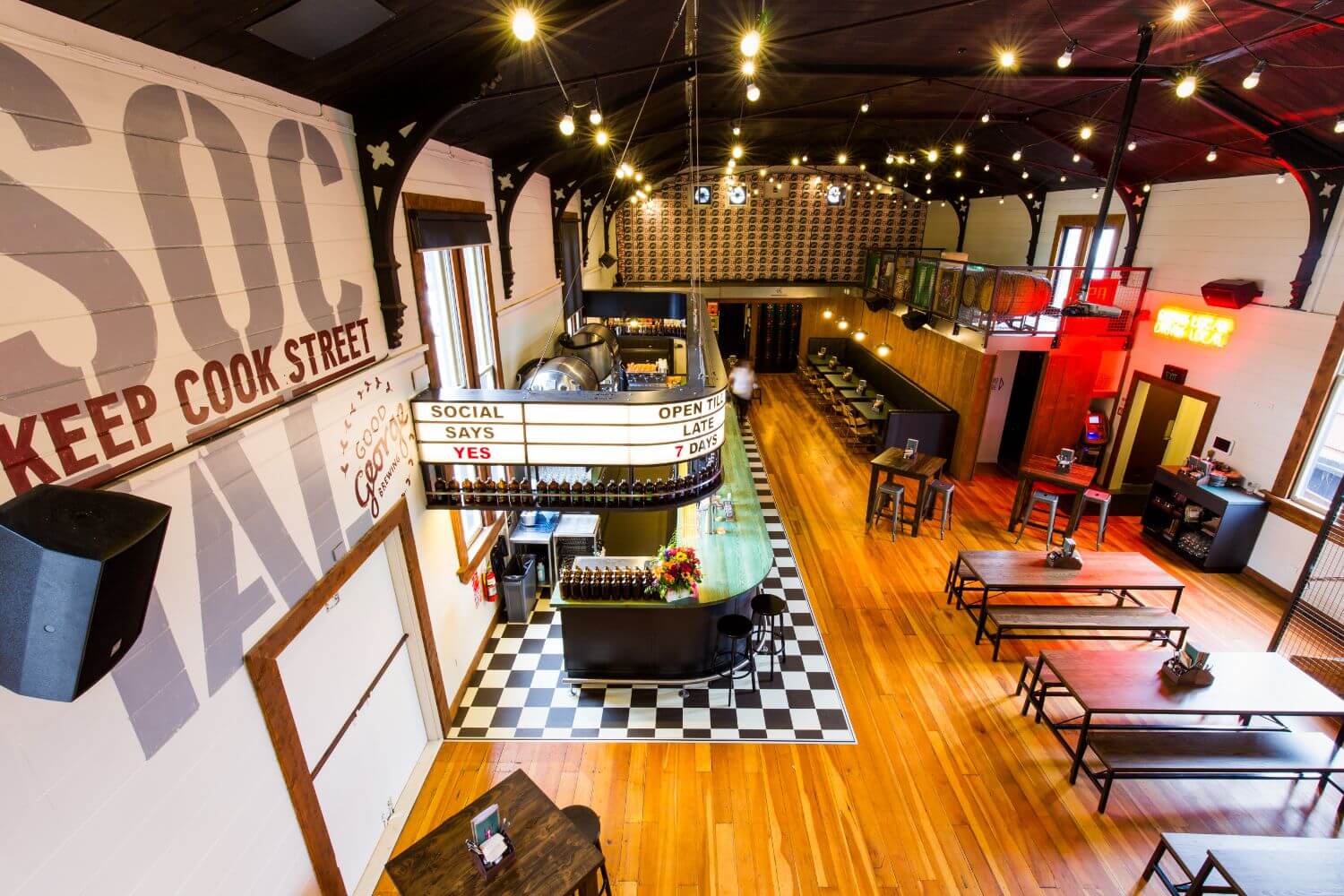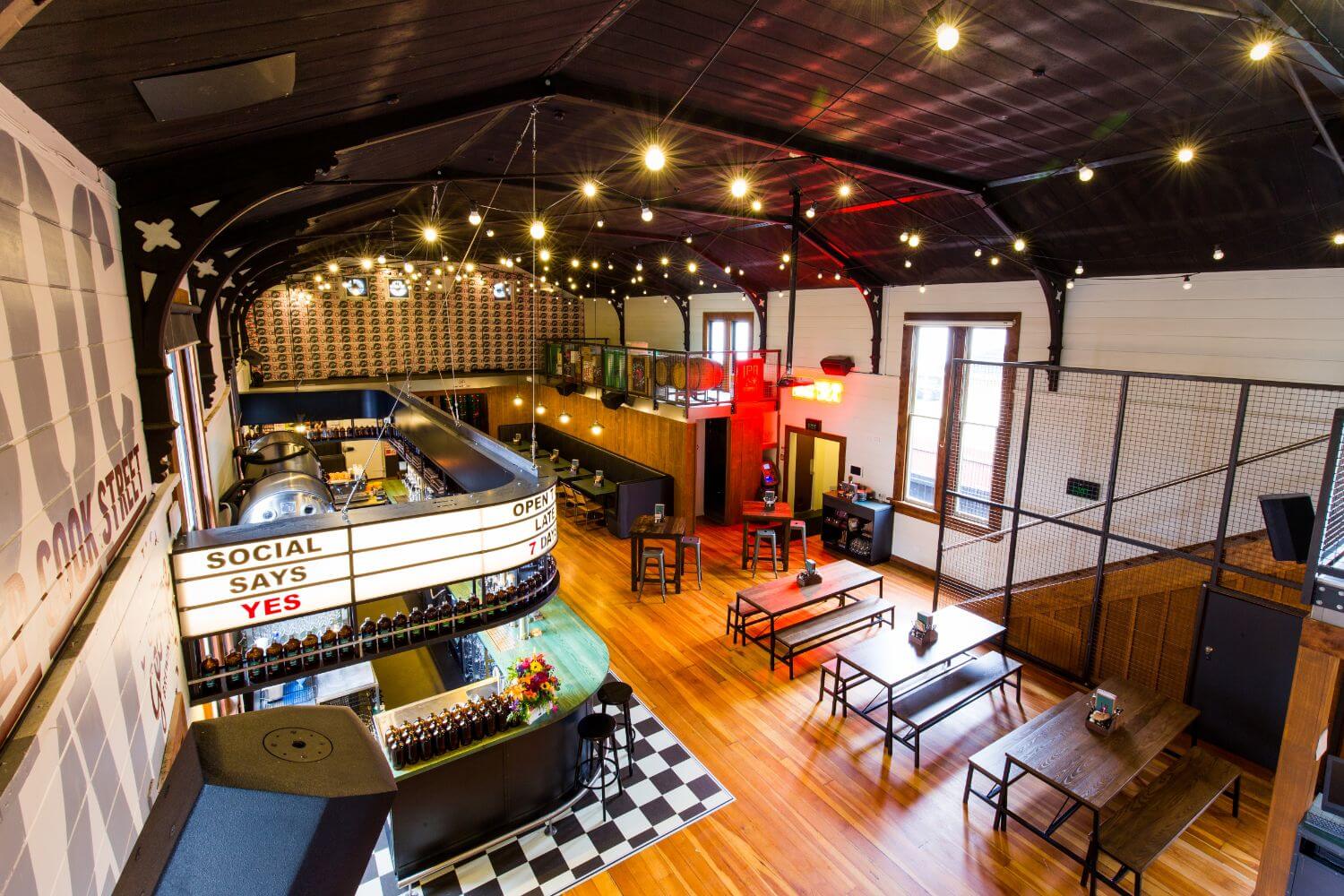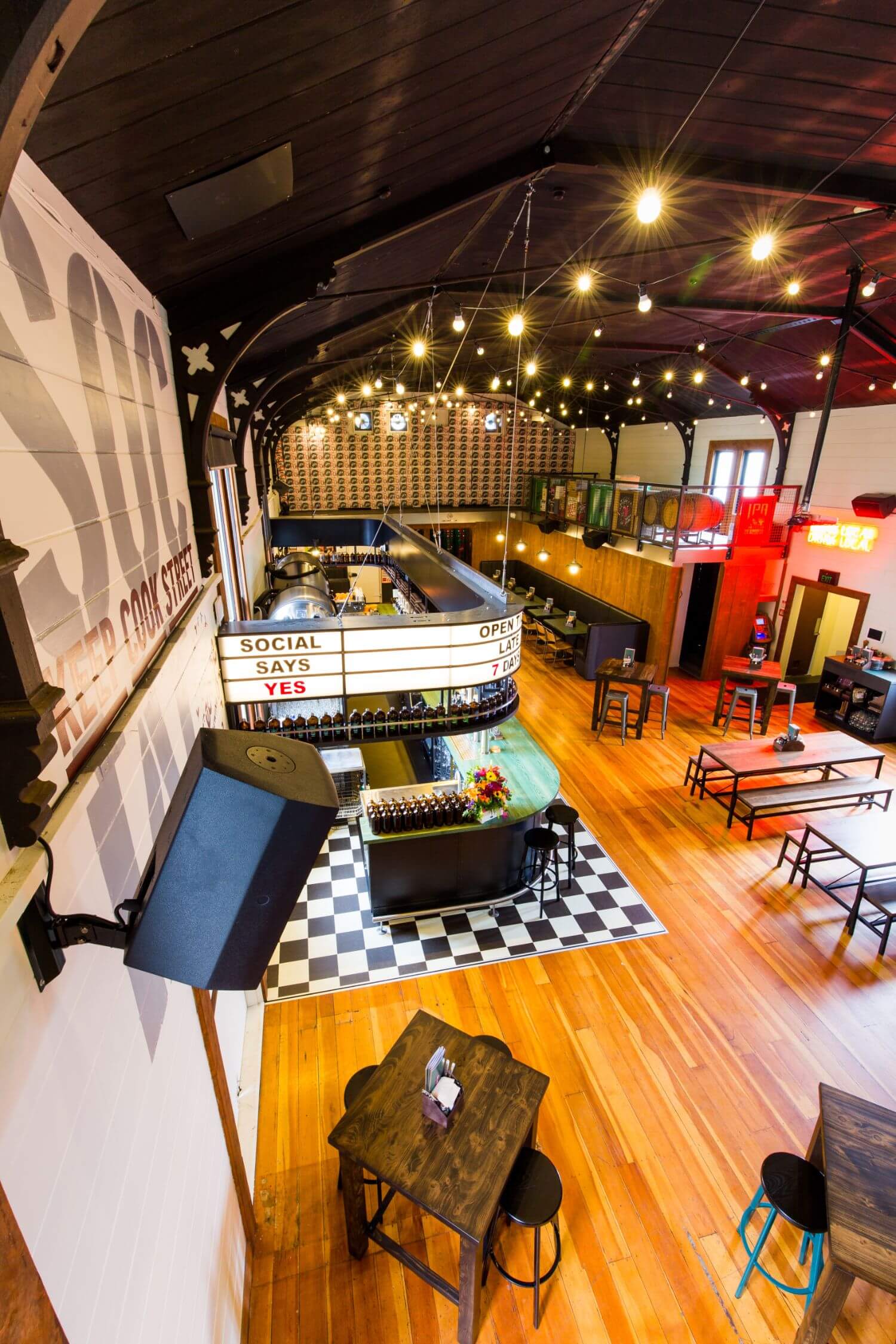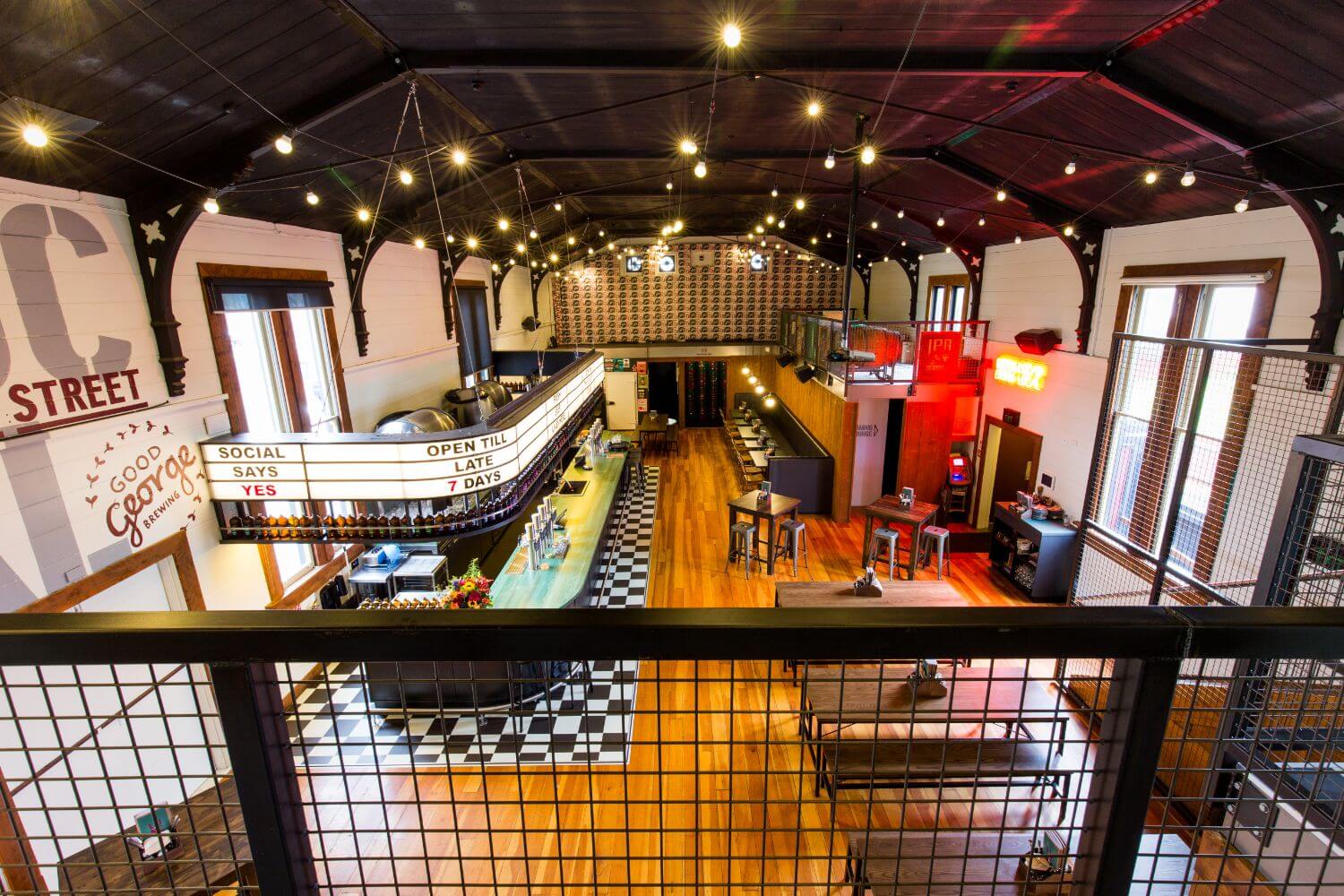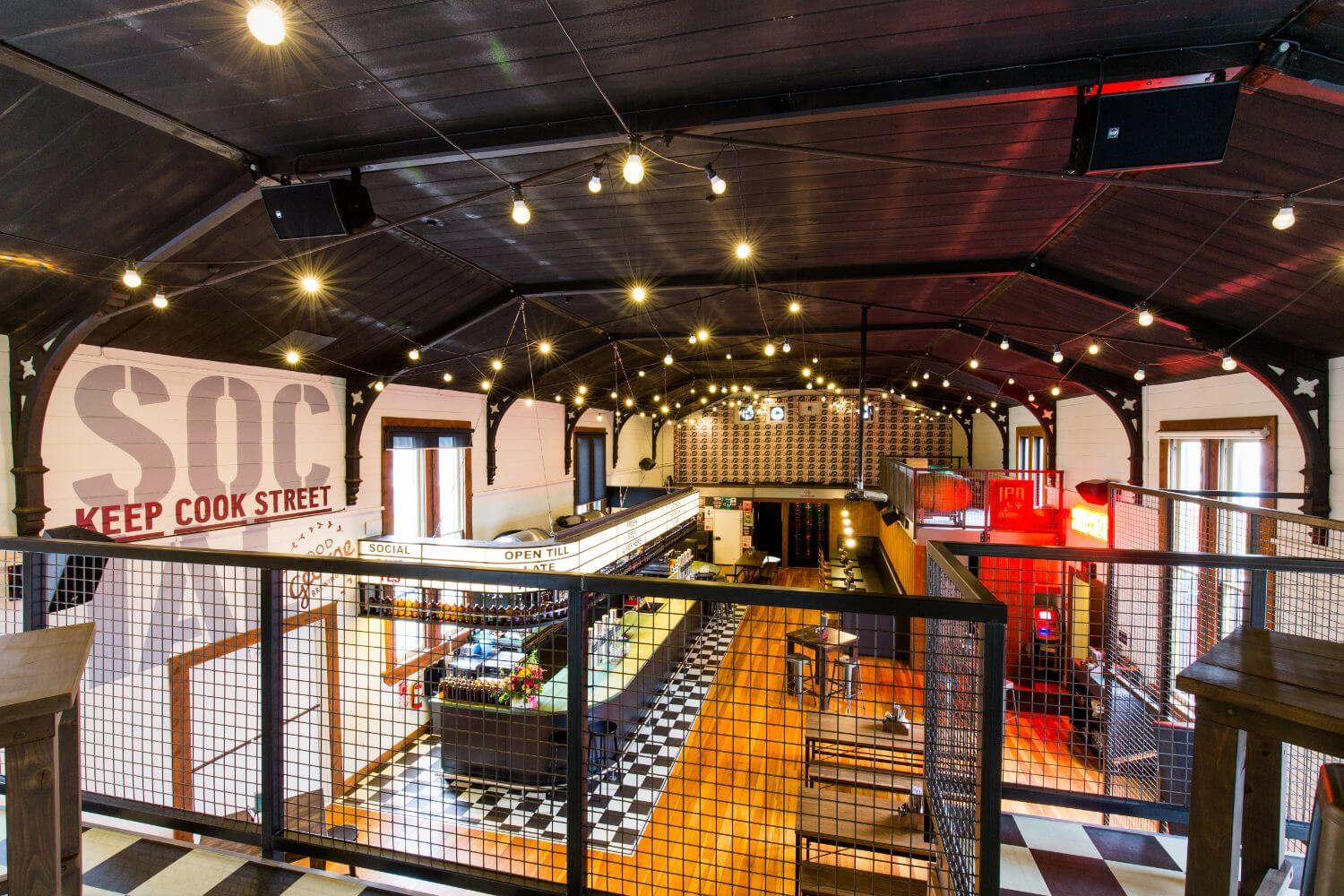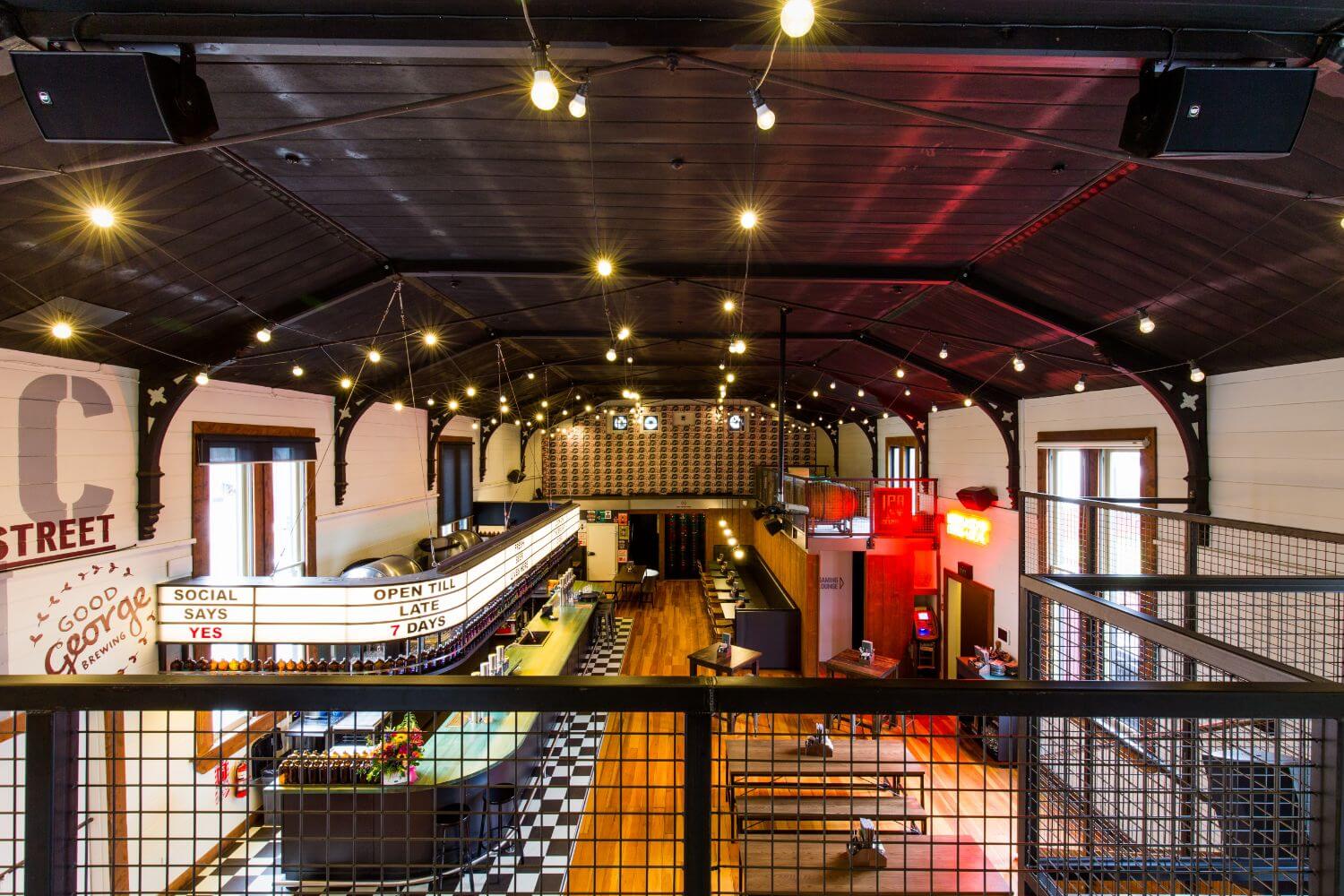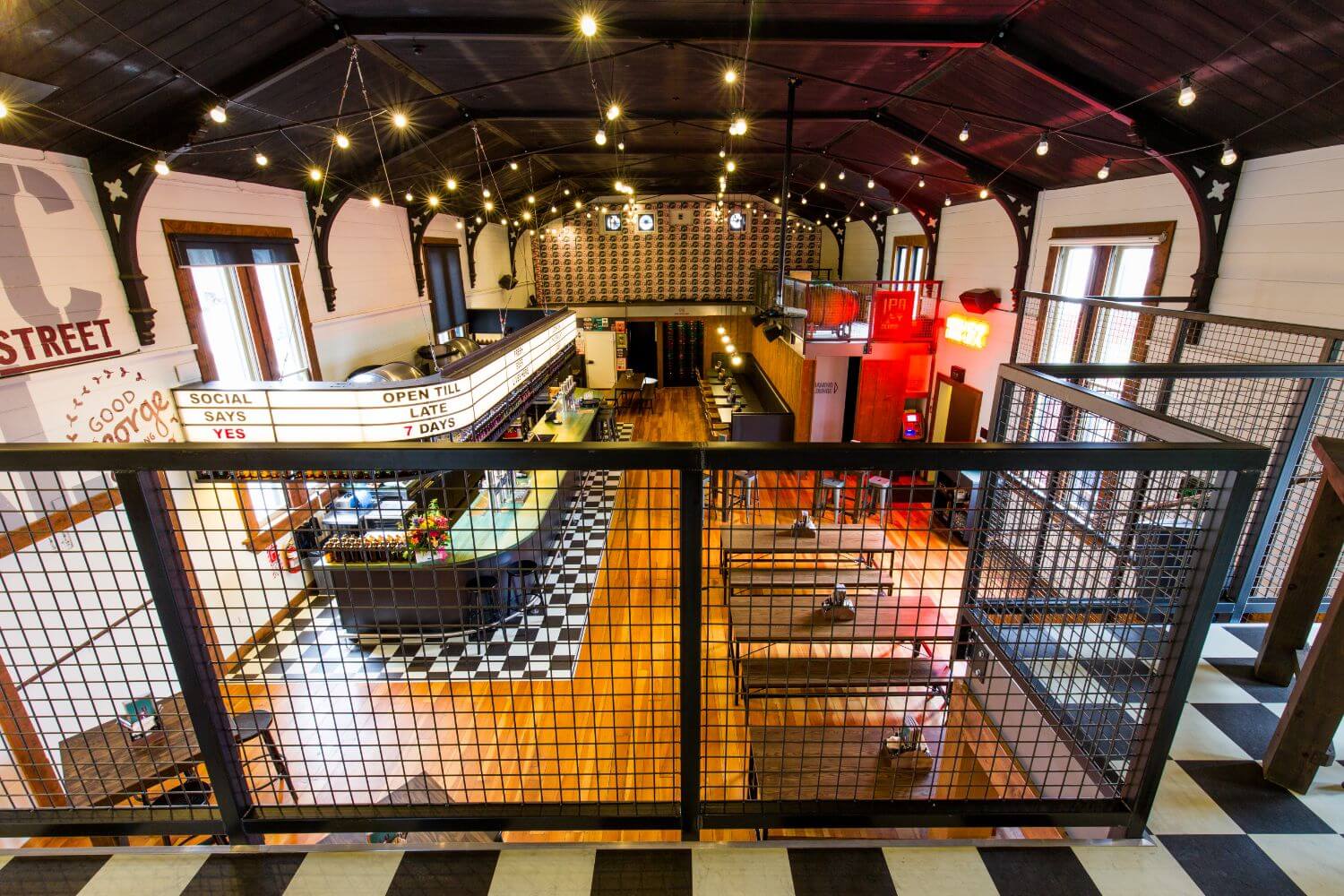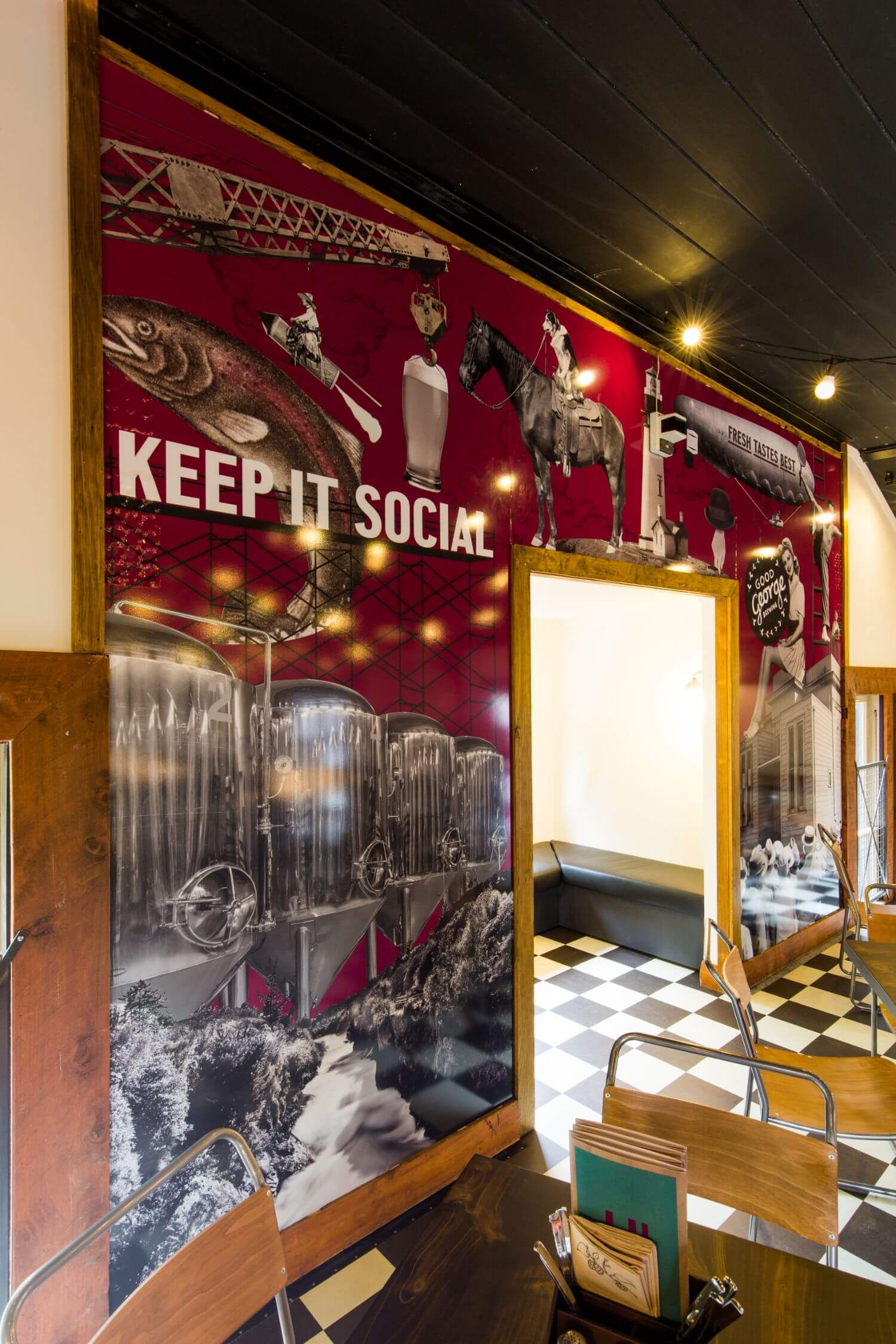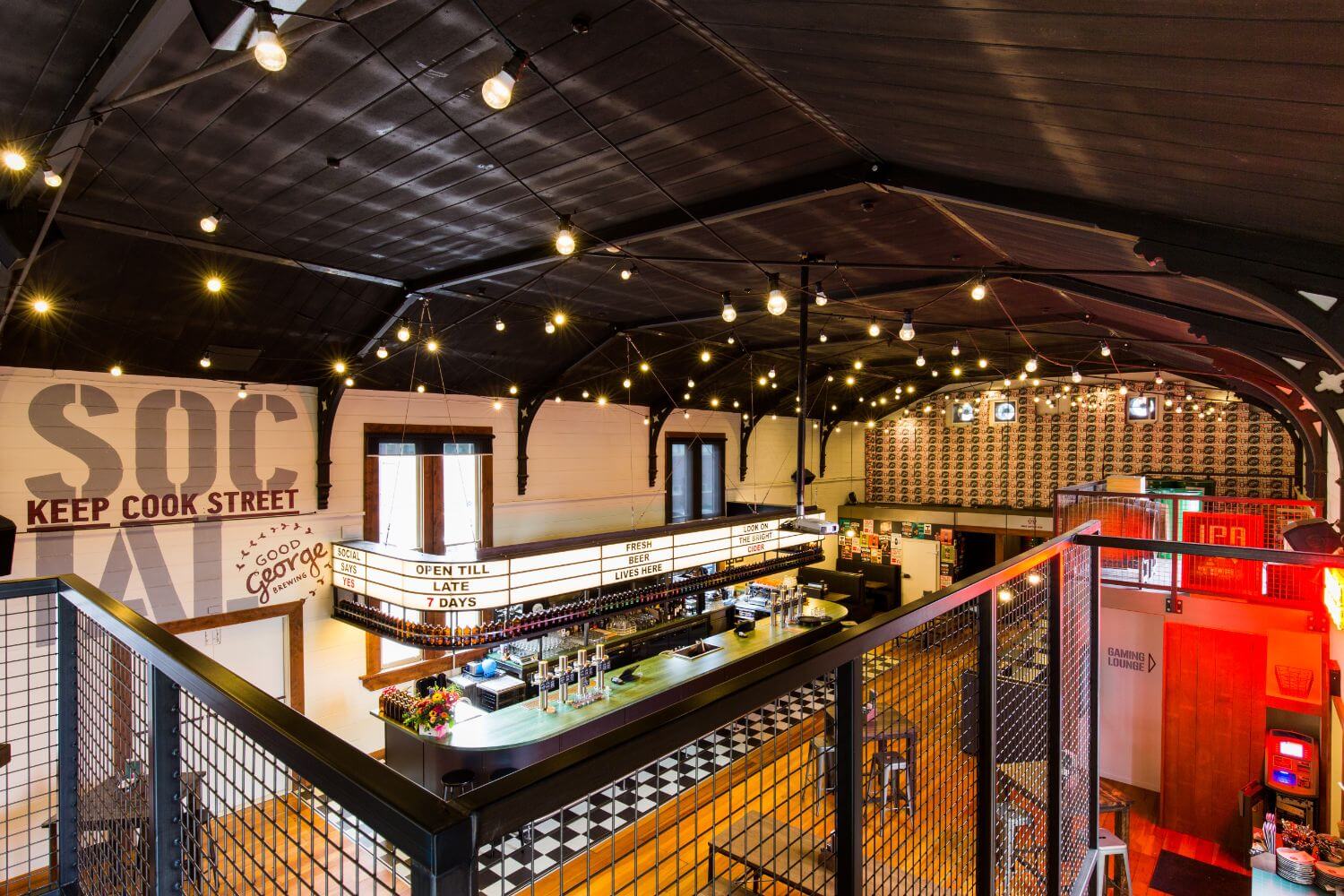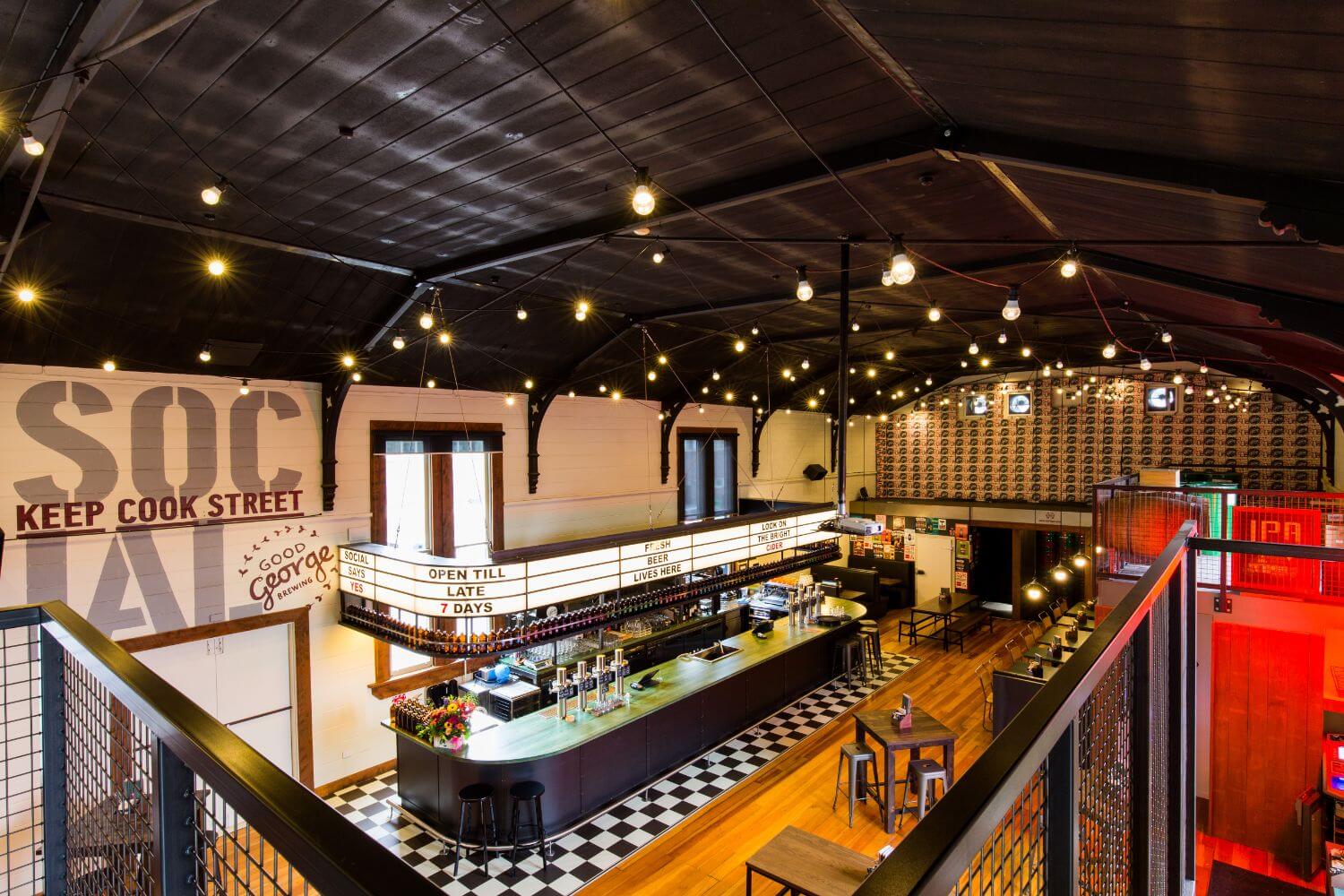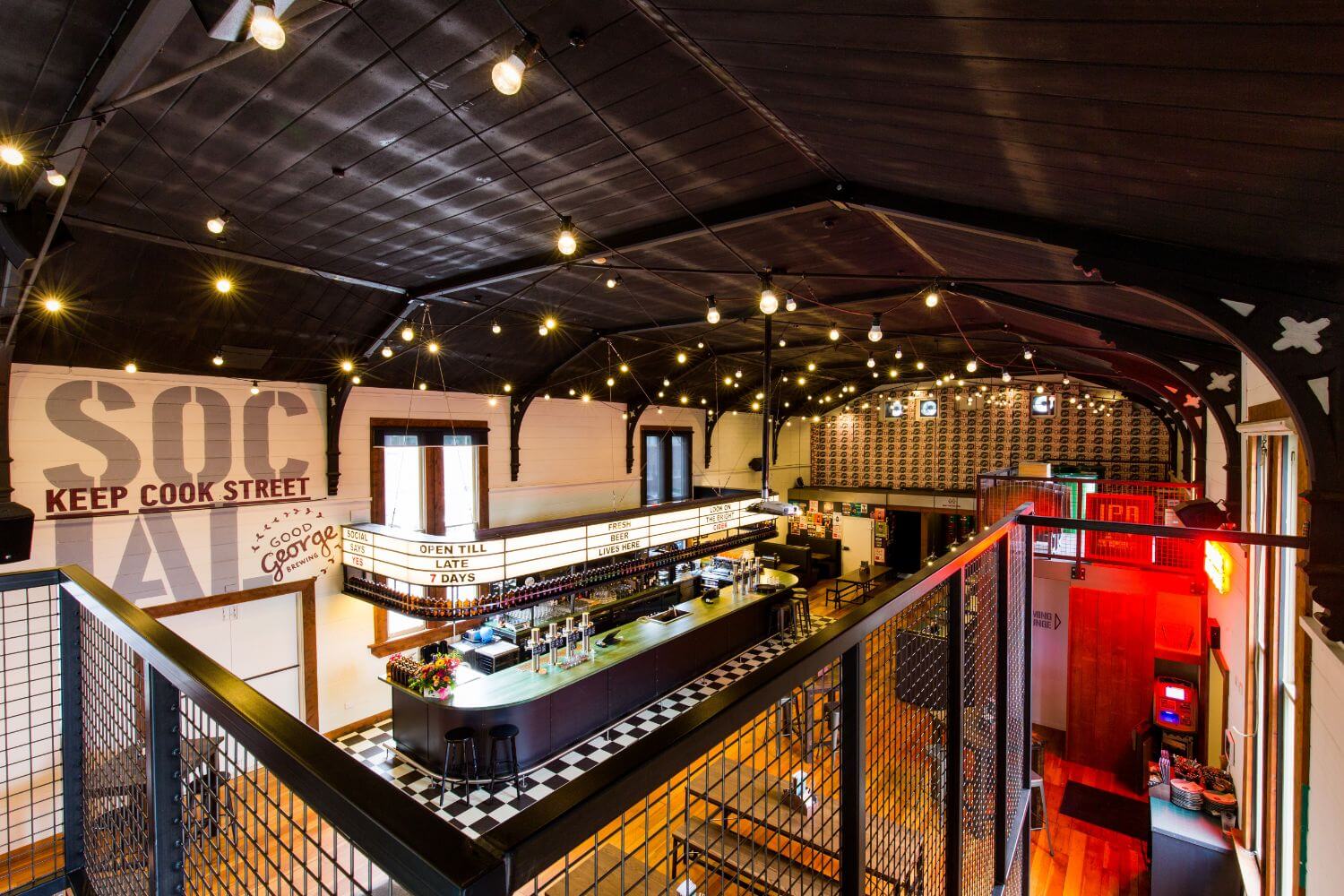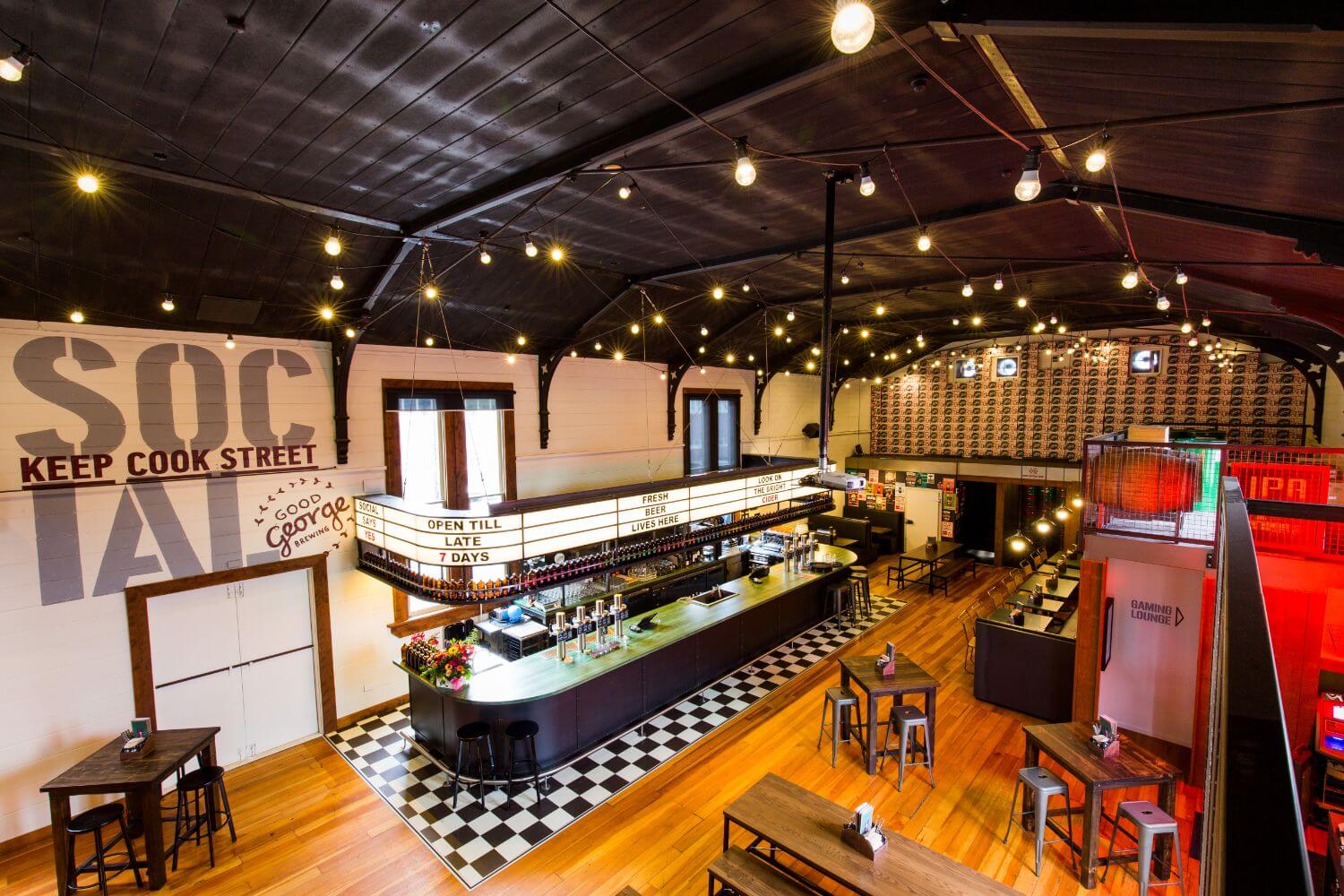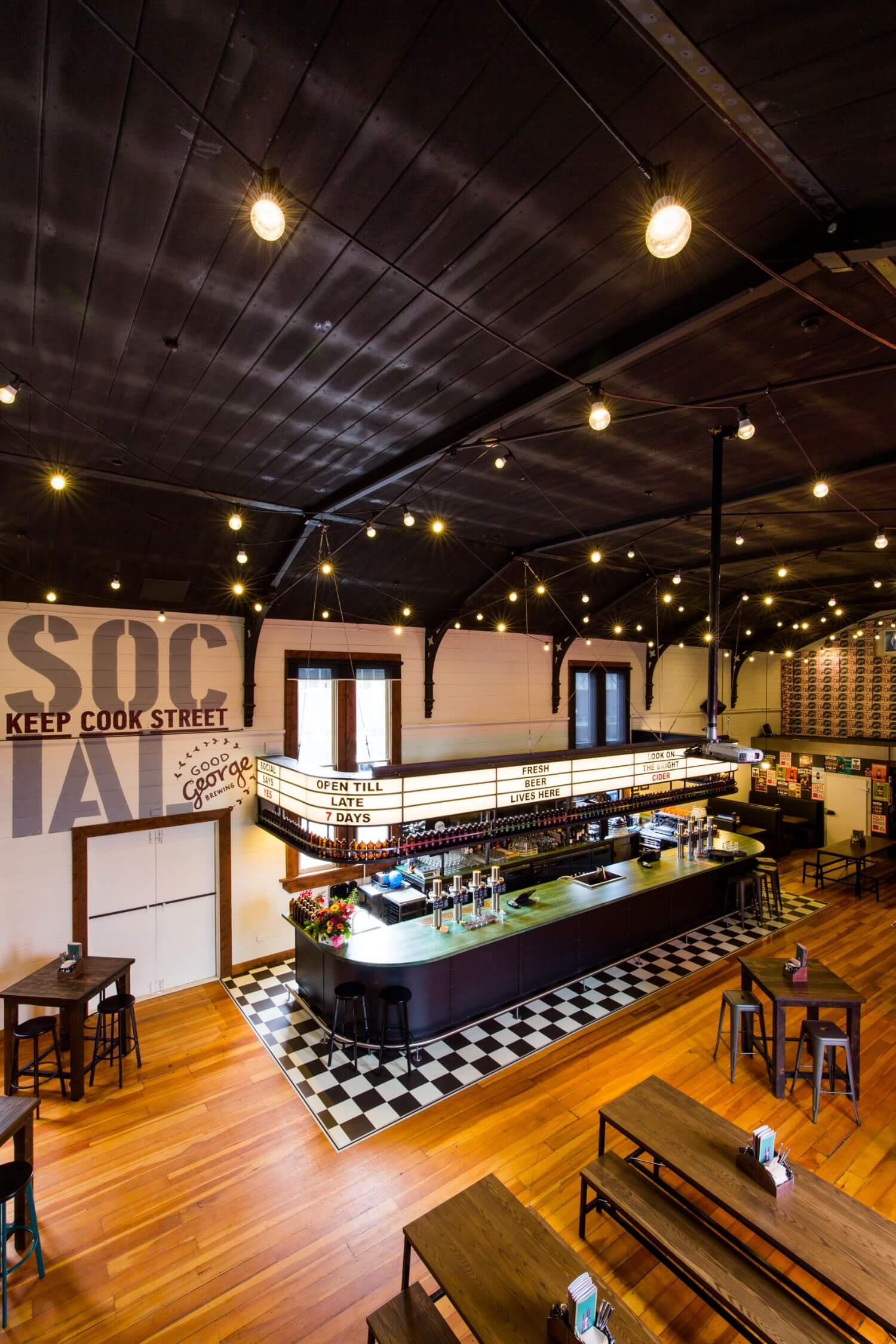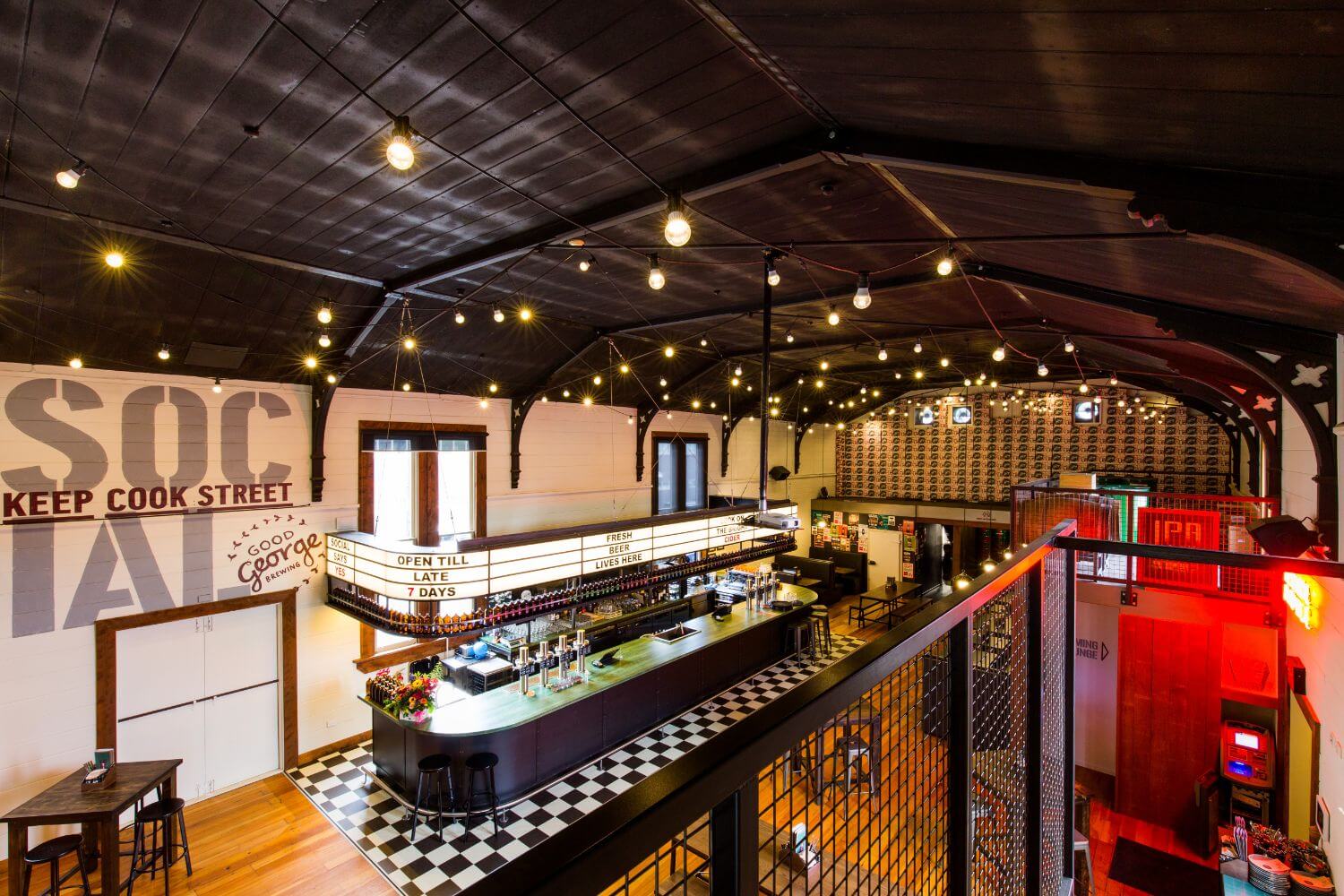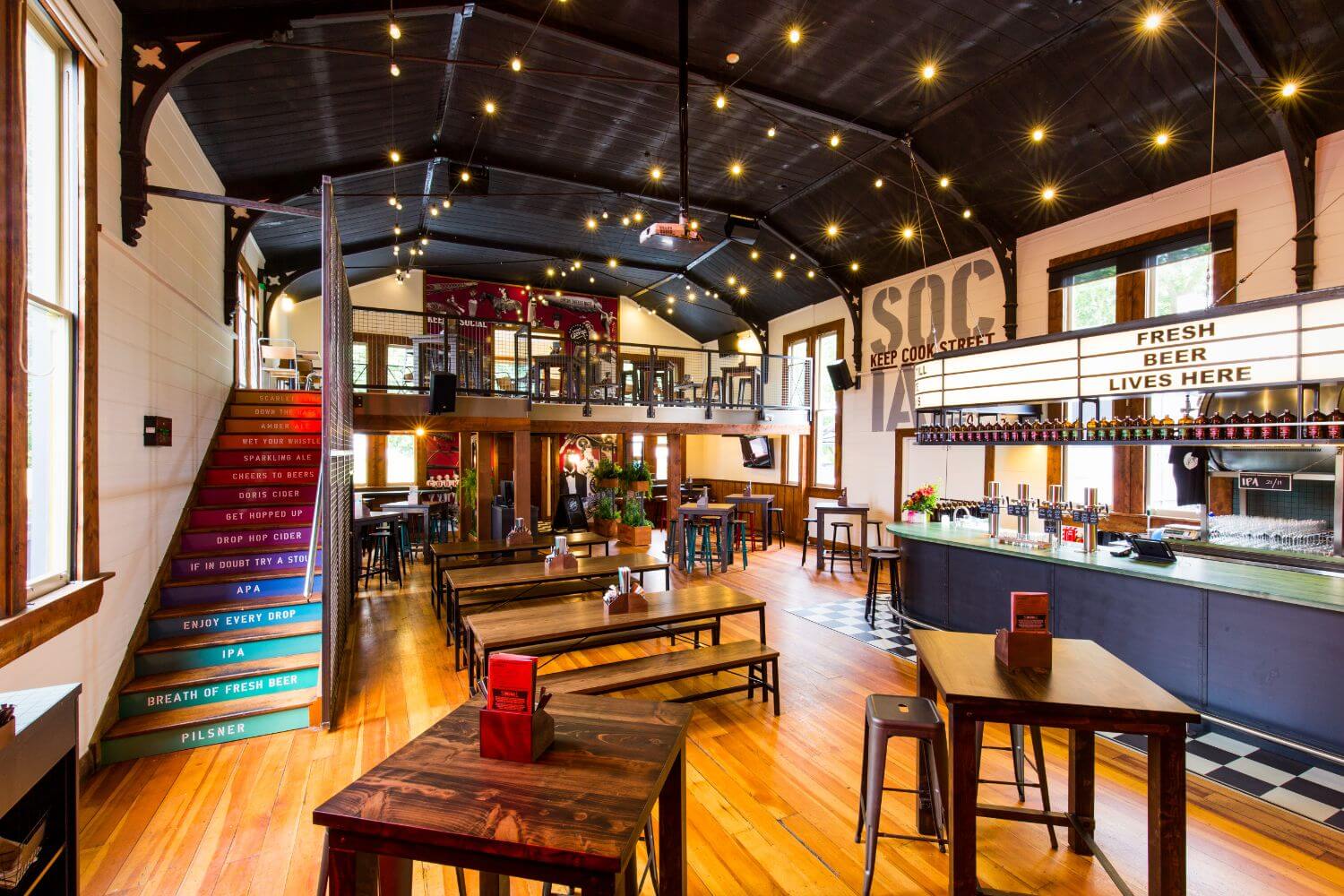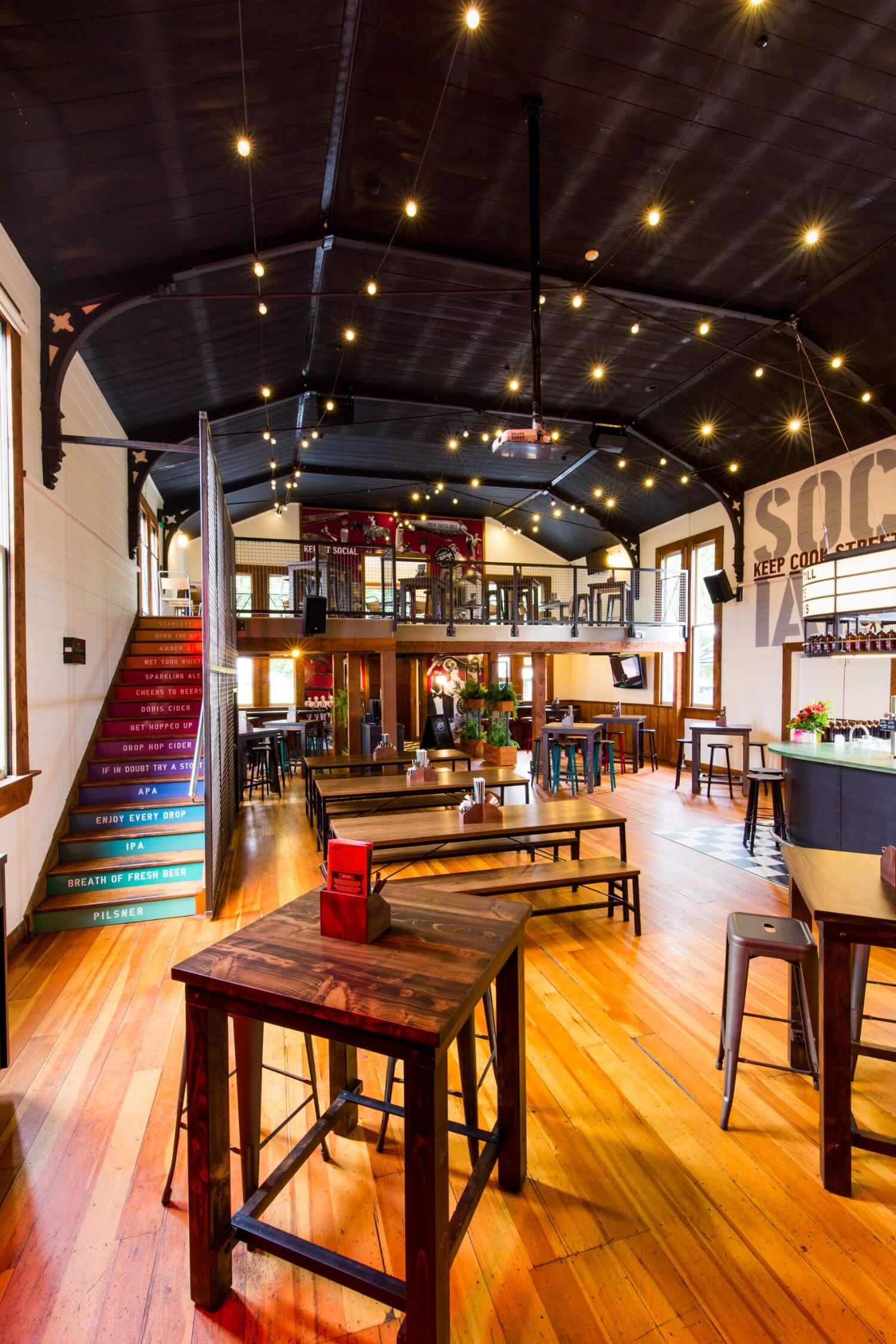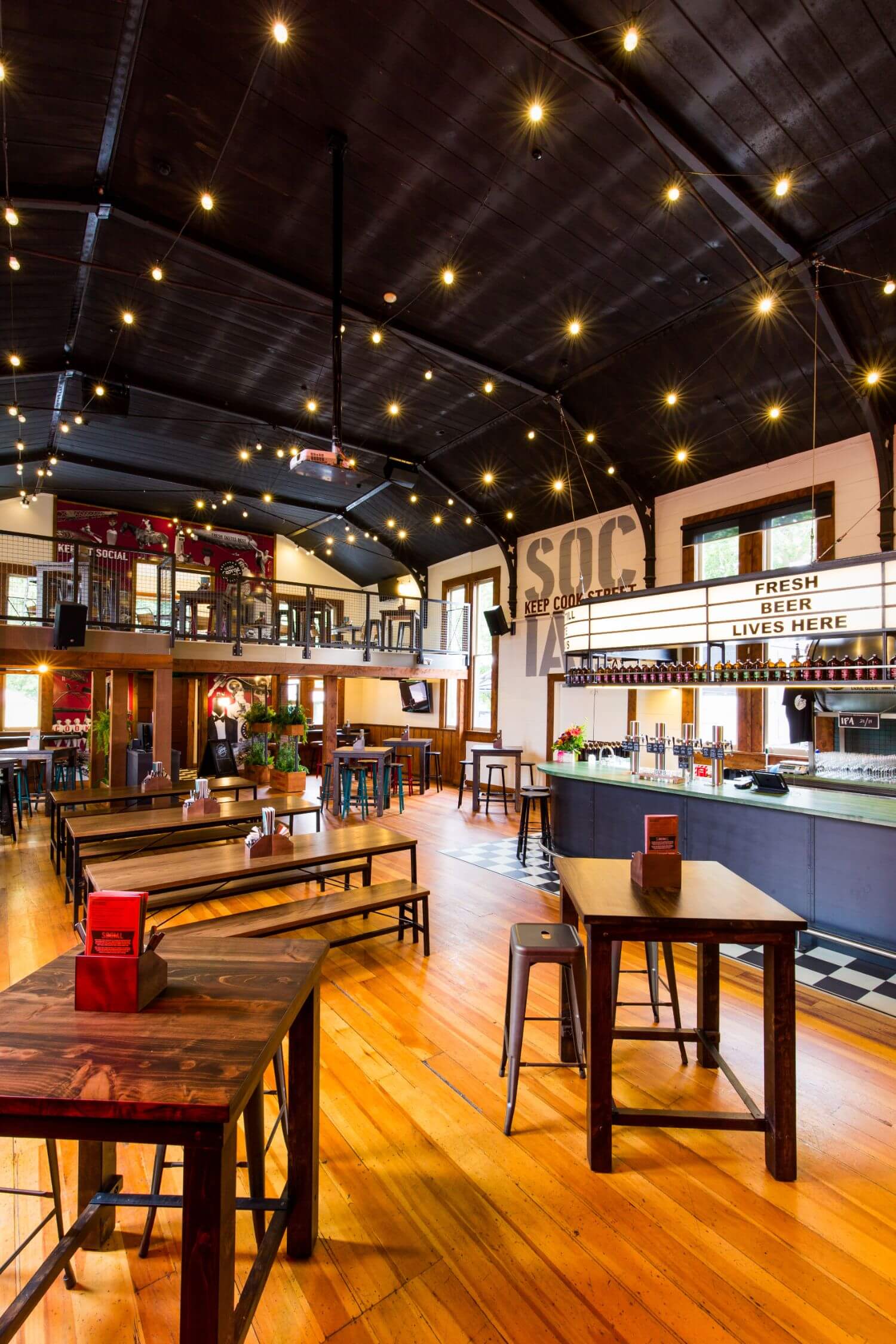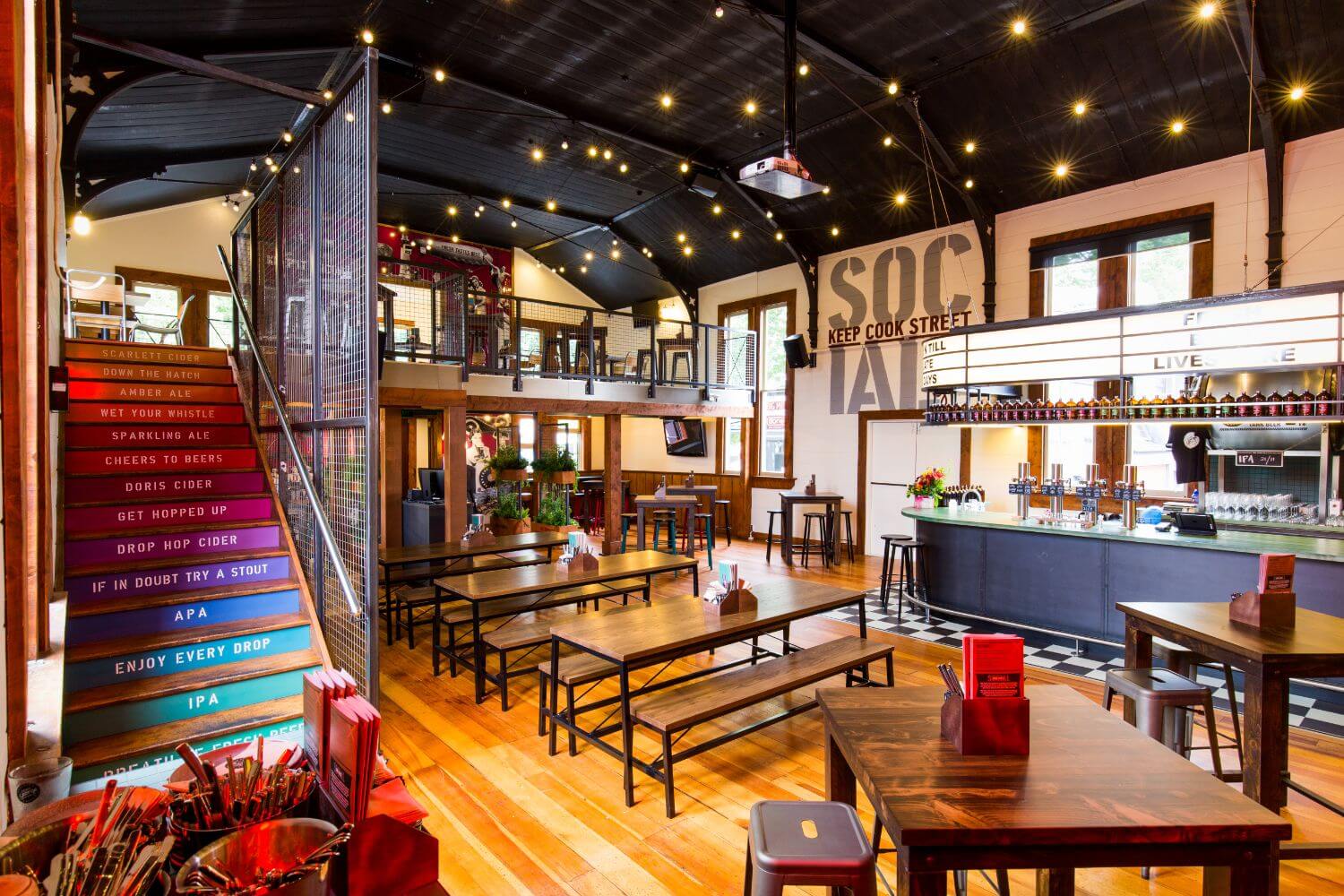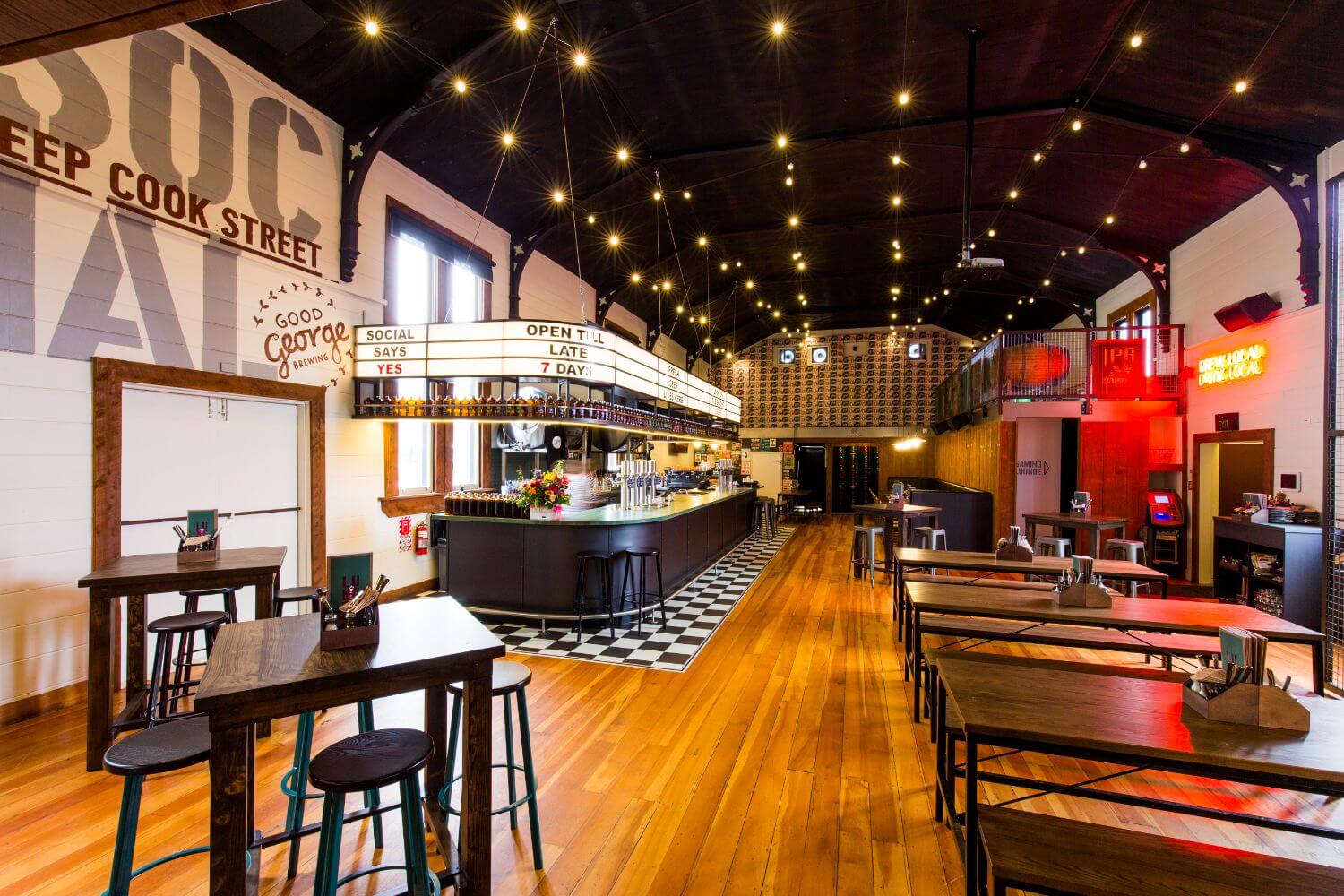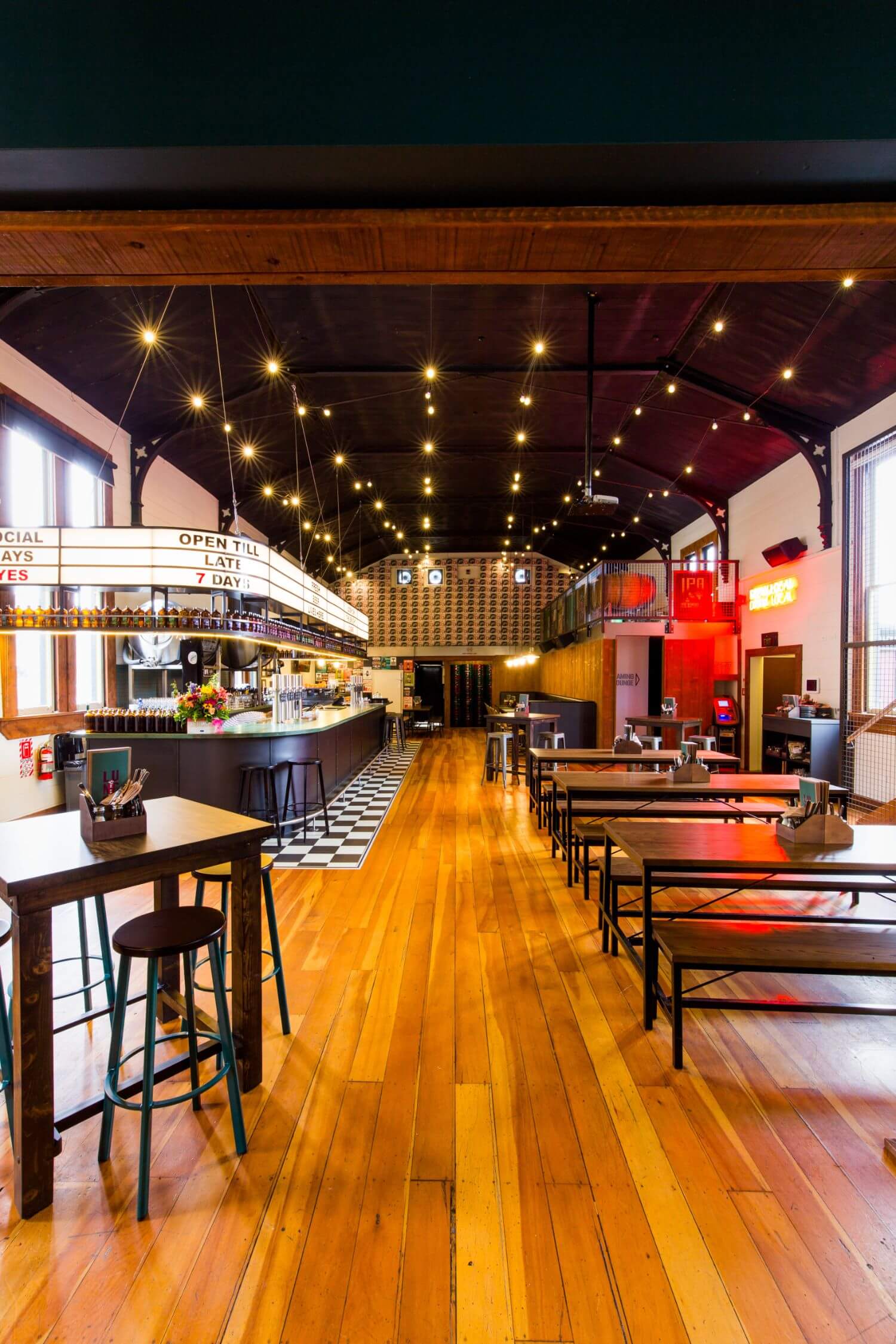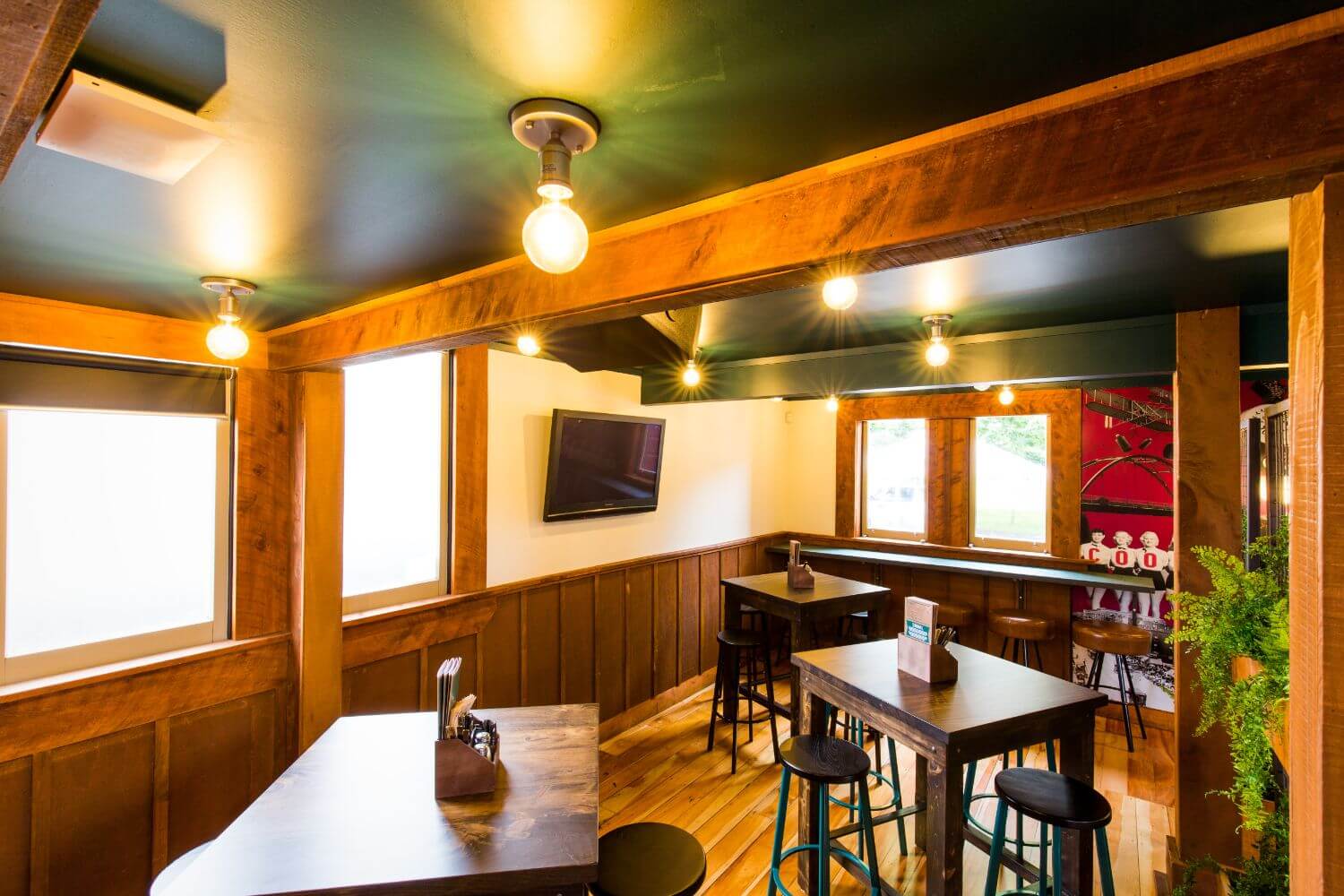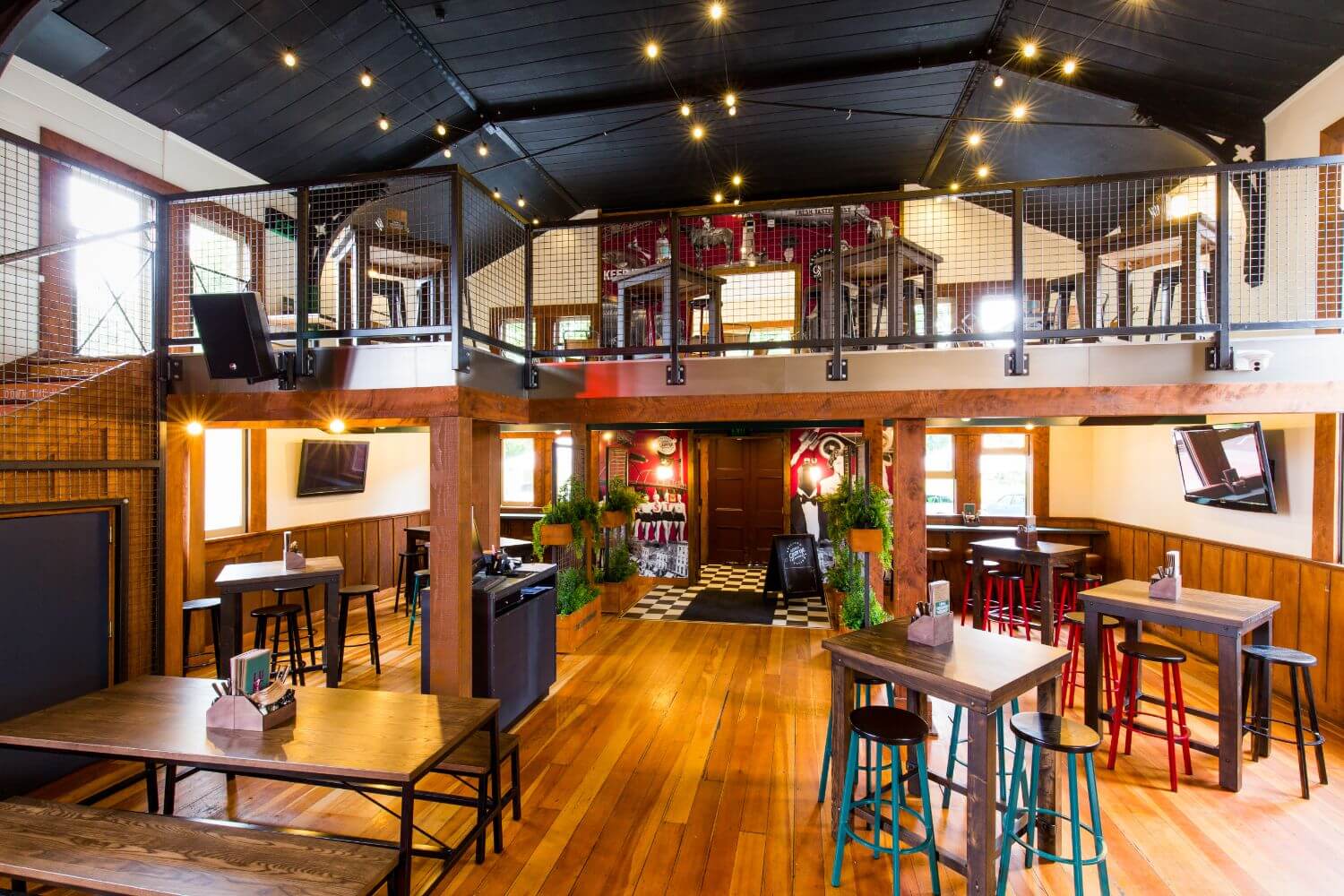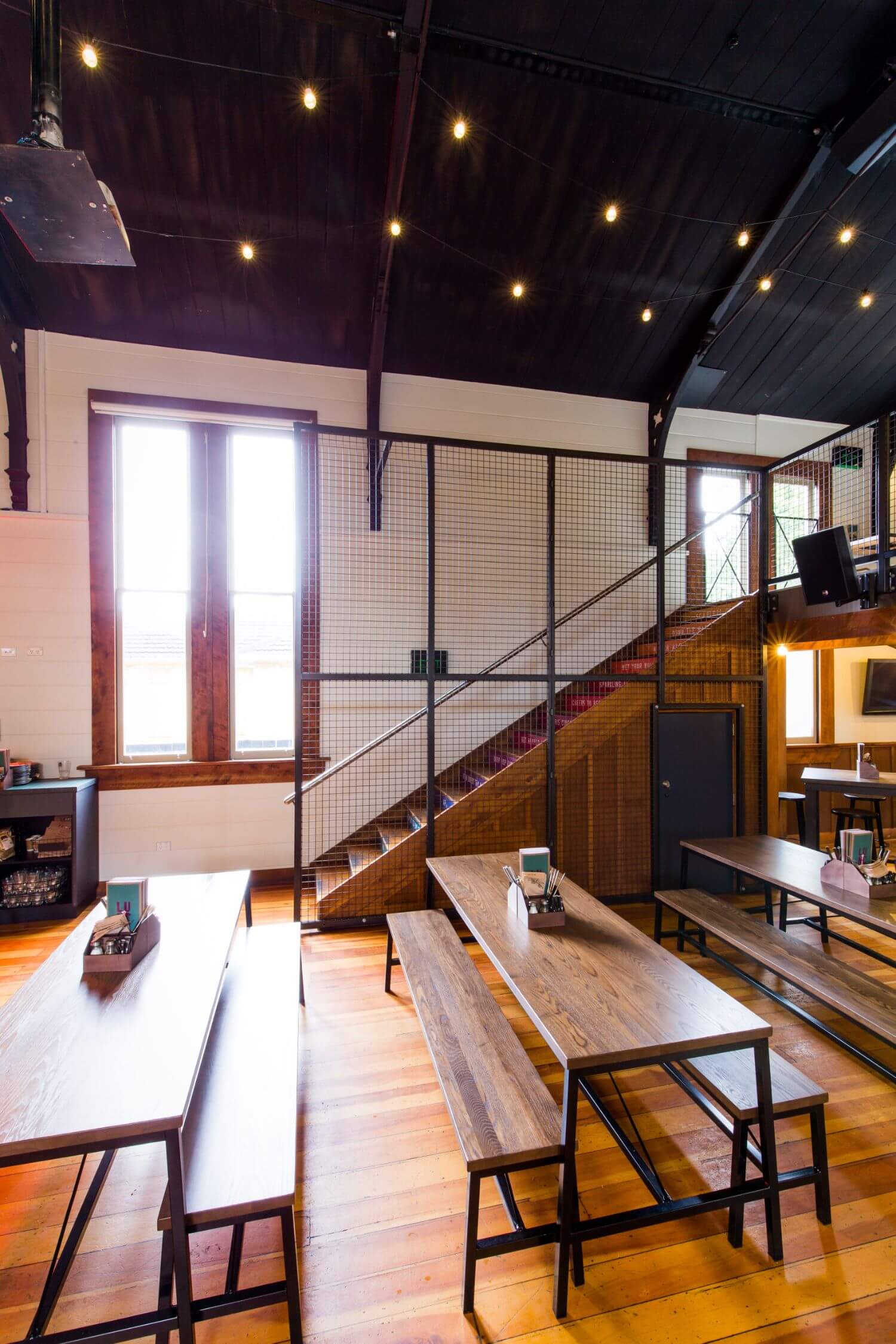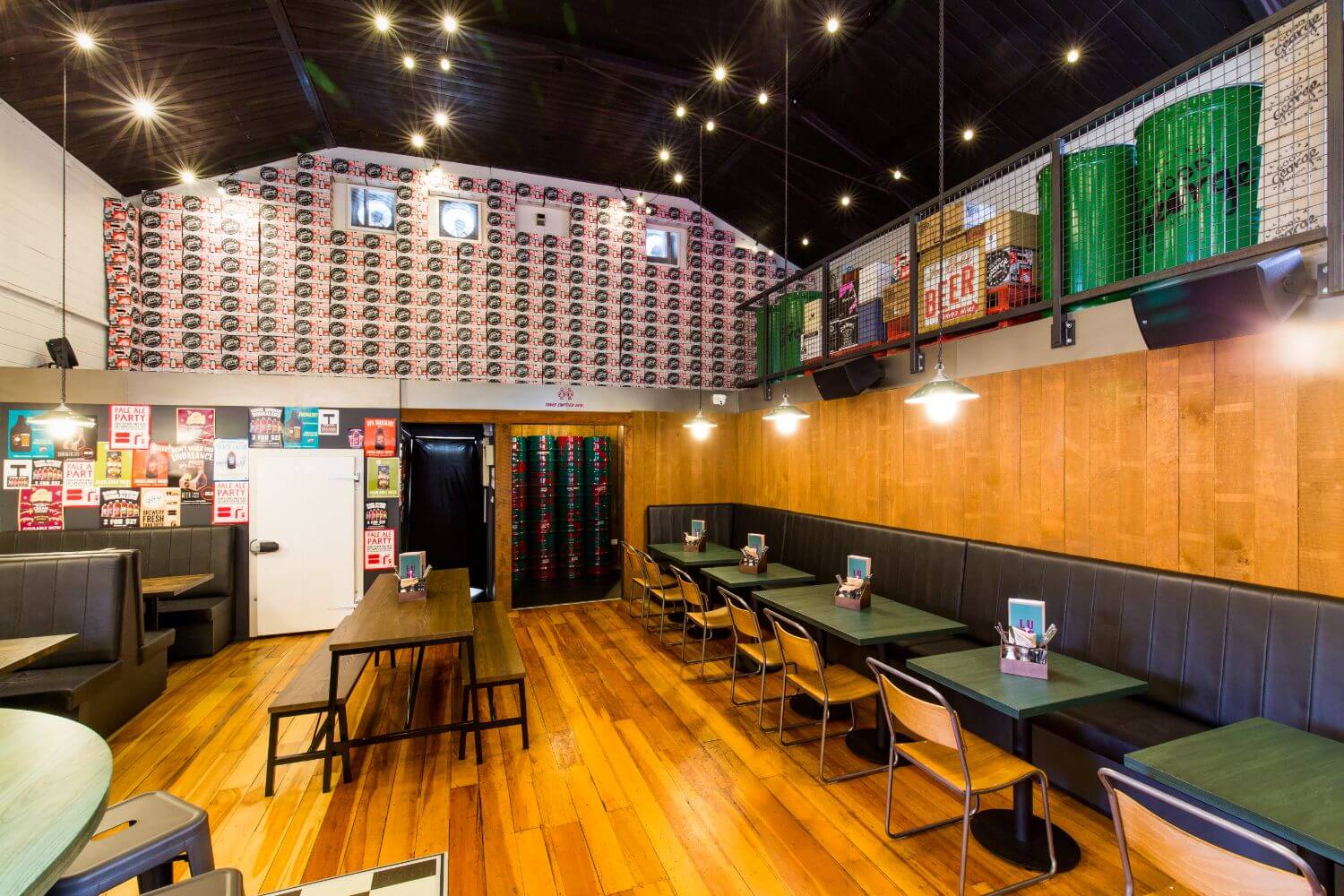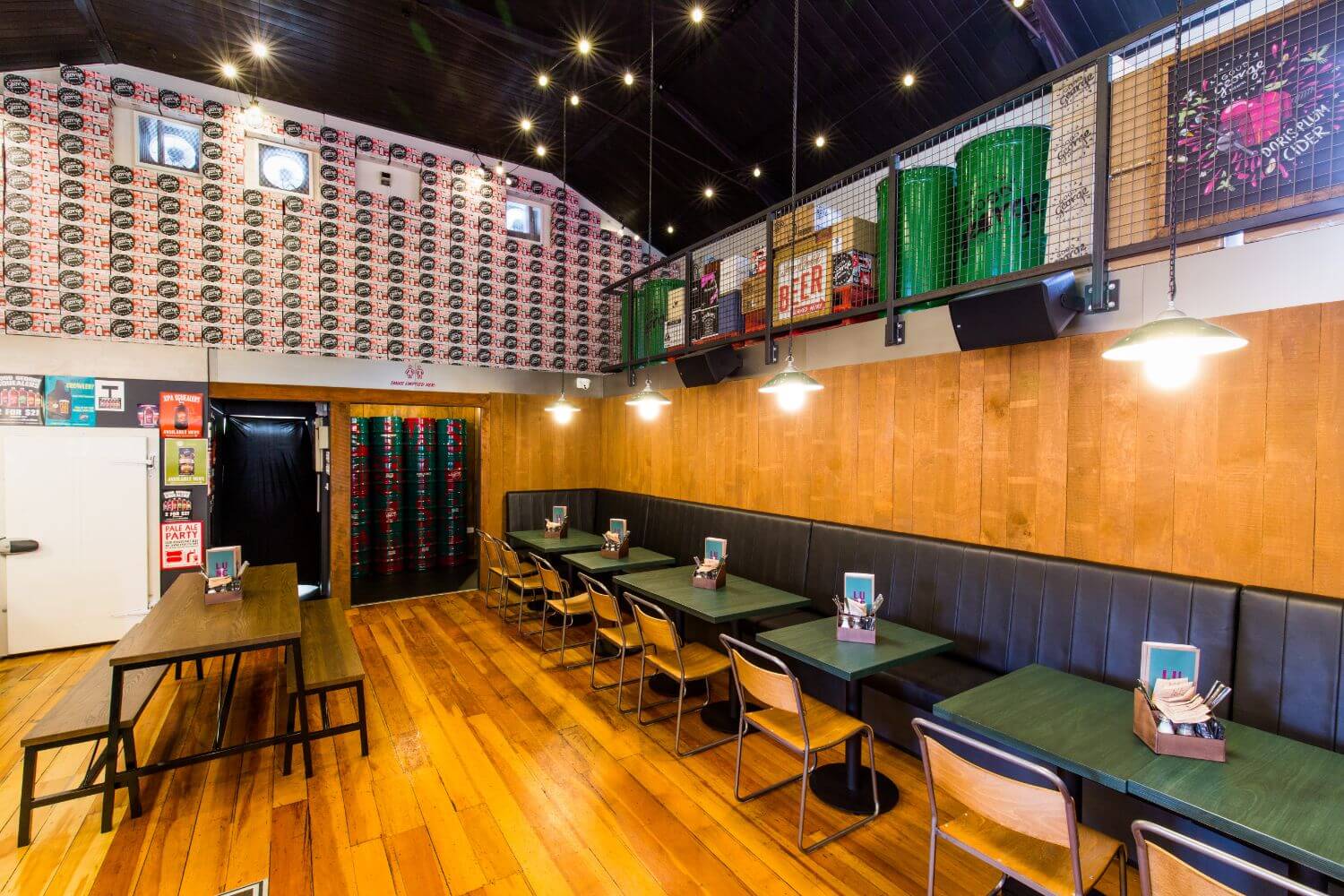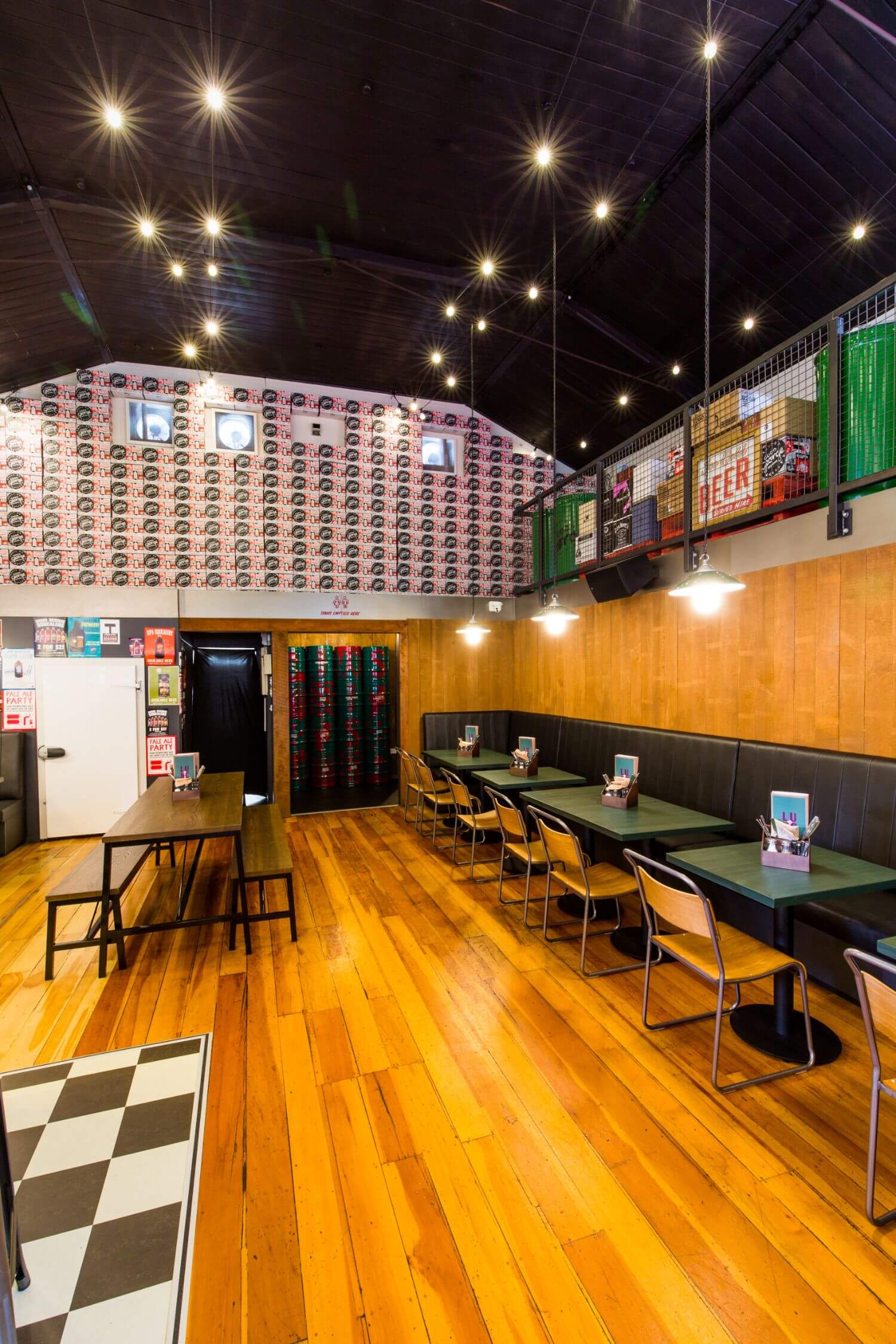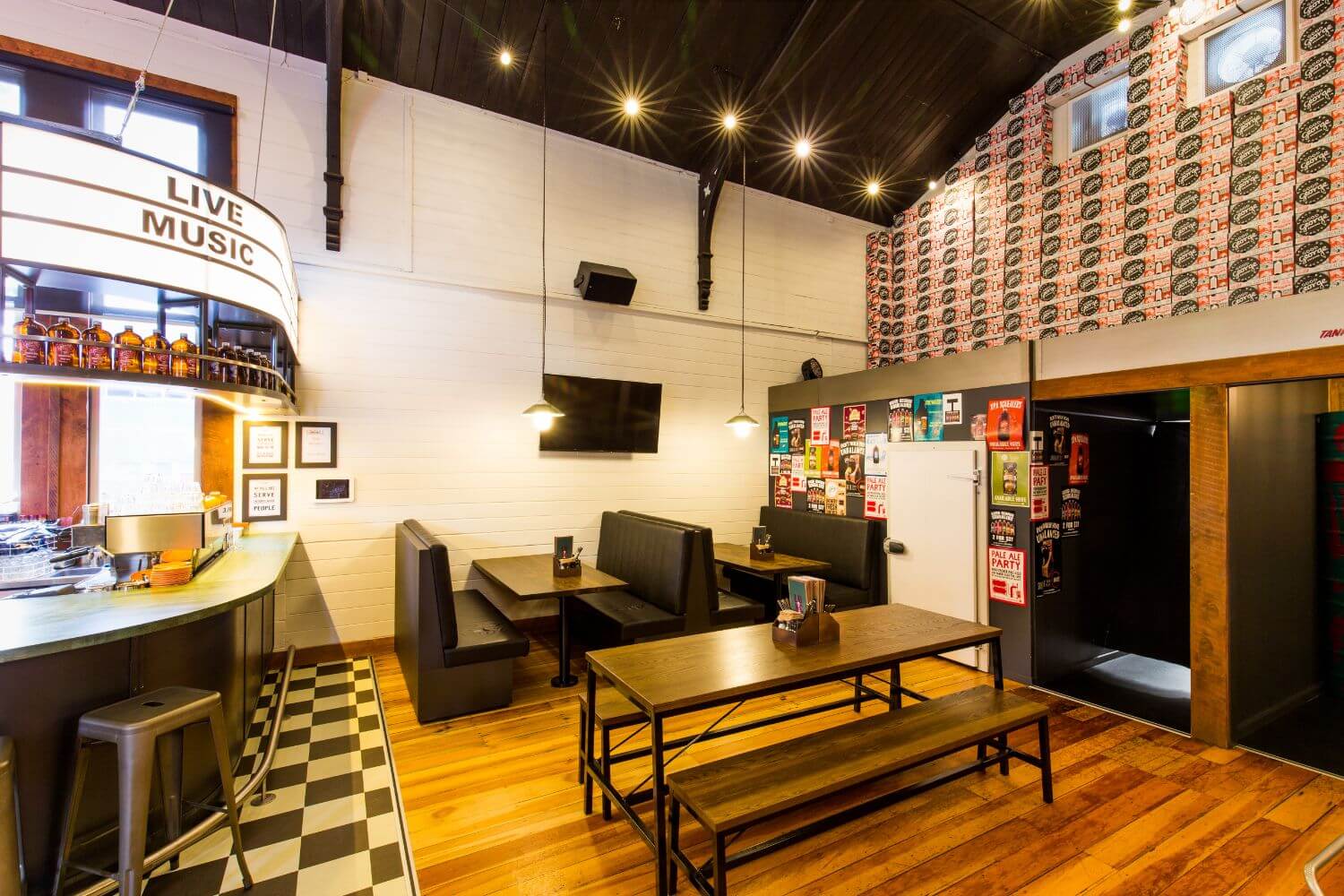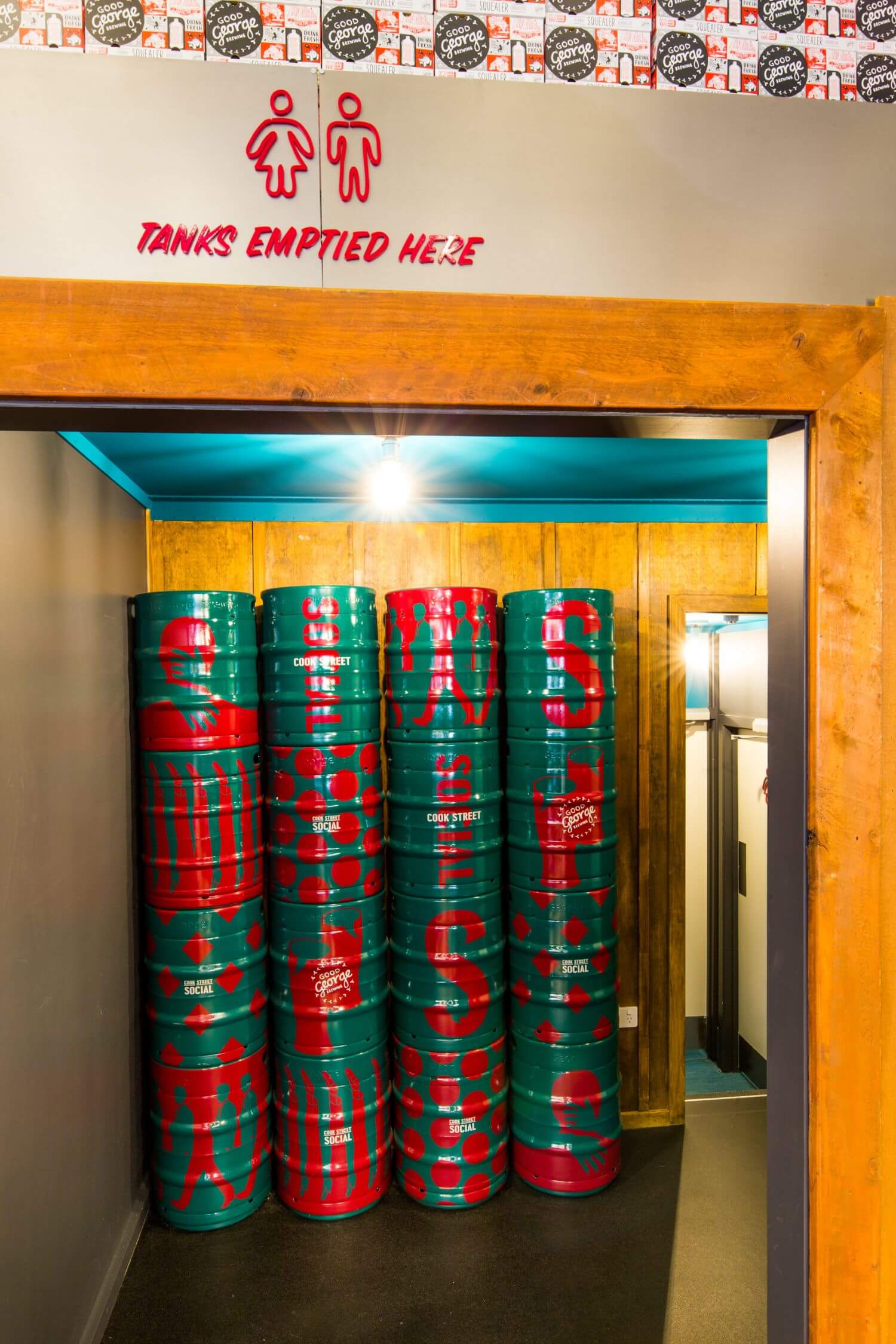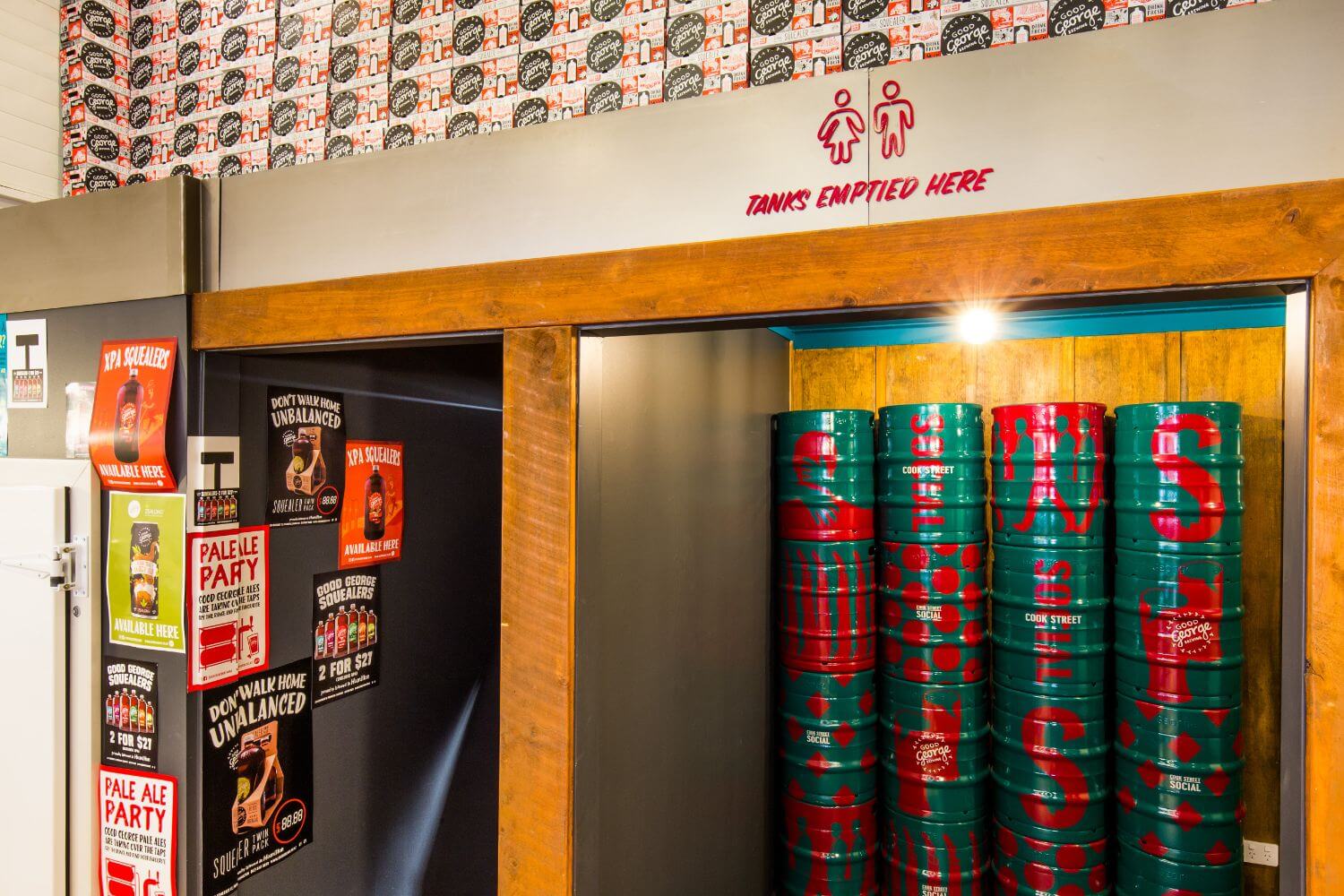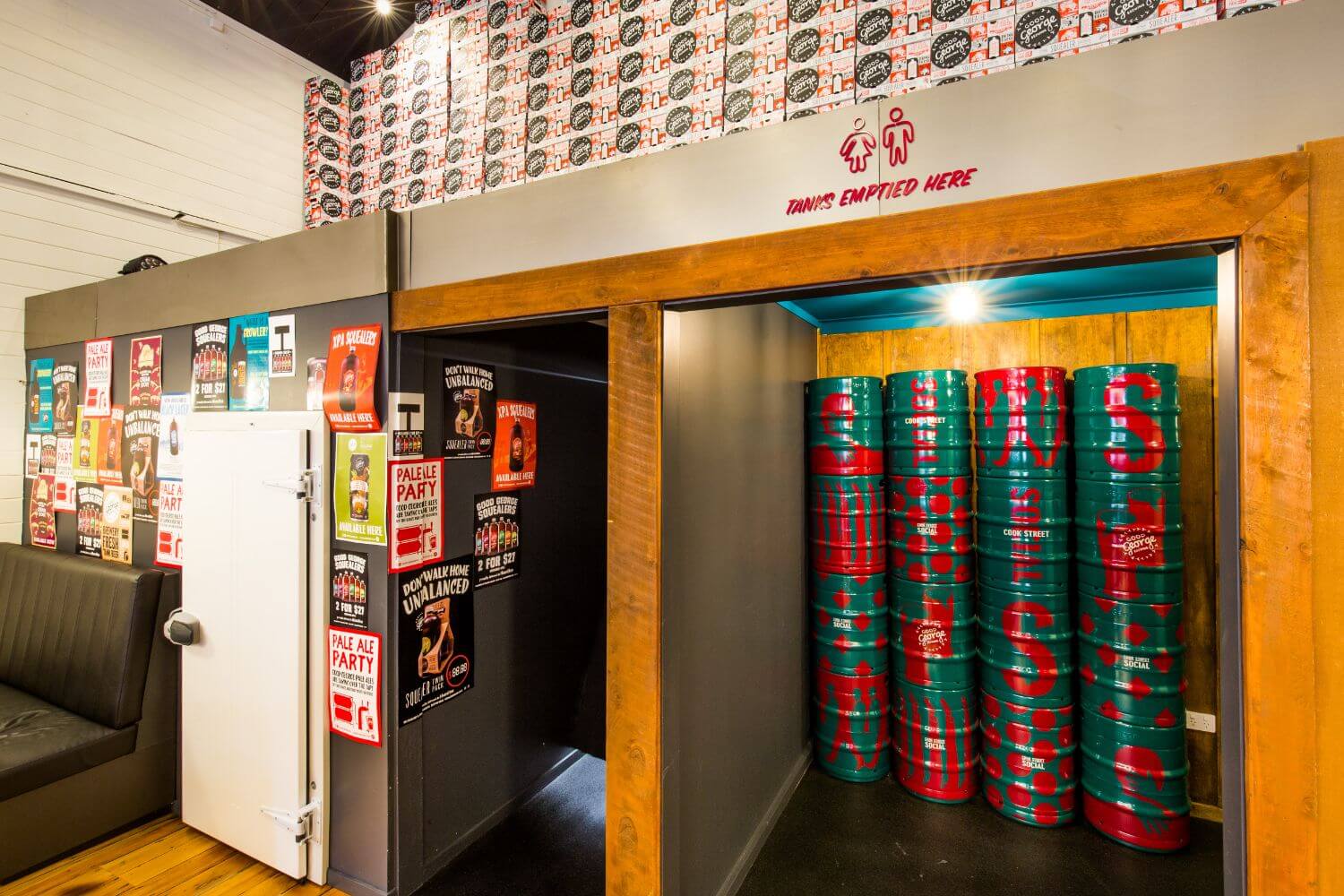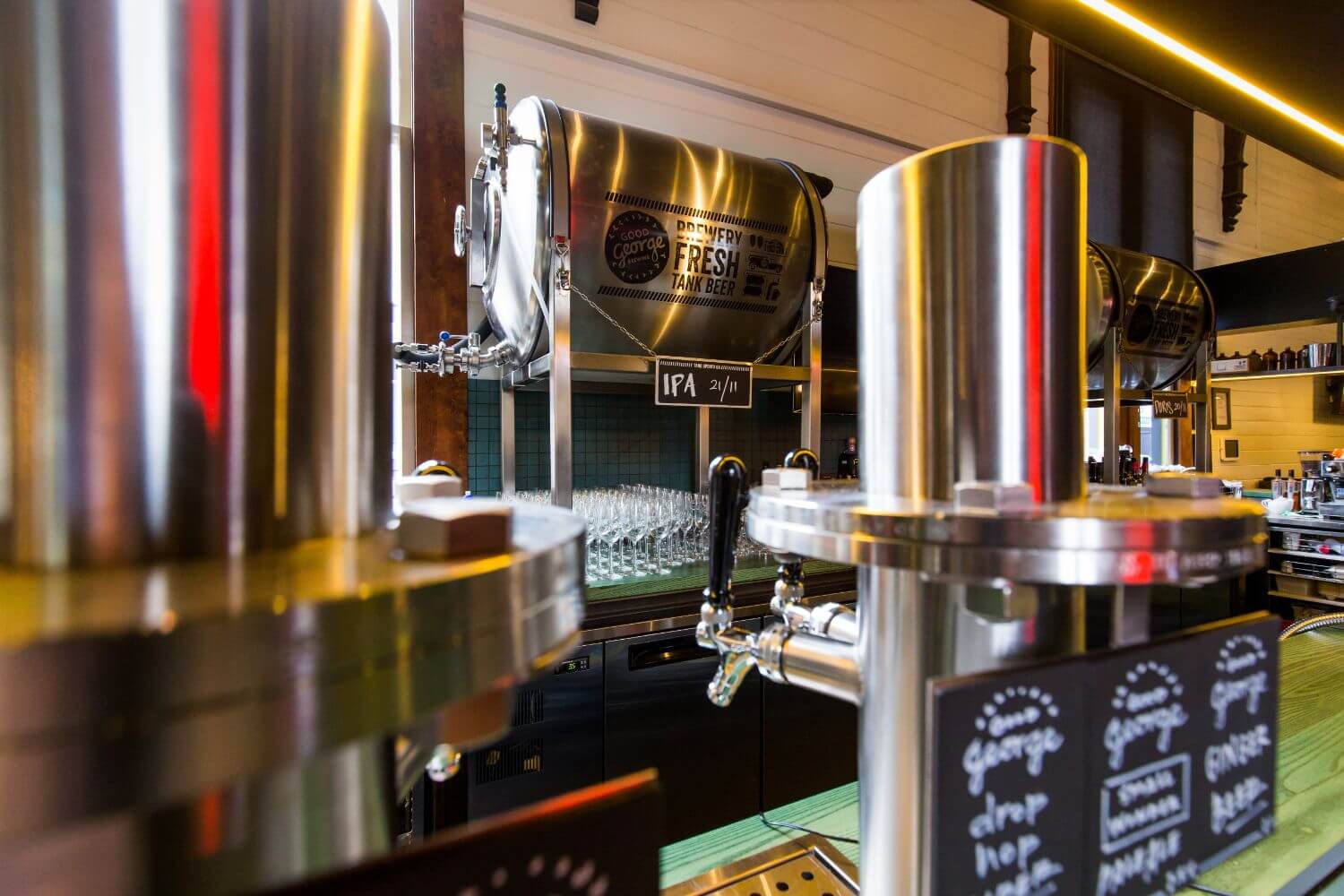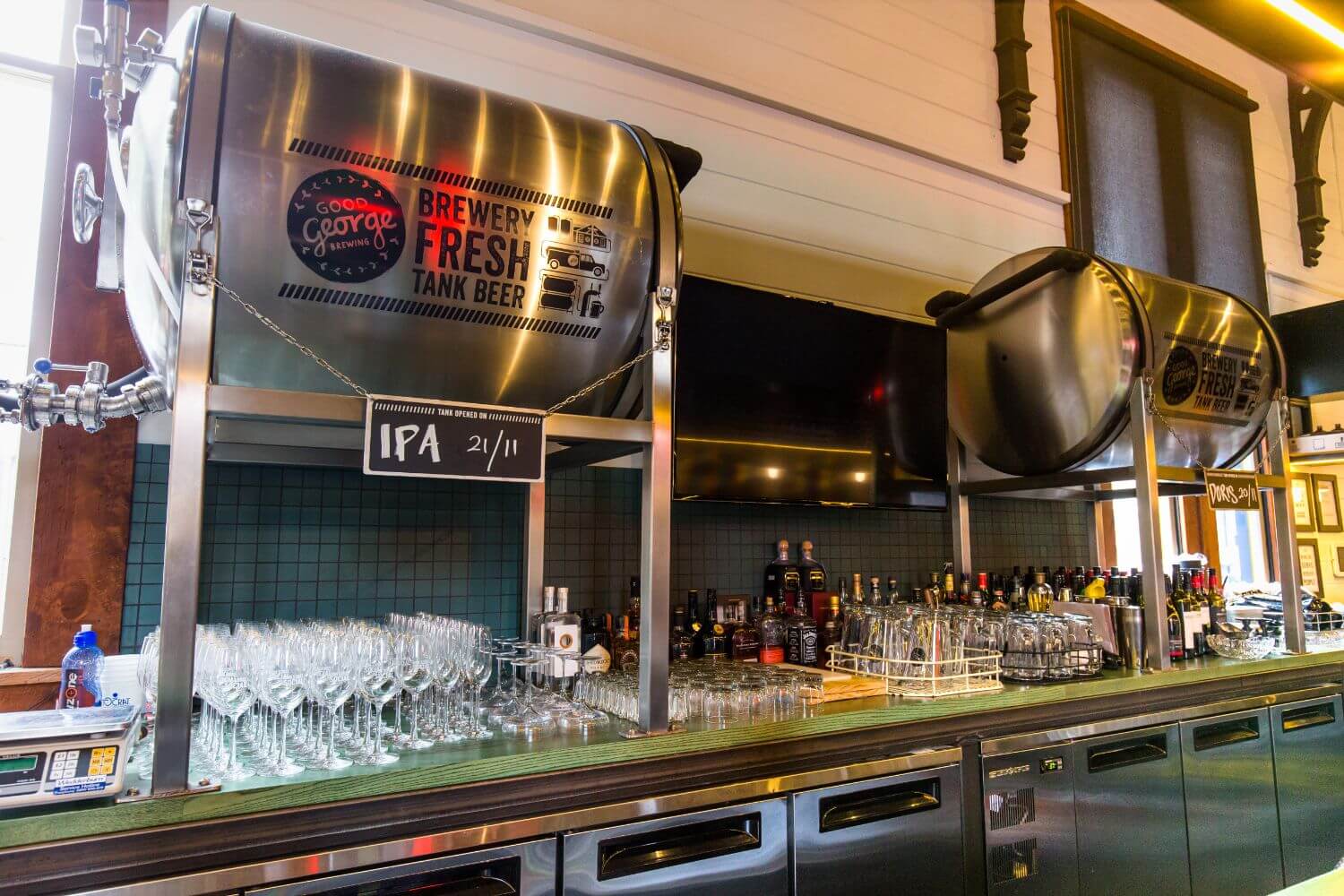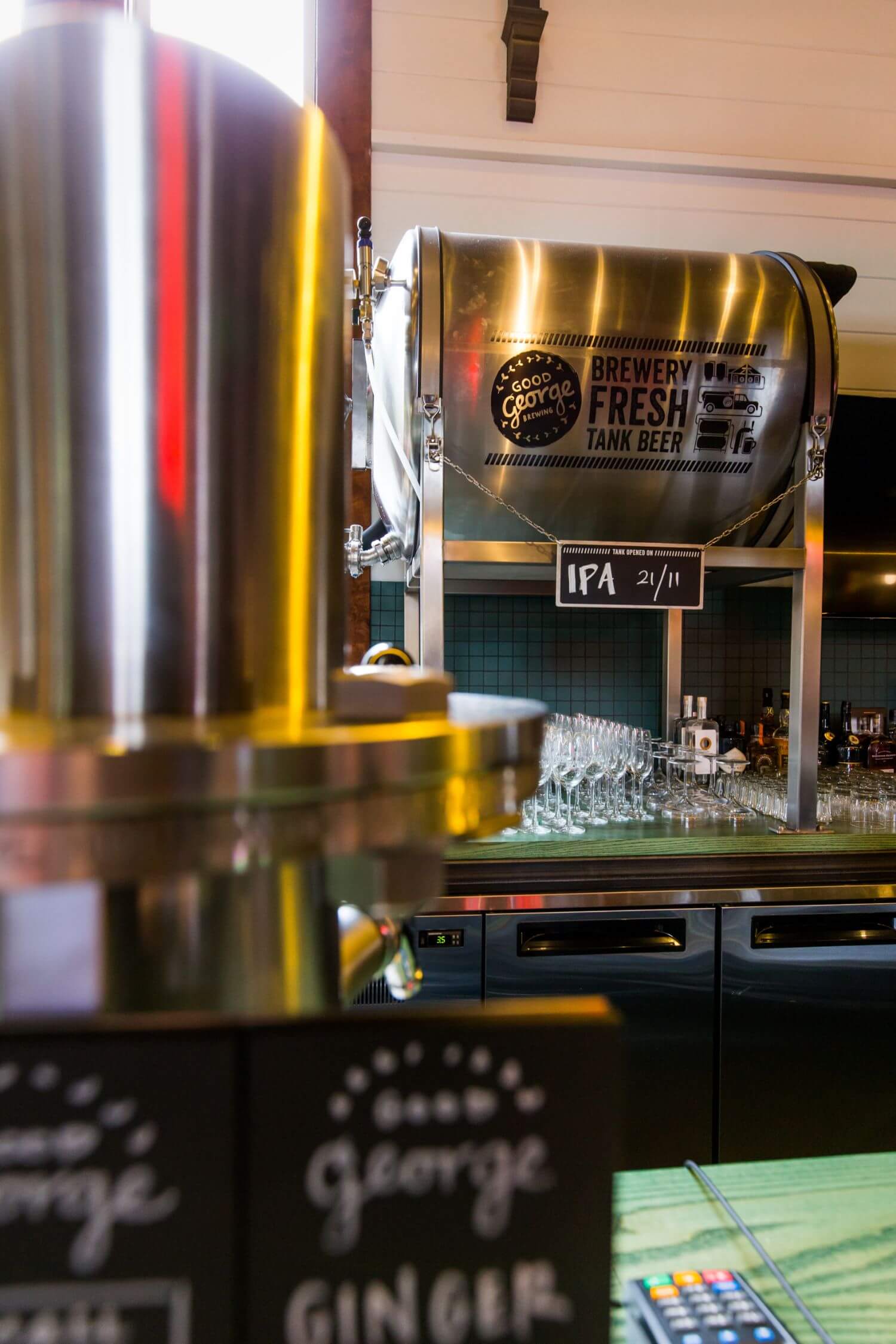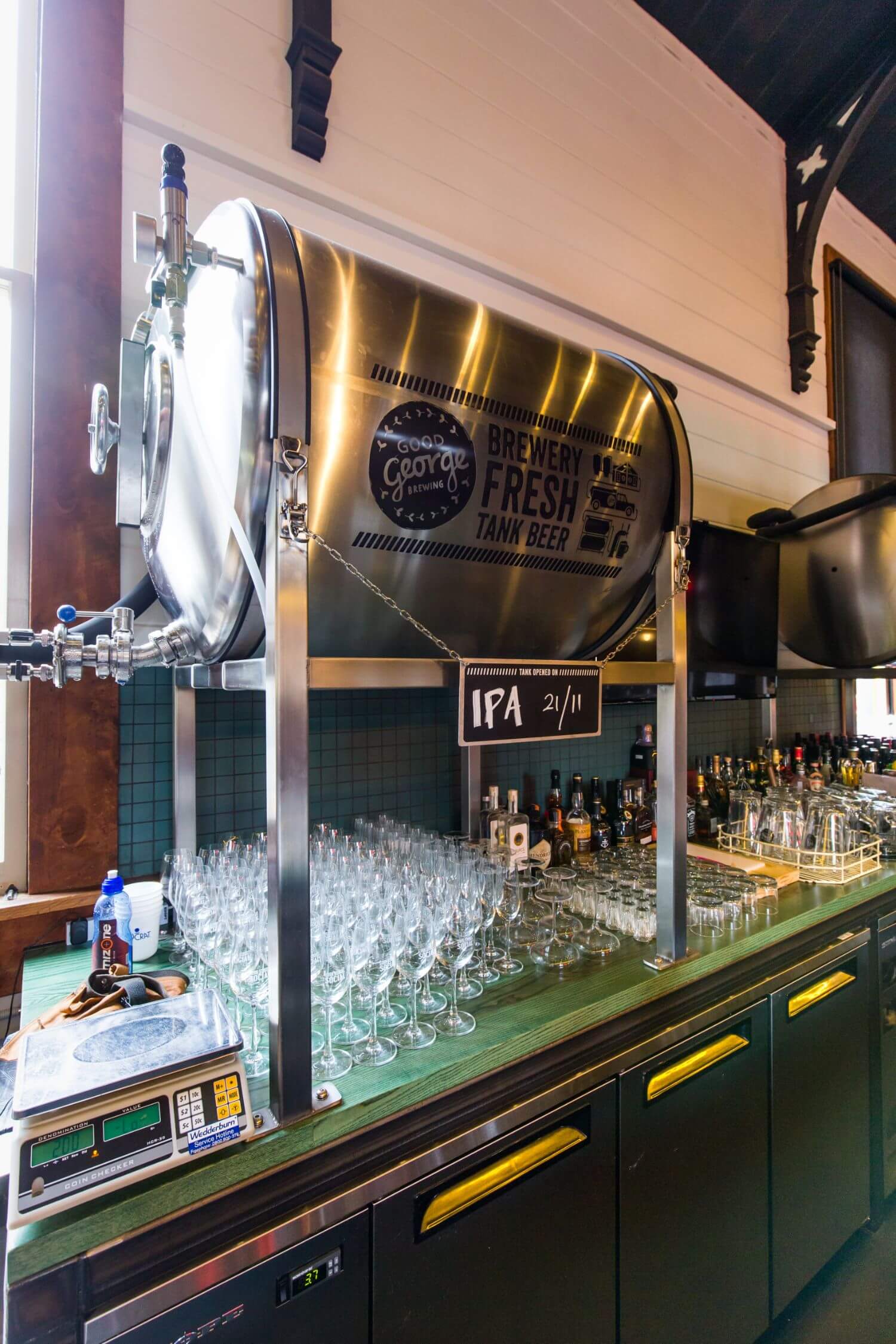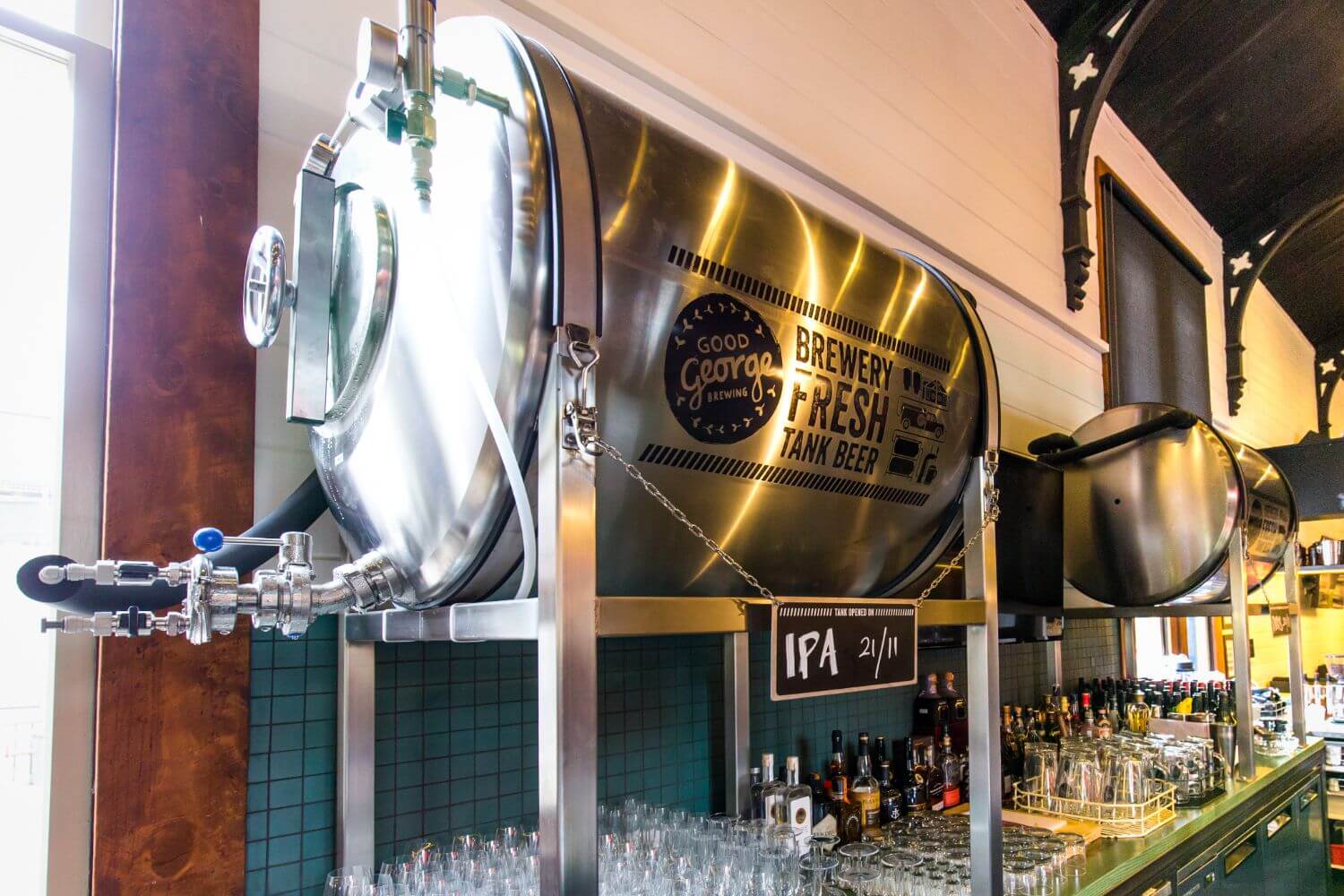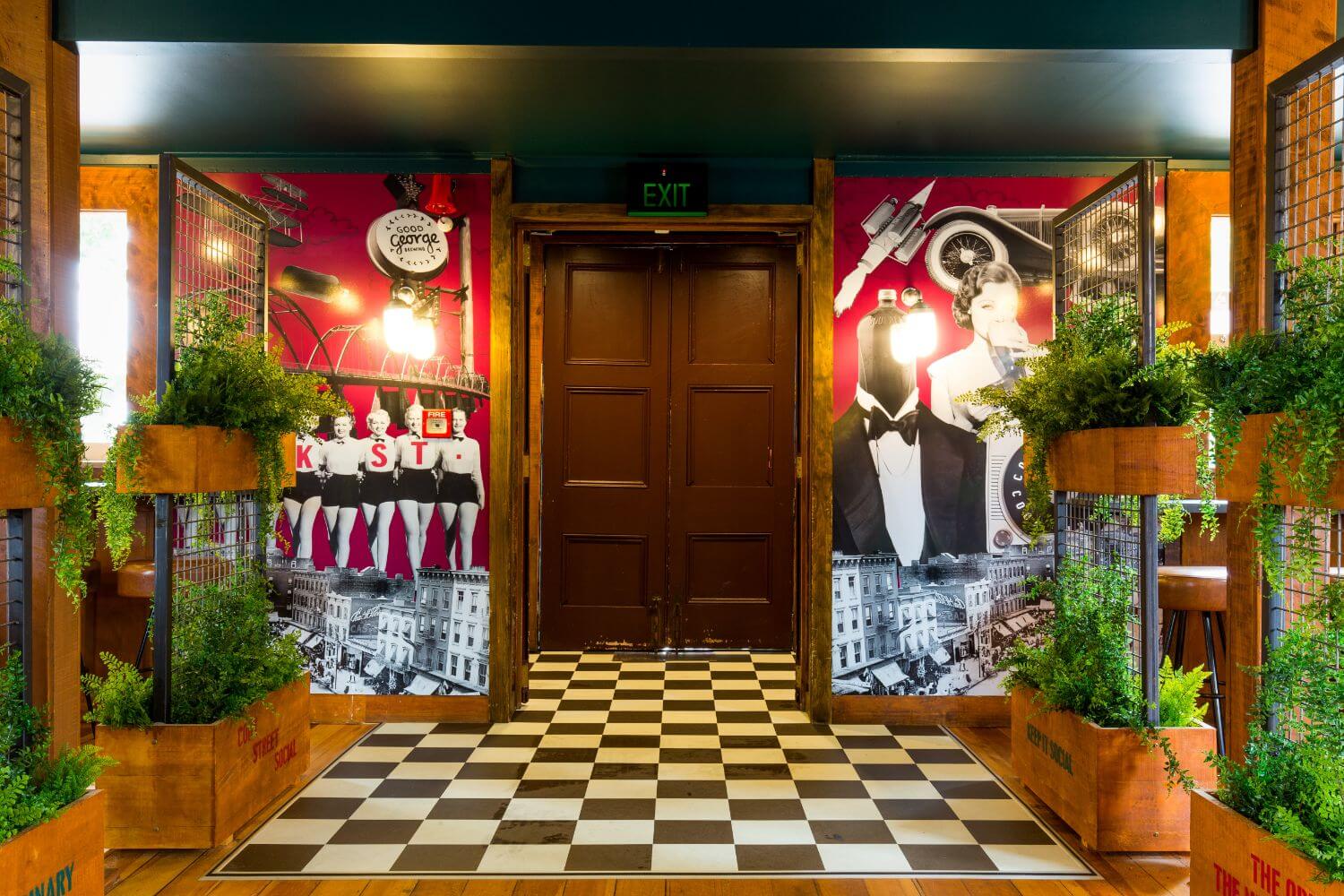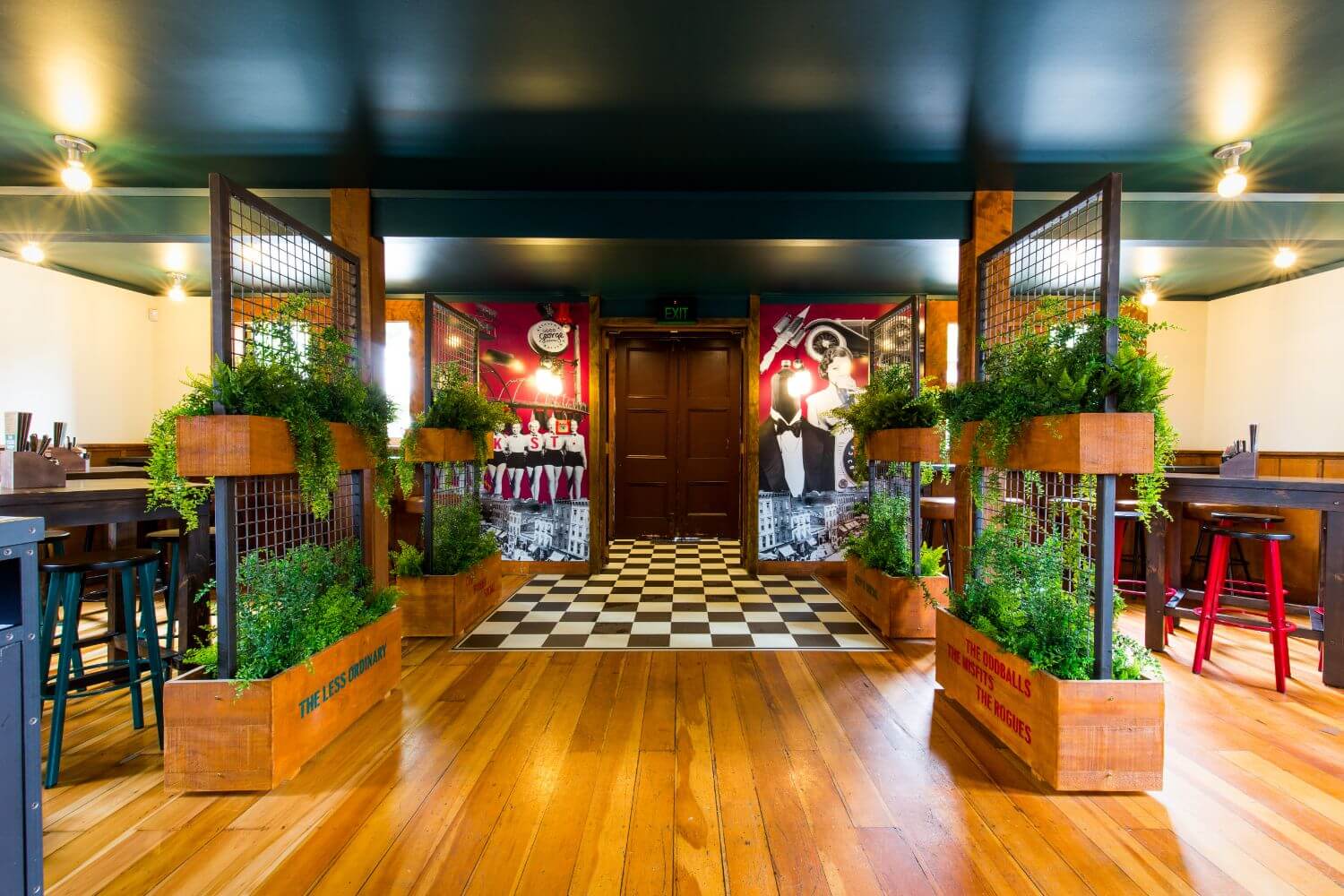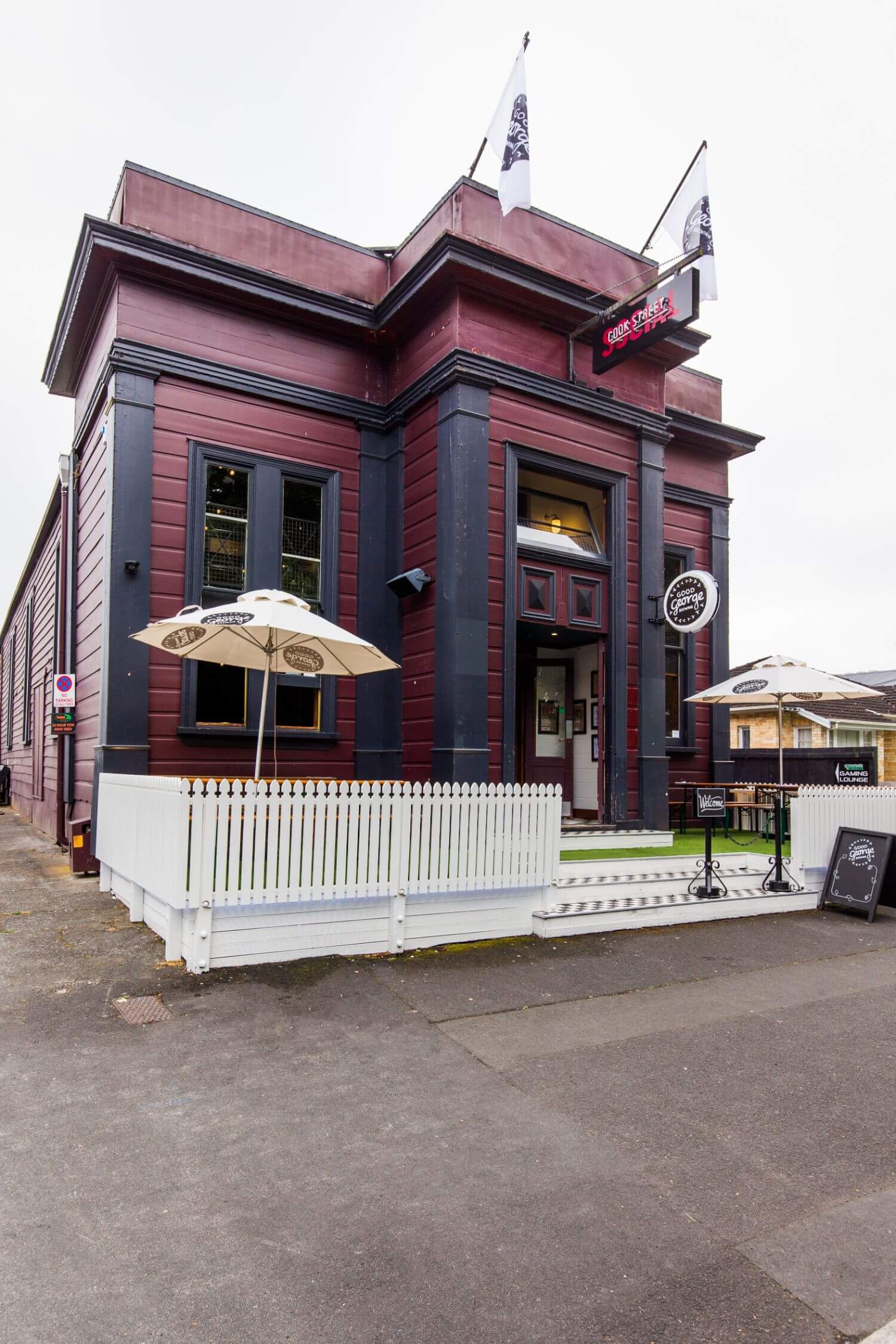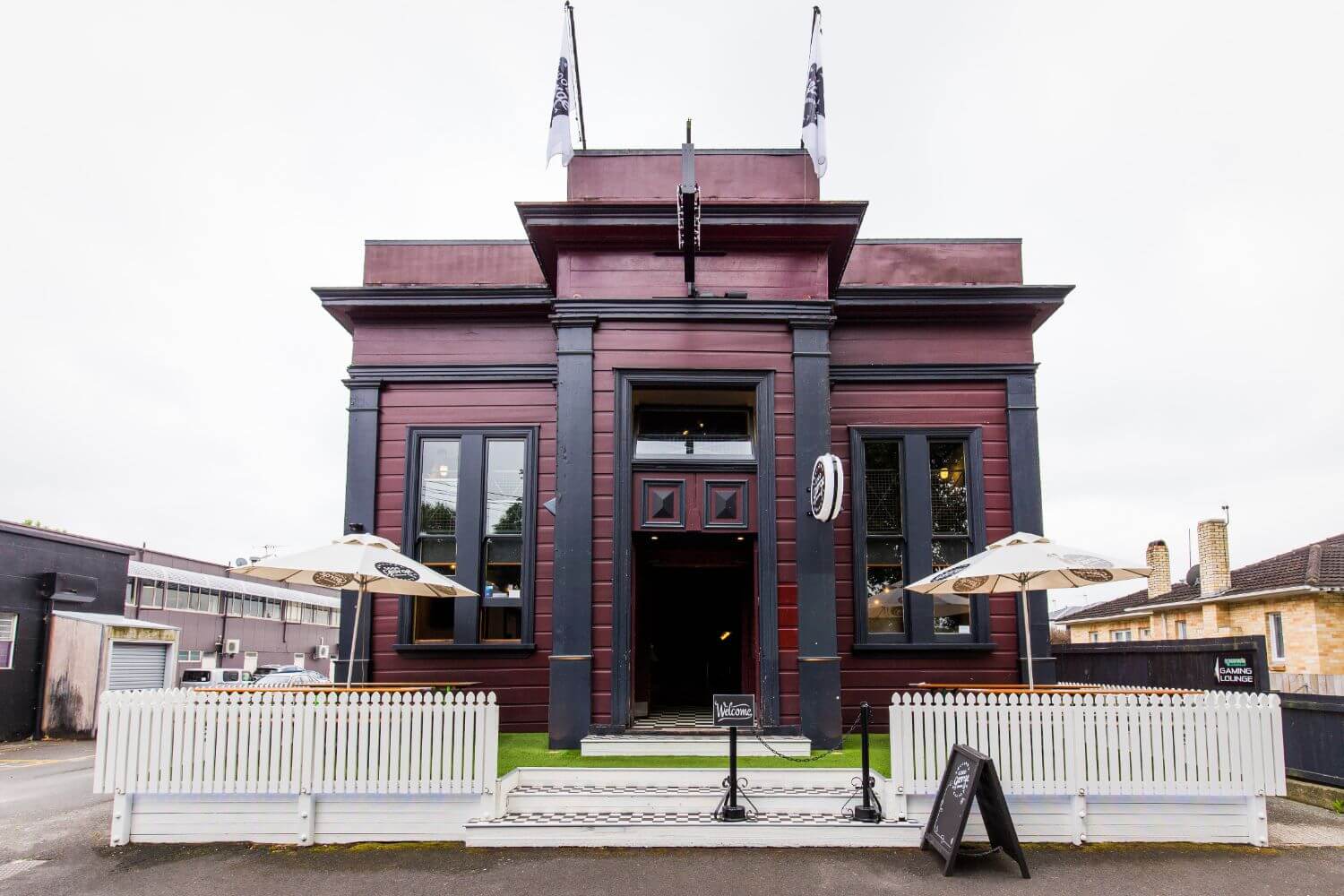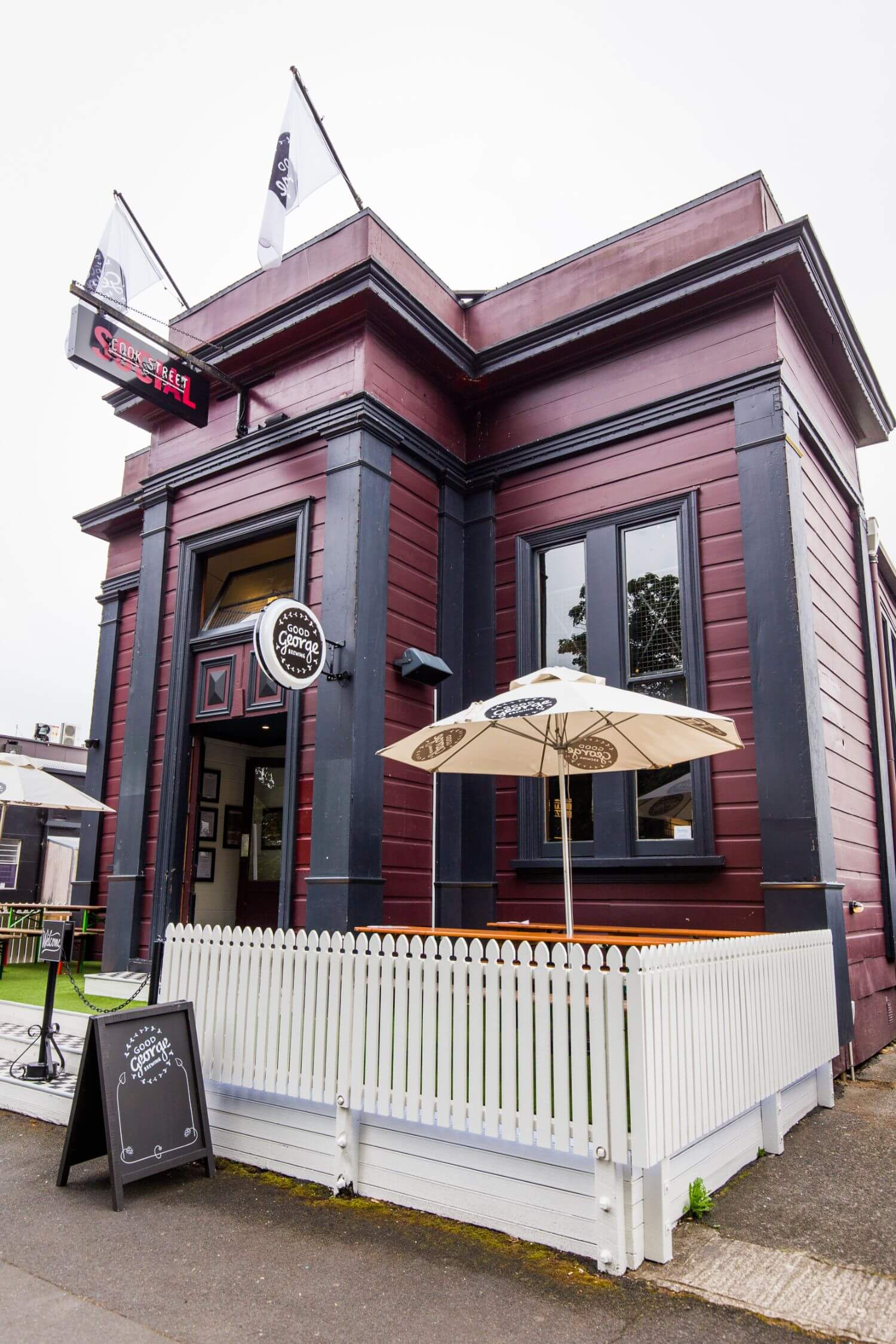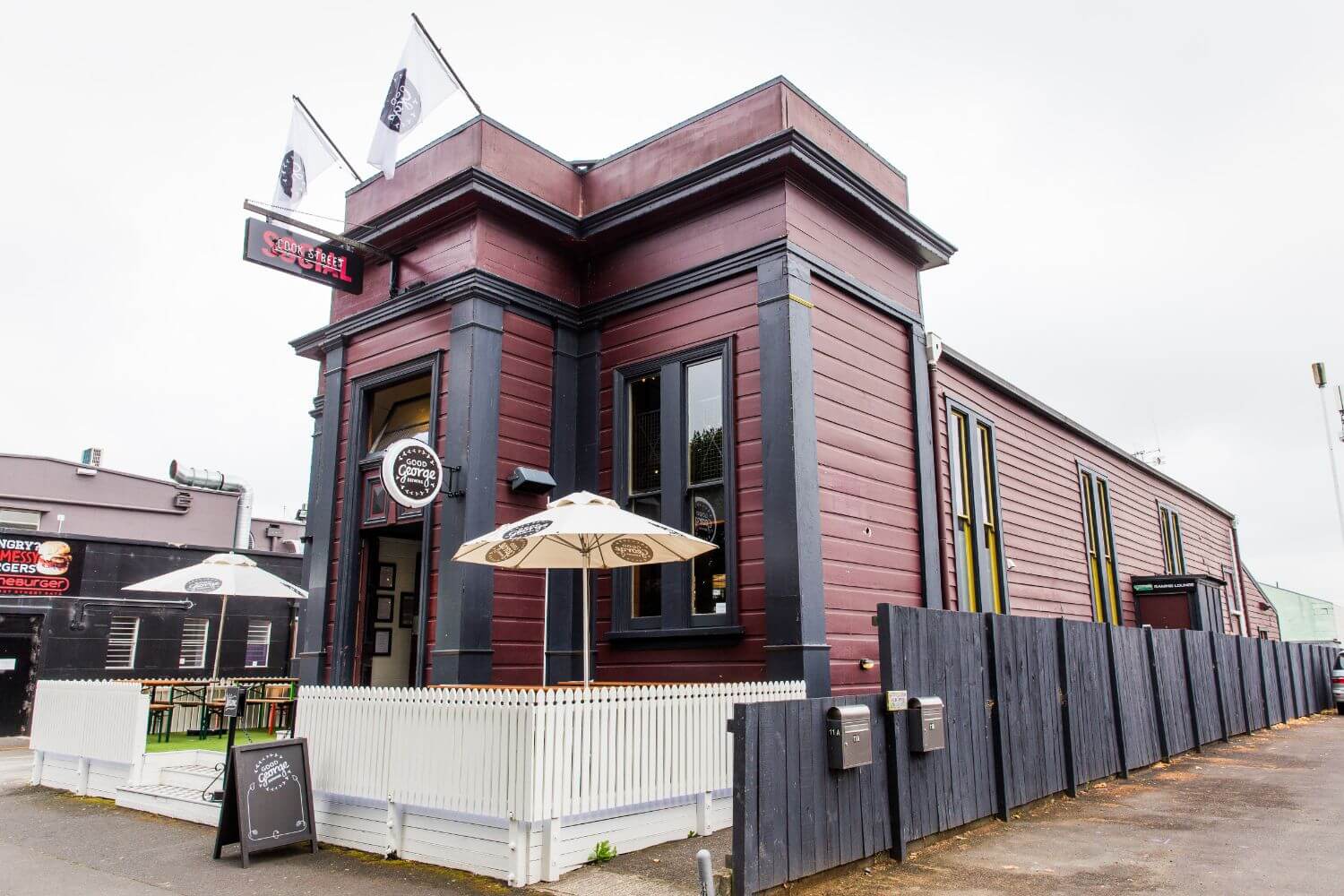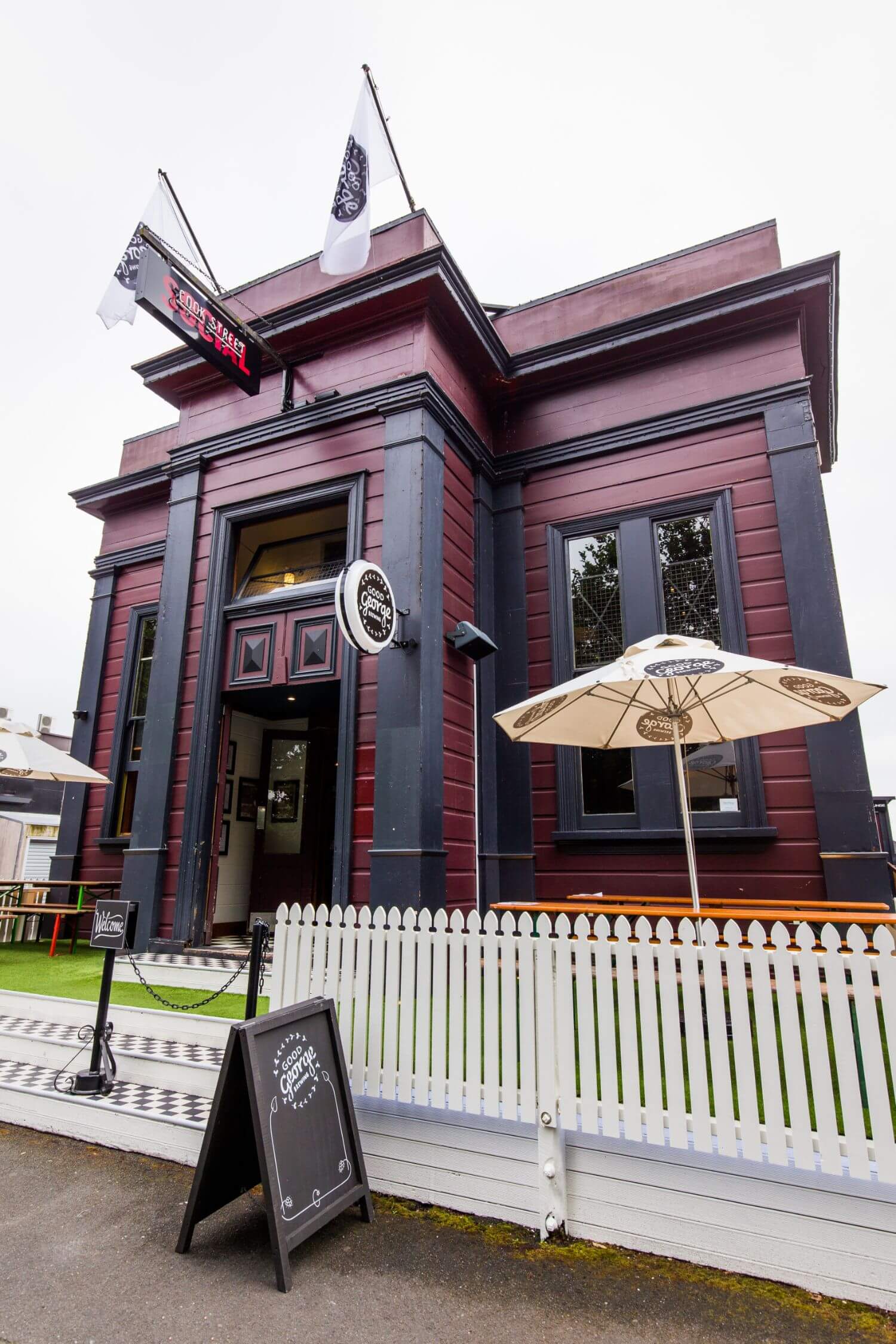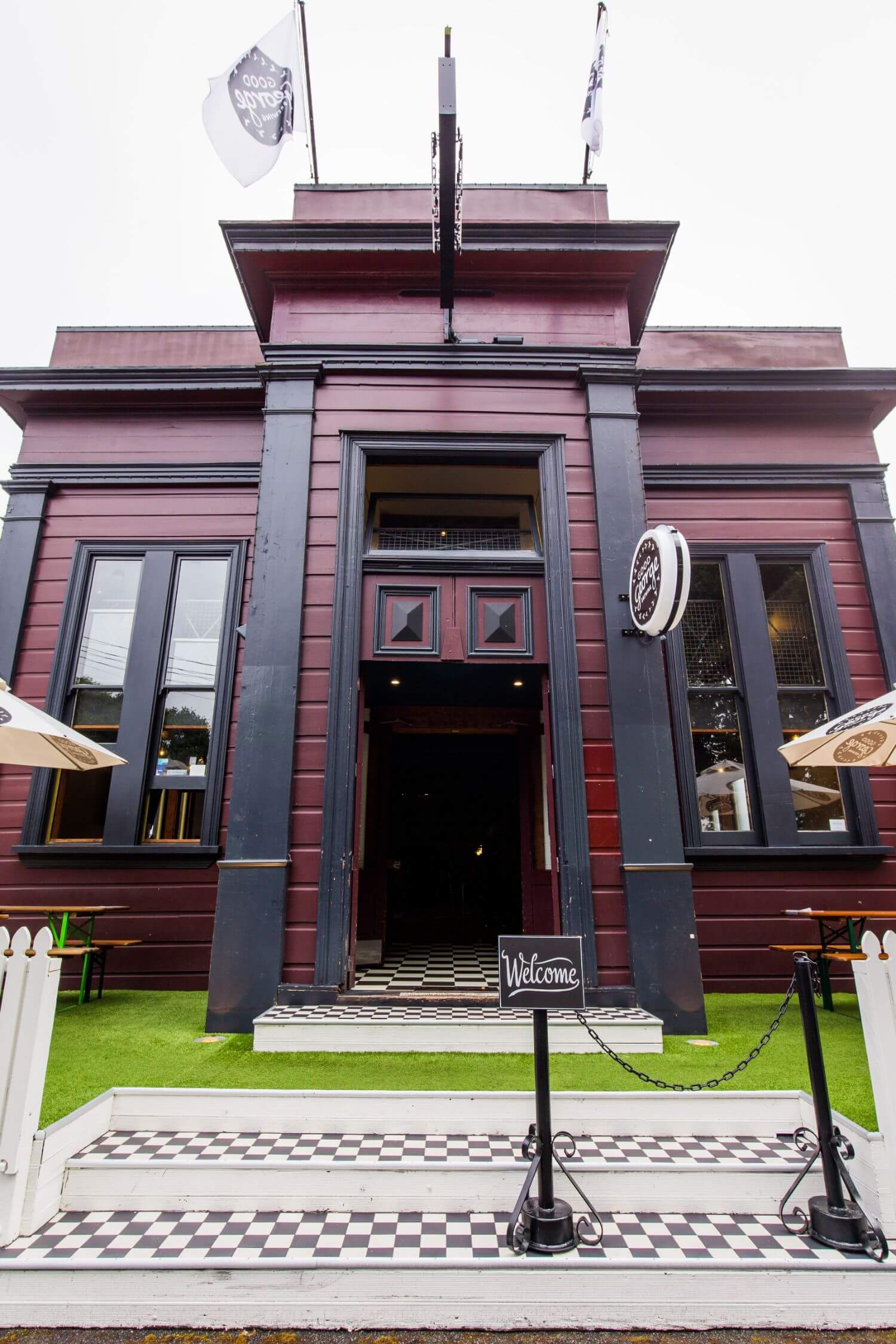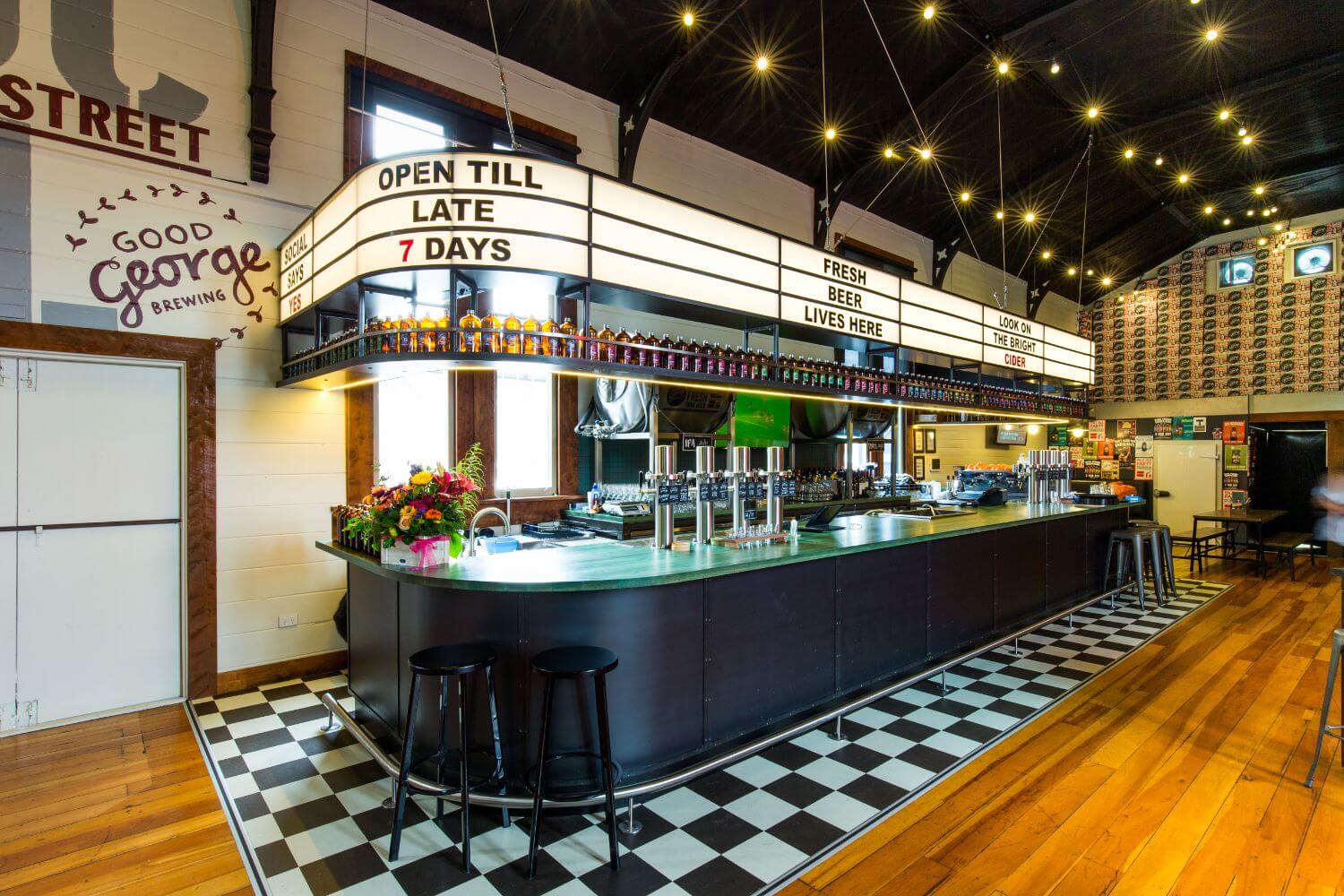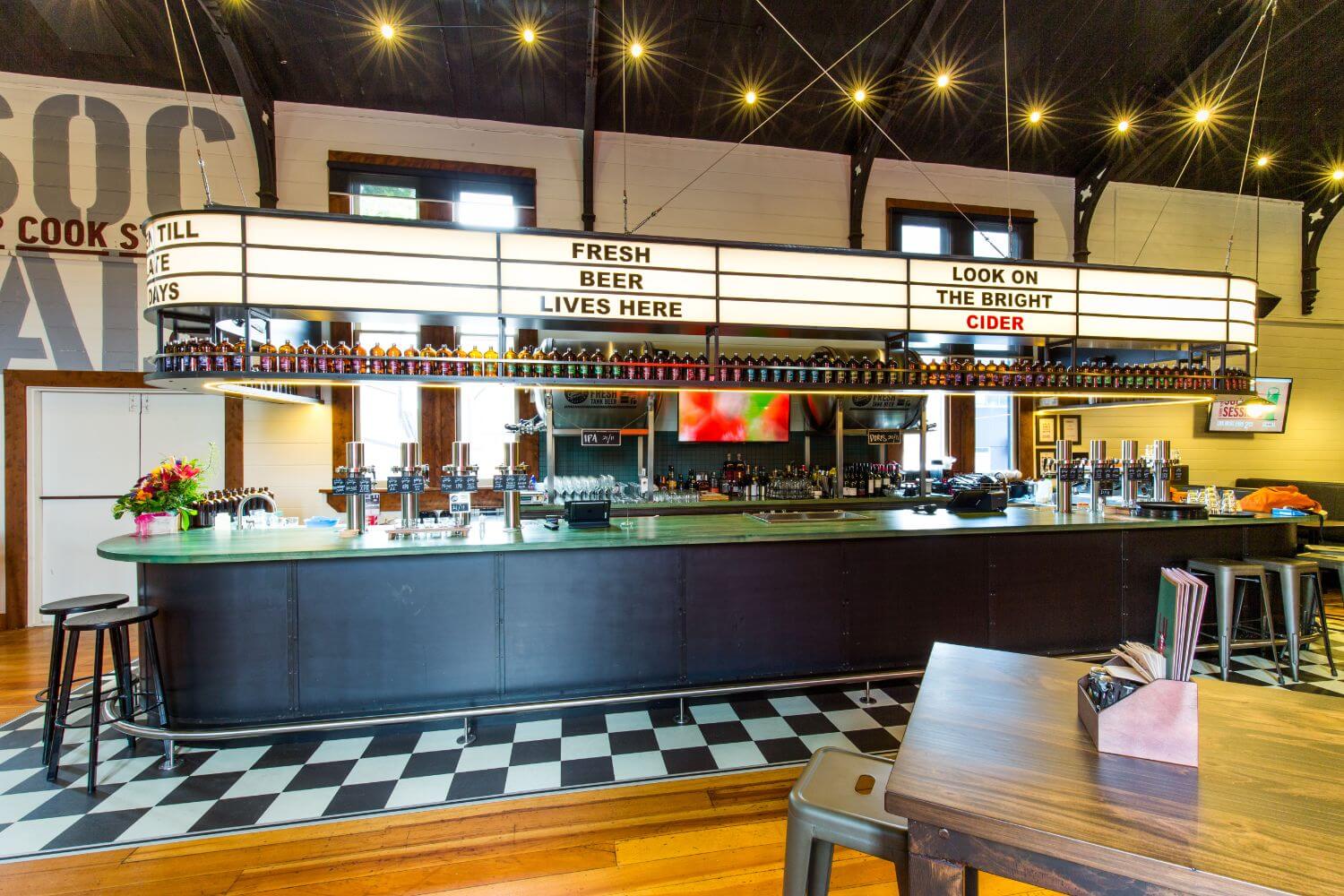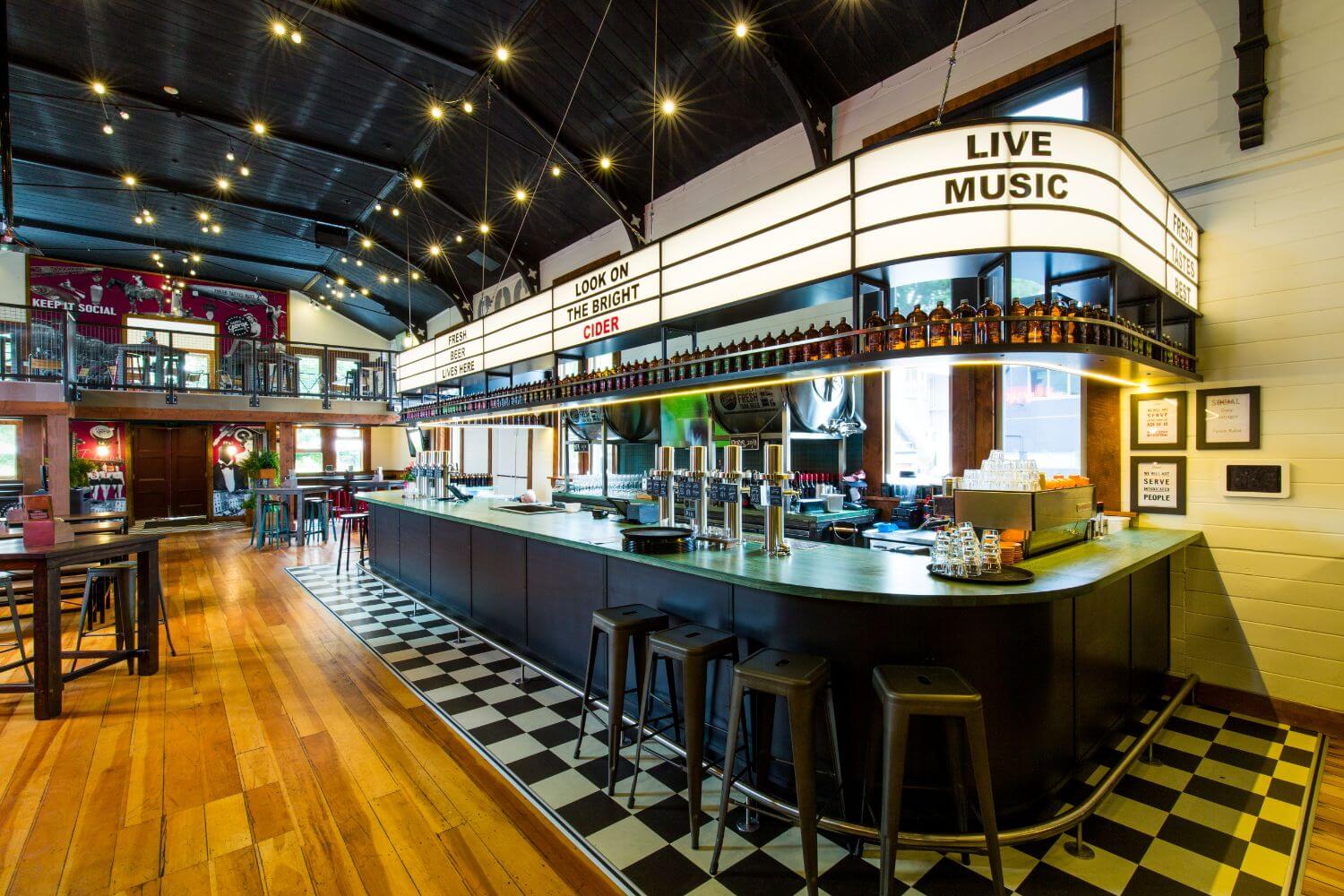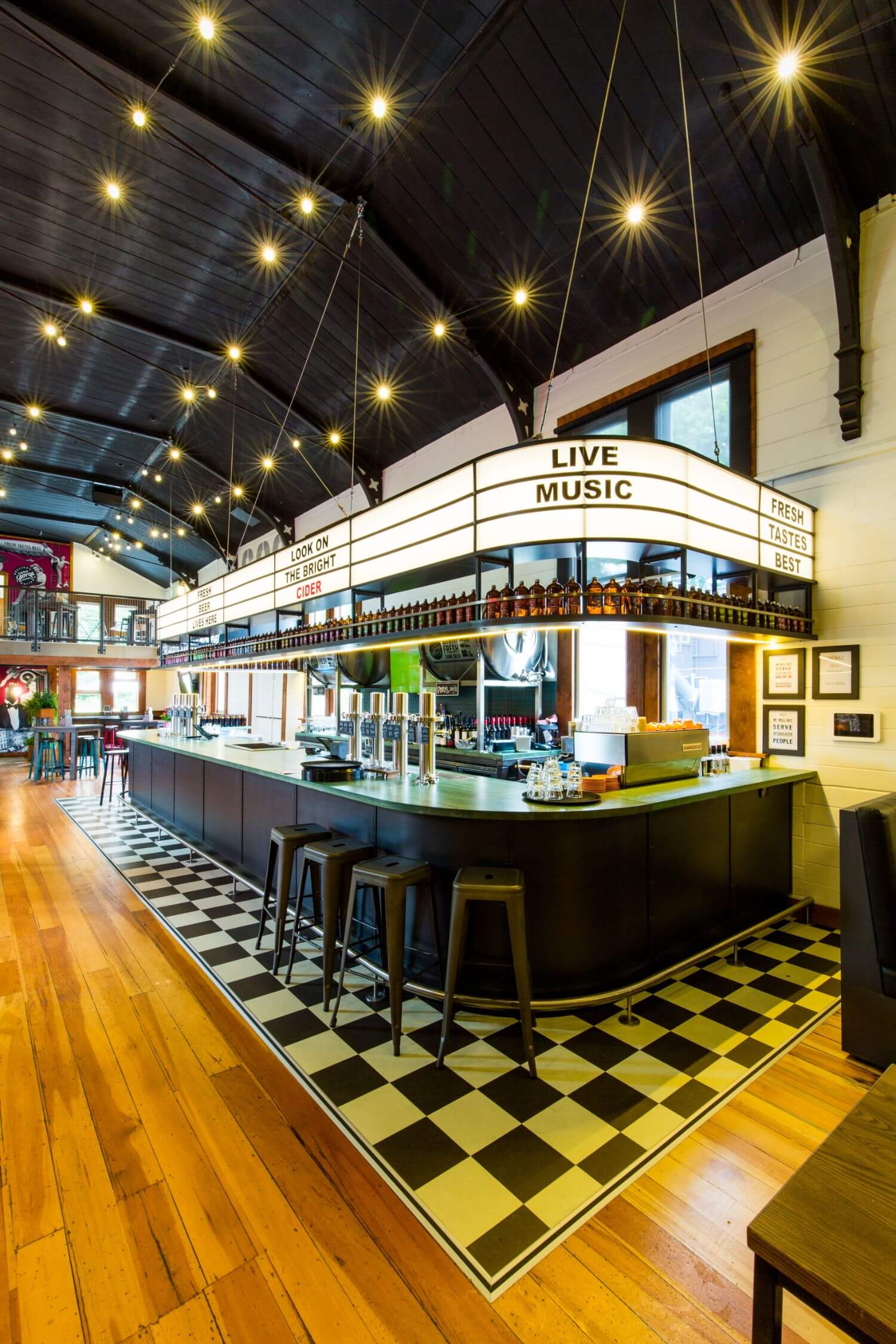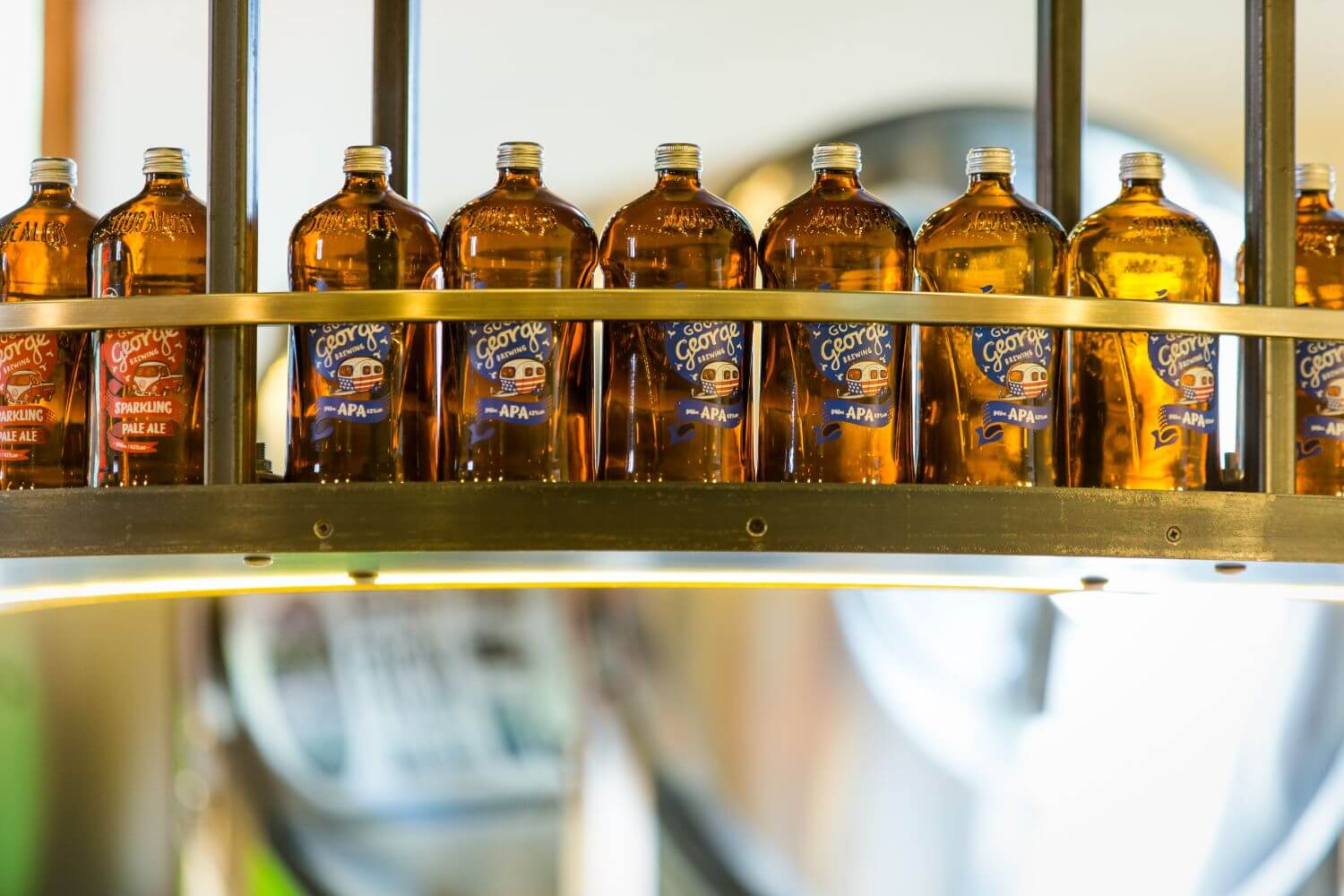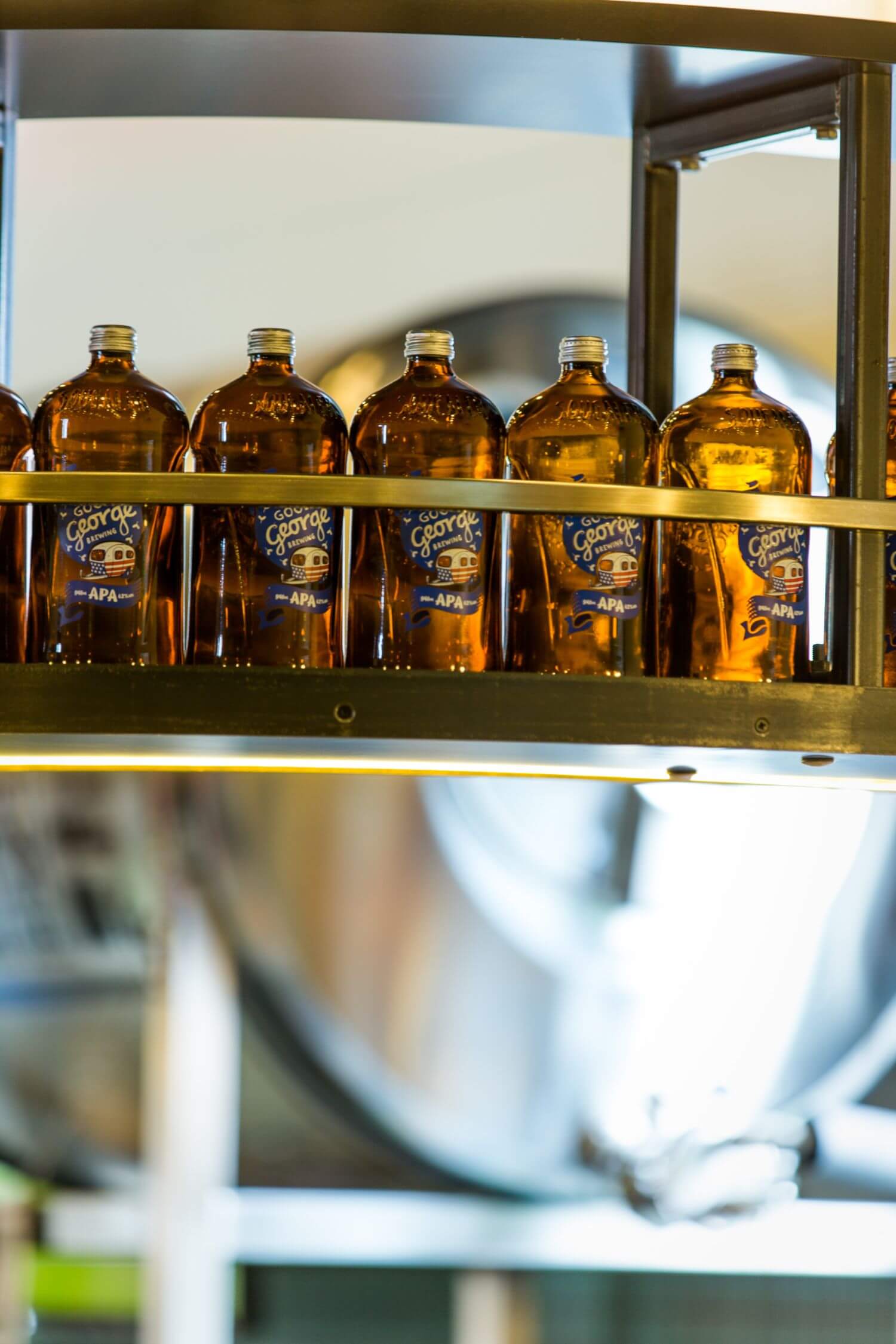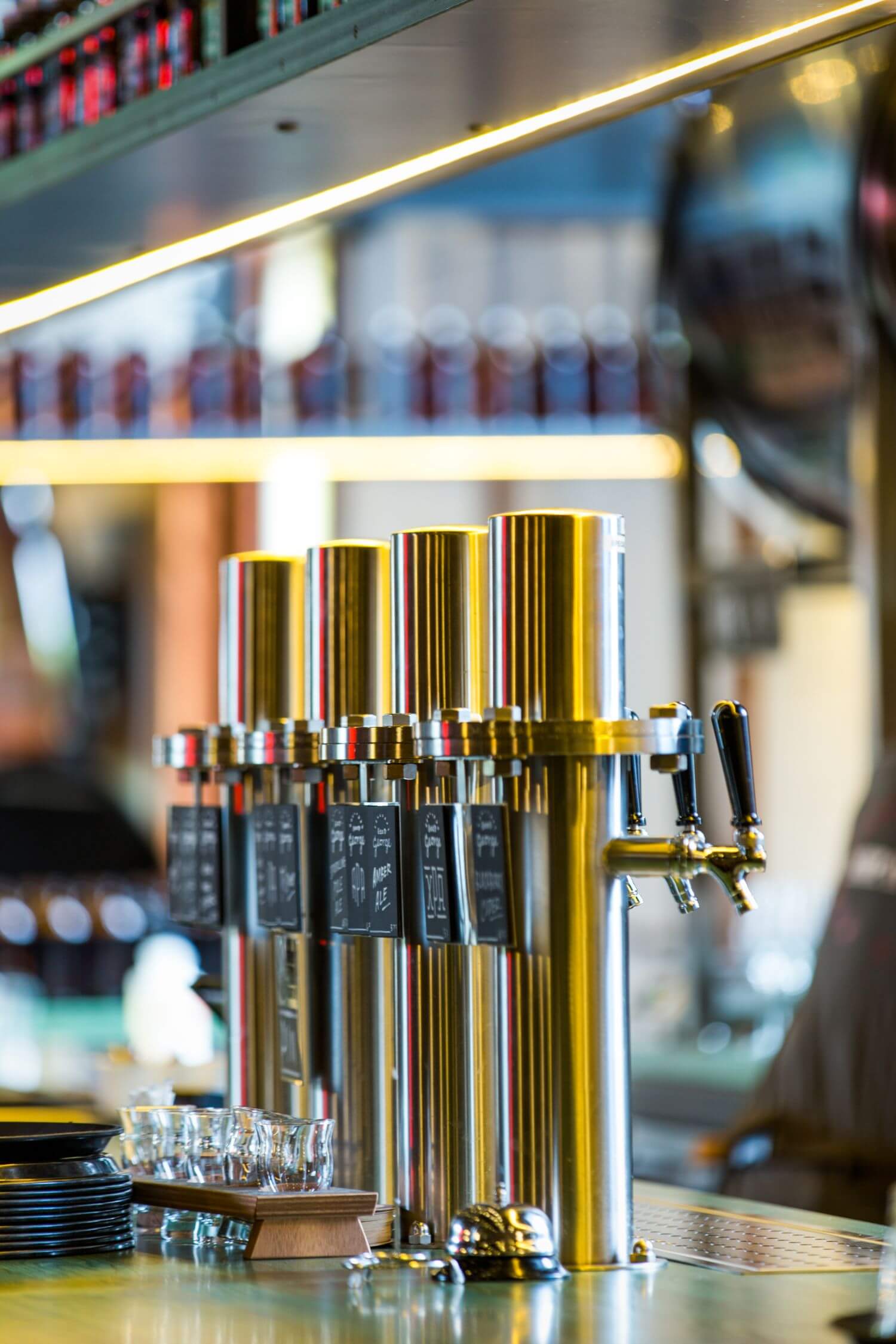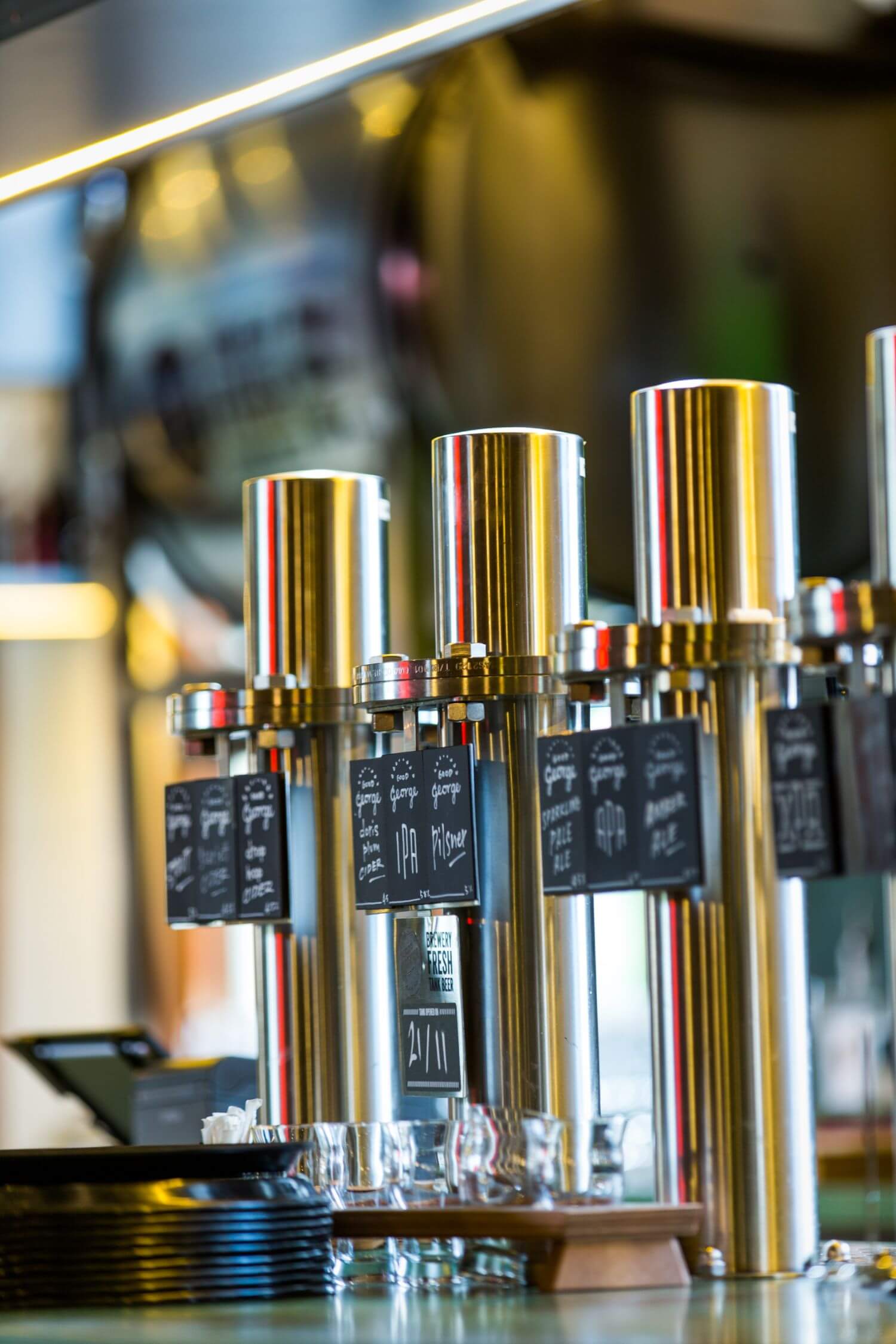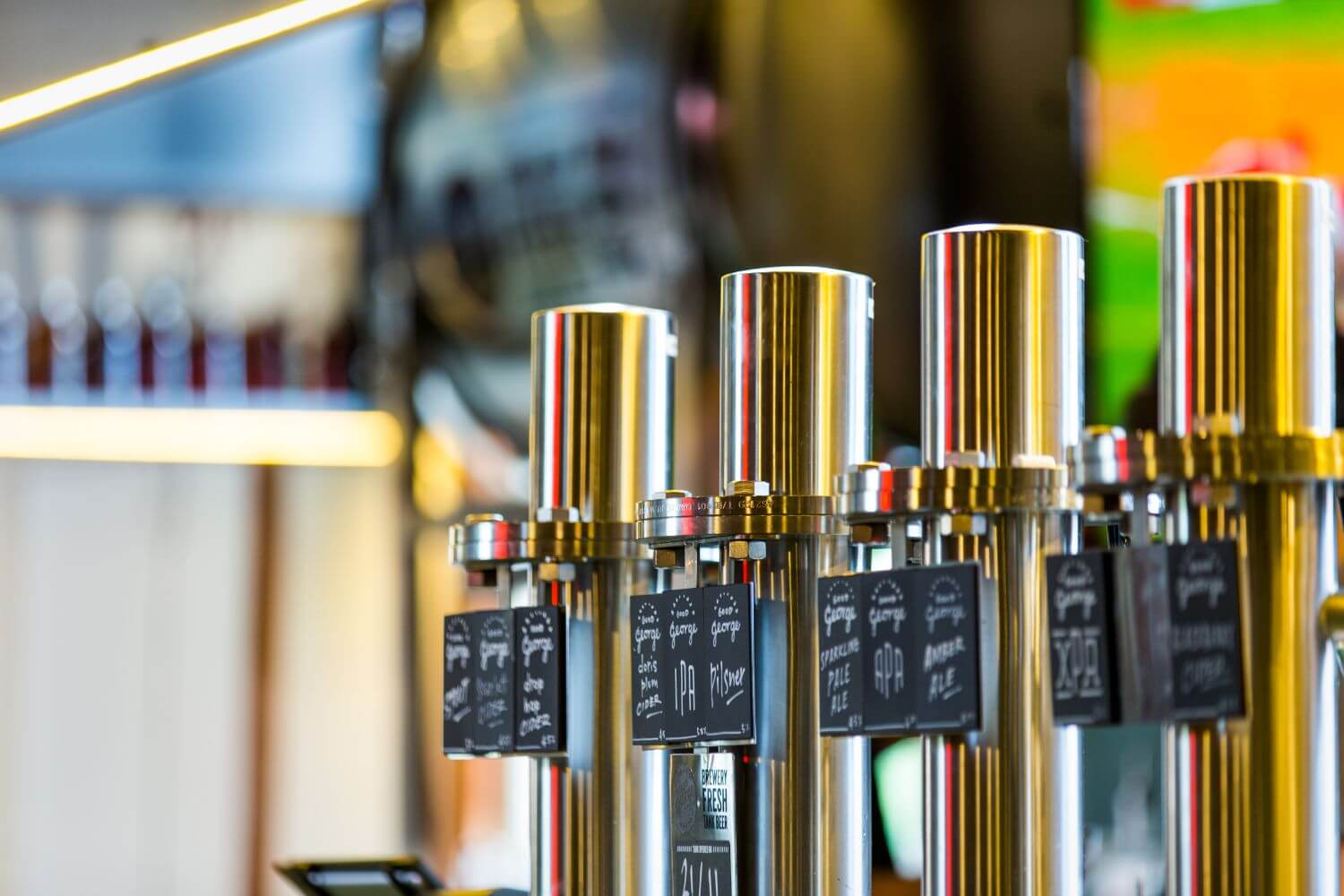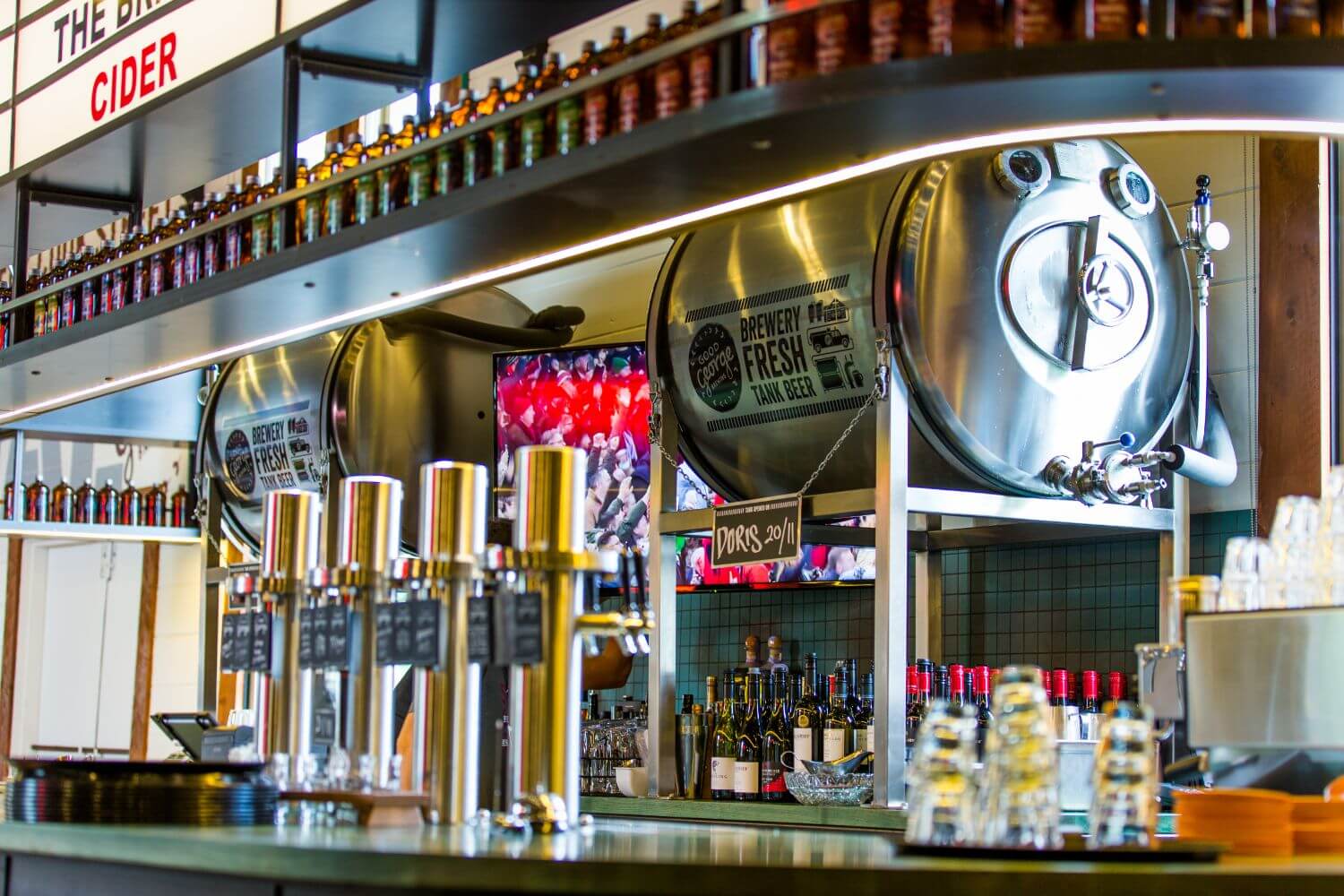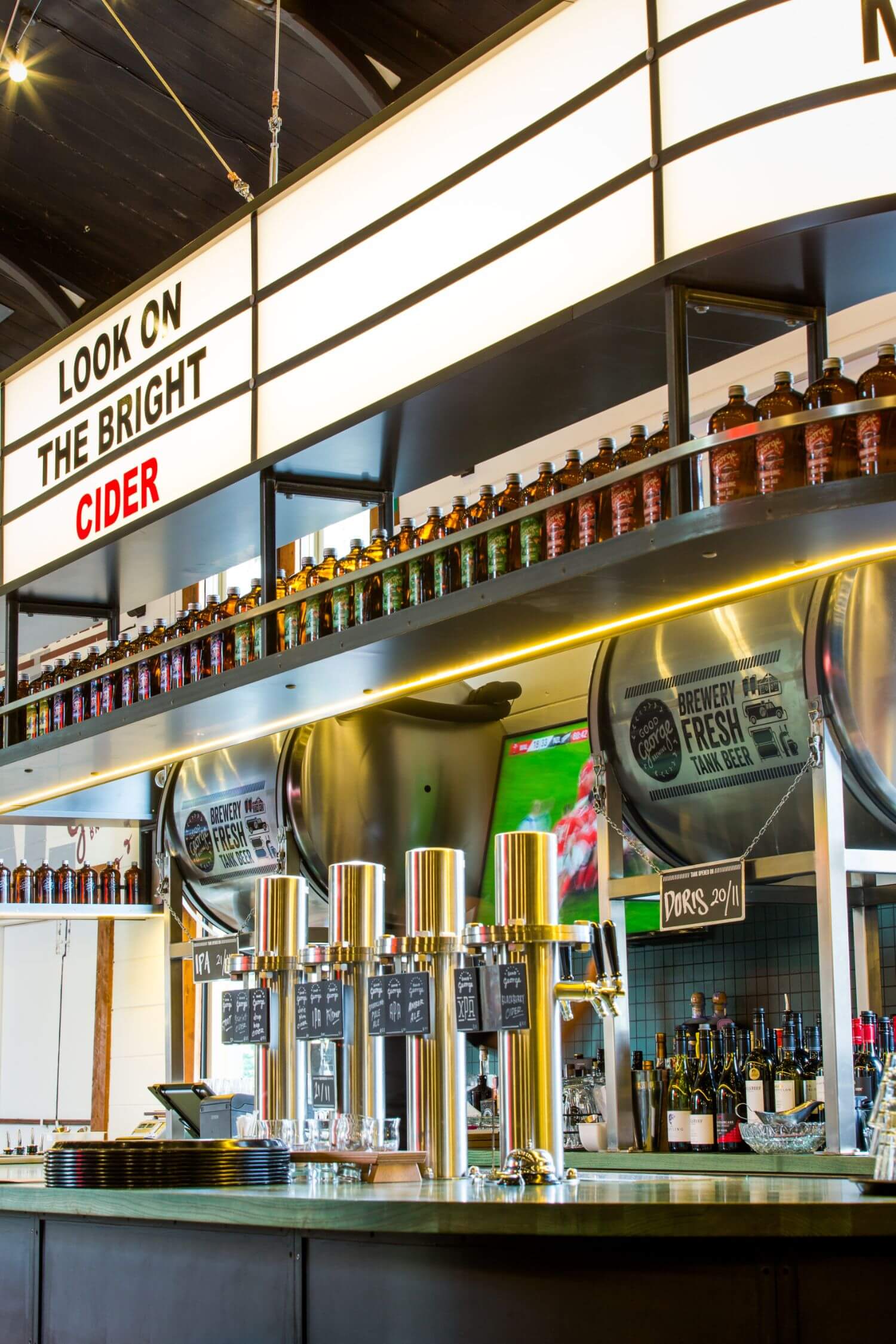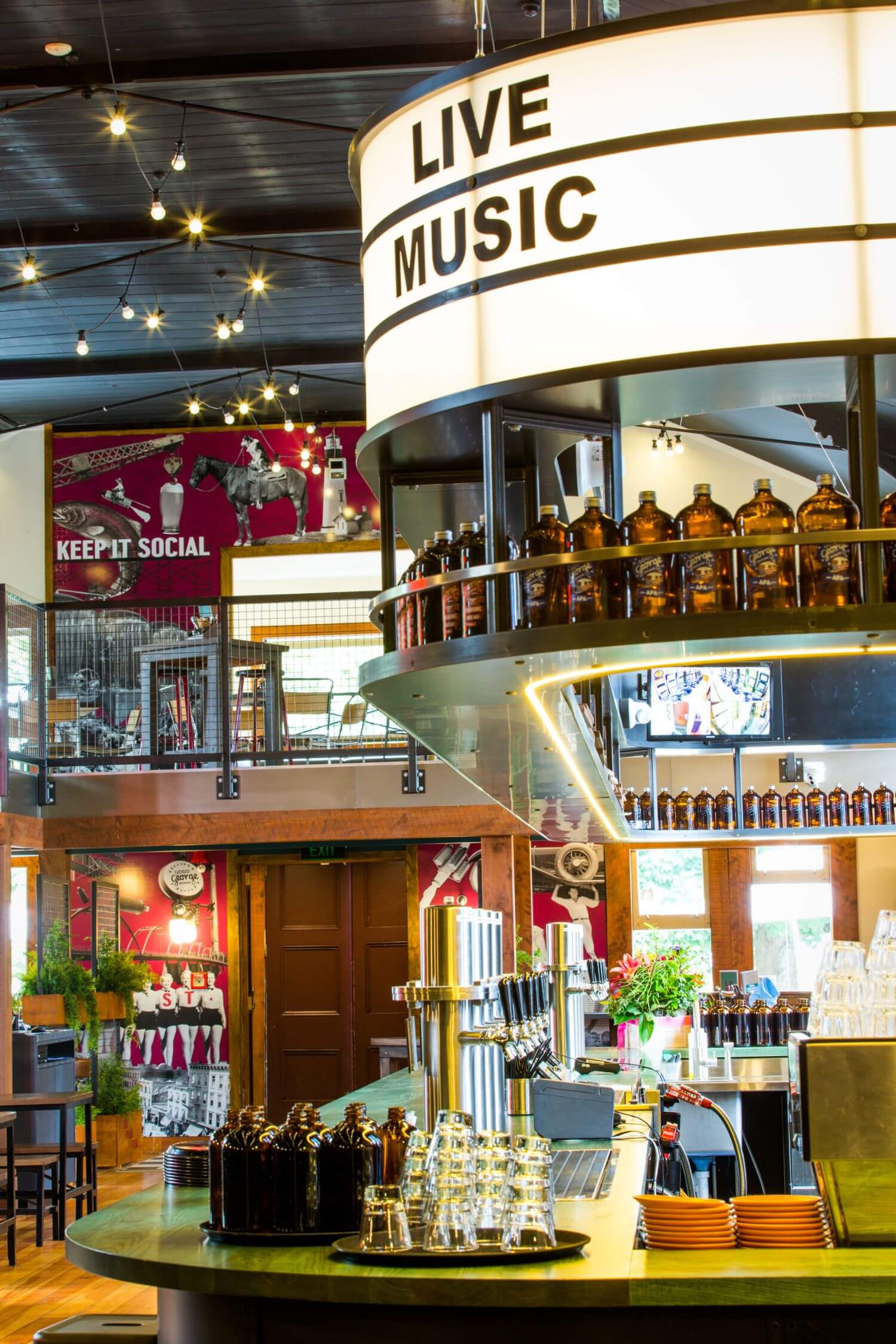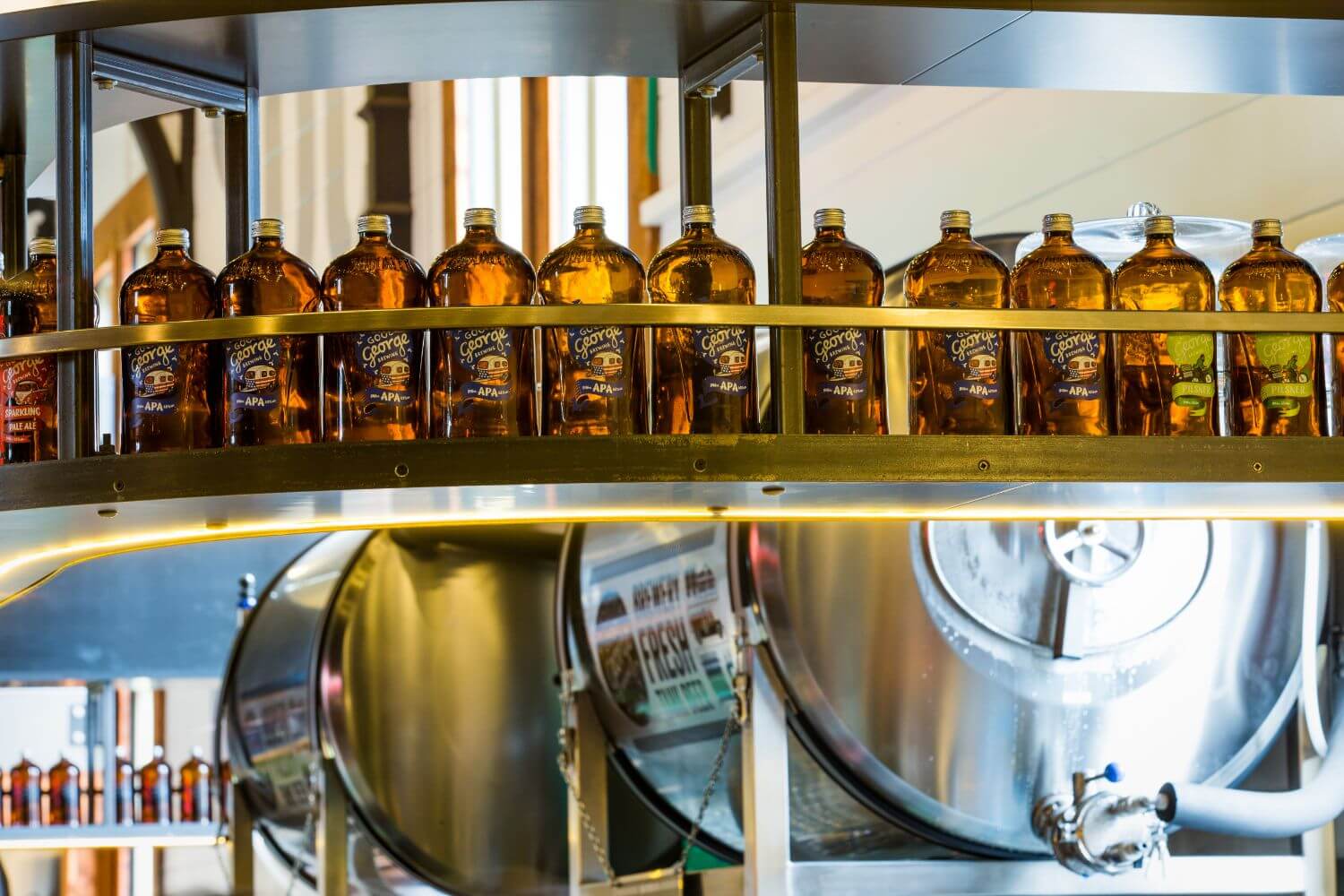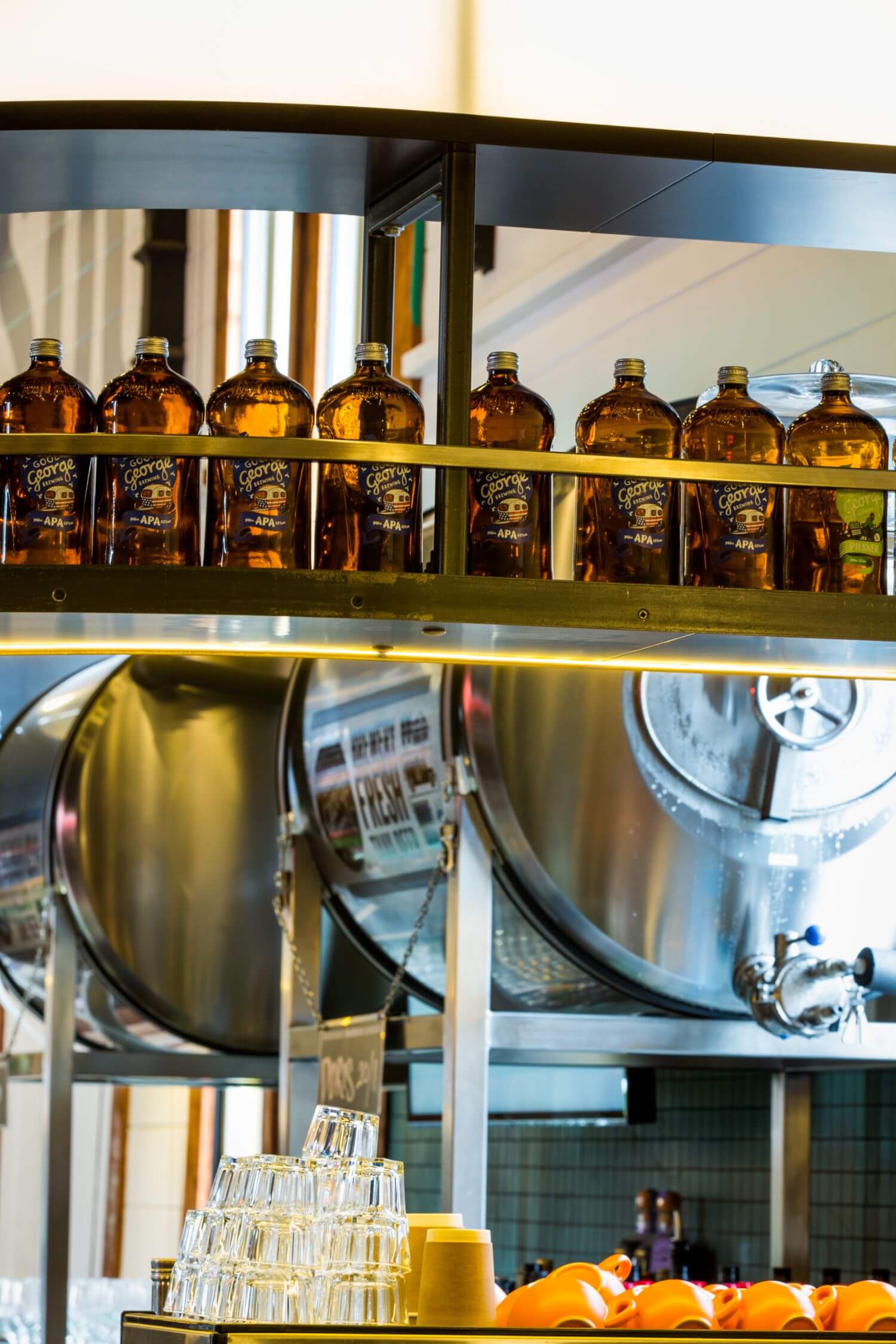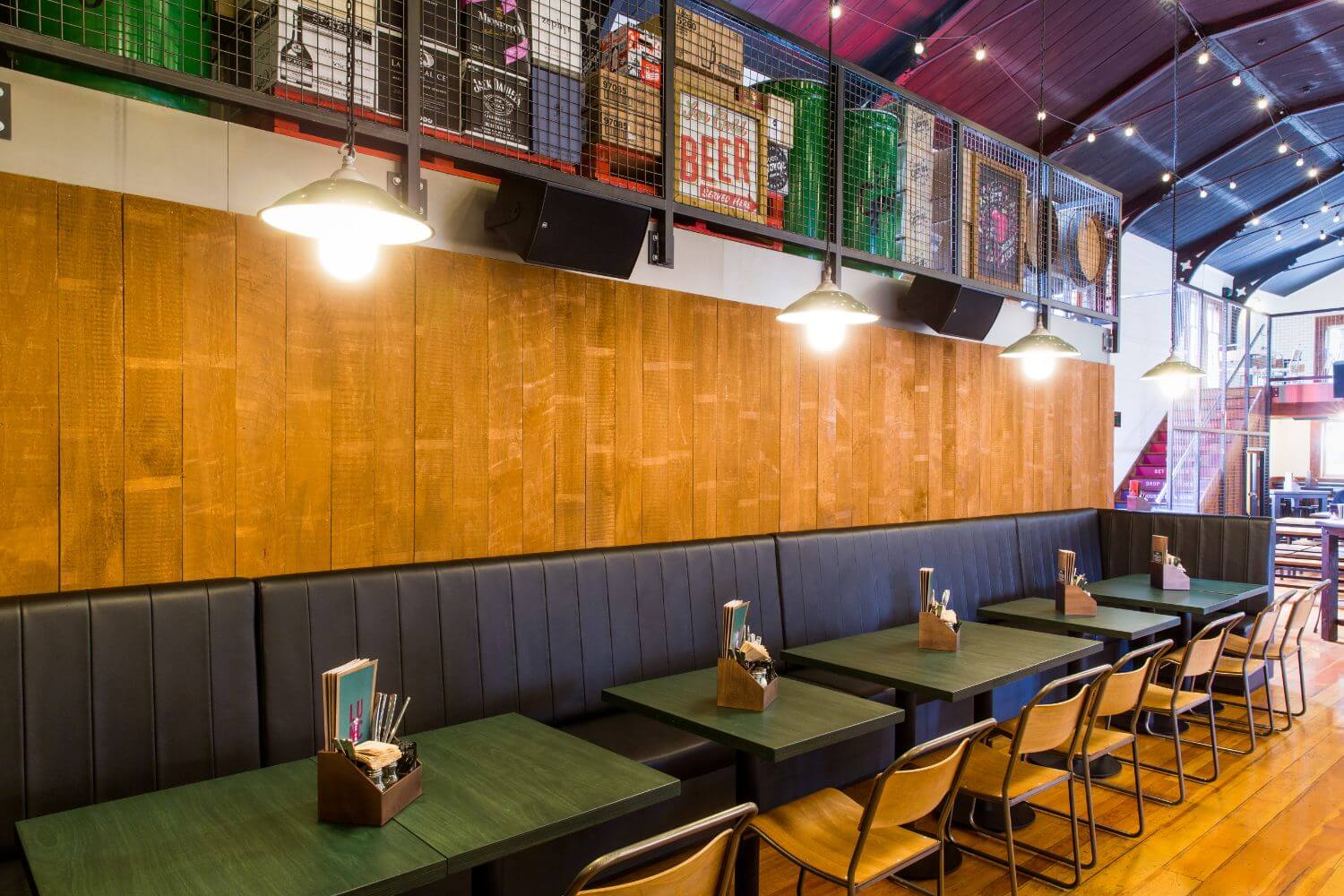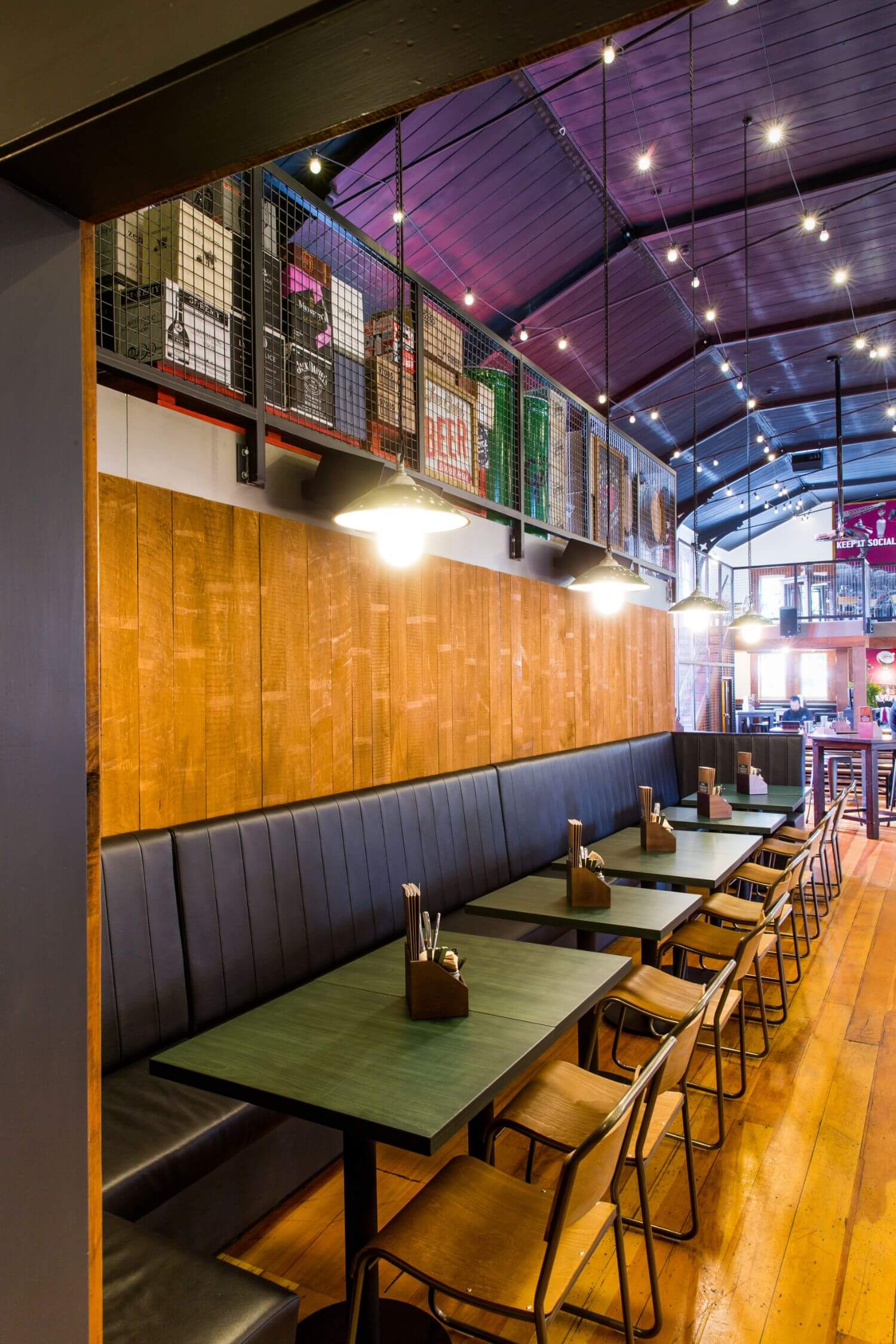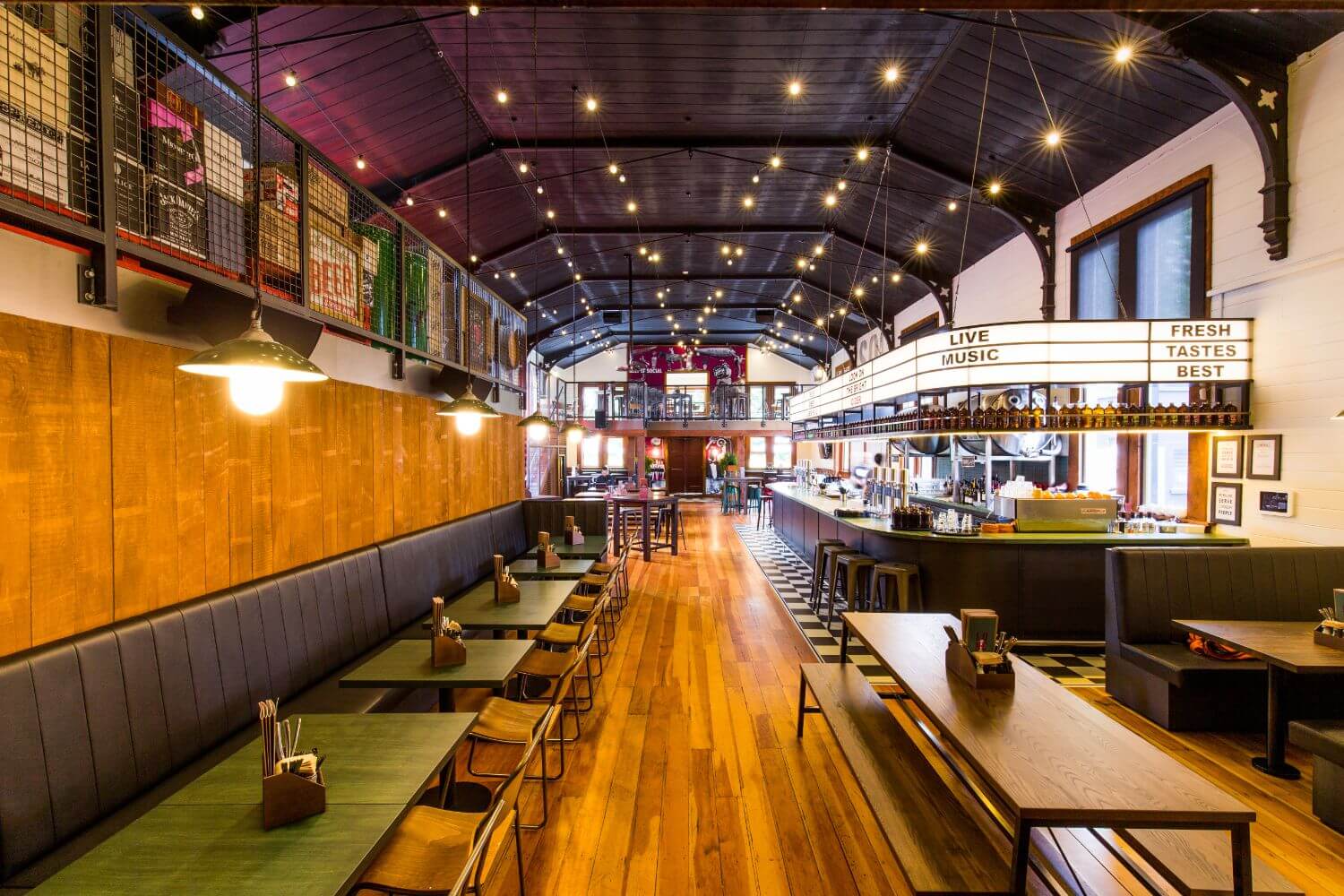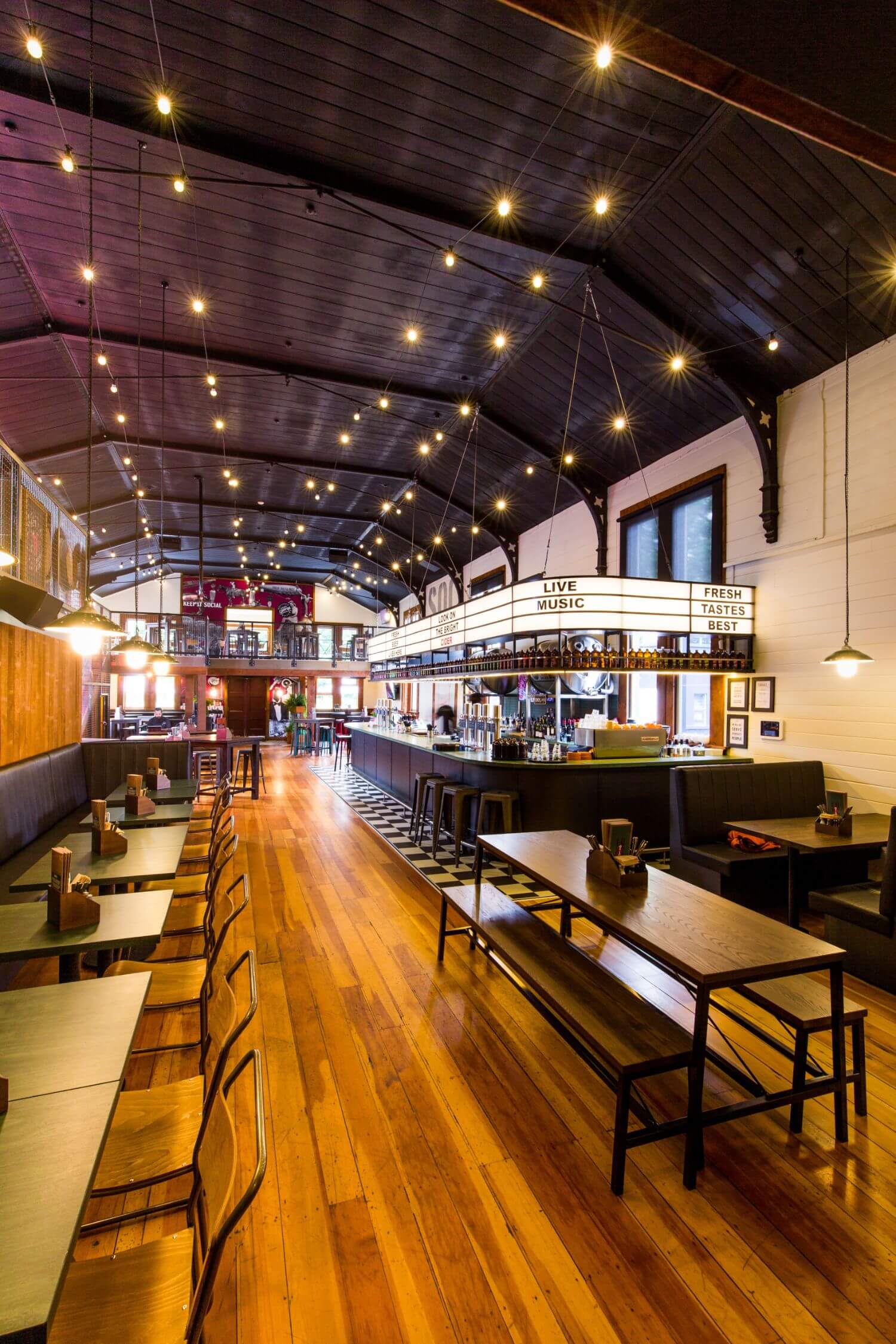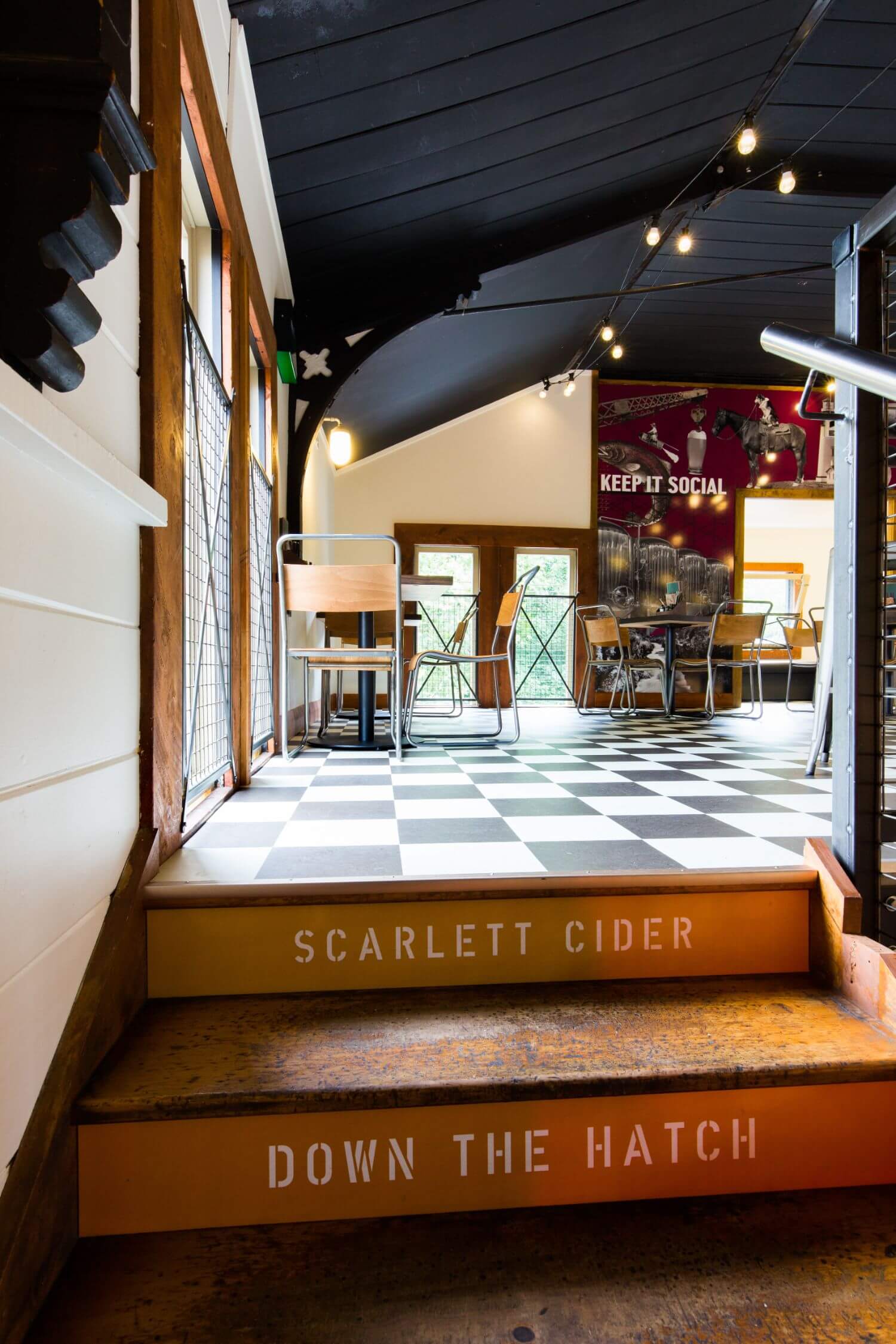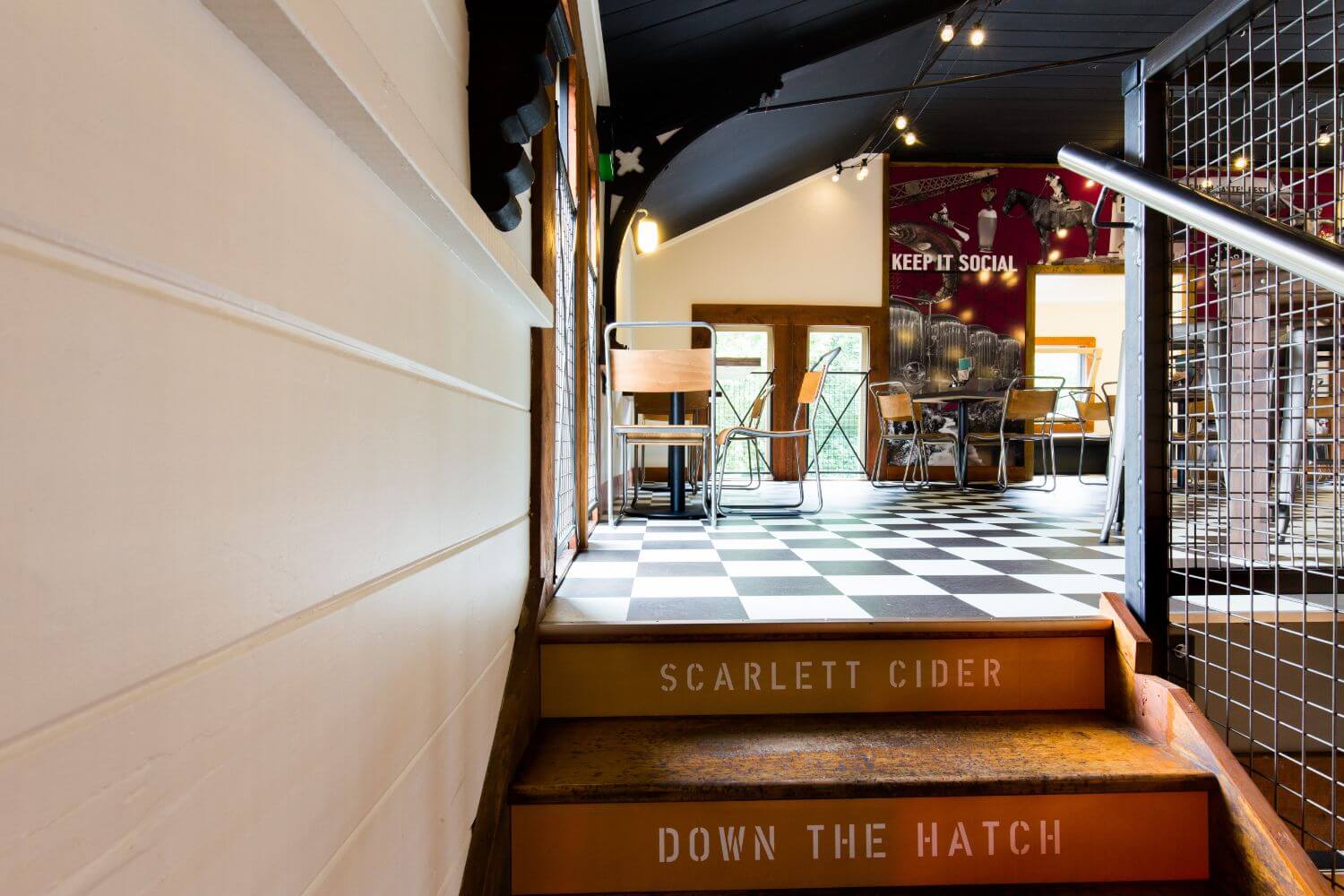 The contract was negotiated, with Hawkins providing a cost estimate based on concept drawings, as a budget guide for the client. From this point many of the details were developed onsite, requiring close liaison with the client throughout the course of the construction works.
The historic building was constructed prior to the 1900's so a key focus for the Hawkins team was to successfully complete the refurbishment whilst ensuring as many of its heritage elements remained intact.
The work included demolition of existing fixtures and fittings, reconfiguration of the main building area, a new bar fitout, steel balustrading, new floor coverings, banquet seating and a new kitchen. These features were all carefully designed to incorporate the modern but not staying from the original historic nature of the building.
The building is located on a busy one-way street at the end of a shopping area with residential and local park amenities adjacent. This proved to be challenging for deliveries and getting materials to site.
Coordinating the many trades and subcontractors working in the limited space was meant the maintenance of extremely high standards of health and safety were required at all times.
The client wished to open the new premises in time for the summer and Christmas period, which was the driver for the five-week project programme. This short duration meant for a fast-paced project, with at times 15 hour working days, and decisions often being made on the spot to ensure a fast turnaround.
Thanks to great team collaboration from all parties involved, and a strong relationship with the client based on the successful delivery of previous projects, the doors opened on time and with a result that exceeded the client's expectations.