Hawkins completed the 45 metre high Christchurch Airport control tower in 2009. The cone-shaped concrete tower helps control up to 800 aircraft movements every day.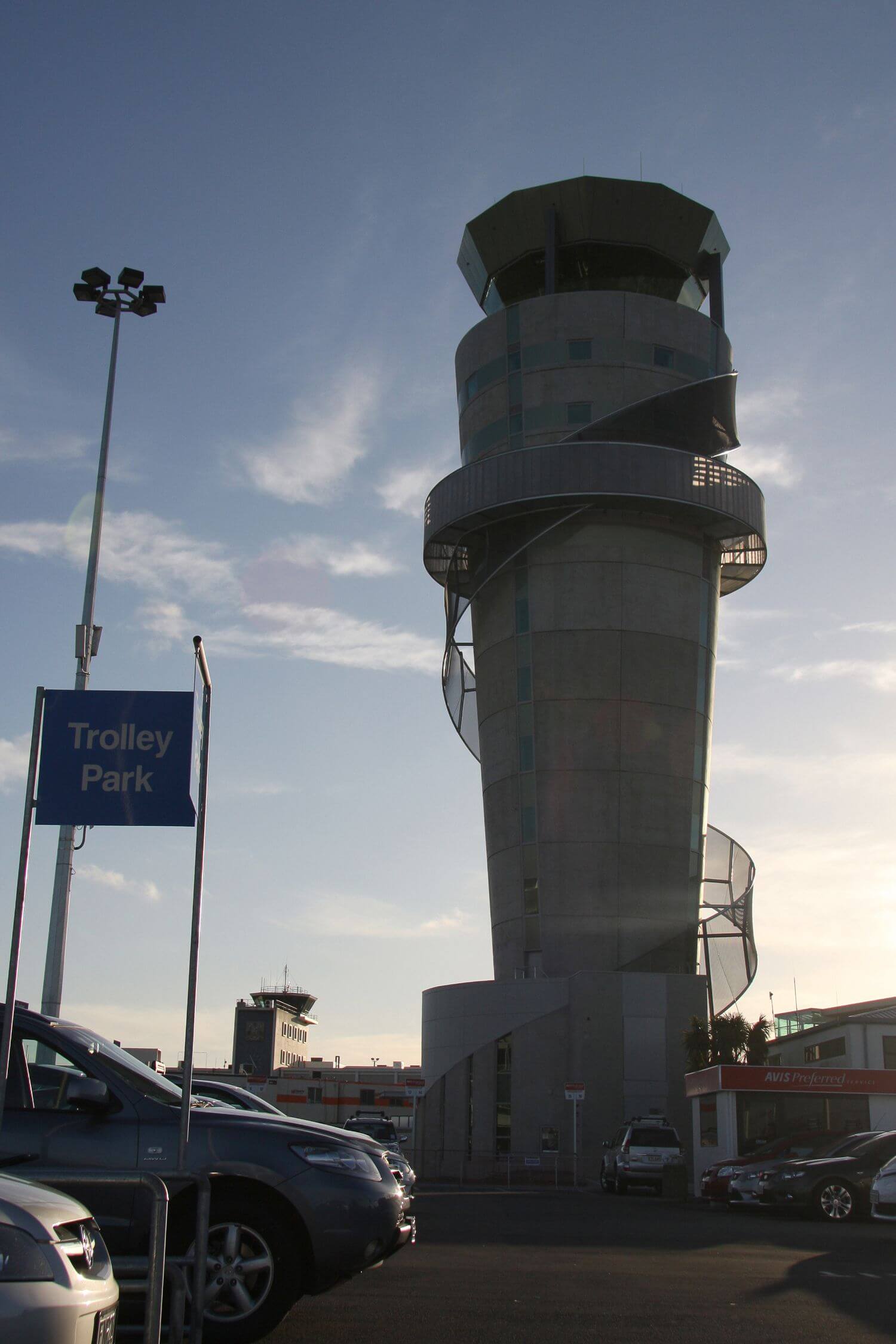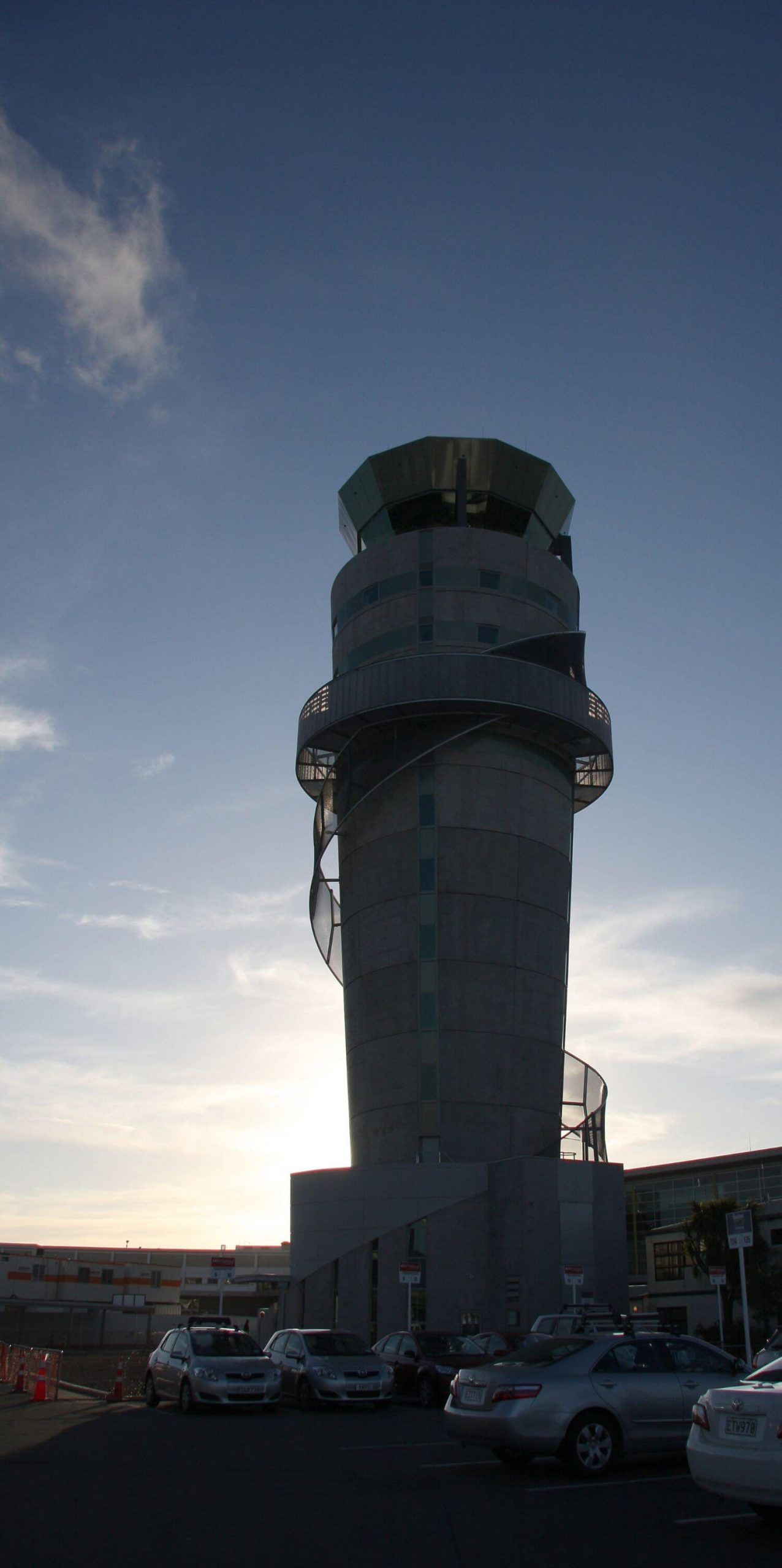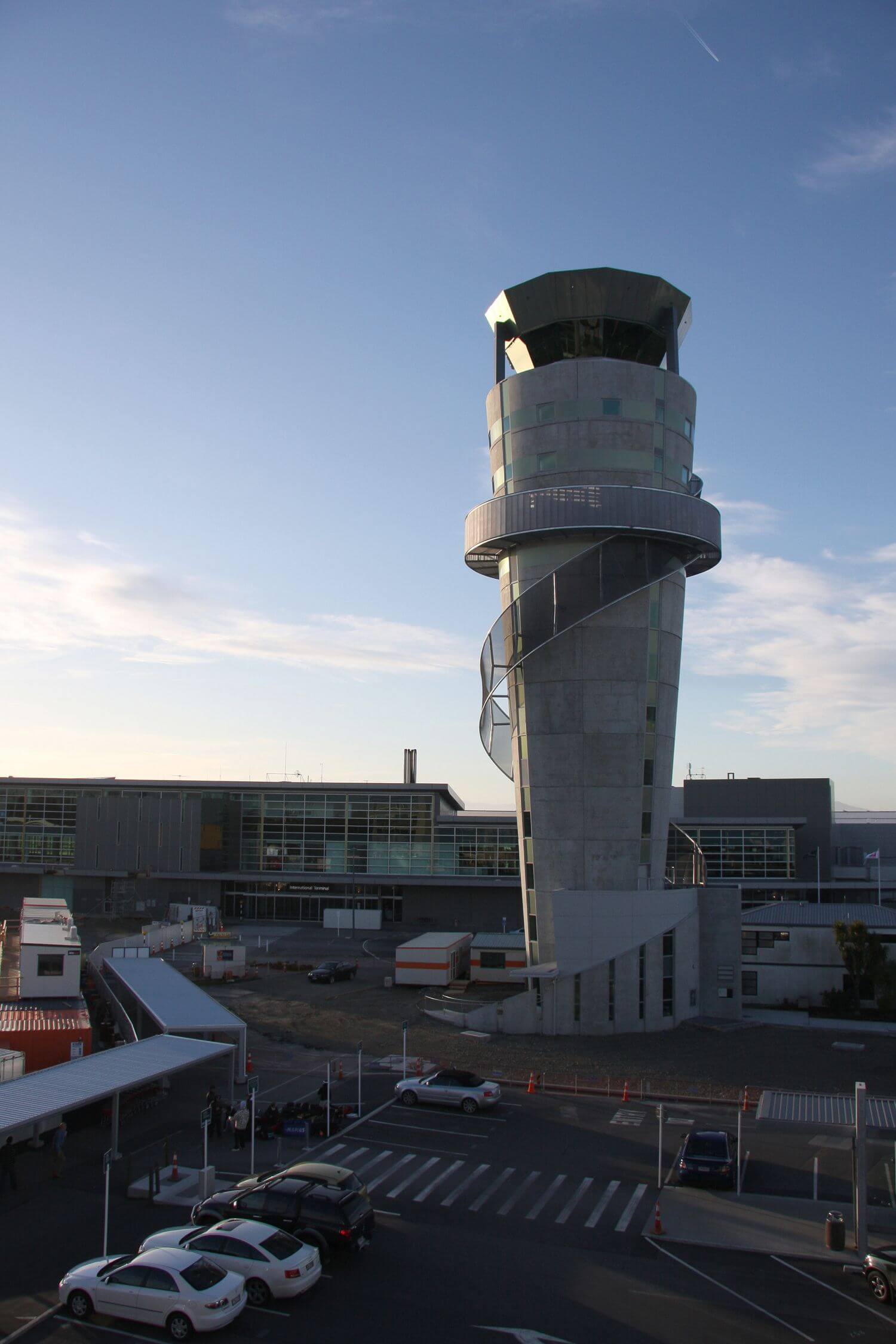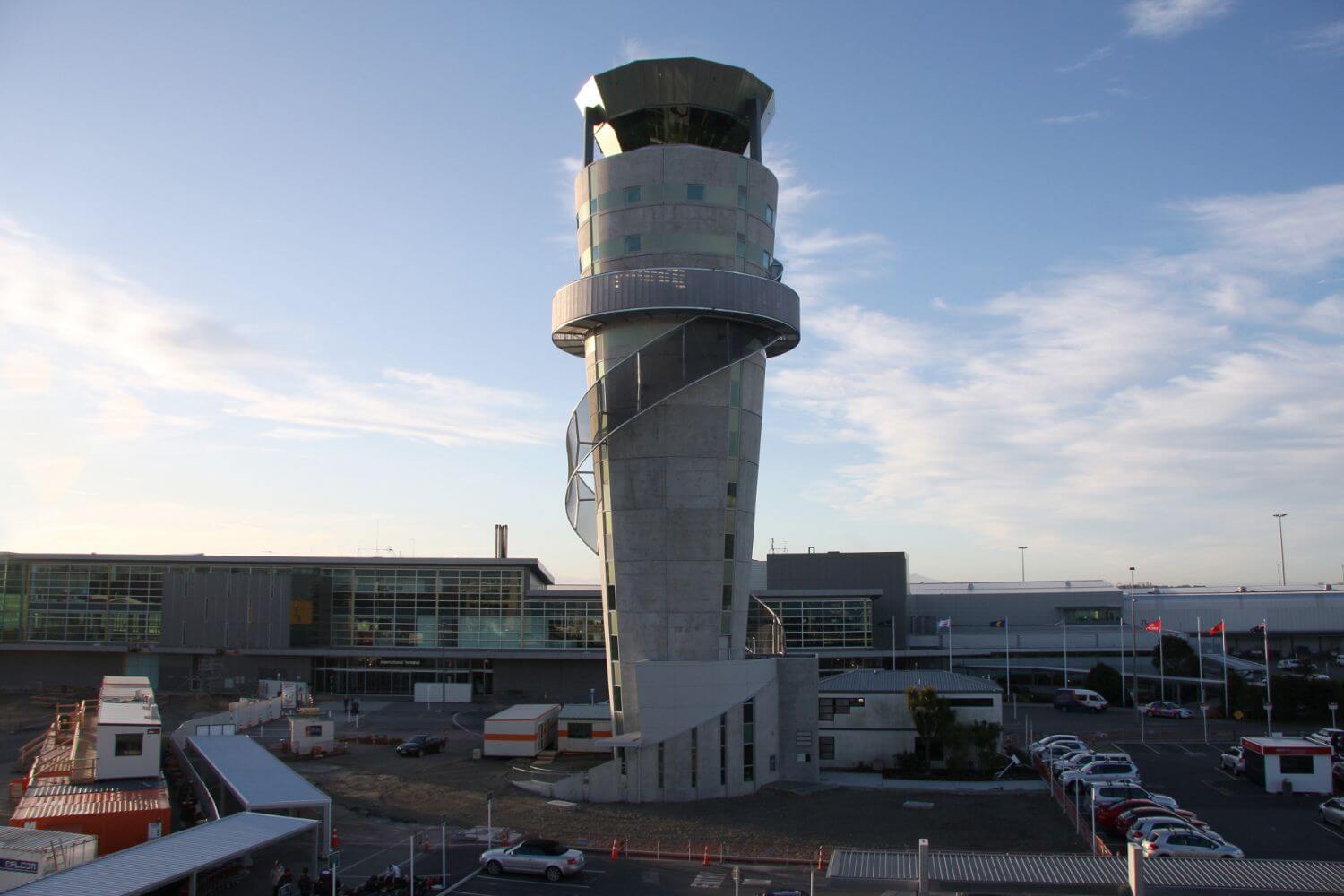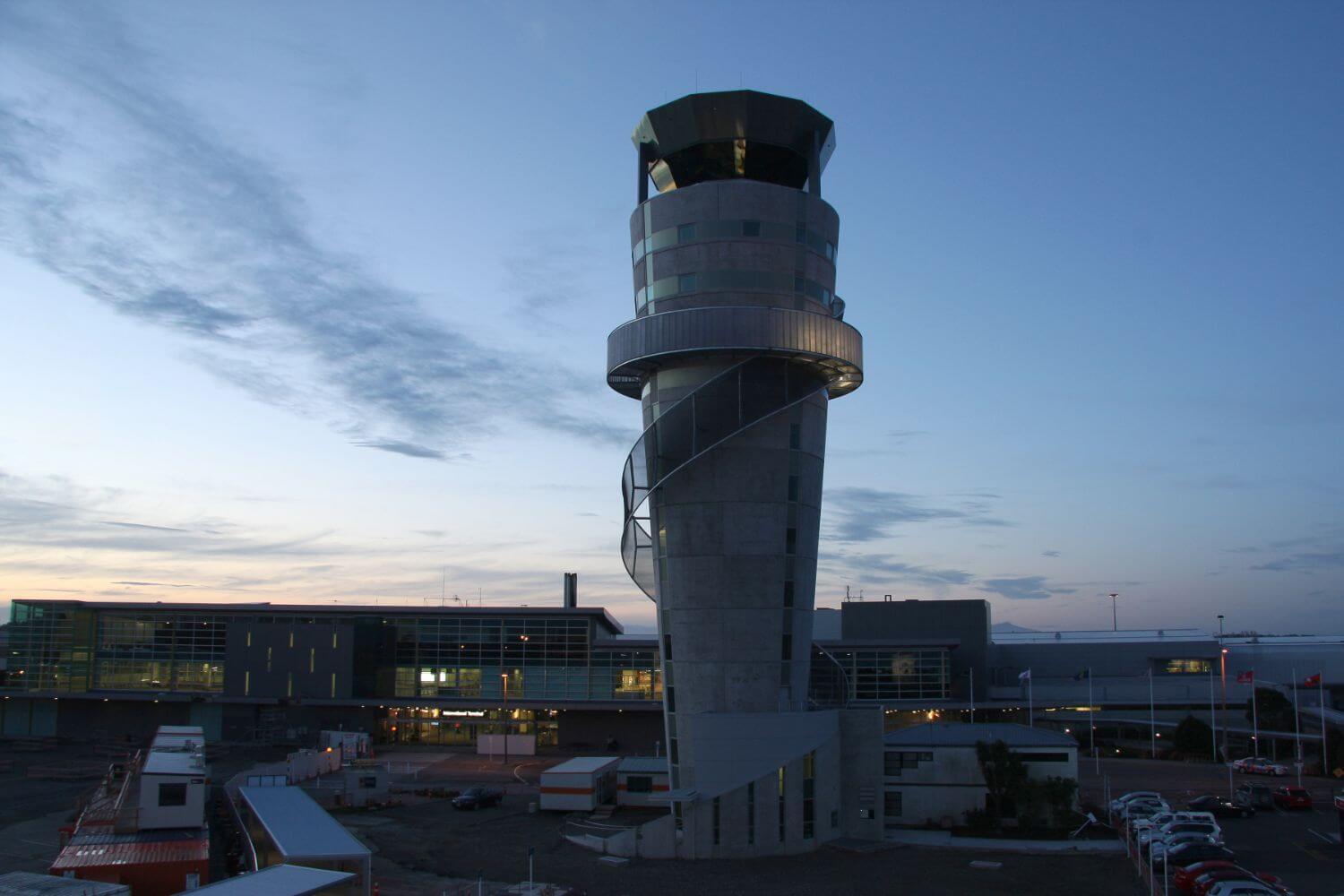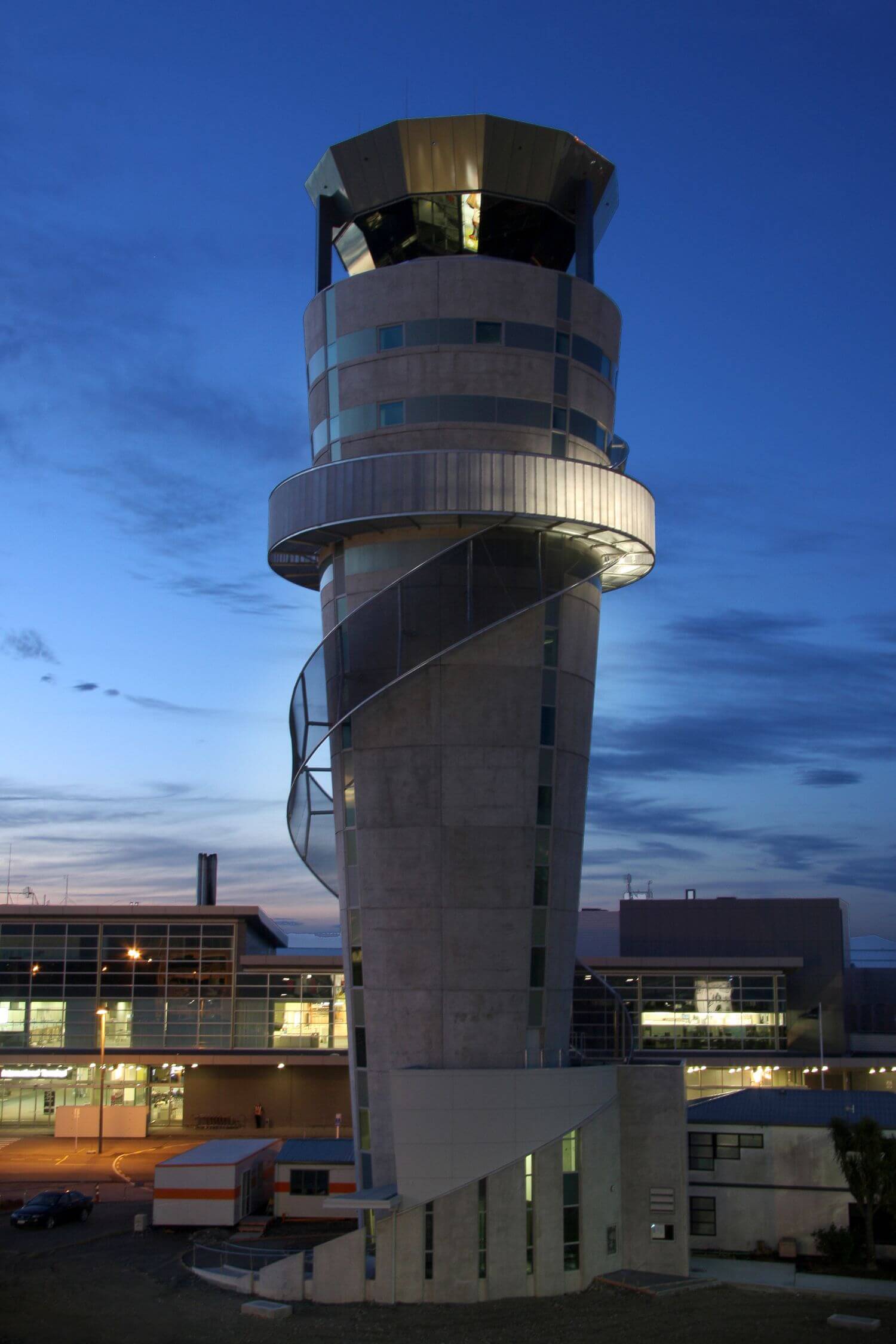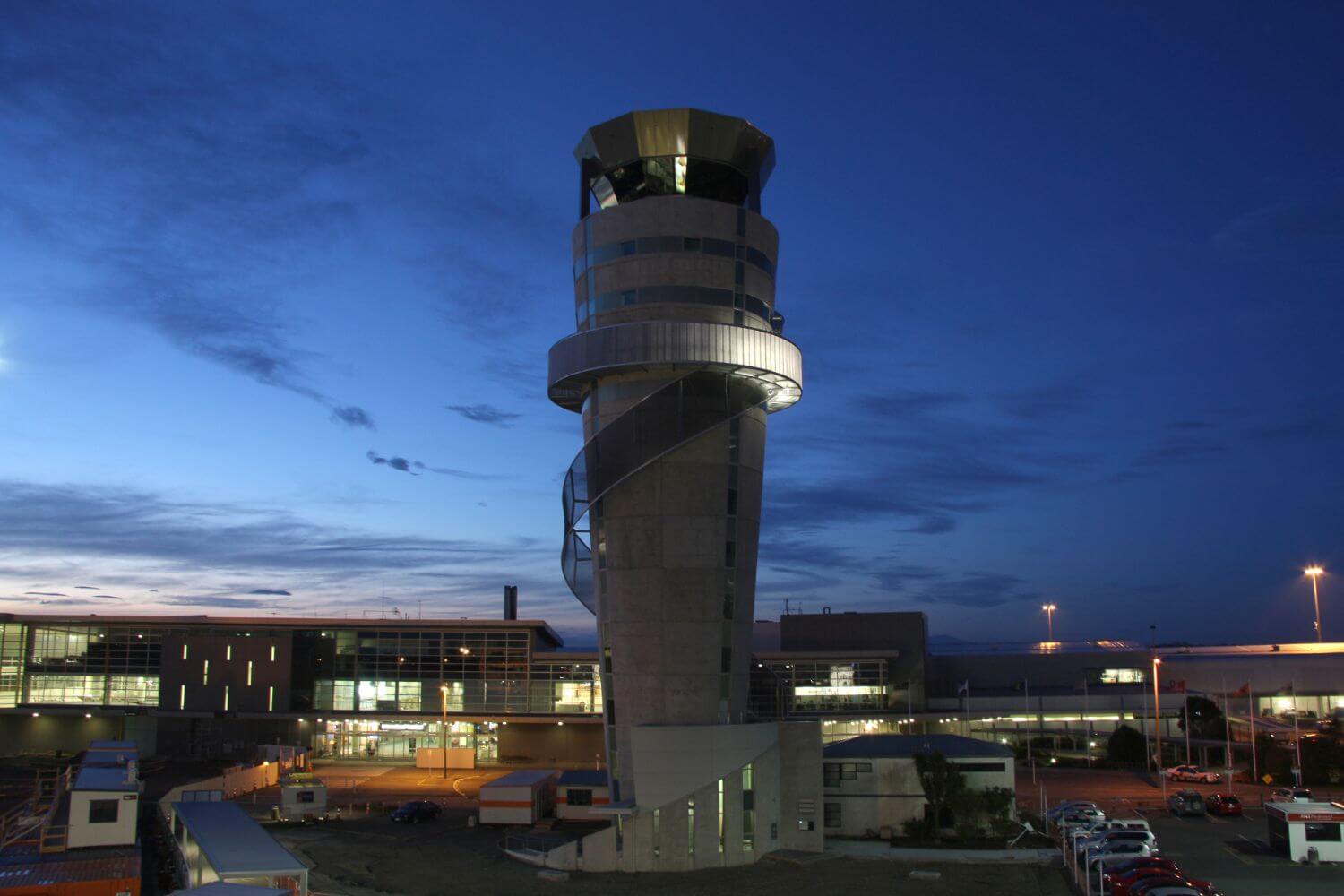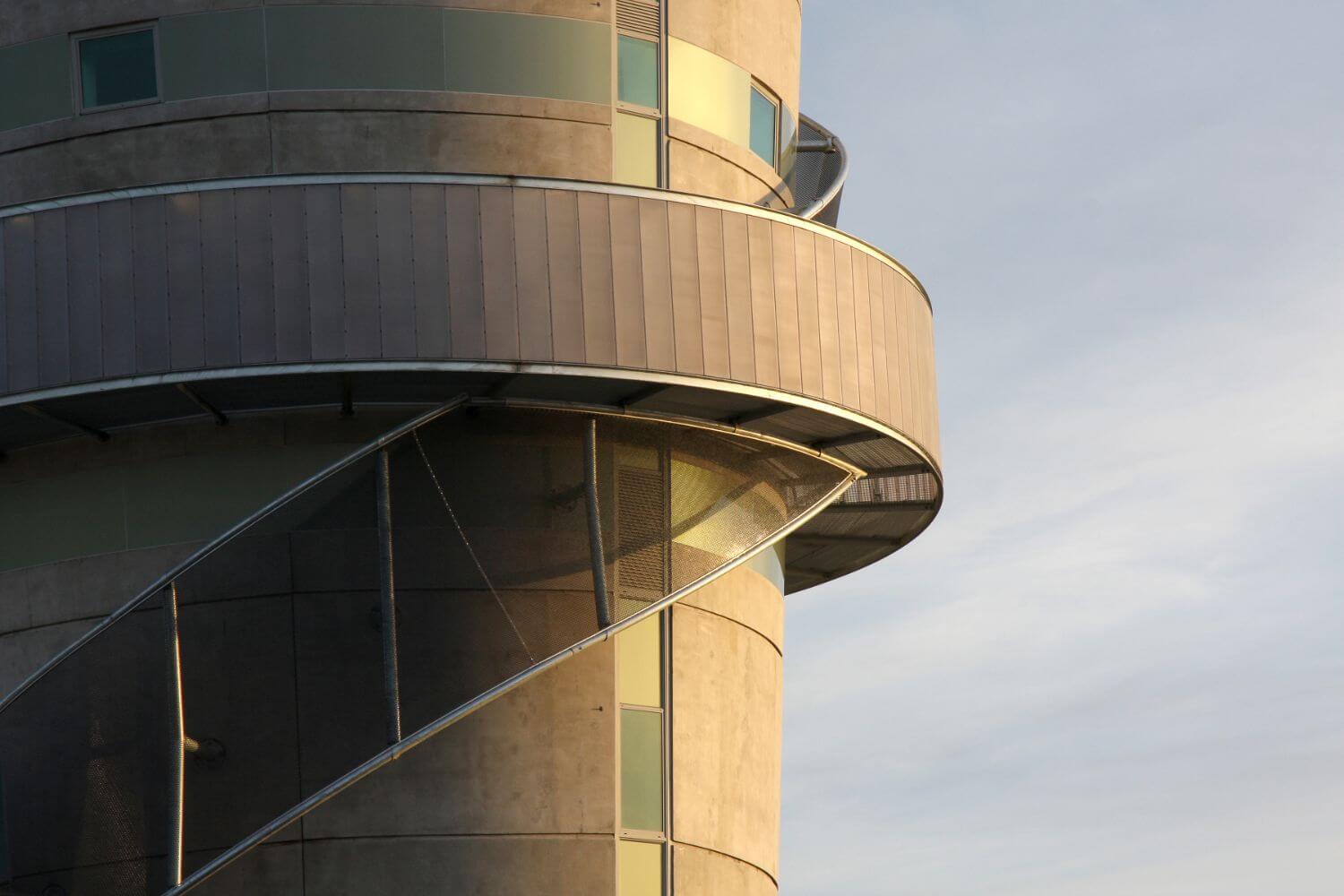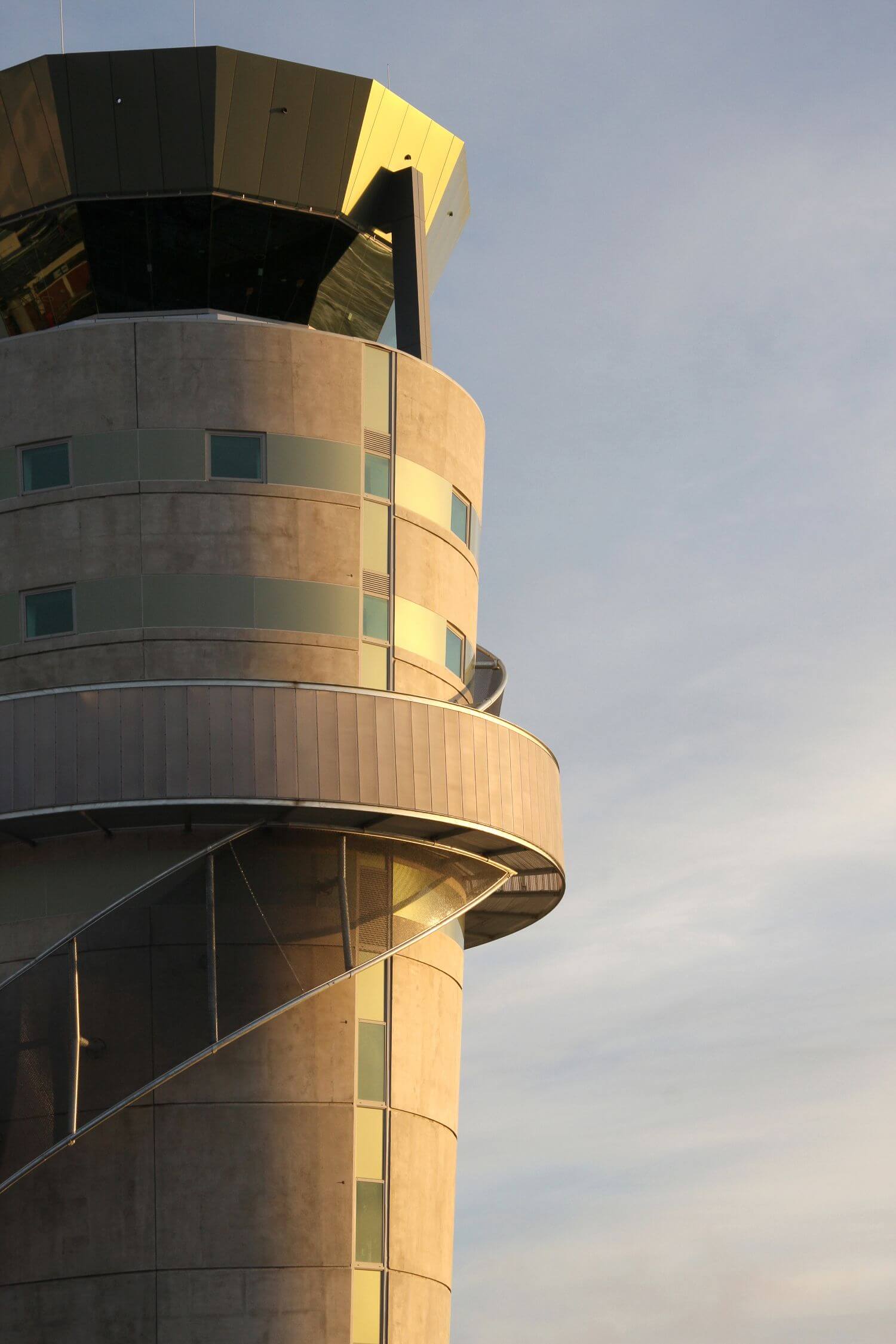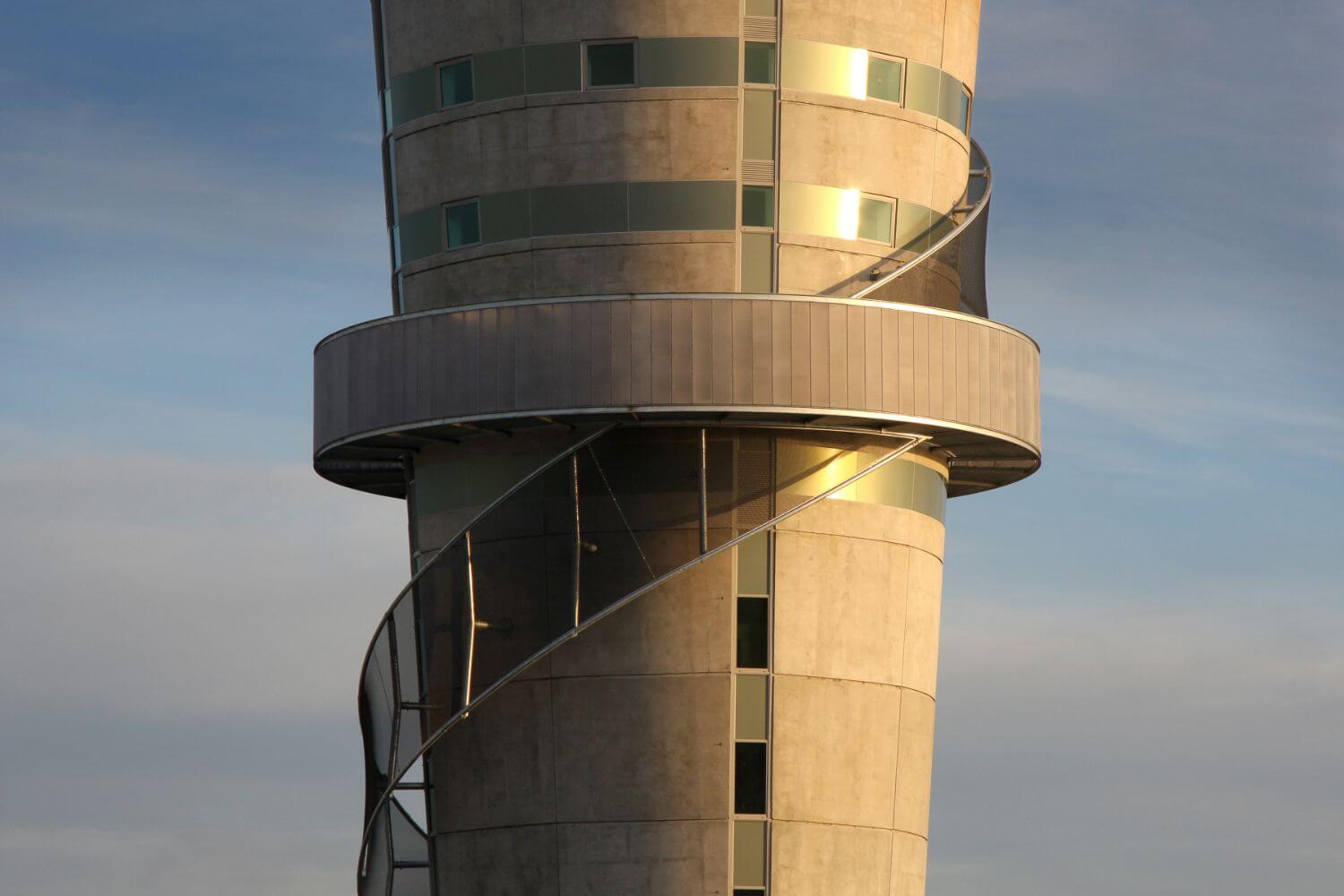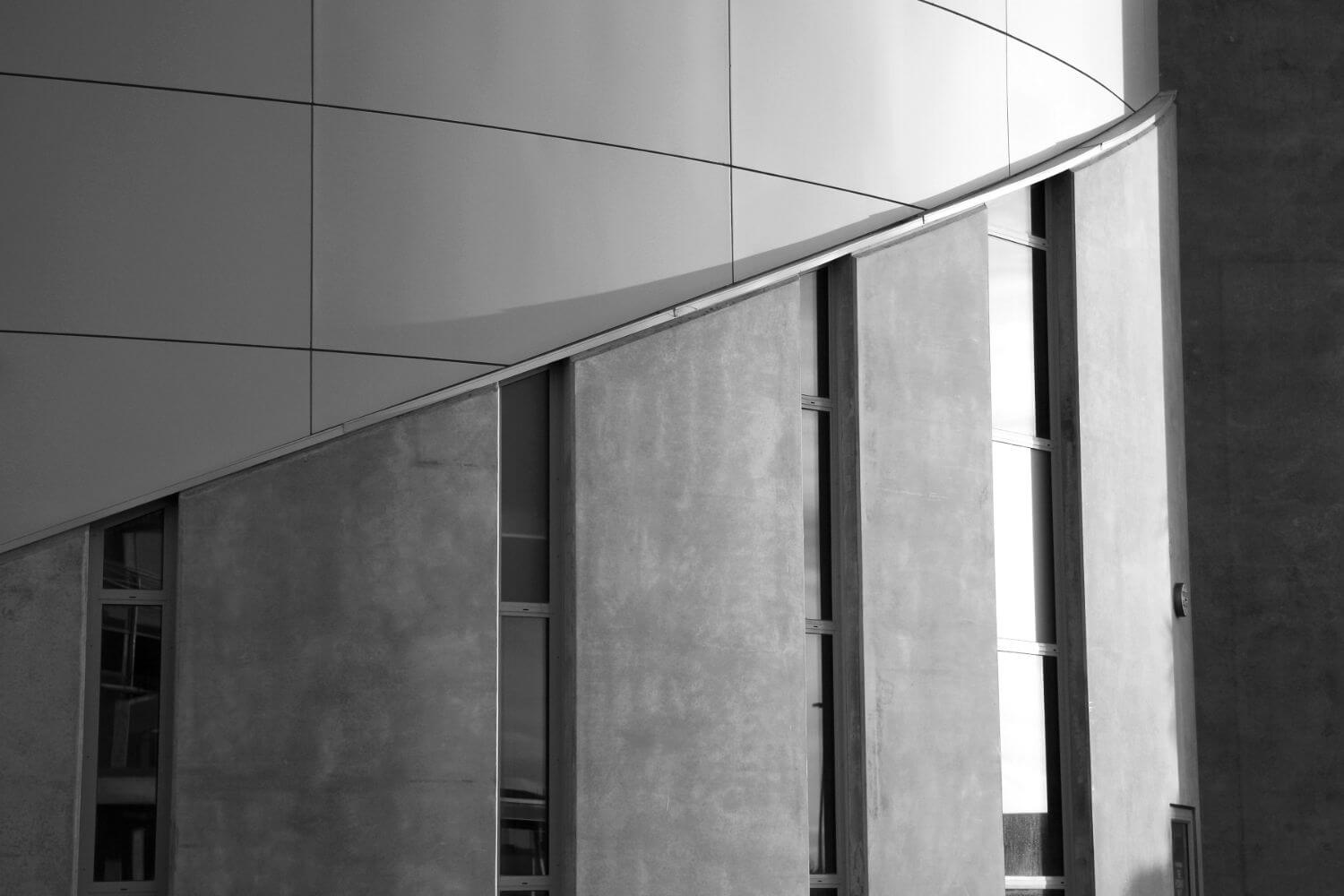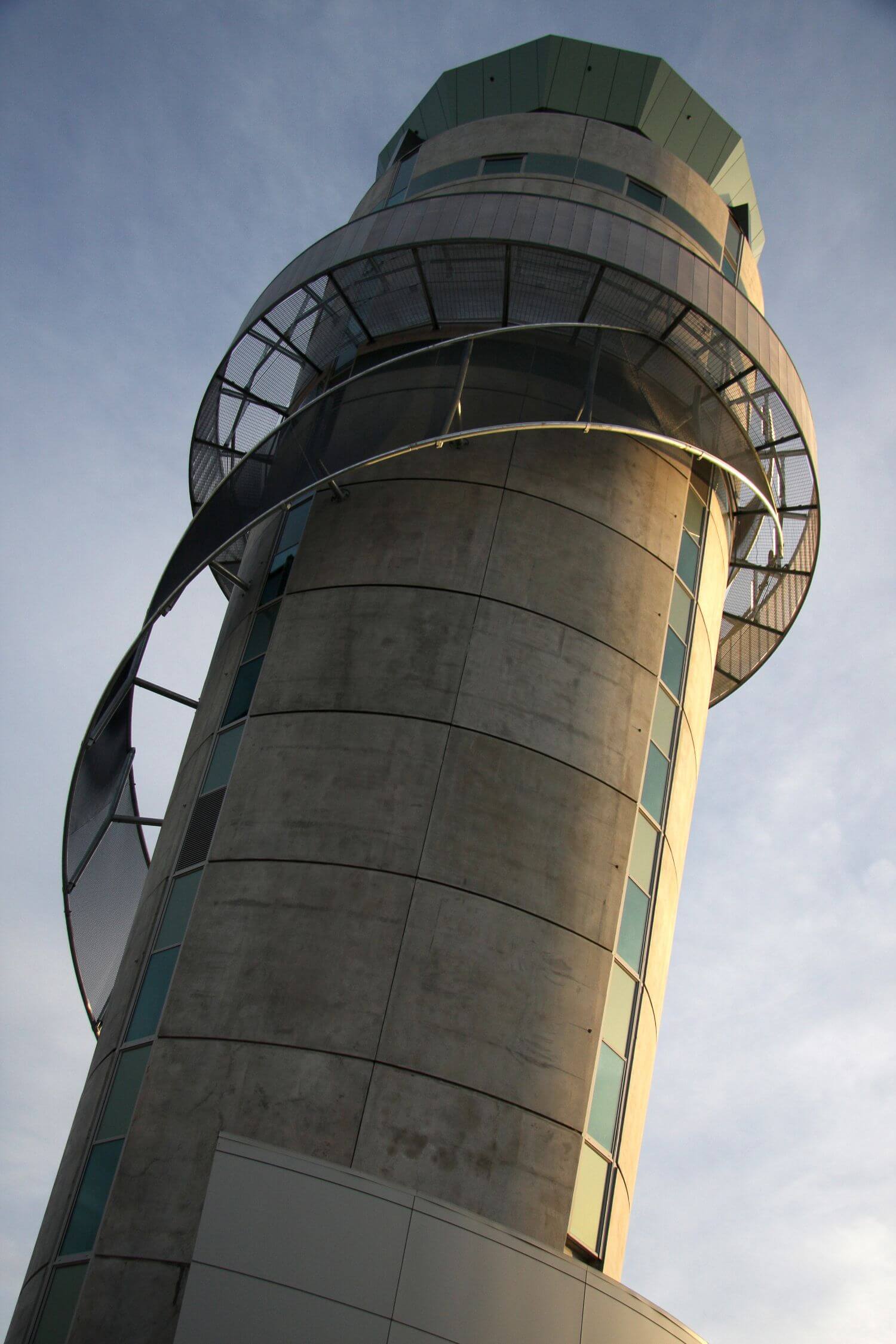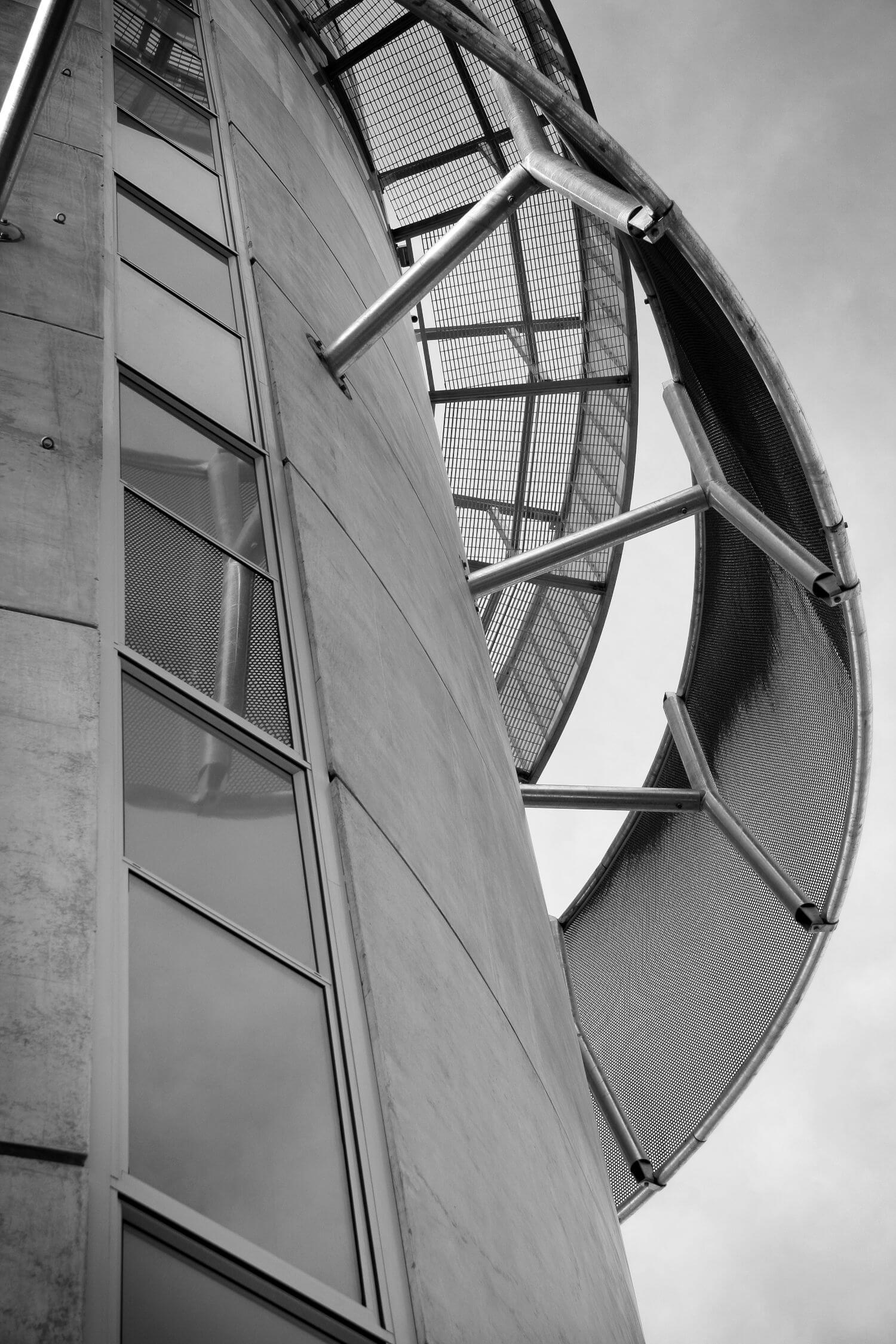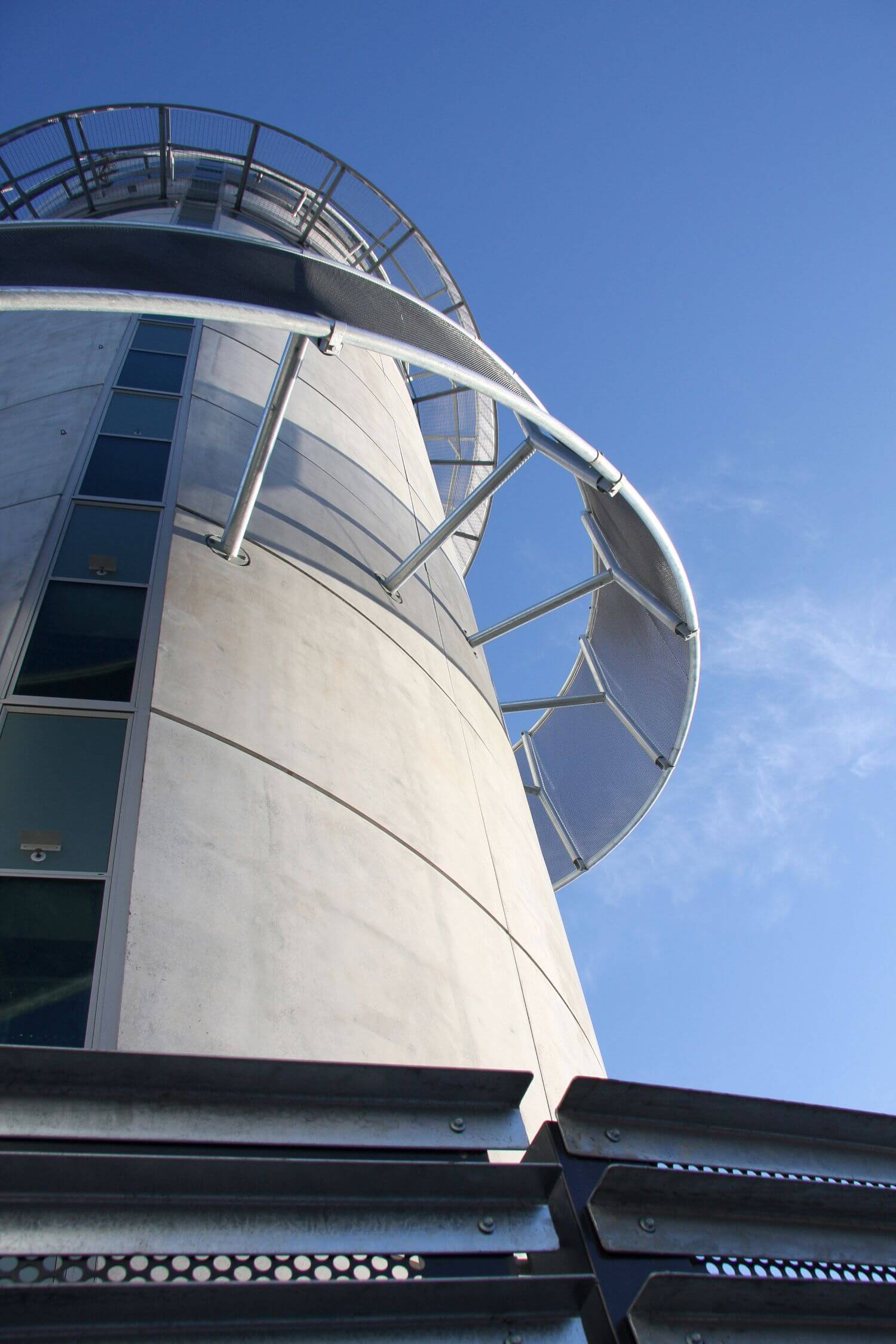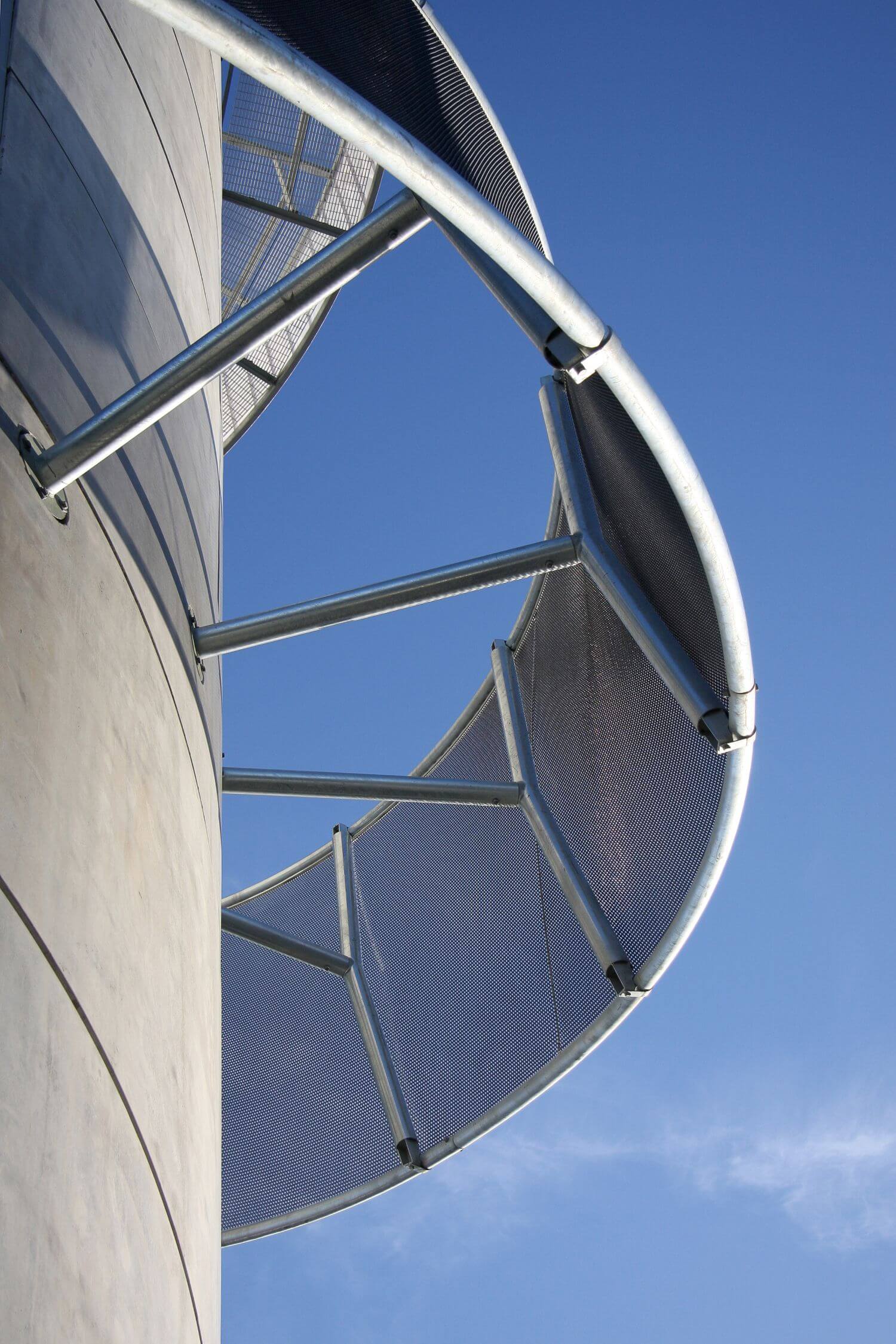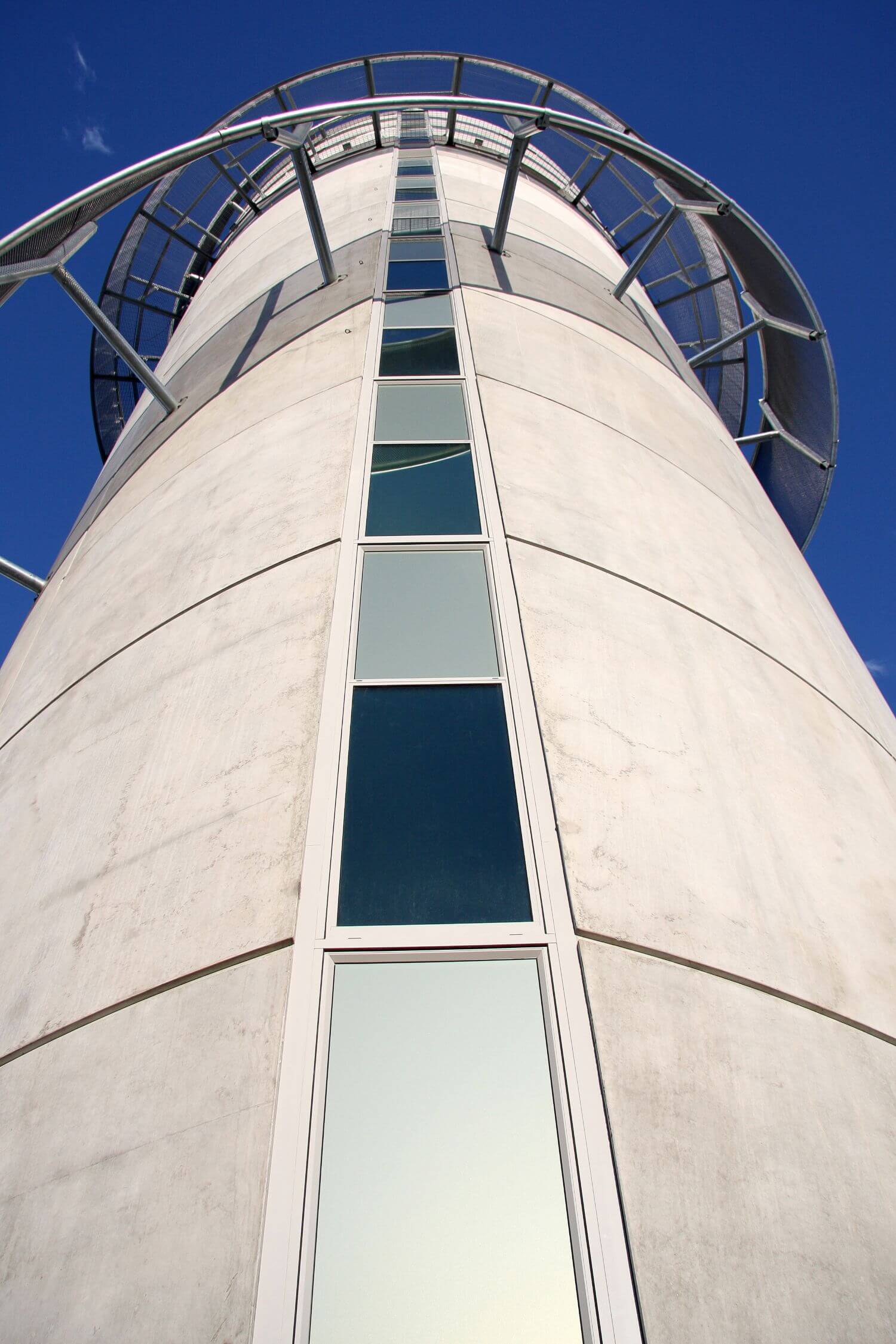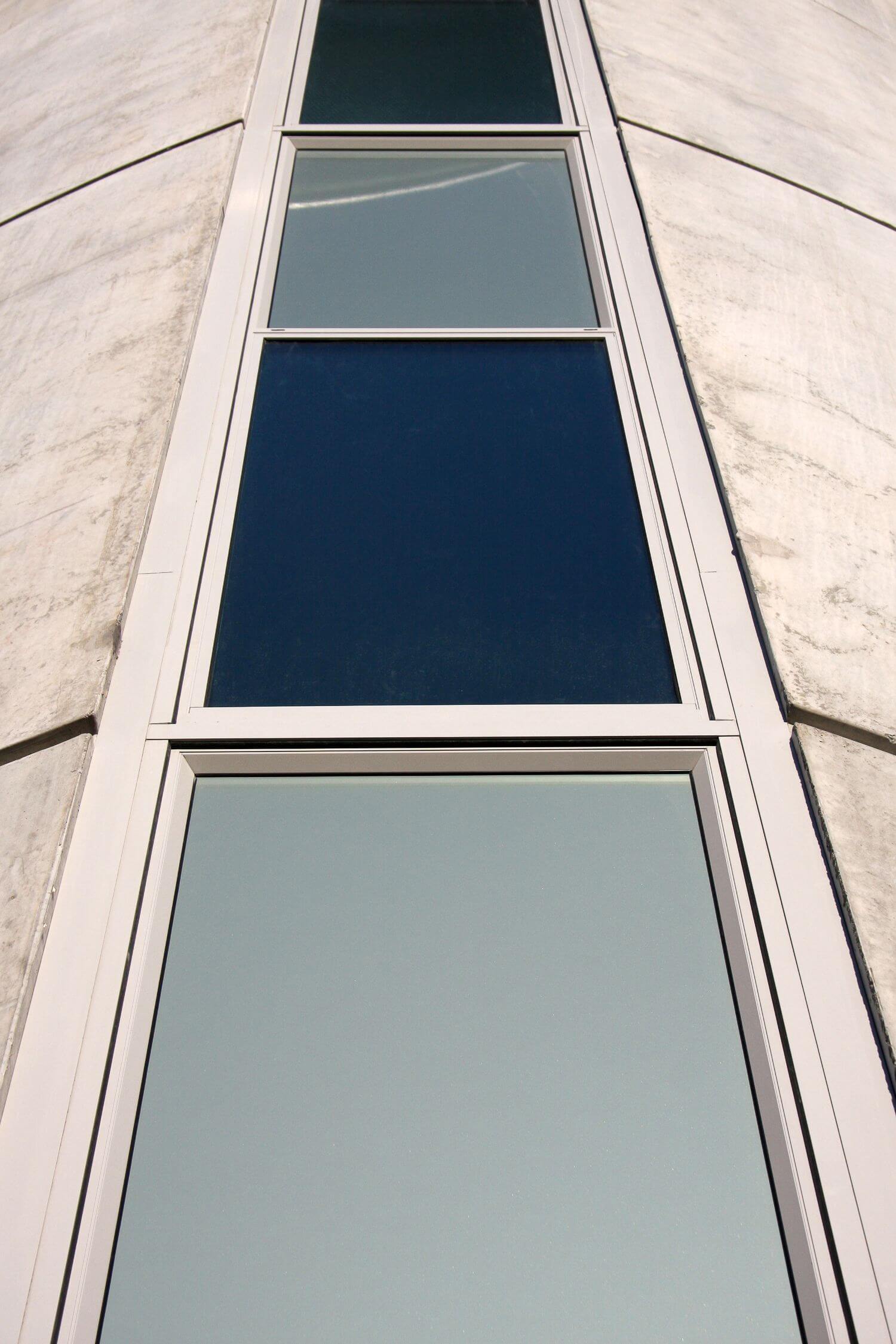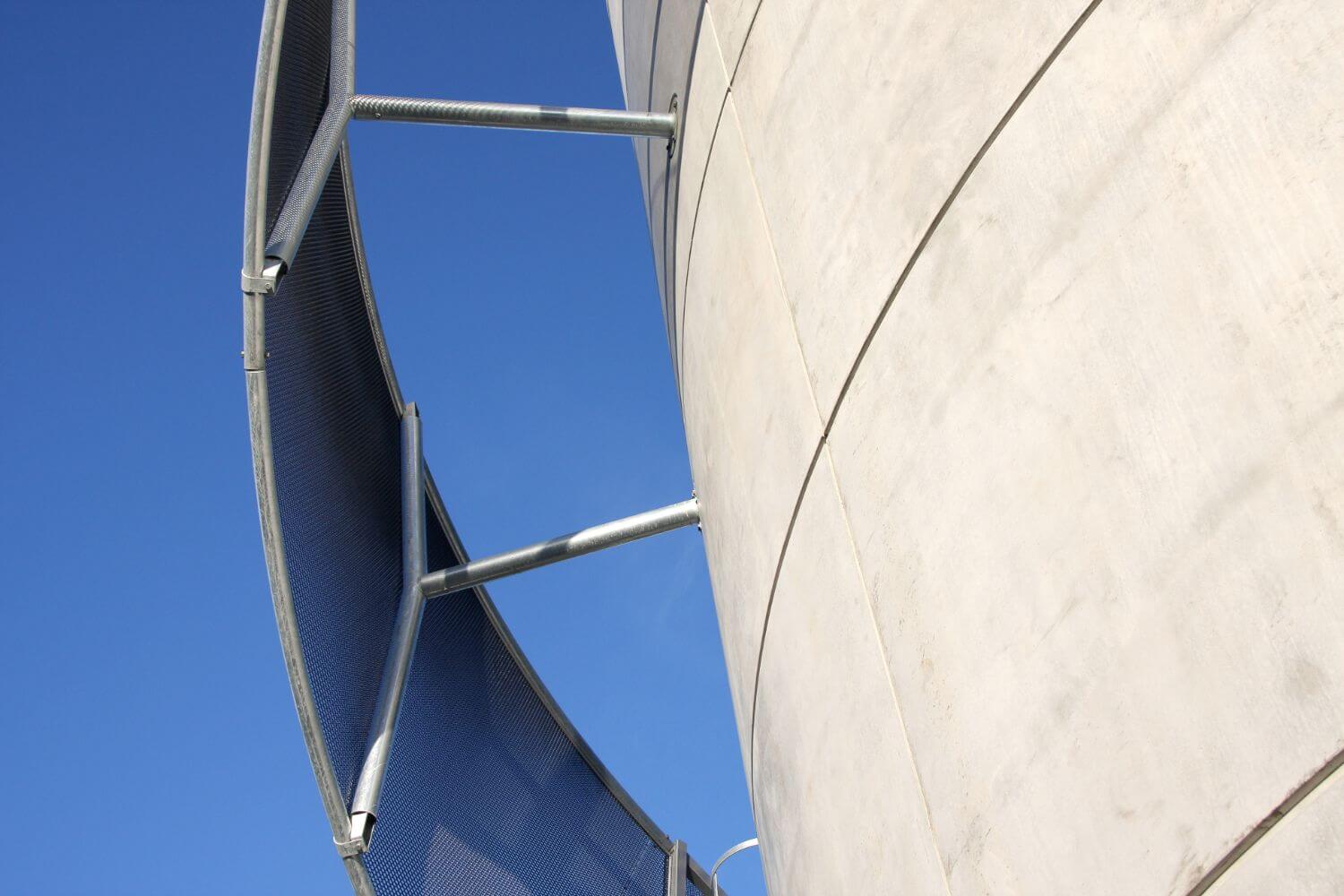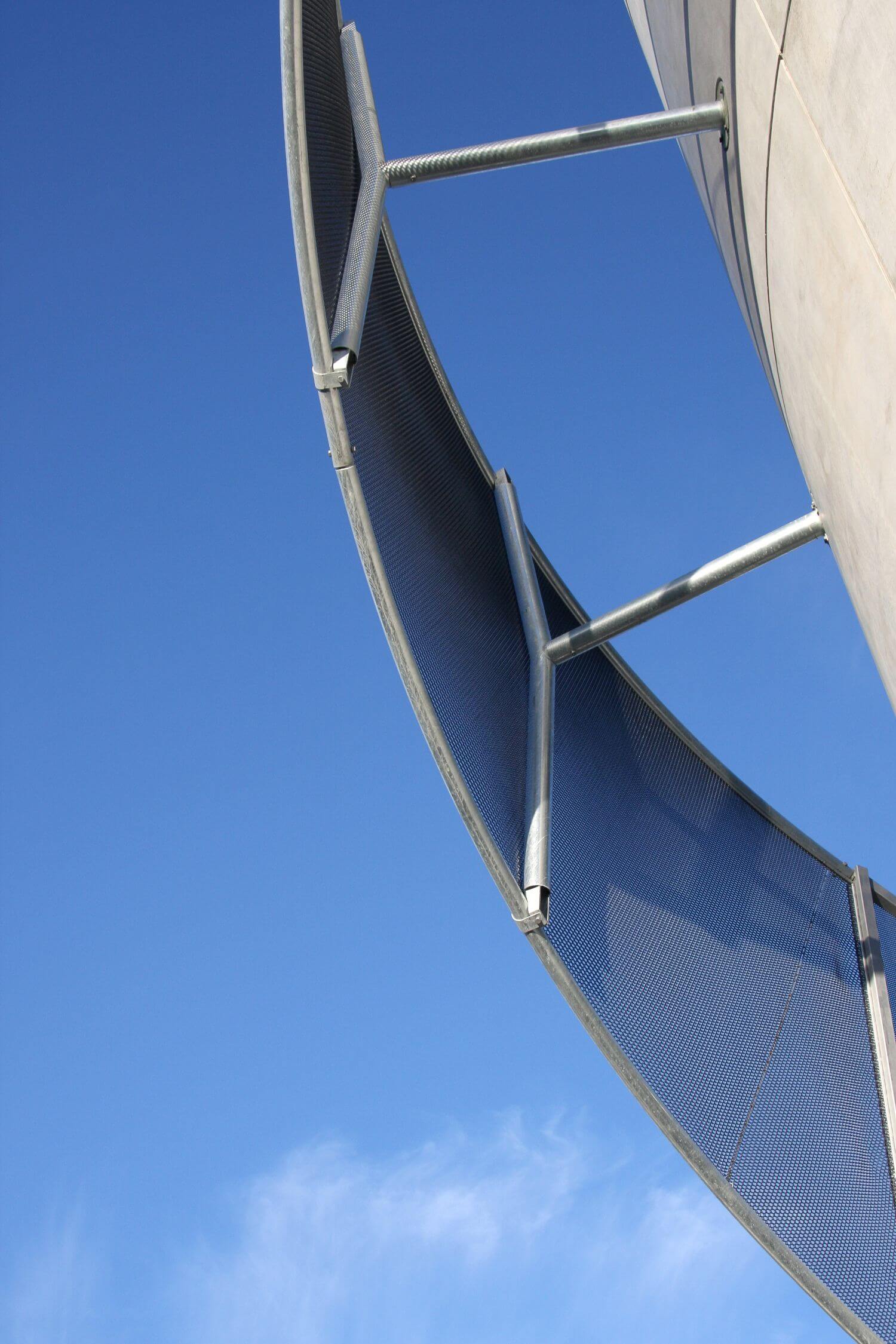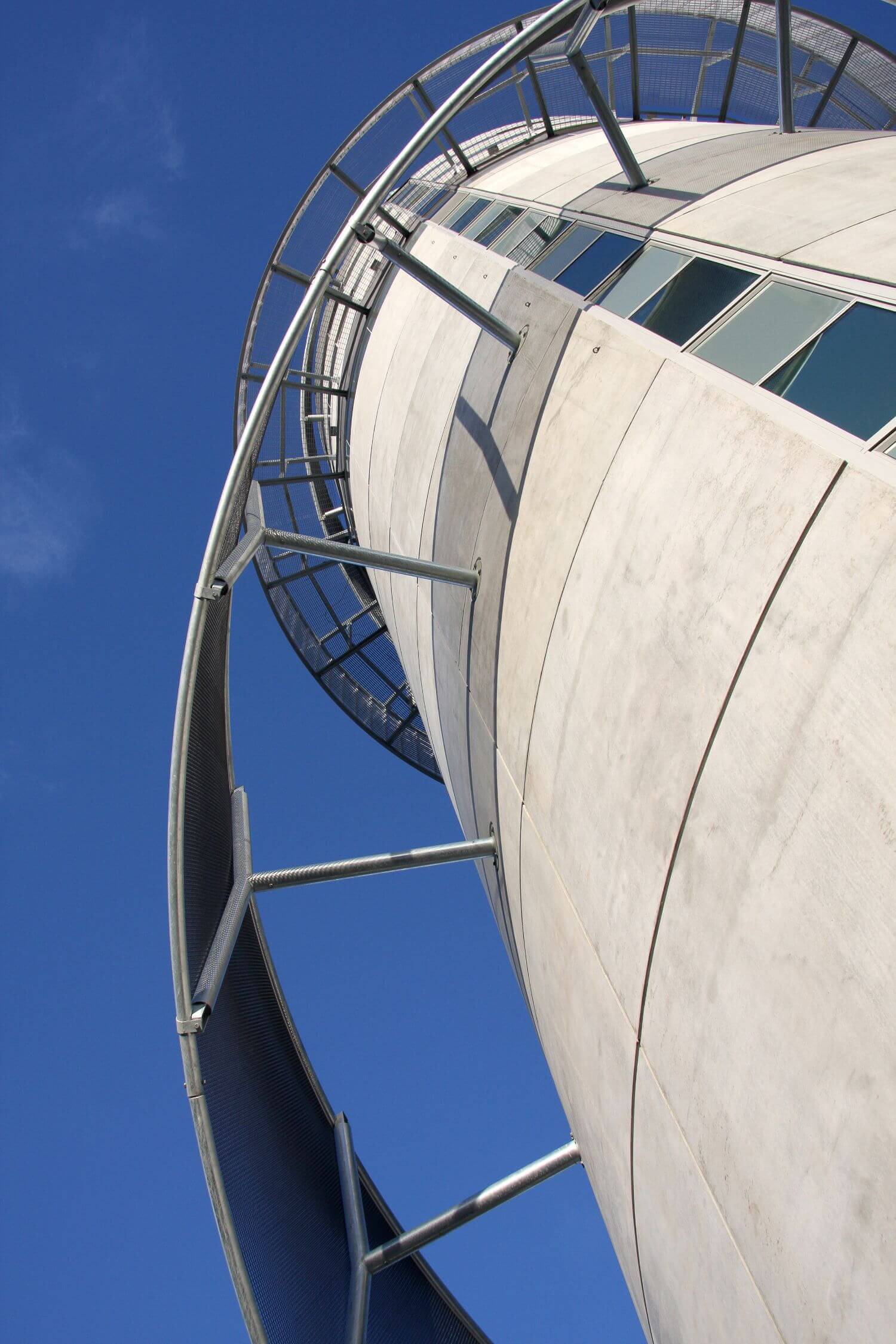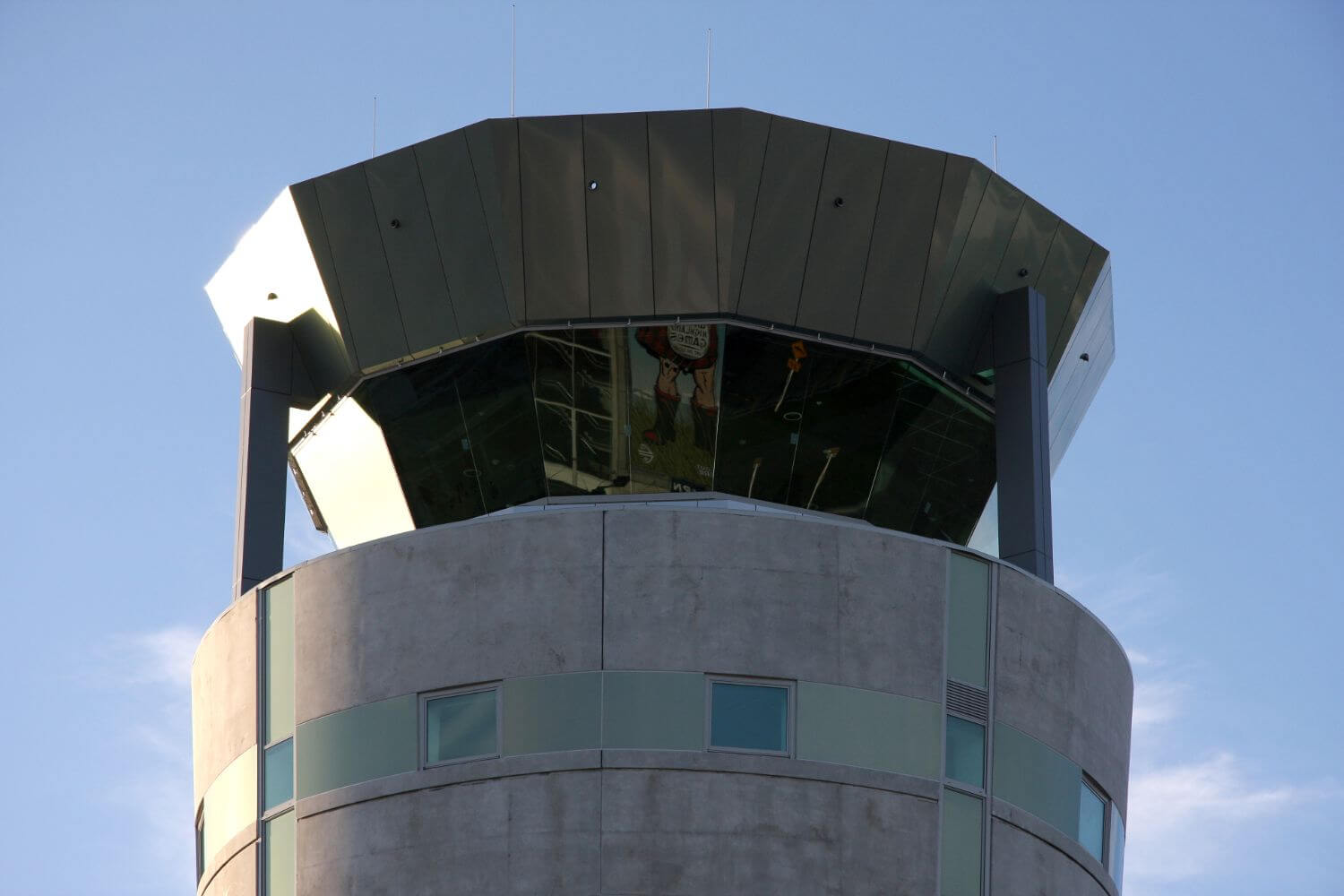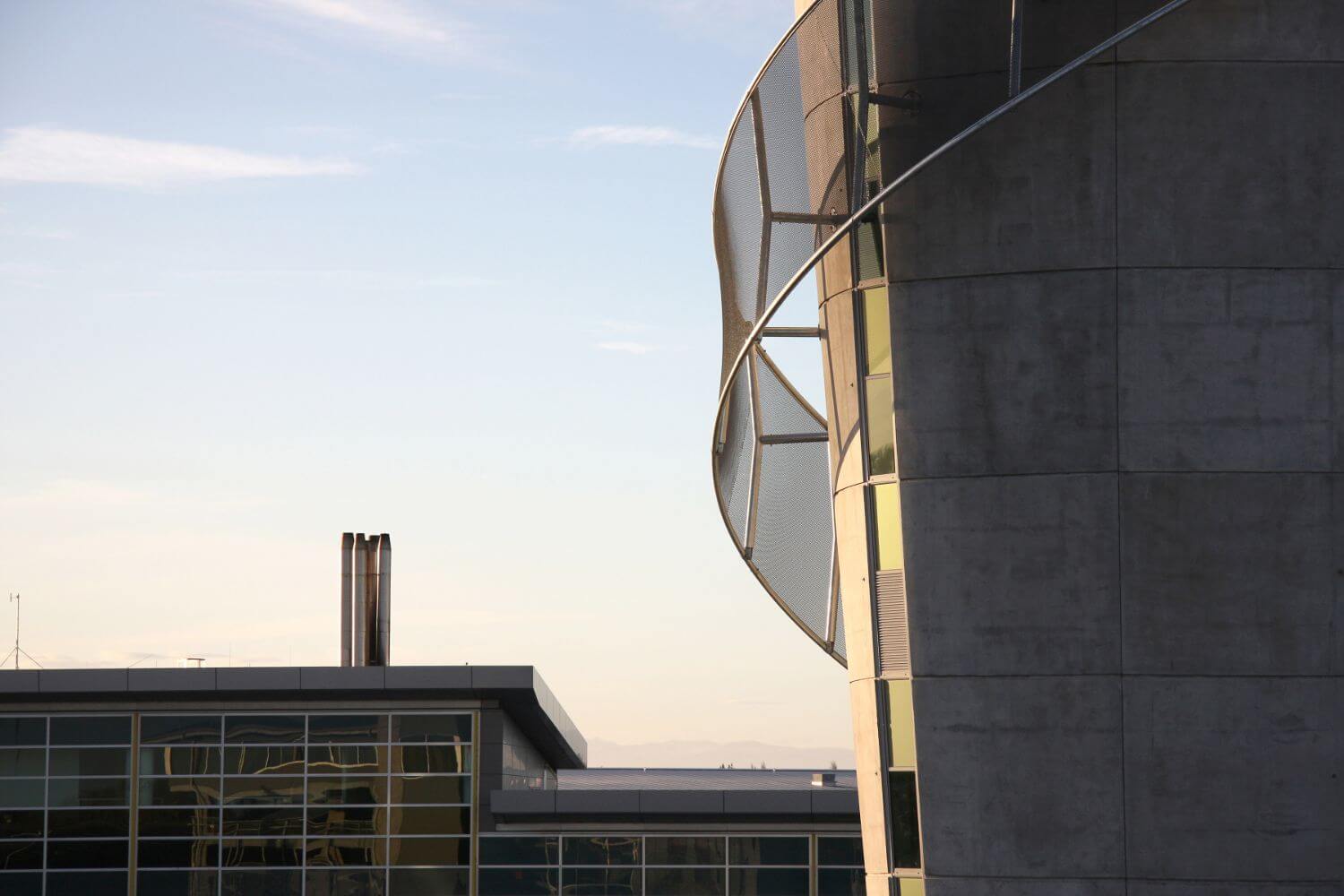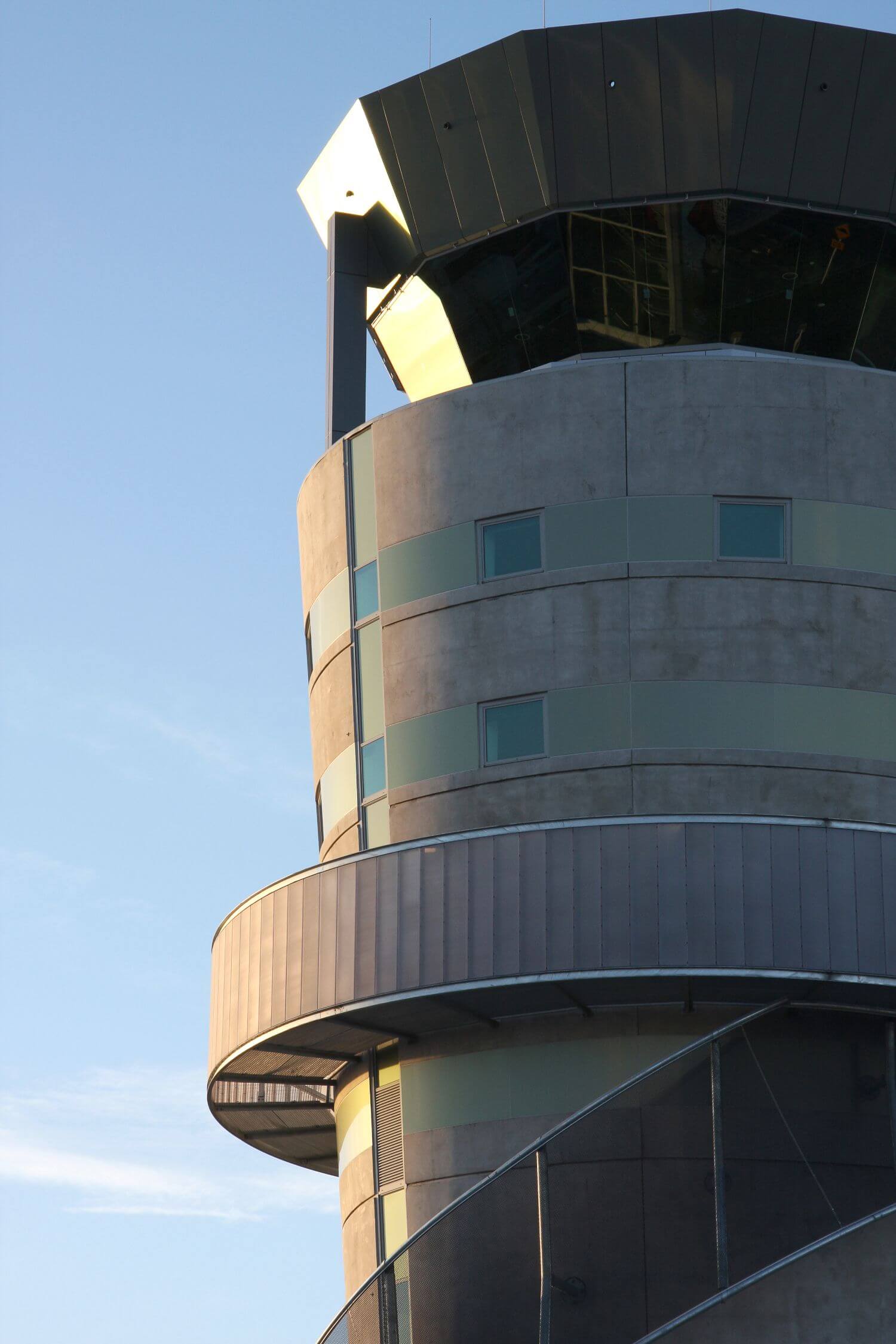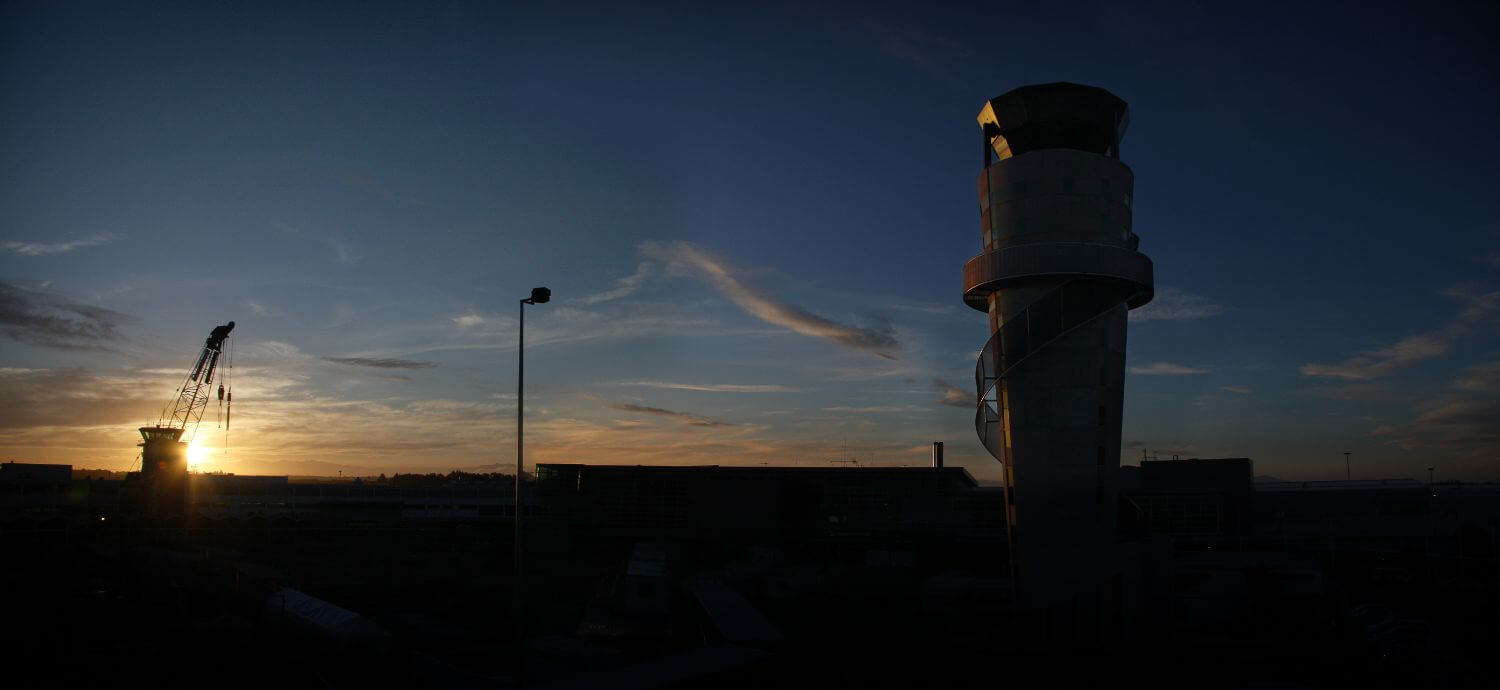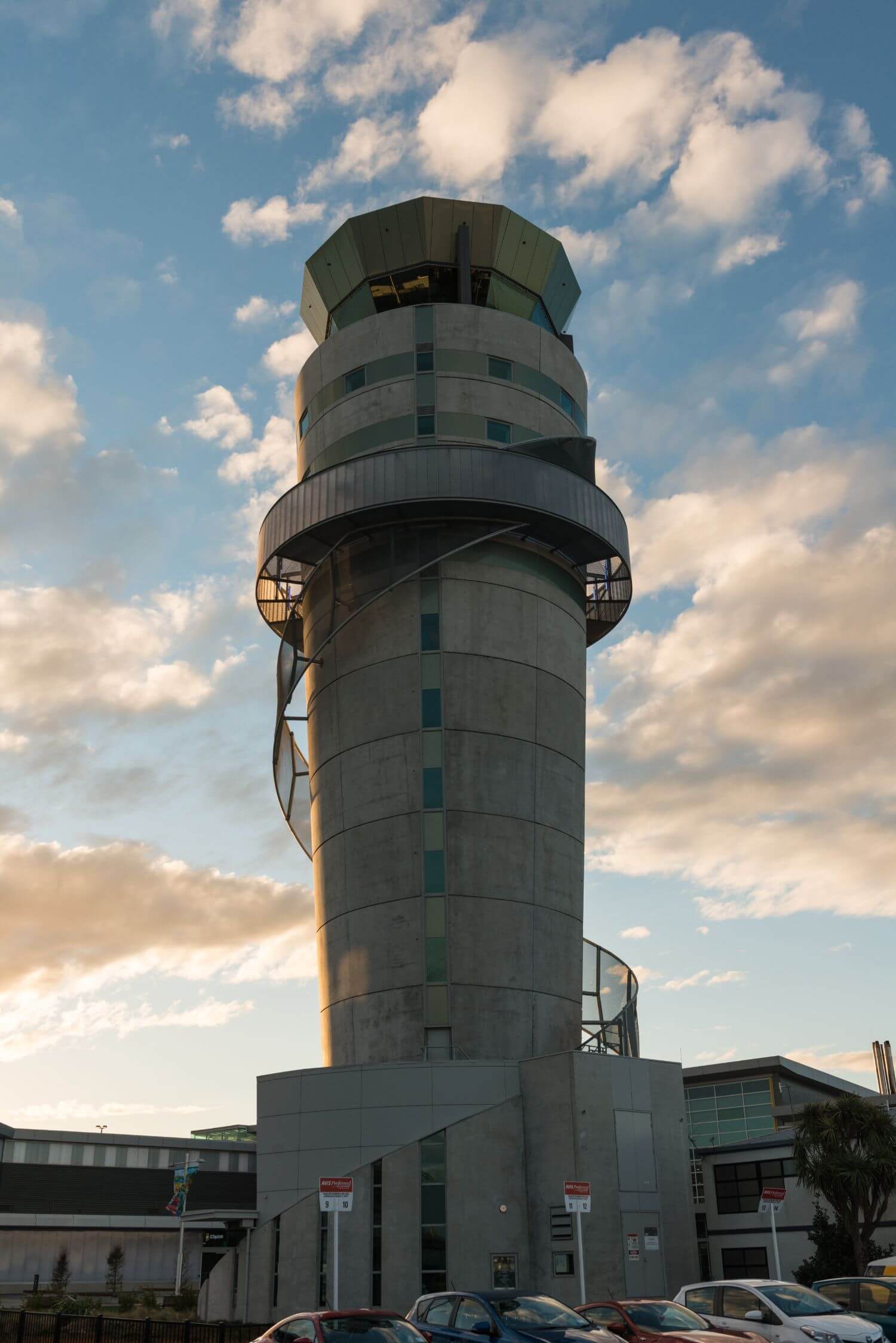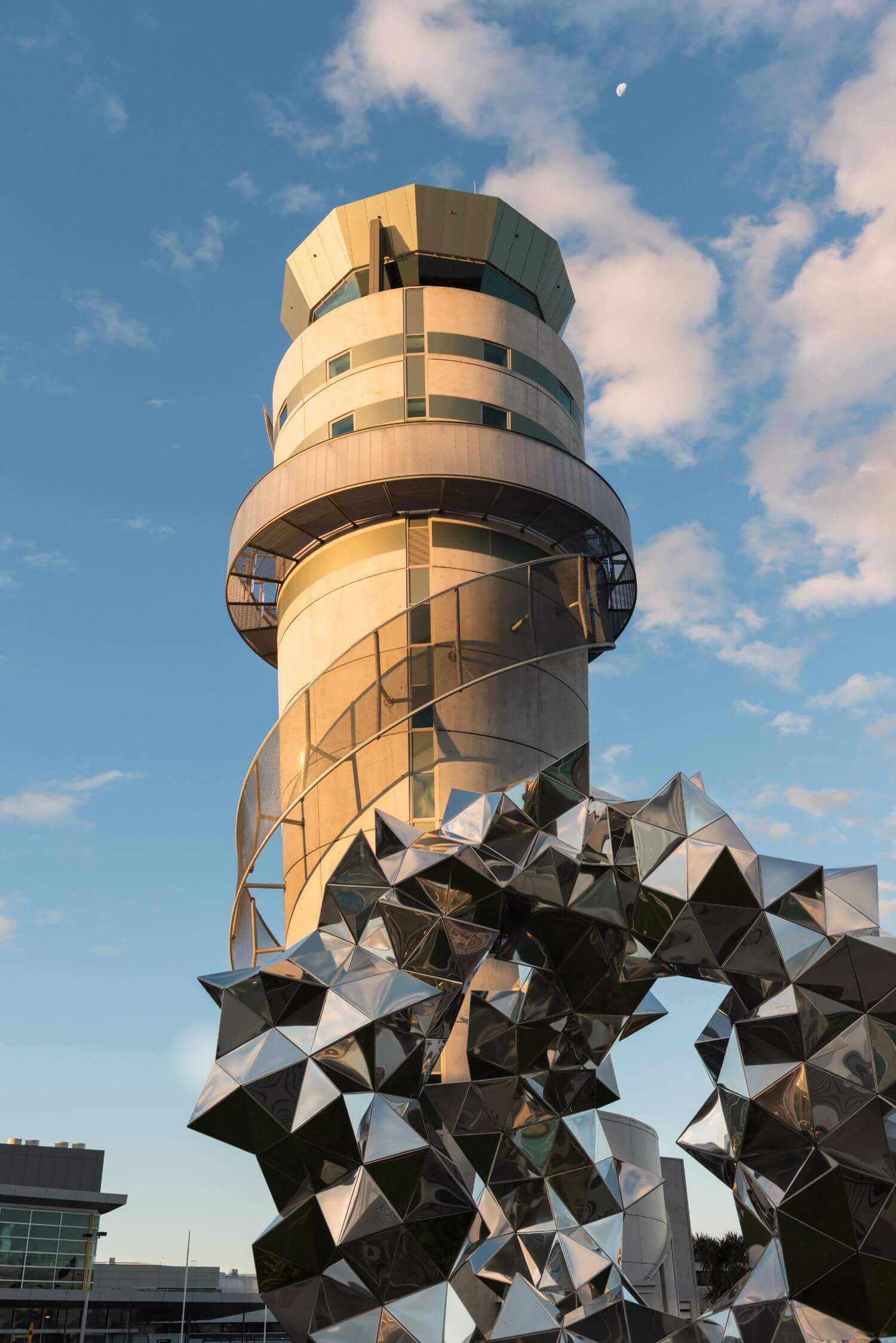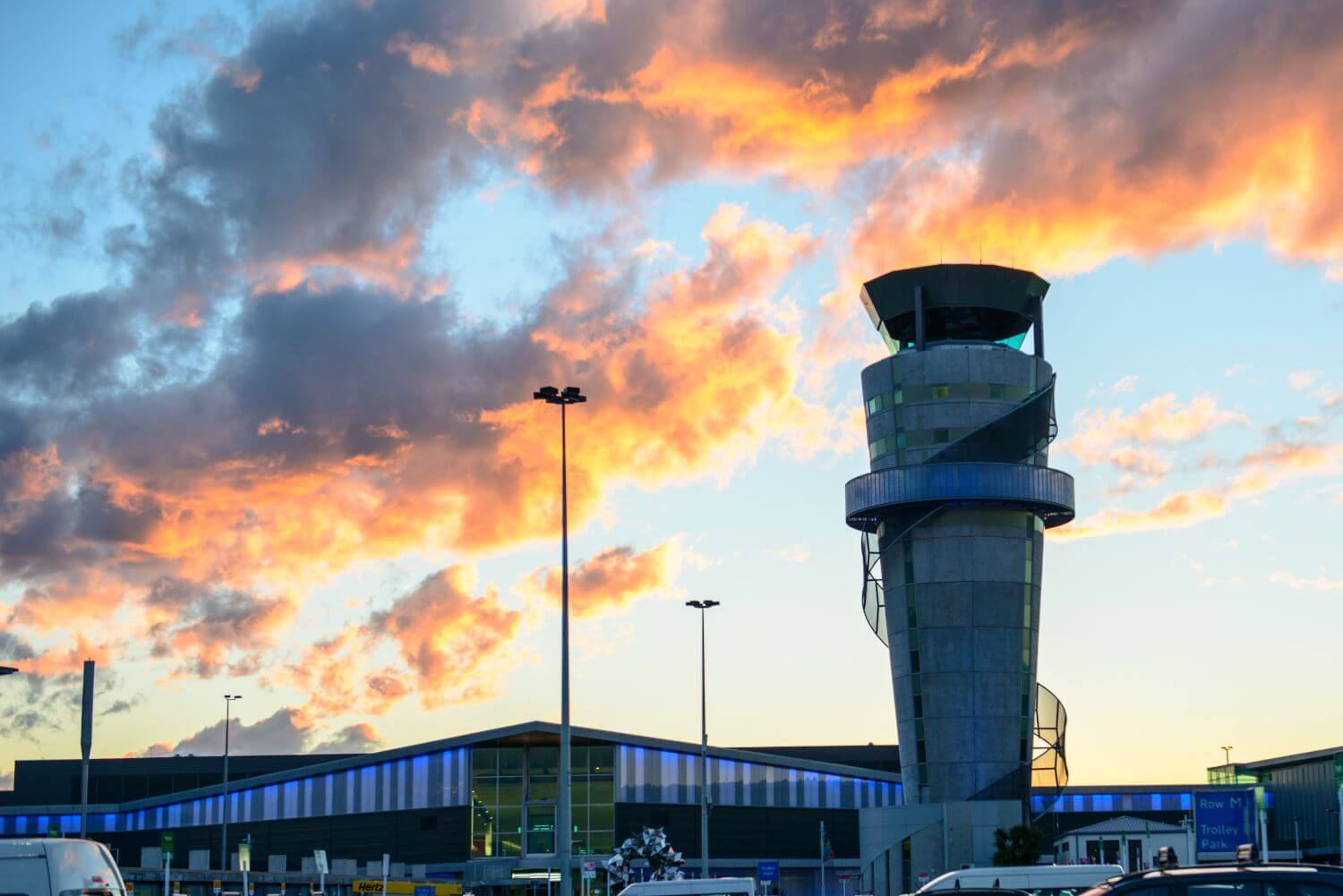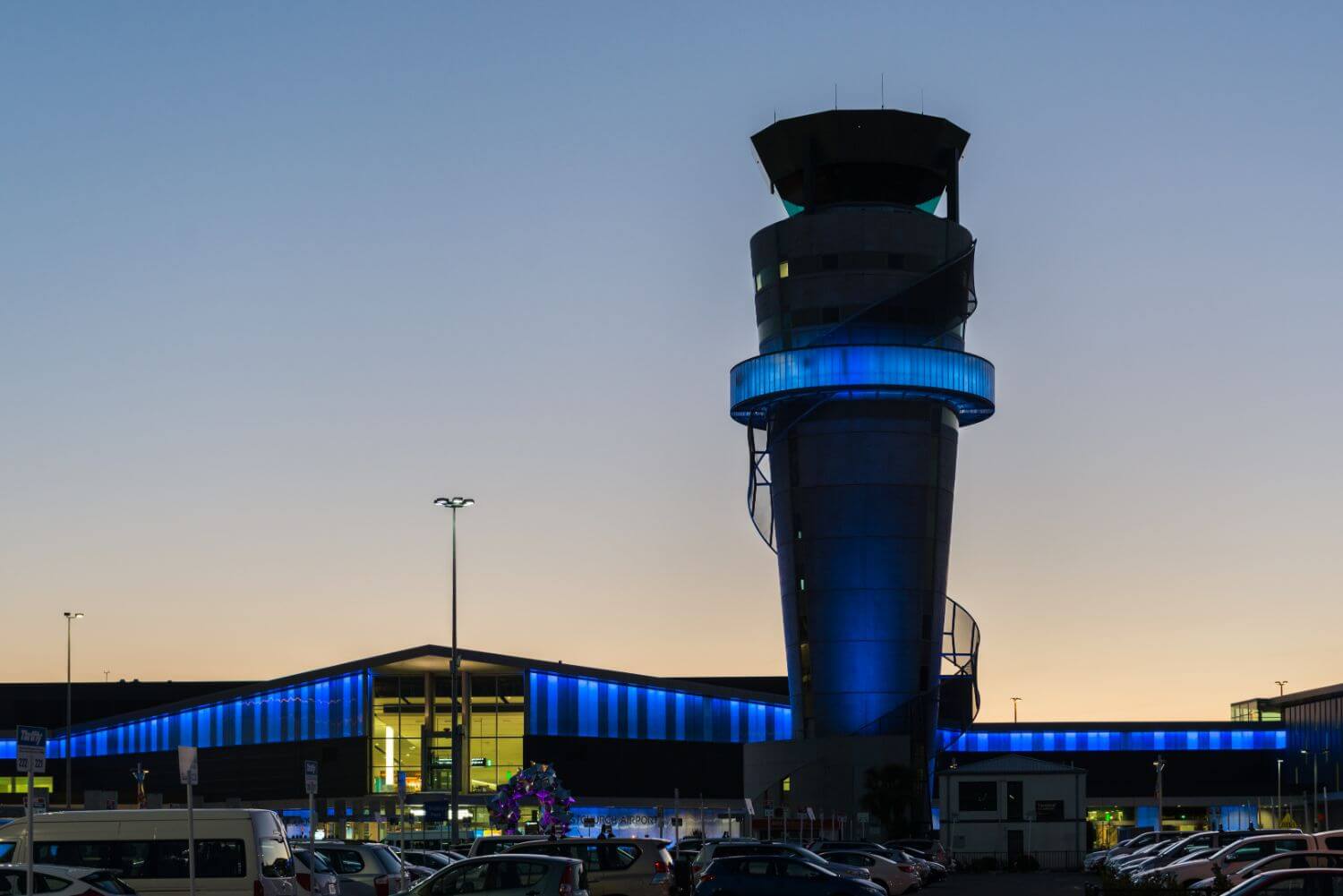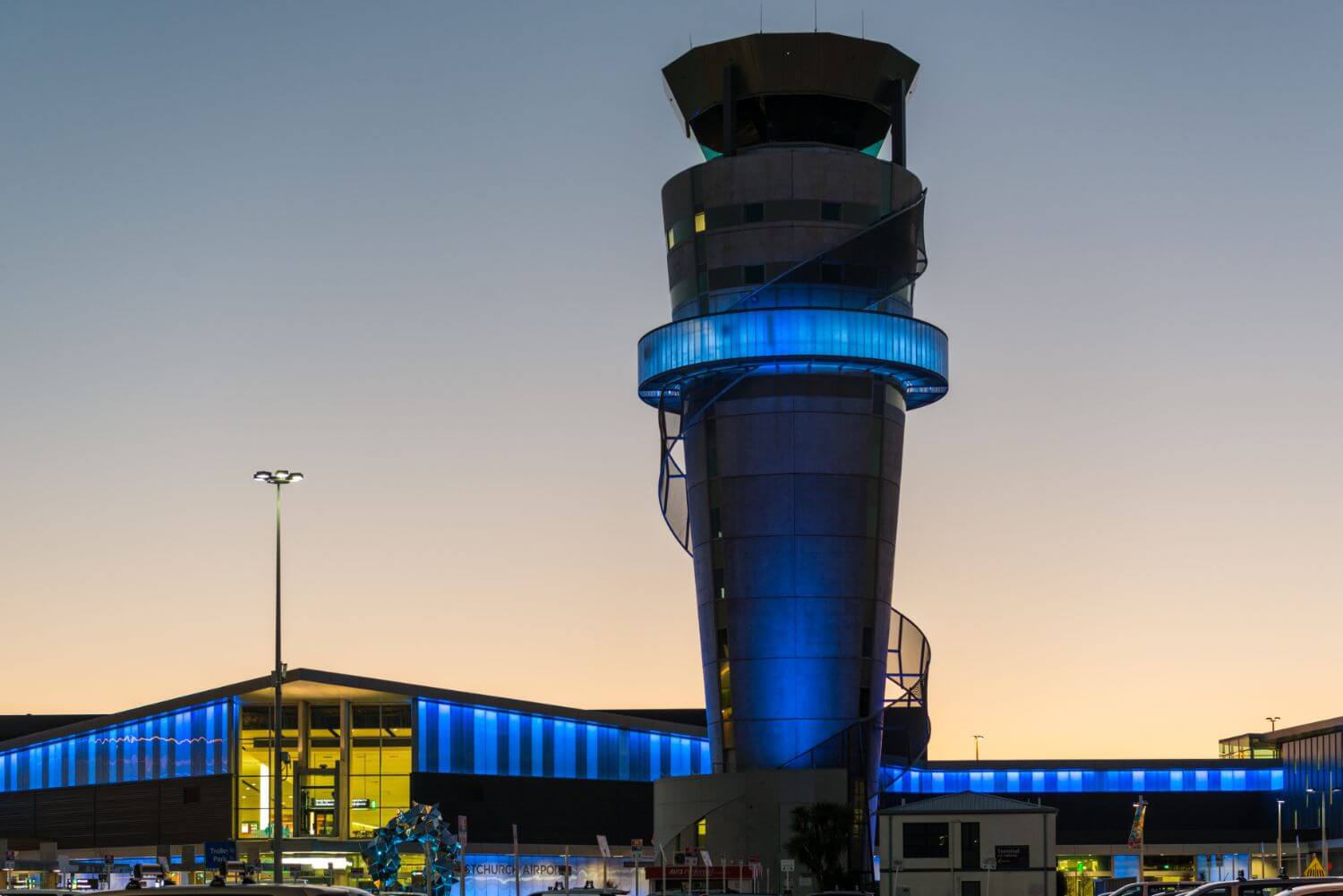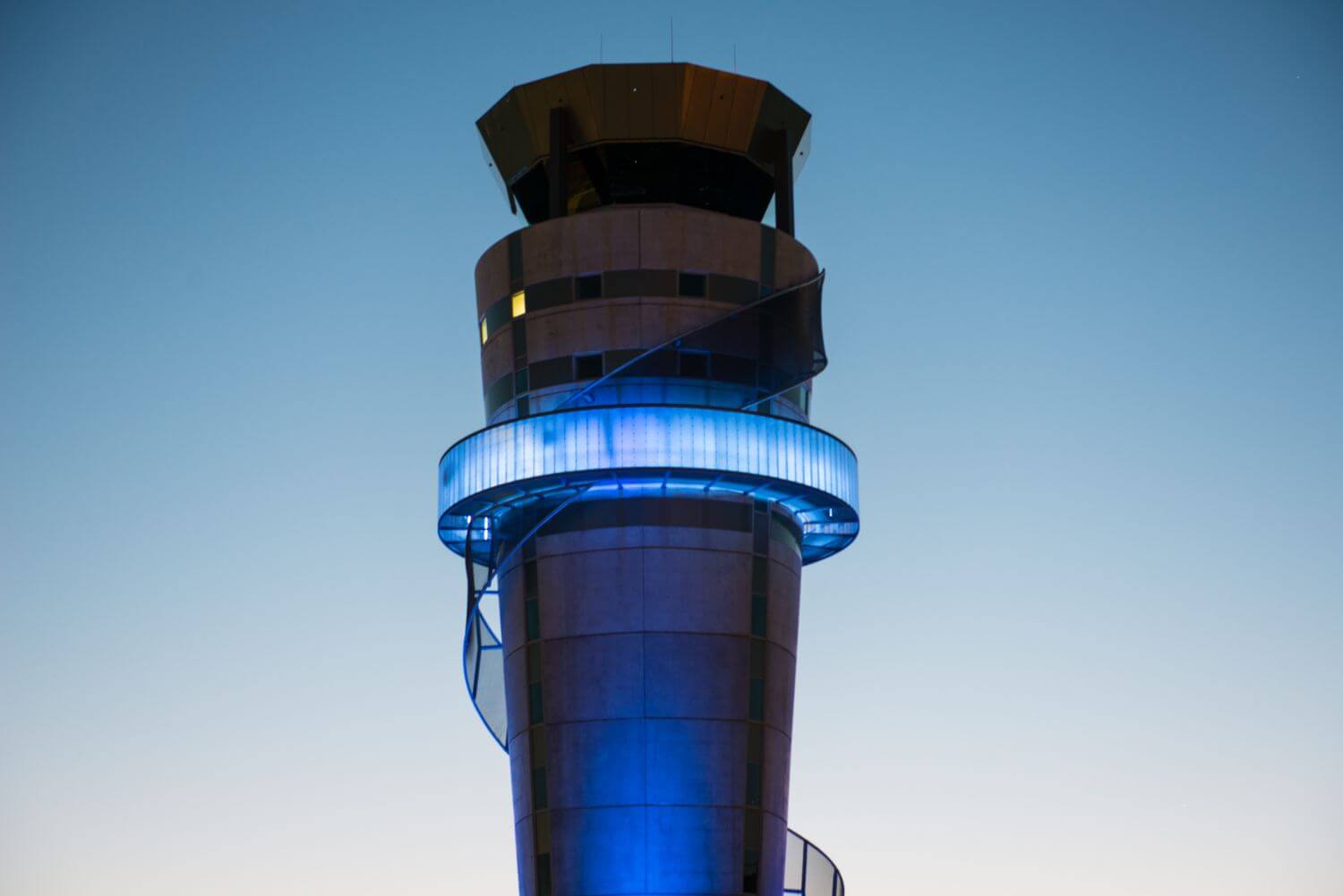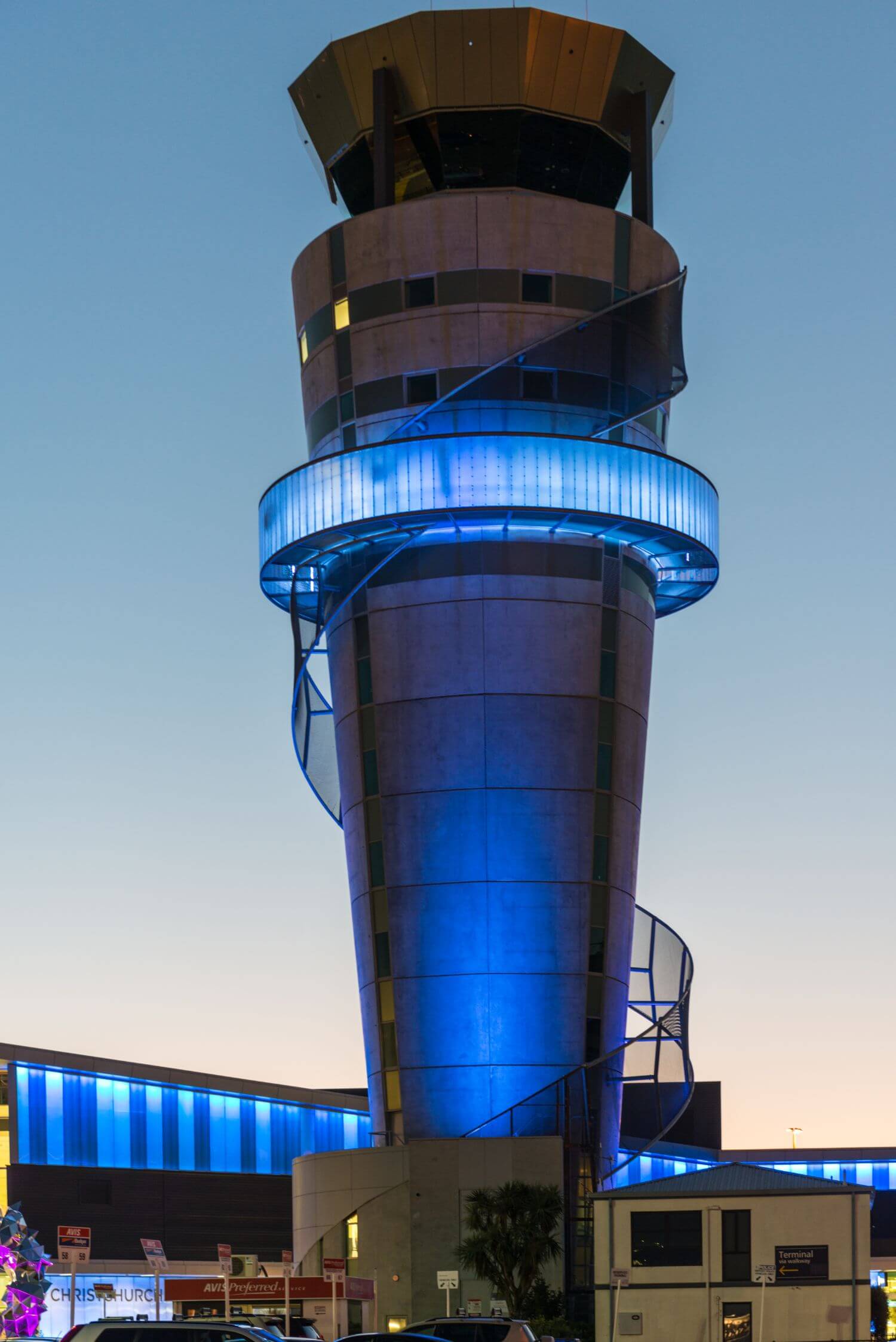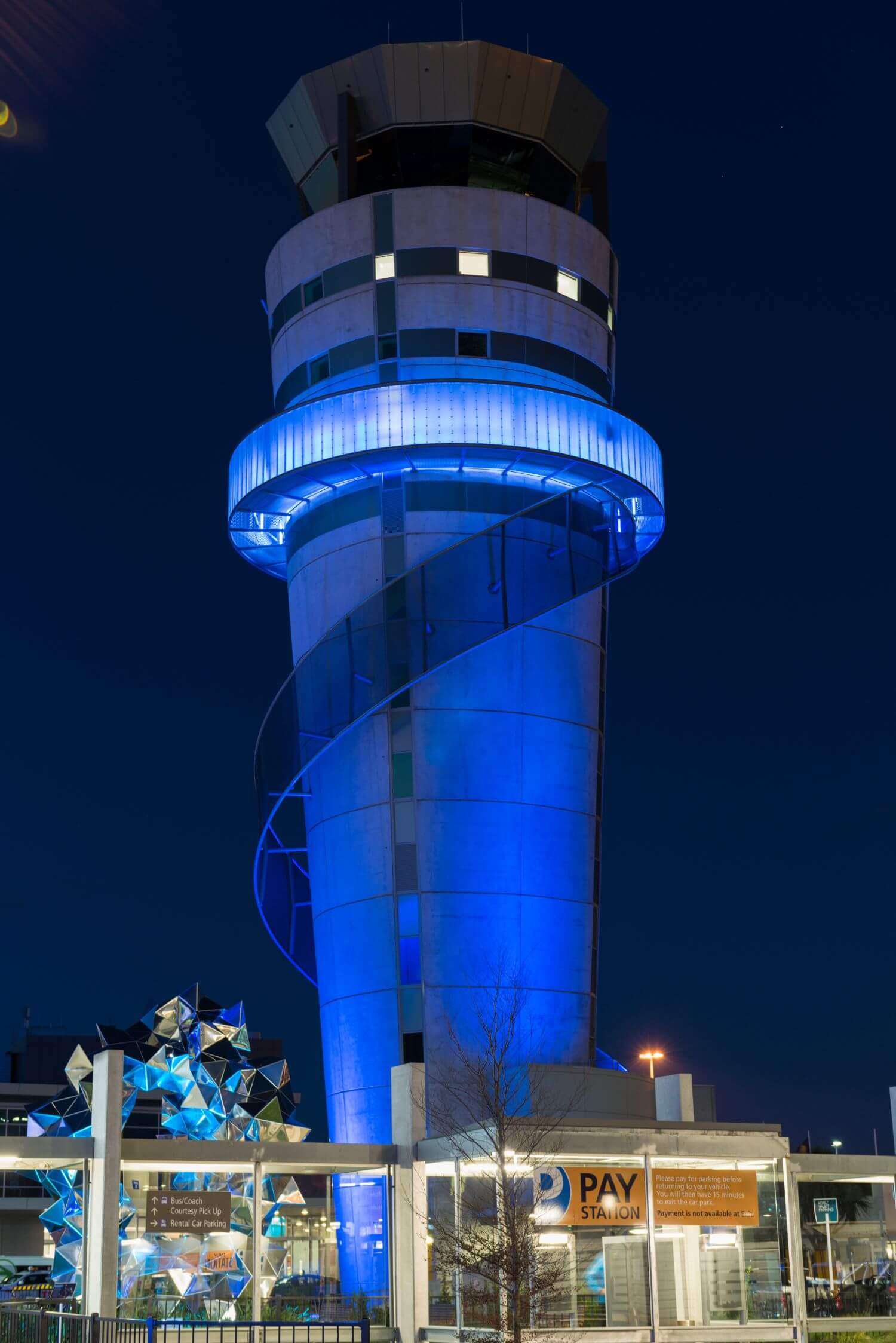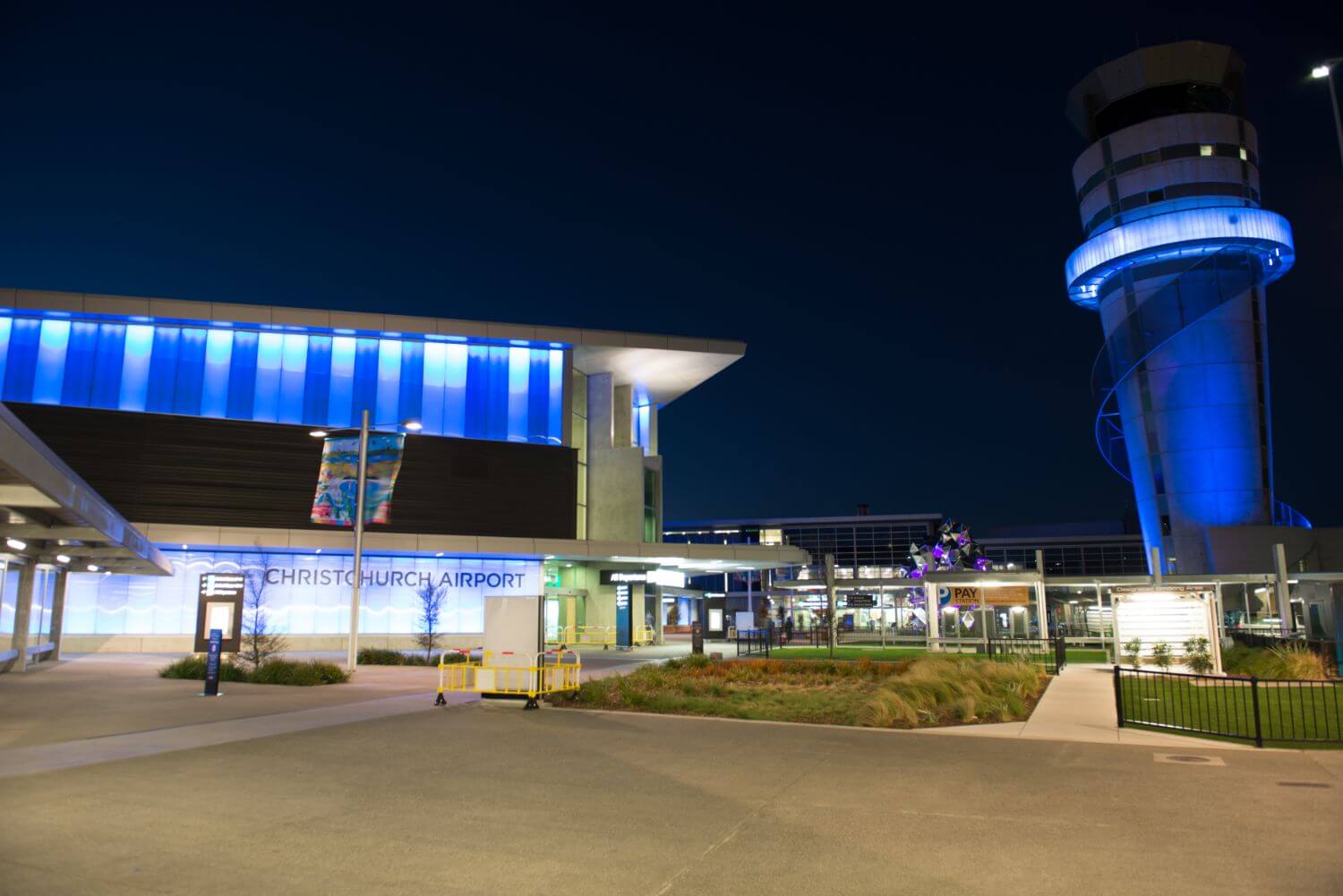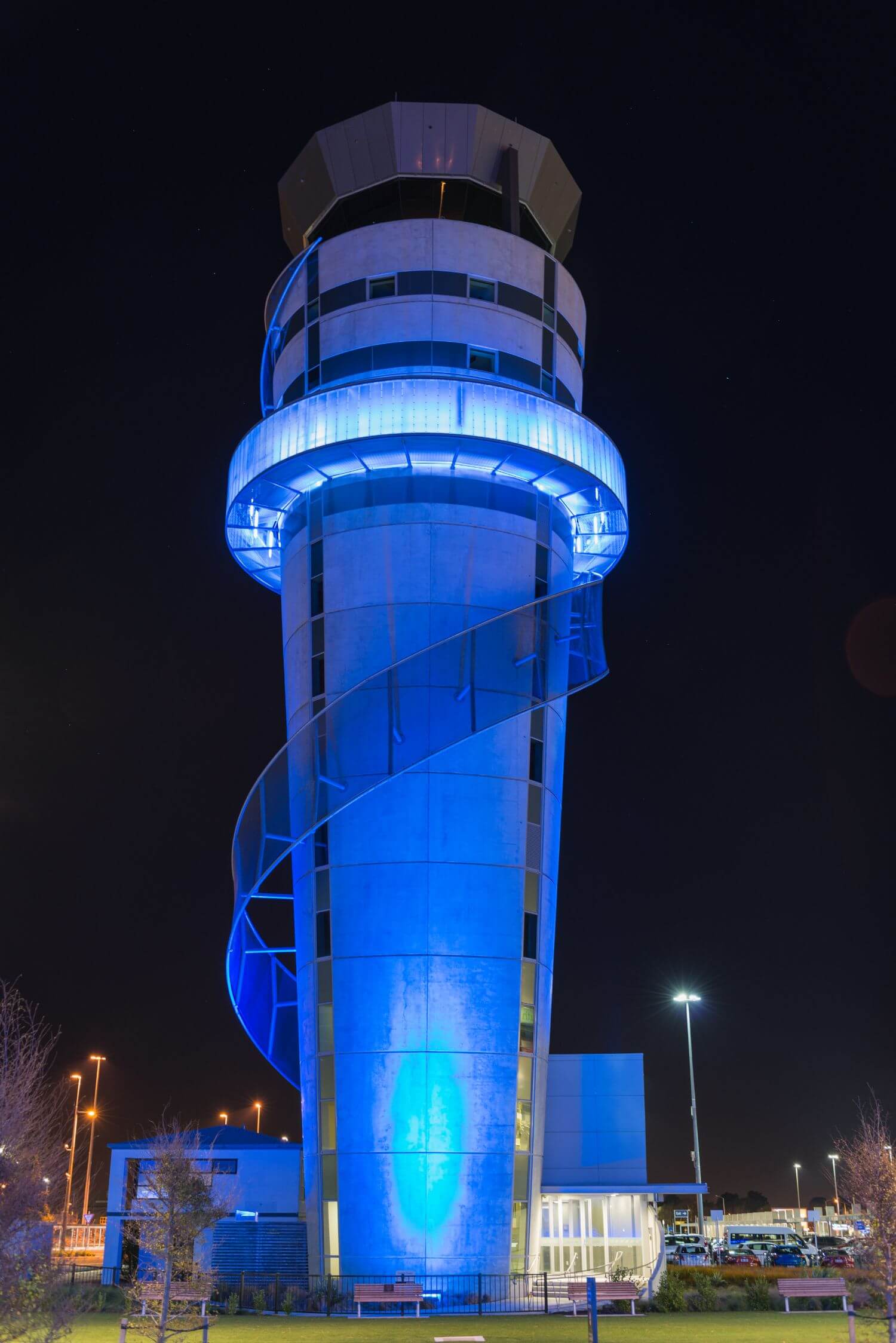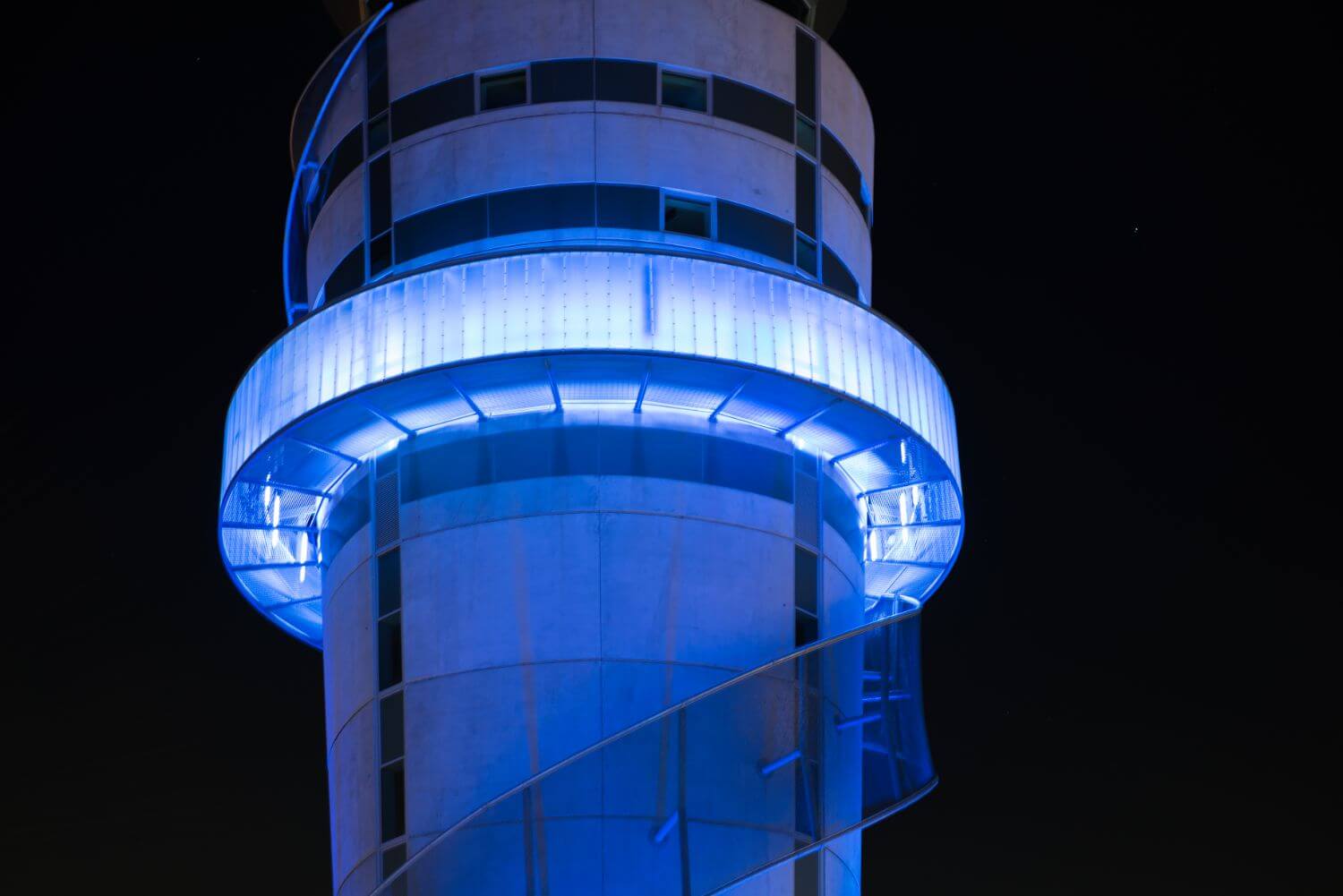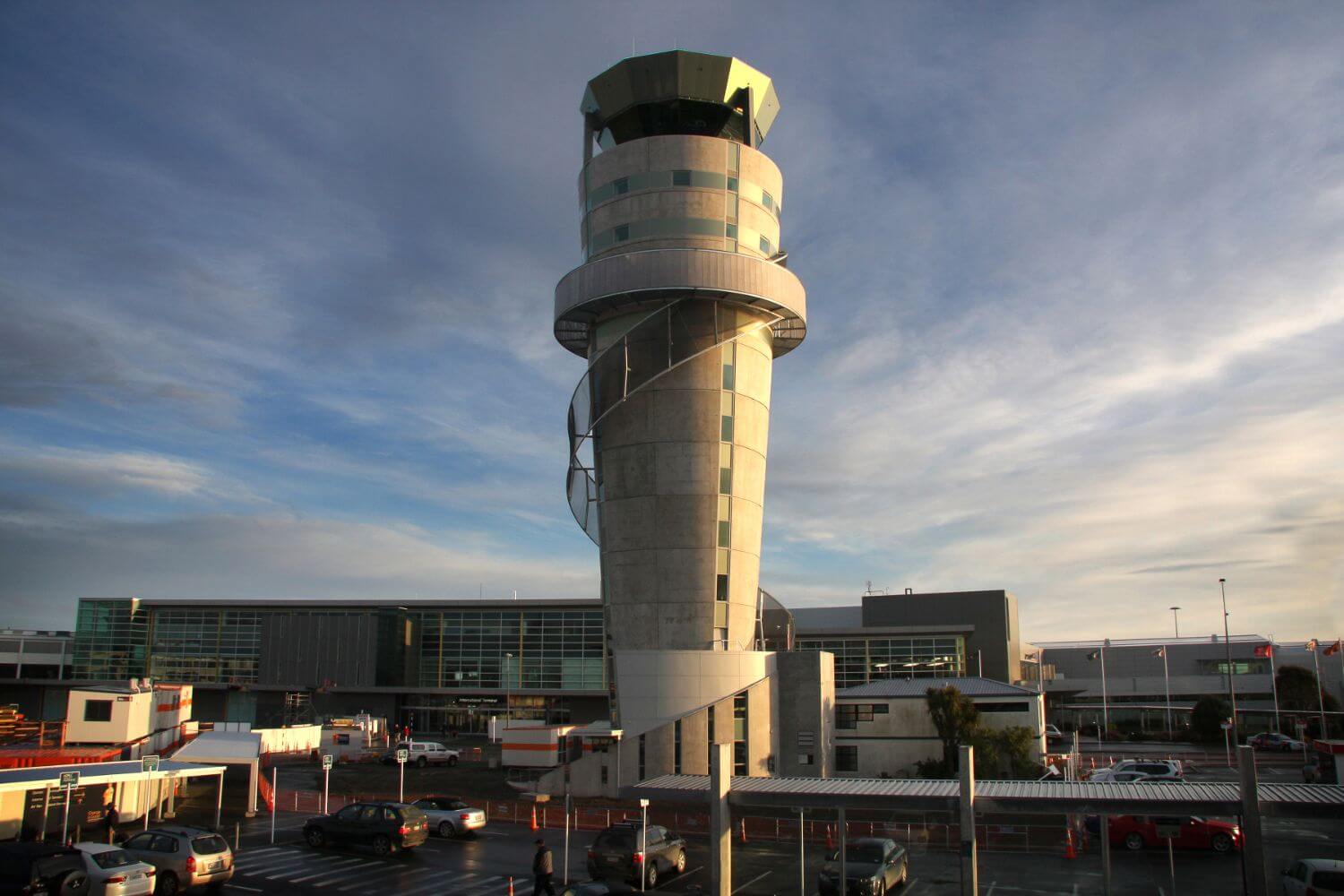 It is the highest control tower in New Zealand and has been designed to afford the best possible view of the airfield and surrounding airspace. Situated in a constantly busy and restrictive airport environment, the control tower was procured under a design and build tender, based on a performance specification.
The brief required "an iconic building form" and had to remain fully functional following a once in 500-year earthquake, which it duly did in the wake of the numerous quakes that shook Christchurch in 2010 and 2011.
The design of the tower is based around a steel frame core with curved precast concrete cladding panels that lean out at 4.6 degrees. No two panel faces were perpendicular to each other and yet all horizontal meeting surfaces had to be level.
Wind loading was a critical design element, as the tall and slender nature of the tower and its relatively low mass defines it as a wind-affected building.
The geometry of the tower was an early challenge, in particular with the use of precast panels. The building is effectively square at the ground level with 42m2 footprint and round at level 12 with 160m2. The foundations required over 600 tonnes of concrete and reinforcement, which took five hours to pour and required 38 concrete deliveries to a site located in the middle of a fully operational international airport.
The tight construction programme called for a floor level to be completed each week during the erection of the structure. The design team was guided by the construction team to develop details with buildability in mind – functional and practical without detracting from the aesthetics of the tower.
Innovative thinking on Hawkins part eliminated the requirement for external scaffolding during construction. The cladding panels were designed to be fixed from the inside with horizontal panel joints located at 1100mm above floor plate – saving not only life and limb, but time and cost as well. The majority of the structural elements were assembled on the ground, again providing safety advantages and increasing efficiency.
The "cab" has twelve 30mm-thick glass panels, each weighing around half a tonne and tinted to meet the stringent operating requirements of Airways NZ. No metallic objects were used near the antenna dishes and aerials, which have been veiled beneath a circular plastic shield two-thirds up the tower, and which is able to withstand gale-force winds and designed to minimise sound.
The knowledge gained from working within the airport precinct on this project was also employed when delivering the new Christchurch International Airport integrated terminal building project.