The East Office Complex in Britmoart, Auckland is the second project which Hawkins has undertaken for developer, Cooper & Co.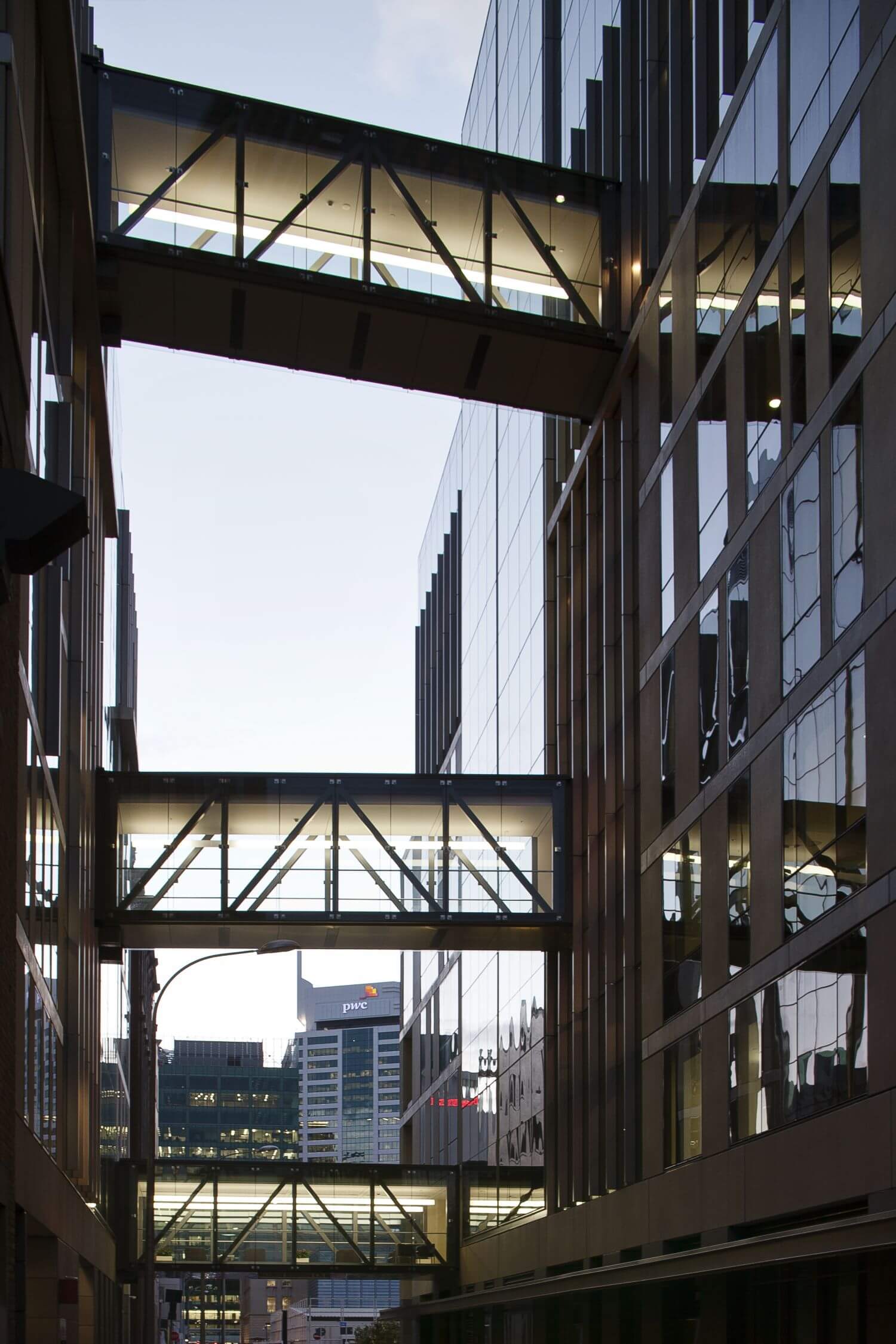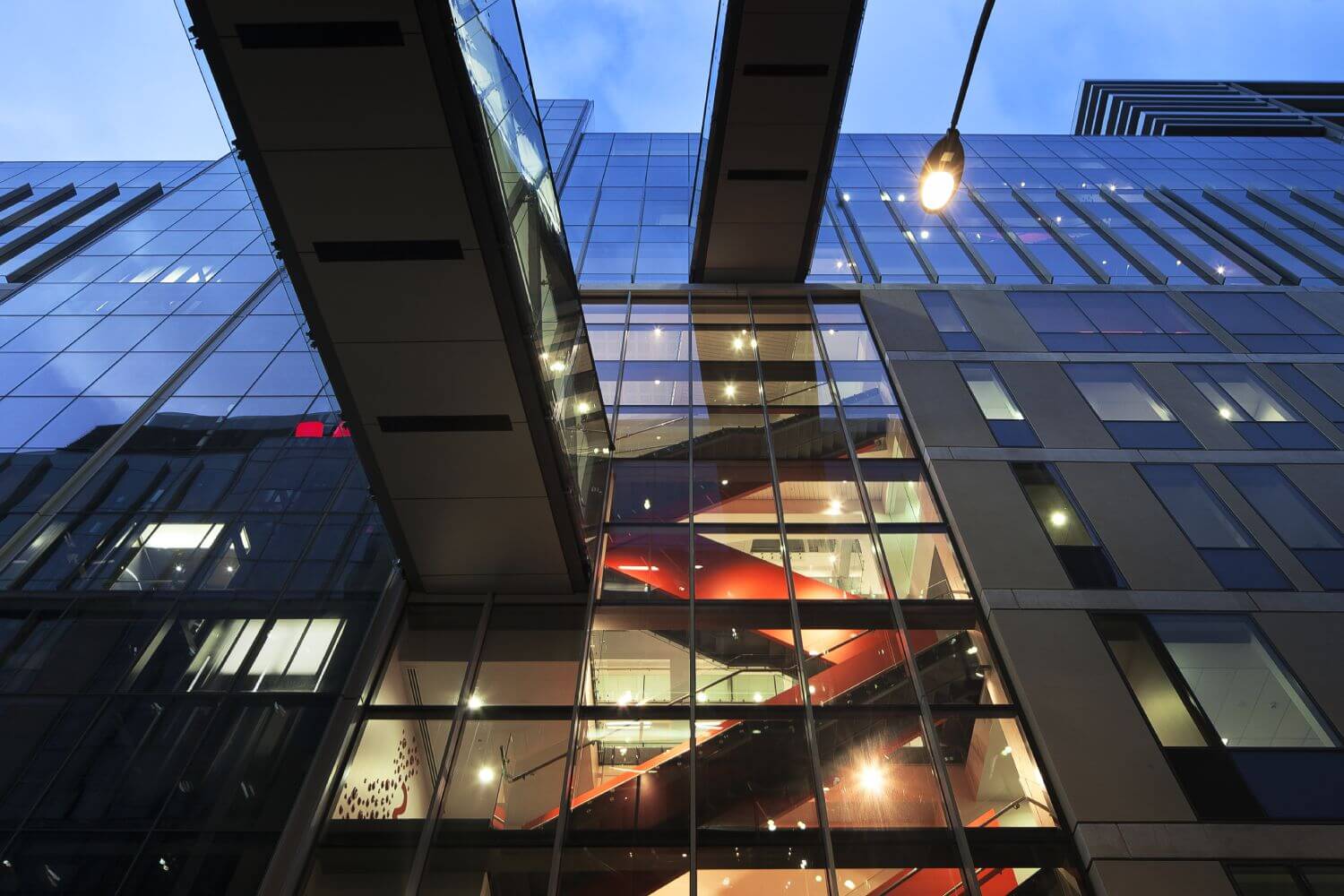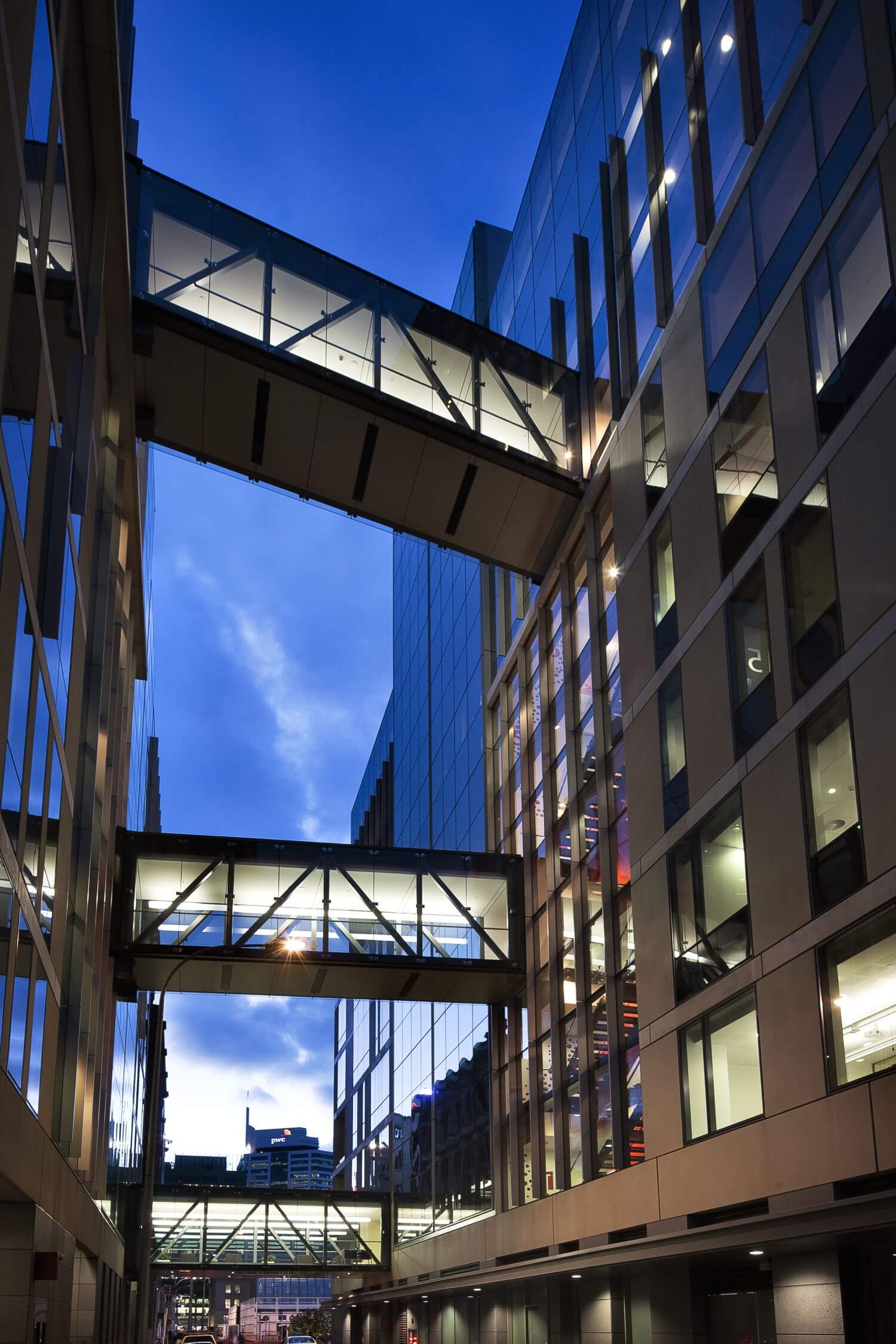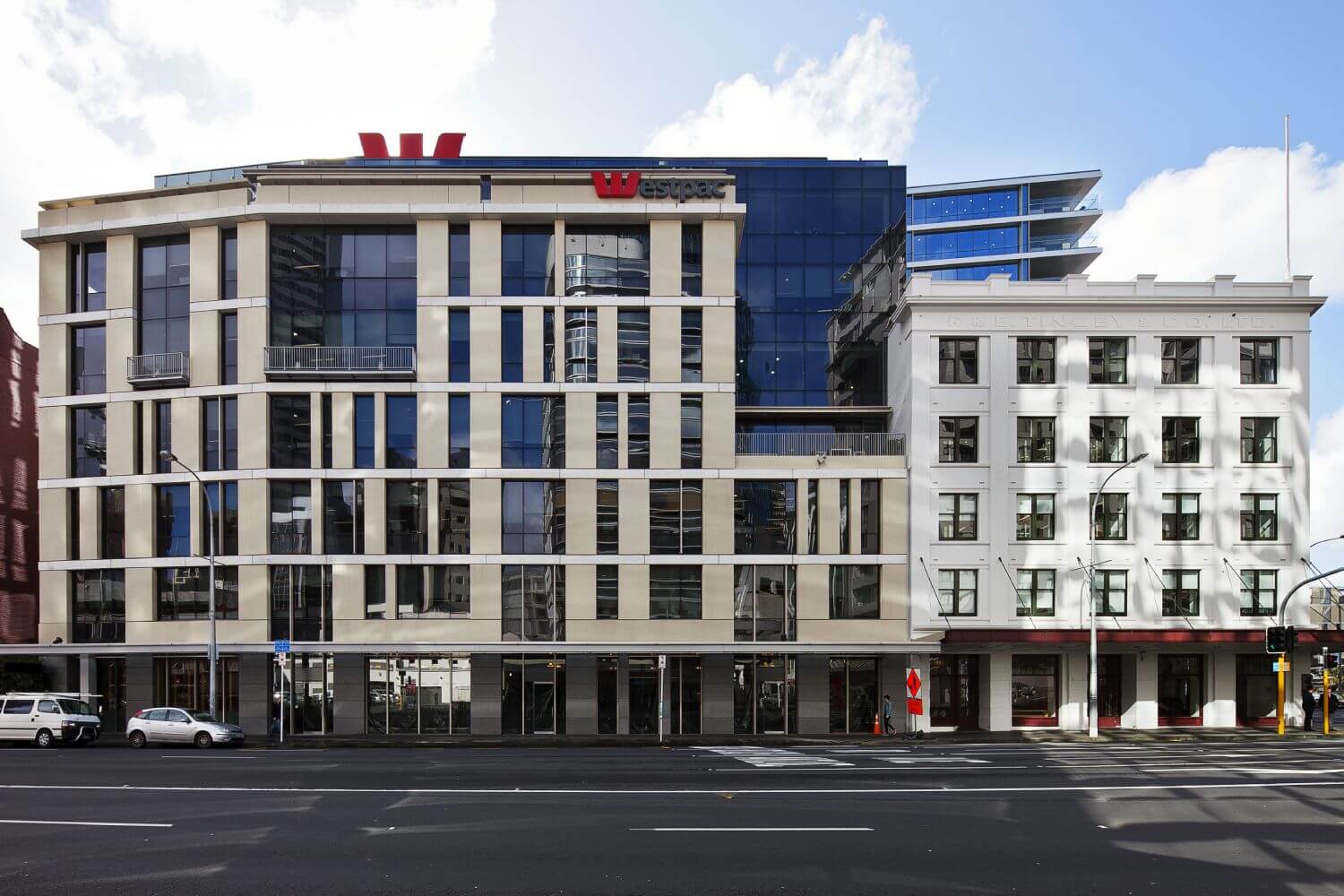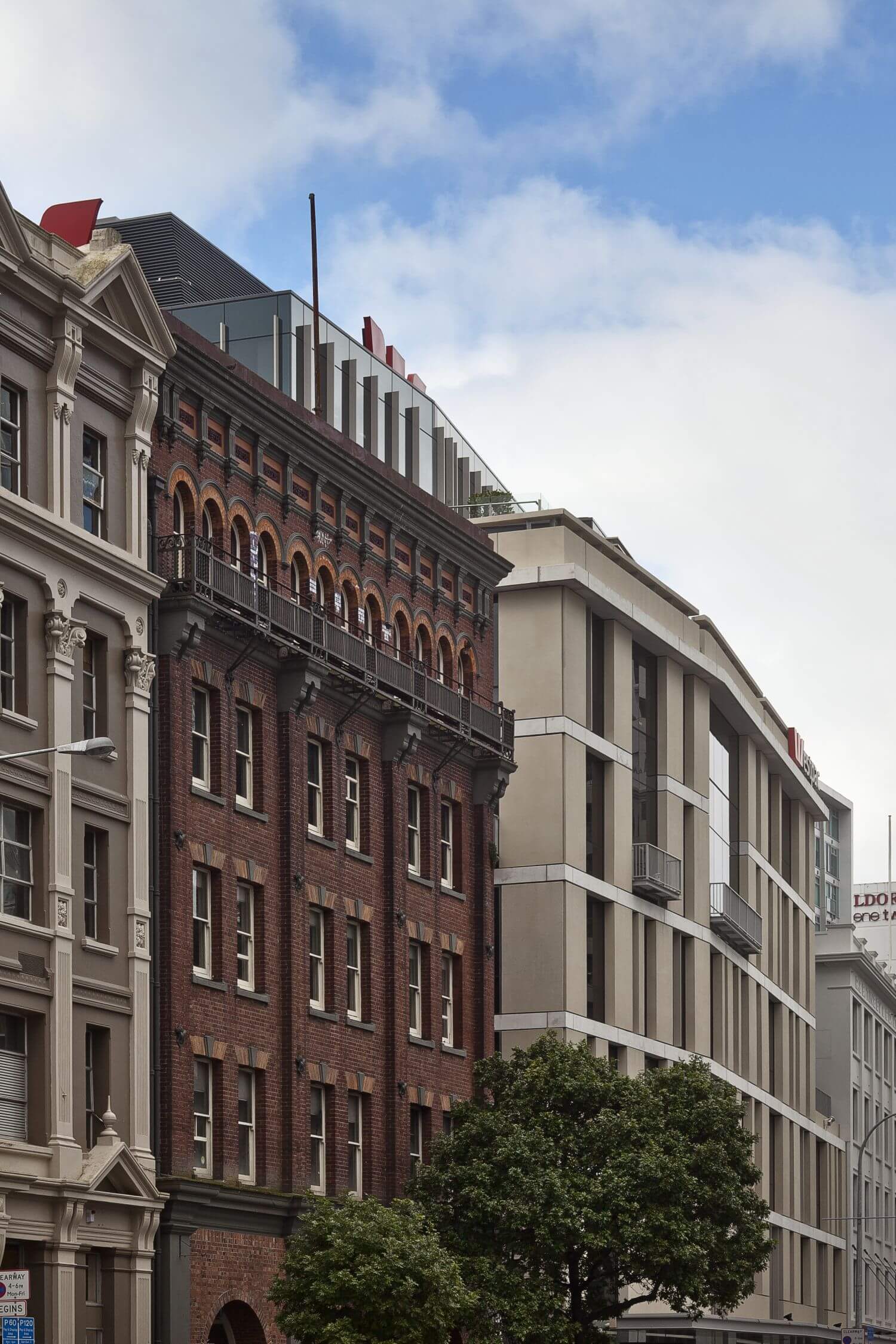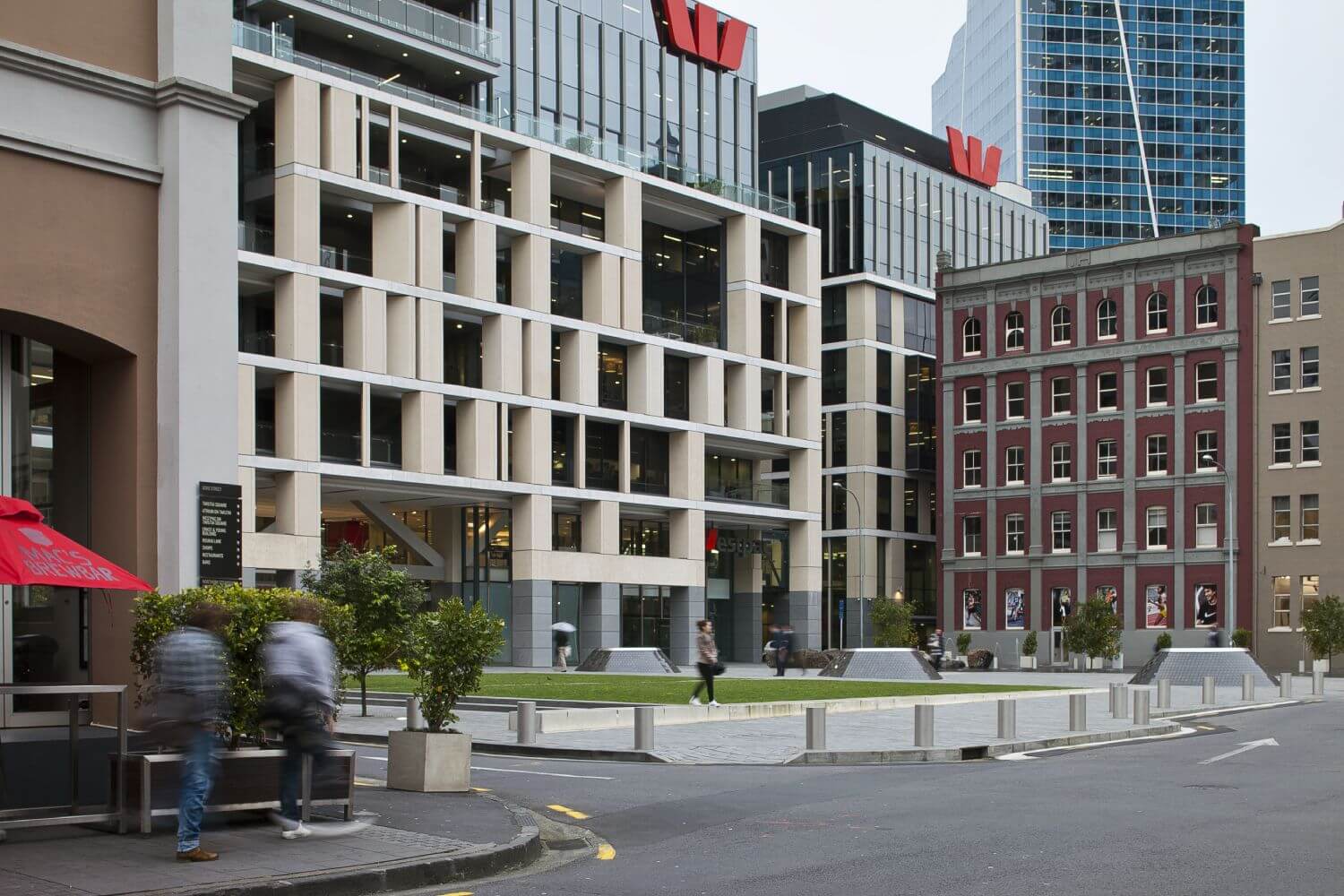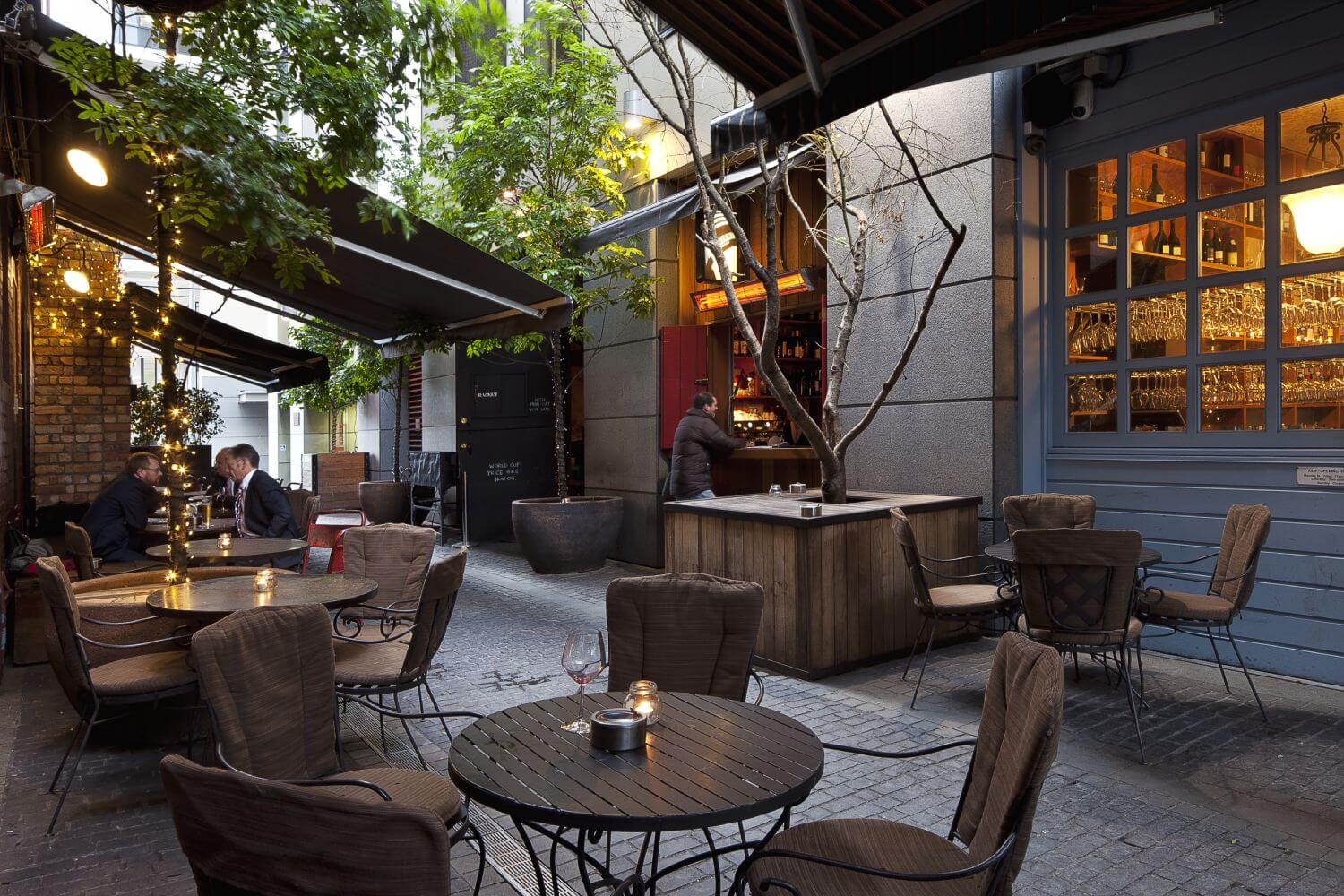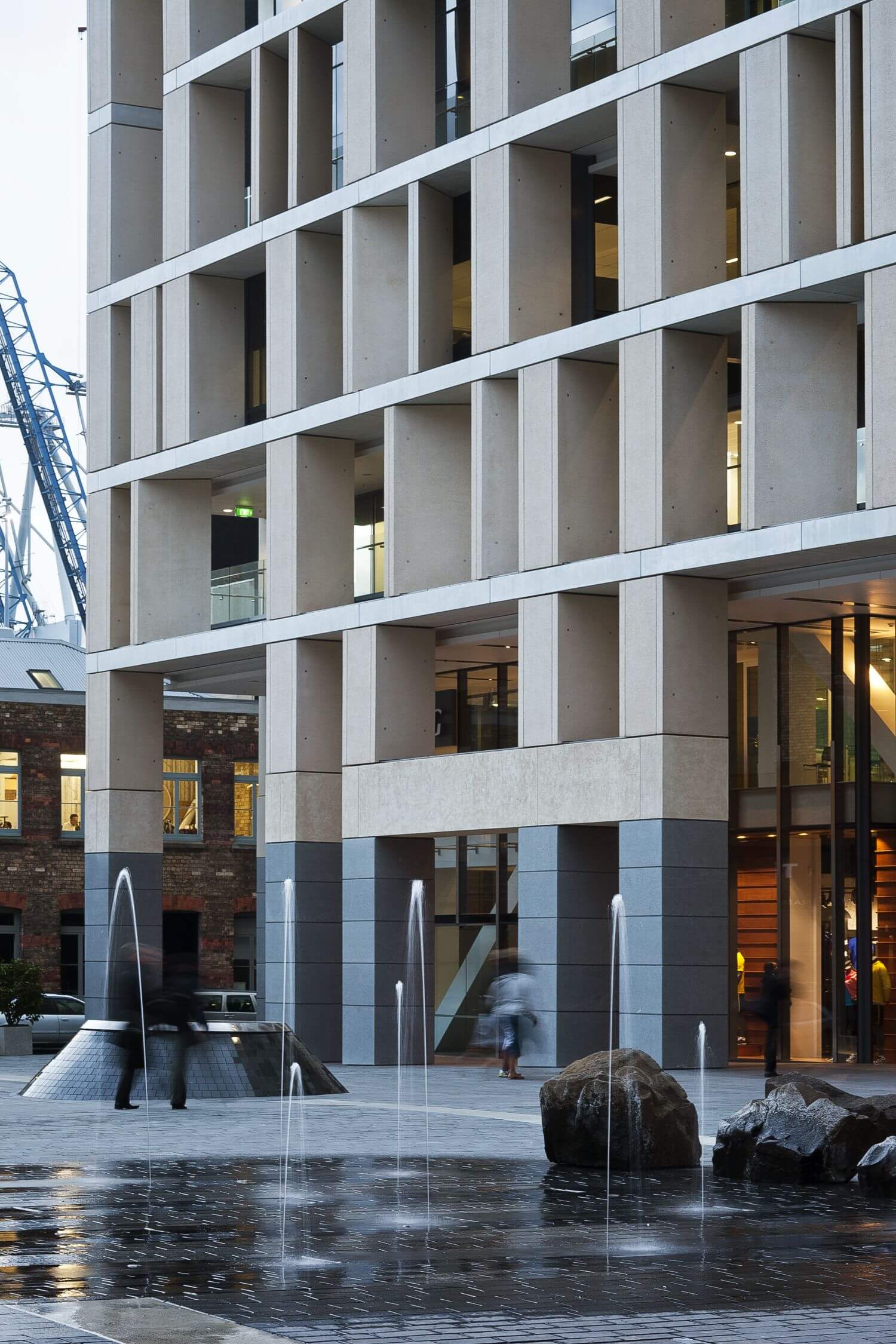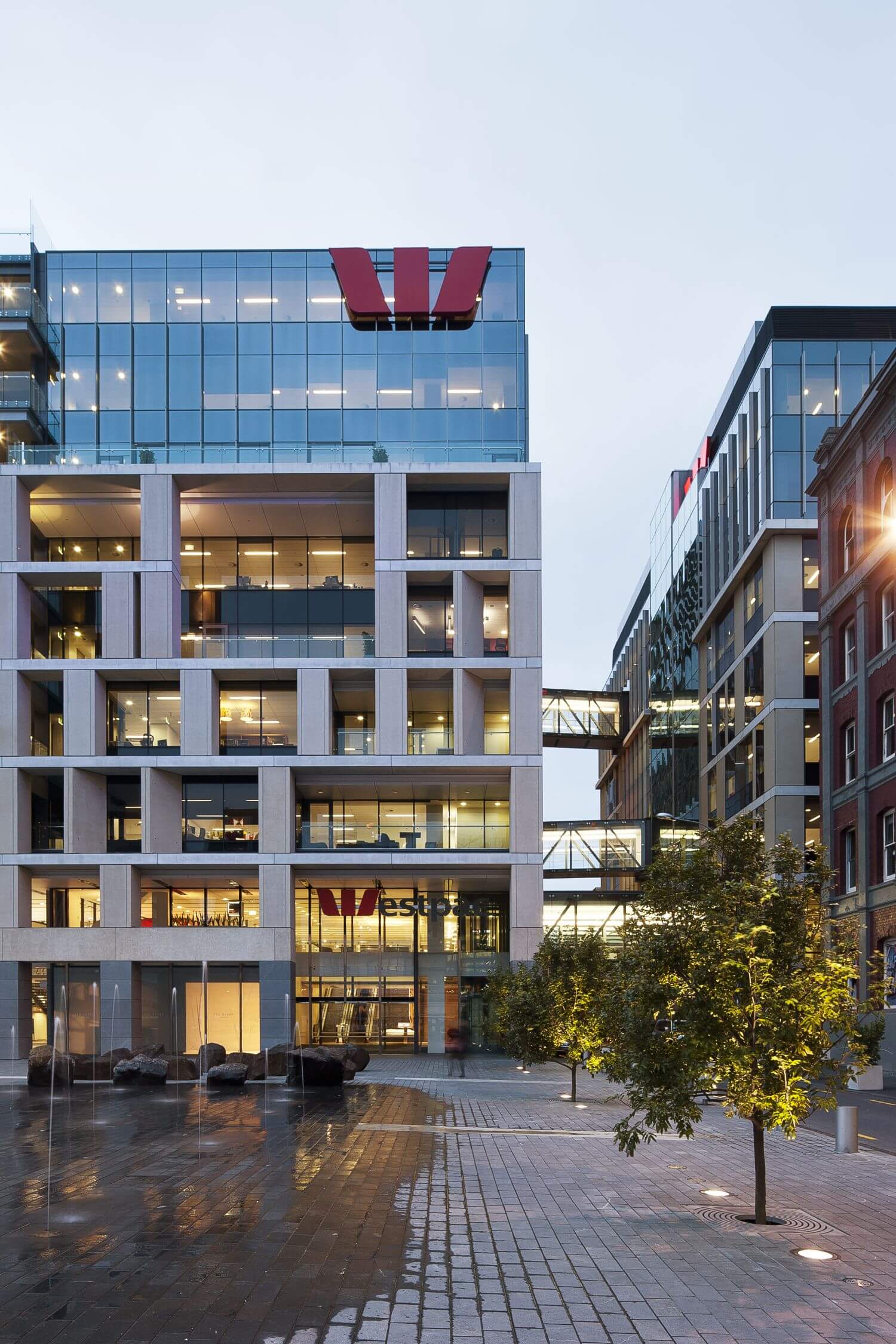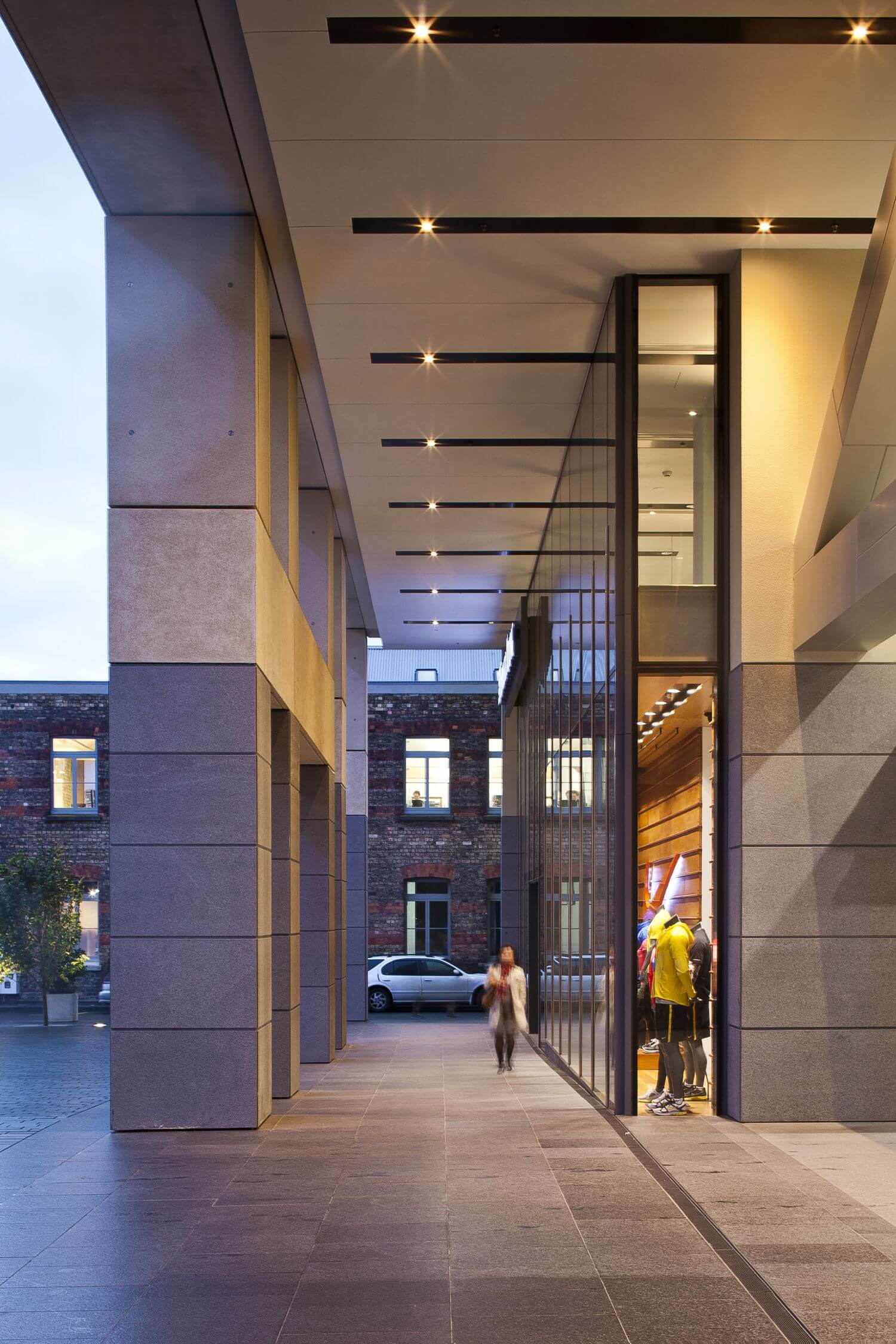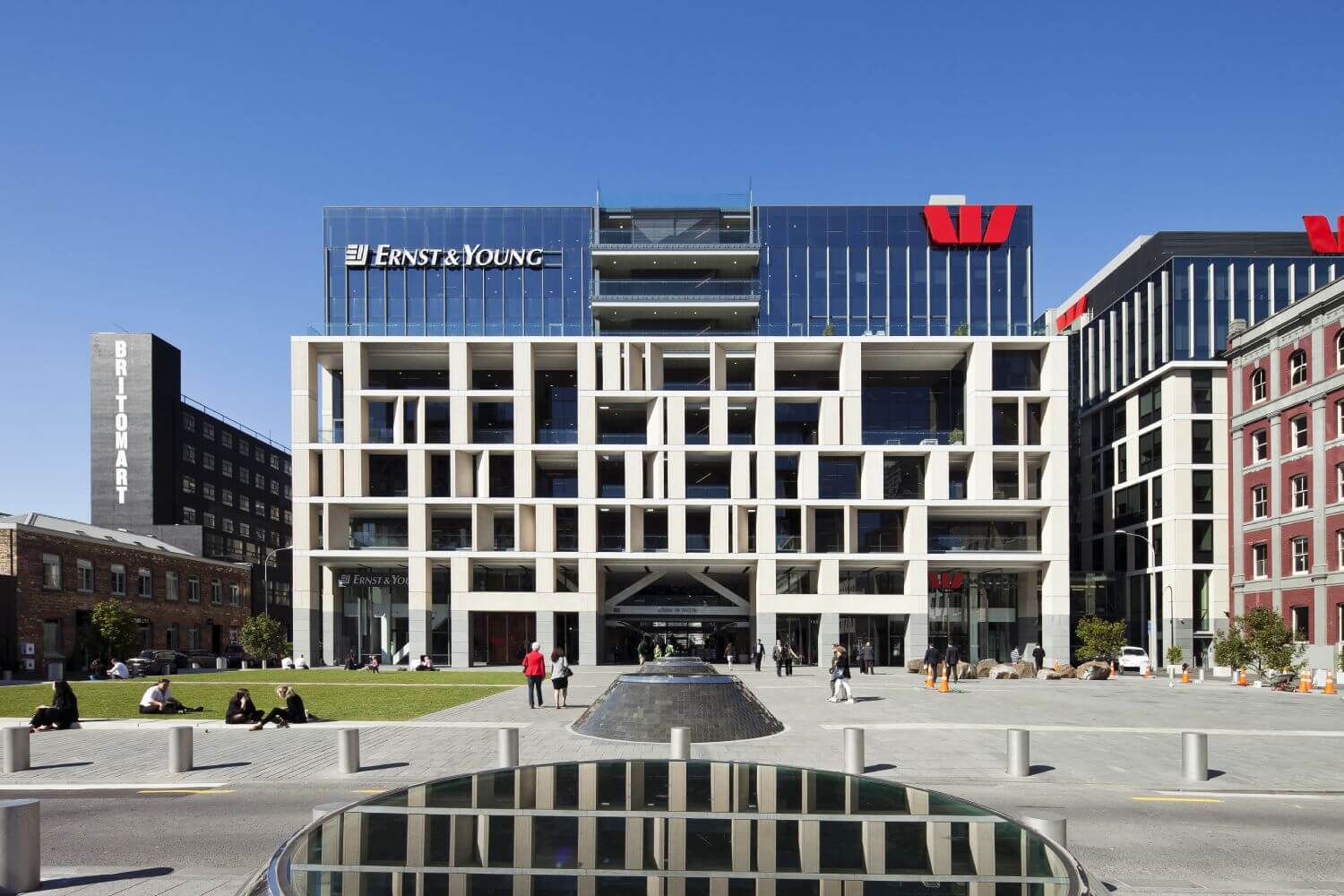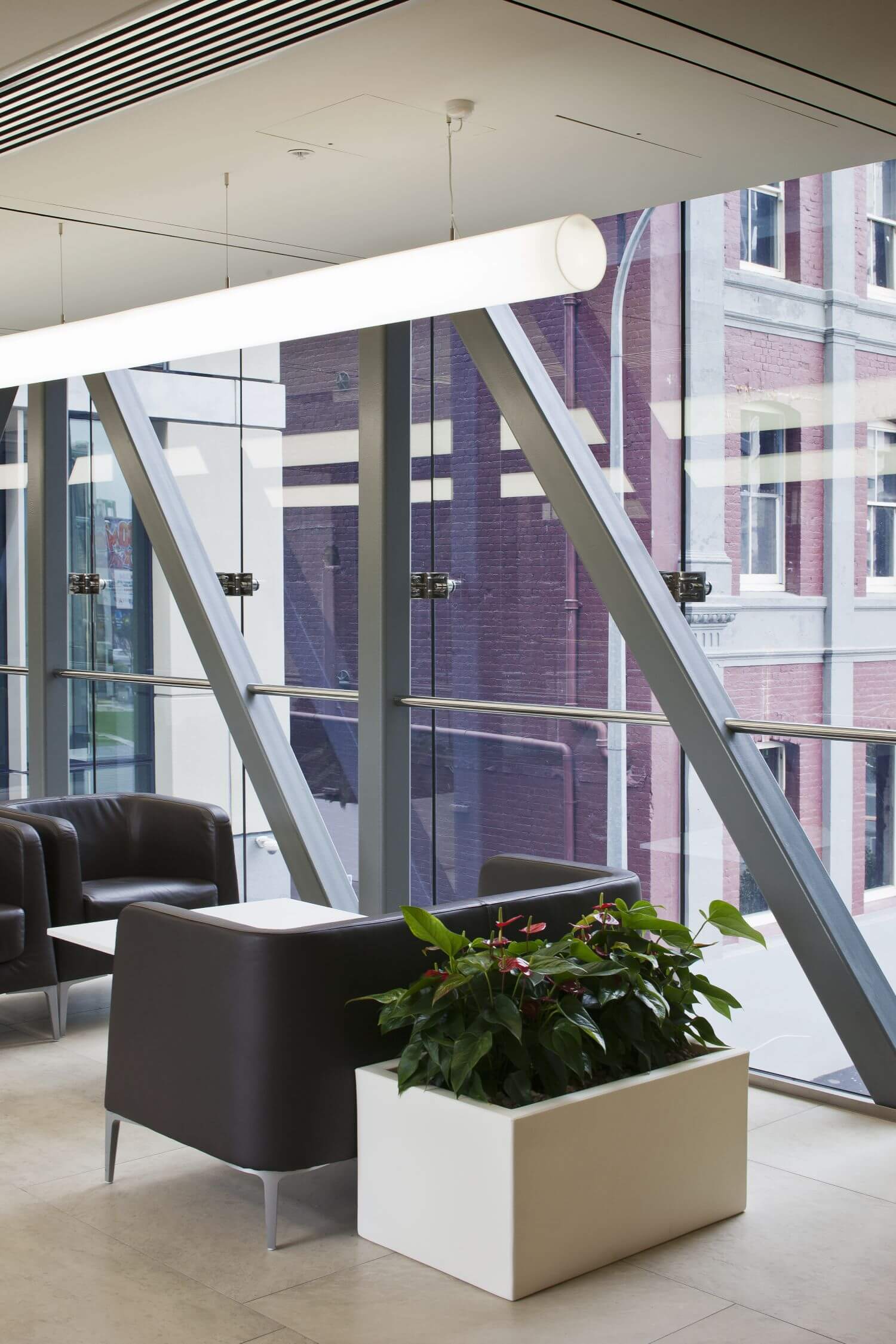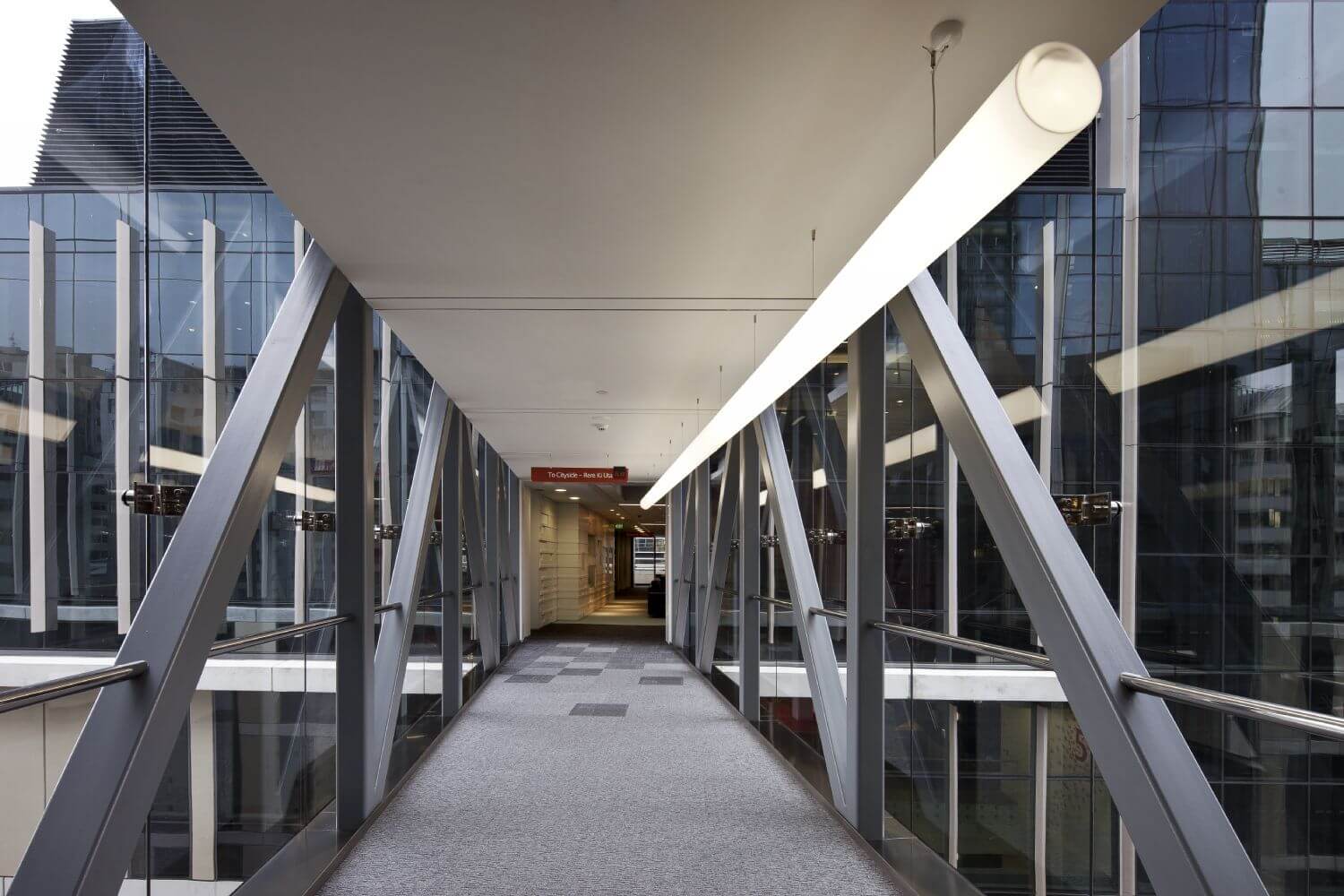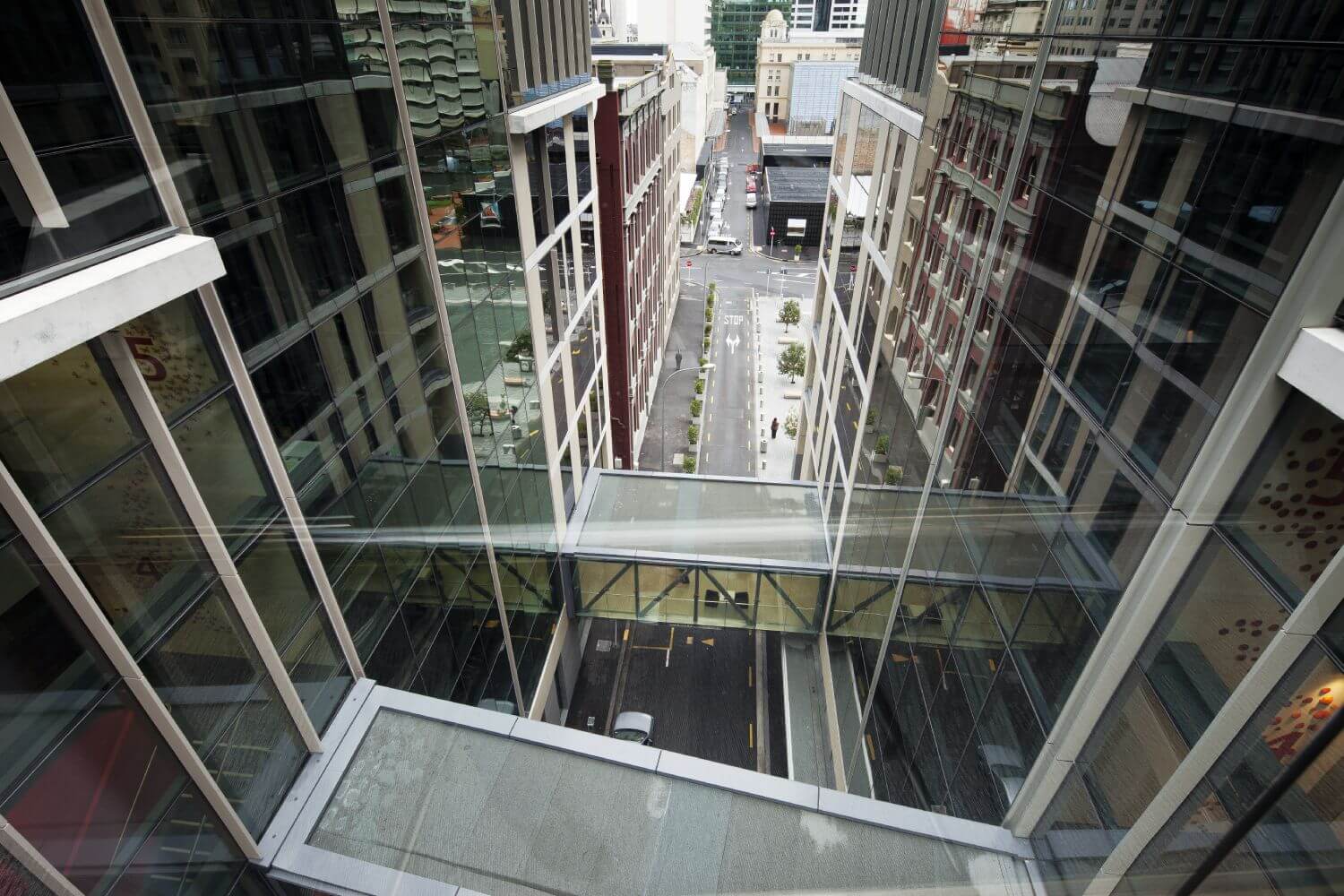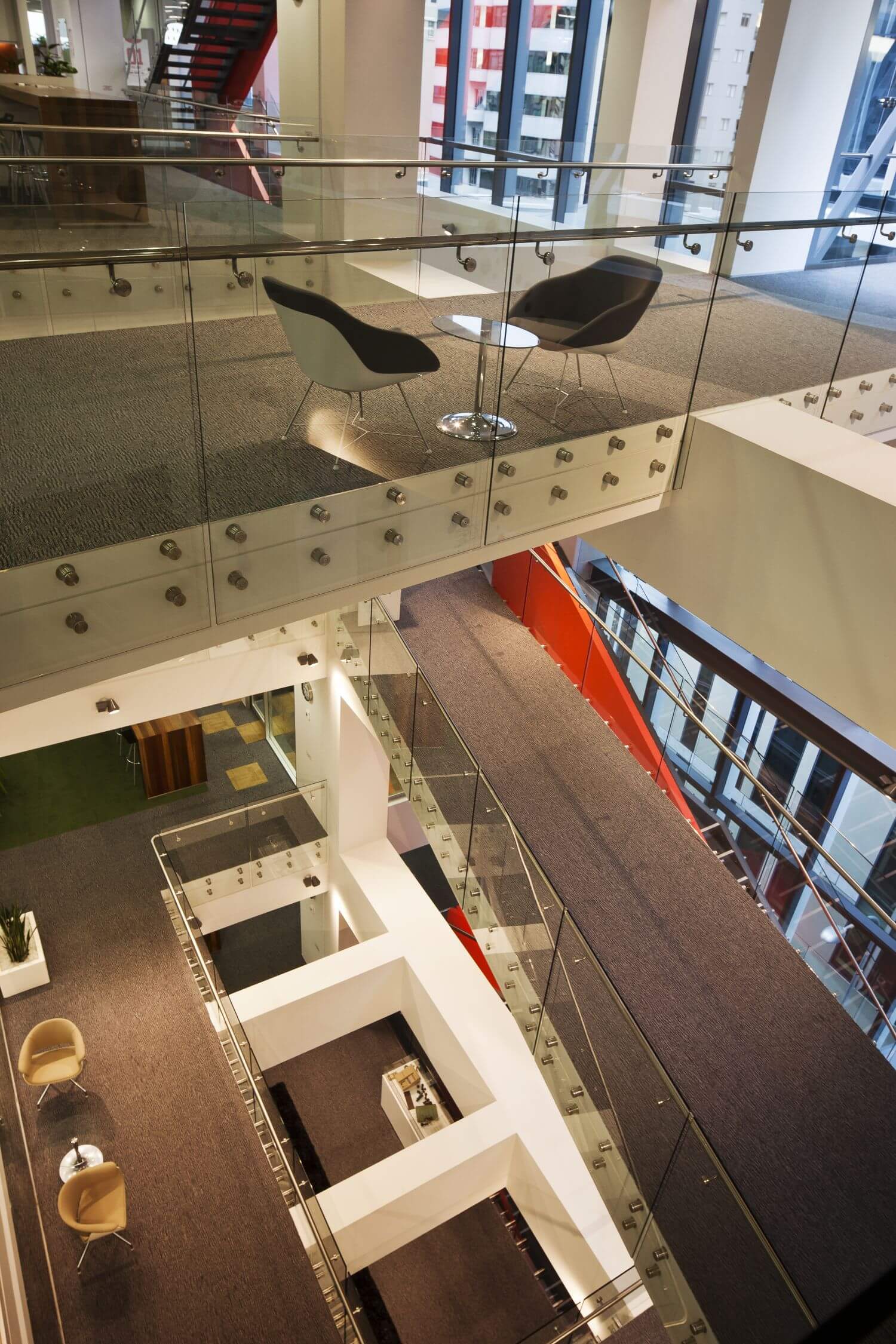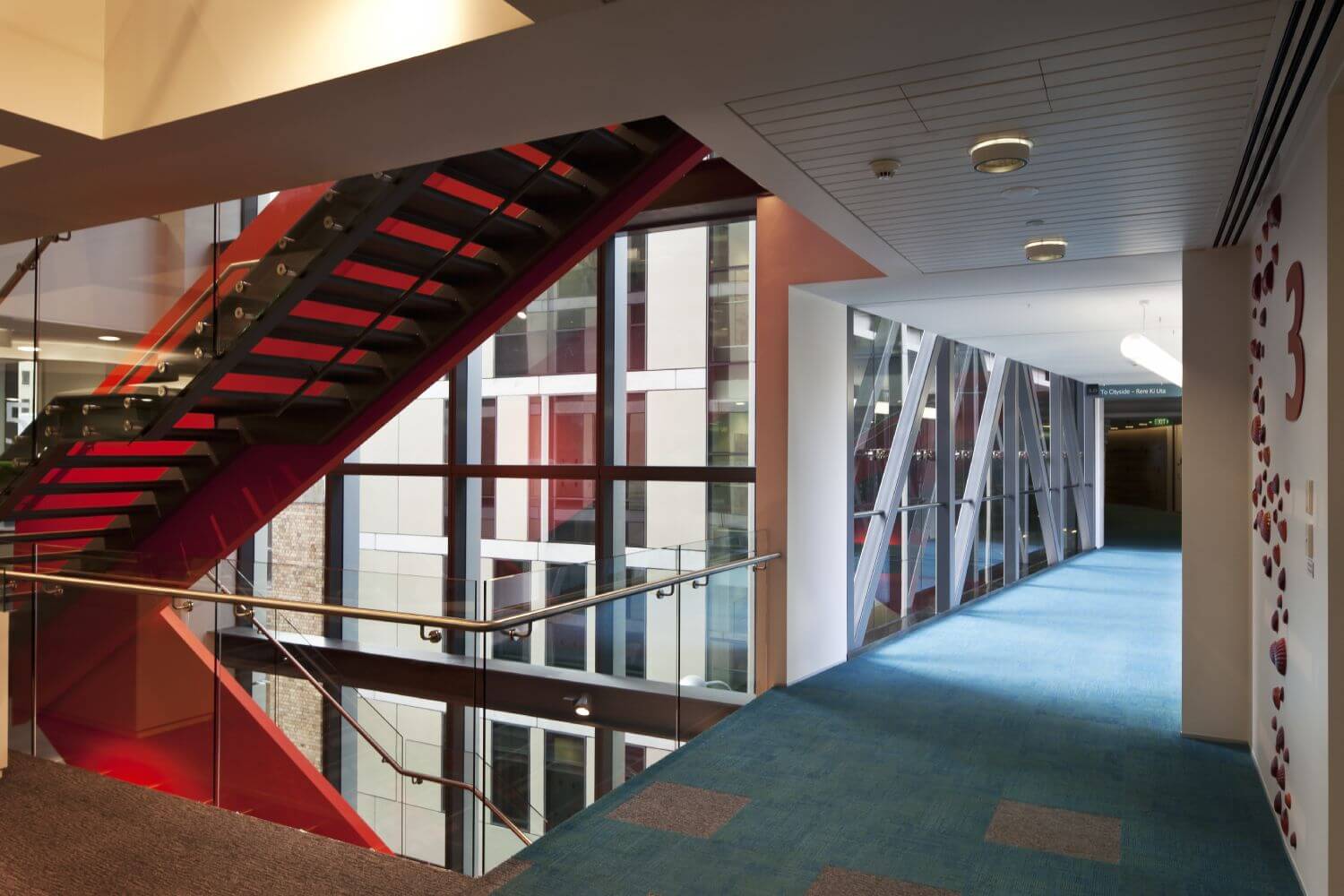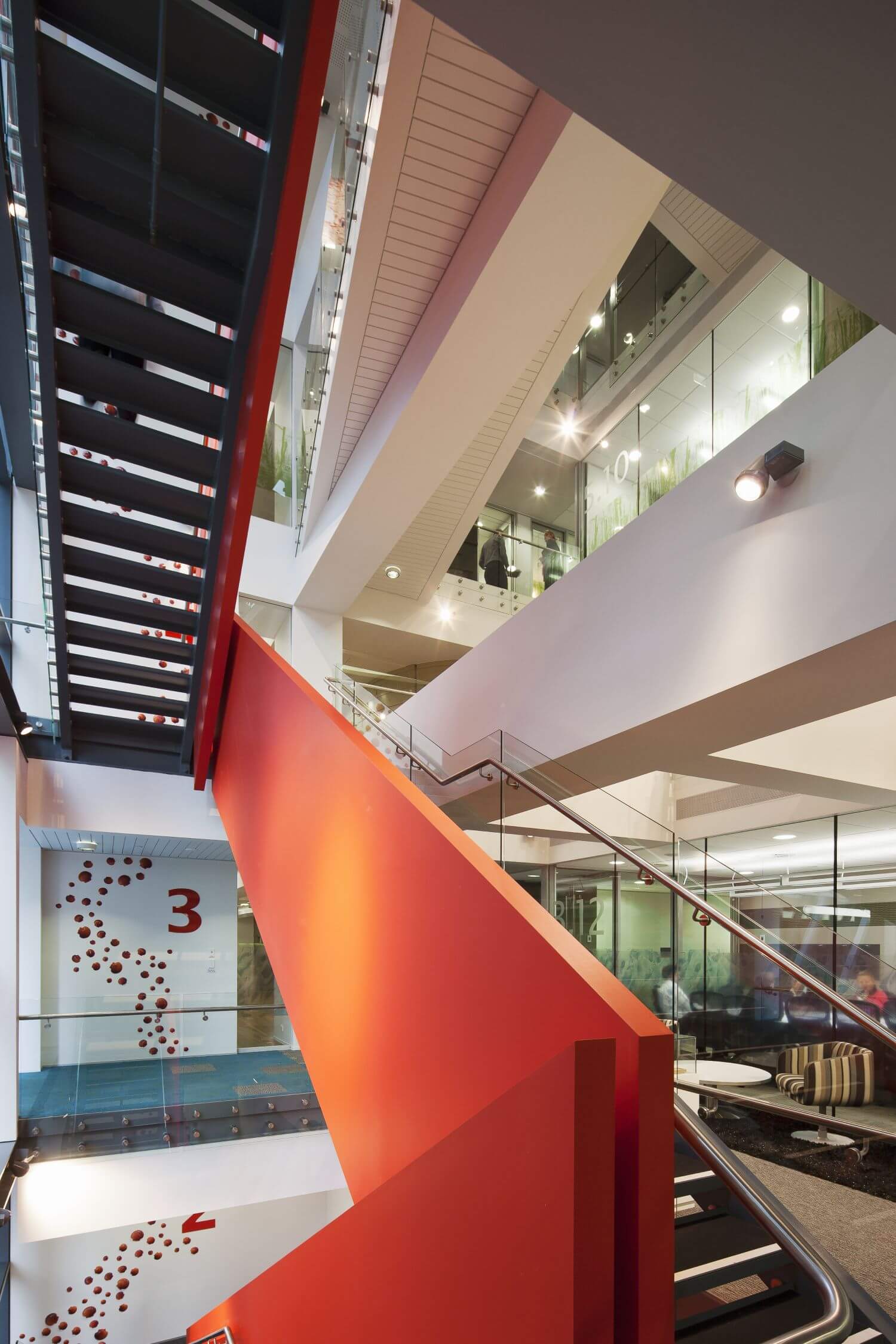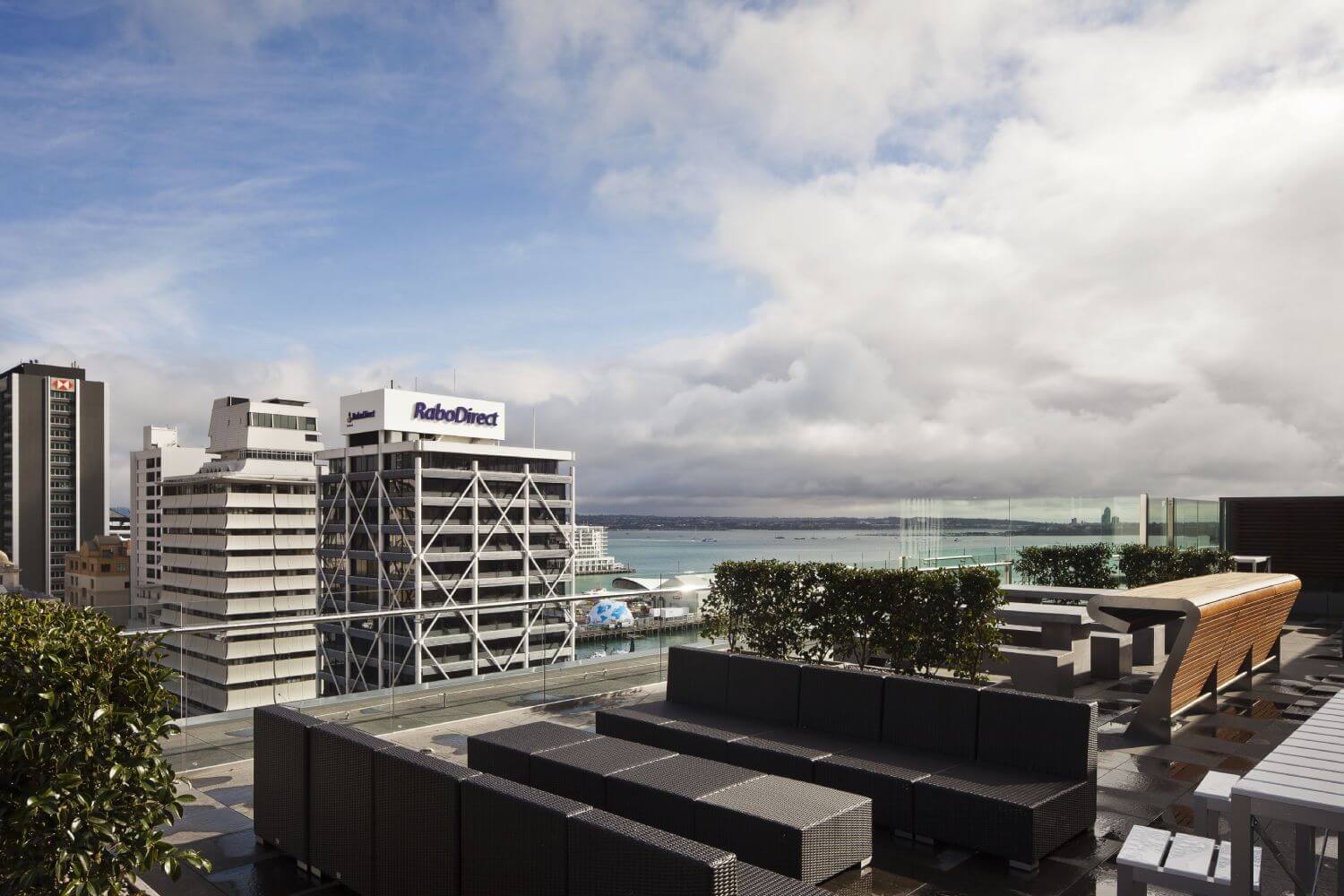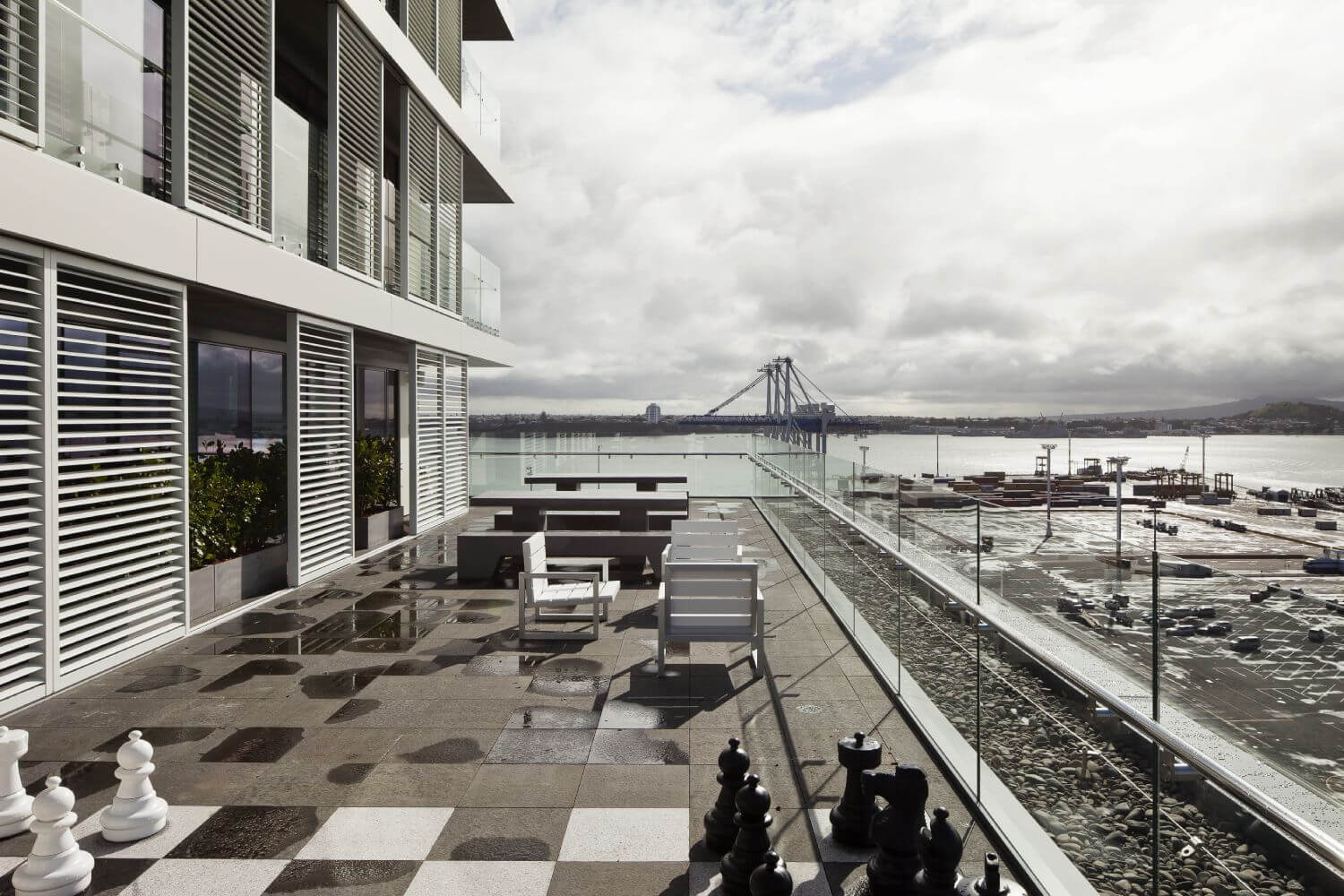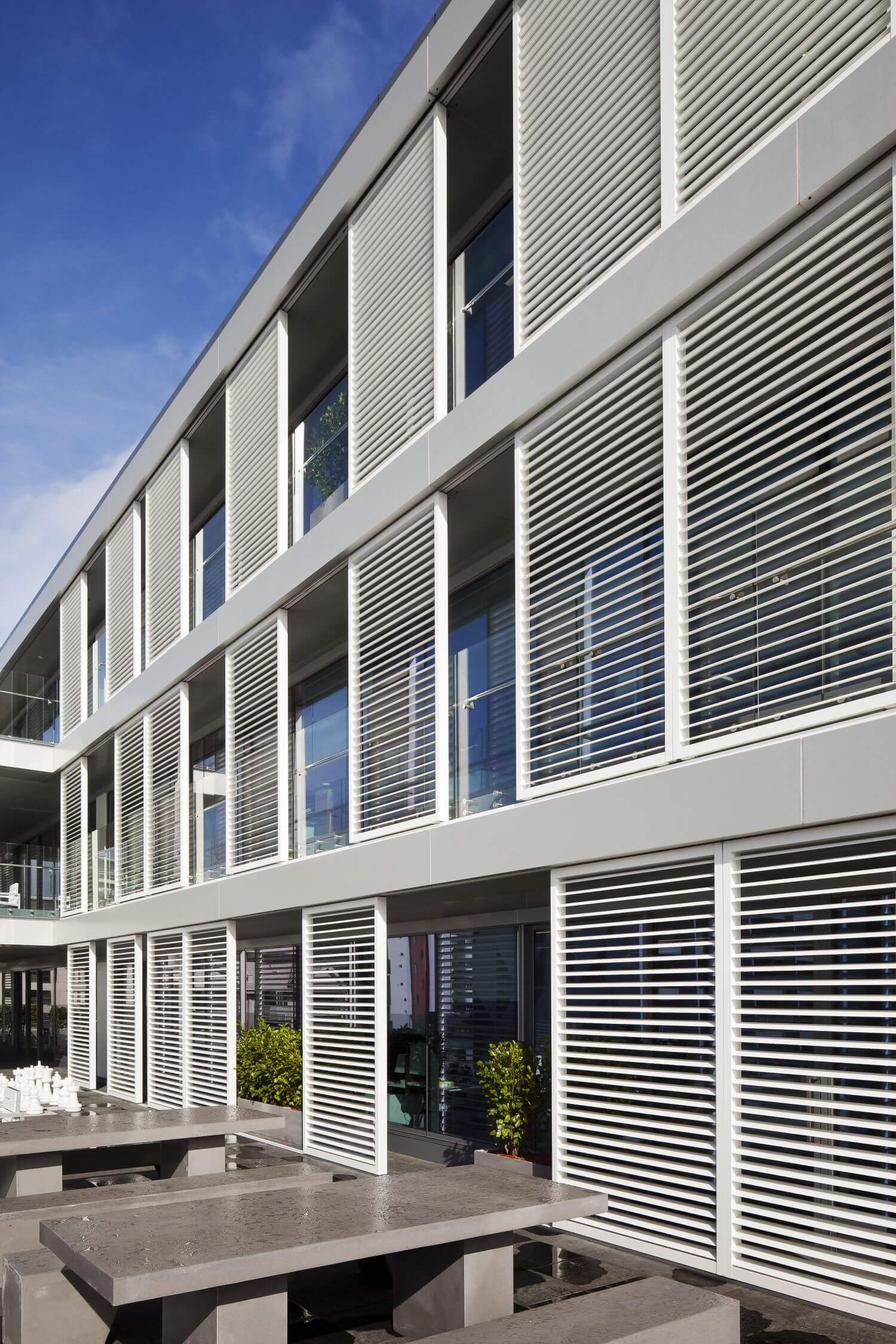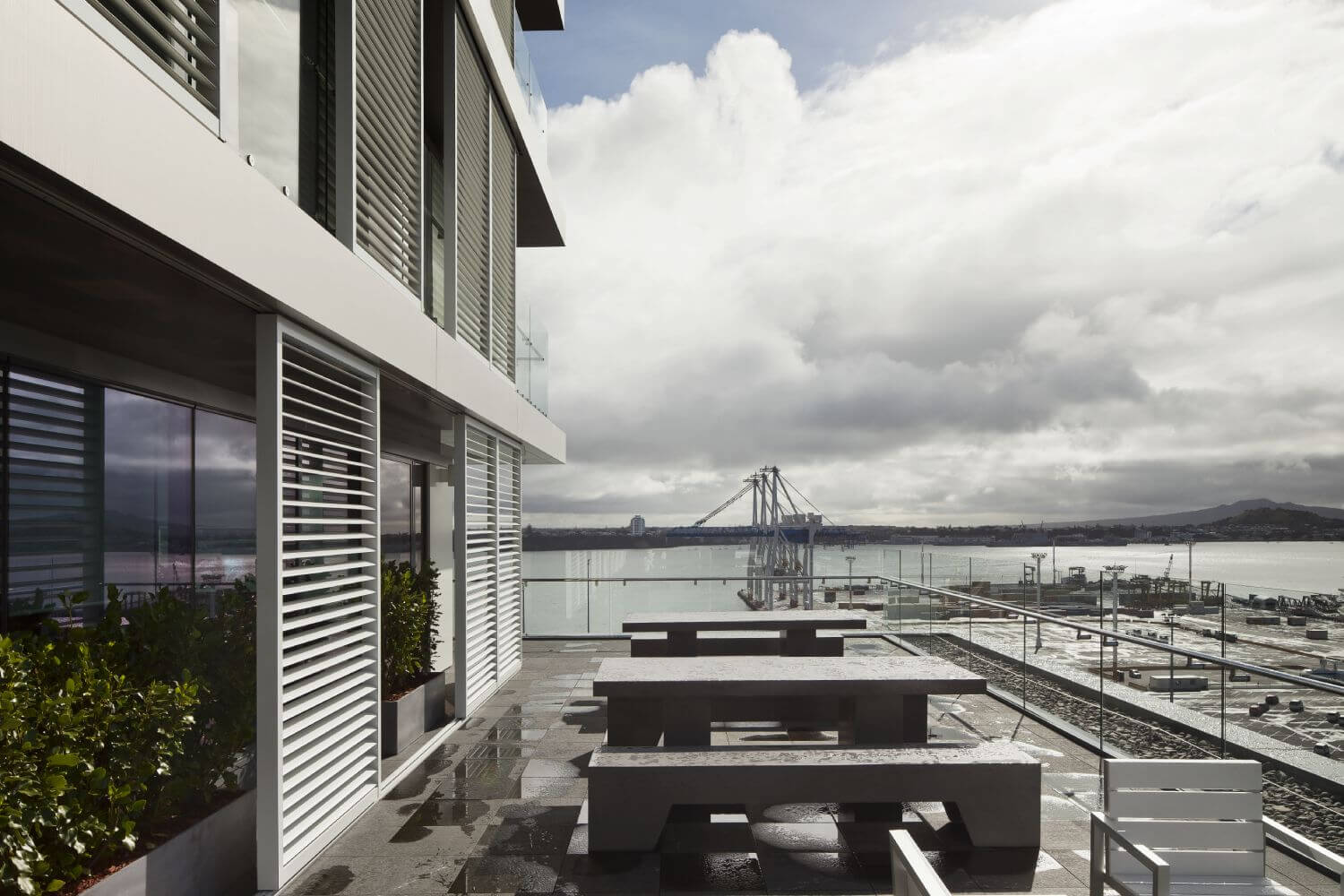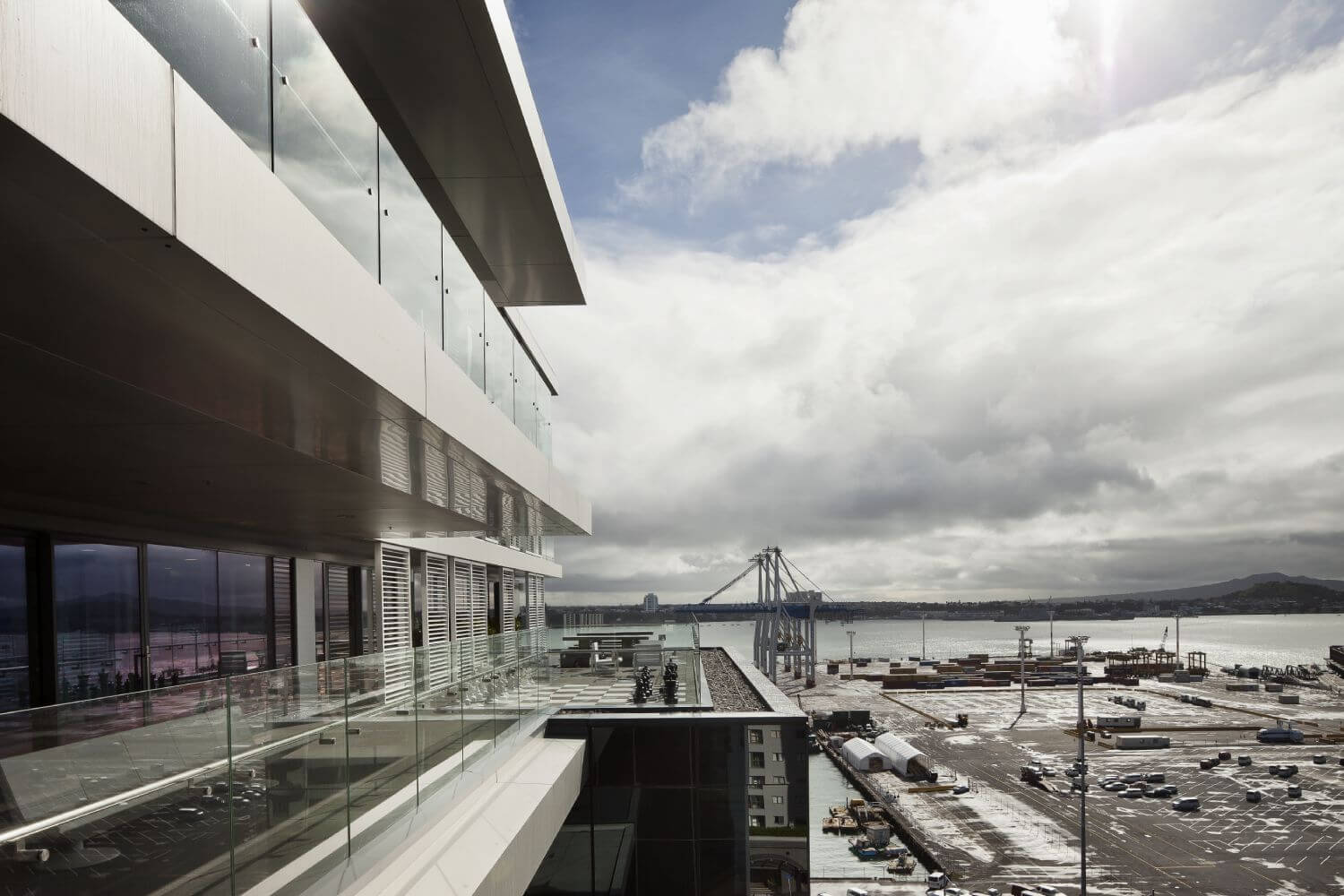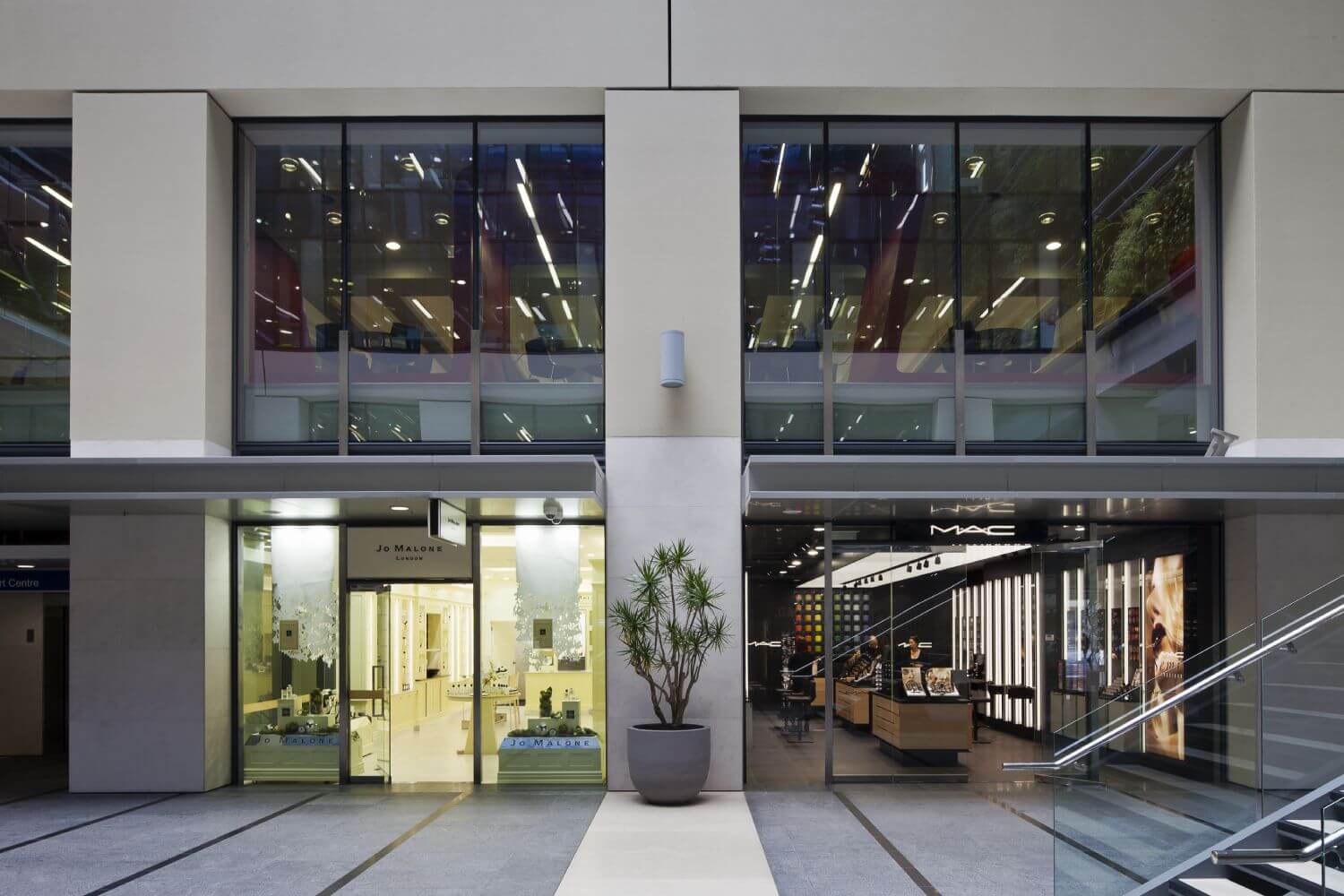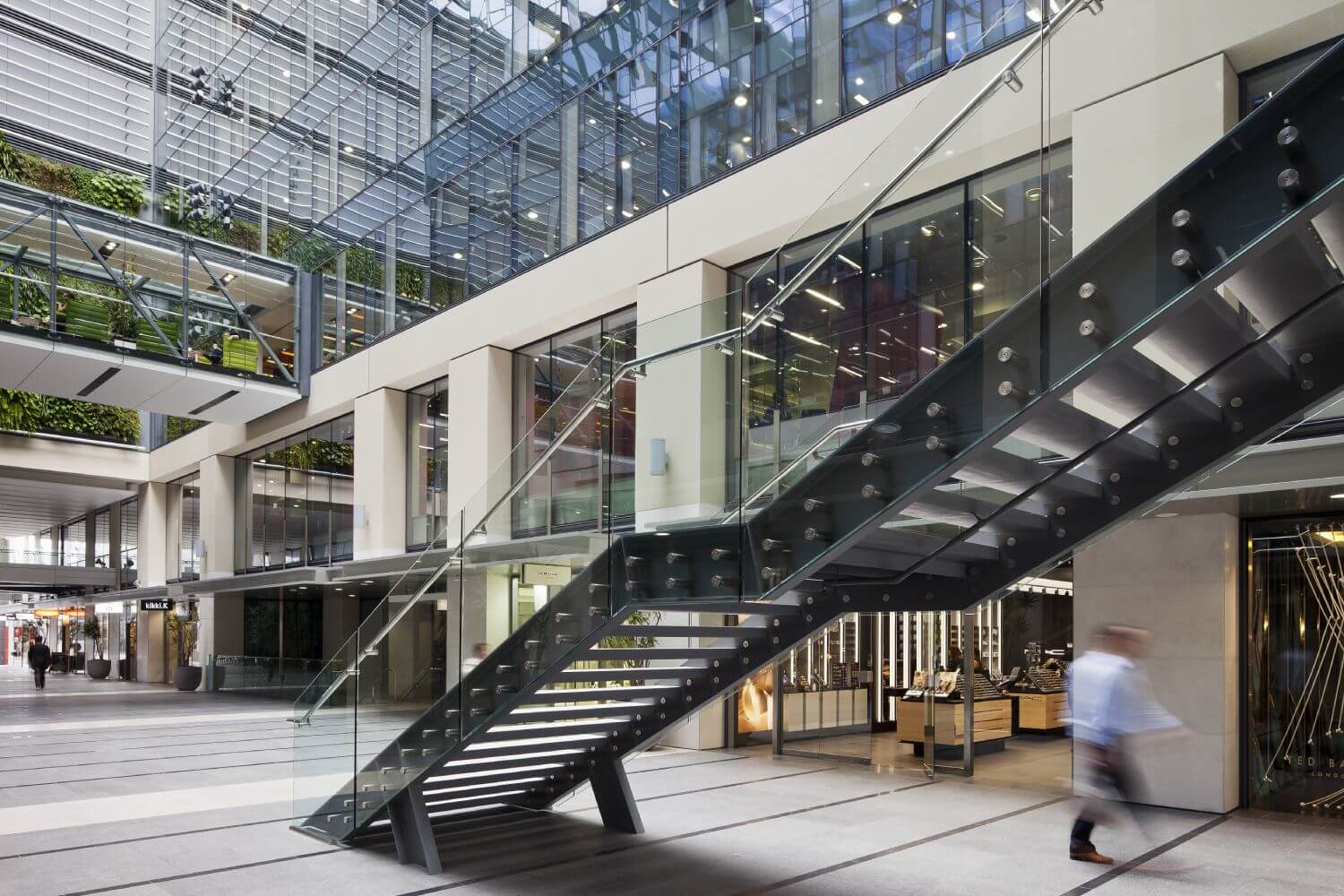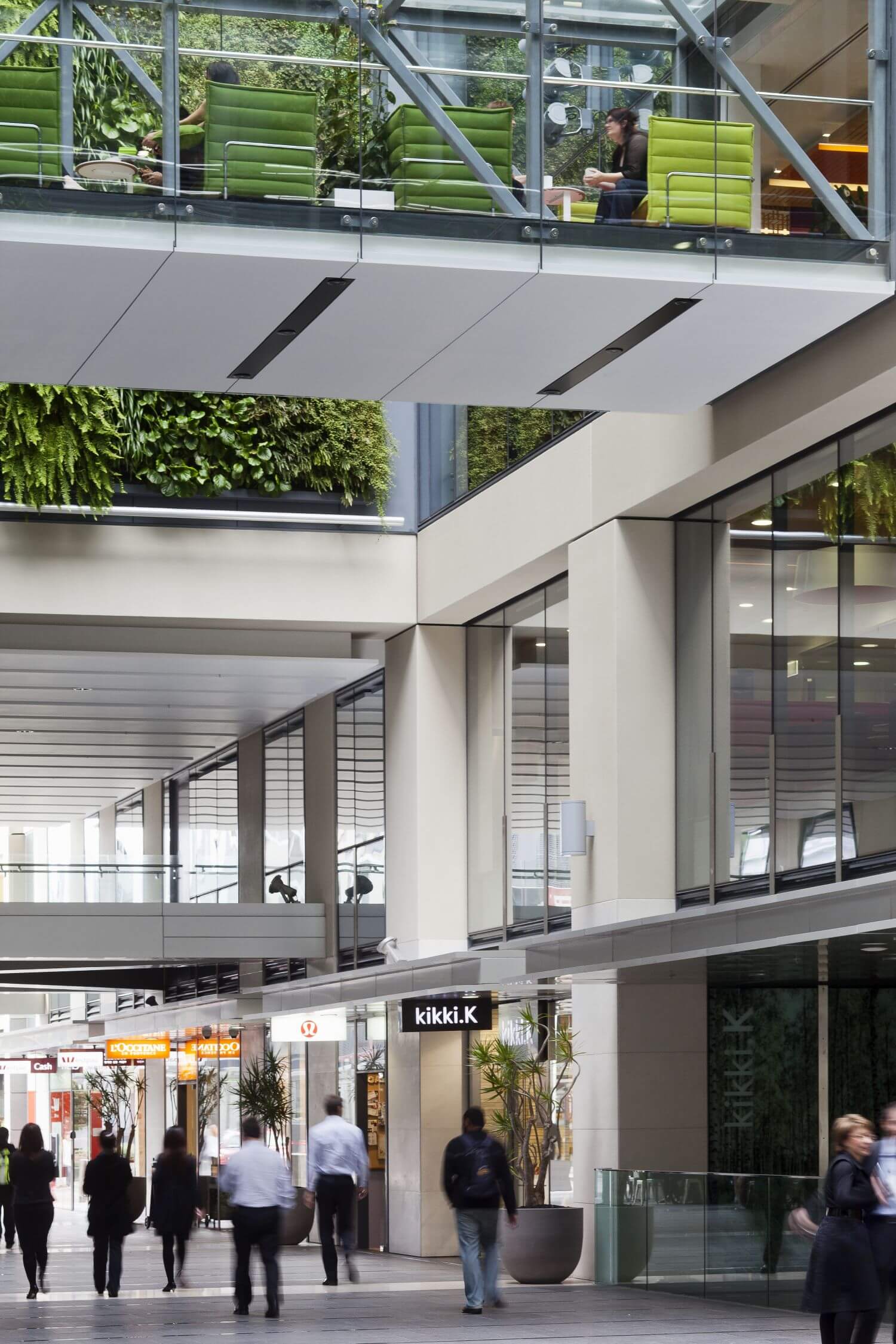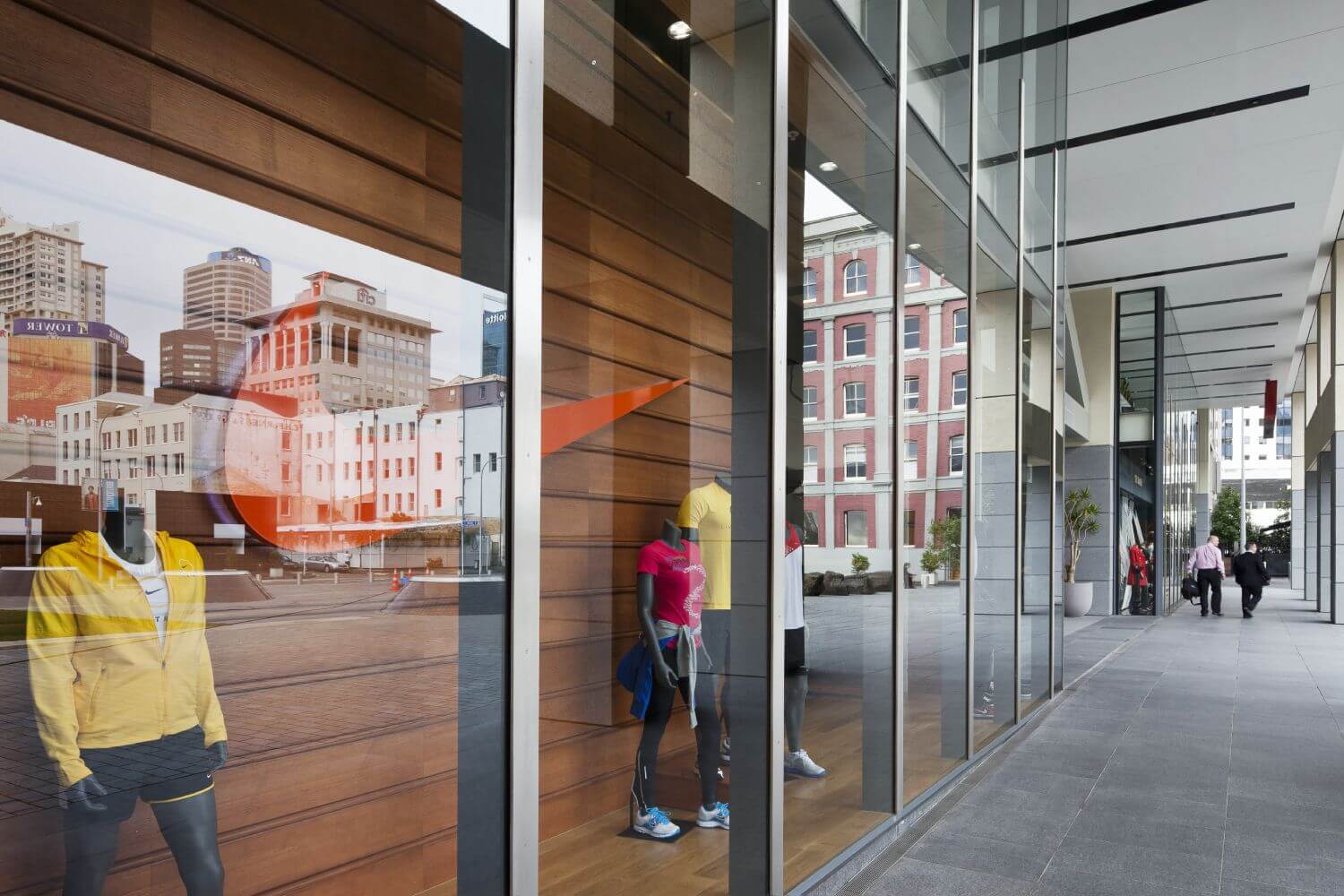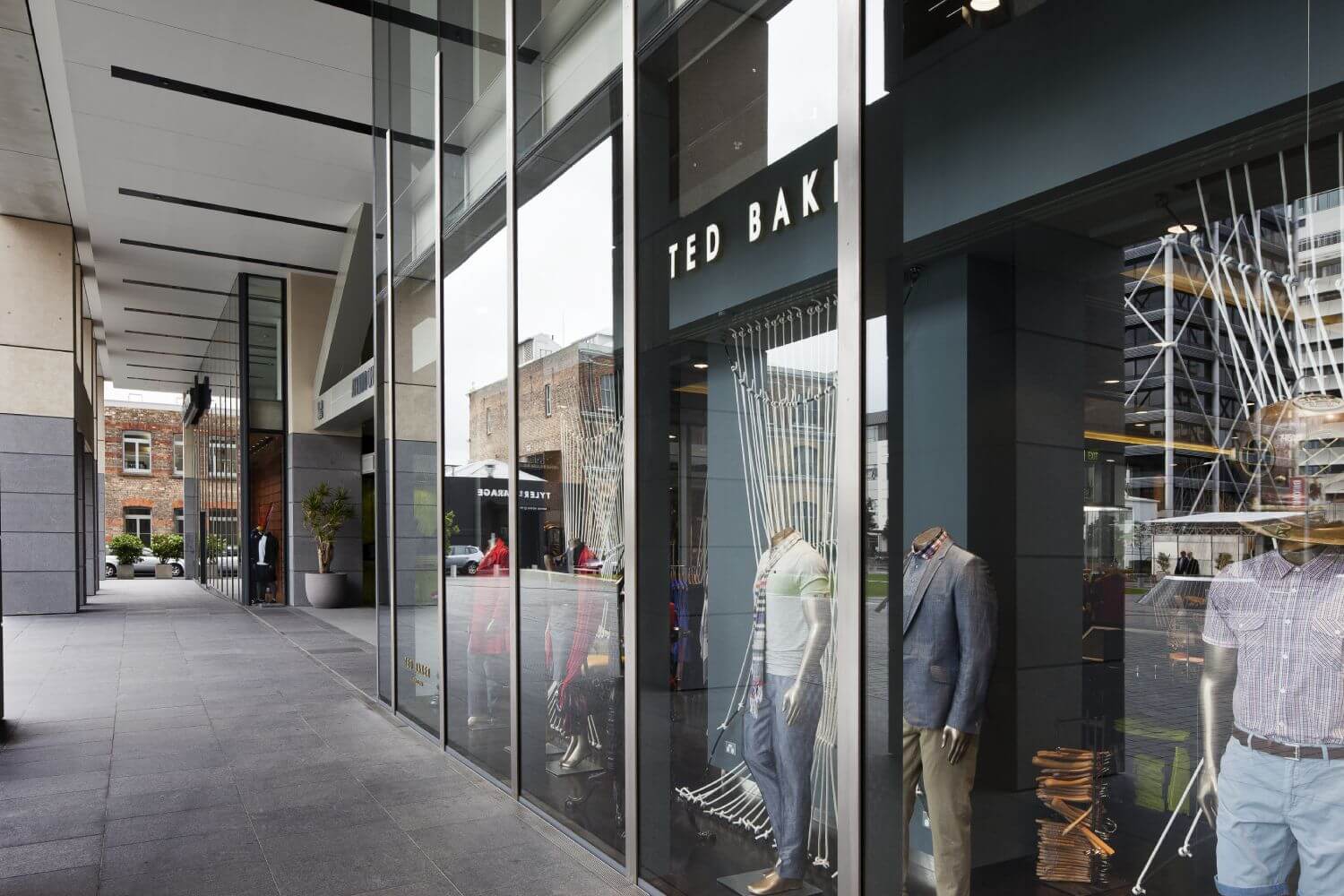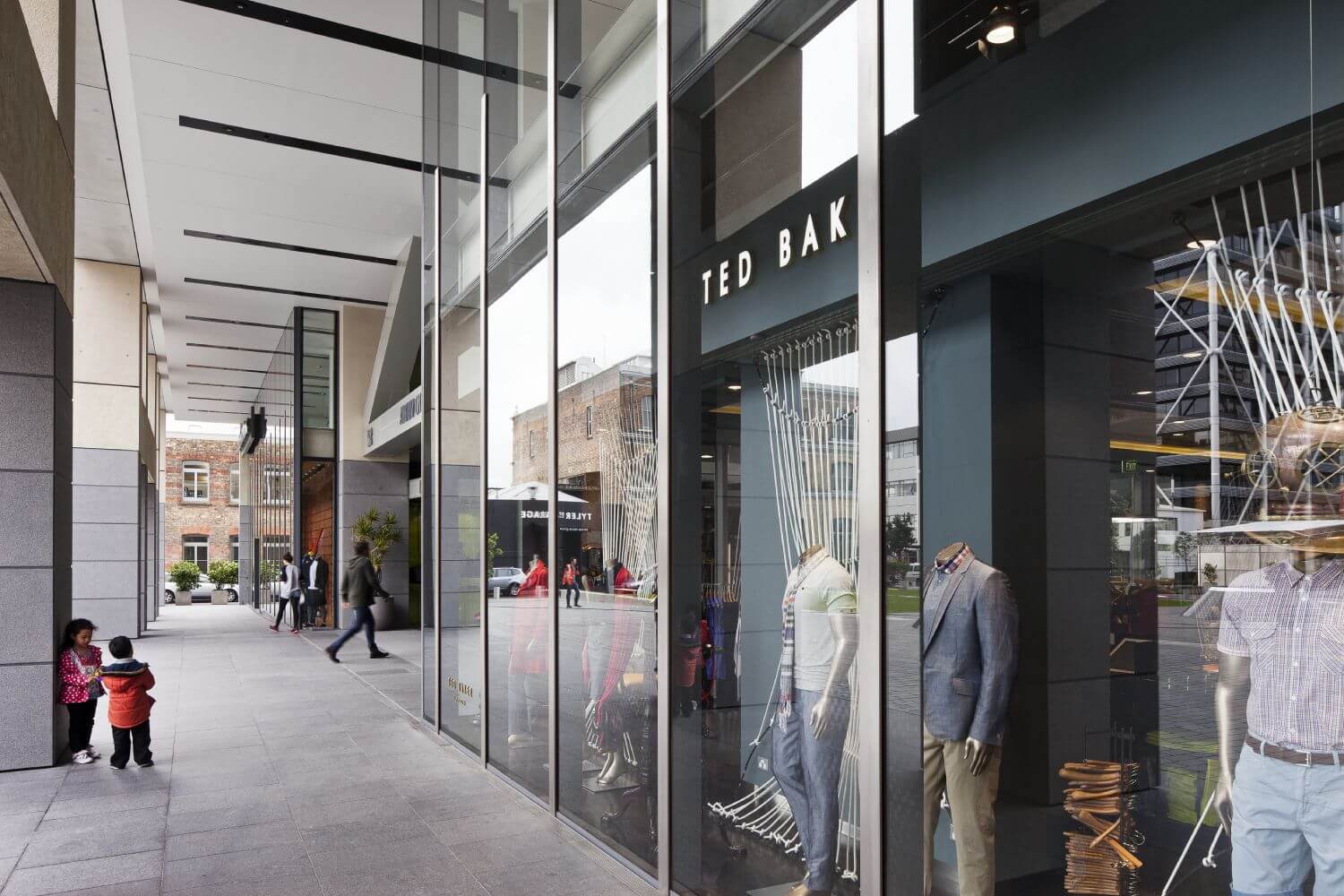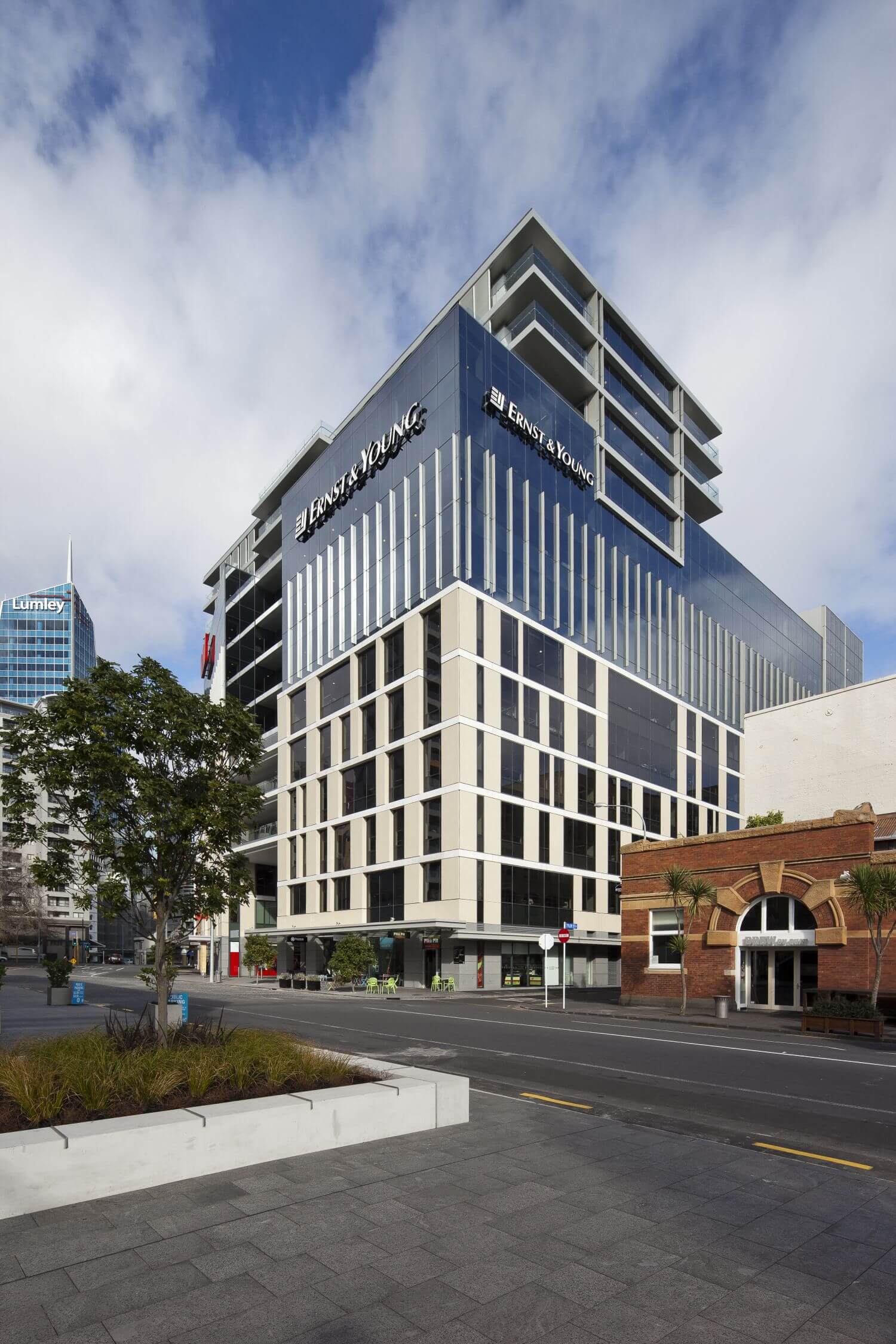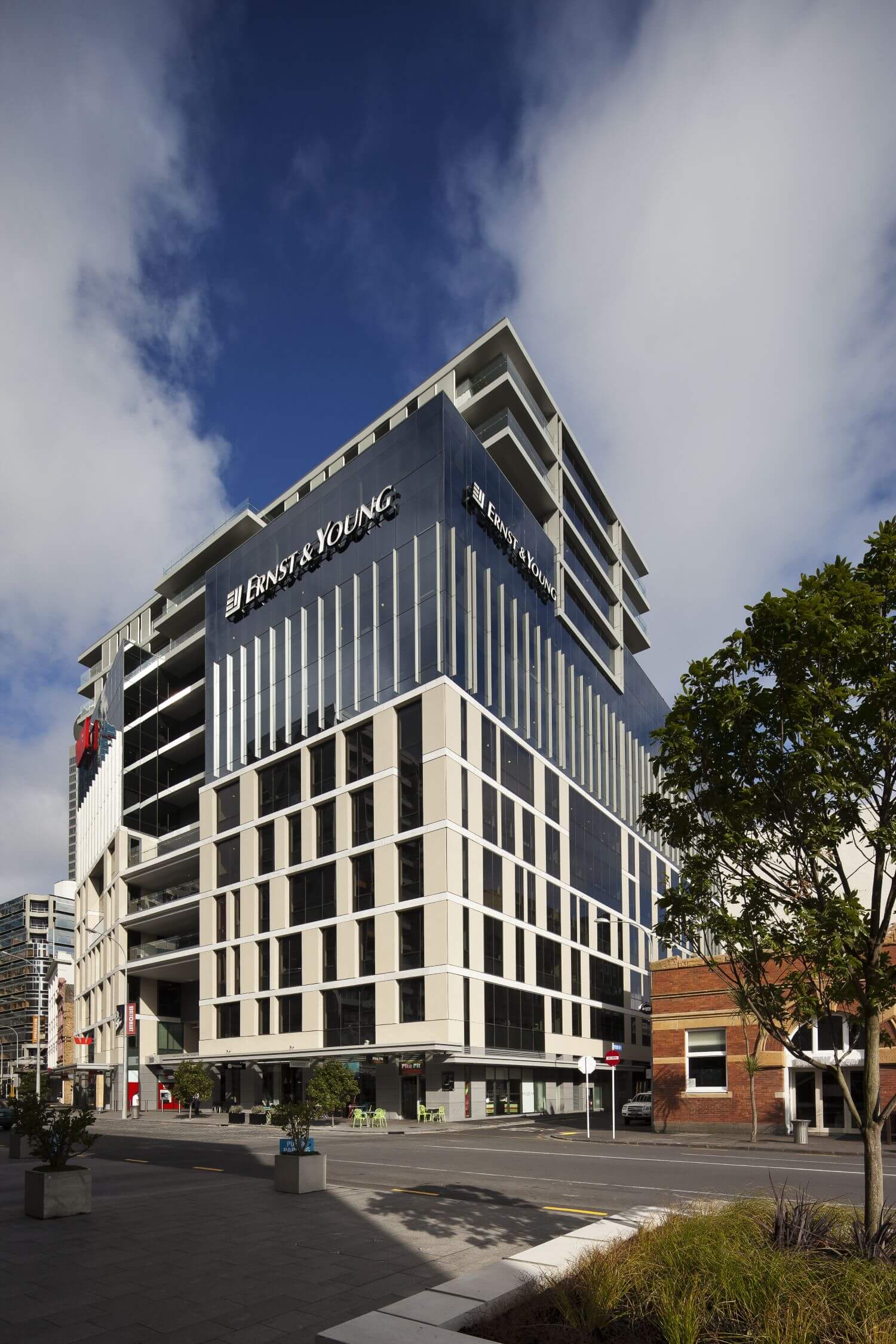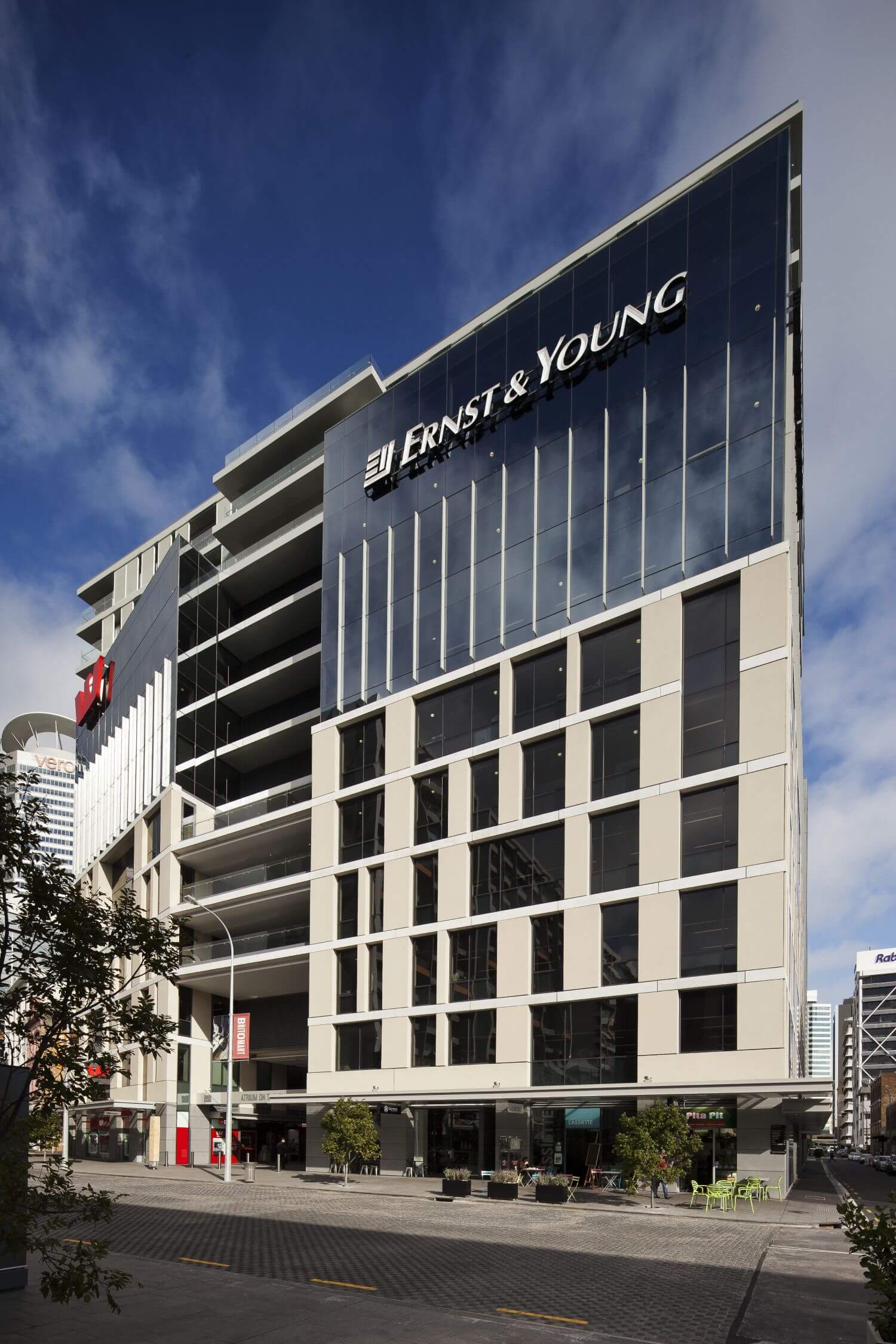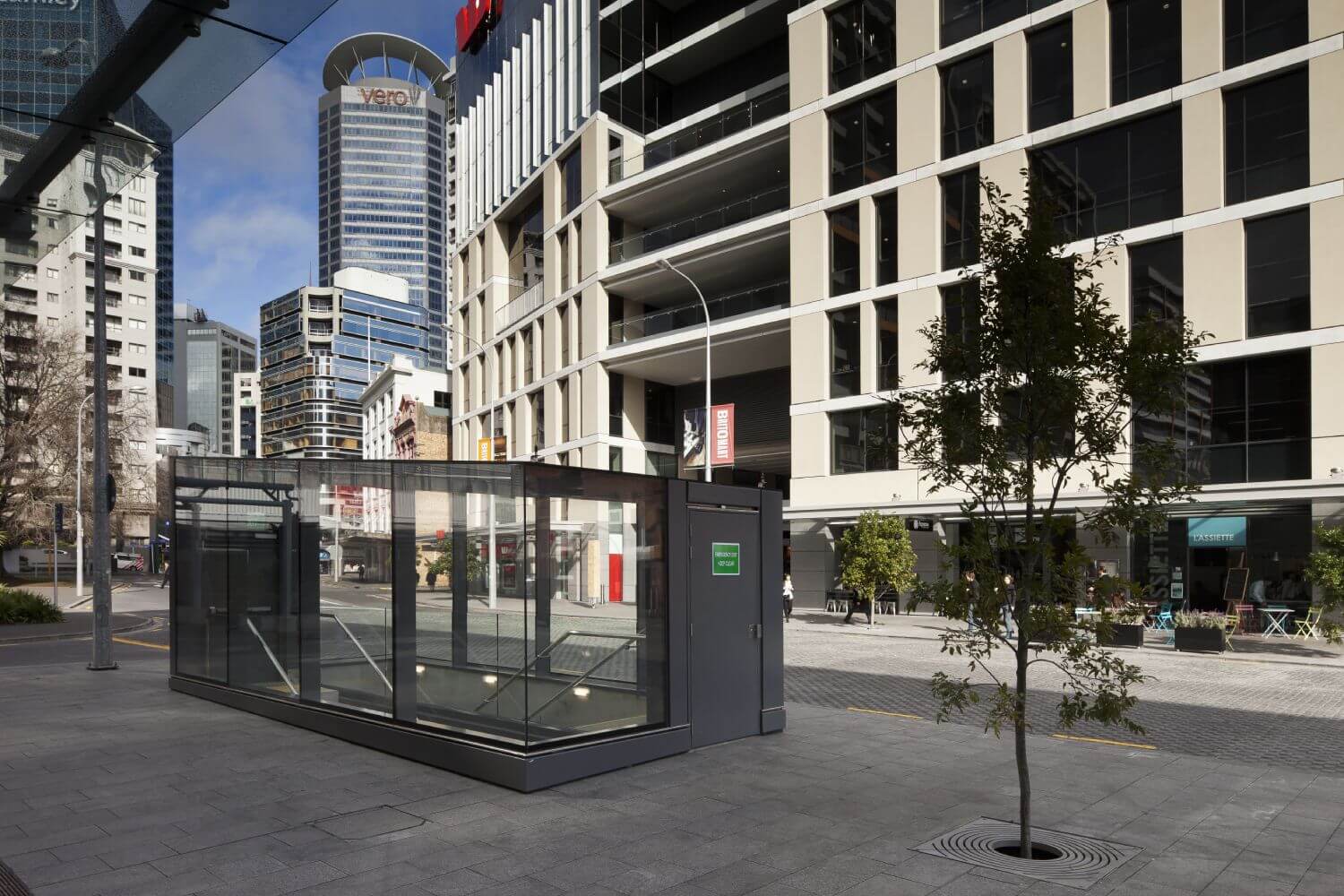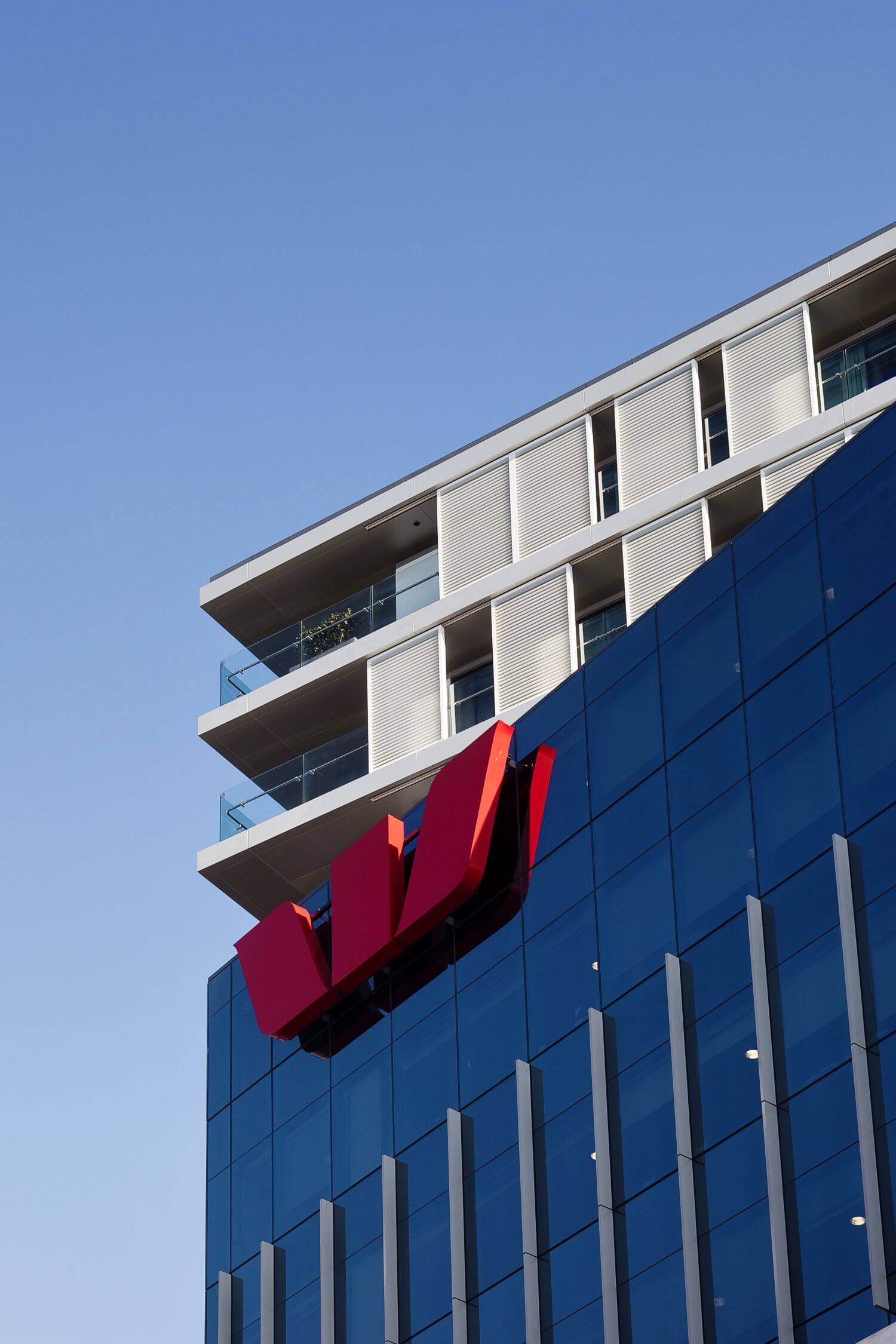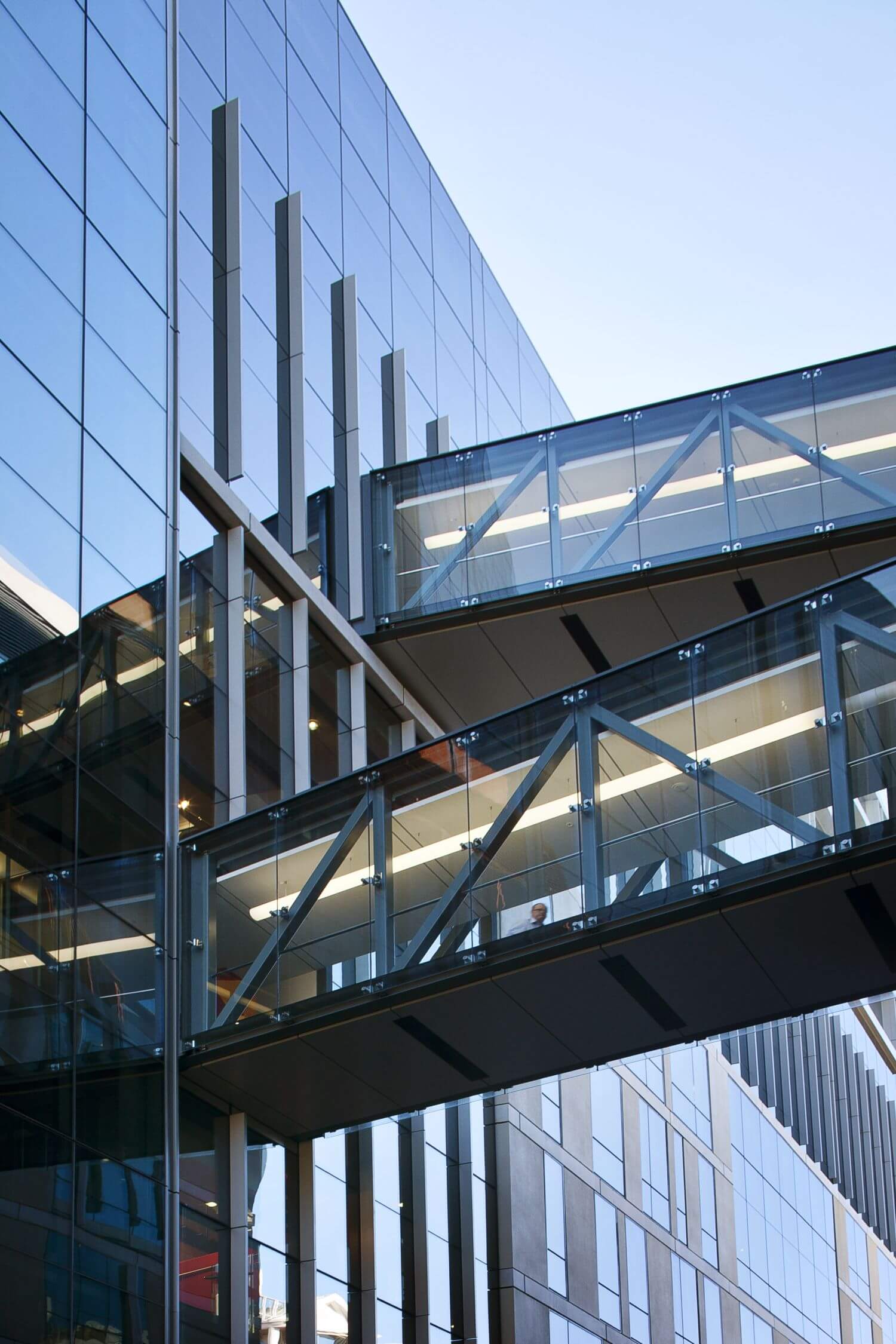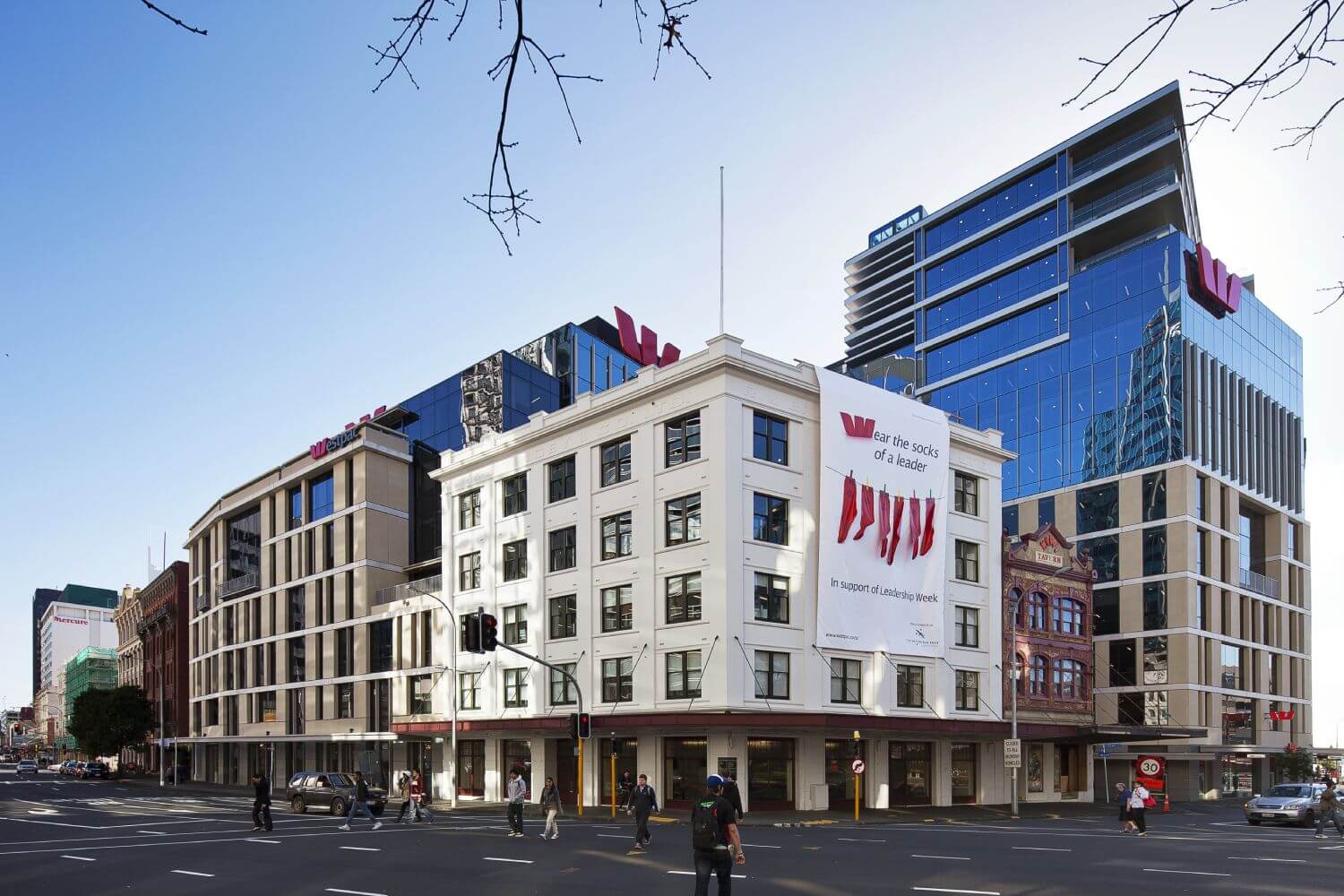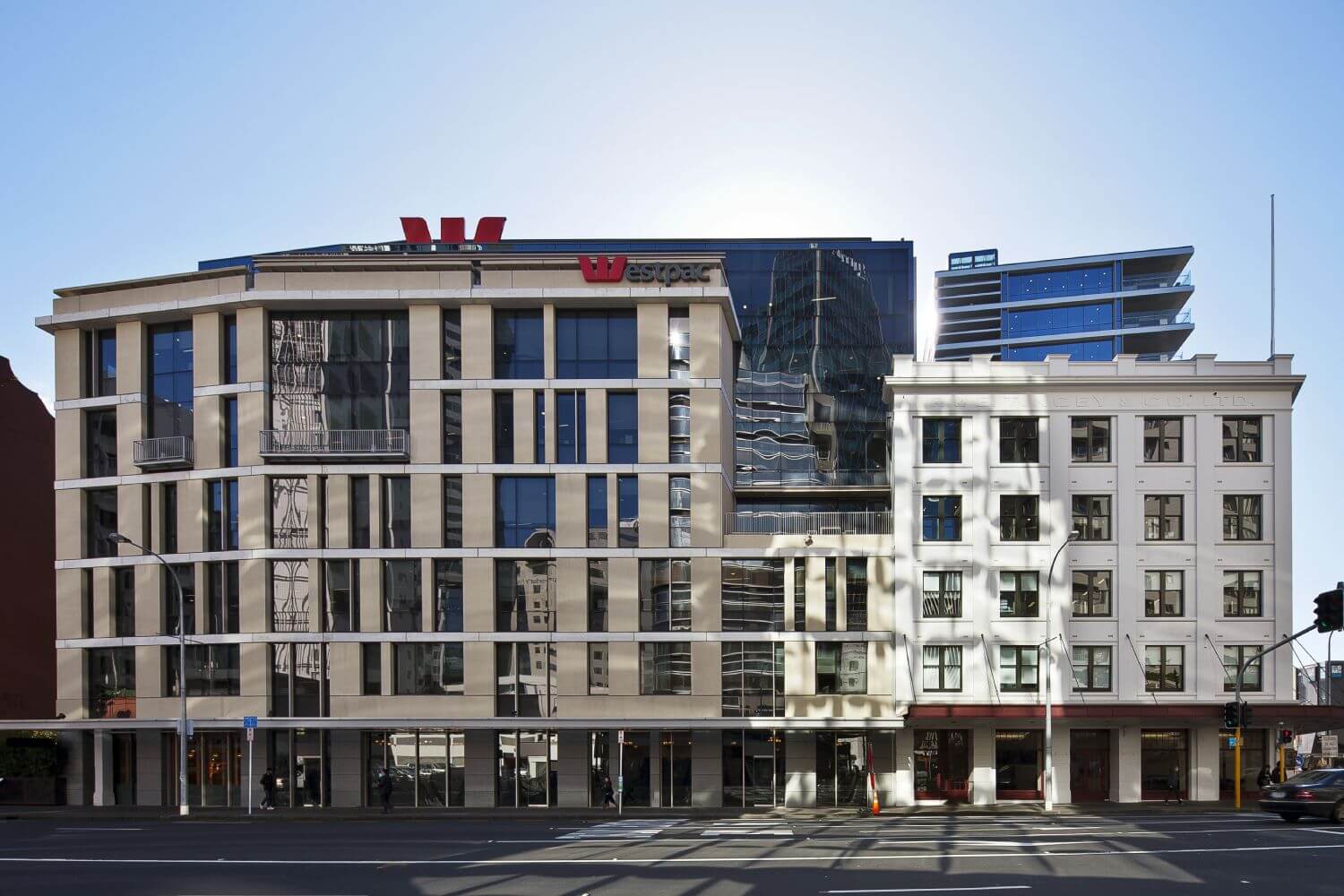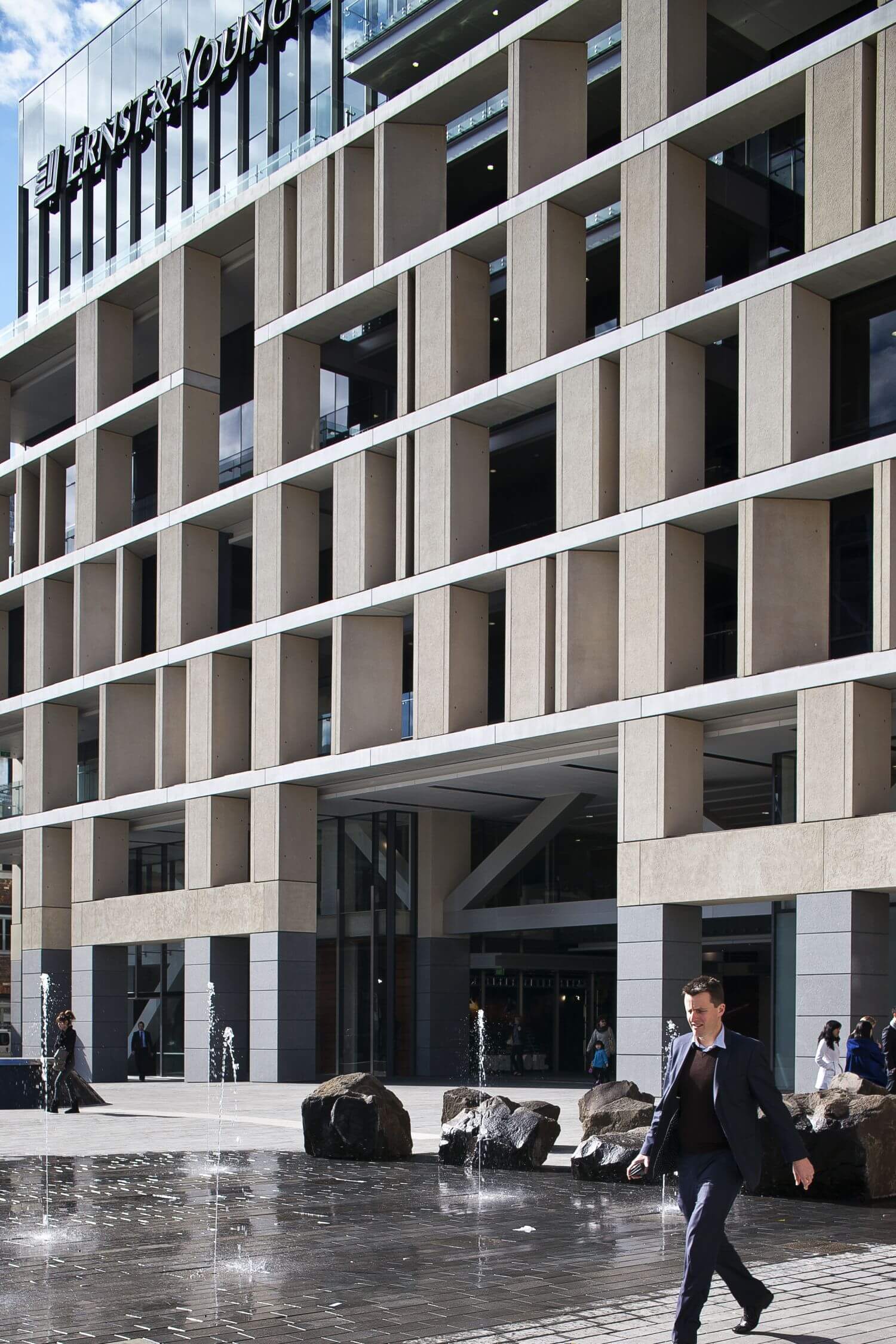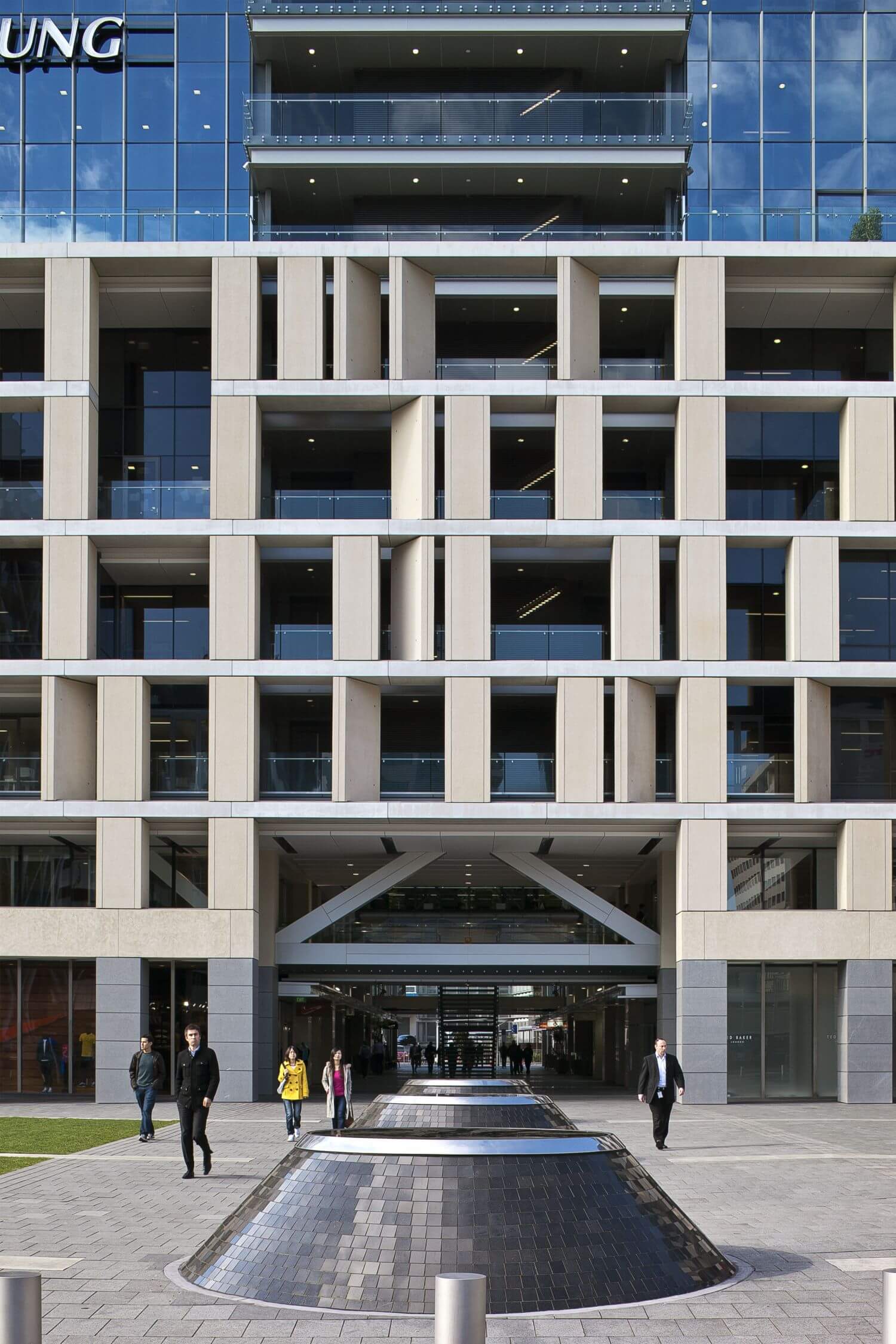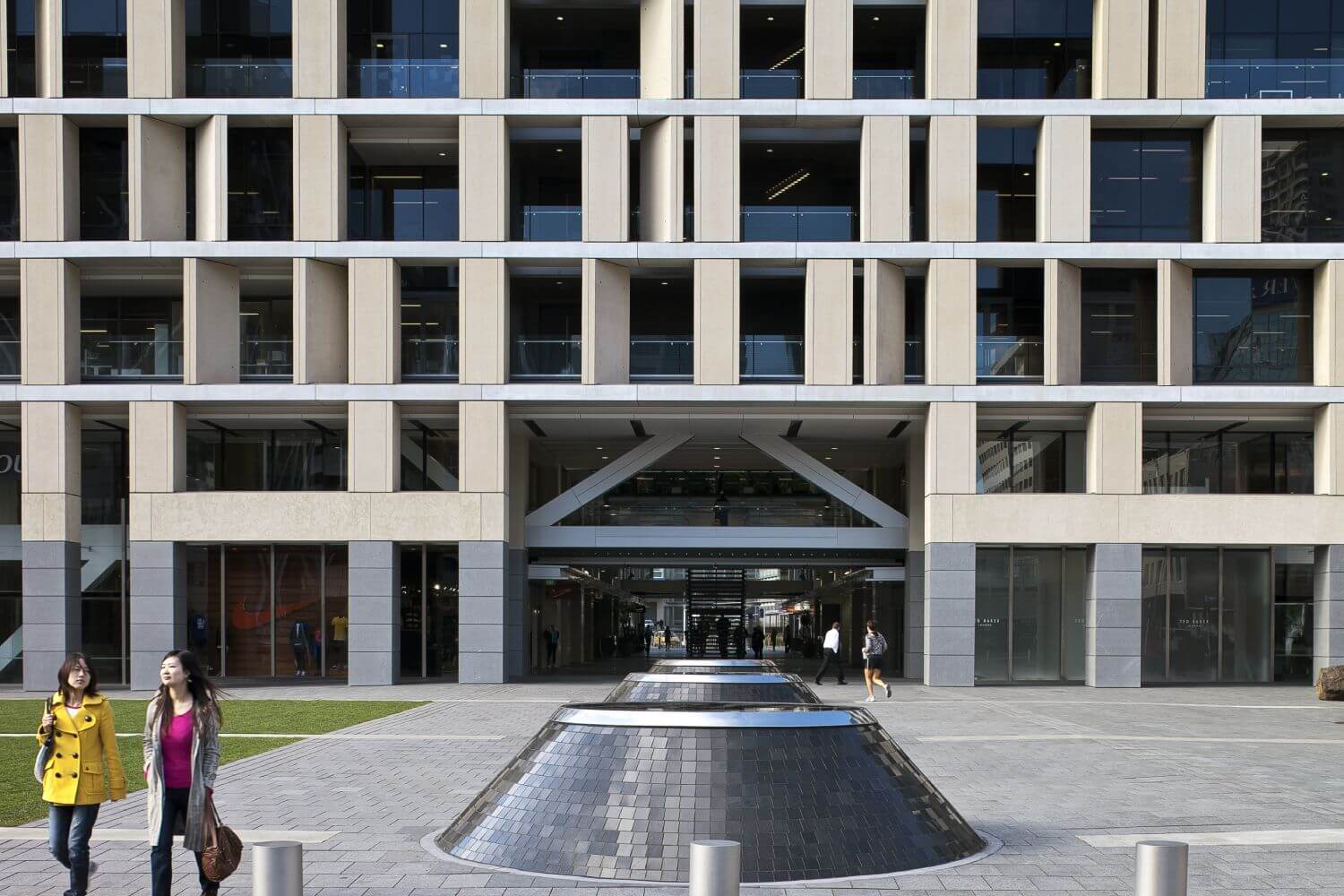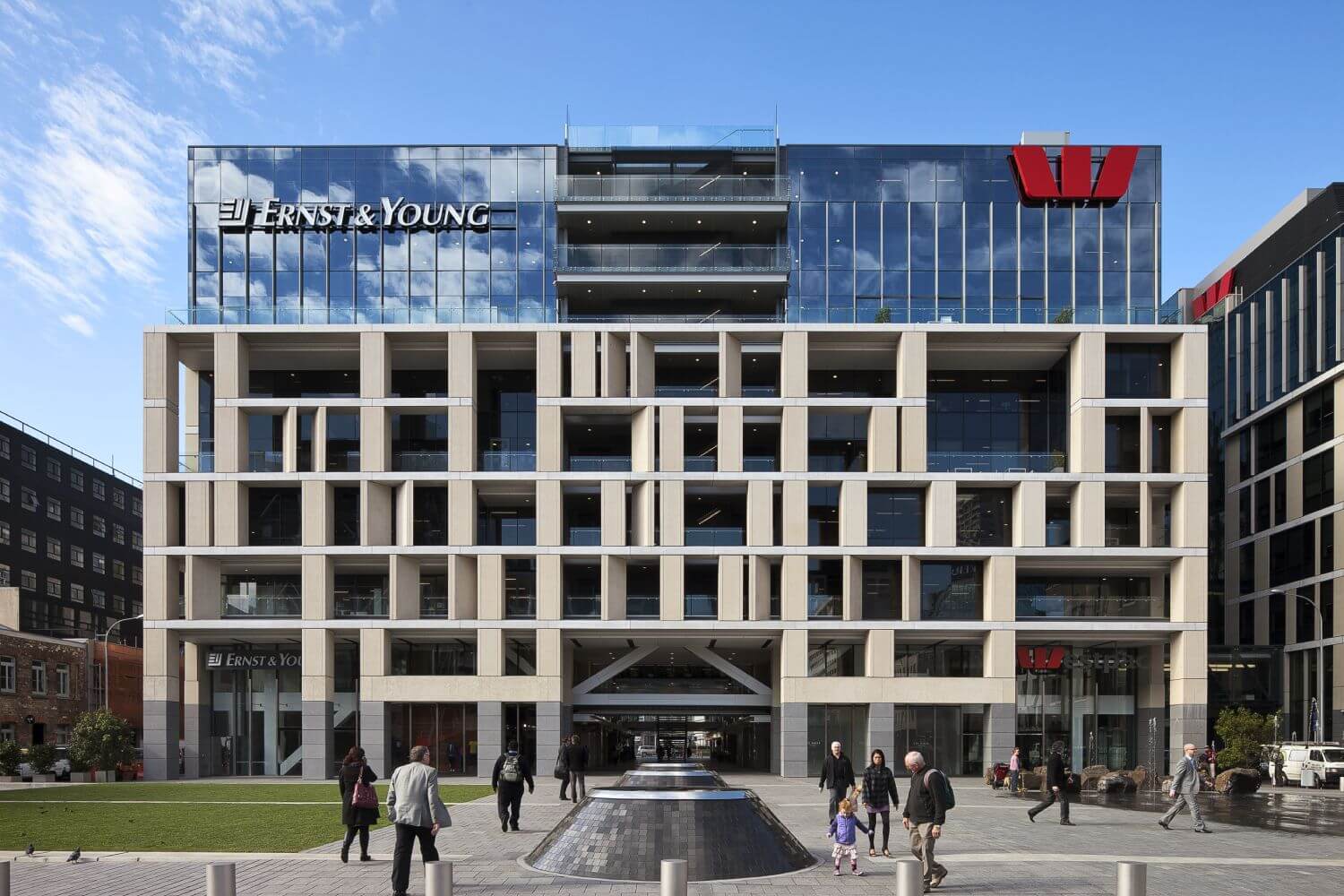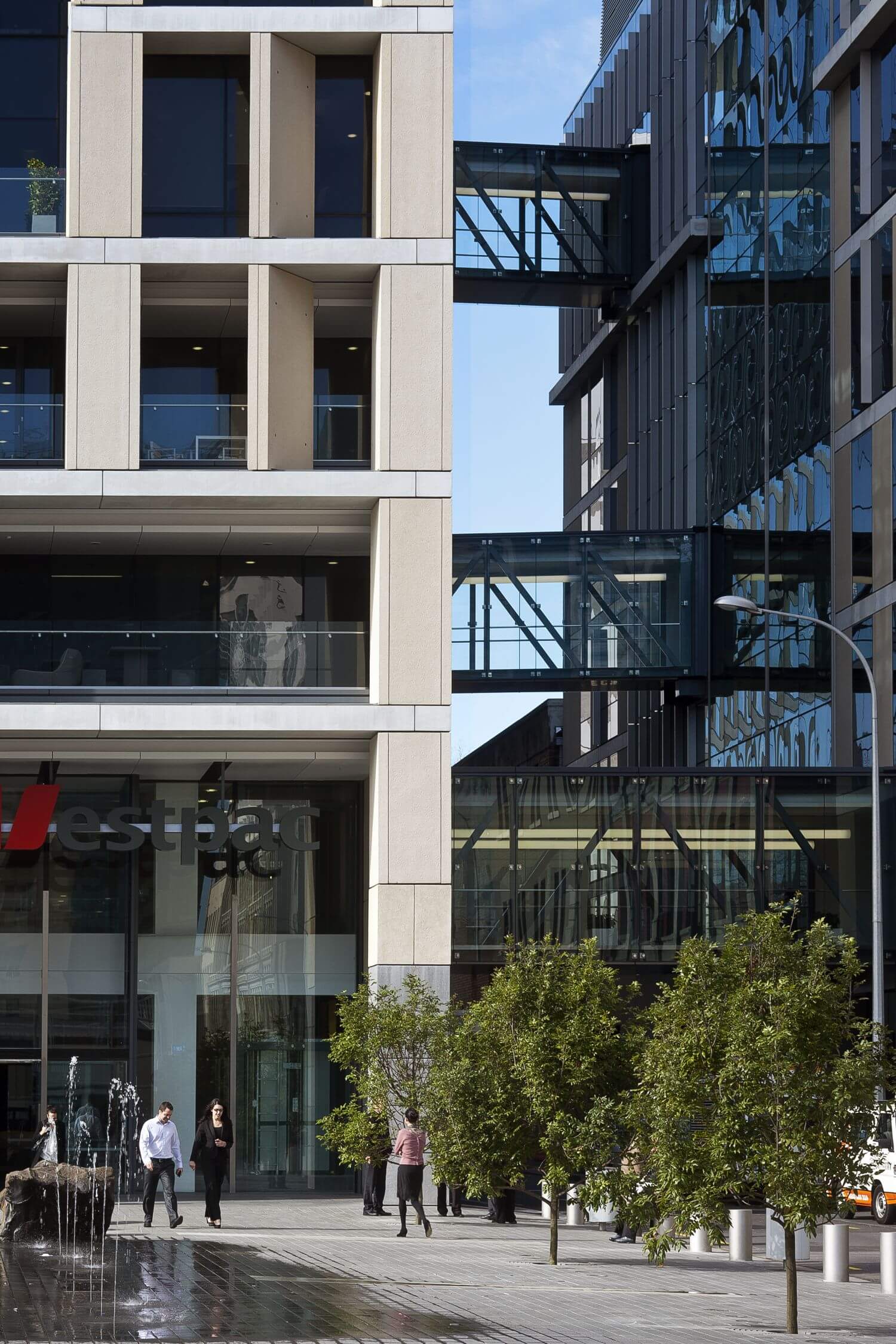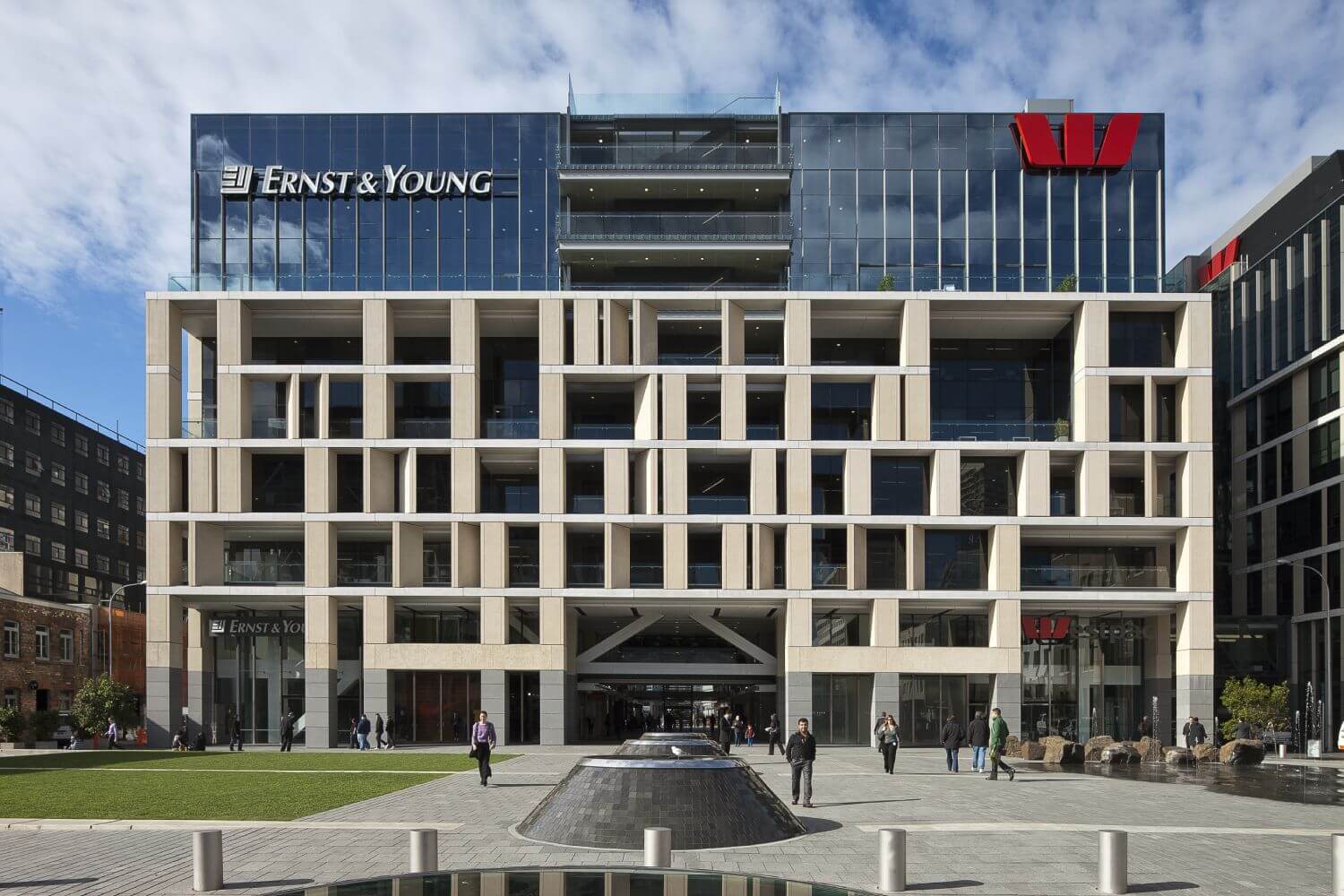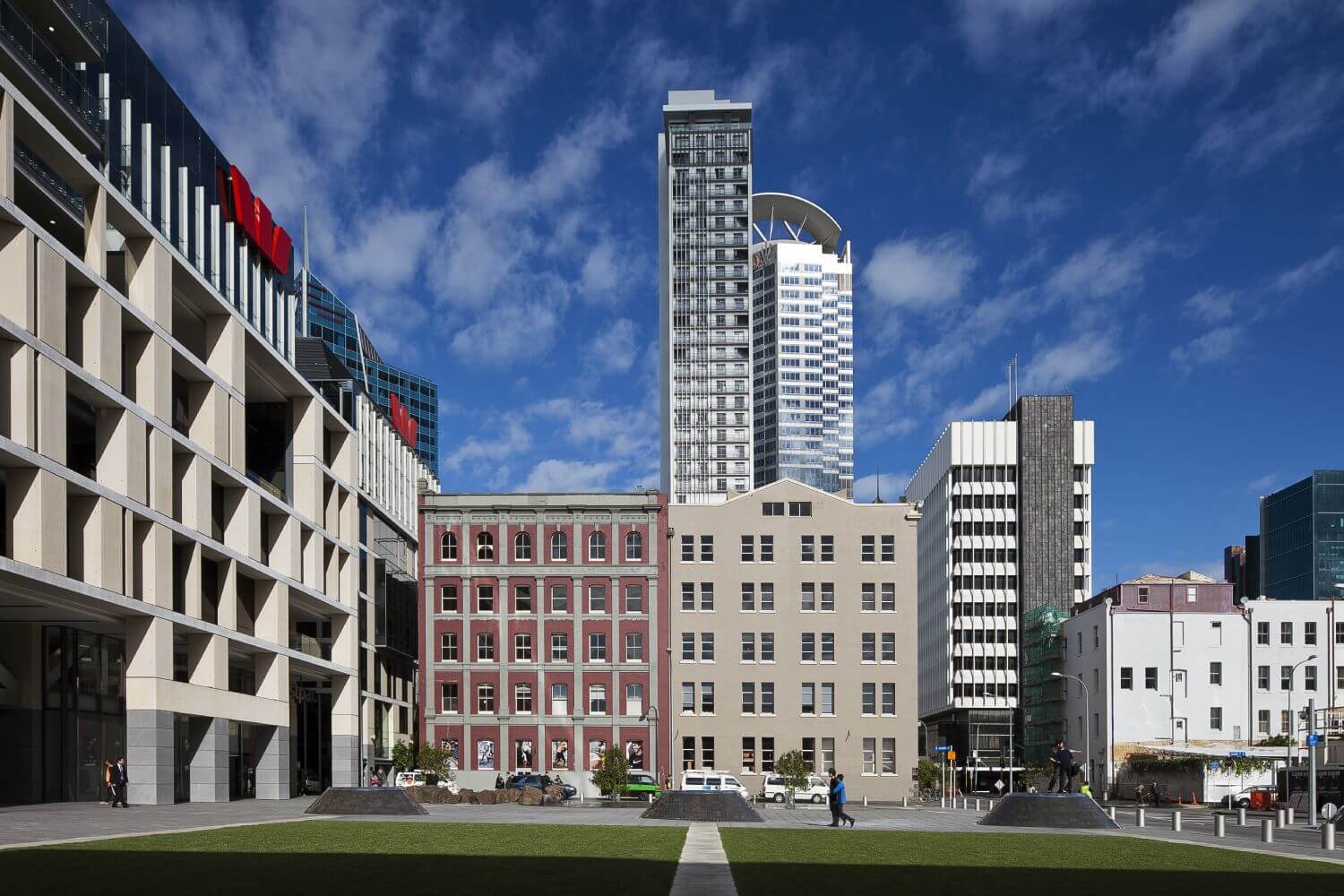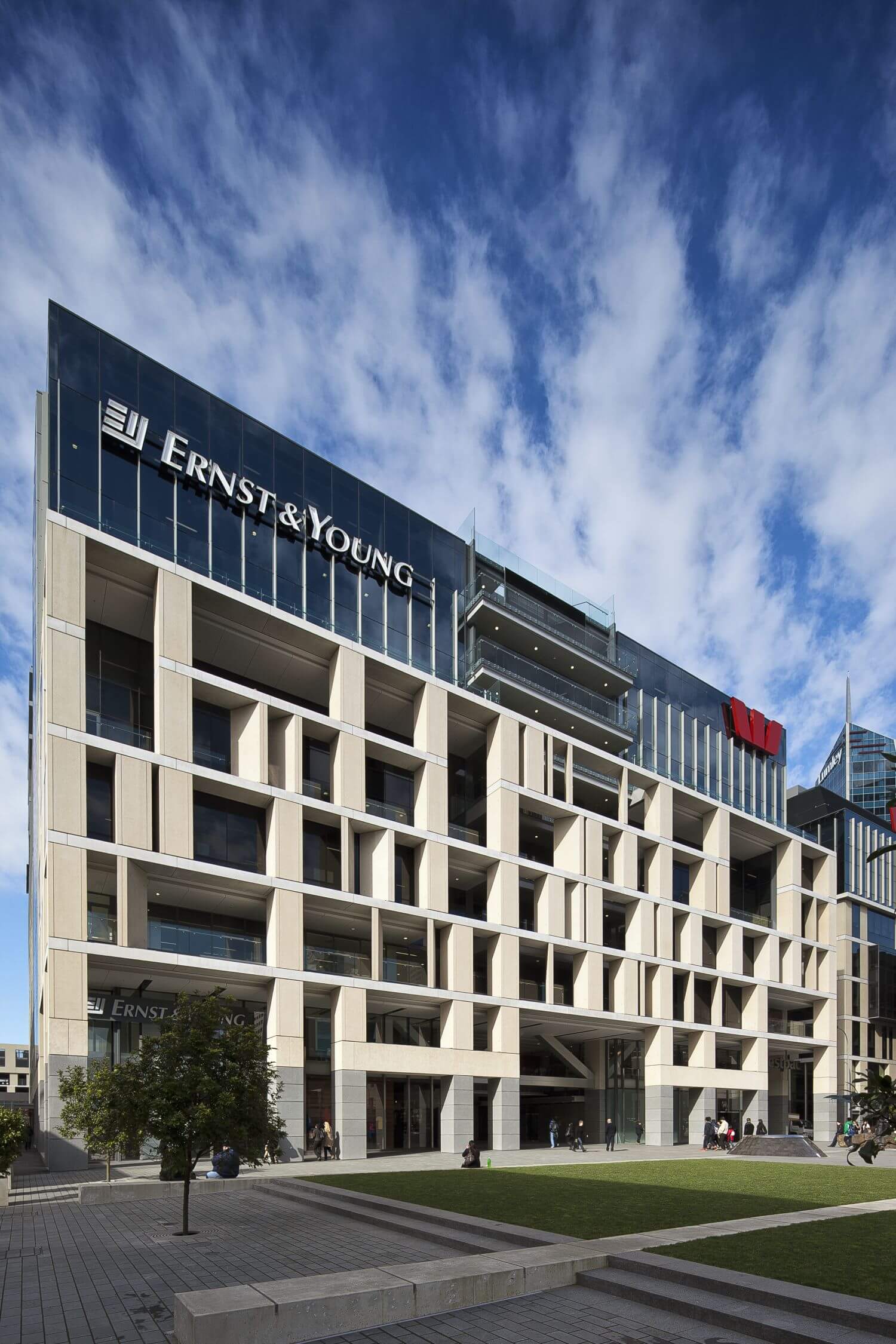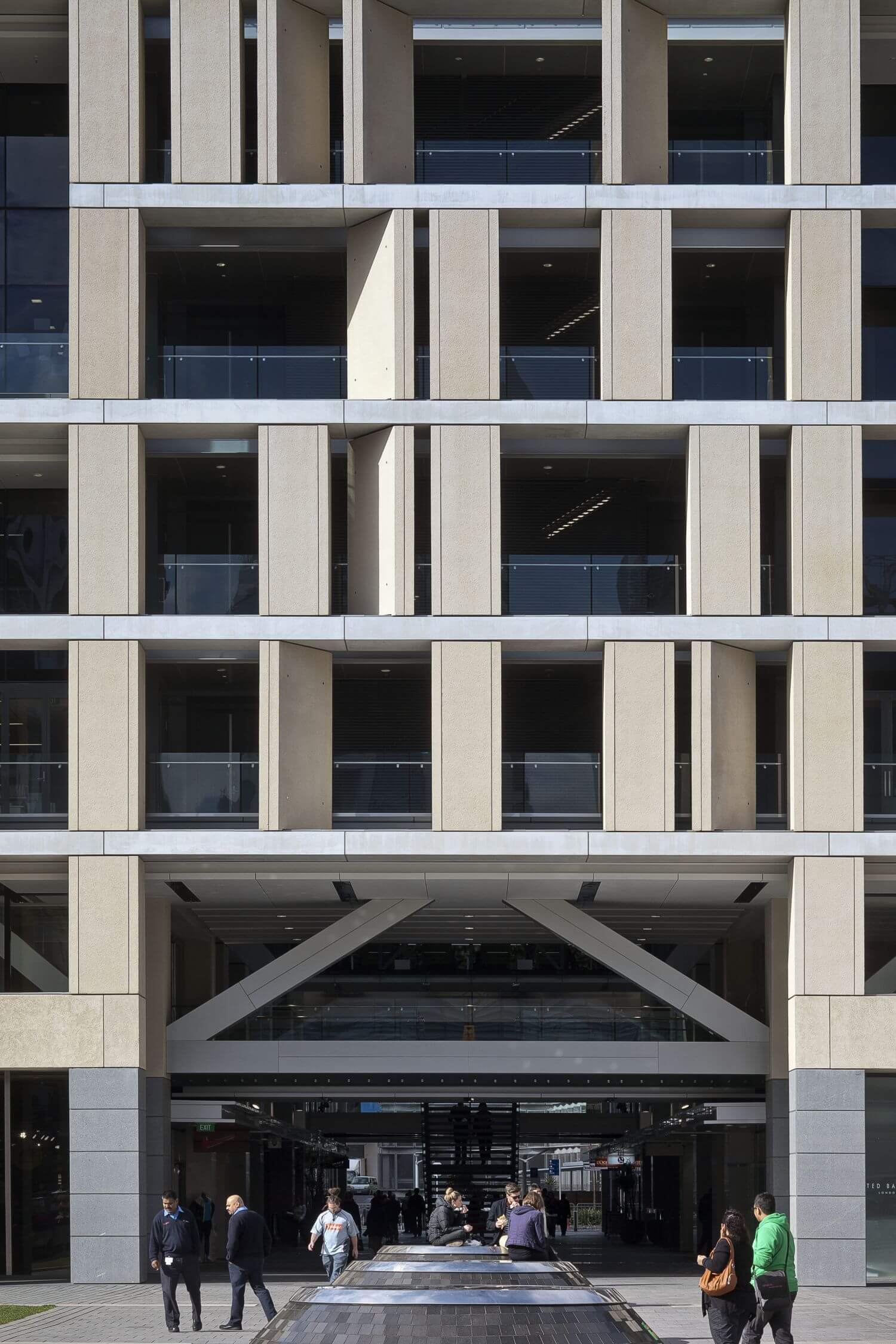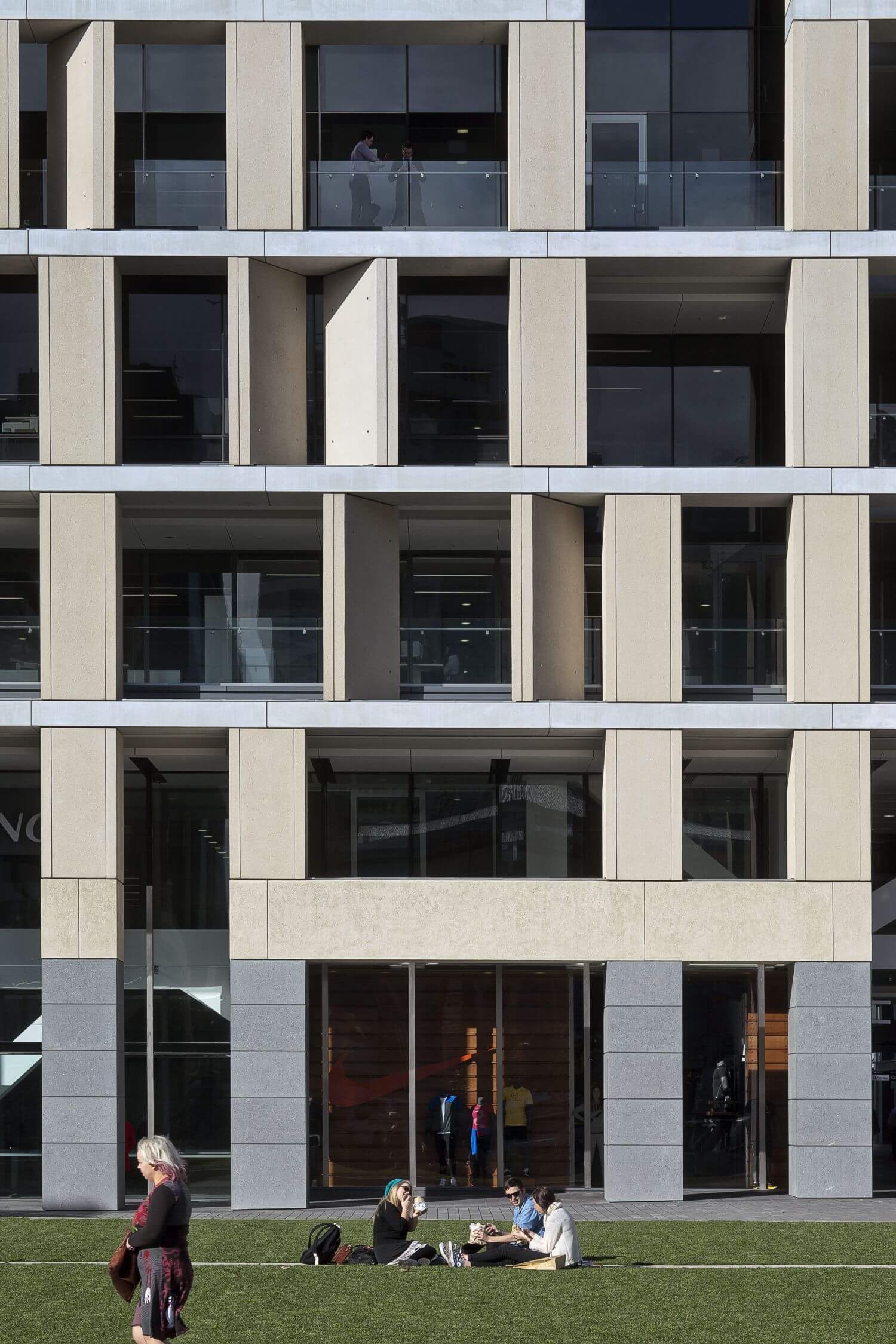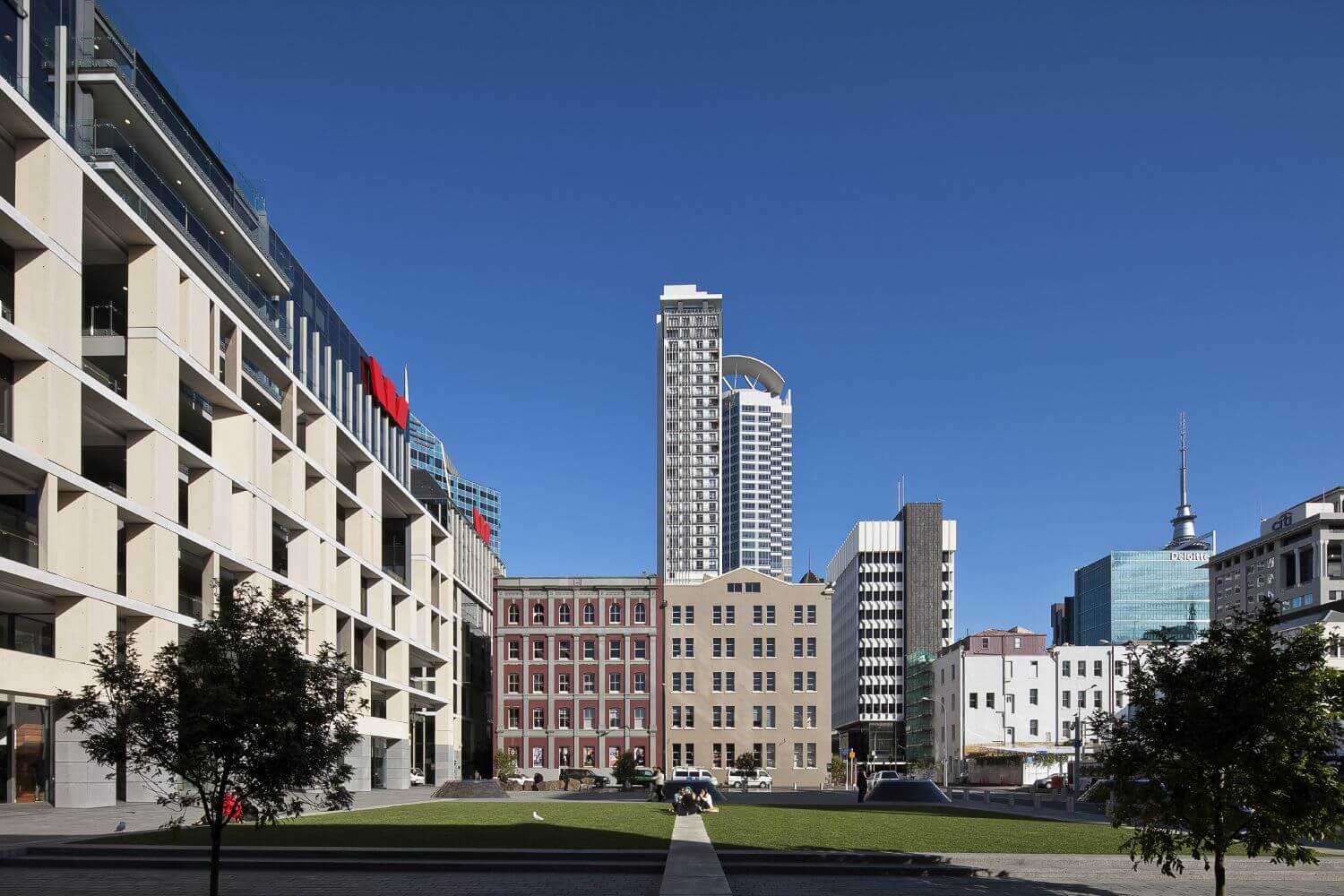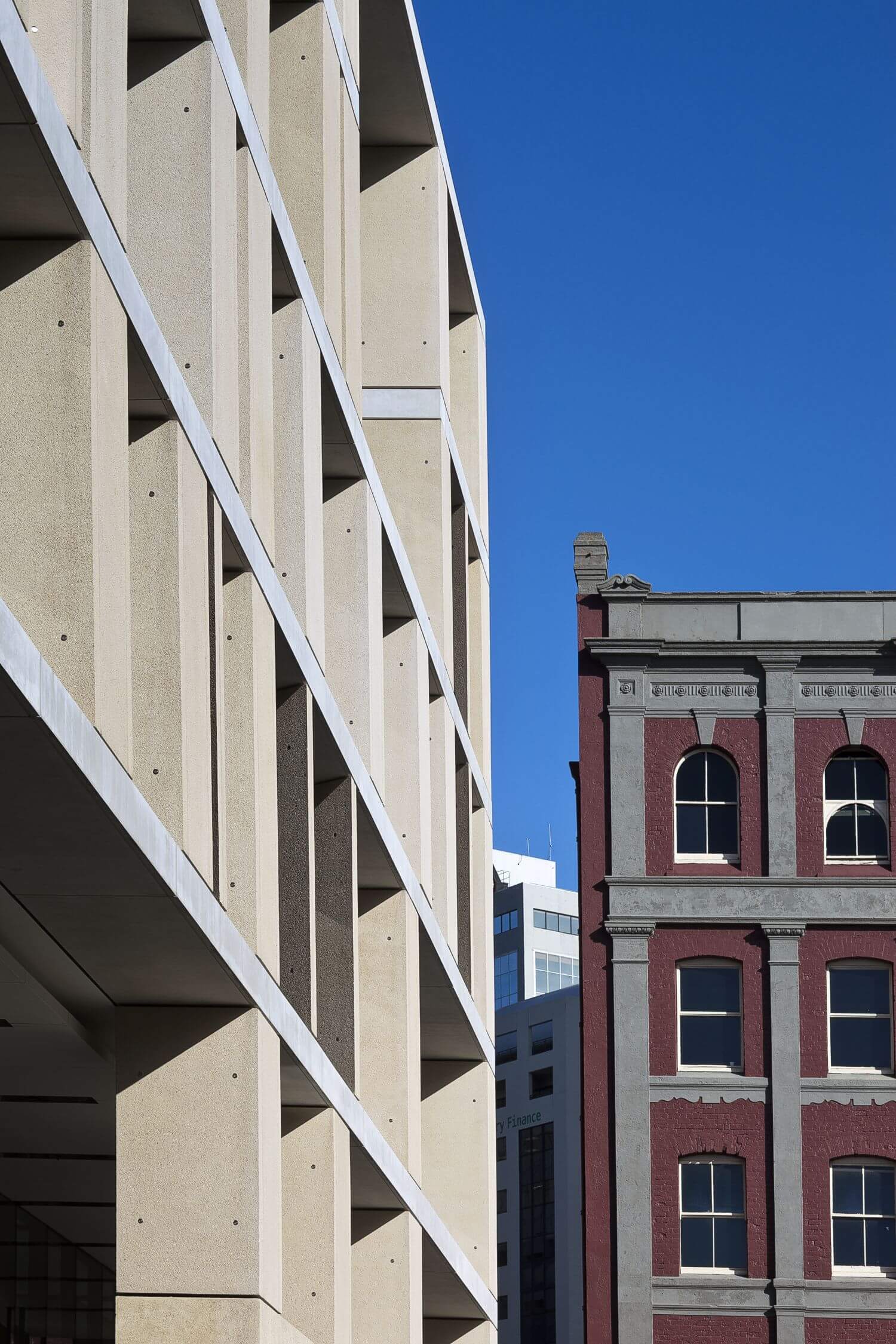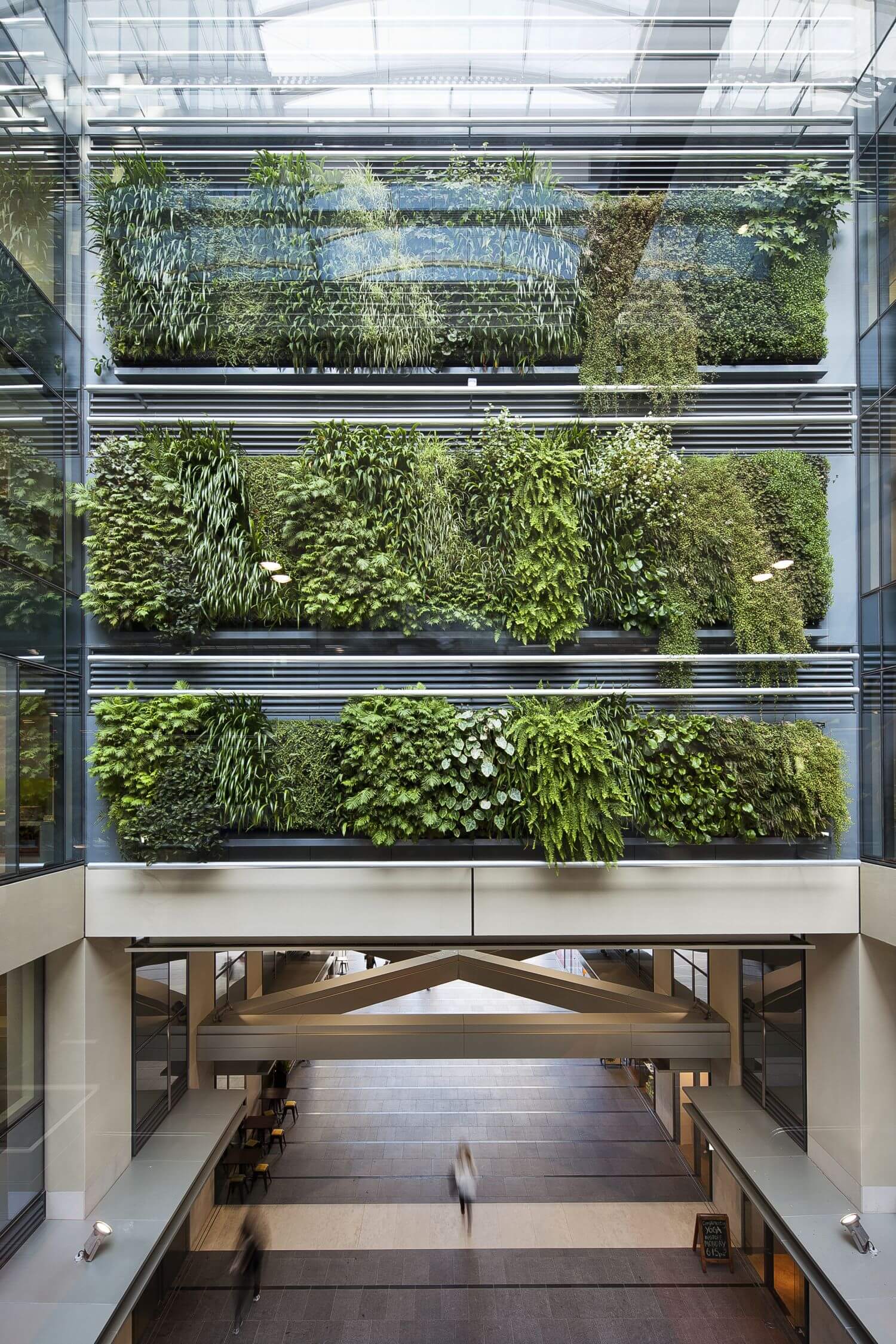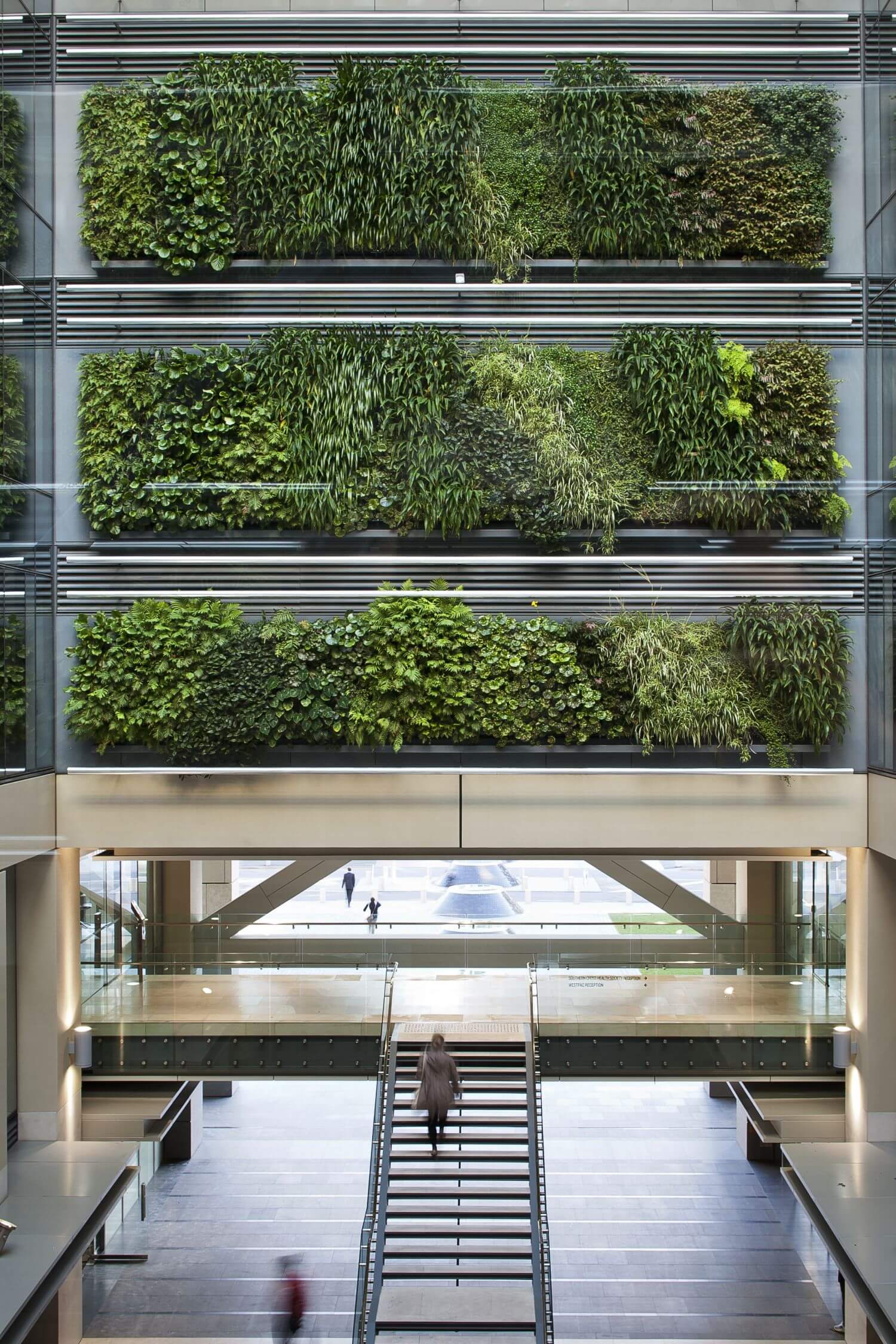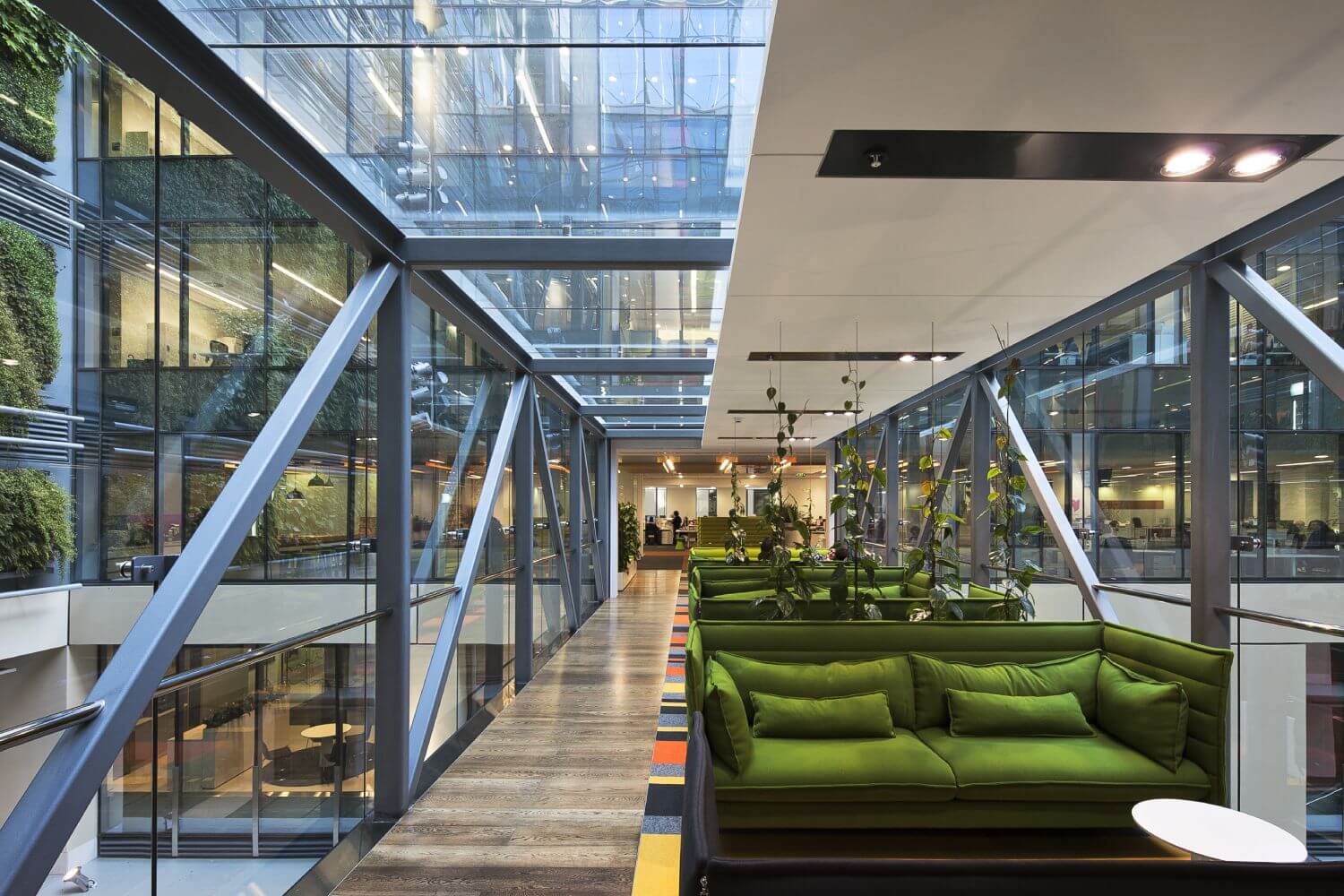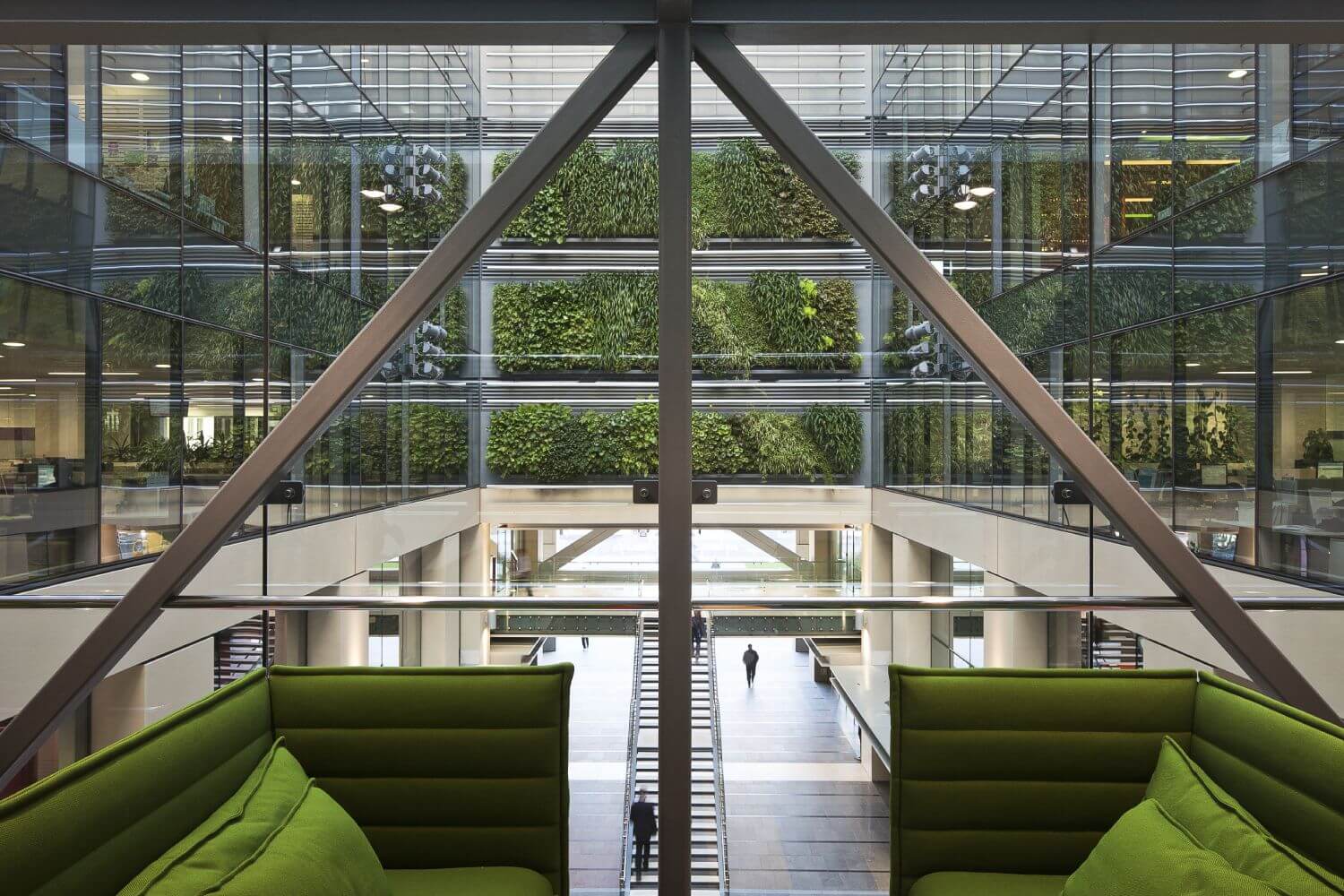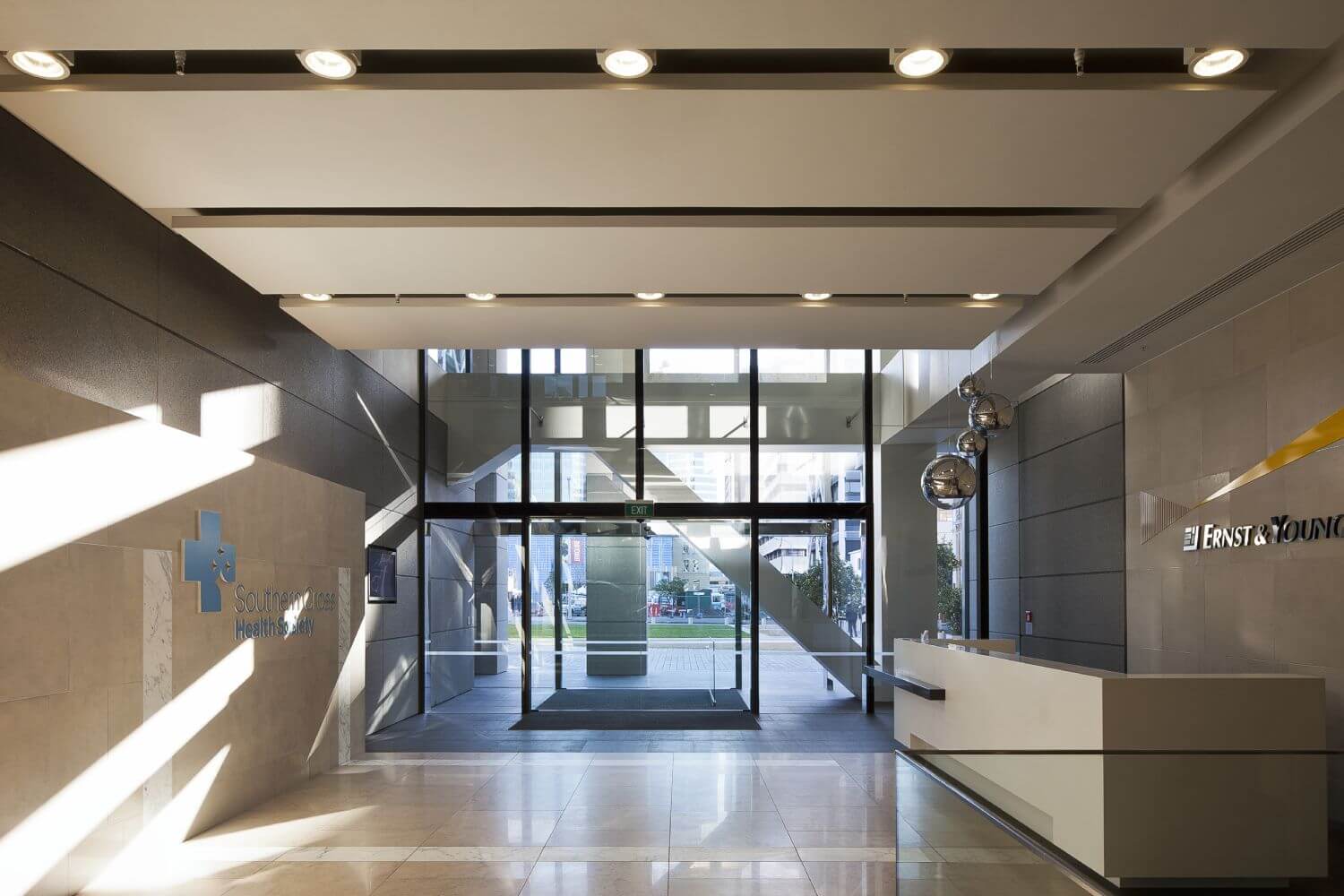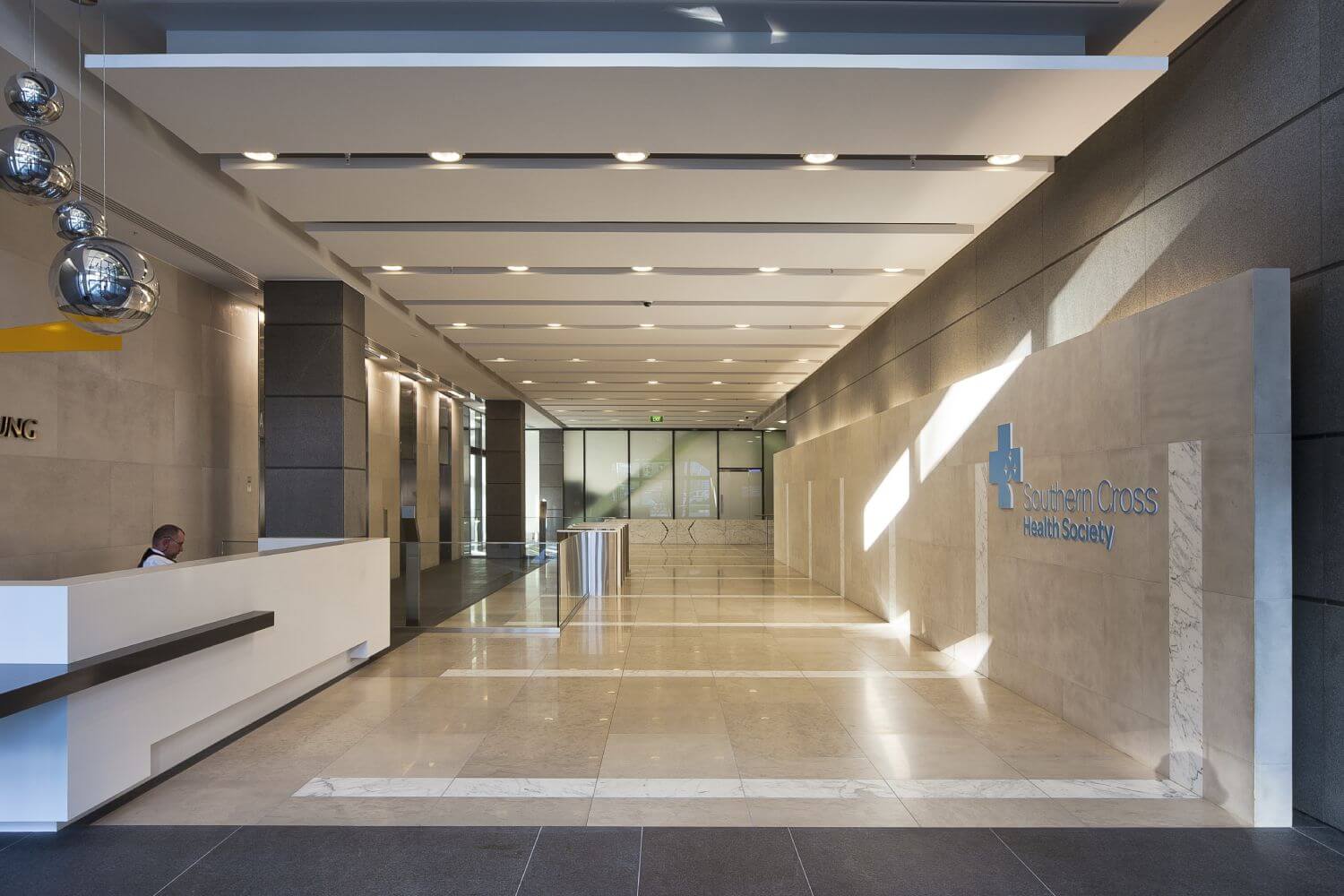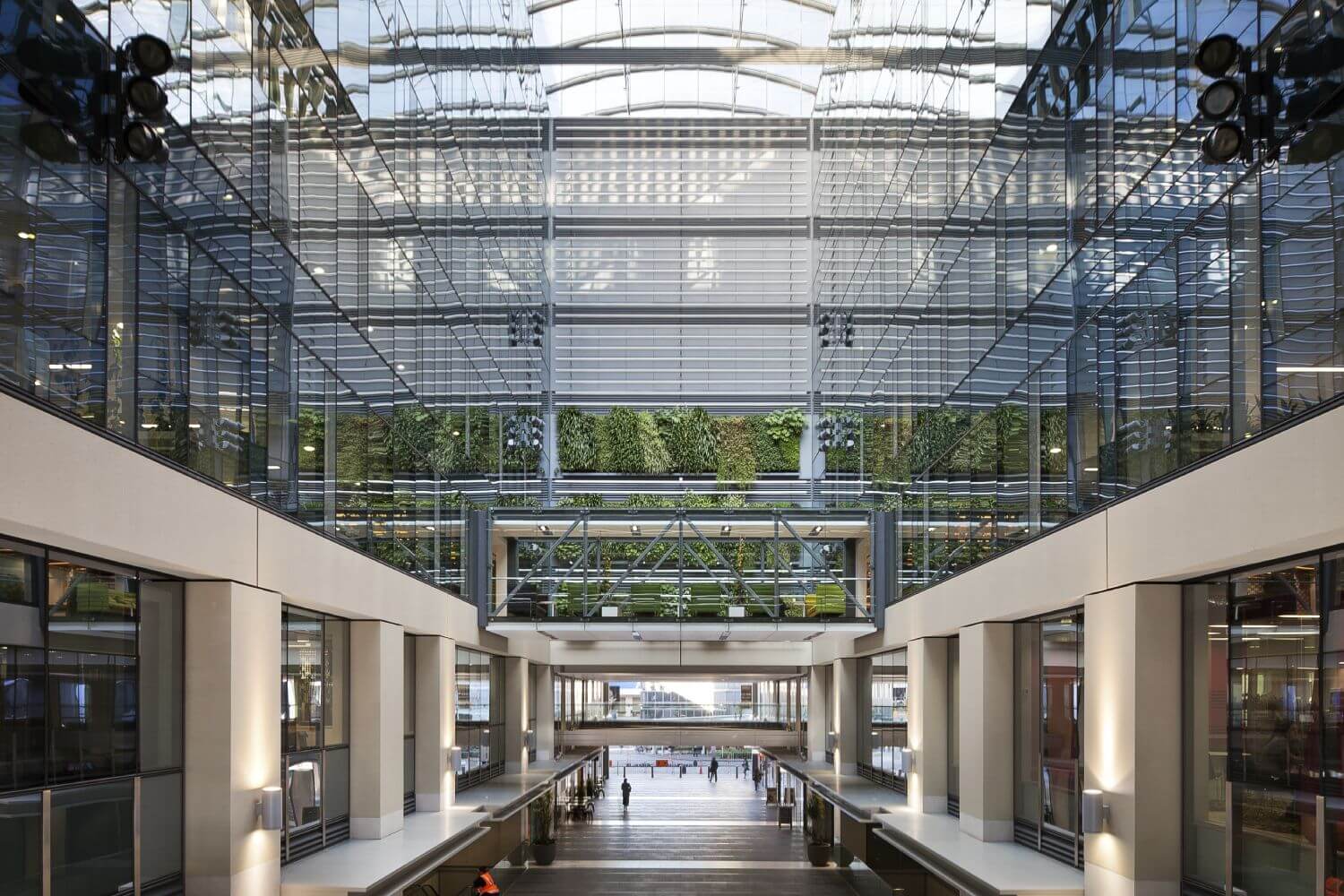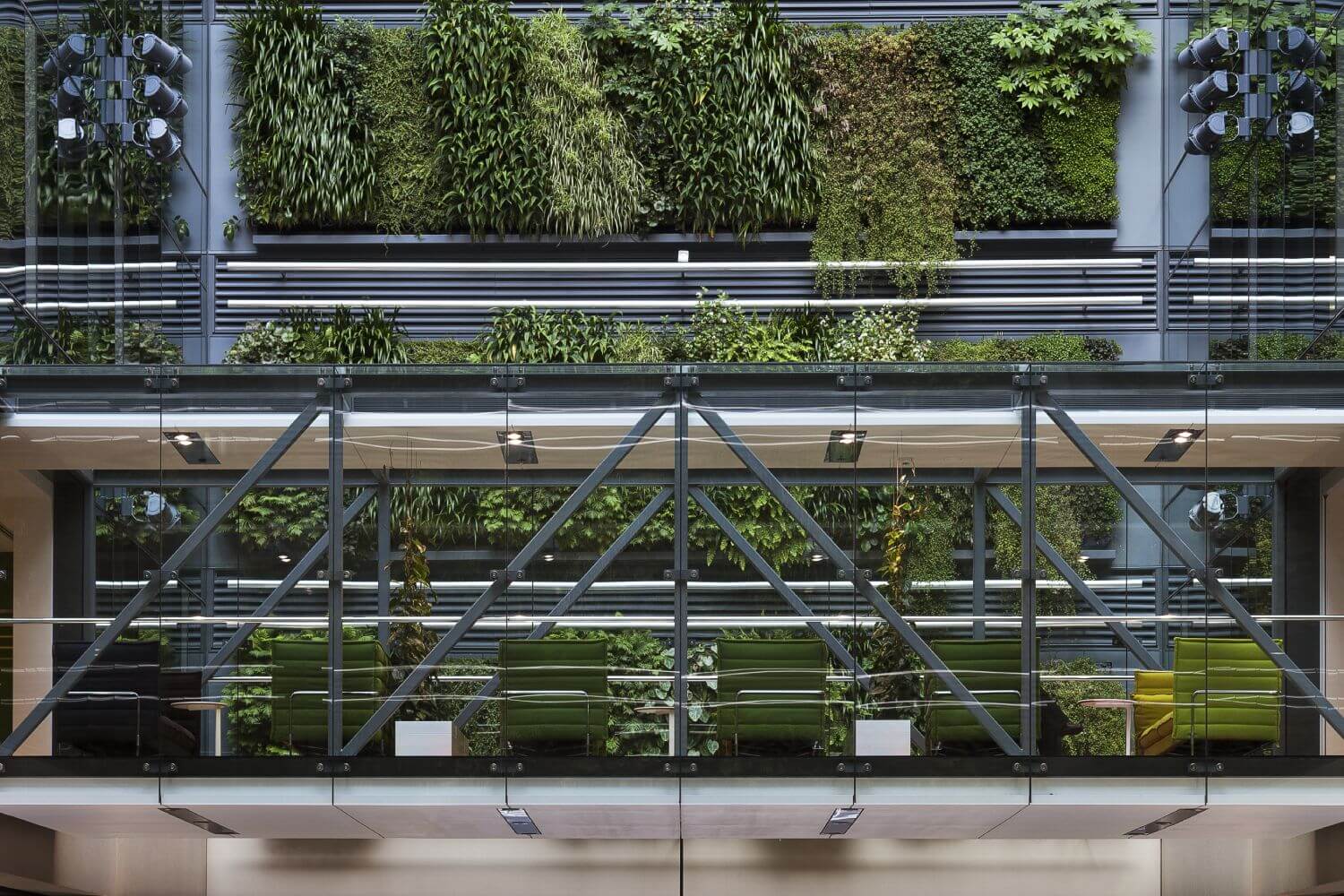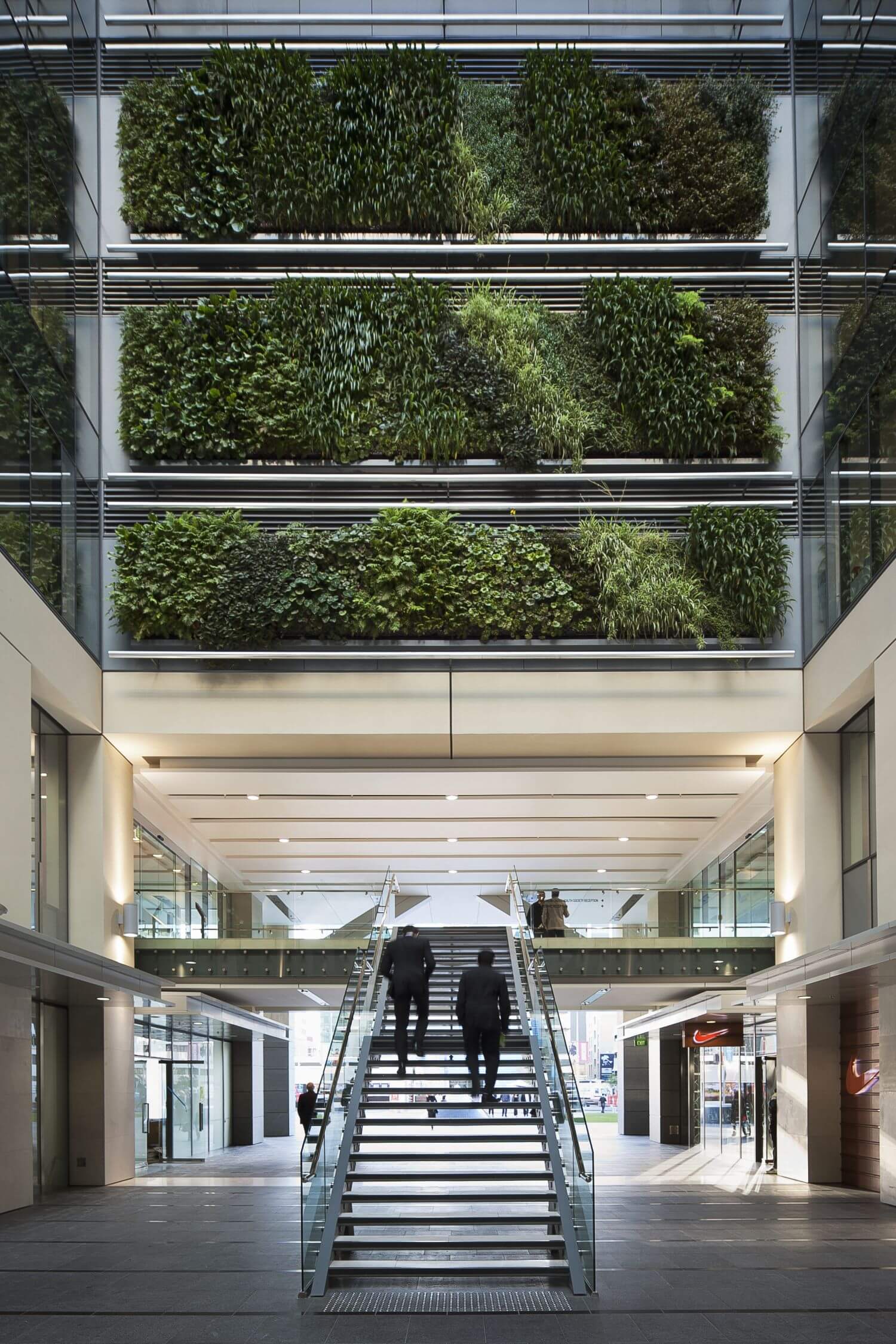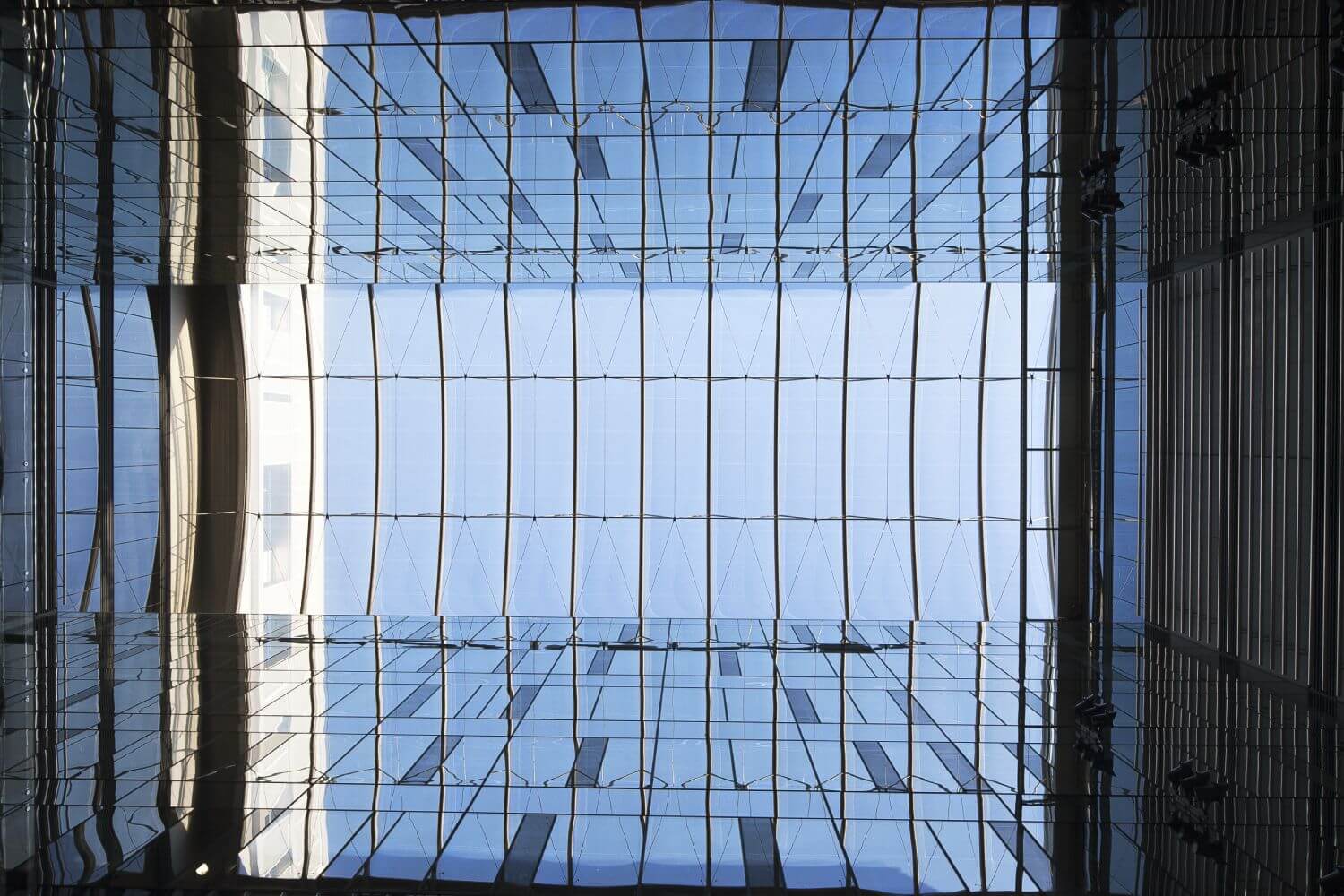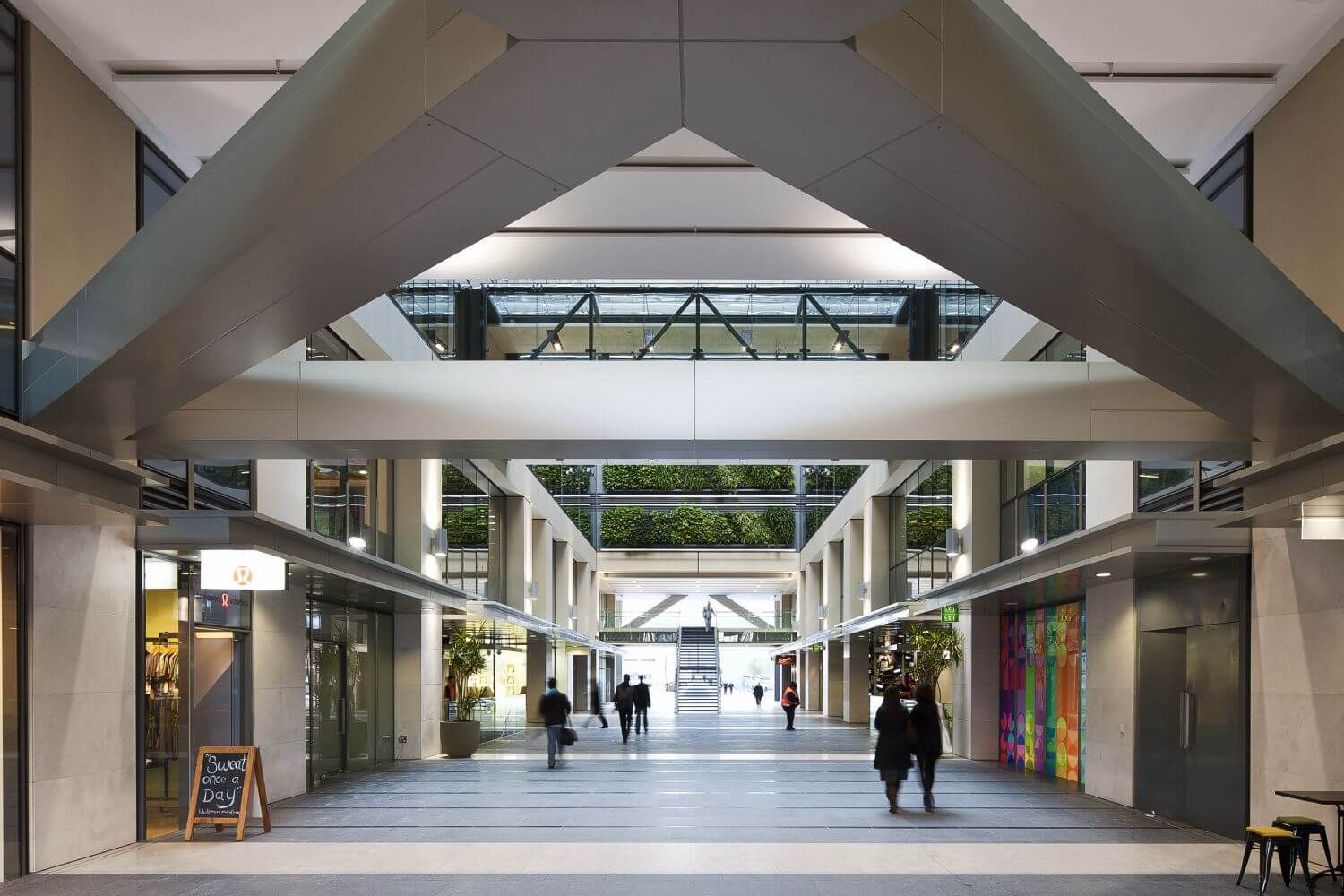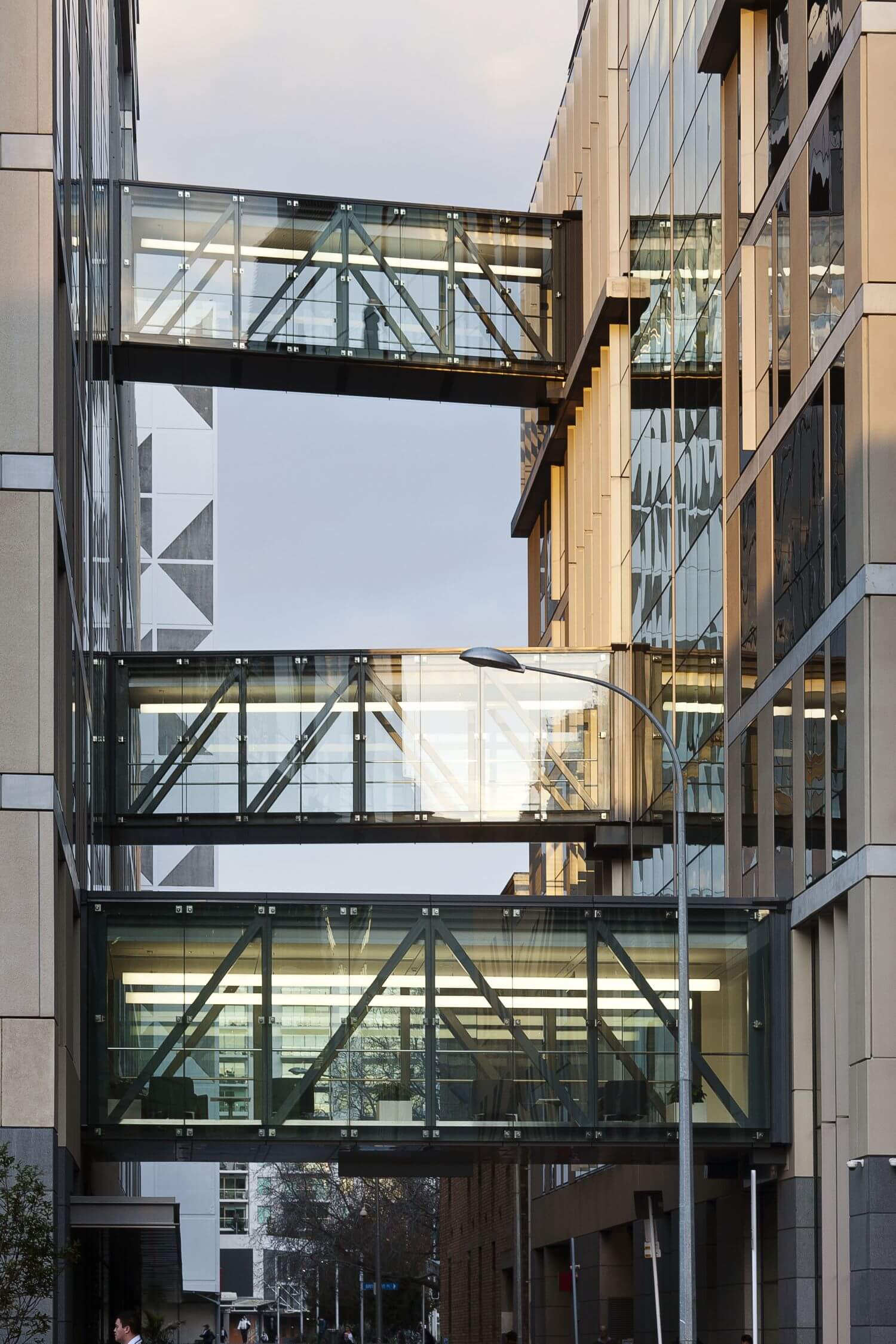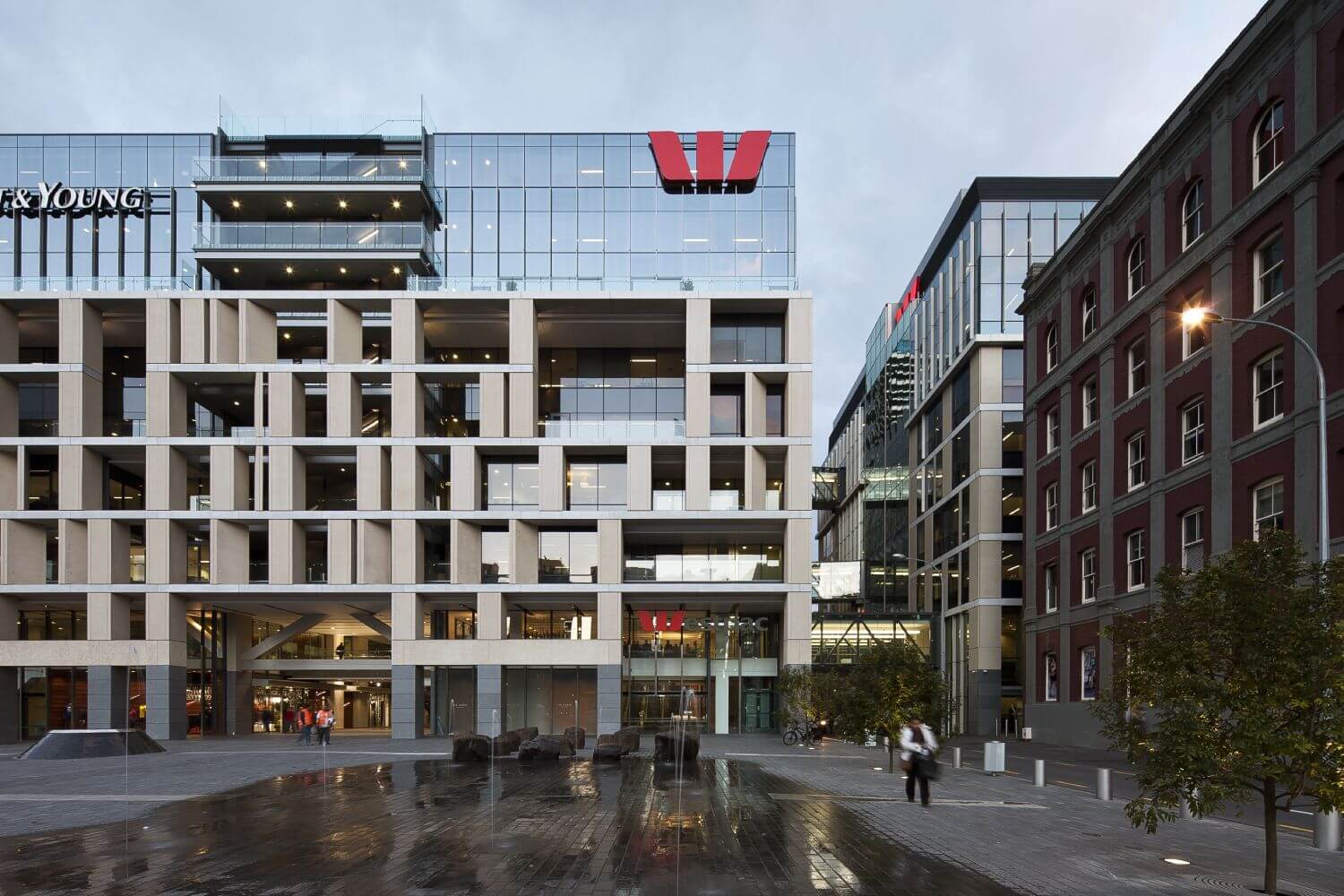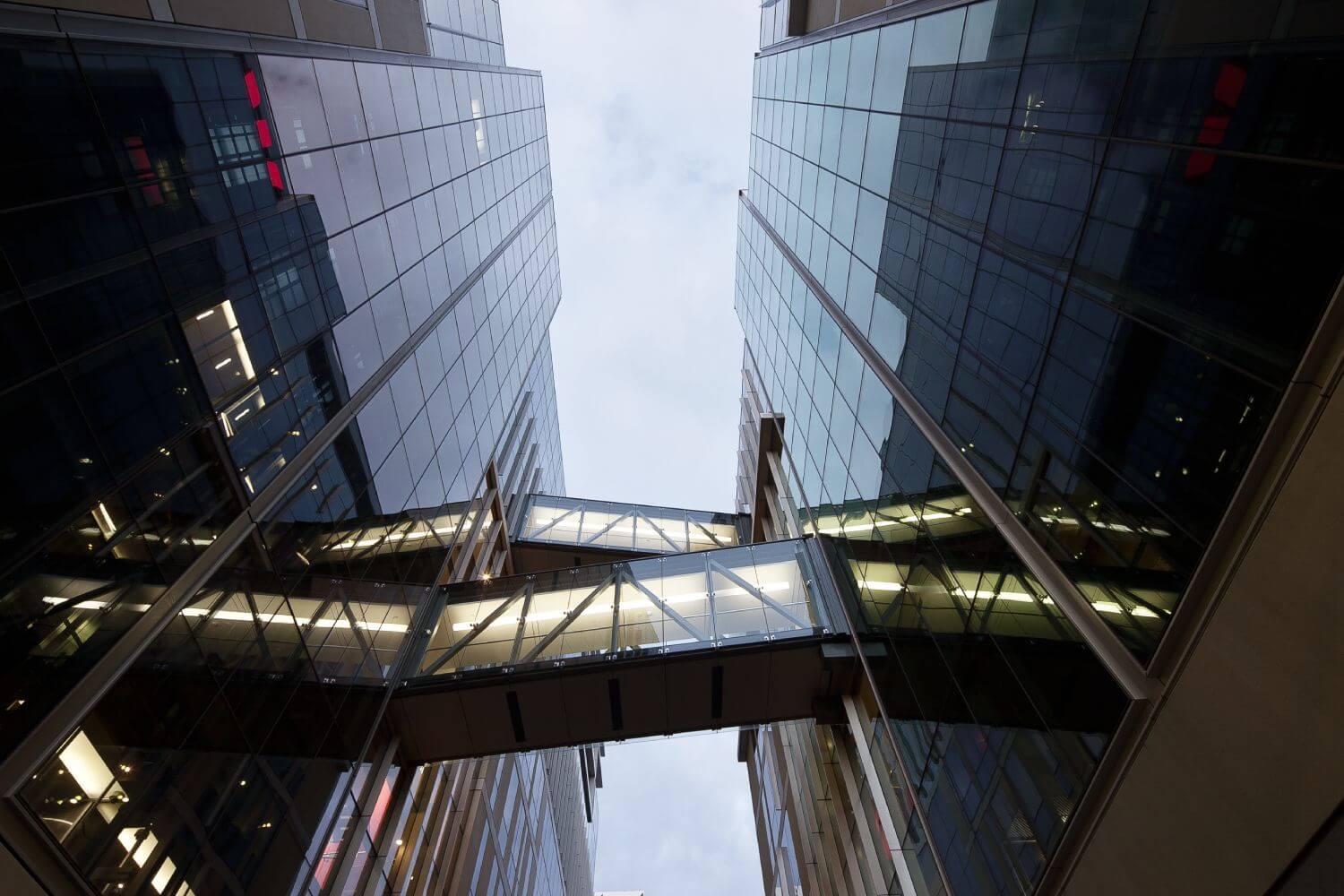 The commercial development comprises two high-grade office buildings (East 1 & East 2) with ground floor retail shops that are linked structurally for stability from Level 02 upwards. A third visually- distinct office building (East 3) spans the Britomart East 1 and 2 buildings on levels 10, 11 and 12. Te Ara Tahuhu walking street runs between the East 1 & East 2 buildings.
The 12 storey commercial building complex designed to a Green Star 5 rating. The 40,000m2 commercial office complex is home to separate tenants with Westpac occupying East 1 (which connects to the neighbouring Westpac Charter House by three link bridges) and Ernst & Young in East 2. A series of air bridges that span an internal atrium / walking street through the middle of the building link several levels,creating a stunning and modern office environment.
Construction challenges included working in and around functional businesses and tenants and also, because the building was constructed directly above a live train station, rubber vibration pads were put in place underneath the structure to allow for movement in the event of an earthquake.
"Green walls" have been incorporated at the east and west end of the atrium space, which have improved air quality, acoustics and thermal performance of the building.
The project is one of the first in New Zealand to use cellular steel beams and the over allyproject incorporated over 3000 tonnes of structural steel. The project's key construction features included concrete columns with six suspended post-tensioned concrete floors, creating the largest post-tensioned structure in New Zealand. The main atrium roof is constructed from ETFE, the same product to be used on the Forsyth Barr Stadium and the Waitomo Caves Visitor Centre projects.
Hawkins Interiors division was also involved in the project performing a number of different roles for each of the three main tenants. For anchor tenant Westpac, Hawkins Interiors subcontracted to Hawkins Construction for carpentry fit-out works including internal partitions, glazing, doors and acoustic treatments, and was also involved in fit-out works for Westpac's ground floor retail area. Hawkins Interiors were the main fit-out contractor for all works in the Ernst & Young tenancy.
Hawkins' ongoing involvement in the development of the Britomart precinct continued with the design and construction on the adjacent site of the old Oriental Markets of a $65 million mixed use and car park development completed in April 2011.