Wynyard Quarter reflects Auckland's gritty maritime heritage in a new, revitalised public environment. The area is going through one of the largest urban regenerations in New Zealand, evolving from an industrial port area that was closed to the public to a place where people can live, visit, be entertained, do business and innovate.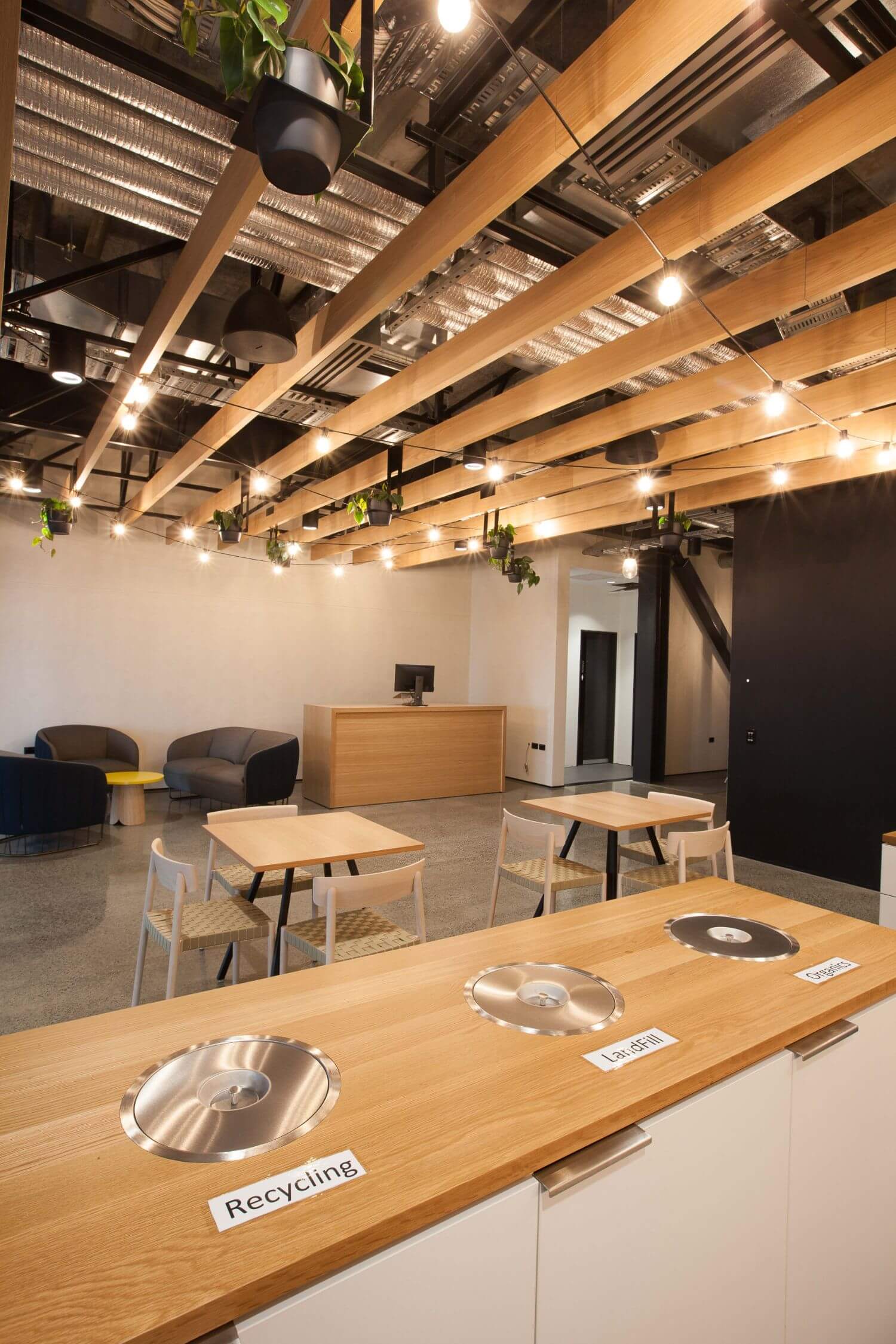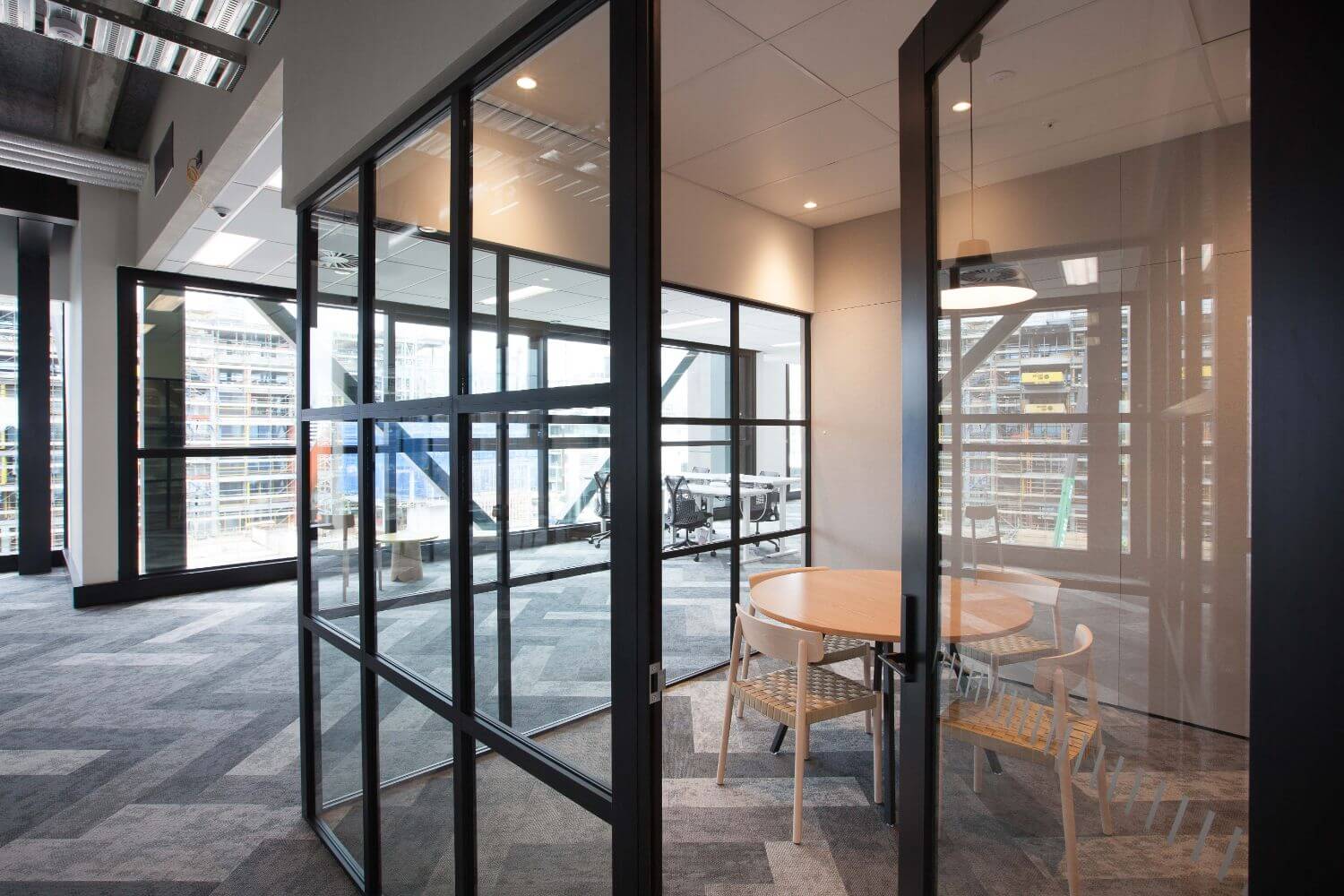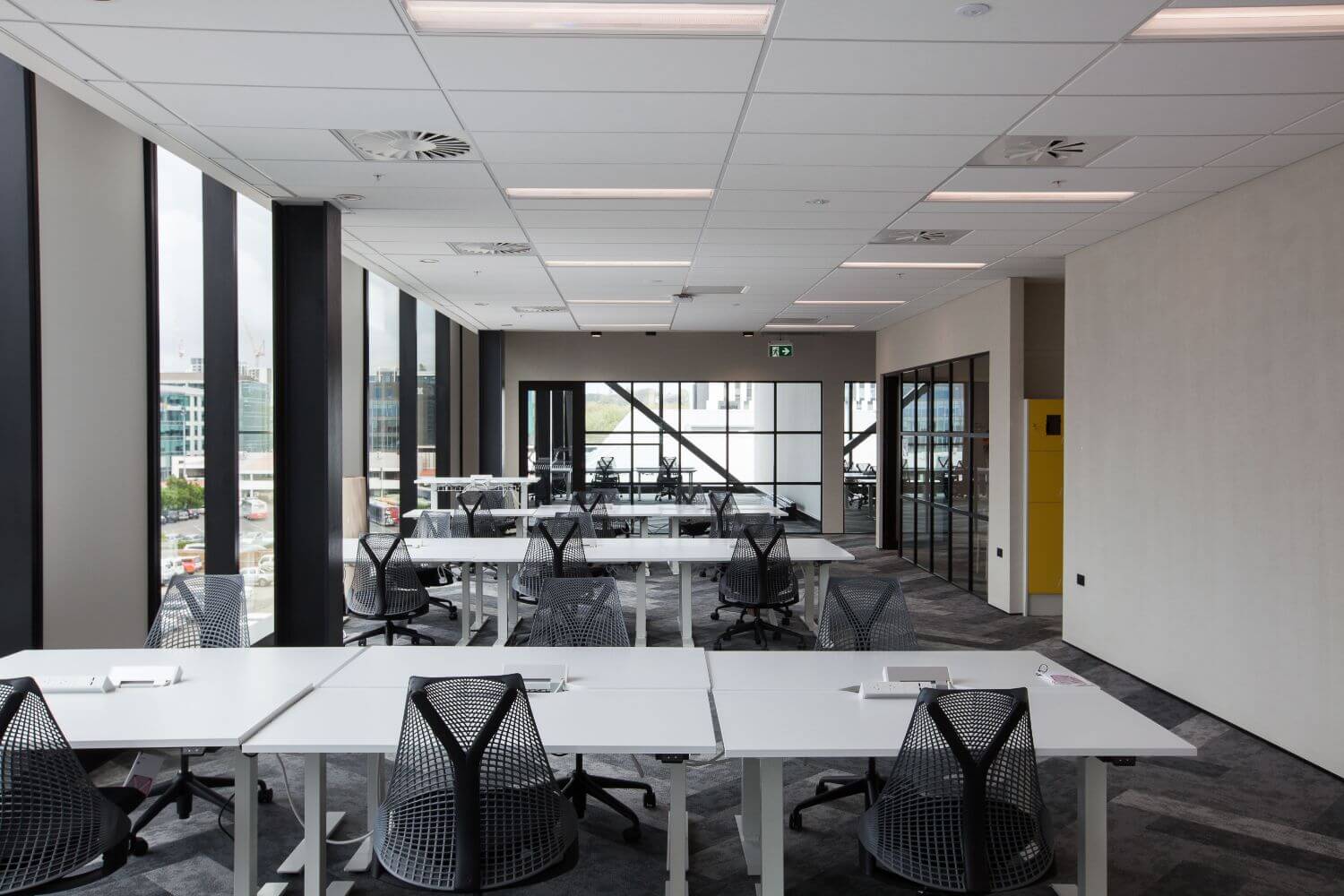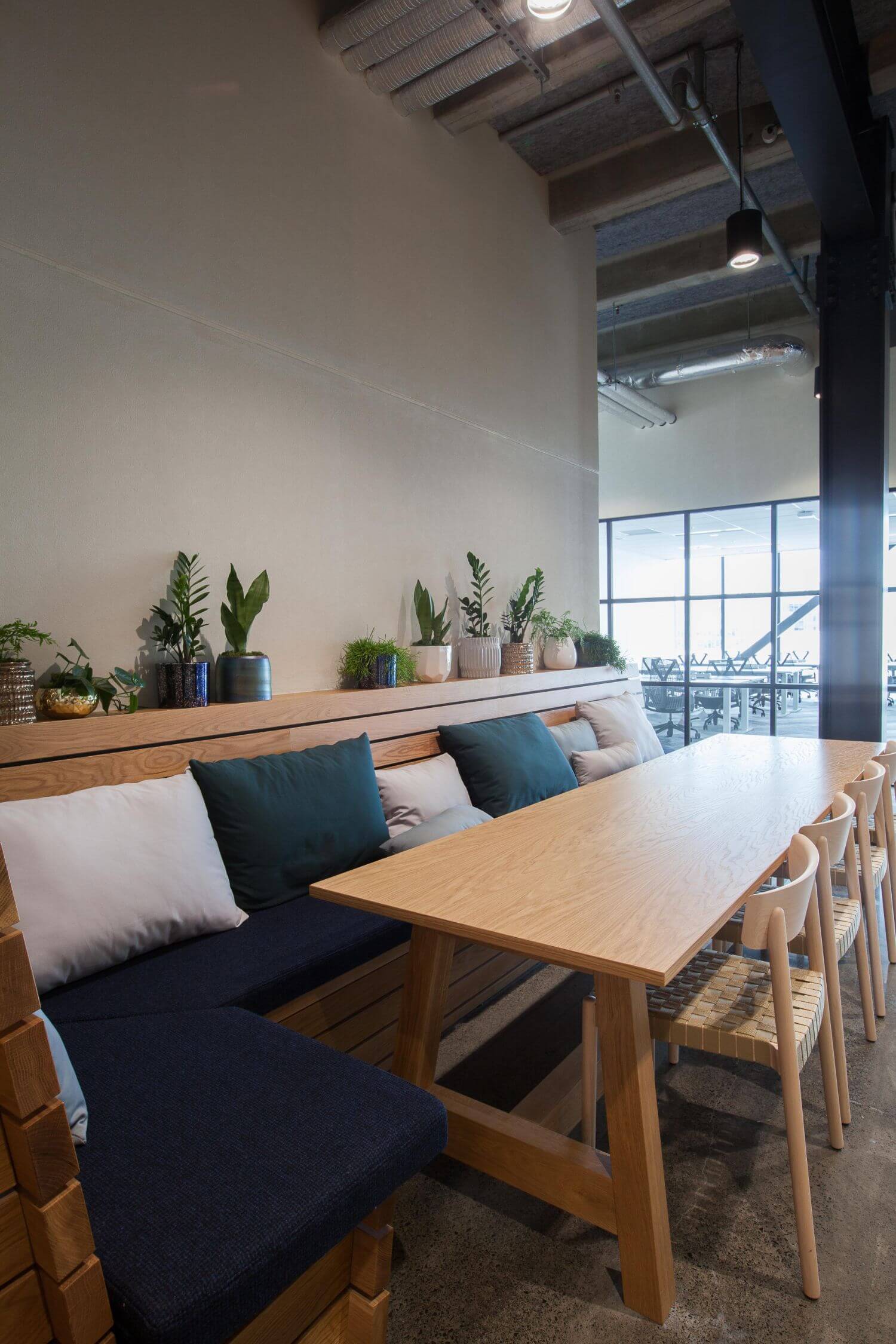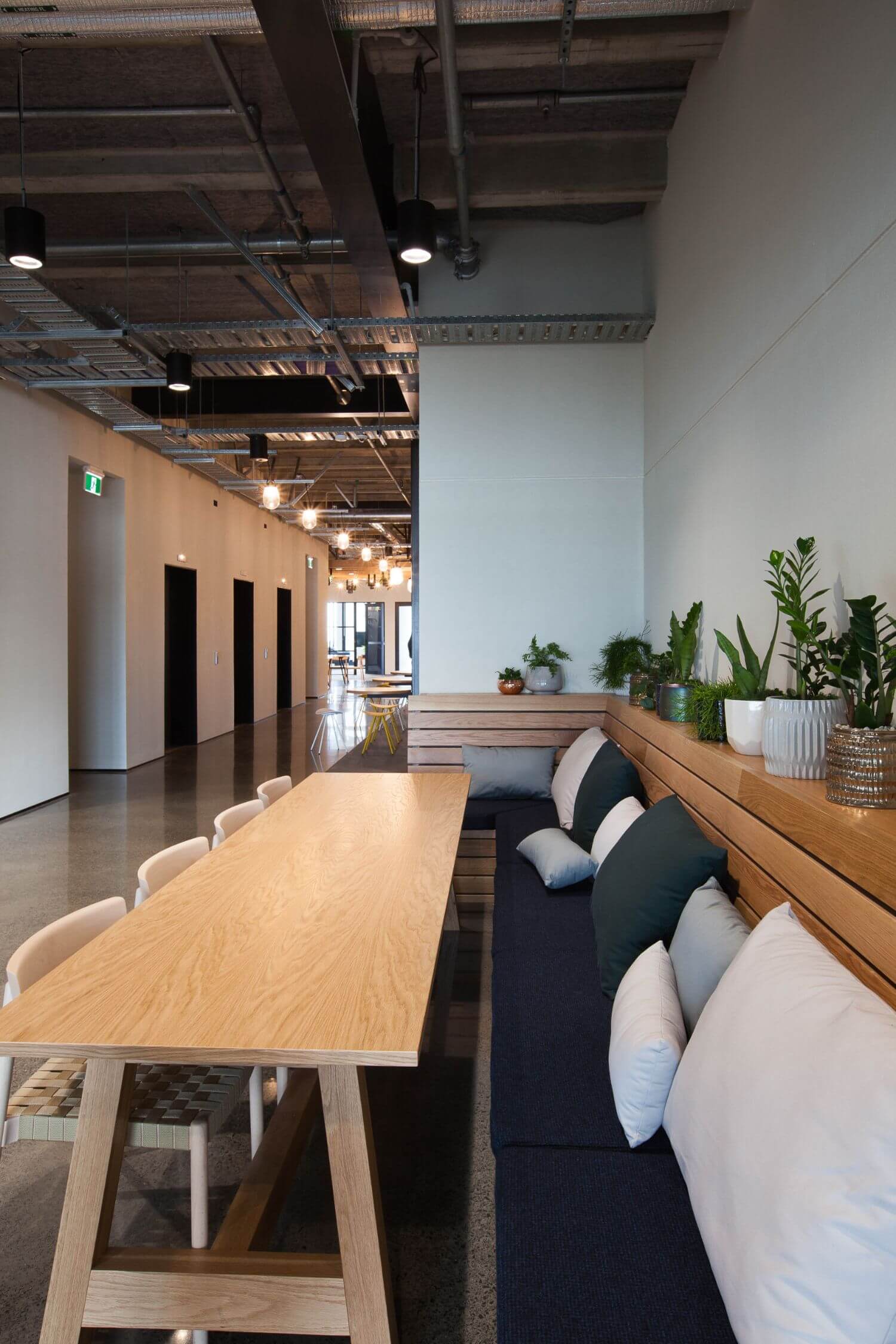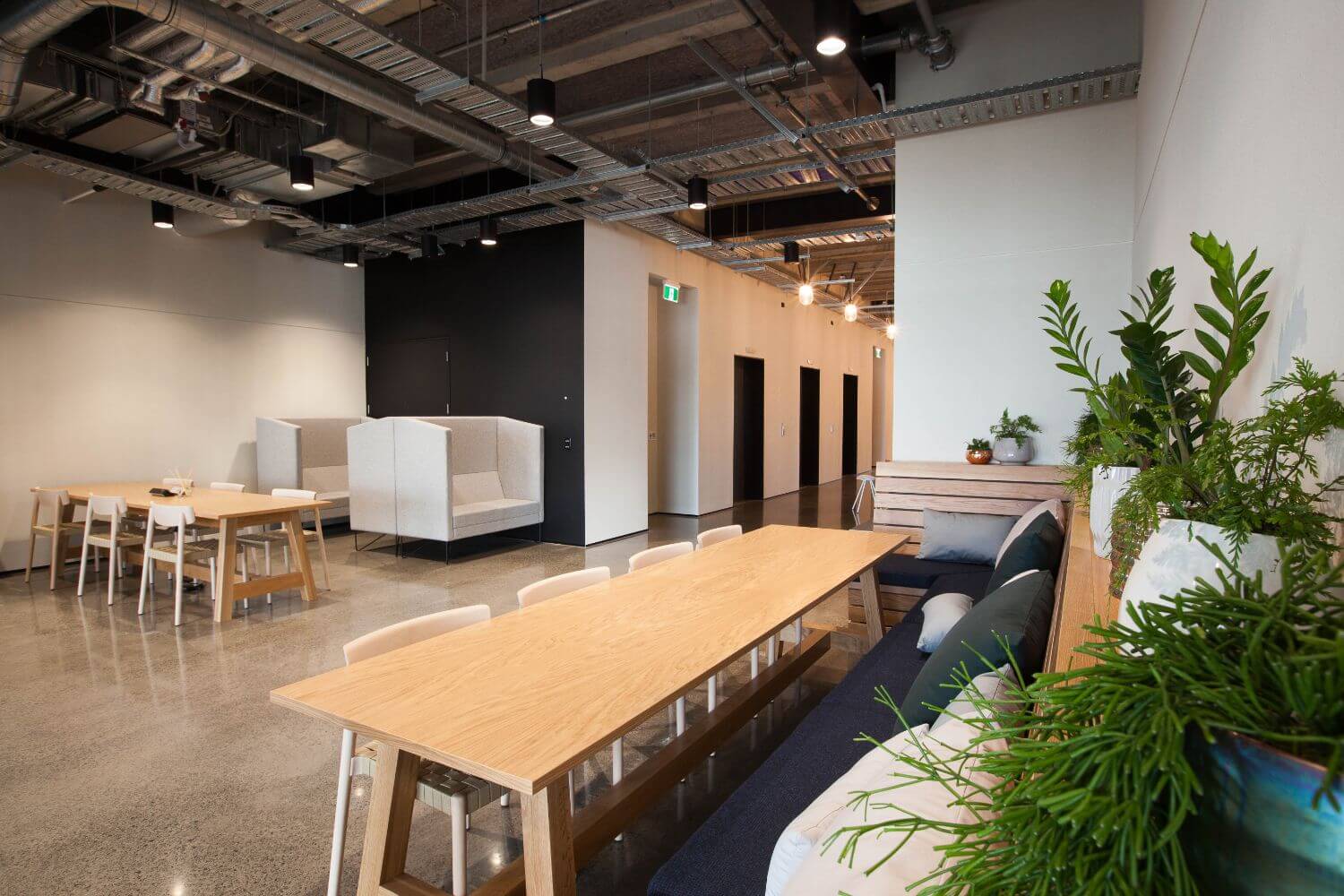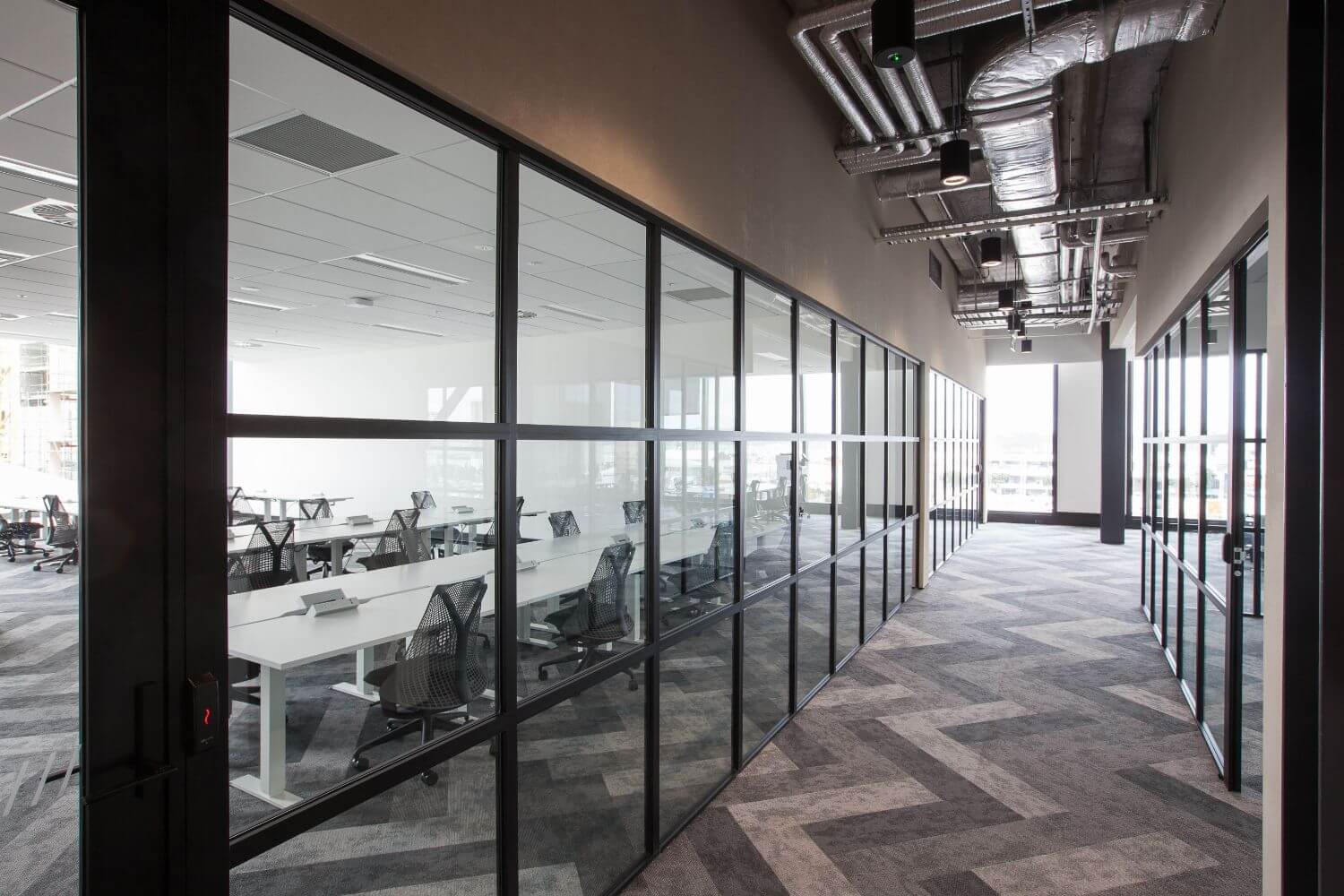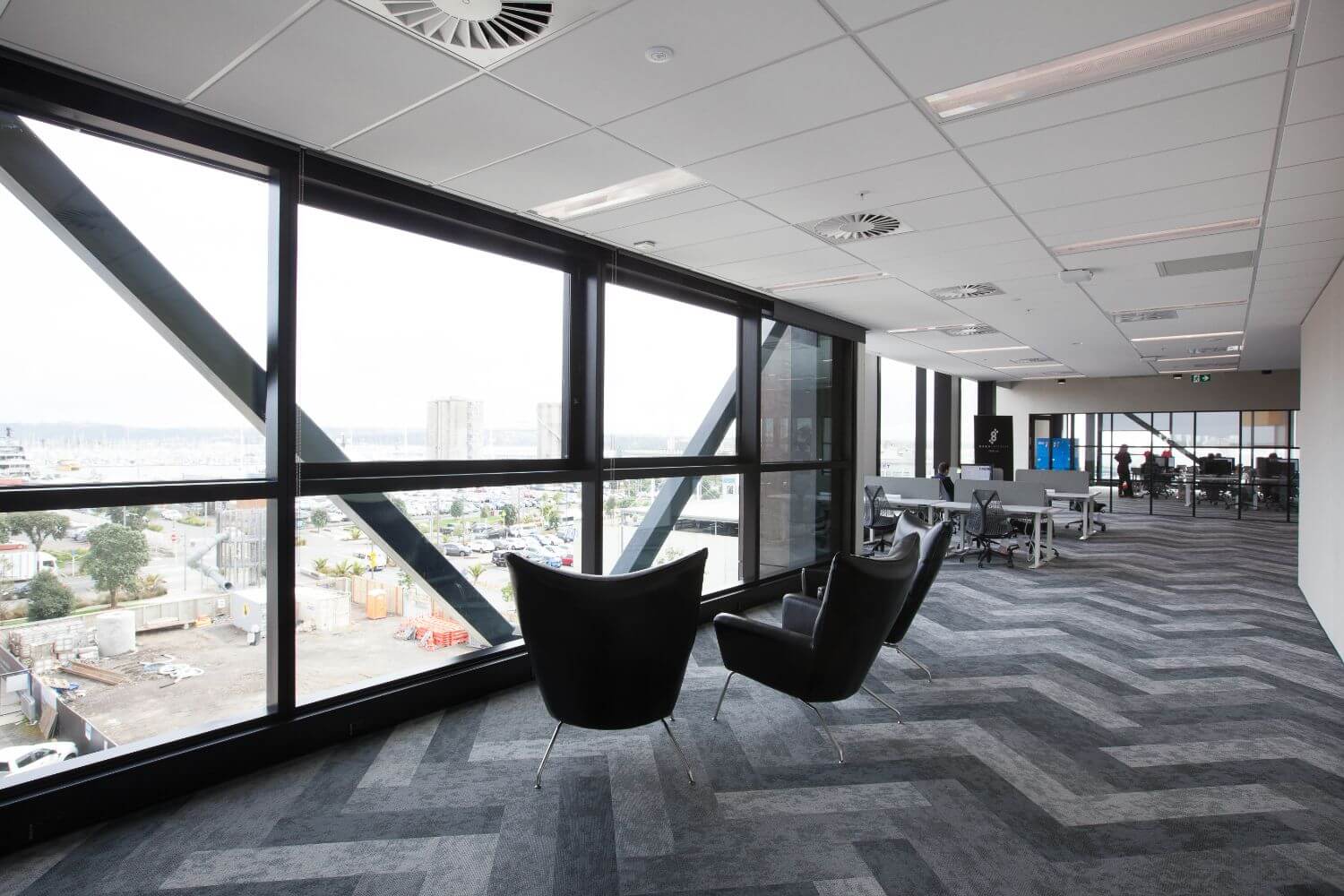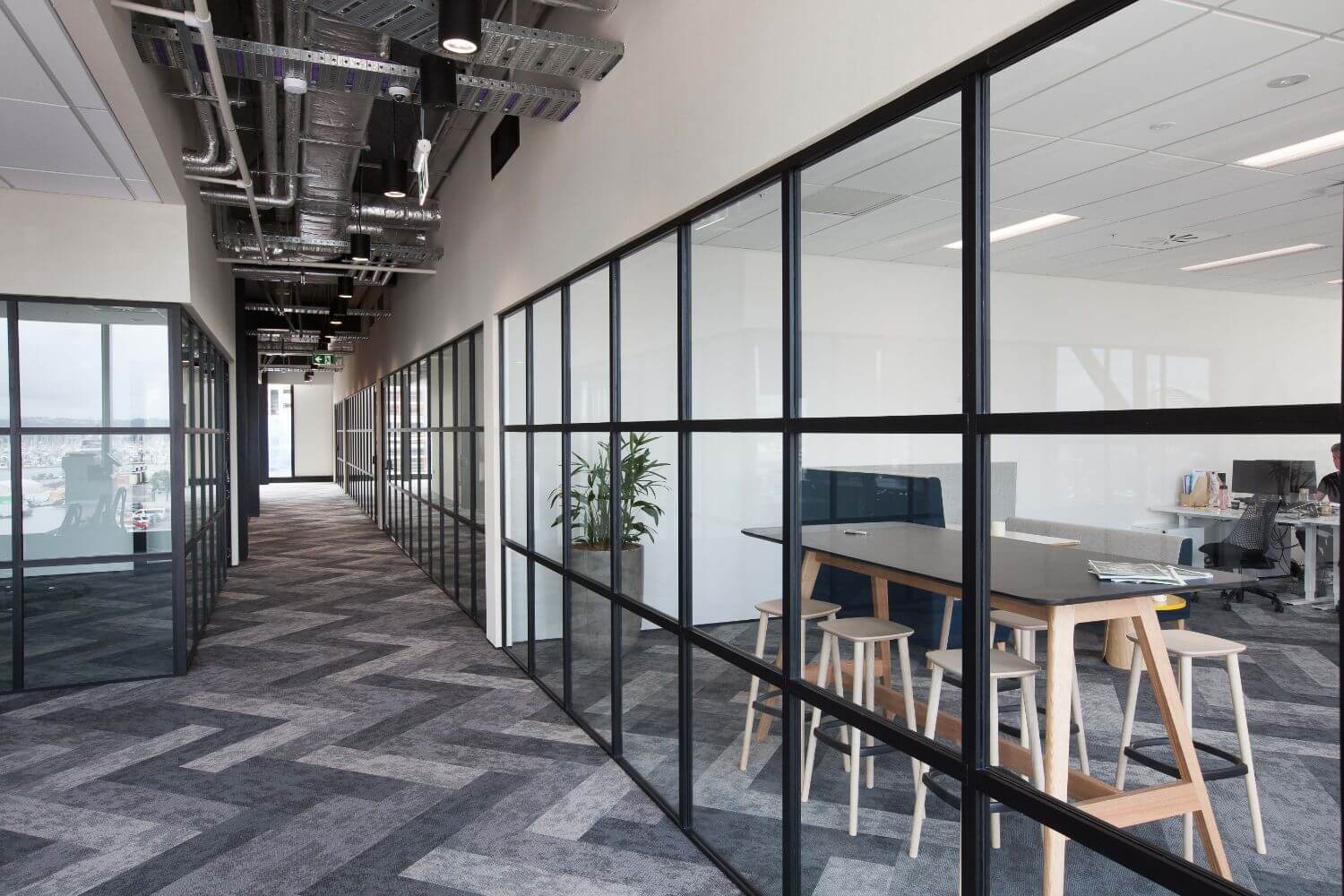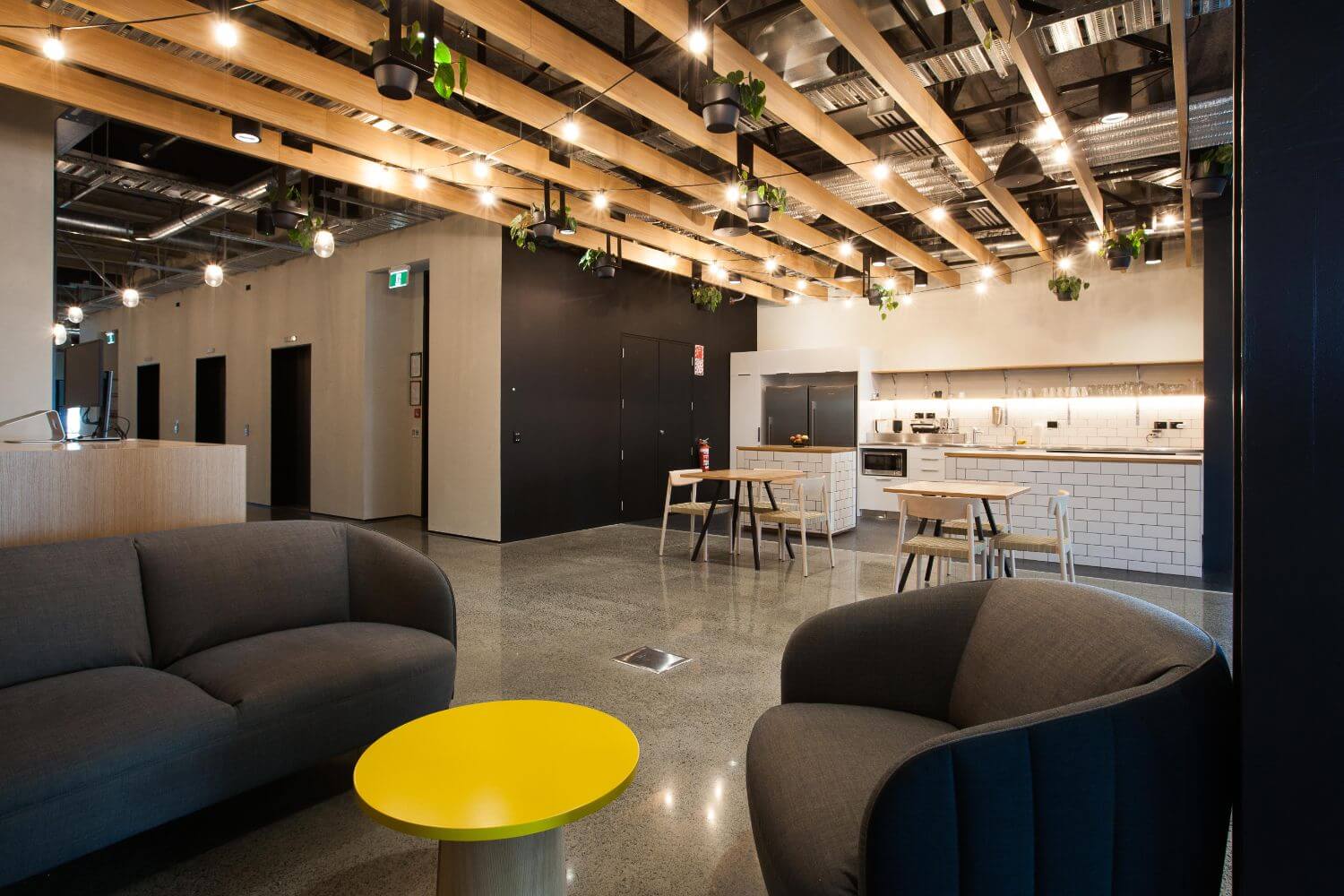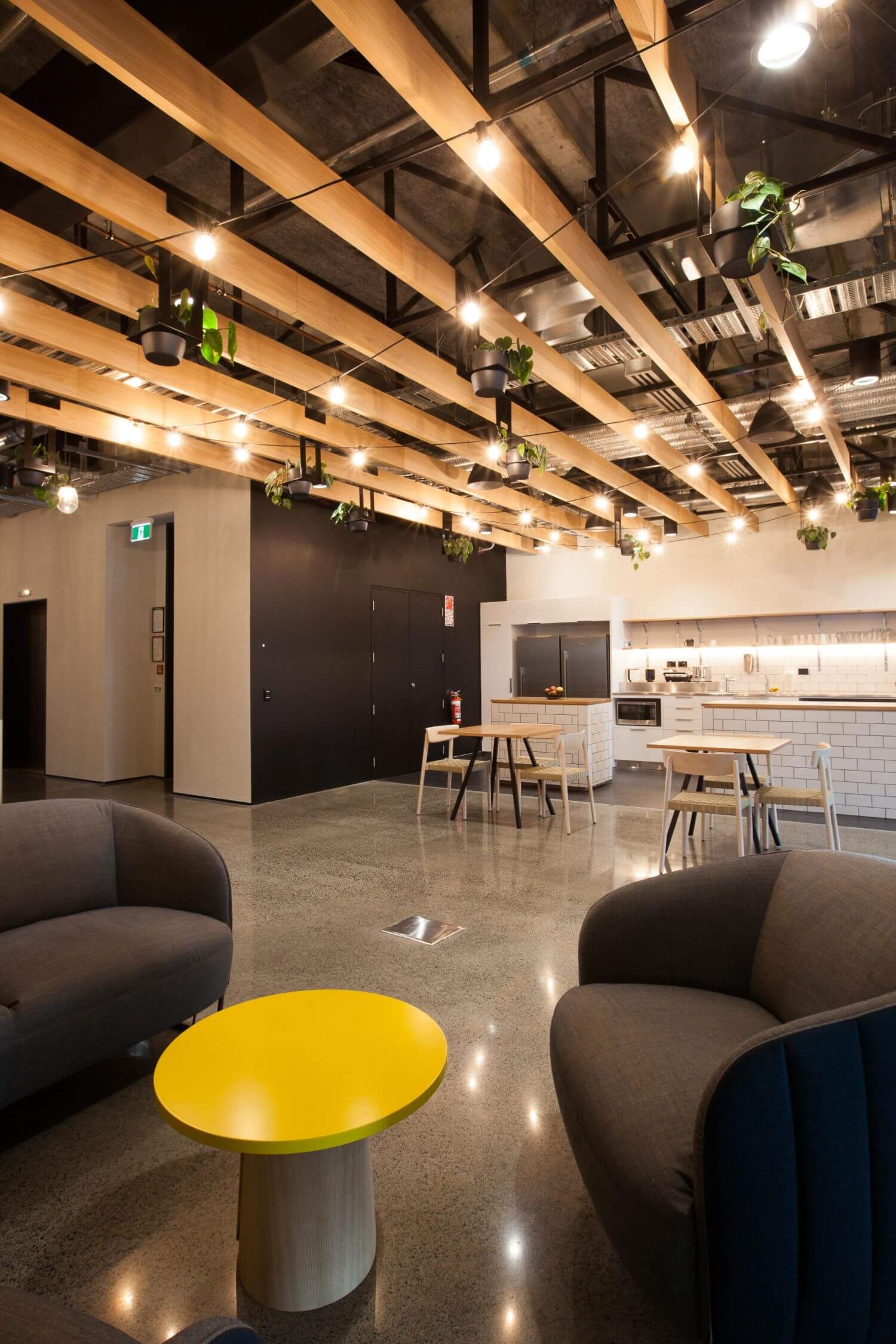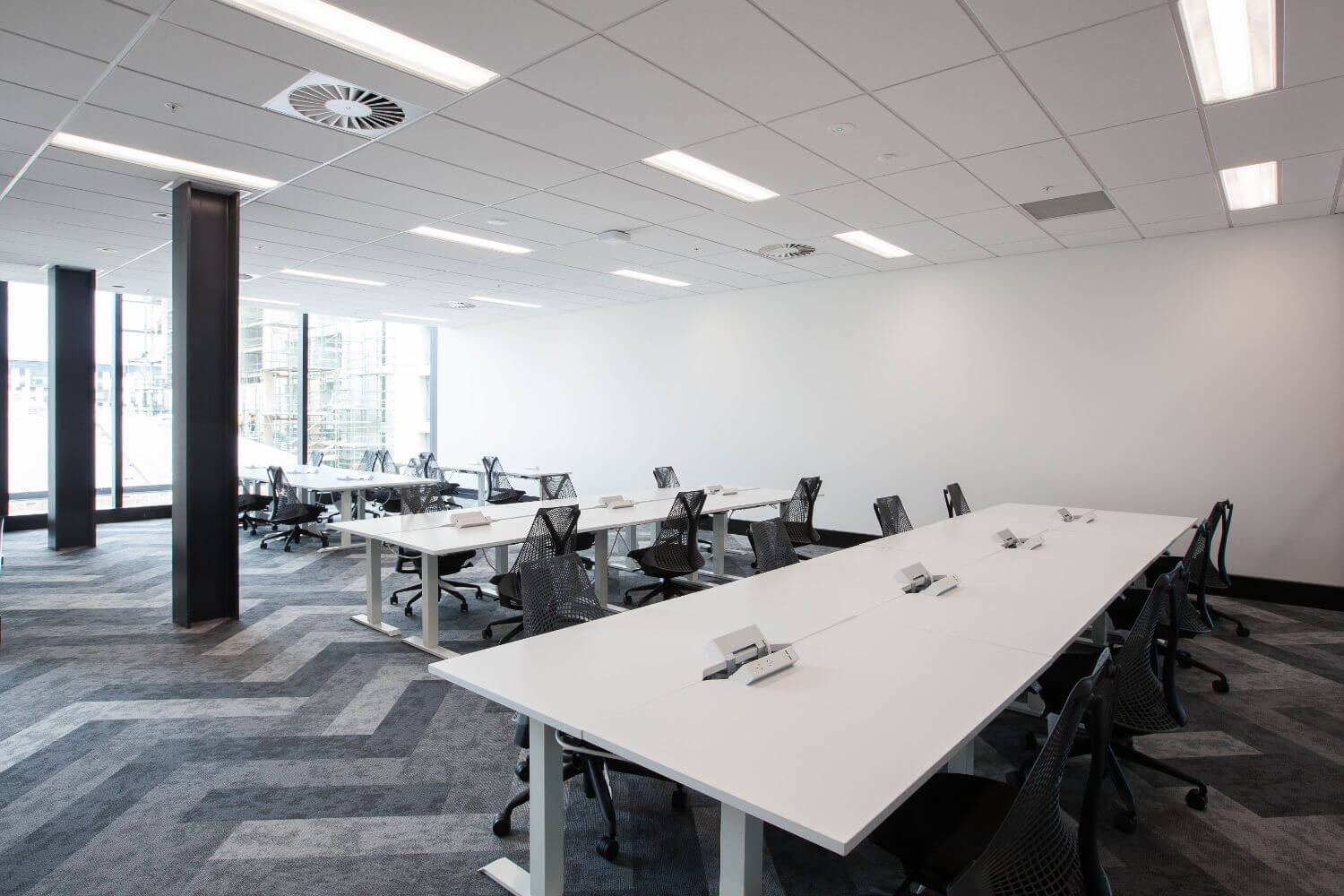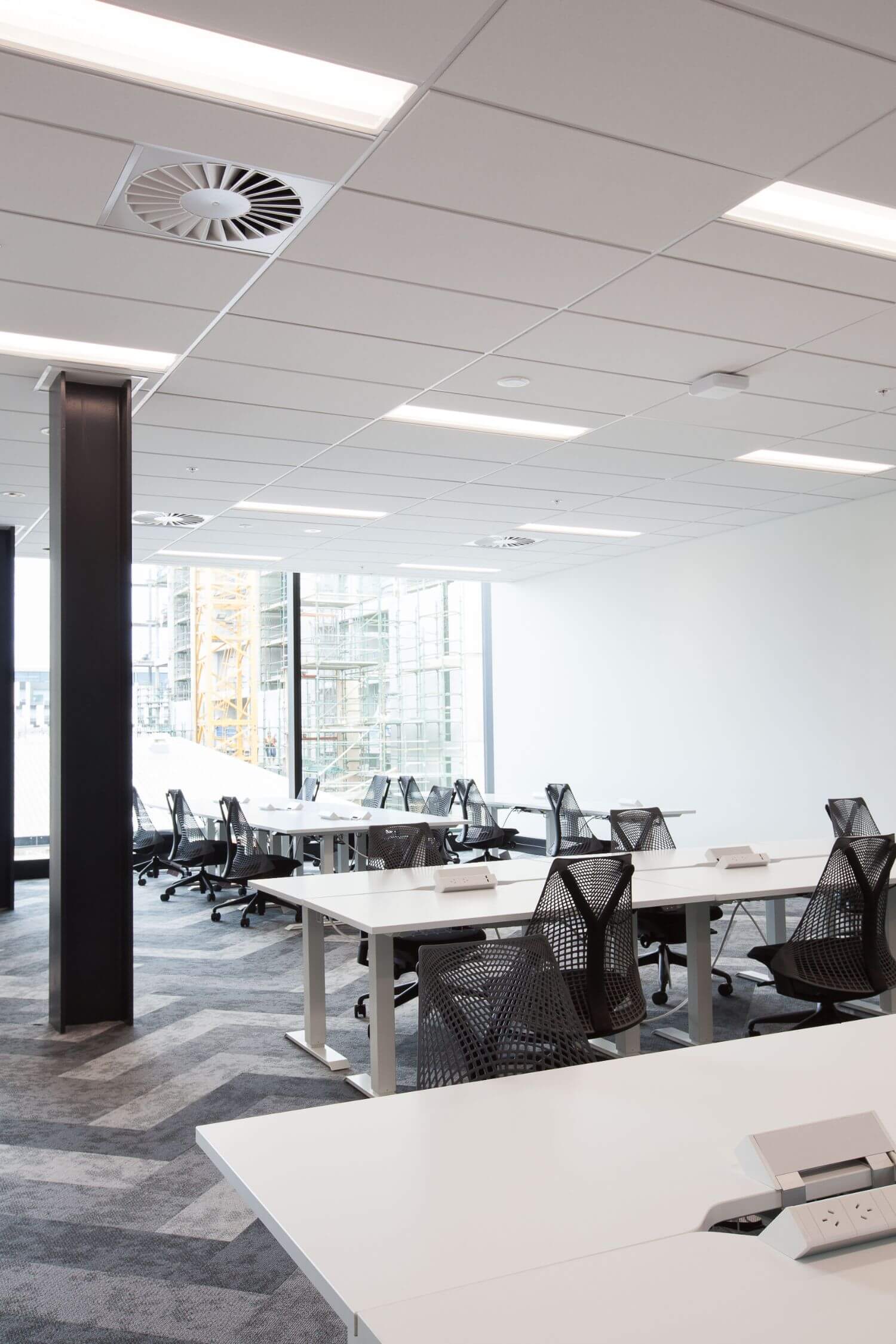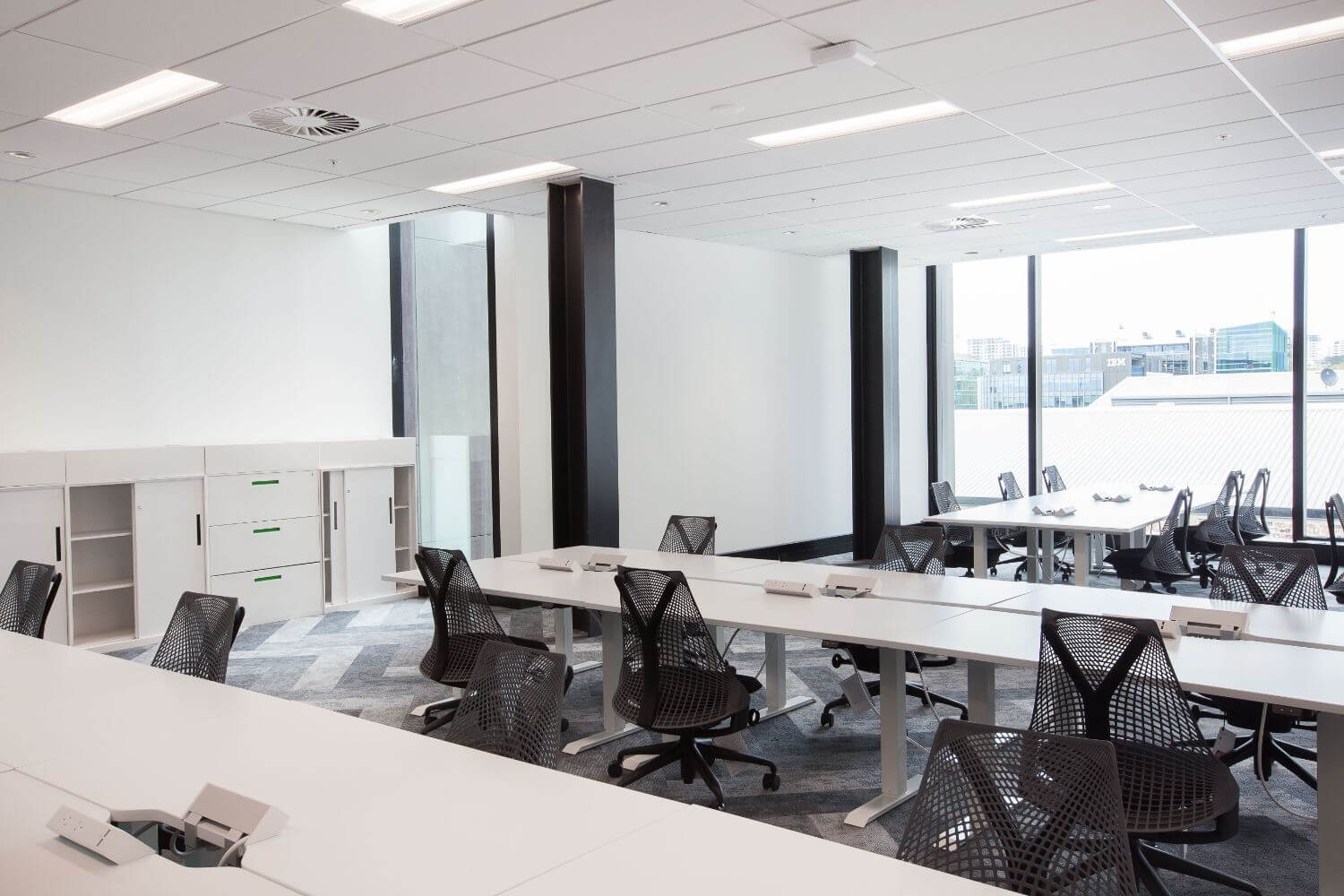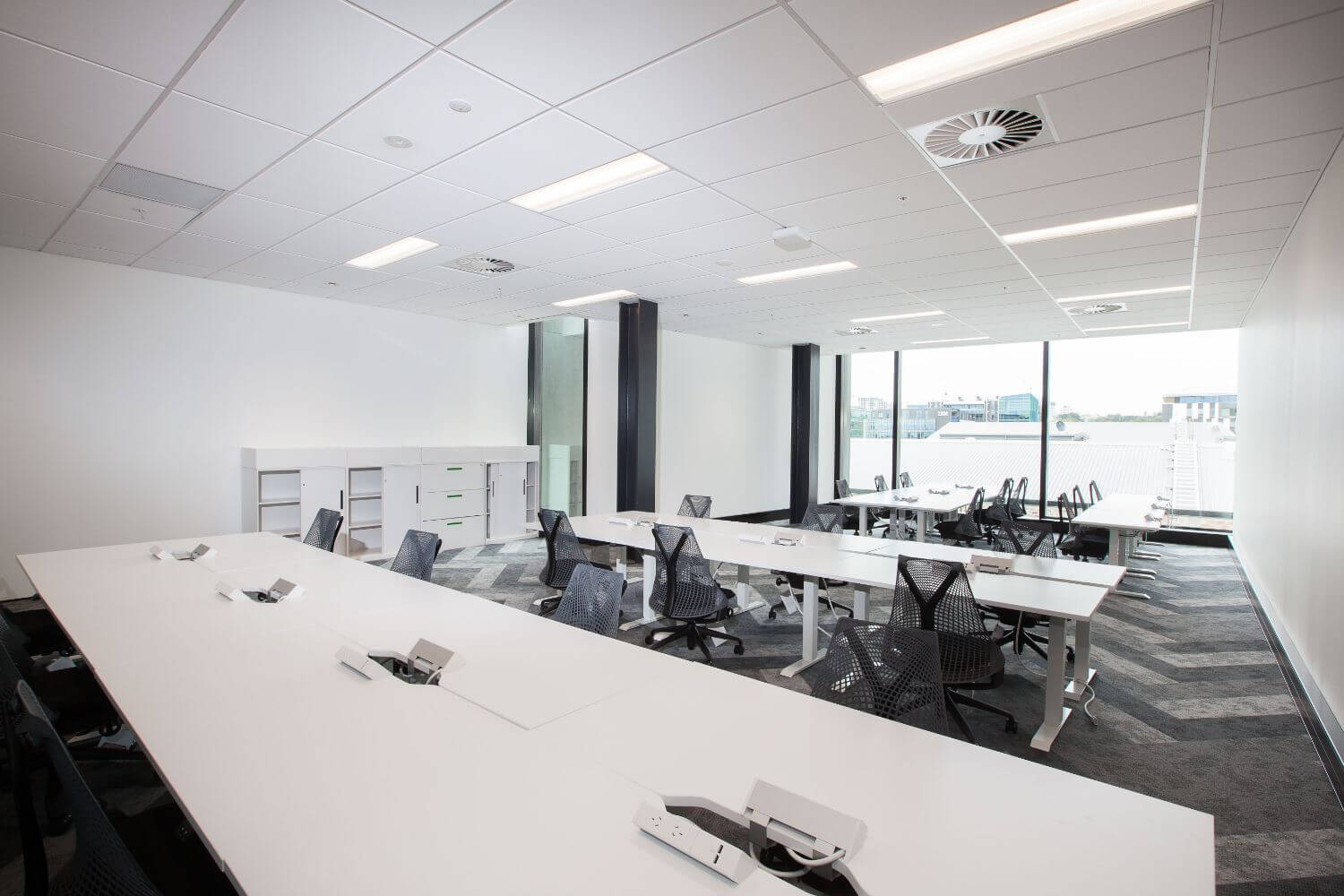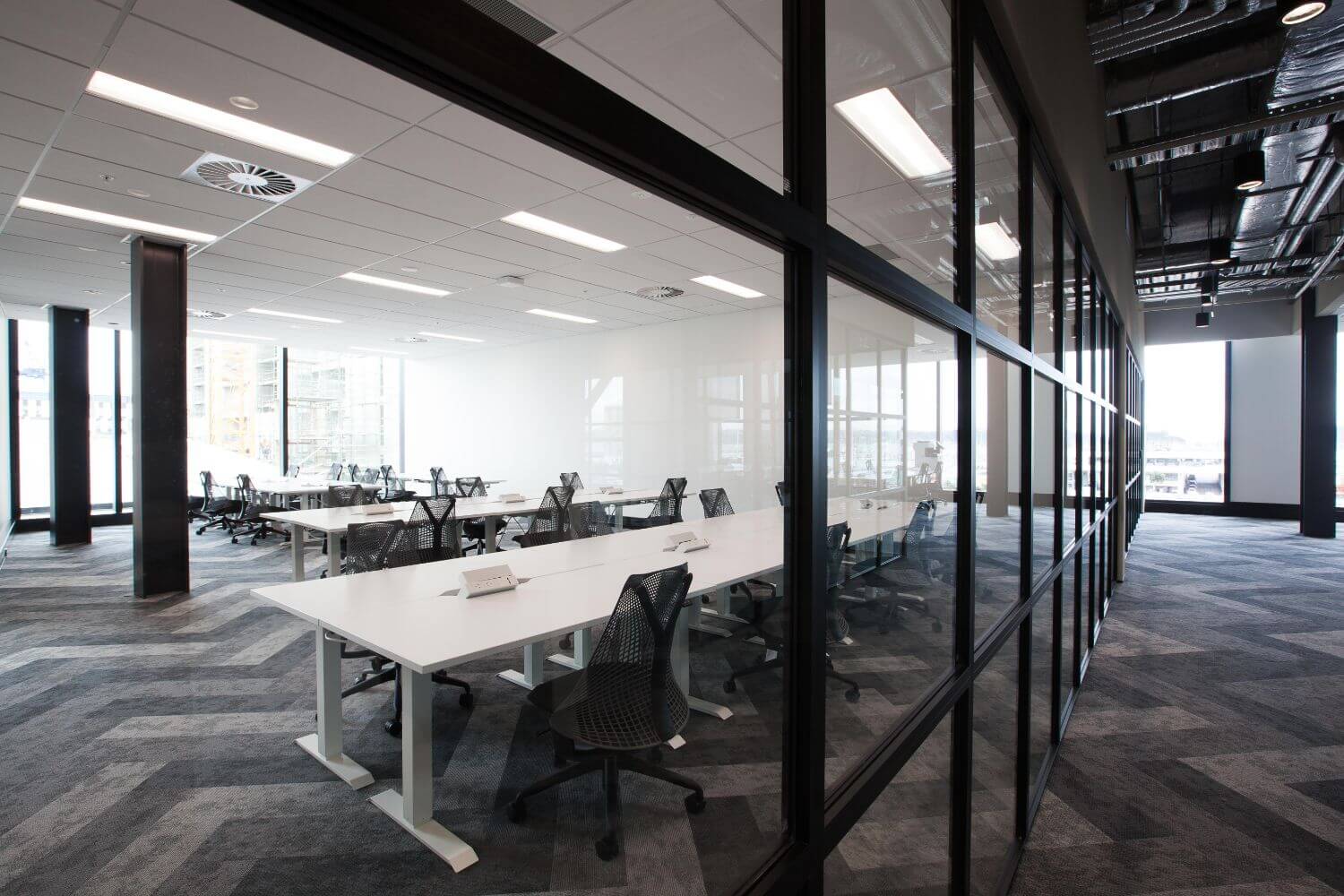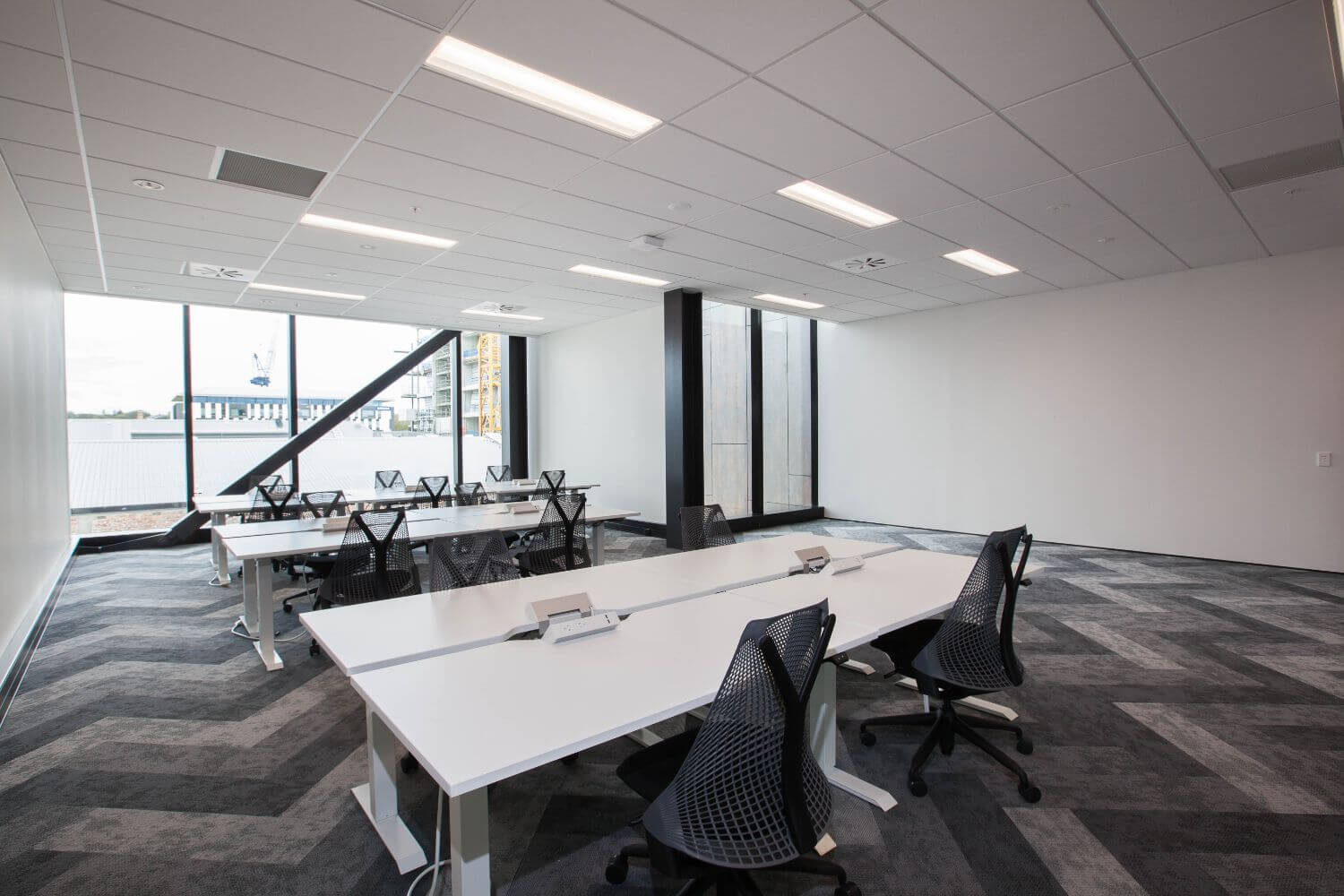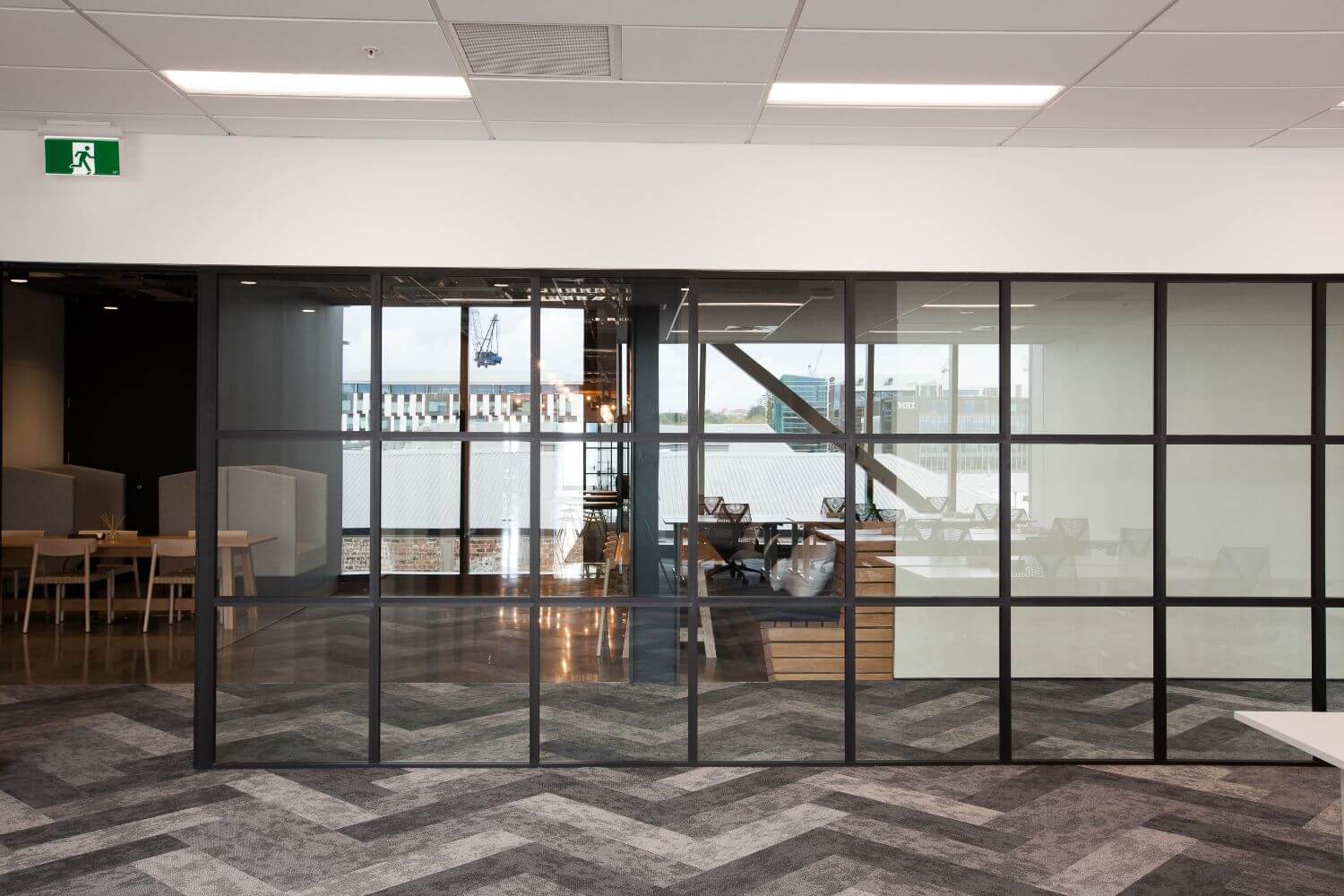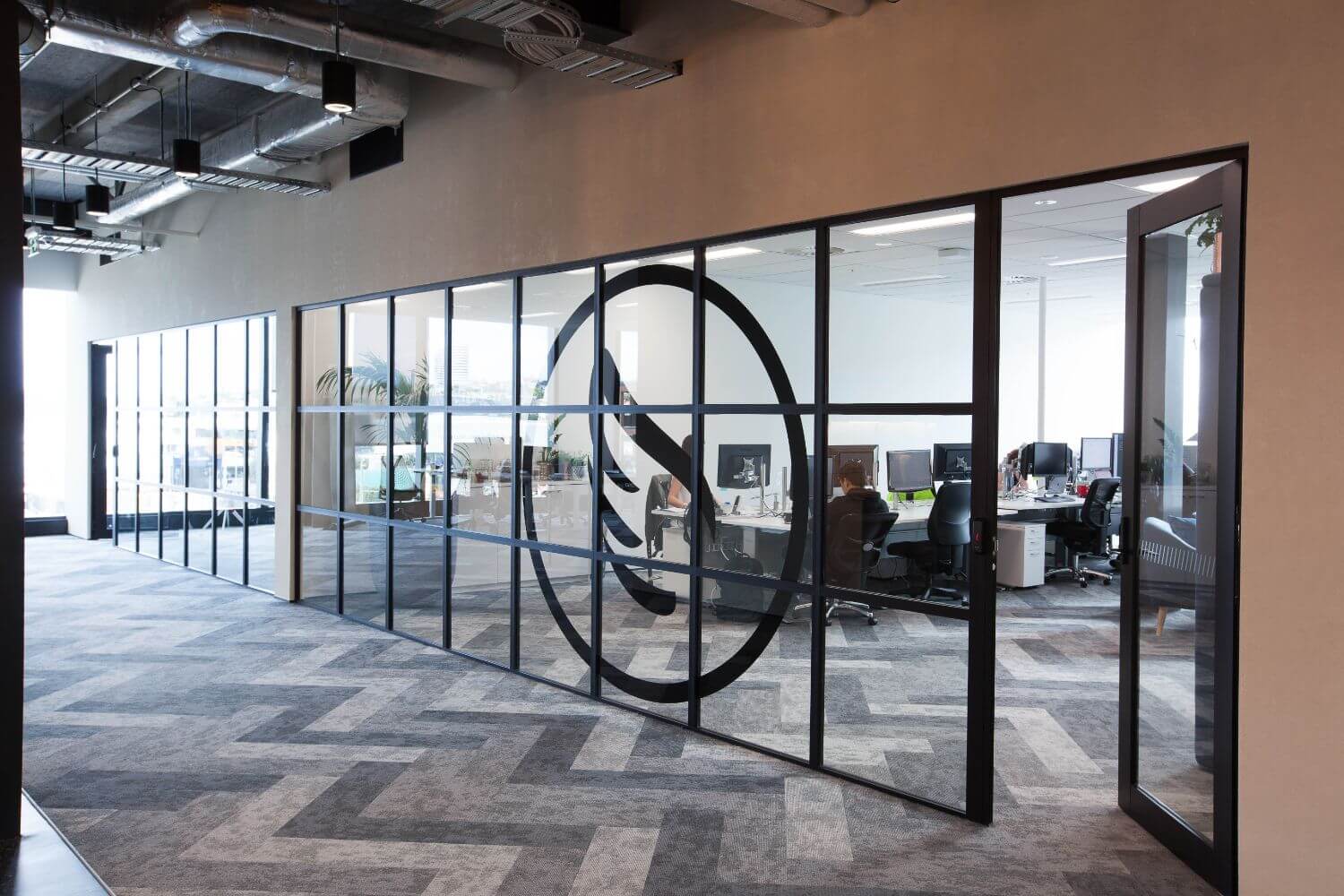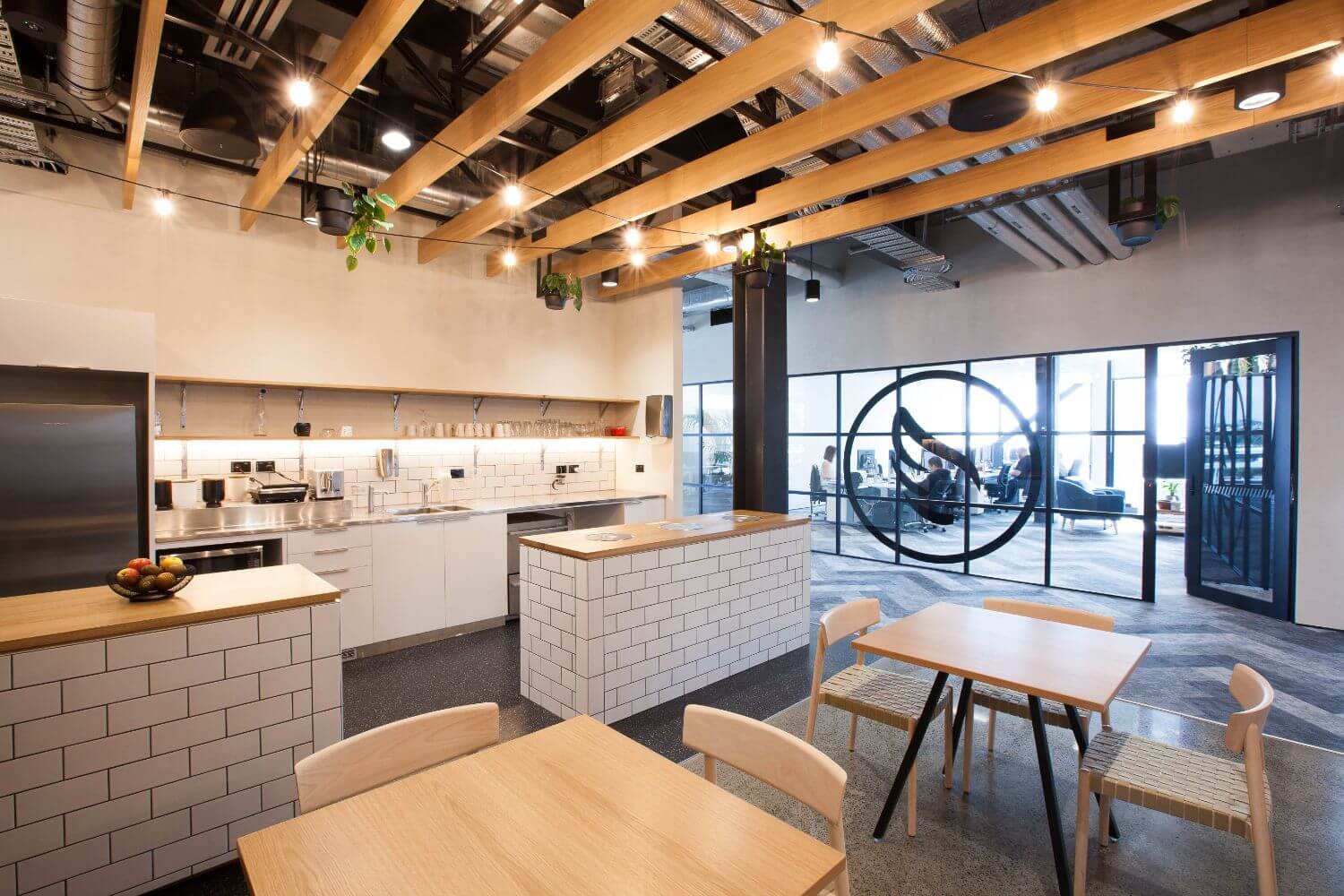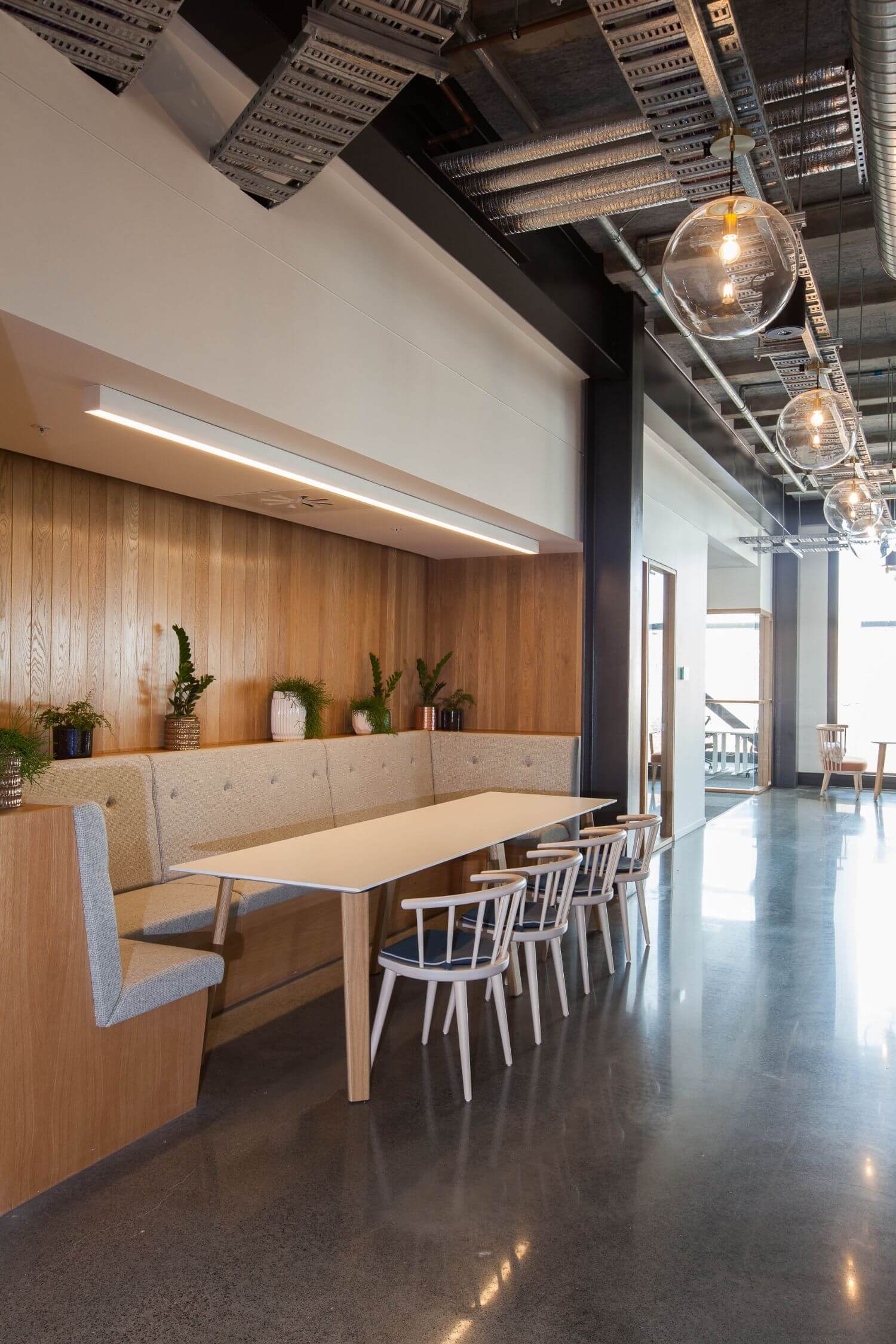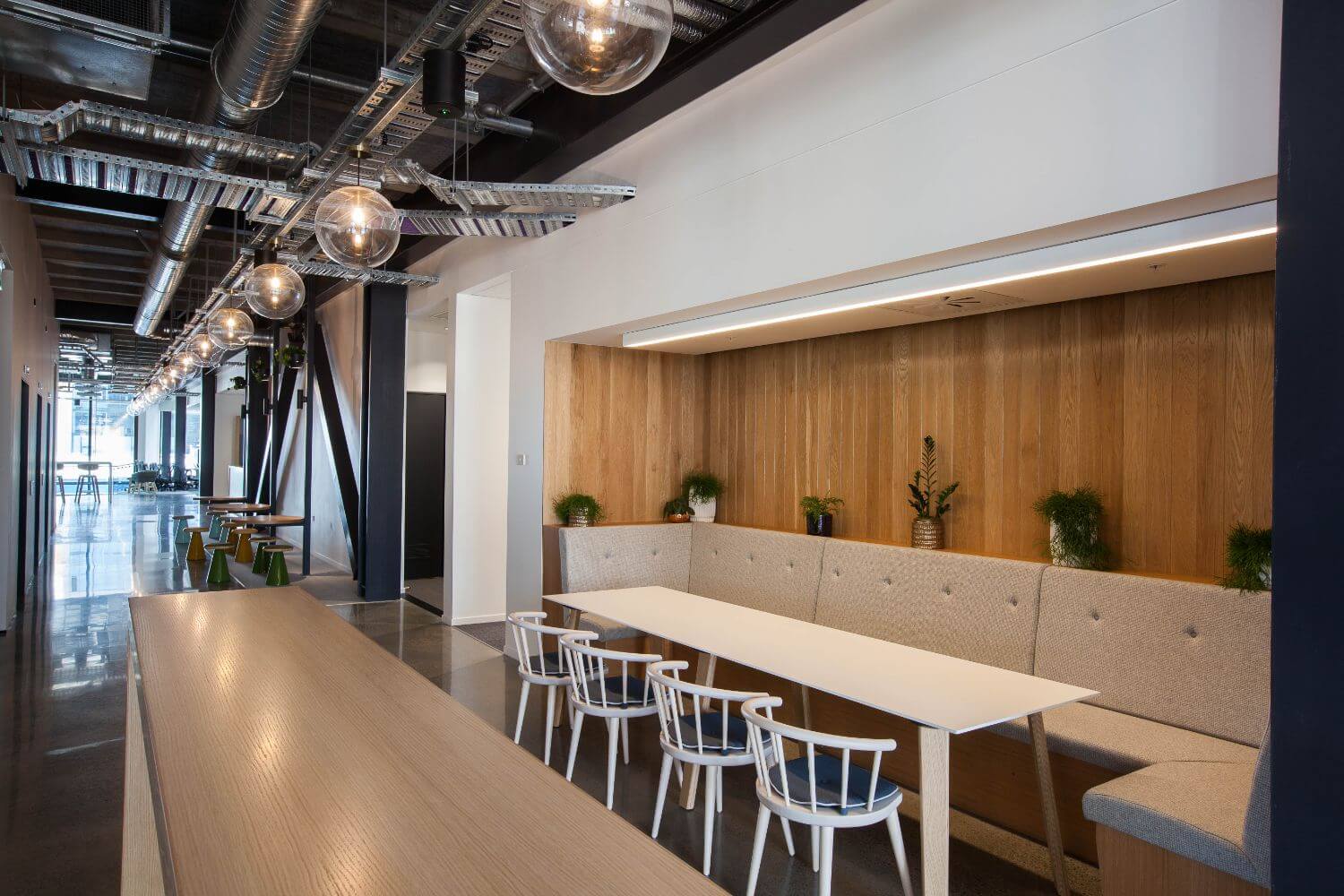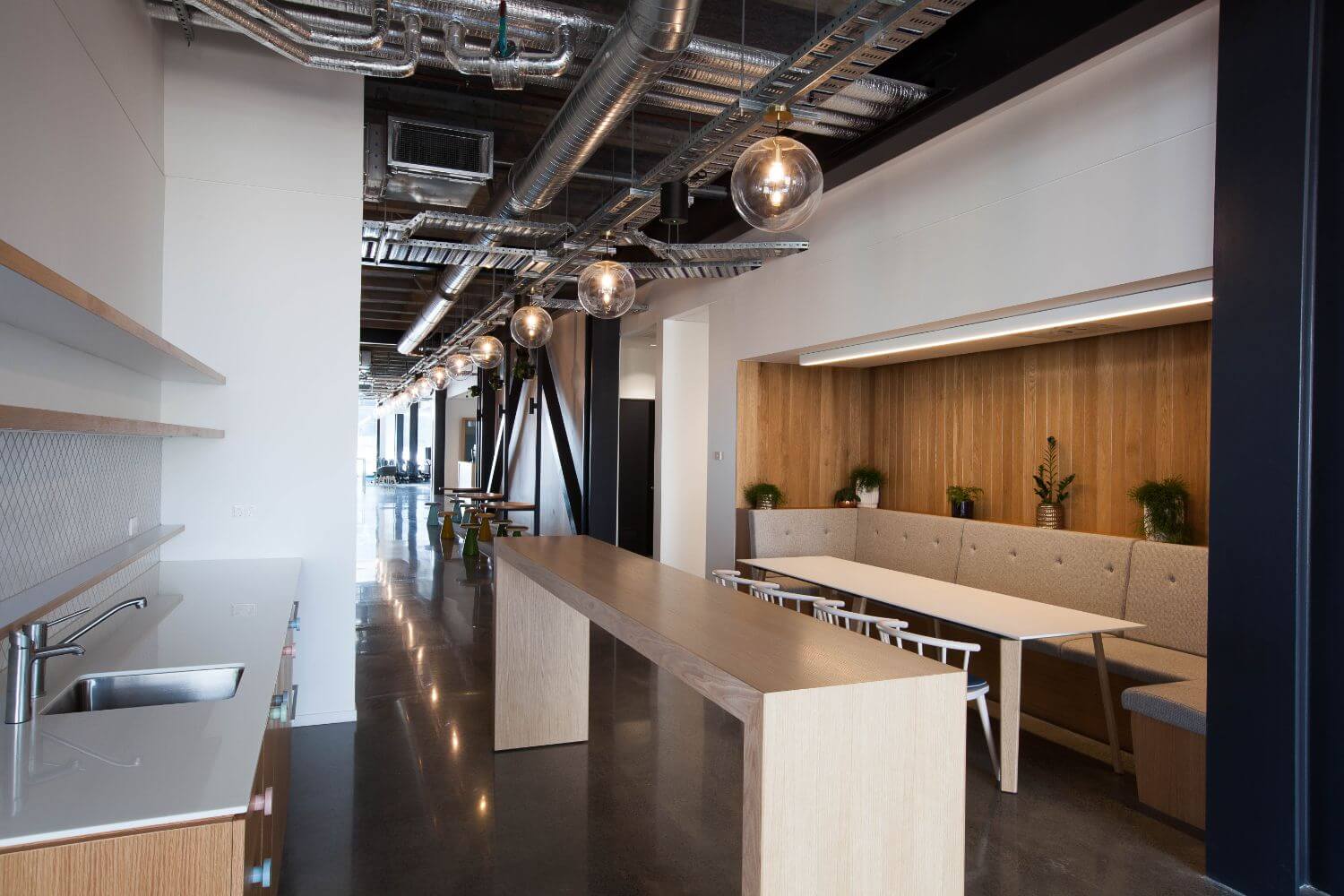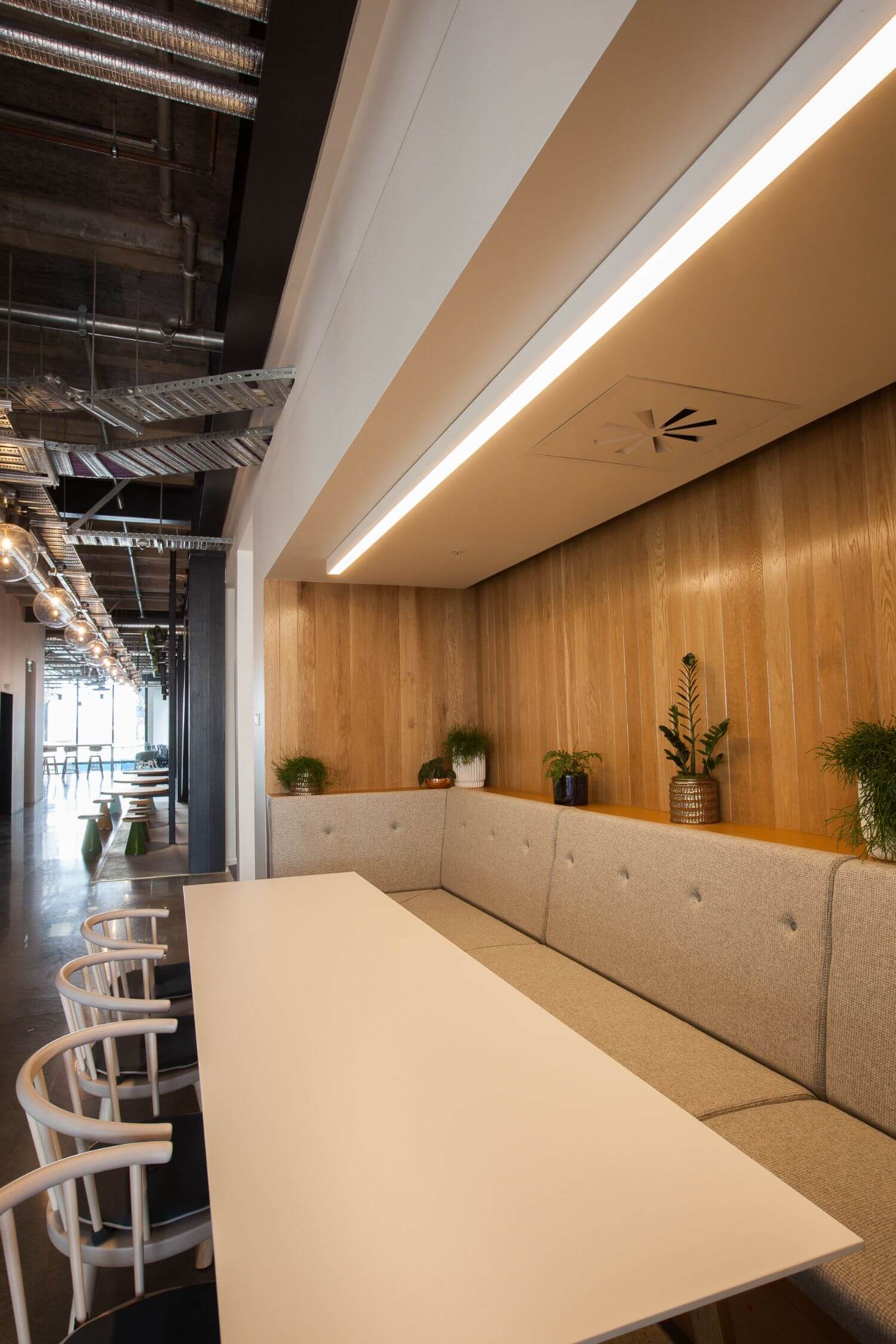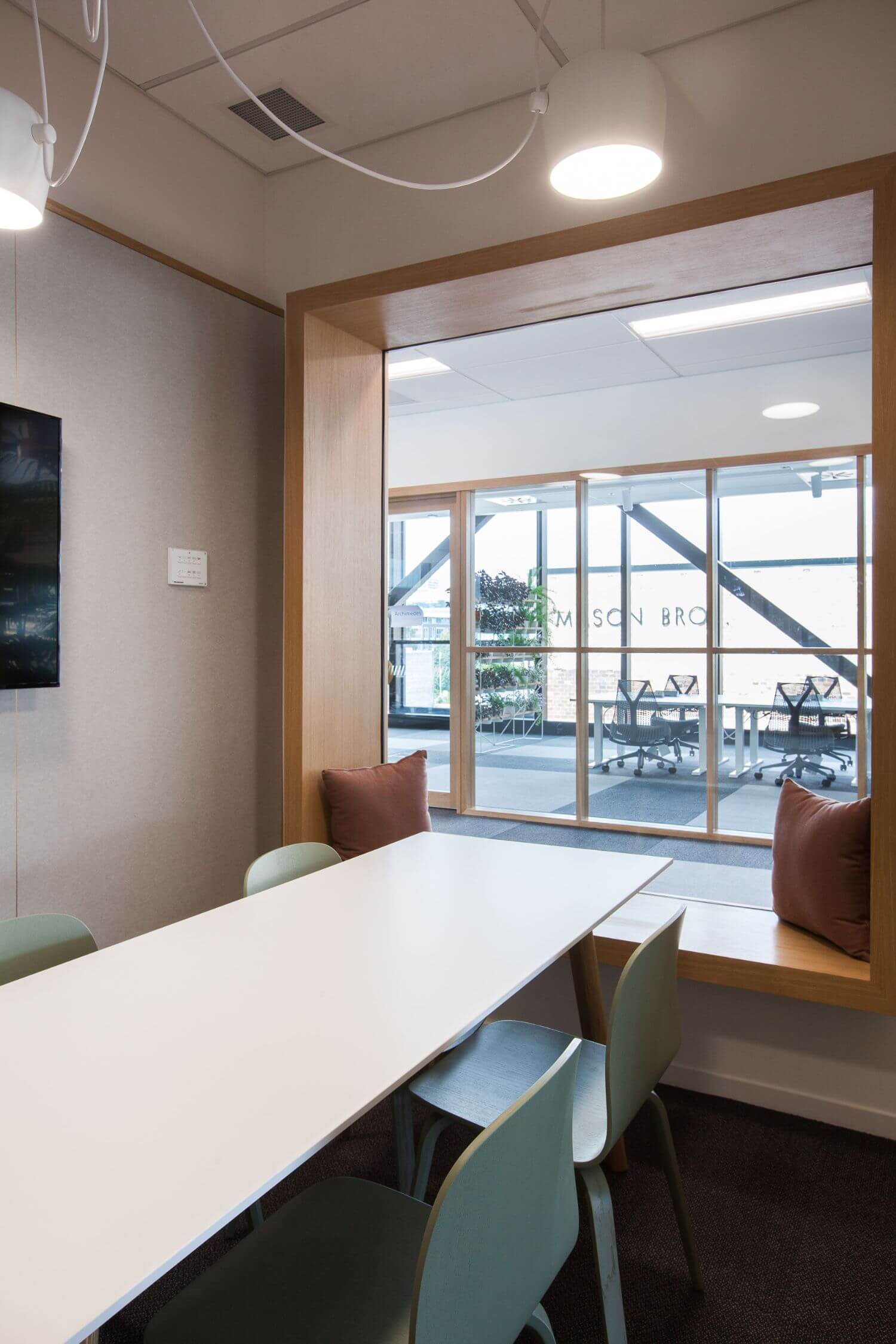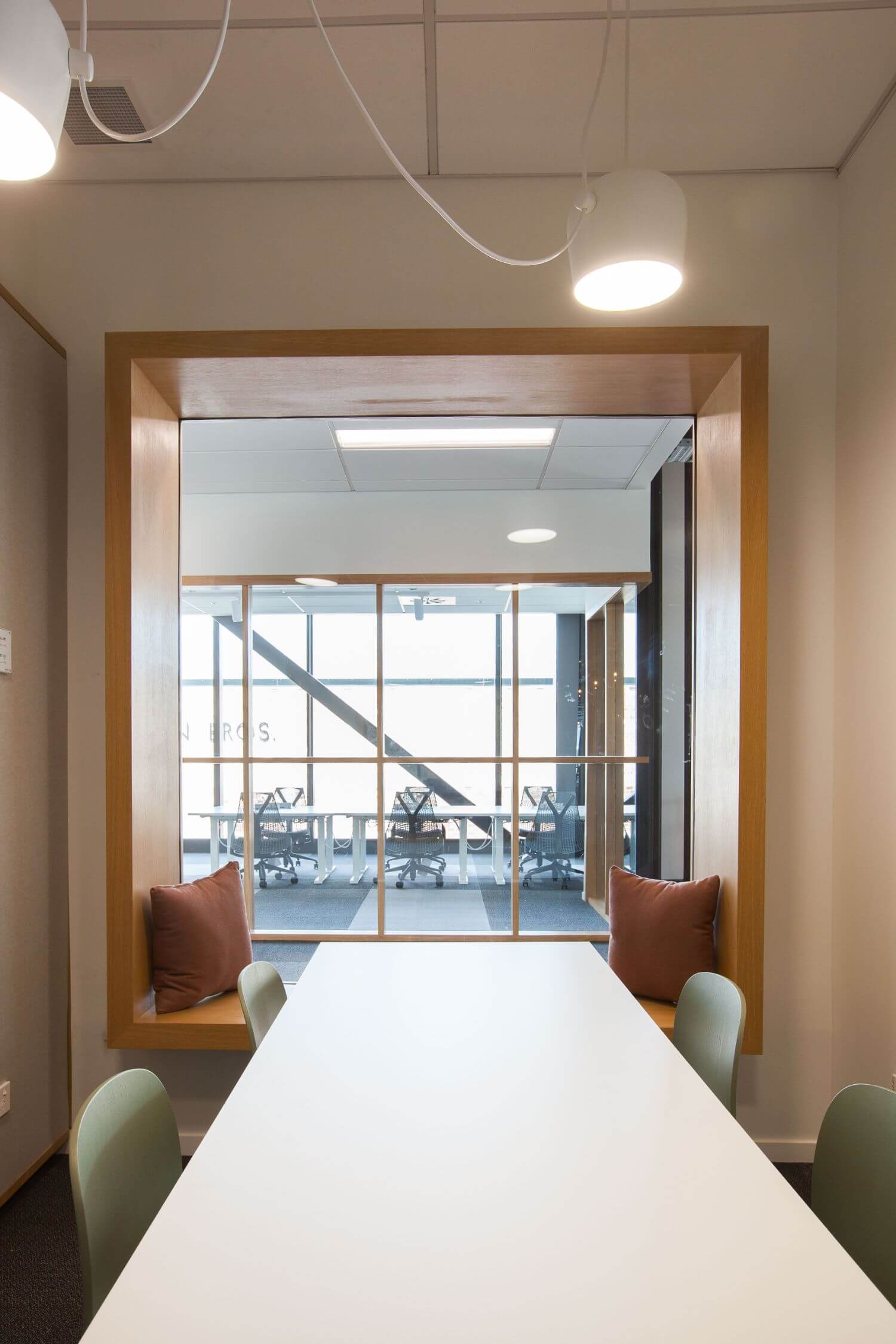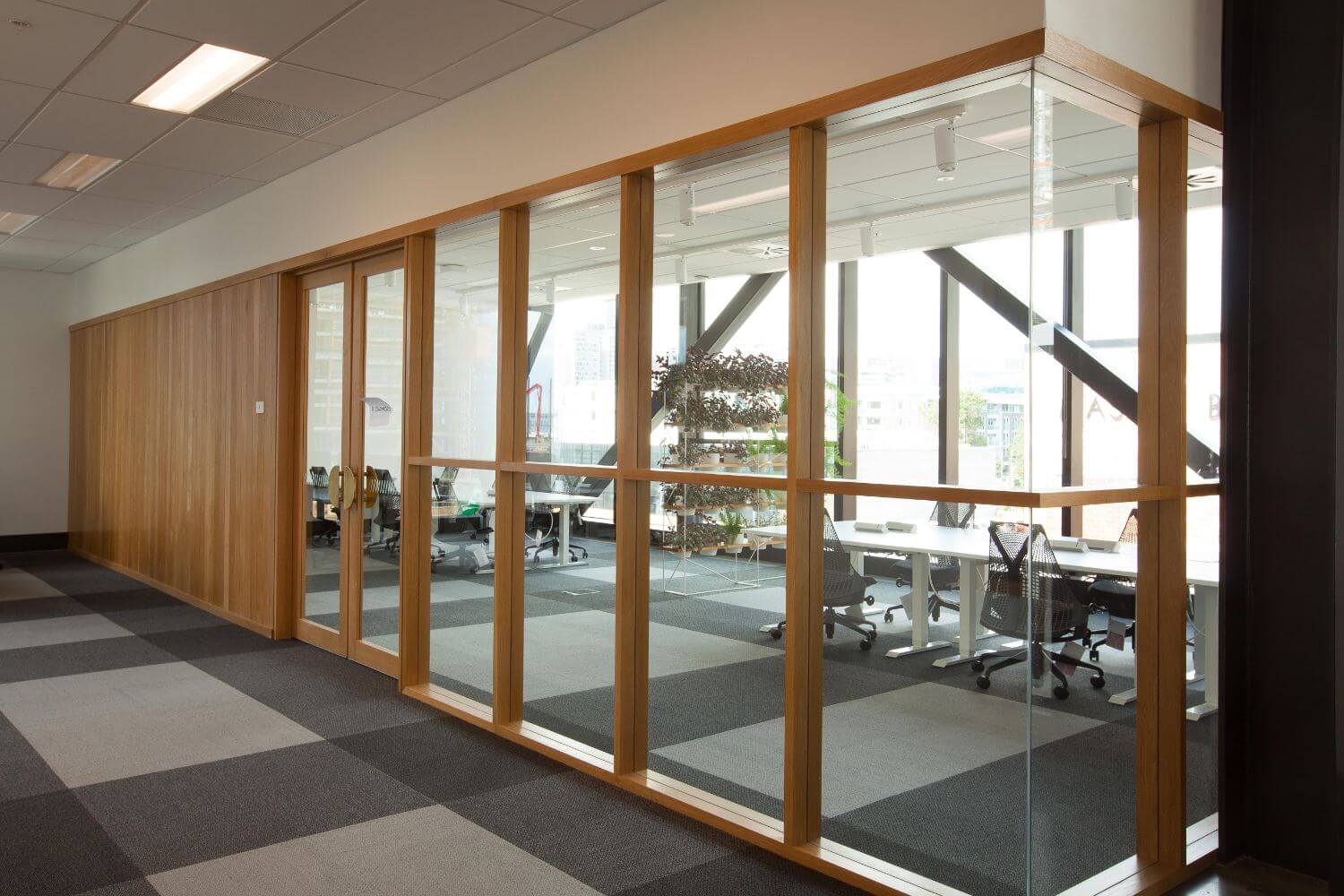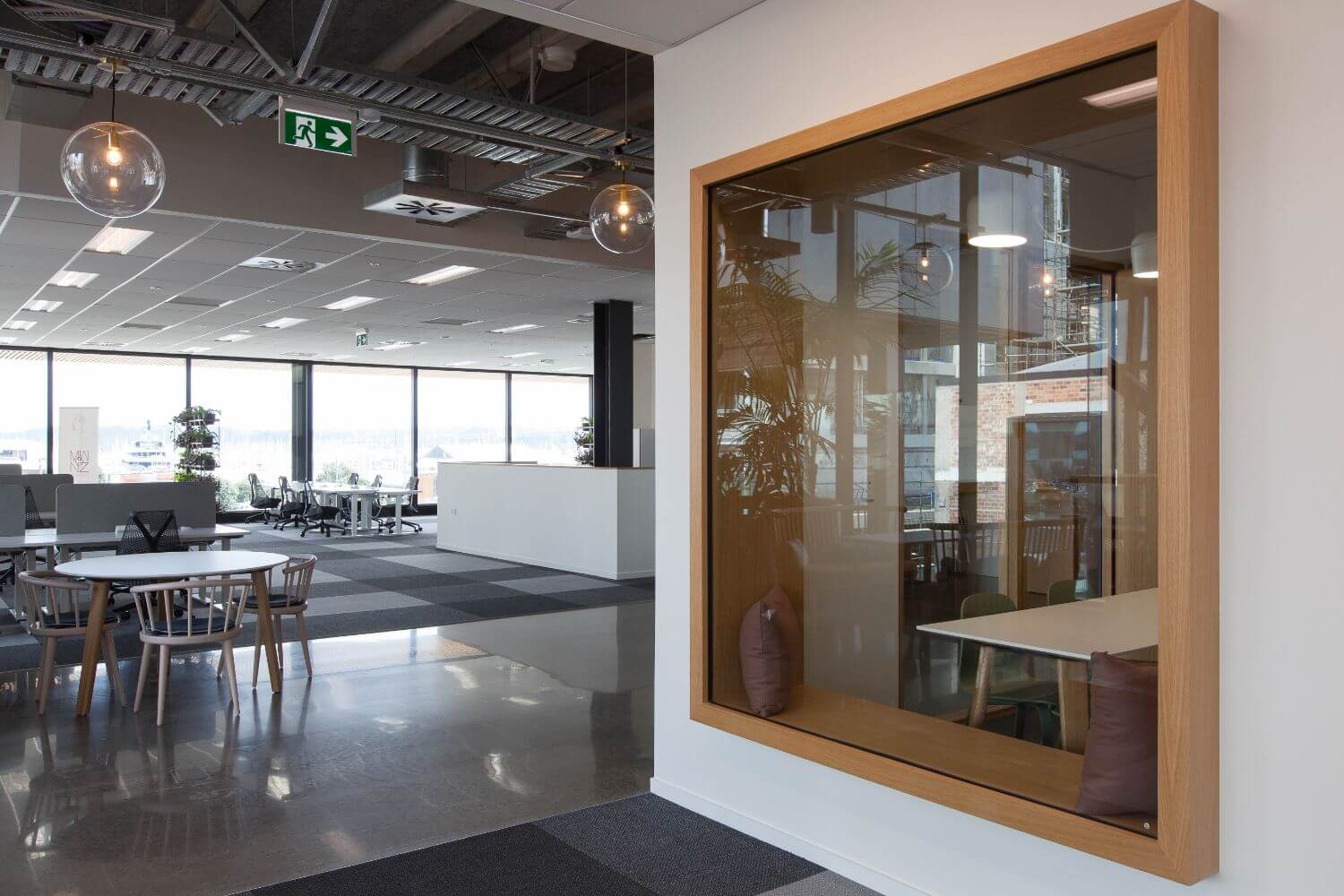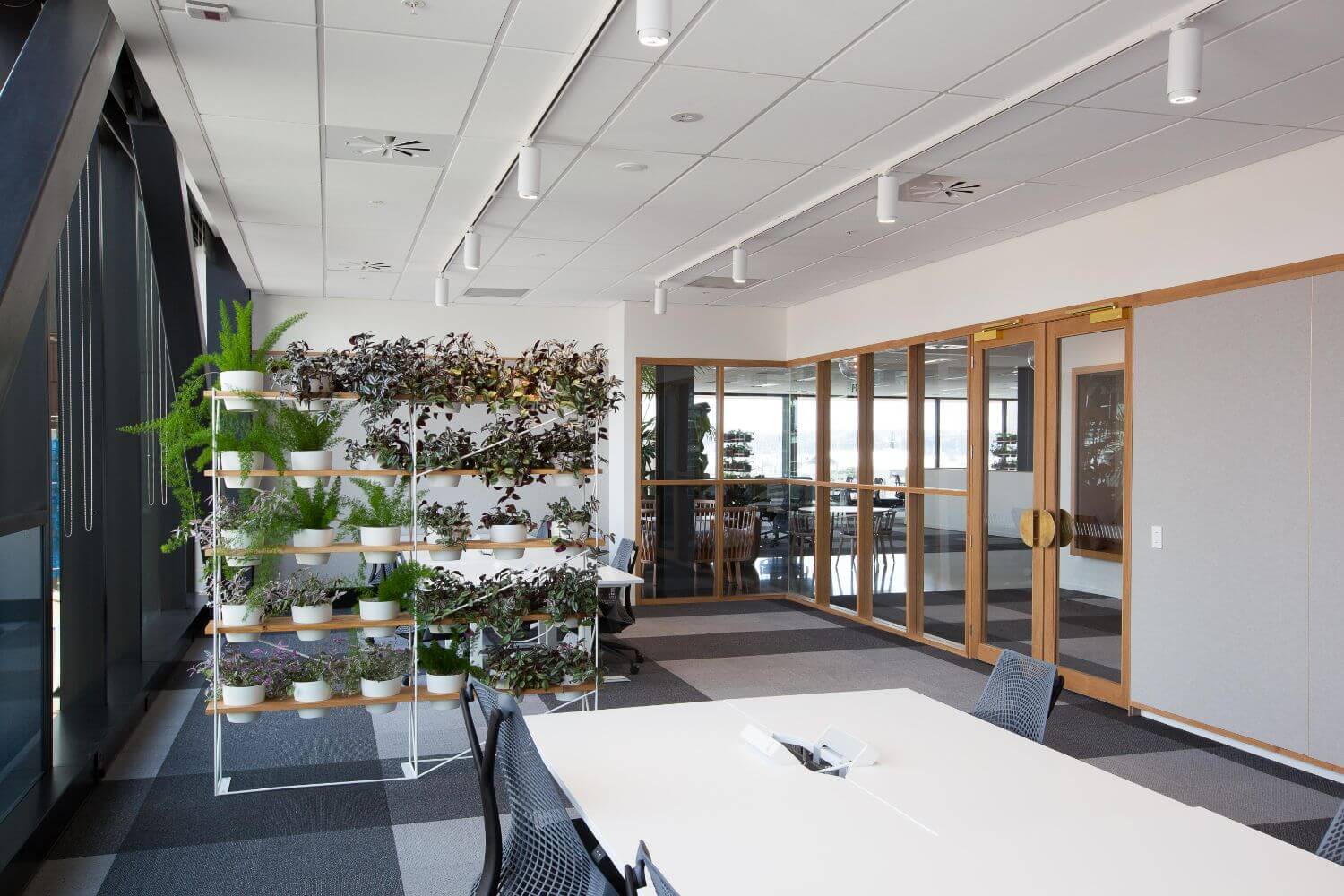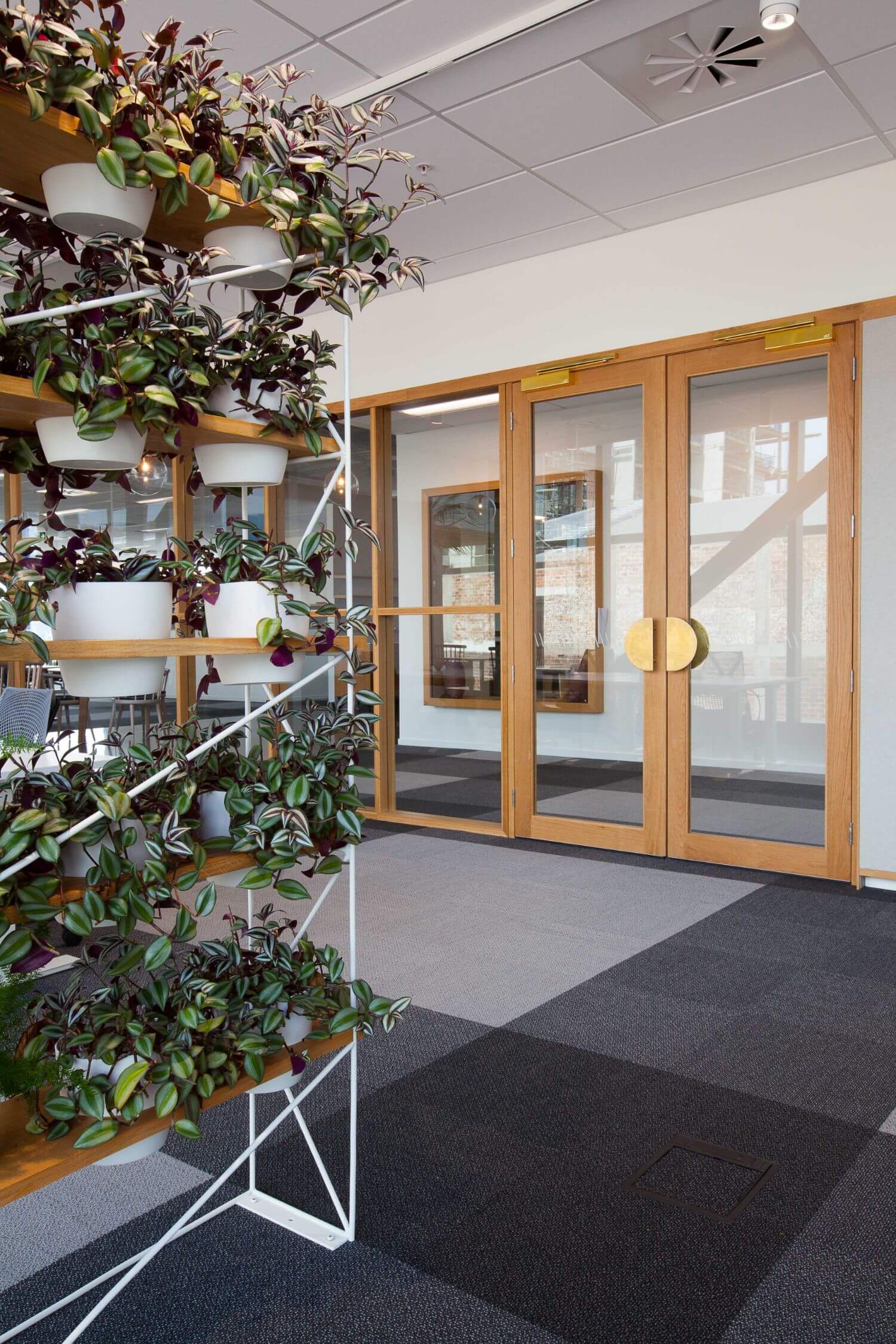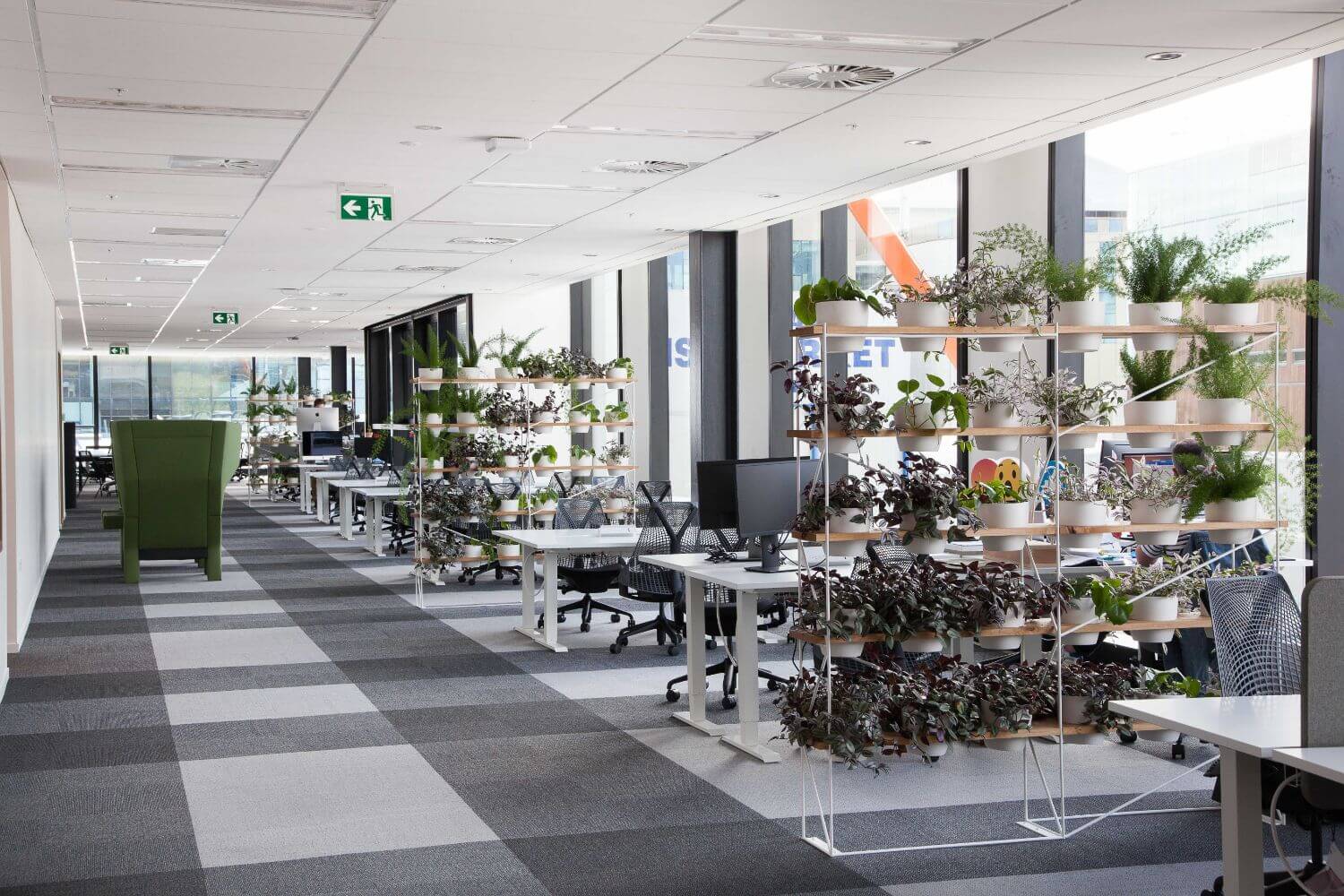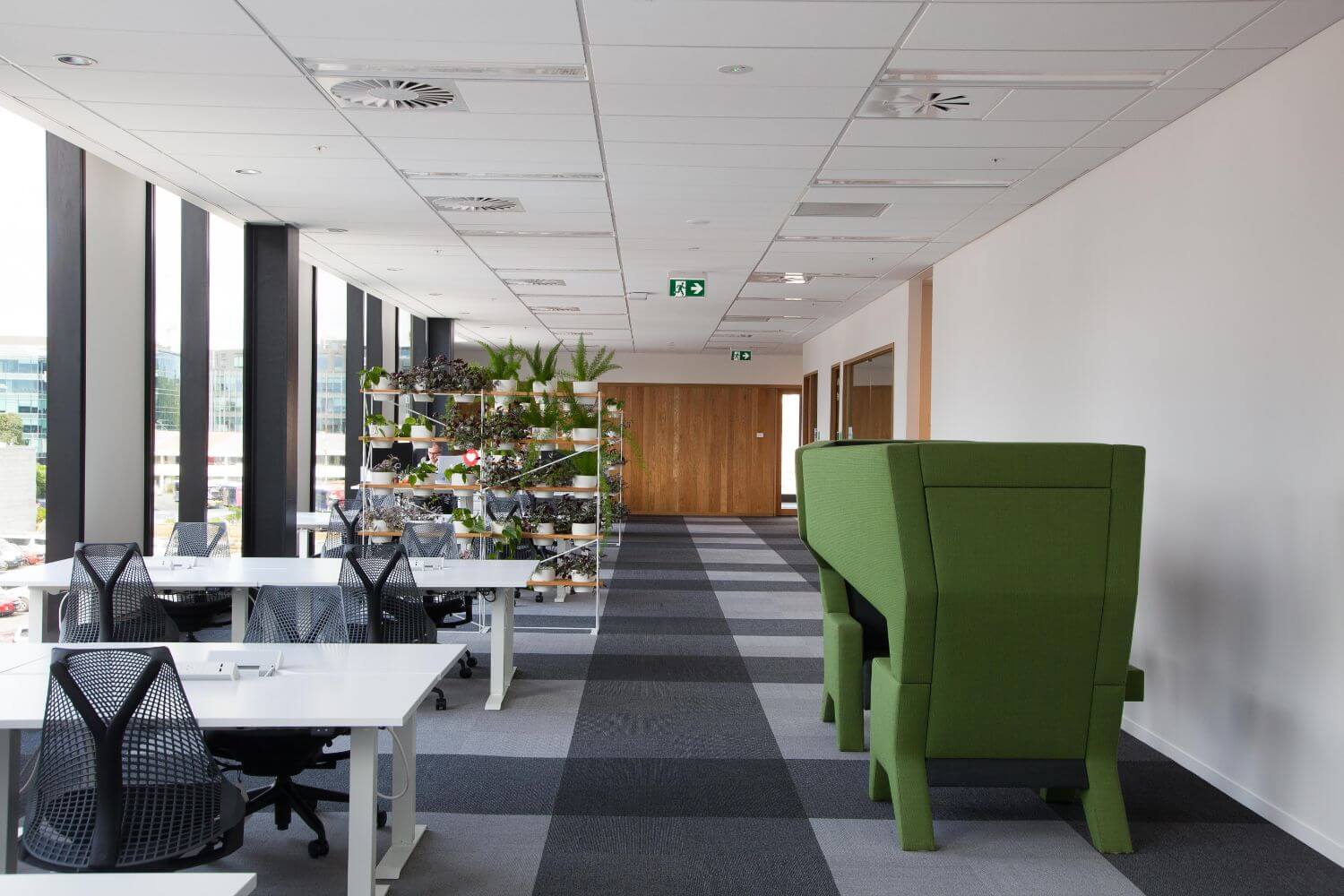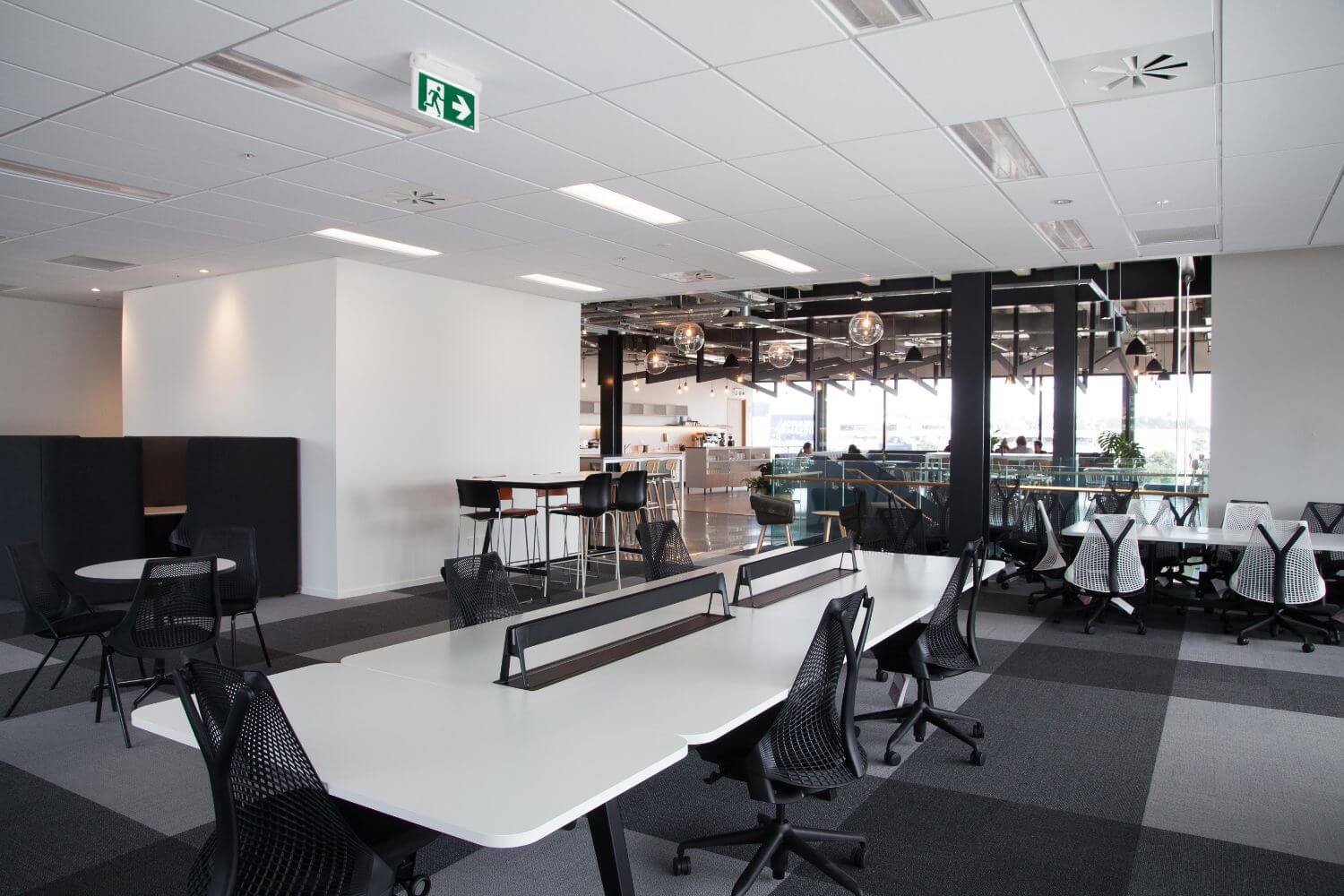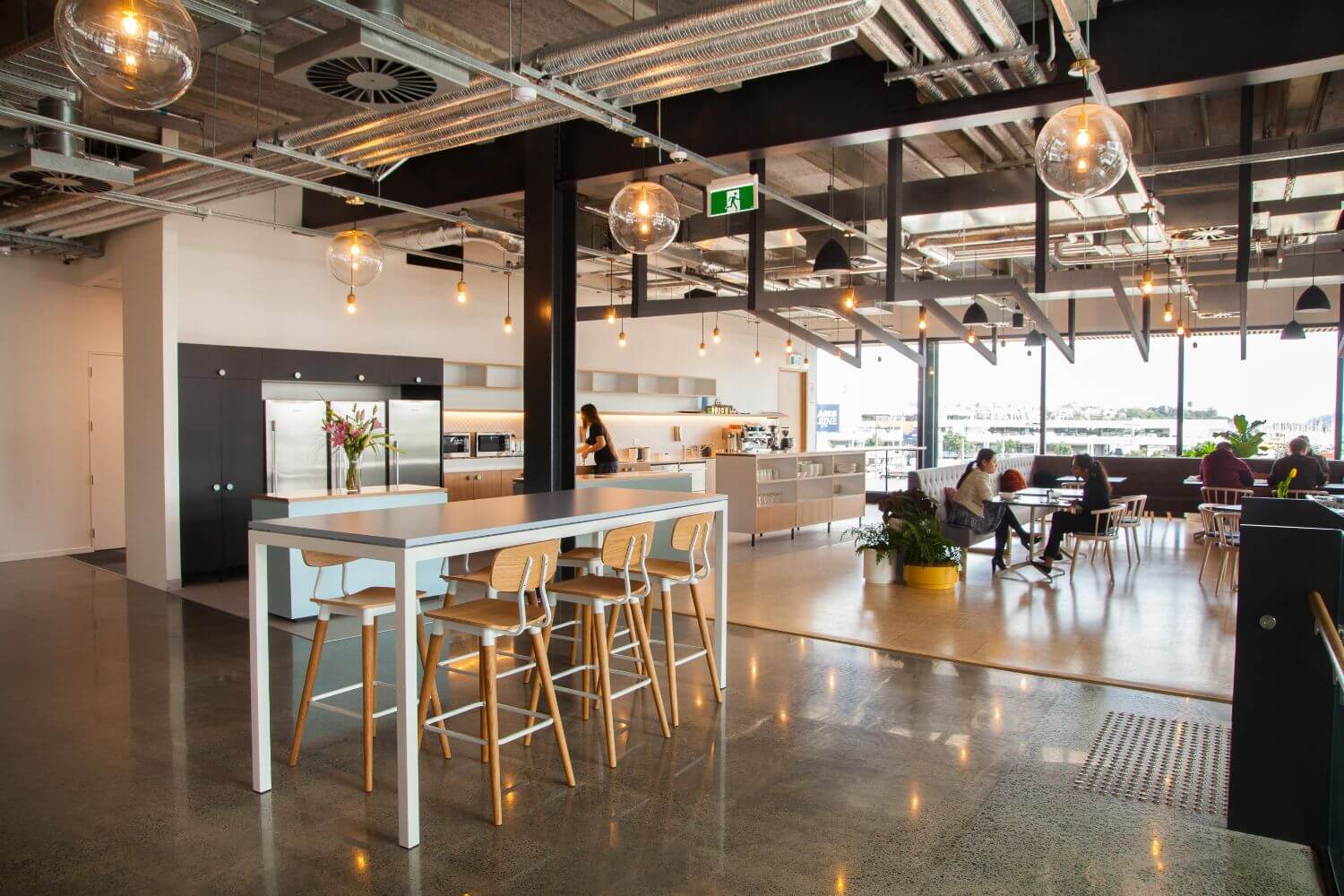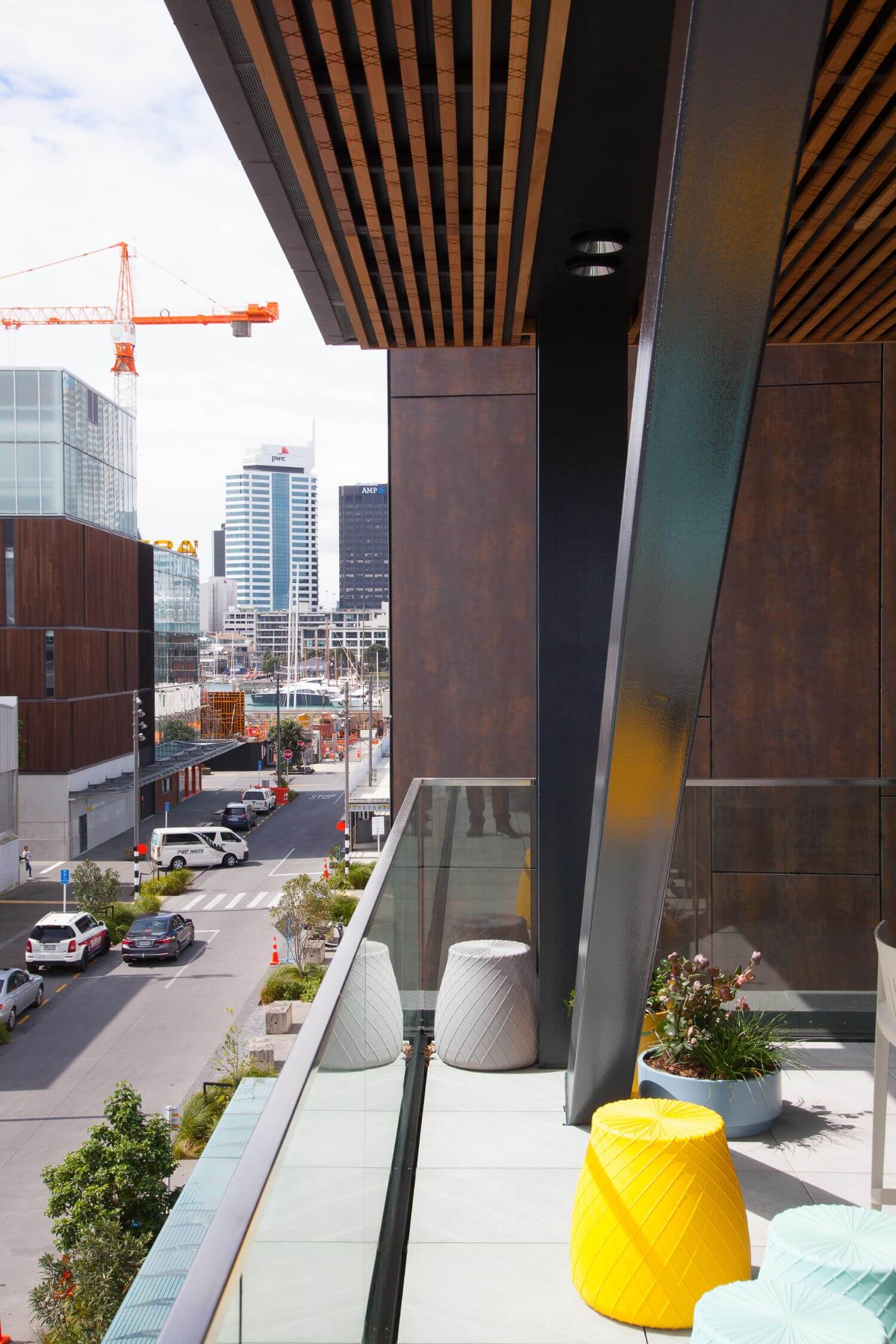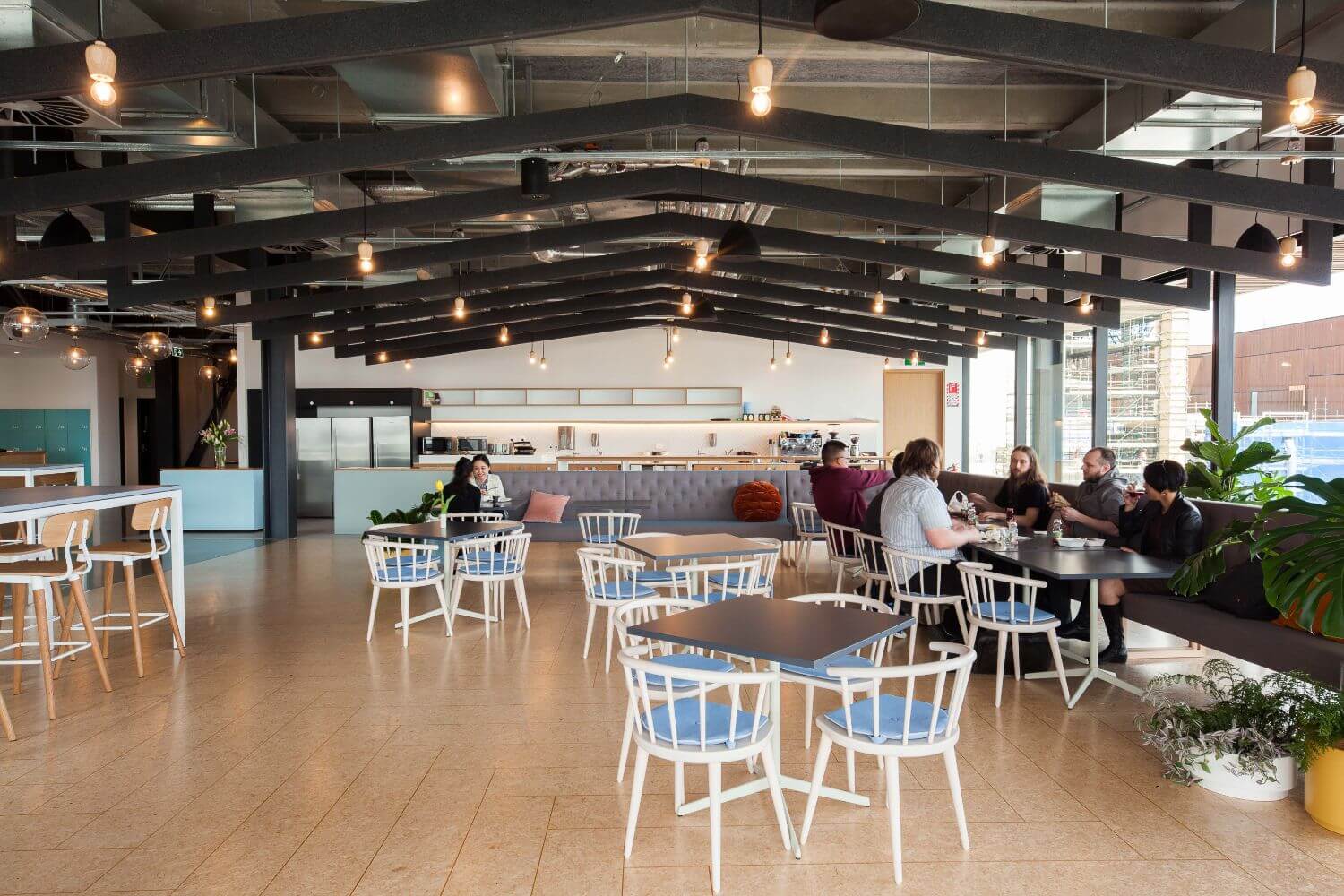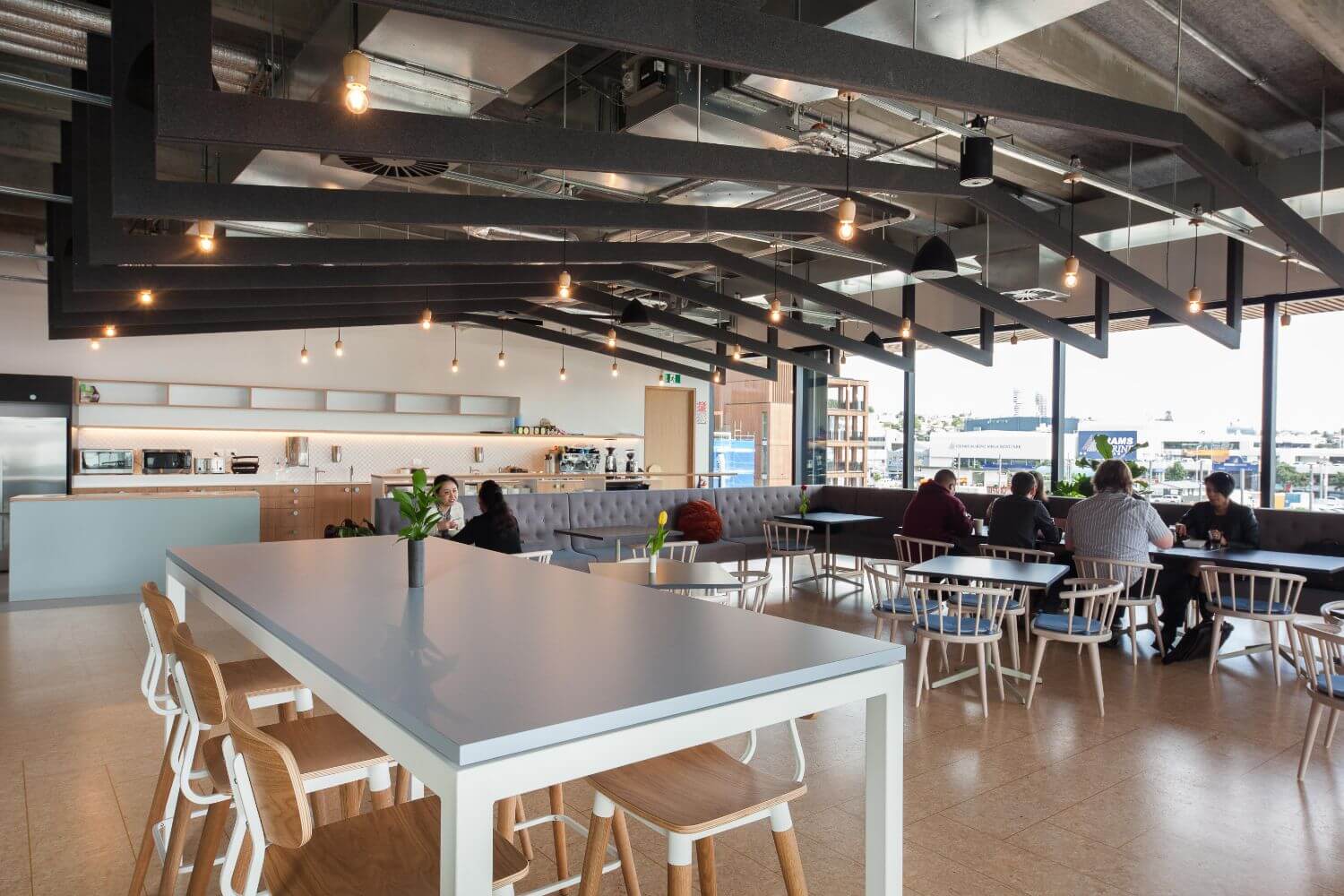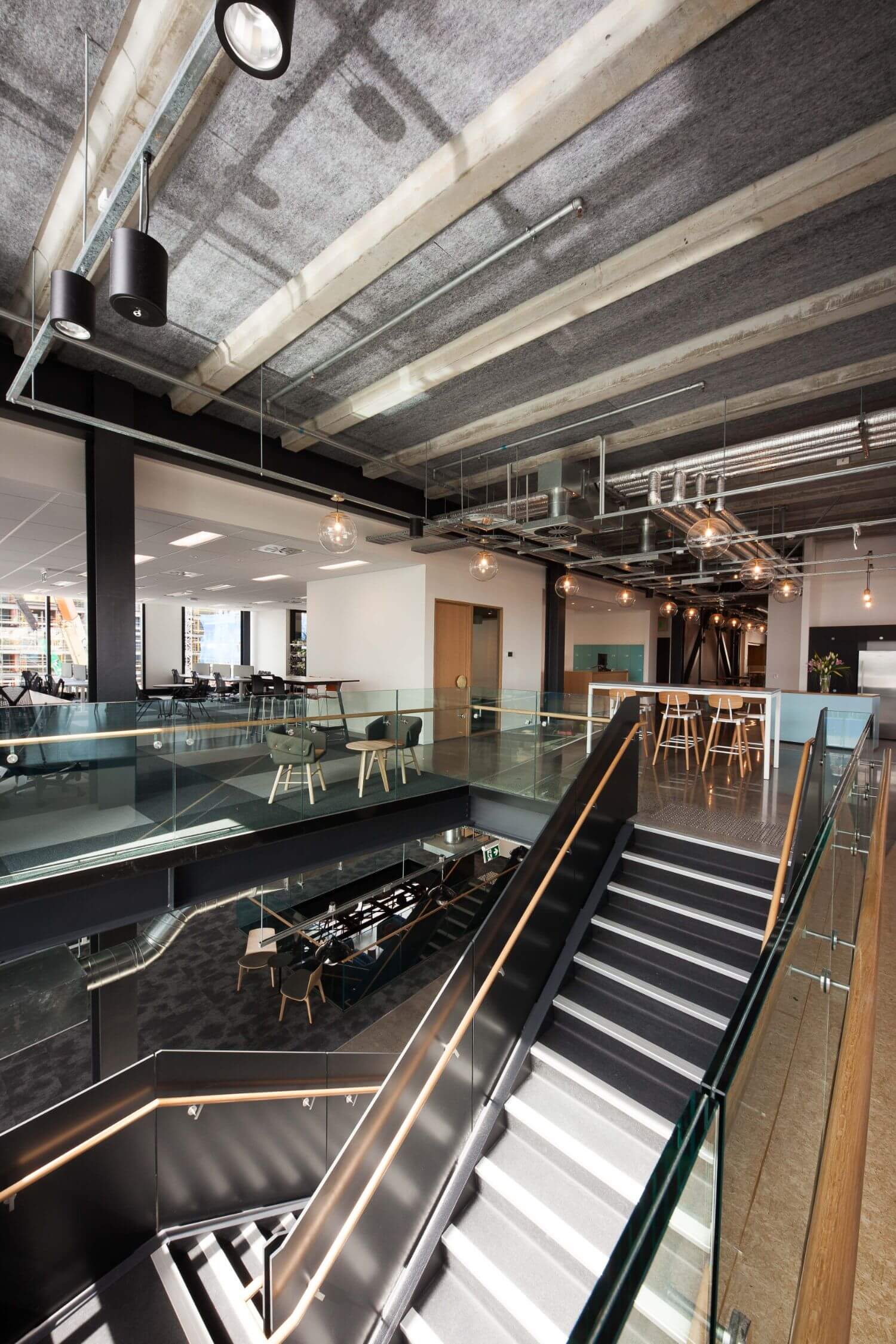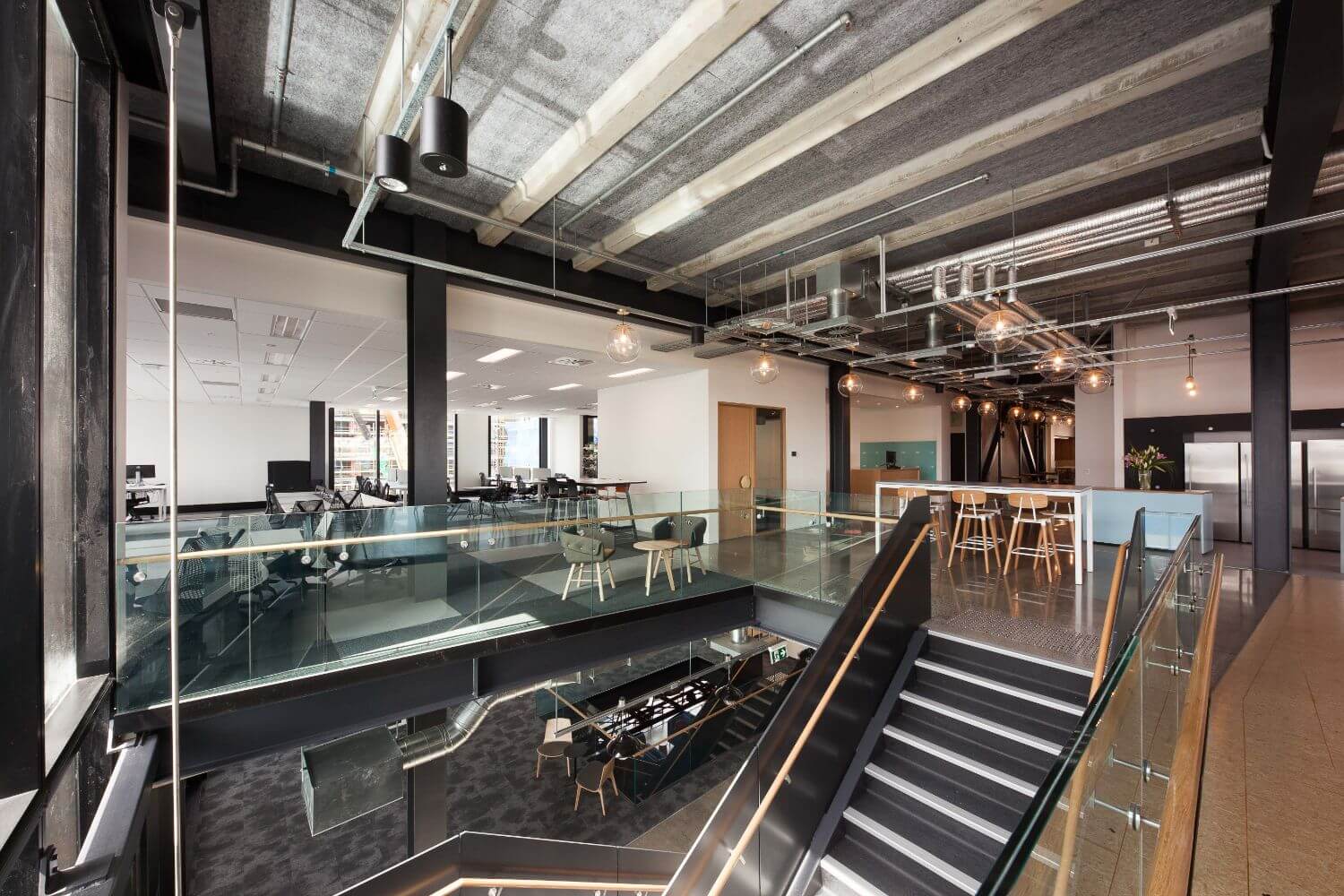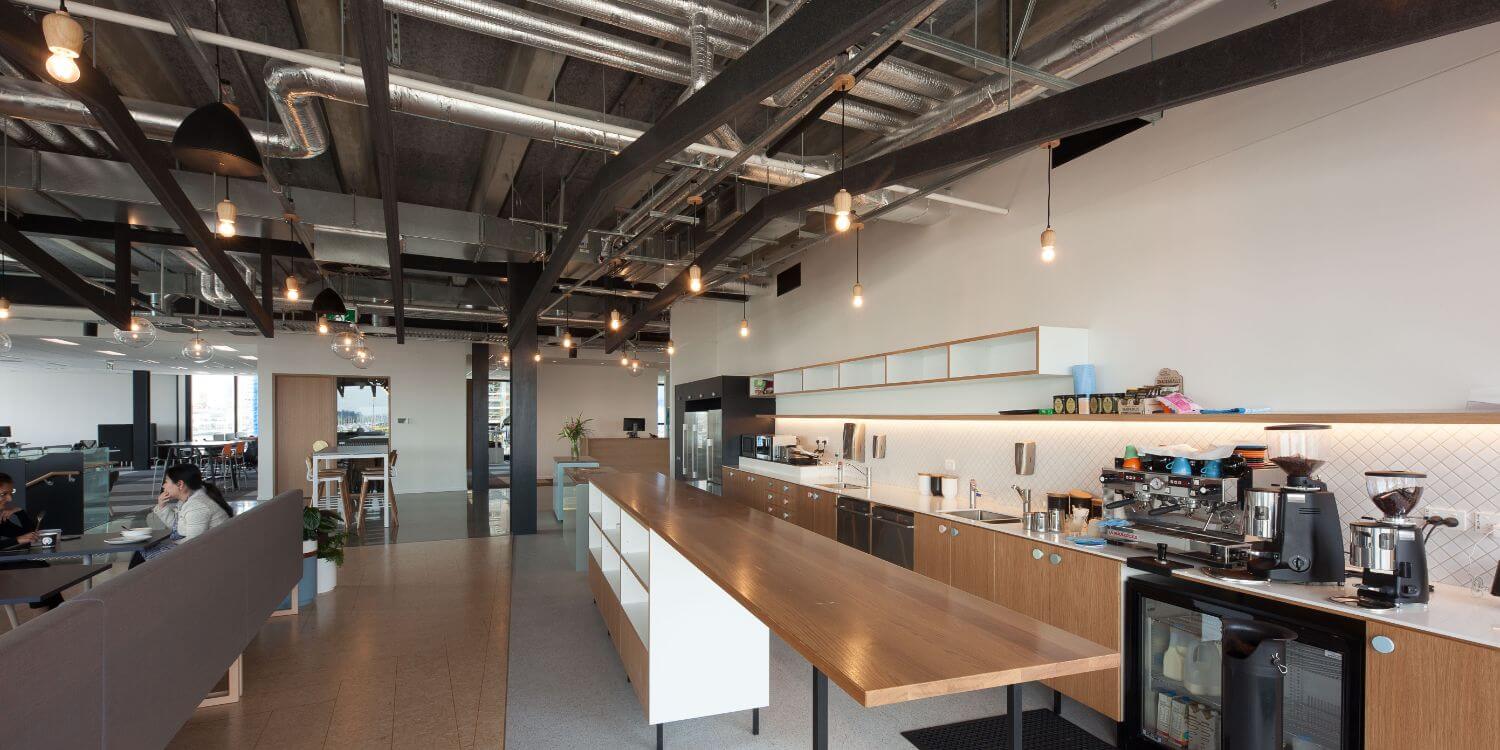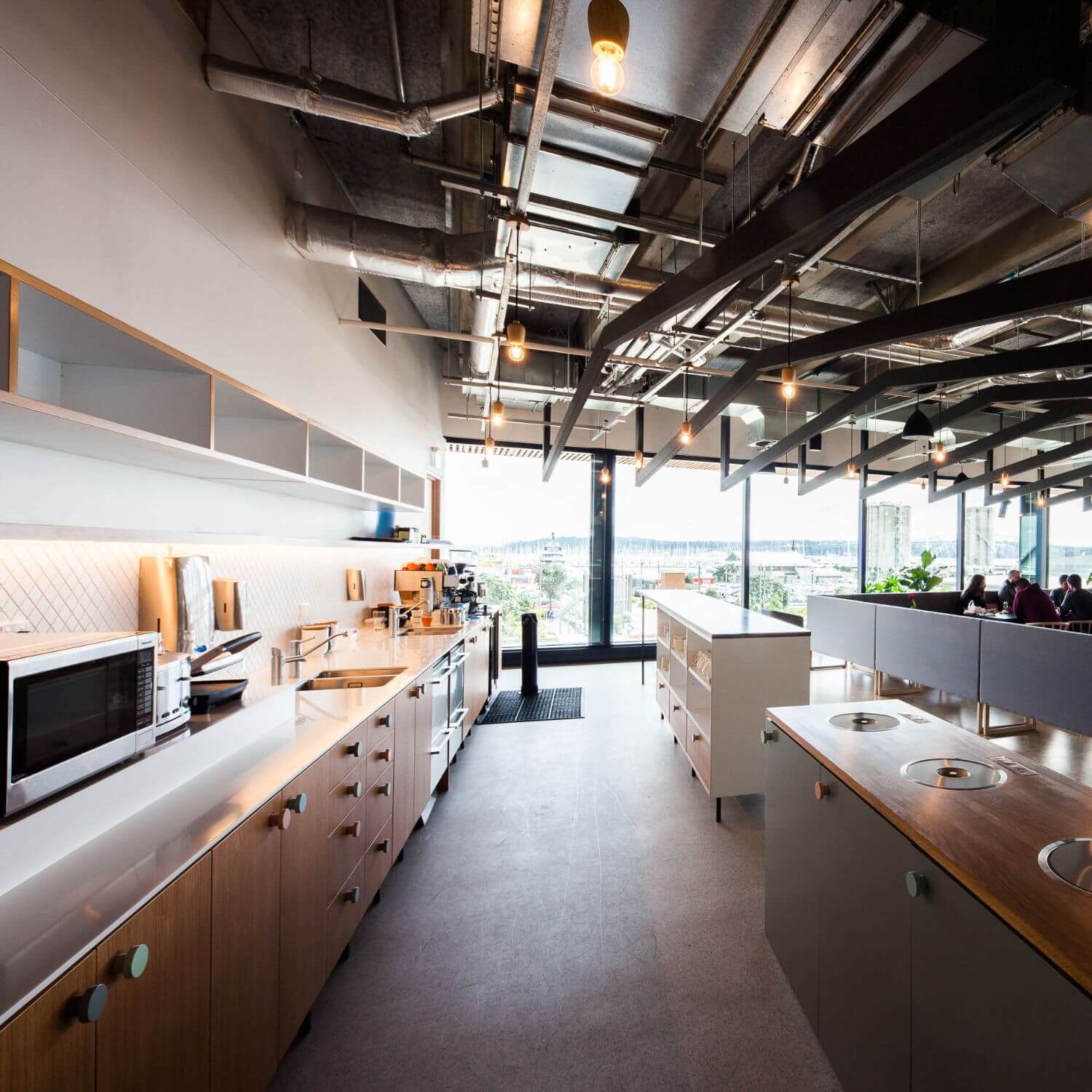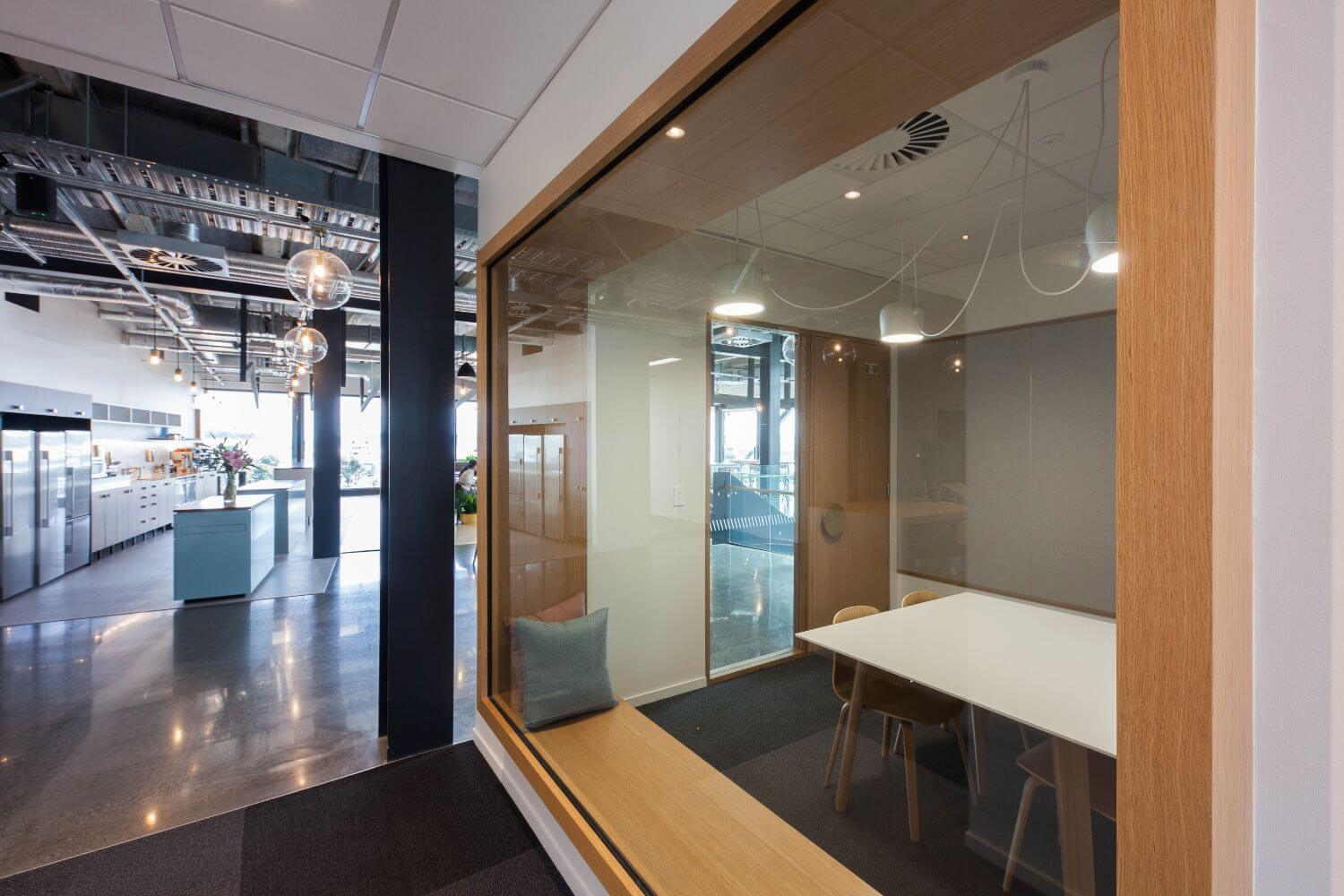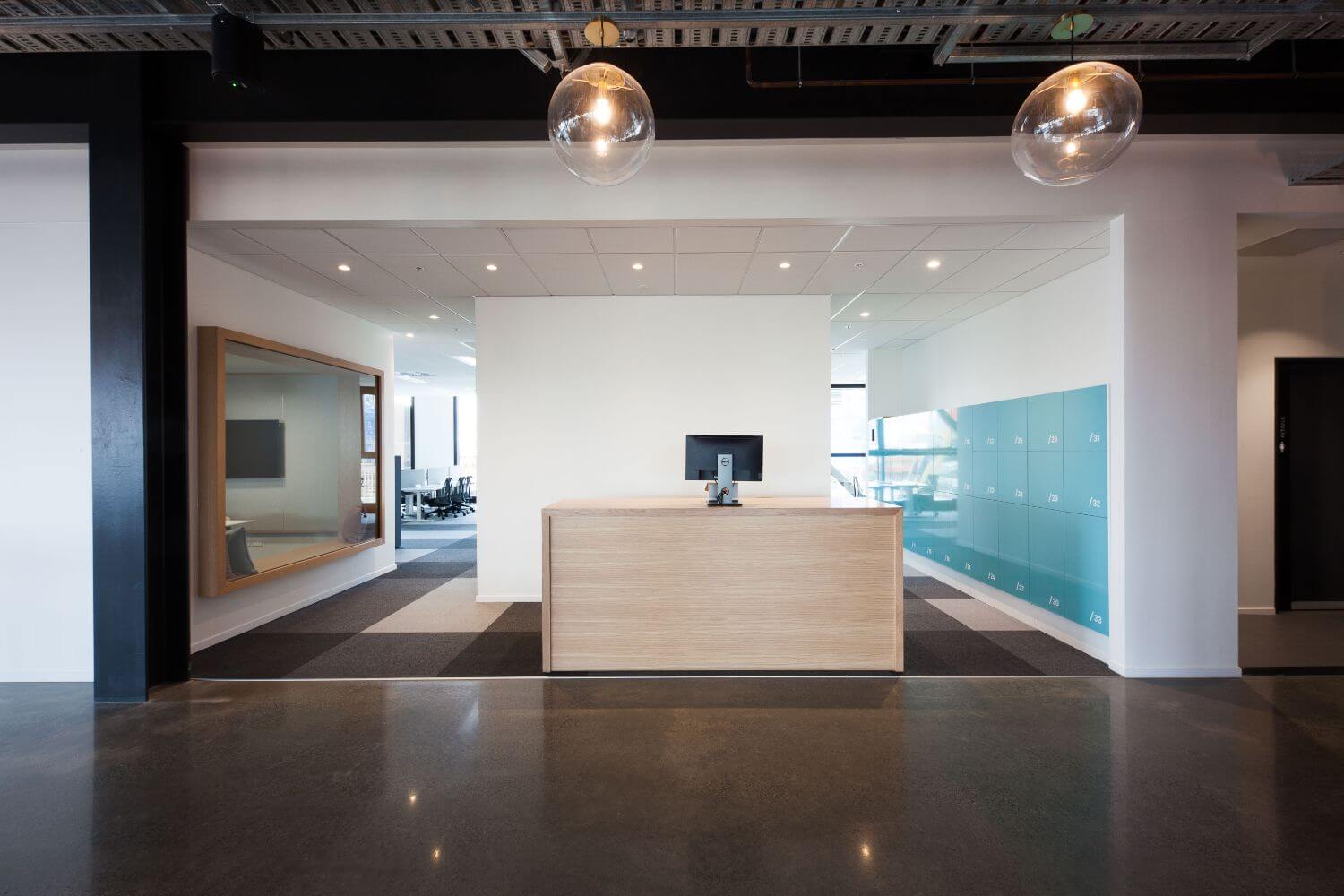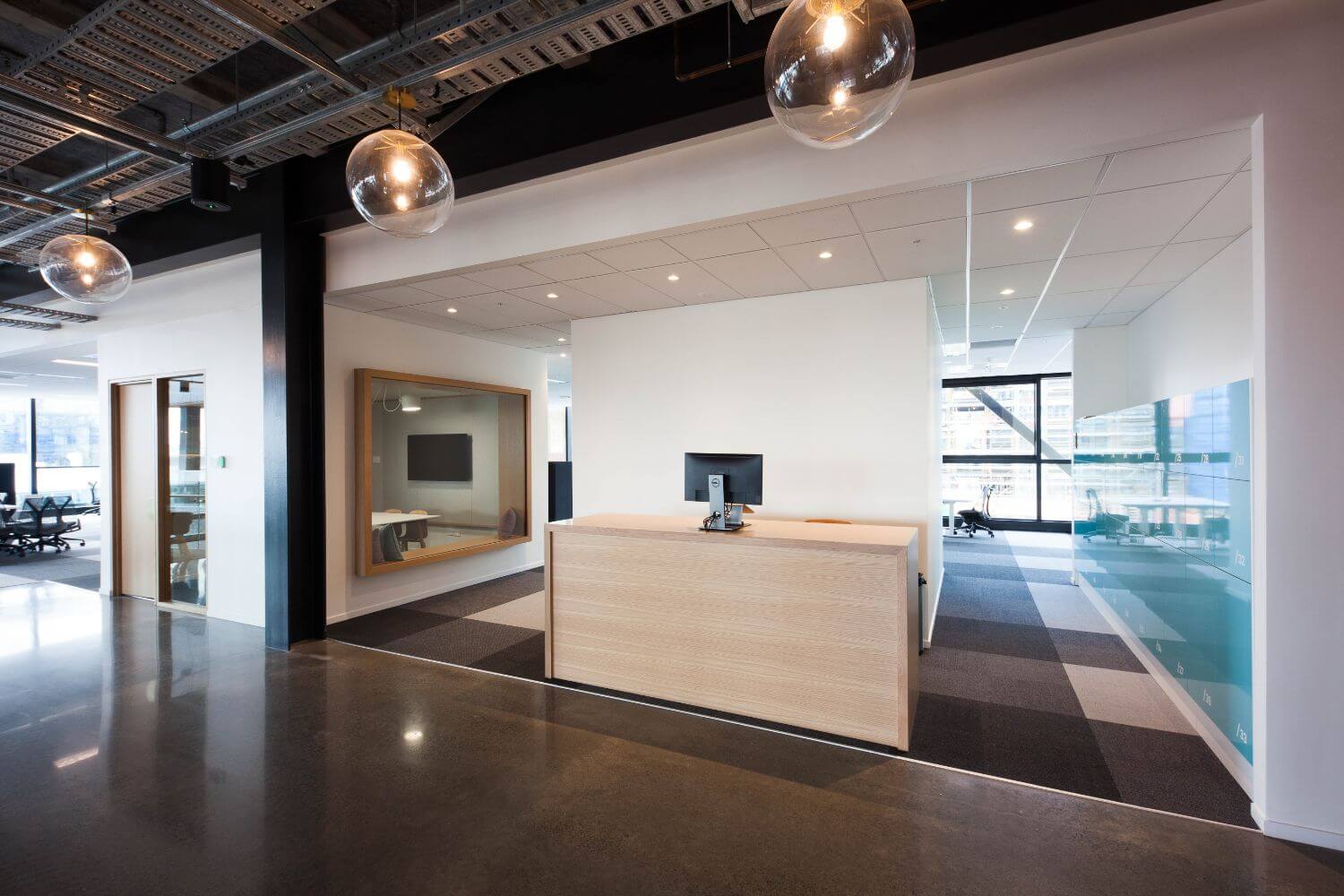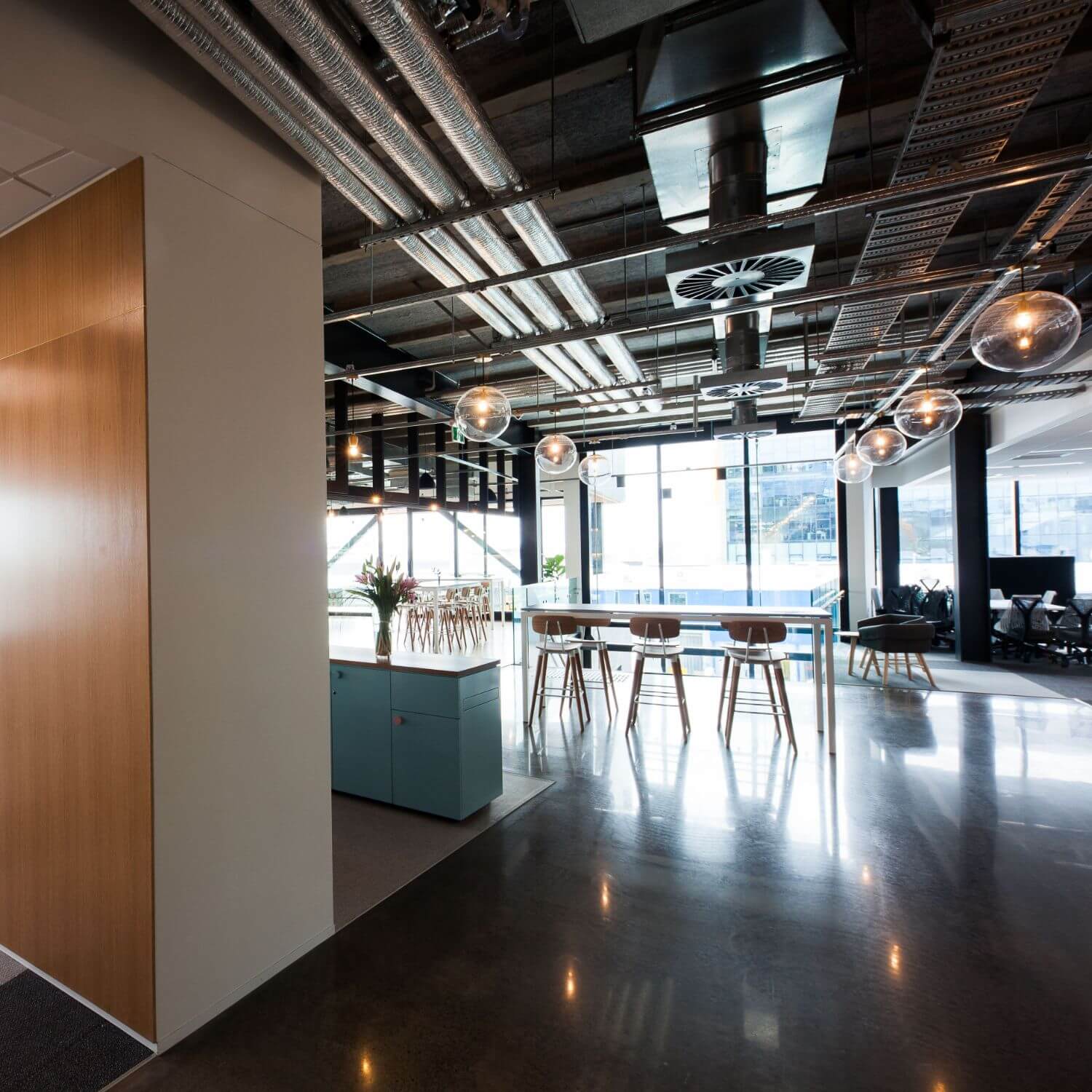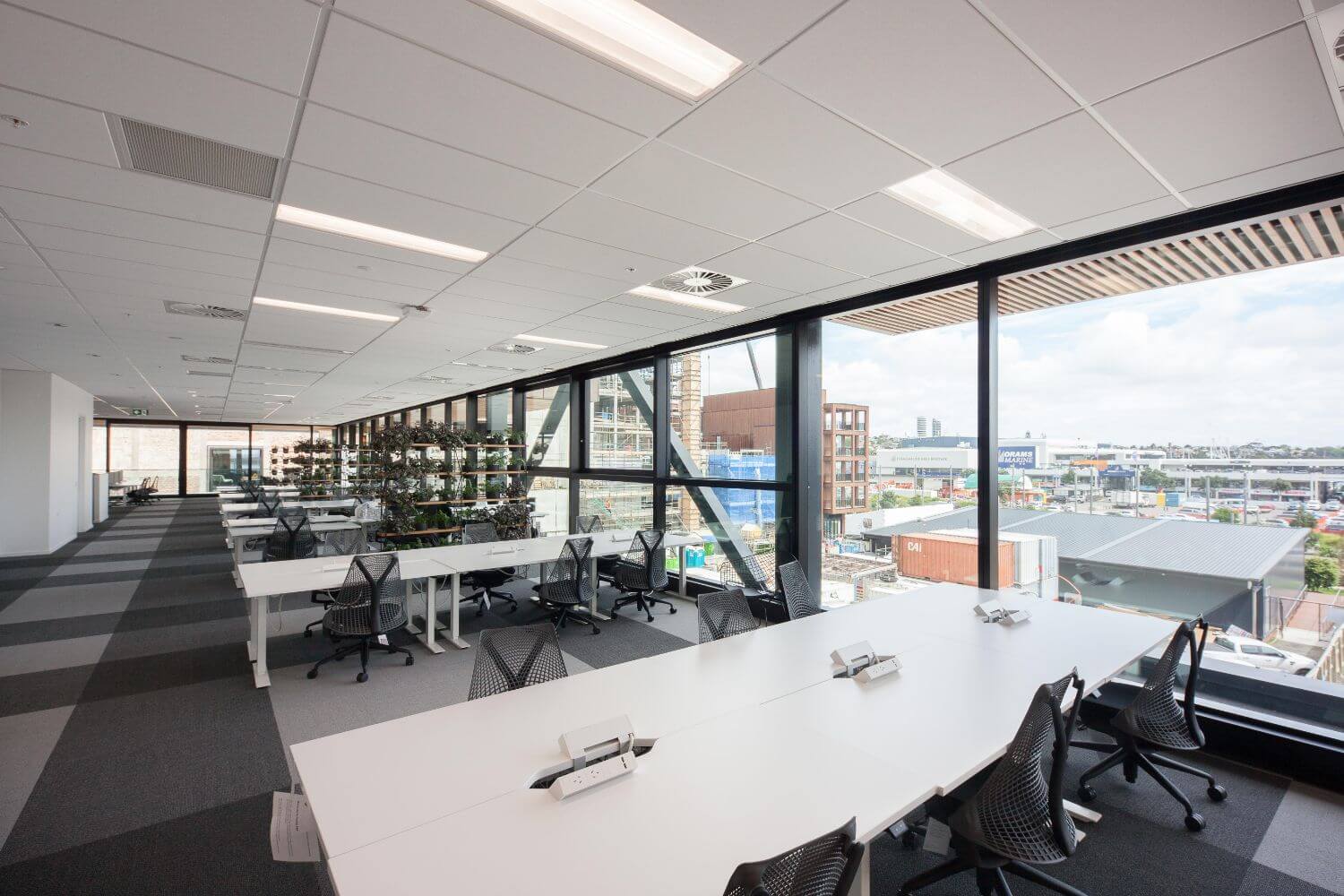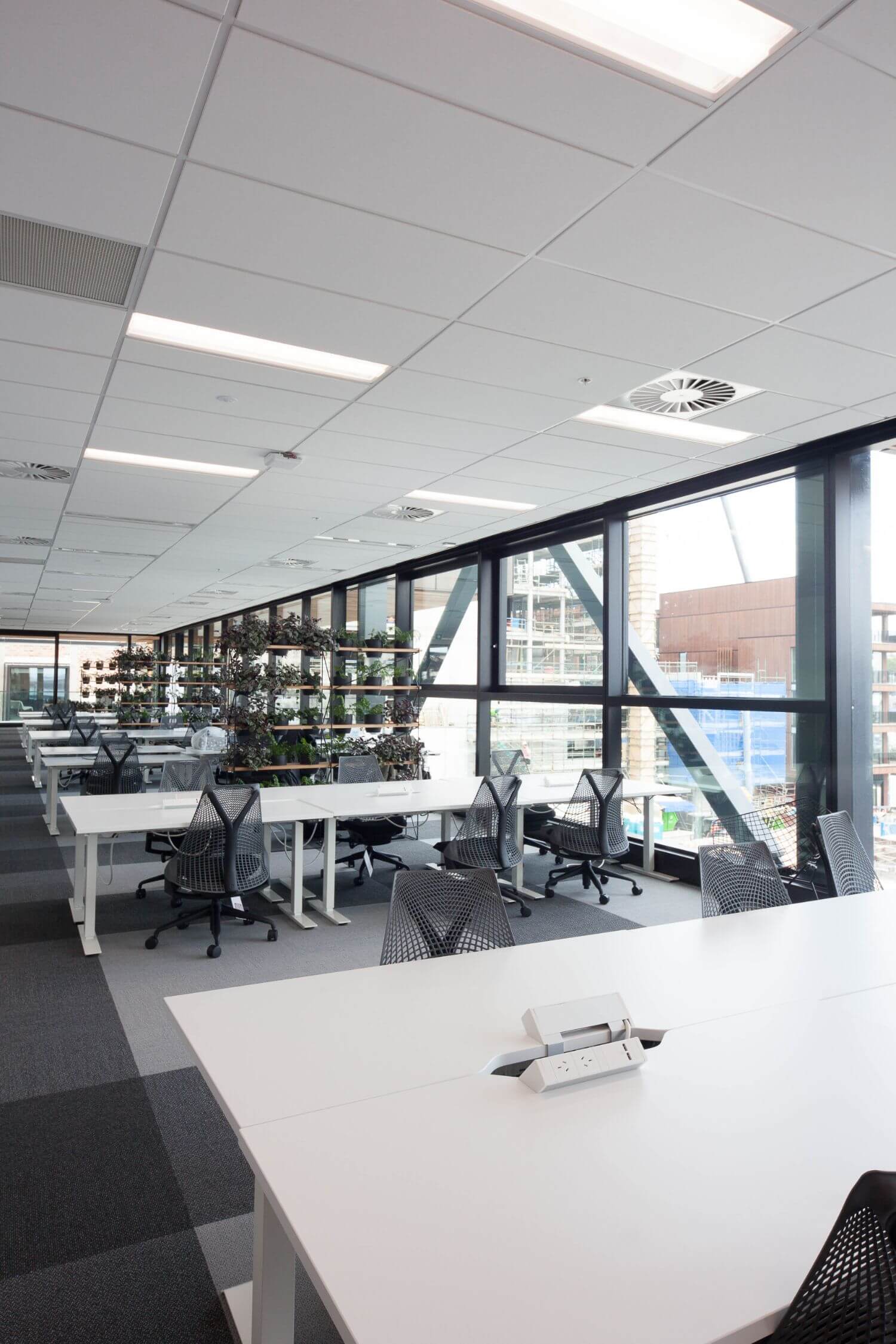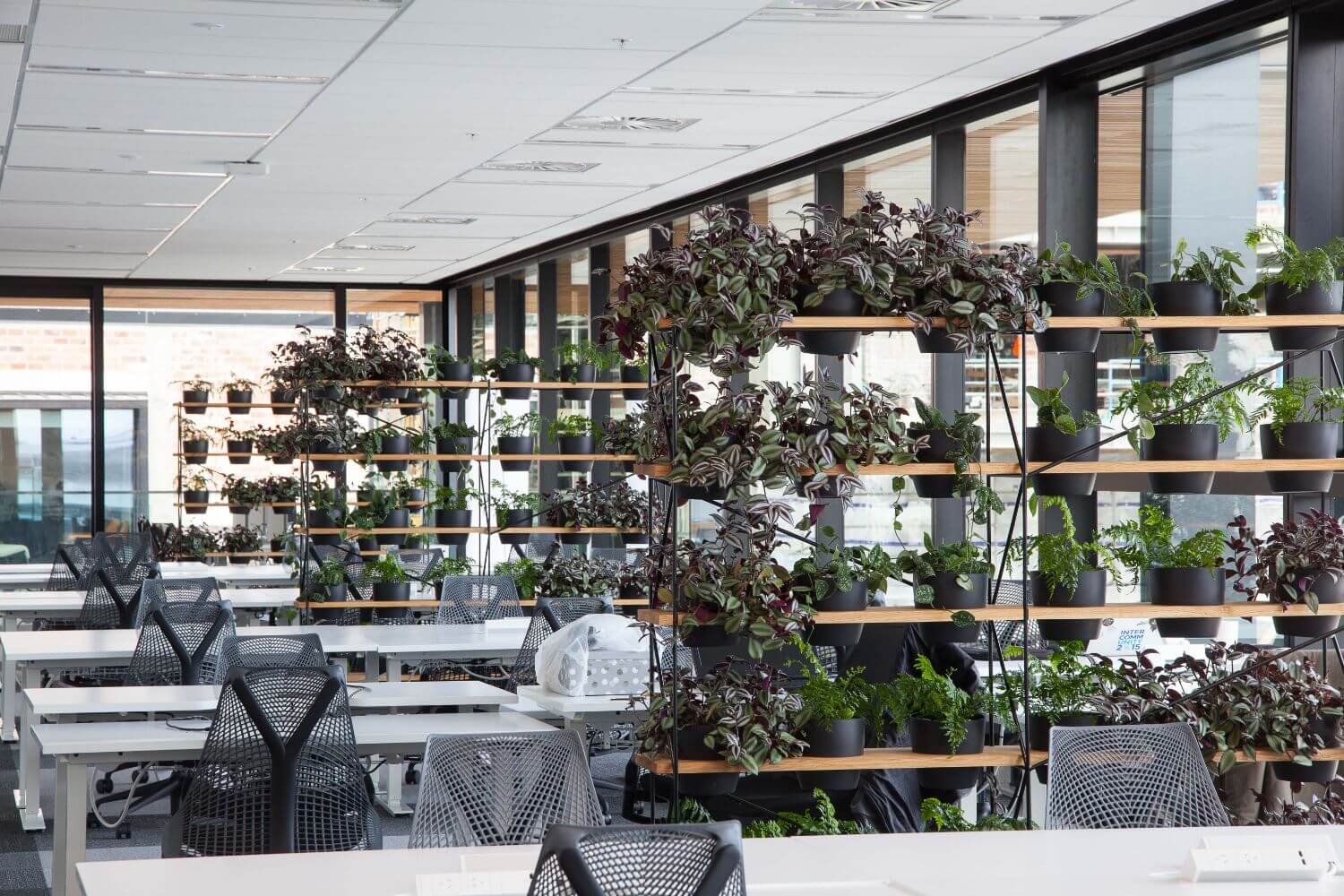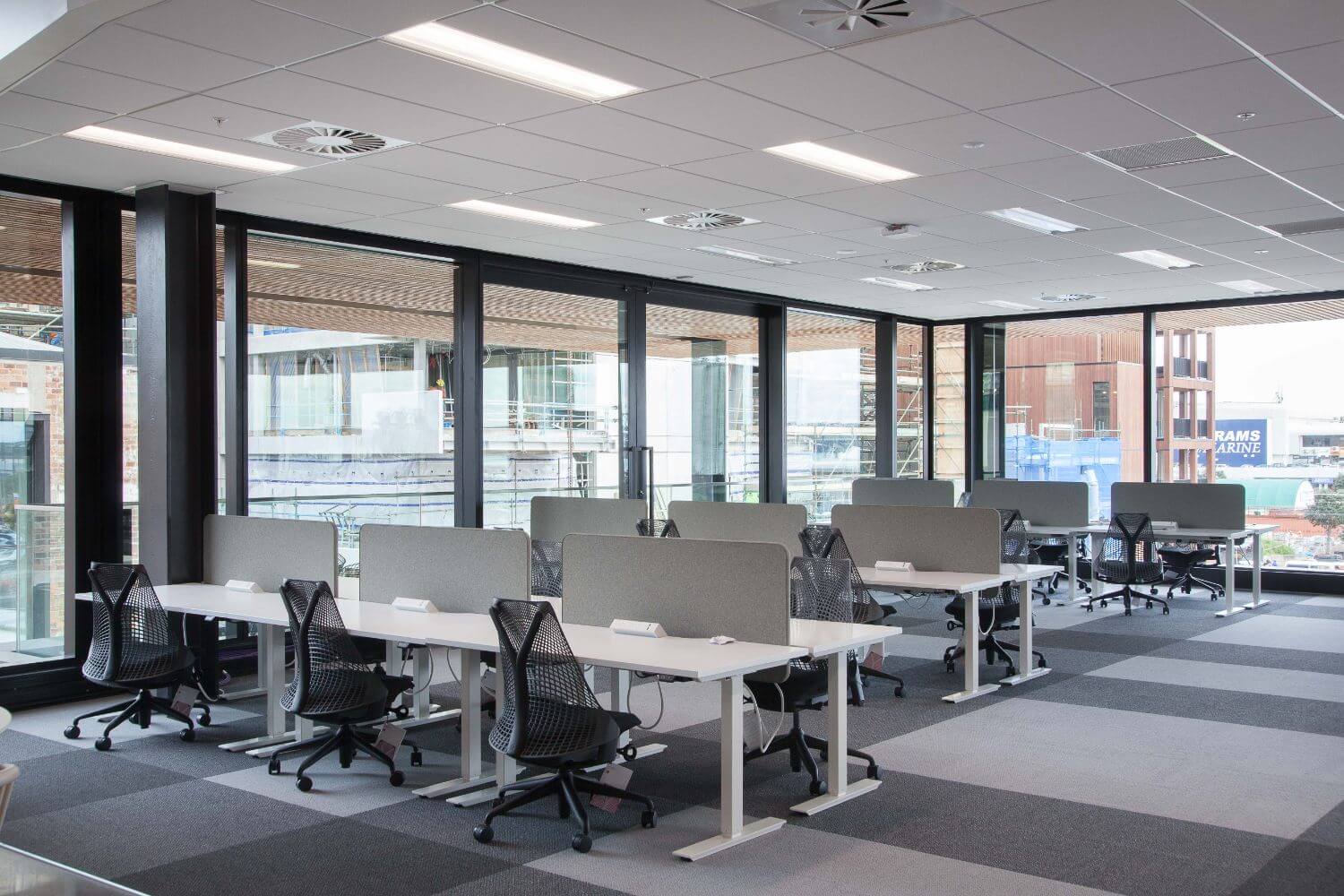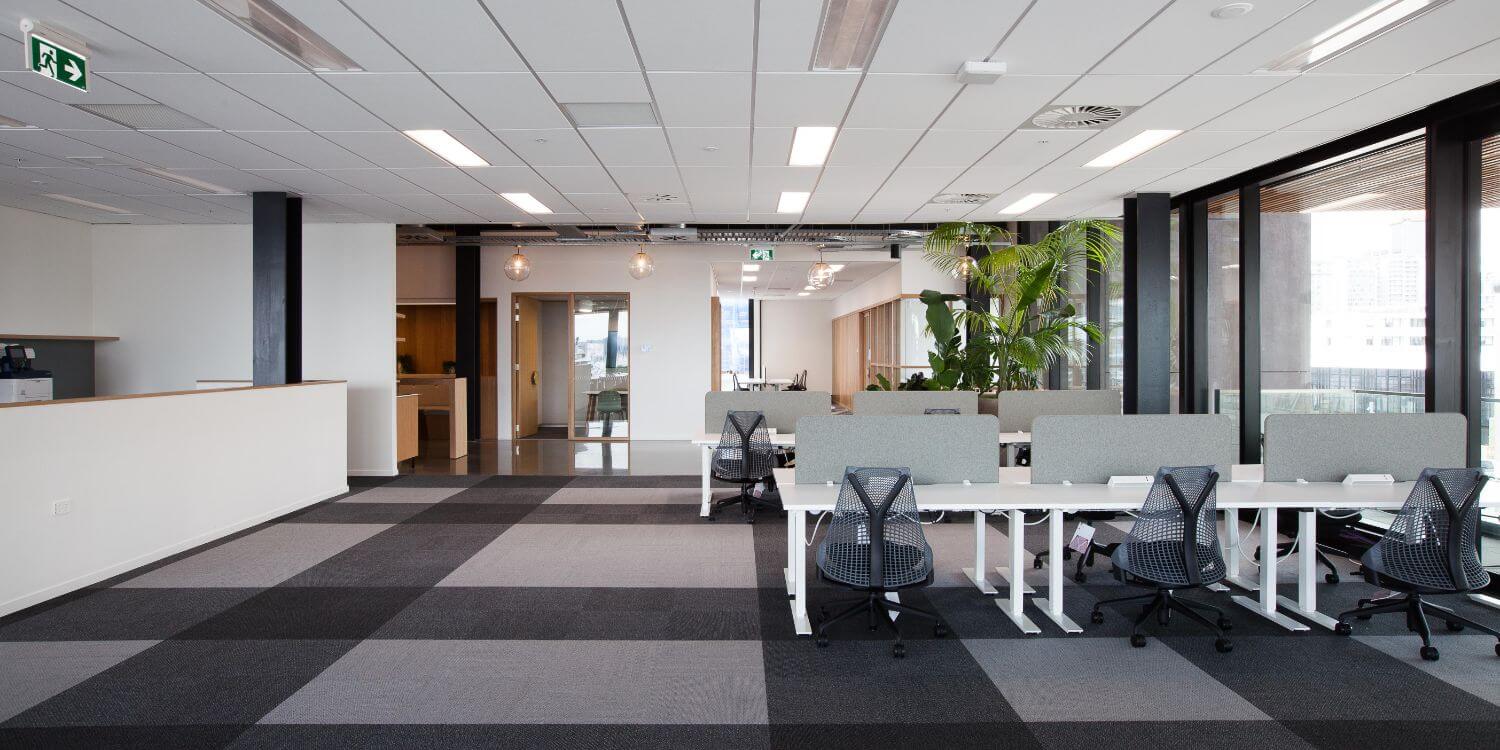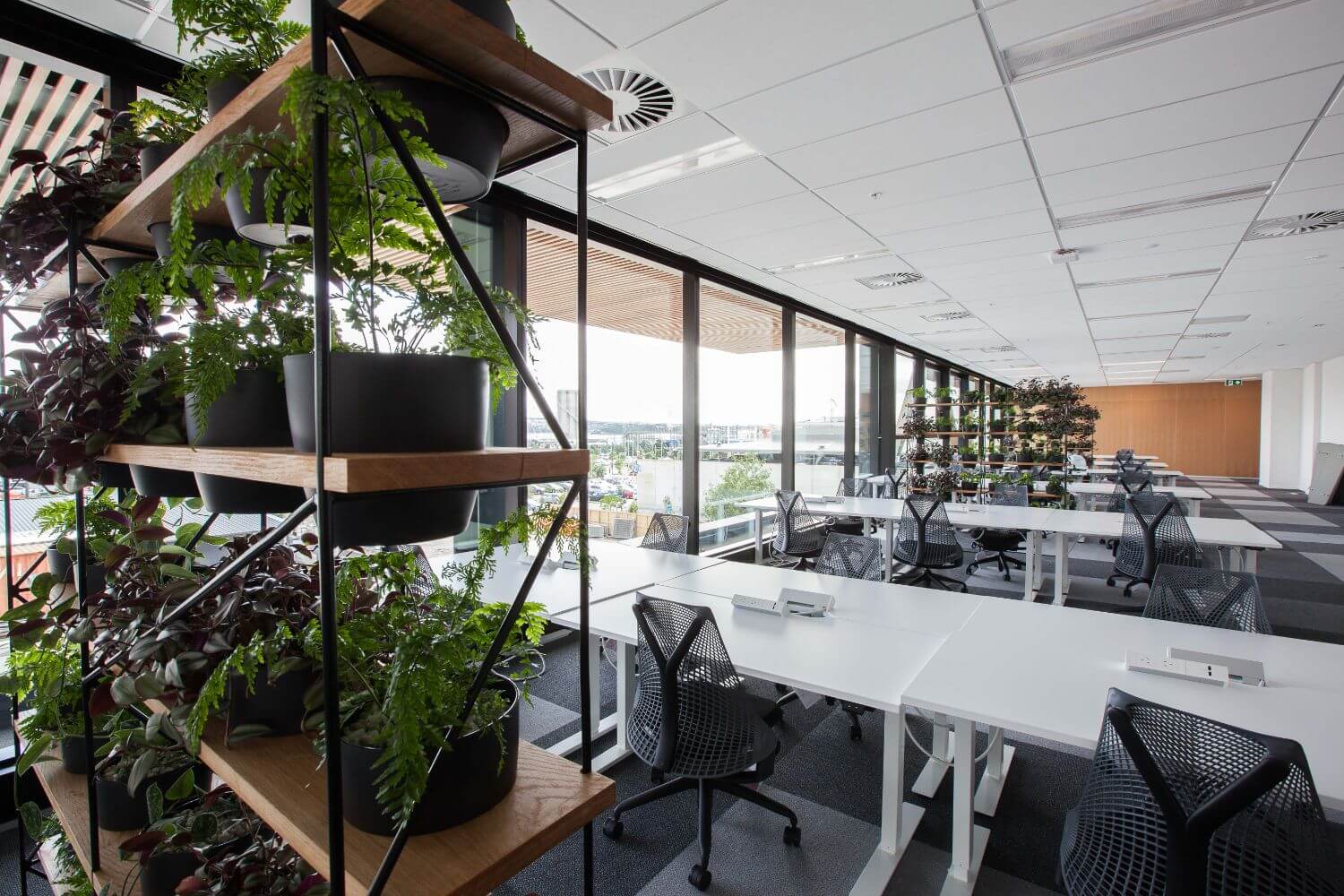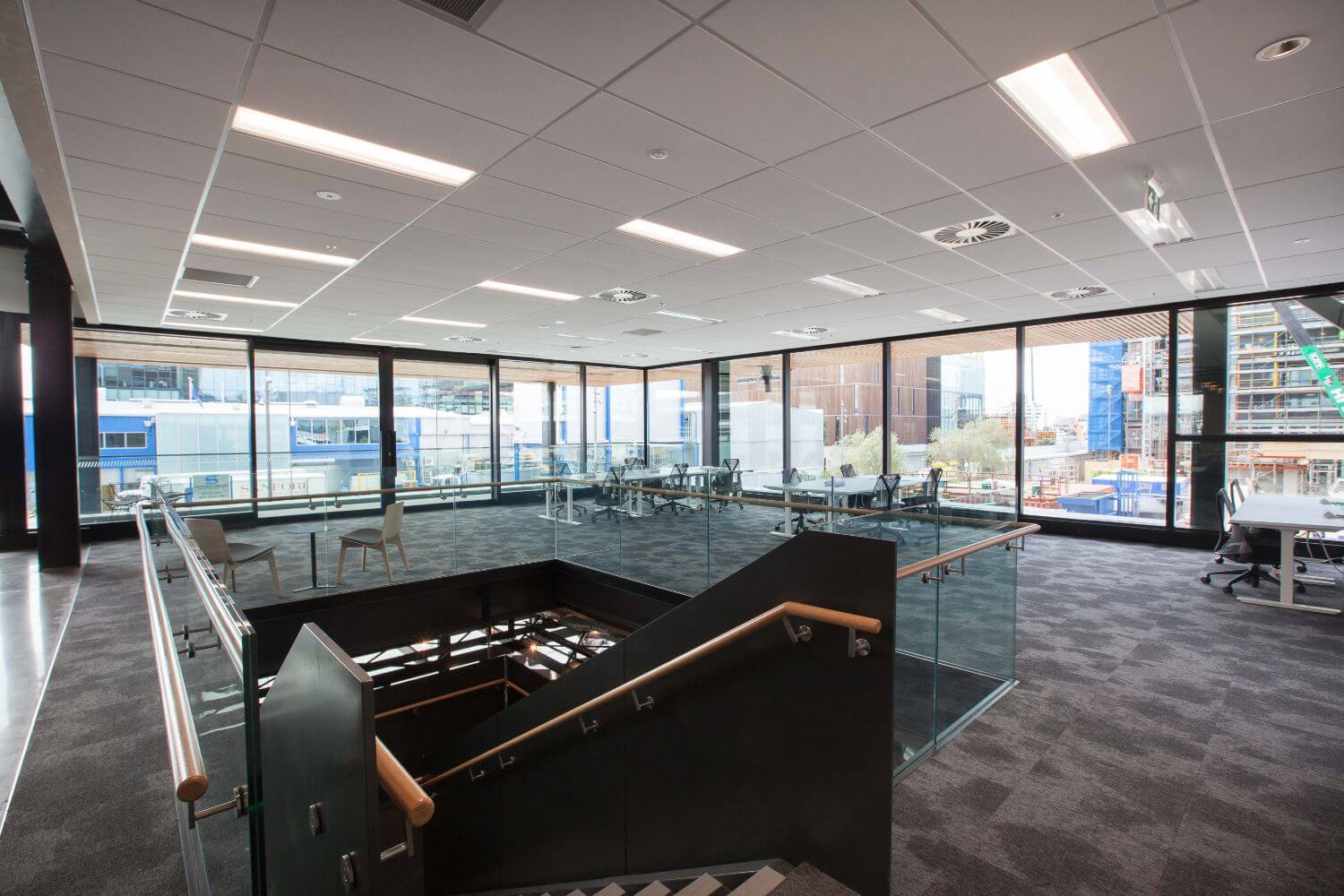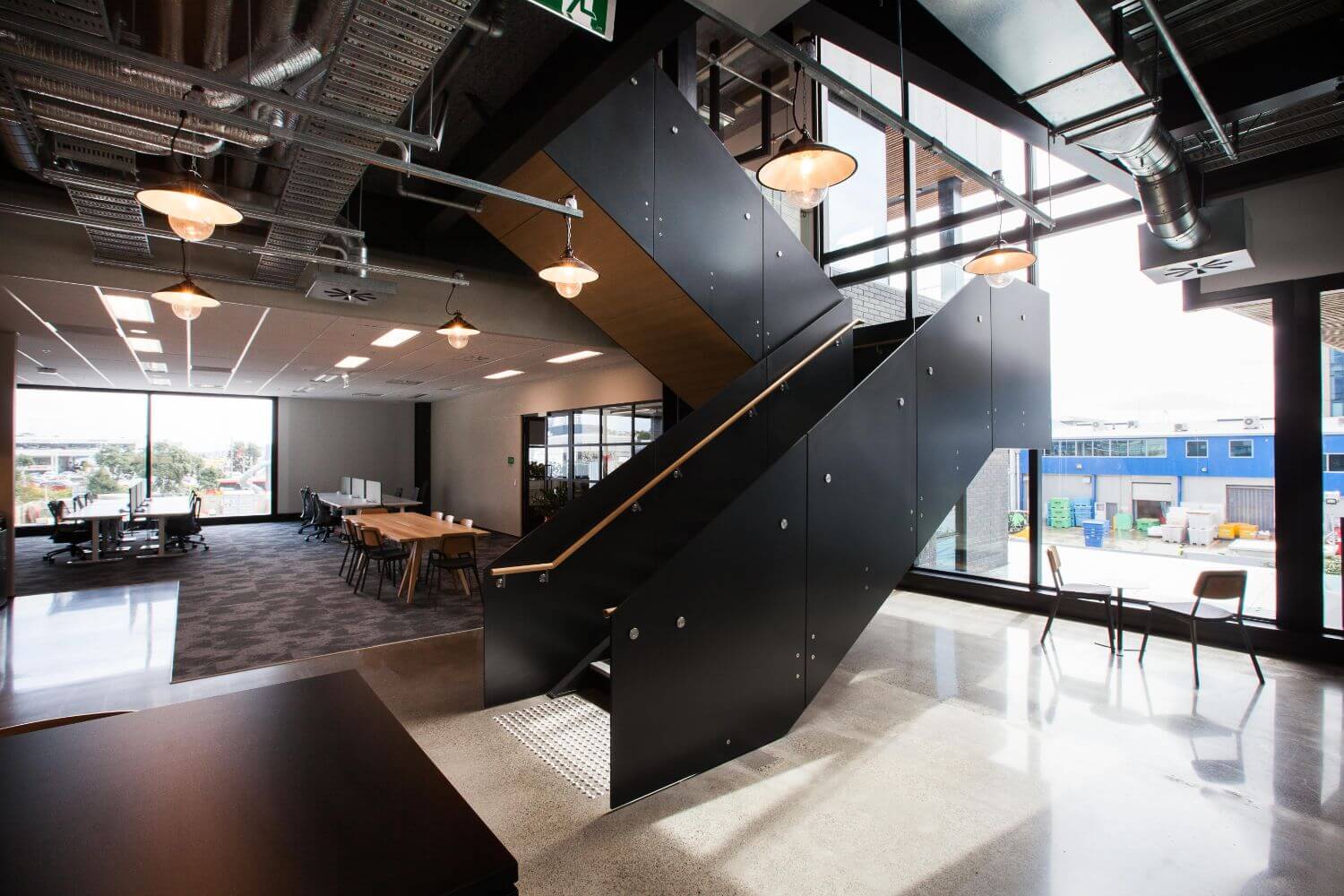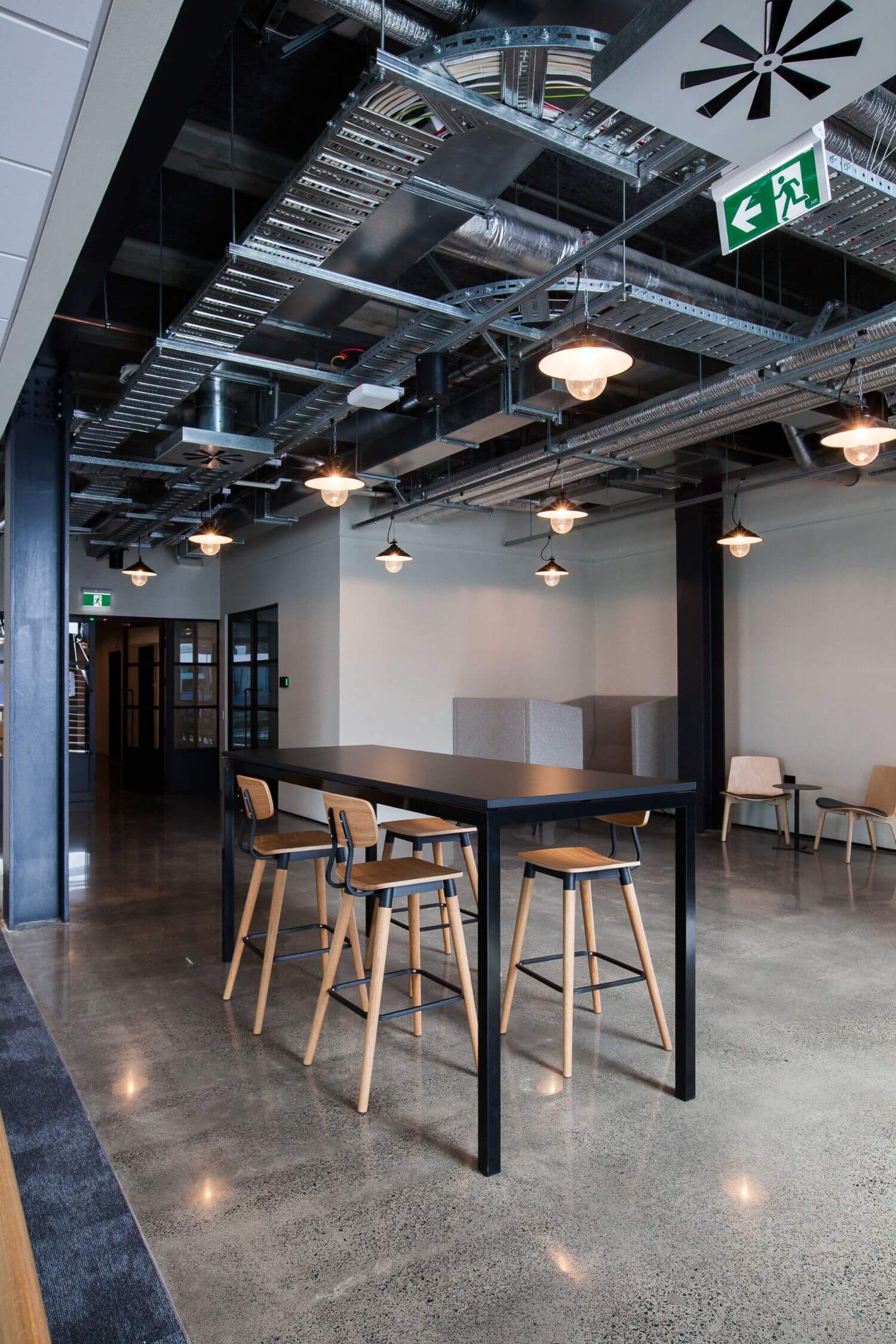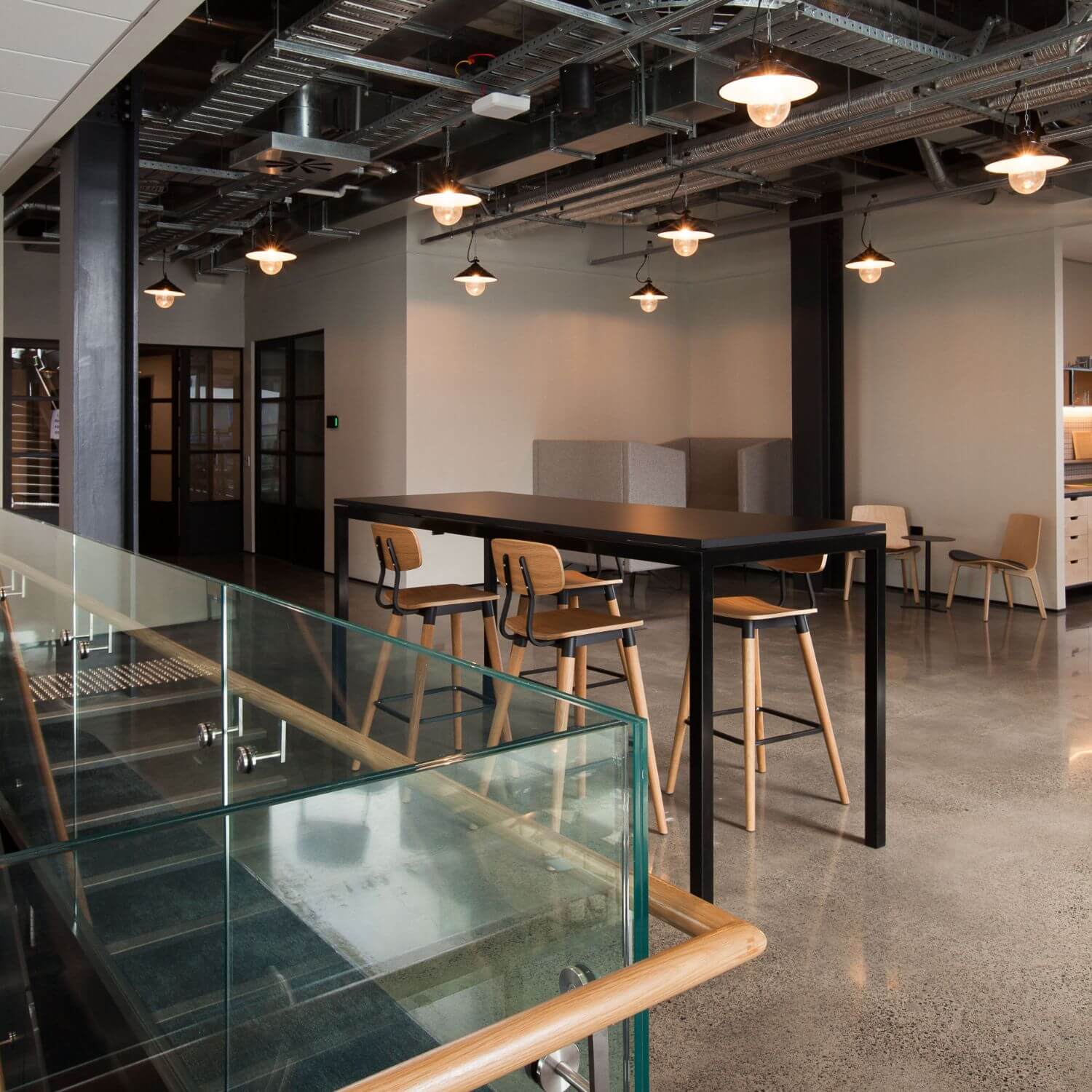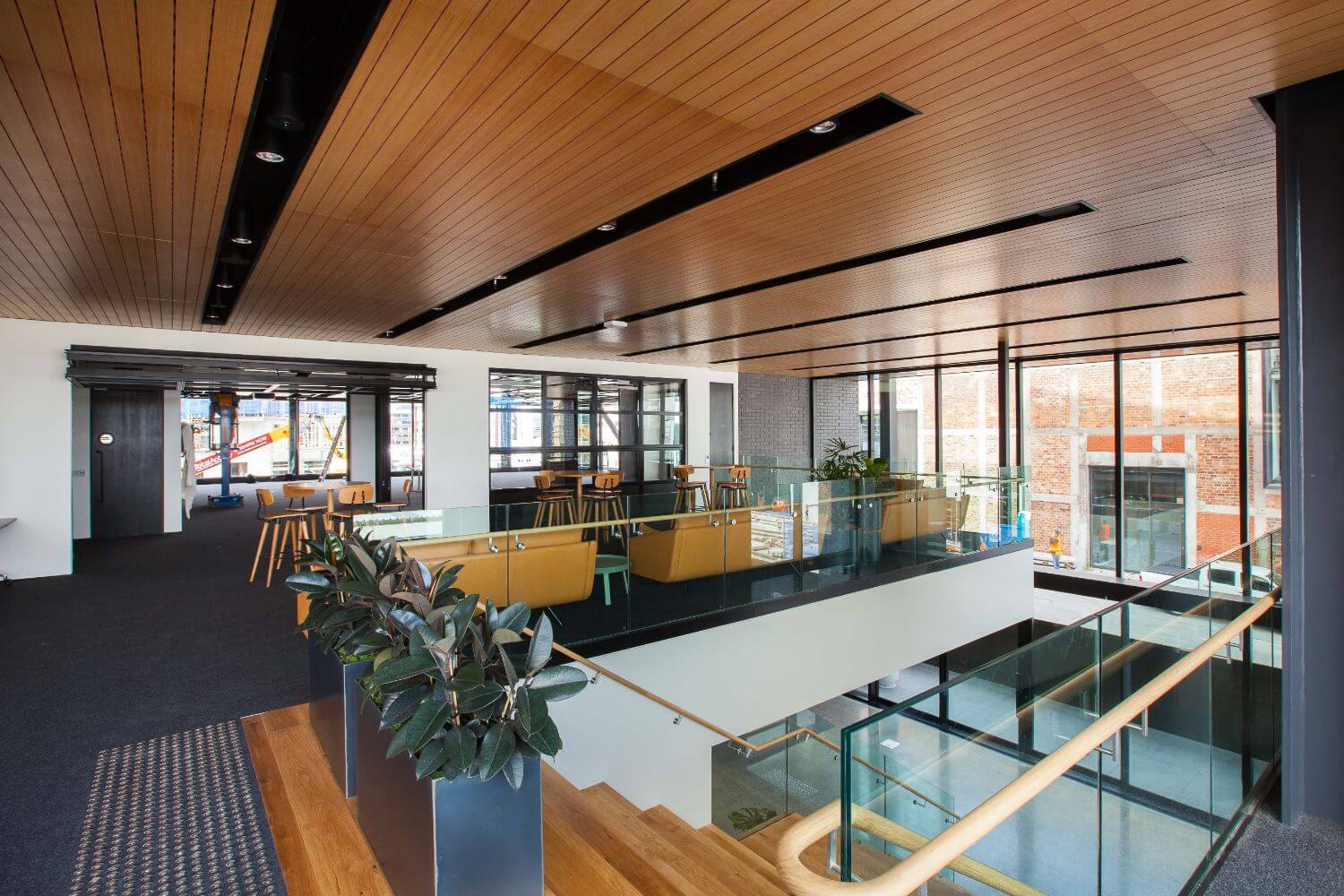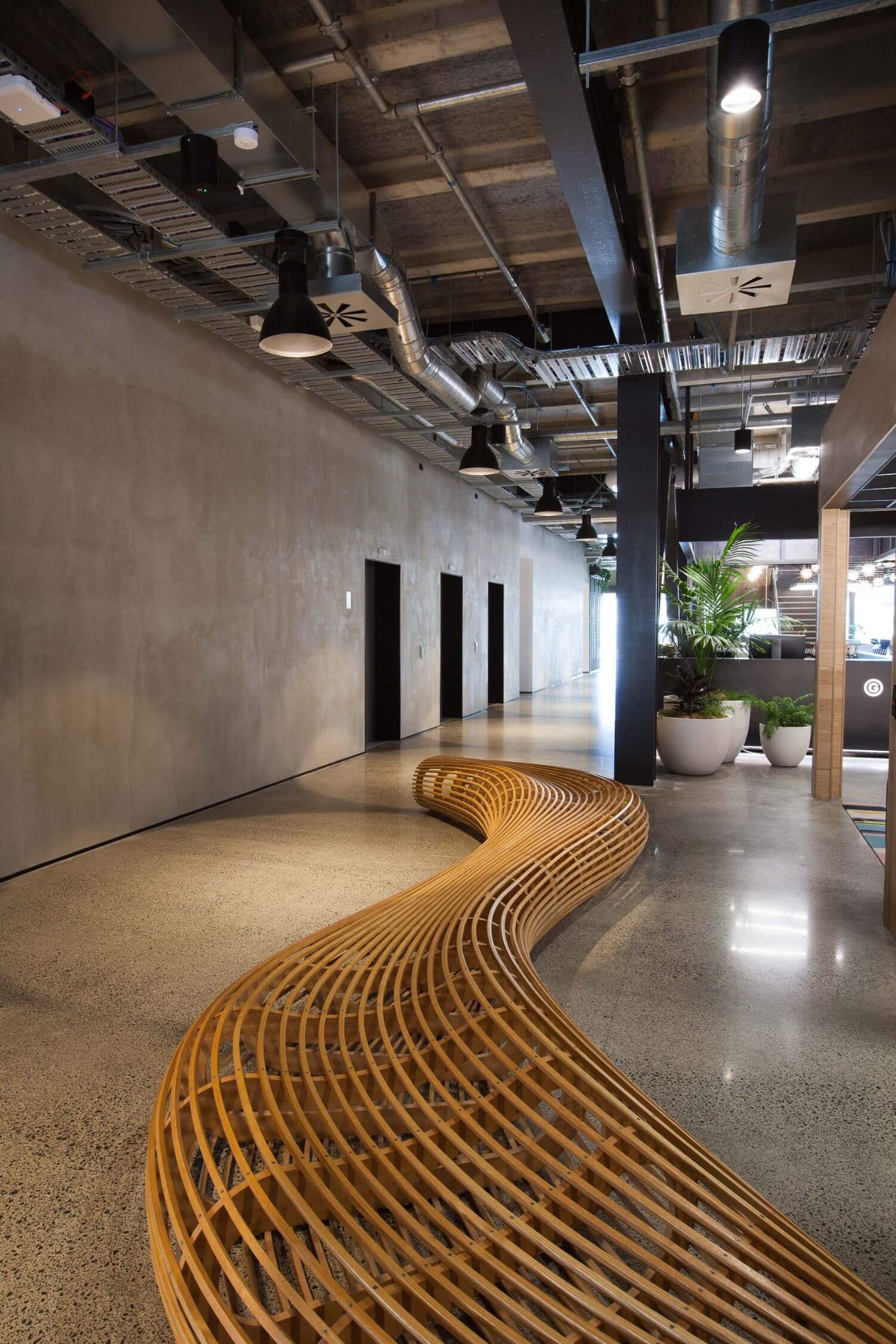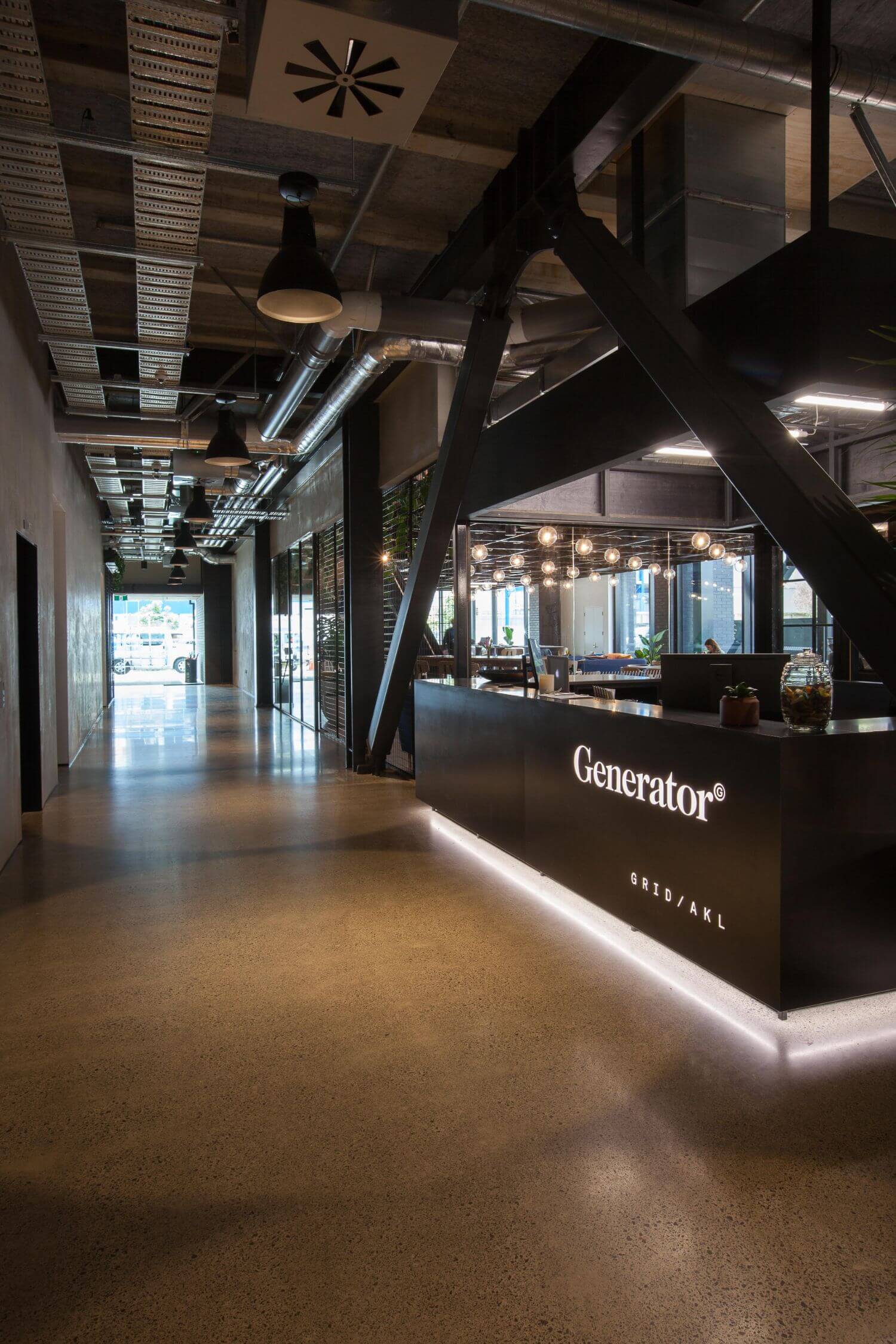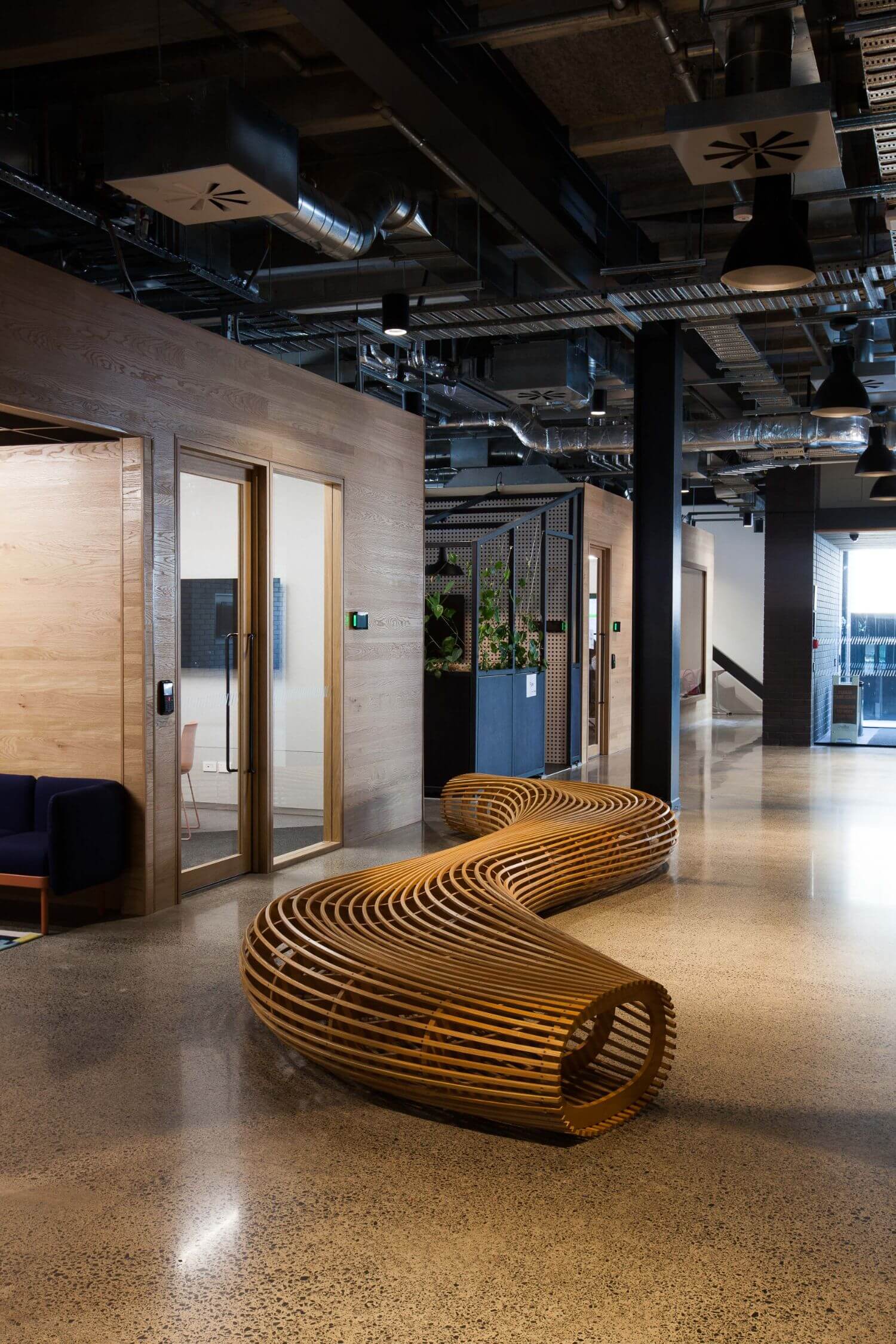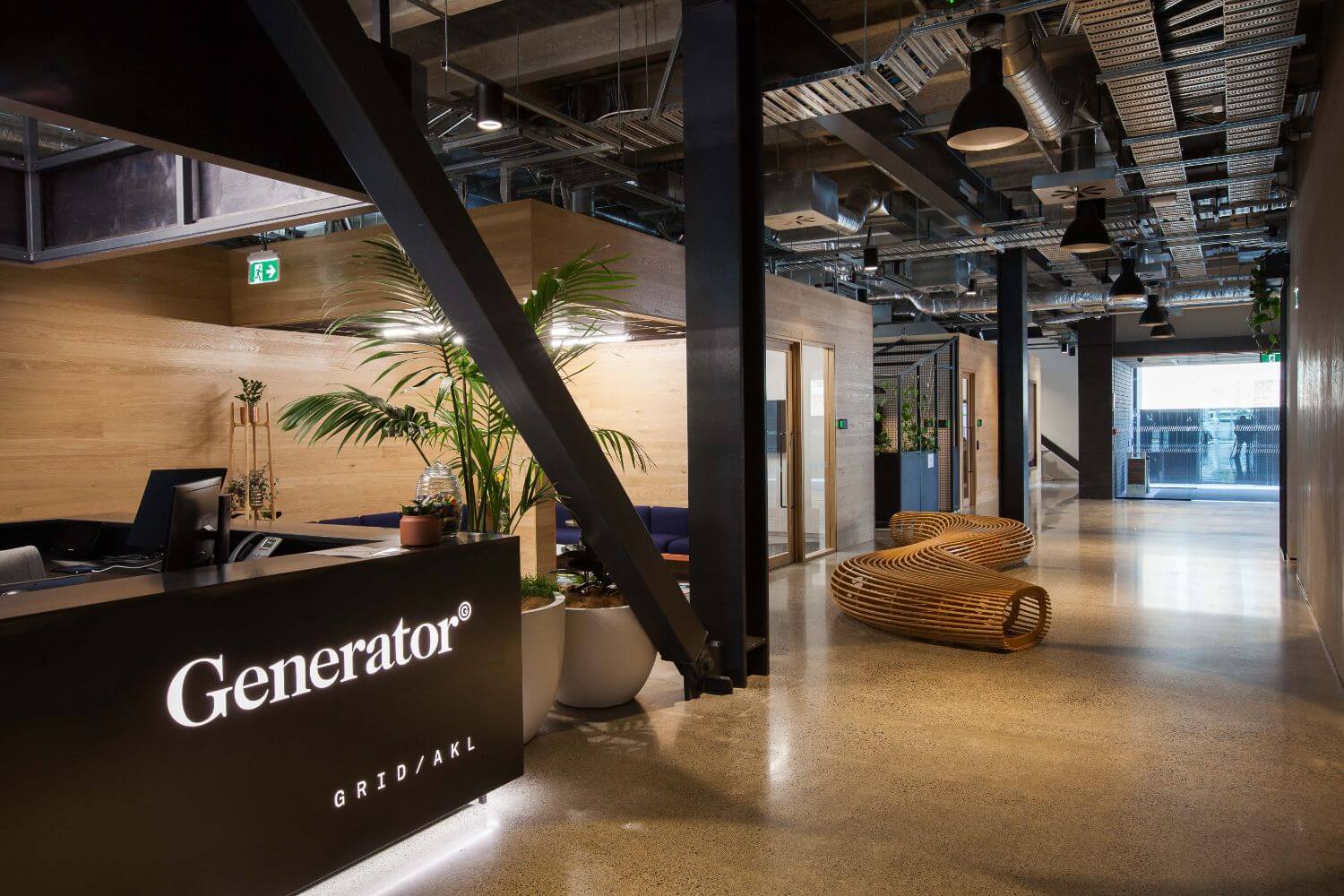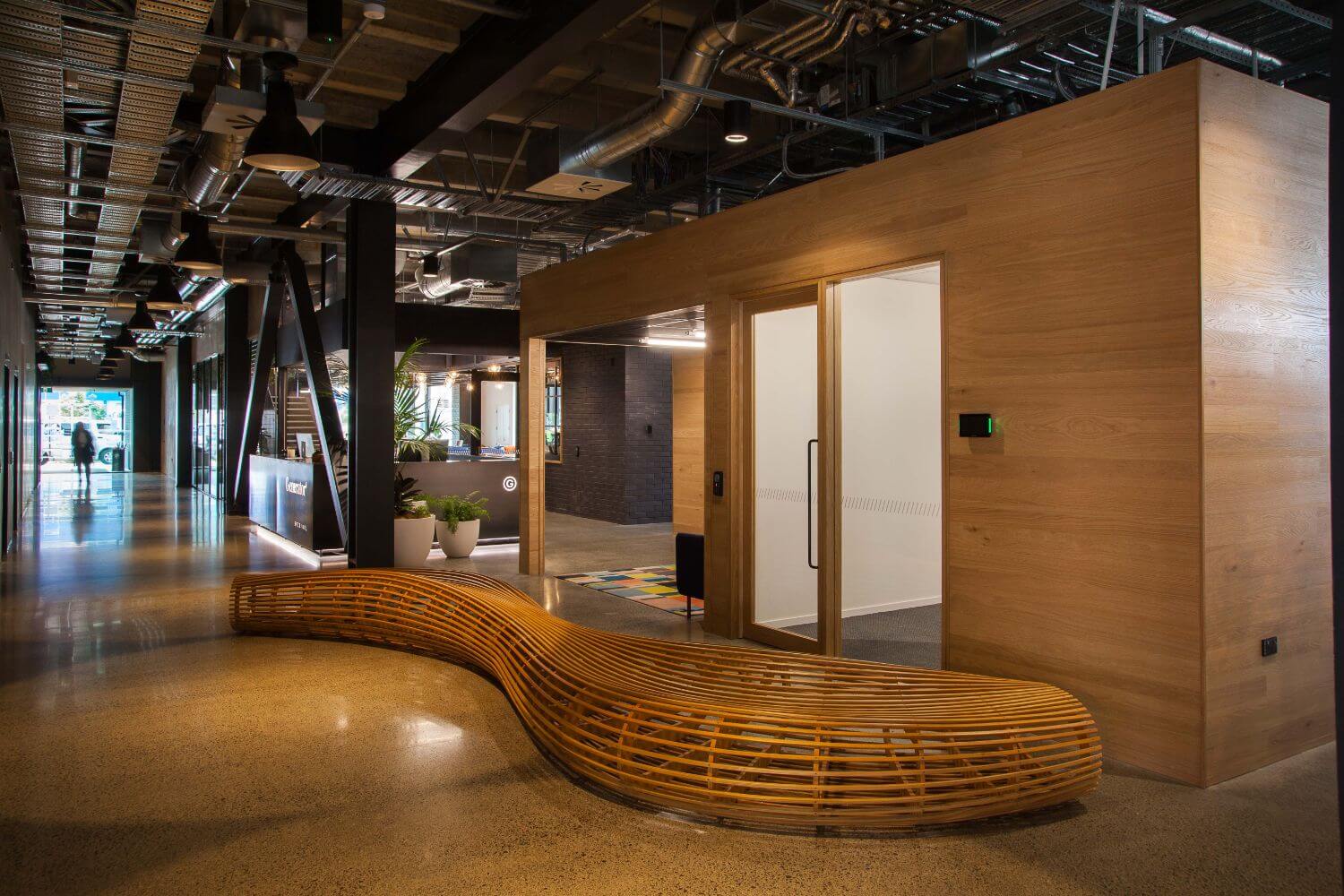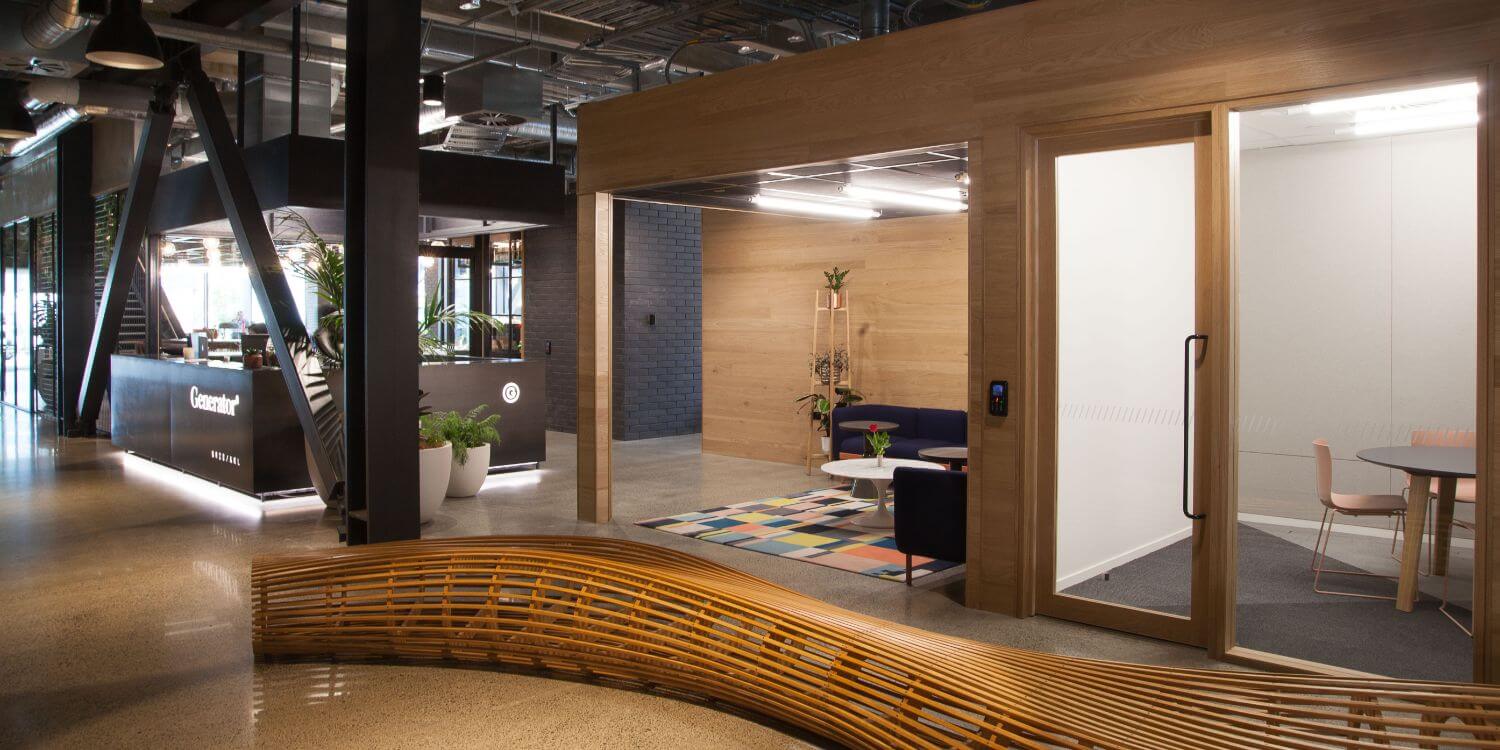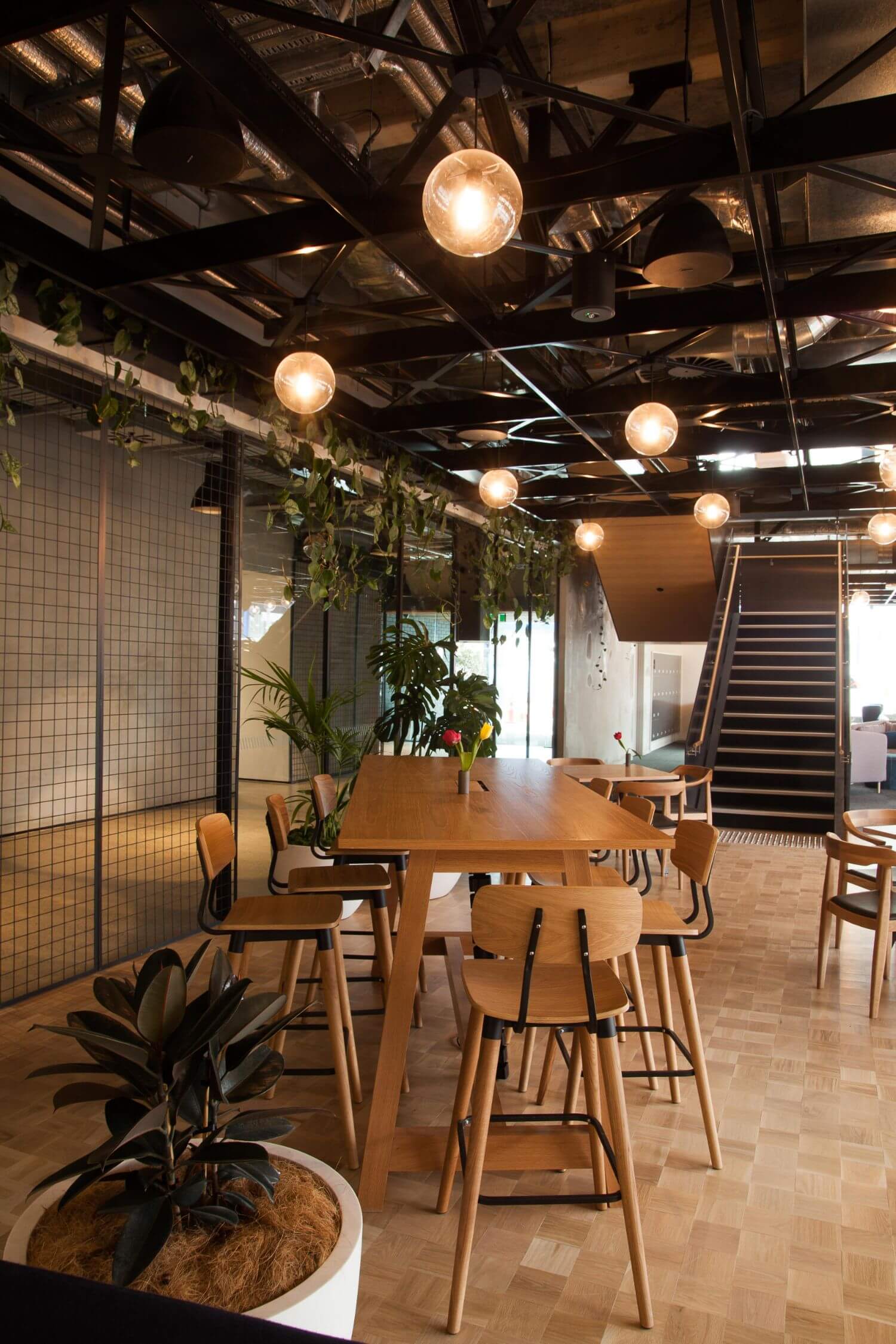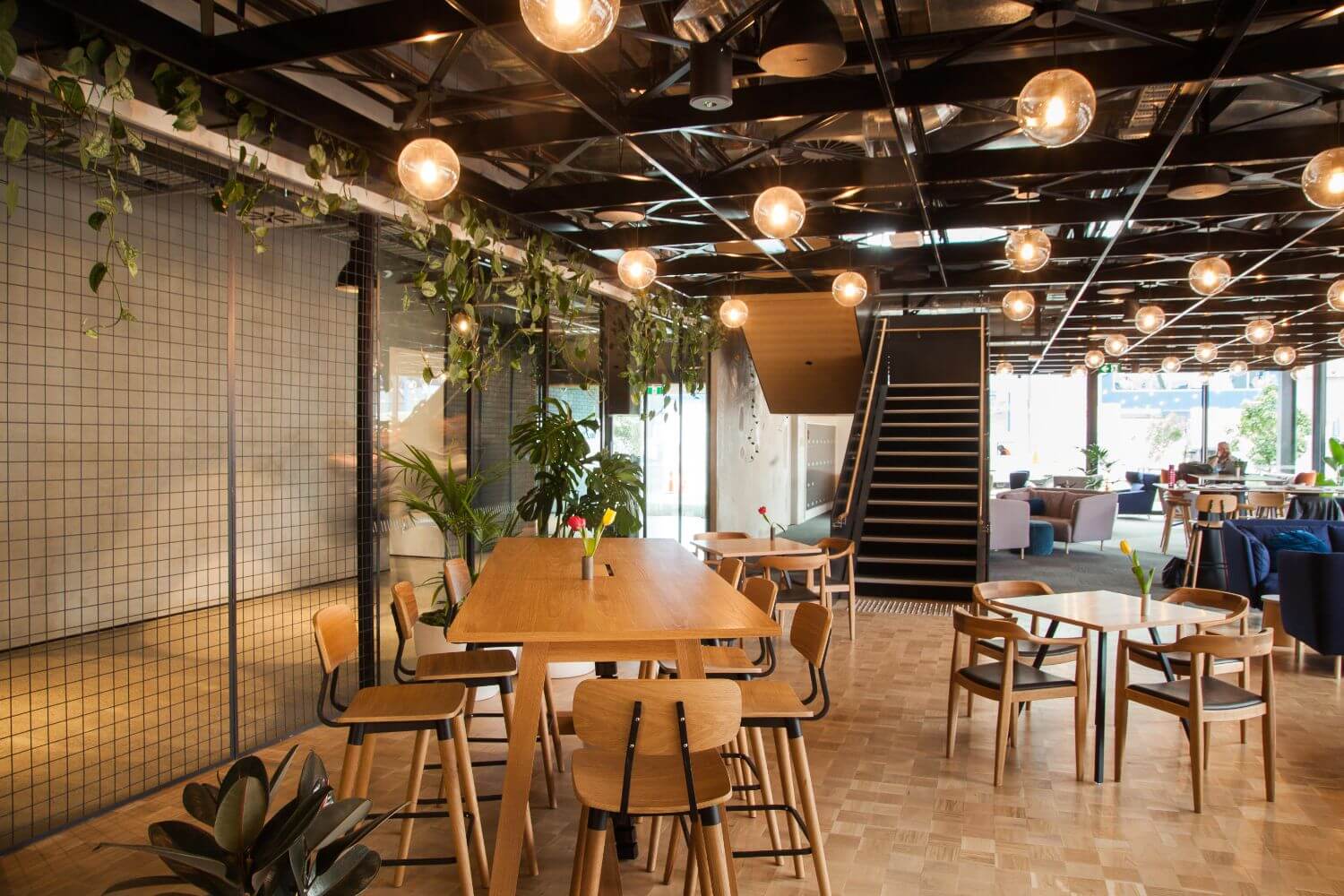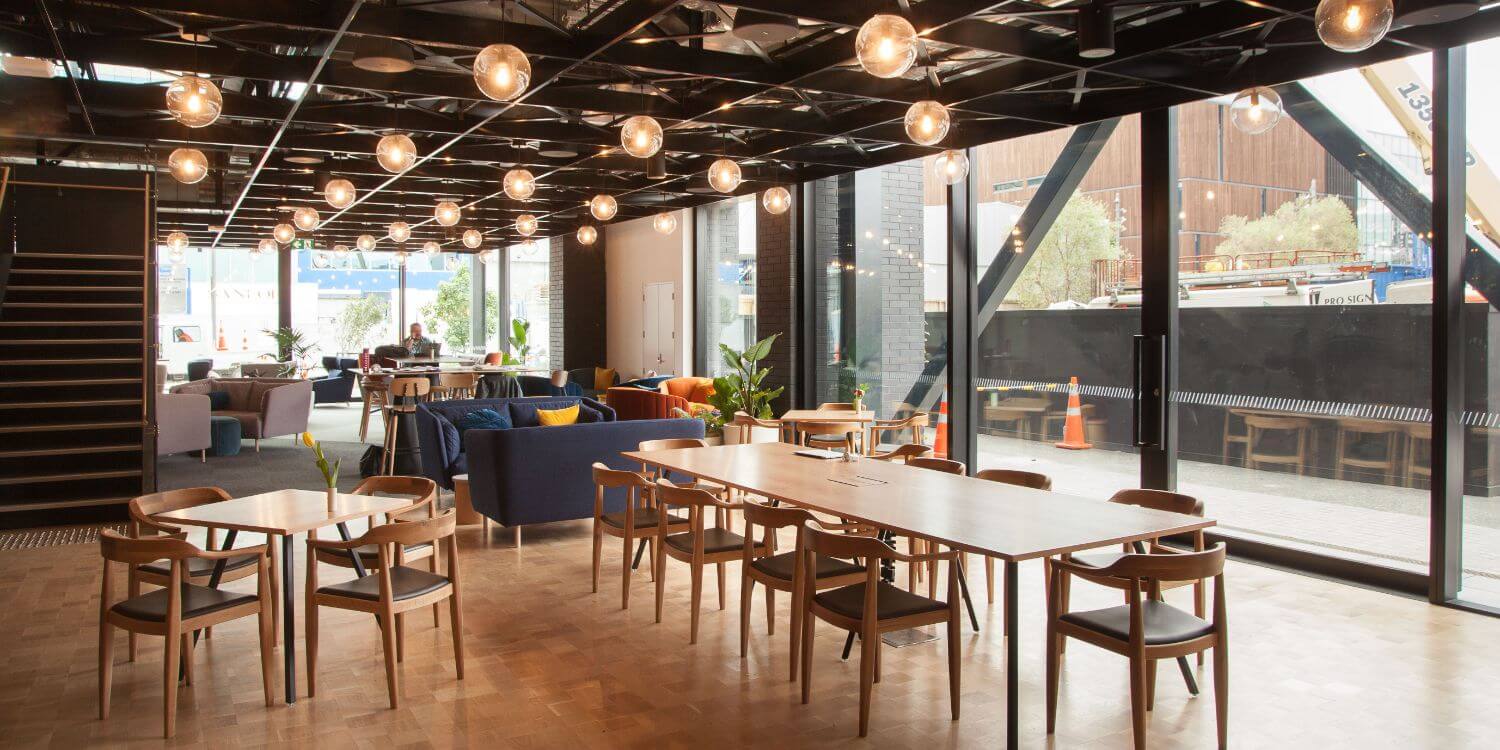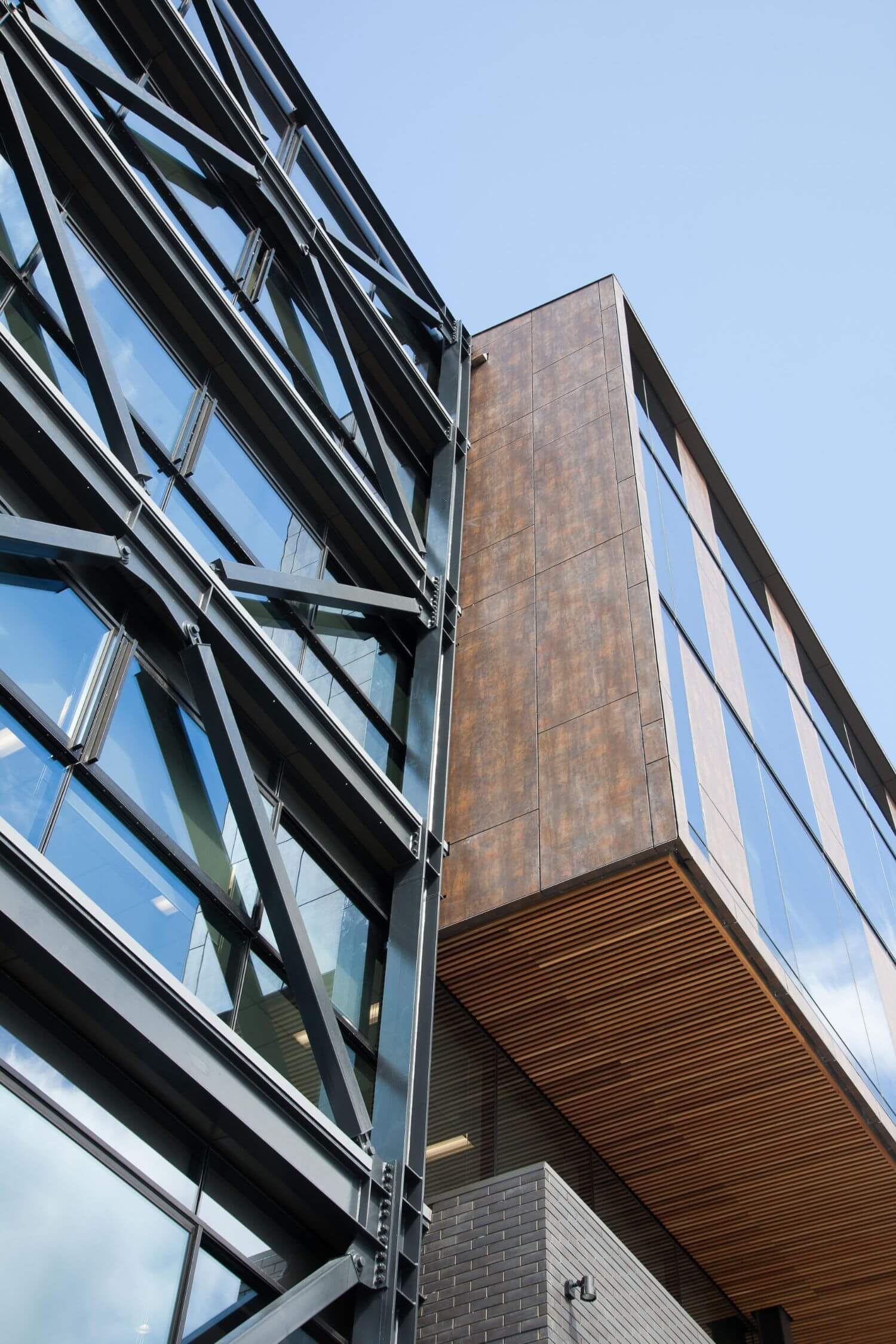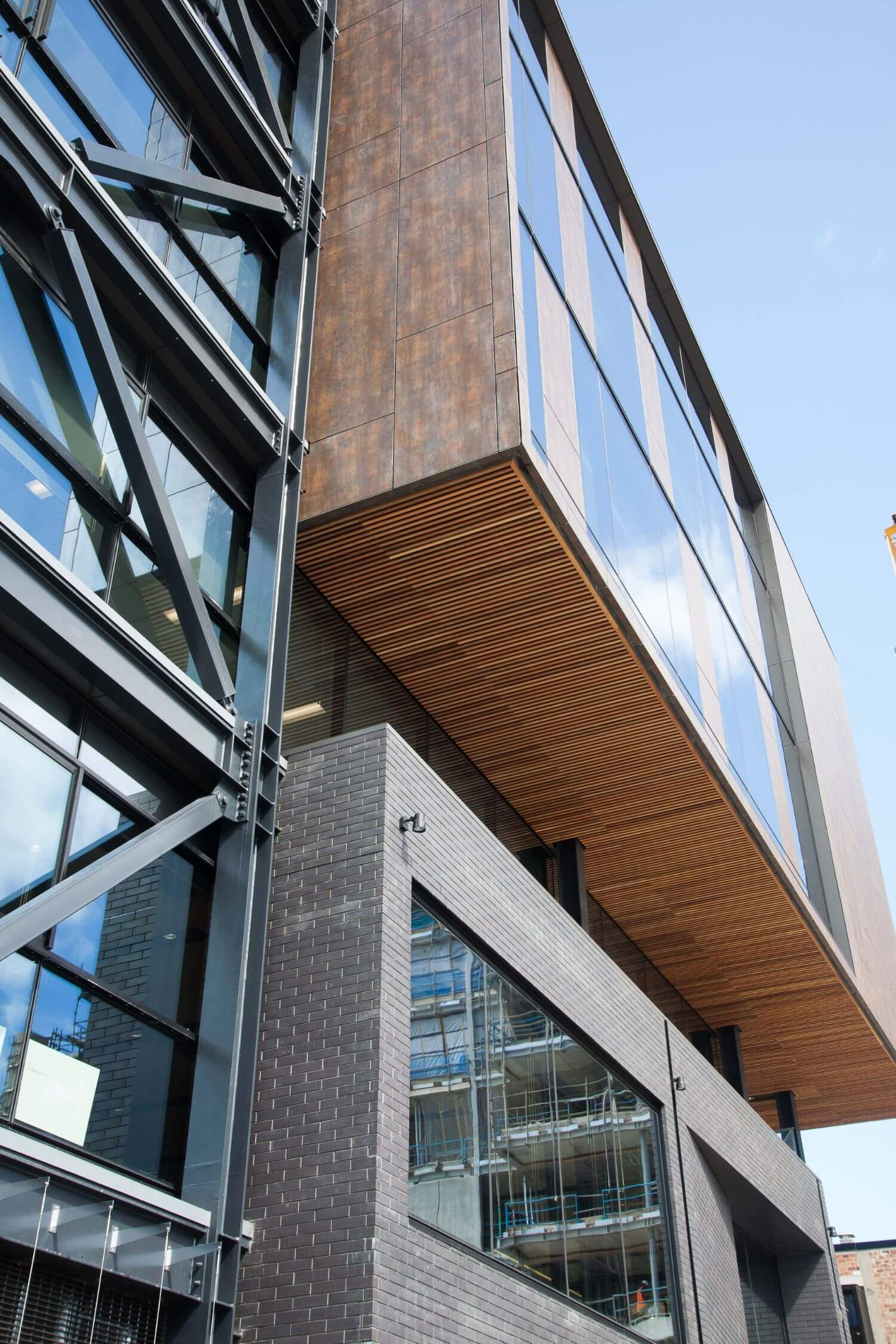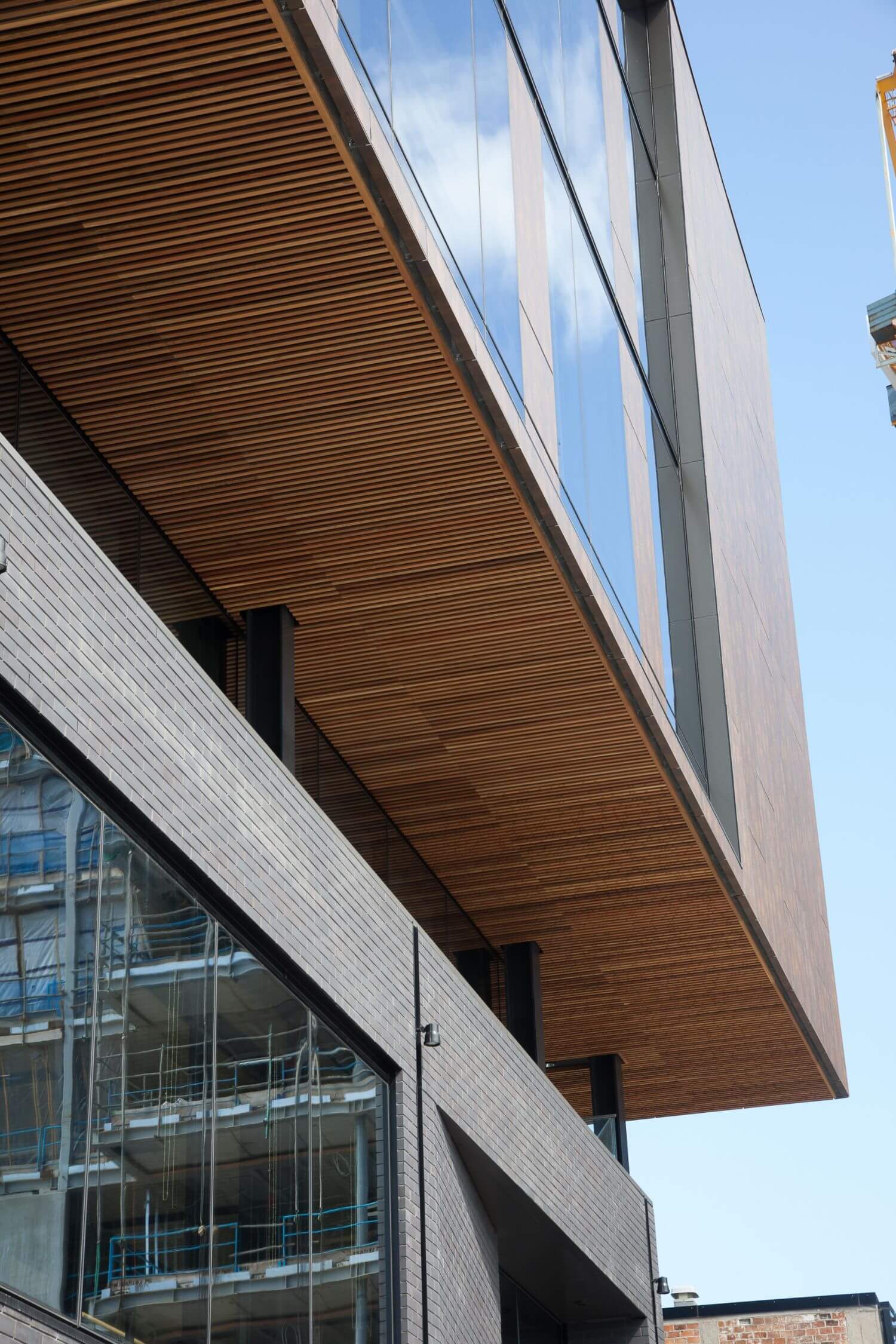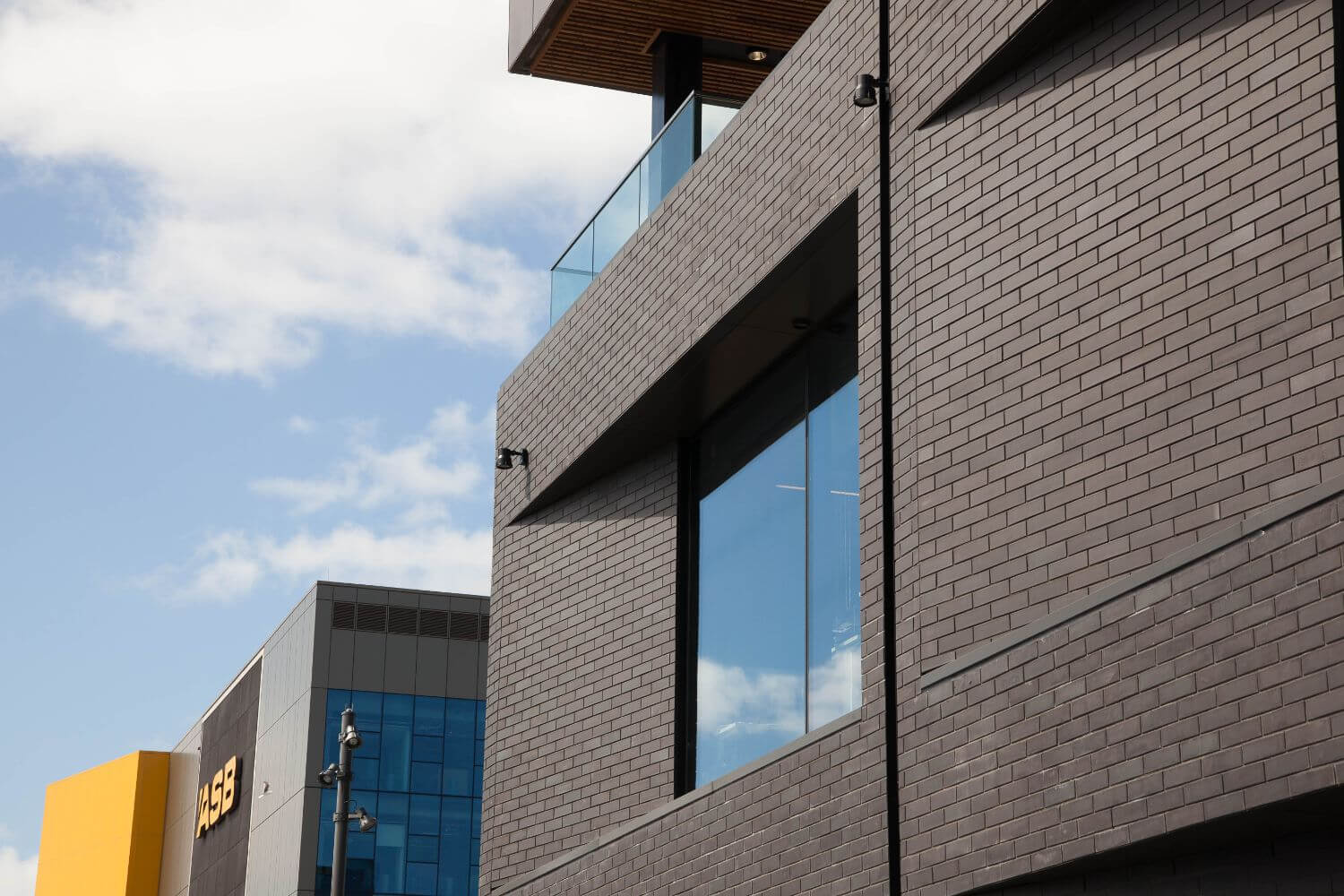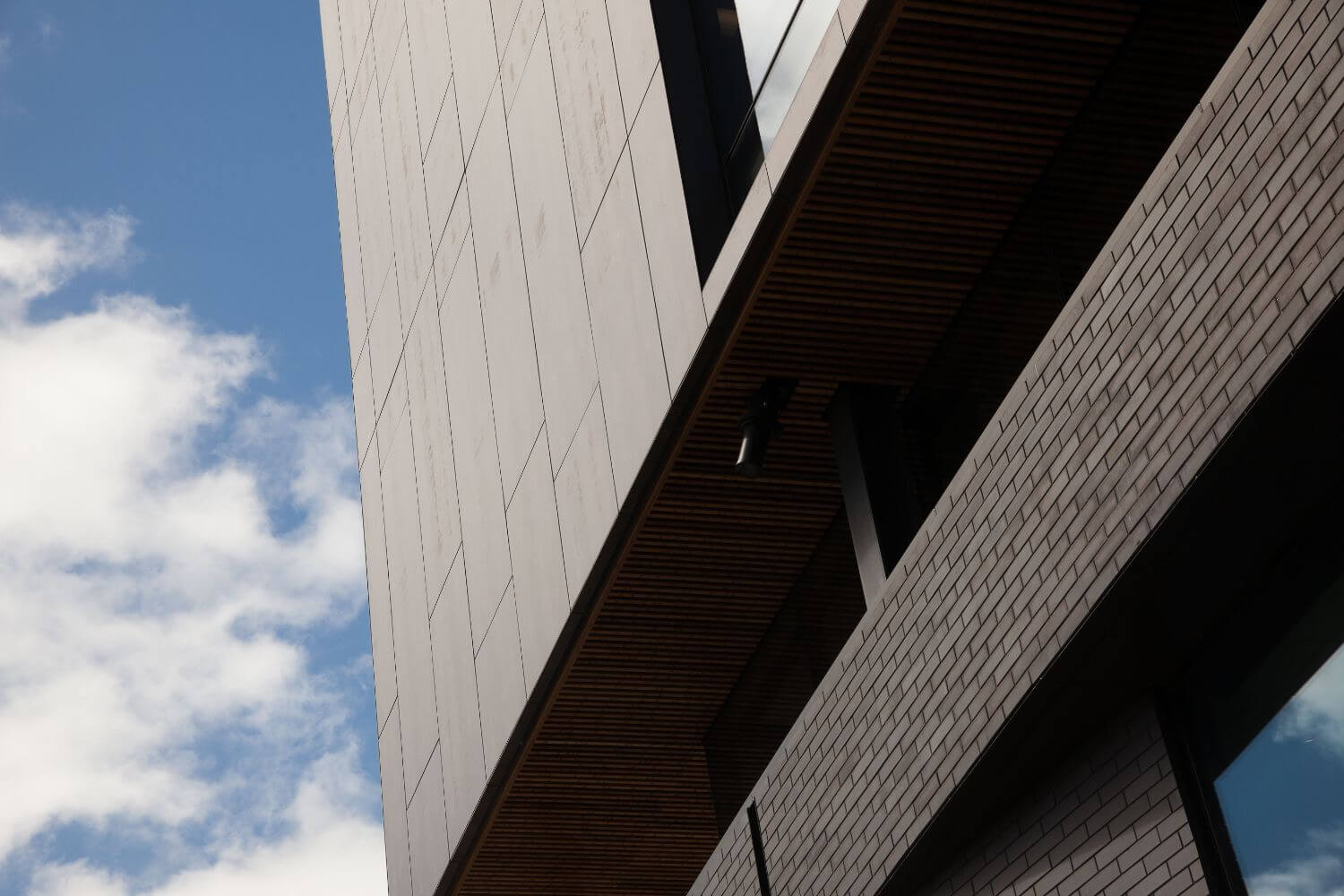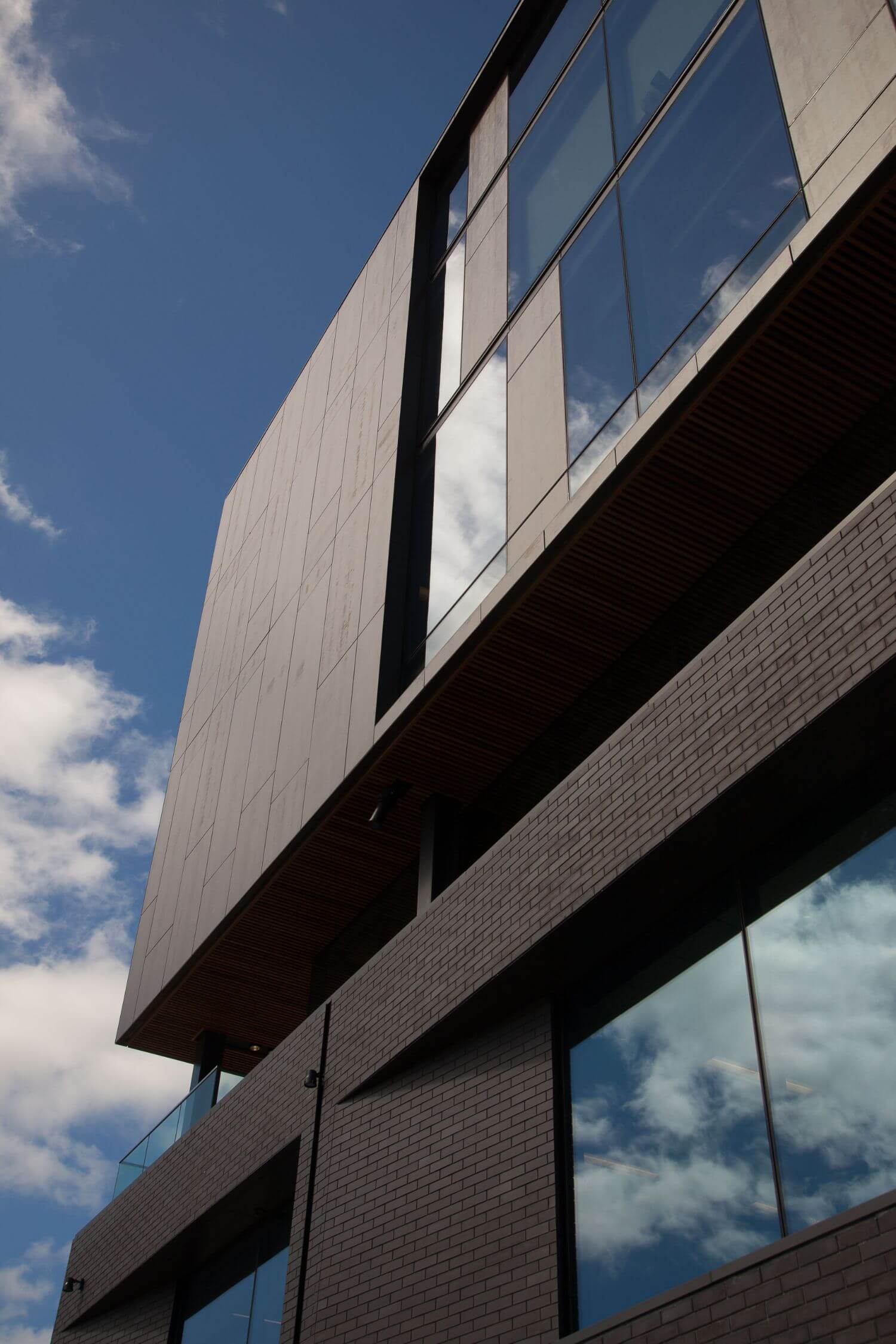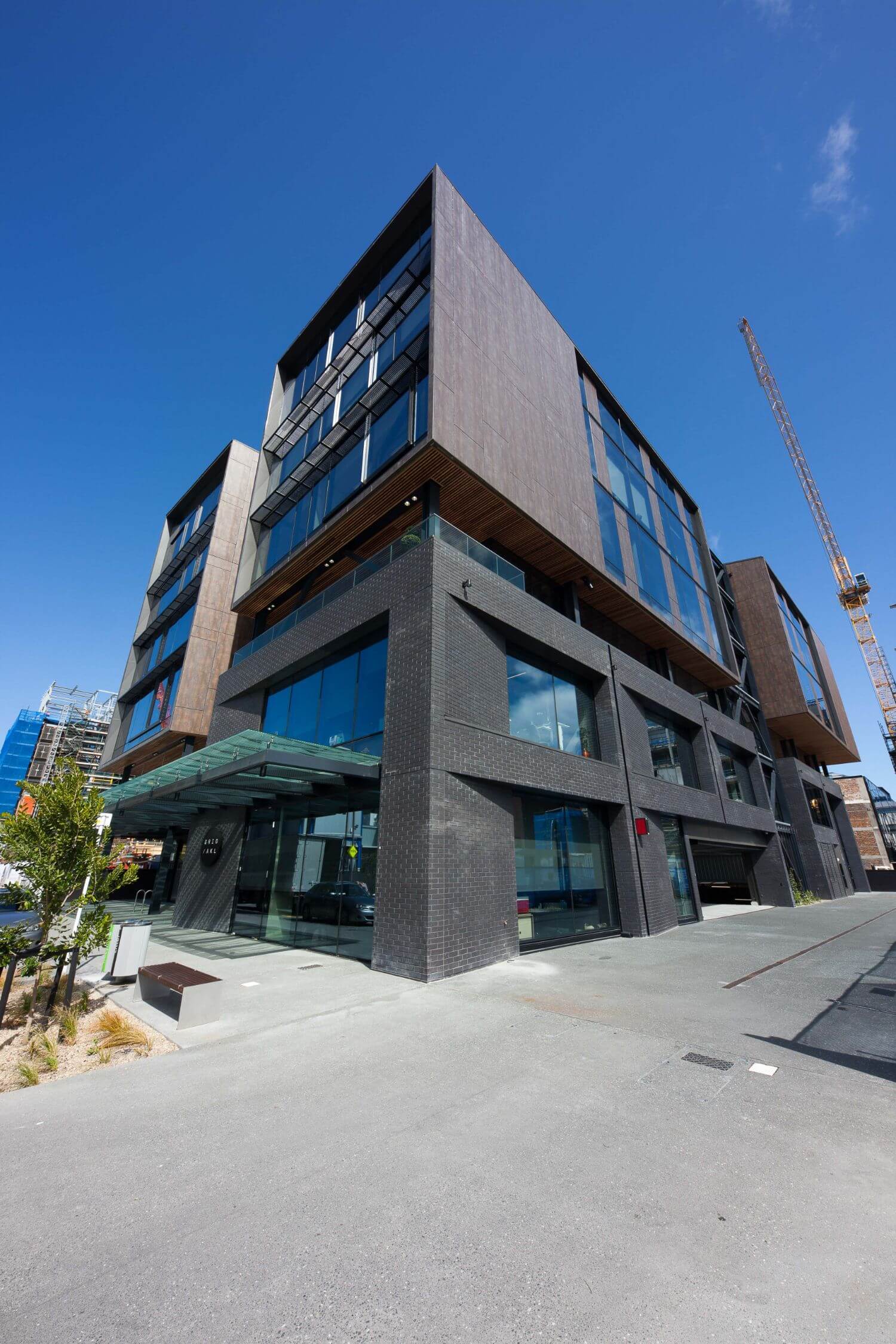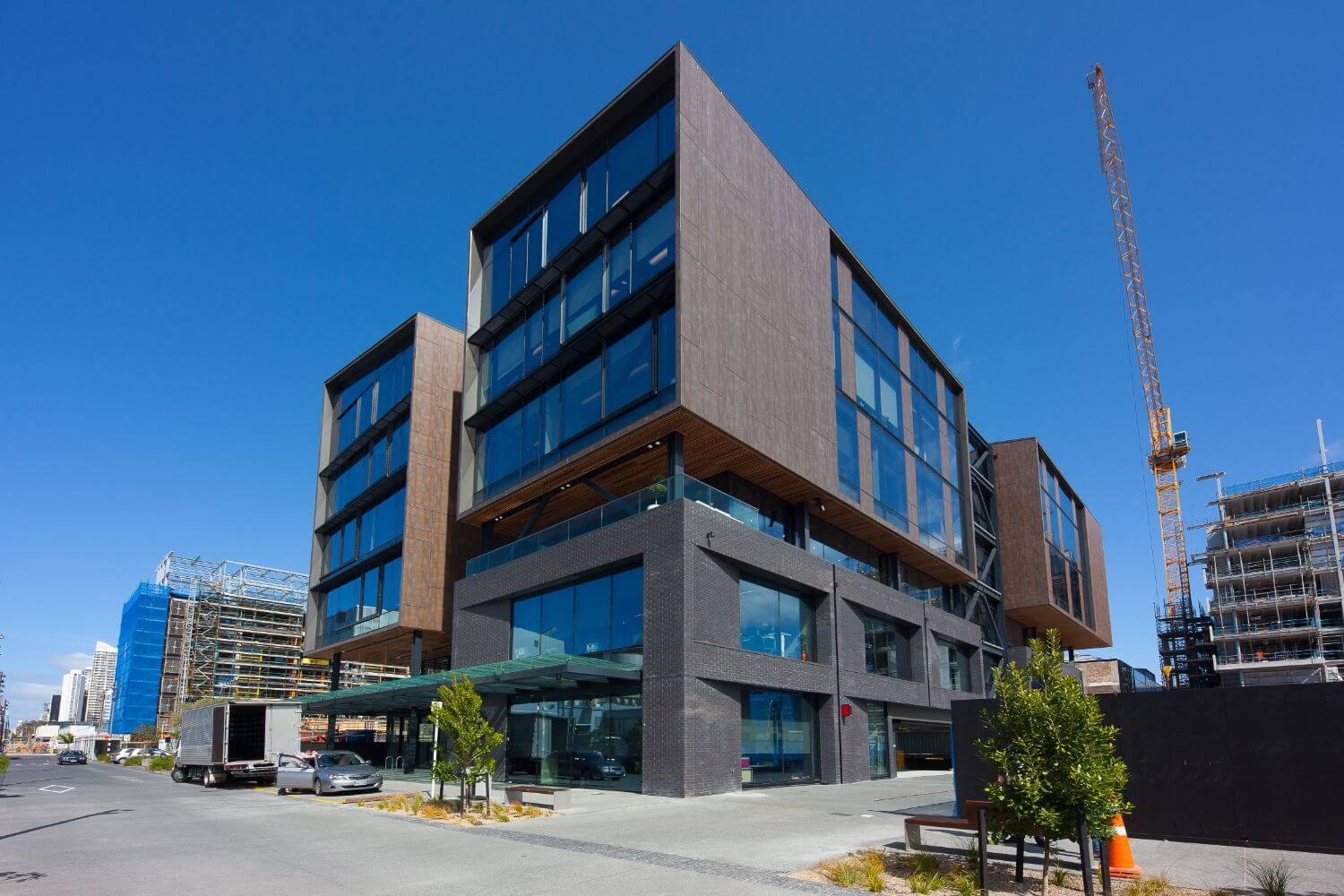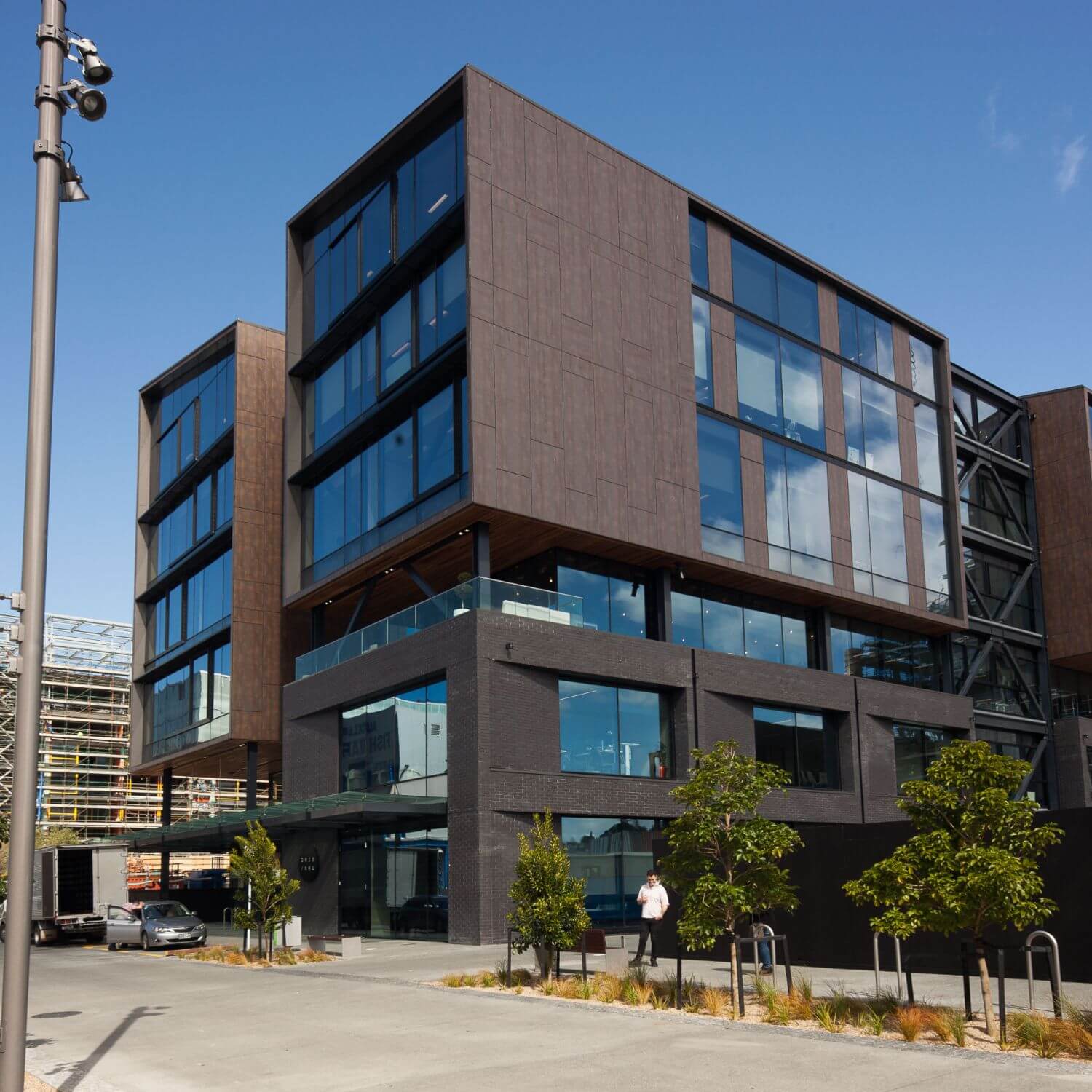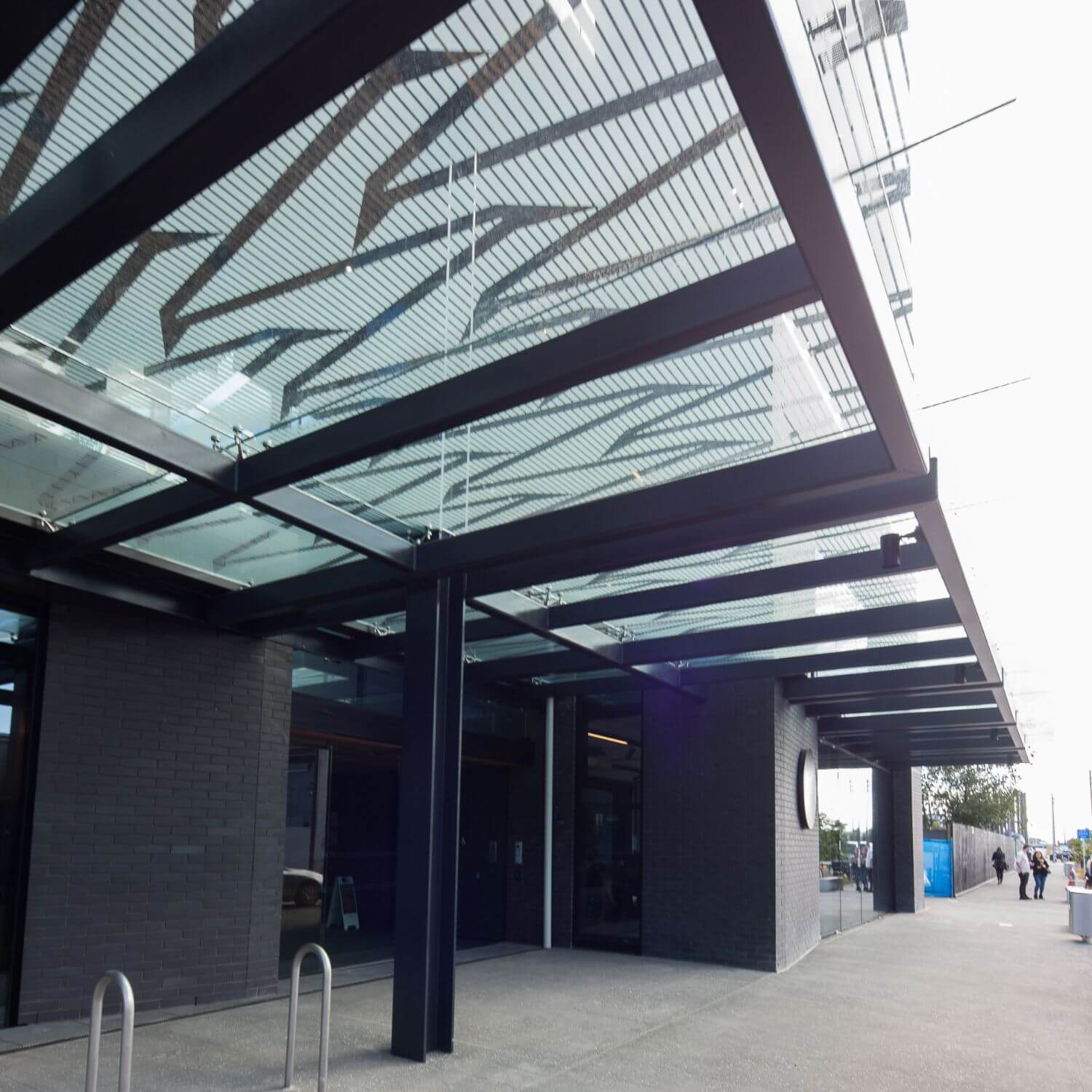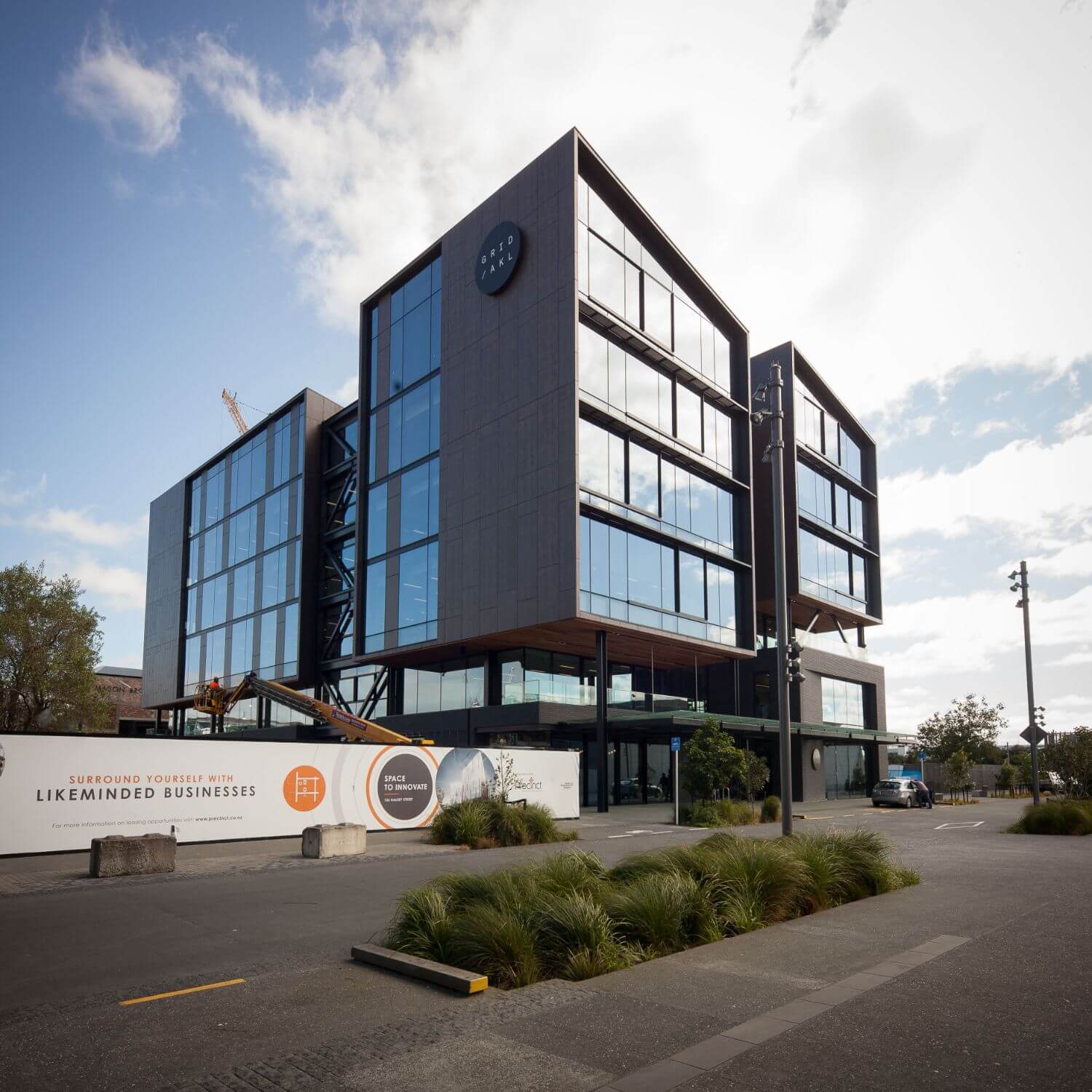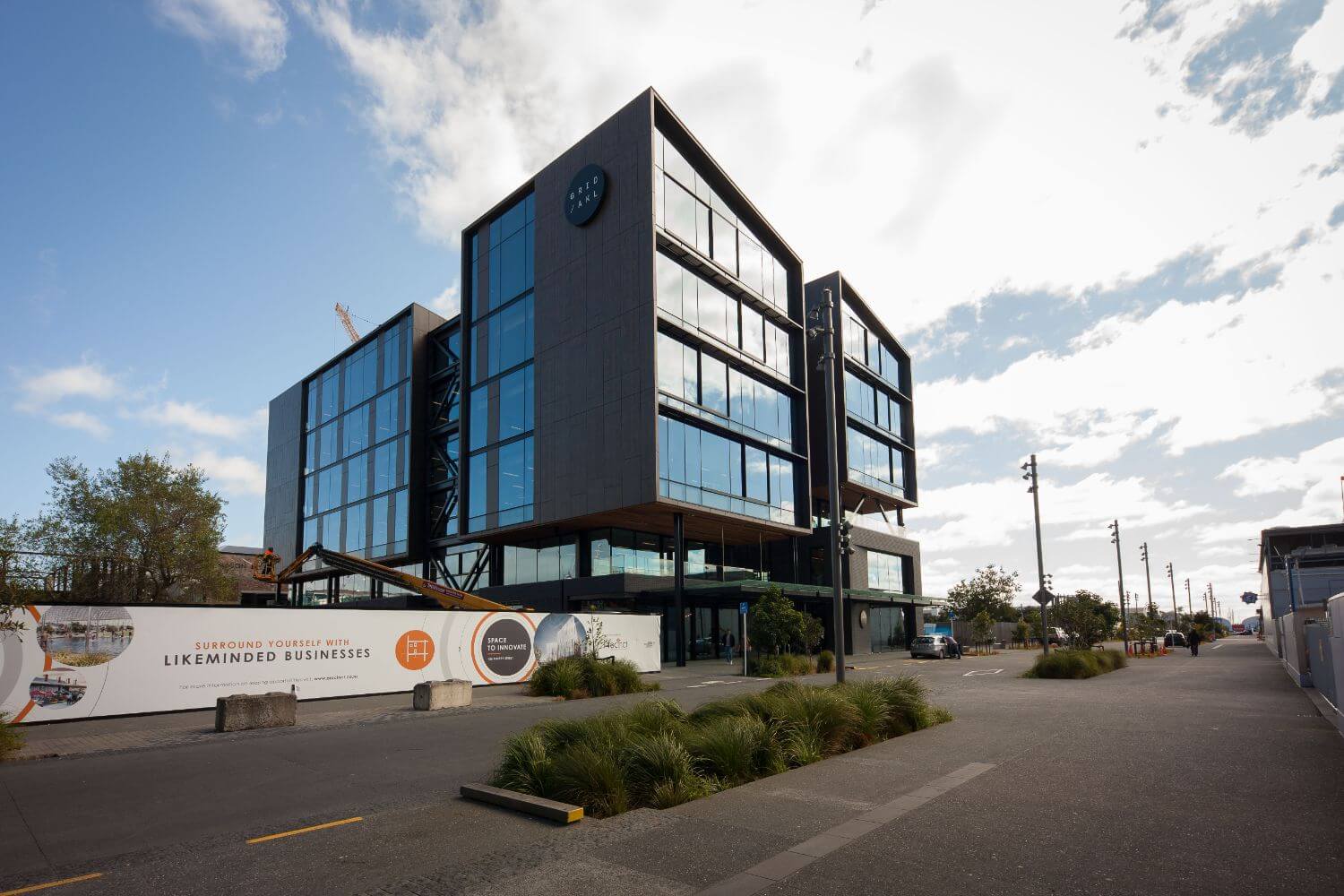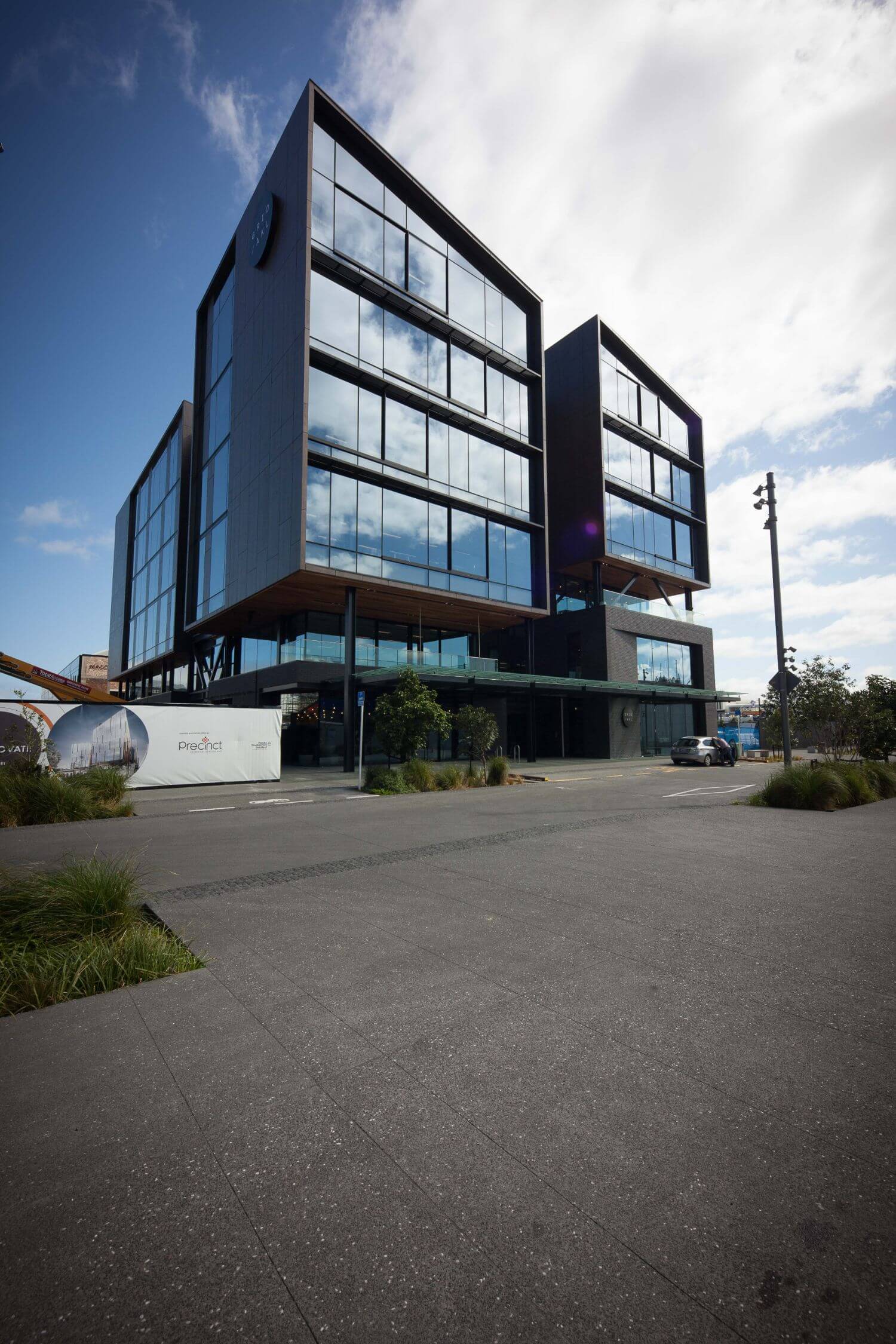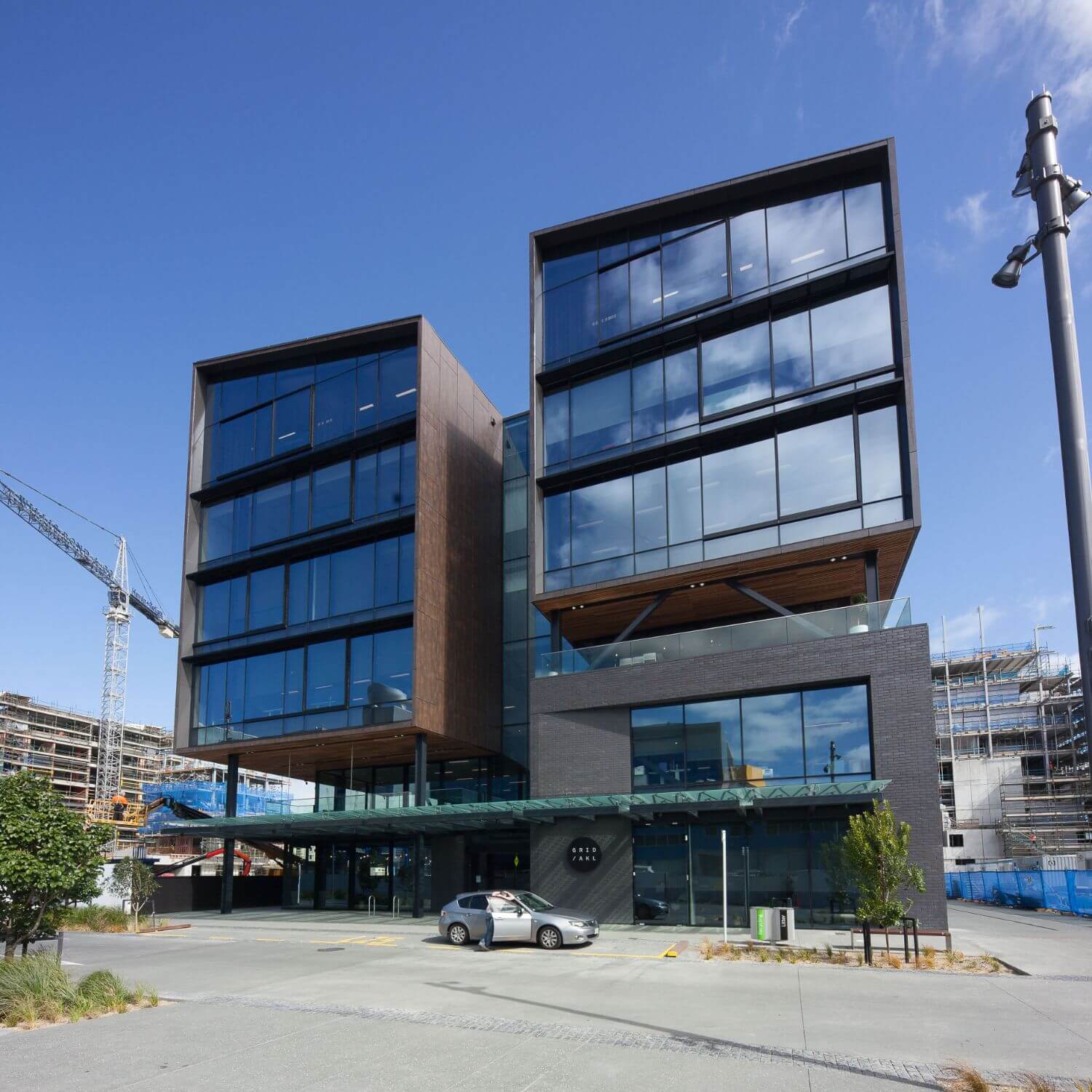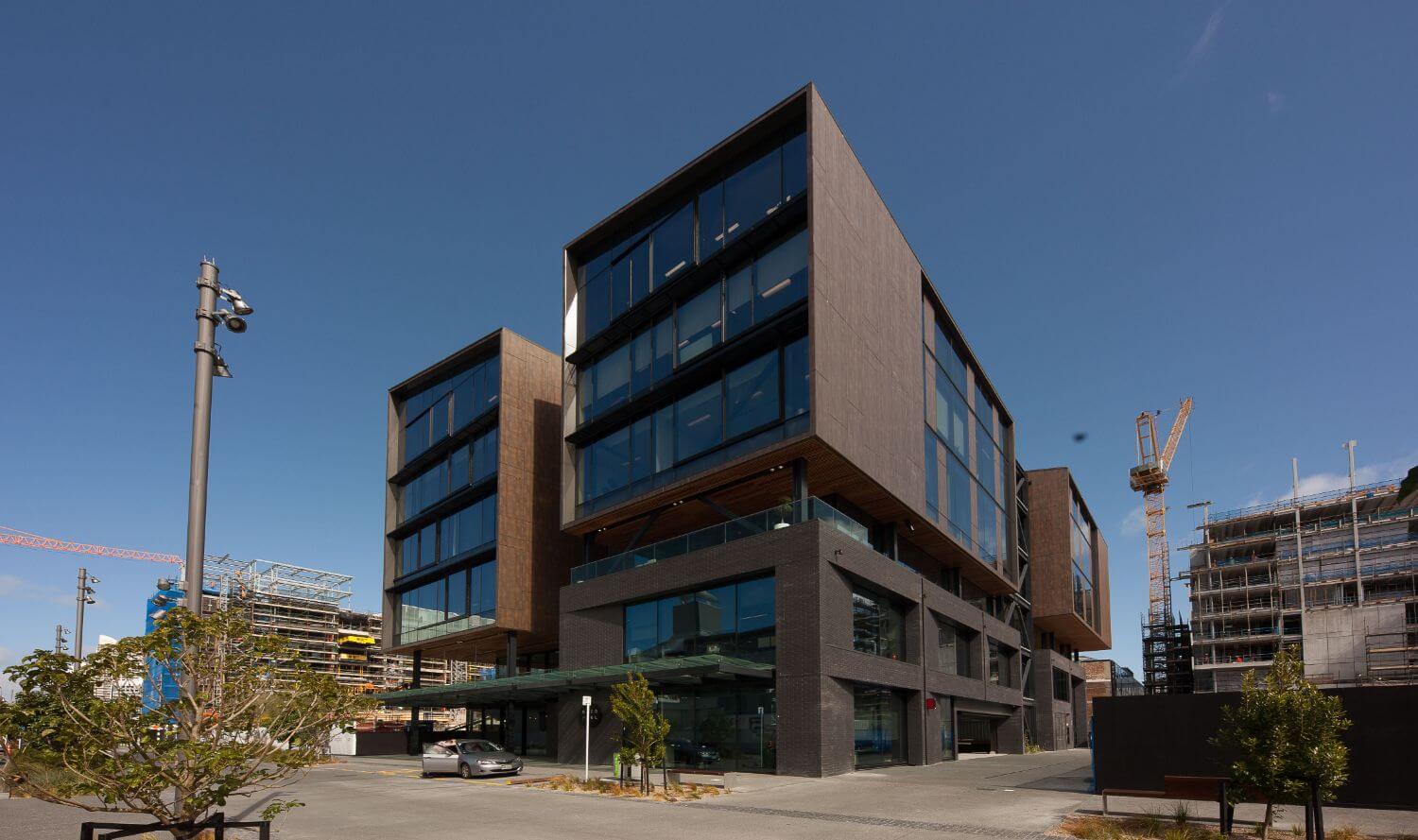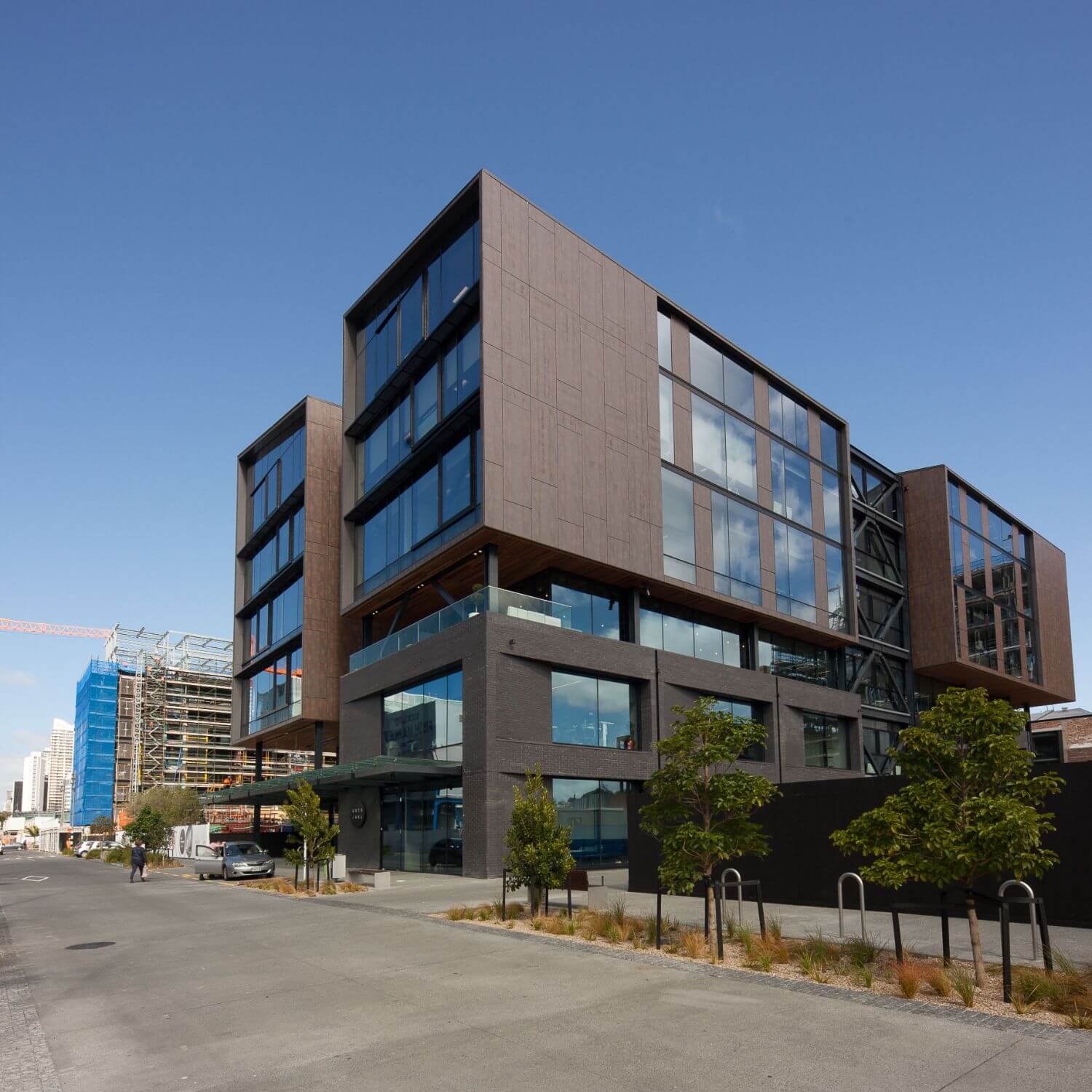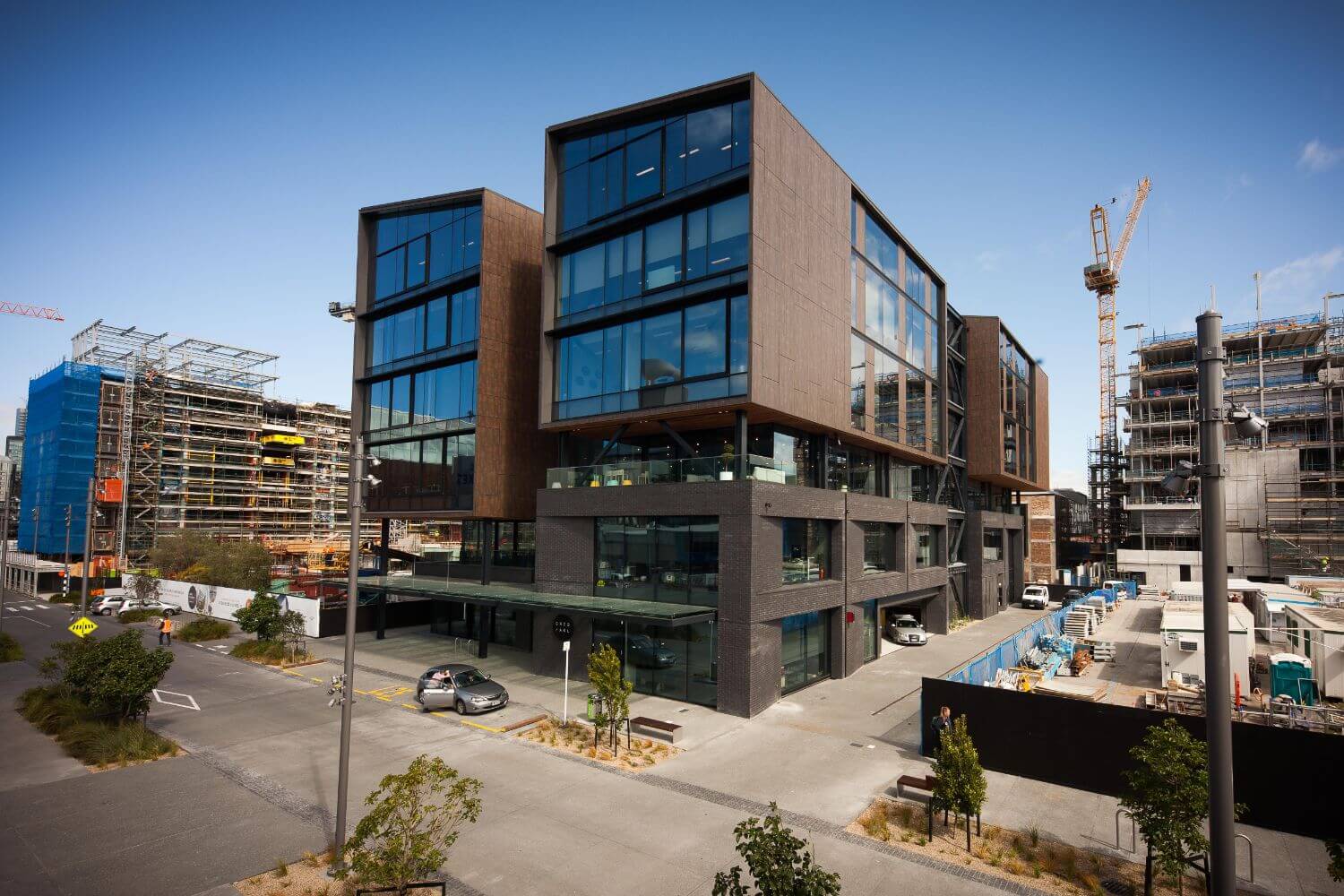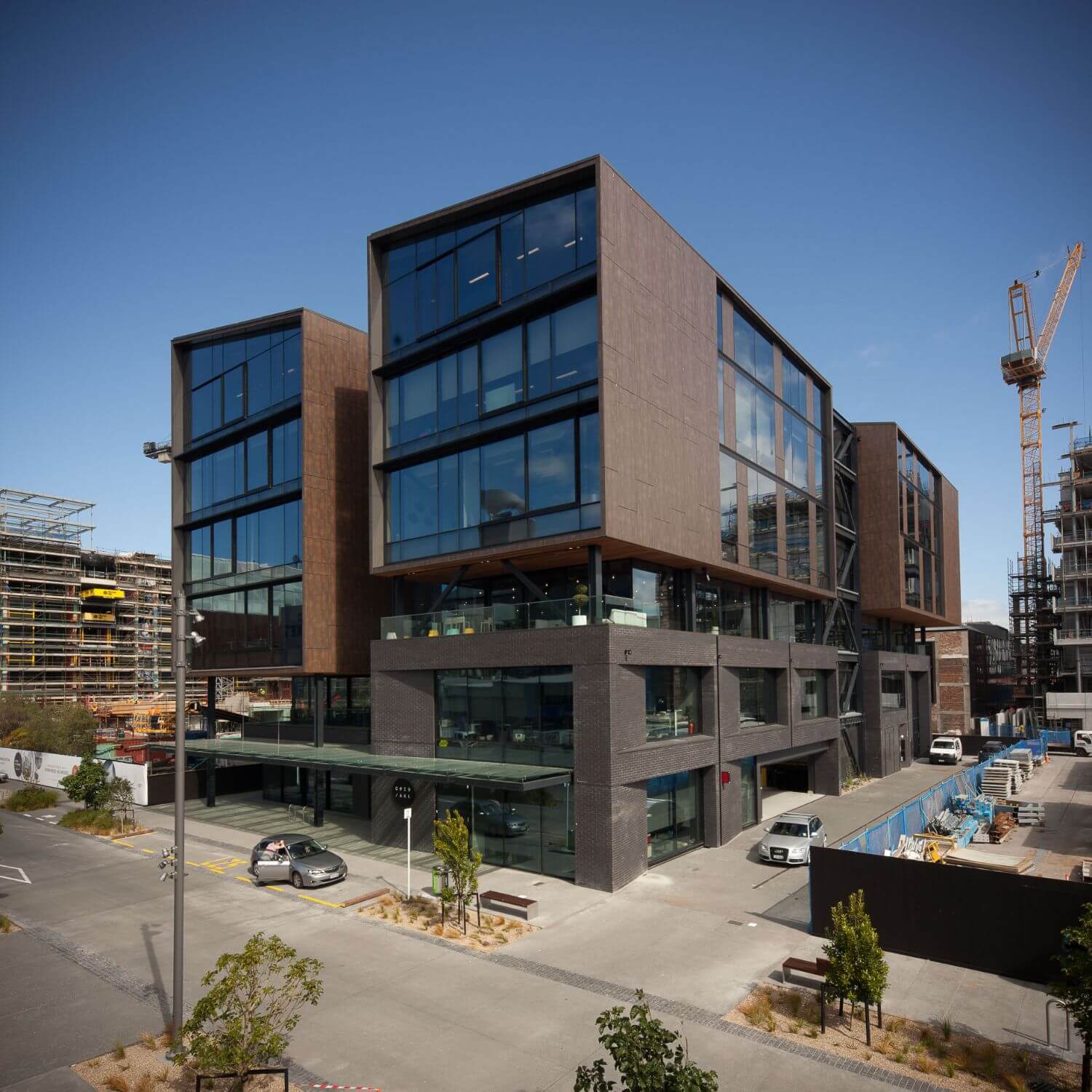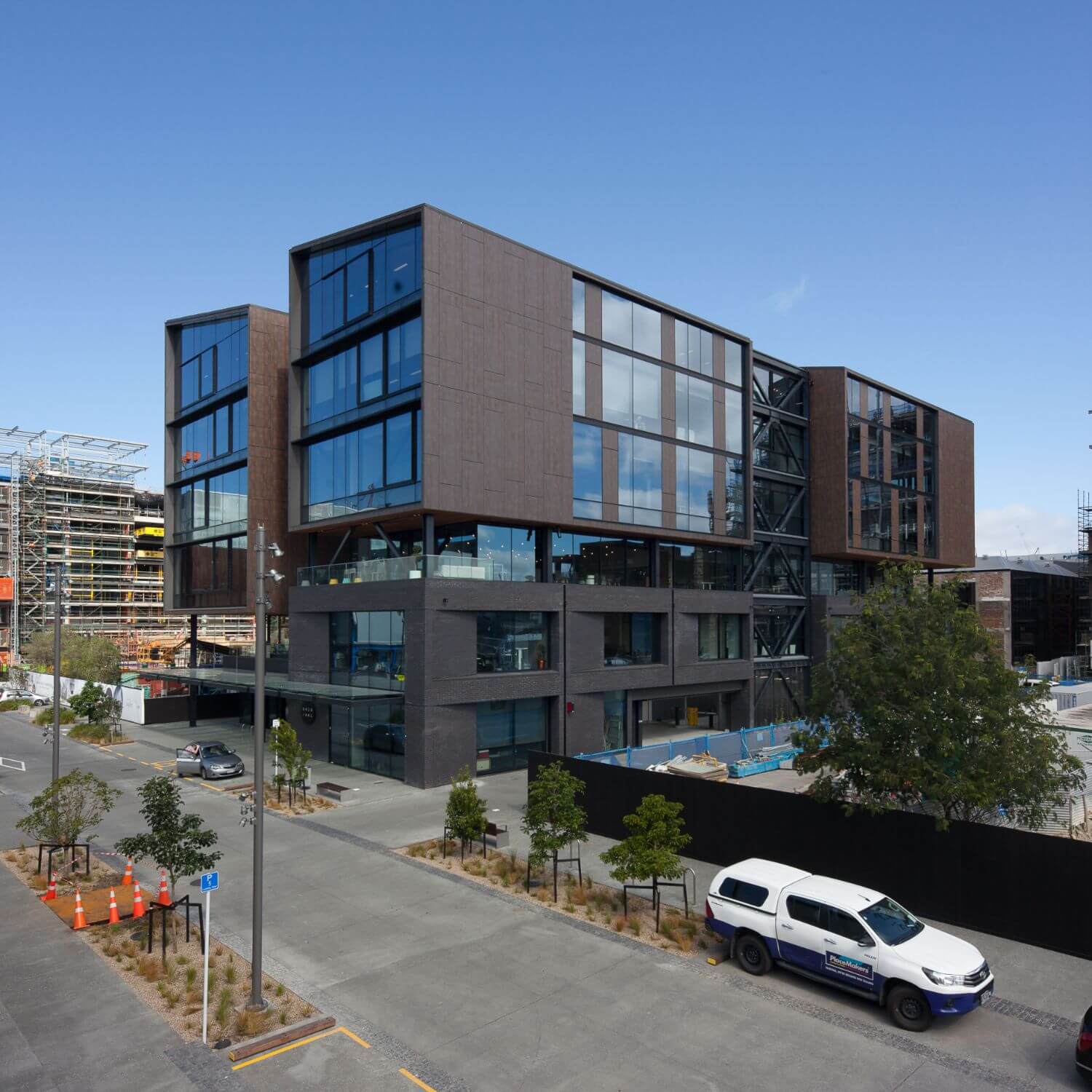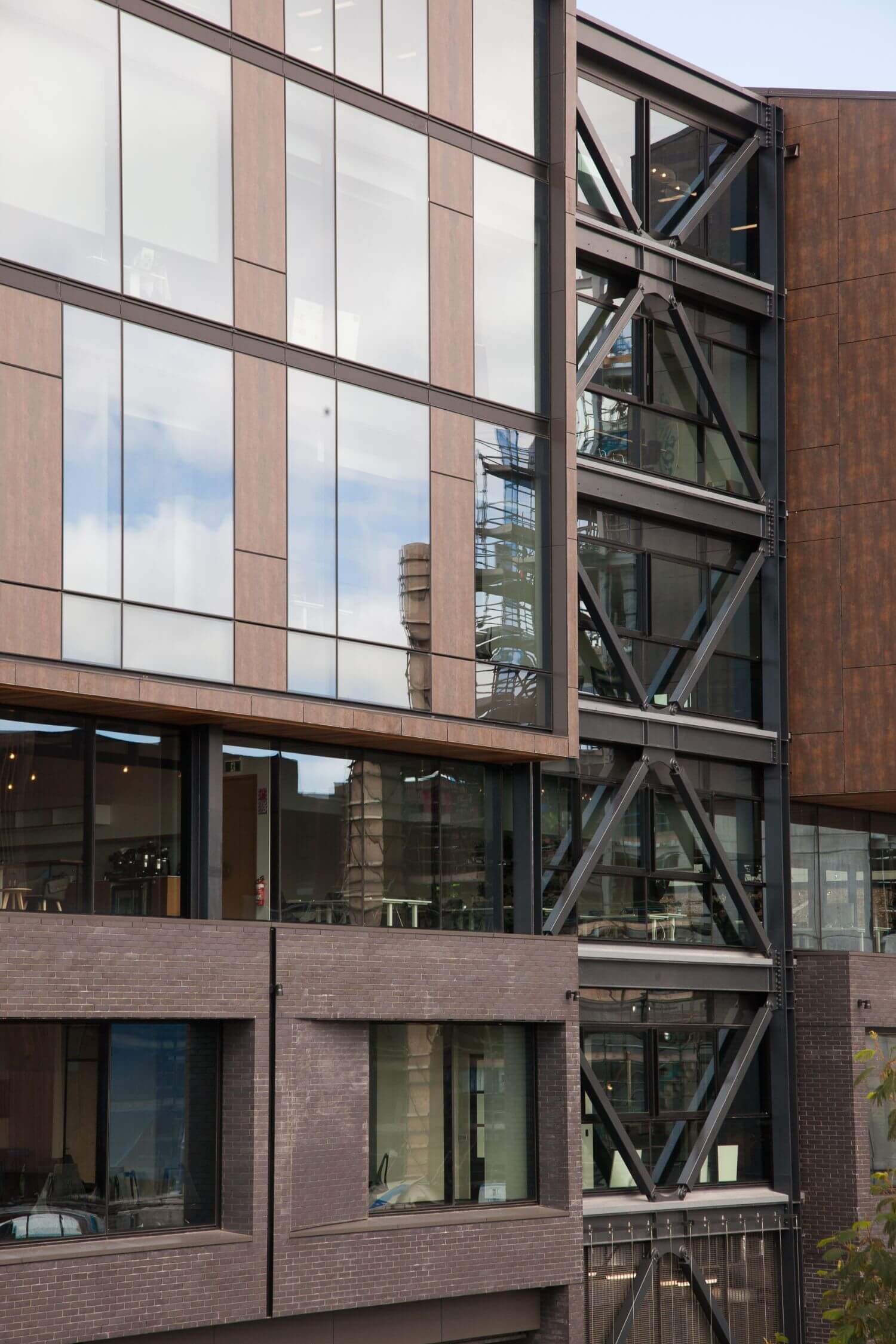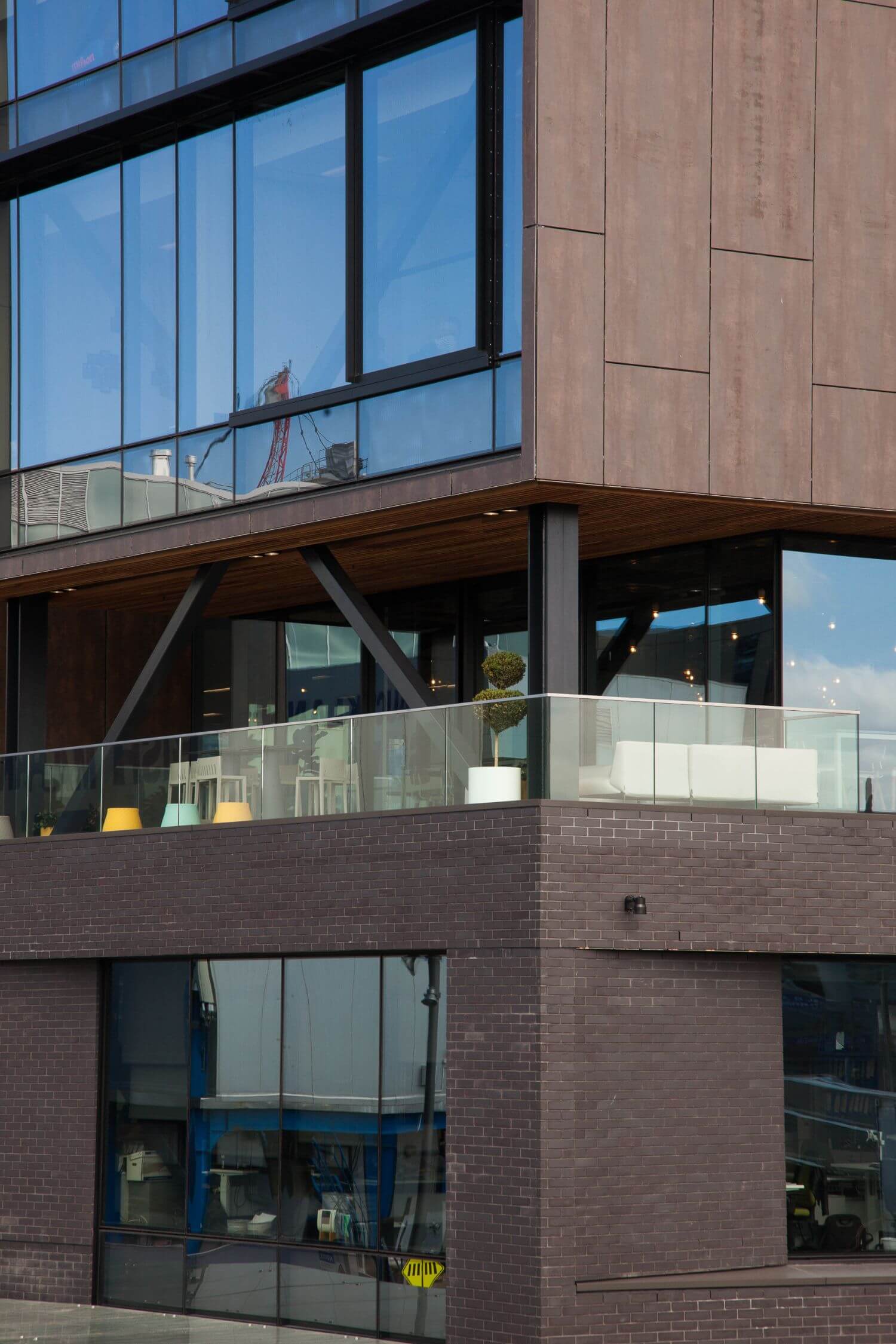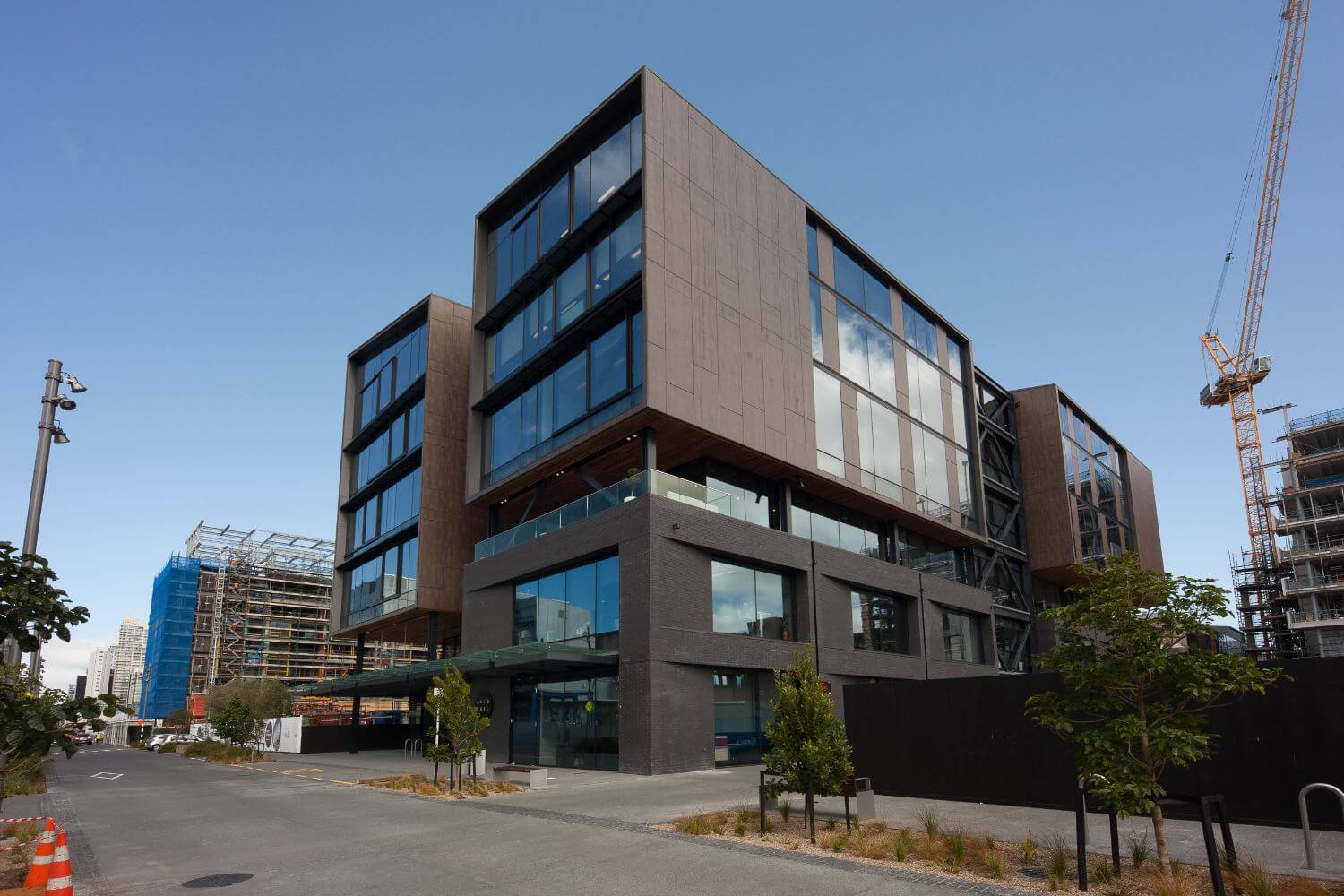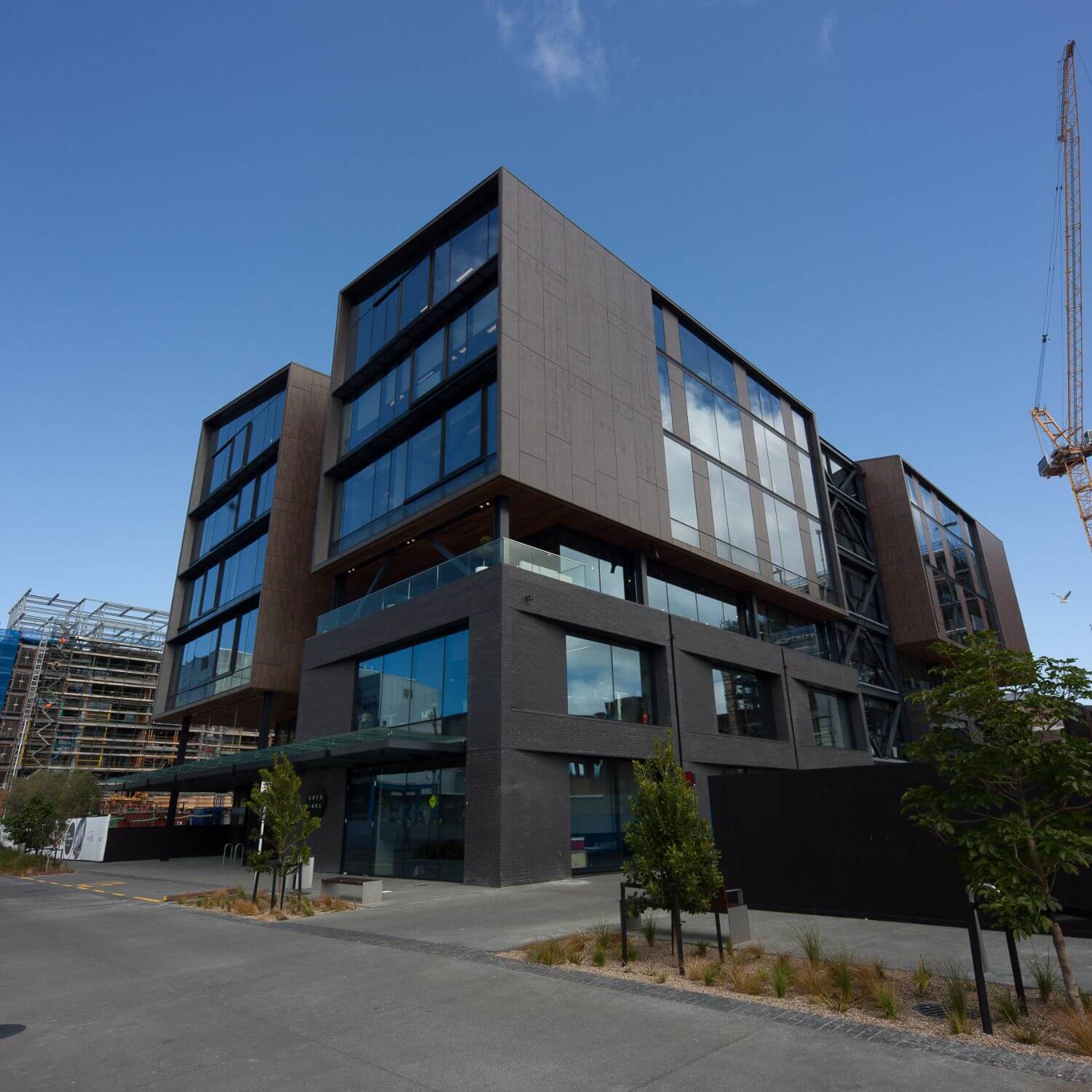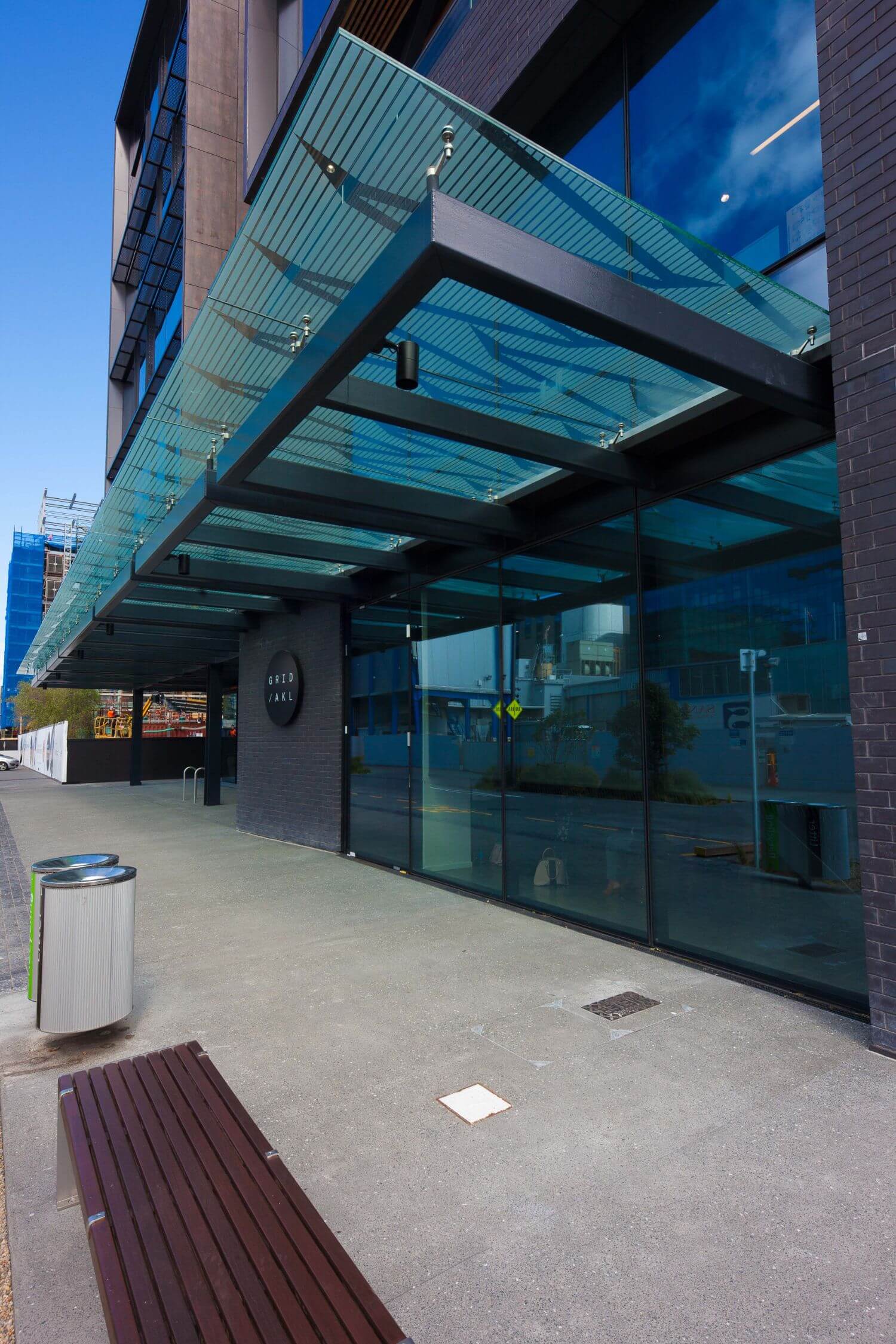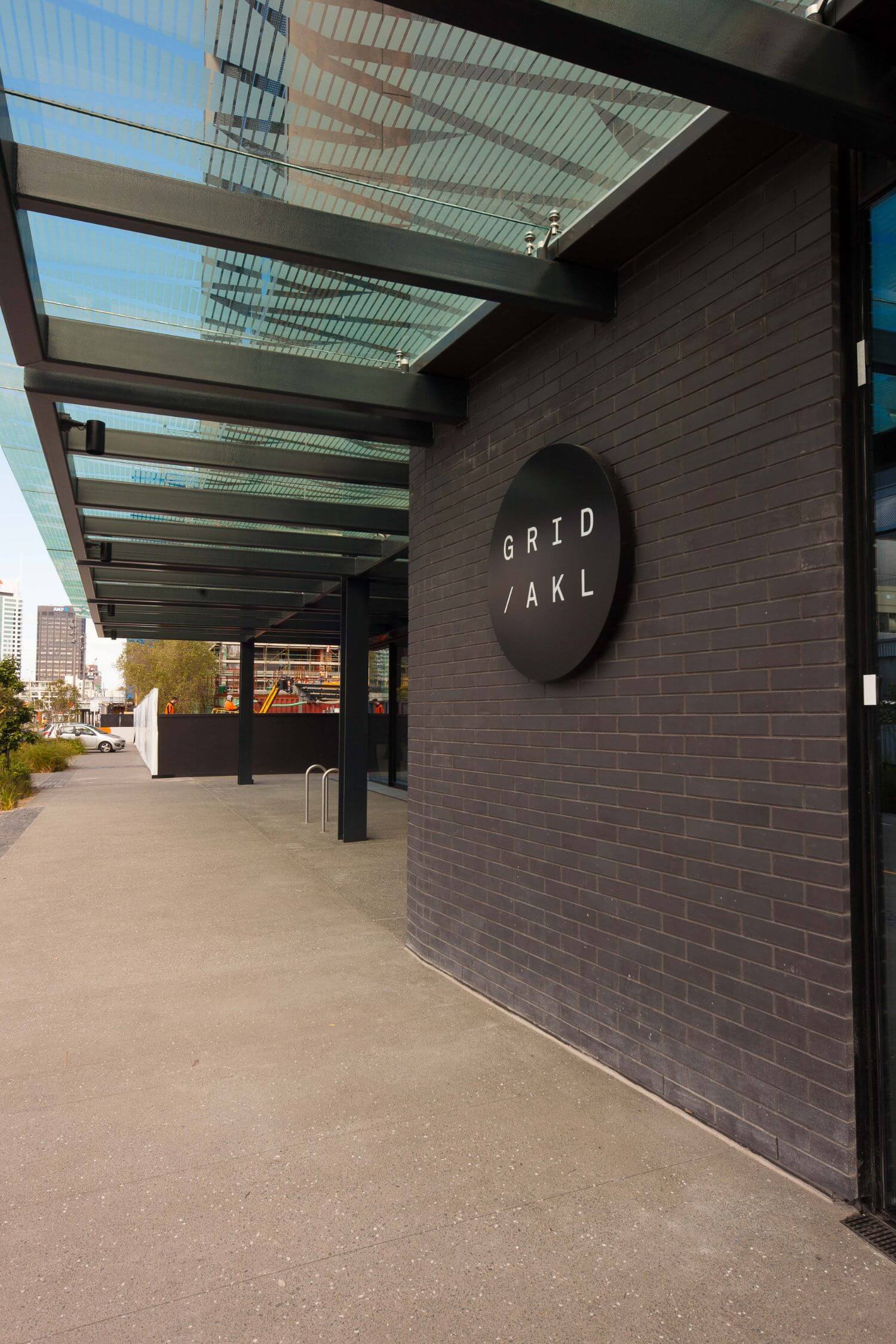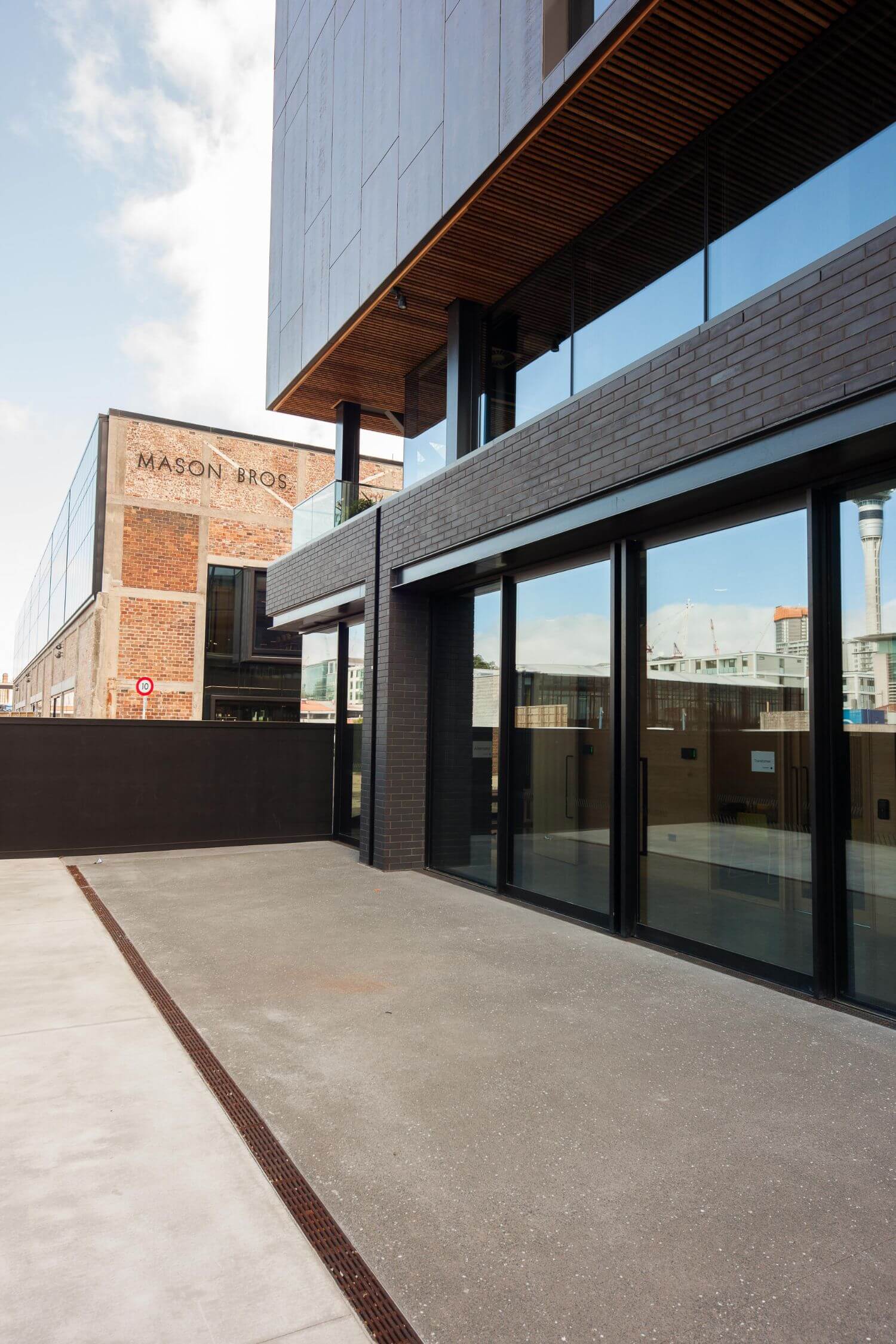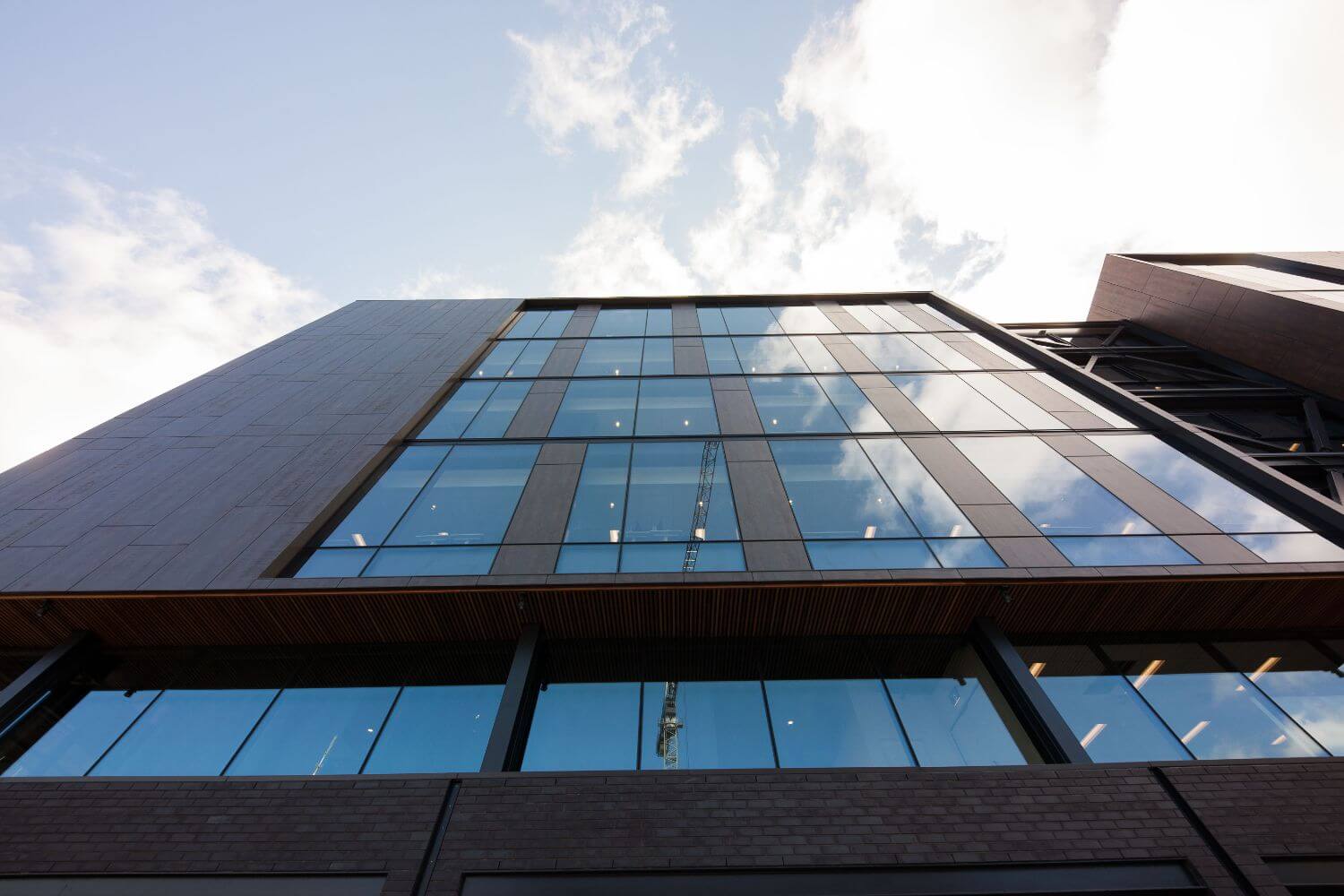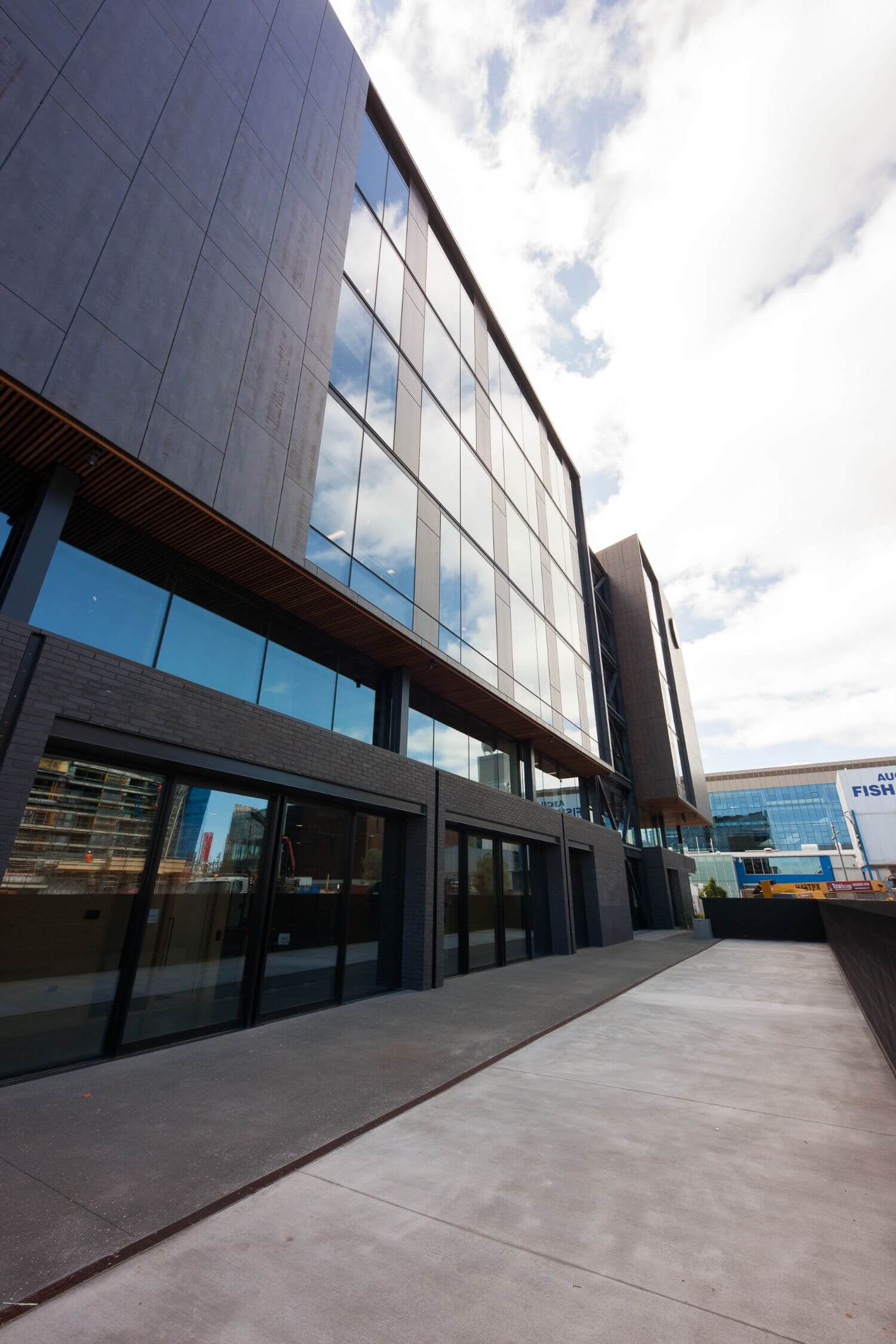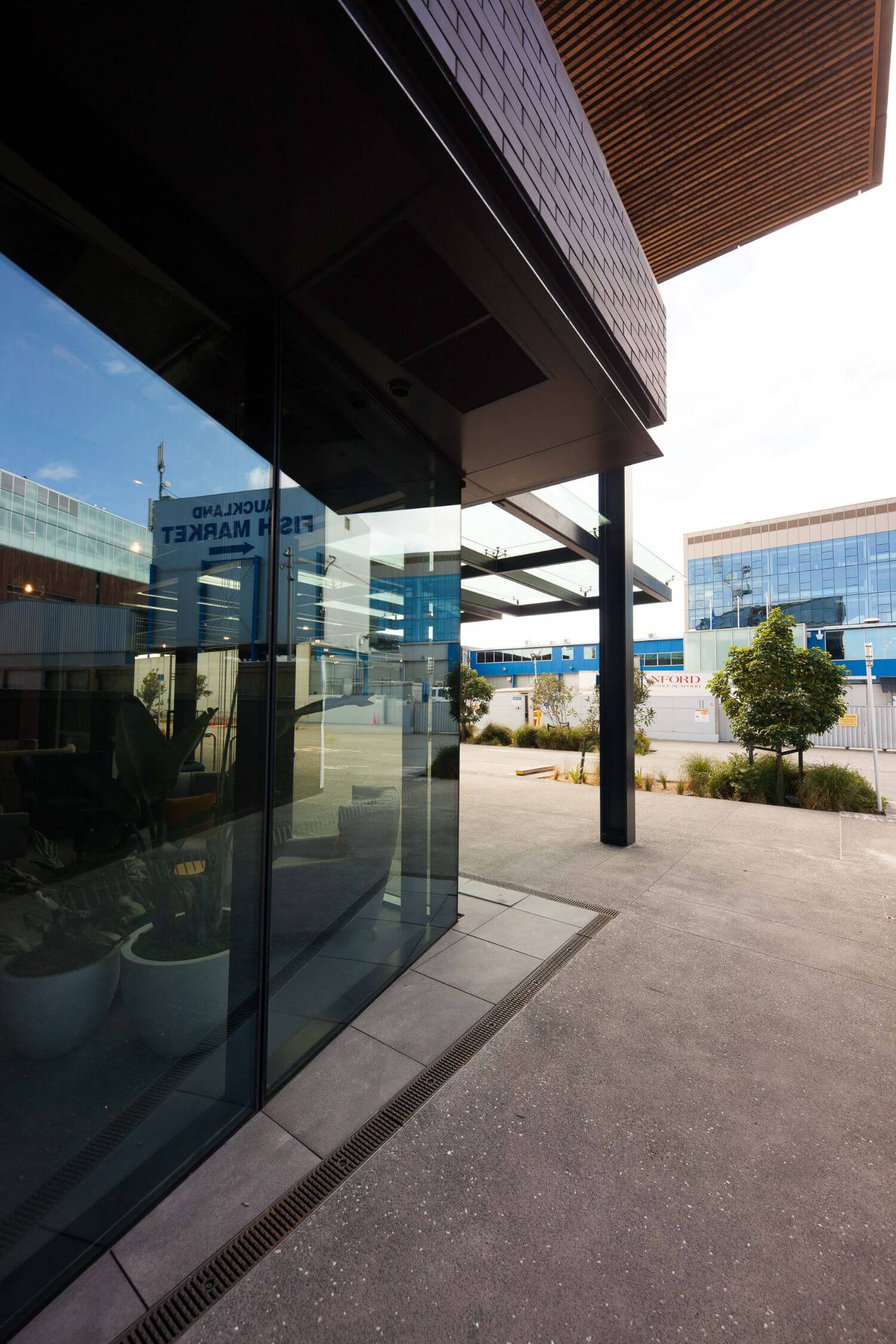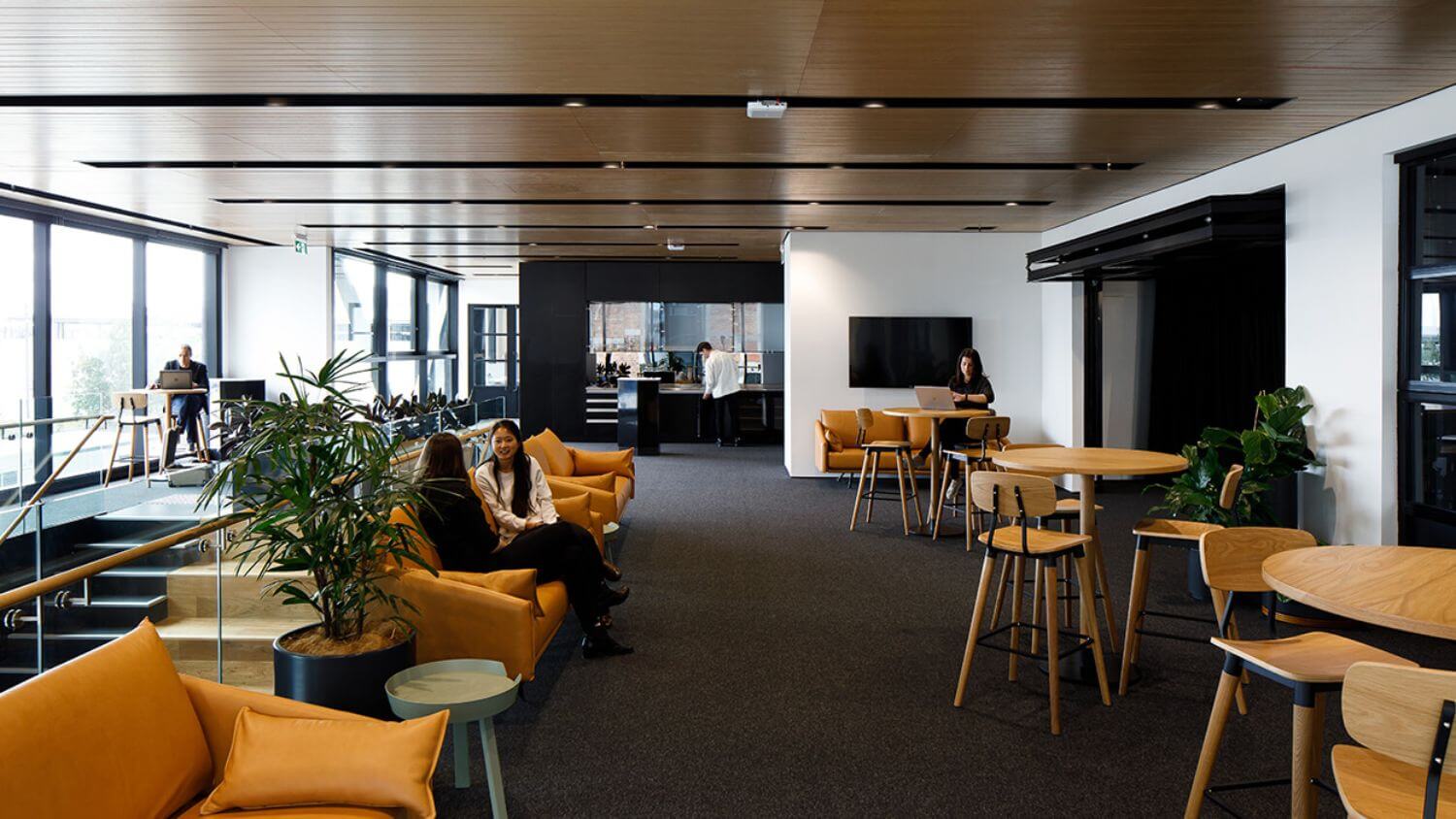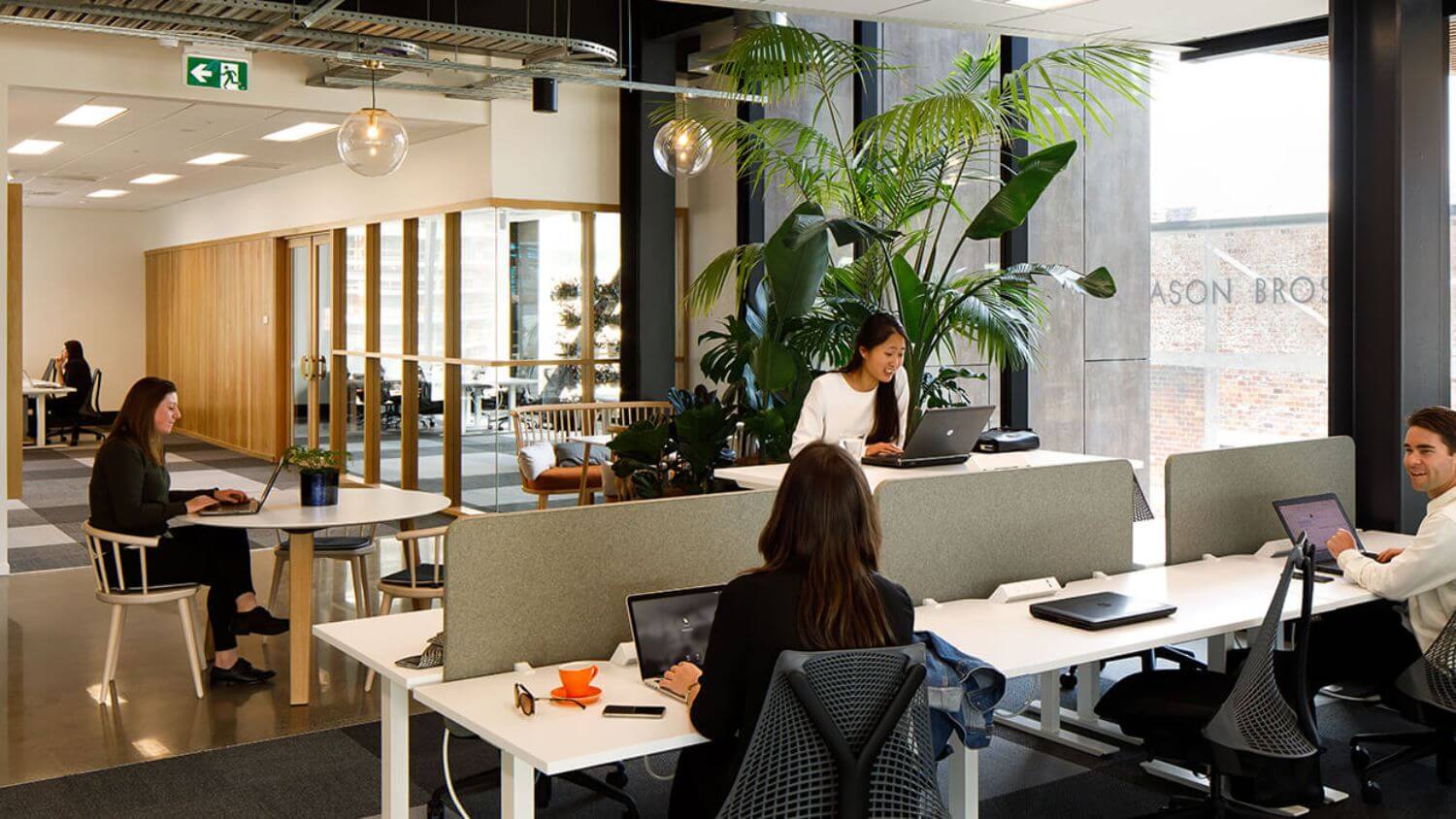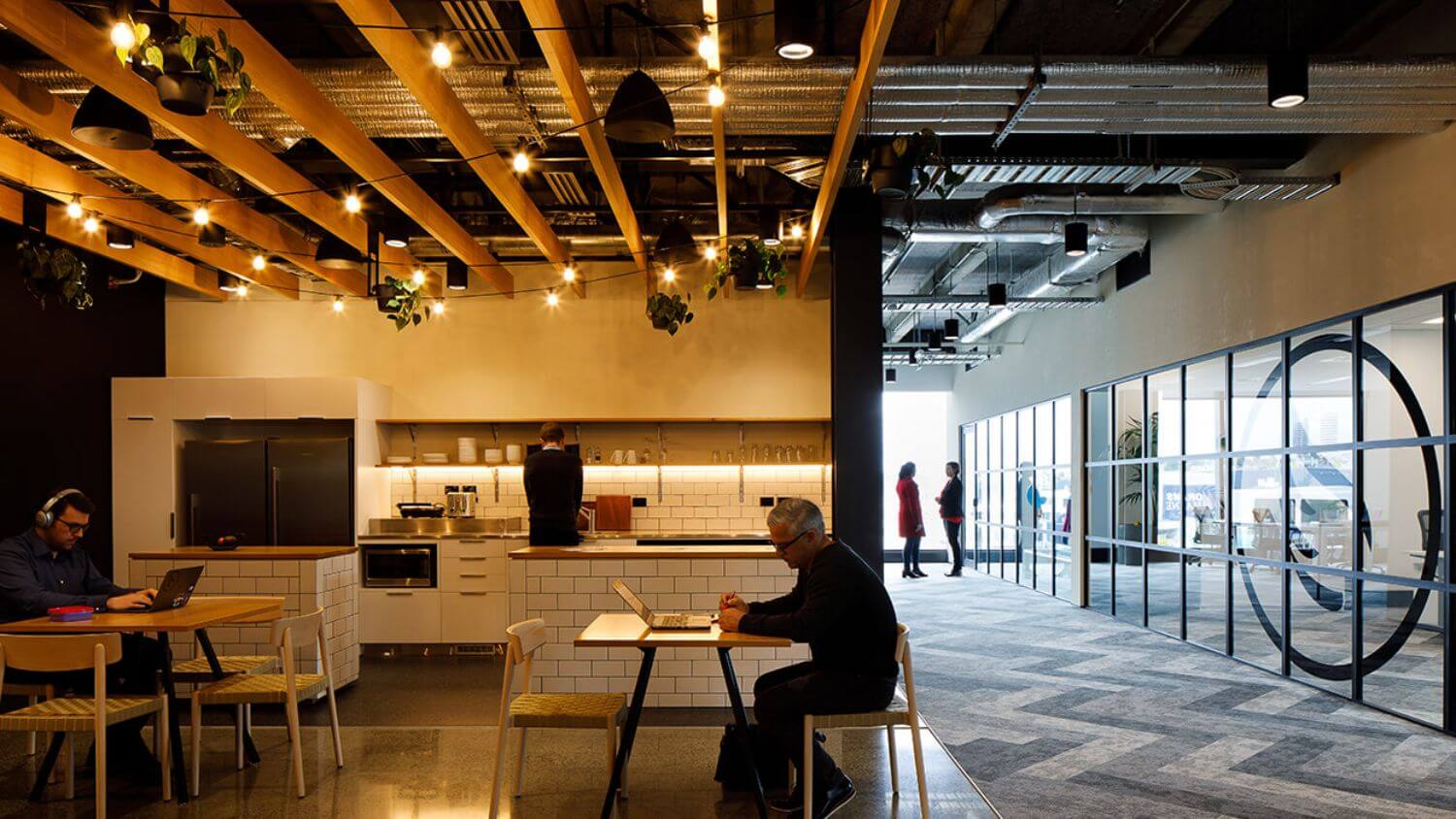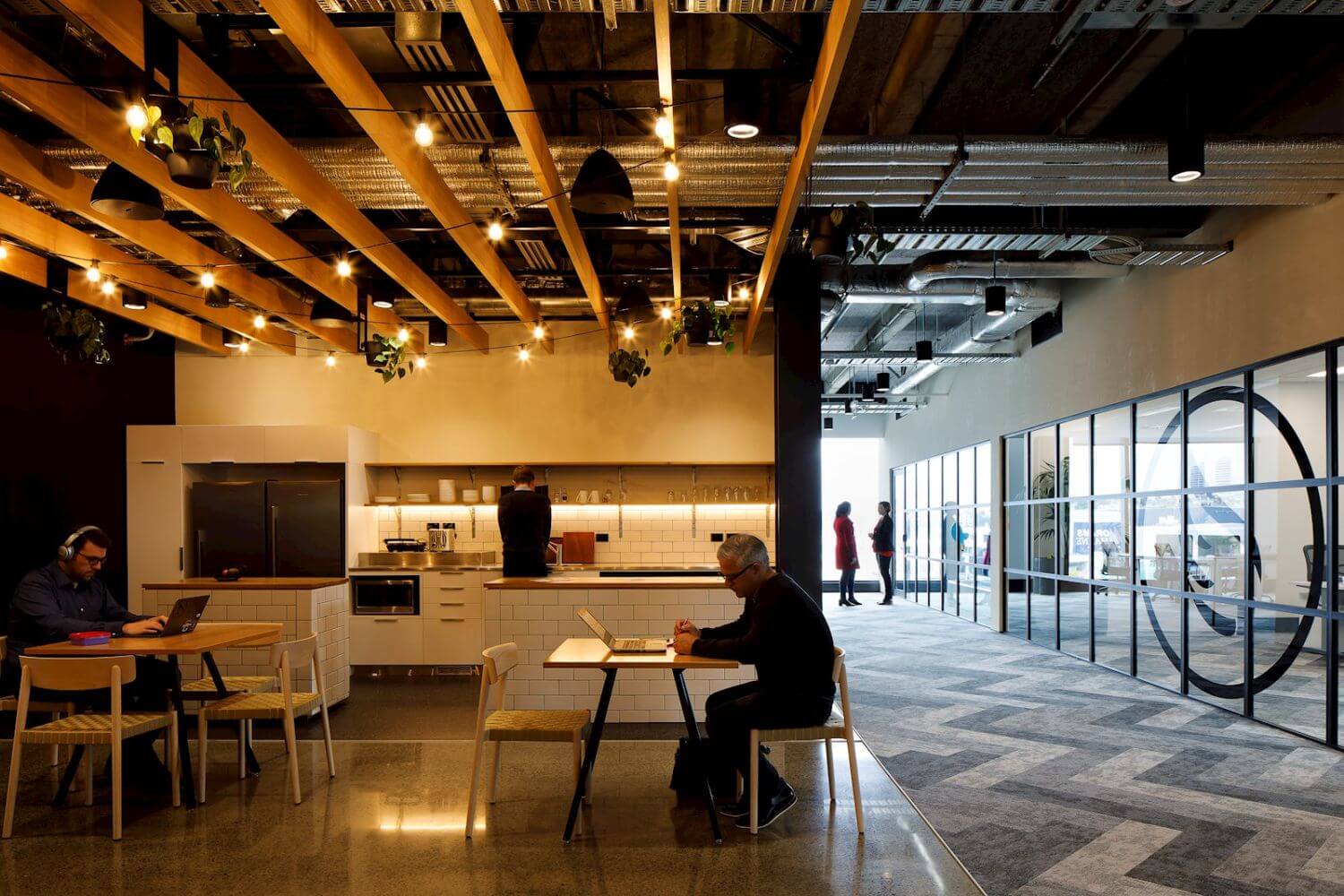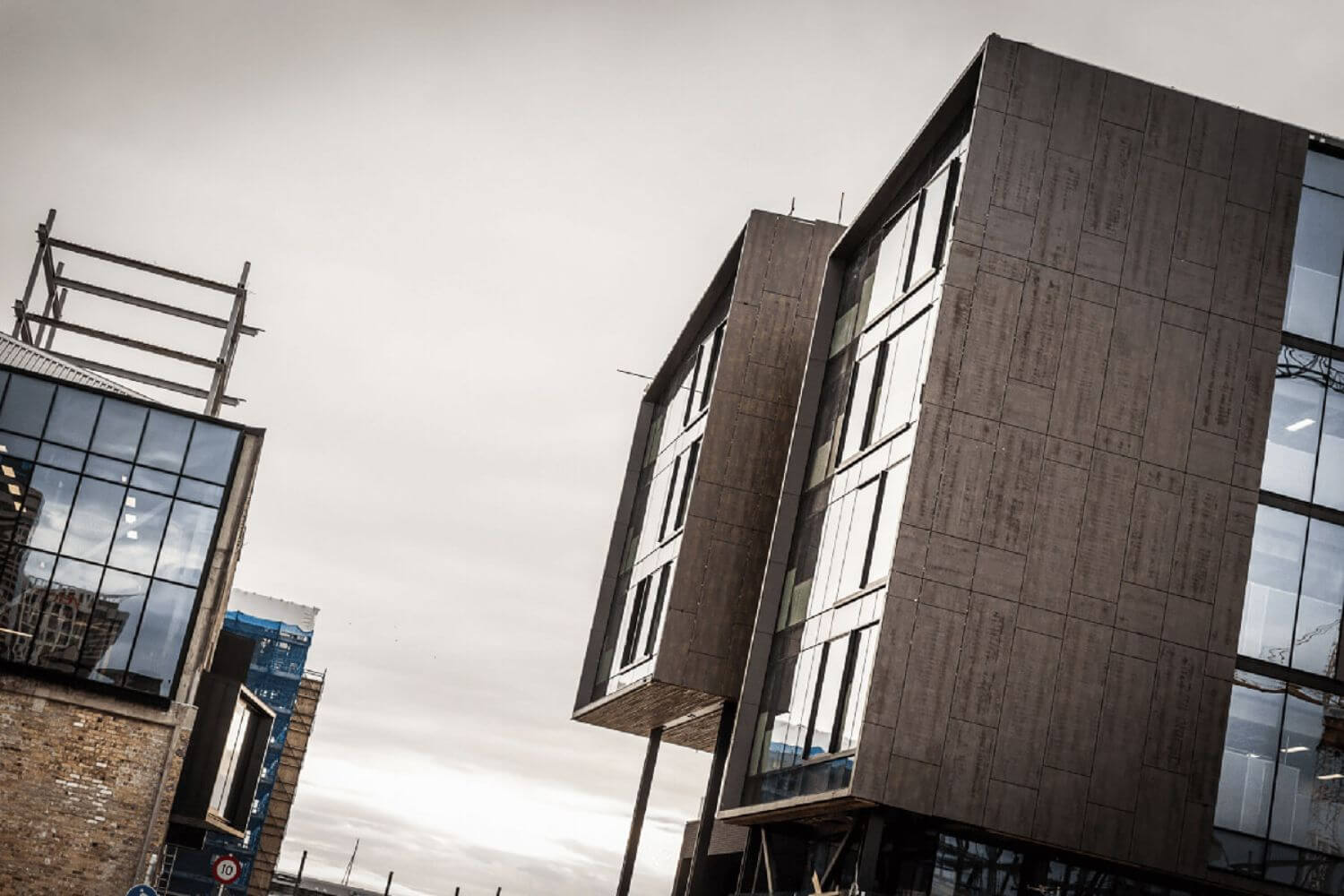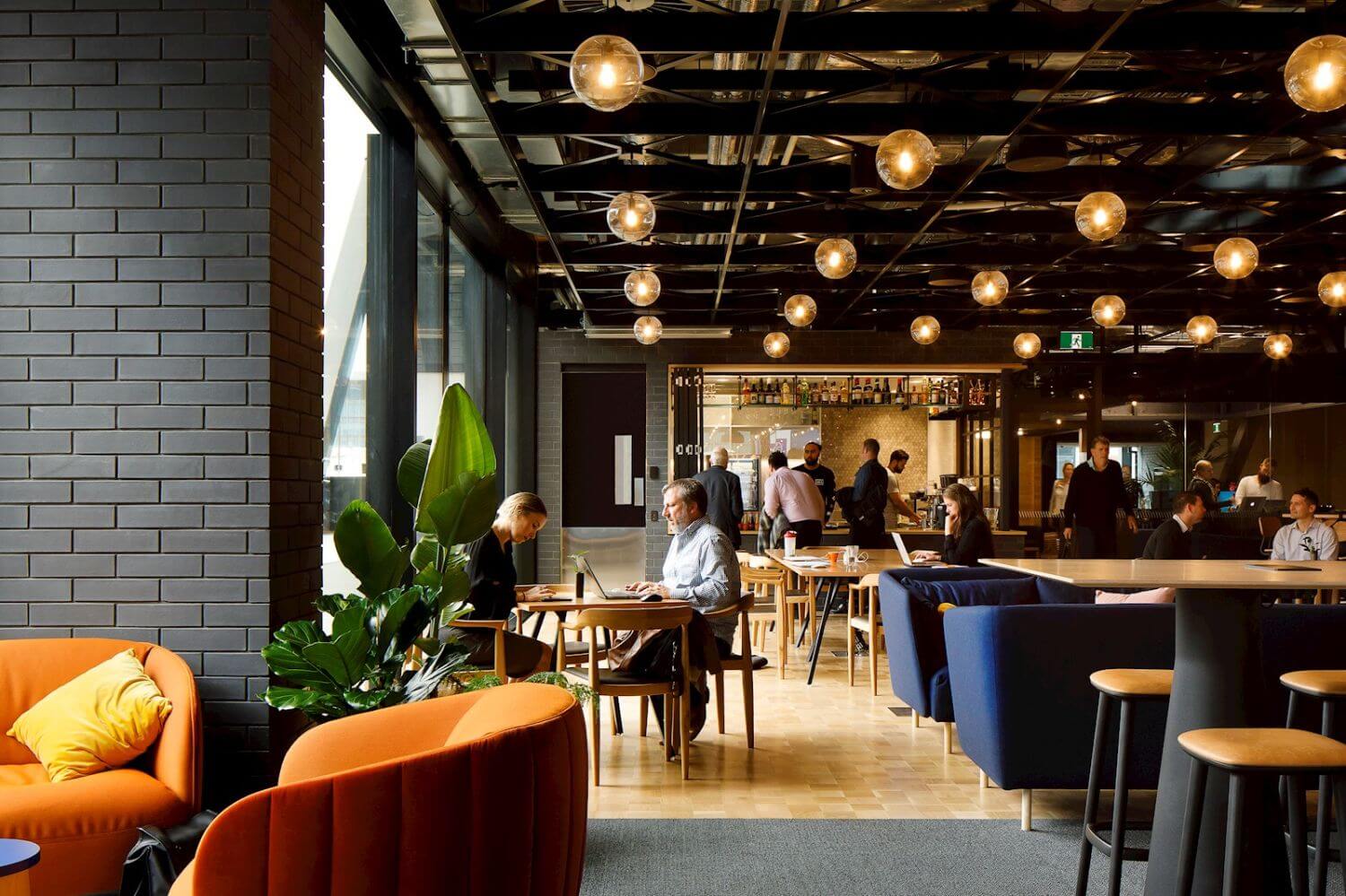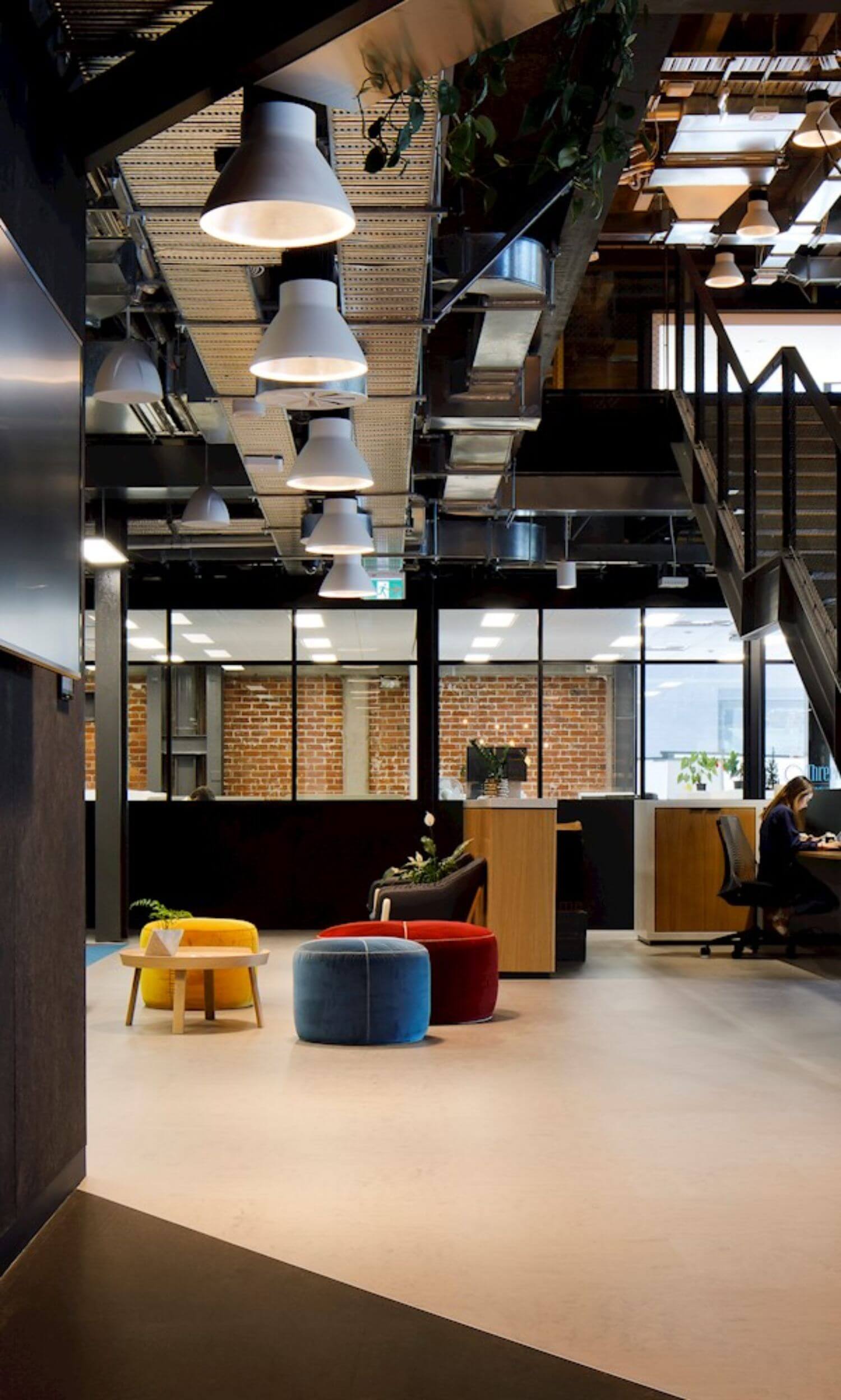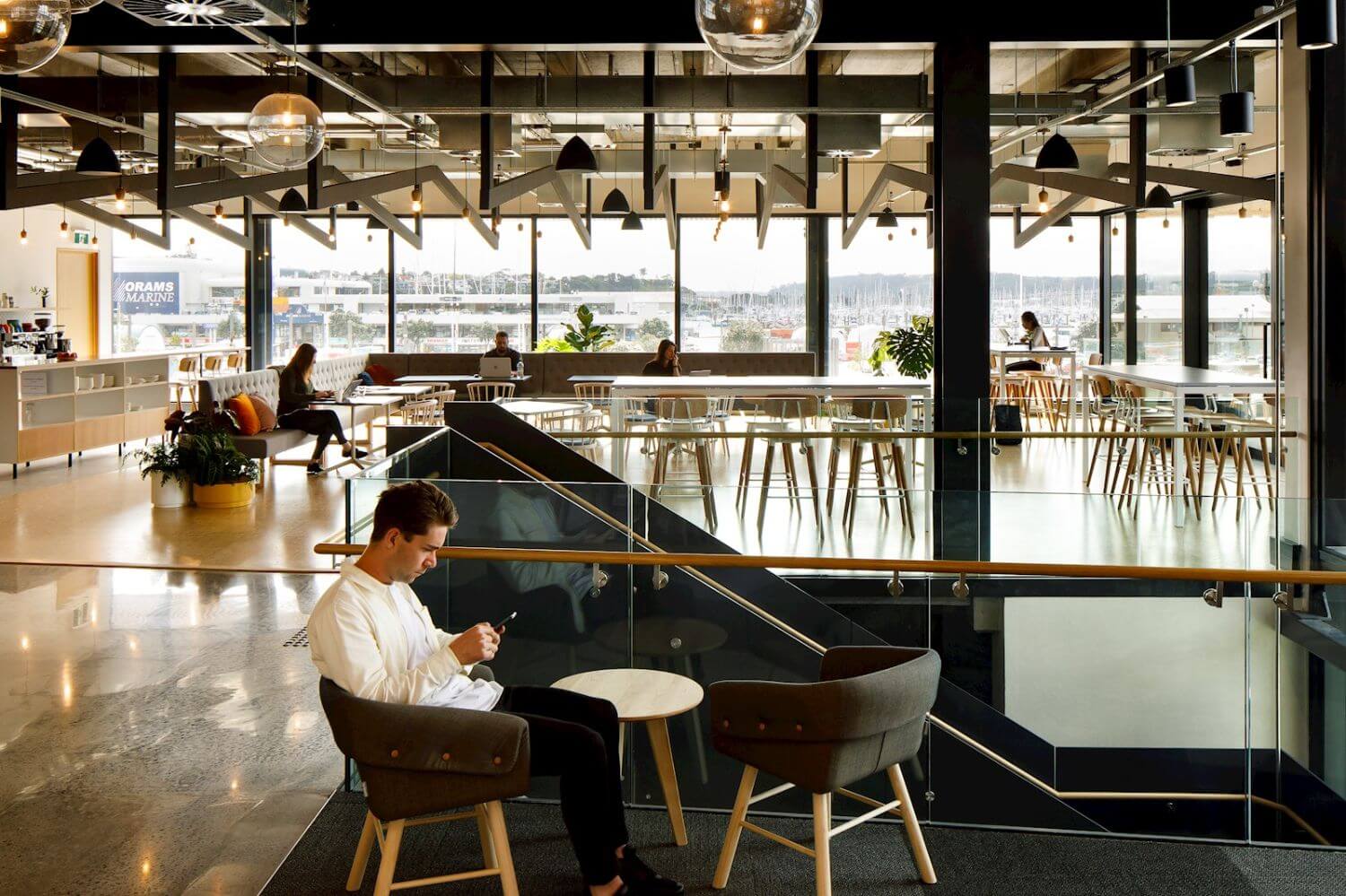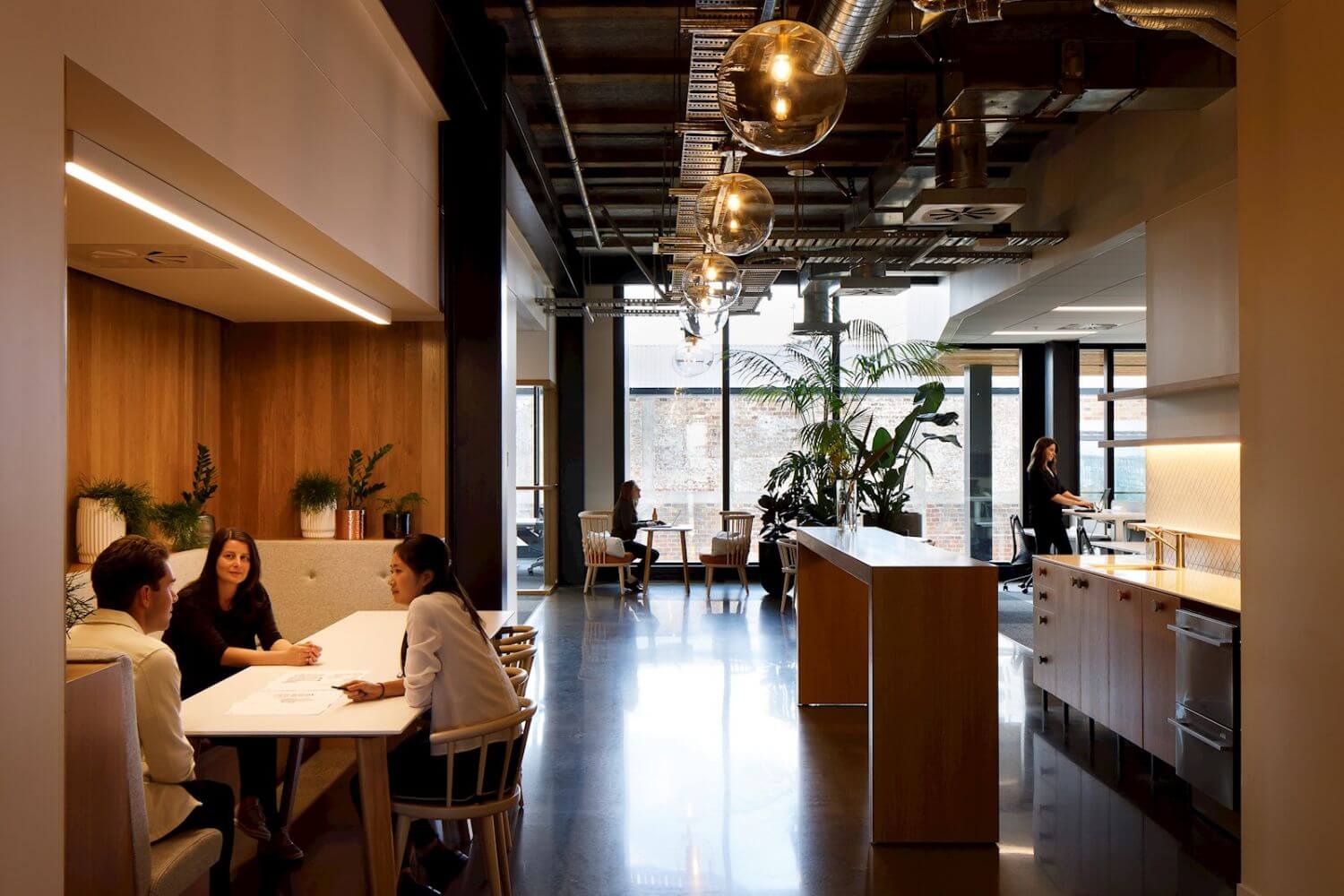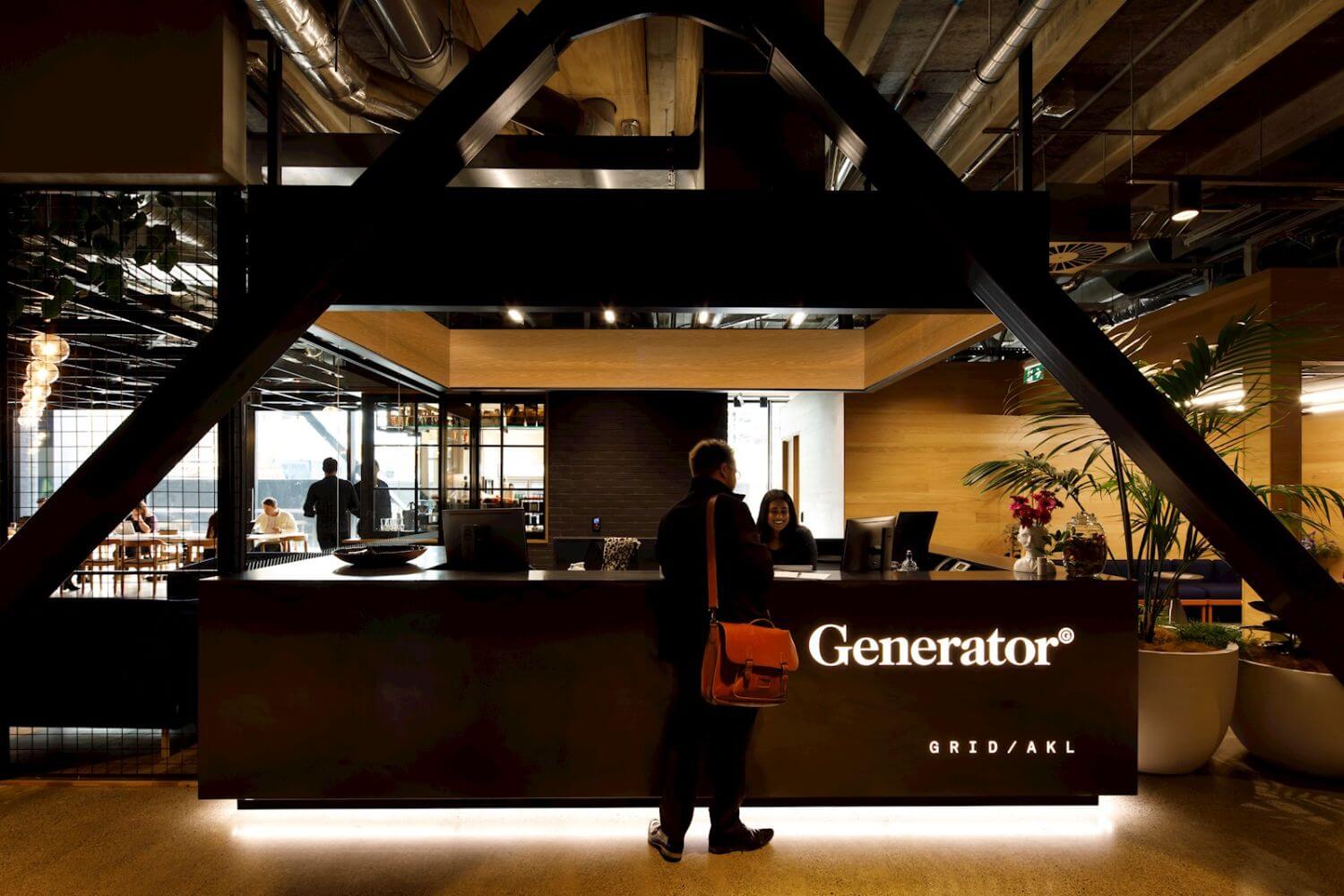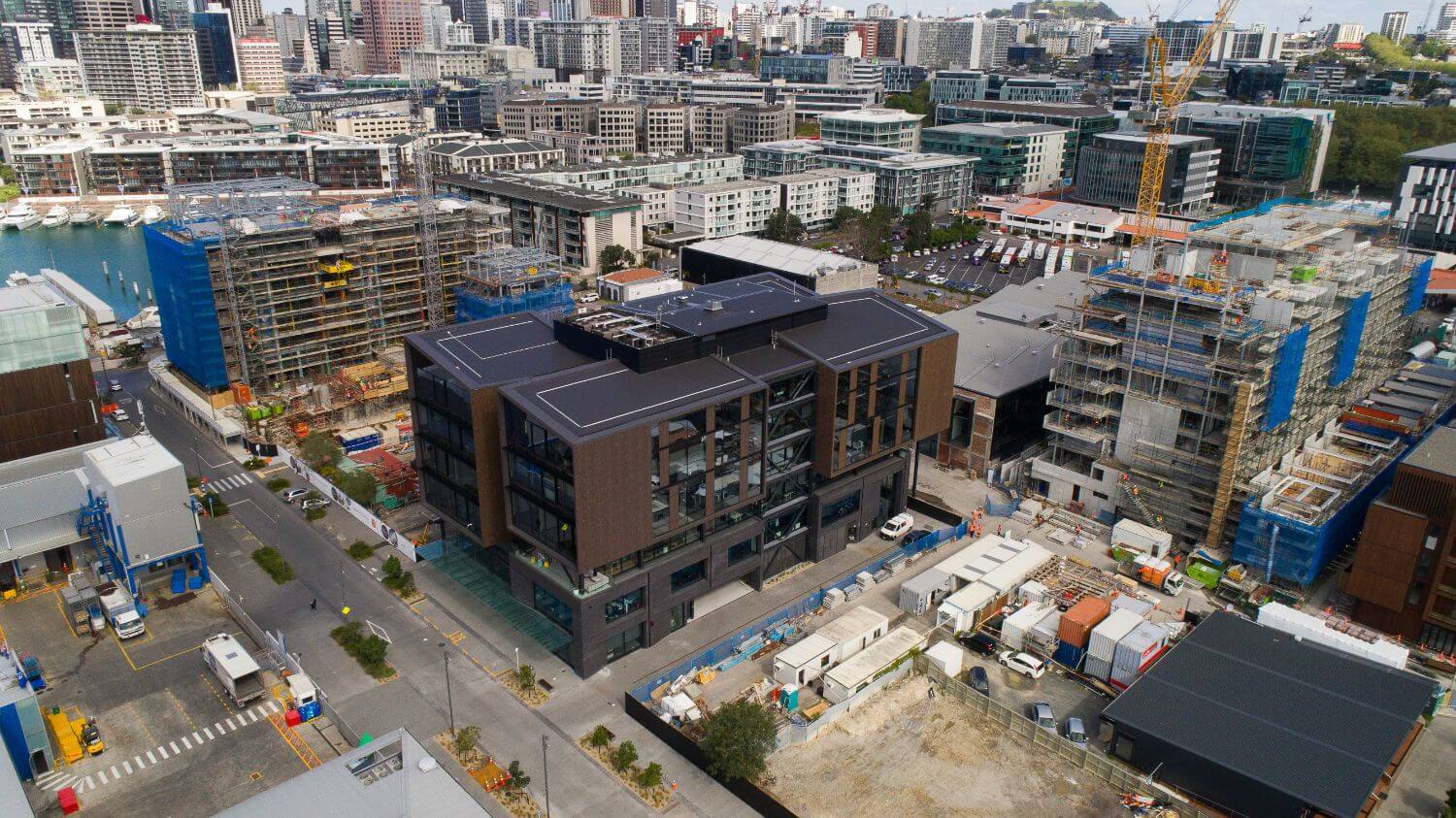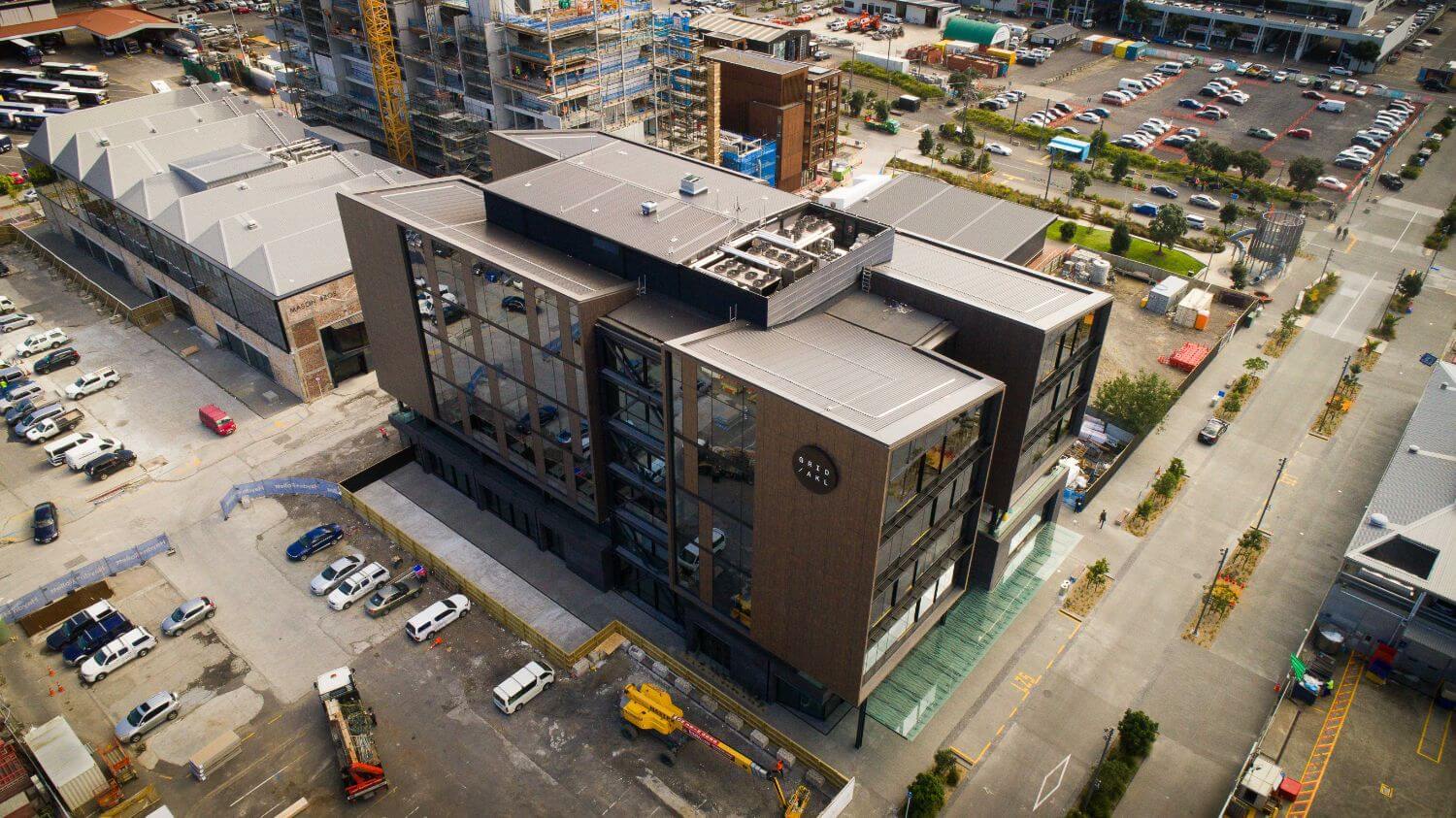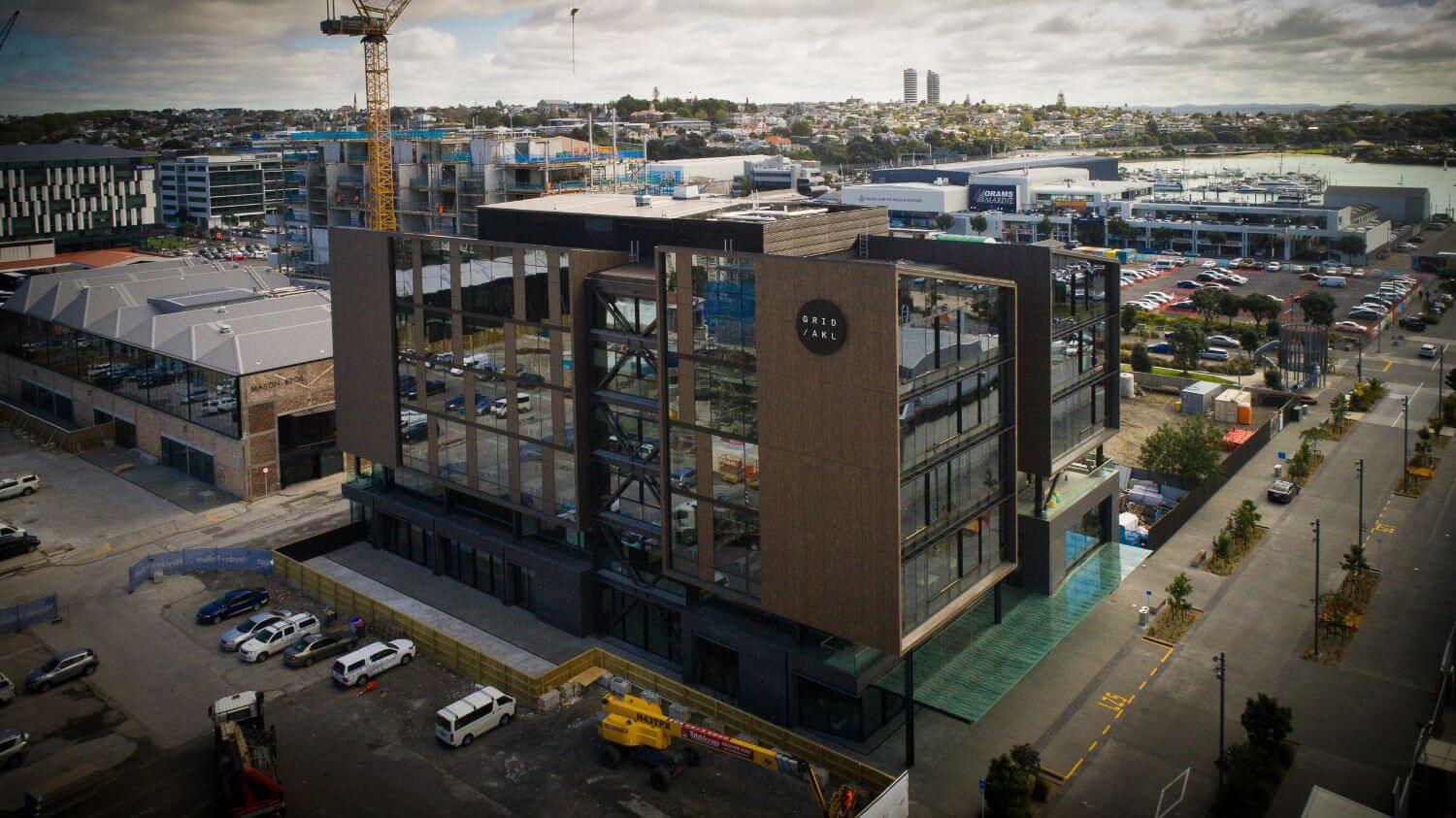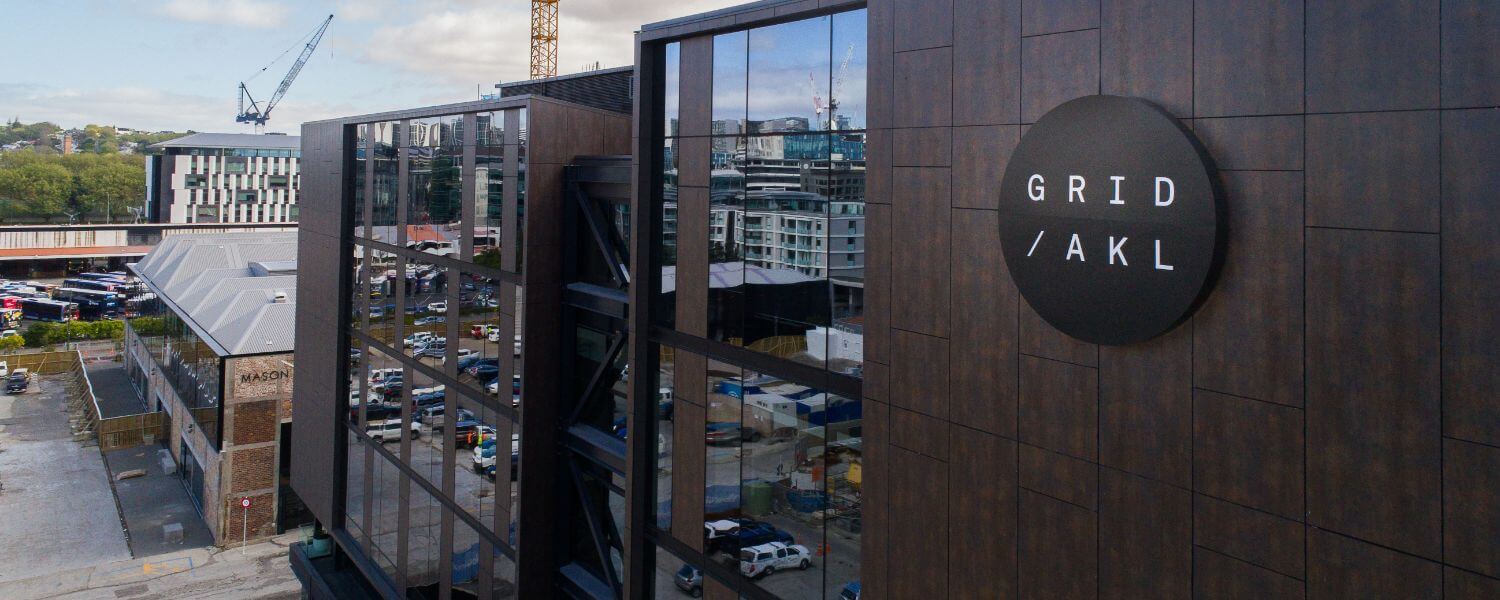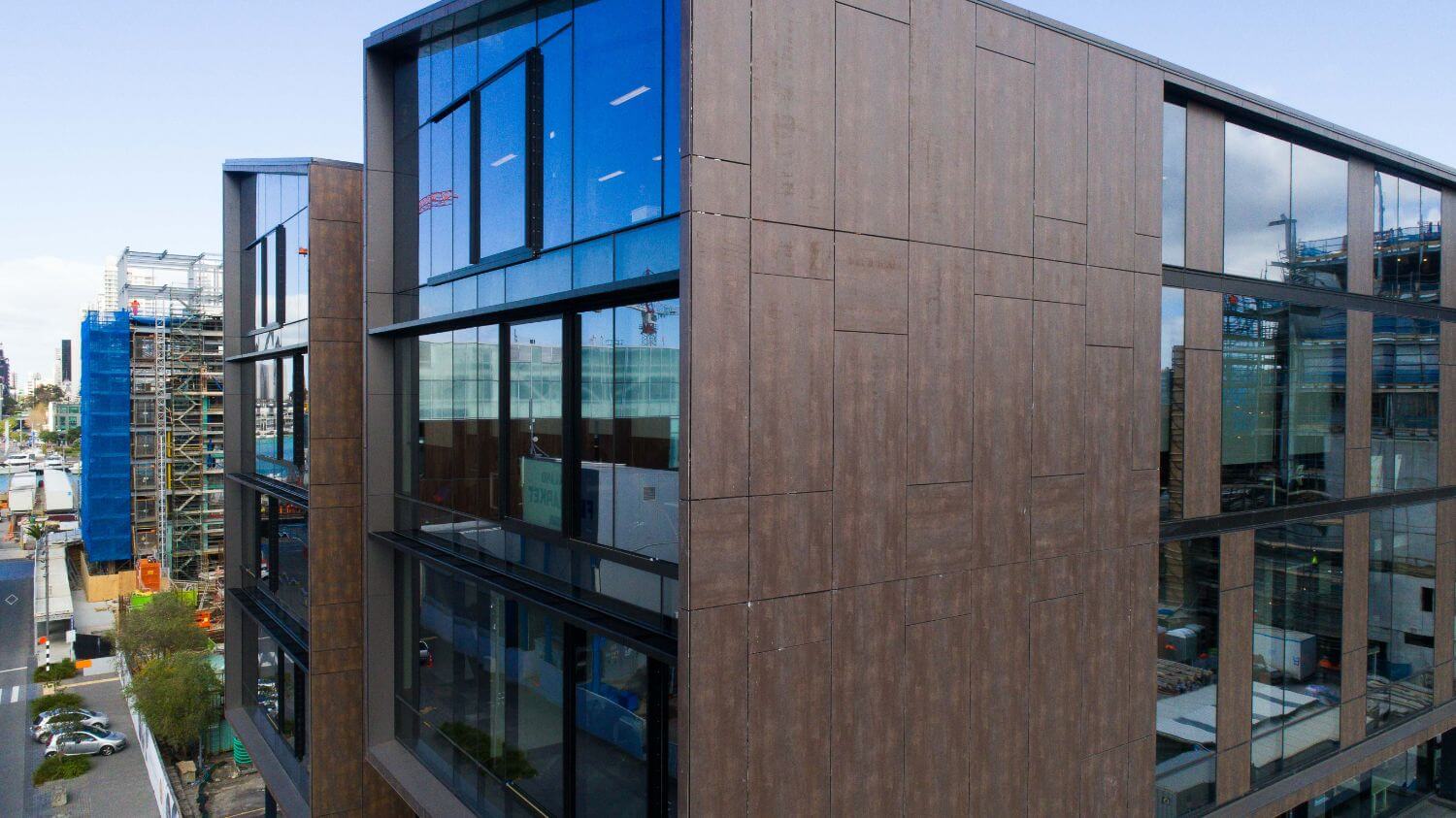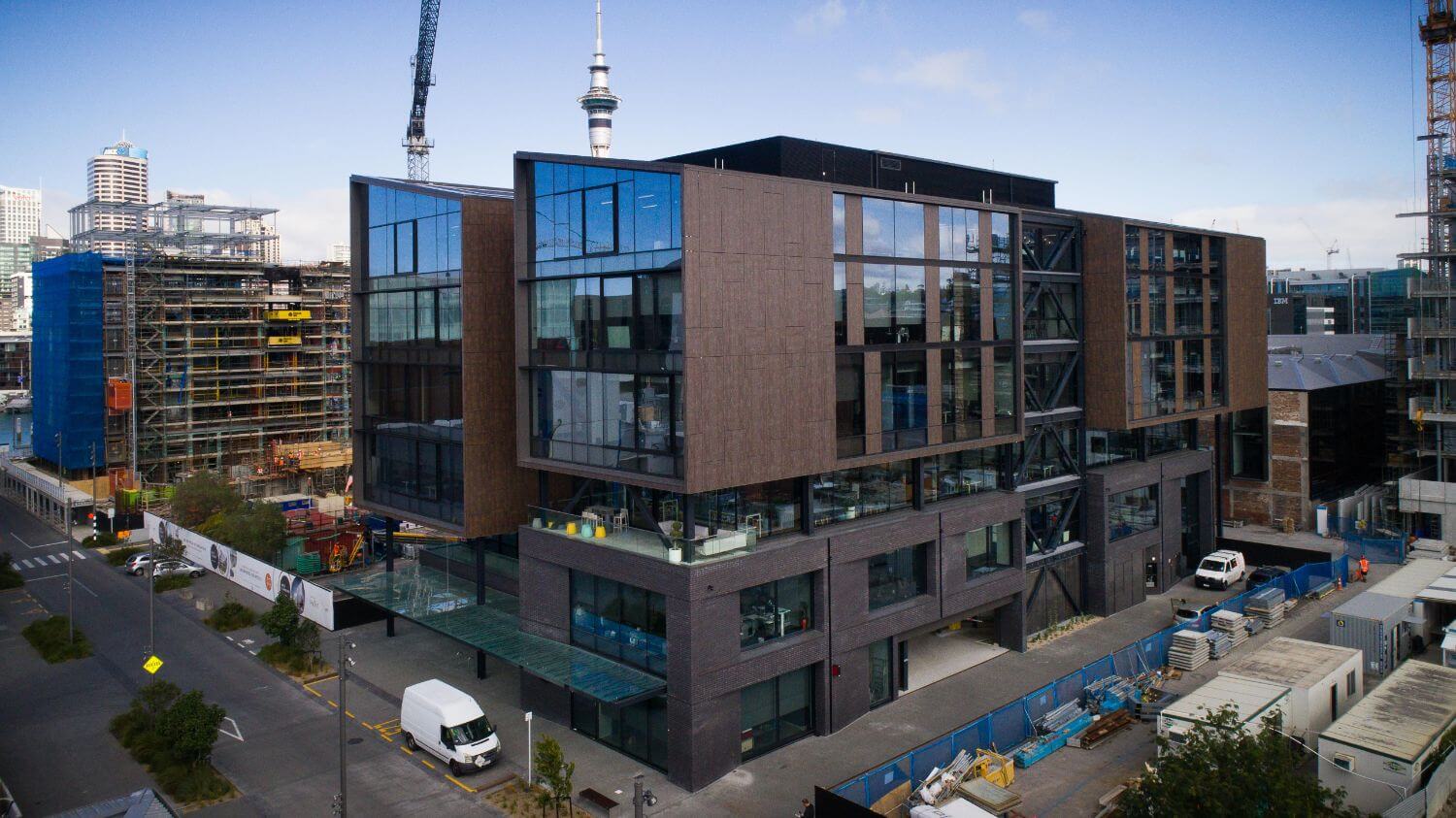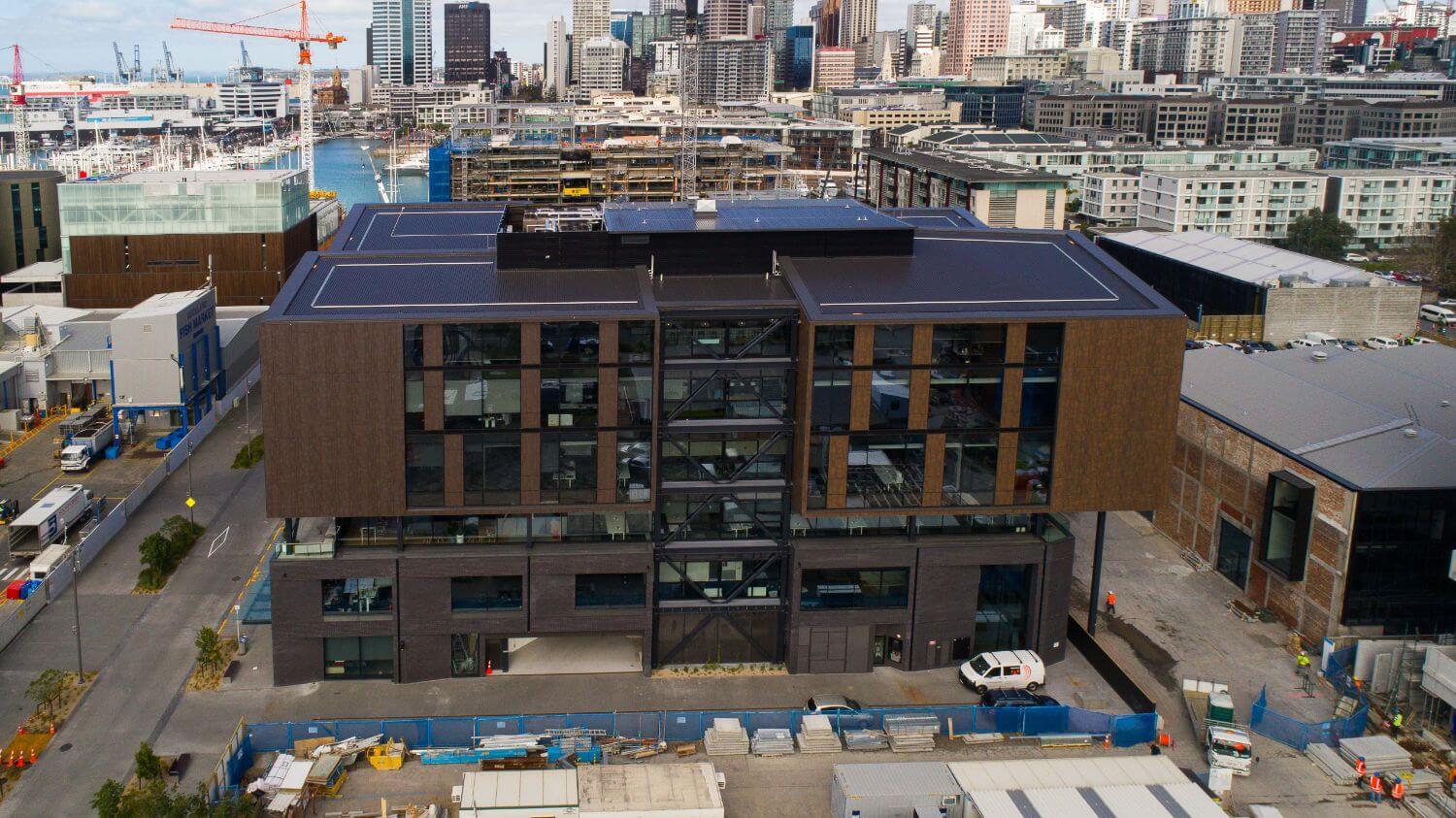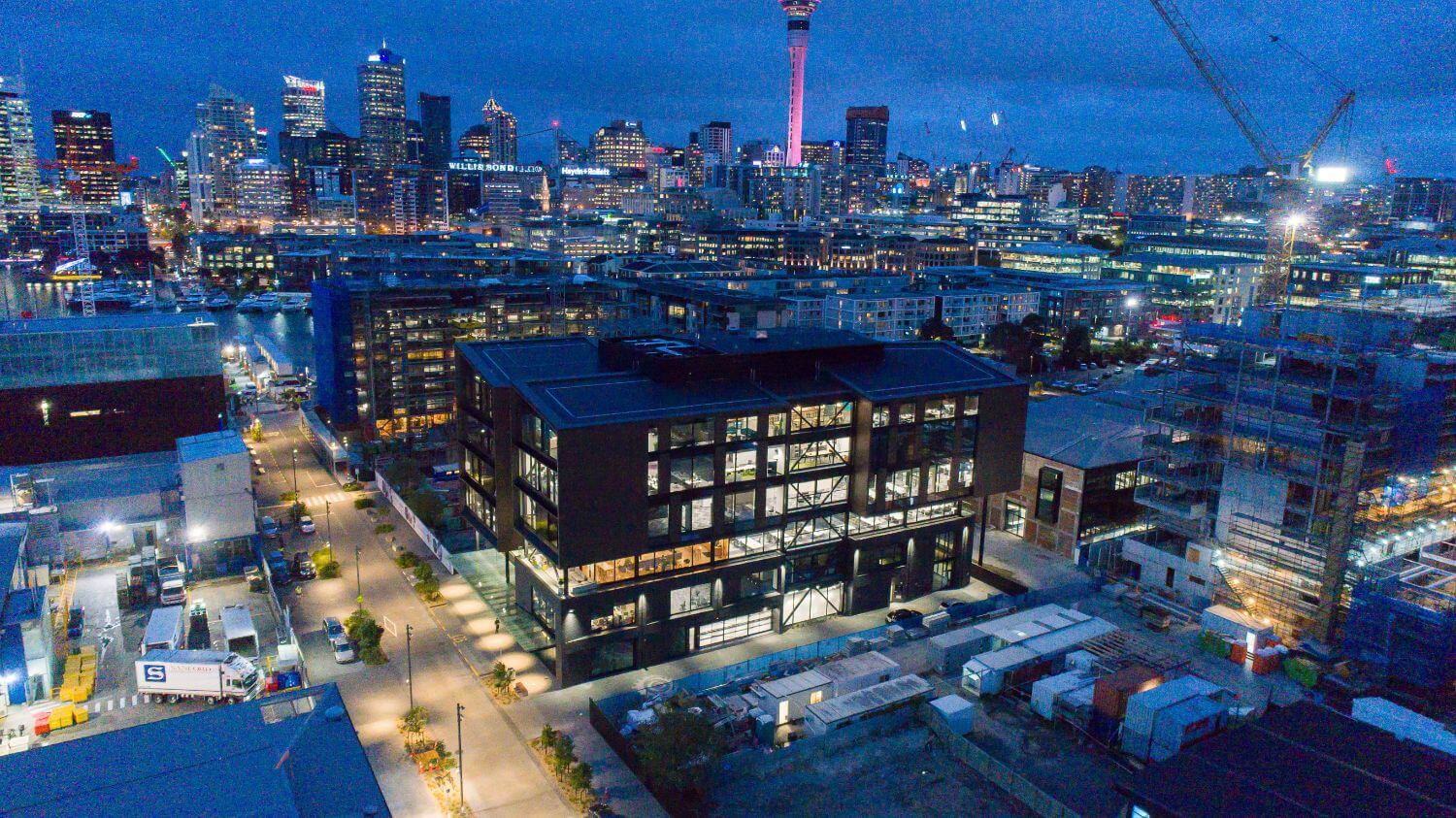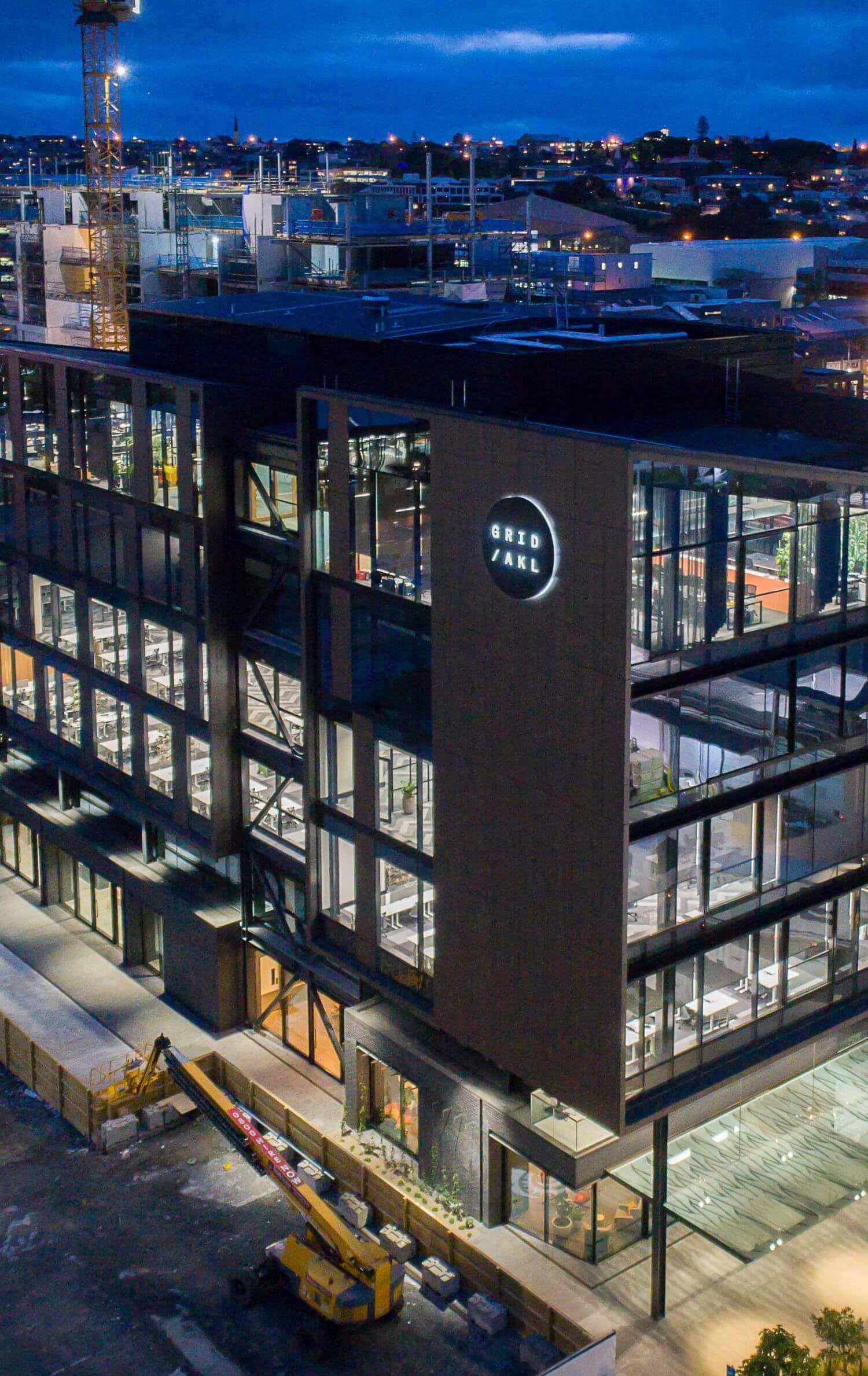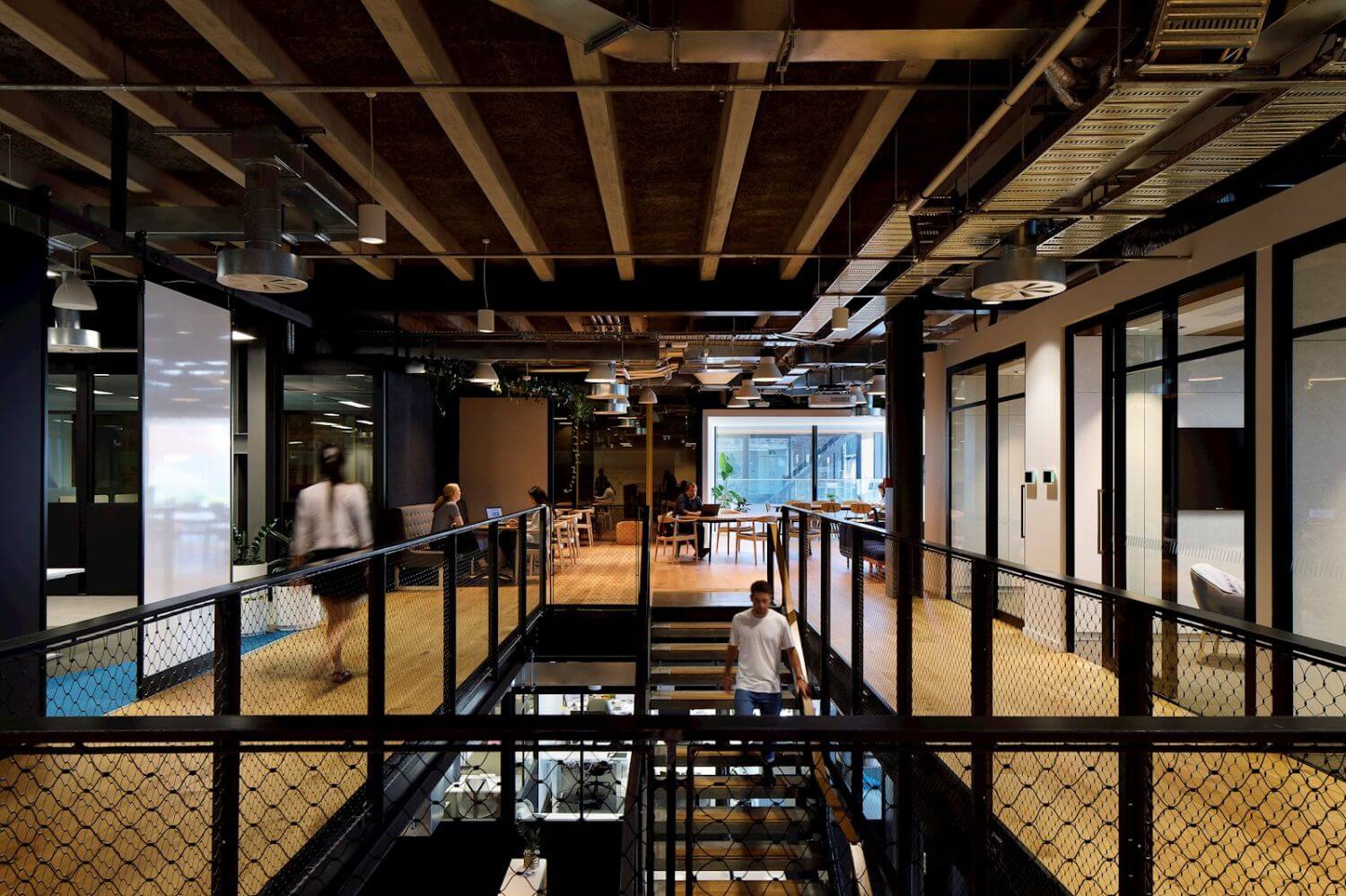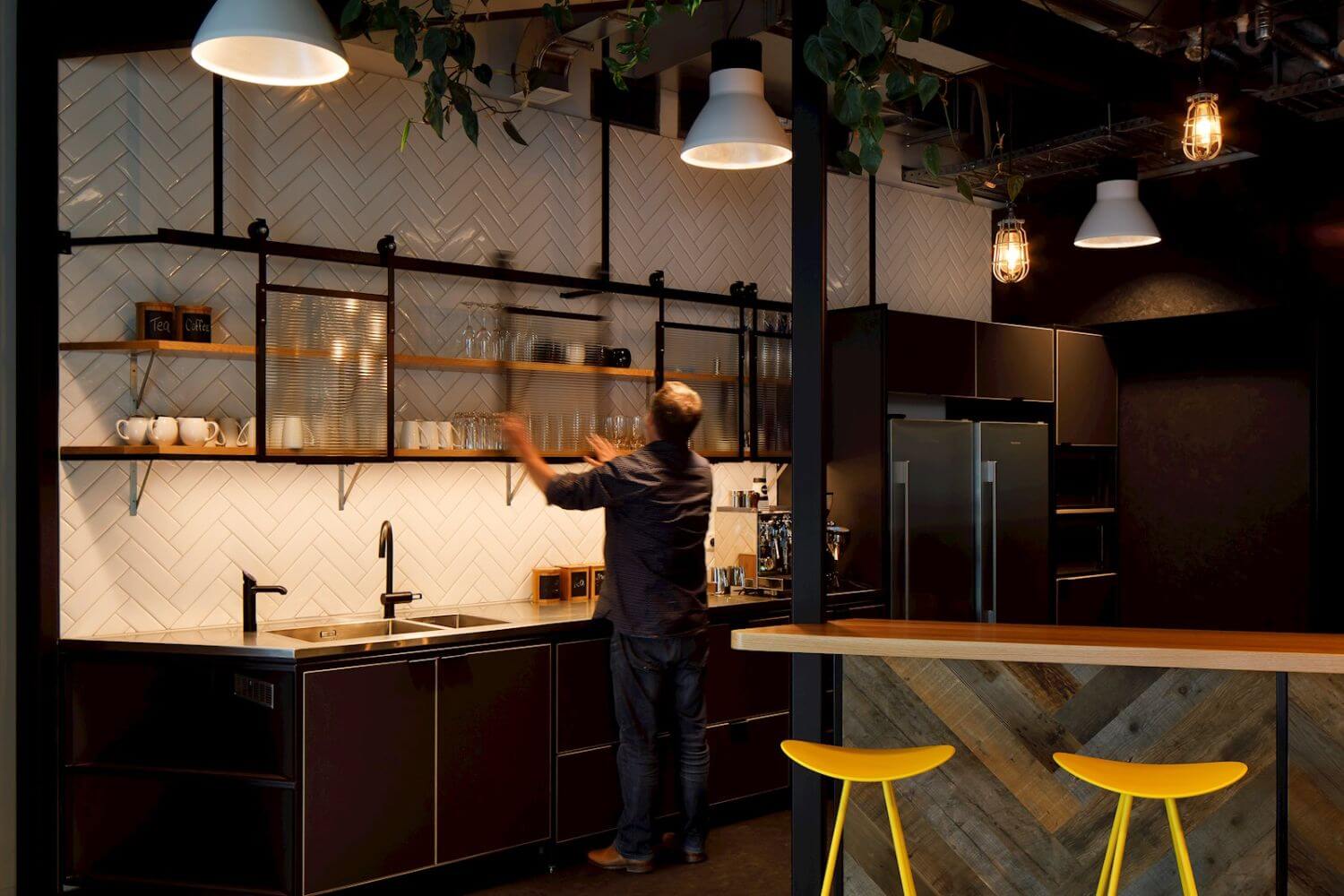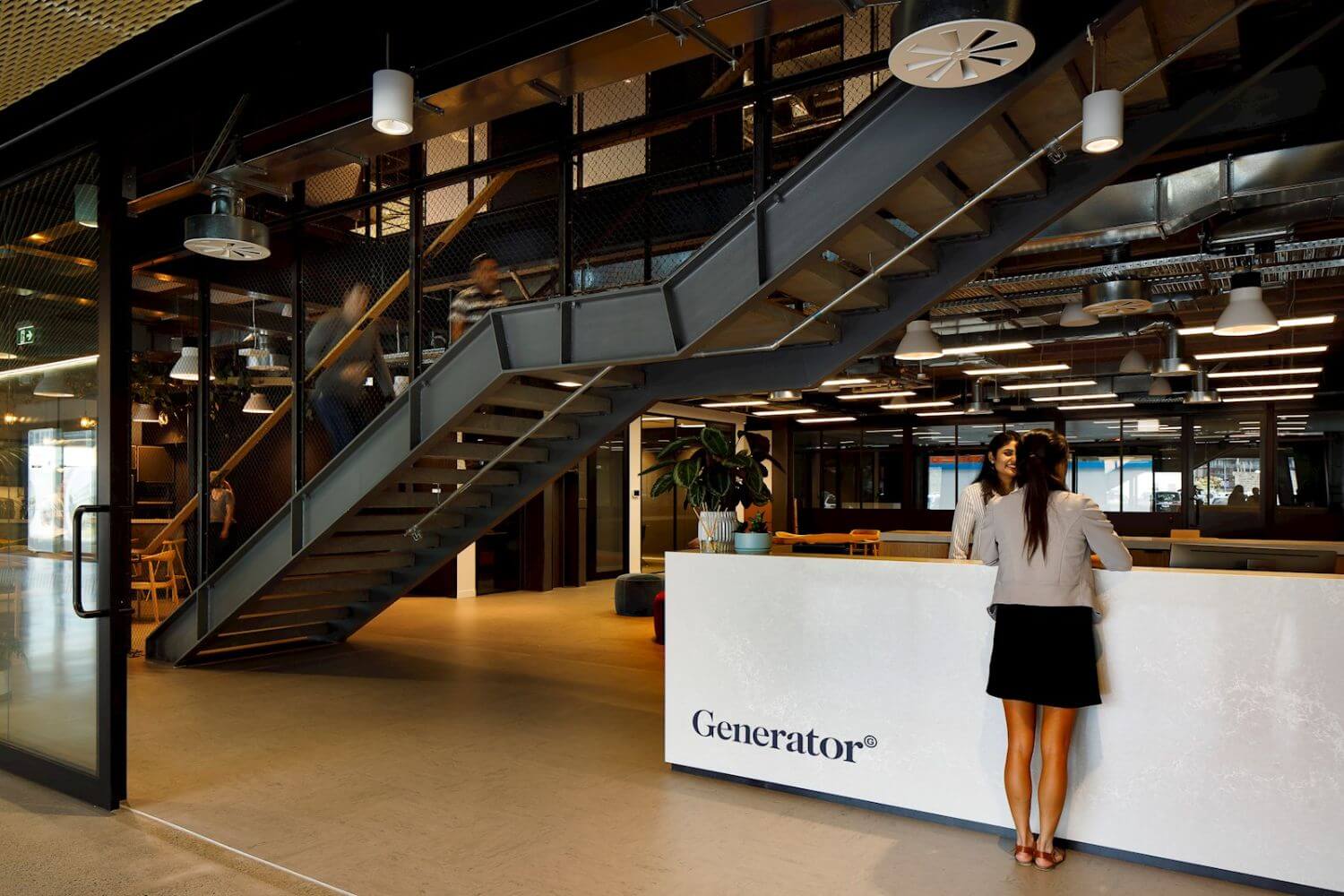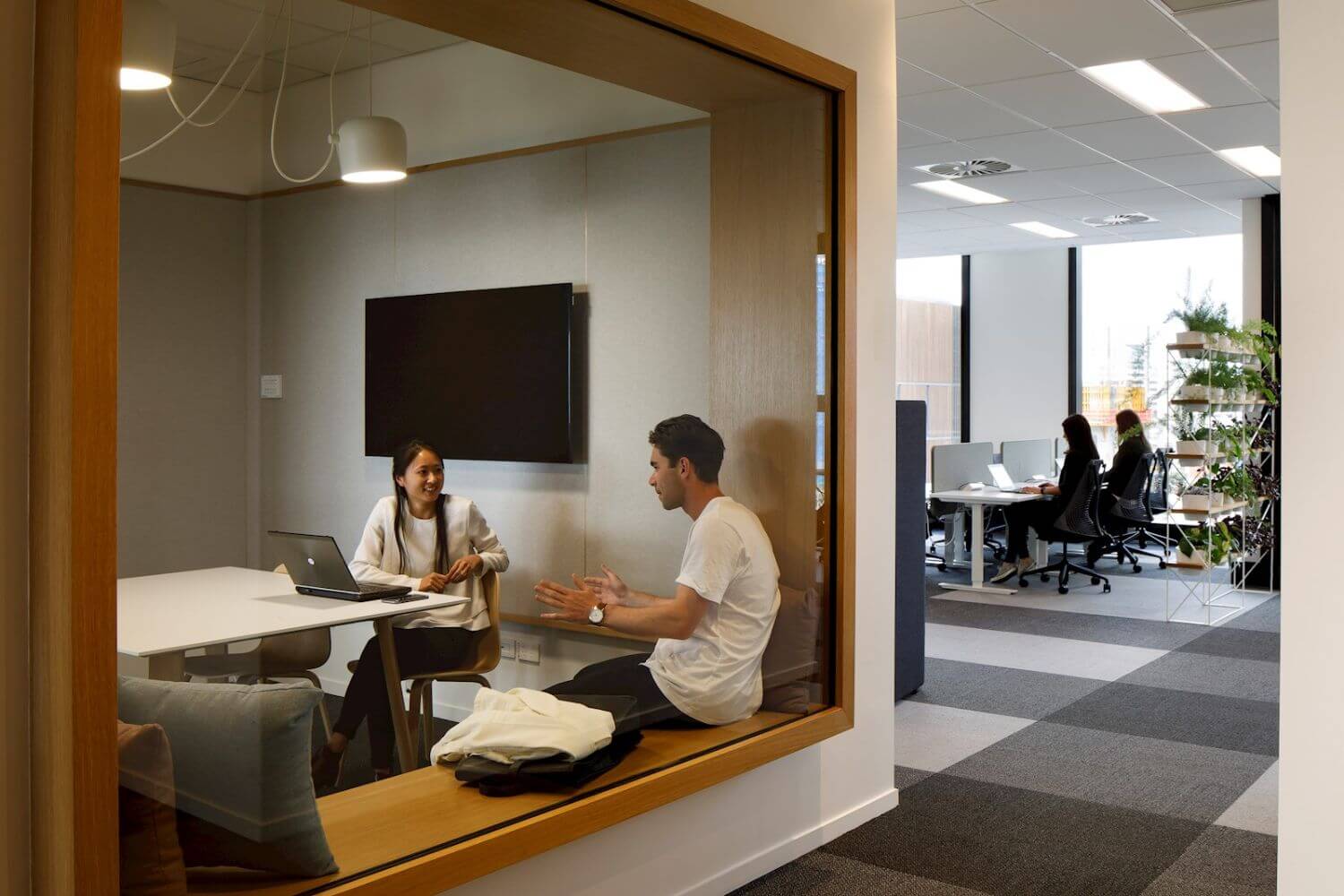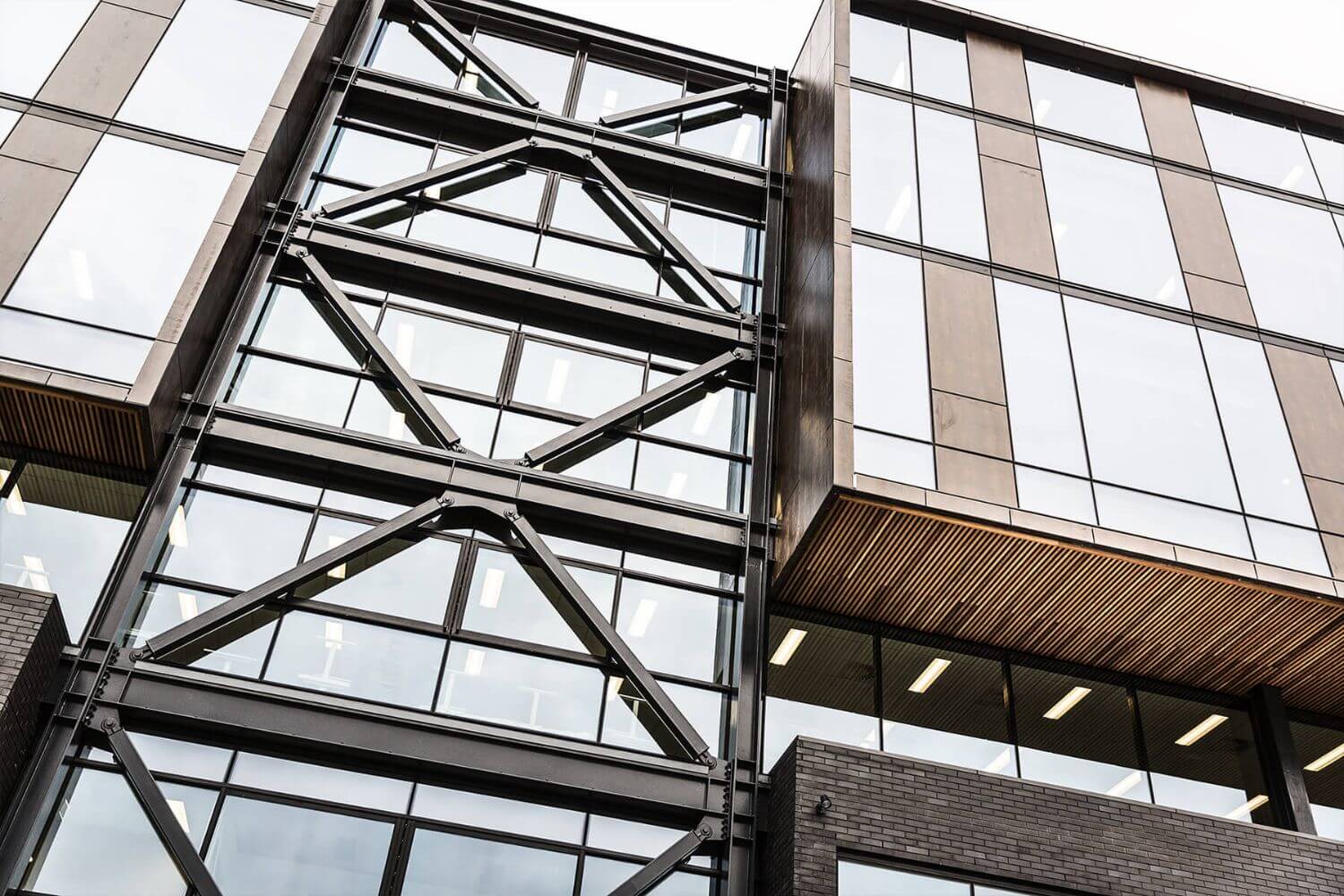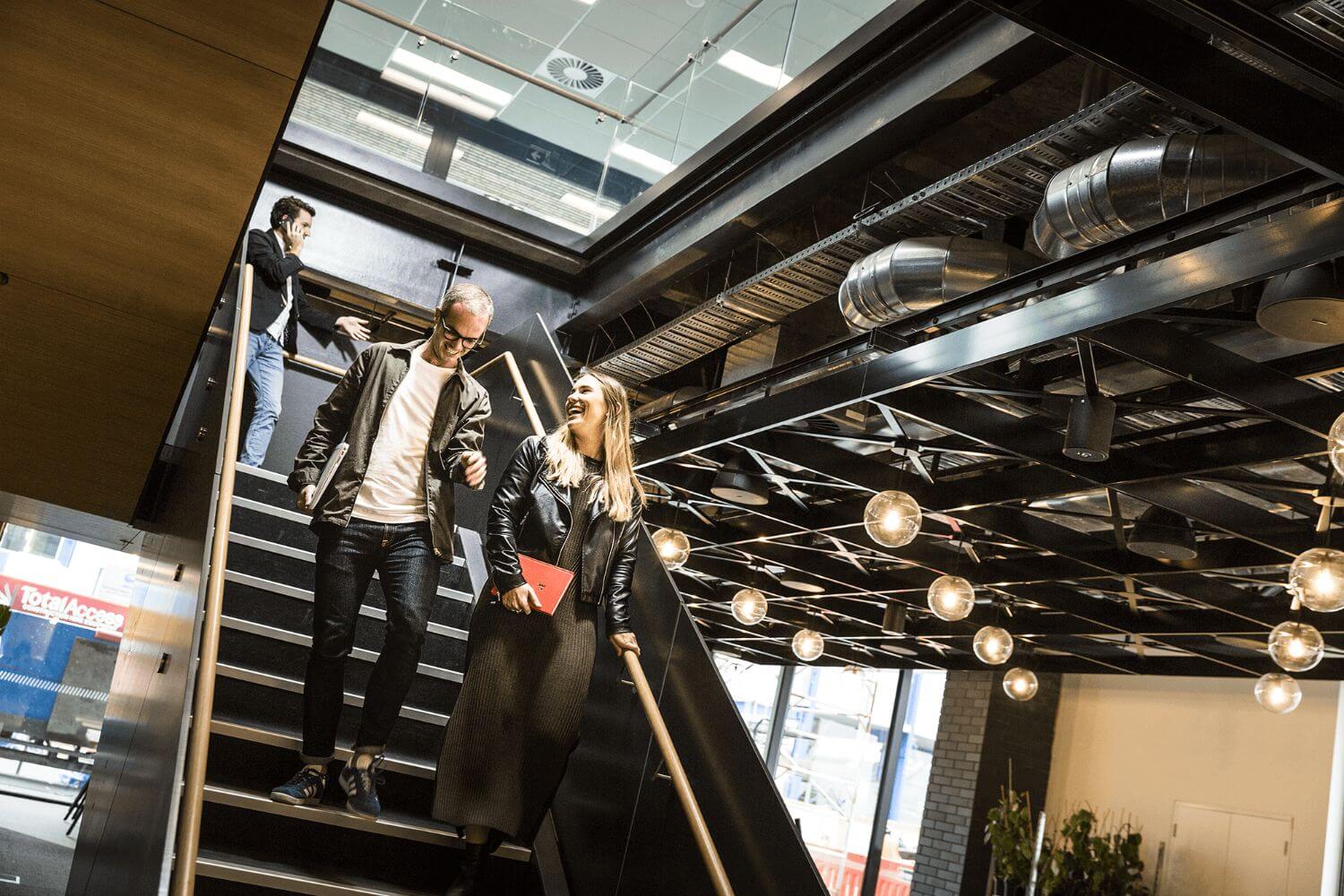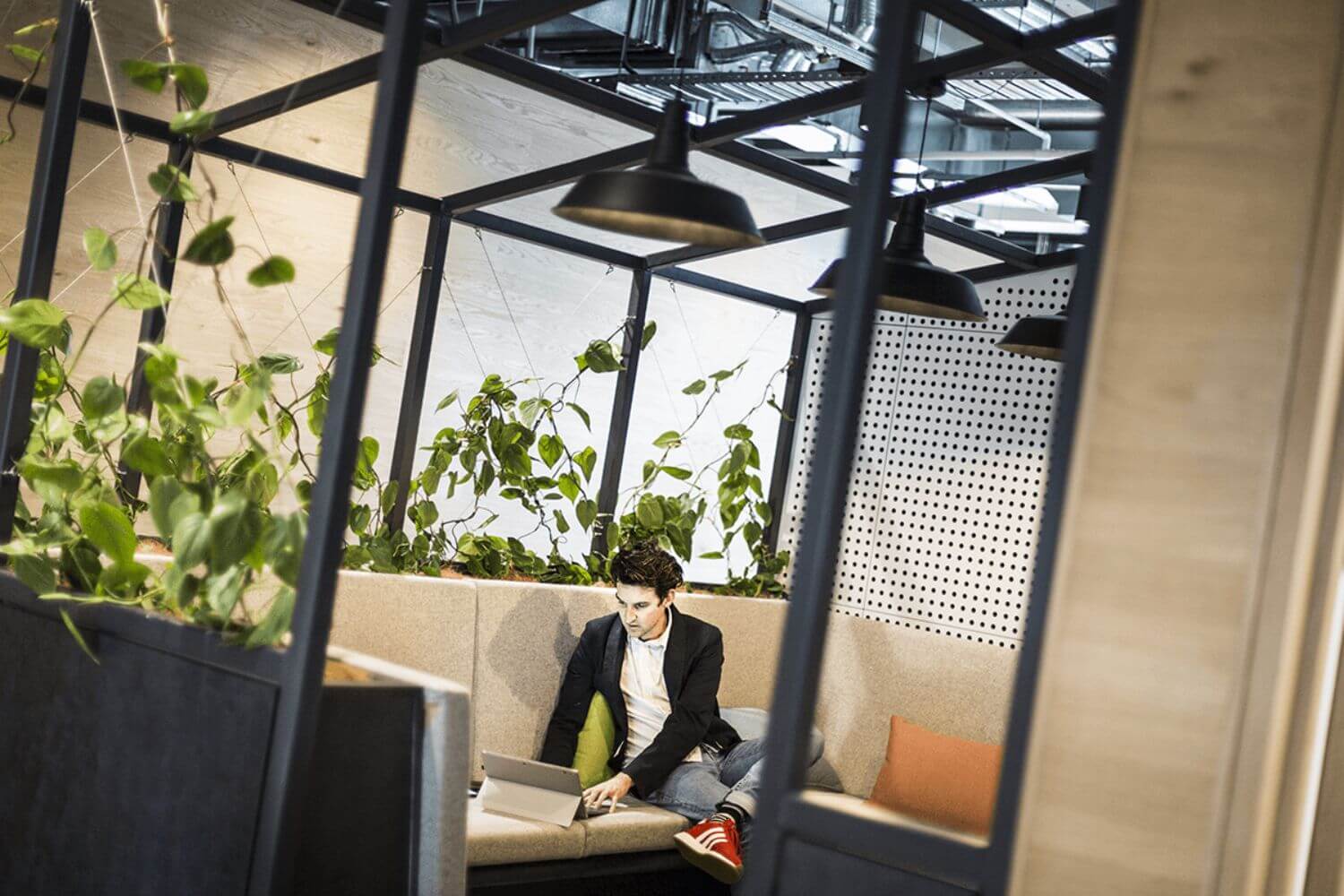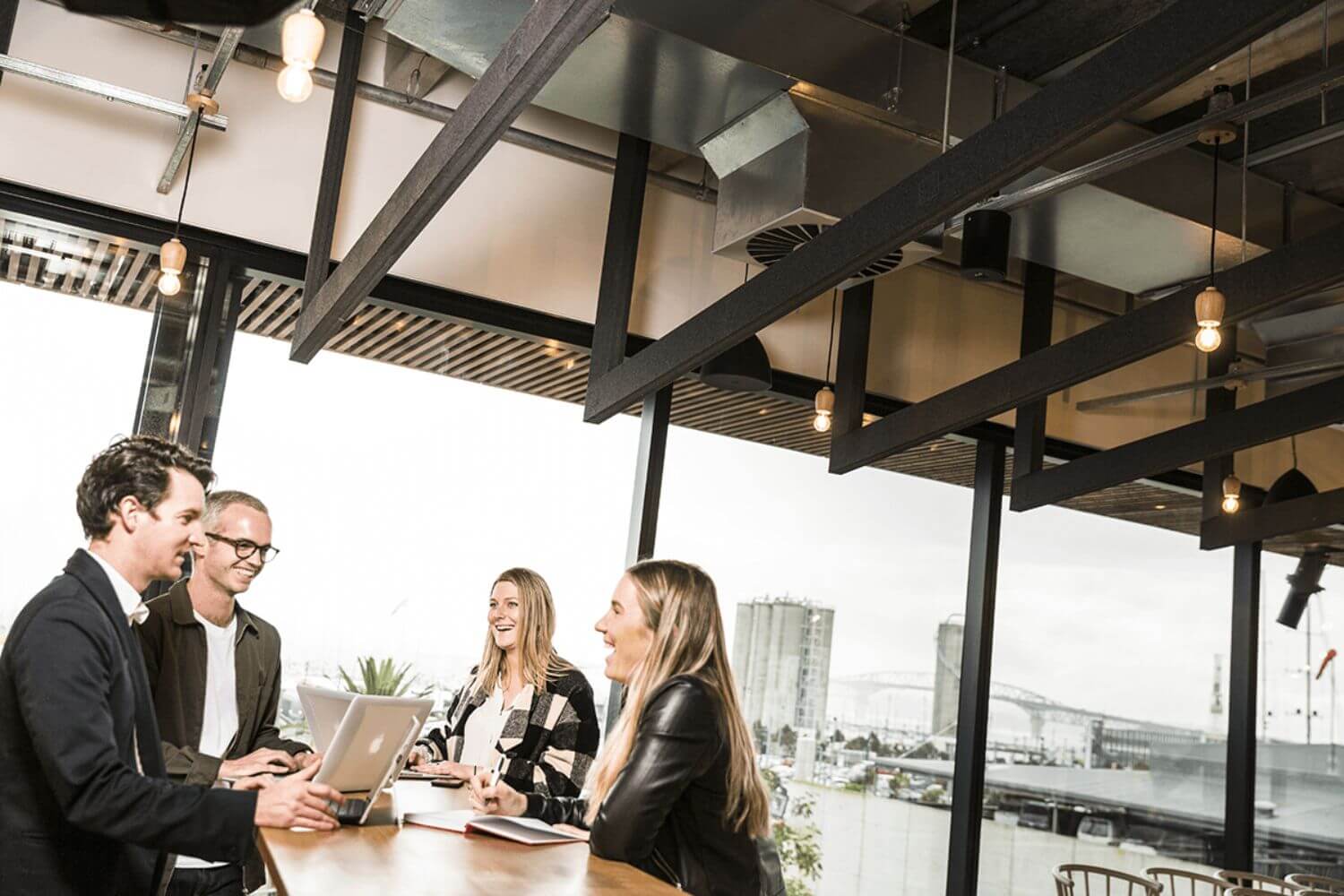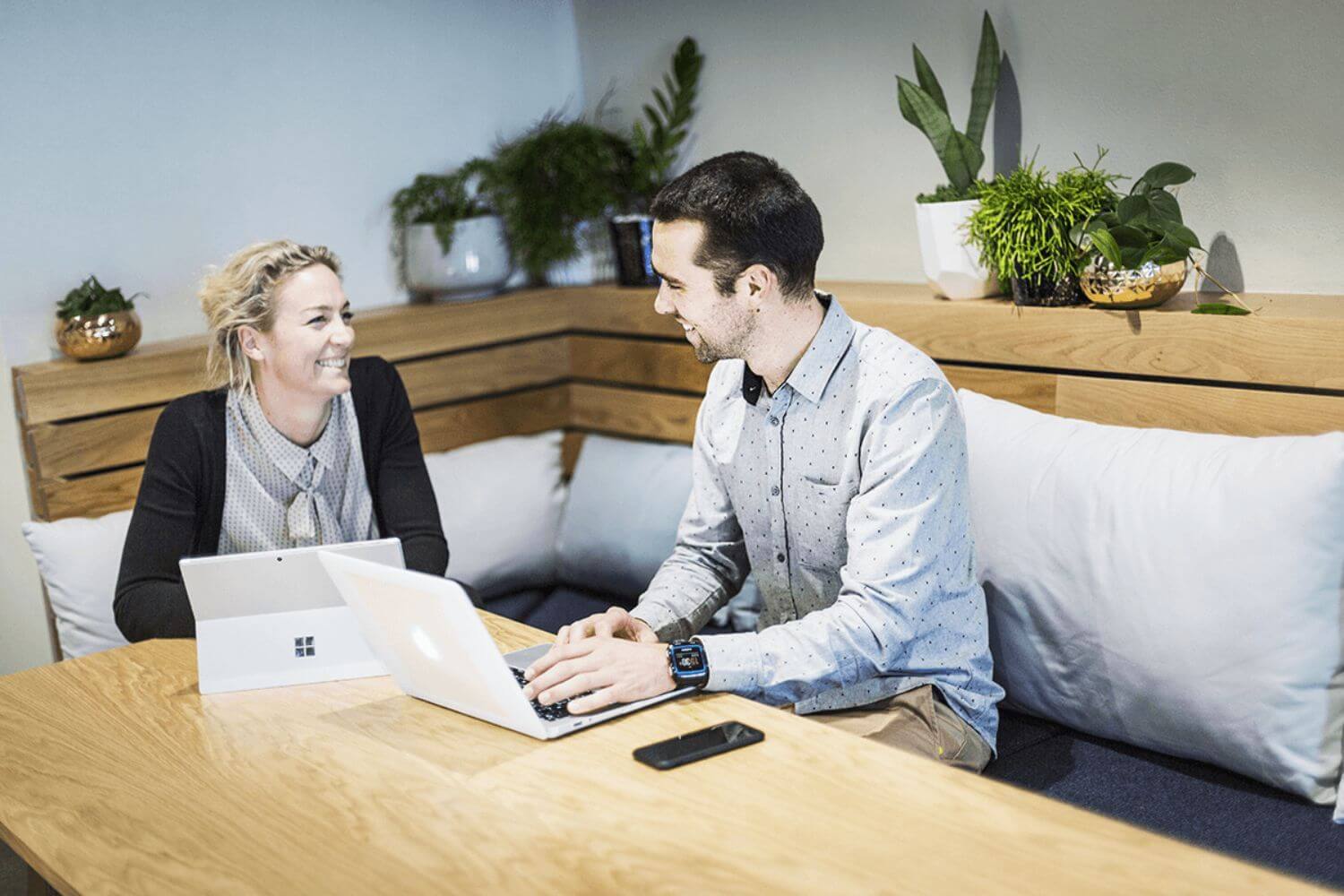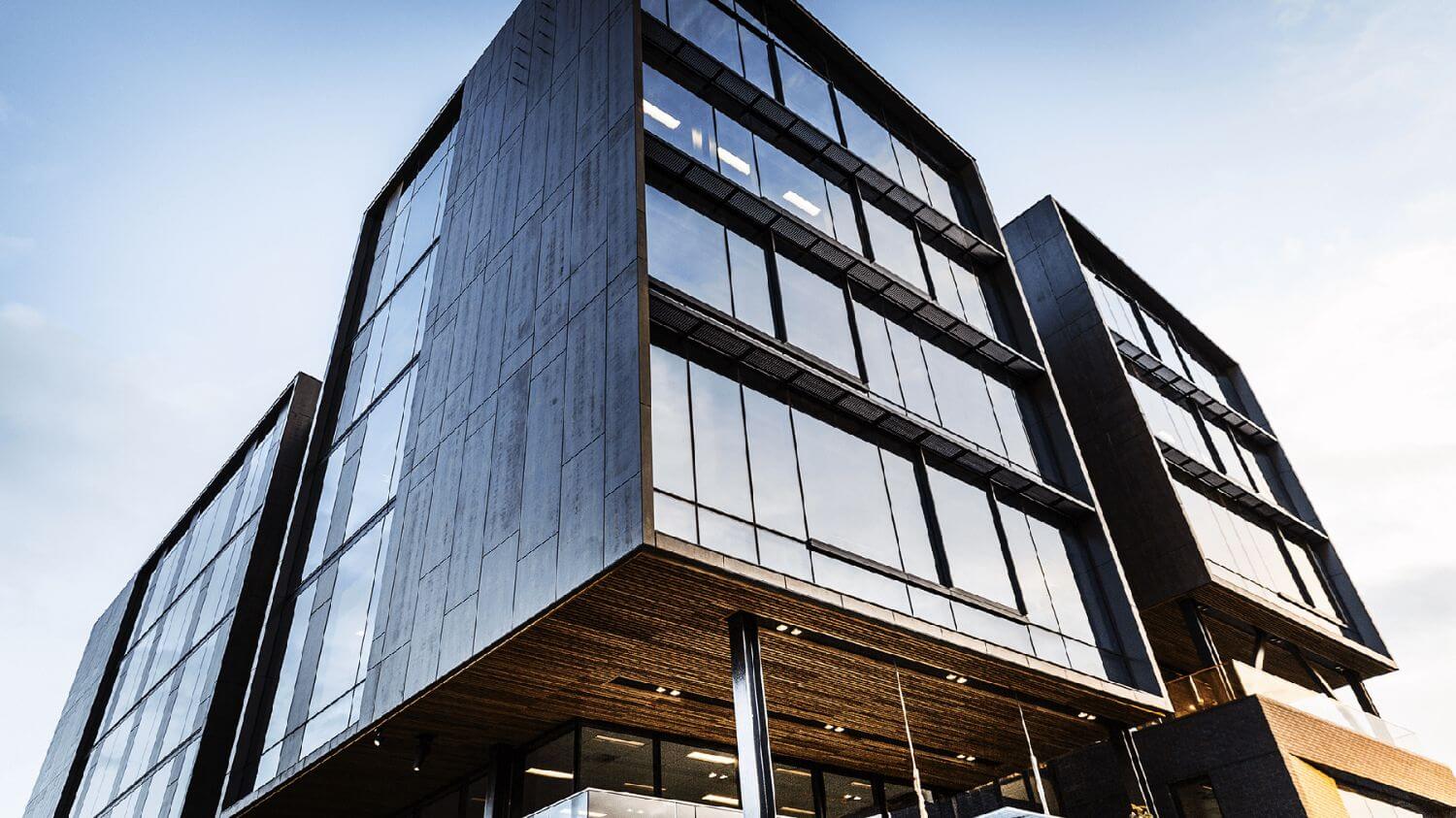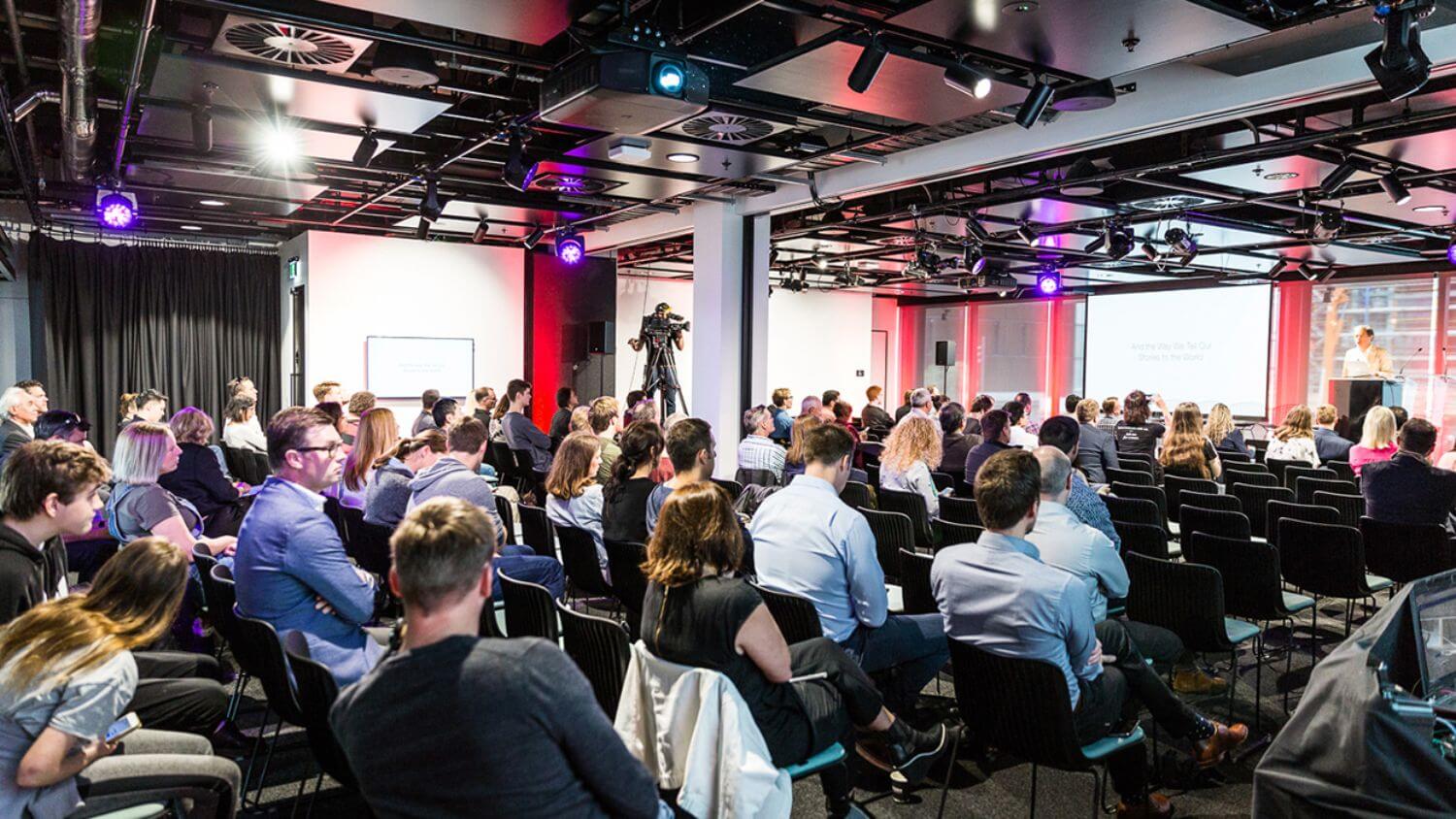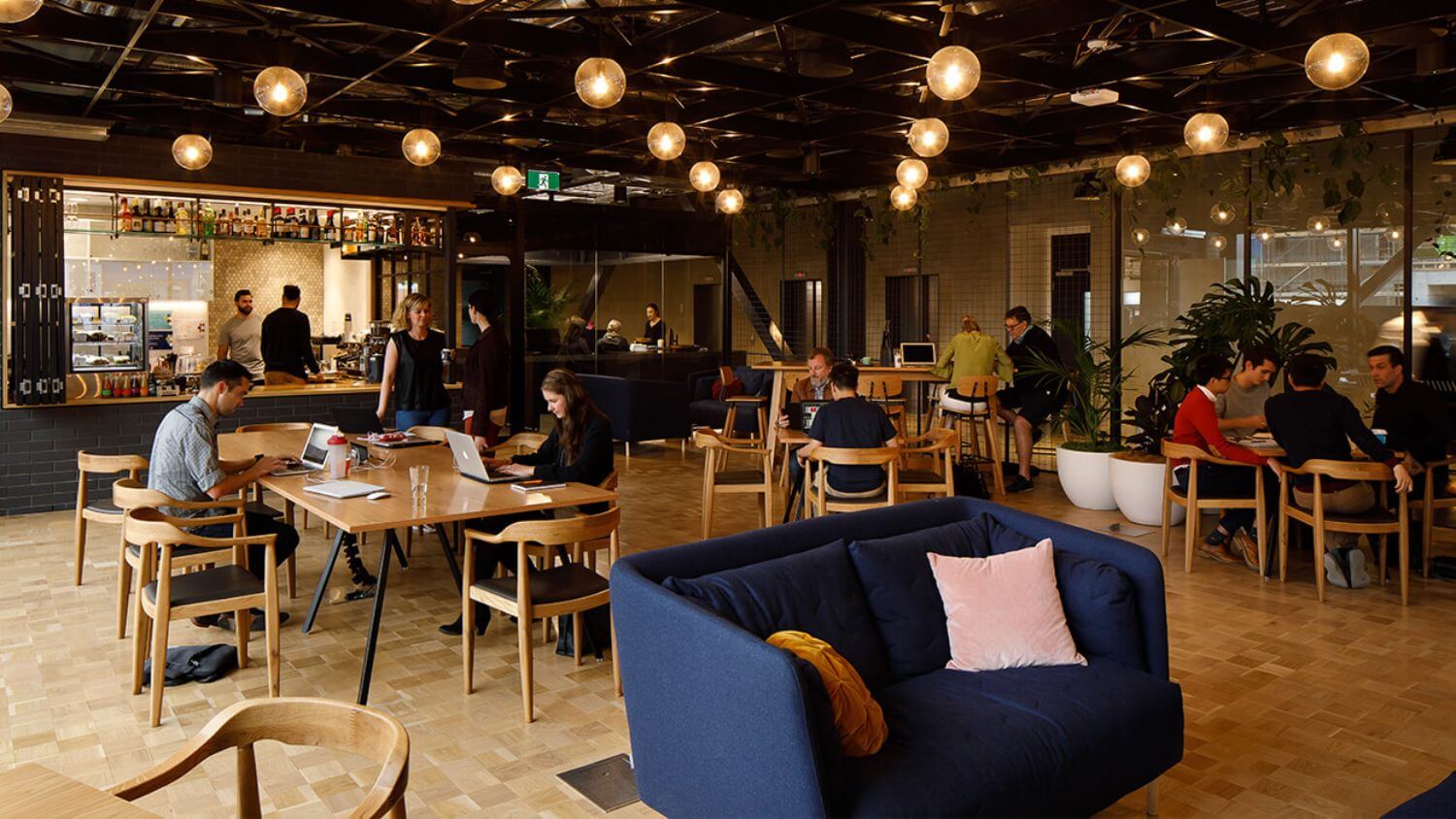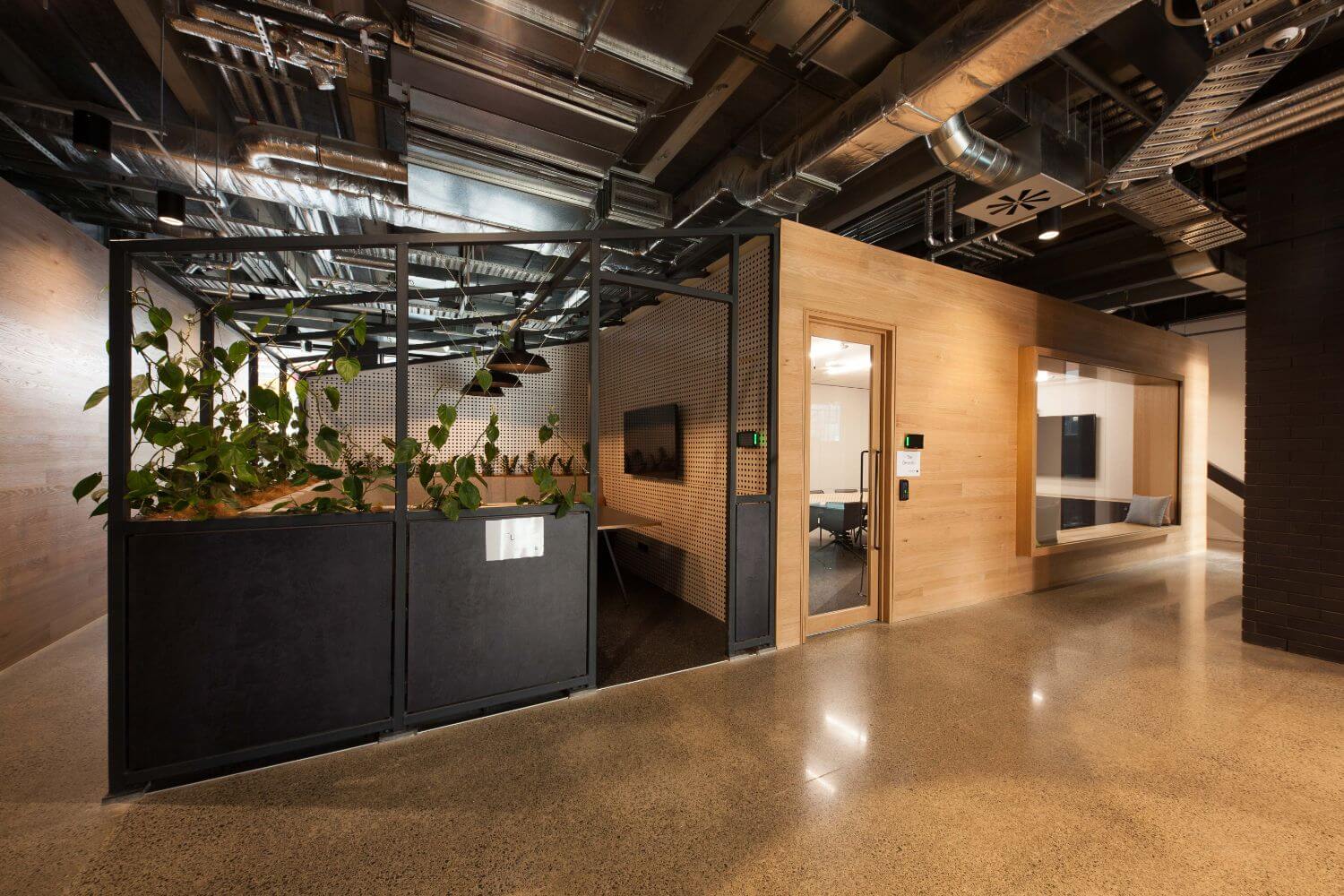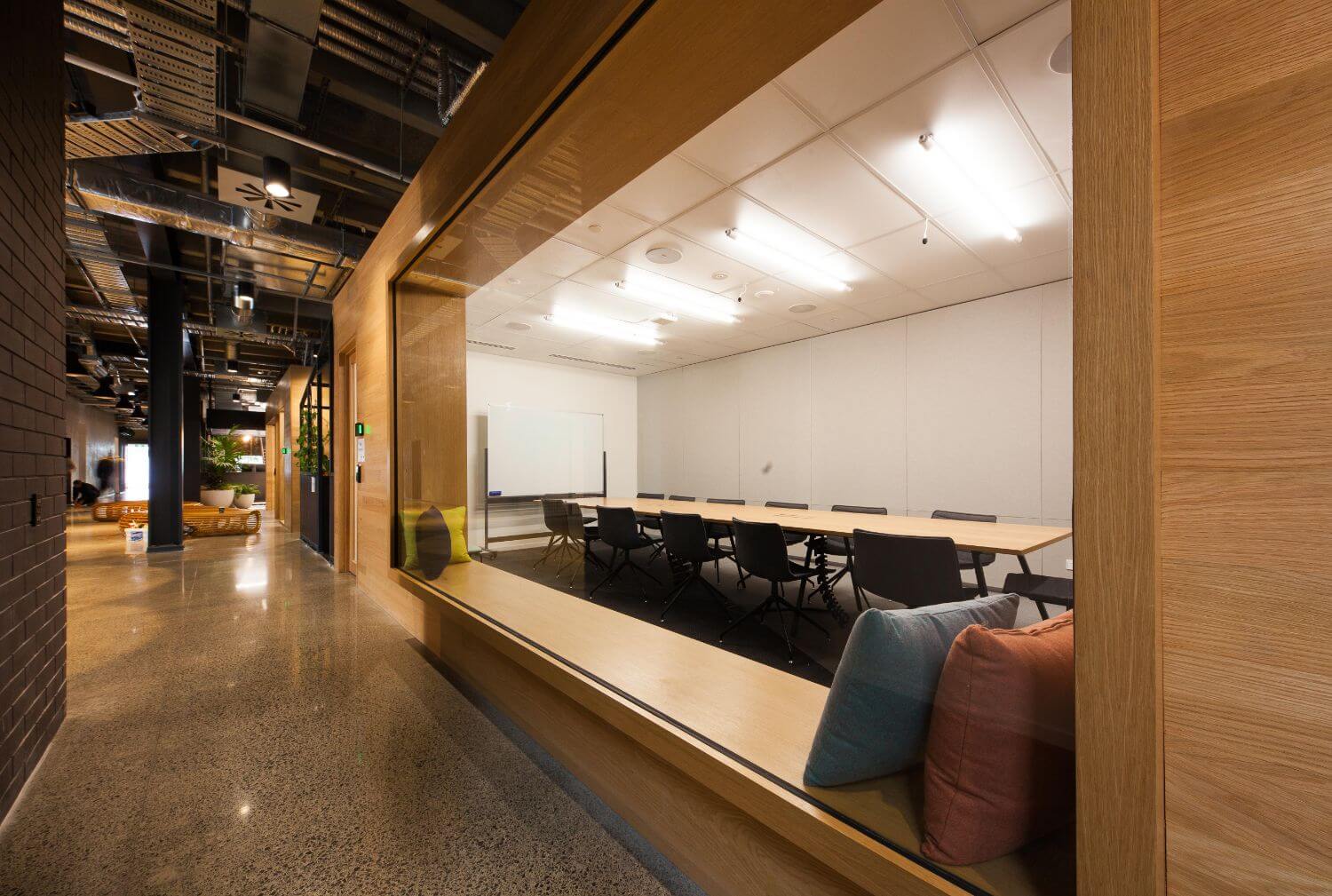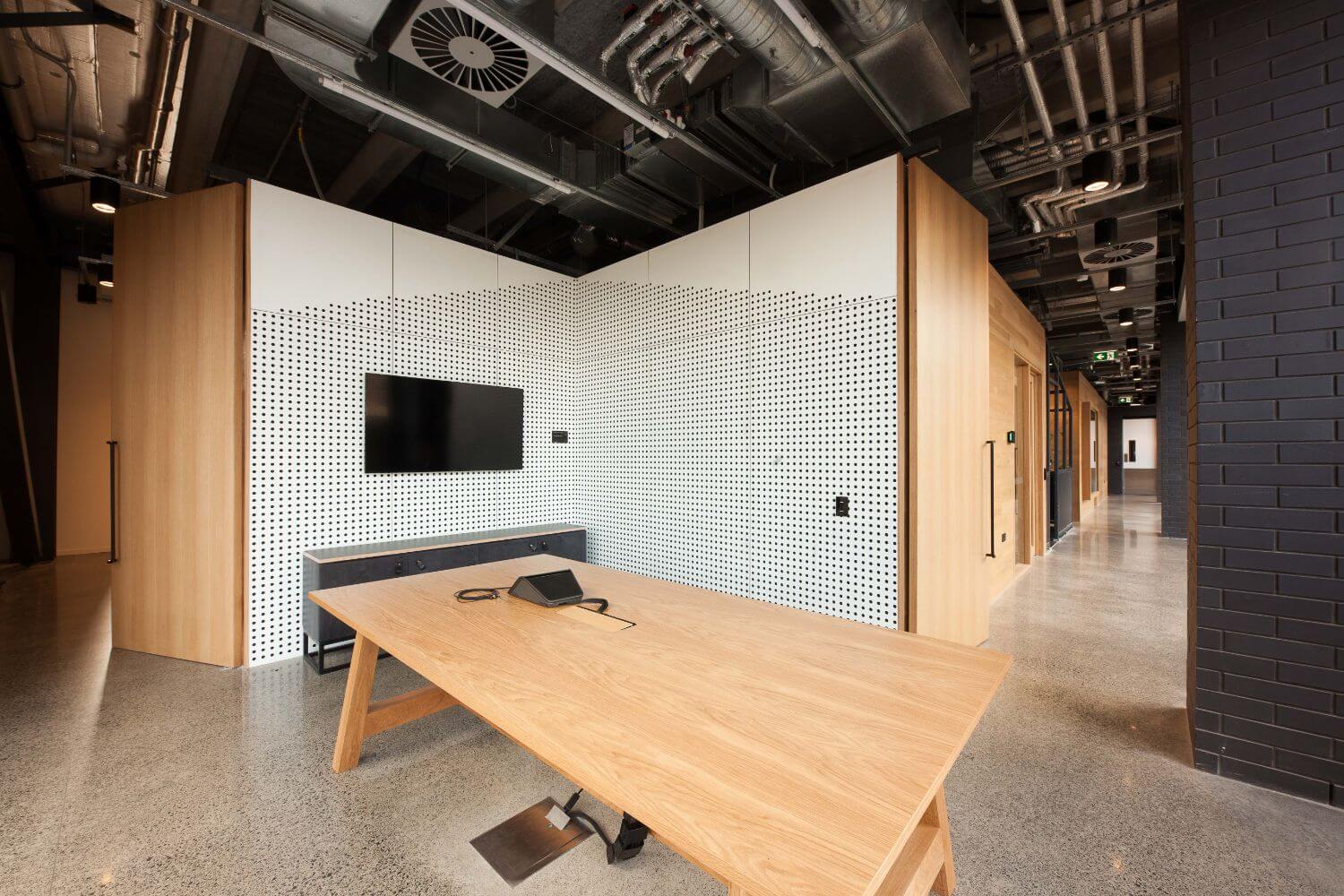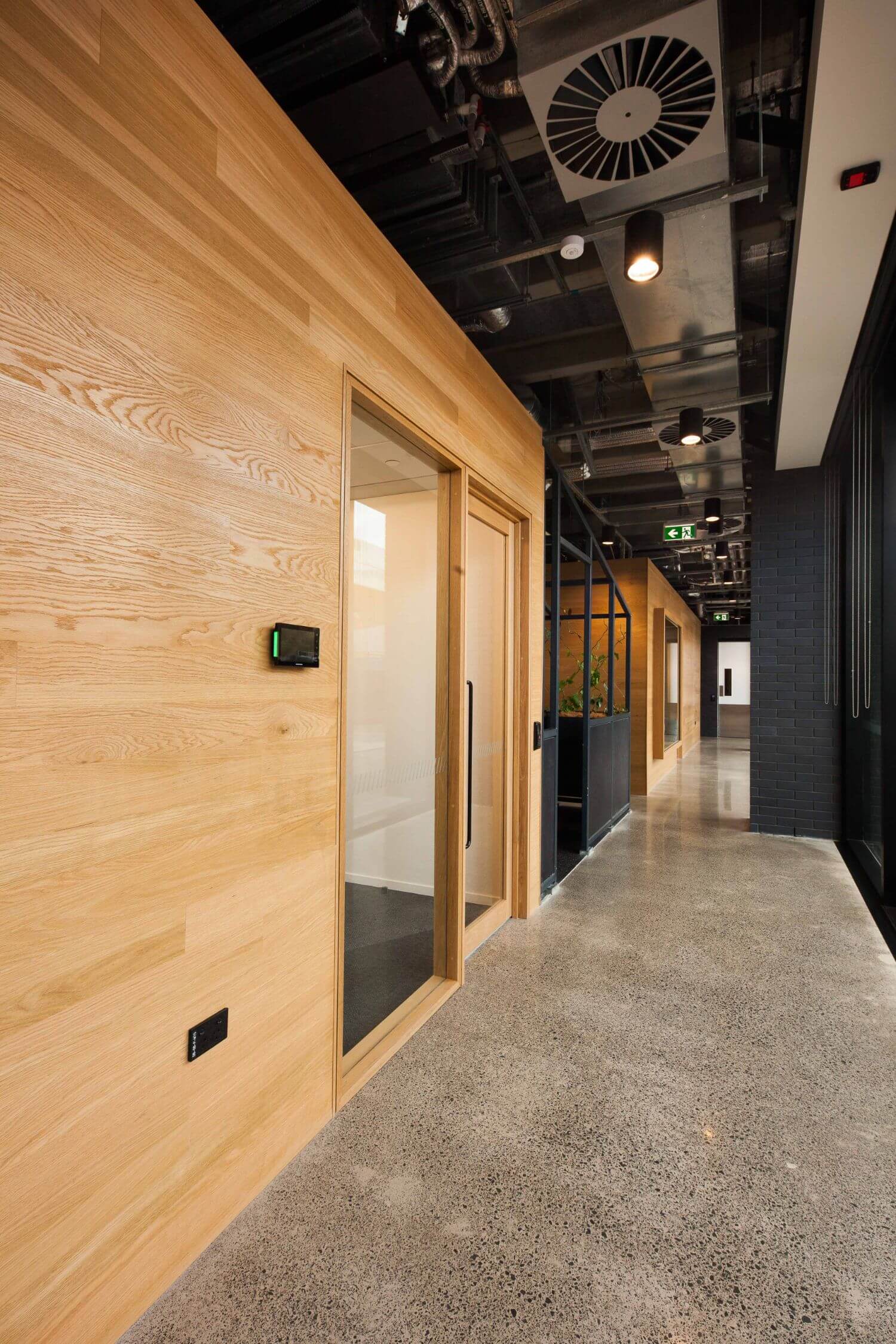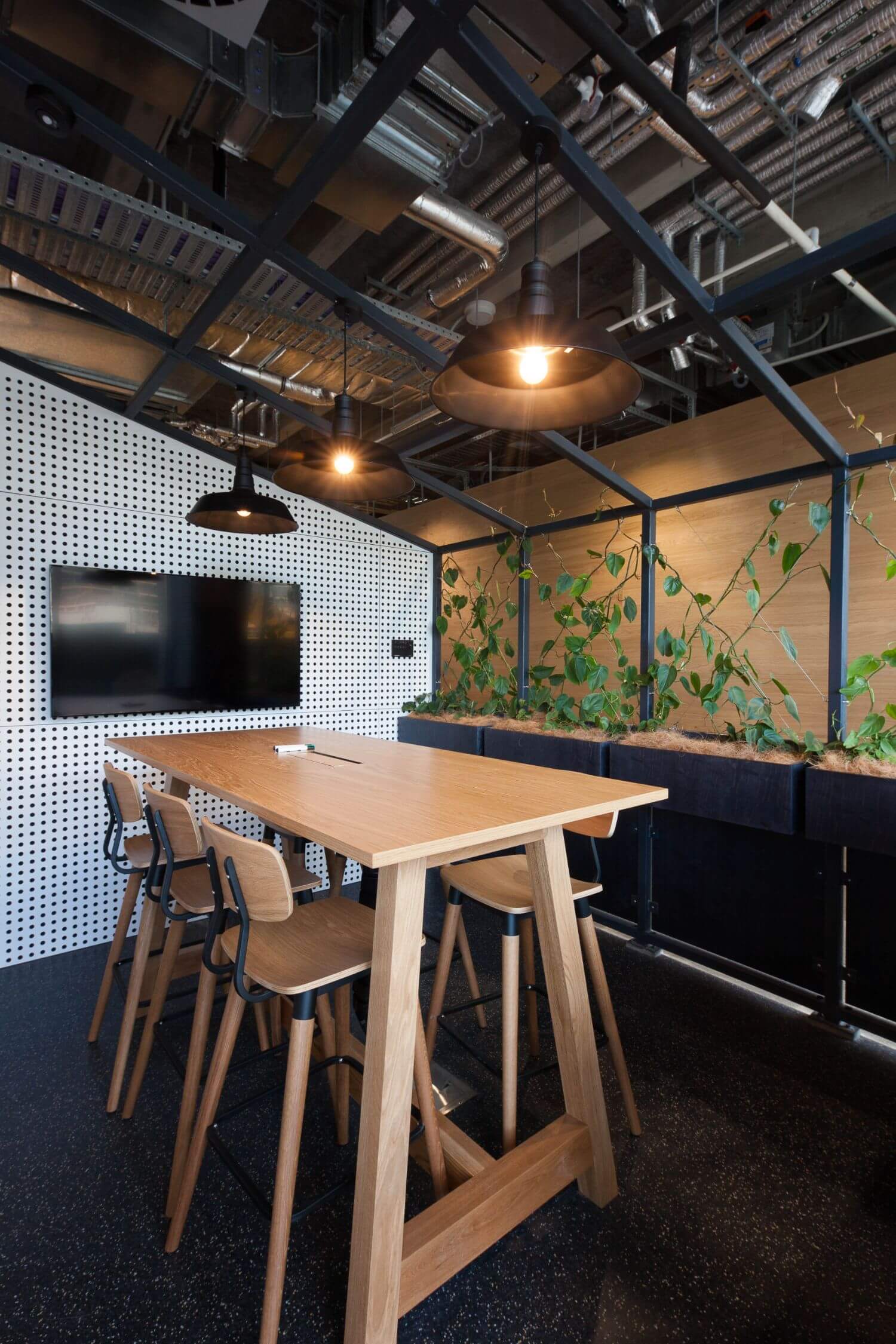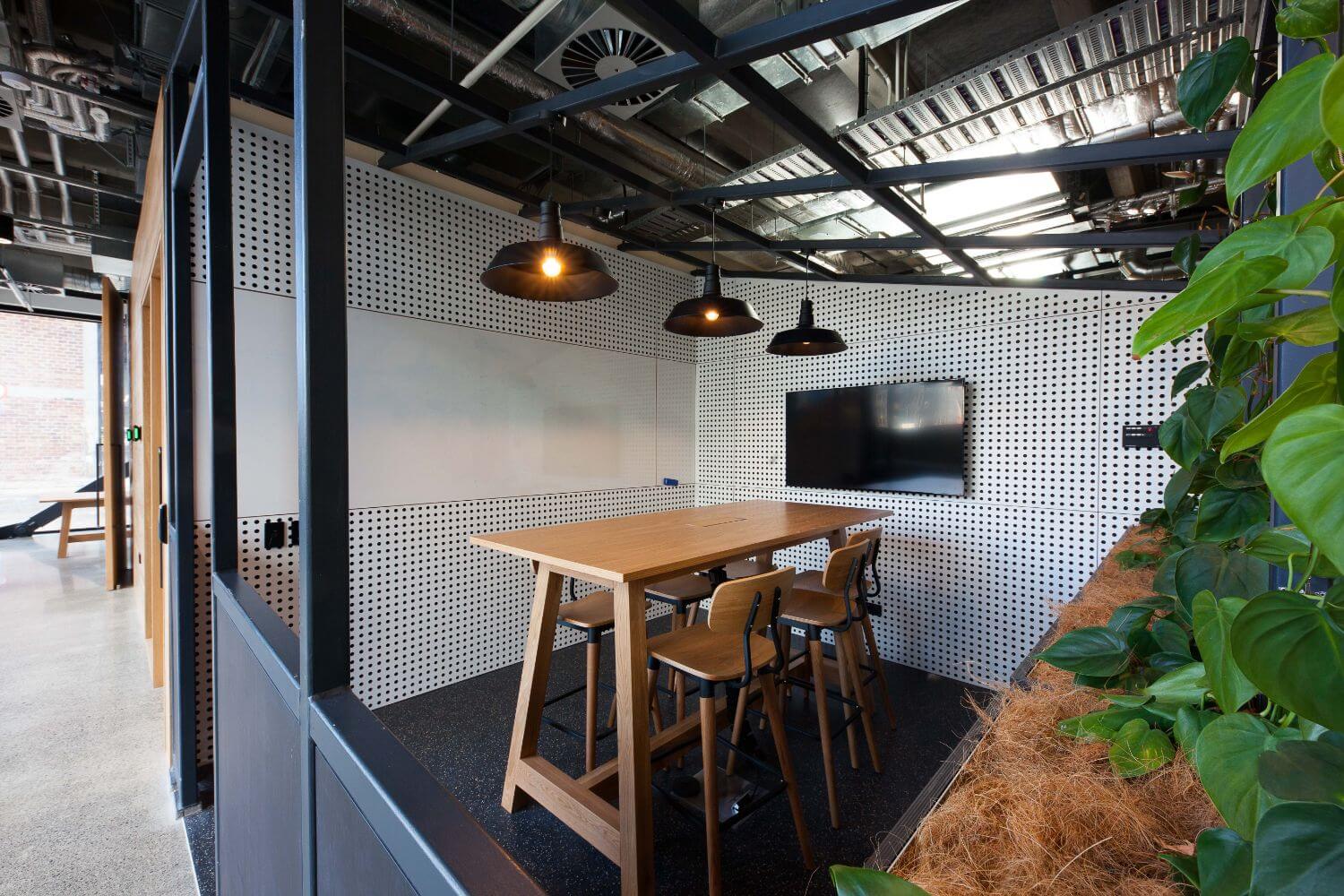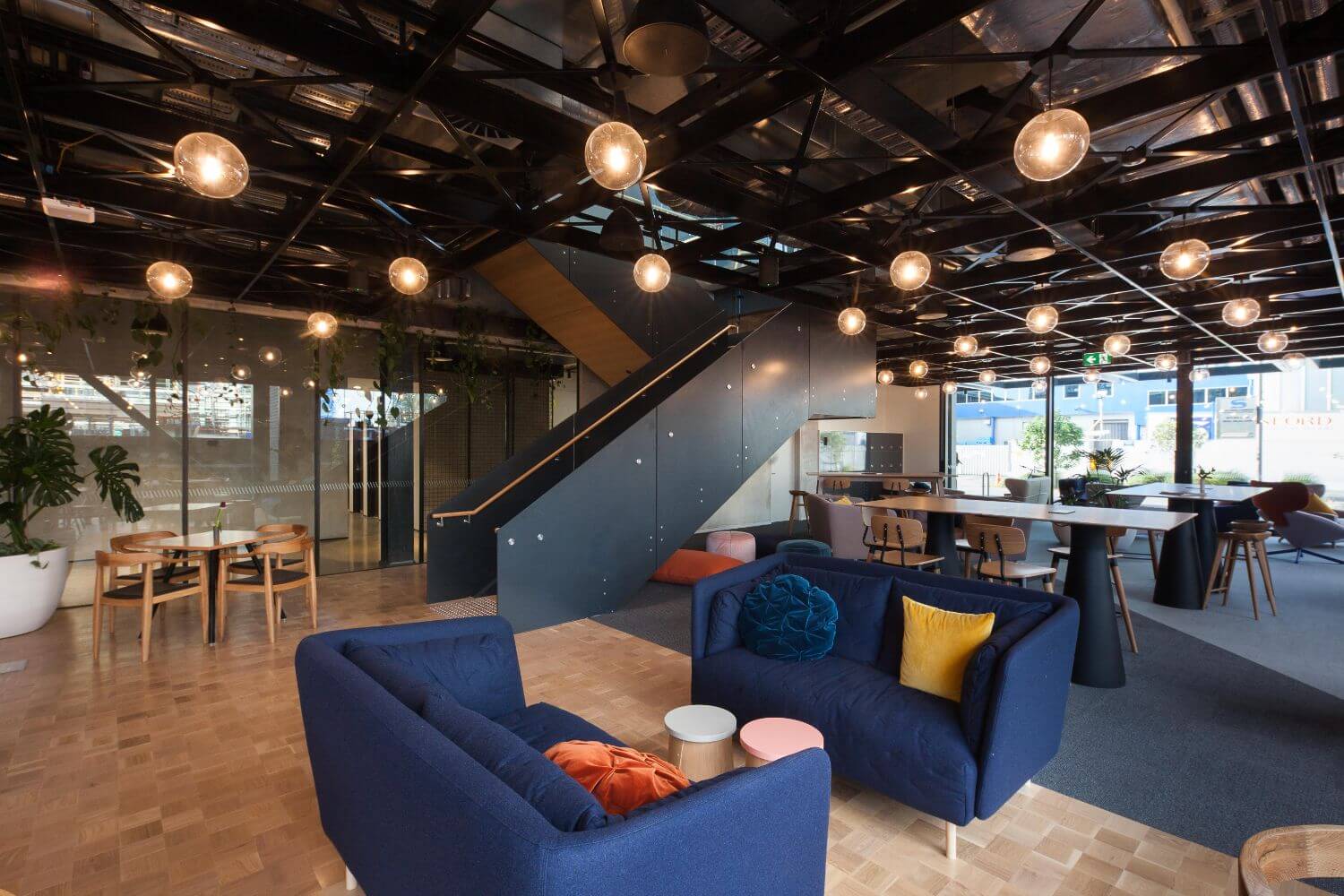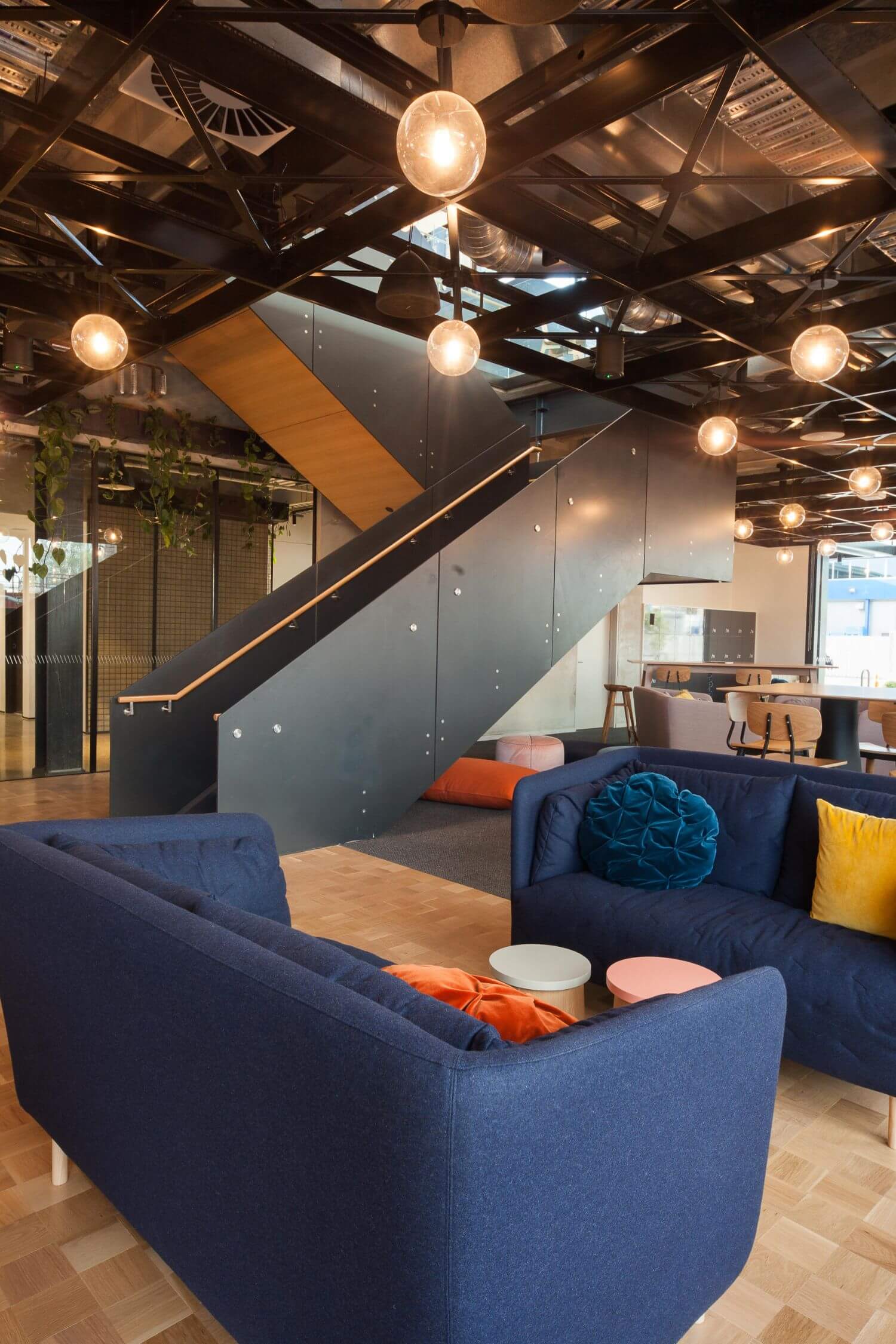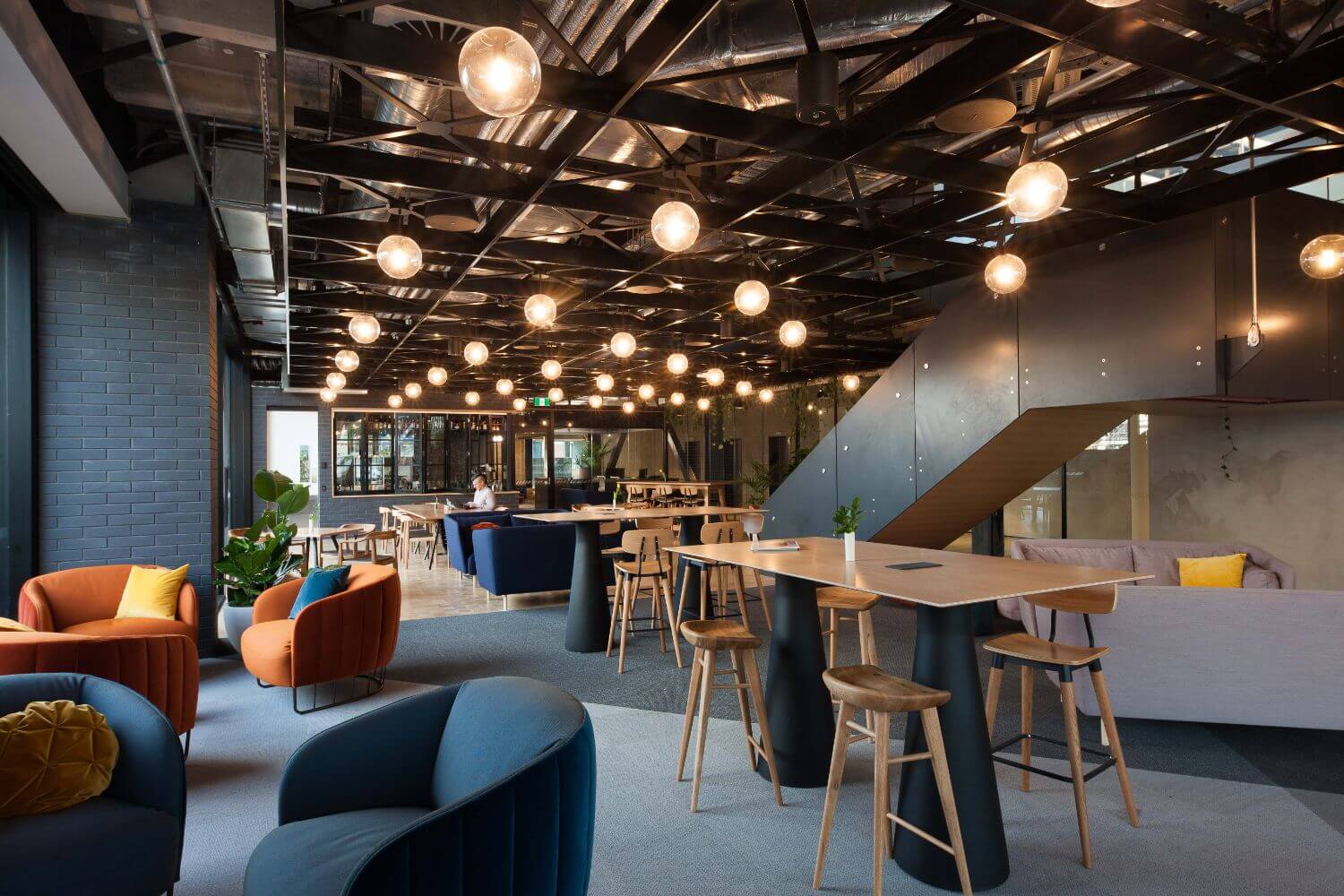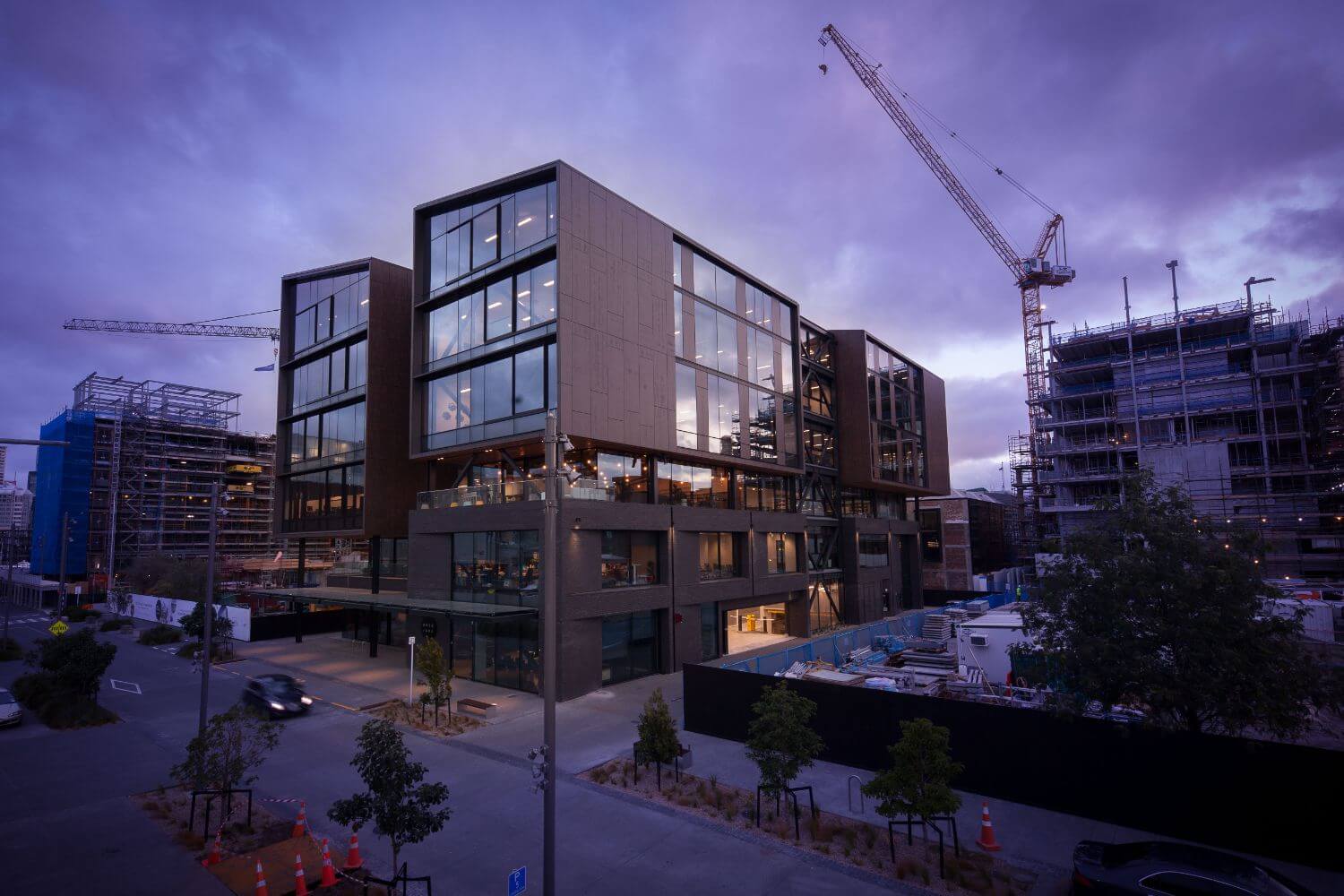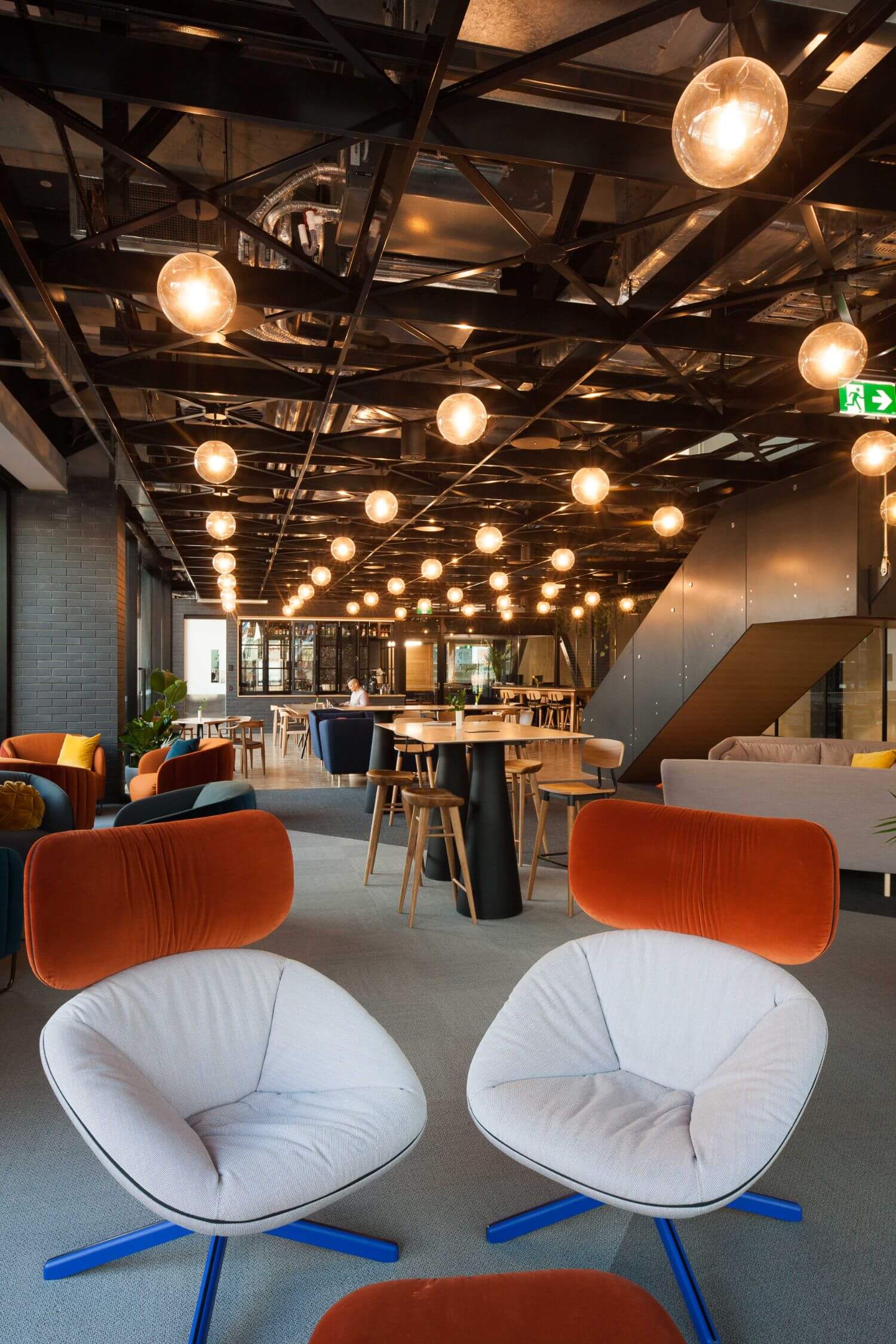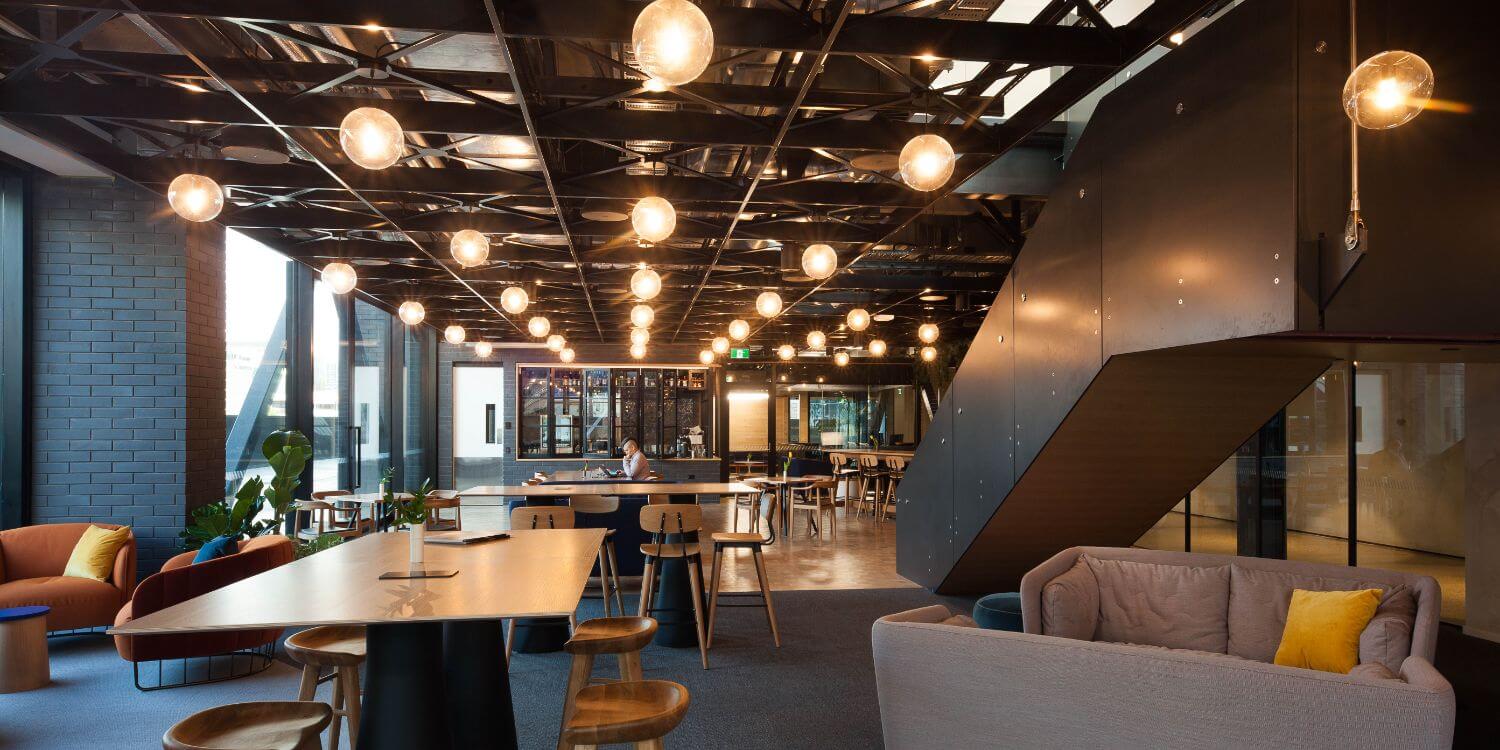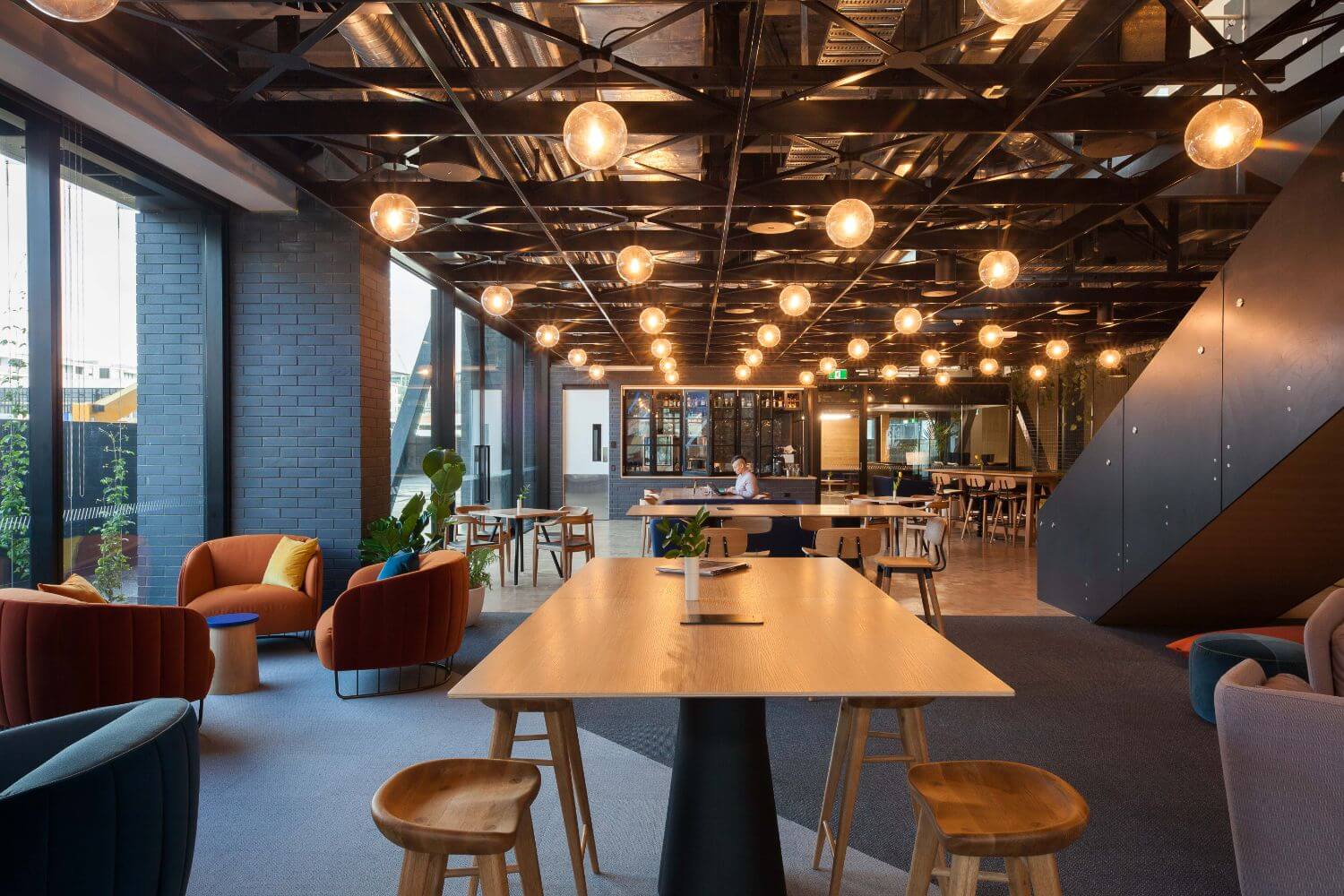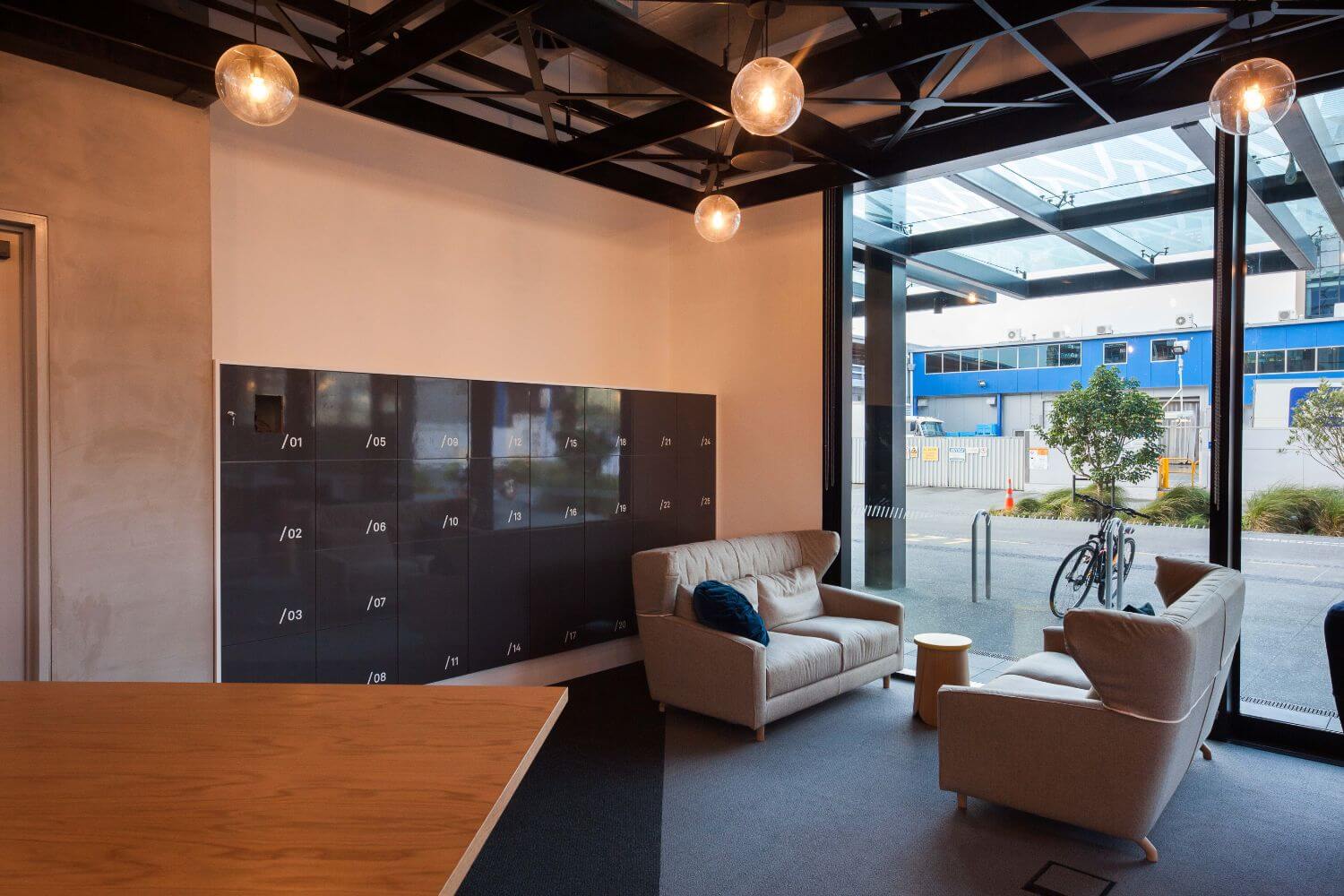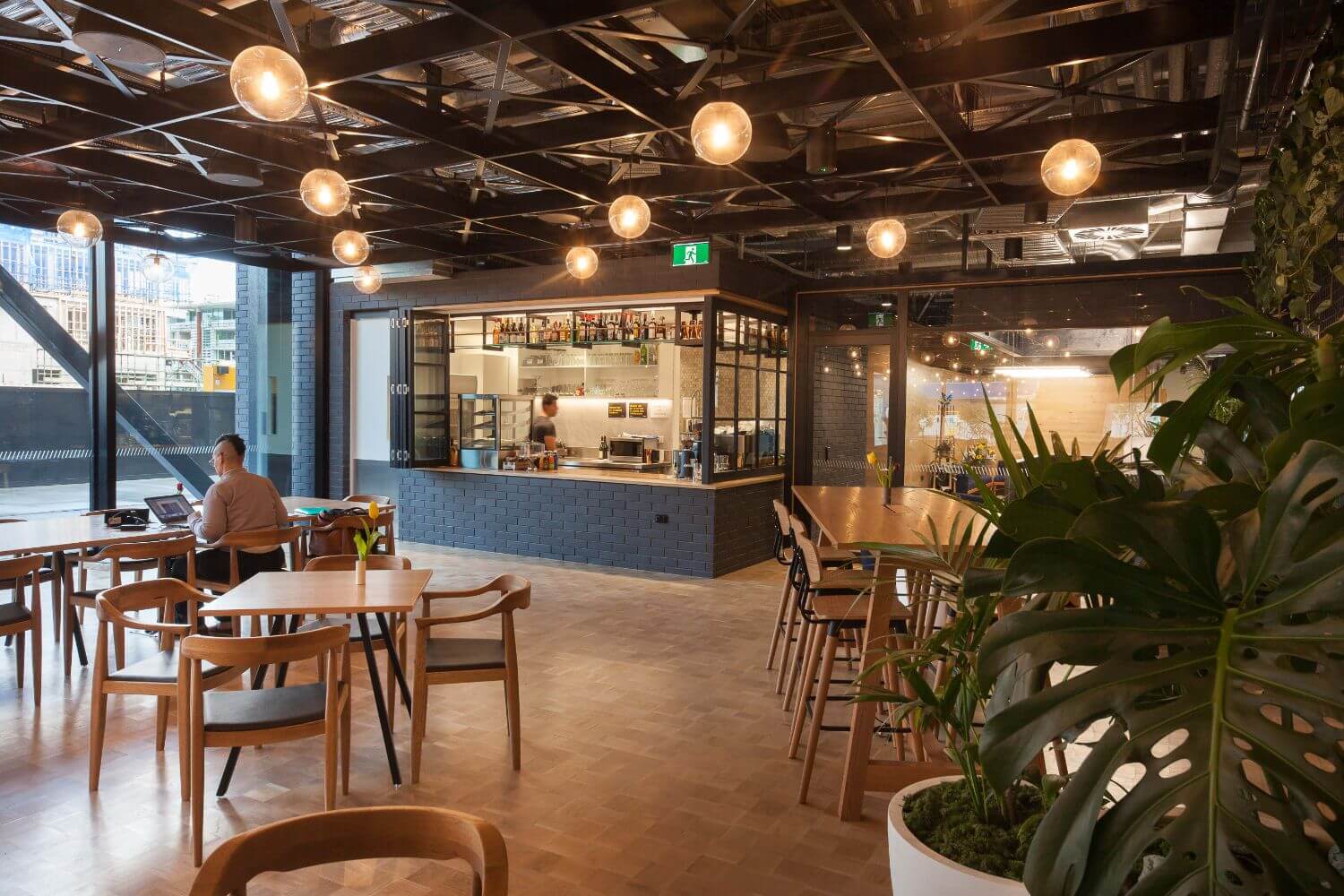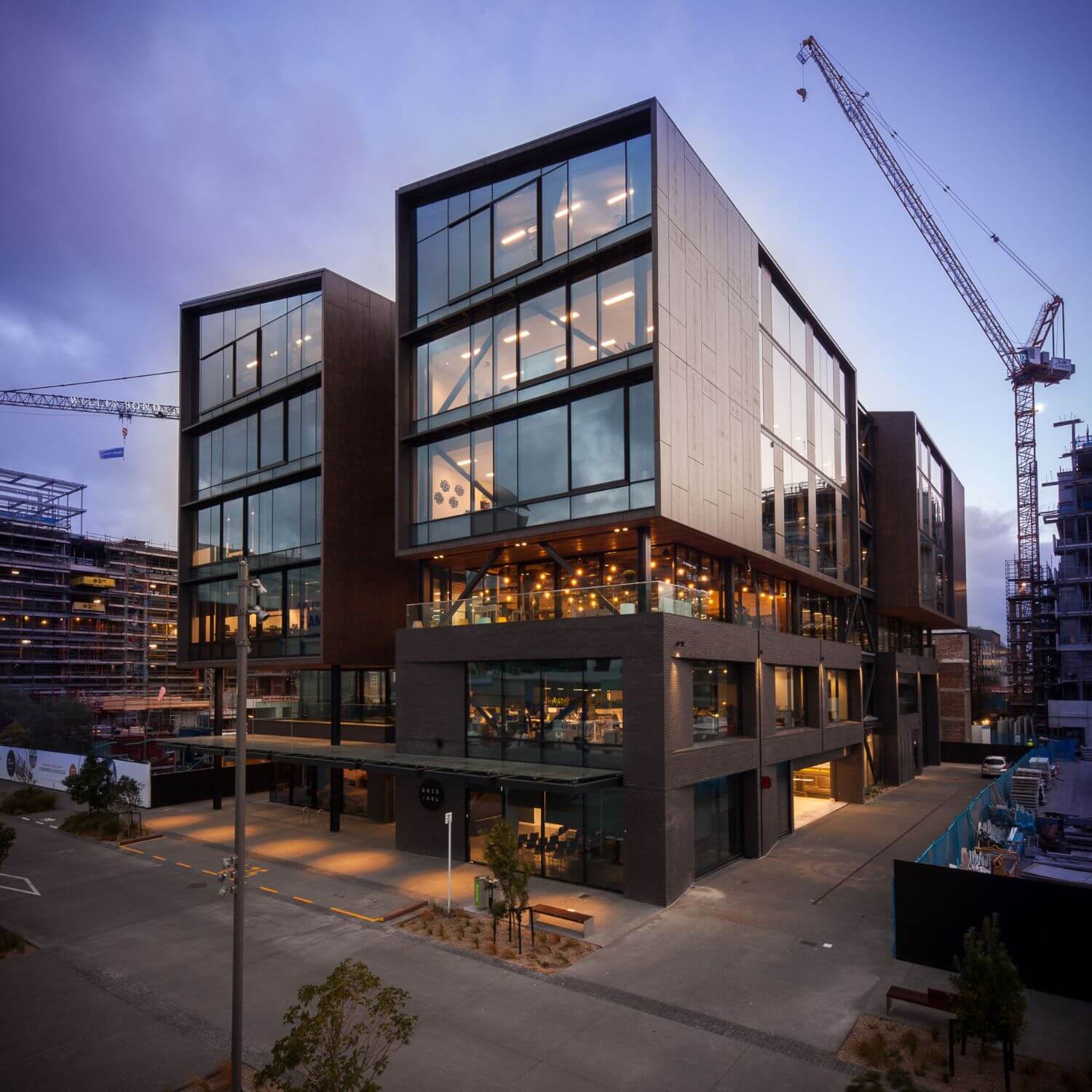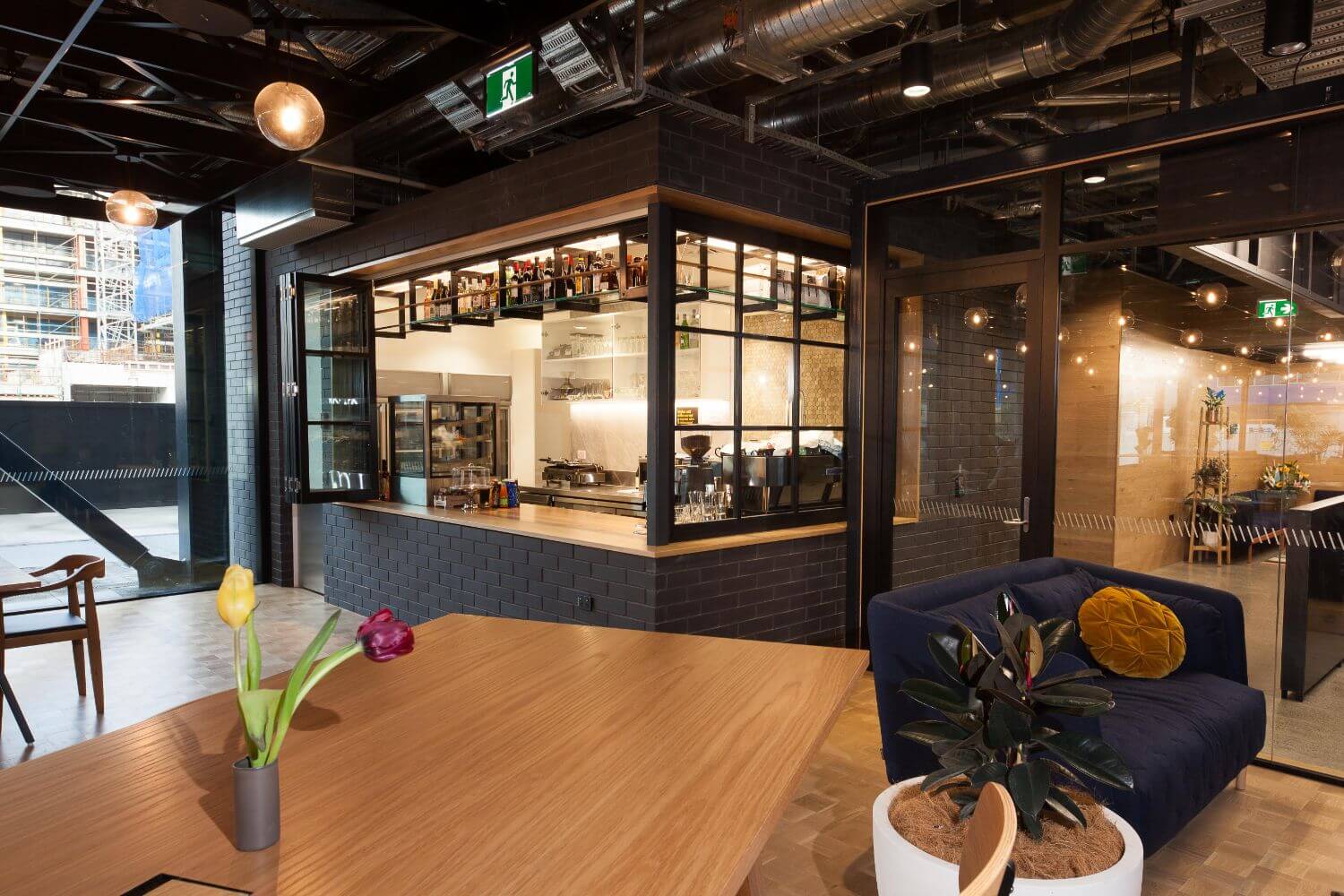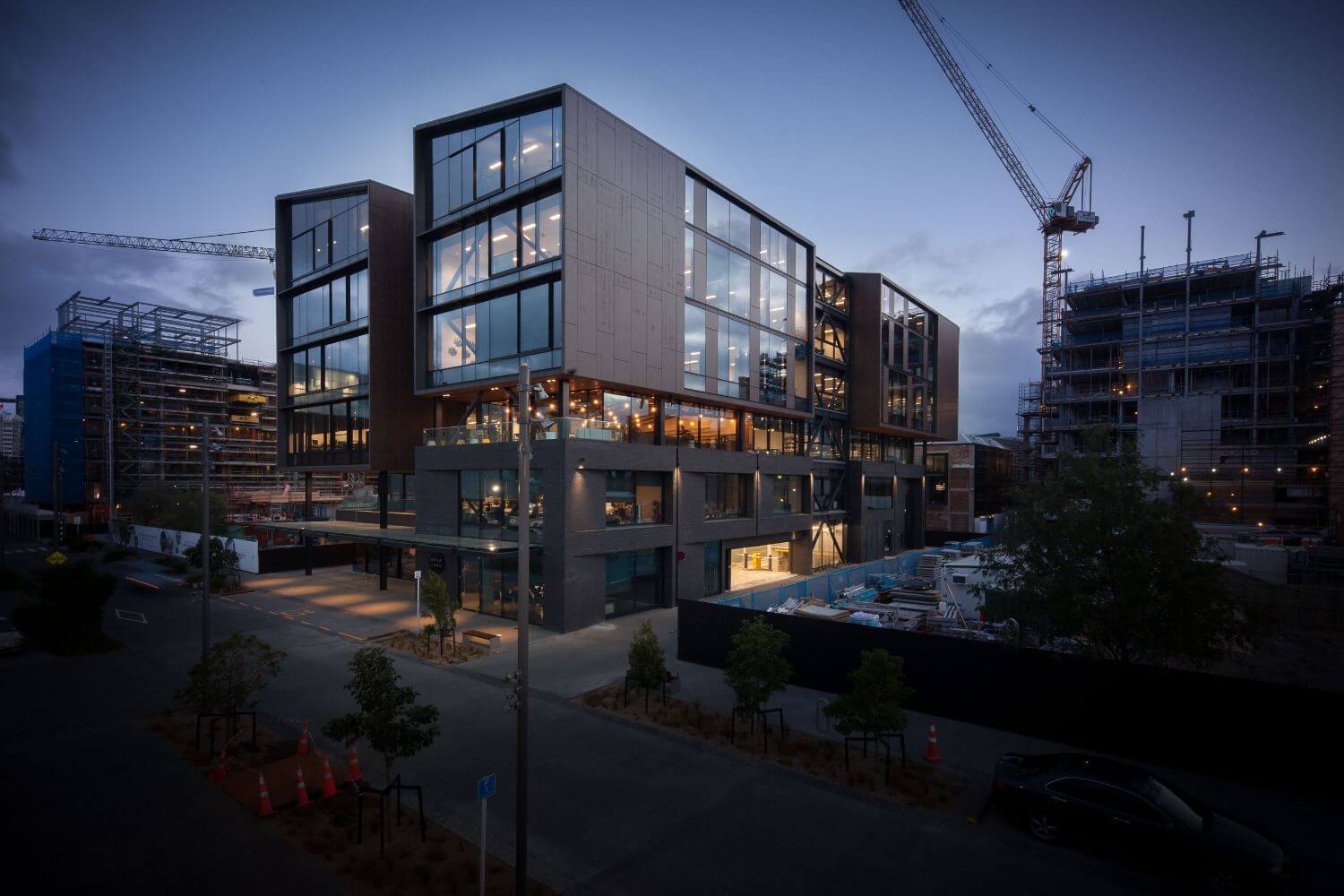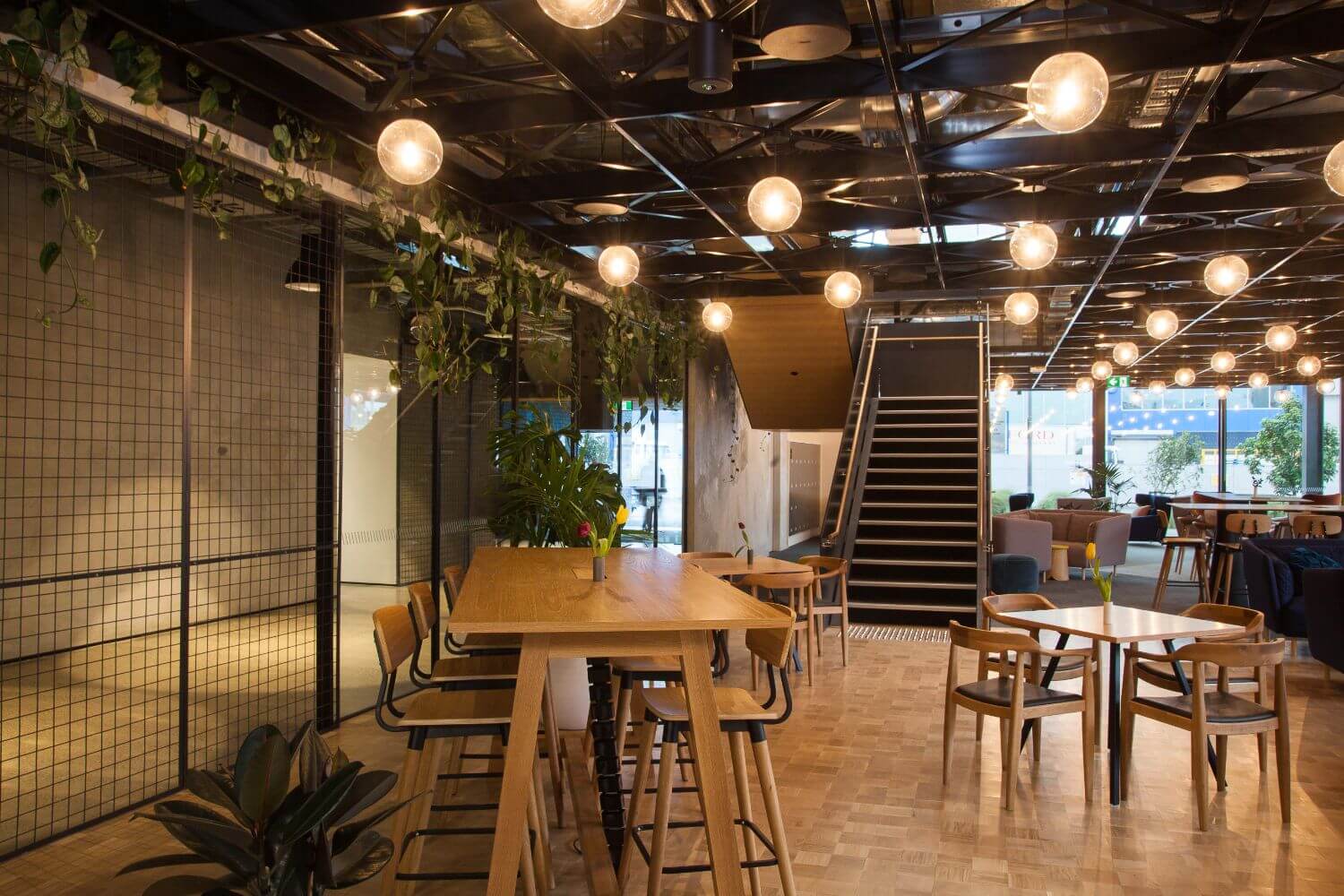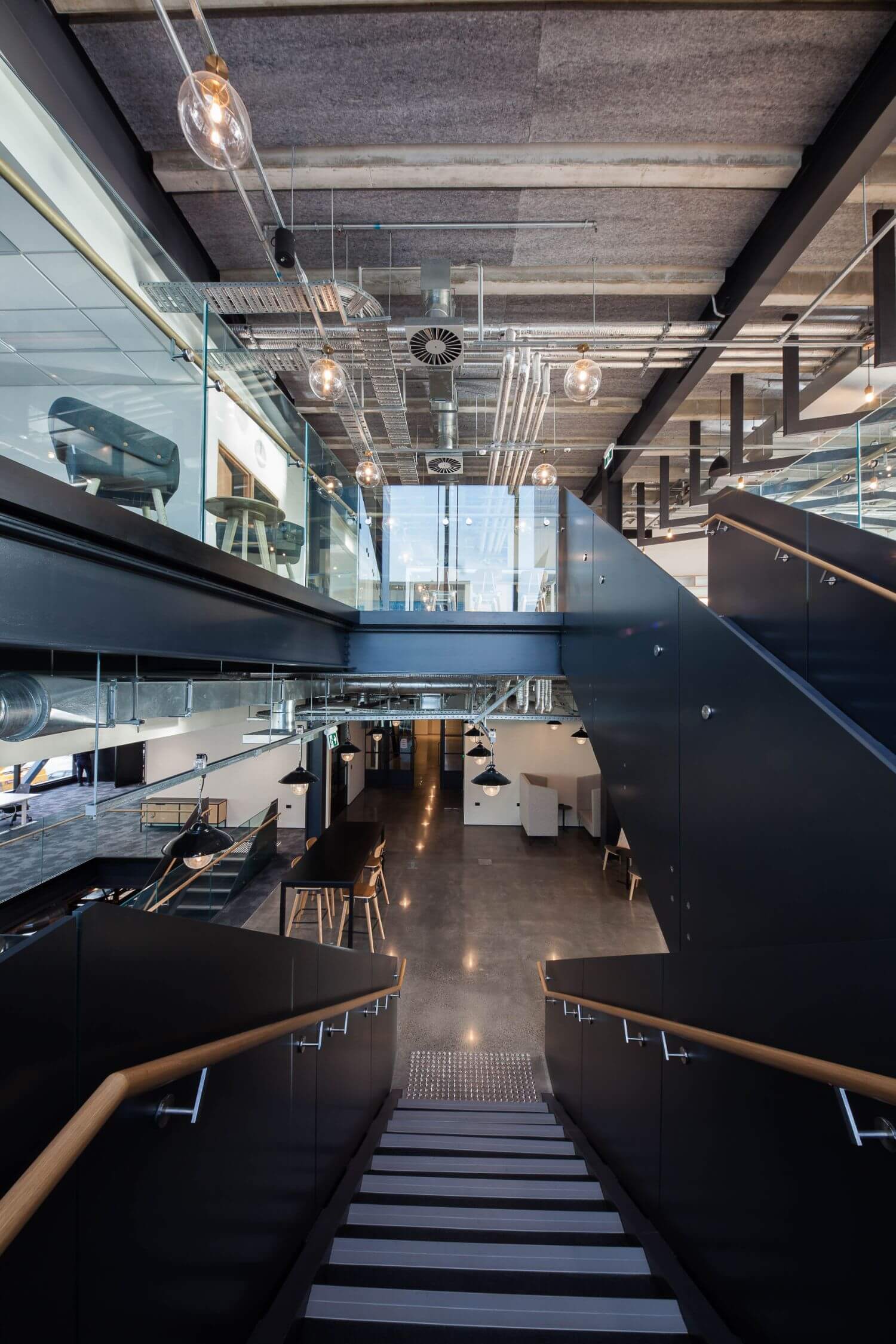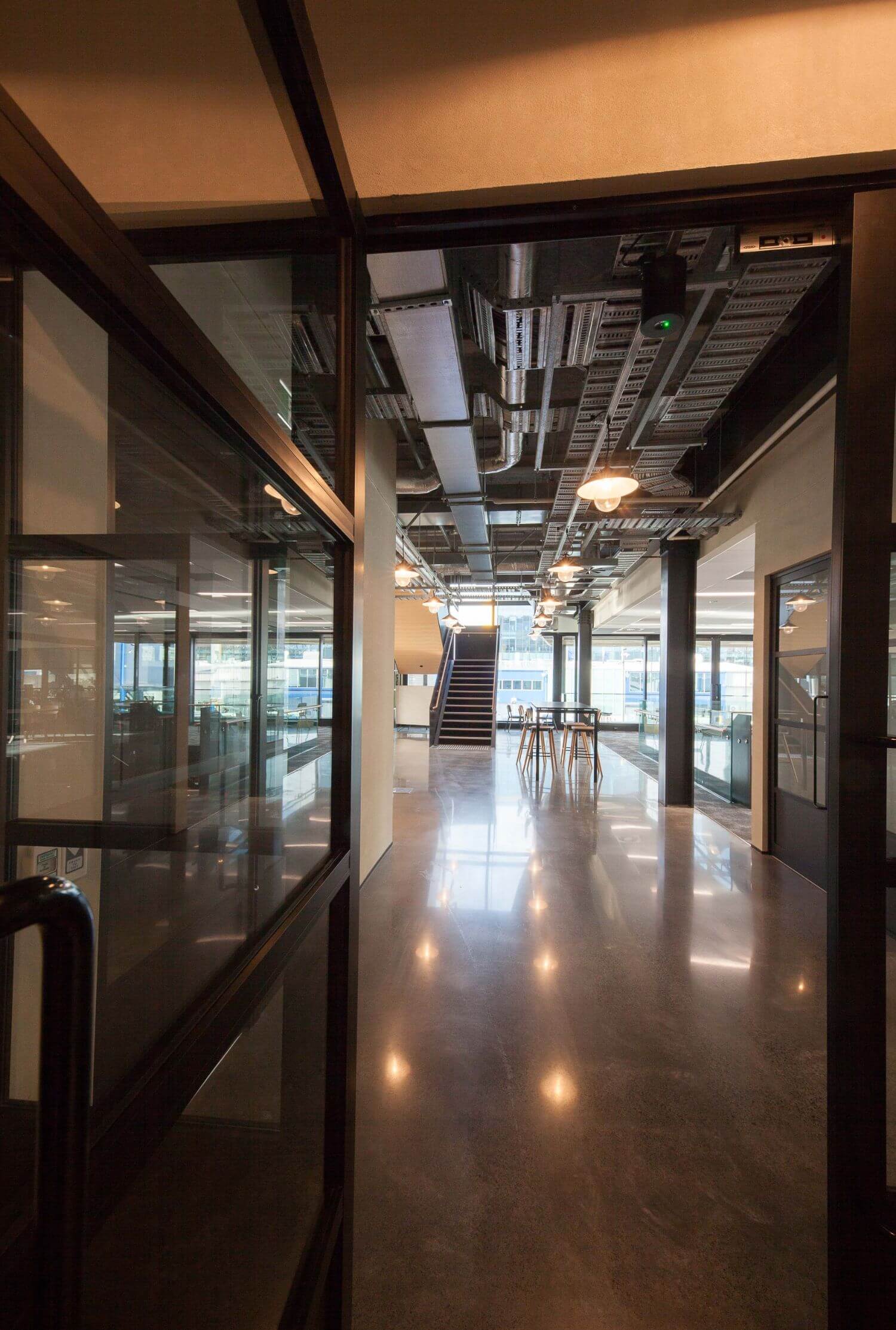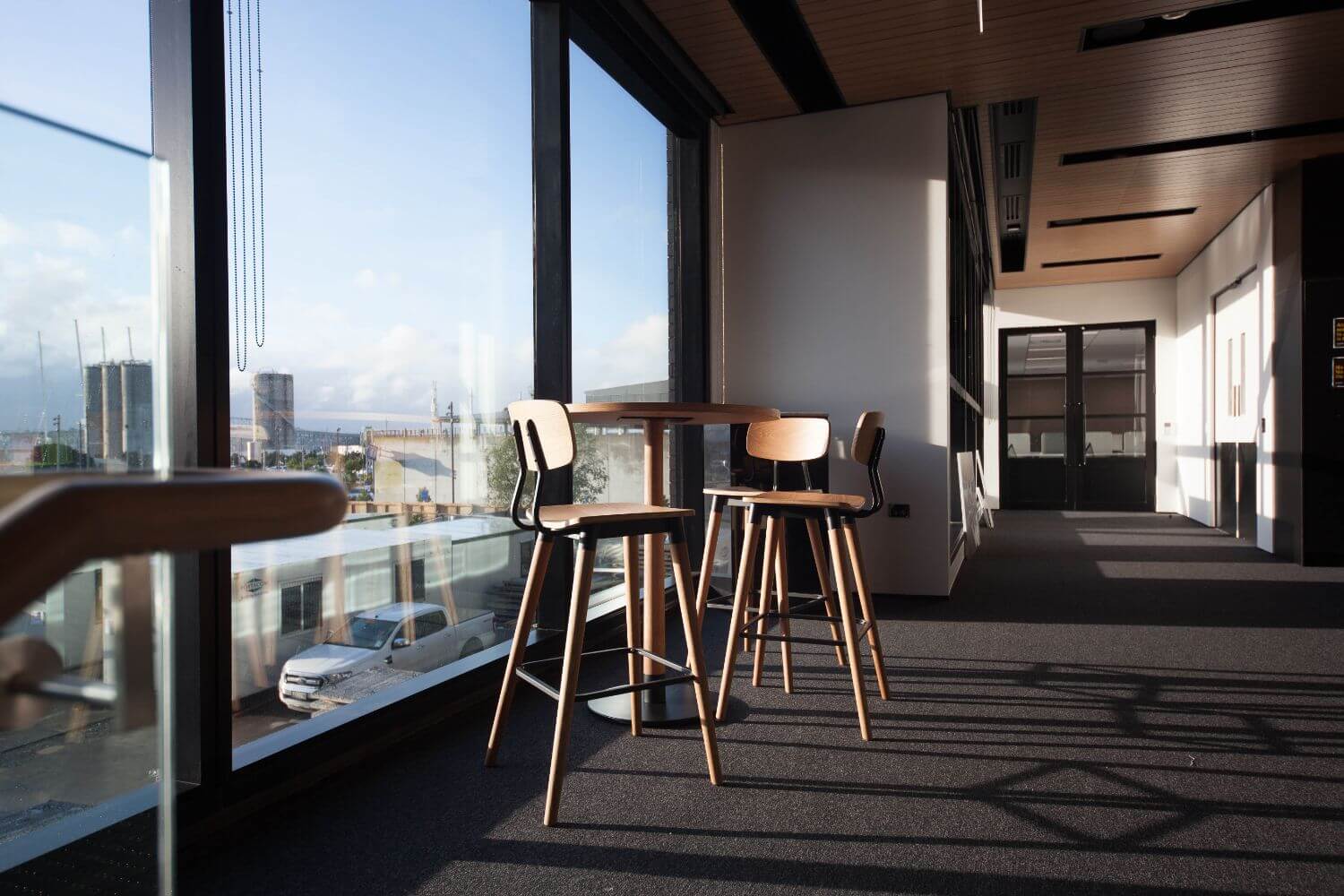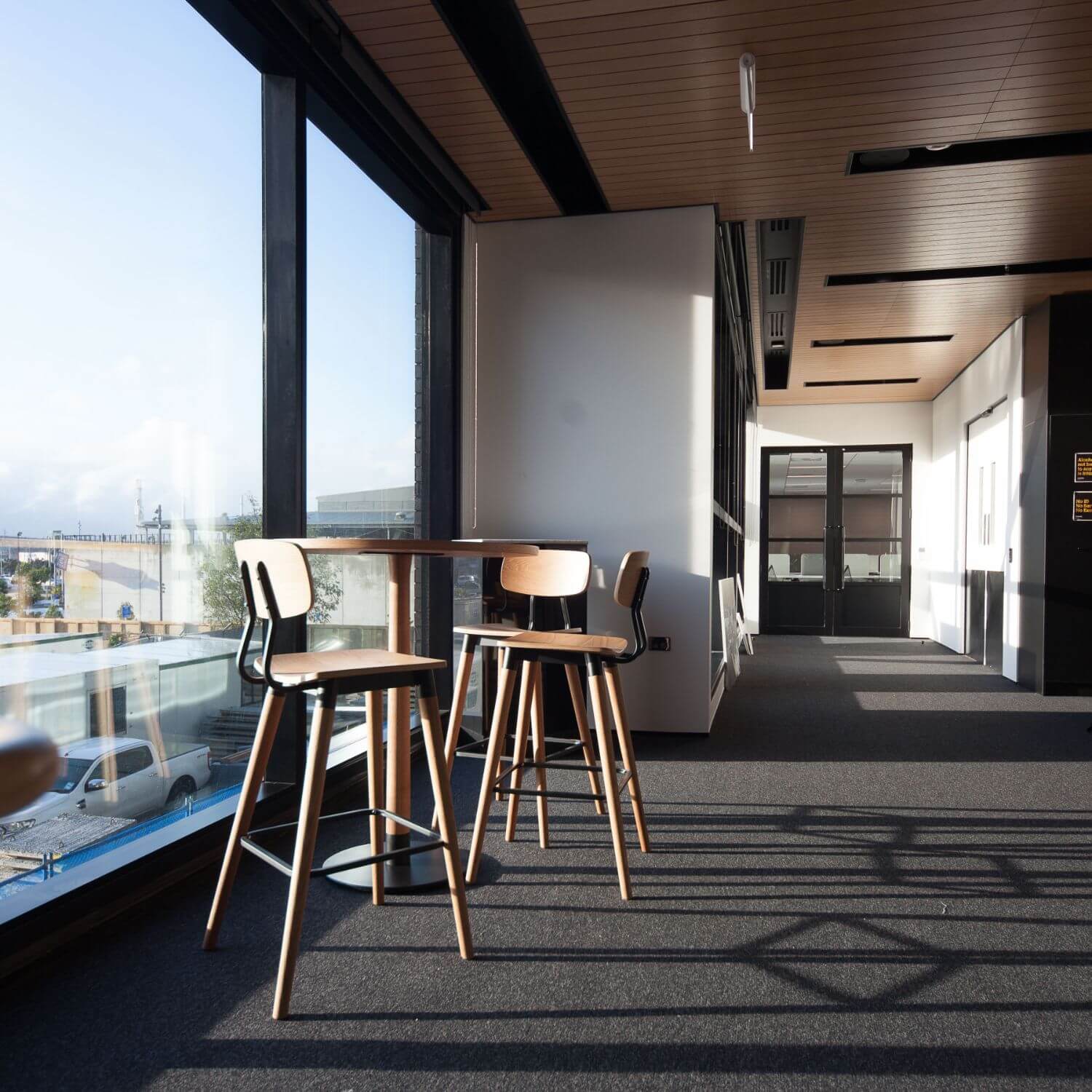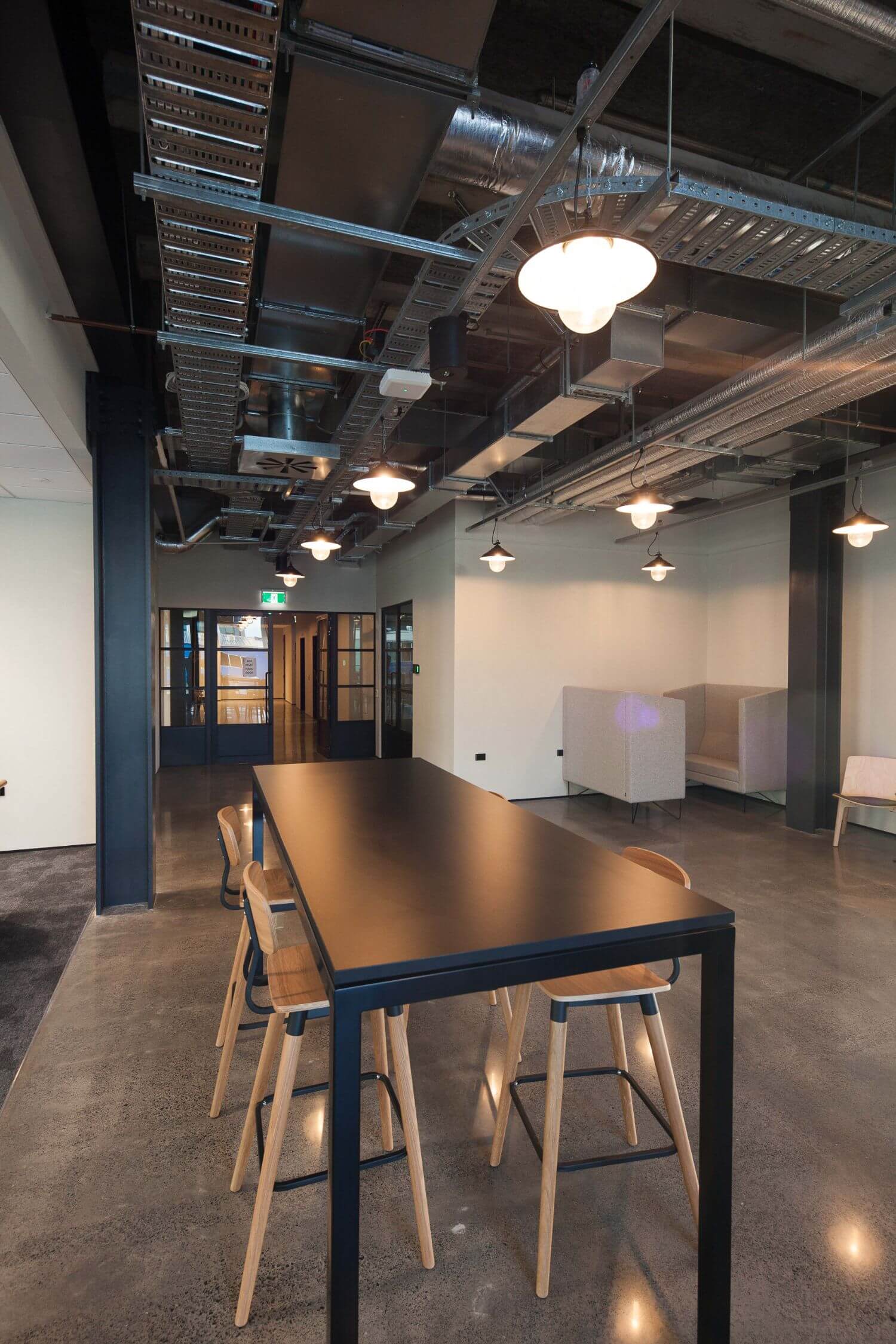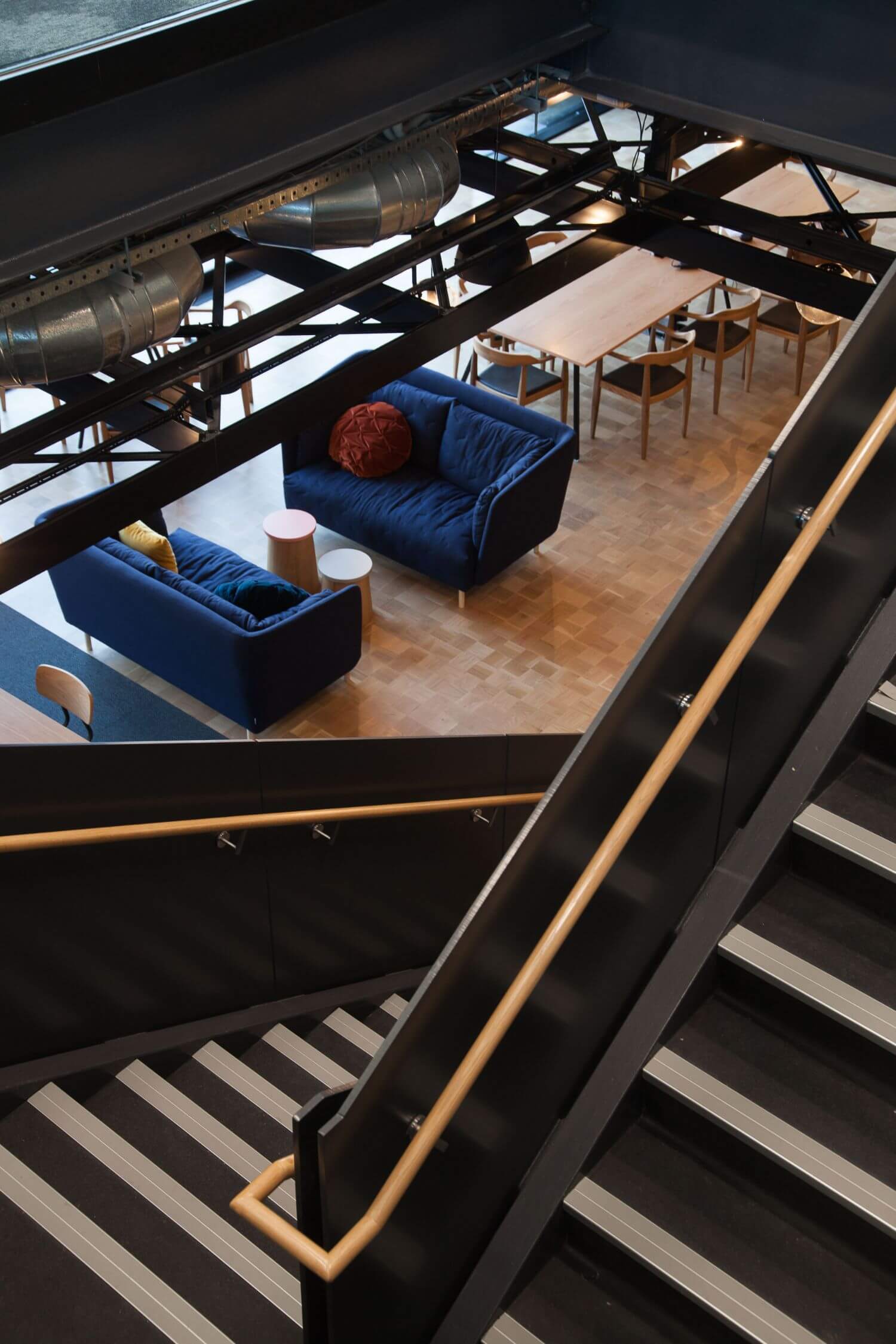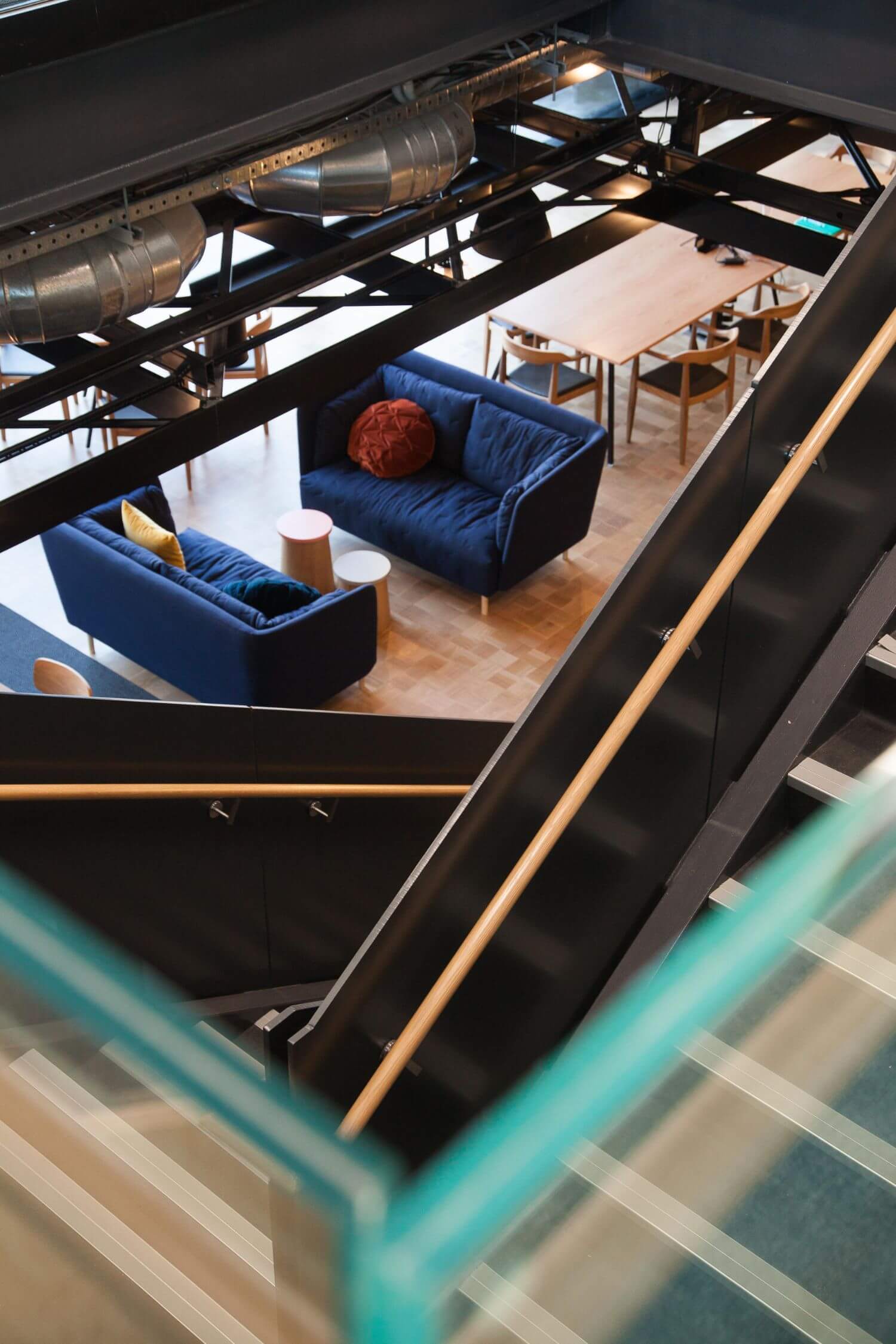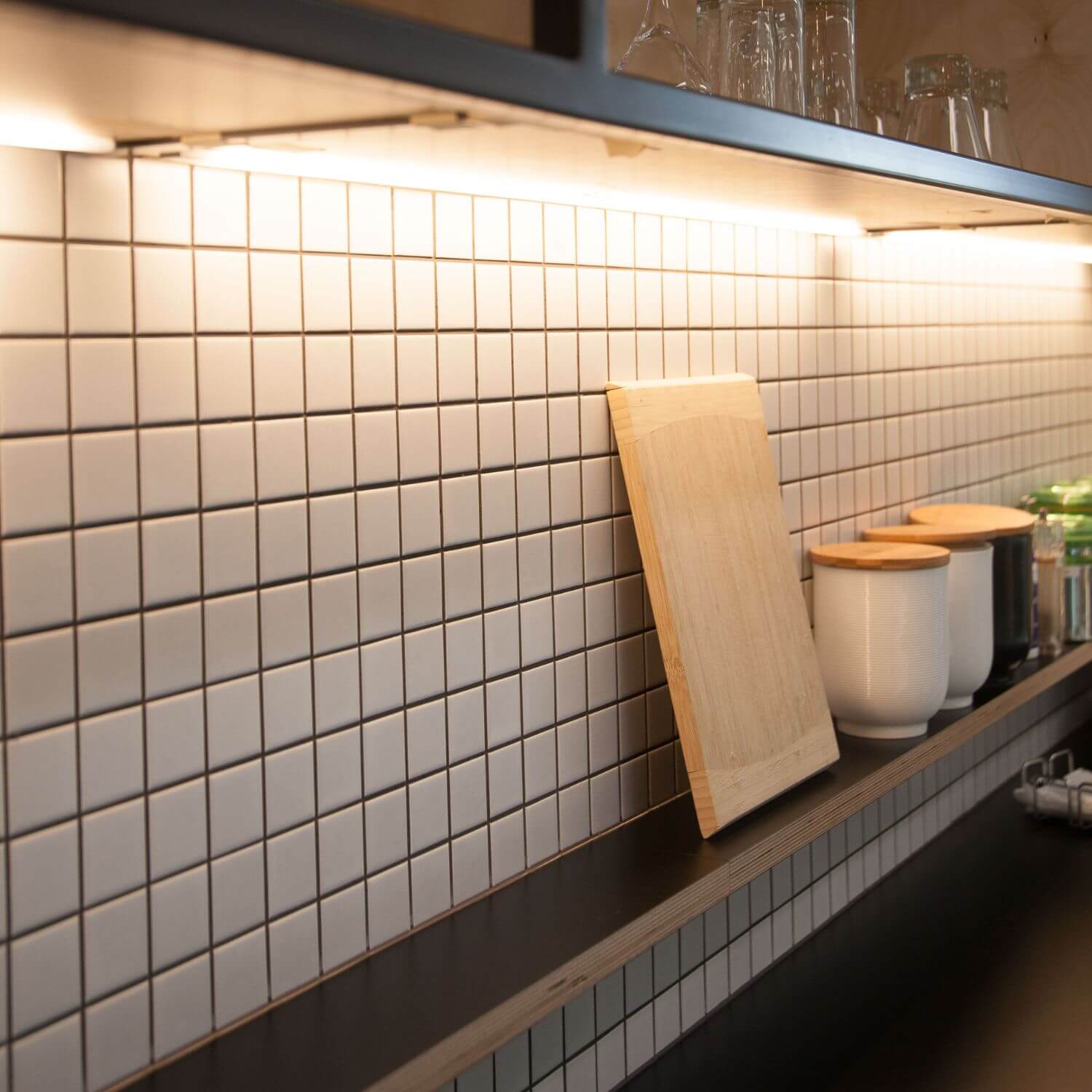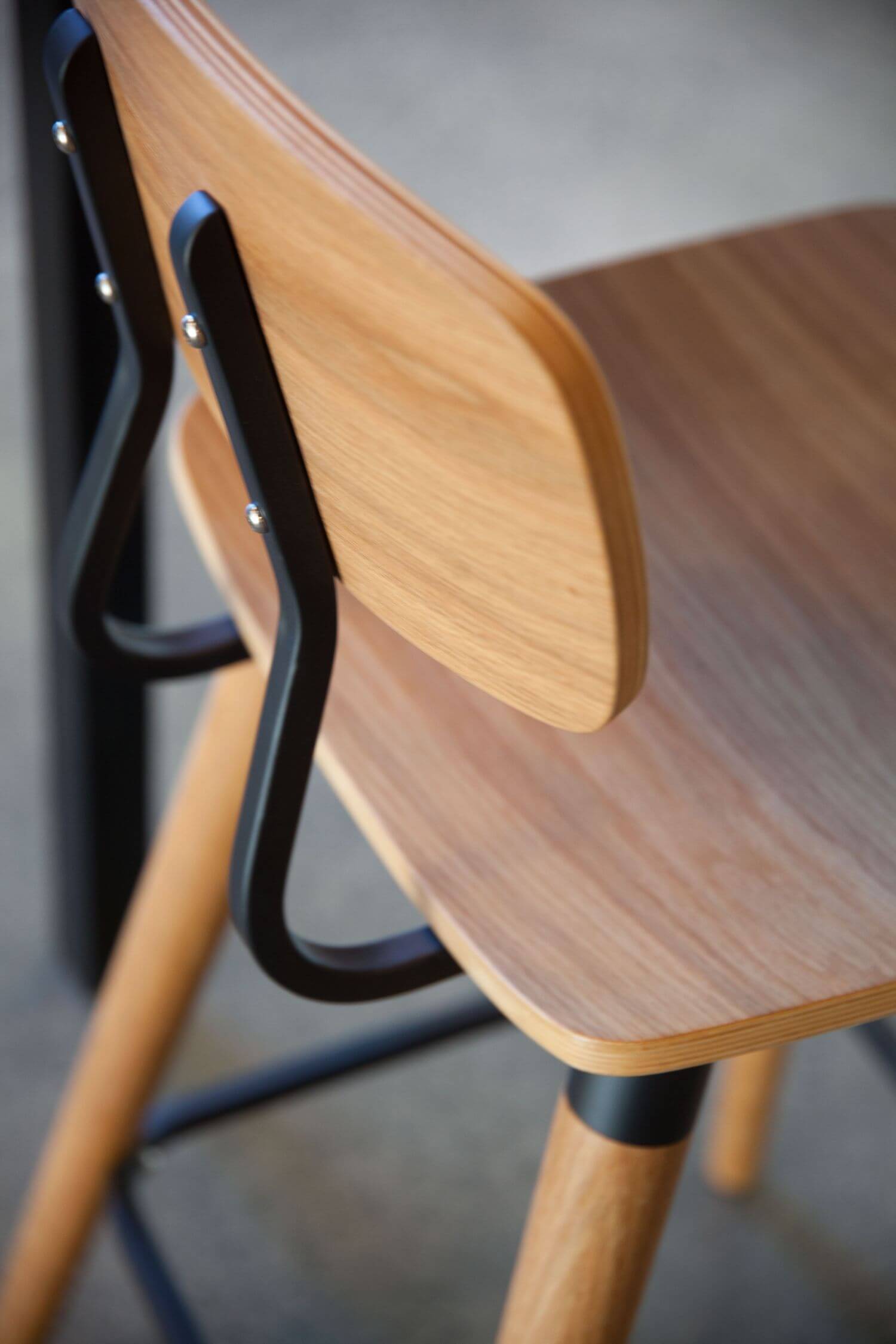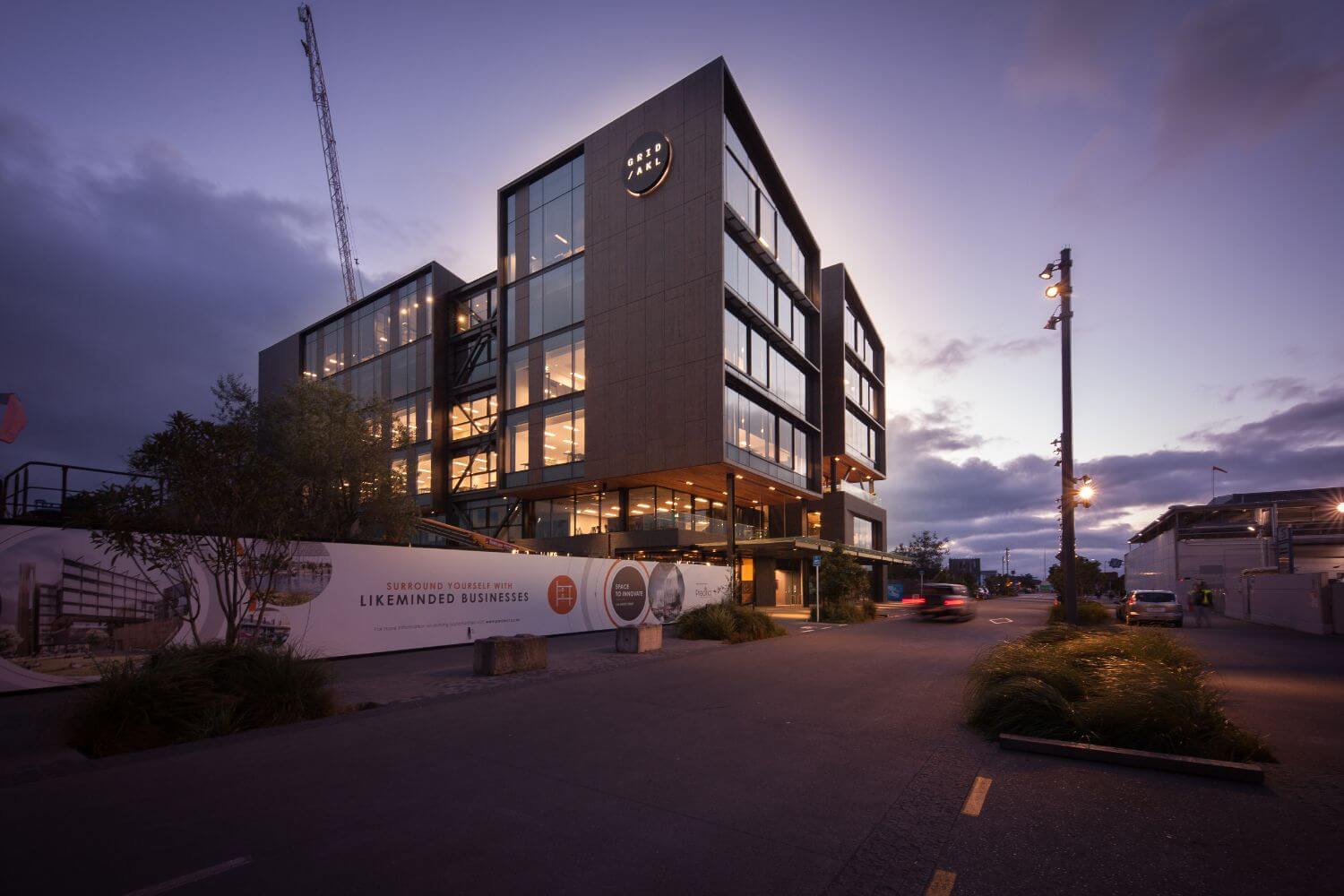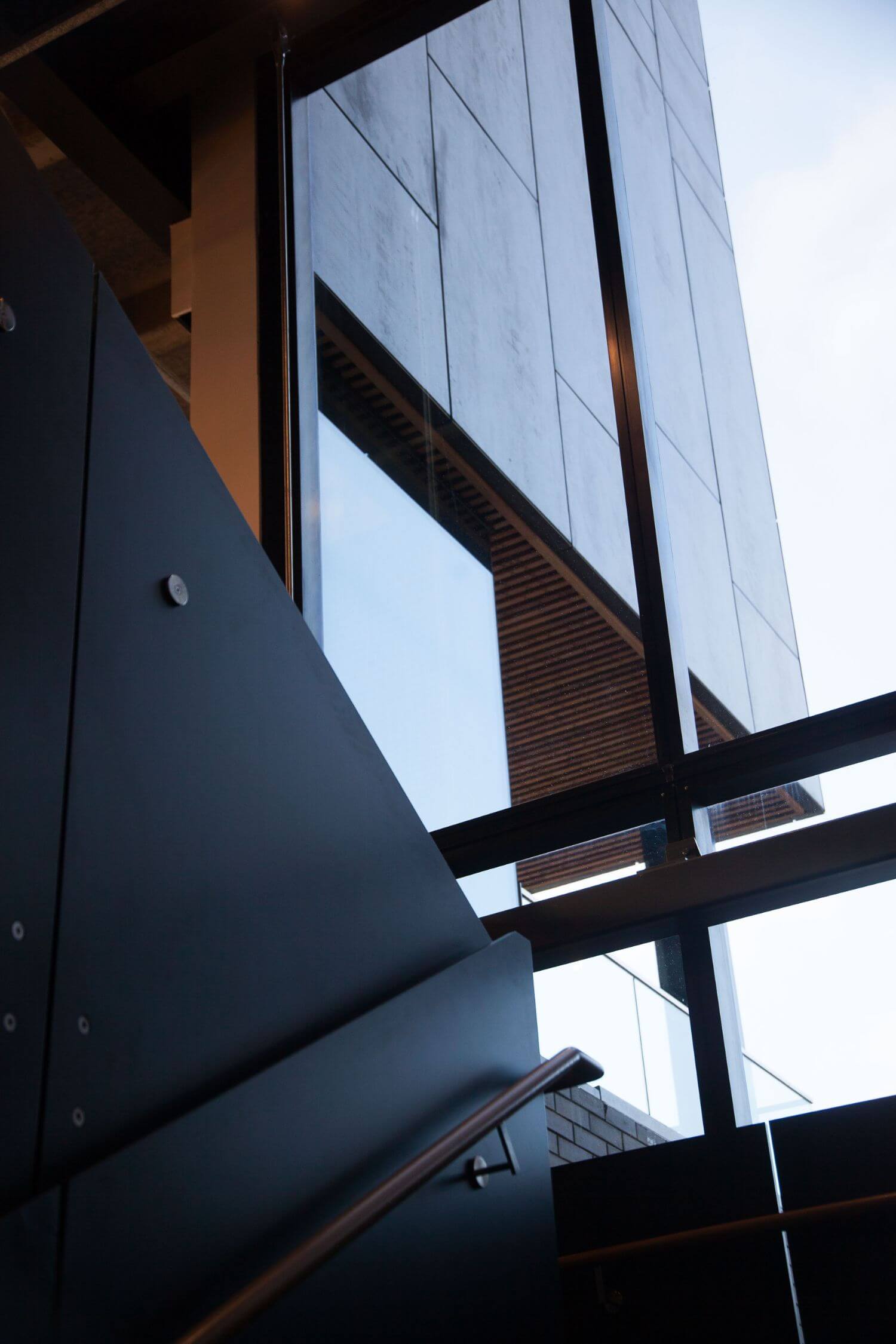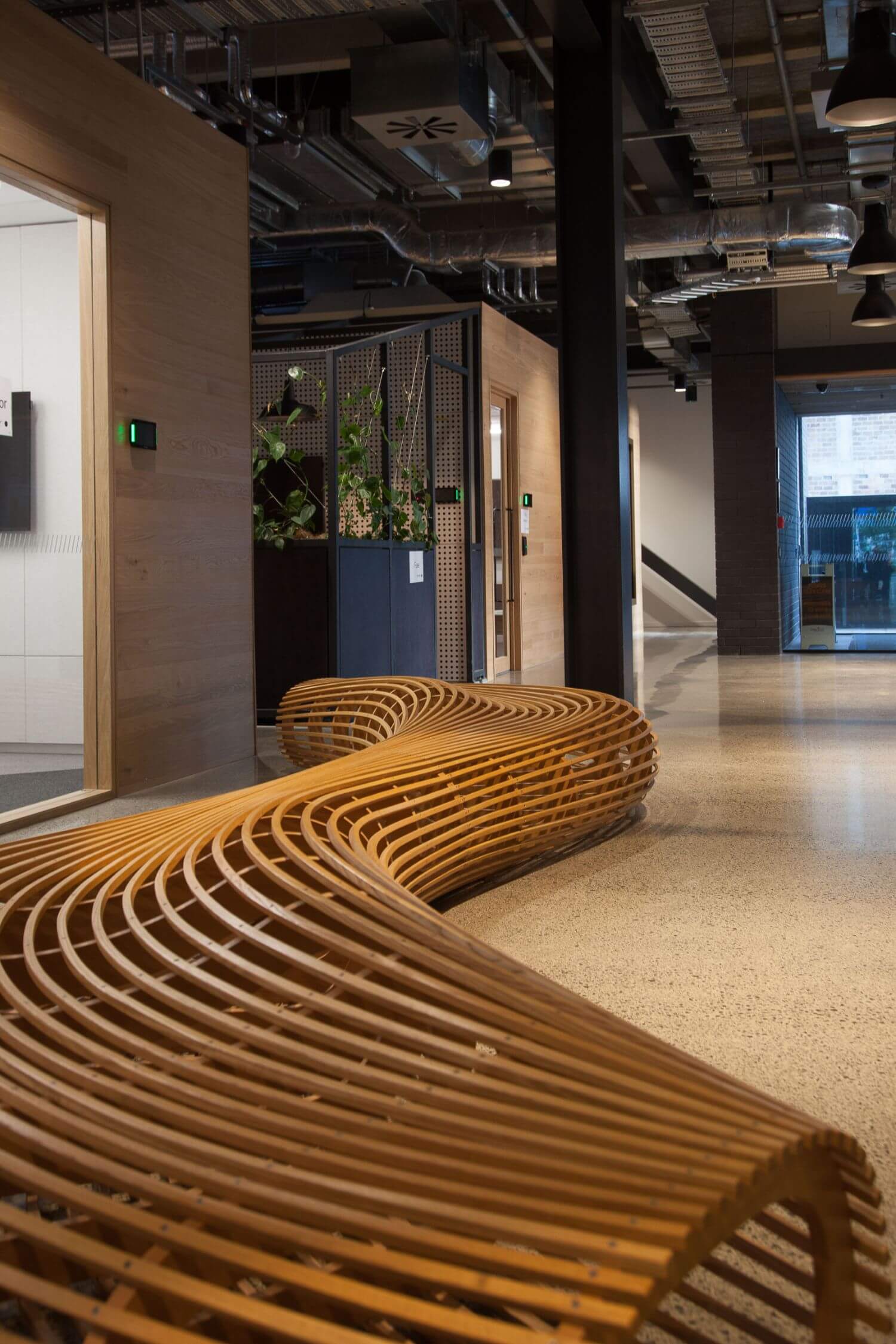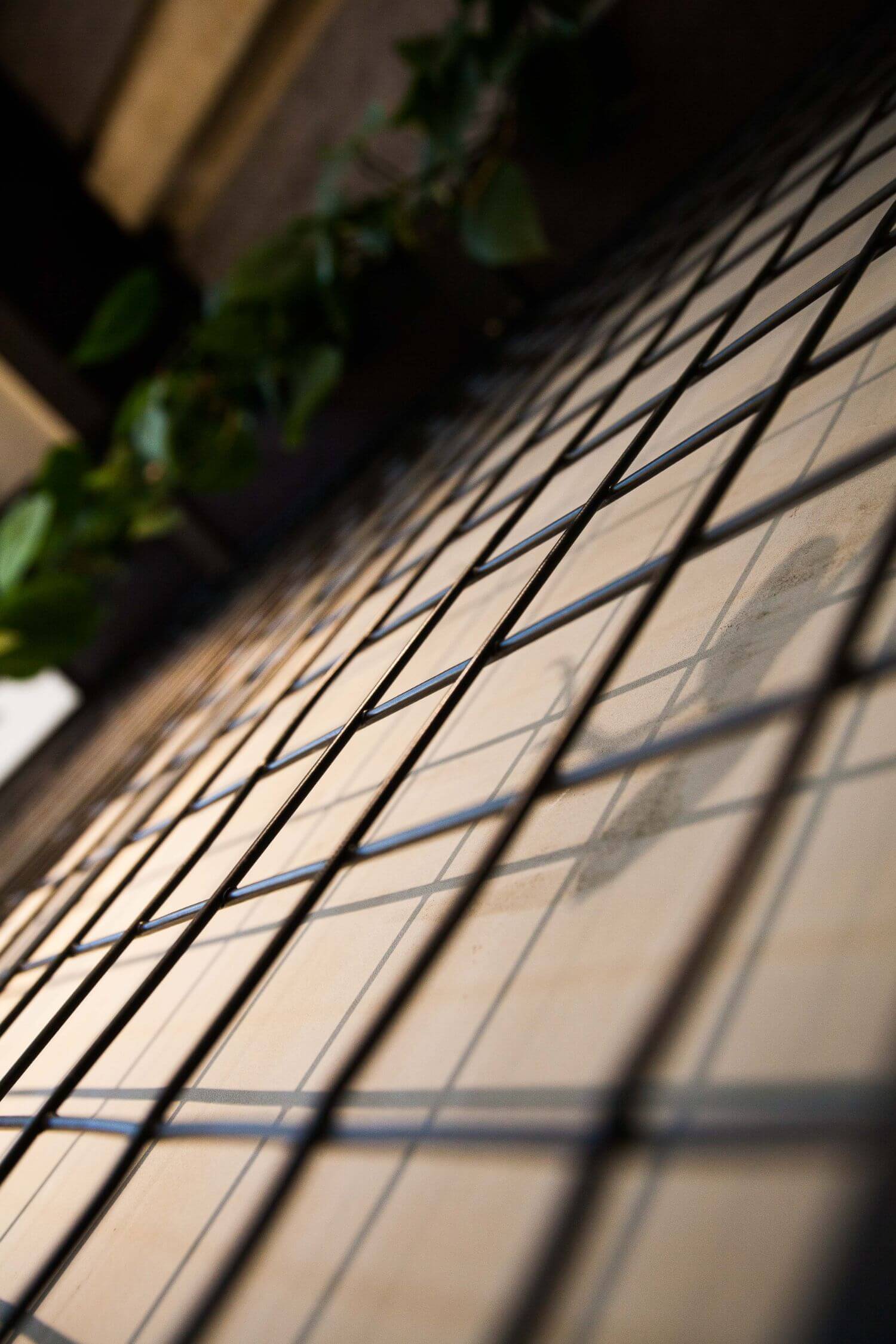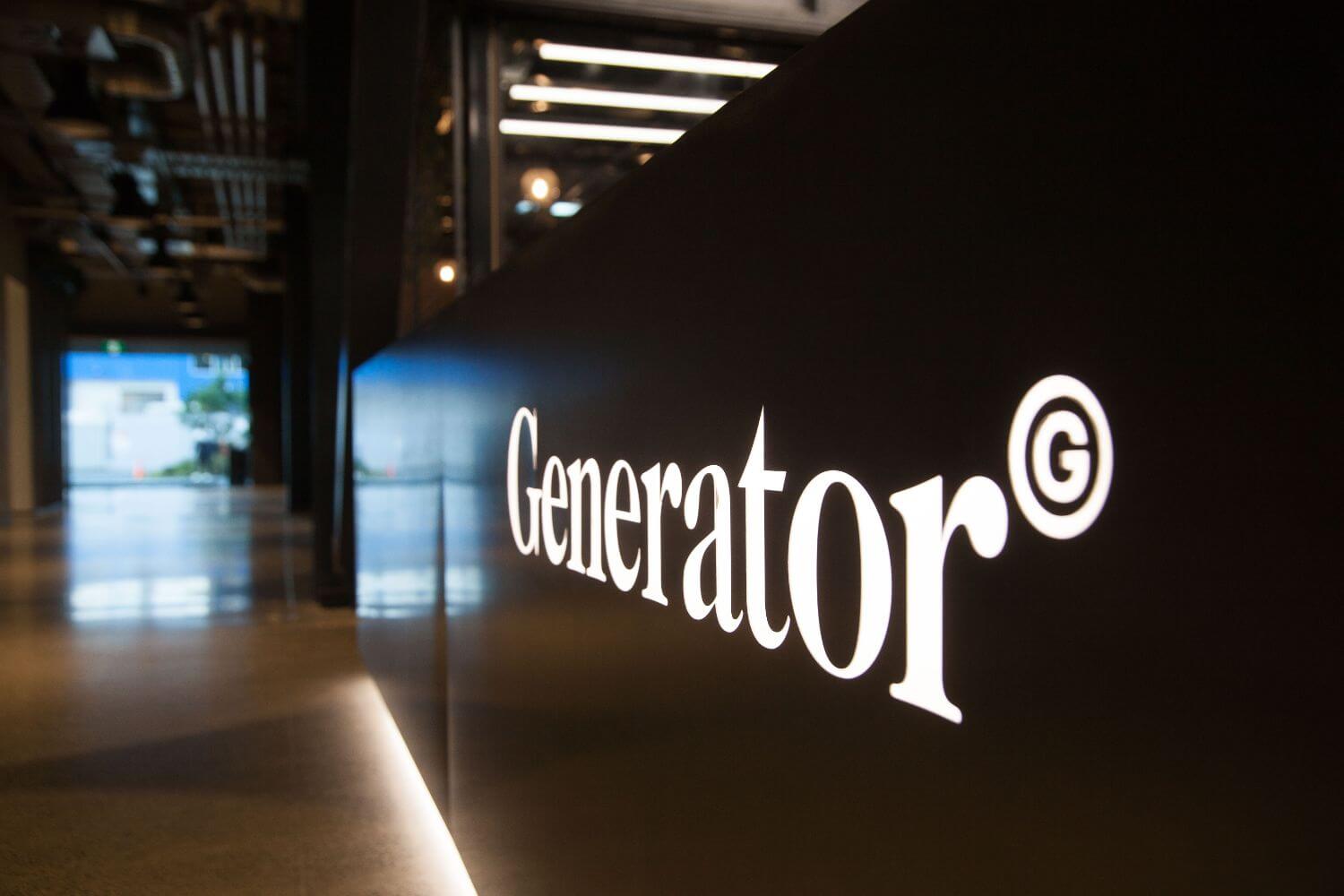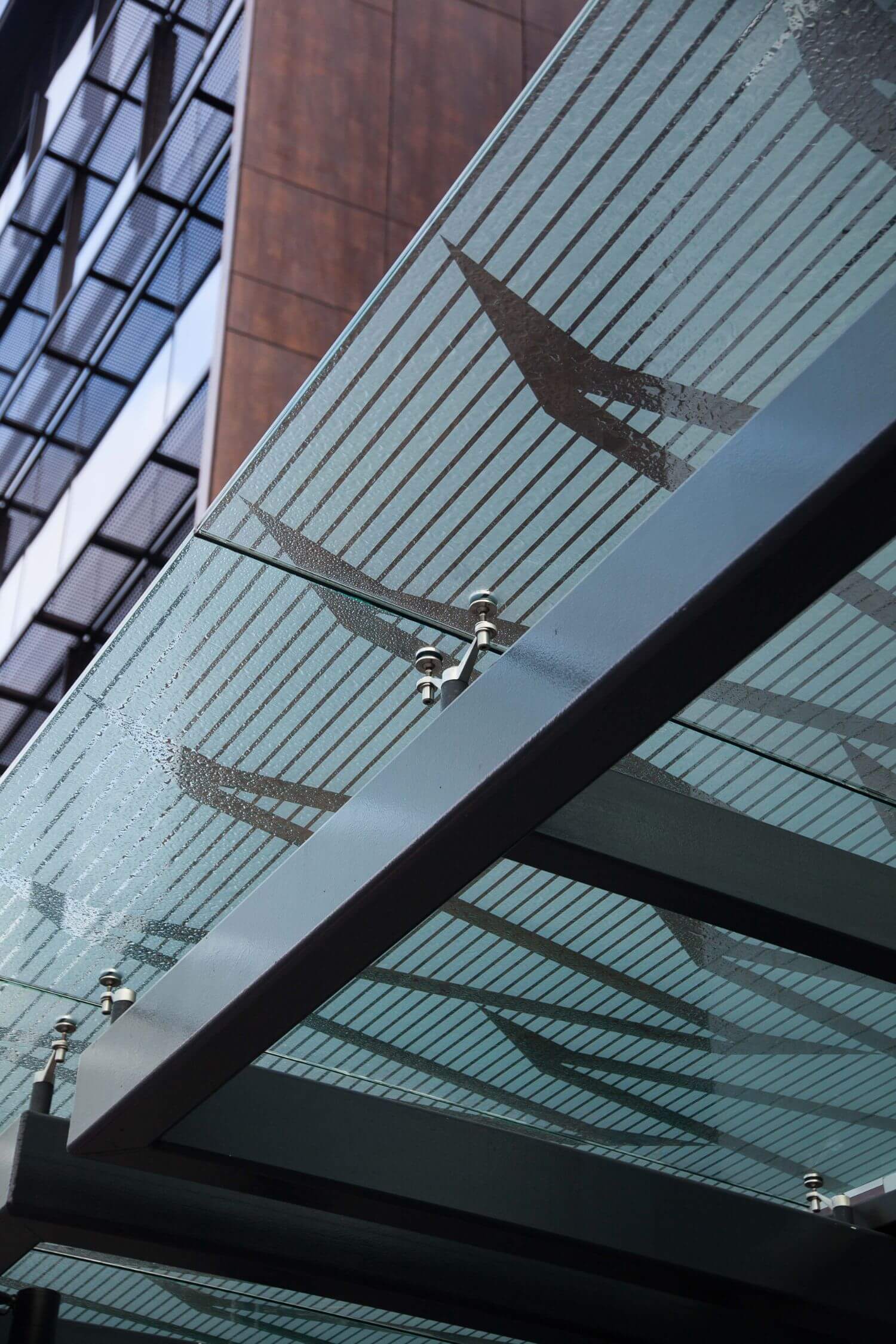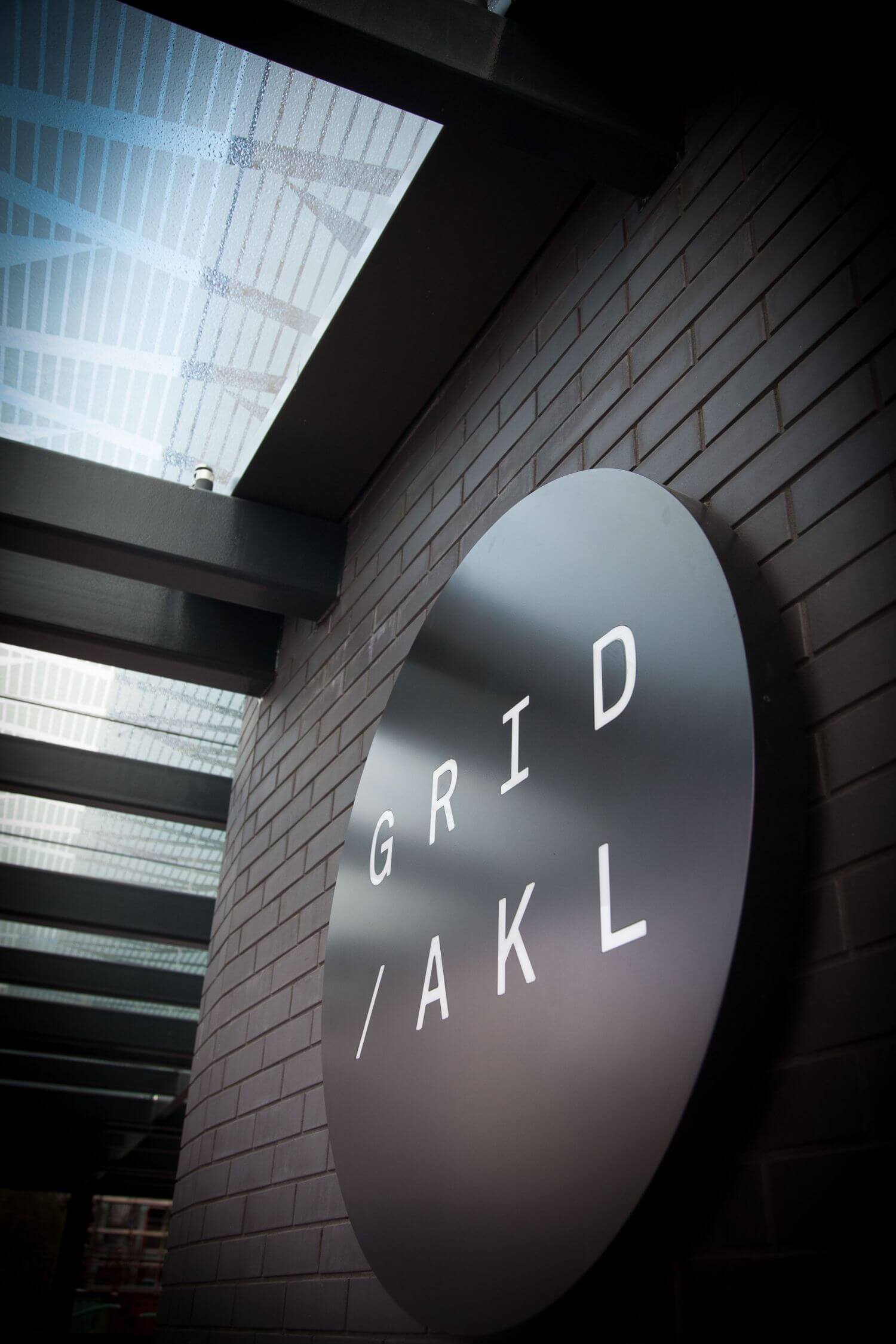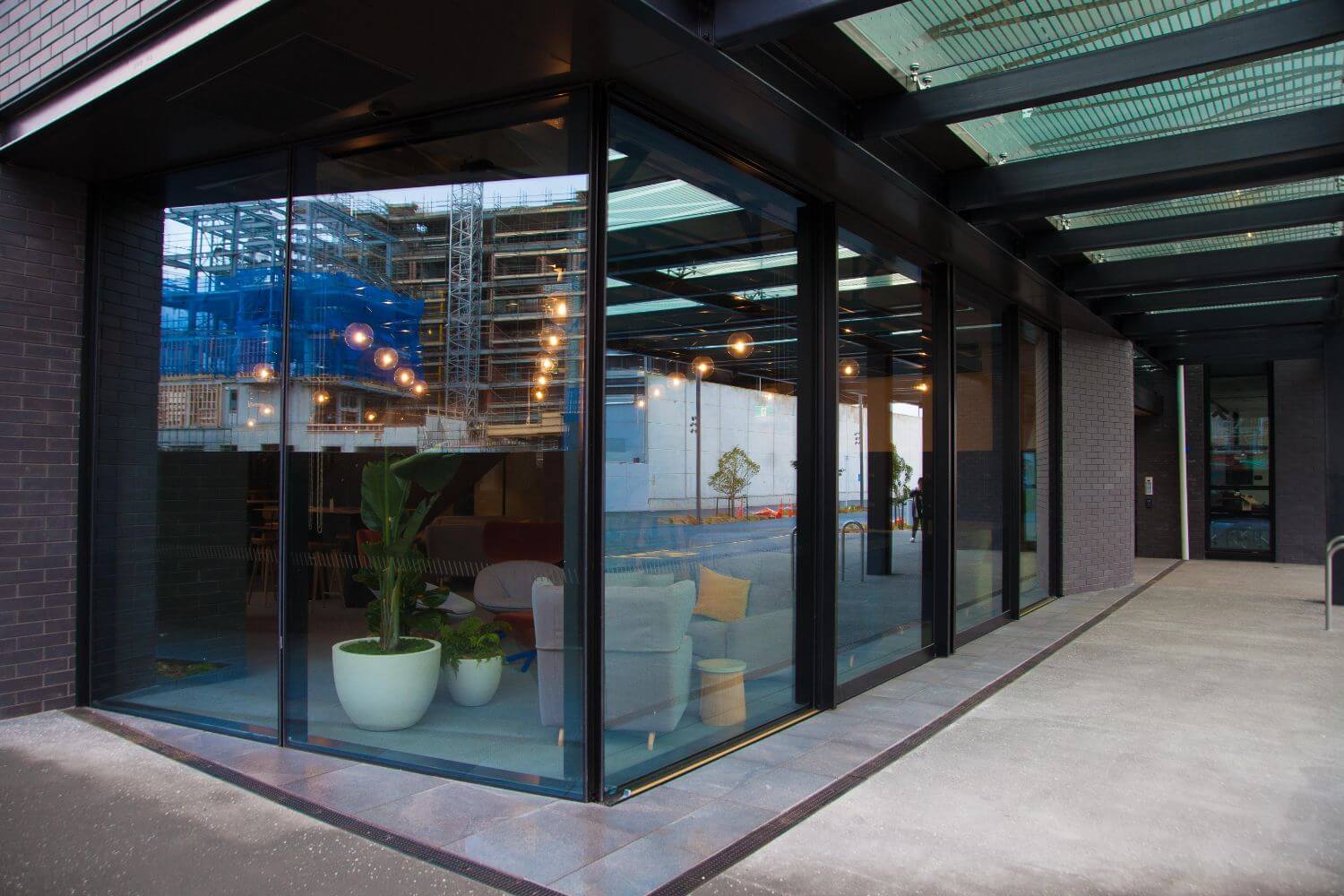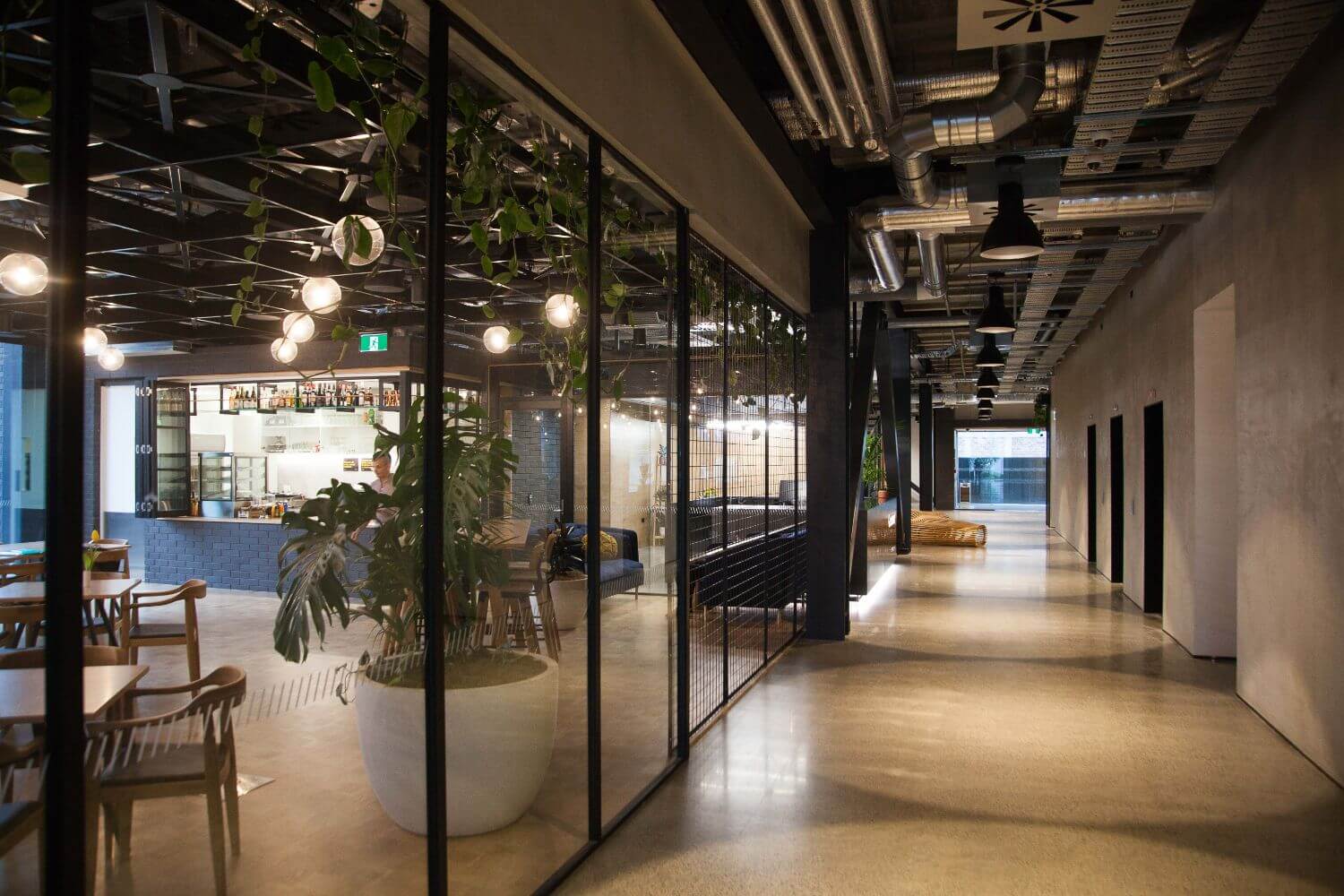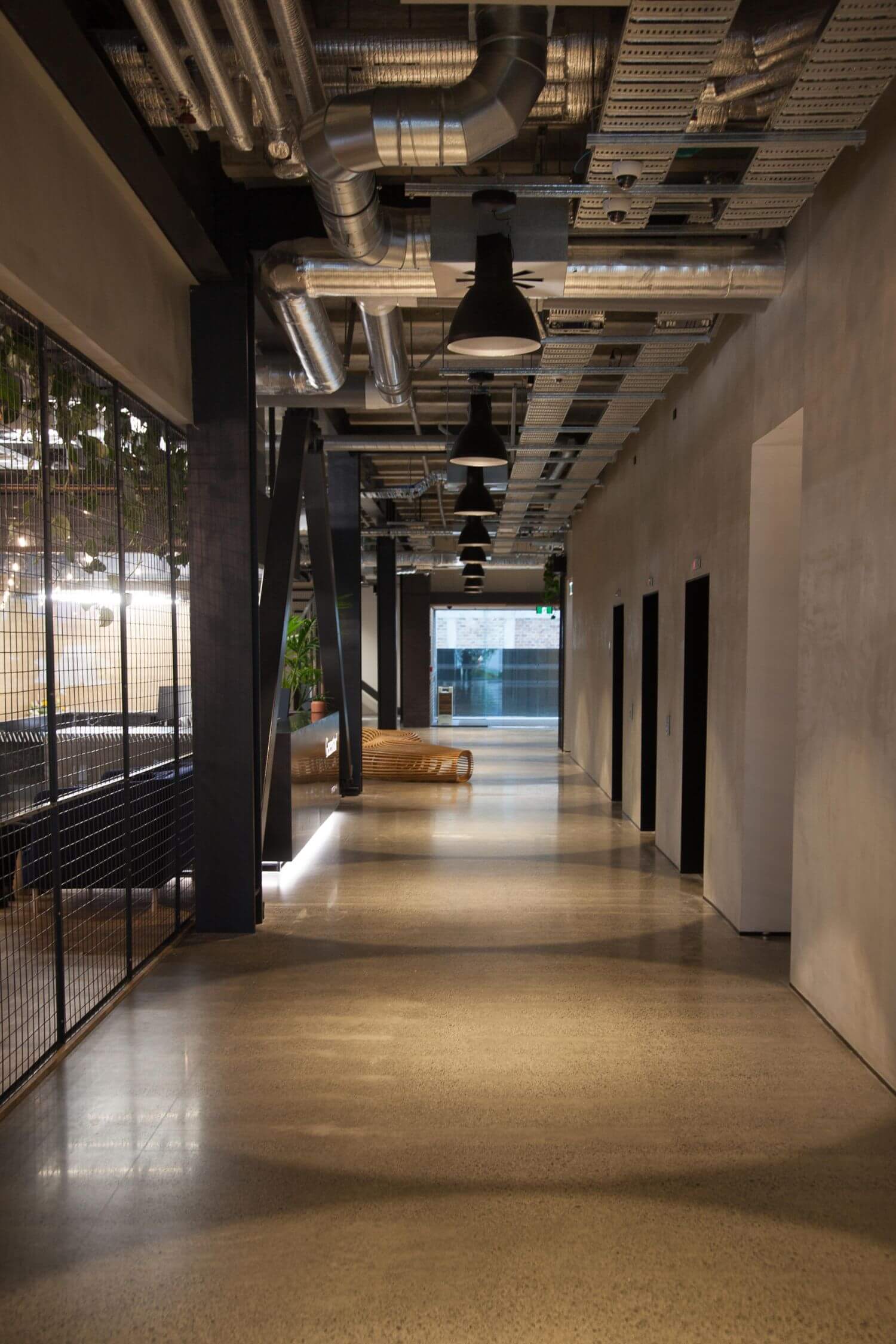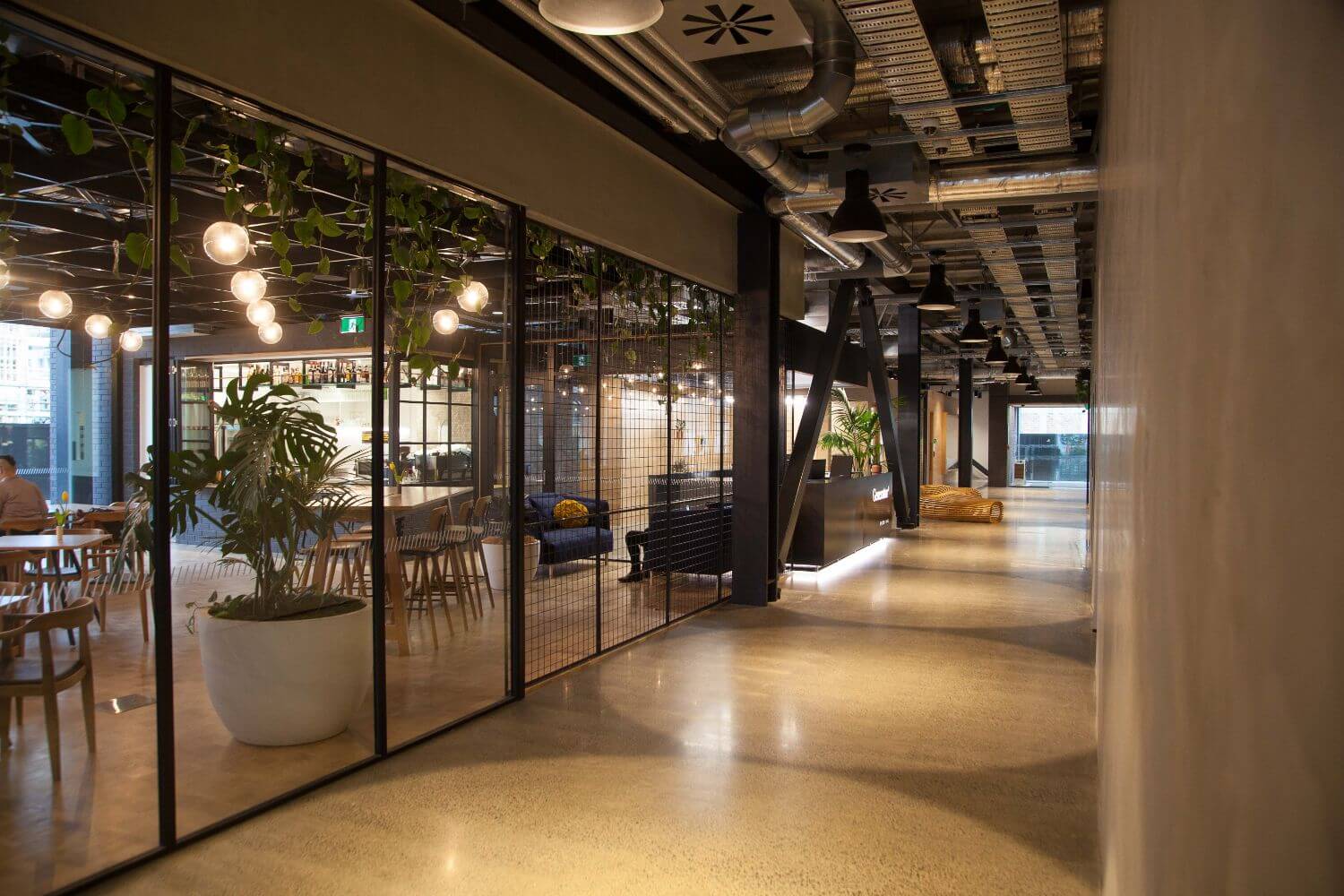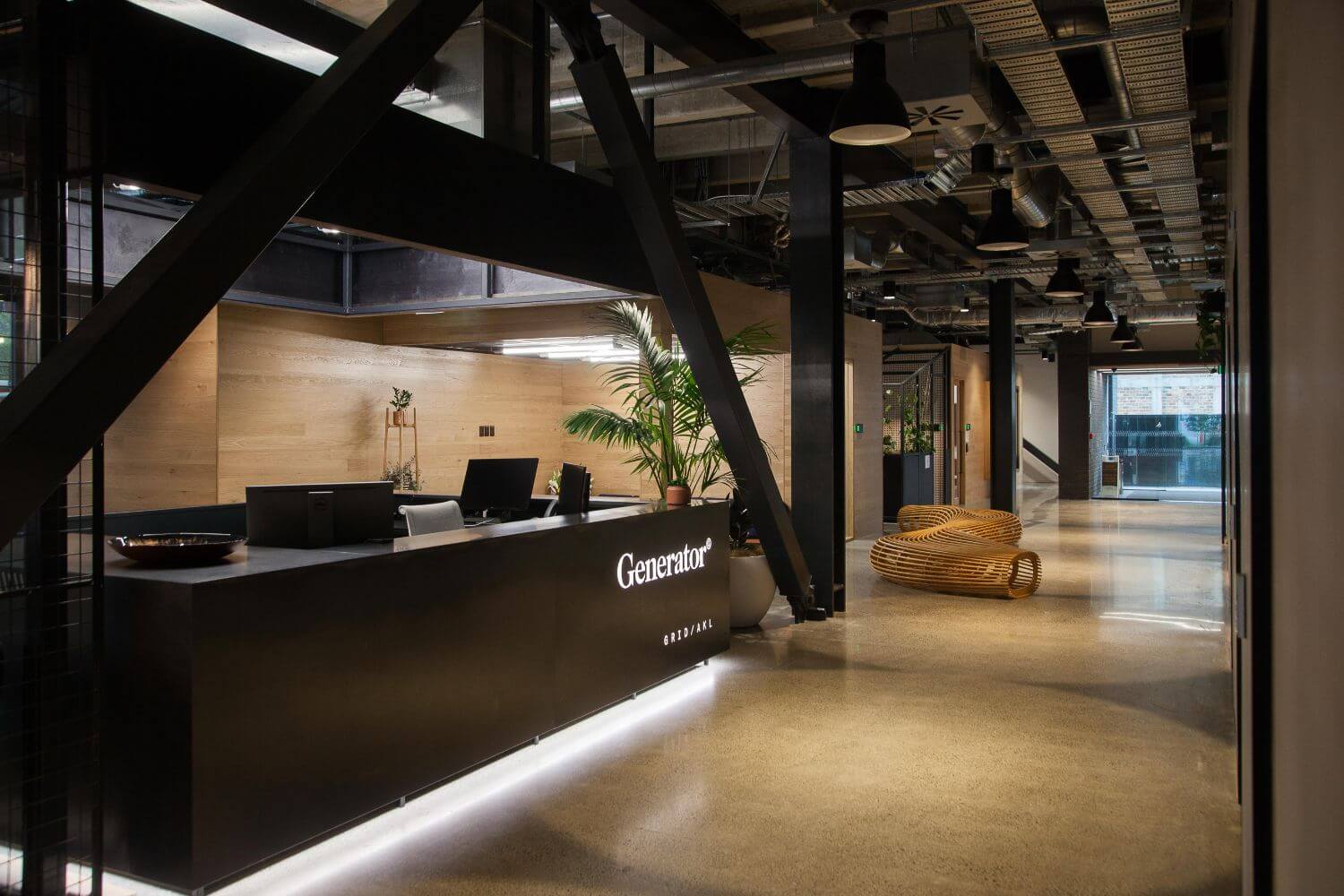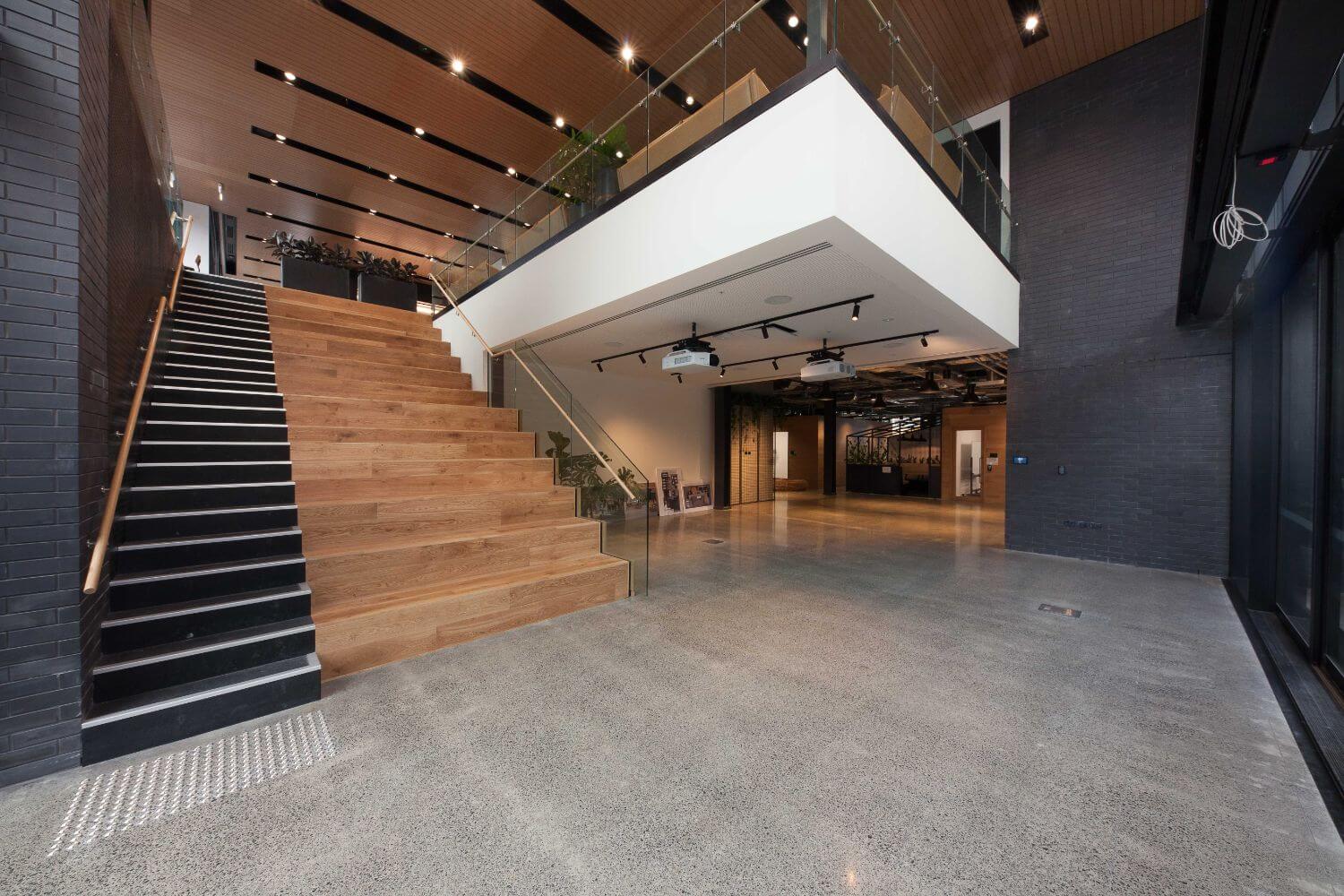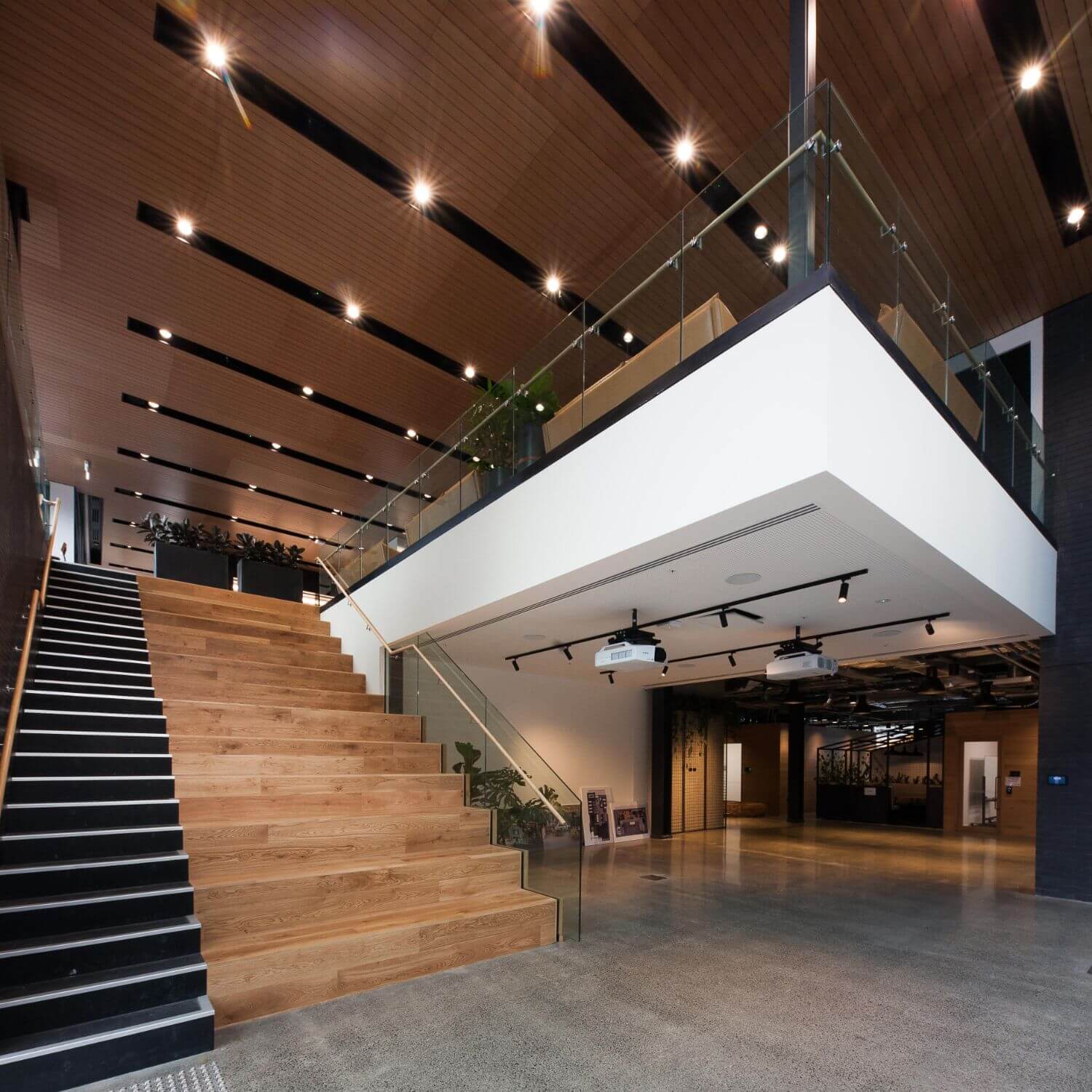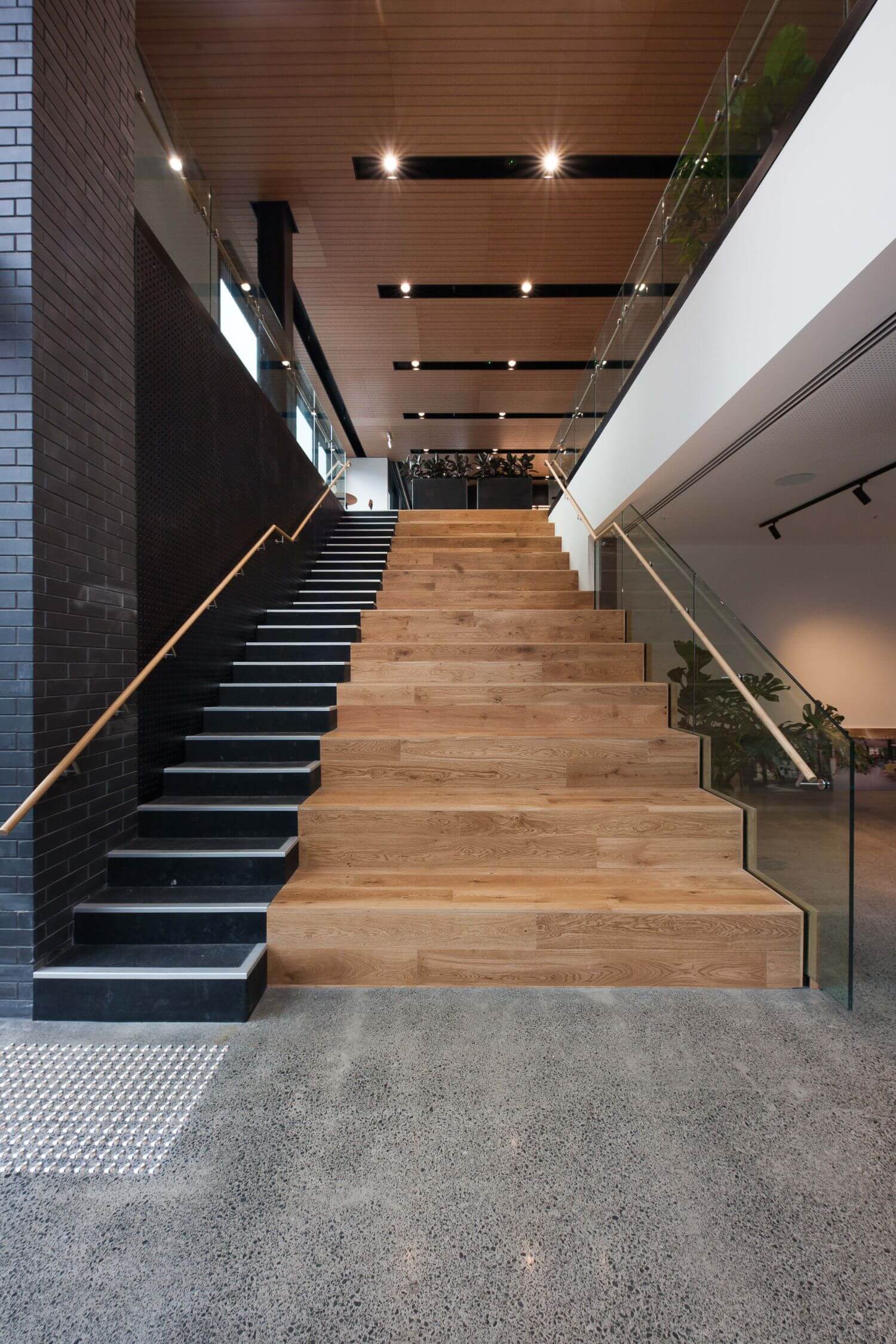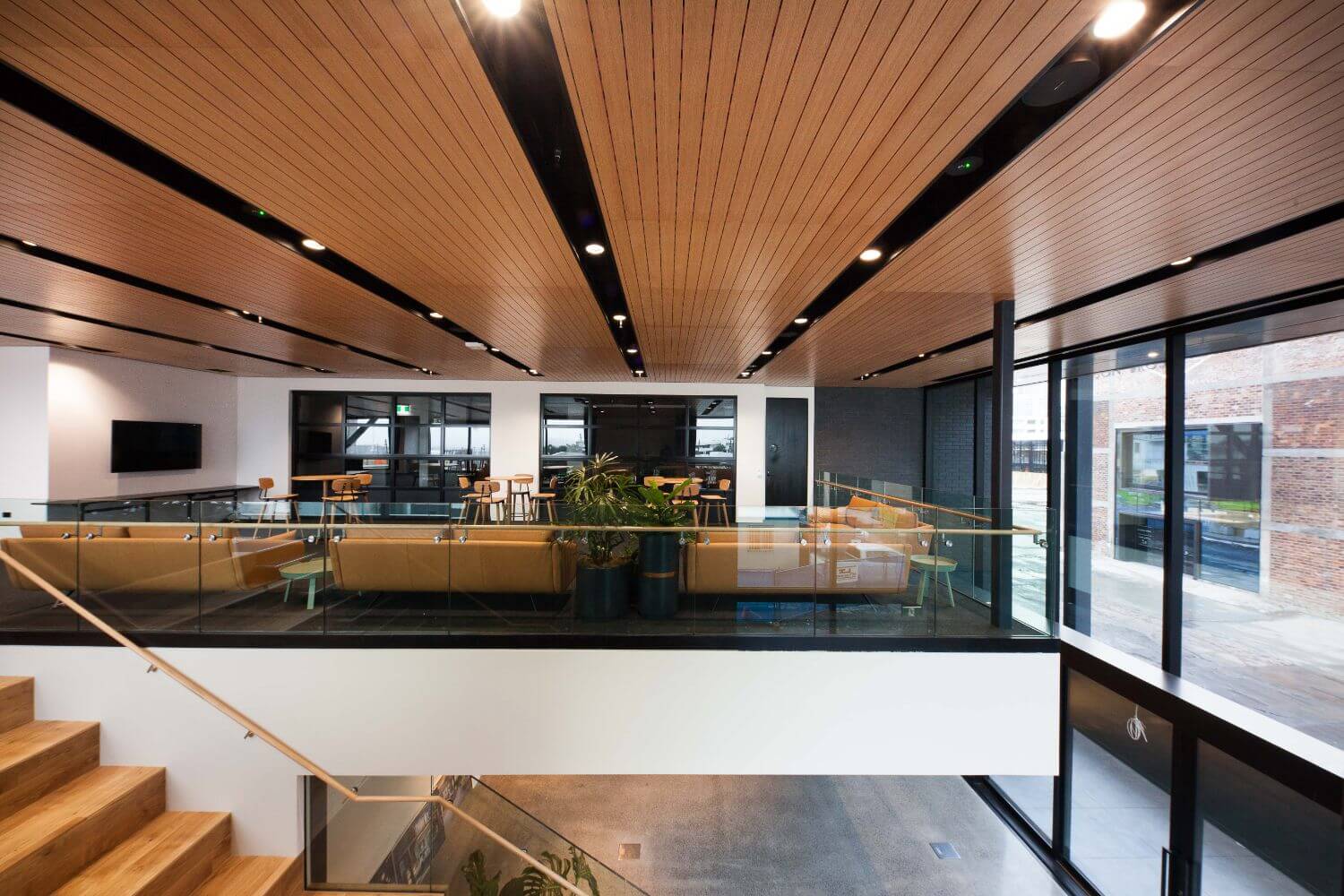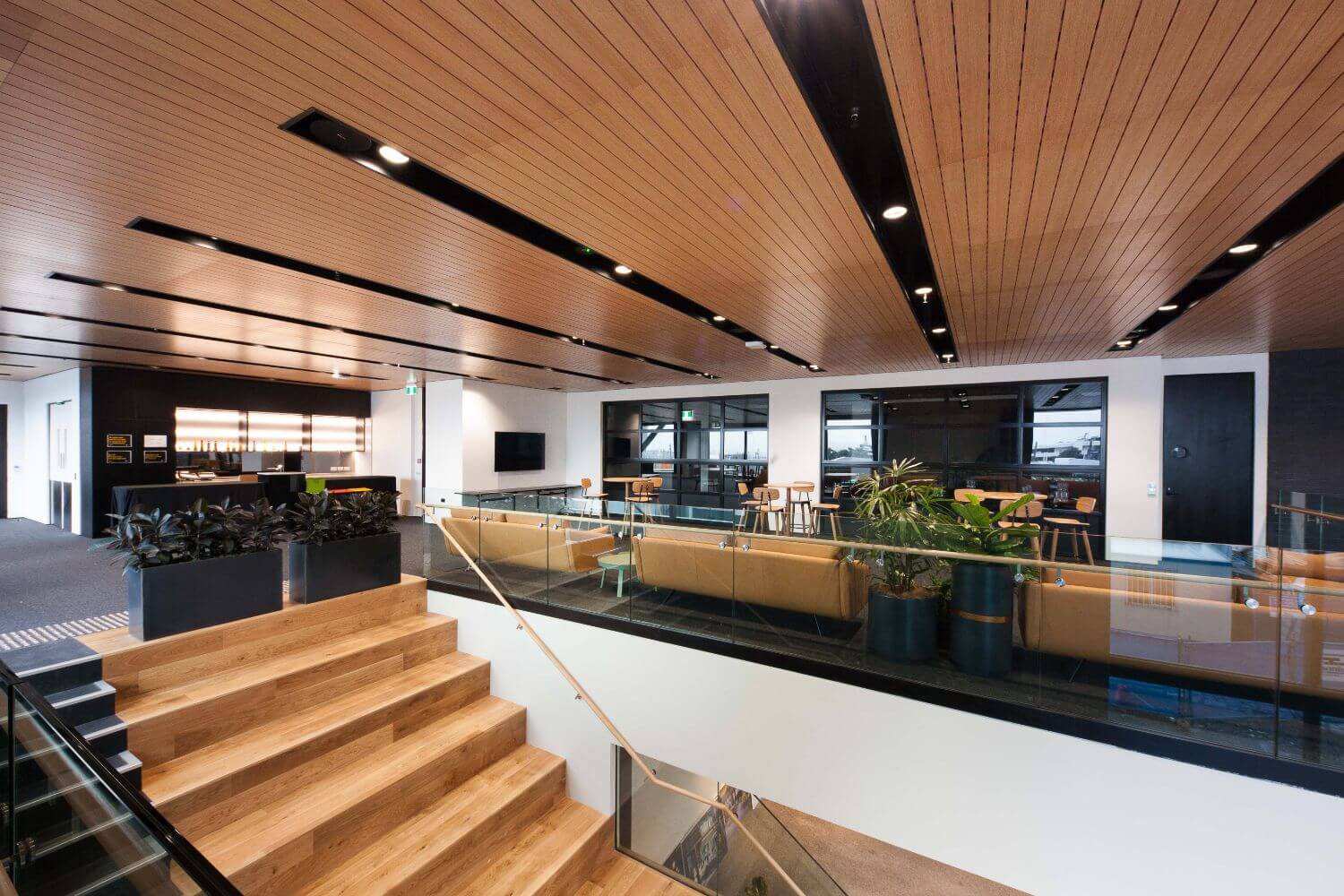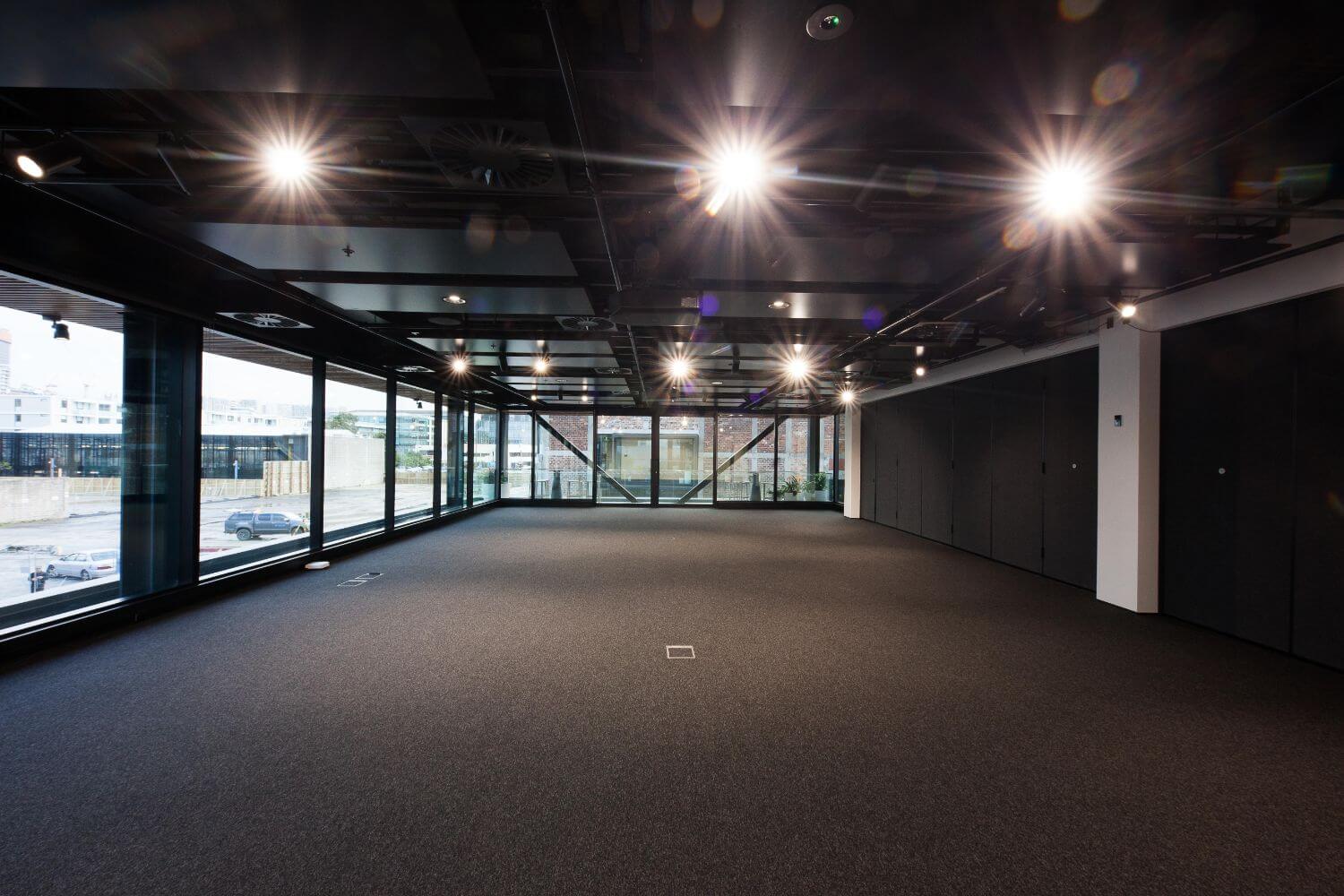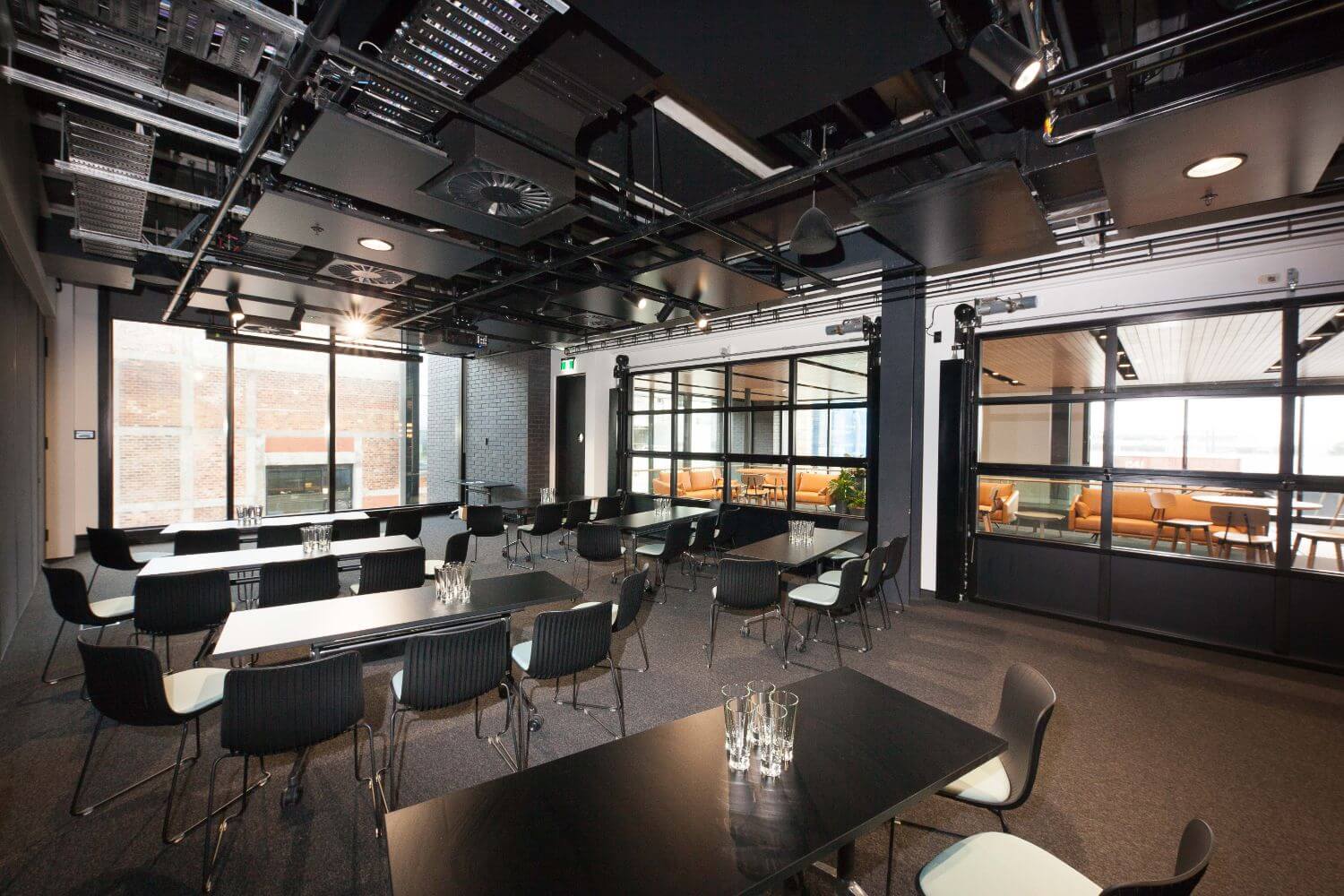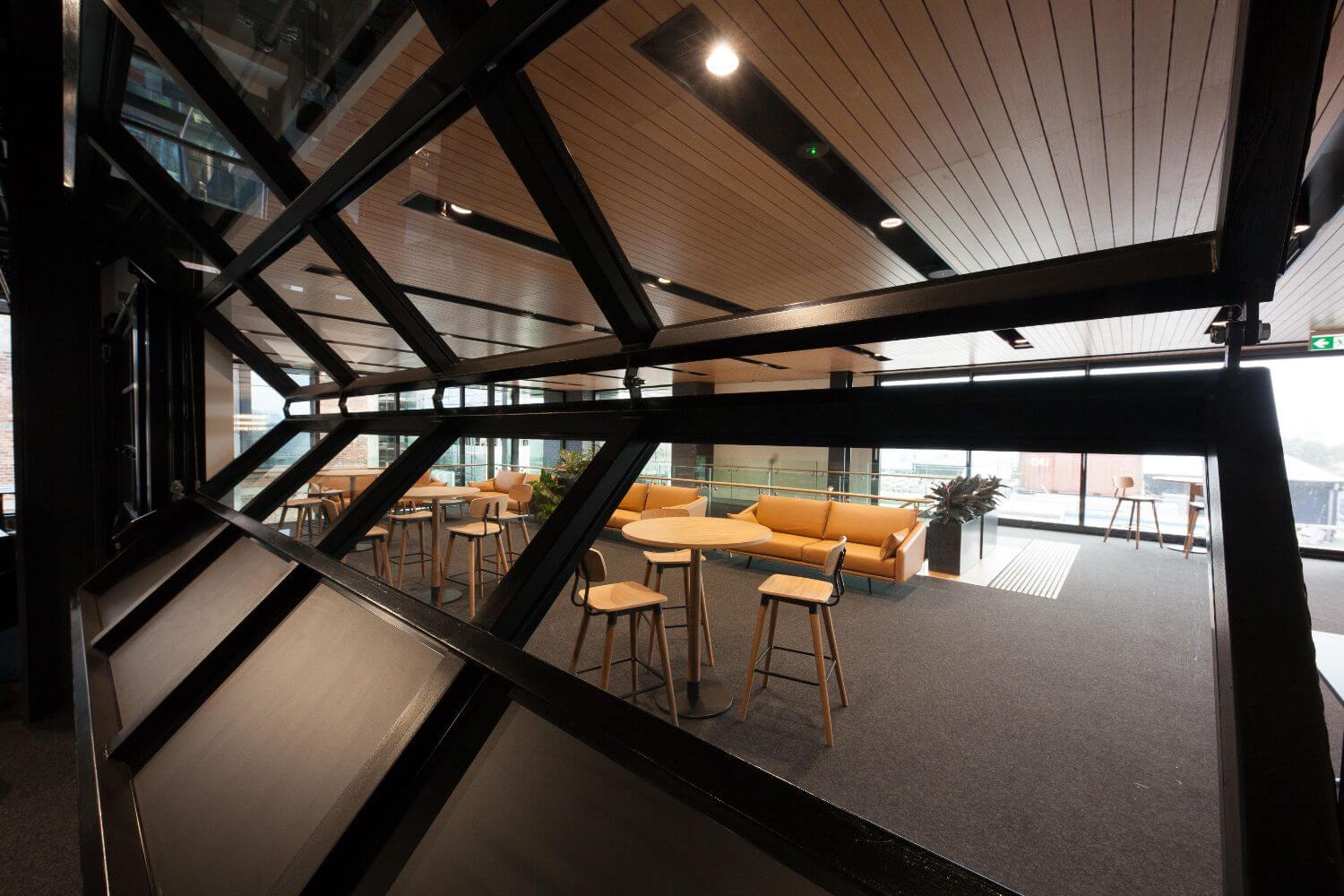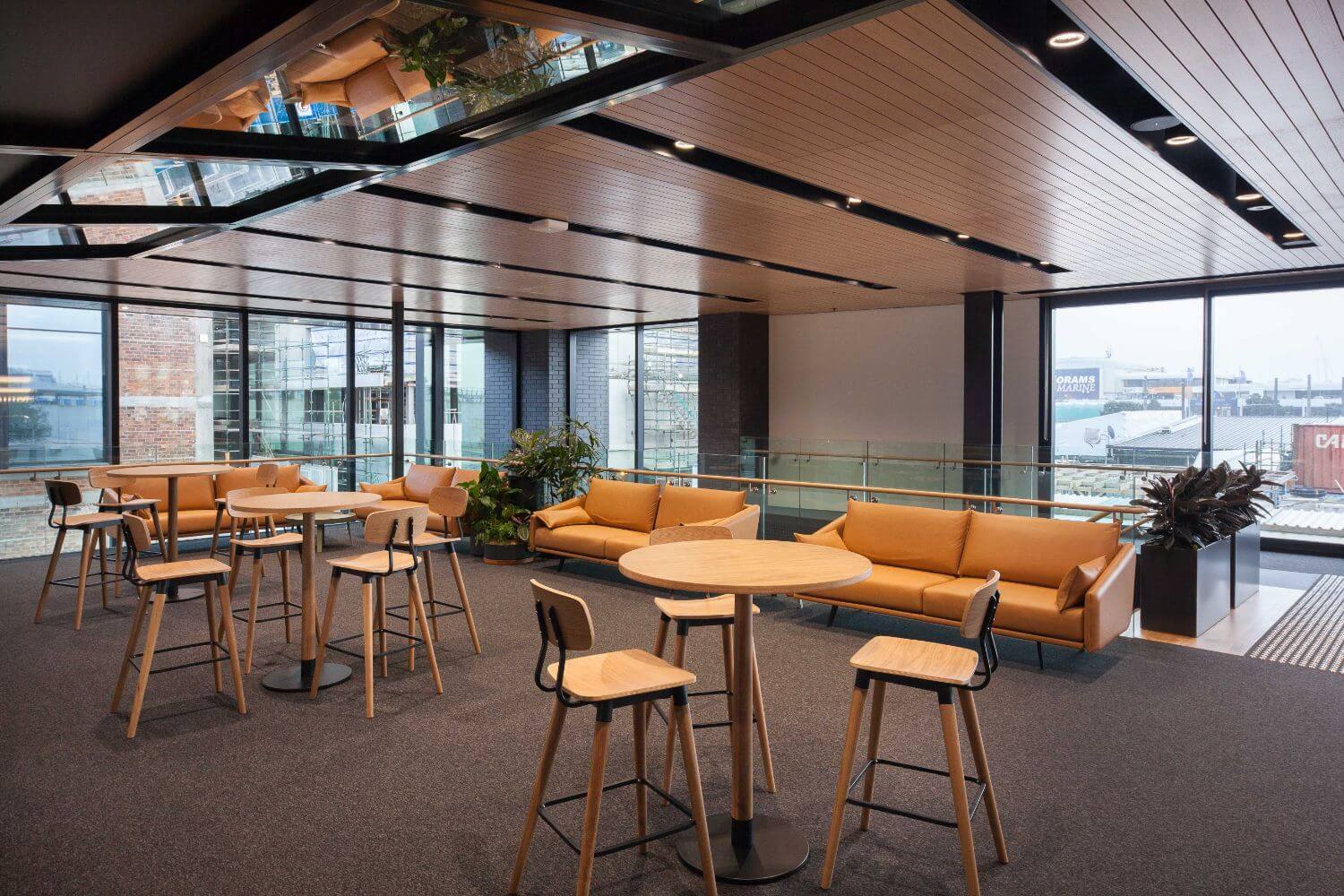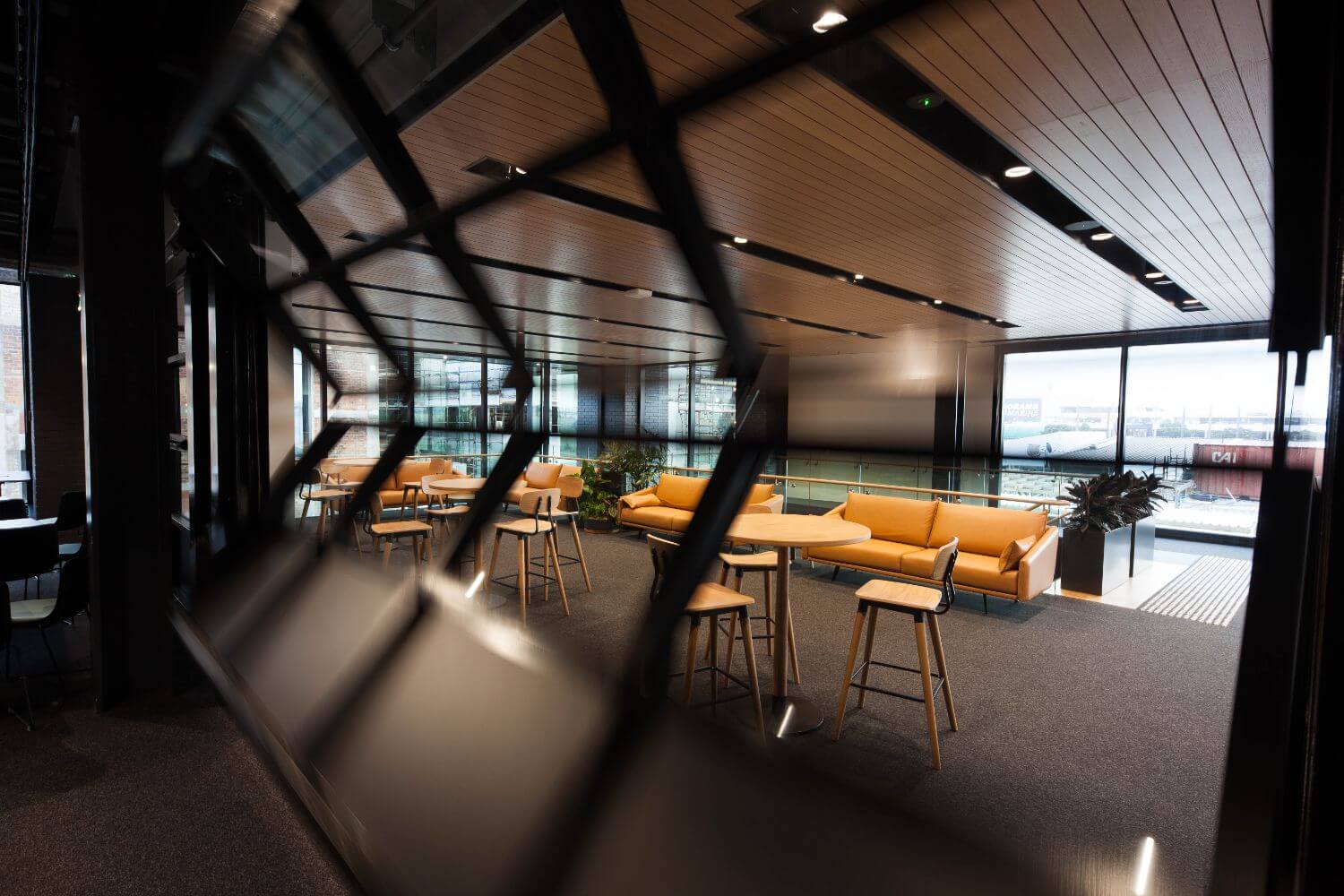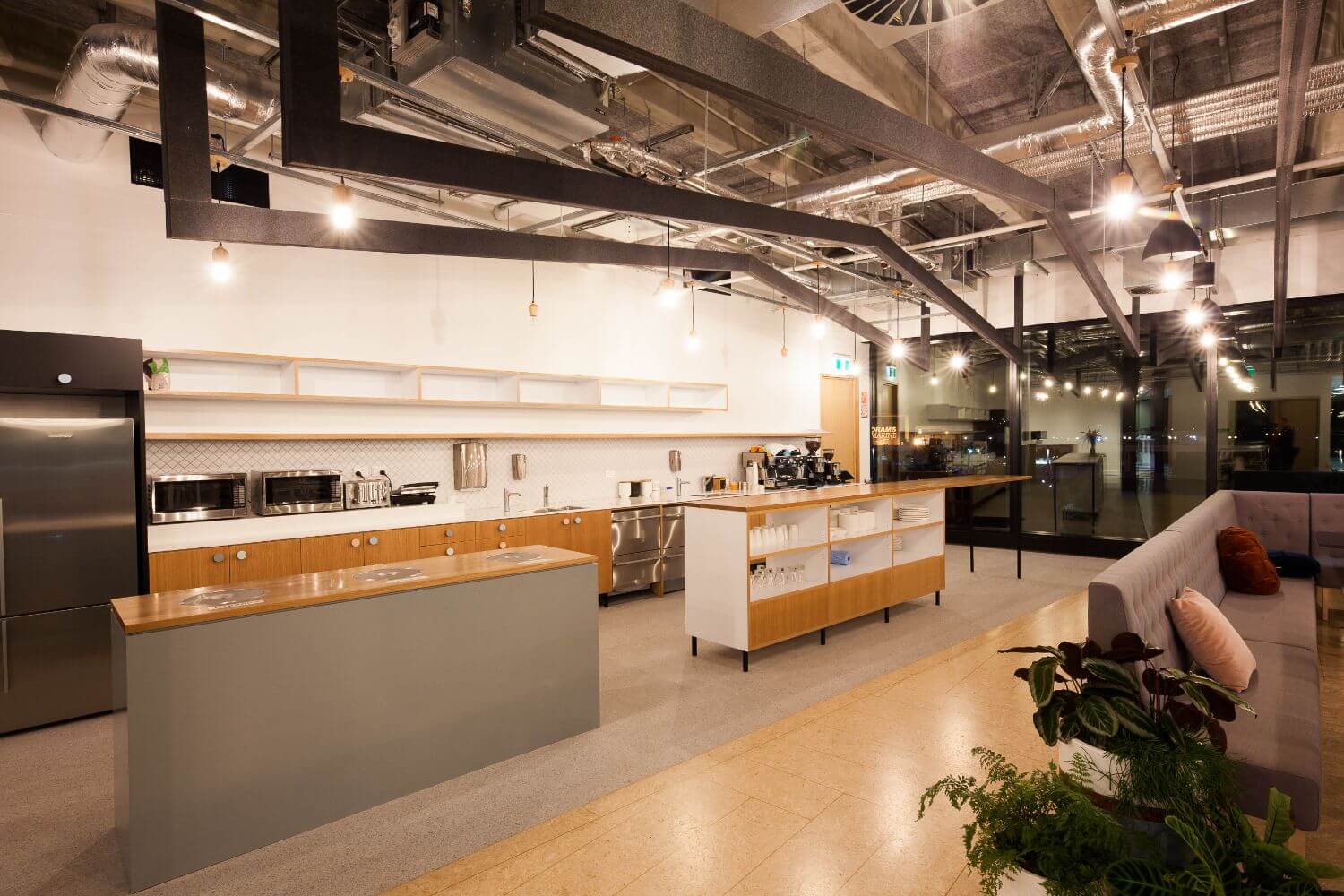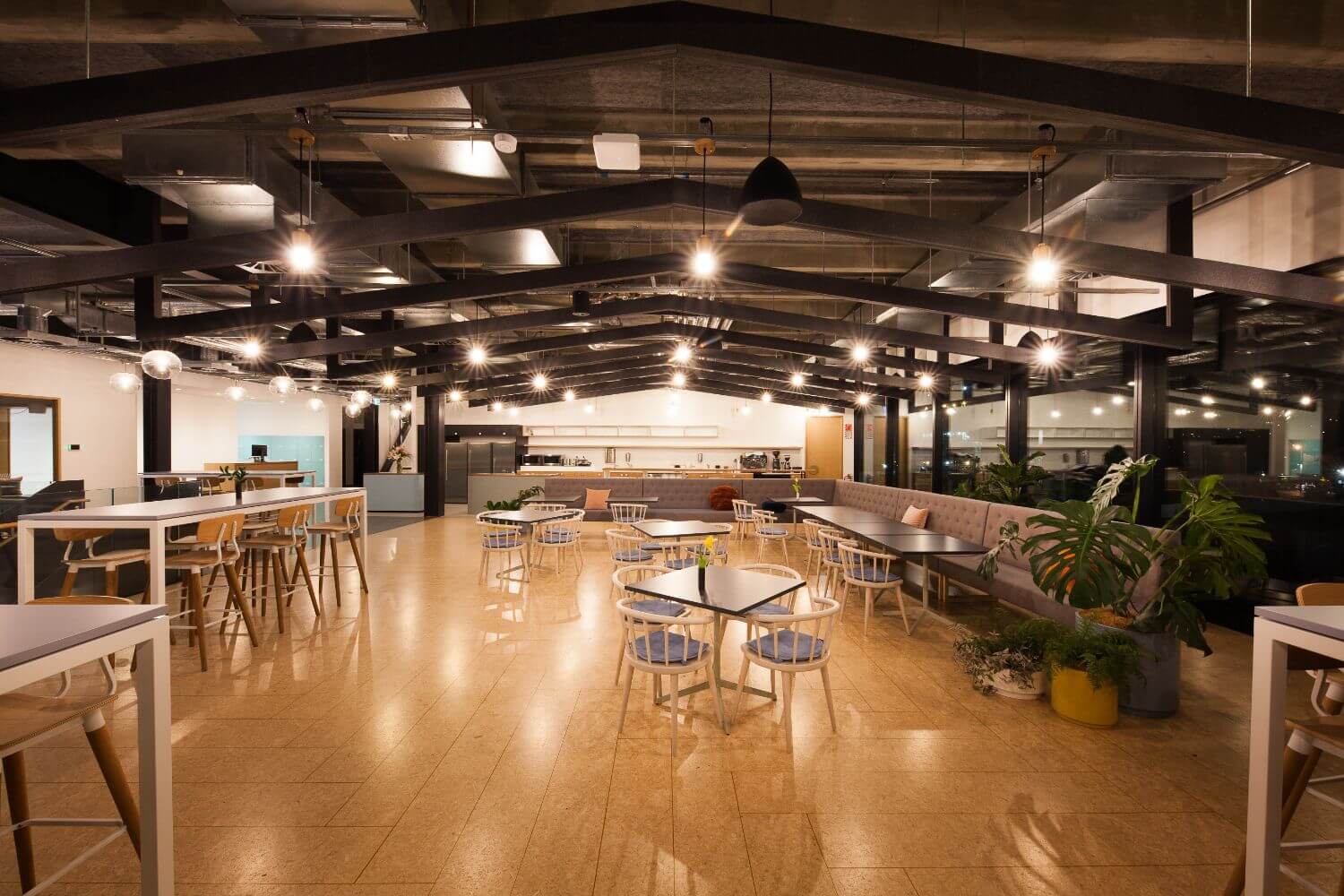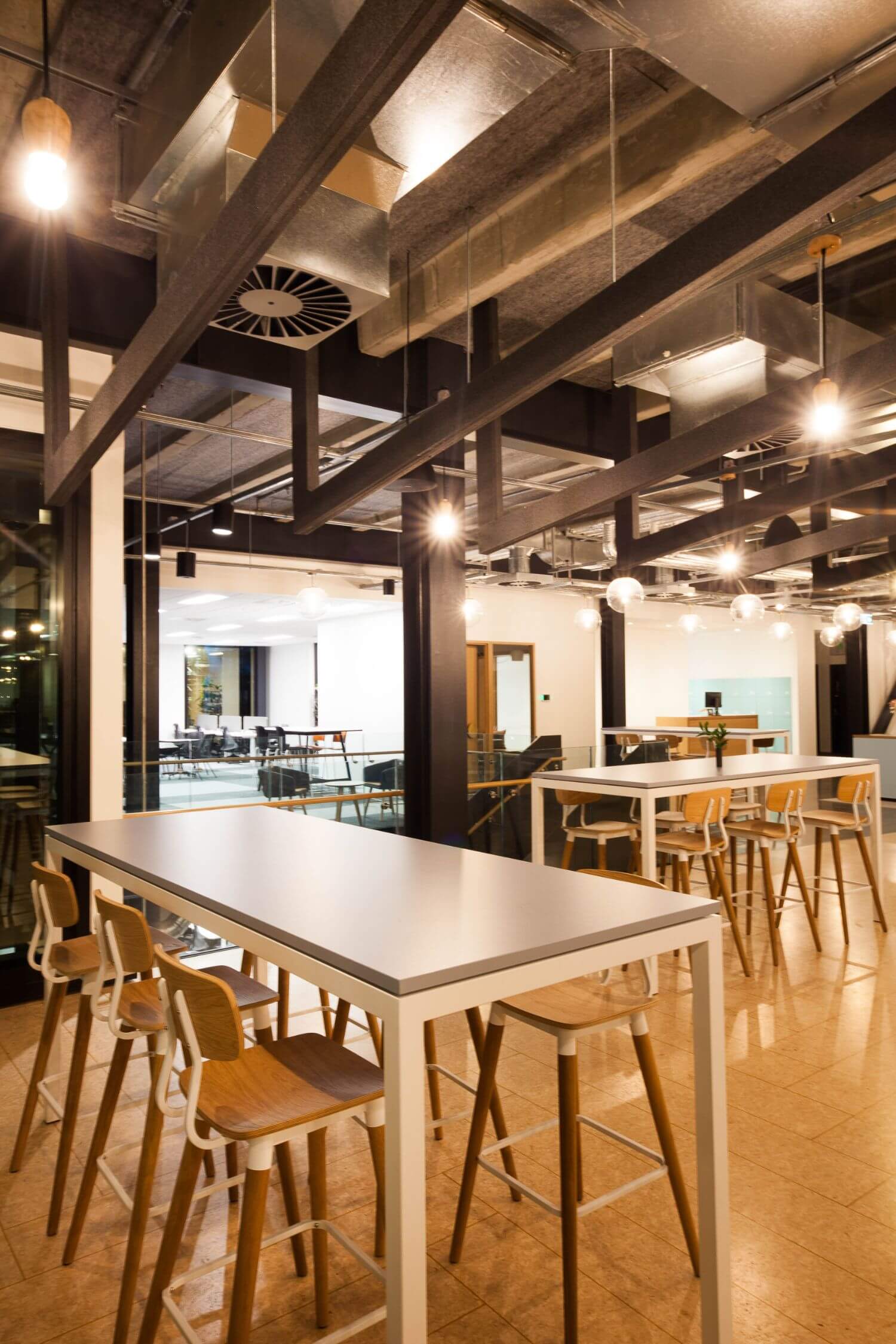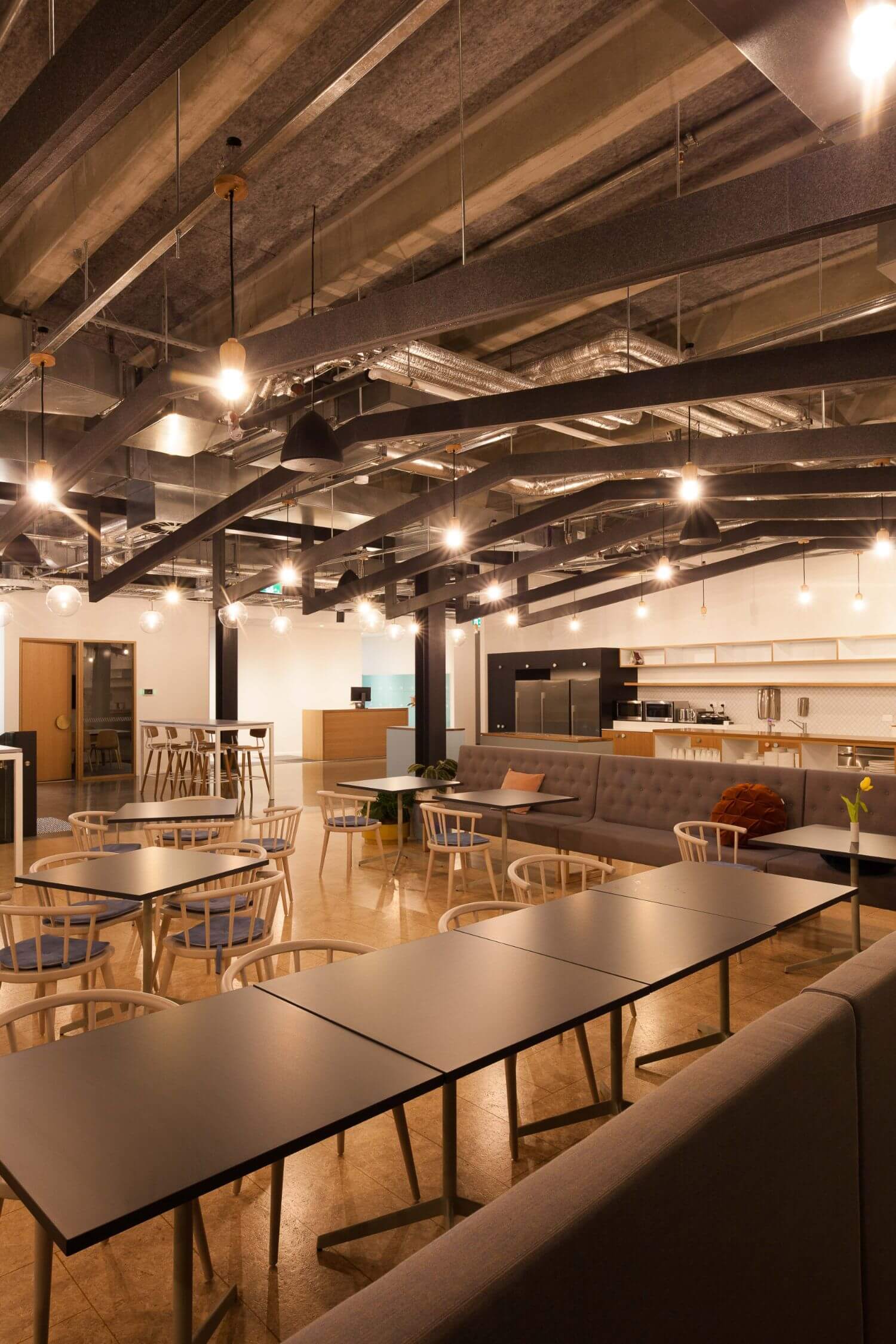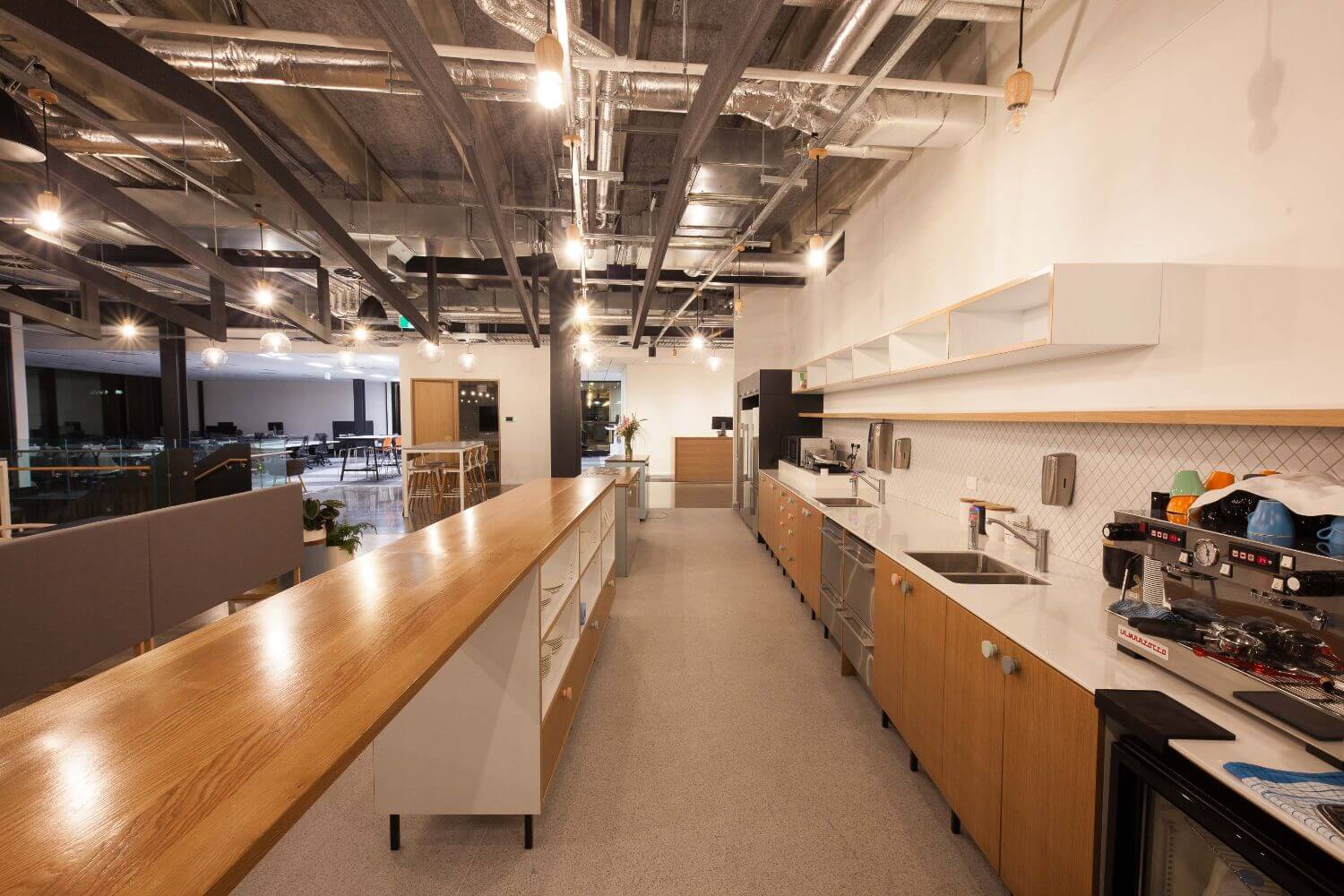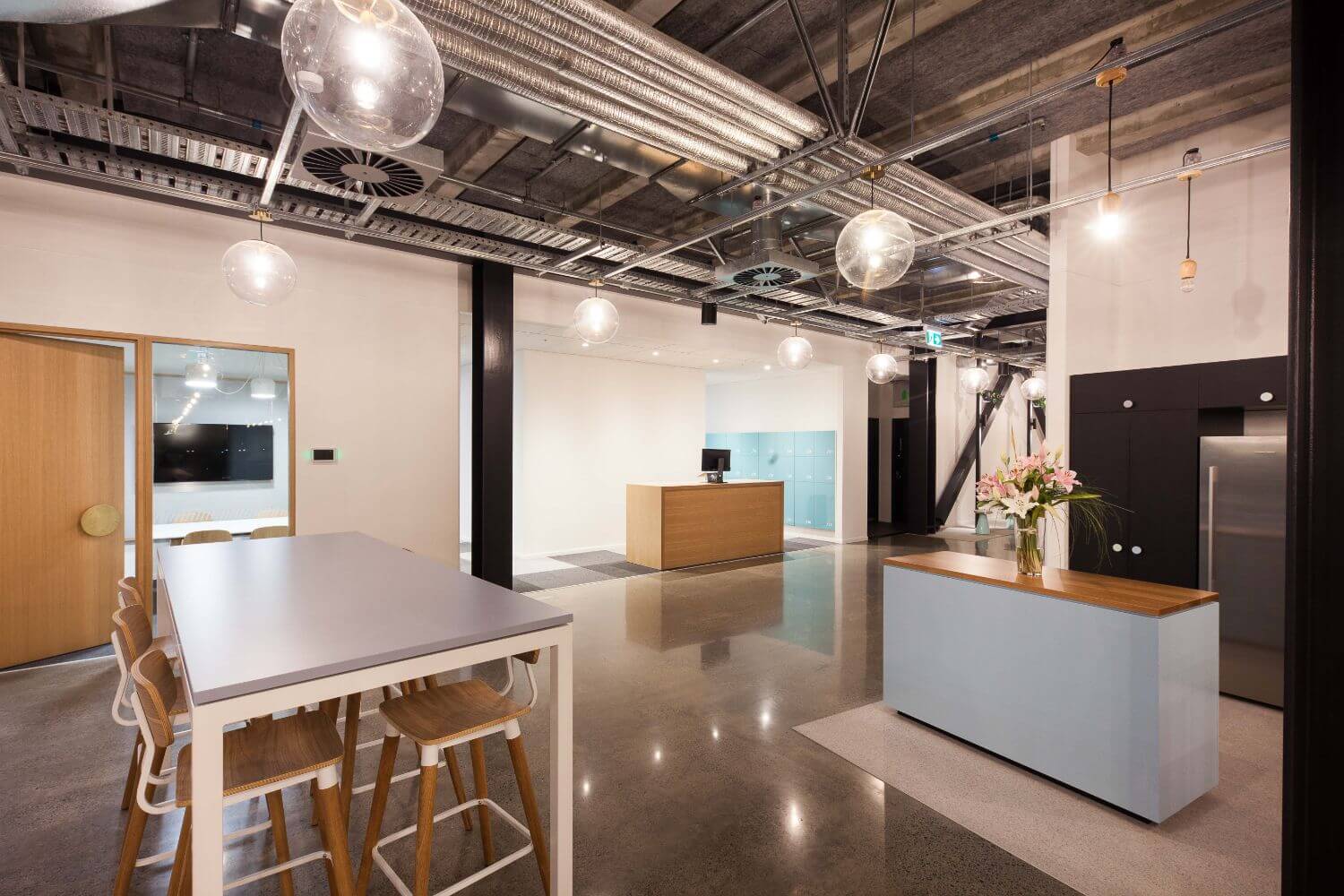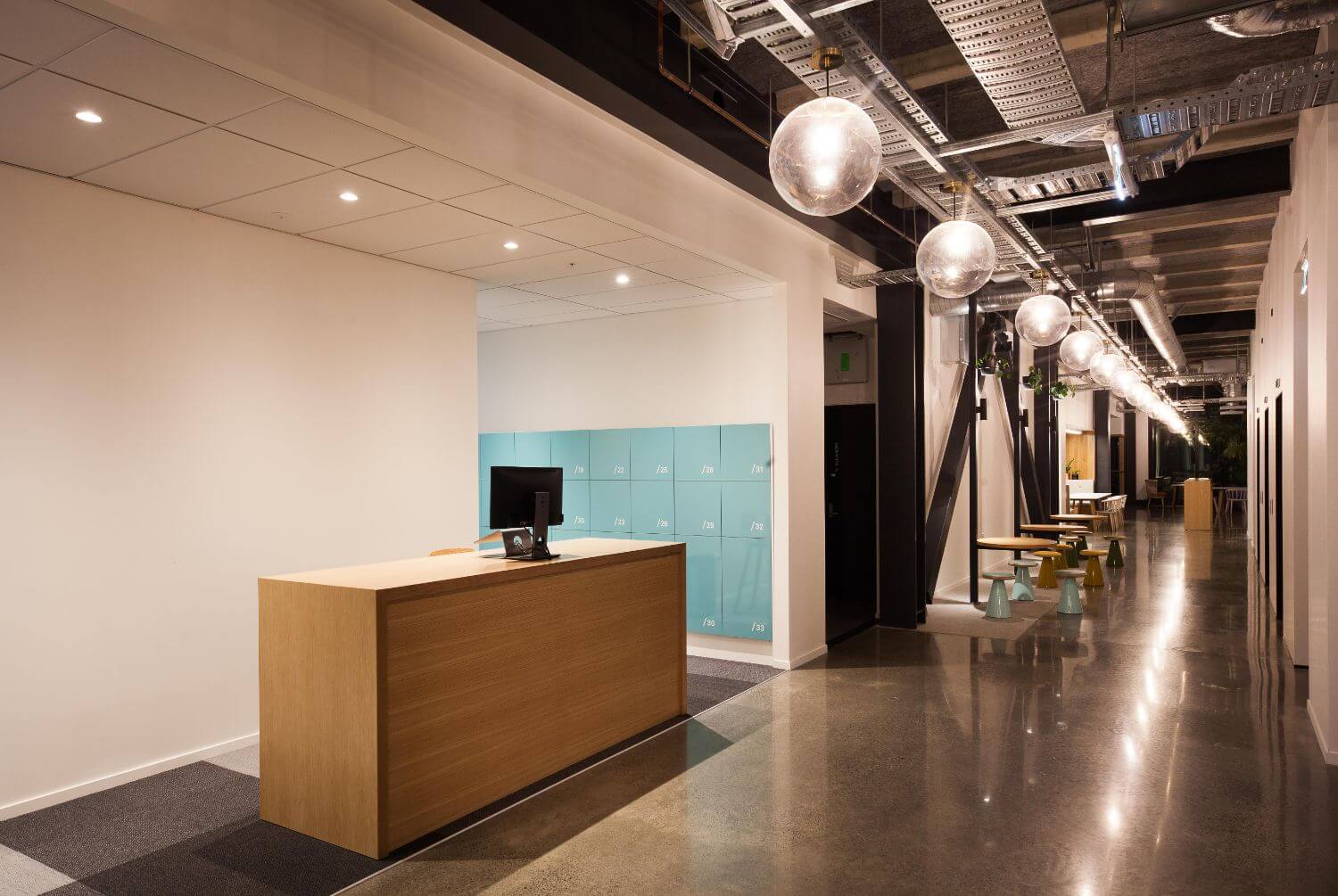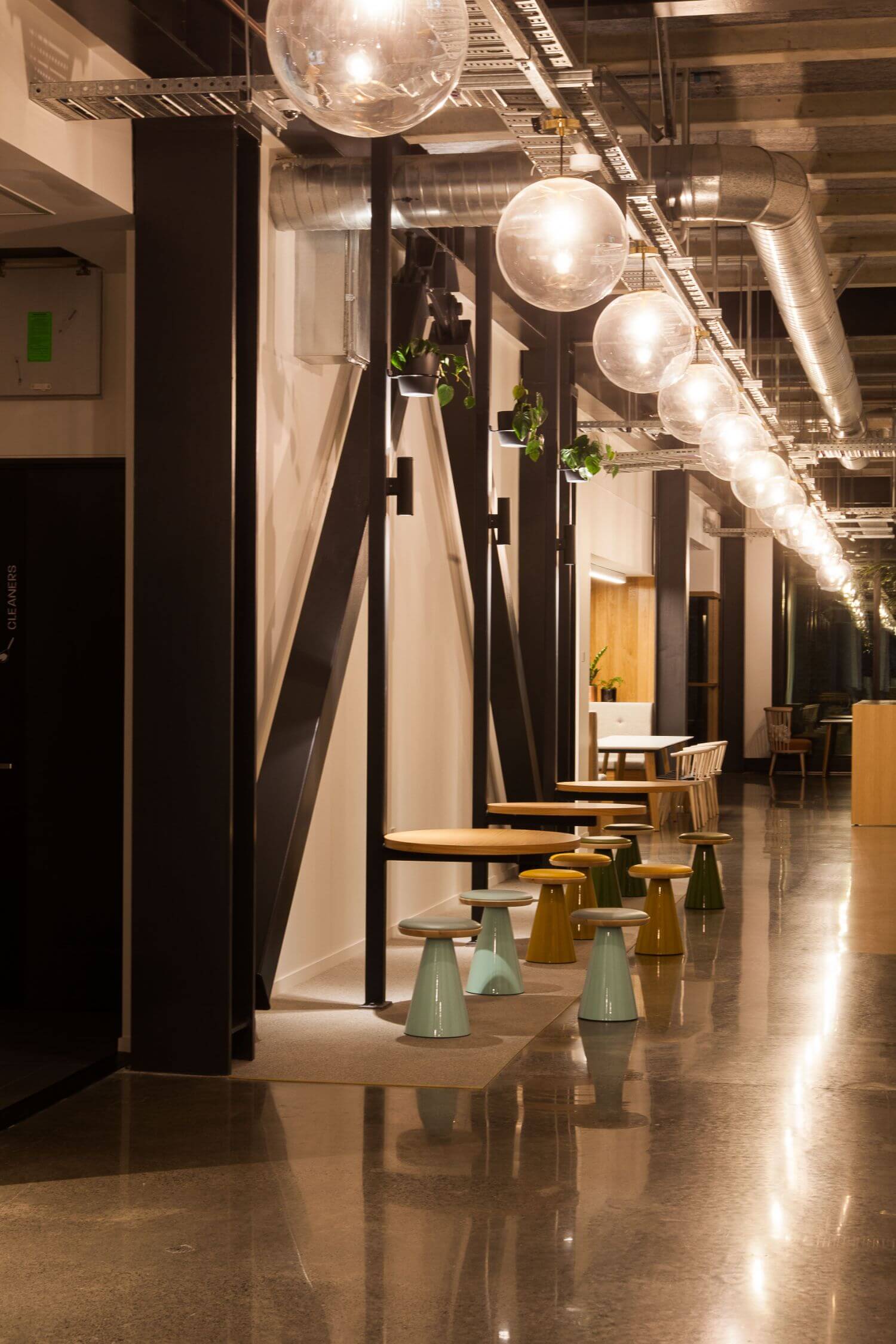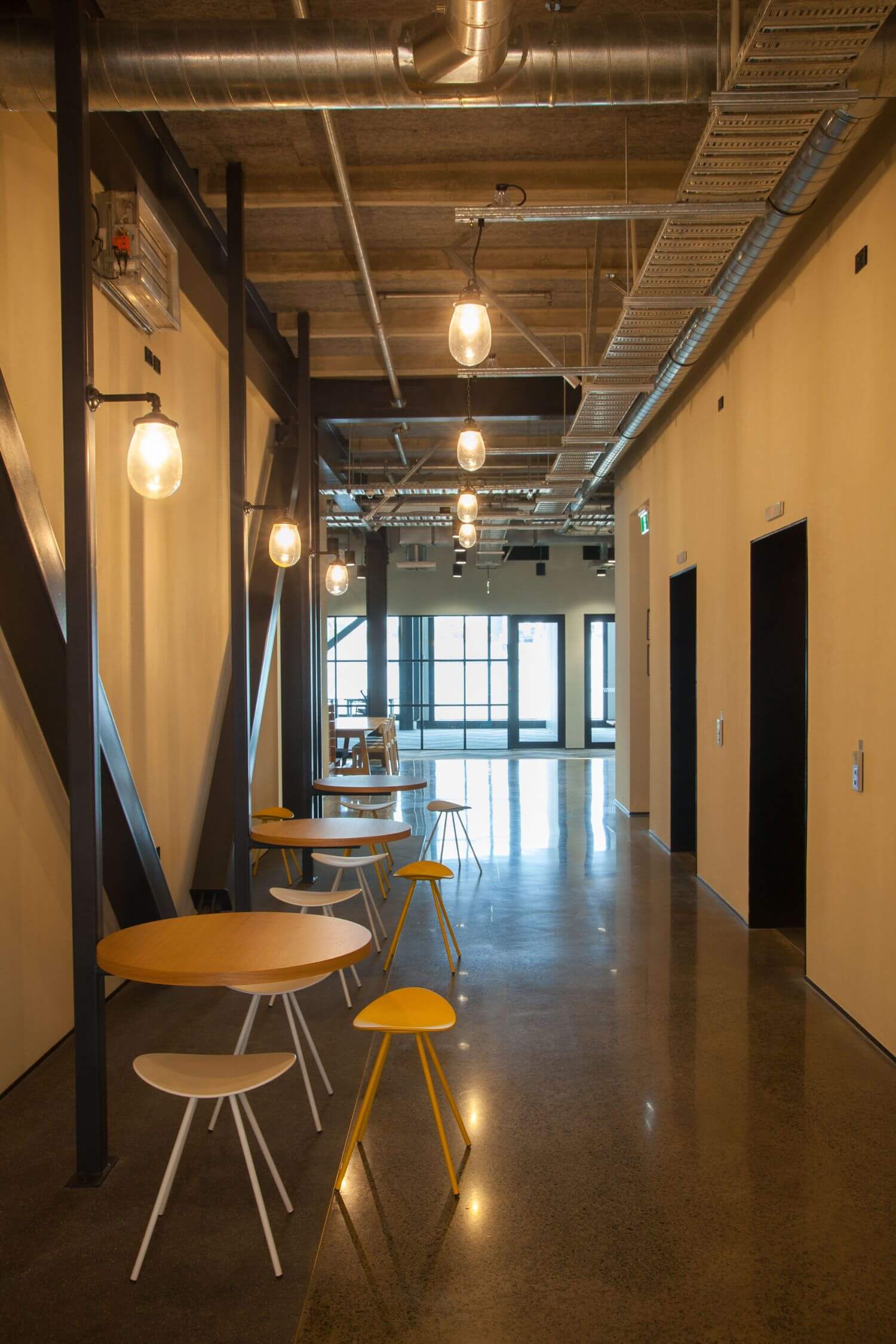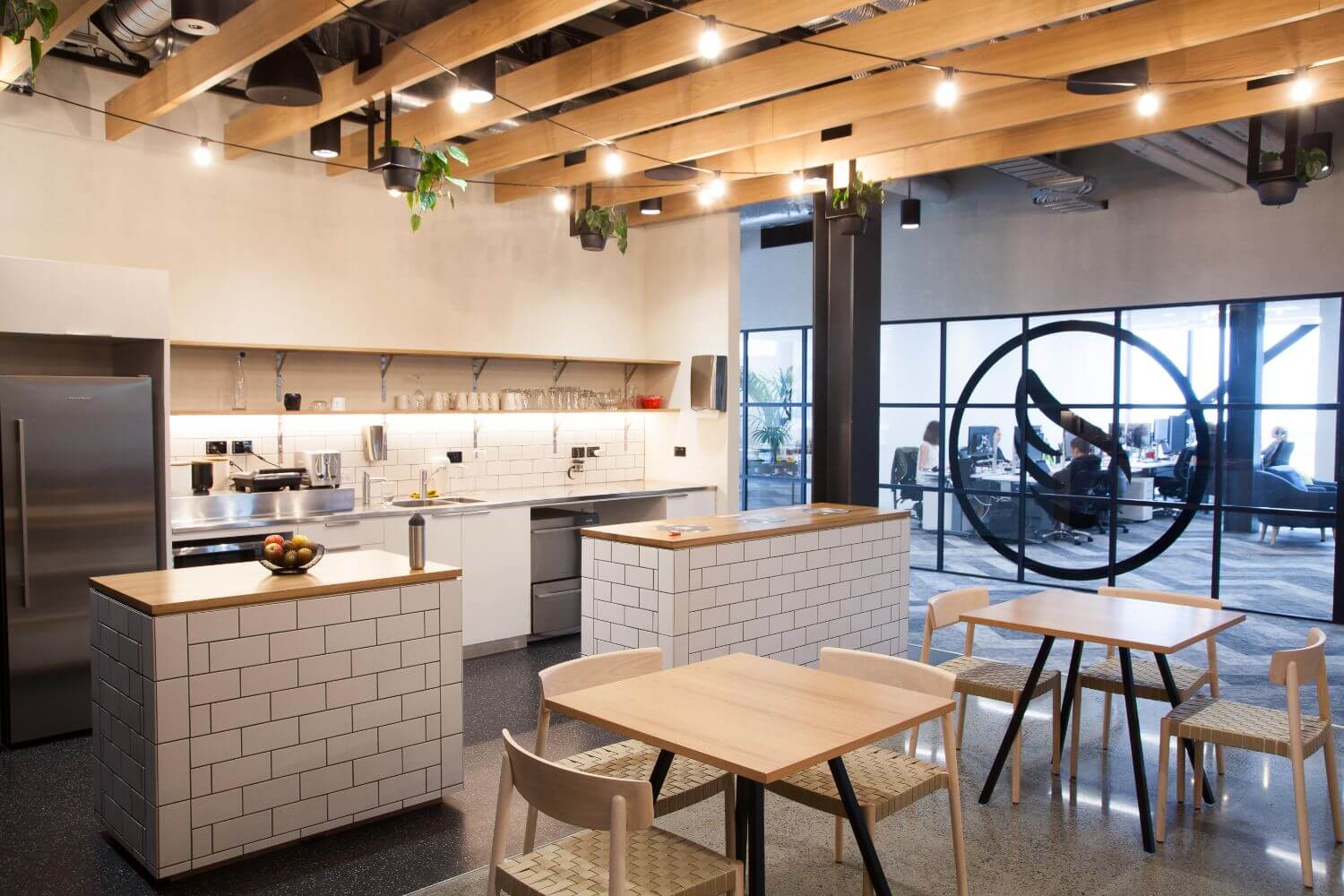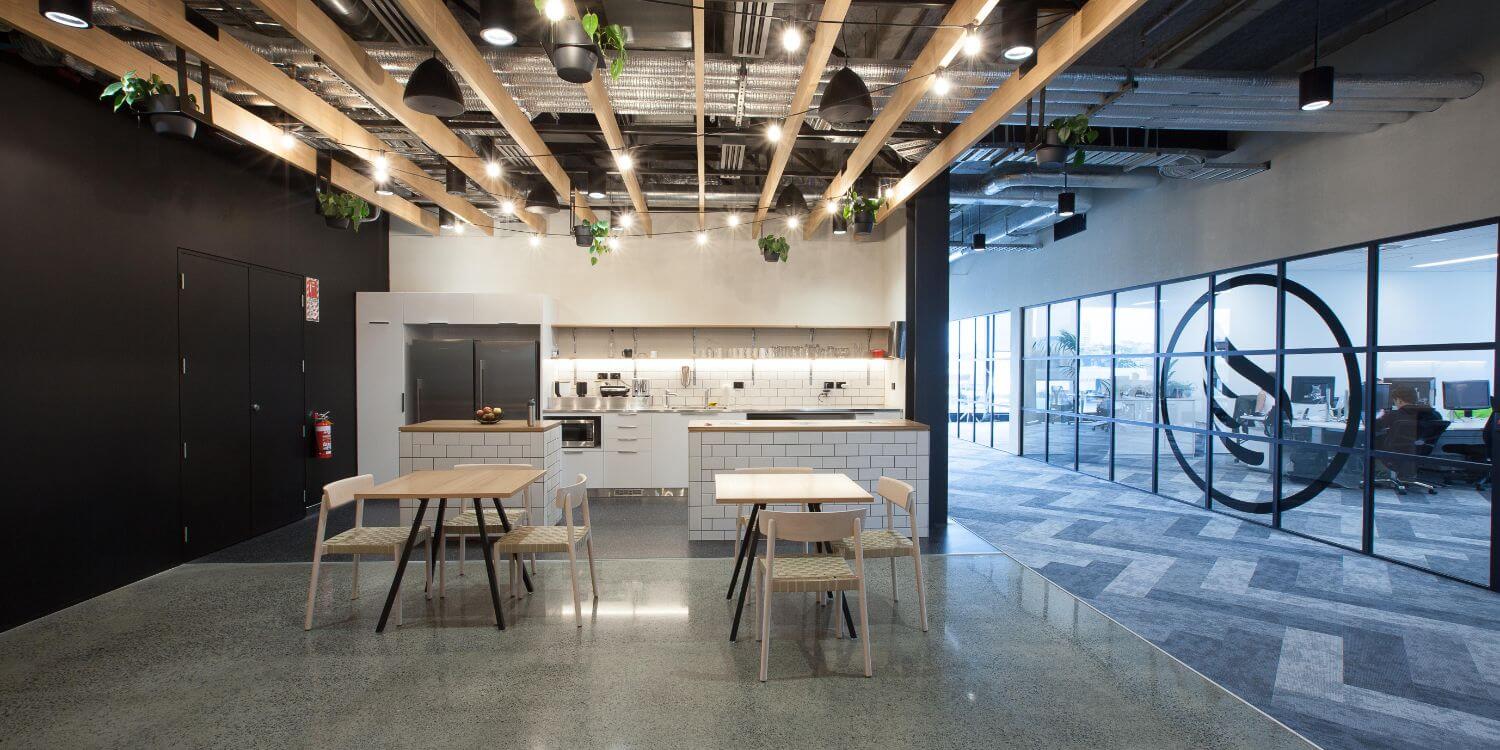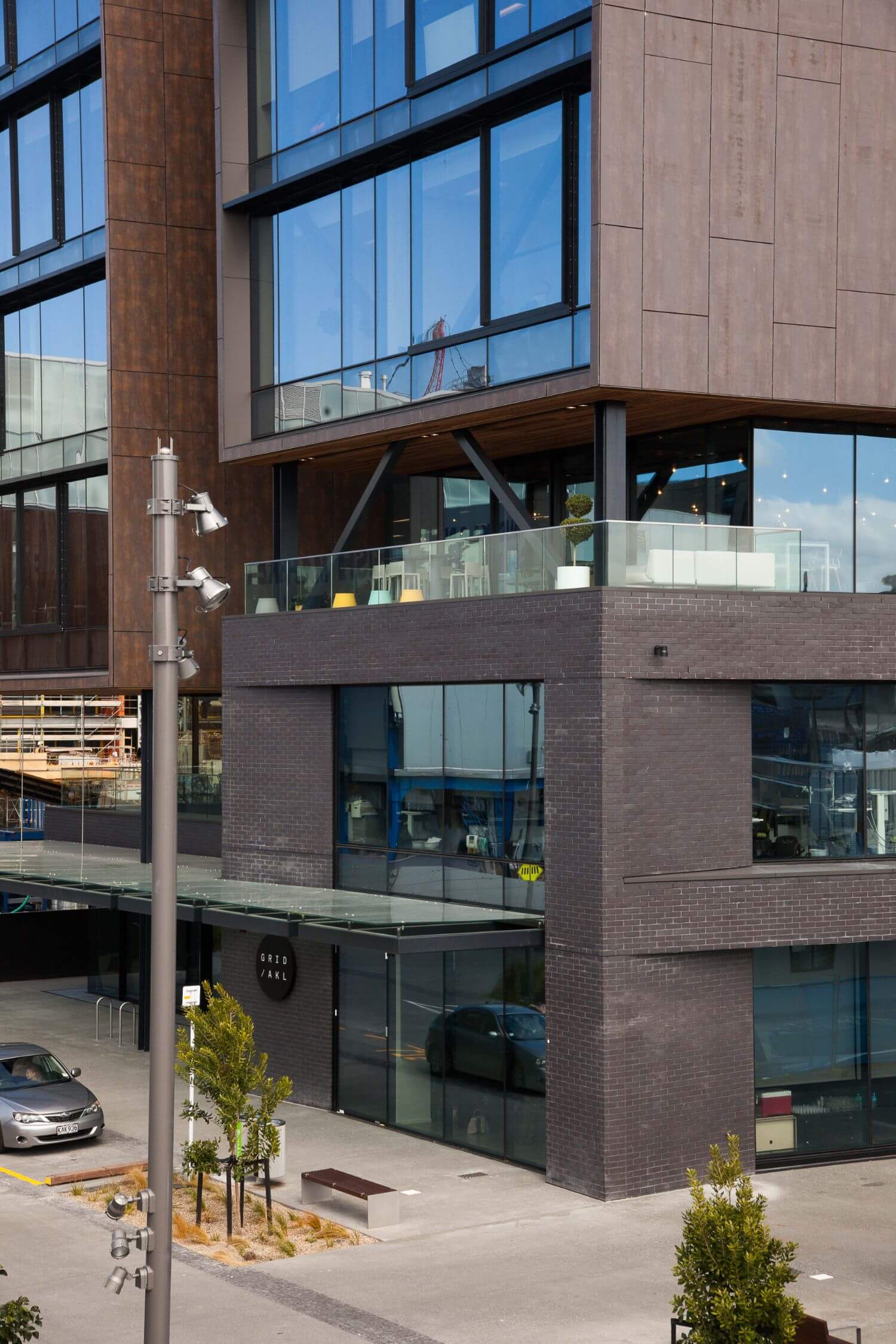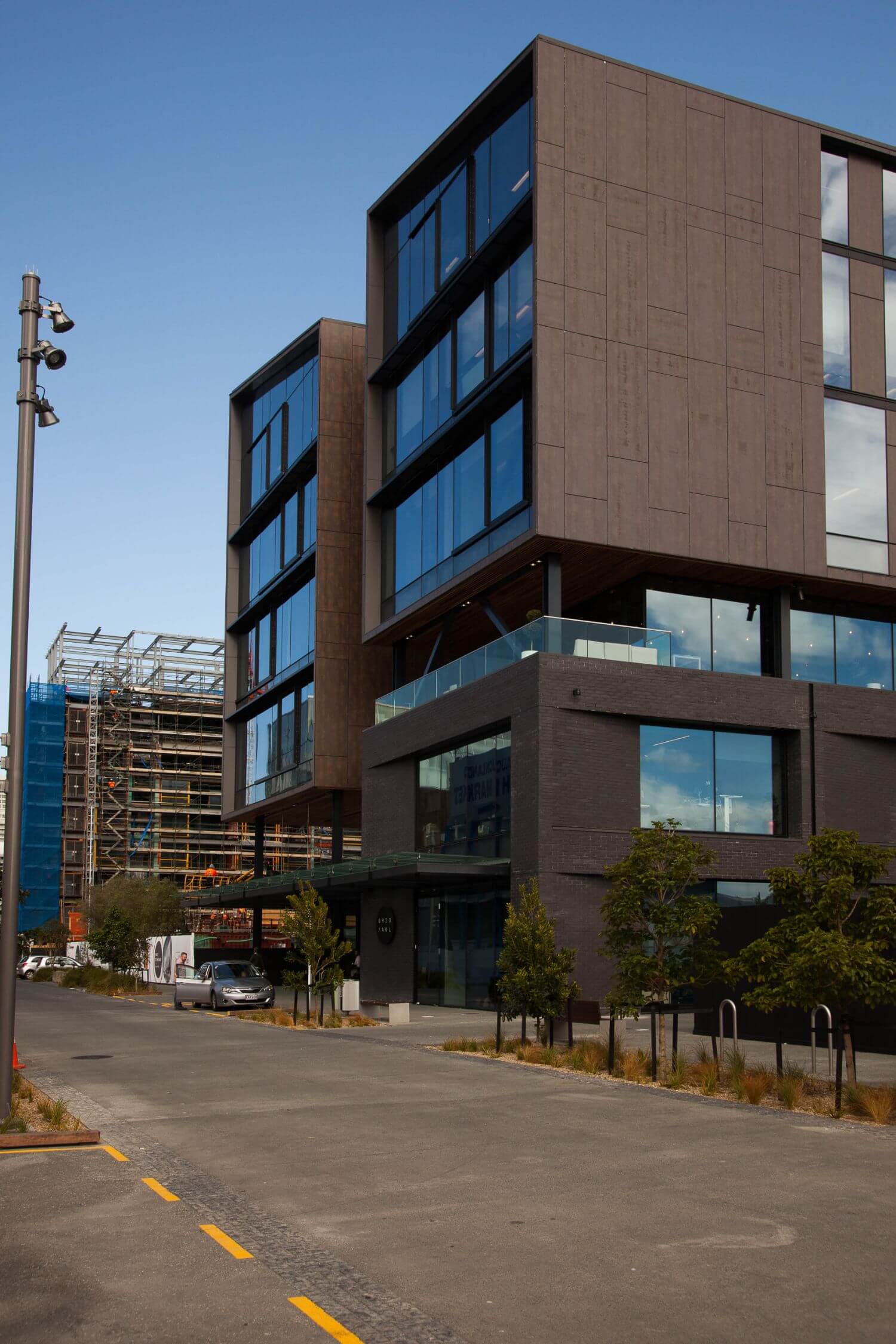 Designed to facilitate creativity and spur innovation, Wynyard Quarter Innovation Precinct was created. The precinct, totaling around 48,000m2 across multiple buildings, aims to make it easier for businesses to respond to change, both through building design and proximity to likeminded businesses.
Hawkins was engaged as the main contractor to undertake the Early Contractor Involvement and construction phases of New Zealand's first purpose-built co-working space at 12 Madden Street. The new 5 Star Green Star rated six storey office building sits in the heart of the Innovation Precinct in Auckland's CBD and comprises 9,183m2 of general office floor area and 3,424m2 of underground car parking spread over two basement levels.
12 Madden Street was completed by Hawkins in August 2017 and offers an agile and exciting environment designed to attract New Zealand's brightest talent, creating a collaborative and energising culture. The building comprises state-of-the-art meeting rooms and conference facilities and includes event spaces capable of hosting seminars, exhibitions and functions for up to 300 people.
The building features structural steel columns with a multifaceted façade that includes a curtain wall system and cavity rain screen on the upper levels and brick façade on the lower. Designed to be flexible, the building is able to be subdivided over a long period of time and is able to support businesses at different stages of a growth cycle. The project included an integrated fit out for the base build and tenant, Auckland Tourism, Events and Economic Development (ATEED). Every element of 12 Madden Street has been carefully considered and future proofed to provide an environment in which business can thrive.
The site itself, sits on reclaimed land; infilled during the early 1900's.
It was progressively constructed by Ports of Auckland's predecessor, the Auckland Harbour Board, to provide additional berthage capacity and flat land for port related activities, with the last component of the reclamation being completed in 1930. The area was initially utilised by the timber trade, and then in the 1930's it started to be used for bulk petro-chemical storage, which over the years had leached into the ground. Given the nature of ground conditions and tide considerations (high tide is approximately 1.5 metres below ground floor), our team would be the first in New Zealand to utilize the Hydrofield tanking system. The tanking system is designed to prevent any residual contamination from entering the building's basement from below and at the same time will stop any water ingress.
Our team worked collaboratively to deliver this new innovation hub and was subsequently engaged to provide Early Contractor Involvement for 10 Madden Street, the next stage of the development in the wider Wynyard Innovation Precinct strategy.