The Walter Nash Centre is a sports venue, a leisure and learning space and a hub for the local community in the Lower Hutt Suburb of Taita.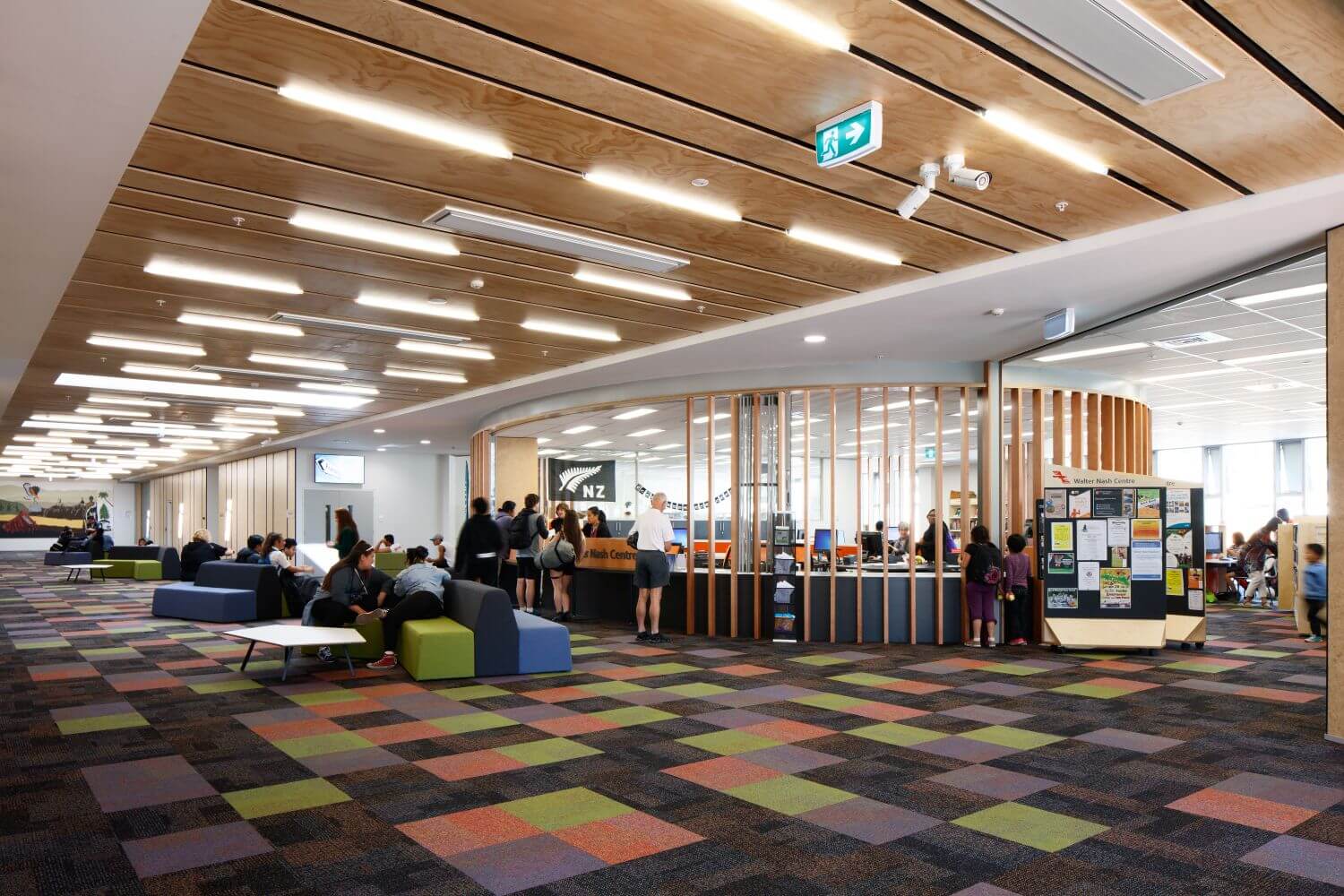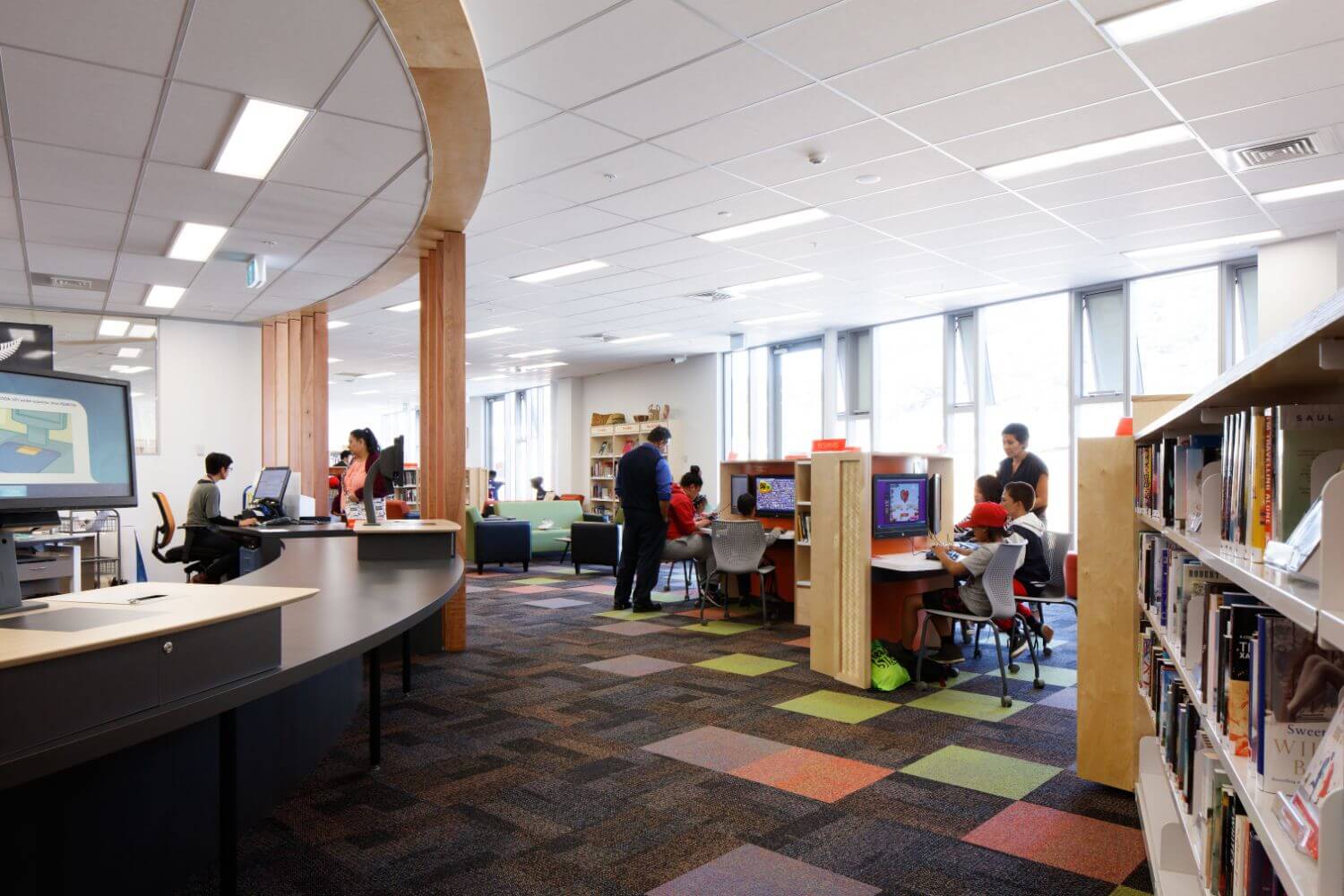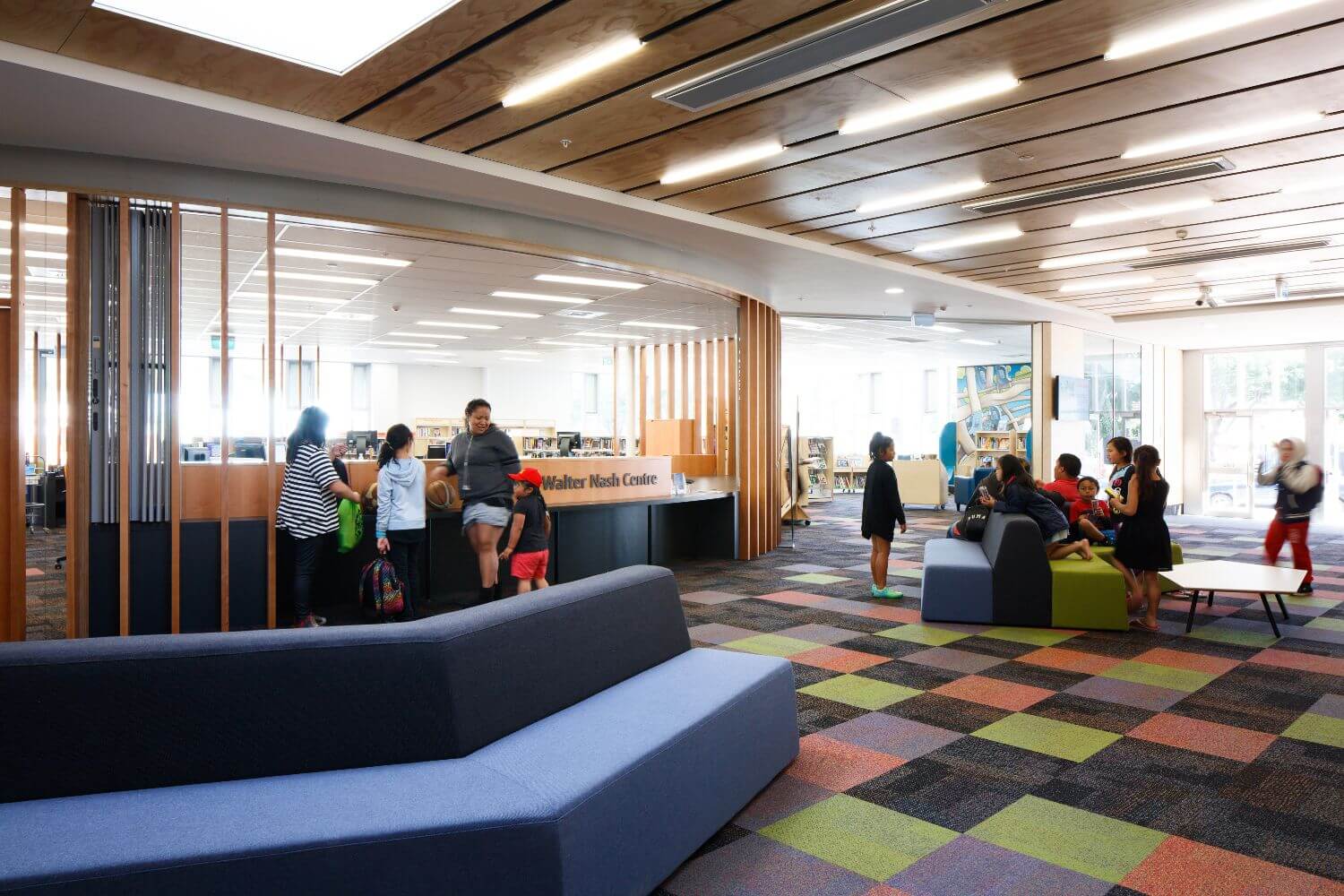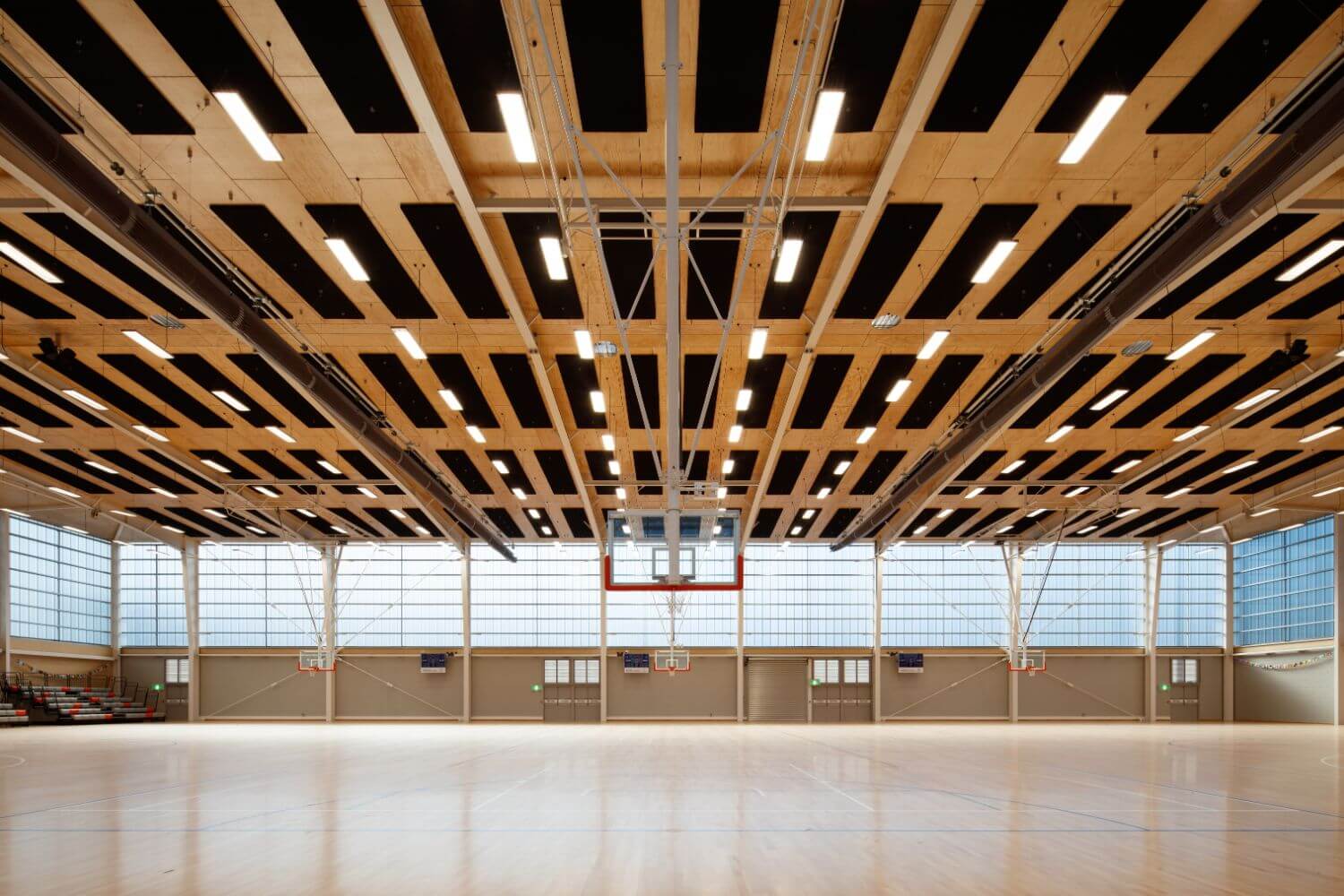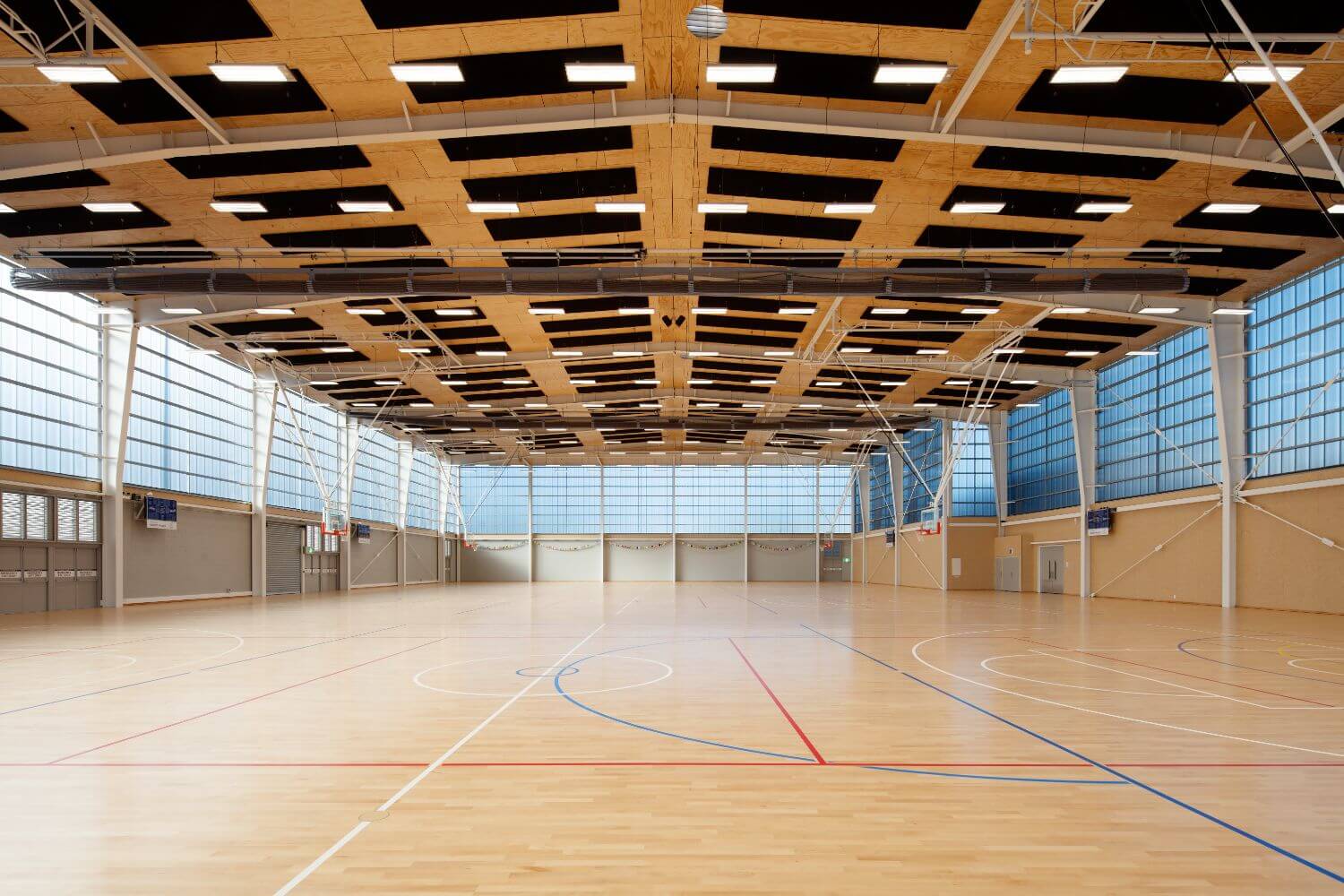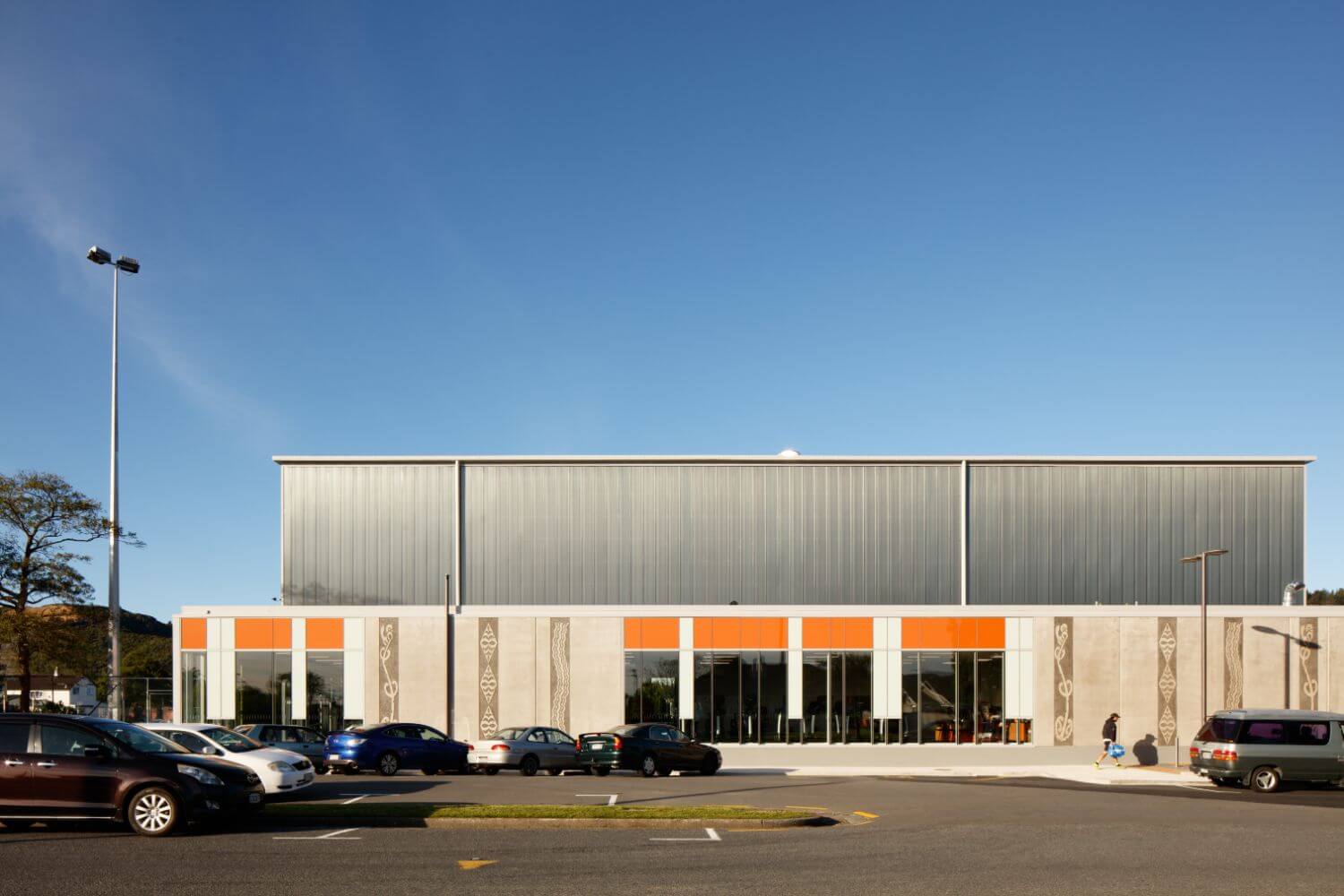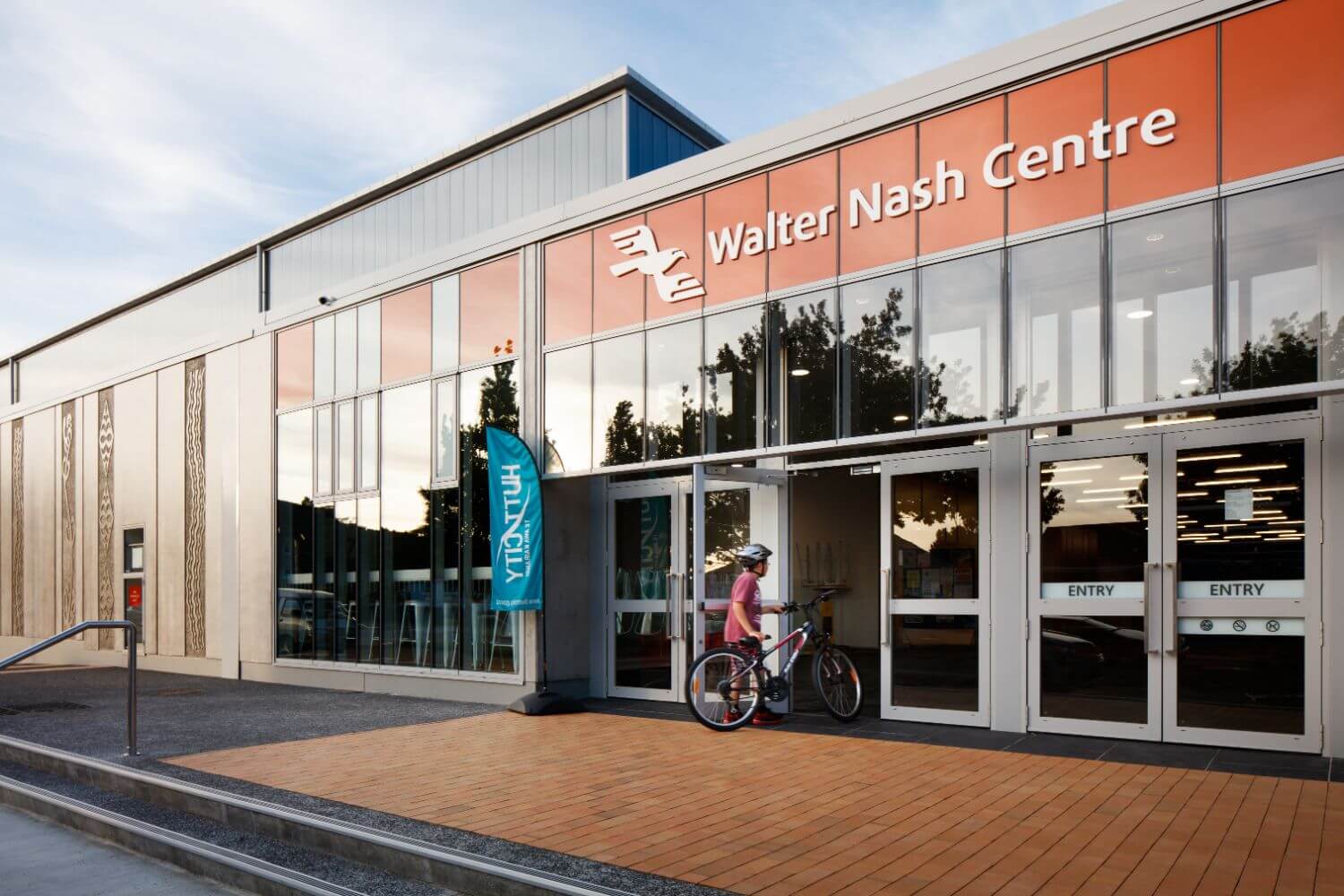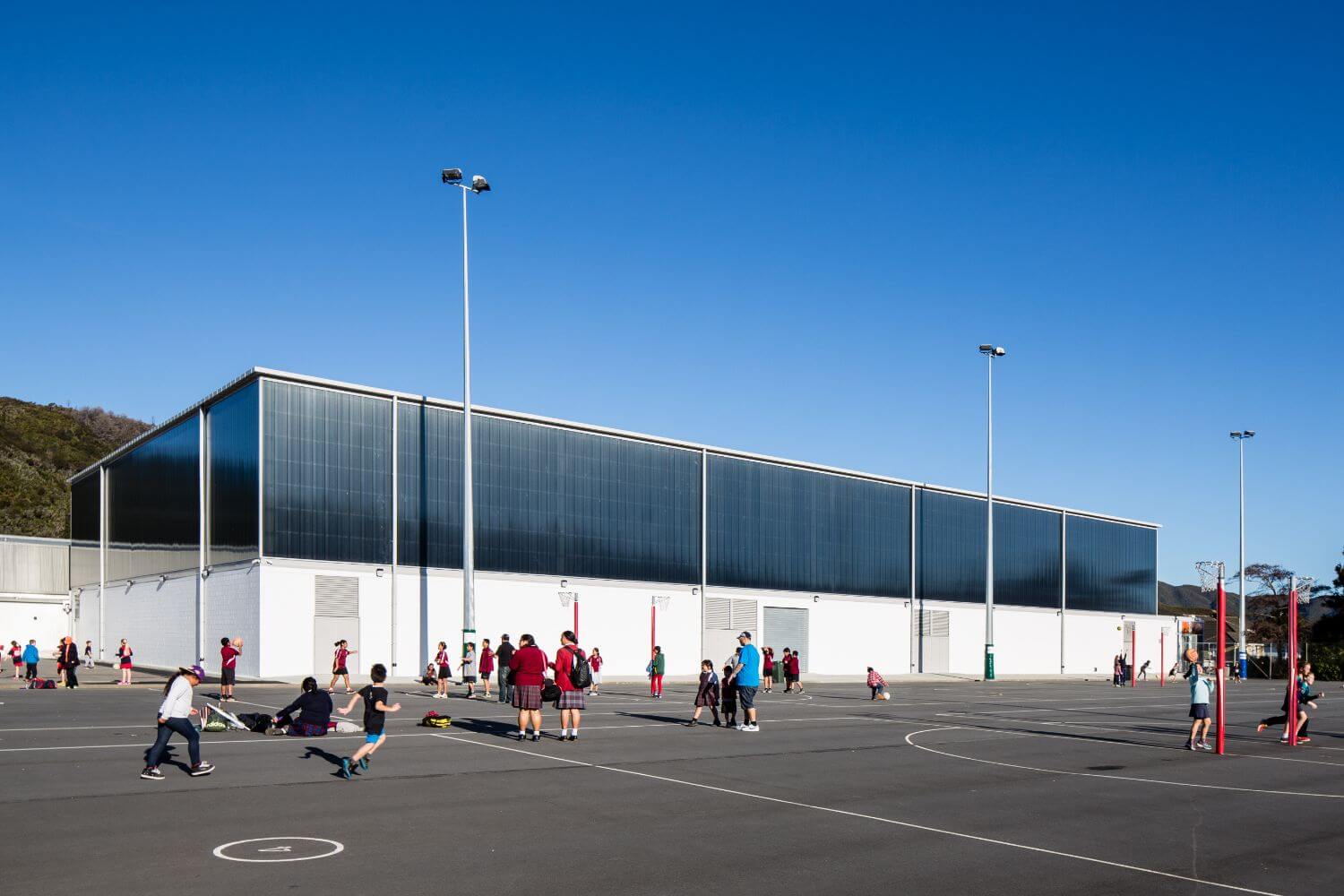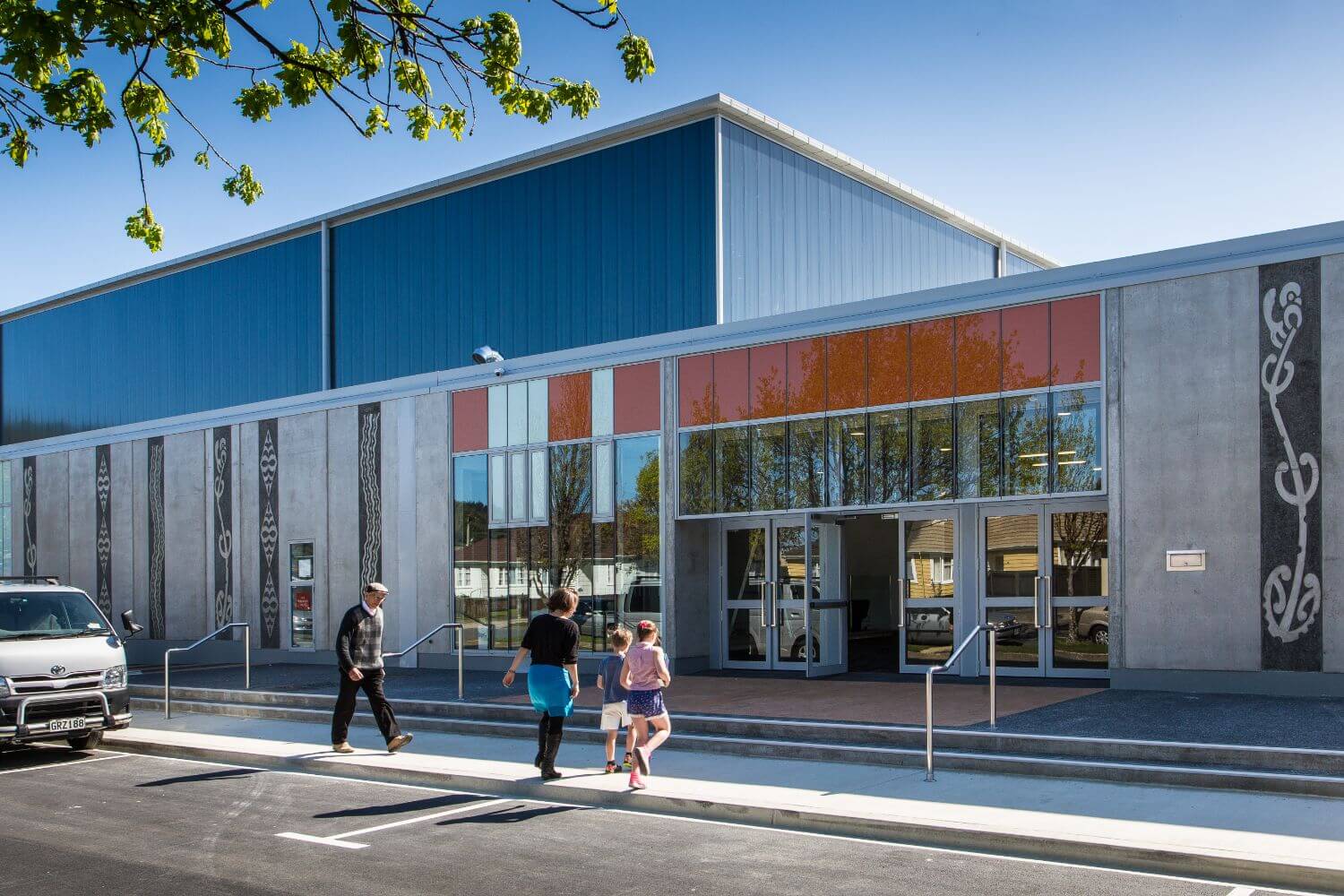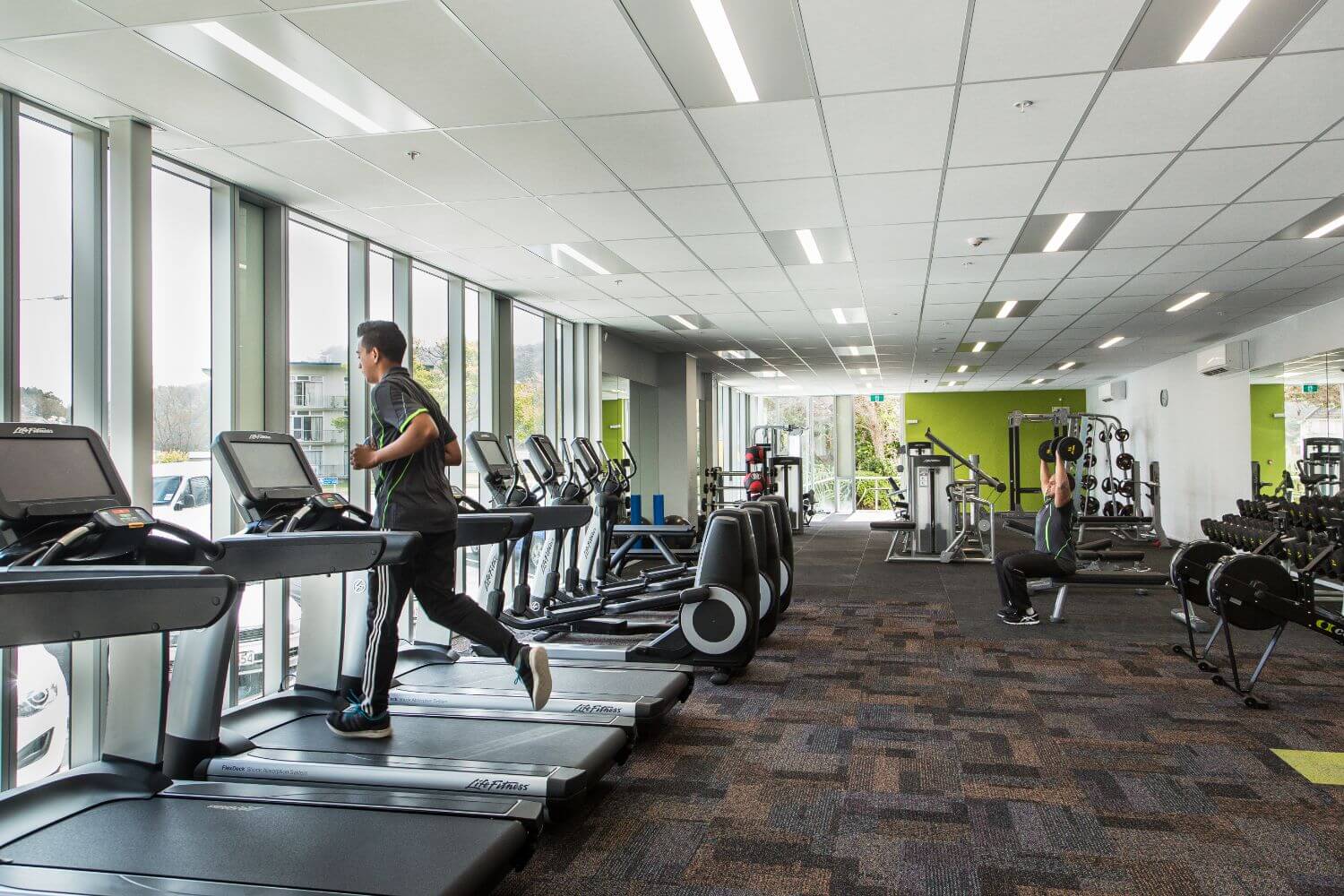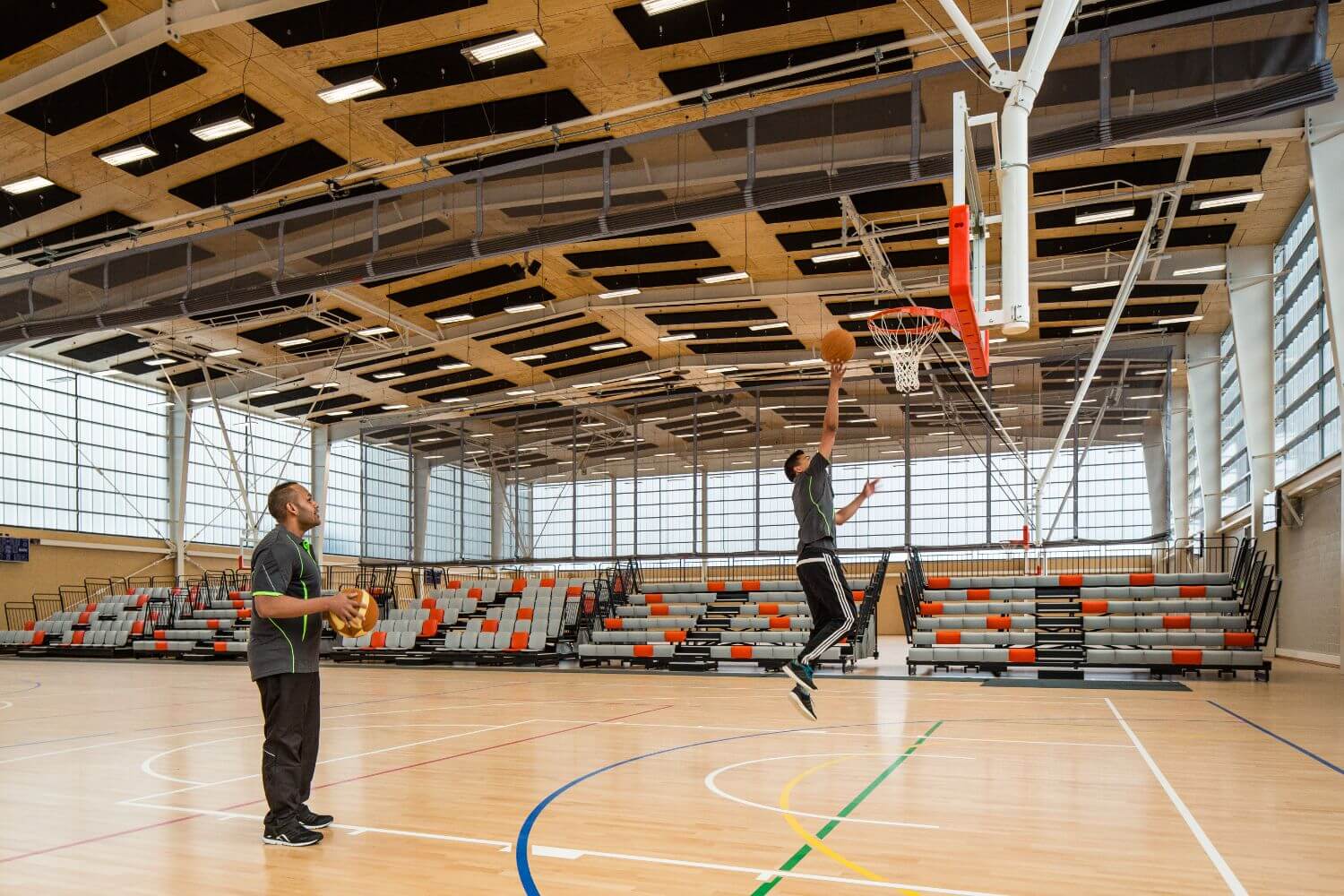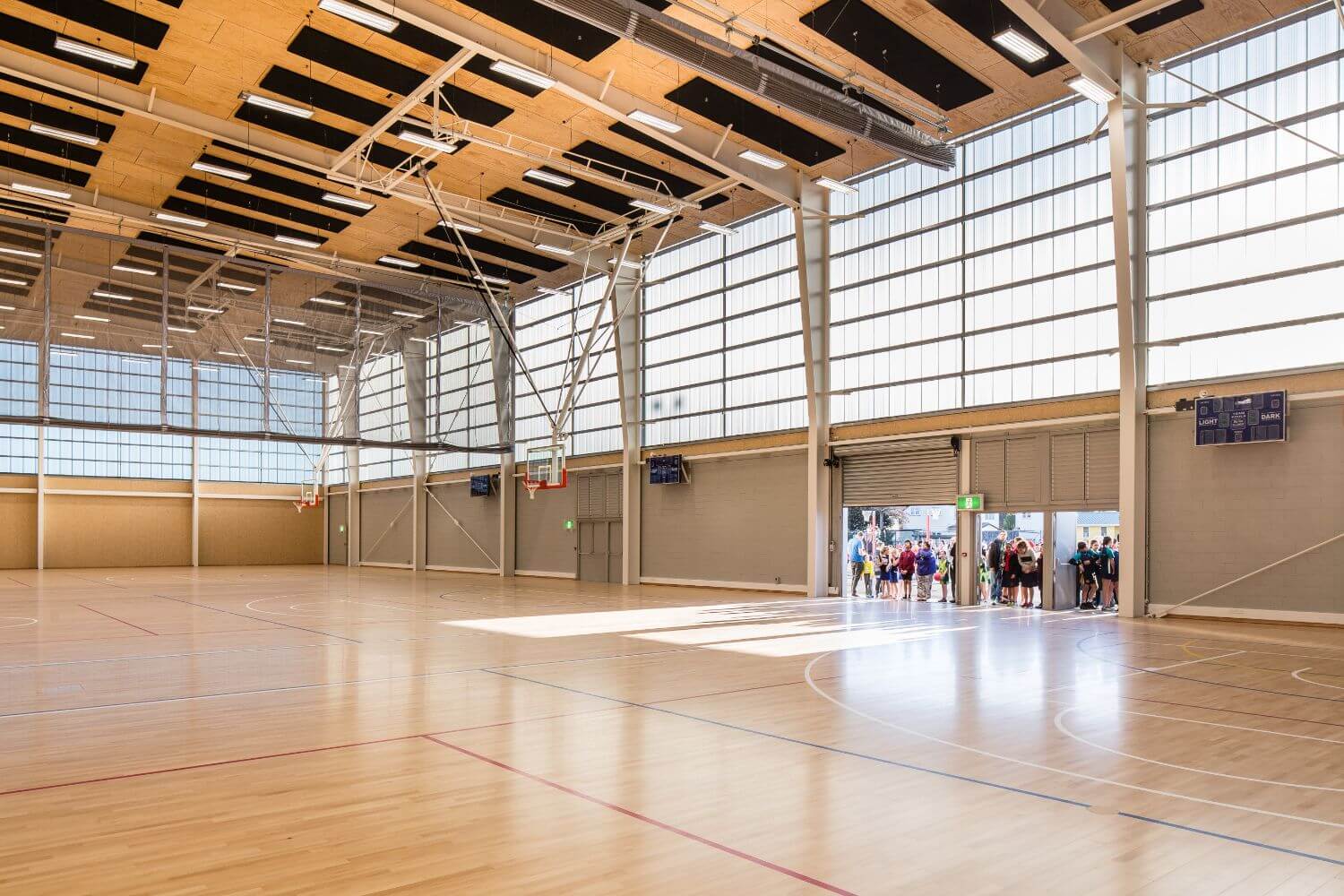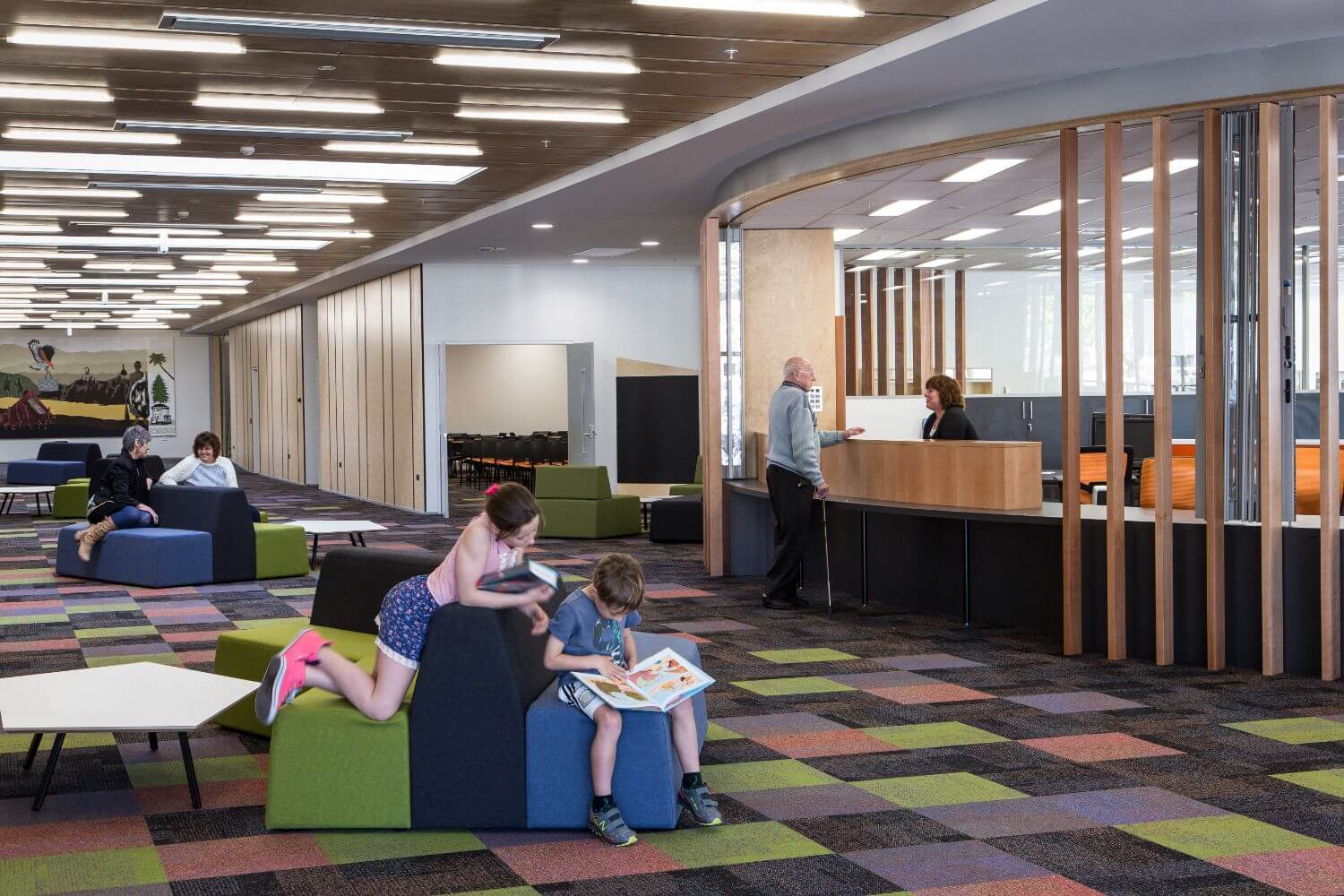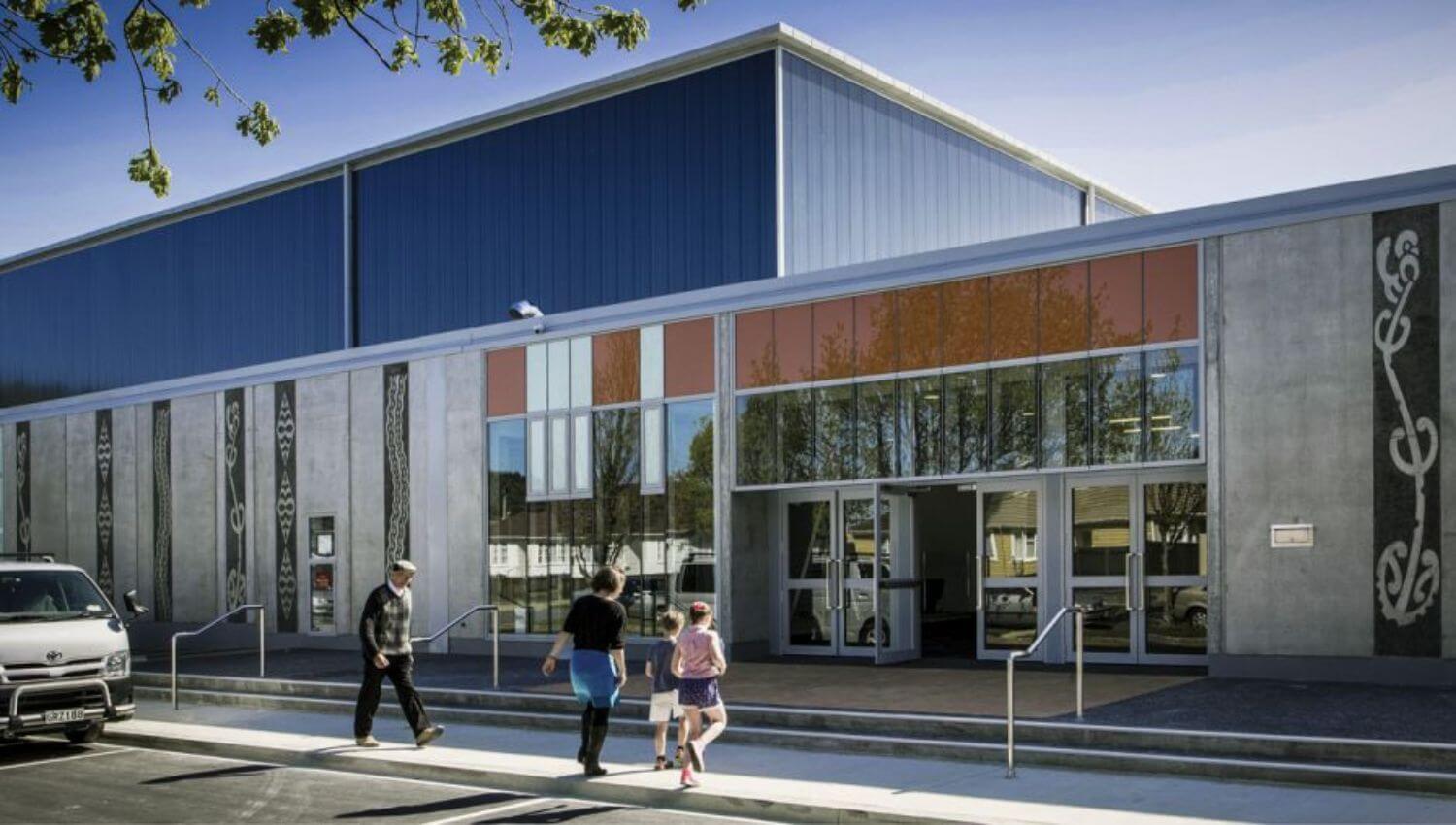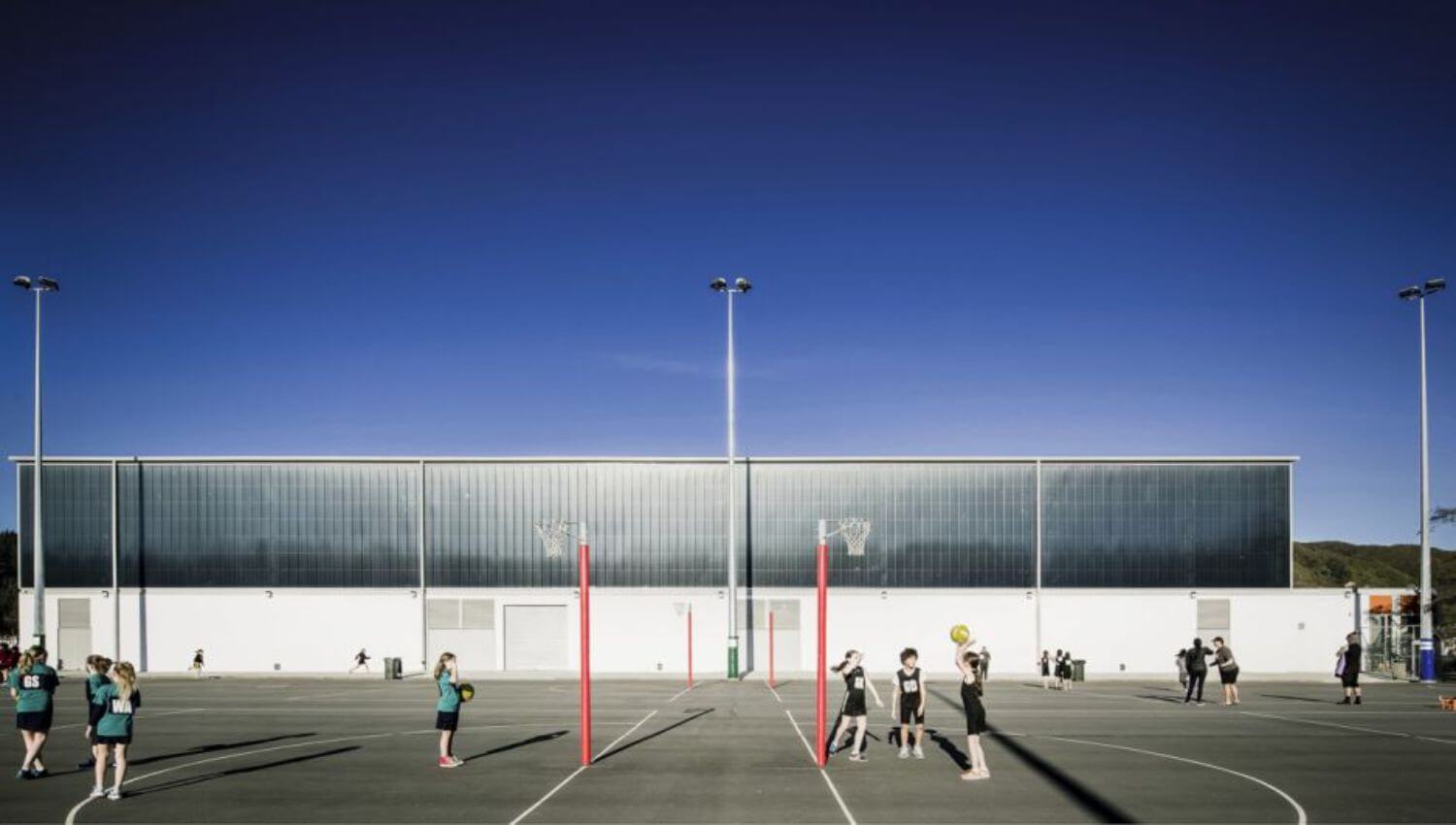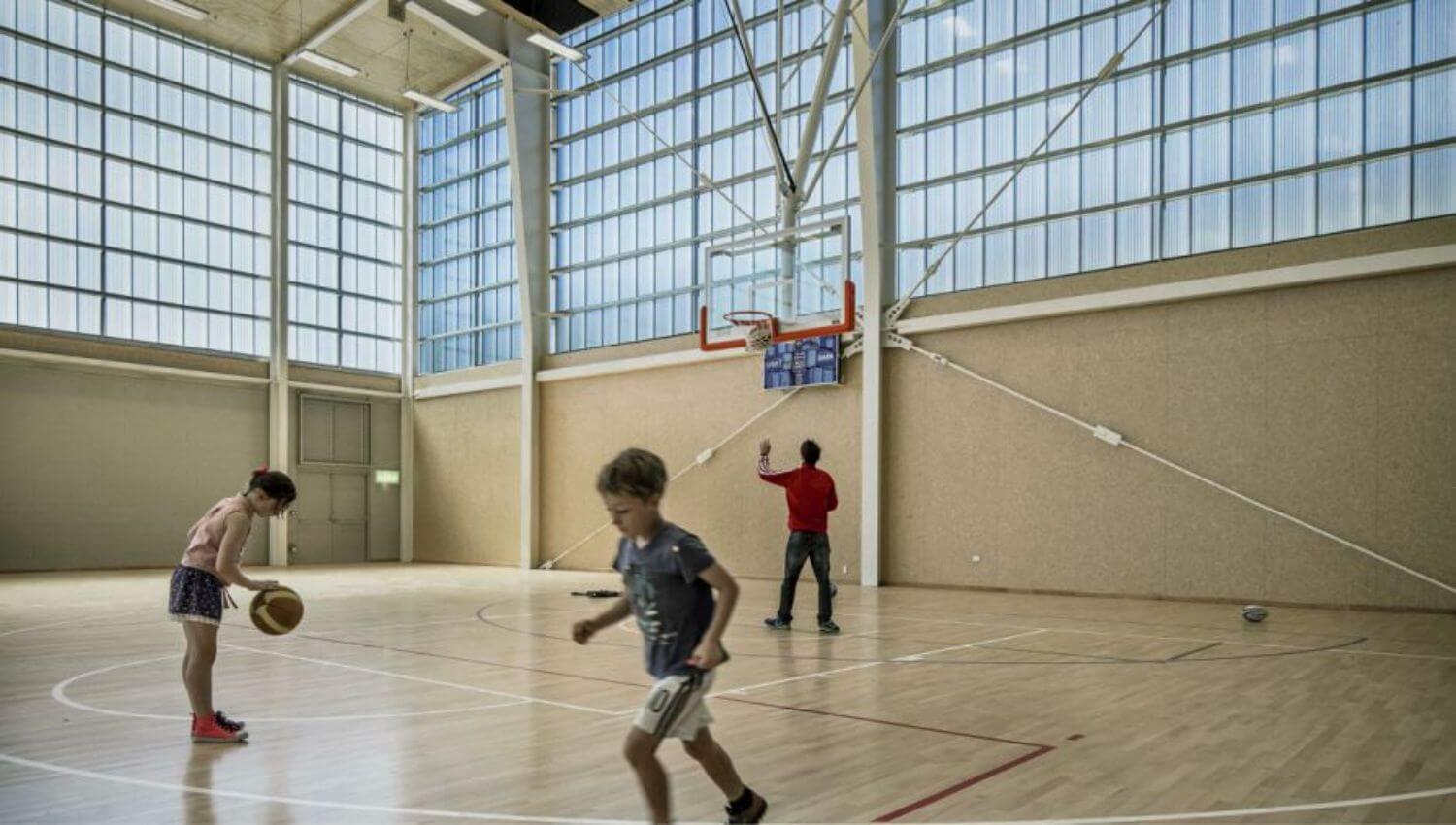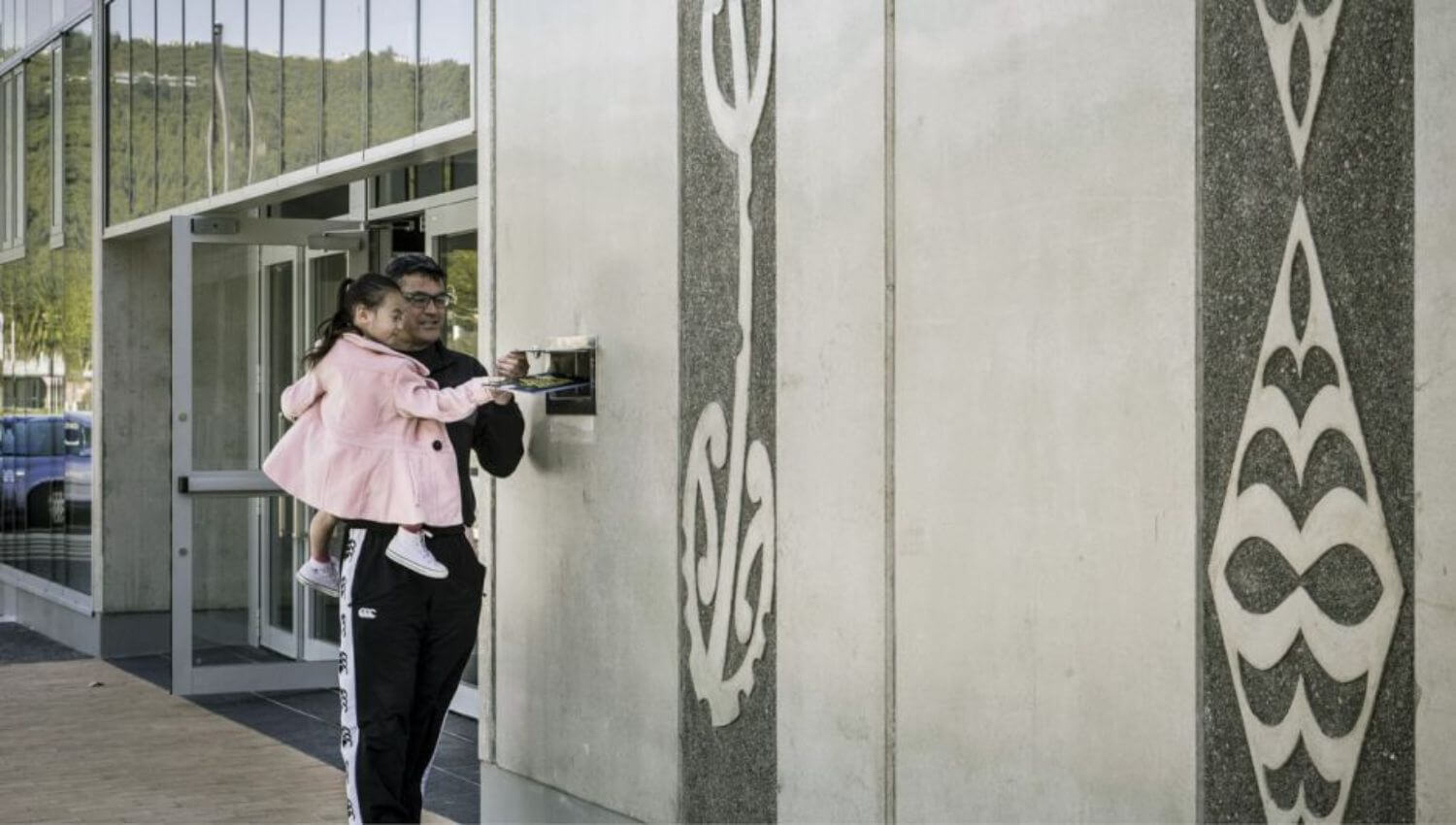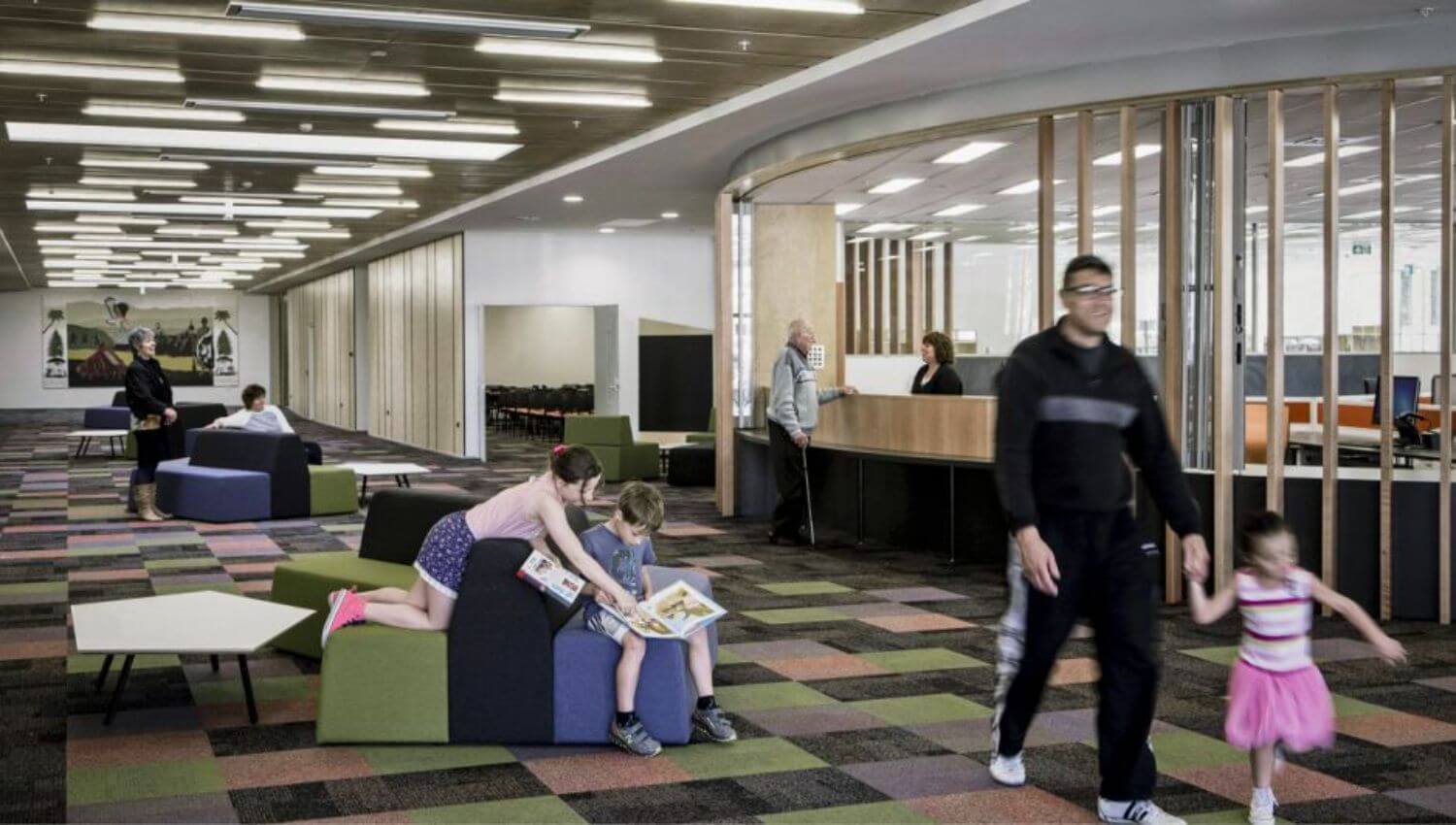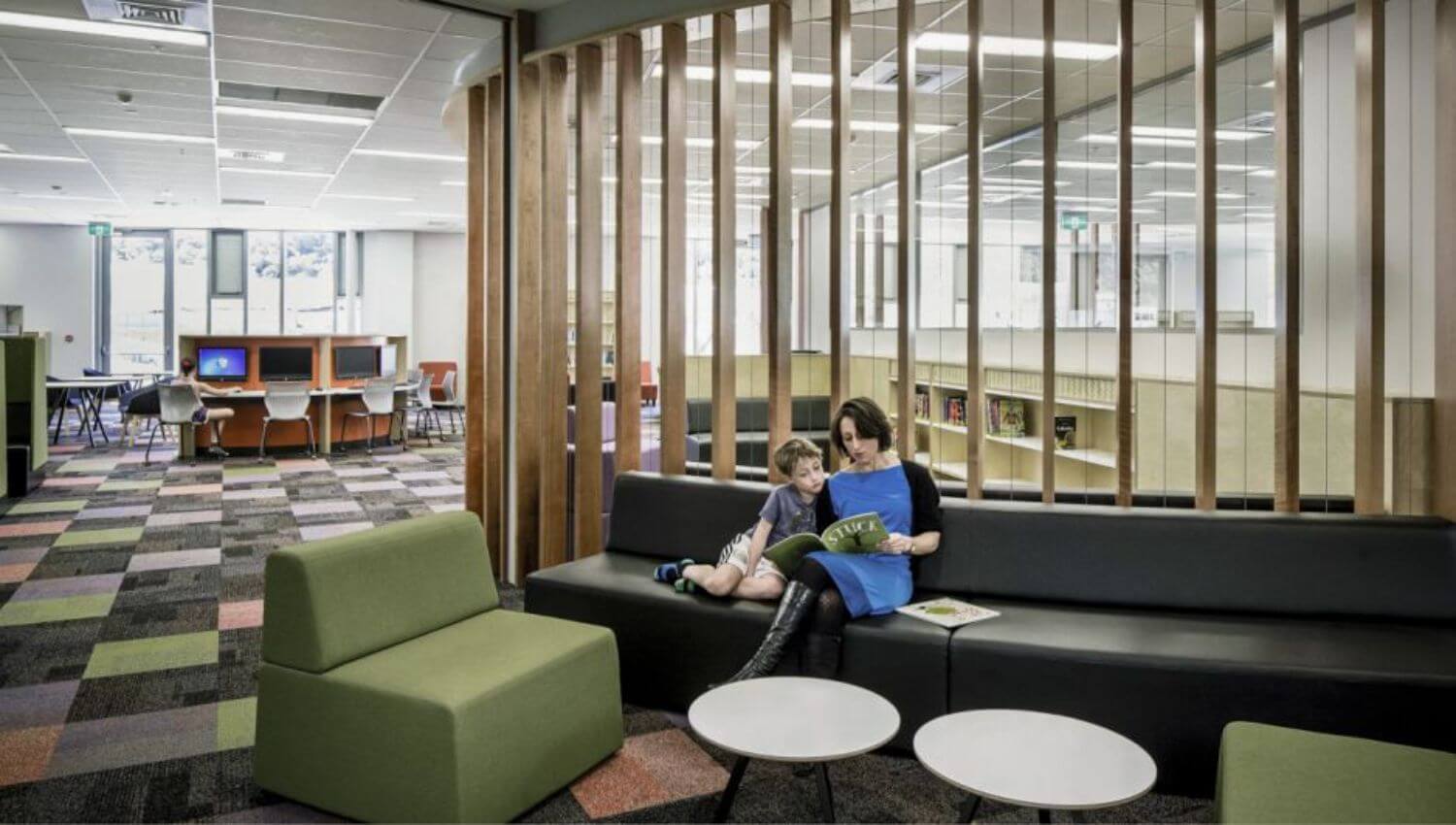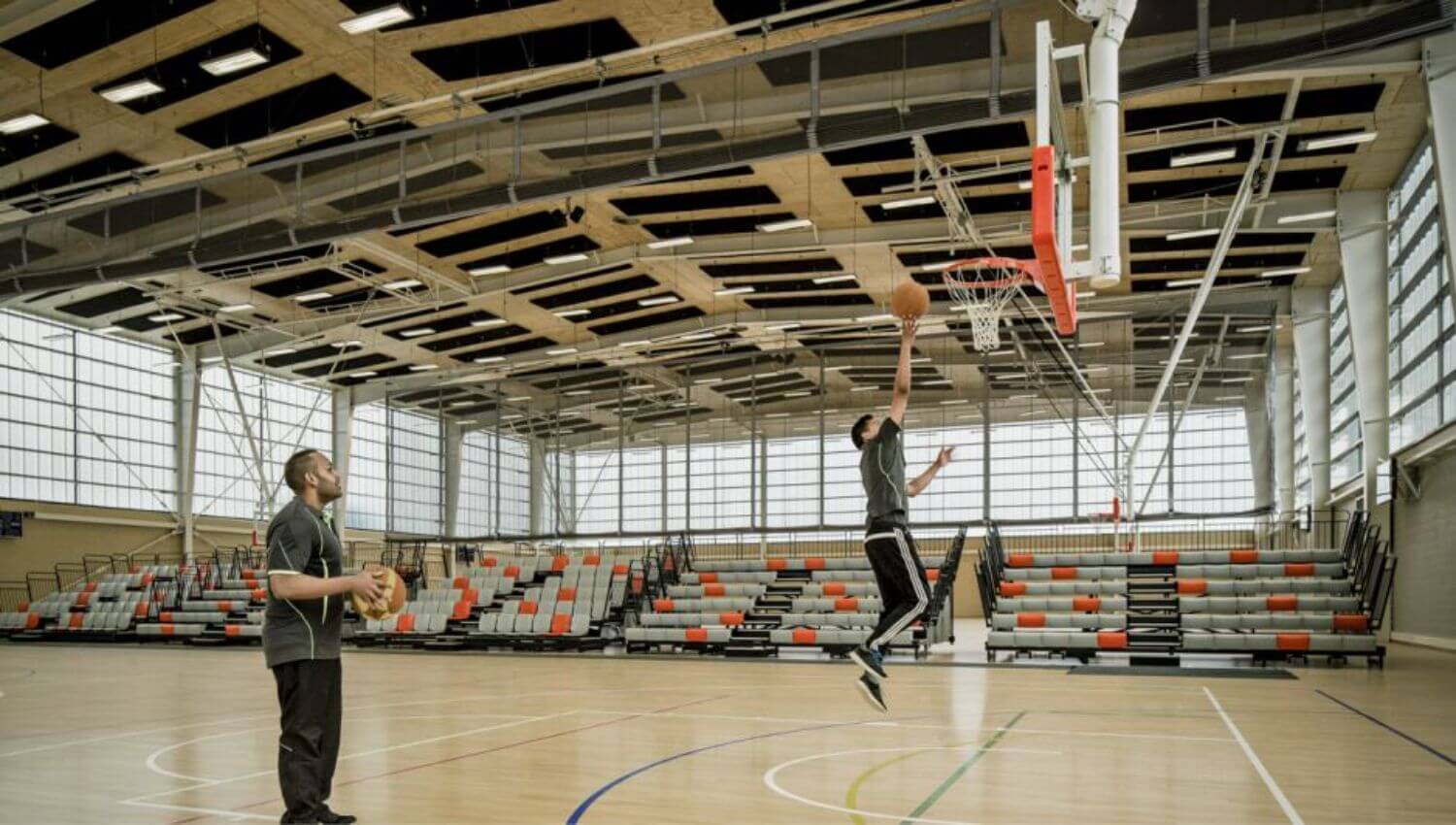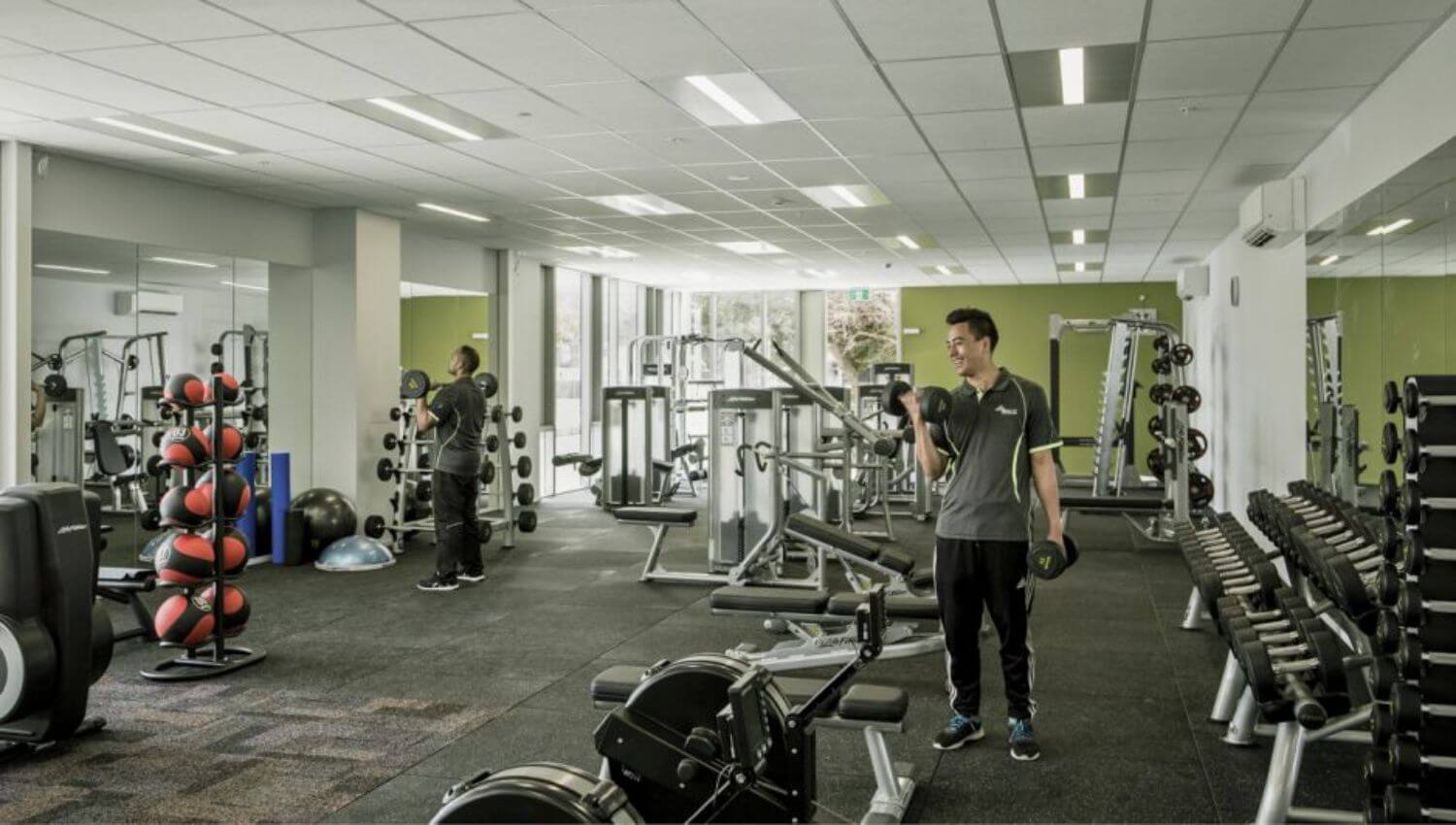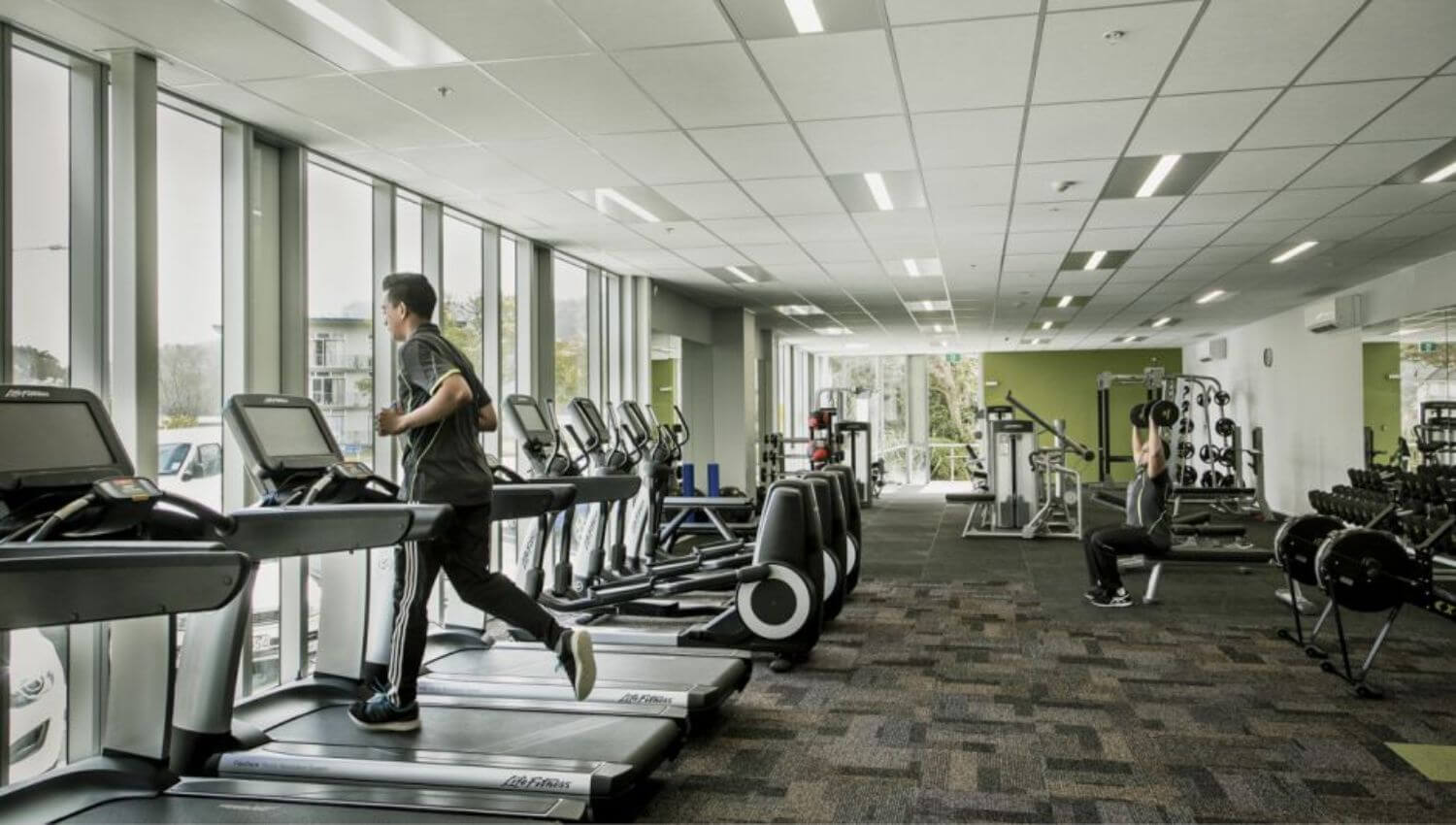 The new centre combines the existing Walter Nash Stadium, Taita Community Hall, Taita Community Library and Hutt Valley Netball Courts and is a hub for community programmes, services and activities for the region and is making a difference in the lives of the local community.
The development features five indoor multi-purpose courts, a new library, community meeting spaces, a fitness centre, cafes, child care room and changing facilities and 11 external courts. There is also approx. 200 on site car parks.
The new library and meeting spaces are providing digital access for the community as well as this there are community learning programmes, events and fitness programmes offered.
Since opening, the Walter Nash Centre has seen an average of 200-300 people (mostly school-age) through the doors daily and is both an indoor and outdoor venue for events in Hutt Valley including community festivals and trade shows.
During the 11 month construction the existing Walter Nash Stadium and Library remained open and in use as did 9 of the outdoor courts which meant curious members of the community had to be kept out of the construction site requiring the site team to be extra vigilant. Well considered temporary works were erected to protect members of the public using the rest of the facility during the works.
This project followed the Hawkins ethos of Zero Harm/Injuries with no one person on the site hurt during the build. Through our active community liaison and regular briefing sessions, one achievement was the project stayed complaint free with no one person from the surrounding community making a complaint to the CFT during the construction.
Hawkins again actively assisted Hutt City Council in obtaining the consent compliance certificate for this project.