The Victoria Villas Remediation project comprises of 43 townhouses in the suburb of Mt Victoria in Wellington. In need of an update, the previous townhouses were leaky and required extensive remedial works.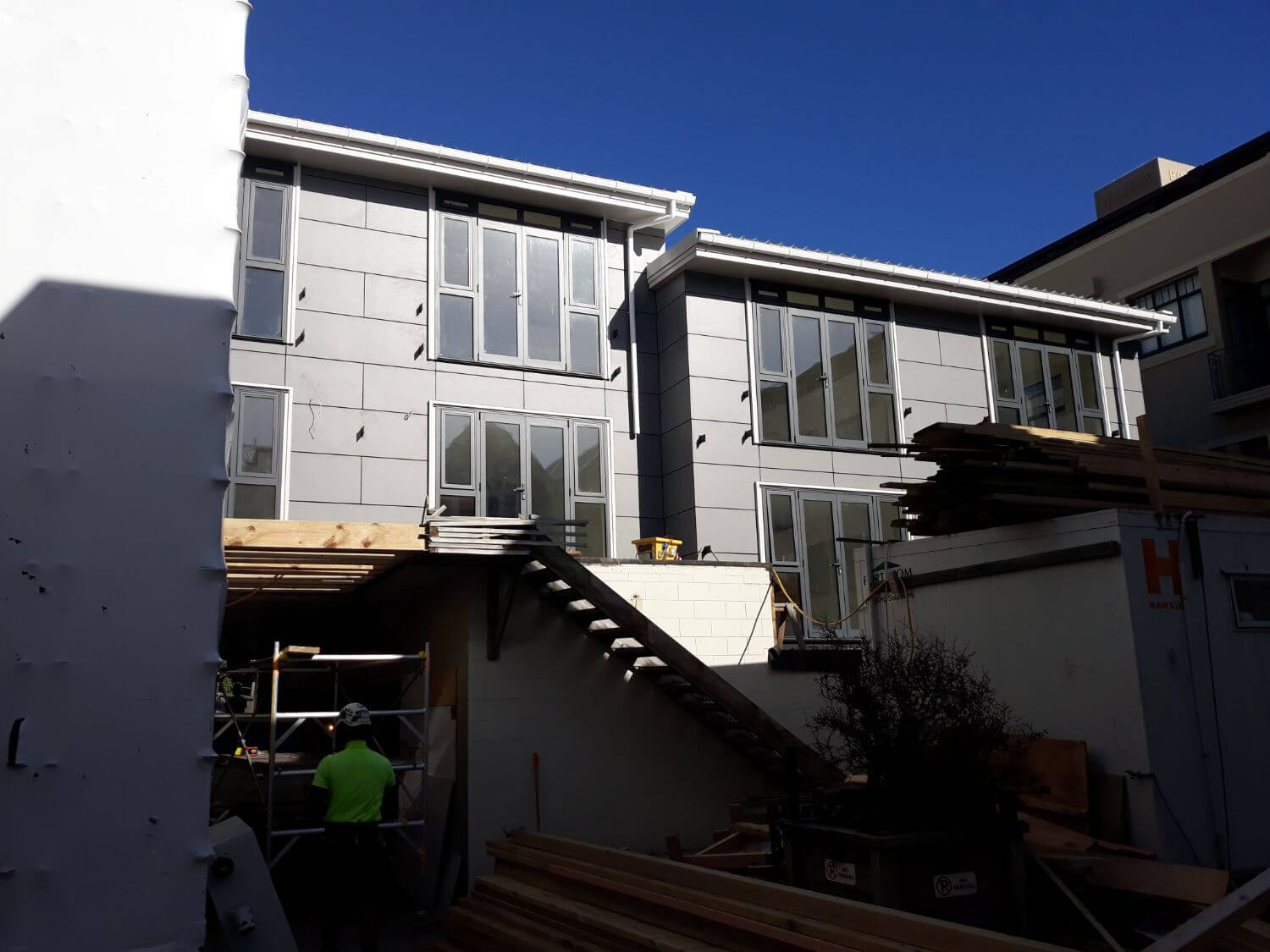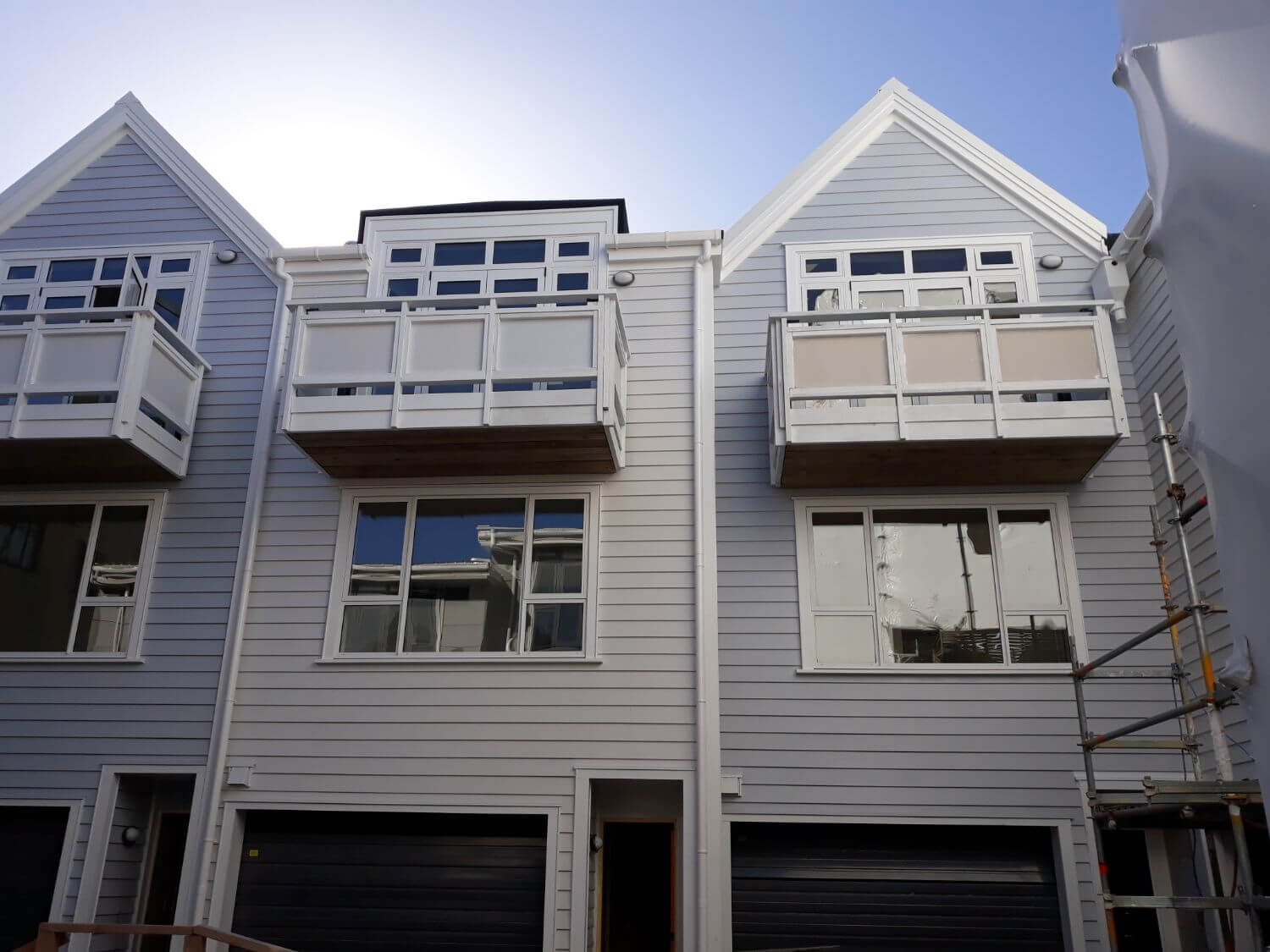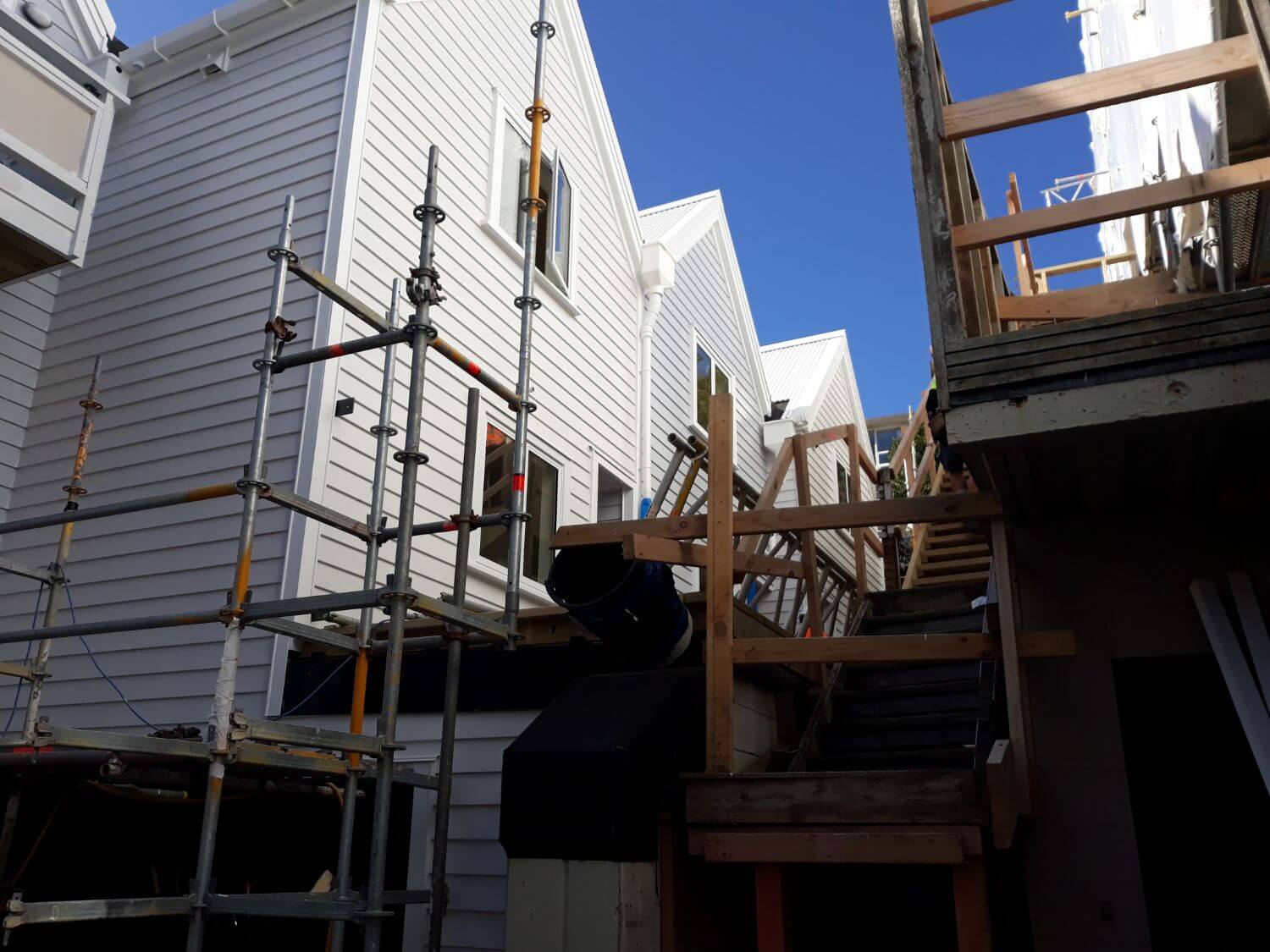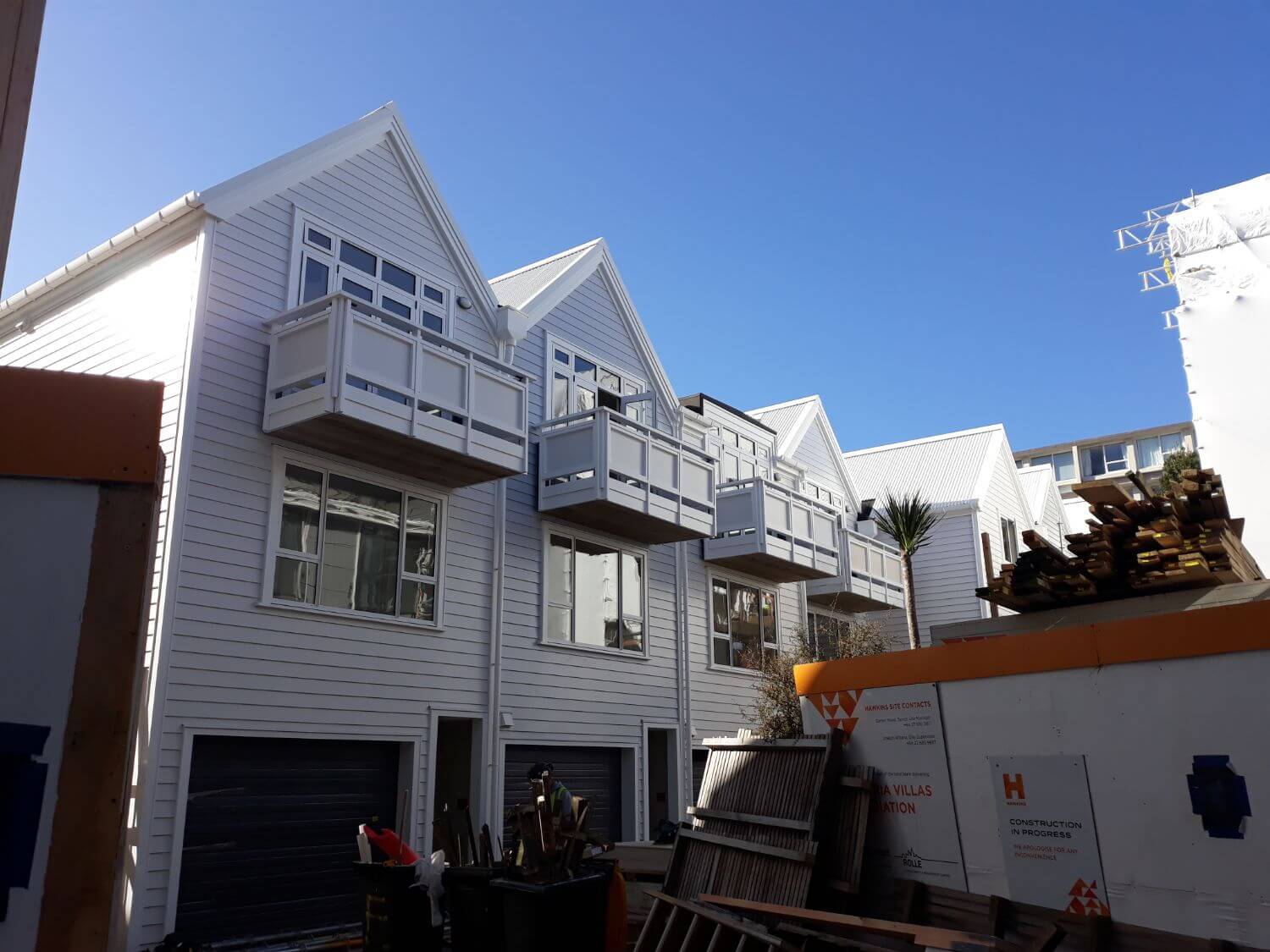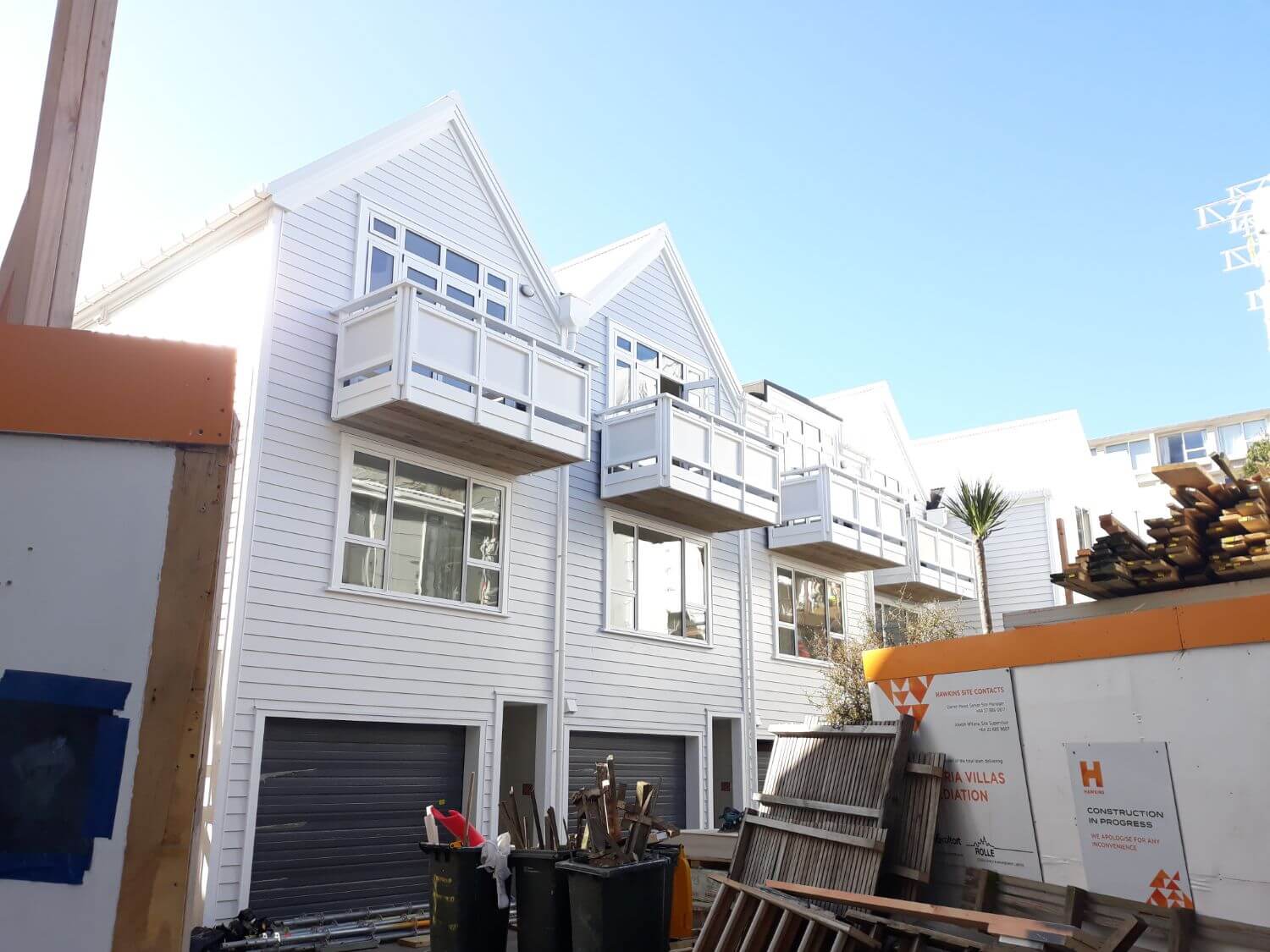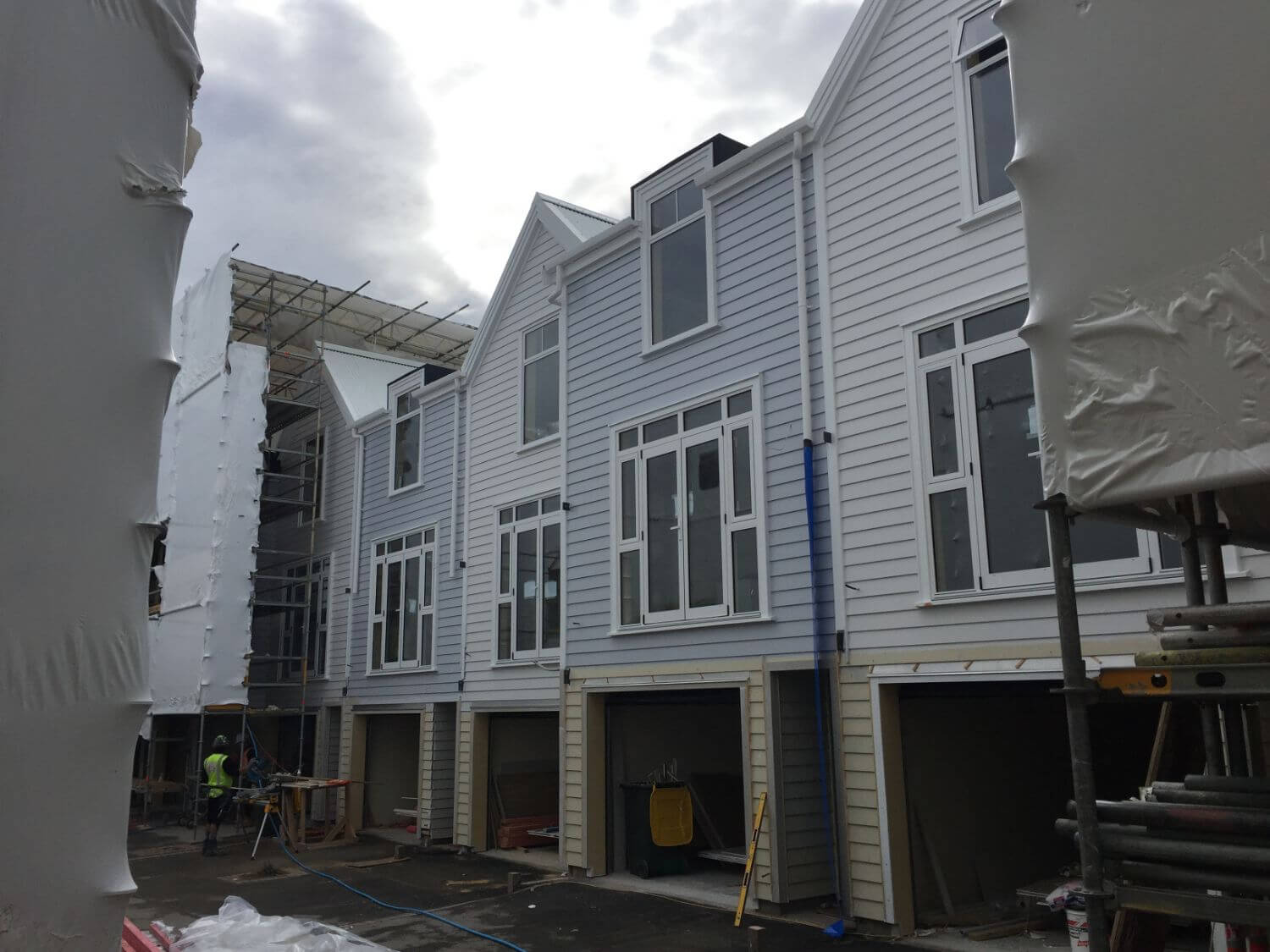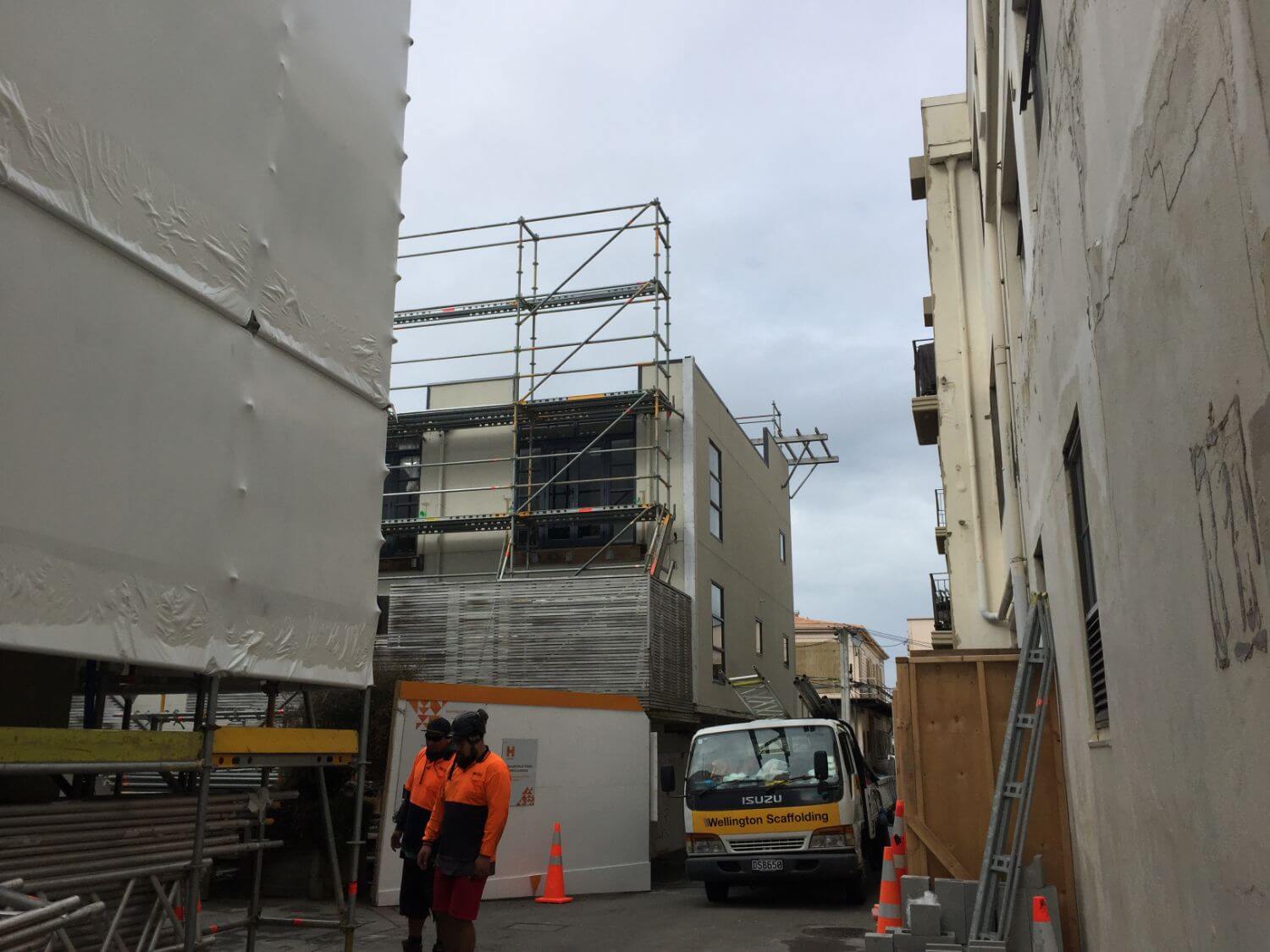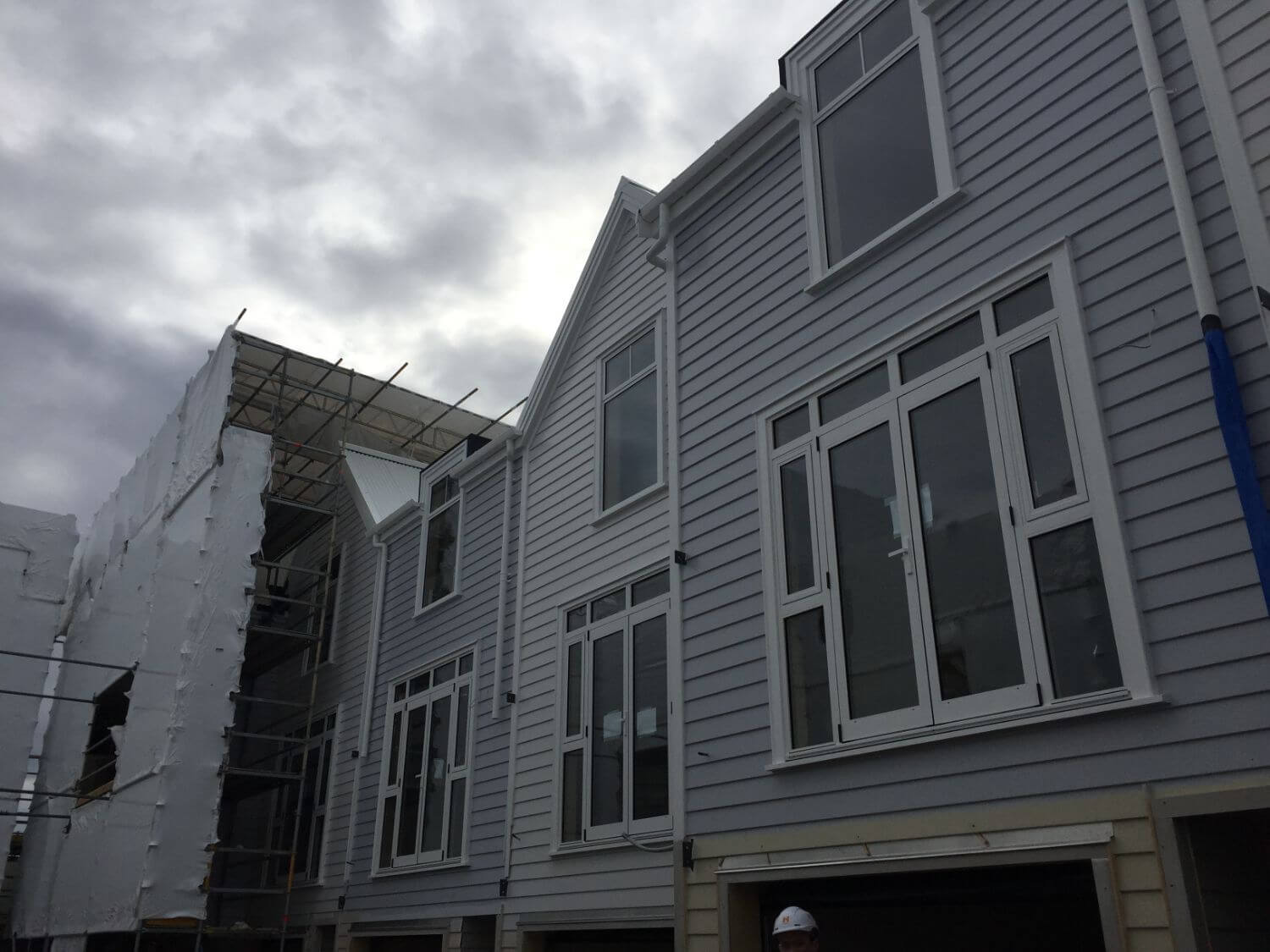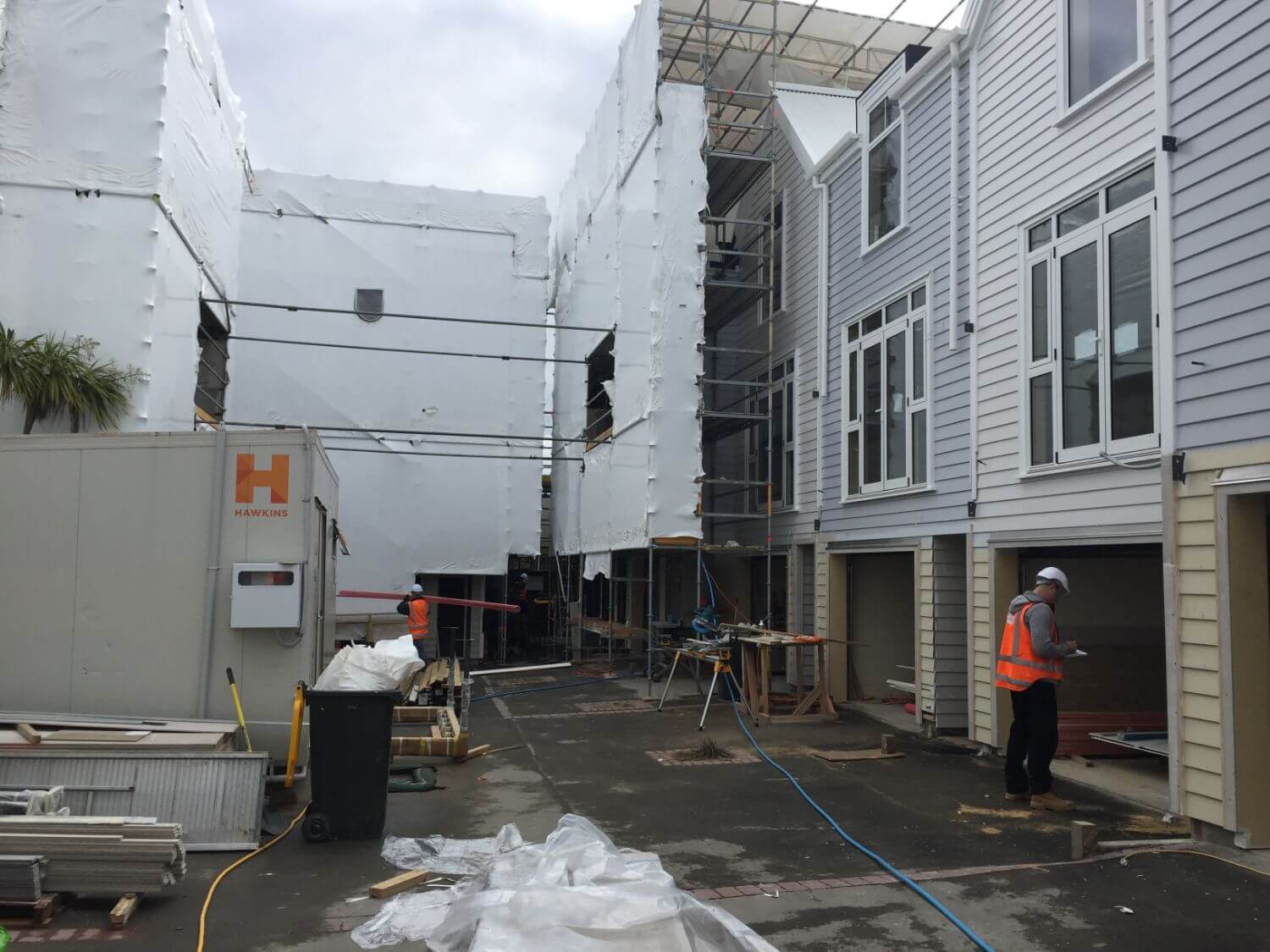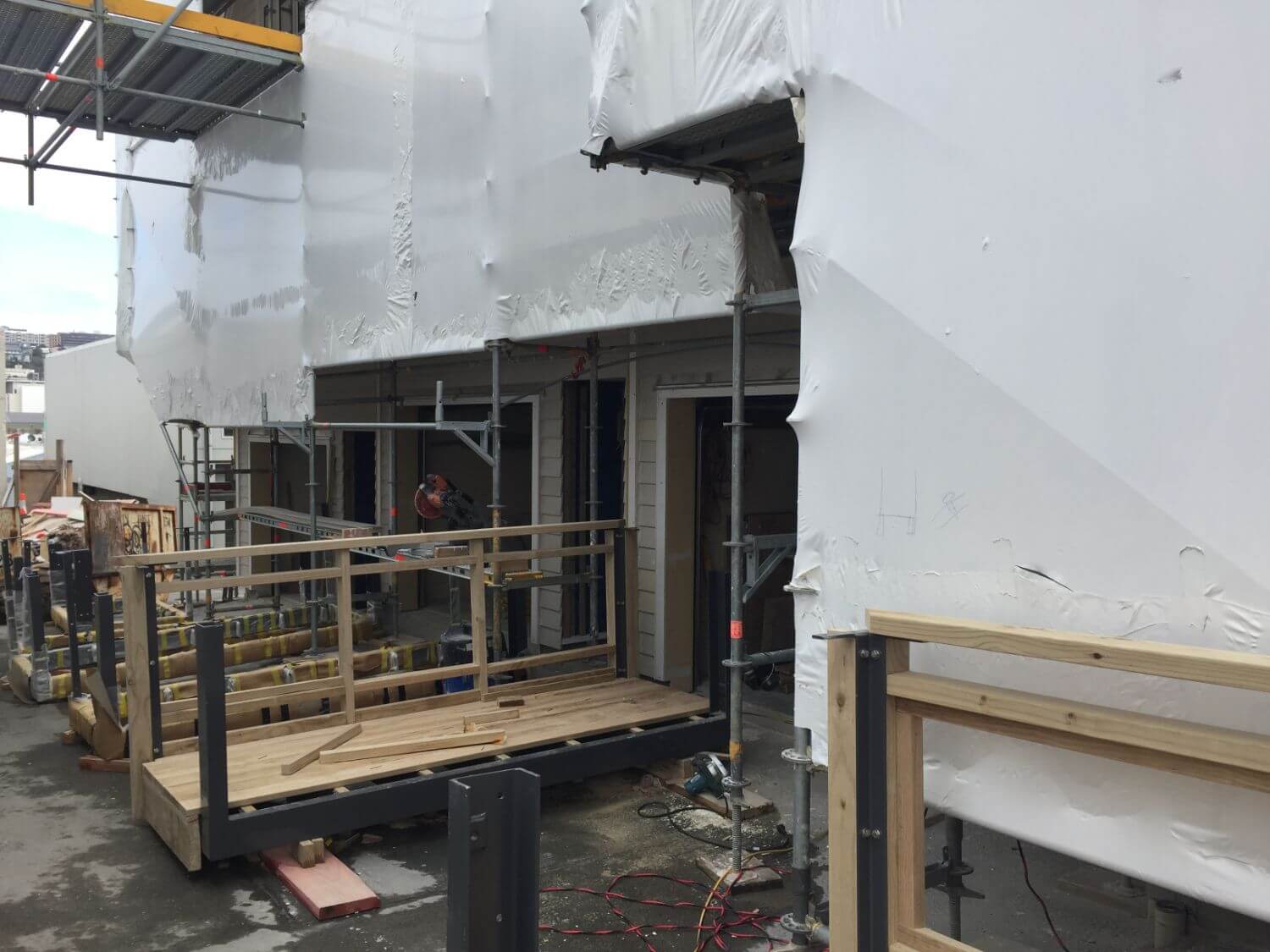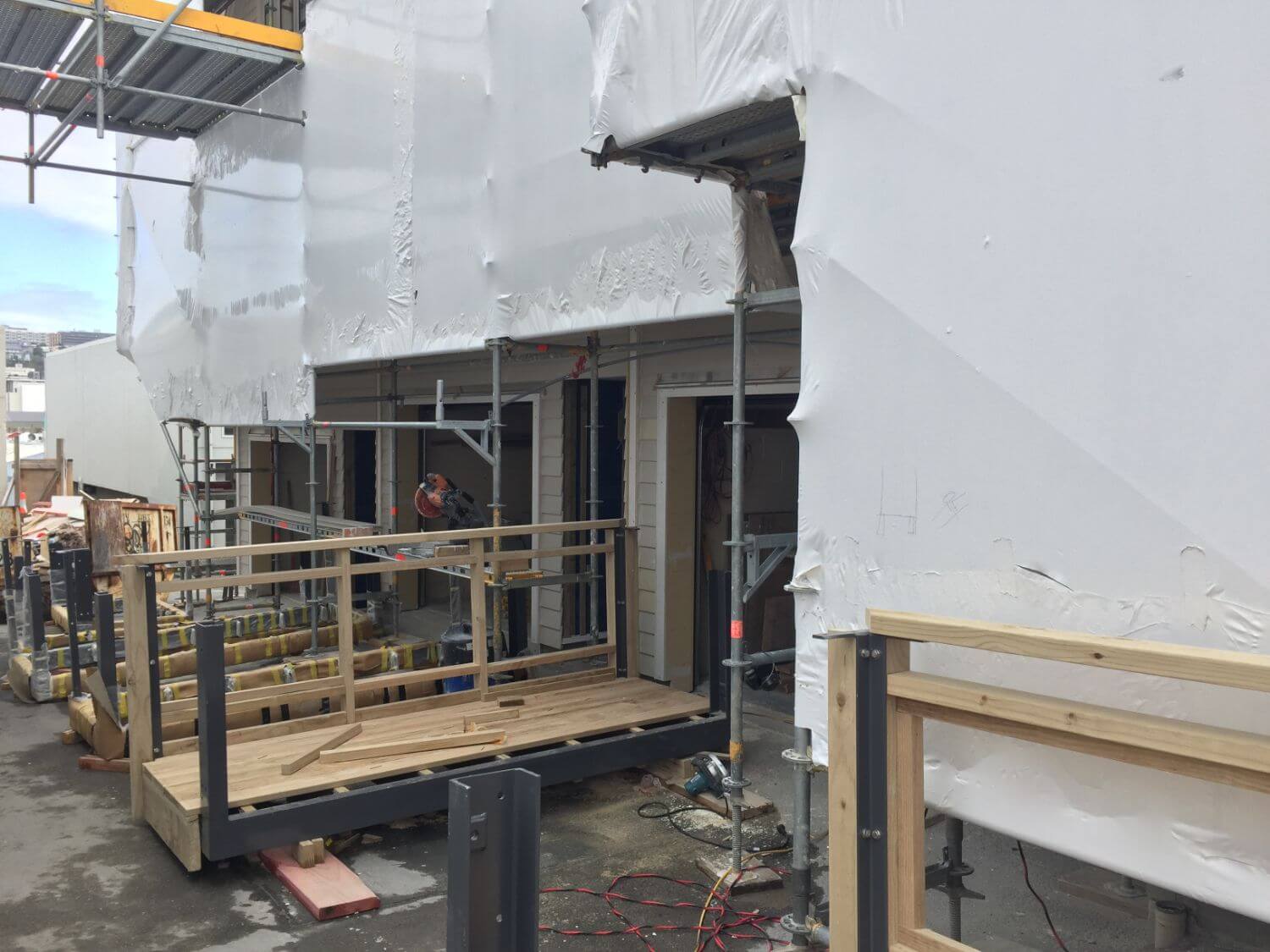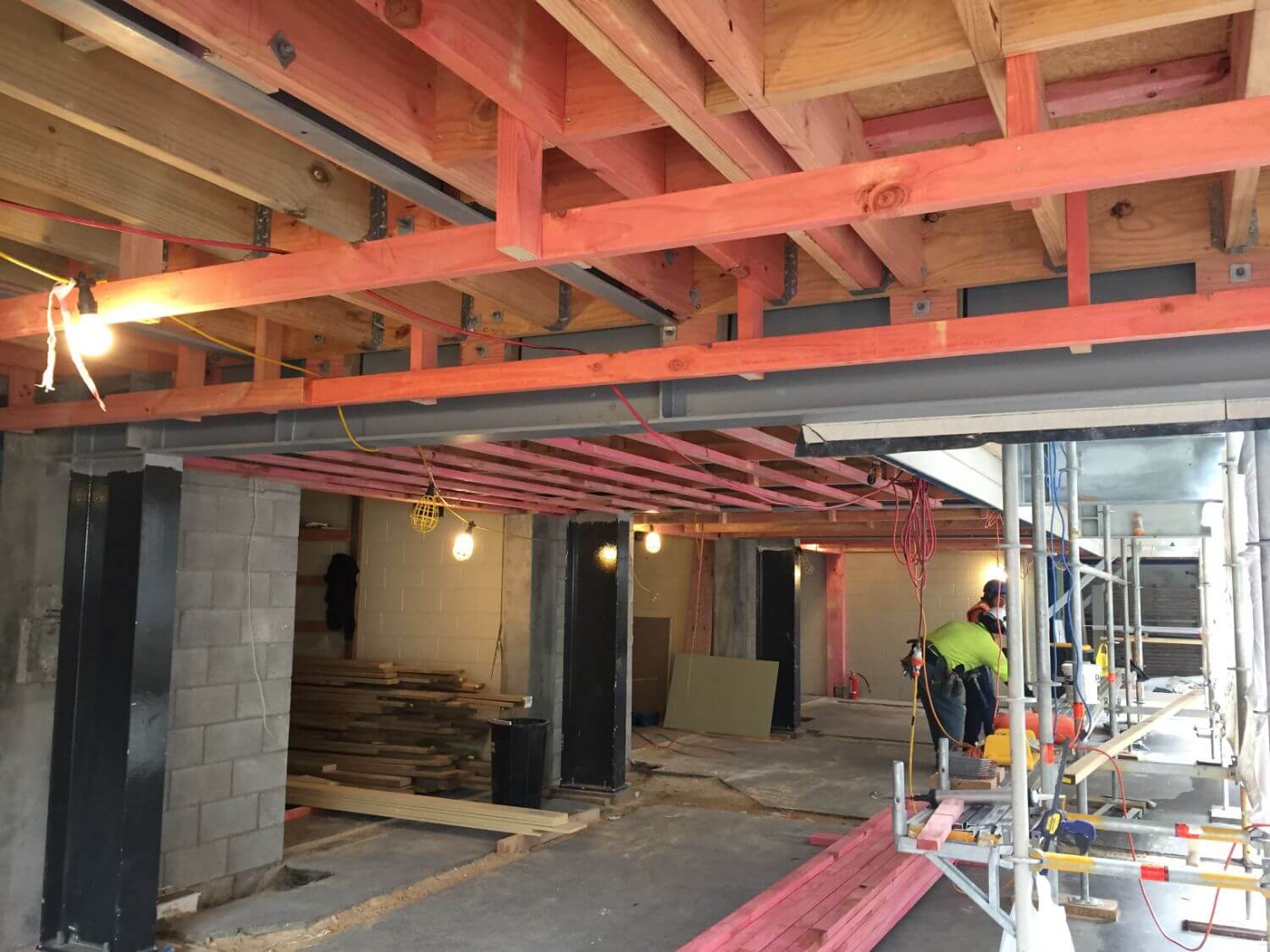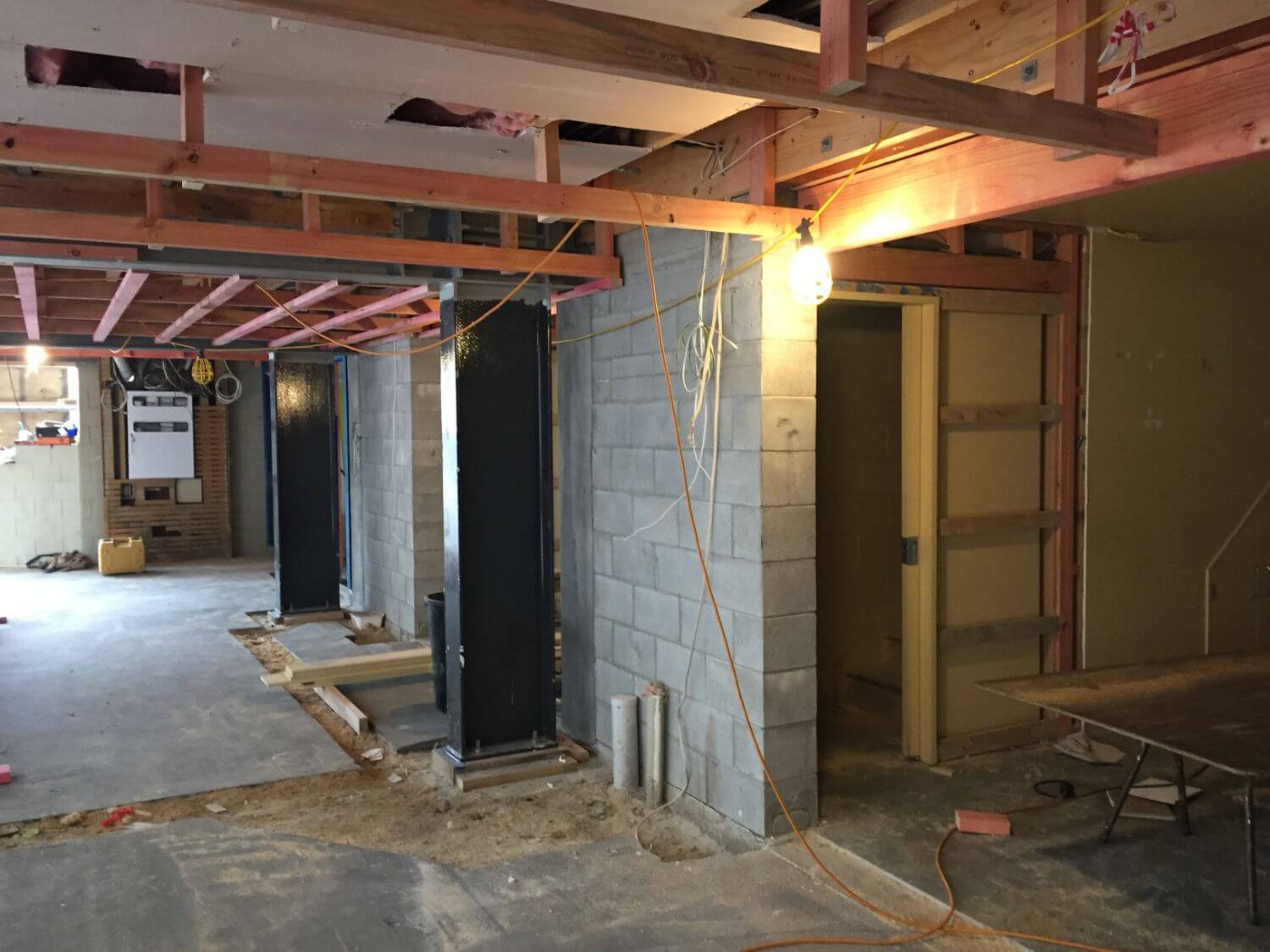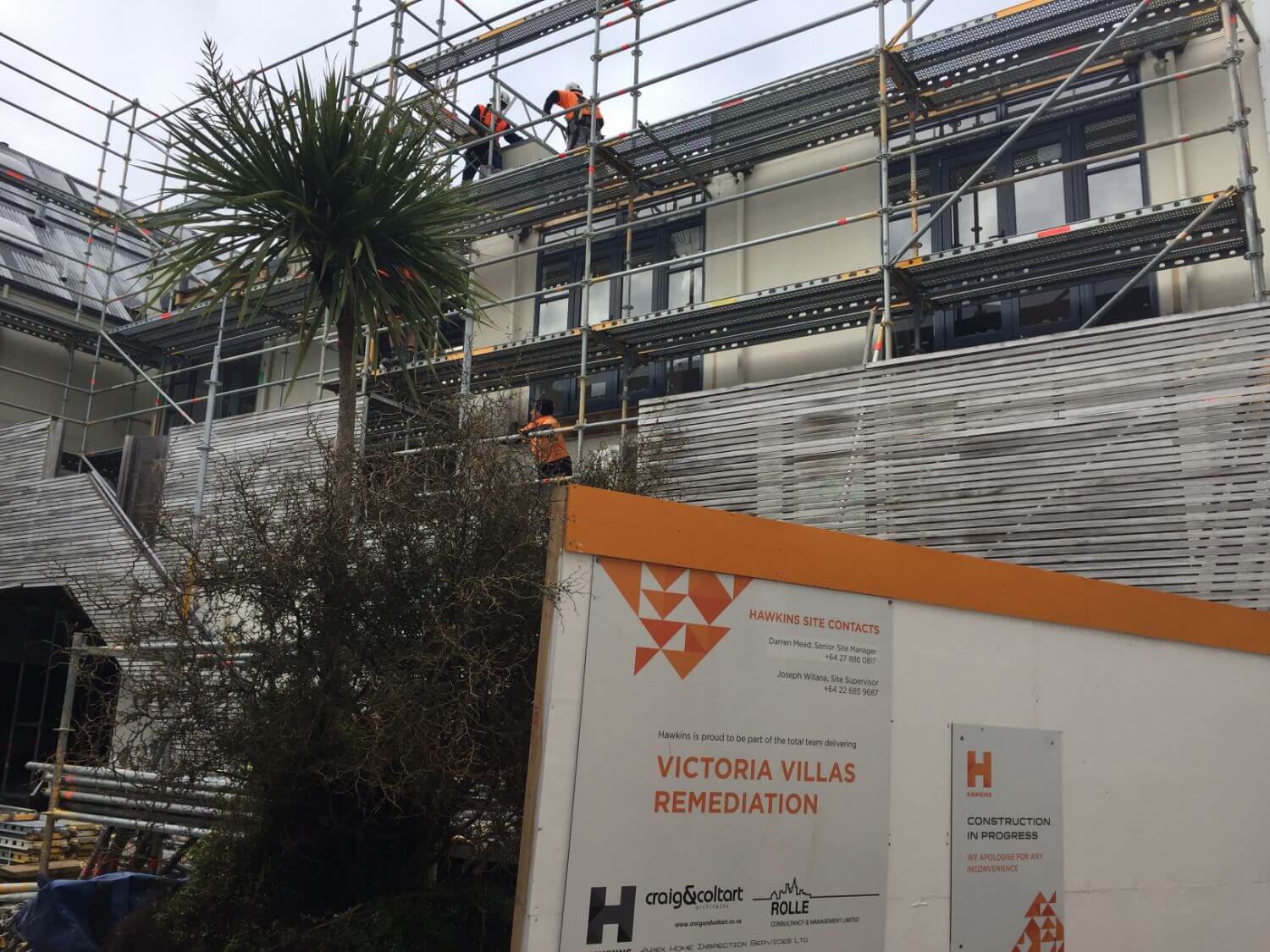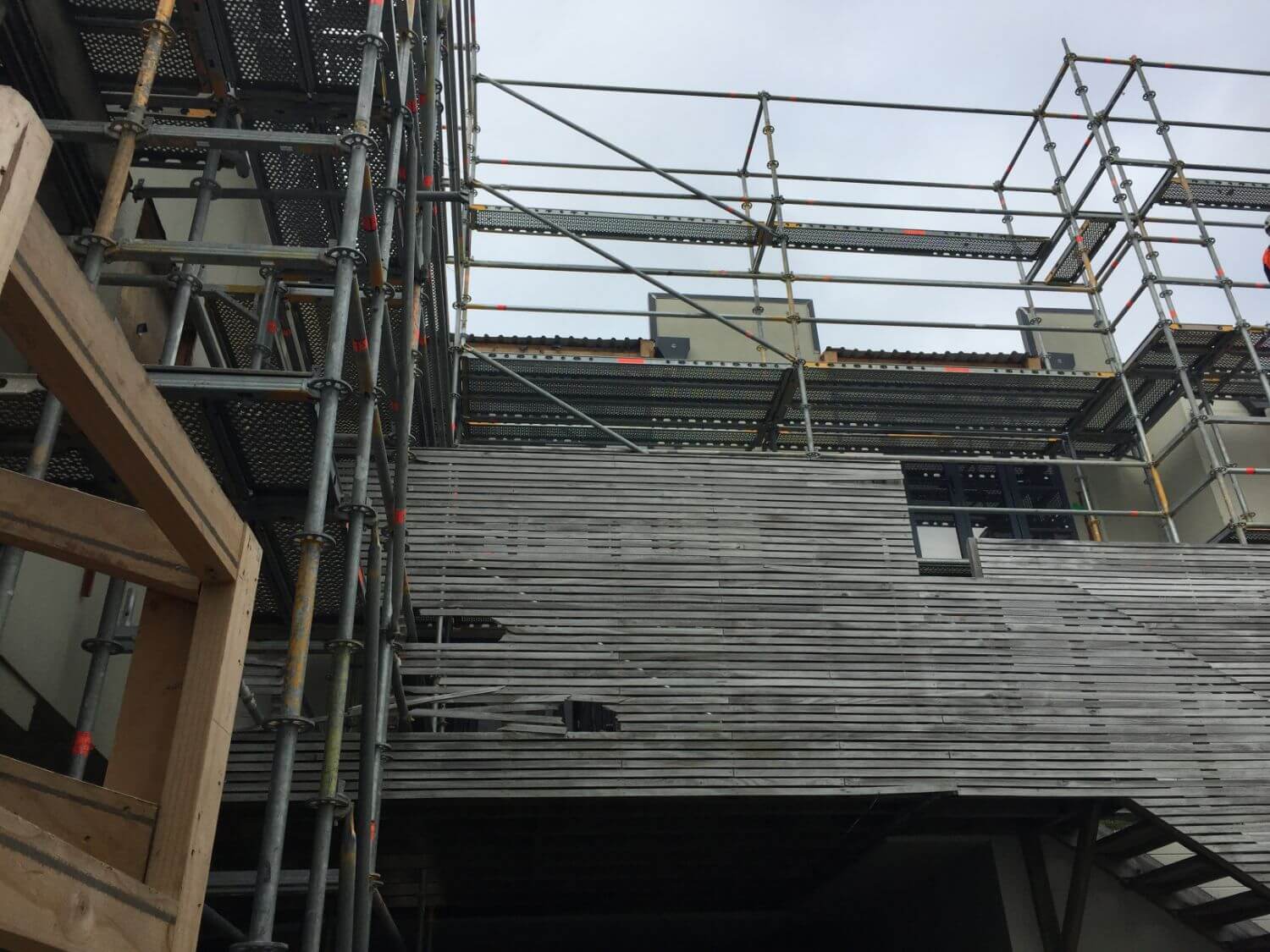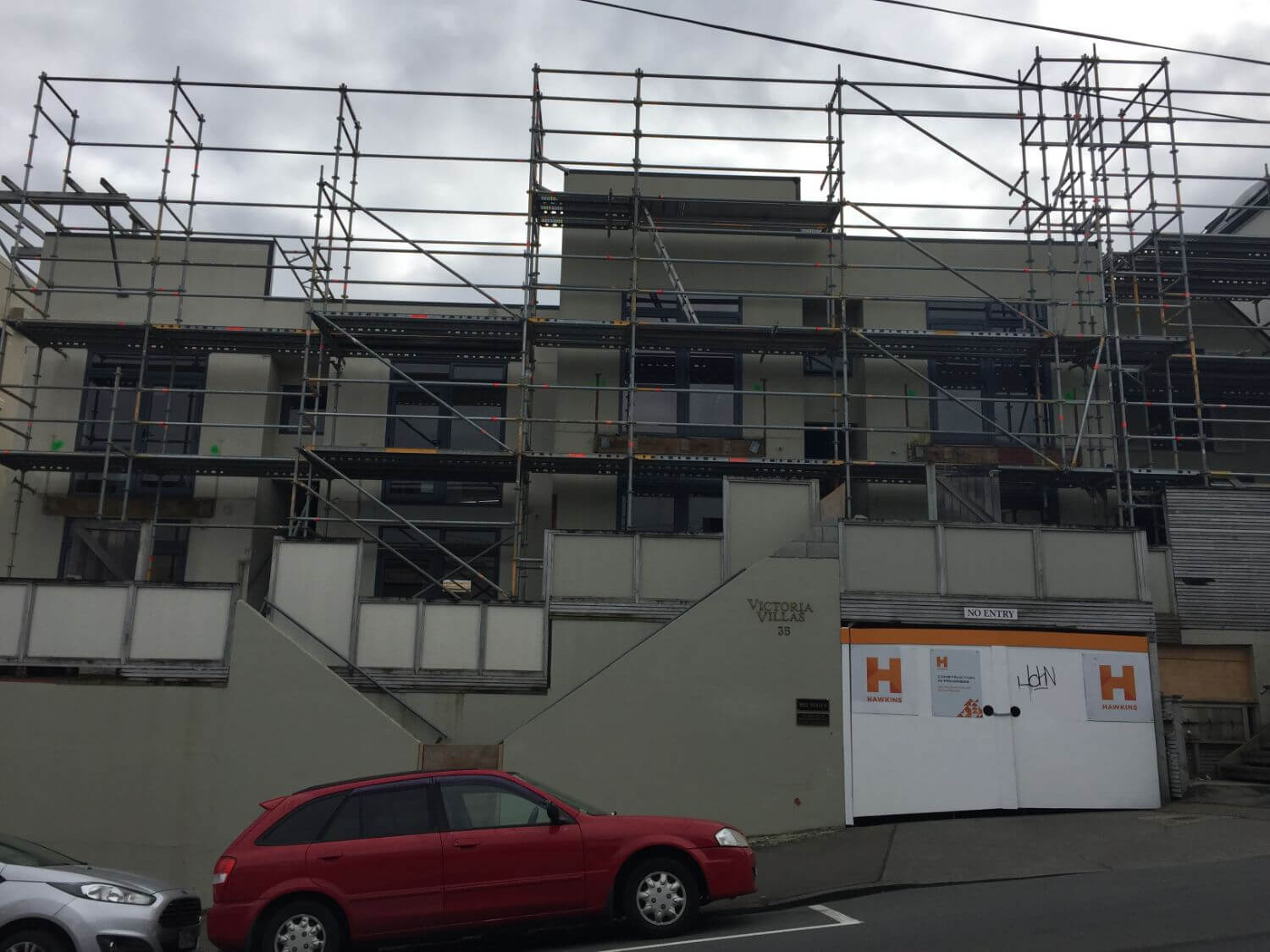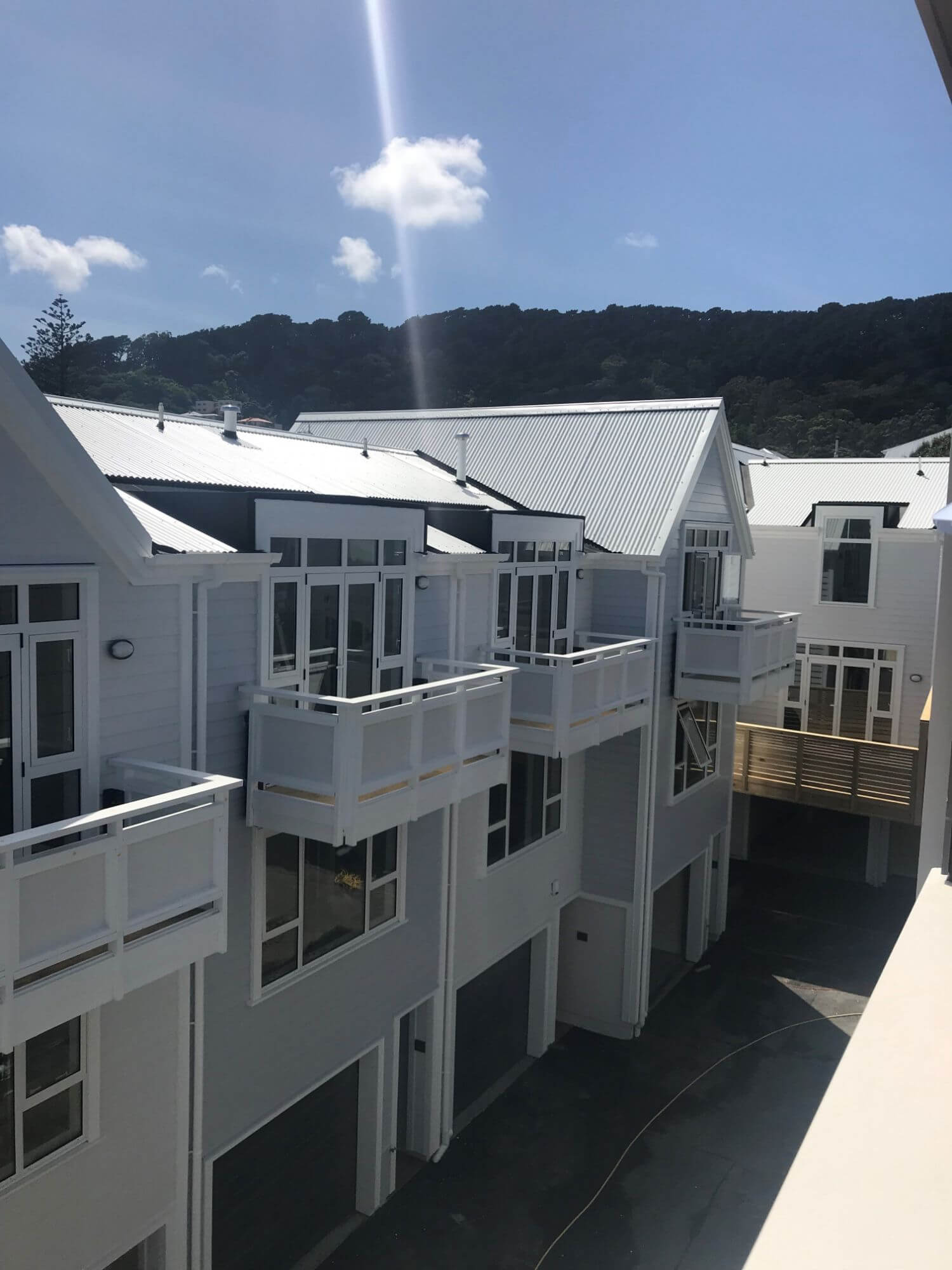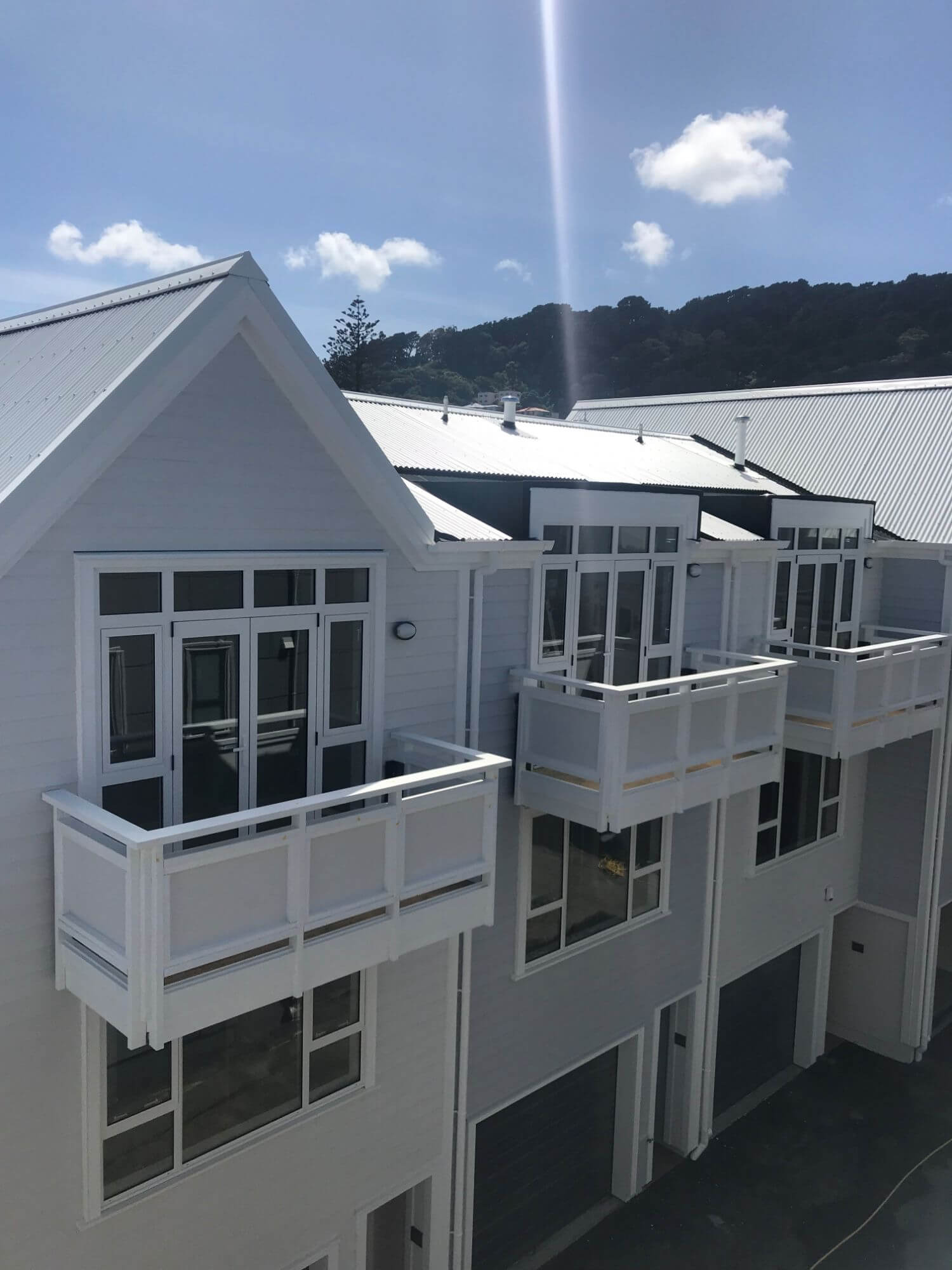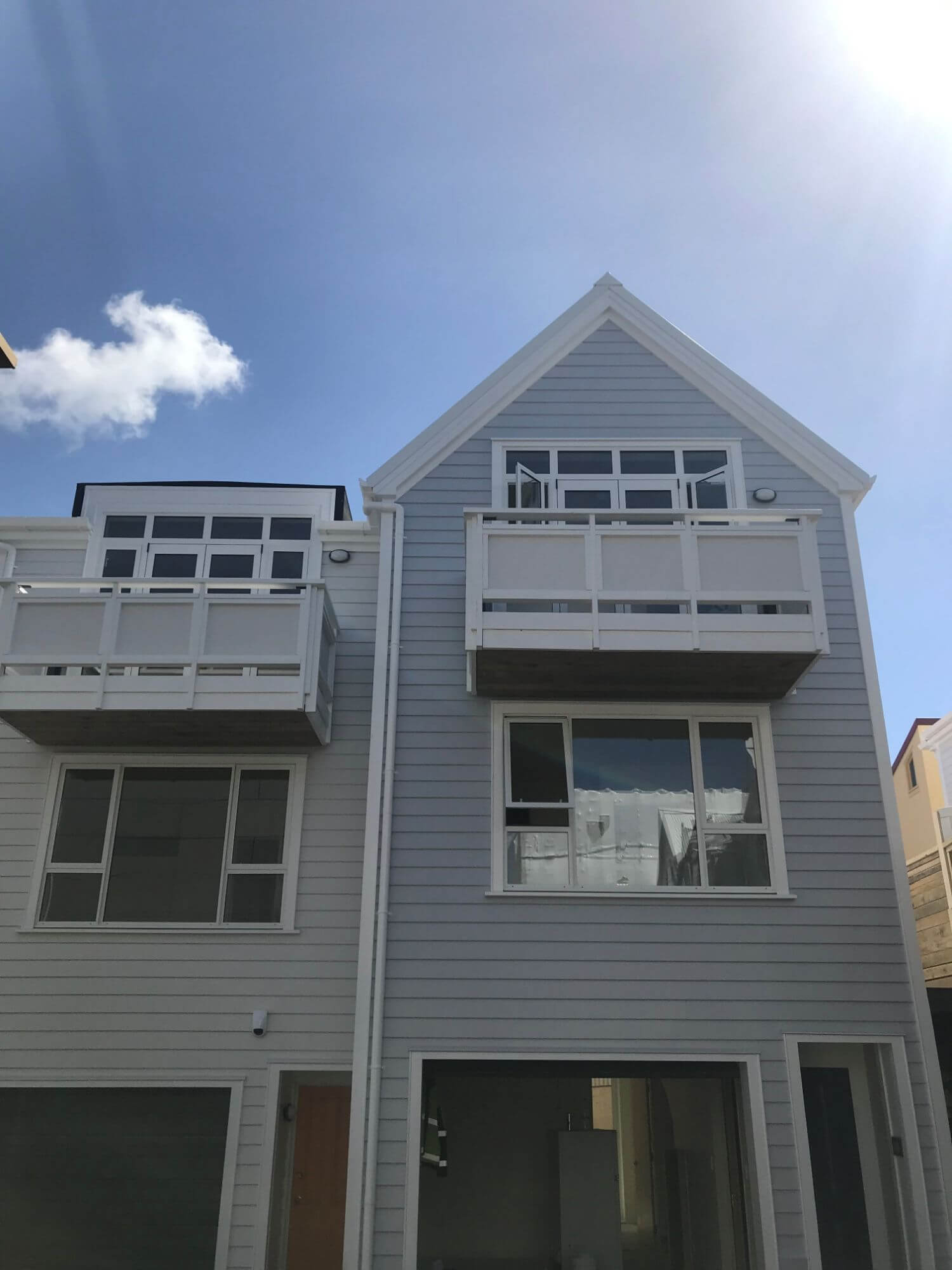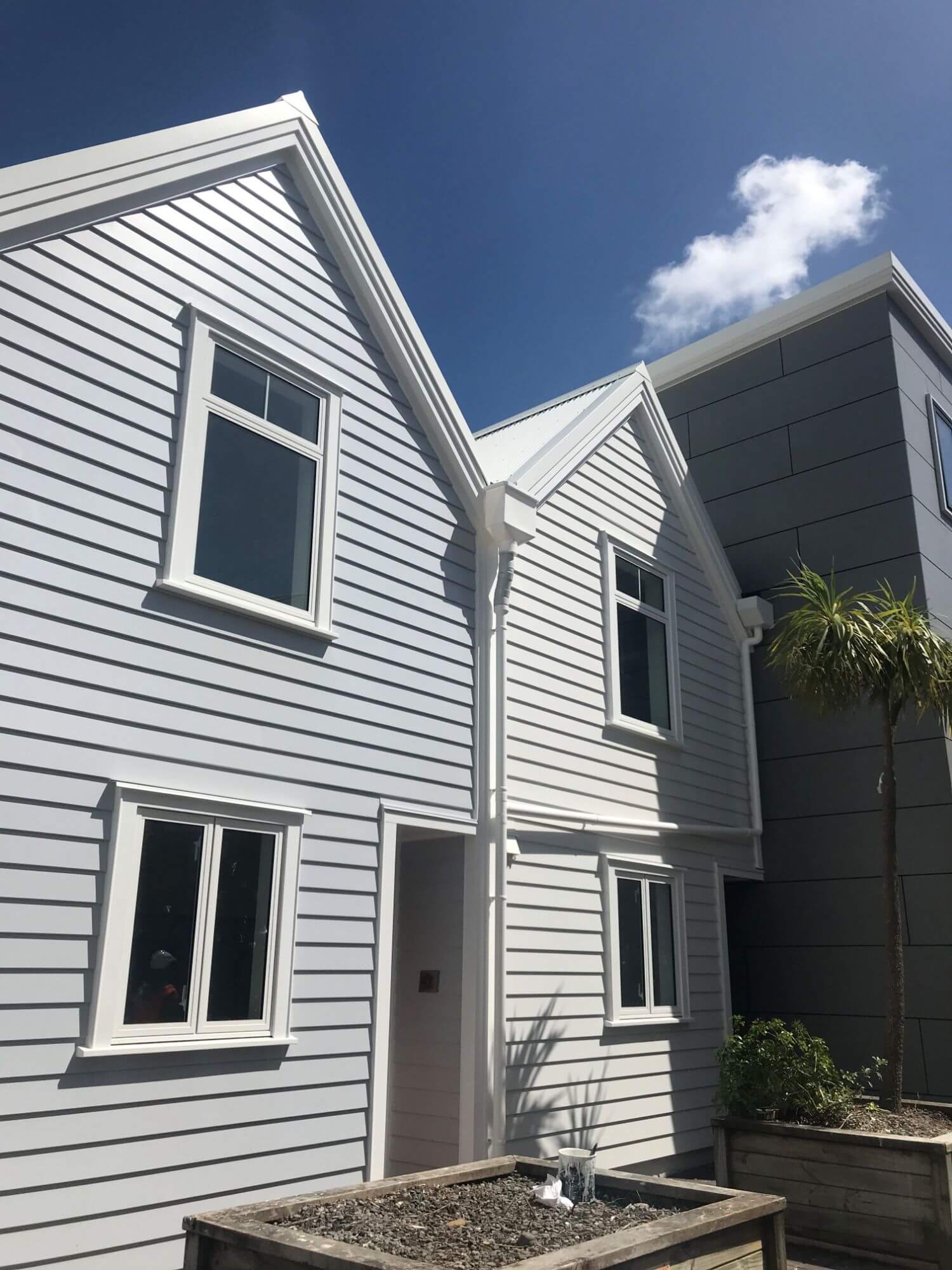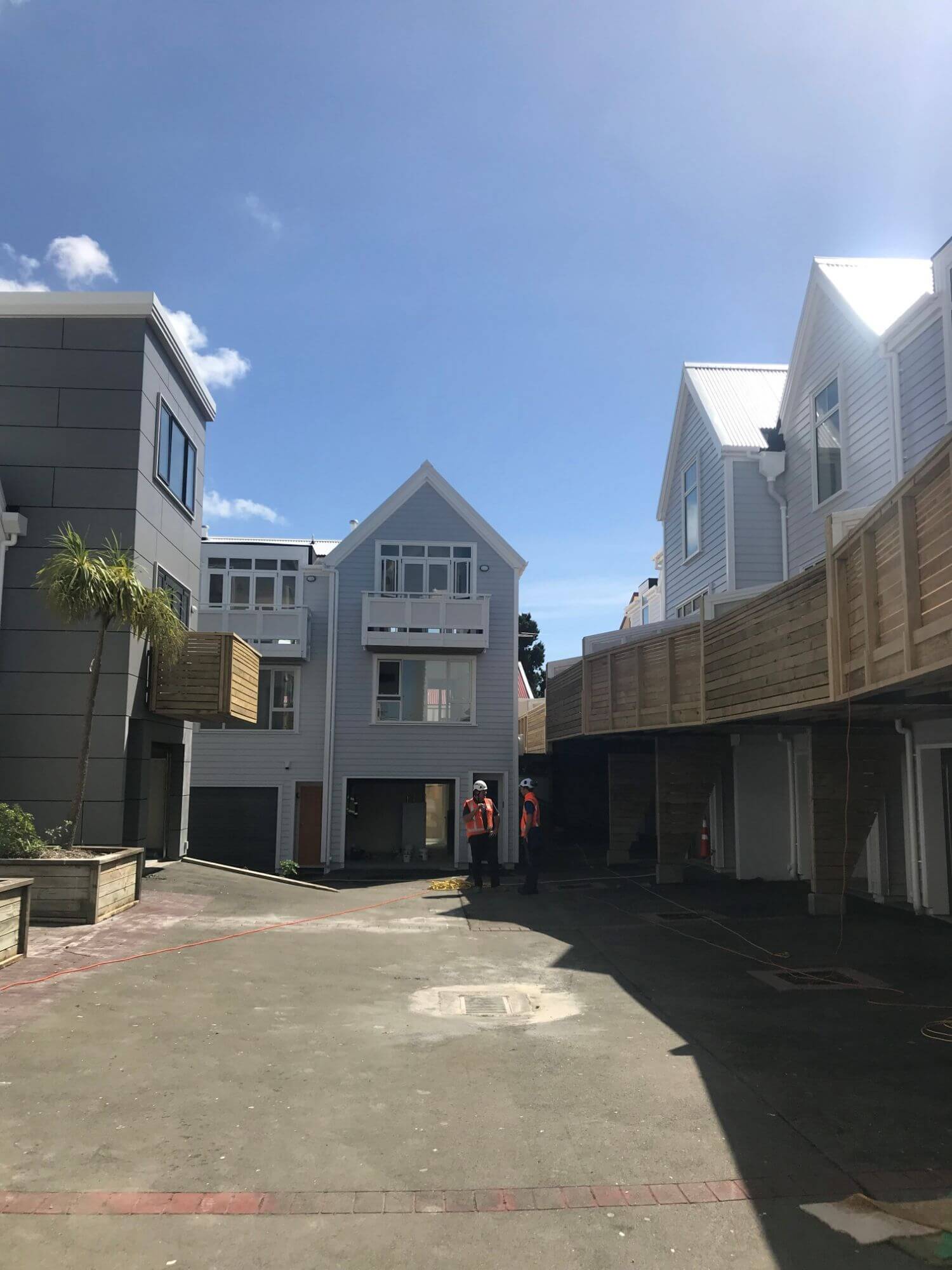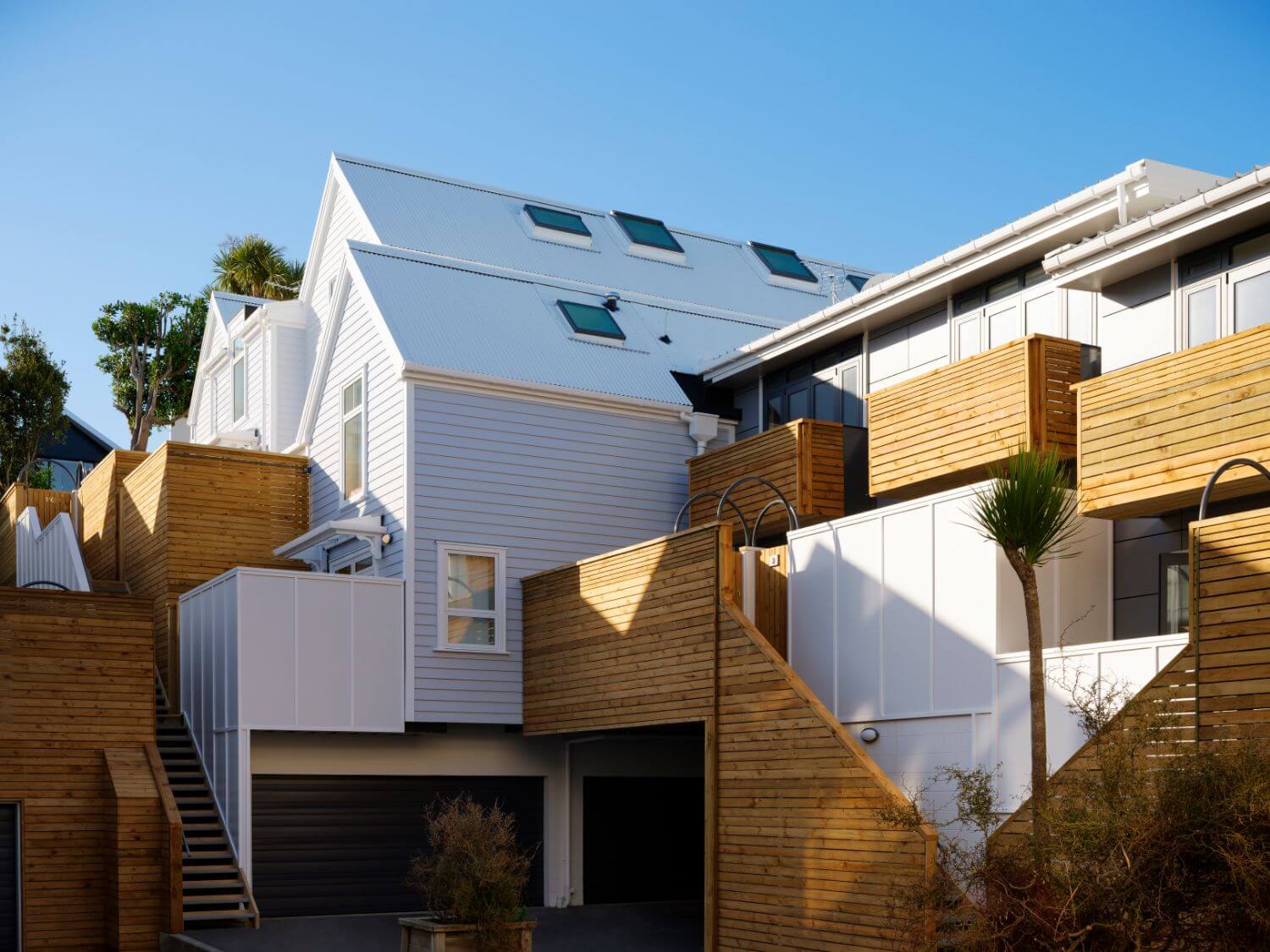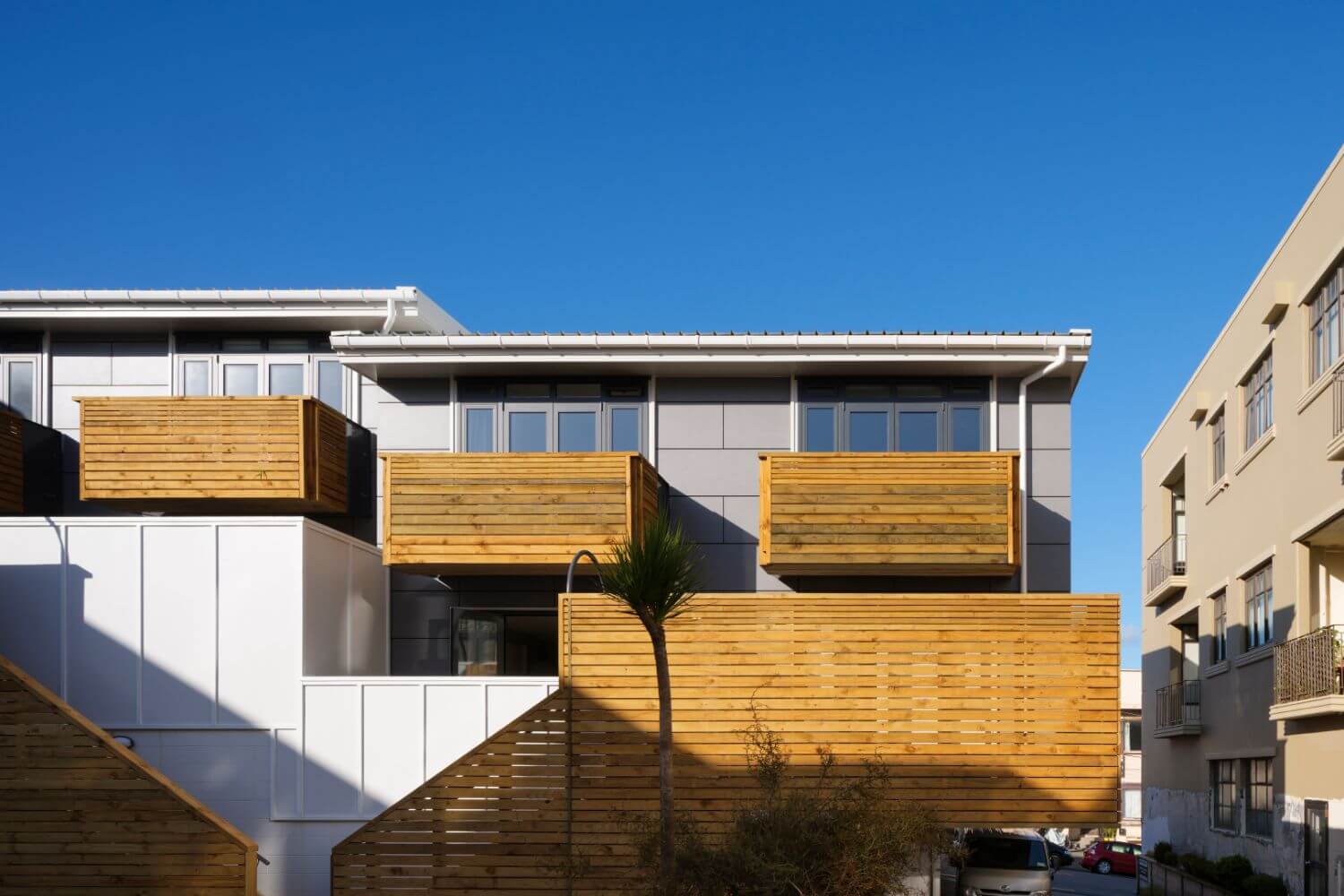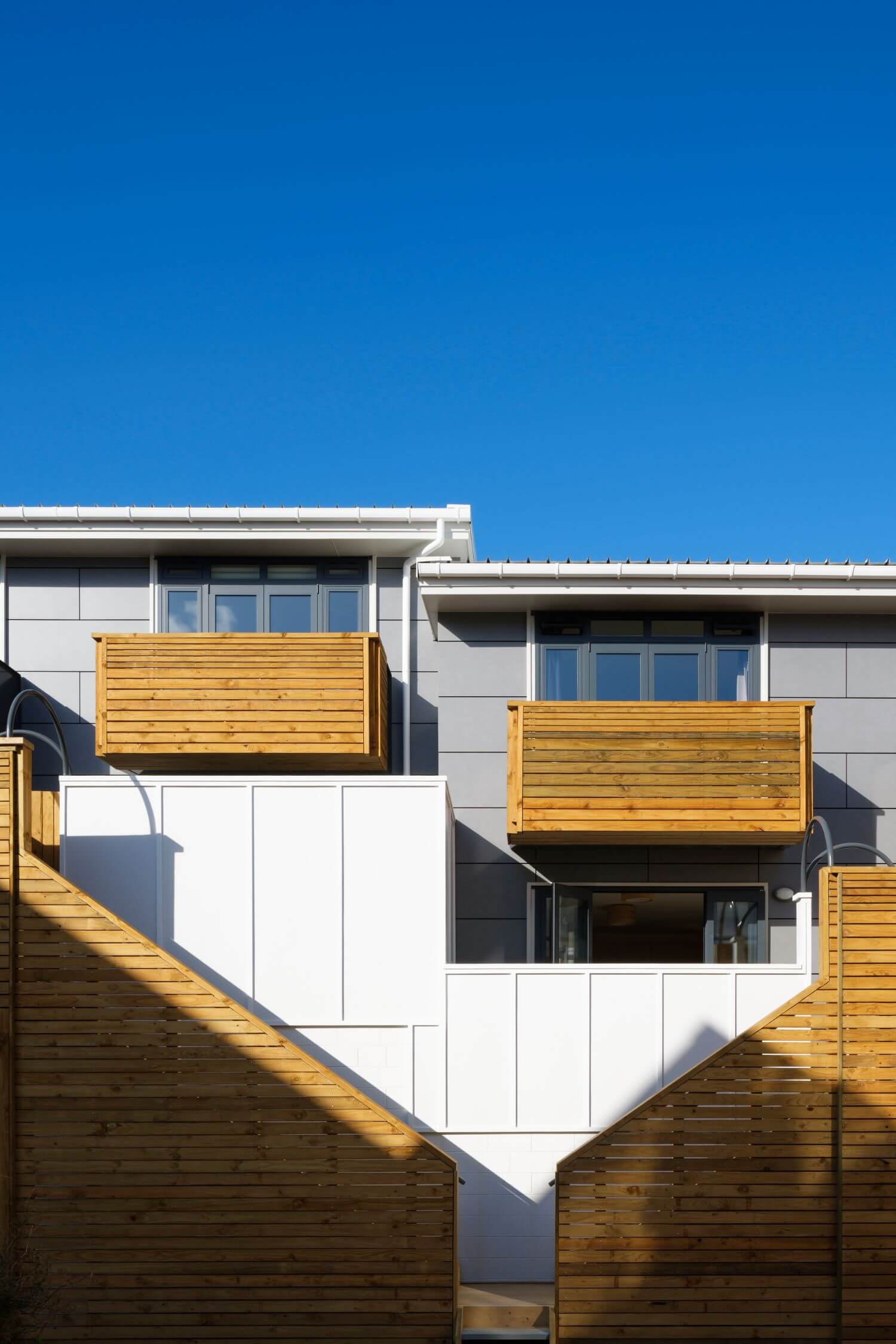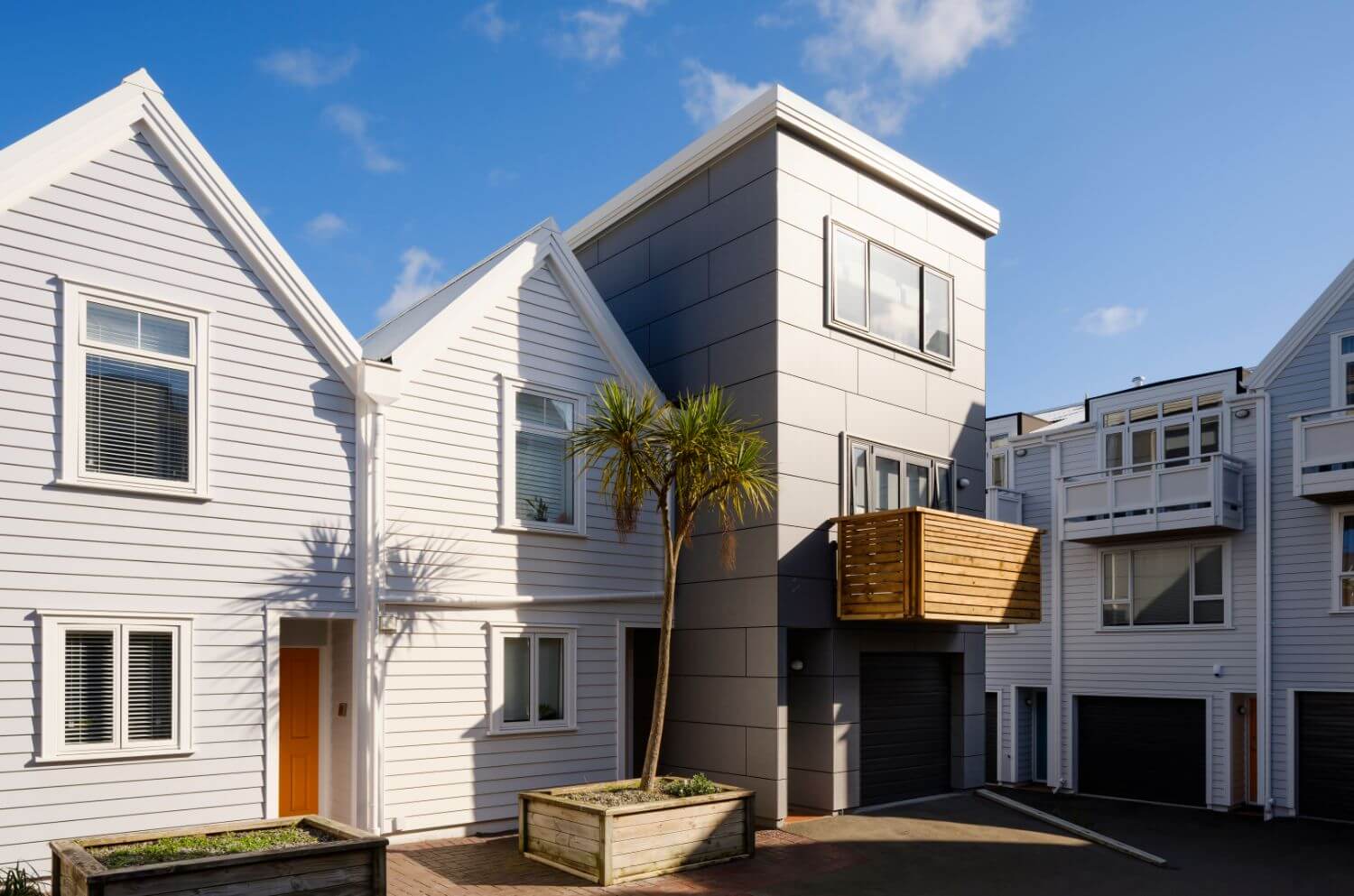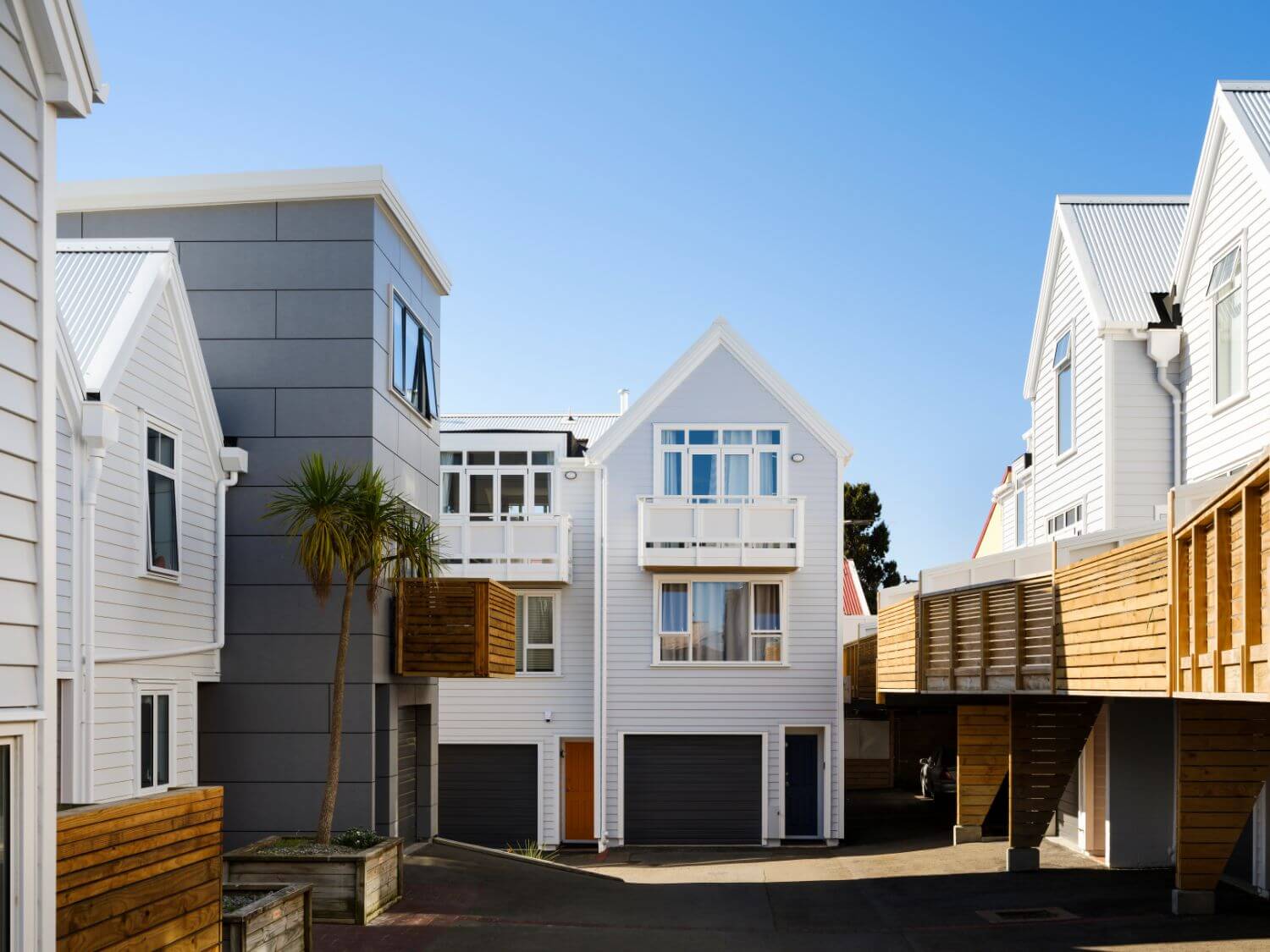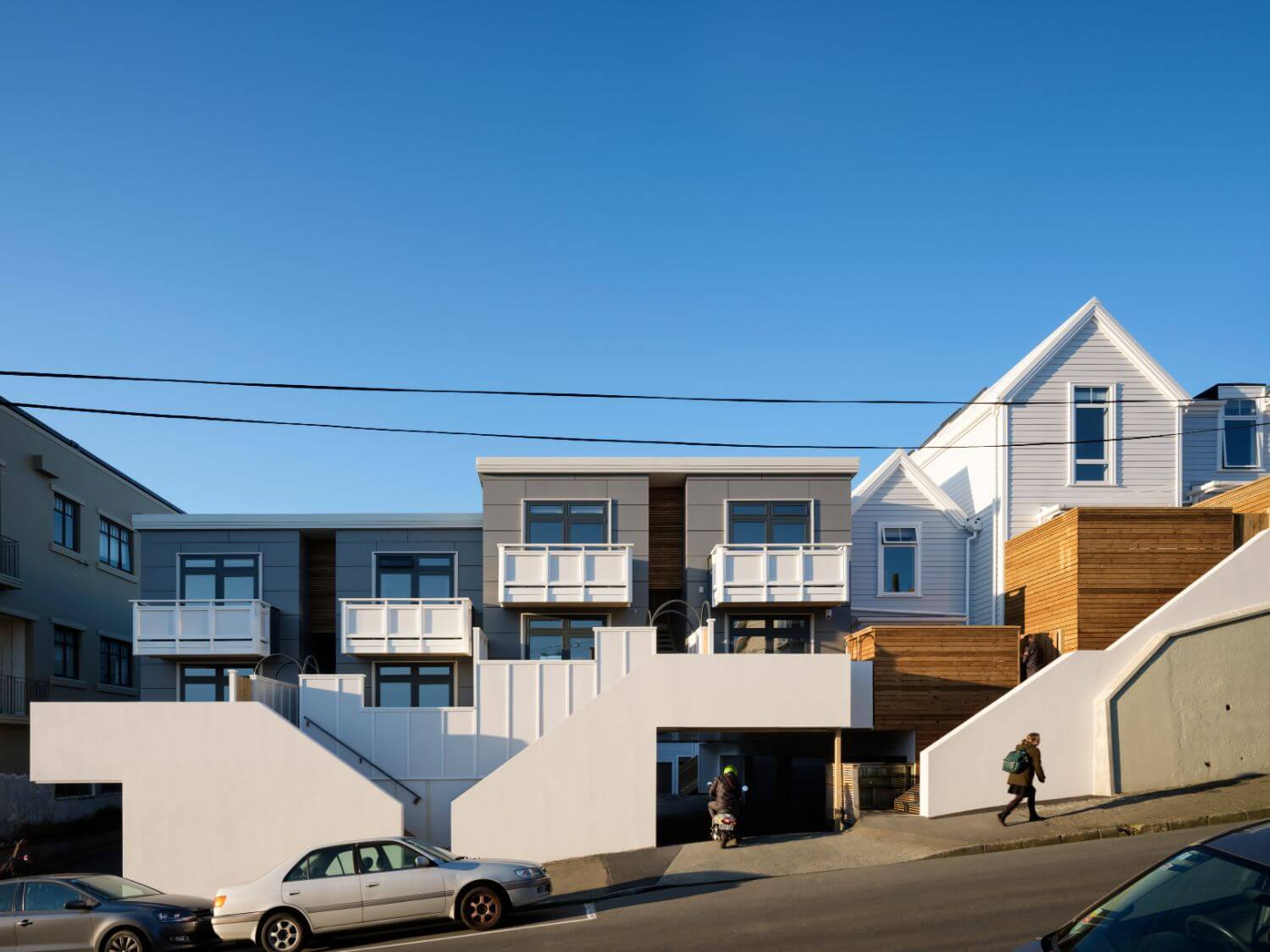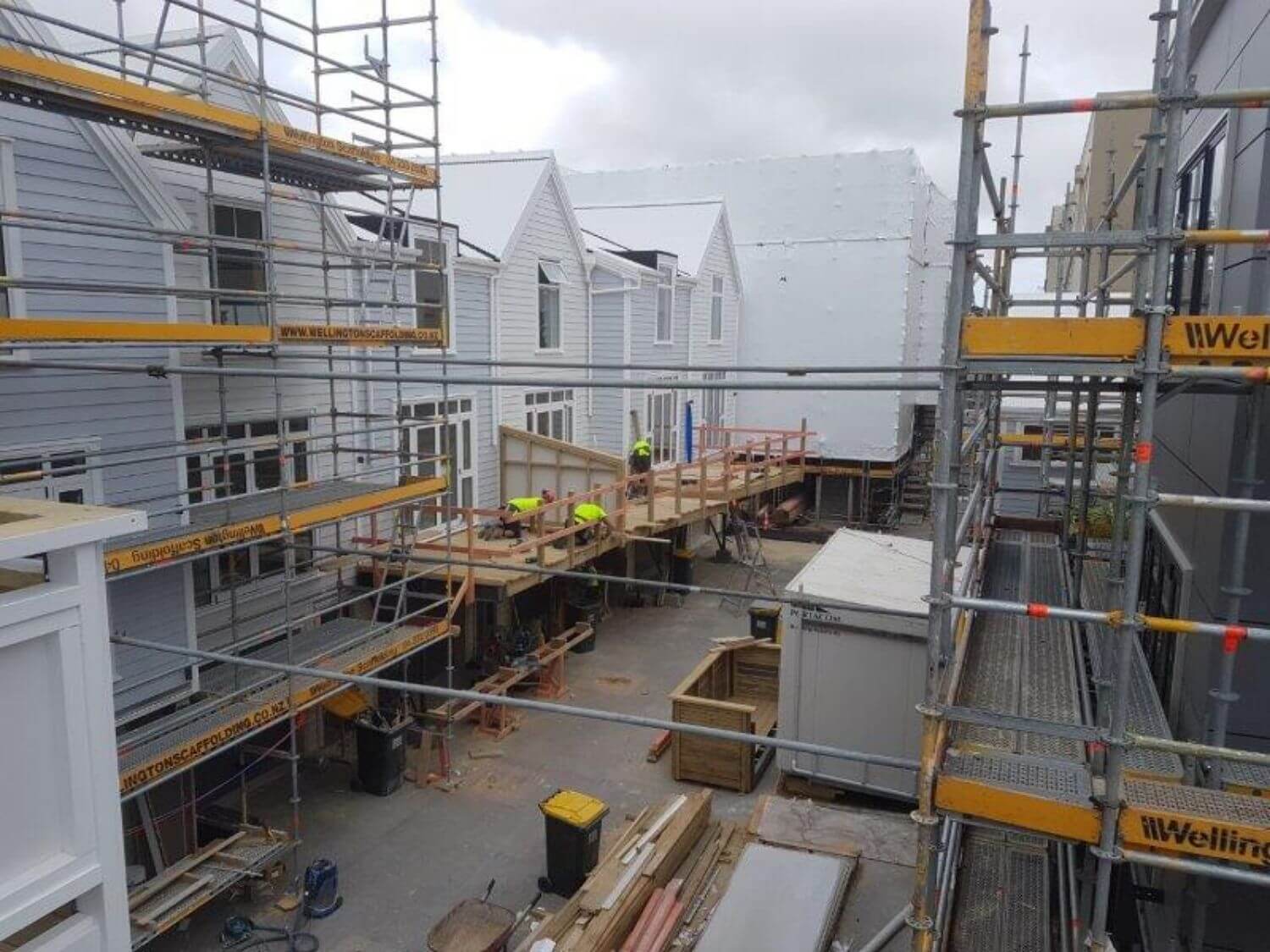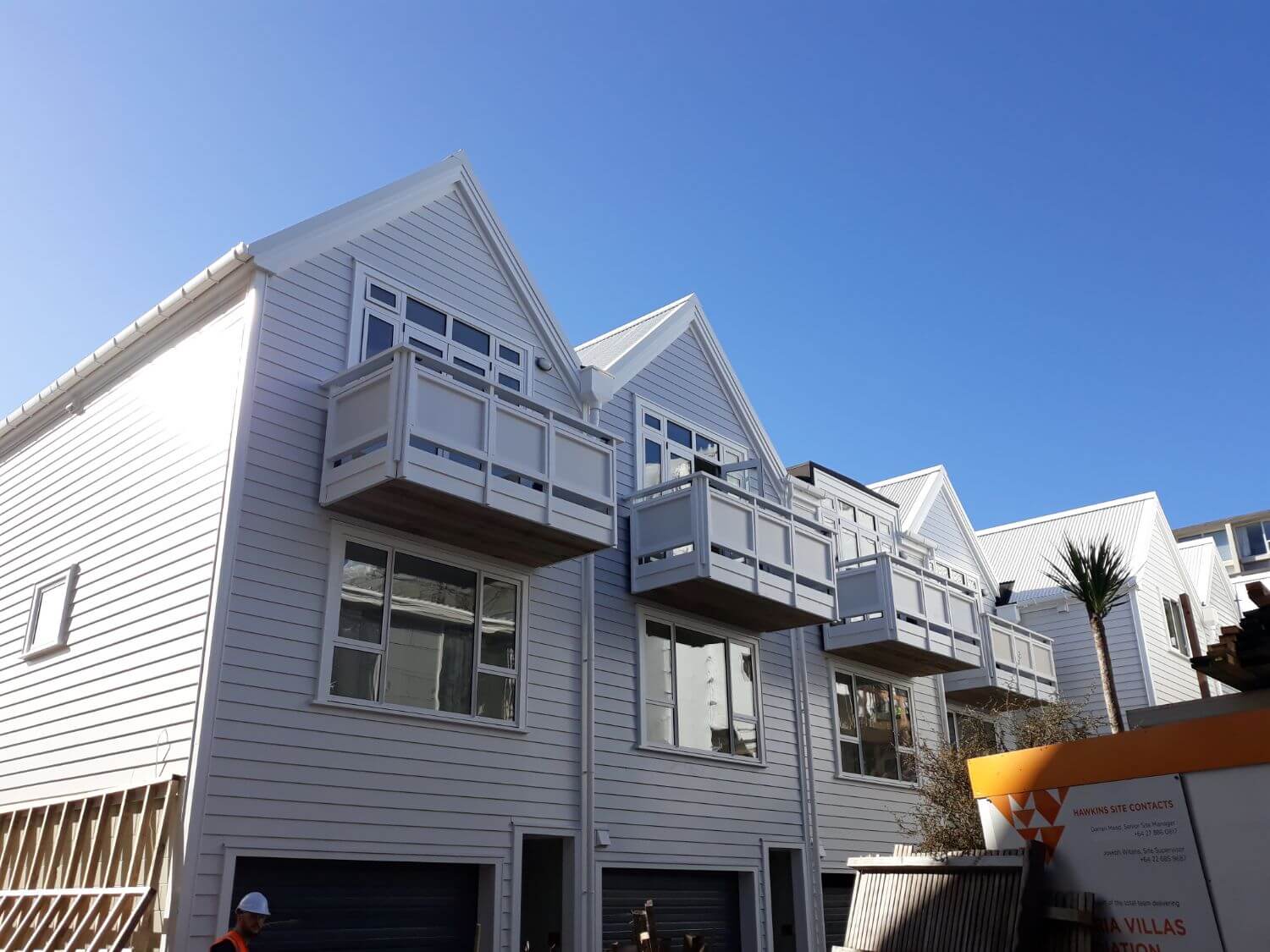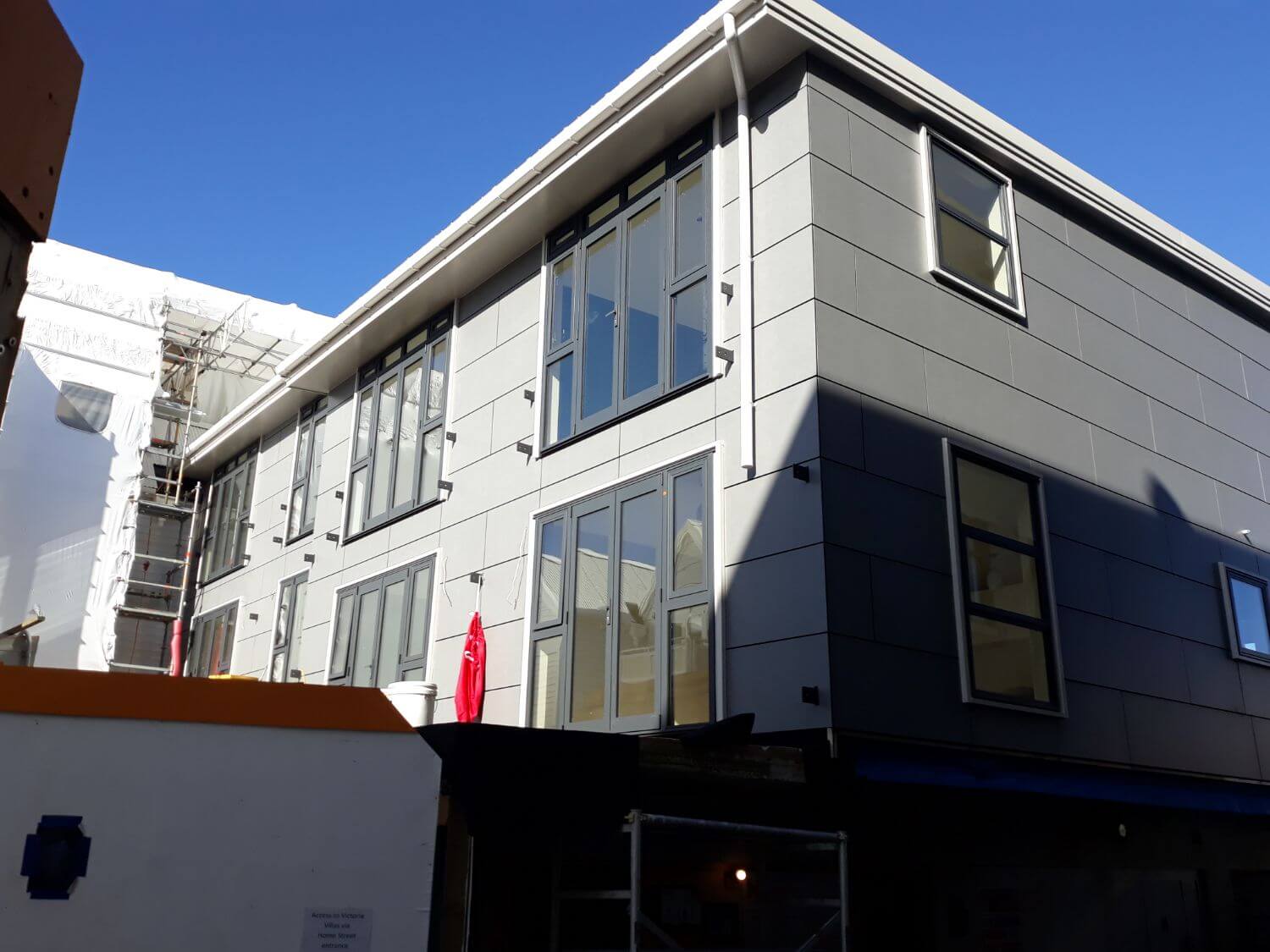 Hawkins was engaged on an ECI basis and worked with the Client and Consultants to develop design. The project was completed in two stages. Stage 1 comprised of Blocks 5, 6 and 7 (20 units) while Stage 2 saw the remediation of Blocks 1, 2, 3 and 4 (23 units).
The overall scope of the project was to replace the complete exterior of the townhouses. This included exterior framing, cladding systems, cantilevered decks, new doubled glazing, new roofs and structural works to meet the current code. The buildings in each stage have been fully scaffolded and completely shrink wrapped to protect them from the weather and to allow for nonrestrictive works. The scaffolding created more room for the site teams to move large items such as doors and windows.
Once construction works began, the bathrooms were found to be structurally unsafe, damp and decayed. Hawkins were then instructed to complete works to correct these issues, which resulted in completely new bathrooms being refitted.
Working in a populated area on a tight site brought the team their fair share of challenges. The owners of the townhouses in Stage 2 remained in their homes while Stage 1 works began next door meaning that the team are carefully working to comply with noise restrictions as part of the resource consent.
Stage 1 works were completed in time for residents to move back in by Christmas 2018. Stage 2 works were completed and handedover 6 months late