The Viaduct Events Centre was built by Hawkins in Auckland's Viaduct Basin on the site of the former Oracle America's Cup base. This 6,000m2 multipurpose facility has the capacity to host up to 3,600 guests for exhibition, conference and hospitality configurations.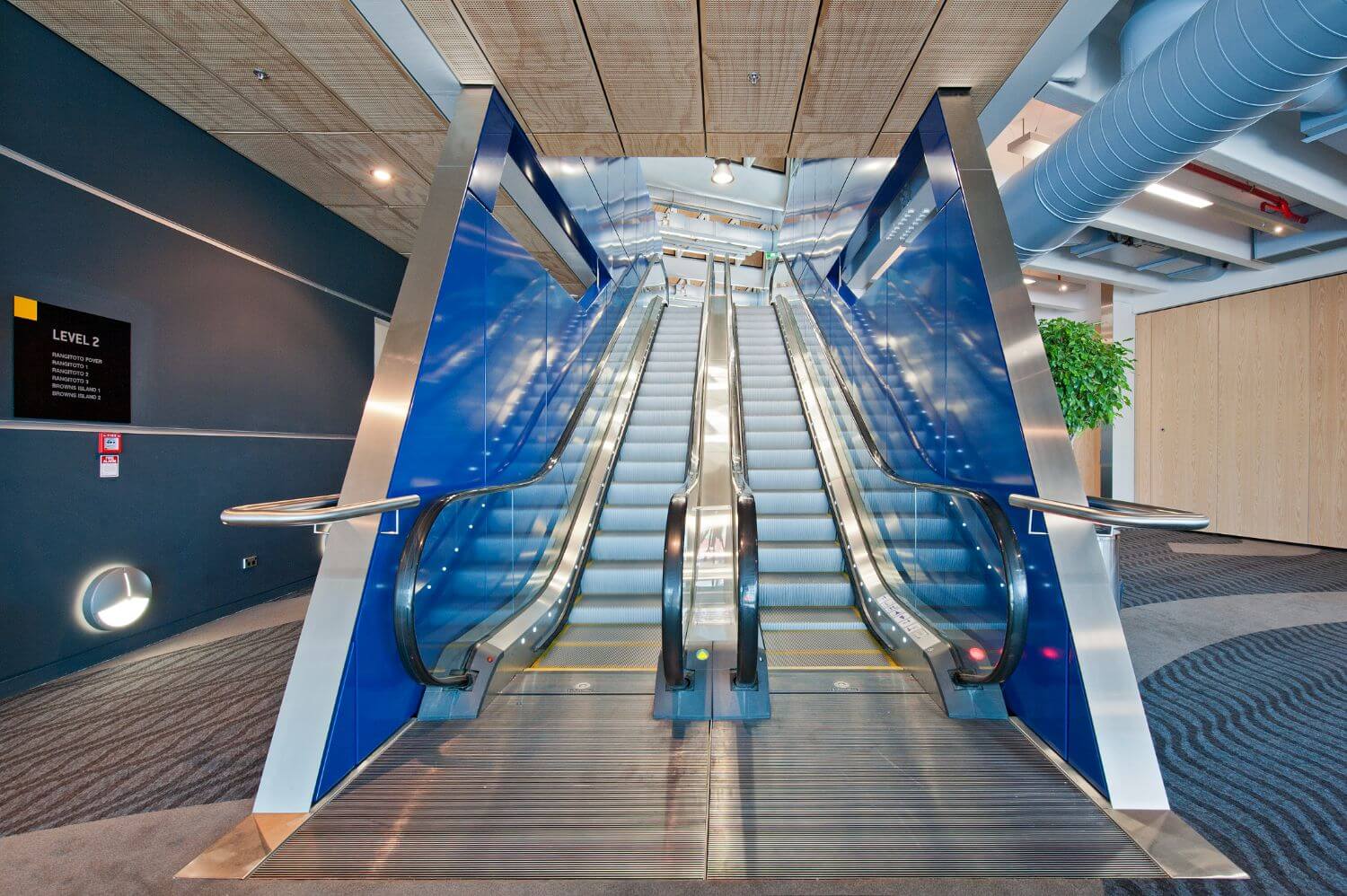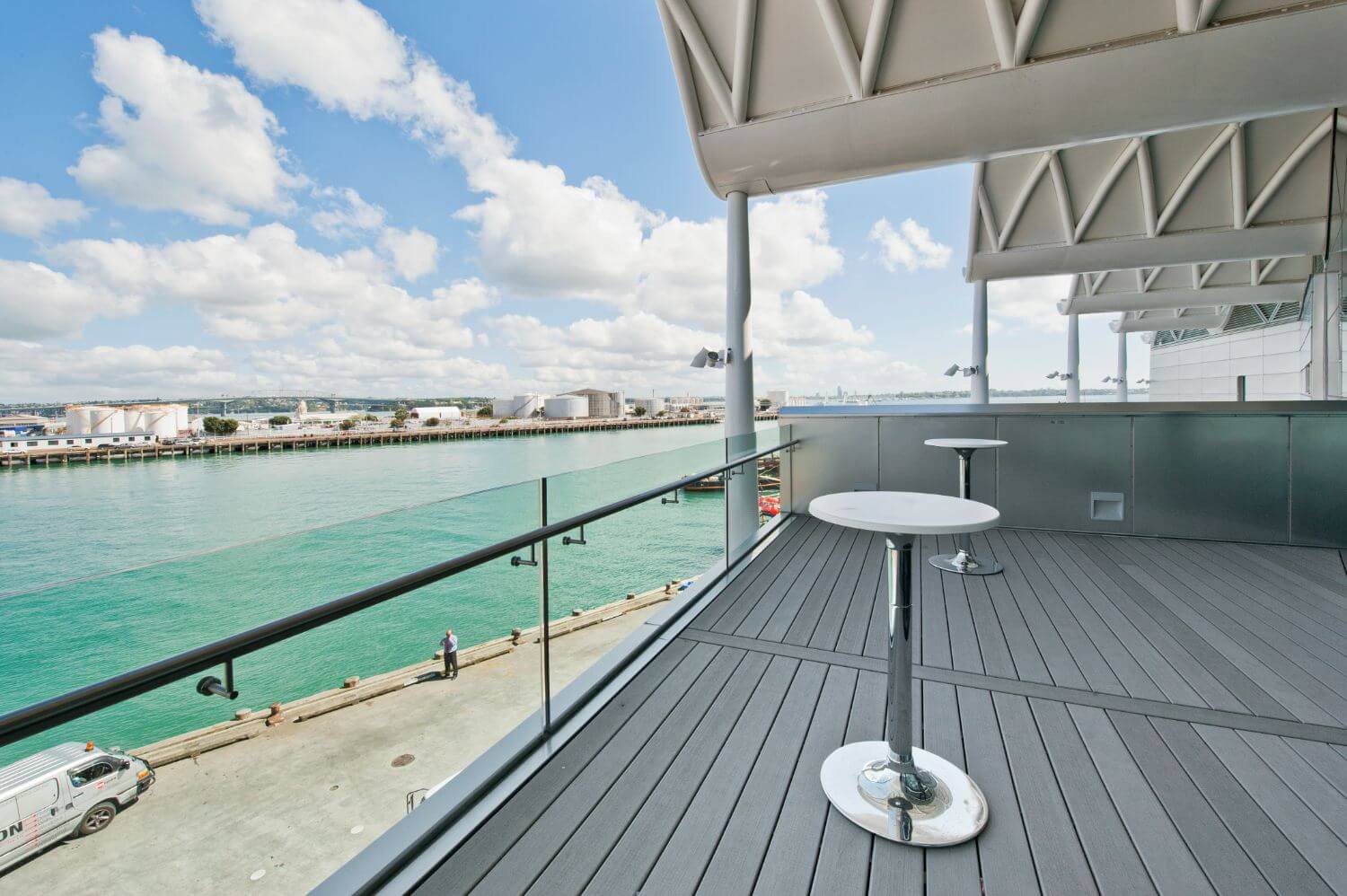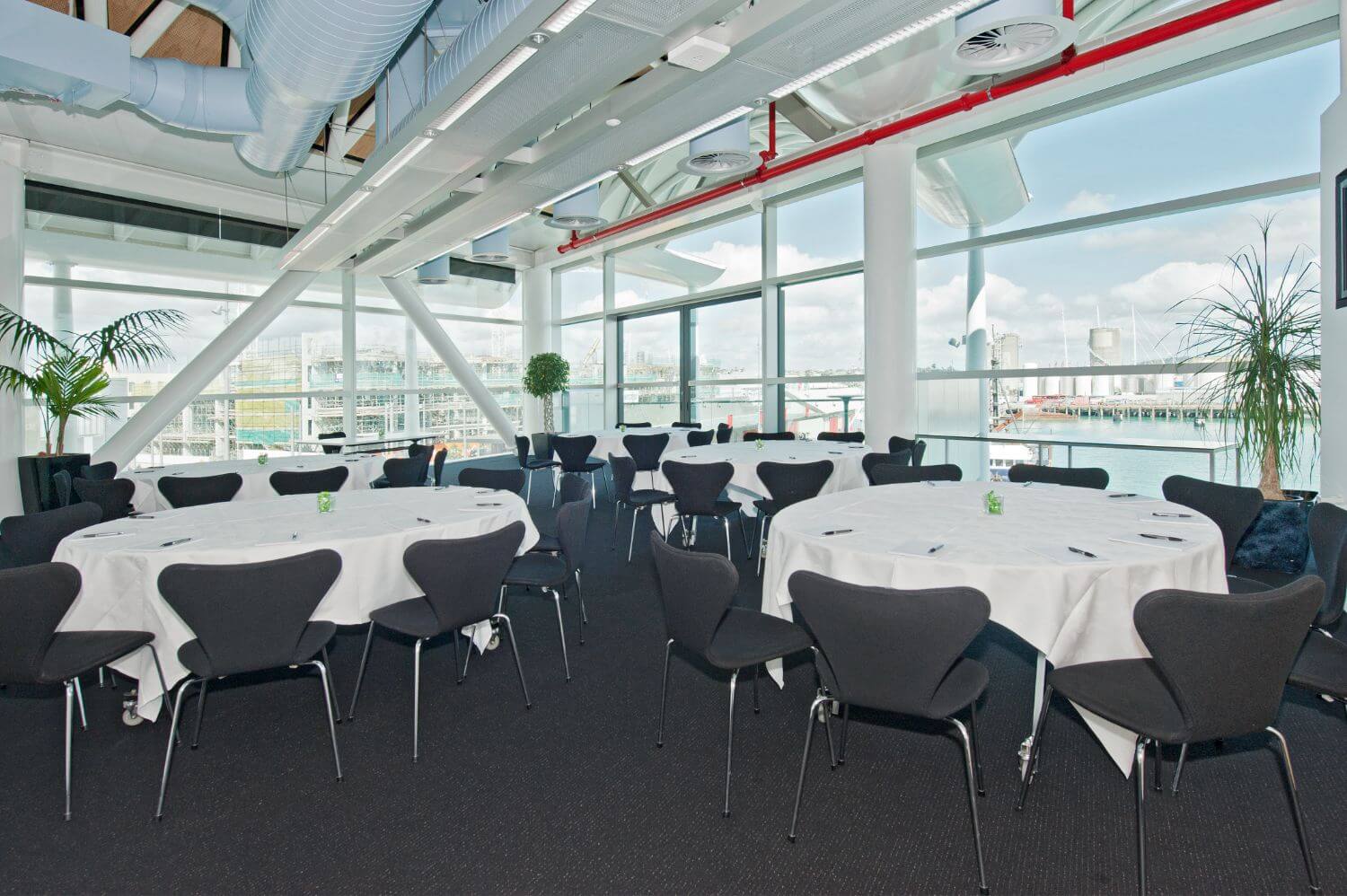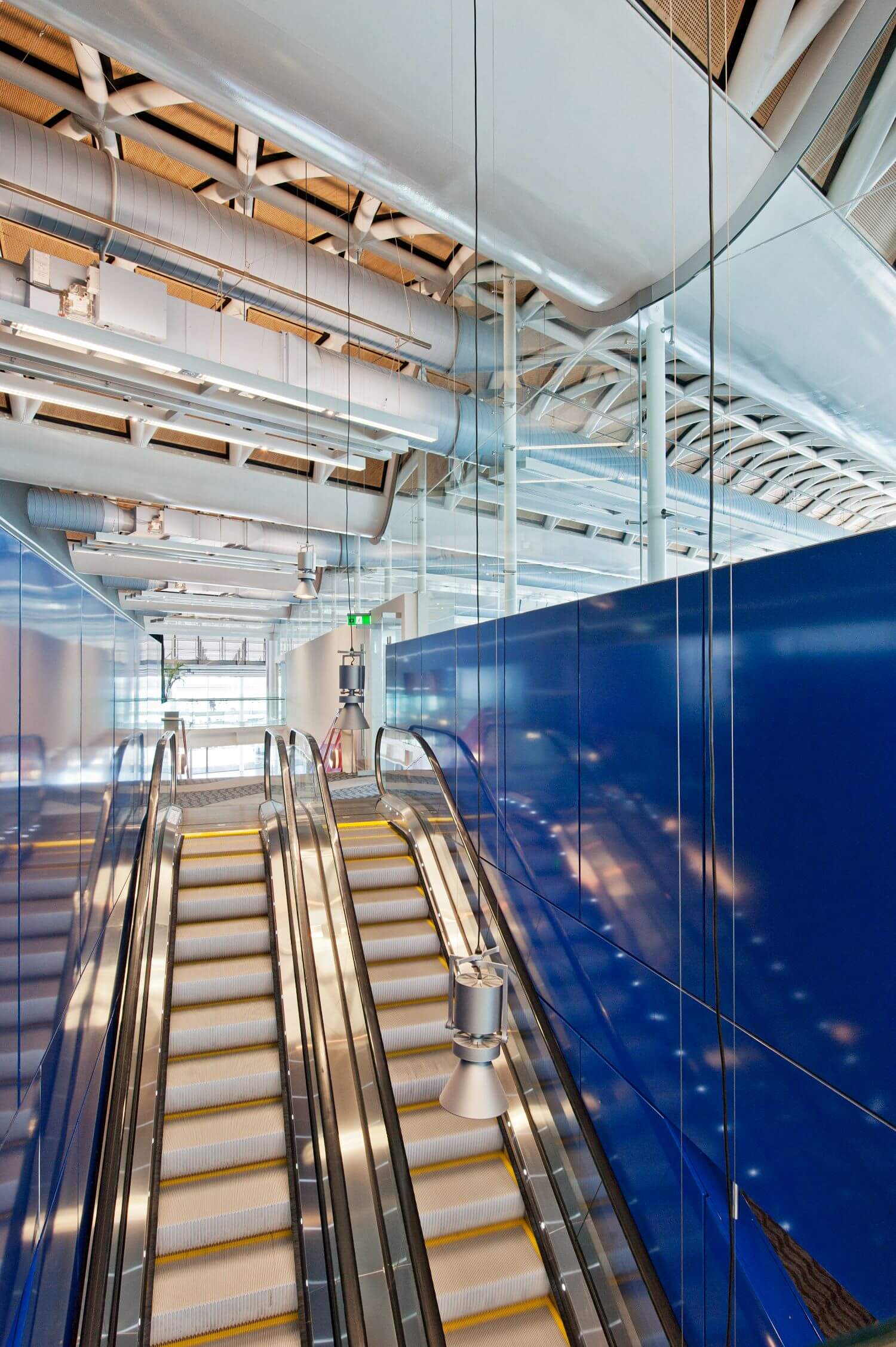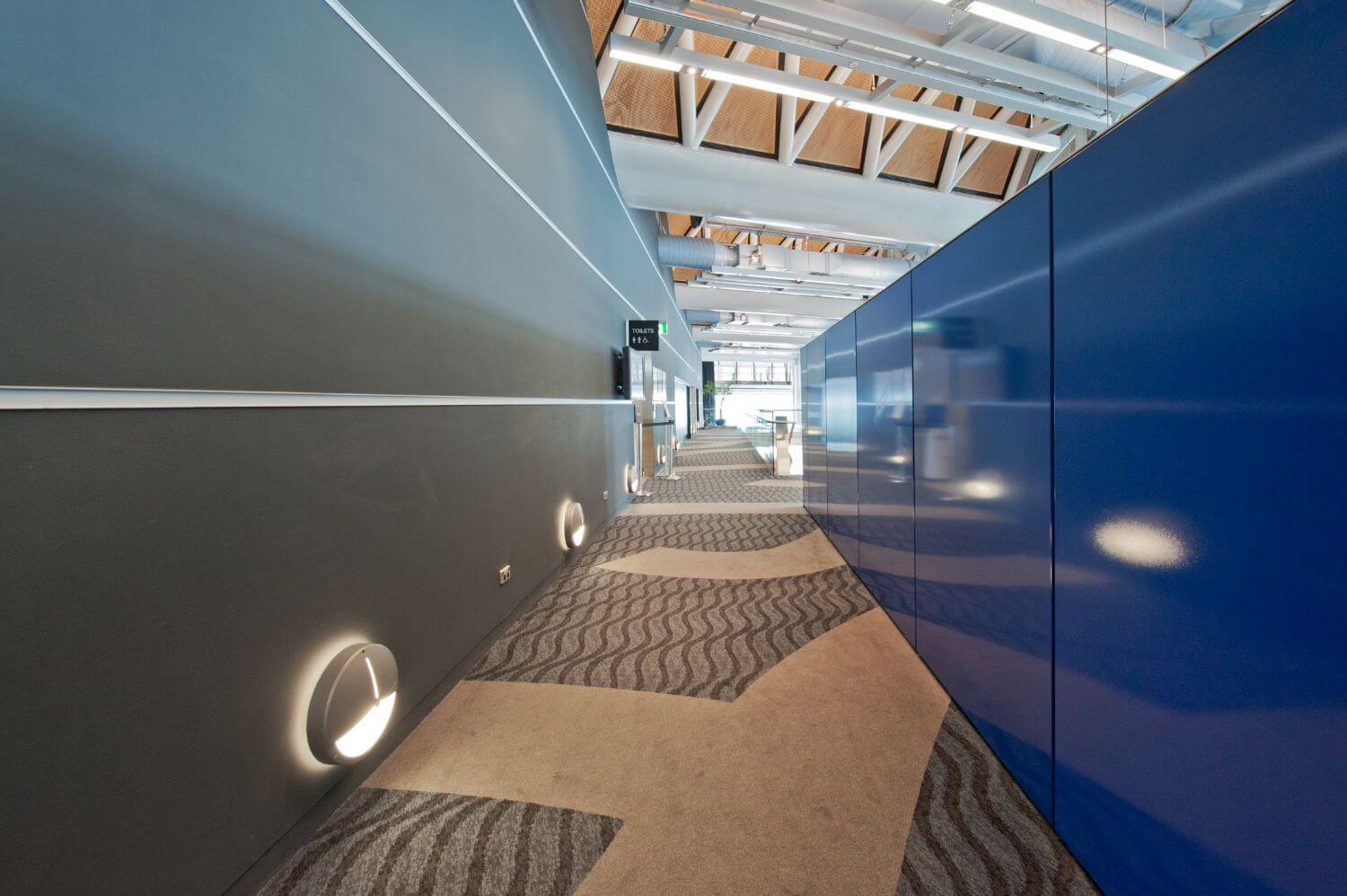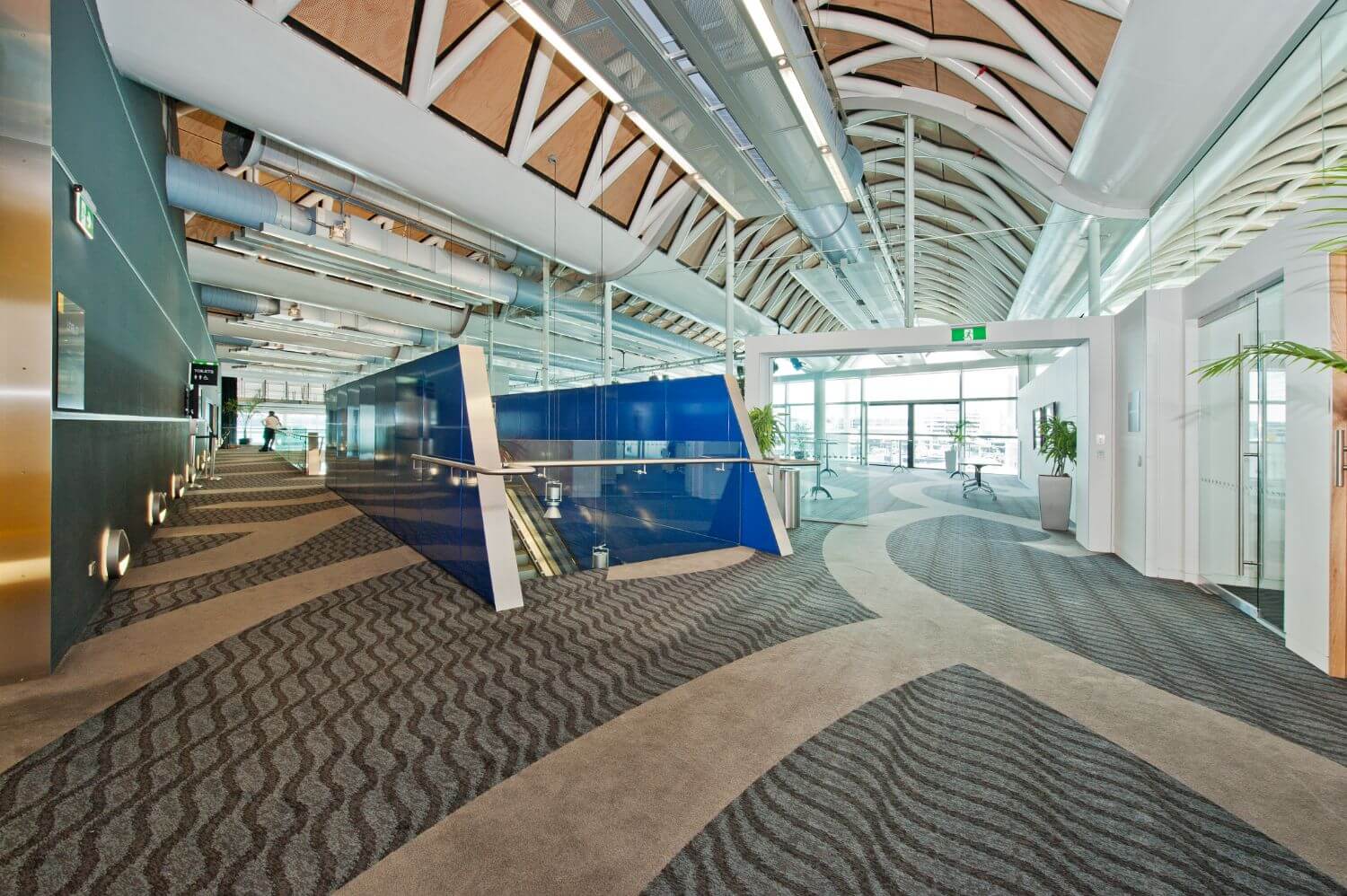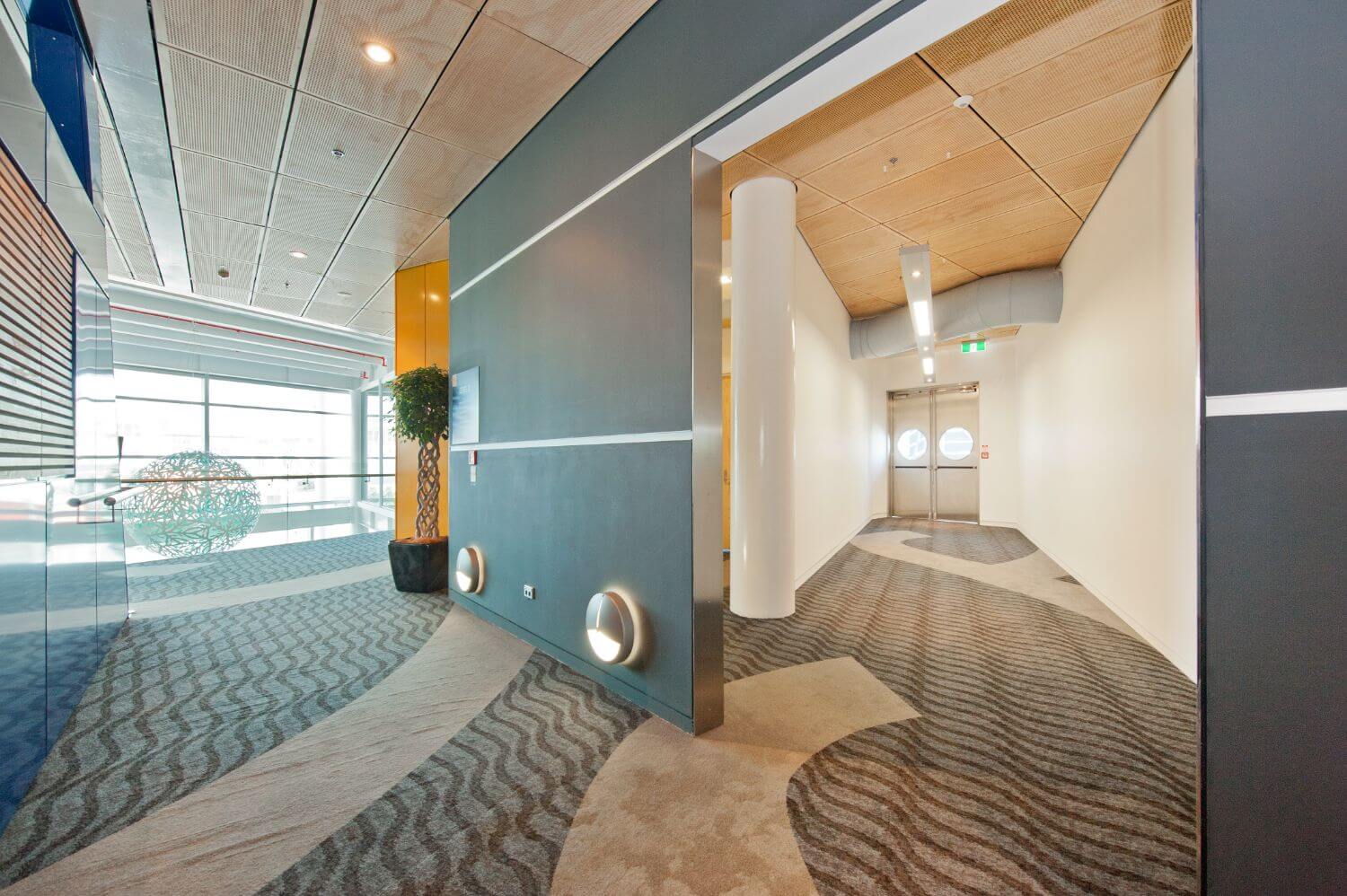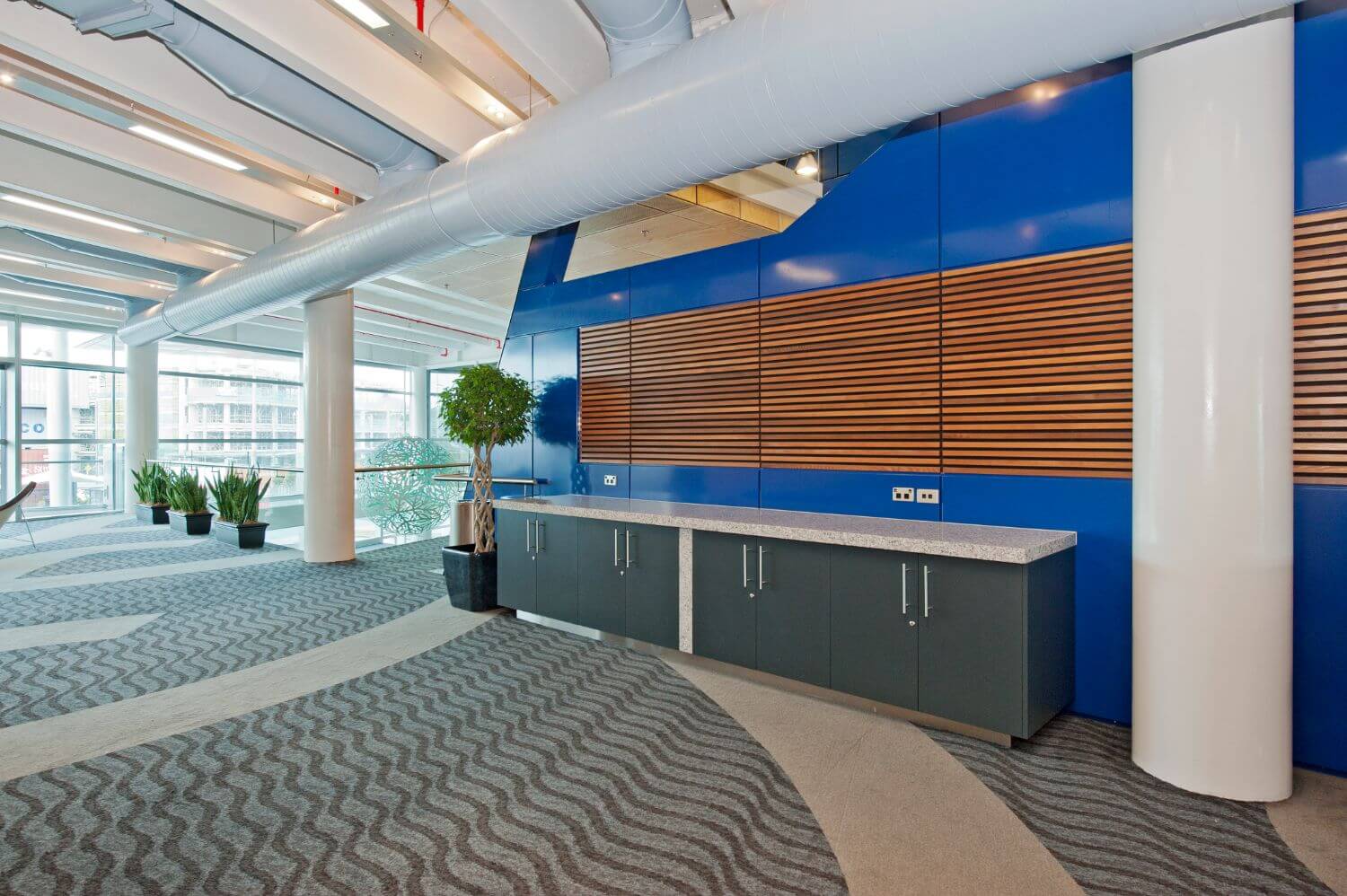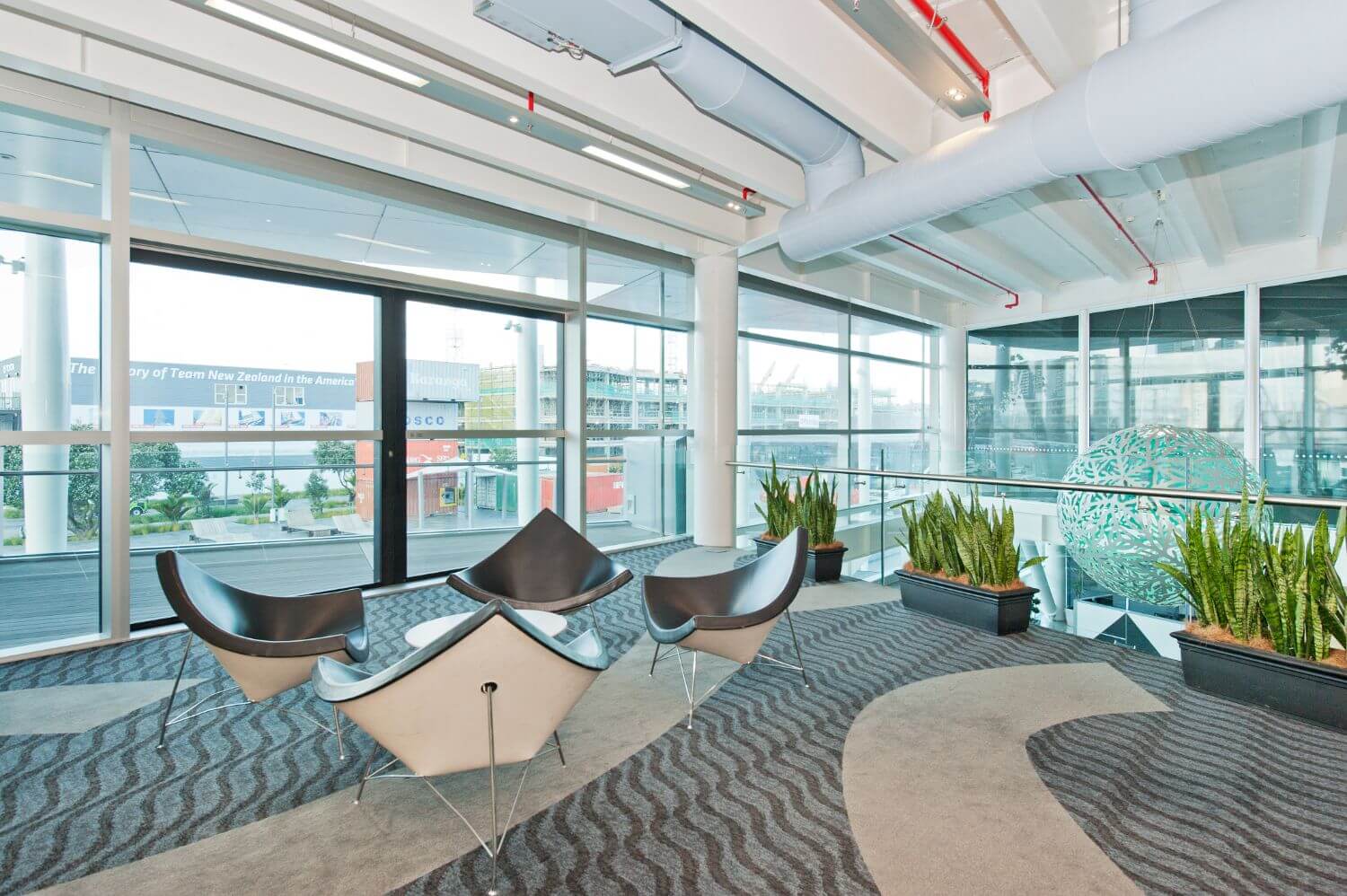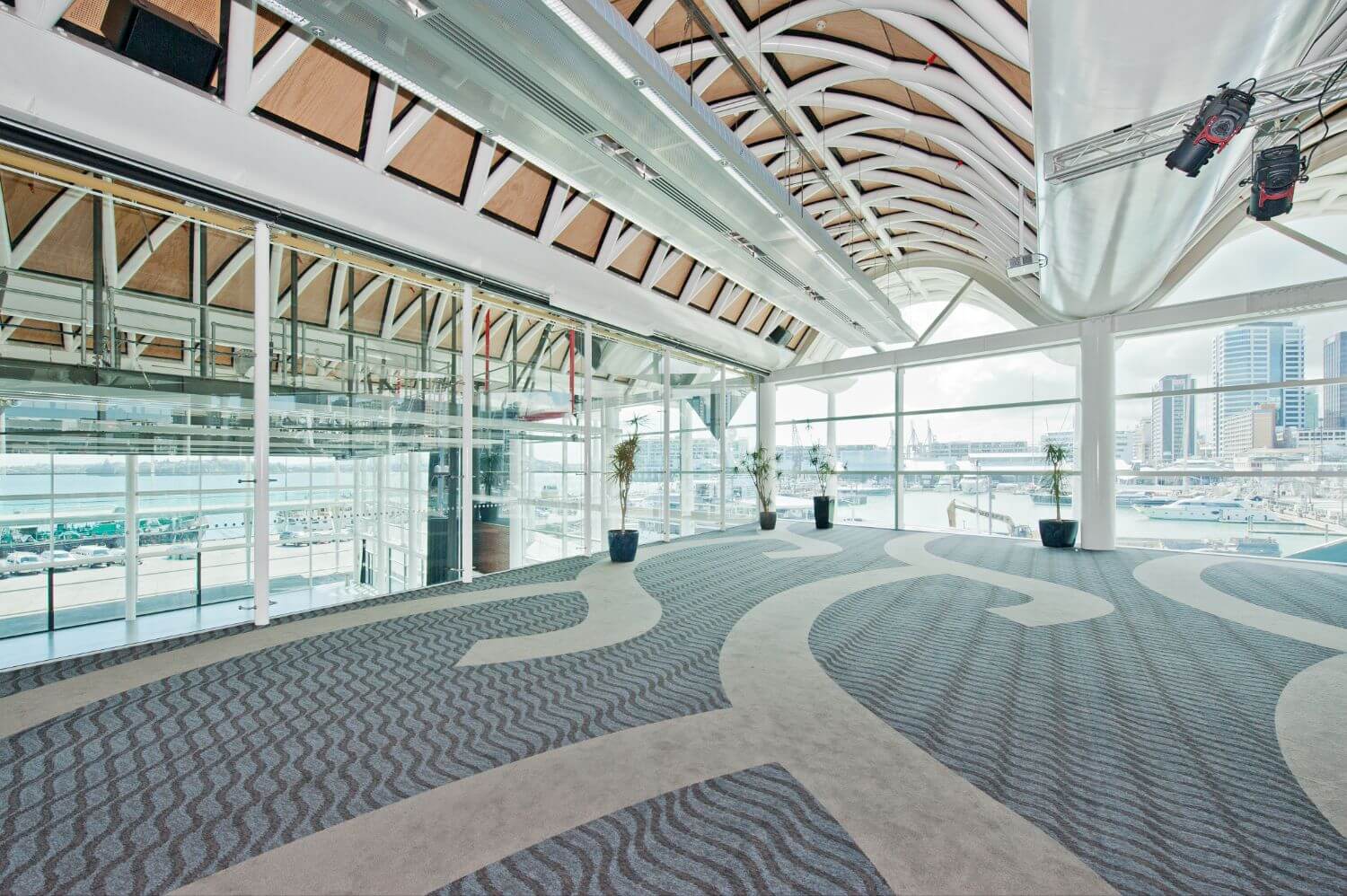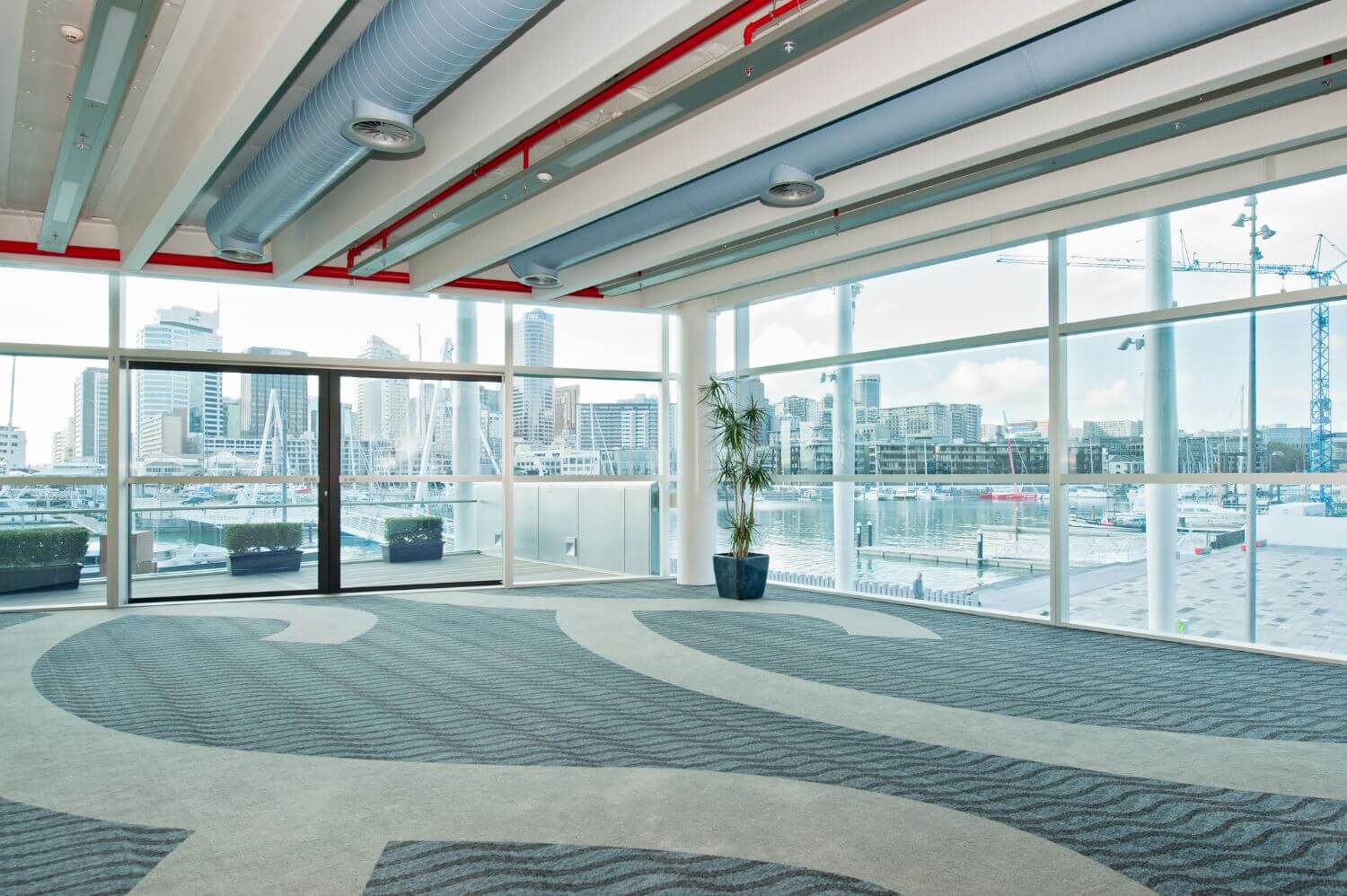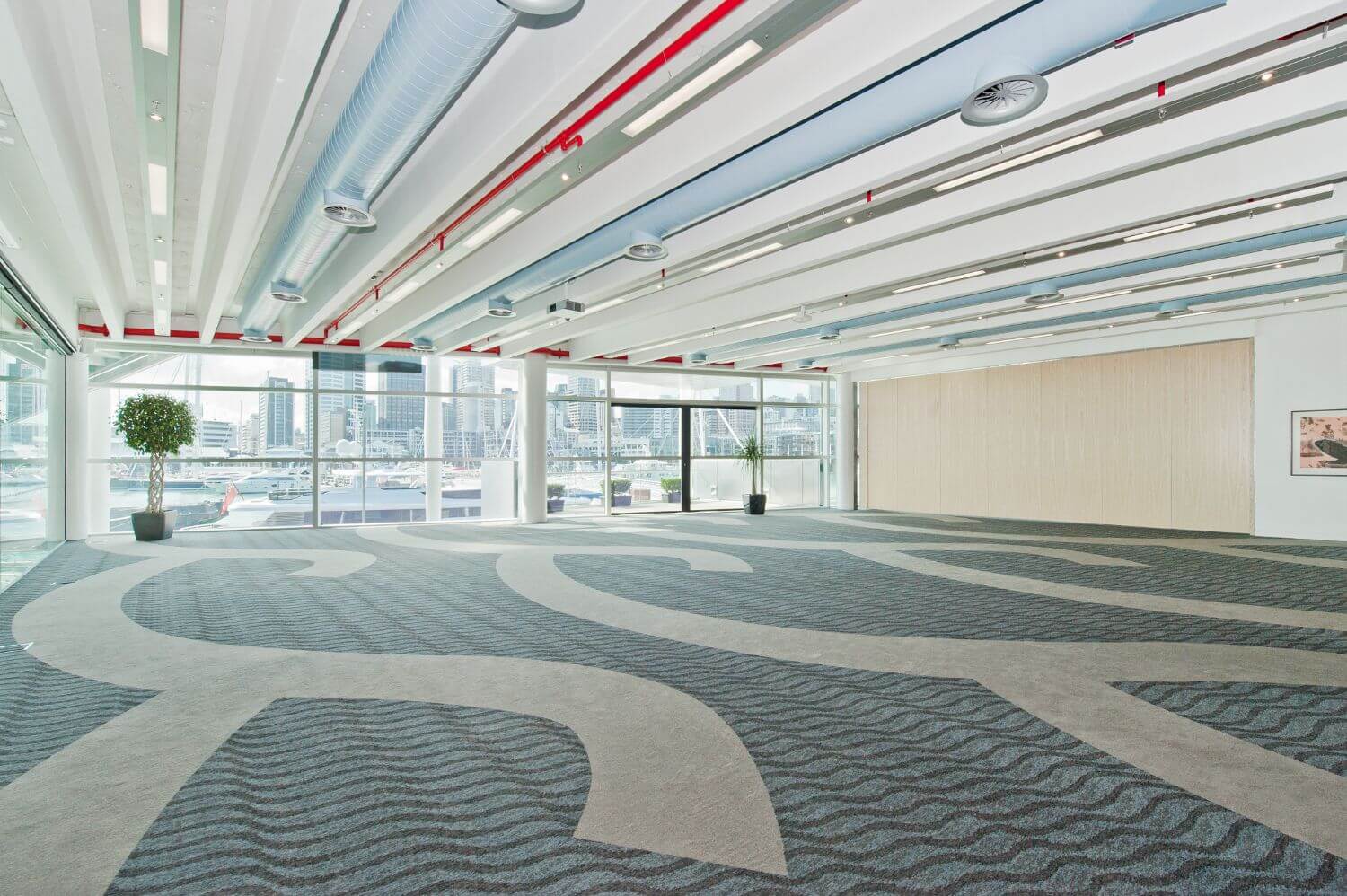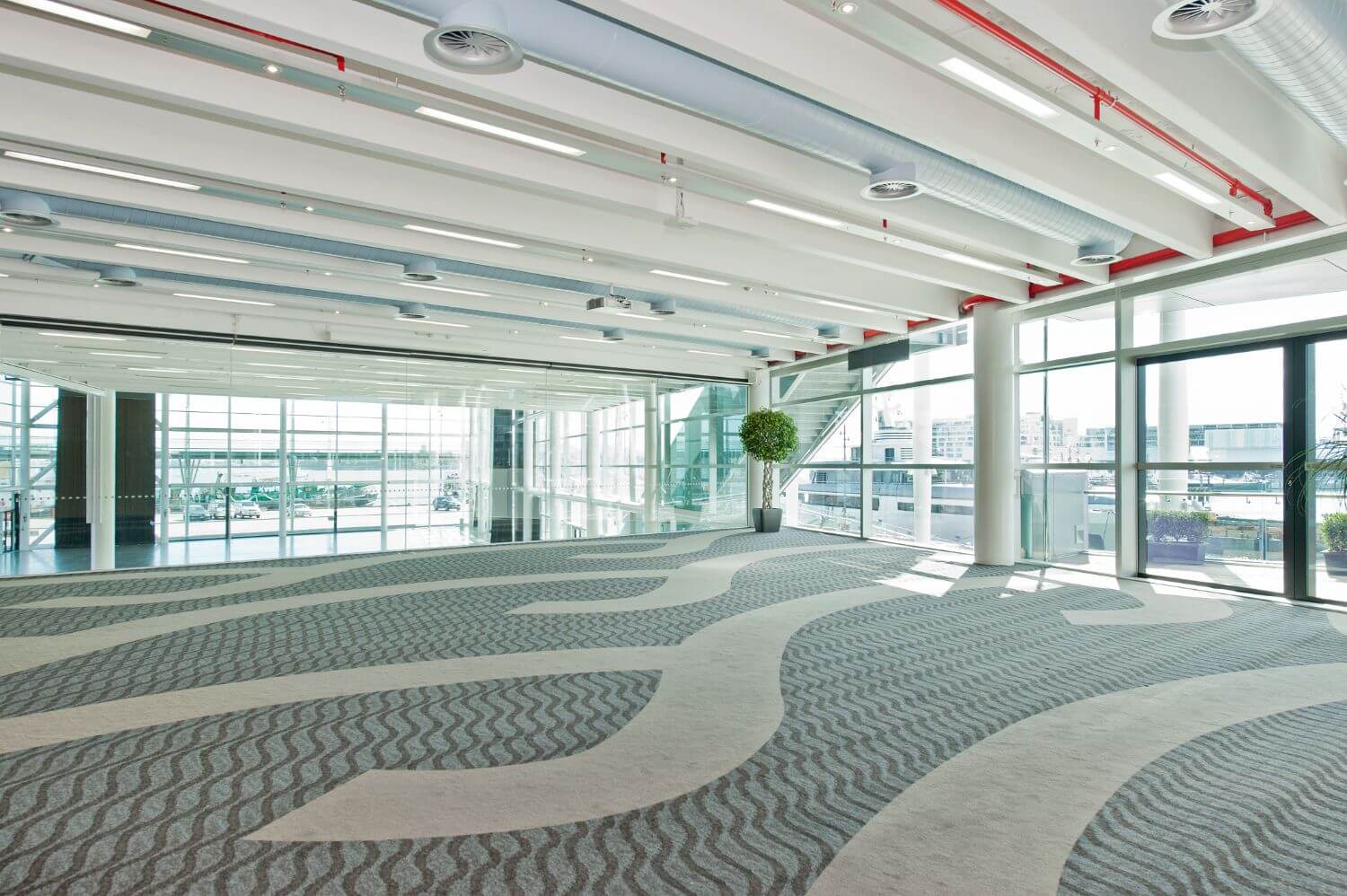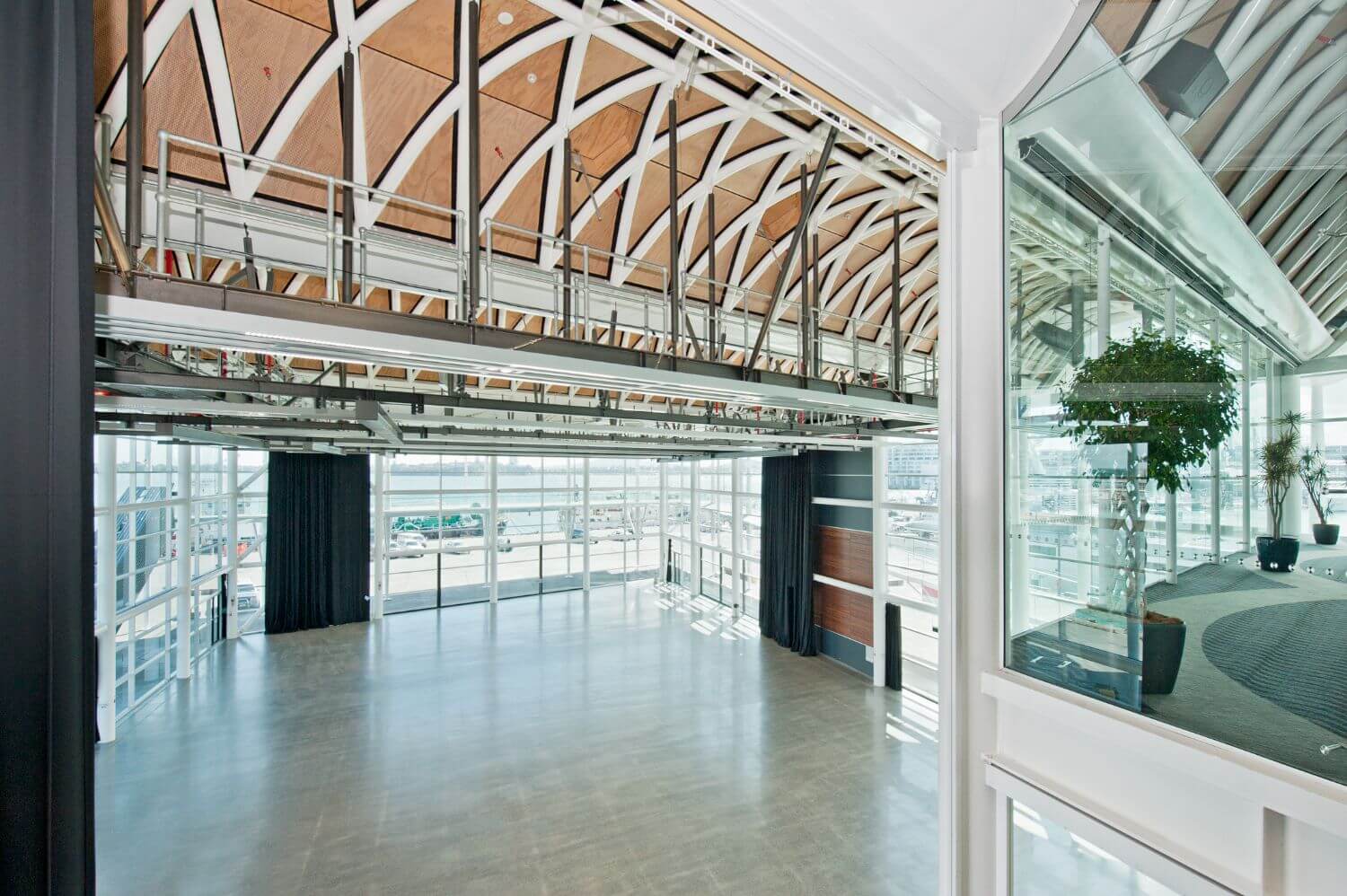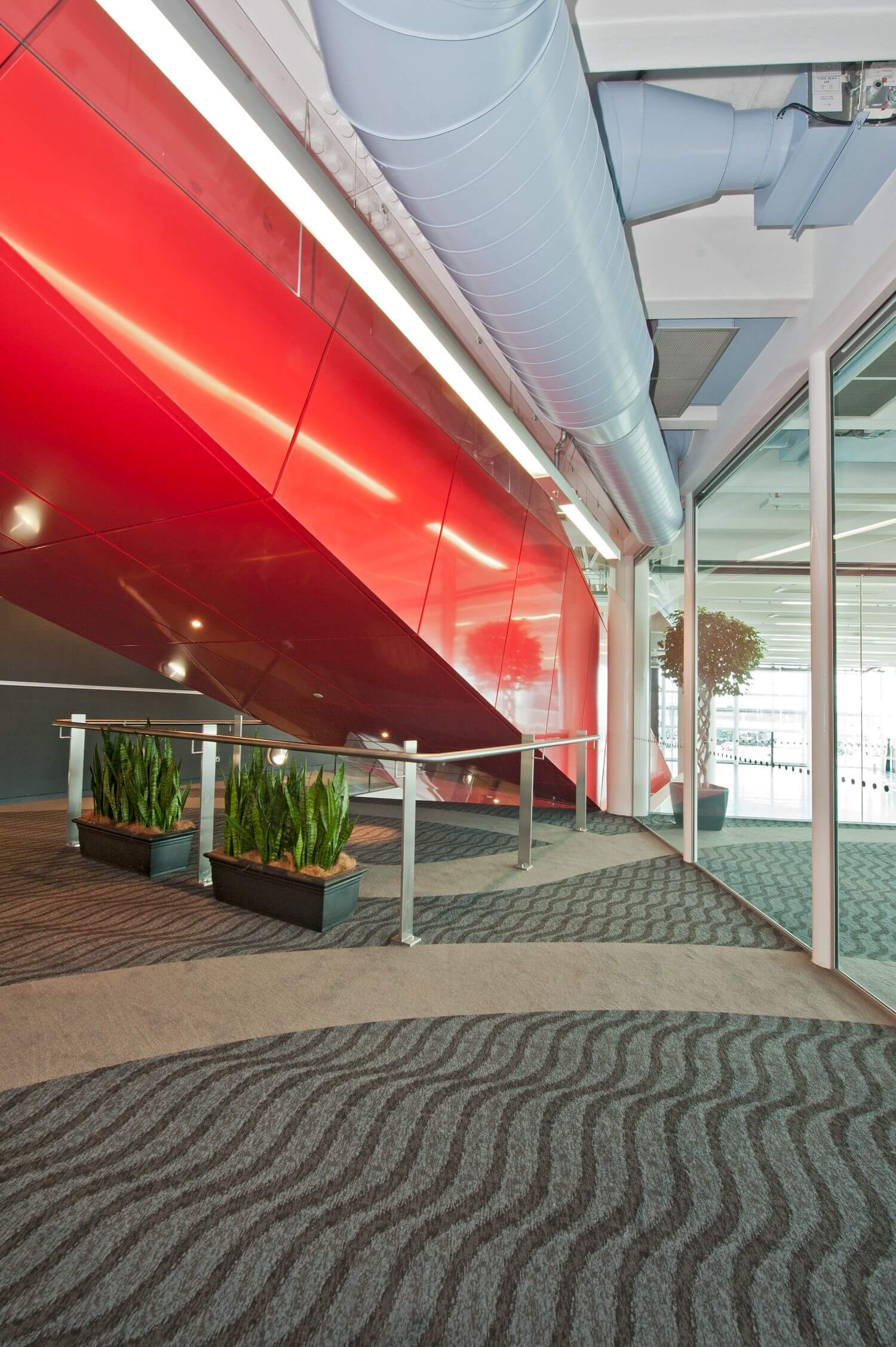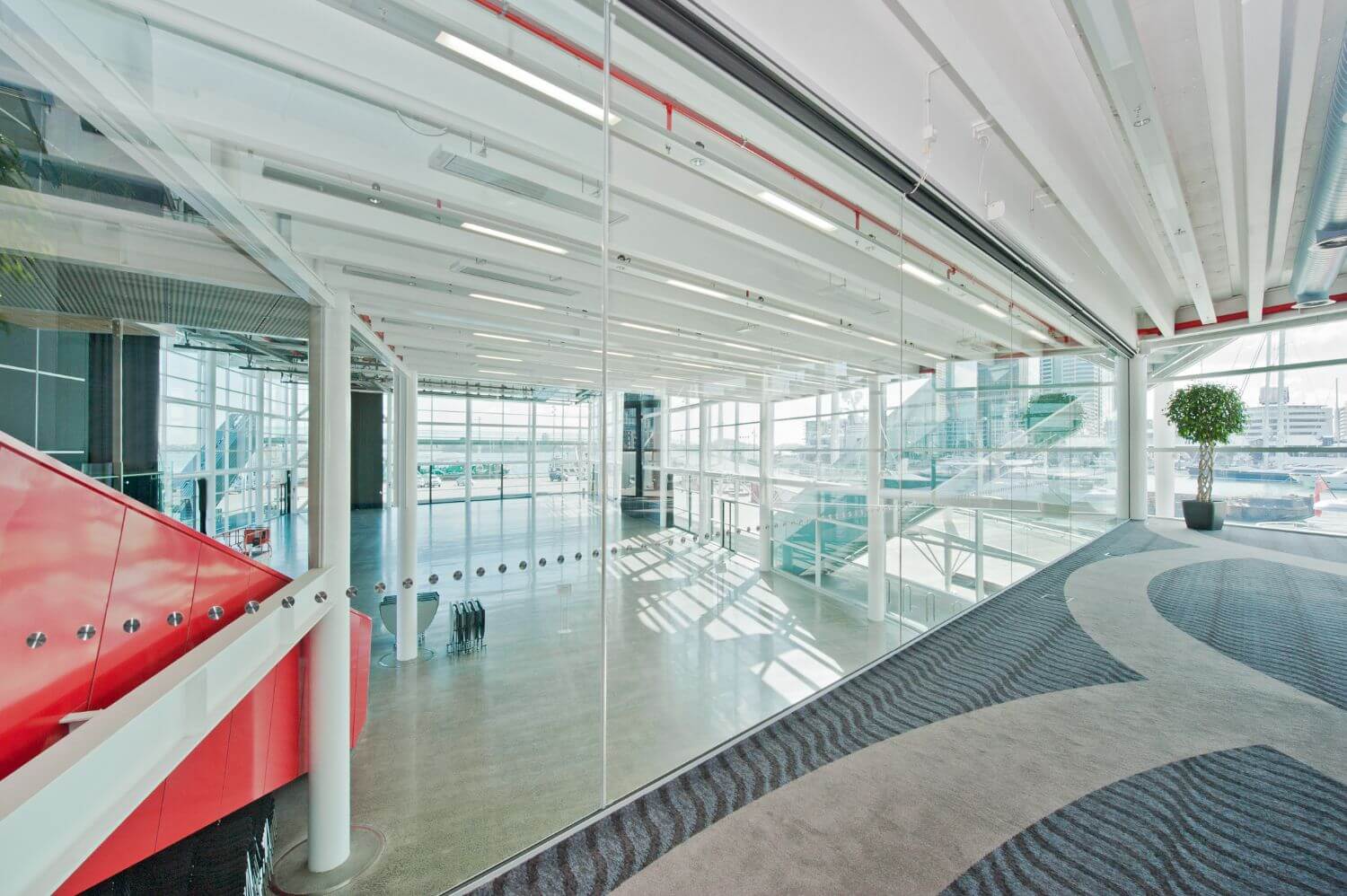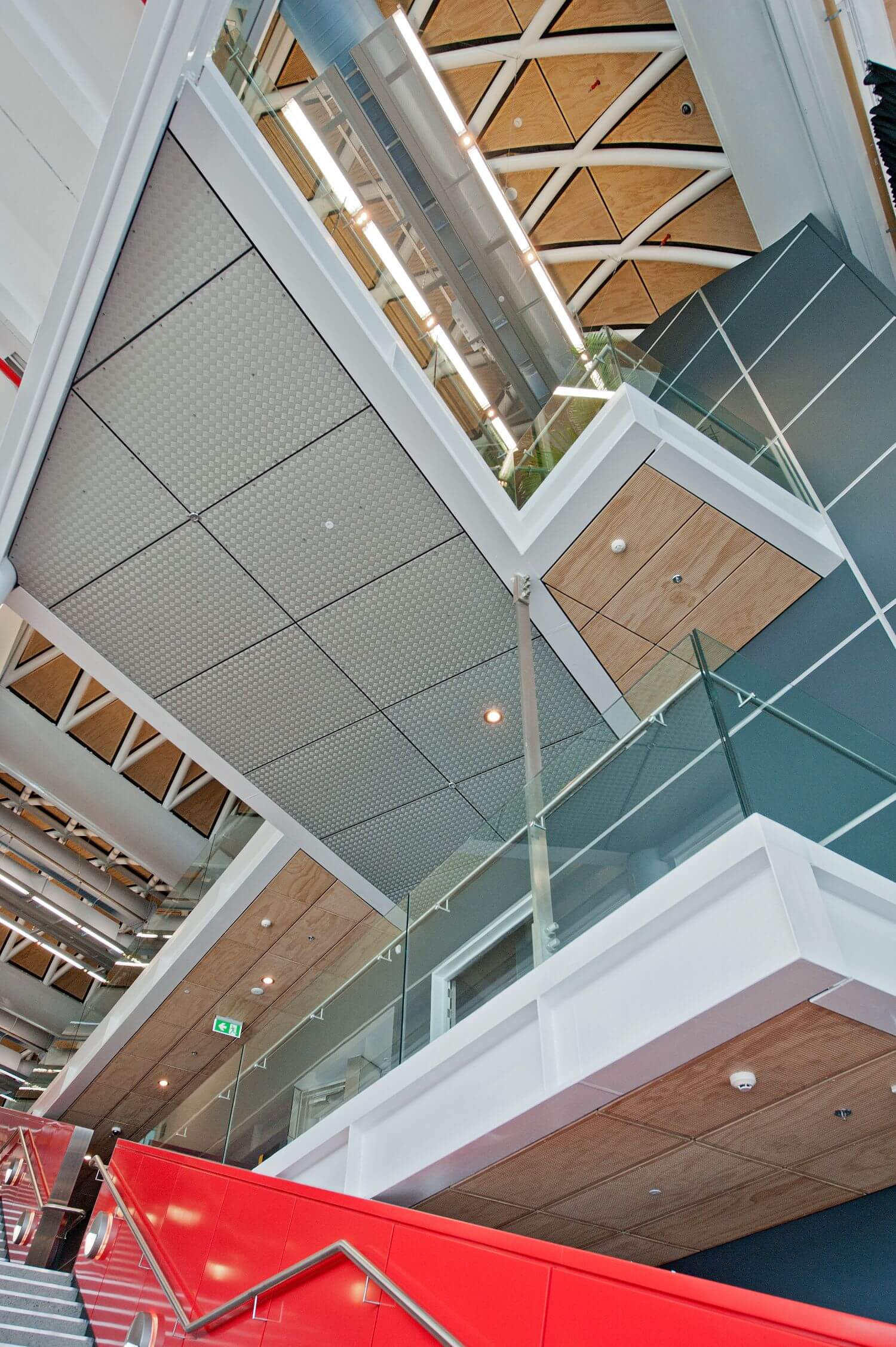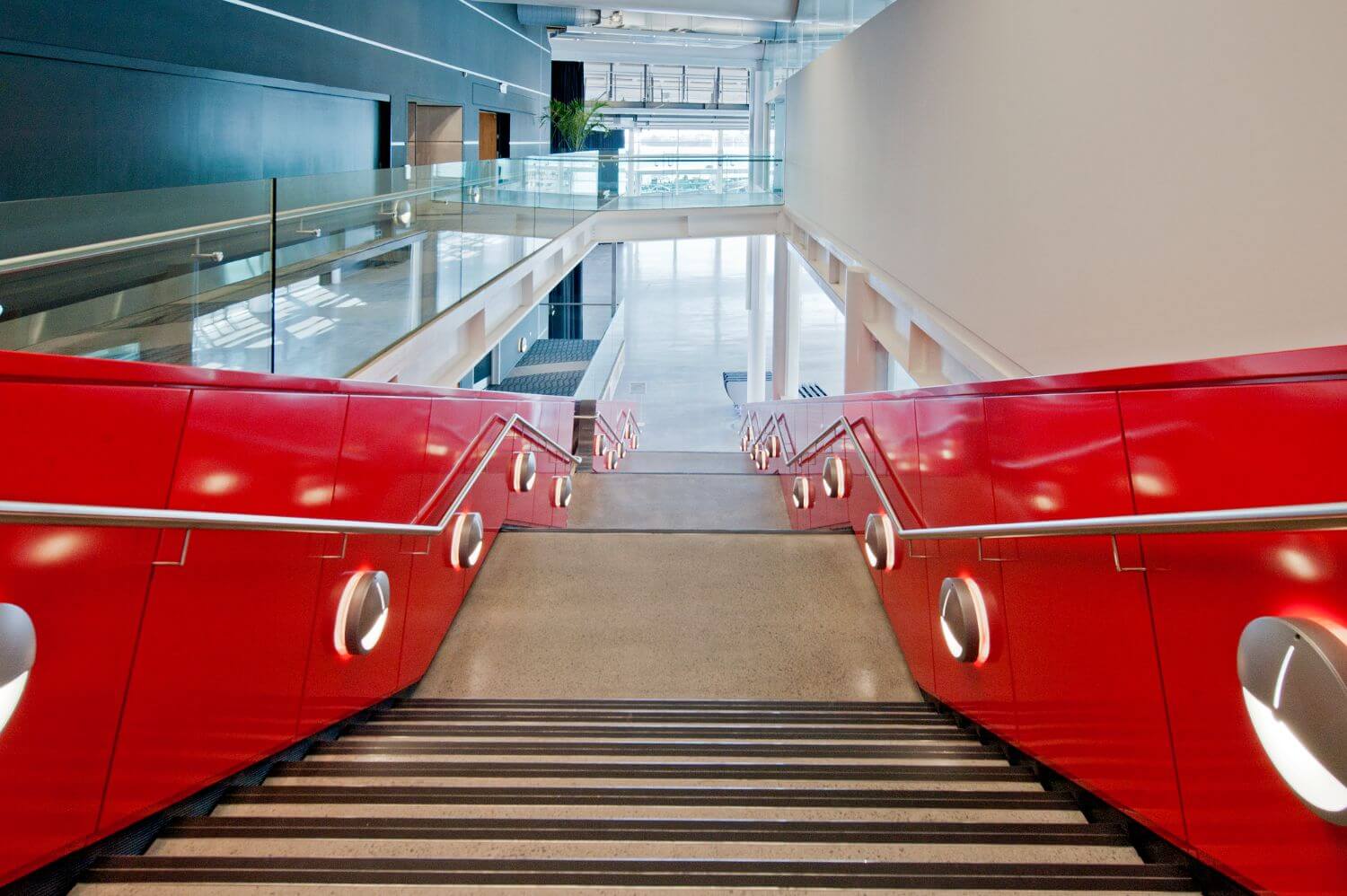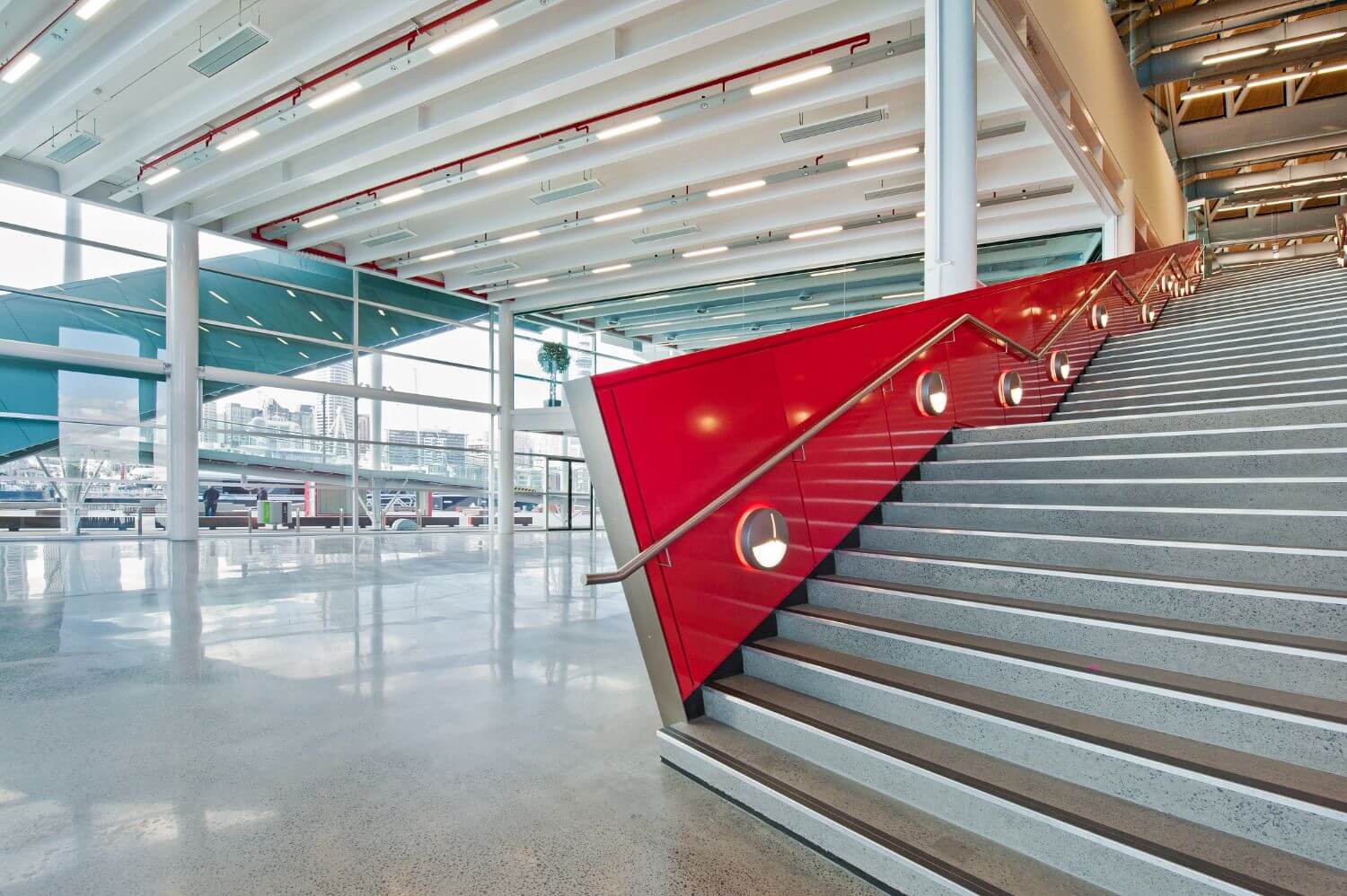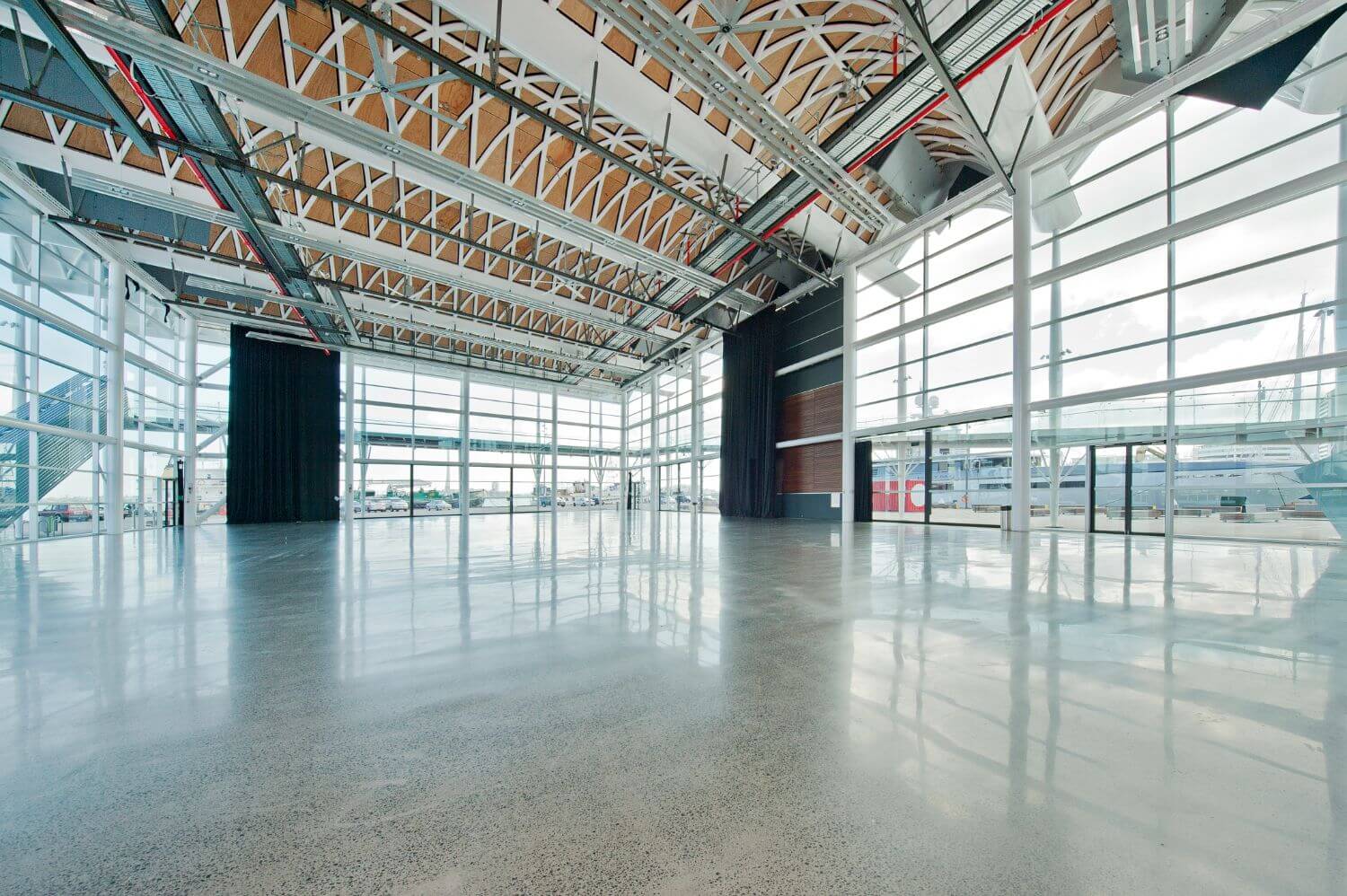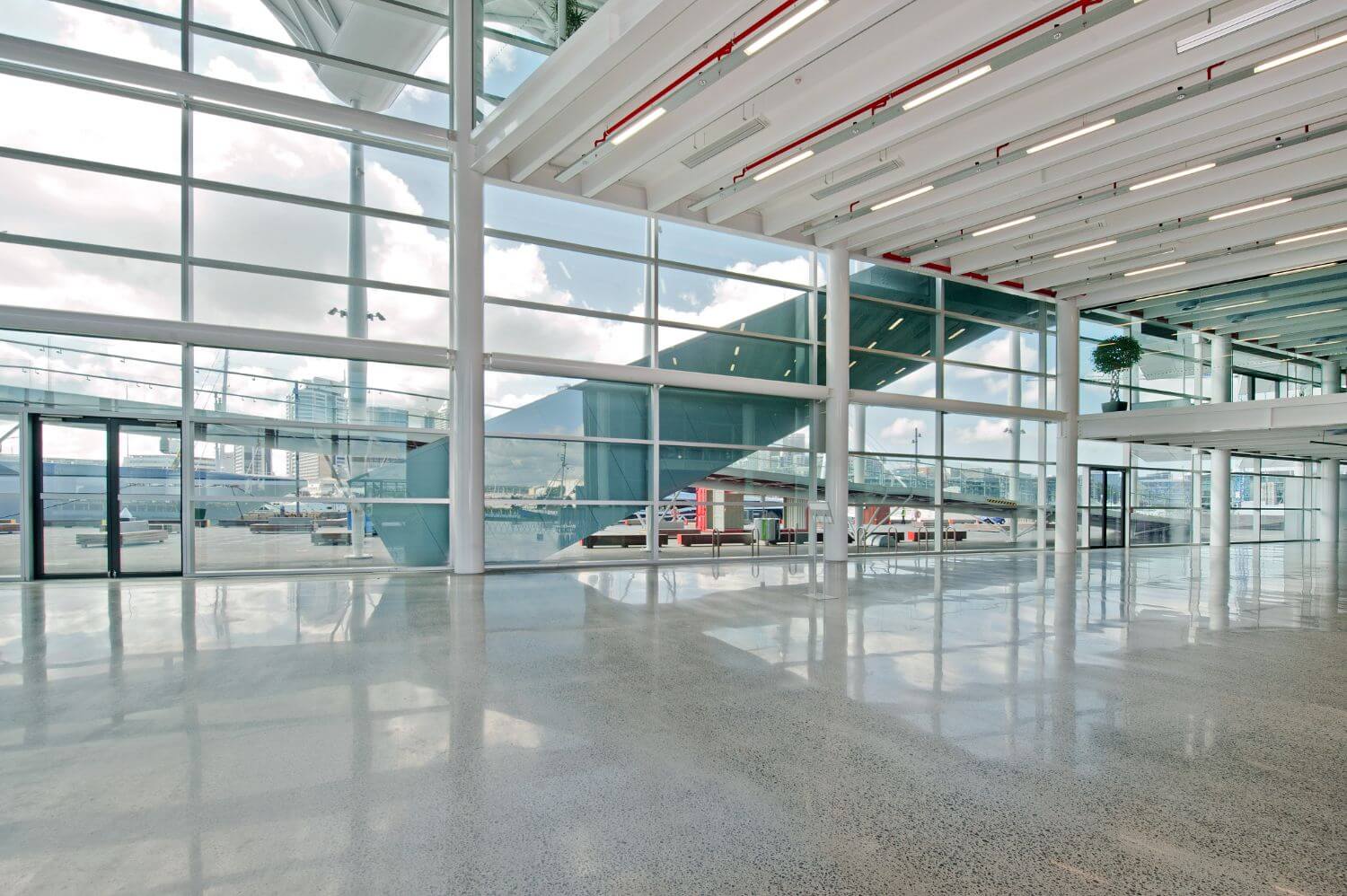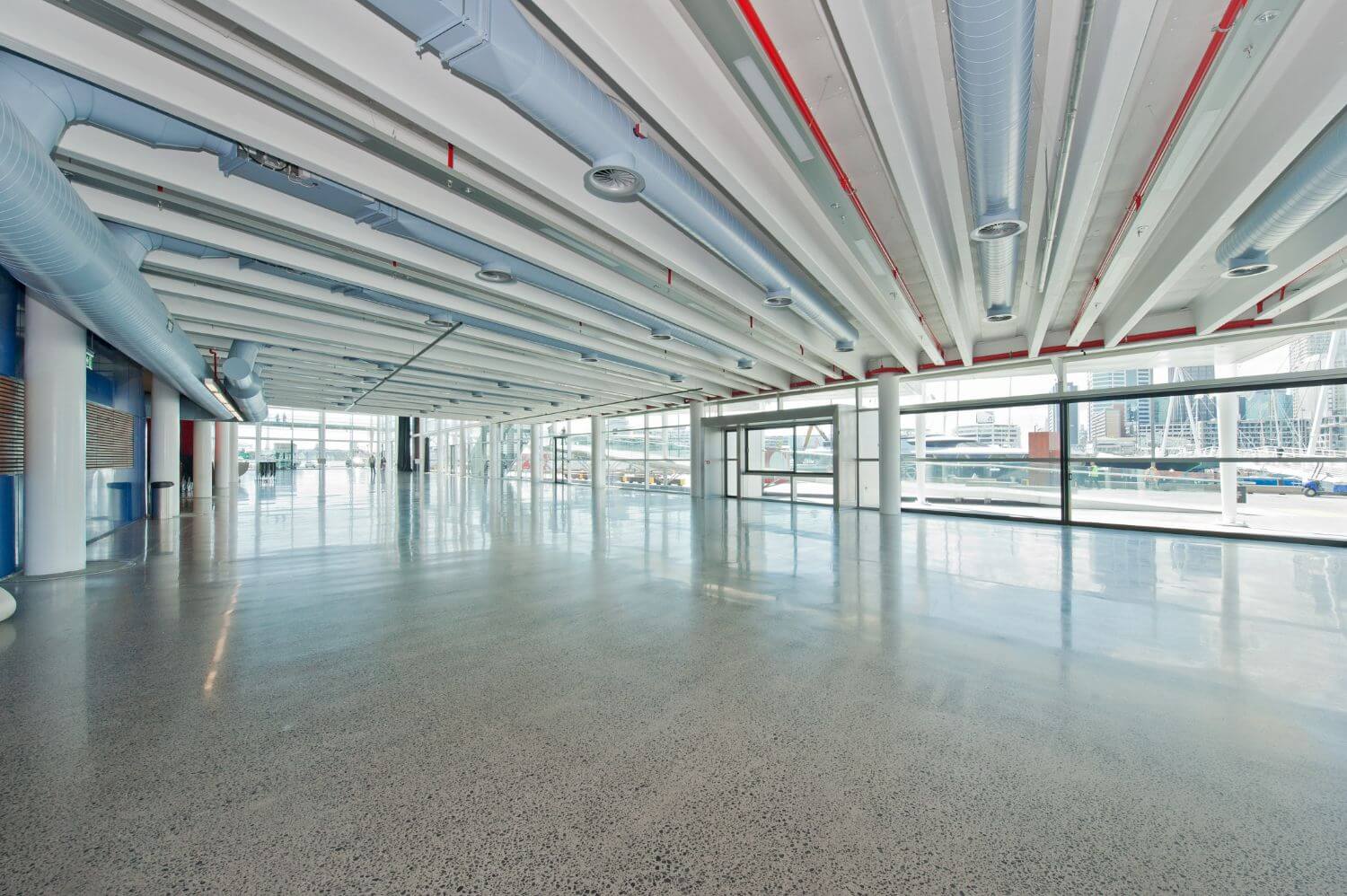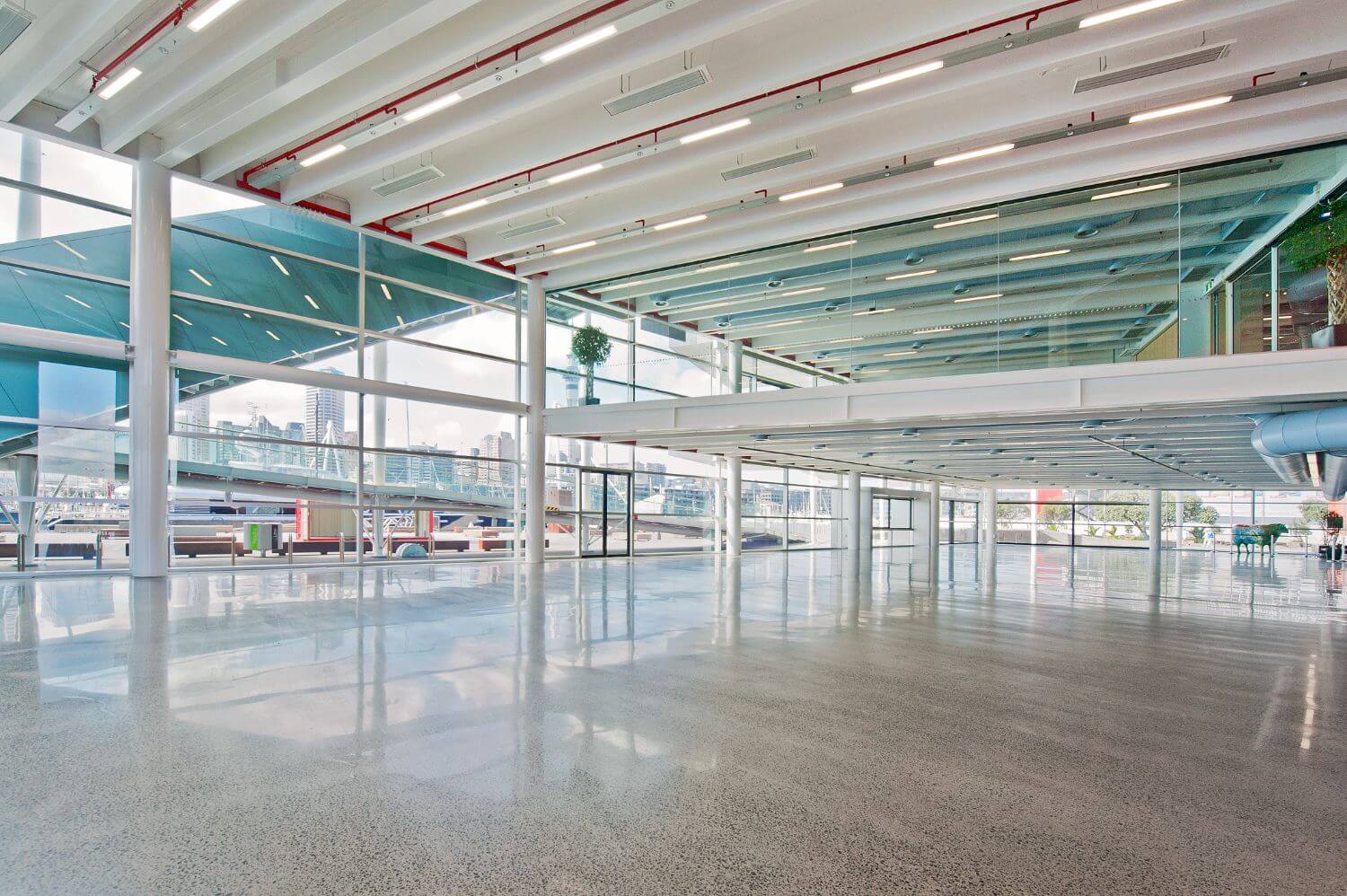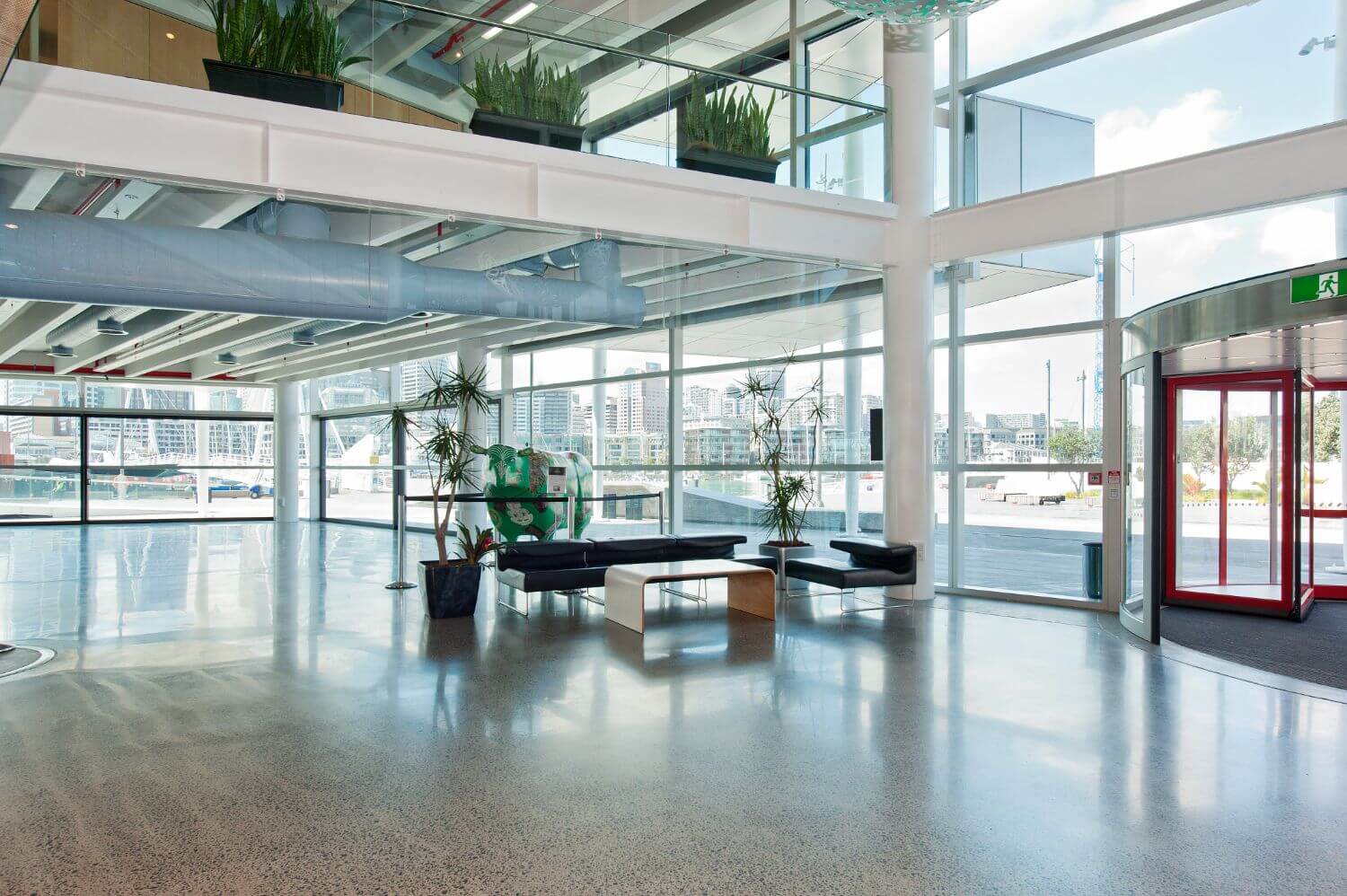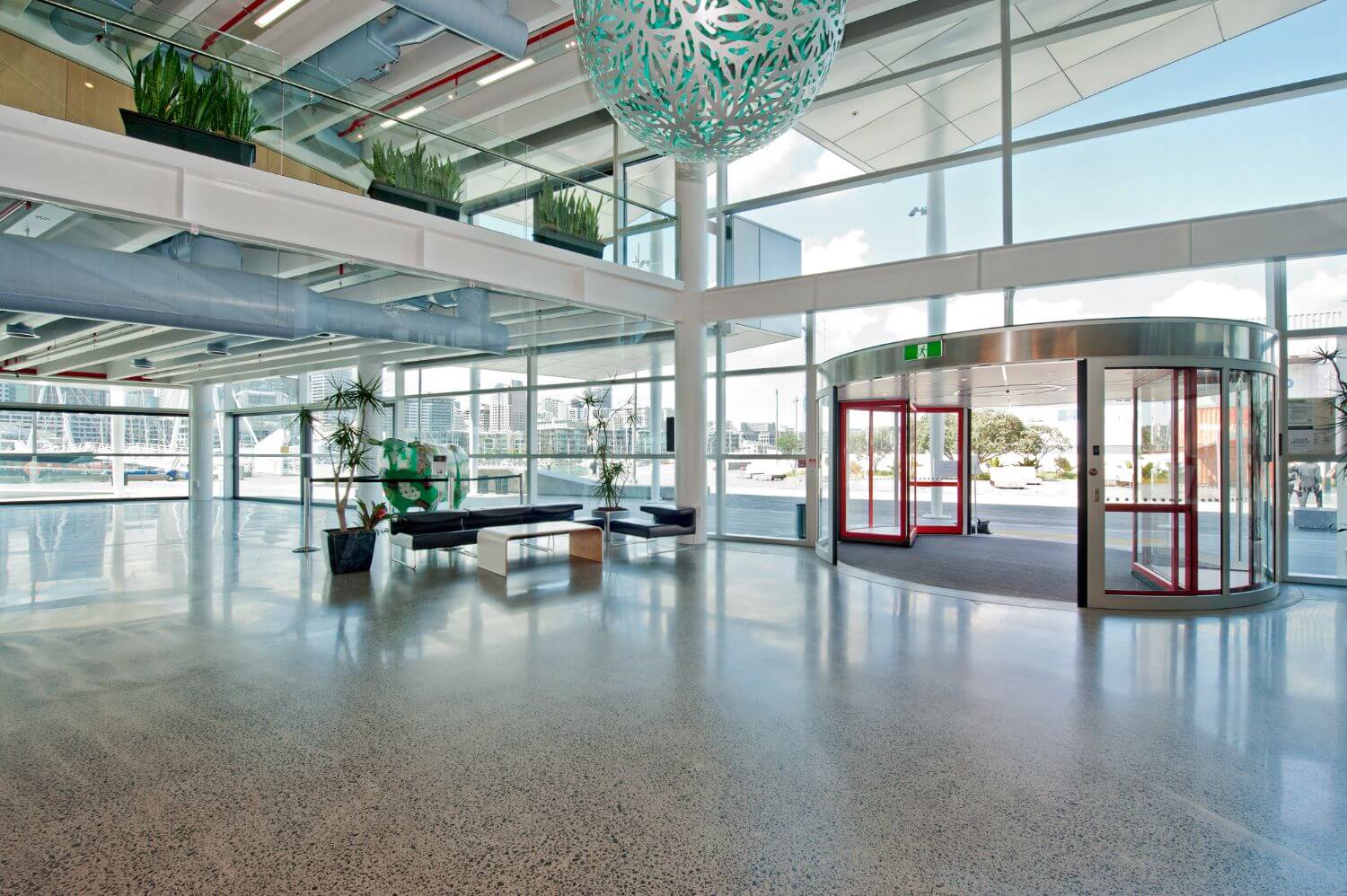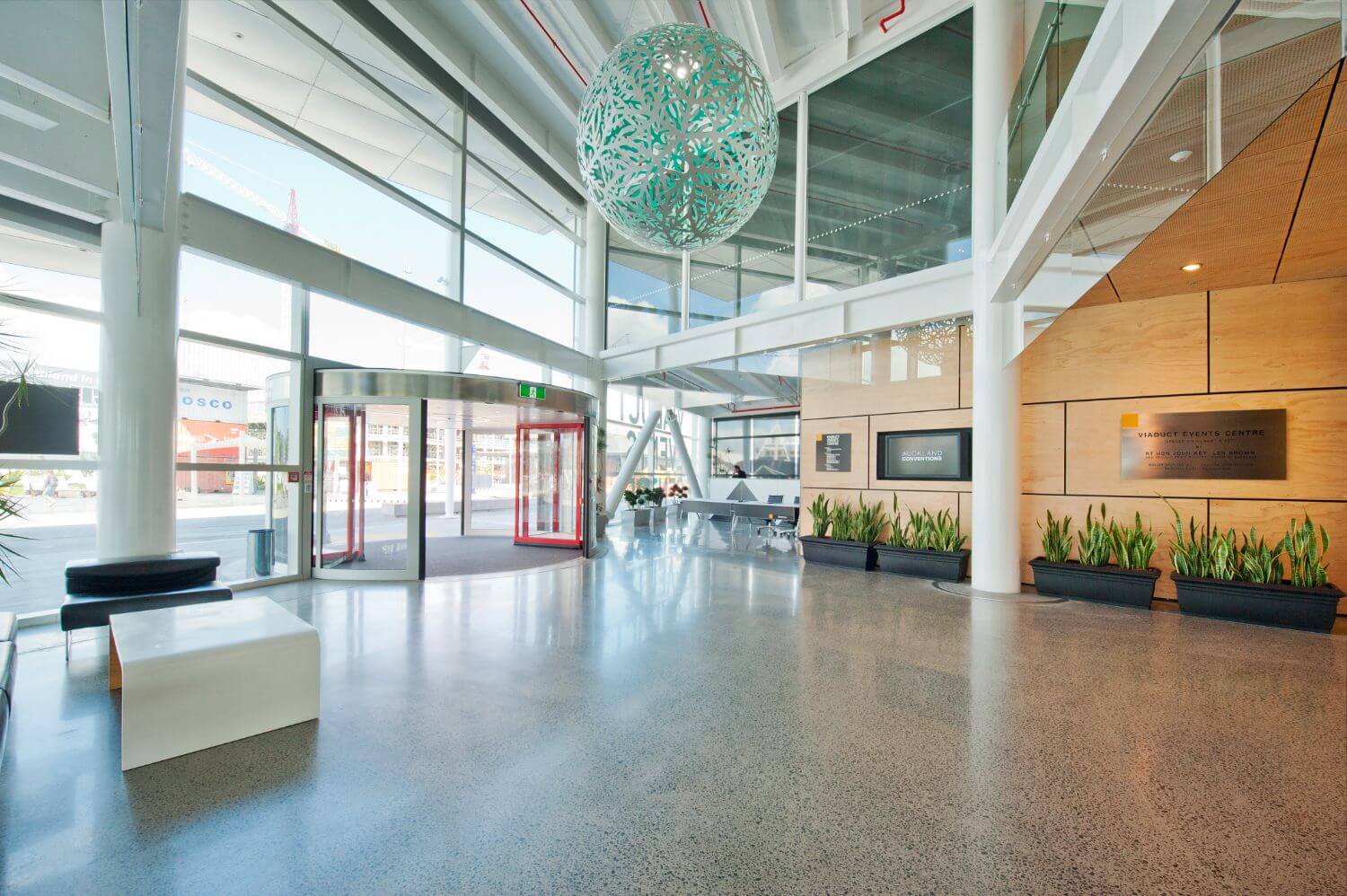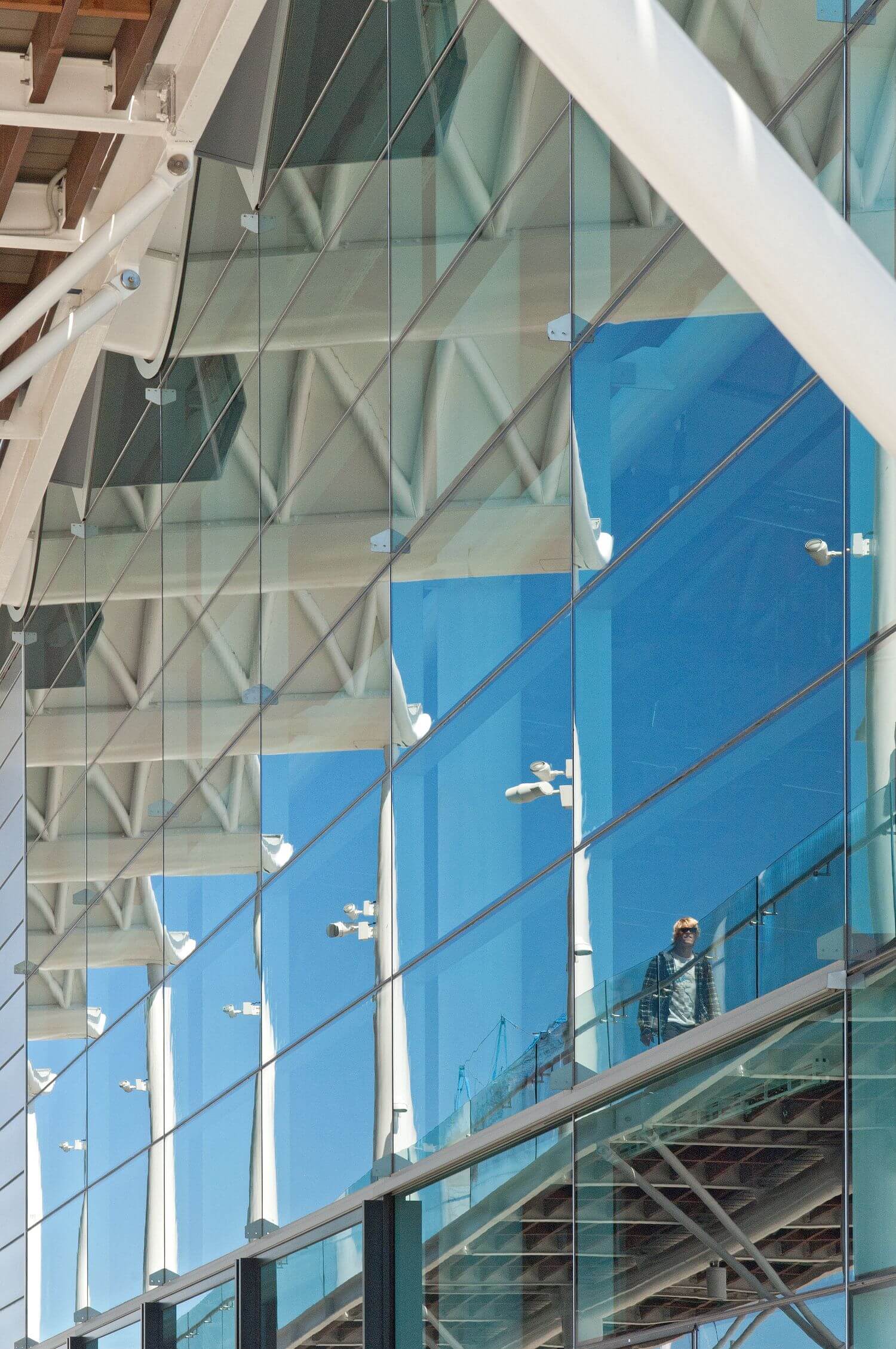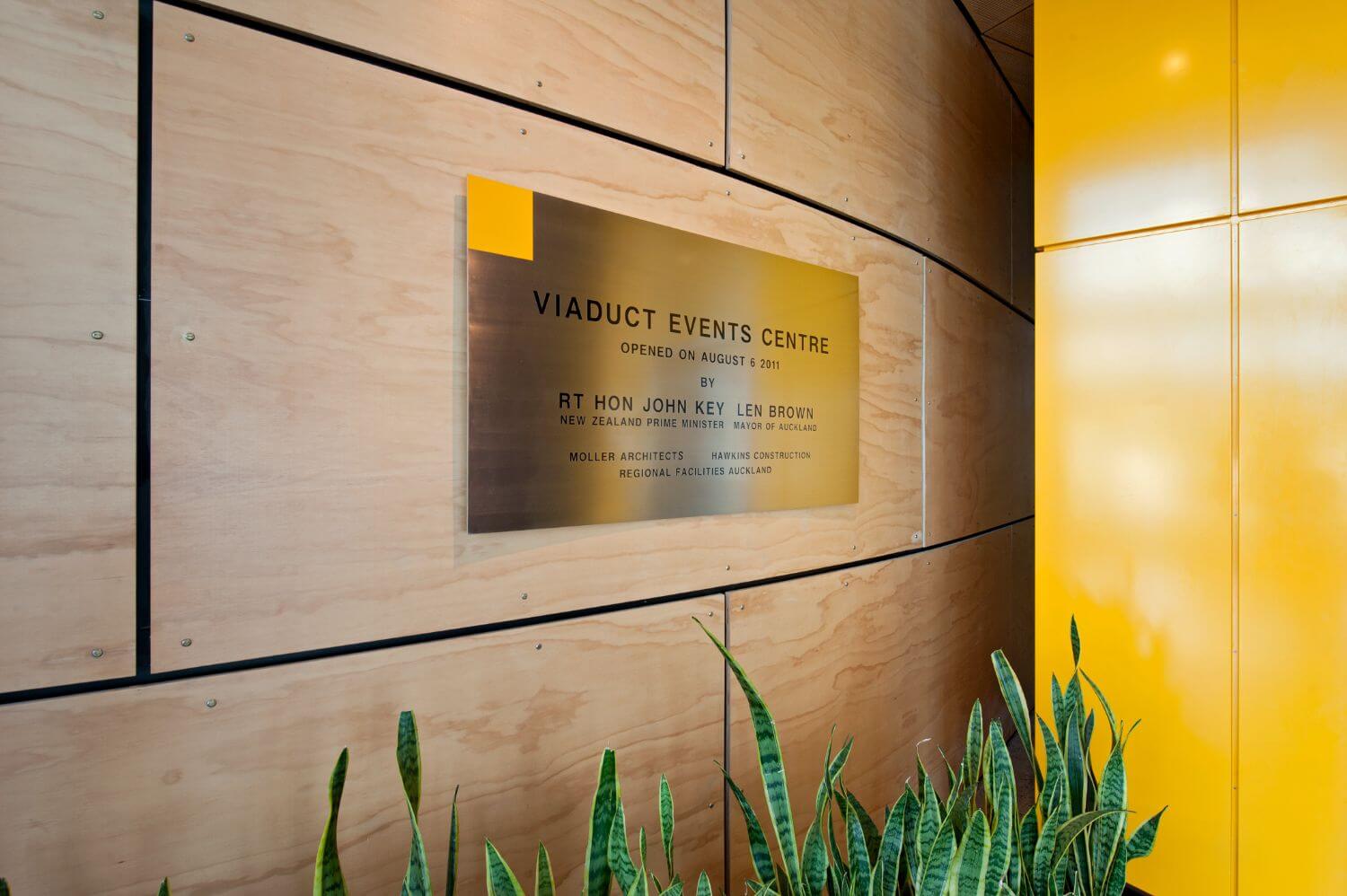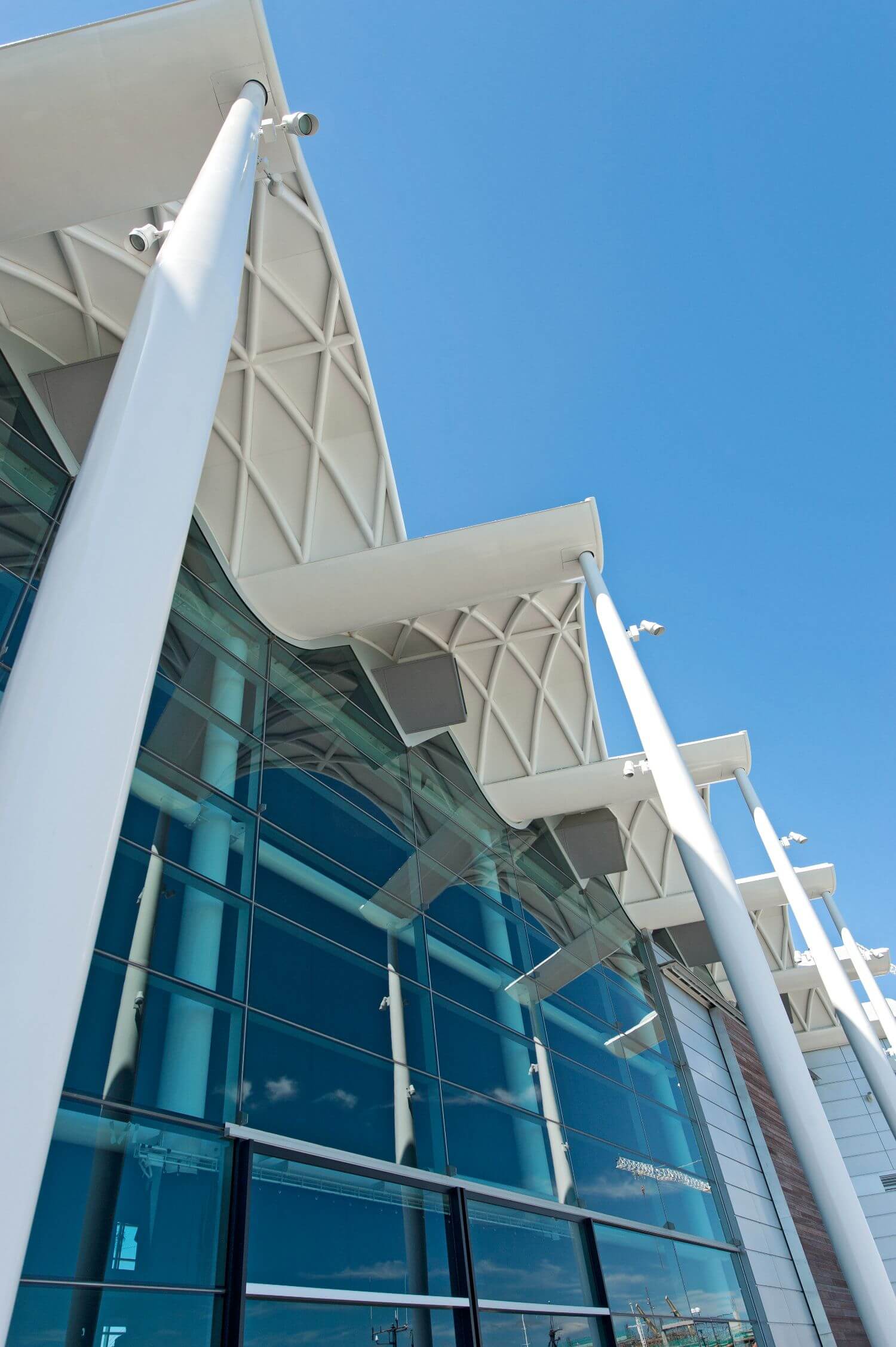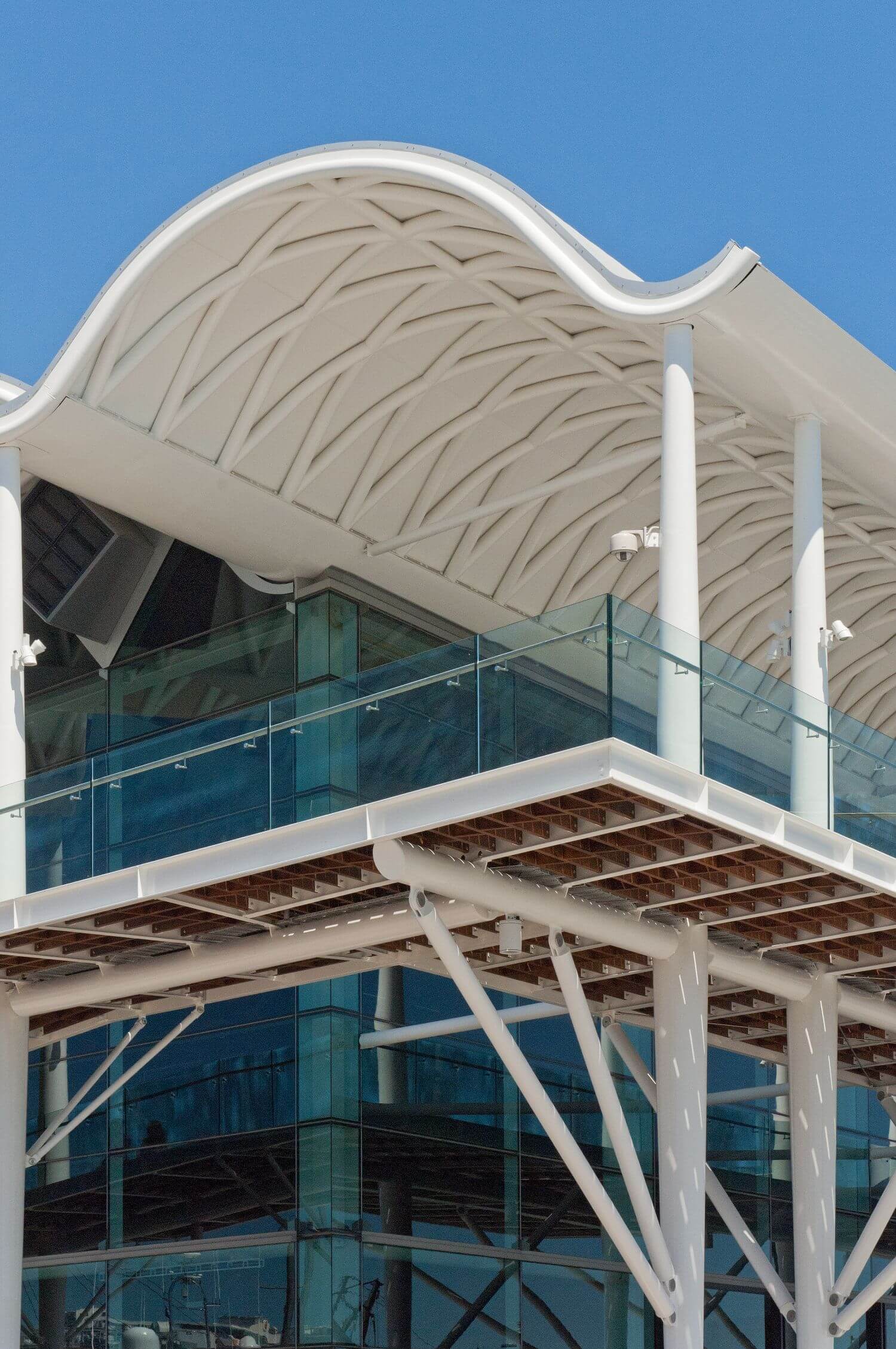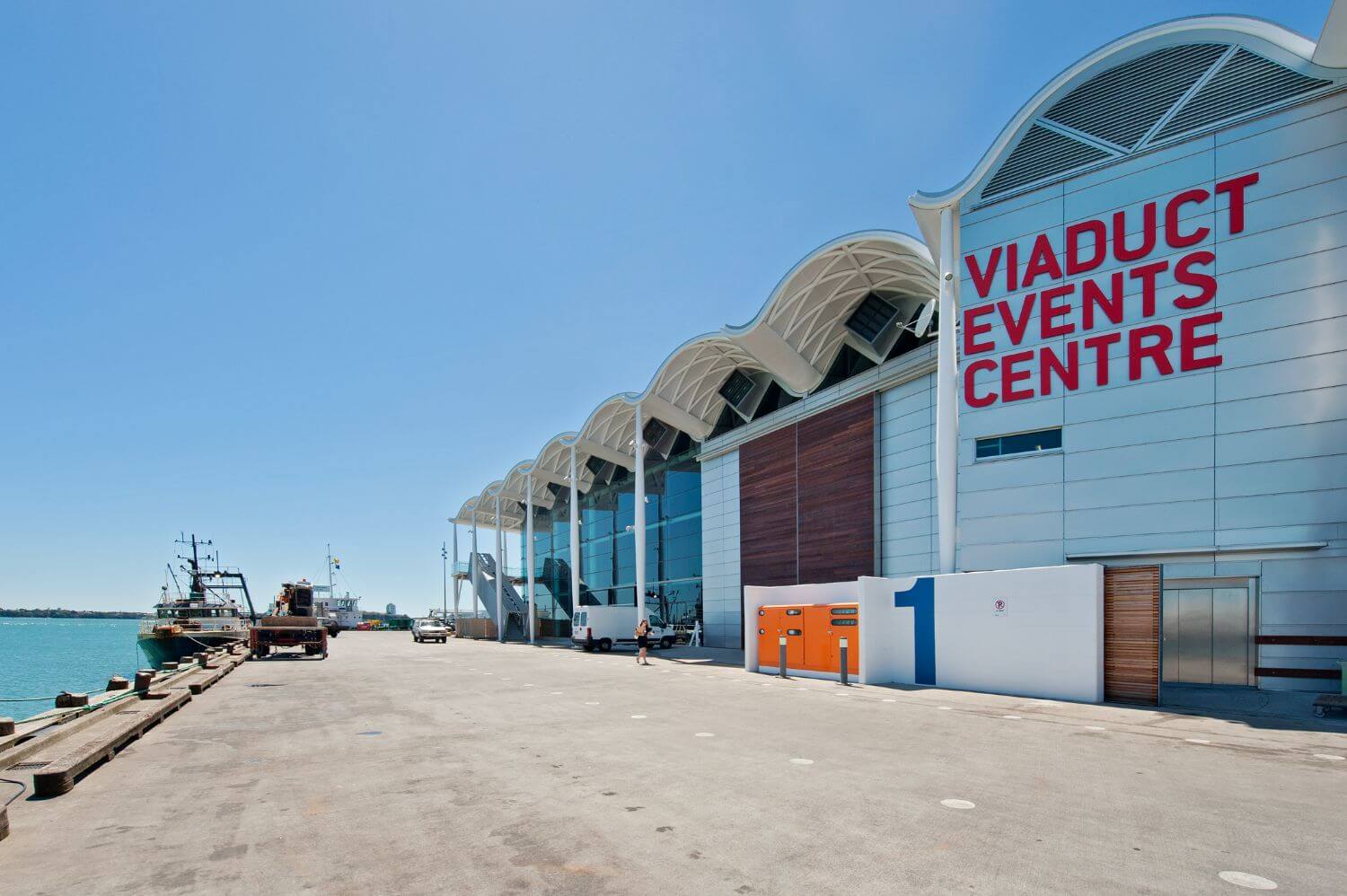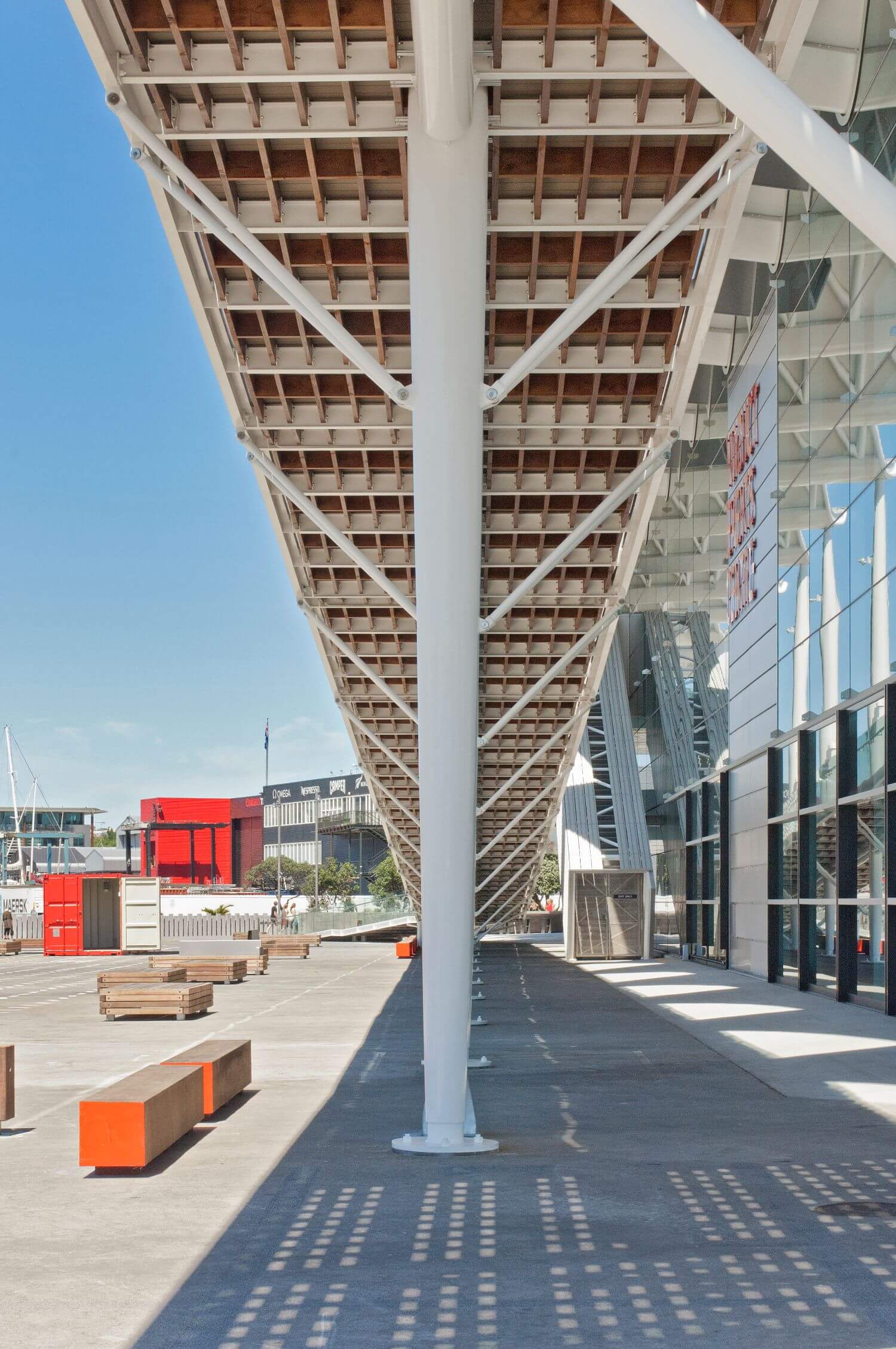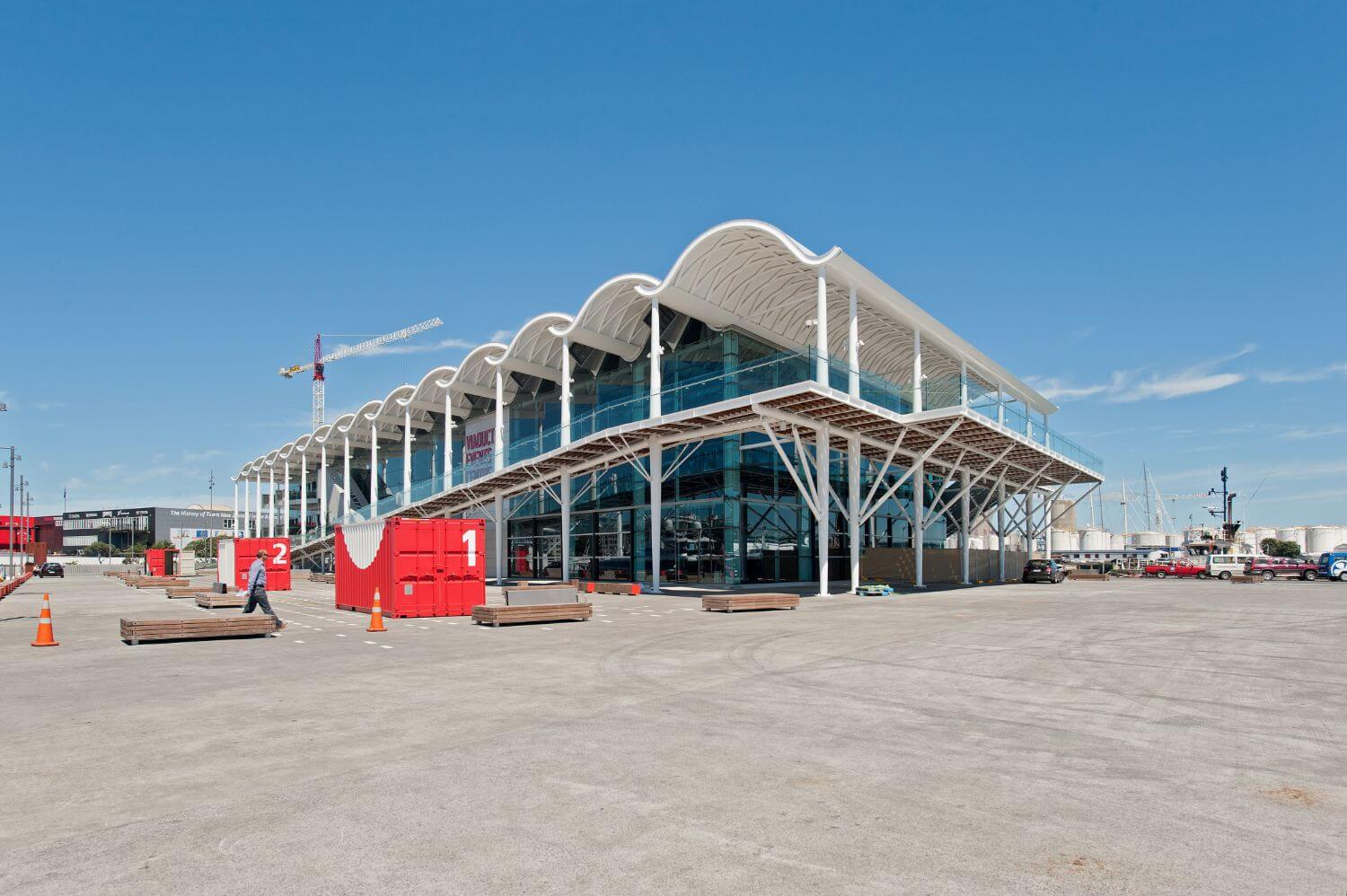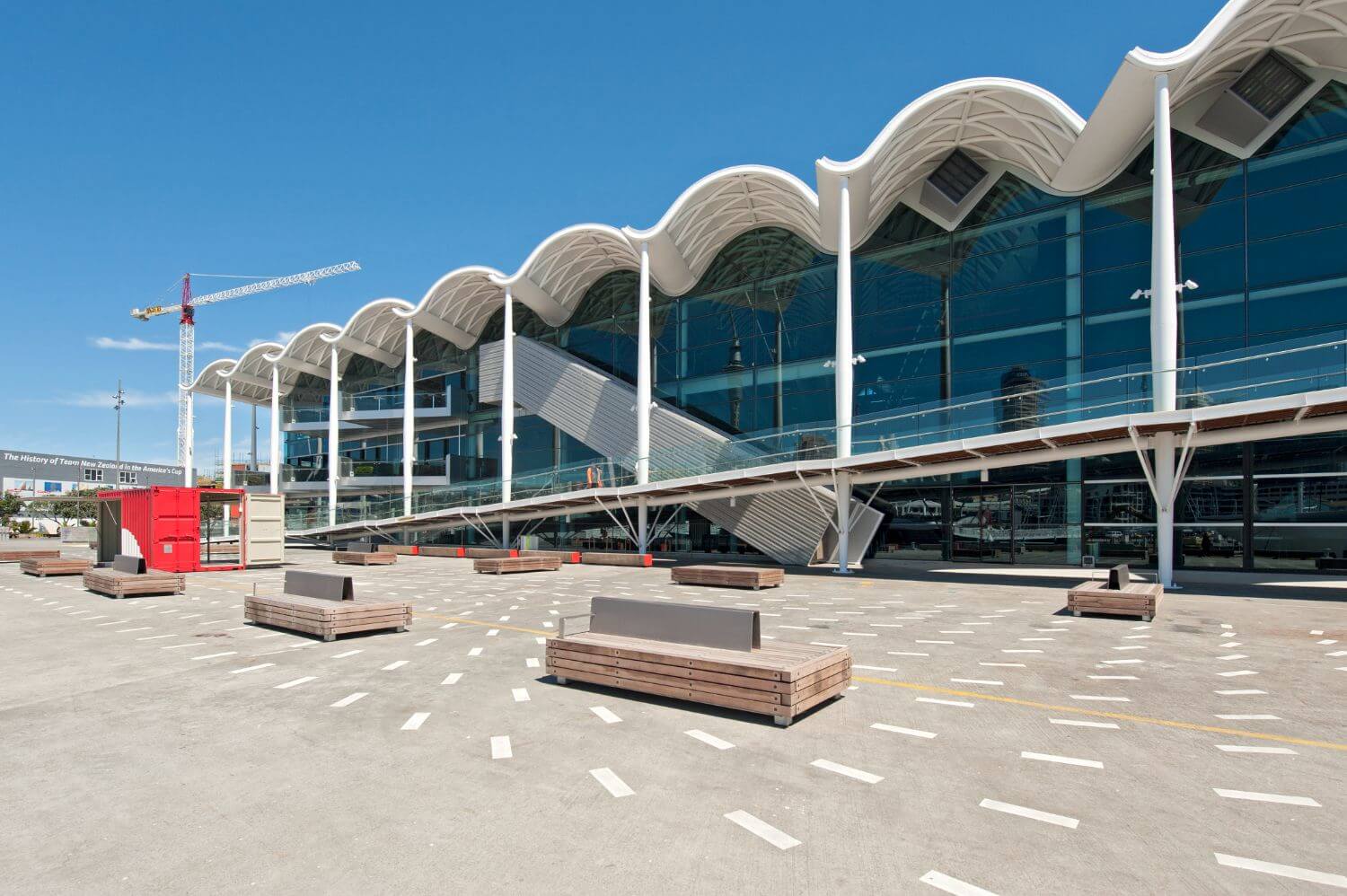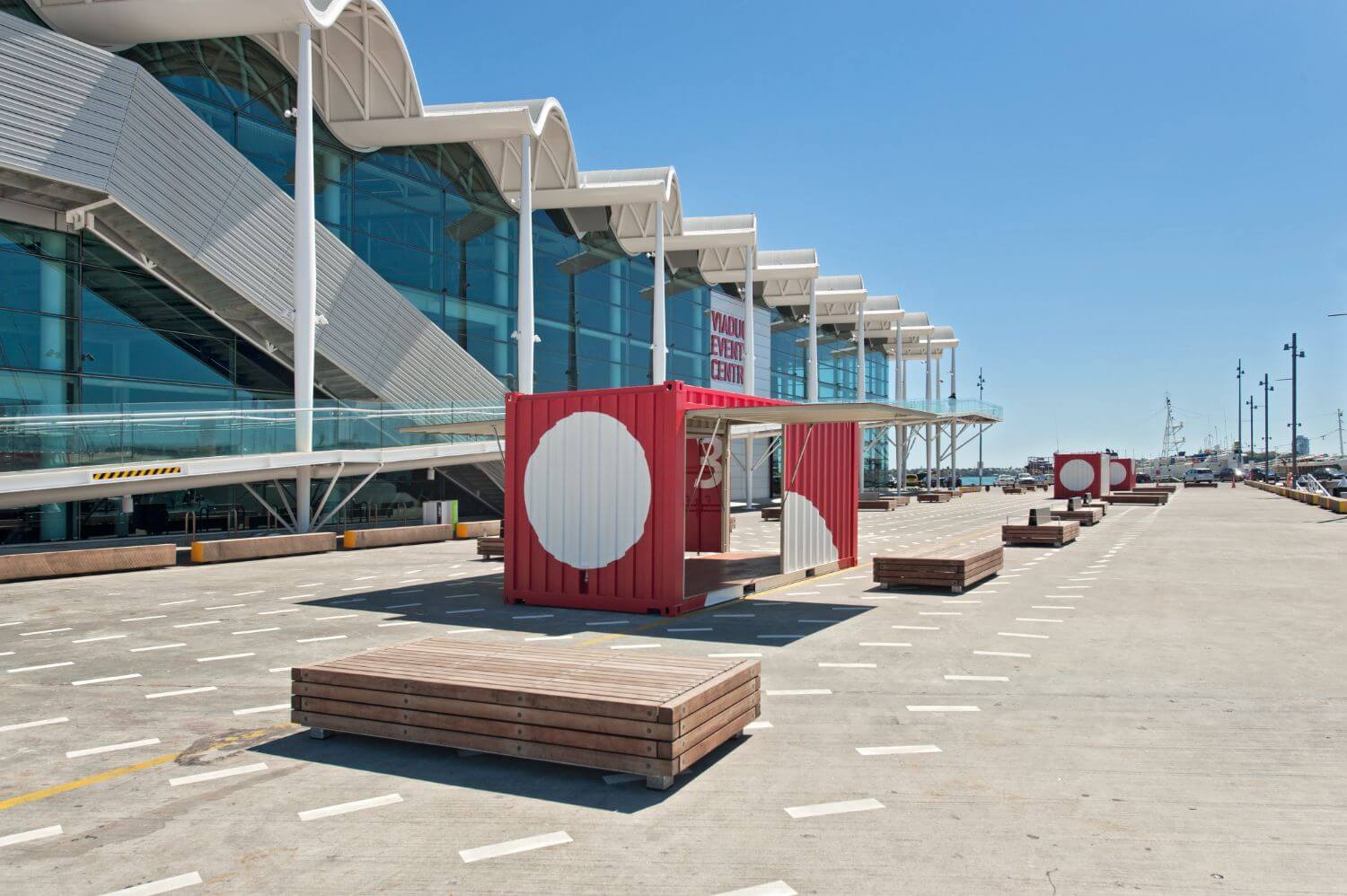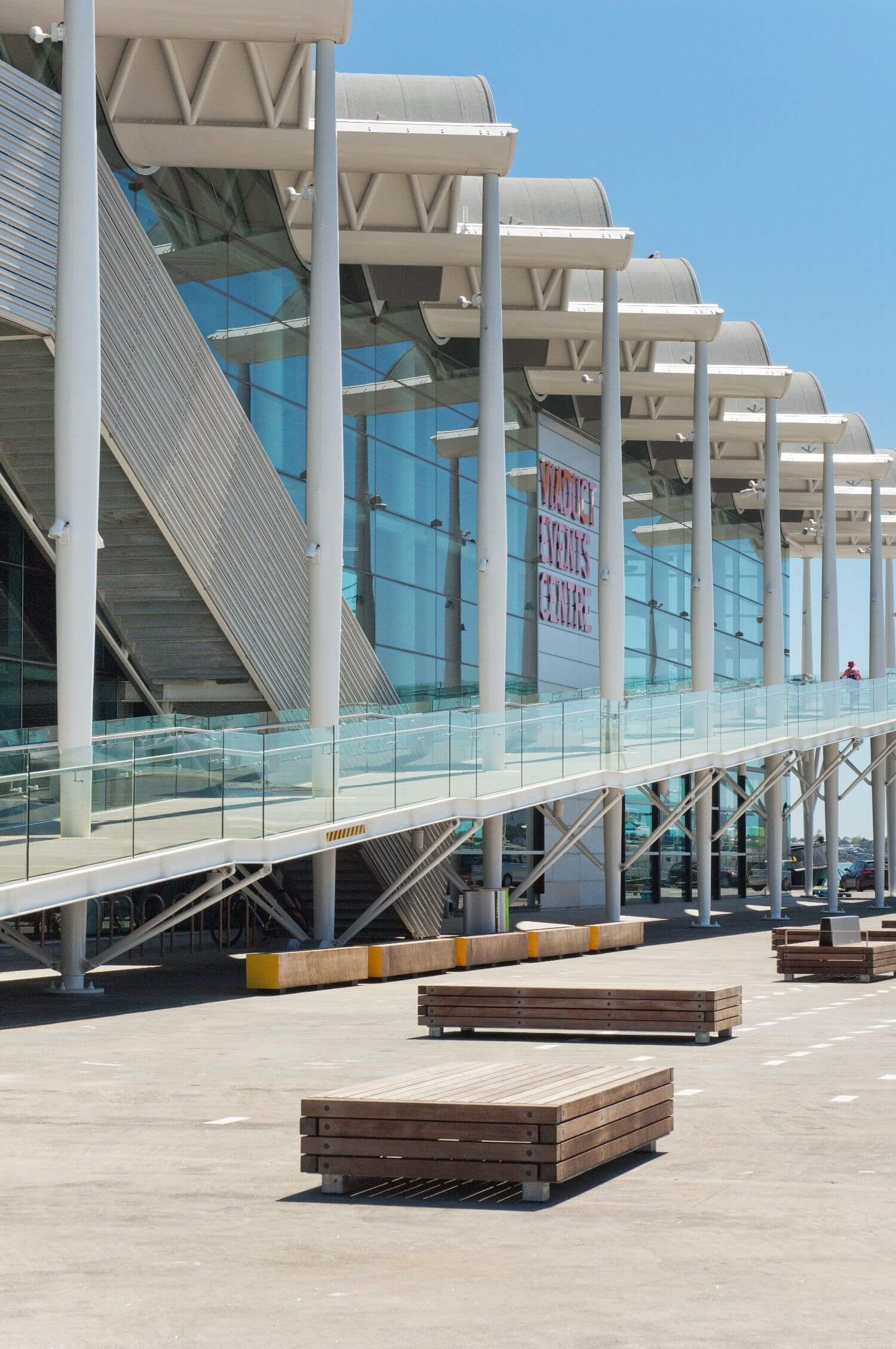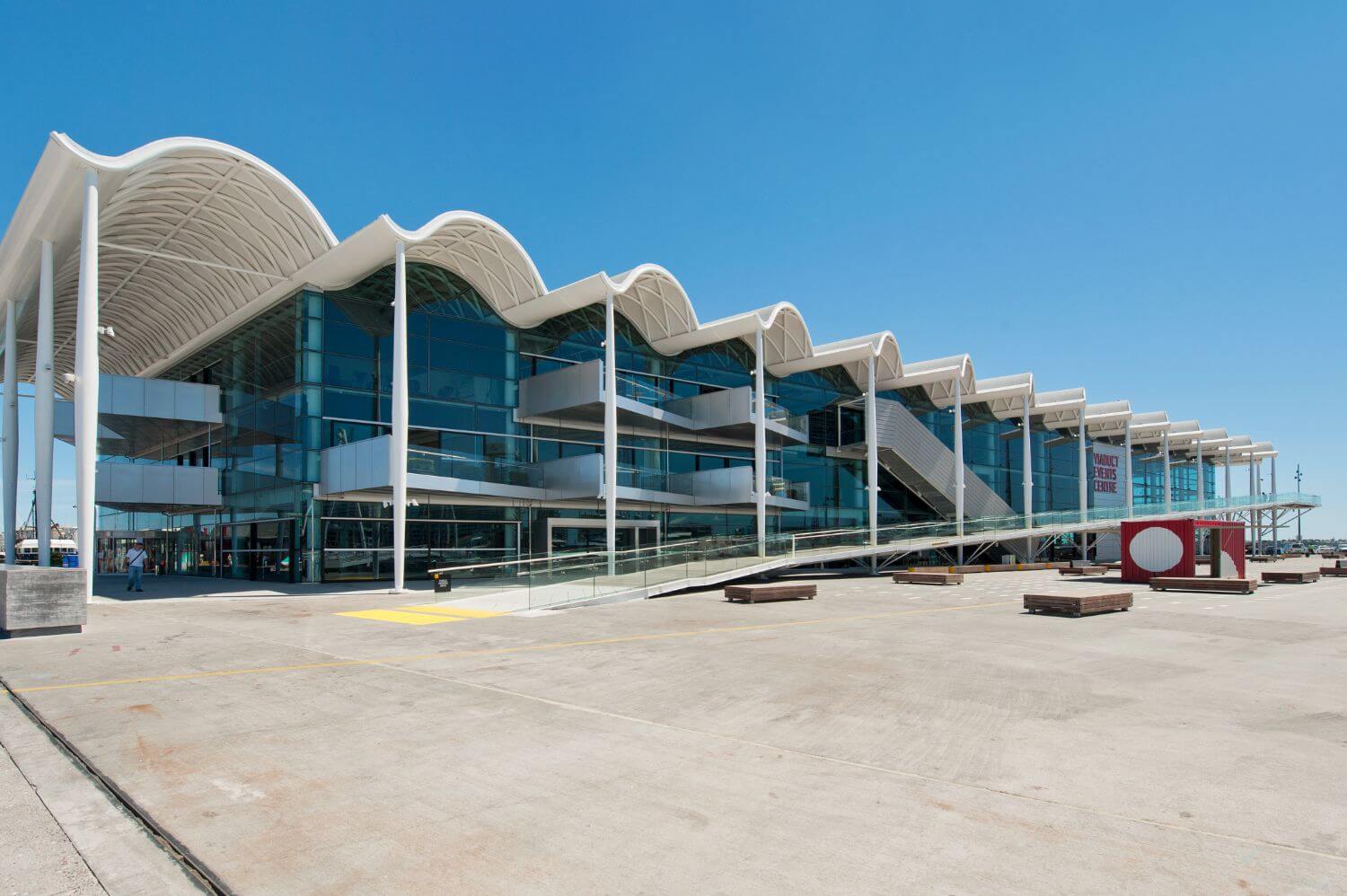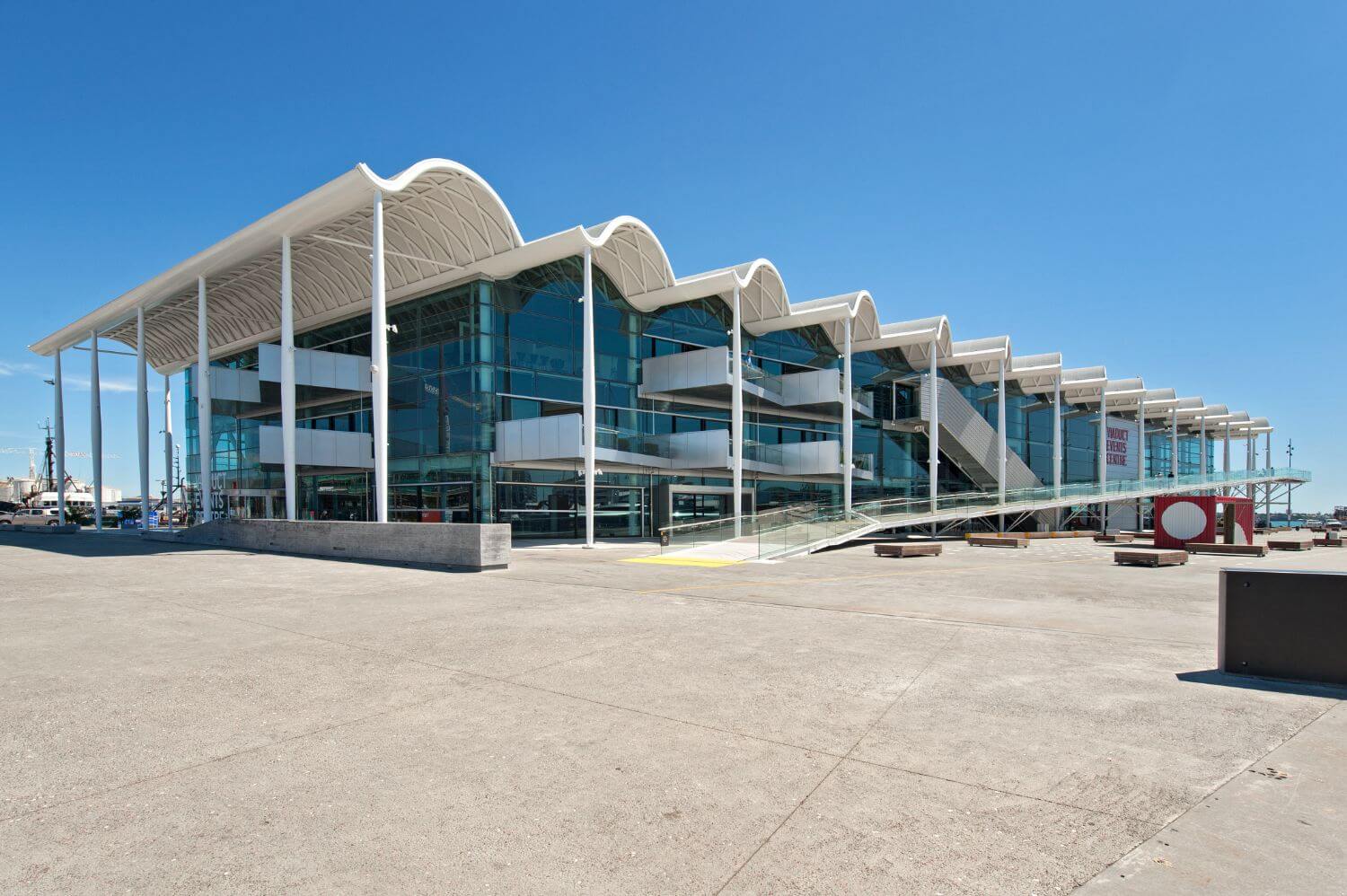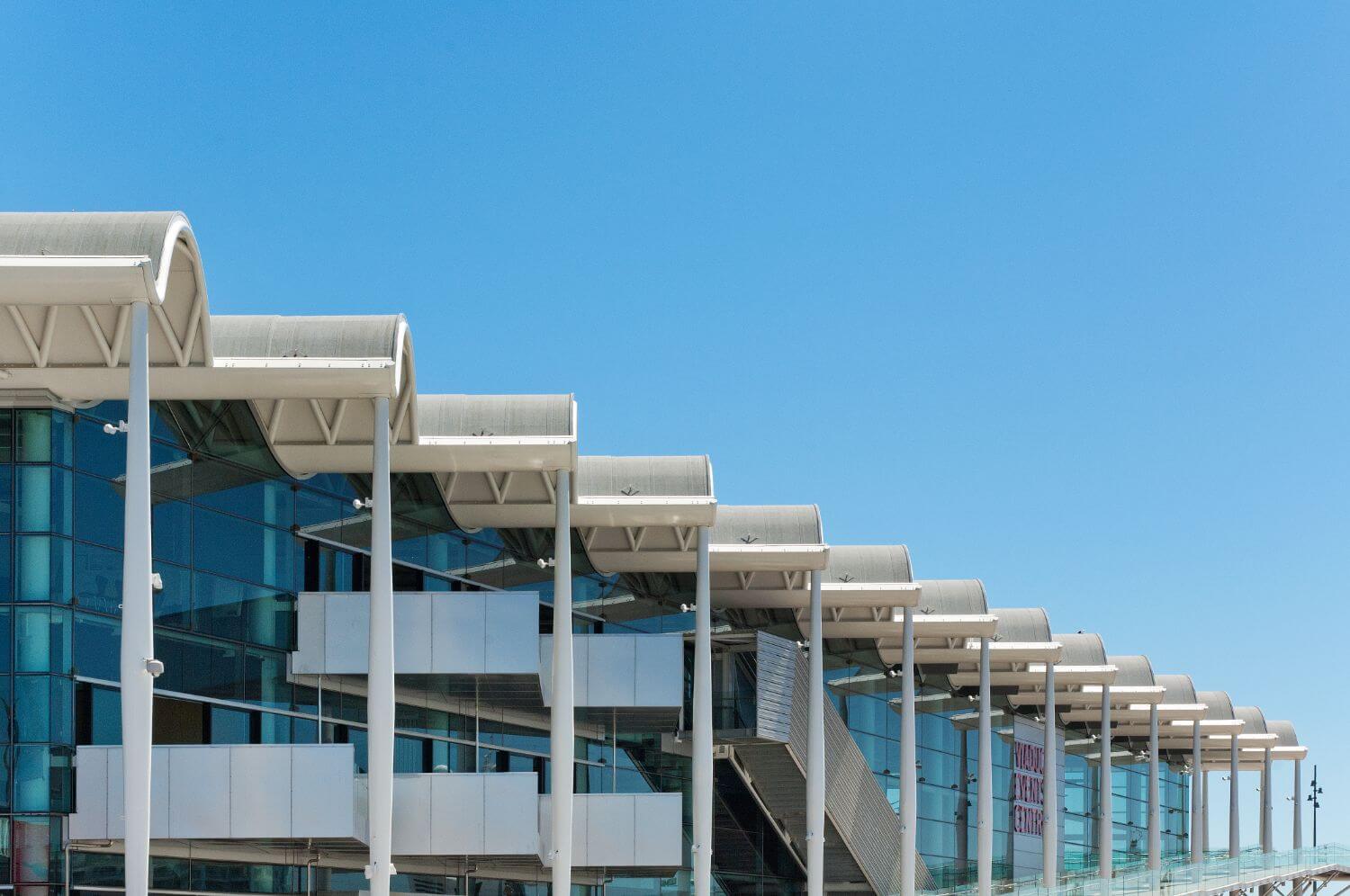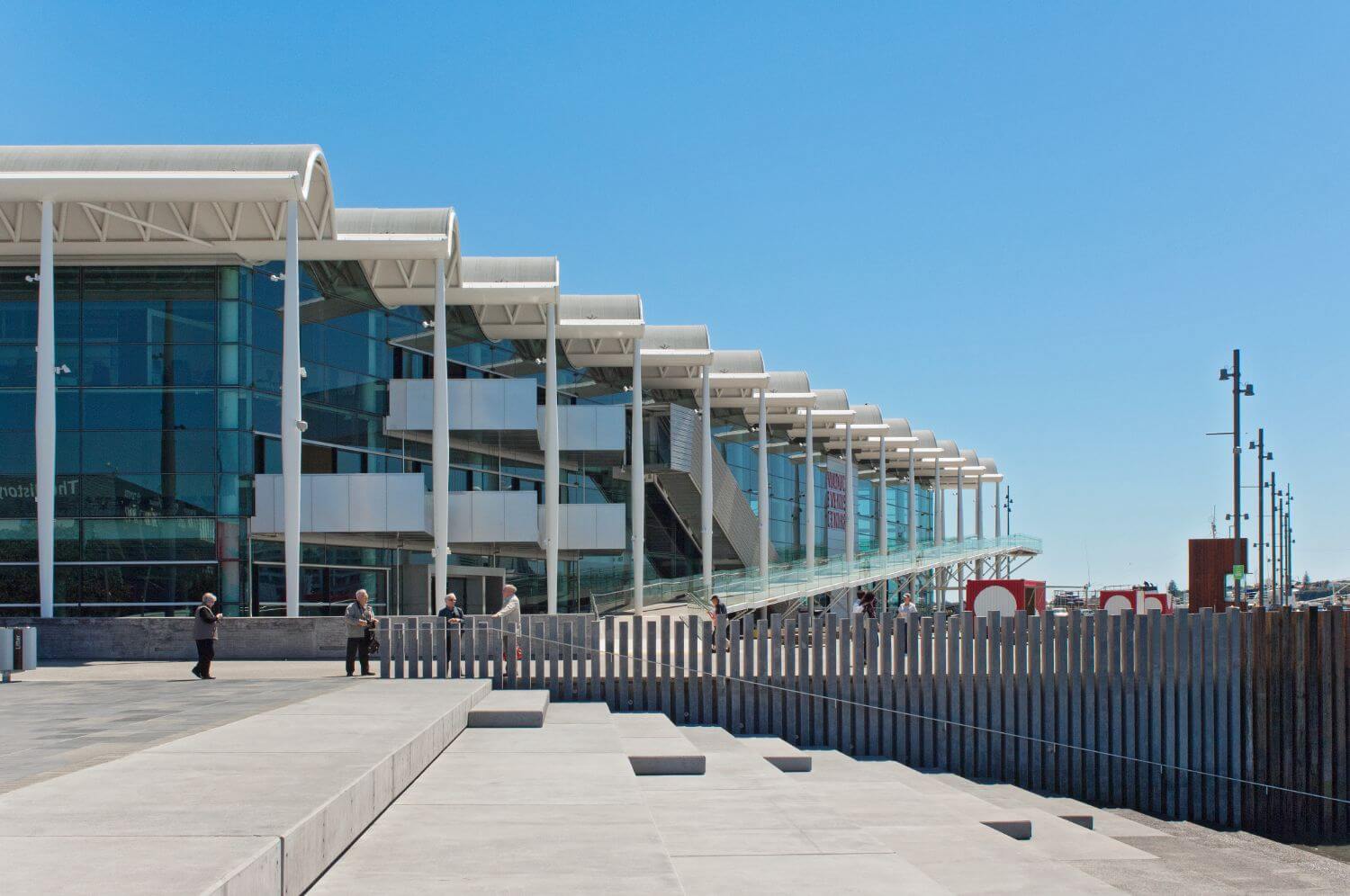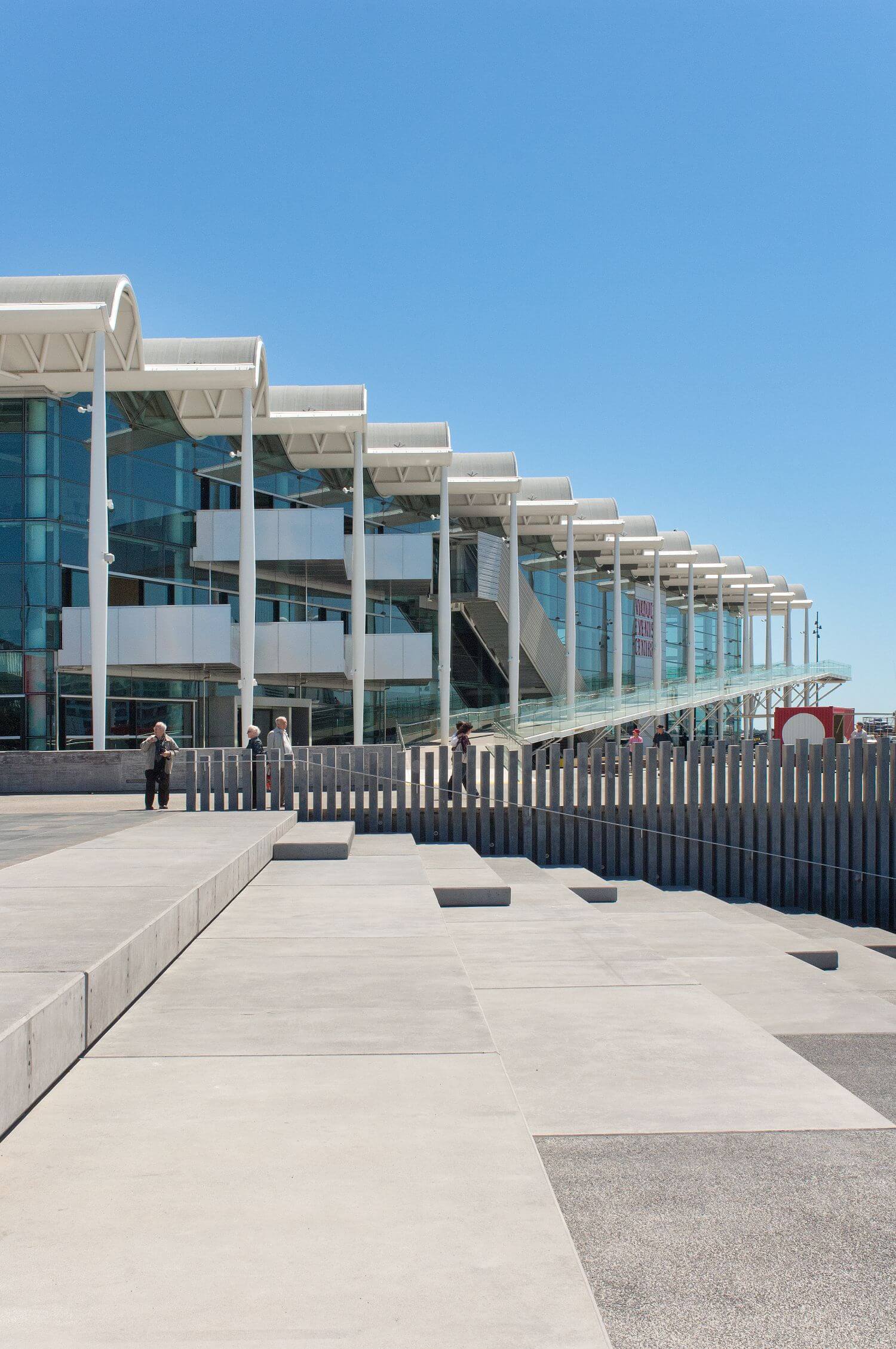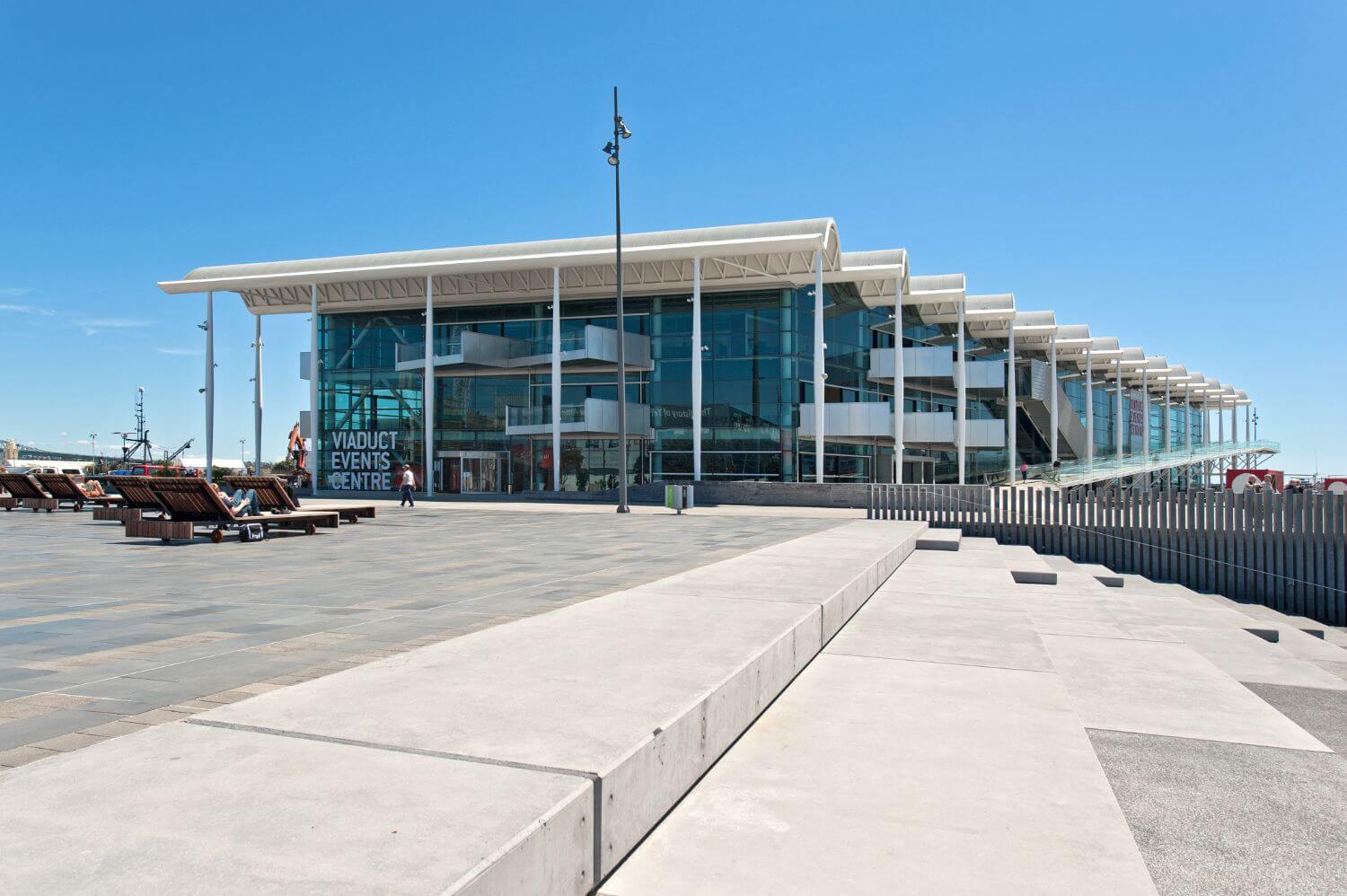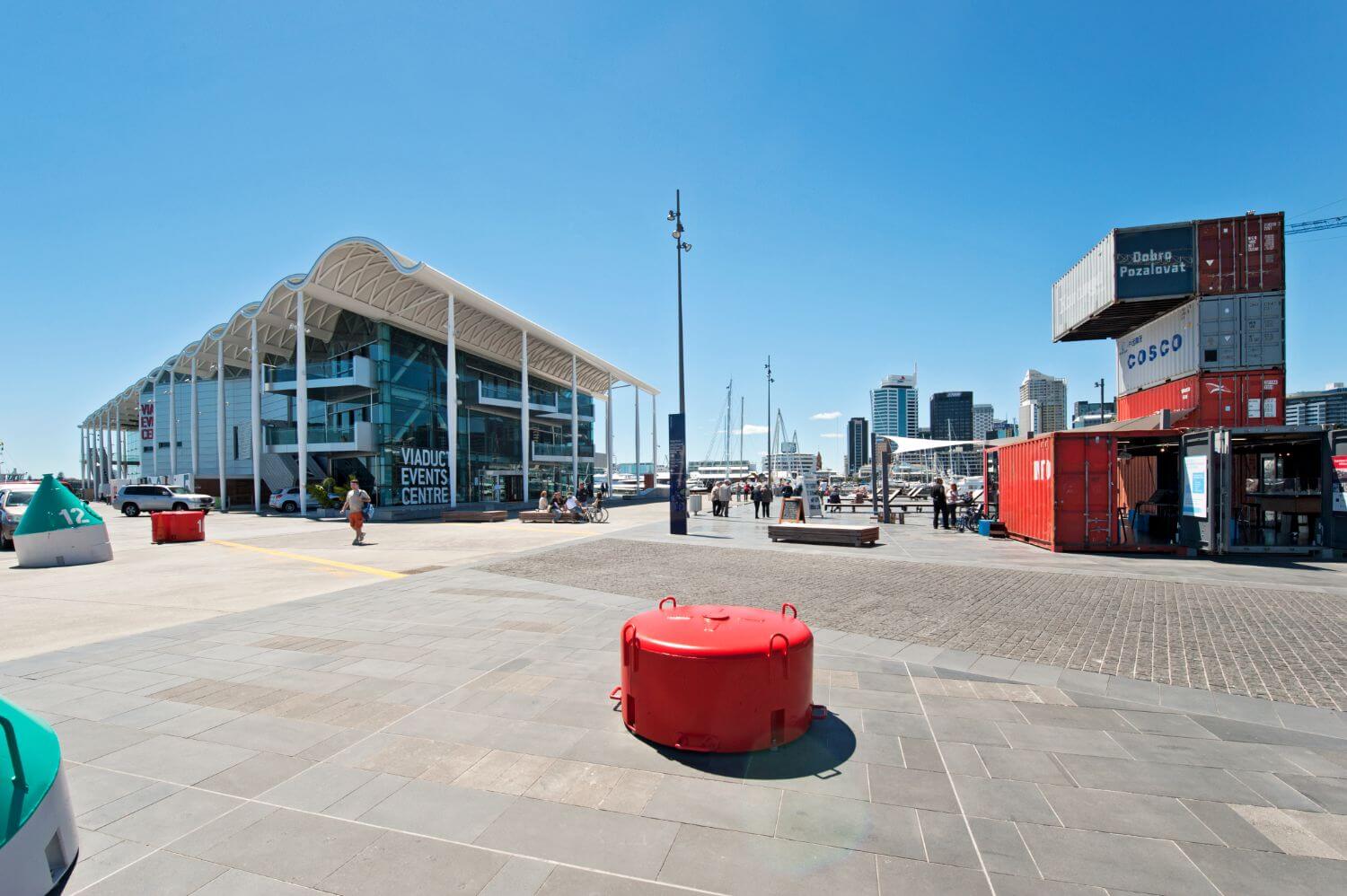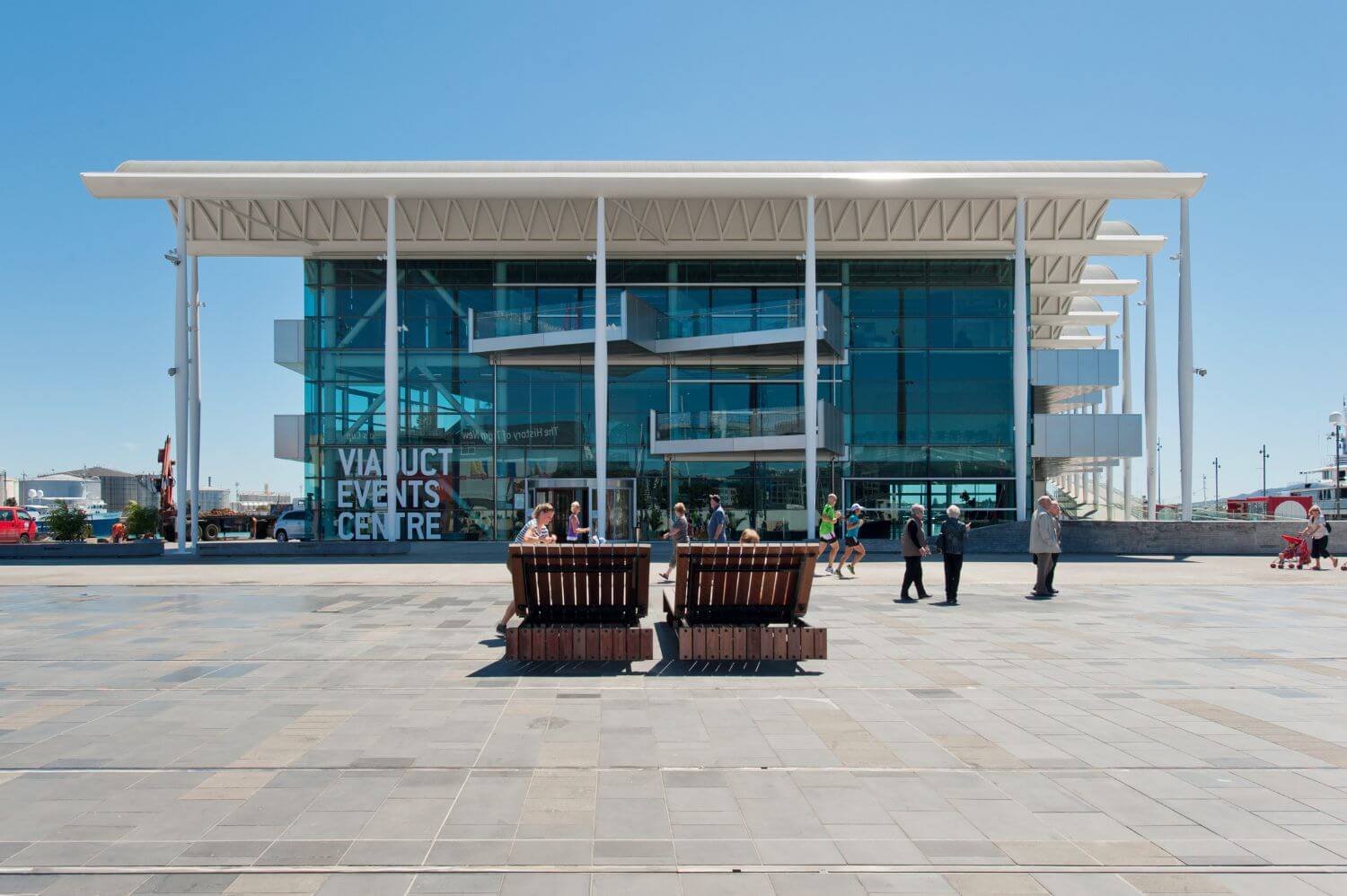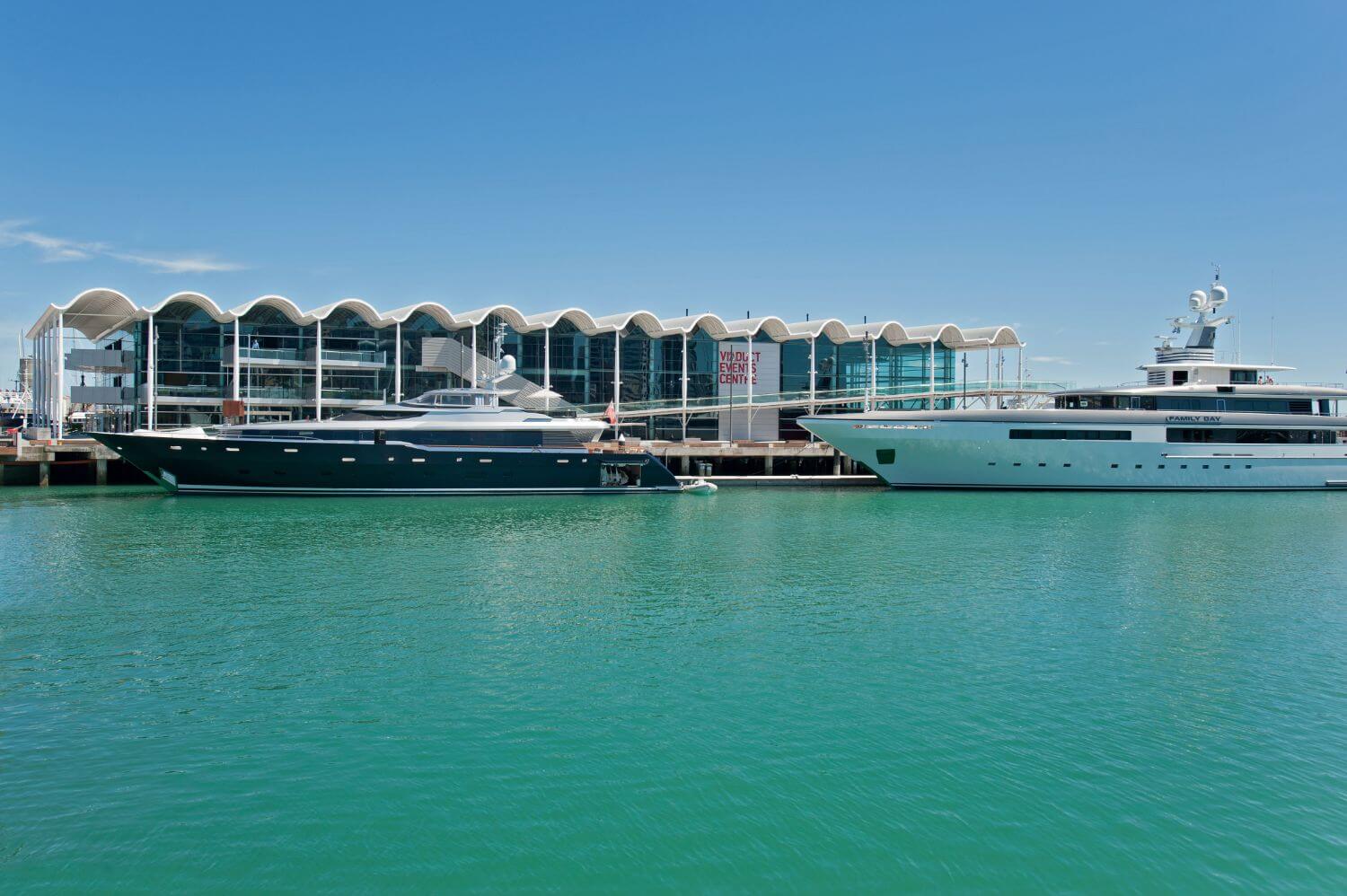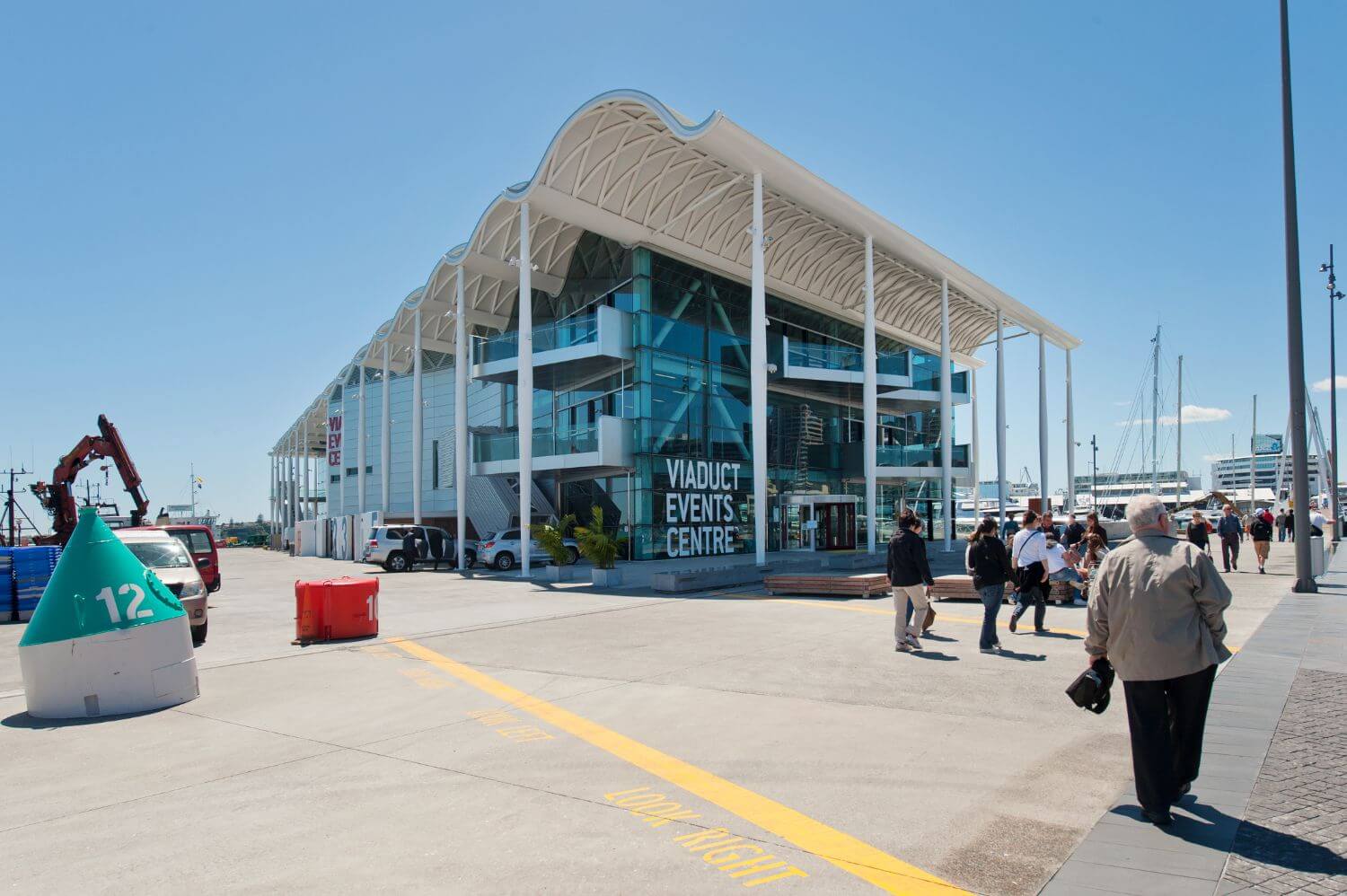 The building form consists of a 100×30 metre plan with a 12 metre high functional volume. The roof has been derived on the need to deliver a large span on column free spaces. This has been refined to a wave form as an expressed steel diagrid structure.
Half of the building has been developed as a three storey section with multi-functional events / conference facilities. In addition, an external public viewing deck is constructed 7.5m above the ground. This is accessed from the ground by a 1 in 12 grade boardwalk. This will not only permit participation with the events within the building but will provide extensive views of the Waitemata Harbour.
The technically challenging construction issue for the project as a whole was the manufacture of the steel frame and in particular the curved steel diagrid roof structure and trusses. The trusses were manufactured in part off site and delivered onto the wharf in three sections. These were then joined on site, where the remainder of the roof elements were attached. The trusses weighed up to 55 tonnes each and were lifted into place on a tandem lift and fixed to two columns giving a clear span of 30m. Over 100 bolts were then connected to the previously erected adjacent truss through predrilled holes.
The services for the building are reticulated under the wharf which has proved challenging to install given access under the wharf is prevented two hours either side of high tide as headroom was a hazard. The Viaduct Events Centre has been designed and built with environmental issues in mind. Specialist spill response consultants were engaged to provide resources that would be required to contain a sizeable spill until such a time as more help could attend site. In addition, a managed wash out has been provided on site. This filters and removes contaminants before the waste water is allowed to enter the drains.
Rain water is harvested and stored in a 50,000 litre tank that has been suspended under the wharf and is then used in the toilets of the building.
The sea water that flows under the building is harnessed and used to supplement the heating of the building in winter and cooling of the building in summer.
Attention to detail, consistency in manufacturing and a focus on delivering a quality building have been critical in progressing the construction of this great facility for the people of Auckland. Practical completion was completed in August 2011 in time for a full programme of events during the Rugby World Cup.