TECT Arena is a multi functional 13,000m2 building made up of a central core area which contains facilities and management offices along with the necessary services plant rooms.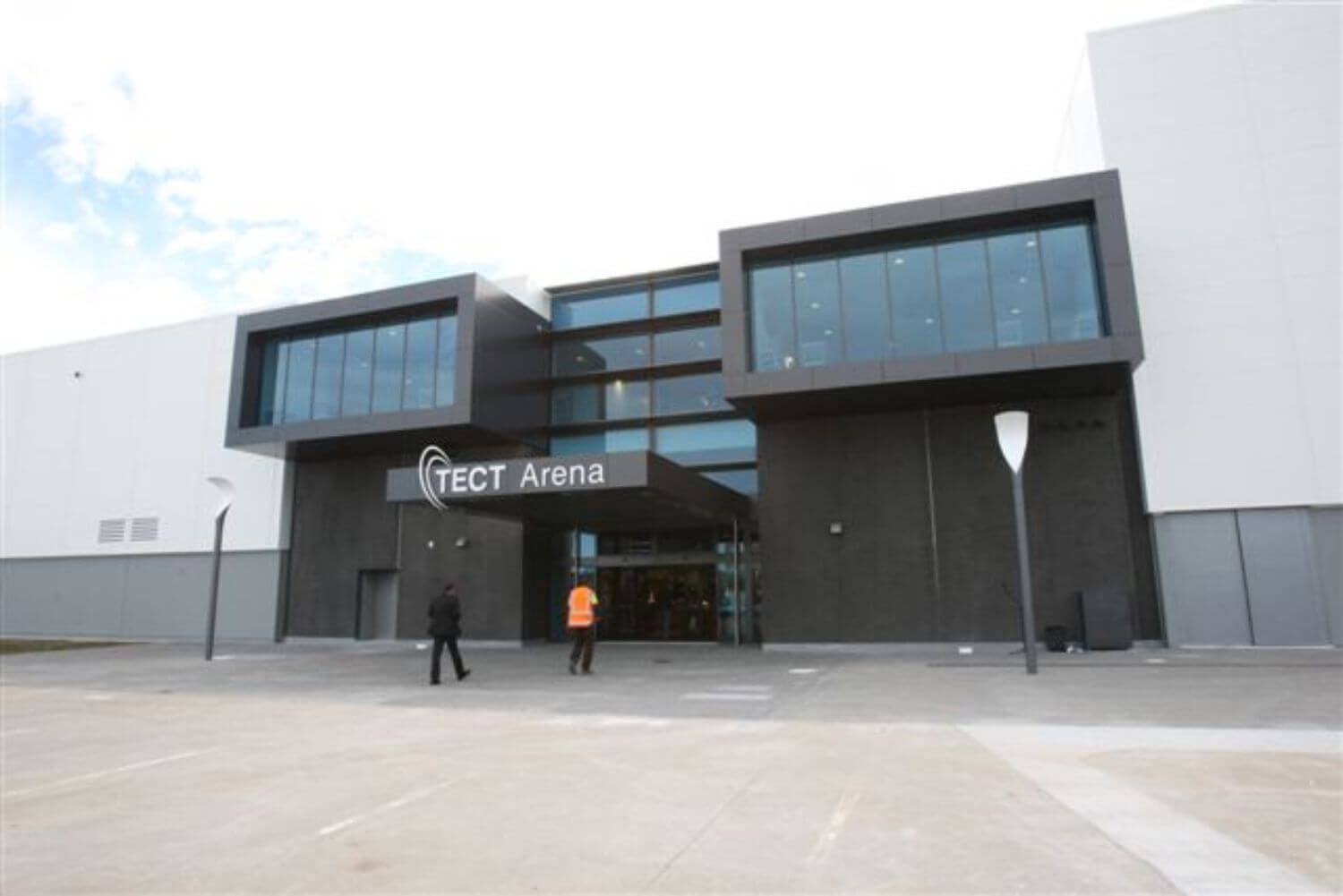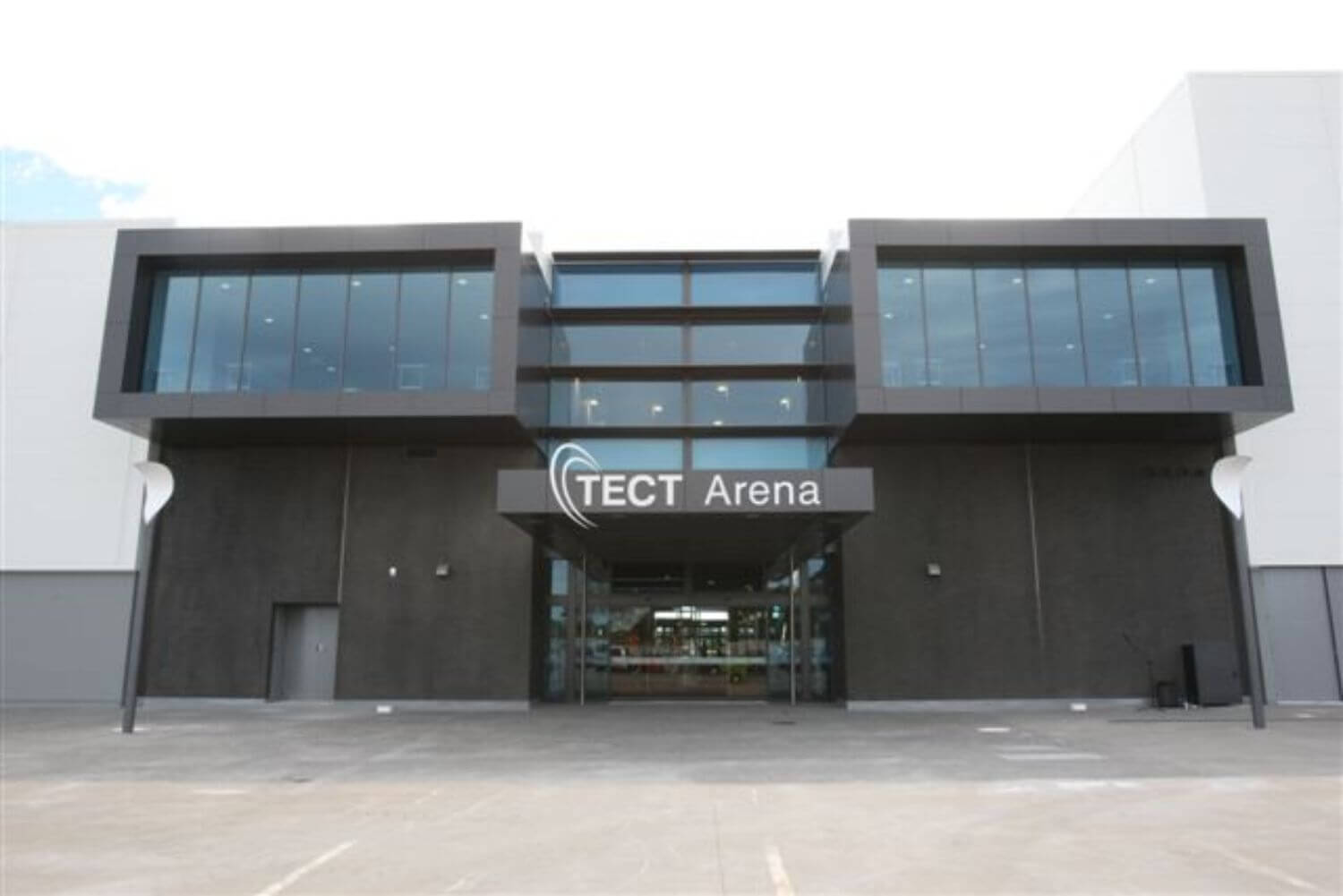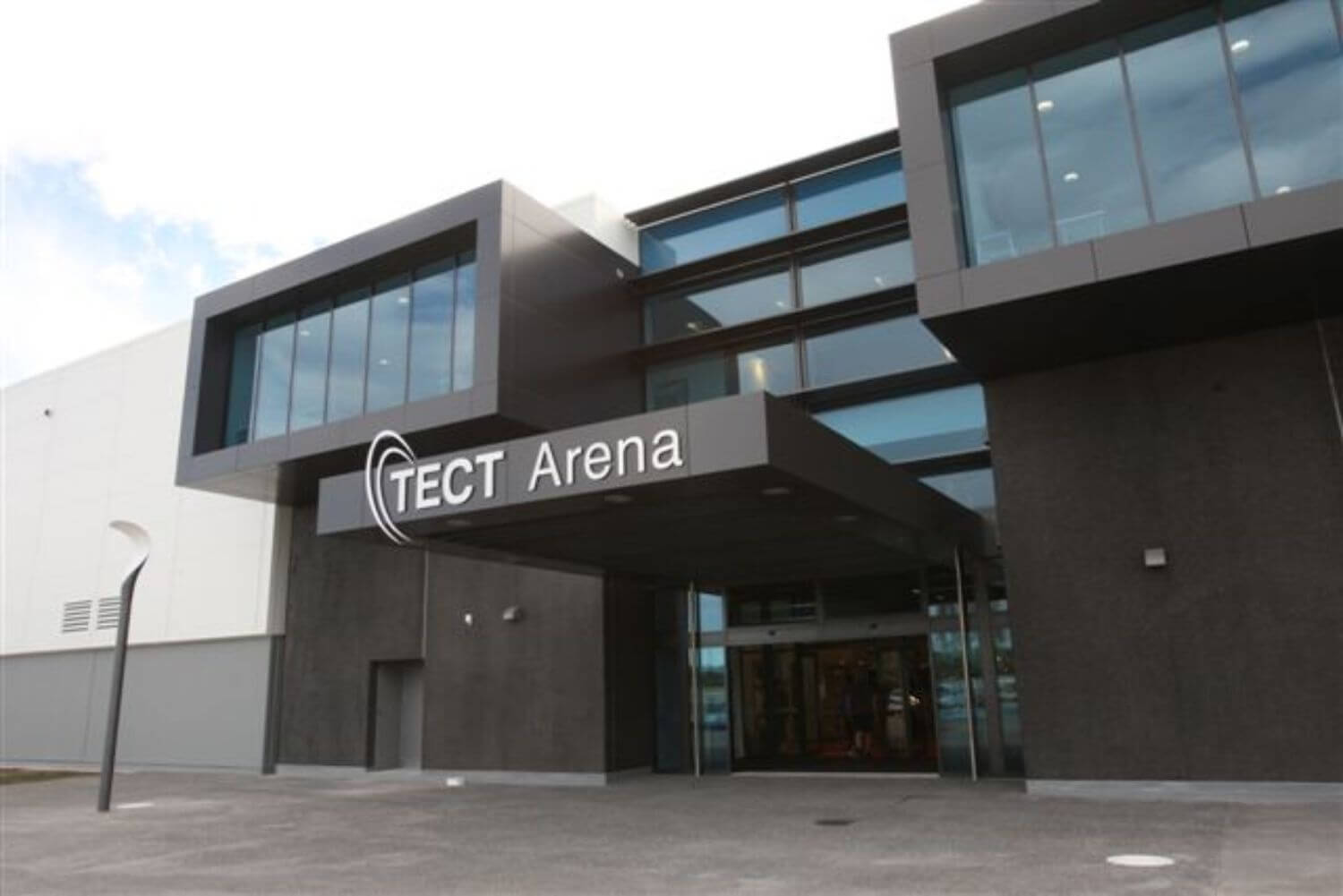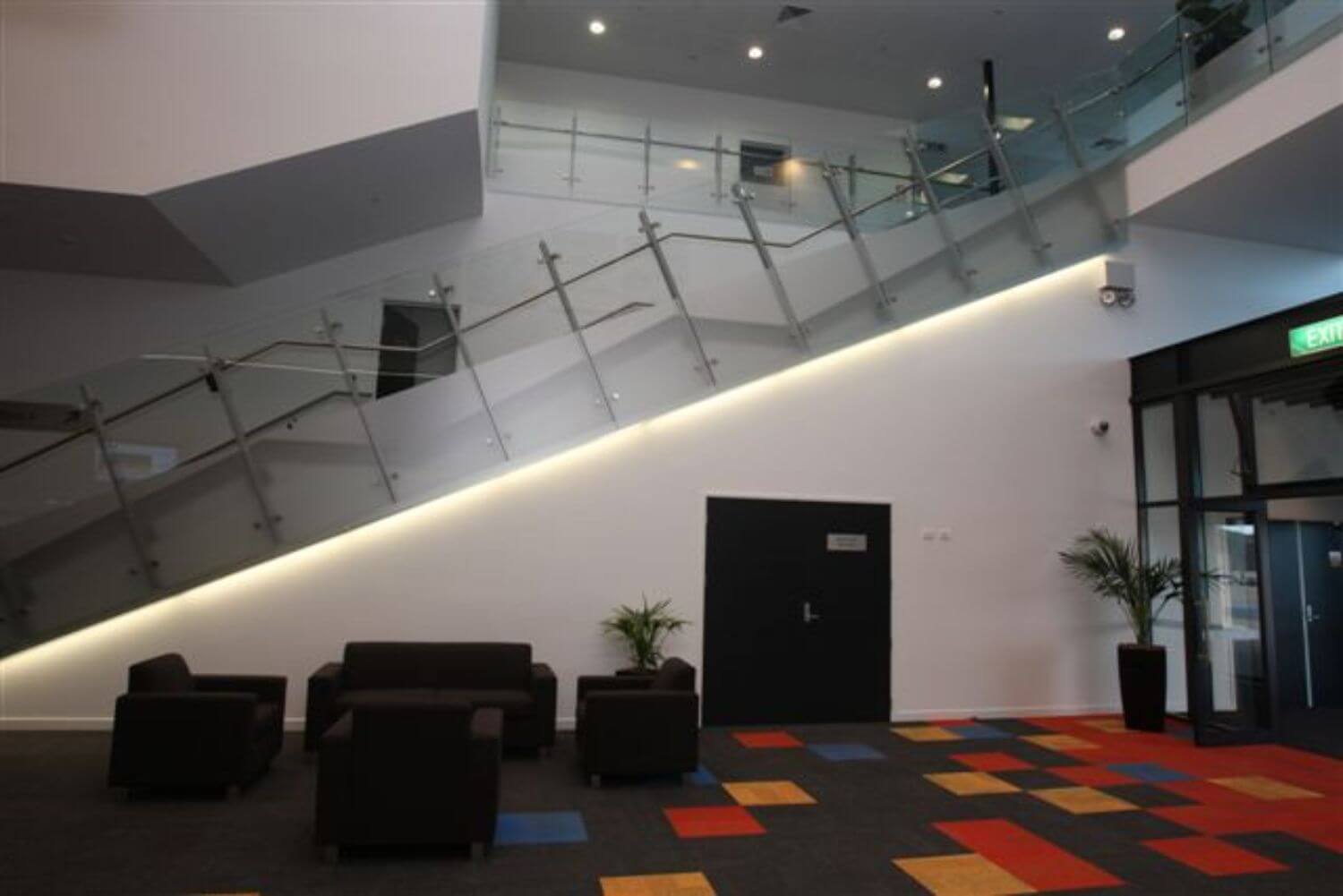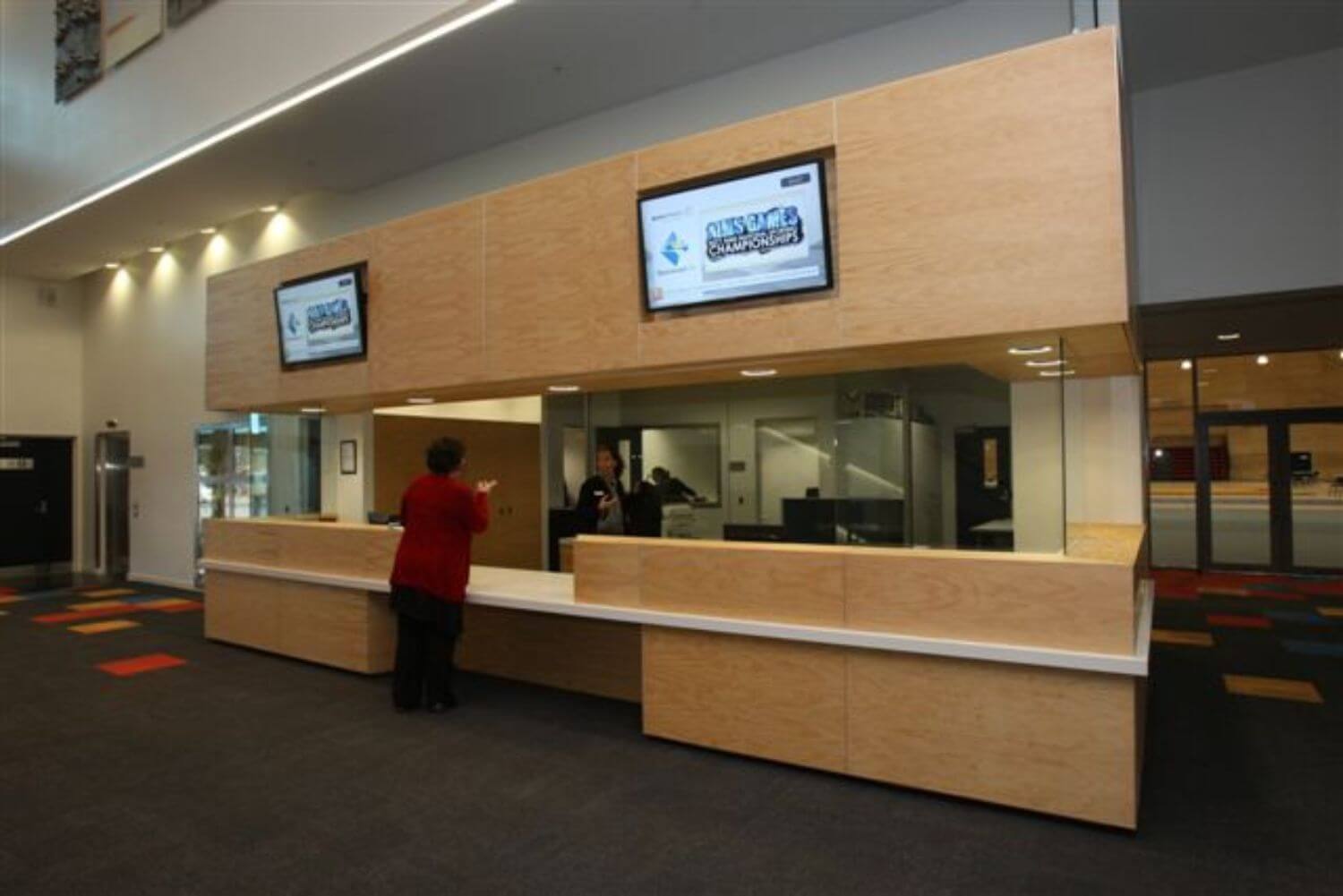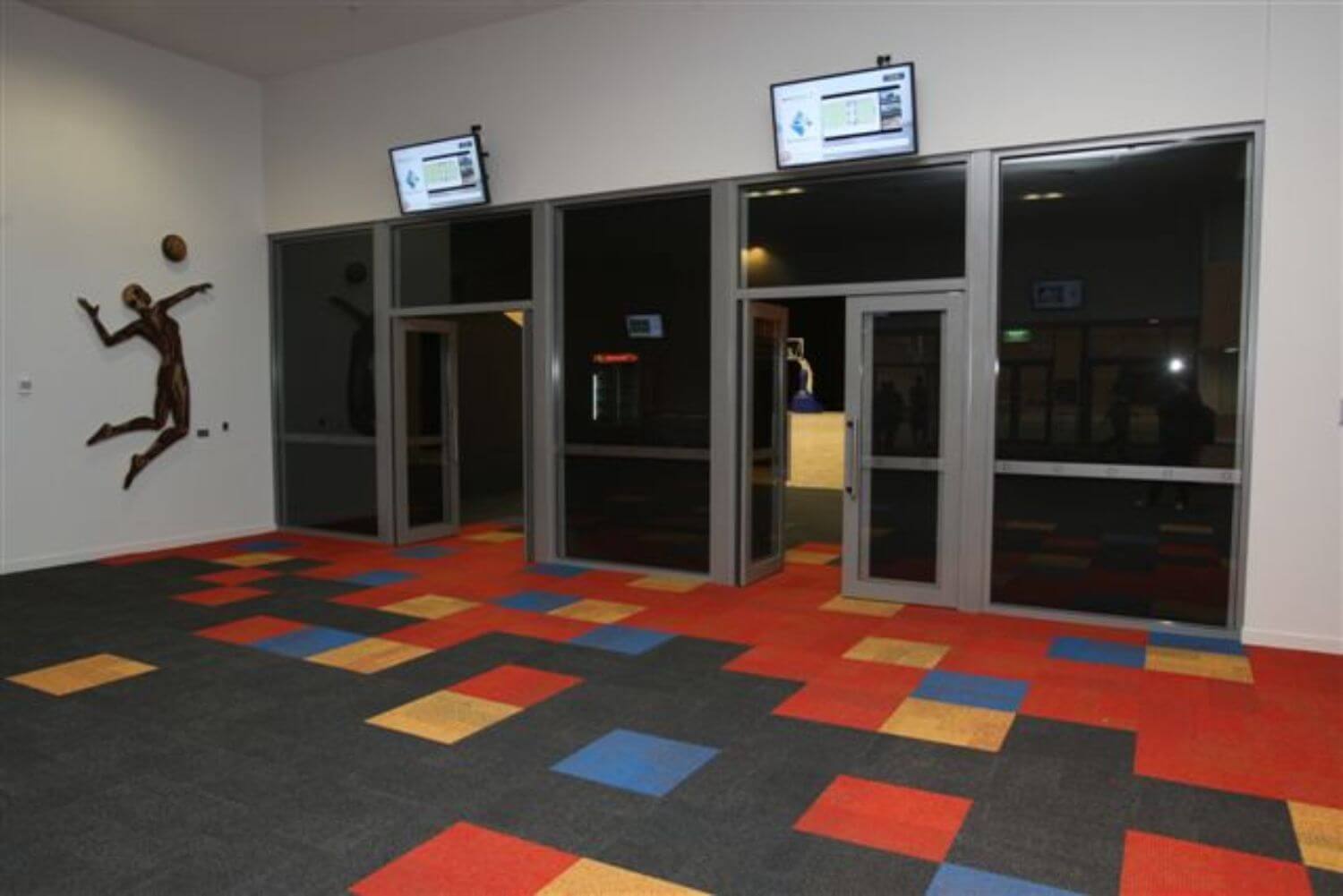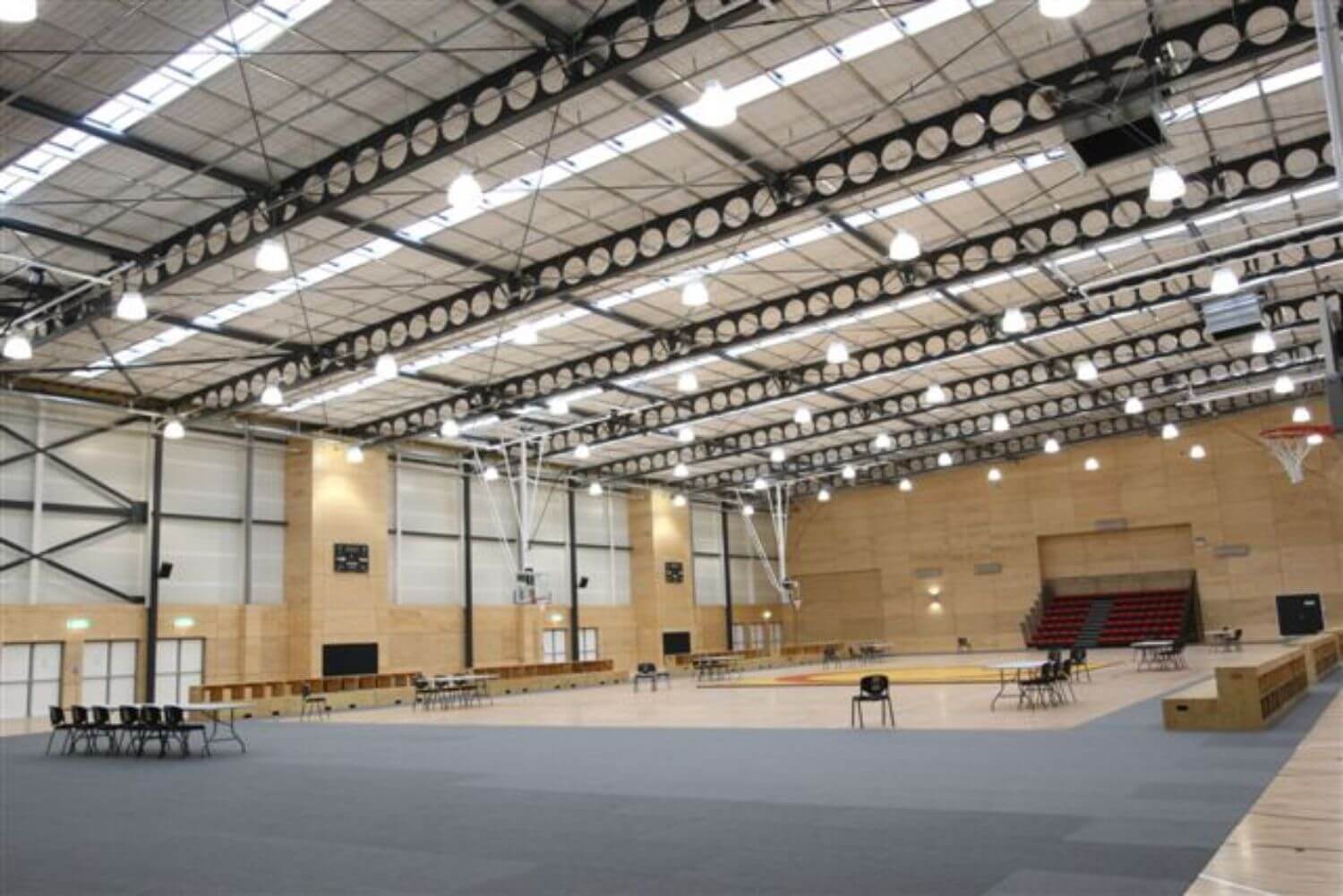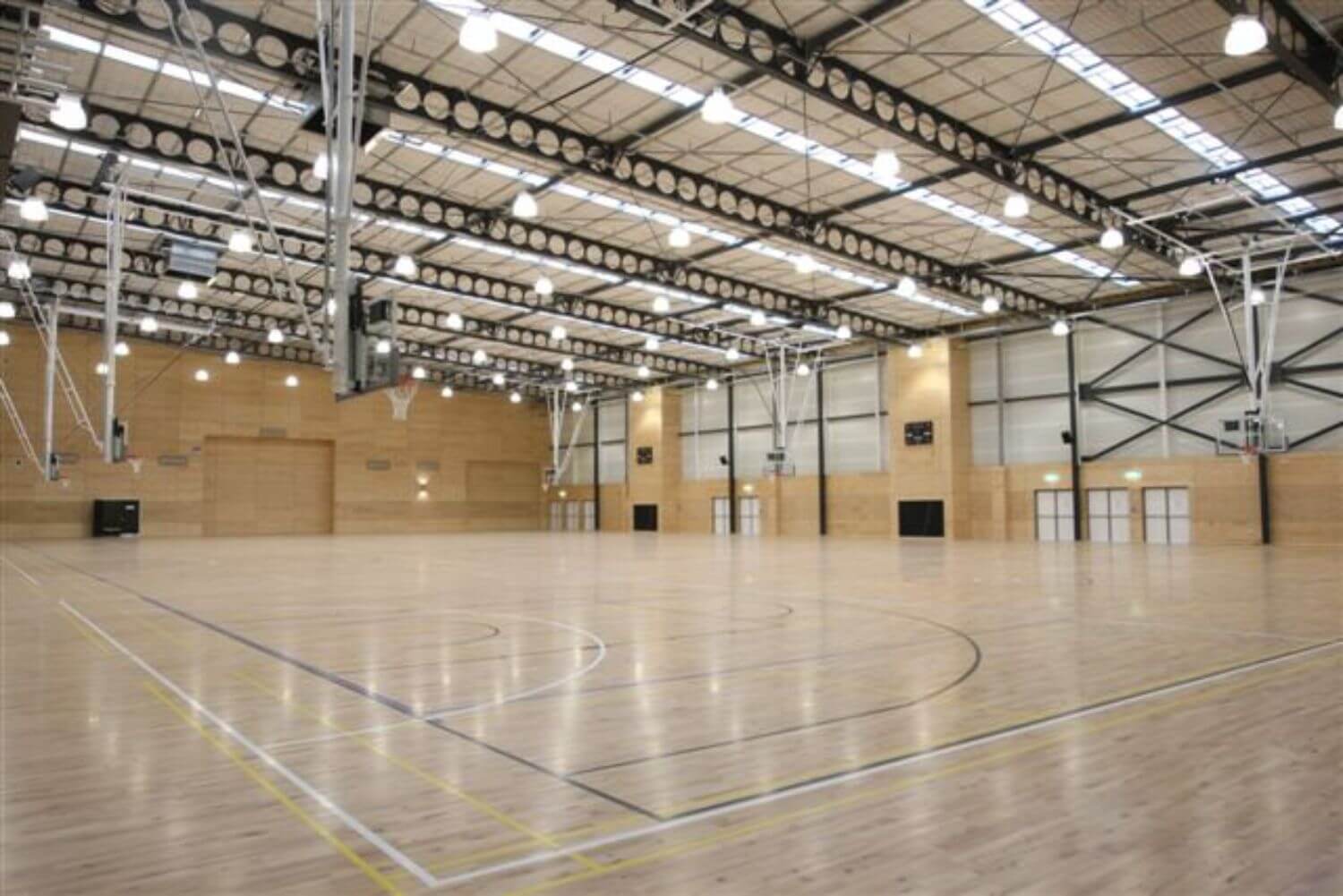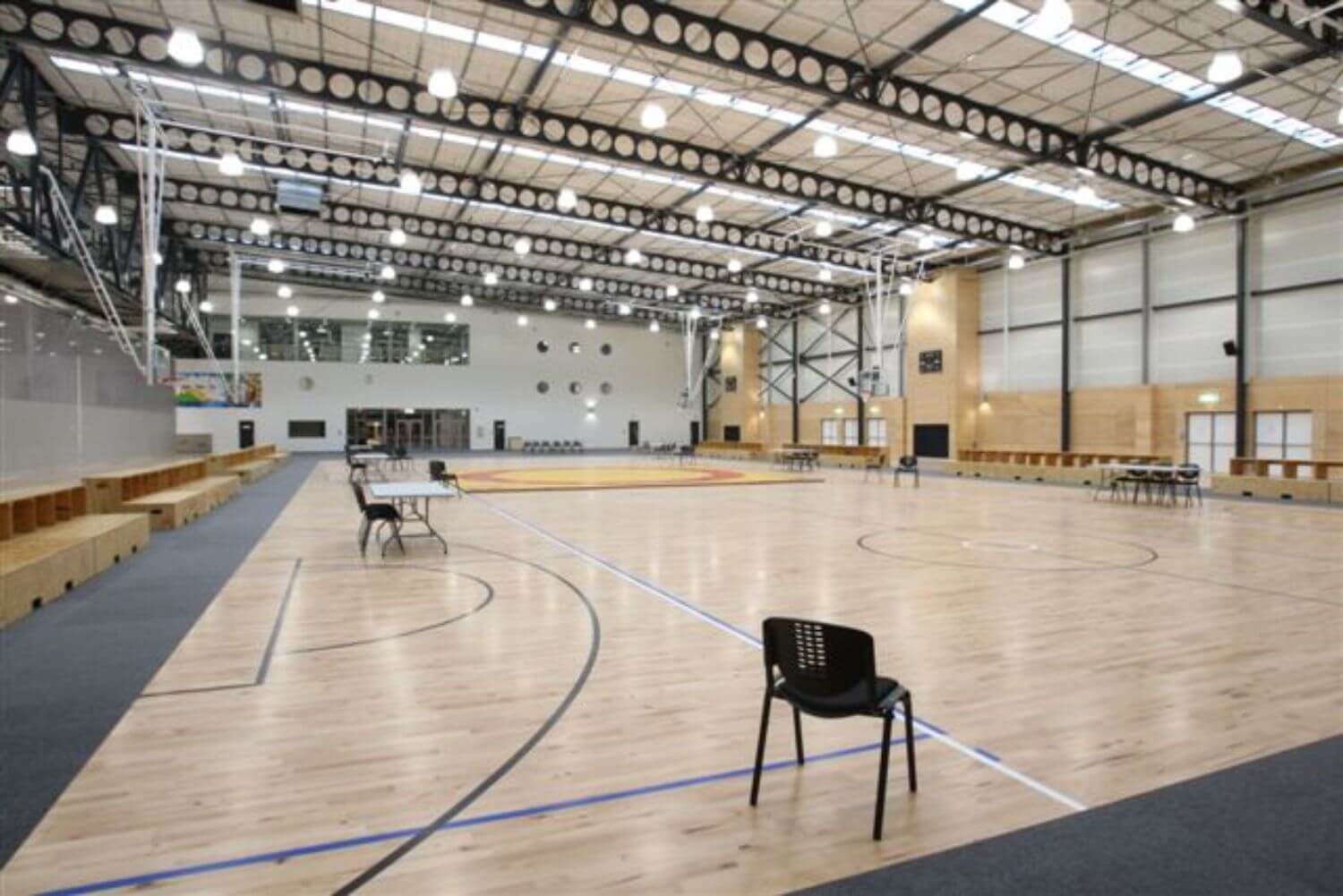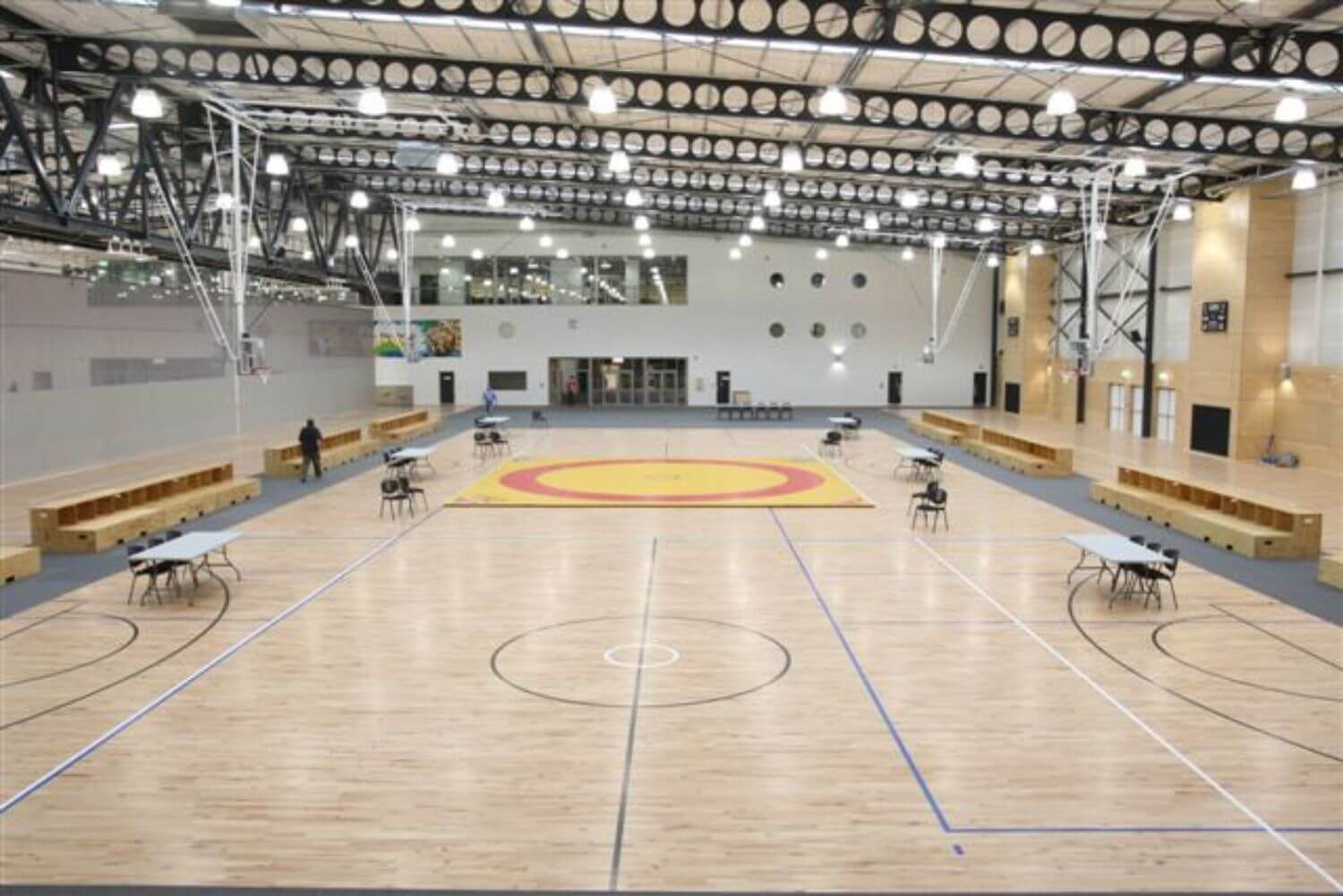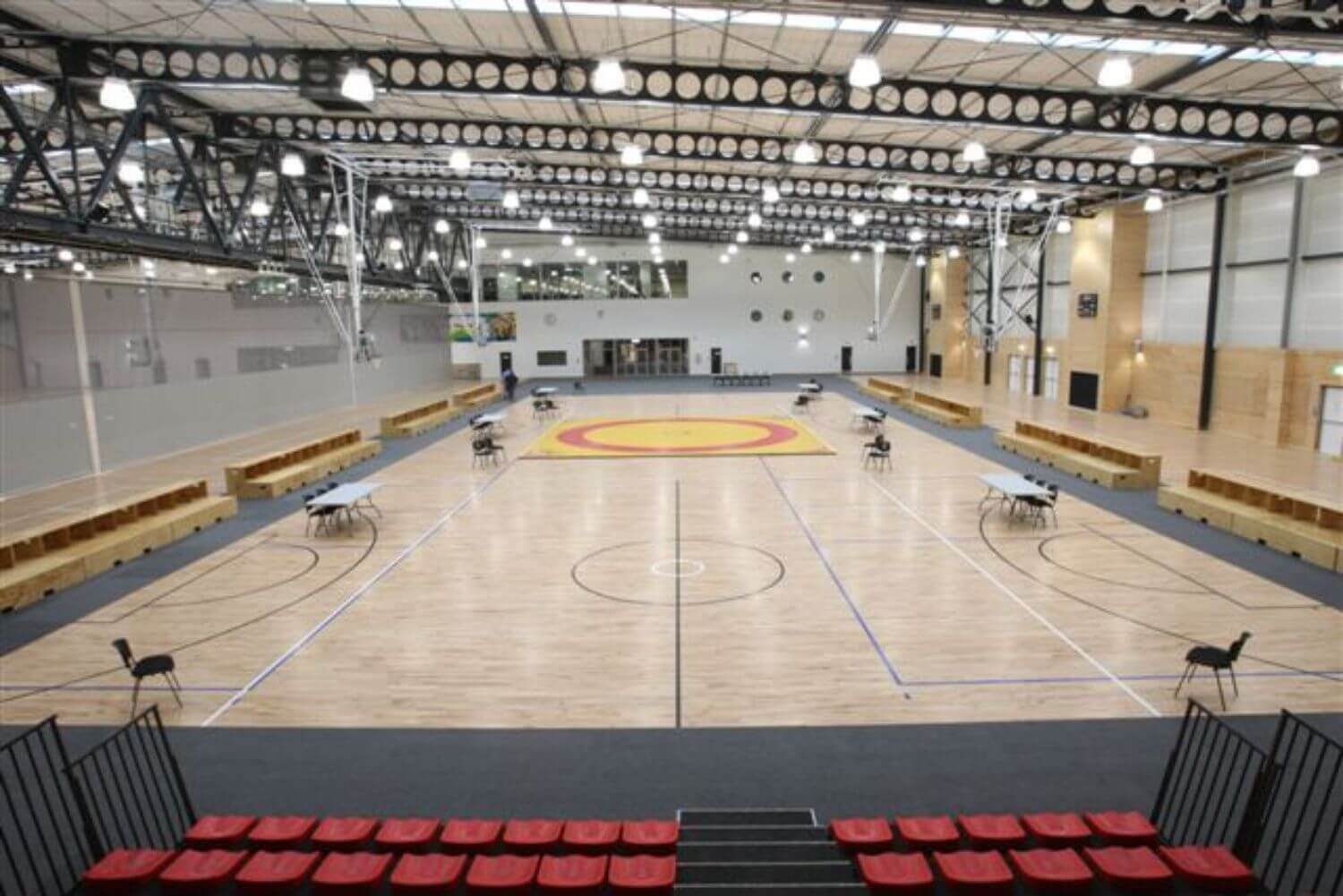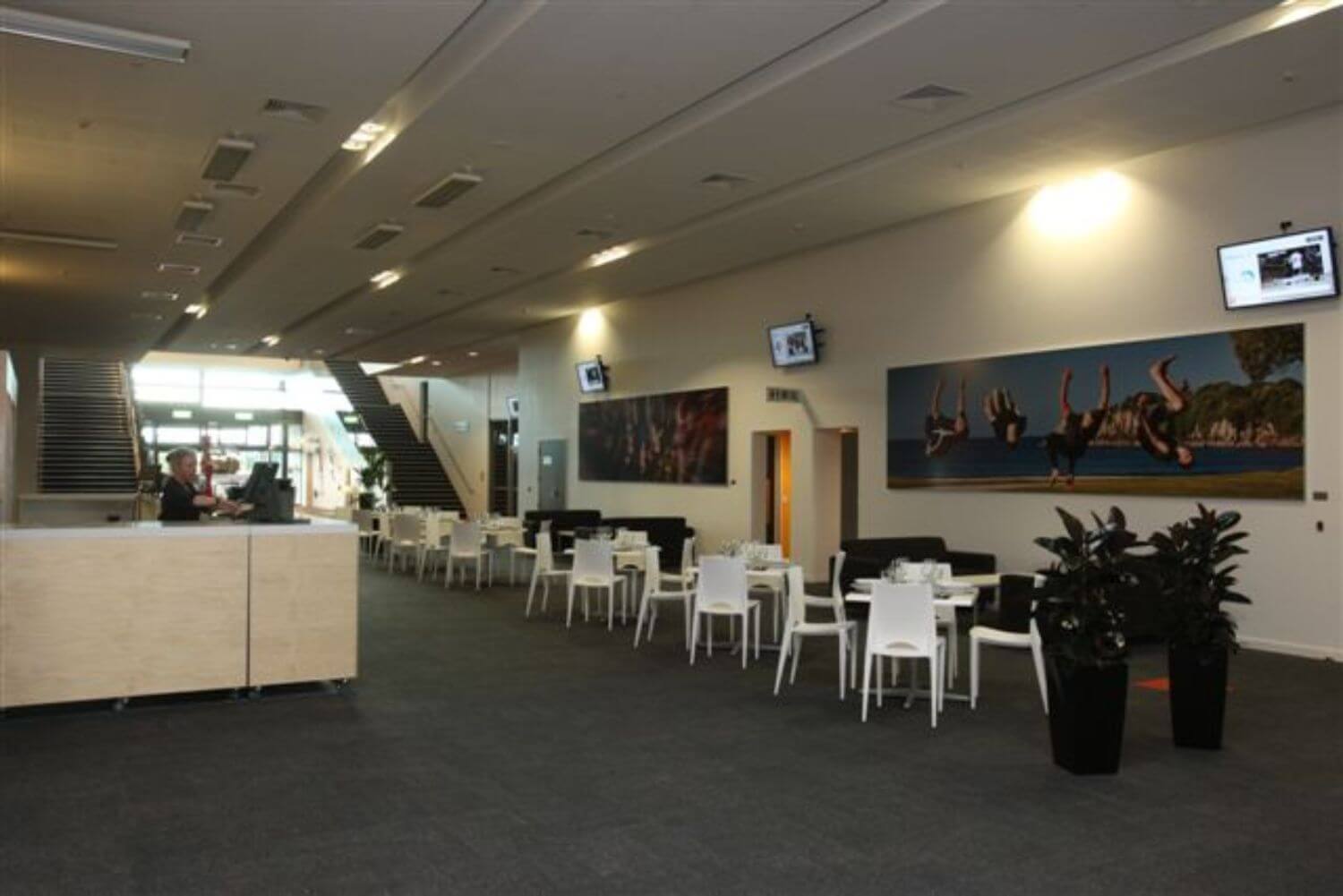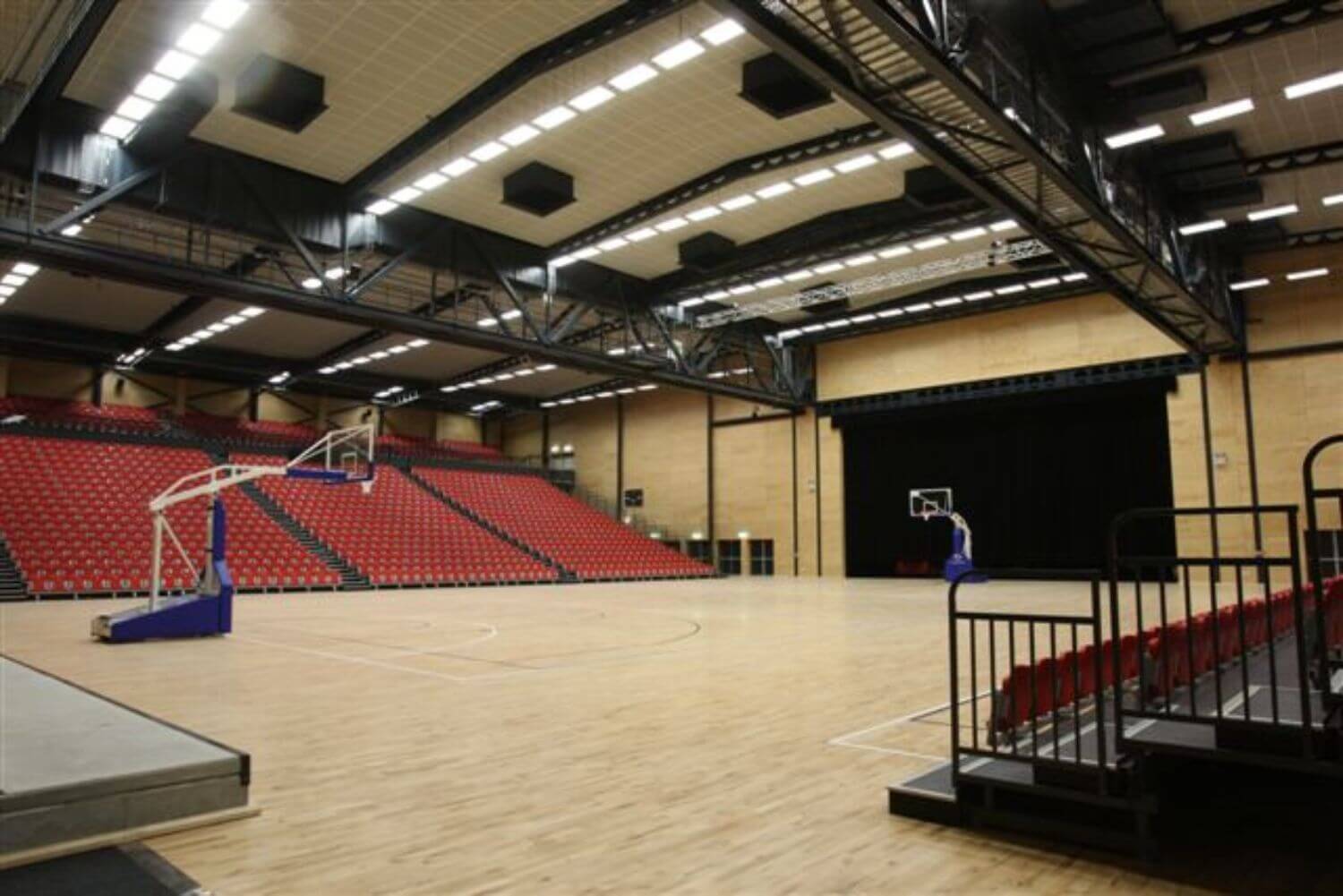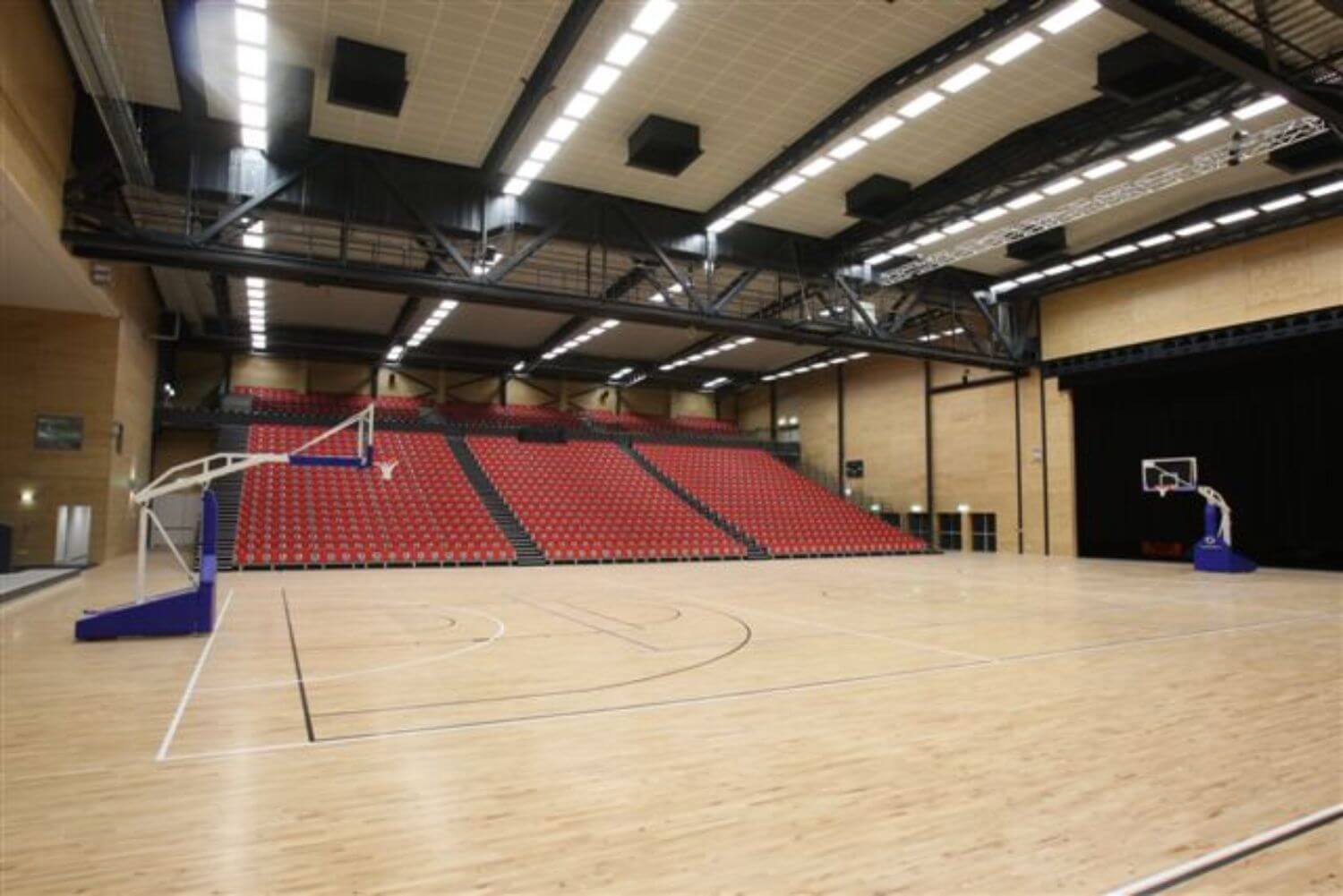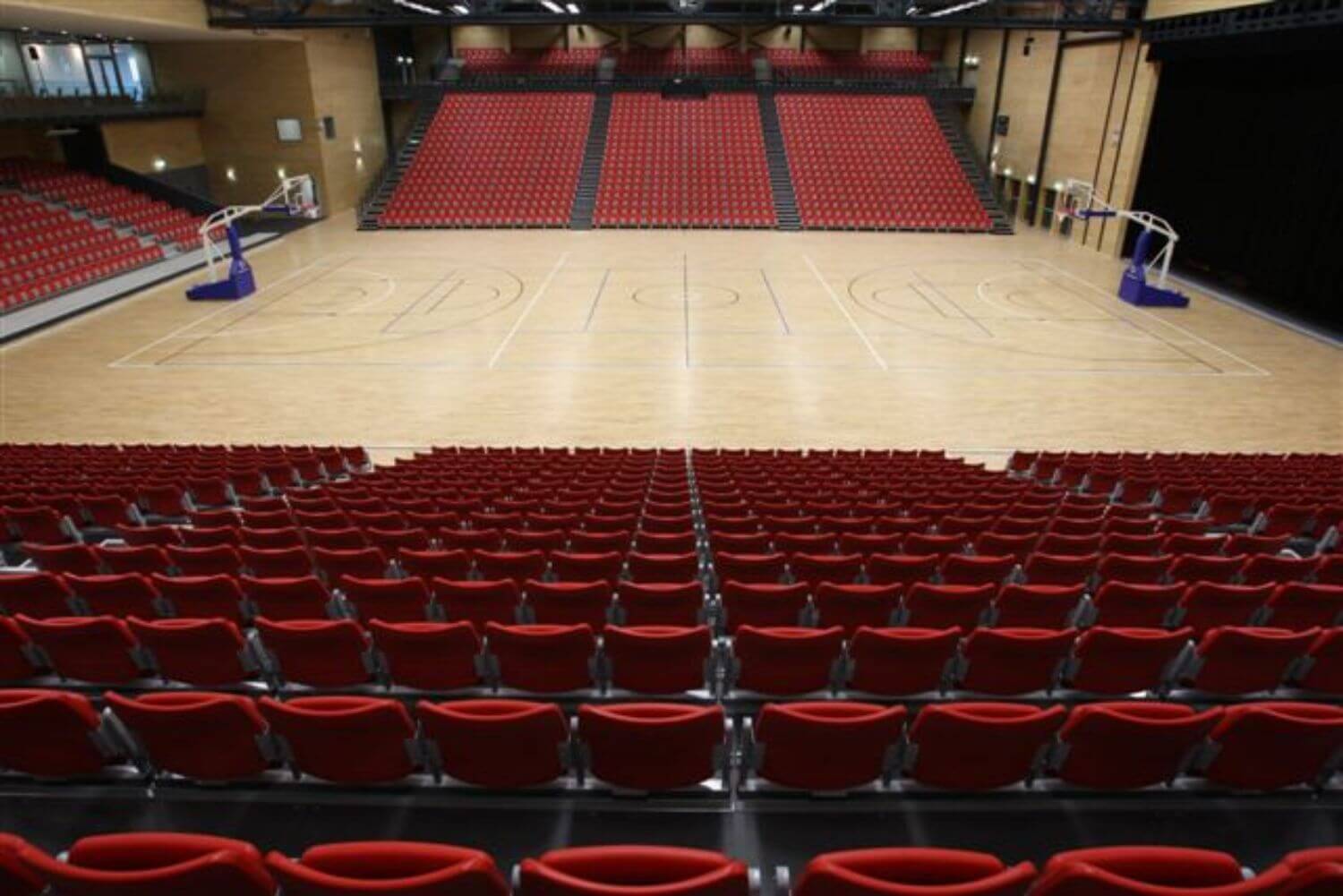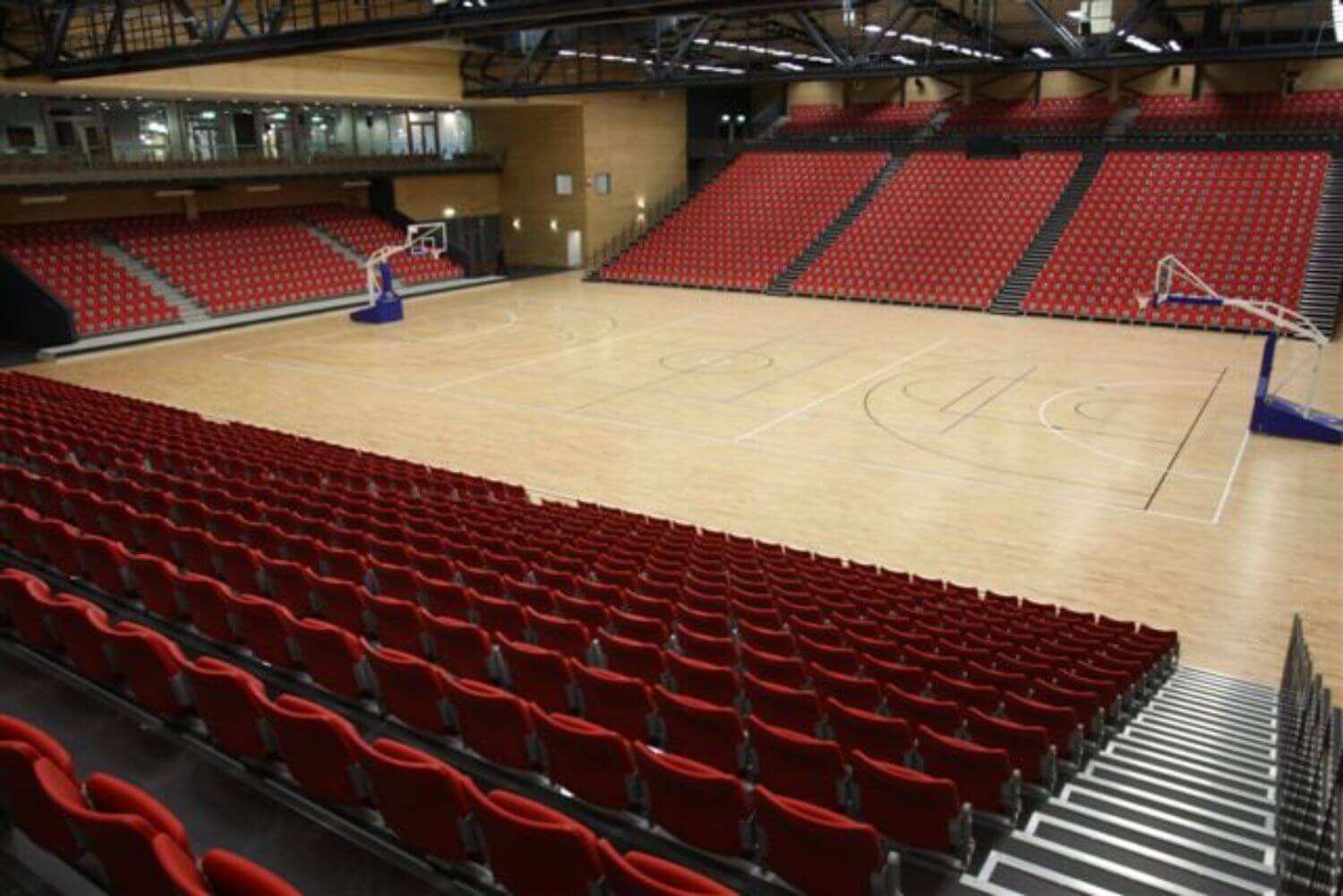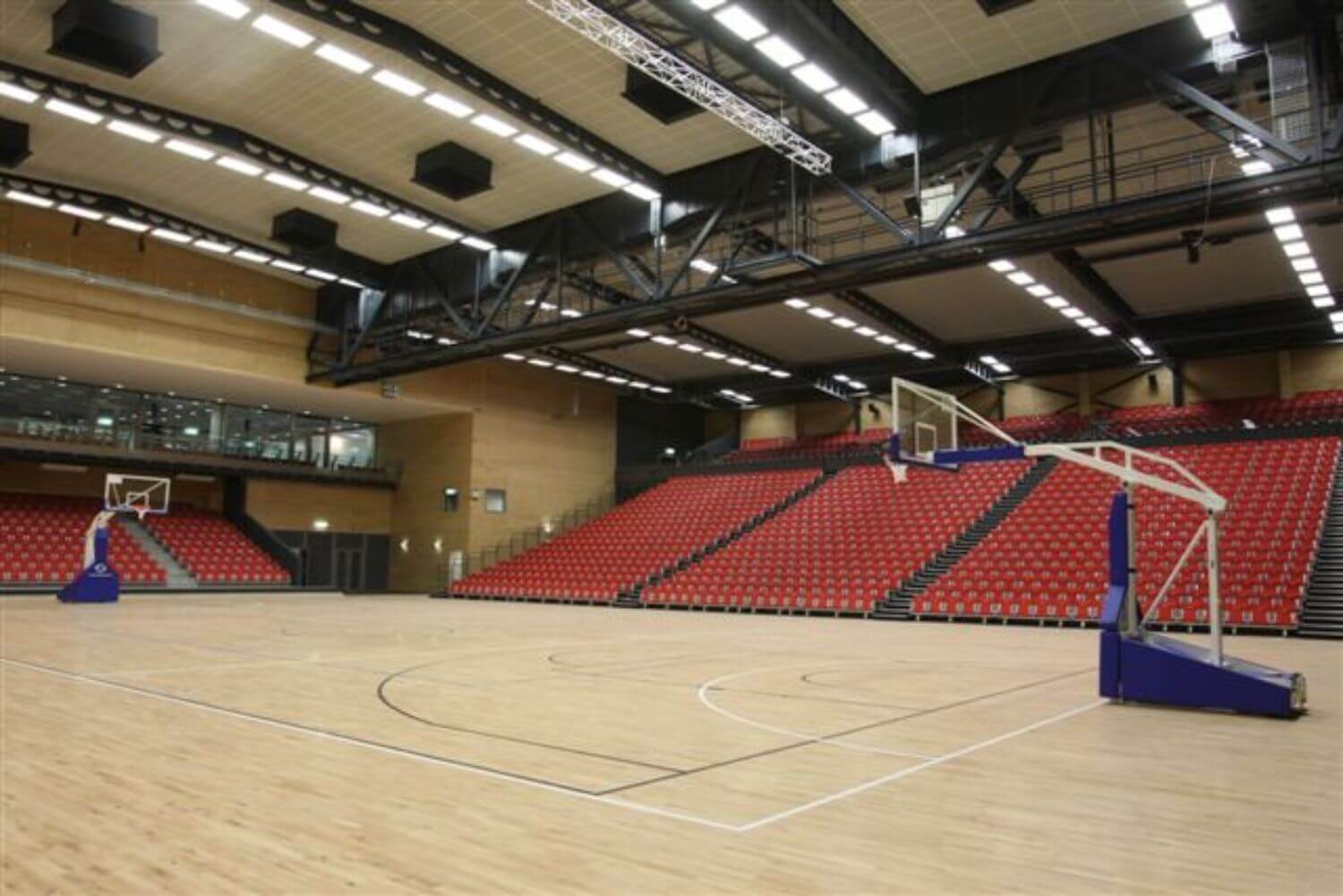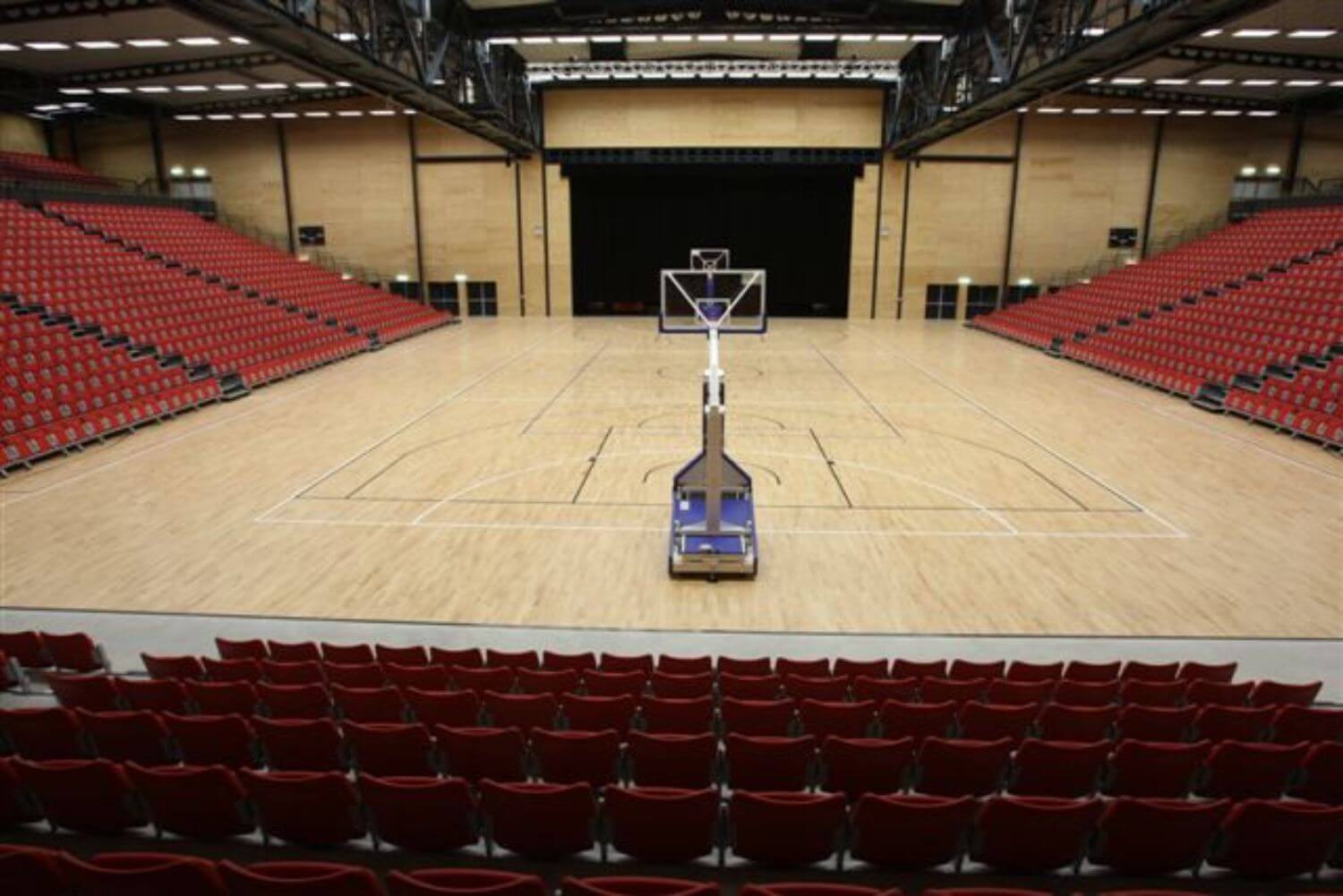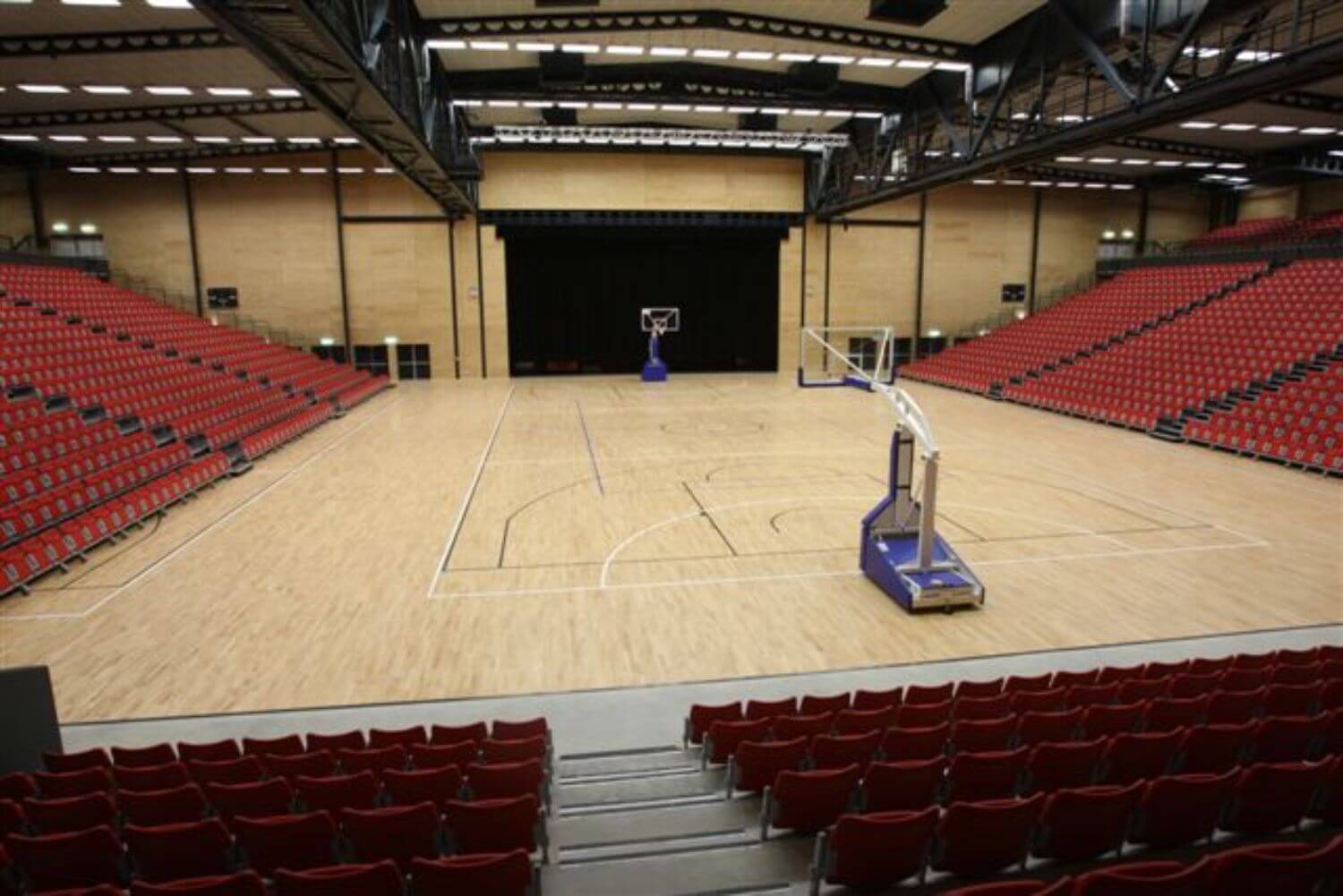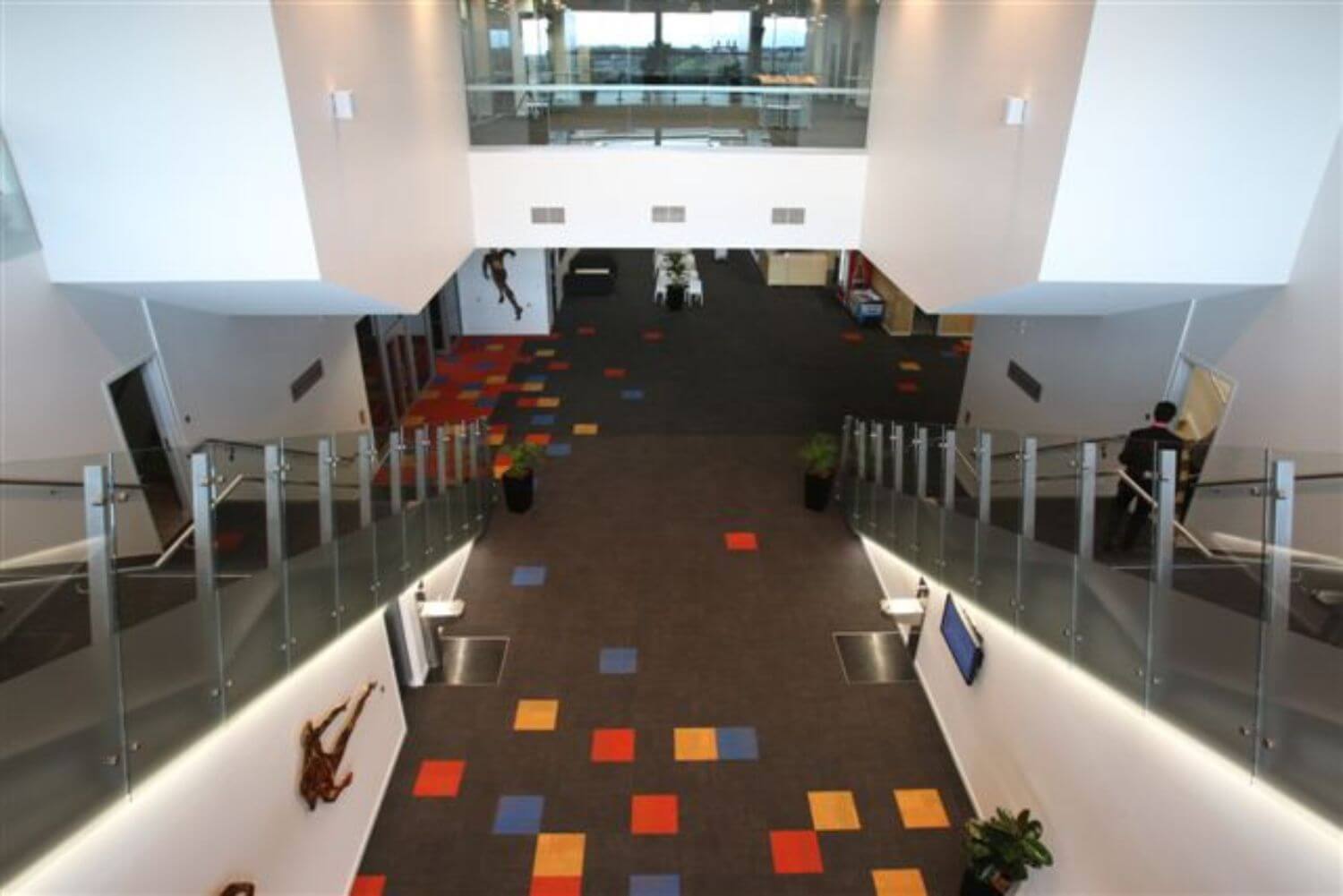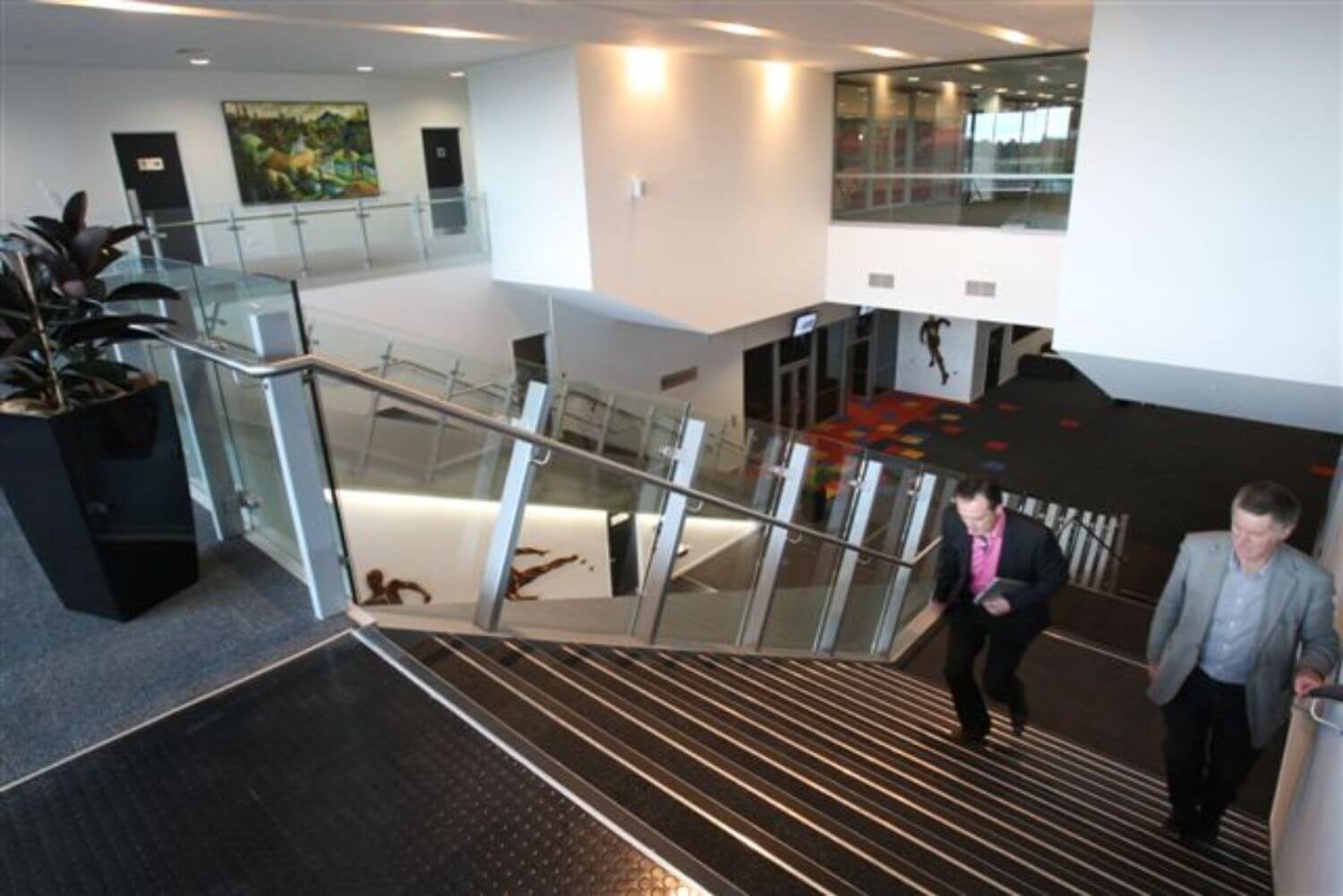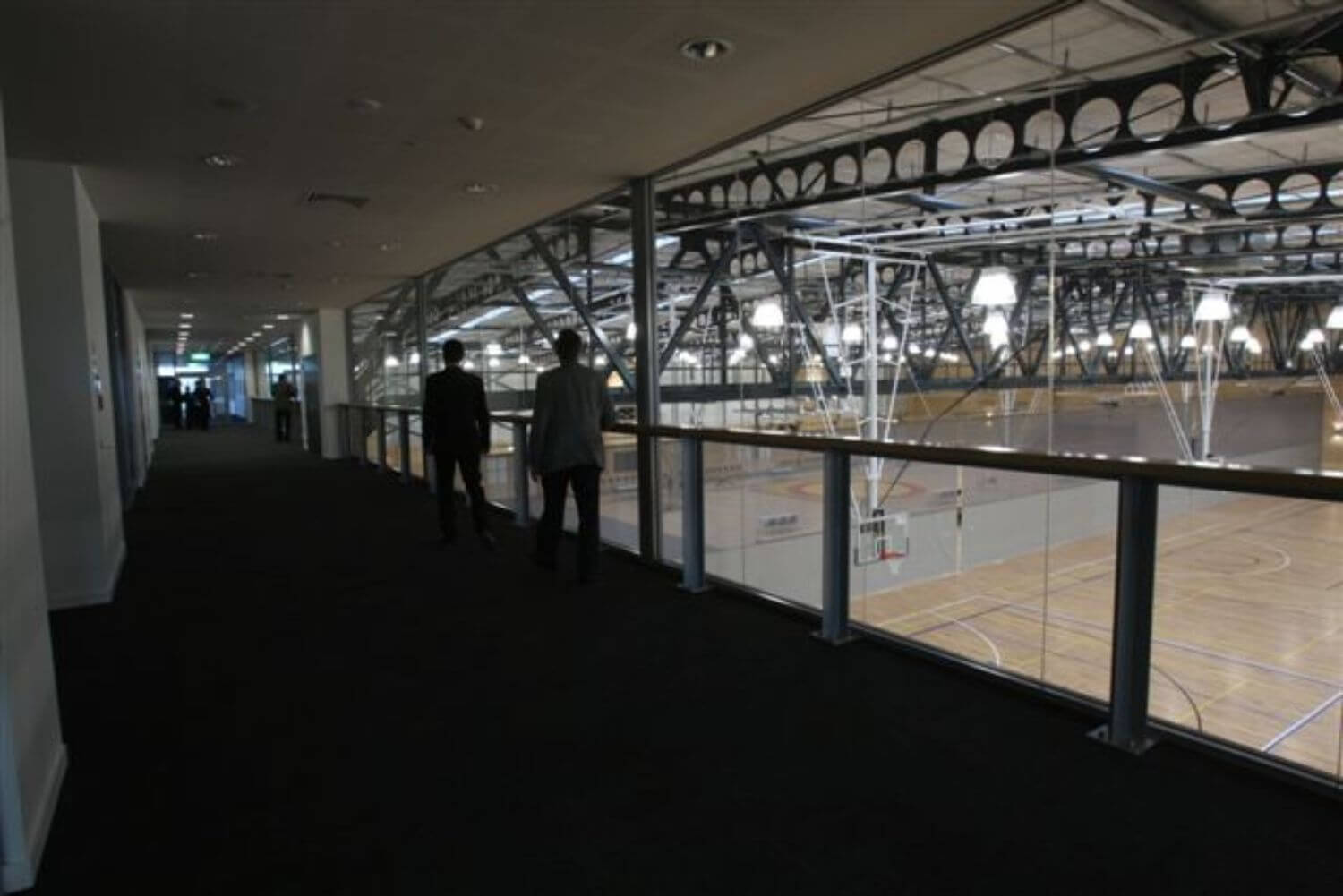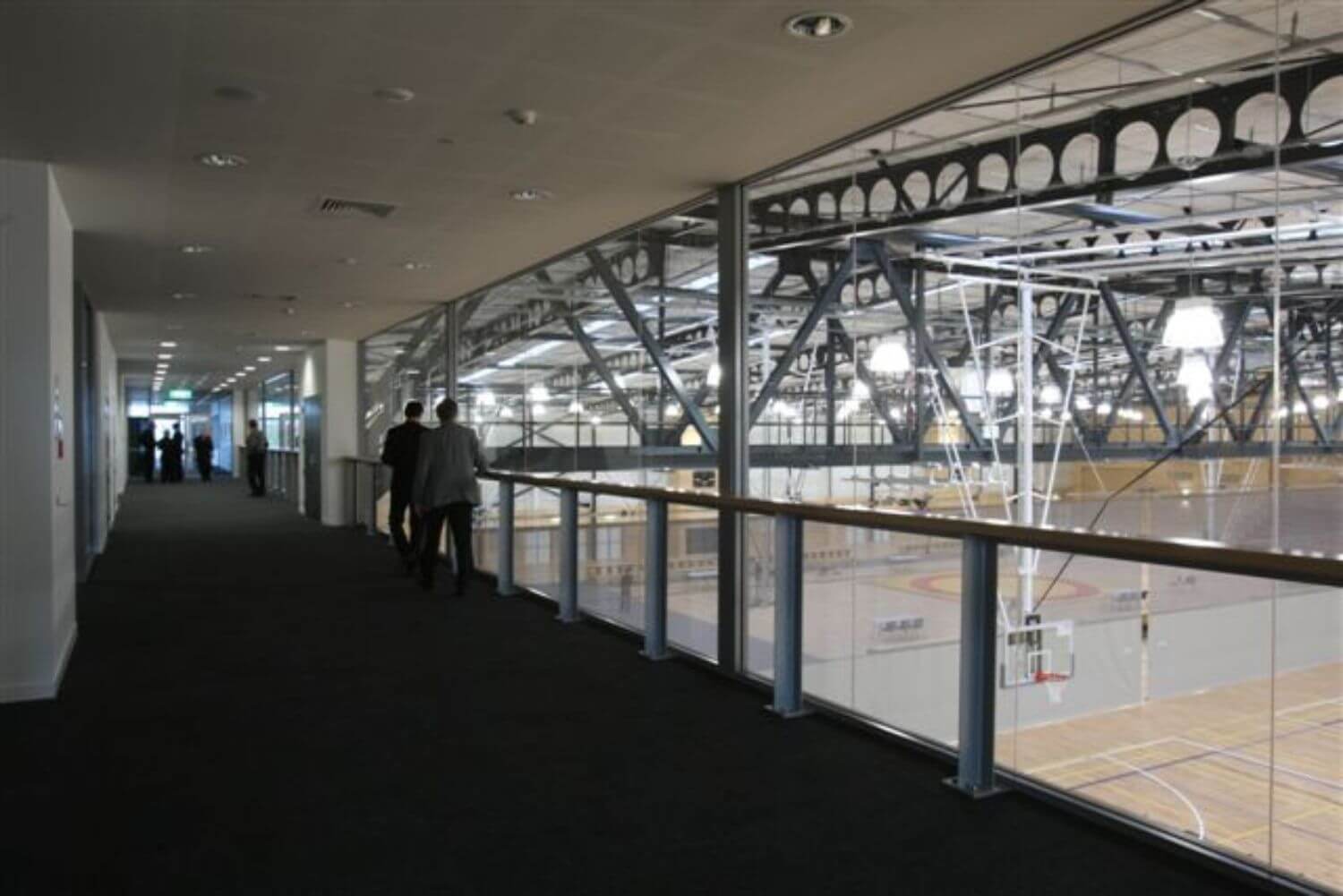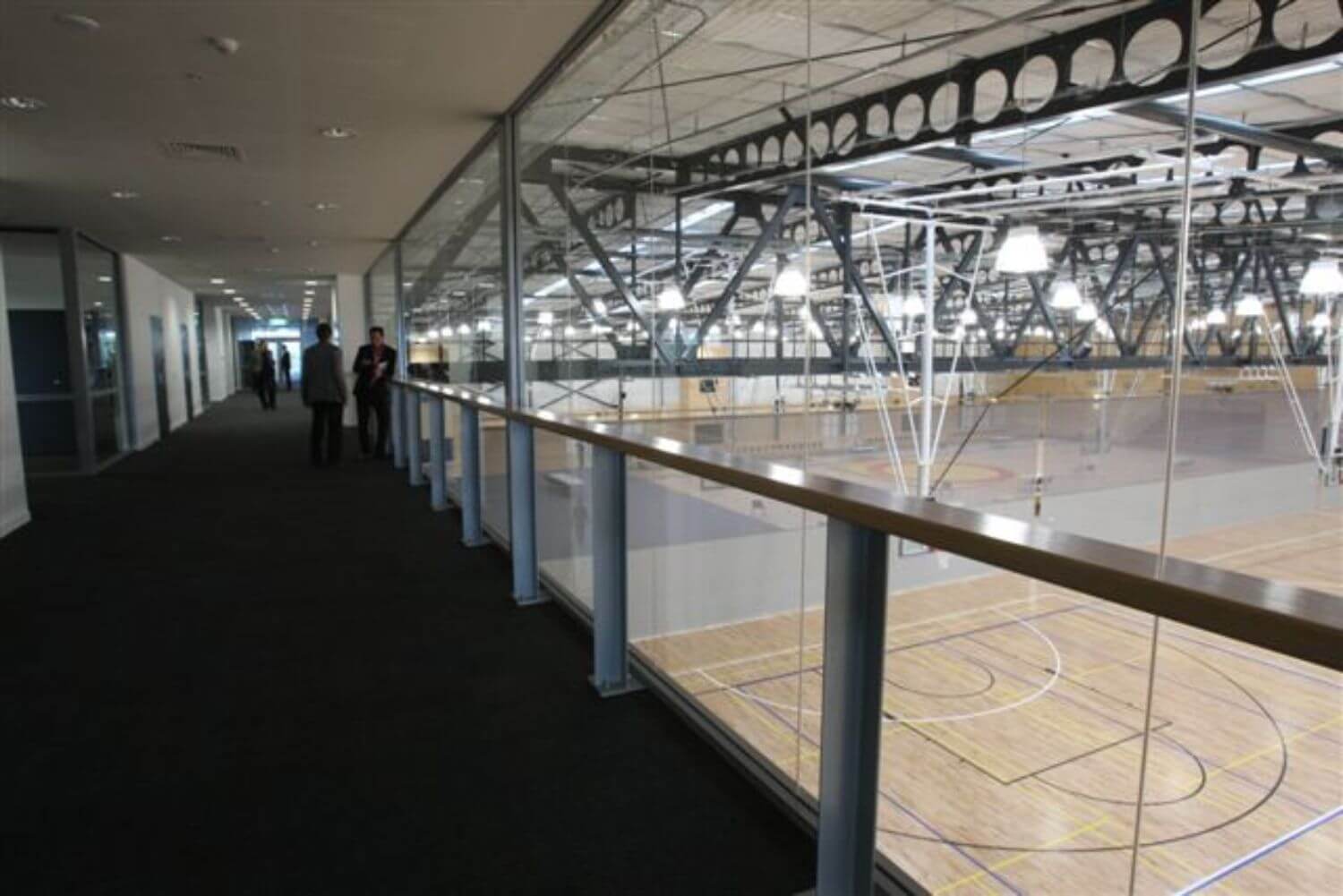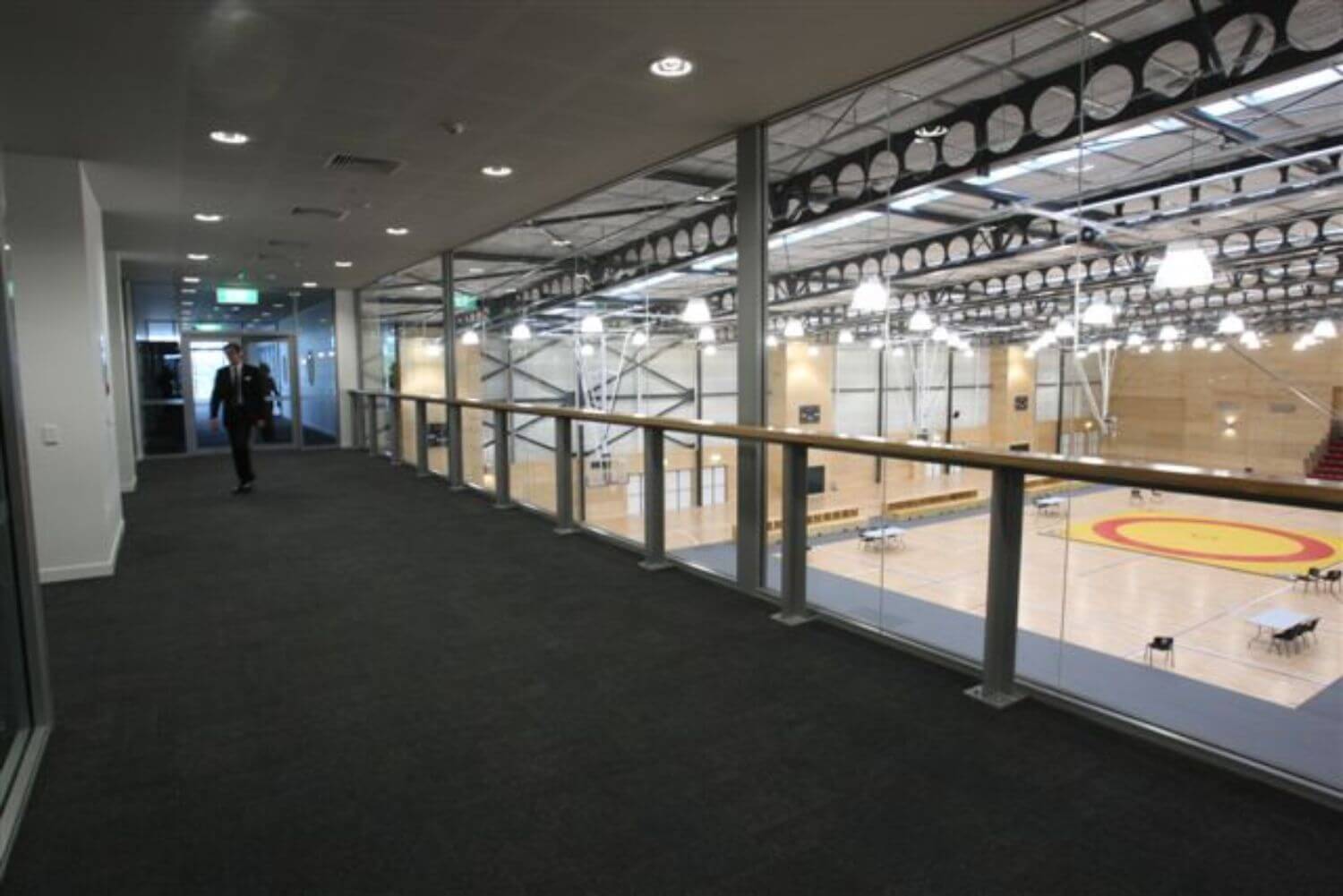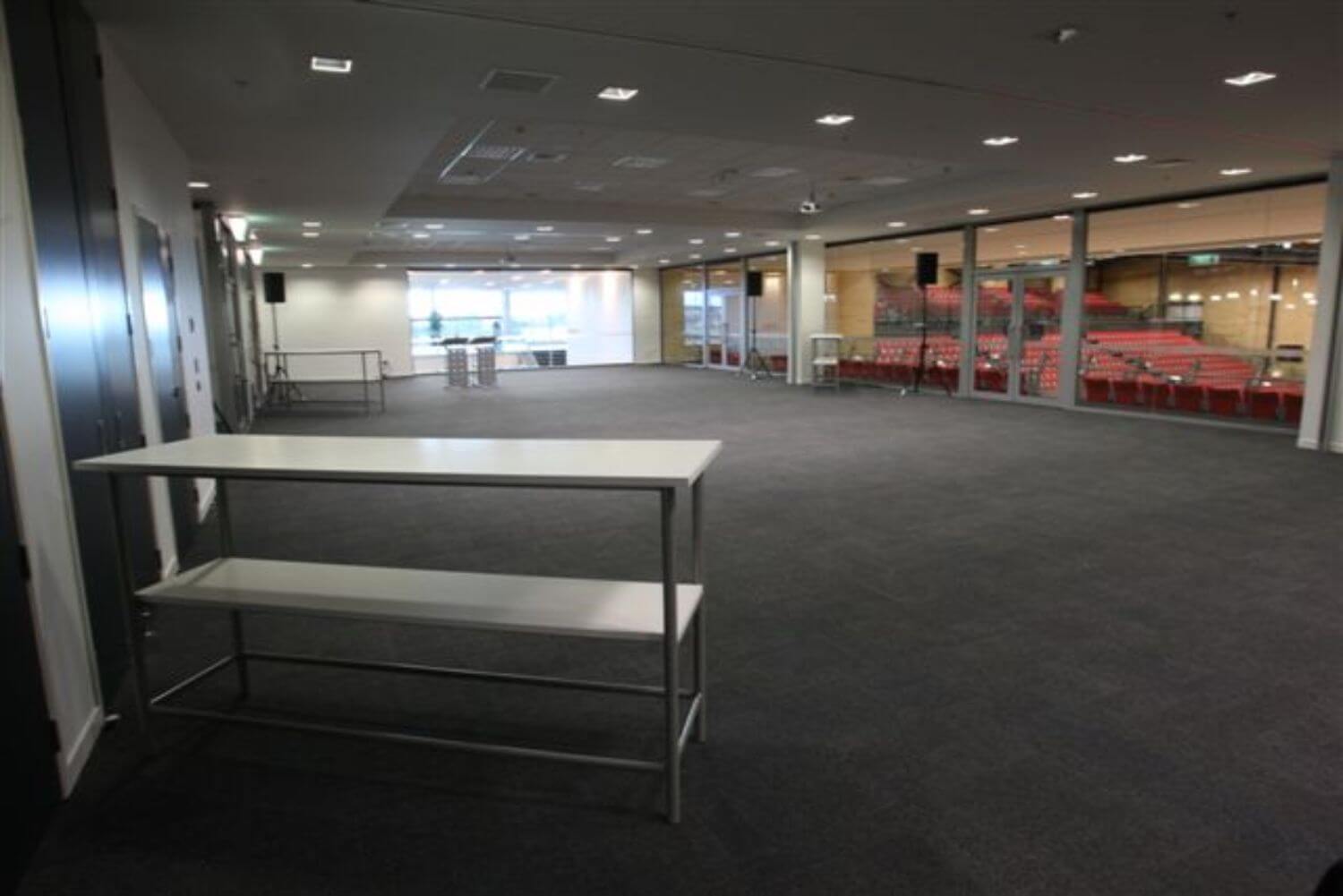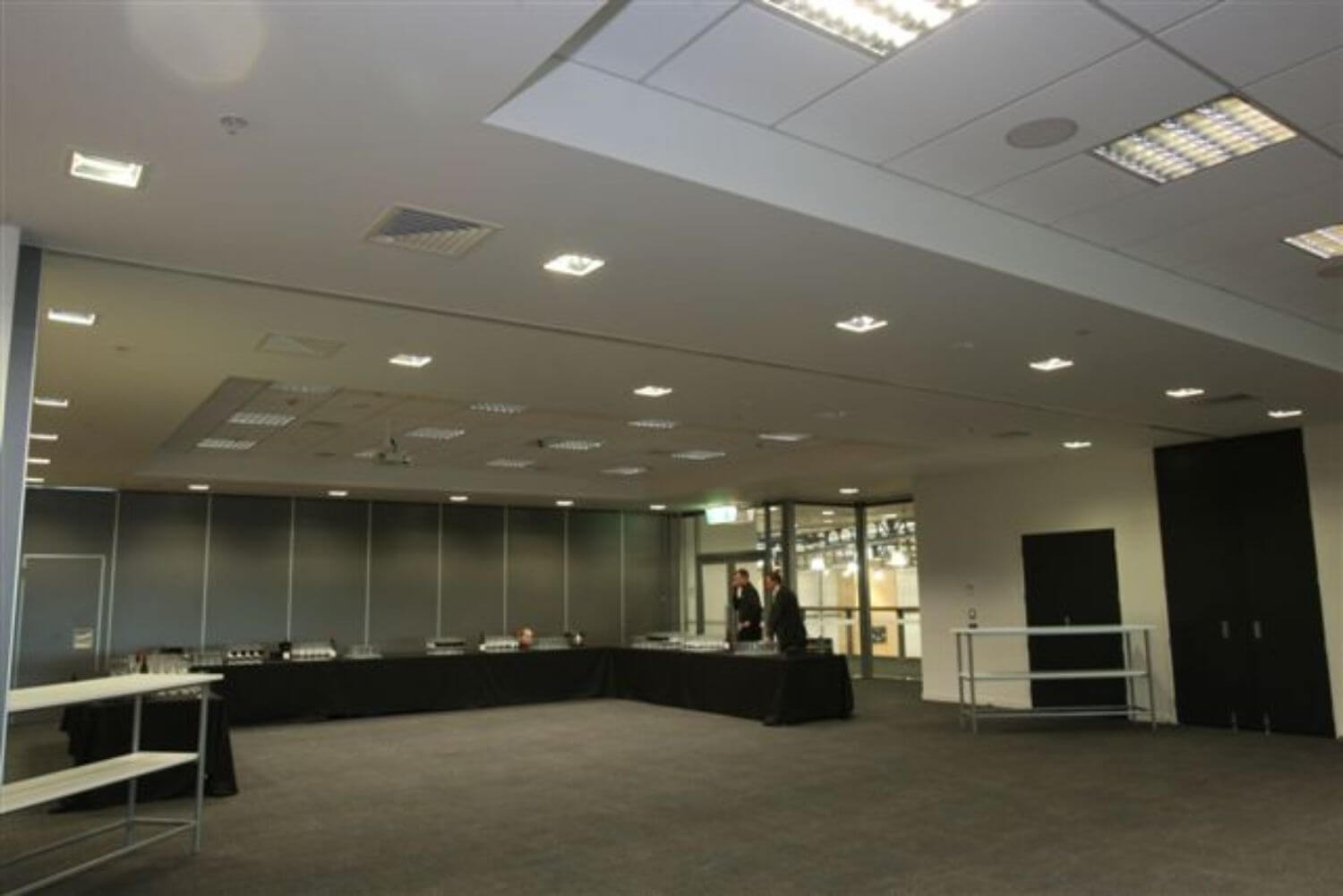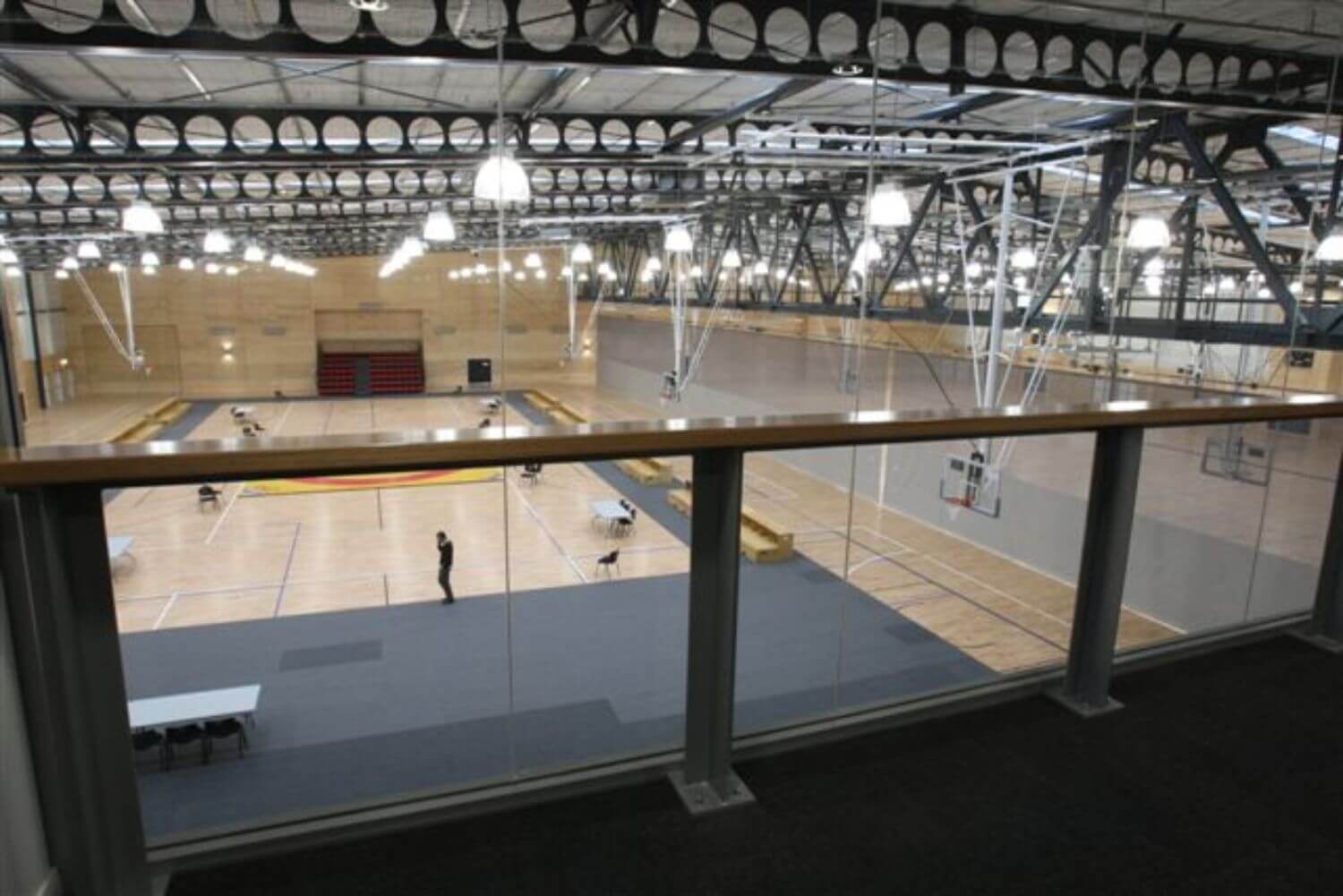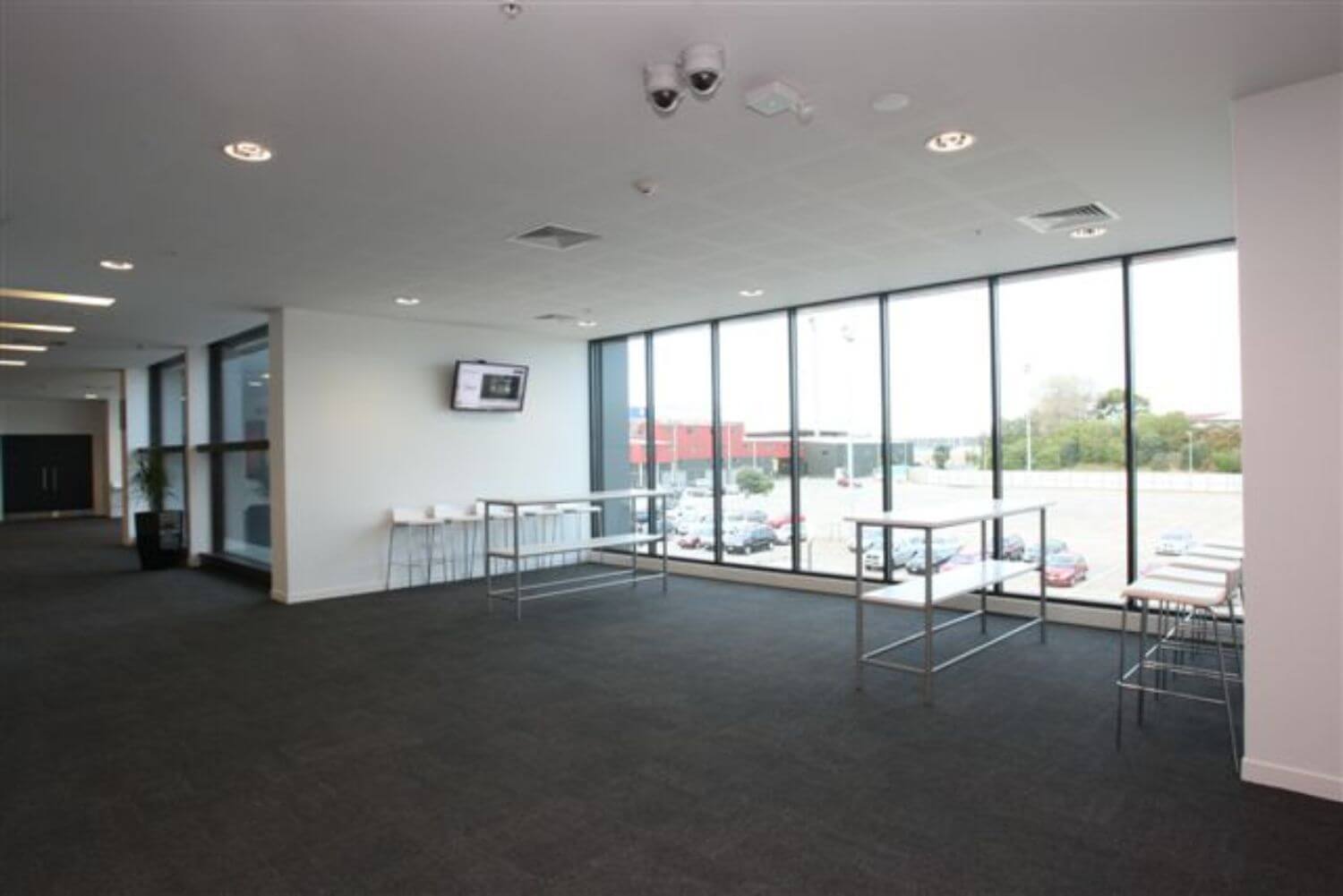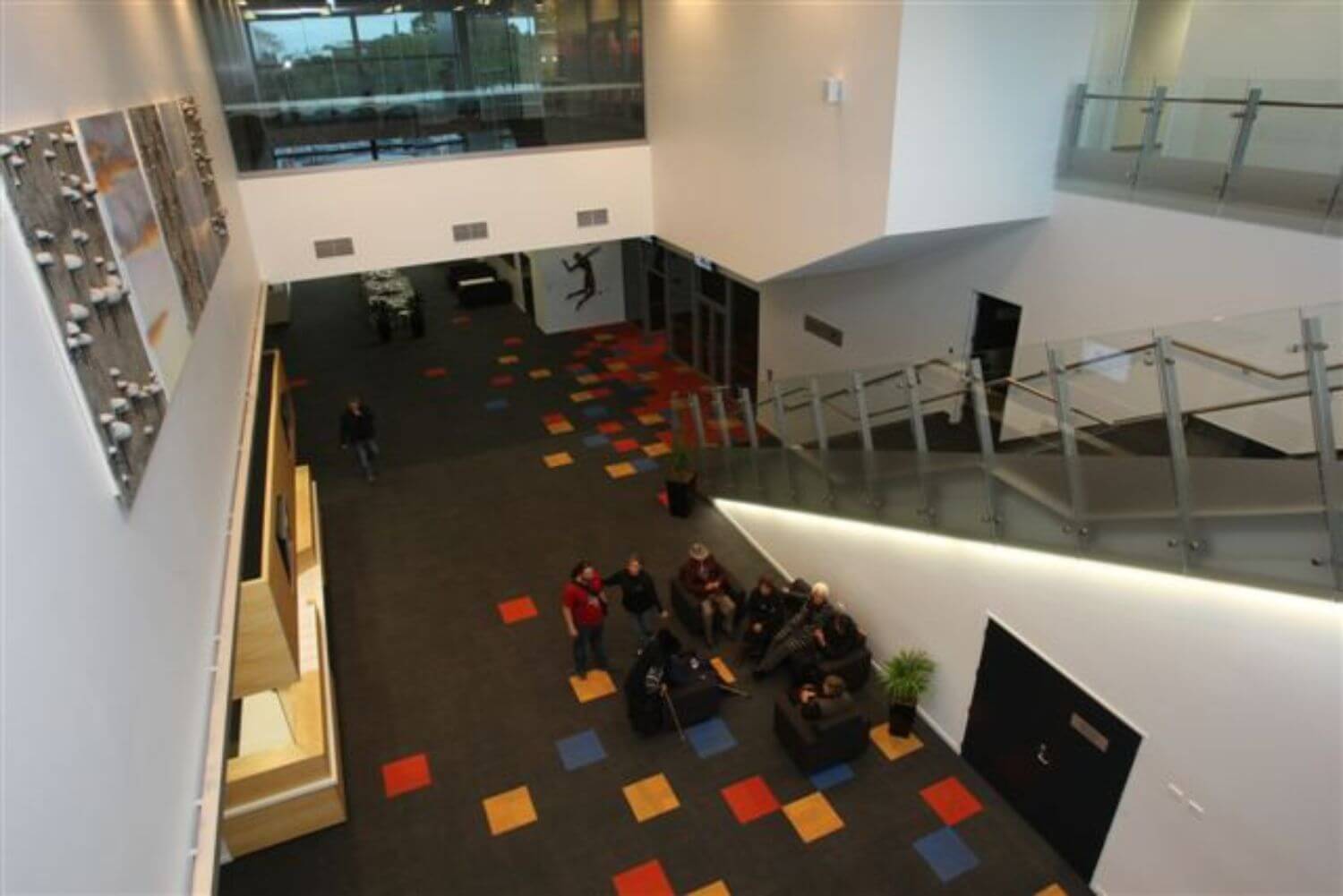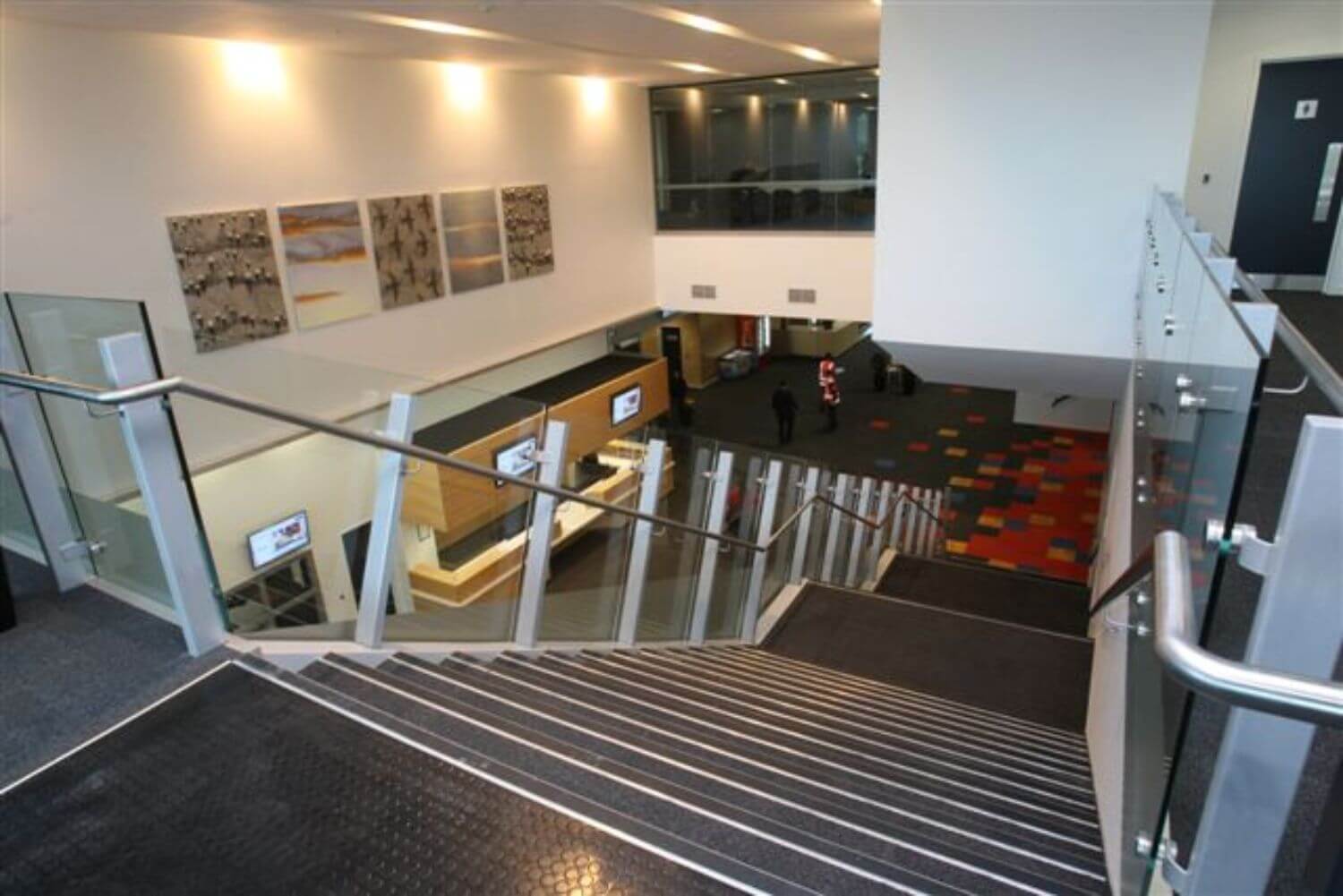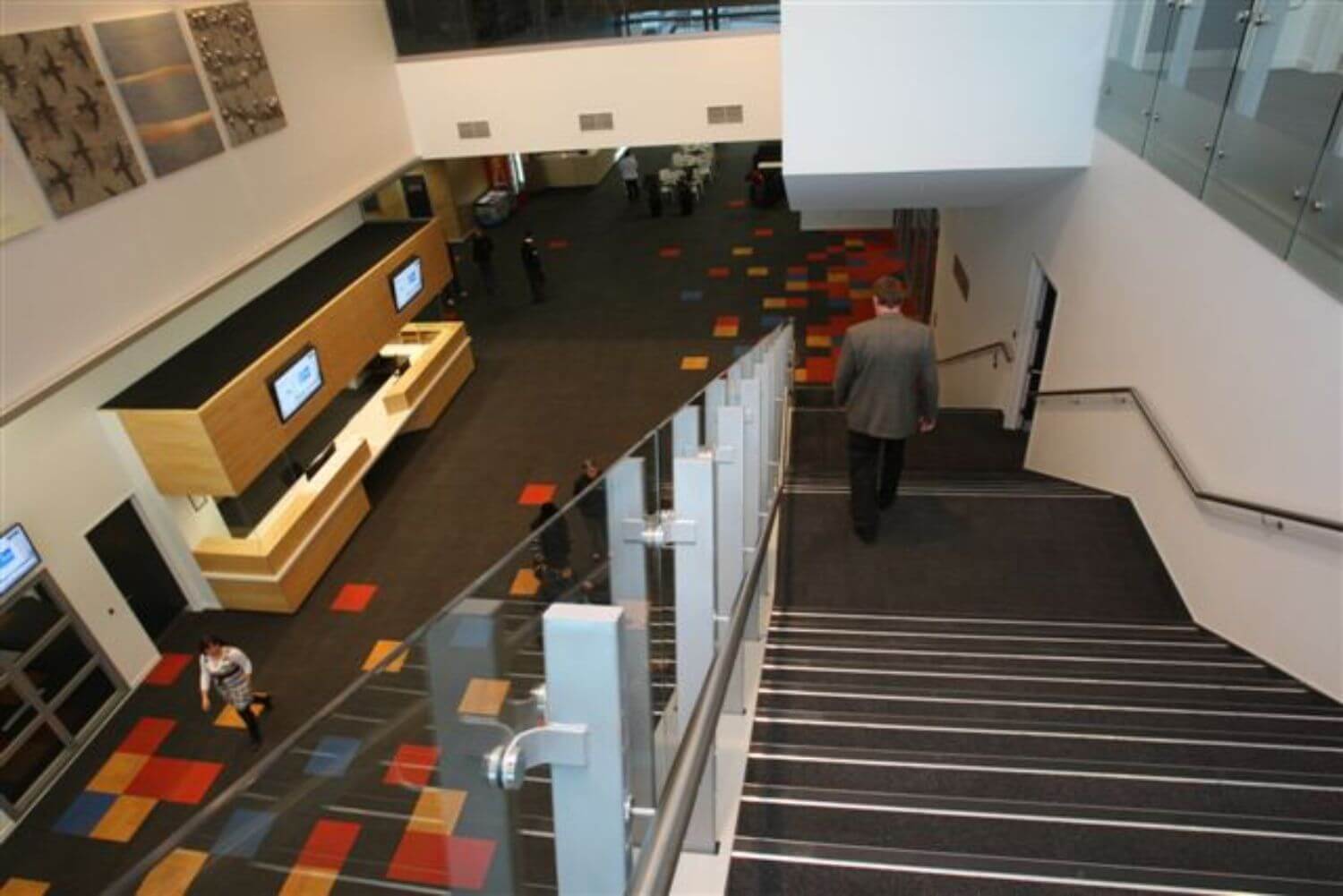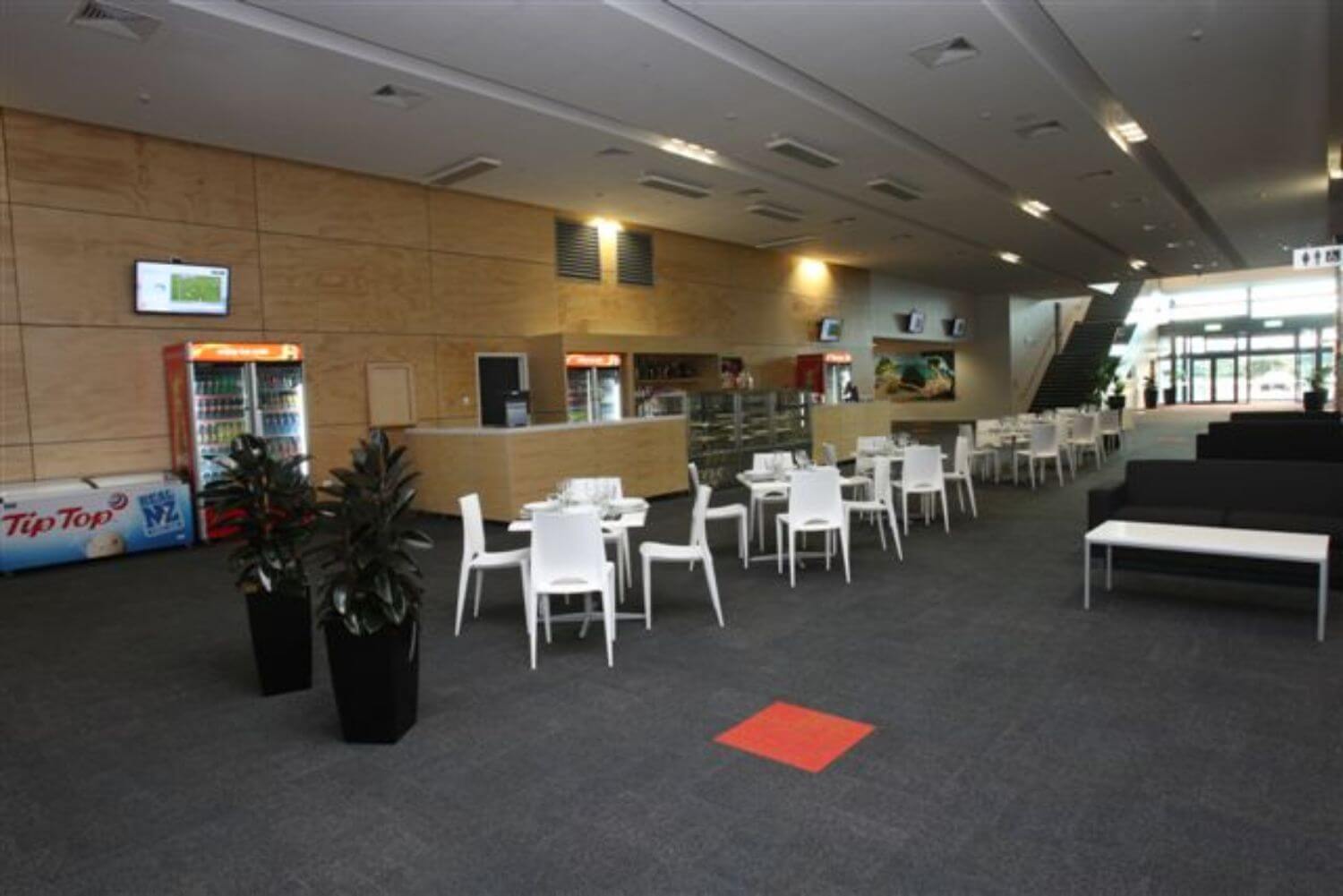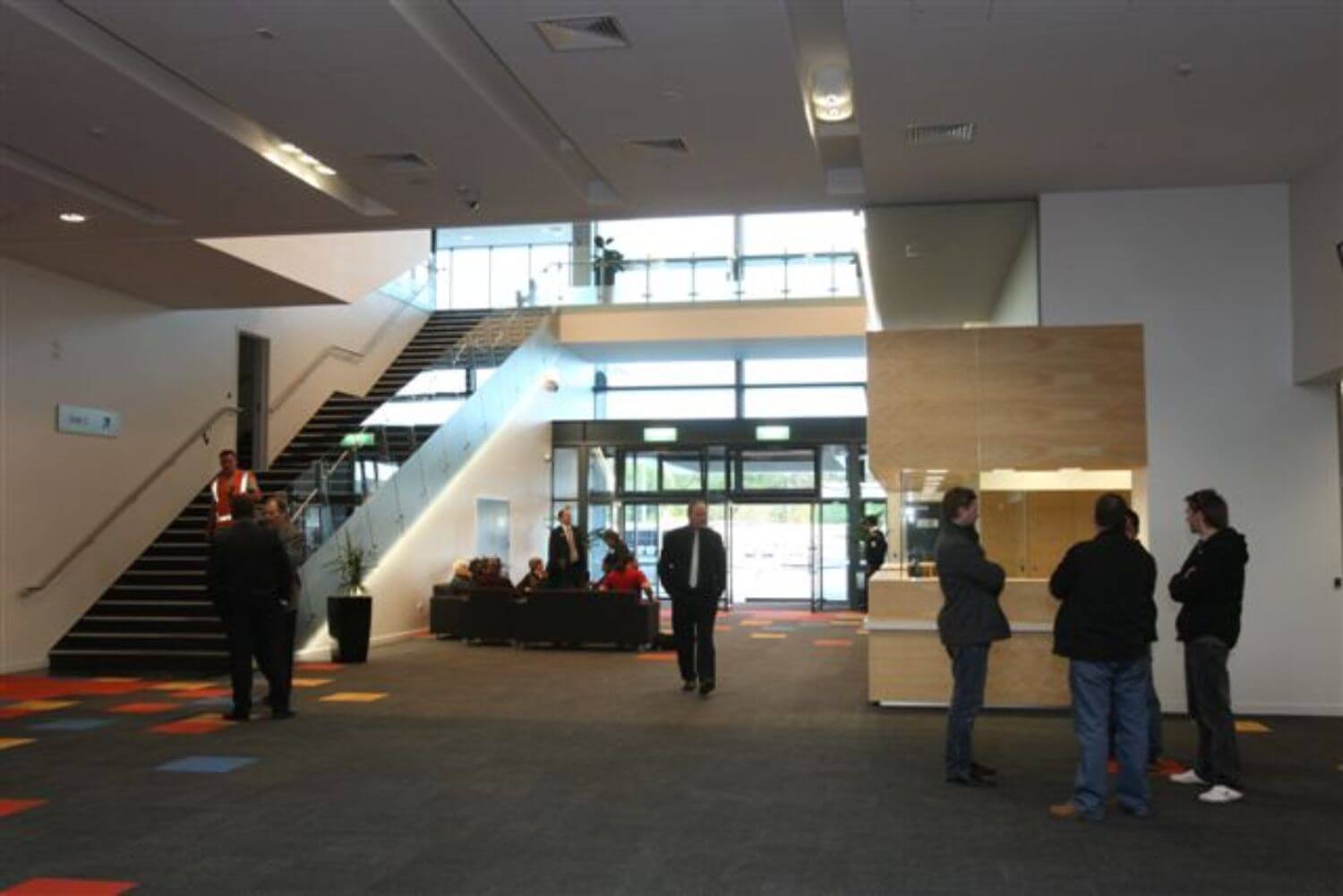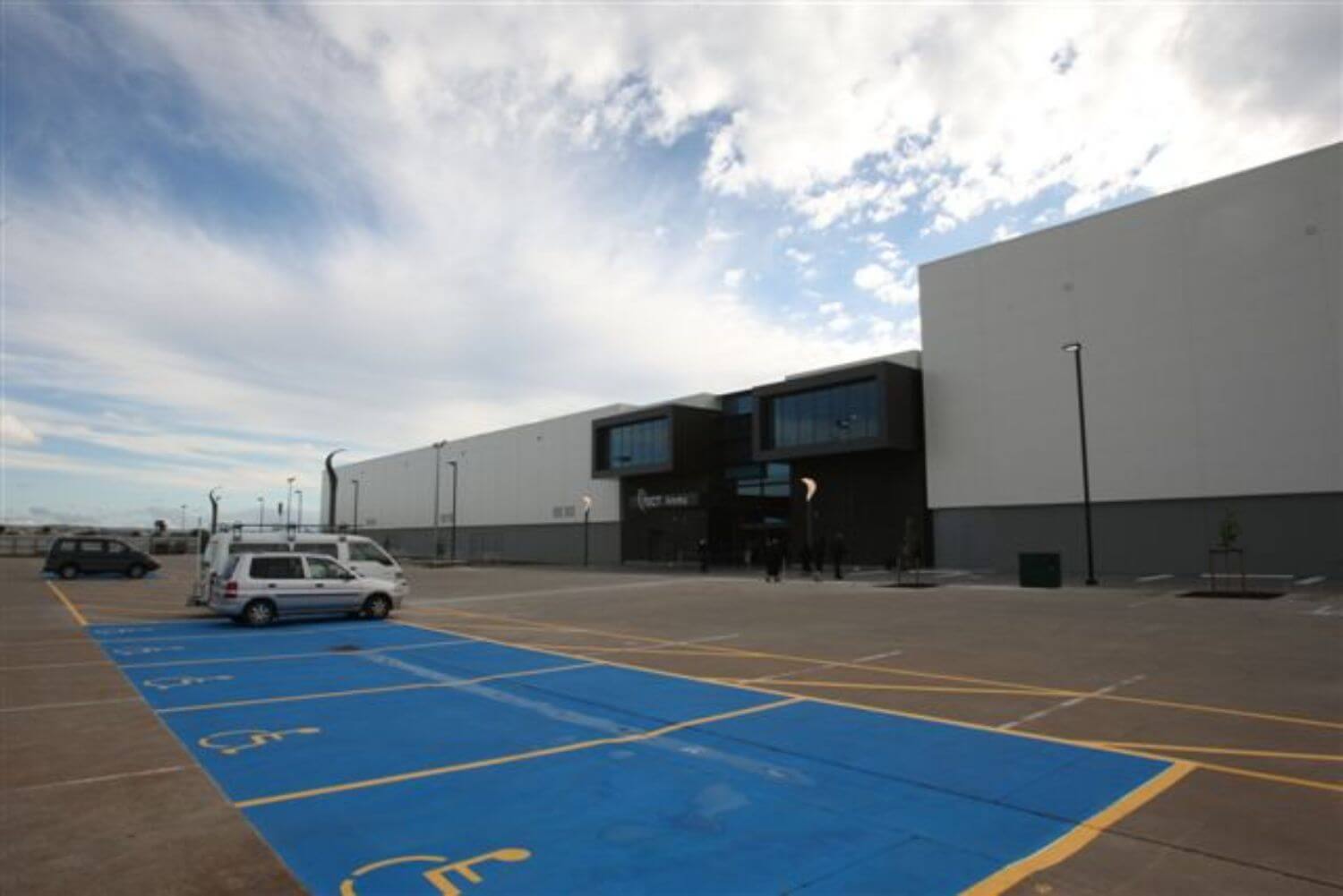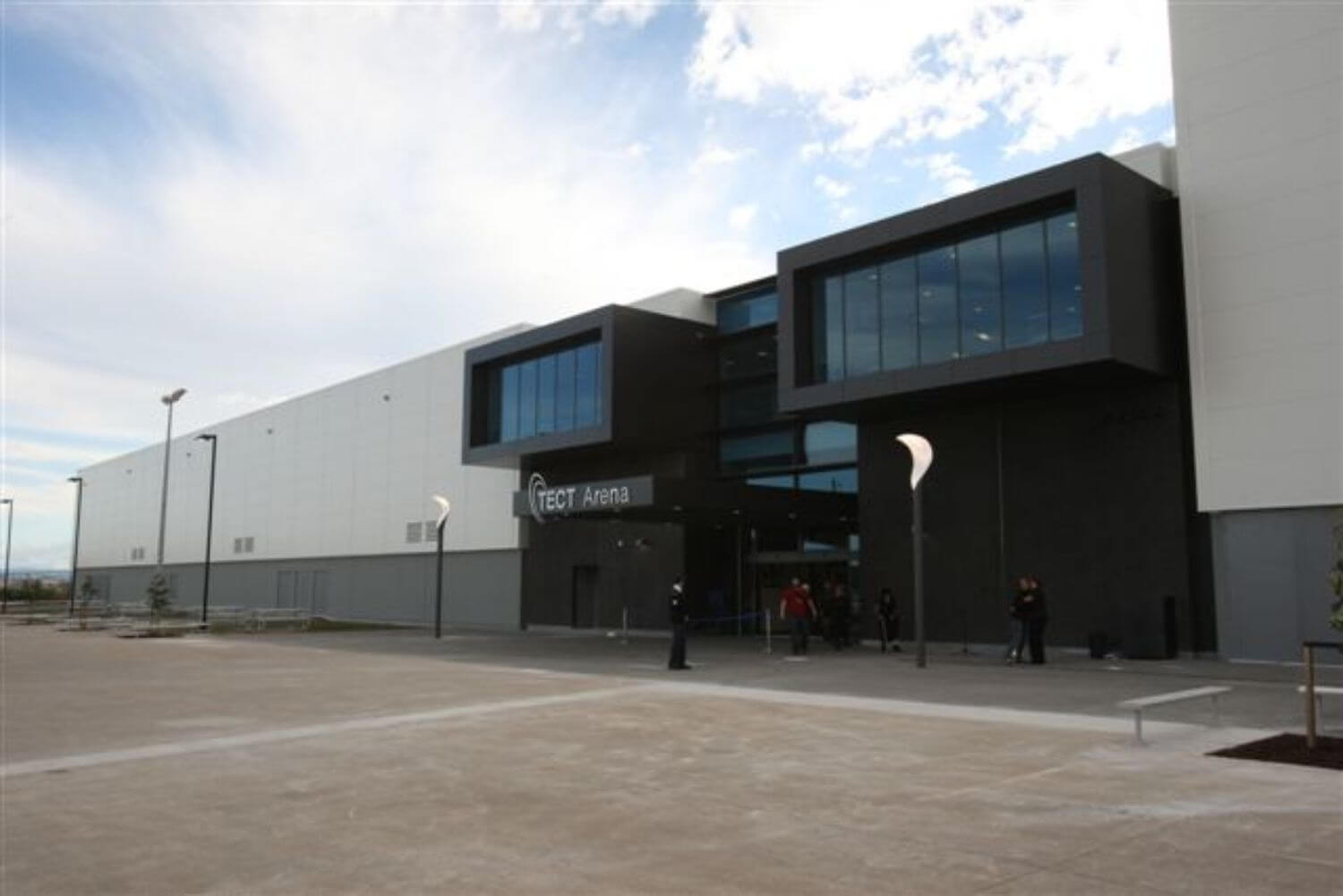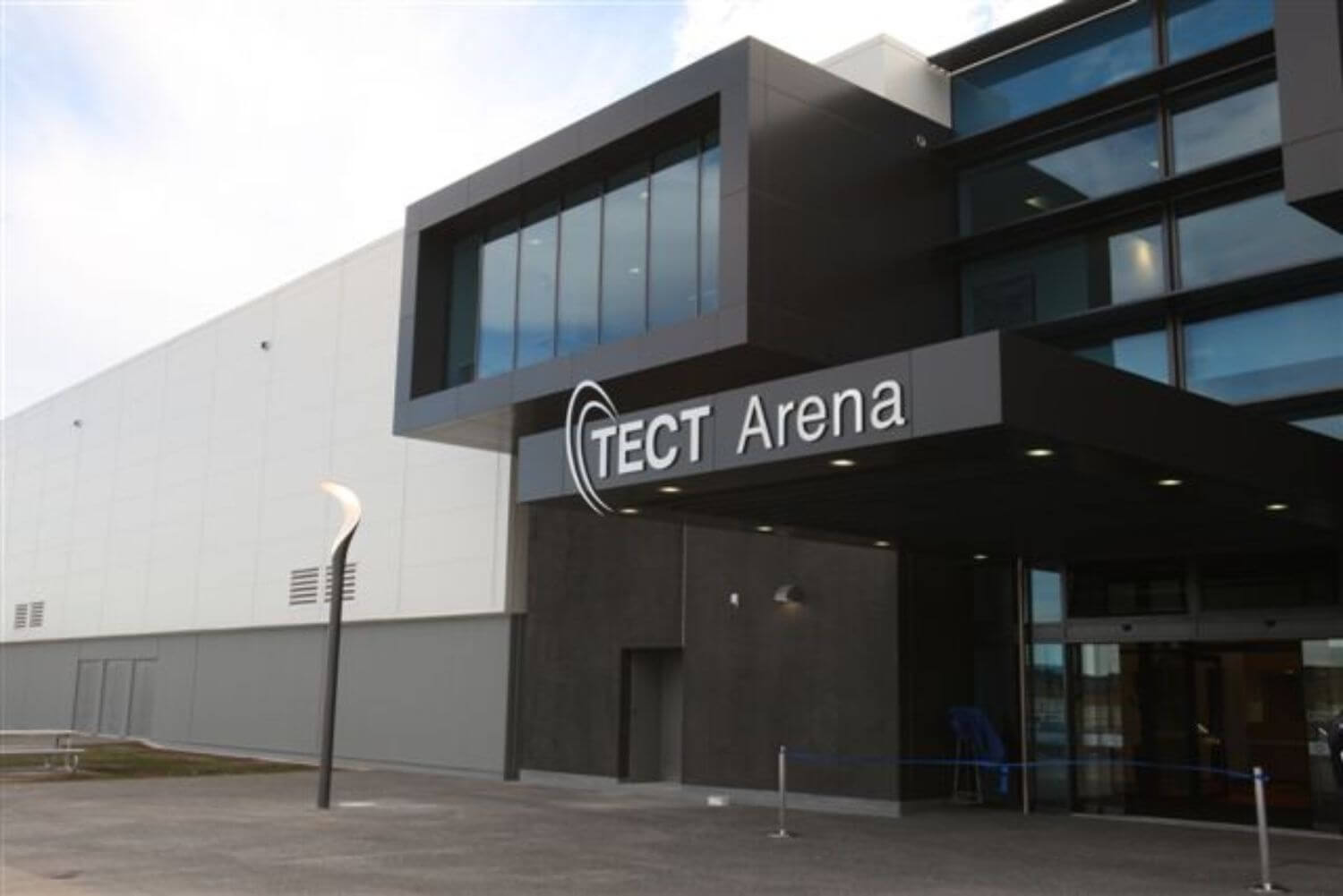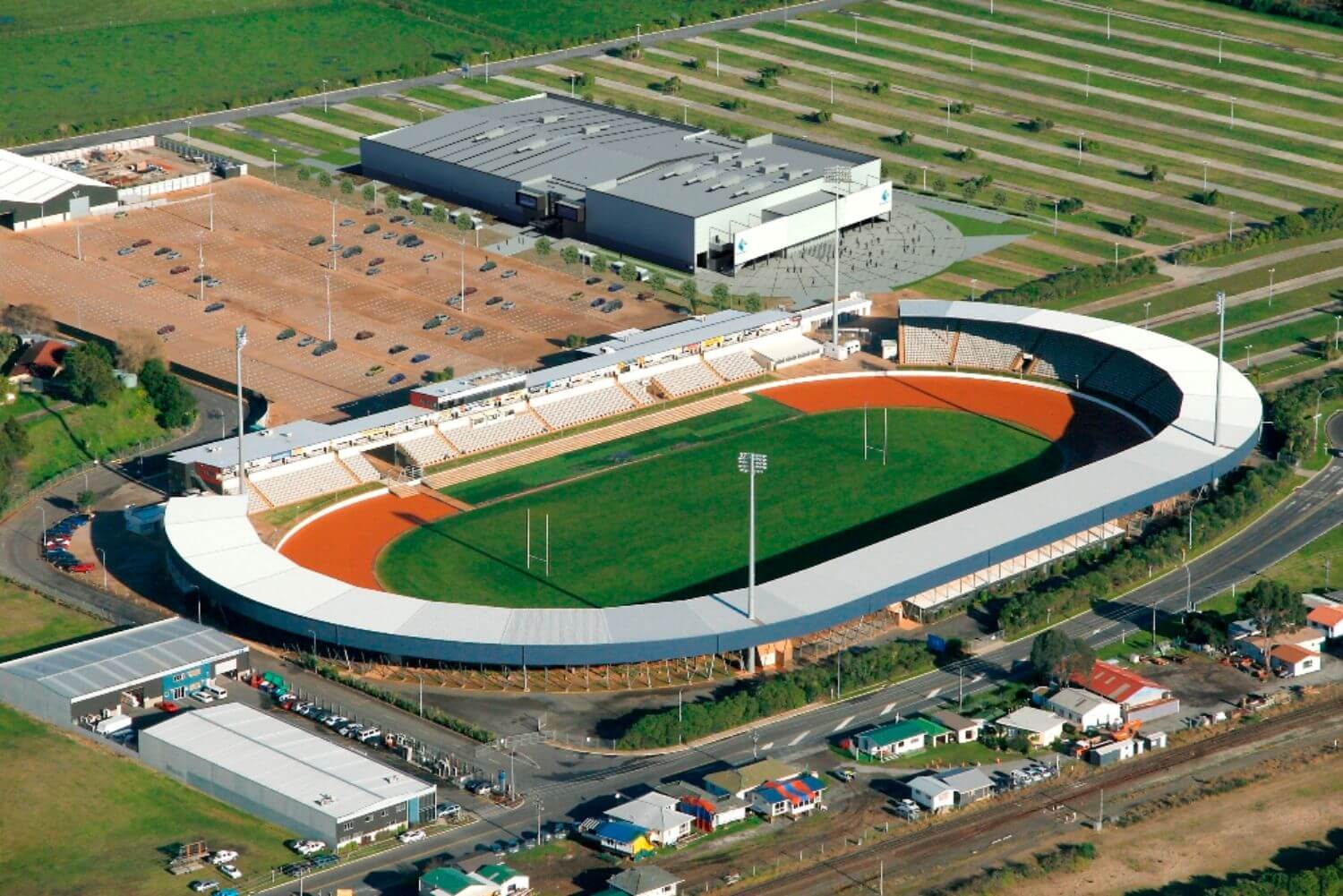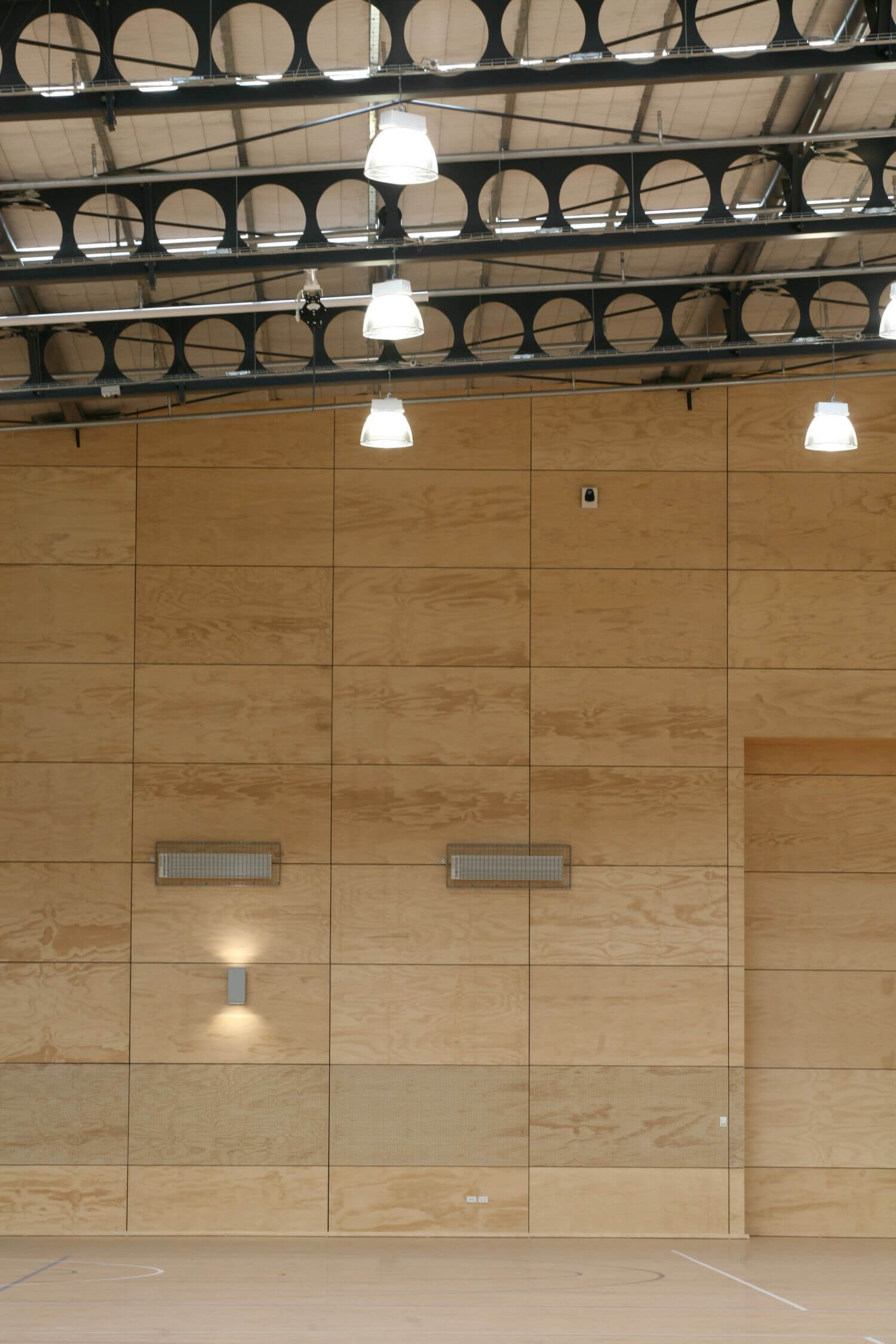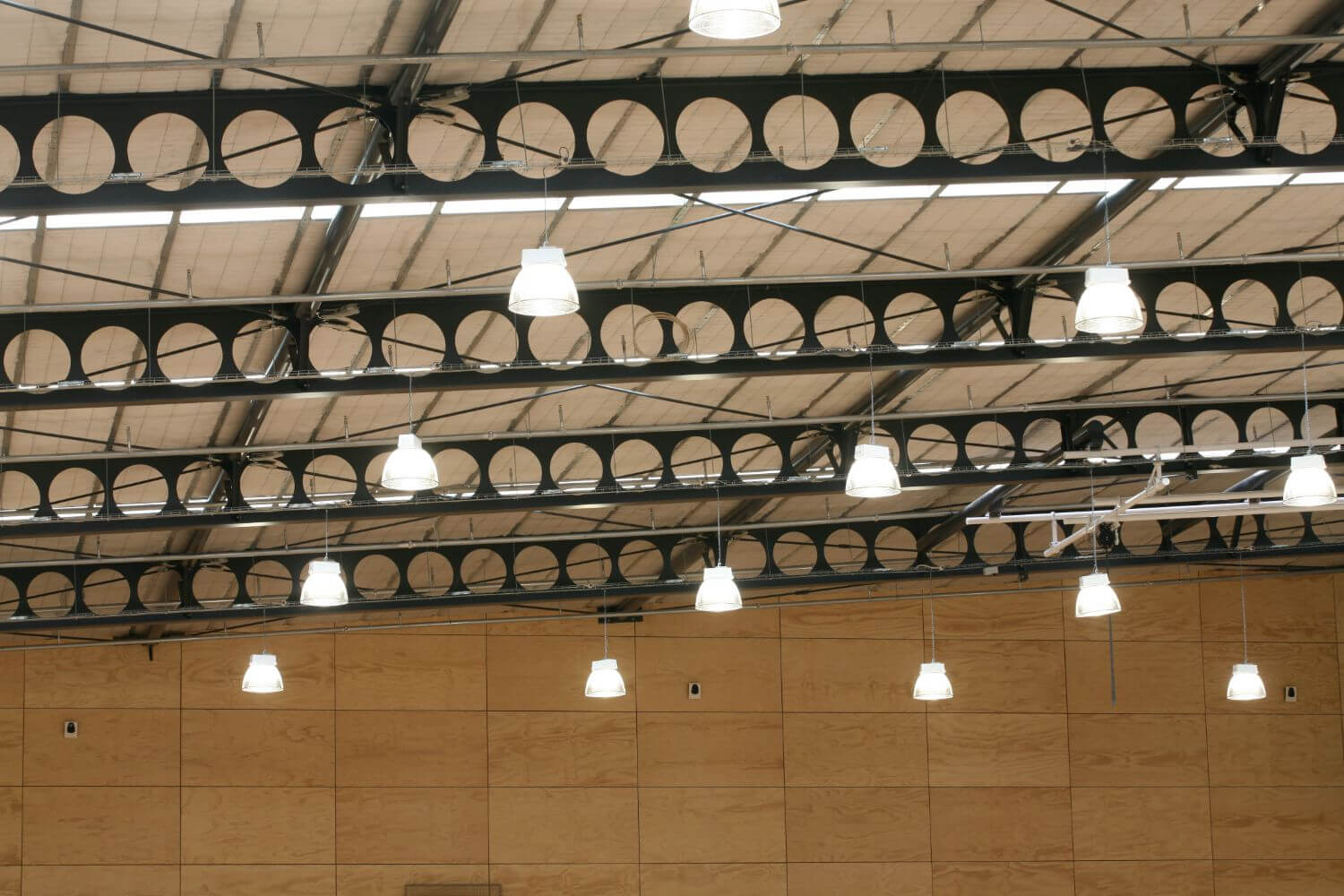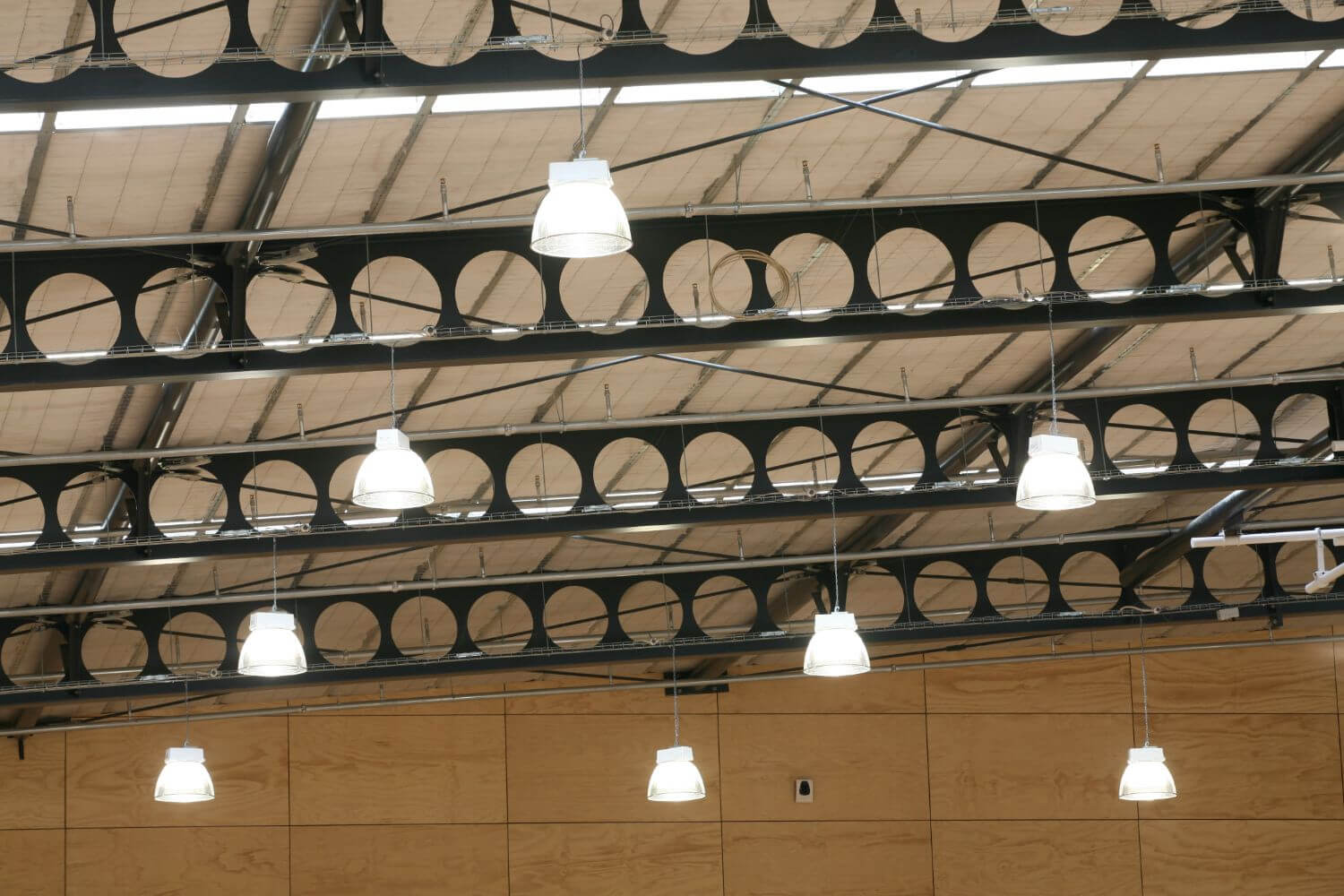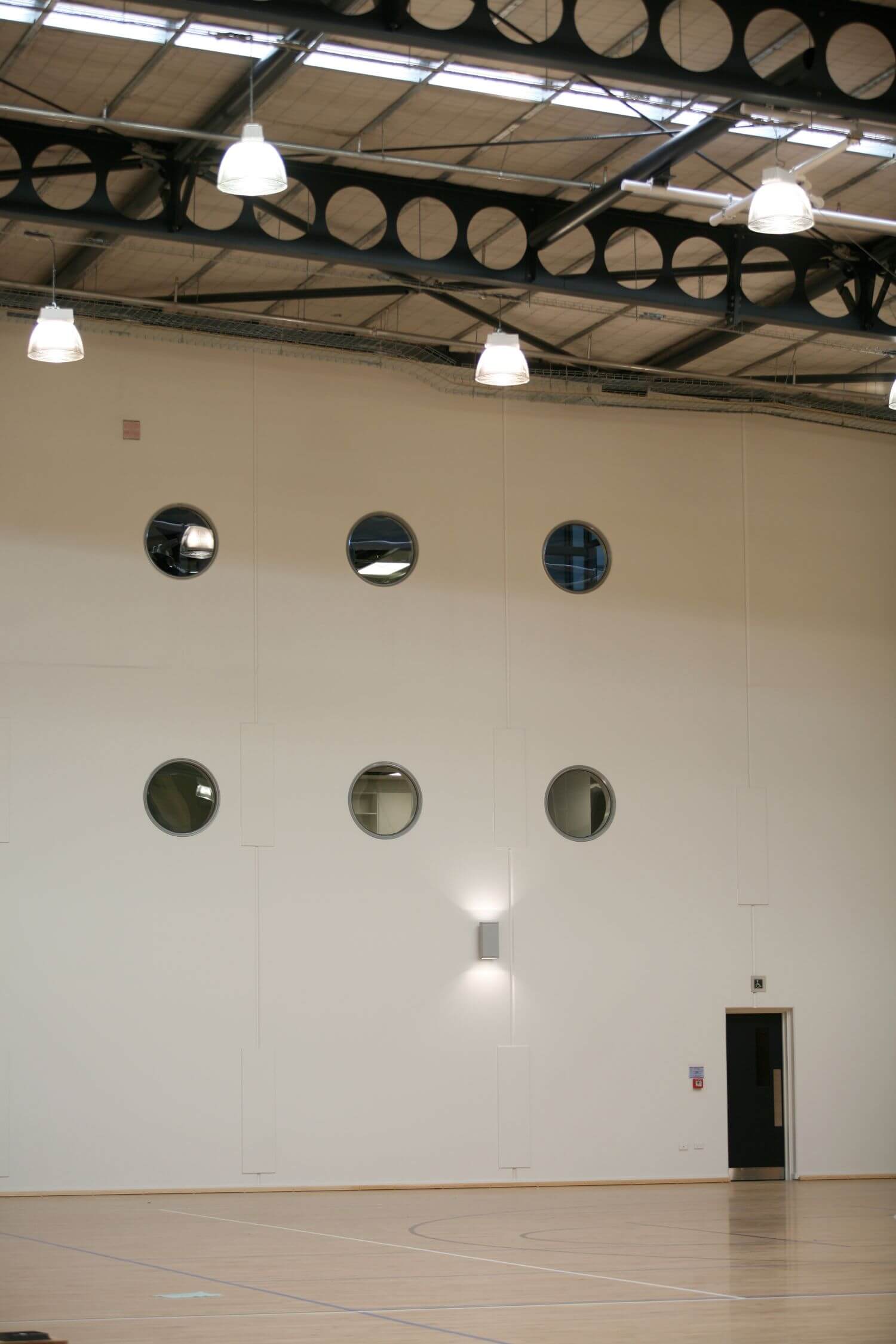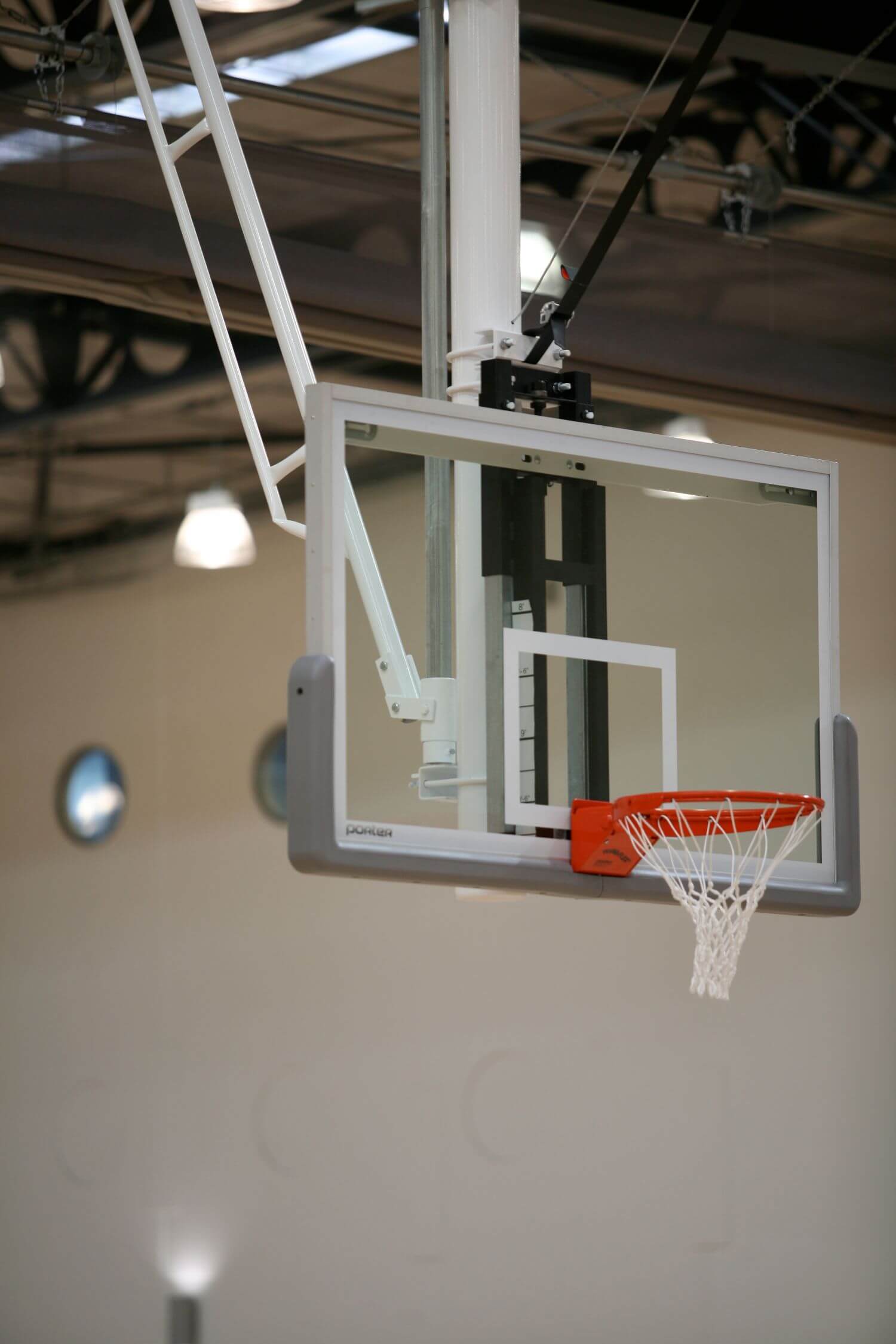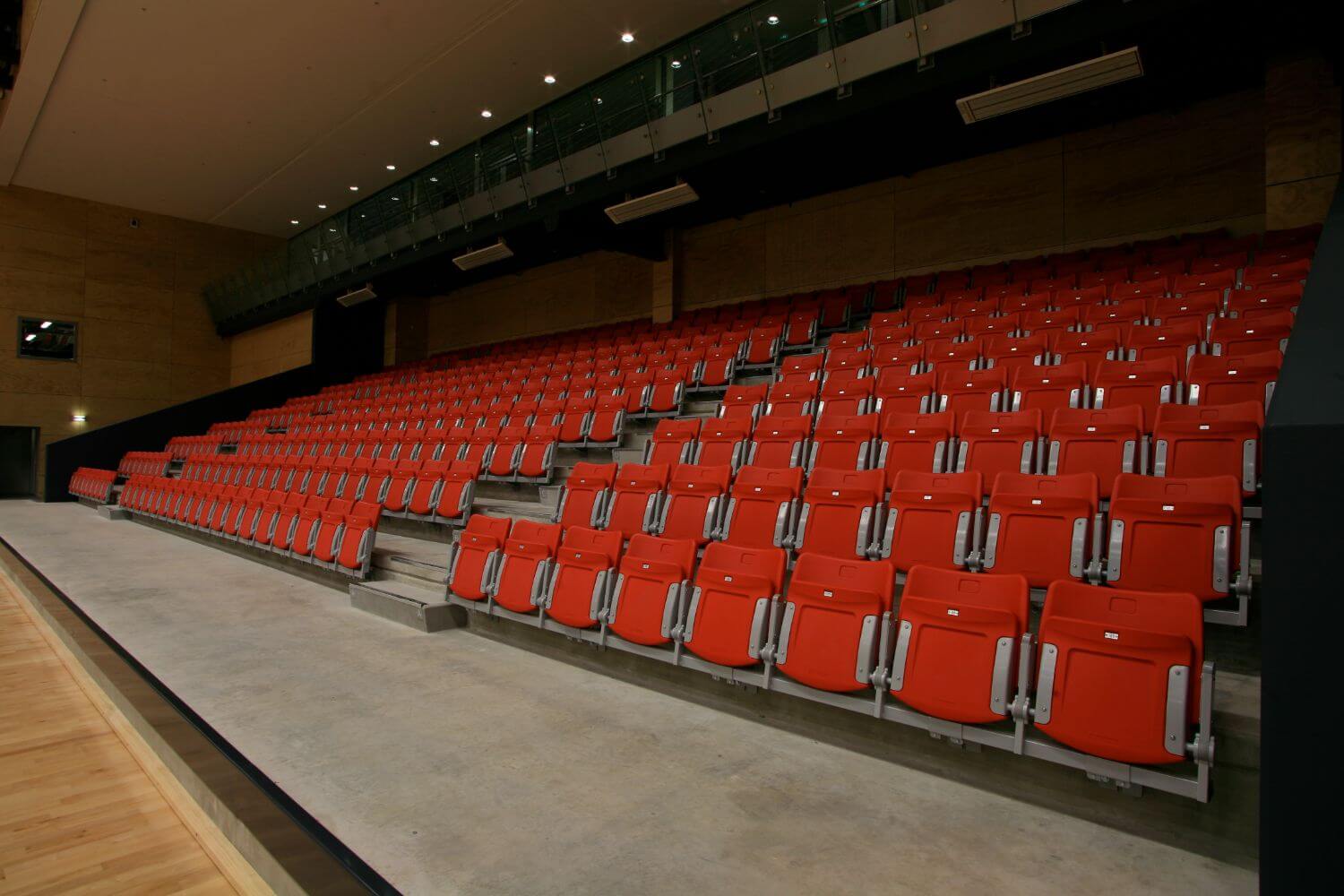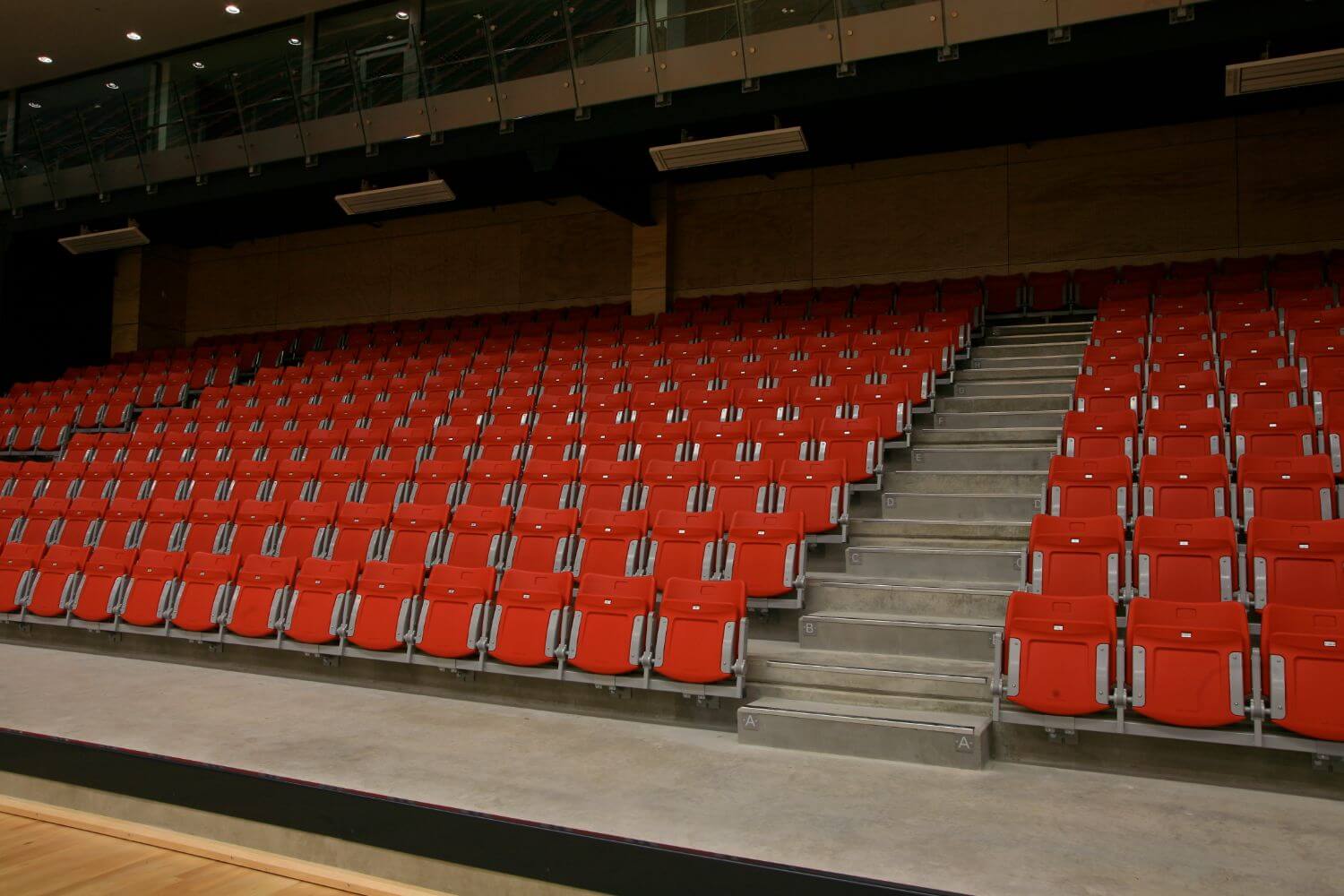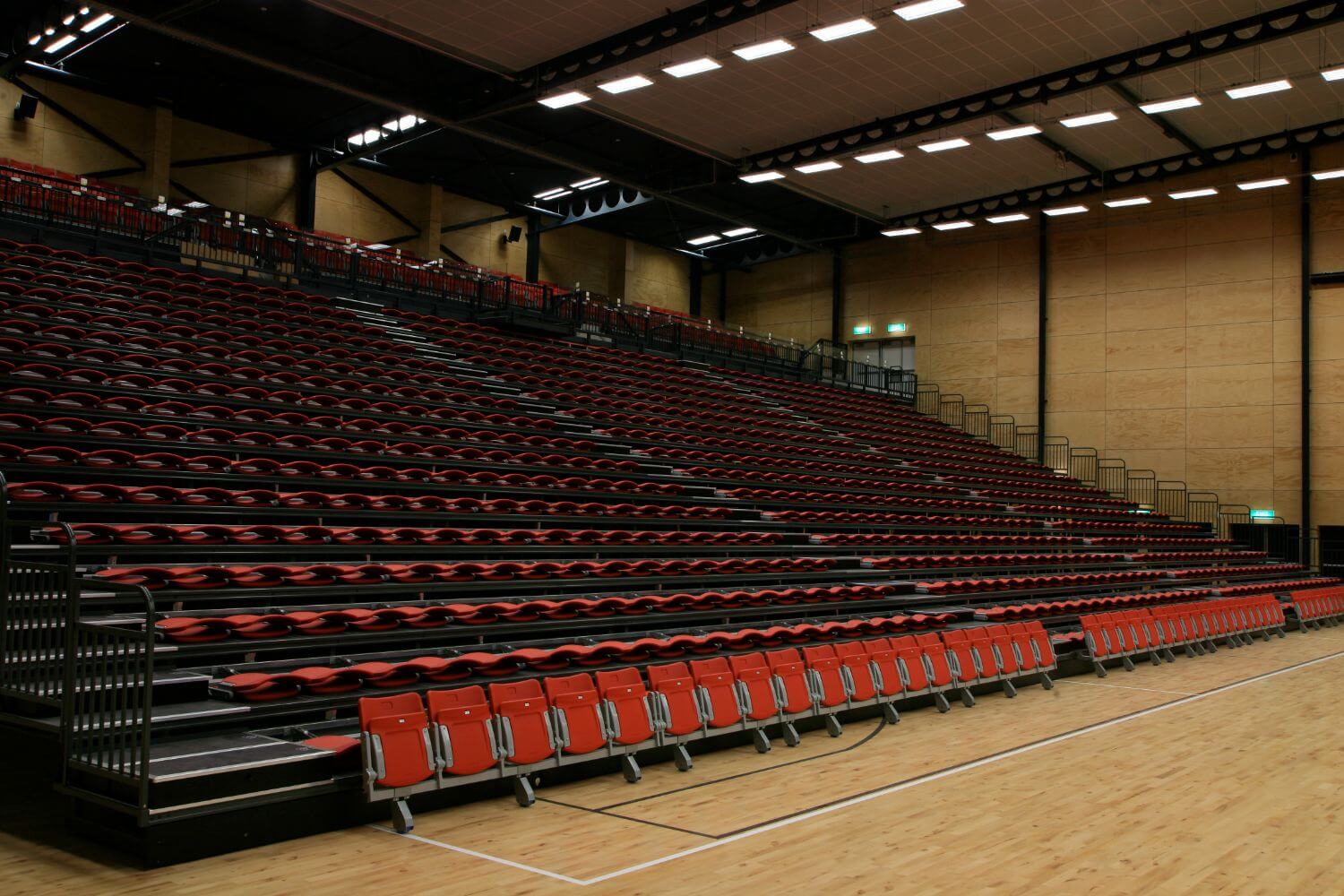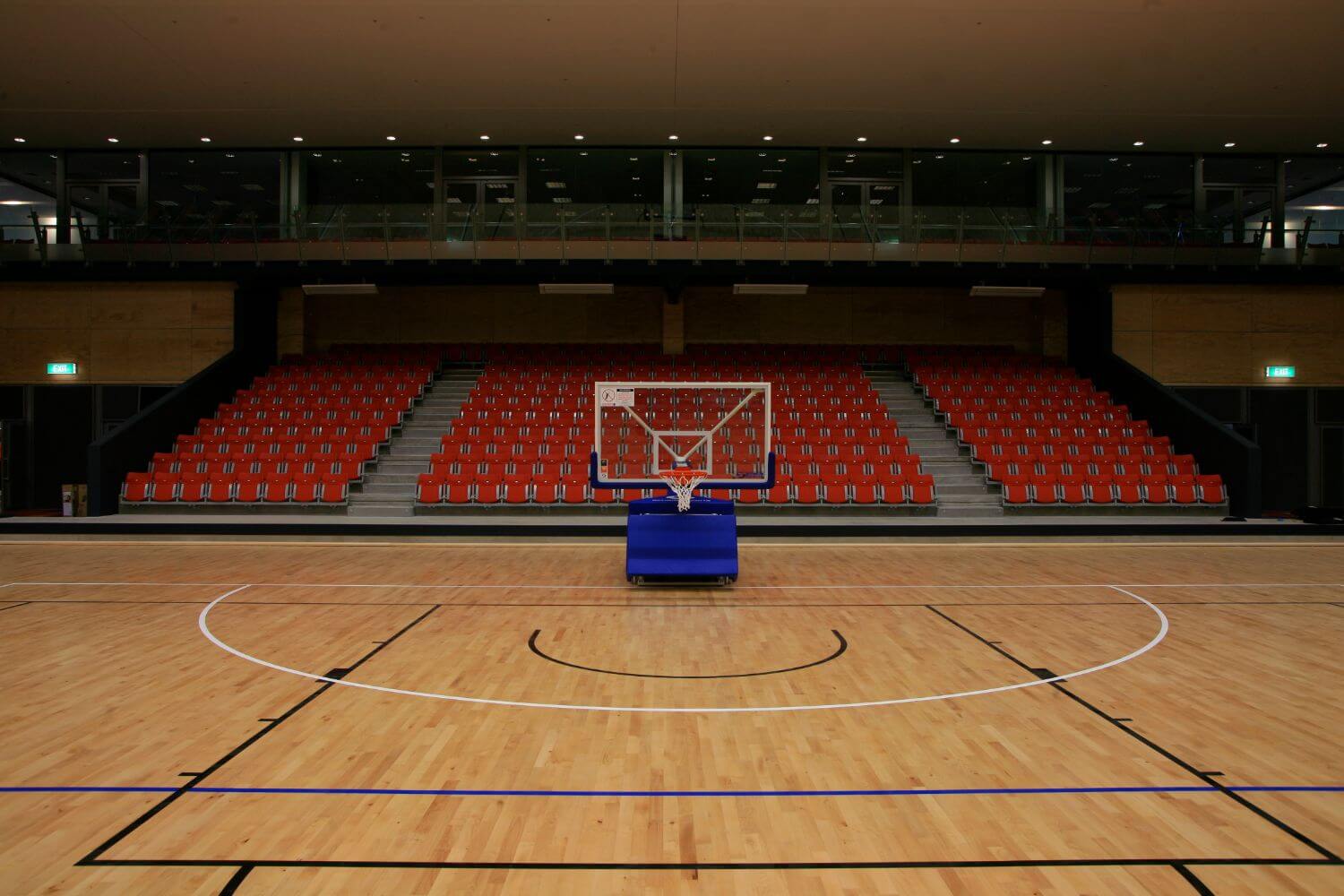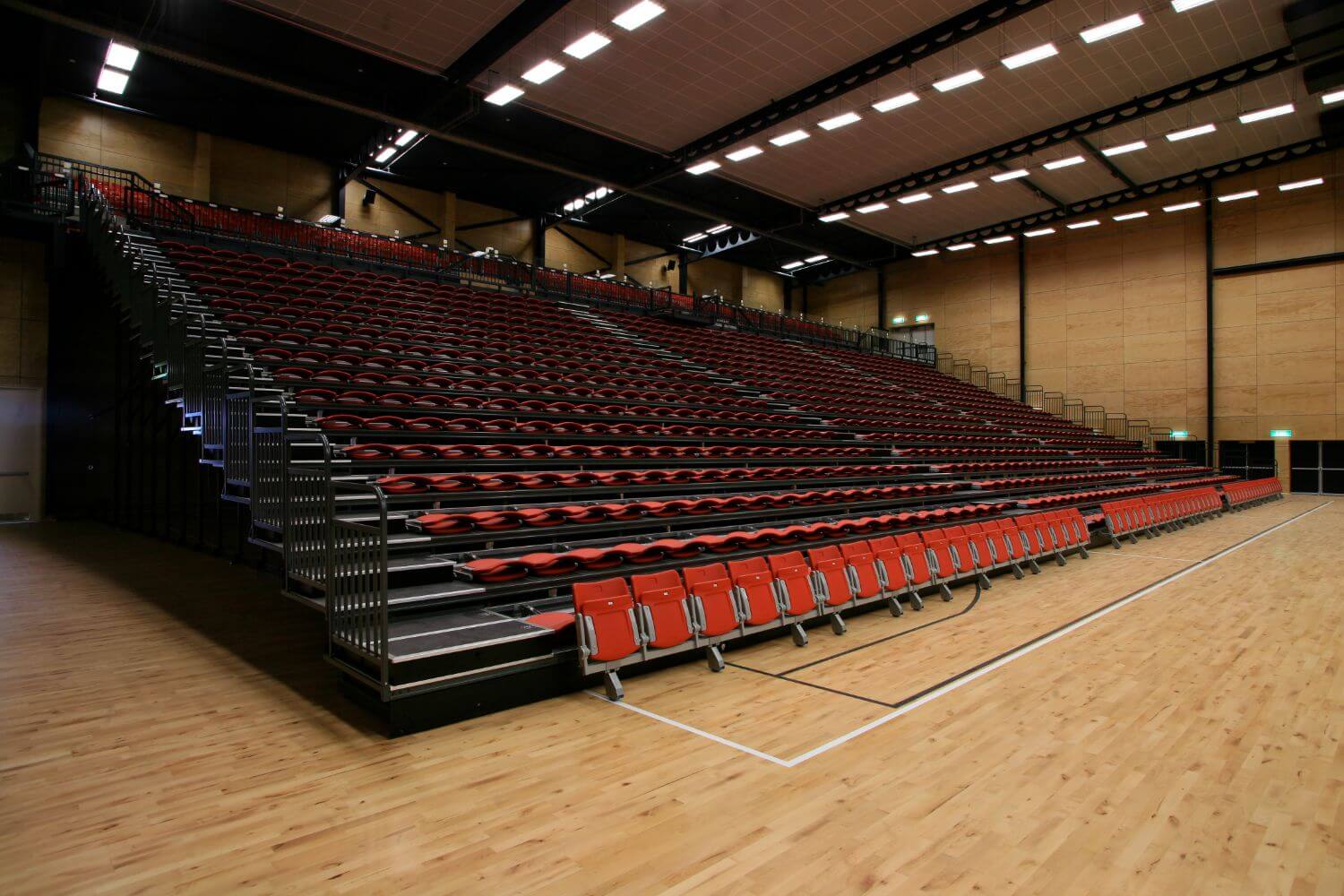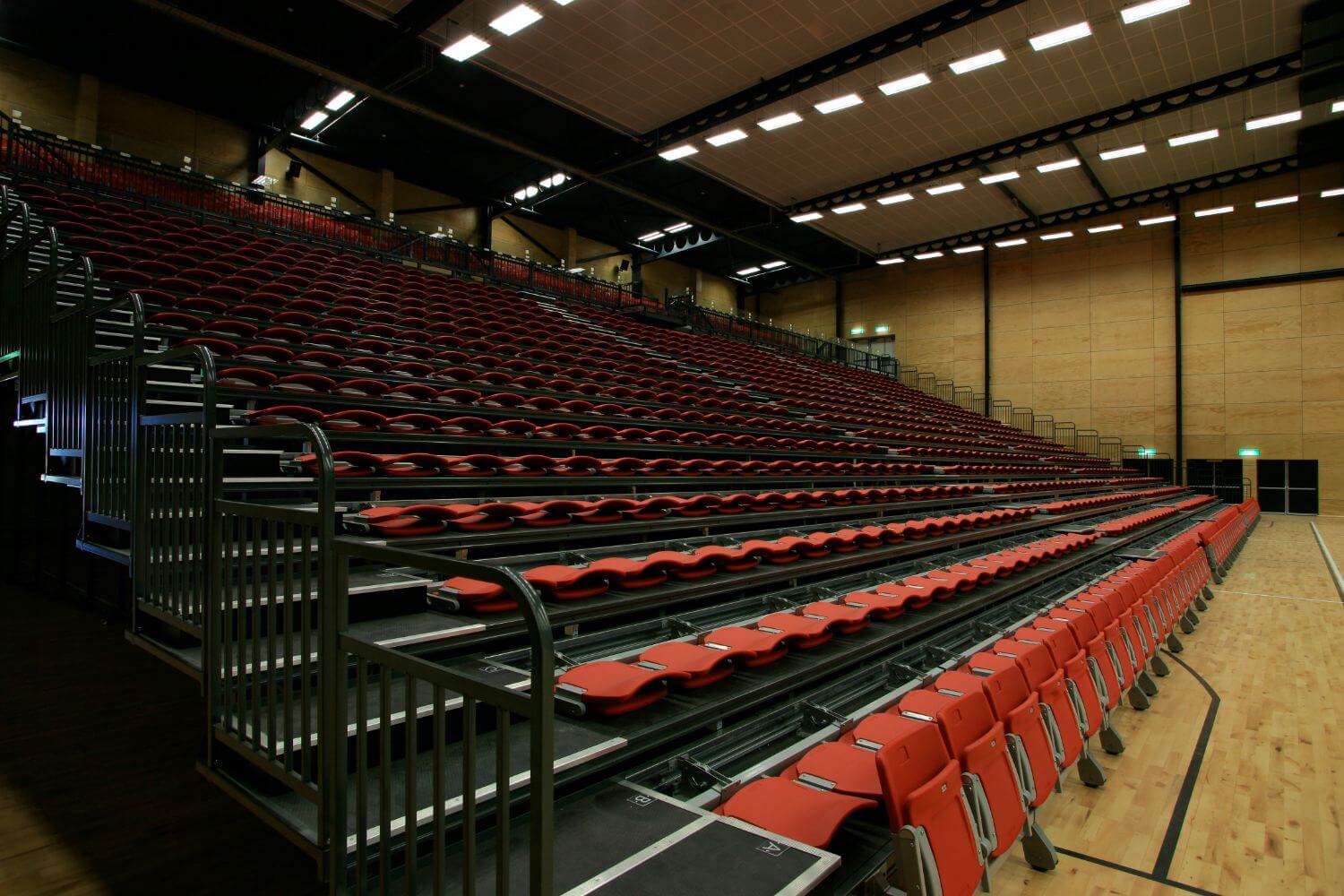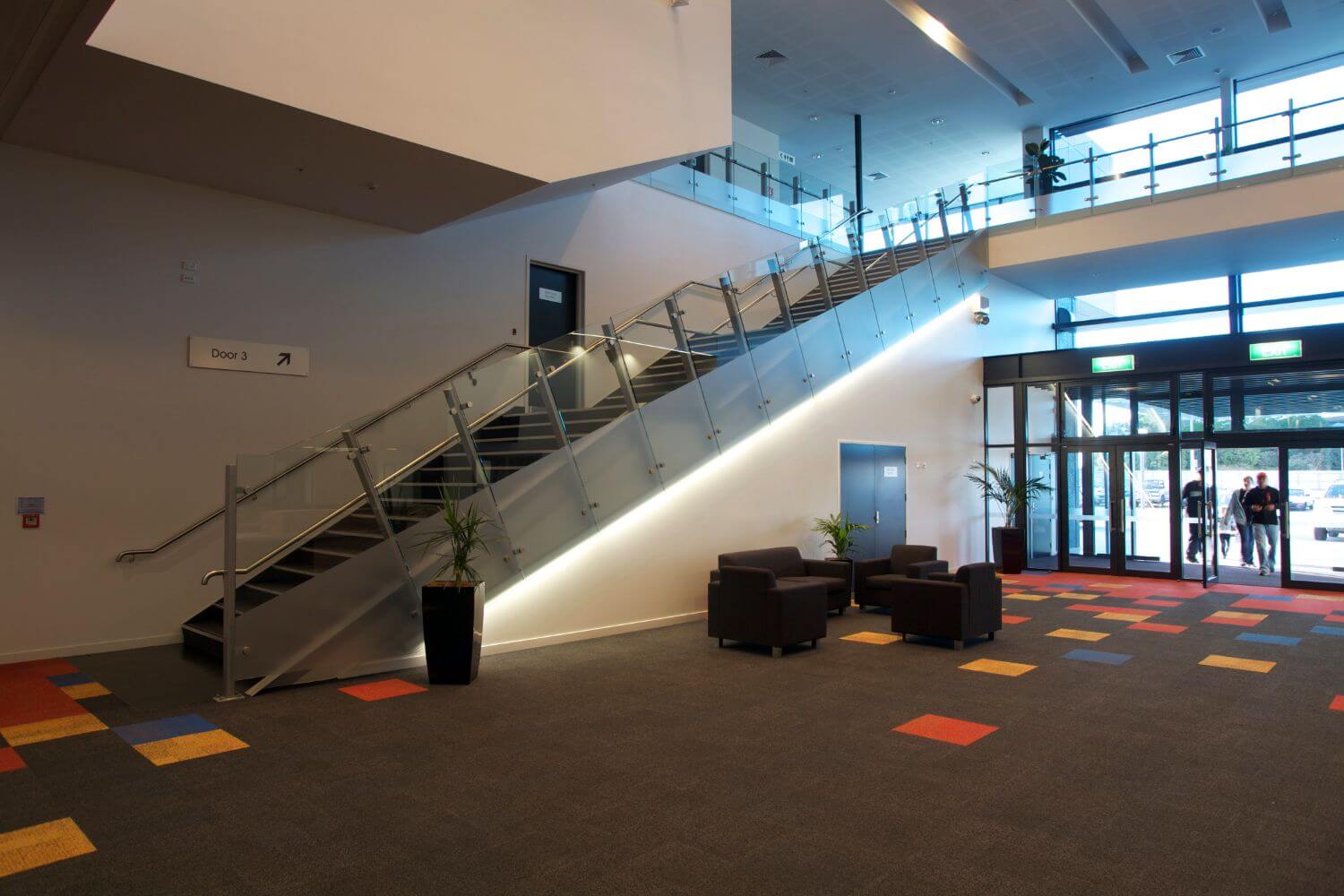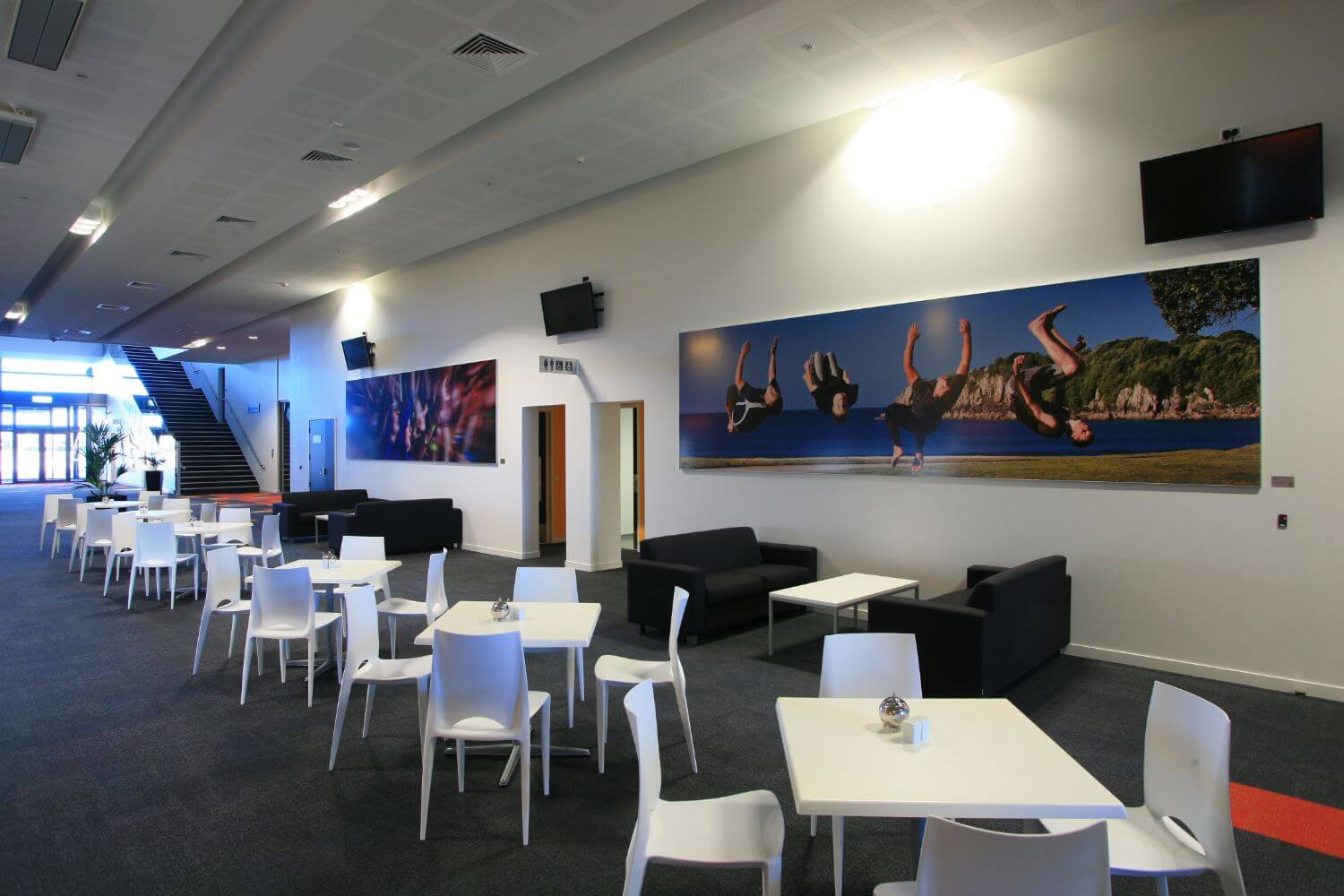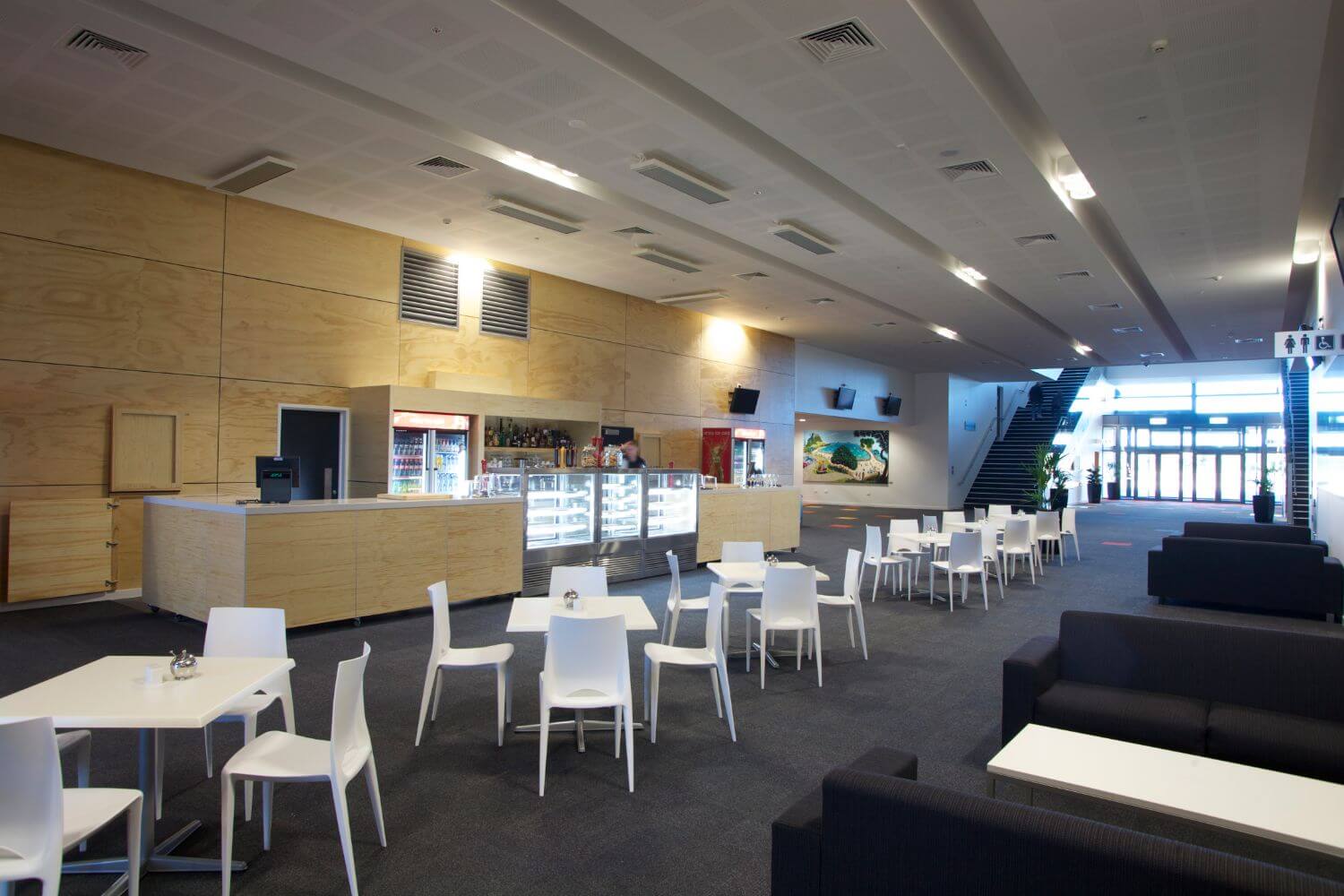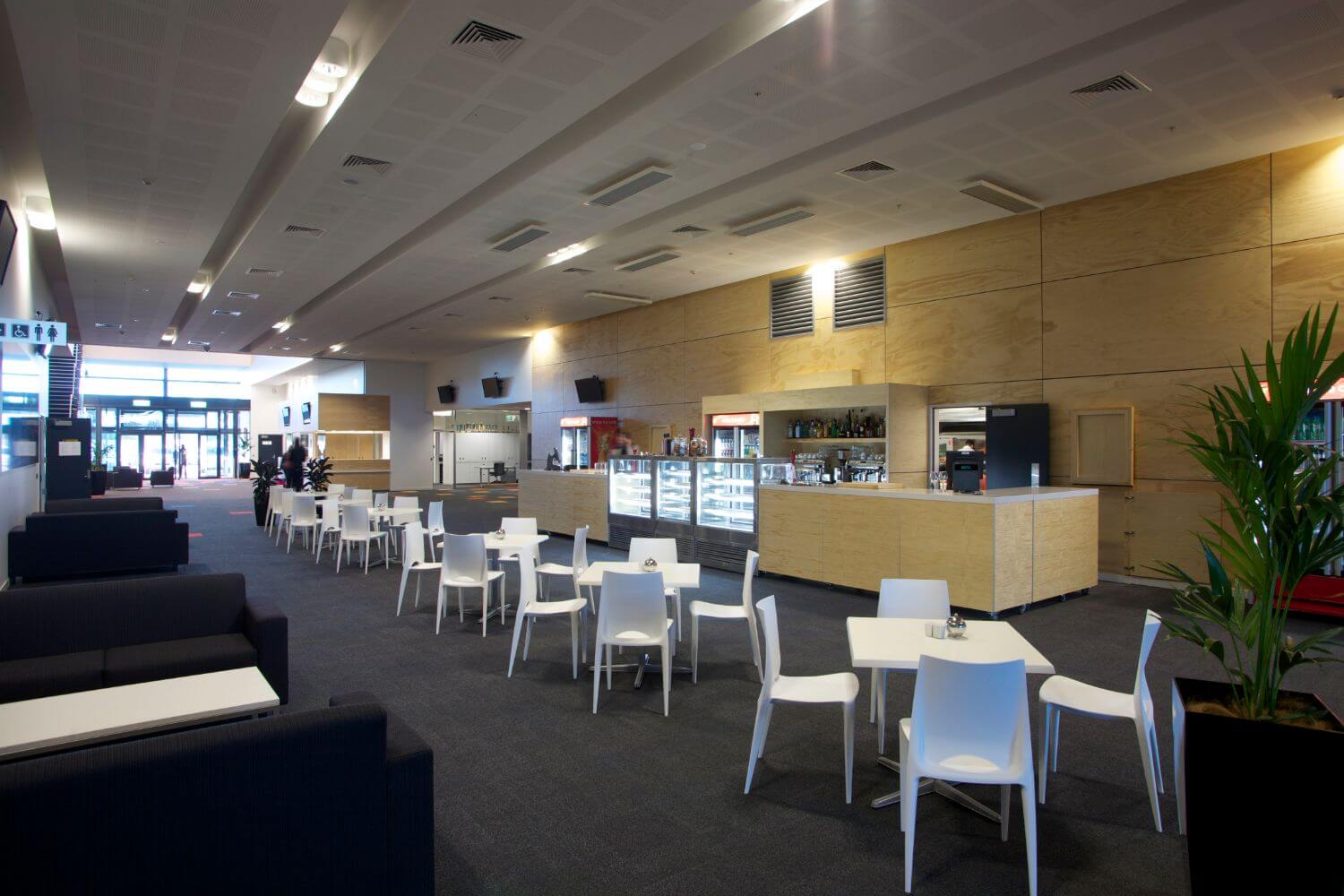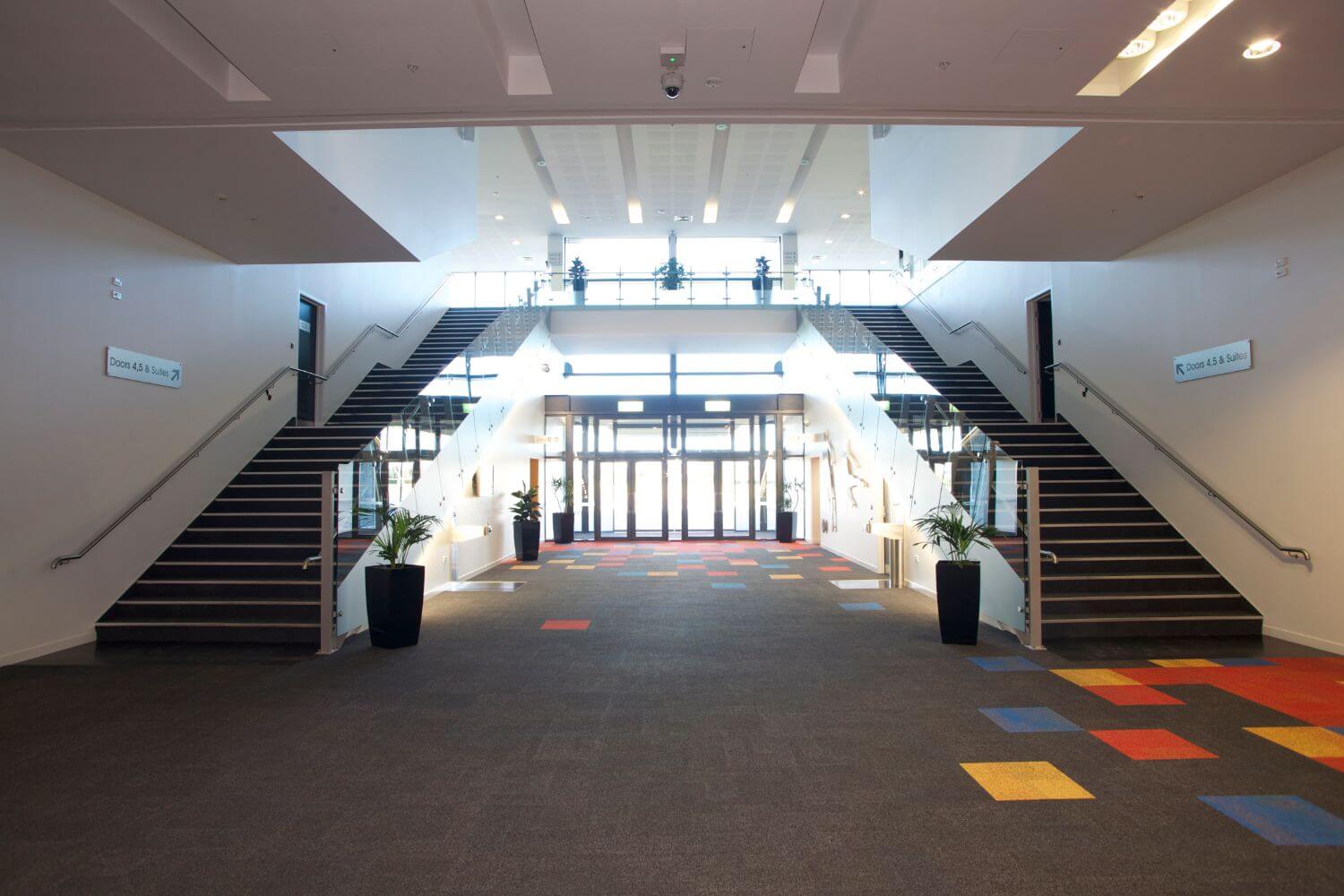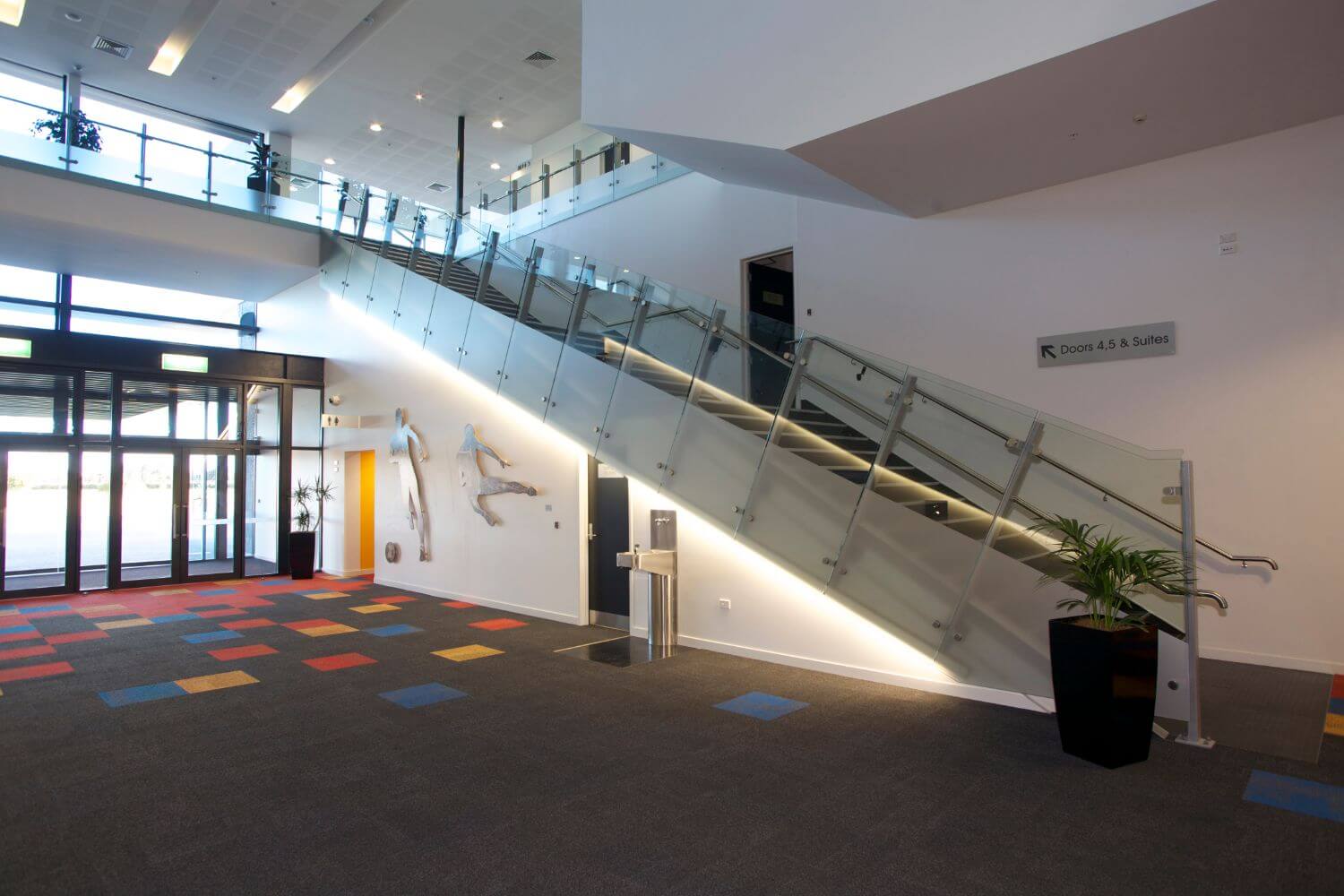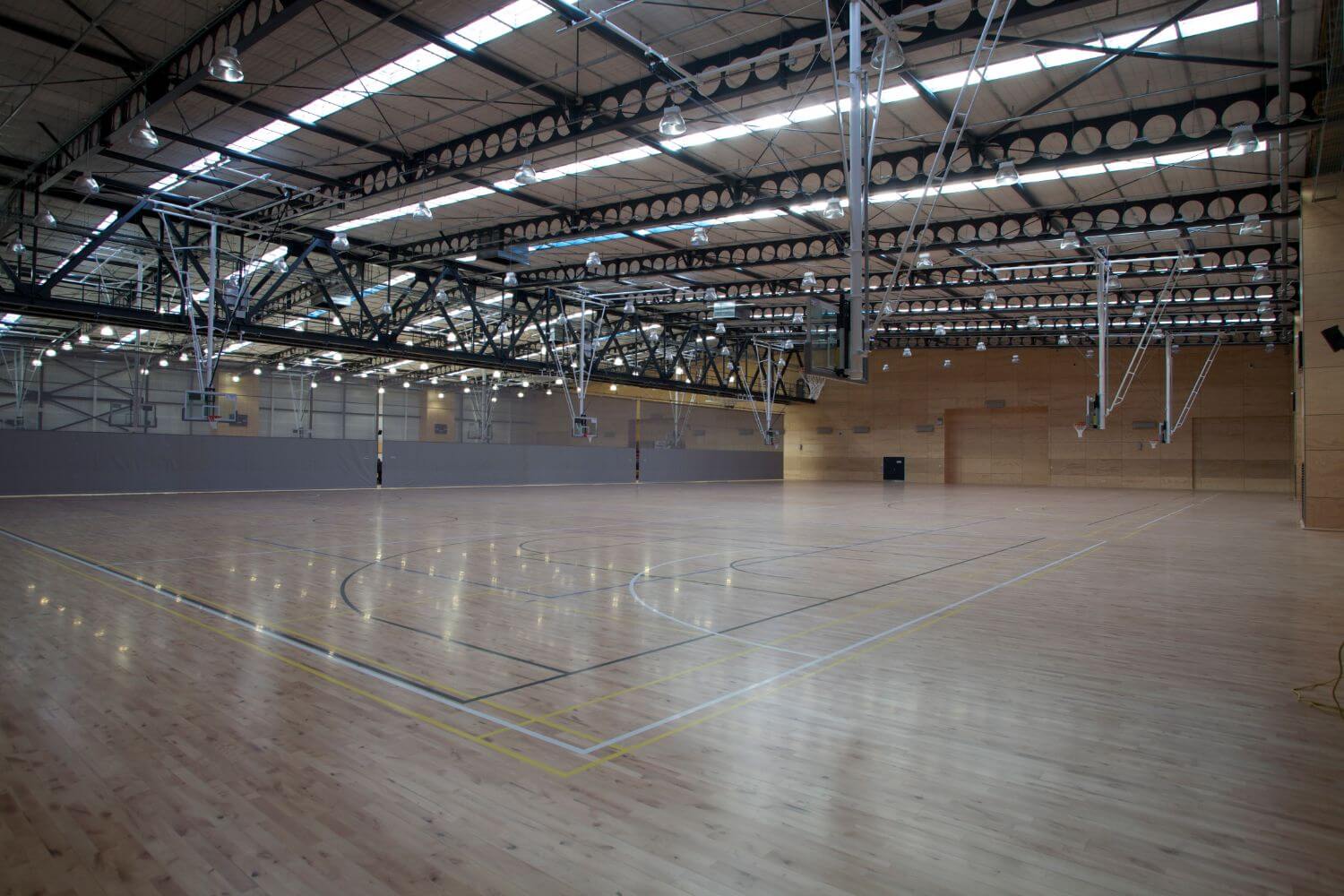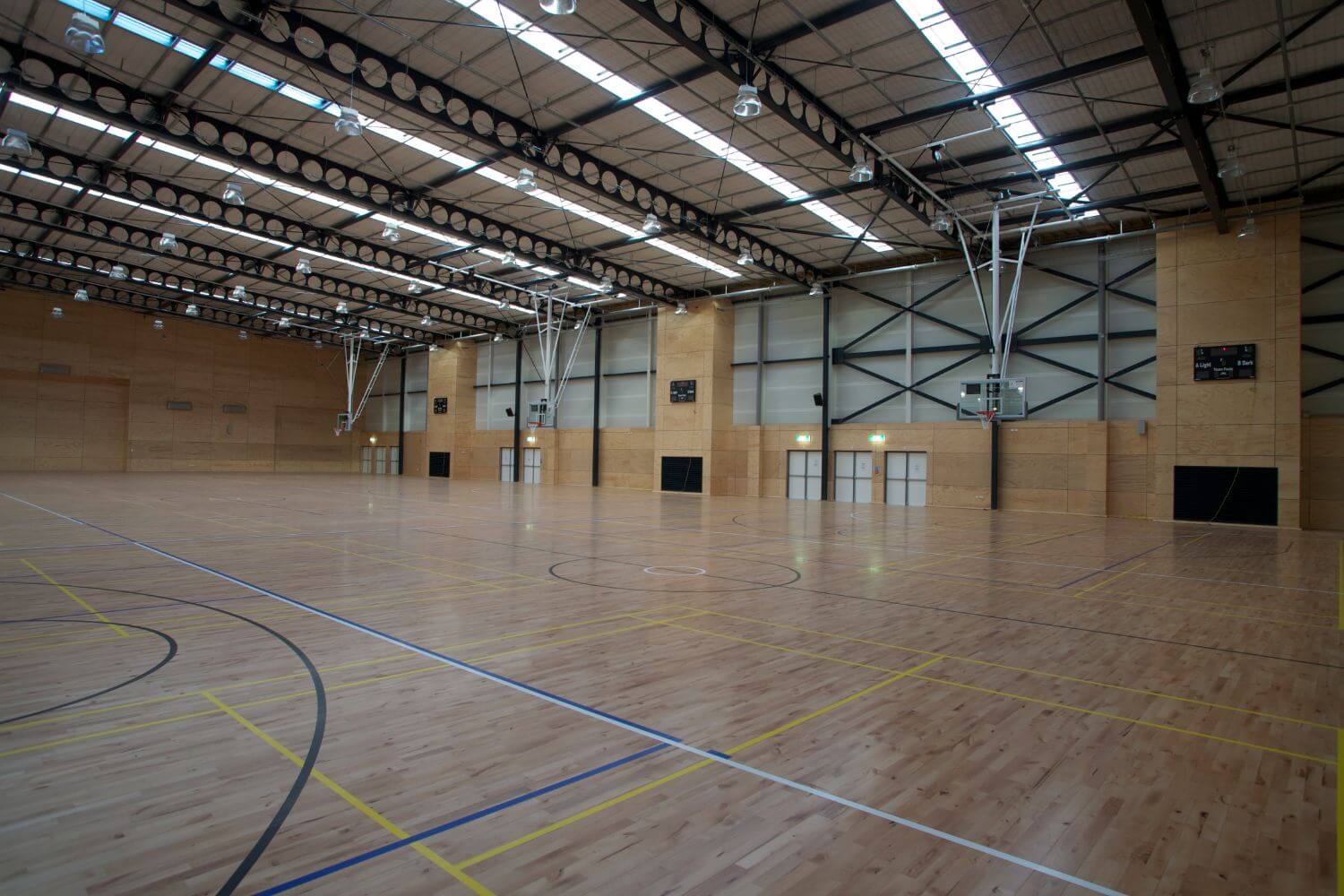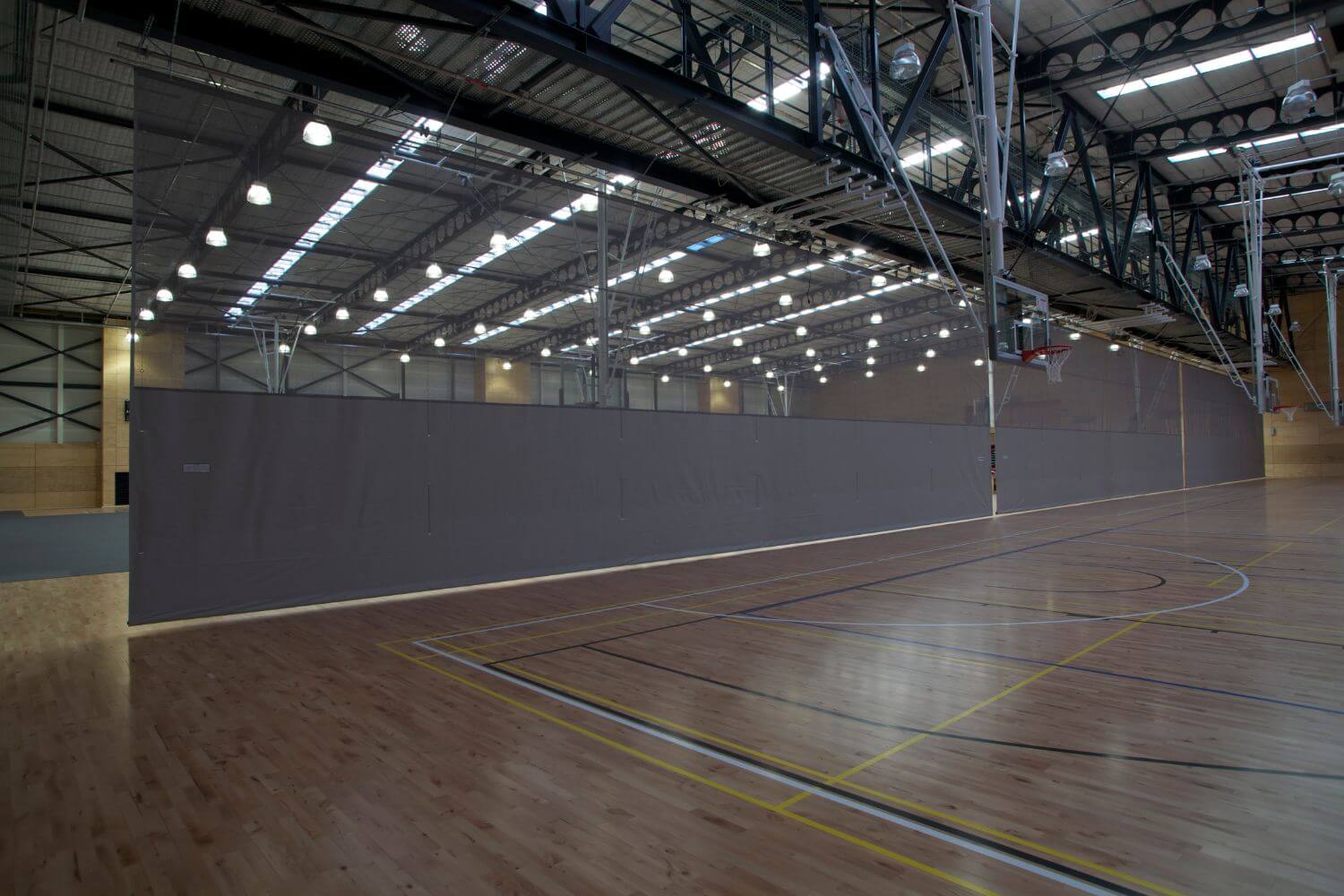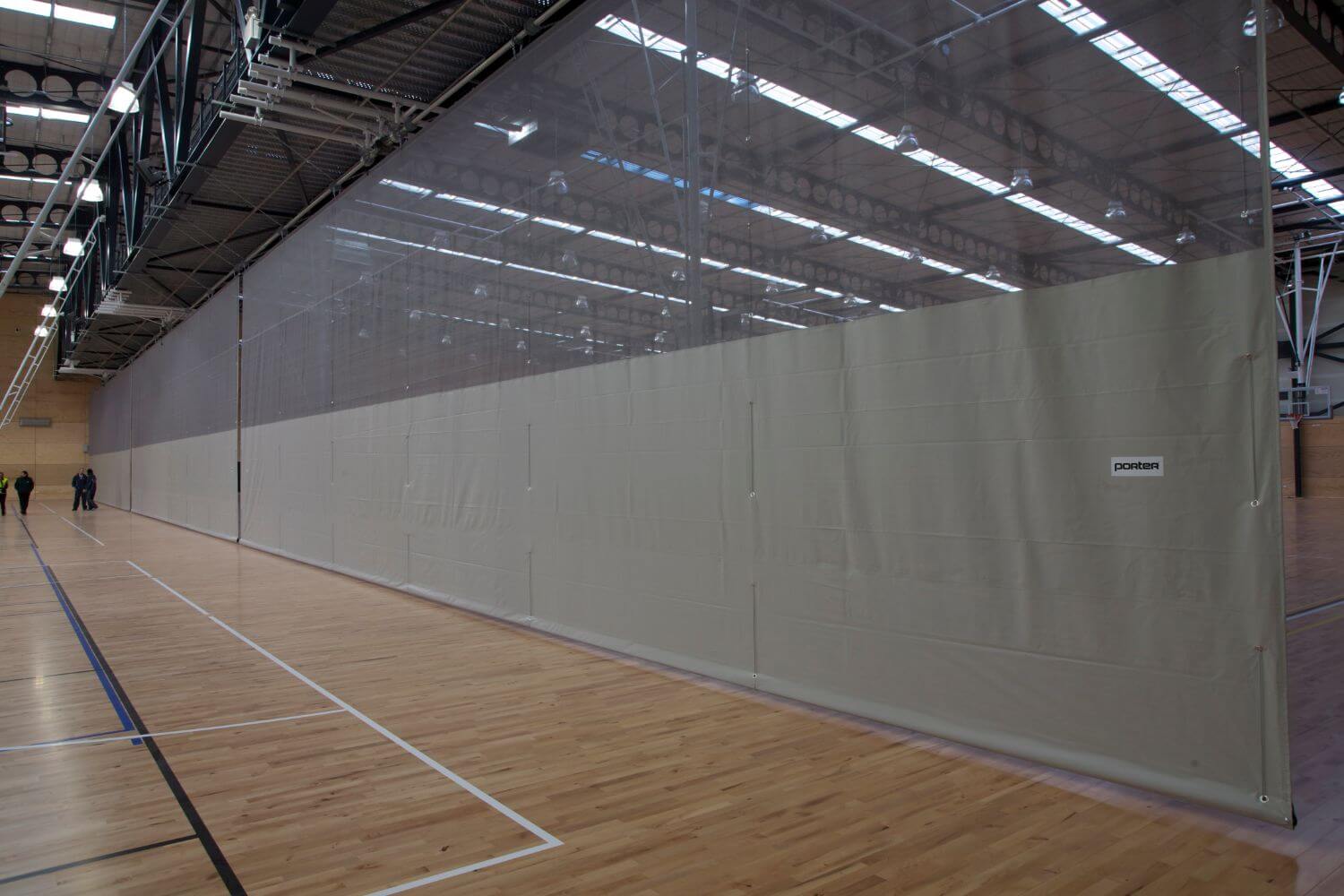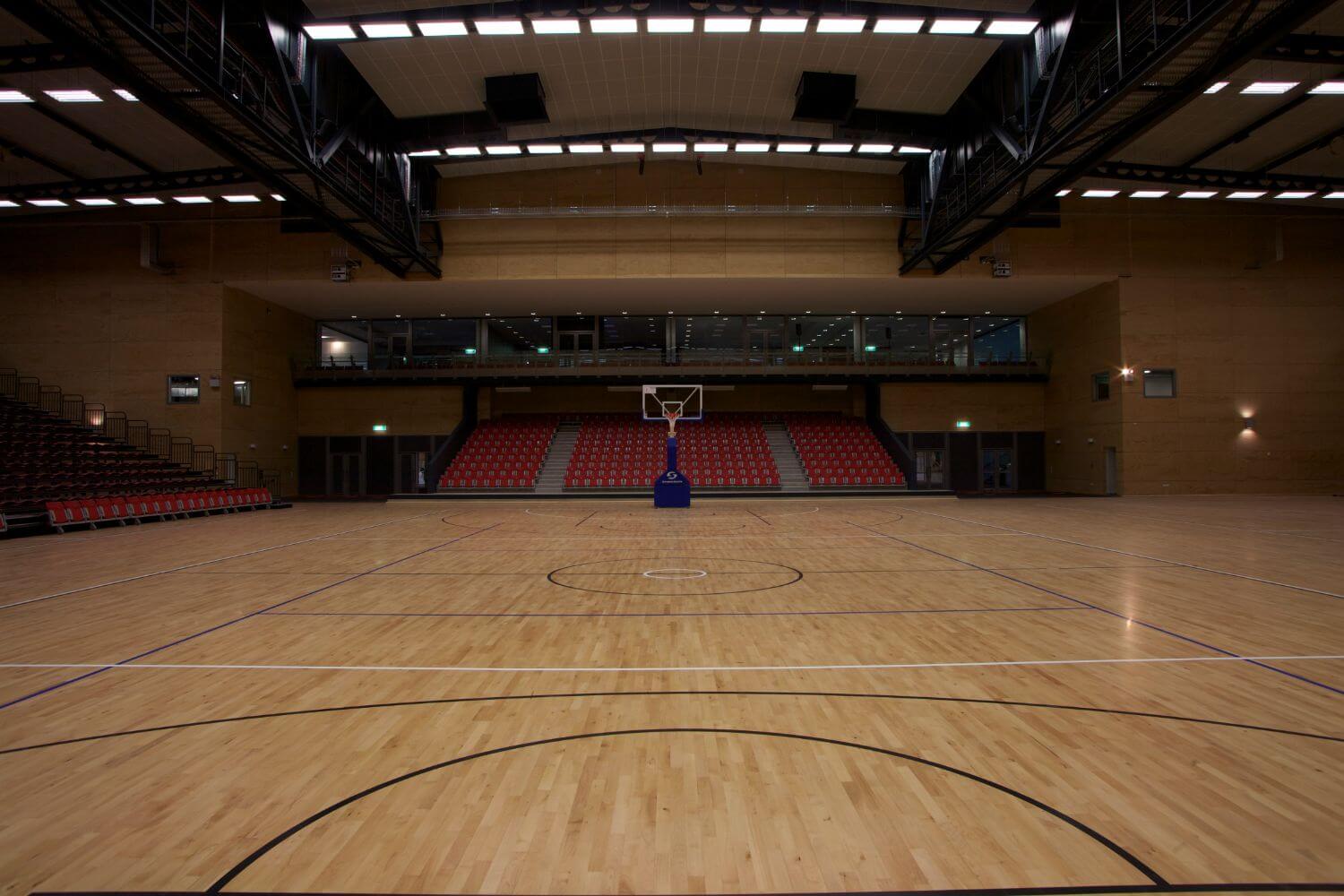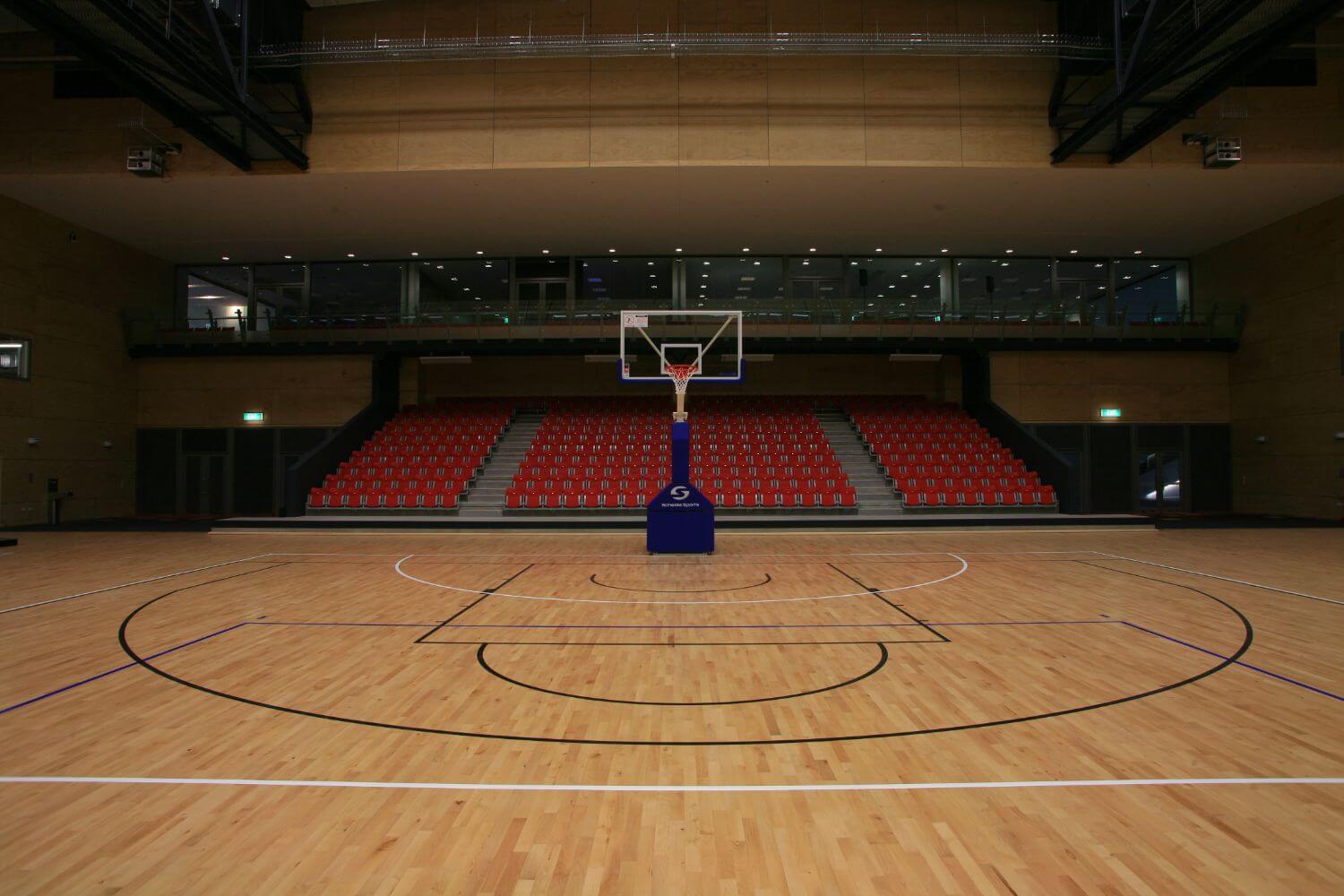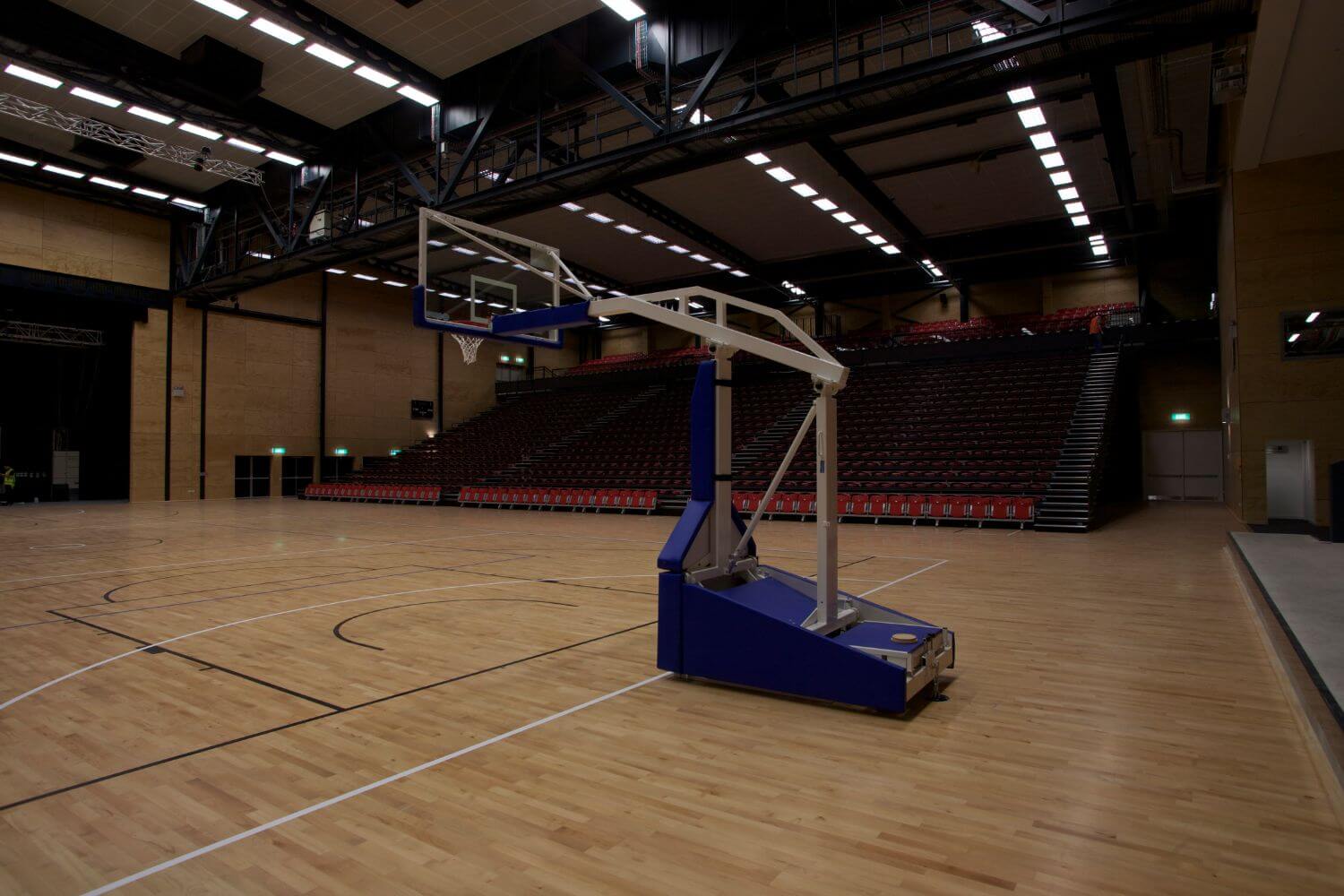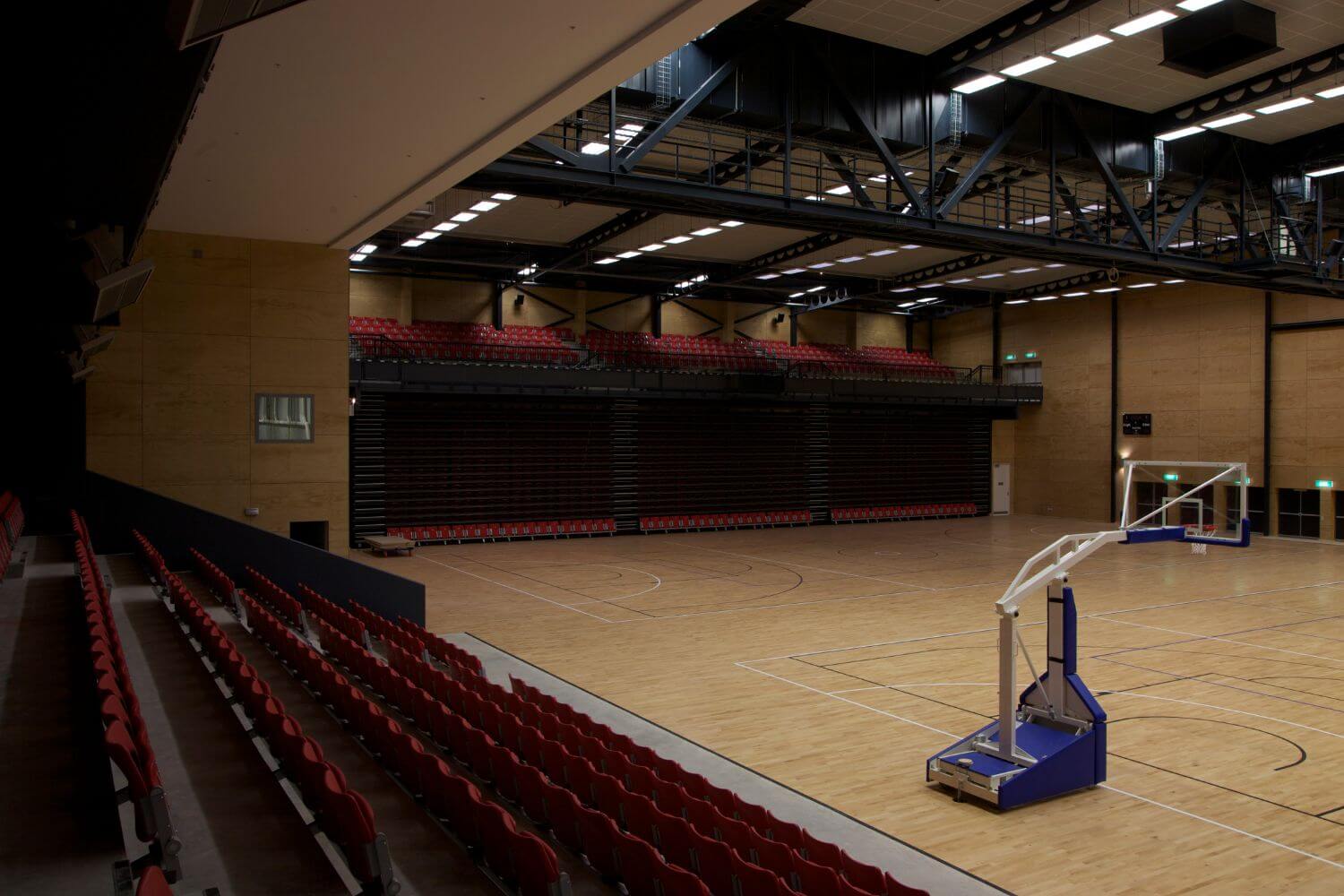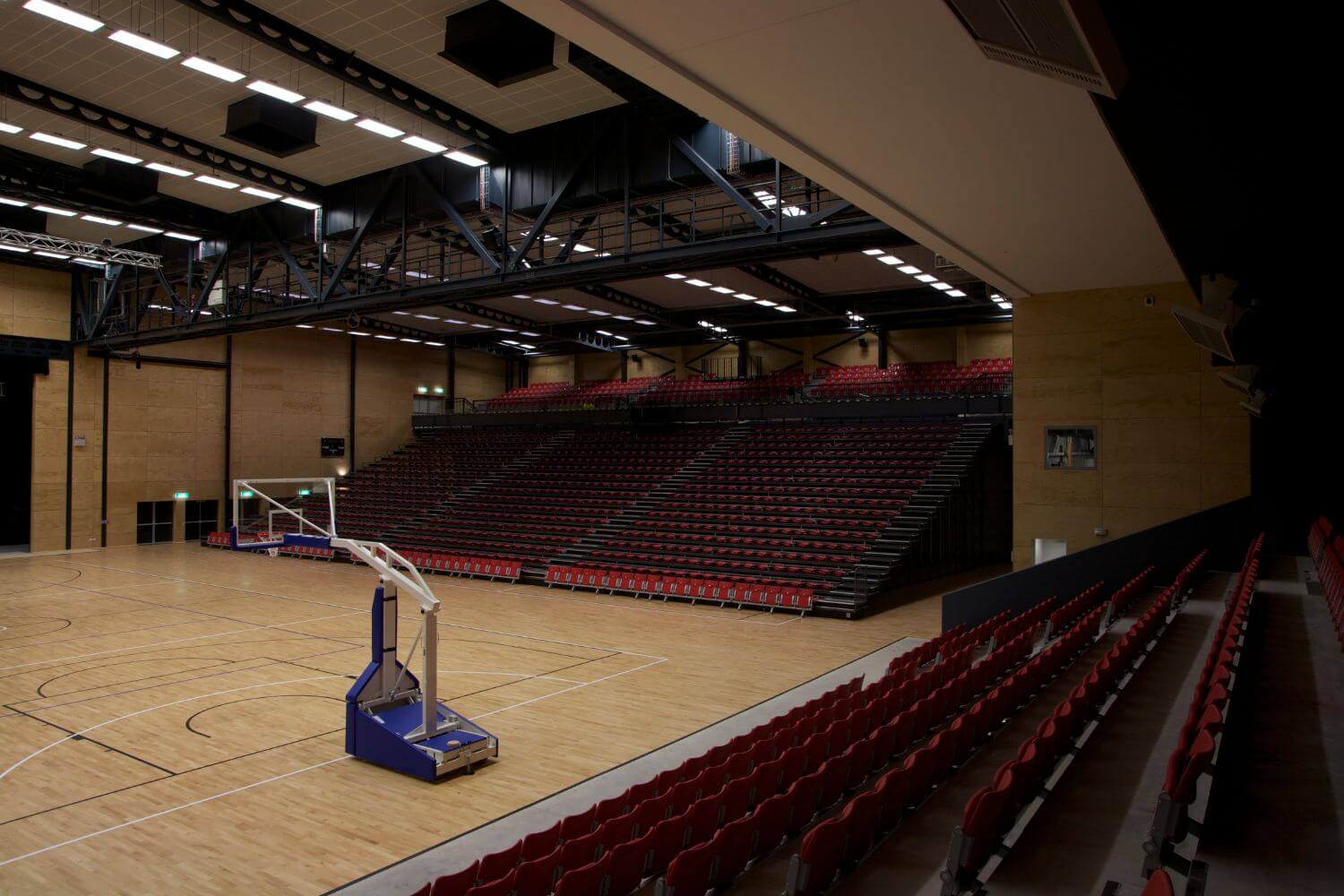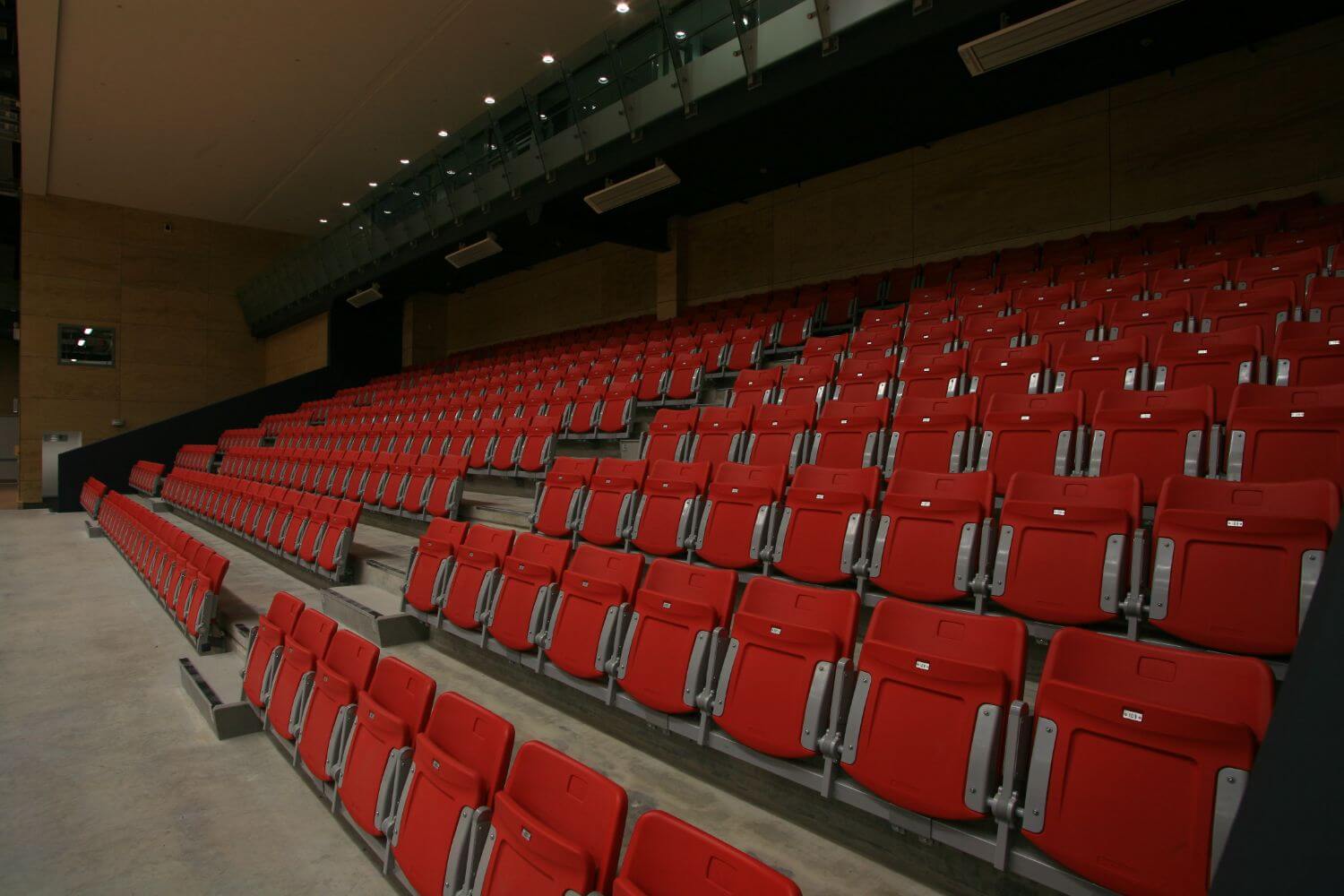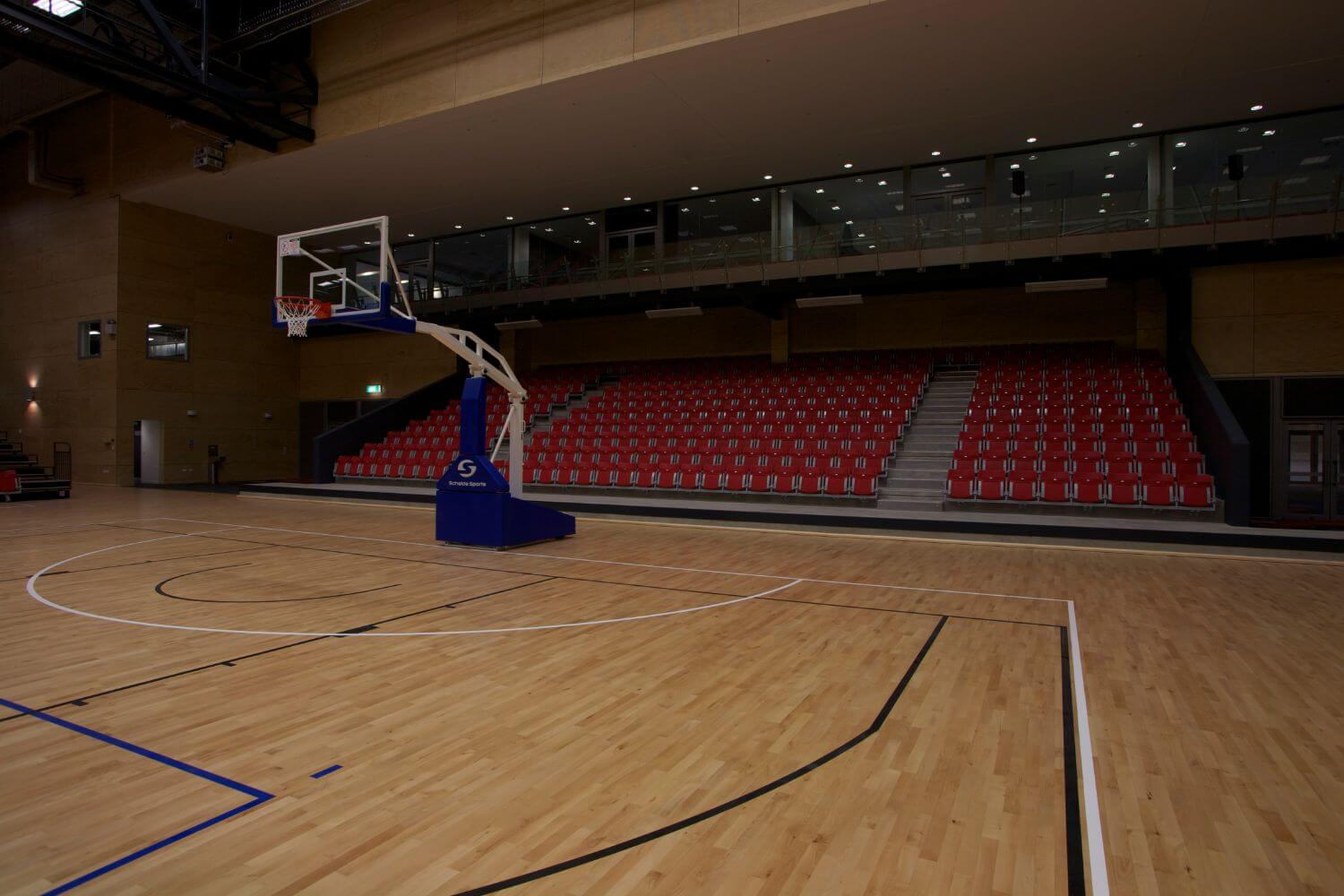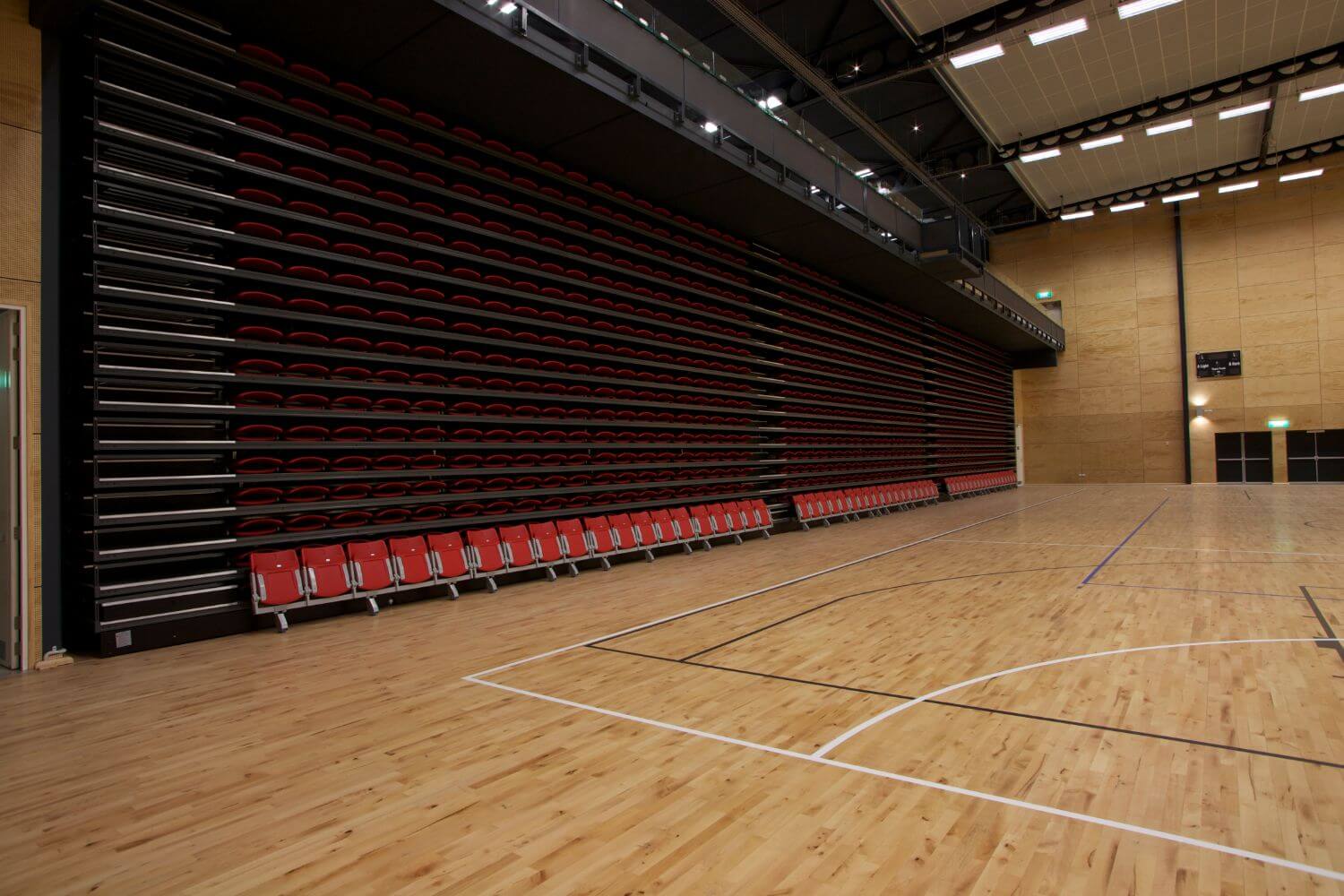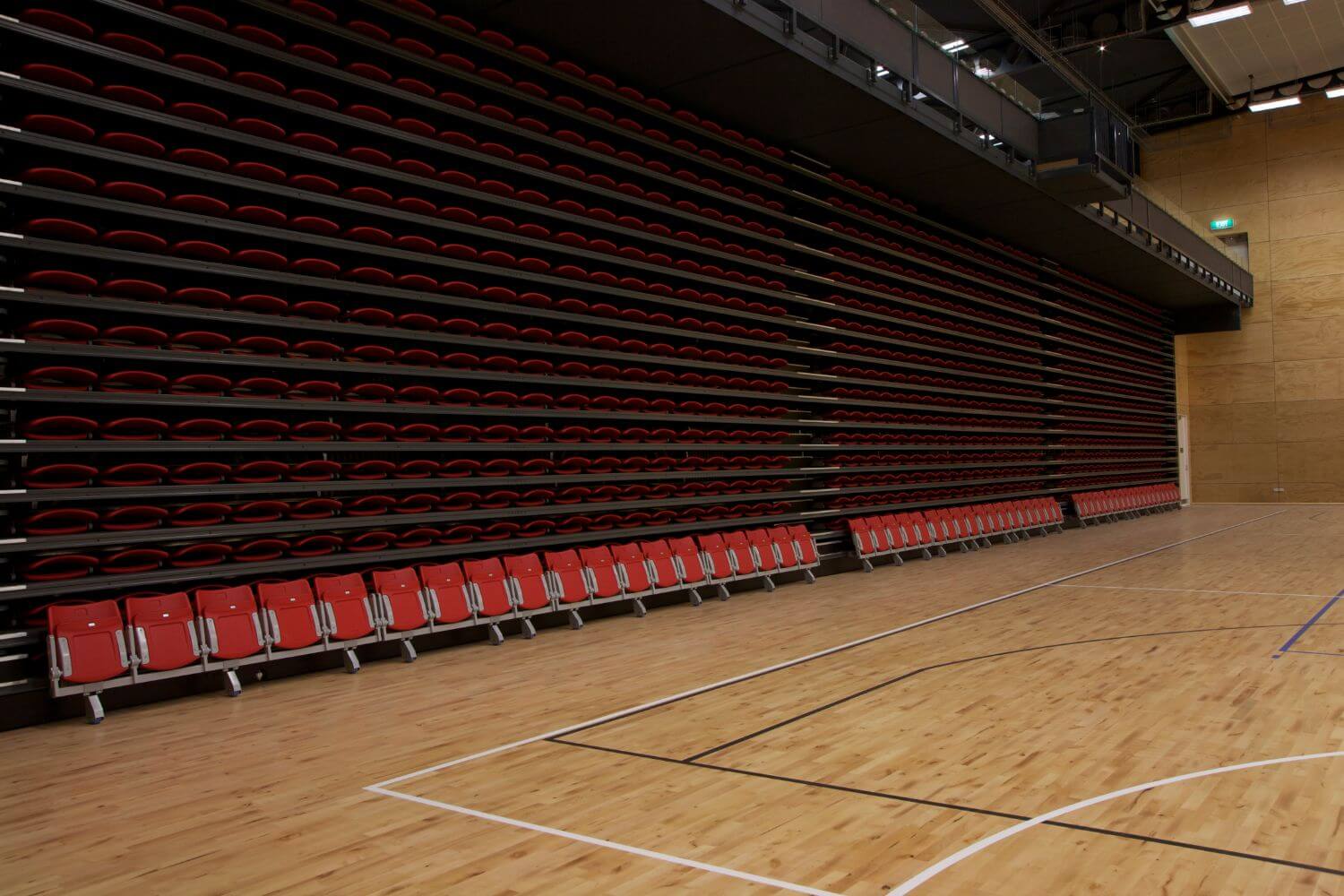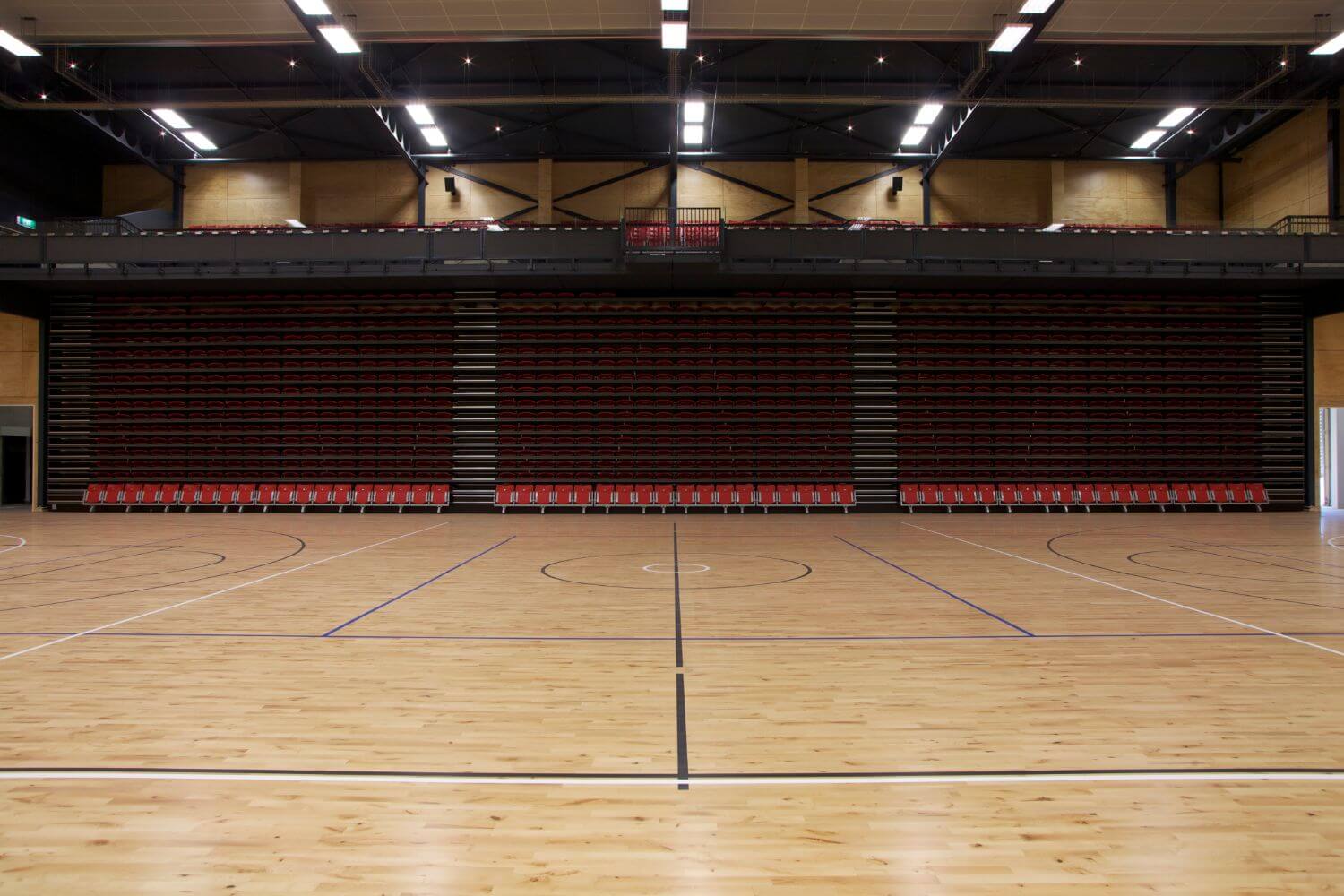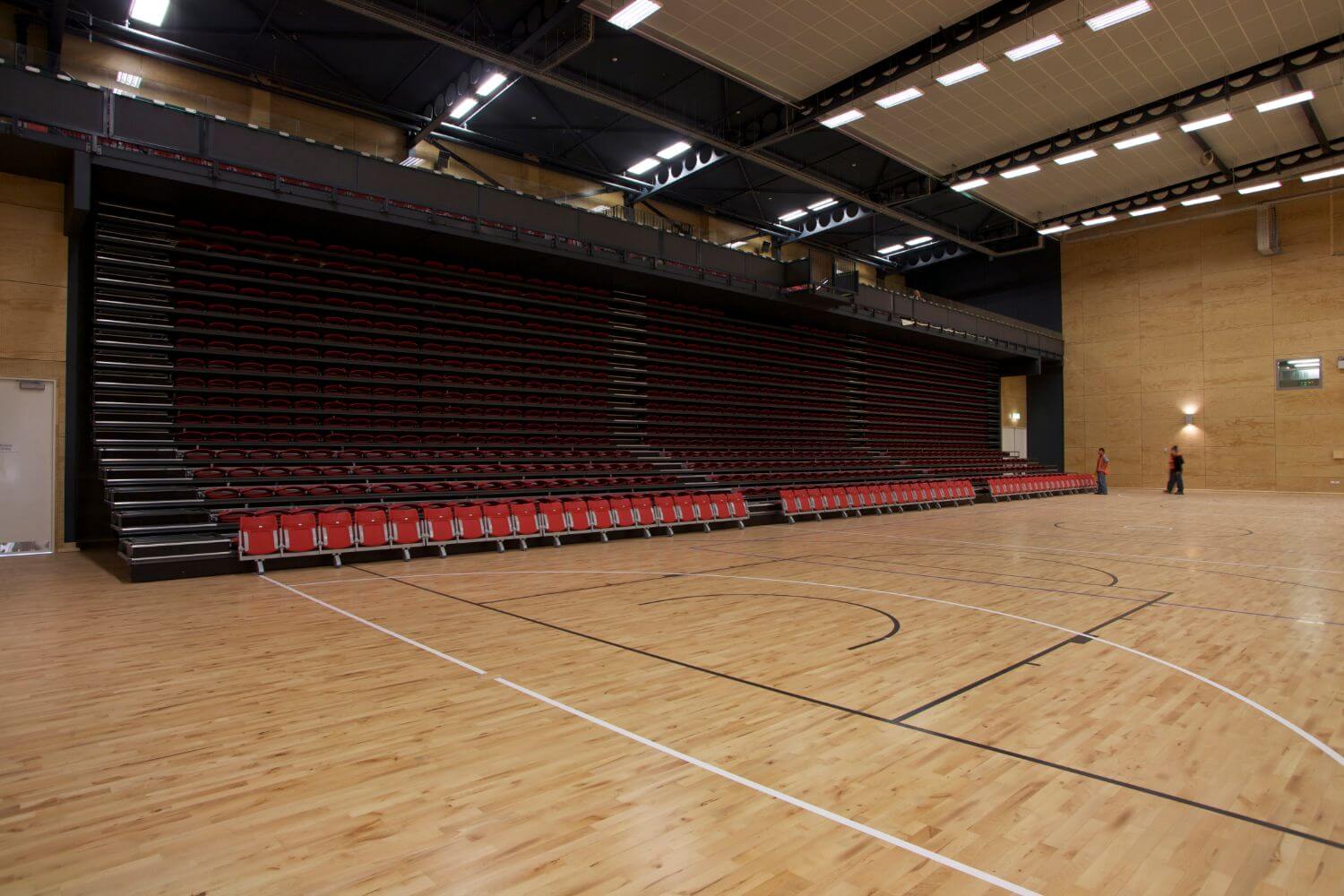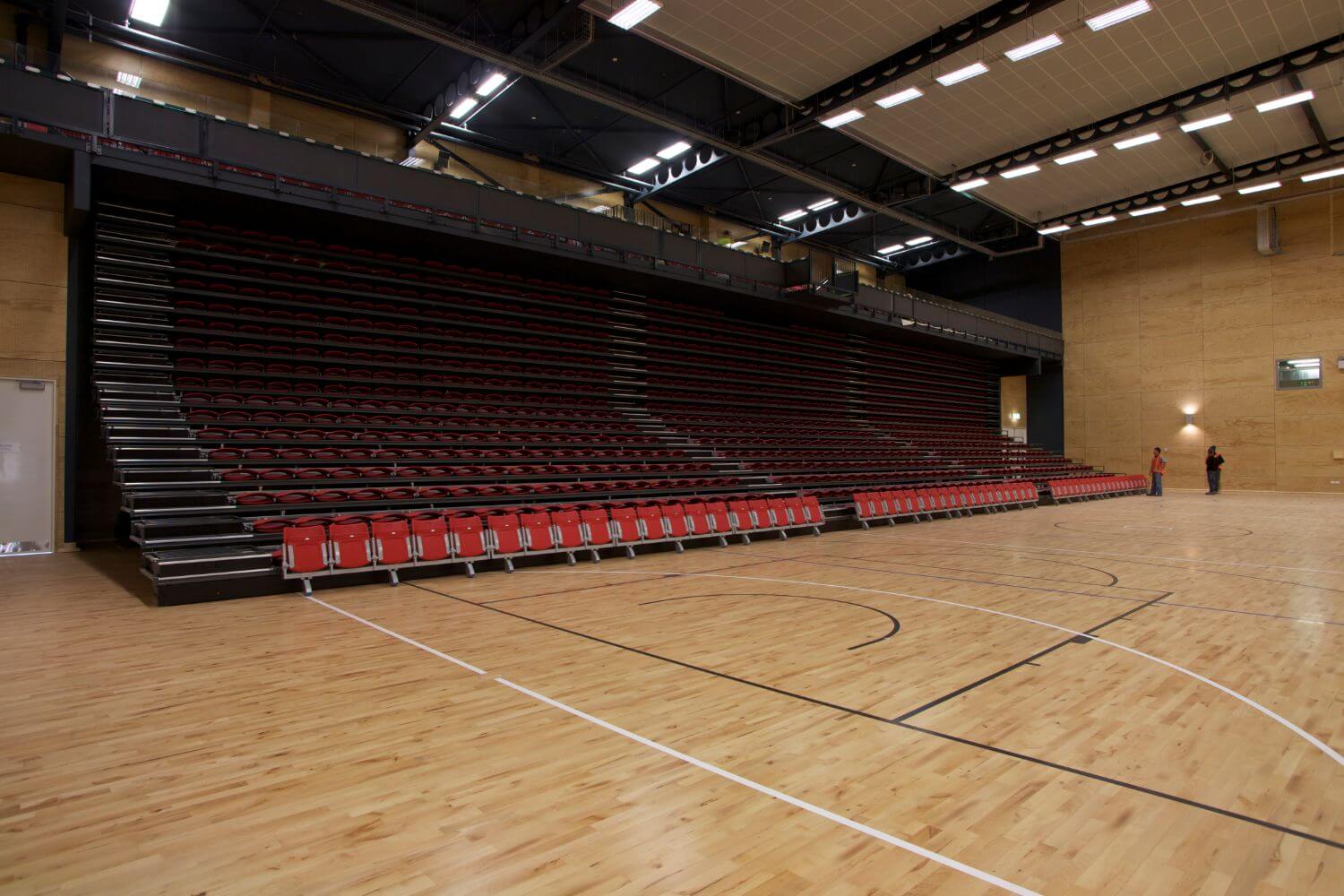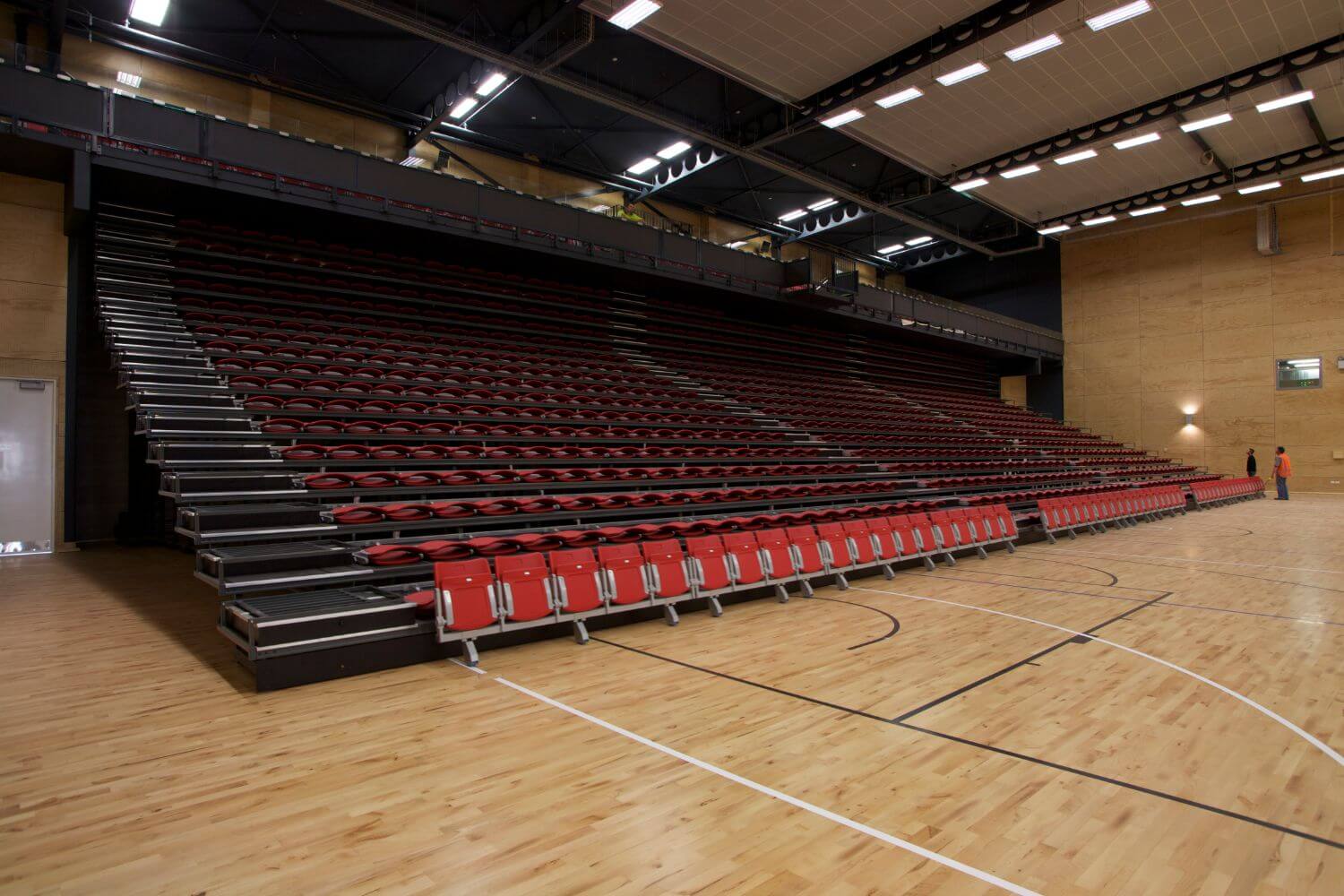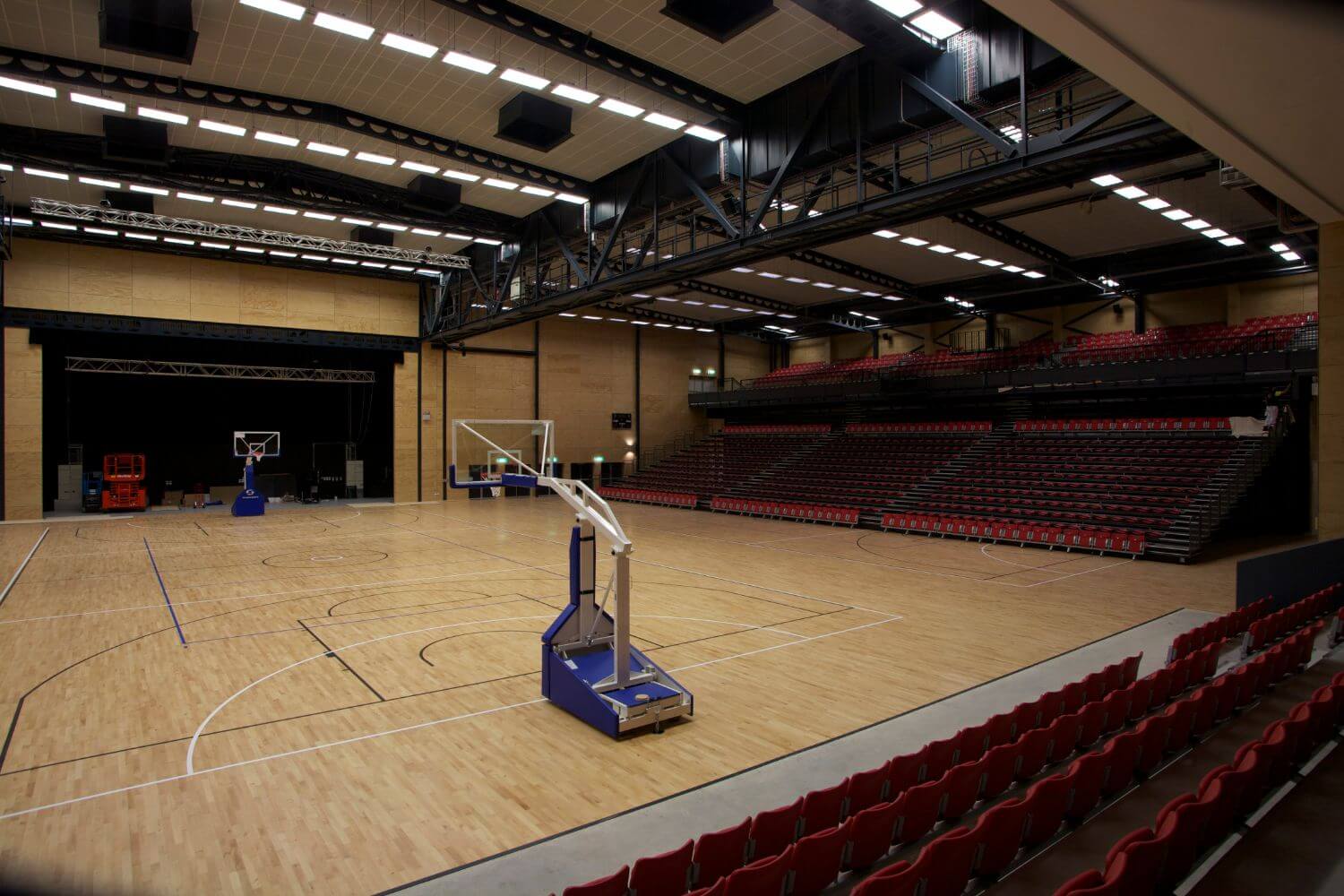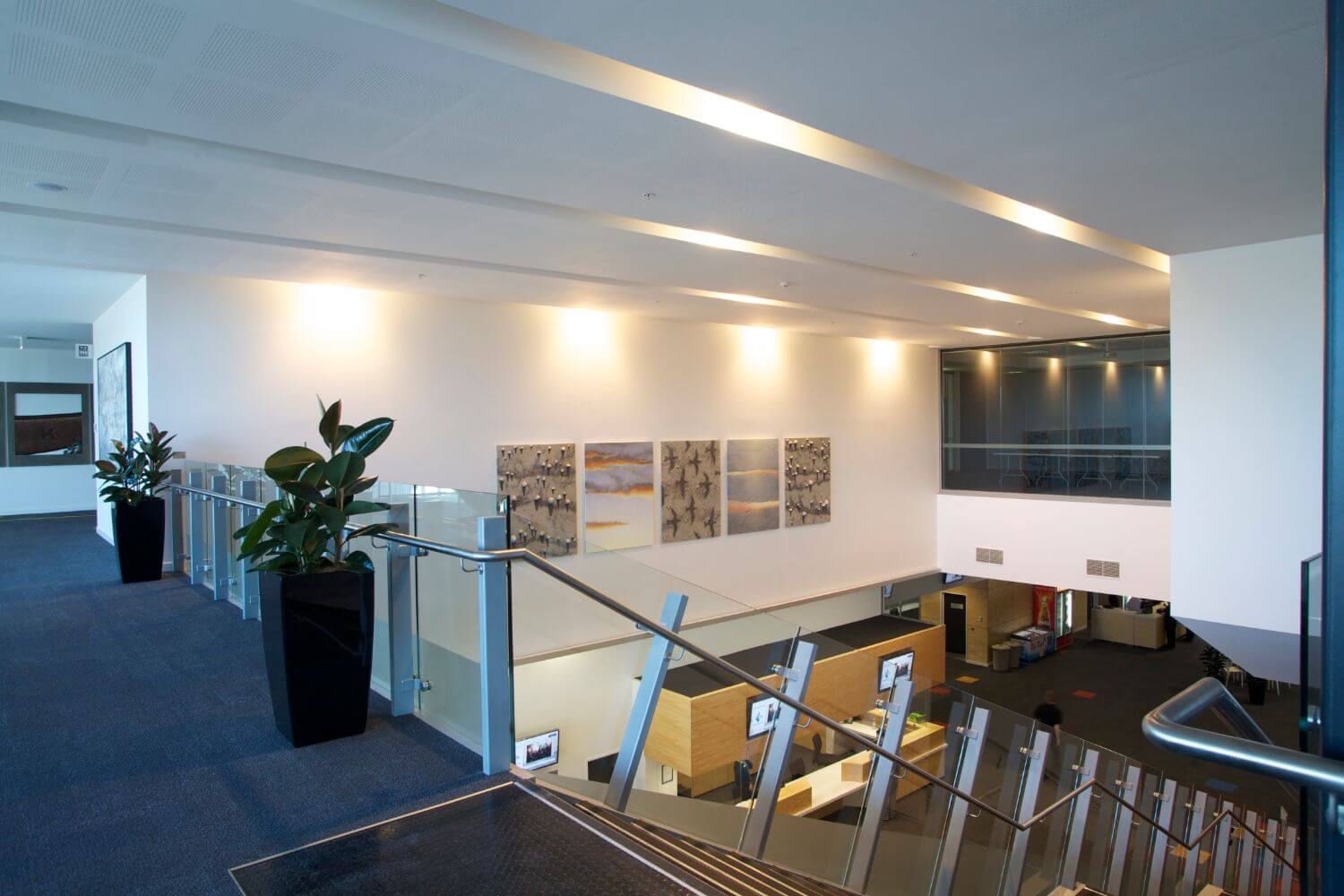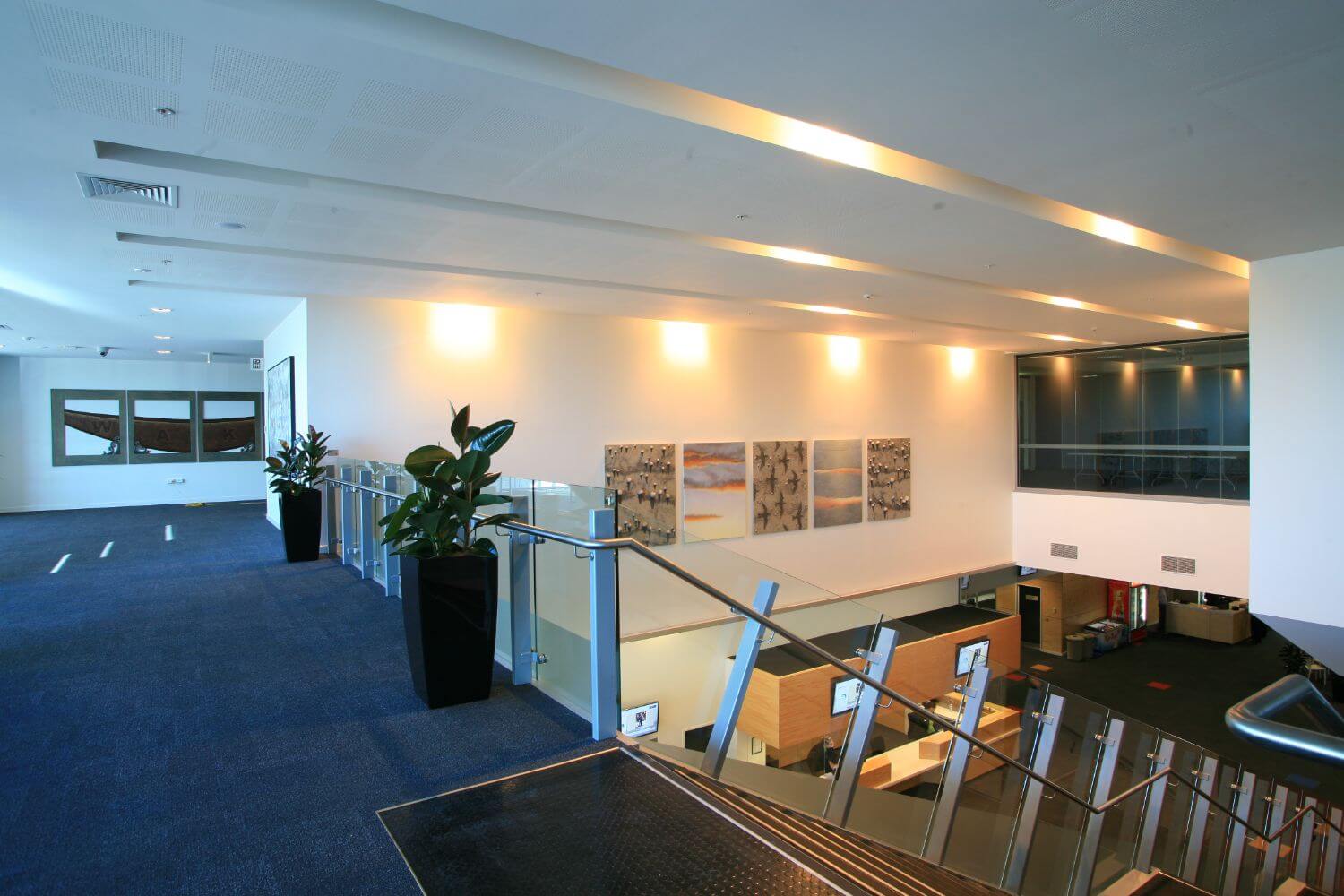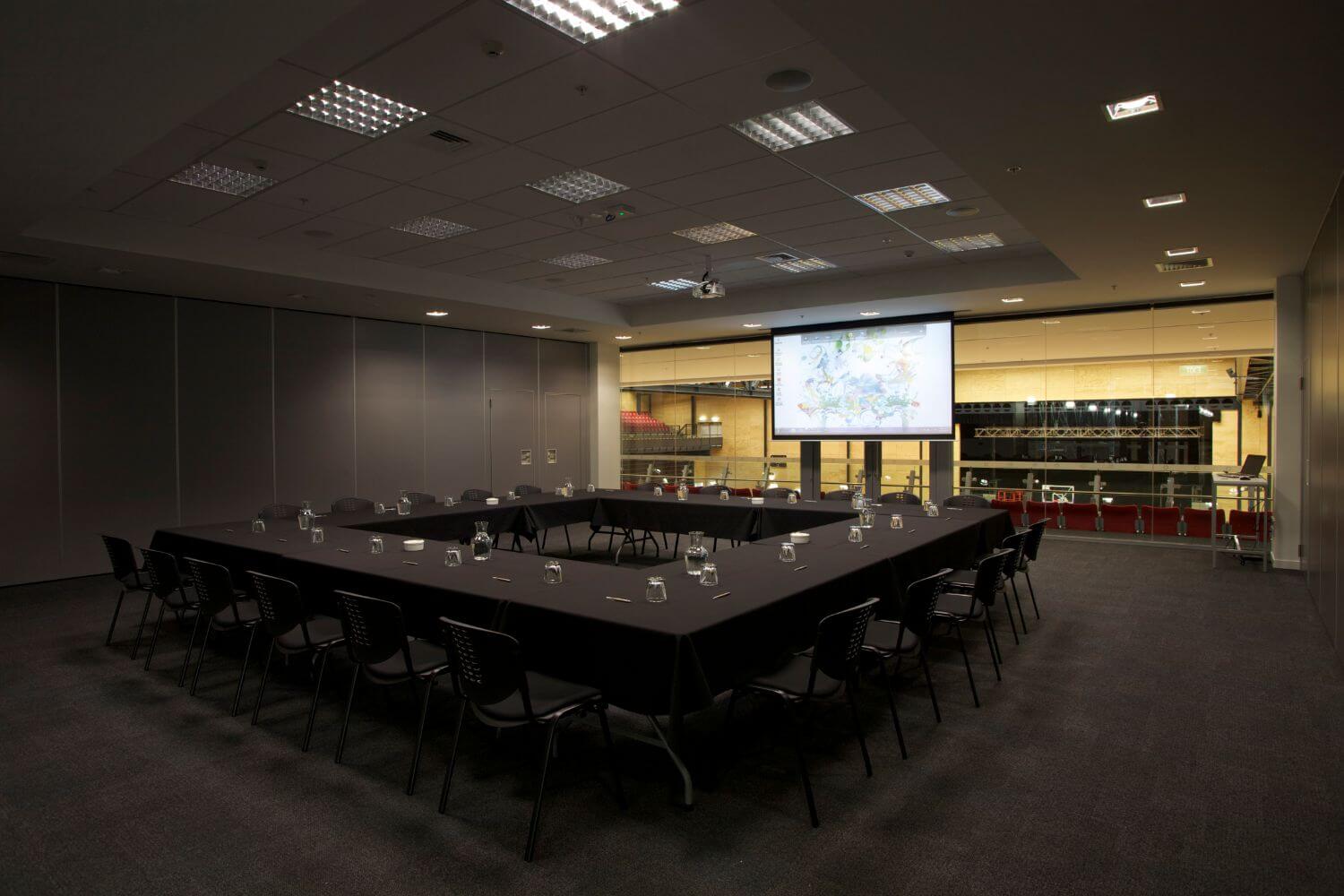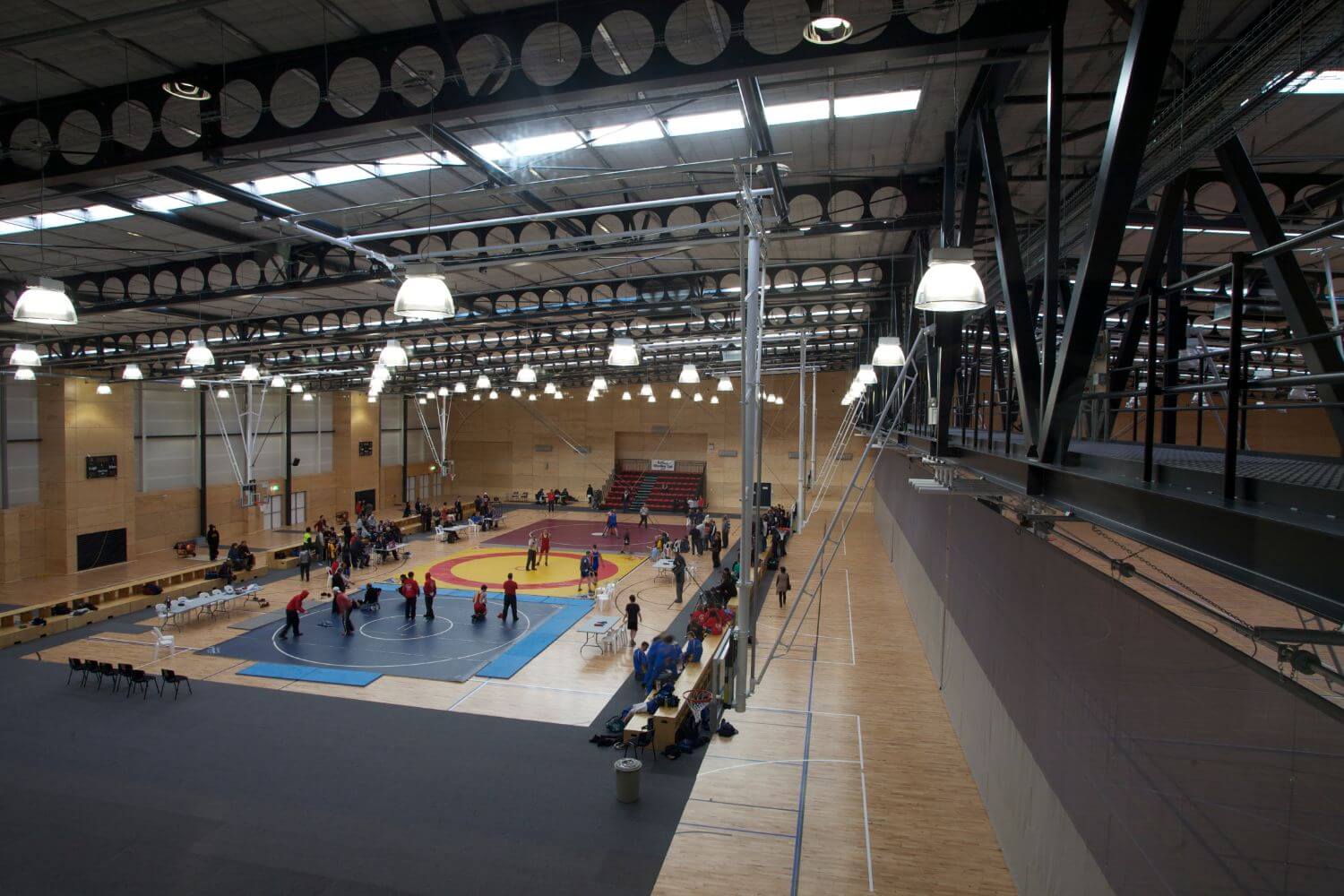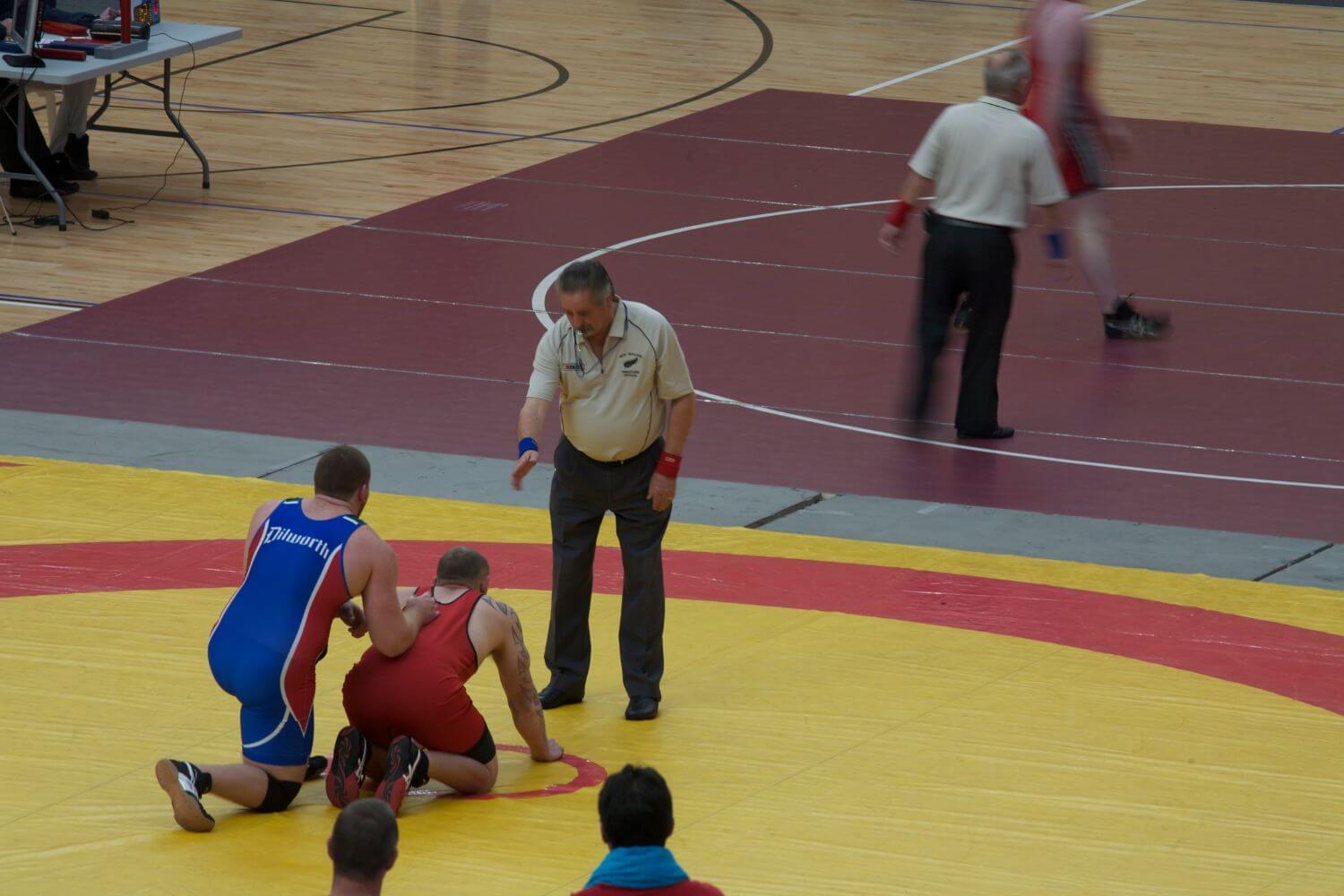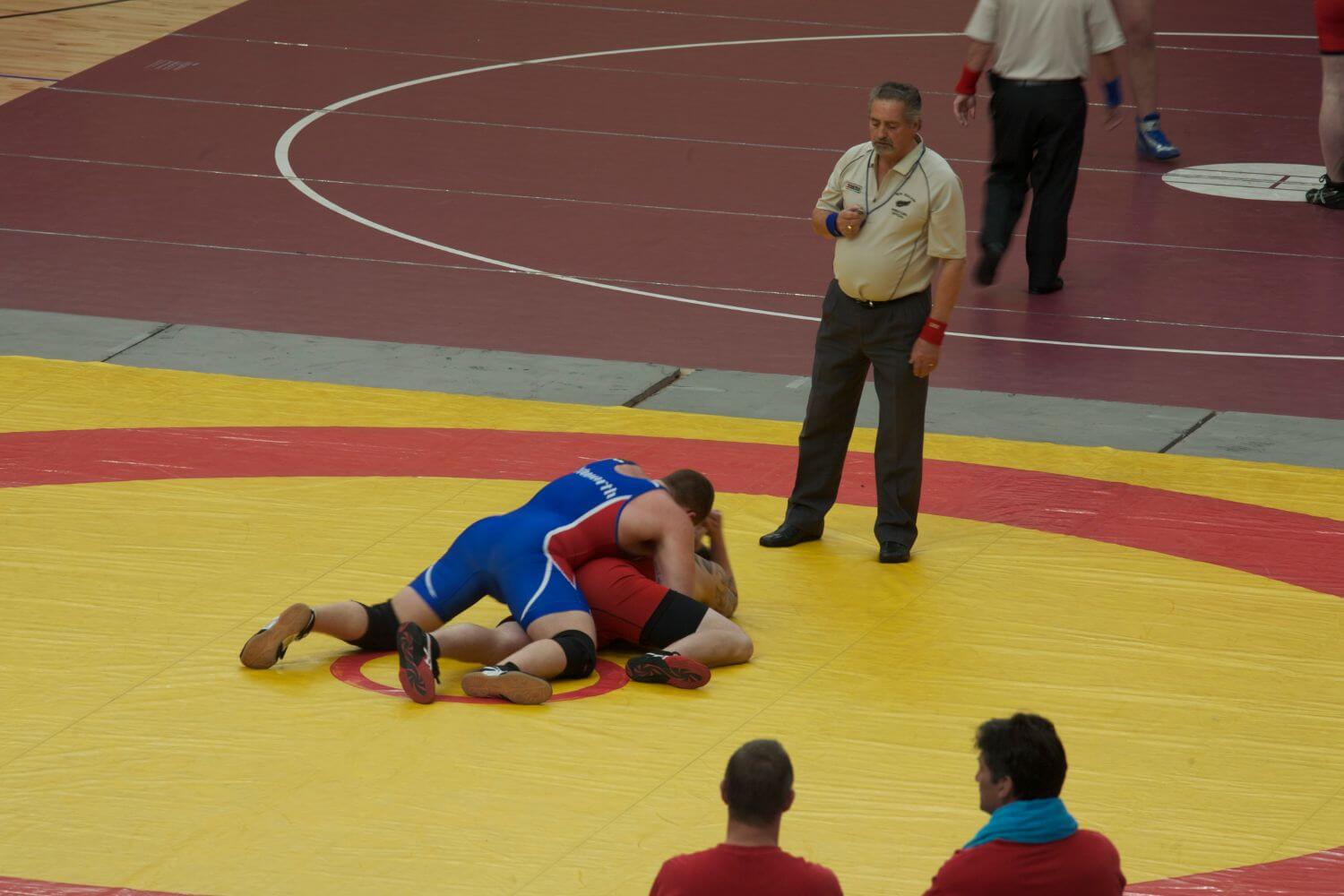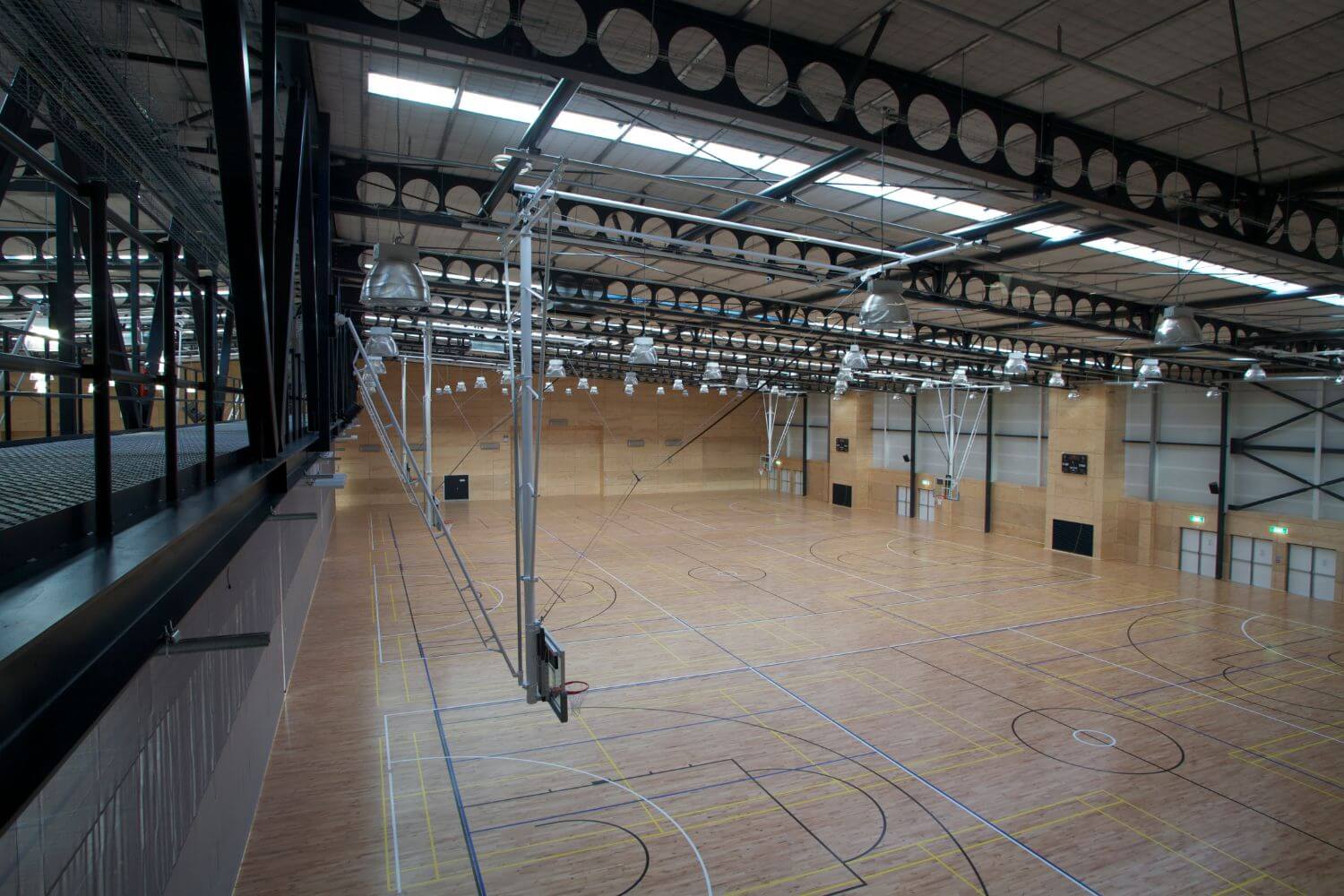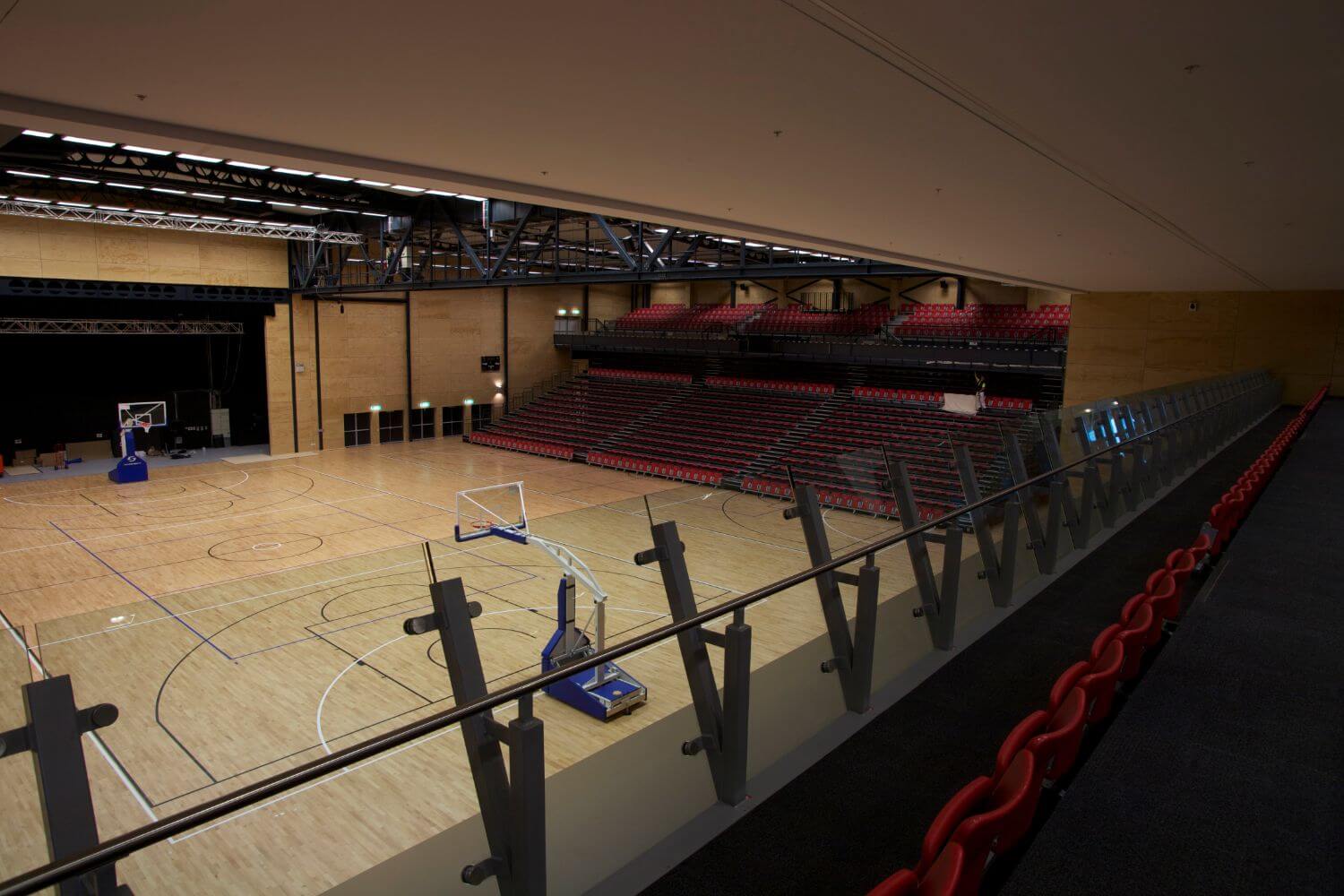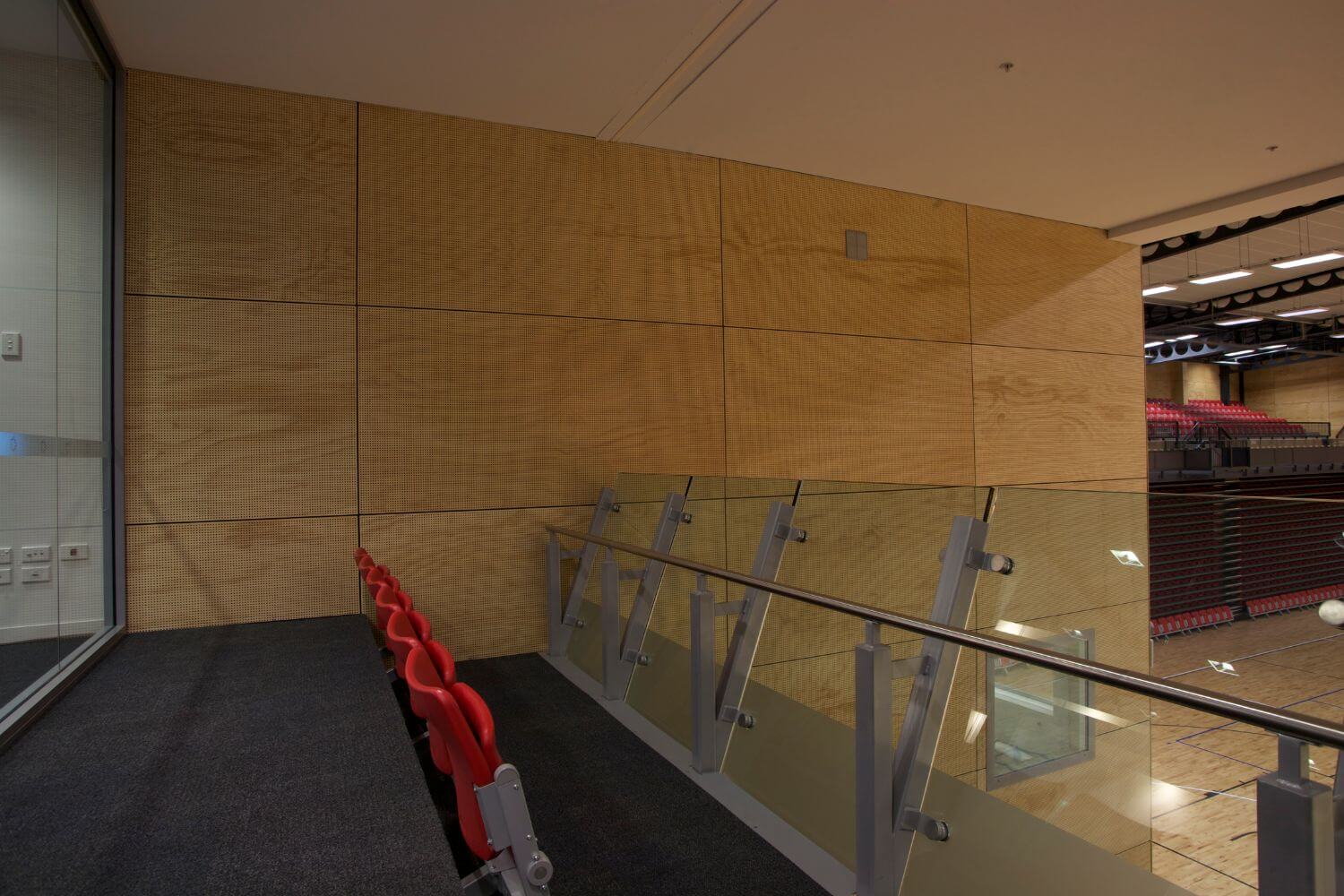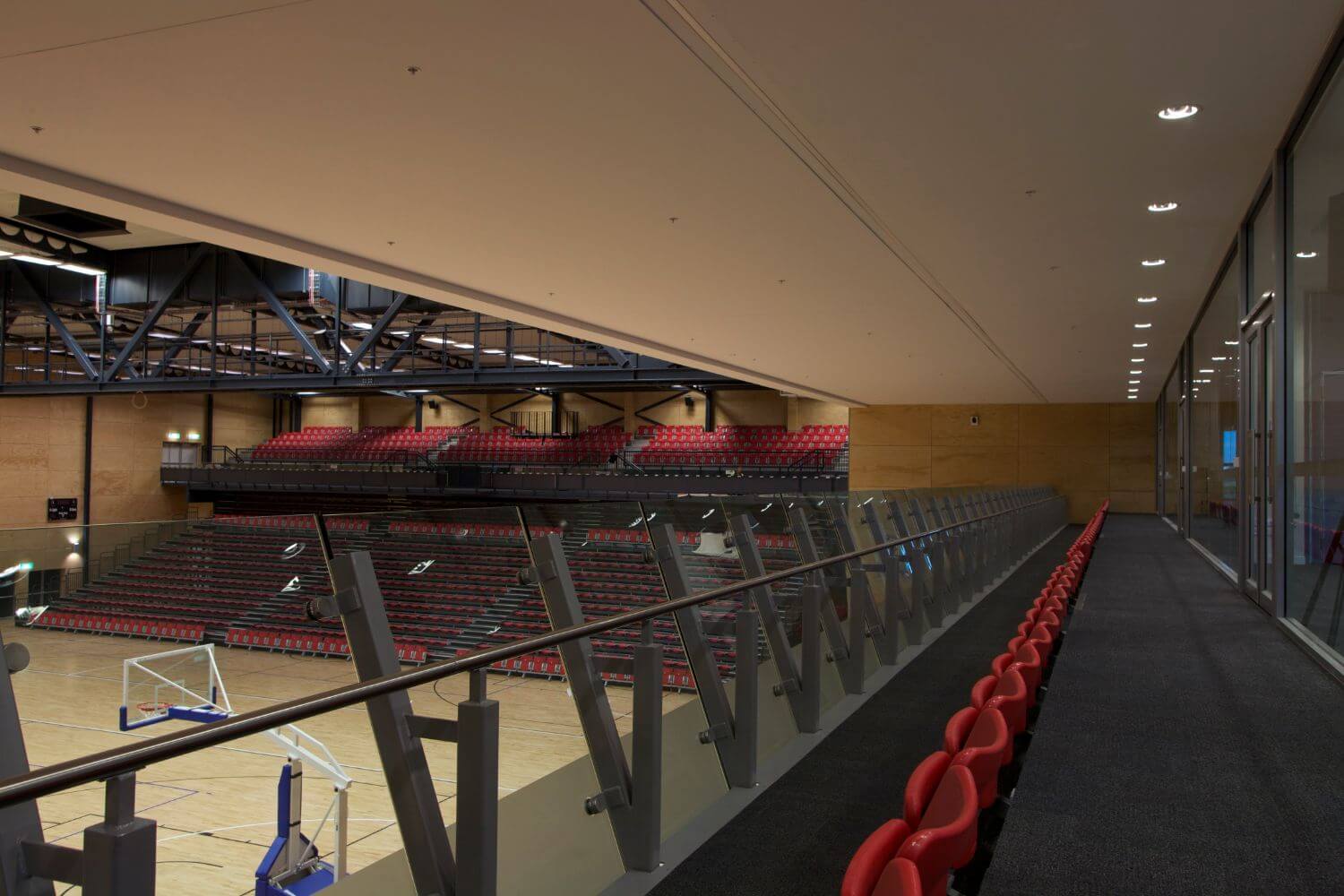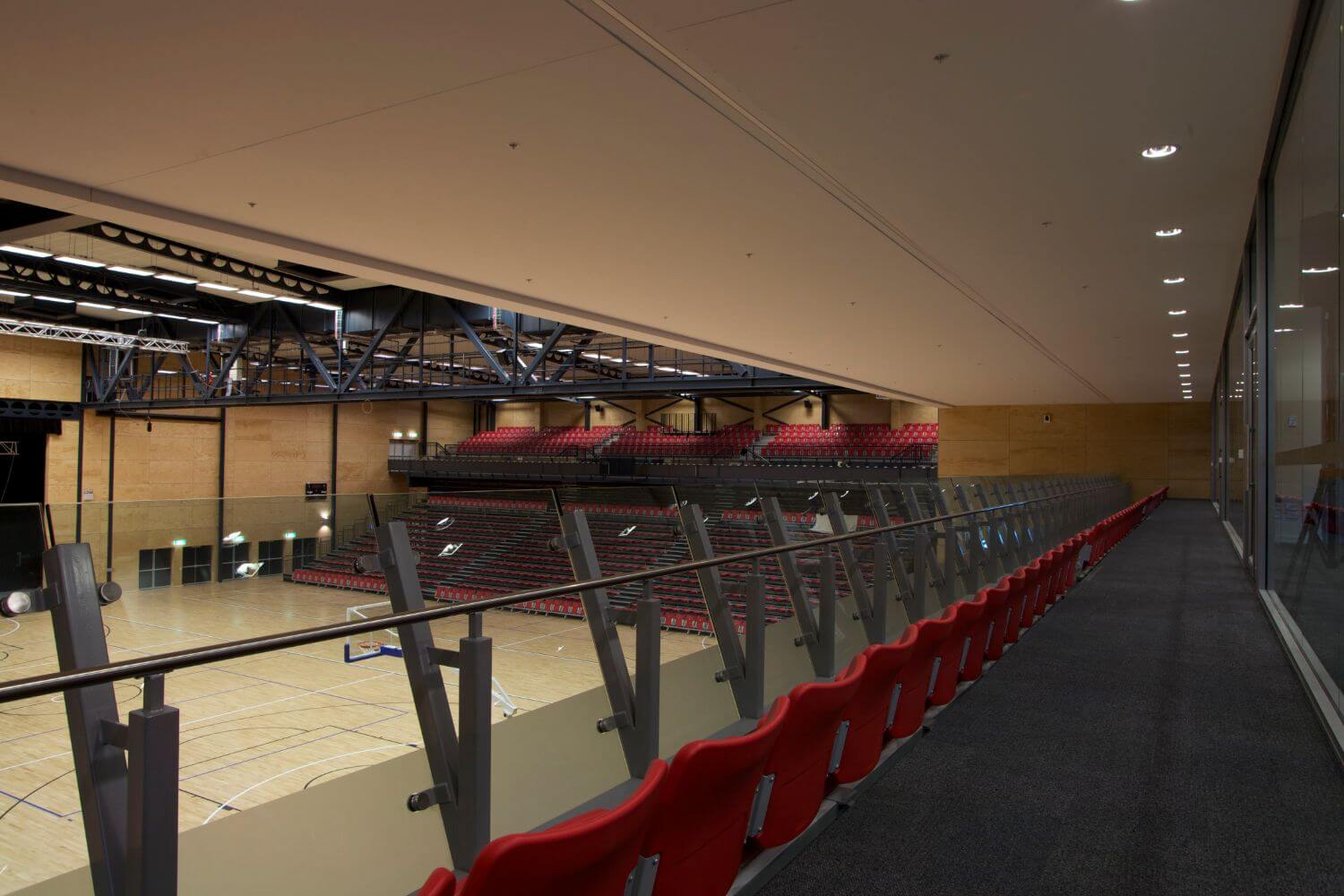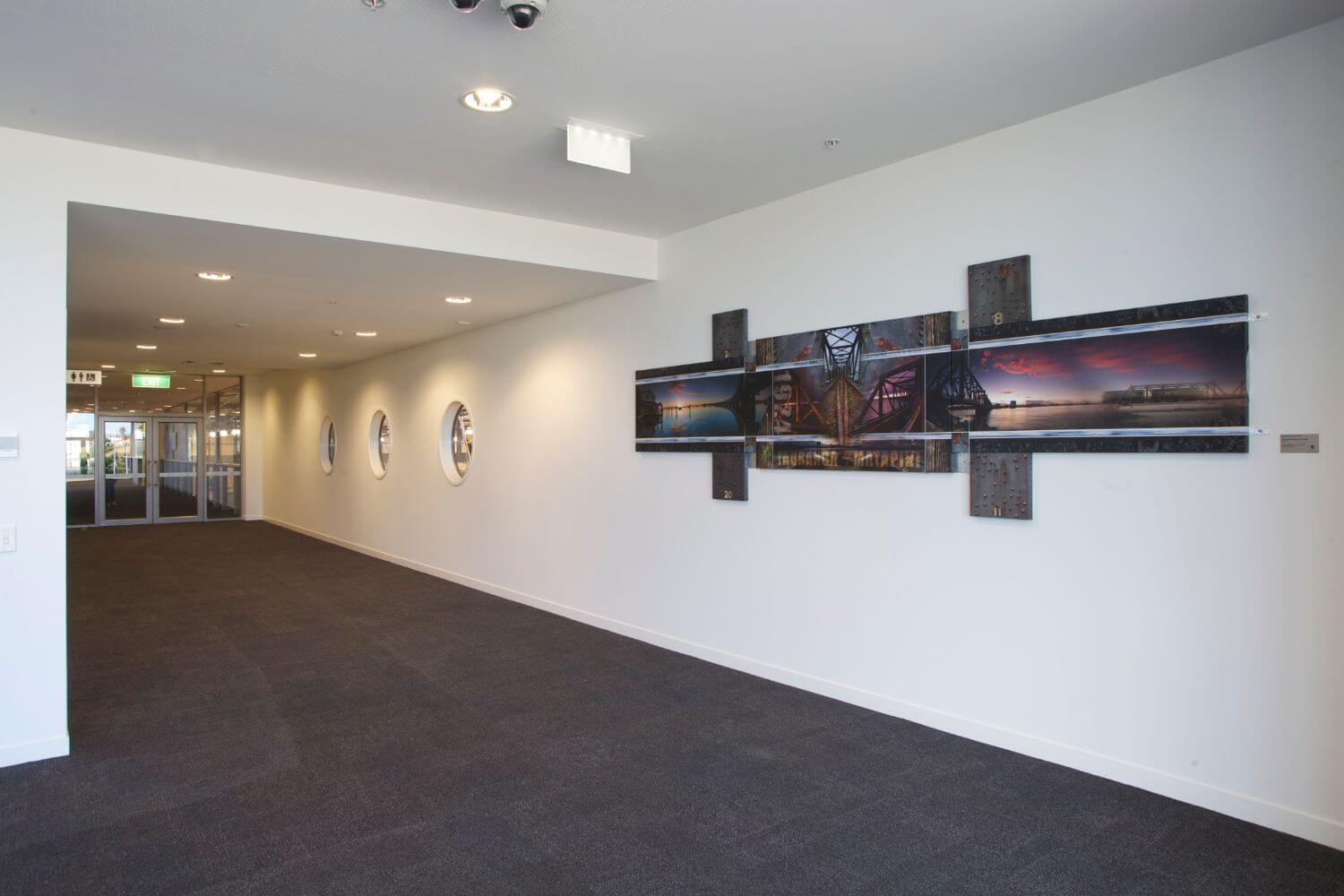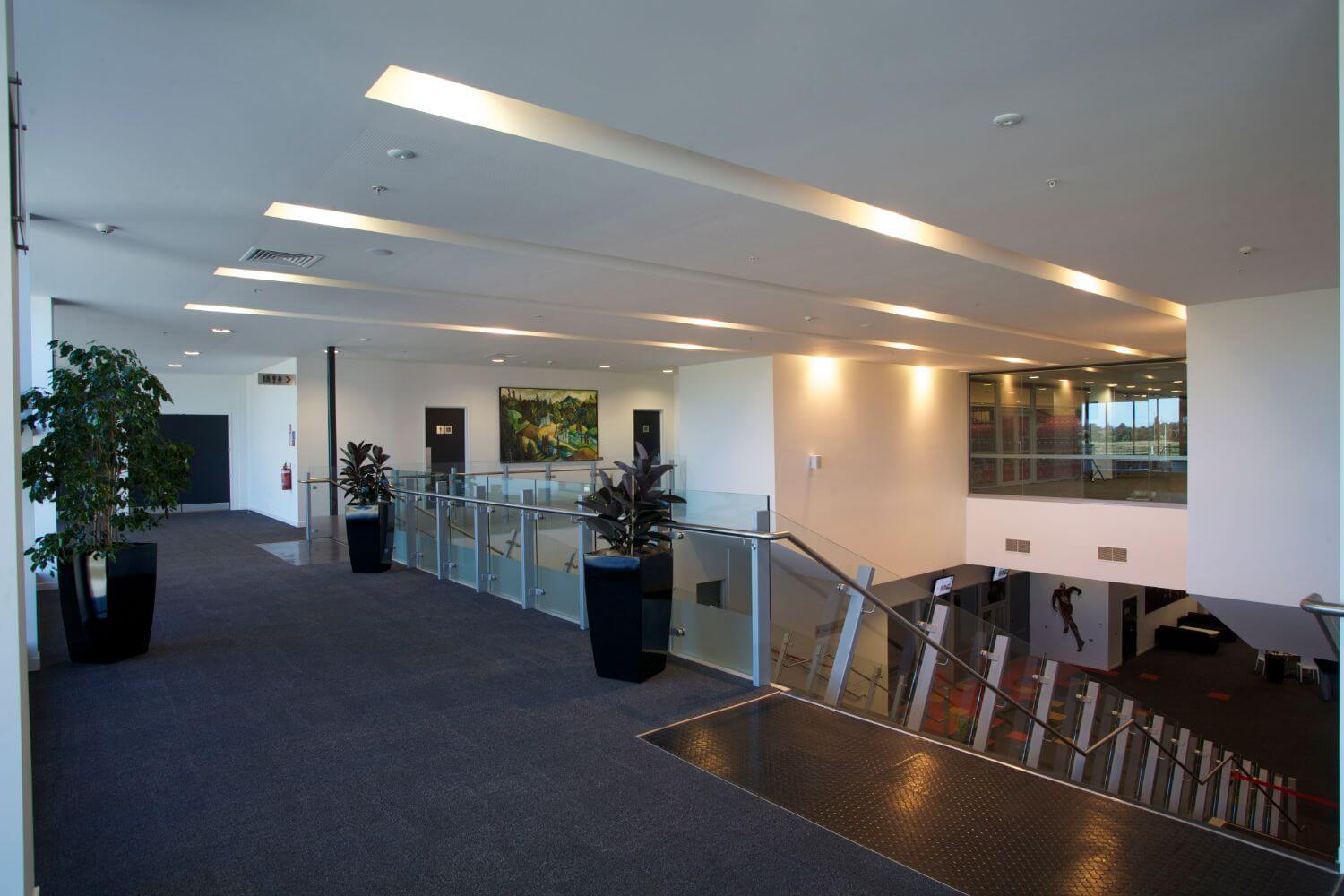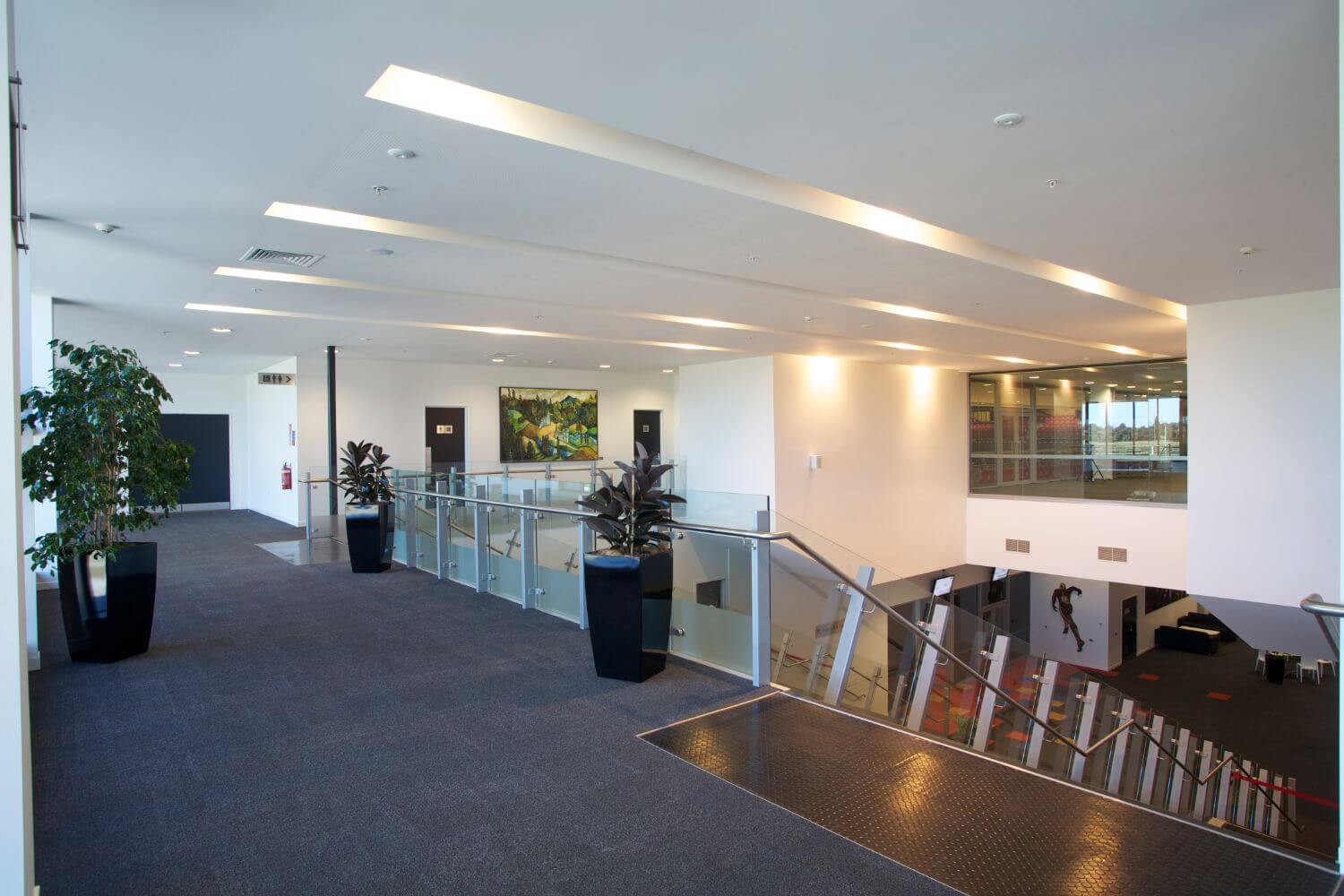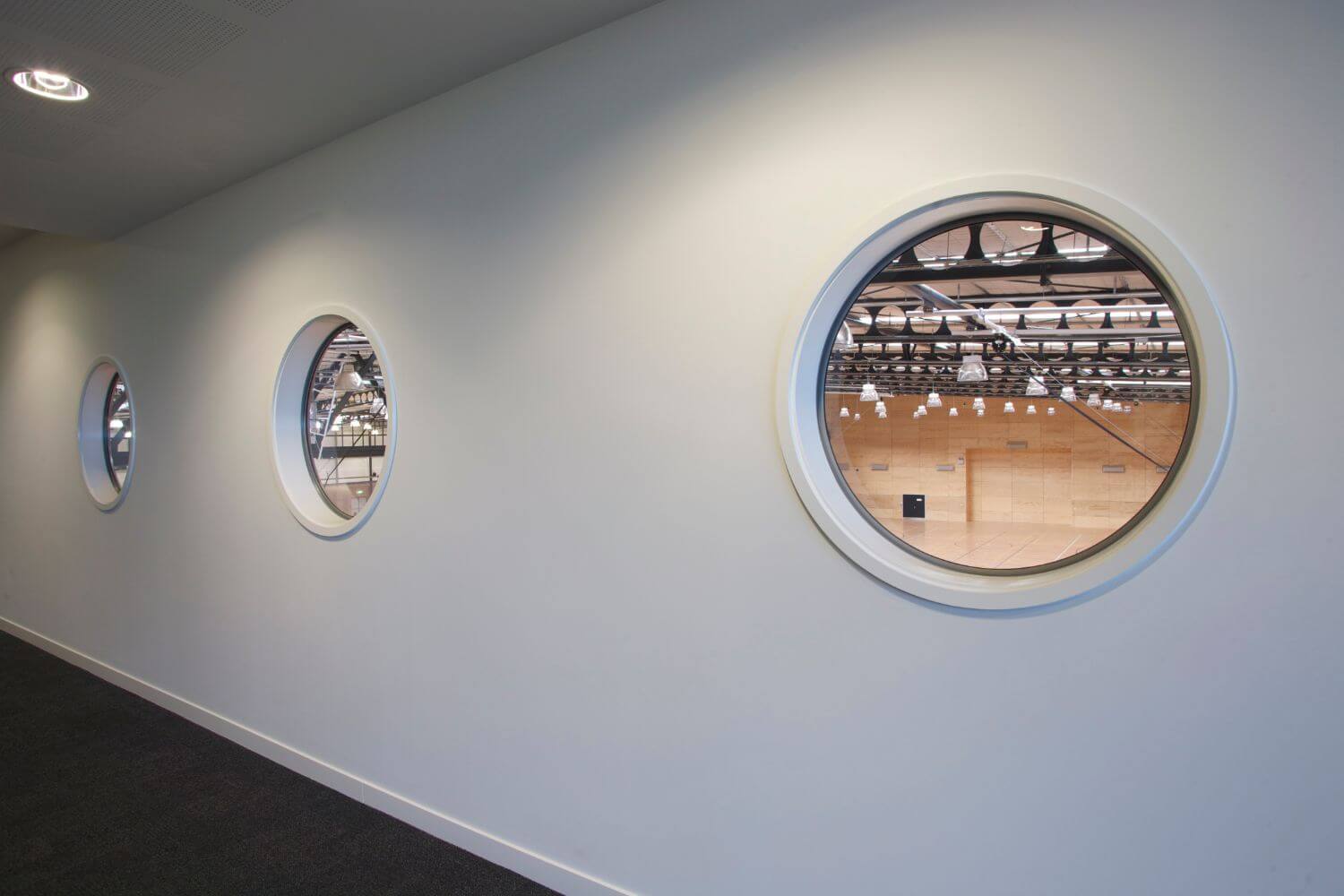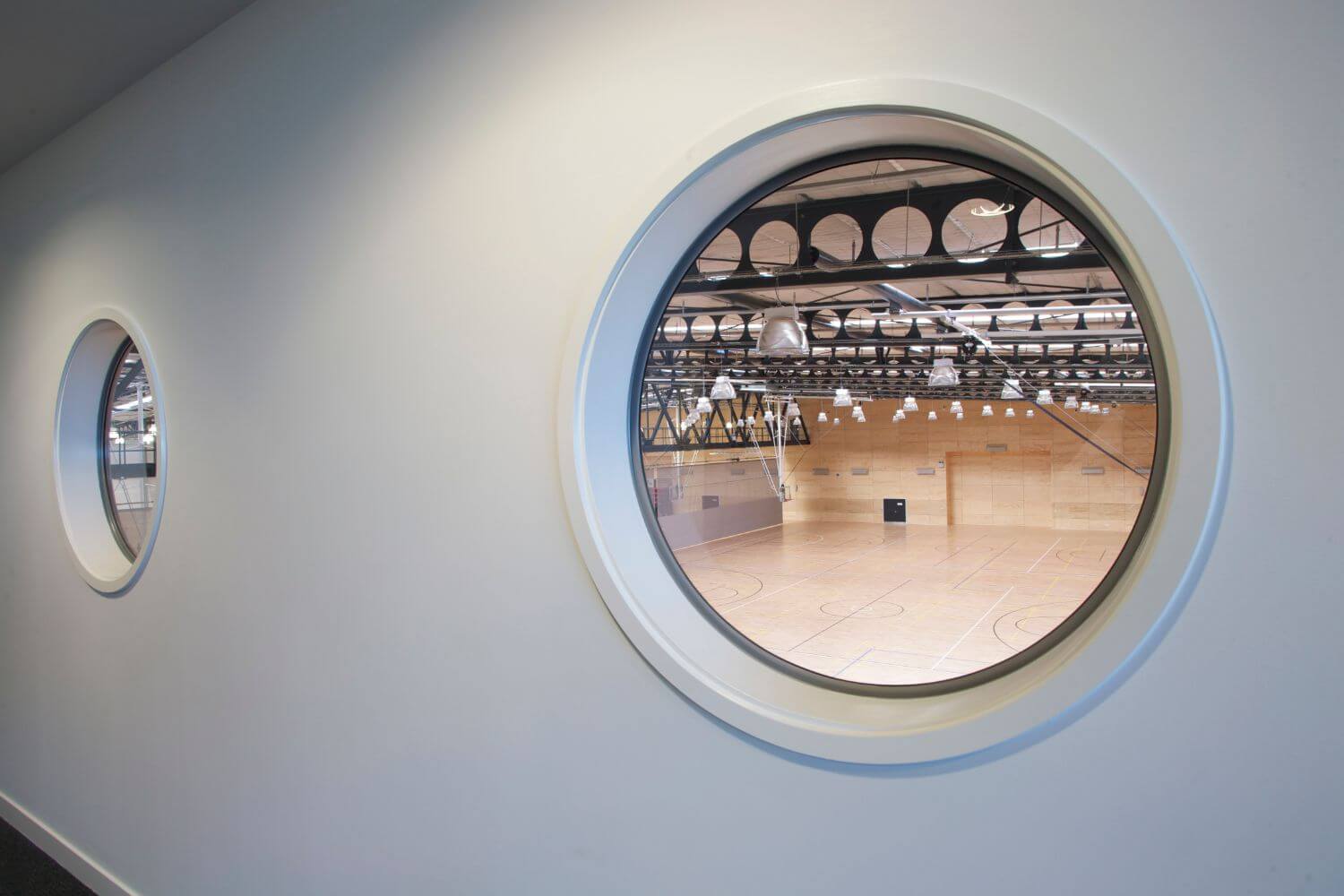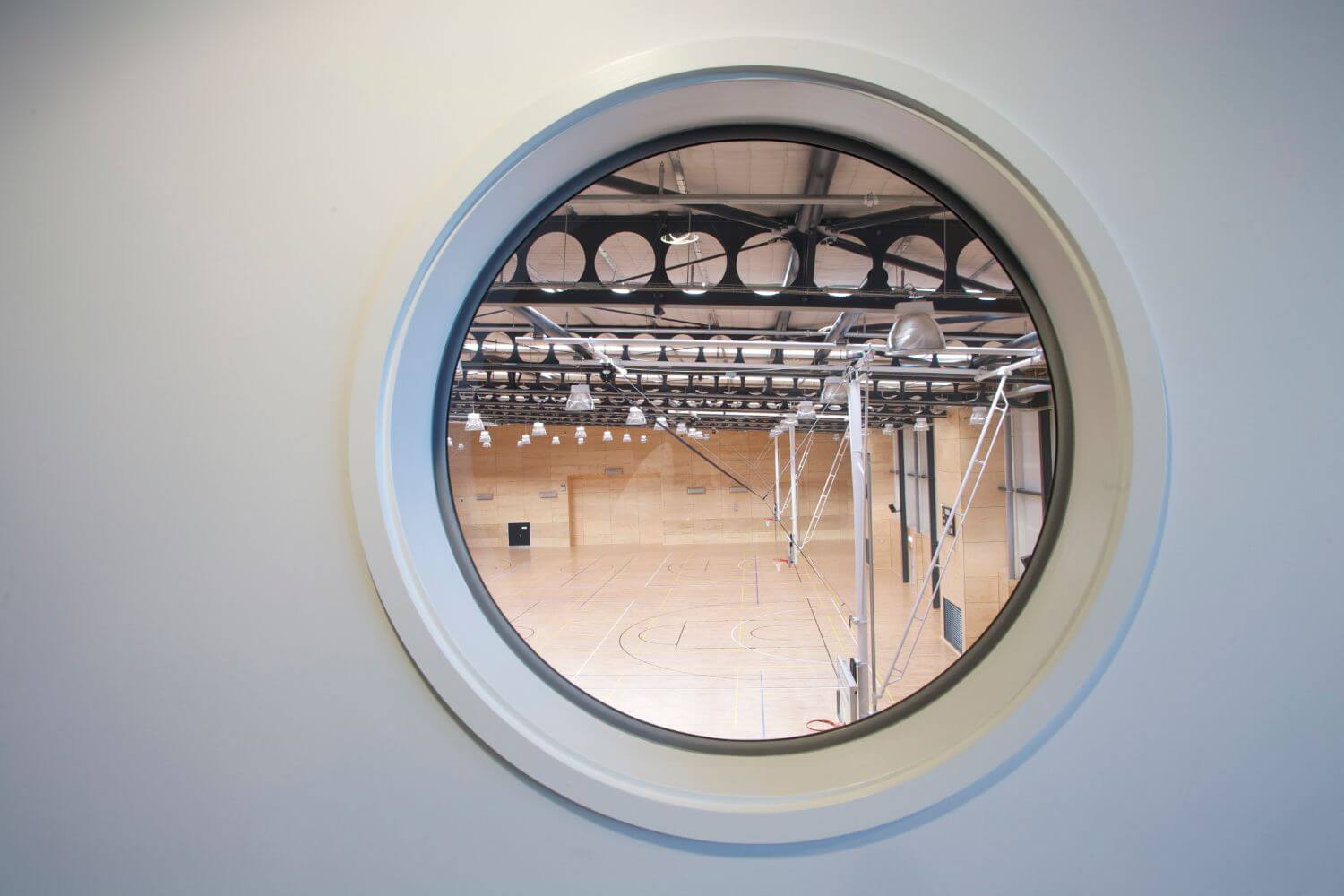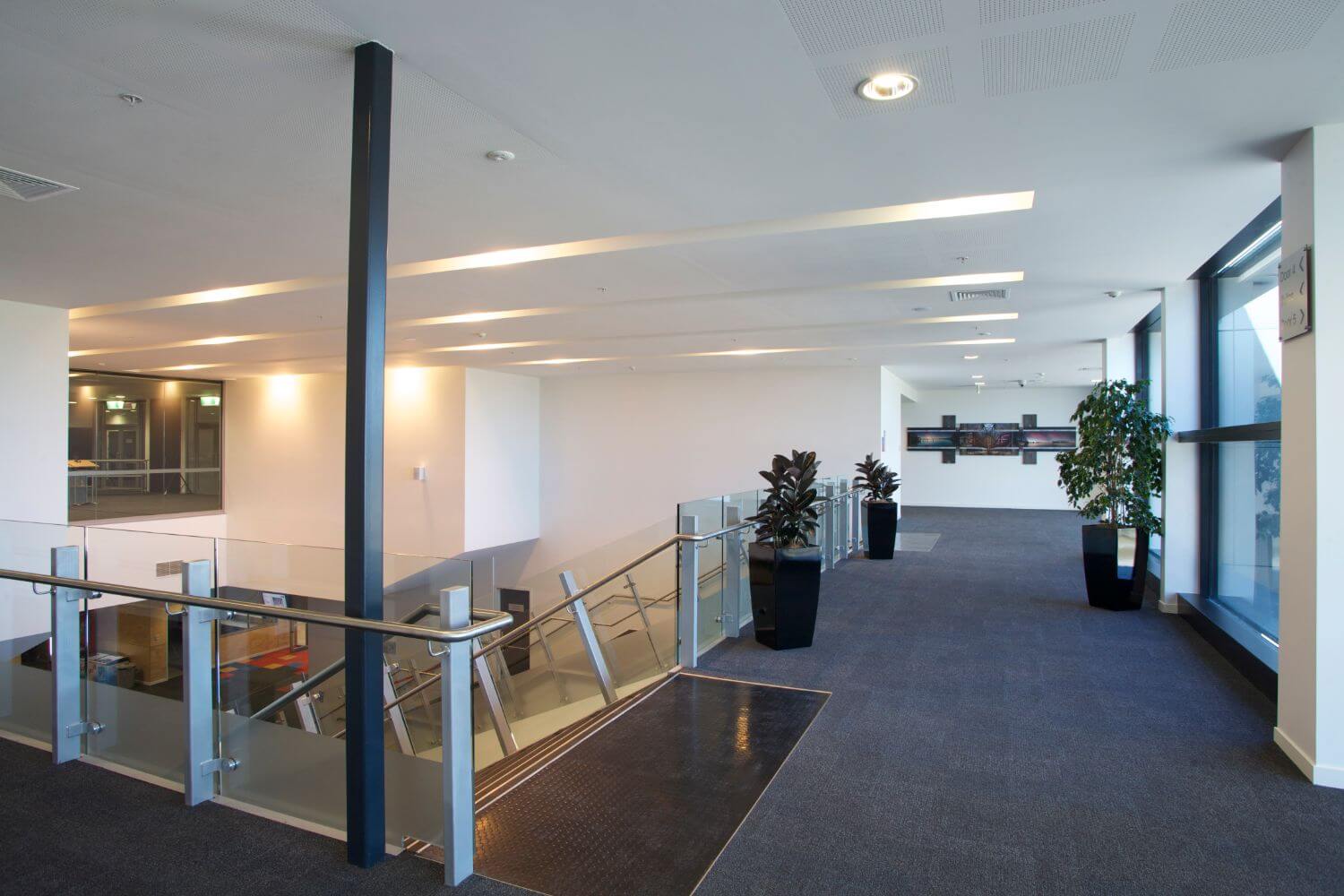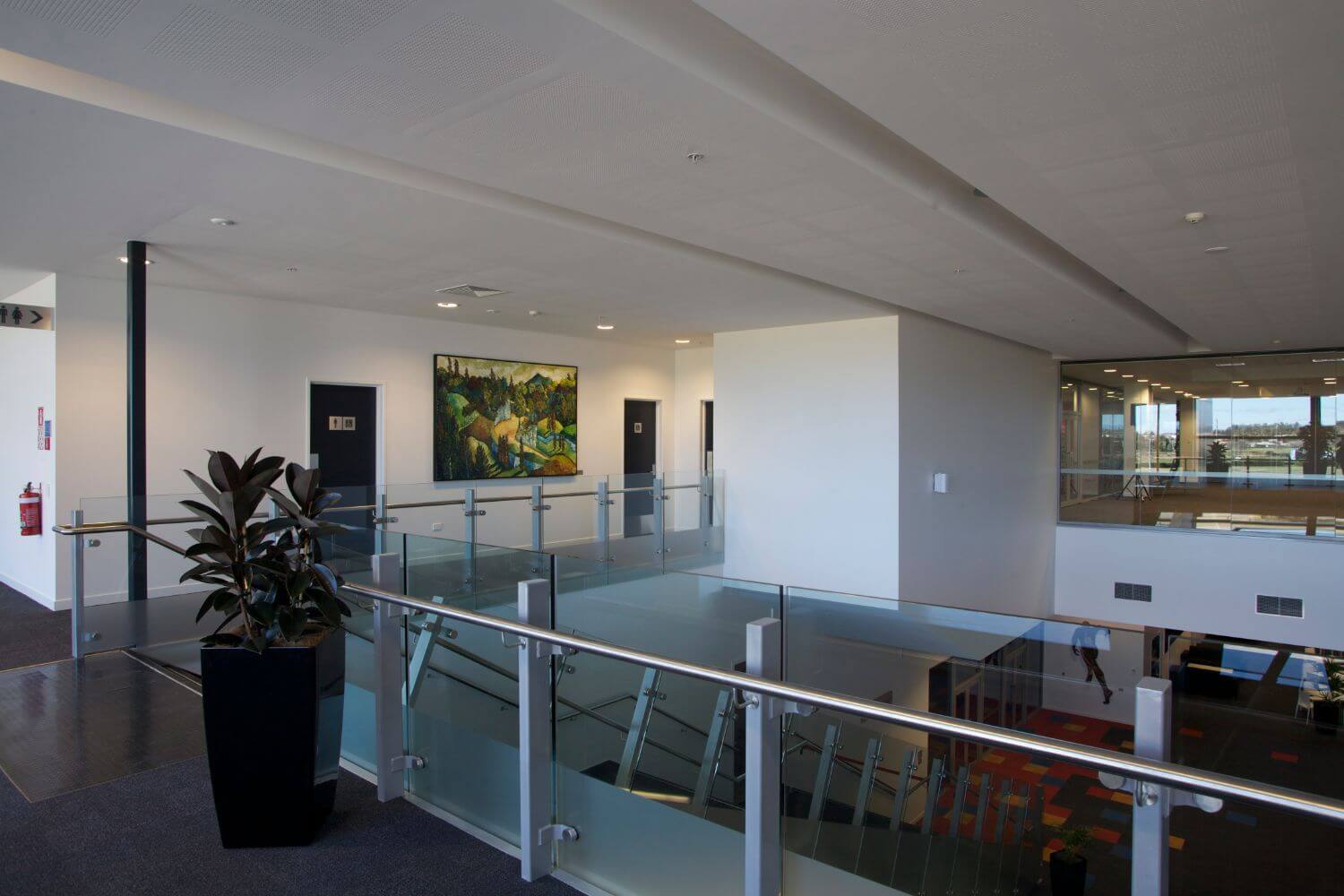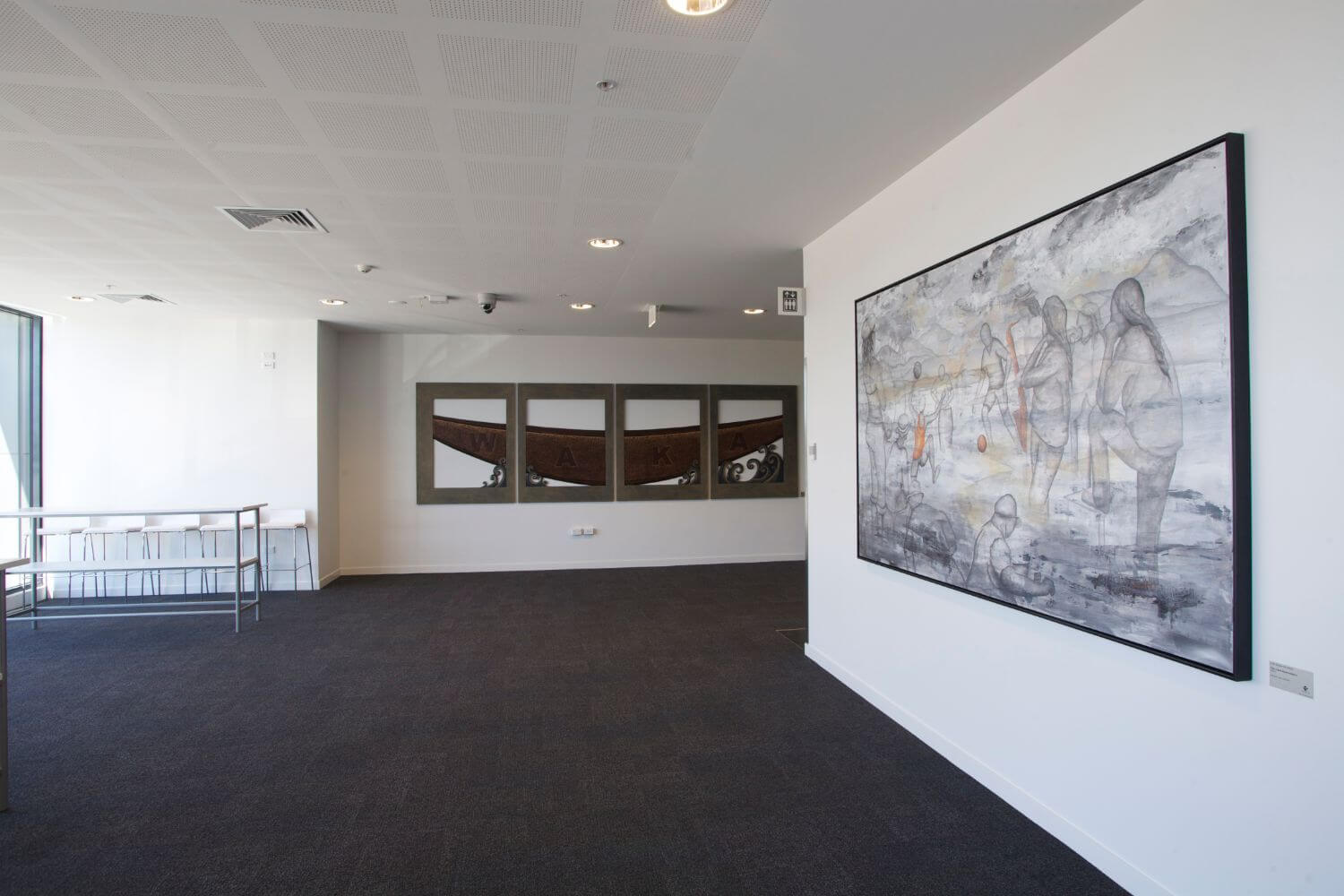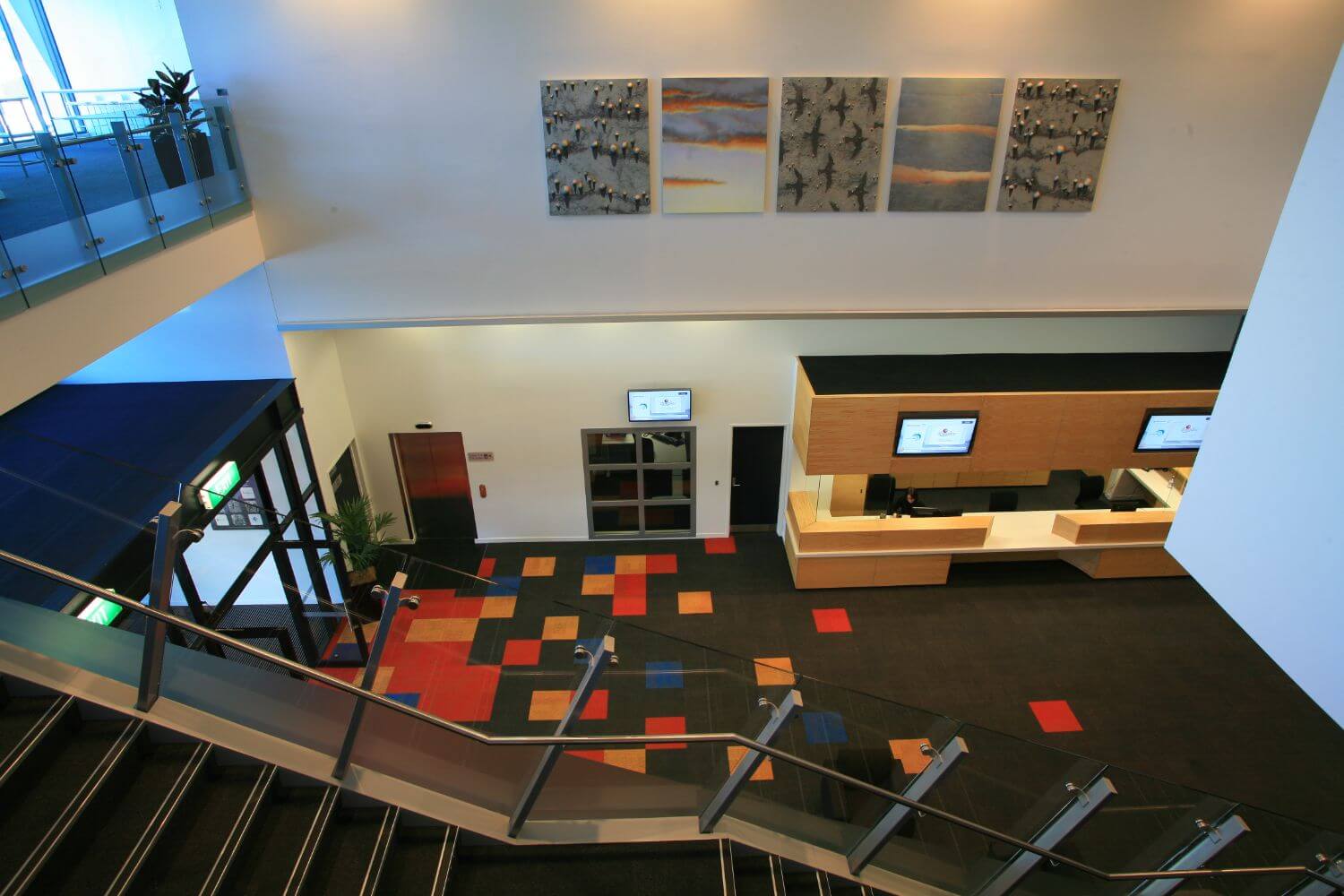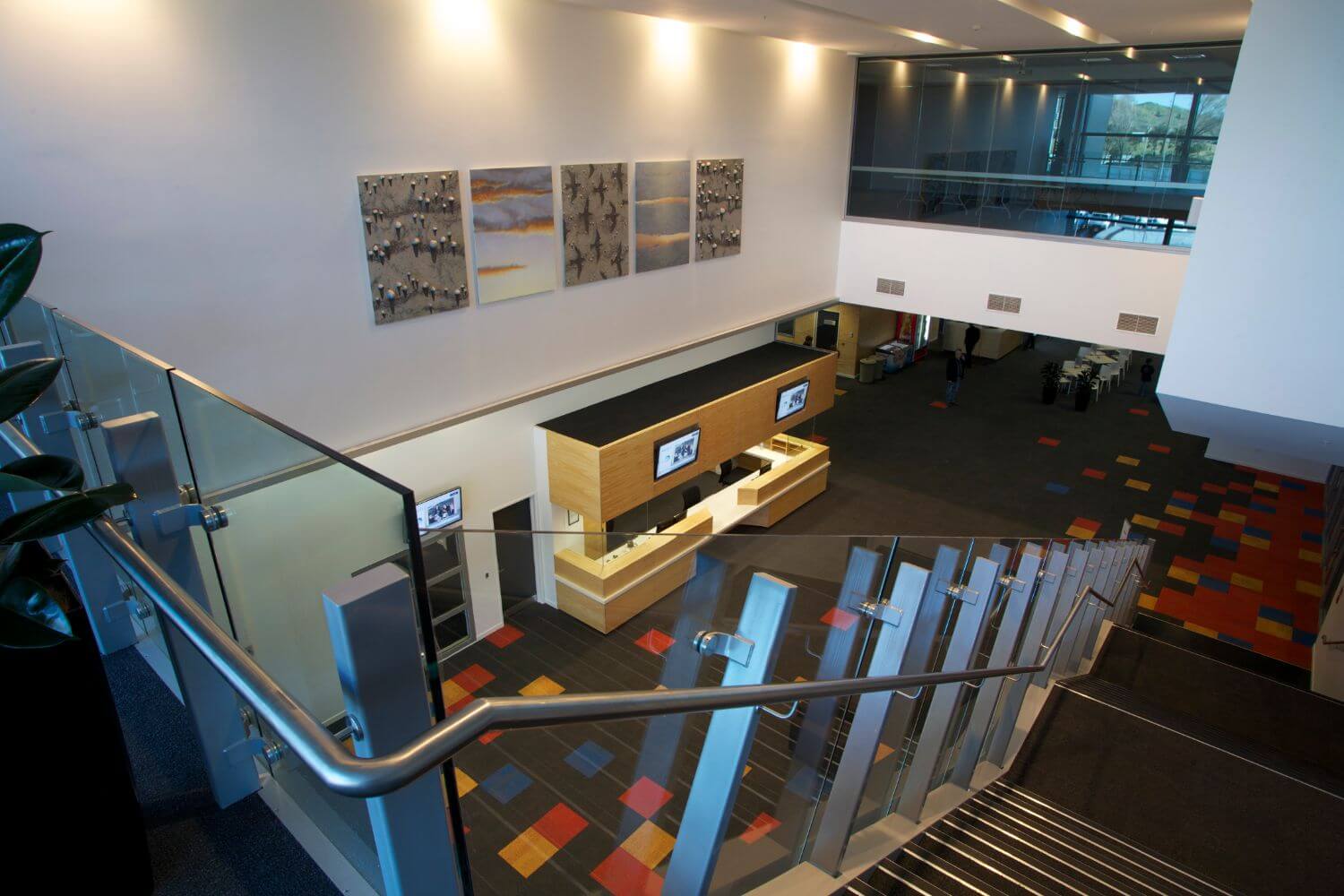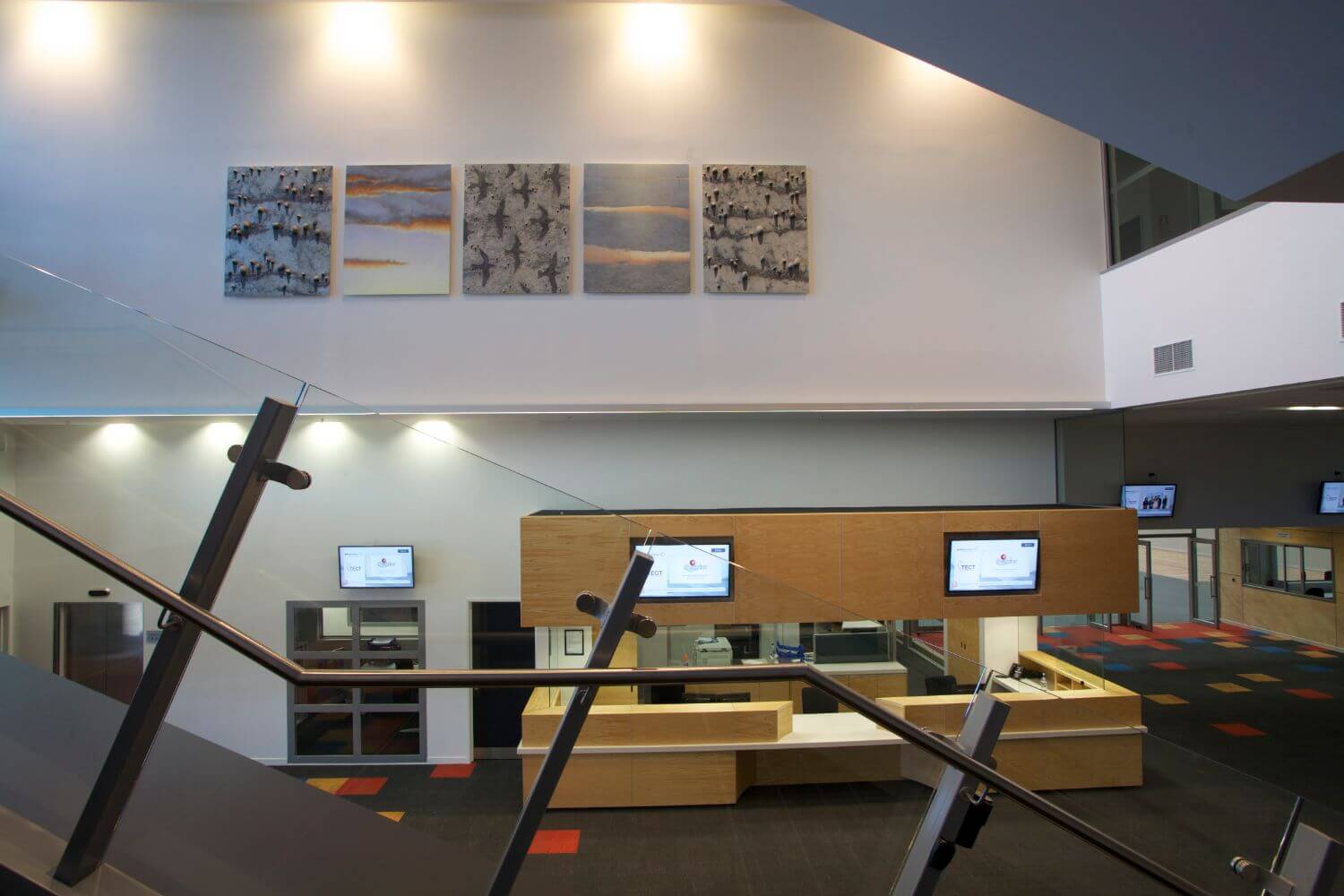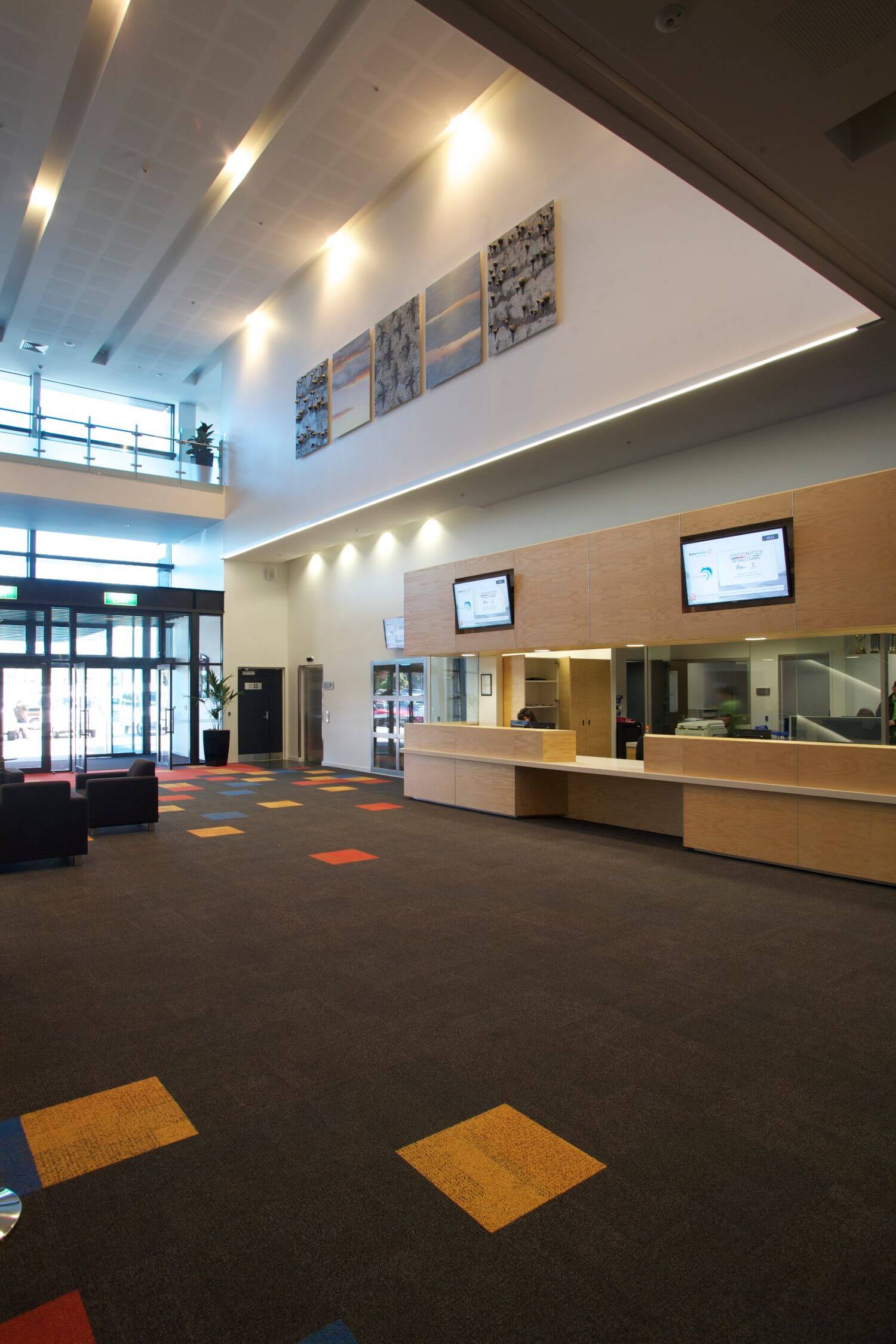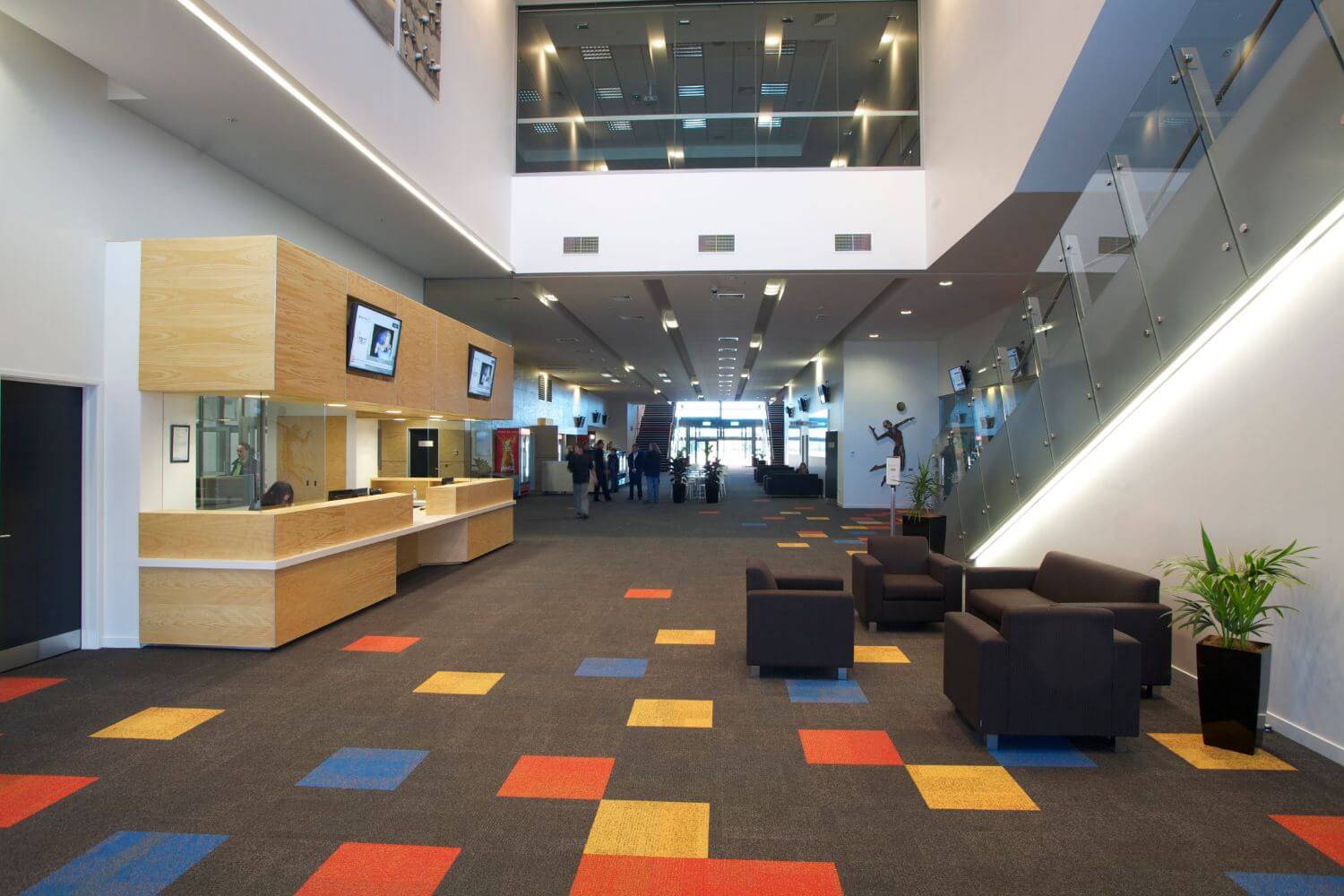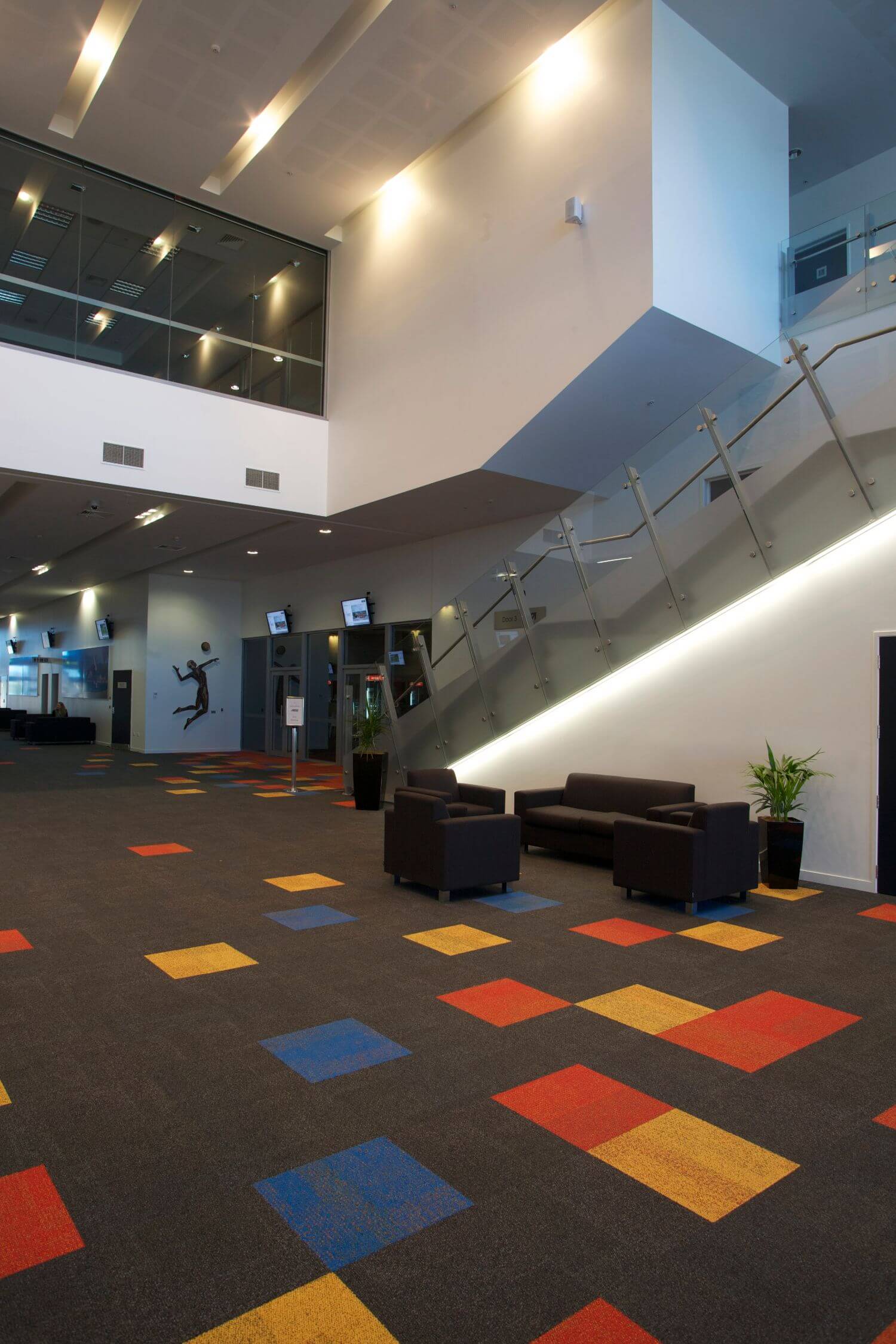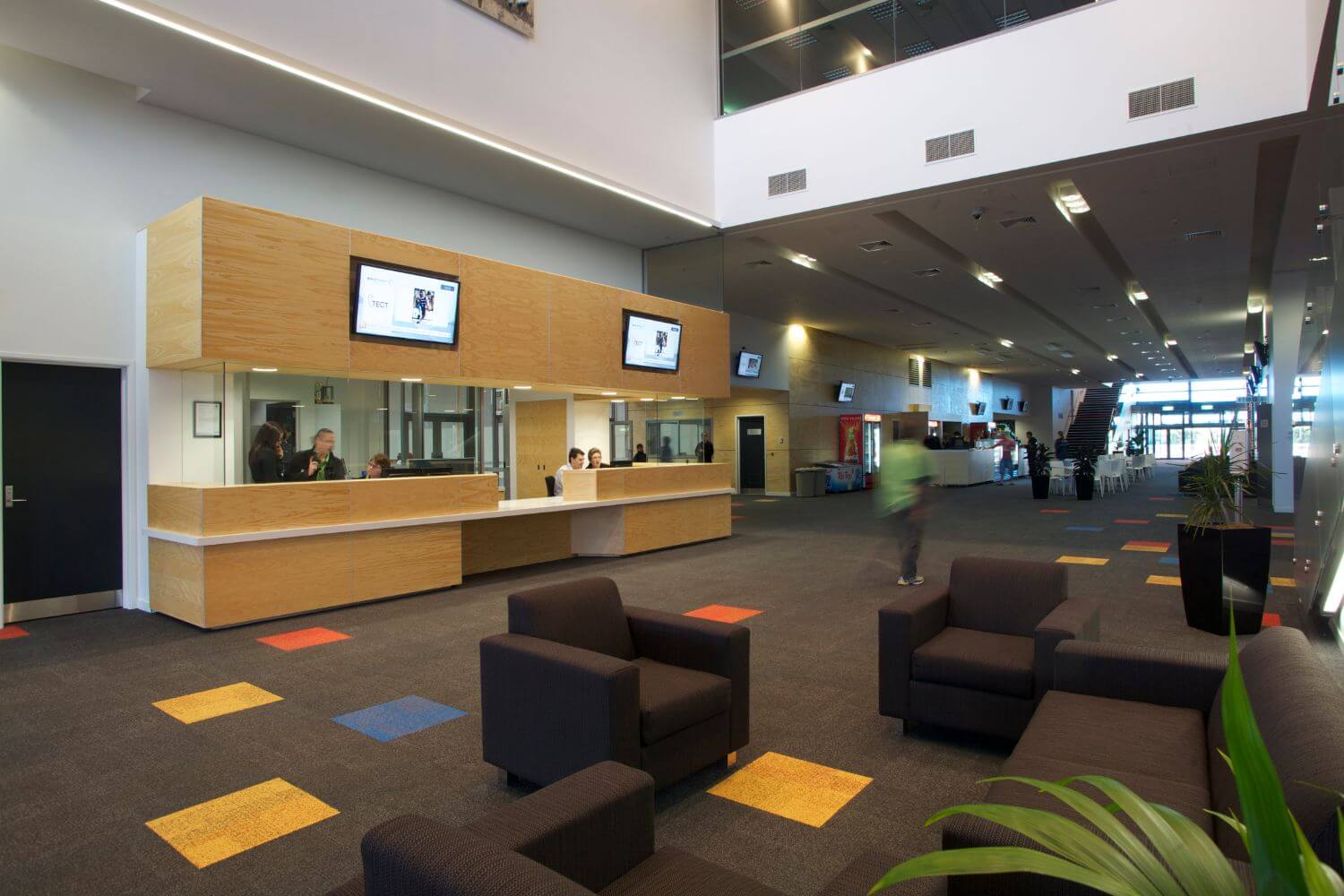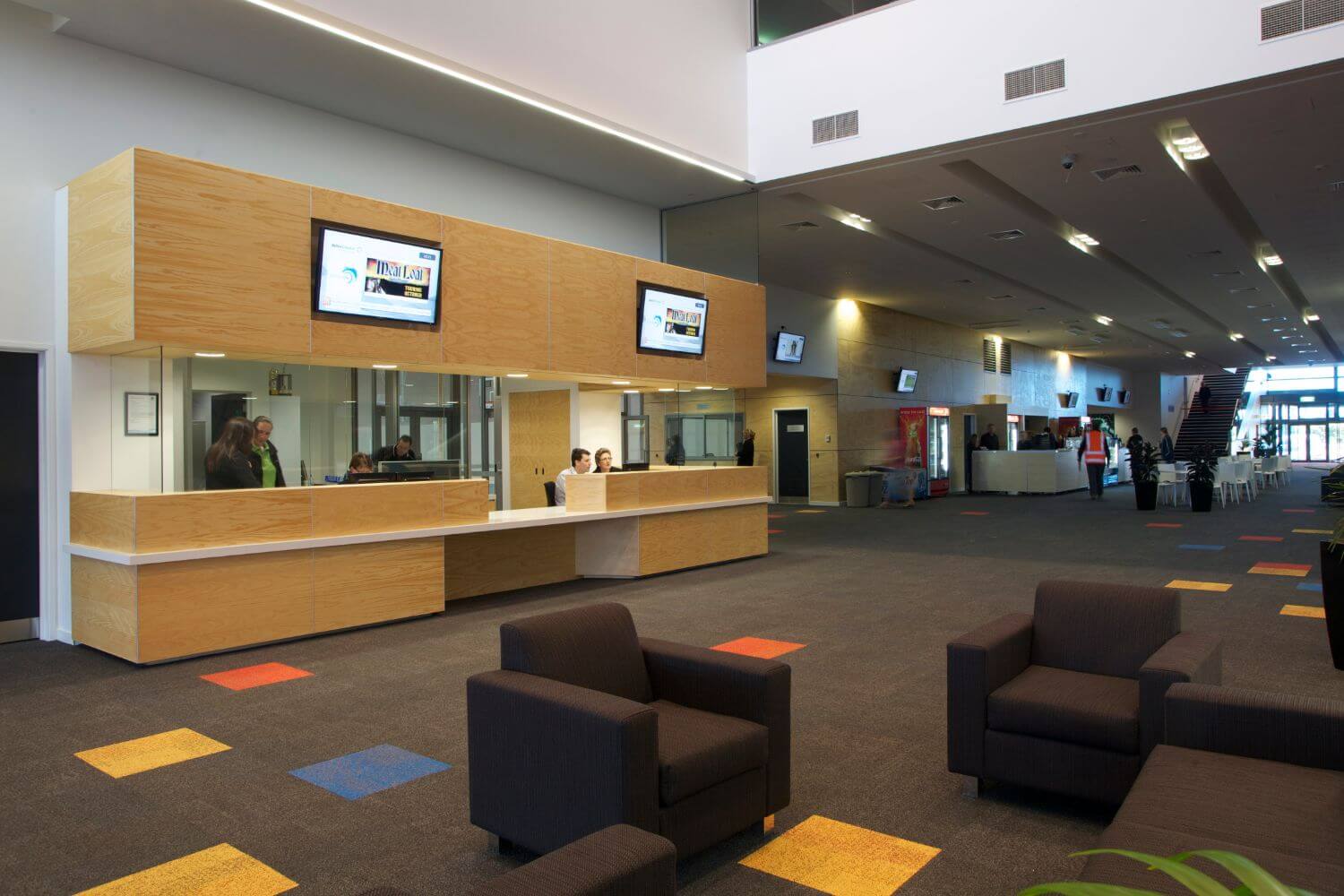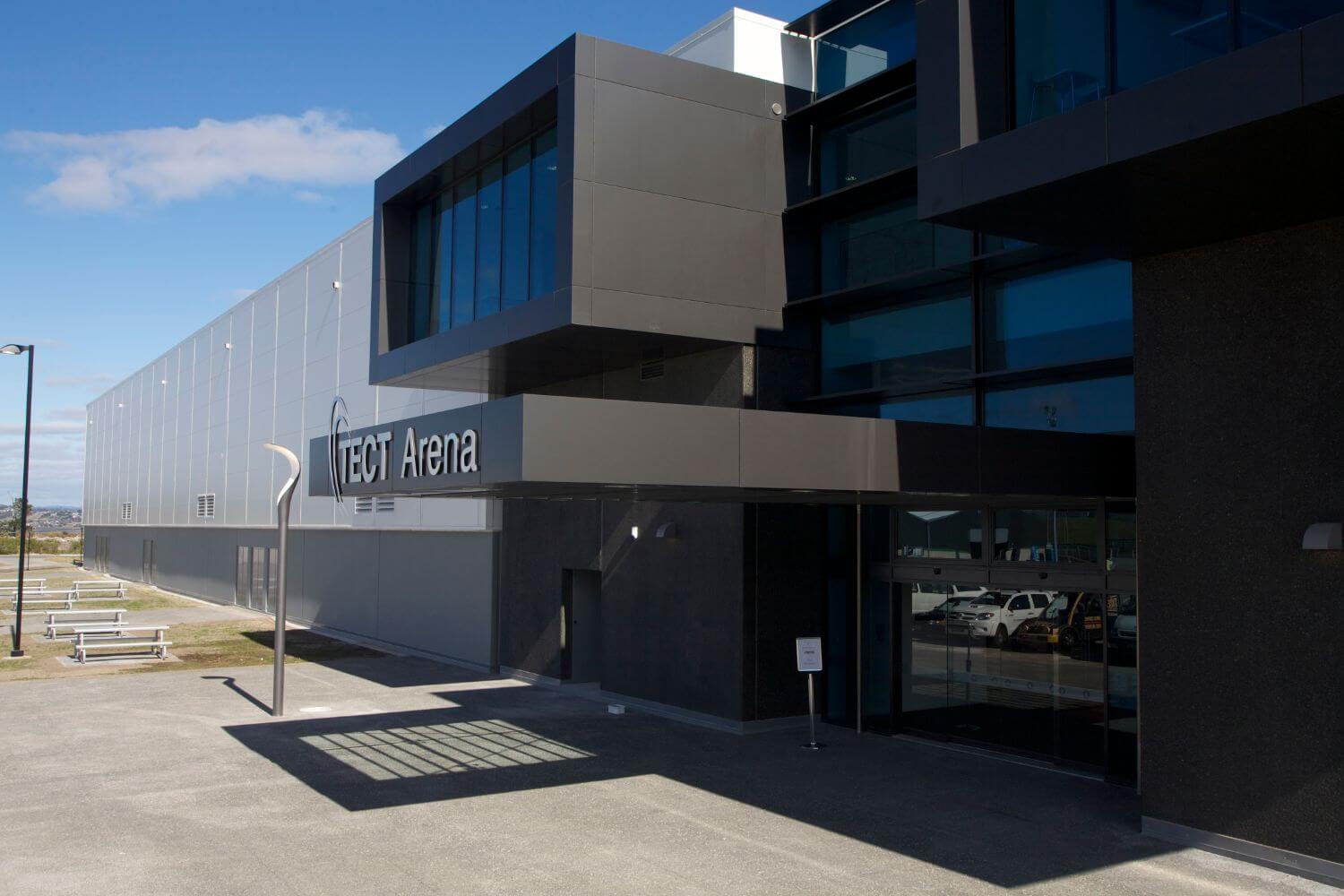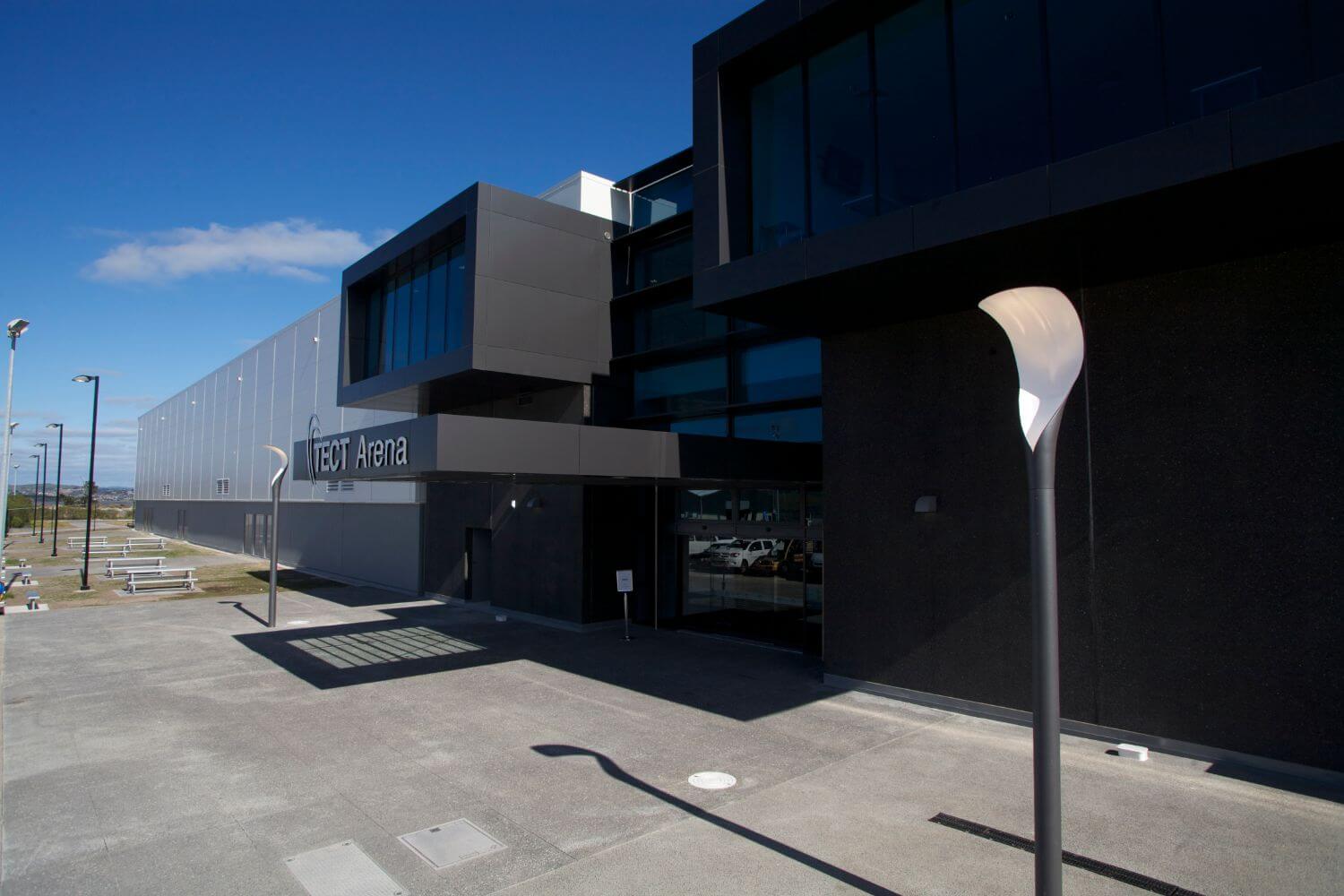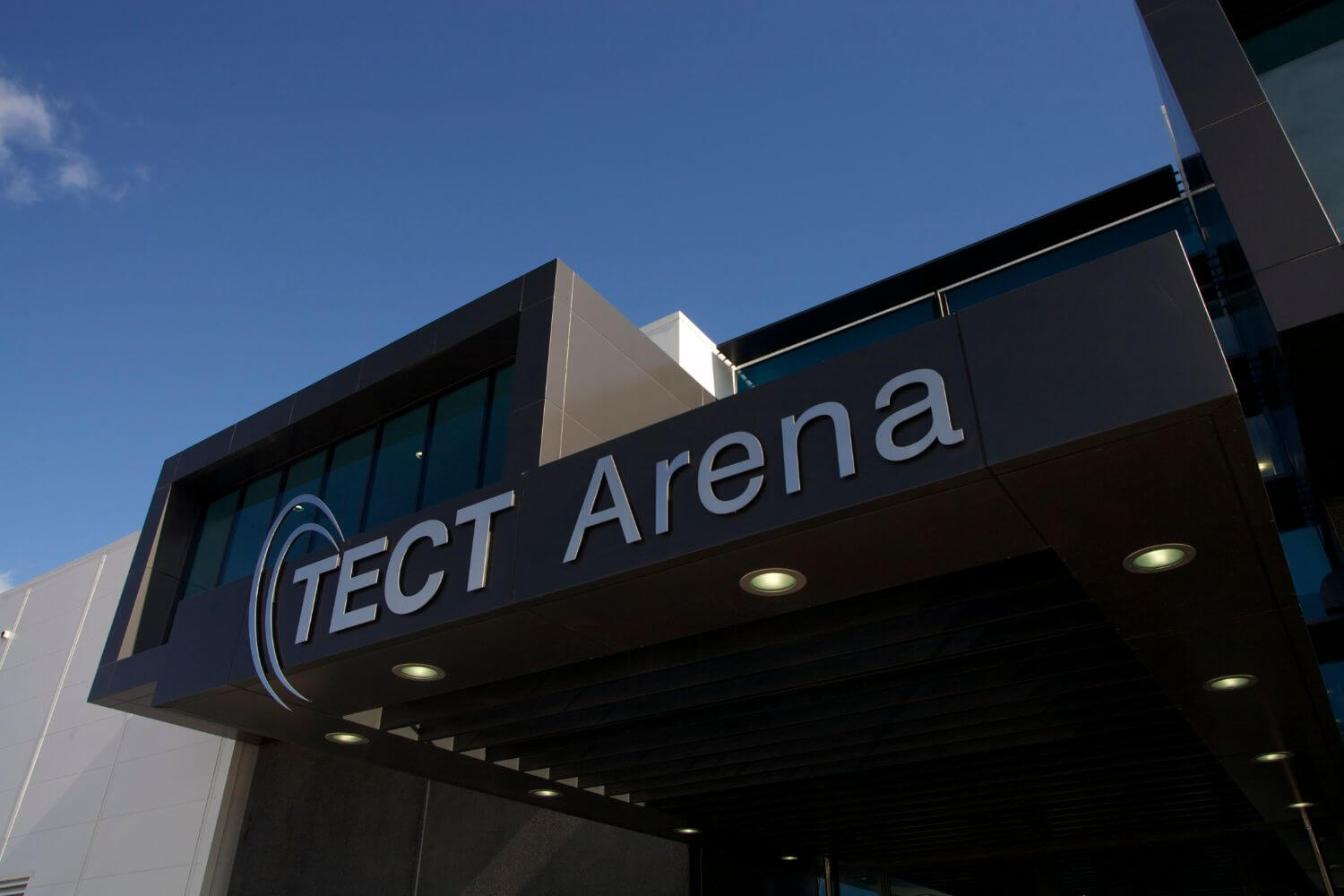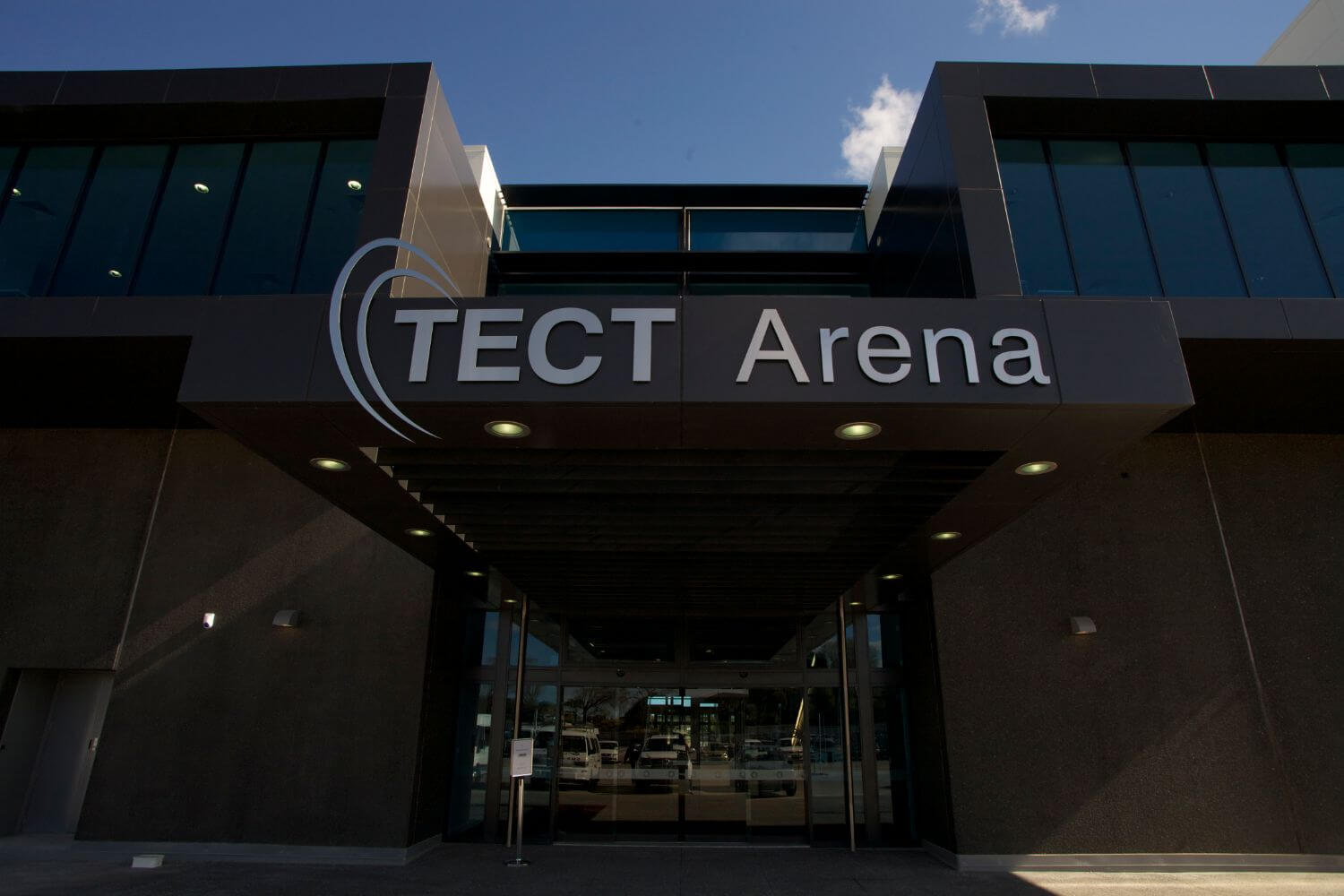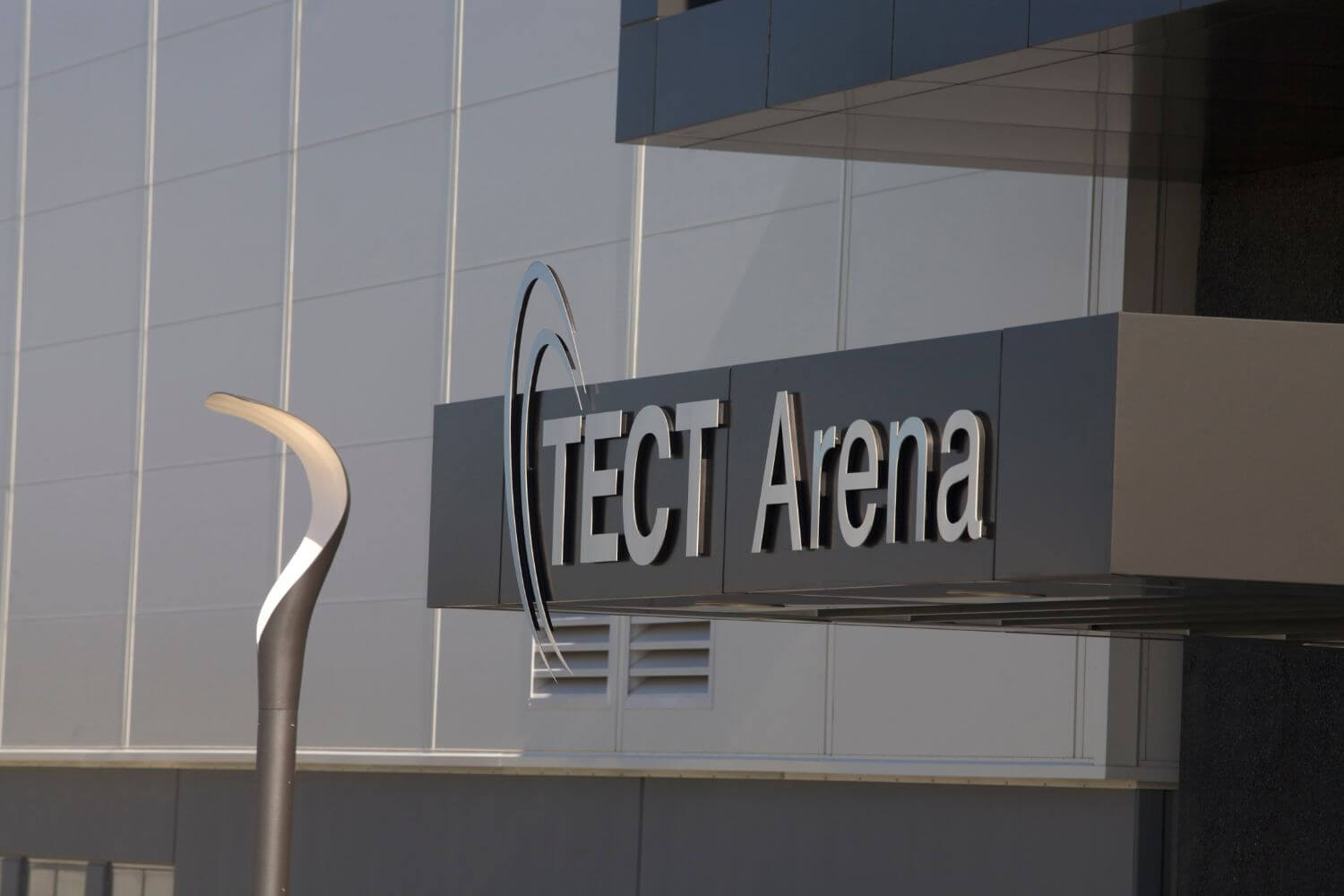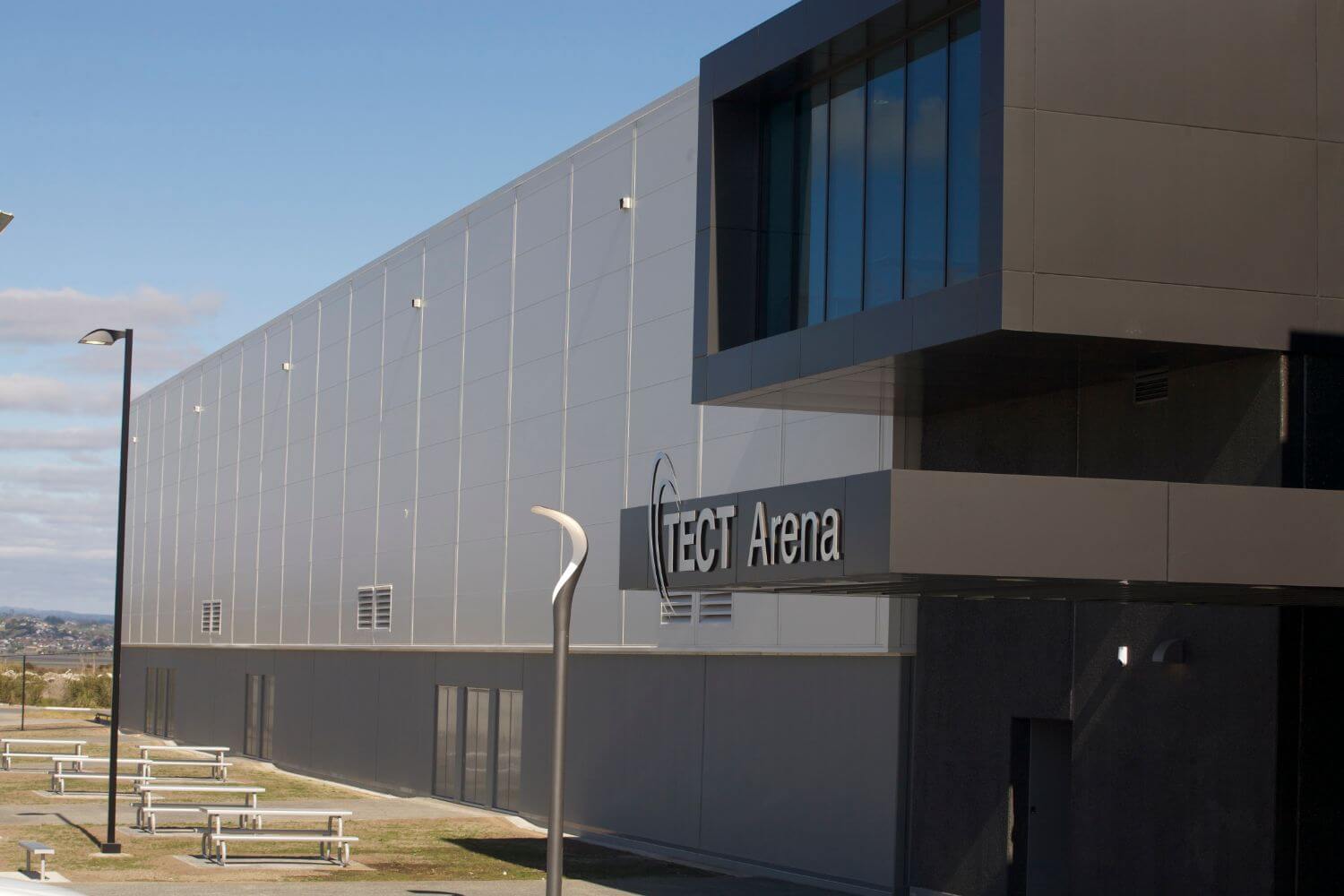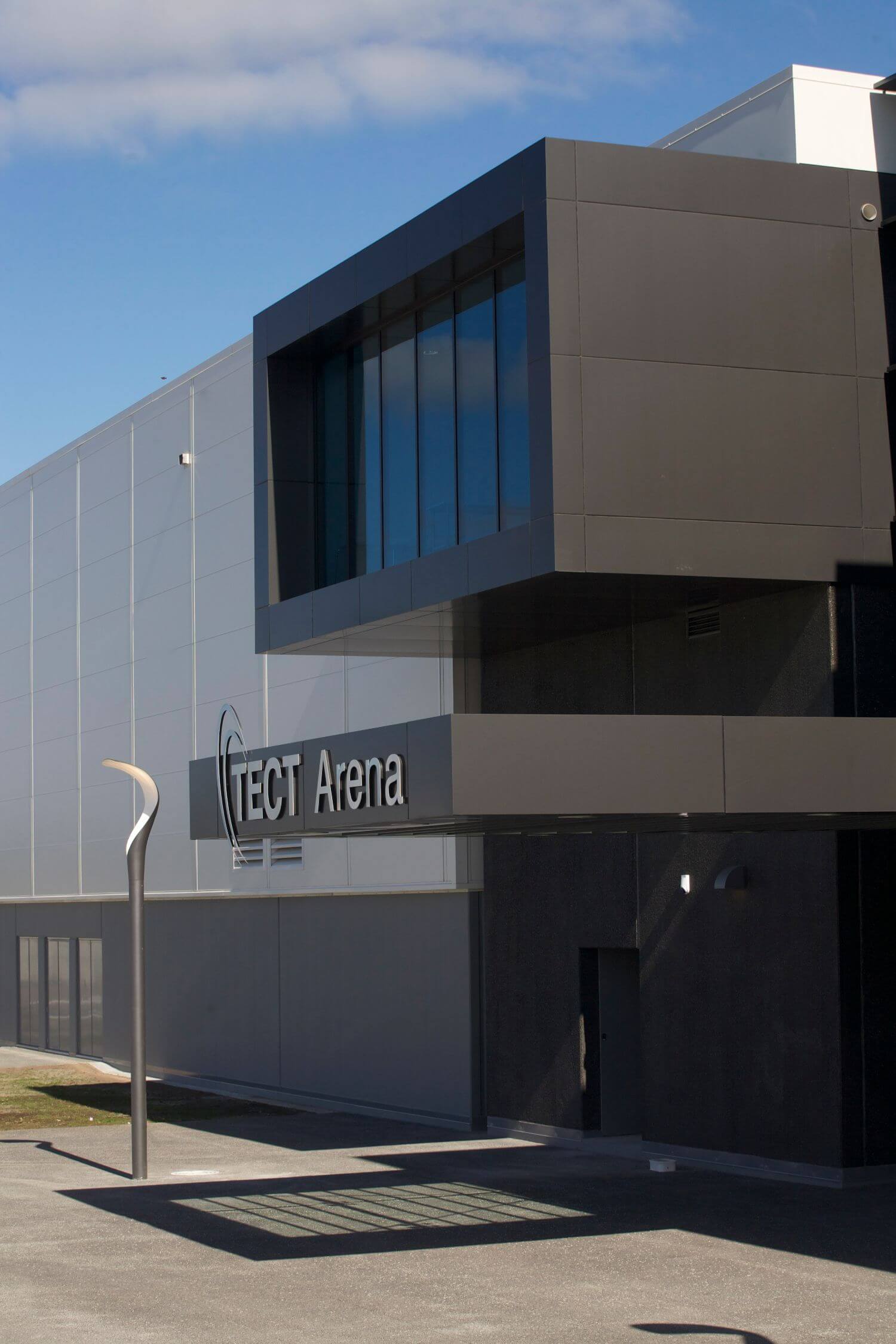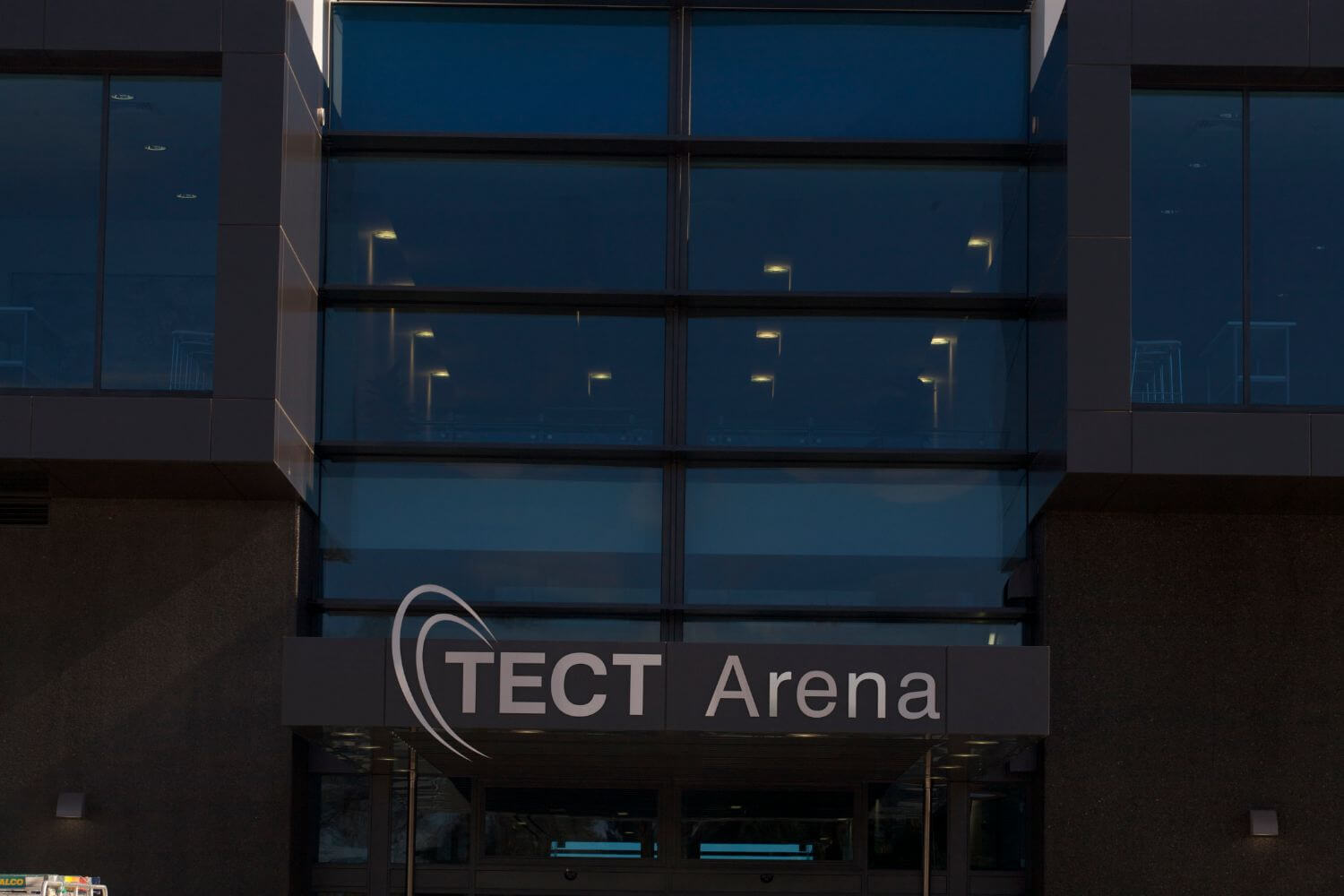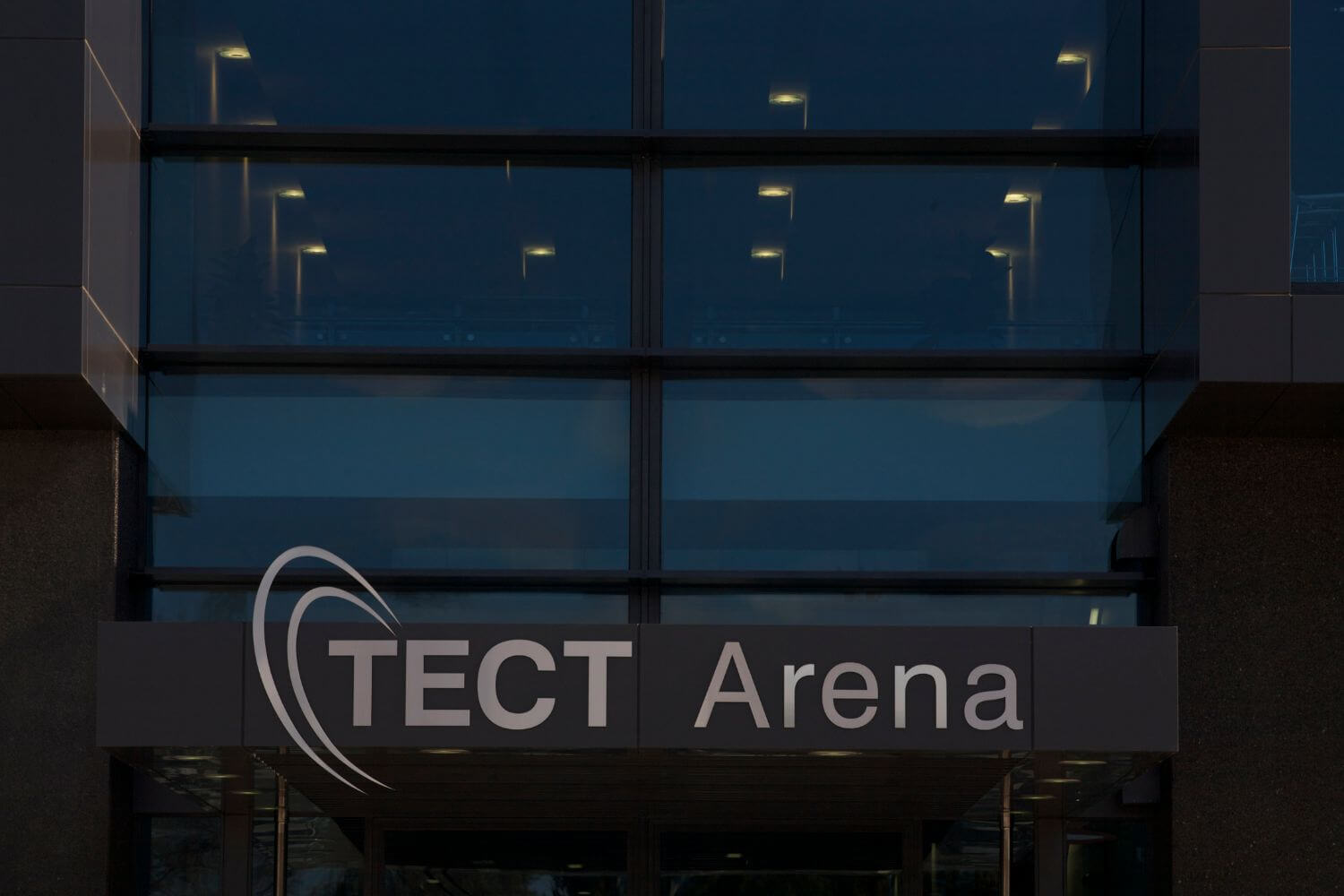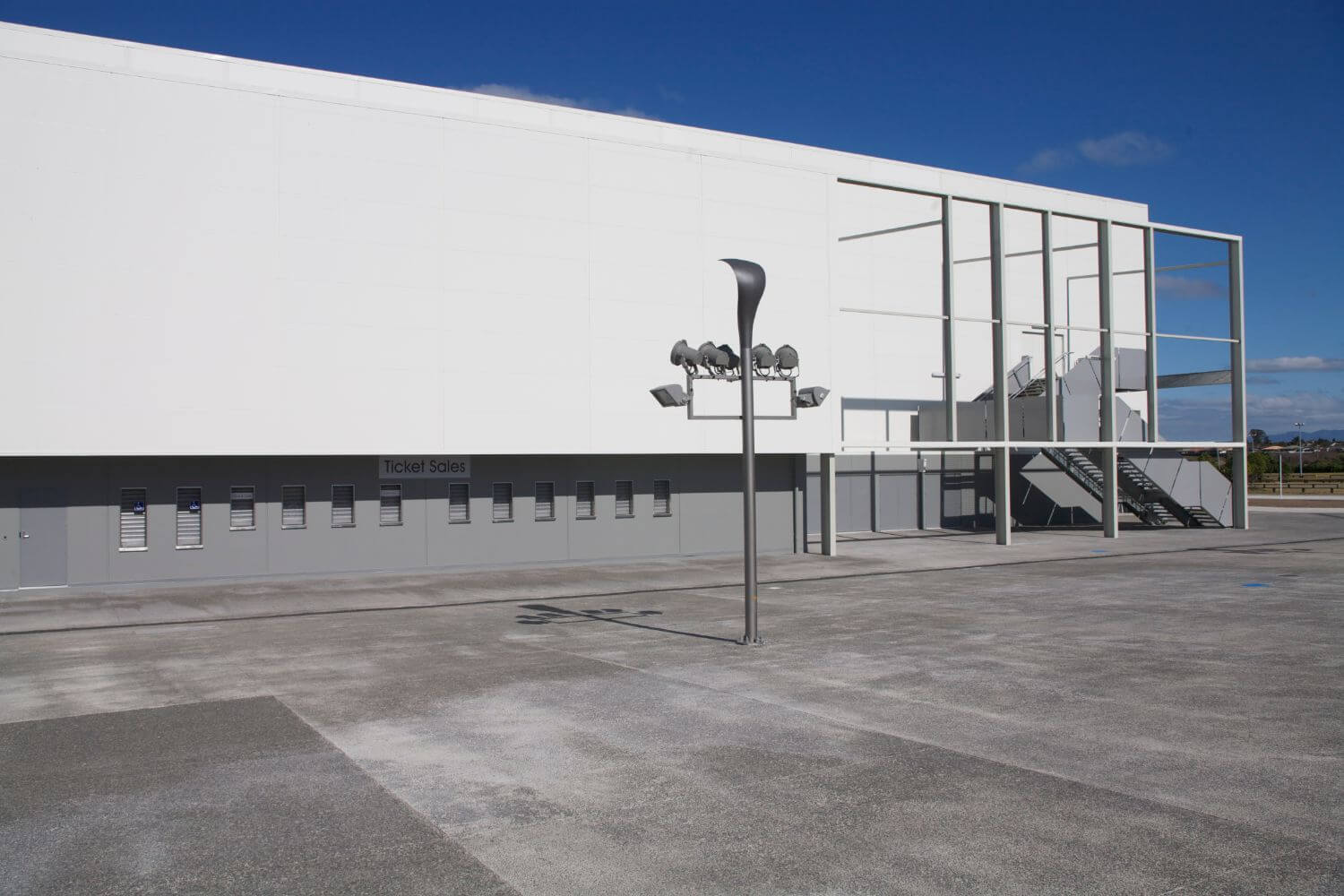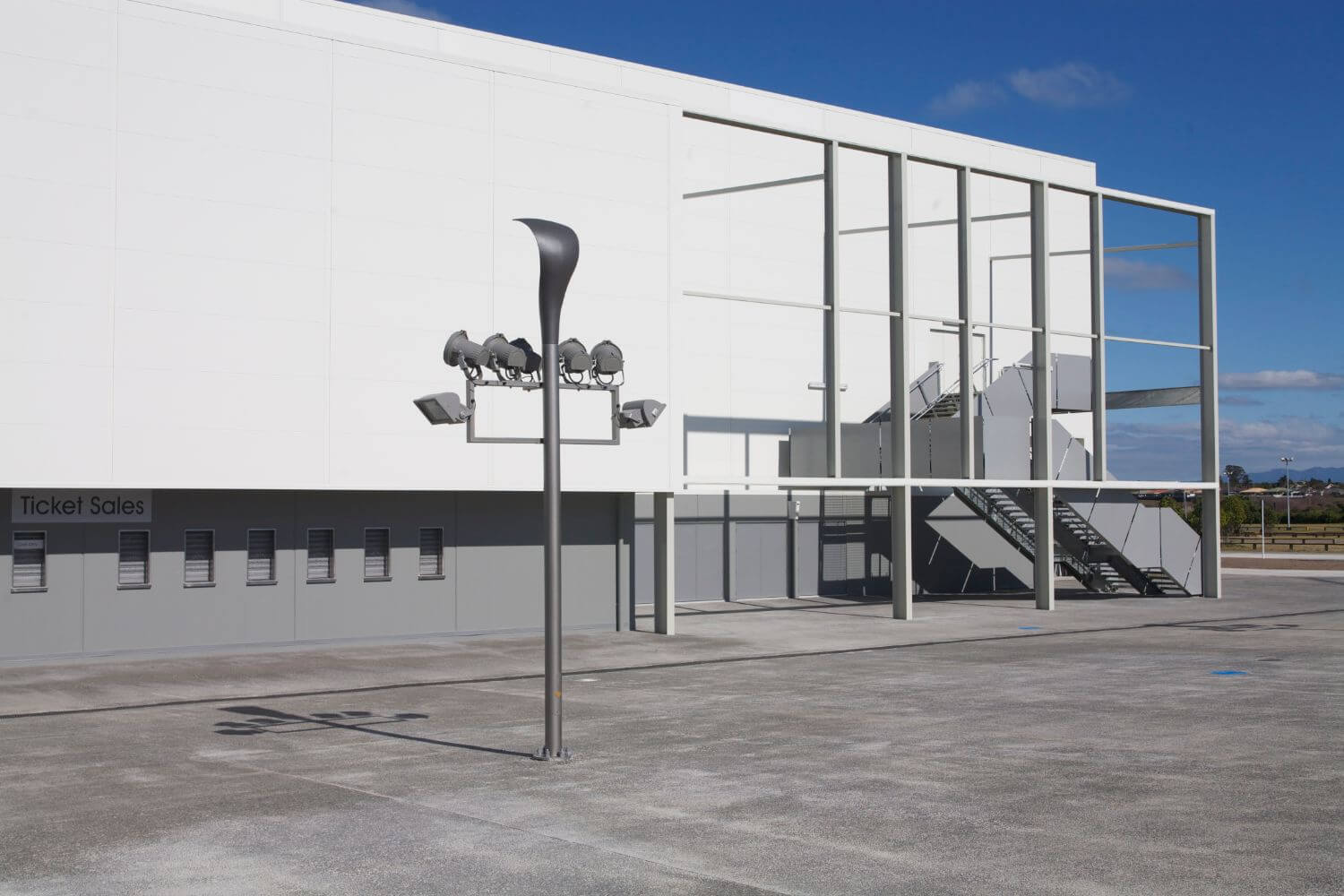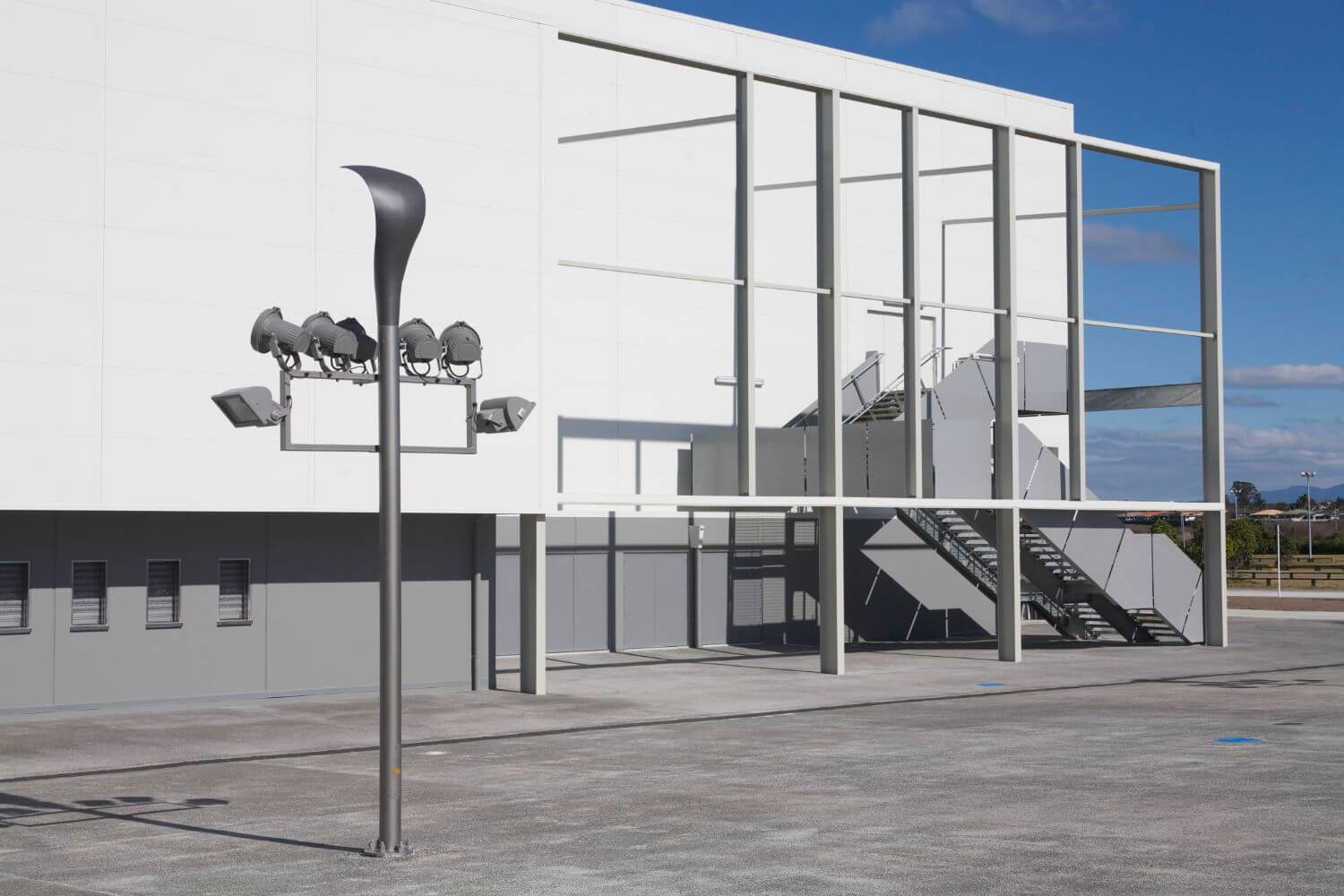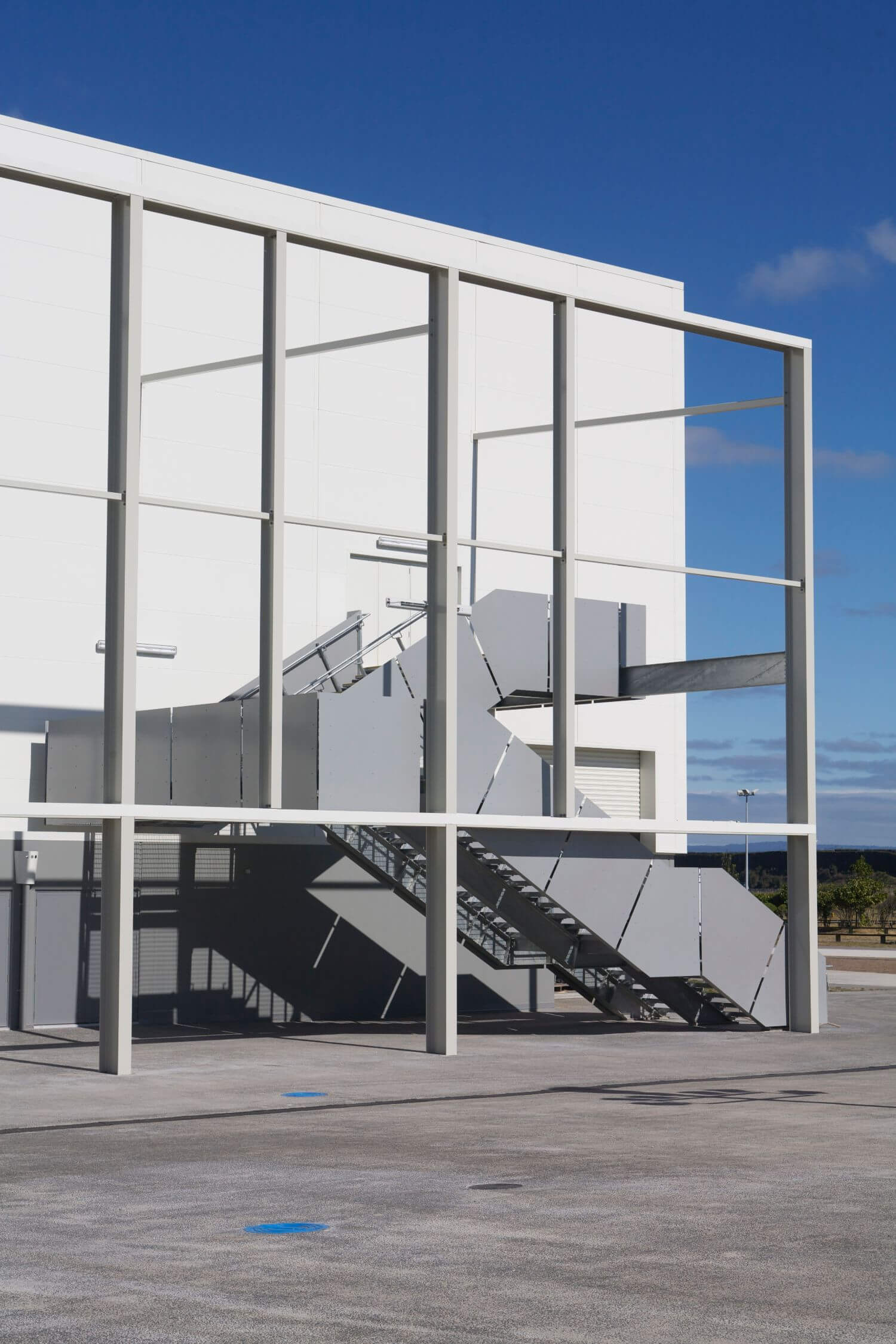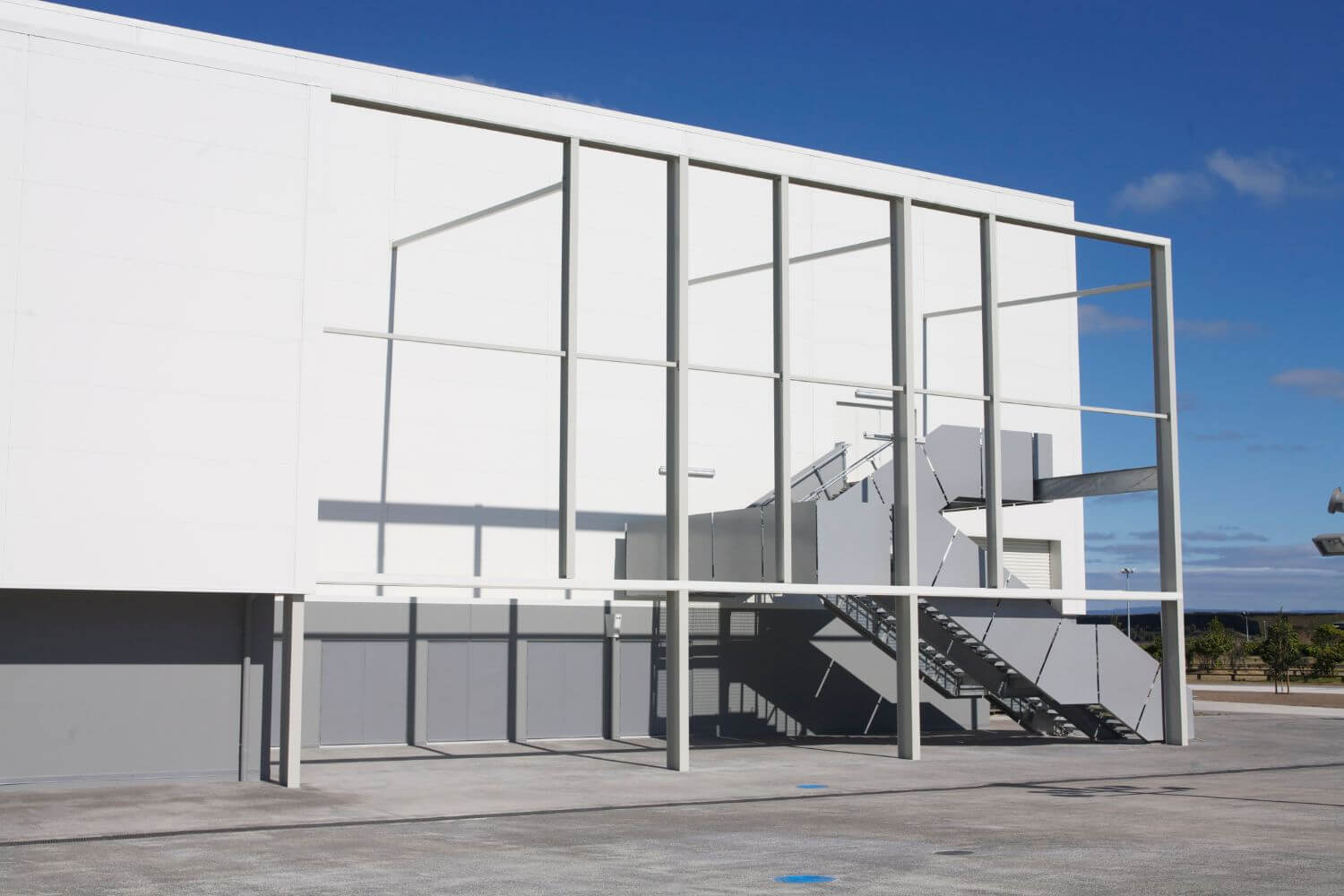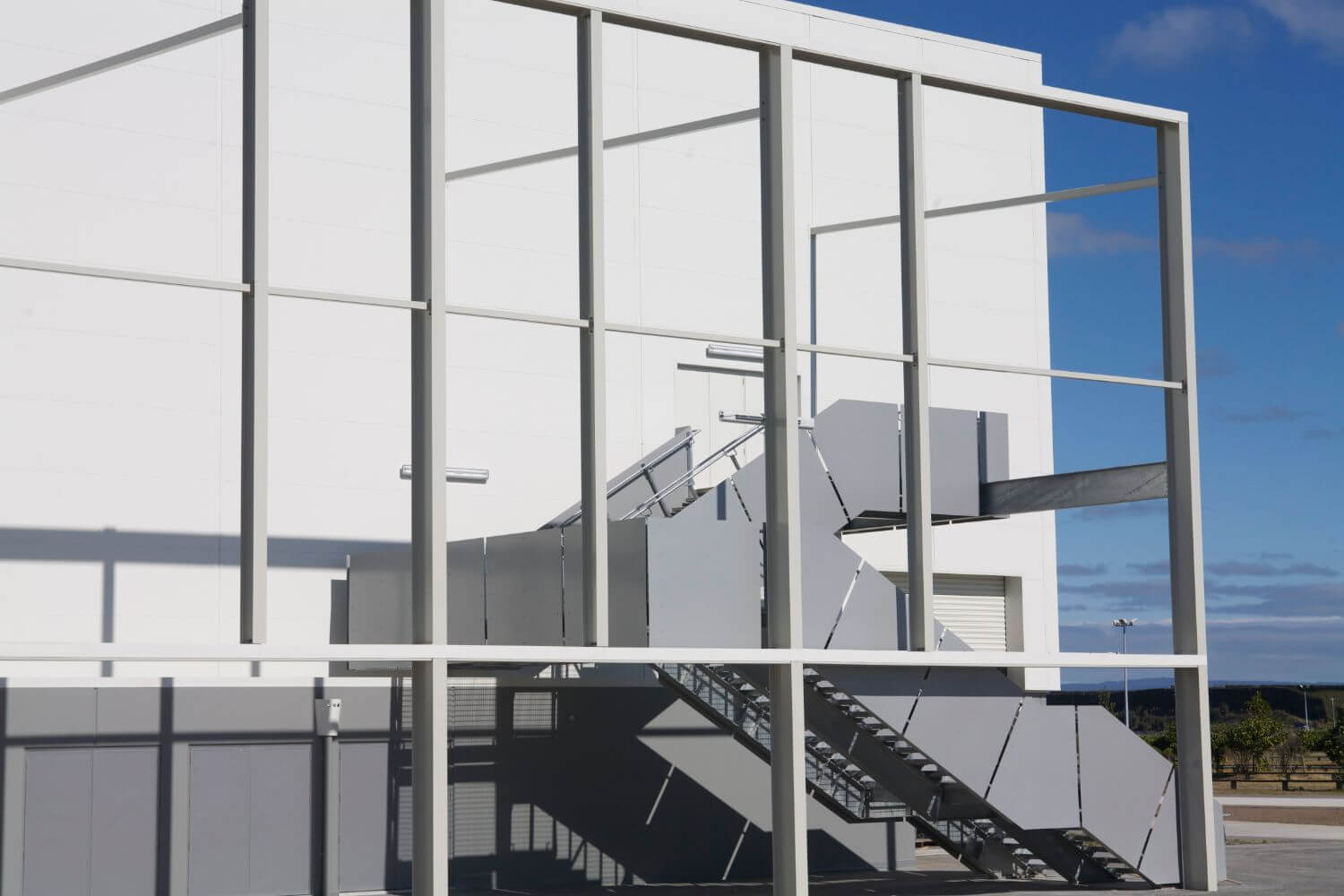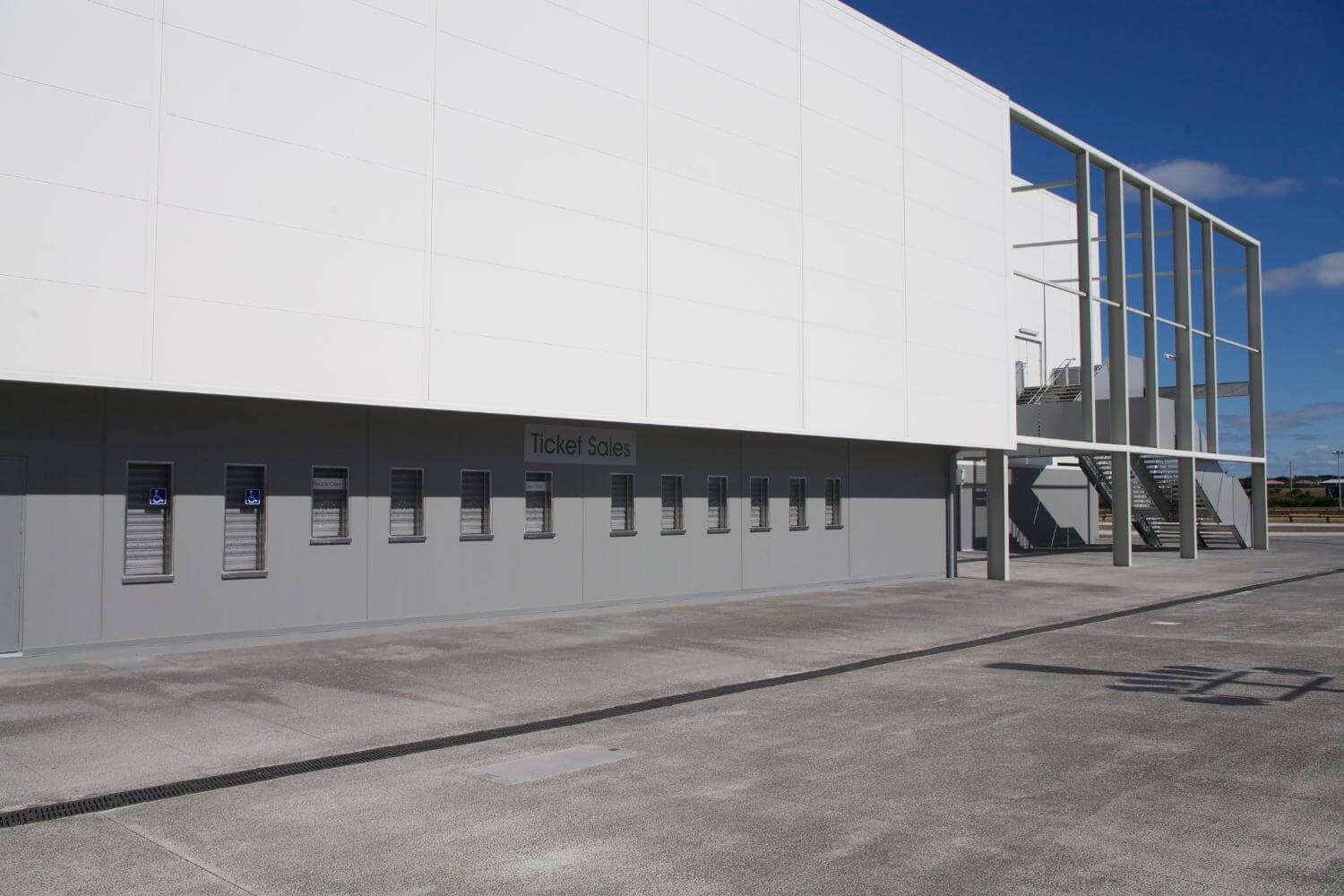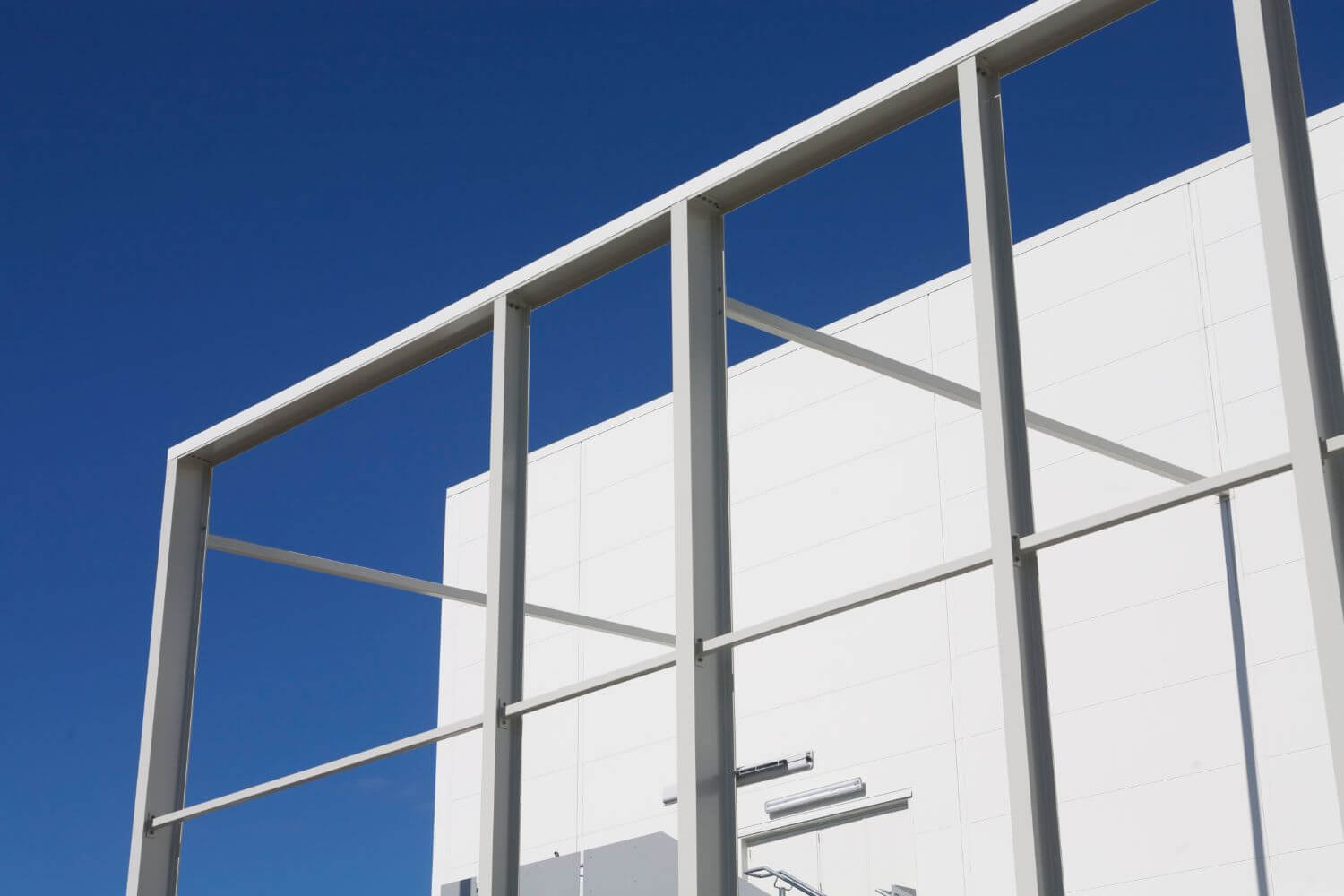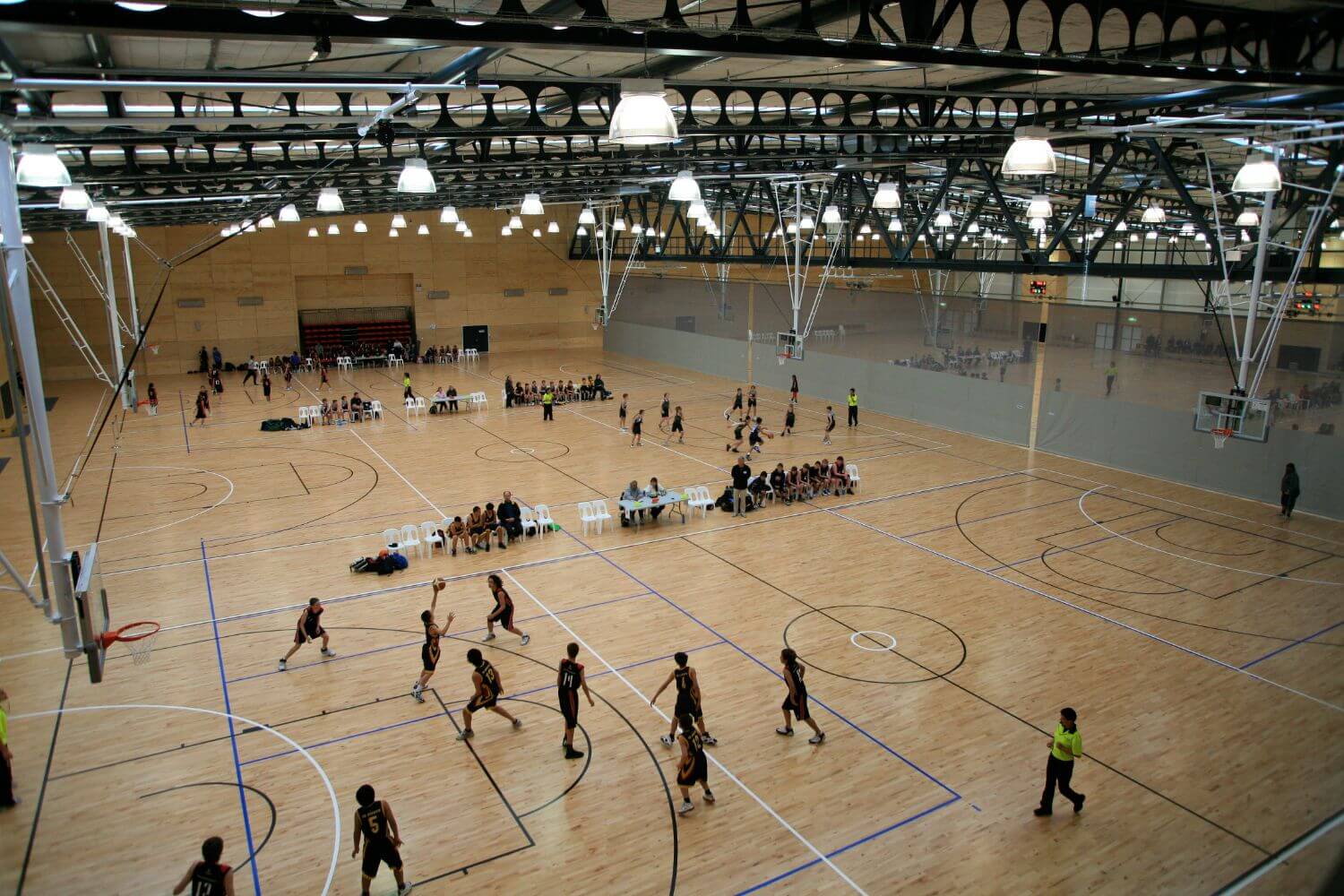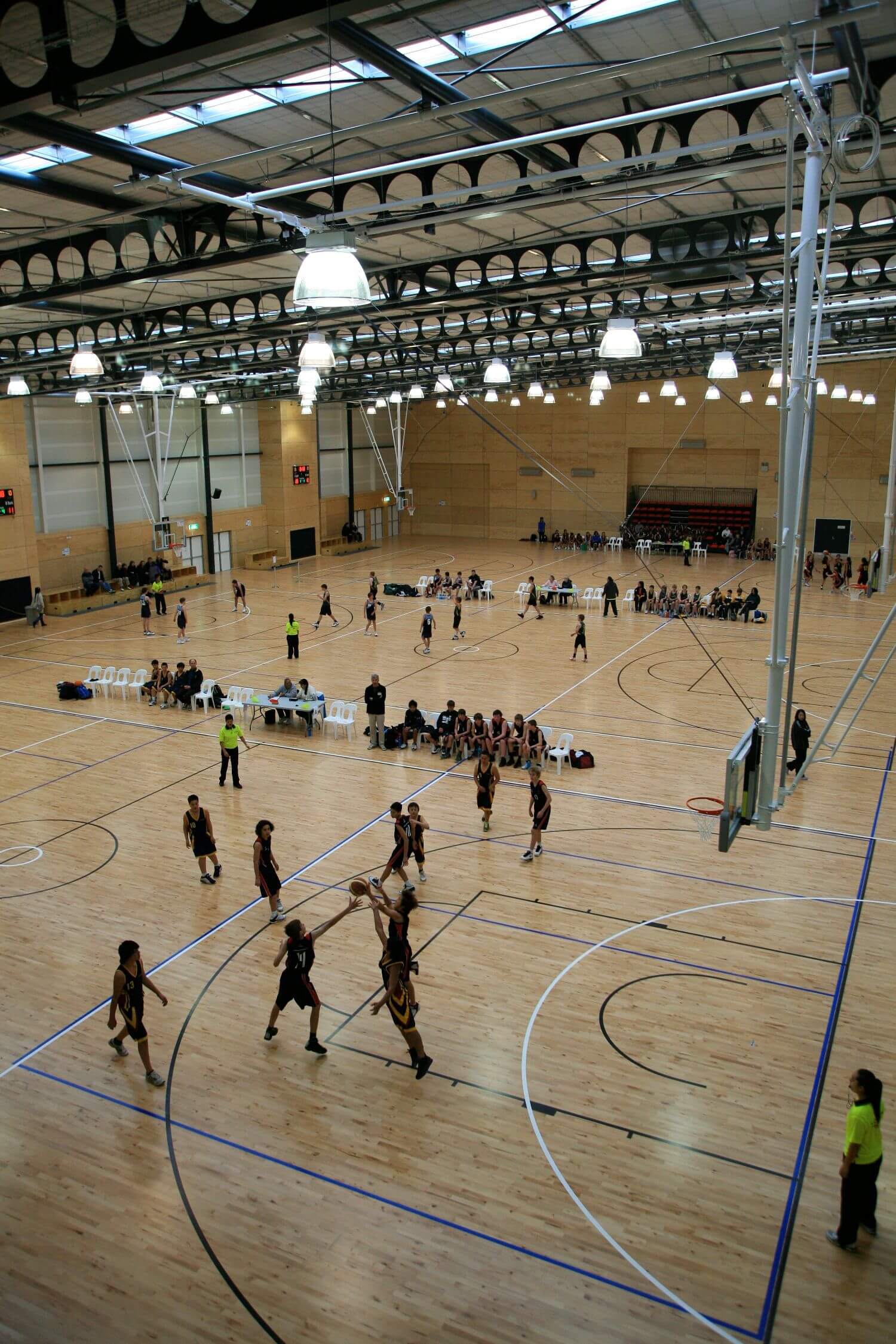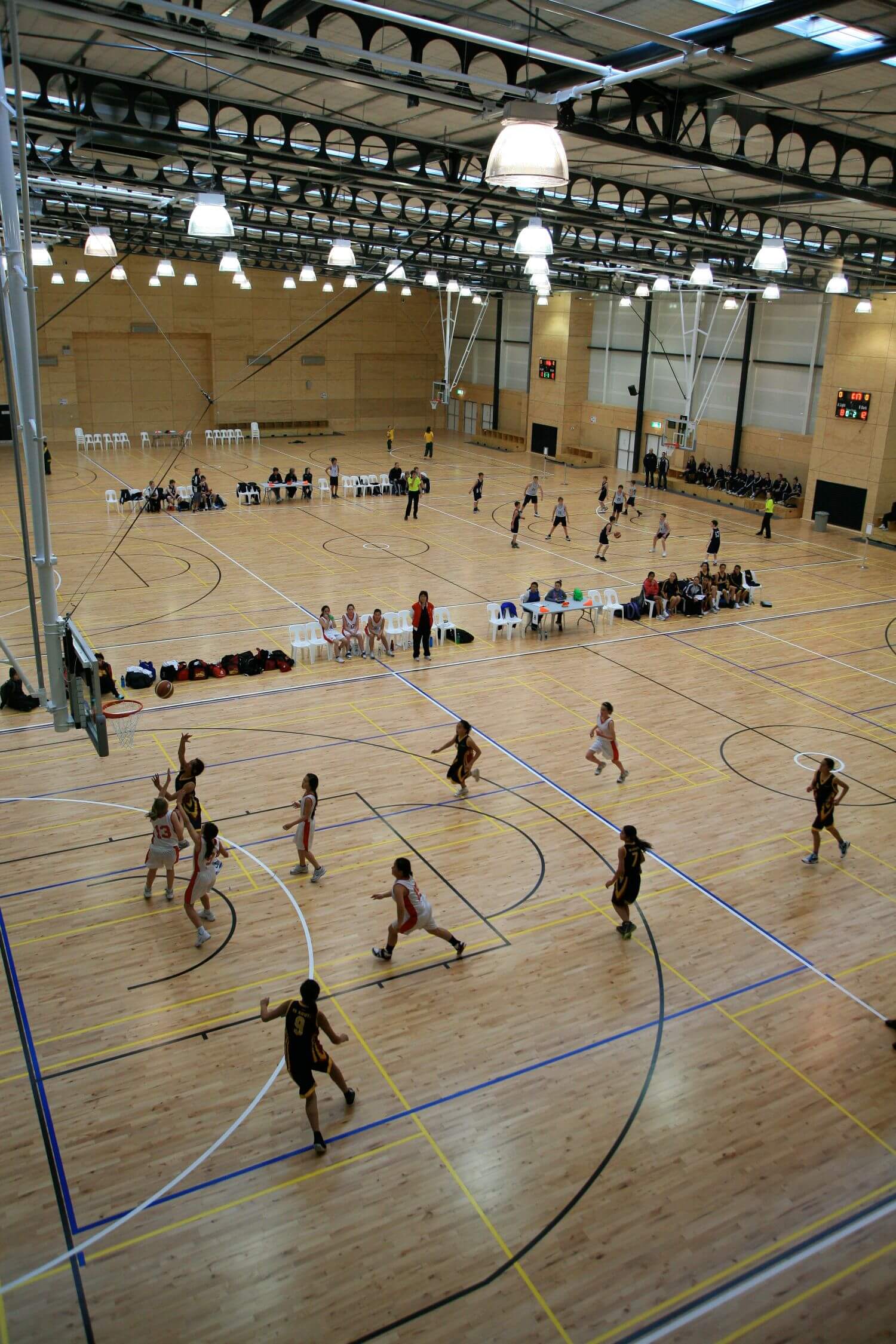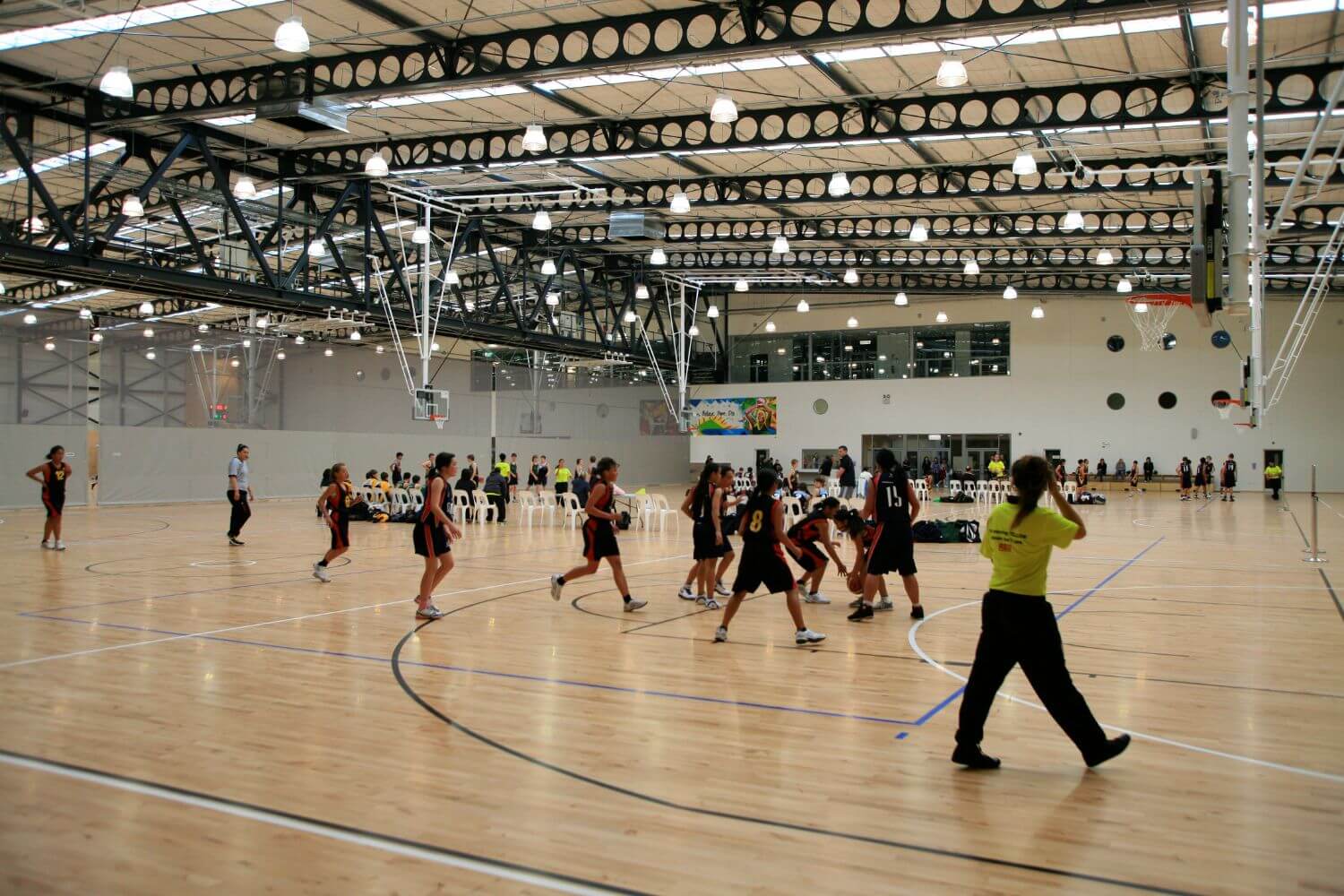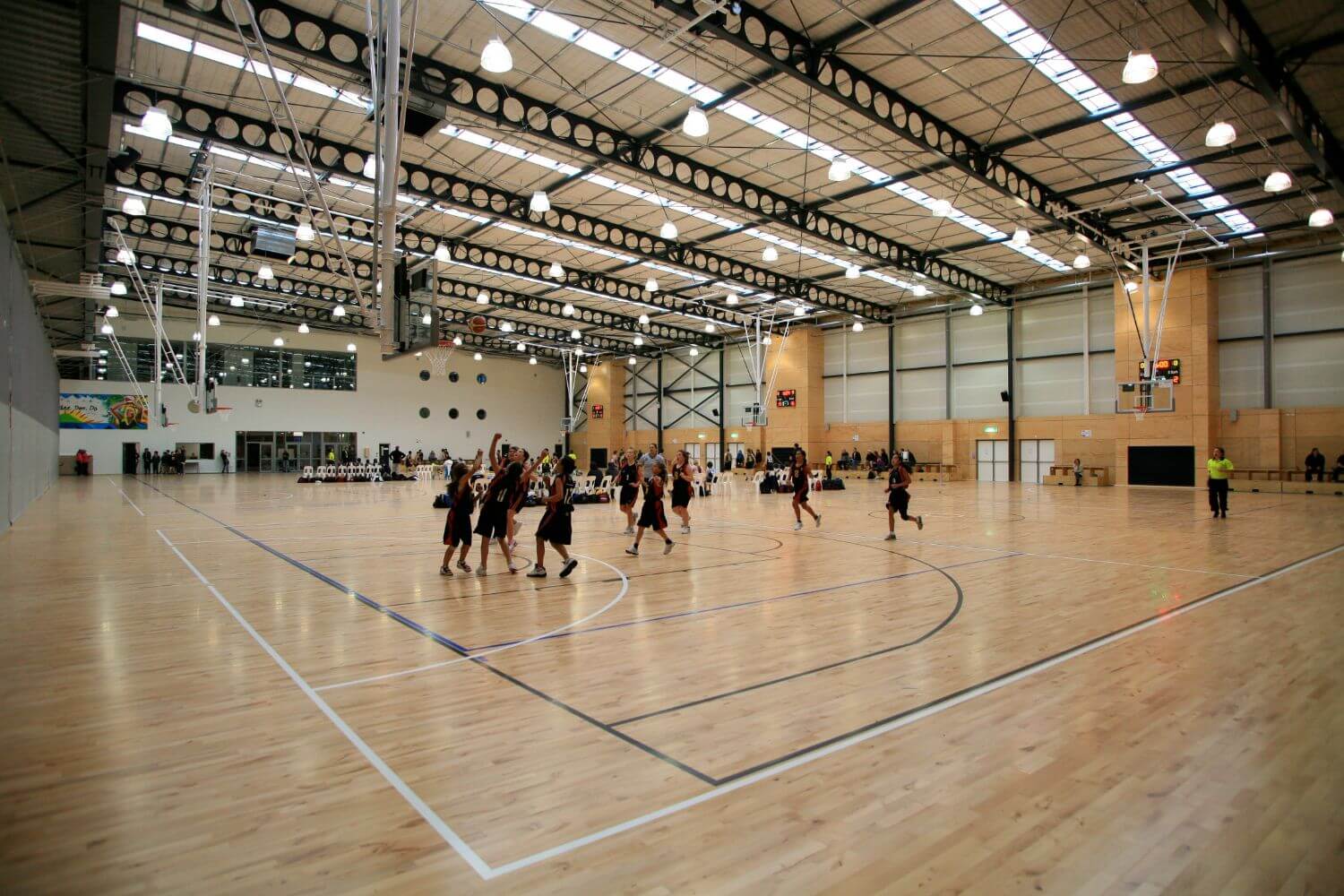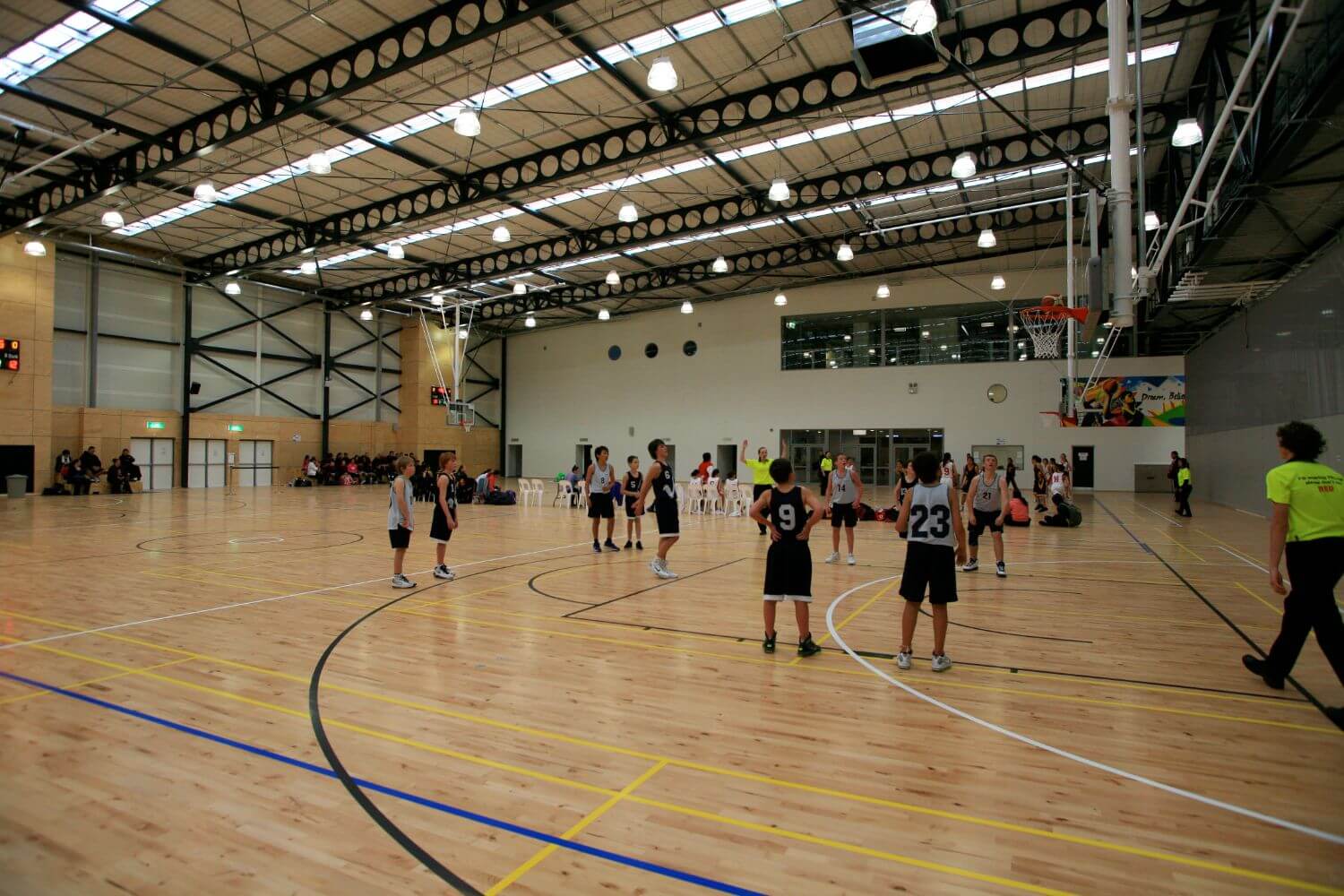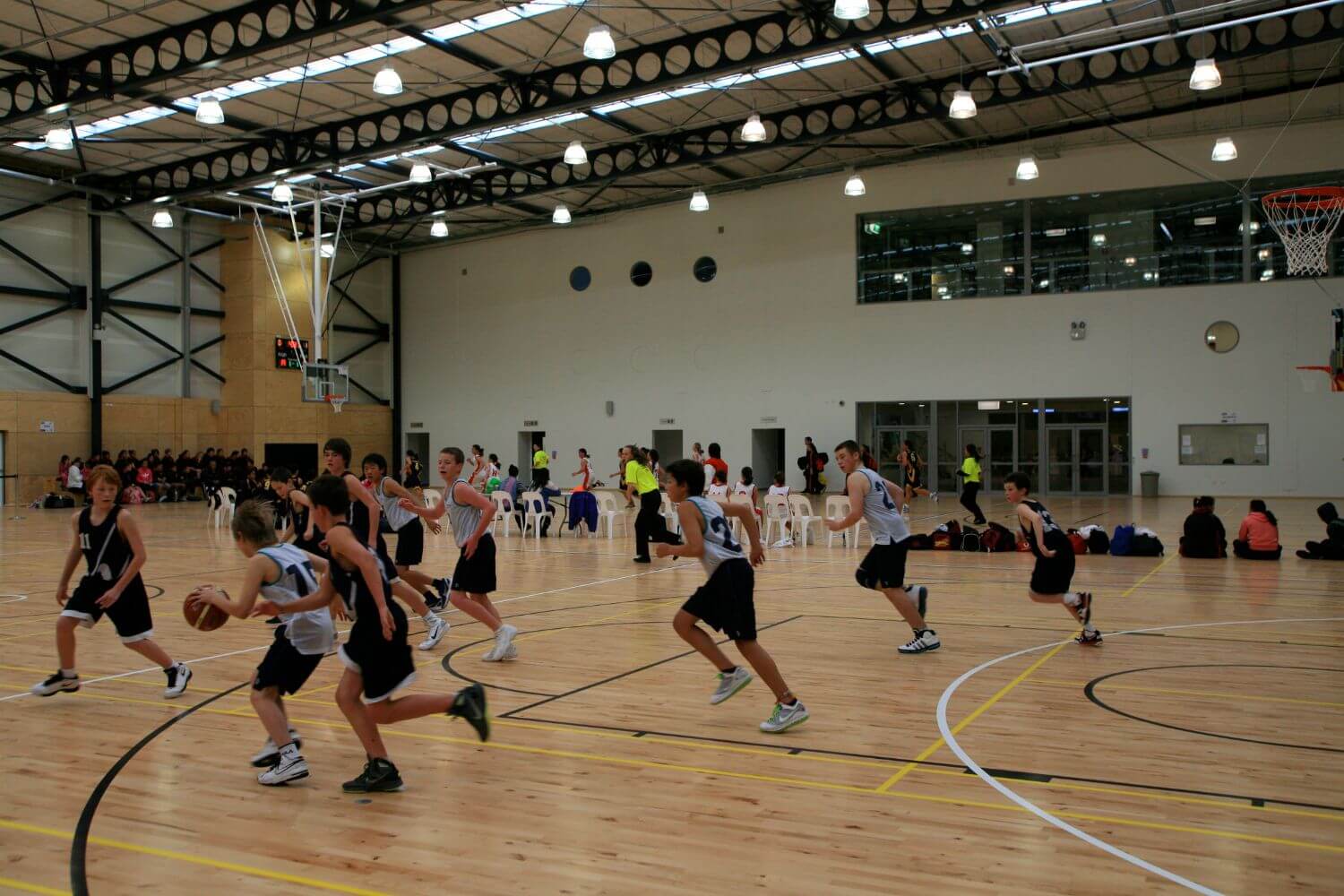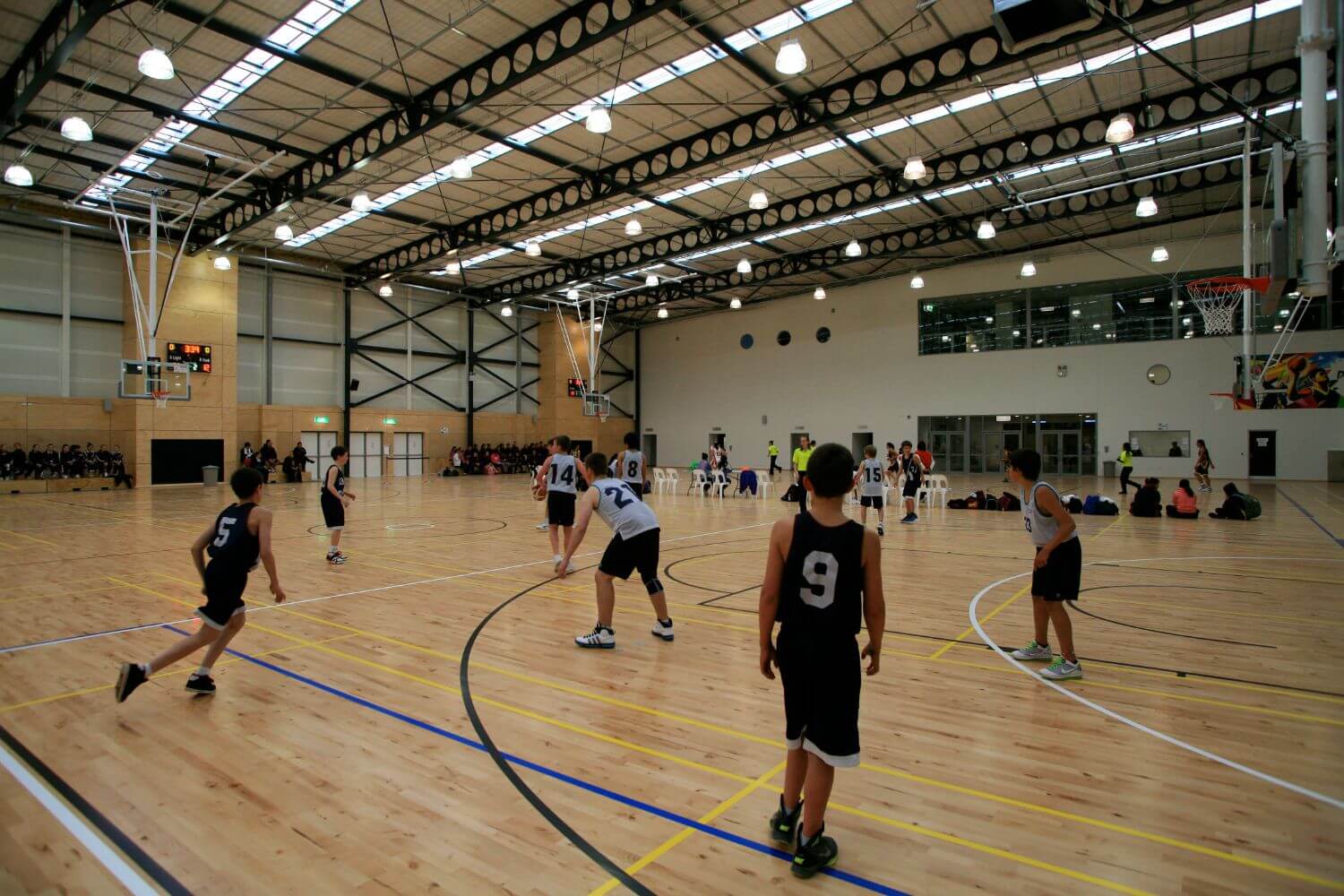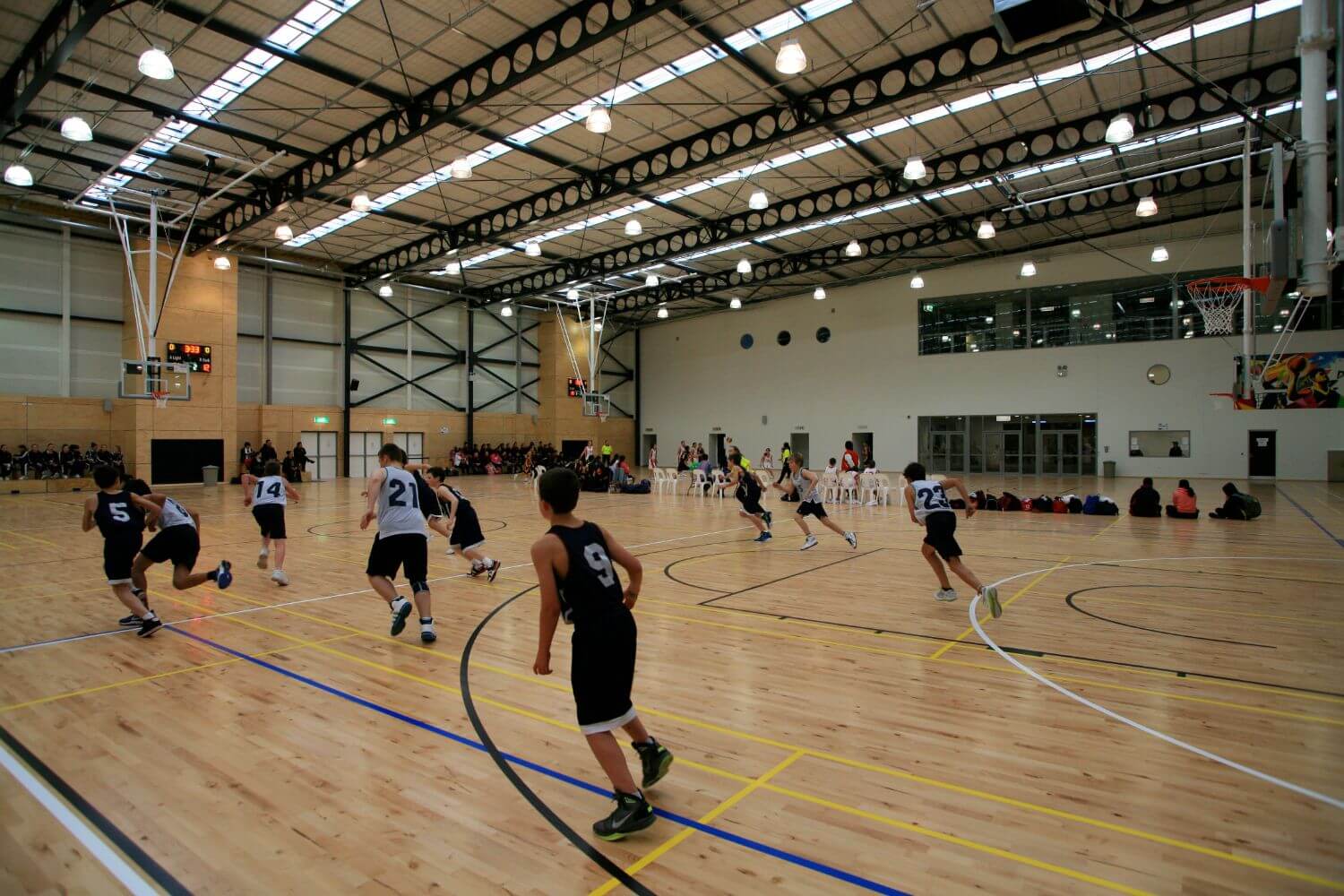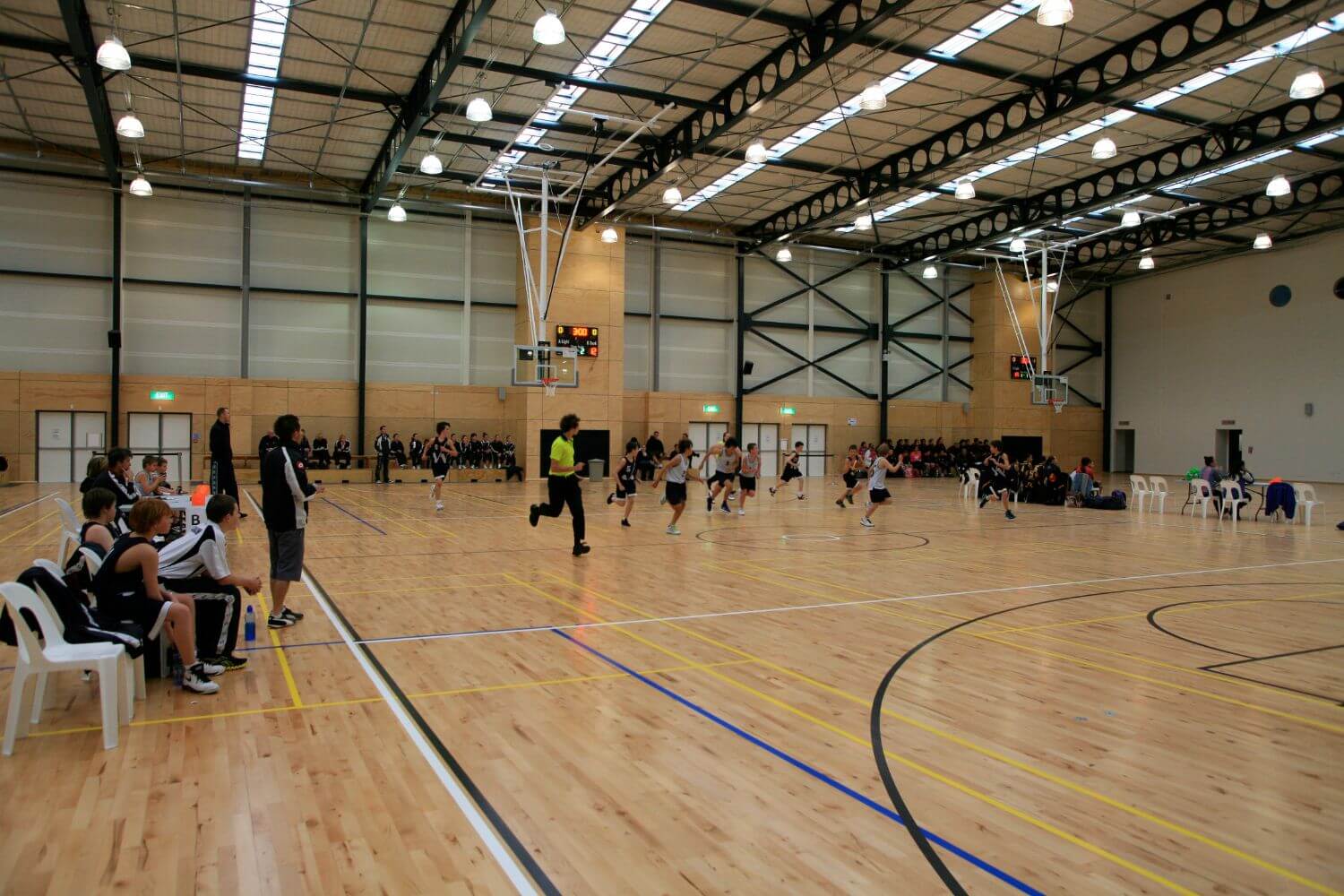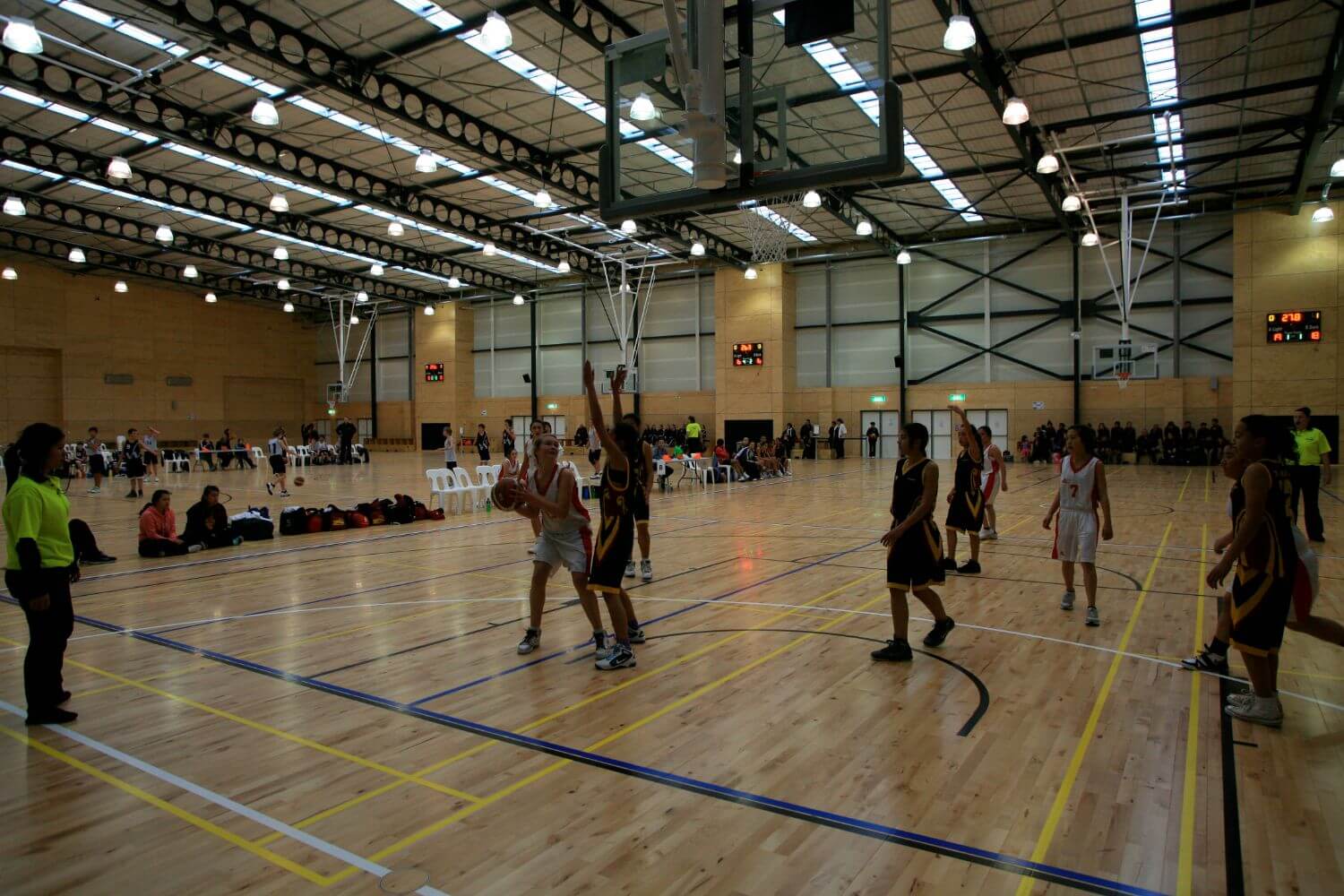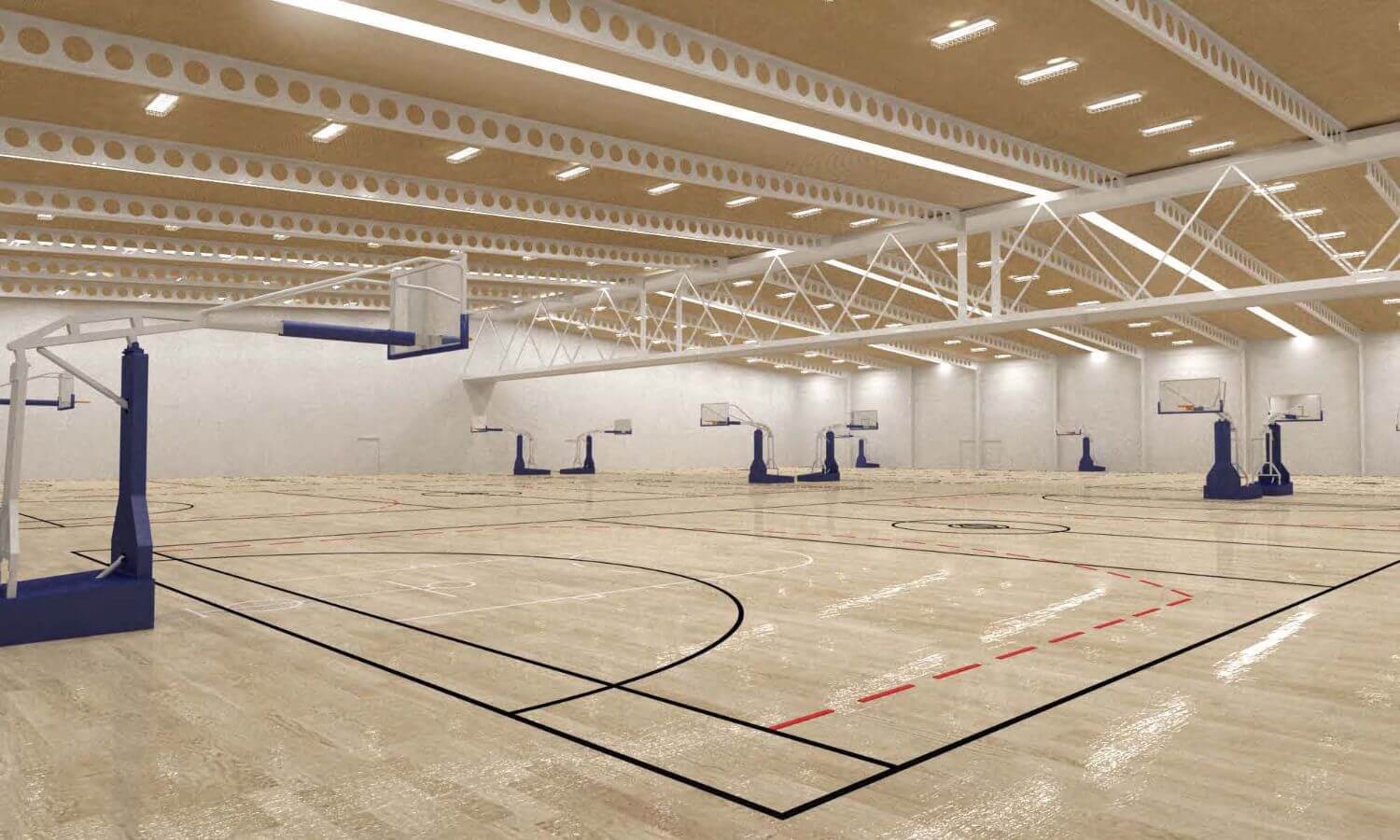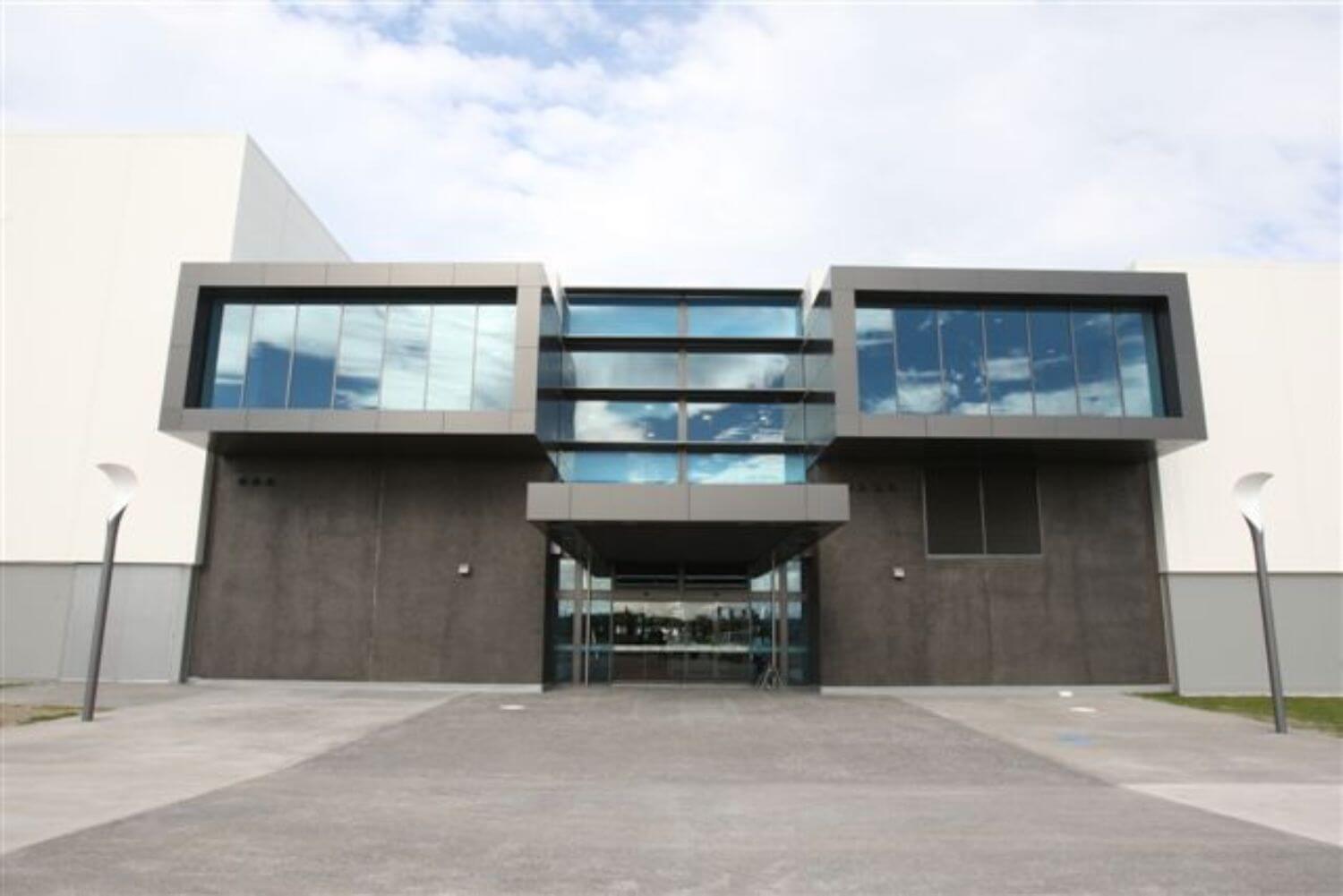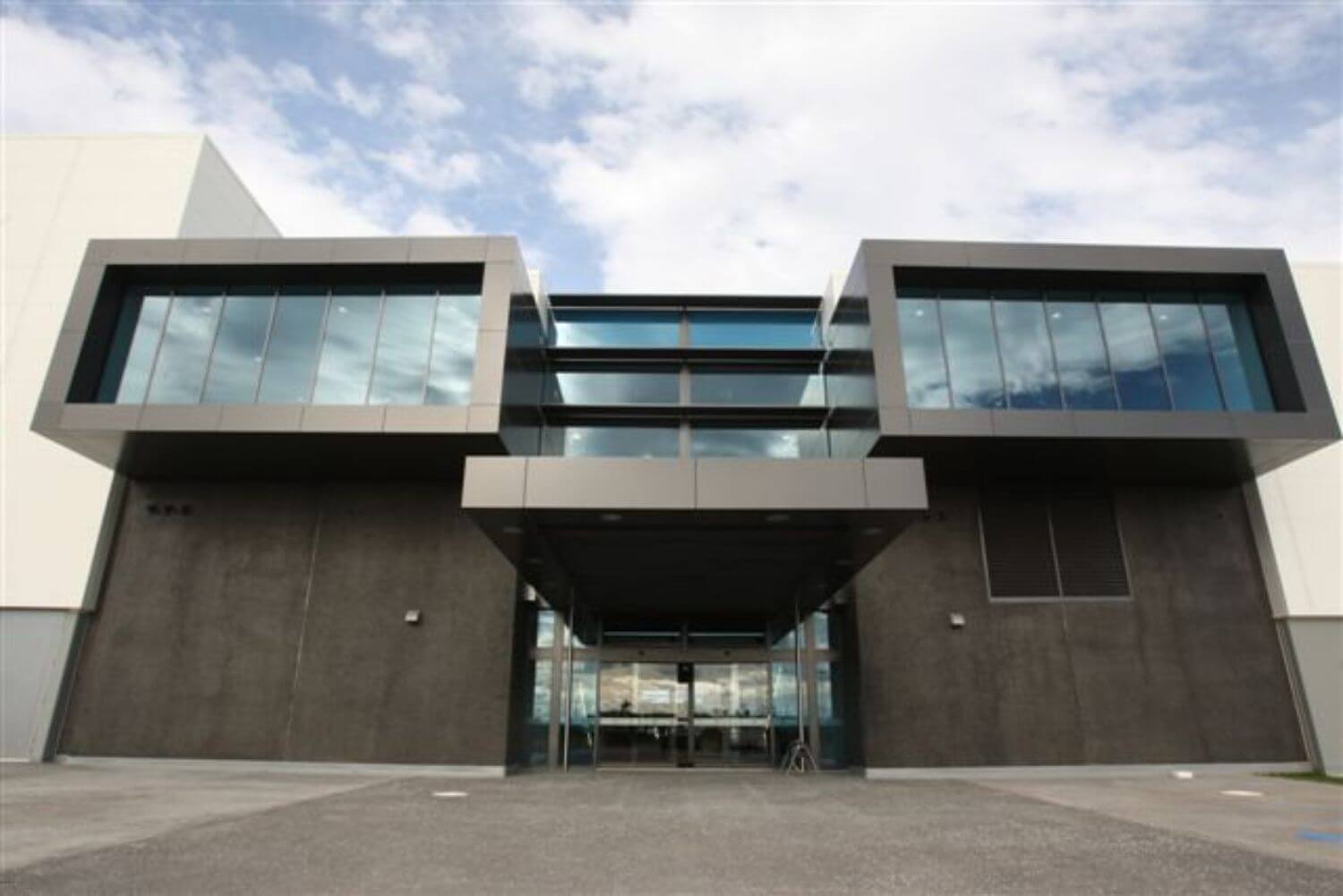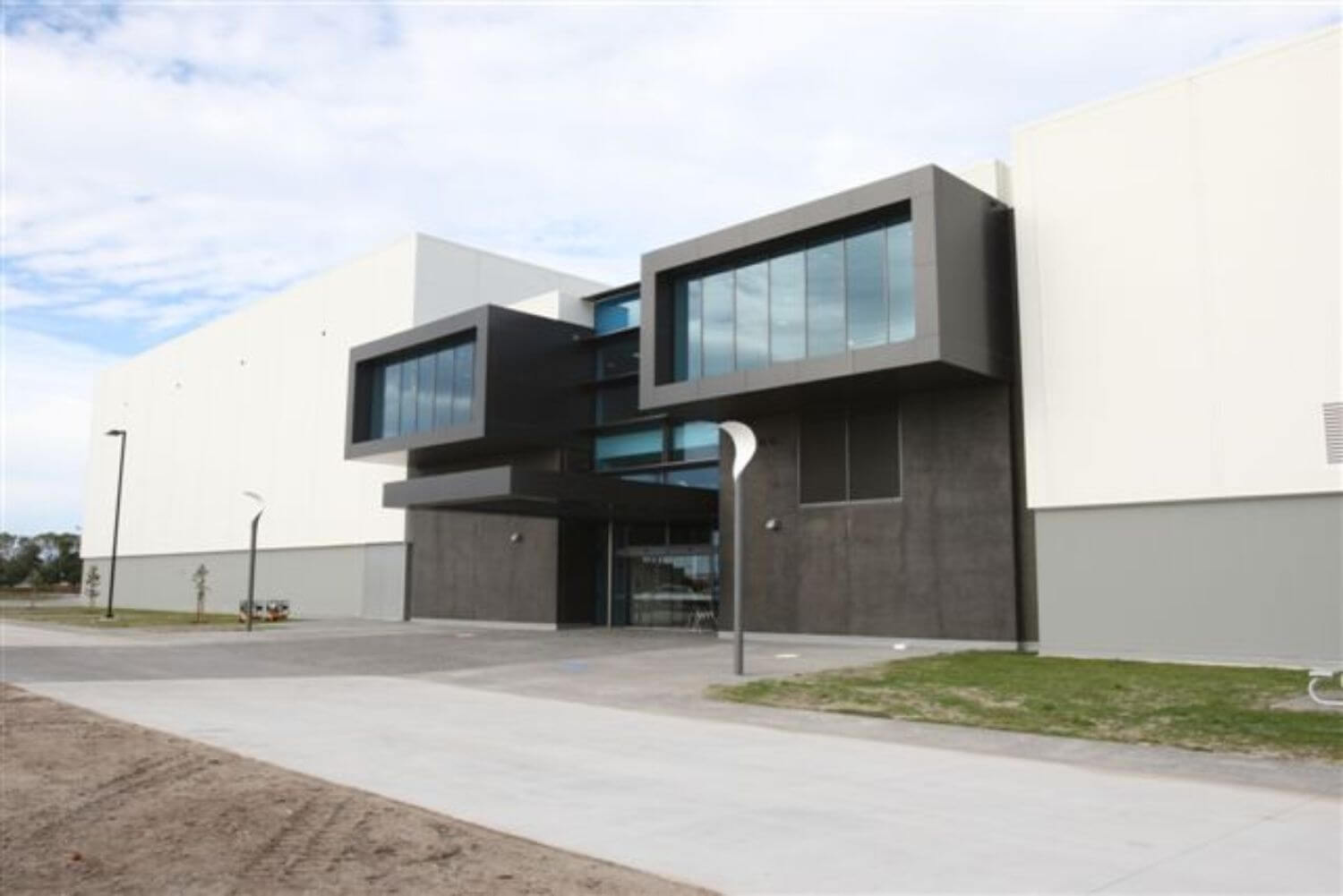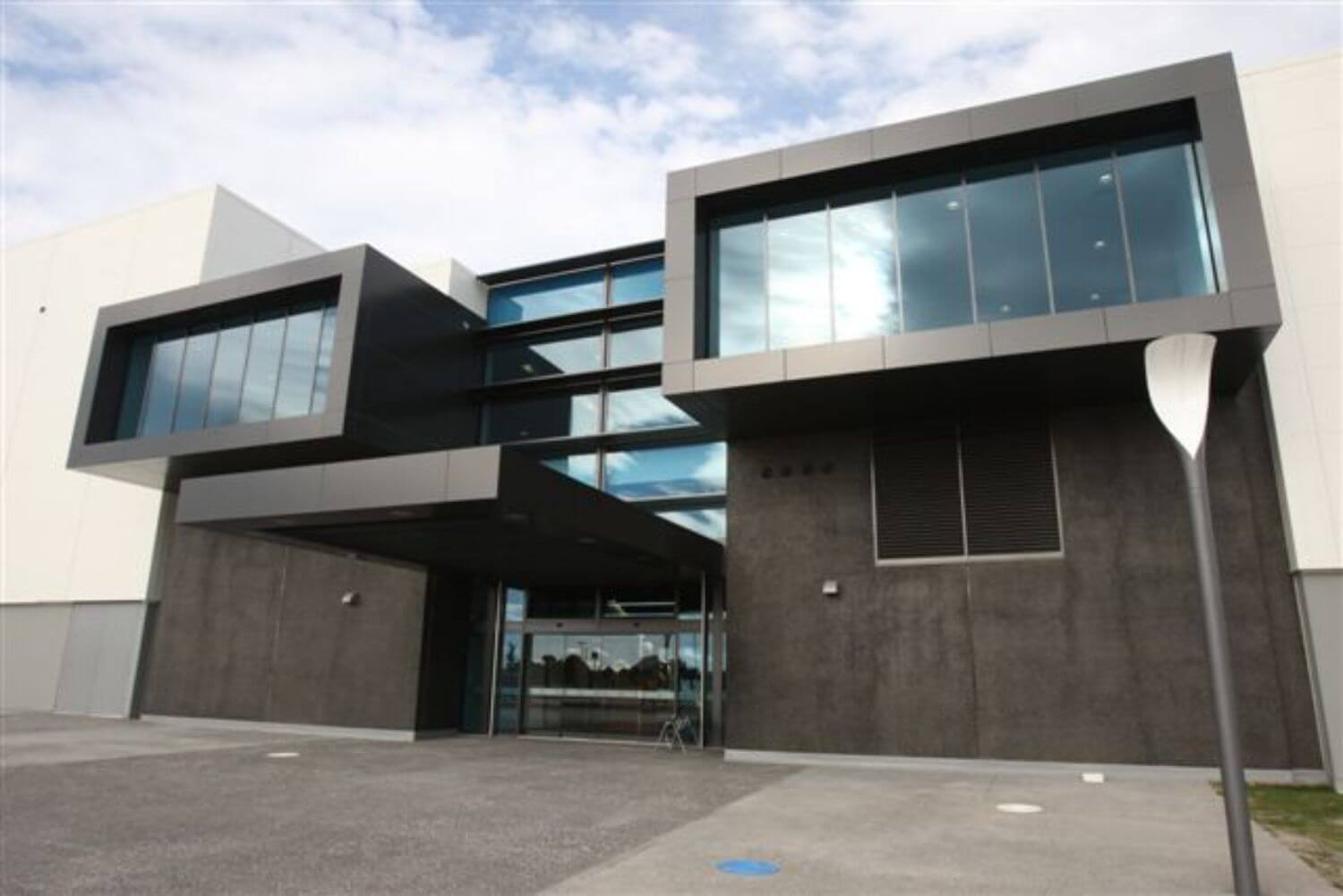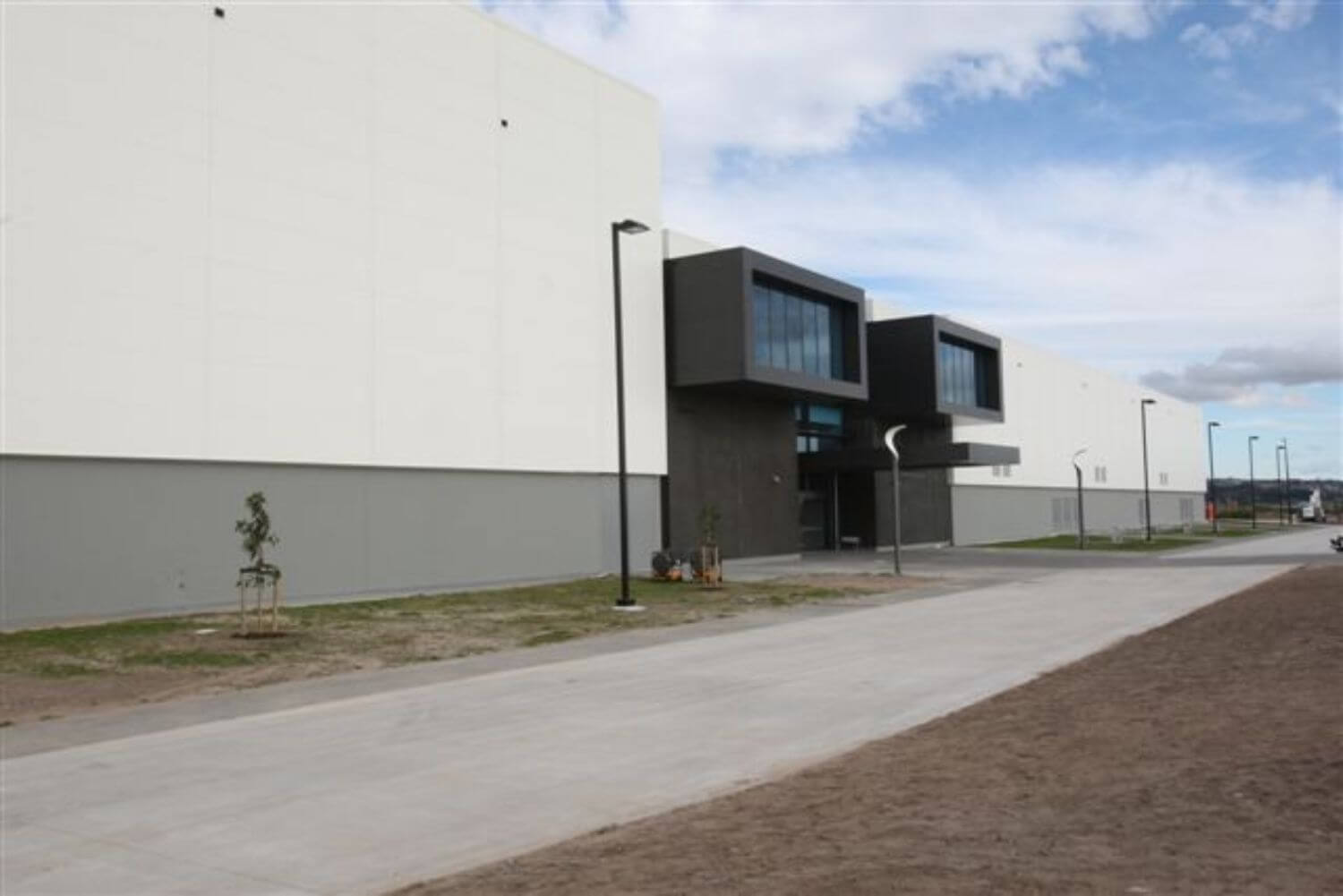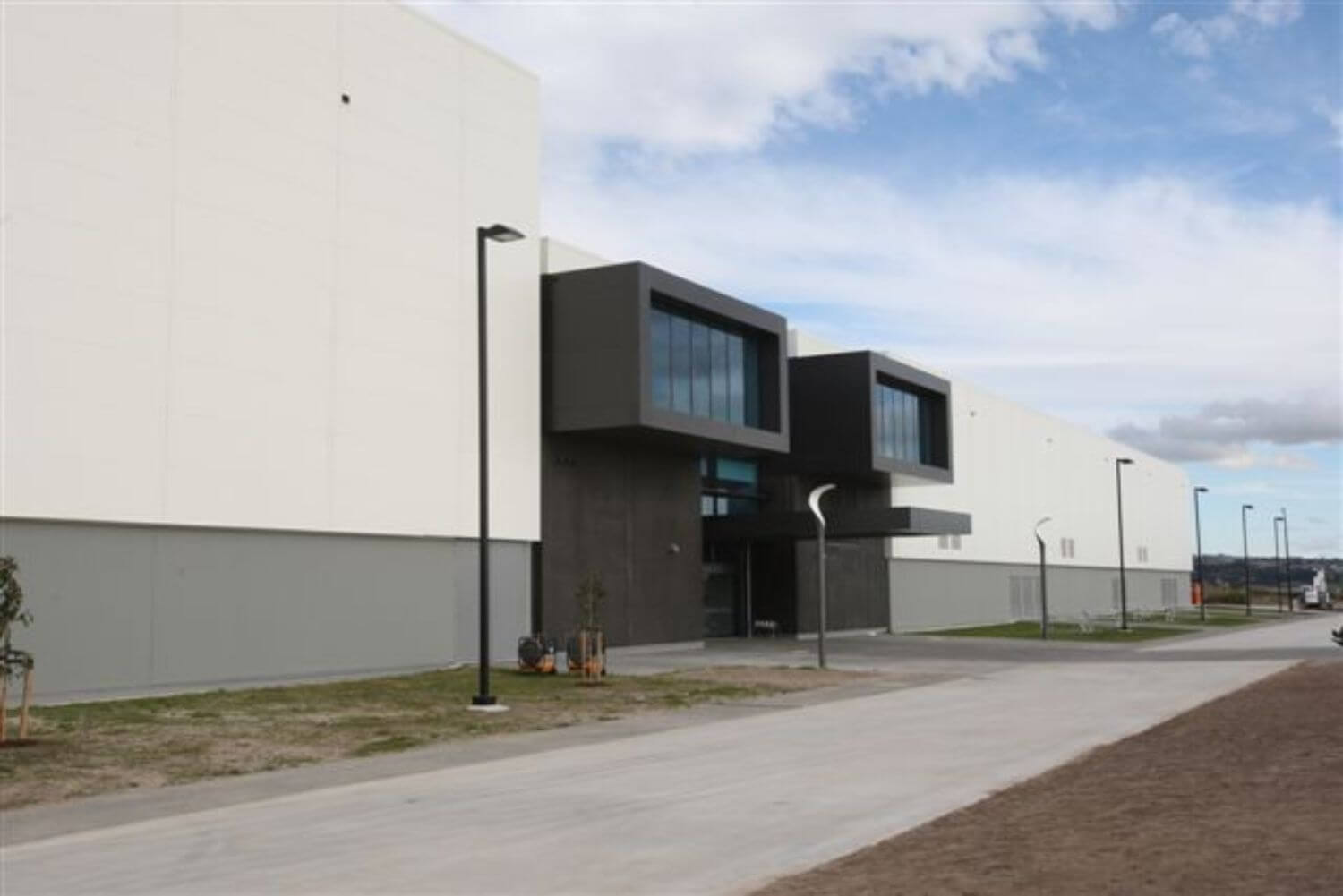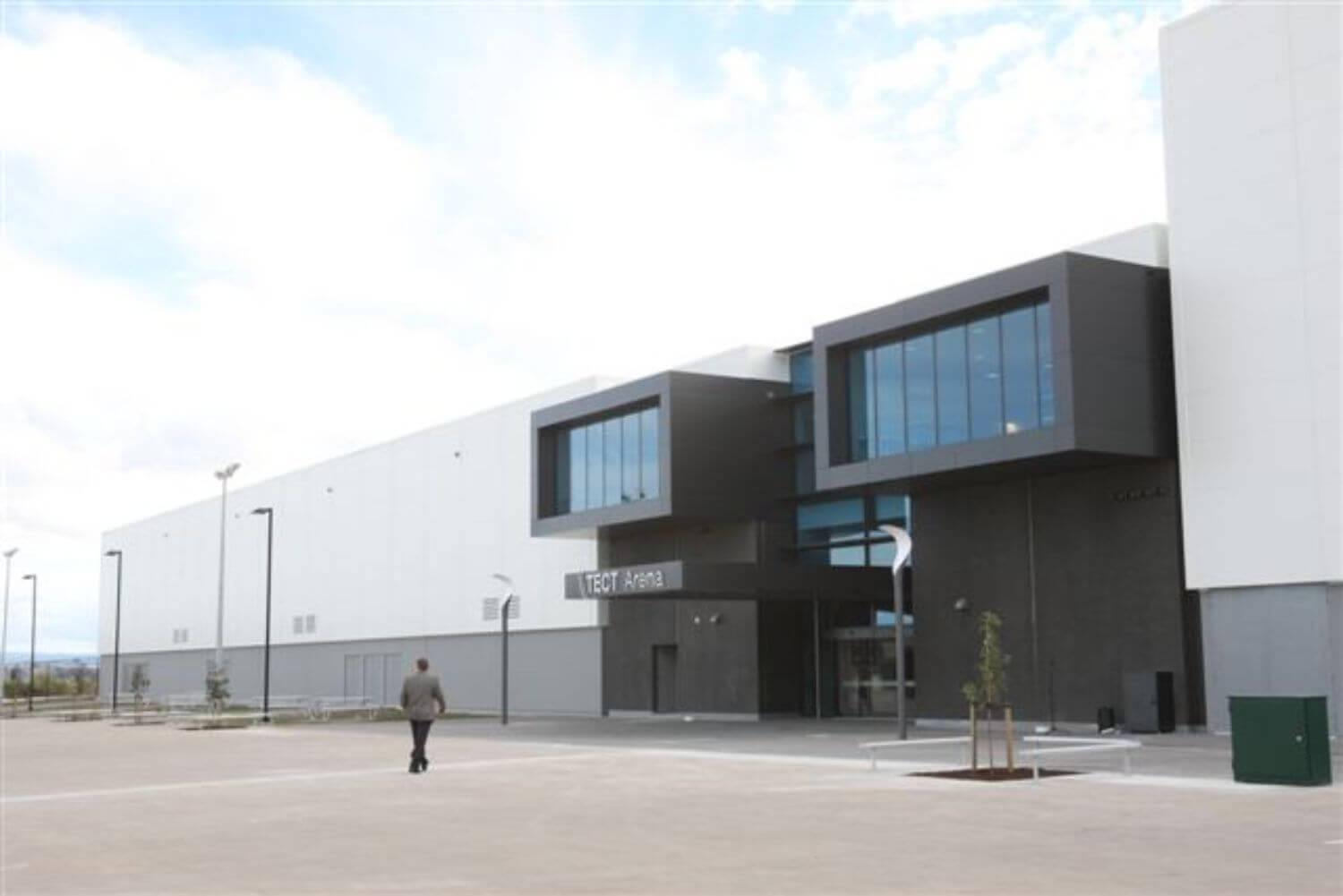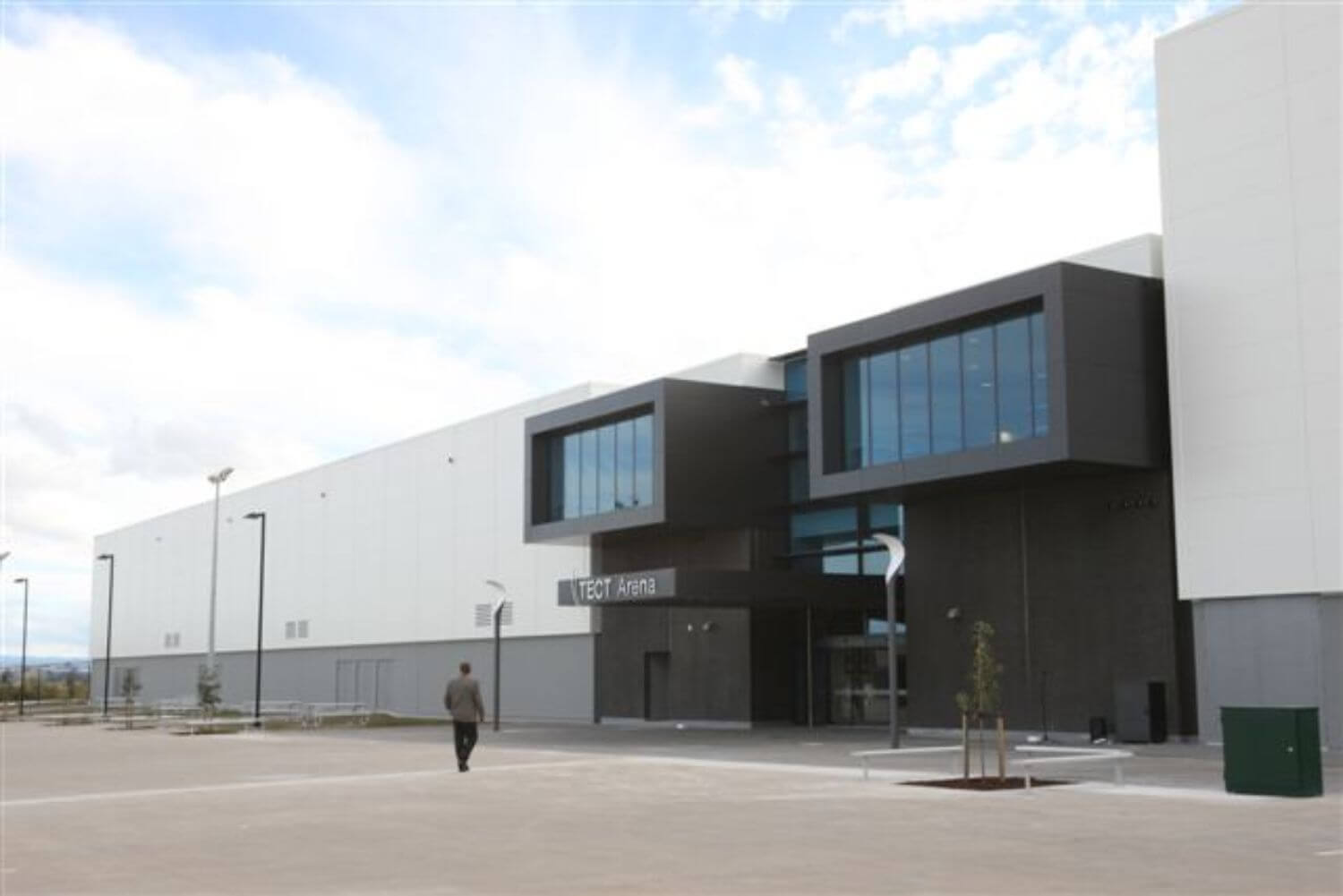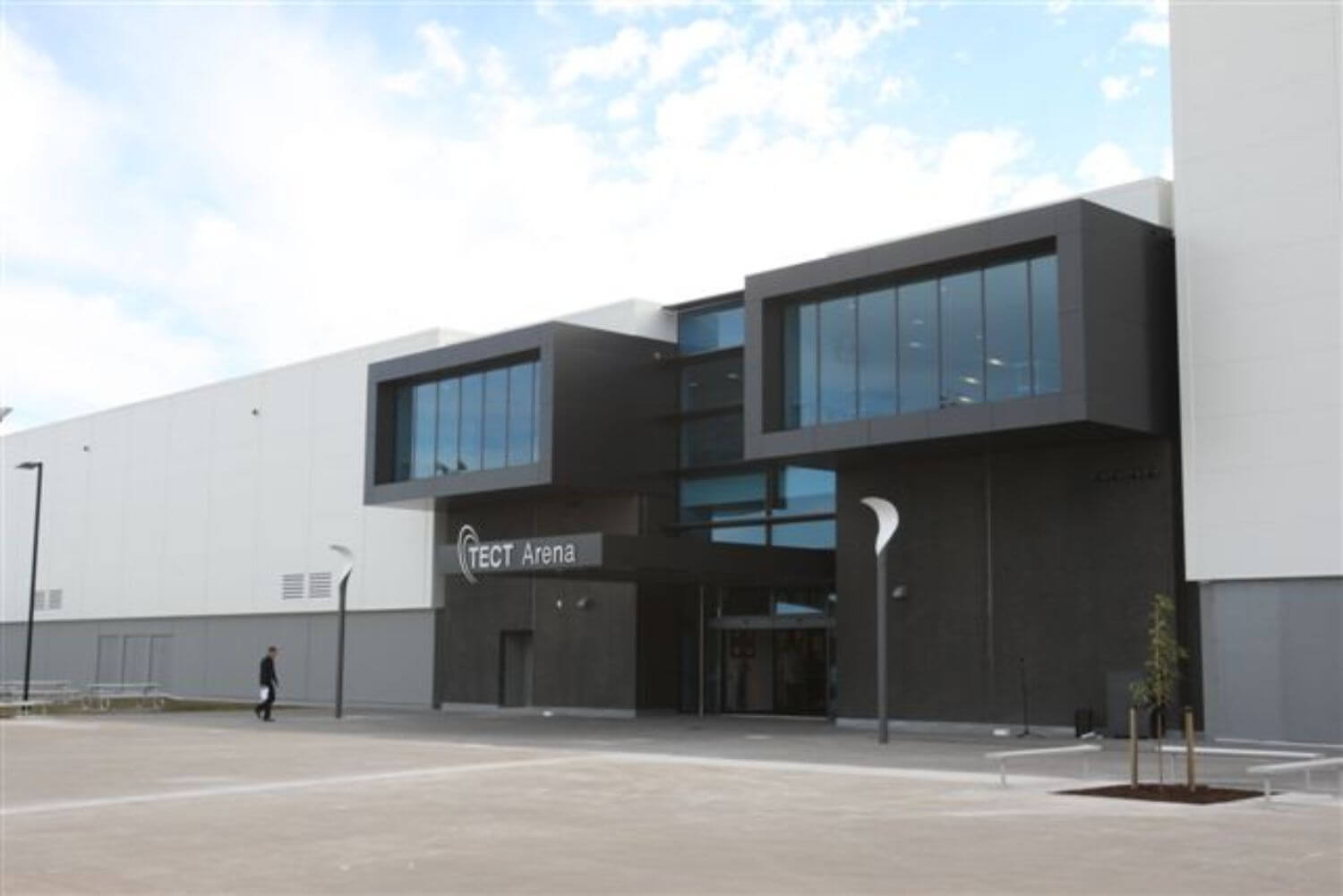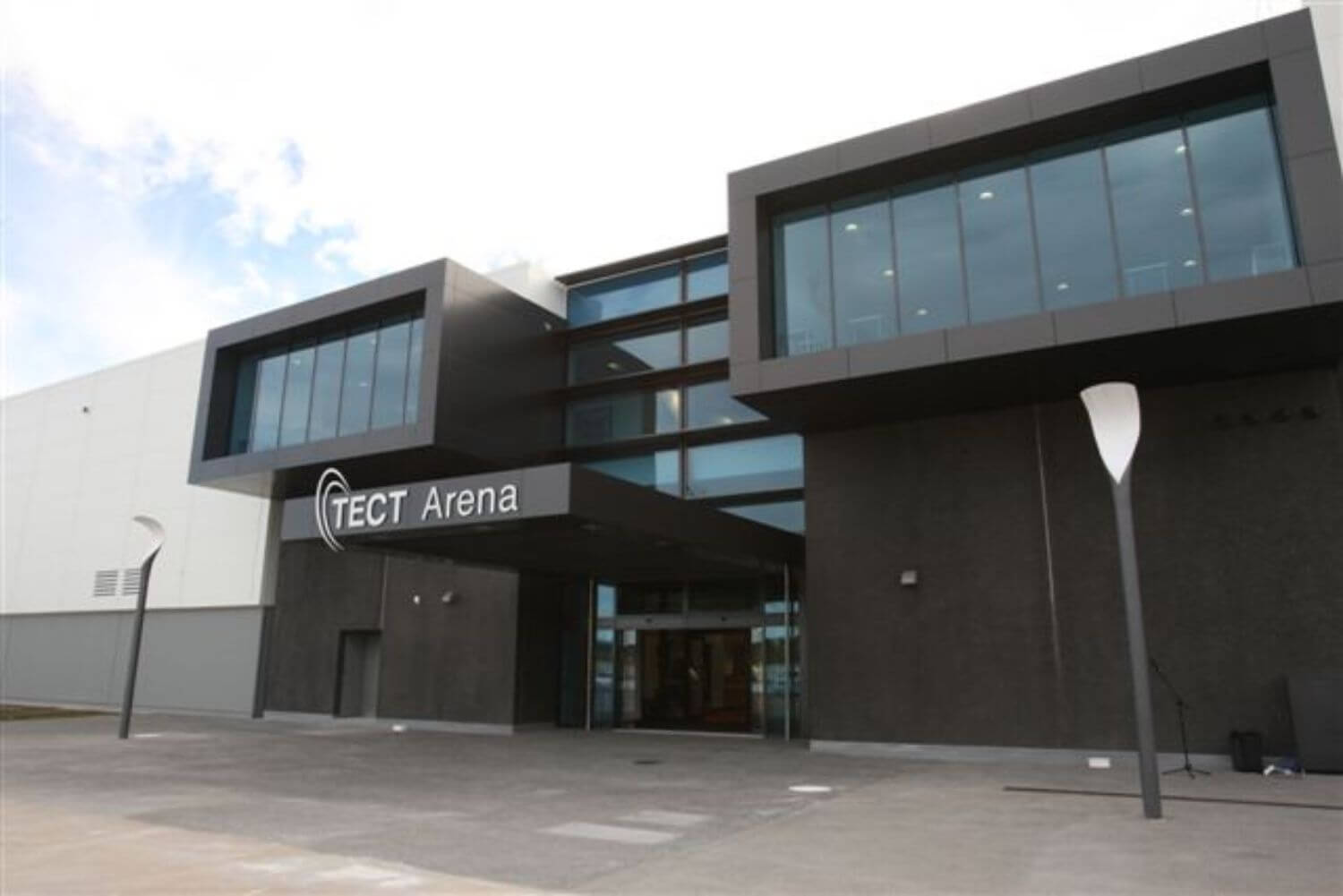 The facility provides for nine full size basketball courts on a sprung hardwood sports floor system. These courts can be adapted for a variety of different sports. The courts are in two main areas; a six court area which is for community sports use but can also cater for other activities such as special events, the three court area offers an additional venue to the community as well as supporting National and International games.
The level of acoustic treatments is such that full blown rock concerts can be held here with no adverse affects to the neighbourhood.
The building also provides a retractable seating system that covers two courts of the three court arena and increases the spectator capacity from 1,000 to 3,200. The six court arena contains special blocking below the sports floor to cater for the heavier loads of an Exhibition Centre. This ensures the sprung sports floor is not damaged by the higher point loads of display vehicles and equipment.
The building structure consists of steel portal frames spanning 75m including mid-span gantry access. The building envelope consists of precast concrete walls, insulated wall panels, metal roofing and translucent roof lights. The sub floor structure consists of approximately 500 concrete soil mix piles, 12m and 18m in length, which serve as support piles below a building footprint of 140m x 75m.
The construction of the piles led to some early programme problems with the client's opening day at risk. Hawkins developed a recovery plan in conjunction with the client to allow early access to areas to allow the clients FF&E to progress, meaning that the opening date could be met. This collaborative approach worked well with minimal disruption to all parties.
Careful planning and controls were implemented to ensure the proper curing and shrinkage control of the insitu concrete floors. This ensured the required prerequisites were met for the laying of the imported hardwood floor.
All high level ceiling and wall finishes were required to be completed before the laying of the floor, as access was extremely limited after work on the floor had commenced.
This building was different to most as the buildings success was measured in the quality and performance of the sports floors.
The centre has received many accolades from the wider community since its opening.