The Ruataniwha Kaiapoi Civic Centre houses a library, museum, art gallery and meeting rooms. Built in the centre of town, just metres from the Kaiapoi River, the 2,000m2 building is on high-risk land and required some crafty engineering.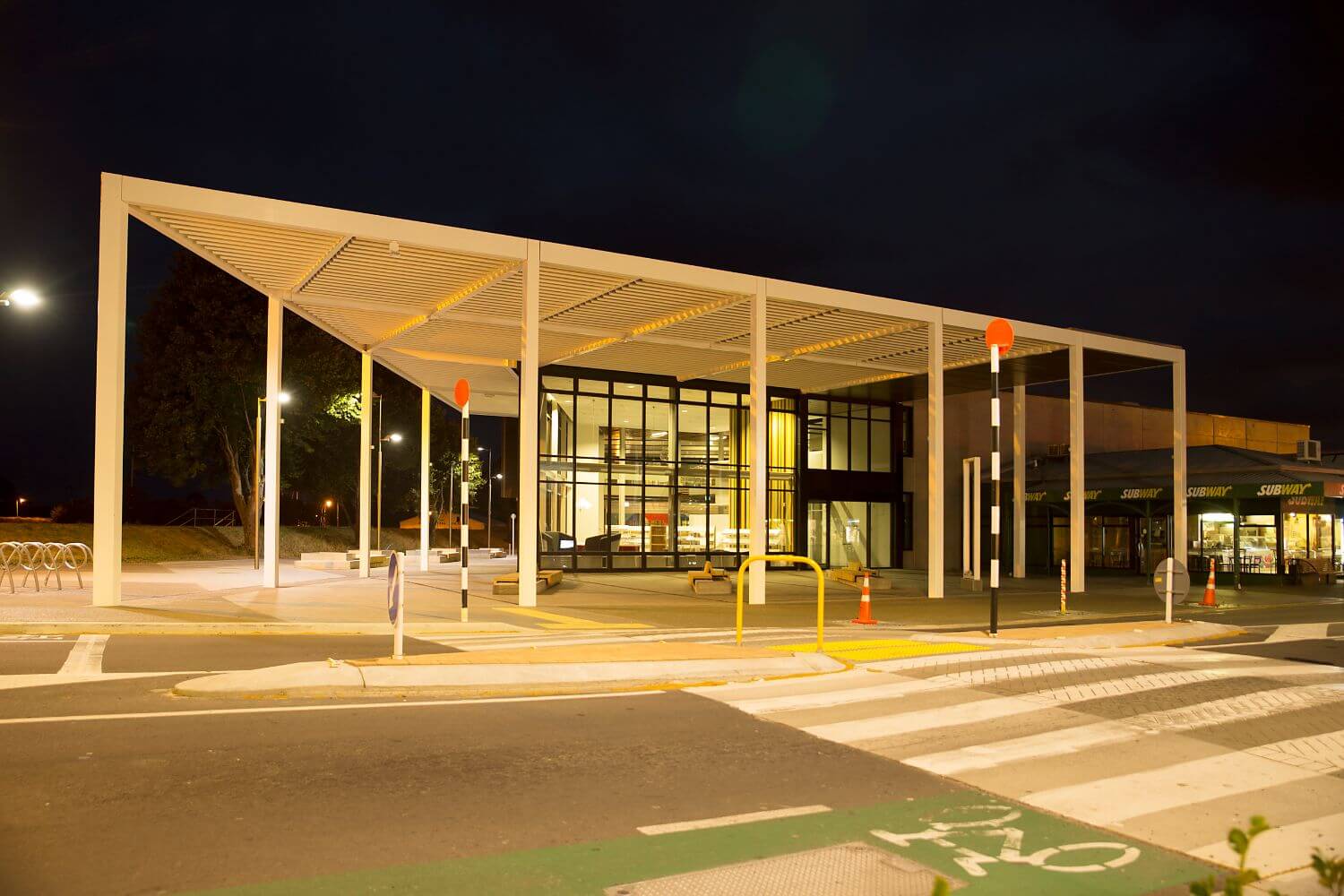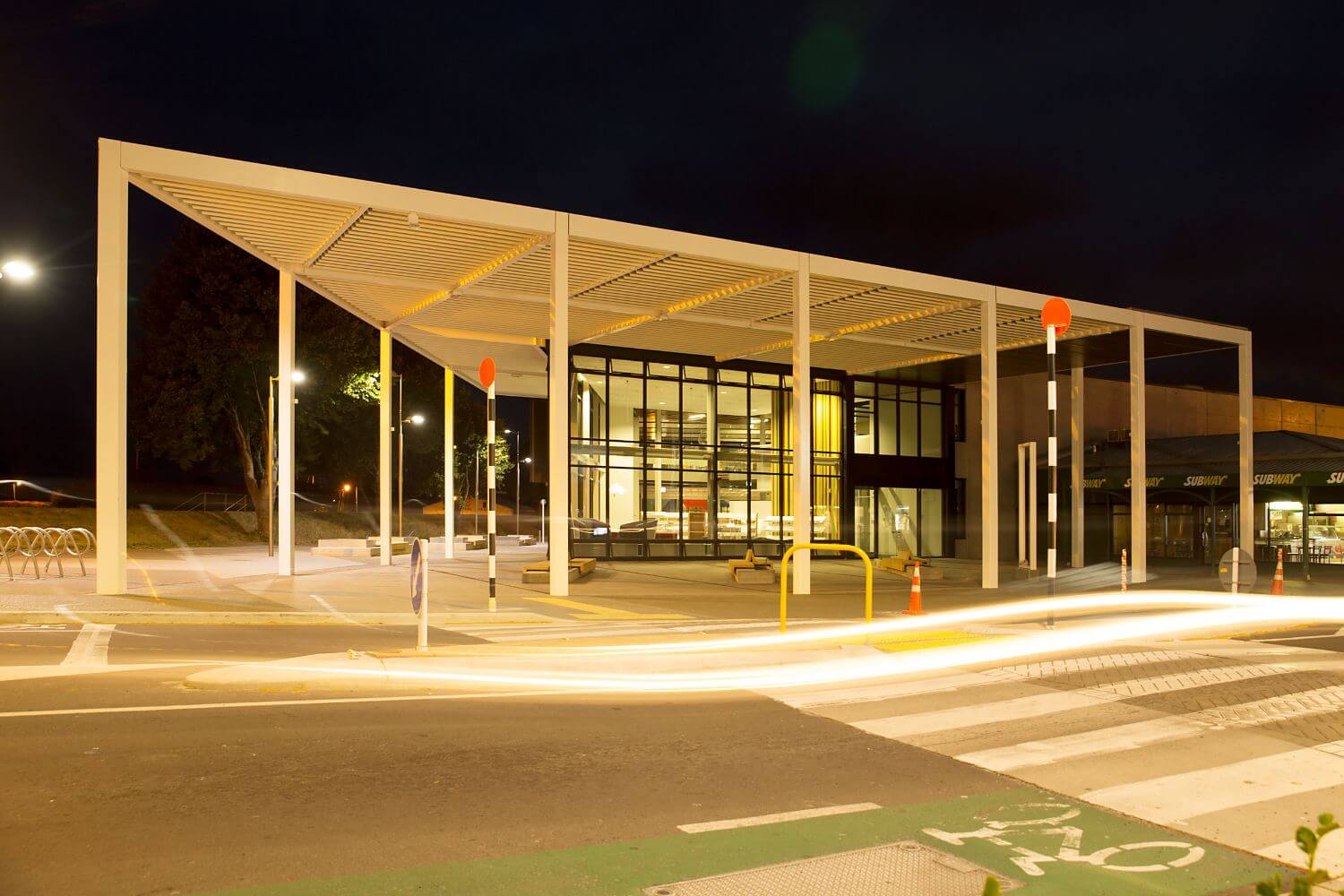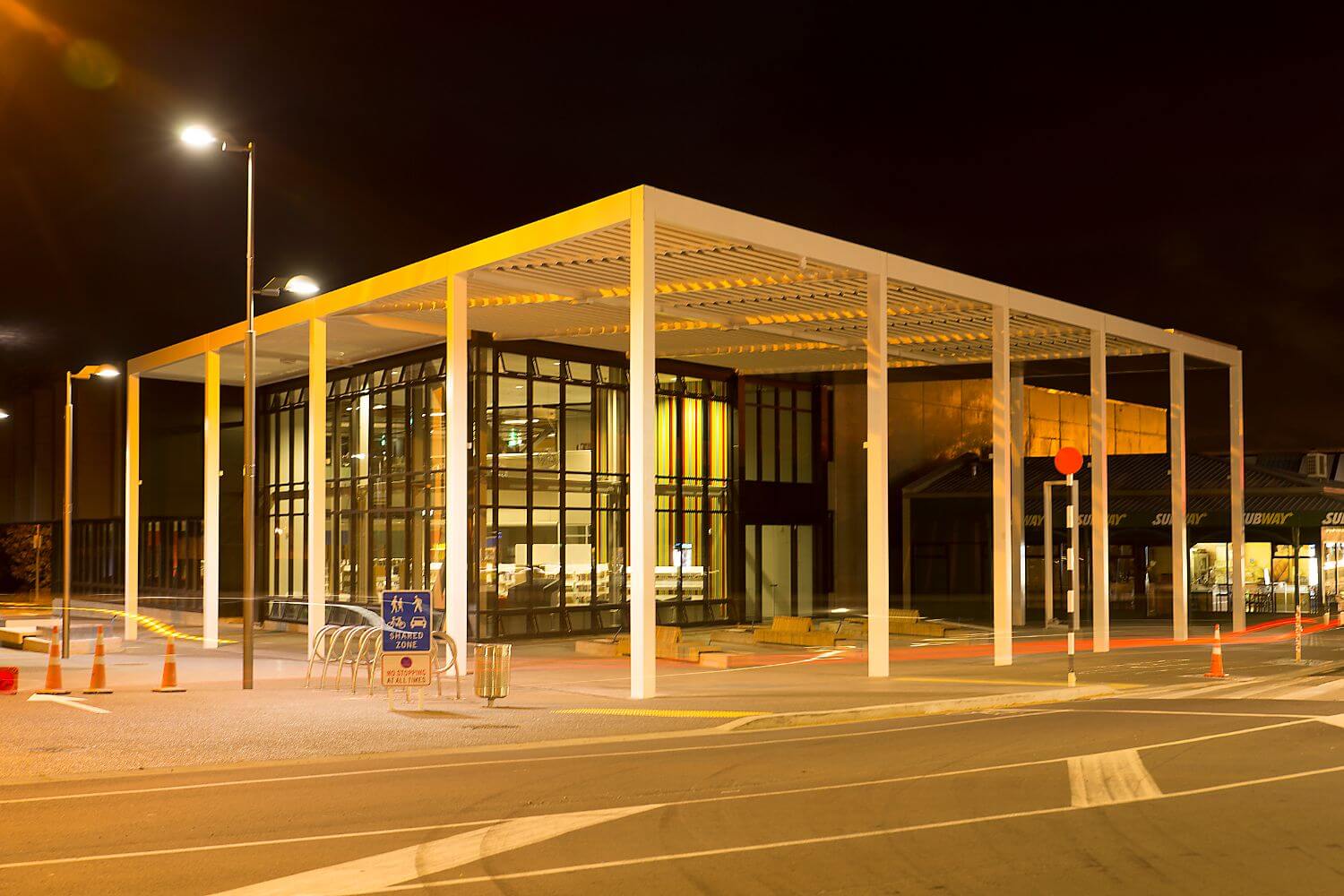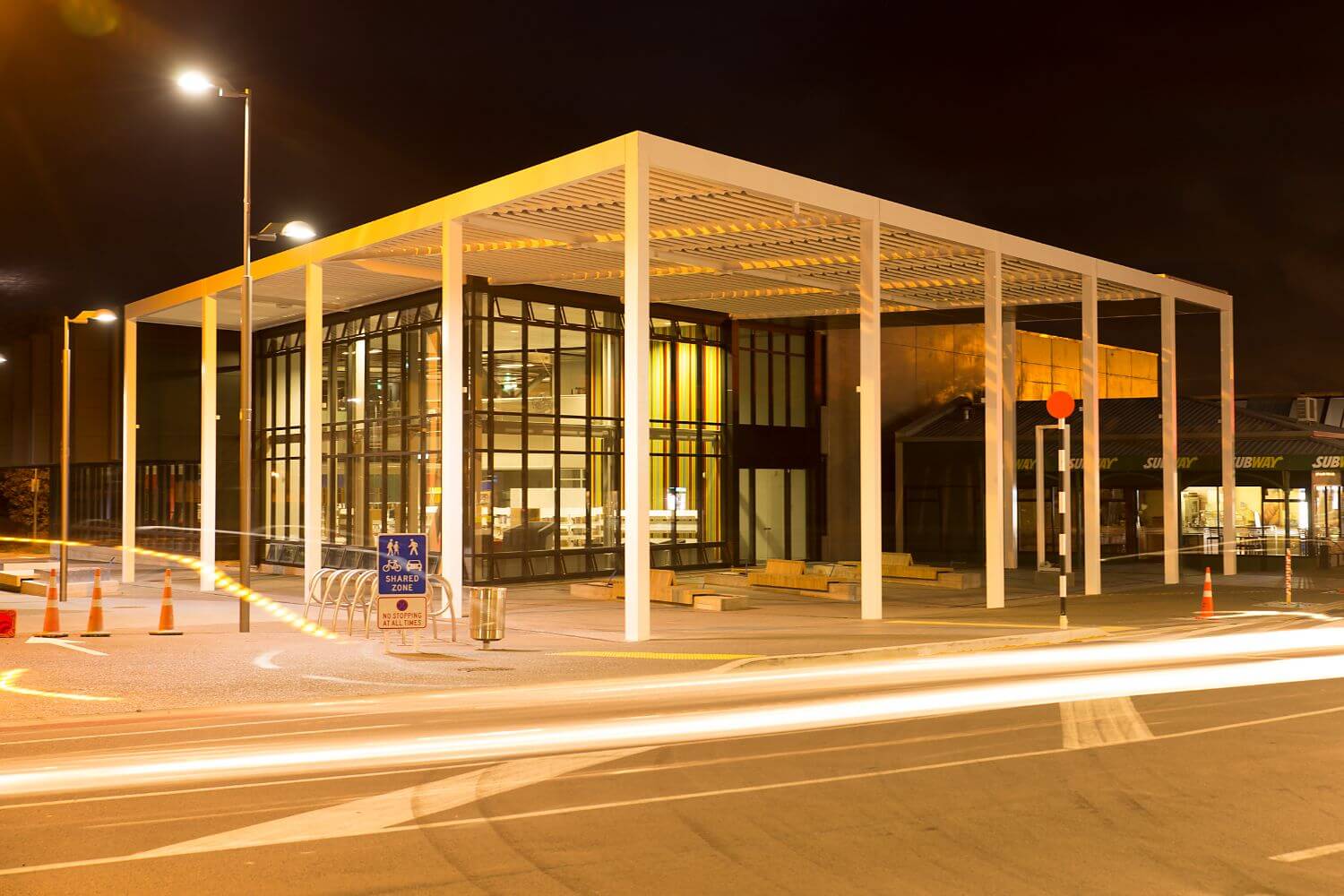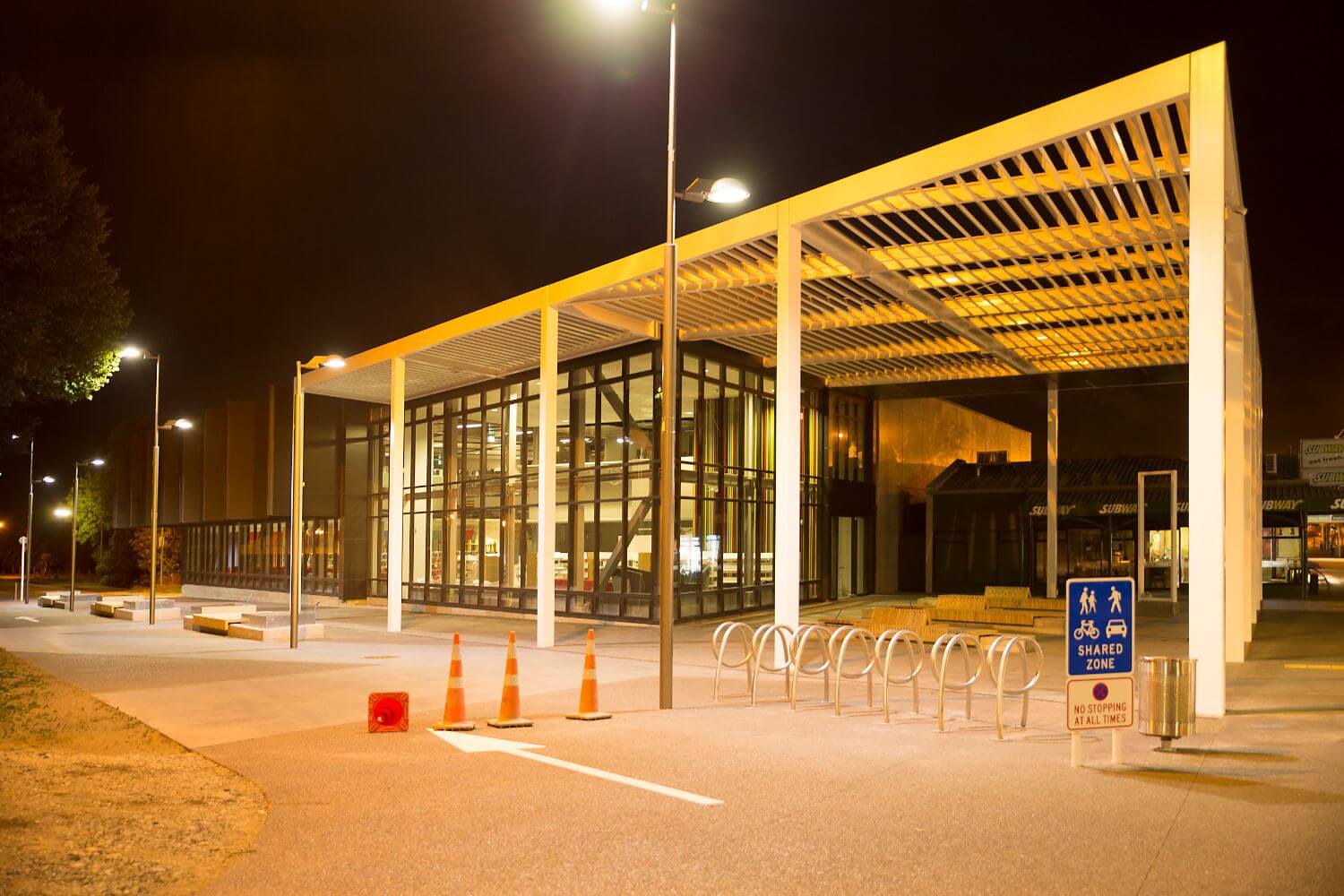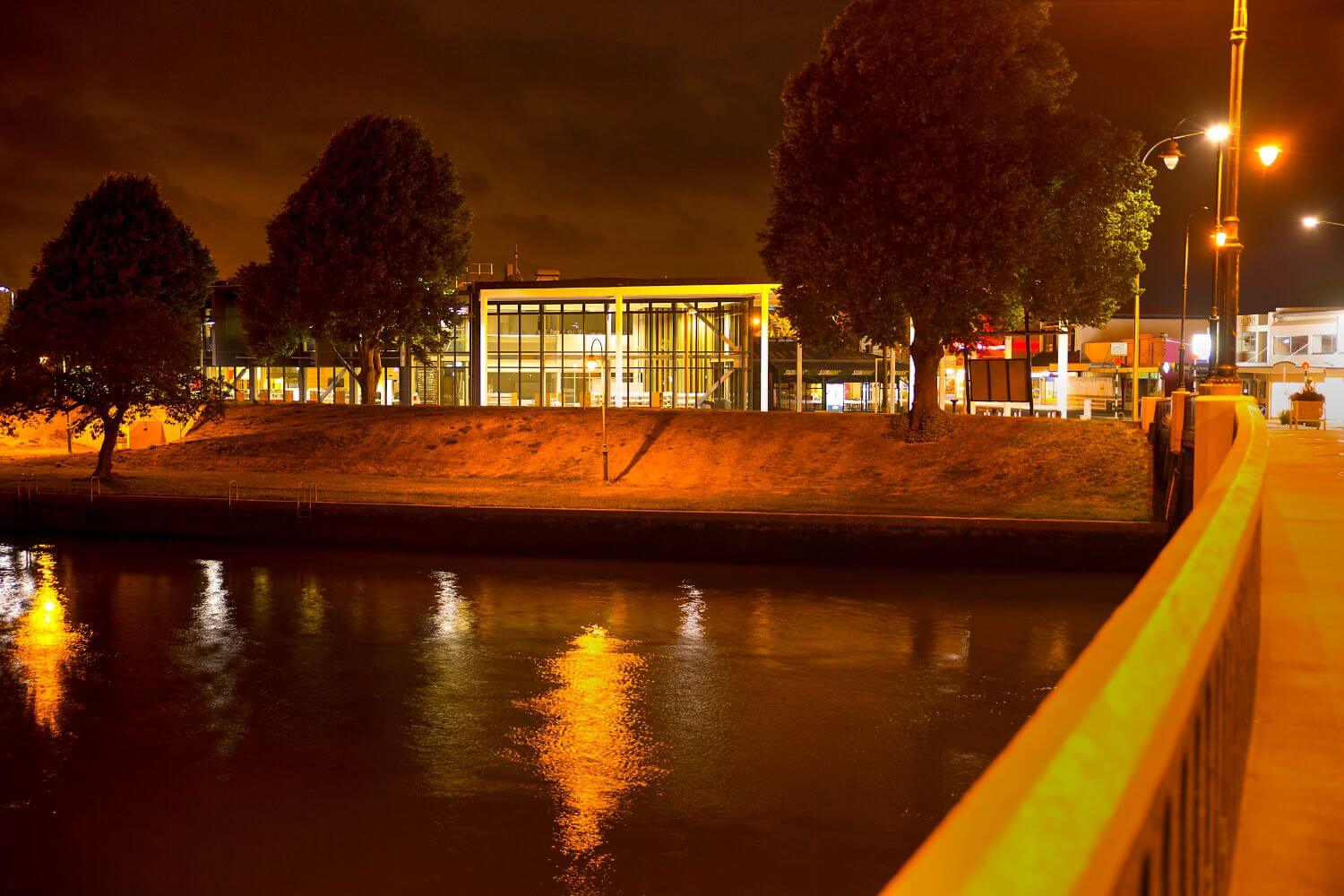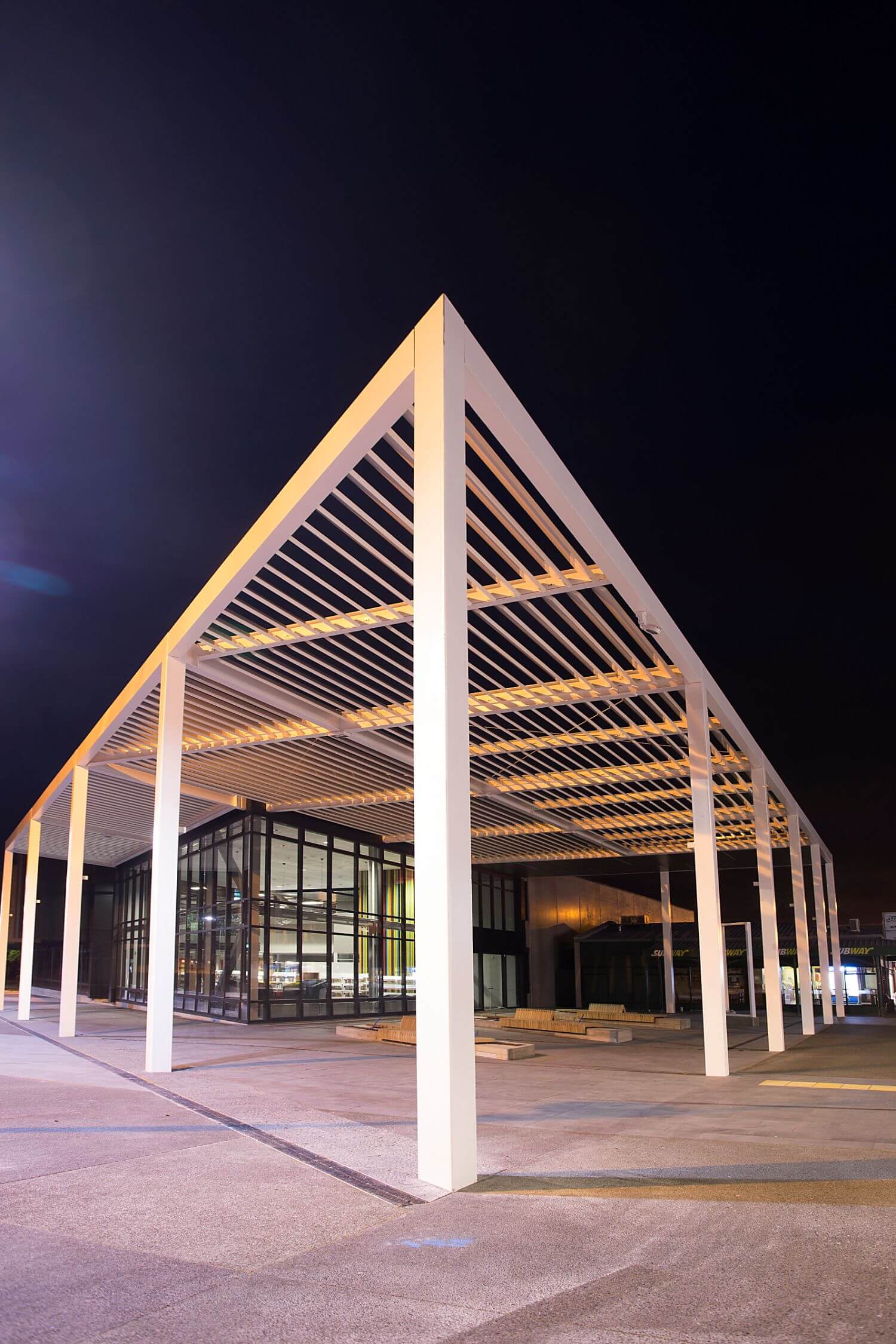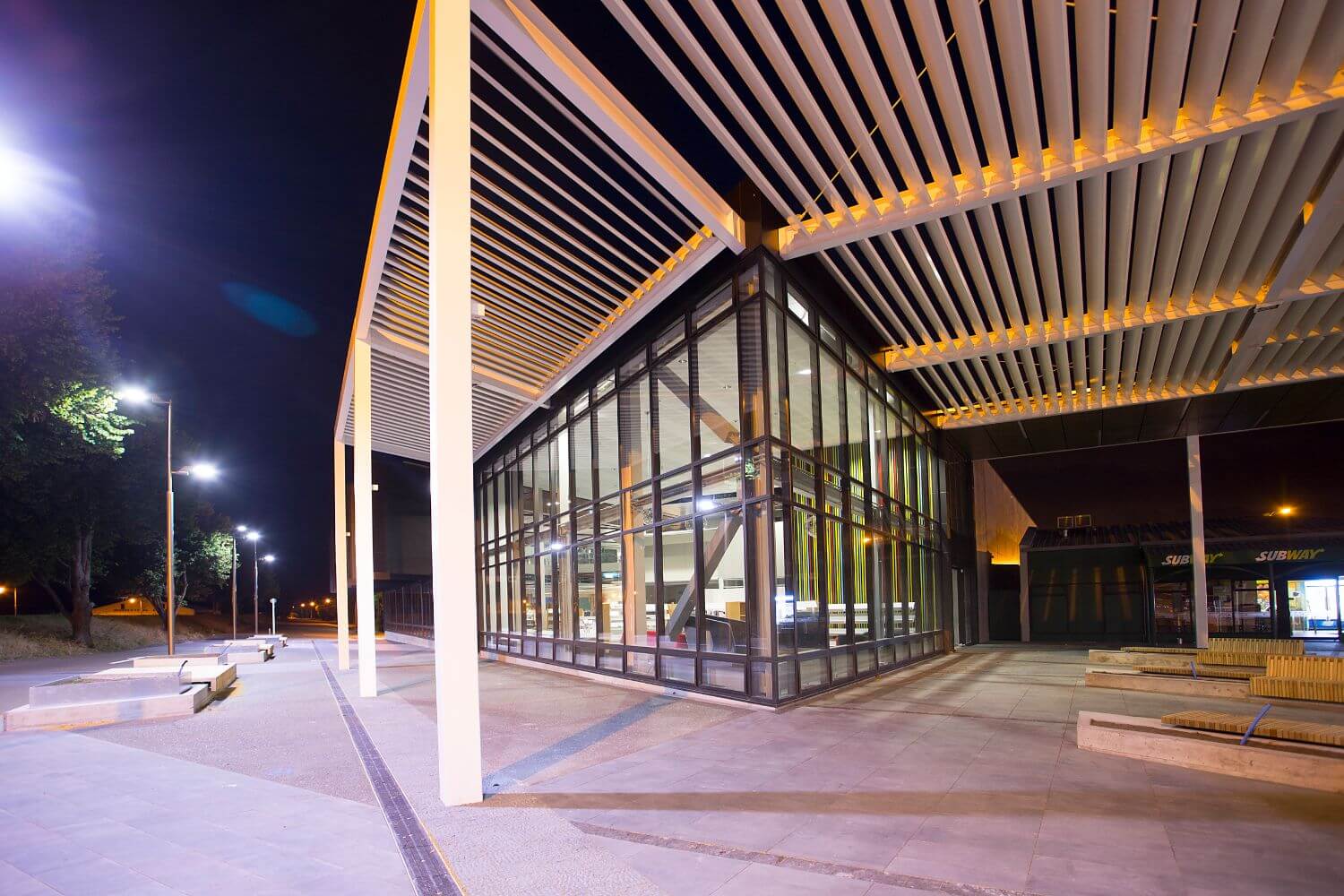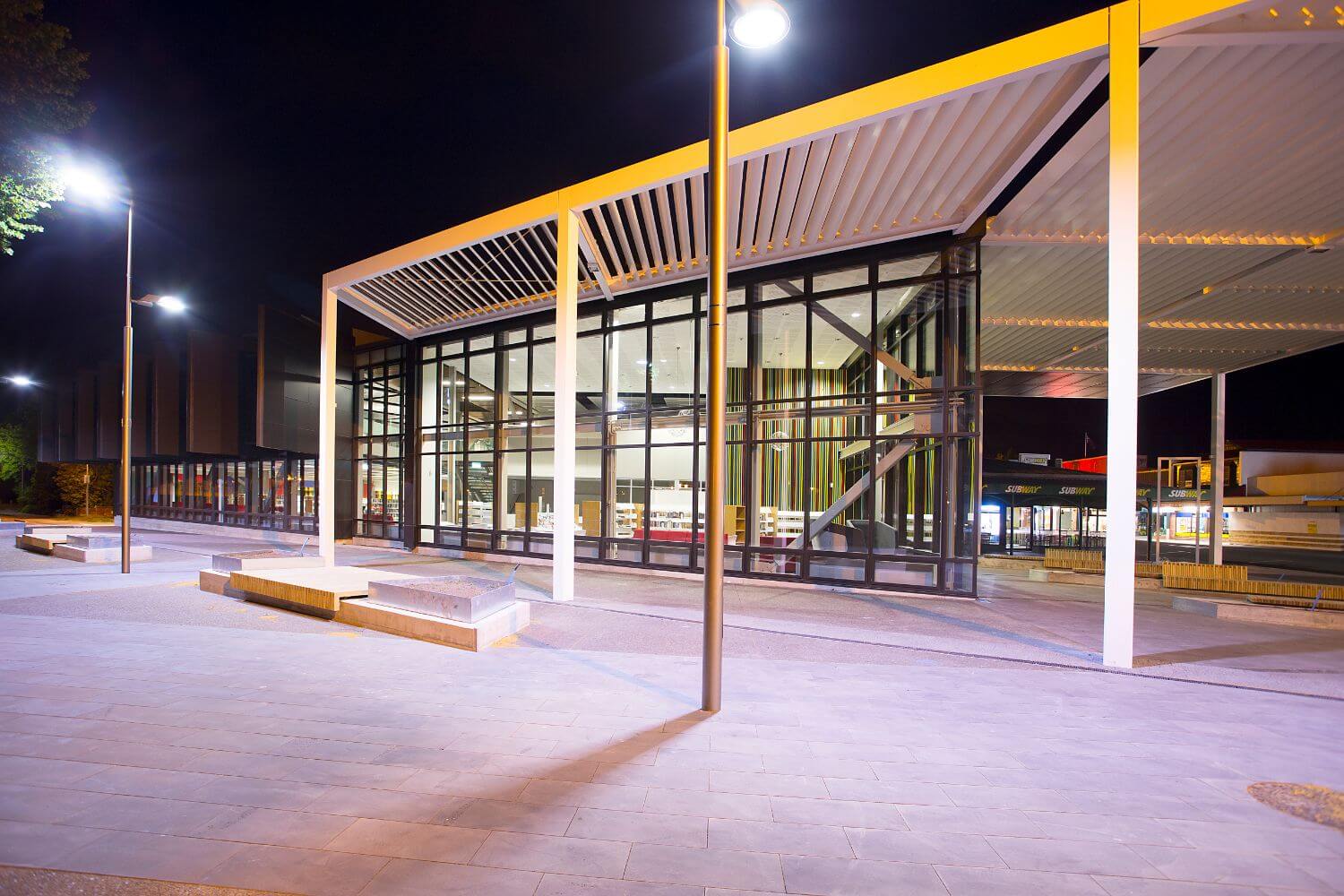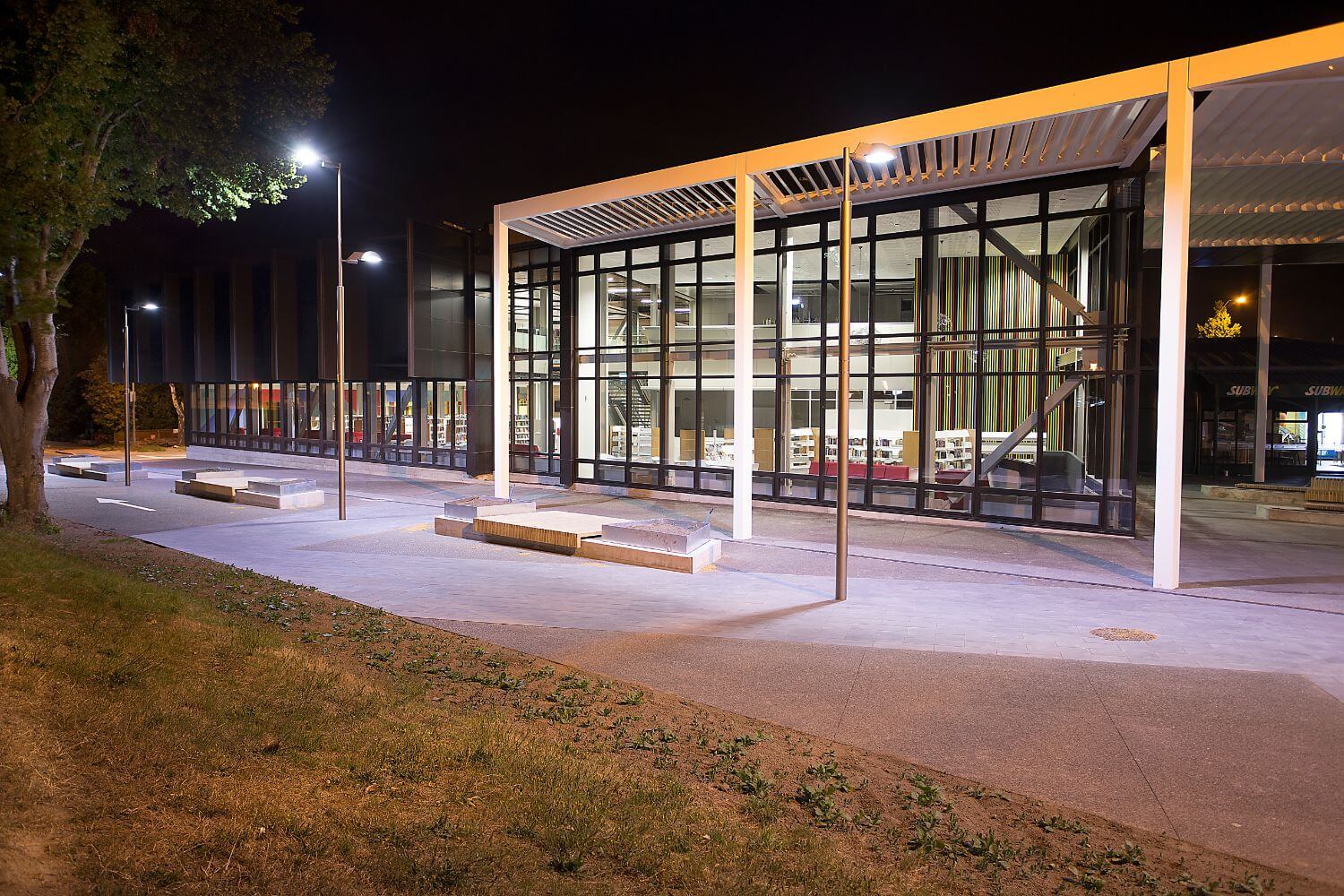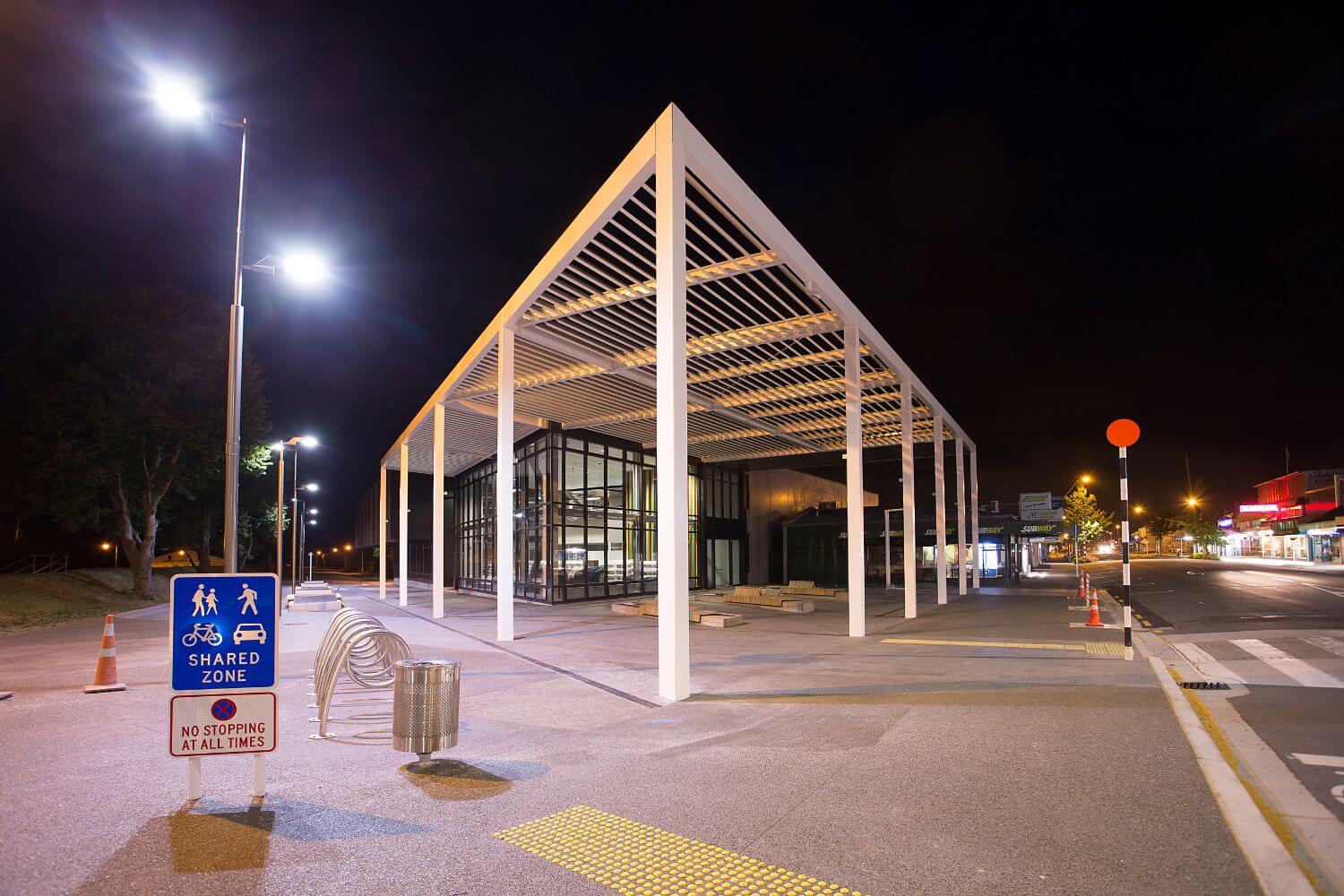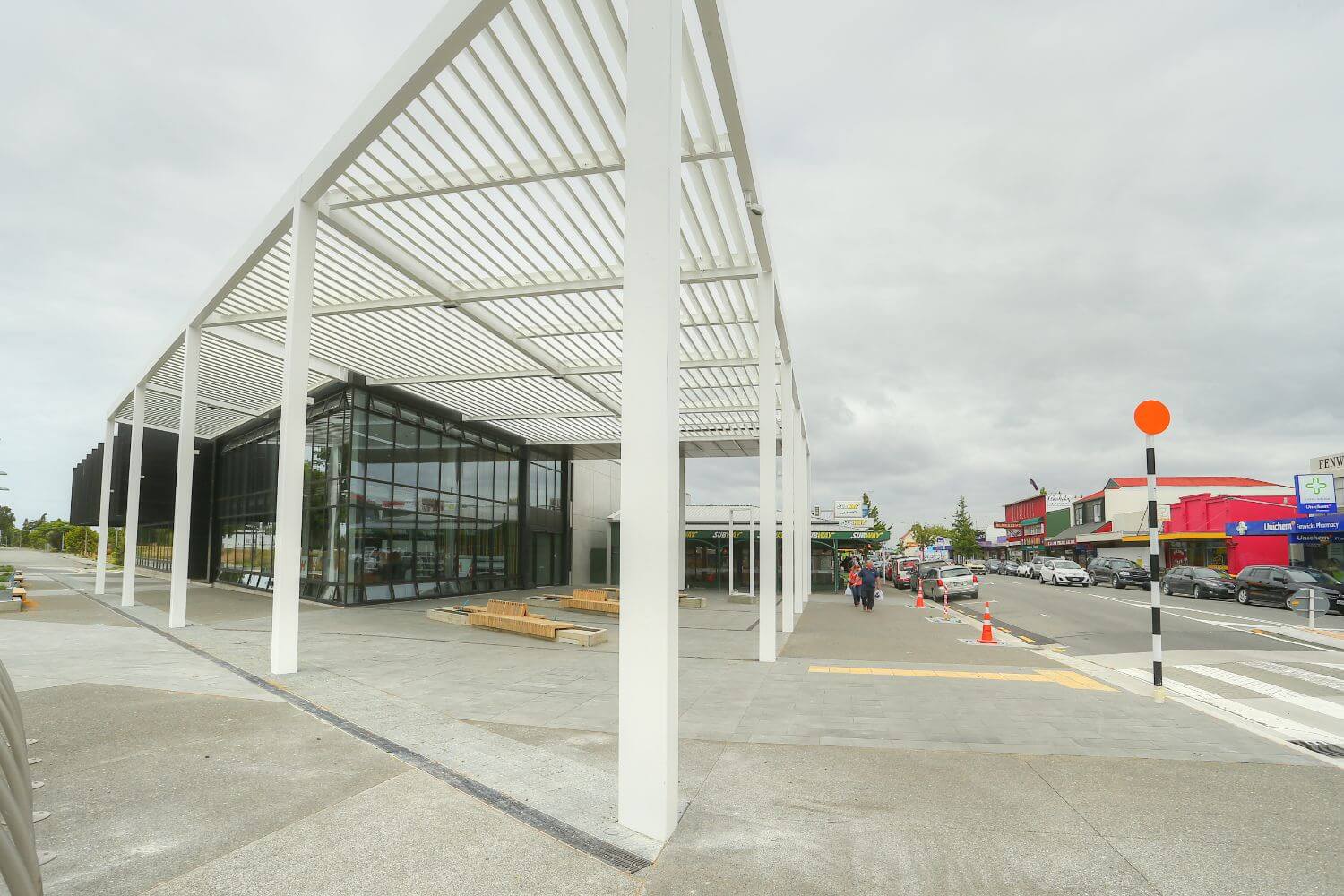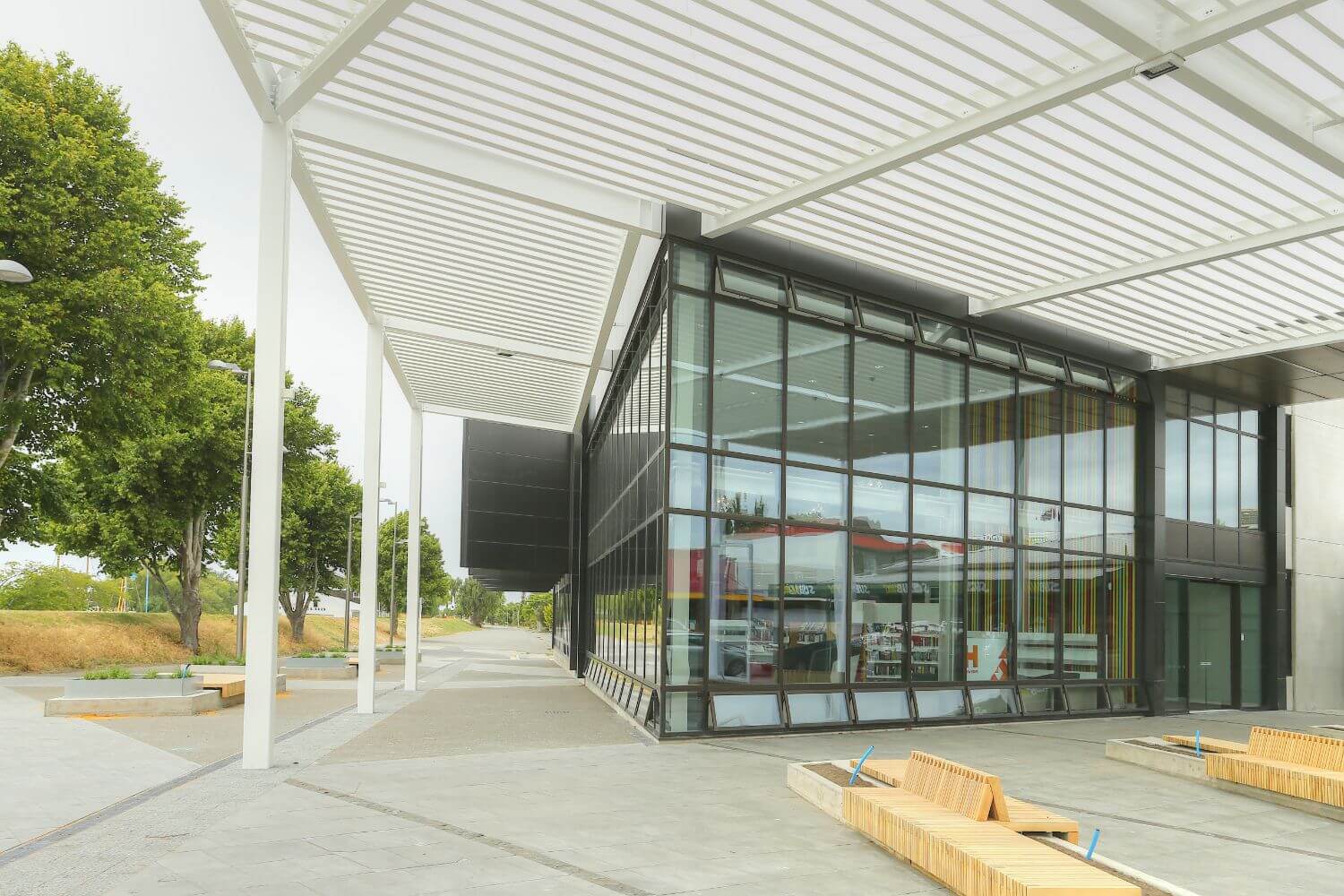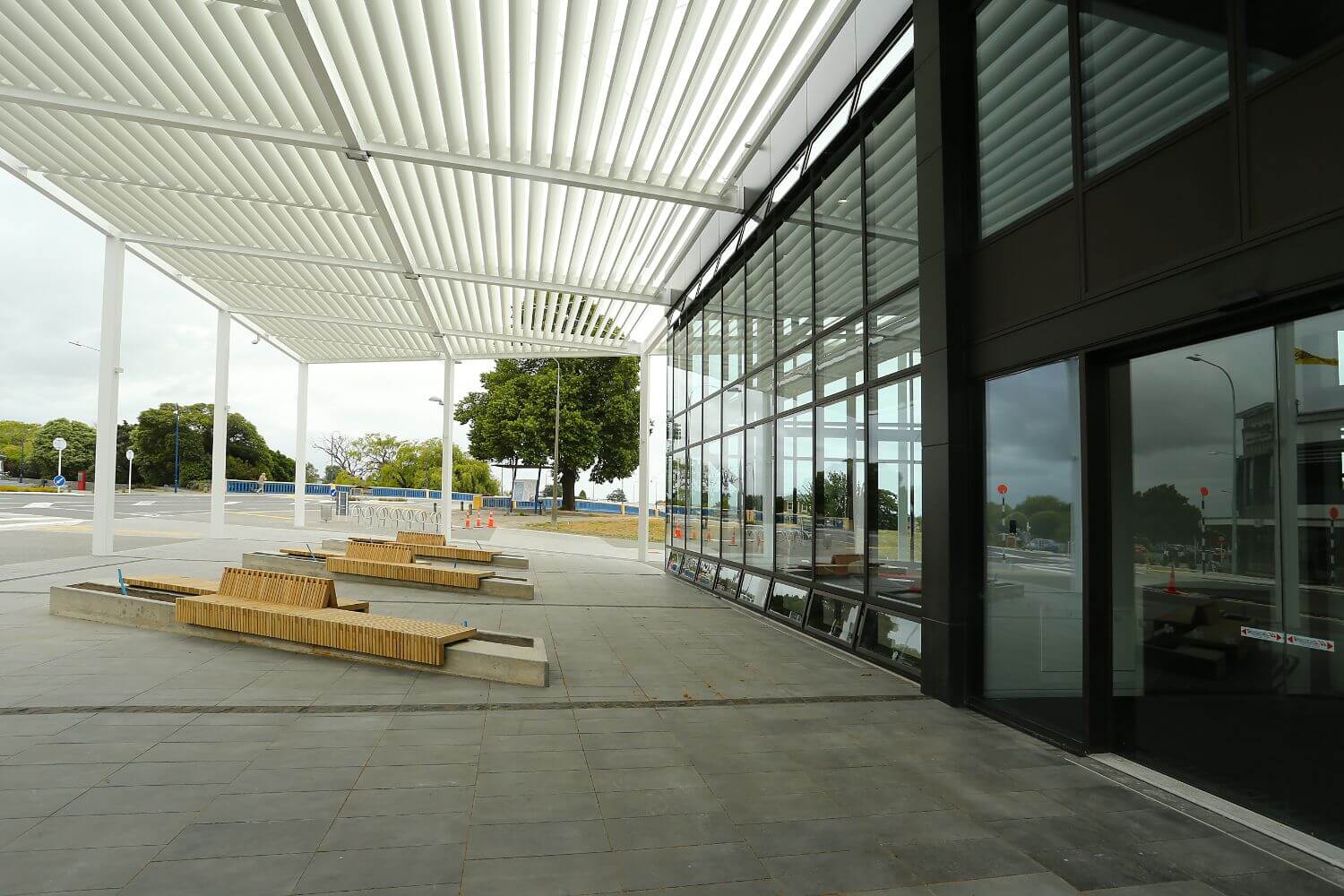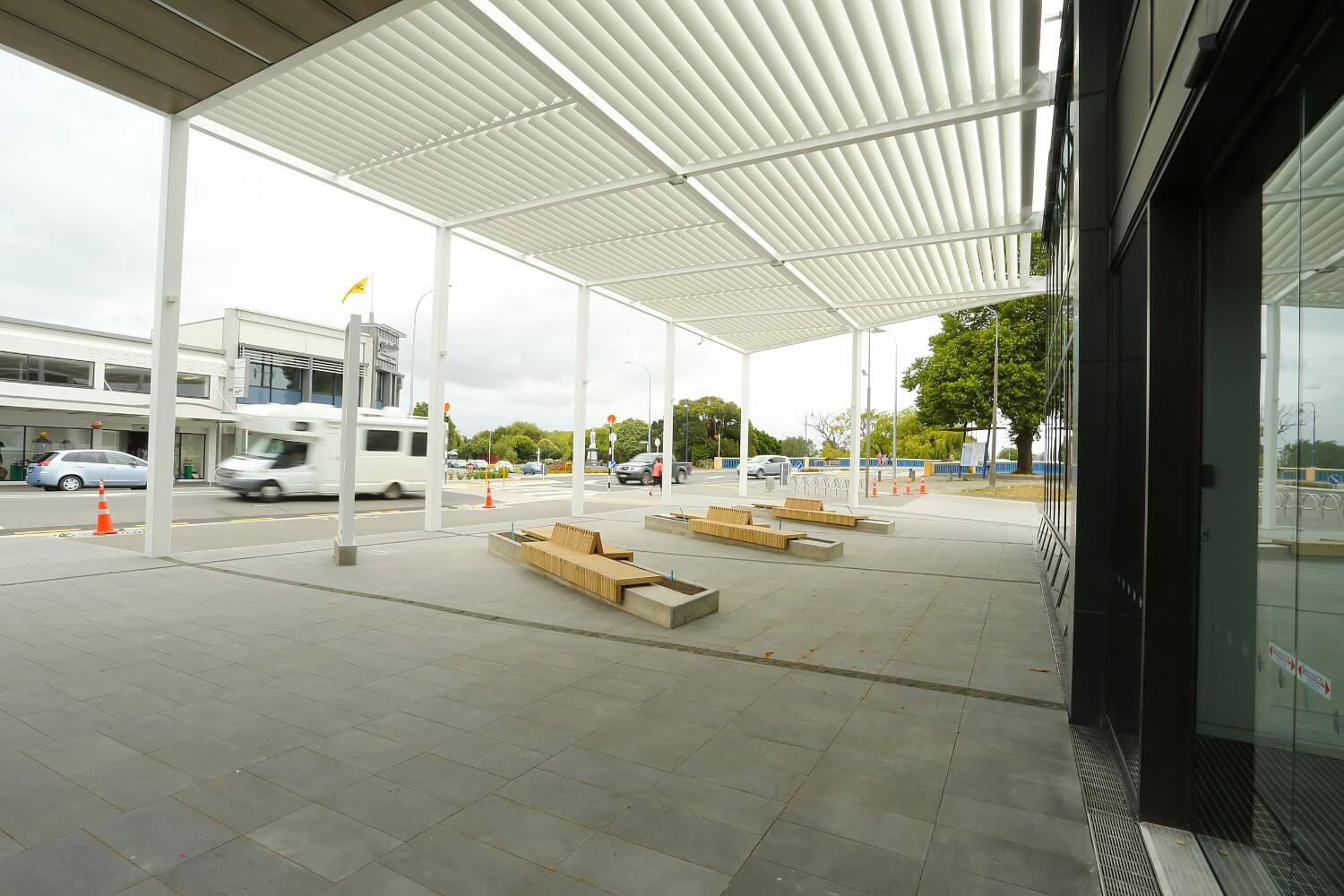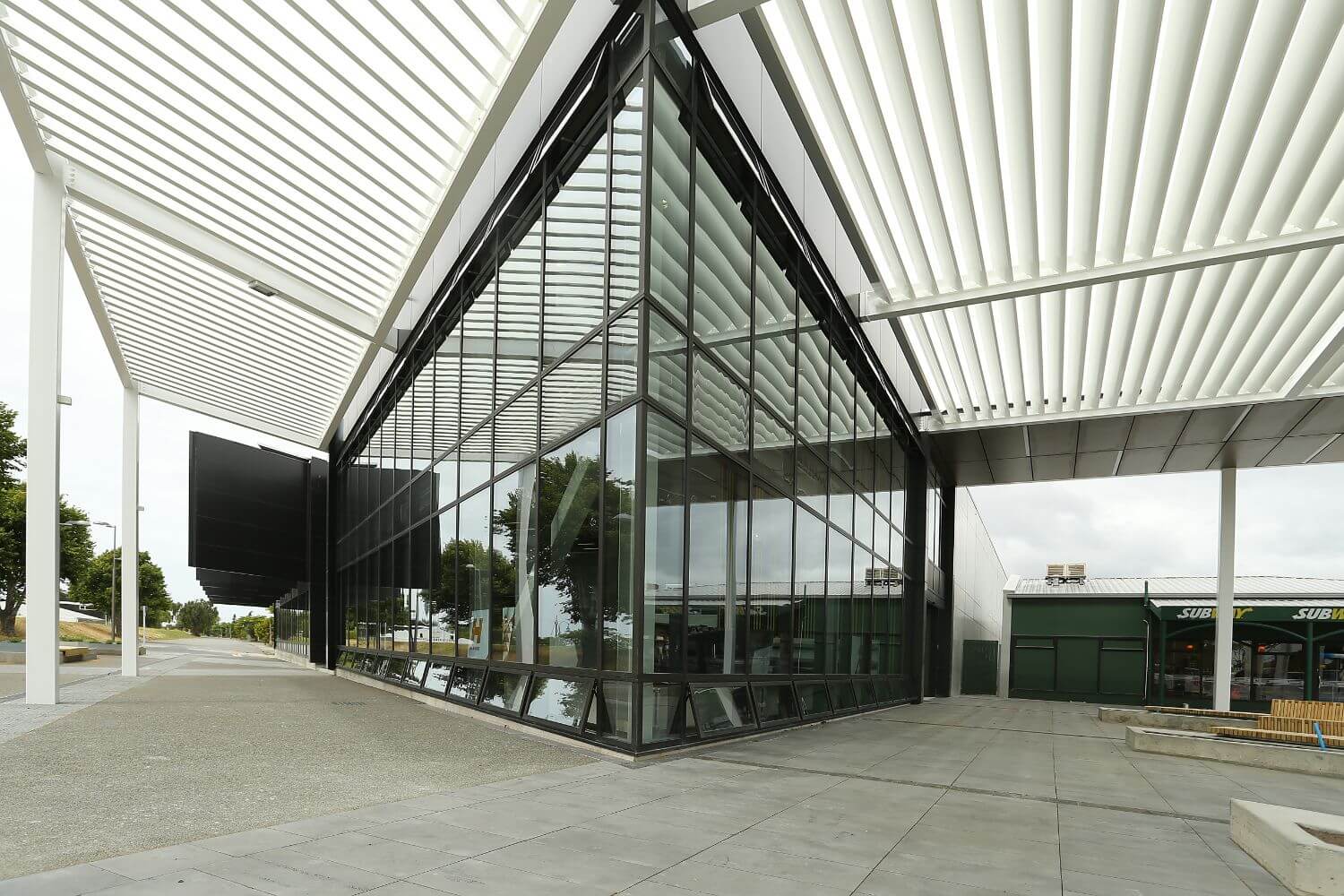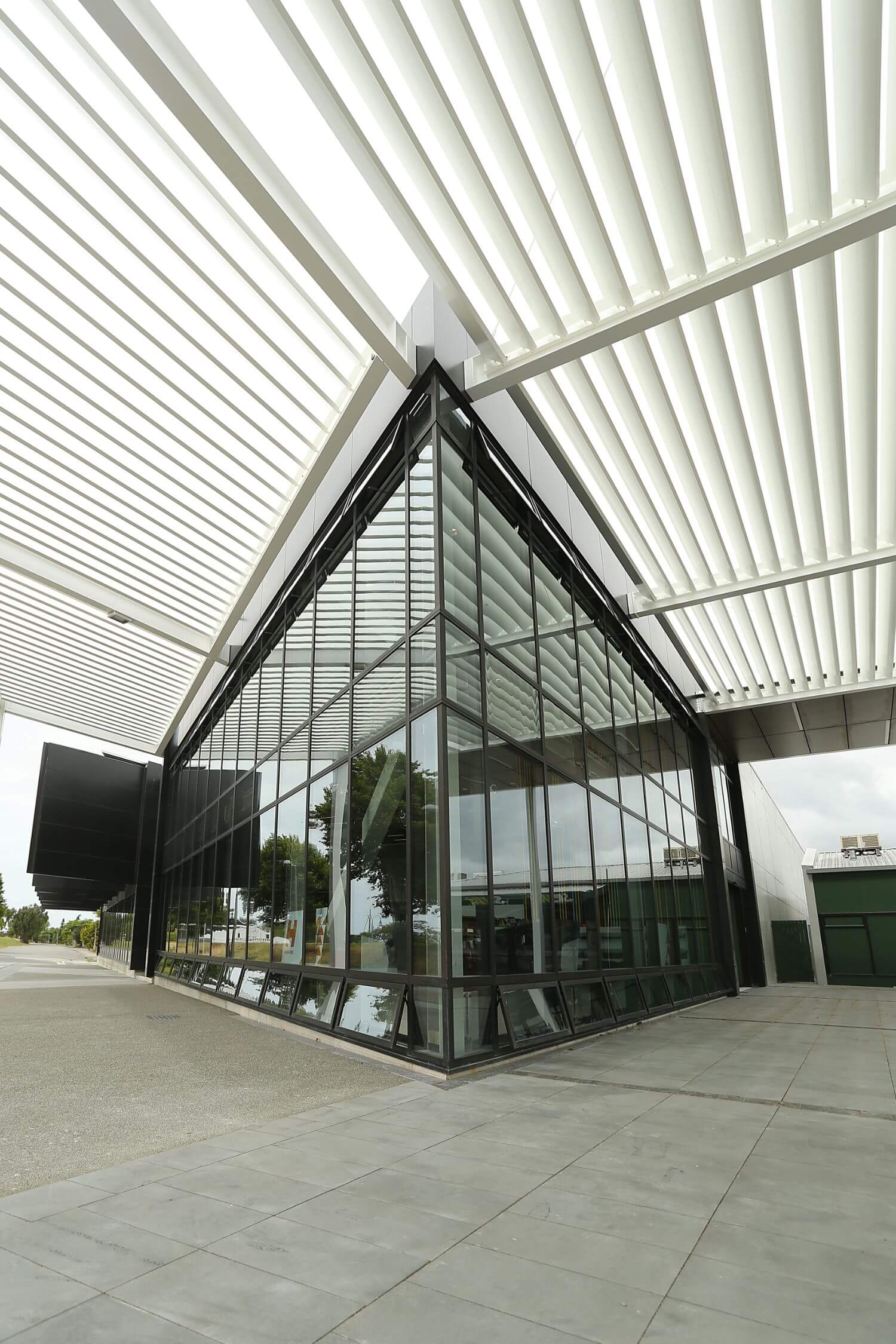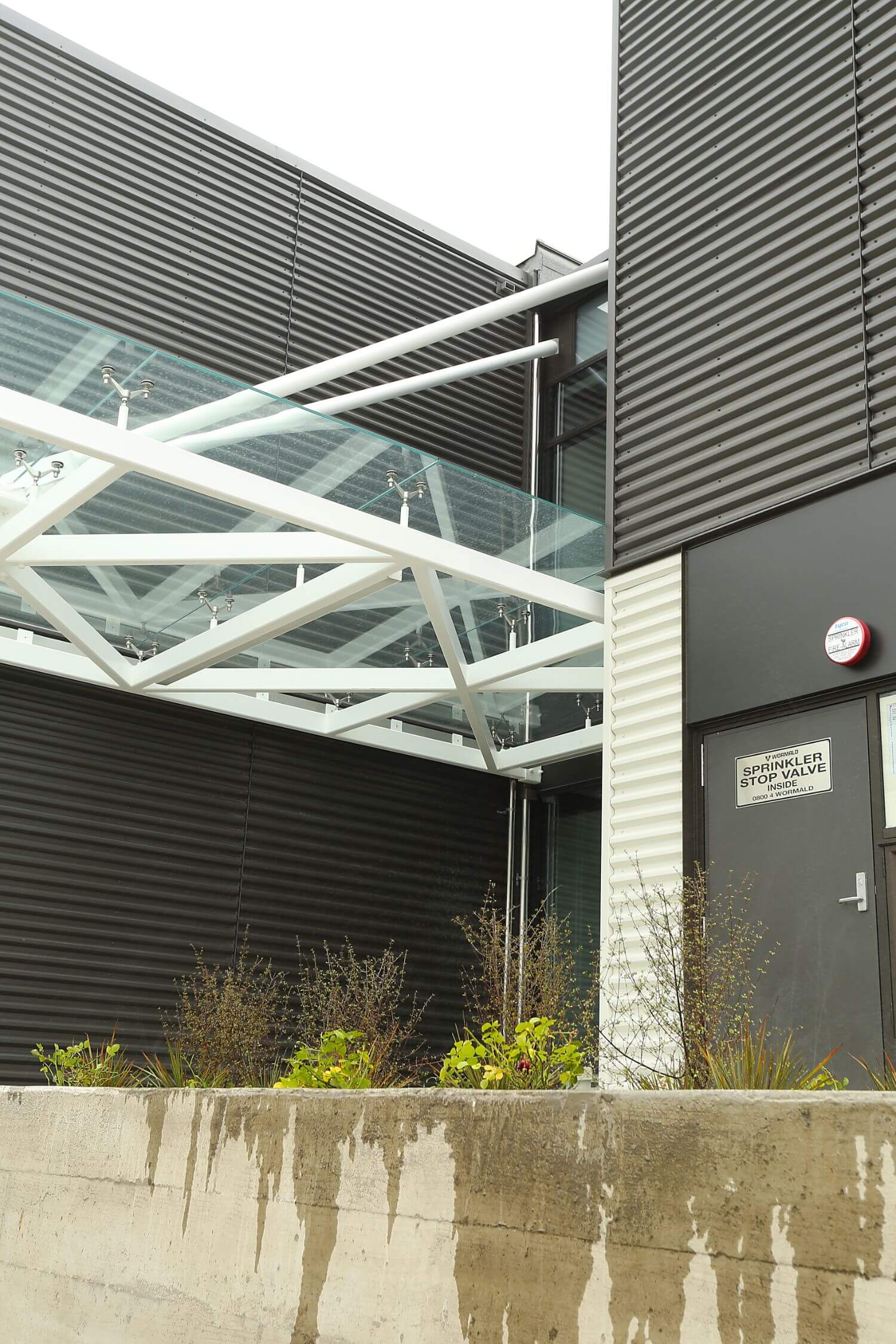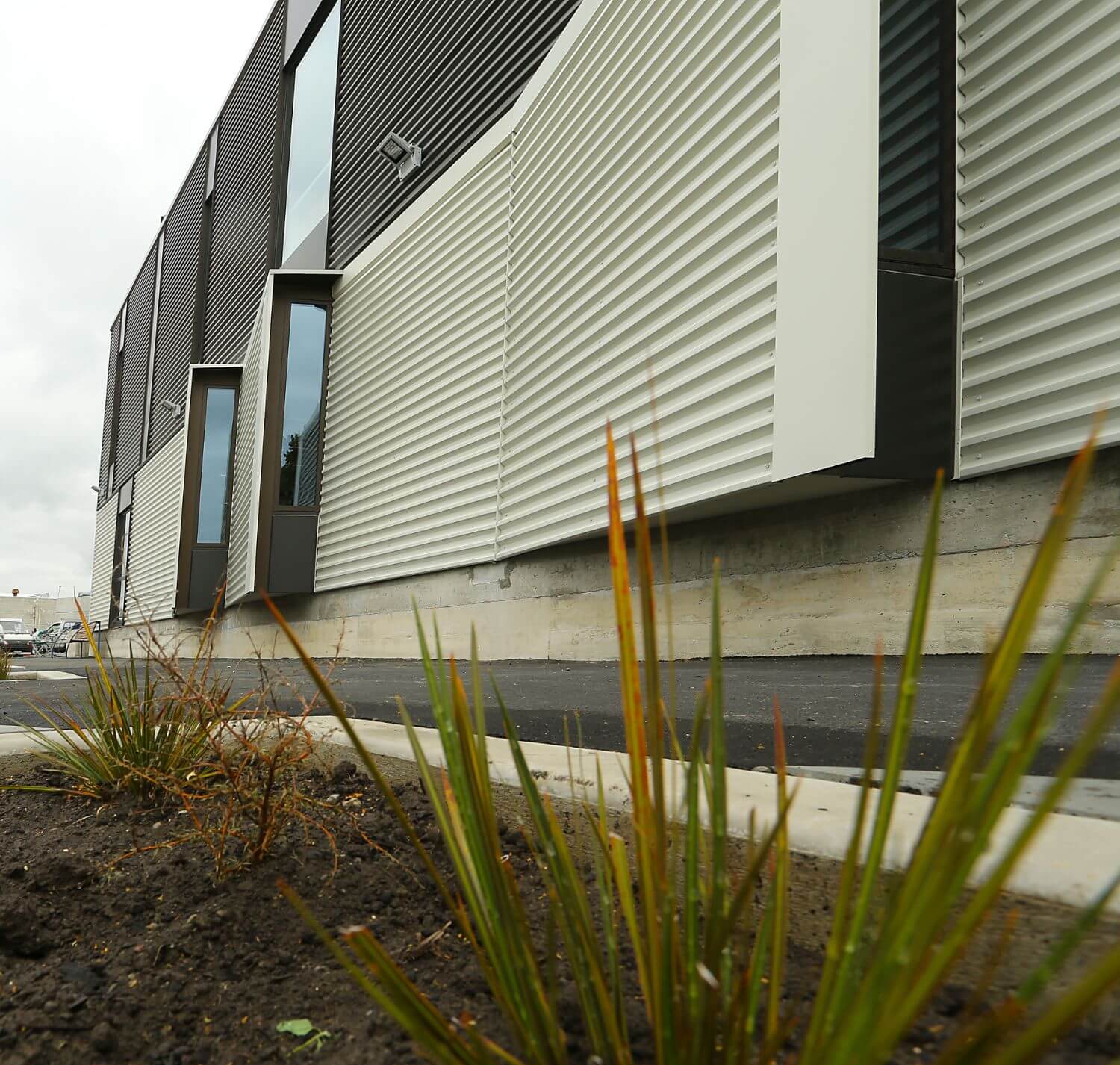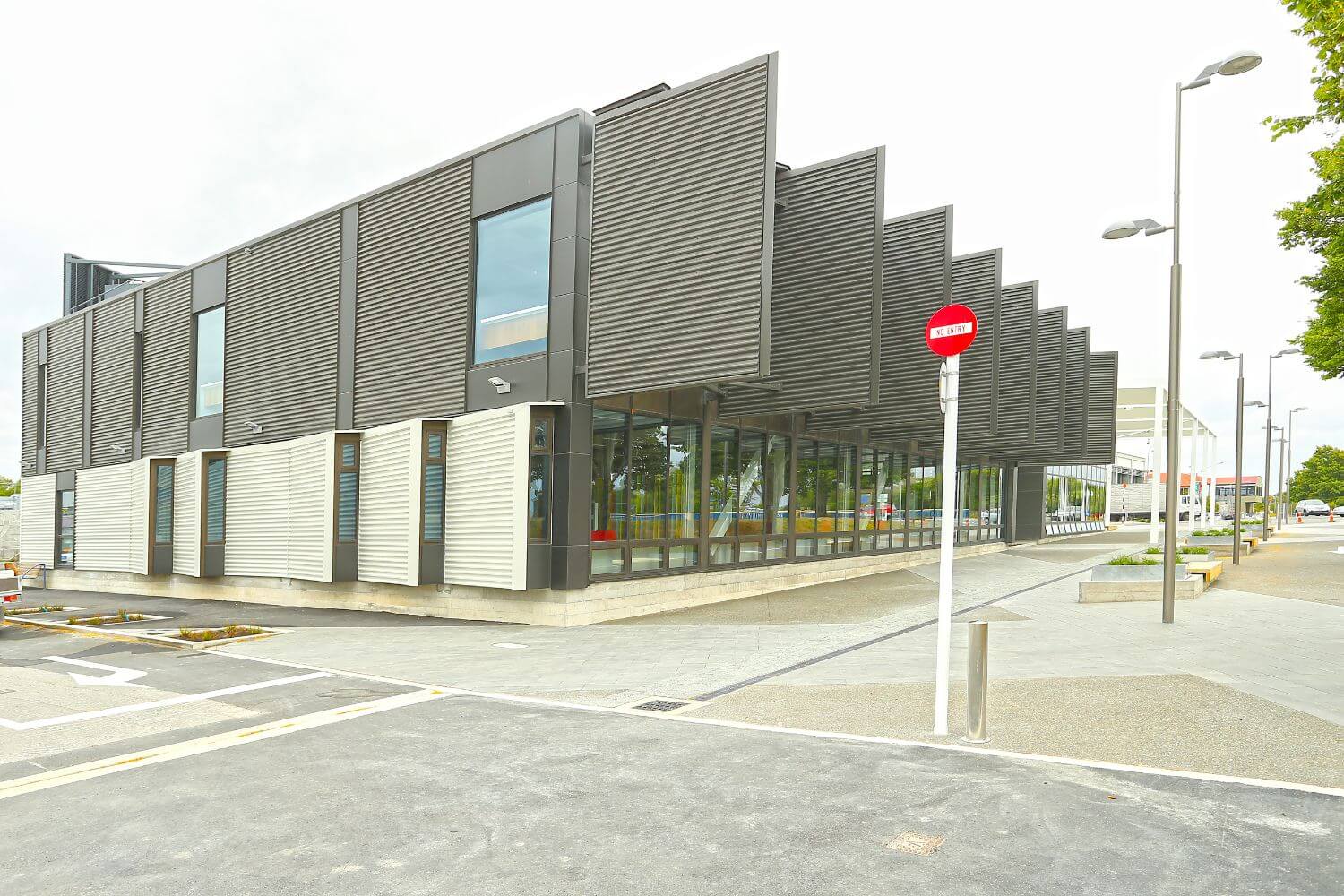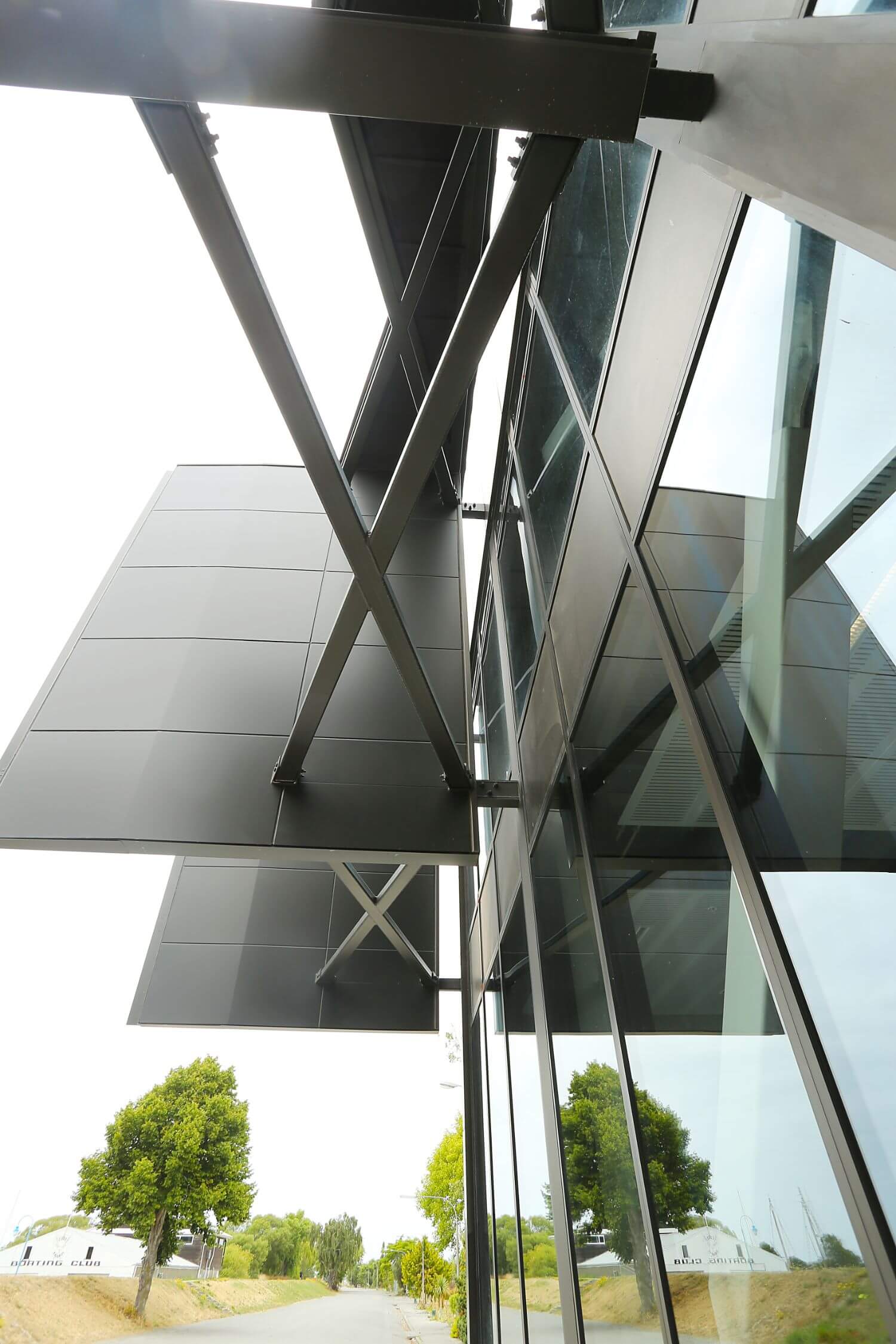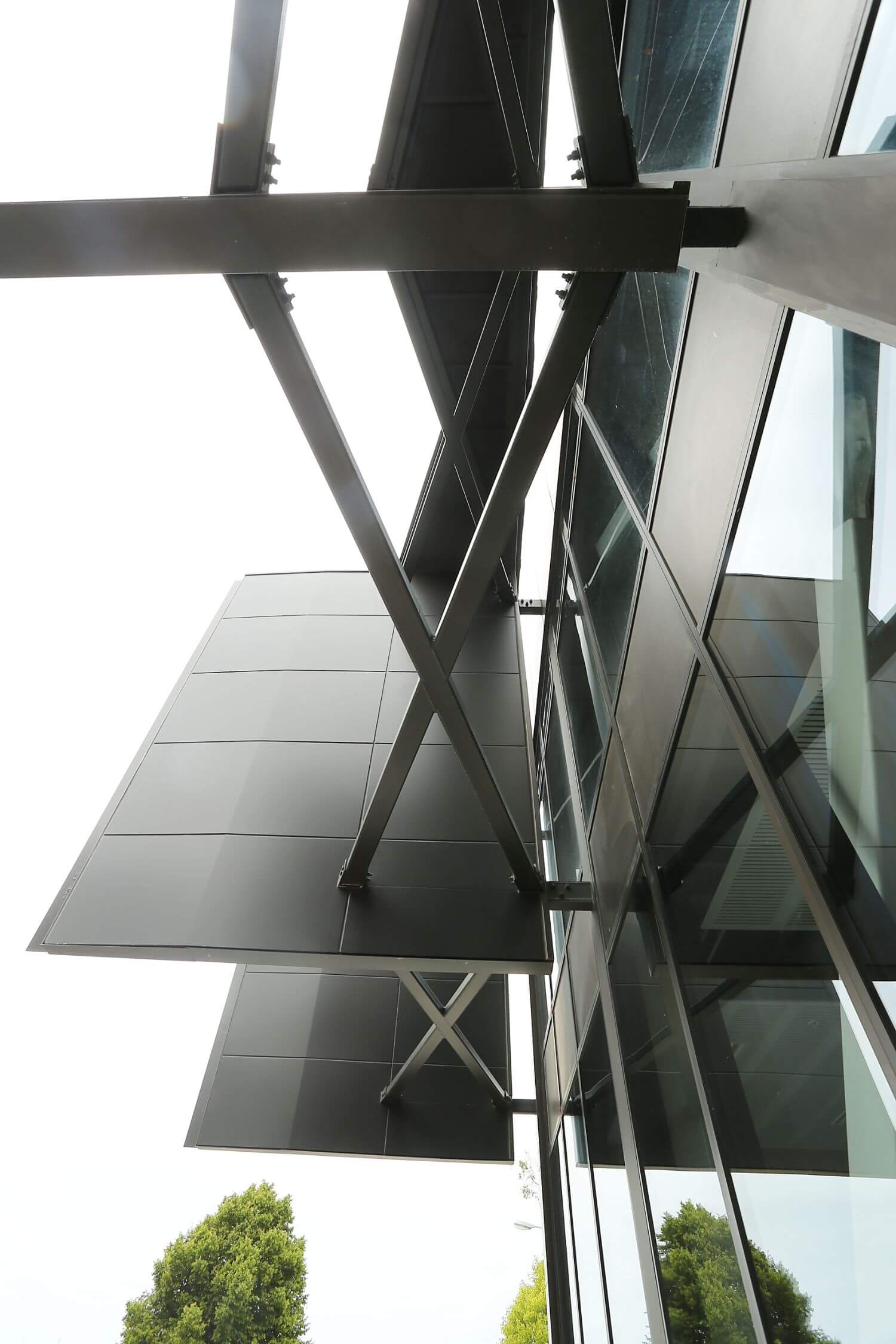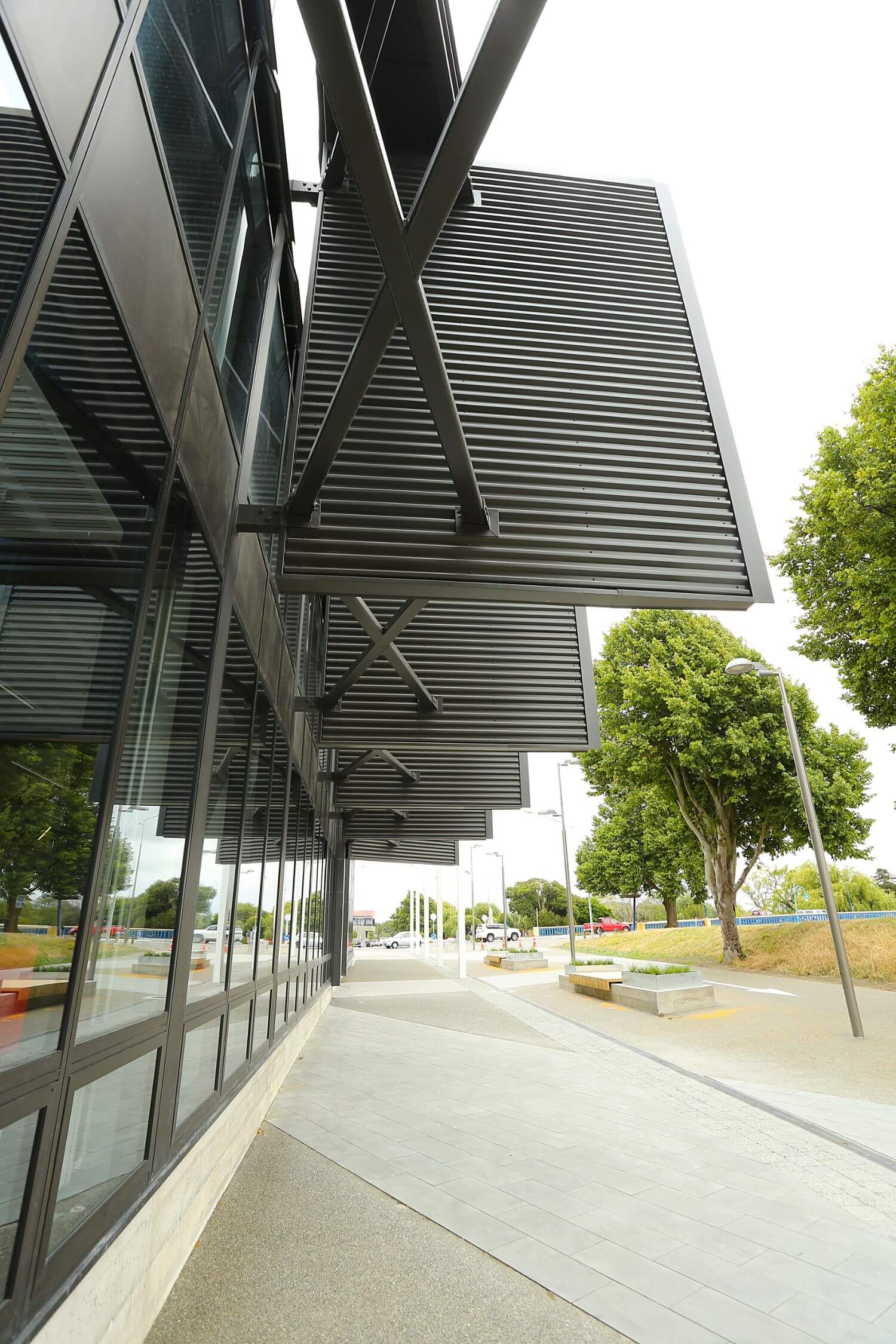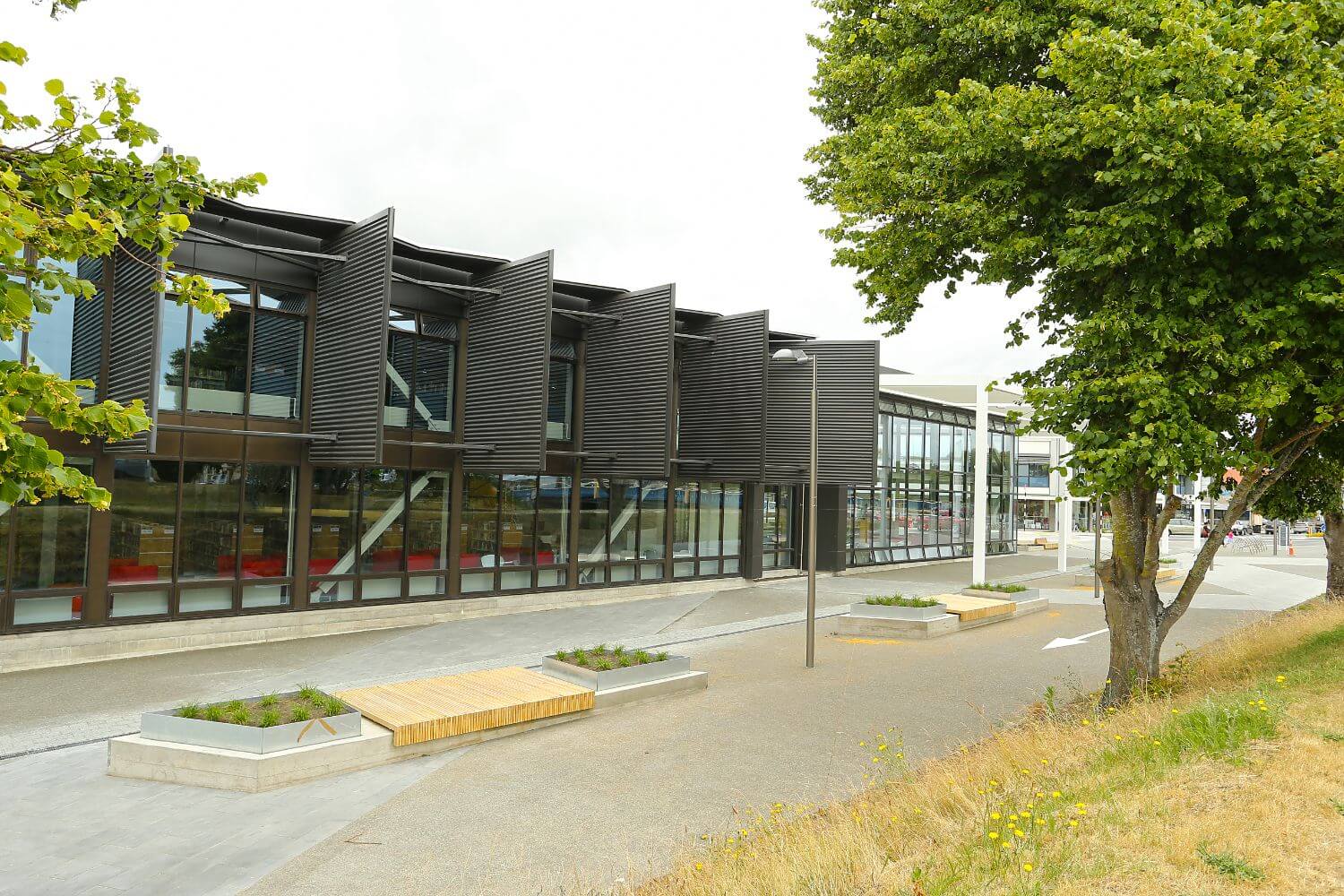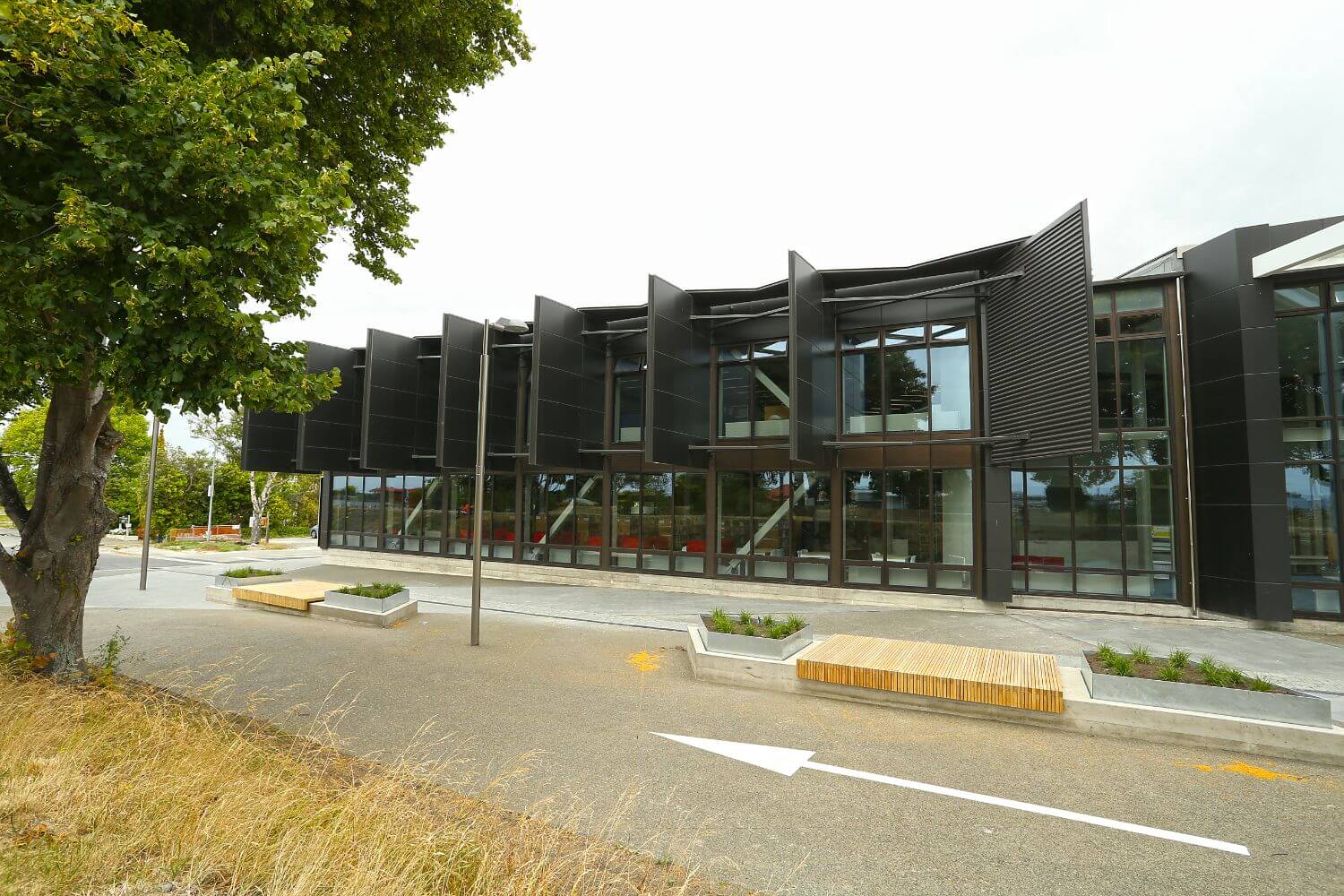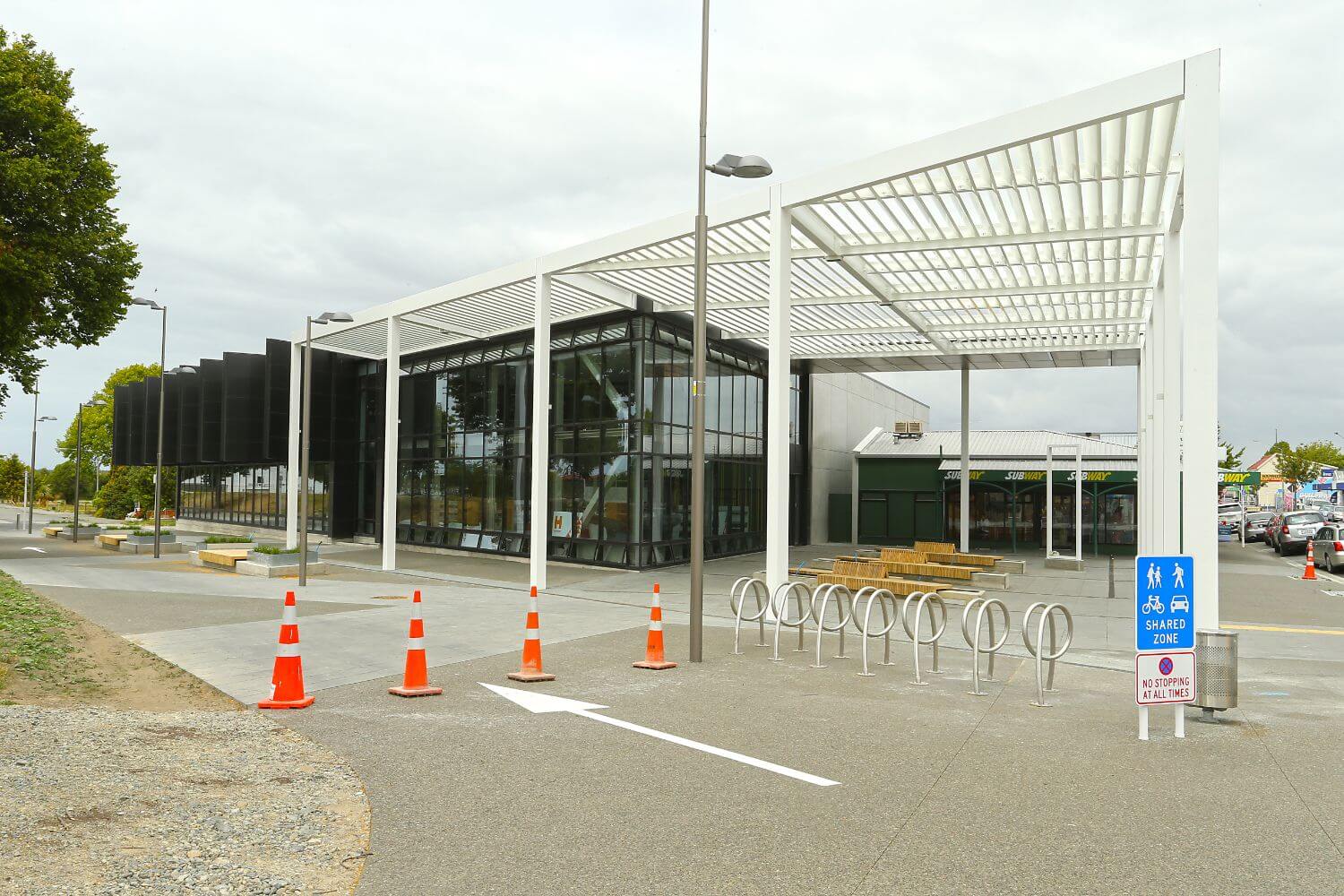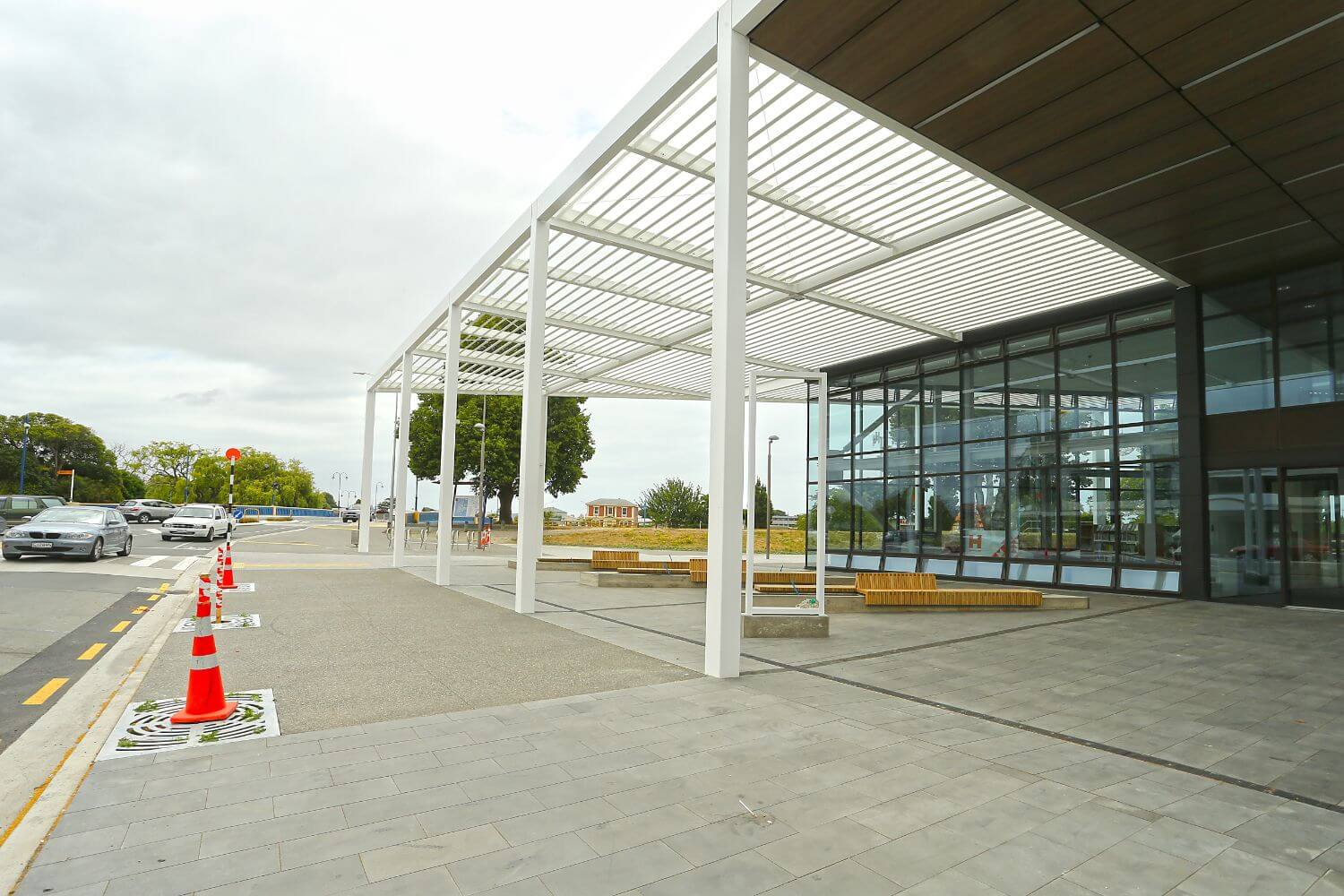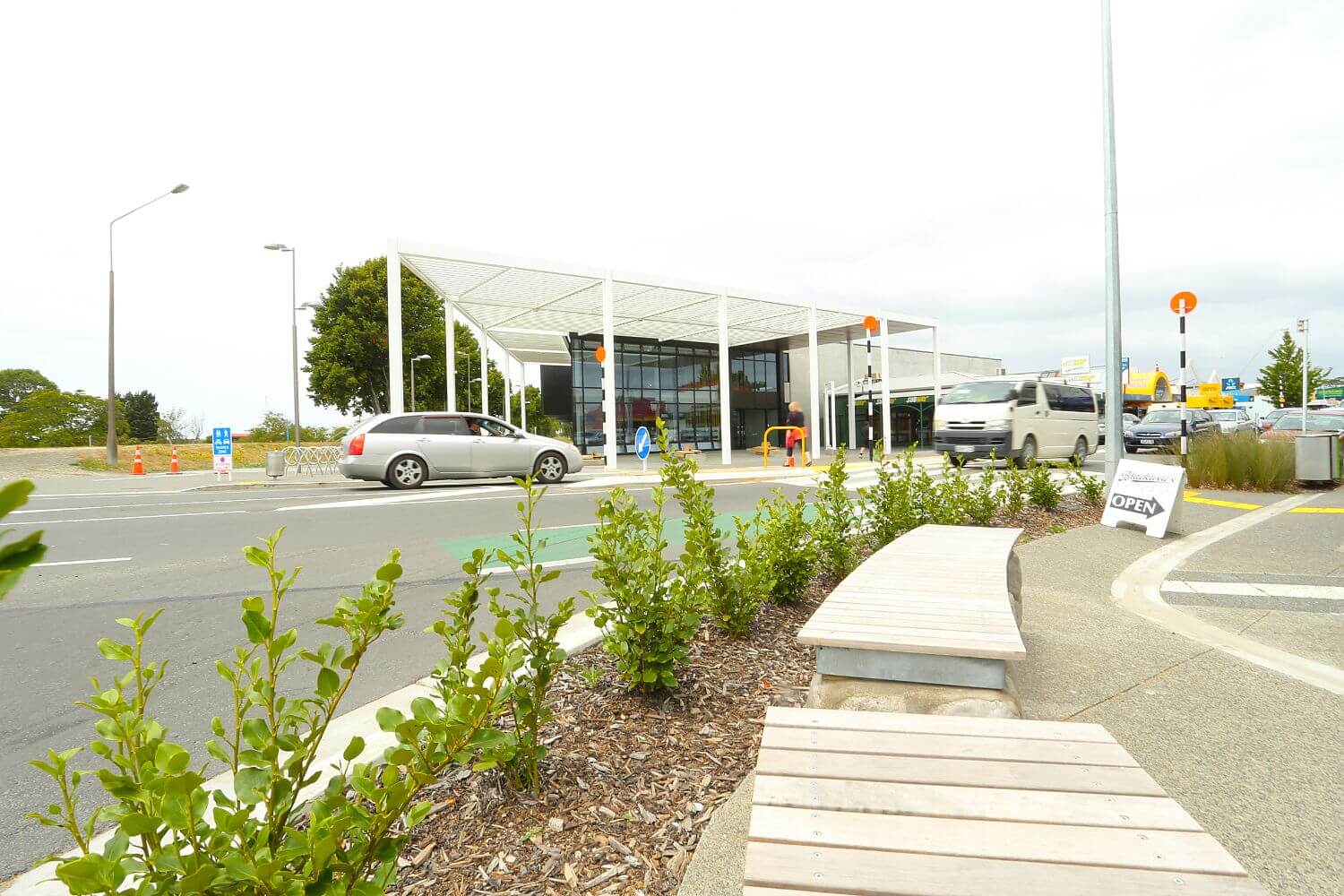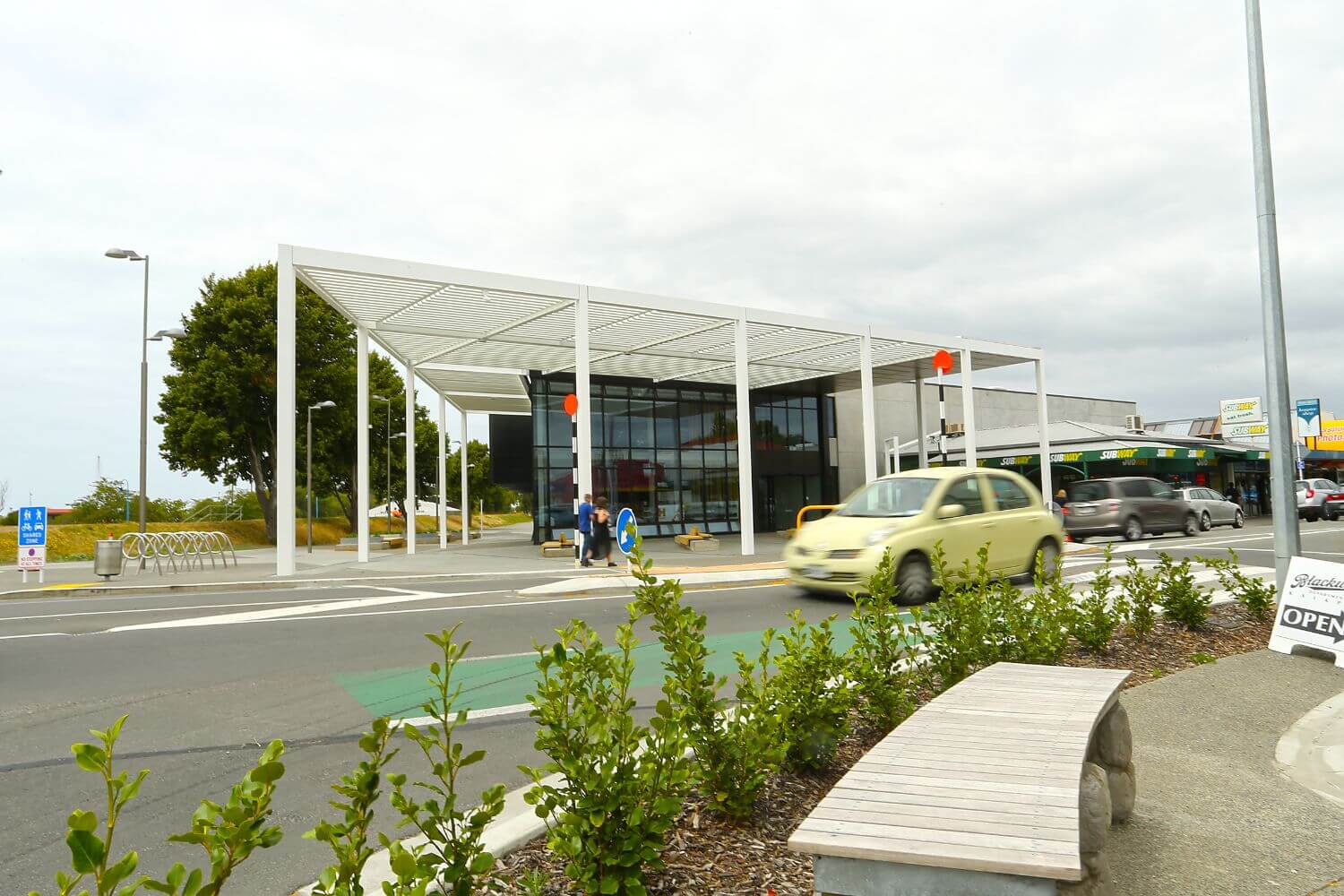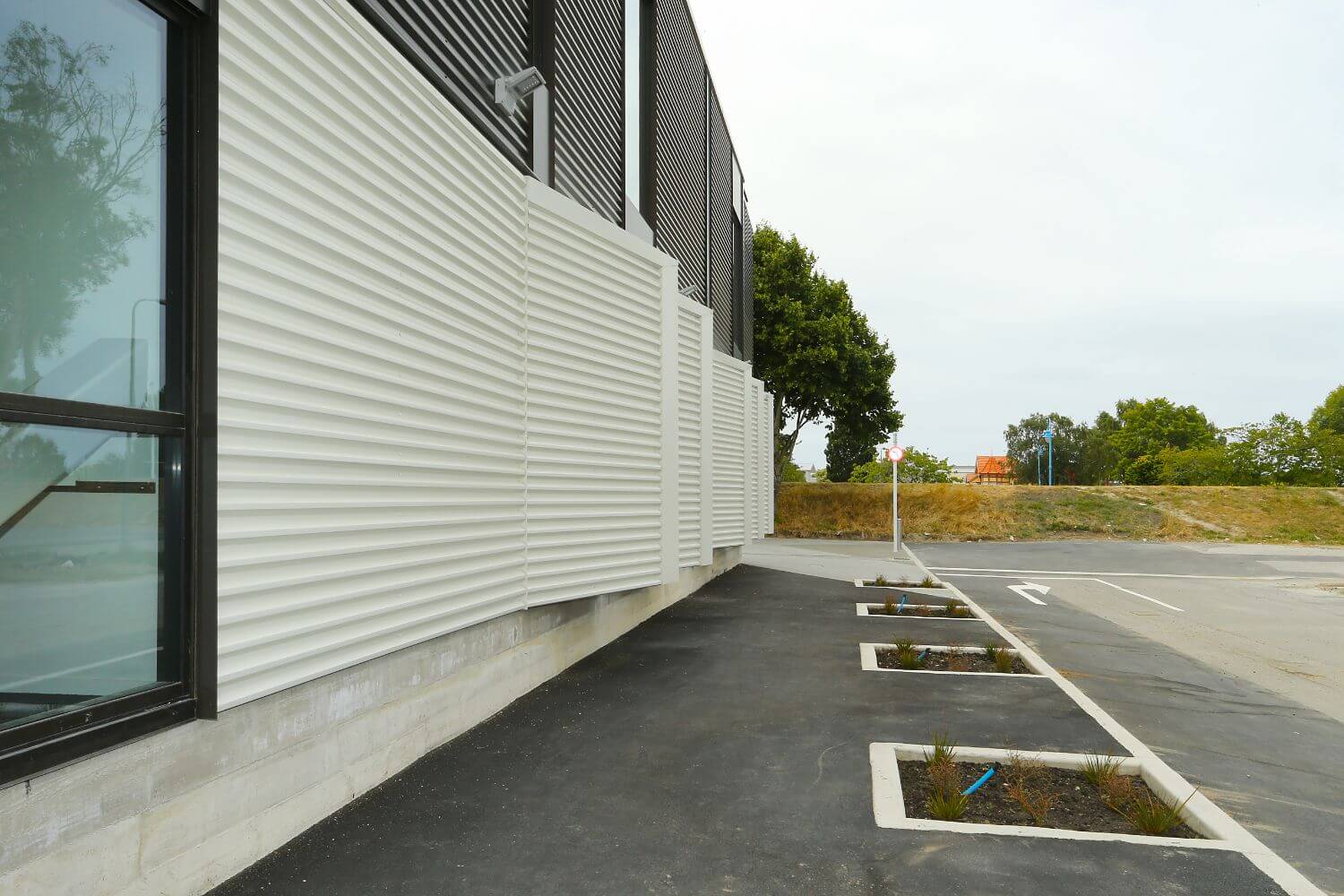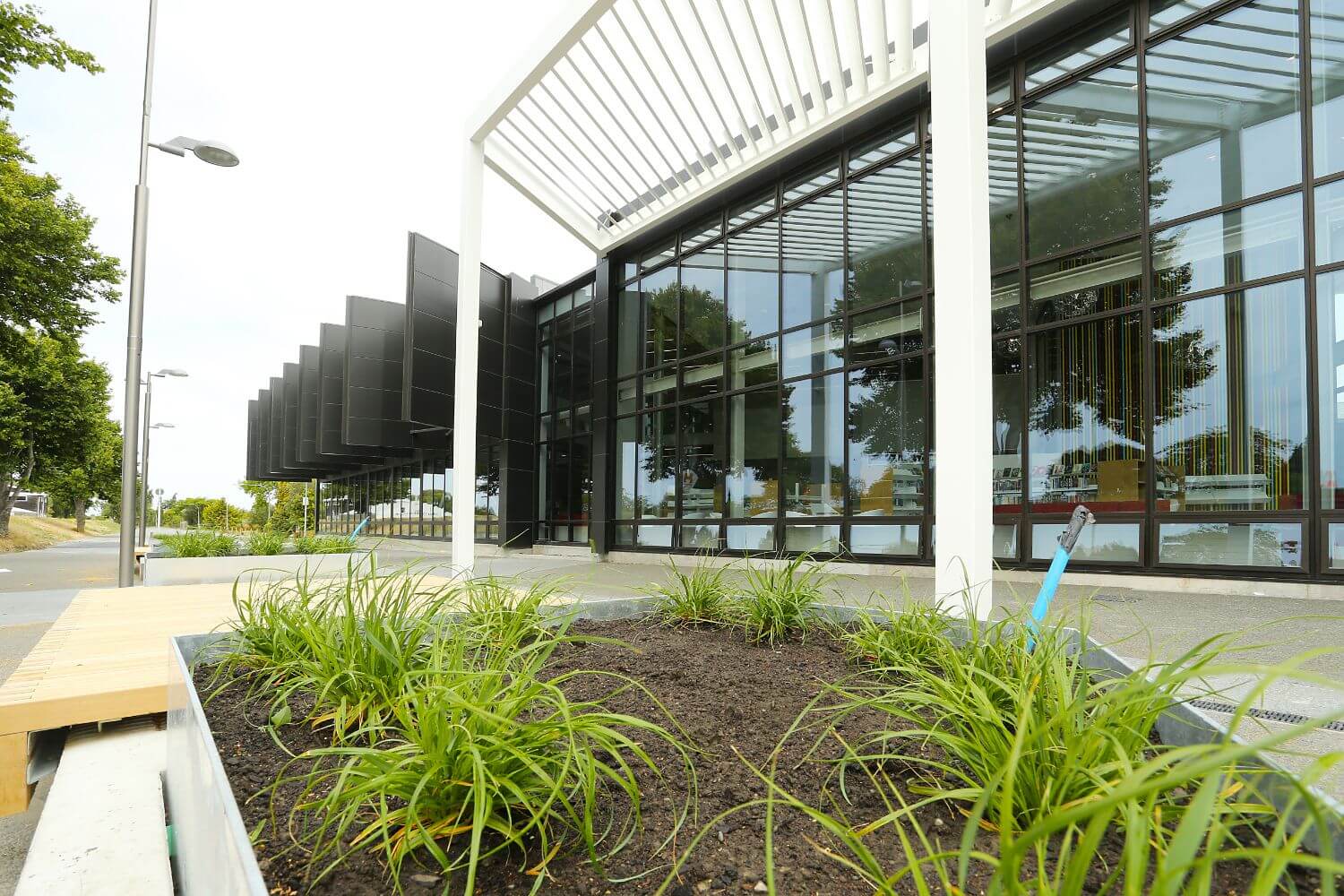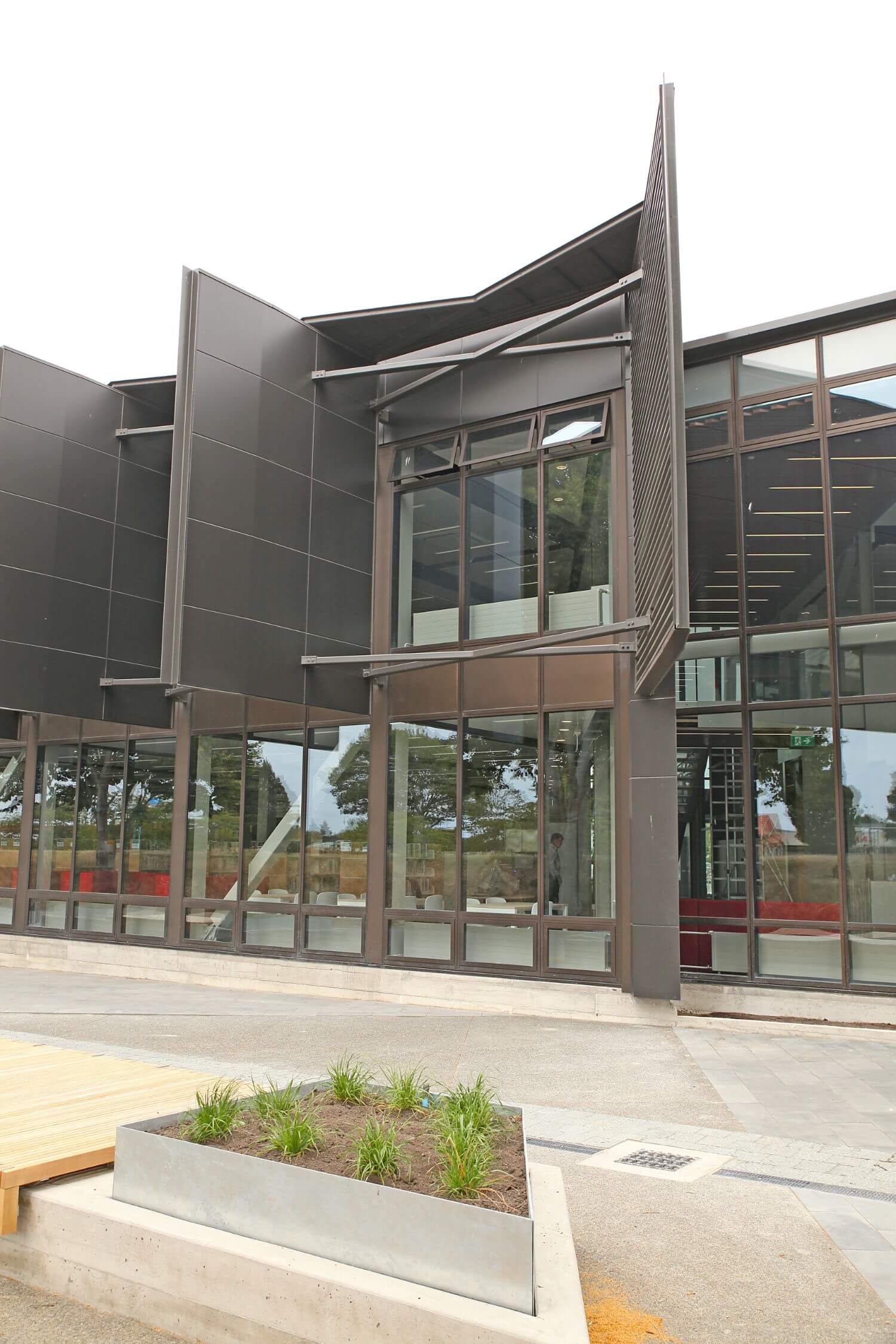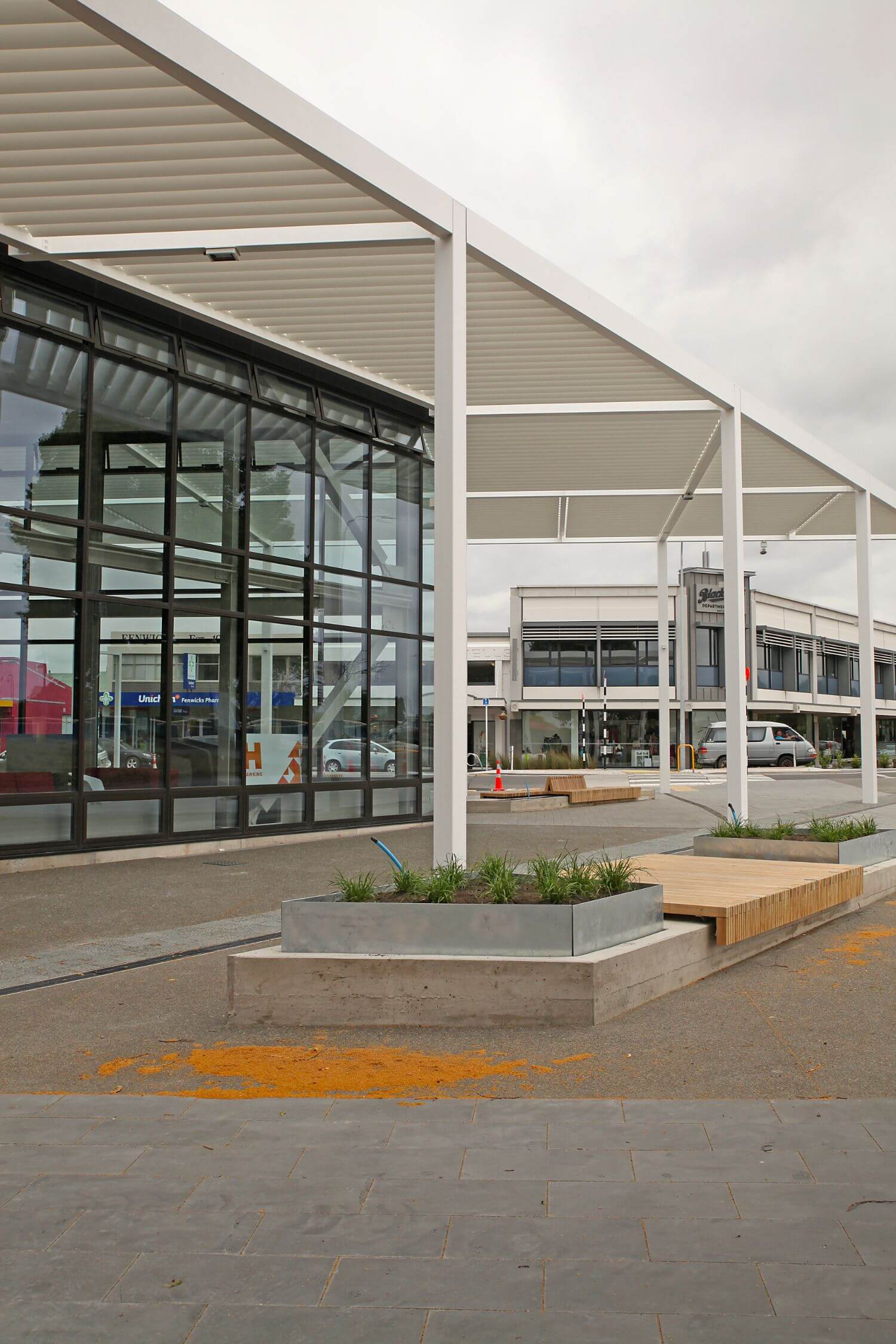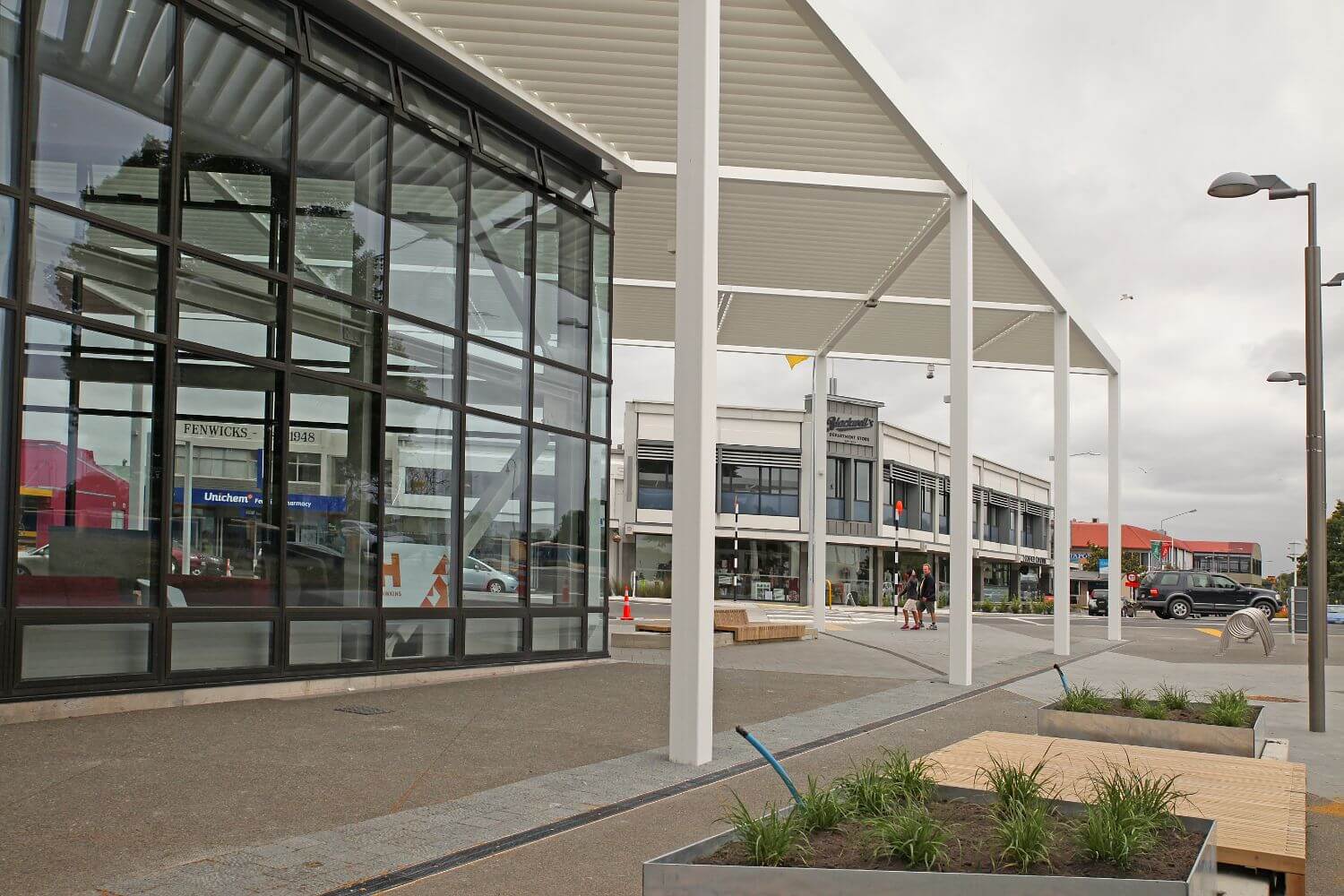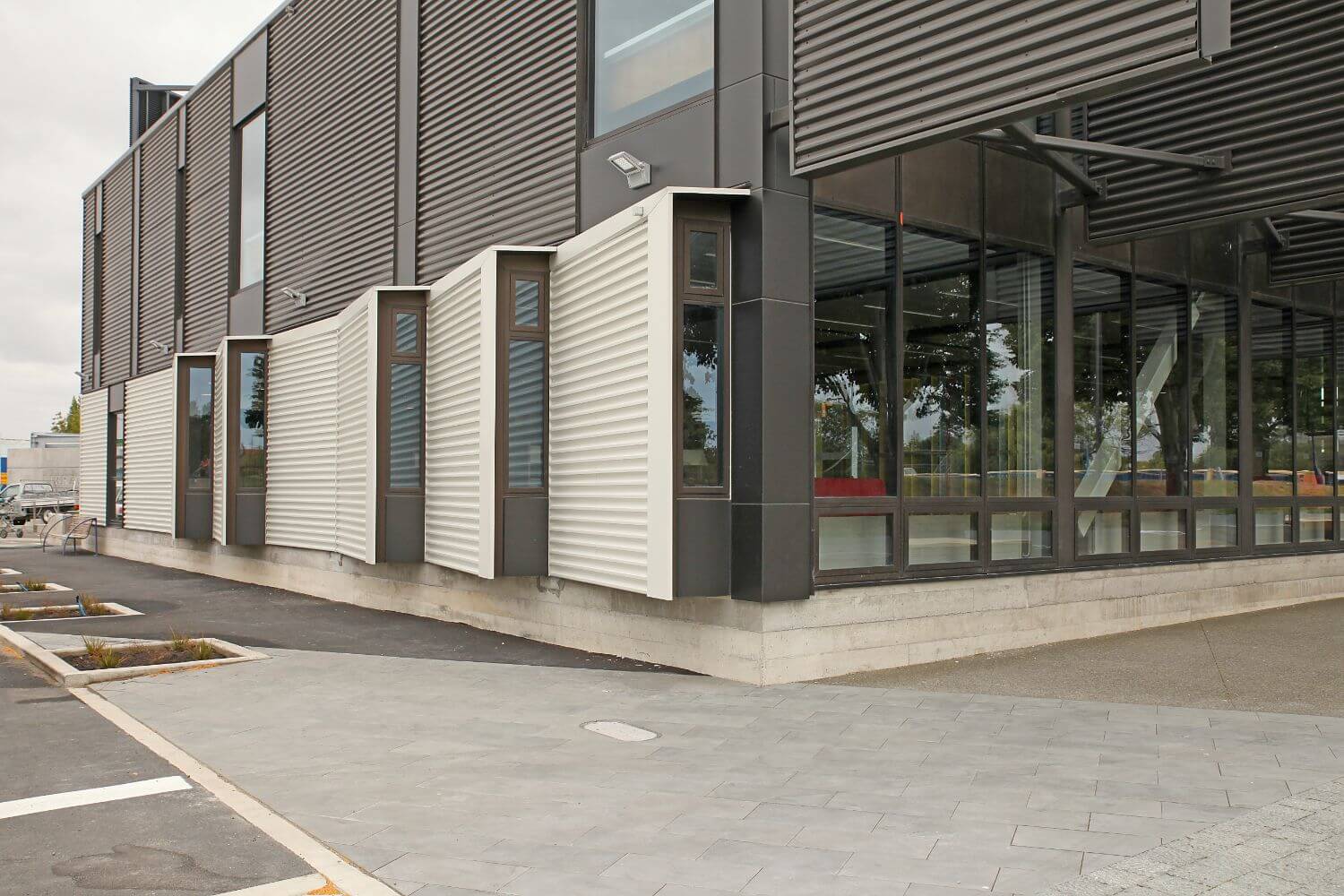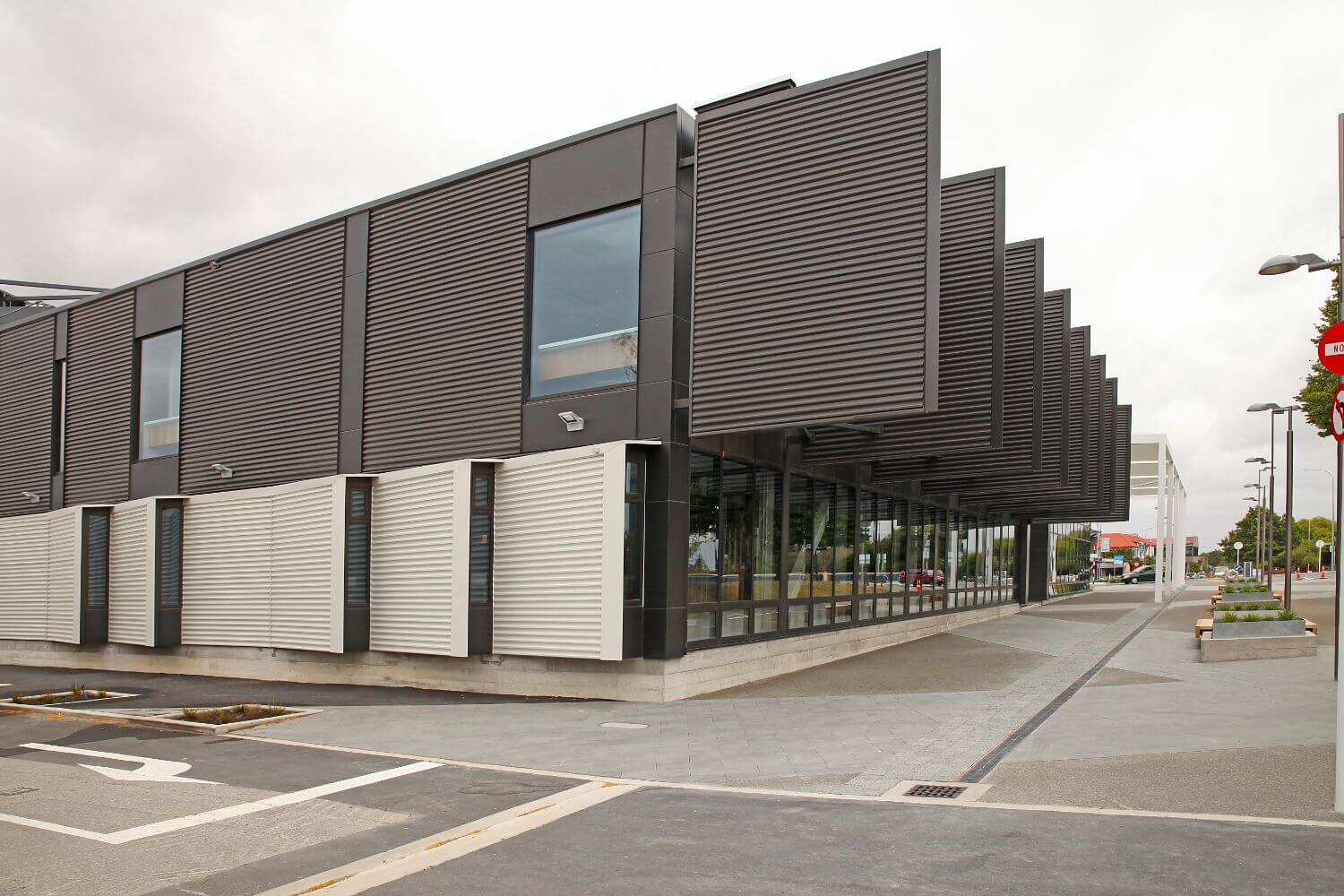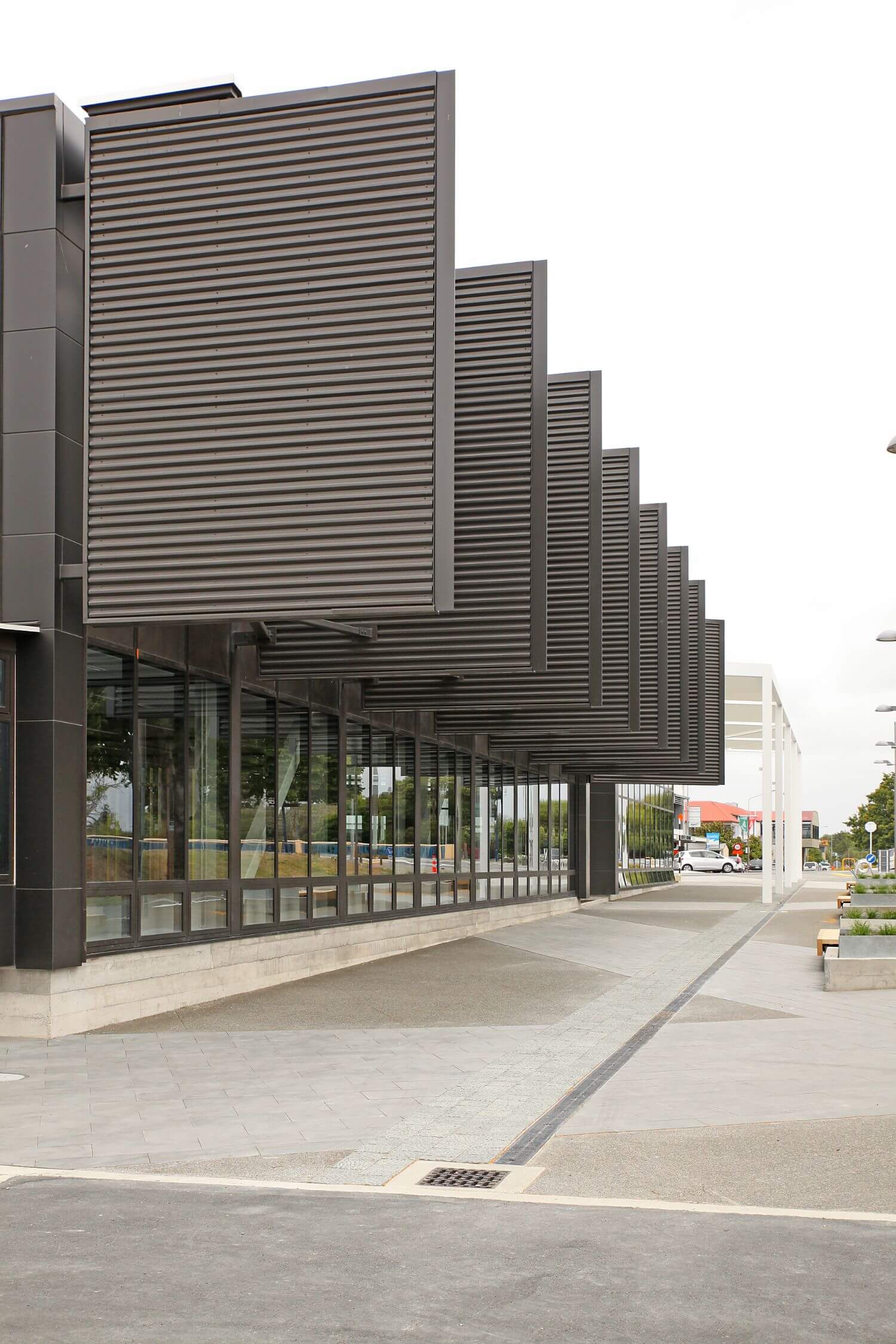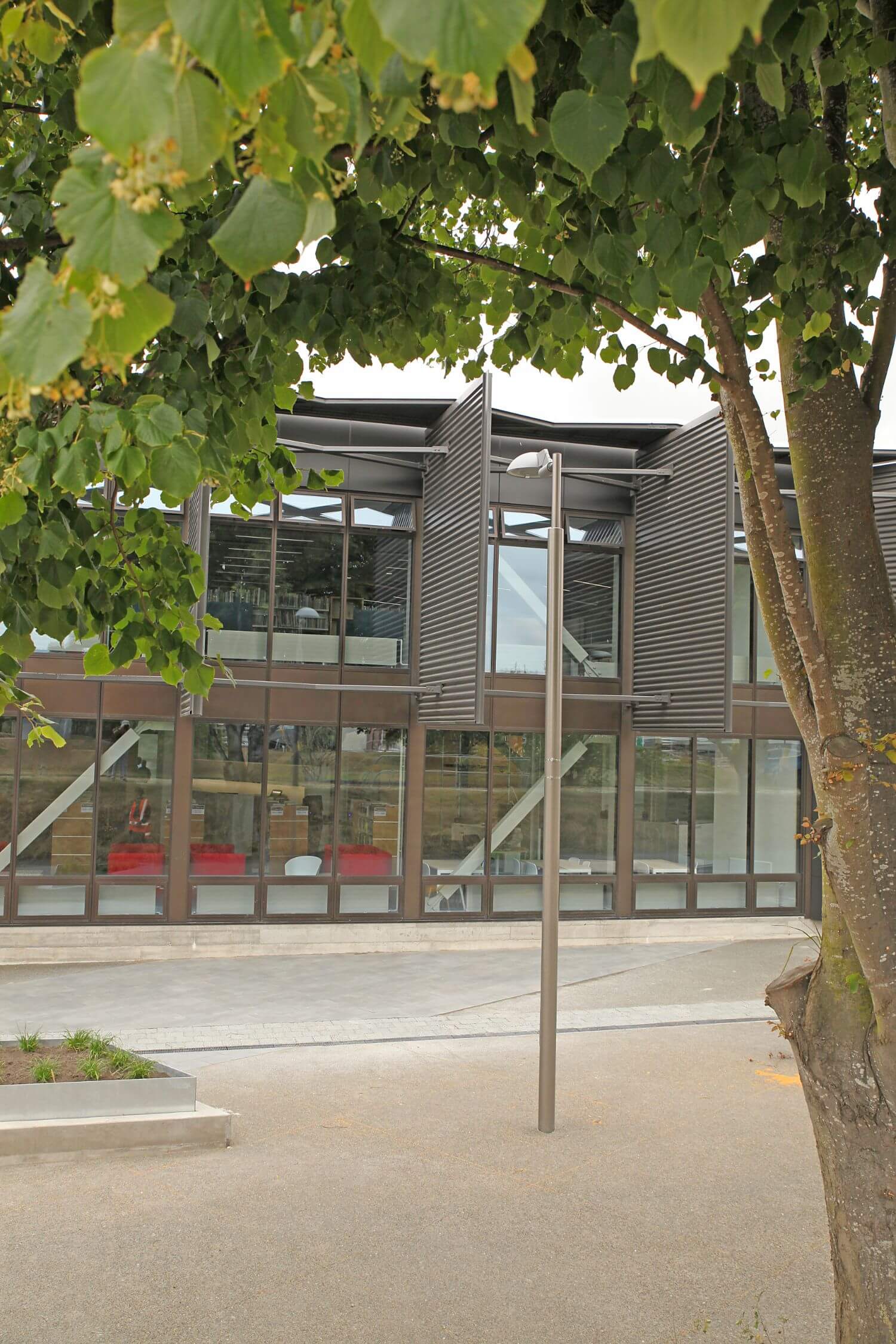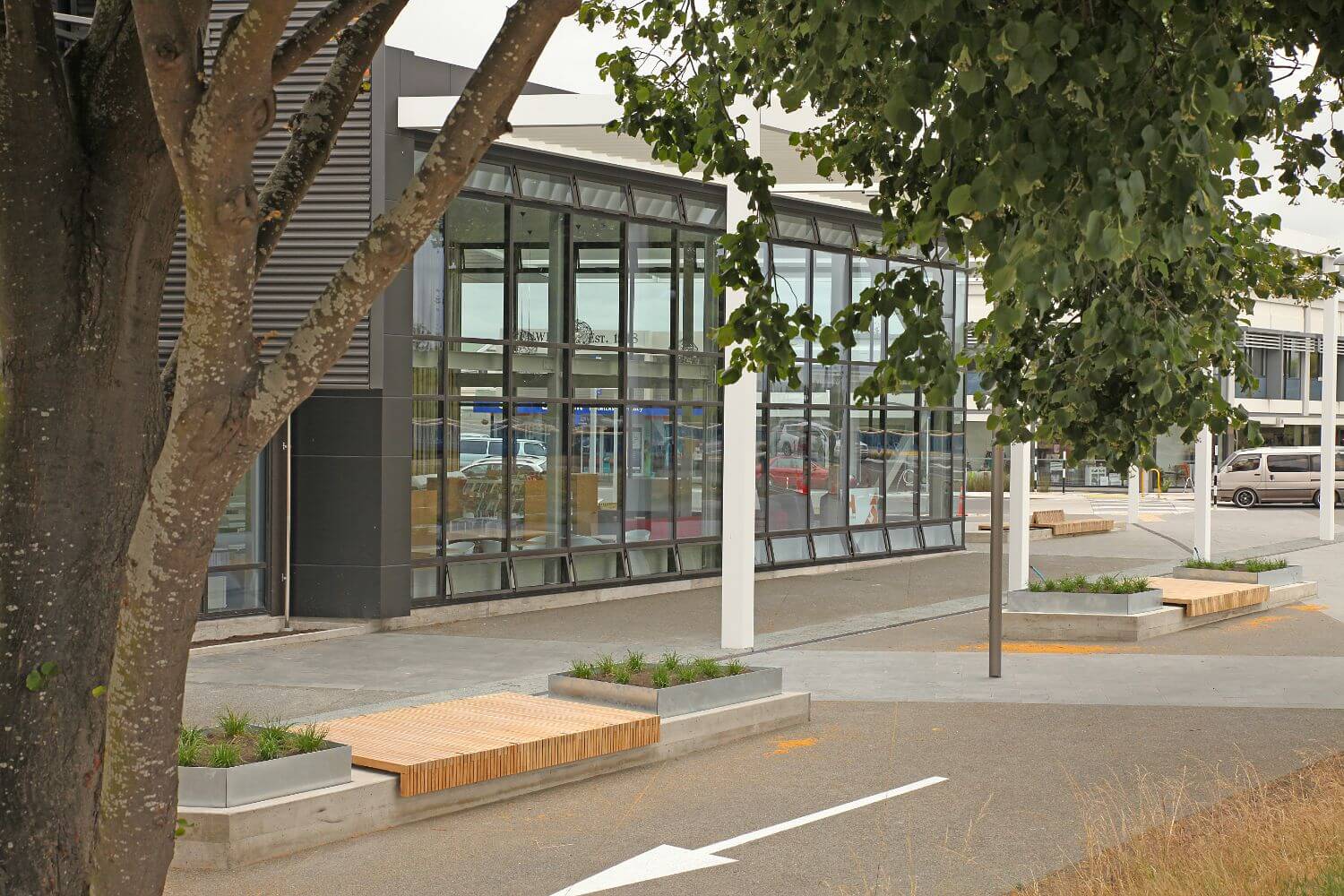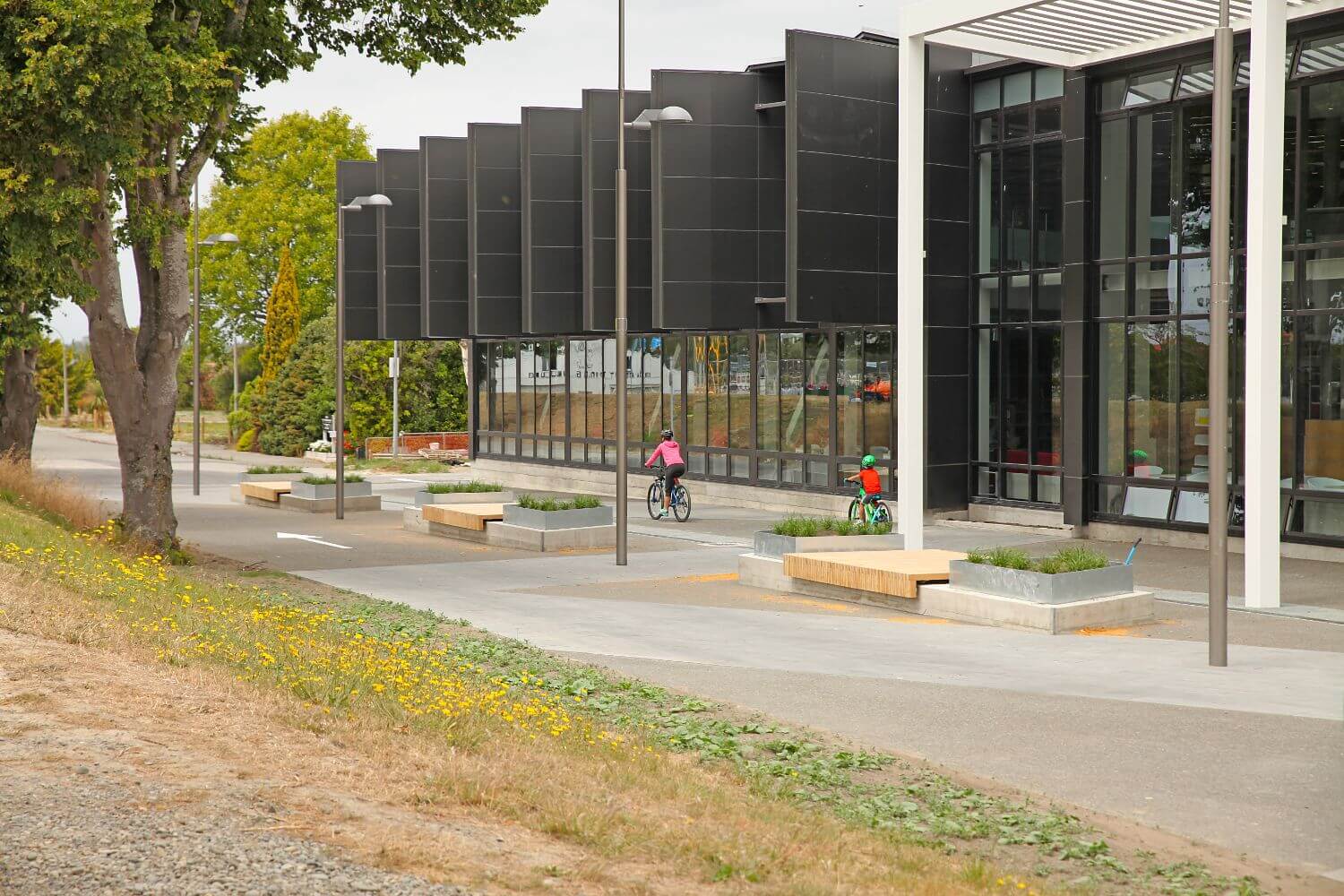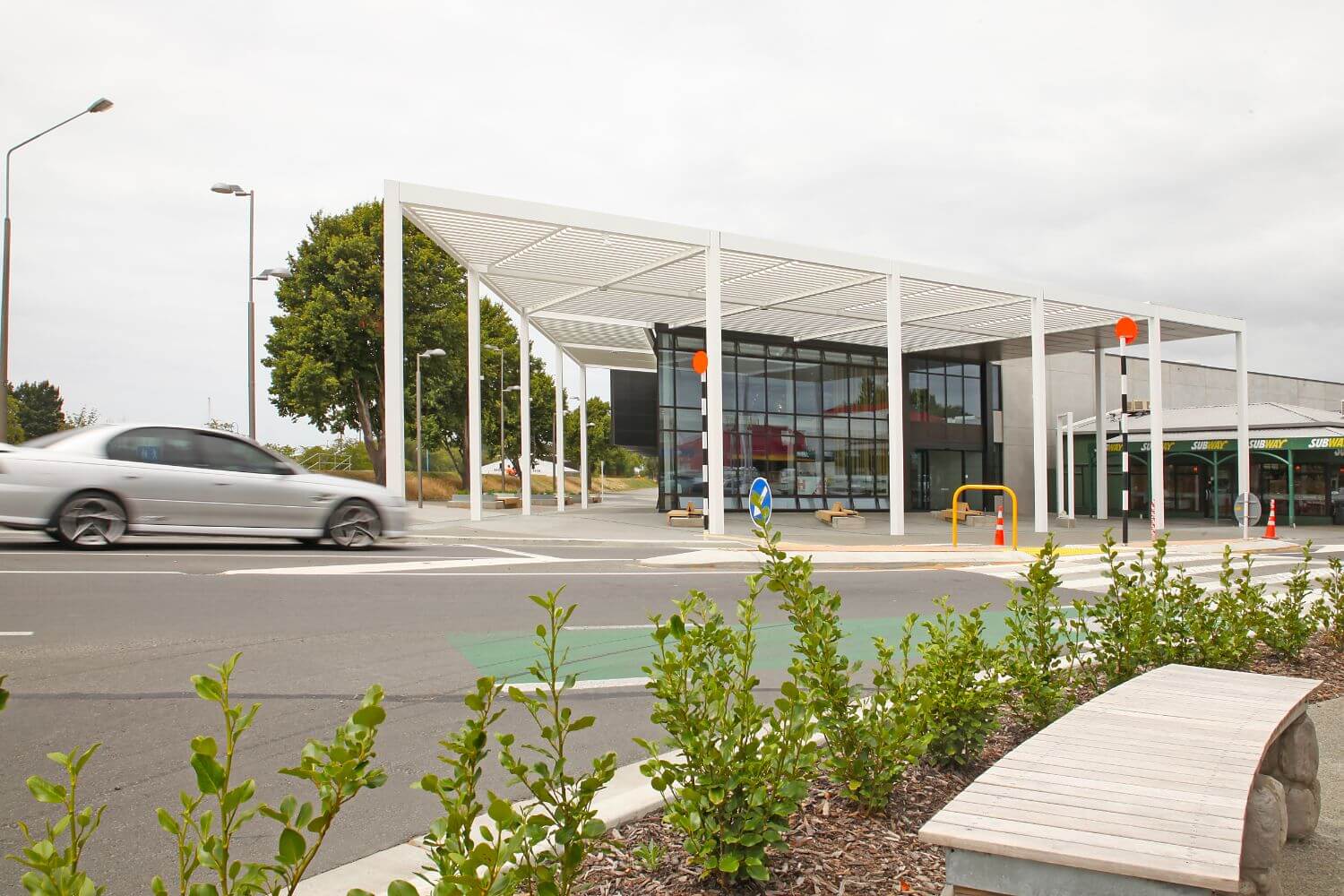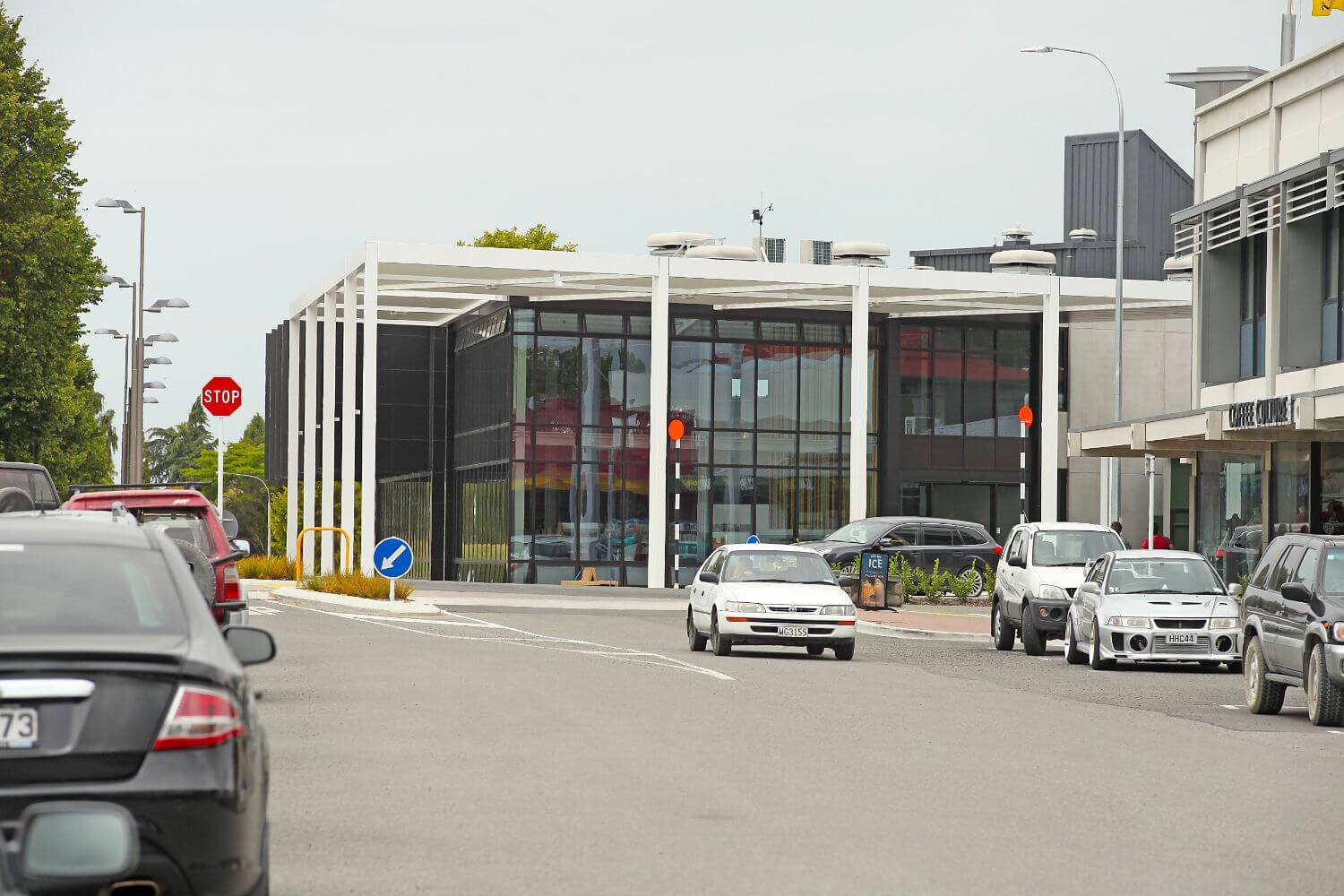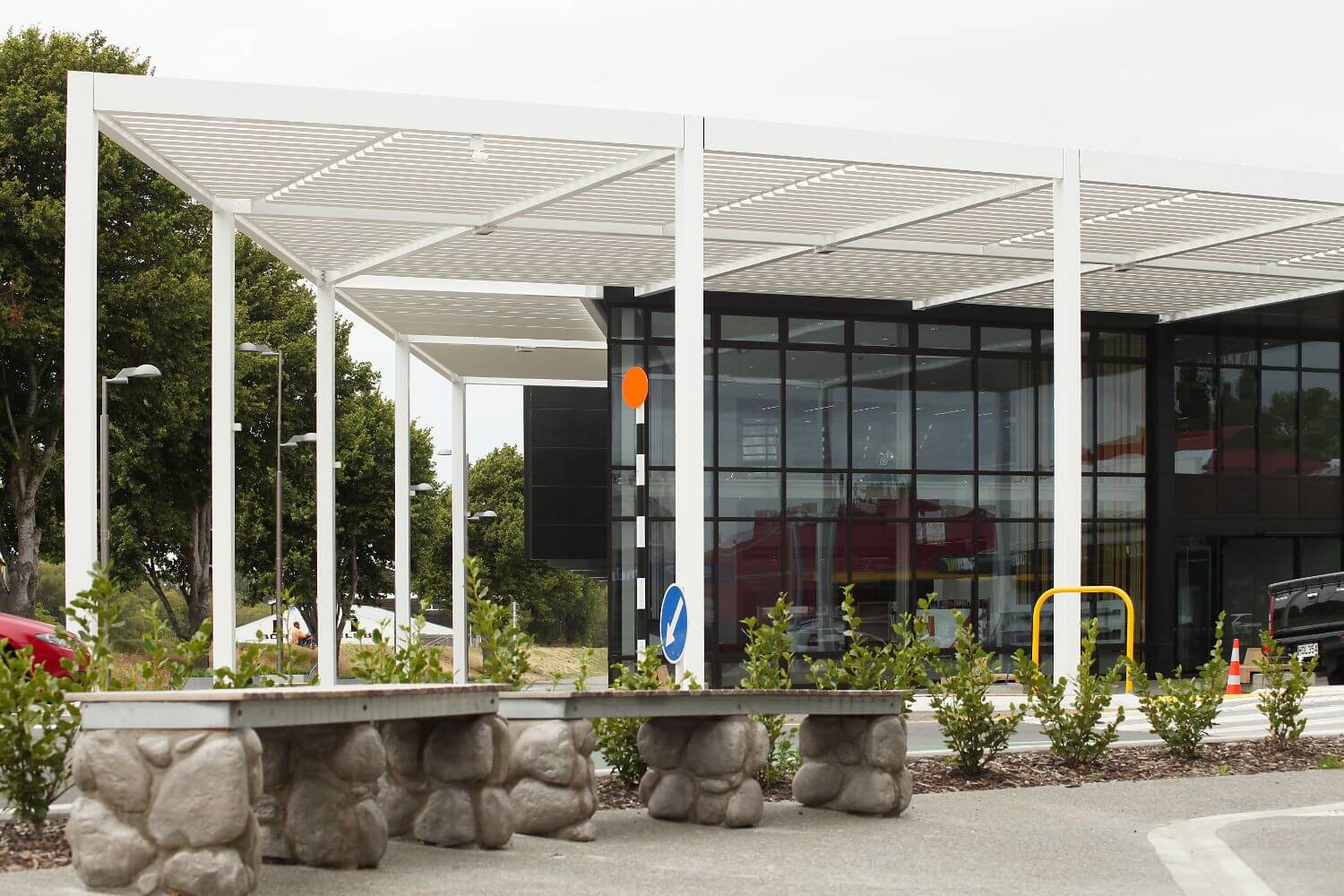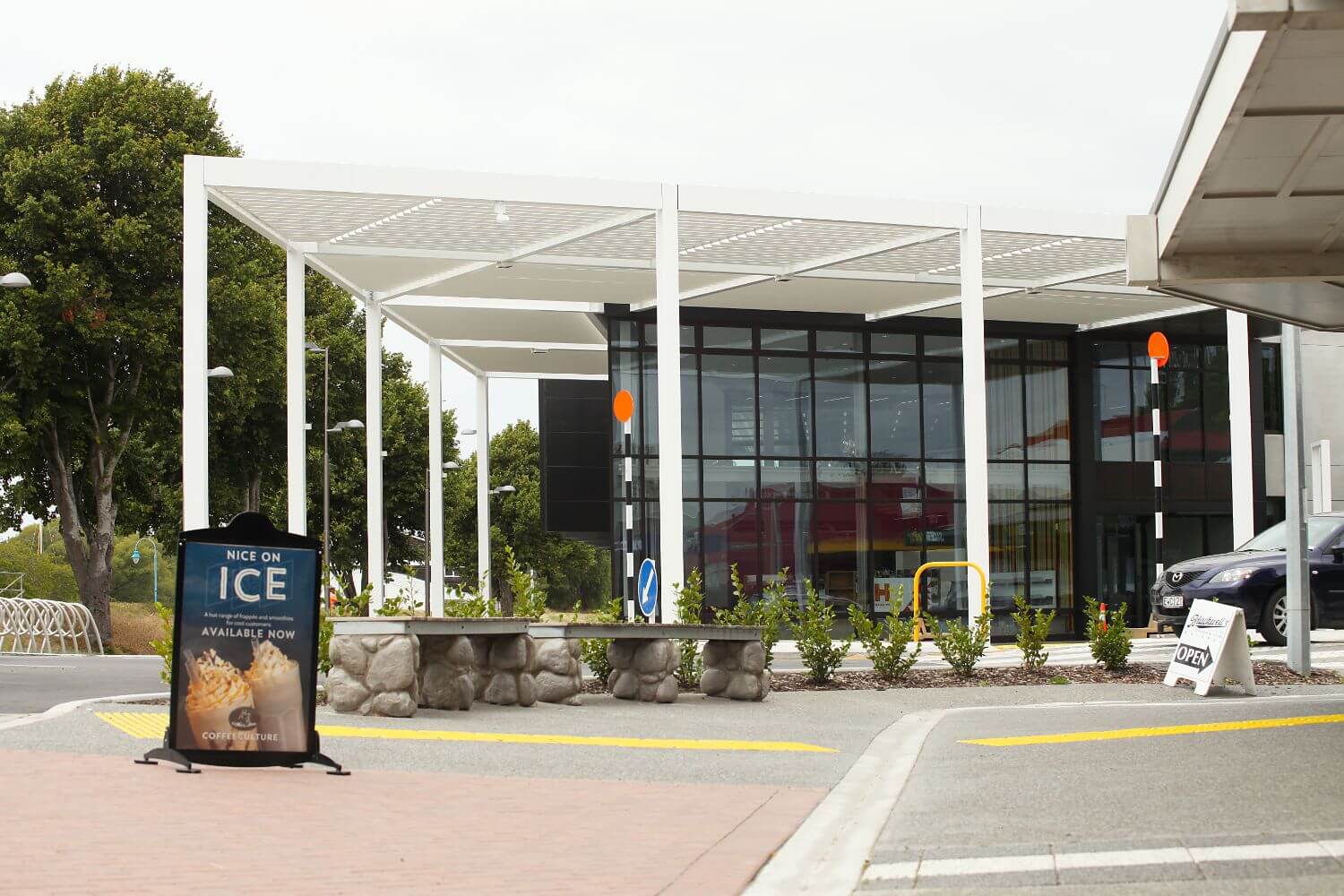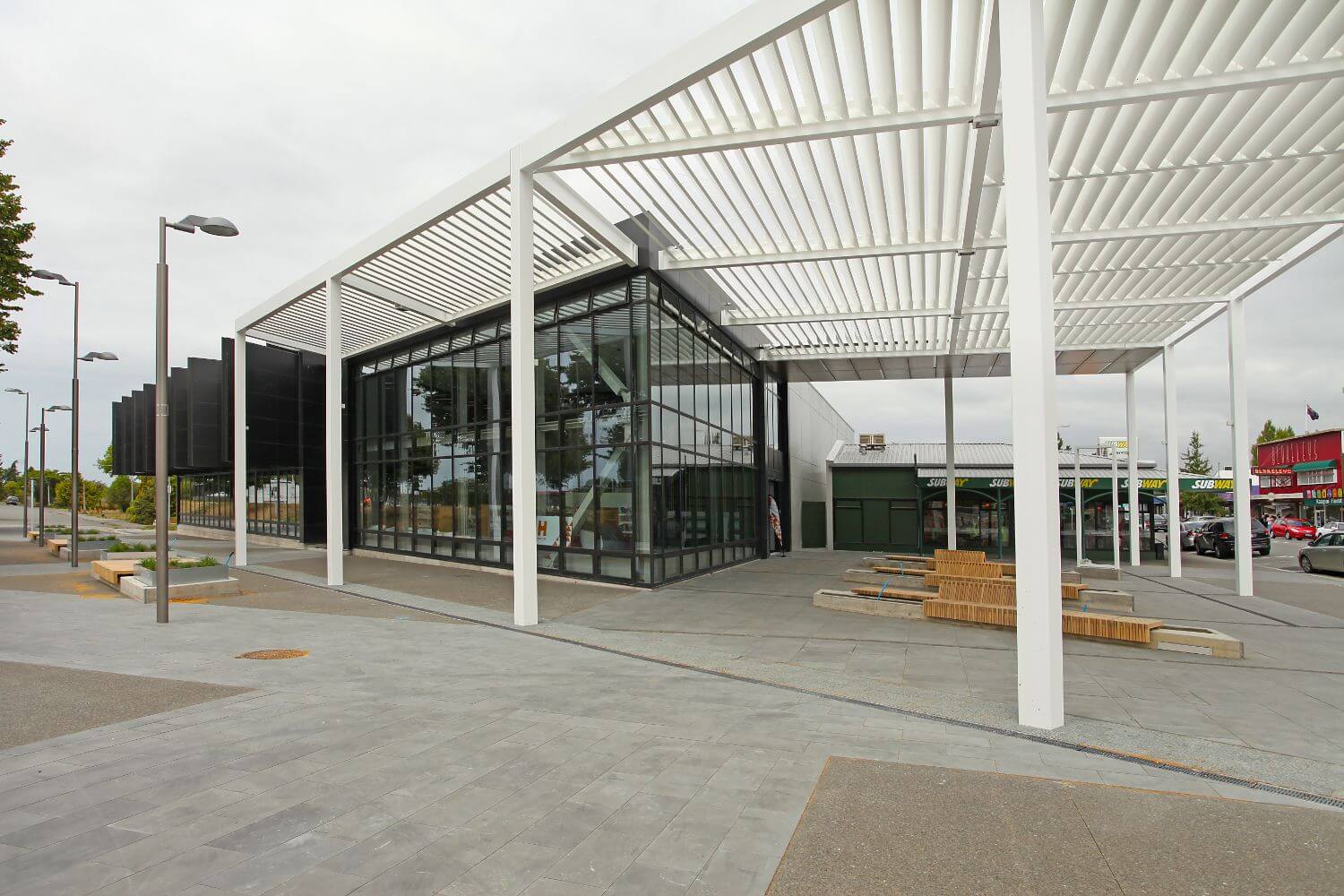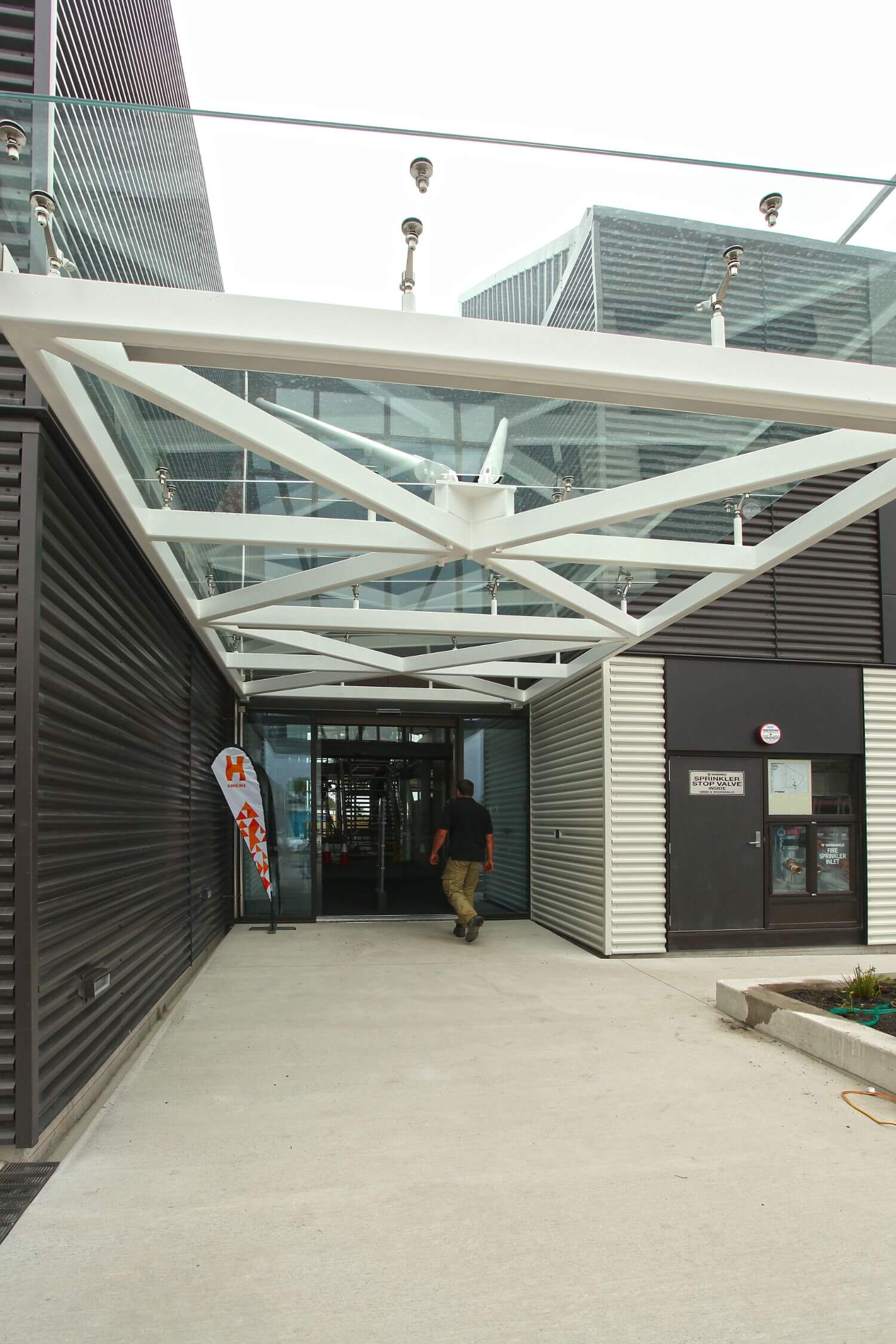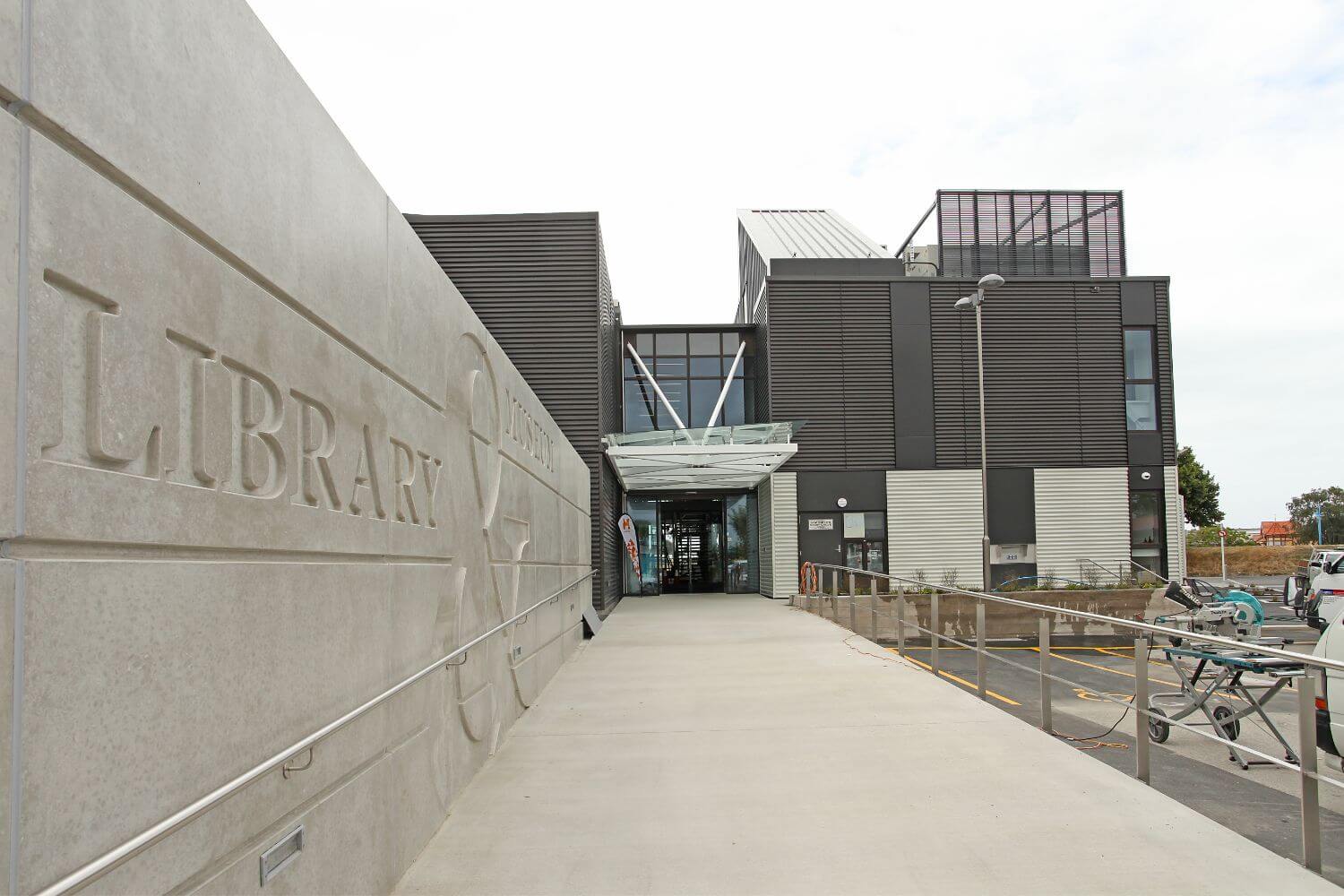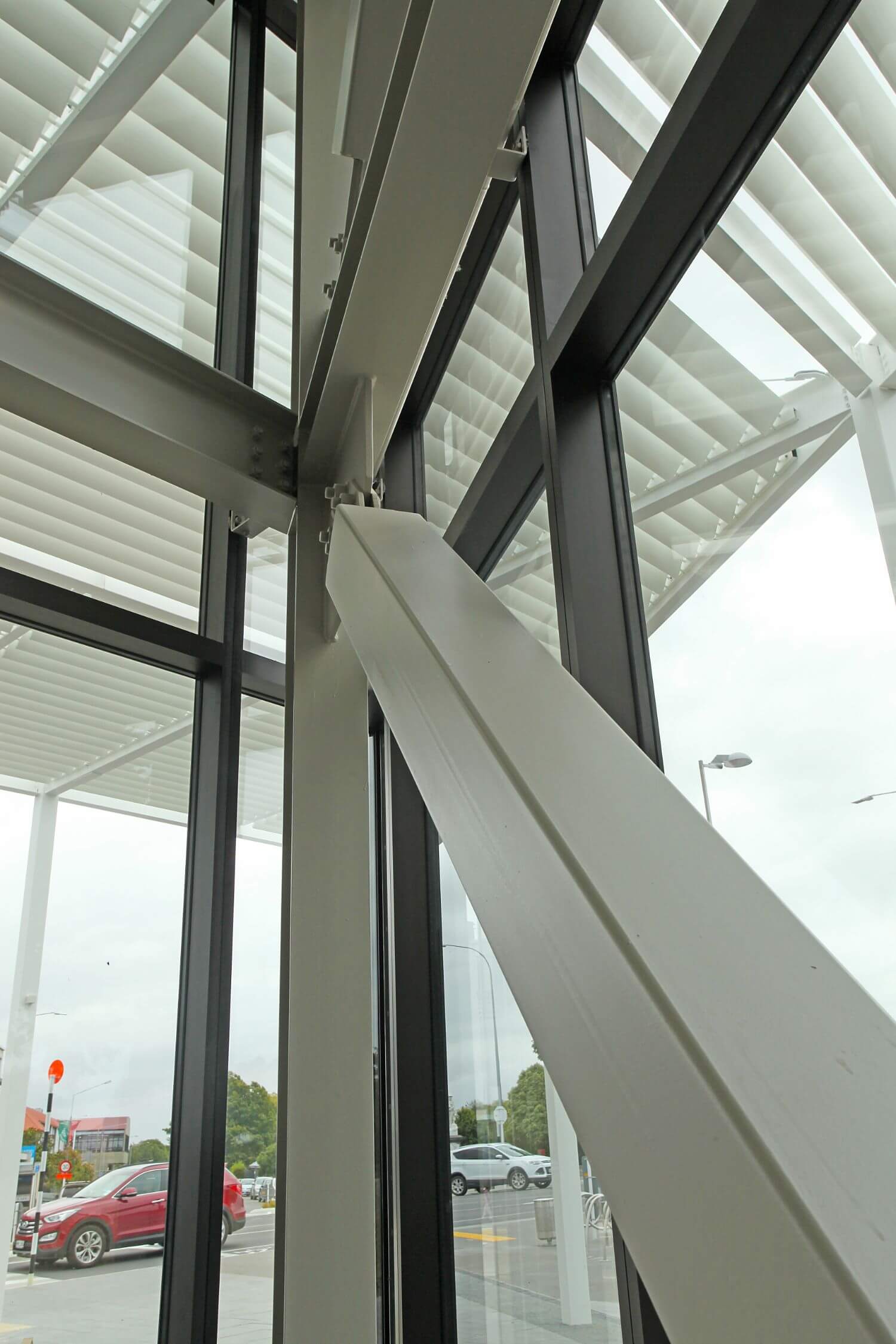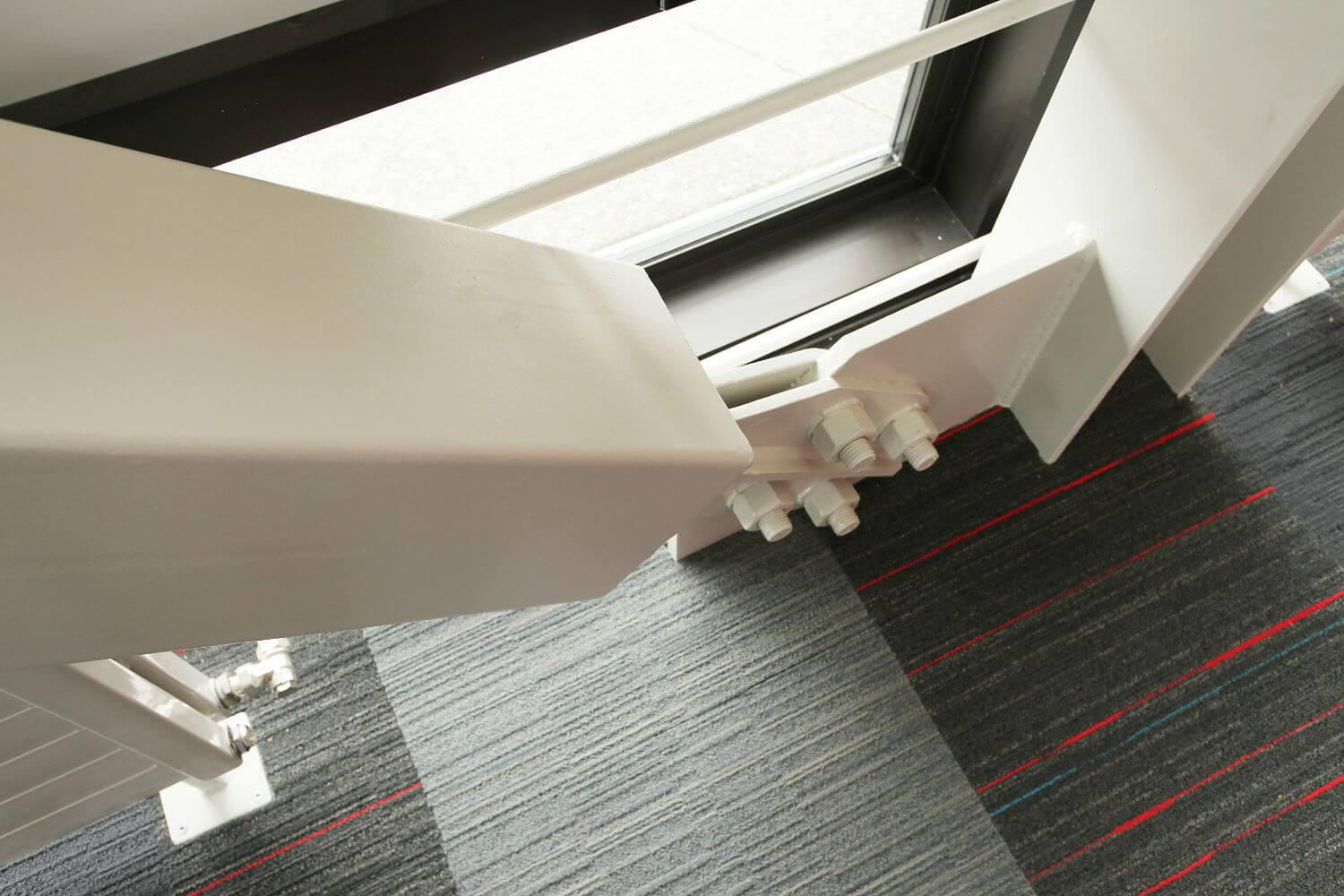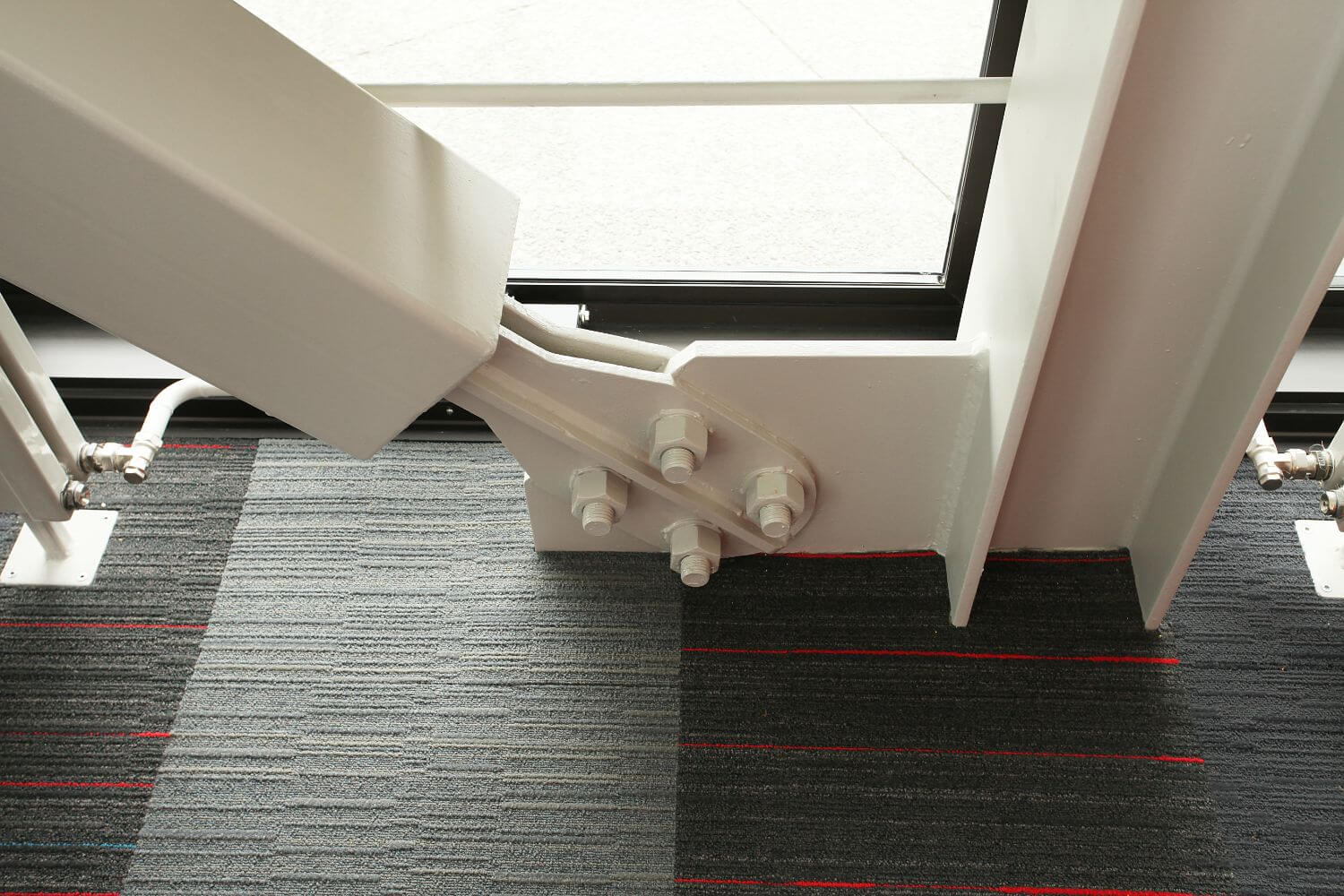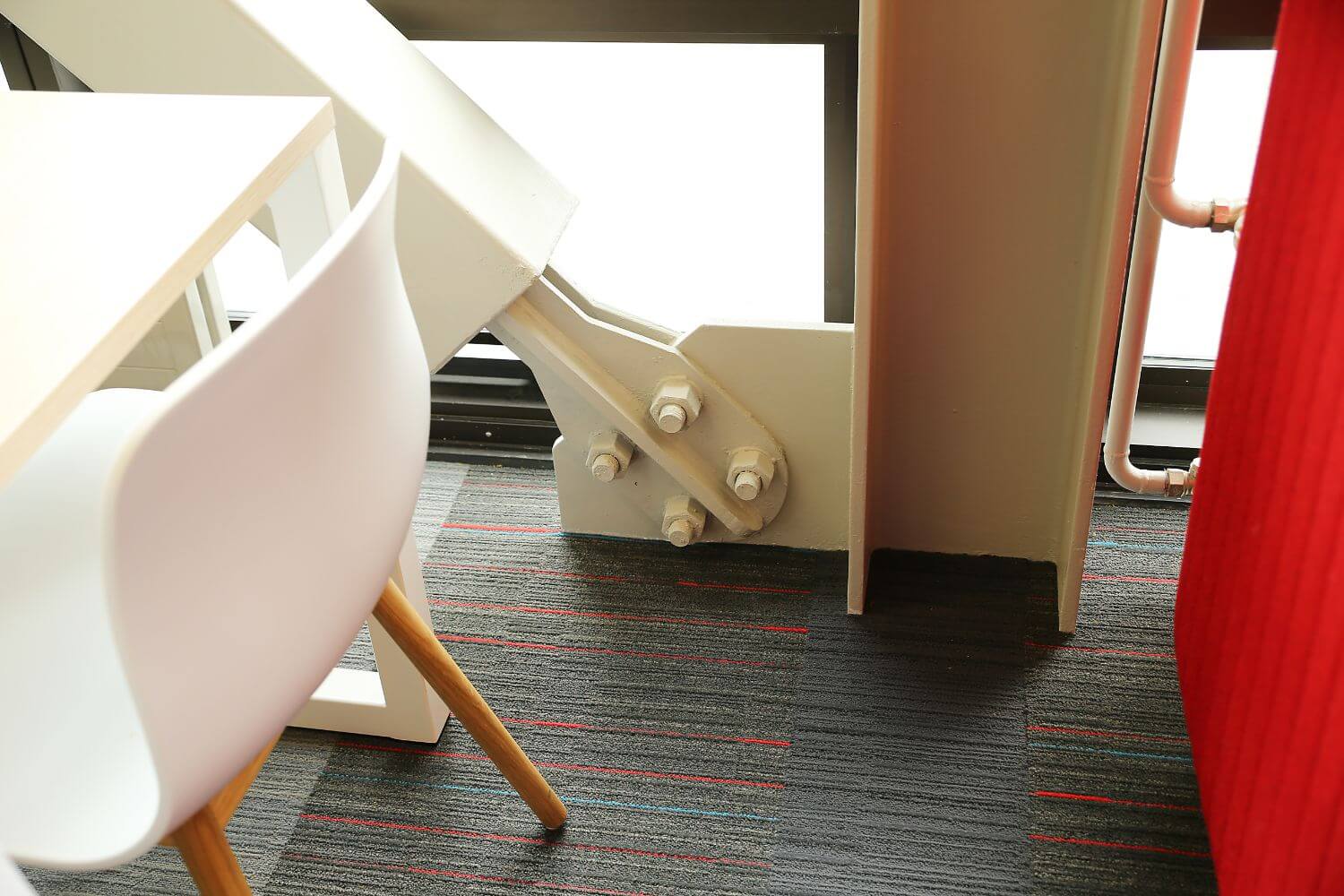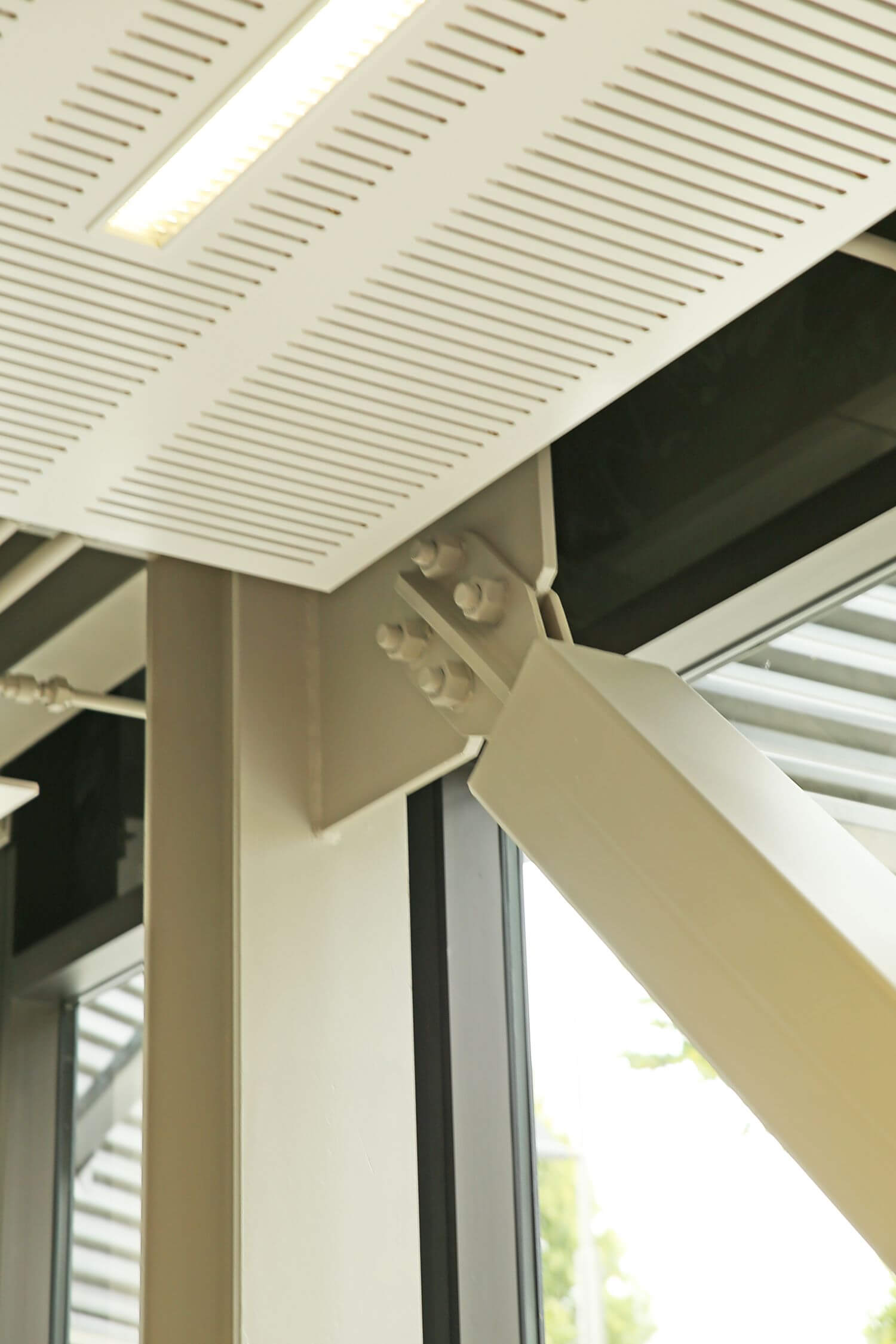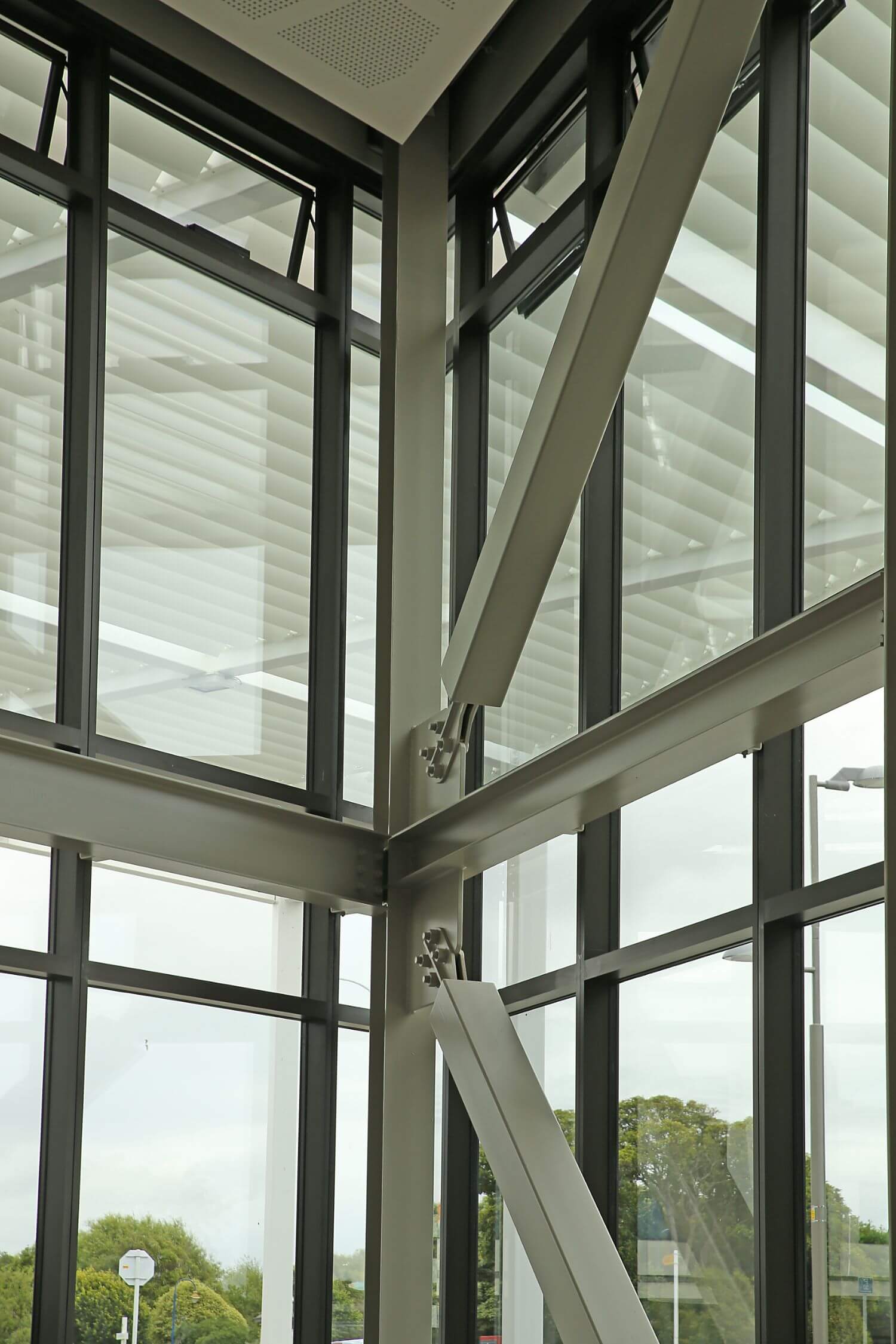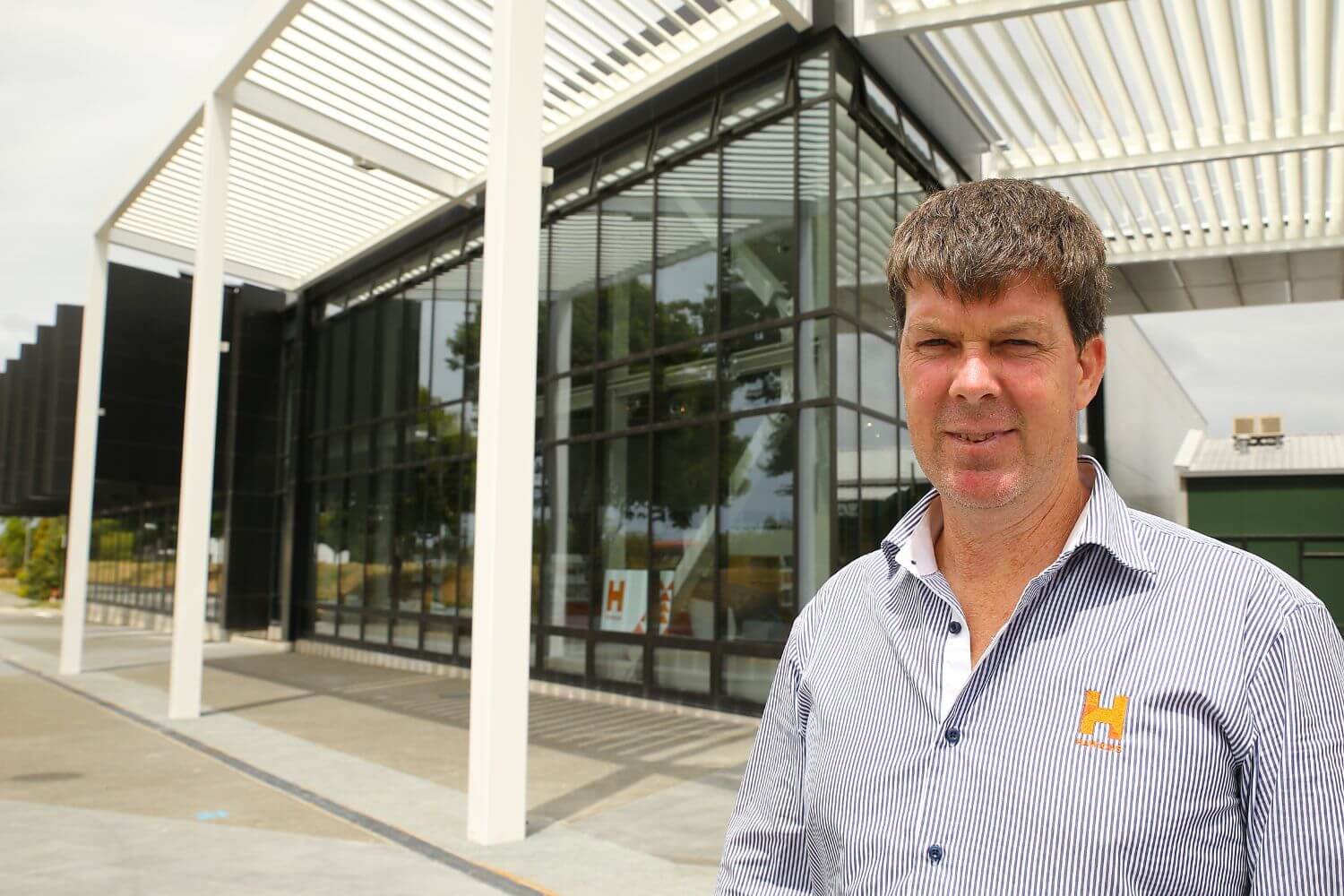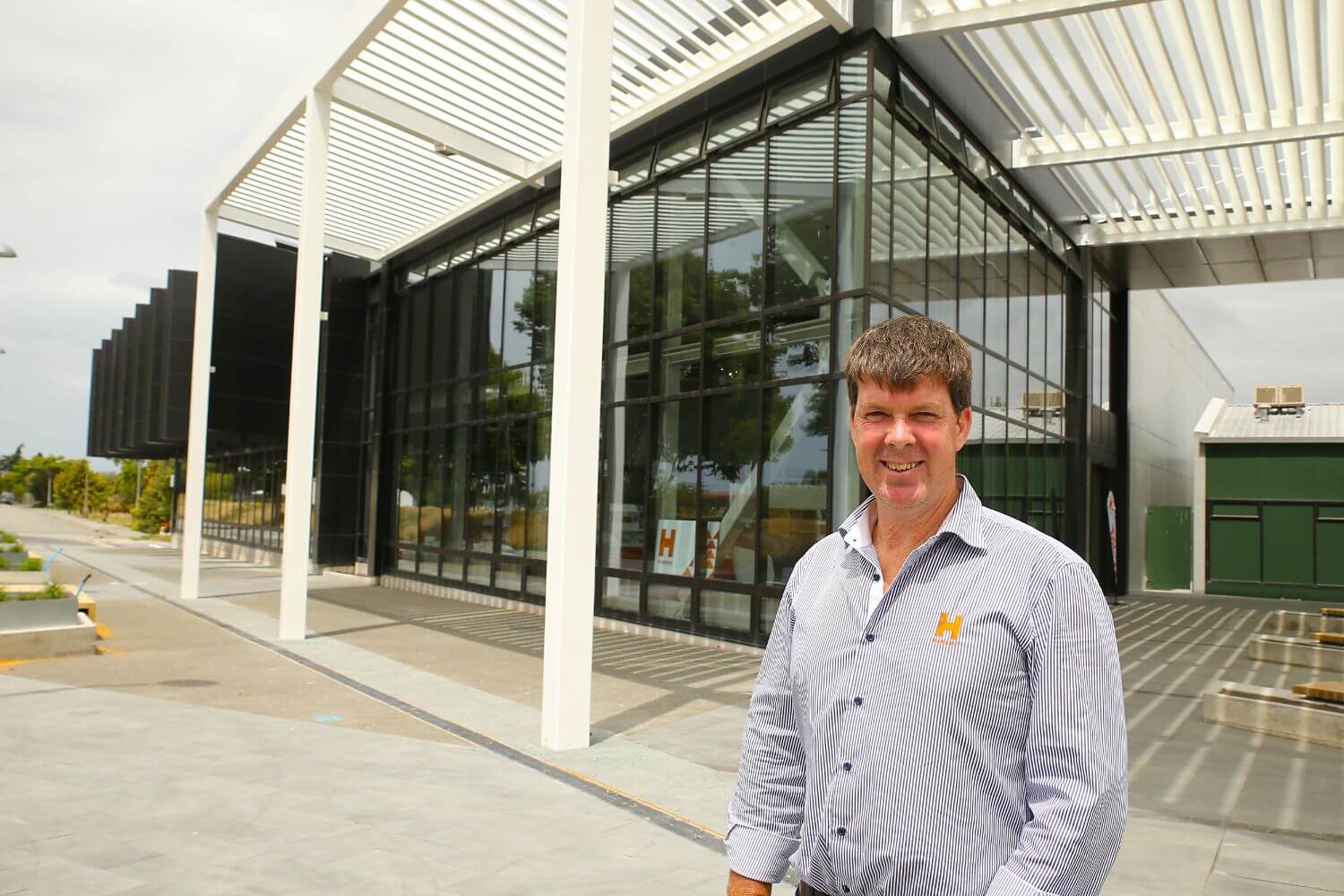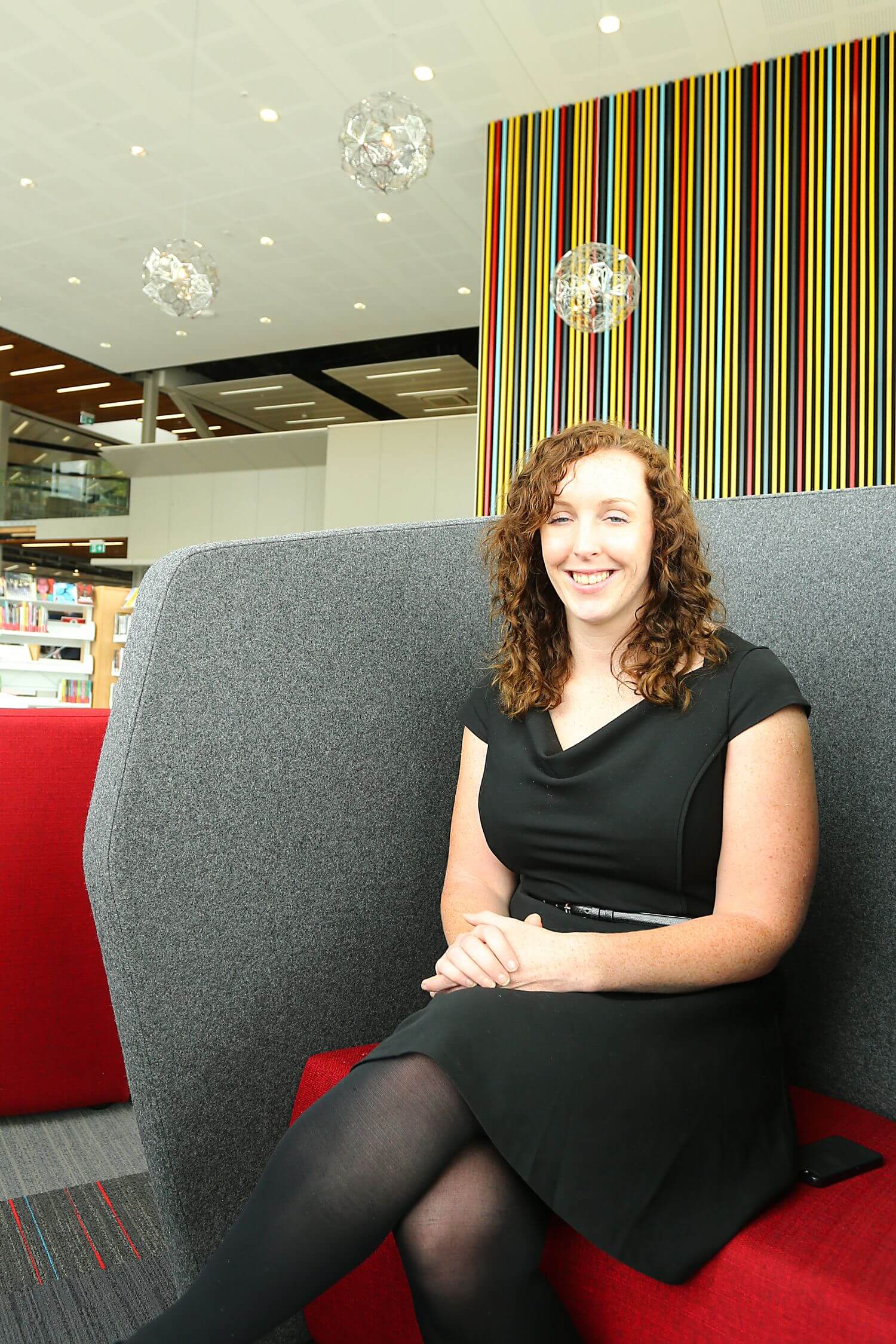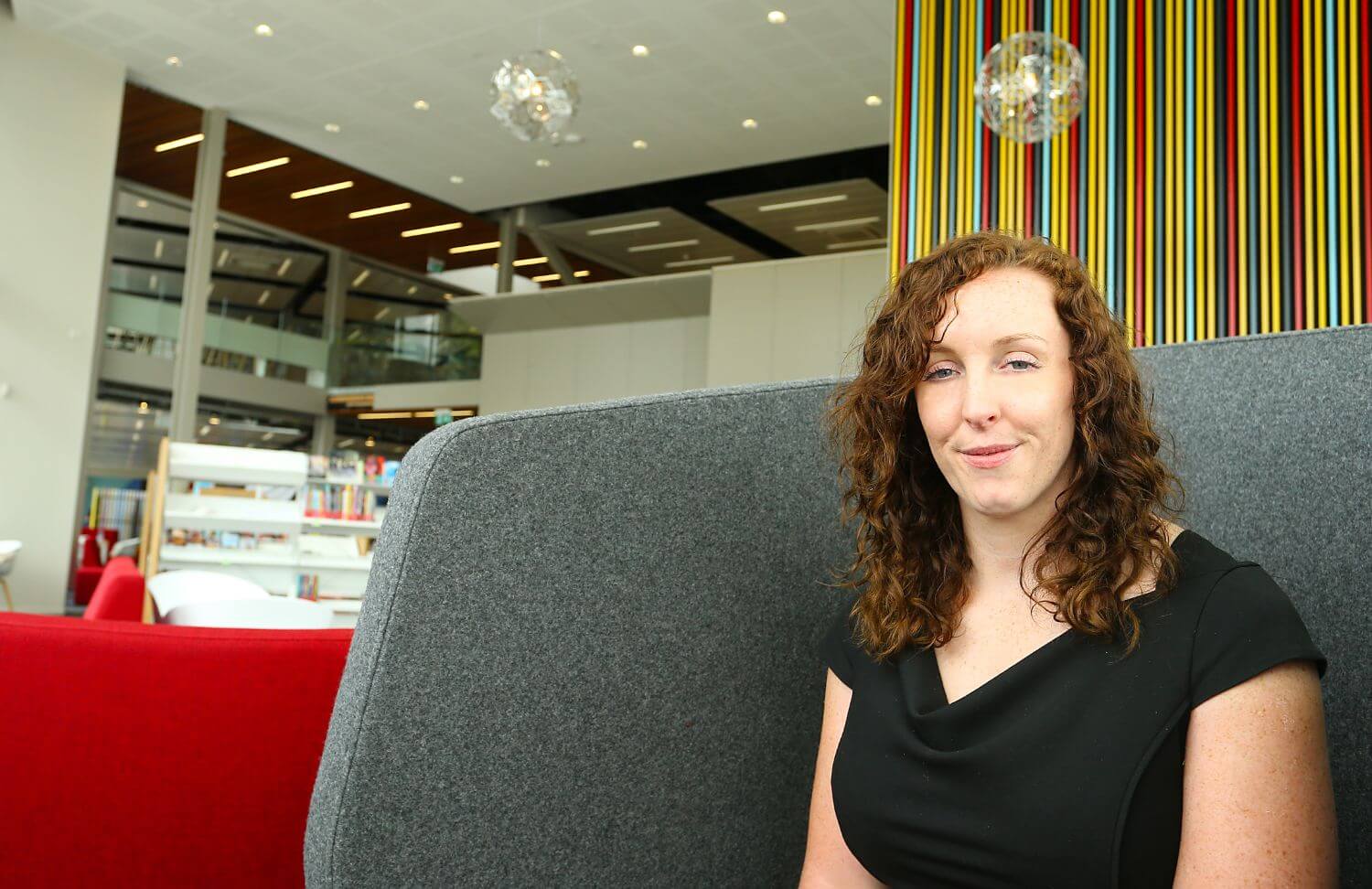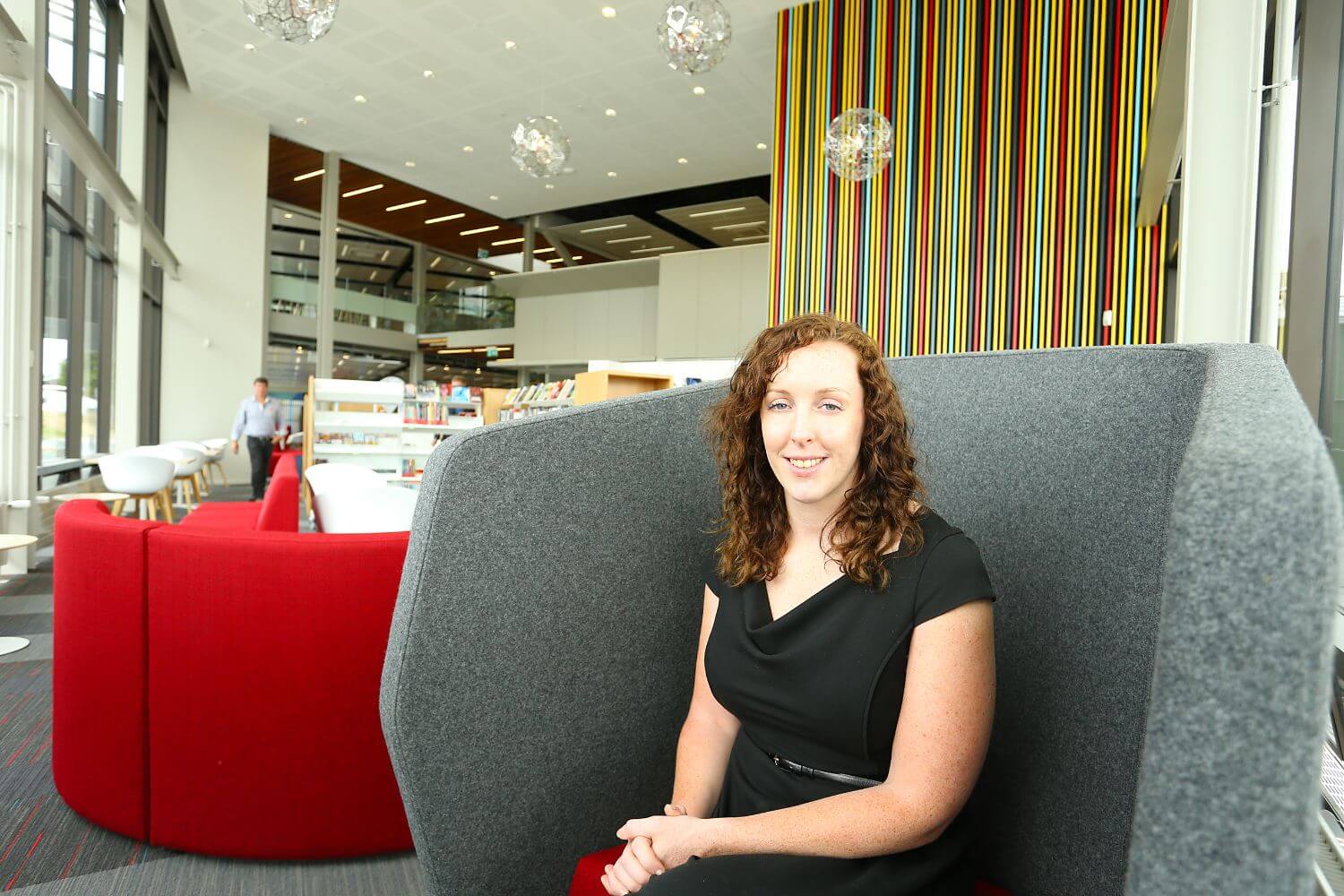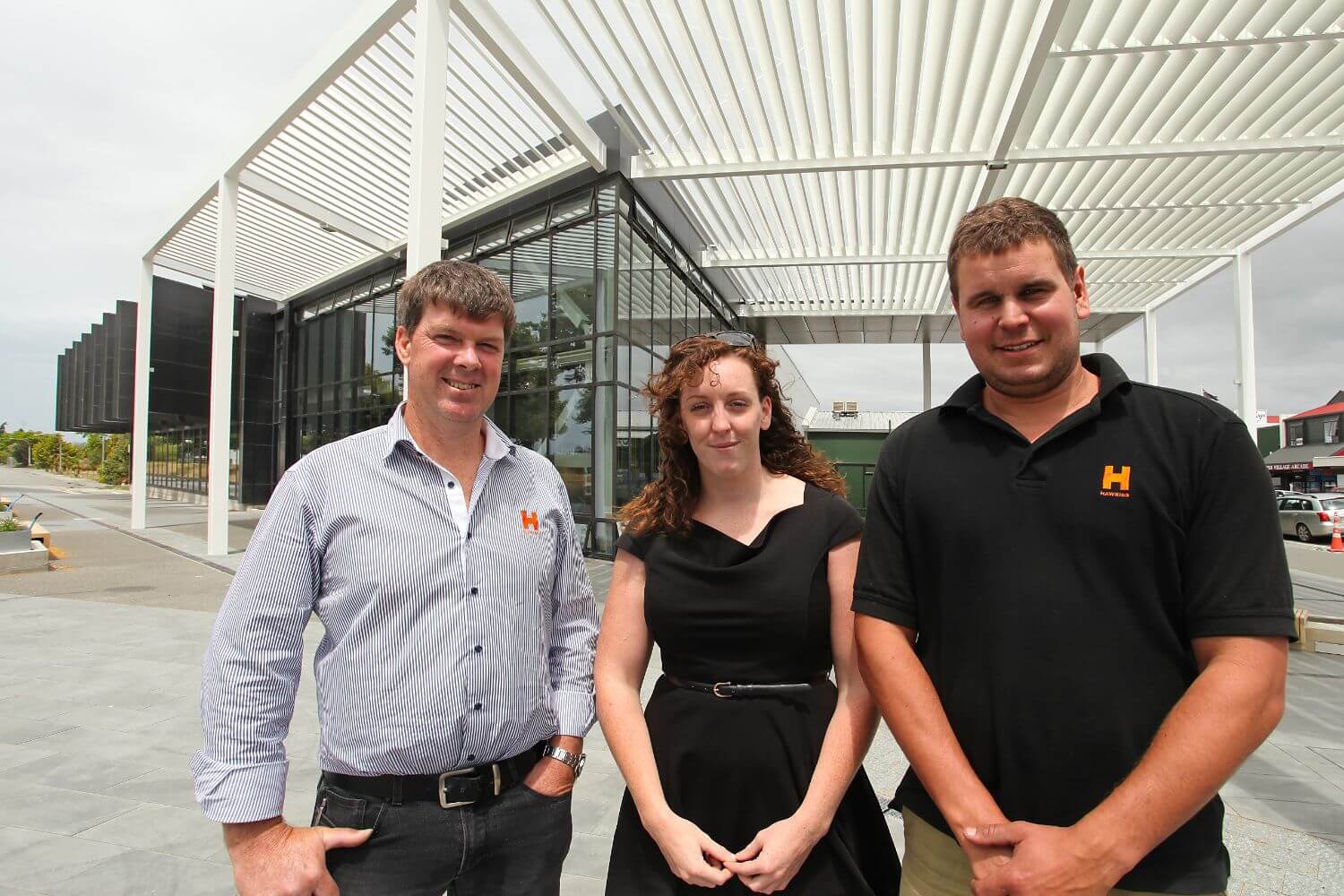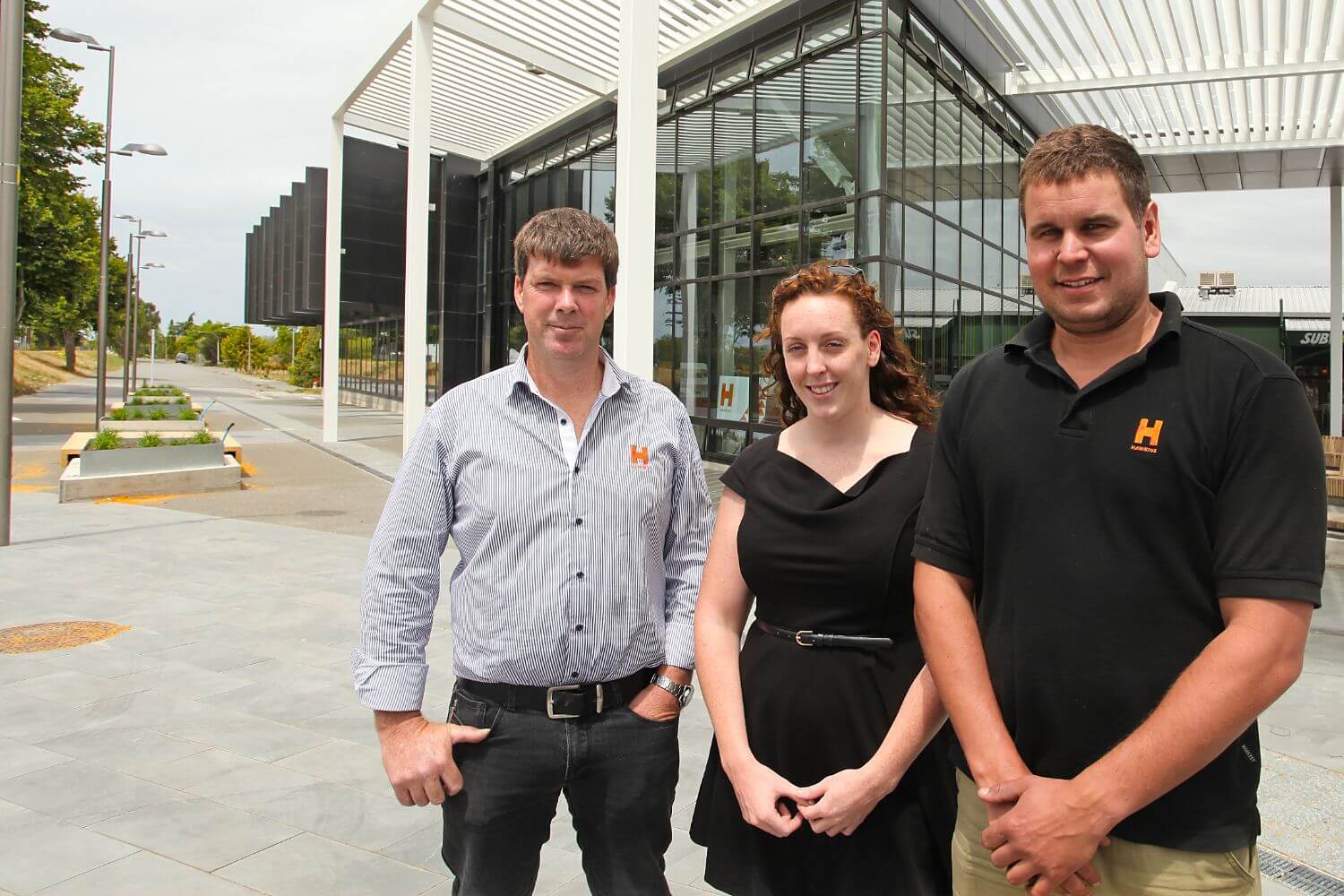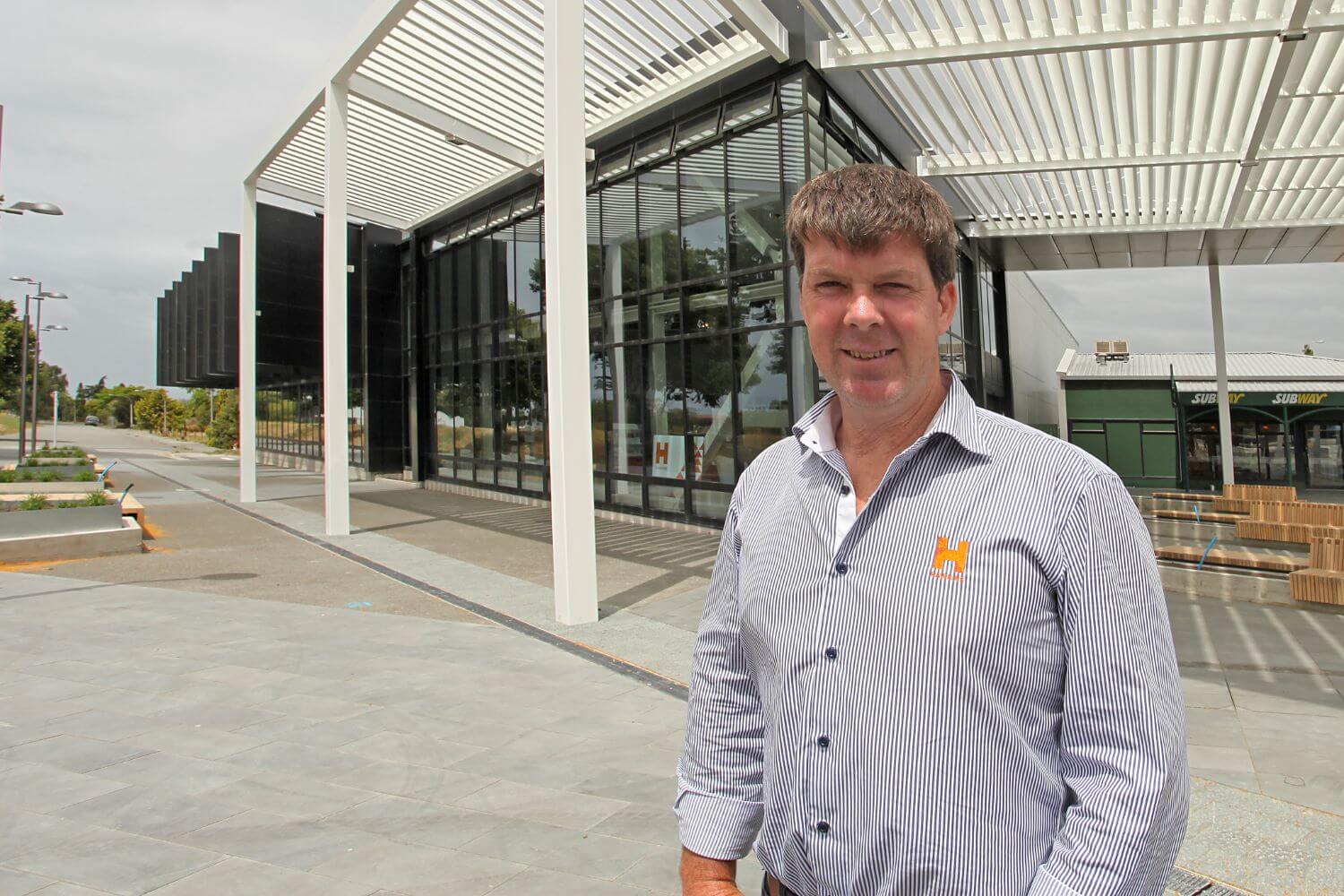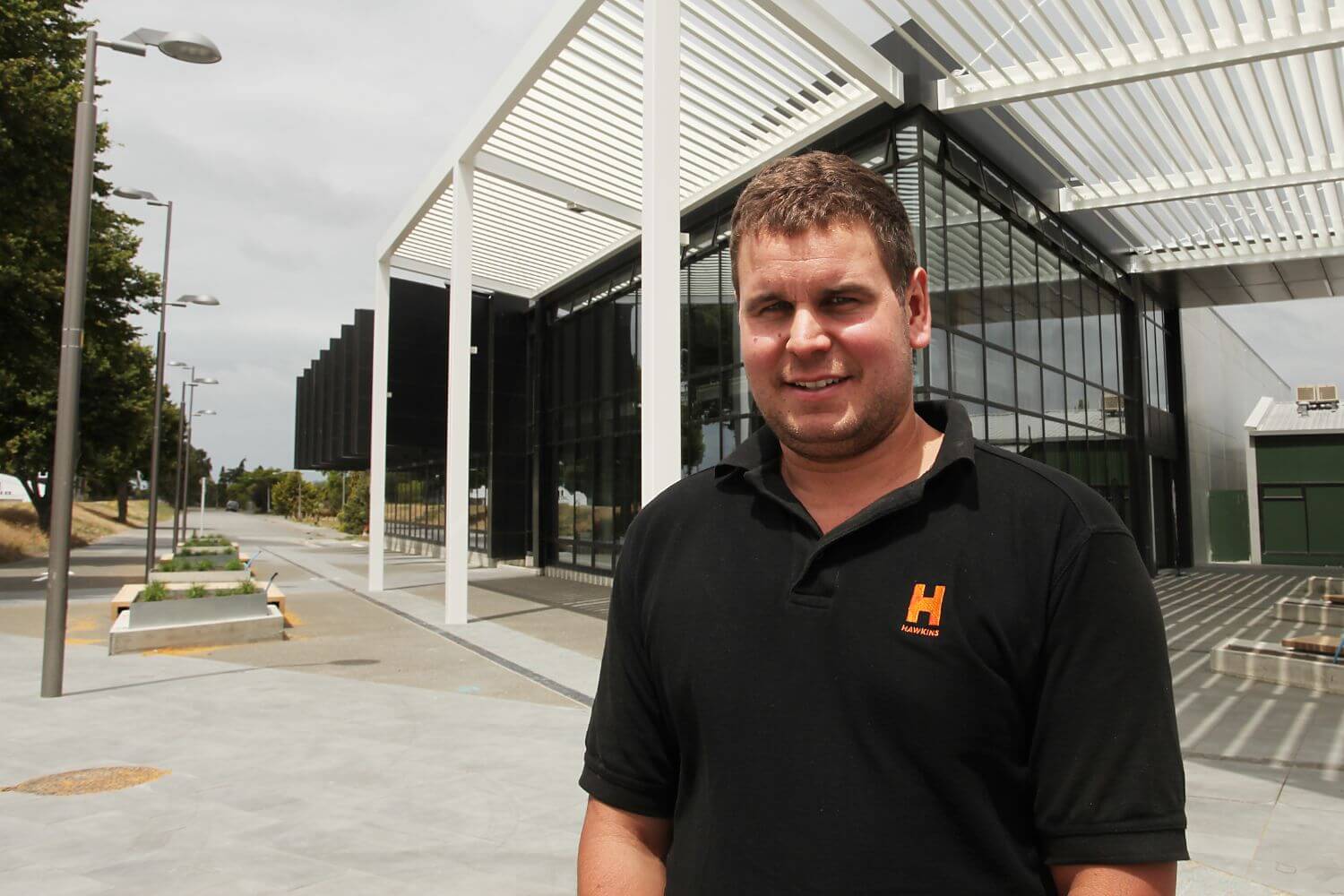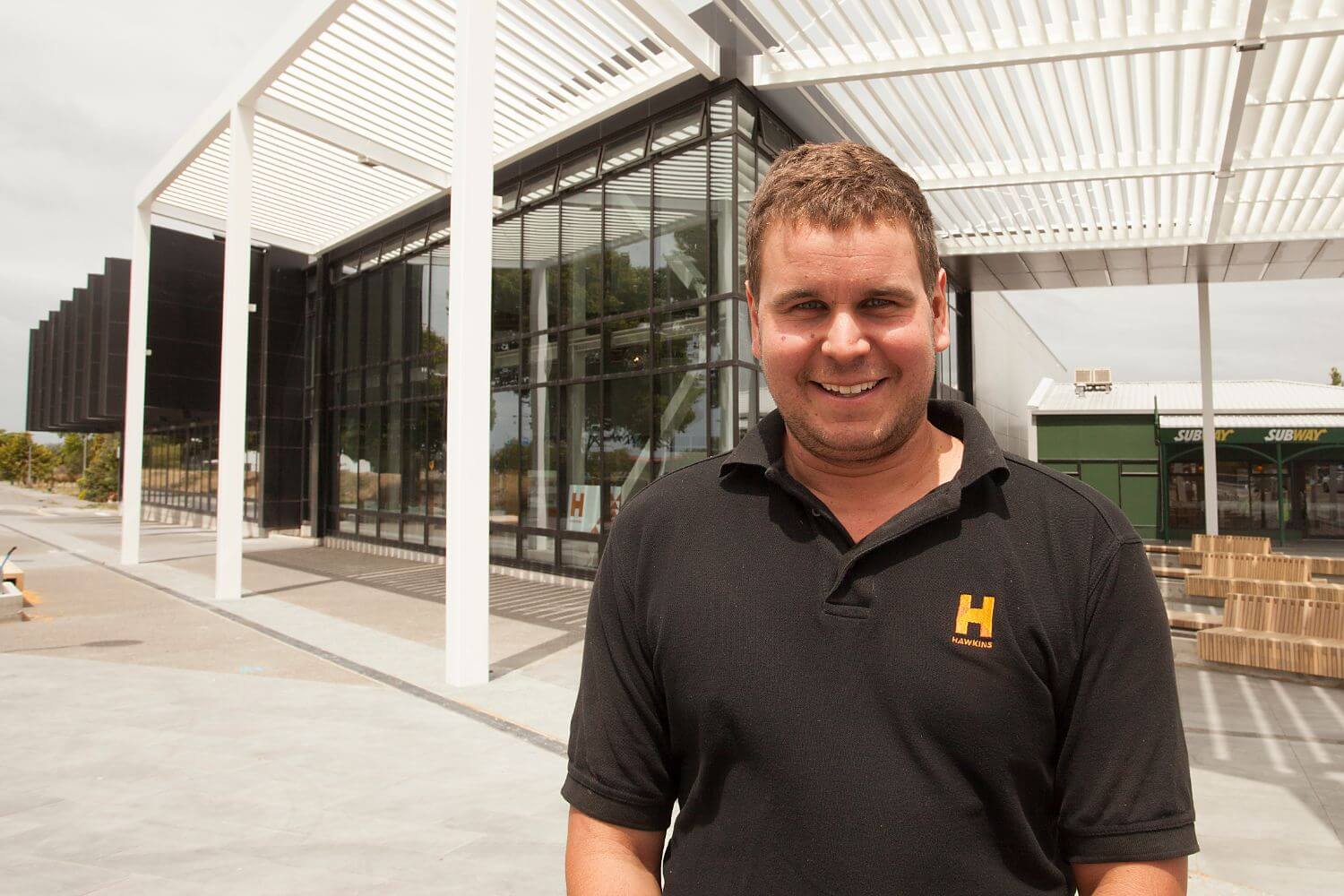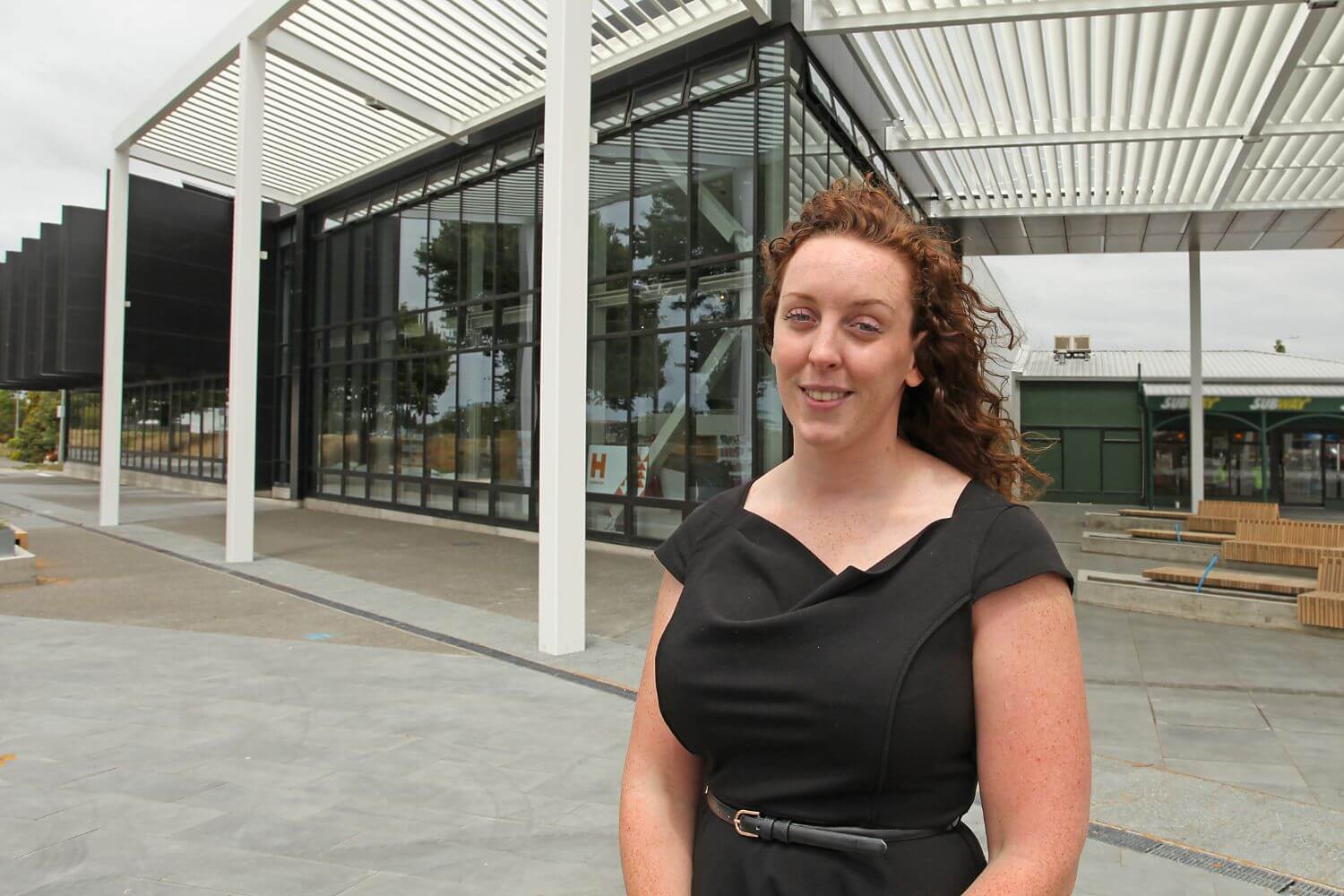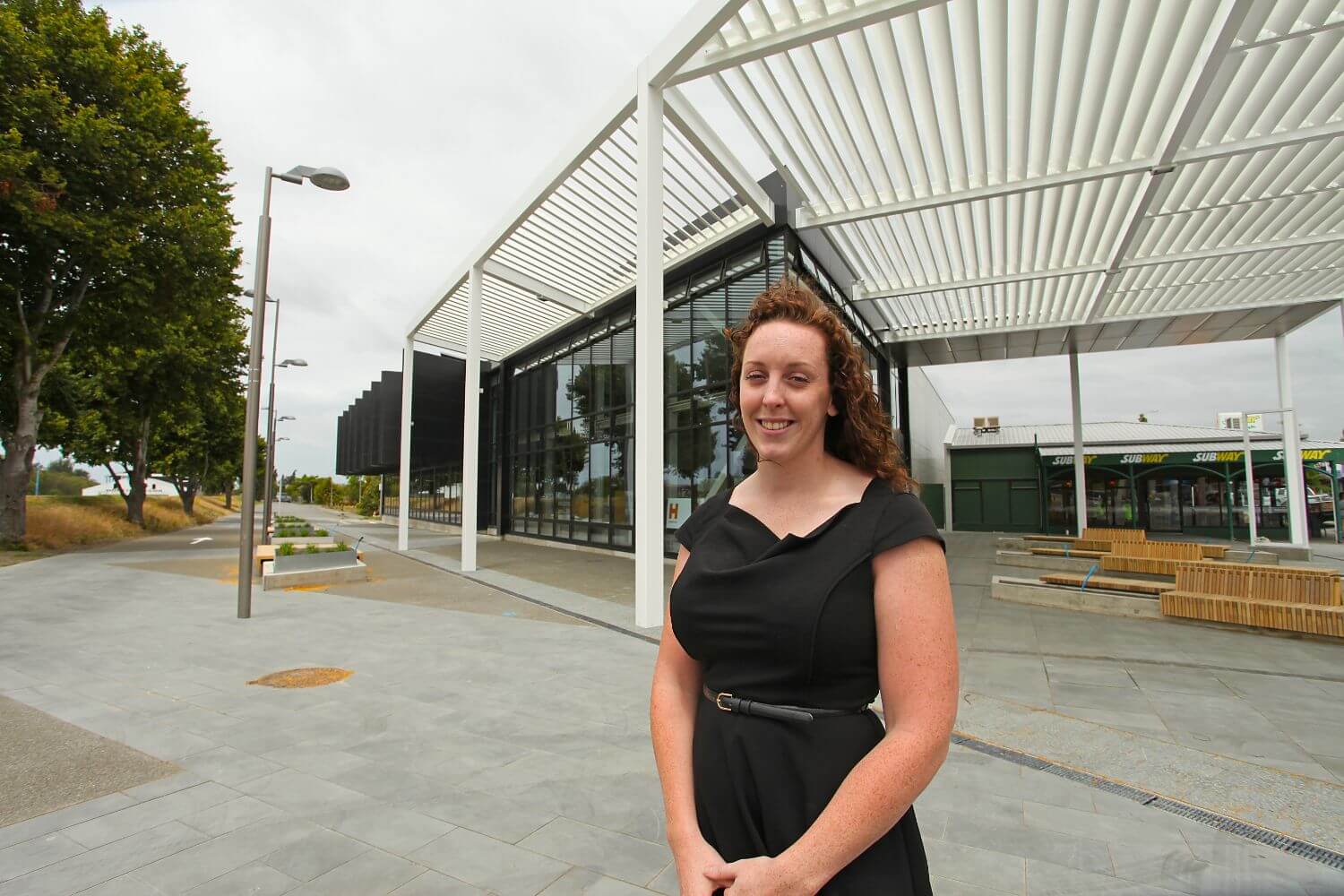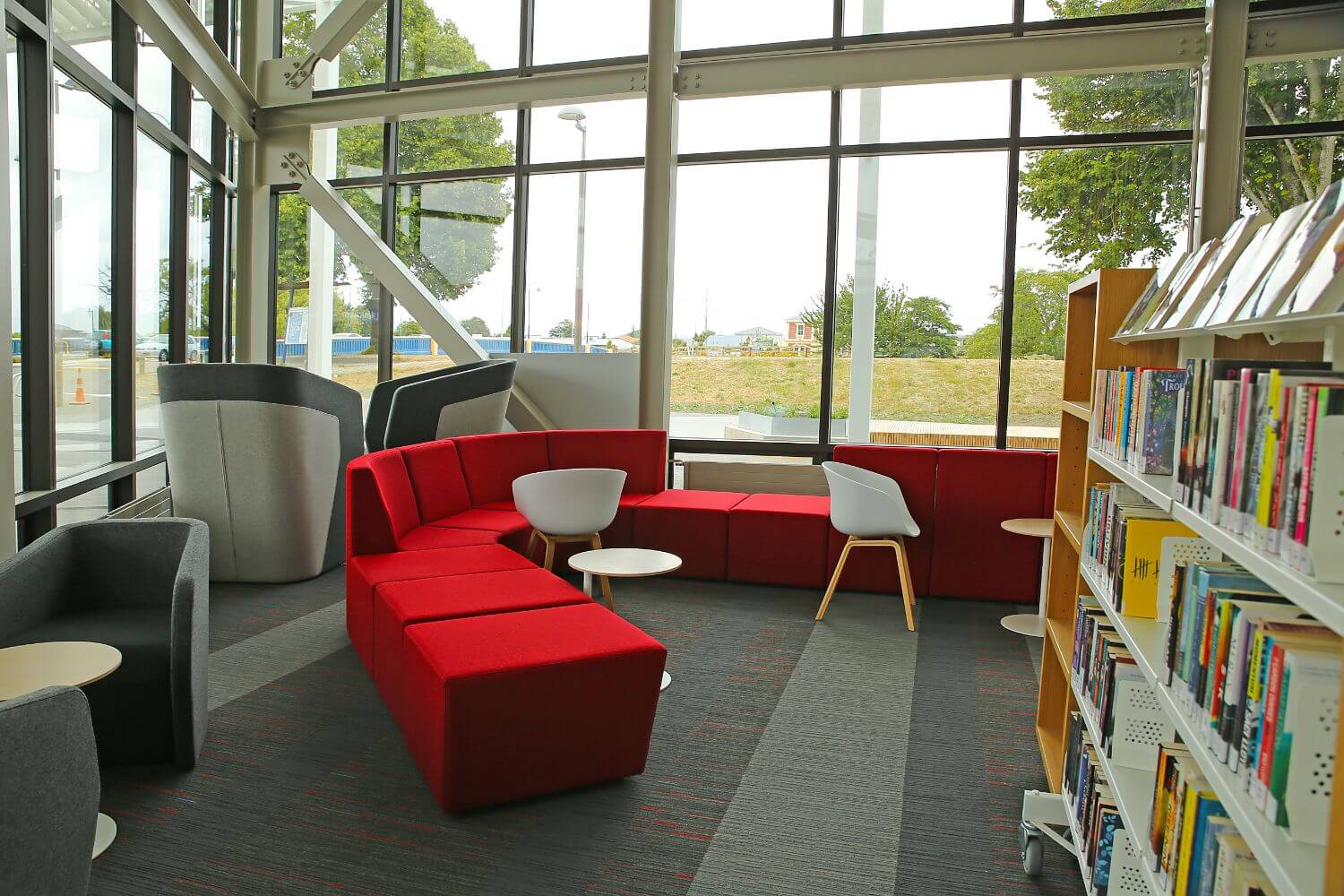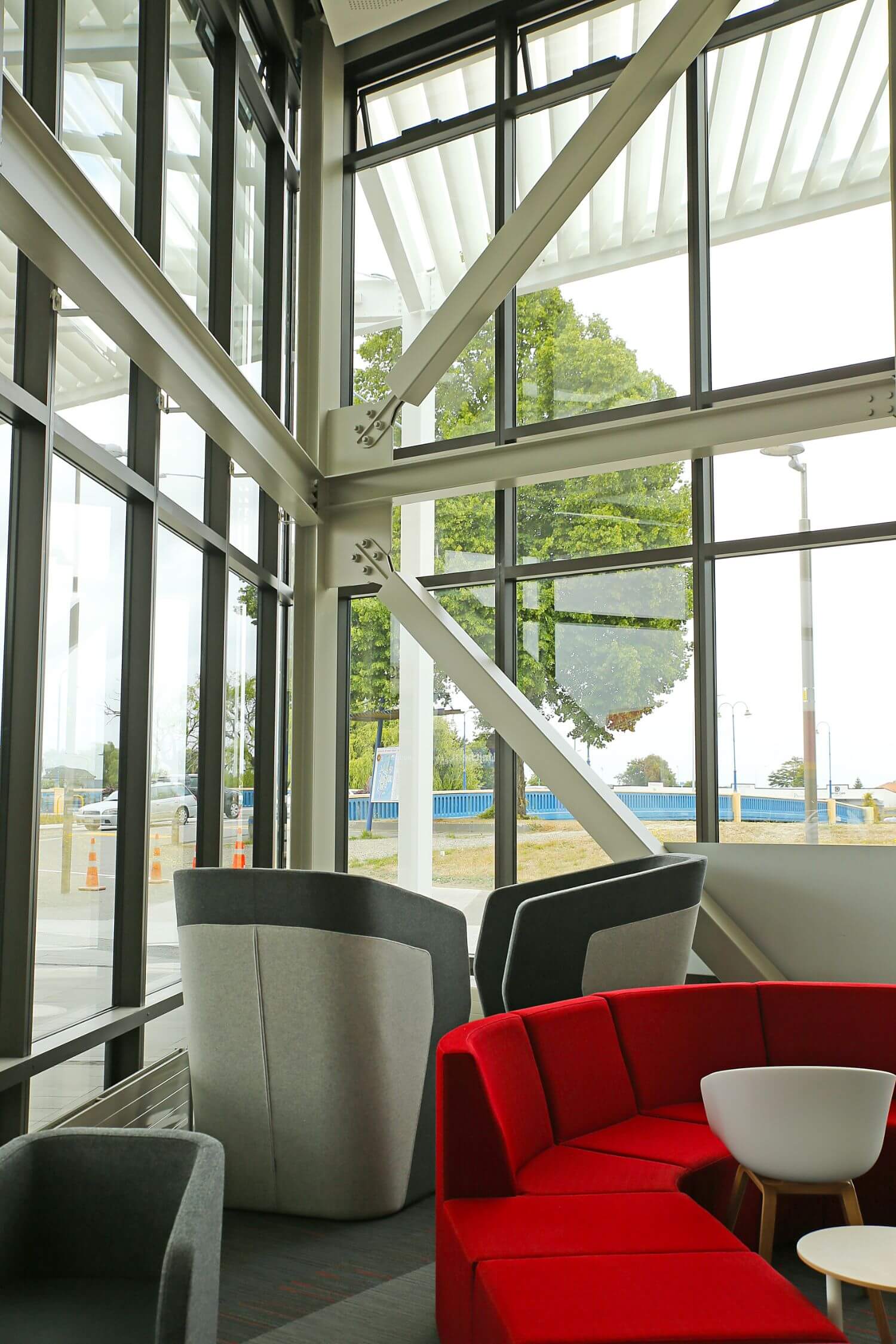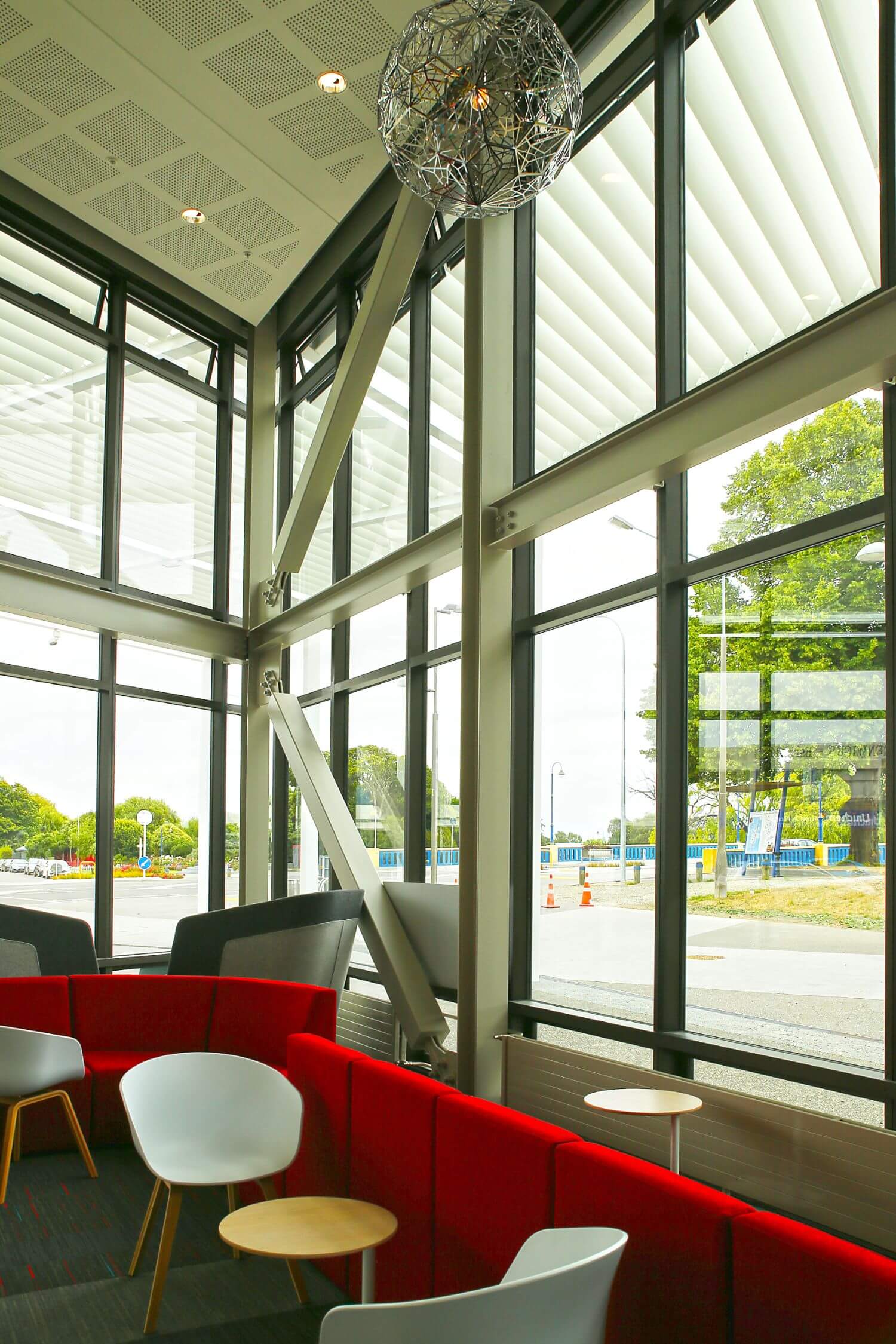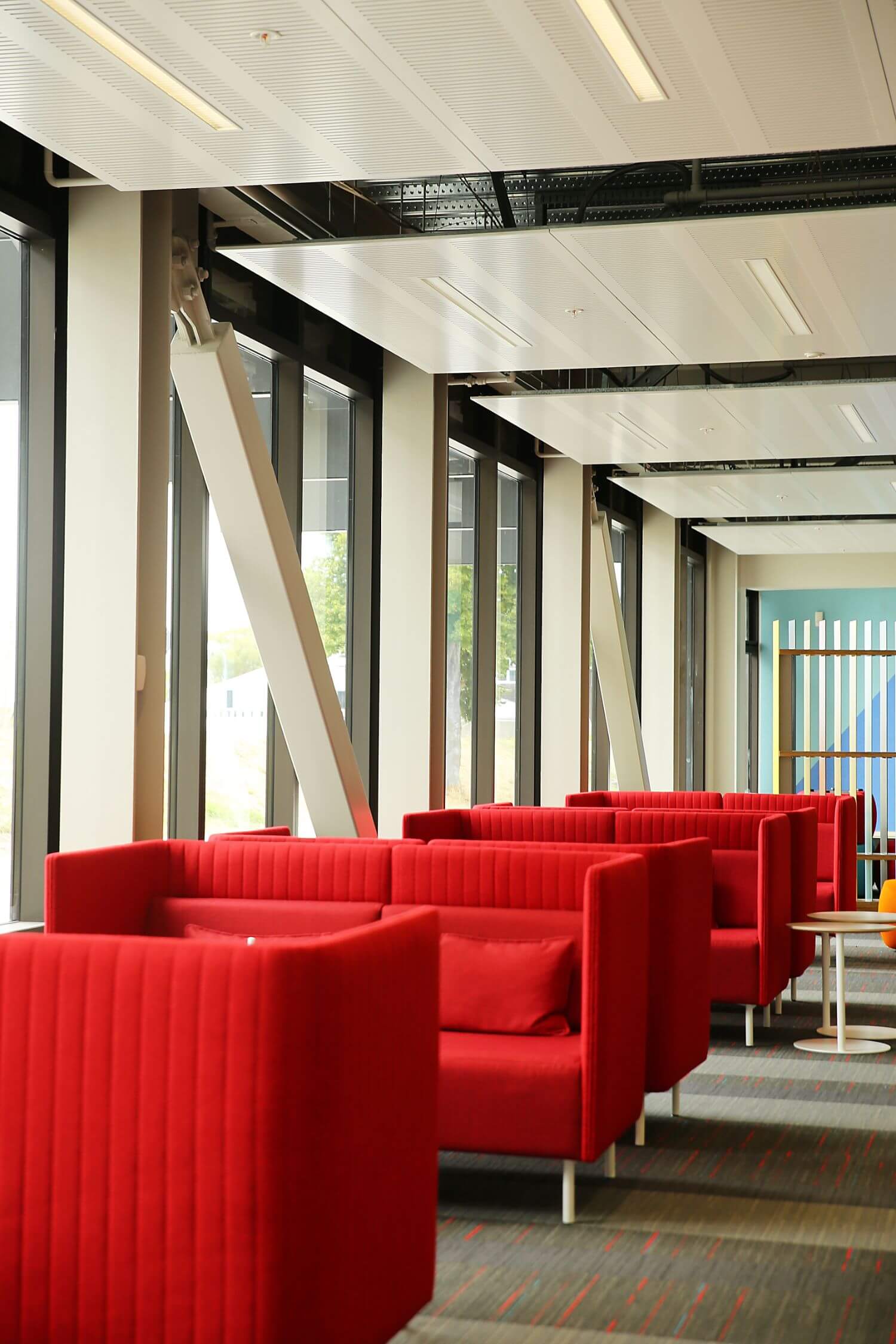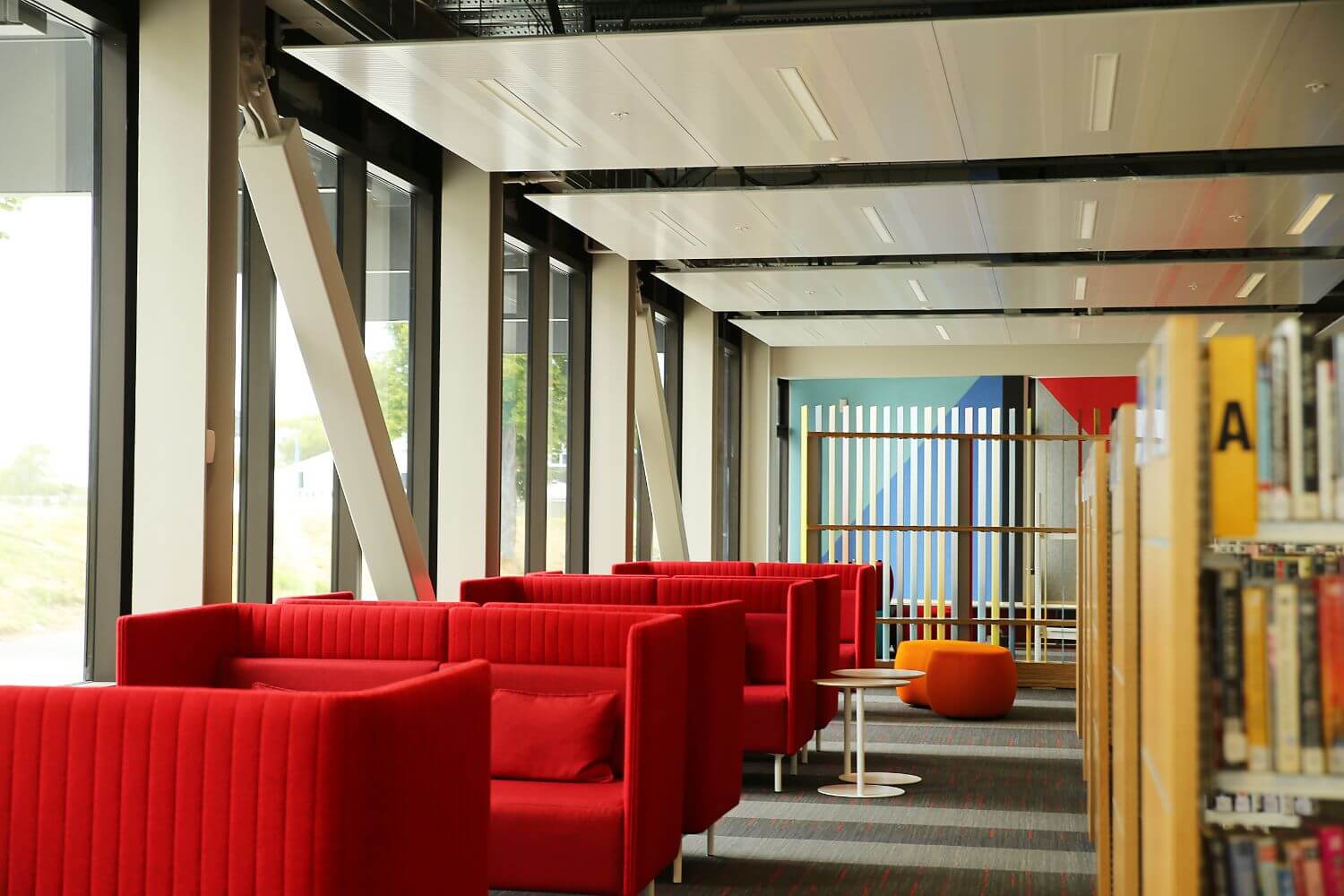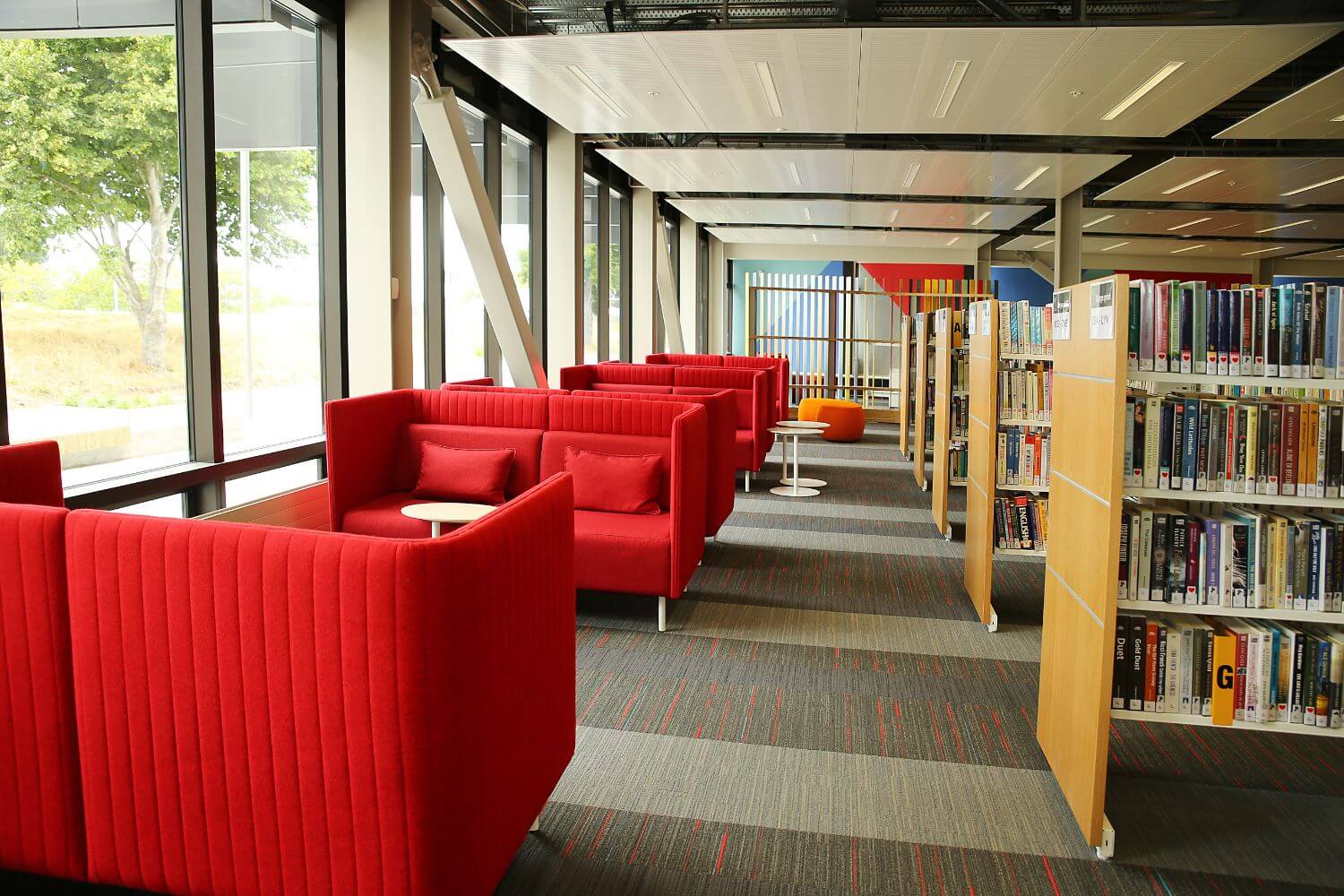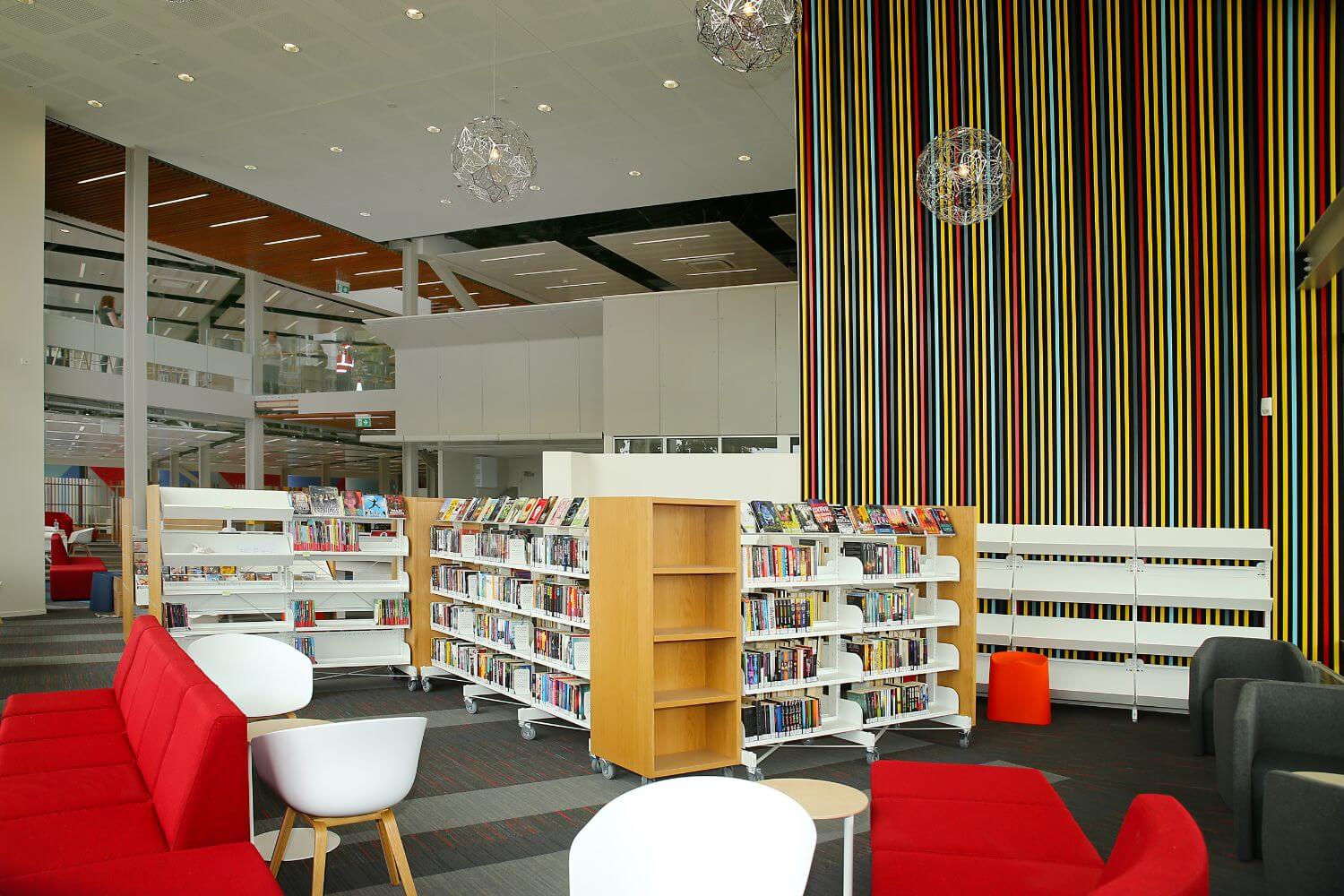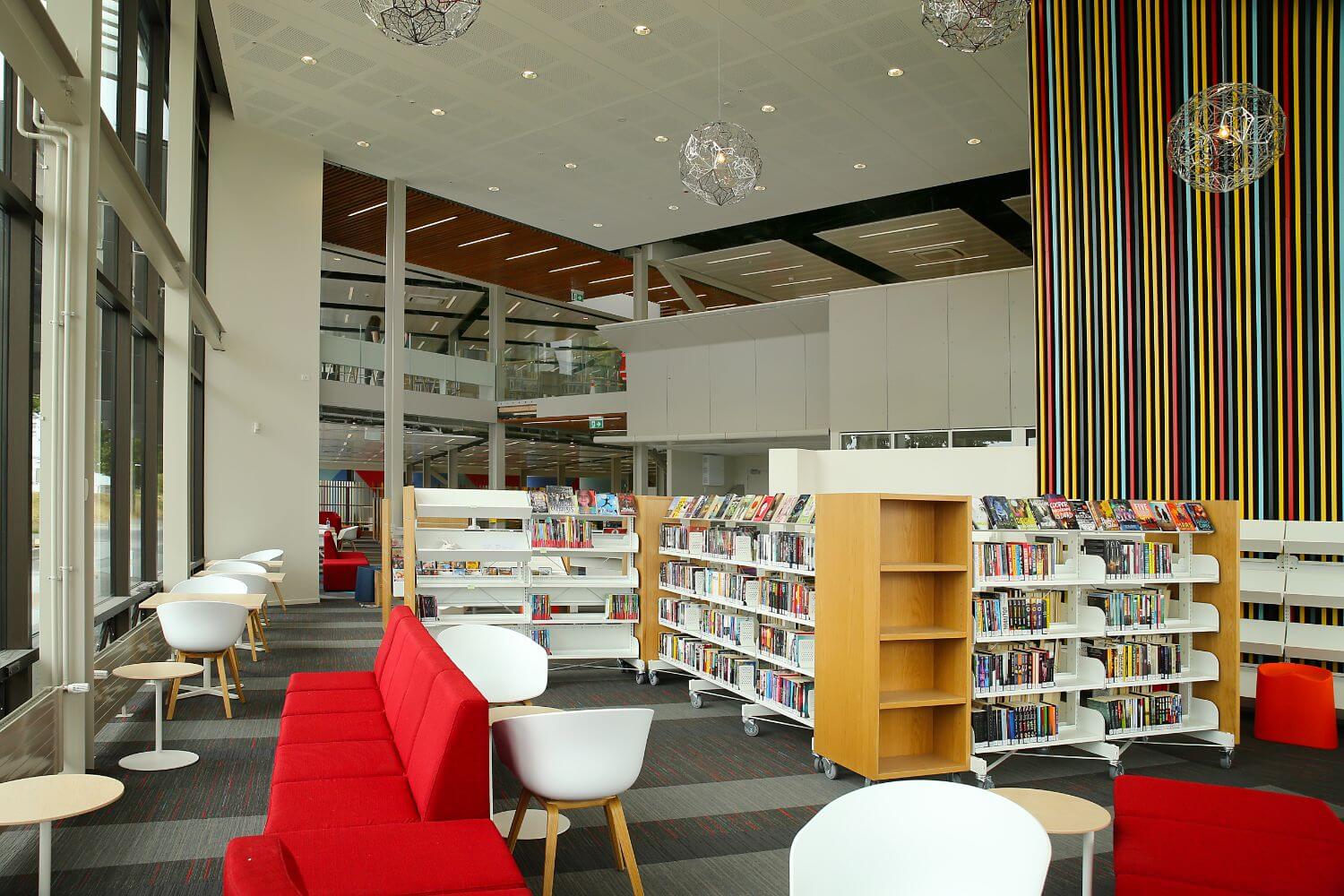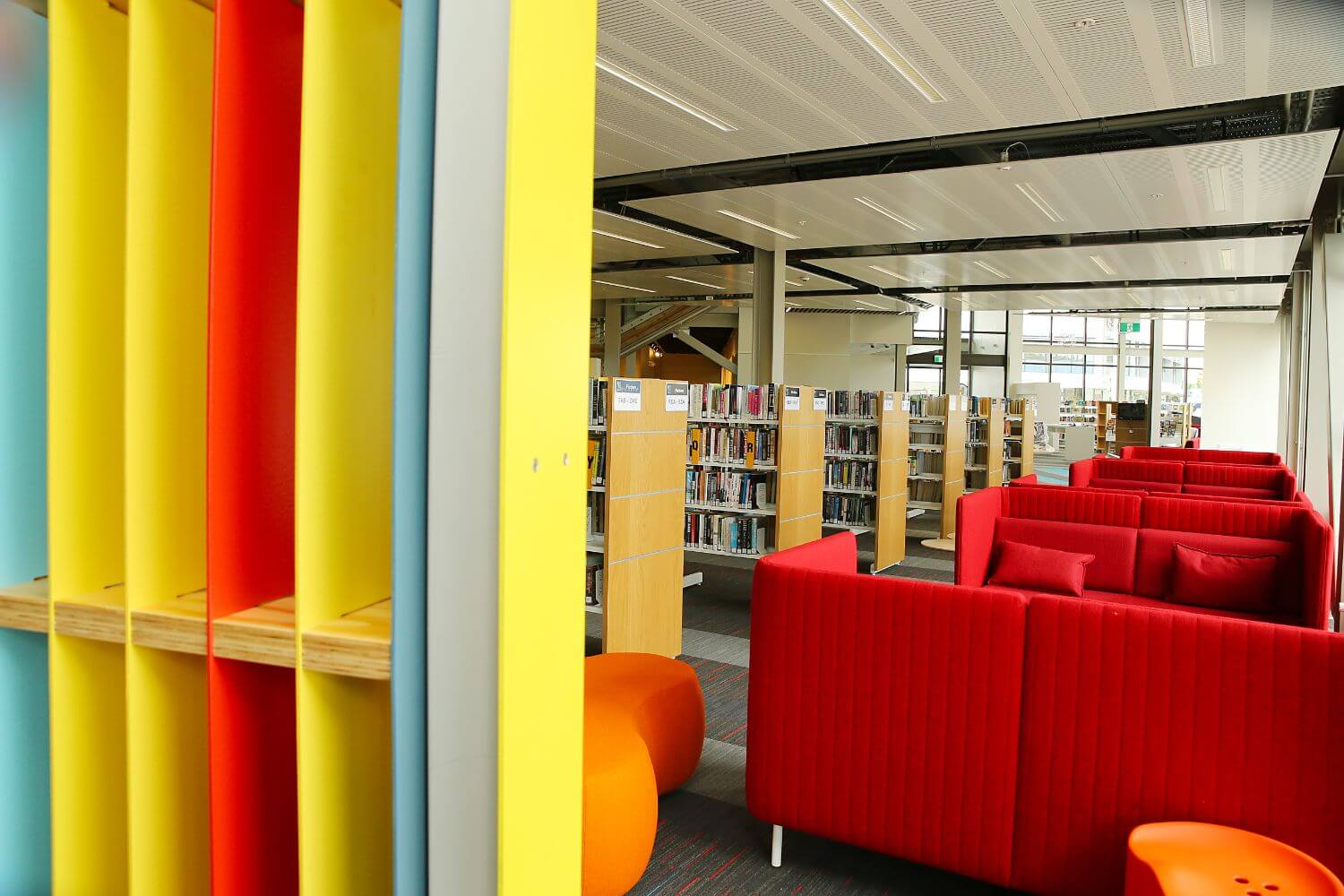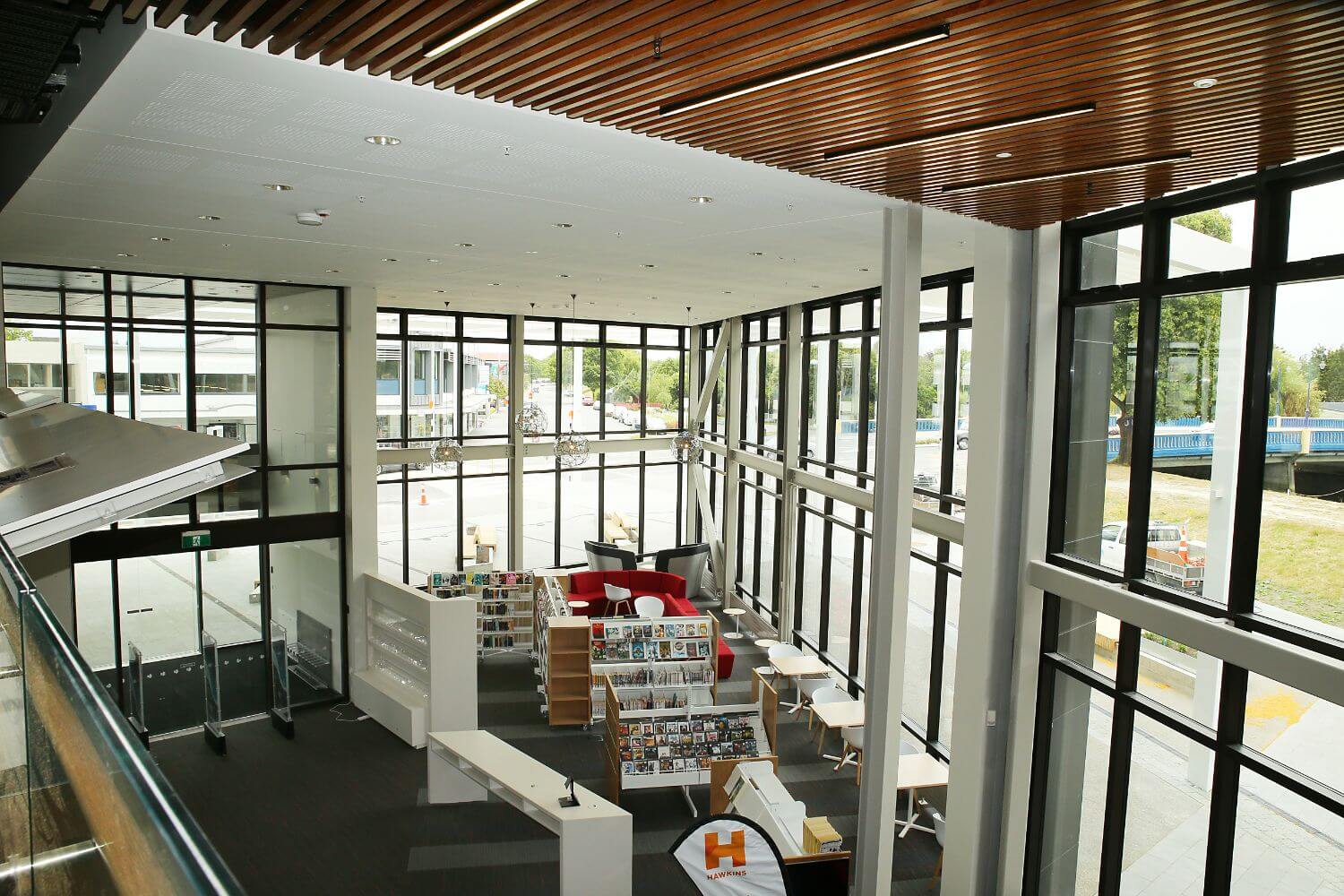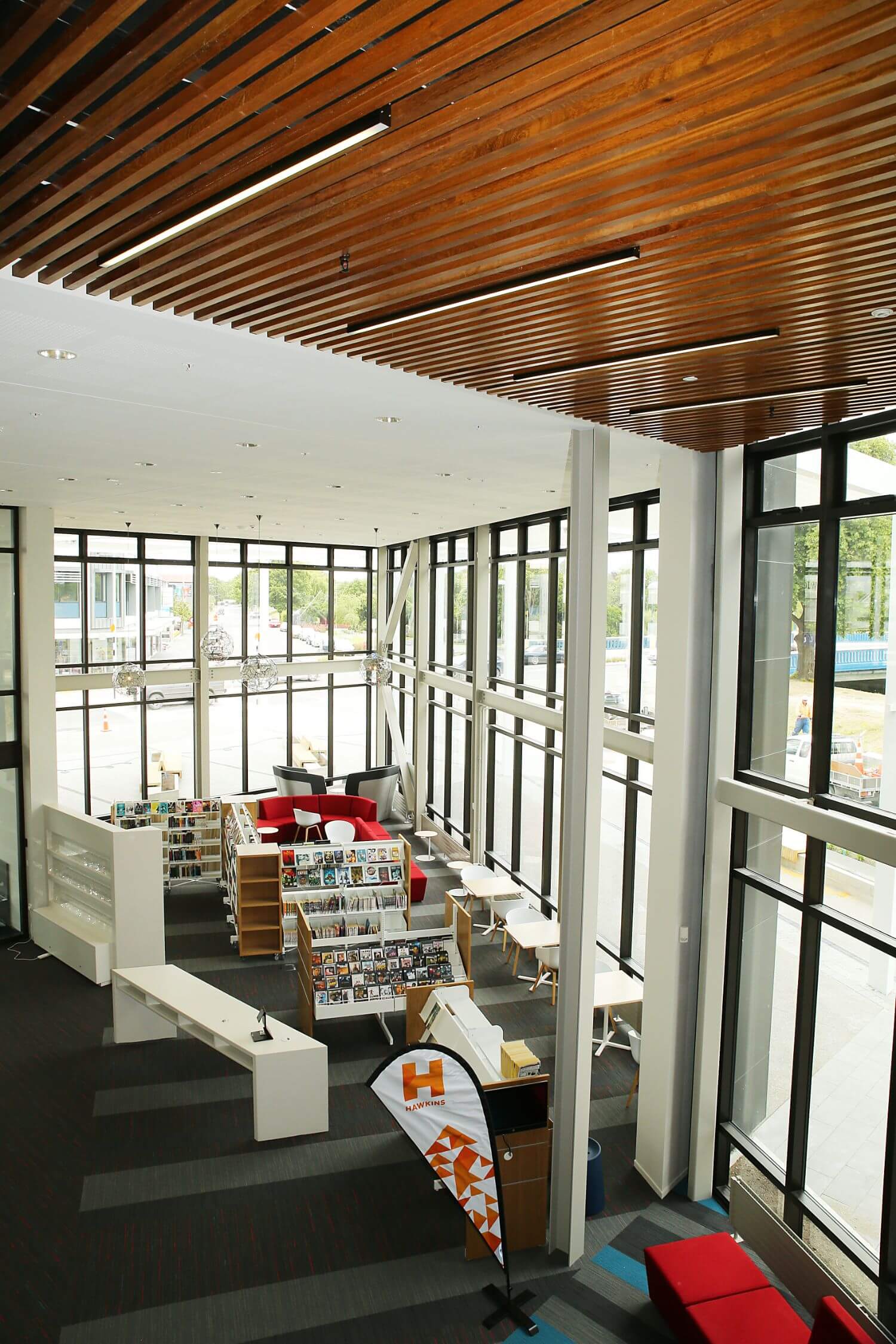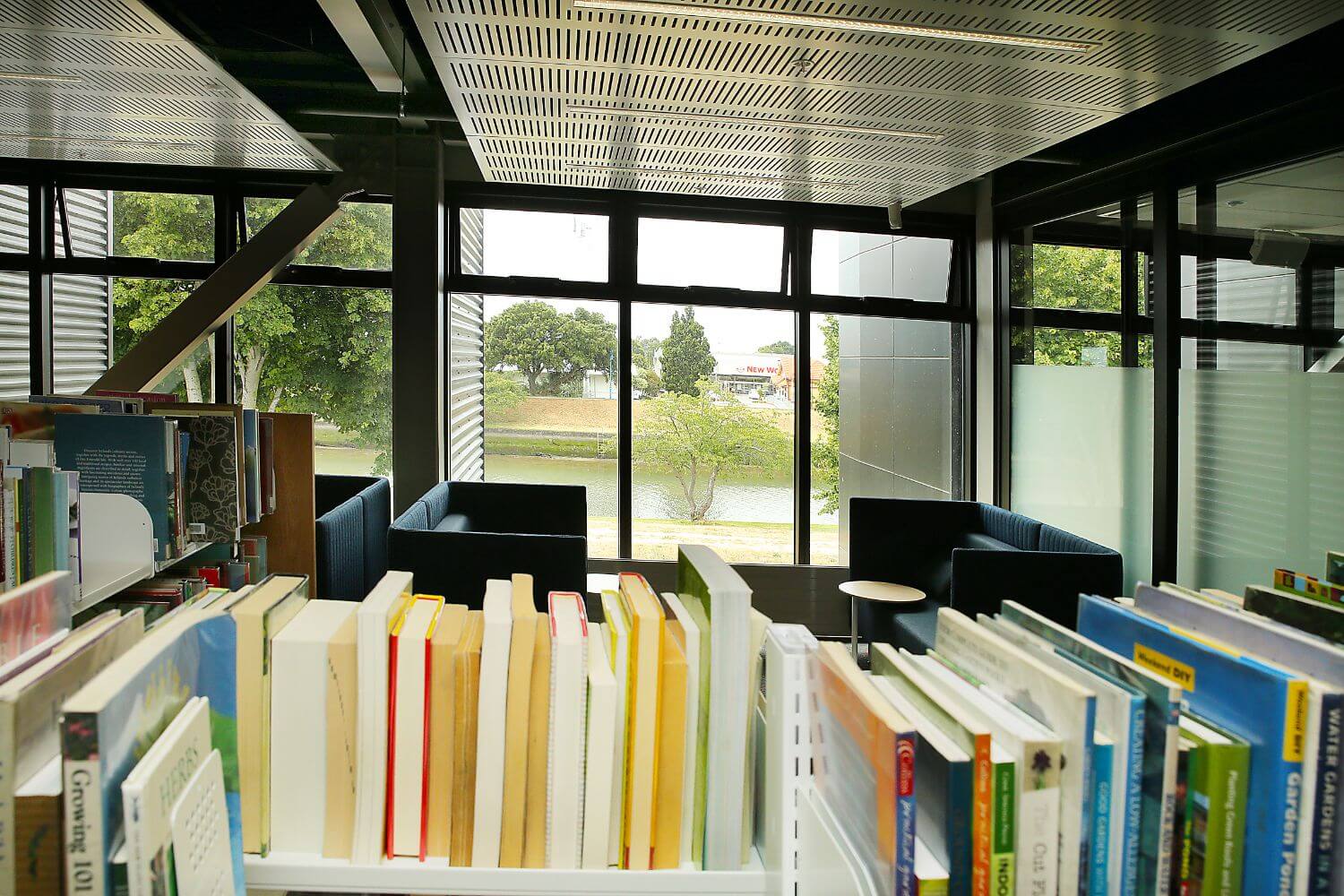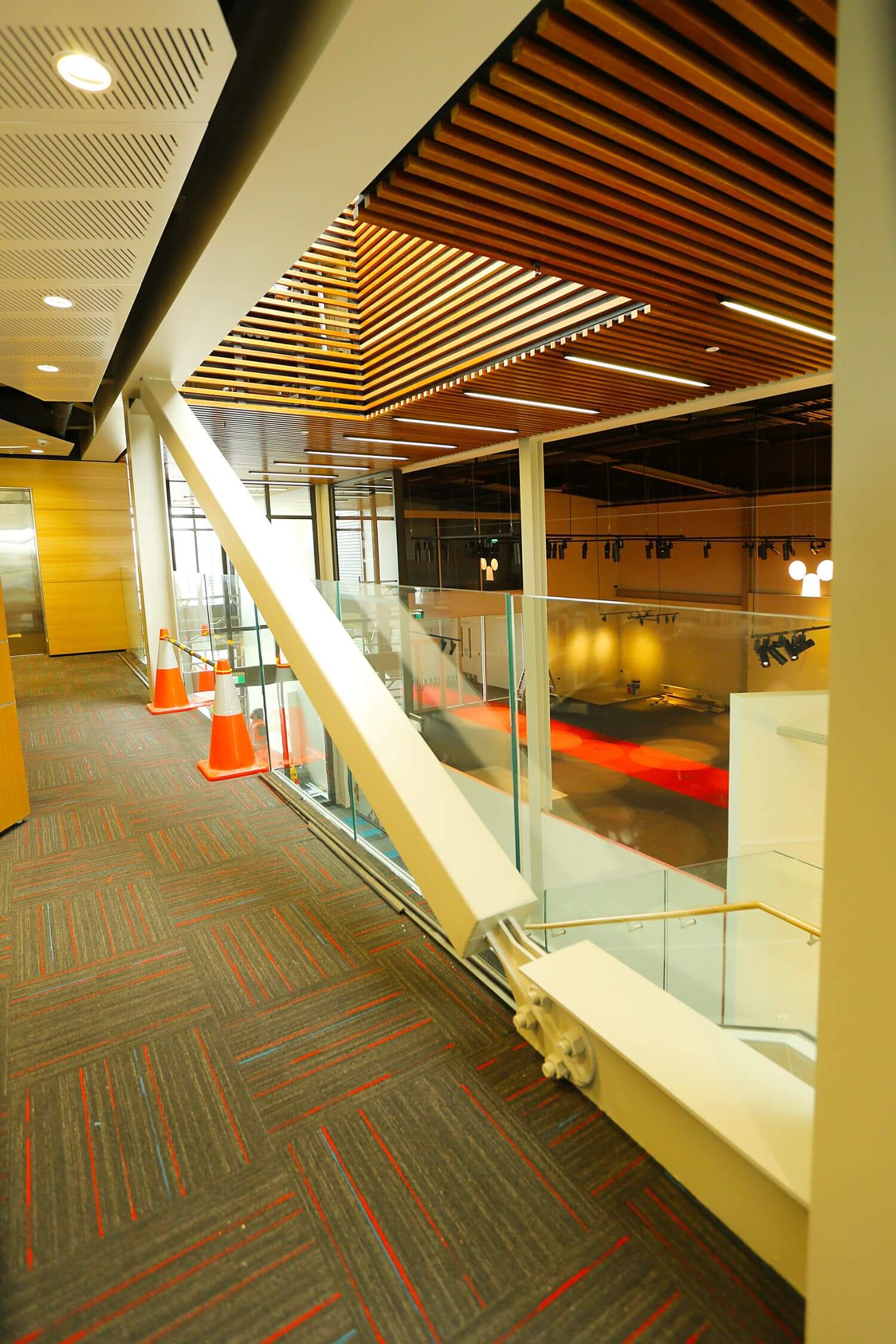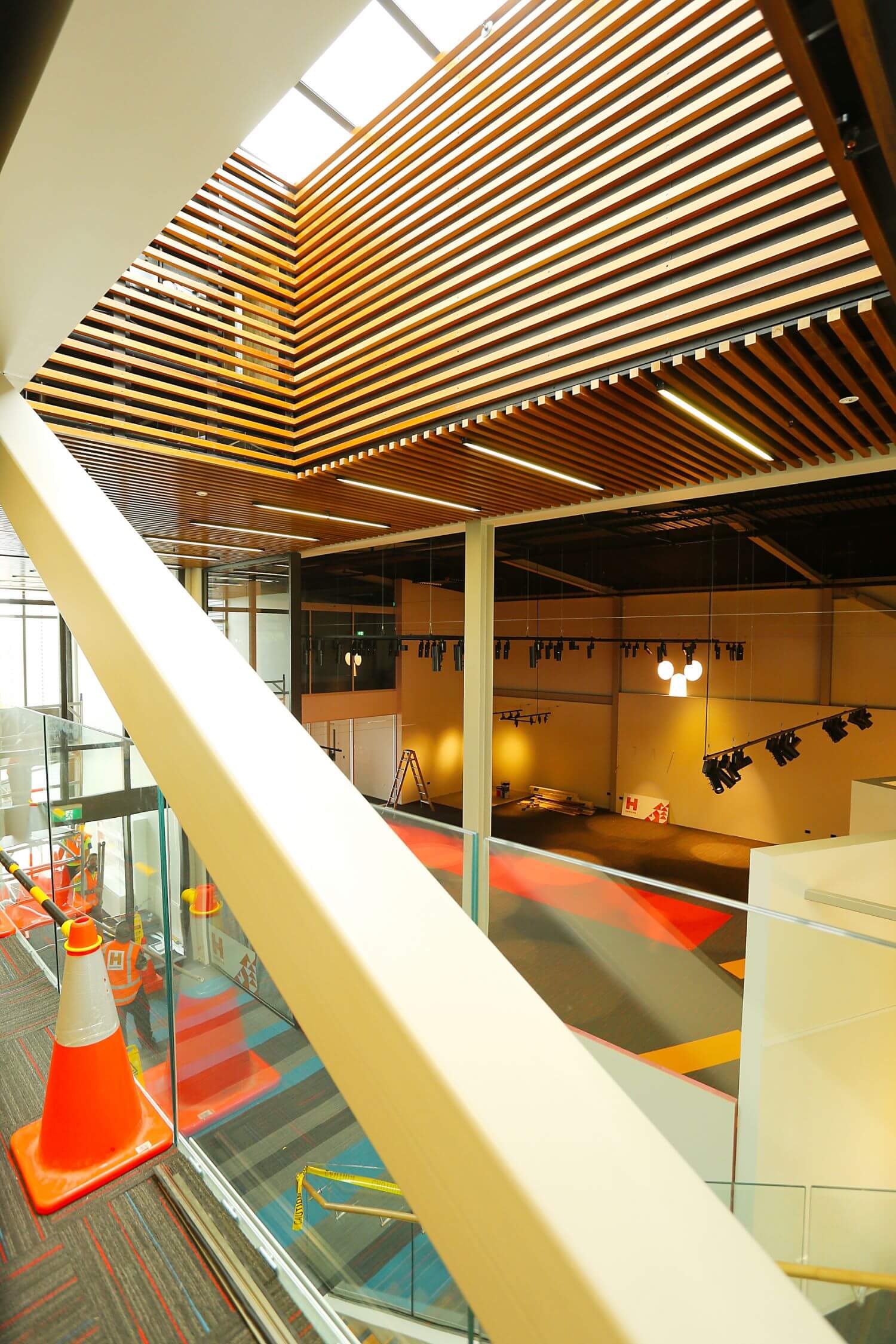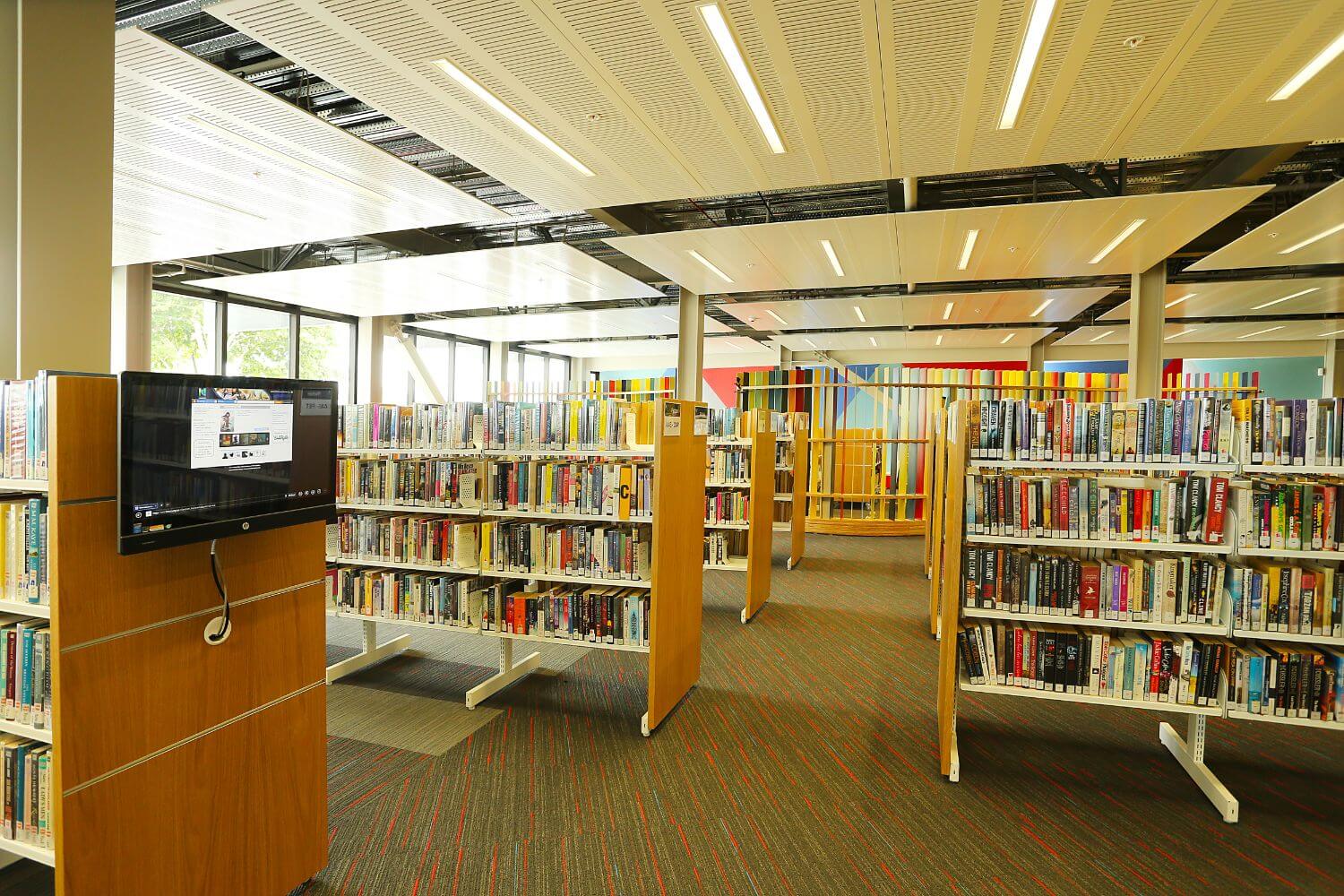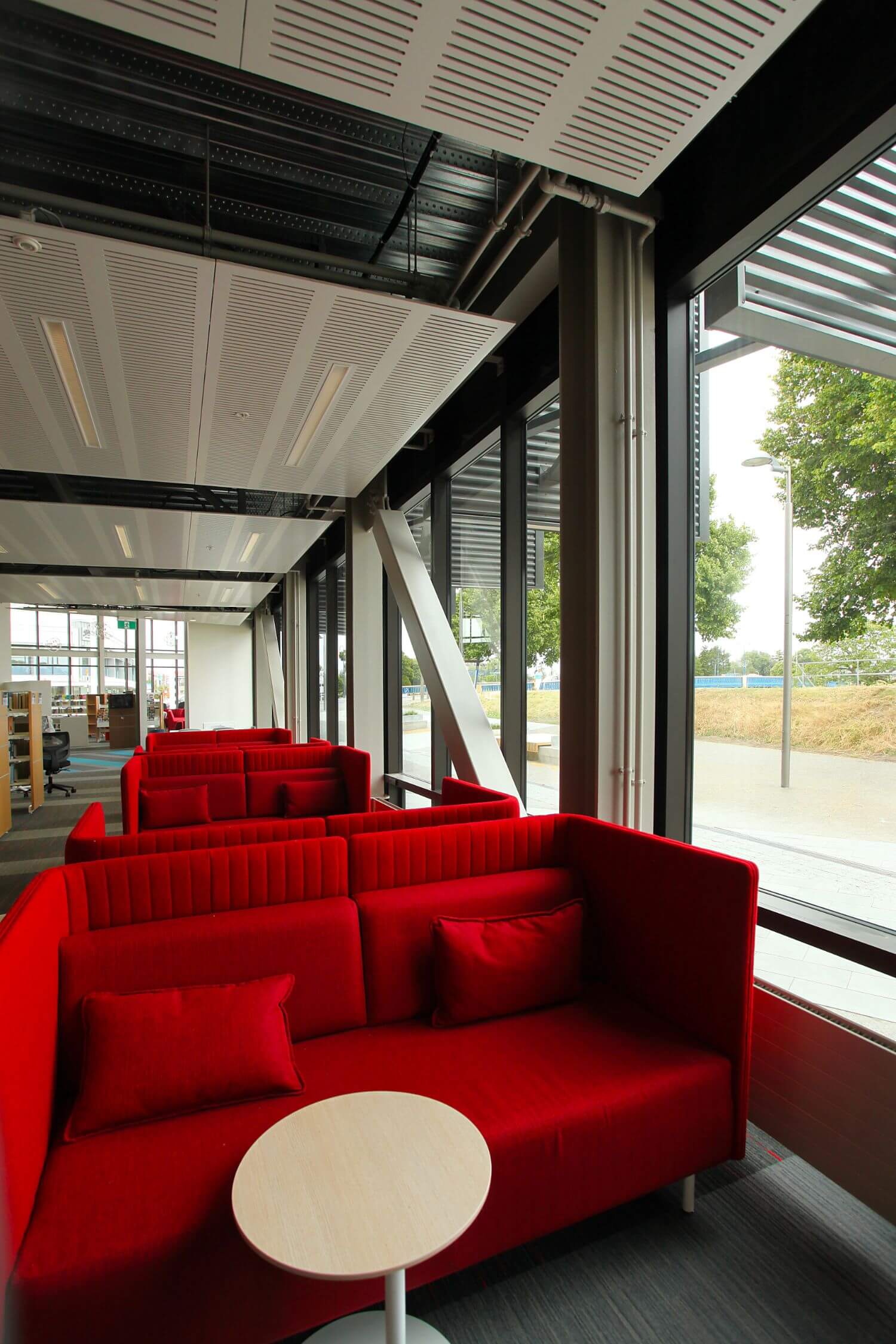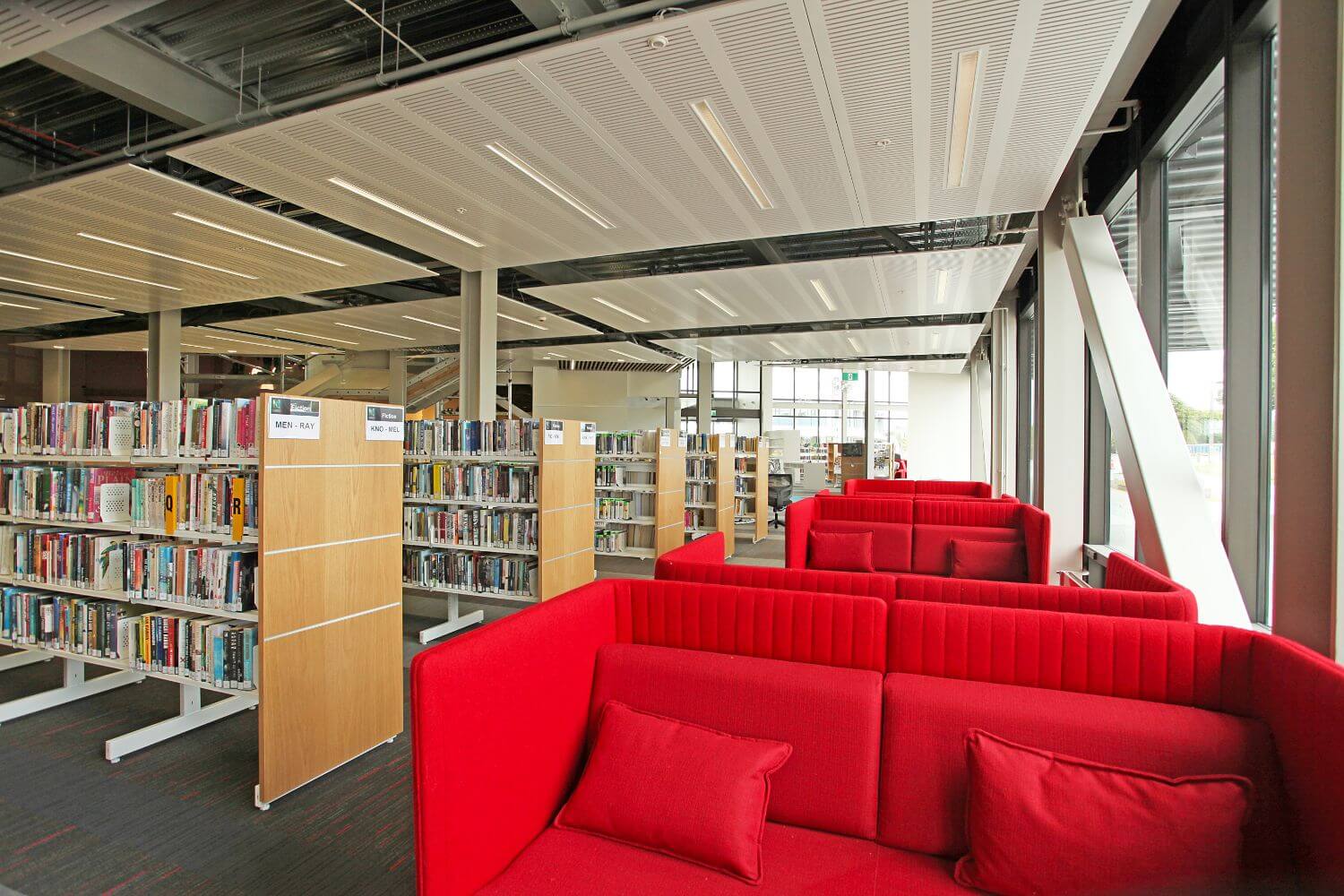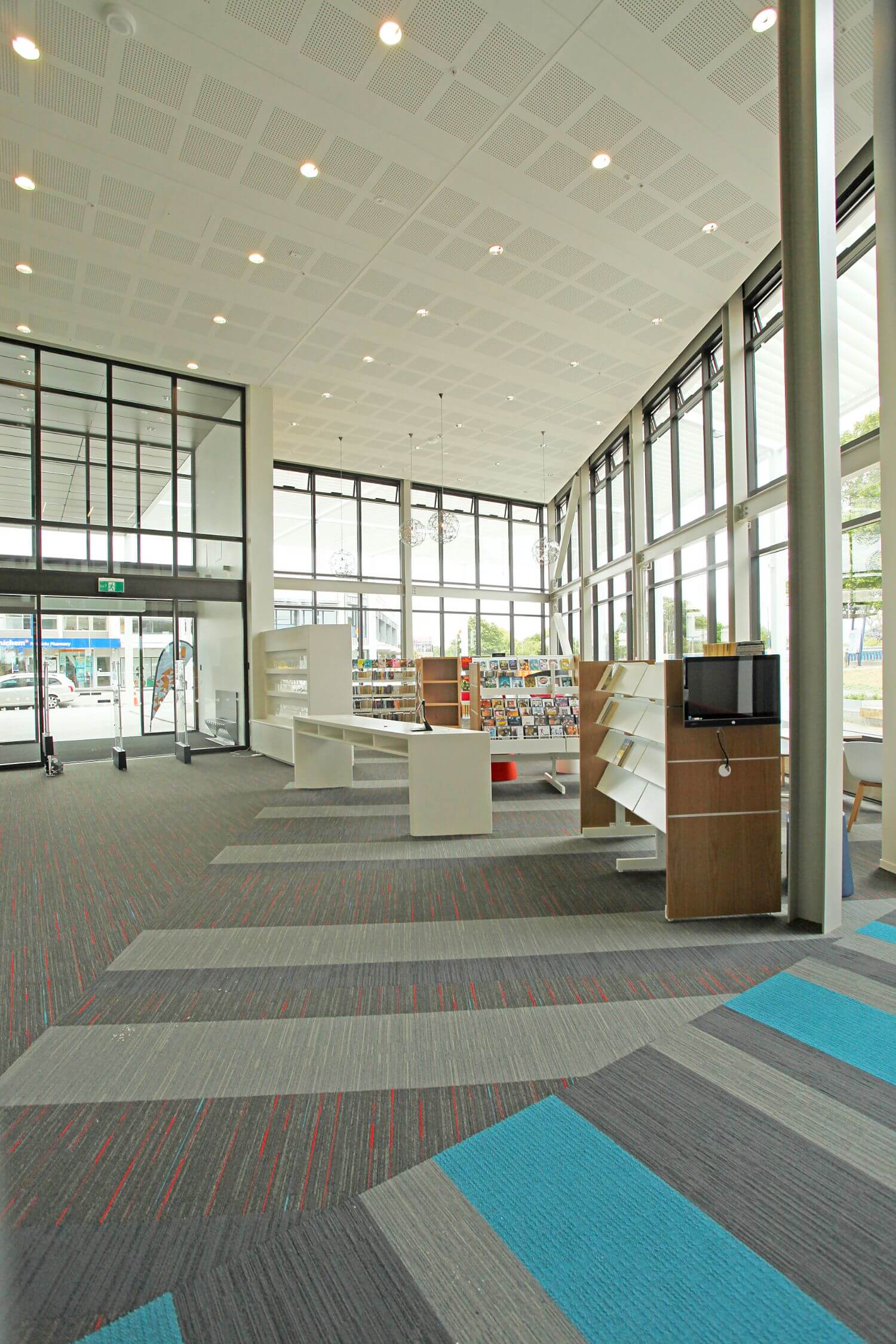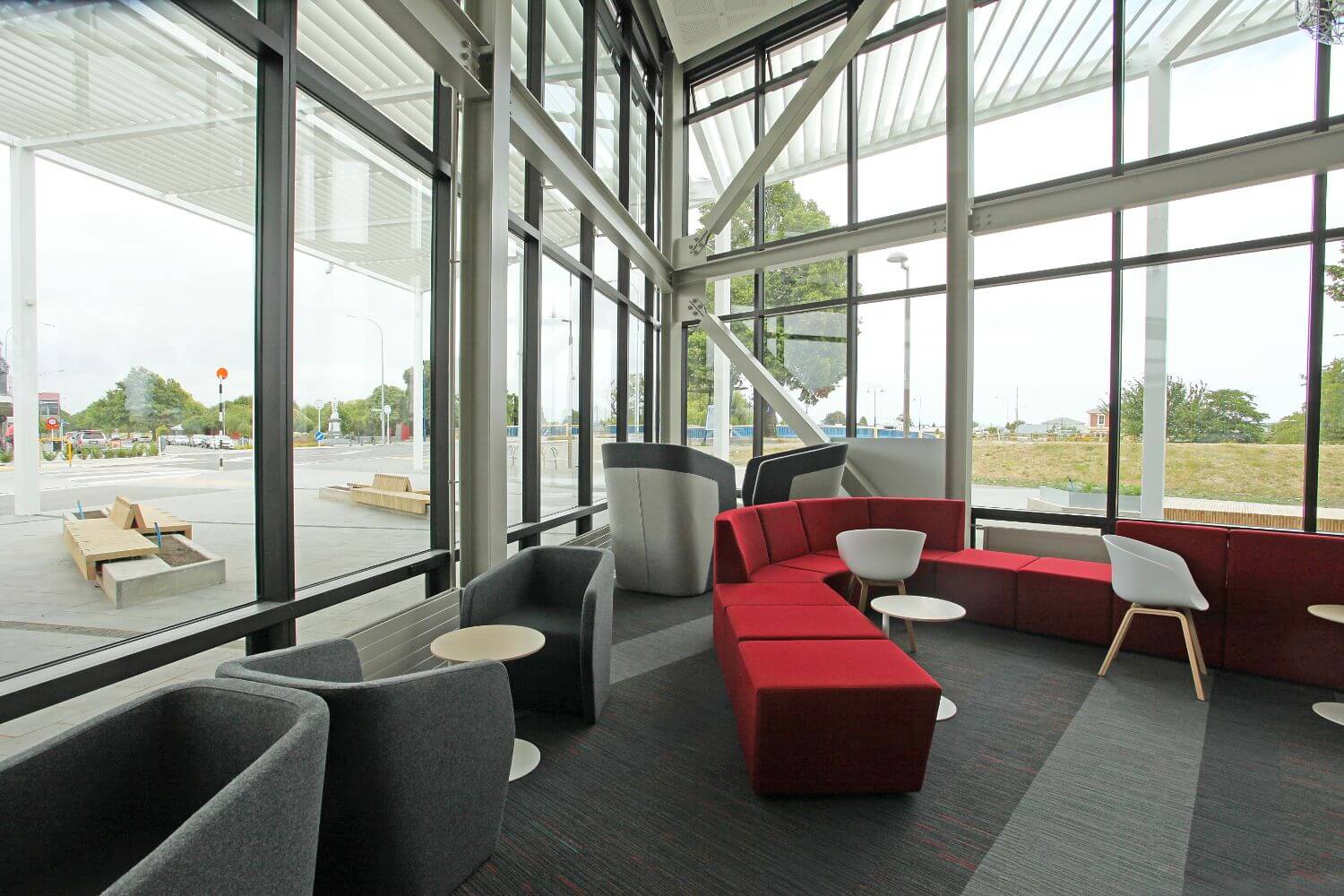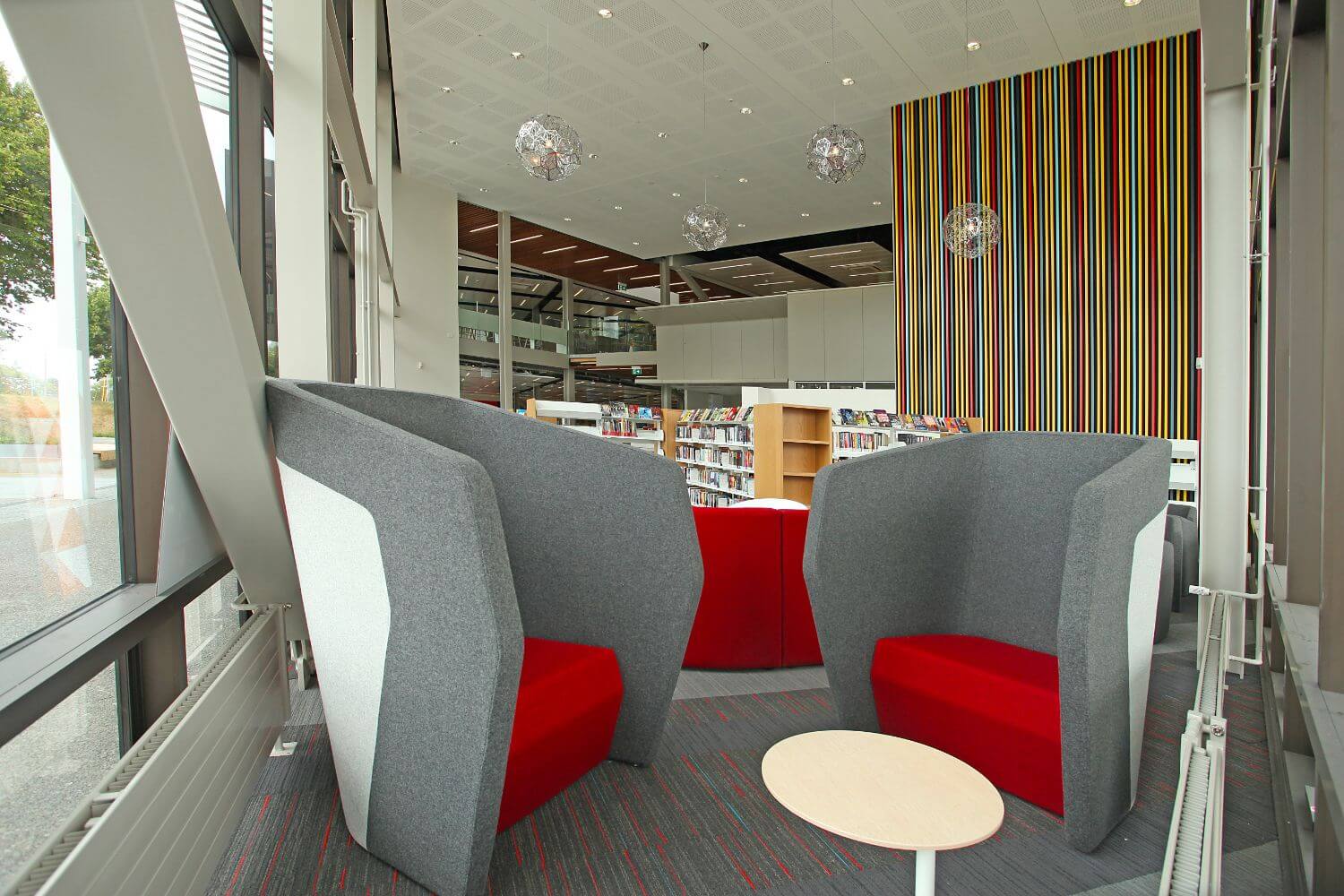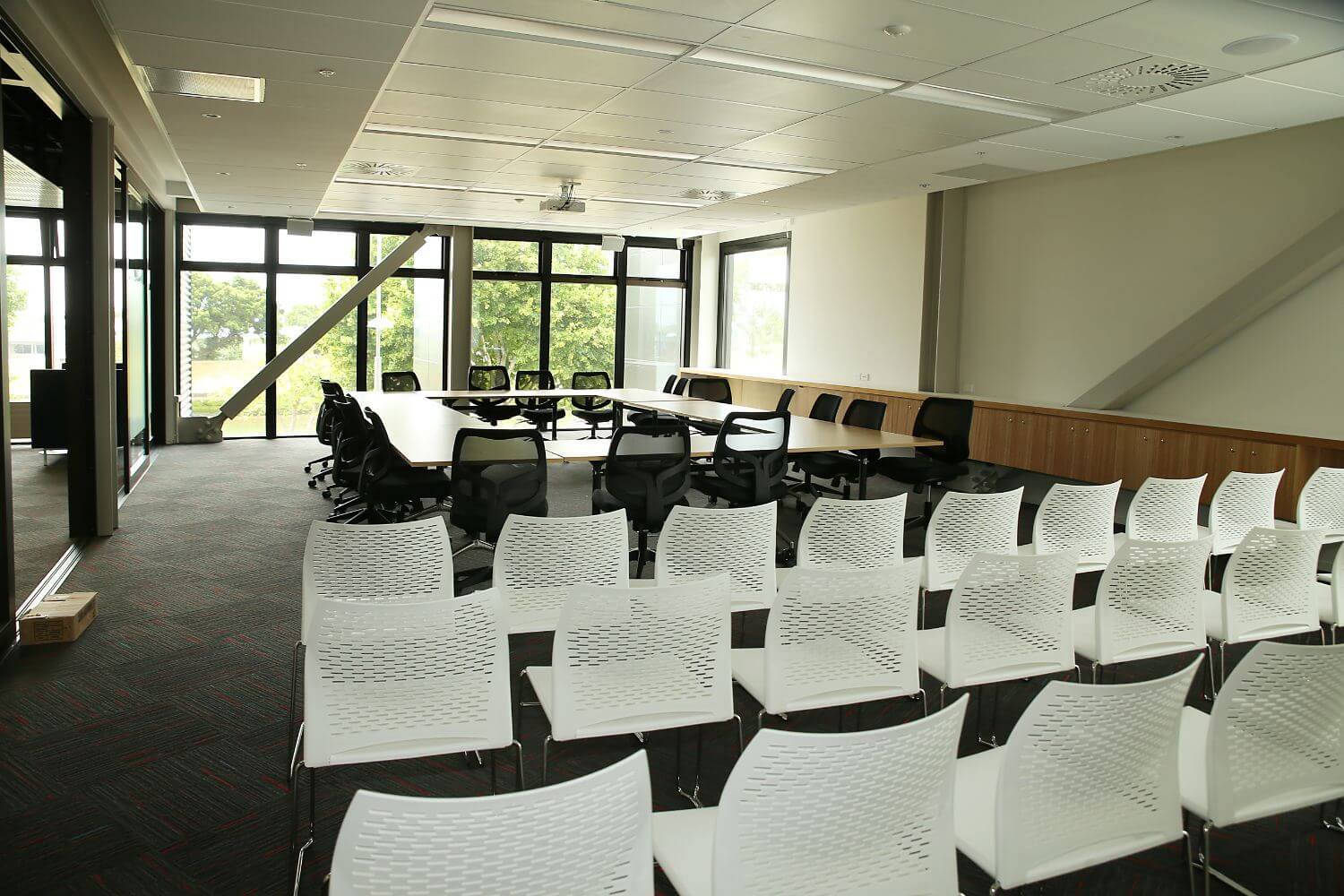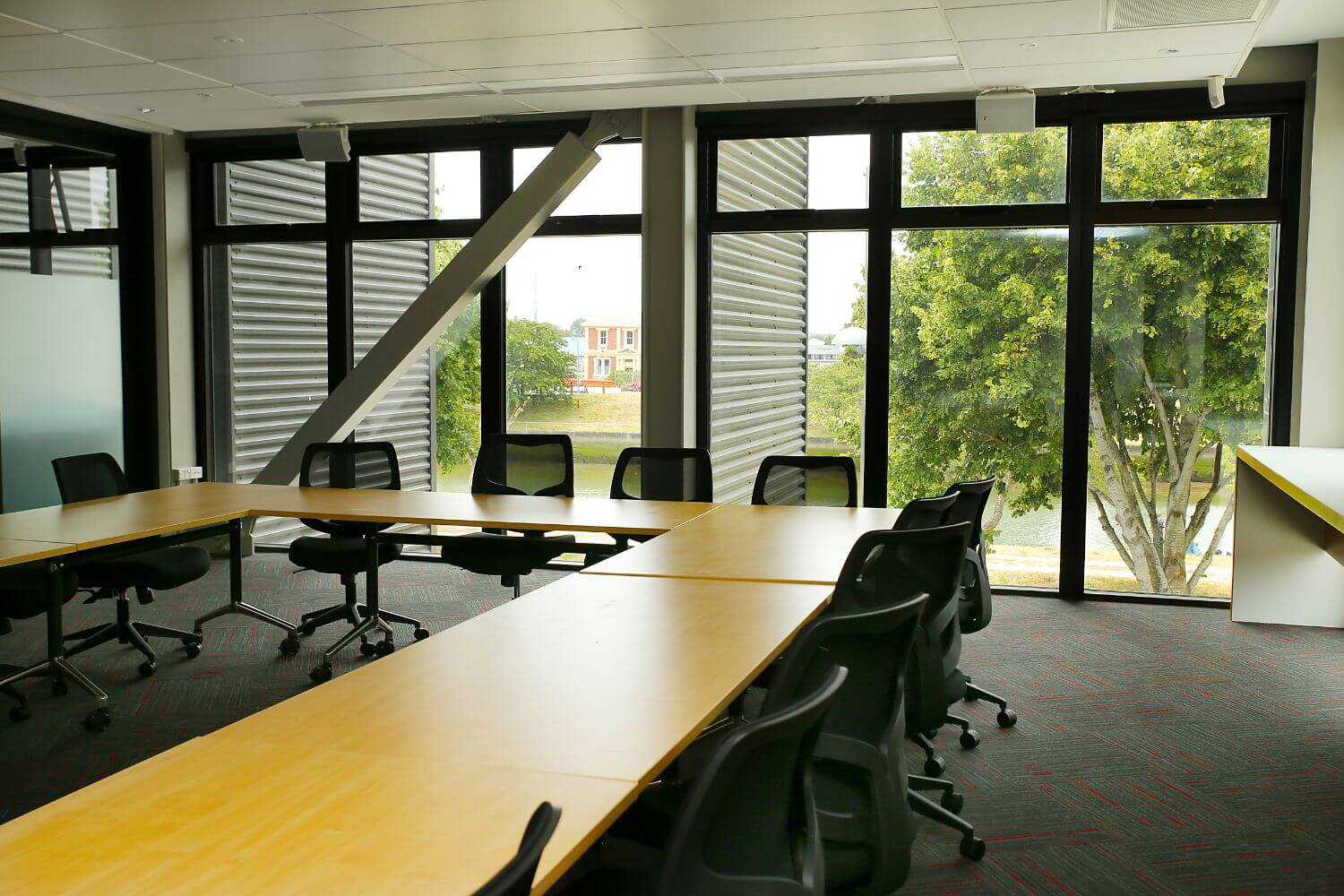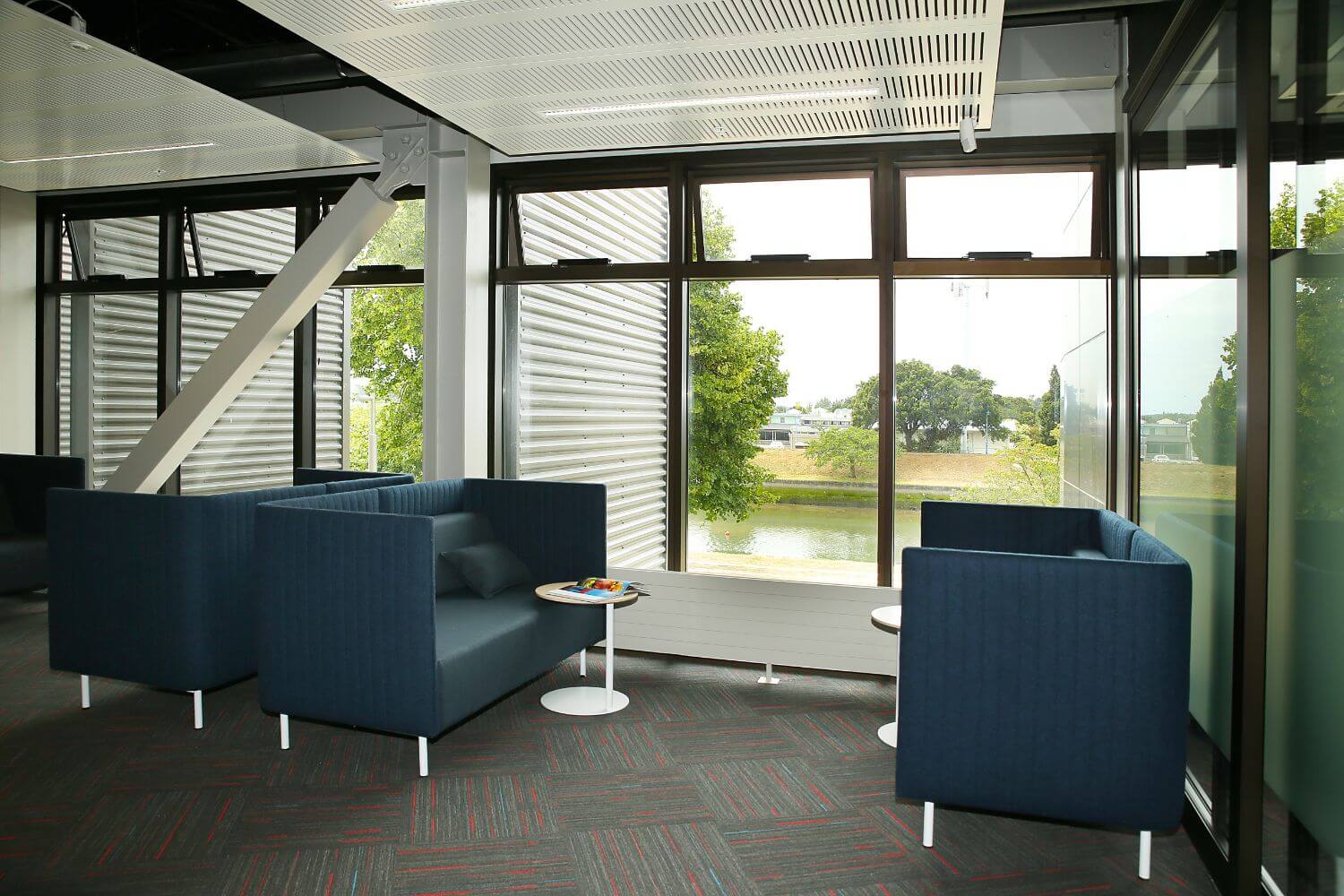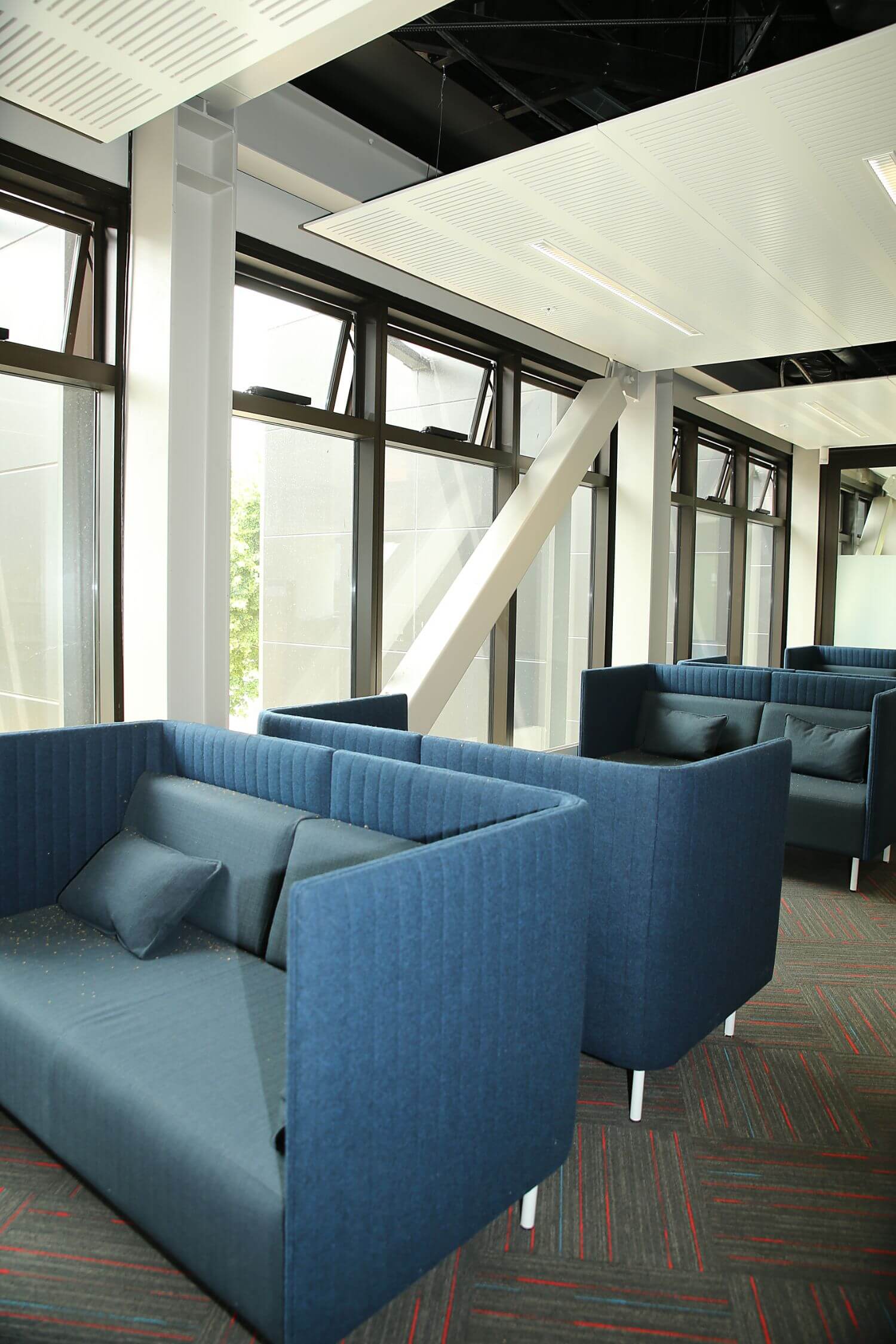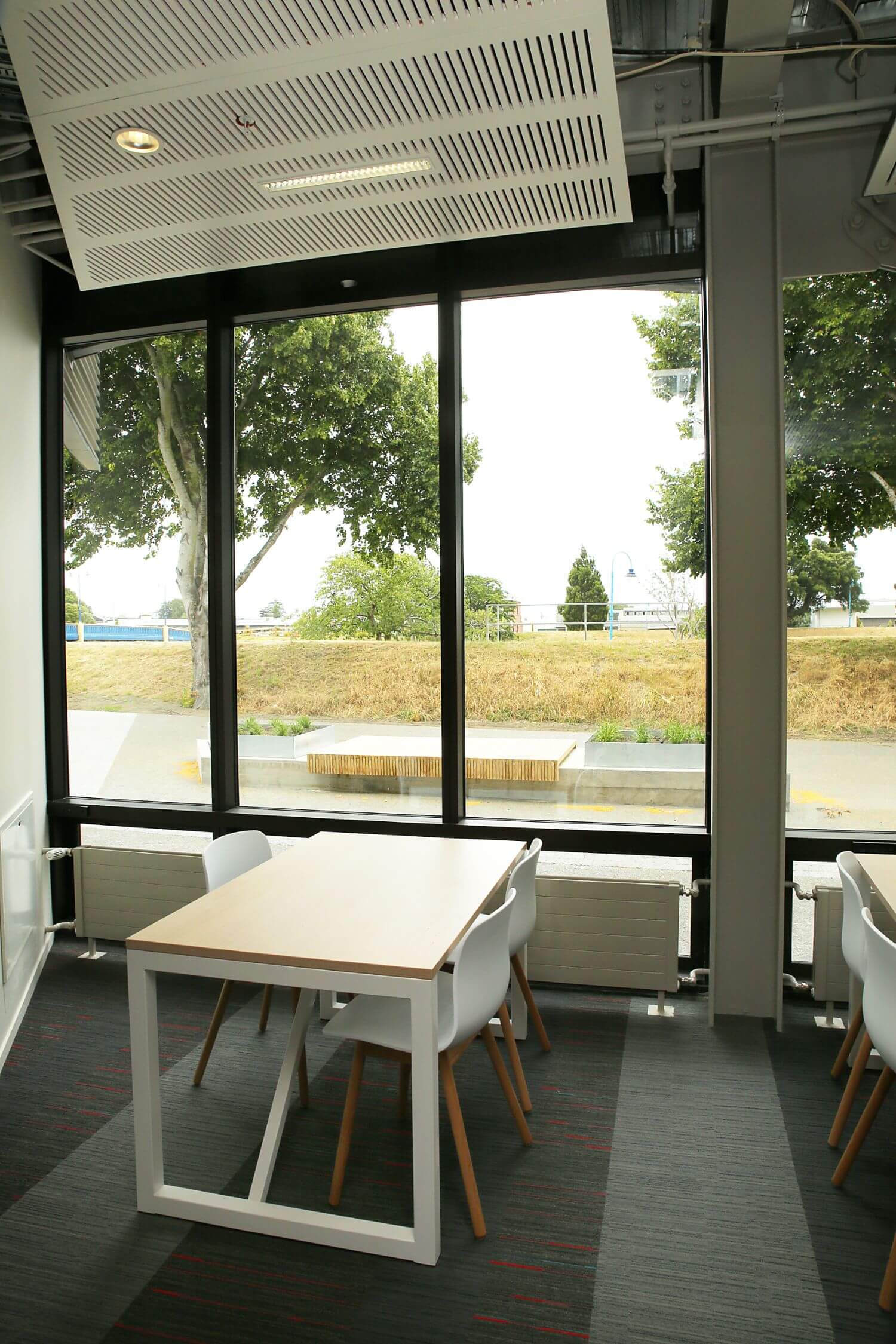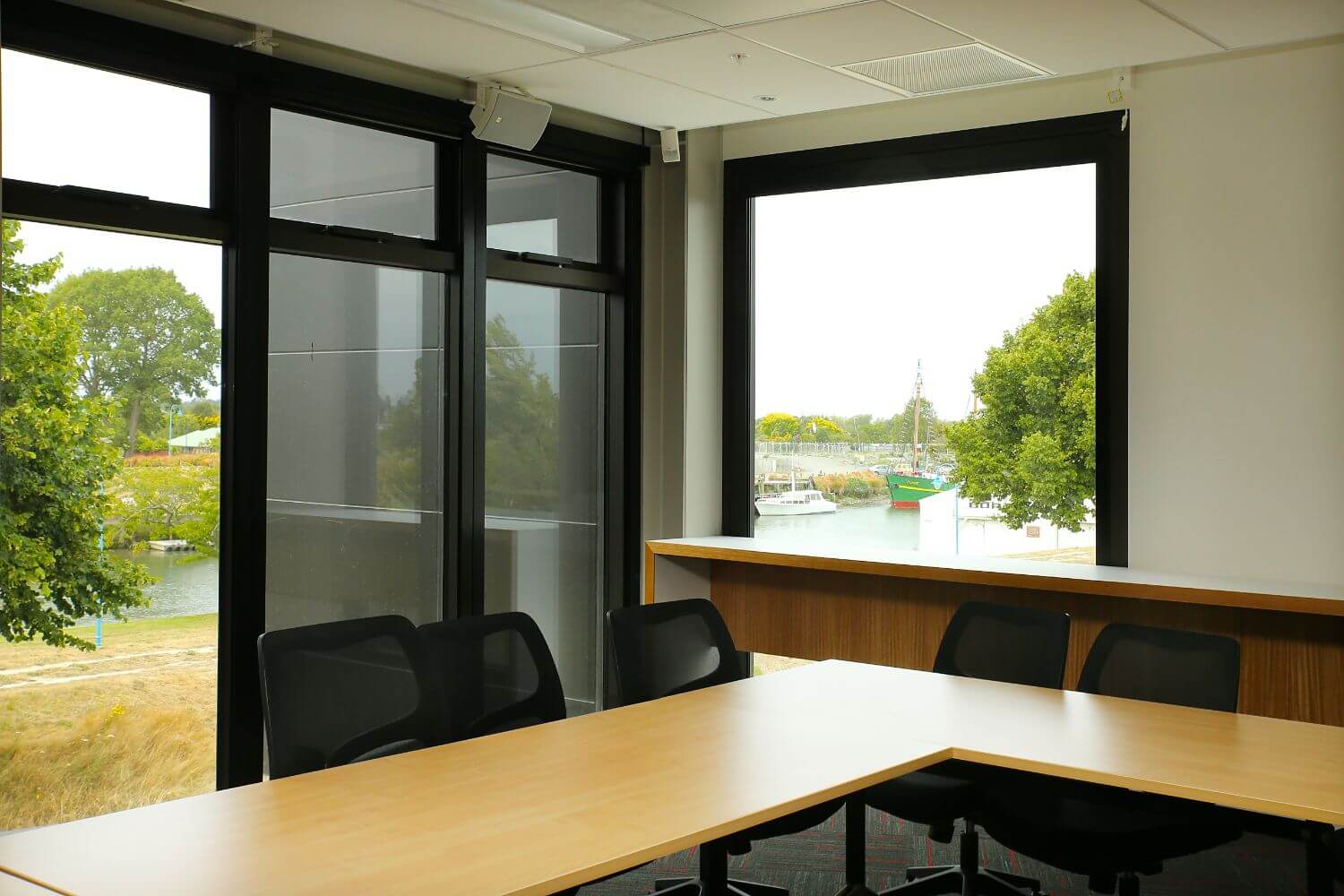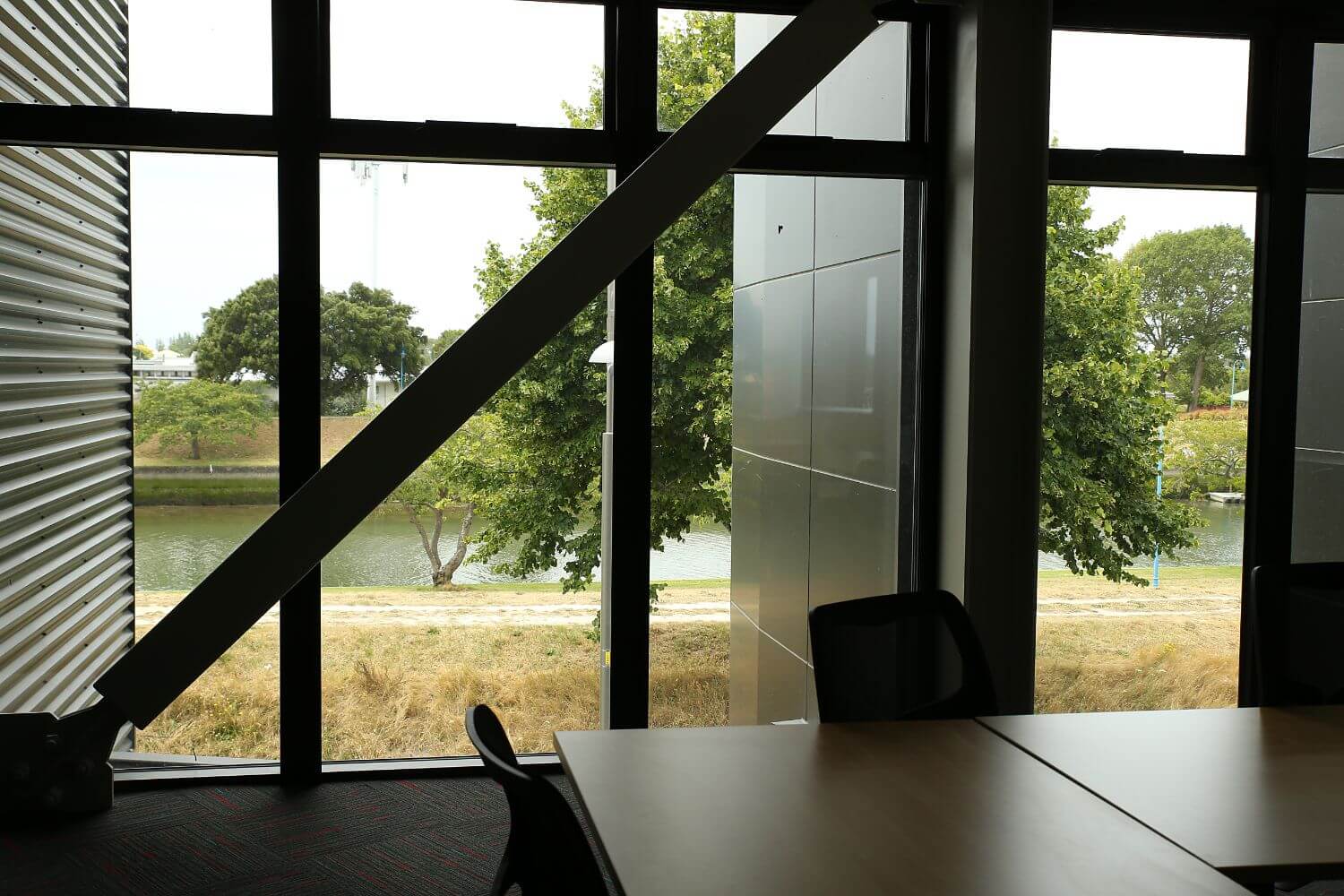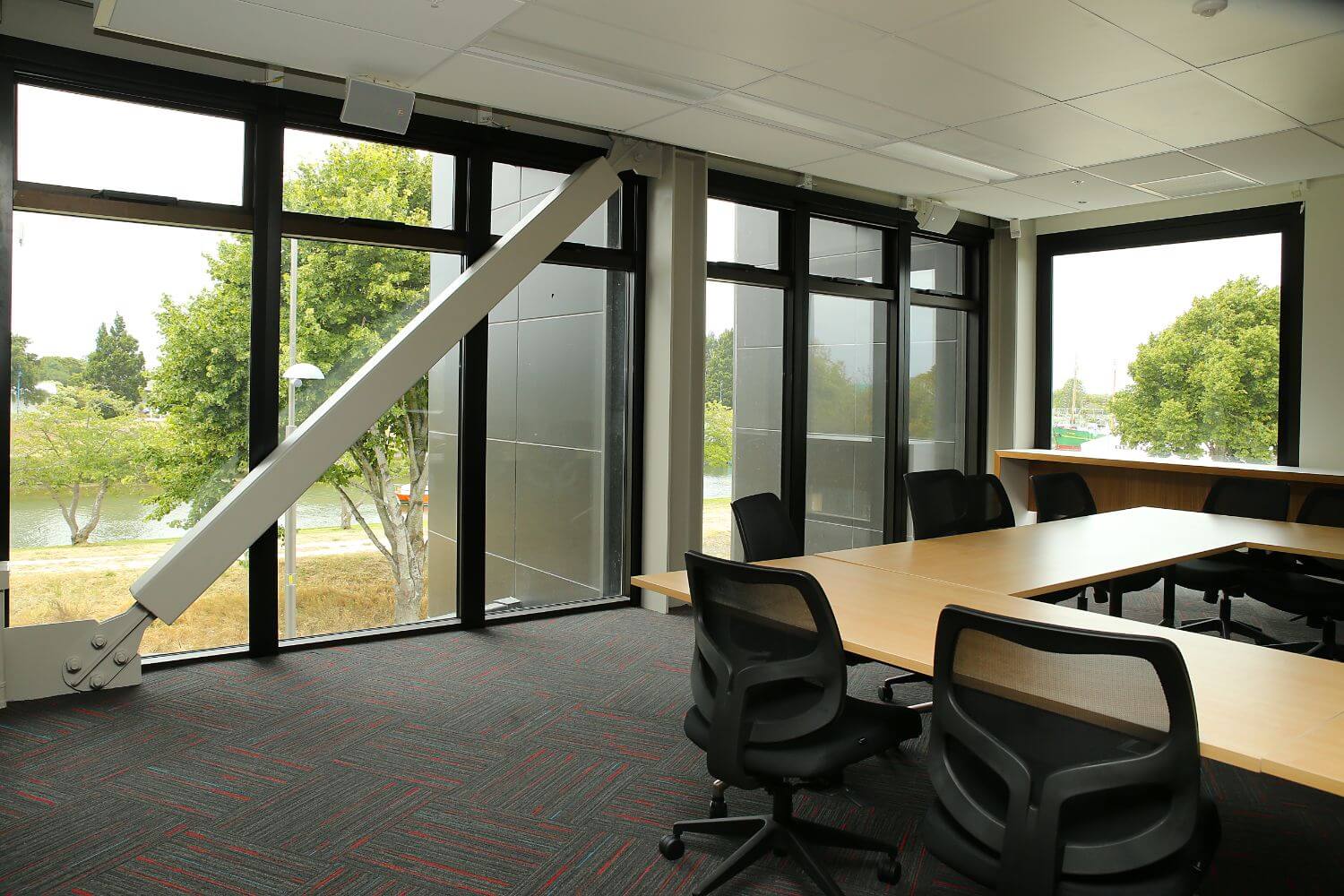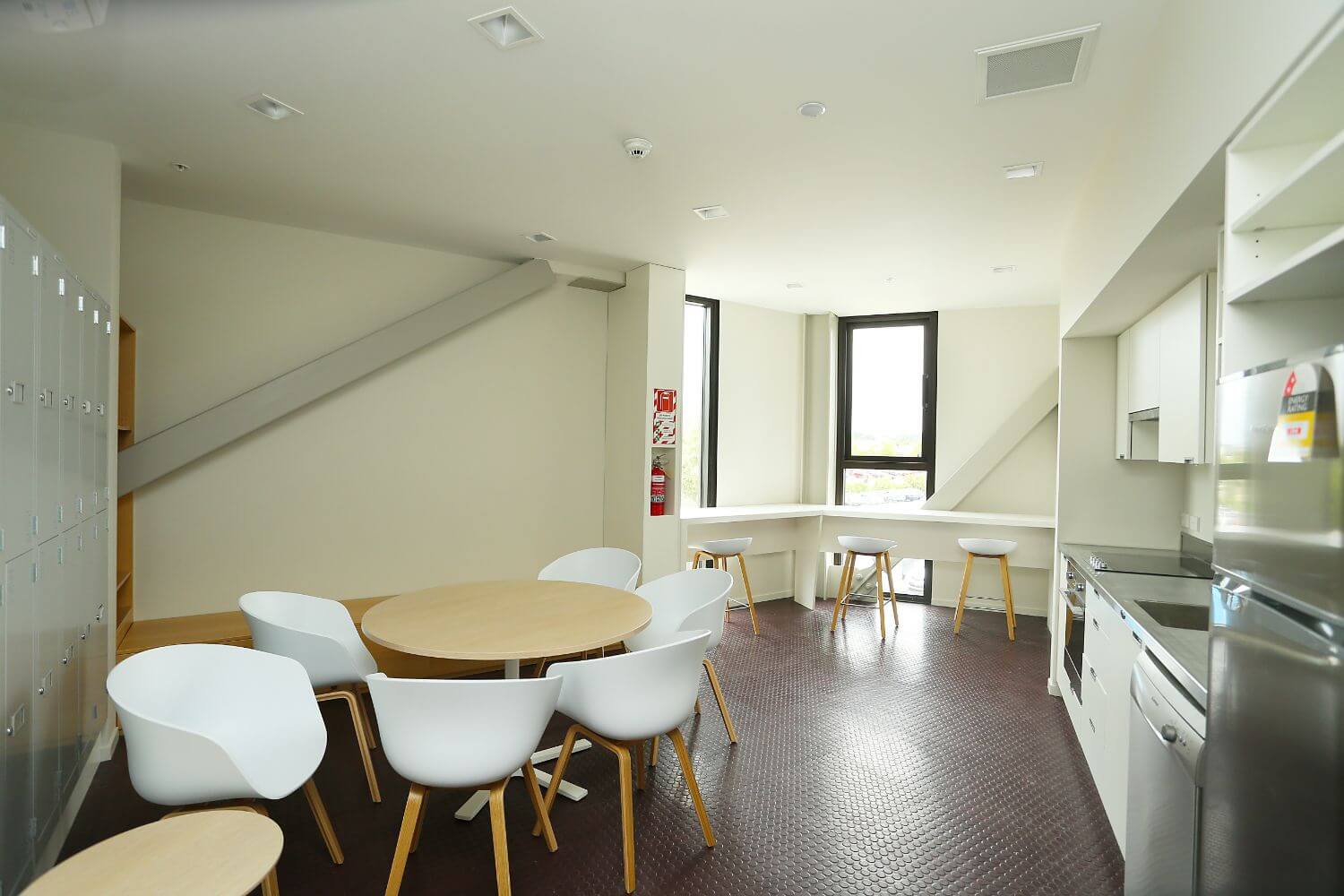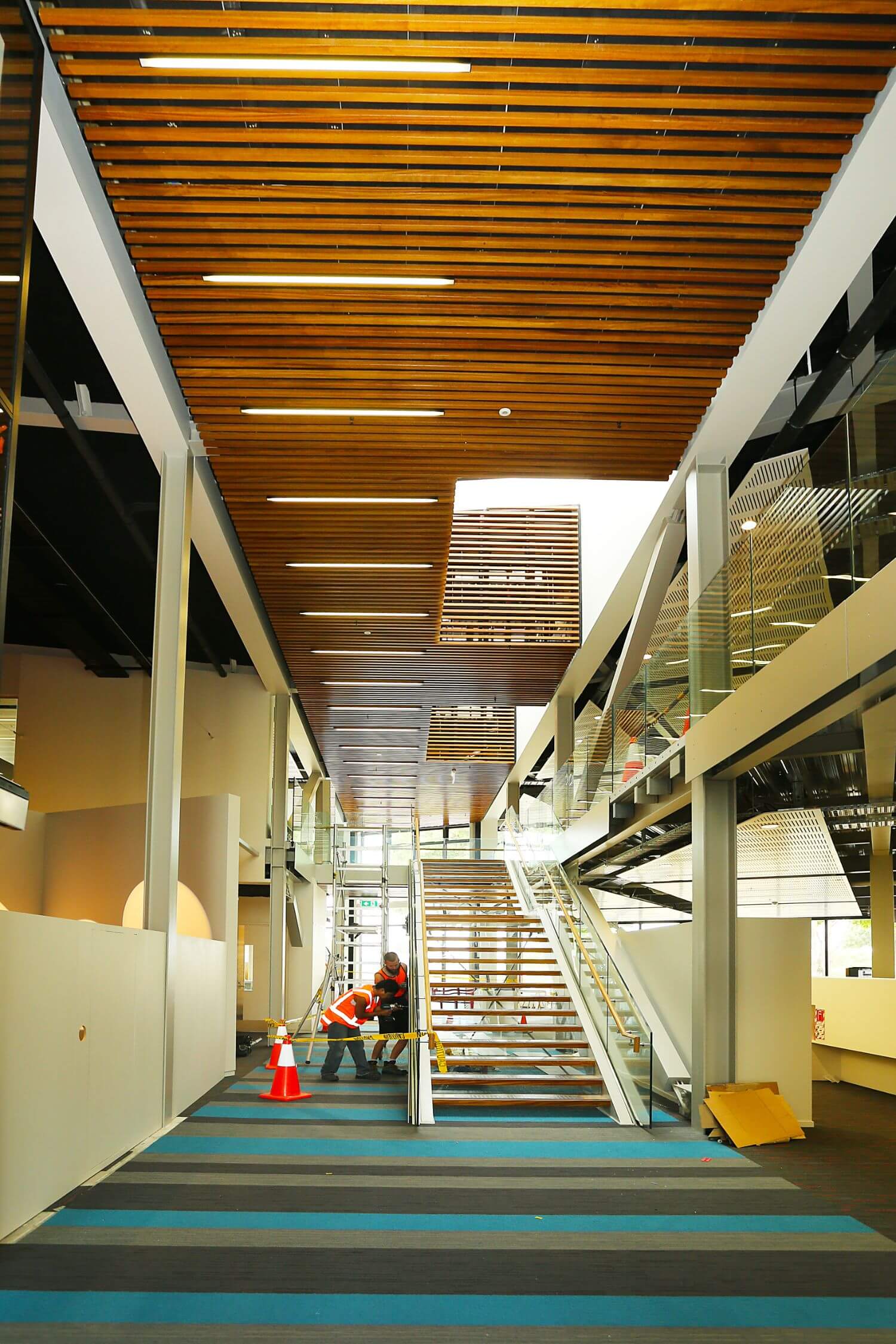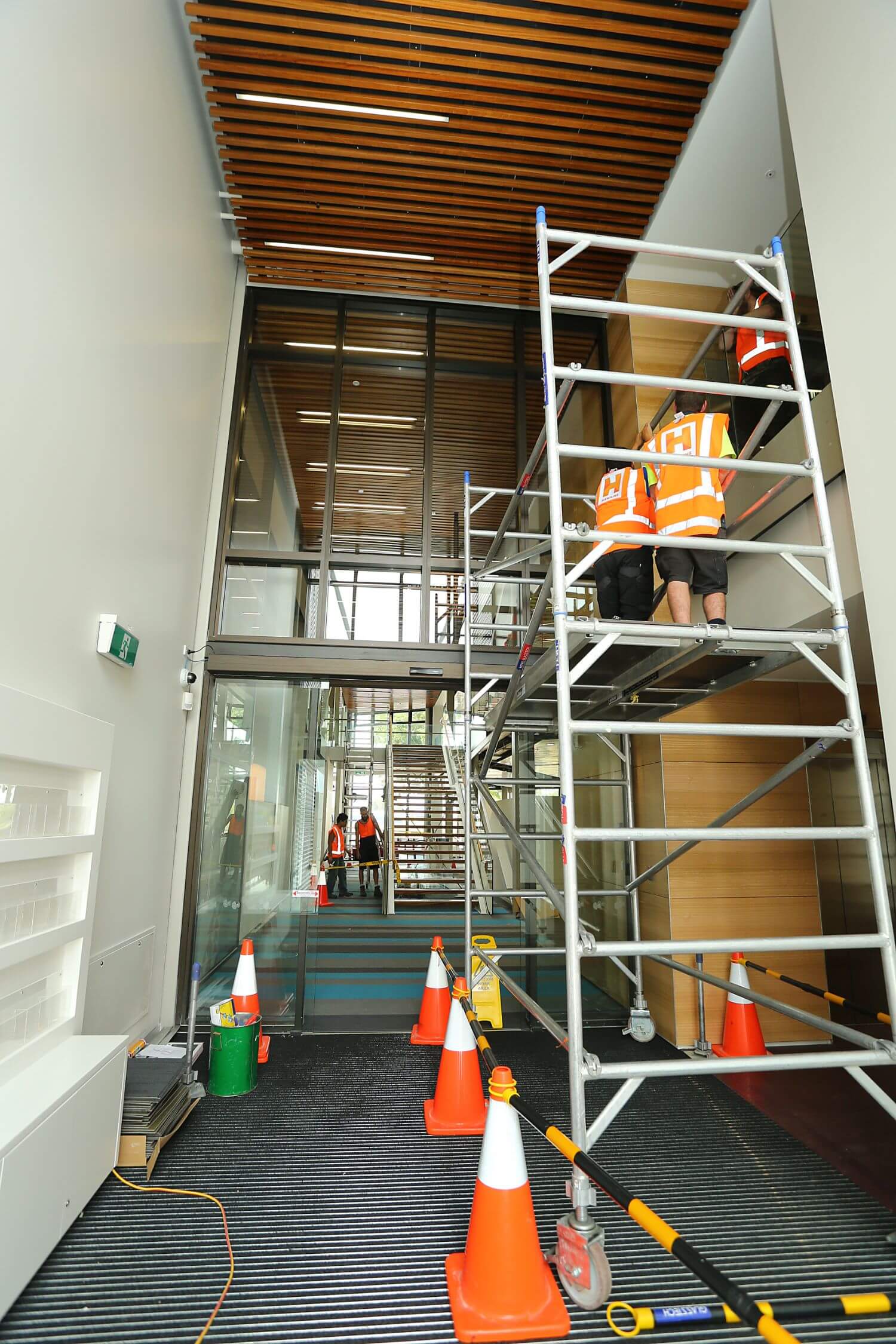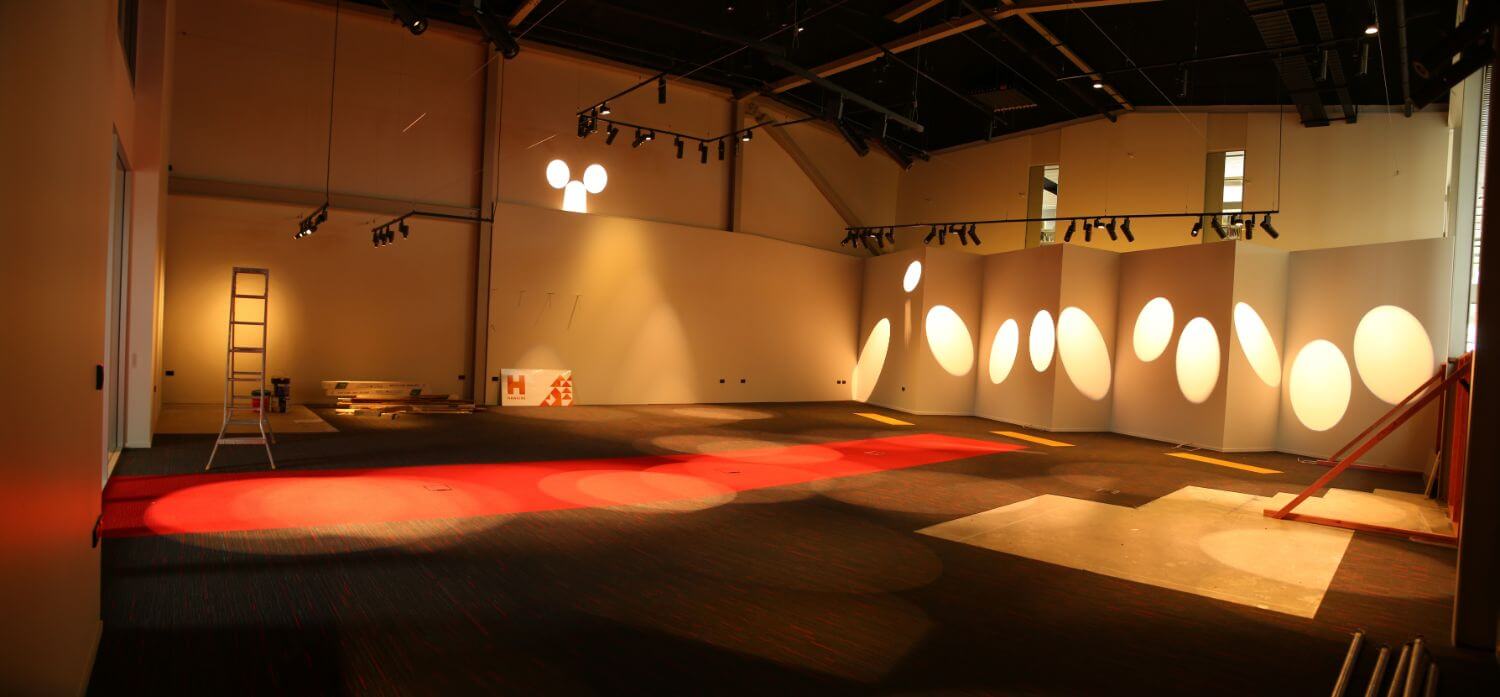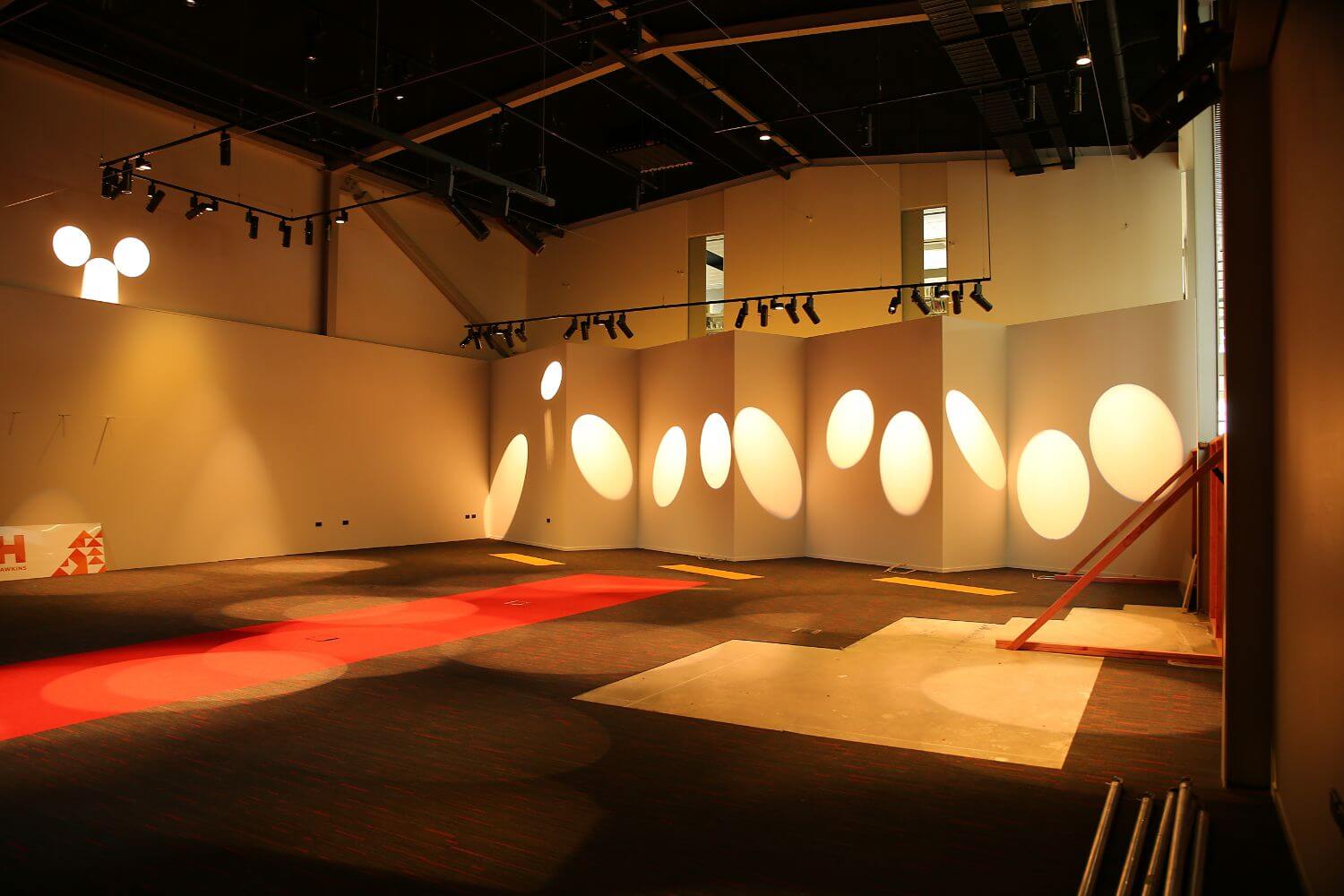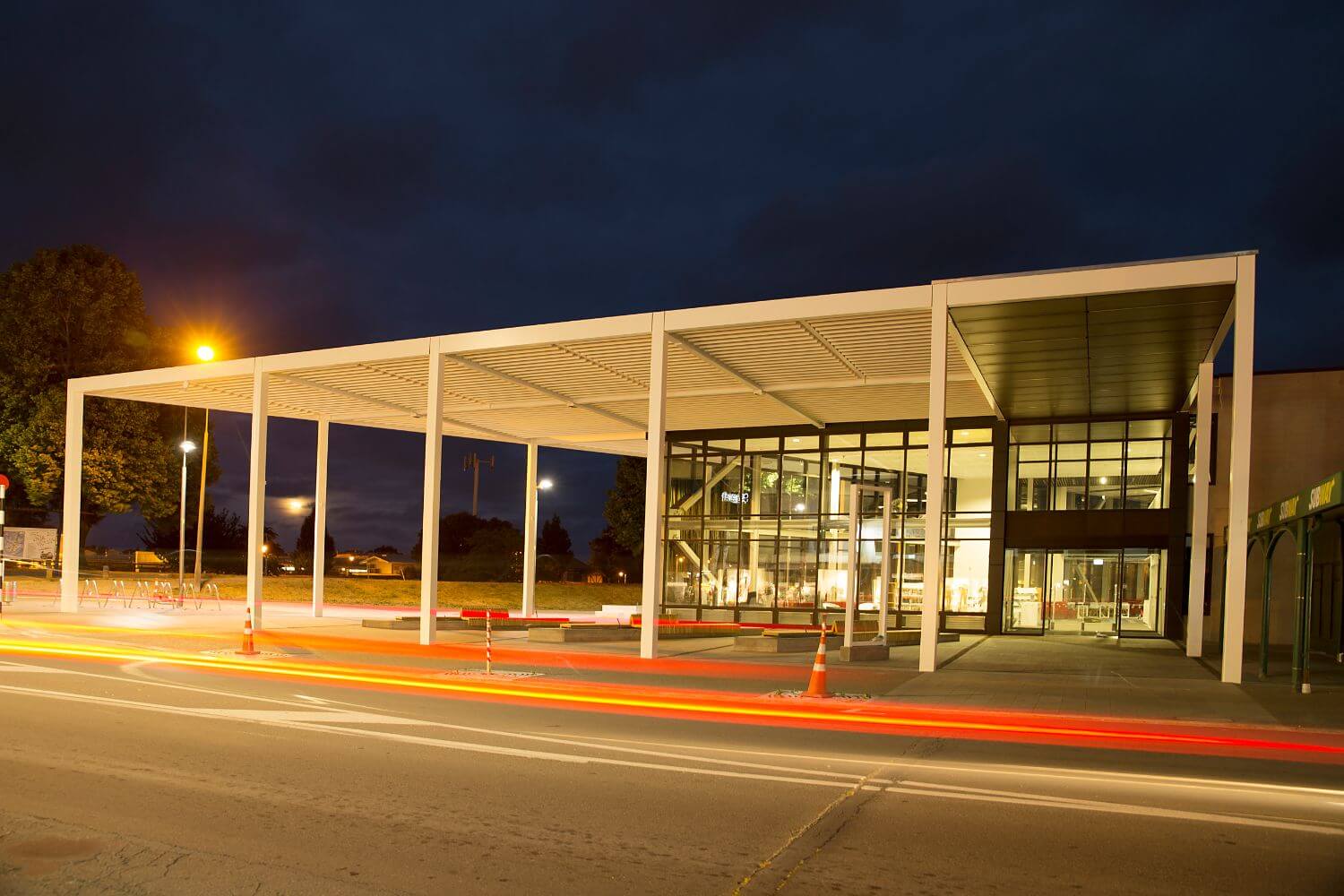 More than 70 reinforced concrete piles were screwed into the ground under the building, some up to 16 metres deep. These contain monitoring tubes to keep tabs on earthquakes and confirm the structure is still okay after an "event".
There is a 30-metre-long sub surface retaining wall (with an additional 20 piles) to stop the building sliding along the river in an earthquake. A seismic joint also runs through the centre of the building, and the stairs are designed with specific seismic capacity movement areas.
The floor slab consists of a 150mm structural slab with 50mm insulation and heating pipes at 150mm centres covered by another 100mm wear slab. The heating pipes were pressure tested and left under test during the construction and suffered no damage at any time due to the care taken during installation to avoid clashing with floor fixings to follow.
The buckle resistant braces were drawn up and built in Utah at the same time as the structural frame was drawn up and constructed in Christchurch. The braces had to bolt directly into the structural frames with a maximum of 5mm tolerance (2.5mm oversized bolt holes). The braces were shipped to Lyttelton Port and arrived on site 1 week earlier than needed and bolted perfectly into the structure without any intervention. The internal bracing has been intentionally left exposed, which is part of the way buildings are going, people like to see structure.
The BMS system is complex and uses a combination of UF heating, natural ventilation and heat recovery units to ensure the desired ambient temperature is achieved in the most economical and environmentally friendly manner.
The bluestone paving was ordered well in advance, given the long lead time required for the imported stone. This quality finished product sets off the exterior well, complimented with the hardwood seating, bike stands and lighting through the traffic / pedestrian shared space area.
Providing peace of mind for Kaiapoi residents was of high importance as the town was one of the worst hit during the 2010 and 2011 Canterbury earthquakes. The Civic Centre was the first anchor project online, and it is great for the local community.