The Papamoa College project was delivered in a series of "next generation education campuses" completed by Hawkins Construction using the design and build procurement model.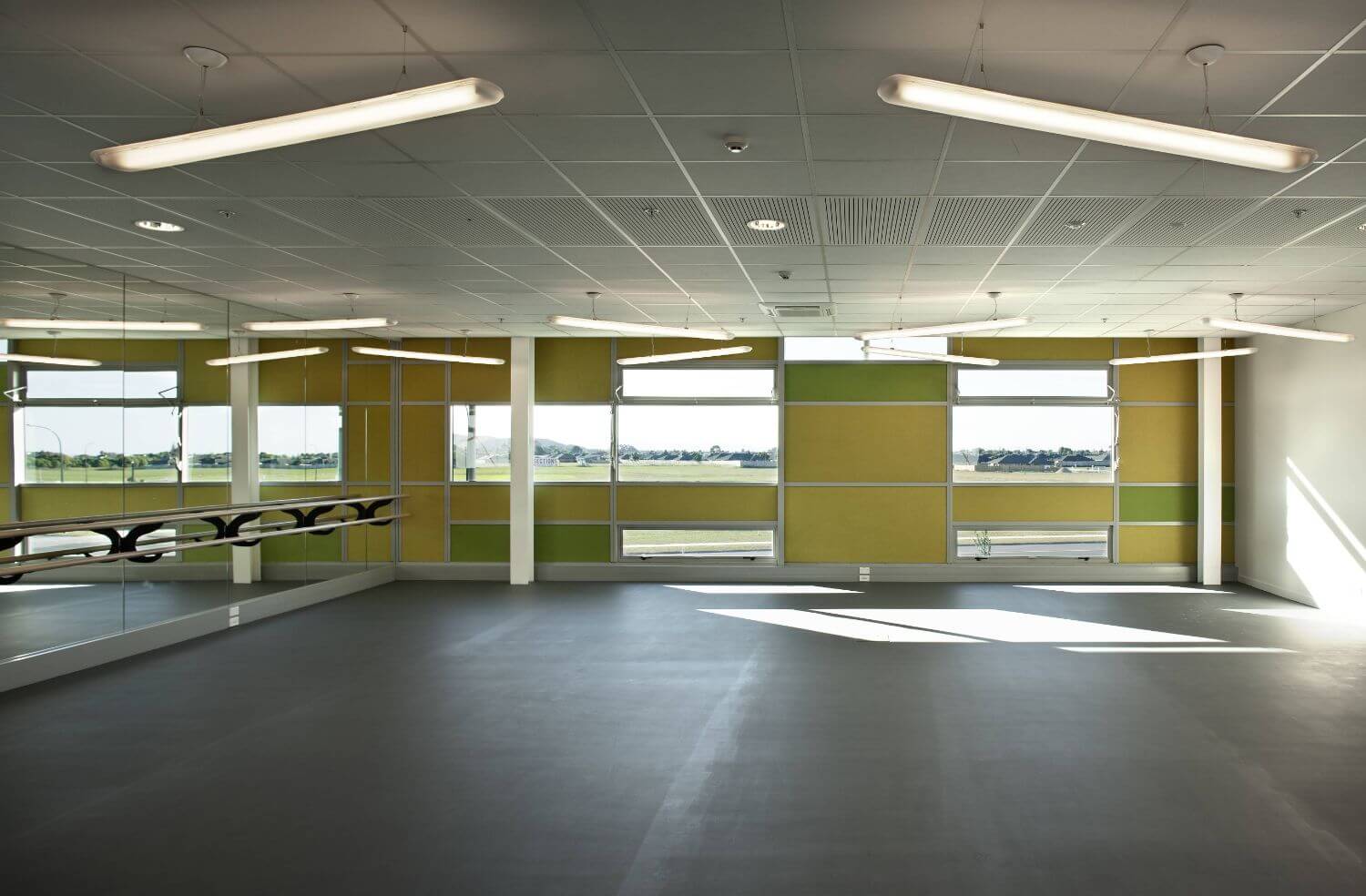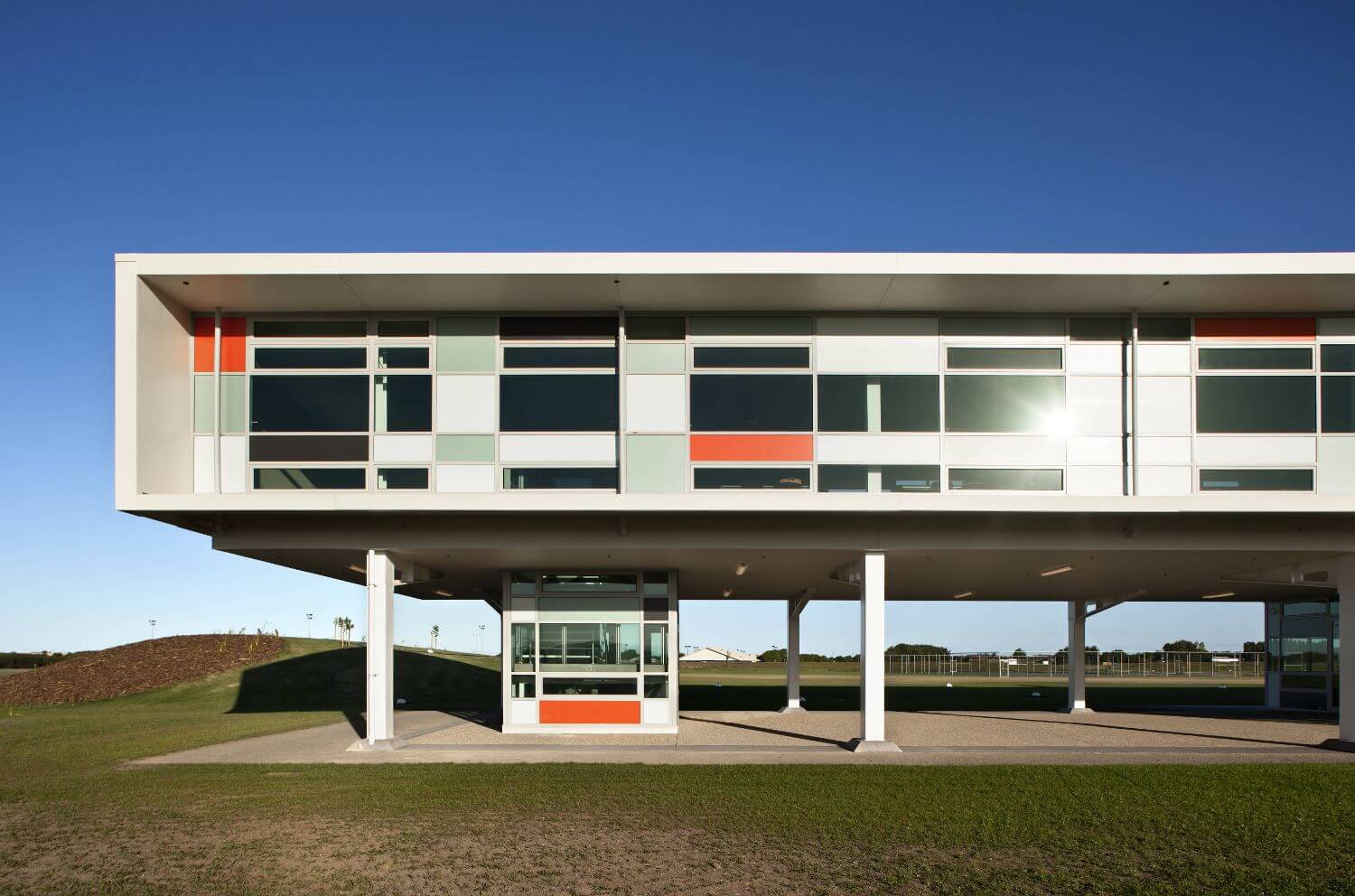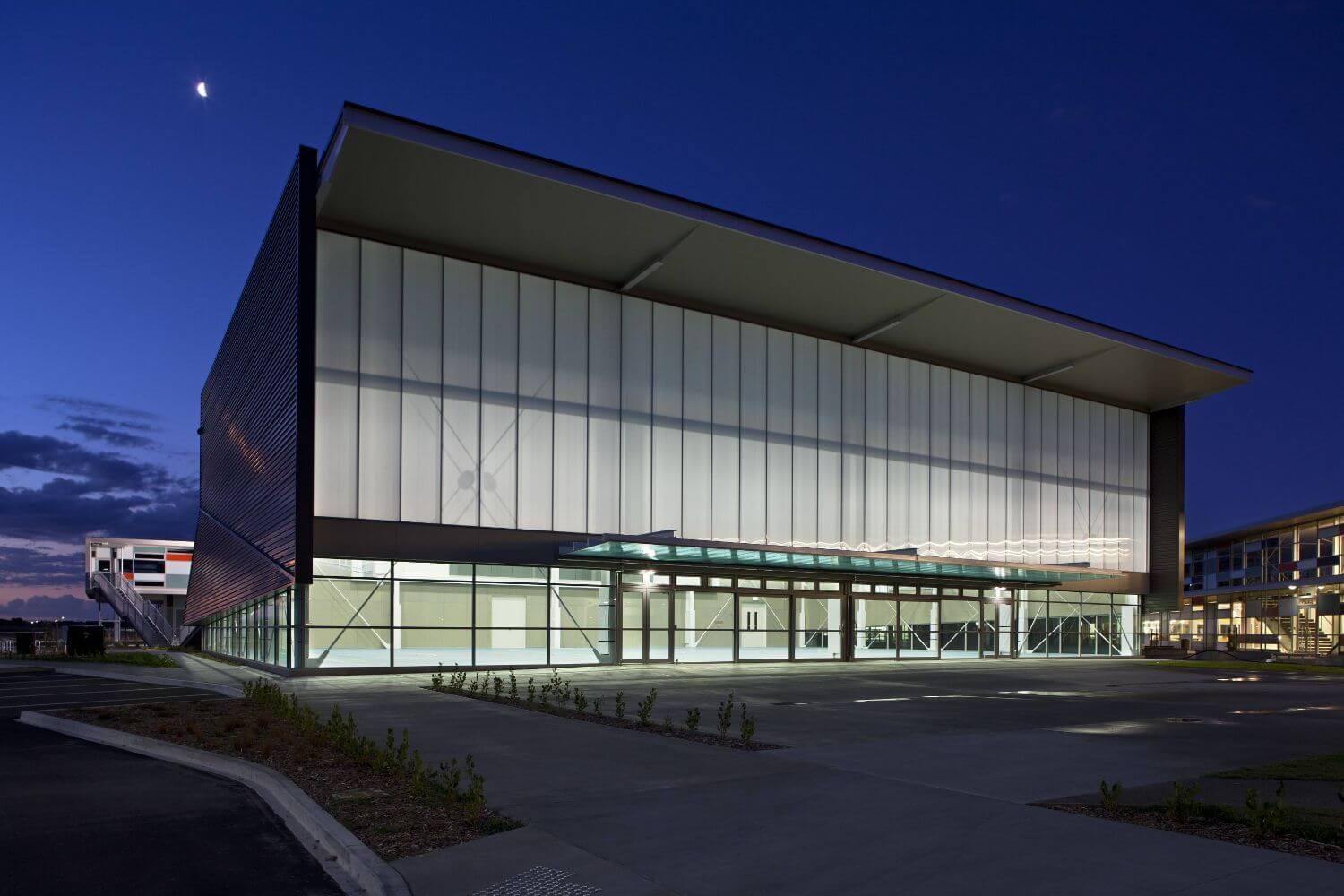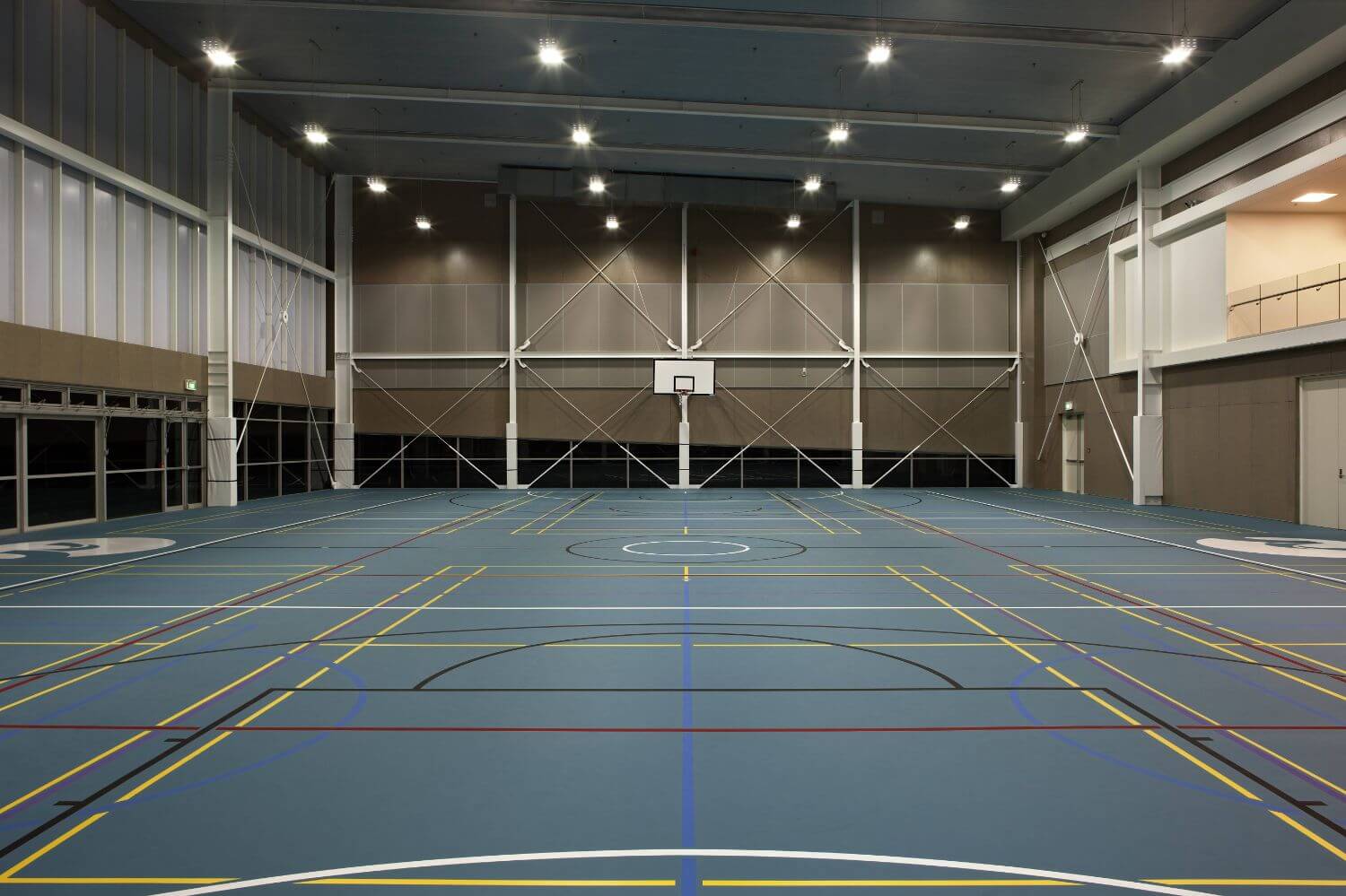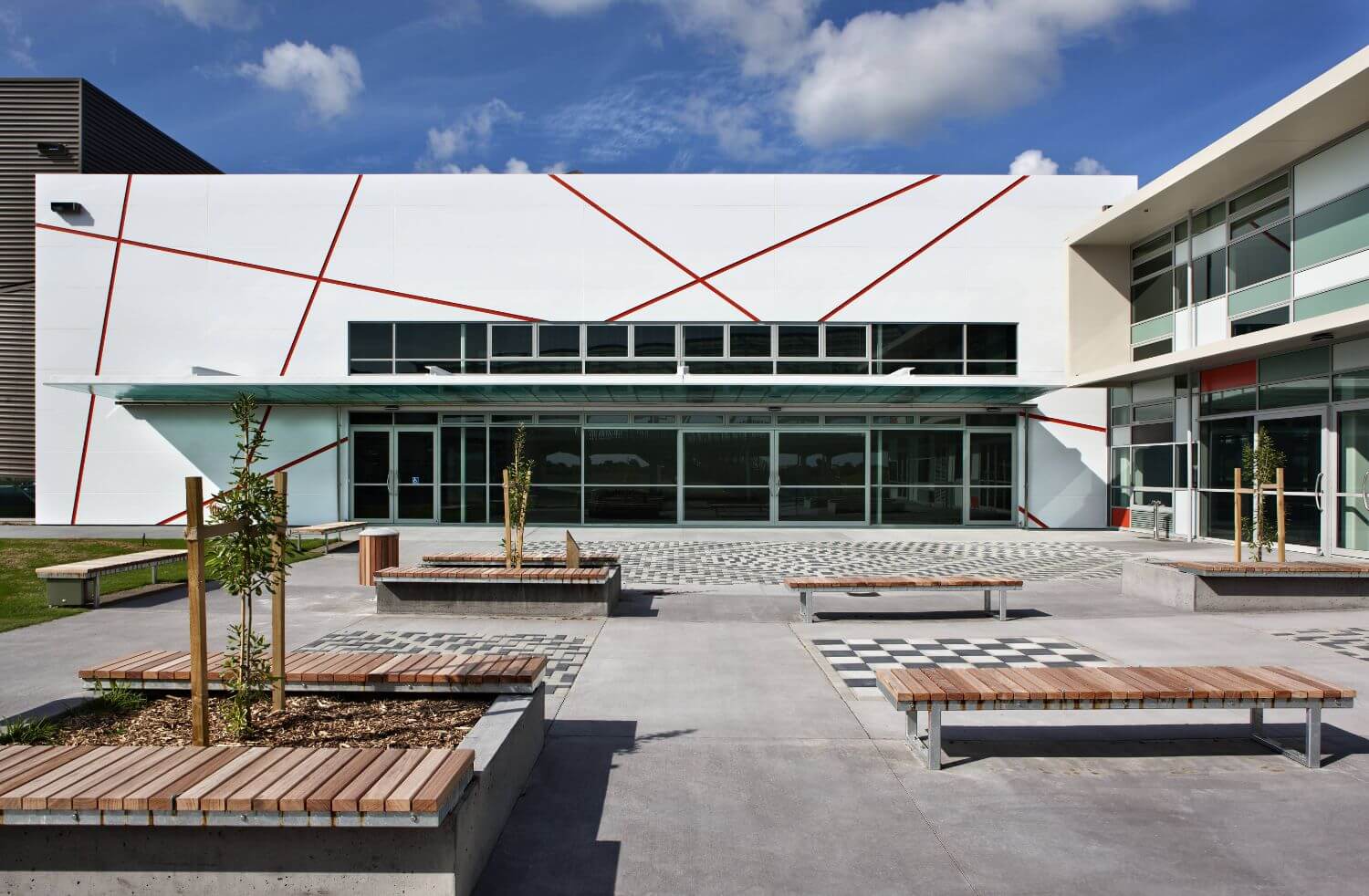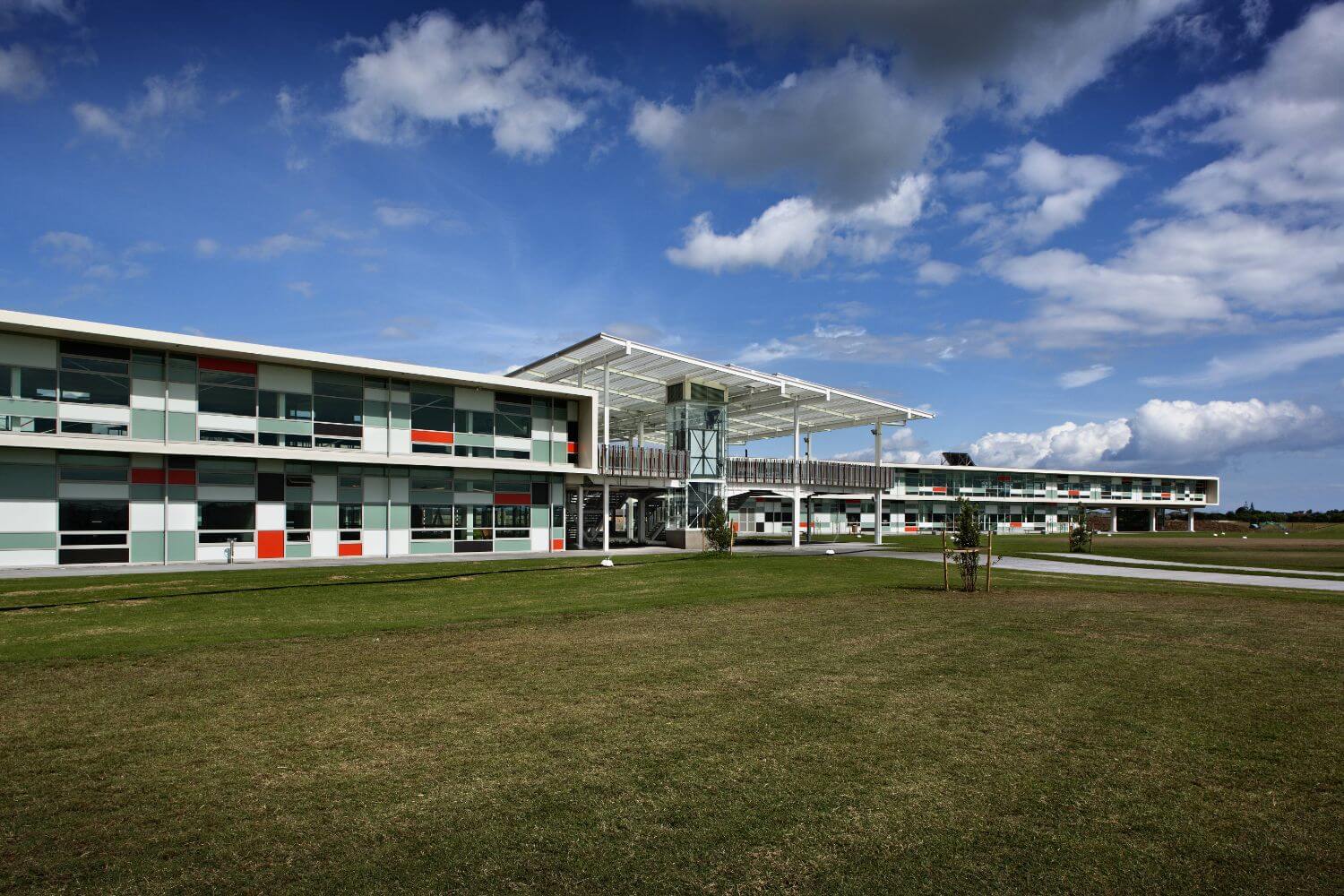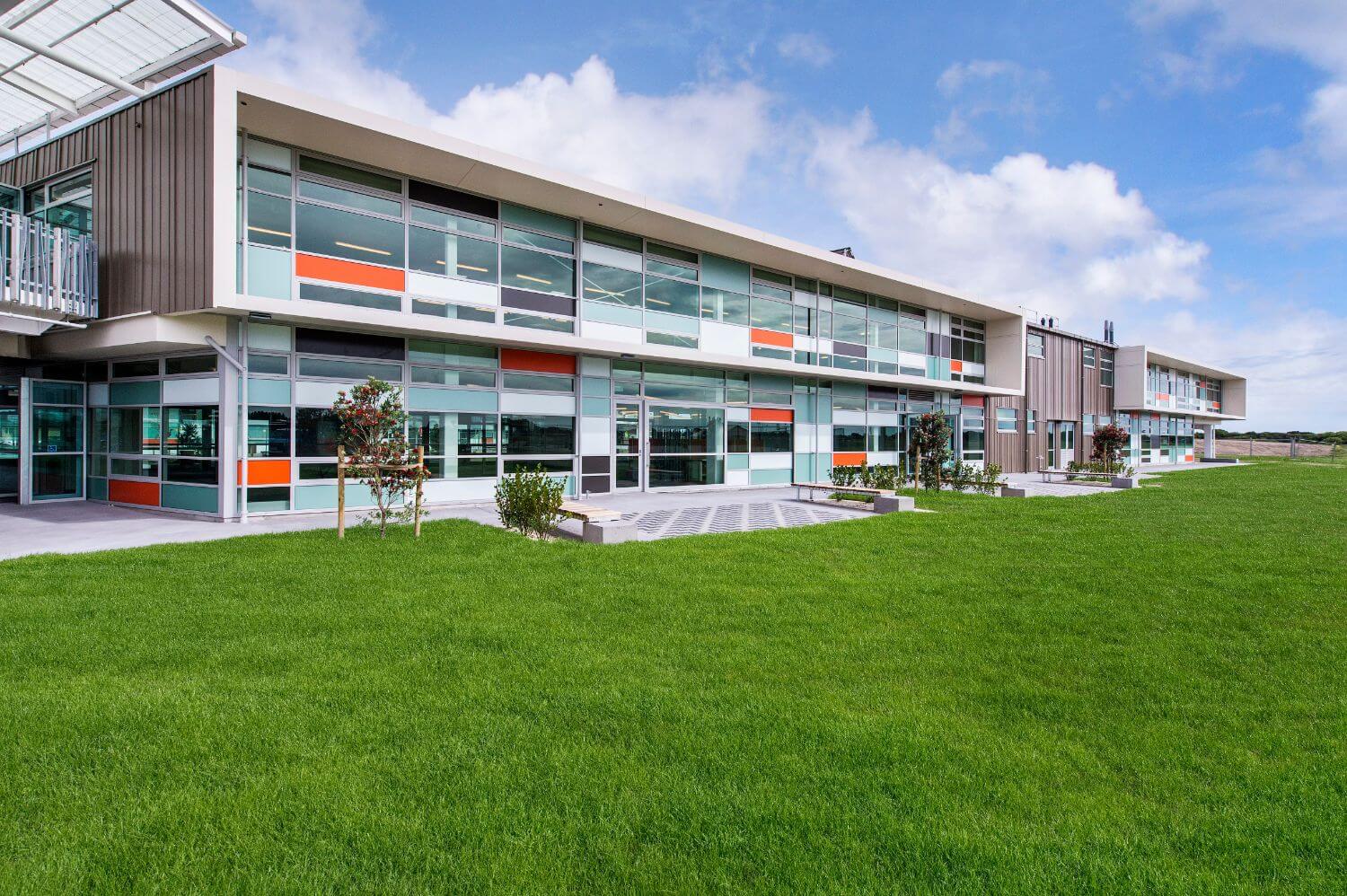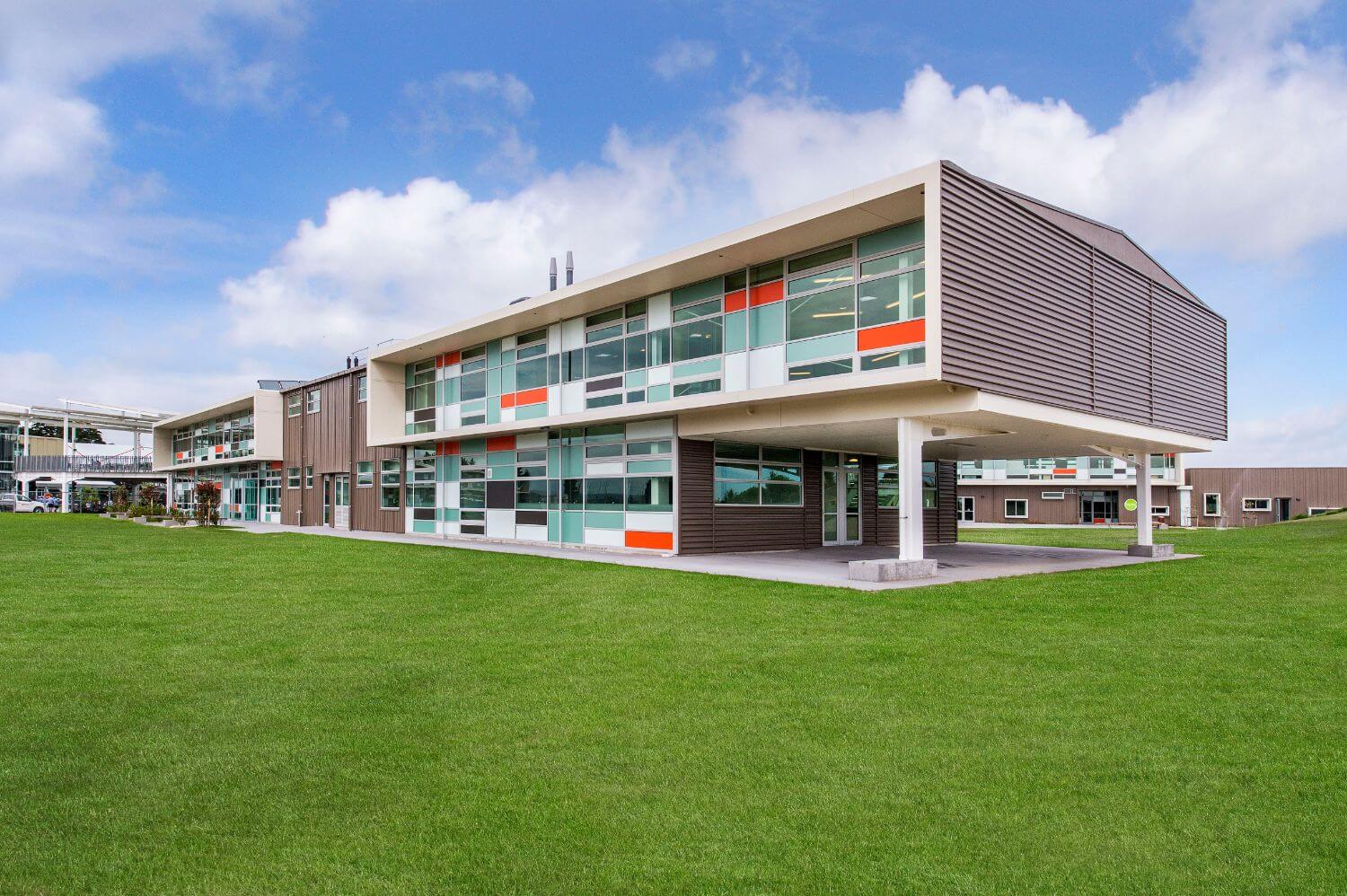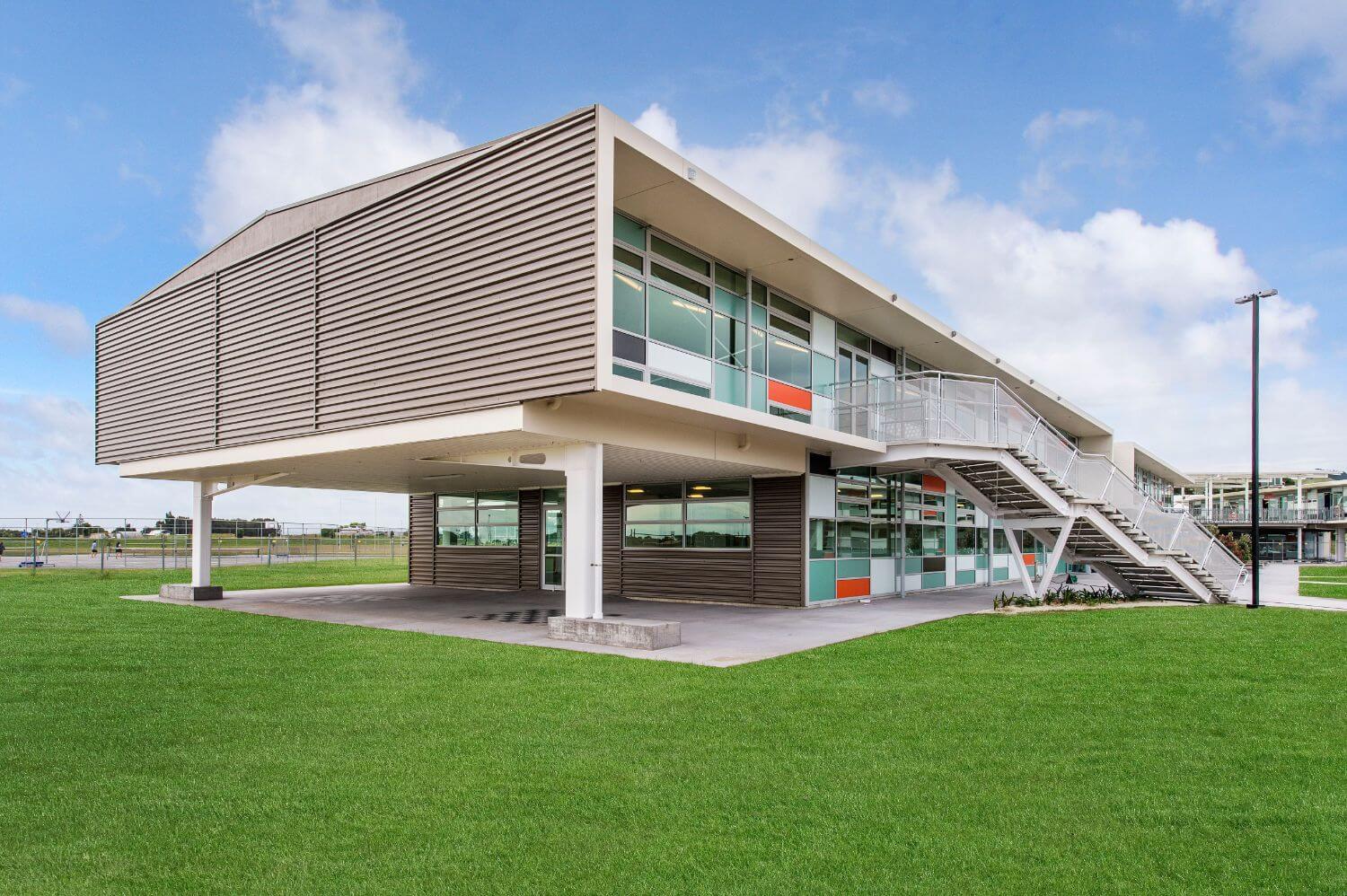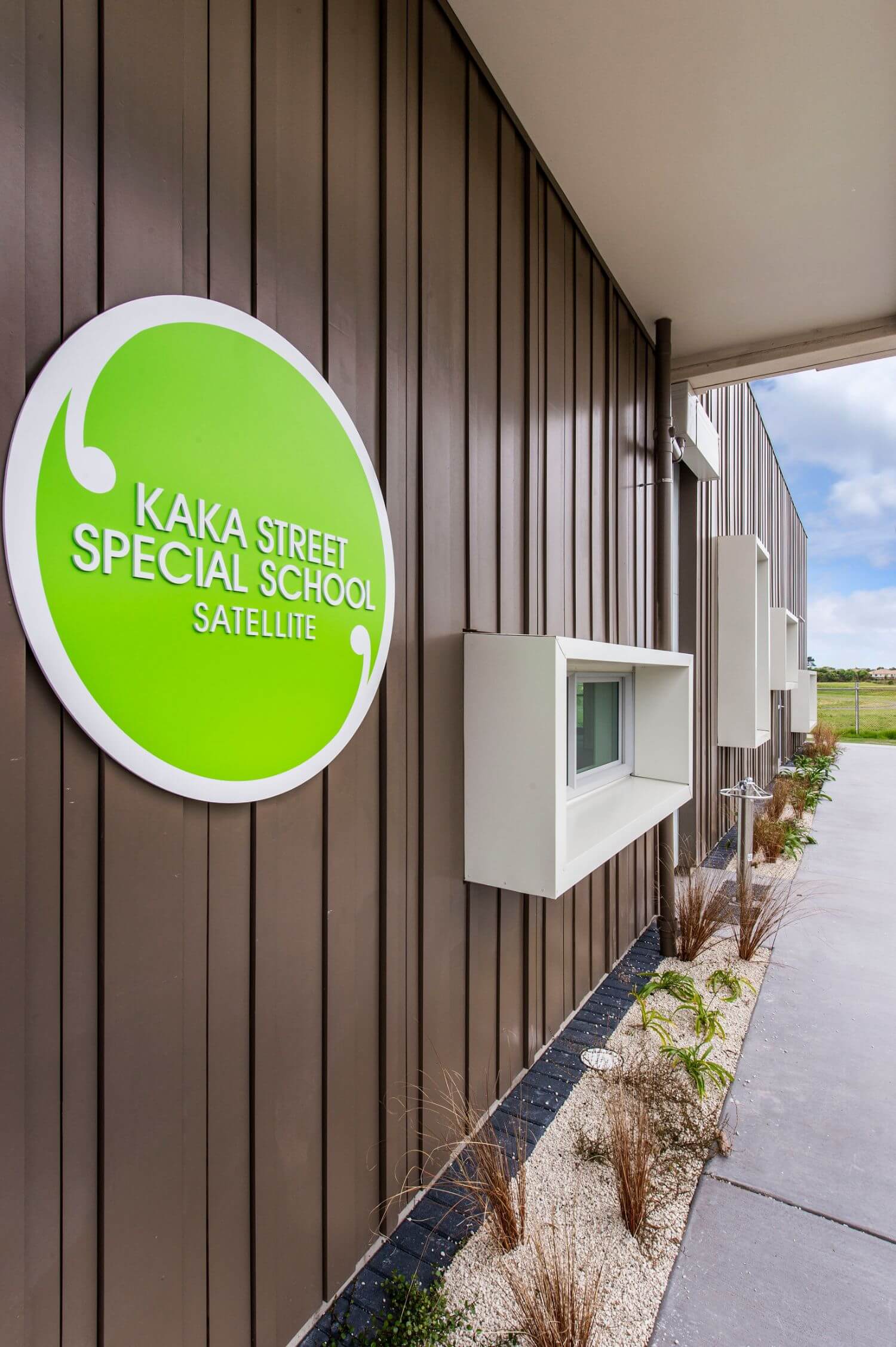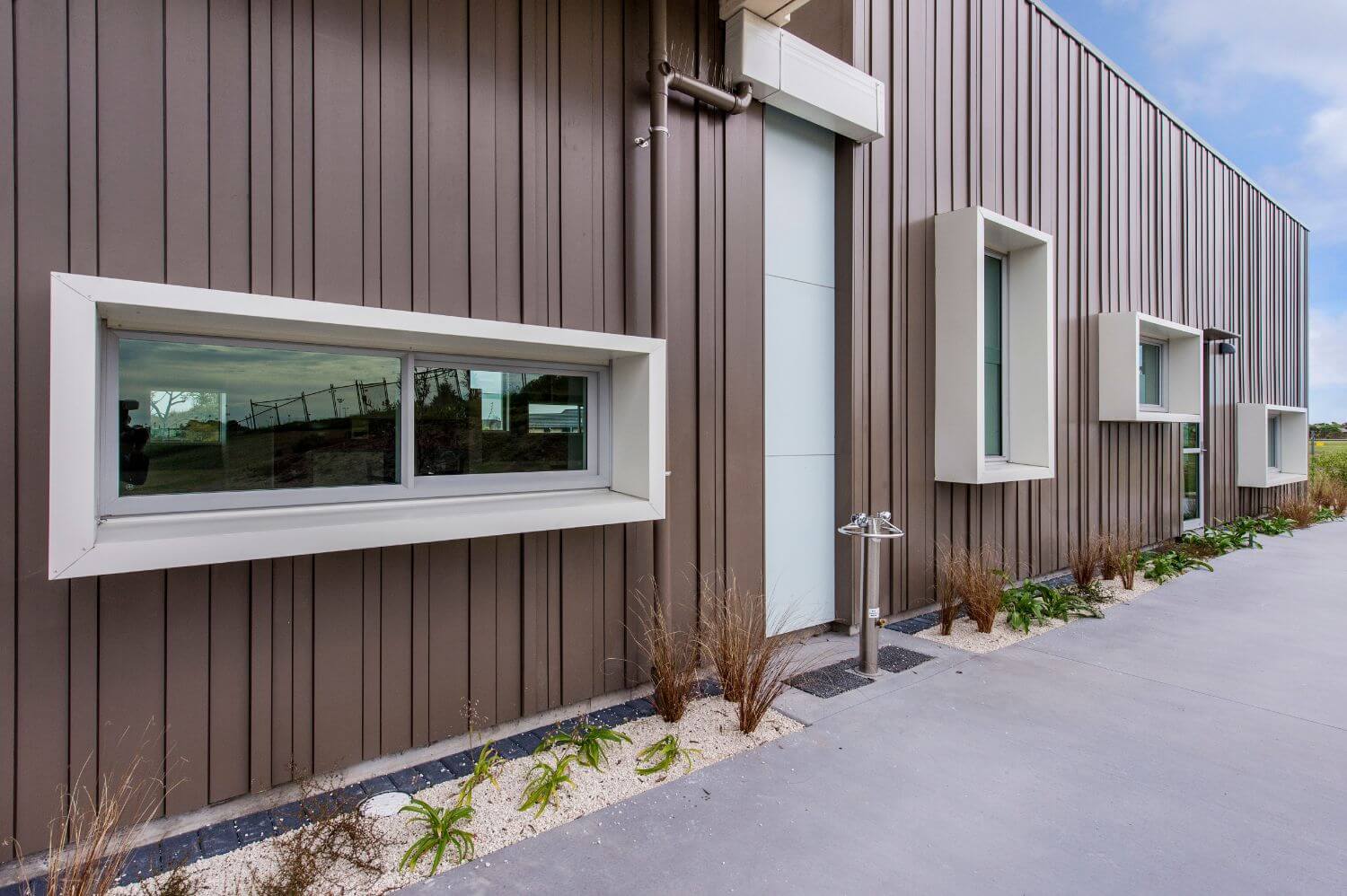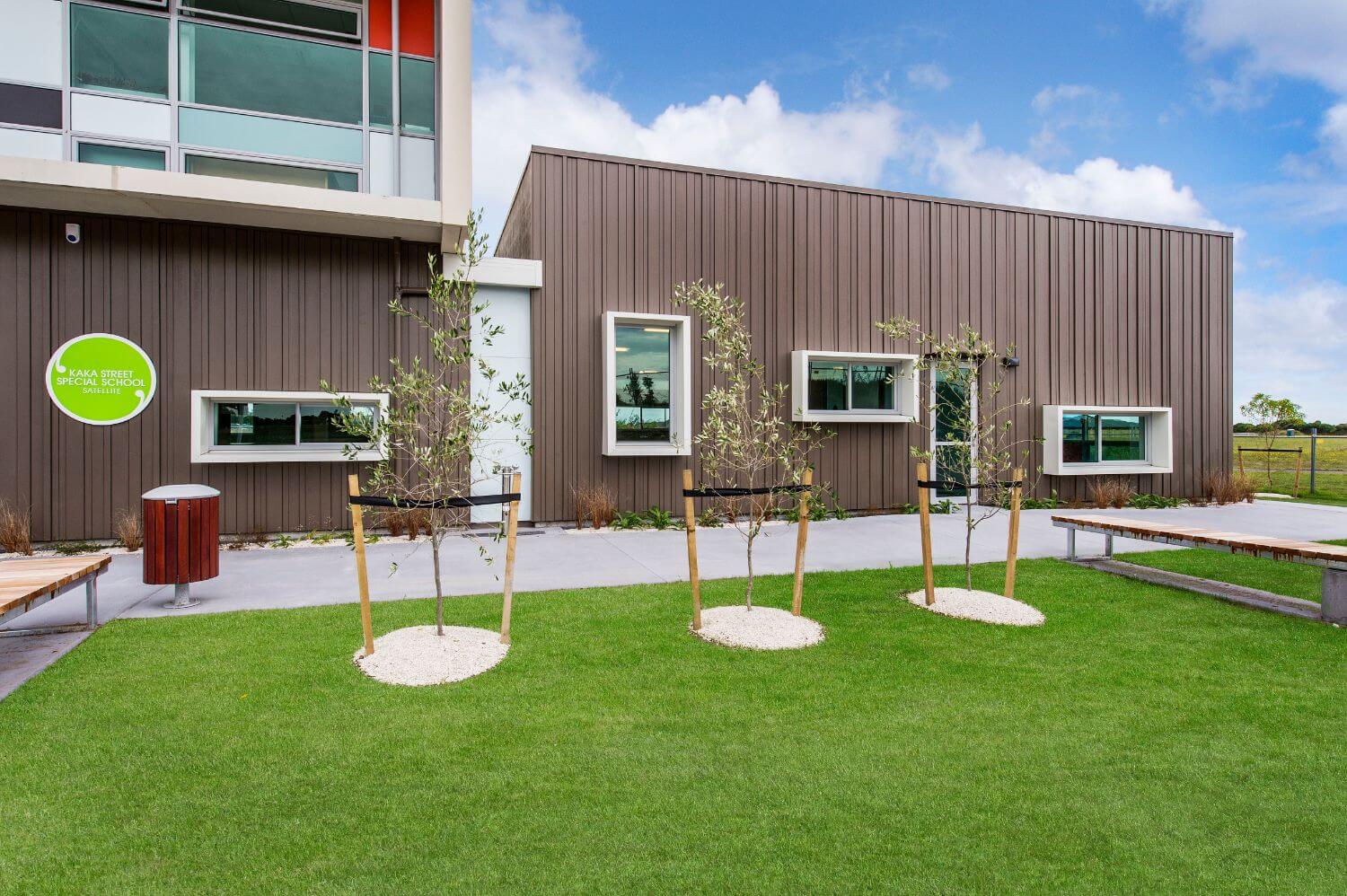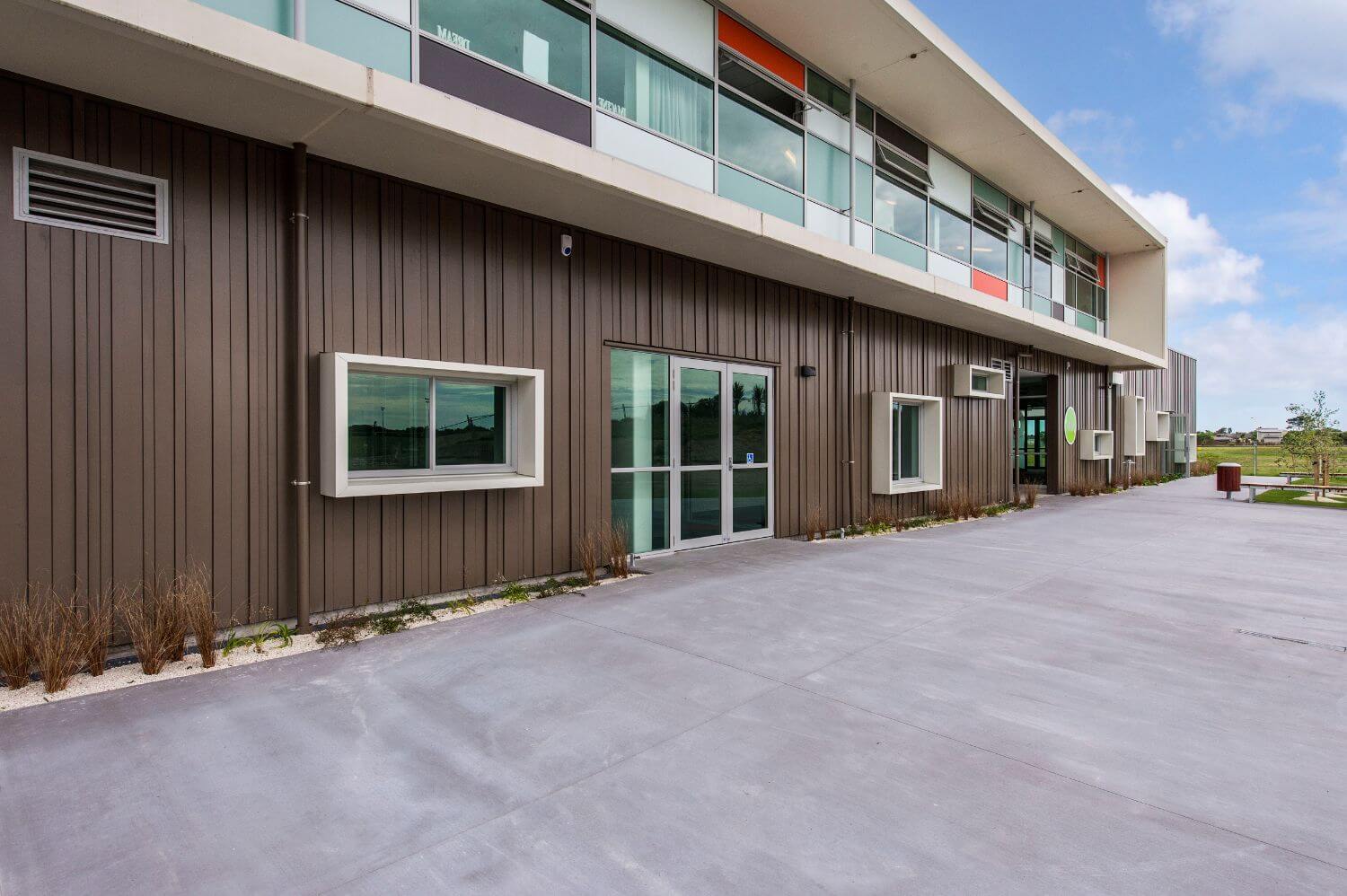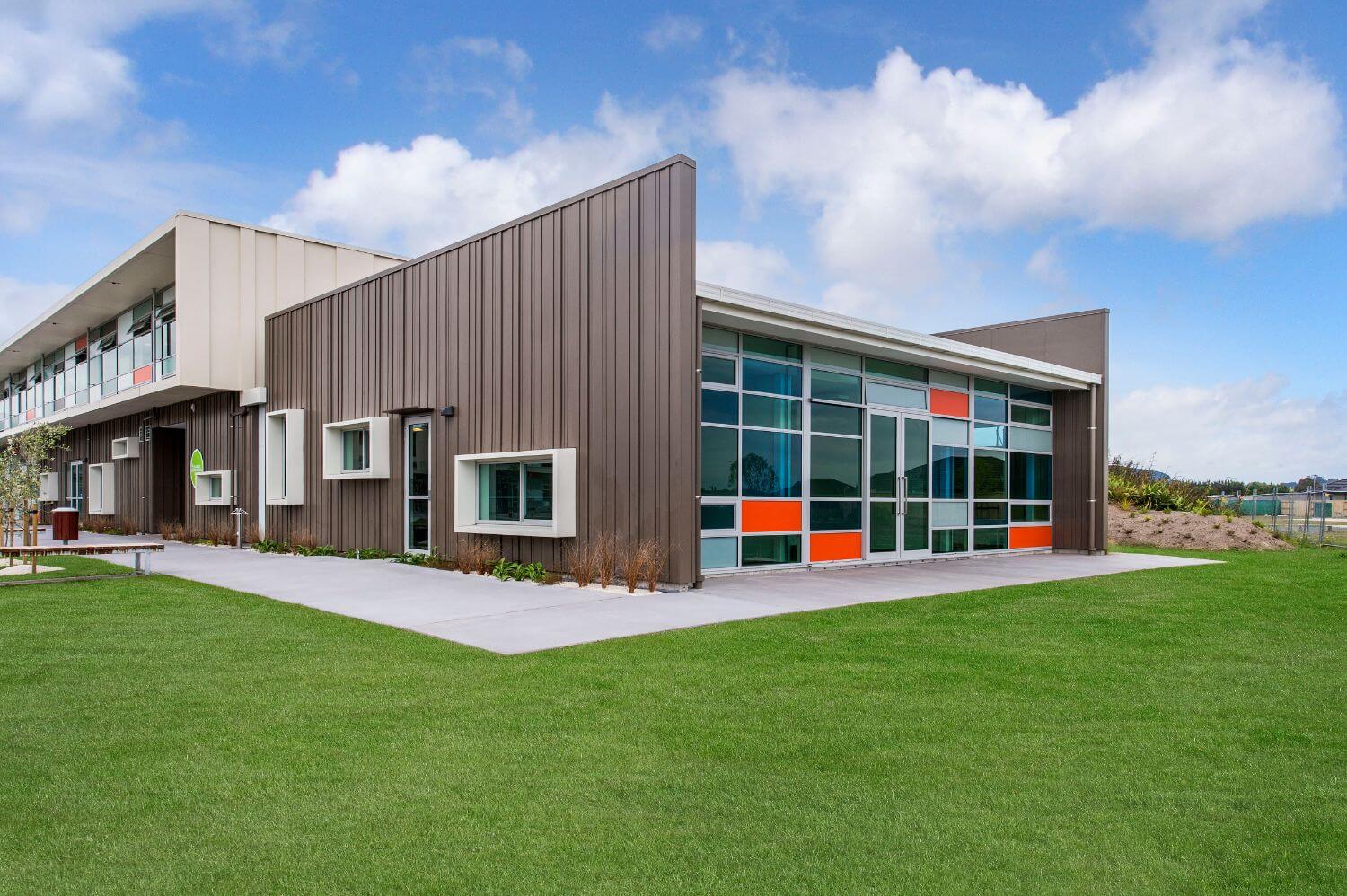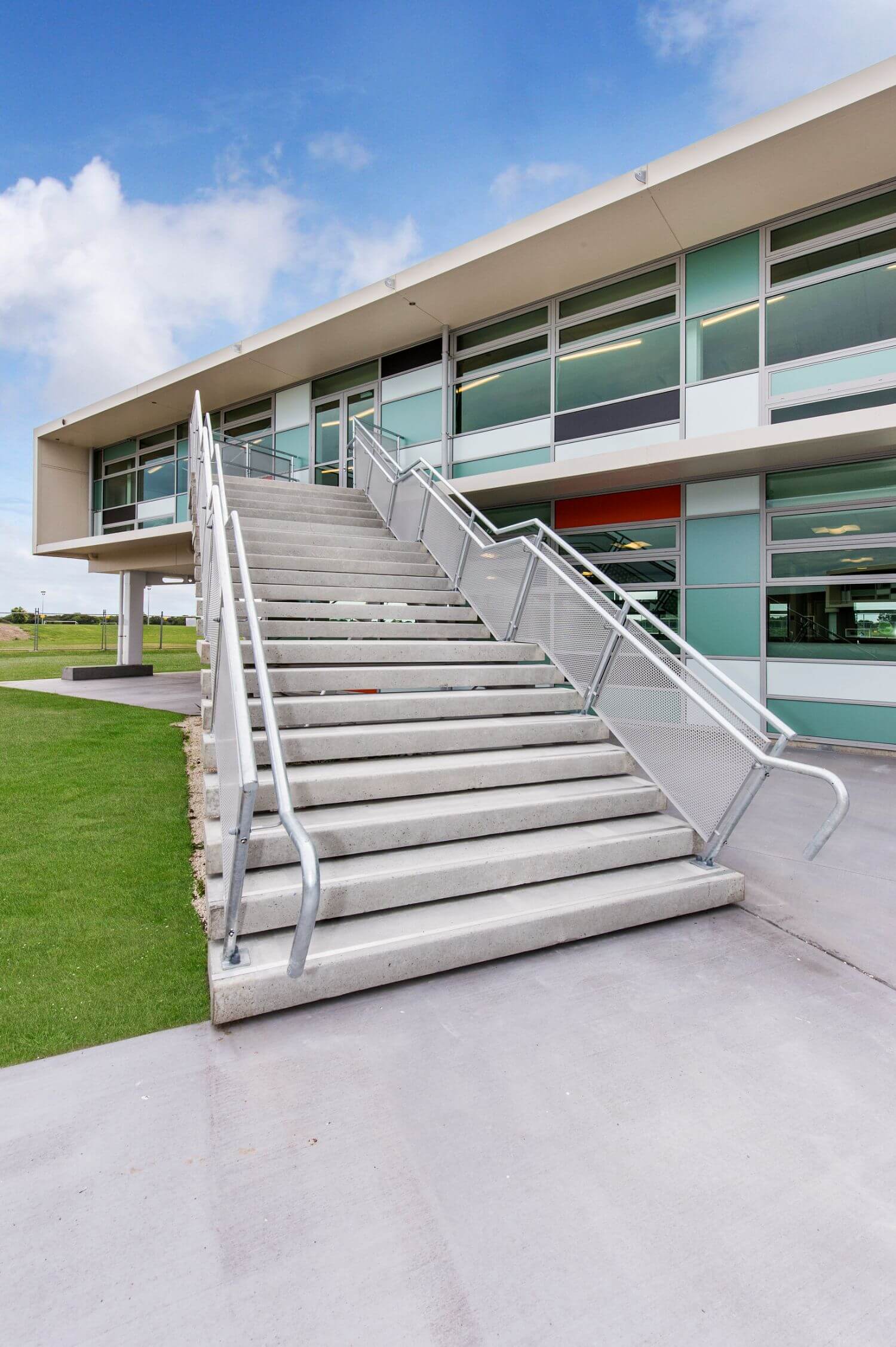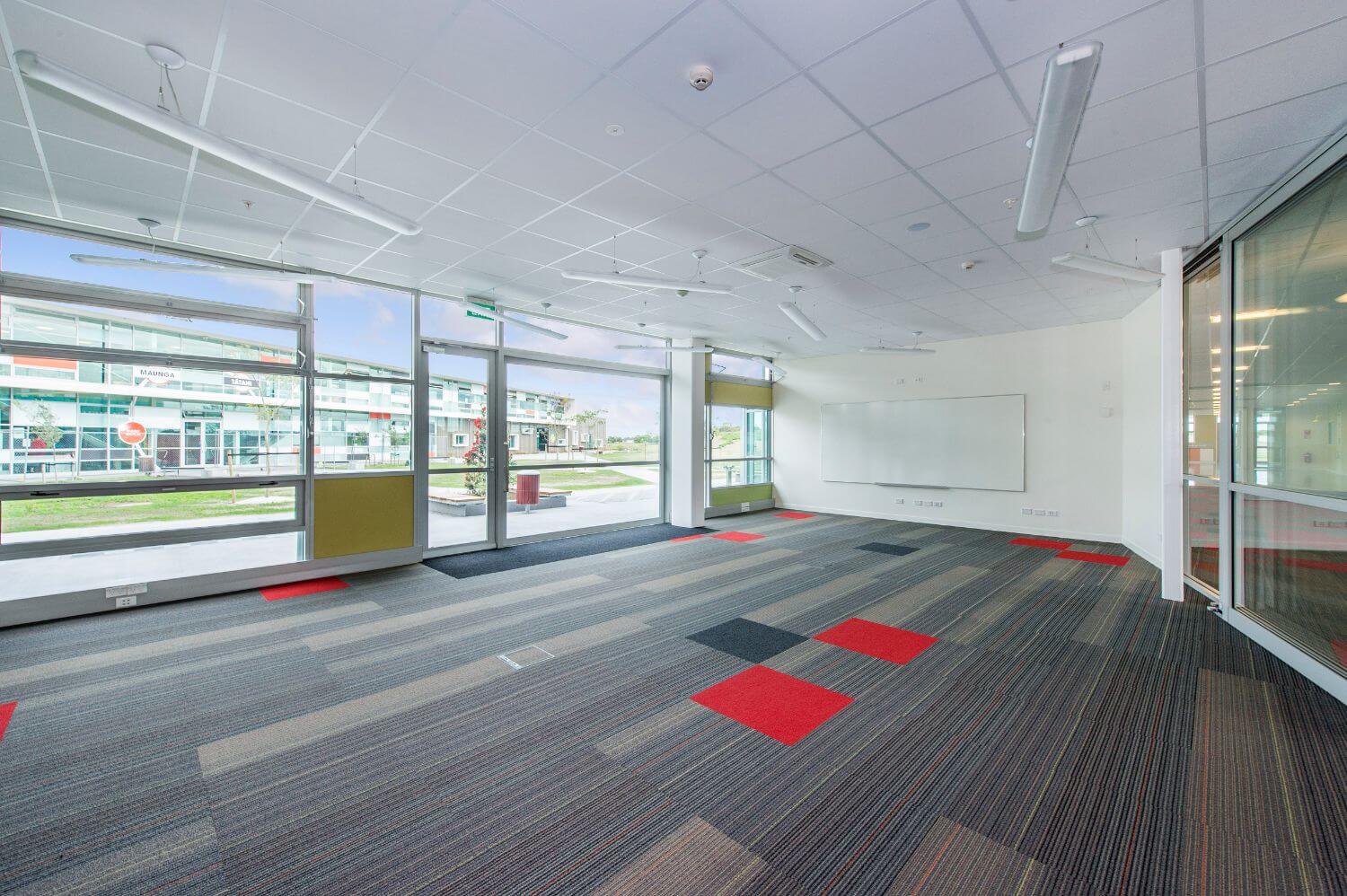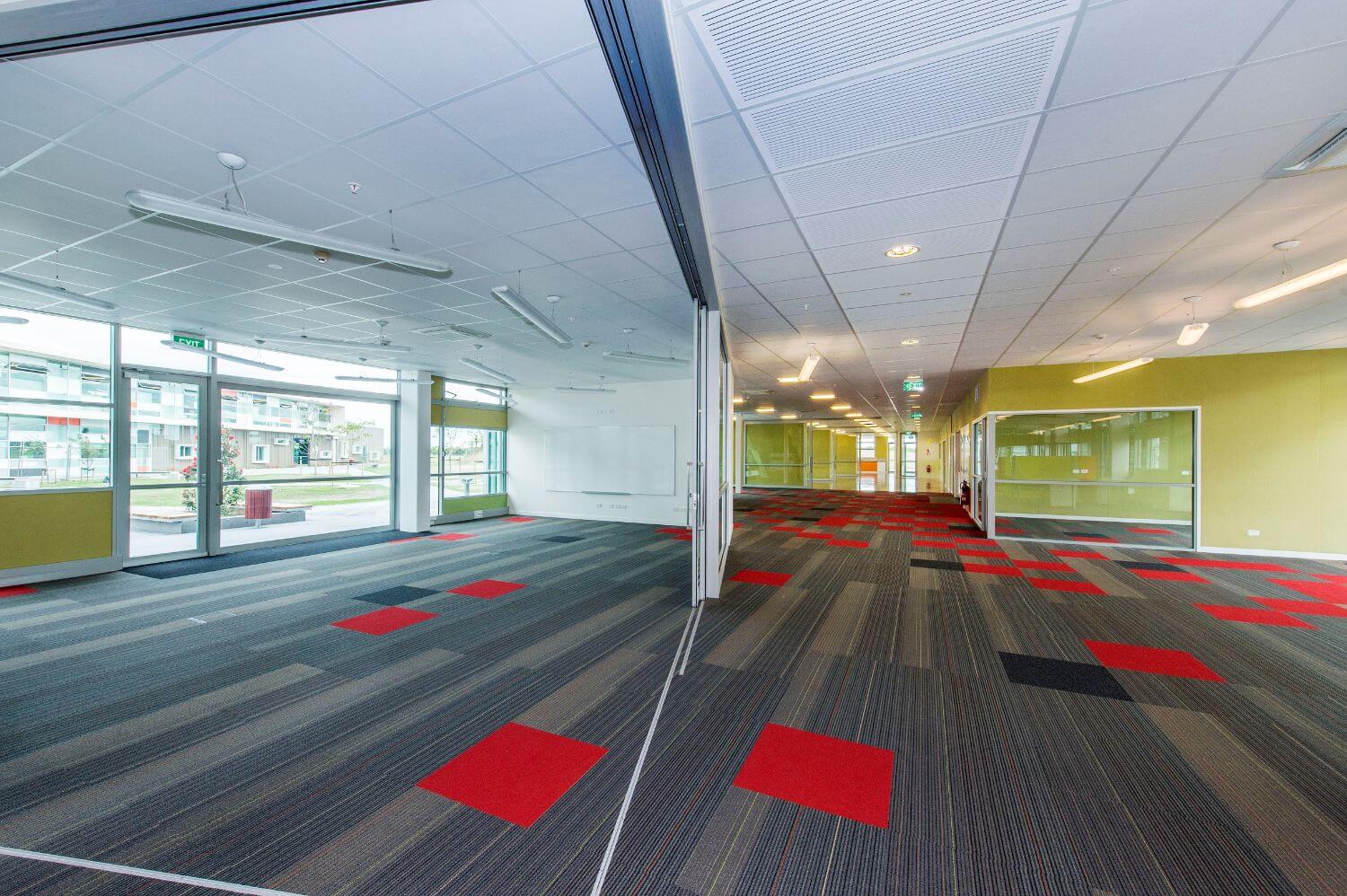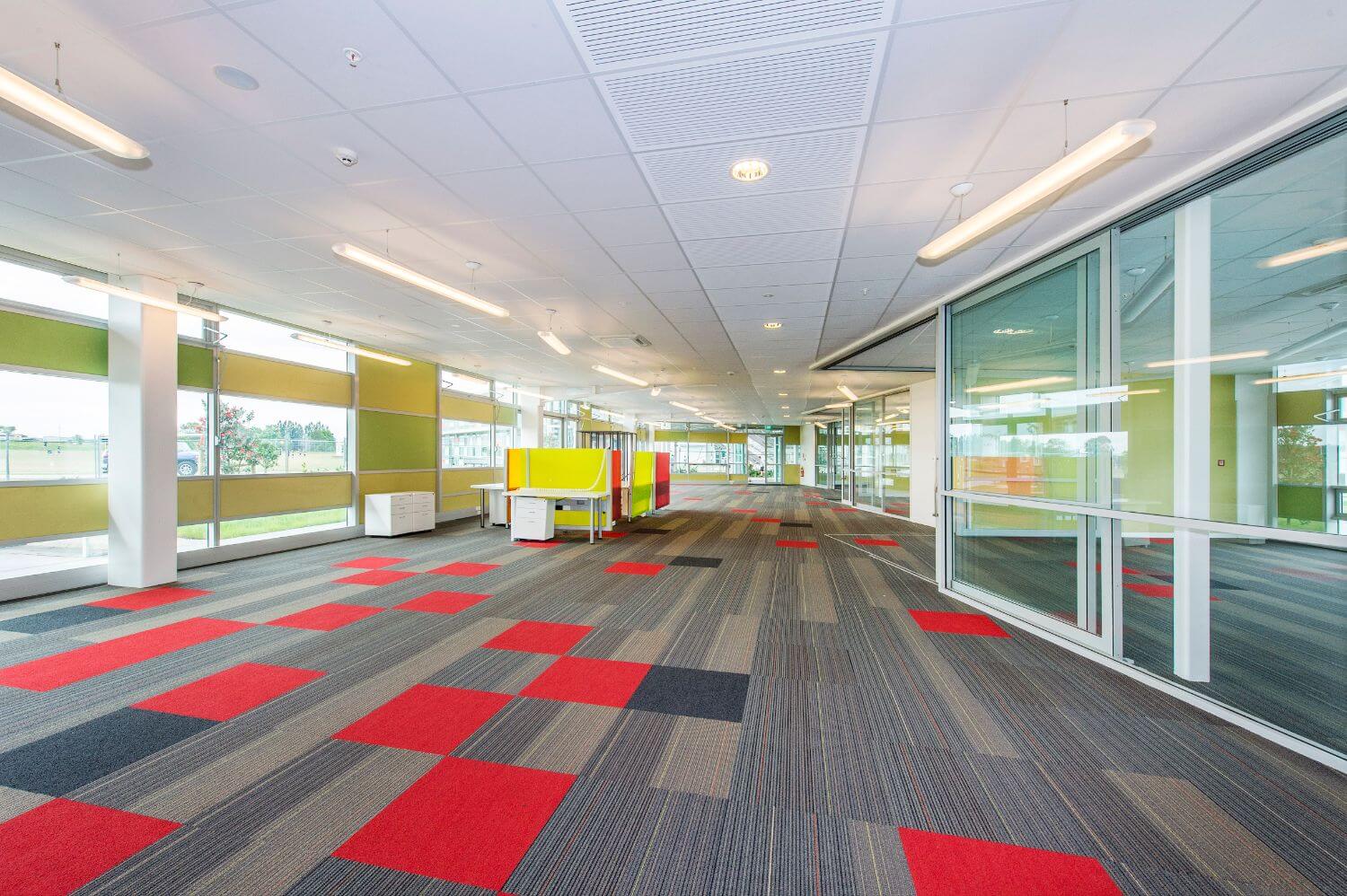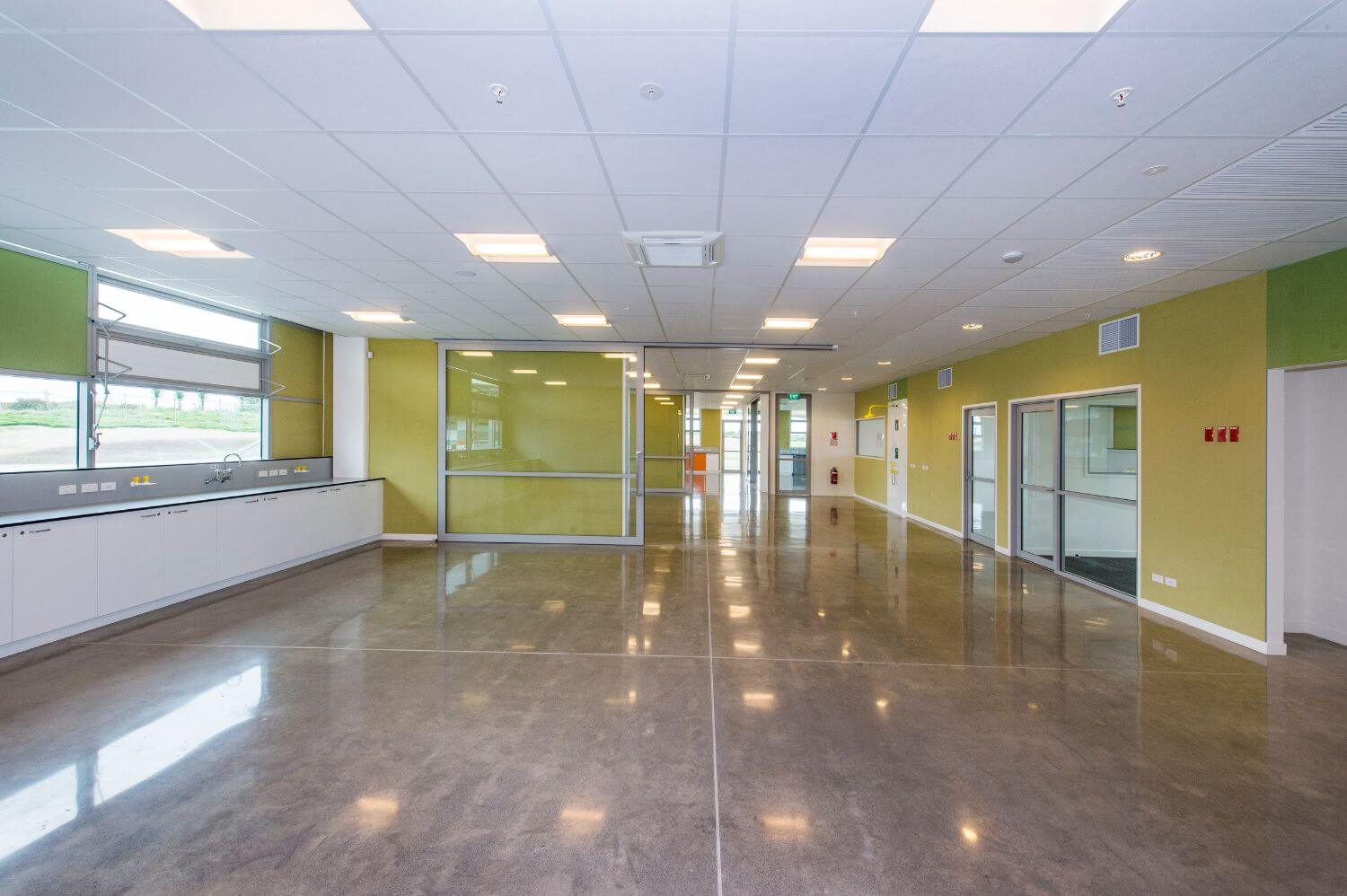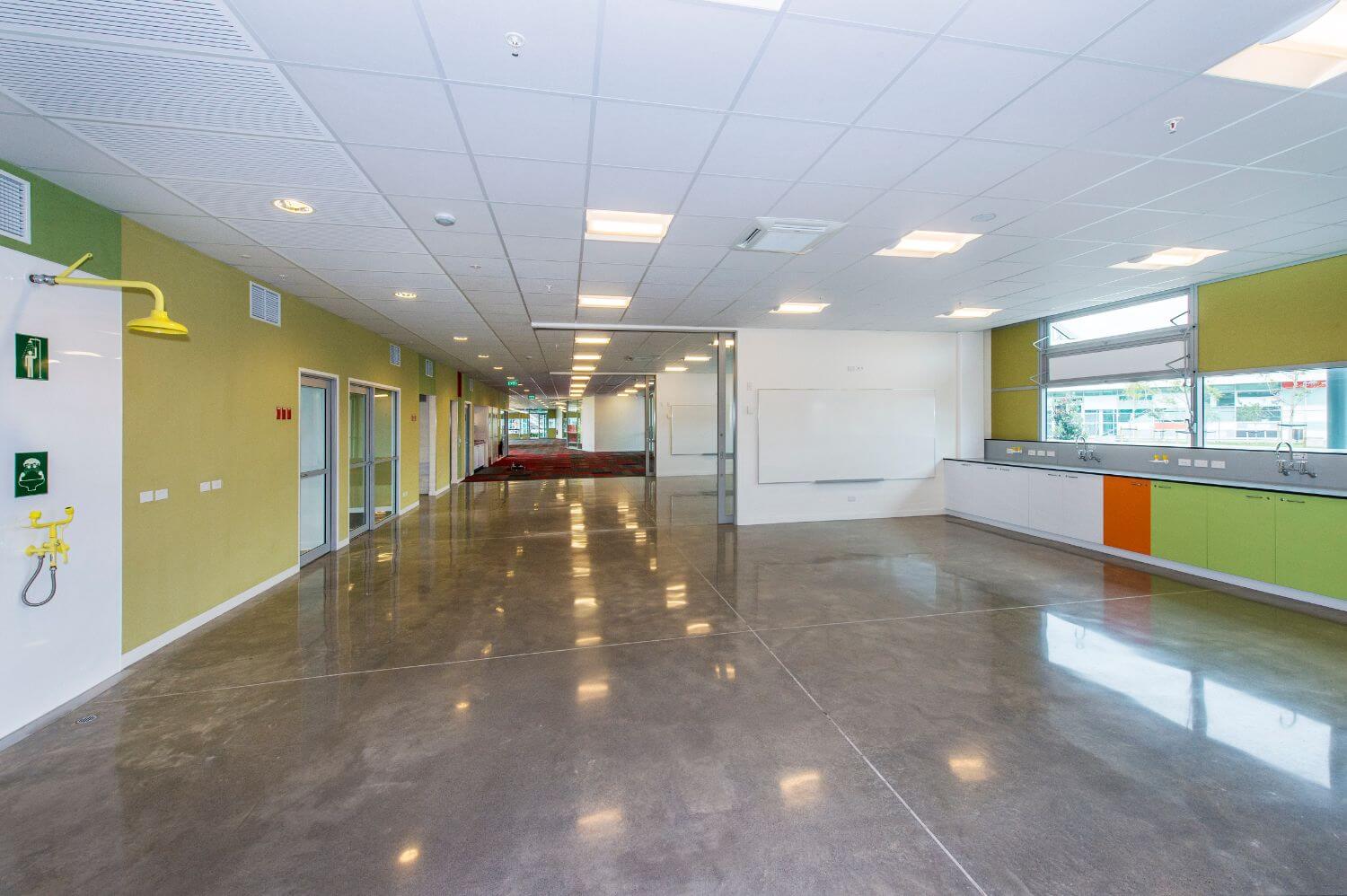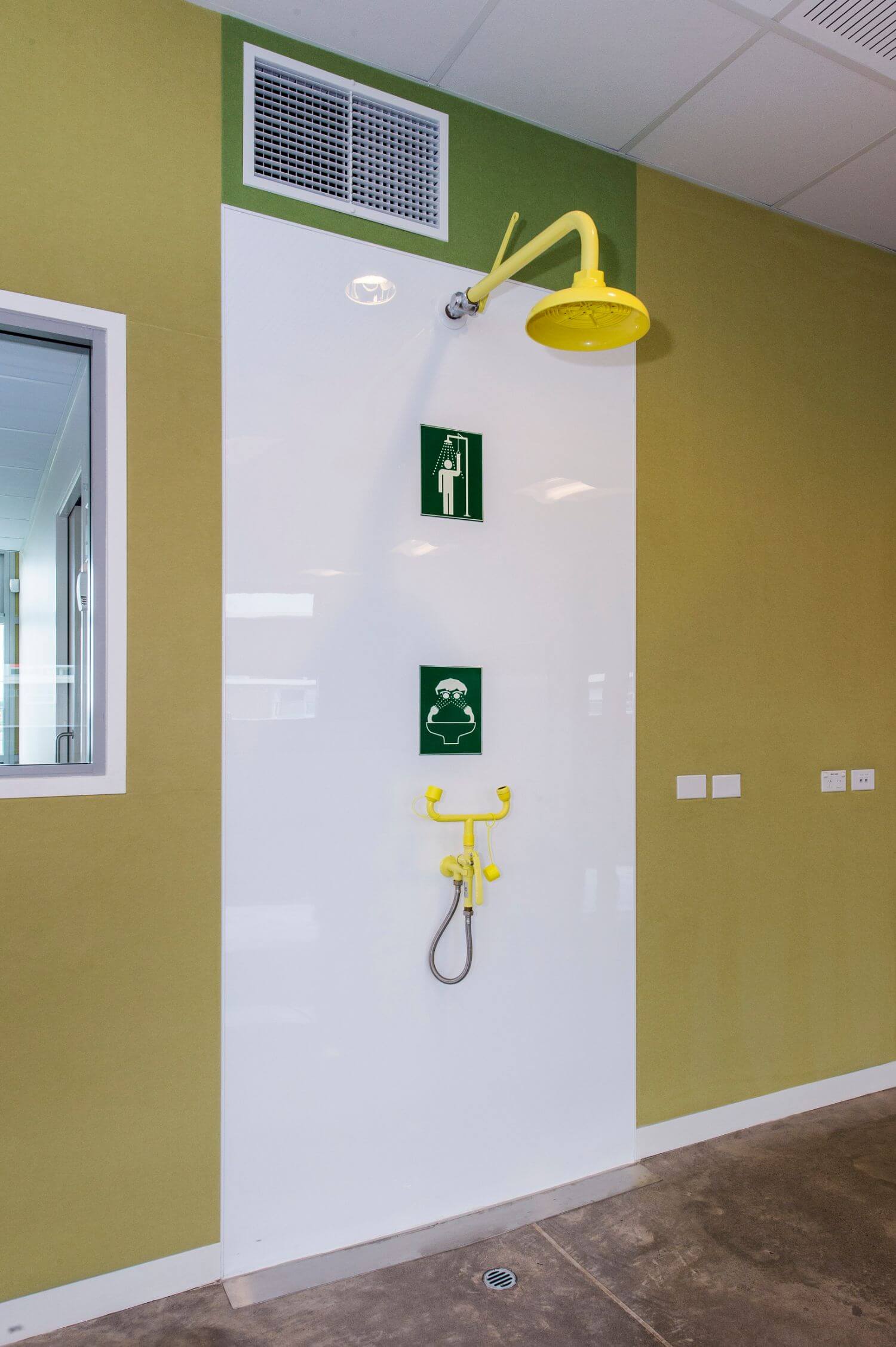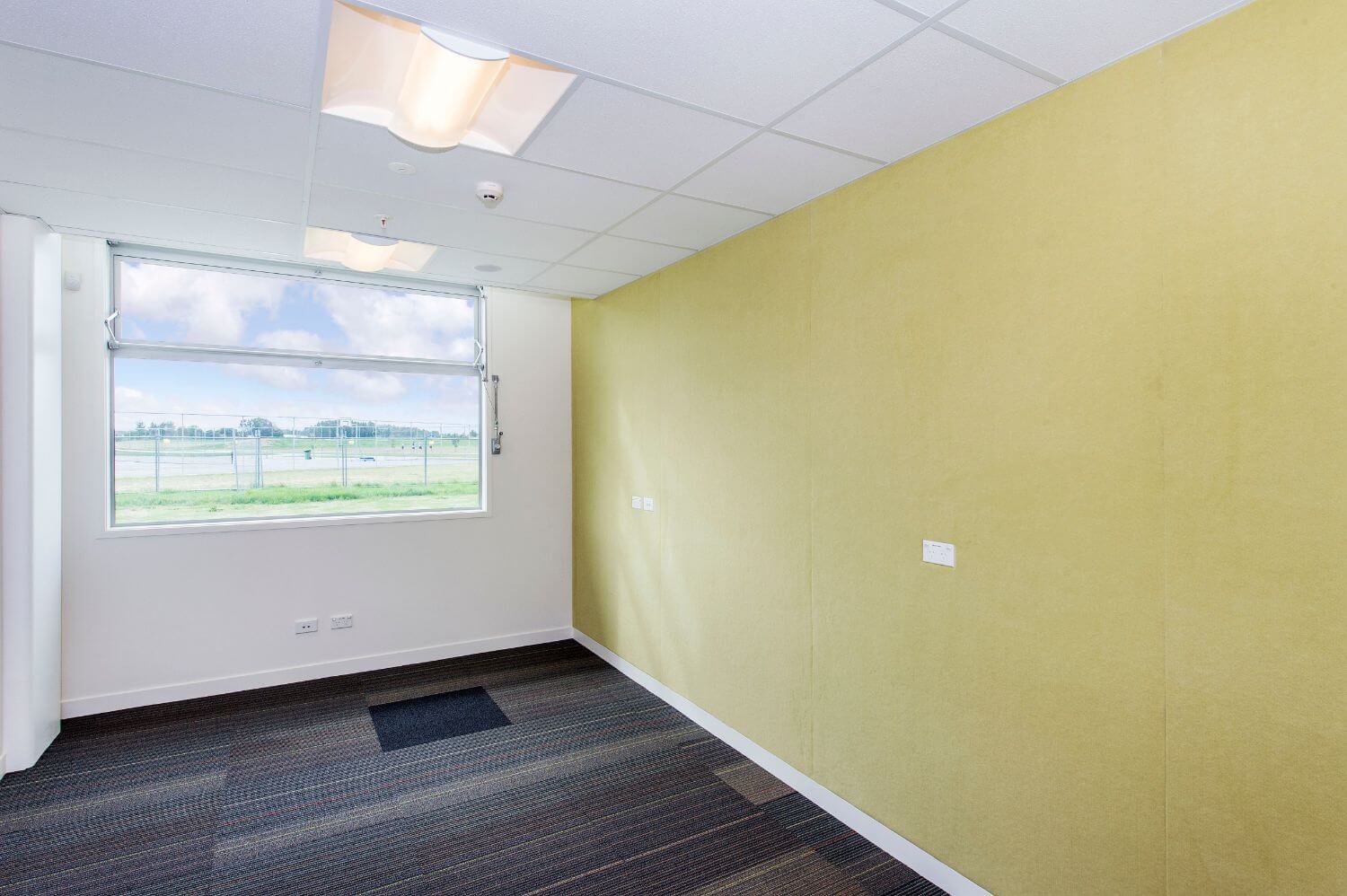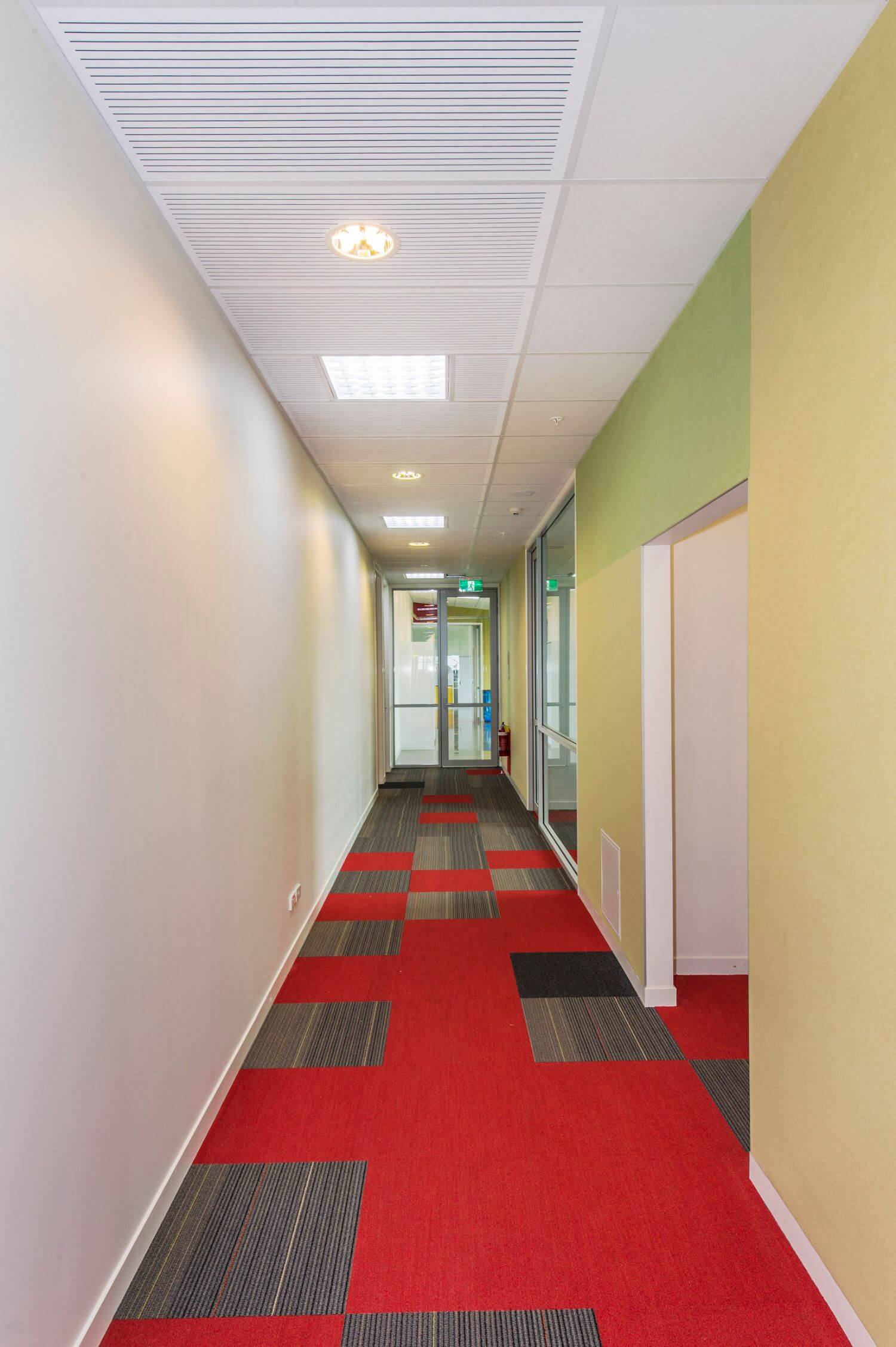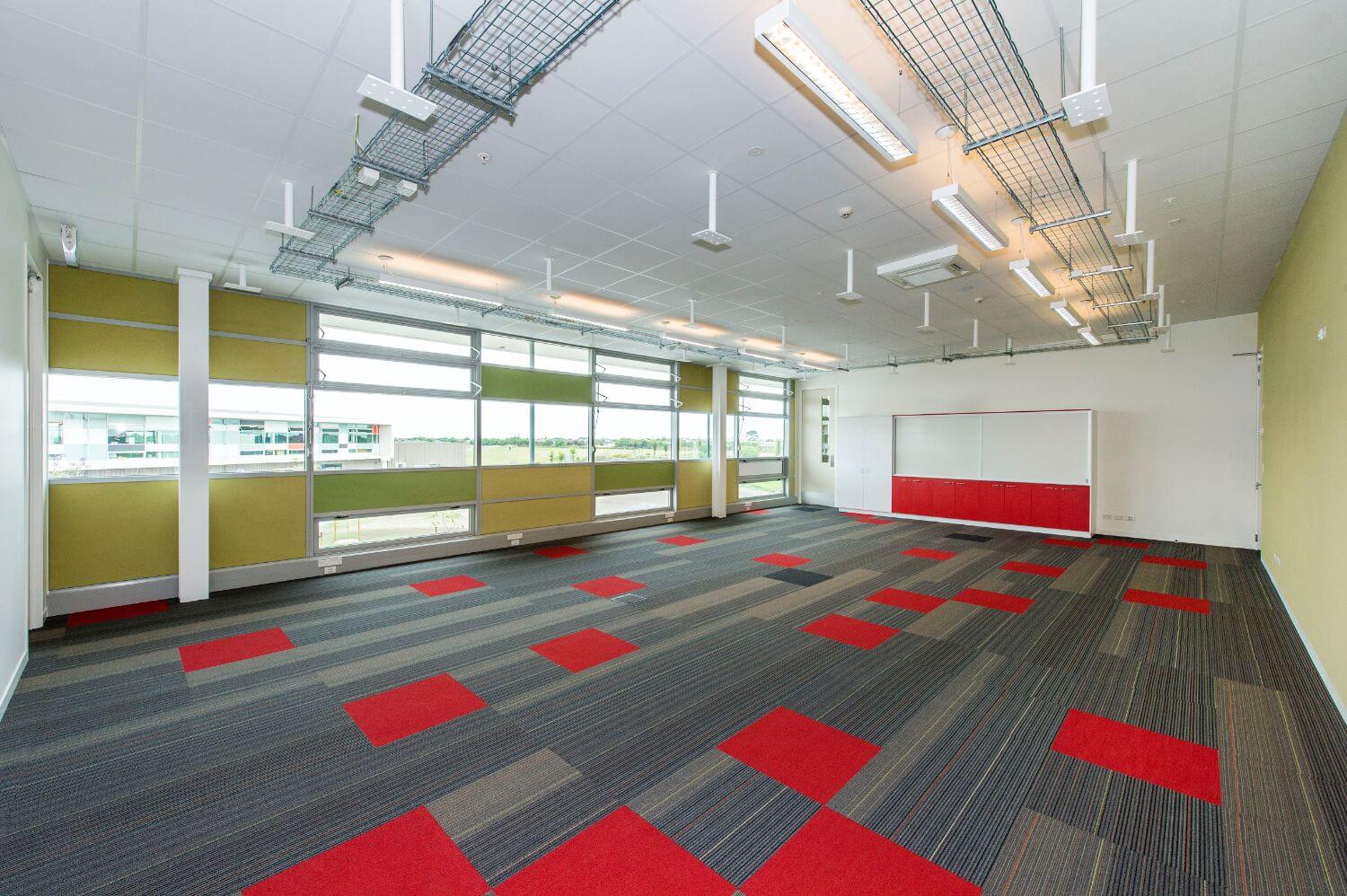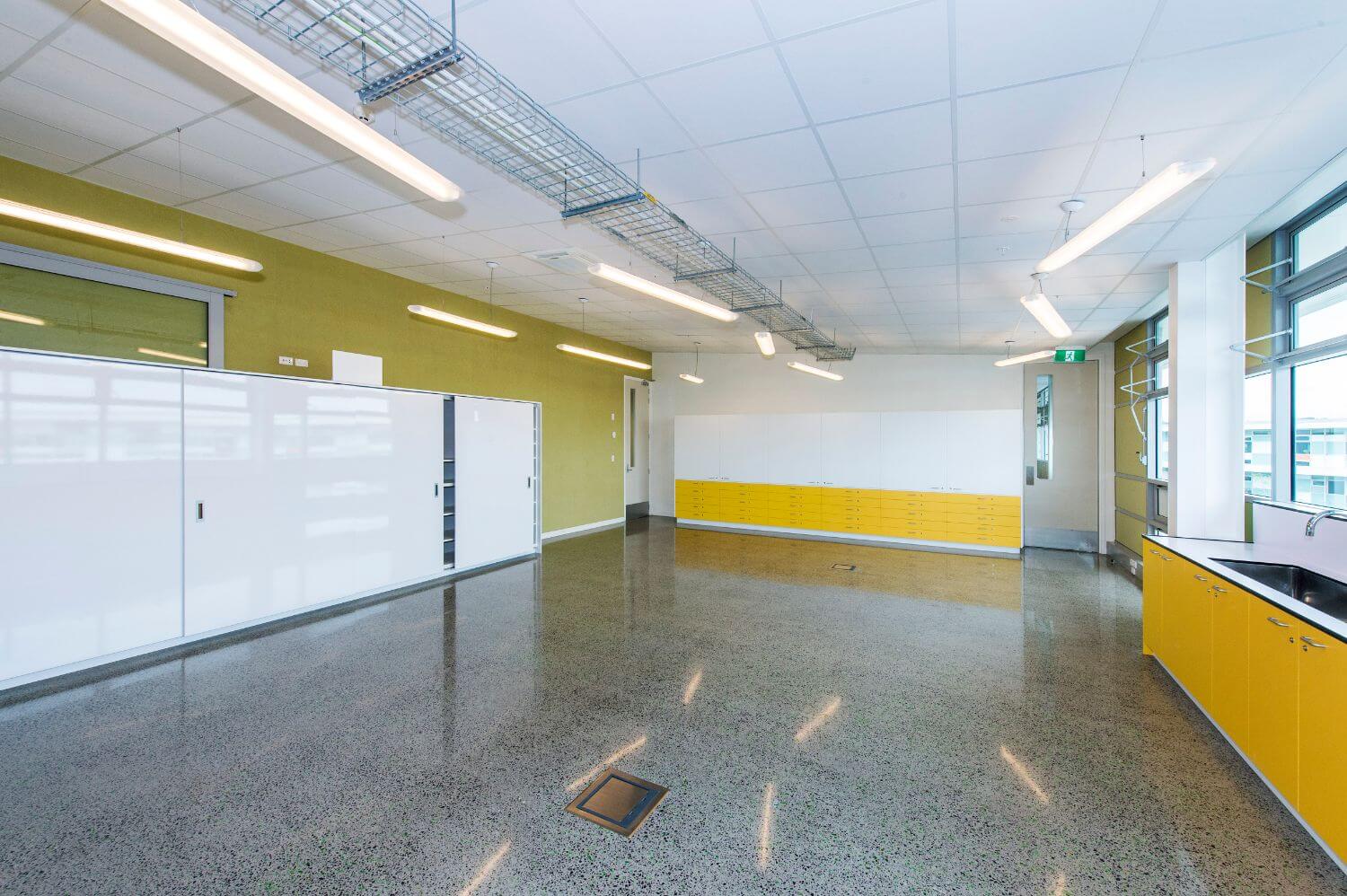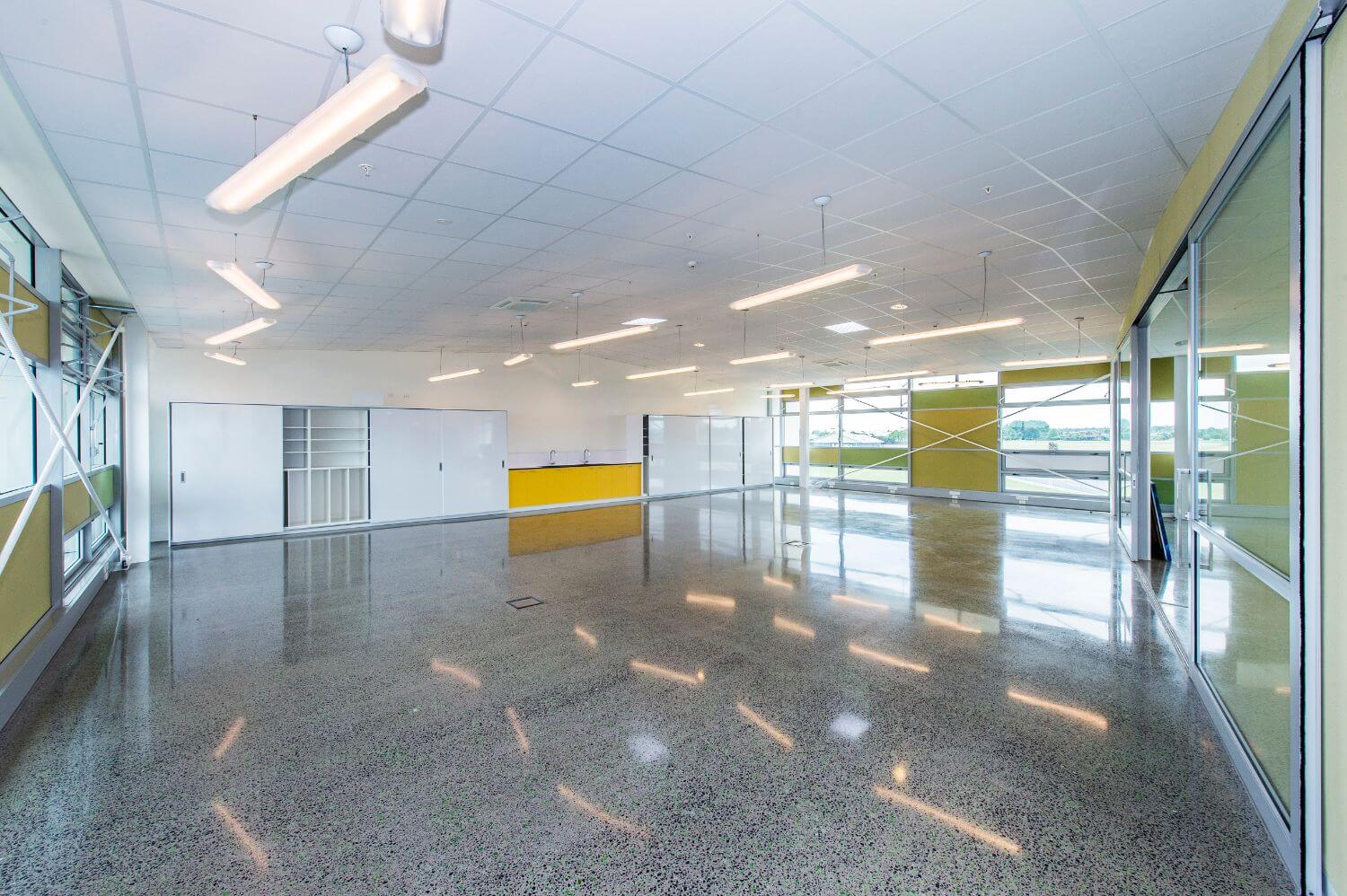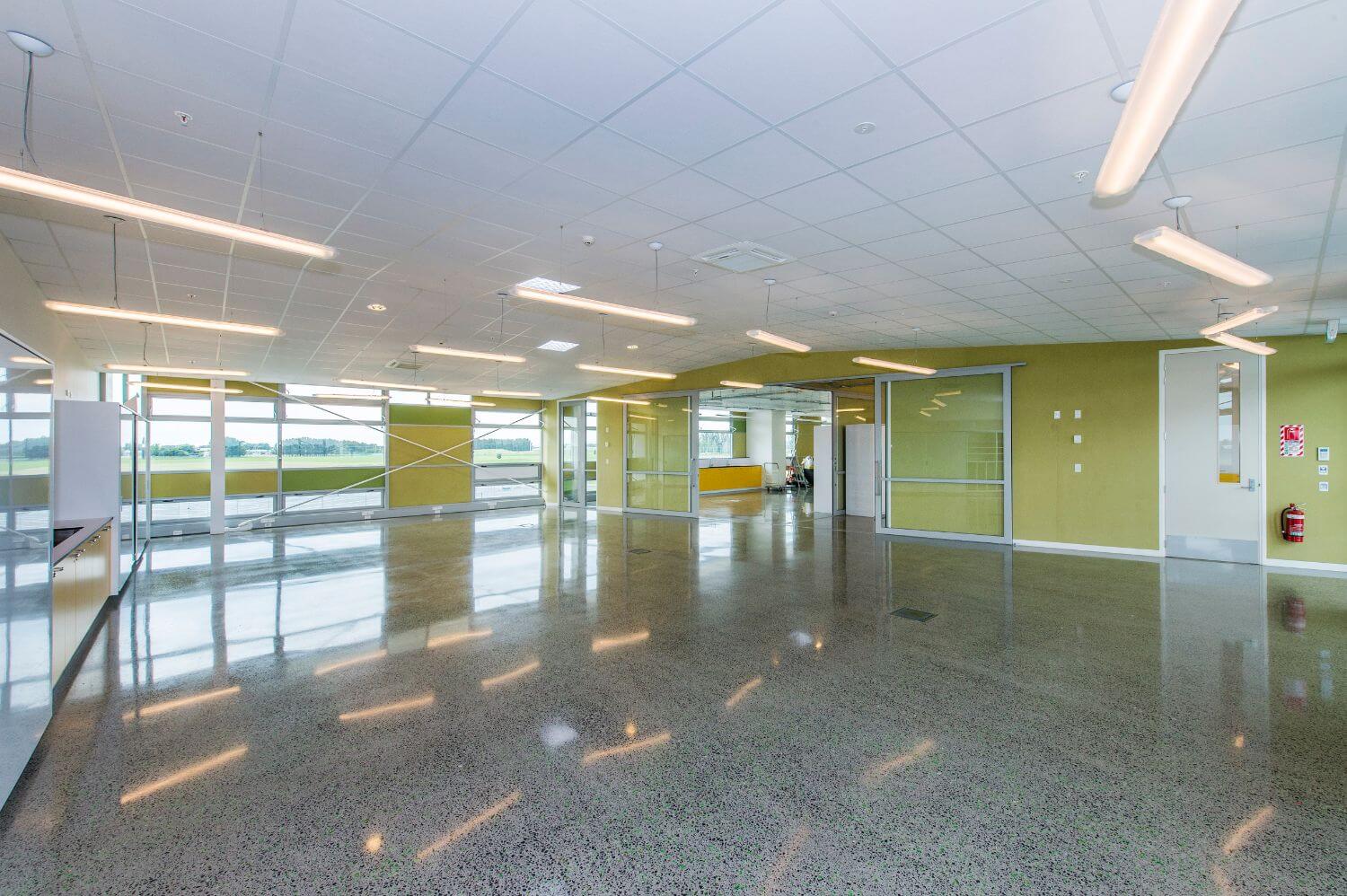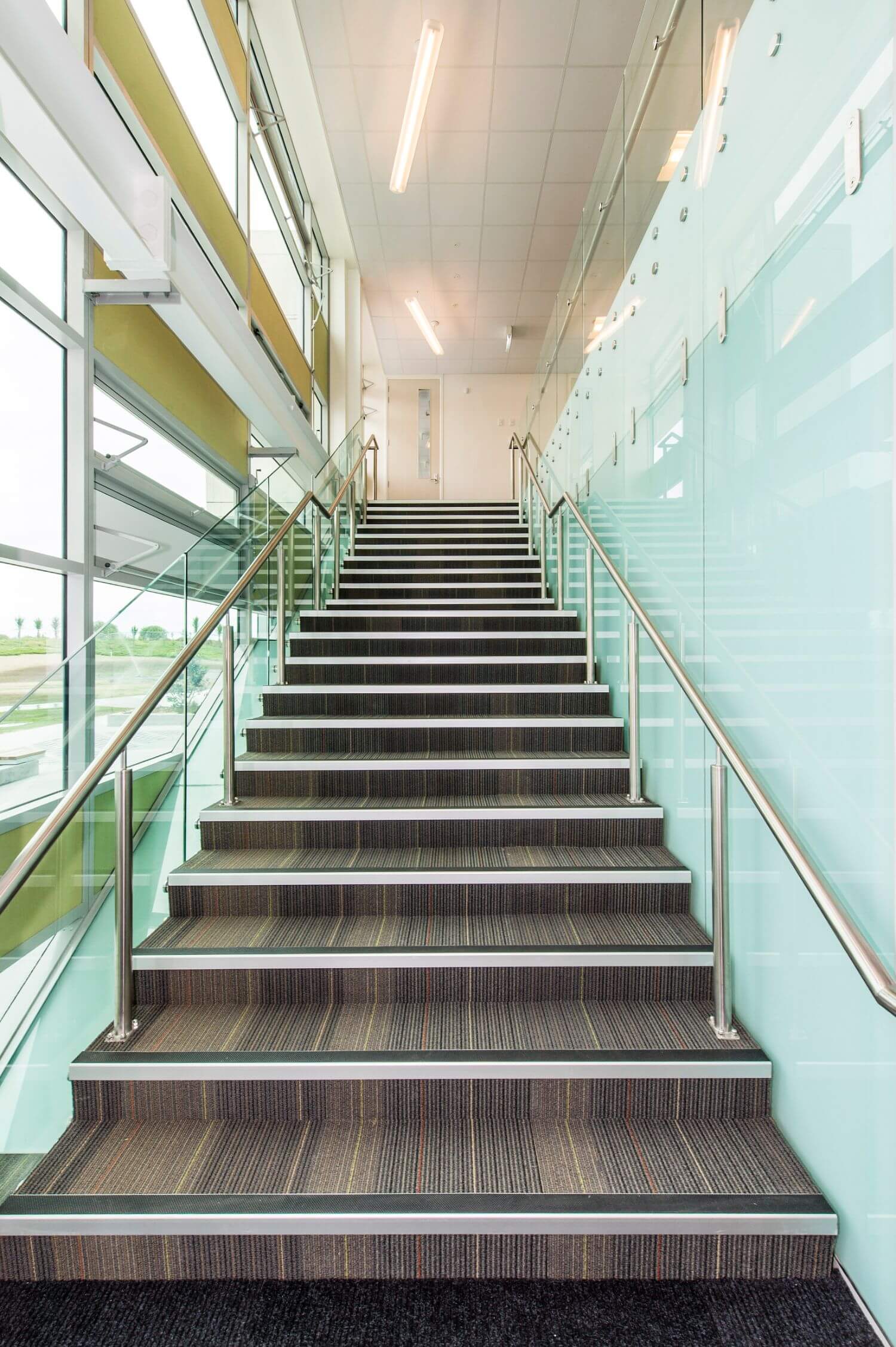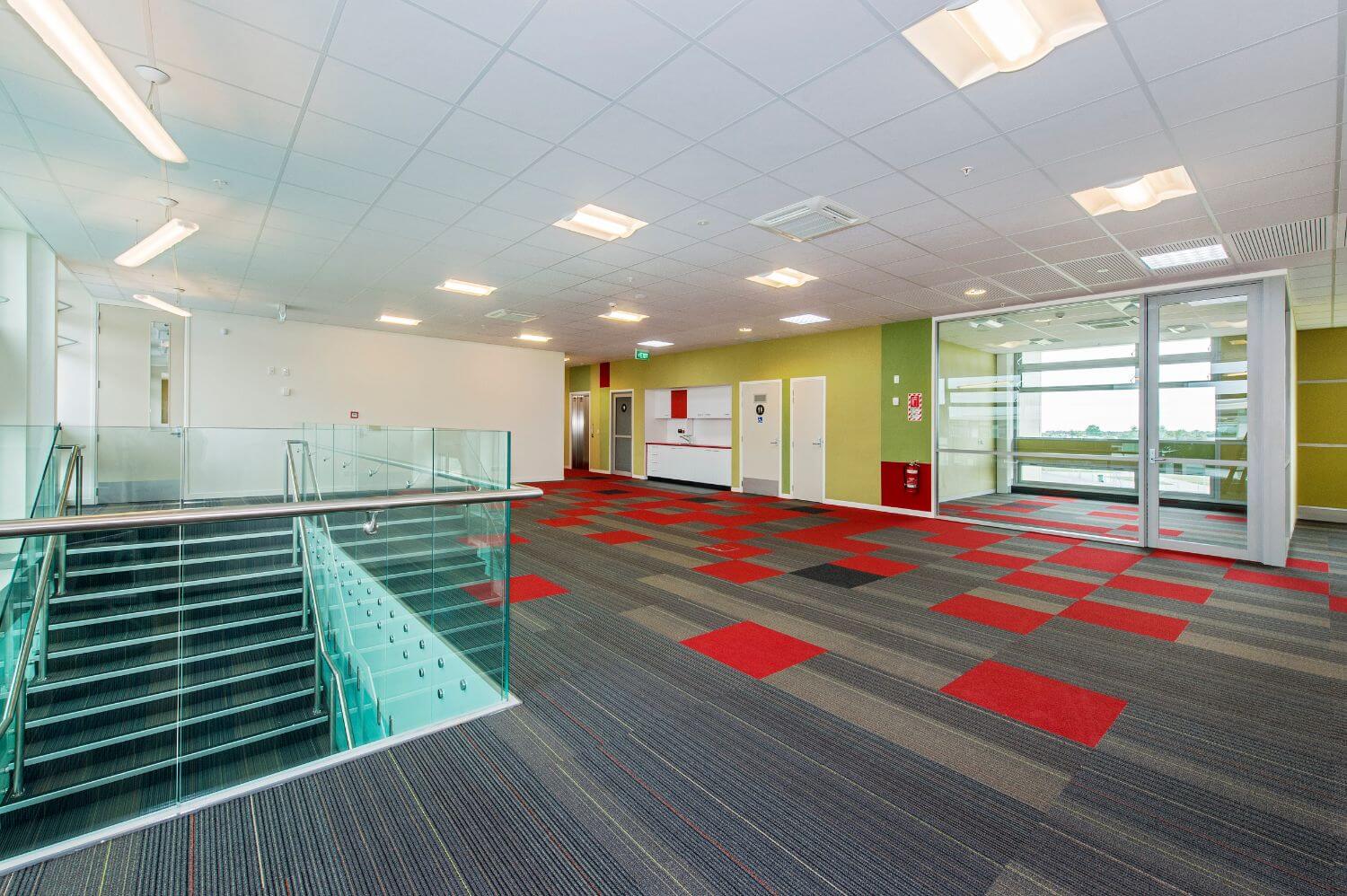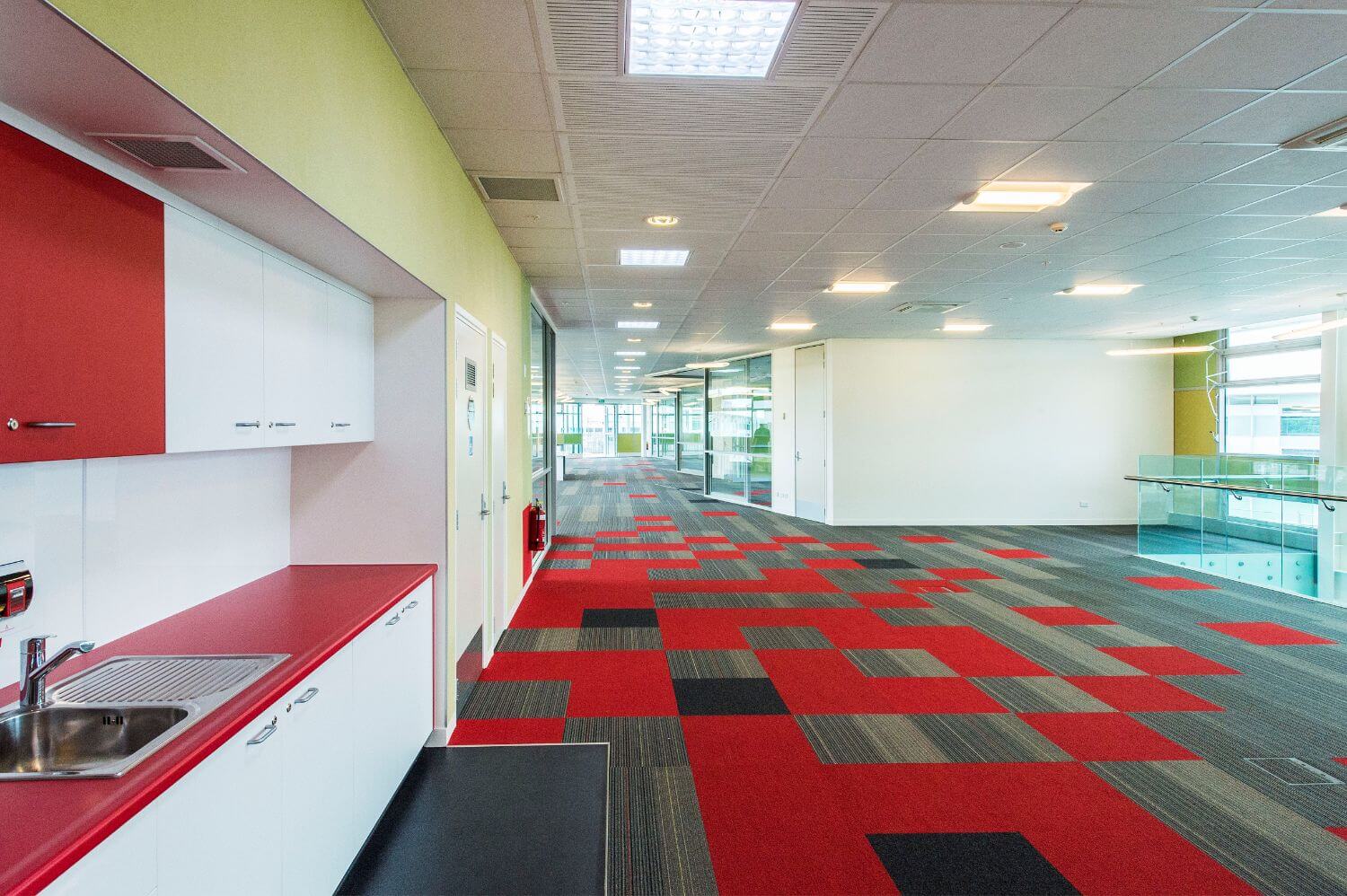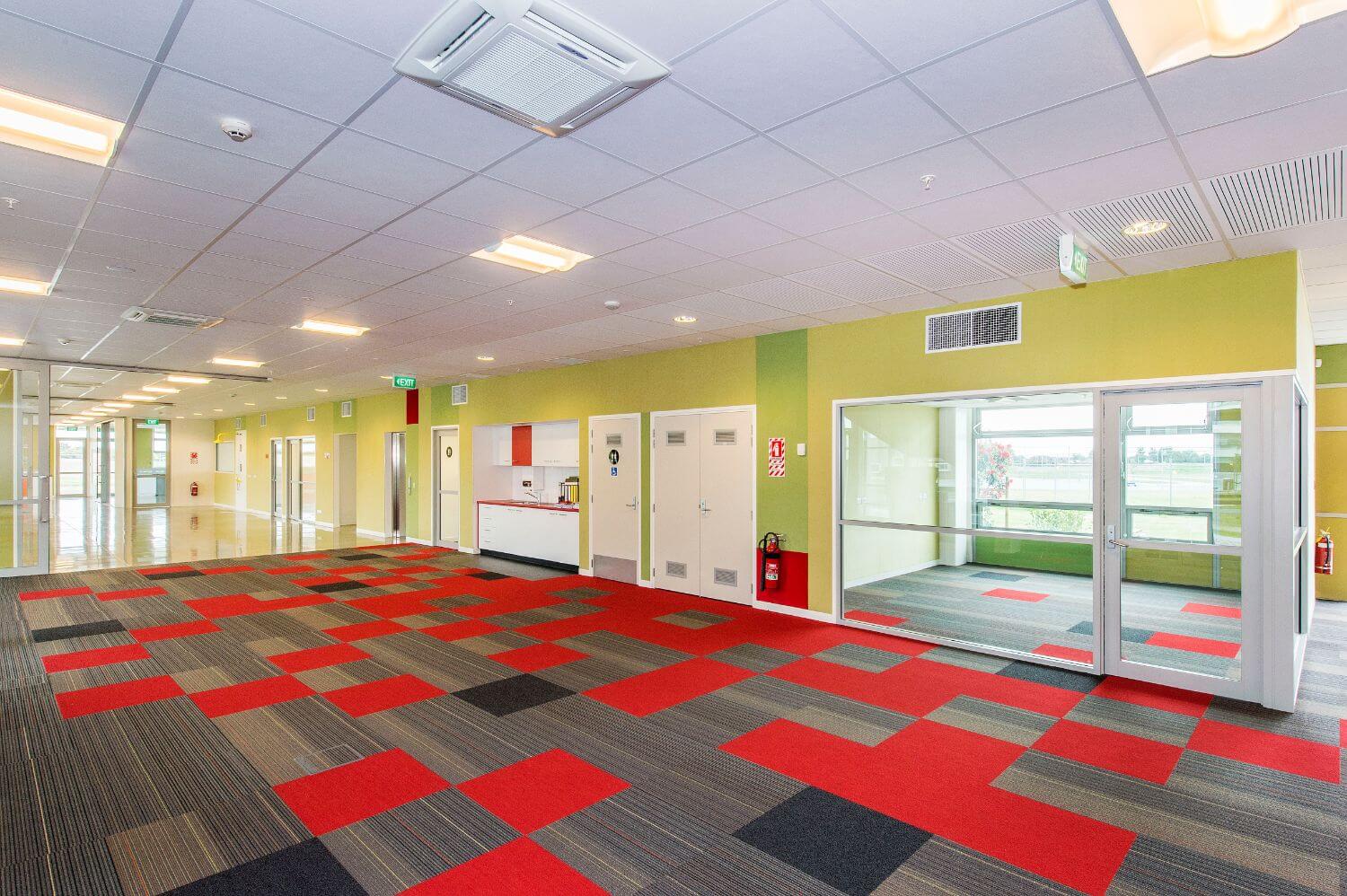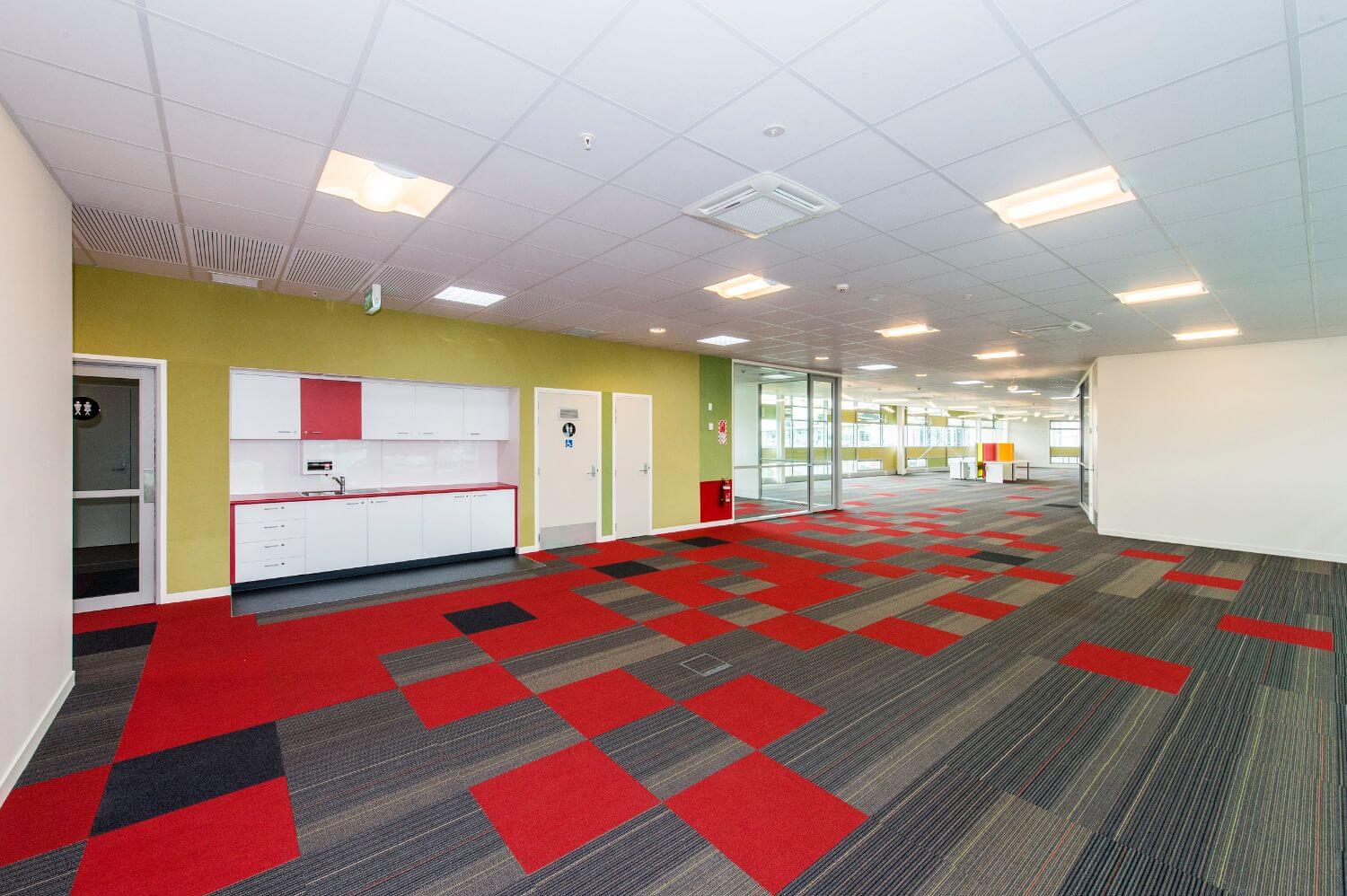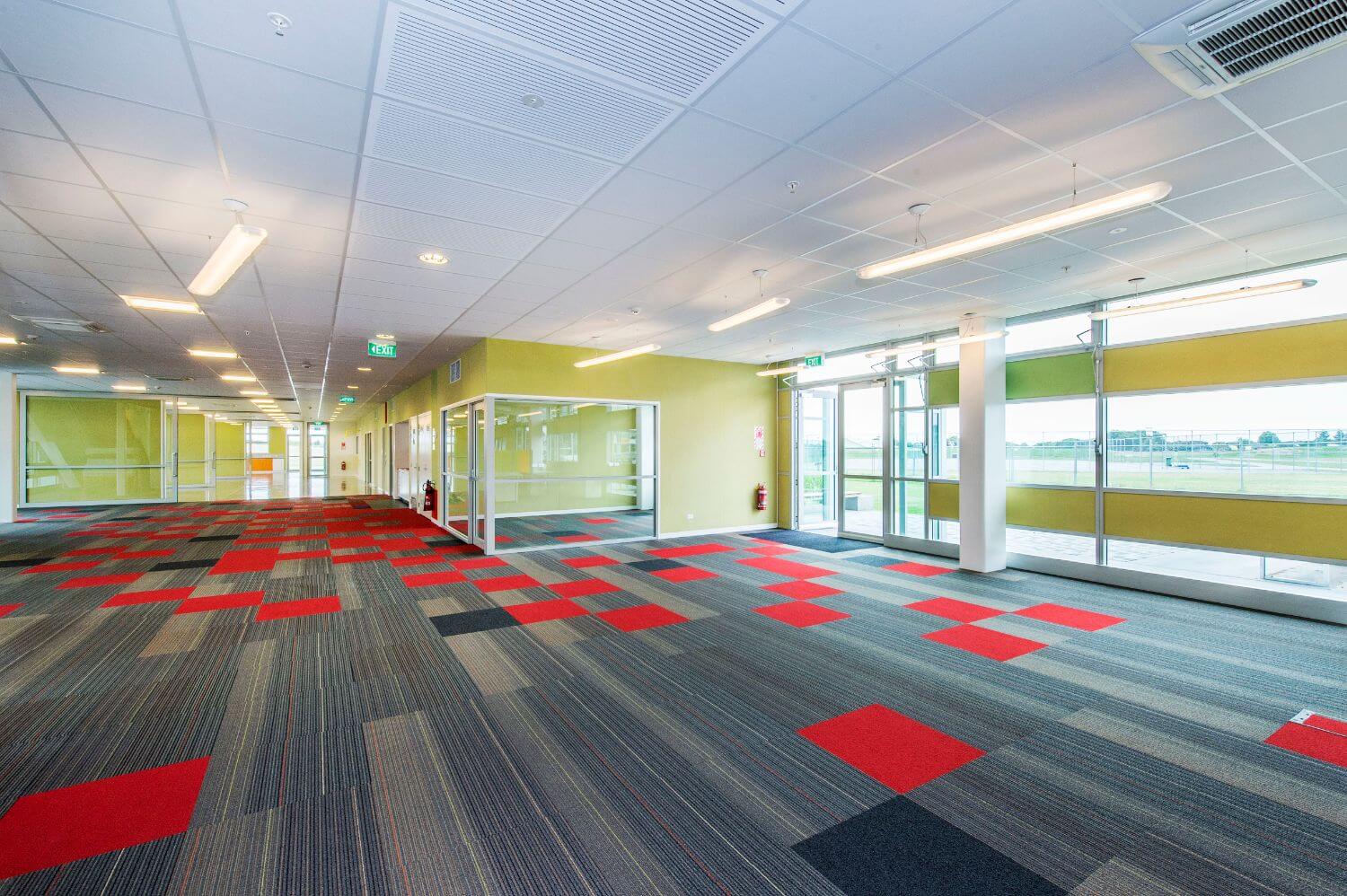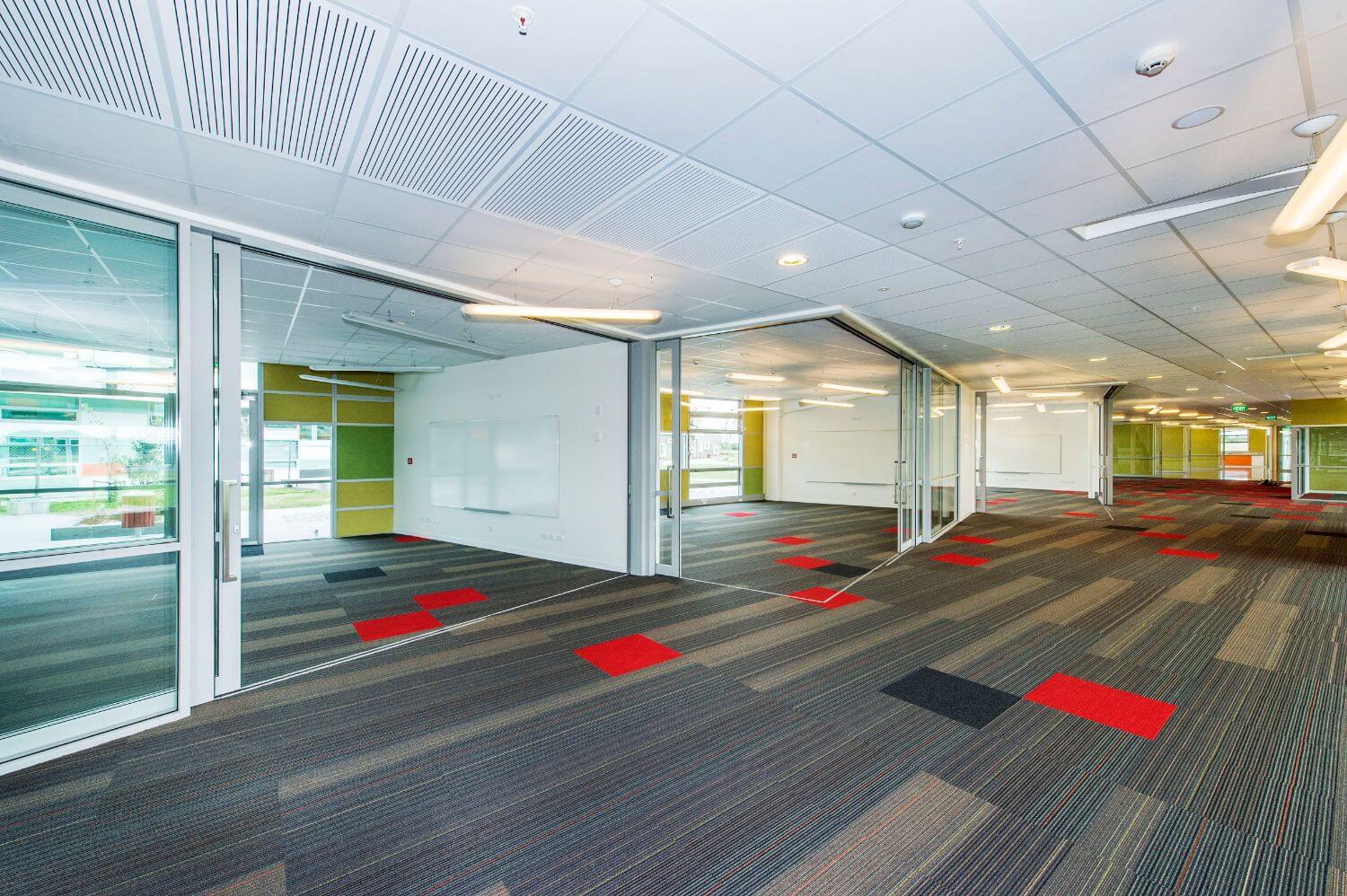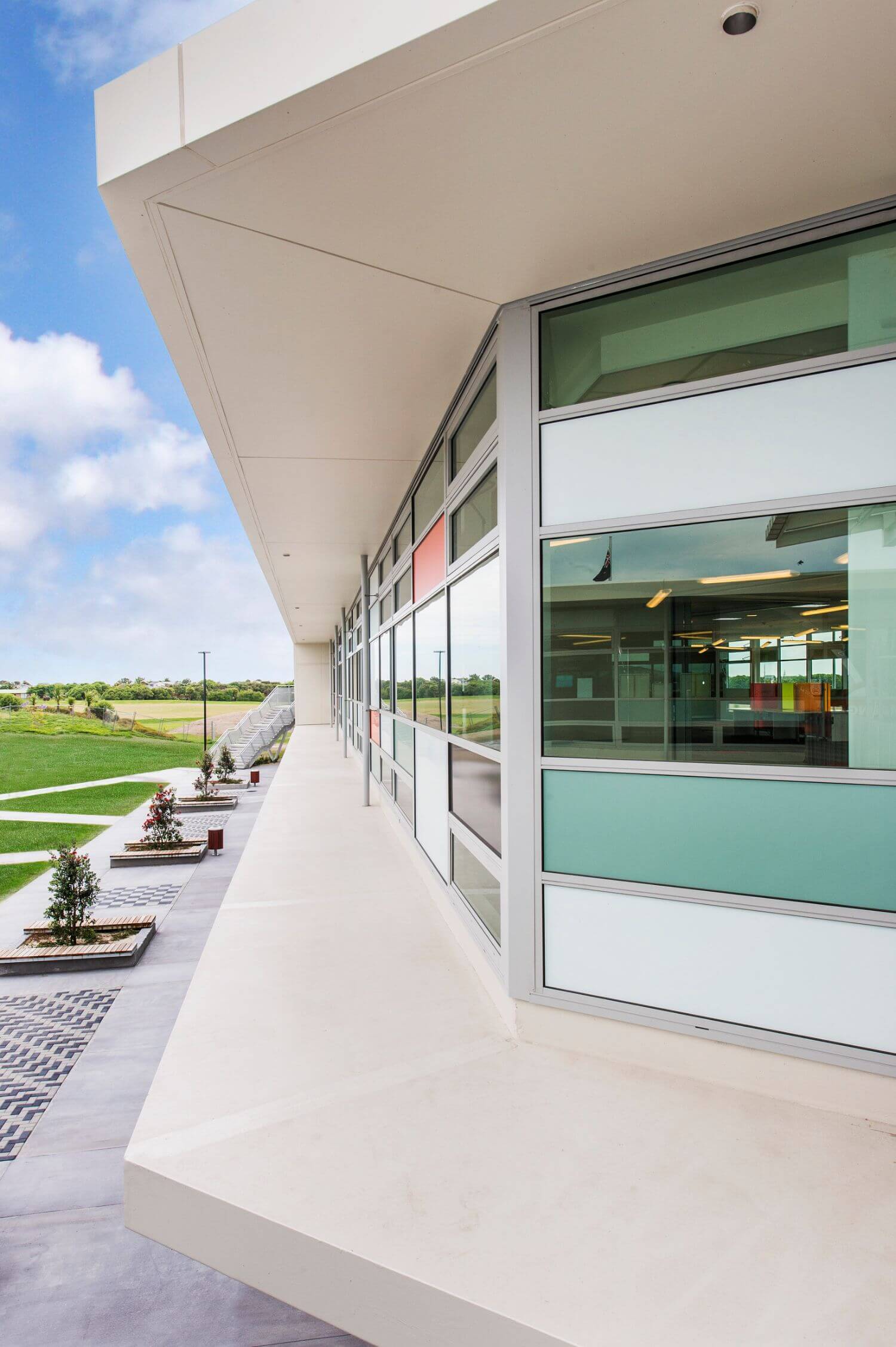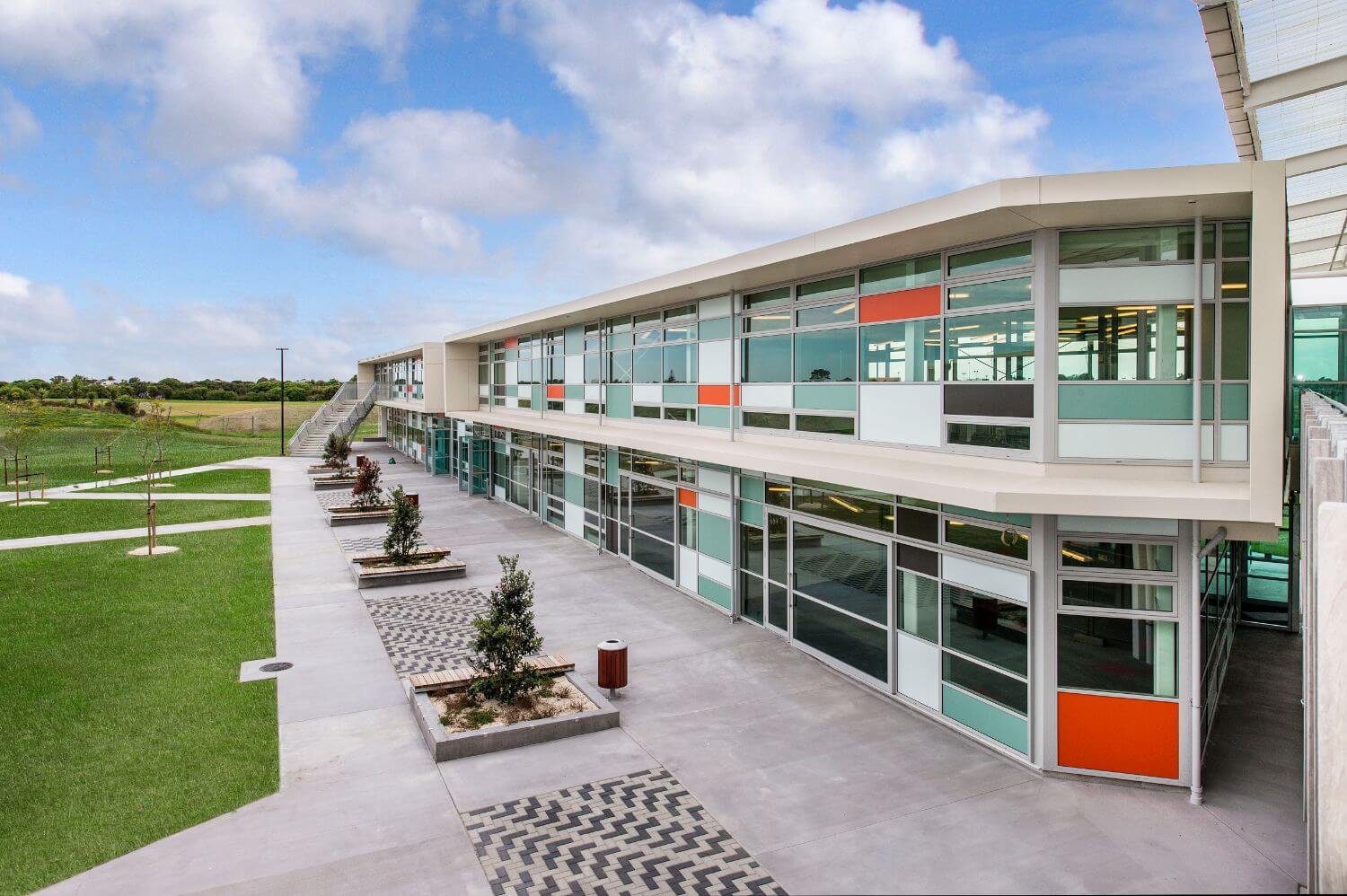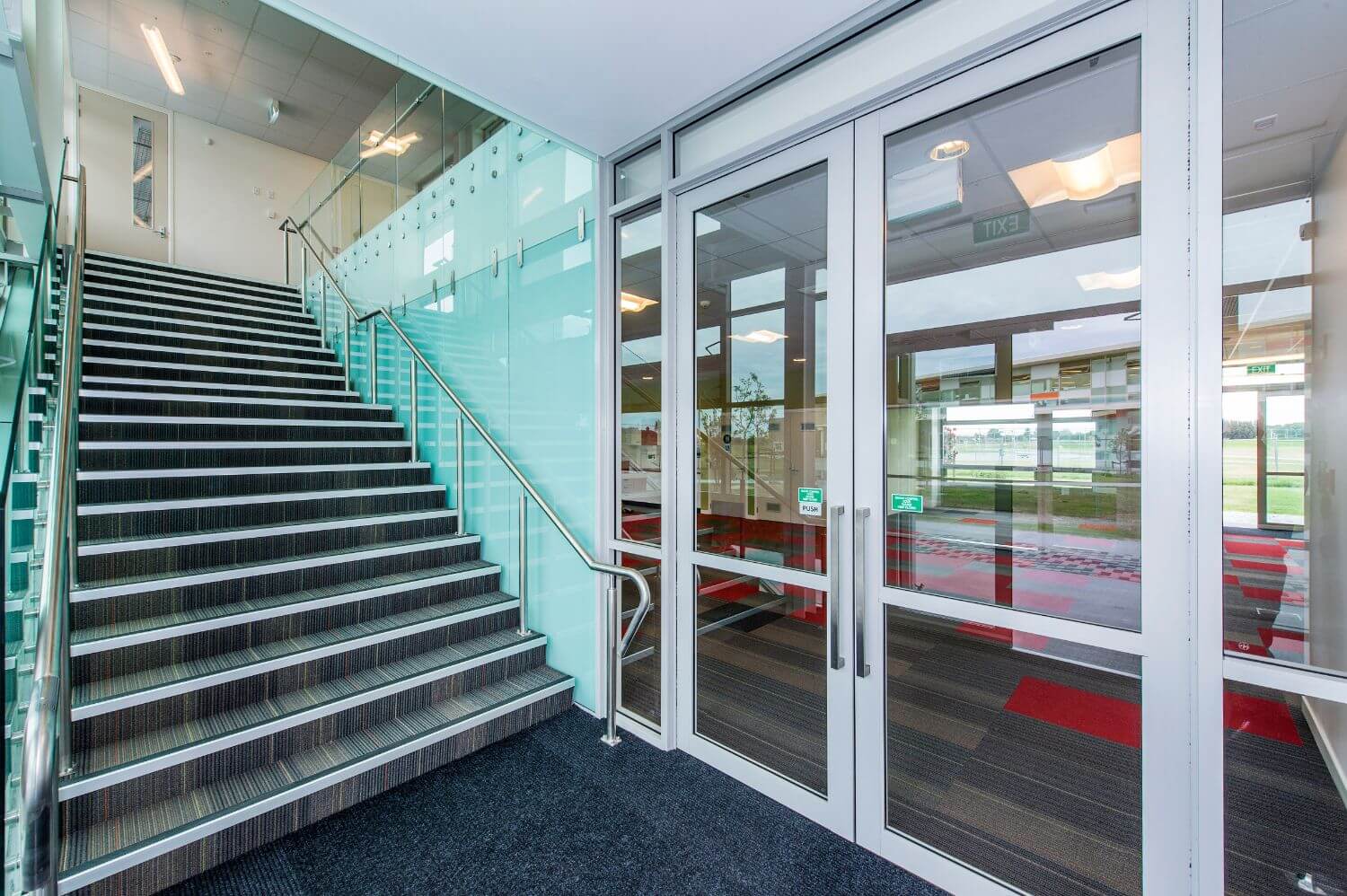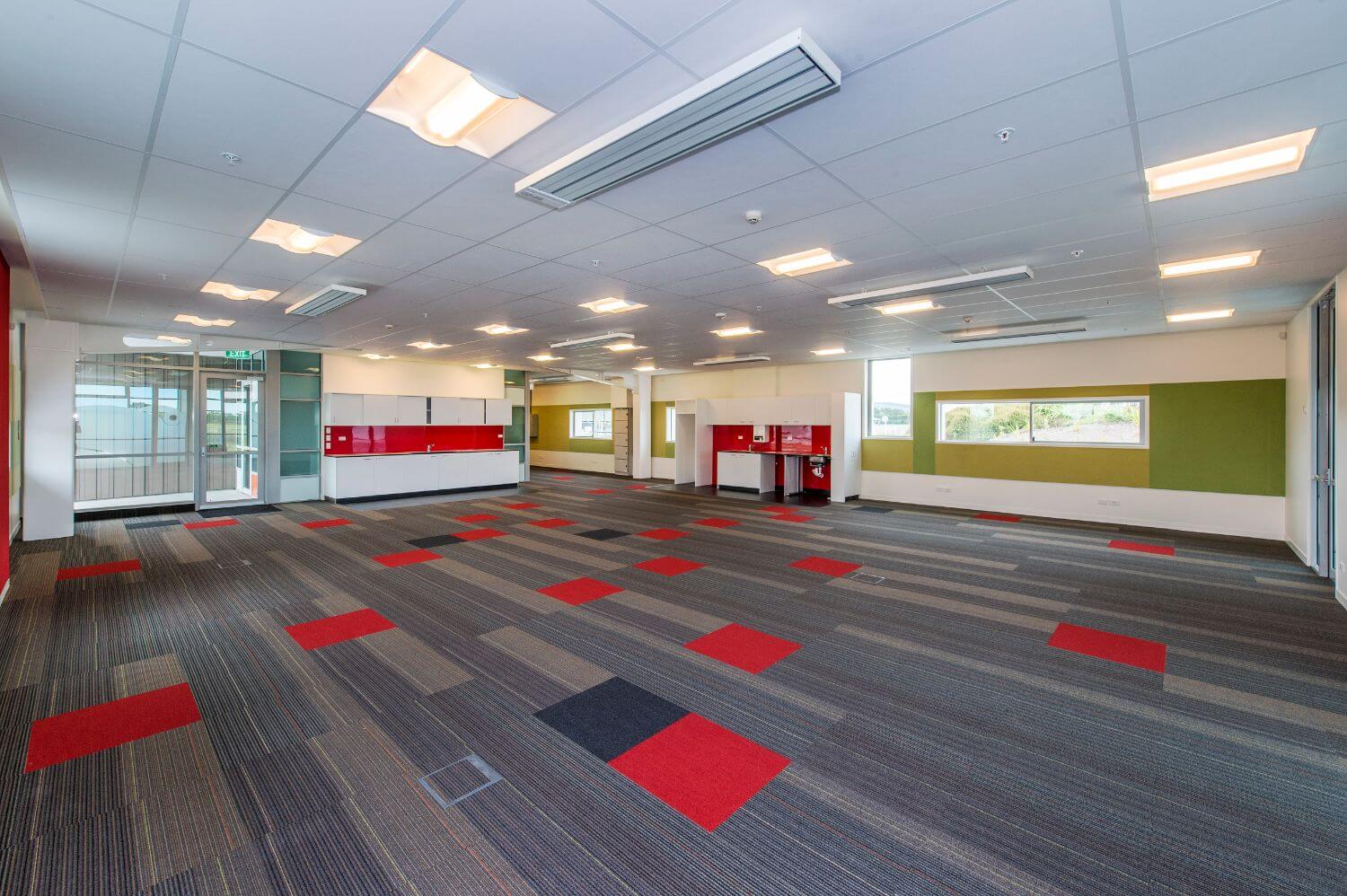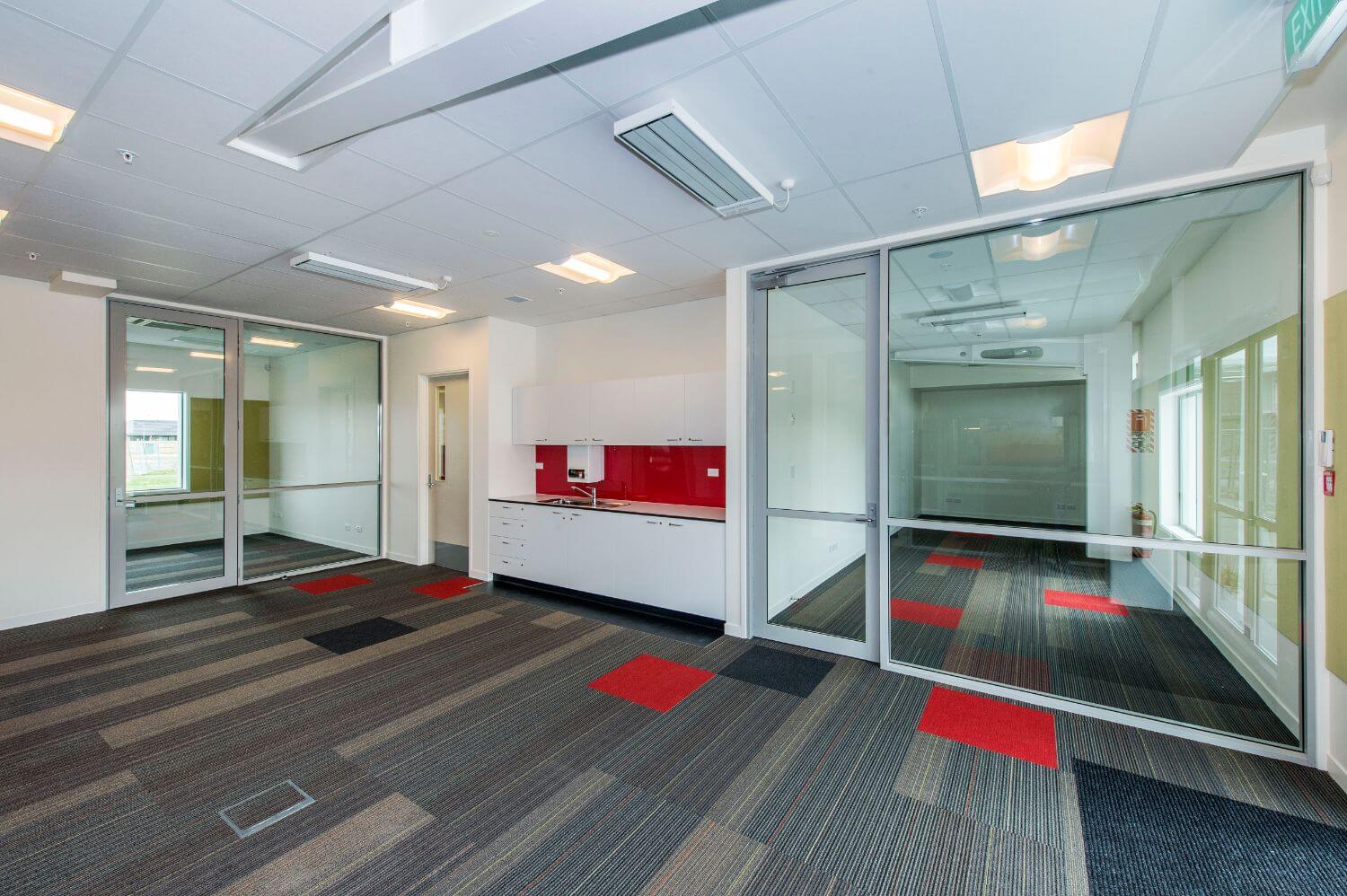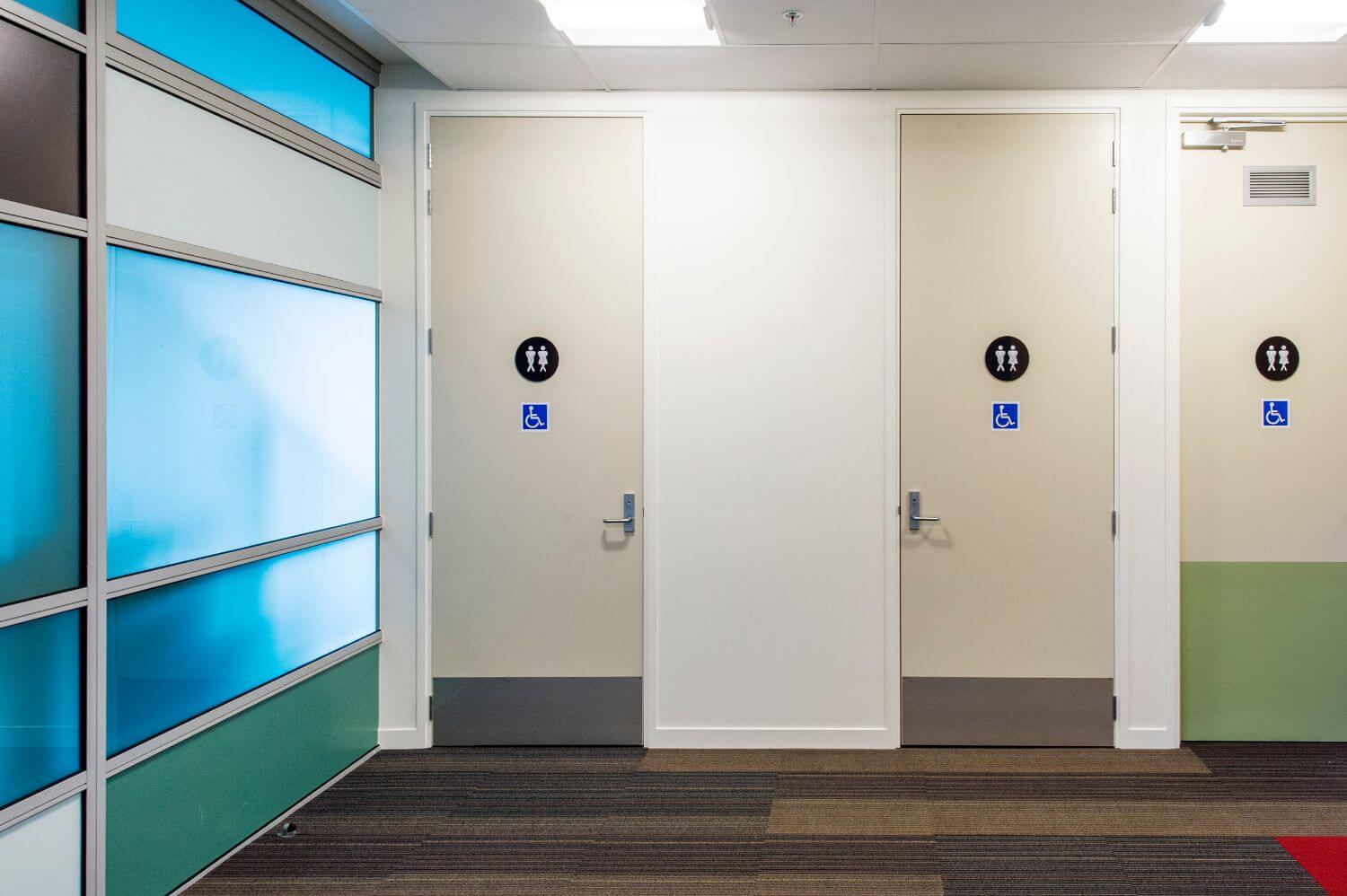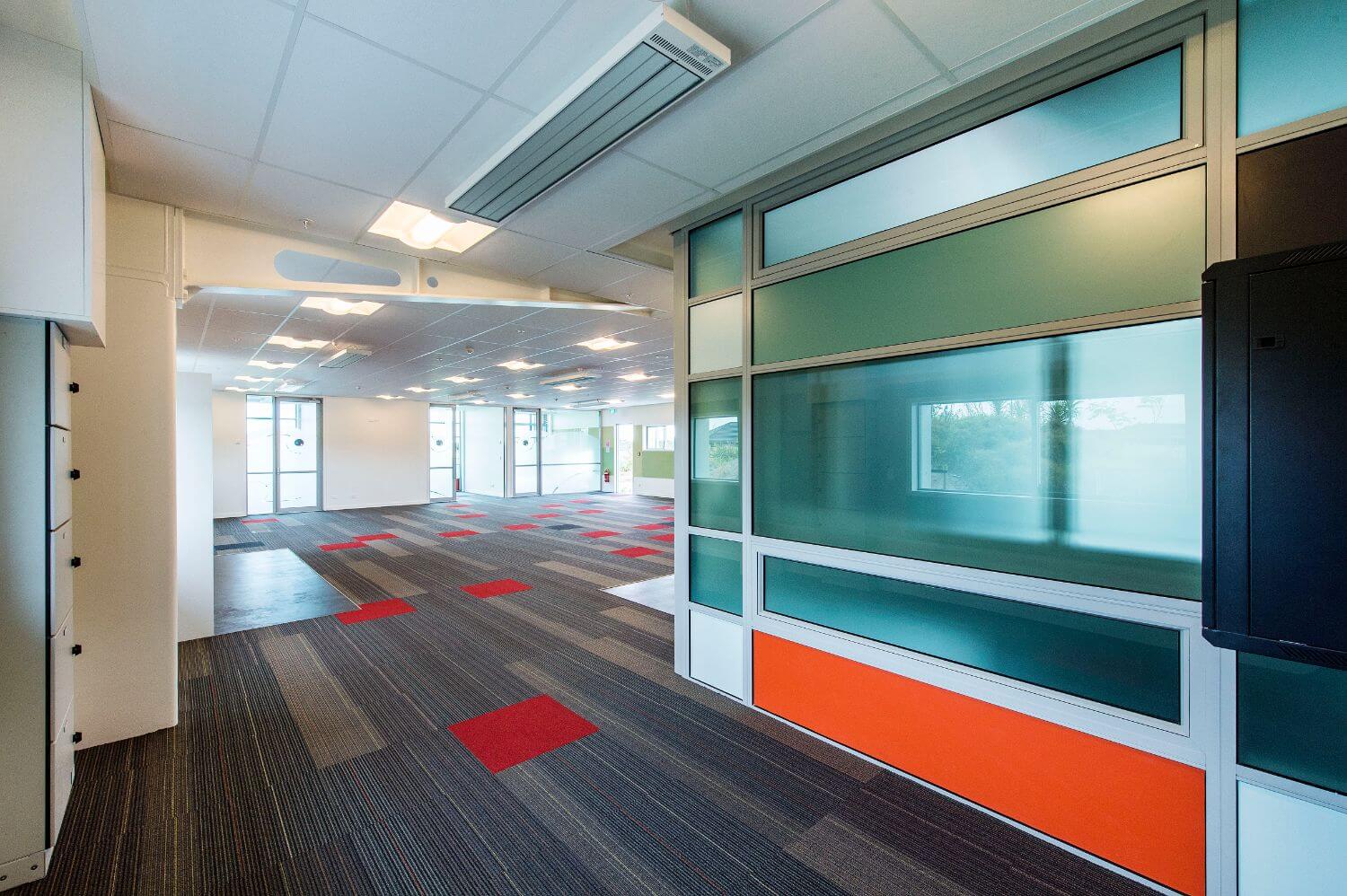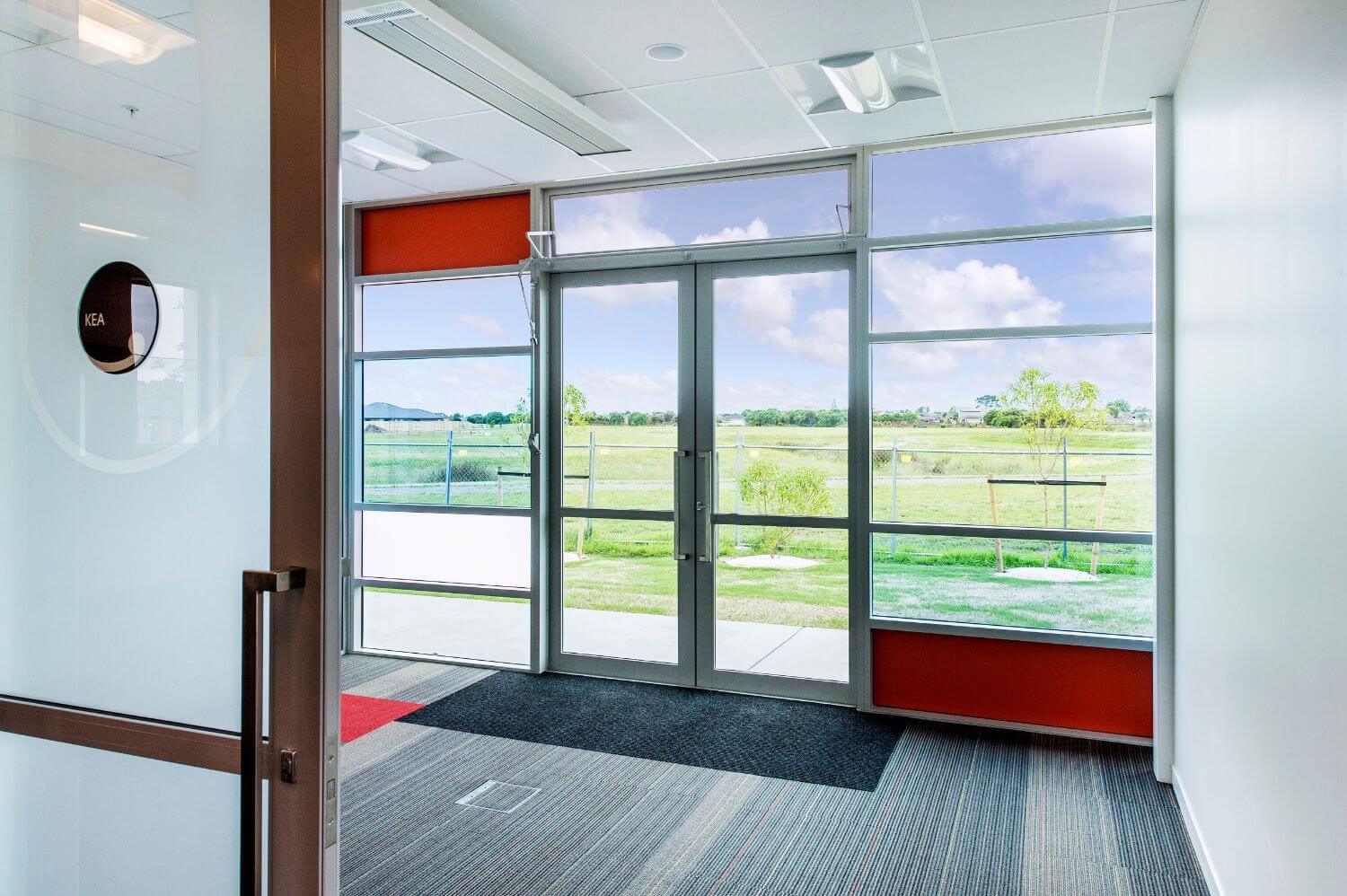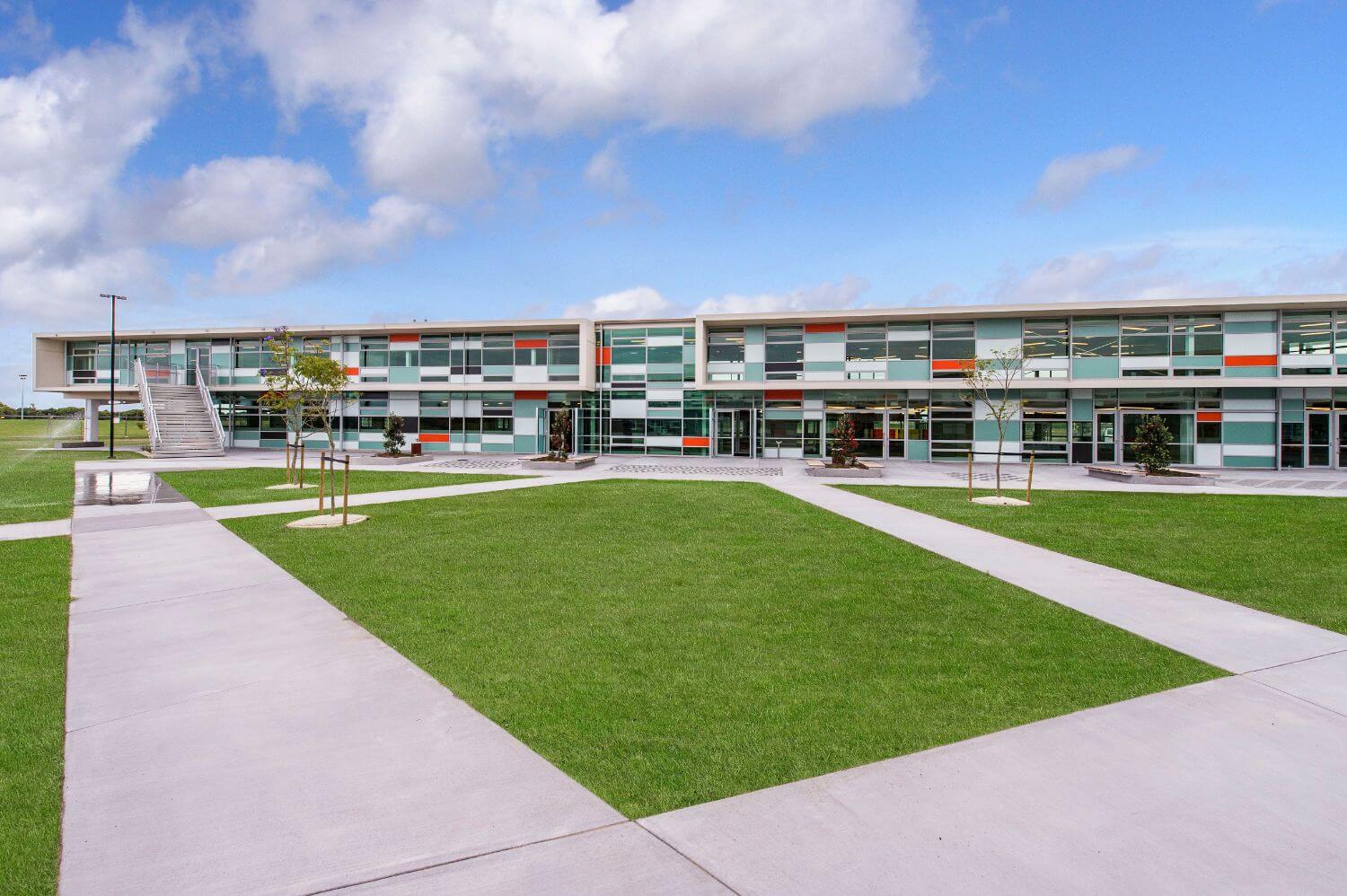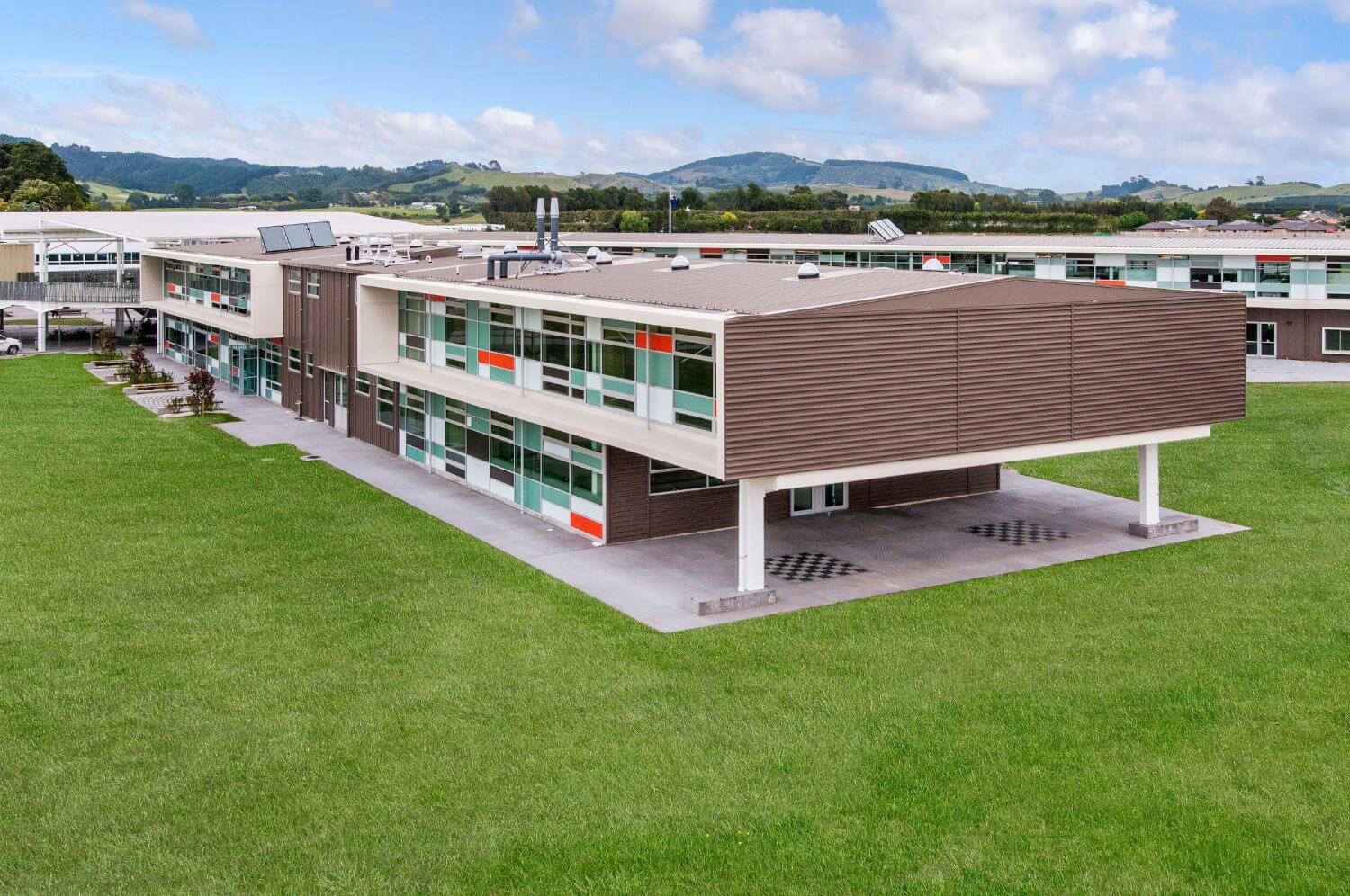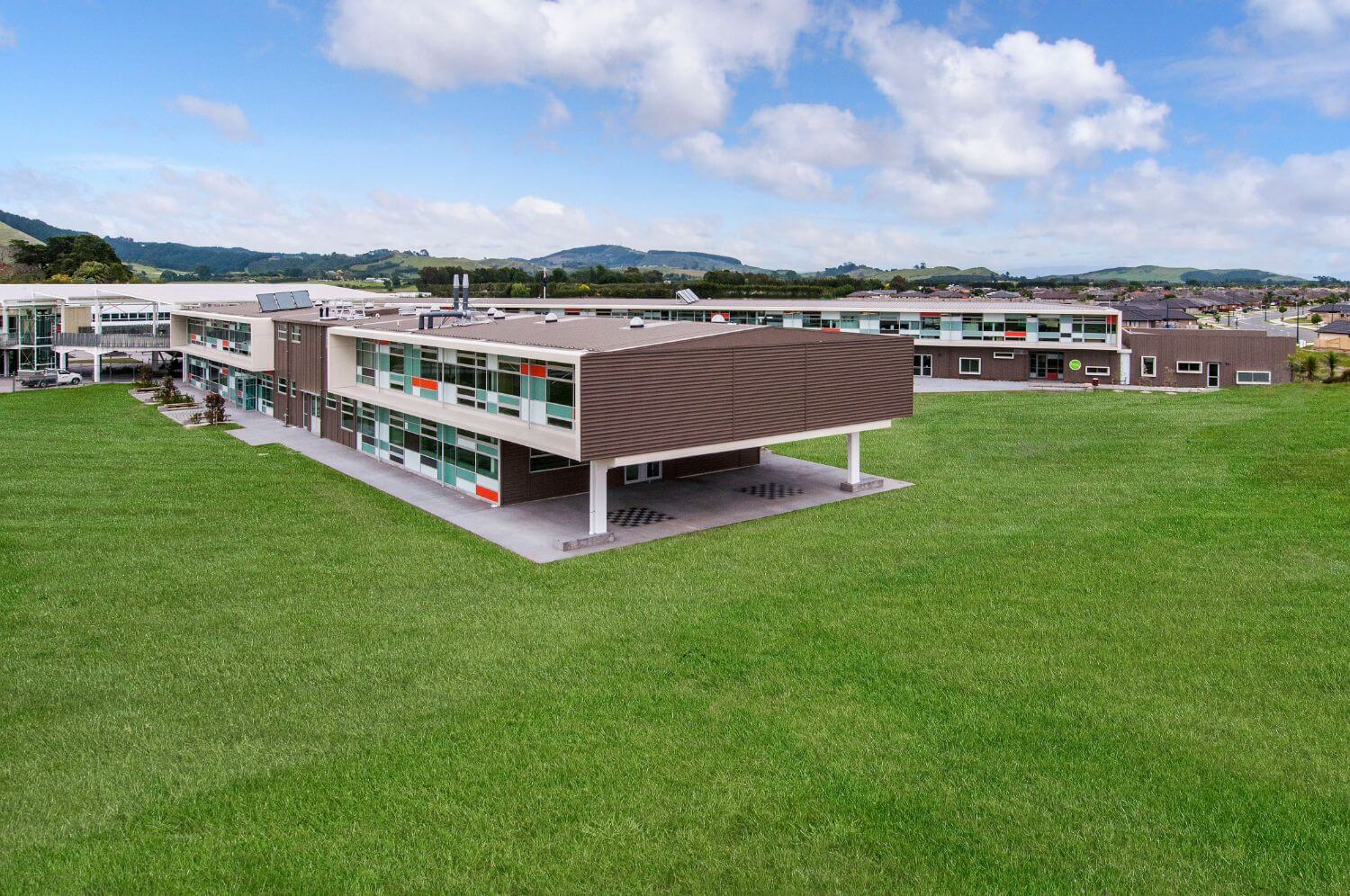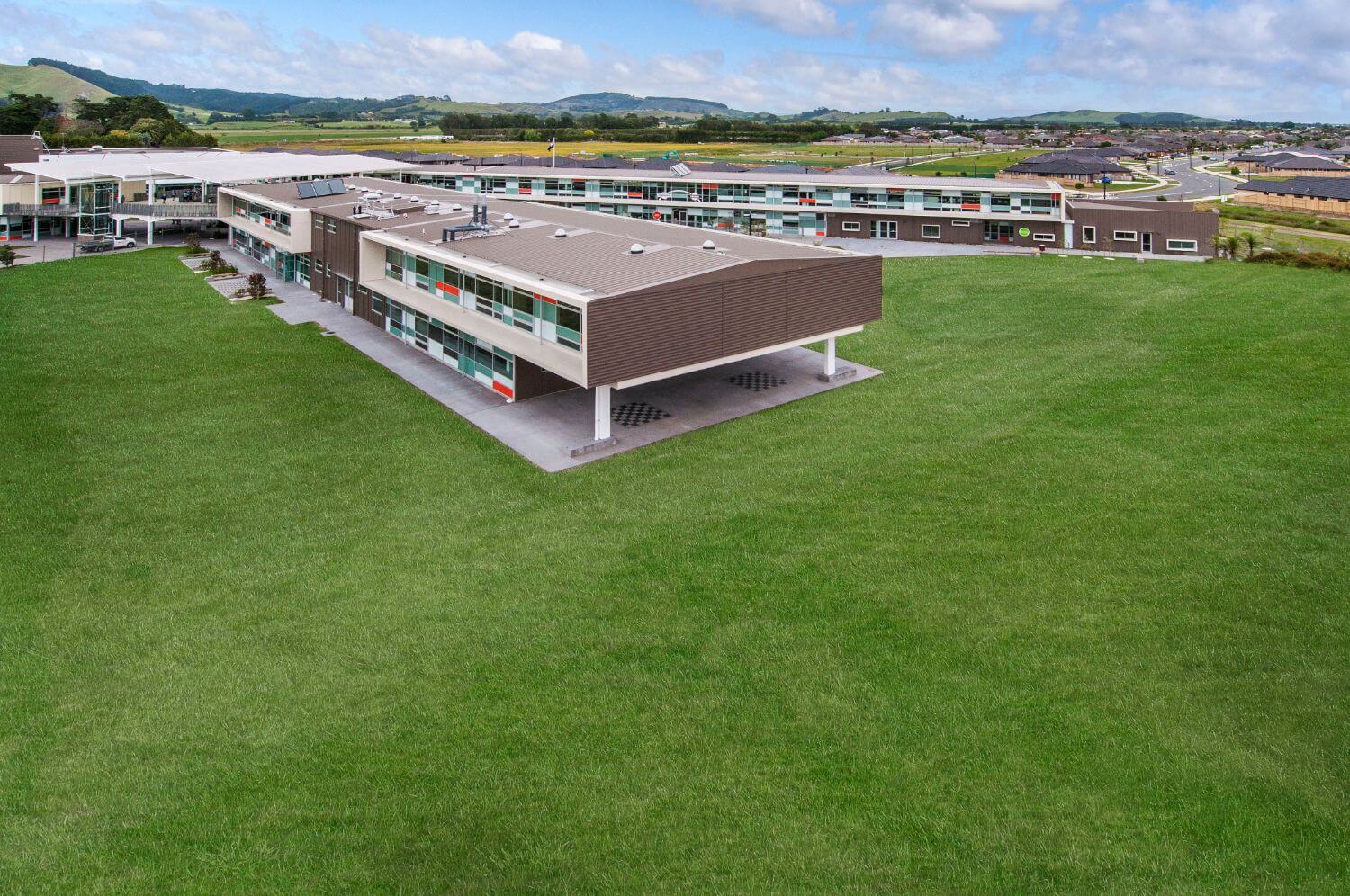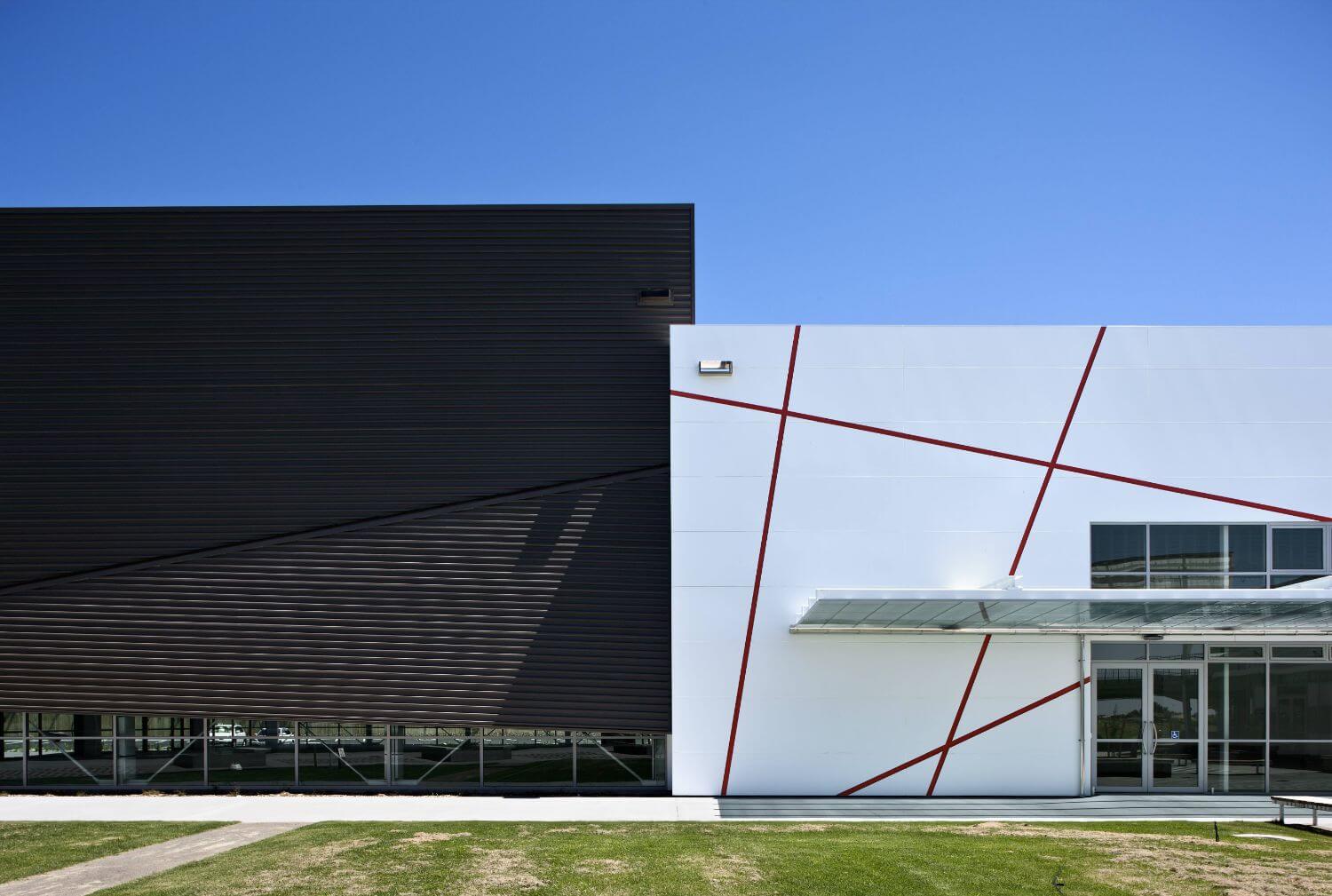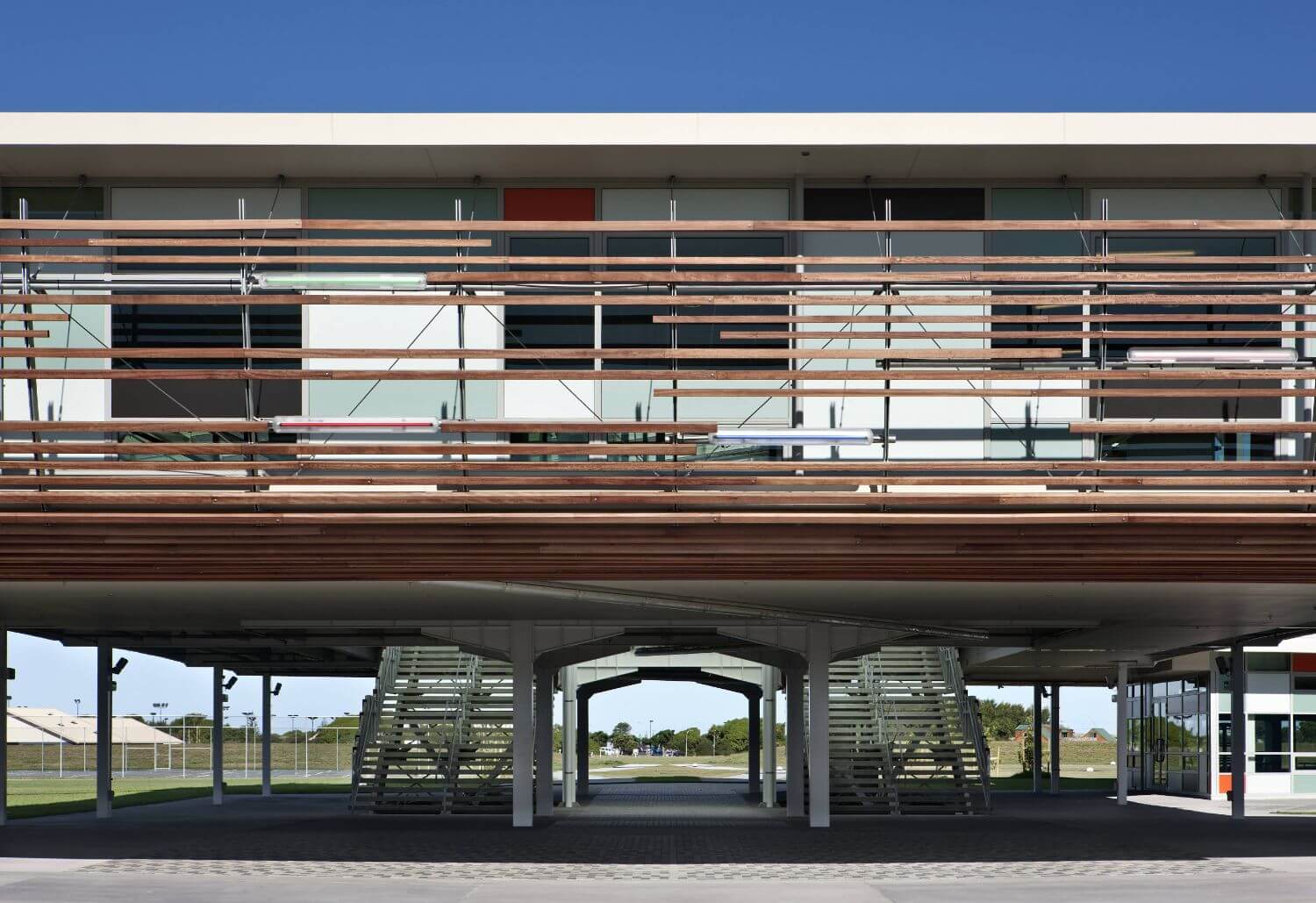 Hawkins were awarded the task of delivering a fully operational school campus in just 18 months. The tight time frame given to design and build Papamoa College was a result of efforts to implement the $7 billion stimulus package, announced by the Government in November 2008. The result is the fastest secondary school delivered in the history of New Zealand.
The brief was to have a fully functioning Year 7-13 school campus designed, consented and constructed in 18 months utilising the new open-plan 'learning commons' layout and with an extremely high earthquake performance rating due to local seismic risks and the sand based ground conditions.
The project involved the construction of a complete new school on a green field site including; learning commons, science rooms, a theatre, tech rooms, an administration block, a gym, a library, sports fields, covered ways and siteworks. The new buildings featured concrete ground and mid floors with structural steel frames and an innovative modular aluminium joinery system which had the insulation and linings already fitted prior to installation. Papamoa College's configuration has four main components – the learning commons occupying the wings of the "Y", the bridge and elevated walkway and two single-story buildings. With 660 teaching places (expandable to 1100 when the "Y" will grow into an "X"), the combined intermediate and high school forgoes cellular classrooms to support the modern pedagogical approaches to teaching where learning is not subject-based but inquiry-based.
Construction of the school was made more complex by the site conditions. The school is built on sand in an area of high seismic activity, so significant foundation work was required to ensure its stability. Earthworks began in late 2009 with the foundations being completed in early 2010. Subsequently, at times construction actually ran ahead of the plans.
The 'belt and braces' foundation and piling system called for a virtual forest of 550 tree trunks, each 300mm in diameter and 6m long. The poles were married to foundations, with four such piles under each pile cap resulting in tremendously strong foundations.
The result is a building that is designed to protect lives in the event of a one in 1,000 year earthquake and then remain functional afterwards.
The school has been designed and built to the New Zealand Green Star rating system (5 Stars) and represents the first "single stacked" learning commons configured school in New Zealand.