Hawkins was the head contractor on the OEDT Student Accommodation project in central Christchurch. The project involved the design and build of three new four storey student accommodation buildings, comprising 120 bedrooms in total, along with additional cycle and car parks.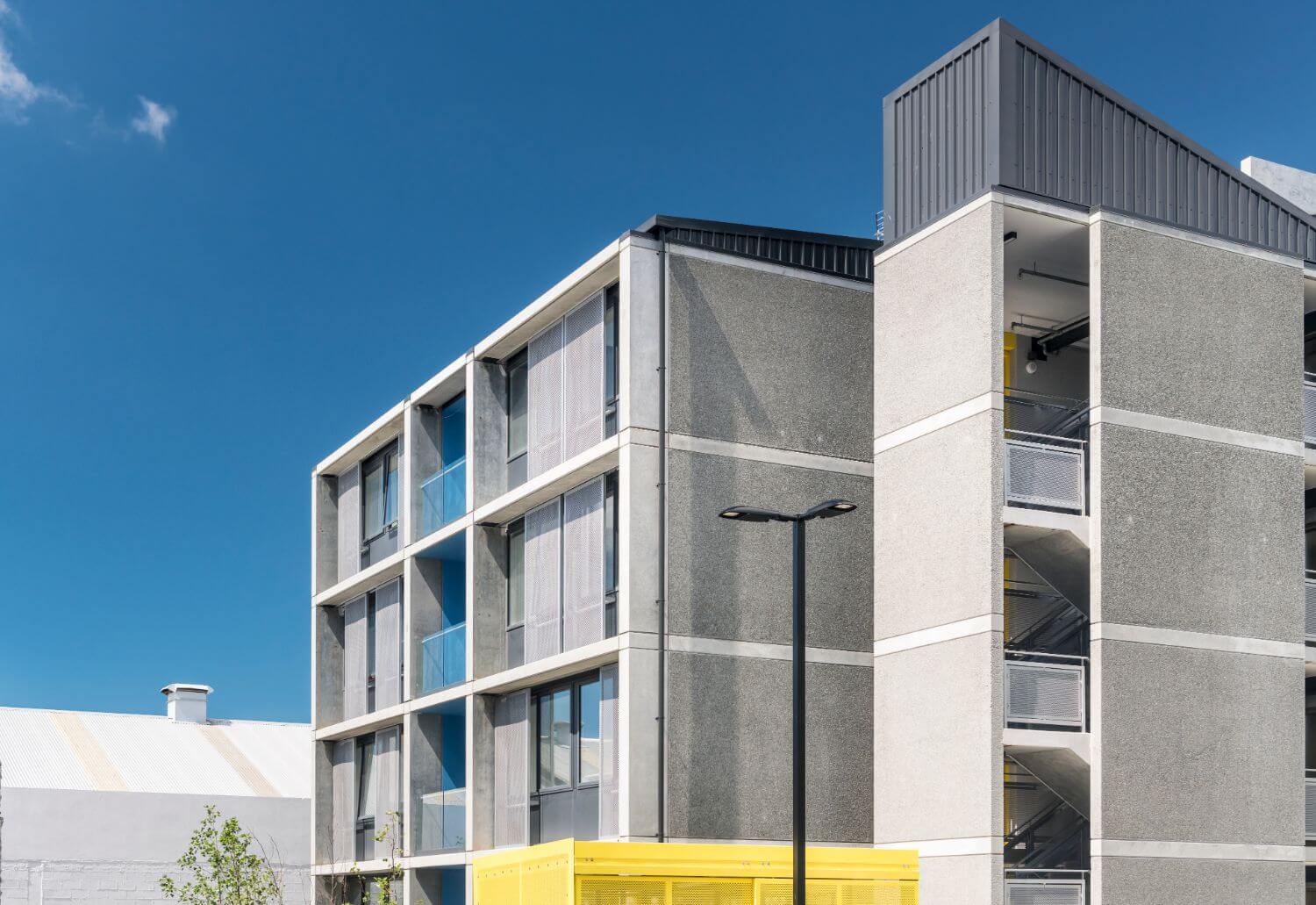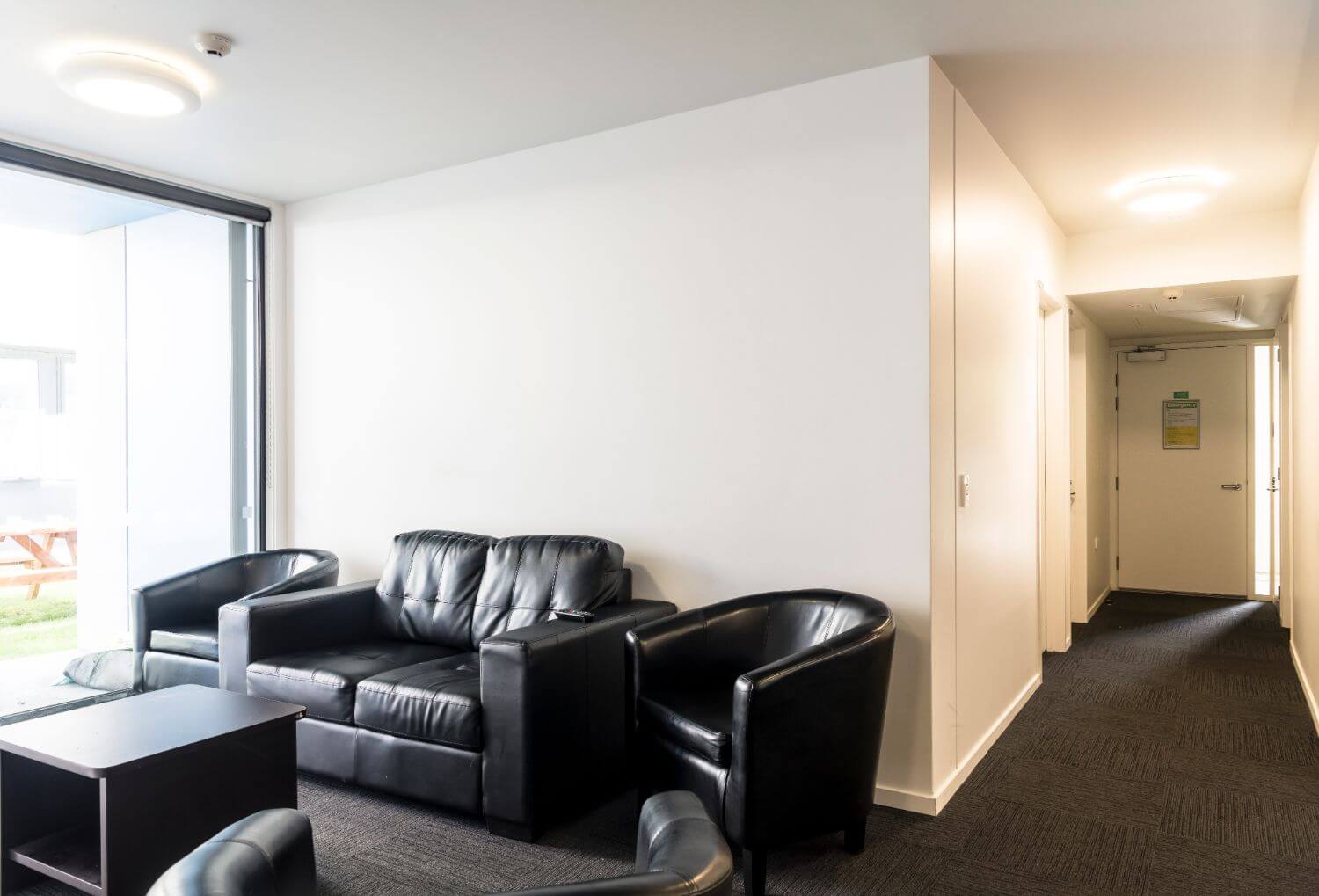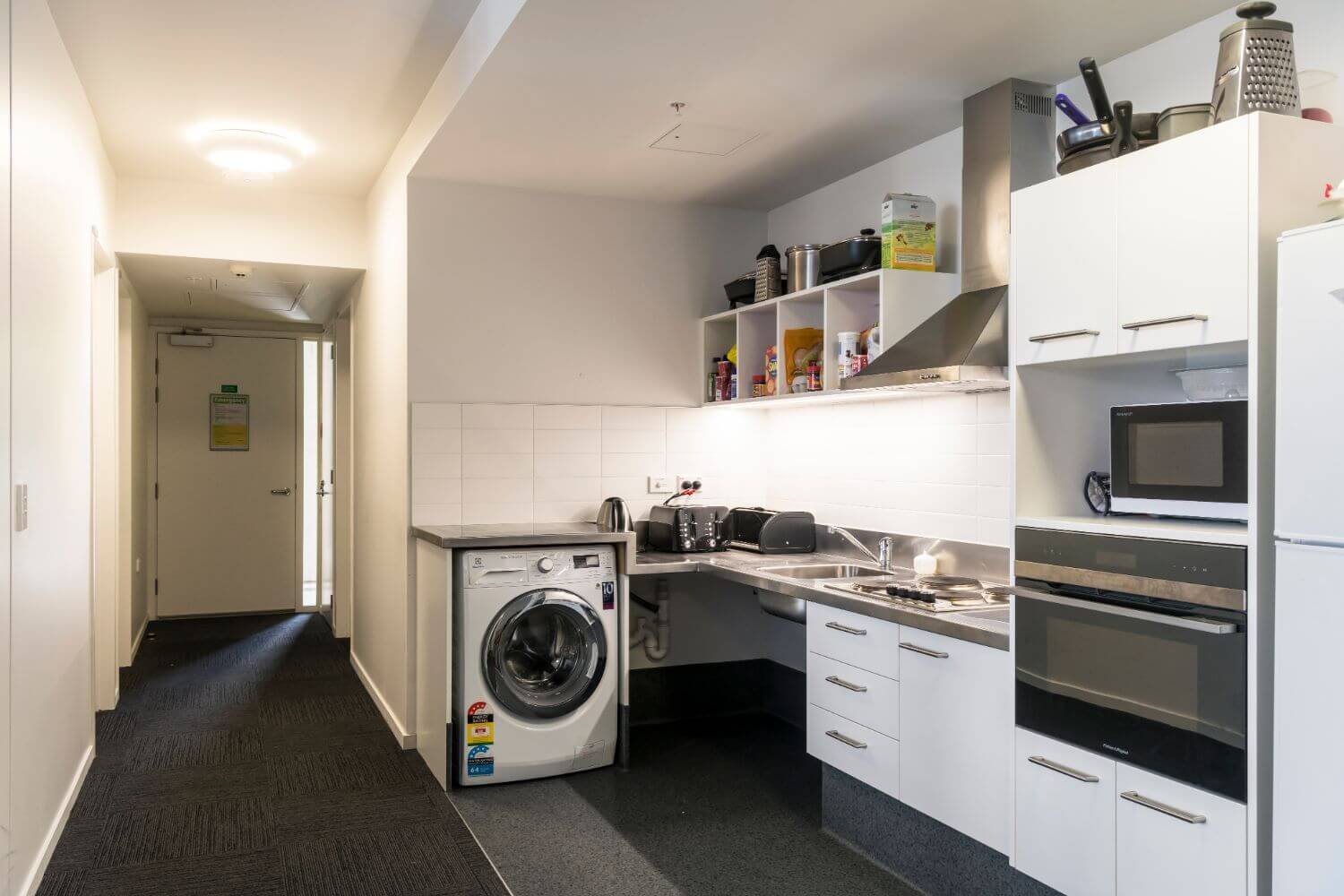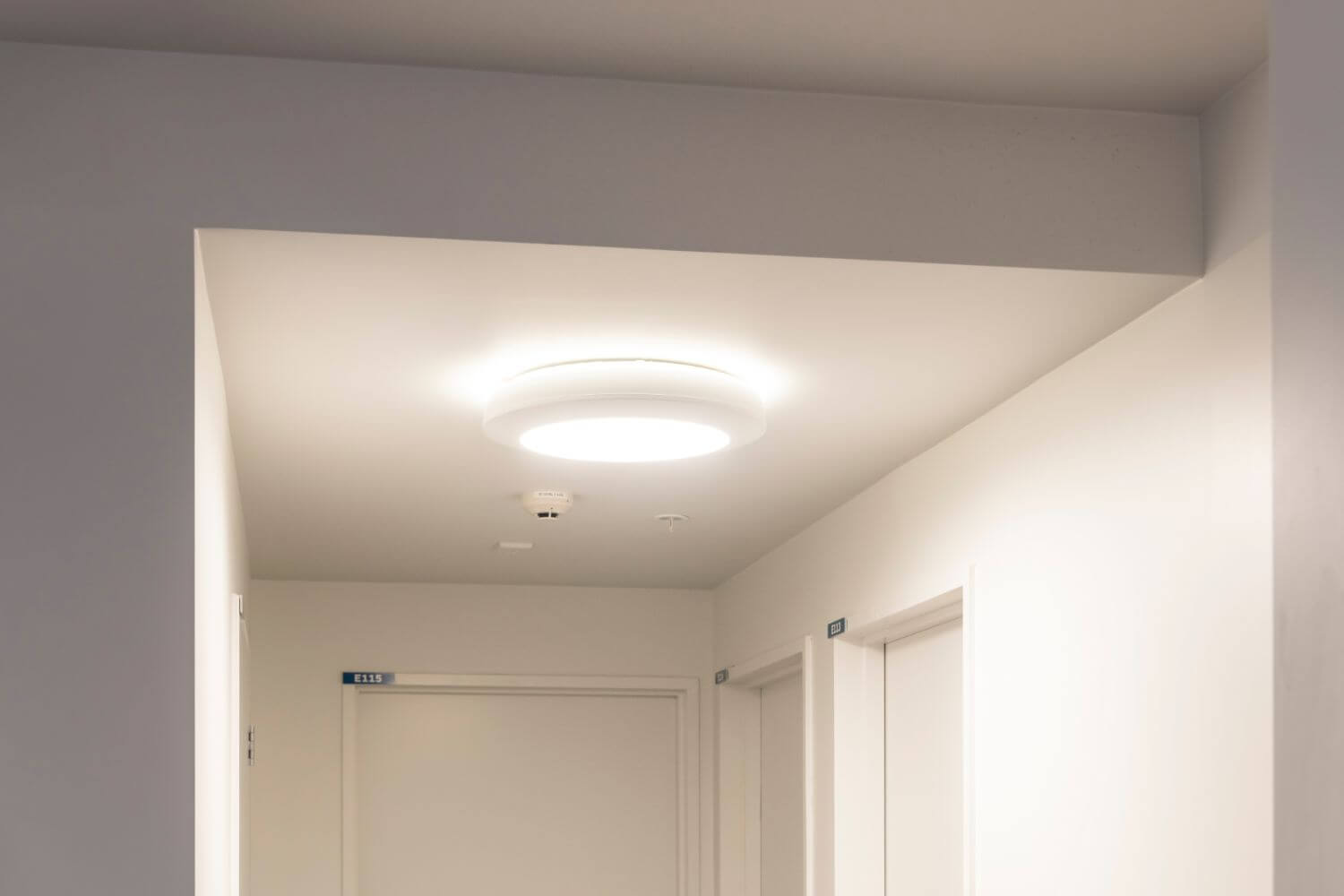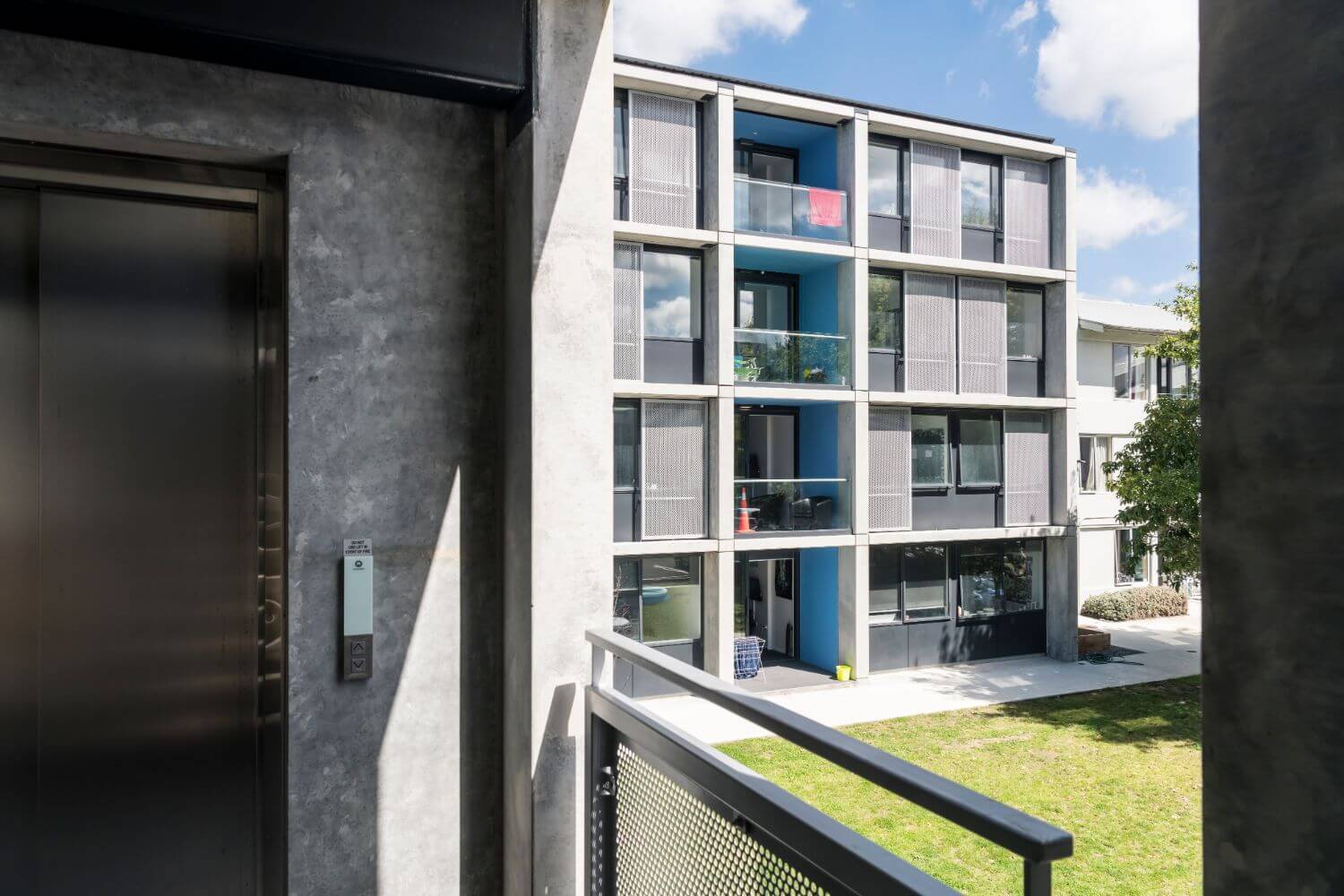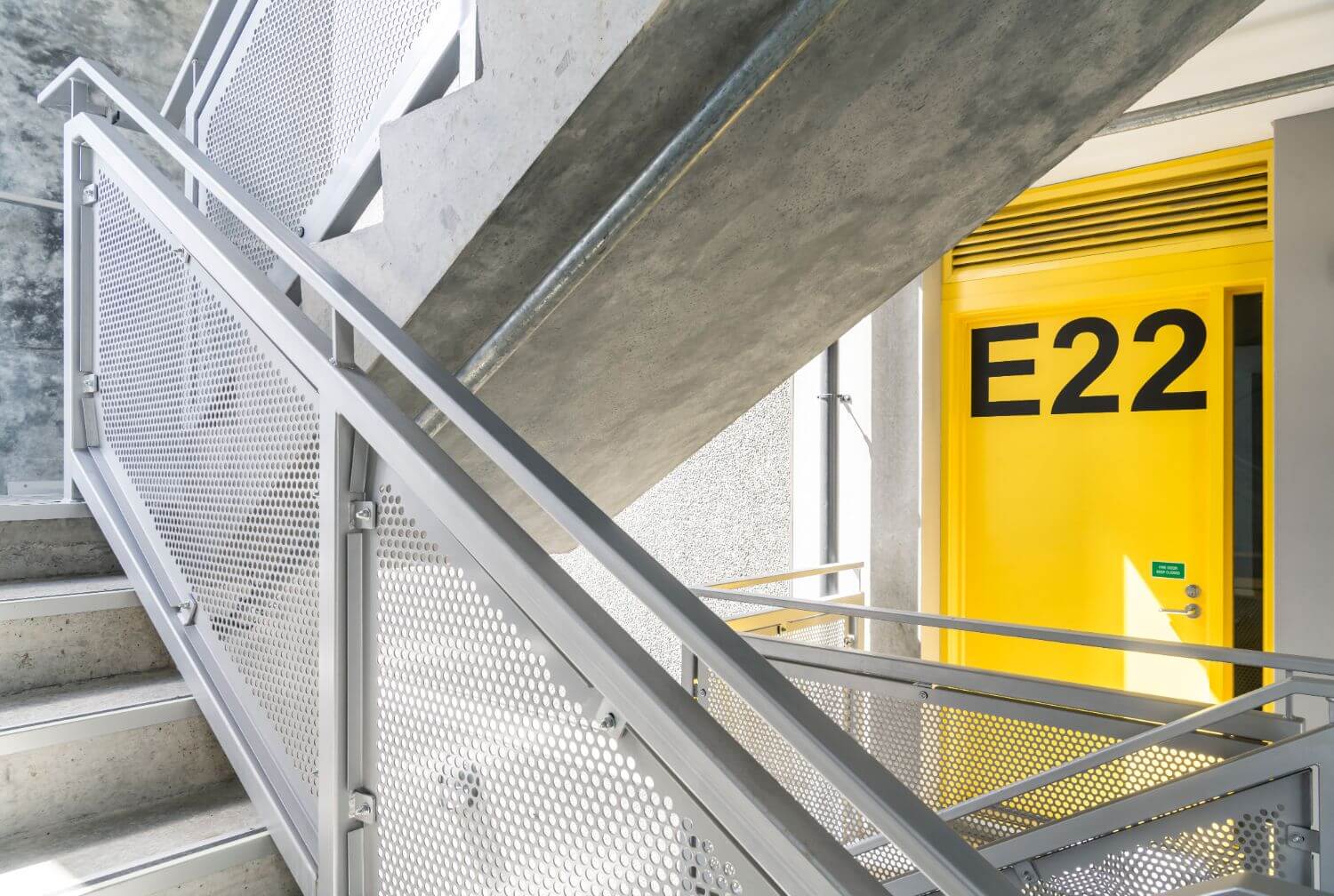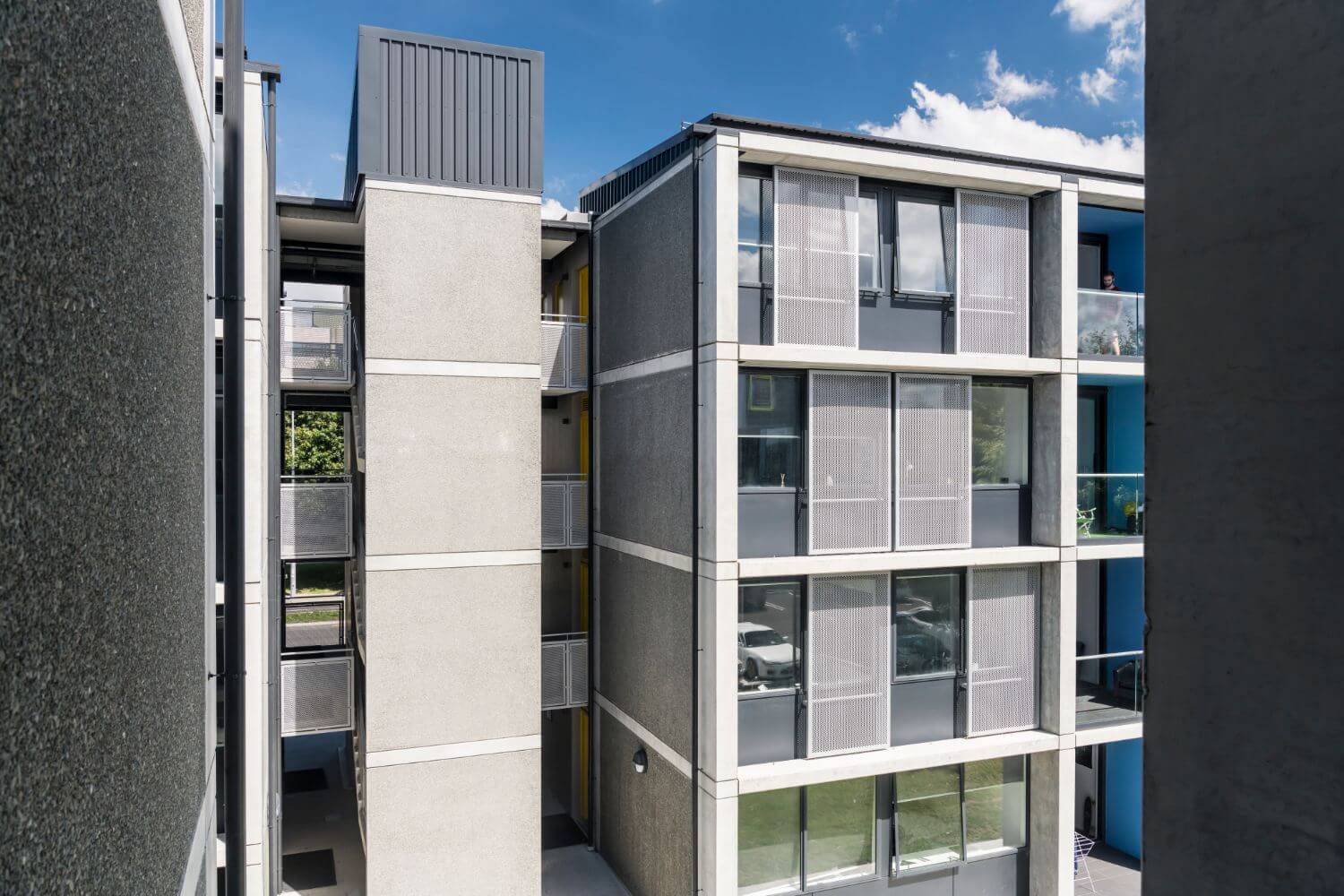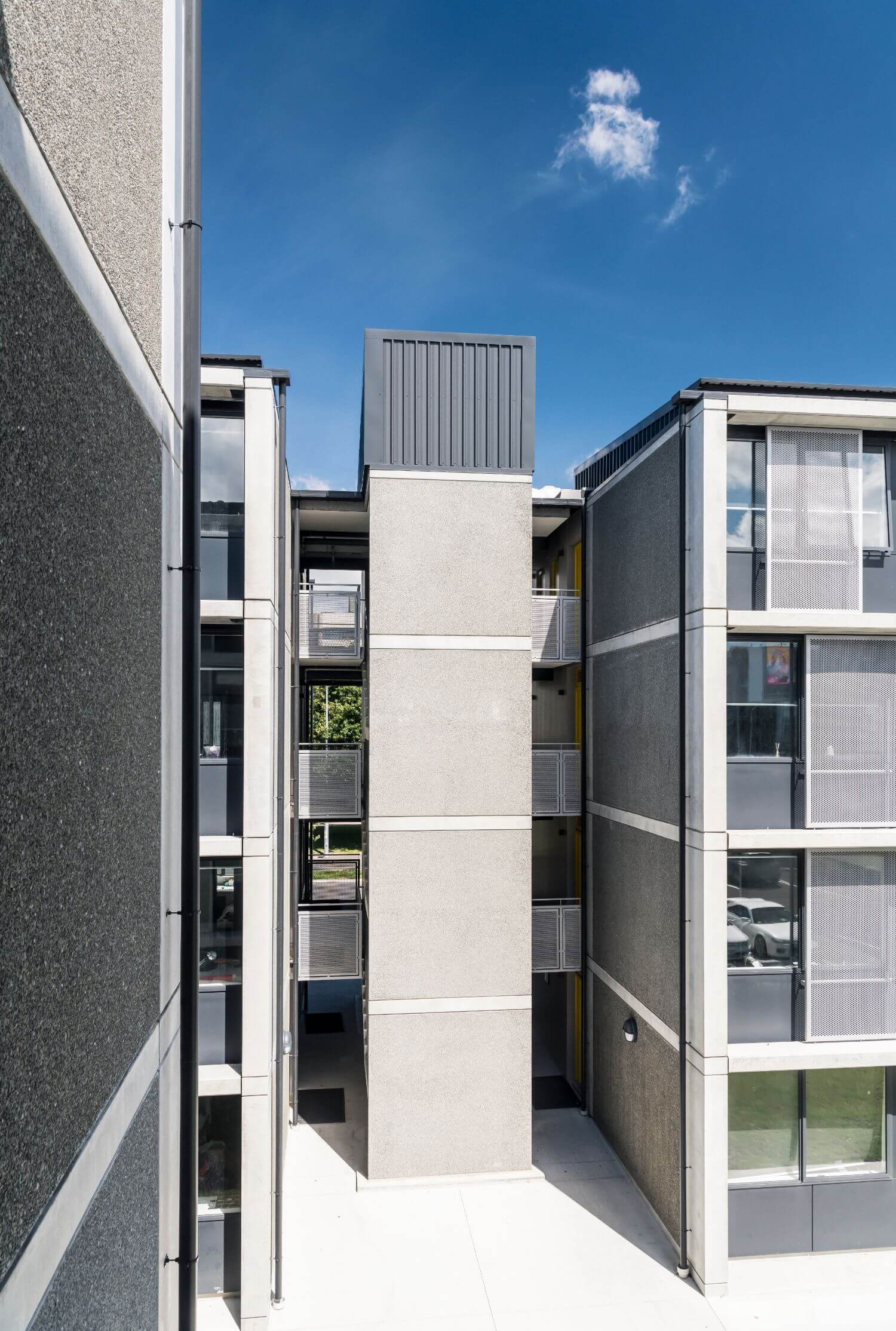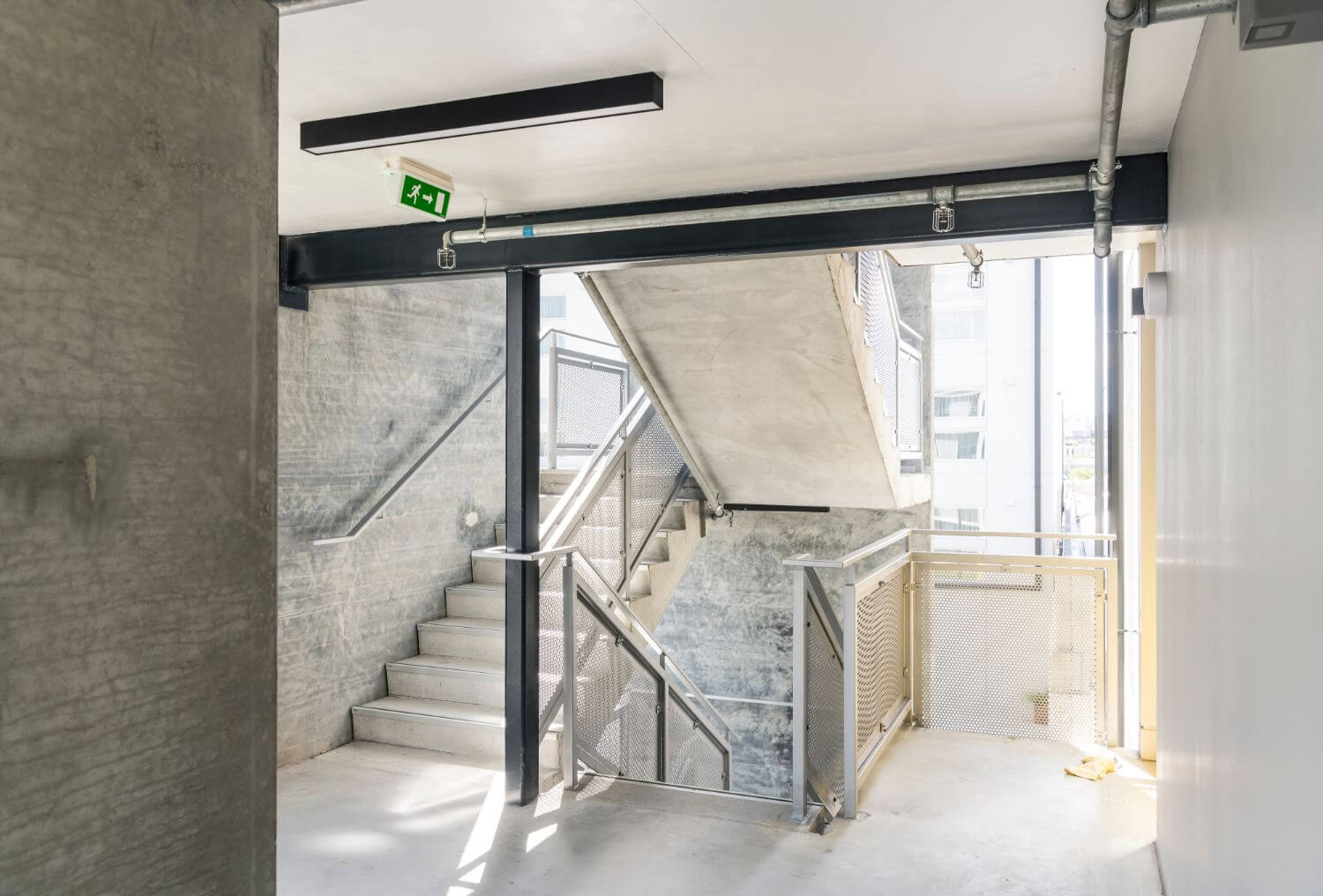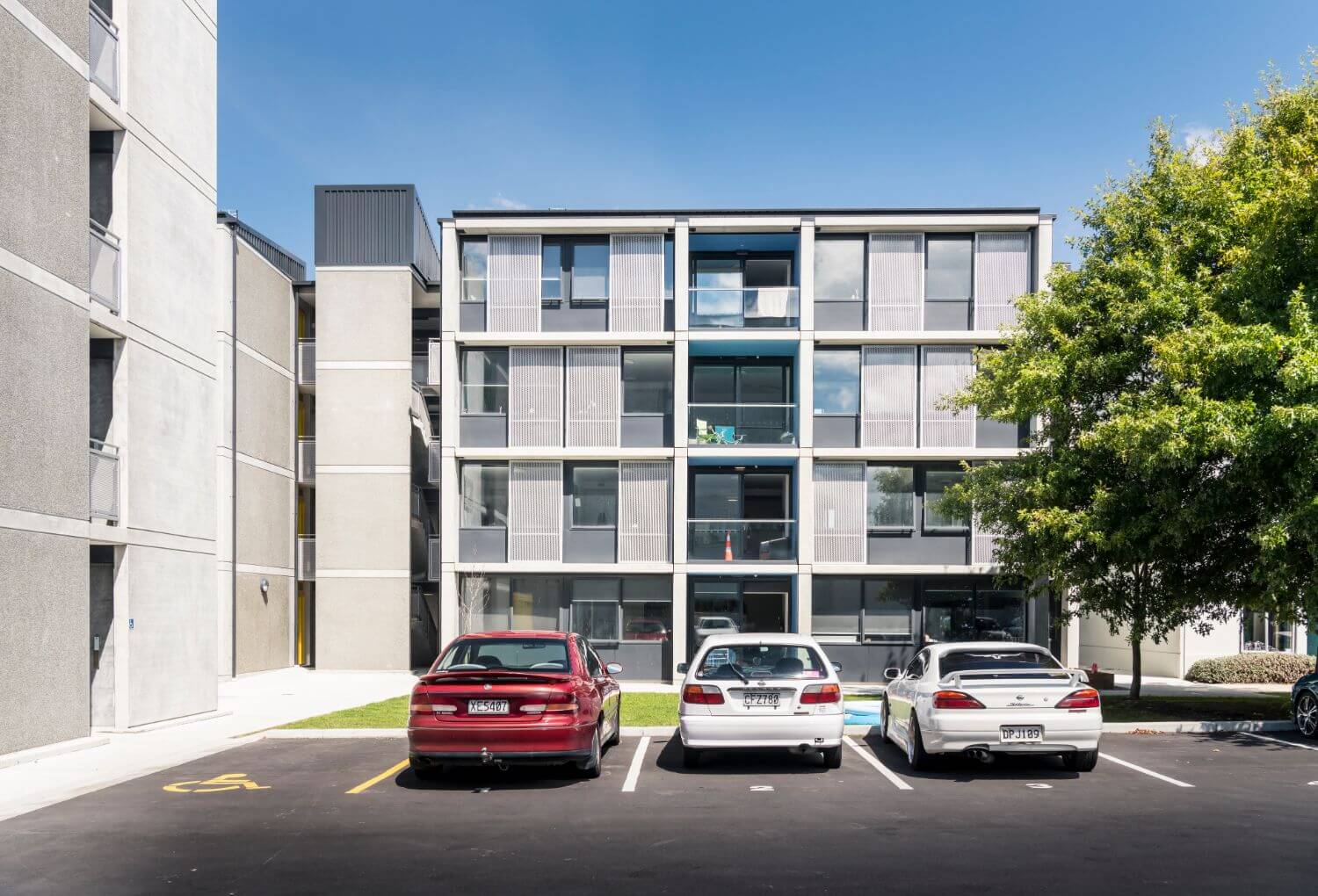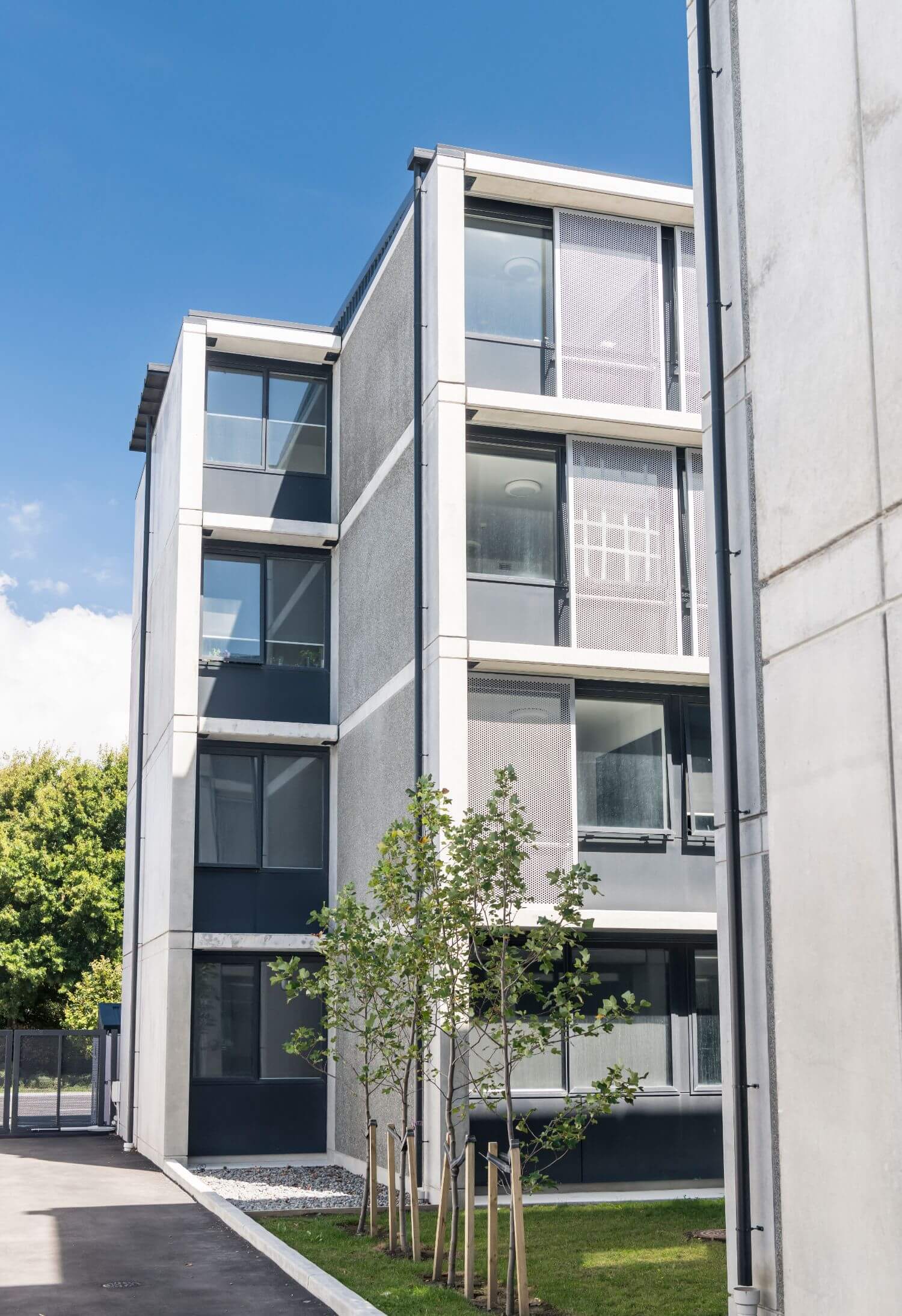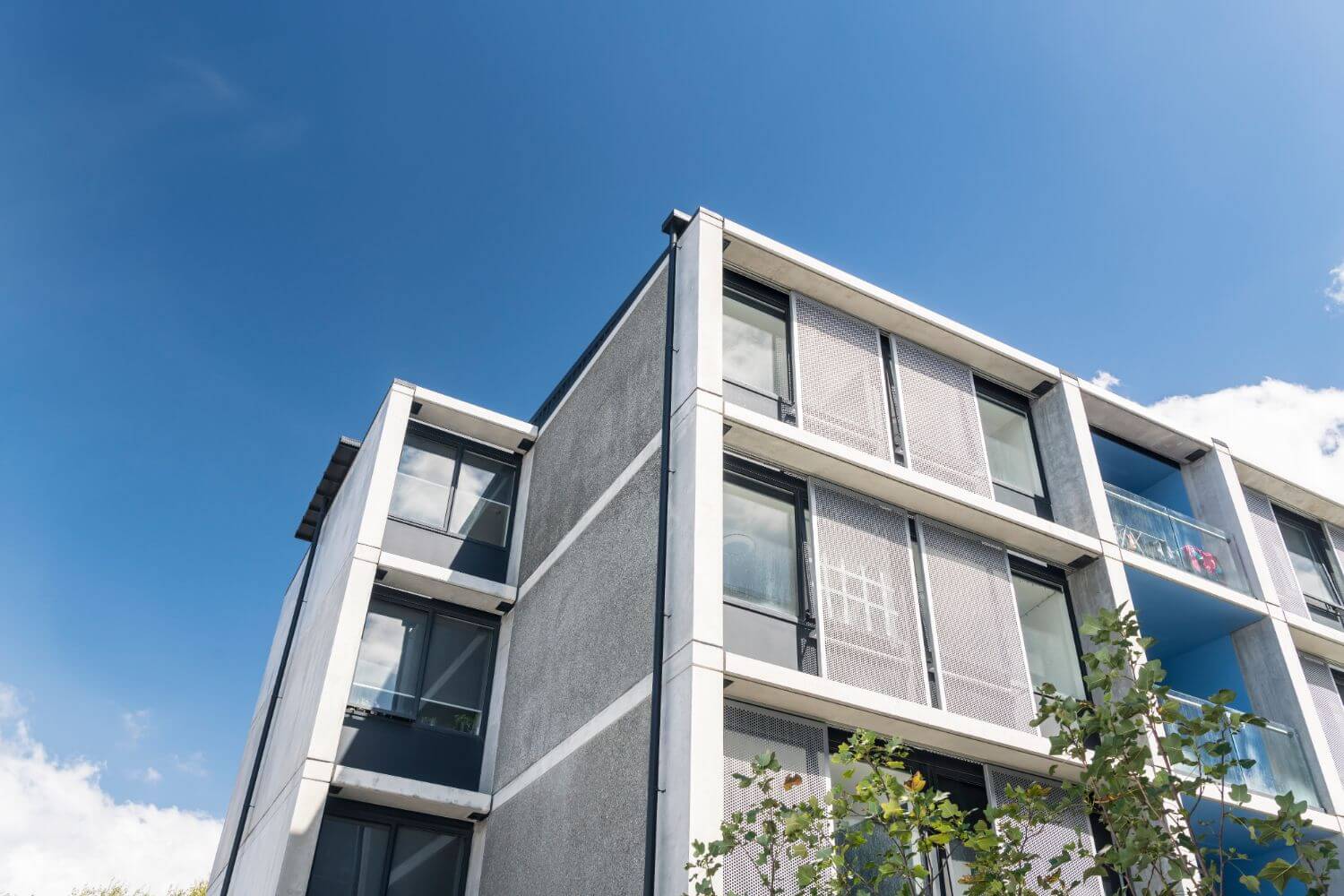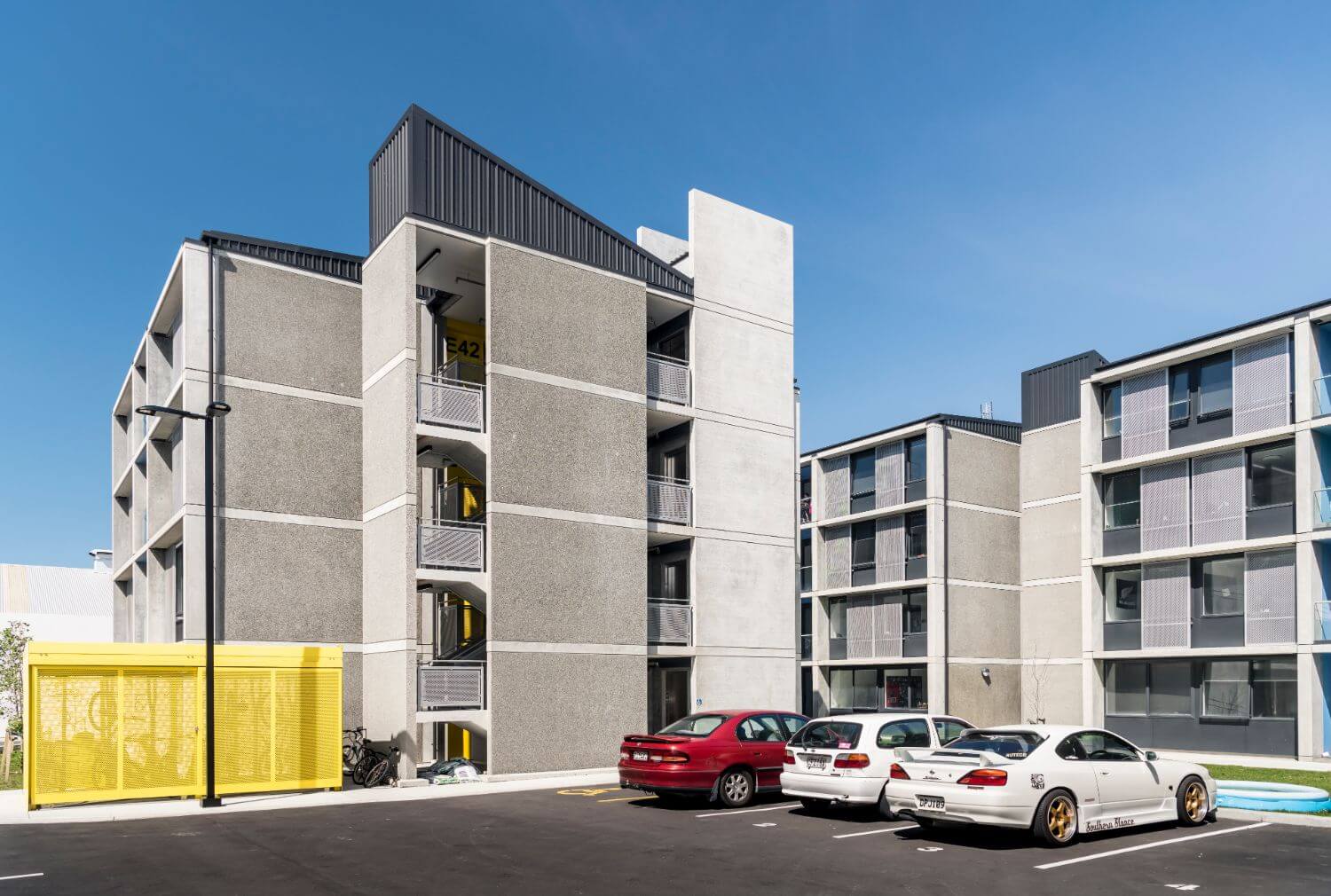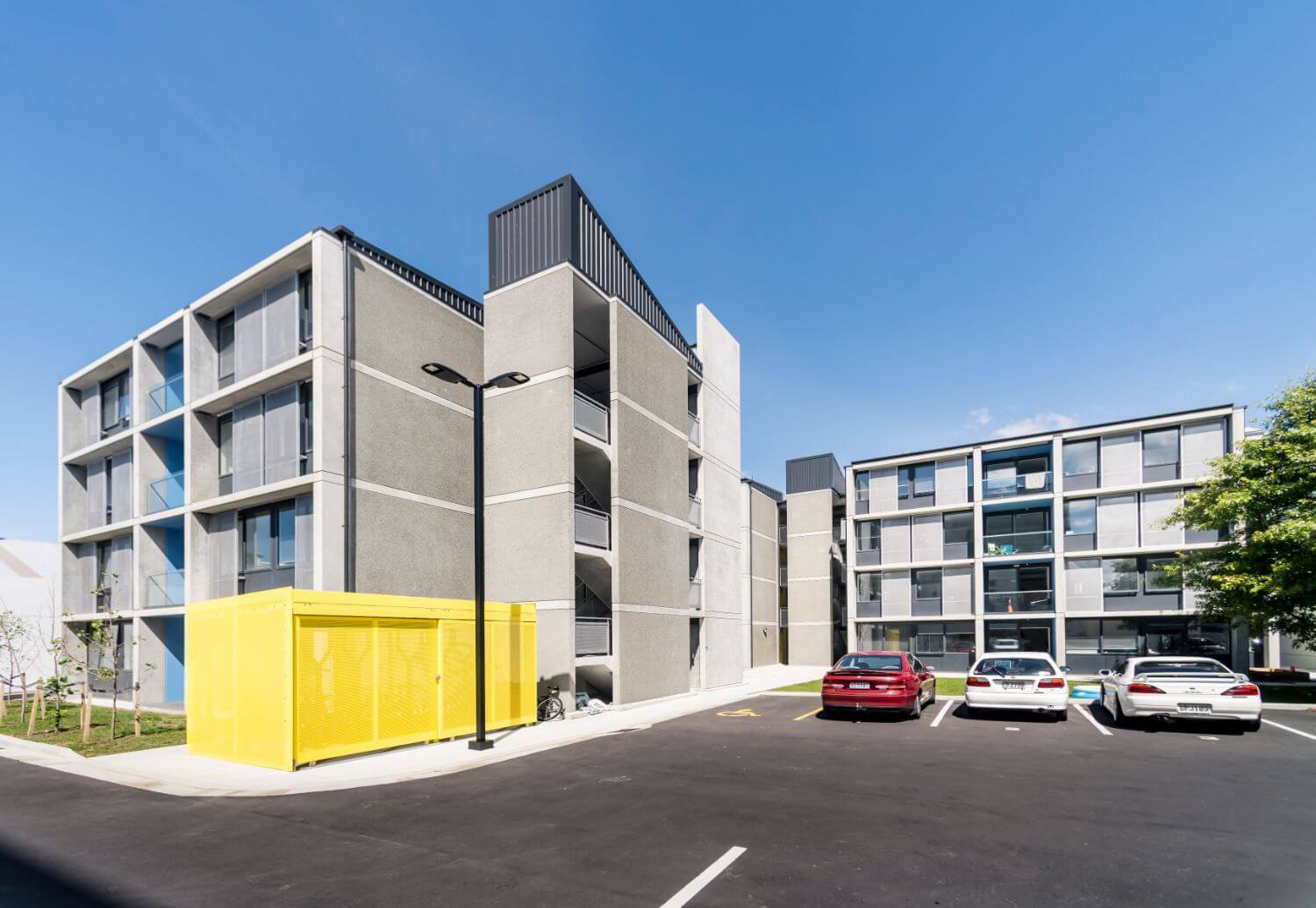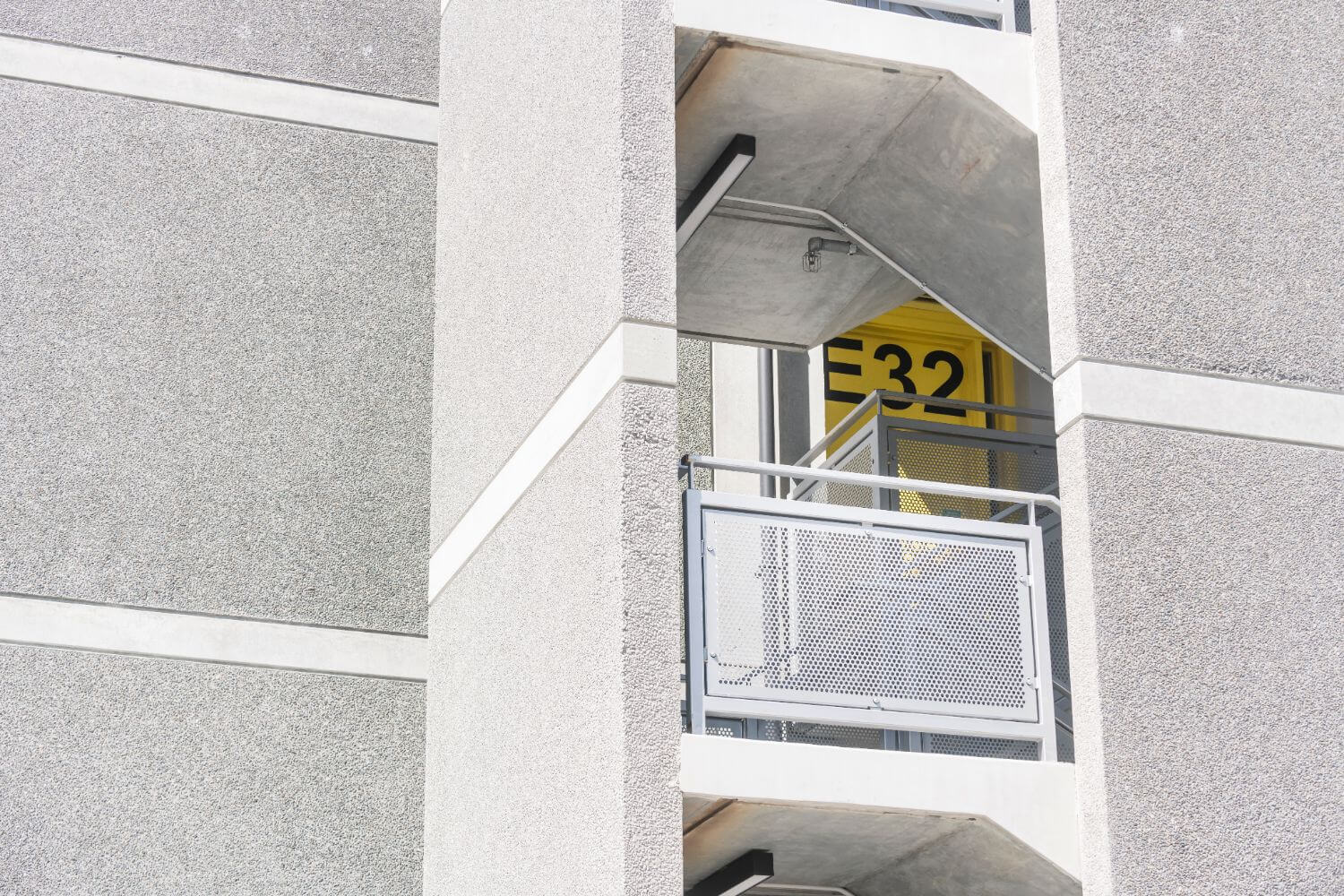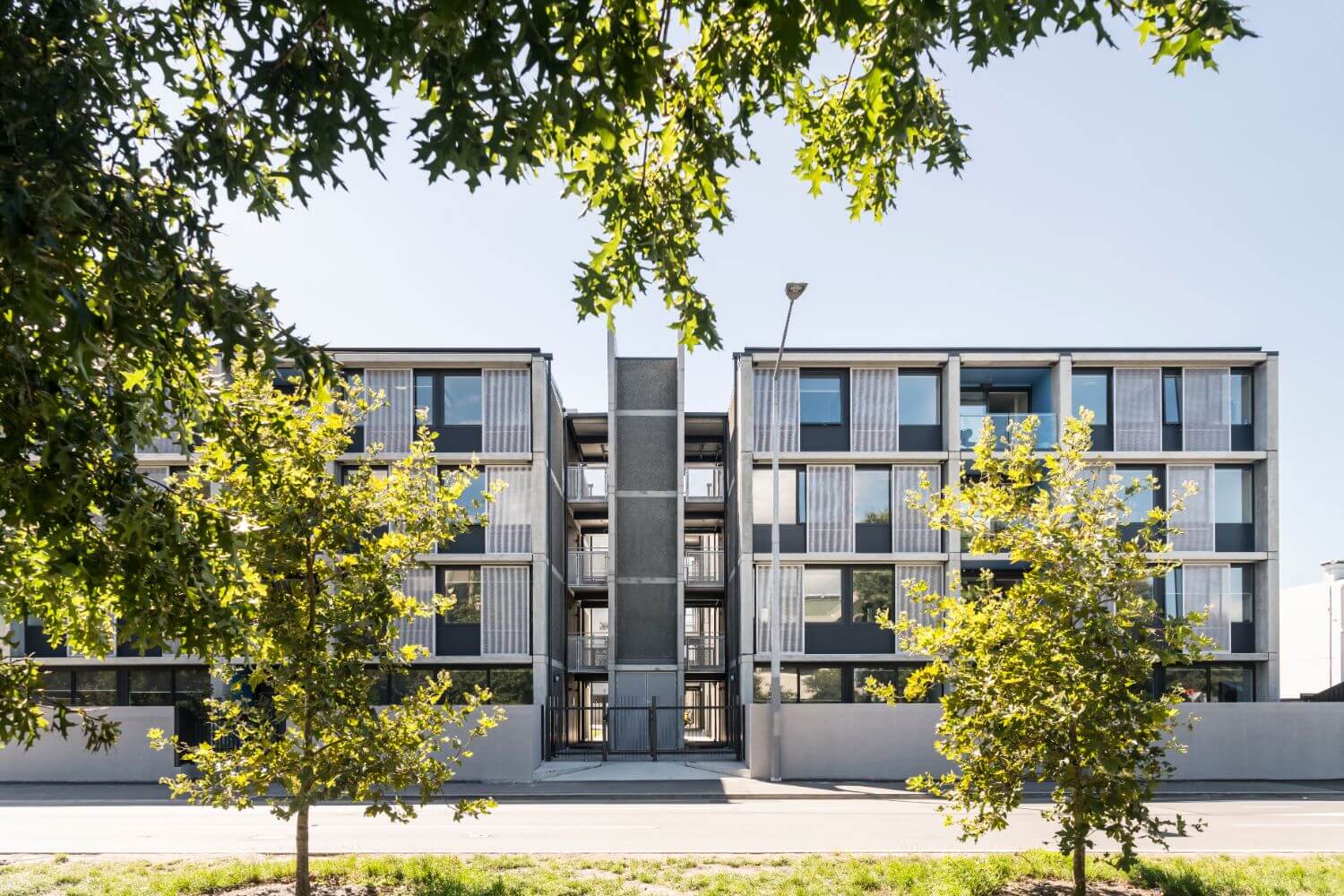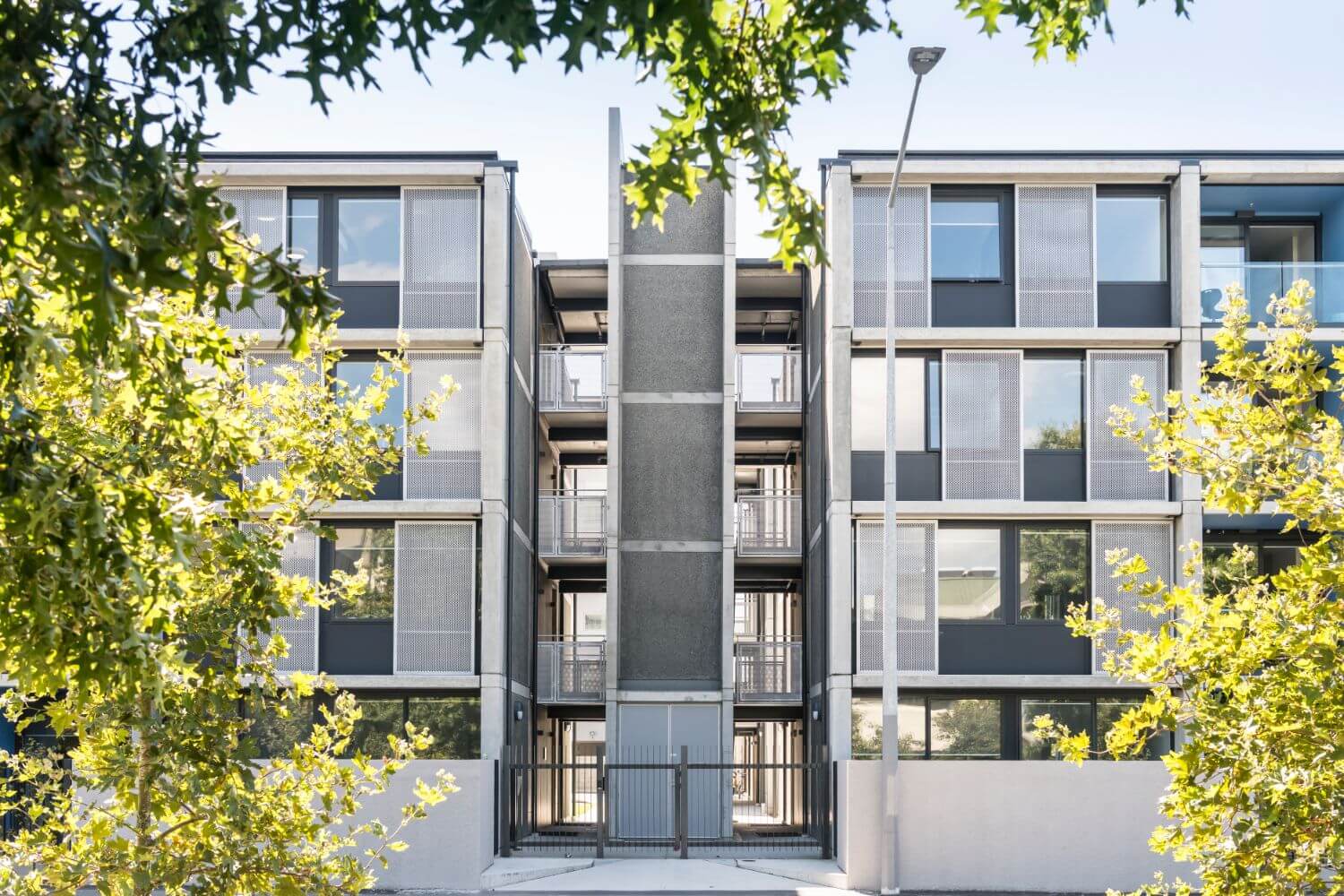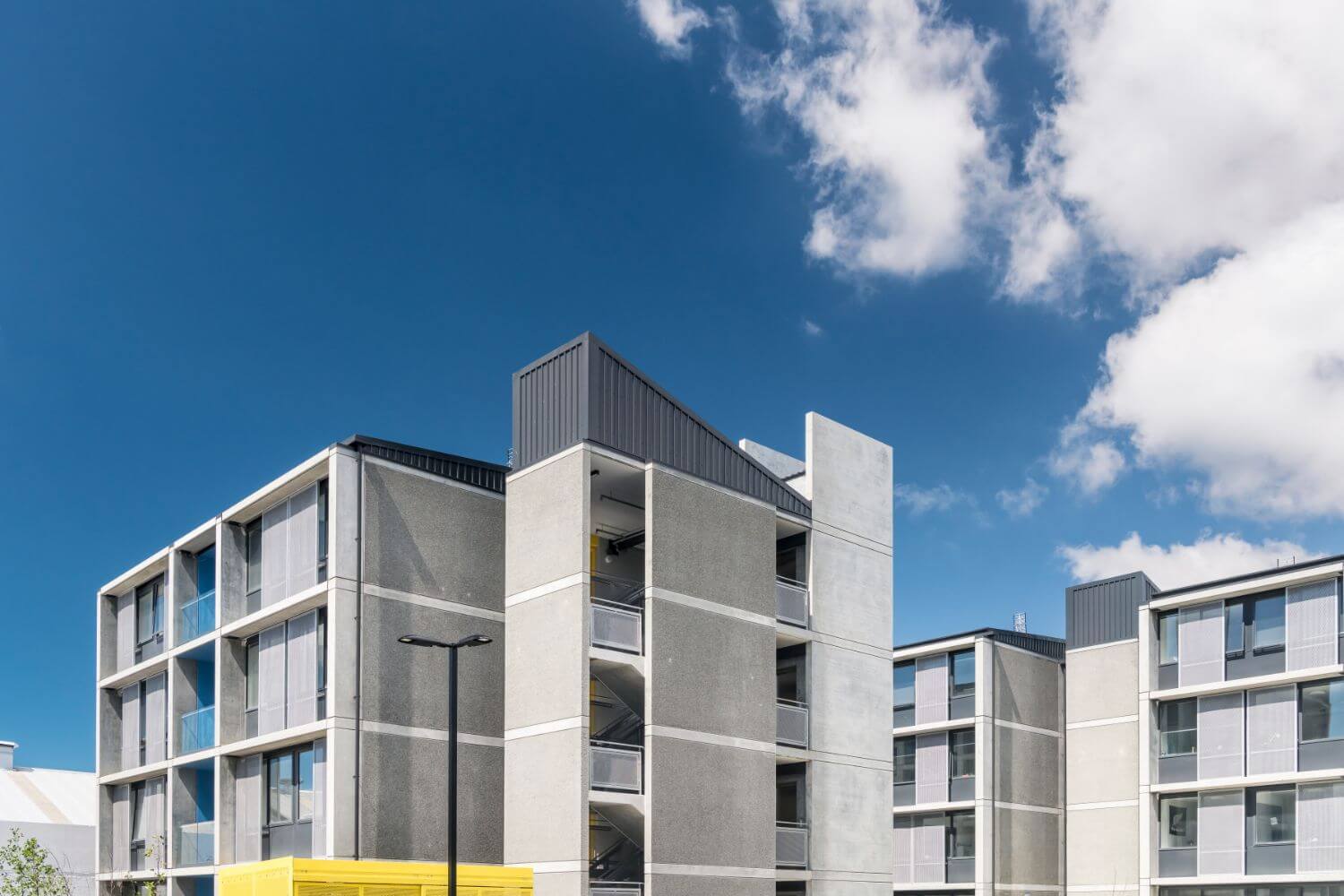 Hawkins worked closely with Warren and Mahoney during the design phase to provide a well-thought out development which has provided the client with more rooms than they originally thought possible.
The development was constructed on land previously used as a car park after the buildings on it were demolished post-earthquake. It is reflective of the adjacent existing housing complex, Otautahi House, and across the road from Ara Institute where the students are studying. The client was looking to expand the capacity of the apartments to enable more students to be able to live close to the Ara campus, and it has boosted bed numbers from 72 to 192.
The new development offers attractive and comfortable apartments with modern facilities. It comprises 24 self-contained pods which each contain five single bedrooms with access to a shared kitchen, dining room, lounge, 2x bathrooms and an external balcony. Each pod is accessed via a central stair and lift.
A very good relationship was developed throughout the project with the client and they were encouraged to come to site and see for themselves how things were being done and they were able to solicit any changes required during the build.
Throughout the construction the focus was to involve all site workers (including subcontractors) in the planning and execution of the various facets of construction on a day-to-day basis. In particular, apprentices were encouraged to ask questions and/or request help if they required. This helped to create a more positive outlook on site with only minor problems encountered. Regular site barbecues were also held to keep the site morale at a high level.
Due to the site being located on a busy inner city road, precast panel deliveries had to be planned and executed early in the morning due to the over-width nature of the loads requiring a double pilot and the need to be off the road before 6:00am.