Hawkins was involved in delivering a number of building projects throughout New Zealand in readiness for Rugby World Cup 2011 but it is Forsyth Barr Stadium in Dunedin that was at the very core of its efforts.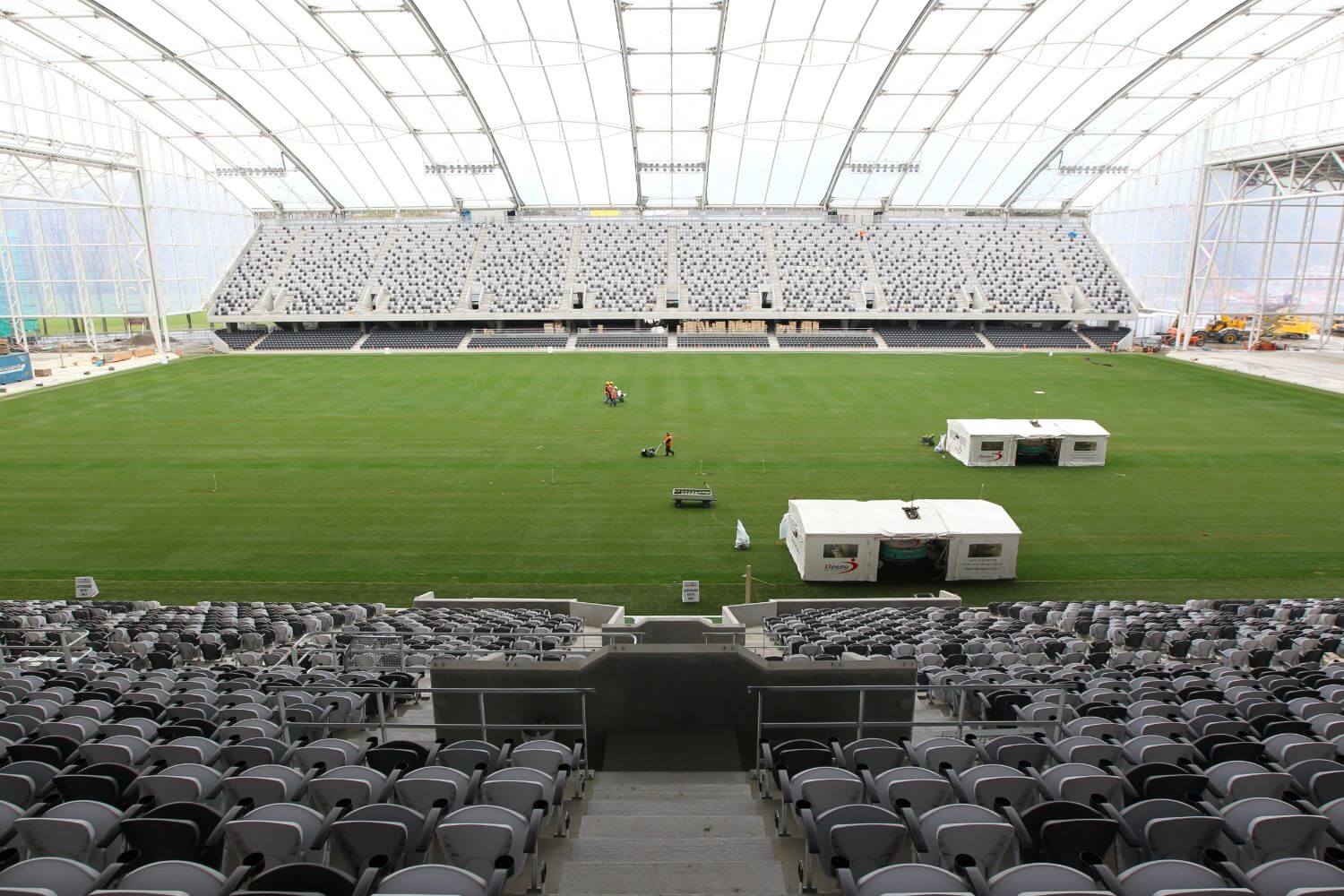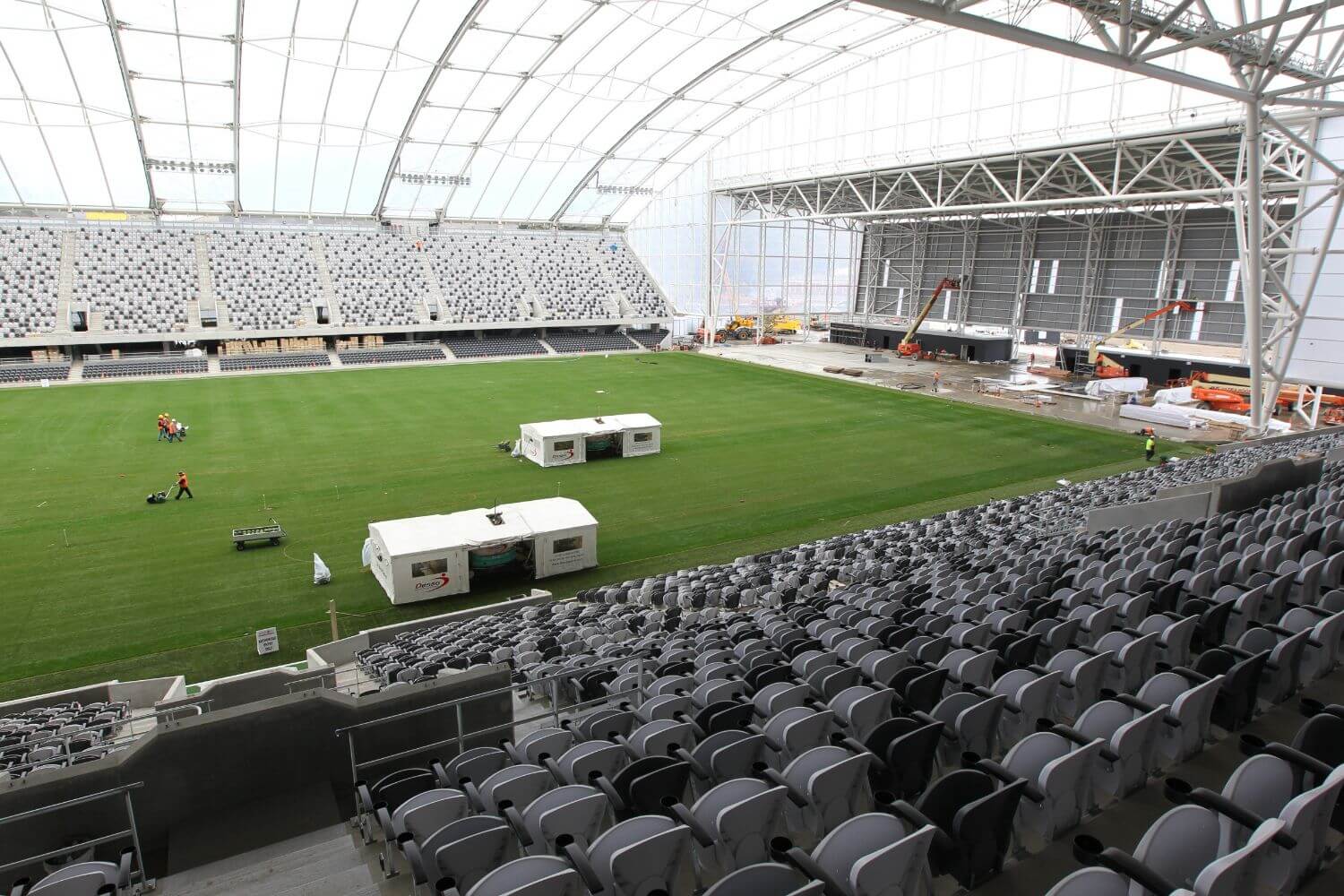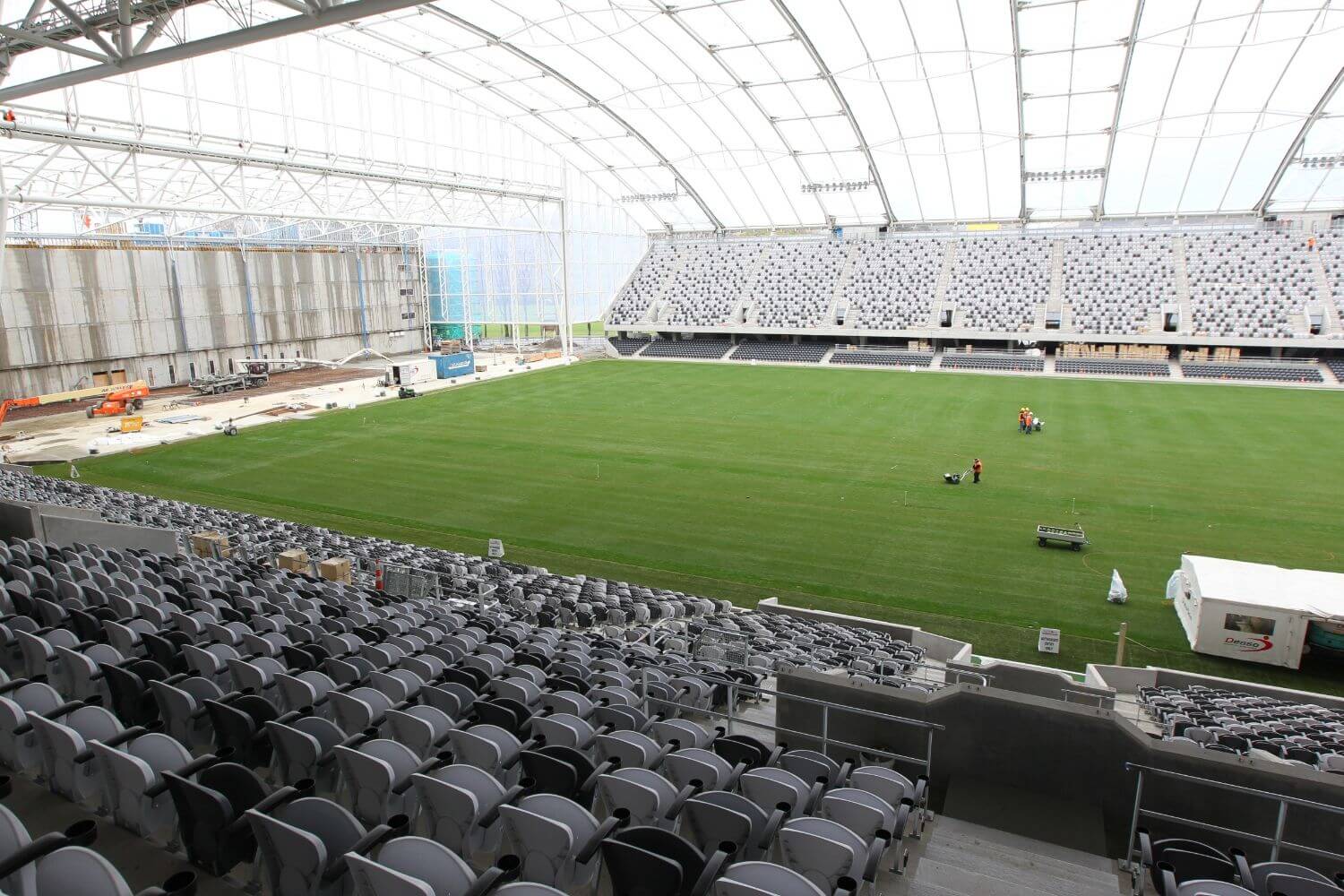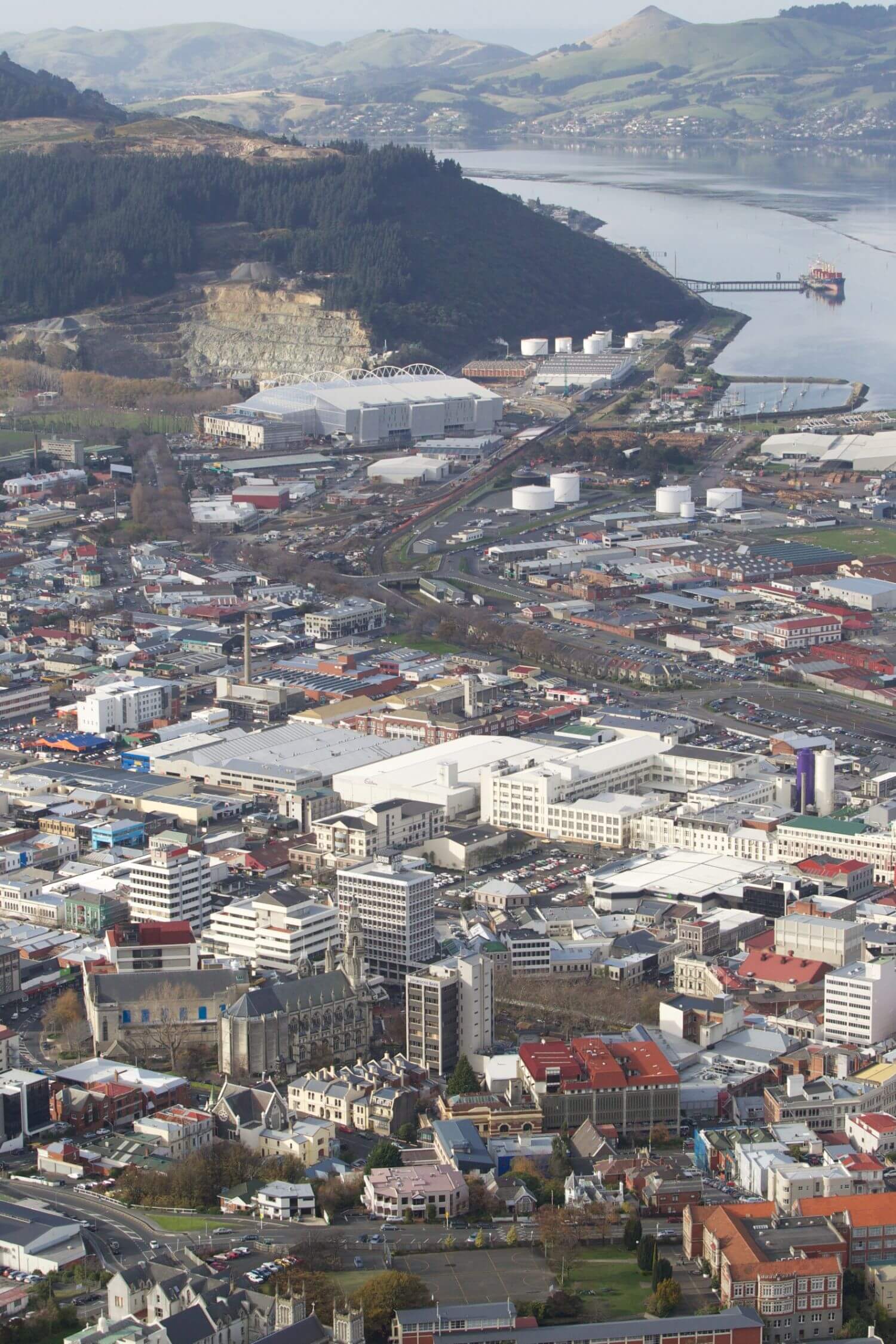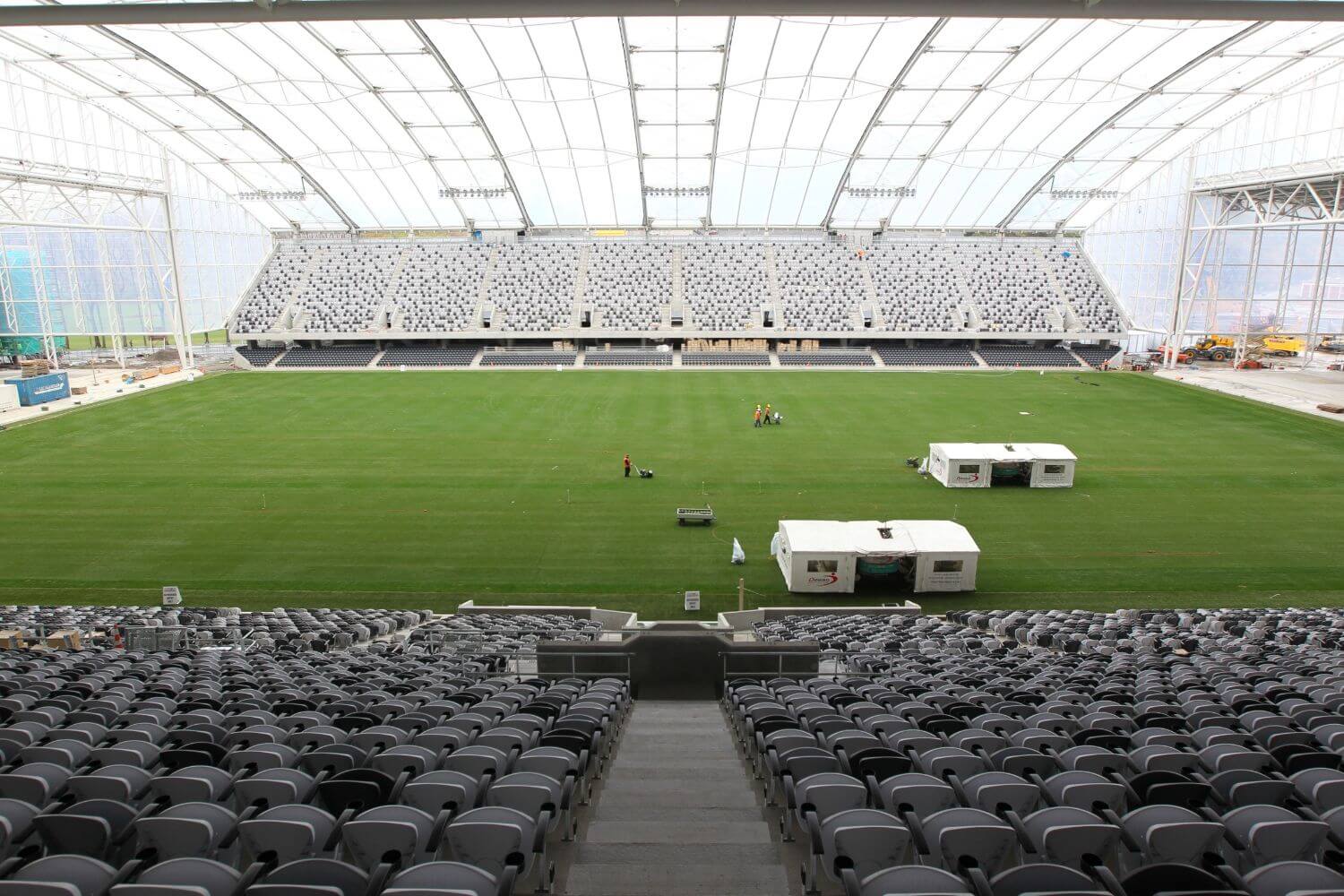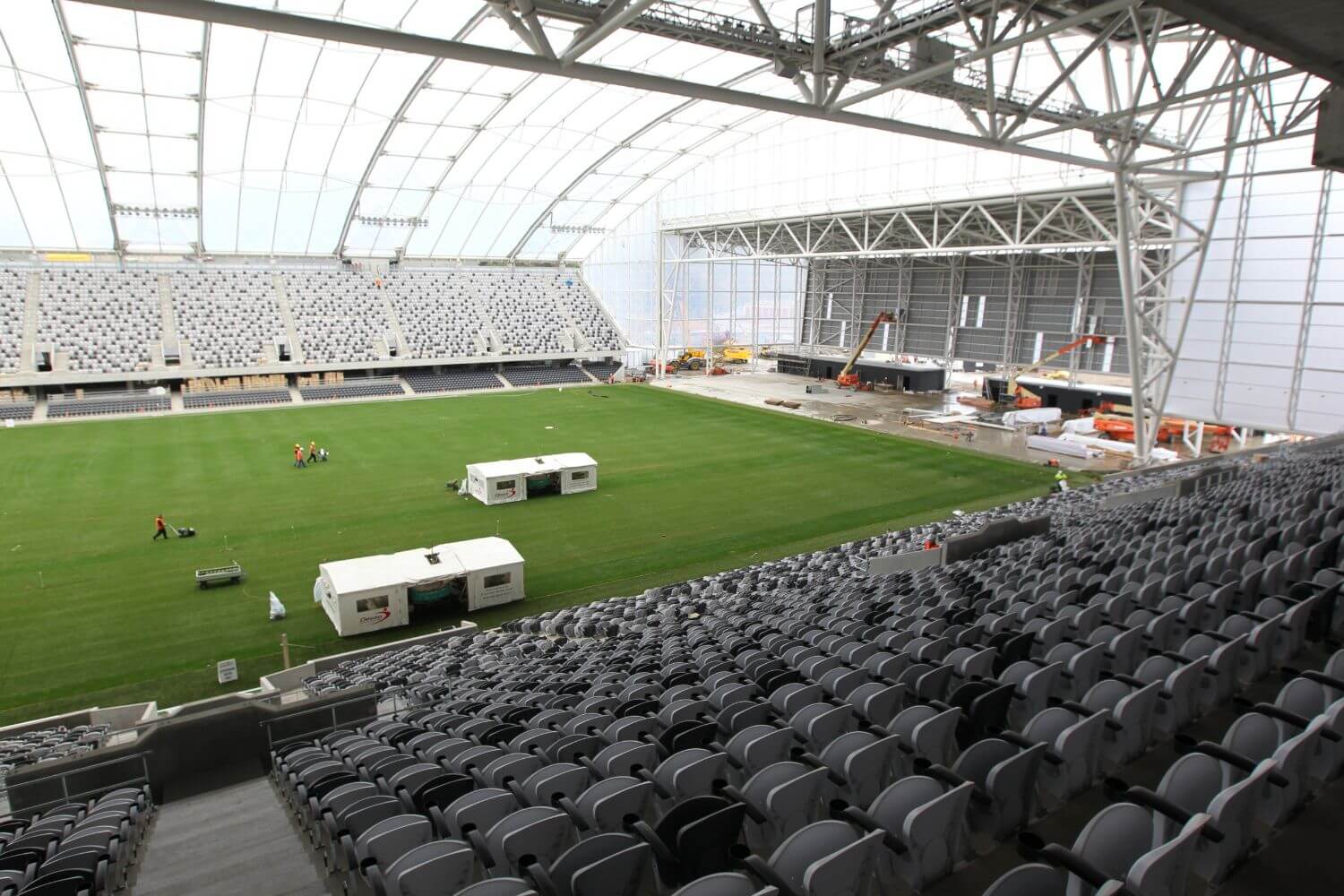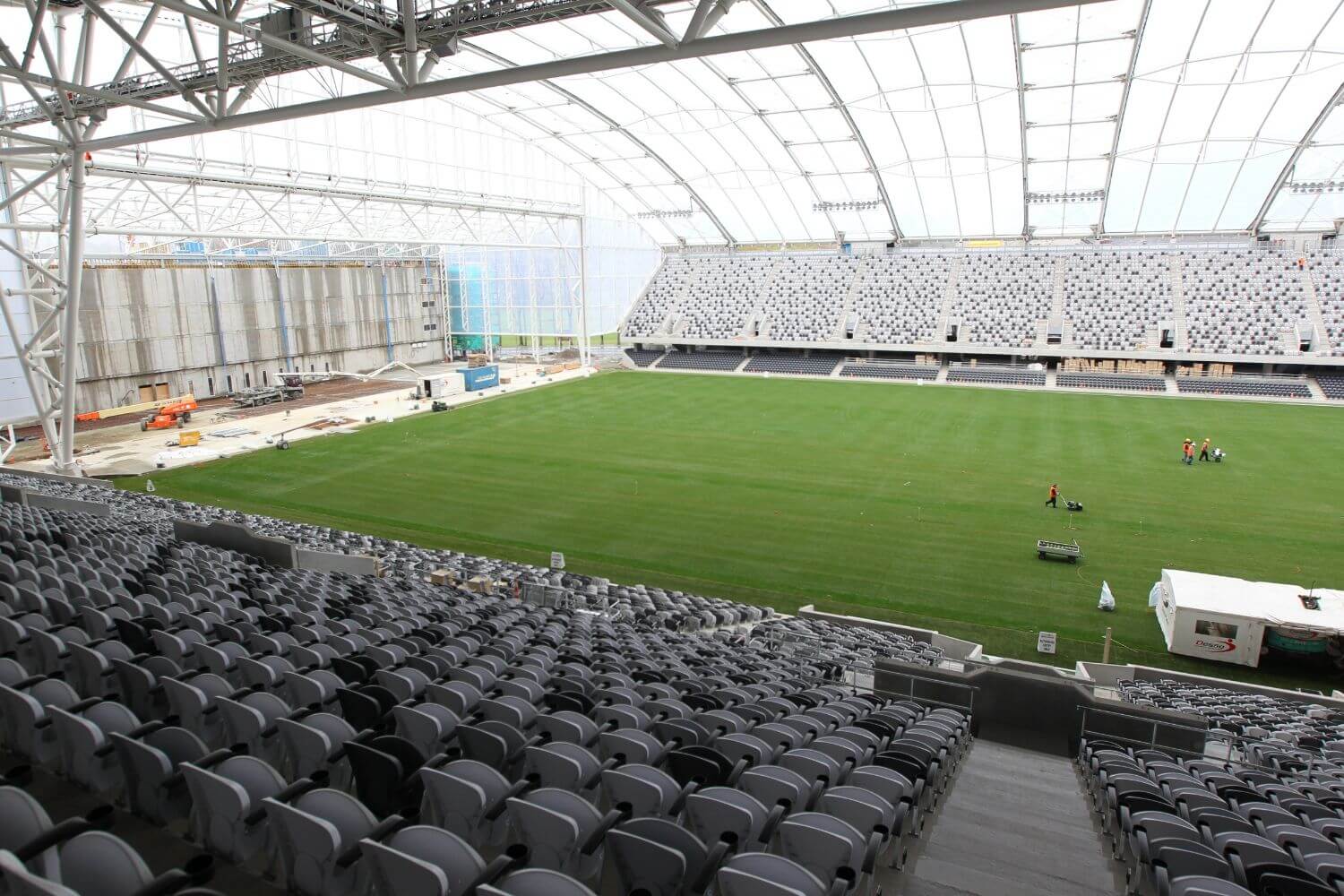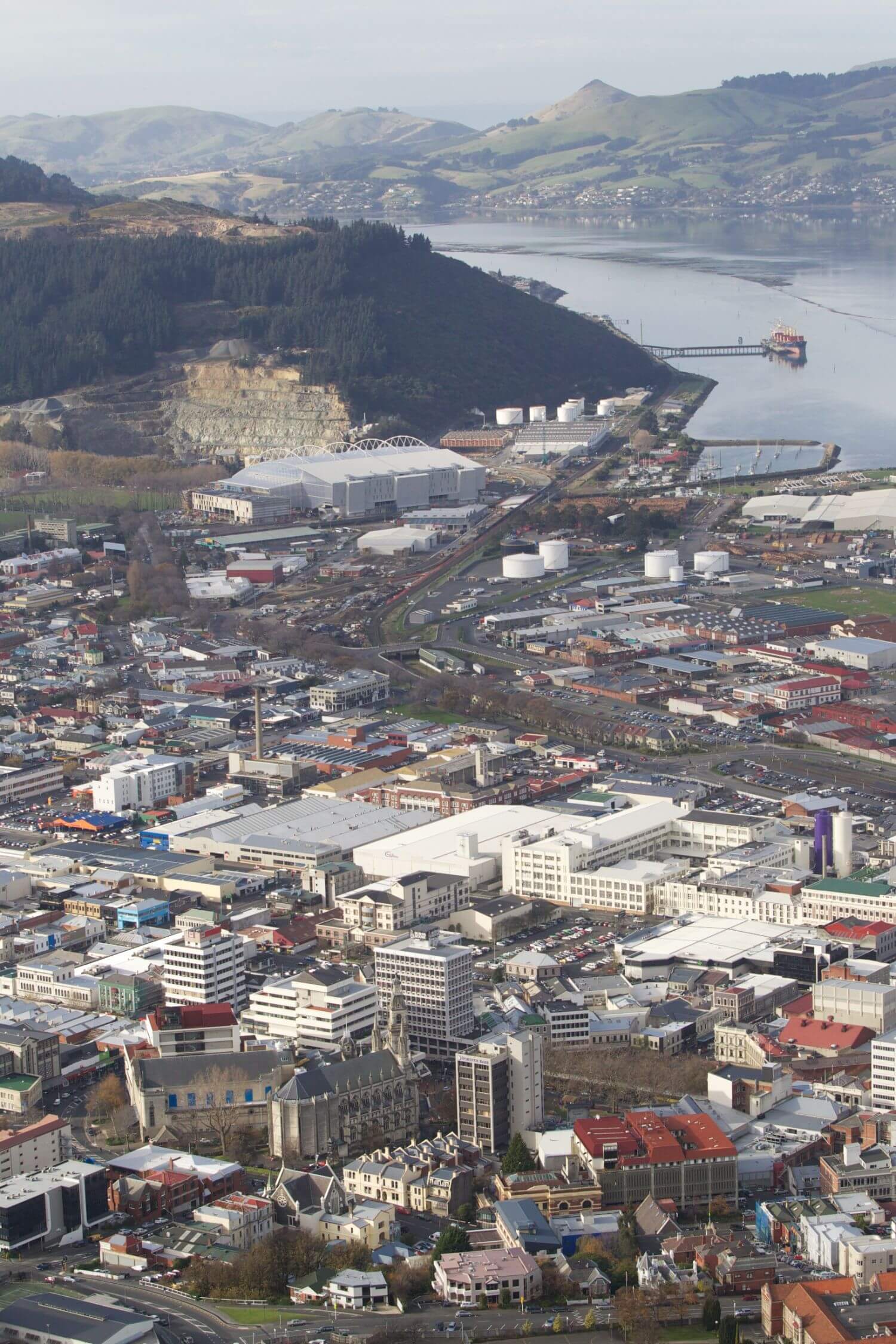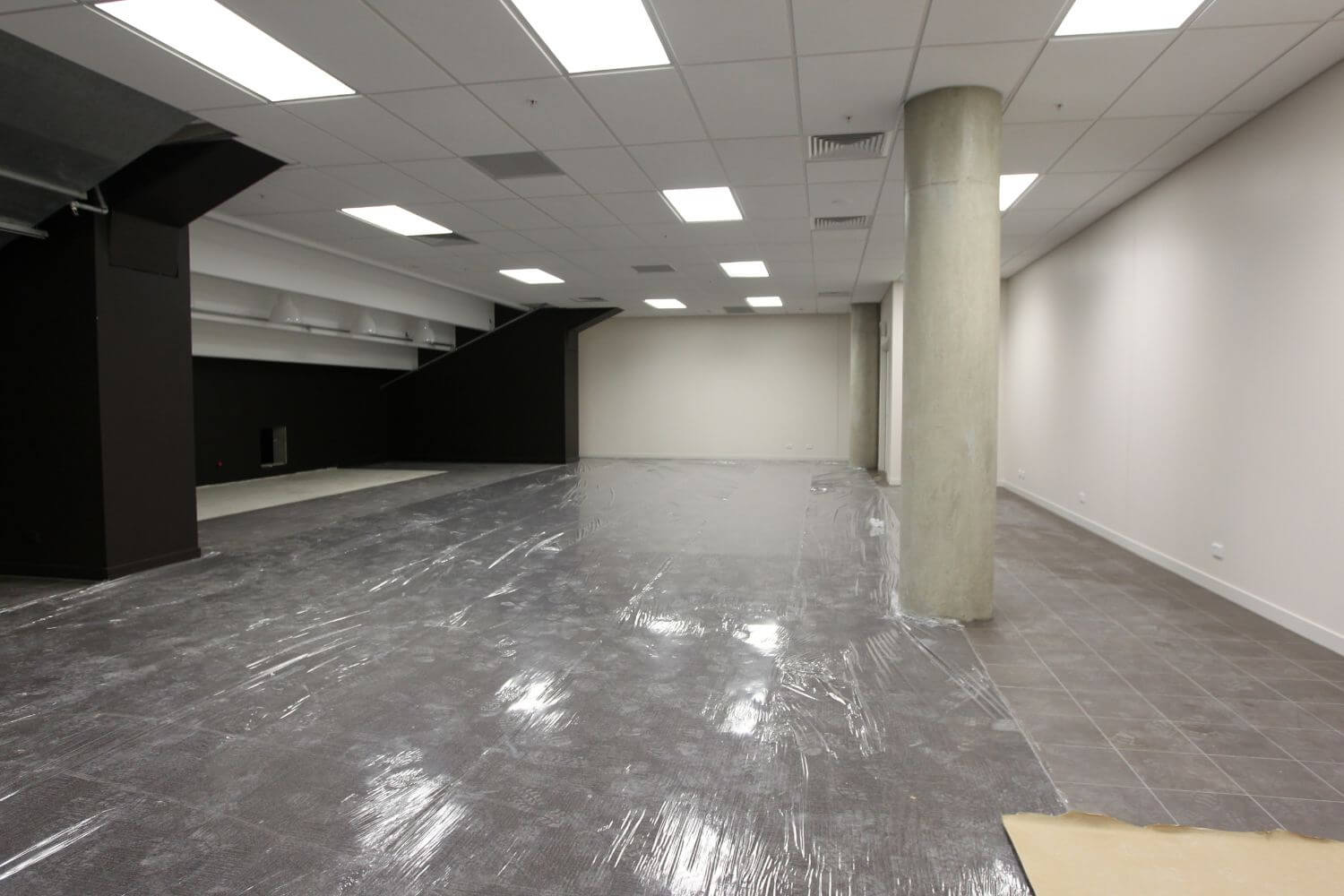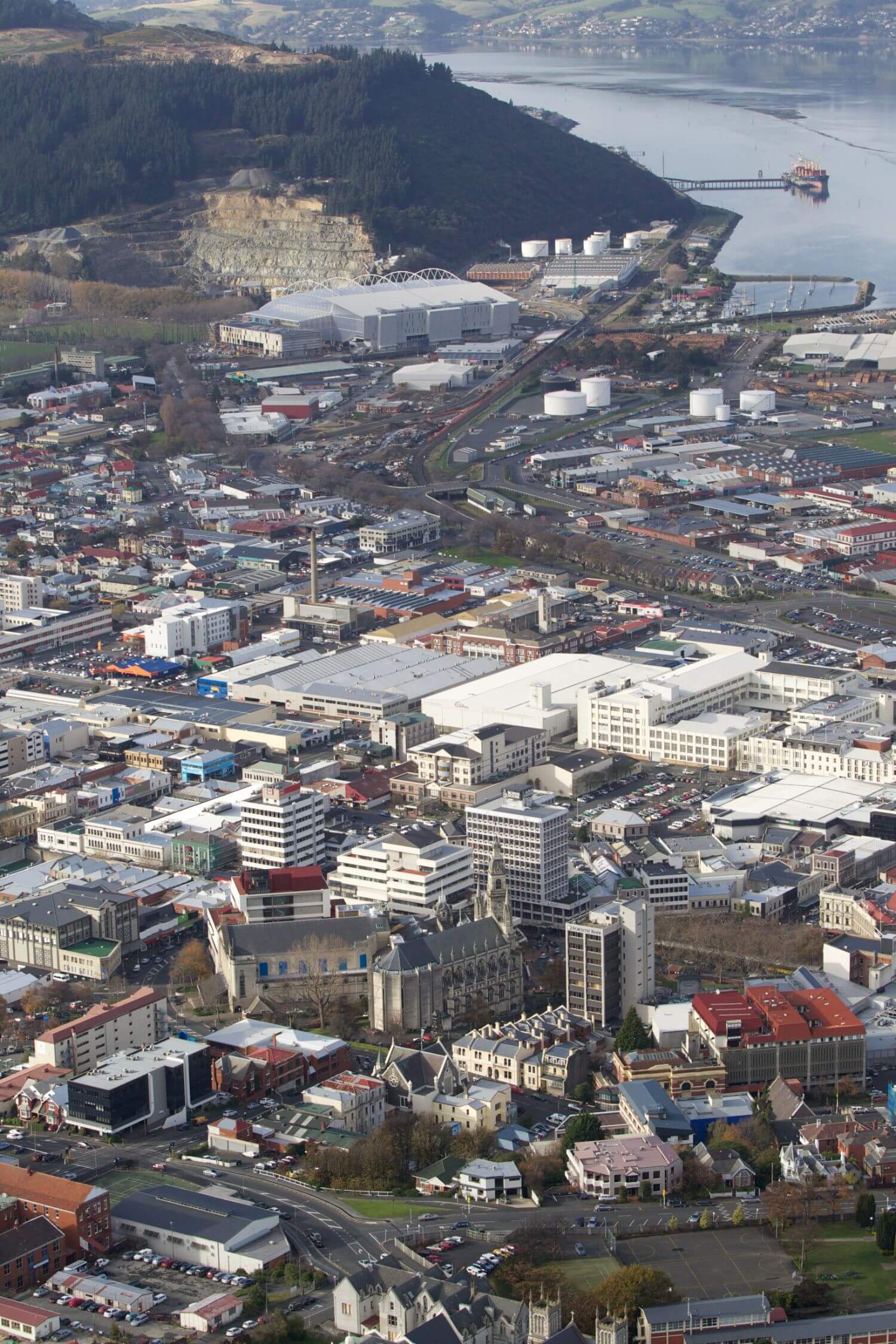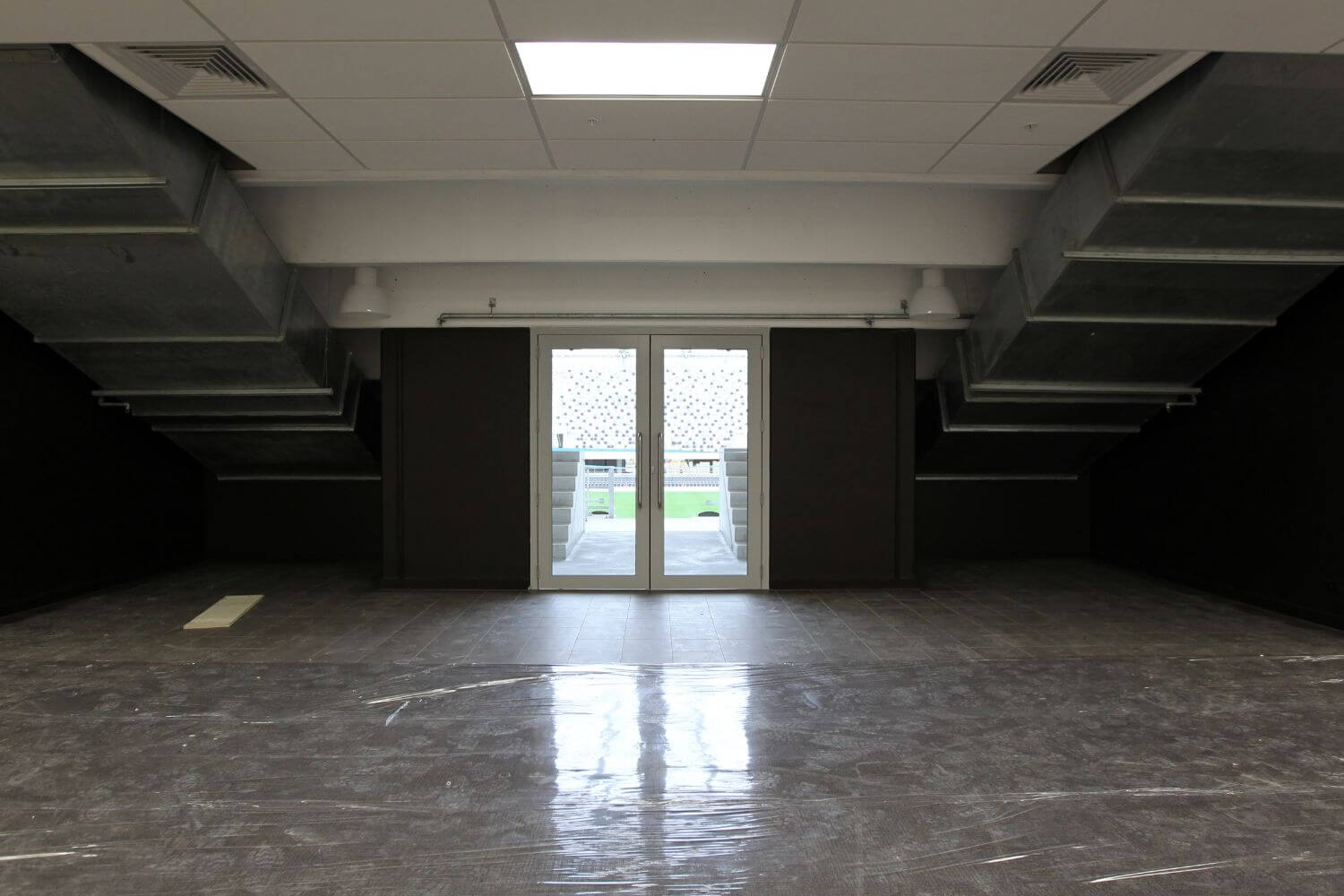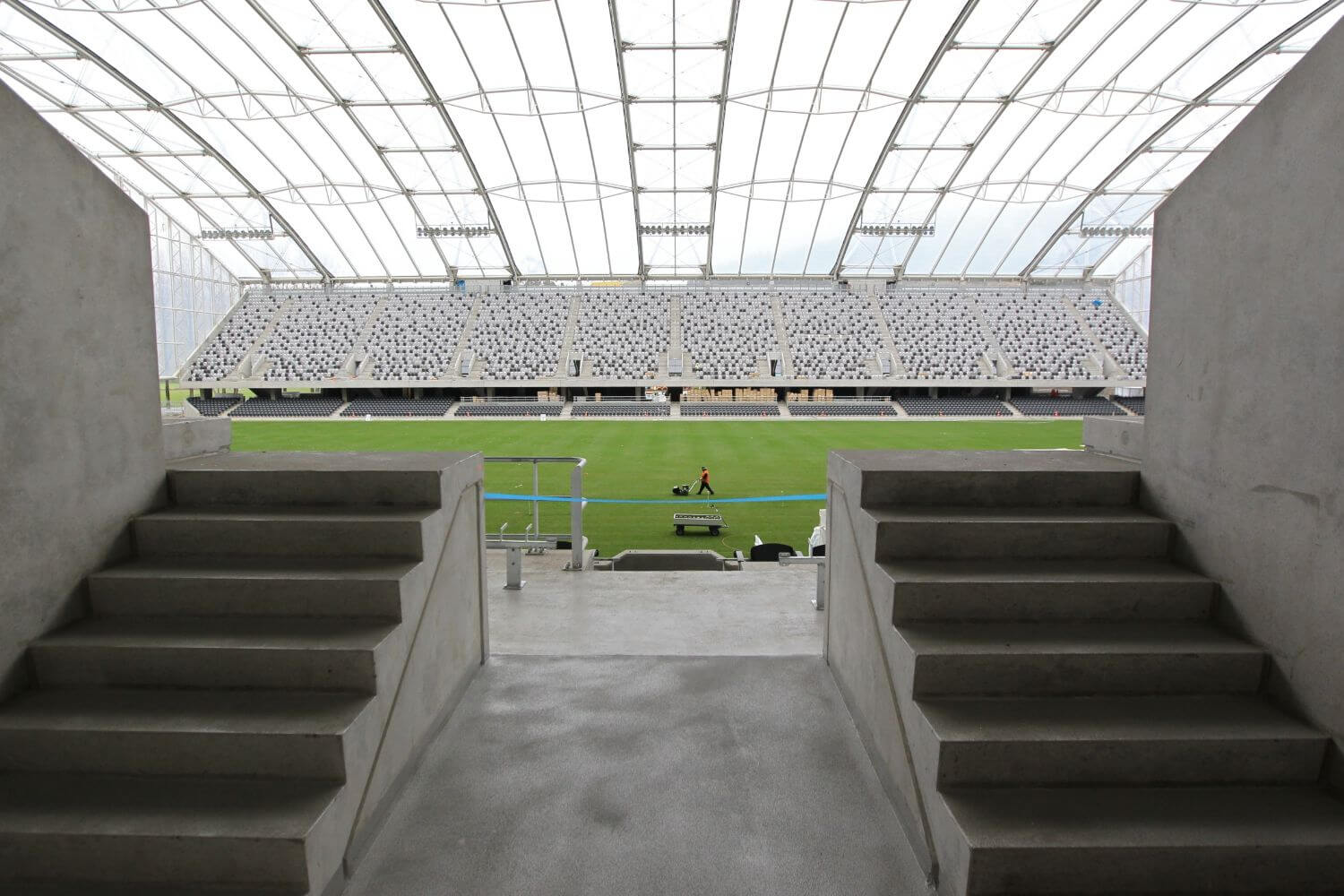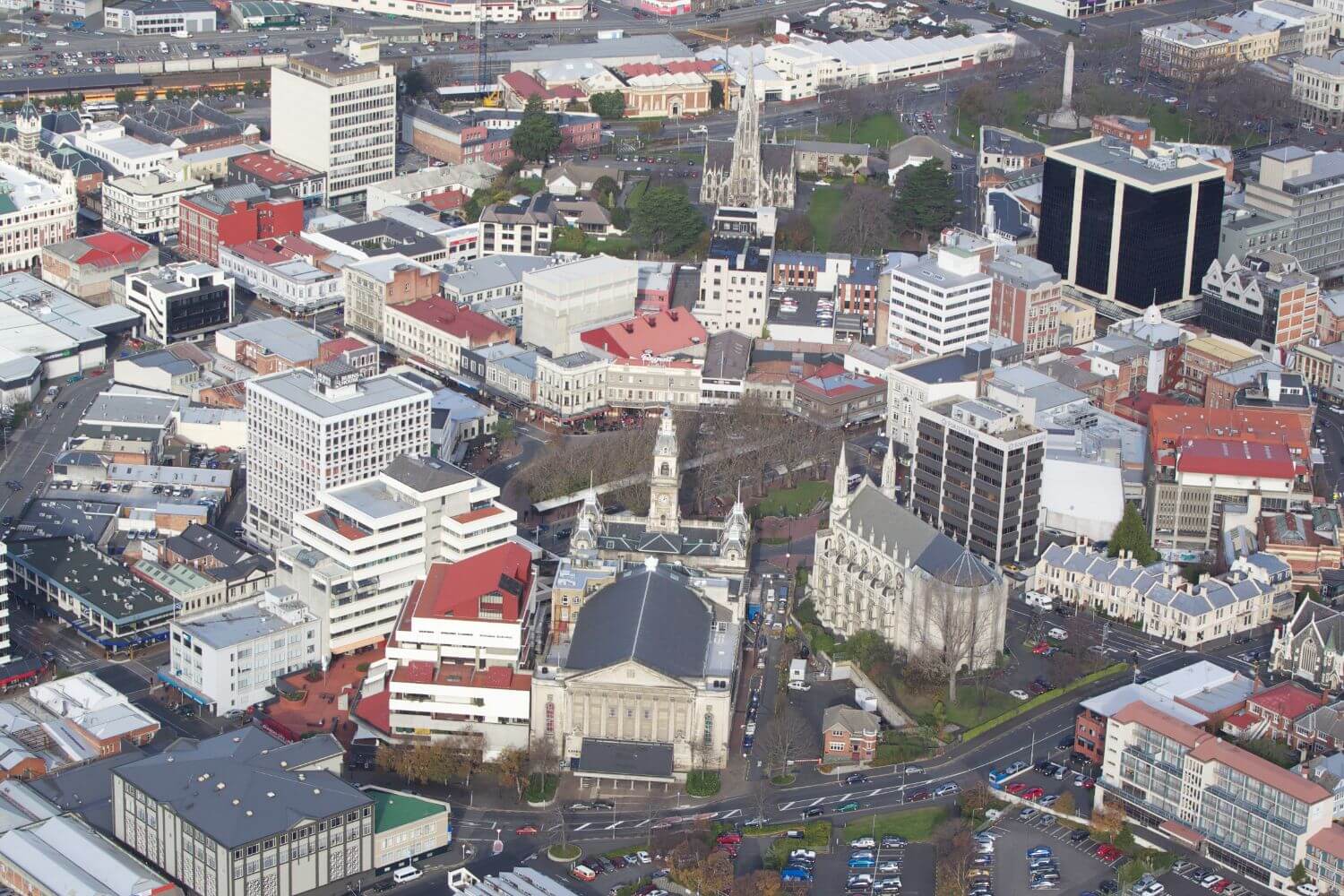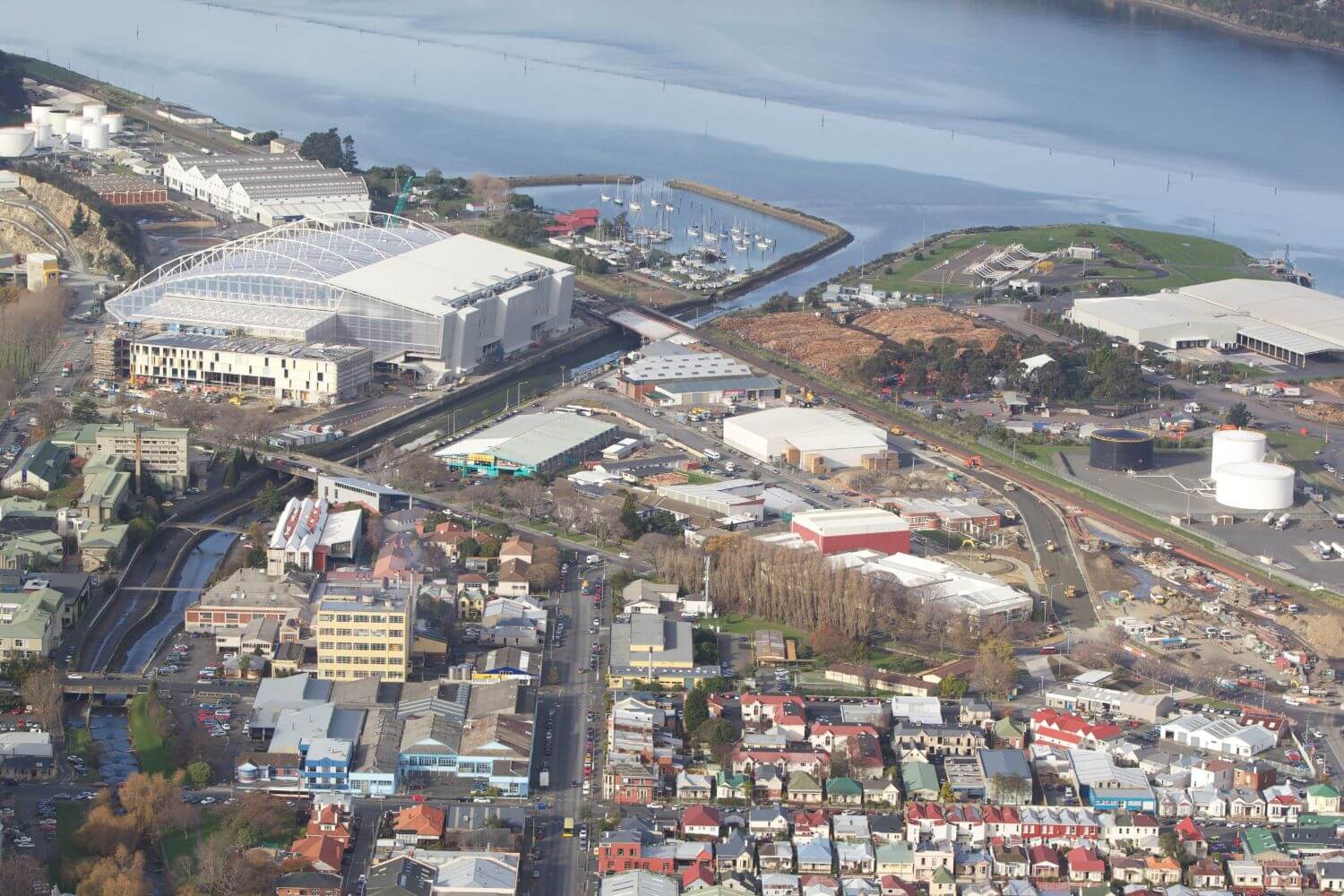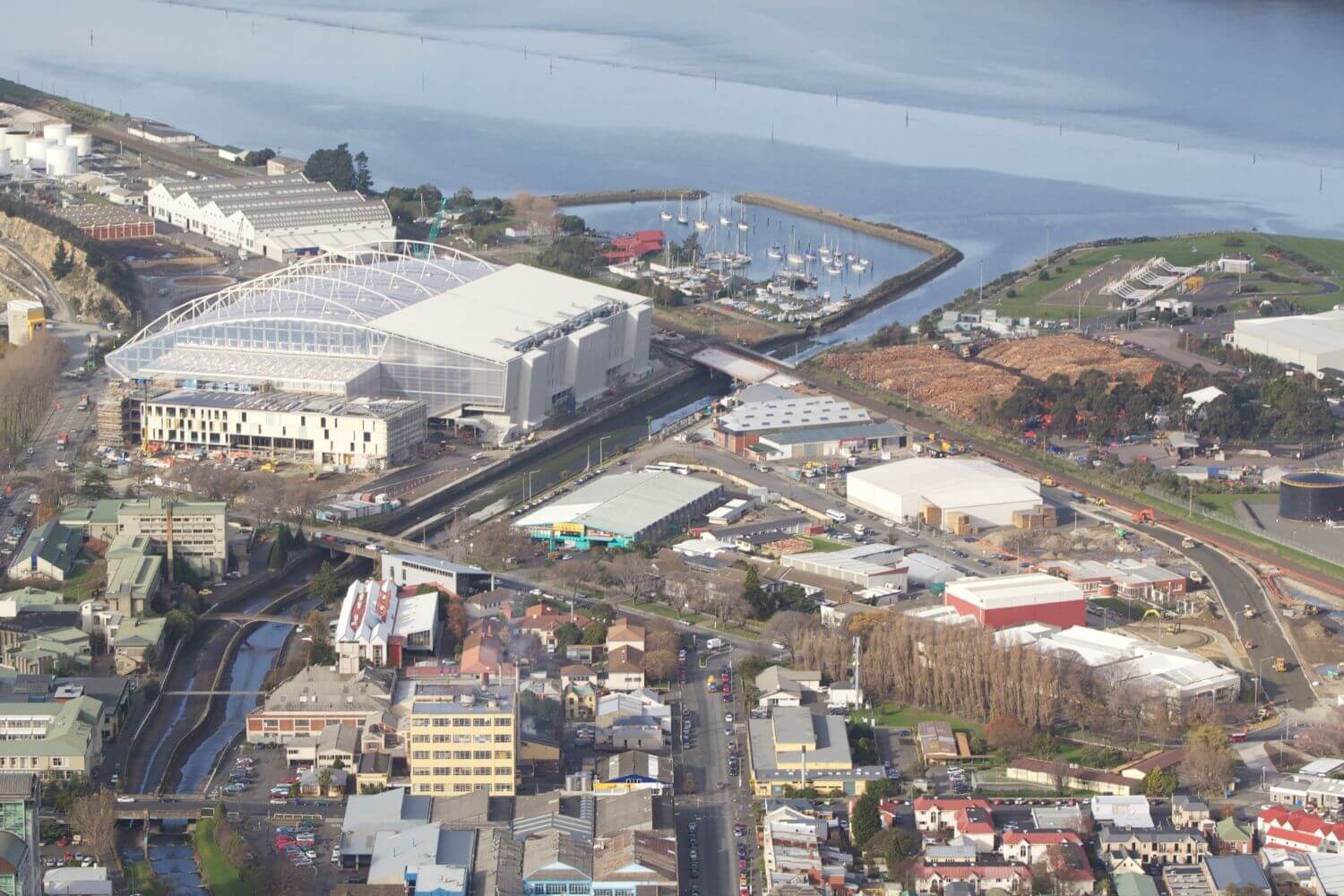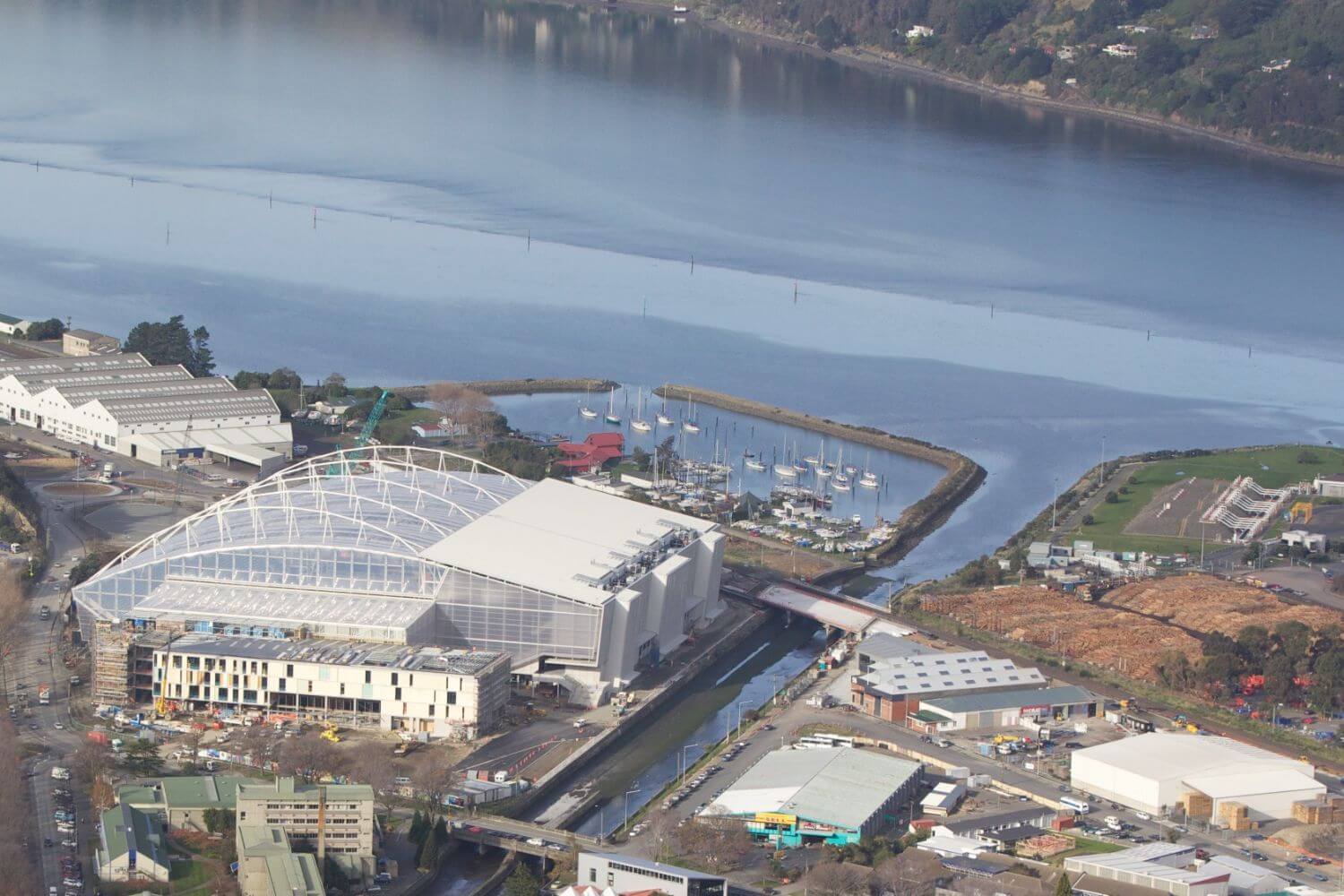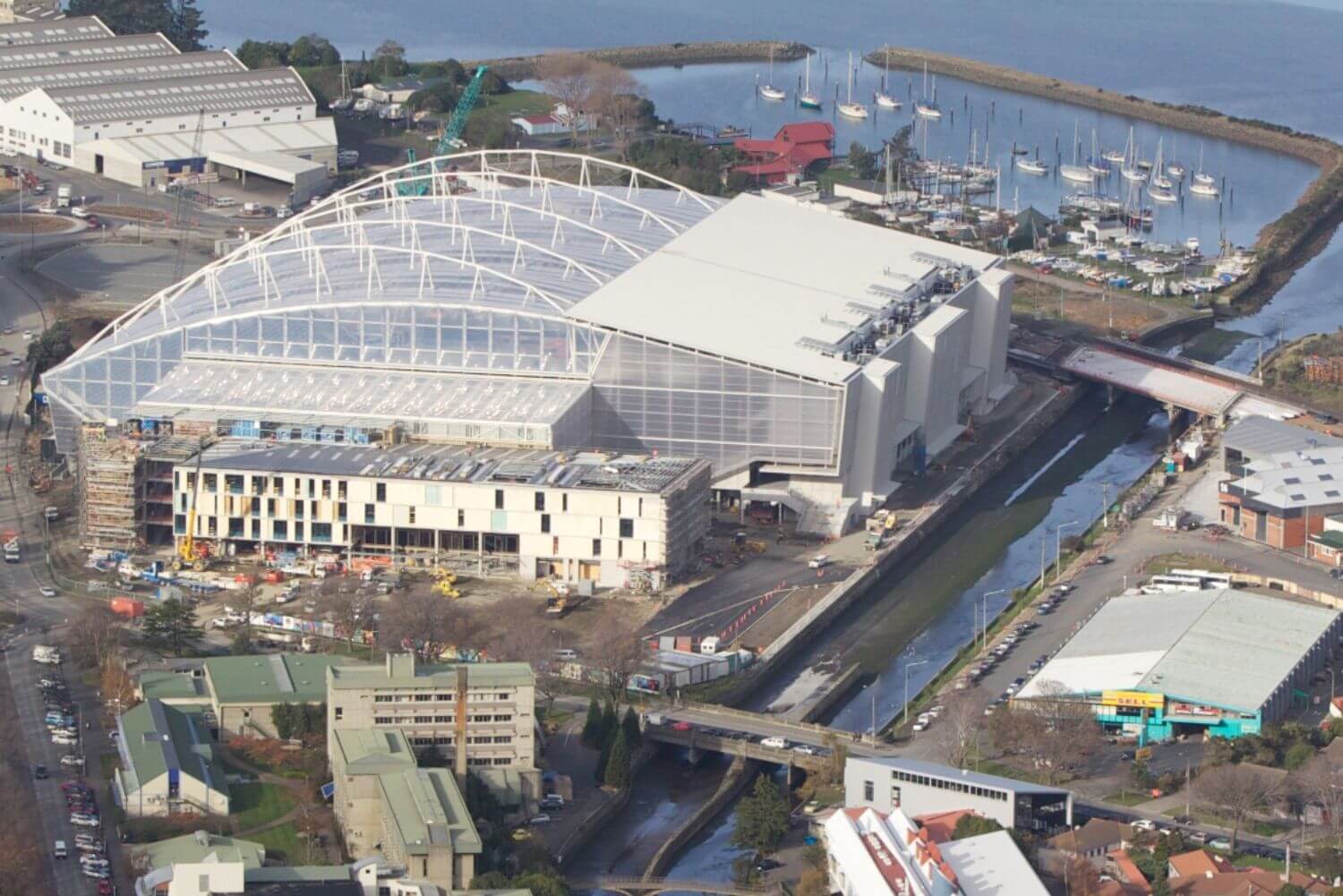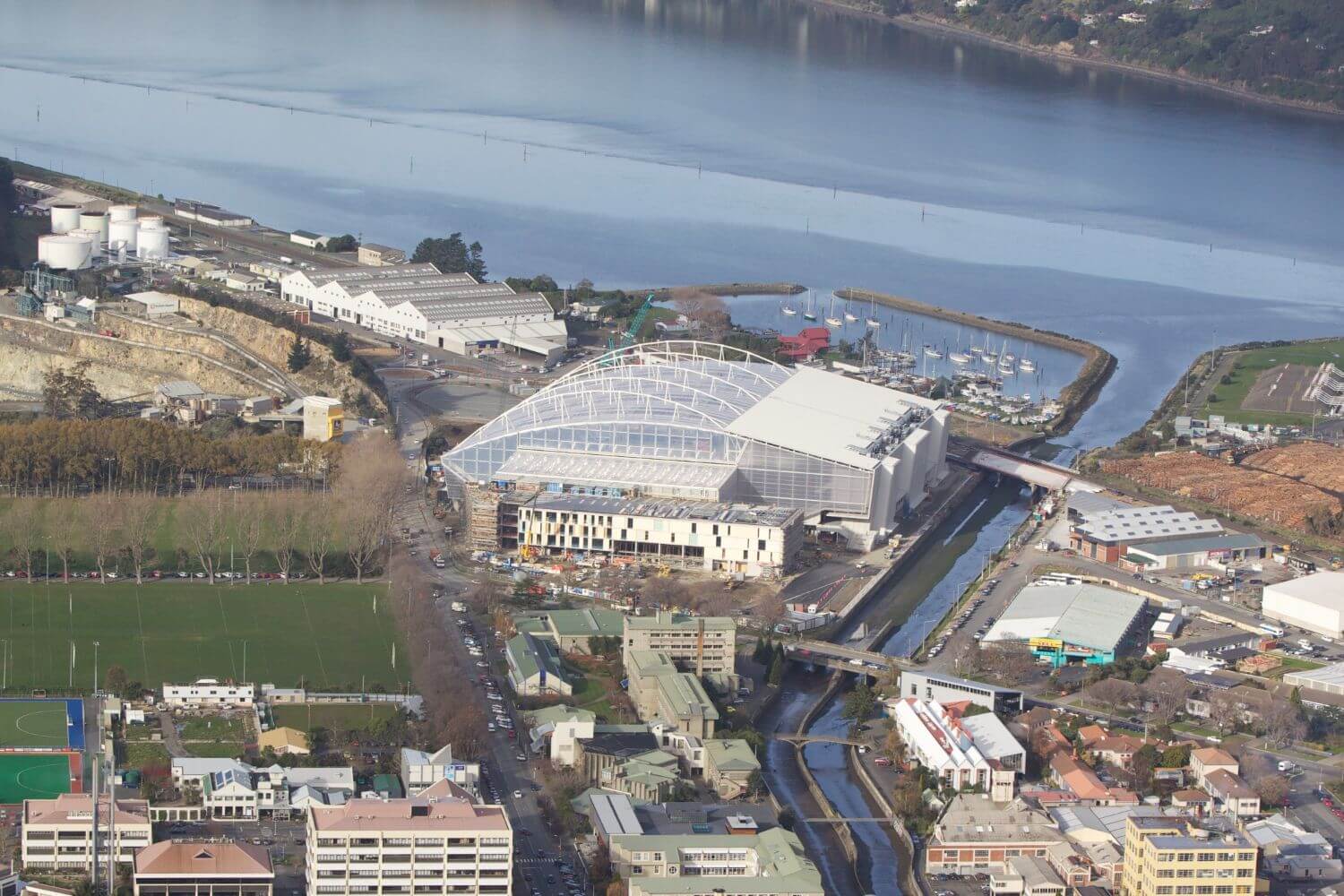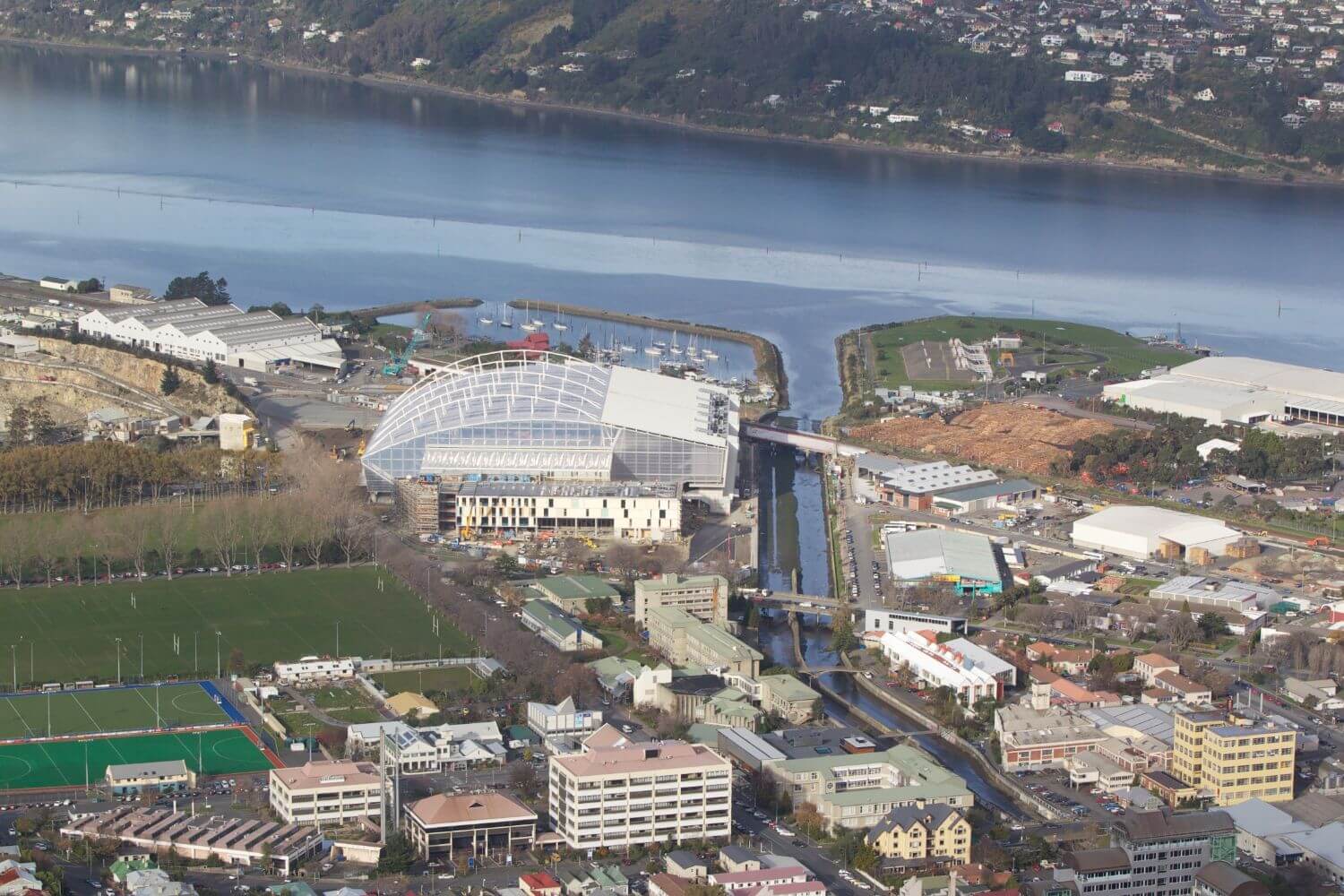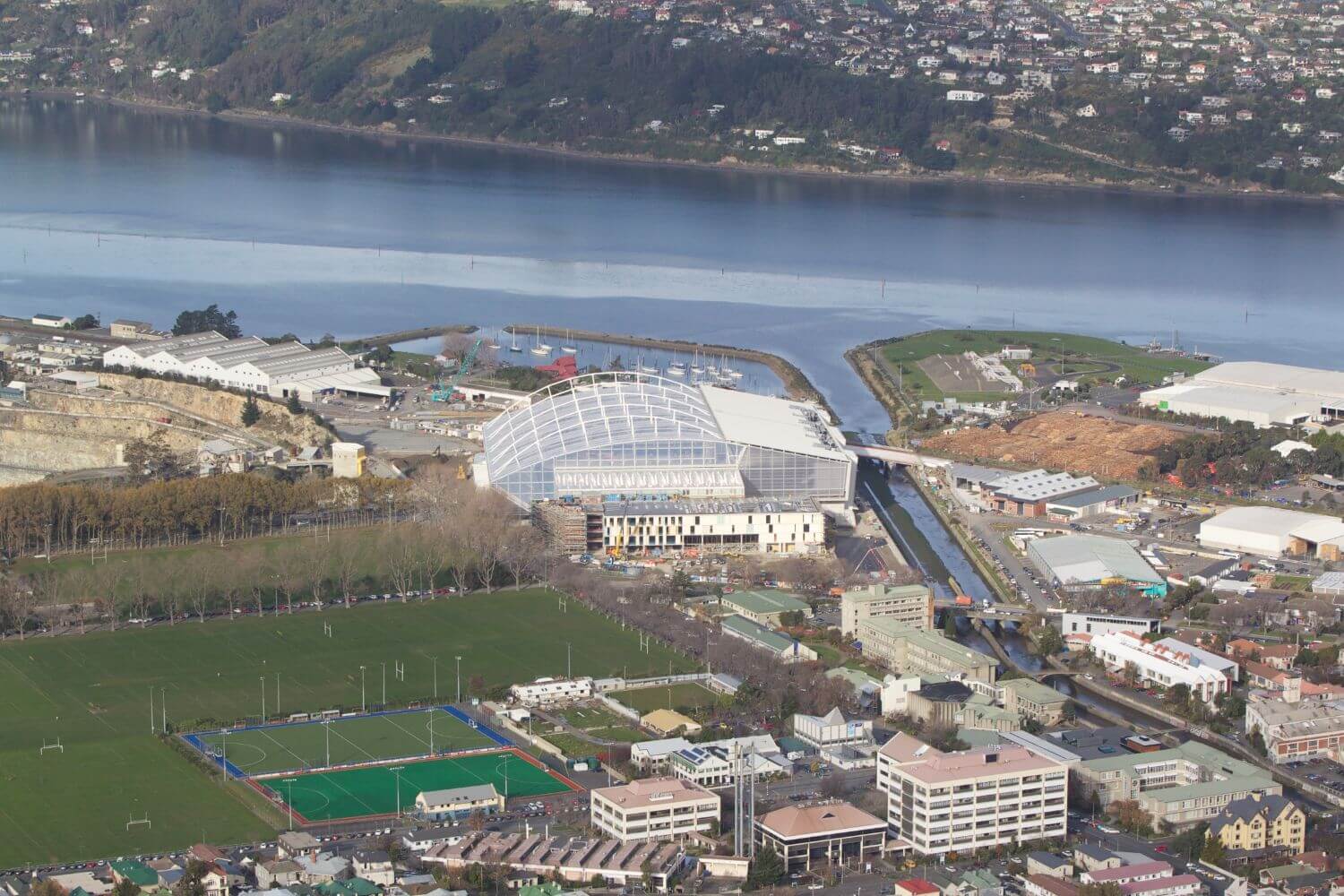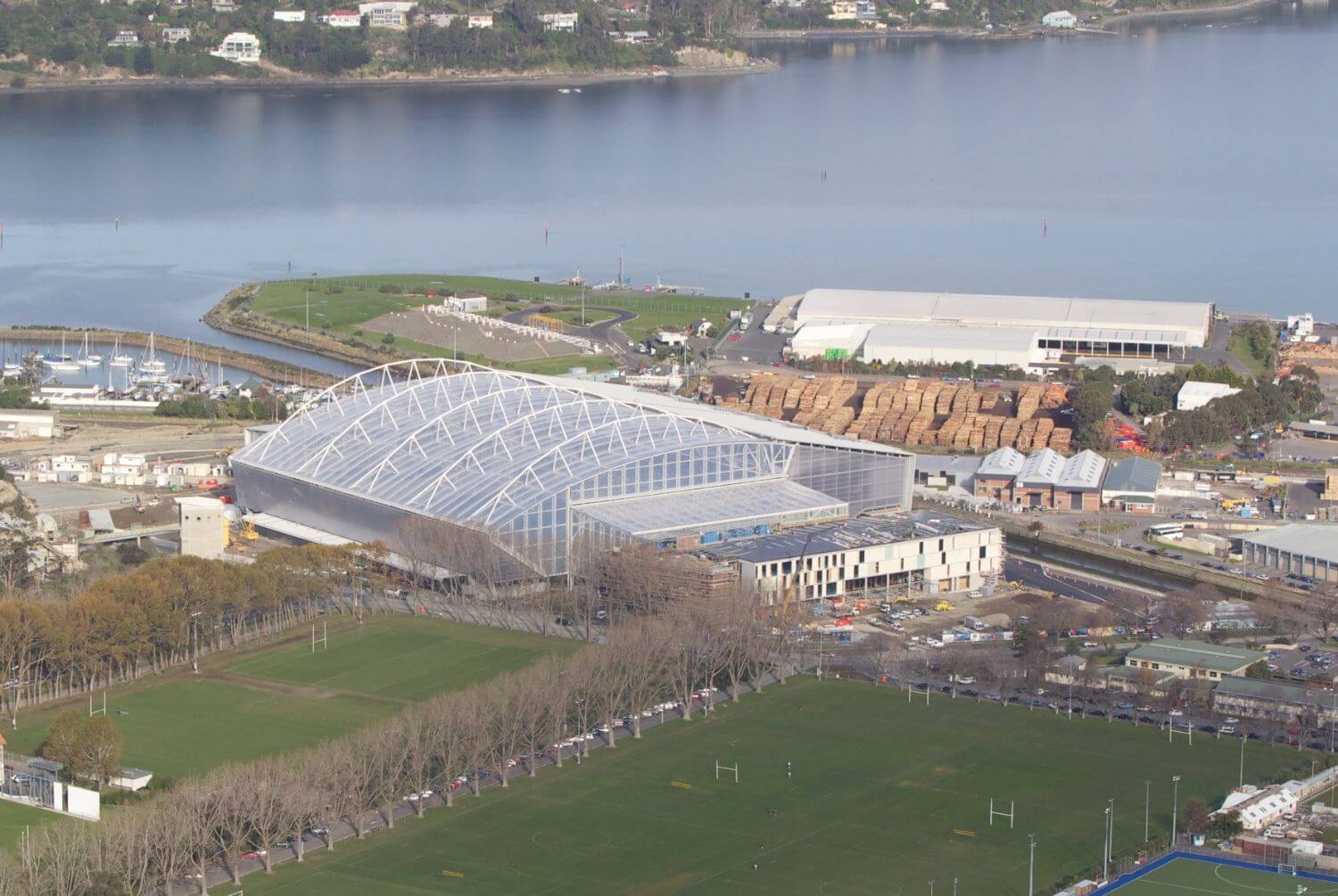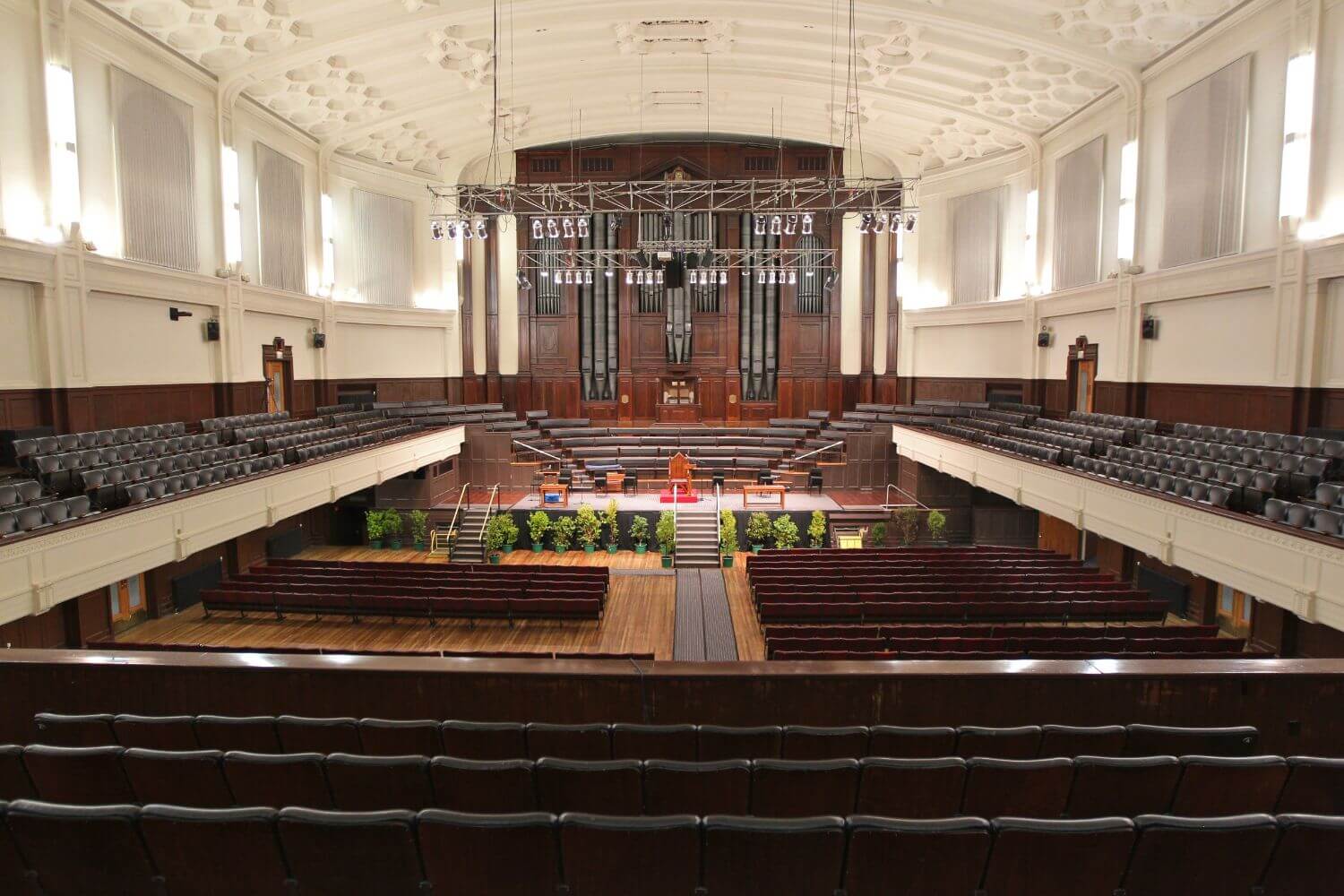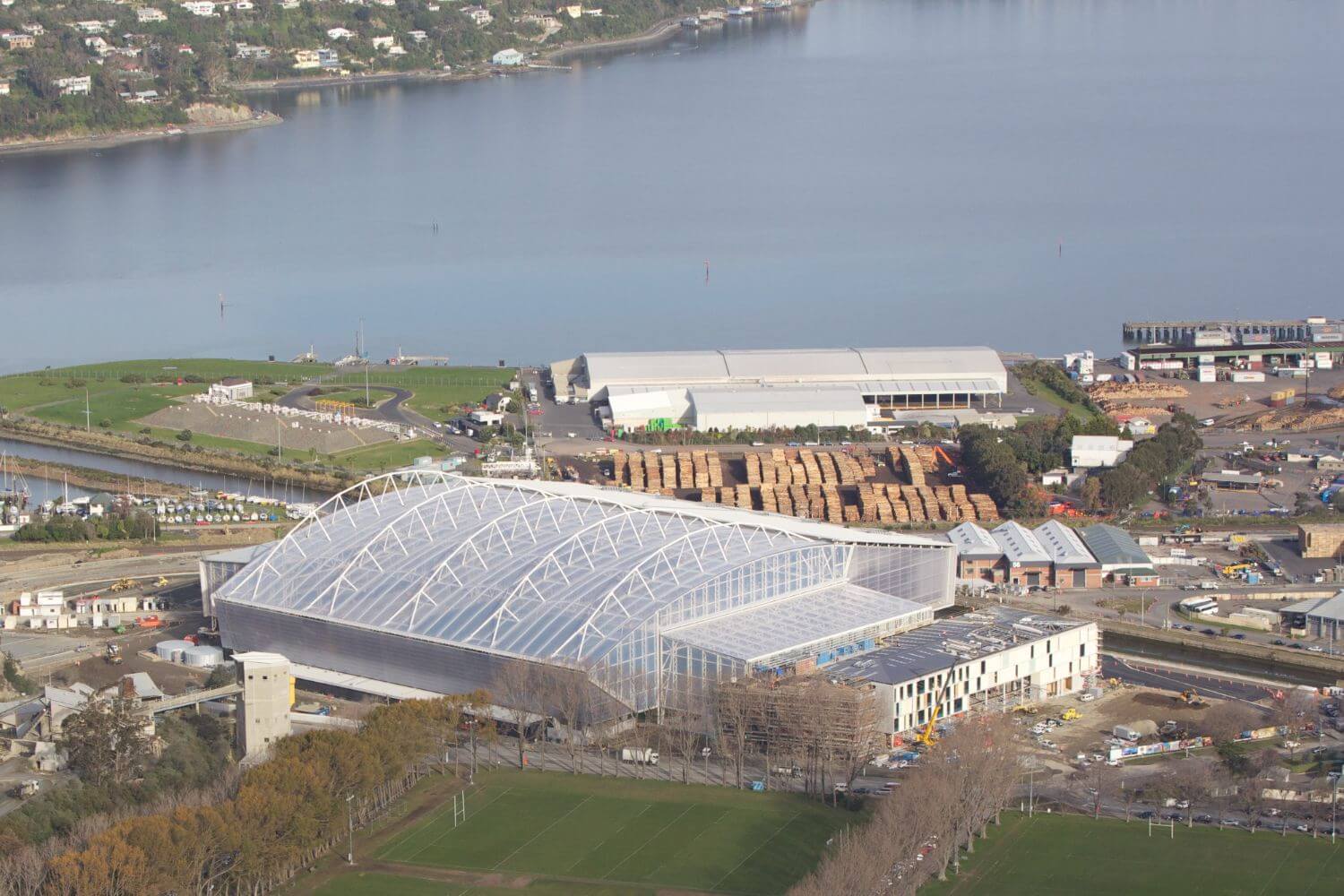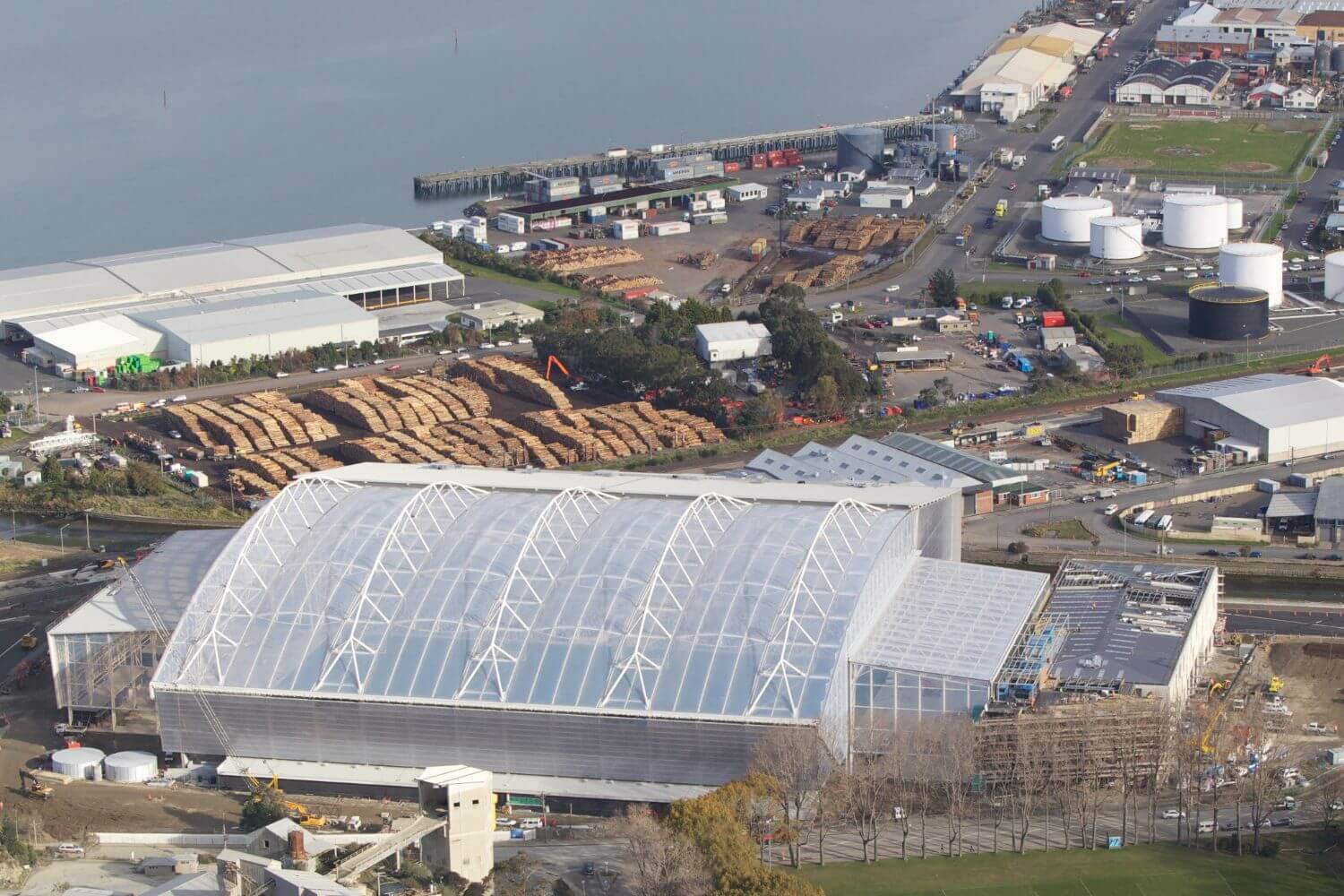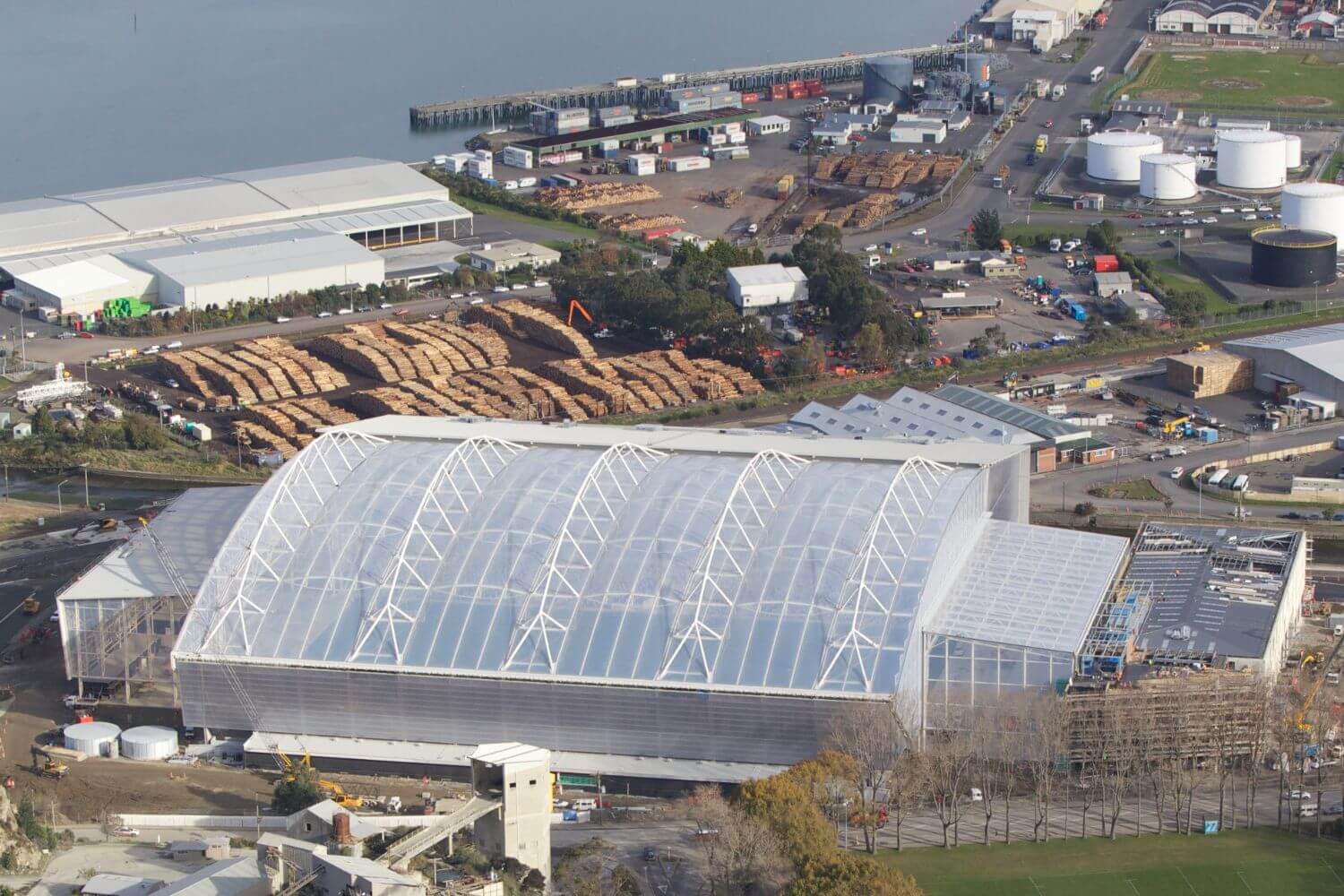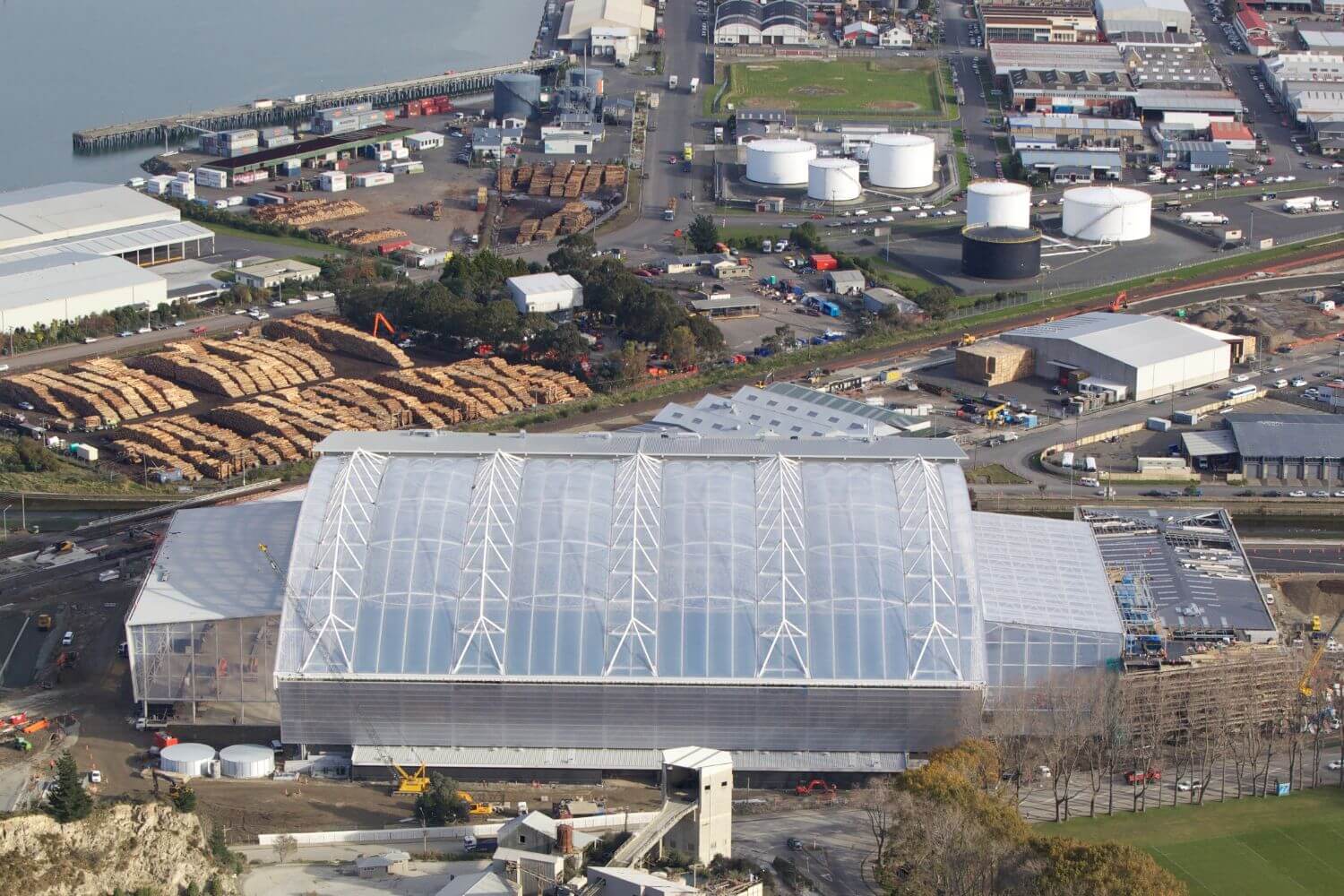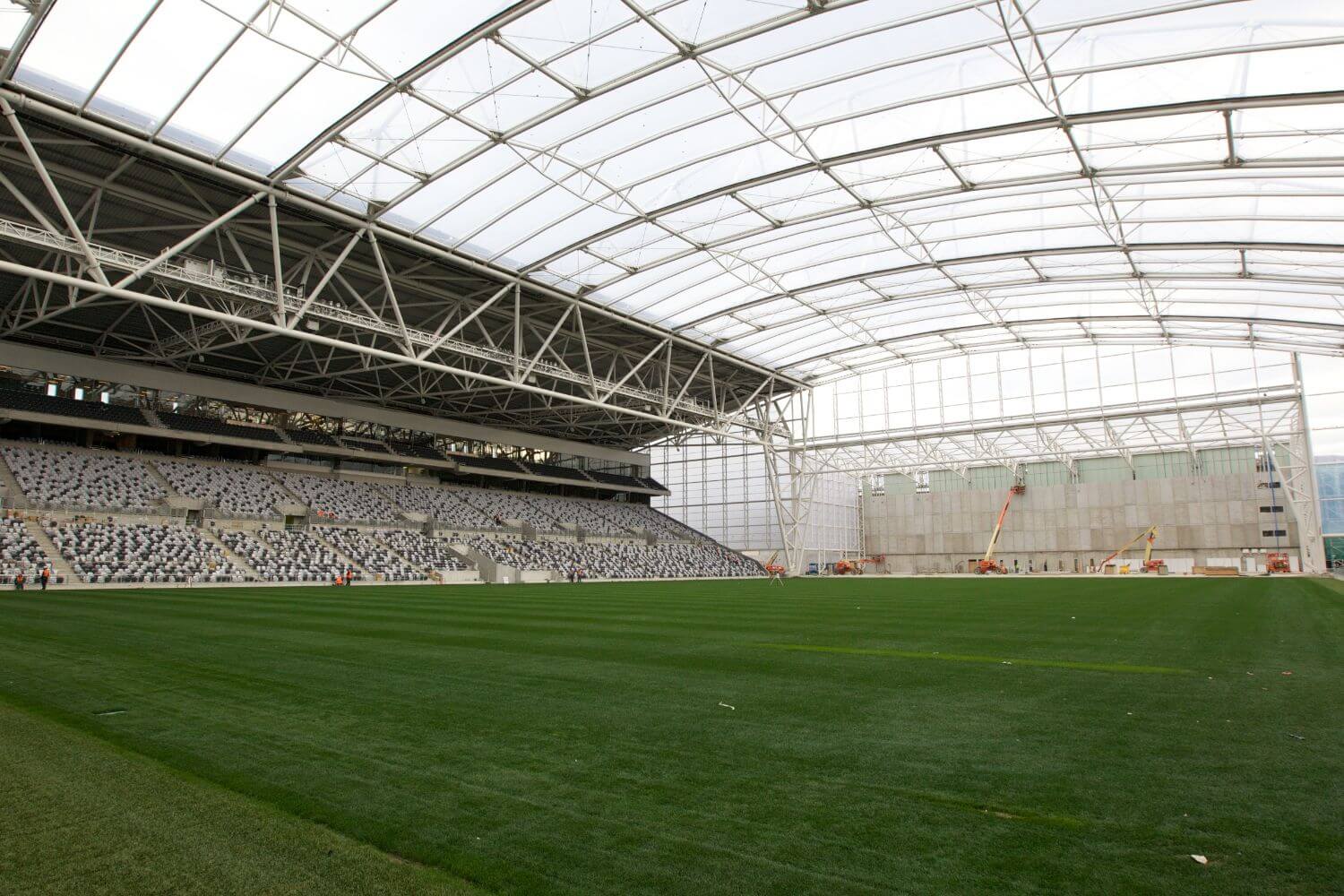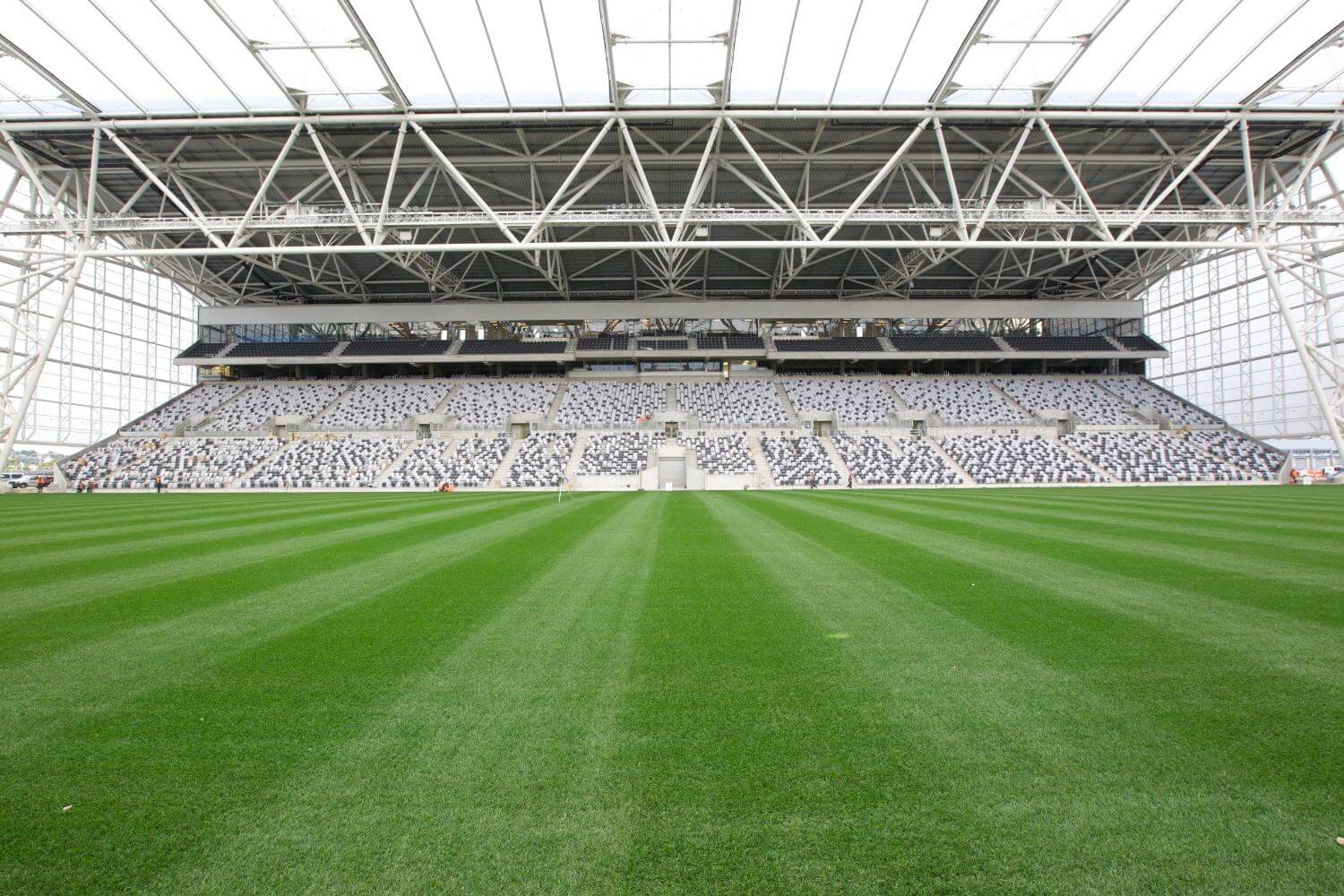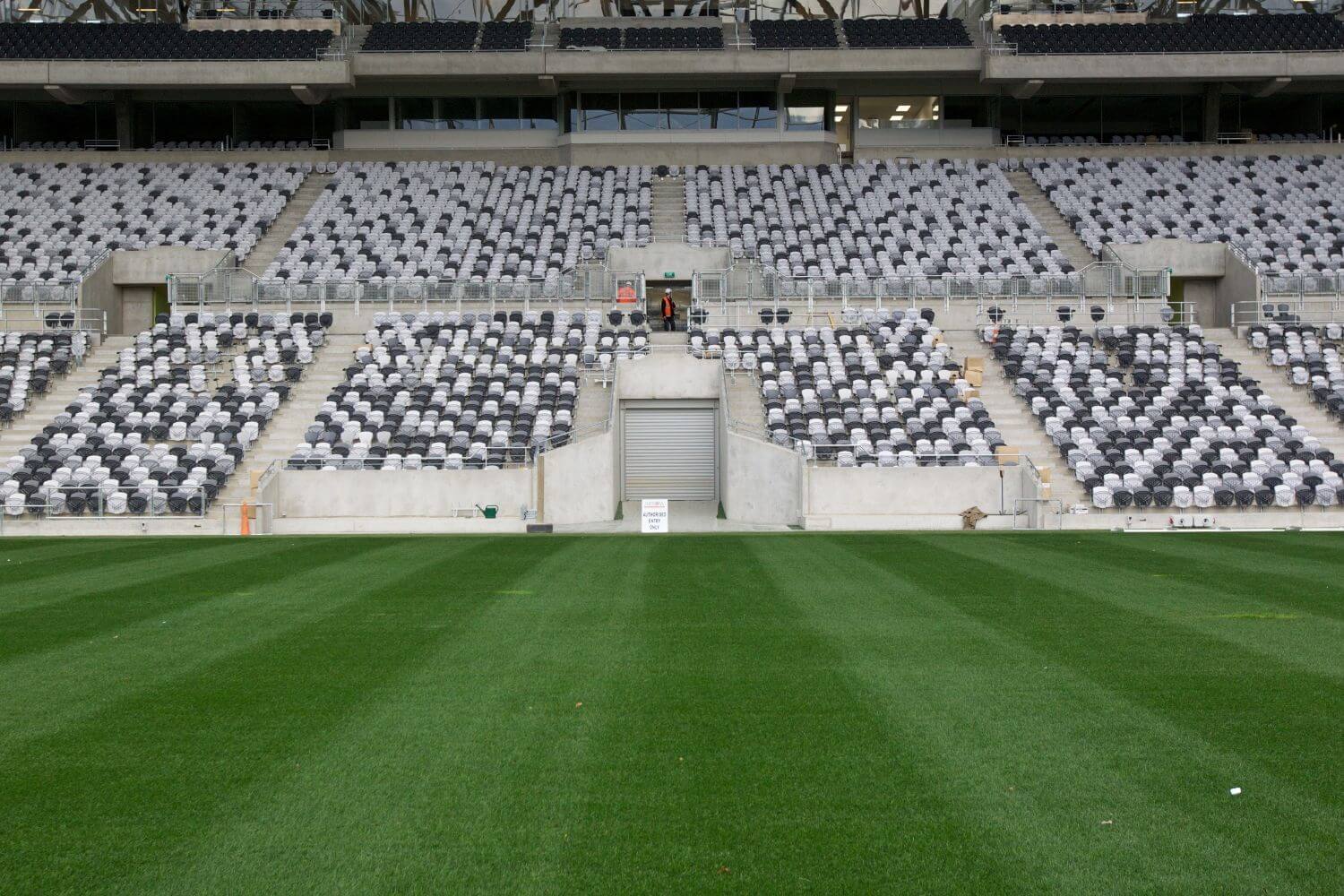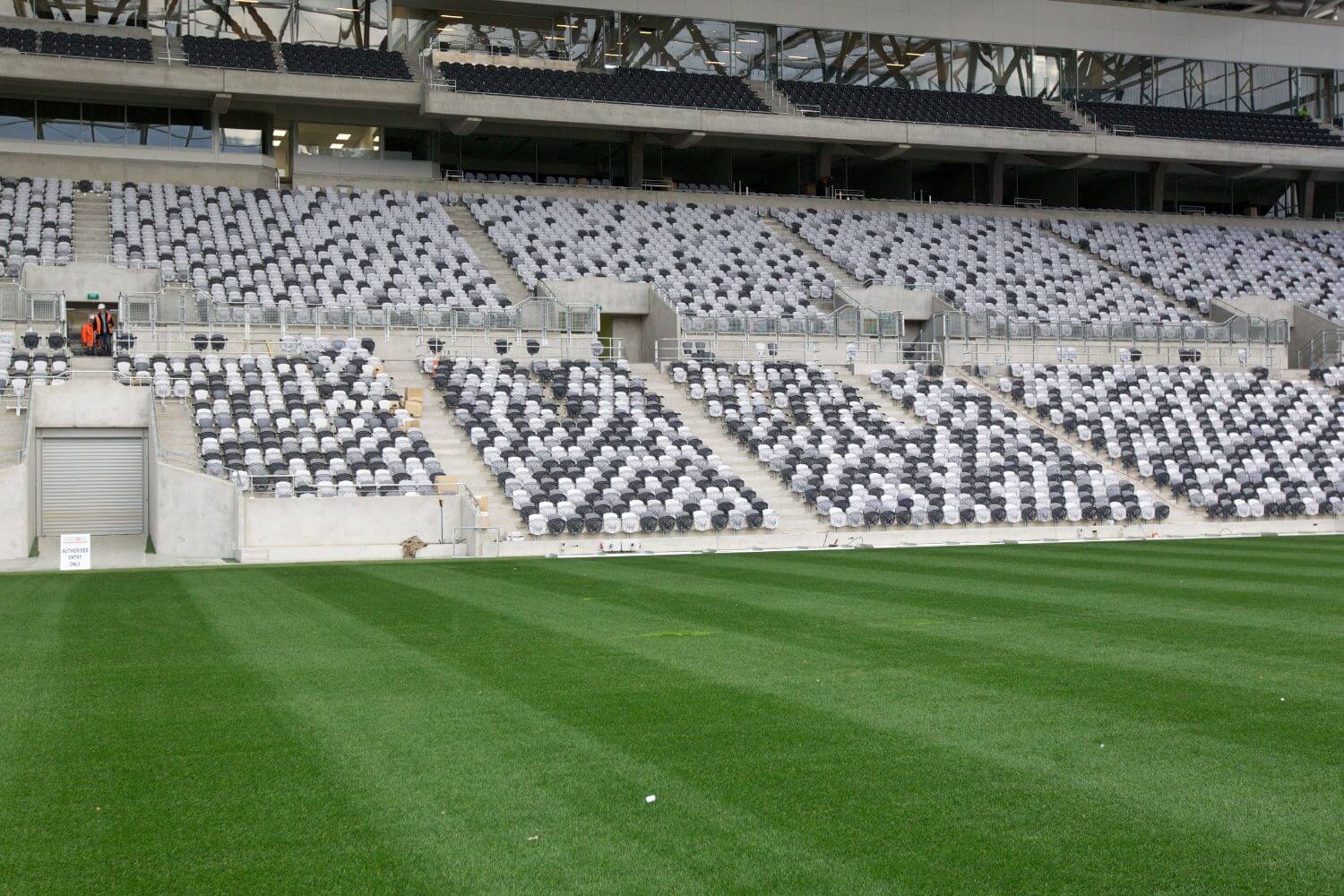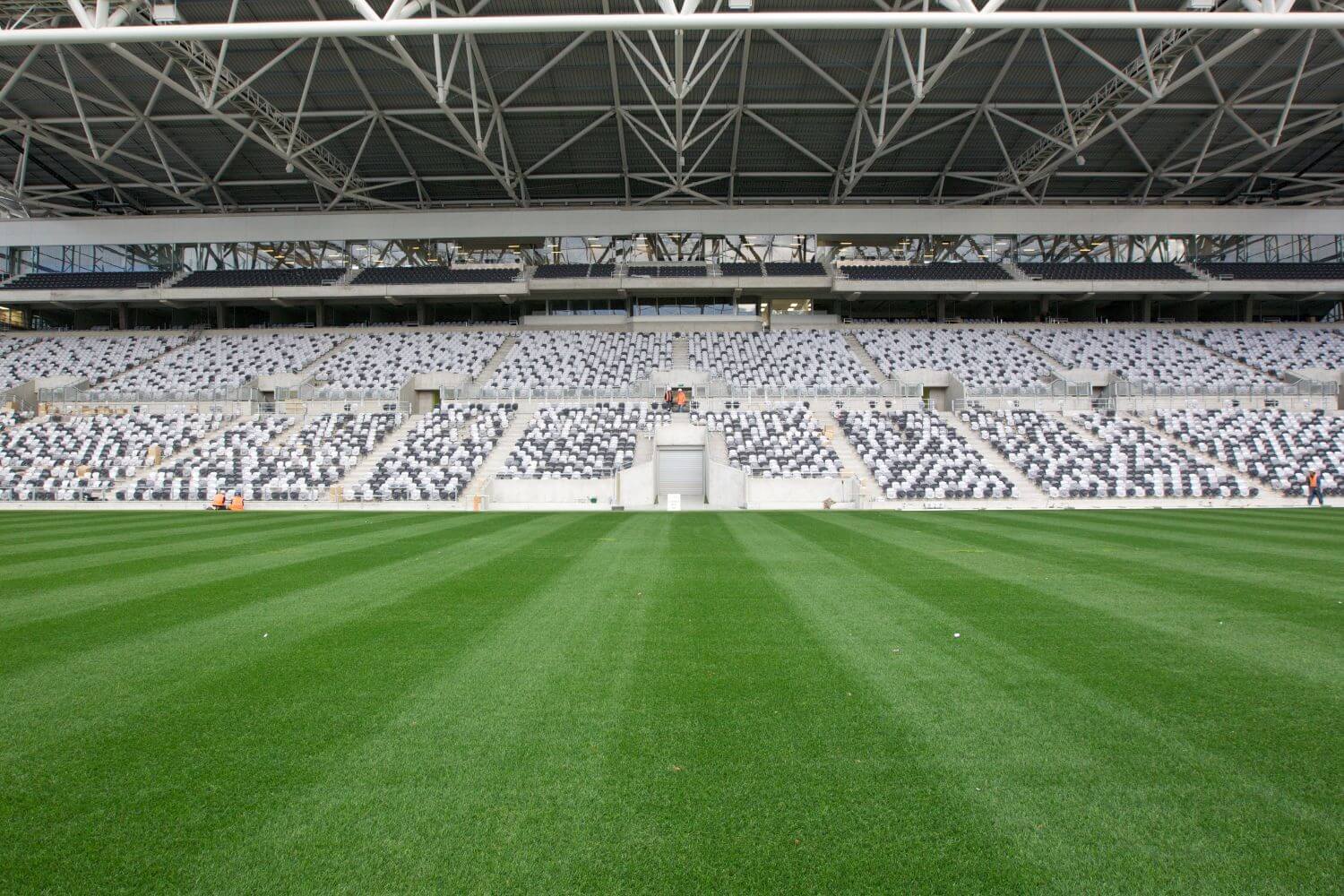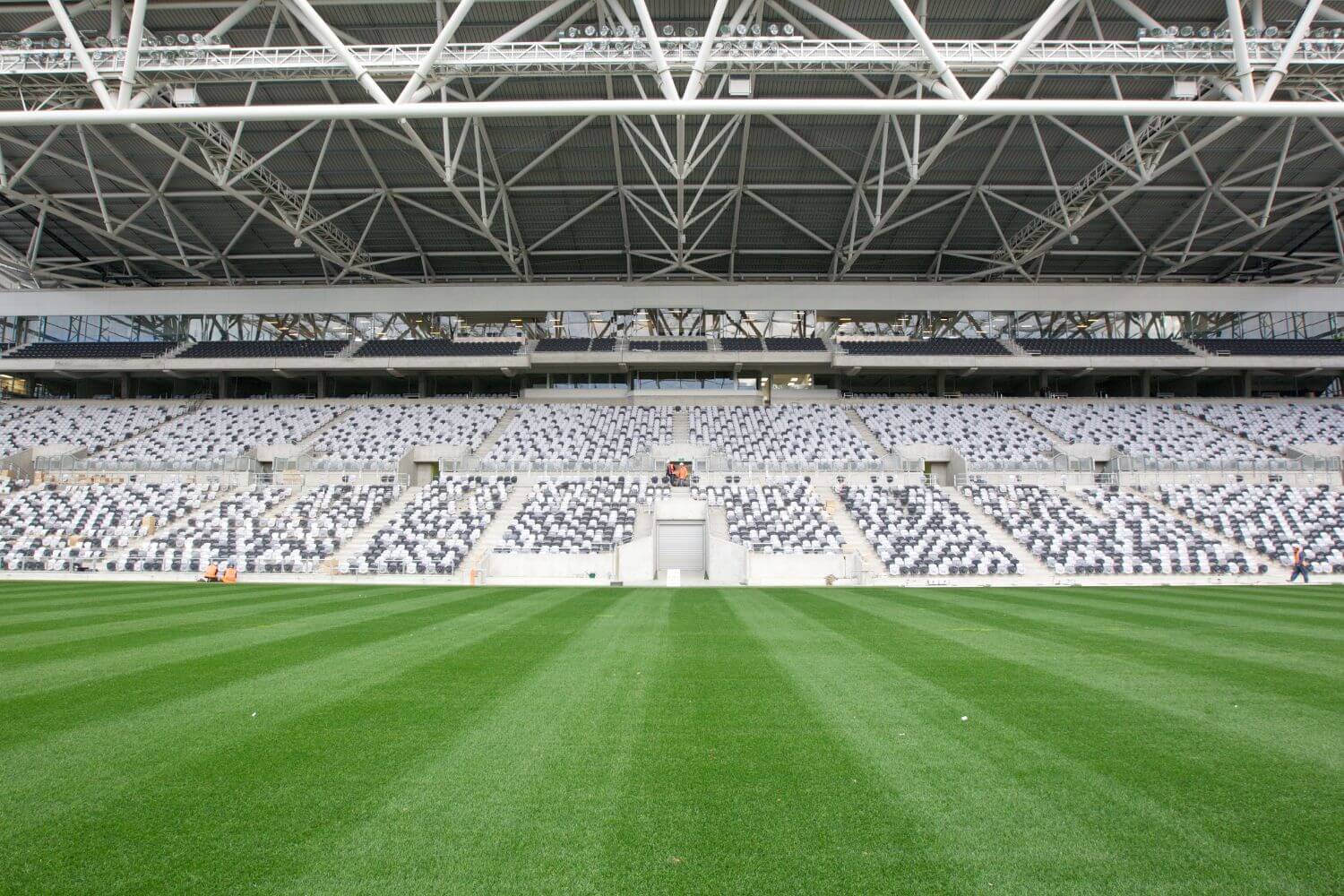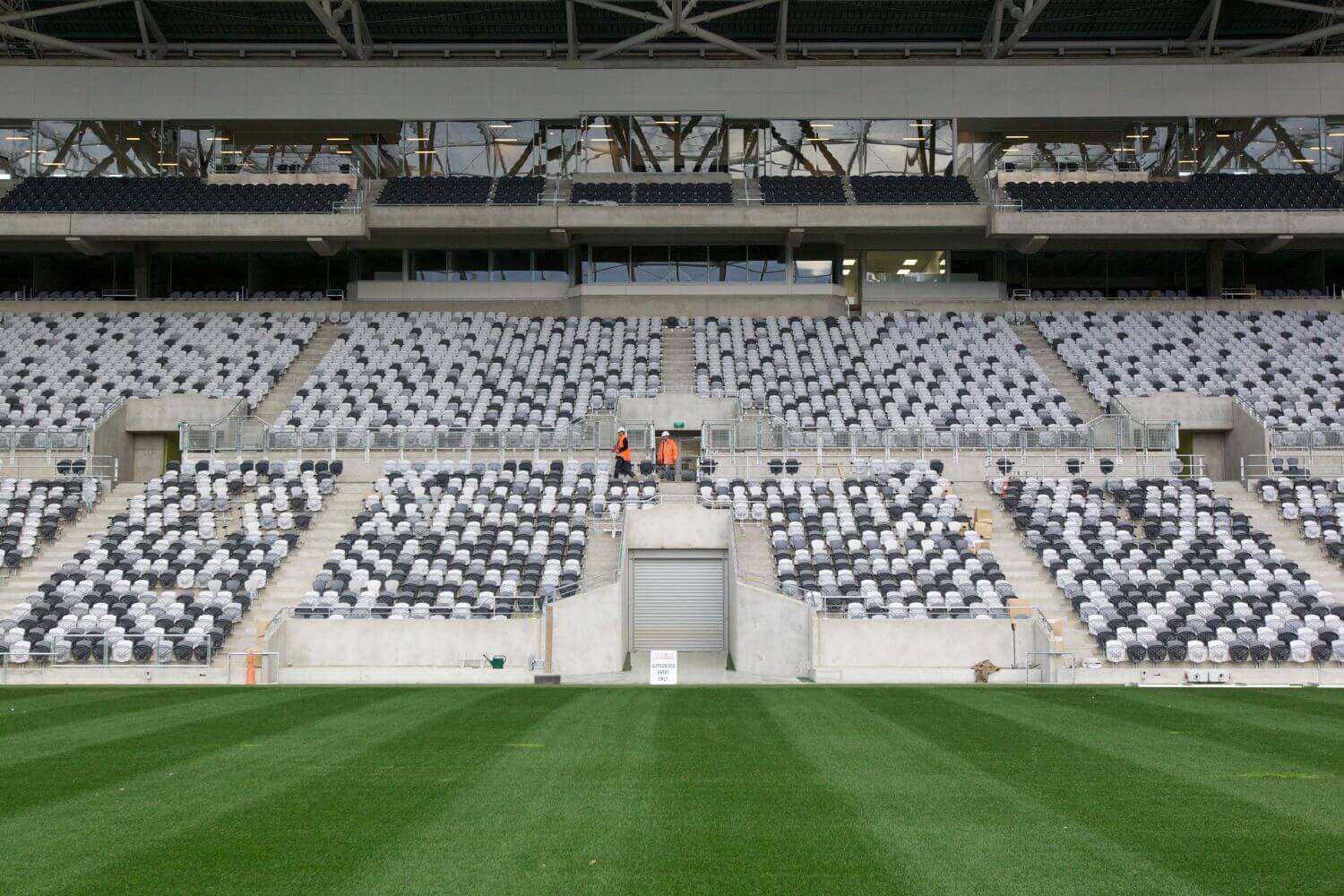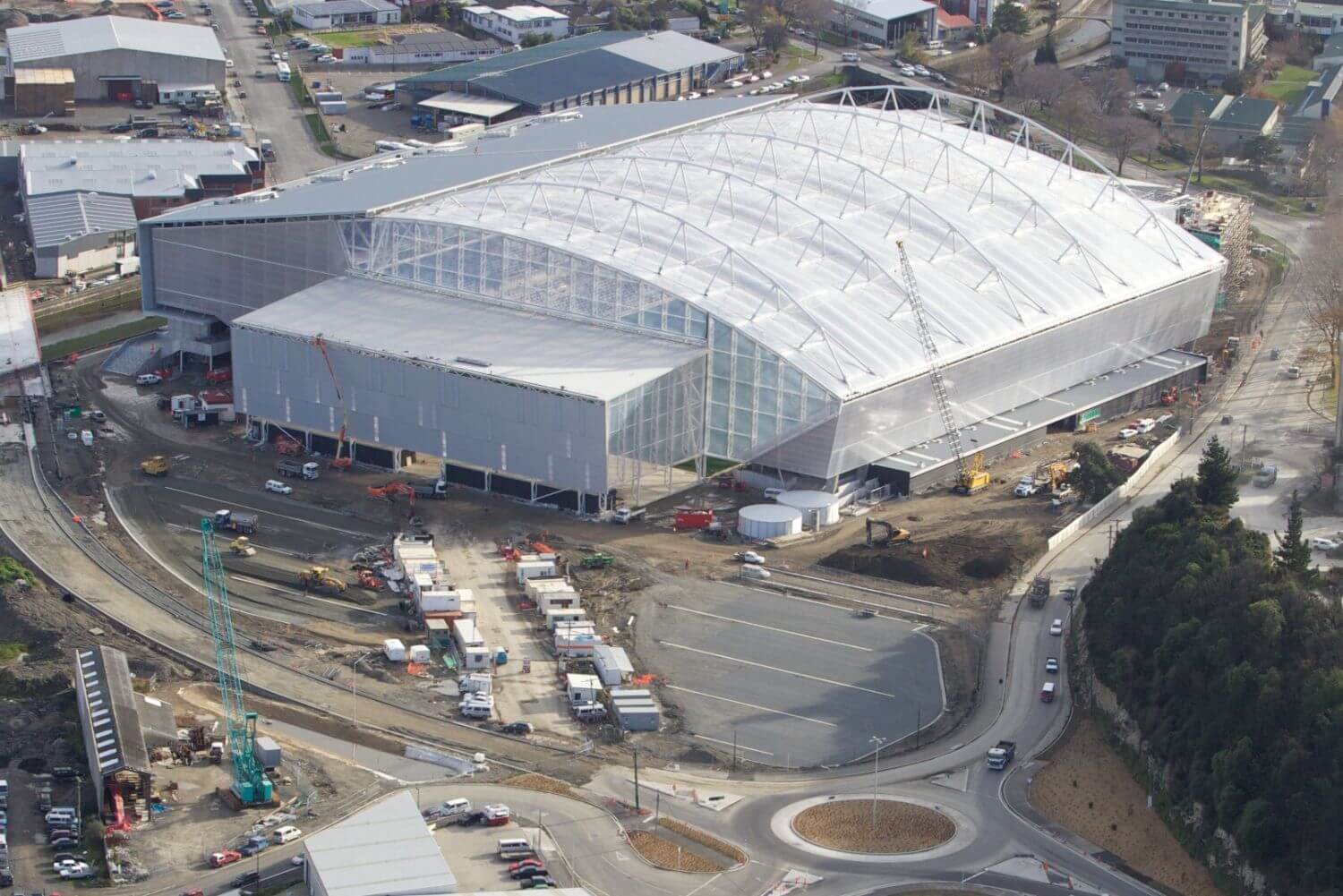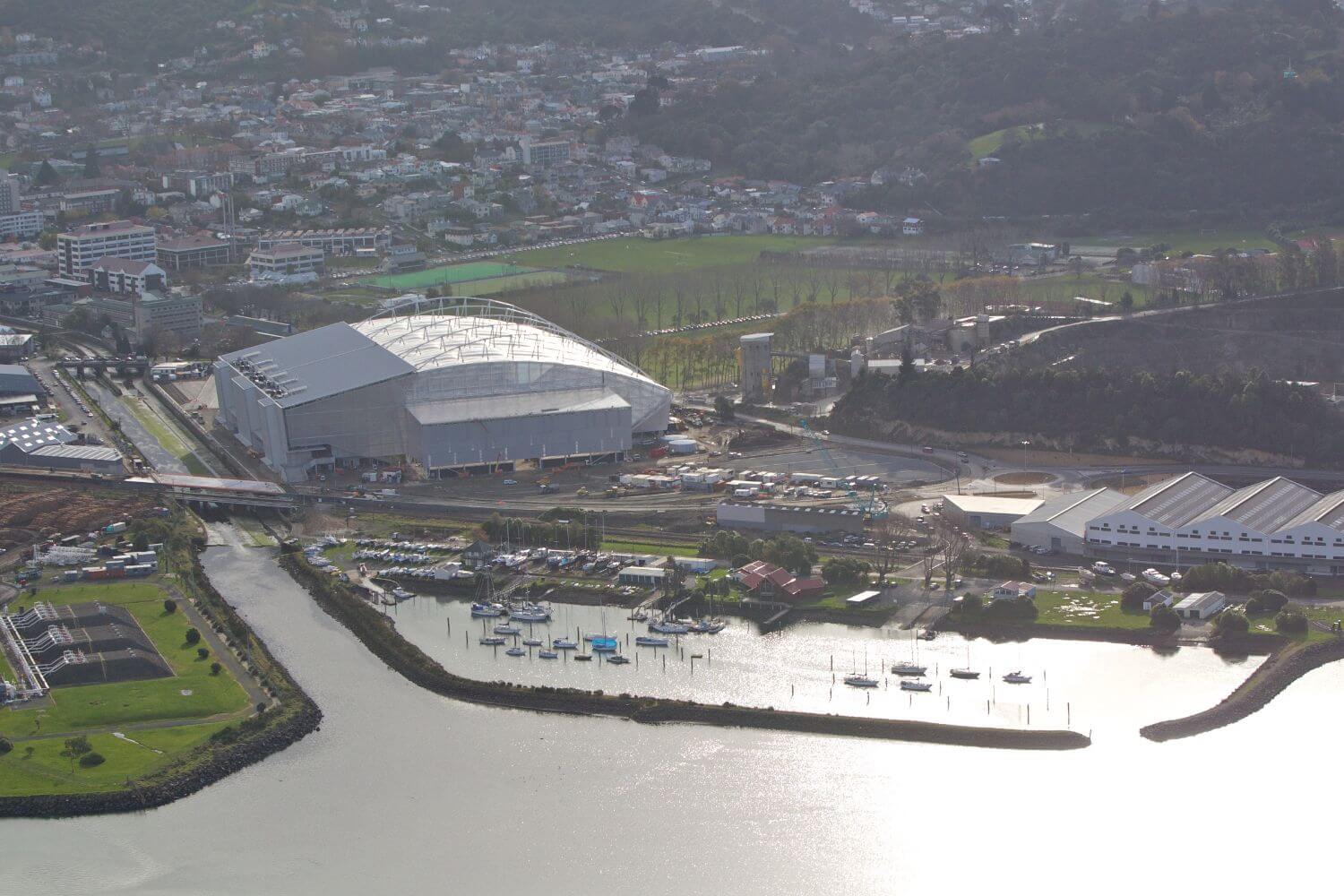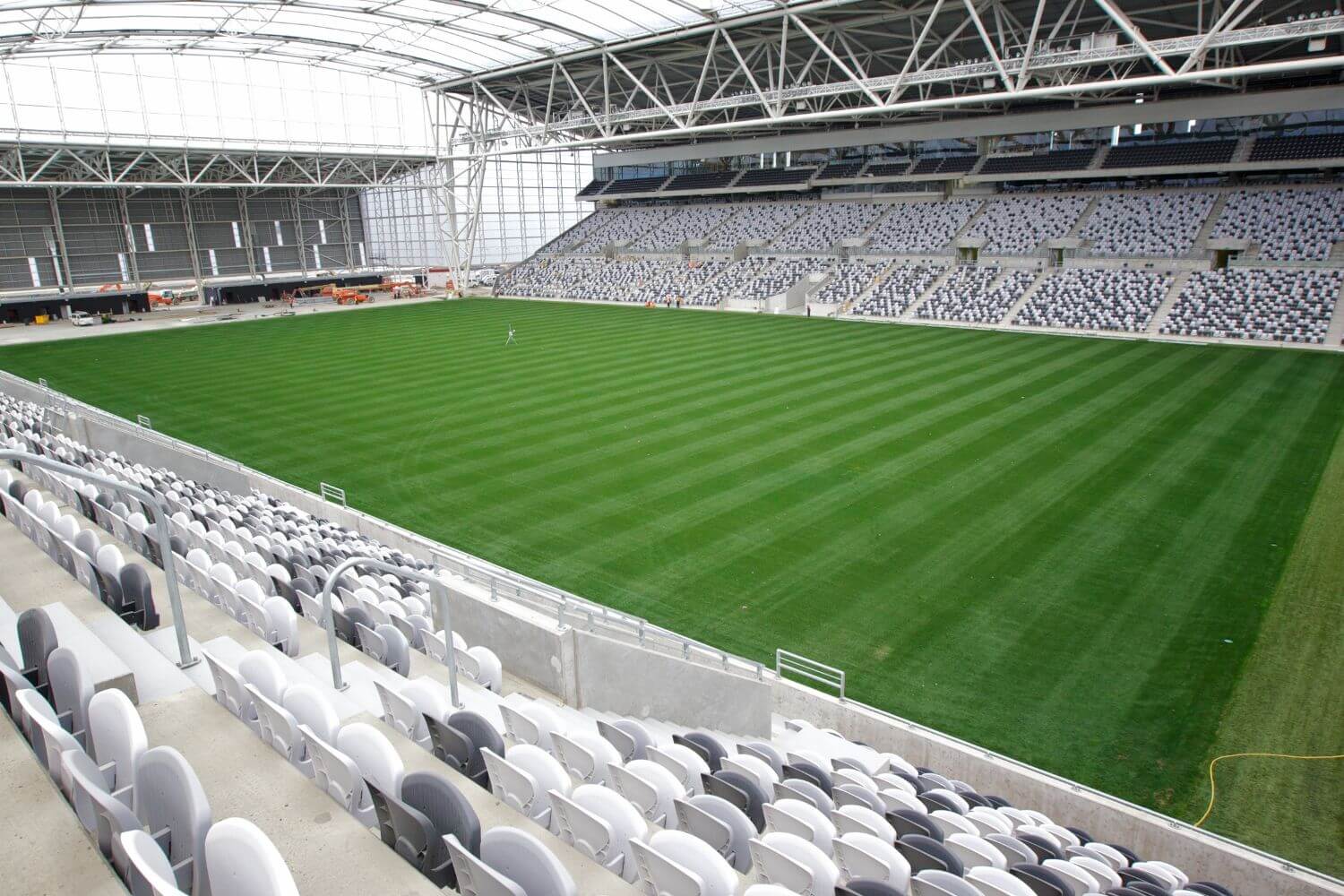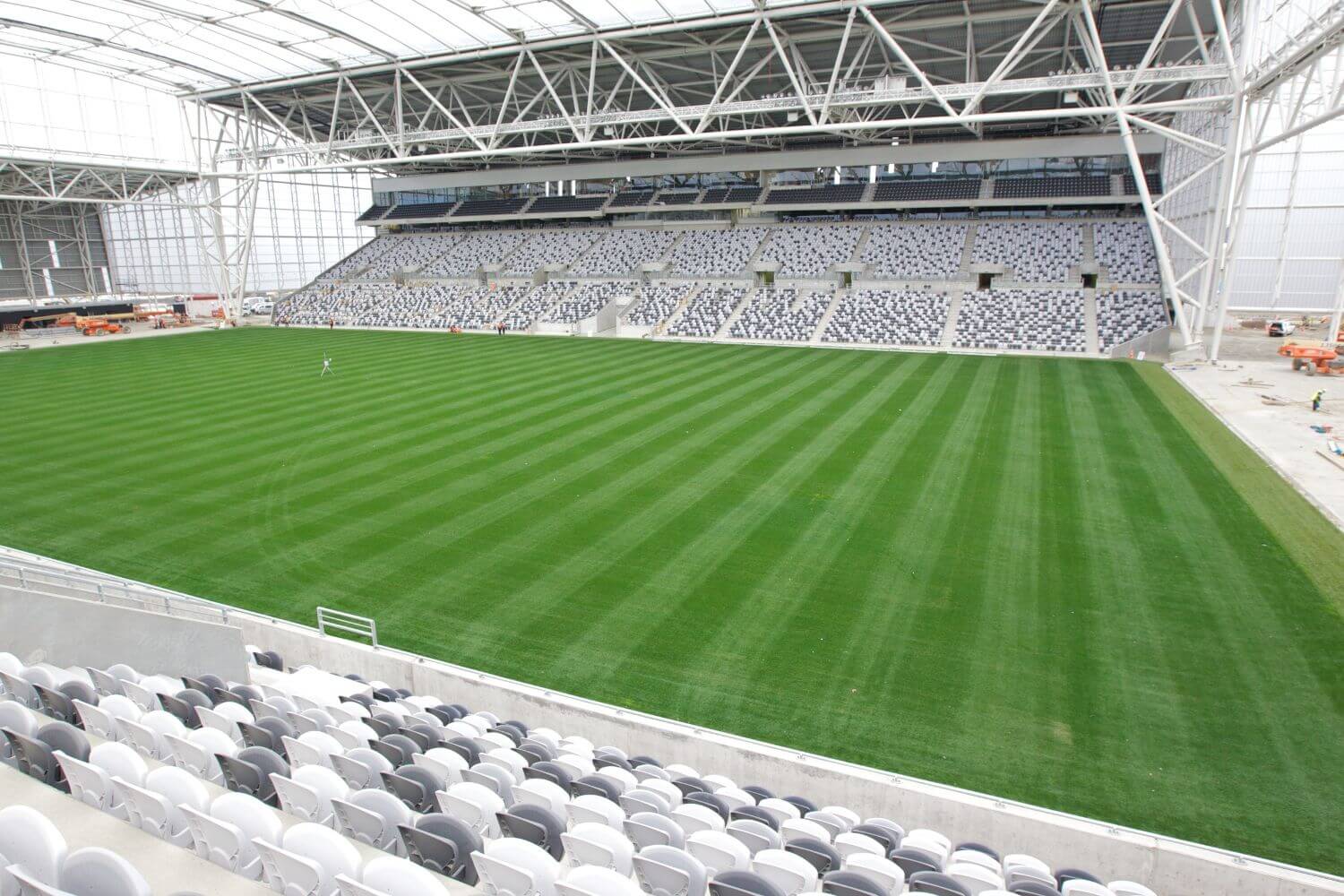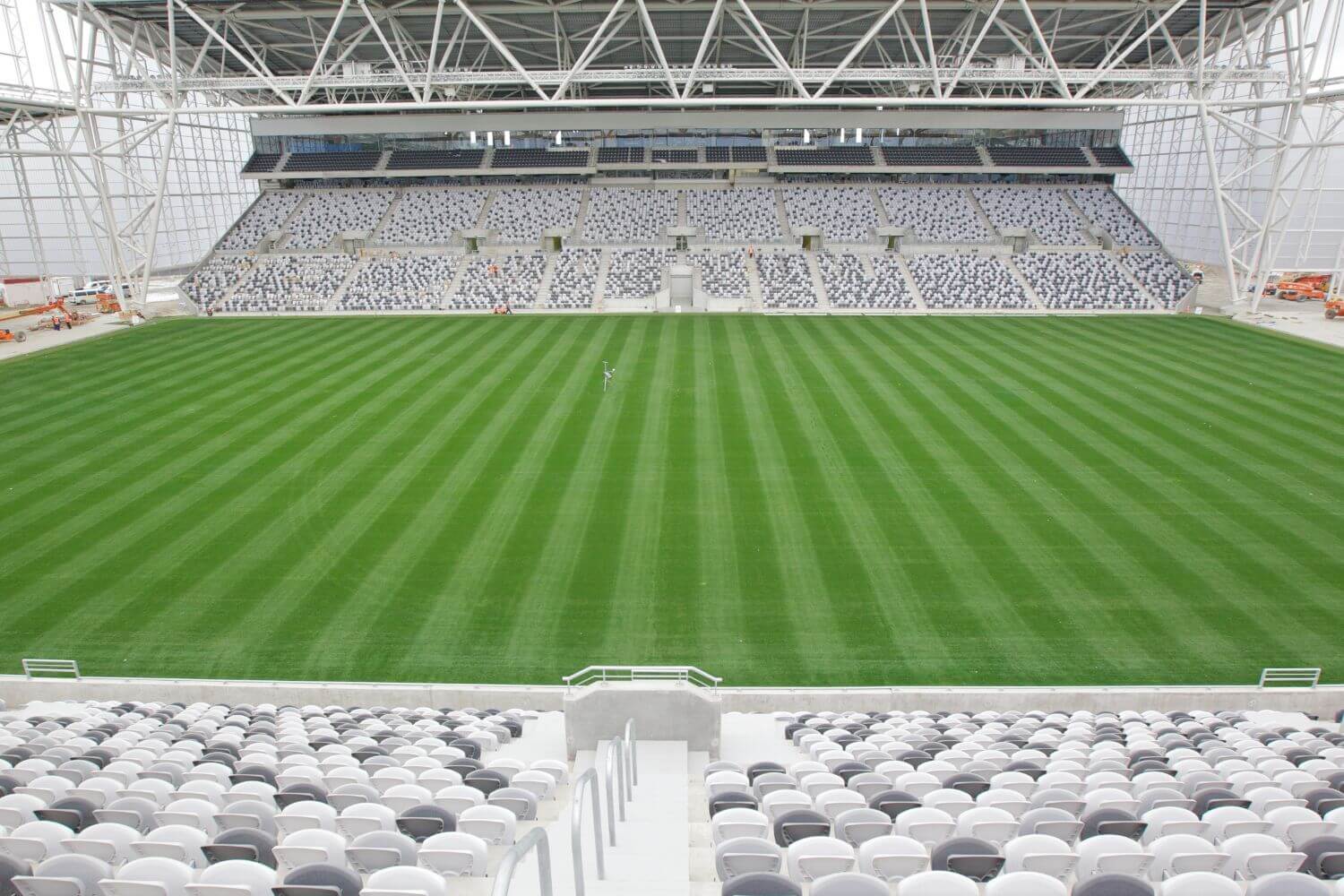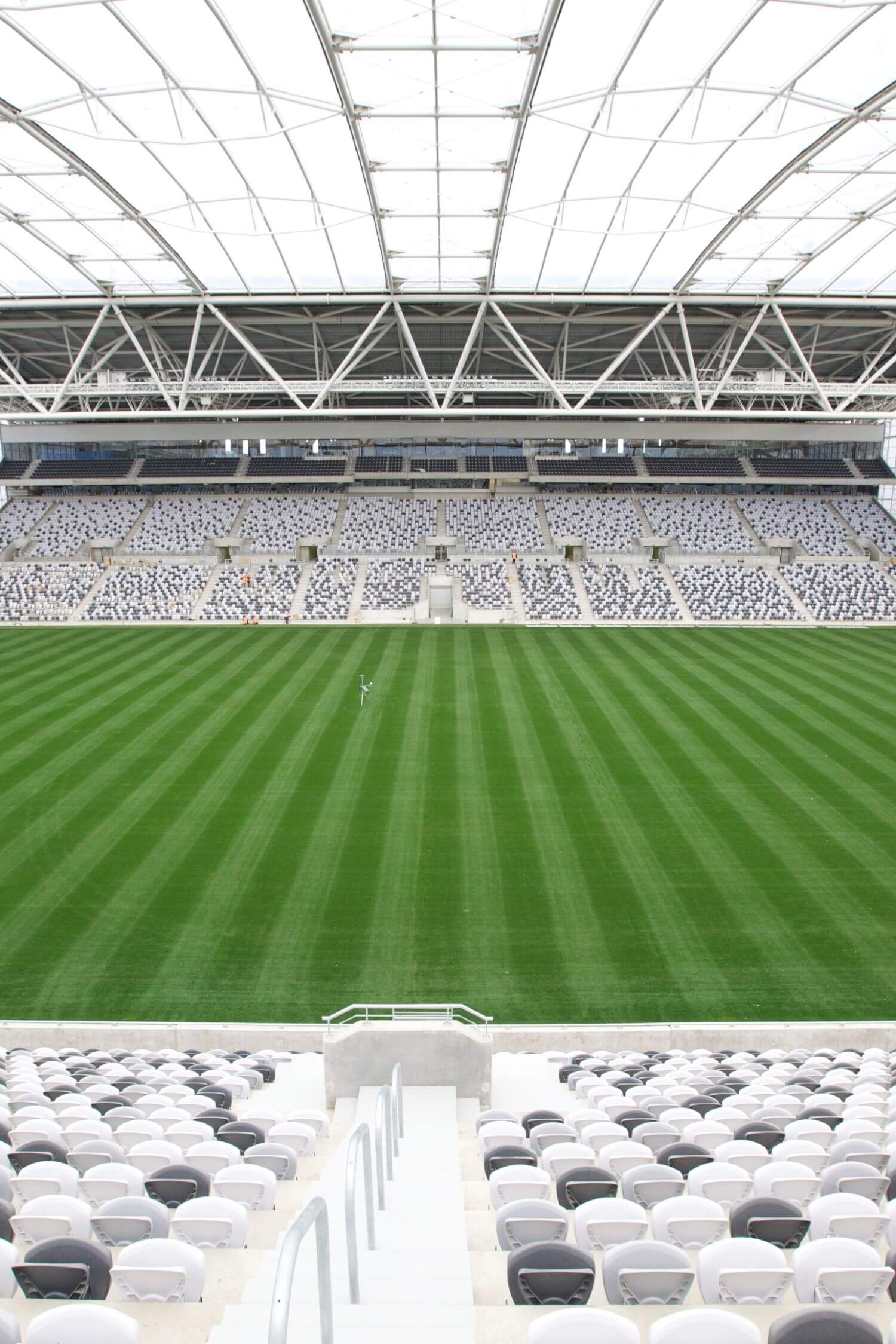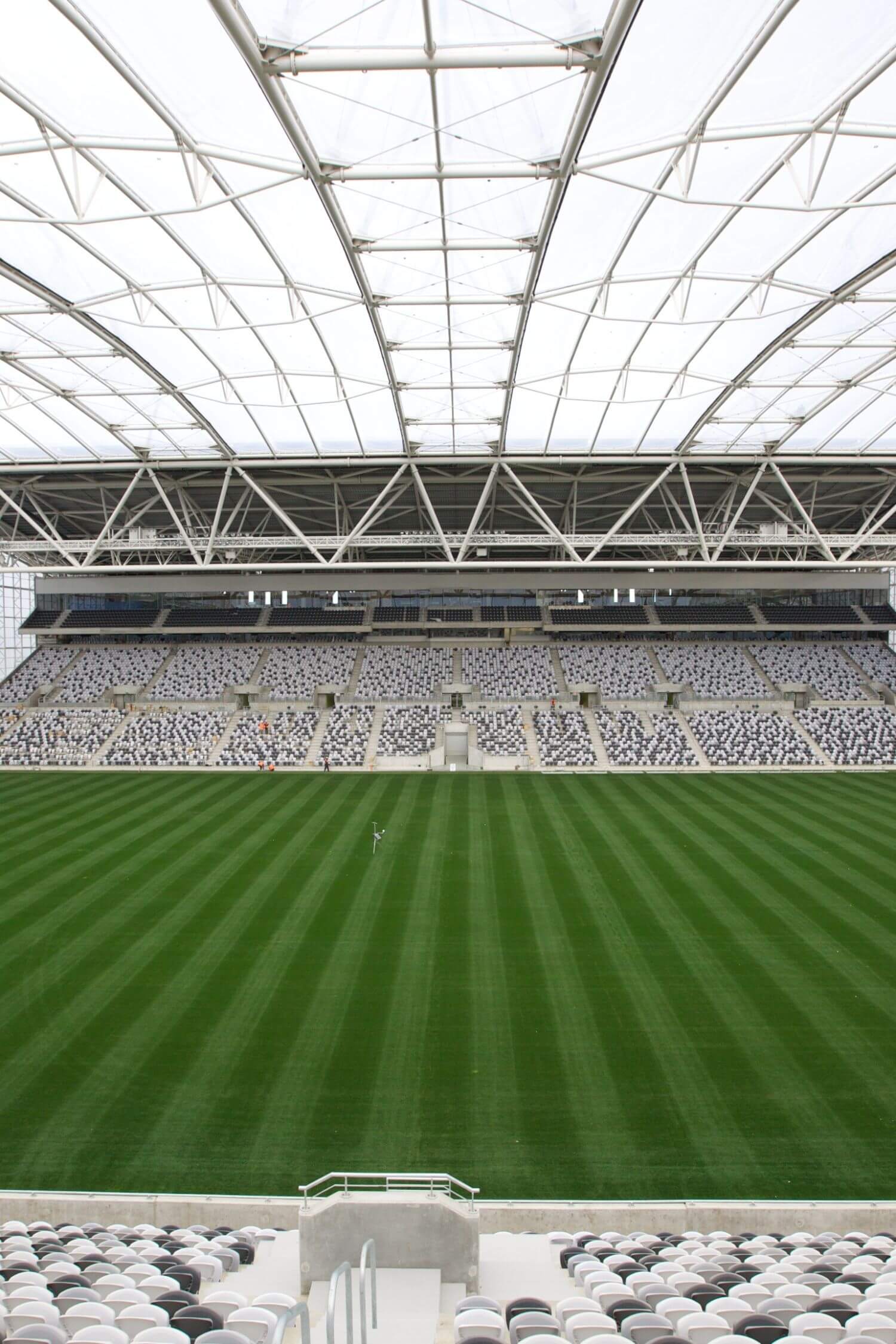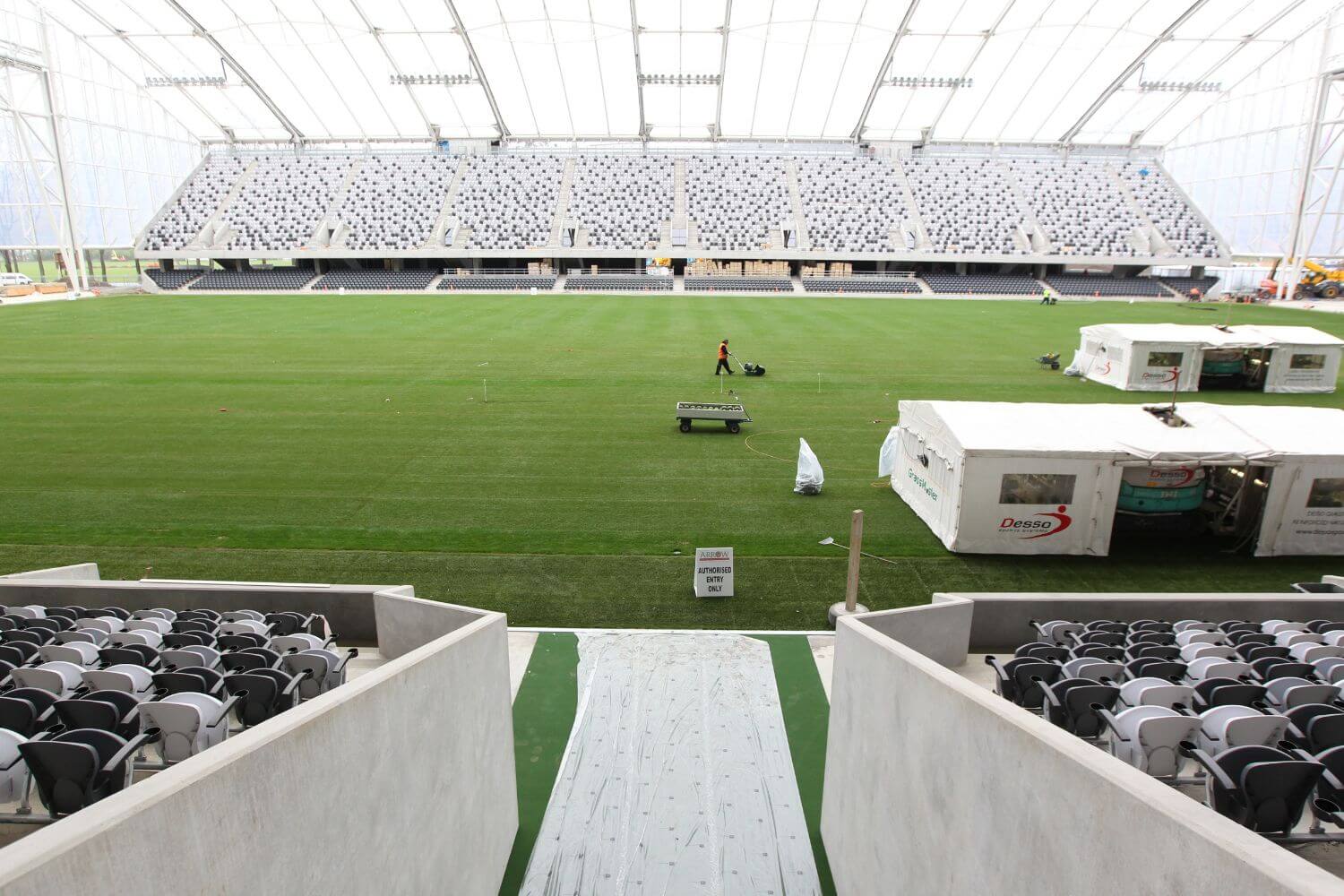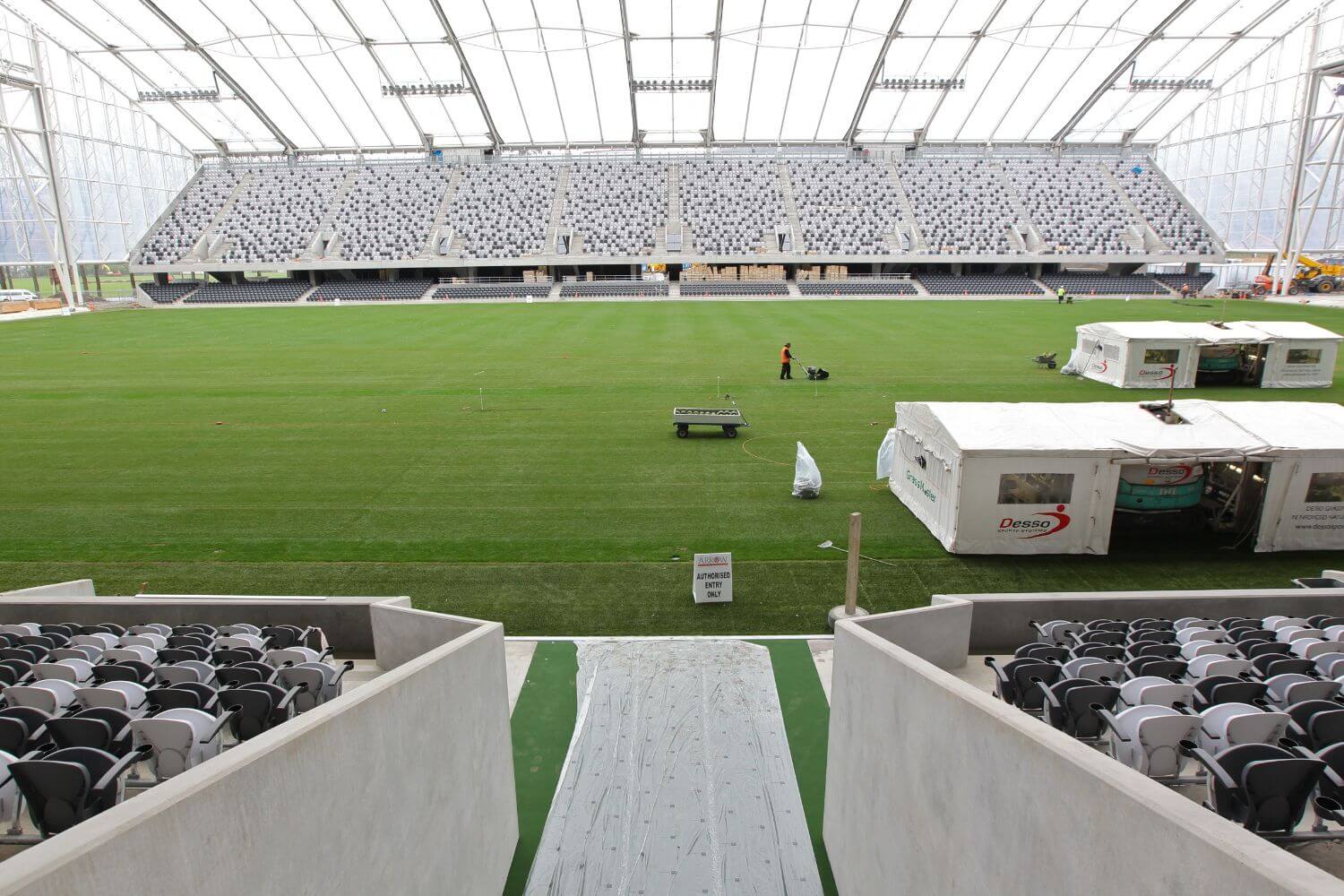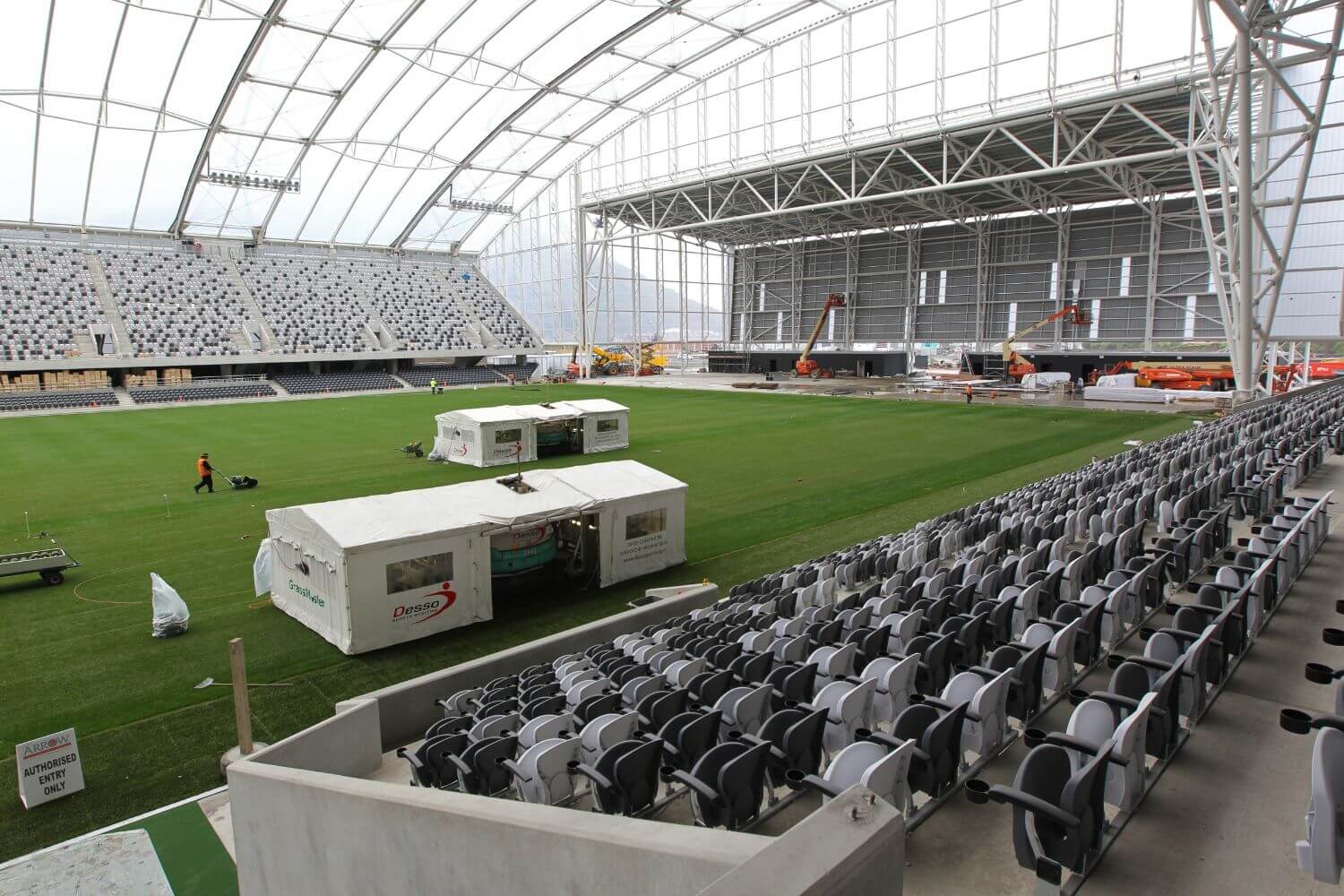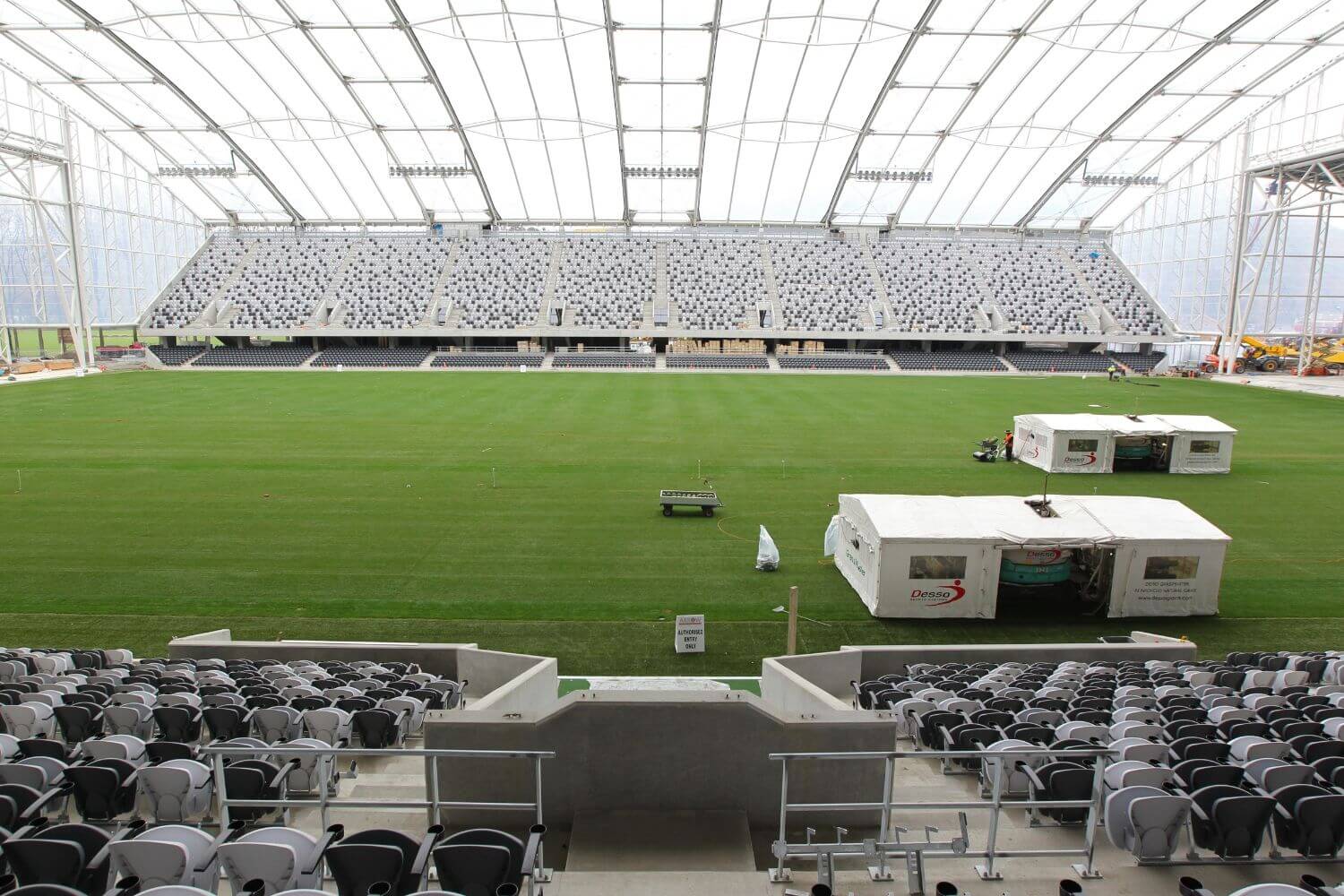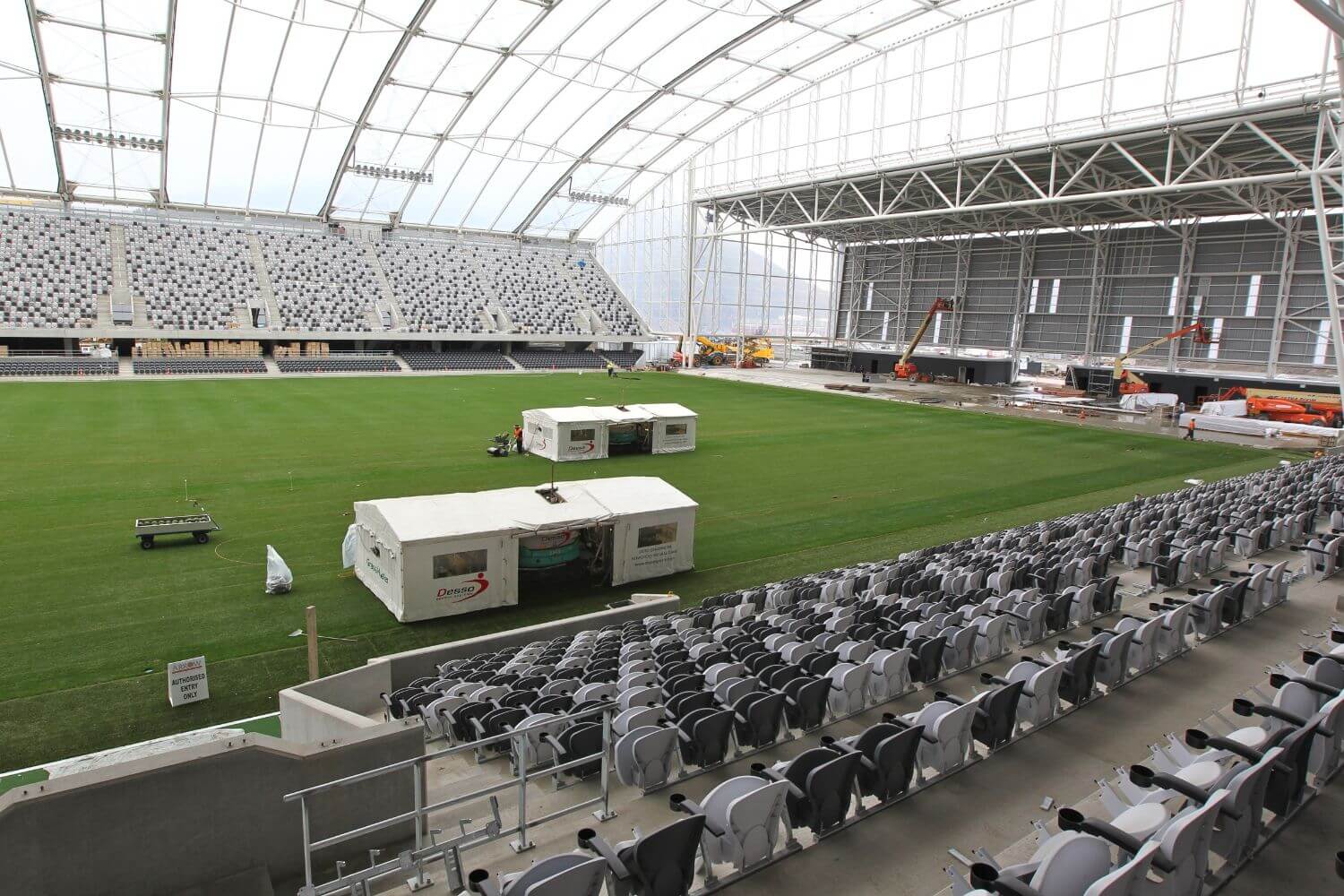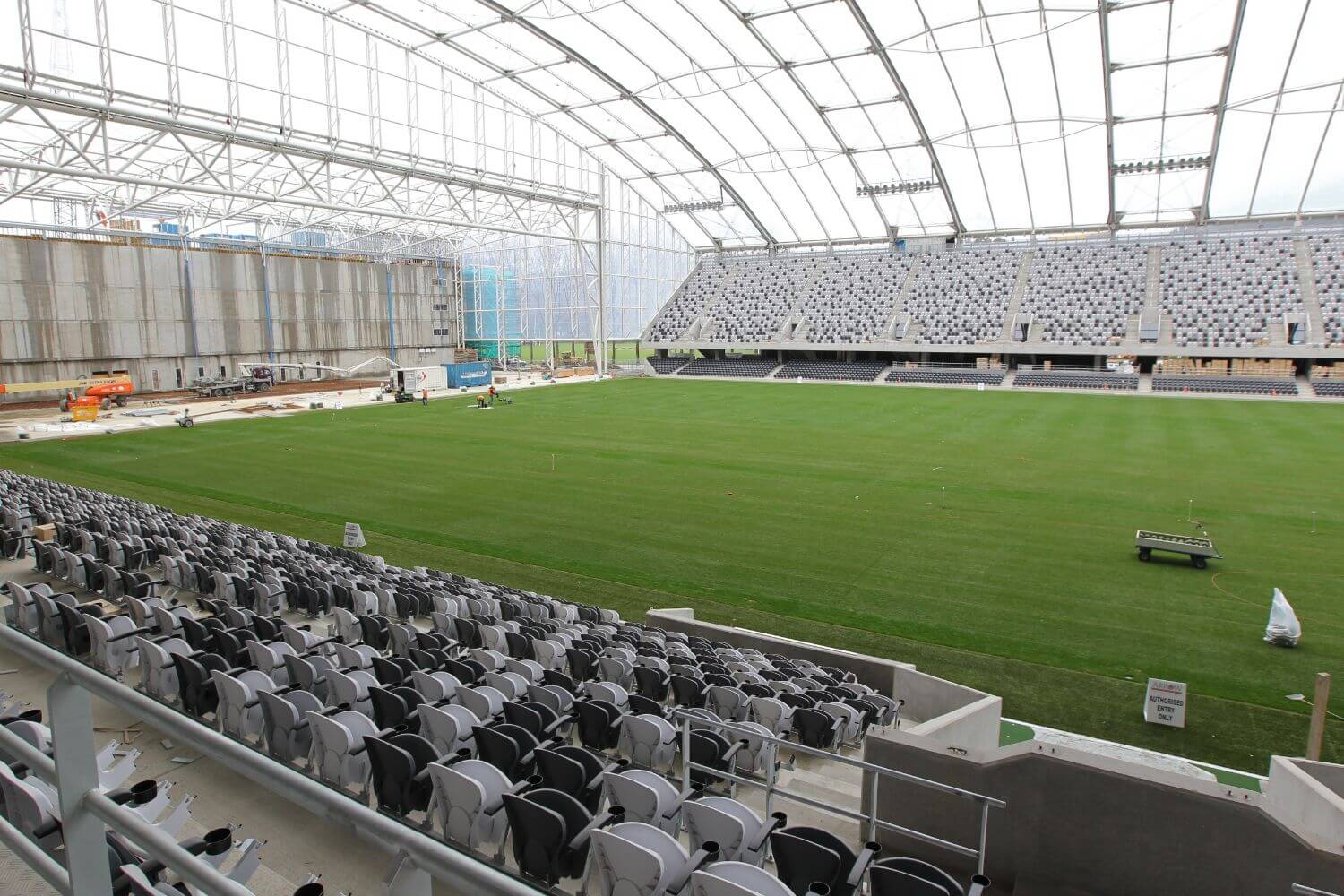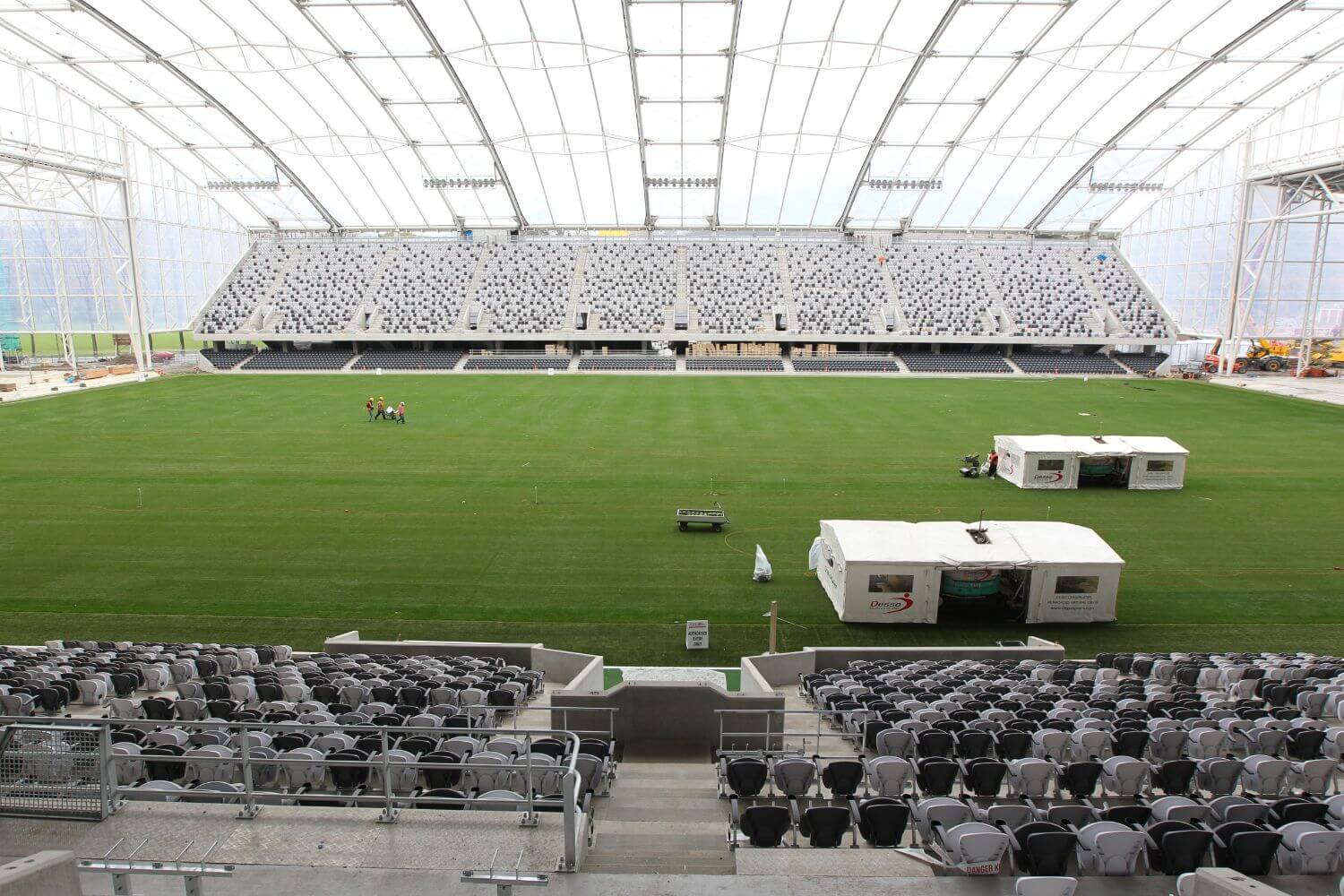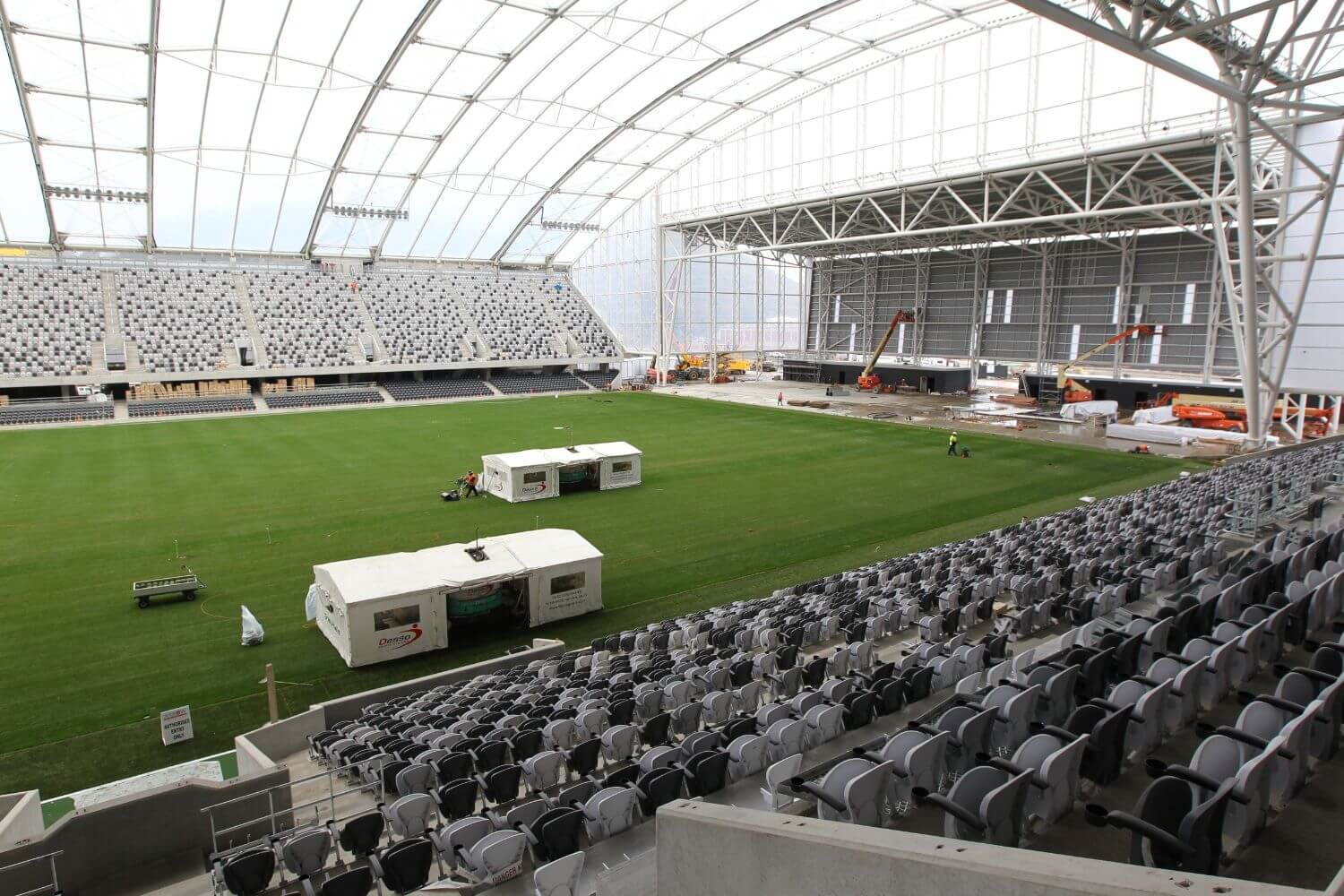 Built on 3.1 hectares of reclaimed land overlooking Otago Harbour, the new indoor stadium facility has a capacity for 30,000 fans for sporting events and more than 35,000 fans for concerts.
Forsyth Barr Stadium is purpose-built as a highly versatile facility capable of hosting all kinds of business, entertainment, community and educational conferences and events. The ground-breaking facility is New Zealand's first undercover stadium – as well as the country's largest indoor multi-purpose arena. It is also the world's largest, natural grass, permanently covered stadium and the third largest ETFE roofed building in the world.
Prior to tendering for the project Hawkins needed to effectively strategise what was essentially the biggest project the company had undertaken. The investment in an 3D computerised time lapse model gave Hawkins a head start on the project allowing the team to break down the complex elements of the stadium build, such as the roof structure and strategise to better understand how to put it together.
The model gave Hawkins an understanding of what we could or couldn't do in relation to the management of programme and other risks. This was reflected by a project that struck pretty much on target the whole way with how the methodology was developed within the simulation model.
Hawkins needed to ensure that the design process was structured in such a way that orders for key items, such as the large volume of structural steel, were placed well enough in advance so that it could arrive in time to meet key milestone dates. The team was also cognisant of the need to complete the main construction intensive elements of the project in time to allow the grass to grow in time for the Rugby World Cup.
From an actual construction perspective some of the key challenges included the reclaimed nature of the site that required careful management of heavy lifting equipment and the complex nature of the steel work.
In May 2010, the main 140m steel truss, weighing 390 tonnes, was spectacularly lifted into place by a 400 tonne crane and two 280 tonne cranes. The 35 metre lift was the highest for such a weight ever undertaken in New Zealand.
Many of the specialist items for this project, such as the steel and the ETFE roofing, have very long lead times that could have jeopardised the programme if their procurement and fabrication had not been managed properly.
Hawkins reached practical completion on Dunedin's Forsyth Barr Stadium on Friday July 22nd, 2011.